July 10 - 16, 2011: Issue 14
Bungan Beach and Waters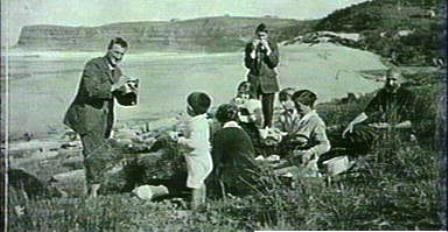 Above: Yewen family and Beeby family Picnicking at Bungan Beach
Surf Club now stands on this site. Picture courtesy Warringah Library.

Bungan Beach, named from Bongin Bongin (meaning 'lots of shells' from Indigenous languages) for Mona Vale beach is one of those tucked away Pittwater sandy coves whose steep sides keep this place relatively empty. Bushrangers Hill to the north overlooks the beach and was the place soem sources state Bowen Bungaree was murdered in 1853 by the Bushranger Casey and three others.
The land until urbanisation was relatively open and used for farming by the Yewen family who built Bungania there in 1890, now at 77a Myola Road, Newport (currently listed here). Alfred Yewen was a journalist with the Sydney Morning Herald with leftist principles. He also wrote Yewen's Directory of the Landholders of New South Wales (here) the first attempt to list all landholders and what they produced in 1900. The Yewens had cows for milk, which they named, chickens for eggs, an orchard and a nice home, complete with Billiards room. They entertained politicans, philosophers and writers. Other families built homes on the grounds surrounding the beach, the most quirky of which was Bungan Castle built by Adolph Alber in 1919. Both these buildings were constructed from local sandstone.
The landscape may be read of in: On Bushrangers Hill and Pittwater Reserves: The Green Ways; Bungan Beach and Bungan Head Reserves: A Headland Garden
NEWPORT,
I think the most enjoyable Christmas I ever spent, and I have been to pretty well every resort within a hundred miles of Sydney, was at Newport. It is within easy access of town. First by steamer to Manly, and, if' you cycle, there are no pleasanter rides than that to Newport. For the first ten miles there is hardly a hill worth mentioning, and the scenery going along the coastline is something which will never be forgotten, ana now ana men, as at Narrabeen, & lovely bit of seashore, and always a fresh breeze. The veriest novice on the wheel can do the trip in an hour and a quarter, and refreshment may be had at . several places, en route. For those cyclists who wish a longer ride, the trip from Milson's Point will be very enjoyable, though from the Spit to Manly it -is very hilly. Those , who do not cycle can take the .coach from Manly ; fare, 1/6 each way. A really homely hotel, with sea baths and boats thrown in and a first-class table is available at a tariff of 6/ per day, so that a three days' stay can be enjoyed, with other items, such as fares, &c., at a cost of 25/. The surroundings are all that could be desired. The ocean beach is about a mile away, and there are shady nooks for picnic parties. From Bushrangers' Hill a lovely view can be had by those fond of climbing, extending right along the coastline to Sydney Heads, and plenty of Xmas bells, flannel flowers, and Xmas bush to be gathered. Then there is Barrenjoey to be visited and explored by those so minded, and the boats can be well utilised in the bay, where there is plenty of fishing and oystering to be done. They are real beauties, the Newport oysters. Very likely on the Boxing Day a steamer with passengers from Sydney will pay a visit, and if you are so minded you can return by her, and add to your enjoyment. — F.H. NEWPORT. (1898, December 25). Sunday Times (Sydney, NSW : 1895 - 1930), , p. 12. Retrieved from http://nla.gov.au/nla.news-article125526254
During 1936 Bungan Beach was the place the touring Monte Carlo Russian Ballet had a picnic. This Company of sixty-two dancers toured Australia for nine months during 1936-37. The photographs of their visit to Bungan show they seemed to have enjoyed their day out in the salt breezes and pristine waters. The land behind them is still relatively undeveloped.
The waters off Bungan Headland are also the gravesite of one of the three Japanese mini submarines that came into Sydney Harbour on the night of 31st-1st of June 1942, attacked a ferry being used by our Navy, killing 21 and injuring 10 before being the only to escape and head north towards a rendezvous point off Broken Bay. For many years people supposed this sub was near Lion Island until it was discovered by fishermen in 2006. Entombed within are Katsuhisa Ban, 23, and Mamoru Ashibe, 24. A tank trap was constructed which stretched from Bungan Beach to Pittwater during WWII although it's hard to fathom how any tank scaling those steep banks would not simply fall back into the ocean.
Further Reading:
Ballets Russes Australian tours: http://www.australiadancing.org/subjects/9.html
Bungan Beach History from Pittwater Council Library:
Martime Heritage ONLINE list of Shipwrecks (Broken Bay):
http://maritime.heritage.nsw.gov.au/public/display_ship_region.cfm?Region=4
Submarine off Bungan Head SMH:
http://www.smh.com.au/news/national/last-hours-of-midget-sub/2008/02/16/1202760663529.html
And:
http://www.navy.gov.au/Navy_divers_to_perform_archaeological_survey_on_Japanese_Midget_Submarine_M24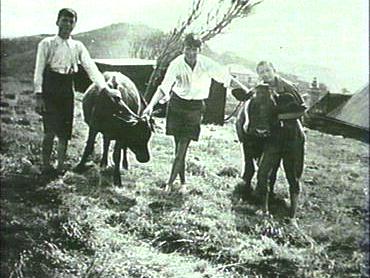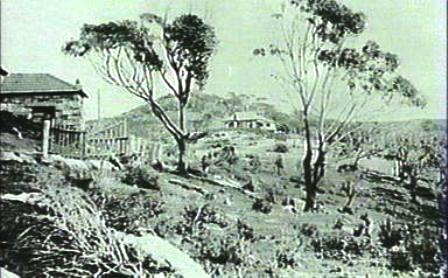 Above: Bob and Stanley Yewen with calves, ca. 1920
Below: Yewen and Fitzackerley family homes, Newport, ca. 1920, both Courtesy Warringah Library.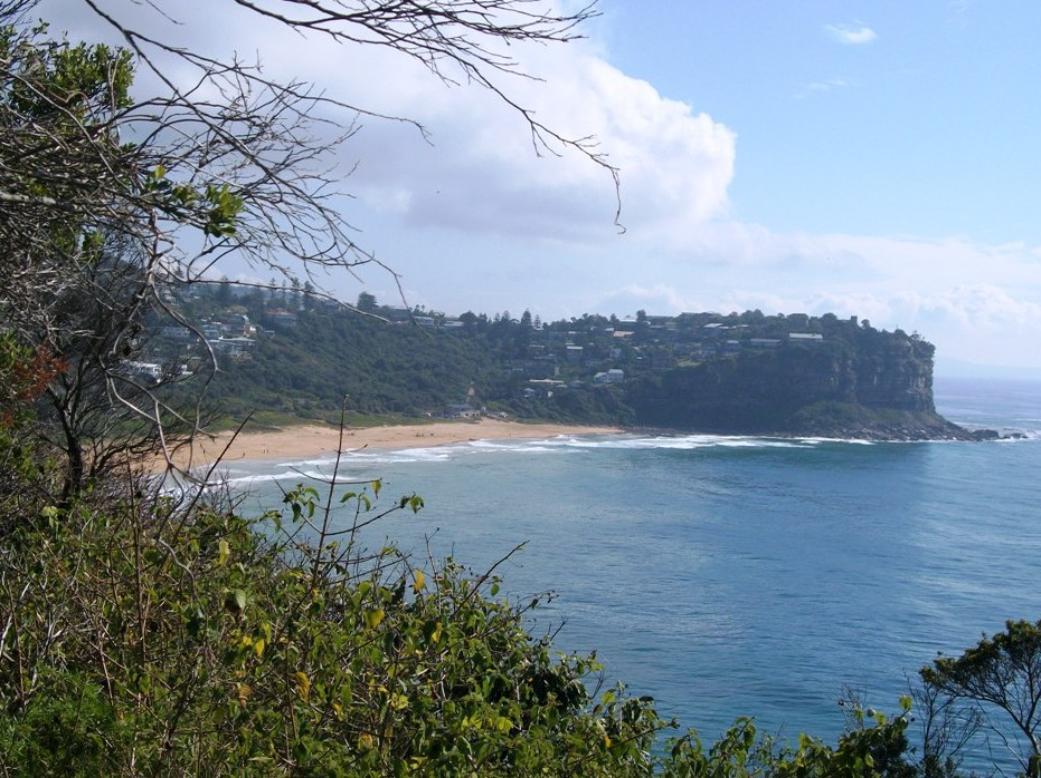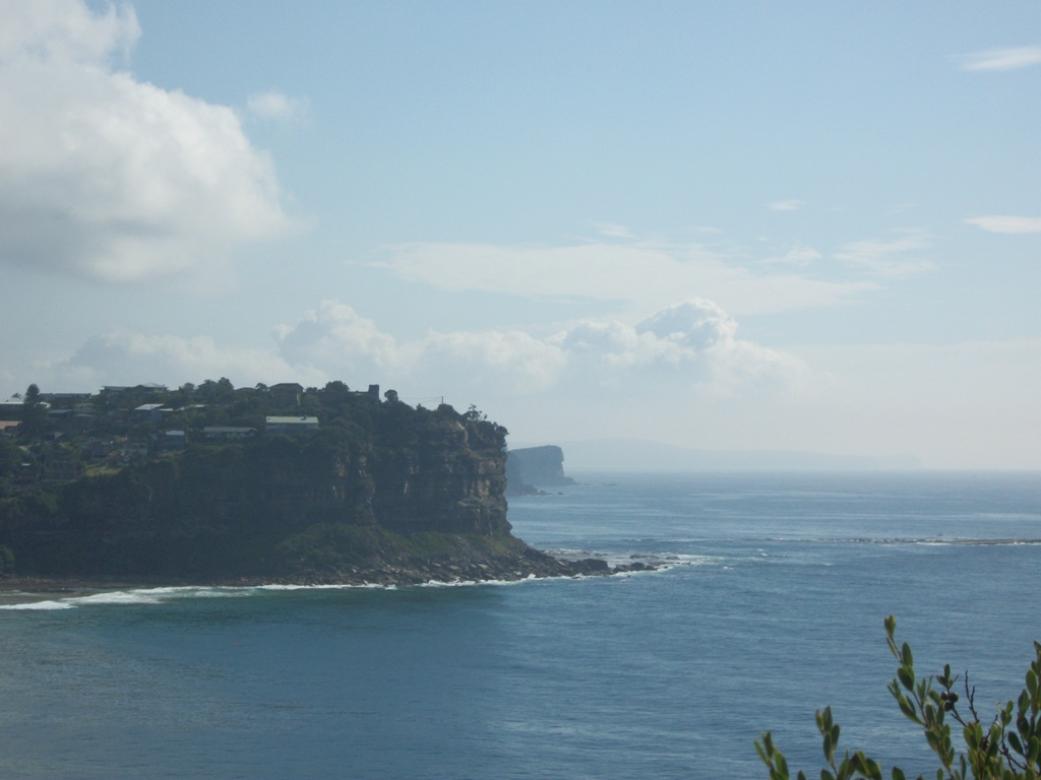 Copyright Pittwater Online News, 2011. All Rights Reserved.