March 29 - April 4, 2015: Issue 208
Currawong State Park Established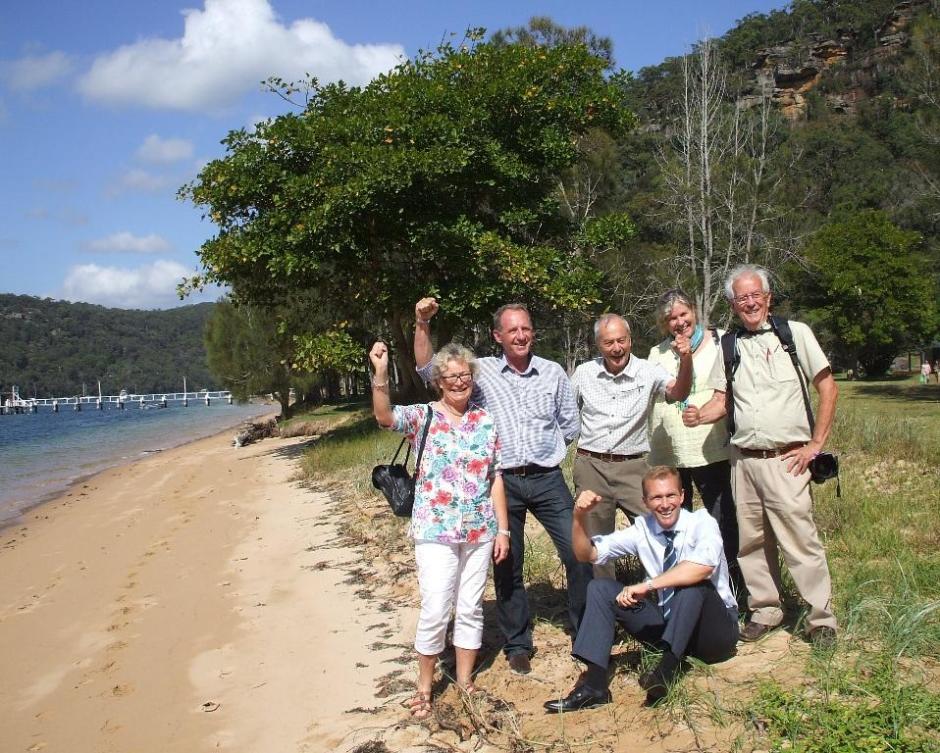 Friends of Currawong members Sue Martin, Geoff Bentley, Ken Hughes, Polly Thompson and Michael Mannington with MP for Pittwater Rob Stokes.
On Wednesday Environment Minister and Member for Pittwater Rob Stokes announced the establishment of the Currawong State Park on Pittwater's western foreshore.
The declaration of the new State Park means the much-loved and heritage listed location is now firmly in public ownership and permanently protected for community use.
"This new State Park secures Currawong in community hands and ensures its ongoing protection," Mr Stokes said.
"For many years a dark cloud hovered over Currawong's future as the unions pursued its sale and an outrageous residential subdivision.
"This announcement follows years of community campaigning and the contribution of countless local supporters.
Full report and a few insights from Shane Withington, president of the community organisation Friends of Currawong HERE
Beko Best of the Best Surf Boat Challenge 2015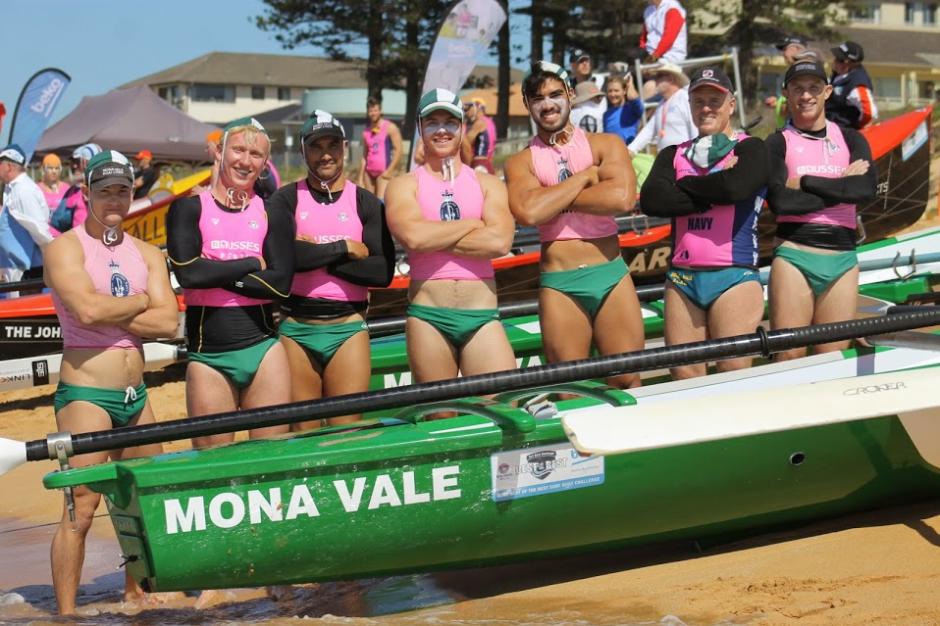 Mona Vale SLSC Boat Crews - 2 x 1st and 1 x 3rd in Beko Best of the Best 2015 - A J Guesdon photo.
Surf Life Saving NSW presented the Beko Best of the Best Surf Boat Challenge (BoB) for the 2015 season at North Narrabeen on Saturday 28th of March 2015.
The BoB is the premier boat event for crews (in all divisions) from each of the NSW Boat Series, fighting it out for the honour of being crowned the 'Best of the Best' boat crew for the season.
Northern Beaches surf clubs were well represented with Avalon Beach SLSC having three crews, Women's Under 23's, Men's Under 23's and the wonderful Antiques ladies all doing well under Sweep Nathan Wellings. The Under 23 crew of Anna Bright, Maddie Thomas, Rachel Strong and Amelia Barber won 2nd. Last weekend (March 21st), at the Long Reef Surf Boat Carnival, the girls again came 2nd, which placed them 3rd overall in the SLS SNB Branch Premiership for the 2014/15 season.
Mona Vale SLSC also had three crews rowing, winning 1st and 3rd in Open Mens and 1st again in the Reserves. South Narrabeen took out the Open Women's, looking strong all day.
Results and more HERE
Star Athletes Join Palm 2 Palms Charity Ride - Set to Run on Final Patrol Day for 2014/2015 Season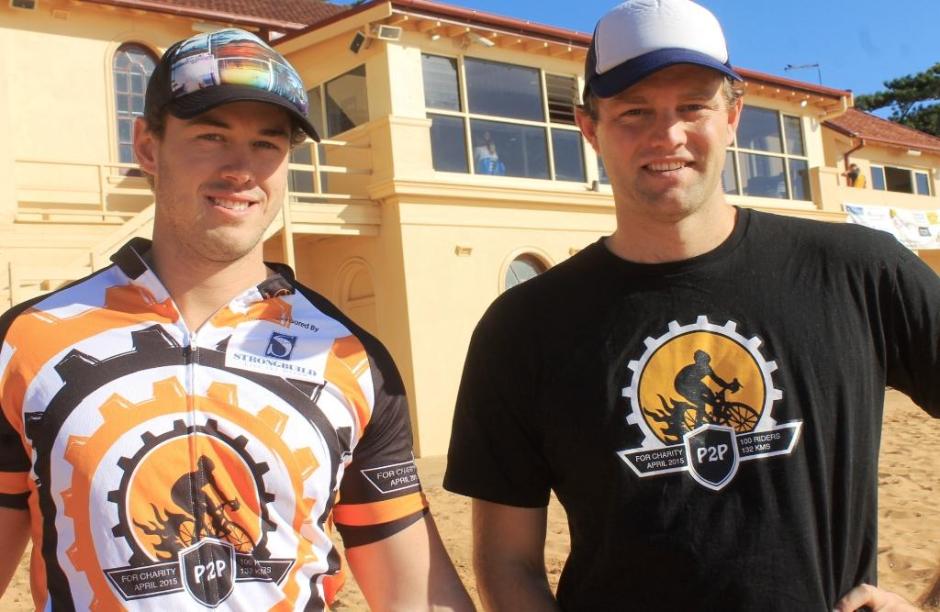 Alex Brown and Tom Kellaway at Newport SLSC yesterday.
To coincide with the final day of surf patrols for the 2014/2015 patrol season The Palm to Palms Charity Ride will take place on Sunday April 26th.
Newport's star athletes Kendrick Louis, Georgia Miller and Max Brooks as well as members of the NSW Waratahs under 20's rugby union side, who recently took out the National U20's championships with a hard fought win over Queensland in the final, are also looking to take part and have signed on for the Inaugural Palm 2 Palms Charity Ride.
Event co-founder Tom Kellaway said yesterday, "due to some minor logistical and insurance issues, we have been forced to change our route. We are now heading down to North Head, and then back up the northern beaches to Palm Beach, with our finish line coinciding with the Palm Beach Markets. It is a bit shorter at only 77kms, however that distance should be enough to test even the fittest of our entrants!".
For more information on the ride, please visit the website at www.palm2palmsride.com.au
More HERE
North Avalon Surfriders Association into Final Day of 2015 Surftag Australian Championships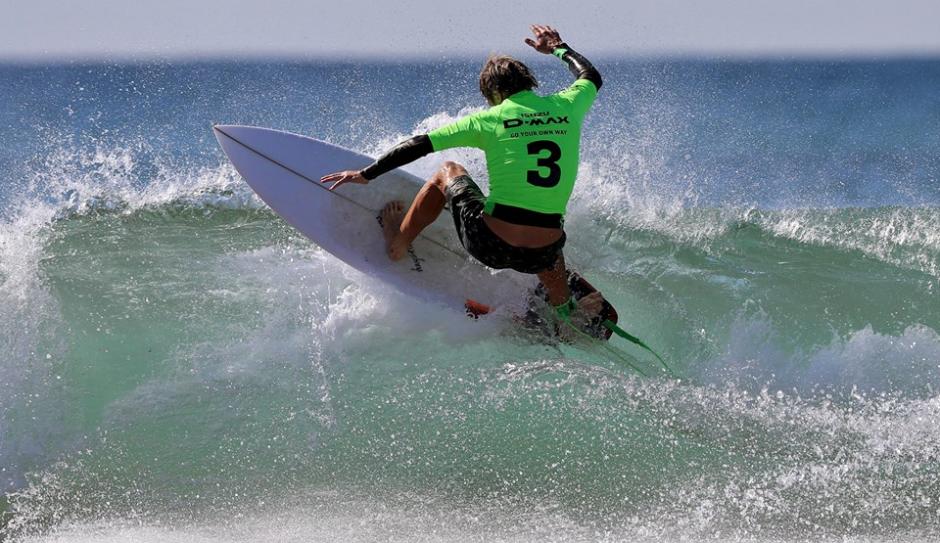 Shane Carrol NASA - North Avalon Surfriders Association Day 1 - Photo courtesy Throwing Buckets Magazine.
Thirty-two teams have been contesting this week's Isuzu D-MAX Surftag Australian Championships at North Narrabeen with the host club striving for their sixth Men's Australian Title since Surftag began in 2001. Running from Friday 27th, with Quarter Finals and Finals on today, Sunday 29th of March, local teams Mona Vale, Newport Plus, Narrabeen A, B, and C and North Avalon Surfriders Association (NASA) have taken part with NASA and North Narrabeen A and B teams making it through to Sunday's heats.
More HERE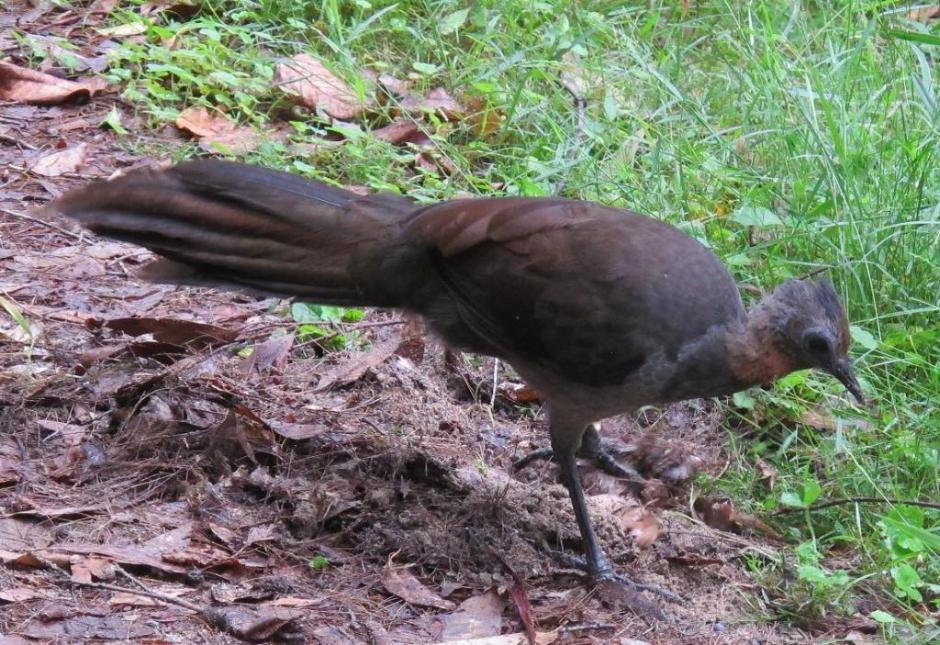 Pittwater Lyrebird - photo by Marita Macrae.
This Lyrebird was foraging along the edge of Epworth place near the entrance to the Irrawong Waterfall track when we arrived for bush-care. This area along Mullet Creek is about mid-way through a six year bush regeneration program funded by the NSW Environmental Trust. It is in Ingleside Chase Reserve, a Wildlife Protection Area. Signs remind visitors that NO DOGS area allowed, even on leads.
And this bird shows why.
The bushcare group meets here on the third Saturday afternoon of each month. The next work day will be April 18, 1- 4pm. All hands welcome.