June 30 - July 6, 2019: Issue 411

Lion Island's Little Penguins (Fairy Penguins) Get Fireproof Homes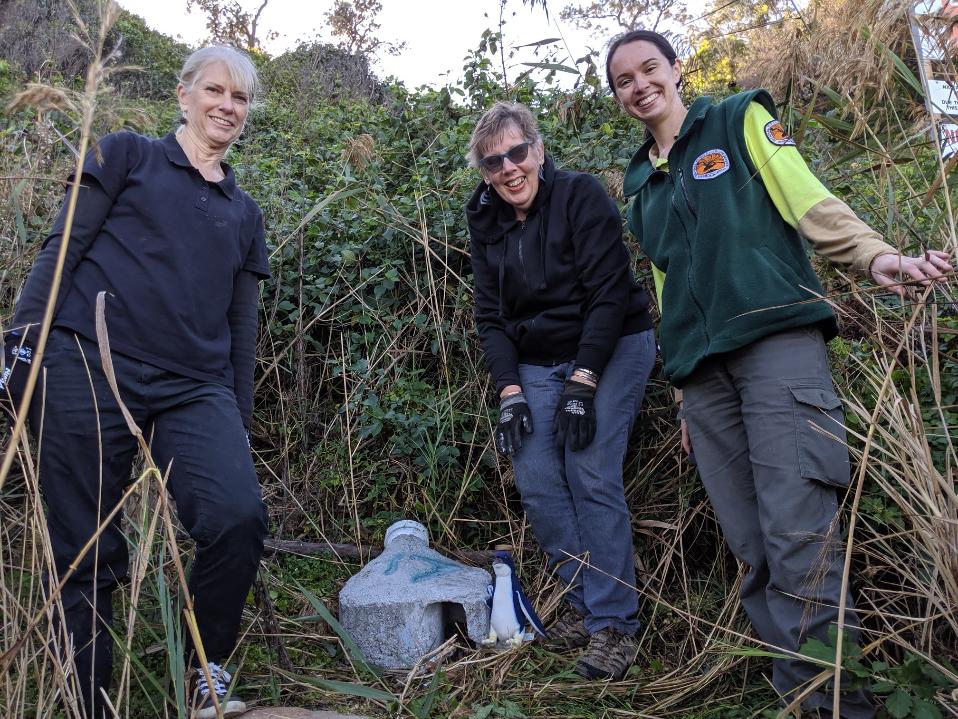 Fix it Sisters co-founders, Lynn Kristensen and Linda Prince (Fix it Sisters made the fireproof burrows) with a NSW National Parks and Wildlife Service ranger on Lion Island installing the burrows with their 'mascot'! - photo by and courtesy Fix It Sisters Shed.
Devastating news this week that 2 Little Penguins (Fairy Penguins) have been killed at Manly. Our hearts go out to their little penguin mates and all those who toil to keep them safe.

At Lion Island, NSW National Parks and Wildlife Service rangers have just installed 20 concrete burrows on the island, which are fire-proof and can also protect the creatures from foxes and goannas. The installations come in the wake of the bushfire of August 2018.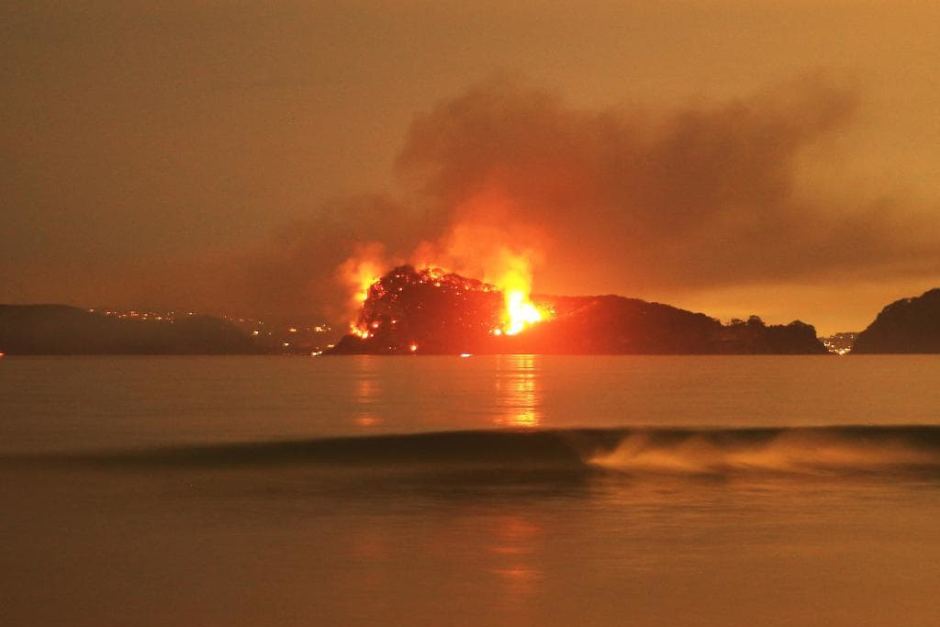 The bushfire that destroyed much of the Little Penguins' habitat in August 2018. Supplied: @ausfirefighter

NSW Environment Minister Matt Kean said the burrow program was part of a push to protect the Little Penguins' future.
"We're installing these nests to protect penguins, enable them to nest and hopefully grow the population," he said.
The burrows were designed by wildlife rangers and manufactured by a women's shed group known as the Fix-It Sisters.
Co-founder Linda Prince said her group was delighted to take part in such a worthwhile project.
"It was hard work but we really loved doing it," she said.
"It took hours and hours but there was lots of laughs, lots of sore backs and sore hands."
NSW National Parks and Wildlife Service ranger Rachel Labador stated in an
ABC report by Jessica Kidd
that each burrow has been set up in a location where the rangers know the penguins have been prospecting and where they are likely to nest.
Ms Labador said she lines the new burrows with leaf litter and penguin poo so that any prospecting bird knows it is a safe place to nest.
"This is the primo penguin real estate," she said.
"Penguins like coming back to the same place, so if we can have a burrow that will last for decades we know that the penguins will keep using it."
If the burrows are successful in the forthcoming breeding season it is likely they will be installed at other Little Penguin colonies. Another Pittwater first thanks to the hard work of
NSW National Parks and Wildlife Service, their rangers and the great women at the
Fix it Sisters Shed.
Between June and August, male penguins return to their colonies to reconstruct old burrows, dig new ones and attract mates. So we're heading and into Little Penguin breeding season right now.

As visitors are not allowed on Lion Island unless they're rangers or those who have been given access permission to research for studies, Fix it Sisters Shed are allowing us to share their photos from the Little Penguins Project: Installation Day — at Lion Island.
in late May 2019.
Linda Prince, co-founder and Chief Sister, Fix it Sisters said this week;
"When the Fix it Sisters Shed were asked if we would build 20 burrows for the Little Penguins on Lion Island, we couldn't say yes quick enough. How could you not help these wonderful Little Penguins!"
"It was an exciting brief - 20 concrete and perlite burrows to be ready for the start of the breeding season. They were a brand new design and the Fix it Sisters' job was to manufacture them."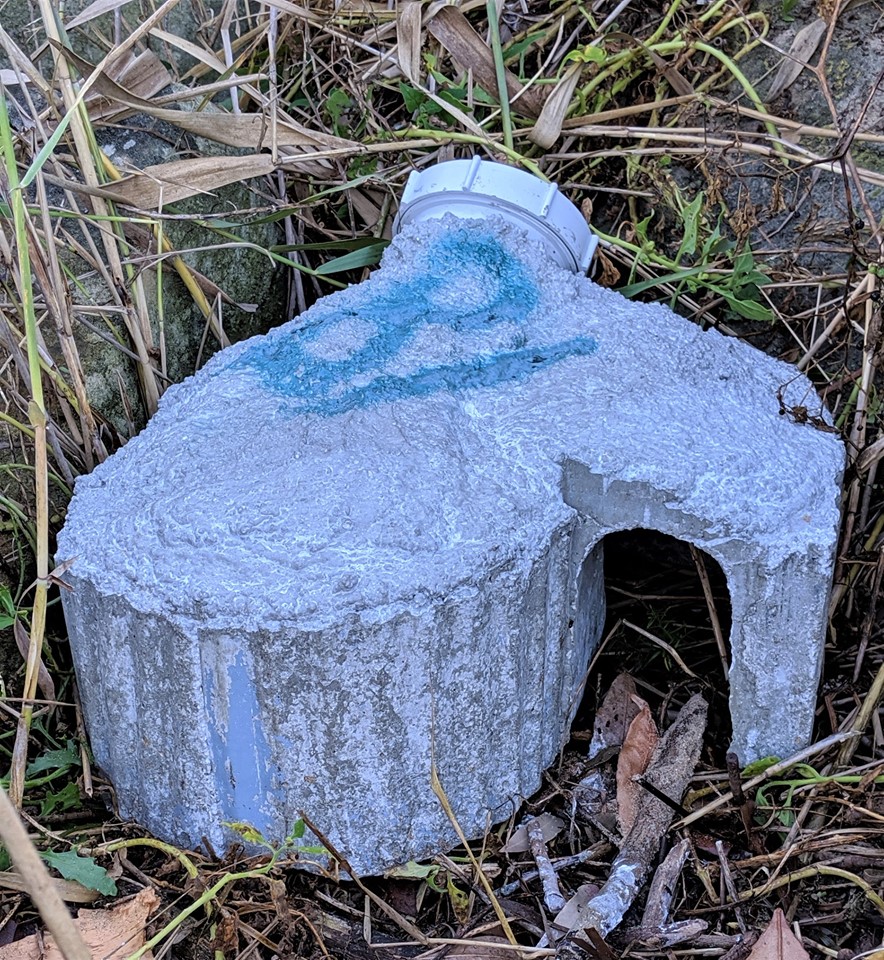 "We had sore hands and bad backs when we were making them over a few months, but the pain faded away when we travelled with our precious cargo by barge to Lion Island to help install the burrows - a joint effort between National Parks and Wildlife, the Land Care volunteers and us."
"Now we have been asked to make ten more burrows for the Little Penguin colony off the NSW South Coast. We can't wait!"
Below run some of the Fix it Sisters photos from the installation day, which started very early in the morning with a group of staff and volunteers from NSW National Parks and Wildlife Service, the Office of Environment and Heritage and Hawkesbury Environment Network (HEN) - and the Fix it Sisters penguin mascot.
A barge took them all over to the island and after a cup of tea and a special penguin cupcake, the group spent the day getting the new penguin homes set up and ready to welcome some Little Penguins.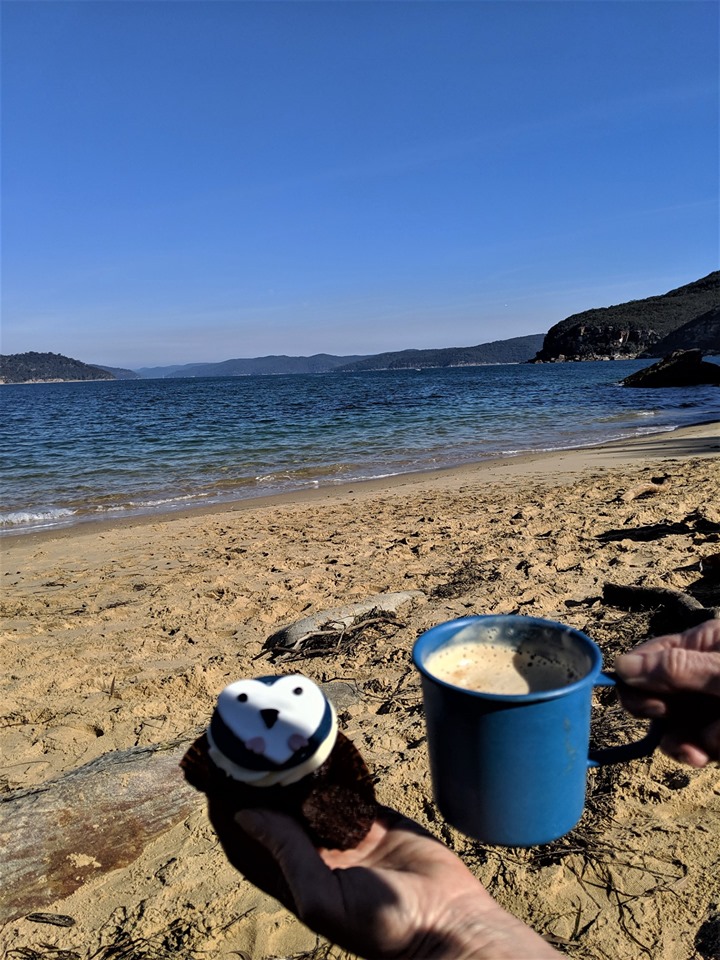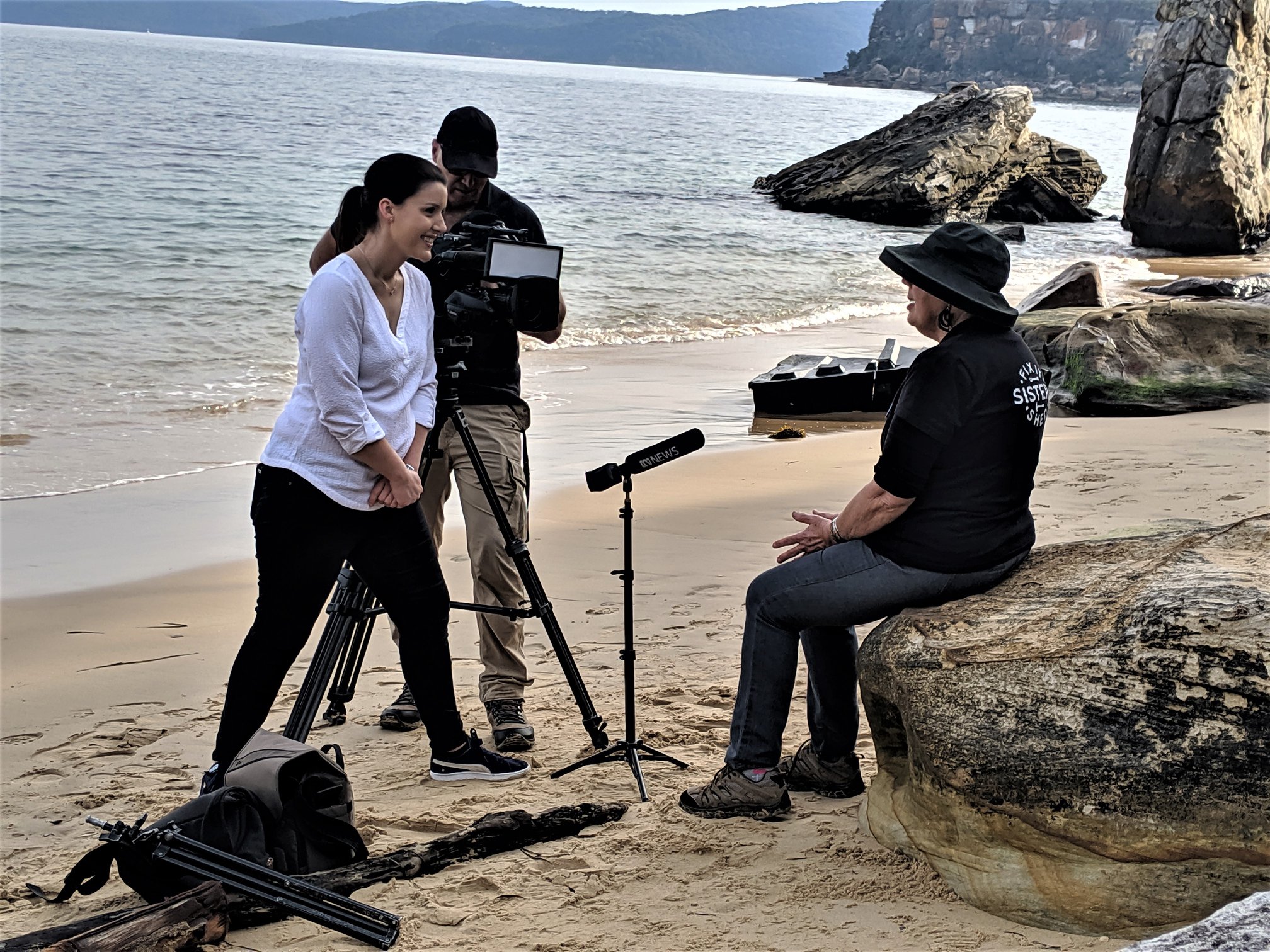 Did you know that we once had Little Penguins right along our beaches until feral animals and domestic pets devastated this population? Ken 'Sava' Lloyd recently shared:
They used to walk across Ocean St Narrabeen and nest under Ross Jorgensons house,and there was a colony at Bollicky Beach(Turrimetta) Nth. Narrabeen. You could hear them from up on the Plateau, Edgecliff Bolv. down in the surf.There was a bait ground just off Sth Narra SLSC. Sava
Fortunately Pittwater's Lion Island colony is seen playing and 'fishing' regularly in the estuary and off nearby beaches - still!
What great news for our community, especially since this is the 65th year people have worked at ensuring Lion Island's Little Penguins are safe on their home grounds.
Visit April 2019's Issue 401: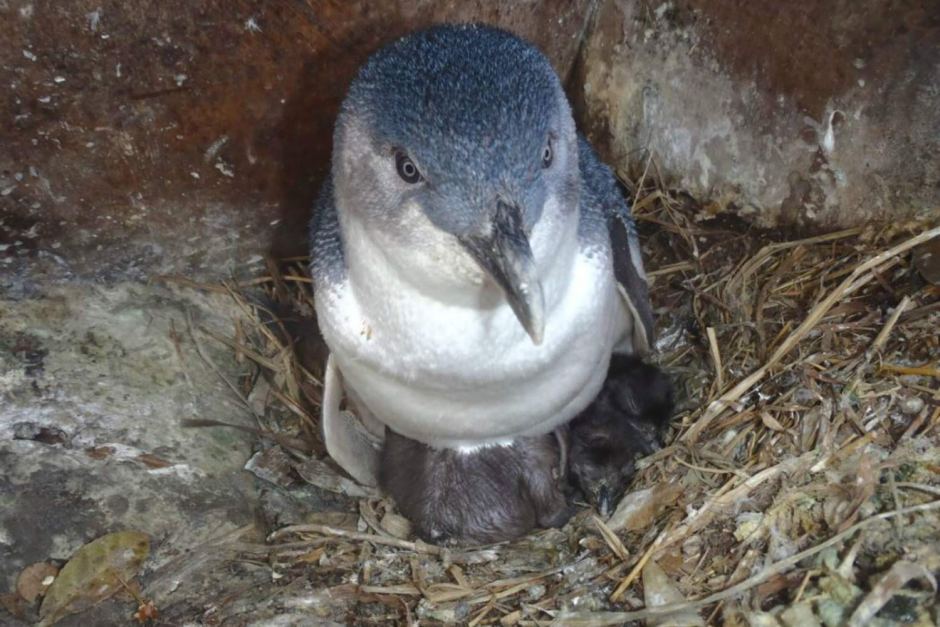 Little Penguin on nest - supplied
About the

Fix it Sisters Shed
The Fix it Sisters Shed is a not-for-profit organisation which empowers women of all ages in southern Sydney with practical and creative skills, through educational workshops and facilitated DIY sessions. We also coordinate and volunteer for various projects throughout the community.
Our current projects include traineeships for domestic violence victims, a mentoring program with students from Arncliffe Public School and building penguin burrows for the NSW National Parks and Wildlife Service. If there is a need for the Fix it Sisters and we can practically help, we are there!
In addition to our community projects we've also run a number of fun and educational workshops in local schools across southern Sydney, with Bunnings Kingsgrove and at our shed in Arncliffe.
Fix it Sisters was the brainchild of co-founders, Linda Prince and Lynn Kristensen, who met on a woodwork course in 2015. They struck up a friendship, discovered their mutual passion for helping women to learn new skills and an idea was soon born!
After lots of hustling and get-togethers around the work bench, Fix it Sisters was officially launched in September 2018 with an all-female volunteer Board of Directors.
Our aim is to build a social connection with a diverse range of women and girls (over 12 years) in the community, but with a particular focus on supporting new migrants, refugees, widows and domestic violence victims to become independent, skilled and confident. We're all about changing social norms and enabling women to reach their potential and find new passions in a creative, safe and supportive environment.
Fix it Sisters is auspiced by 3Bridges Community and supported by various local community organisations, including Bayside Council, South Eastern Sydney Local Health District, Lions Club of Lugarno and Bunnings Warehouse Australia. The Hon Linda Burney MP is our inaugural patron
Get in touch with us for more info:
hello@fixitsistersshed.org.au
or @fixitsistersshed / #fixitsisters on Instagram and Facebook. We hope to meet you soon!
Photos by and courtesy of the Fix

it Sisters Shed