June 7 - 13, 2020: Issue 453

Turimetta Beach Reserve
by Joe Mills, Bea Pierce, Lesley
Turimetta Reserve - Tarramatta Park.
Also known as 'Little Narrabeen' and once spelled 'Taramatta' and 'Turamulla', the beach and reserve area between Narrabeen and Warriewood is named for an area that once extended from North Narrabeen to Mona Vale.
The 'Turimetta' name, is believed to be a local Aboriginal clan or family name. In this area, the suffix "etta" was part of a family names. Also spelled 'Turrametta' - other sources state the meaning of the word is associated with 'a beautiful place'.
Tarramatta Park was the 4 hectare and 1 rood reserve we now call 'Village Park' in Mona Vale, only it's not 4 hectares in size any longer and doesn't have a horse trough, a tennis court or cricket pitch and isn't the scene of many a community gala event prior to a dance at Booth's Hall.
Formally opened in September 1905, amid gay celebrations, the building of fencing etc. was overseen by the patriarch of the Stringer family, who lived in what is now 'Park' street, Mona Vale.
This Enemark Panorama, circa 1915-1918, shares some glimpses of 'Turrimetta Park': From - EB Studios (Sydney, N.S.W.). (1917). Panorama of Mona Vale, New South Wales, ca. 1930 Retrieved from http://nla.gov.au/nla.obj-162044299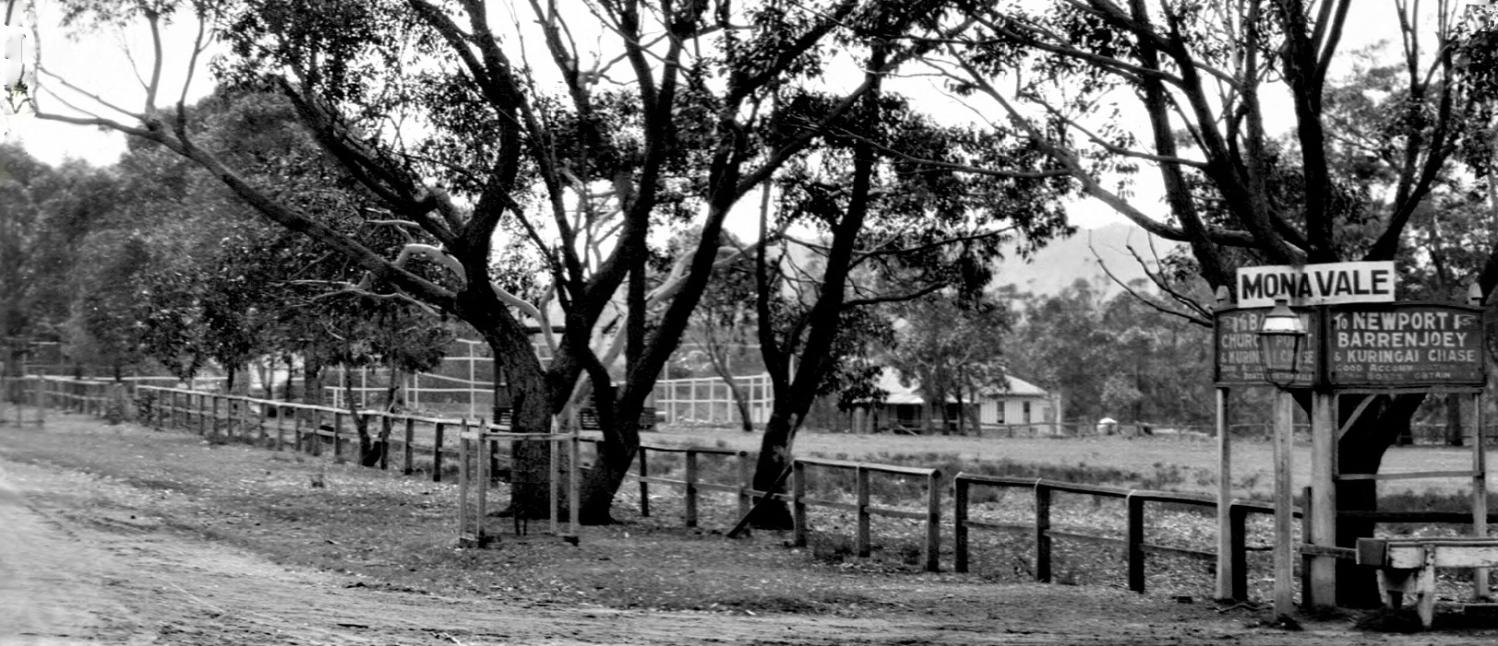 Turimetta Headland Reserve
Turimetta Headland is located east of Narrabeen Park Parade in the suburb of Warriewood. It is a prominent headland vegetated primarily with heath vegetation. Turimetta beach is one of the less disturbed ocean beaches in the Pittwater area and is a popular spot with locals for this reason.
This land is council owned, having been handed over to Warringah Council from the Cumberland County Council in 1964. The reserve in the Tenure documents is known as Warriewood Beach Reserve. It was recommended that this be changed to Turimetta Headland Reserve. [1.]
Turimetta Headland Reserve is a Wildlife Protection Area and has a number of vegetation communities which provide habitat for many threatened and significant fauna species.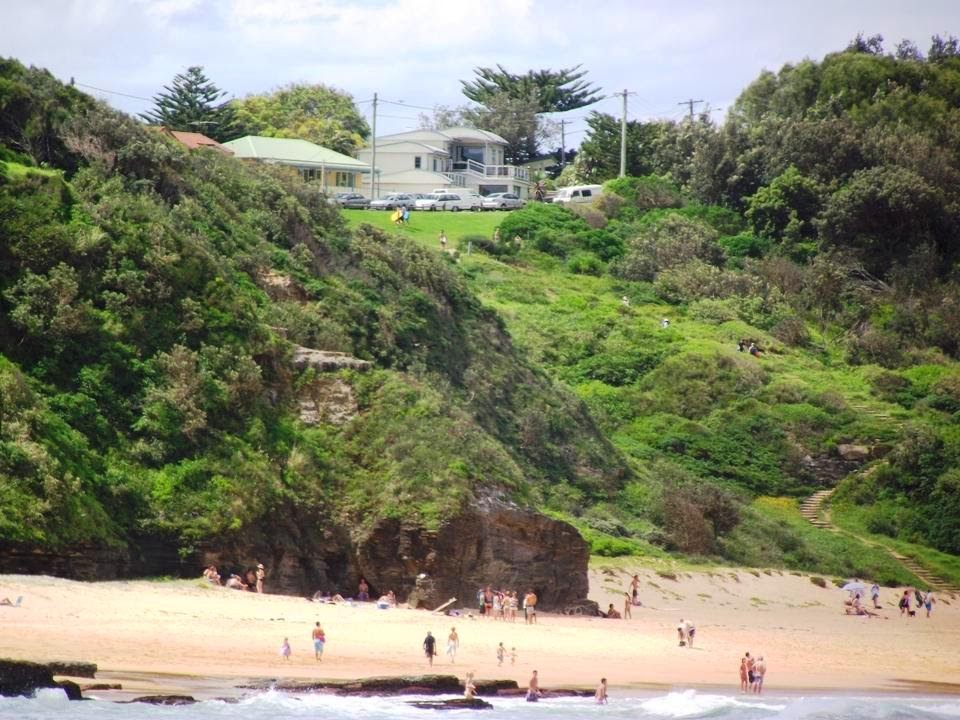 Winter-flowering Banksias attract large numbers of migratory and nomadic honey eaters and lorikeets. The small Raptors, the Black-shouldered Kite (Elanus notatus) and the Australian Kestrel (Falco cenchroides) are often found in this area and large raptors such as the White-bellied Sea-eagle and the threatened Osprey are also occasionally observed, and have been since bird-watchers first visited the site to make records. [2.] Visit: G . E. Archer Russell (1881-1960) and His Passion For Avifauna From Narrabeen To Newport
The area has been the focus of volunteer bush care work, the state government and councils to restore it over many years.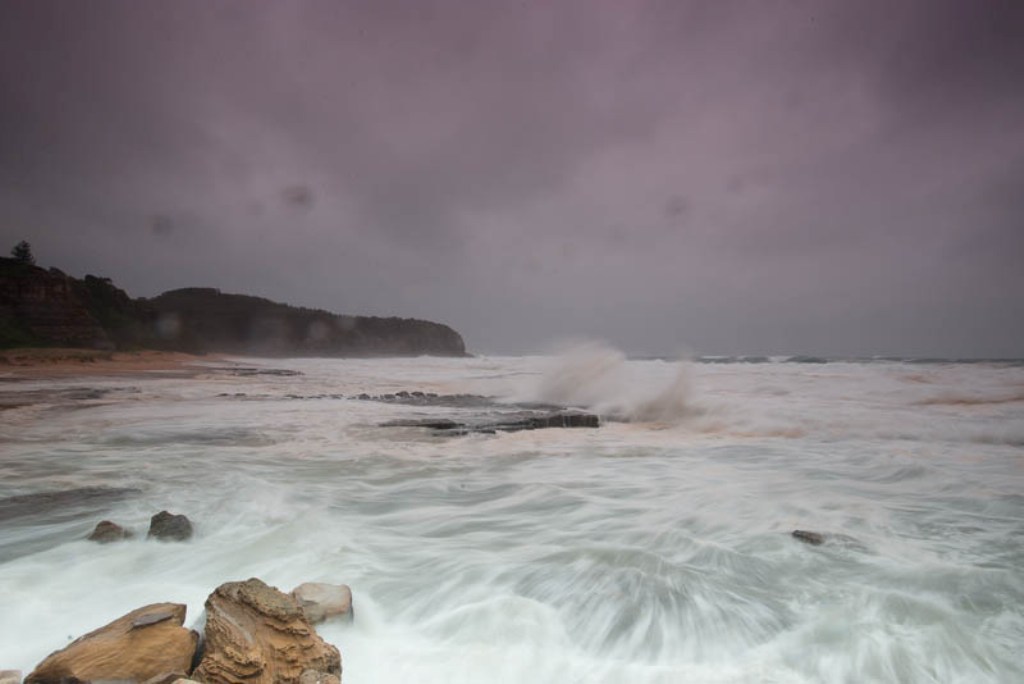 This photograph by Michael Mannington shows how beautiful the storm raging along our coasts can be and also how dangerous. Taken February 23rd, 2013 - at Dusk.
Turimetta Beach is popular with surfers and features some wonderful local Artists sculptures in its rocks, and the presence of these rocks and a rockshelf at the North Narrabeen end of the beach, make it a popular place for photographers - the rush of water over these stones, sunrise reflected over the sheets of tides, make for spectacular images.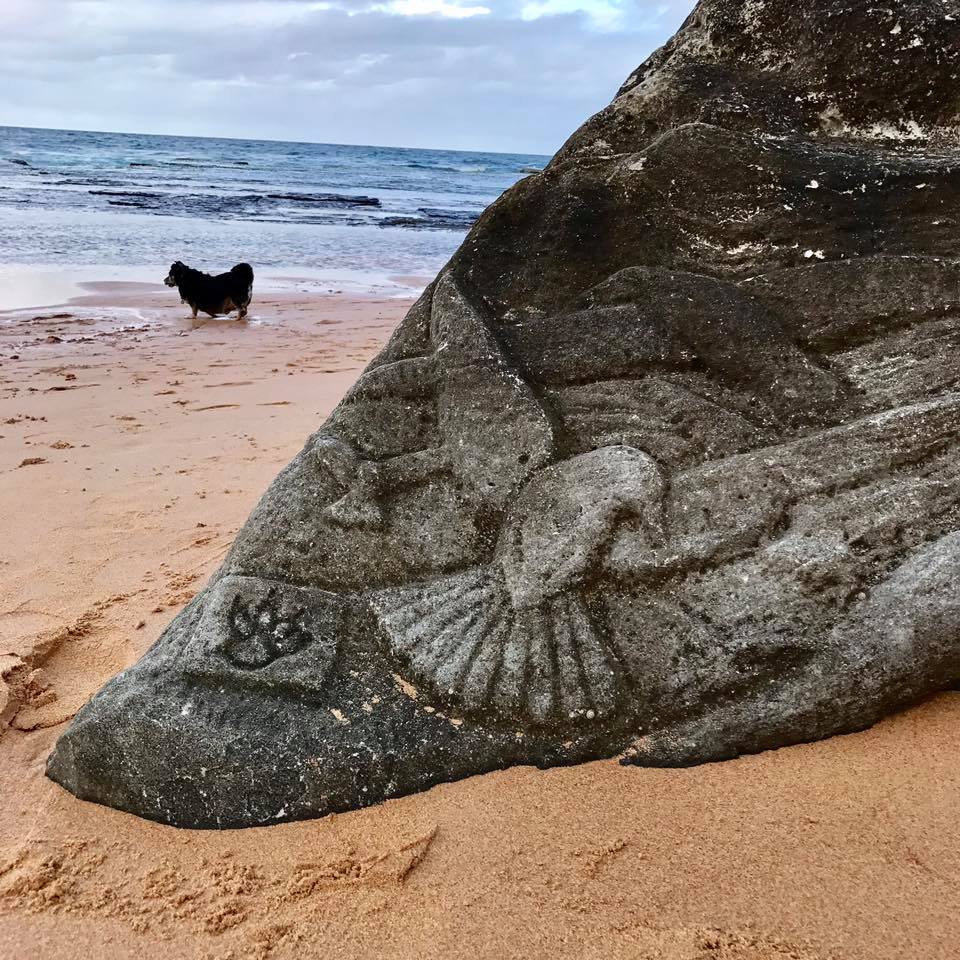 Turimetta Beach
Sculptures
- photos by Bea Pierce, March 2017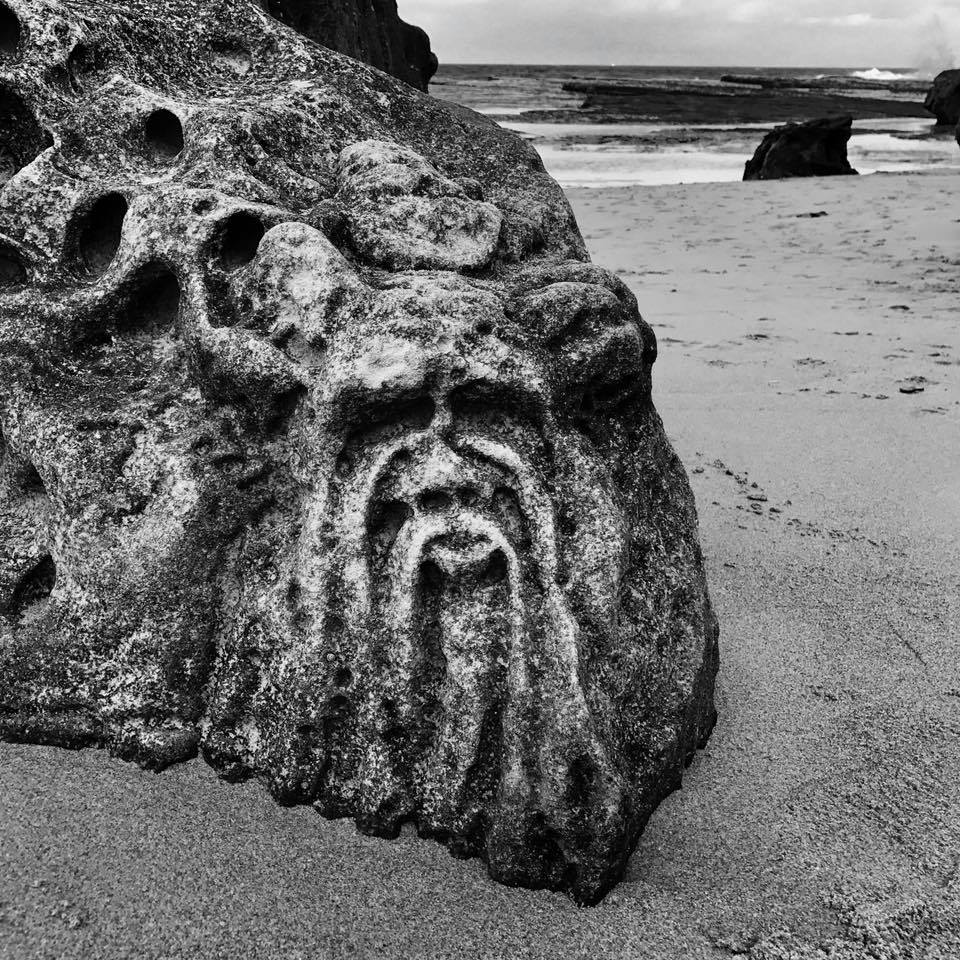 A few more taken by Joe Mills over the last week, and one spectacular image of a rainbow at North Narrabeen, caught on Tuesday before the storm, taken by Joes' friend Lesley, pictorially celebrate this hidden gem of our area:

Turimetta Headland Reserve, Plan of Management - Pittwater Council, Adopted October 21 2002
From Turimetta Headland Reserve Pittwater Council Information board for Bicentennial Coastal walkway