May 21 - 27, 2017: Issue 313

Pittwater Online News receives and finds a lot of information from various sources each week. This page shares some of this news relevant to you and the world you live in.
Search Pittwater Online News for past items:
Australian researchers pioneer life-extending treatment for advanced melanoma patients with brain tumours
Australian researchers are the first to demonstrate that patients with advanced melanoma which has spread to the brain can have increased life expectancy and possibly even beat the disease.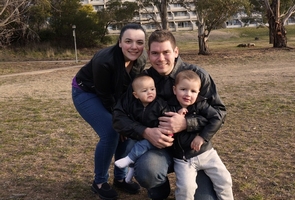 The promising results from a clinical trial developed and run by investigators at Melanoma Institute Australia are being presented in Chicago at the world's largest oncology conference, the American Society of Clinical Oncology (ASCO) Annual Meeting, attended by more than 30,000 delegates from around the world.
The ground-breaking Anti-PD1 Brain Collaboration (ABC) clinical trial involved advanced melanoma patients being given a combination of two different immunotherapy drugs: nivolumab (Opdivo®) and ipilimumab (Yervoy®).
Results from an early analysis of this trial show 79% of advanced melanoma patients with brain metastases treated with the combination immunotherapy were still alive at six months. 66% of those who got nivolumab alone were also alive after six months.
Typically, patients with active brain metastases survive only four to five months and never even used to be admitted to clinical trials because their prognosis was so dire.
"This is an absolute game-changer for how we treat patients with advanced melanoma which has spread to the brain. It provides new hope to the 1,800 Australians expected to die from melanoma this year," said Professor Georgina Long, the study's chief investigator, Conjoint Medical Director of Melanoma Institute Australia and Chair of Melanoma Medical Oncology and Translational Research at The University of Sydney.
"Quite simply, having brain metastases is no longer a death sentence," she said. "We can now offer additional years of life and also the hope of ultimately beating this disease to a significant number of people."
In February 2016, Australia approved the use of nivolumab for advanced melanoma patients as a stand-alone treatment or in combination with ipilimumab.
However, patients with brain metastases were excluded from previous clinical trials, including the ones that led to the drugs' approval. This was what prompted Melanoma Institute Australia to develop and run the world-first ABC trial.
"I have melanoma patients with brain metastases who would not be alive today if they had not participated in this trial," Professor Long said.
The study also examined patients who had no previous drug therapy prior to joining the trial, and those who received previous targeted drug therapy which is effective in patients with BRAF mutations in their melanoma.
It found that the combination of nivolumab and ipilimumab was more active in patients who had not received prior targeted BRAF-directed drug therapy.
Under the current Pharmaceutical Benefits Scheme (PBS) in Australia, doctors are restricted in the order in which they can prescribe the targeted BRAF-directed drug therapies and immunotherapy as treatments for melanoma. The restrictions make it very difficult to give immunotherapy first to patients who have the BRAF mutation in their melanoma (approximately 40% of all melanoma patients).
However, this new research strongly suggests that immunotherapy should be the first-line treatment in suitable patients, in particular, those with brain metastases.
Young dad, Leigh Miller (pictured here), is just one of the patients on the ABC Trial who has had a remarkable turnaround.
Respiratory infections can trigger a heart attack
May 16, 2017: Sydney University
Warning for flu season
New research from University of Sydney finds the risk of a heart attack is increased 17-fold in the week following a respiratory infection such as influenza or pneumonia.
The risk of having a heart attack is 17 times higher in the seven days following a respiratory infection, University of Sydney research has found.
Published today in Internal Medicine Journal, this is the first study to report an association between respiratory infections such as pneumonia, influenza and bronchitis and increased risk of heart attack in patients confirmed by coronary angiography (a special X-Ray to detect heart artery blockages).
"Our findings confirm what has been suggested in prior studies that a respiratory infection can act as a trigger for a heart attack," said senior author Professor Geoffrey Tofler, cardiologist from University of Sydney, Royal North Shore Hospital and Heart Research Australia.
"The data showed that the increased risk of a heart attack isn't necessarily just at the beginning of respiratory symptoms, it peaks in the first 7 days and gradually reduces but remains elevated for one month."
The study was an investigation of 578 consecutive patients with heart attack due to a coronary artery blockage, who provided information on recent and usual occurrence of symptoms of respiratory infection.
Seventeen per cent of patients reported symptoms of respiratory infection within 7 days of the heart attack, and 21 per cent within 31 days.
Patients were interviewed about their activities before the onset of their heart attack, including if they experienced a recent "flu-like illness with fever and sore throat". They were considered affected if they reported sore throat, cough, fever, sinus pain, flu-like symptoms, or if they reported a diagnosis of pneumonia or bronchitis.
A second analysis was among those with symptoms restricted to the upper respiratory tract, which included the common cold, pharyngitis, rhinitis and sinusitis.
Lead author Dr Lorcan Ruane, who conducted the work at University of Sydney said: "For those participants who reported milder upper respiratory tract infection symptoms the risk increase was less, but was still elevated by 13 fold."
"Although upper respiratory infections are less severe, they are far more common than lower respiratory tract symptoms. Therefore it is important to understand their relationship to the risk of heart attacks, particularly as we are coming into winter in Australia," he said.
Associate Professor Thomas Buckley, study investigator from Sydney Nursing School said: "The incidence of heart attacks is highest during winter in Australia."
"This winter peak in seen not only in Australia but also in other countries around the world is likely due in part to the increased incidence of respiratory infections.
"People should take measures to reduce exposure to infection, including flu and pneumonia vaccines where appropriate."
Professor Tofler added: "Possible reasons for why respiratory infection may trigger a heart attack include an increased tendency towards blood clotting, inflammation and toxins damaging blood vessels, and changes in blood flow."
"Our message to people is while the absolute risk that any one episode will trigger a heart attack is low, they need to be aware that a respiratory infection could lead to a coronary event. So consider preventative strategies where possible, and don't ignore symptoms that could indicate a heart attack.
"The next step is to identify treatment strategies to decrease this risk of heart attack, particularly in individuals who may have increased susceptibility."
The study was conducted at Royal North Shore Hospital.
Lorcan Ruane, Thomas Buckley, Soon Y. S. Hoo, Peter S. Hansen, Catherine McCormack, Elizabeth Shaw, Judith Fethney, Geoffrey H. Tofler.
Triggering of acute myocardial infarction by respiratory infection.
Internal Medicine Journal, 2017; 47 (5): 522 DOI:
10.1111/imj.13377
Fast facts:
Each year around 56,000 Australians suffer a heart attack.

This equates to around 153 heart attacks a day, or one heart attack every 9 minutes.

Each year, almost 9,300 Australians die of a heart attack.

One in four people who die from a heart attack die within the first hour of their first symptom.
$4 million for schizophrenia research
18 May 2017: Media Release

People with schizophrenia will benefit from $4 million in State Government funding awarded to Neuroscience Research Australia (NeuRA) for the prevention, improved treatments and research on a cure for the psychiatric disorder.
Mental Health Minister Tanya Davies and Health Minister Brad Hazzard today announced the funding as part of Schizophrenia Awareness Week. The funding is over four years to support the work of the Chair in Schizophrenia Research at NeuRA, a leading brain and nervous system research institute at Randwick.
"We greatly value the support the non-government sector provides to people and families living with mental illness," Mrs Davies said.
Mr Hazzard said work by research bodies such as NeuRA is instrumental in positioning NSW at the forefront of medical research in Australia.
"The NSW Government has invested $1 billion over the past four years in increasing the capacity for high-quality health and medical research. We want to ensure that work translates into clinical practice that changes patients' lives," Mr Hazzard said.
Whilst prevalence is low, schizophrenia and psychosis-type mental illnesses are among the top 10 causes of disability worldwide and account for about 80 percent of mental health spending in Australia.
"This $4 million in funding will help identify alternative treatment options for people diagnosed with schizophrenia and help prevent future episodes and the development of a chronic disorder," Mrs Davies said.
"It will support work by Professor Cynthia Shannon Weickert, an internationally acclaimed leader in neuroscience, who is leading research into psychosis with the hope of finding ways to prevent and even cure schizophrenia."
Professor Shannon Weickert said one in 100 people have or will develop schizophrenia during their lifetime.
"Most will first be affected by this condition in their late teens and early twenties. It is life-long, and associated with reduced life expectancy of 15 to 20 years," Professor Shannon Weickert said.
NeuRA has also been allocated $7.98 million in research funding for 2016-2018 under the NSW Government's Medical Research Support Program.
Advanced form of cancer treatment under consideration in Australia
May 17, 2017: ANTSO
An international collaboration between human health researchers at ANSTO, the Centre for Medical Radiation Physics at the University of Wollongong and the National Institute of Radiological Sciences (NIRS), Japan, has undertaken research relating to carbon ion therapy, an advanced form of cancer treatment being proposed for introduction in Australia.
The study investigated the use of a beam of positron-emitting radionuclides for the precise delivery of non-invasive and highly conformal radiotherapy.
The radioactive beam matched the therapeutic performance of current non-radioactive heavy ion beams, but offers a greatly improved ability to verify the delivered dose distribution during treatment, through the use of in-beam PET imaging.
"The mechanism provides a potential way to experimentally verify that the actual delivered dose is the same as the treatment plan in real time" said co-author Dr Mitra Safavi-Naeini, Imaging Quantification Research Lead, Human Health at ANSTO.
The research has been submitted and is under review for publication in Physics in Medicine and Biology.
Cancer treatment with heavy ions
Particle therapy using heavy ions such as carbon delivers a highly targeted peak dose of therapeutic radiation at a specific depth that coincides with the treatment region.
Most of the energy is deposited within a very narrow depth range, minimising damage to surrounding healthy tissue.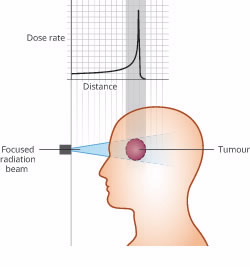 Carbon ion therapy diagram
"Because of the intensity of the dose, treatment approaches tend to be very conservative," said Safavi-Naeini .
"The research was exploring enhanced quality control measures for treatment delivery verification."
"Because a large proportion of positron fragments produced in collisions with the nuclei of target cells stop very close to where the maximum dose is delivered, you have a means of verifying the site of deposit using PET," said Safavi-Naeini.|
The study compared the use of stable ions and radioactive ions to produce positrons for PET imaging and found the radioactive beam greatly outperformed the stable beam.
A comparison was undertaken using ions at different energy levels in several phantoms (simulated human tissues and organs).
The radioactive ion beam was found to have a relative biological effectiveness (RBE) within 4% of the stable beam, showing that it was therapeutically equivalent.
"If you can deliver a radioactive beam with the correct fluence, the appropriate number of particles at the right energy to the target, then you should be able to use it therapeutically," said Safavi-Naeini.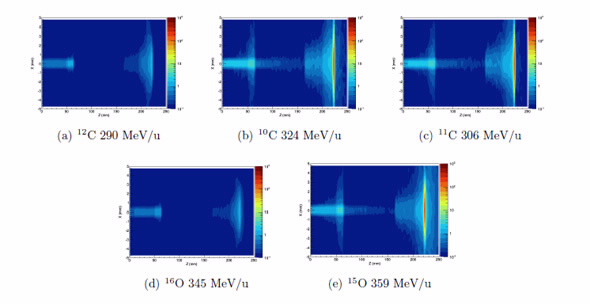 Enhanced PET imaging
Using a beam of positron-emitting radionuclides has advantages over a stable ion beam, as it enhances the signal and provides better visualisation of the deposited dose distribution.
While most of the heavy ions in the beam stop and deposit their kinetic energy close to the planned target depth (at the site of the tumour) without undergoing a nuclear interaction, a fraction will collide with nuclei in the target, producing a range of nuclear fragments.
Some of these fragments are unstable, and decay via positron emission over the next few seconds to minutes. These positrons annihilate with electrons in the target and produce pairs of gamma rays, which can be imaged during and immediately after treatment.
The use of a beam of ions which are, by themselves, short-lived positron-emitting radionuclides greatly increases the number of positrons emitted in the target region, leading to a better-quality image.
PET images carbon ion therapy research
Spatial distribution of positron creation in a lung phantom, for each beam type
The study included generation of experimental and simulated 3D and 4D PET images of positron yields for multiple ion types and energies, and an estimate of the corresponding relative biological effectiveness for each.
The investigators used simulations to calculate the dose deposited as a function of depth, utilising advanced microdosimetric modelling techniques to evaluate the relative biological effectiveness of each beam and predict the yield of positrons in targets.
Experimental validation of the simulation model for depth-dose profiles was performed using the Heavy Ion Medical Accelerator in Chiba (HIMAC), Japan.
The simulation reported only a 0.8 mm difference in the location of maximum dose compared with experimental data.
"The approach could reduce the time needed for post-treatment PET imaging while improving the accuracy of the result, both leading to better patient outcomes" said Safavi-Naeini.
ANSTO is supporting the introduction of a National Particle Therapy and Research Centre in Australia in association with leading hospitals, research centres, universities and industry.
There are more than 70 particle therapy facilities worldwide, and another 41 under construction. A proton therapy centre will be built in Adelaide with Federal and State funding.
Proteins on the loose in a rare childhood disease
May 10, 2017: Garvan Institute of Medical Research
Australian scientists have shown, for the first time, that a family of untethered proteins builds up in the cells of children with a rare and serious genetic condition, known as mevalonate kinase deficiency (MKD).
The findings, published in the Journal of Allergy and Clinical Immunology, pinpoint a key feature of MKD that could be used to fast-track the diagnosis of the disease -- a process that is often difficult and protracted.
MKD is one of more than 8000 known rare and genetic conditions -- which, although individually uncommon, collectively affect up to 10% of the population. Individuals with MKD experience repeated and very frequent 'attacks' of high fever (inflammatory 'flares') that last for days and are accompanied by a wide range of other symptoms. These attacks usually begin in infancy and continue throughout an individual's life, although they occur most frequently in children.
The research team, led by scientists at Sydney's Garvan Institute of Medical Research, investigated blood cells from people with MKD. They showed that, within the cells, several proteins from the same family (known as Rab proteins) had no isoprenoid 'tail' -- a molecule that is usually added to these proteins in the final stages of preparing them for their work in the cell.
Much like a child holding the string of a balloon, an isoprenoid tail is thought to act as a molecular 'tether' for the protein it is attached to. The isoprenoid tails on Rab proteins keep them in a particular area of the cell (close to the cell membrane).
Without their tethers, the Rab proteins, and other related proteins, are 'on the loose' in the cells of children with MKD, and are free to move into other parts of the cell. It is thought that this could set off the disease process in MKD, triggering inflammation.
Professor Mike Rogers, who heads the Bone Therapeutics Lab in Garvan's Bone Biology Division, led the research, which involved the development of a new technique to measure the presence of untethered Rab proteins in blood samples.
Professor Rogers says, "It has been thought for some time that individuals with MKD might have untethered Rab proteins, because we know that a gene called MVK -- which is altered in MKD -- is important in making the isoprenoid tails that are fitted onto these proteins.
"Until now, though, no one has been able to show that these untethered proteins do in fact build up in the cells of kids with MKD.
"To see these proteins directly, and to show that they are lacking their 'tails', is an important advance in our understanding of this devastating disease."
Importantly, the researchers showed that untethered Rab proteins are found only in people in MKD. They are not present in the cells of people with other rare diseases that have similar clinical symptoms (the periodic fever syndromes) or in the parents of children with MKD.
"We're still at the proof-of-principle stage, but we're encouraged that a test for untethered proteins might be used clinically to help distinguish between MKD and other related disorders," Prof Rogers says.
"This could be very important for patients and their families, because it can take many years to reach a definitive diagnosis for rare and genetic conditions -- and this could help shorten that long and difficult 'diagnostic odyssey' for families affected by MKD."
Marcia A. Munoz, Julie Jurczyluk, Sam Mehr, Ryan C. Chai, Rob J.W. Arts, Angela Sheu, Chelsea McMahon, Jacqueline R. Center, Davinder Singh-Grewal, Jeffrey Chaitow, Dianne E. Campbell, Julian M.W. Quinn, Kirill Alexandrov, Zakir Tnimov, Stuart G. Tangye, Anna Simon, Tri Giang Phan, Michael J. Rogers. Defective protein prenylation is a diagnostic biomarker of mevalonate kinase deficiency. Journal of Allergy and Clinical Immunology, 2017; DOI: 10.1016/j.jaci.2017.02.033
Changing the perceptions of men's mental health
15 May 2017: Sydney University

Why we need to reframe psychological help as a pathway
In the lead-up to Men's Health Week, Sydney University will host a special Banksia Project forum focusing on men's health in sport. Joining the panel is PhD candidate Zac Seidler, whose research focuses on men's mental health.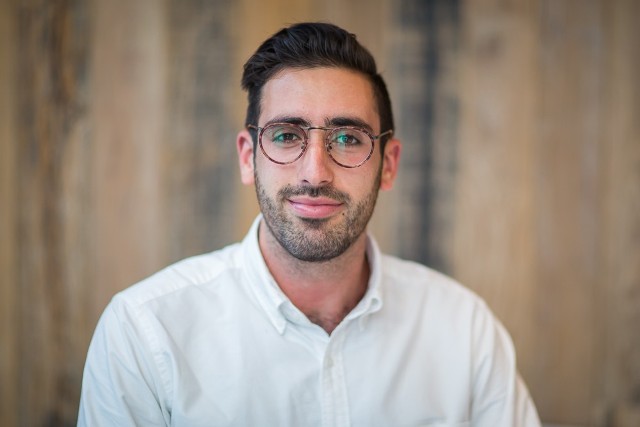 Master of Clinical Psychology and PhD candidate Zac Seidler. Photo: Jayne Ion
For decades, it has been perceived common knowledge that men do not want to seek help or express their emotions, especially about psychological concerns like anxiety or depression. But third year Master of Clinical Psychology and PhD candidate Zac Seidler, whose research project, Man Island, explores what men like, dislike, and think needs changing about psychological treatment, believes otherwise.
"What we have recently learned in our research though is that men do want to seek help, and will engage in treatment, if they are given the type of help tailored to their needs."
Zac believes that the way forward is to reframe psychological help as a pathway towards empowerment rather than something shameful.
"Masculinity is not 'one-size fits all', it comes in all shapes and sizes. Psychologists and psychiatrists need to understand the importance of this breadth, focusing on the strengths men have, whether it be their independence, fathering, or mateship, will improve their mental health moving forward and the lives of those who love them," Zac said.
"Men do want to seek help, and will engage in treatment, if they are given the type of help tailored to their needs."
Zac is a guest speaker at an upcoming free forum on Men's Mental Health in Sport. The forum is presented by the Banksia Project, a men's mental wellness initiative combining awareness building with constructive action.
"The audience will hear stories of triumph, failure, resilience, and dealing with the depths of mental illness in professional sport," Zac said. "We will be talking about the importance of staying on top of your mental health, especially when things seem to be going well, and how social connectedness and empowerment are the key to preventing mental illness in men."
Also appearing at the forum will be athlete Matt Shirvington, cricketer Ed Cowan and Professor of Mental Health Nursing at Sydney Nursing School, Niels Buus, amongst others.
Zac's passion for this important topic stems from his personal experience.
"Having lost my Dad to suicide almost four years ago, and now working clinically with men of all backgrounds, from those with HIV to refugees, I've personally experienced the challenges mental health clinicians have engaging and treating men."
Zac saw the staggering male suicide rate continue to rise despite vast sums of money being contributed to treating the problem.
"I realised someone needed to focus on what was happening behind the closed therapy doors. If it takes such effort to get a man to seek help, it makes sense we expend as much time ensuring they get something they want. Too many men are slipping through the cracks, and I want to do my best to improve our treatment options so we have a reliable safety net to catch them," Zac said.
Long term, Zac hopes to use both his clinical and research training to open Australia's first mental health clinic focused on the treatment of men that continues to strive to better understand the ways we can improve men's wellbeing.
"The University of Sydney is one of the only universities in Australia which offers this combined research and clinical program. It's allowed me to see firsthand what the clinical psychology landscape looks like, and directed me towards the gaps that my research can fill."
The opportunities to connect with other researchers across the medical, social work, and nursing disciplines has allowed Zac to better understand the whole picture of men's mental health. "Undertaking my project and working with researchers from across other disciplines has really challenged and motivated me to continue to seek answers."
Australian stay-at-home dads not all 'Mr Mums'
Media Release — 16 May 2017 - Australian Institute of Family Studies
Australian Institute of Family Studies Director, Anne Hollonds said there were now 75,000 stay-at-home-dad families, accounting for about 4 per cent of two-parent families around the country.
"Men opting for full time fatherhood while their wives and partners bring in the family income are not common and their numbers have changed little over the last five years," Ms Hollonds said.
"Stay-at-home dads come from diverse backgrounds and their roles and responsibilities are quite different from those mothers carry out in the 31 per cent of stay-at-home-mum families.
"For many, becoming a stay-at-home dad is an economic decision, driven by unemployment, under-employment or disability and not a lifestyle choice to spend more time parenting.
"The fathers tend to be older, with older children and they don't tend to pick up the full domestic work-load to the same extent that stay-at-home mothers traditionally have.
"For example, mothers in stay-at-home-dad families do a significant proportion of the unpaid housework and slightly more of the actual hands-on childcare."
AIFS' Senior Research Fellow, Dr Jennifer Baxter said the research released as part of National Families' Week, revealed stay-at-home-dad families had little in common with stay-at-home-mum families.
"In line with other countries, for this research stay-at-home dads were defined as those who were not working; who had children under 15 and a spouse or partner who was working," Dr Baxter said.
"These stay-at-home dads were either unemployed or were not looking for work for a variety of reasons, while others were on leave. In these families, mothers worked part-time or full-time hours.
"Our analysis showed that stay-at-home-dad families were not simply the reverse 'mirror' image of stay-at-home-mum families, just with the gender roles reversed.
"In stay-at-home-dad families, for example, dads spent an average of 19 hours a week on childcare, while mothers spent 21 hours.
"Stay-at-home dads spent 28 hours a week on housework, while mothers spent 23 hours which they managed to combine with an average 35-hour working week paid job.
"In stay-at-home-dad families, parents still often share in child care activities, such as putting children to bed and playing with them. These activities are more often shared rather than being primarily mum's role, compared to other families. In some stay-at-home-dad families, child care becomes primarily dads' role, especially caring for sick children and ferrying them to and from places.
"The analysis shows that while stay-at-home dads do take on more responsibility for child care than fathers in other family types, the average stay-at-home dad is still far from being 'Mr Mum'.
"Despite dividing their time differently, parents in these families were the most likely to agree that children do just as well if the mother earns the money and the father takes care of the home and children."
Endeavour lease wraps up poles and wires transactions
May 11, 2017: NSW Government

The NSW Government has secured funding for its $20 billion Rebuilding NSW infrastructure program, having achieved another outstanding result in the final Endeavour Energy transaction.
Premier Gladys Berejiklian and Treasurer Dominic Perrottet announced on Thursday that the Government's poles and wires asset recycling program has concluded with the successful lease of 50.4 per cent of Endeavour Energy to an Australian-led consortium, Advance Energy, consisting of:
Australia's Macquarie Infrastructure & Real Assets (30.16%);

AMP Capital on behalf of REST Industry Super (25%), also from Australia;

Canada's British Columbia Investment Management Corporation (25%); and

The Qatar Investment Authority (19.84%).
Advance Energy has received all necessary regulatory clearances from the ACCC and the ATO and has been approved by the Federal Treasurer following advice from FIRB. The transaction has delivered $7.624 billion to NSW in gross proceeds.
"This is another outstanding outcome for NSW," Ms Berejiklian said.
"We now have $20 billion secured to go towards the new schools, hospitals, roads, rail and cultural institutions across NSW – forever changing the face of the State."
Mr Perrottet said the asset-recycling program had been instrumental in turning around the State's economic performance.
"We have seen how successful our asset-recycling strategy has been in driving the State's economic performance and in funding the infrastructure projects NSW has been crying out for," Mr Perrottet said.
"Through initiatives like asset recycling and our strong financial management, we have catapulted NSW from the bottom of the national economic ladder right to the very top."
The NSW Government will retain a 49.6 per cent interest in Endeavour Energy and will have ongoing influence over operations as lessor, licensor and as safety and reliability regulator.
Endeavour Energy will continue to be regulated by the Australian Energy Regulator.
Energy Accounts Payment Assistance scheme expands
May 15, 2017: NSW Government
The NSW Government has added 30 organisations to the scheme that provides emergency vouchers for gas or electricity bills.
Vulnerable energy customers who need help paying their bills can access $50 vouchers from one of 342 community welfare organisations, under the Energy Accounts Payment Assistance scheme (EAPA). Energy retailers are required to accept vouchers as credit towards a customer's bill.
The vouchers can help older people afford extra heating and air con, reconnect people's disconnected gas and electricity or help people out of a downward debt spiral.
Energy and Utilities Minister Don Harwin said the new organisations will boost assistance for people that need it most.
"EAPA helps people experiencing short term financial crisis or a disaster pay their electricity or natural gas bill, ensuring they stay connected during periods of financial difficulty," Mr Harwin said.
The government helped 55,000 customers pay their energy bills through the EAPA scheme last year.
Ex-HMAS Sydney retires to Western Australia
17 May 2017: Media Release - Dept. of Defence
Minister for Defence Personnel Dan Tehan said Ex-HMAS Sydney would leave Sydney Harbour today to be towed to Western Australia for recycling by Australian company Birdon Pty Ltd.
"Ex-HMAS Sydney had an illustrious career during her 32 years in service with the Royal Australian Navy," Mr Tehan said.
"The Adelaide Class Frigate was involved in operations spanning the Middle East, East Timor, Fiji and the Solomon Islands and earned a Meritorius Unit Citation during the First Gulf War in 1991.
"She was built at the Todd Pacific Shipyards in Seattle, Washington, USA, and commissioned there on 29 January 1983.
"The former Sydney was decommissioned from the Royal Australian Navy on 7 November 2015 to make way for the Hobart class guided missile destroyers, which will provide Australia with an improved war fighting capability."
Ex-HMAS Sydney's journey from Sydney to the Common User Facility at Henderson, Western Australia, will take up to 22 days.
Sydney had been offered to States and Territories for use as a dive wreck, however, there was no interest in the ship, so the Government decided to recycle her by scrapping.
Shedding light on Earth's first animals
May 17, 2017
More than 550 million years ago, the oceans were teeming with flat, soft-bodied creatures that fed on microbes and algae and could grow as big as bathmats. Today, researchers at the University of California, Riverside are studying their fossils to unlock the secrets of early life.
In their latest study, published today in the journal PLOS ONE, Scott Evans, a graduate student in the Department of Earth Sciences, and Mary Droser, a professor of paleontology, both in UCR's College of Natural and Agricultural Sciences, show that the Ediacaran-era fossil animal Dickinsonia developed in a complex, highly regulated way using a similar genetic toolkit to today's animals. The study helps place Dickinsonia in the early evolution of animal life, and showcases how the large, mobile sea creature grew and developed.
Dickinsonia was a flat, oval-shaped creature that ranged in size from less than an inch to several feet, and is characterized by a series of raised bands -- known as modules -- on its surface. These animals are of interest to paleontologists because they are the first to become large and complex, to move around, and form communities, yet little is known about them. For years, scientists have been debating the taxonomic status of Dickinsonia -- placing it with fungi, marine worms and jellyfish, to name a few. It is now generally accepted that Dickinsonia was an animal, now extinct.
"Part of this study was trying to put Dickinsonia in context in the development of early life. We wanted to know if these creatures were part of a group of animals that survived or a failed evolutionary experiment. This research adds to our knowledge about these animals and our understanding of life on Earth as an artifact of half a billion years of evolution," Droser said.
To study Dickinsonia, the researchers travelled to South Australia's desert outback, which was once underwater and is now home to an abundance of Ediacaran fossils.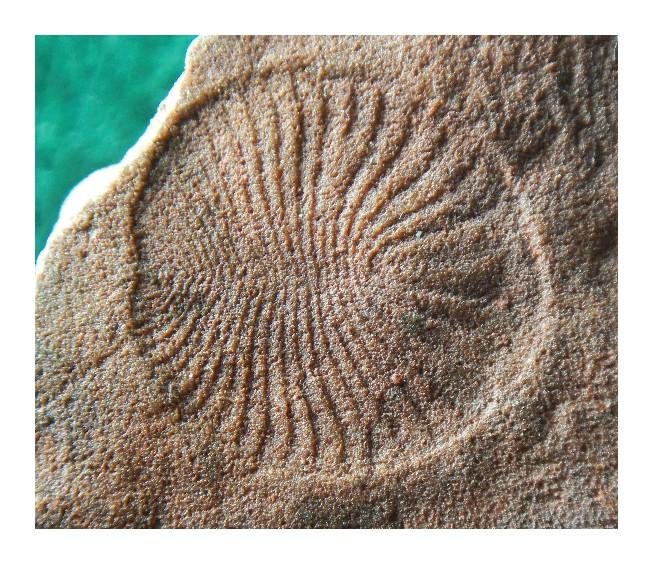 Researchers at UC Riverside are studying the world's oldest fossil animal, Dickinsonia, to learn more about the evolutionary history of animals.
Credit: University of California, Riverside
They measured the size, shape and structure of almost 1,000 specimens of Dickinsonia costata, paying attention to the number and size of the modules. The work was done in collaboration with James Gehling of the South Australian Museum in Adelaide, Australia, who is a coauthor on the paper.
The study showed that Dickinsonia's development, and particularly that of the modules, was complex and systematic to maintain the oval shape of the animal. The accumulation of new modules, by a process called terminal addition, suggests that Dickinsonia developed in a related way to bilaterians, a complex group that display bilateral symmetry, including animals ranging from flies and worms to humans. However, the researchers do not believe Dickinsonia was ancestrally related to bilaterians, since it lacked other features that most bilaterians share, most notably a mouth, gut and anus.
"Although we saw some of the hallmark characteristics of bilateral growth and development, we don't believe Dickinsonia was a precursor to today's bilaterians, rather that these are two distinct groups that shared a common set of ancestral genes that are present throughout the animal lineage," Evans said. "Dickinsonia most likely represents a separate group of animals that is now extinct, but can tell us a lot about the evolutionary history of animals."
Scott D. Evans, Mary L. Droser, James G. Gehling.
Highly regulated growth and development of the Ediacara macrofossil Dickinsonia costata
. Plos One, 2017 DOI:
10.1371/journal.pone.0176874
Fair Farms Initiative to ensure a fair go for workers and growers
17 May 2017: Media Release -
Assistant Minister for Agriculture and Water Resources, Senator, The Hon. Anne Ruston
A new initiative aimed at giving growers in the horticulture sector the tools they need to ensure workers are treated fairly was launched today to restore consumer and public confidence in the sector as an ethical employer.
​Assistant Minister for Agriculture and Water Resources Anne Ruston said development of the Fair Farms Initiative was led by Growcom, with support from the Queensland Horticulture Council, and funded by the Australian Government through the Fair Work Ombudsman's Community Engagement Grants Program.
"It is always great to see industries show leadership and a proactive approach to tackling challenges in their sector—so I congratulate all those involved in this important new initiative," Minister Ruston said.
"I deal first-hand with many growers across the nation, and I know that the vast majority of growers work hard to do the right thing, treating their workers fairly and complying with workplace laws.
"It is extremely unfortunate that the reputation of this fantastic industry that has been built by hardworking Aussies has been negatively affected by the actions of a few.
"The Fair Farms Initiative will help ensure growers have the tools and knowledge to treat their workers fairly and ethically, including through education, benchmarking and certification.
"It will also help to restore the reputation of the horticulture sector, so that consumers and the wider public can be confident that the sector takes an ethical approach to workplace relations."
Minister Ruston said the initiative would comprise five main components:
A series of information articles on key workplace relations issues for publication in an array of industry magazines including Fruit and Vegetable News, Vegetables Australia and other regional and industry publications.

The roll out of the Hort360 Workplace Relations best management practice (BMP) module nationally, over the next four years, to enable growers to do a confidential risk assessment of their current practice and identify areas for improvement.

Targeted regional seminars throughout Australia focusing on key areas of non-compliance.

The development, through Freshcare, of a voluntary third-party Audited Certification for growers to enable them to demonstrate compliance.

Development of a pathway to qualifications in Human Resources for interested growers.
New government initiative to provide family violence support services in family law registries throughout Australia
May 17, 2017: Media Release - Federal Circuit Court of Australia
The Commonwealth Attorney-General, Senator the Hon. George Brandis QC, together with Legal Aid NSW, will today officially launch a new initiative at the Parramatta Registry of the Family Court of Australia and the Federal Circuit Court of Australia.
The Family Advocacy and Support Services (FASS) program will be delivered by the various state-based legal aid commissions in family law registries across Australia and will be providing parents with a coordinated range of front-line integrated legal duty and social support services to help families affected by family violence.
The Chief Justice of the Family Court of Australia, Diana Bryant AO, is pleased to see that $18.5 million of federal government funding has been allocated to the legal aid commissions to deliver this program.
"I congratulate the Government on this initiative and for providing the necessary funding to enable Legal Aid and other agencies to deliver a front-line service that will help families who have experienced family violence to navigate the federal and state court systems and obtain the support services needed.
I have often spoken about the need for early intervention and close management of family law cases, particularly when issues of family violence are prevalent. There are significant benefits to be gained in having timely access to quality information, not only for the courts, but for everyone involved. With qualified staff available to conduct screening and risk assessments, draft urgent applications and gather information and evidence around the family violence issues, this service will no doubt become of great assistance," Chief Justice Bryant said.
Chief Judge of the Federal Circuit Court of Australia, John Pascoe AC CVO, also supports the roll-out of this service.
"The Federal Circuit Court has worked closely with the various state legal aid commissions to establish this service within the Court's family law registries. The Courts are committed to improving the way in which they deal with issues relating to family violence and I welcome the establishment of this service which will see a number of agencies working cooperatively to ensure better support and assistance is provided to those who need it most," Chief Judge Pascoe said.
$9.2 million to help turn dung into dollars
15 May 2017: Media Release -
Deputy Prime Minister and Minister for Agriculture and Water Resources, Barnaby Joyce and
Member for Page, Kevin Hogan
Meat & Livestock Australia will receive $9.2 million under Round 3 of the Rural Research and Development (R&D) for Profit Programme for a project looking at ways to use dung beetles to increase farm productivity and profitability.
The project will help farmers harness the potential of dung beetles as 'ecosystem engineers', which can improve soil health, reduce the spread of flies, pests and diseases, increase pasture health and reduce nutrient run off into waterways.
The Rural R&D for Profit Programme delivers on the Coalition's election commitment to increase funding for R&D projects that are practical and accessible for farmers.
Using dung beetles to increase farm productivity and profitability will be the focus of a new project to be led by Meat and Livestock Australia, supported with $9.2 million in Coalition Government funding.
​Deputy Prime Minister and Minister for Agriculture and Water Resources, Barnaby Joyce, joined the Member for Page, Kevin Hogan MP, in Casino today to announce funding being delivered under the Rural R&D for Profit Programme, which supports R&D projects that translate into genuine benefits at the farmgate.
"The humble dung beetle can deliver big benefits on-farm. They can improve soil health; reduce the spread of flies, pests and diseases; increase pasture health; and reduce nutrient run off into waterways. No wonder the ancient Egyptians gave them a sacred status!" Minister Joyce said.
"This project will help farmers unlock the potential of these powerful 'ecosystem engineers' to increase productivity and reduce the costs of production, effectively turning dung into dollars.
"MLA will collaborate with 12 project partners with the shared goal of realising the value of the 80 million tonnes of dung produced by Australian livestock every year.
"Rural R&D for Profit Programme funds projects that deliver practical and accessible results for farmers, including managing pests, better pasture management and production techniques and improving access to premium markets."
Mr Hogan said the project had the potential to deliver exciting benefits for Australia's $23 billion livestock industry.
"This project will involve the roll-out of national and region-specific dung beetle services to a network of over 1000 producers and producers groups.
"These groups will have access to information such as a dung beetle database, infield training and online education packages to help select the more beneficial dung beetle species for their farm."
Minister Joyce said the government's Rural Research and Development for Profit Programme delivered on the government's election commitment to increase R&D funding for practical projects to give farmers new tools to help them increase returns at the farmgate and capture opportunities in global markets.
"We know it's important that R&D isn't just pie-in-the-sky ideas, but can be translated into real results at the farmgate," Minister Joyce said.
"Our funding for the $180.5 million Rural R&D for Profit programme is on top of around $700 million that the government already invests in rural R&D each year."
Fast facts
ABARES has found that for every dollar the government invests in agricultural R&D, farmers generate a $12 return within 10 years.

The Rural R&D for Profit Programme funds projects that address the government's rural RD&E priorities: advanced technology, biosecurity, managing natural resources, as well as promoting industry and on-farm adoption of R&D.

The first two rounds of the Rural R&D for Profit Programme delivered grant funding of almost $79 million for 29 projects, matched by more than $109 million in cash and in-kind contributions from successful grantees and their partners.

The CSIRO's 1965-1985 Dung Beetle Project successfully introduced 23 species of South African and European dung beetles to Australia, improving the quality and fertility of Australian cattle pastures, and reducing numbers of pestilent bush flies by around 90%.

The American Institute of Biological Sciences estimates that dung beetles save the US cattle industry an estimated US$380 million annually.​
Young women's gradual weight gain lifts pregnancy blood pressure danger
May 17, 2017: University of Queensland

University of Queensland research has shown that gradual weight gain during a woman's reproductive years can more than double her risk of hypertensive disorders during pregnancy.
School of Public Health researcher Akilew Adane said this and other maternal health research added to the evidence that parents and clinicians should think of pre-pregnancy health across the entire reproductive stage of women's lives, "not just the year before starting a family."
Mr Adane said the increased risk due to weight change and occurred regardless of whether the woman's body mass index (BMI) was initially categorised as healthy or overweight.
He said hypertensive disorders such as high blood pressure and pre-eclampsia were common complications for pregnant women and led to an increased risk of chronic high blood pressure in later life.
"High blood pressure in pregnancy can progress to pre-eclampsia, a potentially fatal complication and one of the leading causes of pre-term birth and low birth weight due to intra-uterine growth restriction," Mr Adane said.
"The leading avoidable risk factor for hypertensive disorders is having a body mass index (BMI) over 30 when you become pregnant."
Very little was known about the relationship between hypertensive disorders and weight changes in the years leading up to pregnancy, so researchers set out to investigate the links.
For 13 years they tracked the weight and pregnancy health of 2914 Australian women born between 1973 and 1978 as part of the Women's Health Australia study (also known as the Australian Longitudinal Study on Women's Health).
"We found that women who were obese just prior to pregnancy tripled their risk of developing hypertensive disorders compared to women in the healthy BMI category," Mr Adane said.
"In the years leading up to pregnancy, women with moderate to high annual weight gains of more than 2.5 per cent of their body weight had a 2.3 times greater risk of developing HDP than those whose weight remained stable.
"Small annual weight gains of 1.5 to 2.5 per cent still resulted in a 1.7 times higher risk of developing HDP.
Mr Adane said women who lost more than 1.5 per cent of body weight between the average ages of 20 to 24 years were 46 per cent less likely to develop hypertensive disorders.
For a 70kg woman, a small weight gain of 1.5 to 2.5 per cent of their body weight is in the range of 1.05 to 1.75 kg per year.
"It's easy to overlook a kilogram or two per year of gradual weight change but it does have long-term consequences," Mr Adane said.
"Weight loss, if necessary, and weight stabilisation in a healthy BMI range is important at any time."
Akilew A. Adane, Gita D. Mishra, Leigh R. Tooth.
Adult Pre-pregnancy Weight Change and Risk of Developing Hypertensive Disorders in Pregnancy.
Paediatric and Perinatal Epidemiology, 2017; 31 (3): 167 DOI:
10.1111/ppe.12353
Family initiatives to stop the obesity cycle
15 May 2017: NSW Dept. of Health

An innovative video teaching families how to make healthy choices at the supermarket, and a healthy weight calculator for children, are just two of the practical tools offered by a new website, Healthy Kids for Professionals, launched today in the battle against childhood obesity.
The back-to-basics approach follows the release of new data indicating that parents have limited awareness of overweight and obesity in their children.
Chief Health Officer, Dr Kerry Chant, said more than one in five school-aged children is above a healthy weight and obesity remains unacceptably high.
"We have to find new and clear ways of reaching the families of these children to improve their understanding of healthy weight ranges and healthy habits."
The new supermarket tour video, developed in collaboration with the Australian Medical Association (NSW), takes viewers on a guided tour of a supermarket with a dietician, to help show how to make healthy food choices.
AMA (NSW) Vice-President Dr Kean-Seng Lim said the video has been designed for health professionals to help patients make diet and lifestyle changes.
"The choices made when buying food have the potential to impact on the whole household," Dr Lim said. "It's especially important in the case of young people, as the habits a child learns will continue into adulthood."
The video features on the new NSW Health website, Healthy Kids for Professionals, along with a healthy weight calculator for children, so parents can easily find out whether their child is a healthy weight .
"It's not always easy to tell if your child is a healthy weight for their age and this was identified as an important issue in the latest NSW School Physical Activity and Nutrition Survey (SPANS) report," Dr Chant said.
"The survey found almost three quarters of parents of primary school children who were in the overweight category, and one third of parents of obese children perceived their child to be 'about the right weight'. This is critical as more than 80 per cent of obese children go on to become obese adults."
Disclaimer: These articles are not intended to provide medical advice, diagnosis or treatment. Views expressed here do not necessarily reflect those of Pittwater Online News or its staff.