June 17 - 23, 2018: Issue 364
Record extra 750 paramedics and call centre staff across the state
June 15, 2018: Media release - The Hon. Gladys Berejiklian, Premier of NSW
The NSW Government has committed to a record paramedic workforce boost, and will deliver an extra 750 paramedics and ambulance call centre staff over the next four years.
Premier Gladys Berejiklian, Treasurer Dominic Perrottet and Health Minister Brad Hazzard announced more than $1 billion will be invested in ambulance services and capital in the NSW Budget 2018.
"Providing world-class care for patients is a priority for the NSW Government, and this Budget provides our paramedics with the support they need to deliver even better services for our community," Ms Berejiklian said.
Mr Perrottet said the Budget included $944 million in recurrent expenditure - up $51.3 million from last year's Budget - and an additional $72 million in capital works.
"Today's Budget announcement is clear proof that the Liberals & Nationals Government uses the resources of our strong economy to better service our emergency frontline health services," Mr Perrottet said.
Mr Hazzard said communities across the State would benefit from the employment and training of the first round of 200 extra paramedics in the coming 12 months.
"We identified that the community needed more paramedics and that our valued paramedics needed more resources to properly do their job," Mr Hazzard said.
"This record boost to the paramedic workforce will improve paramedic safety and wellbeing and, importantly, their continued service to the community."
The investment of more than $1 billion in services and capital works includes:
$23.7 million in 2018-19 to employ an additional 200 paramedics and 13 call centre staff (part of 700 paramedics and 50 call centre staff over the next four years) to improve response times, reduce paramedic fatigue and support safety.




$18.5 million to support the rollout of the Government's Critical Communications Enhancement Program, which will expand the Government Radio Network coverage and improve critical communications during emergencies.




Continuing the $150 million Sydney Ambulance Metropolitan Infrastructure Strategy ($20 million in 2018-19) to deliver modern new superstations. Construction is underway at Caringbah and Haberfield, while superstations at Bankstown, Blacktown, Kogarah, Penrith, Northmead and Artarmon have been completed. Paramedic Response Points networked to superstations have been completed at Mortdale and are under construction at Bonnyrigg, Wiley Park and Quakers Hill.




Continuing the $122 million Rural Ambulance Infrastructure Reconfiguration program ($16.4 million in 2018-19), which will improve the delivery of emergency medical care for people in rural and regional areas. Twenty-three new, rebuilt and updated NSW Ambulance stations are included, with construction underway at Bathurst, Bay and Basin, Berry, Griffith, Hamlyn Terrace/Wyong, Kiama, Molong and Toukley. Planning is under way at Coffs Harbour, Cootamundra, Wauchope, Bungendore, Yass, Pottsville, Cowra, Grenfell, Birmingham Gardens, Goulburn and Rutherford.



Increasing access to cataract surgery
June 14, 2018: The Hon Brad Hazzard, NSW Minister for Health
Experts from across the State will meet at NSW Parliament House in August, tasked with finding ways to improve access to surgery for people suffering from cataracts.
Health Minister Brad Hazzard announced the forum will examine new ways to better assist the one in three people aged over 65 who have clinically significant cataracts.
"The NSW Government is committed to supporting our older citizens to age safely and independently," Mr Hazzard said.
"NSW does well in the urgent and semi urgent surgery categories where people typically receive surgery in one to six weeks, but I do want people to get faster access in the non-urgent category – that was why last year we did a $3 million blitz to get more people through in cataract, hip and knee surgery."
In NSW public hospitals, there were 24,502 cataract operations in 2016/17 with almost 99 per cent performed within a clinically appropriate time. This is an improvement from 2010/11 when just over 91% had their surgery performed within a clinically appropriate time under Labor.
"I acknowledge the hard work and dedication of our clinicians and managers across NSW Health in making NSW the best performing state for on-time elective surgery," Mr Hazzard said.
"Gone are the dark days under the previous Labor government when on-time surgery blew out, and 19,000 people waited more than a year to get surgery – we've been able to reduce that to 210 people."
The forum will be attended by frontline clinicians, managers, and executives from metropolitan and rural Local Health Districts, not-for-profit organisations, the Royal Australian and New Zealand College of Ophthalmology and the Agency for Clinical Innovation.
Stakeholders interest in participating can register their interest with the NSW Ministry of Health via email to:
SPB@doh.health.nsw.gov.au
​
Men urged to bust the bulge and live longer
June 12, 2018: NSW Health
Overweight men are being urged to take small steps to change their lifestyle as part of a new men's health initiative or risk dying four years earlier than women.
Health Minister Brad Hazzard launched the Men's Health Framework, which encourages males to play an active role in their own health, as part of Men's Health Week (June 11-17).
"For some men, as they grow older and their waistlines expand, their lifespan shrinks," Mr Hazzard said.
"This strategy is all about helping men find simple ways to get healthy, through both diet and lifestyle, and live longer."
The NSW Government is investing more than $2.1 billion in four priority areas of the Framework – mental health and wellbeing, cancer, healthy living and chronic disease and sexually transmitted infections.
More than half of men in NSW aged 24-34 are either overweight or obese and they are more likely to smoke.
In 2017-18, the NSW Government committed more than $31 million to the prevention of overweight and obesity.
Get Healthy Information and Coaching Service is a free telephone-based coaching service supporting lifestyle changes on healthy eating, exercise, alcohol consumption and weight loss.
Under the Get Healthy at Work program, workers undergo a health and those at risk of a chronic disease are referred to a GP, the Get Healthy Information and Coaching Service or Quitline.
In 2017-18 the NSW Government invested:
$208 million in drug and alcohol services;




$1.9 billion in mental health care;




$30 million to the Cancer Institute NSW health and medical research; and




$22.4 million in services to strengthen HIV testing, treatment and prevention.



NSW Health Deputy Secretary Dr Nigel Lyons said during Men's Health Week all men should consider making three small changes to their everyday routine for life- long benefits.​
National Male Health Strategy to support the health of men and boys
June 13, 2018: Media release - The Hon Greg Hunt MP, Minister for Health

The Australian Government will establish a decade-long National Male Health Strategy that will focus on the mental and physical health of men and boys.
During 2018 Men's Health Week it is important to remember that in Australia, like most countries, males have poorer health outcomes on average than females.
More males die at every stage of life. Males have more accidents, are more likely to take their own lives and are more prone to lifestyle-related chronic health conditions than women and girls at the same age.
This is why I am announcing today, the beginning of a process to establish a National Male Health Strategy for the period 2020 to 2030.
Building on the 2010 National Male Health Policy, the strategy will aim to identify what is required to improve male health outcomes and provide a framework for taking action.
The strategy will be developed in consultation with key experts and stakeholders in male health, and importantly, the public will be invited to have a say through online consultation later this year.
Australian men and boys are vital to the health and happiness of their families and communities, but need to pay more attention to their own mental and physical wellbeing.
During Men's Health Week, men are encouraged to talk about their health with someone they trust.
I encourage all men to take time this week to think about their own health and wellbeing and participate in events happening across the country.
The Turnbull Government provides funding to a number of organisations that focus on the health of men and boys including Men's Health Information Resource Centre at Western Sydney University, Andrology Australia and the Australian Men's Health Forum.
The Government is also providing $5.1 million over three years to the Australian Men's Shed Association to provide general support activities and resources to new and existing Men's Sheds and to manage the National Shed Development Programme on behalf of the Australian Government.
The National Male Health Strategy builds on and complements the National Women's Health Strategy 2020 to 2030 I announced at the National Women's Health Summit in February.
Johnny Warren scholarship to fund research in football governance
June 13, 2018: University of Sydney
The late football great Johnny Warren once famously said he was sick of people asking when Australia was going to qualify for the World Cup. Instead, he said, we should be asking, "When are we going to win the World Cup?"
As the Socceroos prepare to compete in the FIFA World Cup in Russia this month, the foundation set up in Warren's memory is donating $140,000 to the
University of Sydney Business School
to establish a PhD scholarship for research into the governance of football in Australia.
Warren's nephew Jamie Warren, executive chair of the Johnny Warren Football Foundation, said the gift was in keeping with the organisation's goal to achieve his uncle's dream of an Australian World Cup victory.
"Our focus is on Uncle John's legacy and what football can do for this country," he said. "We want to support high-quality research that will inspire discussion and debate, and influence policy. We want to improve the way we do things in football in Australia – look at what the problems are and how to fix them."
The governance of football in Australia has long been a complex and controversial issue. In 2003 – the year before Warren's death from lung cancer – he was a major contributor to the Crawford Report, which criticised the corruption and poor organisation that had plagued the Australian game for decades. Despite changes that Warren helped implement, tensions persist. Recently, the representative group for A-League clubs, the Australian Professional Football Clubs Association, has been highly critical of Football Federation Australia's approach to management, calling for FIFA's assistance with a large-scale overhaul of the game's administration in Australia.
The topics that could be investigated by the scholarship recipient are wide-ranging, said Professor Stephen Greaves of the Business School. The school will soon begin the search for a candidate to start work in March next year.
"There is a broad spectrum of governance and management issues that could be addressed," said Professor Greaves. "Australia has challenges right from the grassroots in trying to promote the game against other codes, but also in competing with the rest of the world, in that so many of our best players go overseas."
Other subjects that could be explored include youth development, gender equity, Indigenous participation and football's role in Australia's relationships with other nations. "We are only limited by our imagination," said Jamie Warren.
As a child, Jamie and his famous uncle would spend hours kicking a ball around in the backyard. Decades later, when Jamie was an adult and his uncle had moved to the south coast of NSW to be close to his family in his final illness, they'd take daily walks together around Kiama and the Blowhole.
"From a young age, I knew what a star he was, but I didn't really realise the impact he had on people through his personality," said Jamie. "He had this ability to meet someone, then within five minutes, he'd made them feel that they'd known him all their life. He never came across as a superstar. He was a humble man with no ego."
Johnny Warren's career as a footballer included 42 international matches, including Australia's first World Cup appearance in 1974. After retiring as a player, he went on to a successful career as a soccer coach, administrator, commentator and writer. His best-selling book of 2002, Sheilas, Wogs and Poofters: An Incomplete Biography of Johnny Warren and Soccer in Australia, traced the growth of the game's popularity, its title referencing the sexist, racist and homophobic attitudes towards football held by many Australians in the past.
"Uncle John believed in the game and its power to improve things for this country," said Jamie. "We'd like to build on that legacy."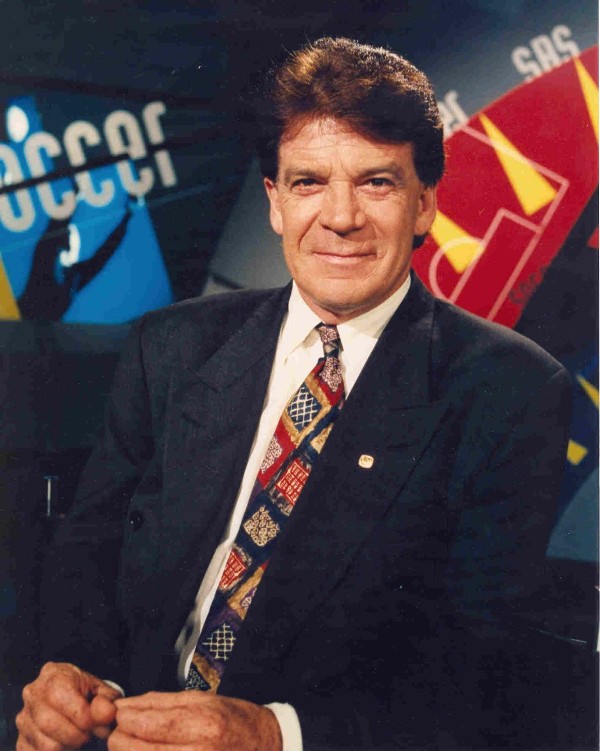 After retiring as a player, Mr. Warren went on to work as a coach, administrator and commentator.

Successful early learning language program doubles
Friday 15 June 2018; Joint Media Release - Senator the Hon Simon Birmingham, Minister for Education and Training
Senator for South Australia, Craig Laundy MP, Minister for Small and Family Business, the Workplace and Deregulation
Member for Reid
The Turnbull Government will expand its successful Early Learning Languages Australia (ELLA) program into schools, inspiring an extra 30,000 children across Australia to learn a second language.
Minister for Education and Training Simon Birmingham and local Member for Reid Minister Craig Laundy announced the expansion today at Rhodes Central Preschool Kindergarten.
Minister Birmingham said the Turnbull Government's commitment of an additional $11.8 million would see the number of preschools participating double to 5000 and extend the program into 300 primary schools reaching 30,000 school-age students across Australia.
"We've already seen some great results from the ELLA program, with more than 80,000 children in about 2,500 preschools across Australia being introduced to a second language through the use of our digital apps," Minister Birmingham said.
"We're now looking to build on this success by doubling the number of preschools involved and carrying it through into the early primary school years.
"ELLA is about getting kids engaged and interested in learning a language from an early age, expanding their horizons and hopefully getting them to follow through this study as they progress throughout their education.
"Exposure to another language and culture can also have significant developmental benefits on children – for example it has been linked to better English and problem solving skills.
"We're also expanding the language options to include Korean, Vietnamese, Turkish and German to fully align with the languages endorsed by all Education Ministers in the Australian Curriculum.
"These new languages mean preschools and schools can pick from 13 of the world's most common languages to give children a taste of the world and set them up with skills that will set them up for the future."
Minister Laundy said it was great to see over 20 children at Rhodes Central Preschool Kindergarten reaping the benefits of the ELLA program by learning Hindi.
"This is a very exciting educational program and I encourage local preschools and schools in Reid to follow the lead and get involved in the expansion of the ELLA program," Minister Laundy said.
"Learning a second language like Hindi opens up a new world of opportunities, and we need more young children to develop language skills early in life so they can carry that through to primary school and beyond.
"In Reid alone there are 19 preschools with more than 500 children taking part in the ELLA program and learning languages like Spanish, Italian, Chinese (Mandarin), Hindi and French."
Early Learning Languages Australia (ELLA) uses fun and play-based digital applications to engage children in language learning and is currently available in Hindi, Modern Greek, Arabic, Chinese (Mandarin), French, Indonesian, Japanese, Italian, and Spanish.
Professor David Cooper AC remembered at public memorial
June 14th, 2018
By Lucy Carroll - UNSW
UNSW Scientia Professor David Cooper AC, a global leader in the response to HIV/AIDS, has been remembered at a public memorial today at Sydney Town Hall.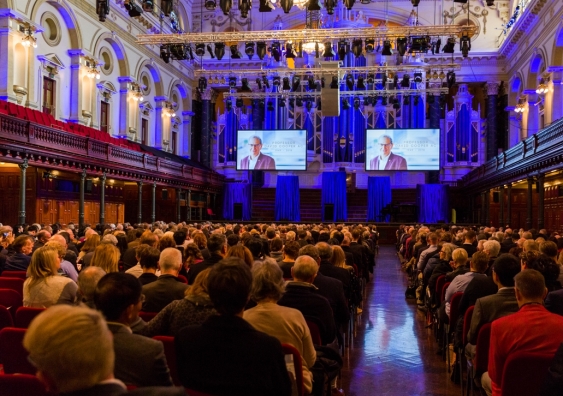 Guests at memorial service for UNSW Professor David Cooper AC. Photo: Bec Lewis

More than 1000 people gathered to pay tribute to Professor Cooper, immunologist and director of the Kirby Institute at UNSW Sydney for 32 years, who had dedicated his life to the prevention, treatment and cure of HIV and other infectious diseases. Professor Cooper, who passed away in
March this year aged 68
, was remembered by colleagues, patients, family and friends for his significant contributions to HIV treatment and prevention that saved countless lives in Australia and globally.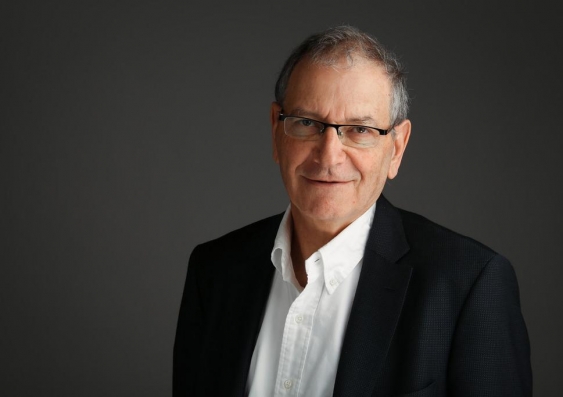 UNSW Scientia Professor David Cooper. Photo Maja Baska
The Hon. Michael Kirby AC CMG, patron of the Kirby Institute, spoke about Professor Cooper's leadership and legacy, and the importance of ensuring the continuation of his research aimed at eliminating HIV around the world.
"David Cooper was tireless in the preparation. He was superbly professional. He gathered together a magnificent team. He reached out, beyond our country. We should be proud of such a scientist and of our country, its universities and the institutions, that produced him," said Mr Kirby. "His family that nurtured him. His religion that taught him. The patients that loved him. But he was not ours alone. He belonged to the world of science. Today we honour him as a global hero.
"The worst tragedy of the premature death of David Cooper would be if his legacy were now to die. If HIV and other bloodborne diseases were to be reclaimed, remedicalised and returned entirely to the medical experts. He was the supreme interdisciplinarian. He was the master of team work. He smashed the silos of our minds," said Mr Kirby.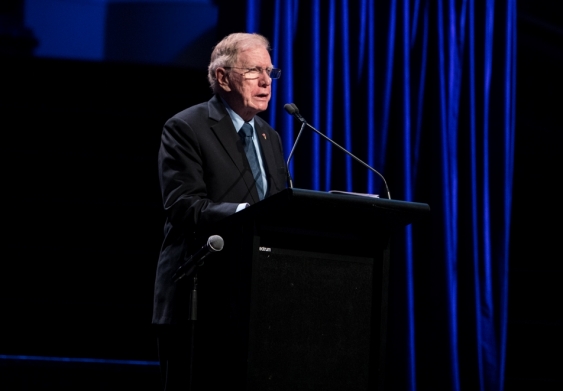 The Hon. Michael Kirby AC CMG speaking at the memorial service. Photo: Bec Lewis
Professor Ian Jacobs, President and Vice-Chancellor of UNSW Sydney, remembered David Cooper as a "wonderful leader, colleague, mentor and a brilliant mind".
"He was the first academic I met when I accepted the role of Vice-Chancellor of UNSW. He travelled to Manchester to welcome me, and share his invaluable insights into UNSW. Above all, David ensured I knew just how important the work of the Kirby Institute was," said Professor Jacobs.
"There are few people I have met, not just in medical research but anywhere, who combined David's intellect, passion and compassion. His dedication to his research was surpassed only by the care and dignity with which he treated his patients."
Other speakers at the memorial service included Clover Moore, Lord Mayor of Sydney, Associate Professor Anthony Schembri, Chief Executive Officer at St Vincent's Hospital Sydney and Craig Cooper, CEO of Positive Life NSW. Ita Buttrose hosted the service.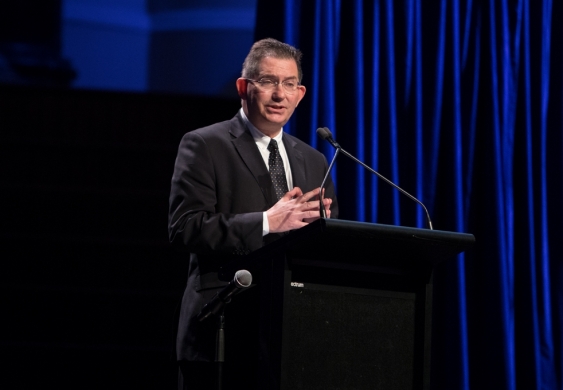 Professor Ian Jacobs, President and Vice-Chancellor of UNSW Sydney at the memorial service. Photo: Bec Lewis
Guests included former Labor Health Minister Neal Blewett, former Liberal Senator Peter Baume, former NSW Health Minister Jillian Skinner, former Governor of NSW Marie Bashir, Matt Thistlethwaite MP and Deputy Leader of the Opposition Tanya Plibersek.
On June 11, Professor Cooper was appointed a Companion of the Order of Australia (AC). He was recognised for "eminent service to medicine, particularly in HIV/AIDS research, as a clinician, scientist and administrator, to the development of therapies and to health programs in Southeast Asia and the Pacific".
Of the honour, Mr Kirby said: "To honour David, and to do so this week, has allowed Australia to speak with one loud, clear voice. David was one of our finest, bravest and best of scientists and citizens. A golden decoration reflects the wattle of his beloved country. It is a shining consolation for Dorrie and the family. And for his colleagues at the Kirby Institute, and far beyond."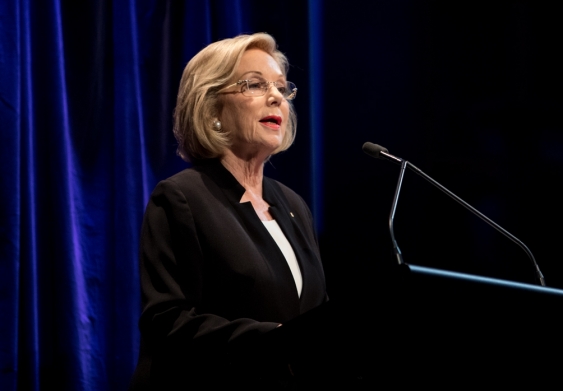 Ita Buttrose AO, OBE hosted the memorial service. Photo: Bec Lewis
170 new and upgraded schools across NSW
June 14, 2018
The NSW Government will invest a staggering $6 billion over the next four years to deliver more than 170 new and upgraded schools to support communities throughout NSW – representing the largest investment into schools by any state government in history.
Premier Gladys Berejiklian, Treasurer Dominic Perrottet and Education Minister Rob Stokes today announced next week's Budget would include funding for an extra 20 new and upgraded schools, taking the total education capital program to 170 projects.
"We are in the midst of a school building program NSW has never before experienced and this year's Budget takes this to a whole new level," Ms Berejiklian said.
"I am proud that our Government is making this unprecedented investment into schools and our students."
Mr Perrottet said the Government's strong economic management had allowed it to invest heavily into schools and this would be at risk if Labor returned to the Treasury benches.
"The NSW Government is investing more on school infrastructure over the next four years than Labor spent in their last 14 years in government.
"The previous Labor government closed more than 90 schools including Macquarie Boys High, Beacon Hill High, Maroubra High and Redfern Public School."
Planning is set to begin this year on the 20 new projects including new primary schools at Rhodes East, Westmead, Green Square, Murrumbateman, Gregory Hills and Edmondson Park.
Planning will also get underway for a new Edmondson Park High School along with upgrades to Randwick Boys and Girls High Schools, Birrong Boys and Girls High Schools and Cecil Hills High School.
Other projects include an upgrade to Punchbowl Public School, and a joint upgrade to improve facilities for Carlingford West Public School and Cumberland High School students.
During the course of this year, work will commence on 40 new and upgraded school projects, and planning will also begin on a further 20 new and upgraded schools. This complements work that is currently underway on more than 110 ongoing major school infrastructure projects, bringing the total number of projects being delivered across the State to more than 170.
This means that the projects underway across the State will deliver a total of more than 43,500 new student places and more than 2000 new permanent classrooms.
Mr Stokes said all new and upgraded schools are being designed with sustainability in mind and to accommodate best practice in teaching and learning.
"There is more to do, but we remain dedicated to our goal of offering first-class education facilities to every student in NSW," Mr Stokes said.
Also announced today is a continued blitz on school maintenance, with $160 million set to be spent in 2018/19, as part of the record $747 million investment over four years announced last year.
A maintenance audit by the NSW Department of Education released earlier this year showed the maintenance backlog had been slashed by $200 million, or about a quarter, over an 18 month period.
Projects currently underway across the State include Arthur Phillip High School, the Inner Sydney High School, Ballina Coast High School, the Hunter Sports High School, Oran Park High School, and Picton High School. A number of primary schools projects are also continuing, including Bardia, Penshust, Gledswood Hills, Ultimo and Jordan Springs public schools.
New and Existing projects
Brookvale Public School Upgrade*
Upgrade to existing school hall and two new permanent classrooms
Narrabeen Education Precinct
Establishment of new education precinct including expanding both Narrabeen North Public School and Narrabeen Sports High School to provide additional permanent teaching space and core facilities upgrades to meet enrolment growth, including the provision of specialist sporting facilities for community access
* previously announced
Existing projects underway
Curl Curl North Public School Upgrade
Expand school to provide additional new permanent teaching spaces and upgrade core facilities to address enrolment growth
More patients to benefit from expanded medication management program
June 14, 2018: Media release - The Hon Greg Hunt MP, Minister for Health
The Australian Government will expand a community pharmacy program which enables Australians to better manage their prescription medicine, benefitting an additional 70,000 Australians a week.
The Dose Administration Aids (DAA) program involves community pharmacists preparing patient specific, sealed, tamper resistant devices that are designed to help individual patients take their medicines exactly as prescribed.
This program increases adherence levels and helps patients taking multiple medications avoid potential medication misadventure.
Minister for Health Greg Hunt said the Government's successful DAA program will be expanded from 1 July 2018 meaning pharmacists can provide an additional 3.8 million individual services to patients across Australia each year.
"Pharmacies play an important role in our community. More than 80 per cent of community pharmacies are registered to provide DAAs and they are helping patients take the right medication at the right time," Minister Hunt said.
"Under the expanded DAA program, the number of services available to patients will increase by about 70,000 to 380,000 per week."
Liberal candidate for Braddon Brett Whiteley welcomed the announcement and said it will allow community pharmacists in Braddon to help more local patients, especially the elderly and chronically ill patients.
"The expansion of this service will help local pharmacists ensure more patients avoid hospitalisation and other problems that can arise when medicines are not taken as directed," Mr Whiteley said.
In the 2017—18 Budget, the Government allocated $825 million over three years to community pharmacies to support and improve Australians' access to medicines. This included $340 million over three years for the DAA program.
New contract awarded for tourism activities on the Sydney Harbour Bridge
15 June 2018: NSW Roads & Maritime
After almost two decades, the contract for tourism activities on the Sydney Harbour Bridge will change hands ushering in a new era for the historic landmark.
Hammons Holdings Pty Ltd, the operators of Scenic World in the Blue Mountains, the most-visited privately-owned tourist attraction in Australia, have been awarded a 20-year contract to operate the internationally renowned Sydney Harbour bridge climb attraction.
A Roads and Maritime Services spokesperson said this is a game changing opportunity that will lead to both enhanced and new experiences for the thousands of tourists who visit the attraction each year.
"Hammons Holdings outlined a strong and clear vision for developing new climb routes, improving accessibility and introducing new technologies for a more interactive and innovative visitor experience," the spokesperson said.
"The Government is excited to be ushering in a new chapter for what is one of Sydney's, if not Australia's, most iconic structures.
"This was a highly competitive process with 13 expressions of interest received from Australian and international tenderers of the highest quality.
"Hammons Holdings is a third-generation, family-owned Australian business with a 73-year proven track record in developing and operating iconic tourism attractions. Their experience will ensure value for the taxpayers of NSW and a great experience for visitors to Sydney.
"We would like to thank the existing operator, BridgeClimb, for bringing the original experience to life nearly 20 years ago.
"Since 1998, millions of people have visited the bridge climb attraction and their foresight helped turn the Sydney Harbour Bridge into the internationally renowned attraction it is today."
David Hammon, Director of Hammons Holdings, said the company was excited by the prospect of expanding opportunities for international, interstate and local visitors to experience the Bridge while providing a financial return to the people of New South Wales.
"Underpinning our vision for the Bridge is the idea of improving accessibility for the public and bringing it to life with new technology, so that more visitors can experience this iconic landmark in a safe and sustainable way," Mr Hammon said.
"We also see potential to link the Blue Mountains and Sydney Harbour Bridge as tourist destinations, boosting the flow of visitors from one to the other and creating economic opportunities for western Sydney and the State in the process," he said.
The new contract term will start from 1 October 2018.
To ensure a smooth handover, Roads and Maritime Services is working with BridgeClimb and Hammons Holdings to ensure forward bookings continue with the attraction operating on a business as usual basis.
Tickets purchased prior to 1 October 2018 will remain valid for the date booked.
For more information visit hammonsholdings.com.au or for stakeholder and ticketing inquires please contact the Hammons Holdings enquiry line on 1800 955 000.
Disclaimer: These articles are not intended to provide medical advice, diagnosis or treatment. Views expressed here do not necessarily reflect those of Pittwater Online News or its staff.