April 23 - 29, 2017: Issue 309

Pittwater Online News receives and finds a lot of information from various sources each week. This page shares some of this news relevant to you and the world you live in.
Search Pittwater Online News for past items:
Best way to diagnose head injuries in children and minimize CT scans
April 20, 2017: Emergency Medicine Foundation (Australia)

Researchers hope to reduce unnecessary CT scans and radiation exposure in children with head injuries, following the results from a large-scale, multicentre validation study to assess the diagnostic accuracy of three clinical decision rules used by emergency doctors.
Head injuries are one of the most common reasons children are taken to emergency departments. To rule out a serious brain injury, a percentage of these children require a CT scan and while this process is obvious for serious head injuries, it's more challenging to determine whether CT scans are necessary for children with milder injuries.
The results from the Australasian clinical trial will help inform the use of the clinical decision rules for head injuries, which in turn could minimise CT scans, according to Lead investigator, Murdoch Children's Research Institute's Associate Professor Franz Babl.
"The aim of this study was to determine which children need CT scans to detect brain injury," said A/Prof Babl.
"Most head injuries are mild and don't require neurosurgical management, however, a small proportion of patients might present as having mild injuries, but have clinically significant intracranial injuries," he said.
"This can be a vexed issue because physicians need to balance the importance of diagnosing an injury with reducing radiation exposure as much as possible.
"The preferred course of treatment is to avoid a CT scan in minor head injuries if it is unnecessary. In particular, there is concern about the high radiation dose associated with CT scans of the head which can lead to cancer."
In these cases, clinicians can turn to clinical decision rules, which have been developed to identify children at high risk of intracranial injuries, aiming to assist clinicians to minimise CT scans while still identifying all relevant injuries.
In a prospective observational study, run across 10 Australian and New Zealand tertiary hospitals and involving, 20,137 children under the age of 18 years with head injuries, the research team compared three clinical decision rules:
The Pediatric Emergency Care Applied Research Network (PECARN, USA)

The Canadian Assessment of Tomography for Childhood Head Injury (CATCH) rule

The Children's Head Injury Algorithm for the Prediction of Important Clinical Events (CHALICE, UK).
The goal was to determine which of these three decision rules provided the best option when it came to identifying children at very low risk of a traumatic brain injury. The researchers found that all three rules were good options, but only one, the PECARN from the US, did not miss a single patient requiring neurosurgery.
Based on the research findings, the next step is for the group of emergency physicians to develop national approaches to optimise the management of children with head injuries in Australia and New Zealand.
Internationally, the findings will provide a useful starting point for individual clinicians as well as hospitals or regional bodies contemplating the introduction or modification of one of the clinical decision rules, according to A/Prof Babl.
"However, it will be important to relate the findings to a number of other factors before implementation, such as the baseline CT use, the effect of the rules on the projected CT rate, the baseline clinician diagnostic accuracy and experience, parental expectations, the medico-legal climate and economic considerations."
The outcomes from the clinical trial were recently published in The Lancet.
In The Lancet article, the researchers commented that patients reflected an Australia and New Zealand cohort from tertiary children's hospitals, which had much lower neuro-imaging rates than those reported from the USA and Canada.
Franz E Babl, Meredith L Borland, Natalie Phillips, Amit Kochar, Sarah Dalton, Mary McCaskill, John A Cheek, Yuri Gilhotra, Jeremy Furyk, Jocelyn Neutze, Mark D Lyttle, Silvia Bressan, Susan Donath, Charlotte Molesworth, Kim Jachno, Brenton Ward, Amanda Williams, Amy Baylis, Louise Crowe, Ed Oakley, Stuart R Dalziel.
Accuracy of PECARN, CATCH, and CHALICE head injury decision rules in children: a prospective cohort study.
The Lancet, 2017; DOI:
10.1016/S0140-6736(17)30555-X
Domestic violence leading cause of hospitalised assault among girls and women
Canberra, 19 April 2017
Nearly 6,500 women and girls were hospitalised due to assault in Australia in 2013–14, with the violence usually perpetrated by a partner or spouse, according to new analysis from the Australian Institute of Health and Welfare (AIHW).
The data, available as part of a new series of fact sheets on selected injuries, shows that over half of hospitalised assaults against women and girls were perpetrated by spouses or domestic partners (59% of cases where the perpetrator was specified), with injuries to the head most common (61%).
Parents and other family members accounted for nearly half of the remaining cases where the type of perpetrator was specified.
In about one-quarter of cases, the perpetrator of the assault was not recorded in the hospital record.
'While women and girls are, overall, hospitalised as the result of assault at a rate that is less than half the equivalent rate for men (56 cases per 100,000 females compared to 121 cases per 100,000 males), the patterns of injury seen for females are different to that seen for males,' said AIHW spokesperson Professor James Harrison.
'The rate of hospitalised assault for women and girls varied by age. It was highest in the 20–34 years age group, at a little over 100 cases per 100,000 women,' he said.
In the 15 years and older age group, 8% of victims were pregnant at the time of the assault.
The AIHW has recently expanded its work on domestic, sexual and family violence, with the first comprehensive statistical picture of the topic due for release later in 2017.
Today's release forms part of a package of injury publications: factsheets covering the subjects of firearm injuries, dog-related injuries, and DIY injuries, and a report on unintentional train and tram-related injuries. Key findings include:
There were about 800 cases of serious unintentional injury involving a train over the 5-year period 2009–10 to 2013–14—an average of about 160 per year.
Men made up 90% of firearm-related deaths and injury cases. Almost 90% of firearm-related deaths were due to suicide.
Nearly 4,000 people were hospitalised due to a dog-related injury, with the highest number of dog bite hospitalisations occurring among children aged under 9.
About 4 in 5 DIY injuries that occurred as a result of falls (for example, from ladders) or while using tools and machinery, occurred in males—most frequently aged 55–74.
Injury report
Roundtables on future for palliative care
10 April 2017: Media Release - Minister for Health Brad Hazzard and Parliamentary Secretary Leslie Williams

​The future for palliative care services in NSW will be discussed at statewide roundtables with the community and health professionals, Minister for Health Brad Hazzard and Parliamentary Secretary Leslie Williams announced today.
Mr Hazzard will host the first roundtable at Parliament House on Wednesday 26 April 2017, which will give medical and nursing specialists and organisations an opportunity to contribute to the NSW Government's new strategy for palliative care.
"The NSW Government recognises that, when faced with this most difficult time, the needs of individual patients do differ greatly," Mr Hazzard said.
"One of my top priorities is to provide better end-of life-care and more tailored, community-based palliative care services for our patients.
"We committed $35 million in 2013, followed by another $32 million in 2015, to increase the choices and support services available to people."
Mrs Williams will lead the roundtables throughout regional NSW, with the first in Orange on Monday 1 May, followed by Lismore, Kempsey, Broken Hill, Tamworth, Griffith, Goulburn and Kiama over following months.
"While the Liberals and Nationals have strengthened the resourcing of palliative care, more needs to be done. We are in step with the community on the need for quality palliative care to extend to every corner of the state," Mrs Williams said.
The NSW Government has provided substantive palliative care support including:
More than 7,000 support packages as part of our Last Days of Life Home Support Service to help people who want to die at home

Some 23 palliative care initiatives across 18 Local Health Districts and specialty health networks as part of a $12 million Flexible Funding Pool

Palliative care after-hours helpline (1800 548 225) with Healthdirect Australia

200 paediatric "pop-up" interventions

Pledged $2 million for Big Bear Cottage, a new service for young adults.
Drug created from malaria parasite shows promise as bladder cancer treatment
April 20, 2017: University of British Columbia
A drug created from a malaria protein stopped tumour growth of chemotherapy-resistant bladder cancer, offering hope for cancer patients not responding to standard treatments.
"This is the first study where we put the concept of using malaria proteins for cancer therapy into a direct clinical context," said Mads Daugaard, an assistant professor of urologic science at the University of British Columbia and a senior research scientist at the Vancouver Prostate Centre and the Vancouver Coastal Health Research Institute. "There is a massive clinical need to find new treatments for bladder cancer and we saw an opportunity to target this disease with our new malaria drug."
The study advances previous research that showed that a protein from the malaria parasite, called VAR2CSA, could target a wide range of cancer tumours.
In the new research, highly aggressive bladder cancer tumours that were completely resistant to chemotherapy were implanted in the bladder of mice. The researchers then tested whether the malaria protein could deliver drugs directly to tumours. They found that the tumours responded dramatically to the malaria drug combo.
Eighty per cent of the treated animals were alive after 70 days whereas all the other animals, in three different control groups, succumbed to bladder cancer.
Bladder cancer is the fifth most common cancer and the most expensive cancer to manage on a per patient basis. Currently, there is only one line of chemotherapy used for invasive bladder cancer and there have been few advances in finding new treatments in the past 20 years.
"No second line treatment option is available," said Daugaard. "We're very excited by these results because it shows that we are on our way to developing a completely new treatment option for lethal bladder cancer. It has the potential to have a tremendous impact on patient care."
In previous studies, Daugaard and his colleague Ali Salanti, at the University of Copenhagen, established that the VAR2CSA protein could be used to deliver cancer drugs directly to tumours because it binds to a sugar molecule that is found only in cancer tumours and the placenta of pregnant animals.
These latest findings demonstrate that the same sugar is expressed in bladder cancer and is especially abundant in tumours that progress after being treated with the standard chemotherapy drug cisplatin.
The researchers' next steps are to design a process that could see the VAR2CSA drug combination manufactured on a larger scale to begin clinical trials. This is being led by Daugaard and Salanti through their startup company VAR2 Pharmaceuticals.
Roland Seiler, Htoo Zarni Oo, Davide Tortora, Thomas M. Clausen, Chris K. Wang, Gunjan Kumar, Marina Ayres Pereira, Maj S. Ørum-Madsen, Mette Ø. Agerbæk, Tobias Gustavsson, Mie A. Nordmaj, Jamie R. Rich, Nada Lallous, Ladan Fazli, Sherry S. Lee, James Douglas, Tilman Todenhöfer, Shaghayegh Esfandnia, Dulguun Battsogt, John S. Babcook, Nader Al-Nakouzi, Simon J. Crabb, Igor Moskalev, Bernhard Kiss, Elai Davicioni, George N. Thalmann, Paul S. Rennie, Peter C. Black, Ali Salanti, Mads Daugaard.
An Oncofetal Glycosaminoglycan Modification Provides Therapeutic Access to Cisplatin-resistant Bladder Cancer.
European Urology, 2017; DOI:
10.1016/j.eururo.2017.03.021
Disclaimer: These articles are not intended to provide medical advice, diagnosis or treatment. Views expressed here do not necessarily reflect those of Pittwater Online News or its staff.
Cyclone Debbie Won't Stop Audi Hamilton Race Week 2017
By Rob Mundle
The Oatley family, owners of Australia's internationally acclaimed tropical destination, Hamilton Island, have confirmed that despite the Whitsunday Islands region being devastated by Cyclone Debbie two weeks ago, Audi Hamilton Island Race Week 2017 will proceed in August as scheduled.
"We are planning to make this year's Race Week bigger and better than ever," said Hamilton Island's CEO, Olympic and world champion sailor, Glenn Bourke, who was speaking on behalf of the Oatleys. "We want to demonstrate our thanks to the many yachties who offered to come to the island and assist with our recovery effort, and those who have already shown their support via messages of encouragement or by lodging their entry for Race Week since Debbie struck.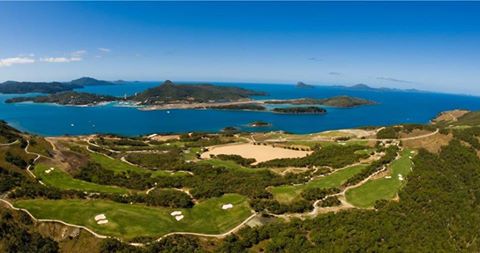 "There is a unique bond between our loyal Audi Hamilton Island Race Week competitors, and this year we are hoping they will be with us in greater numbers than ever so we can show the world how resilient we are.
"Race Week will also provide the opportunity for everyone to see what a superb job our staff has done getting the island back to being operational. We have already welcomed our first guests back to Hamilton Island post Debbie, and by the time Race Week comes around in August we should be back to 100 per cent occupancy."
At the height of the cyclone on March 28 a wind gust of 263kph (142 knots) was recorded on the island. Gusts remained above 180kph (95 knots) for more than 12 hours.
Glenn Bourke added: "The impact of the cyclone resulted in damage to vegetation and the island's façade; however no significant structural damage has occurred to any of the hotels and resorts due to their construction to the highest cyclone safety ratings. The marina suffered only minor damage.
"Our Five Star destination, Qualia will have a two-month hiatus, not due to damage but because we have decided to bring forward a refurbishment program that was scheduled for July. Only four Qualia bungalows were impacted during the cyclone, so essentially we have 98% of Hamilton Island's hotel assets good to go".
The entry list for Audi Hamilton Island Race Week 2017 continues to grow at a record rate. Near 80 nominations have already been received for the regatta which will be staged from August 19 to 26.
German luxury carmaker, Audi, is returning for the 12th year as principal sponsor, demonstrating the brand's continued commitment to high quality, competitive offshore racing and a benchmark onshore social calendar that is as inclusive as it is exclusive.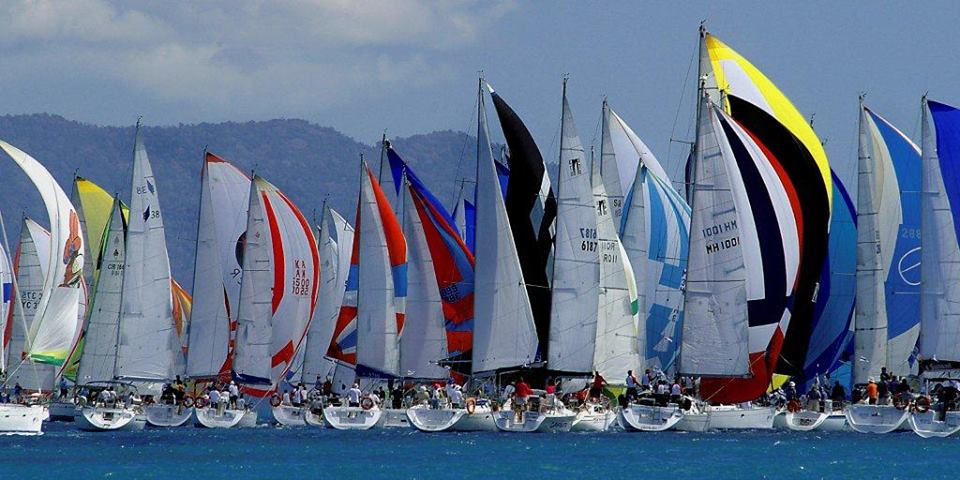 Image Captions and credit:
• Audi Hamilton Island Race Week offers one of the best sailing venues in the world. Competitors can fly direct to the island, dock their yachts in Hamilton Harbour and race among 74 tropical islands – 68 of which are uninhabited. The island also boasts a magnificent golf course. (Image: Ciaran Handy)
• Close racing; Audi Hamilton Island Race Week always offers colour, excitement and close racing on the warm tropical waters of the Whitsunday islands region. (Image: Ciaran Handy)
NSW receives massive infrastructure boost
April 12, 2017: NSW Government
An extra $2.6 billion will be invested into new infrastructure across NSW following the successful concession of Land and Property Information's titling and registry services to a majority Australian consortium, Premier Gladys Berejiklian and Treasurer Dominic Perrottet have announced.
The Government has entered into a binding agreement with Australian Registry Investments (ARI) to operate LPI's titling and registry services following a competitive tender process.
The ARI consortium is made up of 80 per cent Australian institutional investors, including First State Super, investment funds from Hastings Funds Management and a 20 per cent stake held by the Royal Bank of Scotland Group's pension fund, also managed by Hastings.
"Once again today's result has significantly exceeded expectations," Ms Berejiklian said.
"It means even more funding for the schools, hospitals, public transport and roads that people depend on every day."
The Government will invest $1 billion of the proceeds into upgrading Parramatta and ANZ Stadiums and refurbishing Allianz Stadium while the remaining $1.6 billion will be invested into other infrastructure projects through its Restart NSW fund. At least 30 per cent of the total proceeds will be spent in regional NSW.
The ARI consortium has received approval from Commonwealth regulators including the Australian Taxation Office, the Australian Competition and Consumer Commission and the Foreign Investment Review Board.
Mr Perrottet said ARI has been assisted by Australian registry technology specialist, Advara, in preparing a technology roadmap for LPI as a key part of ARI's bid. Advara has led the transformation of Western Austraia's land titling services through the introduction of world-leading titling and registry technology. To ensure that technology meets NSW's needs, the Registrar General will review and approve any major changes to LPI's IT system.
"This is an industry on the cusp of huge technological advances, and today we have partnered with some of Australia's most reputable investors who will make sure the people of NSW get the benefit of those advances," Mr Perrottet said.
"Combined with the tight regulatory framework we have established, the investment, innovation and experience ARI will bring mean citizens can expect a better experience."
The Government has placed rigorous legislative and contractual safeguards around the concession to ensure the continued security of property rights and data, while also capping price rises at CPI for the full term of the concession.
The Government has created a new external regulator – the Registrar General – to enforce ARI's performance during the concession, with power to monitor and audit performance, and even resume control of the LPI business if required.
Security of title will remain unchanged as the Government will continue to guarantee title and operate the Torrens Assurance Fund, which compensates landowners who suffer a loss due to fraud or error on the register.
The Government has secured a four year job guarantee for LPI award staff who will transition to the new operator.
The transition to the new operator is expected to be finalised over the coming months.
Changes to Citizenship Test
Media release: 20 April 2017 - Minister for International Development and the Pacific, Senator the Hon Concetta Fierravanti-Wells
I welcome the Turnbull Government's release today of reforms to citizenship requirements which put Australian values at the heart of our migration policy.
These changes have been informed following the Australian Citizenship: Your Right, Your Responsibility – The National Consultation on Citizenship Report provided by the Hon Philip Ruddock MP and myself to Prime Minister Turnbull and Immigration Minister Dutton last year, as well as the 2016 Productivity Commission Report Migrant Intake into Australia.
Our consultation, which began in 2015, was detailed and widespread and I am pleased that the views of over 3,000 people and organisations have been reflected in today's changes.
Citizenship is a vital institution, but as our National Consultation demonstrated, there is a sense in the community that it is undervalued and misunderstood.
Australia is one of the most culturally diverse yet socially cohesive nations on earth. A strong migration and citizenship framework continues to underpin this success.
Australian citizenship binds all Australians in a common bond that celebrates common values, democratic beliefs and a commitment to freedom and prosperity.
These reforms are critical to our future as a strong and successful multicultural nation.
Searching for ET: Breakthrough Listen initiative publishes initial results
April 20, 2017
Breakthrough Listen -- the initiative to find signs of intelligent life in the universe -- has released its 11 events ranked highest for significance as well as summary data analysis results. It is considered unlikely that any of these signals originate from artificial extraterrestrial sources, but the search continues. Further, Listen has submitted for publication (available April 20) in a leading astrophysics journal the analysis of 692 stars, comprising all spectral types, observed during its first year of observations with the Green Bank Telescope.
Breakthrough Listen has so far acquired several petabytes of data using the Green Bank Radio Telescope (GBT) in West Virginia, Lick Observatory's Automated Planet Finder on Mt. Hamilton in California, and the Parkes Radio Telescope in Australia. The Breakthrough Listen science team at the University of California, Berkeley's SETI Research Center (BSRC) designed and built an analysis pipeline that scans through billions of radio channels in a search for unique signals that might indicate the presence of technology developed by civilizations outside our Solar System.
Initial results from deploying this pipeline on the first year of Breakthrough Listen data taken with the "L-band" receiver at GBT (covering frequencies from 1.1 -- 1.9 GHz) have been submitted for publication in one of the world's leading astronomy journals. Snapshot data has been released for the 11 highest ranked events that rose above the pipeline's threshold for significance, as well as summary results from the complete analysis. Data is available at
breakthroughinitiatives.org/OpenDataSearch
.
"With the submission of this paper, the first scientific results from Breakthrough Listen are now available for the world to review," said Dr. Siemion. Although the search has not yet detected a convincing signal from extraterrestrial intelligence, these are early days. The work that has been completed so far provides a launch pad for deeper and more comprehensive analysis to come."
The software used for the analysis in these papers has been made available in a github repository1, along with associated documentation2. This enables programmers and machine learning experts (even those with no prior astronomy knowledge) to join the search for artificial signals, by developing increasingly sophisticated algorithms to comb through the datasets that continue to flow not just from GBT, but from the other participating telescopes.
Data Analysis
The basics of searching for signatures of extraterrestrial technology3 are quite simple. Artificial signals can be distinguished from natural processes through features like narrow bandwidth; irregular spectral behavior, pulsing, or modulation patterns; as well as broad-band signals with unusual characteristics. However, human technology emits signals (known as radio frequency interference) similar to the ones being searched for. This means that algorithms must be designed to ensure that signals are coming from a fixed point relative to the stars or other targets being observed, and not from local interferers (including Earth-orbiting satellites).
The Berkeley SETI Research Center Breakthrough Listen science team examined data on 692 stars from the primary target list from GBT, consisting of three five-minute observations per star, interspersed with five-minute observations of a set of secondary targets. By performing an analysis of thresholded frequency channels, as well as a Doppler drift search (for details see:
HERE
) the pipeline identified channels where radio emission was seen for each target (referred to as "hits"). The pipeline produced millions of hits for the sample as a whole, of which the vast majority are almost certainly radio frequency interference from human technology. Eleven events rose above the pipeline threshold for significance, but further detailed analysis indicates that it is unlikely that any of these signals originate from artificial extraterrestrial sources.
For each star sample, the team searched through the entire database of events, looking for radio channels where events occurred only at one or a small handful of positions on the sky. While these stars have unique radio "fingerprints," this is by no means convincing evidence that they host planets inhabited by extraterrestrial civilizations. However, the search for signals that are localized on the sky and appear unusual in some way provides an excellent way to select promising targets for follow-up observations.
The BSRC team continues to develop more and more sophisticated algorithms, and plans to release updated analyses of Listen data approximately once every six months. The Berkeley team also seeks continued and expanded engagement with signal processing and machine learning experts to help mine the Breakthrough Listen dataset in the search for evidence of signals from extraterrestrial civilizations.
Project Leadership
Martin Rees, Astronomer Royal, Fellow of Trinity College; Emeritus Professor of Cosmology and Astrophysics, University of Cambridge.

Pete Worden, Chairman, Breakthrough Prize Foundation.
Frank Drake, Chairman Emeritus, SETI Institute; Professor Emeritus of Astronomy and Astrophysics, University of California, Santa Cruz; Founding Director, National Astronomy and Ionosphere Center; Former Goldwin Smith Professor of Astronomy, Cornell University.
Ann Druyan, Creative Director of the Interstellar Message, NASA Voyager; Co-Founder and CEO, Cosmos Studios; Emmy and Peabody award winning Writer and Producer.
Dan Werthimer, Co-founder and chief scientist of the SETI@home project; director of SERENDIP; principal investigator for CASPER.
Andrew Siemion, Director, Berkeley SETI Research Center.