December 10 - 16, 2017: Issue 341
Women in NSW living longer and healthier lives
December 5, 2017: Media Release -
Minister for Women and Minister for Mental Health, The Hon. Tanya Davies
The latest snap shot of the health of women in NSW will be released today in the Women in NSW Report Series 2017: Health and Wellbeing.
Minister for Women and Minister for Mental Health Tanya Davies said while the health of women across the state is improving, the NSW Government and the community need to continue to work together to improve health education and access to services.
"Overall women in NSW are participating in physical activity more than ever, and the number of female smokers has now halved since 2002," Mrs Davies said.
"However there are still factors such as where women live, Aboriginality and socioeconomic status that impact the overall health of women in NSW."
The Health and Wellbeing Report revealed the current leading cause of death for women in NSW aged between 25-44 years of age is injury and poisoning, while for women 45-74 years of age it is cancer.
The report has been released by the NSW Government and examines health factors for women both over time and compared with men.
"Last year almost 20 per cent of women aged 16 years or older engaged in risky drinking behaviours, which is classified as two or more standard drinks a day, this is compared to over 40 per cent for men," Mrs Davies said.
The full report will be launched at a forum in Sydney this morning, where a panel of experts will discuss health and wellbeing issues for women in NSW. Panelists include:
Professor Julie Byles, Director, Australian Longitudinal Study on Women's Health




Pauline DeWeerd, Director, Aboriginal Health, St Vincent's Health Network




Scientia Professor Helen Christensen, Director and Chief Scientist, Black Dog Institute




Dr Jo Mitchell, Executive Director, Centre for Population Health, NSW Ministry of Health.



The entire Women in NSW Report Series 2017: Health and Wellbeing will be available online at
www.women.nsw.gov.au
from 12.30pm today.
Other findings of the report include:
A significant decline in deaths from coronary heart disease




Aboriginal women and culturally and linguistically diverse women are less likely to access breast cancer screening services




One in four women in NSW die as a result of cancer




Fewer teenagers are giving birth, falling from 3,099 in 2011 to 2,377 in 2015.




In the two years to December 2016, 55.9% of women aged 20 to 69 years received a pap test (cervical cancer screening)




Young women aged 16 to 24 years who were current smokers declined from 28.1% in 2002 to 14.1% in 2016




A total fertility rate of 1.8 children per woman in NSW, slightly lower in metro areas and slightly higher in remote areas




13.6% of all women reported experiencing high or very high levels of psychological distress, with the figure increasing to 21.6% for women aged 16 to 24 years.



Recreational drug users not what we think
December 7, 2017: James Cook University

A researcher from James Cook University in Queensland has been investigating why Australians are among the top users of illegal drugs in the world -- and has uncovered some revealing new facts about the motivations of recreational drug users.
Professor David Plummer led a study by JCU and Griffith University that interviewed drug users.
"We weren't satisfied enough work had been done to explain why there was such a high level of drug use in Australia and we decided to do smaller in-depth studies to try and understand some of the drivers," he said.
Research shows almost 40% of Australians aged 15 years and over have used one or more illicit drugs at some stage in their life, and approximately 17% within the past 12 months.
The research team concentrated on recreational drug users rather than habitual users.
"We found recreational users viewed themselves as different from people who are habitual users. The recreational drug users used drugs because they valued the benefits that specific drugs seemed to offer while considering the risks to be manageable, worthwhile and/or minimal," said Professor Plummer.
The team identified two important drivers they believe lead people to take up recreational drug use: social networking and performance enhancement.
"A common reason is performance enhancement. Not only in the physical sense of giving users greater stamina but also in making them feel more attractive and more sociable," said Professor Plummer.
He said the popular view of all drug users as anti-social loners existing on the margins of society was wrong, with social networking another powerful driver of recreational drug use.
"Recreational users take full advantage of social networks. They report their drug use as being highly social in terms of face-to-face encounters -- recreational drugs are integral to the party scene and are often used to lubricate social interactions. They also depend on complex social networks for their distribution and use."
Professor Plummer said the findings presented a challenge for agencies trying to warn recreational users about the underappreciated dangers of illicit drug use.
"We have to rethink the preoccupation in anti-drug strategies with negative outcomes, as recreational users see their risks as different from those of habitual users. Current anti-drug campaigns seem to be disconnected from the actual experience of recreational drug users and this may result in a credibility gap."
Amary Mey, David Plummer, Shailendra Anoopkumar-Dukie, Amber Domberelli.
What's the attraction? Social connectedness as a driver of recreational drug use.
Journal of Substance Use, 2017; 1 DOI:
10.1080/14659891.2017.1409816
Major $640 million investment in Australia's world-leading medical research
06 December 2017: Media release - The Hon Greg Hunt MP, Minister for Health, Minister for Sport
The Turnbull Government will invest $640 million to support Australia's world-leading health and medical researchers as they continue their work in the laboratory, clinic and the community to find the next major medical breakthrough.
Cancer research continues to be a major priority for the Turnbull Government with $109 million allocated to projects for research into better cancer detection, treatments, care and cures.
I am delighted to announce the funding today at the Australian National University (ANU) where researcher Professor Emily Banks will lead a project to examine the health and wellbeing issues facing long-term cancer survivors.
Medical research investment is driving an increase in cancer survival rates. It is estimated that more than one million Australians are living with cancer or have survived a cancer diagnosis.
A grant of $1.16 million will be provided to Professor Banks and colleagues to use data from 70,000 cancer survivors and 190,000 people without cancer to generate new knowledge to improve policy, clinical practice and health outcomes.
Also at ANU, Dr Leonie Quinn and colleagues will use their $940,000 grant to investigate new drug therapies for brain tumours. Dr Quinn will focus on glioma, the most common type of malignant brain tumour.
Her innovative research project aims to find new ways to diagnose and treat this disease.
Across Australia, 732 projects will receive funding to support research in National Health Priority Areas including (but not limited to):
Cancer - $ 109,372,127
Cardiovascular Disease - $ 96,807,391
Diabetes - $ 48,138,328
Mental Health - $ 53,357,755
Aboriginal and Torres Strait Islander Health - $ 31,345,012
Injury - $ 28,487,333
Dementia - $ 14,278,383
Obesity - $ 13,078,741
Asthma - $ 12,335,400
Arthritis and Osteoporosis - $ 10,397,697
The funding announced today includes the single largest investment in HIV (Human Immunodeficiency Virus) research by the Australian Government – with $16.1 million.
University of Melbourne researcher, Professor Stephen Kent, will lead the innovative research program that will bring together an outstanding team of Australian HIV researchers to tackle this health challenge.
The research program aims to advance the understanding of the biology of HIV, ultimately leading to significant clinical benefits for HIV-infected patients and those at risk of acquiring HIV.
Despite advances in management of HIV infection with antiviral therapy (the combination of several antiretroviral medicines used to slow the rate at which HIV copies itself in the body), there is still no cure and no effective vaccine, and several co-infections reduce life expectancy for those living with HIV.
Mental health is a continuing priority area for the Turnbull Government and we are leading a transformation in the way mental health care is delivered in Australia.
Over $53 million will be targeted through research projects that aim to help the four million Australians who suffer from a form of mental illness each year.
This part of the record funding for mental health research that the Turnbull Government is providing this year.
Prioritising the health of Aboriginal and Torres Strait Islander Australians is again a focus with an investment of over $31 million for research grants on Indigenous health issues.
And to support our most talented female researchers, the National Health and Medical Research Council is also introducing a new initiative to reduce the gap in funded rates between male and female lead investigators for Project Grants.
Every year the funded rates for Project Grants are higher for men than women.
Additional funding has enabled 34 more female lead investigators to be funded in addition to researchers funded through the usual allocation to the Project Grants scheme.
The funding announced today builds on the $202 million of medical research funding announced by the Prime Minister in October and the allocation of $70 million through the Medical Research Future Fund (MRFF) Next Generation Clinical Researchers program announced in November, $35 million through the MRFF to support biomedical sector and $100 for the Australian Brain Cancer Mission.
The Turnbull Government is committed to supporting Australia's best health and medical research – and the $640 million investment announced today is a clear demonstration of that commitment.
A full list of grant recipients is available on the NHMRC website:
www.nhmrc.gov.au
Private patients in public hospitals remains a growing concern
December 6, 2017: Media Release - The Hon Greg Hunt MP, Minister for Health, Minister for Sport
The Australian Government is very concerned about the growing practice of private health insurance being charged by public hospitals for treatments that should be free.
Figures released this week by the Australian Institute of Health and Welfare (AIHW) show that state governments and hospitals are continuing to actively encourage patients to use their private health insurance to boost hospital revenue.
The number of privately insured patients in public hospitals grew by an annual average of 9.6 per cent between 2006-07 and 2015-16, compared with 4.9 per cent in private hospitals.
This practice is driving up private health insurance premiums and is blowing out public hospital waiting lists.
What we're seeing across Australia is that private patients are being treated in public hospitals with shorter waiting times.
Some of the differences in wait times are shocking. On average, the wait time for public patients is more than double.
And for some surgeries, such as a cataract extractions, public patients wait more than six times longer than private patients.
This inequity in the system between public and private patients is unacceptable and state and territory health authorities must stop this practice at the expense of their public patients.
All Australians are entitled to access public hospital services as a public patient, free of charge.
I have raised this issue with my state and territory counterparts on numerous occasions, including at the recent Council of Australian Governments (COAG) Health Council meeting. All agreed to consider the issue of private patients in public hospitals further, but this new AIHW report shows this needs urgent action.
The Turnbull Government is committed to ensuring a sustainable balance between our public and private health systems and we will be considering further actions in the broader National Health Agreement context.
Commonwealth funding for public hospitals is on track to significantly increase by 64 per cent between 2013-14 and 2020-21 from $13.8 billion to $22.7 billion. This is in addition to our funding for PBS, MBS, primary care and the Private Health Insurance Rebate.
The Commonwealth and states have agreed to negotiate a new public hospital funding agreement by the end of 2018, to take effect from 2020 and I will be expecting the issue of states harvesting privately ensured patients in their hospitals to play a role in these negotiations.
Have your say on palliative care in NSW
17 November 2017

​The NSW community is being asked to participate in a palliative care survey to ensure everyone receives the support and services they deserve at the end of life.
Minister for Health Brad Hazzard and Parliamentary Secretary for Regional and Rural Health Leslie Williams today also released a consultation paper based on feedback from community roundtables held across NSW earlier this year.
Mr Hazzard said providing quality palliative care services to every resident of NSW is a key priority for the NSW Government
"We are investing an extra $100 million over the next four years to provide more tailored, community-based palliative care services, on top of the approximately $210 million already spent each year," Mr Hazzard said.
"We are listening carefully to the community's views on where and how palliative care services can be improved so that we have a strong plan for the future."
Mrs Williams said the consultation paper and feedback from the survey will inform a new palliative and end-of-life care policy in NSW.
"Getting the public's feedback on palliative care priorities is vital if we are to produce better outcomes for everyone when the inevitable occurs," Mrs Williams said.
"The survey will only take about 10 minutes so I strongly urge everyone to take this opportunity to have their say."
The survey will take around 10 minutes to complete and closes on 15 December 2017.

Please Visit:
Living on thin air -- microbe mystery solved
December 6, 2017: UNSW
UNSW-Sydney led scientists have discovered that microbes in Antarctica have a previously unknown ability to scavenge hydrogen, carbon monoxide and carbon dioxide from the air to stay alive in the extreme conditions.
The find has implications for the search for life on other planets, suggesting extra-terrestrial microbes could also rely on trace atmospheric gases for survival.
"Antarctica is one of the most extreme environments on Earth. Yet the cold, dark and dry desert regions are home to a surprisingly rich diversity of microbial communities," says study senior author and UNSW scientist Associate Professor Belinda Ferrari.
"The big question has been how the microbes can survive when there is little water, the soils are very low in organic carbon and there is very little capacity to produce energy from the sun via photosynthesis during the winter darkness.
"We found that the Antarctic microbes have evolved mechanisms to live on air instead, and they can get most of the energy and carbon they need by scavenging trace atmospheric gases, including hydrogen and carbon monoxide," she says.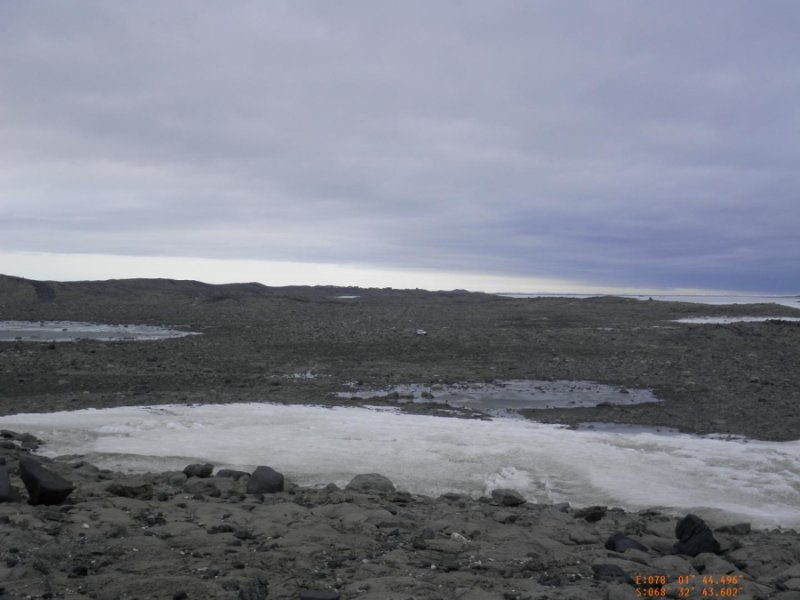 Adams Flat, one of the two sites in Antarctica where microbes were collected.
Credit: Phil O'Brien
The Australasian-based study, by researchers at UNSW, Monash University, the Australian Centre for Ecogenomics at the University of Queensland, GNS Science in New Zealand, and the Australian Antarctic Division, is published in the journal Nature.
Soil samples were collected from two coastal ice-free sites in different regions of eastern Antarctica. One was Robinson Ridge, 10 kilometres from Casey Station, in Wilkes land. The other was Adams Flat, 242 kilometres from Davis Station in Princes Elizabeth Land.
"Both areas are pristine polar deserts devoid of any vascular plants," says Associate Professor Ferrari, of the UNSW School of Biotechnology and Biomolecular Sciences.
The researchers studied the microbial DNA in the surface soil from both sites and reconstructed the genomes of 23 of the microbes that lived there, including some of the first genomes of two groups of previously unknown bacteria called WPS-2 and AD3.
They found the dominant species in the soils had genes which gave them a high affinity for hydrogen and carbon monoxide, allowing them to remove the trace gases from the air at a high enough rate to sustain their predicted energy needs and support primary production.
"This new understanding about how life can still exist in physically extreme and nutrient-starved environments like Antarctica opens up the possibility of atmospheric gases supporting life on other planets," says Associate Professor Ferrari.
Most organisms use energy from the sun or the earth to grow. More research is needed to see if this novel use of atmospheric gases as an alternative energy source is more widespread in Antarctica and elsewhere, the scientists say.
Mukan Ji, Chris Greening, Inka Vanwonterghem, Carlo R. Carere, Sean K. Bay, Jason A. Steen, Kate Montgomery, Thomas Lines, John Beardall, Josie van Dorst, Ian Snape, Matthew B. Stott, Philip Hugenholtz, Belinda C. Ferrari.
Atmospheric trace gases support primary production in Antarctic desert surface soil.
Nature, 2017; DOI:
10.1038/nature25014
State of the (Innovation) Nation
6 December 2017: Media Release - The Hon Craig Laundy MP, Assistant Minister for Industry, Innovation and Science

There are more than 10,000 high-growth firms in Australia at any given time and these firms make a disproportionate contribution to the country's jobs and growth, according to an Australian Government report released today.
Assistant Minister for Industry, Innovation and Science, Craig Laundy, said the latest annual Australian Innovation System Report found innovation is a key driver of high-growth firms.
"Since 2010, the Australian Innovation System Report series has been tracking the performance of core components of the innovation system," Mr Laundy said.
"The 2017 report uses newly obtained data from the Business Longitudinal Analysis Data Environment (BLADE) to analyse the phenomenon of high-growth firms in Australia.
"The report shows that innovation-active firms are more likely to report increases in sales, profitability, productivity, firm, size and other growth-related measures than firms which do not innovate. That is why the government's innovation and science agenda is so important.
"Our successful adoption of digital technology is fundamental in boosting productivity growth and maintaining global competitiveness."
Report key findings:
Innovation has a positive effect on firm growth. Across all firms, product innovation is estimated to lift turnover growth by 3.3 percentage points.




In 2015–16, an estimated 48.7 per cent of all employing firms were innovation-active. These firms are distributed broadly across all industries, with the highest proportion found in manufacturing.




High-growth firms make a disproportionate economic contribution to sales and jobs growth, compared to other firms.




High-growth firms are difficult to predict and rarely sustain high rates of growth for more than four years.




The proportion of high-growth firms in the economy has been in decline since the global financial crisis. However, the proportion of high-growth firms in Australia is still above average among OECD countries.



"The report provides new insights into the importance of business growth and innovation," Mr Laundy said.
"The Australian Government is working to ensure we have the right conditions to ensure high-growth firms can continue to thrive."
The Australian Innovation System Report is available online at
Disclaimer: These articles are not intended to provide medical advice, diagnosis or treatment. Views expressed here do not necessarily reflect those of Pittwater Online News or its staff.
Cooling climate drove evolution of Tasmanian Devil and its relatives
December 5, 2017: University of Salford

A BIG drop in global temperatures 12-14 million years ago may explain the evolutionary success of Australia's unique marsupial carnivores, a new study has found.
Tasmanian Devils, the cat-like Quoll and several shrew-like species are among 80 species of carnivorous marsupials called "dasyurids" which still inhabit parts of Australia and New Guinea.
Now researchers from the Australian National University and the University of Salford in the UK have found evidence that while many rainforest-dwelling species died out as a result of the temperature drops, the Tasmanian Devil and its relatives adapted to the new drier woodland habitats.
The scientists combined genomic data from living dasyurids and other marsupials with evidence from the fossil record to analyse how the group has diversified through time.
"This is the first time we've directly analysed genomic and fossil data in combination to look at dasyurid evolution" said co-author Robin Beck of the University of Salford, "and the pattern we found was striking: three of the four major dasyurid groups diversified almost simultaneously, immediately after this big temperature drop."
The fossil record shows that many Australian marsupials went extinct during this period of intense climate change, with the environment becoming drier and colder, and wet rainforests being replaced by more open woodland environments.
One group of Australian marsupials that suffered were the thylacines, which were also carnivorous and may have been competitors with the dasyurids.
"The loss of many species may explain why the dasyurids began to diversify rapidly during this period" said Beck, adding that future work will test whether dasyurids directly competed with thylacines.
It is unclear what effect current climate change will have on Australian marsupials, but many living dasyurids are restricted to very small ranges and are threatened with extinction.
"If climate change leads to the loss of the kind of habitat these species need, then they may have nowhere else to go."
Shimona Kealy, Robin Beck.
Total evidence phylogeny and evolutionary timescale for Australian faunivorous marsupials (Dasyuromorphia).
BMC Evolutionary Biology, 2017; 17 (1) DOI:
10.1186/s12862-017-1090-0
Long Tan Cross
Wednesday, 6 December 2017
The Hon Malcolm Turnbull MP
Prime Minister
The Hon Dan Tehan MP
Minister for Veterans' Affairs
An important piece of Australia's military history will find a new home after the Vietnamese Government gifted the original Long Tan Cross to Australia.
Australia's Ambassador to Vietnam Craig Chittick received the Long Tan Cross from the Dong Nai Province People's Committee at a small ceremony at the Dong Nai Museum in Biên Hòa last month. An Australian Defence Force member then travelled with the cross on its journey to Australia.
The Australian Government thanks the Government of Vietnam for its generous gift.
The Long Tan Cross was erected by Australian soldiers as a memorial to their fellow diggers who fought and died at the Battle of Long Tan on 18 August 1966, Australia's most costly single engagement in the Vietnam War. It was removed from the Long Tan battle site some time after the end of the Vietnam War in 1975. It was reportedly used as a memorial for a Vietnamese Catholic priest until the 1980s when it was restored and eventually placed on display by the Dong Nai Province Museum in Biên Hòa in the late 1990s.
Approximately 60,000 Australian men and women served in the Vietnam War between 1962 and 1975, including 521 who lost their lives and more than 3,000 who were wounded.
For many Australians, the Long Tan Cross has come to symbolise our involvement in the Vietnam War. It is a powerful memorial to the service and suffering of Australian soldiers.
Thanks to the generosity of the Vietnamese Government, the Cross will now remain in Australia for perpetuity where it will be honoured, as we honour the men and women who served in the Vietnam War. The Long Tan Cross will go on display at its new permanent home at the Australian War Memorial in Canberra from 6 December.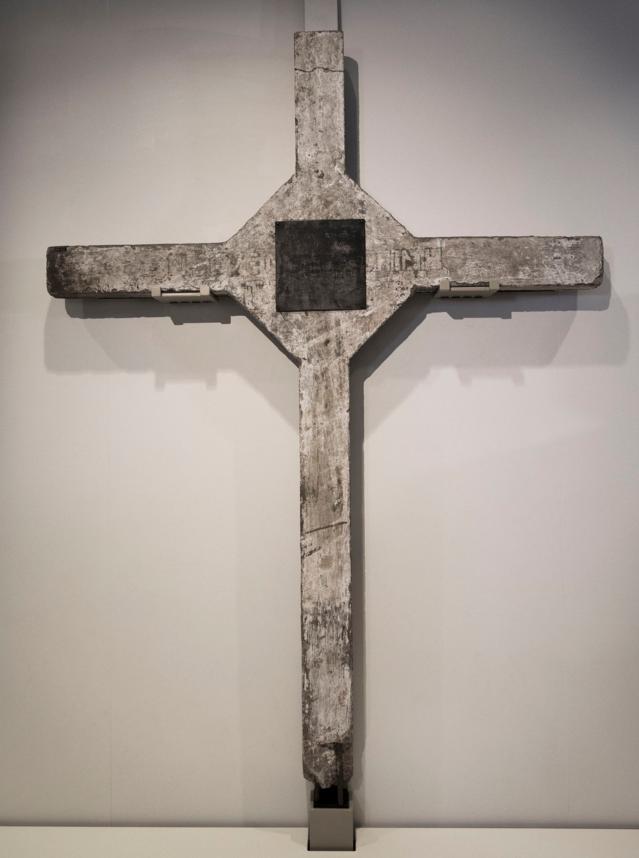 Australia Joins International Solar Alliance
06 December 2017: Prime Minister, Minister for Foreign Affairs, Minister for the Environment and Energy
Australia's expertise in solar technologies and research will be shared globally with the formal creation of the International Solar Alliance today.
Led by India and France, members of the International Solar Alliance will deepen cooperation on solar research, reduce technology costs and harmonise international standards.
The ISA aims to promote the roll out of solar technology and solar energy uptake amongst countries that lie in the sun-rich belt between the tropics.
Over one billion people have no access to electricity. Harnessing solar energy will expand access to energy in developing countries, helping them to meet the energy demands of their growing economies.
Australia is a world leader in the sector, with significant expertise in remote electrification and vital supporting technologies such as batteries and pumped hydro storage. Around 17 per cent of Australian households have rooftop solar panels – the highest per capita rate in the world.
Joining the Alliance also supports the Australian Government's commitment to clean energy cooperation and meeting our Paris Agreement emissions targets.
Australia joins 18 other founding members International Solar Alliance as it officially comes into force as an international inter-governmental body today.
We welcome the establishment of ISA headquarters at the National Institute of Solar Energy in India.
Improving the native title system for all Australians
29 November 2017:
Joint media release -
Attorney-General,
Leader of the Government in the Senate,
Senator The Hon George Brandis QC and
Minister for Indigenous affairs,
Senator for the Northern Territory,
Senator the Hon Nigel Scullion
The Turnbull Government is today releasing an options paper considering how the native title system could be improved to better support all stakeholders involved with native title.
The options paper considers reforms to the Native Title Act 1993 (Cth) to make the native title system operate more effectively for all Australians. It includes recommendations from a range of reviews, including the:
Australian Law Reform Commission's report on Connection to Country: Review of the Native Title Act 1993 (Cth),

Council of Australian Government's Investigation into Land Administration and Use, and

Office of the Registrar of Indigenous Corporations' Technical Review of the Corporations (Aboriginal and Torres Strait Islander) Act 2006.

In developing the options paper, the Government has engaged extensively with key stakeholders, including the states and territories at a Native Title Ministers' Meeting on 13 October this year.
The paper considers how native title holders could be given greater autonomy to resolve claims more simply by providing claim groups with greater authority to make decisions, and more options to resolve internal disputes.
The paper also contains a number of proposals designed to improve the operation of Indigenous representative bodies which play a vital role in representing native title holders.
While claims resolution continues to be a priority for the Government, as more claims are determined, the focus of the system must shift to how native title holders can make agreements with other parties and resolve disputes. That is why a number of the proposals relate to reducing the regulatory burden and cost of the process so that native title holders have greater flexibility in making decisions about their land and water.
The Government is committed to wide consultation on native title reform and stakeholders are encouraged to provide feedback on the options paper by 25 January 2018. This feedback will contribute to the development of an exposure draft of legislation, which the Government expects to release in the first half of next year.
These proposals are further evidence of the Turnbull Government's commitment to improving the native title system. In June, the Government successfully passed in Parliament key changes to the Act, restoring certainty to the native title system following the McGlade decision.
Submissions close on Thursday, 25 January 2018

Feedback from stakeholders will inform the development of an exposure draft native title amendment bill. It is anticipated that the exposure draft will be released for further public comment in March 2018.

Certainty for maritime safety
06 December 2017: Media Release - The Hon Darren Chester MP, Minister for Infrastructure and Transport
Australia's maritime industries received a boost today with Commonwealth, State and Territory Ministers committing more than $100 million to support operators during service delivery transition to the Australian Maritime Safety Authority (AMSA).
From 1 July 2018, AMSA will be the sole service provider under the National System for Domestic Commercial Vessel Safety.
Federal Minister for Infrastructure and Transport Darren Chester said for the first time, Australia's domestic commercial vessel industries would benefit from nationally consistent delivery of safety services.
"We are committed to the national system delivering safety benefits for commercial boating, fishing and tourism operations across Australia, and importantly, the industry remains supportive of a national system of maritime safety regulation," Mr Chester said.
"Following careful consideration of industry feedback and year-long negotiations, I have finalised the $102.4 million transition package with my State and Territory colleagues."
"The Australian Government is committing $55 million to this transition package in recognition of the importance of the domestic commercial vessel industries to the Australian economy."
"Changes to the national system will ensure consistent fees for vessel services across all Australian jurisdictions, and a cost recovery levy gradually phased in to allow time for industry to adjust and prepare for the changes.
"No levy will be charged to industry in the first year of AMSA's service delivery to ensure fair and equitable treatment of all operators as charging arrangements are standardised and services transition.
"Levy charges will gradually increase until our industries fund around 80 per cent of the national system, with the balance funded by the Australian Government.
"Importantly, AMSA will continue to look at ways to reduce the administrative burden and will engage closely with industry in the lead up to 1 July 2018," Mr Chester said.
Time for action on endometriosis
6 December 2017:
Joint Media Release -
The Hon. Greg Hunt MP,
Minister for Health,
Minister for Sport and
Nola Marino MP, and M
ember for Forrest,
Nicolle Flint MP,
Member for Boothby
The Turnbull Government will create the first National Action Plan for Endometriosis, providing much needed support for women who face this often misunderstood medical condition.
The Plan will seek to improve the treatment, understanding and awareness of endometriosis, which affects around one in ten Australian women.
It will be developed in collaboration with the Australian Coalition for Endometriosis, and members of the Parliamentary Friends for Endometriosis Awareness.
The Plan will focus on how to improve the lives of women who face this terrible condition.
Diagnosis of the condition currently takes on average around eight to nine years, placing a significant toll on individuals, families and the community.
This condition should have been better acknowledged and acted upon long ago but today we are taking action so the struggle that women face will no longer be silent or their battles private.
We will work with the medical community and key stakeholders to look into what gaps might be present in training, support and care.
Importantly medical research will be critical to uncovering new options for diagnosis, treatment, care and understanding of endometriosis.
We will therefore issue a targeted call for endometriosis research under the Medical Research Future Fund.
The Turnbull Government will also provide funding of $160,000, through the National Health and Medical Research Council, for Professor Grant Montgomery to use genomics to investigate better treatments for women with endometriosis.
The Jean Hailes Foundation, supported by Turnbull Government funding, will also make endometriosis a key feature of next year's Women's Health Week, to raise awareness of the condition.
All participants of the Australian Coalition for Endometriosis should be congratulated for the advocacy and voice they give to the thousands of women who suffer from endometriosis.
We look forward to developing this new national approach with all involved in the battle against endometriosis.
Aussie steel on track for Inland Rail
December 7th, 2017:
Media Release - The Hon Darren Chester MP, Minister for Infrastructure and Transport
Liberty OneSteel Whyalla Steelworks has been awarded the contract to supply steel for the first section of Australian Inland Rail infrastructure project




14,000 tonnes of steel rail required for the first section—Parkes to Narromine




The Australian Government has committed $8.4 billion to build a dedicated freight rail corridor connecting Melbourne to Brisbane in under 24 hours



Another milestone for the iconic Melbourne to Brisbane Inland Rail has been reached, with the announcement that Liberty OneSteel Whyalla Steelworks has secured the contract to supply the steel rail for the first section of the track to begin construction.
Minister for Infrastructure and Transport Darren Chester said the contract was significant with Australian produced steel rail to provide a direct investment to the national economy and secure Australian jobs.
"Liberty OneSteel Whyalla Steelworks will soon start rolling the approximately 14,000 tonnes of steel rail required for the Parkes to Narromine section of the Inland Rail," Mr Chester said.
"This order is the first of approximately 262,000 tonnes of steel rail needed to build Inland Rail—which is equivalent to five Sydney Harbour Bridges."
Minister for Finance Mathias Cormann said the contract was worth up to $20 million and Liberty OneSteel will be producing the rail required for the entire length of the Parkes to Narromine section.
"This project will allow more freight to move by rail, providing benefits to motorists by reducing the number of heavy vehicles on our road network," Mr Cormann said.
"Inland Rail will complete the spine of the national freight network between Melbourne and Brisbane, and allow a transit time of less than 24 hours."
The steel rail is 60 kilograms of steel per metre, which will accommodate double-stack trains up to 1,800m in length, travelling at 115kph, with up to 30 tonne axle load.
The Parkes to Narromine section has been declared critical infrastructure for NSW and the entire project a priority project by Infrastructure Australia.
The NSW Department of Planning and Environment is currently considering ARTC's Environmental Impact Statement (EIS) and responses to public submissions received about the EIS. Construction works will commence once all necessary approvals have been received.
Revising the story of the dispersal of modern humans across Eurasia
December 7, 2017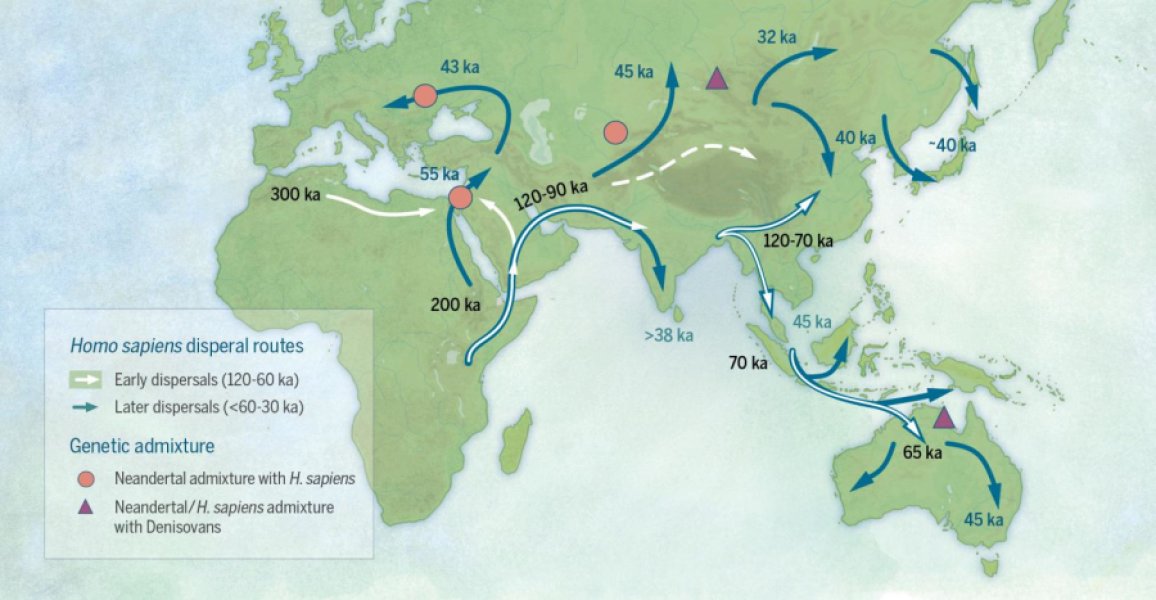 Map of sites and postulated migratory pathways associated with modern humans dispersing across Asia during the Late Pleistocene.
Credit: Bae et al. 2017. On the origin of modern humans: Asian perspectives. Science. Image by: Katerina Douka and Michelle O'Reilly
Most people are now familiar with the traditional "Out of Africa" model: modern humans evolved in Africa and then dispersed across Asia and reached Australia in a single wave about 60,000 years ago. However, technological advances in DNA analysis and other fossil identification techniques, as well as an emphasis on multidisciplinary research, are revising this story. Recent discoveries show that humans left Africa multiple times prior to 60,000 years ago, and that they interbred with other hominins in many locations across Eurasia.
A review of recent research on dispersals by early modern humans from Africa to Asia by researchers from the Max Planck Institute for the Science of Human History and the University of Hawai'i at Manoa confirms that the traditional view of a single dispersal of anatomically modern humans out of Africa around 60,000 years ago can no longer be seen as the full story. The analysis, published in the journal Science, reviews the plethora of new discoveries being reported from Asia over the past decade, which were made possible by technological advances and interdisciplinary collaborations, and shows that Homo sapiens reached distant parts of the Asian continent, as well as Near Oceania, much earlier than previously thought. Additionally, evidence that modern humans interbred with other hominins already present in Asia, such as Neanderthals and Denisovans, complicates the evolutionary history of our species.
New model: Multiple dispersals of modern humans out of Africa, beginning as early as 120,000 years ago
The authors brought together findings from multiple recent studies to refine the picture of human dispersals out of Africa and into Asia. While scientists once thought that humans first left Africa in a single wave of migration about 60,000 years ago, recent studies have identified modern human fossils in far reaches of Asia that are potentially much older. For example, H. sapiens remains have been found at multiple sites in southern and central China that have been dated to between 70,000 and 120,000 years ago. Additional finds indicate that modern humans reached Southeast Asia and Australia prior to 60,000 years ago.
However, other recent studies do confirm that all present-day non-African populations branched off from a single ancestral population in Africa approximately 60,000 years ago. This could indicate that there were multiple, smaller dispersals of humans out of Africa beginning as early as 120,000 years ago, followed by a major dispersal 60,000 years ago. While the recent dispersal contributed the bulk of the genetic make-up of present-day non-Africans, the earlier dispersals are still evident.
"The initial dispersals out of Africa prior to 60,000 years ago were likely by small groups of foragers, and at least some of these early dispersals left low-level genetic traces in modern human populations. A later, major 'Out of Africa' event most likely occurred around 60,000 years ago or thereafter," explains Michael Petraglia of the Max Planck Institute for the Science of Human History.
Multiple interbreeding events
Recent genetic research has resolved the question of whether or not modern humans interbred with other ancient hominins -- they definitely did. Modern humans interbred not only with Neanderthals, but also with our recently-discovered relatives the Denisovans, as well as a currently unidentified population of pre-modern hominins. One estimate is that all present-day non-Africans have 1-4% Neanderthal heritage, while another group has estimated that modern Melanesians have an average of 5% Denisovan heritage. In all, it is now clear that modern humans, Neanderthals, Denisovans and perhaps other hominin groups likely overlapped in time and space in Asia, and they certainly had many instances of interaction.
The increasing evidence of interactions suggests that the spread of material culture is also more complicated than previously thought. "Indeed, what we are seeing in the behavioral record is that the spread of so-called modern human behaviors did not occur in a simple time-transgressive process from west to east. Rather, ecological variation needs to be considered in concert with behavioral variation between the different hominin populations present in Asia during the Late Pleistocene," explains Christopher Bae of the University of Hawai'i at Manoa.
In light of these new discoveries, our understanding of human movements across the Old World has become much more complex, and there are still many questions left open. The authors argue for the development of more complicated models of human dispersals and for conducting new research in the many areas of Asia where none has been done to date. Additionally, it will be important to review materials collected prior to the development of modern analytic methods, to see what more can now be learned from them. "Fortunately," states Katerina Douka, also of the Max Planck Institute for the Science of Human History, "there have been an increasing number of multidisciplinary research programs launched in Asia over the past few decades. The information that is being reported is helping to fill in the gaps in the evolutionary records."
"It is an exciting time to be involved with interdisciplinary research projects across Asia," adds Bae.
Christopher J. Bae, Katerina Douka, Michael D. Petraglia.
On the origin of modern humans: Asian perspectives.
Science, 2017; 358 (6368): eaai9067 DOI:
10.1126/science.aai9067