April 15 - 28, 2018: Issue 356
Hundreds of scholarships to improve community mental health care
April 10th, 2018:
Minister for Mental Health Tanya Davies
Frontline staff caring for people in the community who live with severe mental illness will receive specialised training to improve the care experience for consumers and their families.
Minister for Mental Health Tanya Davies today announced the NSW Government will invest
$800,000 over the next two years in a new scholarship program for staff who work for non- government organisations (NGOs).
"Our NGO networks play a crucial part in helping people who live with mental illness experience a better quality of life by offering specialised assistance," Mrs Davies said.
"Expanding the availability of community-based supports is part of the NSW Government's commitment to our 10 year reform of mental health care, and a skilled workforce is essential to delivering this."
The Mental Health NGO Workforce Scholarship program will fund up to 300 scholarships to enable NGO staff to study either a Certificate IV in Mental Health or a Diploma in Mental Health.
"NGOs in regional, rural and remote parts of NSW will be targeted to ensure staff everywhere across the State have access to mental health training," Mrs Davies said.
The announcement was made at the 2018 Patient Experience Symposium in Sydney today, reinforcing the importance of partnerships in delivering patient-centred care across the NSW health system.
Further information on the scholarship application process will be available to participating NGOs in the coming months.
Professional Learning Program 2018: Office of the Children's eSafety Commissioner
Safety and Respect Online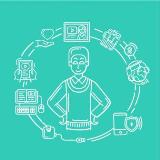 This program includes three hours of professional learning through live webinar participation and the completion of a quiz.
All teachers, and related staff, who complete the program will receive a summative infographic containing key learnings and a participation certificate.
To participate in Safety and Respect Online,
register to attend
each of the webinar topics during 2018 listed below.
After participating in all three webinars, you will be able to access a 30 minute quiz to complete the three hours of activity.
Please note that certificates of partial completion will not be provided, for example to teachers who have only participated in one of the three webinars, but personal records may be used to support the PD with any teacher association.
Professional Learning Program: Course Contents
Respect and Online Relationships
By the end of the module teachers will be able to:
discuss and identify relationships and behaviours that may lead to harm




identify teaching strategies and policies to encourage respectful online relationships, including:




personal and social capacity building and




techniques to assist in managing emotions and building an understanding of online resilience.



2018 dates;

3rd May 2018 - 8.00pm
14th June 2018 - 7.00pm
16th June 2018 - 10.00pm
23rd August 2018 - 8.00pm
6th September 2018 - 7.00pm
17th September 2018 - 10.00pm
Preventing and Managing Cyberbullying
By the end of the module teachers will be able to:
understand the challenges of cyberbullying in the classroom




identify a range of evidence-based strategies for preventing and dealing with cyberbullying issues when they occur, including:




strategies for encouraging helpful bystander behaviour




the process for reporting issues to the Office of the eSafety Commissioner.
2018 dates;
1st May 2018 - 7.00pm
12th June 2018 - 10.00pm
26th June 2018 - 8.00pm
21st August 2018 - 7.00pm
4th September 2018 - 10.00pm
17th September 2018 - 8.00pm
Developing Lifelong Online Safety Practices
By the end of the module teachers will be able to:
identify common risks when participating in online environments




identify teaching strategies to encourage students to develop a personal approach to online safety, including:




managing device and personal security settings




managing serious breaches of privacy or security online



2018 dates;

3rd May 2018 - 10.00pm
14th June 201 8- 8.00pm
26th June 2018 - 7.00pm
23rd August 2018 - 10.00pm
4th September 2018 - 8.00pm
17th September 2018 - 7.00pm
Register your newborn baby online: NSW
April 11th 2018: NSW Government
It takes less than 20 minutes to register the birth of a newborn baby using a new online registration system.
New parents can now register the birth of their babies using an online registration system from Births, Deaths and Marriages. Hospitals will provide parents with information on how to register their newborn online before they are discharged.
Births must be registered within 60 days and birth certificates will continue to be provided in paper form.
Attorney General Mark Speakman said the new system will cut the time and effort required for new parents to obtain a birth certificate.
"The previous paper-based system used by the NSW Registry of Births Deaths and Marriages relied on pen and ink, was subject to postal delays and extra time for back office data entry," Mr Speakman said.
"This new easy to use process can be completed in around 20 minutes and new parents will receive their baby's birth certificates up to two weeks earlier than the old stork-mail system."
The new online system has been rolled out across NSW after a successful pilot in two hospitals.
What makes someone believe or reject science? Quality of recordings
April 14th, 2018: Australian National University
Separating fact from fiction in the age of alternate facts is becoming increasingly difficult, and now a new study has helped reveal why. Research by Dr Eryn Newman of The Australian National University (ANU) has found that when people listen to recordings of a scientist presenting their work, the quality of audio had a significant impact on whether people believed what they were hearing, regardless of who the researcher was or what they were talking about.
Dr Newman, of the ANU Research School of Psychology, said the results showed when it comes to communicating science, style can triumph over substance.
"When people are assessing the credibility of information, most of the time people are making a judgement based on how something feels," Dr Newman said."Our results showed that when the sound quality was poor, the participants thought the researcher wasn't as intelligent, they didn't like them as much and found their research less important."
The study used experiments where people viewed video clips of scientists speaking at conferences. One group of participants heard the recordings in clear high-quality audio, while the other group heard the same recordings with poor-quality audio.
Participants were then asked to evaluate the researchers and their work. Those who listened to the poorer quality audio consistently evaluated the scientists as less intelligent and their research as less important.
In a second experiment, researchers upped the ante and conducted the same experiment using renowned scientists discussing their work on the well-known US Science Friday radio program. This time the recordings included audio of the scientists being introduced with their qualifications and institutional affiliations."It made no difference," she said."As soon as we reduced the audio quality, all of a sudden the scientists and their research lost credibility."
As with the first experiments, participants thought the research was worse, the scientists were less competent and they also reported finding their work less interesting.
Dr Newman said in a time when genuine science is struggling to be heard above fake news and alternate facts, researchers need to consider not only the content of their messages, but features of the delivery.
"Another recent study showed false information travels six times faster than real information on Twitter," she said."Our results show that it's not just about who you are and what you are saying, it's about how your work is presented."
A research paper for the study has been published in the journals Science Communication.
The study was co-authored by Professor Norbert Schwarz of the University of Southern California.
Eryn J. Newman, Norbert Schwarz.
Good Sound, Good Research: How Audio Quality Influences Perceptions of the Research and Researcher.
Science Communication, 2018; 40 (2): 246 DOI:
10.1177/1075547018759345
Why the Tasmanian devil might be more susceptible to transmissible cancers
April 9th, 2018
Cancers that can jump from one animal to another of the same species are rare, but the endangered Tasmanian devil is doubly unlucky: in the last few decades, two transmissible cancers affecting them have been identified. A comparison of these two cancers, published April 9 in the journal Cancer Cell, suggests that they are similar in origin, leading researchers at the University of Cambridge to believe that devils simply may be at greater risk for these kinds of diseases. The researchers also identified drugs that are effective against the cancers and could potentially be used in the fight to save the devils from extinction.
Tasmanian devils, while relatively docile with humans, are known for biting each other on the face as they fight over mates and food. This is the route by which both cancers, which cause similar facial tumors before metastasizing, spread from devil to devil. But even though the cancers manifest similarly, they originated in two different individuals, probably years apart.
There are only eight known naturally occurring transmissible cancers: one in dogs, two in Tasmanian devils, and five in various species of marine bivalves, so to see two such cancers appear in such a short time in a single species was quite surprising. "When the first one was discovered, we thought that transmissible cancers were extremely rare and that Tasmanian devils were just really unlucky to get this cancer," says senior researcher Elizabeth Murchison, a geneticist at the University of Cambridge who grew up in Tasmania. "But the emergence of the second one made us wonder whether Tasmanian devils might be particularly at risk for developing this kind of disease."
It was also possible some sort of environmental or anthropogenic change affecting the devils might have made the emergence of these cancers more likely. To evaluate these hypotheses, the researchers conducted genetic and functional comparisons of the two devil cancers.
They were unable to identify genomic markers of any viruses or external carcinogens, like UV light, that might have caused the cancers, although the researchers readily point out that there could be something they didn't test for or look for that does play a role. What they did find, however, was that the two cancers, despite originating in different individuals, had similar mutational processes and similar tissues of origin, and responded to similar drugs. "It really pointed to some kind of problem that the devils have with this kind of cell's regulation, which probably gives them a greater risk of developing this type of disease," Murchison says.
And it might all come back to that biting behavior. The effective drugs that the researchers identified when they compared the cancers inhibit pathways normally involved in healing, suggesting that wound repair pathways might somehow be involved in the origin of the cancers. So the devils' frequent facial injuries could actually play a role in causing the cancer to arise, as well as providing a route by which the diseases can jump from host to host.
Humans may have played a role, too. "When white people first settled in Tasmania, they'd hear these screams at night. And they thought there must be a devilish creature out there," says first author Maximilian Stammnitz. The settlers persecuted the devils, and the subsequent decline in their population probably further decreased the already low genetic diversity of the species. This is important, he says, because transmissible cancers need to escape the new host's immune system, just as any other foreign tissue transplant would in order to take hold. "Their immune systems may be less poised to detect foreign tumor cell grafts, compared to other species that have more genetic diversity." Furthermore, the changes to the landscape that have resulted from European settlement in Tasmania may have indirectly altered devil population dynamics and migration patterns, possibly creating conditions conducive for transmissible cancer emergence and spread.
The effects of these cancers have been devastating, wiping out 90% of the devils in some parts of Tasmania and threatening the survival of the species. "As scavengers, they're an important placeholder in the ecosystem of the island. They're sort of the ecological clean-up service, so their absence is visible in the landscape," Stammnitz says. While conservation efforts are already underway, the researchers are optimistic that, with further research and testing, the drugs their comparison has identified -- which are currently used for precision cancer therapy in humans -- could provide another option for helping the devils.
This research also has broader implications for our understanding of transmissible cancers. "Just in the last couple of years, we've gone from knowing of two transmissible cancers -- the dogs and the devils -- to eight. It's hinting at the possibility that perhaps transmissible cancers were not so well recognized before, and maybe they're more common than we previously thought," says Murchison.
Maximilian R. Stammnitz, Tim H.H. Coorens, Kevin C. Gori, Dane Hayes, Beiyuan Fu, Jinhong Wang, Daniel E. Martin-Herranz, Ludmil B. Alexandrov, Adrian Baez-Ortega, Syd Barthorpe, Alexandra Beck, Francesca Giordano, Graeme W. Knowles, Young Mi Kwon, George Hall, Stacey Price, Ruth J. Pye, Jose M.C. Tubio, Hannah V.T. Siddle, Sukhwinder Singh Sohal, Gregory M. Woods, Ultan McDermott, Fengtang Yang, Mathew J. Garnett, Zemin Ning, Elizabeth P. Murchison.
The Origins and Vulnerabilities of Two Transmissible Cancers in Tasmanian Devils.
Cancer Cell, 2018; 33 (4): 607 DOI:
10.1016/j.ccell.2018.03.013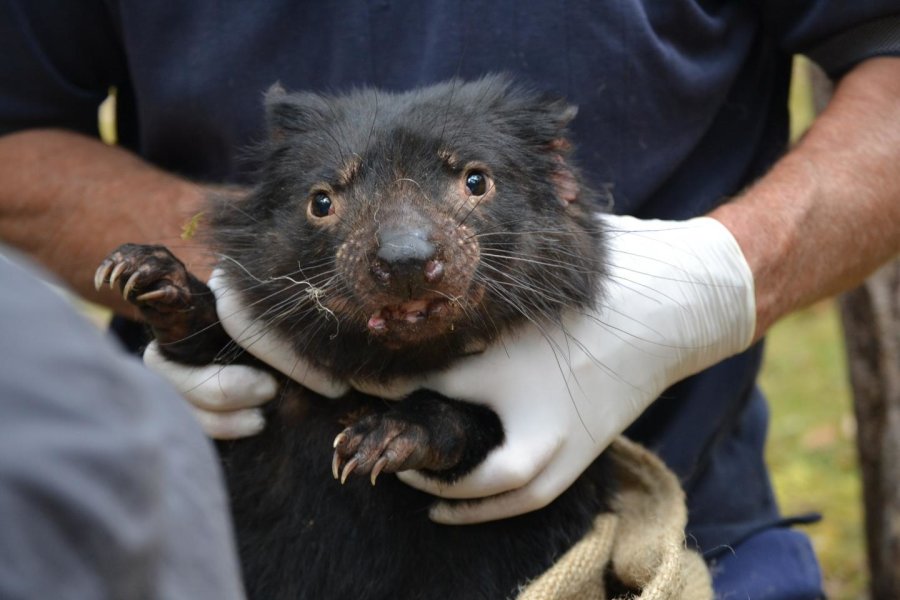 Tasmanian devil examination in the field. Credit: Maximilian Stammnitz

Disclaimer: These articles are not intended to provide medical advice, diagnosis or treatment. Views expressed here do not necessarily reflect those of Pittwater Online News or its staff.
New 40km/h speed limit to protect emergency workers
April 9th, 2018: NSW Government
Motorists will soon be required to slow down when an emergency vehicle is stopped and has its red or blue lights flashing.
The road rule to reduce traffic speed near emergency vehicles comes into effect from 1 September 2018, and gives police, firefighters, paramedics and volunteers extra protection while working.
The NSW Government will monitor the safety and traffic impacts of the rule over a 12-month trial period, in consultation with NSW Police, emergency service organisations and other stakeholders.
Minister for Police and Emergency Services Troy Grant said the new rule will provide extra protection for our emergency service personnel who put their lives on the line.
Read road rules
, including what to do if you encounter emergency vehicles while on the road
Conflict in outer space will happen, legal experts warn
April 10, 2018: UNSW CANBERRA
Space and military law experts from around the world have joined forces to understand how our Earth-bound laws will be applied in times of armed conflict in outer space.
Some of the best legal and policy minds at the University of Adelaide, UNSW Canberra, University of Exeter, and University of Nebraska College of Law will draft The Woomera Manual on the International Law of Military Space Operations.
The Woomera Manual will become the definitive document on military and security law as it applies to space. The project will be completed in 2020 and will draw on the knowledge of dozens of legal and space operations experts from around the world.
The founding leaders of the Woomera Manual are: Professor Melissa de Zwart and Professor Dale Stephens (Adelaide), Professor Rob McLaughlin (UNSW Canberra), Professor Michael Schmitt (Exeter), and Professor Jack Beard (Nebraska Law).
"Conflict in outer space is not a case of 'if' but 'when'. However, the legal regime that governs the use of force and actual armed conflict in outer space is currently very unclear, which is why the Woomera Manual is needed," says founding partner Professor Melissa de Zwart, Dean of the Adelaide Law School, University of Adelaide.
"The few international Treaties that deal with outer space provide very little regulation of modern space activities, including both military and commercial uses of space. Therefore, we need to cast our gaze more widely in our approach to determining what laws are applicable in space," she says.
Rob McLaughlin, Professor of Military and Security Law at UNSW Canberra, says: "Space is a key enabler for communications, surveillance, early warning, navigation systems and is a critical security and conflict domain.
"Such extensive use of space by military forces has produced a growing awareness that space-based assets are becoming particularly vulnerable to adverse actions by potential competitors," Professor McLaughlin says.
The US Secretary of the Air Force, Heather Wilson, declared last year that the US must start to prepare for the possibility of armed conflict in outer space. Meanwhile, US President Donald Trump also has recently made a call for a dedicated US military space force.
"We can no longer afford to ignore the legal implications of the military use of space," says Michael Schmitt, Professor of Public International Law at Exeter Law School, University of Exeter.
"The four universities who form the founding partnership of the Woomera Manual project are committed to developing an agreed understanding, and then subsequent articulation, of how international law more generally applies to regulate military space activities in a time of rising tension and even outright armed conflict," he says.
Jack Beard, Associate Professor with the University of Nebraska College of Law, says: "The Woomera Manual will be drafted in the full tradition of other manuals that have been developed by legal and policy experts over the last 20 years, including the San Remo Manual on Naval Warfare, the Harvard Manual on Air and Missile Warfare, and the Tallinn Manuals (1.0 and 2.0) dealing with laws applicable to cyber operations and warfare.
"Such manuals have proven to have a significant impact in their respective fields, and we envisage that the Woomera Manual will have the same impact for the military uses of space," Professor Beard says.
Why "Woomera"?
The Woomera Manual is named after the Woomera township in South Australia, which has a long association with both Australian and multi-national military space operations. In 1967, Woomera was the site from which Australia successfully launched its first satellite, becoming only the fourth nation in the world to do so. In Australian Indigenous culture, a "woomera" is a traditional spear-throwing device. The name "woomera" originates from the Dharug language of the Eora people.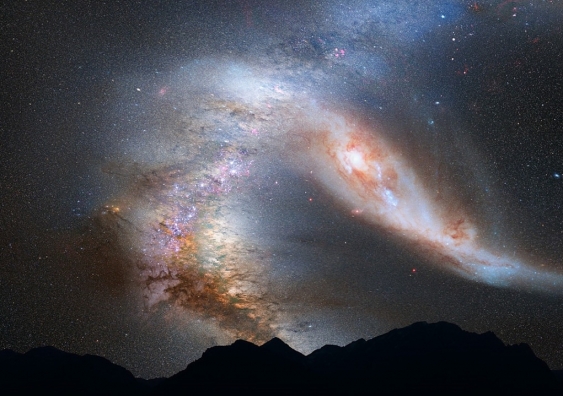 Opera Australia triumphant at 2018 Green Room Awards
April 10, 2018
Opera Australia was a big winner at the 35th annual Green Room Awards held last night at the
Melbourne Comedy Theatre, winning all nine awards on offer in the Opera category, and five awards
in the Music Theatre Category.
"This is an outstanding result for the Company and wonderful recognition of the incredibly hard work from
across the organisation that goes into staging each and every production throughout the year," said Opera
Australia CEO Rory Jeffes.
Opera Australia's production of Karol Szymanowski's King Roger won seven awards including Best
Production, Best Female Lead for Lorina Gore and Best Male Lead for Michael Honeyman. Damiano
Michieletto won Best Direction for Cavalleria Rusticana/Pagliacci, with Dominica Matthews taking the
award for Female in a Supporting Role.
In the Music Theatre category Opera Australia and John Frost's revival of My Fair Lady won five awards
including acting awards for Charles Edwards, Robyn Nevin and Reg Livermore.
Established in 1982, the Green Room Awards recognise the outstanding achievement of performers and
technicians in the professional performing arts in Melbourne across theatre, music theatre, opera, dance
and cabaret.
Congratulations to Opera Australia Green Room Awards winners and nominees.
Opera
Female Lead: Lorina Gore (King Roger)
Male Lead: Michael Honeyman (King Roger)
Female in a Supporting Role: Dominica Matthews (Cavalleria Rusticana)
Male in a Supporting Role: James Egglestone (King Roger)
Conductor: Andrea Molino (King Roger)
Lighting Design: Jon Clark (King Roger)
Set & Costume Design: Steffen Aarfing (King Roger)
Direction: Damiano Michieletto (Cavalleria Rusticana/Pagliacci)
Production: King Roger
Music Theatre
Male Lead: Charles Edwards (My Fair Lady)
Female in a Supporting Role: Robyn Nevin (My Fair Lady)
Male in a Supporting Role: Reg Livermore (My Fair Lady)
Sound Design: Michael Waters (My Fair Lady)
Music Direction/Supervision: Guy Simpson (My Fair Lady)
Construction Timelapse | La Bohème on Sydney Harbour
Published on 5 Apr 2018
Take a harbourside setting with an unrivalled view of the famous Sydney skyline. Build a pop-up opera house, complete with bars, restaurants, and tiered seating. Add a monumental set, with gigantic street lamps, and glittering snow.
We build this magnificent floating stage and all that goes with it in just fifteen days. It's the best of Sydney in a single night out.
Timelapse video shot on a GoPro Fusion 360 by Jordi Marin
Call out for tech to stop drivers using mobile phones: NSW
April 10th, 2018: NSW Government
The NSW Government is seeking technology that will detect illegal mobile phone use on our roads.
As part of the Road Safety Plan 2021, the government outlined its plans to introduce camera-based technology to enforce mobile phone use offences.
The government is now publicly seeking practical, technology-based solutions to address the problem.
Minister for Roads, Maritime and Freight Melinda Pavey said developing the technology would be a world first.
"It's worth remembering that at 60 kilometres per hour, a car travels 33 metres in two seconds," Mrs Pavey said.
"Take your eyes off the road to look at your phone for a few seconds and you continue to travel, virtually blind."
From 2012-17, there were 184 crashes that involved illegal use of a mobile phone. These crashes resulted in seven deaths and 105 injuries.
In the 2016-17 financial year, over 40,000 people were fined by the NSW Police for illegal mobile phone use.
The government is currently addressing illegal mobile phone use through education campaigns, a total mobile phone ban for learner, P1 and P2 drivers, and police enforcement.
Most primitive kangaroo ancestor rediscovered after 30 years in obscurity
April 11, 2018: Uppsala University
A handful of tiny teeth have led scientists to identify the most distant ancestor of today's kangaroos. The fossils were found in the desert heart of Australia, and then hidden away, and almost forgotten in a museum collection for over three decades. The findings are published in the Journal of Vertebrate Paleontology.
Kangaroos are icons of Australia's unique living fauna. However, their earliest ancestry is shrouded in mystery. At the beginning of the 1980's, a few enigmatic molar teeth were excavated by palaeontologists hunting for fossils around a dry salt lake in northern South Australia. The rare specimens were recognised as an ancient kangaroo ancestor, but had to wait for over 30 years before modern computer-based analyses could confirm the significance of the discovery.
Originally dubbed Palaeopotorous priscus, Latin for '[very] ancient', 'ancient rat-kangaroo', by the now eminent Australian palaeontologists Prof. Tim Flannery (University of Melbourne) and Dr Tom Rich (Museums Victoria), the importance of these remains was suggested in their first unveiling to science.
"The teeth of Palaeopotorous were initially described in 1986. Even then they were stated as representing possibly the most primitive relative of the entire modern kangaroo radiation. Yet, nobody ever evaluated this claim, and despite being occasionally mentioned in the scientific literature, they were never again examined in detail," said Dr Wendy den Boer, who studied the fossils as part of her recently awarded PhD from Uppsala University in Sweden.
"The name Palaeopotorous was established using a single molar tooth, although, eleven other anatomically very similar teeth were recovered during the expedition. None of these fossils were found in association, so it is still unclear whether we are dealing with one, or more species," said Dr Benjamin Kear, Dr den Boer's PhD supervisor and co-author on the published article. "This uncertainly means that we have had to use a complex series of analyses to assess its morphological similarity and evolutionary relationships relative to other members of the kangaroo family tree."
"Our results showed that Palaeopotorous was most similar to living rat-kangaroos, as well as some other extinct kangaroo relatives. Using information from fossils, and the DNA of living species, we were able to further determine that at around 24 million years old, Palaeopotorous is not just primitive, but likely represents the most distant forerunner of all known kangaroos, rat-kangaroos and their more ancient ancestors," said Dr den Boer.
"Palaeopotorous was about the size of a small rabbit, and probably did not hop, but would have bounded on all four legs. Nevertheless, a few bones found at the same site in central Australia indicate that the earliest kangaroos already possessed some key adaptations for hopping gaits," said Dr Kear.
Palaeopotorous lived at a time when central Australia was much wetter than it is today. Its fossils were buried in clay deposits left by a river, but these earliest kangaroo ancestors would have foraged amongst vegetation growing nearby and along the banks. The teeth of Palaeopotorous were washed into the river after death, along with the remains of many other ancient marsupials.
Wendy den Boer, Benjamin P. Kear.
Is the fossil rat-kangaroo Palaeopotorous priscus the most basally branching stem macropodiform?
Journal of Vertebrate Paleontology, 2018; e1428196 DOI:
10.1080/02724634.2017.1428196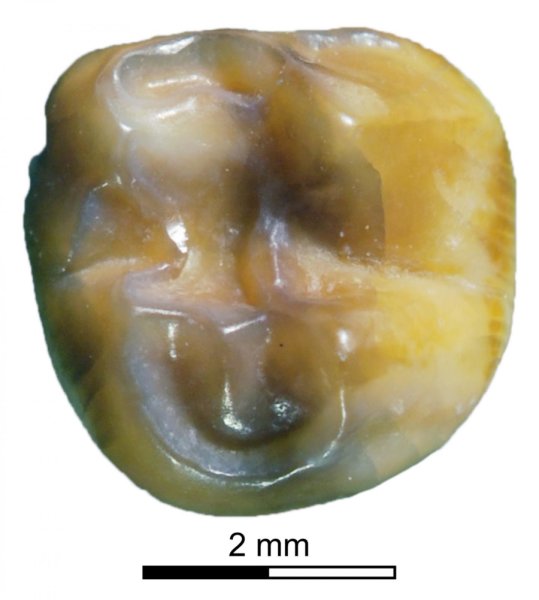 A handful of tiny teeth have led scientists to identify the most distant ancestor of today's kangaroos. The fossils were found in the desert heart of Australia, and then hidden away, and almost forgotten in a museum collection for over three decades.
Credit: Wendy den Boer