November 23 - 29, 2014: Issue 190
Pittwater - Water Water Water
Palm Beach Sailing Club, Avalon Sailing Club and the Royal Prince Alfred Sailing Club are all hosting the final day of regattas and races today, Sunday the 23rd of November, 2014.
PBSC is starting Day Two of their 2014 Beware the Bullets Regatta, ASC is hosting Round Two of the NSW Manly Junior Championships and RPAYC is hosting the last day of their annual HARKEN Youth Match Racing Championships.
All in all it's been a very watery week here - announcements about improving our coastal environment as well as looking after it have been forwarded and are in our Environment and Community News pages, beautiful images from RMYC's twilight racing, VAKAs visiting Pittwater after being part of the IUCN Conference to share knowledge and culture, as well as those out on the estuary today and yesterday, Round Two of the SLSSNB Boat Premiership 2014-15 hosted by Newport SLSC, Pittwater Masters at Freshwater's Masters Carnival, as much as people relaxing at The Basin, on Resolute Beach, or even seeing how the Palm Beach Wharf upgrade is going underline and celebrate why people visit here and why we find hard to leave .... even for a few days.
To celebrate such a watery week this Issue's Pictorial has a Water Water Water theme - and we have created Photo Albums for all we managed to capture in the Pittwater Online News Photo Albums site - just help yourselves to what you want!
Pittwater Online News Photo Albums: HERE
Royal Prince Alfred Yacht Club - Saturday Sailing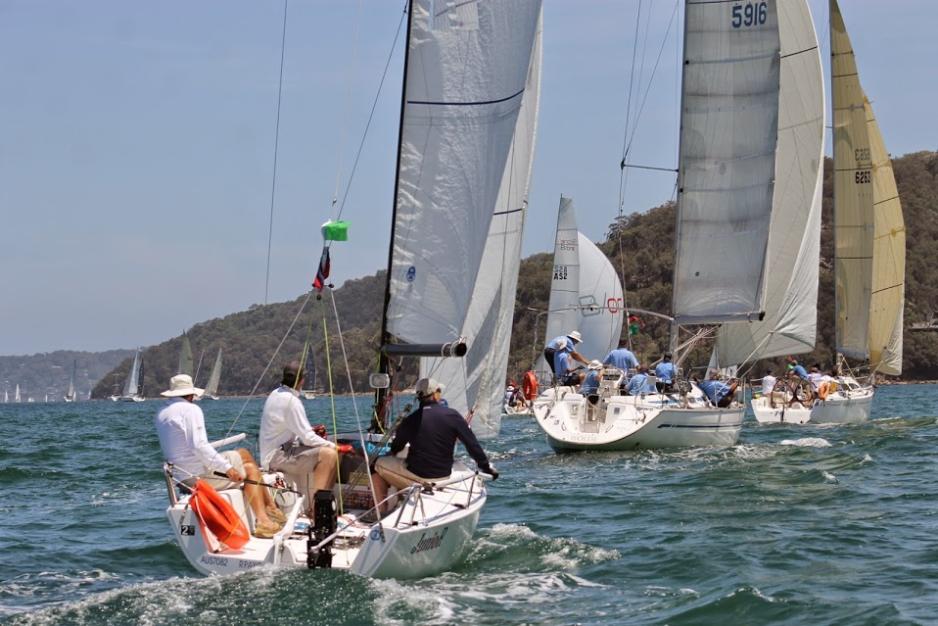 Royal Prince Alfred Yacht Club's annual 22nd HARKEN International Youth Match Racing Championships - Report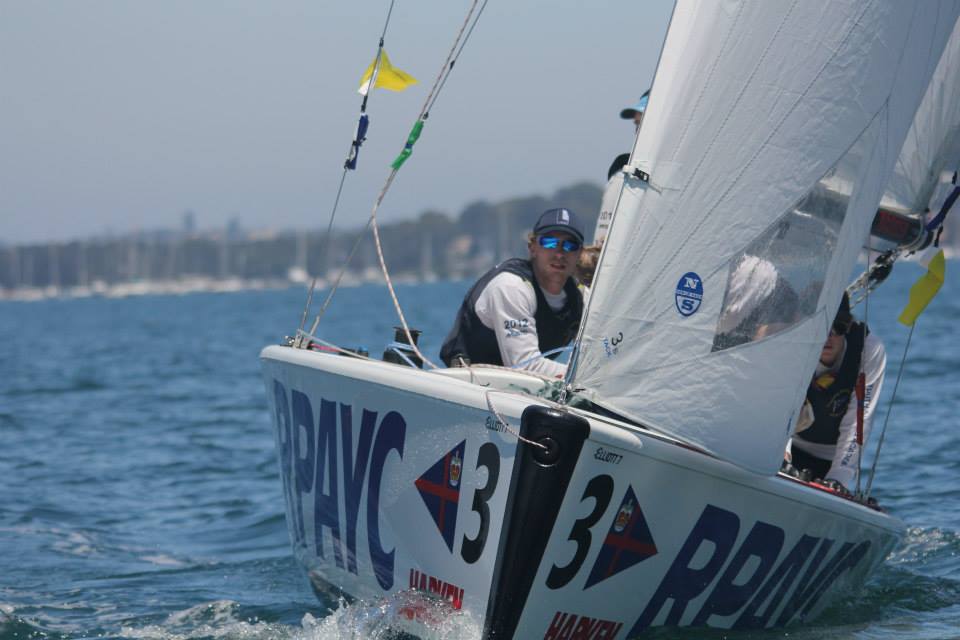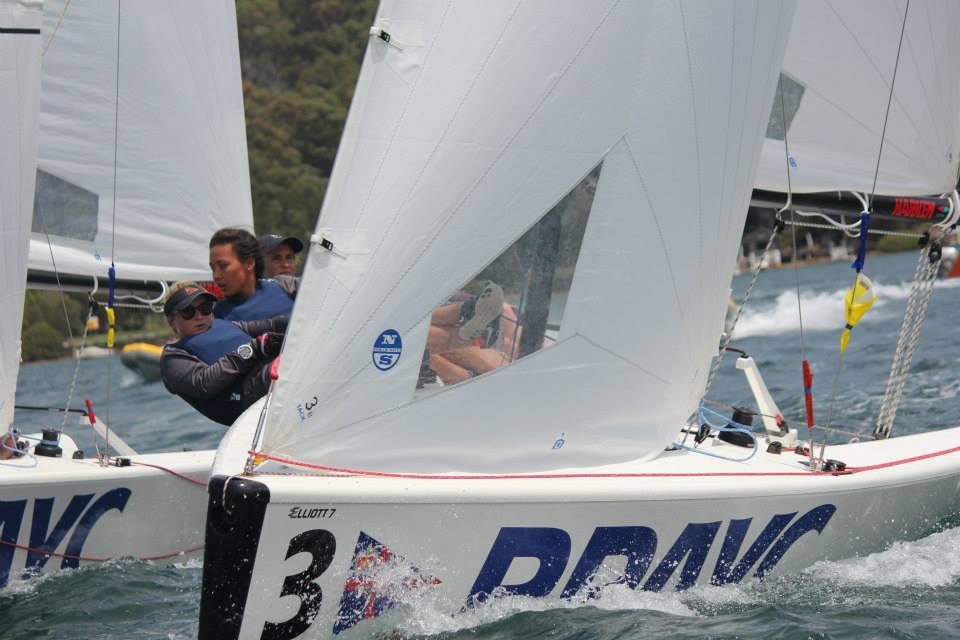 Avalon Sailing Club Hosts Round Two of NSW Manly Junior Championships
The Manly Junior Sailing Association of Australia intention is to promote and further the interest of the MJ Sailing class throughout Australia and to represent the interest of owners of Manly Juniors. The MJ class is intended to be a training class for learning to sail, and a racing class in which success is achieved through the skills of the helmsman, and crew.
Website: www.mj.yachting.org.au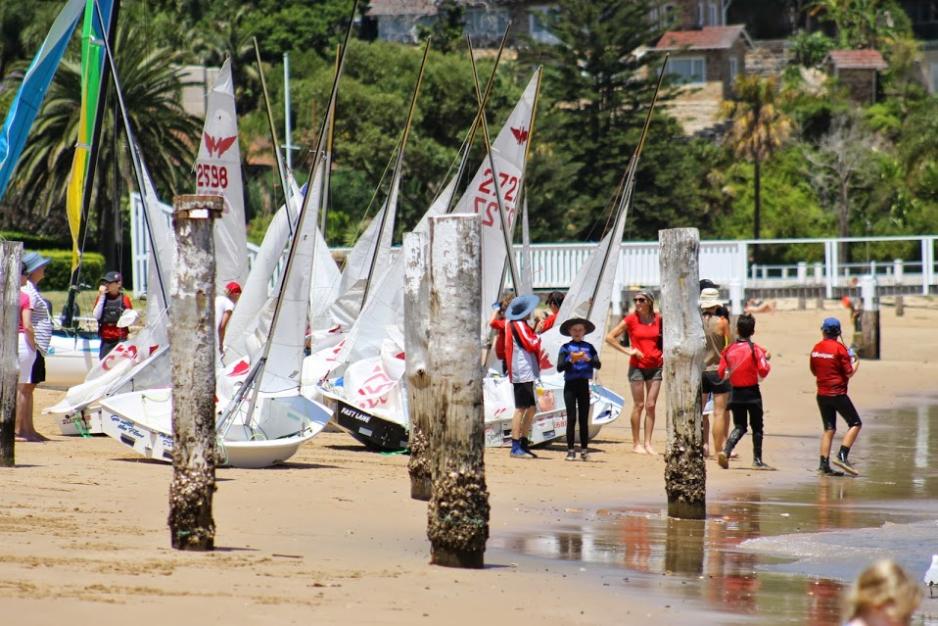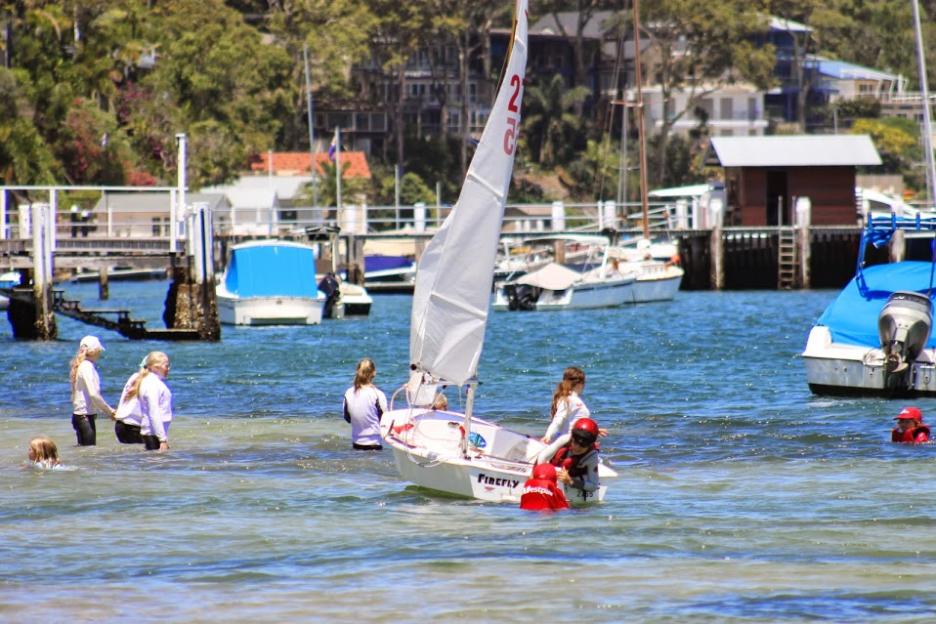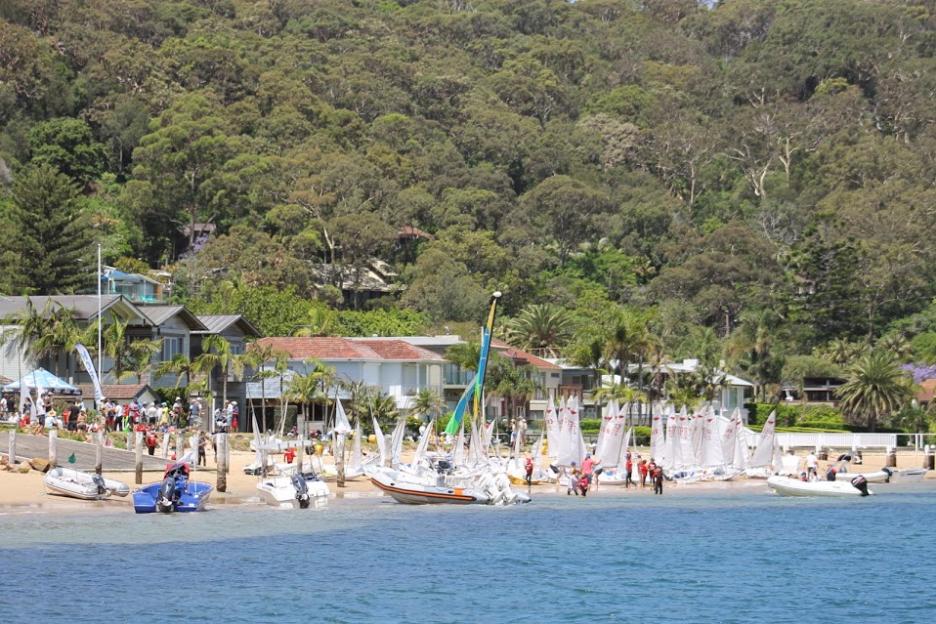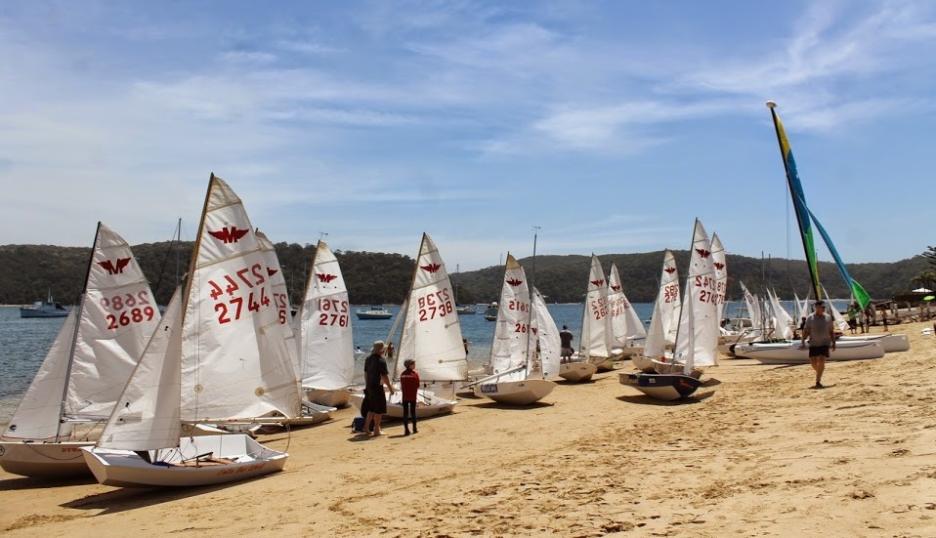 Palm Beach Sailing Club's Beware the Bullets Regatta 2014 - Day One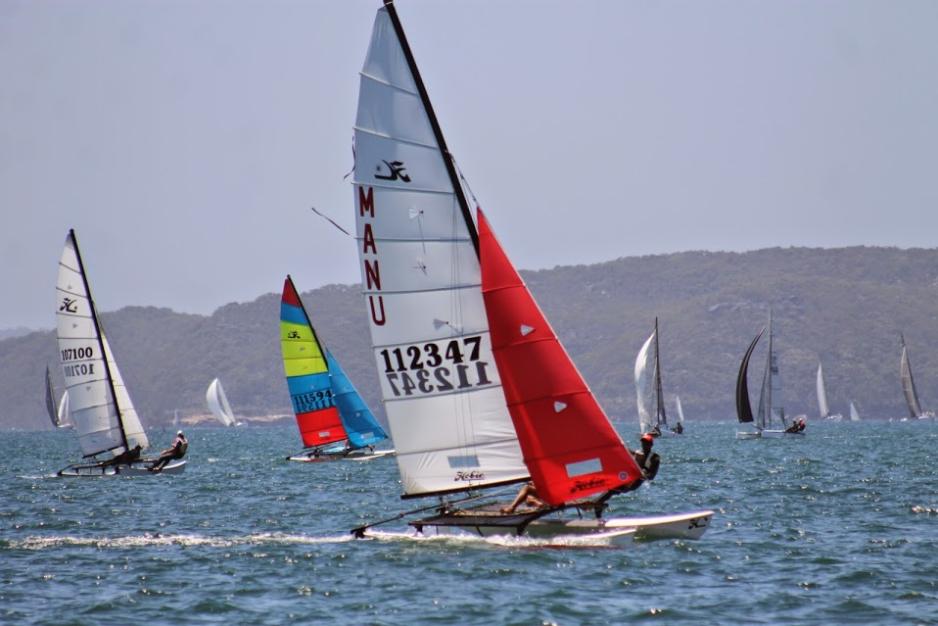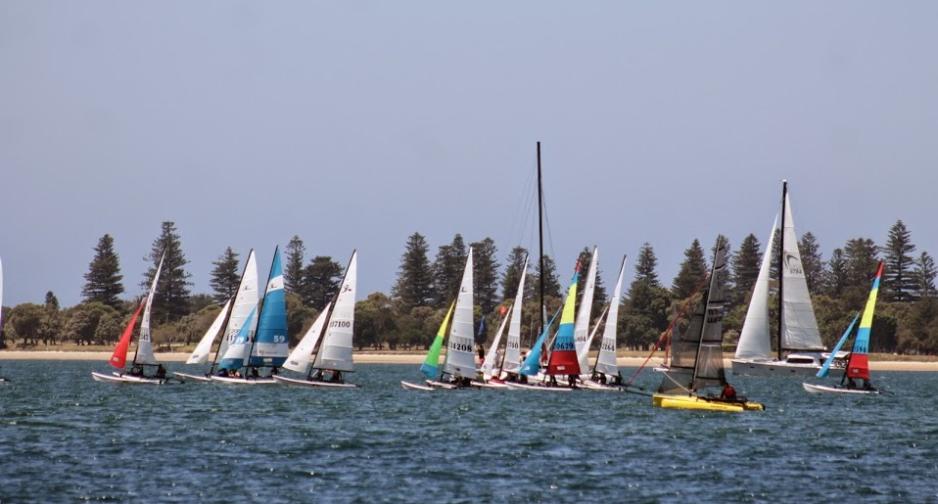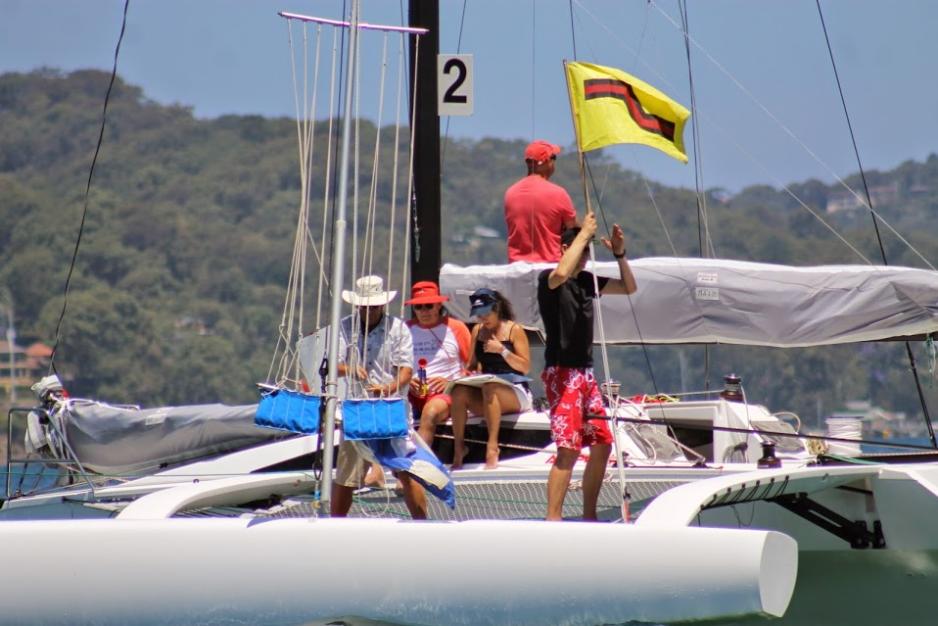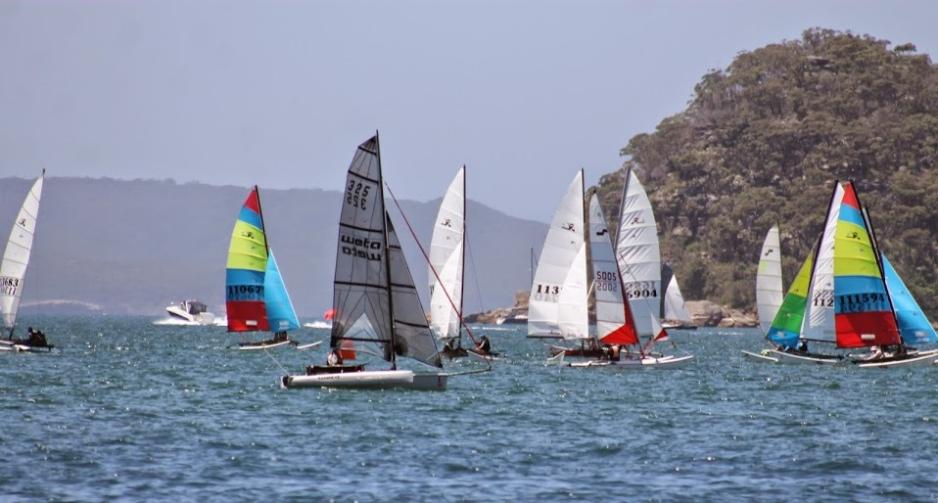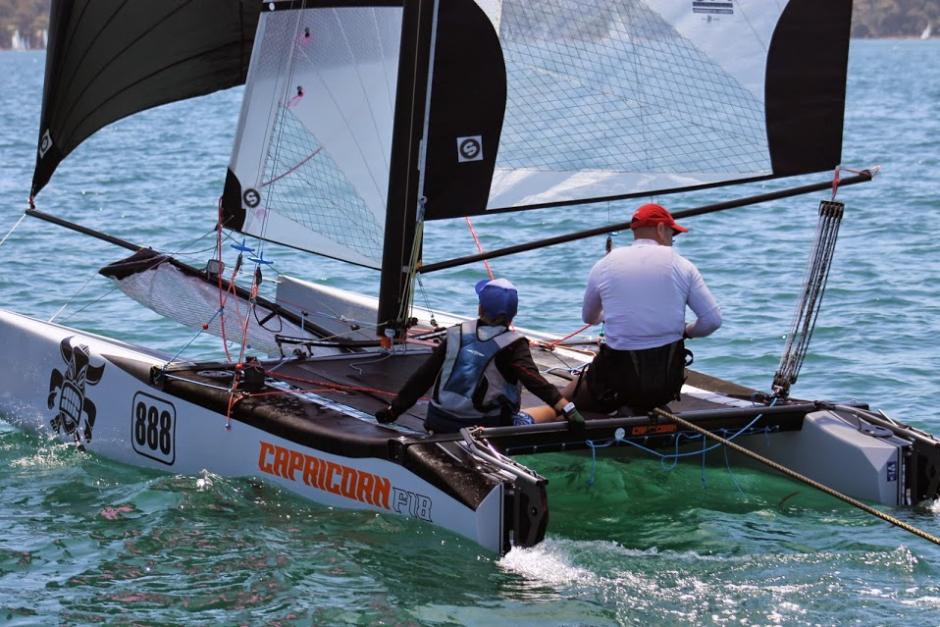 Surf Life Saving Sydney Northern Beaches Boat Premiership 2014-15 -Round Two- Hosted by Newport SLSC - Report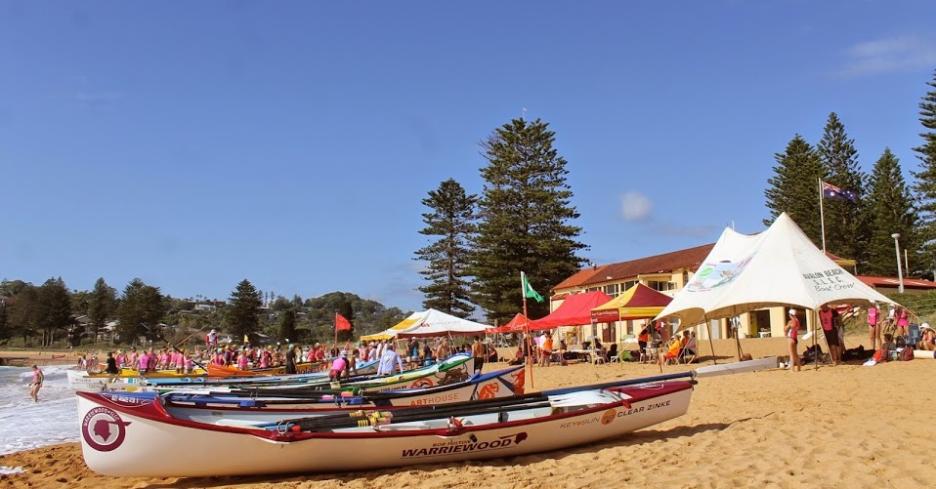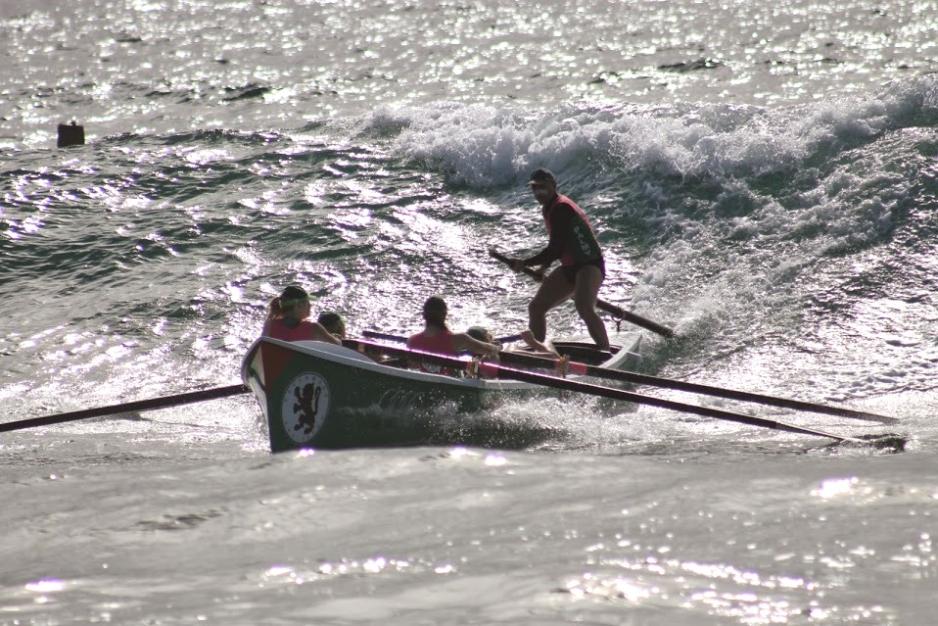 Wave of the Day -Palm Beach SLSC - Under 23's Women's Crew- the 'Pearls'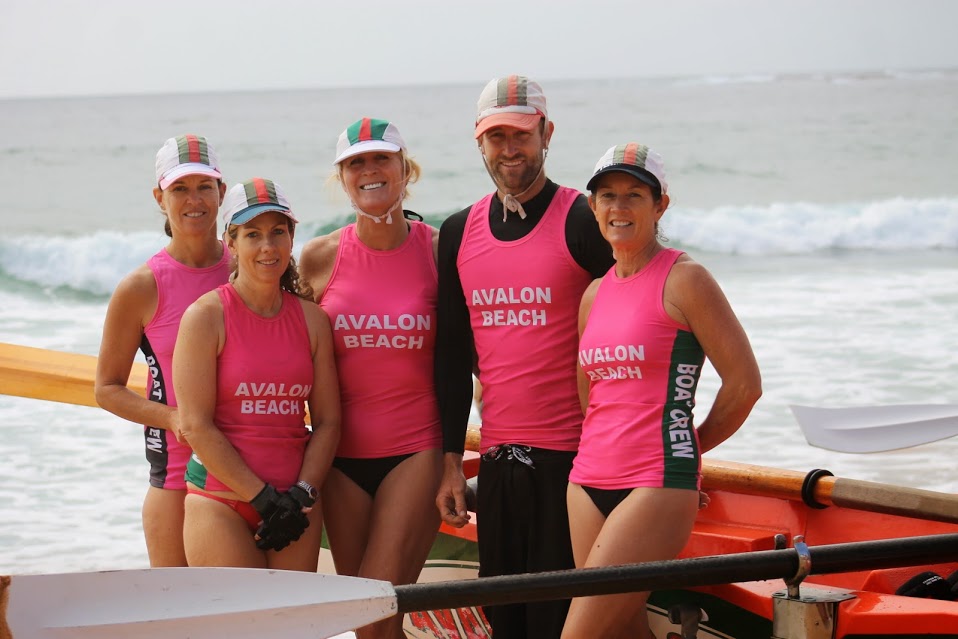 Avalon Beach SLSC Antiques girls with Nathan Wellings -sweep
The Ladies on retaining their World Championship - "Fantastic; we raced in the 140 years." - "The young French girls gave us a Guard of Honour - they'd never seen anyone our age rowing!"
On Biarritz Infinite Ocean Challenge: "Nice waves, nice crews - Welsh, French, Dutch, English, New Zealand and us- Australian!"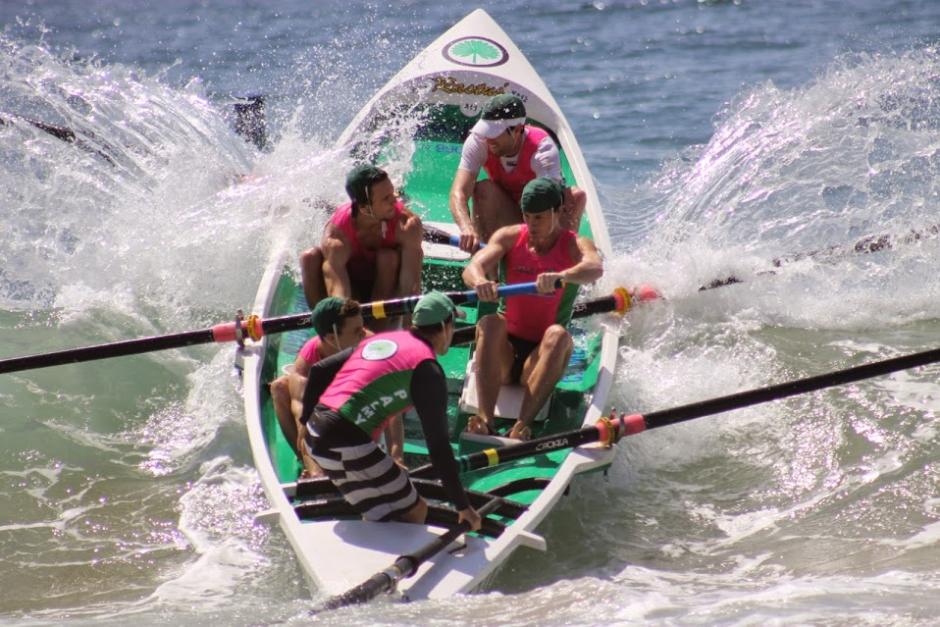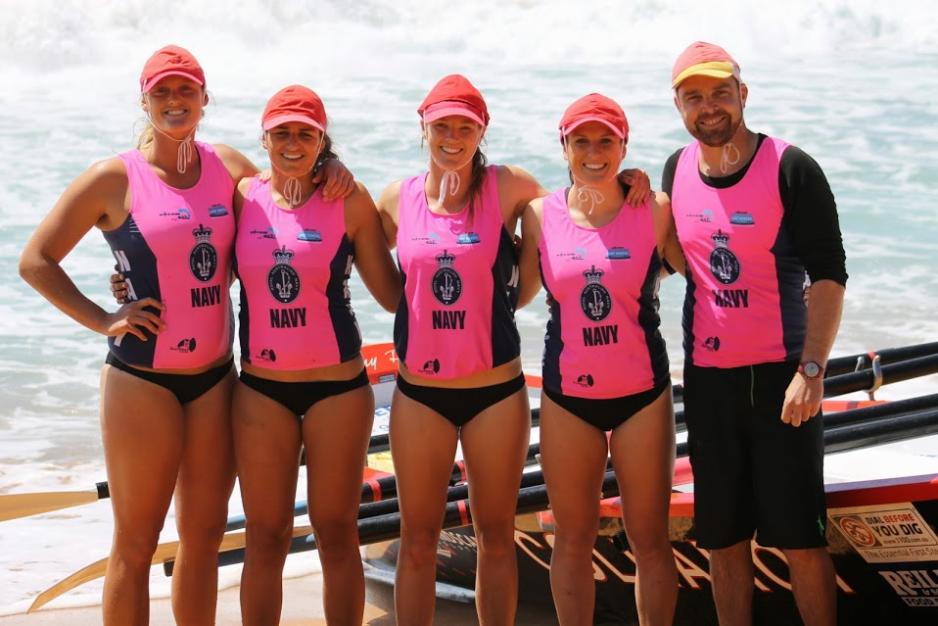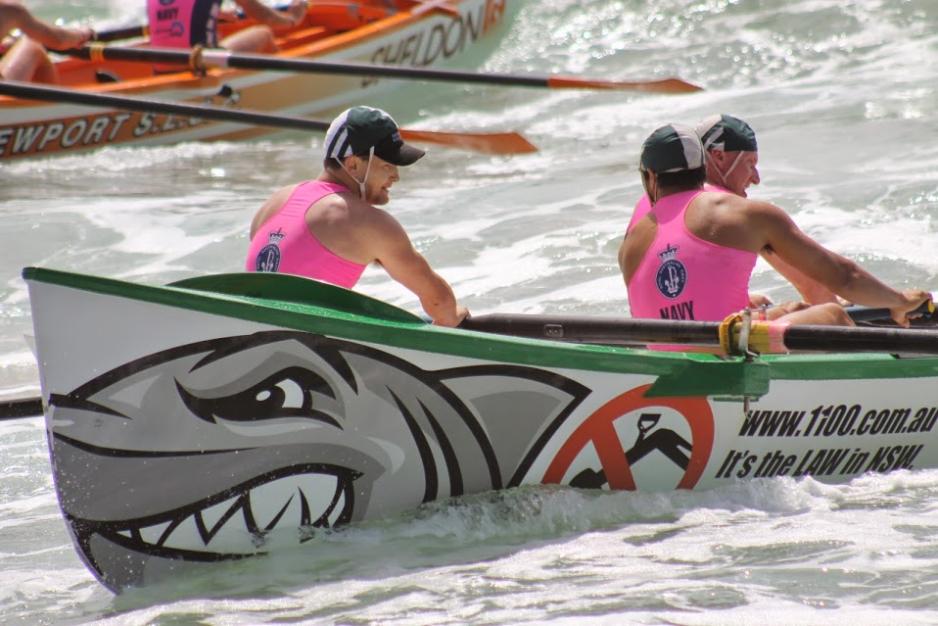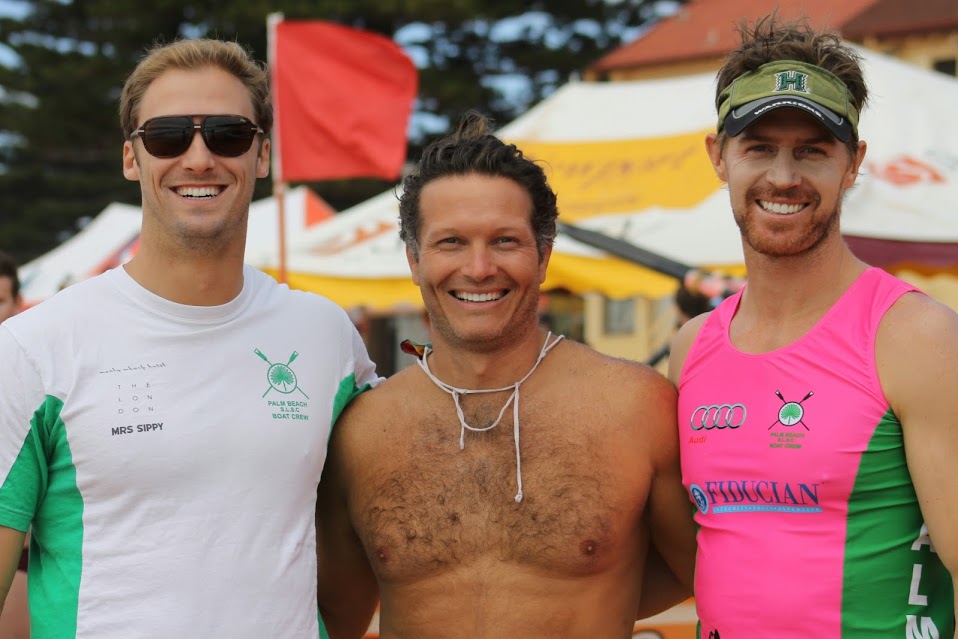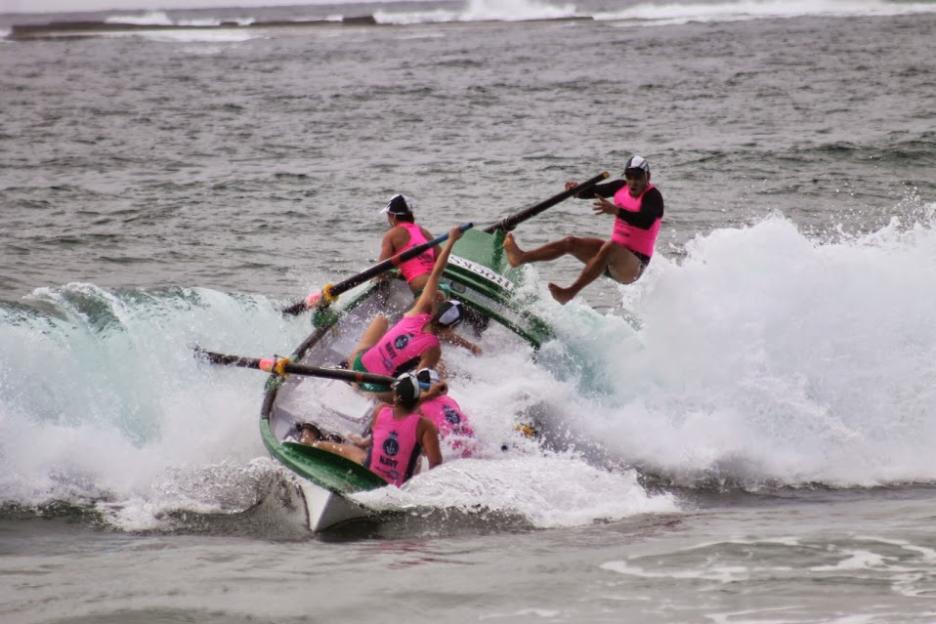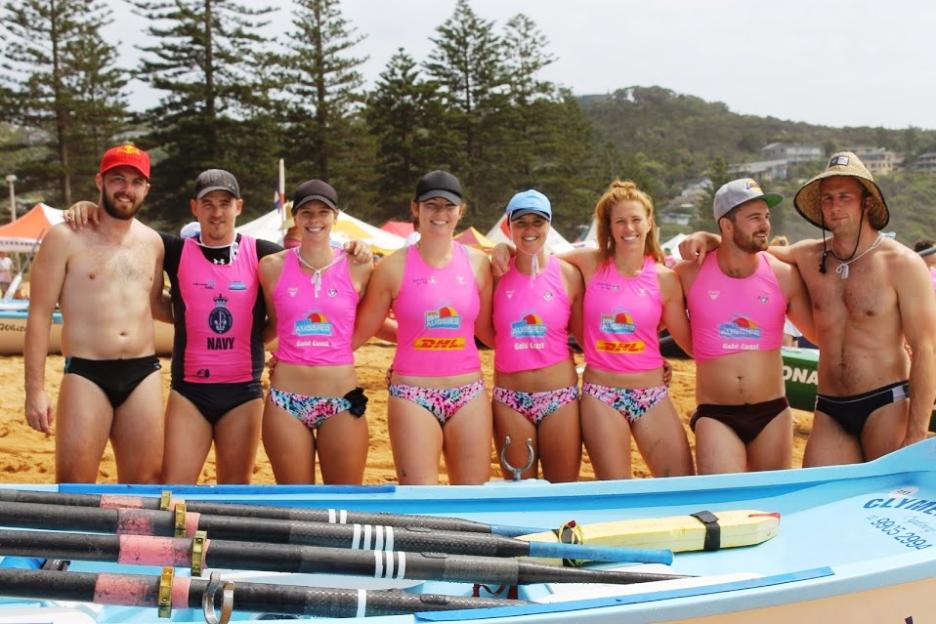 Manly LSC - 'Mighty Ducks' and 'Alley One'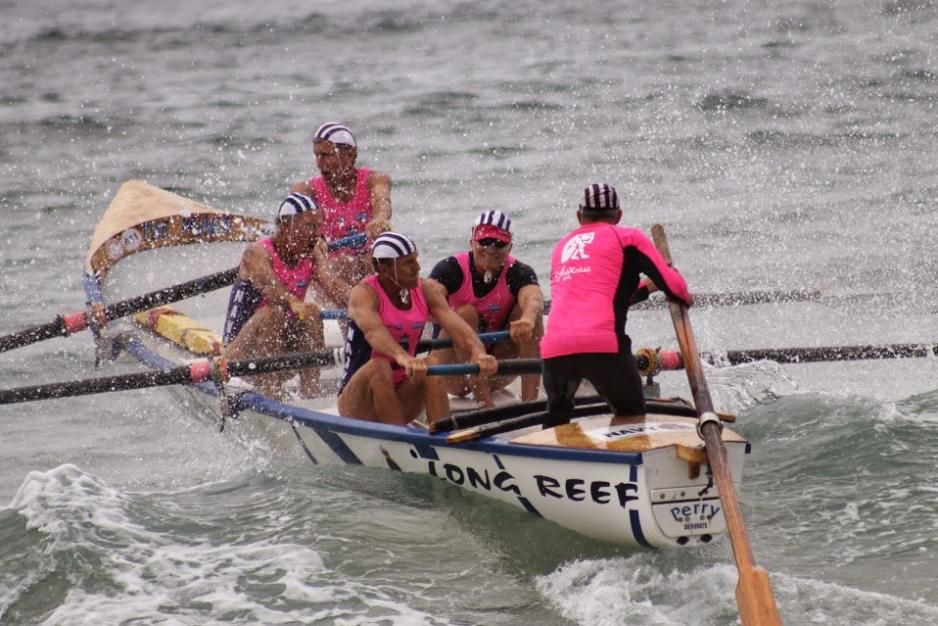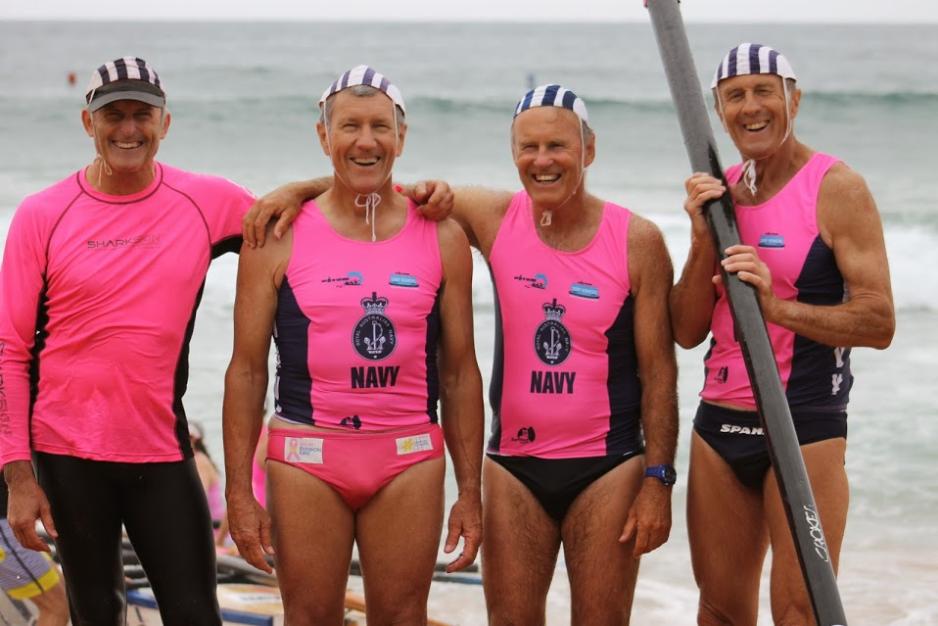 Freshwater SLSC Masters Carnival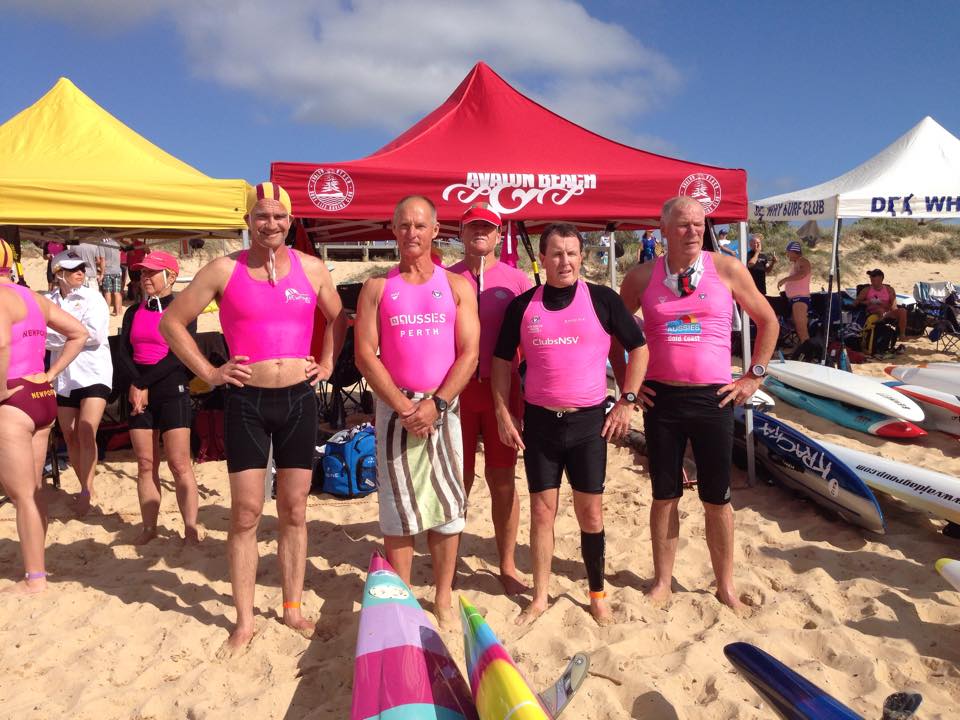 Congratulations to Chris McGuckin who took first after a massive lead in the 60 plus men's board race. Well done to Bob Richardson who came in 2nd.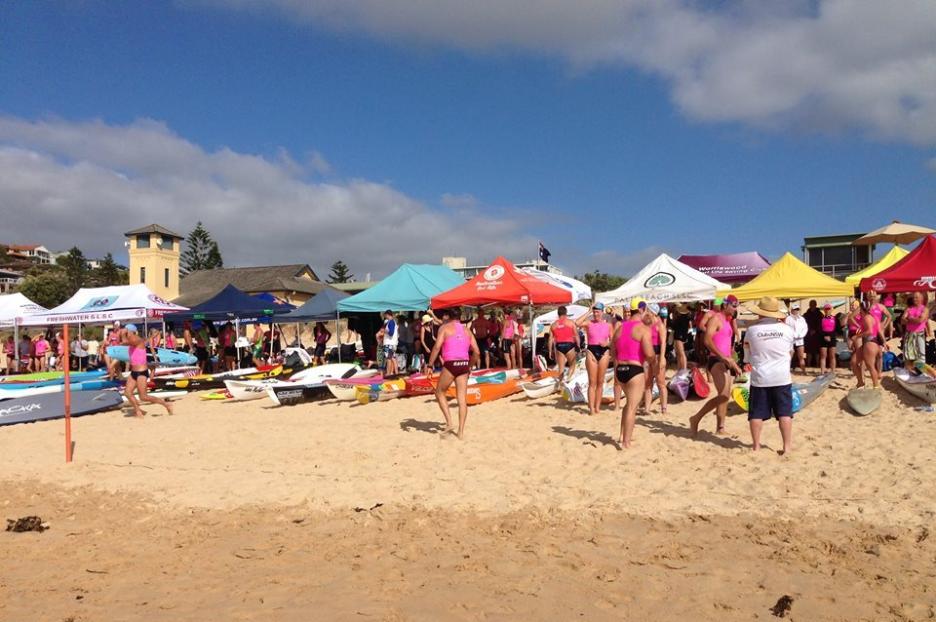 Vakas Visit Pittwater - Bayview
Four Traditional Vaka & Their Crews have been in Pittwater this week and depart today. They are Marumaru Atua (Cook Islands), Haunui (Aotearoa), Gaualofa (Samoa & Tonga), Uto Ni Yalo (Fiji)
The fleet of four Polynesian vaka travelled to Sydney for the World Parks Congress carrying a simple message: the ocean may be vast but it is not limitless, and it needs protecting.
The official title of the expedition is the Mua Voyage and it is a partnership between the IUCN Oceania Regional Office and five Pacific Island countries: Samoa, Tonga, New Zealand, Cook Islands and Fiji. During their stay here they have shared knowledge about these vessels and their culture with us - a wonderful experience. We thank Neil Evers of ASGMWP for these great pictures...
We wish them "Fair winds and following seas," for the long journey home.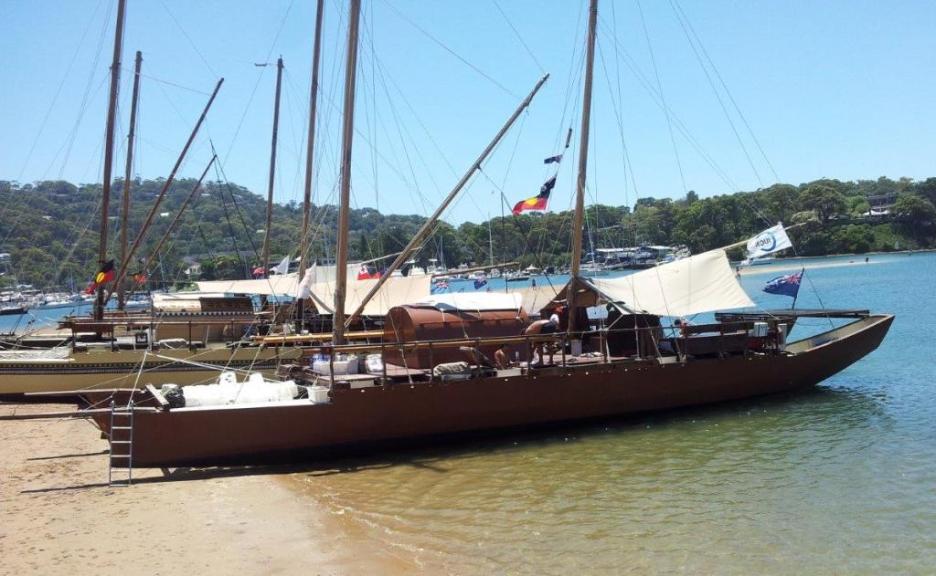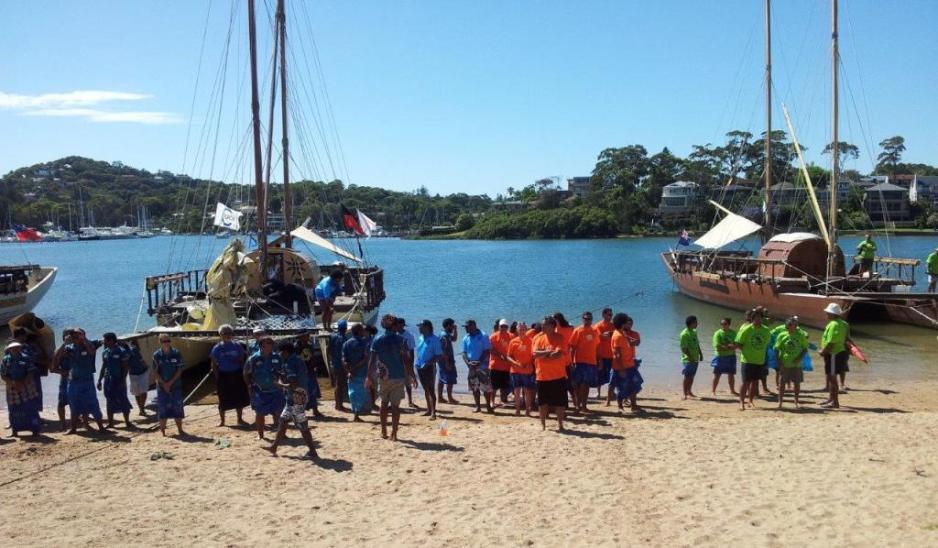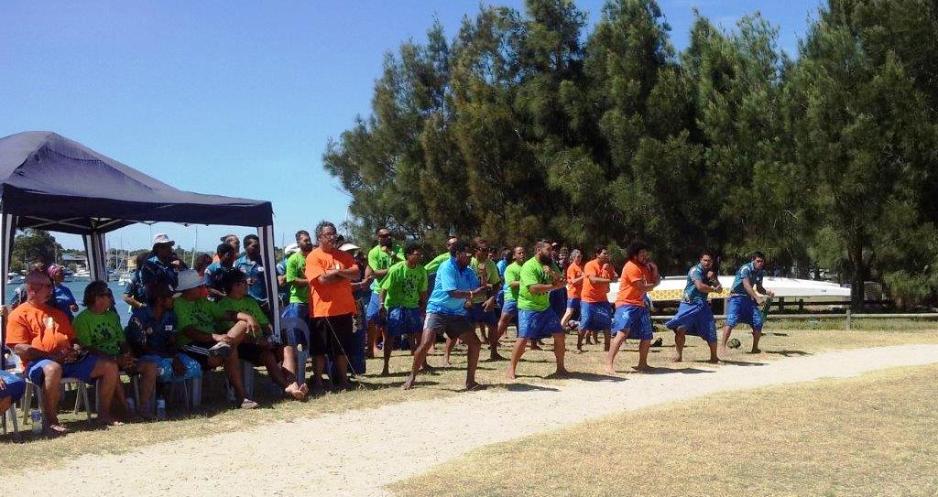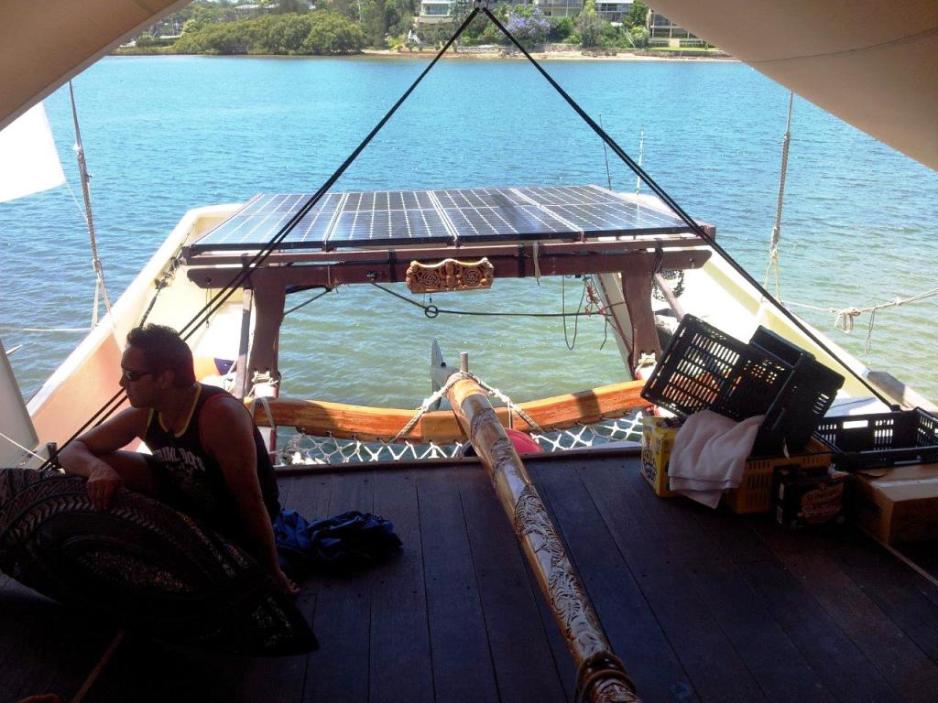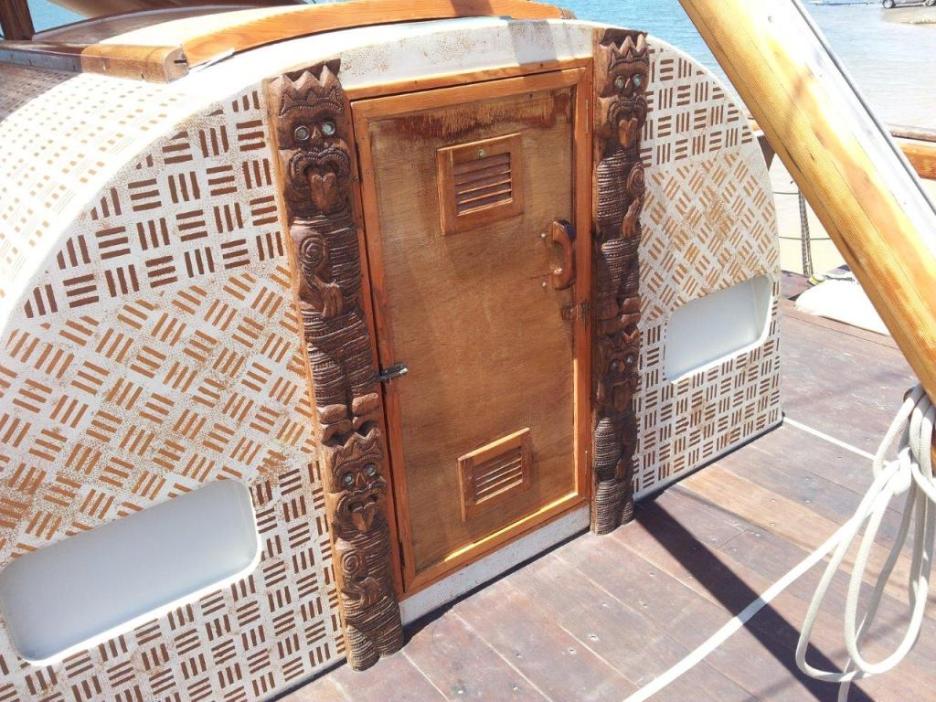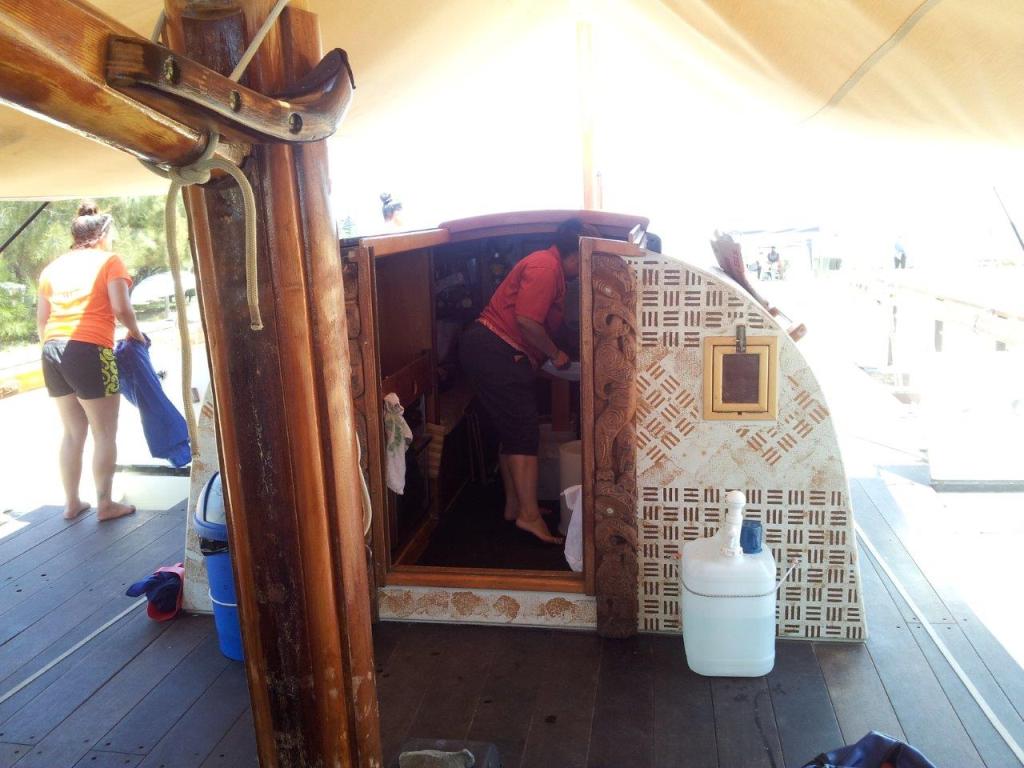 Royal Motor Yacht Club Broken Bay Twilight Sailing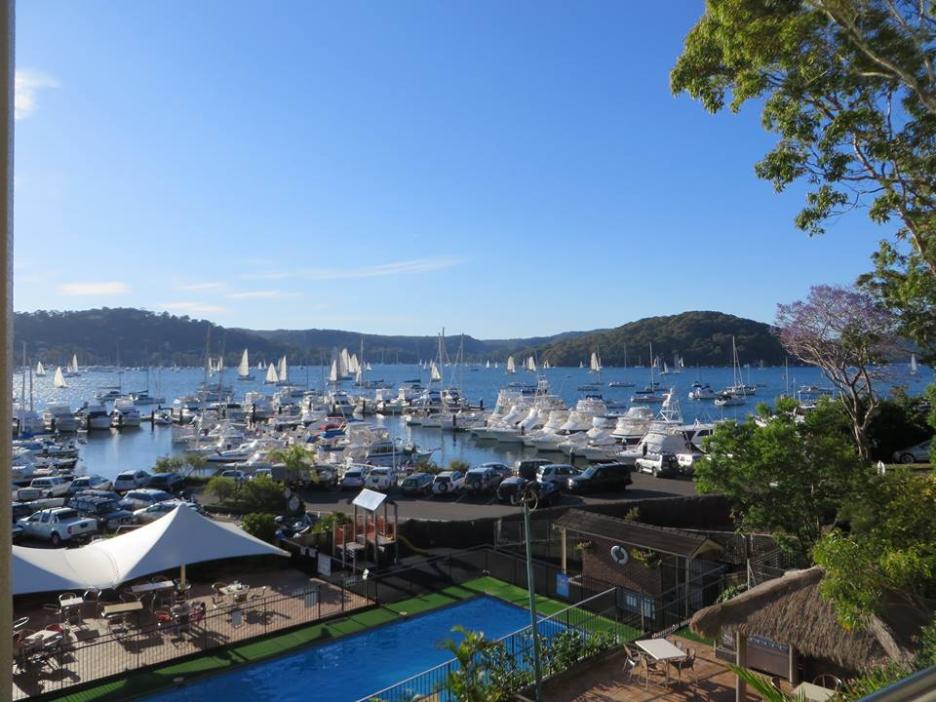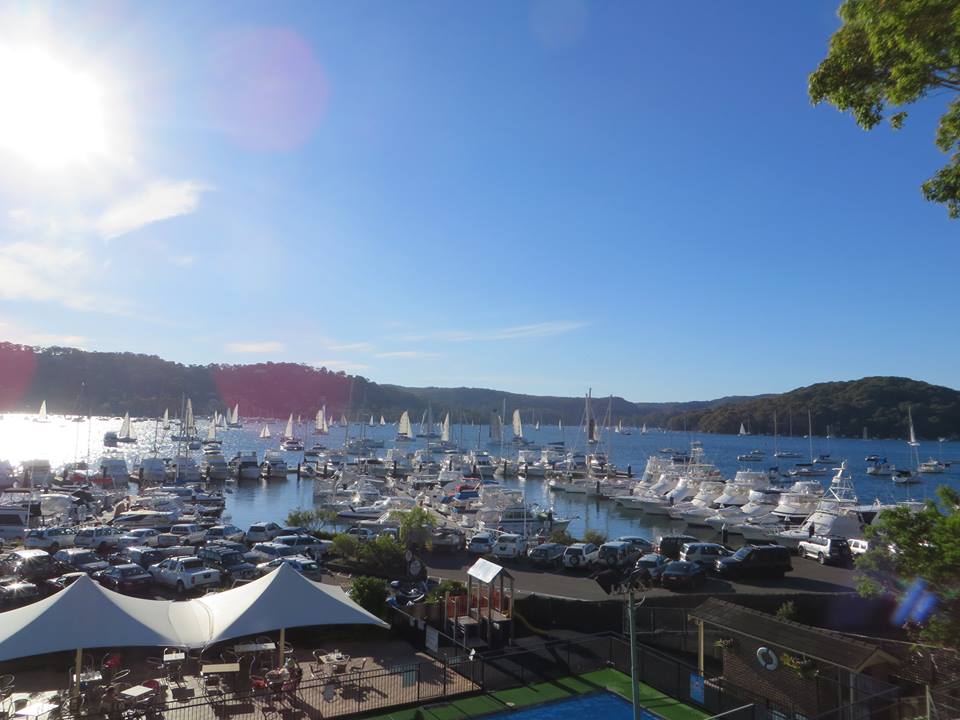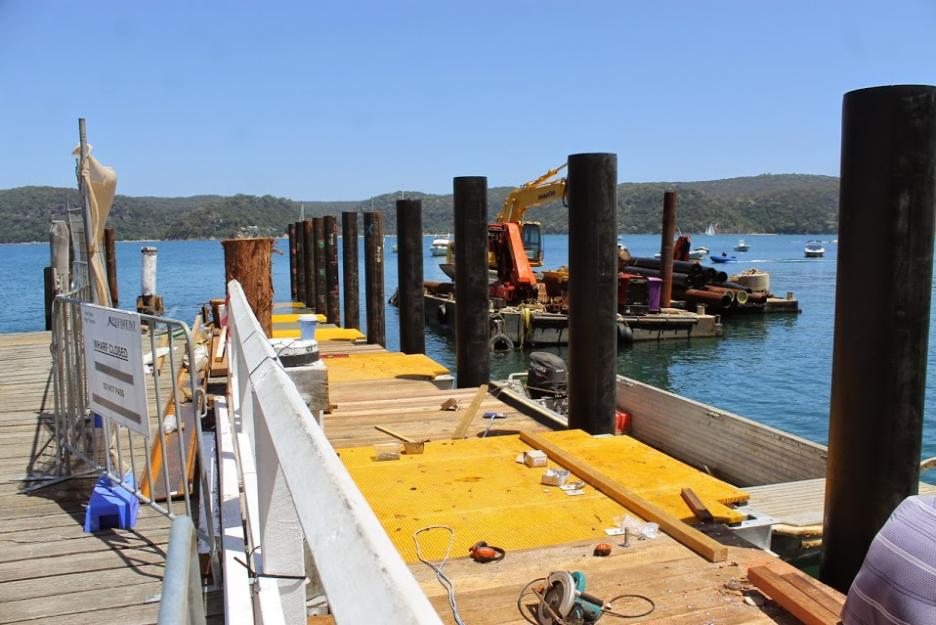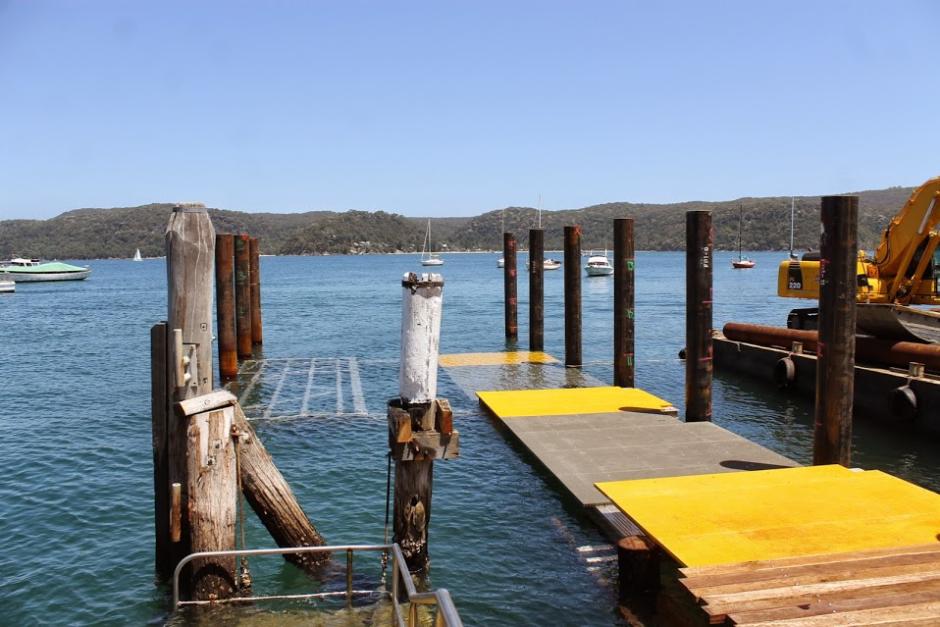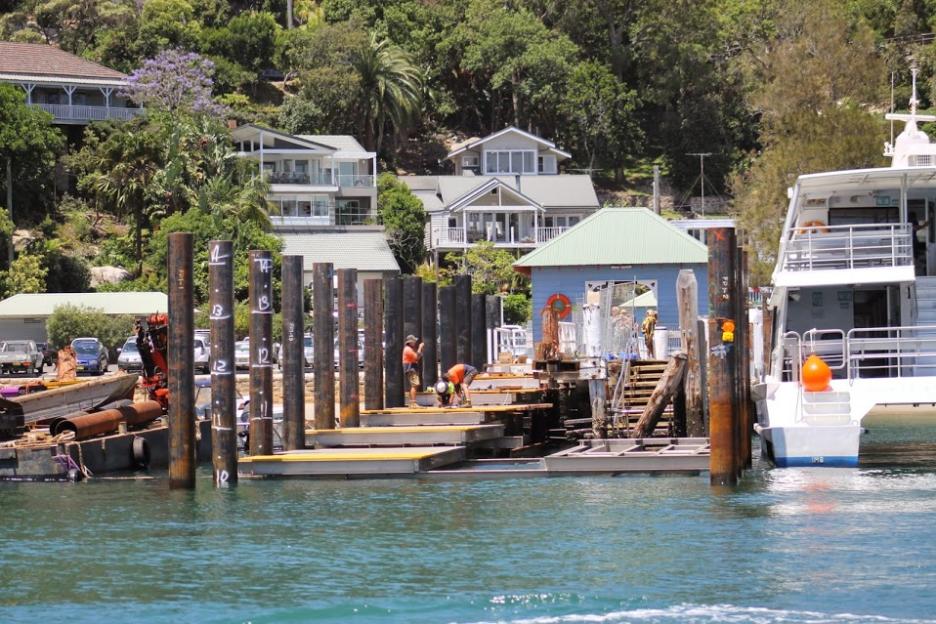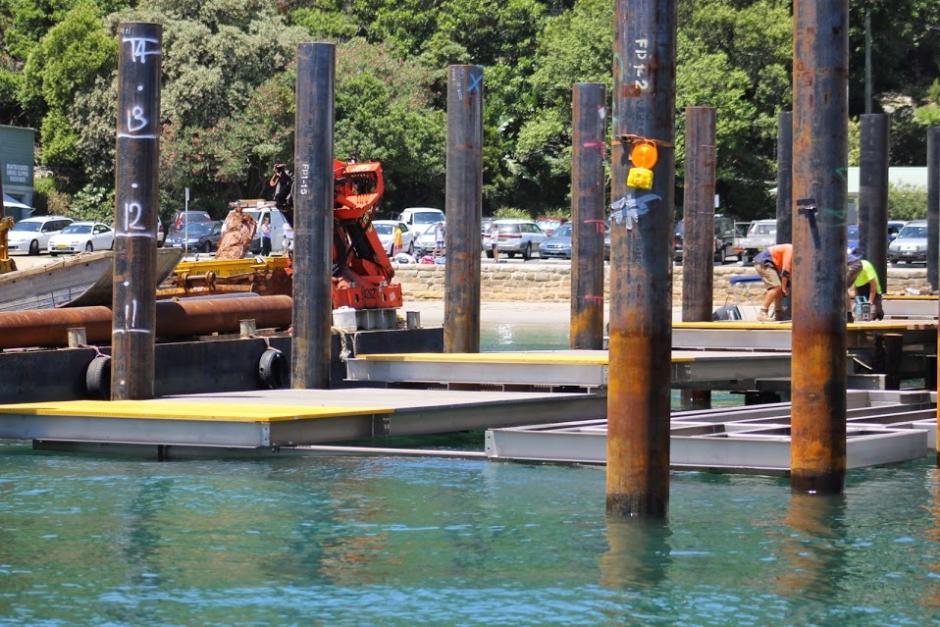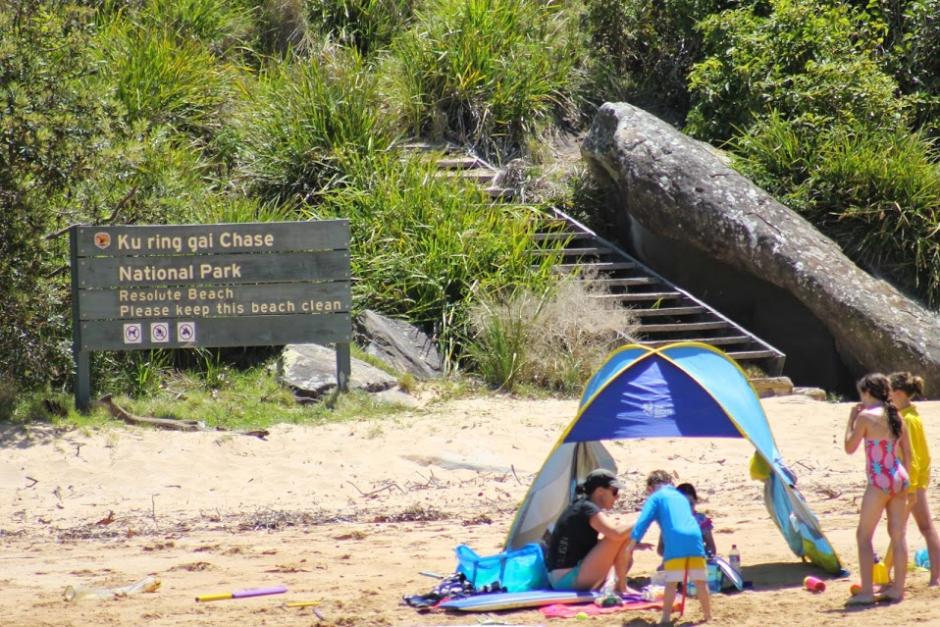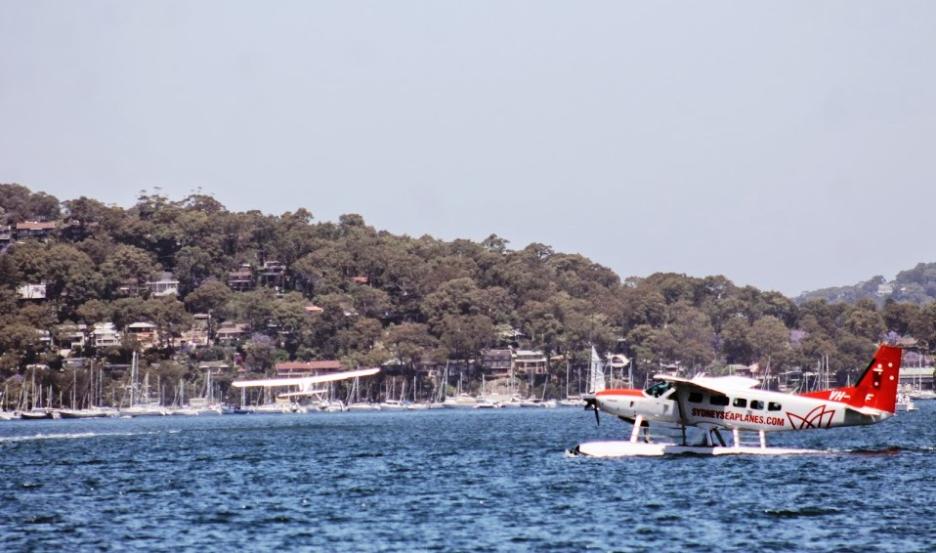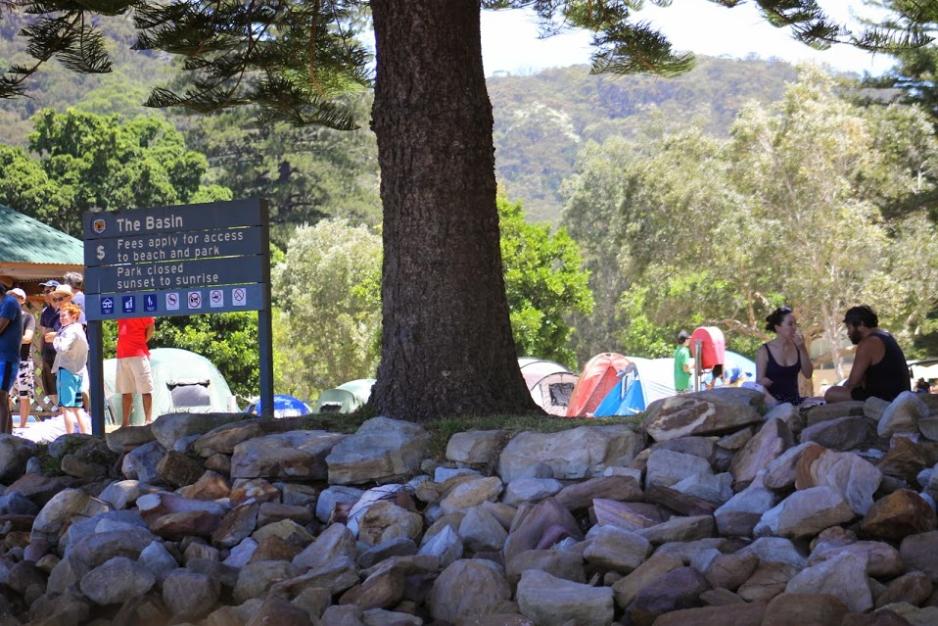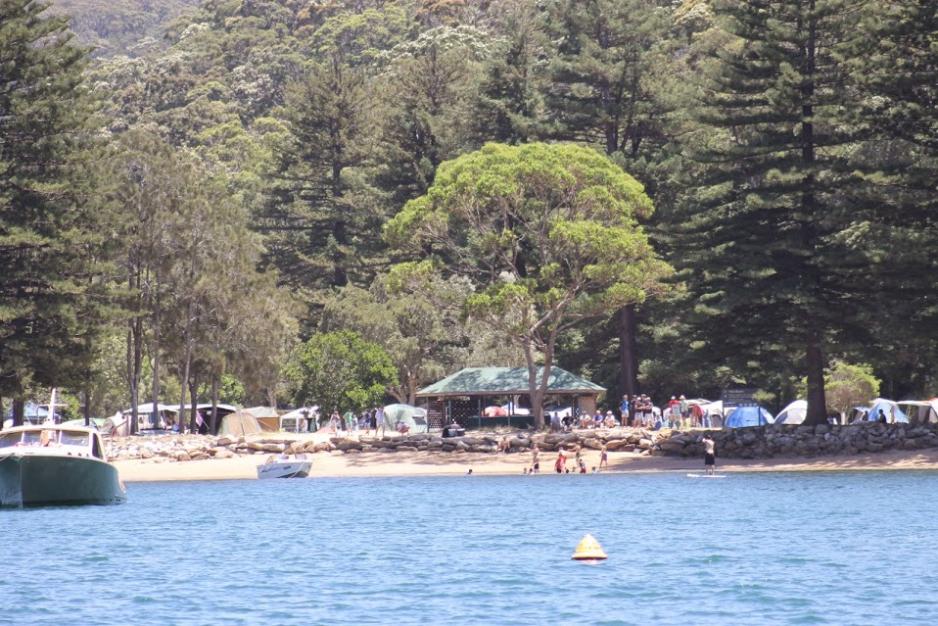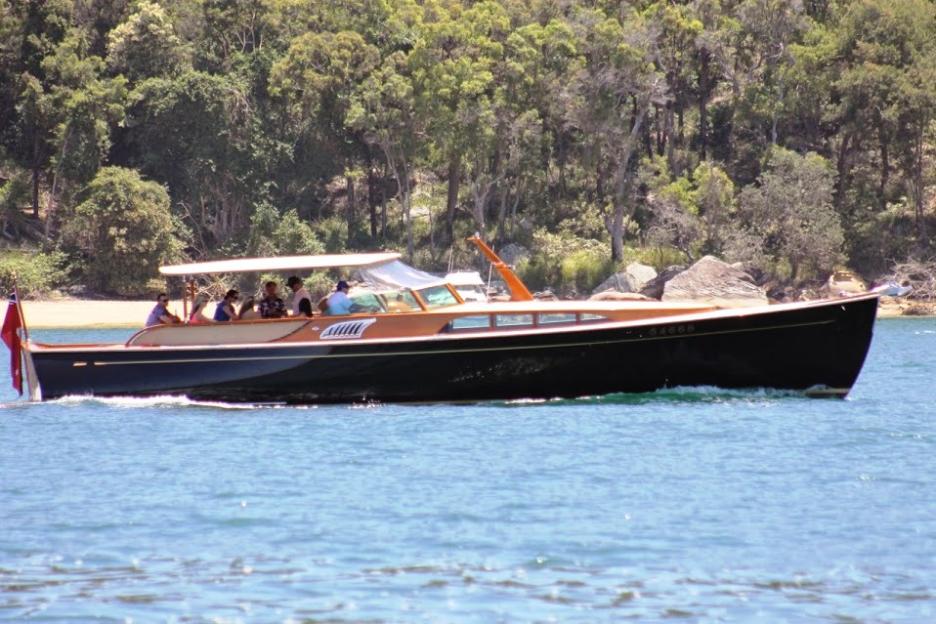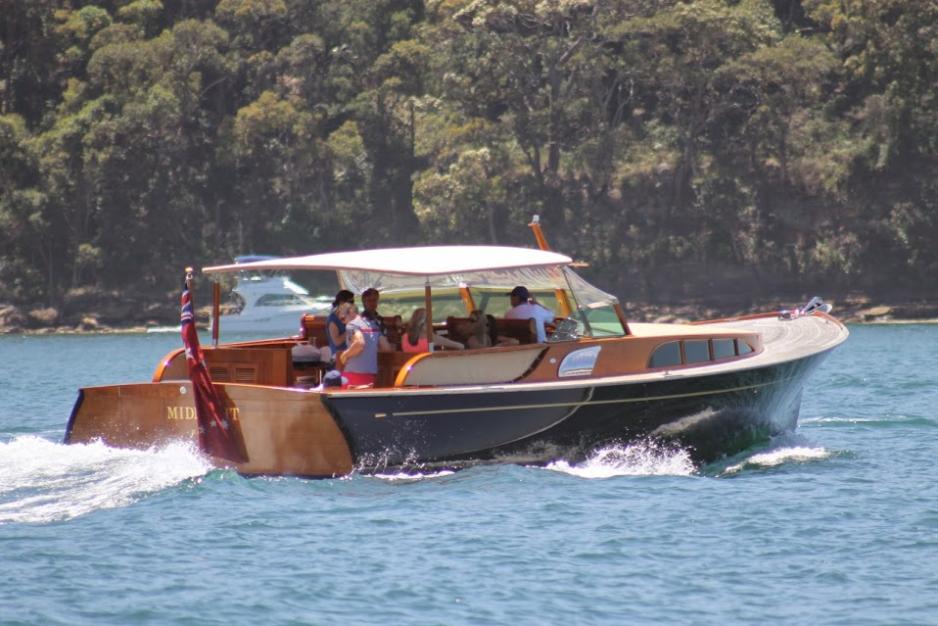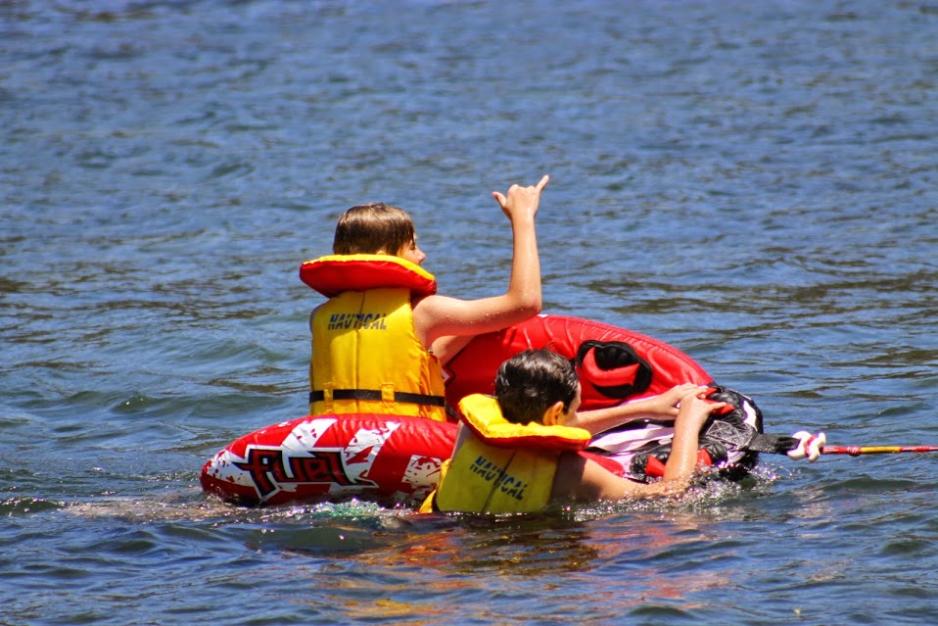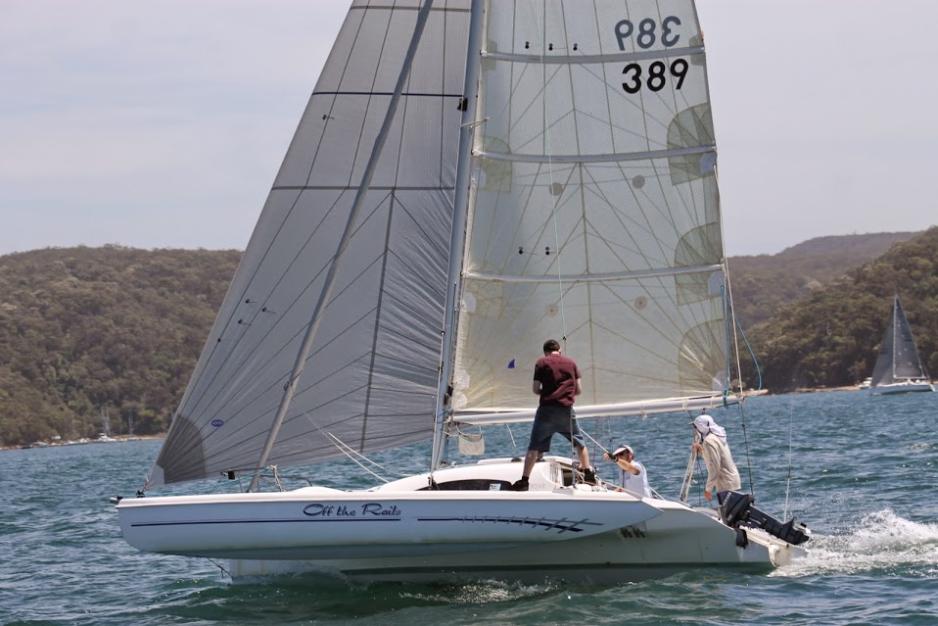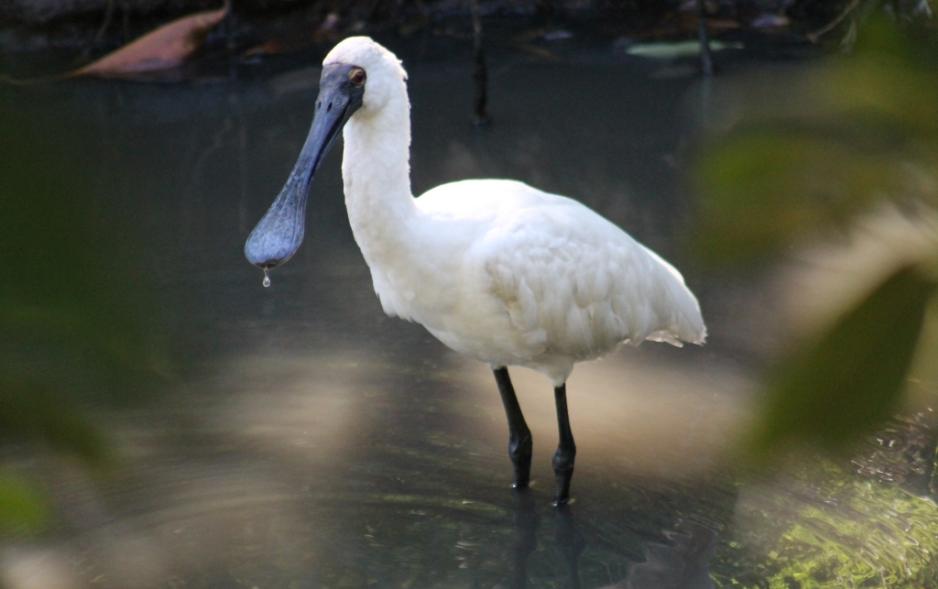 Royal Spoonbill in Careel Creek - one of two now visiting this watercourse.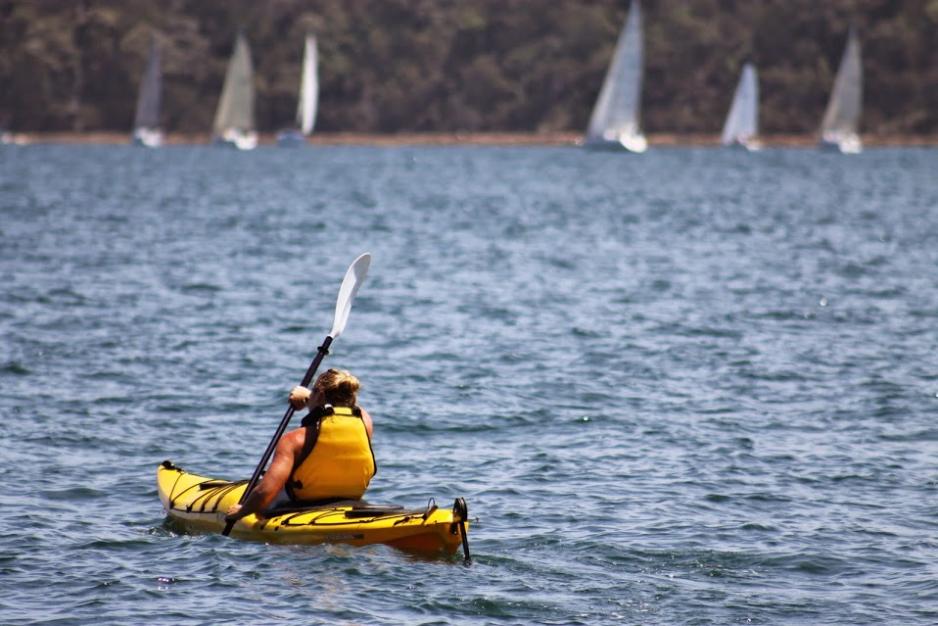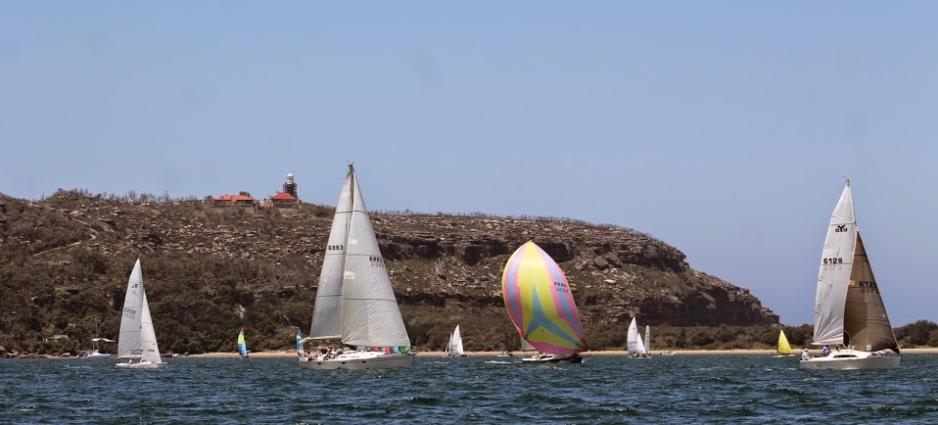 Pictures by Neil Evers, Sally Bacon, Stephen Collopy, Christine Hopton, A J Guesdon, 2014