Inbox and Environment News: Issue 336
November 5 - 11, 2017: Issue 336
Aussie Bird Count Statistics Nationally And Locally: 2017
Checklists submitted: 60,175
With over 2 million birds counted, the #AussieBirdCount is over for another year - thank you for making every bird count!
The app and website will be open until the end of Sunday 5 November, so you can submit any backdated counts.
Then the next steps are to vet and analyse the data, and with so many records this is going to be a big job! We hope to have the results out late November.
BirdLife Australia's Aussie Backyard Bird Count and Birdata programs show a possible decline in Laughing Kookaburras.
Data collected from heavily urbanised areas during the Aussie Backyard Bird Count suggests we are seeing a decline in this iconic species in the eastern capitals. Likely reasons for this are the loss of nesting hollows and possibly reductions in the availability of prey as we increasingly modify our urban landscapes.
We appreciate everyone taking time out of their busy lives to submit counts to the #AussieBirdCount. Thanks to citizen scientists like you BirdLife Australia is able to track large-scale biodiversity trends like these.
Below is an overview of Birds spotted locally compiled by postcode earlier this week - this has yet to be ratified and some birds spotted, usually those that live in arid inland areas, may have been added to the local count by mistake.
The by postcode Stat.s show a lot of birds in places you'd expect - Warriewood wetlands for example, and every postcode reported Brush-Turkeys, among others we find just about everyday in our own backyards!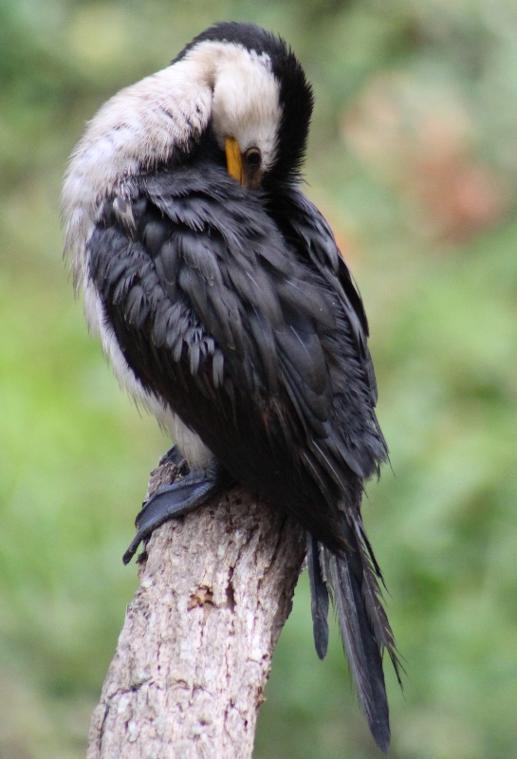 Draft Environment SEPP
The Explanation of Intended Effect for the Environment SEPP is on exhibition from 31 October 2017 until the 15 January 2018.
The NSW government has been working towards developing a new State Environmental Planning Policy (SEPP) for the protection and management of our natural environment. These areas are important to communities in delivering opportunities for physical health, economic security and cultural identity.
This consolidated SEPP proposes to simplify the planning rules for a number of water catchments, waterways, urban bushland, and Willandra Lakes World Heritage Property. These environmental policies will be accessible in one location, and updated to reflect changes that have occurred since the creation of the original policies.
The Department of Planning and Environment is seeking your feedback on the proposed SEPP to update and improve the planning framework in regards to these environmental issues. This is discussed in the Explanation of Intended Effect (EIE) for the proposed Environment SEPP.
Changes proposed include consolidating the following seven existing SEPPs:
•
State Environmental Planning Policy No. 19 – Bushland in Urban Areas
• State Environmental Planning Policy (Sydney Drinking Water Catchment) 2011
• State Environmental Planning Policy No. 50 – Canal Estate Development
• Greater Metropolitan Regional Environmental Plan No. 2 – Georges River Catchment
•
Sydney Regional Environmental Plan No. 20 – Hawkesbury-Nepean River (No.2-1997)
• Sydney Regional Environmental Plan (Sydney Harbour Catchment) 2005
• Willandra Lakes Regional Environmental Plan No. 1 – World Heritage Property.
Changes are also proposed to the Standard Instrument – Principal Local Environmental Plan. Some provisions of the existing policies will be transferred to new Section 117 Local Planning Directions where appropriate.
The EIE outlines changes to occur, implementation details, and the intended outcome. It considers the existing SEPPs proposed to be repealed and explains why certain provisions will be transferred directly to the new SEPP, amended and transferred, or repealed due to overlaps with other areas of the NSW planning system.
Have your say on the Explanation of Intended Effect for the proposed Environment SEPP until 15 January 2018
We welcome your feedback on the Explanation of Intended Effect and encourage you to have your say.
• Or write to:
Director, Planning Frameworks
Department of Planning and Environment
GPO Box 39
Sydney NSW 2001
Major Changes: State Environmental Planning Controls
The Berejiklian government has just announced changes that propose to repeal and replace the following State Environmental Planning Policies (SEPPs) with a single Environment SEPP:
•
State Environmental Planning Policy No. 19—Bushland in Urban Areas - [Manly, Warringah, Pittwater; pages 28 to 32]
• State Environmental Planning Policy (Sydney Drinking Water Catchment) 2011
• State Environmental Planning Policy No. 50—Canal Estate Development
• Greater Metropolitan Regional Environmental Plan No. 2—Georges River Catchment
•
Sydney Regional Environmental Plan No. 20—Hawkesbury-Nepean River (No.2-1997) [*Pittwater and Warringah]
• Sydney Regional Environmental Plan (Sydney Harbour Catchment) 2005
• Willandra Lakes Regional Environmental Plan No. 1—World Heritage Property.
Aimed at reducing 'red tape' and 'streamlining' NSW's planning system, some changes are commended such as protecting Sydney Harbour's natural assets by prohibiting new canal estates.
However other changes will enable development in sensitive areas that are currently protected.
Designed to marry up with other planning instruments, such as the controversial Biodiversity Act 2016, the changes also give greater effect to Ministerial Directions.
The changes also propose to revise the term 'bushland zoned or reserved for public open space purposes' to 'public bushland'. This includes all land that is zoned non-rural, and owned or managed by a council or a public authority, or reserved for acquisition for open space or environmental conservation by a council or a public authority, and that has vegetation which meets a clear definition of bushland.
Critically the current SEPP (no 19) SEPP 19 extends 'beyond the protection of environmental values of bushland by identifying 'the need to protect the aesthetic and community values as well as the recreational, educational and scientific values of this resource'.
The proposed SEPP also enables the Roads and Maritime Services, to undertake the subdivision of foreshore lands in order 'to lawfully reclaim Sydney Harbour land' and redefine the 'heads of consideration for consent authorities when assessing Development Applications on Foreshore lands.
The changes also include amending the aim of the Harbour Regional Environmental Plan that ensures Sydney is a 'working harbour' to enable a range of recreational, transport, tourism and commercial uses. Greater flexibility to 'mooring pens' is also proposed, which are currently prohibited.
Other changes include transferring heritage provisions to the relevant local environmental plan, thereby reducing the protection of heritage assets.
In addition, concerns have been flagged that moving the prohibition of extractive industries in parts of the Hawkesbury Nepean Catchment to the SEPP for Mining, Petroleum and Extractive Industries - and moving the Sydney Opera House provisions in the Harbour Regional Environmental Plan to SEPP (State Significant Precincts) effectively reduces the current protections.
The changes are on exhibition for public comment until the 15 January.
Provisions to be updated and moved to Ministerial Directions
Provisions within the Hawkesbury Nepean Regional Environmental Plan related to local plan making will be updated and
are to be moved to a new Ministerial Direction.
The following current provisions contain plan making guidance suited to a Ministerial Direction:
• Clause 3 'Aim of This Plan'
• Part 2 'General Planning Considerations, Specific Planning Policies and Recommended Strategies'
• Clause 6(3) 'Water Quality'
• Clause 6(10) (a) 'Urban Development' - rezoning or subdivision of land
• Clause 6(11) 'Recreation and Tourism'.
Other aspects of Clause 6, such as water quality, total catchment management, biodiversity and environmentally sensitive
areas will be transferred to the proposed new SEPP.
Primary Production And Rural Development
Draft SEPP And Planning Reforms
The agricultural sector is vital to the NSW economy as it provides food and other products for local consumption and export, and is a major employer in regional areas. The NSW Government is proposing changes to the planning system to further support sustainable agriculture, aquaculture and rural development. These changes will help ensure planning proposals affecting rural land are properly assessed and provide greater certainty to farmers on the types of activities that will require development consent.
The Department of Planning and Environment is seeking your feedback on a package of reforms to update and improve the planning framework for primary production and rural development. These are discussed in the Primary Production and Rural Development - Explanation of Intended Effect (EIE).
The proposals outlined in the EIE will help industry and the community respond to existing challenges. Simpler and more streamlined processes will allow us to adapt to emerging economic opportunities as they arise. They also support commitments in the NSW Right to Farm Policy.
Changes proposed include consolidating the following five existing SEPPs:
• State Environmental Planning Policy (Rural Lands) 2008 (Rural Lands SEPP)
• State Environmental Planning Policy 30 - Intensive Agriculture (SEPP 30)
• State Environmental Planning Policy 52 - Farm Dams and Other Works in Land and Water Management Plan Areas (SEPP 52)
• State Environmental Planning Policy 62 - Sustainable Aquaculture (SEPP 62)
• Sydney Regional Environmental Plan 8 - Central Coast Plateau Areas (SREP 8)
The EIE outlines provisions to be included in a new SEPP. It also highlights proposals to transfer existing plan making requirements to the Ministerial Planning Directions under section 117 of the Environmental Planning and Assessment Act 1979, and to amend the Standard Instrument Local Environmental Plan.
• Part 1 – Executive summary
• Part 2 – The new SEPP
• Part 3 – Proposed amendments to other planning legislation
• Conclusion
• Attachment A – Planning framework
• Attachment B – Summary of key policy proposals
• Attachment C – Existing SEPPs
• Attachment D – Existing clause analysis and proposed action
• Attachment E – Outline of revised definitions and clauses
Download the whole EIE document
Download the FAQs
Planning guidelines for intensive livestock agriculture development
Draft guidelines have been prepared to support the proposed planning reforms. These are intended to assist applicants and planning authorities to understand the assessment requirements for new intensive livestock developments, such as feedlots, poultry farms and pig farms.
Download the draft guidelines
Have your say until 18 December 2017
We welcome your feedback on the Explanation of Intended Effect and draft planning guidelines and encourage you to make a submission.
• Or write to:
Director, Planning Frameworks
Department of Planning and Environment
GPO Box 39
Sydney NSW 2001
Published submissions will include your name and the organisation on whose behalf you may be writing. Contact details such as email and postal addresses, and telephone numbers are not published. The Department reserve the right to not publish selected submissions (in full or part).
Please read our privacy statement.
Where can I find out more about the Draft Primary Production and Rural Development SEPP reforms package?
• For further information please see the Frequently Asked Questions, or phone 1300 305 695.
• If you require translation assistance, please call 131 450.
You can also subscribe to our newsletter for regular updates from the Department.
Repeal Of Two Operational SEPPs
Exhibition Commences 27/10/2017
Exhibition Concludes 22/12/2017
The Department of Planning and Environment is reviewing State Environmental Planning Policies (SEPPs) to simplify and modernise the planning system by removing duplicated, redundant and outdated planning controls.
The Department proposes to improve and simplify NSW development standards
by repealing SEPP No. 1 - Development Standards and SEPP (Miscellaneous Consent Provisions) 2007 (MCP SEPP).
The planning provisions contained in these two policies will be incorporated in local planning controls.
Both SEPPs now only apply to lands which have been deferred from the Standard Instrument Local Environmental Plan. Councils that have adopted the Standard Instrument Local Environmental Plan already have the equivalent measures in place within their areas. This means local controls will essentially replace the function of the repealed SEPPs.
The Department of Planning and Environment will work with affected councils to manage the transition of planning provisions into their Local Environmental Plans.
The Repeal of two operational SEPPs package is currently on exhibition until 22 December 2017.
EP&A Regulation Review
Review of the Environmental Planning and Assessment Regulation 2000
The Department has recently commenced a review of the Environmental Planning and Assessment Regulation 2000 (the Regulation).
This review follows proposed changes to the Regulation's parent Act, theEnvironmental Planning and Assessment Act 1979 (EP&A Act). While the EP&A Act provides the overarching framework for the planning system in NSW, the Regulation supports the day-to-day requirements of this system.
This review affords an opportunity to undertake a comprehensive look at the Regulation and remove any unnecessary complexities or outdated rules which make the system hard to use.
As a first step, the Department is seeking feedback from stakeholders on the current Regulation.
The Department has prepared an issues paper that outlines the key operational provisions of the Regulation and seeks:
• Stakeholder views on known issues with the current Regulation
• Stakeholder feedback to help identify other issues, including suggestions for updating and improving the function of key operational provisions and reducing unnecessary regulatory and administrative burdens.
What does the Regulation address?
The Regulation contains key operational provisions for the NSW planning system, including those relating to:
• Planning instruments, including requirements and procedures for planning proposals and procedures for making and amending development control plans
• Procedures relating to development applications and complying development certificates
• Existing uses and designated development
• Requirements for environmental assessment under Part 5 of the EP&A Act and applications for State significant infrastructure
• Environmental impact statements
• Building regulation and subdivision certification
o Note: the review of the Regulation will not examine these building and certification provisions, as broader building regulation reforms are being fast tracked through a separate process.
• Fees and charges, including fees for development applications, building certificates and other planning services
• Development contributions, including the preparation of contributions plans
• Planning certificates, which provide information about land
•Other miscellaneous matters, including amounts for penalty notices (or fines) that may be issued for breaches of the EP&A Act and the Regulation, provisions for planning bodies (the Planning Assessment Commission and Independent Hearing and Assessment Panels), development by the Crown, and record keeping requirements for councils.
What are the objectives of the review?
The review of the Regulation presents an opportunity to build on the proposed changes to the EP&A Act and further improve the architecture of the planning system.
The objectives are to undertake a comprehensive review of the Regulation in order to:
• reduce administrative burden and increase procedural efficiency (e.g. by removing any outdated rules which make the system hard to use)
• reduce complexity
• establish a simpler, more modern and transparent planning system.
Have your say until 24 November 2017
The NSW Government welcomes your feedback on the EP&A Regulation Review issues paper. Feedback received in response to this issues paper will be used to inform the preparation of a draft regulation, which will be released for consultation in 2018.
You can provide your feedback by:
• Writing to:
Director, Legislative Updates
Department of Planning and Environment
GPO Box 39 Sydney NSW 2001
Your feedback can play a vital role in the review of the Regulation.
Where can I find out more?
• Call us on 1300 305 695
• Email: Regulation.Review@planning.nsw.gov.au
• If English isn't your first language, please call 131 450. Ask for an interpreter in your language and then request to be connected to us on 1300 305 695.
Birds In Careel Creek This Week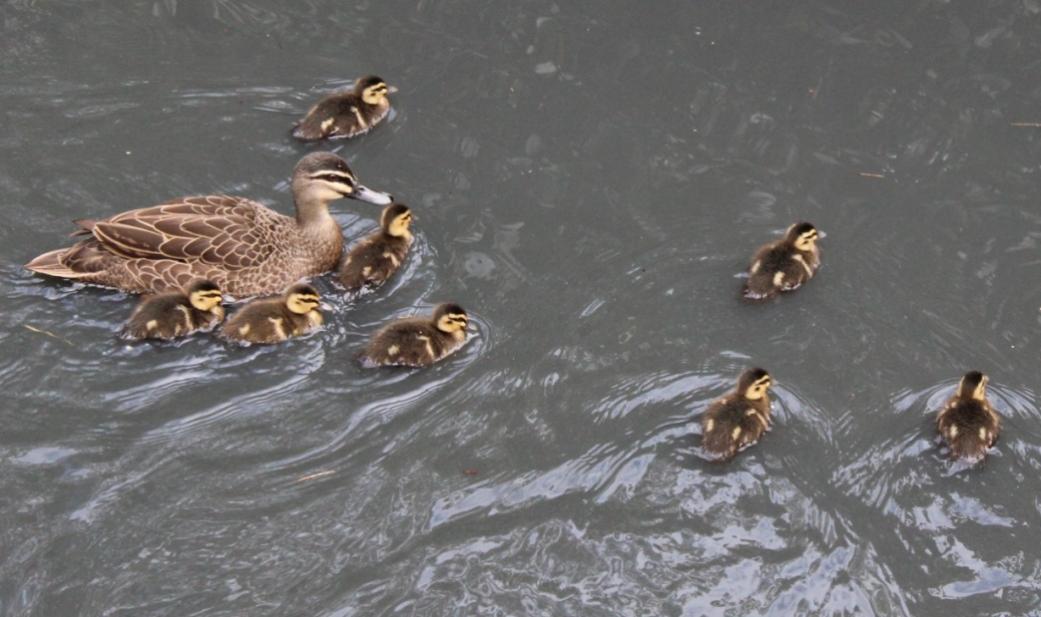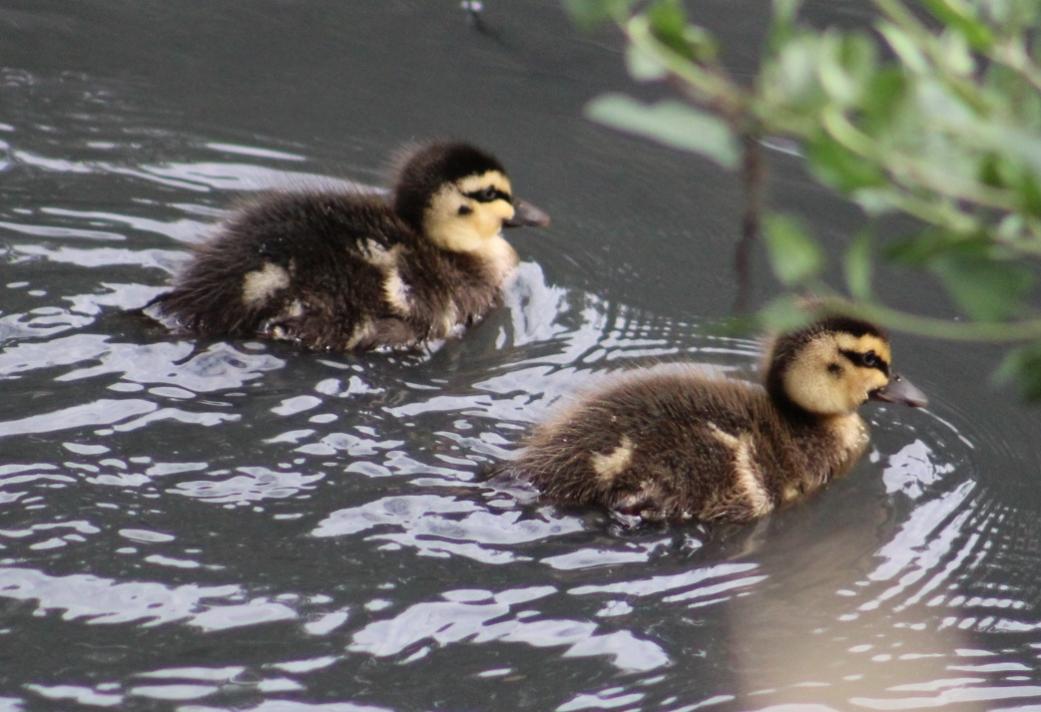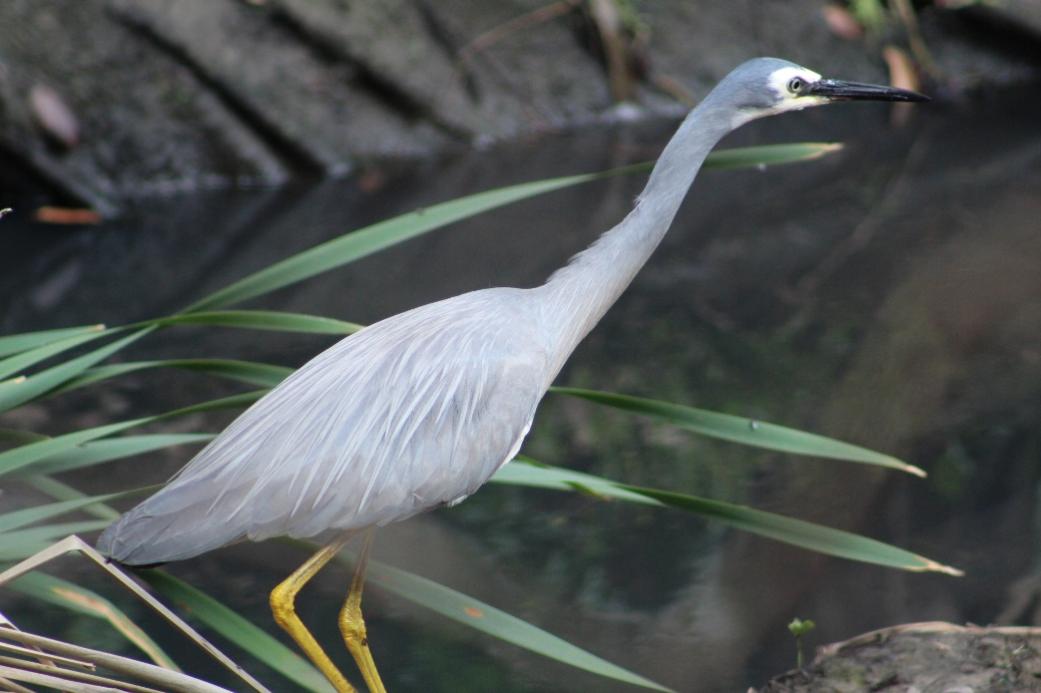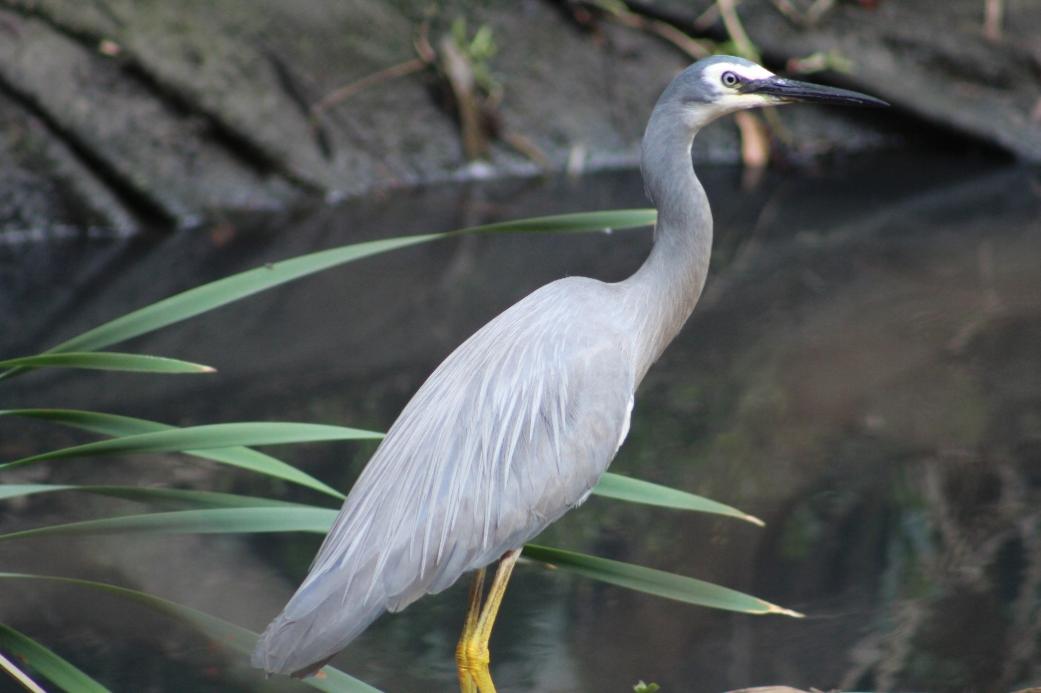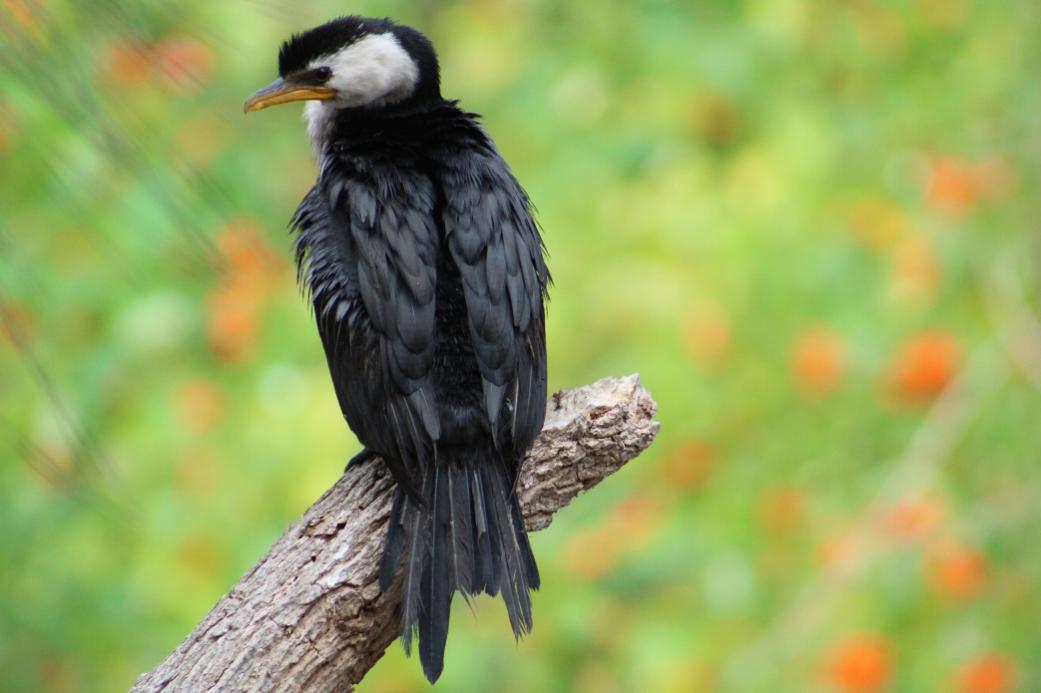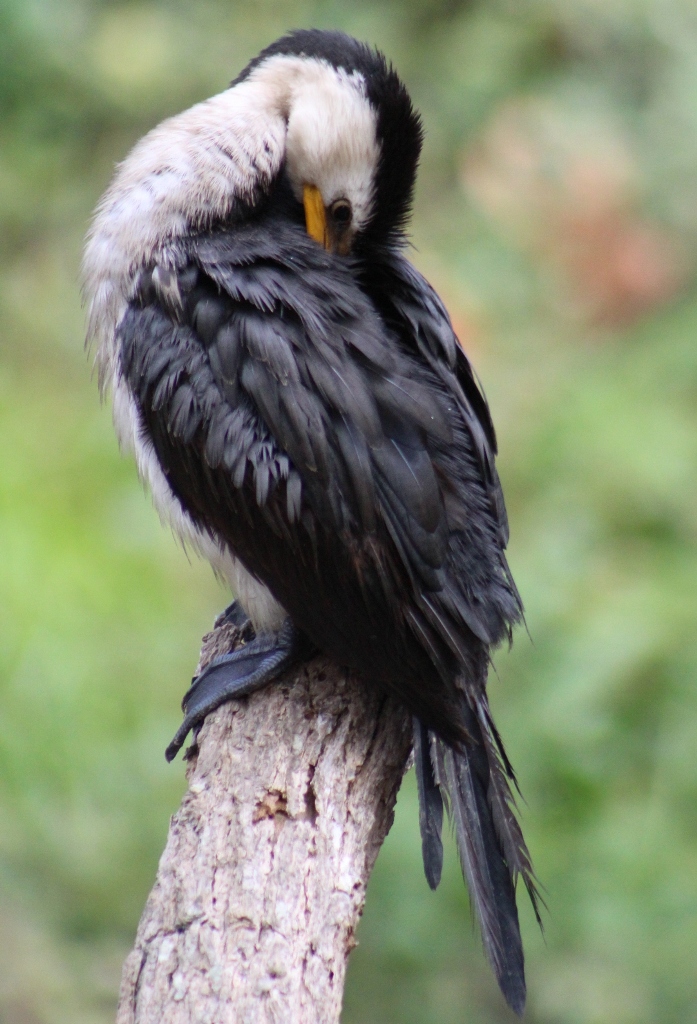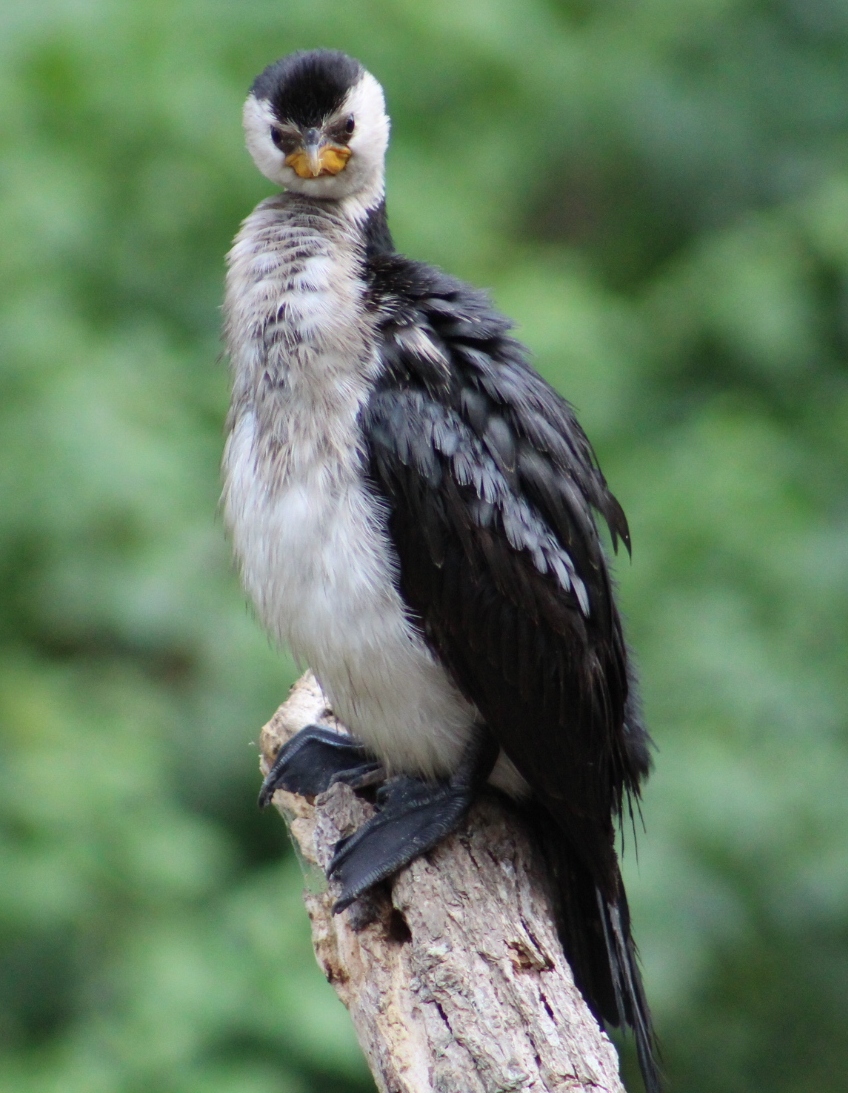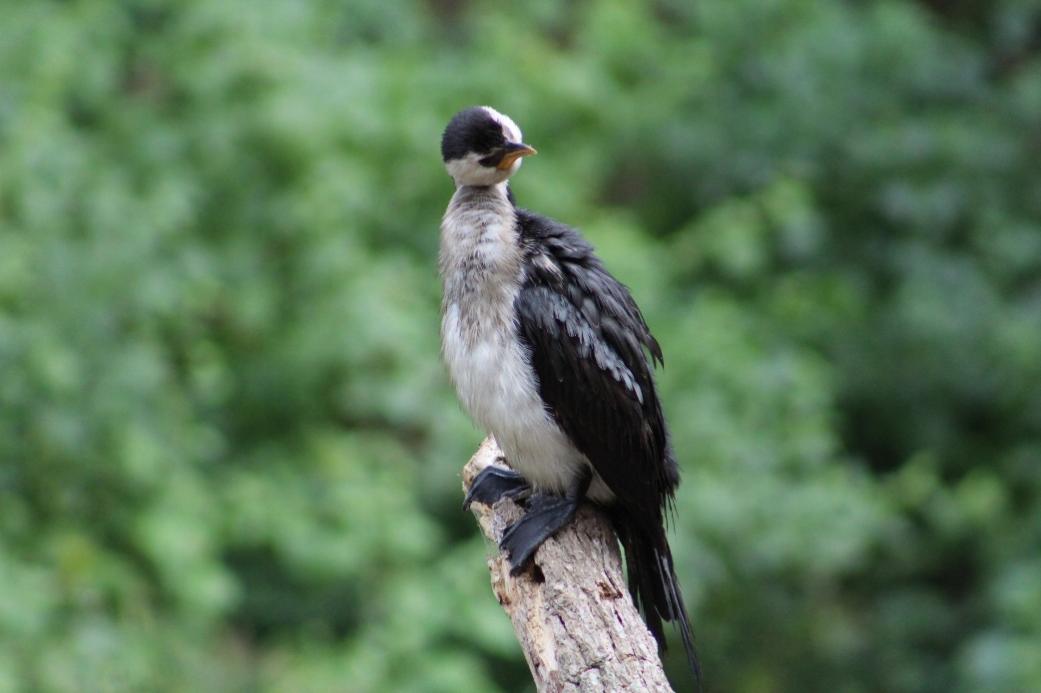 The Birds Are; Pacific Black Duck (Anas superciliosa) with a Bakers Dozen (13) ducklings, White Faced Heron (Egretta novaehollandiae) and Little Pied Cormorant, little shag or kawaupaka (Microcarbo melanoleucos) - AJG pics.
UNESCO recognises our colossal images of Sydney Harbour
OCTOBER 31ST 2017: State Library of NSW
Captured in 1875, the three giant views of Sydney Harbour – the largest measuring over 1.6 metres wide – document the future site of the world‐heritage listed Sydney Opera House, with the developing city beyond still surrounded by virgin bush.
State Librarian Dr John Vallance says these remarkable images represent the best in 19th century creative photographic technology, and he is thrilled that they have been recognised as unique documents of international significance by UNESCO.
The giant negatives join only five other inscriptions from Australia on the World Register.
The images of Sydney Harbour were created for an ambitious 1870s publicity campaign to sell the wonders of the Australia to the world. The campaign was spearheaded and funded by the German‐born entrepreneur, Bernhardt Otto Holtermann (of Holtermann nugget fame), who made his fortune at Hill End.
Holtermann worked with the young Australian‐trained professional photographer Charles Bayliss to design a 23 metre (87 foot) high purpose‐built tower, turning the three metre‐square (10 foot) room at the top into a giant camera. It was there that they created the world's largest images of the time by the wet‐plate process, and then toured them across the globe.
"It's quite extraordinary that these colossal images were created in Australia, far from the great global centres of progress and invention, and less than 40 years after the invention of photography," says State Library curator Margot Riley.
The entire
Holtermann collection
includes some 3,500 glass‐plate negatives which capture gold rush towns (incl. Hill End & Gulgong) townspeople in NSW and Victoria, from 1870 to 1875. This unrivalled collection was inscribed on the UNESCO's Australian Register in 2013.
"The survival of the giant wet plate negatives defies belief due to their fragility, and were nominated separately from the larger Holtermann collection to claim their rightful place in the global history of photography," says Ms Riley.
Read about the re-construction of the largest of the three giant negatives
here
.
Two of the the three Giant Glass Plate Negatives of Sydney Harbour:
Restored panorama of Sydney from the Holtermann collection - frame 1(?).
For capture our Digitisation and Imaging team used a 50 mega-pixel Hasselblad camera, and to maximise resolution, each of the six sections was digitised in overlapping frames, then stitched together.
The Library also collaborated with University of Technology Sydney (UTS) Big Global Data Technologies Centre. Using artificial intelligence mapping techniques, images from a large contact print taken before the plate was broken, replaced the areas of the negative that had been shattered.
The team at UTS developed Artificial Intelligence methods to map the broken areas of the glass plate and align them with the high resolution image.
The resulting image is a massive 20,000 pixels long, weighing in at about 3 gigabytes. The Library was also finally able to calculate the size of the original negative, measuring it at 151.7cm x 96.5cm, and confirm it is indeed one of the world's largest collodion glass-plate negatives.
The resulting image is a miraculous restoration of what was thought to be lost.
The painstaking process, which took incredible precision, will be described in the upcoming edition of
SL magazine
.
From: Three glass plate negatives of Sydney Harbour from the Holtermann residence, St. Leonards - taken 1870 to 1875.
These three images are believed to form part of a panorama of Sydney Harbour, this is unconfirmed as a middle section appears to be missing.
Courtesy Mitchell Library, State Library of New South Wales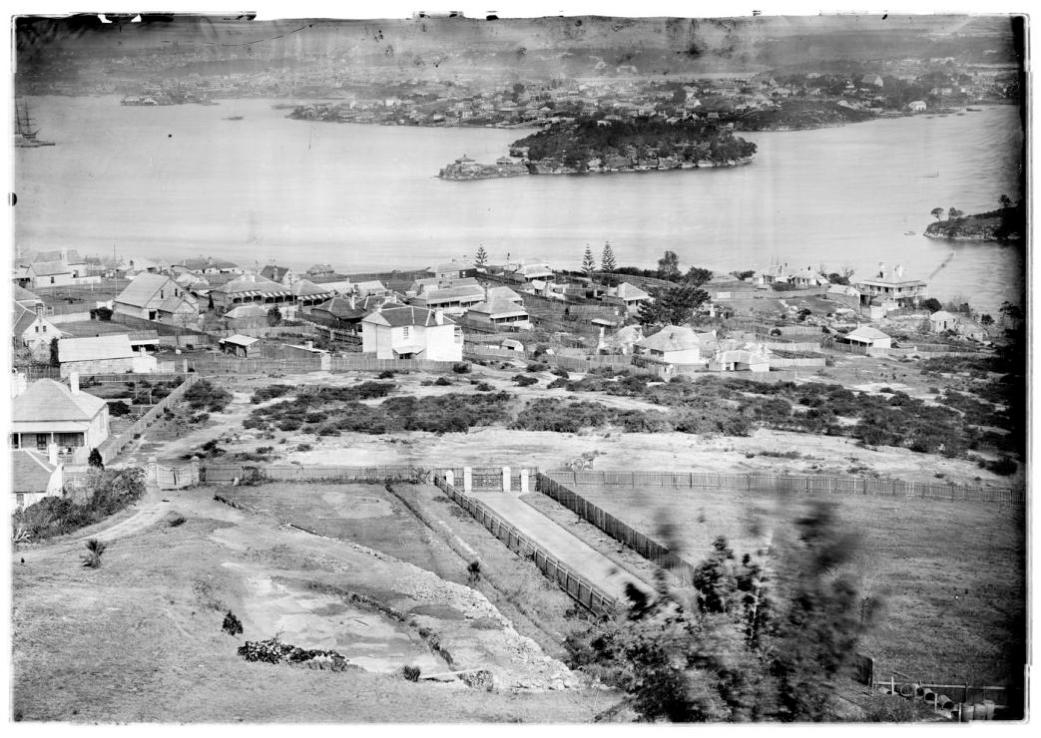 Restored panorama of Sydney from the Holtermann collection - frame 2 or 3(?).
THE LARGEST PHOTOGRAPHS IN THE WORLD.
Mr. B. O. Holtermann, the well-known gold-miner, and one of the richest men in the colony, claims to have produced the largest photographic views in the world. This is, of course, saying a great deal. Our Yankee friends, who are proverbial for big things, may possibly be inclined to dispute Australia's claims to photo-graphic superiority ; and one can even fancy he sees a smile of incredulity lighting up the
face of brother Jonothan when such an announcement as the above reaches his ears. But let us see how far Mr. Holtermann's claim is justified by facts. After having made his fortune at gold-mining, Mr. Holtermann, at the instance of the late Mr. Beaufoy Merlin, whom he engaged as private photographer, started to take photographic views of the principal parts of New South Wales and 'Victoria, with the idea of one day making a tour of Europe, and exhibiting a grand panorama of the Australian colonies, especially New South Wales— as a field for emigration.
The idea is a philanthropic as well as a patriotic one, and does credit to the heart and head of the lucky digger. To carry out the idea successfully, however, Mr. Holtermann came to the conclusion that no half measures would do. It must, he argued, be done on a grand scale, or not at all ; and with the fixed determination of making his show the largest and most complete in the world, he set about his work in real earnest, and spared neither time nor expense in the fulfilment of his grand idea. Having a keen appreciation of the beautiful in nature, he fixed on the magnificent harbour and scenery of Port Jackson as the centre of his labours. He purchased a site of land at the North Shore (Blue's Point — the highest point in the locality), from whence he could command an uninterrupted view of the city and harbour of Sydney.
Here
he built, at enormous cost, a residence fit for a nobleman, and one which, though its approaches and surroundings are not in a finished state, is an architectural ornament to the locality in which it is situated. On the summit of the building is a tower 90 feet high, from whence the views are taken ; and perhaps from no other spot in the colony, can such a magnificent view he obtained as from this elevation. For miles around the eye rests upon one splendid panorama of natural , and artificial scenery, not to be exceeded for beauty by any place in the world. Here was an immense advantage possessed by Mr. Holterman, and he was not slow in turning it to good account. The most perfect instruments that money could obtain were placed at the disposal of his staff of artists (for Mr. Holtermann employs a regular staff of photographers, and is himself an amateur photographer of considerable experience).
Unfortunately, the sudden death of Mr. Beaufoy Merlin interfered for a time with Mr. Holtermann's plans, but an efficient successor was found in the person of Mr. C. Bayliss, under whose direction the great views of which Mr. Holtermann is now so proud have been produced. He has two views of Sydney and harbor, each 5 feet by 3 feet 2 inches, and two of 4 feet 6 inches by 3 feet 2 inches. These photographs Mr. Holtermann claims are the largest ever produced from single negatives. They give a complete view of the city and harbor of Sydney from Garden Island to Long Nose. No. 1 negative, which is 5 ft. by 3 ft. 2 in., takes in the space from Garden Island to Dawes' Point ; the second, of the same size, embraces from Dawes' Point to Miller's Point ; the two others, each 4 ft. 6 in., showing from Miller's Point to Long Nose.
Apart from the size of the pictures, they are splendid specimens of the photographer's art, the outlines being sharp and clear, and the various objects shown coming out prominently before the eye. The difficulty of producing pictures of such size can be best understood and appreciated by photographers, among many of whom, we understand, it is believed that it is not possible to execute photographs of such magnitude. If such a belief exists, Mr. Holtermann claims to have dispelled it, and to have worked a revolution in the art of photography.
In addition to these, Mr. Holtermann has had executed a panoramic view of Sydney and the harbour, 33 feet in length. This embraces a distance of about six miles in length, and the whole of the perspective is shown much clearer than can be seen by the naked eye. Signboards between two and three miles off can be seen easily, without the aid of a glass. Messrs. Goodlet and Smith's Victoria saw and joinery mills signboard can be read on both picture and negative without any difficulty, while the comparatively small sign ''Moore's Book Mart," in George-street, near the Town Hall, could be distinctly seen with the naked eye. There is but one defect in the picture, and that is one that cannot well be avoided, namely, the obscure and slightly "smudged" look of the shipping in harbour. The motion of the craft upon the water renders this defect unavoidable.
These views are the principal ones; but Mr. Holtermann's studio is stocked with thousands of photographic views—all splendid works of art —of different parts of New South Wales and Victoria. It is his intention to start for Eng-land early next year, with his grand panorama of Australia, his principal object being to induce immigrants to come to Australia ; and, as the expense he has already incurred is some-thing enormous, Mr. Holtermann considers that Government aid should be given to a project designed solely to advance the interests of the colony.
AFMA Research Committee 2018 Call For Research
The AFMA Research Committee (ARC) takes a leading role in determining research priorities and assessing proposals for funding by AFMA each year. As part of its 2018 funding round, the ARC is making its annual public call for applications to address research priorities identified for potential AFMA funding in 2018-19.
The ARC met on 9 October 2017 to consider fishery-specific research priorities identified by individual fisheries Resource Assessment Groups (RAGs) and Management Advisory Committees (MACs) and recommended adjustments to the ARC meeting timetable. A single process will replace the current two staged assessment process, whereby the ARC will only consider full proposals and endorse the final budget at its early March 2018 meeting. The revised process will ensure final ARC endorsement of AFMA's research budget for 2018/19 occurs within AFMA's budget timeframe.
Applicants should use the fishery-specific project scopes provided as a guide when developing their full proposals to meet the identified need for the project.
To assist in the quality control and to ensure that the proposal is relevant to identified research priorities, applicants are invited to discuss their applications with the AFMA Research Section and the relevant fisheries manager prior to submitting a proposal.
Please note that the research proposal must be submitted to the AFMA Research Section by 31 January 2018.
AFMA will seek RAG and MAC comments on full proposals in February 2018 before consideration by the ARC at its 6 March 2018 meeting when proposals will be assessed. Applicants will be advised in mid- March 2018, following the ARC's evaluation of full proposals, whether their proposals have been selected.
Key information for applicants when completing and submitting full proposals
When completing and submitting proposals, applicants
must
:
use

the project scopes outlined below as a guide when developing their full proposals to meet the identified need for the project


use

the ARC application form to prepare their proposals

include
in their proposals:
the projected costs and expected funding source, as well as alternatives.




the proposed contractor's full legal identity/description, including each corporation's full description and Australian Company Number or the full names of all partners/joint venturers. A trading name and/or Australian Business Number should also be notified, but only if registered to the parties described




email

their completed full proposal to the Research Section at Secretary@afma.gov.au by 31 January 2018.

Both The Aggressor And The Victim: Alarming Number Of Teens Cyberbully Themselves
October 30, 2017: Florida Atlantic University
Adolescents harming themselves with cuts, scratches or burns has gained a lot of attention over the years not just because of the physical damage and internal turmoil, but also because it has been linked to suicide. More recently, a new form of self-harm in youth has emerged and is cause for concern, warns a researcher and bullying expert from Florida Atlantic University.
The behavior: "digital self-harm," "self-trolling," or "self-cyberbullying," where adolescents post, send or share mean things about themselves anonymously online. The concern: it is happening at alarming rates and could be a cry for help.
A new FAU study is the first to examine the extent of this behavior and is the most comprehensive investigation of this understudied problem.
"The idea that someone would cyberbully themselves first gained public attention with the tragic suicide of 14-year-old Hannah Smith in 2013 after she anonymously sent herself hurtful messages on a social media platform just weeks before she took her own life," said Sameer Hinduja, Ph.D., study author, a professor in FAU's School of Criminology and Criminal Justice in the College for Design and Social Inquiry, and co-director of the Cyberbullying Research Center. "We knew we had to study this empirically, and I was stunned to discover that about 1 in 20 middle- and high-school-age students have bullied themselves online. This finding was totally unexpected, even though I've been studying cyberbullying for almost 15 years."
Hinduja and his collaborator from the University of Wisconsin-Eau Claire, Justin W. Patchin, Ph.D., recently published results of their study in the Journal of Adolescent Health.
They used a nationally representative sample of 5,593 middle and high school students between the ages of 12 and 17 years old living in the United States to find out how many youth participated in digital self-harm, as well as their motivations for such behavior. They also examined if certain correlates of offline self-harm also applied to digital forms of self-harm.
Results of the study show that nearly 6 percent of the teens reported that they had anonymously posted something mean about themselves online. Among these, about half (51.3 percent) said they did it just once, about one-third (35.5 percent) said they did it a few times, while 13.2 percent said they had done it many times.
Boys were more likely to participate in this behavior (7 percent) compared to girls (5 percent). Their reasons, however, varied dramatically. Boys described their behavior as a joke or a way to get attention while girls said they did it because they were depressed or psychologically hurt. This finding is especially worrisome for the researchers as there may be more of a possibility that this behavior among girls leads to attempted or completed suicide.
To ascertain motivations behind the behavior, the researchers included an open-ended question asking respondents to tell them why they had engaged in digital self-harm. Most comments centered around certain themes: self-hate; attention seeking; depressive symptoms; feeling suicidal; to be funny; and to see if anyone would react. Qualitative data from the study showed that many who had participated in digital self-harm were looking for a response.
Age and race of the respondents did not differentiate participation in digital self-harm, but other factors did. Teens who identified as non-heterosexual were three times more likely to bully themselves online. In addition, victims of cyberbullying were nearly 12 times as likely to have cyberbullied themselves compared to those who were not victims. Those who reported using drugs or participating in deviance, had depressive symptoms, or had previously engaged in self-harm behaviors offline were all significantly more likely to have engaged in digital self-harm.
"Prior research has shown that self-harm and depression are linked to increased risk for suicide and so, like physical self-harm and depression, we need to closely look at the possibility that digital self-harm behaviors might precede suicide attempts," said Hinduja. "We need to refrain from demonizing those who bully, and come to terms with the troubling fact that in certain cases the aggressor and target may be one and the same. What is more, their self-cyberbullying behavior may indicate a deep need for social and clinical support."
How Flu Shot Manufacturing Forces Influenza To Mutate
According to a new study from scientists at The Scripps Research Institute (TSRI), the common practice of growing influenza vaccine components in chicken eggs disrupts the major antibody target site on the virus surface, rendering the flu vaccine less effective in humans.
"Now we can explain -- at an atomic level -- why egg-based vaccine production is causing problems," said TSRI Research Associate Nicholas Wu, Ph.D., first author of the study, published recently in the journal PLOS Pathogens.
For more than 70 years, manufacturers have made the flu vaccine by injecting influenza into chicken eggs, allowing the virus to replicate inside the eggs and then purifying the fluid from the eggs to get enough of the virus to use in vaccines.
The subtype of influenza in this study, called H3N2, is one of several subtypes shown to mutate when grown in chicken eggs, and the researchers say the new findings further support the case for alternative approaches to growing the virus.
"Any influenza viruses produced in eggs have to adapt to growing in that environment and hence generate mutations to grow better," explained study senior author Ian Wilson, D.Phil., Hansen Professor of Structural Biology at TSRI.
The new study shows exactly why egg-based manufacturing is a problem for the H3N2 subtype. As H3N2 influenza has become more prevalent, scientists formulating the seasonal flu vaccine have sought to include this virus and teach the human immune system to fight it. Despite this effort, recent flu vaccines have proven only 33 percent effective against H3N2 viruses.
Wu used a high-resolution imaging technique called X-ray crystallography to show that -- when grown in eggs -- the H3N2 subtype mutates a key protein to better attach to receptors in bird cells. Specifically, there was a mutation called L194P on the virus's hemagglutinin glycoprotein (HA). This mutation disrupts the region on the protein that is commonly recognized by our immune system.
This means a vaccine containing the mutated version of the protein will not be able to trigger an effective immune response. This leaves the body without protection against circulating strains of H3N2.
In fact, Wu's analysis shows that the current strain of H3N2 used in vaccines already contains this specific mutation L194P on HA. "Vaccine producers need to look at this mutation," cautioned Wu.
The researchers say further studies are needed to investigate replacing the egg-based system. "Other methods are now being used and explored for production of vaccines in mammalian cells using cell-based methods and recombinant HA protein vaccines," said Wilson.
"There's a huge need for flu vaccine research," added Wu.
Nicholas C. Wu, Seth J. Zost, Andrew J. Thompson, David Oyen, Corwin M. Nycholat, Ryan McBride, James C. Paulson, Scott E. Hensley, Ian A. Wilson.
A structural explanation for the low effectiveness of the seasonal influenza H3N2 vaccine.
PLOS Pathogens, 2017; 13 (10): e1006682 DOI:
10.1371/journal.ppat.1006682
AEC To Conduct Special Counts For New South Wales, Queensland And Western Australian Senate On Monday Nov 6
The AEC will conduct special counts in Sydney, Brisbane and Perth on Monday, 6 November 2017 (10am local time), to identify which candidates are entitled to be elected to the Senate from New South Wales, Queensland and Western Australia to the places left vacant by the disqualification of Fiona Nash (NSW), Larissa Waters (QLD), Malcolm Roberts (QLD), and Scott Ludlam (WA) in the High Court decision of 27 October 2017.
This follows the provision of directions today by His Honour Justice Gageler of the High Court specifying how the special counts of votes will be conducted.
The special counts will not require the manual handling of any Senate ballot papers as the AEC will use the voter preference data already taken from the ballot papers of votes cast at the 2016 Senate elections in NSW, QLD and WA, respectively, to complete the three special counts required.
The special count will involve voter preferences for the now disqualified candidates Fiona Nash (NSW), Larissa Waters (QLD), Malcolm Roberts (QLD) and Scott Ludlam (WA) being disregarded, with these voter preferences now to be counted to the next preferred candidates recorded on each ballot paper, with subsequent preferences to be treated as altered accordingly. Once this is completed, a distribution of preferences will then occur.
Under the Commonwealth Electoral Act 1918 candidates who contest federal elections cannot be present to observe the process. Candidates are, however, able to appoint a scrutineer to observe the process on their behalf. Media or other members of the public will not be permitted to observe the special count.
Once the special count is completed, the Australian Electoral Officers for NSW, QLD and WA will return the result to the High Court of Australia for its consideration. Accordingly, the AEC will be issuing no public announcement of the result of the special count while this matter is before the Court.
On 27 October 2017, the High Court of Australia sitting as the Court of Disputed Returns determined that the above named Senators were disqualified from nominating as candidates for the 2016 Senate elections in NSW, QLD and WA due to the operation of section 44(i) of the Constitution. The Court ordered that the vacancies created by the disqualifications should be filled by special counts of the formal Senate votes cast at the 2016 election, with directions necessary to give effect to the special counts to be made by a single Justice of the Court.
Spider Silk Could Be Used To Power Microphones In Hearing Aids, Cell Phones
October 31, 2017: Binghamton University
Would you want a spider web inside your ear? Probably not. But if you're able to put aside the creepy factor, new research from Binghamton University, State University of New York shows that fine fibers like spider silk actually improve the quality of microphones for hearing aids.
Binghamton University distinguished professor Ron Miles and graduate student Jian Zhou recently published a study in titled "Sensing fluctuating airflow with spider silk" that should lead to better microphones for hearing aids than traditional pressure-based systems.
Miles has done a number of studies looking at what we can learn from insects when it comes to hearing. He explained, "We use our eardrums, which pick up the direction of sound based on pressure, but most insects actually hear with their hairs." The spider silk is able to pick up the velocity of the air instead of the pressure of the air.
Mosquitos, flies and spiders all have fine hairs on their bodies that move with the sounds waves traveling through the air. Miles wanted to recreate this type of hearing inside a microphone.
Their microphone improves the directional sensing across a wide variety of frequencies that are often too quiet for microphones to pick up on. For someone with a hearing aid, that means being able to cancel out background noise when having a conversation in a crowded area. The same concept could be applied to the microphone inside cell phones.
Spider silk is thin enough that it also can move with the air when hit by soundwaves. "This can even happen with infrasound at frequencies as low as 3 hertz," said Miles. Sound at that frequency is typically inaccessible. It'd be equivalent to hearing the tectonic plates moving in an earthquake.
The study used spider silk, but Miles explained that any fiber that is thin enough could be used in the same way.
While the spider silk picks up the direction of airflow with great accuracy, that information has to be translated into an electronic signal to be of use.
"We coated the spider silk with gold and put it in a magnetic field to obtain an electronic signal," said Miles. "It's actually a fairly simple way to make an extremely effective microphone that has better directional capabilities across a wide range of frequencies."
The study is a game-changer for microphones but may also tell us something unique about spiders, said Miles. He and Zhou speculate that because spider silk is so good at sensing air flow, it's possible spiders can hear through their own web on top of what they are already known to hear through the small hairs on their bodies.
Jian Zhou, Ronald N. Miles.
Sensing fluctuating airflow with spider silk.
Proceedings of the National Academy of Sciences, 2017; 201710559 DOI:
10.1073/pnas.1710559114
Facebook And ESafety Office Partner To Protect Australians Online
Office Of The ESafety Commissioner
Australia is one of four countries participating in a limited global pilot with Facebook that will help prevent intimate images of Australians being posted and shared across Facebook, Messenger, Facebook Groups and Instagram.
The pilot provides a portal for people concerned that an intimate image may be shared online to report it to the Office of the eSafety Commissioner who will notify Facebook to prevent any instances of the image being uploaded after the notification has been actioned.
The Office of the eSafety Commissioner is the only Australian Government agency taking part in this important pilot, which was borne from a Global Working Group established by Facebook to engage governments and businesses on keeping people safe online.
"We've been participating in the Global Working Group to identify new solutions to keep people safe, and we're proud to partner with Facebook on this important initiative as it aims to empower Australians to stop image-based abuse in its tracks," said Julie Inman Grant, eSafety Commissioner.
Facebook's Head of Global Safety, Antigone Davis, said the pilot is an industry first, and builds on the non-consensual intimate images tool announced by Facebook in April that uses cutting-edge technology to prevent the re-sharing of images on its platforms.
"The safety and well-being of the Facebook community is our top priority," Ms Davis said.
"As part of our continued efforts to better detect and remove content that violates our community standards, we're using image matching technology to prevent non-consensual intimate images from being shared on Facebook, Instagram, Facebook Groups and Messenger."
"These tools, developed in partnership with global safety experts, are one example of how we're using new technology to keep people safe and prevent harm – one of five key areas of focus as we help to build a supportive, inclusive and safe global community."
"This pilot has the potential to disable the control and power perpetrators hold over victims, particularly in cases of ex-partner retribution and sextortion, and the subsequent harm that could come to them," says Inman Grant.
"This partnership gives Australians a unique opportunity to proactively inoculate themselves from future image-based abuse by coming to our portal and reporting tool," adds Inman Grant.
"We're pleased to work with the eSafety Commissioner as the only Australian representative on our working group on this important initiative, and applaud her leading role in promoting online safety across the country," said Mia Garlick, Facebook's Director of Policy A-NZ.
The US, UK and Canada are also participating in the pilot with Facebook.
NB:
Adult Australians concerned that an intimate image may be shared online can
complete an online form
on the eSafety Commissioner's official website detailing their concerns.
Users will be asked to send the imagery to themselves on Messenger while the eSafety Commissioner's office notifies Facebook of their submission.
Once Facebook receive this notification, its community operations team will use image matching technology to prevent any instances of the image being uploaded or shared online.
Disclaimer: These articles are not intended to provide medical advice, diagnosis or treatment. Views expressed here do not necessarily reflect those of Pittwater Online News or its staff.