October 19 - 25, 2014: Issue 185
Royal Motor Yacht Club Broken Bay Opens its 88th Boating Season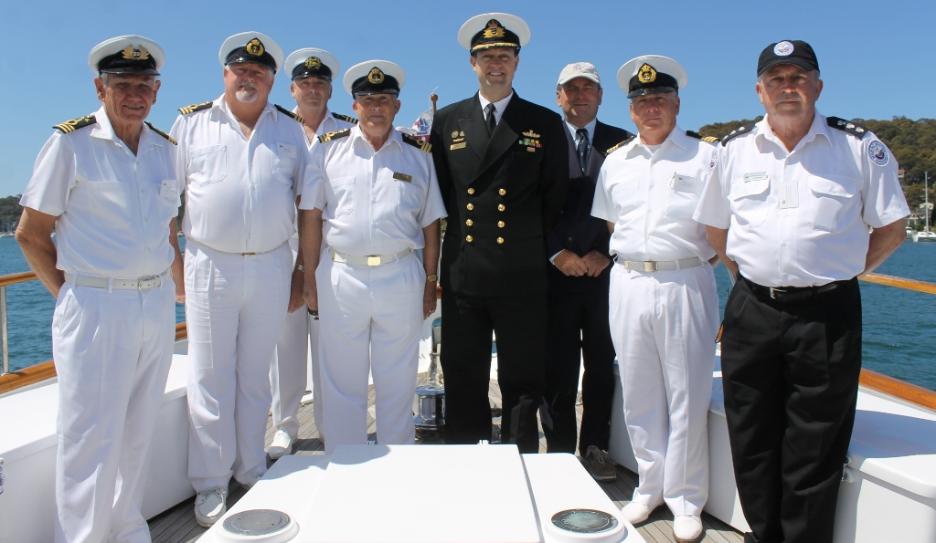 Picture by A J Guesdon, 2014.
A large fleet of wonderful motor yachts, sail yachts and representative vessels from the NSW Water Police, Marine Rescue NSW and even the wonderful Blue Peter saluted the Broken Bay Royal Motor Yacht Club's newest Life Member, Commodore Peter Haig and Royal Australian Navy Commodore Peter Leavy alongside the Commodores of St George Motor Boat Club, Robert Taylor, The RMYC Port Hacking Commodore Peter Lay, Kuring-Gai Motor Yacht Club Commodore Philip Alchin, Royal Sydney Yacht Squadron Commodore Richard Chapman, Commodore of the RMYC Point Piper, John Barbouttis and Keren Muir-McCarey, Unit Commander of Marine Rescue Broken Bay during Saturday the 18th of October Official Opening of the RMYC Broken Bay's Boating Season.
As the fleet headed out onto Pittwater all dark clouds cleared, a fresh breeze picked up to move yachts from the RMYC, Royal Prince Alfred Yacht Club and Avalon Sailing Club in an on water display that epitomised what the estuary is about – smart sailing by experienced sailors.
This week's Aquatics page records extracts from Commodore Leavy's Address while some of the fun from the Opening of the 2014-2015 RMYC Boating Season is in this Issue's Pictorial.
Pittwater Secures $7.4M Car Park Project for Church Point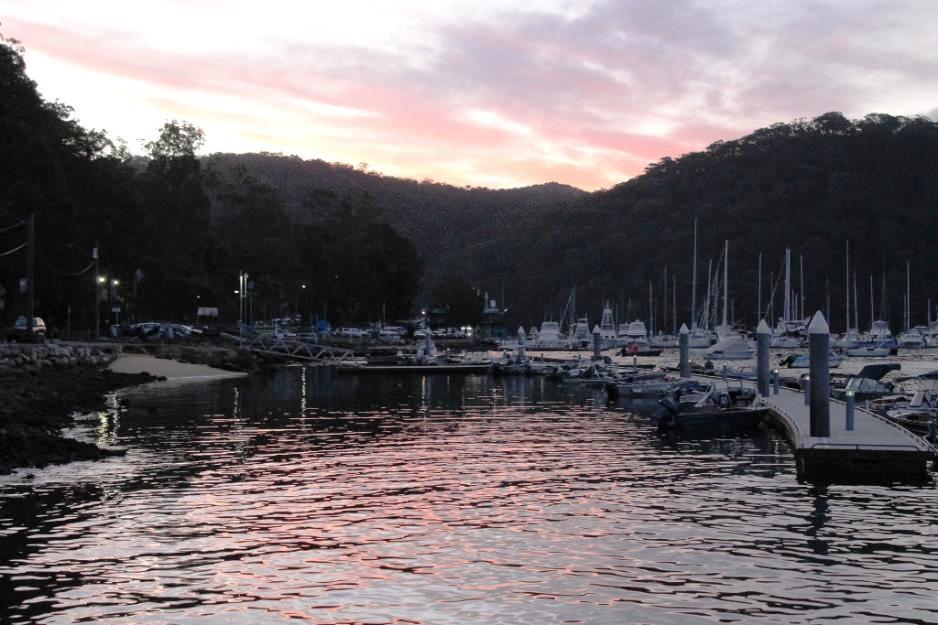 Minister for Local Government Paul Toole and Member for Pittwater Rob Stokes have announced that Pittwater Council will be able to proceed with improvements to the Church Point Car Park Precinct thanks to a generous subsidy from the NSW Government in round three of the Local Infrastructure Renewal Scheme (LIRS).
More HERE
One Northern Beaches Council Out Of The Question - REJECTED!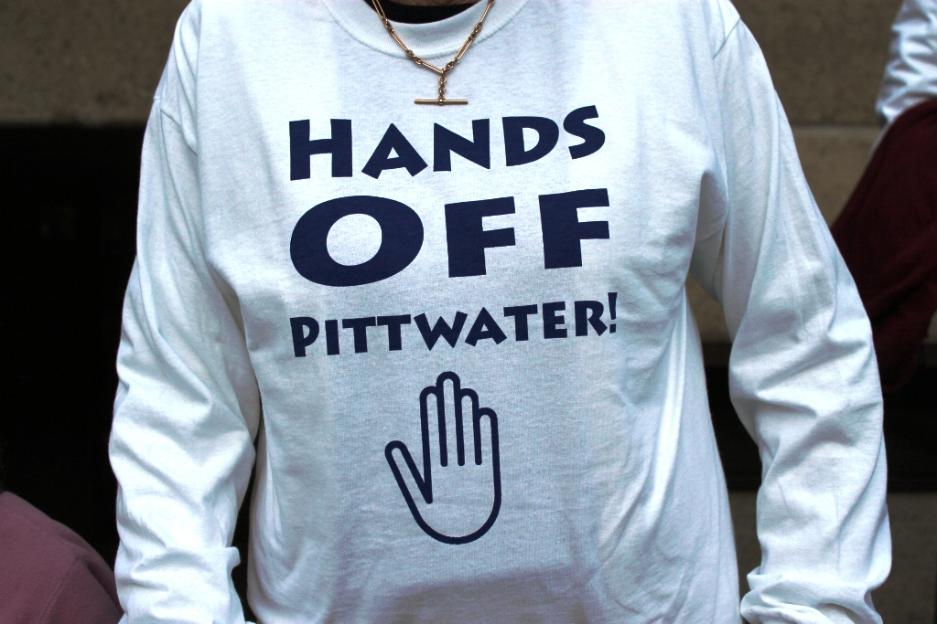 The Amaglamation Song hasn't changed, and neither has The Chant in answer - picture by A J Guesdon.
At its 13 October meeting, Pittwater's councillors reviewed the NSW Government's local government reform package 'Fit for the Future' (FFTF), which was released in September 2014.
The proposal, which reconfirms the Independent Local Government Review Panel's recommendations that Pittwater be merged with Manly and Warringah to form one council, was rejected.
Pittwater Council's Full Statement HERE
National Bird Week 2014 - Get Involved in the Aussie Backyard Bird Count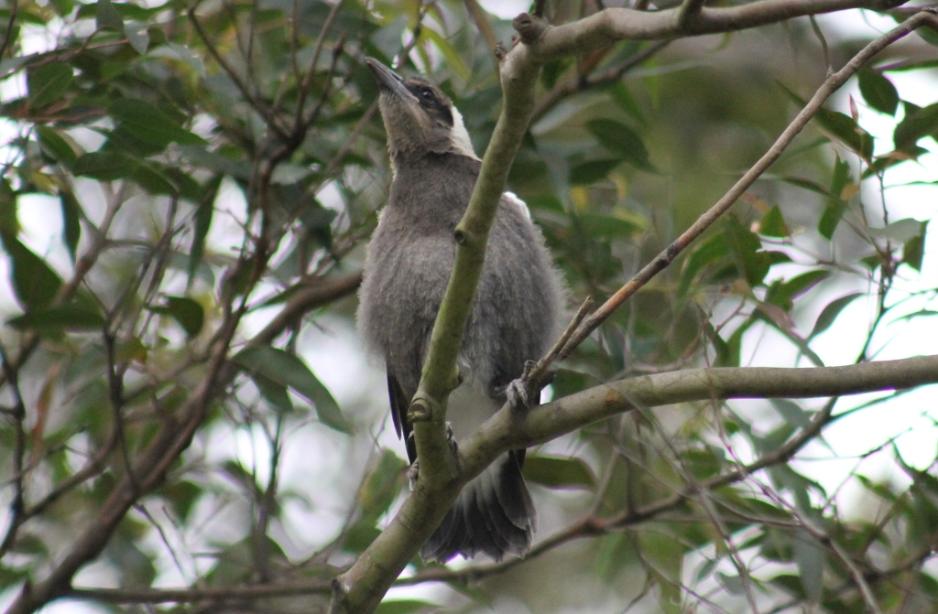 Fledgling magpie in our backyard this week - picture by A J Guesdon, 2014.
National Bird Week 2014 will take place between Monday 20 October and Sunday 26 October, 2014.
The celebration of National Bird Week has its origins back in the early 1900s when the 28th of October was first designated by the predecessor of Bird Life Australia, the Royal Australasian Ornithologists Union, as the first 'Bird Day'. Bird Life Australia organises and promotes Bird Week with the goal of inspiring Australians to take action and get involved in bird conservation efforts.
Currently the Aussie Backyard Bird Count is underway and if you have 20 minutes to spend watching those birds that come to your yard and trees then you can contribute! Not only will you get to see all that goes on in the bird world, and what bird society is like, this is an activity families can do together as citizen scientists!
Details HERE
Pittwater Online News is Published 6 a.m. Every Sunday Morning