September 24 - October 7, 2017: Issue 331

2017-2018 Surf Patrol Season Commences In Pittwater: Whale Beach SLSC's All-In Patrol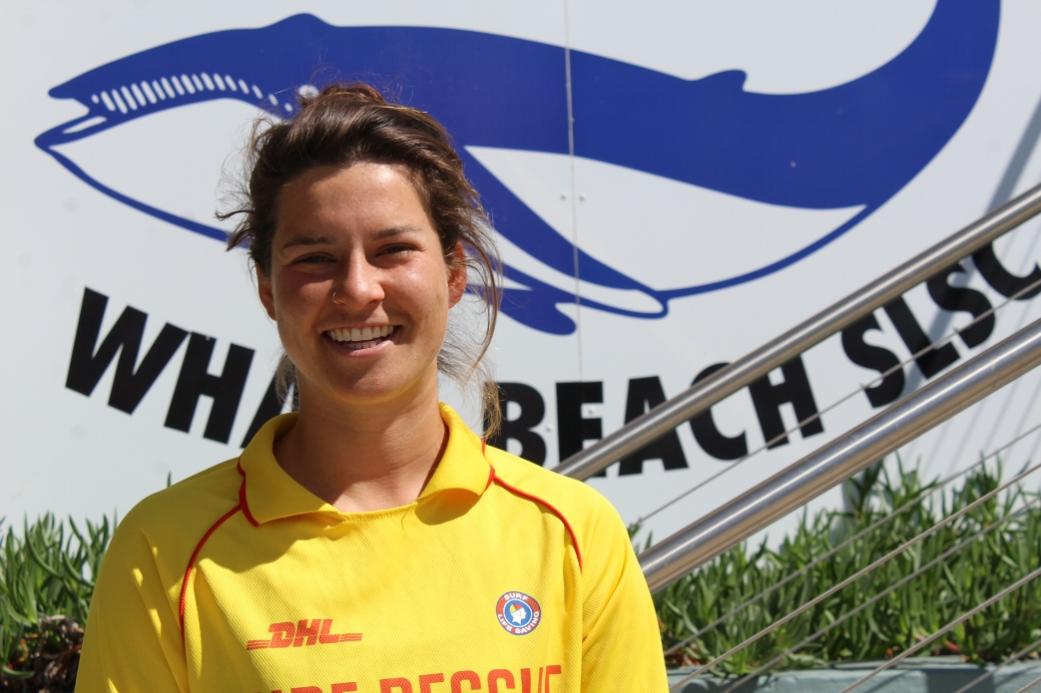 Today, Sunday September 24th, may be the safest ever day on Whale Beach as the surf club hosts its annual 'all-in' patrol where all volunteers will be on the beach patrolling together.
The club will also be doing its members proficiency today as the Whale Beach SLSC Captain, SLS NSW as well as SLS SNB Branch Lifesaver of the year Lara Boyle explained this week.
Surf Life Saving Northern Beaches Branch consists of the 21 Surf Clubs on Sydney's Northern Beaches, from Manly's North Head to Barrenjoey Head on Palm Beach. All commenced their volunteer patrols yesterday and these will run each and every weekend, including public holidays, until
Wednesday 25 April 2018.
Lara runs as our second celebratory focus on all the wonderful volunteers who keep residents and visitors safe as this week's Profile.
Palm Beach SLSC's new Captain Alistair Shields ran as our lead into the Season - two great young Australians doing great things - both of whom would advise all to please swim between the flags and if in difficulty signal by raising your hand.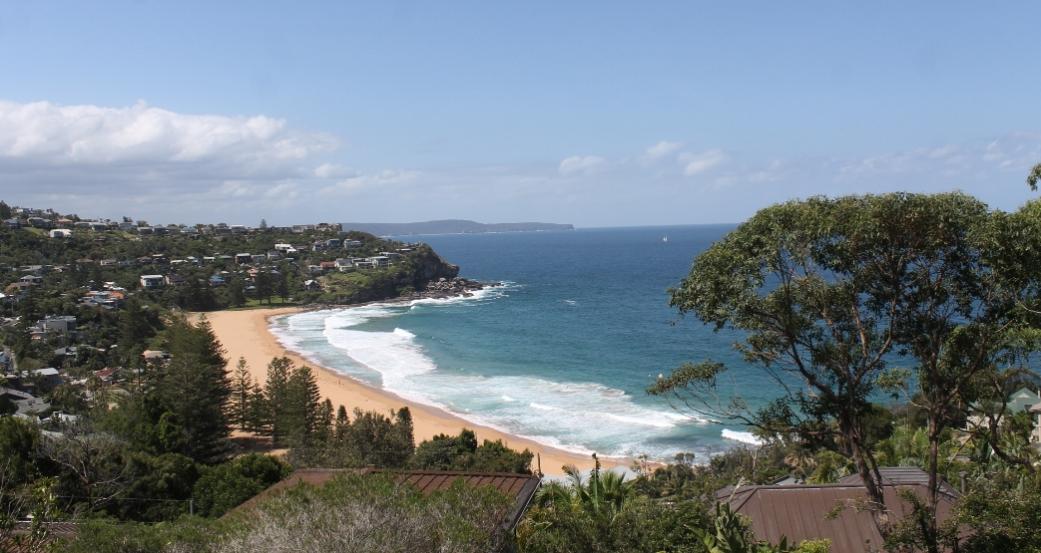 The view over Whale
Beach. A J Guesdon photo.
Jumping For Joy: Fauna Crossing For Mona Vale Road Confirmed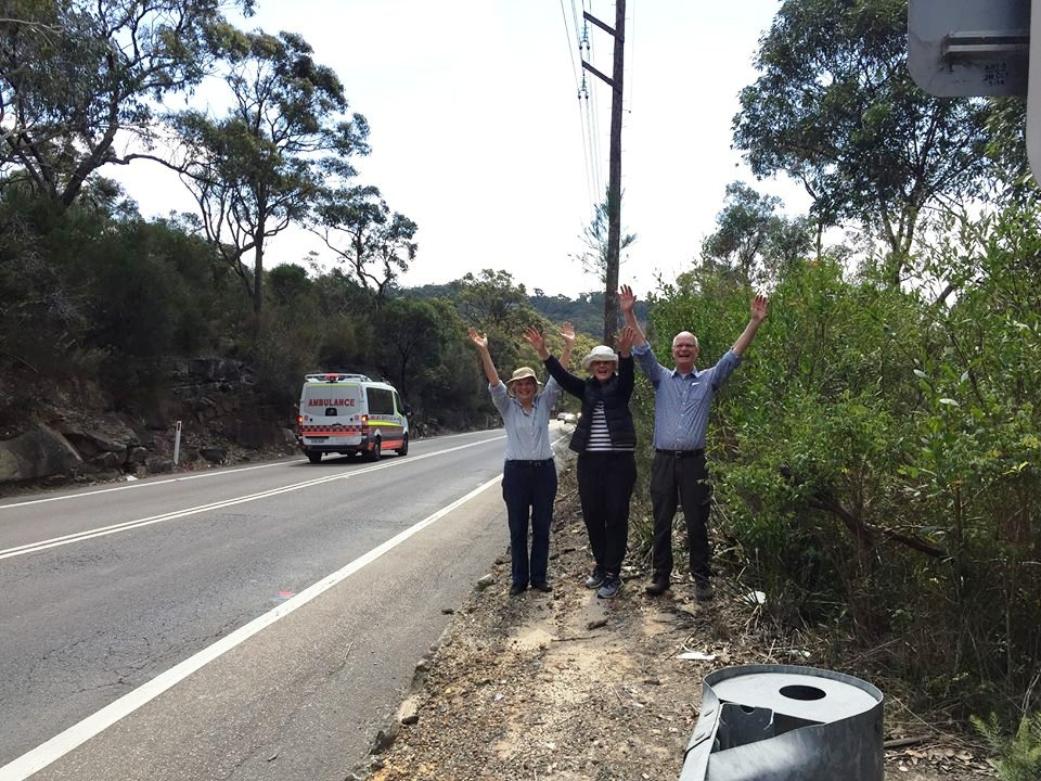 The Pittwater Natural Heritage Association (PNHA) fauna crossing project team celebrate confirmation that Roads and Maritime Services will build a vegetated fauna bridge on Mona Vale Road East. The road will be fenced so that animals are guided to the bridge, reducing road-kill. Jumping for joy are David Palmer with Jacqui Marlow and Marita Macrae. Lynleigh Greig, and WIRES folk - this will cut down on your work.
Some words from PNHA"s David Palmer
HERE
Narrabeen Hosts Event 3 Of The Nudie Australian Boardriders Battle 2017/18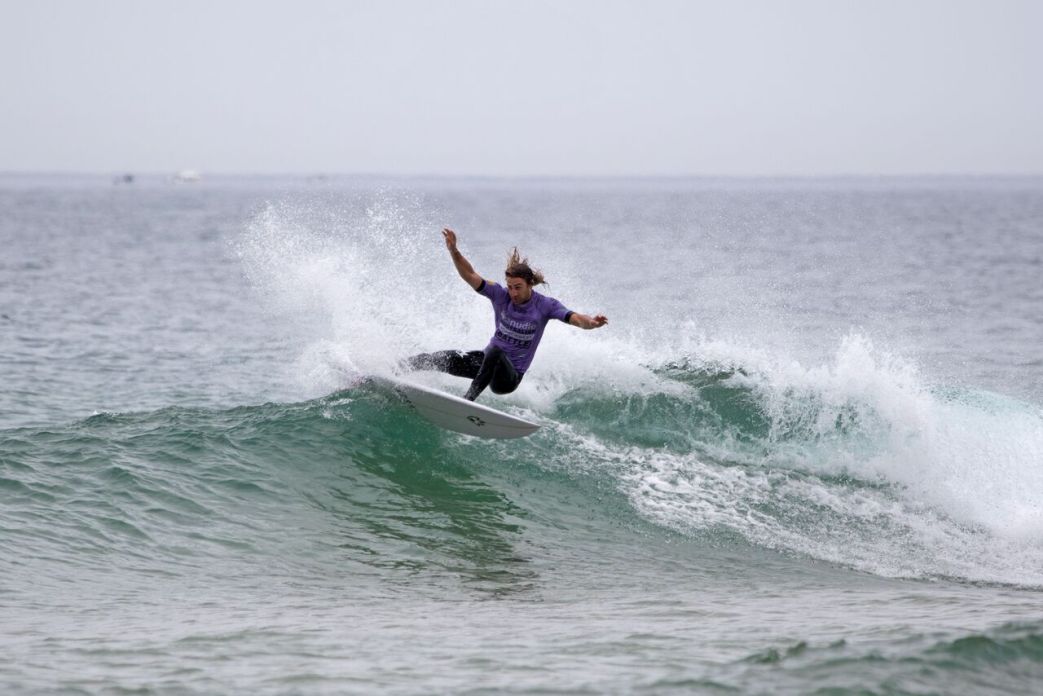 Chris Salisbury, NASA - photo by Ethan Smith / Surfing NSW
Merewether Surfboard Club has taken out event three on the nudie Australian Boardriders Battle Series after an action-packed day of surfing in tricky conditions at North Narrabeen Beach.
The Novocastrian club found beautiful rhythm in the windy one-foot peaks, claiming multiple wins across the Skins division and Teams division to take the top spot on the leaderboard. Anchored by former Junior Series stars and perennial boardriders club standouts Travis Lynch, Mitchell Ross and Jackson Brent, Merewether were able to gain a handful of useful points that shot them into the winning position.
"Merewether haven't had the greatest luck when it comes to this event at Narrabeen, so we're pumped to be able to seal the deal here today," said Lynch. "We were actually surprised to see waves here as there was nothing in Merewether when we left this morning, so I think that really frothed the team up to put on a good show. We're pumped to be able to earn this spot into the National Final, which is just around the corner from our local beach. We can't wait."
Joining Merewether in the National Final will be event runner-up and last year's National Champions Avoca and the Teams division winner North Steyne who claimed second and respectively.
A slew of renowned clubmen, former World Championship Tour surfers, former Australian Champions and current junior dynamos participated in the action.
Kai Otton (North Steyne), Nathan Webster (North Narrabeen), Russ Molony (North Shelly), Kirra-Belle Olsson (Avoca), Holly Wawn (Bungan), Dane Atcheson (Avoca) and Matt Bemrose (Curl Curl) surfed for their respective clubs.
The nudie Australian Boardriders Battle Series will involve more than 60 of Australia's best boardriders clubs in eight state qualifying rounds and will culminate in a National final set to run in Newcastle, NSW in February 2018 for 24 clubs.
The nudie Australian Boardriders Battle is officially sanctioned by the World Surf League (WSL), which allows Australian WSL Championship Tour surfers (men and women) the opportunity to represent their local boardriders club at respective state qualifying events as well as the national final.
The purpose of the nudie Australian Boardriders Battle program is to build the profile and capacity of community boardriders clubs Australia-wide. In the past four years, Surfing Australia has invested over $600,000 into Surfing Australia affiliated boardriders clubs as part of the nudie Australian Boardriders Battle series.
Major sponsors of the 2017/18 series include the naming rights partner nudie and supporting sponsors Oakley, Nikon, Woolworths, Milwaukee, Destination NSW, Newcastle City Council, World Surfaris, World Surf League, mySURF.tv and Surfing Australia.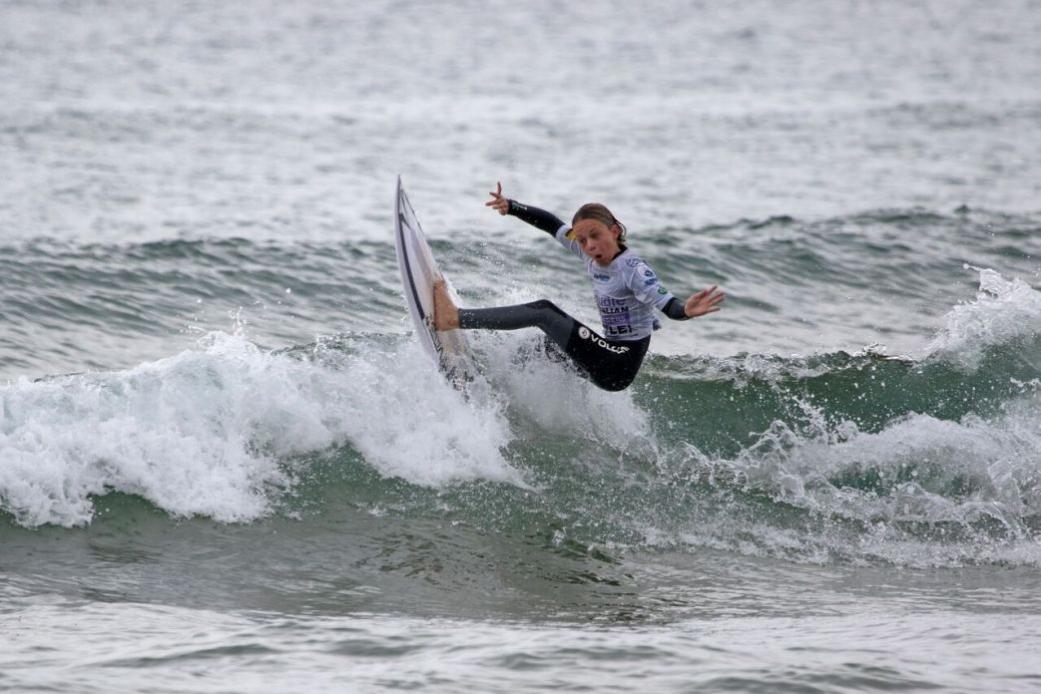 Kobi Clements, Long Reef - photo by Ethan Smith / Surfing NSW
NSW Surf Patrol Season Starts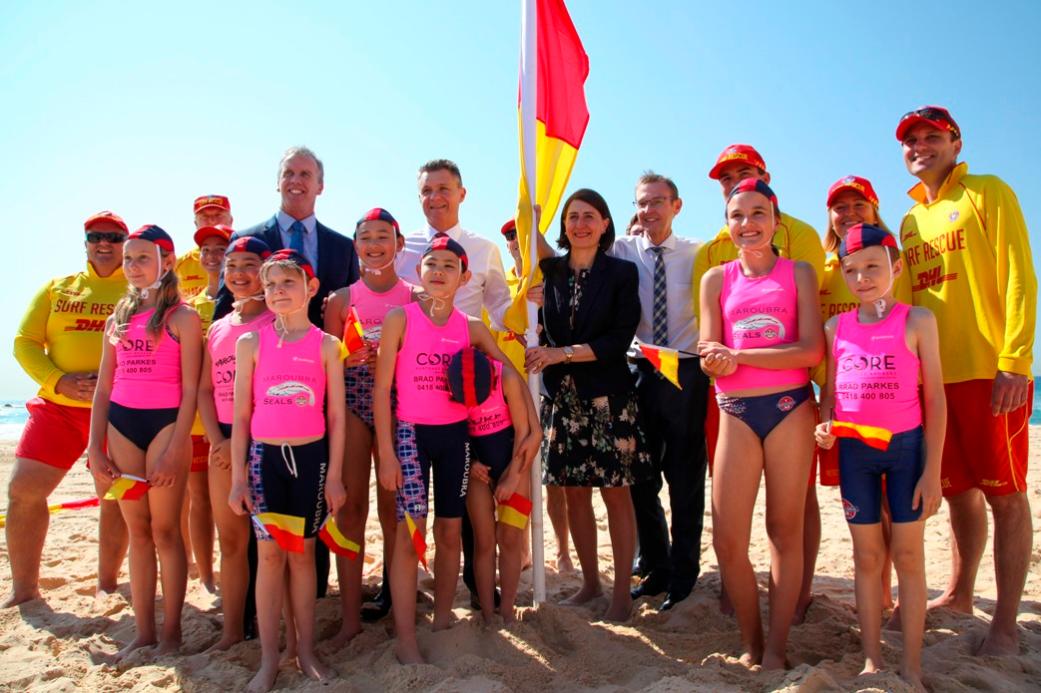 Raising the Flags for the 2017-2018 Season
- photo by SLS NSW
Friday September 22nd, 2017 - By Surf Life Saving NSW
As volunteer surf lifesavers prepare to raise the red and yellow flags on a new patrol season from tomorrow, a report has been released that reinforces the importance of beach safety ahead of what is anticipated to be a very busy season on NSW beaches.
The 2017 Surf Life Saving NSW Coastal Safety Report comprehensively reviews and assesses the current and historical coastal drowning data as well as gives an overview of the state's Surf Life Saving assets and capability.
For 2016/17, some key findings include:
While total coastal drownings for the year numbered 31, down from a record-high of 53 the previous year, there was a big spike in drownings at the height of summer.
Overwhelmingly males continue to represent the majority of drowning deaths – 90%
29% of people who drowned were aged 20-29.
42% of people drowned while swimming, predominantly as a result of being caught in rip currents, and 19% died while rock fishing.
It is concerning that almost 70% of drownings occurred more than 5km from a patrolled location, suggesting the swim between the flags message is not being heeded by many people.

The report was presented to the NSW Premier The Hon Gladys Berejiklian MP by SLSNSW CEO Mr Steven Pearce ASFM as part of the annual Raising the Flags ceremony, held this year at Sydney's Maroubra Beach on Friday.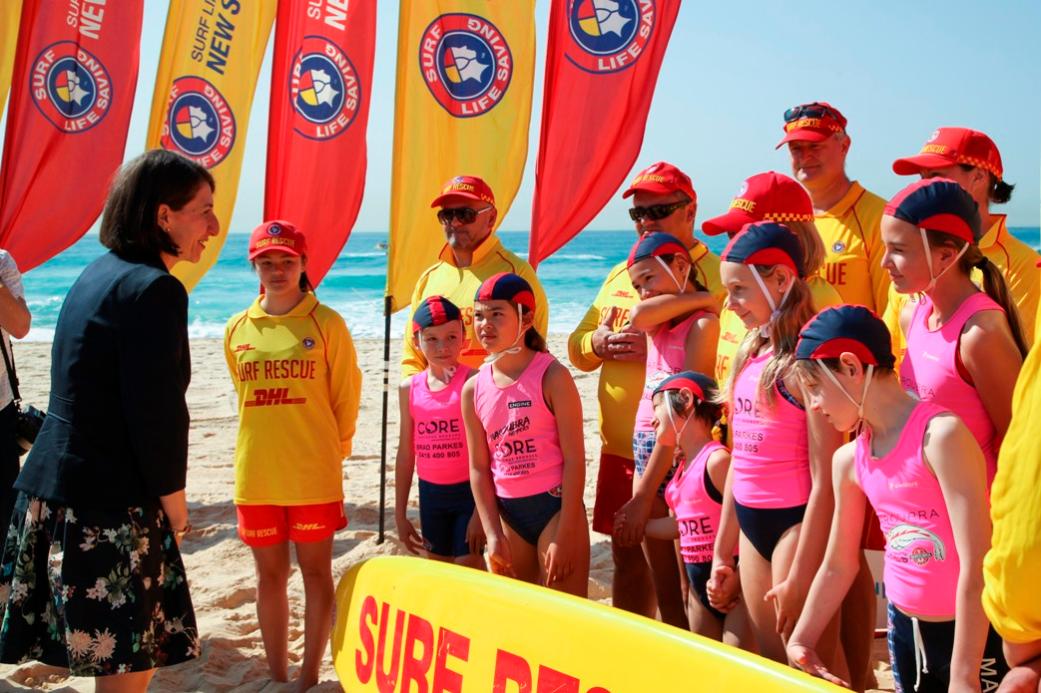 NSW Premier The Hon Gladys Berejiklian MP meets some younger members of Marourbra SLSC - photo by SLS NSW
Pittwater School Holidays: Spring 2017 - Get Out and Enjoy Your Own Backyard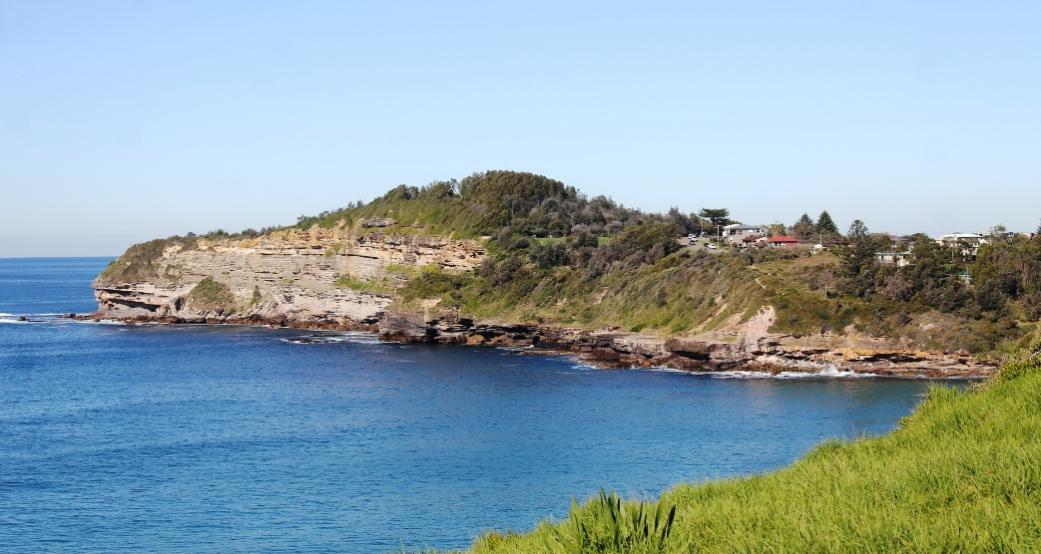 Turrimetta Head, alongside Warriewood Beach - A J Guesdon picture.
In Pittwater you don't have to go too far to find something to amuse the littlies during school holidays, and all of it is free!
We have bush reserves atop every hill, a coastal walkway for those who like to really stretch their legs, green nooks set aside in streets or to allow estuary and beach access that are perfect for picnics, a lighthouse to visit that's open for tours every Sunday, and all those beaches that have a pool when the surf is rough and Patrolled areas when it looks too nice not to dive on in.
With whales making their way south, bush-flowers blooming everywhere, tree-shaded streets, great libraries with great books, that cry of 'I'm bored' can be easily averted with an adventure in your own backyard. Just don a hat, slap on some sunscreen and pack a water bottle, and some nibblies if wanted, and off you go - get out there and enjoy Pittwater - you are in the best place to have great fun without spending a cent or spend a few and take a ferry ride to those great western Pittwater idylls.
Some pictures to further your inspirations:
HERE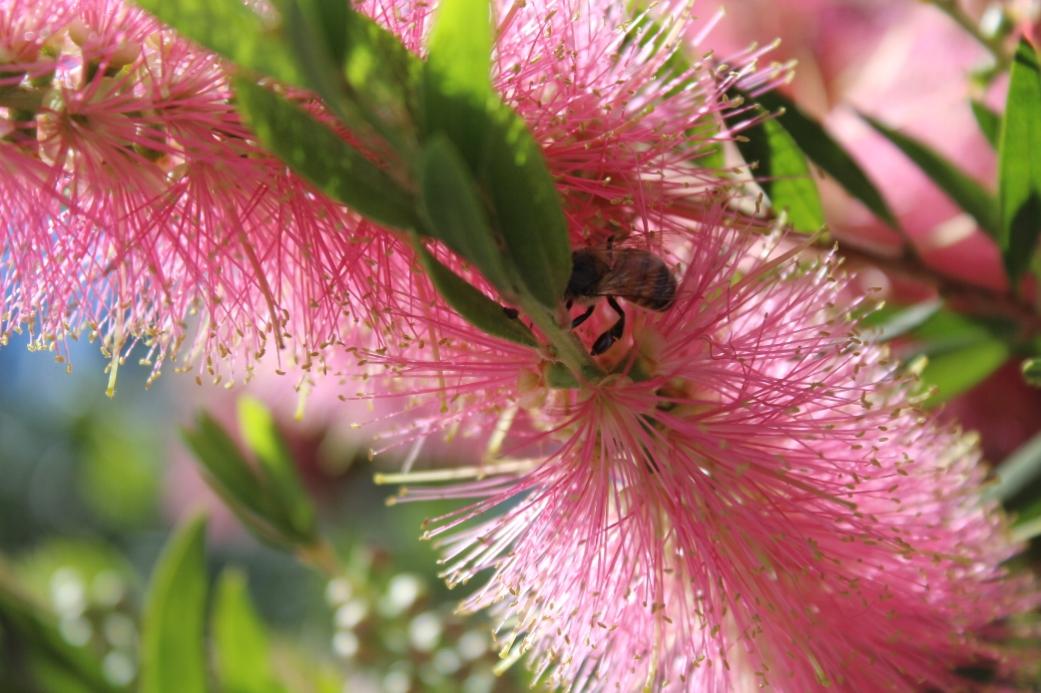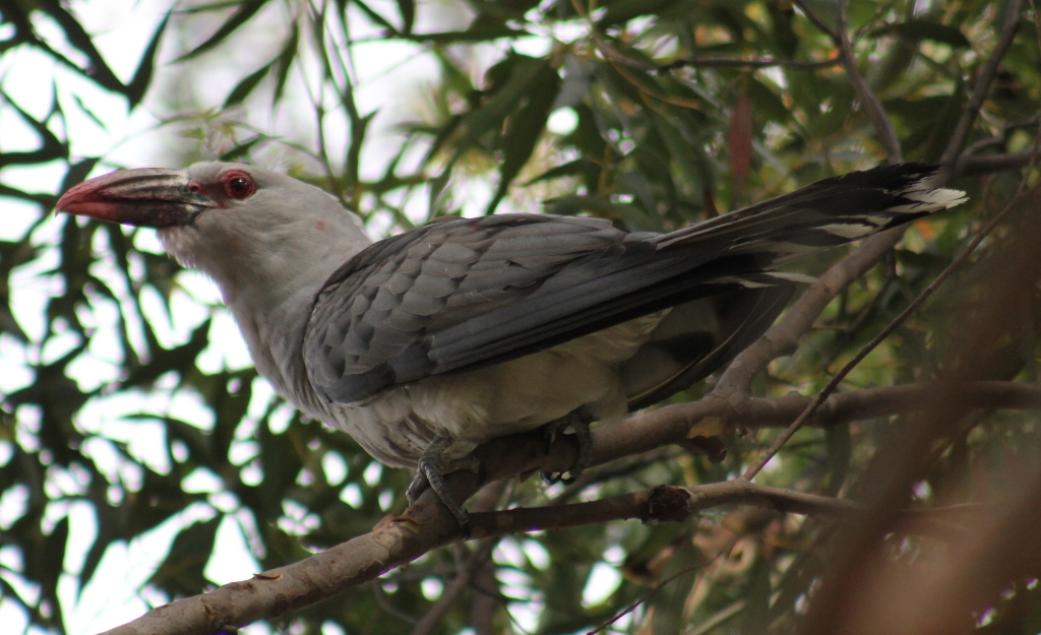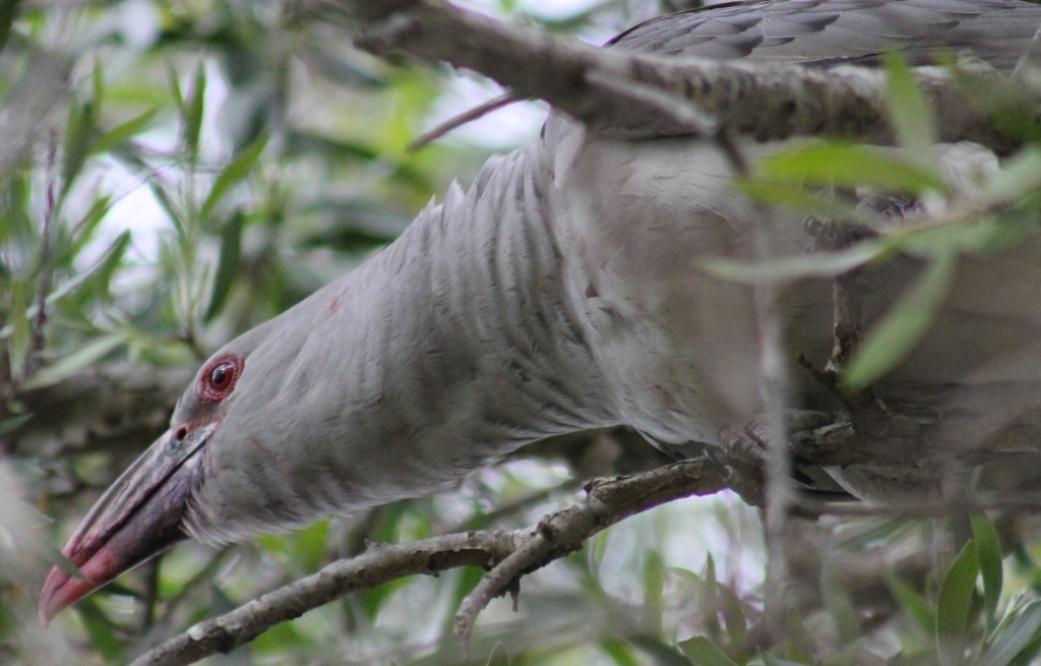 Channel-billed Cuckoos and Koels have been heard throughout the district this week, as reported by many readers and signalling these northern visitors have returned for Spring-Summer 2017.
Other birds don't like the poor cuckoo as it is what is known as a 'parasite' bird - in that it will often lay its eggs in other birds nests and get them to raise their babies - this is a big bird, so you can imagine how hard a smaller bird, like a magpie, may have to work to feed such a baby cuckoo as it grows up.
They return here each Spring all the way from New Guinea or even Indonesia and go back again in March or April. They are the world's largest cuckoo and like mostly fruit to eat.
Visit: Summer is Channel-billed Cuckoos Season by Jeffrey Sabri and Andrew Tiede
The Common Koel is also a member of the cuckoo family and they too arrive around now. Adults are rather shy and they are heard much more than seen. In contrast to the adults, fledglings can be very conspicuous as they beg loudly for food from their foster parents.
Visit: Fledgling Common Koel Adopted by Red Wattlebird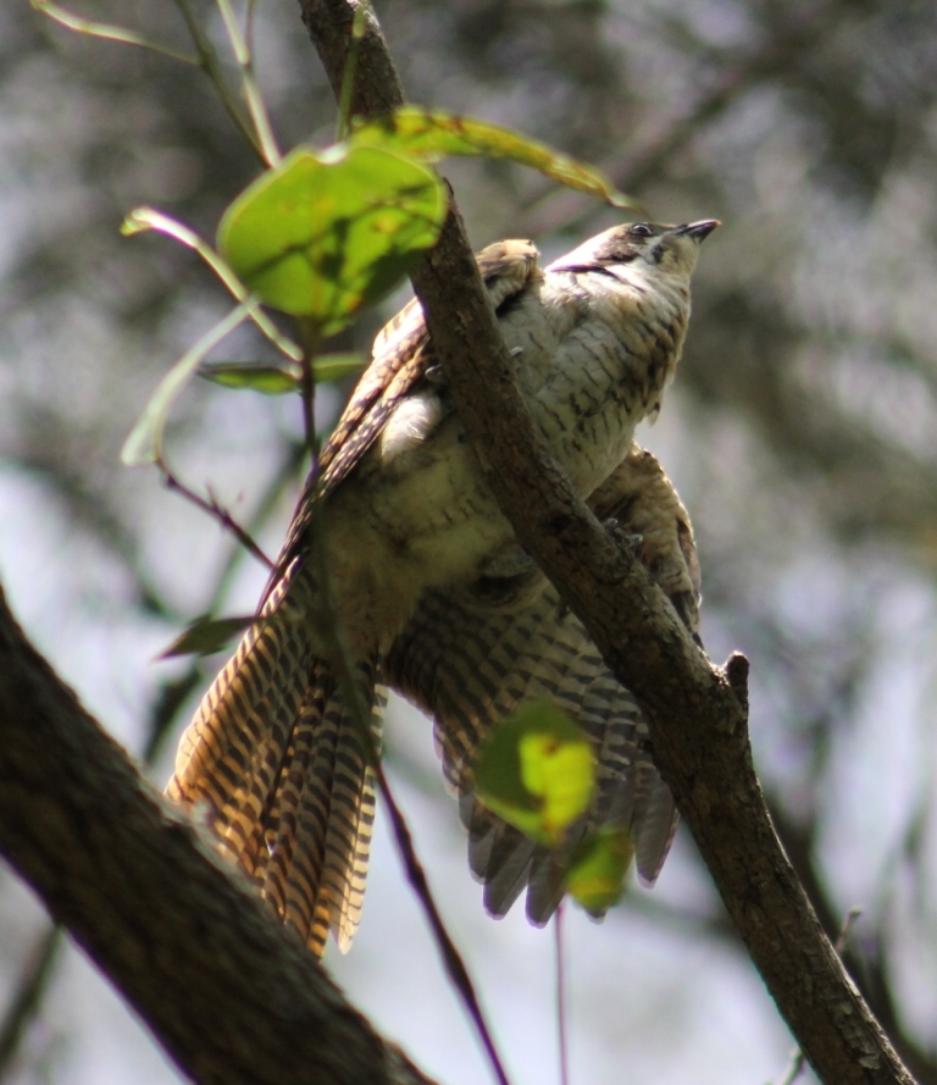 Common Koel Fledgling - Careel Bay, Summer of 2013
Most Koels migrate from Australia to New Guinea and probably eastern Indonesia and even further north, but some remain in northern Australia. During breeding season, they are found in northern and eastern Australia, south to about Nowra, New South Wales, although occasional birds are encountered further south. The Koels leave southern Australia in about March, so lots of 'cooee' sounds will be heard for a few months yet.
What many have seen the past few weeks is all our year round birds either gathering threads and straws to build nests or gathering food to feed newly hatched young ones - it's a great time of year to see what's happening in your own garden and look up!
Above: Channel-billed Cuckoos - Below: Common Koels - pictures taken by A J Guesdon in Springs and Summer in Pittwater.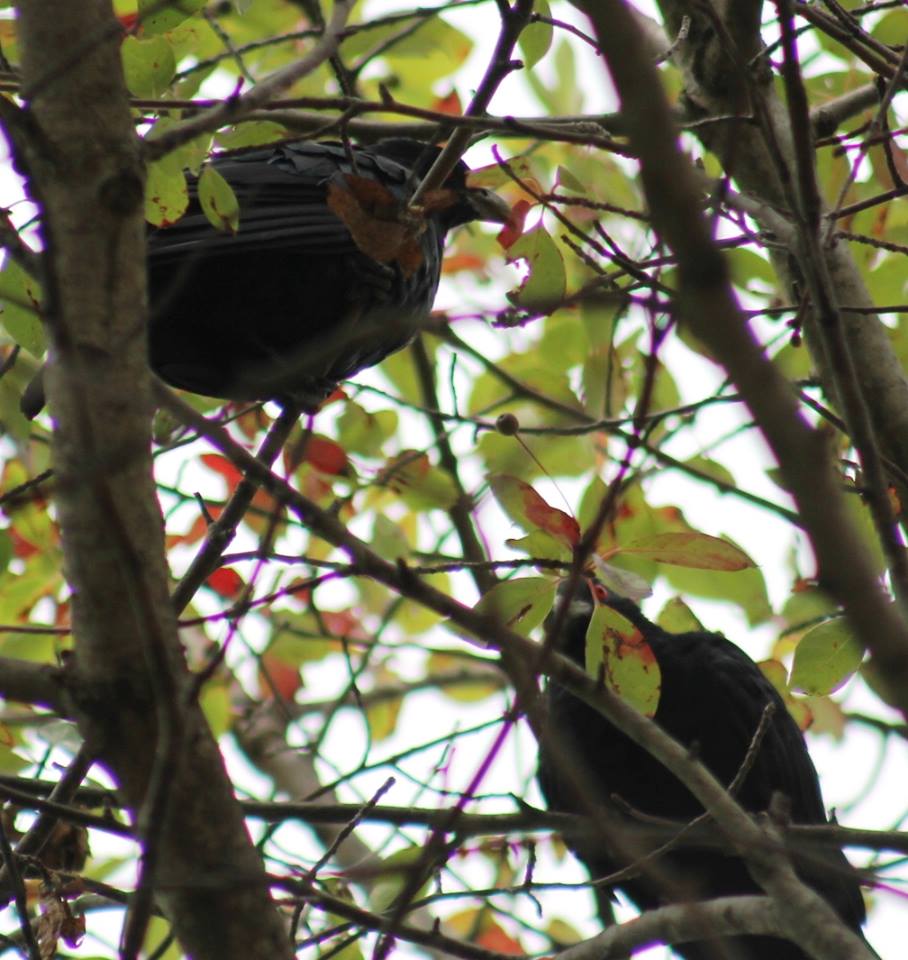 Past Features Archives (pre 2014)
Pittwater Online News was selected for preservation by the State Library of New South Wales and National Library of Australia. This title is scheduled to be re-archived regularly.
Archived Issues (2014 on) may be accessed here: pandora.nla.gov.au/tep/143700