July 5 - 18, 2020: Issue 457
Mona Vale Road East Upgrade: Proposed Extended Weekend Work + Road Closure For Large Boulder Removal Works - Georgiou Group is talking to the community about closing Mona Vale Road to all traffic from Manor Road to the Mona Vale Road, Ponderosa Parade and Samuel Street intersection from 7pm Friday 24 July to 5am Monday 27 July 2020, weather permitting. If there is wet weather, the closure will occur on the following weekend from 7pm Friday 31 July to 5am 3 August 2020.

Aquatics
Women Celebrate 40 Years As Surf Lifesavers
by Surf Life Saving NSW
Pictures Winter in Pittwater by Joe Mills
Surf Life Sydney Northern Beaches Branch Awards Of Excellence 2019/2020

New Fleet Of Shark-Spotting Drones For New South Wales

End Of Strange and Tragic Season For NSW Surf Lifesavers​ by Surf Life Saving NSW

Park Bench Philosopher First Completely Remote At-Sea Science Expedition In Australia's Coral Sea Marine Park Discovers New Corals And Possible Species Never Before Seen
DIY Ideas Winter School Holidays 2020: Easy To Do Garden Mosaic Pavers Little Hands Can Create + Home DIYer: Simple Concrete Slab Youngsters love colouring in – a wet day and the pencils and crayons come out, along with the colouring in books, and a happy few hours are spent making favourite characters have blue hair with pink stripes. Winter school holidays will often see many of us resorting to the colouring in books - this year we'd like to share an outdoor colouring in idea. There are plenty of stencils available to download online here - some examples available HERE - but as with all things youngster inspired; why not let them make up their own minds about what they'd like to create? We used concrete pavers that could be installed as a path in the garden
Also this Issue: is that slab you park your car on cracking up? Here's how to relay a small concrete slab, step by step, with photos.
Reflections by George Repin JEAN-MARIE TJIBAOU CULTURAL CENTRE
Food Beco at Mona Vale, Newport and Avalon - Visit: www.becogroup.com.au
Artist of the Month July 2020: Kevin Murray - photographs and Extract from his book 'And Then My Mother Took Me To Hospital'
The Introduction to 'And Then My Mother Took Me to Hospital' reads:
To assist my anticipated failing memory, and to allow me to wallow in a little therapeutic nostalgia, I recently decided to commit to paper some of my early life experiences. In doing so, I was struck with the number of stories that involved misadventure, injury and/or hospitalisation. I appear to have spent a significant part of my youth with various parts of my anatomy swathed in bandages or concealed by plaster. Throw in a few genuine near-death experiences and you can readily understand the inspiration for the title of this collection.
The following stories are as true as my imperfect recollections allow – apart from the occasional necessary name changes. While some of these stories end with me being carted off to hospital, all of them reveal a glimpse into a young life that was at times innocent, at other times less so. They tell of a life that was somewhat free and adventurous, unfettered by the fear that comes with age (or by the threats of insurance claims for damages). Some tell of a child growing up in the 50's and 60's in Sydney's expanding suburbia. Some also tell of a slightly older, but not necessarily wiser, "child" still seeking adventure and courting injury well into the 70's.
Collector's Corner Pittwater Regatta Air Race Trophies: From 1934 And 1935 and The Pilot Who Saved William Hughes - 10 Year Celebrations
In 2015 a Queensland reader of Pittwater Online News sent in a remarkable photograph of a trophy from the 1935 Pittwater Regatta. The gentleman, Stephen, is an avid Collector of Aviation material and memorabilia and a Member of the Aviation Historical Society of Australia: www.ahsa.org.au, a fantastic society and one of the places visited when researching anything to do with flying in Australia or to find out more about any of Pittwater's several pioneer aviators.
To Stephen's excellent sharing with all two trophies from his Collection of Australian Aviation of those wonderful Pittwater Regattas are added a few insights about them. These early fliers were members of the Aero Club of New South Wales.
Support Pittwater High School's Sailing Program and Claim A Tax Deduction: Let's Get These Students Messing About In Boats! - Bonus insight: The Kalori - Pittwater High School Yacht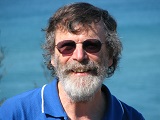 Profile
Kevin Murray
Some of our residents retire and then do so many other things it becomes obvious that it's great they did retire so all else could be done. Sharing skills learned and giving access to others to a whole wide world of wonderful insights has been the focus of one of our Warriewood residents. A Speaker for U3A Kevin has utilised his knowledge of the online world to be among those now offering Talks Online through Zoom, and even developed a Discussion Group using the same technology.
Mr. Murray is also a wonderful writer, an extract from his book 'And Then My Mother Took Me to Hospital' features as the July 2020 Artist of the Month and can also be accessed on his website, in full, in a PDF version: kbmurray.com/Writings. Also featured are some of his wonderful images - Kevin is a great photographer too.
When Kevin was a teacher he was a firm believer in Discovery Learning - a technique of inquiry-based learning considered a constructivist based approach to education. In many ways he could be considered equally a fan of Lifelong learning - the "ongoing, voluntary, and self-motivated" pursuit of knowledge for either personal or professional reasons.
Even now all he does for others not only enhances social inclusion, active citizenship, and personal development, but also self-sustainability.
Mr. Murray is in fact a Renaissance Man - the notion expressed by one of its most-accomplished representatives, Leon Battista Alberti (1404–72), that "a man can do all things if he will." The ideal embodied the basic tenets of Renaissance humanism, which considered man and woman is limitless in their capacities for development, and led to the notion that men should try to embrace all knowledge and develop their own capacities as fully as possible.
But where did all that begin? You can read more about Kevin in his Profile of the Week page.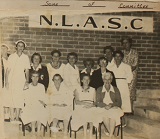 History
Narrabeen Lakes Amateur Swimming Club by Maureen Rutlidge, Life Member
Added in for Winter school holidays break: Narrabeen Rock Pool: some History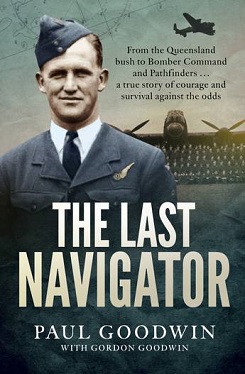 Books July 2020: Tippy and Jellybean - The True Story Of A Brave Koala Who Saved Her Baby From A Bushfire by Sophie Cunningham, illustrated by Anil Tortop, Enid: The scandalous life of a glamorous Australian who dazzled the world by Robert Wainwright, The Last Navigator: From the Queensland bush to Bomber Command and Pathfinders . . . a true story of courage and survival against the odds by Paul Goodwin with Gordon Goodwin, The Last Lighthouse Keeper: A memoir by John Cook with Jon Bauer, The Bird Way by Jennifer Ackerman
Old Books: Winter 2020 - read in full here, online!
Natural history of Victoria : Prodromus of the zoology of Victoria, or, figures and descriptions of the living species of all classes of the Victorian indigenous animals - Published 1885
Some Glimpses Of North Queensland By Sir Matthew Nathan - Published 1918
Narrative Of An Expedition Into Central Australia, Performed Under The Authority Of Her Majesty's Government, During The Years 1844, 5, And 6 Together With A Notice Of The Province Of South Australia In 1847 by Charles Sturt - published 1849
Collector's Corner Pittwater Regatta Air Race Trophies: From 1934 And 1935 and The Pilot Who Saved William Hughes - 10 Year Celebrations
In 2015 a Queensland reader of Pittwater Online News sent in a remarkable photograph of a trophy from the 1935 Pittwater Regatta. The gentleman, Stephen, is an avid Collector of Aviation material and memorabilia and a Member of the Aviation Historical Society of Australia: www.ahsa.org.au, a fantastic society and one of the places visited when researching anything to do with flying in Australia or to find out more about any of Pittwater's several pioneer aviators.
To Stephen's excellent sharing with all two trophies from his Collection of Australian Aviation of those wonderful Pittwater Regattas are added a few insights about them. These early fliers were members of the Aero Club of New South Wales.
After World War I there were several people who returned from serving on overseas theatres of conflict who had been part of those relatively new-fangled contraptions - flying machines! Although WWI demonstrated conflicts now included war being taken into the air, having long been fought on land and on sea, the use of machines of the air brought with it wonderful possibilities, especially for Australia - isolated by distance from the rest of the world, and even within its realm, isolated by distance once again in the once extreme lengths of time and miles or kilometres to be travelled to get from anywhere to anywhere, especially for our rural Australians. In First to Fly in Australia at North Narrabeen we related how the first personed flights in Australia occurred at North Narrabeen - this is about a few decades on from then when Australians had taken to the skies.
Search Pittwater Online News
Previous Profiles:
Profile interviews, unless otherwise indicated, are by A J Guesdon
Barton Lynch Shane Withington Commodore Graham Sloper Herminie Swainston Teresa Cutter Joanne Brigden-Jones Tamara Sloper Harding Katie Spithill Chris Salisbury Doug Crane Henry MacPhillamy Aim for the Stars Foundation Broken Bay Marine Rescue Pittwater Environmental Foundation Rotary Club of Pittwater Sophie Haythornthwaite Joan Fisher Mark Ferguson Veteran Carolyn McKay Christine Hopton Ian White Jack Elsegood Robert Grace Colin Casey Bob Waterer The Surfers Group The Palm Beach Yacht Club Pittwater Natural Heritage Association Pittwater Friends of Soibada Pam Bayfield Denise Casey Lynda Hill Belinda Grundy Paul Christie Neil Evers Andrew Holder Ian Curlewis Lange Theory Phil Colman-Peter Mitchell Exploring tidal waters on Australia's temperate coast Geoff Clarke Palm Beach Sailing Club The Bopulaters Pittwater Camera Club Dragonfly Environmental Pittwater Community Hub Pittwater Community Arts Hayley Turner Samantha Shaw Danielle Du Bois Mumpreneurs Neil Johnston Simon Hyland Paul Wheeler Ian McGiffen Brian Friend Pittwater Council Zonta Club of Northern Beaches Sydney Northern Beaches Symphonic Wind Ensemble Bei Loon Dragon Boat Club Margaret Molloy OAM Patricia Giles OAM Doreen Cherry Cindy Goode Milman Stephen Marr Bob (Robert) Hamilton Simon Abbott Peter Rumble Graham Spong Sailability Pittwater Mona Vale Hospital Auxiliary Avalon Active Seniors Group Northern Beaches Orchestra Sonja Elwood June Lahm Valerie Vickers Karen Draddy Betty King David Hanley Les Ball Paul Webb Malo Legardinier EGConstructions Integrity Candles Monatones The Narrabeen Lakes Ladies Probus Club Nina Curtis Robyn McWilliam Gretel Pinniger Ted Blackall Edwin Barnard Doug Elliott Anthony Patrick Chandler Walter 'Wal' Wardle Avalon Beach RSL Fishing Club Avalon Voices Surfing Mums Inc. Northern Beaches Social Riders Stephanie Brown Judith Bennett Gemma Rasdall Gwynneth Ross Peter Verrills Tom Gilbert Tony Carr Gwenyth Sneesby Bobbie Squire Philip Bond Save Mona Vale Hospital Committee Southern Cross Wildlife Wingala Lapidary Club Surfers Against Suicide Tracy Ponich Katerina Cosgrove Christina Stewart Mermaids of Palm Beach Rob Romer Bert King OAM John L Gordon Jackson Davies Mona Vale Mountain Cub Scouts Sydney Wildlife Henry John Chisholm Easy Transport Manly Warringah Pittwater John and Bob Johnson - The Johnson Brothers Meredith Scott Shelagh Bokenham Brenda Allsop Elly Willan Cade Turner Jervis Sparks John Black Gary Cook John Ogden Doggie Rescue Marine Rescue Sydney - Terrey Hills Base Manly Warringah Radio Society Pittwater Model Yacht Club Jan Roberts Romilly Madew Elizabeth (Liz) Daly Karen Baldwin Kate MacDonald Owen Ravenscroft Hon. James Joseph Macken (Jim) Allan Collins Narrabeen Youth Club Northern Beaches Creative Leisure and Learning Inc. Couta Boat Club - Pittwater Chapter Mums For Mums Inc. Rob Brown OAM Nick Carroll Ray Gascoigne Reginald Charles Wood Roper Lars Scott (Buster) Brown Q.C.B.C. Northern Beaches Mums Market Northern Beaches Youth Bands Crew With Me Avalon Quilters Palm Beach SLSC Boat Crews 2014 Geoff Searl Tony Edwards Ken Beashel Rick Millar Lucinda Rose Lynleigh Grieg Beryl Driver The Antiques Masters Womens Boat Crew of Avalon Beach SLSC John Stephen Ayliffe Woolly Wednesday Community Knitting Group at Mona Vale Library Royal Motor Yacht Club Broken Bay - Multihull Division Community Care (Northern Beaches) Peninsula Music Club Takashi Tachibana Bryan Webster Harry Bragg Ken Davidson Andrew (Andy) Cross Carol and Don McManus Gordon Lang Graham Howard June King Nada Herman Virginia Head Patrick McGrath Frances Black Pittwater Community Gardens Veterans Centre Sydney Northern Beaches (VCSNB) Barrenjoey Breakers Swim Group Michael King The Maritime Model Museum at Mona Vale Avalon Palm Beach Business Chamber Inc. Roger Sayers Adriaan van der Wallen Bob Head Robert Berry Ed Wells Louise Lindop Sandy Menzies Debby Waters Katherine Roberts Marian Purvis Warren Young OAM Matthew Sheridan Richard Stewart OAM Whale Beach SLSC Julie Janson Jamie Nilsson EcoTreasures The Palm Beach & Whale Beach Association Inc. Nan Bosler Tim Hixson Martin Lynch Fiona Rae, Annabelle Chapman, Diane van Ooi and Karen Begg: Palm Beach SLSC Adrian Boddy Reese Halter Avalon Art Gallery Manly Warringah Netball Association Daniel Fitzgibbon and Liesl Tesch Lisa Wilkes-Hunter Traudi Line Michael Stringer AM Jane Rosenson Ann Howard Cedric Vincent Williams Peter Carter Nat Bromhead Four New Presidents and A New Club Captain in our Sydney-Northern Beaches Branch: Andy Cross, Richard Cole, Frank Traugott, Peter Kinsey, Alex Tyrrell Pittwater Outrigger Racing Club Pittwater Dragon Boat Racing Club Palm Beach Longboarders Club Katarina Wells Computer Pals for Seniors Northern Beaches Christopher Chubb Jason Waterhouse Michelle Ball Brett Crowther Richard Cole Mona Vale SLSC Boat Club Antonia Hoddle West Pittwater.com.au - West Pittwater Community Assoc. Thomas Victor Carroll - Tom Carroll Kayleigh Grieg Linda Haigh Northern Beaches Concert Band Michael Stanley-Jones Paul Collins Jessica b Watson Louise Park Warriewood SLSC Boat Section Liz Muir Anne Sargeant OAM Alexandra Tyrell Lorrie Morgan Permaculture Northern Beaches Cottage Point Rural Fire Brigade Penel Bigg Isabelle Wise Julie Hegarty Peninsula Community Gardens: Newport Sydney Wildlife Rehabilitation Facility at Waratah Park Sydney Northern Beaches Woodturners Inc Megan Webster John W Stone The Green Team Michael Kitching Avalon Boomerang Bags Jools Farrell Blaze Roberts Newport Arms Fishing Club Sarah Tait Avalon Bulldogs 2016 Premiership Teams Celebration Elanora Players Kurt and Robin Ottowa David Whiteman Avalon Computer Pals (AvPals) Narrabeen RSL Fishing Club Pittwater Pinks Dragon Boat Team and Club Mignon Parker J. L. Lennard Pty Ltd. Pumped for Life Russell Lamb Linda Buchan Bill Phillips Kamikaze Corner Roundabout Pop Up Art Jacqueline Andronicus Bob Langbein Paul Hughes Christine Hopton OAM: 2017 Reprise Meredith Rasdall Issue 300: Everyone So Far Stephan Jacek Avalon Groms Jude Rose Volker Klemm Bayview-Church Point Residents Association Bungan Boardriders Christopher John Raggatt Ron Turton Walter (Wal) Williams John Seaton MBE William (Bill) Fitzgerald OAM Pittwater Artists Trail 2017-2018: The Artists Pearl Turton Trent Morgan Chuck Bradley Living Ocean Surf Collective Ingleside Riders Group Pam Bayfield 2017 Early Bayview - insights courtesy Don Taylor and Margaret Tink Newport Residents Association Clareville & Bilgola Plateau Residents' Association John McInerney OAM Roland Luke Pittwater Baseball Club Sally Mayman and Dale Kentwell Paul Cunningham Alistair Shields Lara Boyle Adriana Labate Norman Godden Newport Bowling Club Bilgola Beach SLSC Boat Section 2017/18 Season Newport Beach SLSC Boat Section 2017-18 Season Avalon Preservation Association Michael 'Mick' Dooley Jennifer 'Jen' Spencer Don and Beryl Imison Avalon Beach SLSC Boat Section 2017-18 Season Lisa Ratcliff Be Brave Artspace Bayview Yacht Racing Association (BYRA) Northern Beaches Art Society Avalon Sailing Club Avalon Soccer Club Scotland Island Residents Assoc. Willi Michalski Coco Elder Natasha Bryant and Annie Wilmot Total Wellness Market Avalon Community Garden Lara Duncan Budawa Aboriginal Signage Group Tamara Sloper Harding OAM Veteran Avalon Beach SLSC's U14 Girls Beach Relay Team 2018 Bruce Robertson OAM Peter Sharp David Henry Lyall PSM ESMM FAIB Pittwater Environmental Foundation 2018 Avalon Beach Historical Society Barry Leef Captain David McFall: Maritime Model Museum at Mona Vale Fusion Racing Team (sailing): are Clare Costanzo, Hannah Lanz, Jess Angus and Ruby Scholten Warriewood Residents Association Katandra Bushland Sanctuary Rick Millar 2018 Tribute Newport Community Garden Jordan Upton Michelle Perrett Palm Beach Longboarders 25th Anniversary Adam Bressington Adam Crowley Ashley Cardiff Avalon Bilgola Amateur Swimming Club Carolyn Tucker Northern Beaches Vision Impaired Group Neale Ashby Bill Leimbach John Forbes Tony Edwards 2018 Tim Nossiter Upu Kila MBE Scott Brewster Dillon: A Tribute - He Did It His Way Jan Roberts 2018 Jack 'Johnny' Carter Geoff Searl OAM 2019 Isabella Jessie Wye MBE OAM (Isa) Avalon Beach Petanque Club Friends of Currawong Women in Local Government 2019 IWD Celebration Zonta Club of Northern Beaches 2019 Pittwater Women of the Year Peter Macinnis M.V. Reliance Turns 100 Avalon Craft Cottage Celebrates 50 years in 2019 Mona Vale Dunes Bushcare and Avalon Dunes Bushcare Richard Harwin Nossiter DSC OAM Chris McGuckin John Vaughan Mike Kitching Grevillea Caleyi Baha'i Temple Bushcare Group Pittwater Volunteers; Making A world of Difference for Over 100 Years Careel Creek Bushcare Group Careel Creek Bushcare Group 1990 to 2019 Bill Fulton Nan Bosler AM 2019 Share the Spark Cilla Cole Friends of Bungan Bushcare Group Beryl Driver OAM: her 21st B to B Bash for Variety the Children's Charity Pittwater Baseball Club 2019 Update Joe Mills Ken Davidson Tribute Judith Charnaud Dorothy De Rooy (Vidgen) Peninsula Bridge Club Manly-Warringah-Pittwater Care (MWP Care) Anne Spencer Peter Fenley Broken Bay Barges & Sydney Commercial Diving Services Story Antics: Co-create Children's Stories IRB Gun Patrol of Avalon Beach SLSC Mona Vale Garden Club Avalon Golf Course Bushcare Group Spark Tank Grant Winners 2019 The Aboriginal Support Group Manly Warringah Pittwater (ASGMWP) Robin Grille Sydney Wildlife Northern Beaches Branch: Our Year in Pictures 2019 Sydney Art Space (Mona Vale) Summer School 2020 Mark Trollope: New South Wales Rural Fire Service Volunteer - January 2020 Local NSW RFS Volunteers Tribute Sydney Wildlife Mobile Clinic's Inaugural Run Into The New South Wales Firegrounds Has Been Supported By The World's Leading Wildlife Organisations and Carers: January 2020 Kirsten Milenko Guringai Aboriginal Tours Doreen Cherry OAM 1927 - 2020: Tribute The Ocean Film Festival World Tour 2020: Founder Jemima Robinson Christine Simpson Pittwater Friends of Soibada: Celebrating 10 Years in 2020 Owen Ravenscroft Tribute Phil Colman, Peter Mitchell - 'Exploring Tidal Waters On Australia's Temperate Coast' - Pittwater Pathways Video - 10 Year Celebrations My Street Support Northern Beaches COVID-19 Response: Everyone Cared For Nobody Missed Rob Bain Sydney Wildlife Waratah Park Rehabilitation Facility: 2020 Update The Link Community Food Care Programs: Care Hamper, Lunch Box and Food Care Tom 'Totally' Gilbert: Tribute 2020 Tommy Knox Margie Charlton (Nee Watt) Jo Brigden-Jones, Olympian Graeme James Knox A Tale Of Two Battlefronts: Noel and Kate Kessel Margaret Woods David Palmer ORRCA - the Organisation for the Rescue and Research of Cetaceans in Australia Bushcare is Back
Disclaimer: The content of Editorials and Advertisements in this Publication have been provided by a number of independent sources. Any opinions expressed are not necessarily those of Pittwater Online News, and no responsibility is taken for the accuracy of the information, or any factual errors contained within items published. Readers should make their own enquiries directly to any organisation or business prior to making any plans or taking any action.

Pittwater Online News is a subsidiary of GREEN WING PRESS PTY. Limited. ABN 44 164 539 324.
COPYRIGHT
This website comprises and contains copyrighted materials and works. Pittwater Online News respects the rights of artists, creators and copyright holders and every effort has been made to obtain permission to reproduce on this website. We would be grateful for any information concerning copyright of the images and we will withdraw them immediately on copyright holder's request, if appropriate.
The content of this website (including, but not limited to, images and text) is © Pittwater Online News, unless otherwise stated. No material from this website may be reproduced, broadcast, communicated or copied (other than for purposes of criticism and review; private research and study; and reporting the news, under the fair dealing exemptions as defined in the Australian Copyright Act 1968) without first obtaining permission from us.
NB: Pittwater Online News has been identified as a website worth keeping a record of for permanent access for all Australians by the State Library of NSW and the National Library of Australia and we have given permission for the website and its content to be archived. Pittwater Online News was selected for preservation by the State Library of New South Wales and National Library of Australia. This title is scheduled to be re-archived regularly. Archived Issues may be accessed here: pandora.nla.gov.au/tep/143700