March 19 - 25, 2017: Issue 305

Articles This Week:
Pictures: Barrenjoey High Students And Community Break Longest Line Of Surfboards World Record: Raise Big Funds For DSA

Help Tamara Honour Aussie Debt To The Timorese With Education by Pittwater Friends of Soibada

Around The Bends Newport To Avalon Ocean Swim Challenge: POSTPONED until Sunday April 9, 2017 don't miss out on being part of History, join the Inaugural First Swim

Aquatics: Sydney Harbour Bridge Celebrates 85th Birthday: A Few Pittwater Connections - That bridge across the harbour turns 85 today, Sunday March 19th. The National Film and Sound Archive has launched an Online Exhibition and we've compiled a few insights too.
Reflections by George Repin: STRASBOURG
Sealink Magnetic Island Race Week - 40th and 80th birthdays for first entrants by Di Pearson
ROD MILGATE: Tribute Exhibition at Manly Art Gallery & Museum - with studios at Bilgola, Newport and Avalon, this award winning Artist's works reflect being inspired by his locale - Plus what's coming up at MAG&M: Express Yourself 2017; the Child Artist Response Project; Bernd Heinrich; Gabriella Hirst; SharingStories Foundation - Liz Thompson's photographs from her A Song for Country series as part of the 2017 Head On Photo and Guringai Festival; and Instrumental: Chuck Bradley

Artist of the Month: March 2017 : Jude Rose - Linocut Printmaker, Painter, works that can be added to the home as cushions, lampshades and currently exhibiting at Rust, Avalon Beach, this Teacher of Art began decades of works inspired by nature and a passion for Argentine Tango when born at Darwin.

Profile: Bayview - Church Point Residents Association The BCPRA AGM is on Tuesday March 21st, 7.00 p.m. for 7.30, At BYRA - 1842 Pittwater Rd, Bayview - find out a little more about this local voice for residents, established in 1907, and still going strong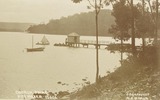 History: A Historic Catalogue and Record of Pittwater Art I – of Places, Peoples and the development of Australian Art and Artists; first - the Pittwater Estuary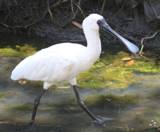 Pictures: Barrenjoey High Students And Community Break Longest Line Of Surfboards World Record: Raise Big Funds For DSA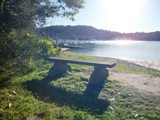 Park Bench Philosopher
Emile Theodore Argles -
champion of all Australians without a Voice - a very very funny satirist, Manly Poet and Pittwater Prose Writer and Litterateur
Apology to those waiting on Victor James Daley - 'Bard of Manly' - these pages take 70+ hours to load'set and it's not all done yet - Issue 306!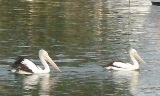 Reflections by George Repin
This week: STRASBOURG
Books: March 2017 A Walk In The Bush by Gwyn Perkins (Scotland Island), Looking For Rose Paterson: How Family Bush Life Nurtured Banjo The Poet by Jennifer Gall, Writer, Sailor, Soldier, Spy by Nicholas Reynolds, Woolgrowers Companion by Joy Rhoades, The Australian Bird Guide, High In The Sunlit Silence: The story of fifty Trainee Pilots RAAF Narromine NSW, December 1941 by Commander Tony Vine RANR
Old Books: read in full online!
At dawn and dusk. [Poems] by Daley, Victor J. (Victor James), 1858-1905, Published 1913
A manual of the grasses of New South Wales by Maiden, J. H. (Joseph Henry), 1859-1925 Published 1898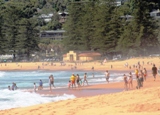 DIY Ideas One To Two Day DIY Weekend Spruce Ups - front door, decks, letterboxes, garden edgings, even installing solar powered lights or some potted colour will brighten up your Autumn and set your home well for Winter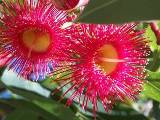 Inbox News
: Changes Recommended For Campbells Stores In The Rocks, Securing Australia's Energy Future With Snowy Mountains 2.0, Older Women Taking Statins Face Higher Risk Of Diabetes, Recognising Australia's East Coast Gas Crisis, Veterans To Benefit From Improved Mental Health Support, Menin Gate Lions To Go On Display In Ieper, Belgium, Grants Support The Innovative Ideas Of Small And Medium Businesses, Round Three Of The Bridges Renewal Programme Now Open, Star Discovered Whipping Around A Black Hole Twice An Hour, Gina Field Named 2017 NSW Business Woman Of The Year, Child Protection Crisis Worsening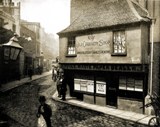 Collector's Corner: Dicken's The Old Curiosity Shop bought at The Old Curiosity Shop This 1953 edition of Charles's Dicken's The Old Curiosity Shop was purchased from the shop of the same name in 1957. Due to its origin collectors value these more than similar editions not bought from this shop.
Disclaimer: The content of editorials and Advertisements in this Publication have been provided by a number of independent sources. Any opinions expressed are not necessarily those of Pittwater Online News, and no responsibility is taken for the accuracy of the information, or any factual errors contained within items published. Readers should make their own enquiries directly to any organisation or business prior to making any plans or taking any action.
Pittwater Online News is a subsidiary of GREEN WING PRESS PTY. Limited. ABN 44 164 539 324.
COPYRIGHT
This website comprises and contains copyrighted materials and works. Pittwater Online News respects the rights of artists, creators and copyright holders and every effort has been made to obtain permission to reproduce on this website. We would be grateful for any information concerning copyright of the images and we will withdraw them immediately on copyright holder's request, if appropriate.
The content of this website (including, but not limited to, images and text) is © Pittwater Online News, unless otherwise stated. No material from this website may be reproduced, broadcast, communicated or copied (other than for purposes of criticism and review; private research and study; and reporting the news, under the fair dealing exemptions as defined in the Australian Copyright Act 1968) without first obtaining permission from us.
NB: Pittwater Online News has been identified as a website worth keeping a record of for permanent access for all Australians by the State Library of NSW and the National Library of Australia and we have given permission for the website and its content to be archived.
Pittwater Online News was selected for preservation by the State Library of New South Wales and National Library of Australia. This title is scheduled to be re-archived regularly.
Archived Issues may be accessed here: pandora.nla.gov.au/tep/143700