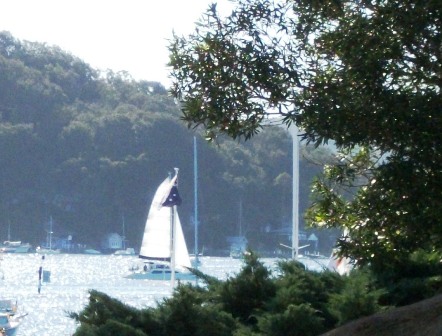 Community News Vale Margaret Kirsop, Avalon Dunes Bushcare This Sunday, Palm Beach Longboarders August Meet, Thieves Targeting Church Point Boat Engines, Narrabeen Sinkhole, Palm Beach Sailing Club 2020/21 Committee, New Pittwater RSL Board First Meeting, New Commodore For RPAYC, Scotland Island And Western Shores NBN Update, Honouring Our World War Two Veterans, Mona Vale Road East Upgrade: Out Of Hours Work To August 7, Avalon Sailing Club News, Northern Beaches Art Prize 2020 Winners Announced, Zonta Club Of Northern Beaches News, Warringah Rats Vs Easts, Newport Breakers Rugby Club Vs Hawkesbury Valley, Sir Leslie Herron Rugby Scholarship Recipients Announced, Have Your Say On New Pedestrian Safety Fencing At Avalon Beach, Hamilton Island Race Week 2020 Cancelled, House Fire: Frenchs Forest, Pets of the Week: Amber and Athena, Mona Vale Hospital COVID Testing Clinic Now In Community Health Centre; masks to be worn please, DoggieRescue waking recommencing, Sydney Water: Planned Work Around Palomar Pde Freshwater, Applications Open For Youth Advocacy Support Grants, Energy Efficient Communities Program (EEC) - Small Business Grants, Scheduled Roadwork: Palm Beach, Community Warned To Beware Of Suspect Tree Operators, Please Help Sydney Wildlife Rescue: Donate Your Cans and Bottles and Nominate SW As Recipient, Additional COVID-19 Restrictions In Place For NSW, Fox Baiting Notice, More Community Grants For The Northern Beaches, Mona Vale Photography Competition, 50-Year Vision For Sydney's Open Space and Parklands, Tick Population Booming In Our Area, One Month Tribute For VP Day 75th Anniversary, Pittwater High School Sailing Program Fund, NSW Small Business Month Grants, Learning Together For Education Week 2020, Have Your Say On Contributions System Reform, Speed Humps On McCarrs Creek Rd: Please Share Wildlife Data, Be Safe At Home This Winter, Domestic Violence Support, Pittwater Offshore Newsletter, Local Organisations, Clubs and Groups Information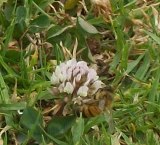 Environment Time Of Wiritjiribin - Tugarah Gunya'marri (Cold And Windy) August, Hardenbergia Violacea now flowering, Pumice Washed Up On Our Beaches This Week + Turimetta Beach Erosion + Puffer Fish Washed Ashore - The World Where You Live!, Please Help Sydney Wildlife Rescue: Donate Your Cans And Bottles And Nominate SW As Recipient, Bushcare In Pittwater, Murray-Darling Basin Water Markets In Need Of Major Changes ACCC report states, Do The Crime Pay The Fine – Illegal Fishers Sentenced, EPA Fines BlueScope Steel For Exceeding Air Quality Limit, Northern Tableland's Endangered Wallabies Bounding Back After Bushfire, Mount Kaputar's Famous Pink Slugs Need Your Help! Send Us Your Slug Snapshots, New WWF Report: 3 Billion Animals Impacted By Australia's Bushfire Crisis, To End King Coal's Reign; Must His Most Loyal Subjects Get Paid?, Australia's First Indigenous Chair For Biodiversity and Environmental Science, Please Help Sydney Wildlife Rescue: Donate Your Cans and Bottles And Nominate SW As Recipient: runs until August 23rd, Tick Population Booming In Our Area, Blue Mountains National Park Plan Of Management Proposed Amendment: Public Consultation, Doodle Comer Swamp Nature Reserve Draft Plan Of Management: Public Consultation, Tollingo Nature Reserve And Woggoon Nature Reserve Draft Plan Of Management: Public Consultation, Limeburners Creek National Park, Goolawah National Park And Goolawah Regional Park: Public Consultation, Baby Predator Starfish Prove To Be Unfussy Adaptable Eaters - and Scientists Are Worried, Echidna season, Pittwater Bird of the Month, Downloadable Shorebirds booklet, Bushcare In Pittwater, Gardens and Environment Groups and Organisations In Pittwater, Pittwater Reserves++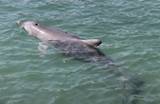 Aquatics First MC38 Regatta Win For Swish (On Pittwater) by Lisa Ratcliff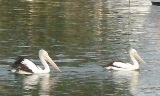 Reflections by George Repin:
DELPHI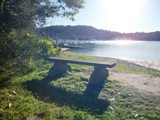 Park Bench Philosopher
Unwelcome Sea Change: New Research Finds Coastal Flooding May Cost Up To 20% Of Global Economy By 2100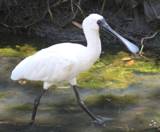 Pictures Newport Rugby's First Home Game for the Season - The Broken Breakers Rise to creating Community with other Teams; a chat with current President Jake Osborne and some great photos by Matt Wellings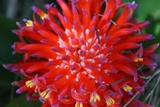 Children Pumice Washed Up On Our Beaches This Week + Turimetta Beach Erosion + Puffer Fish Washed Ashore - The World Where You Live!, Akhal-Teke (wow; look at this horse), Curious Kids: how does the Sun help your body make vitamin D?, A Tale Of Two Beasts Read By Sarah Silverman, The Wiggles: Emma's Ballet Alphabet- Story Time, Giraffe Born At Dubbo, Book Of The Month: August 2020 - Webster's Childrens Visual Dictionary, Mona Vale Photography Competition, Cracking Contraptions Compilation - Wallace & Gromit, New Shorebird Identification Booklet free to download, Archive Of Millions Of Historical Children's Books All Digitised: Free To Download Or Read Online, Local Sports and Fun Clubs for you!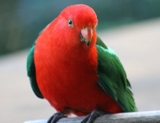 Youth Perseverance: the Mars rover searching for ancient life, and the Aussie scientists who helped build it, 'A wake-up call': why this student is suing the government over the financial risks of climate change, Book of the Month: Life of Charles Dickens, Pumice Washed Up On Our Beaches This Week + Turimetta Beach Erosion + Puffer Fish Washed Ashore - The World Where You Live!, 10 things we do that puzzle and scare horses, We are what we steal: the New South Wales Police Gazette and charting histories of crime, Mona Vale Photography Competition, The World At Your Finger Tips: Online, NFSA - National Film And Sound Archive Of Australia, NLA Ebooks - Free To Download, The Internet Archive and Digital Library, Groups, Sports clubs, and Services for you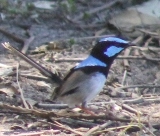 Seniors Artists of the Month August 2020: Cantiamo - Singing Together While Apart, Honouring Our World War Two Veterans, Statement From The Honourable Tony Pagone QC Relating To The COVID-19 Outbreak In Aged Care Facilities, Hearing To Examine Evolving Impact Of COVID-19 On Aged Care, Vale Dr Harry Nespolon, Simplified Income Reporting Coming In December 2020, Mona Vale Photography Competition, AvPals Online Seminars: New dates and subjects, COVID-19: Over 1 Million Online Training Completions, Older Persons Advocacy Network (OPAN), NSW Seniors Website: Crosswords, Puzzles & Games, BirdLife Australia 2020 Photo Comp, Apply For The $200 Seniors Energy Rebate, 2020 Senior Card Directory, Palm Beach Probus, Local services, sports and social groups for you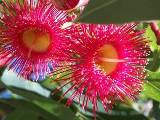 Inbox News
Science Sweetens Australian Stingless Bee Species Honey Health Claims, Naturally Occurring Lithium In Drinking Water Linked With Lower Suicide Rates, Deep Sea Microbes Dormant For 100 Million Years Are Hungry And Ready To Multiply, How Renegade Protein Interrupts Brain Cell Function In Alzheimer's Disease, Plato Was Right: Earth Is Made Of Cubes, Gene Variations At Birth Reveal Origins Of Inflammation And Immune Disease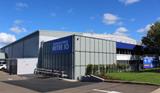 DIY Ideas DIY - A Job For Life: Landscape Gardener Apprenticeship
The nationally recognised Certificate III in Landscape Construction will pave the way for your career in landscaping to take shape. You will gain a range of trade skills, build a strong foundation of landscaping theory and hands-on knowledge and learn to transform a plain space into a natural oasis.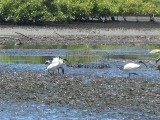 Events Arts courses and exhibitions, Sailing, Food, Music and more are BACK!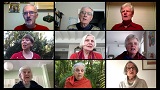 Artists of the Month August 2020: Cantiamo
Singing Together While Apart
There have been quite a few videos that have been published in recent months within Australia and around the world of people joining together to provide songs and concerts to cheer the spirits of those in isolation or in lockdown due to the coronavirus pandemic. In fact, one of the first instances of rallying community spirit was the images and voices of Italian people beamed around the world as they would gather on their balconies to fill suddenly silent and empty streets with their voices.
Even in Australia professional entertainers have joined to create music together.
Locally we have an excellent a capella group Cantiamo who have also decided to keep on keeping on.
The members started meeting on Wednesday mornings and sing primarily for their own enjoyment.
They perform concerts at retirement villages and nursing homes and have, in the past, been able to use St. David's church at Dee Why and return that favour by providing a concert for the church. However, under current circumstances, and while New South Wales was in lockdown, those meetings were suspended.
Thus the ''Singing Together While Apart" video process was commenced as we wanted to keep singing together but to stay safe while doing so.''
Members have an average age of 75, some are younger, some are older – and this month you can access an online concert of their works, their Songs Sung in Isolation.
Search Pittwater Online News
Previous Profiles:
Profile interviews, unless otherwise indicated, are by A J Guesdon
Barton Lynch Shane Withington Commodore Graham Sloper Herminie Swainston Teresa Cutter Joanne Brigden-Jones Tamara Sloper Harding Katie Spithill Chris Salisbury Doug Crane Henry MacPhillamy Aim for the Stars Foundation Broken Bay Marine Rescue Pittwater Environmental Foundation Rotary Club of Pittwater Sophie Haythornthwaite Joan Fisher Mark Ferguson Veteran Carolyn McKay Christine Hopton Ian White Jack Elsegood Robert Grace Colin Casey Bob Waterer The Surfers Group The Palm Beach Yacht Club Pittwater Natural Heritage Association Pittwater Friends of Soibada Pam Bayfield Denise Casey Lynda Hill Belinda Grundy Paul Christie Neil Evers Andrew Holder Ian Curlewis Lange Theory Phil Colman-Peter Mitchell Exploring tidal waters on Australia's temperate coast Geoff Clarke Palm Beach Sailing Club The Bopulaters Pittwater Camera Club Dragonfly Environmental Pittwater Community Hub Pittwater Community Arts Hayley Turner Samantha Shaw Danielle Du Bois Mumpreneurs Neil Johnston Simon Hyland Paul Wheeler Ian McGiffen Brian Friend Pittwater Council Zonta Club of Northern Beaches Sydney Northern Beaches Symphonic Wind Ensemble Bei Loon Dragon Boat Club Margaret Molloy OAM Patricia Giles OAM Doreen Cherry Cindy Goode Milman Stephen Marr Bob (Robert) Hamilton Simon Abbott Peter Rumble Graham Spong Sailability Pittwater Mona Vale Hospital Auxiliary Avalon Active Seniors Group Northern Beaches Orchestra Sonja Elwood June Lahm Valerie Vickers Karen Draddy Betty King David Hanley Les Ball Paul Webb Malo Legardinier EGConstructions Integrity Candles Monatones The Narrabeen Lakes Ladies Probus Club Nina Curtis Robyn McWilliam Gretel Pinniger Ted Blackall Edwin Barnard Doug Elliott Anthony Patrick Chandler Walter 'Wal' Wardle Avalon Beach RSL Fishing Club Avalon Voices Surfing Mums Inc. Northern Beaches Social Riders Stephanie Brown Judith Bennett Gemma Rasdall Gwynneth Ross Peter Verrills Tom Gilbert Tony Carr Gwenyth Sneesby Bobbie Squire Philip Bond Save Mona Vale Hospital Committee Southern Cross Wildlife Wingala Lapidary Club Surfers Against Suicide Tracy Ponich Katerina Cosgrove Christina Stewart Mermaids of Palm Beach Rob Romer Bert King OAM John L Gordon Jackson Davies Mona Vale Mountain Cub Scouts Sydney Wildlife Henry John Chisholm Easy Transport Manly Warringah Pittwater John and Bob Johnson - The Johnson Brothers Meredith Scott Shelagh Bokenham Brenda Allsop Elly Willan Cade Turner Jervis Sparks John Black Gary Cook John Ogden Doggie Rescue Marine Rescue Sydney - Terrey Hills Base Manly Warringah Radio Society Pittwater Model Yacht Club Jan Roberts Romilly Madew Elizabeth (Liz) Daly Karen Baldwin Kate MacDonald Owen Ravenscroft Hon. James Joseph Macken (Jim) Allan Collins Narrabeen Youth Club Northern Beaches Creative Leisure and Learning Inc. Couta Boat Club - Pittwater Chapter Mums For Mums Inc. Rob Brown OAM Nick Carroll Ray Gascoigne Reginald Charles Wood Roper Lars Scott (Buster) Brown Q.C.B.C. Northern Beaches Mums Market Northern Beaches Youth Bands Crew With Me Avalon Quilters Palm Beach SLSC Boat Crews 2014 Geoff Searl Tony Edwards Ken Beashel Rick Millar Lucinda Rose Lynleigh Grieg Beryl Driver The Antiques Masters Womens Boat Crew of Avalon Beach SLSC John Stephen Ayliffe Woolly Wednesday Community Knitting Group at Mona Vale Library Royal Motor Yacht Club Broken Bay - Multihull Division Community Care (Northern Beaches) Peninsula Music Club Takashi Tachibana Bryan Webster Harry Bragg Ken Davidson Andrew (Andy) Cross Carol and Don McManus Gordon Lang Graham Howard June King Nada Herman Virginia Head Patrick McGrath Frances Black Pittwater Community Gardens Veterans Centre Sydney Northern Beaches (VCSNB) Barrenjoey Breakers Swim Group Michael King The Maritime Model Museum at Mona Vale Avalon Palm Beach Business Chamber Inc. Roger Sayers Adriaan van der Wallen Bob Head Robert Berry Ed Wells Louise Lindop Sandy Menzies Debby Waters Katherine Roberts Marian Purvis Warren Young OAM Matthew Sheridan Richard Stewart OAM Whale Beach SLSC Julie Janson Jamie Nilsson EcoTreasures The Palm Beach & Whale Beach Association Inc. Nan Bosler Tim Hixson Martin Lynch Fiona Rae, Annabelle Chapman, Diane van Ooi and Karen Begg: Palm Beach SLSC Adrian Boddy Reese Halter Avalon Art Gallery Manly Warringah Netball Association Daniel Fitzgibbon and Liesl Tesch Lisa Wilkes-Hunter Traudi Line Michael Stringer AM Jane Rosenson Ann Howard Cedric Vincent Williams Peter Carter Nat Bromhead Four New Presidents and A New Club Captain in our Sydney-Northern Beaches Branch: Andy Cross, Richard Cole, Frank Traugott, Peter Kinsey, Alex Tyrrell Pittwater Outrigger Racing Club Pittwater Dragon Boat Racing Club Palm Beach Longboarders Club Katarina Wells Computer Pals for Seniors Northern Beaches Christopher Chubb Jason Waterhouse Michelle Ball Brett Crowther Richard Cole Mona Vale SLSC Boat Club Antonia Hoddle West Pittwater.com.au - West Pittwater Community Assoc. Thomas Victor Carroll - Tom Carroll Kayleigh Grieg Linda Haigh Northern Beaches Concert Band Michael Stanley-Jones Paul Collins Jessica b Watson Louise Park Warriewood SLSC Boat Section Liz Muir Anne Sargeant OAM Alexandra Tyrell Lorrie Morgan Permaculture Northern Beaches Cottage Point Rural Fire Brigade Penel Bigg Isabelle Wise Julie Hegarty Peninsula Community Gardens: Newport Sydney Wildlife Rehabilitation Facility at Waratah Park Sydney Northern Beaches Woodturners Inc Megan Webster John W Stone The Green Team Michael Kitching Avalon Boomerang Bags Jools Farrell Blaze Roberts Newport Arms Fishing Club Sarah Tait Avalon Bulldogs 2016 Premiership Teams Celebration Elanora Players Kurt and Robin Ottowa David Whiteman Avalon Computer Pals (AvPals) Narrabeen RSL Fishing Club Pittwater Pinks Dragon Boat Team and Club Mignon Parker J. L. Lennard Pty Ltd. Pumped for Life Russell Lamb Linda Buchan Bill Phillips Kamikaze Corner Roundabout Pop Up Art Jacqueline Andronicus Bob Langbein Paul Hughes Christine Hopton OAM: 2017 Reprise Meredith Rasdall Issue 300: Everyone So Far Stephan Jacek Avalon Groms Jude Rose Volker Klemm Bayview-Church Point Residents Association Bungan Boardriders Christopher John Raggatt Ron Turton Walter (Wal) Williams John Seaton MBE William (Bill) Fitzgerald OAM Pittwater Artists Trail 2017-2018: The Artists Pearl Turton Trent Morgan Chuck Bradley Living Ocean Surf Collective Ingleside Riders Group Pam Bayfield 2017 Early Bayview - insights courtesy Don Taylor and Margaret Tink Newport Residents Association Clareville & Bilgola Plateau Residents' Association John McInerney OAM Roland Luke Pittwater Baseball Club Sally Mayman and Dale Kentwell Paul Cunningham Alistair Shields Lara Boyle Adriana Labate Norman Godden Newport Bowling Club Bilgola Beach SLSC Boat Section 2017/18 Season Newport Beach SLSC Boat Section 2017-18 Season Avalon Preservation Association Michael 'Mick' Dooley Jennifer 'Jen' Spencer Don and Beryl Imison Avalon Beach SLSC Boat Section 2017-18 Season Lisa Ratcliff Be Brave Artspace Bayview Yacht Racing Association (BYRA) Northern Beaches Art Society Avalon Sailing Club Avalon Soccer Club Scotland Island Residents Assoc. Willi Michalski Coco Elder Natasha Bryant and Annie Wilmot Total Wellness Market Avalon Community Garden Lara Duncan Budawa Aboriginal Signage Group Tamara Sloper Harding OAM Veteran Avalon Beach SLSC's U14 Girls Beach Relay Team 2018 Bruce Robertson OAM Peter Sharp David Henry Lyall PSM ESMM FAIB Pittwater Environmental Foundation 2018 Avalon Beach Historical Society Barry Leef Captain David McFall: Maritime Model Museum at Mona Vale Fusion Racing Team (sailing): are Clare Costanzo, Hannah Lanz, Jess Angus and Ruby Scholten Warriewood Residents Association Katandra Bushland Sanctuary Rick Millar 2018 Tribute Newport Community Garden Jordan Upton Michelle Perrett Palm Beach Longboarders 25th Anniversary Adam Bressington Adam Crowley Ashley Cardiff Avalon Bilgola Amateur Swimming Club Carolyn Tucker Northern Beaches Vision Impaired Group Neale Ashby Bill Leimbach John Forbes Tony Edwards 2018 Tim Nossiter Upu Kila MBE Scott Brewster Dillon: A Tribute - He Did It His Way Jan Roberts 2018 Jack 'Johnny' Carter Geoff Searl OAM 2019 Isabella Jessie Wye MBE OAM (Isa) Avalon Beach Petanque Club Friends of Currawong Women in Local Government 2019 IWD Celebration Zonta Club of Northern Beaches 2019 Pittwater Women of the Year Peter Macinnis M.V. Reliance Turns 100 Avalon Craft Cottage Celebrates 50 years in 2019 Mona Vale Dunes Bushcare and Avalon Dunes Bushcare Richard Harwin Nossiter DSC OAM Chris McGuckin John Vaughan Mike Kitching Grevillea Caleyi Baha'i Temple Bushcare Group Pittwater Volunteers; Making A world of Difference for Over 100 Years Careel Creek Bushcare Group Careel Creek Bushcare Group 1990 to 2019 Bill Fulton Nan Bosler AM 2019 Share the Spark Cilla Cole Friends of Bungan Bushcare Group Beryl Driver OAM: her 21st B to B Bash for Variety the Children's Charity Pittwater Baseball Club 2019 Update Joe Mills Ken Davidson Tribute Judith Charnaud Dorothy De Rooy (Vidgen) Peninsula Bridge Club Manly-Warringah-Pittwater Care (MWP Care) Anne Spencer Peter Fenley Broken Bay Barges & Sydney Commercial Diving Services Story Antics: Co-create Children's Stories IRB Gun Patrol of Avalon Beach SLSC Mona Vale Garden Club Avalon Golf Course Bushcare Group Spark Tank Grant Winners 2019 The Aboriginal Support Group Manly Warringah Pittwater (ASGMWP) Robin Grille Sydney Wildlife Northern Beaches Branch: Our Year in Pictures 2019 Sydney Art Space (Mona Vale) Summer School 2020 Mark Trollope: New South Wales Rural Fire Service Volunteer - January 2020 Local NSW RFS Volunteers Tribute Sydney Wildlife Mobile Clinic's Inaugural Run Into The New South Wales Firegrounds Has Been Supported By The World's Leading Wildlife Organisations and Carers: January 2020 Kirsten Milenko Guringai Aboriginal Tours Doreen Cherry OAM 1927 - 2020: Tribute The Ocean Film Festival World Tour 2020: Founder Jemima Robinson Christine Simpson Pittwater Friends of Soibada: Celebrating 10 Years in 2020 Owen Ravenscroft Tribute Phil Colman, Peter Mitchell - 'Exploring Tidal Waters On Australia's Temperate Coast' - Pittwater Pathways Video - 10 Year Celebrations My Street Support Northern Beaches COVID-19 Response: Everyone Cared For Nobody Missed Rob Bain Sydney Wildlife Waratah Park Rehabilitation Facility: 2020 Update The Link Community Food Care Programs: Care Hamper, Lunch Box and Food Care Tom 'Totally' Gilbert: Tribute 2020 Tommy Knox Margie Charlton (Nee Watt) Jo Brigden-Jones, Olympian Graeme James Knox A Tale Of Two Battlefronts: Noel and Kate Kessel Margaret Woods David Palmer ORRCA - the Organisation for the Rescue and Research of Cetaceans in Australia Bushcare is Back Kevin Murray Doreen Mavis "Bobby" Squire - VP Day 75th Anniversary 2020 Monika's Doggie Rescue
Disclaimer: The content of Editorials and Advertisements in this Publication have been provided by a number of independent sources. Any opinions expressed are not necessarily those of Pittwater Online News, and no responsibility is taken for the accuracy of the information, or any factual errors contained within items published. Readers should make their own enquiries directly to any organisation or business prior to making any plans or taking any action.

Pittwater Online News is a subsidiary of GREEN WING PRESS PTY. Limited. ABN 44 164 539 324.
COPYRIGHT
This website comprises and contains copyrighted materials and works. Pittwater Online News respects the rights of artists, creators and copyright holders and every effort has been made to obtain permission to reproduce on this website. We would be grateful for any information concerning copyright of the images and we will withdraw them immediately on copyright holder's request, if appropriate.
The content of this website (including, but not limited to, images and text) is © Pittwater Online News, unless otherwise stated. No material from this website may be reproduced, broadcast, communicated or copied (other than for purposes of criticism and review; private research and study; and reporting the news, under the fair dealing exemptions as defined in the Australian Copyright Act 1968) without first obtaining permission from us.
NB: Pittwater Online News has been identified as a website worth keeping a record of for permanent access for all Australians by the State Library of NSW and the National Library of Australia and we have given permission for the website and its content to be archived. Pittwater Online News was selected for preservation by the State Library of New South Wales and National Library of Australia. This title is scheduled to be re-archived regularly. Archived Issues may be accessed here: pandora.nla.gov.au/tep/143700