May 21 - 27, 2017: Issue 313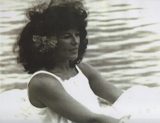 Profile:
Pearl Turton
was the best, ahead of her time. She made female surfing an art form and led the charge on women being represented by women in this sport. Later on she supported younger surfers coming up - Pearl is still keeping an eye on what's going, and loves surfing, still.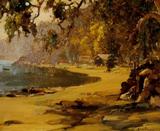 History: A Historic Catalogue and Record of Pittwater Art I – of Places, Peoples and the development of Australian Art and Artists; first - the Coastal Landscapes and Seascapes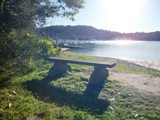 Park Bench Philosopher
Victor James Daley: A Manly Bard And Poet
This 'Bard of Manly' was also a story teller, reporter and father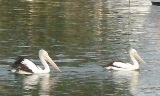 Reflections by George Repin
This week: TURKISH CARPETS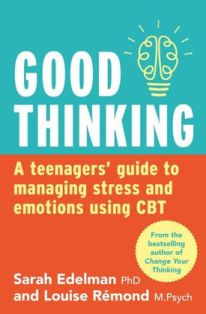 Books: May 2017 Good Thinking, The Australian Bird Guide, Art Of The Natural Home - A Room By Room Guide, A Walk In The Bush, Discovering Australian Flora, Badge, Boot, Button: The Story Of Australian Uniforms, Looking For Rose Paterson: How Family Bush Life Nurtured Banjo The Poet
Old Books: read in full online! At dawn and dusk. Victoria and Tasmania by Anthony Trollope (1815-1882) published 1875 The history of New South Wales: including Botany Bay, Port Jackson, Pamaratta, Sydney, and all its dependancies, from the original discovery of the island : with the customs and manners of the natives, and an account of the English colony from its foundation to the present time by George Barrington(1755-1804) Published 1802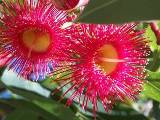 Inbox News
: $4 Million For Schizophrenia Research, Family Initiatives To Stop The Obesity Cycle, Endeavour Lease Wraps Up Poles And Wires Transactions, Energy Accounts Payment Assistance Expands, Respiratory Infections Can Trigger A Heart Attack, Ex-HMAS Sydney Retires To W.A., Advanced Form Of Cancer Treatment Under Consideration In Australia, Shedding Light On Earth's First Animals, Fair Farms Initiative, Proteins On The Loose In A Rare Childhood Disease, New support services in family law registries, Changing The Perceptions Of Men's Mental Health, $9.2 Million To Help Turn Dung Into Dollars, Young Women's Gradual Weight Gain Lifts Pregnancy Blood Pressure Danger, Australian Stay-At-Home Dads Not All 'Mr Mums'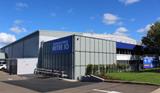 DIY Ideas Go Outside And Play: Creating Garden Spaces To Connect Children With Nature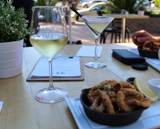 Food: The 2107 Restaurant: The 2107 is a 100 seated modern Australian restaurant/café and function venue located just a few minutes walk from picturesque Avalon Beach. Owned and operated by local husband and wife team, Andrew and Amy Towner, this is a spot where you can enjoy Autumn sunshine, great Modern Australian cuisine, and the freshest fish we've ever tasted - superb cuisine!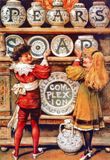 Collector's Corner: Pear's Soap: Artworks For The Masses - Not everyone could afford art to hang on their walls – especially not classic and well-loved paintings. A gentleman who recognised this and began publishing these classics in a form anyone could afford, and also to advertise a product, is known as the 'Father of Modern Advertising' to many
Disclaimer: The content of editorials and Advertisements in this Publication have been provided by a number of independent sources. Any opinions expressed are not necessarily those of Pittwater Online News, and no responsibility is taken for the accuracy of the information, or any factual errors contained within items published. Readers should make their own enquiries directly to any organisation or business prior to making any plans or taking any action.
Pittwater Online News is a subsidiary of GREEN WING PRESS PTY. Limited. ABN 44 164 539 324.
COPYRIGHT
This website comprises and contains copyrighted materials and works. Pittwater Online News respects the rights of artists, creators and copyright holders and every effort has been made to obtain permission to reproduce on this website. We would be grateful for any information concerning copyright of the images and we will withdraw them immediately on copyright holder's request, if appropriate.
The content of this website (including, but not limited to, images and text) is © Pittwater Online News, unless otherwise stated. No material from this website may be reproduced, broadcast, communicated or copied (other than for purposes of criticism and review; private research and study; and reporting the news, under the fair dealing exemptions as defined in the Australian Copyright Act 1968) without first obtaining permission from us.
NB: Pittwater Online News has been identified as a website worth keeping a record of for permanent access for all Australians by the State Library of NSW and the National Library of Australia and we have given permission for the website and its content to be archived.
Pittwater Online News was selected for preservation by the State Library of New South Wales and National Library of Australia. This title is scheduled to be re-archived regularly.
Archived Issues may be accessed here: pandora.nla.gov.au/tep/143700