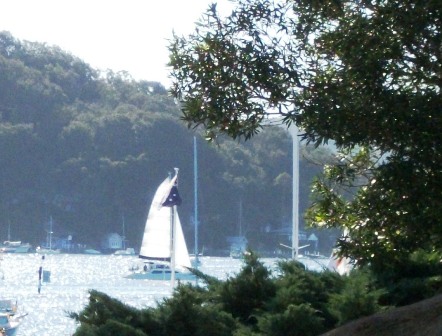 Community News: Ingleside Draft Plan, Anzac Day 2017 Profiles, New Leadership Team At Scotland Island Rural Fire Brigade, Pittater Offshore Newsletter, Vale Bill Goodman OAM, Report On The ABHS General Meeting On Tuesday 11 April, Palm Beach Sailing Club Welcomes New Sailors, Link Housing- Call Out To Artists, Charity Golf Day 2017 May 19, Pittwater Waterway Review, ANZAC DAy 2017 Services, Manly Arts Festival 2017 call for Artists, Development Application Service Integration, Proposed Alcohol Free Zones, Grants To Highlight The Benefits Of Philanthropic Partnerships, Public Exhibition Of Draft Affordable Housing Policy, Come And Try Golf - Long Reef NSW, How To Request To Address Council, Call For Expressions Of Interest In The Lease Of Officers Mess And Annexe At North Head Sanctuary, Lifeline Northern Beaches Classic: Living Ocean and Avalon Beach SLSC Teams, Boating Anthology Seeks Contributors, Please adopt Malaki, Petition: Mona Vale Hospital Auxiliary Stalls, A Week in the Life of A Sydney Wildlife volunteer, Pittwater Bushcare +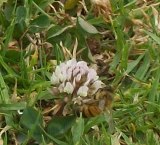 Environment; Seed Pods For Natives Now In Fruit In Pittwater, Long-Nosed Bandicoot Takes Up Residence In Mosman, Get Ready Australia… ABC's War On Waste Starts In May, Sydneysiders Urged To Listen Out For 'Powerful Owls', Citizen Scientists Help Identify Shorebird Extinction Threat, Applying New Biosecurity Technology To Support Australian Fisheries: Aquatic Disease App, Walk With Penguins In Immersive 3D Experience, Historic Acland Court Case Set To Close Today After Extensive Evidence Of Water Impacts, Department Seeks Community Input On Hume Coal Project Proposal, Battle for Berrima Community continues to reject Hume Coal mine, Department Seeks Community Views On Narrabri Gas Project Proposal, Coral Reefs Struggle To Keep Up With Rising Seas Leave Coastal Communities At Risk, Department Seeks Public Feedback On Wambo Coal Mine Extension Application, Fed. Gov.'s Climate Change Review Discussion Paper Released; have your say, Bird Walks And Talks 2017: PNHA, Battle for Berrima Refuses to go Silently Into a Coal Black Night, Call To Local Councils As Floodplain Management Grants Open, Call For Public Comment On Draft Seabird Threat Abatement Plan, Myna Action Group, Petition: If Victoria Can Ban CSG NSW Can Too!, Pittwater Community Gardens, Environment Groups & Pittwater Bushcare monthly calendar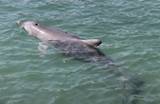 Aquatics: The Caley Wetlands - Going, Going...GONE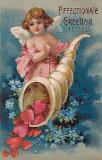 Lynda Hill (Astrologer):
Revelations, Realizations and Resolutions: April's Taurus New Moon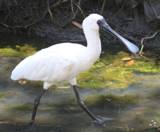 Pictures: 20th International 2.4 Metre Yacht Australian Championship 2016/17 - Hosted By Sailability Crystal Bay by Allan Jones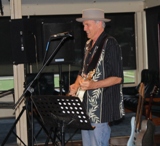 Artist of the Month: April 2017 : Chris John Raggatt - Blues Musician: A mini online concert - right here, right now!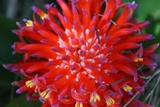 Children: Junior Lifesavers Crowned NSW Best, Thank You, Mr. Falker Read By Jane Kaczmarek, Peppa Pig - Earth Day Compilation, Human: Child Artist Response Project at Manly Art Gallery & Museum, Let's Go Fly A Kite !, Elsie Track, Anzac Day Schools' Awards 2017, Mona Vale Scouts, Lego at Library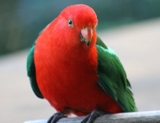 Youth: Walk With Penguins In Immersive 3D Experience, Searching For ET: Breakthrough Listen Initiative Publishes Initial Results, How Did Dracula Become The World's Most Famous Vampire?, Lifeline Classic Living Ocean Team Raises The Bar, Anzac Day Schools' Awards 2017, New Colombo Plan Mobility Grant Applications Now Open, + ...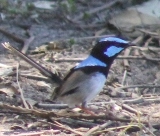 Seniors: Australian Government Dept. Of Health: Hearing Devices For Seniors, Seniors Call For Hearing Aid Industry Clean-Up, Milk Study Improves Understanding Of Age-Related Diseases, The Sydney Northern Beaches Retirement Village Expo, Australian Bandstand 1963: Filmed At Avalon Beach SLSC, Profile: Wal Williams, MyMoves For Seniors, Artful: Art & Dementia, Peninsula Music 2017 Concert Program, Ensemble Aspherical Brings Celestial Music To Forestville, Boating Anthology Seeks Contributors, Bureau calls for Australian Weather Calendar 2018 entries, Manly-Warringah Choir Bach Concert, AvPals Newport Courses 2017, Musicians wanted, Local Groups and Services +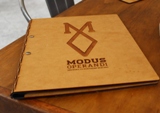 Food: Modus Operandi Brewing Co., Brilliant Beers, Beautiful Burgers in Mona Vale - award winning beers accompanied by food that could win awards too - family friendly, dog friendly, music friendly - so many pluses!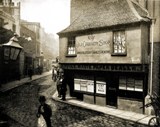 Collector's Corner: Dicken's The Old Curiosity Shop bought at The Old Curiosity Shop This 1953 edition of Charles's Dicken's The Old Curiosity Shop was purchased from the shop of the same name in 1957. Due to its origin collectors value these more than similar editions not bought from this shop.
Disclaimer: The content of editorials and Advertisements in this Publication have been provided by a number of independent sources. Any opinions expressed are not necessarily those of Pittwater Online News, and no responsibility is taken for the accuracy of the information, or any factual errors contained within items published. Readers should make their own enquiries directly to any organisation or business prior to making any plans or taking any action.
Pittwater Online News is a subsidiary of GREEN WING PRESS PTY. Limited. ABN 44 164 539 324.
COPYRIGHT
This website comprises and contains copyrighted materials and works. Pittwater Online News respects the rights of artists, creators and copyright holders and every effort has been made to obtain permission to reproduce on this website. We would be grateful for any information concerning copyright of the images and we will withdraw them immediately on copyright holder's request, if appropriate.
The content of this website (including, but not limited to, images and text) is © Pittwater Online News, unless otherwise stated. No material from this website may be reproduced, broadcast, communicated or copied (other than for purposes of criticism and review; private research and study; and reporting the news, under the fair dealing exemptions as defined in the Australian Copyright Act 1968) without first obtaining permission from us.
NB: Pittwater Online News has been identified as a website worth keeping a record of for permanent access for all Australians by the State Library of NSW and the National Library of Australia and we have given permission for the website and its content to be archived.
Pittwater Online News was selected for preservation by the State Library of New South Wales and National Library of Australia. This title is scheduled to be re-archived regularly.
Archived Issues may be accessed here: pandora.nla.gov.au/tep/143700