December 10 - 16, 2017: Issue 341

Christmas Cheers From The Critters by Lynleigh Greig

NSW Interbranch Championships 2017: SNB Leads after Day 1
B-Line Two Weeks On: Feedback Being Monitored - Newport Residents Update

LGNSW Conference 2017: Overview - Labor Councillors win President, Treasurer and Vice Presidencies, Motions carried: against the State Government takeover of planning powers through IHAP legislation + the requirement that where an amalgamation with one or more councils is proposed there be a binding referendum in each council area asking voters if they want their council to be amalgamated or not. Not discussed: Transfer plan making provisions in SEPP 19 to a Ministerial Direction: Urban Bushland

Australian Junior Surfing Team for 2018 Announced

Pictures: Carols At The Beach 2017

Aquatics: The 2017 Sydney to Hobart: Classics, Supermaxis, an All Women Crew and an Invictus Games 2018 Prelude, the Ashes on Water Test + Some Pittwater Sailors
Reflections by George Repin: SNAPSHOTS OF AMSTERDAM
Farr 40 Newcastle One Design Trophy 2017 by Lisa Ratcliff

Park Bench Philosopher 2017 Reprises (Readers Requests); Avalon Beach North Headland Indian Face 'Falls': An Everchanging Coastline

Pittwater Ocean Swim Series 2017-2018: Bilgola December 10th, Newport January 7th, Avalon January 14th, Mona Vale January 21st, The Big Swim January 28th

Artist of the Month: December 2017: Mick Glasheen The Art Of Mick Glasheen: Drawing On The Land, Garigal Country - You are invited to the exhibition opening of Northern Beaches Artist, Mick Glasheen, whose work is known and loved by many of us on the Peninsula. Mick is holding his first public exhibition of his extraordinary panoramic drawings and paintings of the sandstone plateaus, caves and beaches of Pittwater. Mick brings the landscape to life in a way that few other artists have done.

To prelude this wonderful exhibition Mick will be adding more of his works into his November Artist of the Month page in the lead up to opening night - please revisit his page in the coming weeks to see these breath taking works which may be viewed in full size from opening night.

Opening Saturday 2 December, 2pm - 5pm; running over three weekends in December; 2, 3, 9, 10, 16 & 17 December, 2017, 8am - 5pm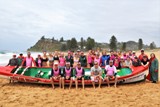 Profile:
Avalon Beach SLSC's Surfboat Division - the U23's Women's
Avocados
have been chosen as Australian representatives in the Trans Tasman 2018, a role the ABSLSC U23's Mens Pinkies won in 2016. Their Antiques Masters Ladies are World Champions, their Reserves Mens can rung rings around those a quarter their age.
Last Issue we shared an insight into one of this surf club's earlier Life Members, Don Imison - this week the dynamic present and future that strives to create one club atmosphere - these boaties should be poster people for how good surf life saving is!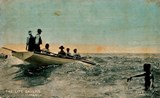 History: Pittwater Fishermen: The Sly Family Narrabeen Exploits and Manly Community Contributors: The First Surfboat on Manly Beach - men and women of this family made massive contributions to our area, even if they had a fracas and tragedy on occasion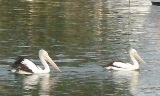 Reflections by George Repin
This week: SNAPSHOTS OF AMSTERDAM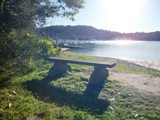 Park Bench Philosopher
2017 Reprises (Readers Requests); Avalon Beach North Headland Indian Face 'Falls': An Everchanging Coastline
Books: December 2017 Courage in the Skies by Jim Eames - The untold story of Qantas, its brave men and women and their extraordinary role in World War II, Why Dylan Matters by Richard F. Thomas, Strayapedia by Dominic Knight, Funny Kid Stand Up by Matt Stanton
Old Books: read in full online! Australia as it is: Its Settlements, Farms, and Gold Fields by Francis Lancelott - Publication date 1852 The Edible Fishes Of New South Wales: Their Present Importance And Their Potentialities - By Stead, David George, 1877-; New South Wales. Dept. Of Fisheries, Publication Date 1908 + Edible Fishes And Crustaceans Of New South Wales By James Douglas Ogilby, 1893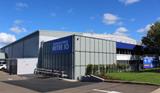 DIY Ideas Preparing Al Fresco Areas for Christmas Get-Togethers and Summer Visitors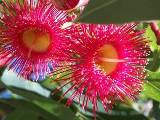 Inbox News:
Women In NSW Living Longer And Healthier Lives: 2017 Report Released, Revising The Story Of The Dispersal Of Modern Humans Across Eurasia, Recreational Drug Users Not What We Think, Cooling Climate Drove Evolution Of Tasmanian Devil And Its Relatives, Long Tan Cross, Major $640 Million Investment In Australia's World-Leading Medical Research, Australia Joins International Solar Alliance, Improving The Native Title System For All Australians: Have your say, Private Patients In Public Hospitals Remains A Growing Concern, Have Your Say On Palliative Care In NSW, Certainty For Maritime Safety, Living On Thin Air - Microbe Mystery Solved, Time For Action On Endometriosis, Aussie Steel On Track For Inland Rail, State Of The (Innovation) Nation Report 2017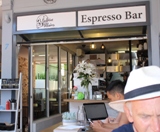 Food: Caffeine Villains - Shop 7/331 - 335 Barrenjoey Rd, Newport - Monday to Friday: 6:00AM - 3:00PM - Saturday and Sunday: 7:00AM - 3:00PM. Opening on Friday November 10th this great new café is located in that shady breezy courtyard towards the southern end of the Newport Beach shops stretch. Reports of great food have filtered through, the pursuit of brilliant burgers, great breakfasts and great service is met in large doses here.
Disclaimer: The content of Editorials and Advertisements in this Publication have been provided by a number of independent sources. Any opinions expressed are not necessarily those of Pittwater Online News, and no responsibility is taken for the accuracy of the information, or any factual errors contained within items published. Readers should make their own enquiries directly to any organisation or business prior to making any plans or taking any action.
Pittwater Online News is a subsidiary of GREEN WING PRESS PTY. Limited. ABN 44 164 539 324.
COPYRIGHT
This website comprises and contains copyrighted materials and works. Pittwater Online News respects the rights of artists, creators and copyright holders and every effort has been made to obtain permission to reproduce on this website. We would be grateful for any information concerning copyright of the images and we will withdraw them immediately on copyright holder's request, if appropriate.
The content of this website (including, but not limited to, images and text) is © Pittwater Online News, unless otherwise stated. No material from this website may be reproduced, broadcast, communicated or copied (other than for purposes of criticism and review; private research and study; and reporting the news, under the fair dealing exemptions as defined in the Australian Copyright Act 1968) without first obtaining permission from us.
NB: Pittwater Online News has been identified as a website worth keeping a record of for permanent access for all Australians by the State Library of NSW and the National Library of Australia and we have given permission for the website and its content to be archived.
Pittwater Online News was selected for preservation by the State Library of New South Wales and National Library of Australia. This title is scheduled to be re-archived regularly.
Archived Issues may be accessed here: pandora.nla.gov.au/tep/143700