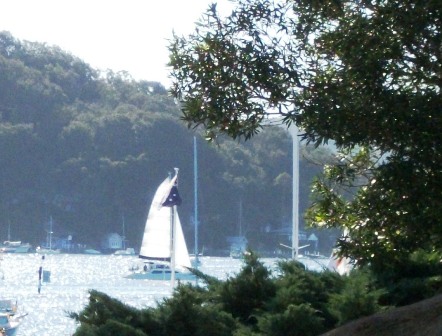 Community News: Vale Ian John Kennedy OAM, ASG-MWP Commemorates National Sorry Day: Sunday May 27th at Mona Vale, Pittwater Environmental Foundation Directors Appointed, Commemoration Service For Aboriginal And Torres Strait Islander Veterans 2018, Dog Off-Leash Area at Careel Bay, Scotland Island Water And Wastewater Commercial Feasibility Study 2018, Pittwater Special Rate Improvement Plan, Testing The Water At Bayview Baths, Palm Beach & Whale Beach Association Updates, Sporting Grants Windfall, Warringah Rats Ladies Day 2018, Community BBQ With Tony Abbott and Jason Falinski for PB Mermaids Variety 2018, Applications Open For Community Building Partnership Program, Mona Vale SLSC Renewal Consultation Now Open, 'Do Not Call Register' Scams, LGNSW Welcomes 'One Vote, One Value' Electoral Reform, Funding Applications Open For Veterans' Health Week 2018, Please adopt Hazel, Return And Earn Is At Pittwater RSL, BHS: Call Out To All Ex Students!, Design Guide For Heritage - Have Your Say, Update On The Ingleside Planned Precinct: late 2018 for next community consult, Apply For Gone Fishing Day Grants, Mermaids Of Palm Beach Commence B To B Bash 2018 Fundraising, Entries Now Open For Northern Beaches Art Prize, Go Wild 2018: save this date, Poppy Wall For Avalon Beach RSL, Expressions Of Interest - Membership Of NSW Health Boards, The Imminent Threat To Newport and Avalon, Mona Vale Hospital Auxiliary 2018 Stalls, Residents Want 'Welcome To Pittwater' Sign Returned, Save Ingleside, Pittwater Offshore Newsletter +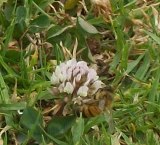 Environment; Pittwater Environmental Foundation Directors Appointed, World Environment Day: June 5th, Humpback Having A Whale Of A Time In Sydney Harbour, Have Your Say On The Management Of Forests, When The Dinosaurs Died So Did Forest and Tree-Dwelling Birds, Some Desert Creatures May Be Able To Cope With Climate Change Better Than Expected, Bold Lizards Of All Sizes Have Higher Mating Success, Streams May Emit More Carbon Dioxide In A Warmer Climate, Contribute To Significant Trees Register For Our Area, Avalon Boomerang Bags Update: May 2018, Friends Of Narrabeen Lagoon Catchment Activities, Bushcare in Pittwater, Pittwater Gardens, Environment and Research Groups - Local Environment events listed in Events page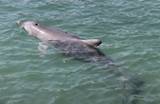 Aquatics: Rubber Ducky Racers Soar At Round 2: 2018 NSW IRB Premiership Season by Surf Life Saving NSW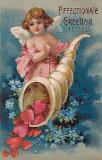 Lynda Hill (Astrologer):
Being Persistent And Following Our Heart's Desires: May's New Moon In Taurus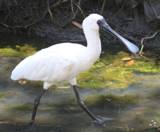 Pictures: Cowan Bay In Autumn by John Vaughan - One of Pittwater Online News' contributors is John Vaughan, a former Scotland Island resident and whom many associated with the Avalon Sailing Club as well.
John is still a regular visitor to Pittwater and loves cruising the waters adjacent to the estuary. This week, for sheer enjoyment a selection of photos taken during Autumn aboard Cruising Yacht Tondelao in magnificent Cowan Water part of the Ku-ring-gai Chase National Park.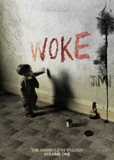 Artist of the Month: May 2018 WOKE – The Shibboleth Trilogy (Volume One) By John Ogden
Woke is the fictional account of one man's existential journey through an extraordinary time in history. Woke is John's debut novel.
After fleeing Australia to avoid the draft, Will Oakley somehow finds himself working as a photojournalist on Vietnam's battlefields, before being wounded and repatriated to America for treatment. He arrives in San Francisco during the Summer of Love, and soon begins work on a music magazine, during a seminal period in popular music. Abandoning America as dark forces converge, he begins an incredible journey back to his homeland and redemption.
An extract and where to purchase available this month.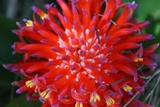 Children: Needed: School For Plastic Bottle Cap Mural Project, Aussie High School Student Wins Top Prize At International Science And Engineering Fair, Stunning Capertee Valley Slideshow Accompanied By Vance Joy's "We're Going Home", Peppa Pig: Gerald Giraffe!, Tractor Tom: Two Harvesters, Tiny Doors: An A-Door-Able Public Art Project For Young People, The Game Changer Challenge 2018, R.P.A.Y.C.150 Year Historic Video, A Tale Of Two Beasts Read By Sarah Silverman, 2018 Premier's Reading Challenge, Lego at the library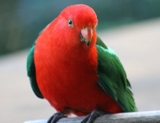 Youth: Needed: School For Plastic Bottle Cap Mural Project, Aussie High School Student Wins Top Prize At International Science And Engineering Fair, How To Stay Calm Under Pressure, What Is Dust Made Of?, World Environment Day: June 5th, Tiny Doors: An A-Door-Able Public Art Project For Young People, Netball Indoors at Warriewood, The Game Changer Challenge 2018, Driver Knowledge Test (DKT) Practice Run Online, Apply For Work Experience At SBS!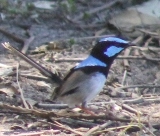 Seniors: Free Local Seniors Directory Out Now!, Carers NSW 2018 Survey, 'Do Not Call Register' Scams, New Reforms To Strengthen Aged Care Quality And Safety, Funding Announced;Action On Macular Disease, Celebrate Grandparents And Seniors This October, Frankie Valli & The Beach Boys Tribute Show at Pittwater RSL for Red Nose day 2018, Debut Performance By Young Cellist In Forestville, Positive Ageing Photography Competition 2018, $46.1 Million To Combat Loneliness In Local Communities: Grants, Avalon Computer Pals (Avpals) Term 2 2018, Seniors Card Short Story Competition, Jive at Narrabeen RSL, Local Groups & Services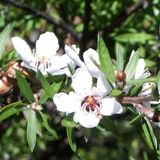 Food: Honey, Honey: Inaugural World Bee Day - Honey Cake Recipes Around the World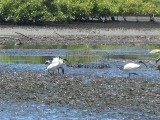 Events: MVH Auxiliary 2018 stalls, Shows, Exhibitions, Art Classes, Talks, Walks, Yoga, Barefoot Bowling, Pittwater Camera Club, Paddles, Environment Events + heaps more!
Disclaimer: The content of Editorials and Advertisements in this Publication have been provided by a number of independent sources. Any opinions expressed are not necessarily those of Pittwater Online News, and no responsibility is taken for the accuracy of the information, or any factual errors contained within items published. Readers should make their own enquiries directly to any organisation or business prior to making any plans or taking any action.
Pittwater Online News is a subsidiary of GREEN WING PRESS PTY. Limited. ABN 44 164 539 324.
COPYRIGHT
This website comprises and contains copyrighted materials and works. Pittwater Online News respects the rights of artists, creators and copyright holders and every effort has been made to obtain permission to reproduce on this website. We would be grateful for any information concerning copyright of the images and we will withdraw them immediately on copyright holder's request, if appropriate.
The content of this website (including, but not limited to, images and text) is © Pittwater Online News, unless otherwise stated. No material from this website may be reproduced, broadcast, communicated or copied (other than for purposes of criticism and review; private research and study; and reporting the news, under the fair dealing exemptions as defined in the Australian Copyright Act 1968) without first obtaining permission from us.
NB: Pittwater Online News has been identified as a website worth keeping a record of for permanent access for all Australians by the State Library of NSW and the National Library of Australia and we have given permission for the website and its content to be archived.
Pittwater Online News was selected for preservation by the State Library of New South Wales and National Library of Australia. This title is scheduled to be re-archived regularly.
Archived Issues may be accessed here: pandora.nla.gov.au/tep/143700