LIFE IS A TEAM GAME.

July 18, 2017 - Northern Beaches LAC - NSW Police Force
A fiercely independent elderly couple have been found dead in their home at Palm Beach earlier this today. Both in their eighties, the husband was the carer for his life long partner who was blind and had other disabilities. The couple consistently refused aged care assistance and medical support but were coping with their challenges. Closest next of kin lived overseas.
Although yet to be confirmed by autopsies, we believe the husband has passed away naturally, unfortunately leaving the wife with no means of support. She has subsequently died due to a lack of care.
Whilst we believe there are no suspicious circumstances this is an opportunity to reflect on this tragedy and think about our elderly parents and neighbours and what we can do as a community and as individuals to prevent a recurrence of this terrible event.
If you are concerned about a neighbour who you haven't seen, knock on their door or give us a ring. We are more than happy to check on the welfare of the elderly.
You can also contact the Elder Abuse Hotline Ph: 1800-628221 if you feel someone isn't getting the appropriate level of care.
So just for twenty minutes, time to put down those iphones and ipads, and hold back the selfies and making friends with people you don't know, and have a real conversation with your elderly neighbour who is living a simple life devoid of all electronic gadgets that contribute little to real community cohesion.
Life is a Team Game.
Pittwater Offshore Newsletter Update 5/7/2017
click on Logo:

To contact Julian: editor@scotlandisland.org.au
Free workshop in Mona Vale on NDIS disability funding
My Choice Matters works with people with disability and their families to live life their way and get the most out of the changing disability system. Our goal is to help you learn and practice new ways of doing things and develop and grow your skills in Choice, Voice and Control.
We have a free, fully accessible workshop coming up for people with a disability, their families/carers, and people working in the sector so make sure you register now!
• Hear about changes to the disability support system and what it will mean for you
• Talk about planning and things to consider for your life
• See what some people are already doing
82 Mona Vale Road, Mona Vale
When: Wednesday 23 August
Time: 10.00am – 2.30pm
Narrabeen Old Boys Catchup
July 21, 2017
Great to see my old Manly and Narrabeen Boys' High School mate Paul Cunningham when he and his wife Trina called into see me at Moree today. We both played Rugby League in the Manly Warringah area on Sydney's Northern Beaches and had not seen each other for over 50 years. Thanks for calling in "Streak".
Ron Turton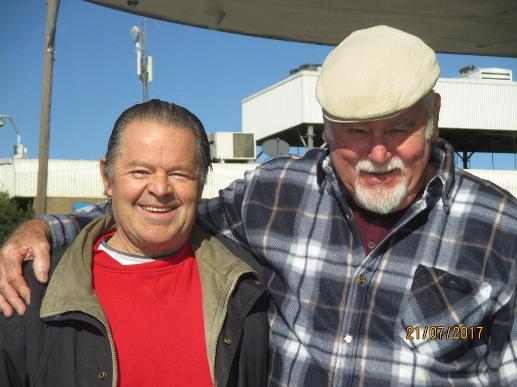 Finalists Announced For SLS NSW Awards
July 19, 2017: SLS NSW

It's almost time to celebrate the commitment and heroic actions of the season's most outstanding volunteer surf lifesavers at the 2017 Surf Life Saving NSW Awards of Excellence, proudly presented by Stramit Building Products.
Every year our members are officially recognised for their hard work and dedication to Surf Life Saving in NSW. This year's night of nights will be held at The Hilton Hotel Sydney on Saturday 5 August in what promises to be a spectacular evening.
More than 150 surf lifesavers achieved success at their Branch awards and will be in the running to be crowned the top surf lifesaver in their respective award category. See list of finalists below.
A total of 22 awards will be presented on the night in portfolios including Education, Member Services, Lifesaving, and Surf Sports. Concluding the evening will be overall honours including Surf Lifesaver of the Year, Volunteer of the Year, Branch and Club of the Year gongs.
The voice of the Awards as Master of Ceremonies will be Channel Nine presenter, Erin Molan.
Surf Life Saving NSW President David Murray says the finalists should be extremely proud of what they achieved throughout the 2016/17 season.
"These surf lifesavers deserve all the recognition and it's a credit to them and their club that they are on the verge of being a recipient of these prestigious state level awards," Mr Murray said.
"I encourage all NSW surf lifesavers to come along and celebrate the outstanding achievements of their fellow members at what promises to be another fantastic night."
2017 SLSNSW Awards of Excellence will take place on Saturday August 5th
The Hilton Sydney
488 George St, Sydney 2000
The Awards of Excellence proudly presented by Stramit recognise the outstanding achievements and contributions in all aspects of Surf Life Saving. The awards will celebrate the accomplishments
of members, clubs and branches in the 2016/17 season.
Children $100
Tables (10) $1100
17 July: NSW Local Council elections - Elector information campaign begins today
by Electoral Commission NSW
The elector information campaign begins today to support the NSW Local Government (Council) Elections to be held Saturday, 9 September 2017. 46 of the 128 local councils in NSW are holding elections. All other councils (except Central Darling which is currently under administration) had their elections in September last year.
Messages will appear in press, radio and digital across NSW from Monday, 17 July and will run until election day, Saturday, 9 September.
"The first phase of the campaign urges voters to check and update their enrolment details, or enrol for the first time," said NSW Electoral Commissioner, John Schmidt.
"We will also be running a series of messages targeting areas that are not having elections to let people know they should check to see if they need to vote. This will seek to reduce elector confusion caused by the partial elections.
"In addition, a series of statutory advertisements will be placed at a council level in newspapers where elections are being held. The first message, calling for nominations, will begin appearing this week".
Nominations for councillor and mayor open Monday, 31 July. Candidates will then have until noon on Wednesday, 9 August to nominate.
To see if your council is having an election, and to check or update your enrolment details visit:
Mermaids of Palm Beach Annual Fundraiser Dinner
When: Monday July 24th, 2017

Where: Club Palm Beach (Palm Beach RSL Club)
Ph: 0410 478 897
Cost: $40.00 per ticket includes food and entertainment
It's that time of the year again when we all put our glad rags on and try and shine as much as the wonderful ladies who are the Mermaids of Palm Beach as they commence their fundraising activities for Variety The Children's Charity and 'gear themselves up' both costume wise and car-wise to be a part of this year's annual B to B Car Bash.
This year's dinner will have that great local band the Endless Strummers, perennial favourites, as well as a few numbers from David Hinton. Beryl informs us she has a few surprises lined up for the evening as well, bound to have all laughing in the aisles, so to speak.
We may even get a glimpse of the brand new costumes Elyse Cole has sewn for this year's bash, modelled by her good self, Beryl and Viktorija McDonell. Or perhaps they'll be in their Evening attire! Last Year's effort may be seen below.
In 2017 the Bash will be starting from Belmore, heading north into the Sunshine State of Queensland before taking a twist and navigating to the Northern Territory aiming for Buffalo Creek!
Highlights, apart from some sensational Bash dirt tracks, include having a day off in Mount Isa to take in the mining history of this Outback town. Another is visiting Kakadu for the first time where the B to B particpants will stay at Jabiru and join fellow Bashers on an exciting crocodile tour and see them face-to-face!!!
Together with visiting some iconic rural towns and 11 schools along the way, the Mermaids of PB will travel on some old – and new – Bash tracks all in celebration of a years' worth of fundraising for Variety – the Children's Charity and Australia's children who are sick, disadvantaged or have special needs.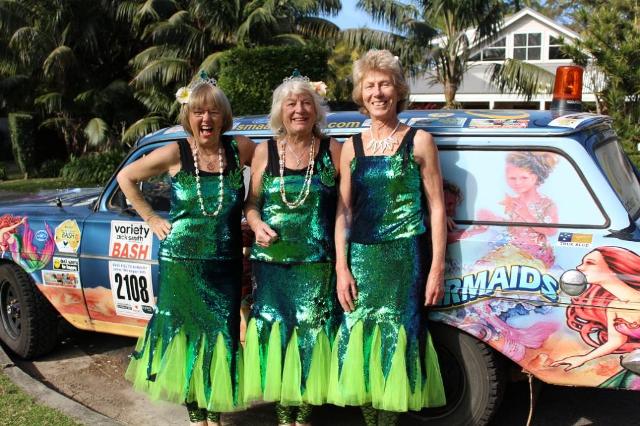 Palm Beach Sailing Club (PBSC) Open Day
Prelude to the Start of the Sailing Season

PBSC is predominantly a family orientated sailing club offering great opportunities for young and older sailors to get the feel of fast "off the beach" multihulls.
PBSC is gearing up for the start of the next sailing season with its own "boat show" on Saturday the 12th August, the weekend after the Sydney International Boats Show.
While not anywhere near the same dimensions as the Sydney's International Boat show PBSC will be showcasing the "off the beach" multihulls that frequent the waters of Pittwater including the Weta Trimaran, A Class, F18 and F16 and Hobie 18,16 and 14's.
PBSC sailors have competed and podium at State, National, World and Olympic events over its long history. With a few of its sailors looking at turning over their multihulls in time for the new season this is a great opportunity to see some of the boats that some Olympic and Americas Cup sailors cut their teeth on and experience the thrill of "off the beach" multihull sailing.
The multi's will be on the beach and available for a sail from noon on the 12th August from Sandy Beach at the corner of Iluka and Woorak Roads, Palm Beach.
Come down, have a look and bring your sailing gear.
2017 Mosman Art Prize
Saturday 23 September - Sunday 29 October
Mosman Art Gallery
REGISTRATION DAY - MONDAY 11 SEPTEMBER 2017
Mosman Art Gallery is thrilled to announce that in 2017 the Mosman Art Prize will celebrate its 70th year!
Established in 1947, the Mosman Art Prize is Australia's oldest and most prestigious local government art award. It was founded by the artist, architect and arts advocate, Alderman Allan Gamble, at a time when only a small handful of art prizes were in existence in Australia and the community had very little support and few opportunities to exhibit their work.
Over the past seventy years the Mosman Art Prize has developed in stature to become Australia's most prestigious municipally funded art prize with a national profile. It regularly attracts over 900 entries annually and currently offers over $40,000 in prizes.
As an acquisitive art award for painting, the winning artworks collected since 1947 form a splendid collection of modern and contemporary Australian art, reflecting all the developments in Australian art practice since 1947.
The inaugural winner in 1947 was a young Margaret Olley. Since the prize has been won by scores of artists including Guy Warren, Grace Cossington Smith, Weaver Hawkins, Nancy Borlase, Lloyd Rees, Anthony Galbraith, Elisabeth Cummings, Tim Johnson, Guan Wei and Michael Zavros among many others. Past adjudicators also include notable Australian art figures such as Margaret Preston, John Olsen, Tim Storrier, Jenny Sages and Edmund Capon.
Now in its 70th year the Mosman Art Prize is more relevant than ever before and continues to sit at the centre of contemporary painting practice and is a not to be missed event on the nation's cultural agenda.
Mosman Art Prize (major acquisitive prize) sponsored by Mosman Council - $50,000




Allan Gamble Memorial Art Prize sponsored by Mosman Council - $3,000




Commendation Prize sponsored by Mosman Council - $2,000




Fourth Village Providore Emerging Artists' Prize (under 35) - $2,000




Mosman Art Society Viewers' Choice Prize - $1,000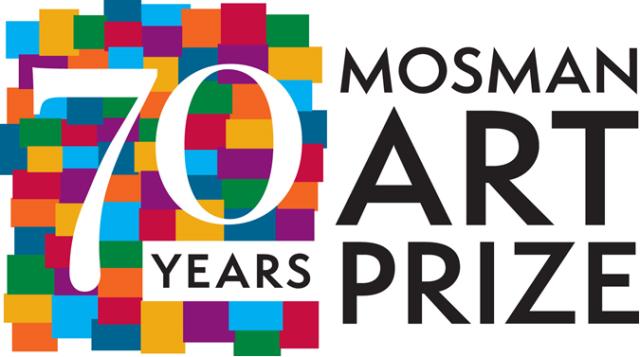 Northern beaches Veterans and community day
When: Sunday 12th November 2017

Where: Dunbar Park Avalon Beach 10am – 4pm
The Inaugural Northern Beaches Veterans and Community Day will be held on 12 November 2017 in Dunbar Park Avalon Beach. This new event evolved due to the success of the Avalon Military Tattoo over the last 10 years, the enhanced relationship between local RSL sub-Branches and the community, and to carry on the legacy of past Avalon RSL Sub Branch President CDRE Graham Sloper AM RAN (Rtd).
Awareness of veteran's issues is increasing within the community, and the ANZAC Spirit is flourishing on the Northern Beaches. Crowds at ceremonies have been increasing steadily in recent years. This will be an opportunity for the younger generations to learn more about past and current conflicts and to meet veterans and serving members of the Australian Defence Force.
Our mission is to instil a greater awareness and enduring compassion for veterans and the community in general.
Our objectives are:
• Highlight concerns for veterans and the community;
• Create an opportunity for interaction;
• Acknowledge service and sacrifice;
• Create harmony;
• Reflect on history;
• Enhance awareness of Defence career opportunities;
• Address veterans issues of reintegration into civilian society, homelessness and suicide;
• Profile veterans success stories
This will be a free of charge, non-profit event with participation on a voluntary basis. Any funds raised will be donated to Veterans Organisations and primarily the Veterans Centre Sydney Northern Beaches. There will be an emphasis on youth activities and careers. The primary market is the geographical area from Narrabeen to Palm Beach.
It is intended that local schools and community groups will have an arena to showcase their talents through music, drama and artwork with an Australian veterans theme. Over the coming months these groups will have the opportunity for input to shape the programme for the day. There will be a children's art exhibition, a quilting display, ANZAC biscuit baking competition and many interactive displays and activities. Veterans Support Agencies are welcome to have a display and marquee in the park. There will be a stage with live music and performances throughout the day.
For further information, to book a stall or offer sponsorship, or VOLUNTEER to help, please contact the coordinators Lynn Murphy on 9883 9815 and Tamara Sloper Harding on 9883 9814 or email
subbranch@avalonrsl.com.au
.
Mark Ferguson
President Palm Beach RSL Sub-Branch
Chairman Northern Beaches Veterans and Community Day Committee
A collaboration between Avalon, Palm Beach & Pittwater RSL Sub-branches.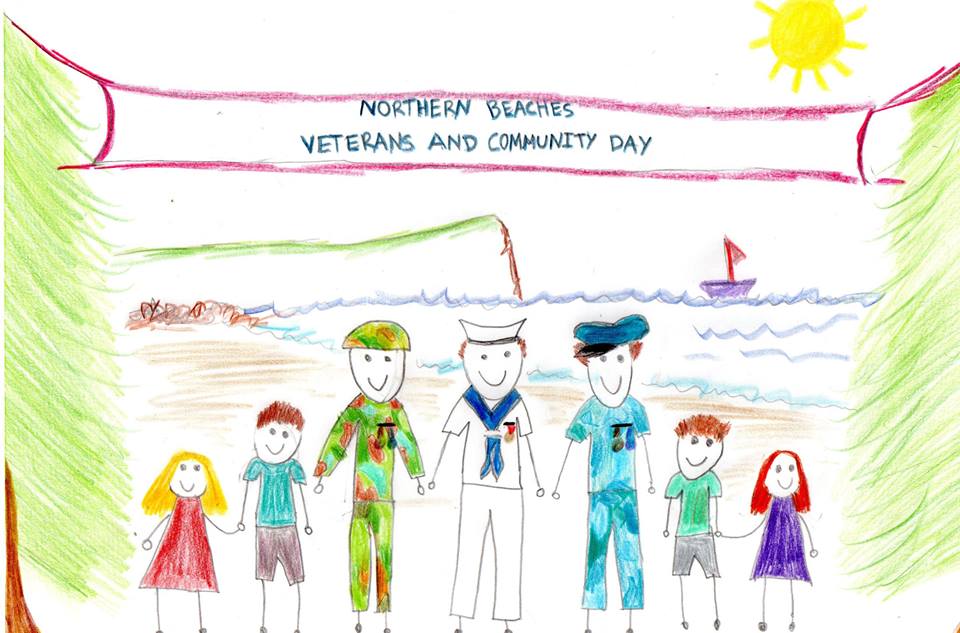 Digital Literacy School Grants - Round Two
Digital Literacy School Grants is an initiative under the Inspiring all Australians in Digital Literacy and STEM measure of the National Innovation and Science Agenda.
Grants of between $10,000 and $50,000 are available for schools and other organisations to encourage and facilitate implementation of the new Australian Curriculum: Digital Technologies. Grants will be awarded for project proposals that demonstrate innovative methods for driving enhanced digital literacy in schools. Grants of amounts greater than $50,000 may also be made where a project has demonstrated capacity to reach regional, national or sectoral scalabilities such as projects involving clusters of schools and/or peak bodies/professional associations.
Eligibility:
For education entities that meet the program guidelines and parameters
Grant Activity Timeframe:
Outcomes for this grant application process are expected to be announced by 9 February 2018.
Total Amount Available (AUD): $2,000,000.00
Estimated Grant Value (AUD):From $10,000.00 to $50,000.00
Instructions for Lodgement:
Applications must be submitted to the Australian Government Department of Education and Training by 12 noon Canberra local time, 11 August 2017.
Other Instructions:
To apply for a grant, applicants must complete the online
'Grant Application Form'
via the Department of Education and Training's website.
Loosely Woven with Amnesty International
"GOING HOME"
FREE CONCERT in AVALON
SUNDAY 6th AUG. 4 p.m.
The local music group "LOOSELY WOVEN", led by Wayne Richmond, will be giving a free community concert in Avalon Baptist Church (2 George St.) on Sunday 6th Aug at 4 p.m.
Wayne Richmond, the leader of the group, is one of the Peninsula's inspirational leaders in giving live music to the community. Wayne and his musicians have been contributing to Amnesty's great work for more than 20 years and helping those who suffer injustice, unfair imprisonment, torture, execution and other human rights abuse.
GOING HOME is named from the opening song from Dvorak's New World Symphony.
Most of us are human rights supporters and will love to hear Australian singer Sissy Higgins' heart-rending song 'Oh Canada' written in response to the tragedy of Syrian refugee Alan Kurdi whose 3 year old body was washed up on a Turkish beach after he and his family attempted to reach a Greek island on their way to Canada. Graham Moore's song 'New Frontier' celebrates all those who struggle to build a better world. 'Anchor Me' is a New Zealand song adapted by Greenpeace to commemorate the sinking of the Rainbow Warrior in 1985. Great songs for a human rights concert!
Amongst the performers this time is a young man from Tanzania who has taught the group two of his own songs.
It was nice meeting you




The Wind



Additional Australian songs include:
Small Things (The Audreys)




Down City Streets (Archie Roach & Ruby Hunter)




Rayya's Lament (Ian Ross Williams - brother of Loosely Woven performer Meredith Williams)
Well known items will include:
All I ever need is you (Sonny & Cher)




Bei Mir Bist Shein (Israel)




Bright Side of the Road (Van Morrison)




Killing Me Softly (Roberta Flack)




Sway




The Rose (Bette Midler)




Black Velvet Band (fabulous arrangement of a well known folk song)




Leaving on a jet plane



Instruments this time will include flutes, saxophones, clarinets, trumpet, recorders, harp, concertina, melodicas, glockenspiel, xylophone, guitars, keyboard and percussion.
Some comments on previous concerts from reviewer Paul Cruise:
"Loosely Woven again demonstrated their uncanny ability to encompass the gamut of human experience in a single performance.
Leader Wayne Richmond and his talented crew took their audience to many places - some enchanting, some disturbing, some hilarious, some mournful; I felt I'd been given a grand tour of my own heart. What more could you ask of a night out? "*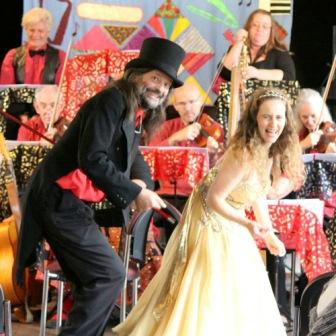 Wayne and Gail
Loosely Woven encourage audience participation in their concerts which are always lots of fun,and you can enjoy a musical treat and also support human rights by coming because voluntary donations will go to Amnesty International.
Avalon Amnesty International group works for the rights of:-
refugees and asylum seekers; indigenous people, many victims of unjust treatment; those at risk of torture and execution;and to gain human rights for disadvantaged people all over the world.
We will have a table with information and petitions
Free Concert: "GOING HOME" (Loosely Woven)
Free: afternoon tea
Date: Sunday 6th Aug. 4p.m.
Place: Avalon Baptist Church - 2 George St.
Voluntary Donations: Avalon Amnesty International Group
Kath Moody
Avalon Amnesty International
Applications Open For Community Building Partnership Program
Member for Pittwater Rob Stokes is encouraging local community and sporting groups to apply for funds under the NSW Government's 2017 Community Building Partnership Program.
This year the NSW Government has allocated $300,000 to the Pittwater community to be distributed to infrastructure projects that will deliver lasting and wide-reaching benefits.
Local projects that have been supported by this program over recent years include Narrabeen Sports High's synthetic sports field, Marine Rescue's wharf at Cottage Point, Avalon Beach Surf Club's major renovations, Pittwater High School's security fencing upgrade, renovations within Mona Vale Hospital Assessment and Rehabilitation Unit and the expansion of the Northern Beaches Indoor Sports Centre at Warriewood.
"This program has supported a range of fantastic projects throughout our community", Rob Stokes said today.
"In many cases groups have simply needed an extra injection of funds to get a long-awaited project underway.
"Applications will be received from all local groups and associations that can demonstrate how their project will deliver wide-reaching benefits to our community.
"Applications are now open and will be accepted until Wednesday 9 August 2017.
"I encourage all eligible community groups in Pittwater to explore this funding opportunity and submit their applications," Rob Stokes said.
Mona Vale Hospital Auxiliary Stalls 2017
August:

August 5th:
9am to 3pm
Stall, Pittwater Place, Mona Vale
Sewing, knitting, craft
August 12th:
8am to 3pm
Bunnings, Narrabeen
Sausage sizzle
August 18th:
9am to 3pm
Stall, foyer Mona Vale Hospital
Baking, knitting, craft, books, sewing
September:
September 1st:
9am to 4pm
Stall, outside ANZ Bank, Avalon Parade
Knitting, sewing, craft, jam
September 2nd:
9am to 3pm
Stall, Pittwater Place, Mona Vale
Sewing, knitting, craft, books
September 9th:
8am to 3pm
Bunnings, Narrabeen
Sausage sizzle
September 9th:
8am to 4pm
Stall, outside Mona Vale Community Hall,
Park Street, Mona Vale;
Baking, knitting, sewing, craft, jam
September 15th:
9am to 3pm
Stall, foyer Mona Vale Hospital
Baking, knitting, craft, books, sewing
October:
October 7th:
9am to 3pm
Stall, Pittwater Place, Mona Vale
Sewing, knitting, craft, books
October 14th:
8am to 3pm
Bunnings, Narrabeen
Sausage sizzle
October 20th:
9am to 3pm
Stall, foyer Mona Vale Hospital
Baking, knitting, craft, books, sewing
October 24th: 10.30 am Fashion Parade, Newport Bowling Club,
Palm Road, Newport
November:
November 4th:
9am to 3pm
Stall, Pittwater Place, Mona Vale
Knitting, sewing, craft
November 11th:
9am to 3pm
Bunnings, Narrabeen
Sausage sizzle
December:
December 8th:
8am to 4pm
Stall, outside ANZ Bank, Avalon Parade,
Avalon
Sewing, knitting, craft, jam.
Candidates to speak to electors
Media Release – Pittwater Forever
Community umbrella group Pittwater Forever, representing 18 community groups and their members, today confirmed details of two public information sessions for the local government elections being held in the northern beaches on 9 September.
Chairman Craig Boaden confirmed that:
"Pittwater Forever will host an evening session at which candidates in the Pittwater Ward can address electors directly. This session will take place from 6.30pm on Tuesday 29 August in the Mona Vale Memorial Hall."
"This will be followed by a session for candidates in the Narrabeen Ward on Tuesday 5 September, again from 6.30pm in the Mona Vale Memorial Hall."
Pittwater Forever will invite all candidates seeking election to council from these two Wards to make brief presentations of their policies, and to answer questions from the floor.
"These two public information sessions will give candidates an opportunity to inform electors about their policies, and electors a chance to hear from candidates before polling day on 9 September", said Mr Boaden.
"It's one of Pittwater Forever's contributions to local democracy. "
"Through our member community groups, we will also facilitate recruiting volunteers to help independent candidates with things like leafletting, and handing out How to Vote cards at pre-poll and polling stations".
Narrabeen Boys High 1967 50 Year Reunion - 2017
We are about to reach the 50 Year Anniversary of the very first Year 12 from Narrabeen Boys High.
I guess we produced more World Surfing Champions than any one school and in 1967 we won every Year 12 Sports Premiership there was, every one. Rugby, Cricket, Soccer, Water Polo, Basketball, Tennis... etc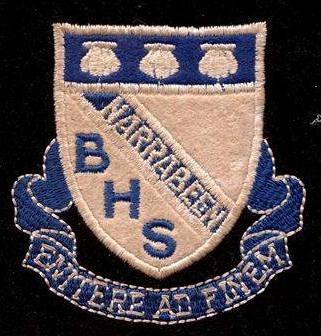 50 Years HSC Reunion Lunch
Hosted by Narrabeen Boys High 1967 50 Year Reunion - 2017
Friday October 6th, 2017: 1pm to 6pm
Cnr. Beaconsfield and Kalinya Streets, Newport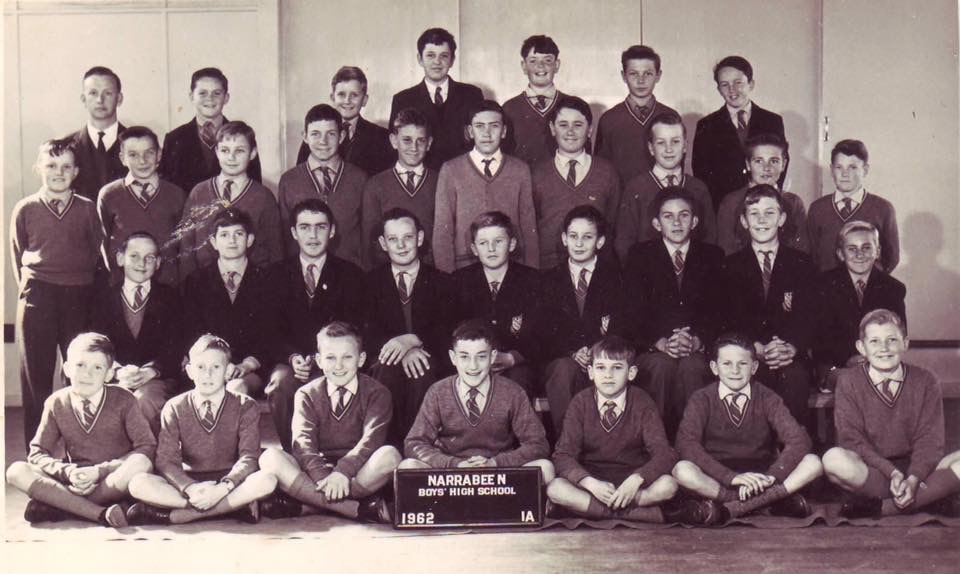 Sydney Wildlife: Critters of the Month - July 2017
Tawny Frogmouth Chicks
Thanks to you, our rehabilitation facility is growing and demand has been very high as Sydney Wildlife members want to use the facility to get their animals ready for release.
Most of the animals that come to our rehabilitation facility have been in care for some time and therefore need to build up their muscle strength and stamina before they go back to their natural habitat where they will have to find or catch their own food.
Our Twin Tawny Story.
One cold day, some lumberjacks were cutting down a tree for one of their clients when they noticed a nest in the tree that contained two fluffy little Tawny Frogmouth chicks. They started to look around to see if they could locate the parents but were unable to locate them. As it was a cold day and they had taken down the branch the nest was in, they didn't want to leave the chicks there so they took them to a local vet. After a quick check over, the vets contacted Sydney Wildlife to come and collect the chicks for hand raising.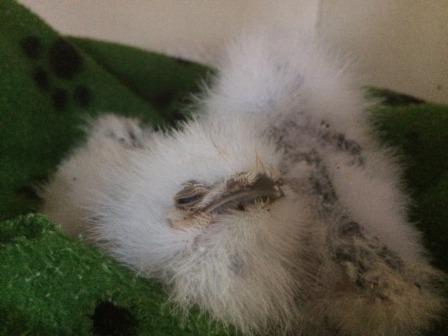 Tawny Frogmouth Chicks

Unfortunately, when we collected the little balls of fluff from the vets, they were not able to provide us with any more detail than the suburb they were found in so we were unable to go back and try to look for the parents ourselves as we didn't have a specific address.
When they first got home to the careers house, the two chicks were put in a nice heated box with a substitute nest in it to make them feel as much like home as possible. They were feed at very regular intervals throughout the day. Luckily for their carer, as they are birds, they didn't need feeding during the night.
With regular feeds and constant care, they continued to grow and learn how to eat different types of foods. You will see in the photo's the big transformation they went through going from being little white balls of fluff to beautiful feathered birds.
Once they were old enough and only requiring one hand feed per day they were taken to the rehabilitation facility were they had a larger enclosure to fly around in and learn to catch the insects and bugs that frequent the area. This enabled them to get better at catching their food in an environment that mimicked as closely as possible what they would do in the wild.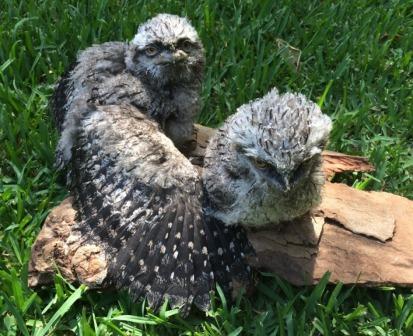 Tawny's Growing up and stretching their wings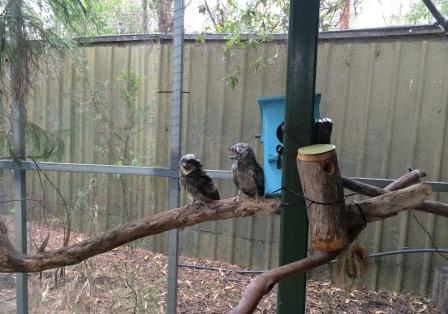 In the Rehabilitation facility
After about one month it was time to take them back to the suburb where they were found and release them. Not only did they both fly very well and silently but we observed them flying down to the grass and bushes to catch insects, feeding them selves.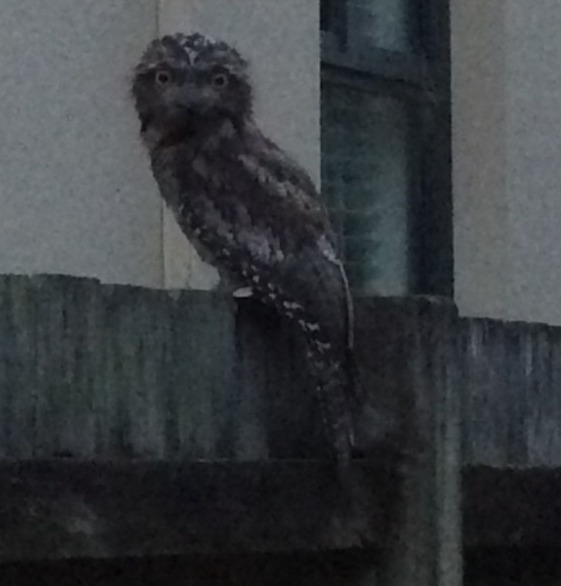 One of the Tawny's after release
Three months after release one of the Tawnys is still seen around the release site and is thriving in its natural habitat.
Without donations from our magnificent Global Giving supporters, none of this would be possible!
If you know any one else you can share this story with please do, as they may also want to help Sydney Wildlife help our native animals.
Thank you so much.
Joan and the rehabilitation critters.

By Joan Reid
Volunteer Macropod co-ordinator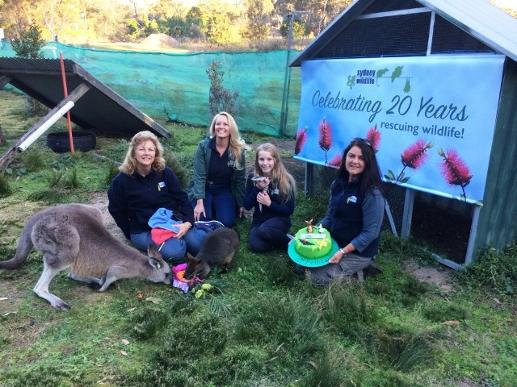 Sydney Wildlife celebrates 20 years - Cloudy and Cassius, Joan Reid, Lynleigh and Kayleigh Greig, Sonja Elwood.