Vale Margaret Kirsop
It is with a heavy heart that we share the news of the passing of Margaret Kirsop, regarded by many as the elder stateswoman of Surfrider Foundation Australia.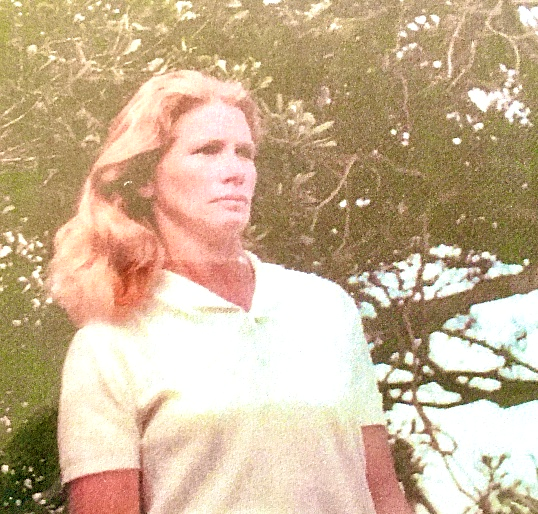 Margaret and Tom Kirsop (Tom was crucial to initiating the 3 Sydney Surfrider branches in 1991) were happily married for a stylish 67 years. Margaret is believed to be the only white woman to have kayaked the length of the Snowy River before it was dammed.
Tom and Margaret kayaked many east coast rivers in boats they built themselves; she was a keen swimmer as well as a rare female face in the lineup bodysurfing along the Cronulla/Wanda stretch through the 1960's. She volunteered to teach asthmatic kids swimming for over a decade, volunteered once a week at ACF for 6 years, and donated blood/plasma on over 430 occasions!
Tom and Margaret made Narrabeen their home in the early '70s and the North Narrabeen community in particular will sorely miss her generous presence and her "dancing feet".
Margaret is survived by Tom and an extended family including 6 grandchildren.
RIP - and thank you for your Service.
Surfrider Foundation Northern Beaches
Avalon Dunes Bushcare This Sunday
Sunday August 2 will be a great day on the dunes. Plenty of weeds for us all, lovely views, great company.
Come a give us a hand 8.30 to 11.30. Meet behind Barrenjoey High, off Tasman Rd. We have tools. Bring light gardening gloves and wear long sleeves and long pants.
BYO morning tea because of COVID.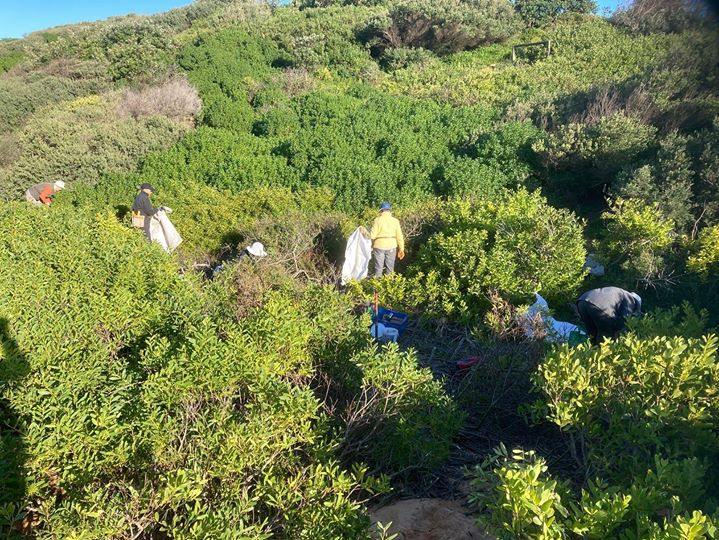 Palm Beach Longboarders August Meet
Palm Beach Longboarders will be on the North Palm Beach sand and in the water this Sunday August 2nd. If you'd like to see some classic surfing - head on down!
Details: Groms are in the water at 7-9am, Womens 9-11am, followed by the Old Mal and the Opens.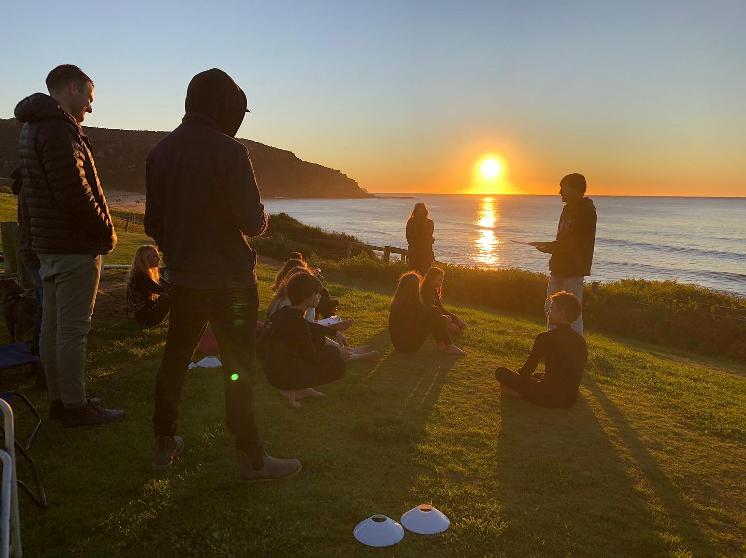 Thieves targeting church point boat engines
Northern Beaches Police Area Command report a Quintrex was stolen from where it was parked and locked on McCarrs Creek Road at Church Point on Tuesday July 28th this week.
It was found, along with several other boats, on the beach at Church Point, all with their engines apparently removed.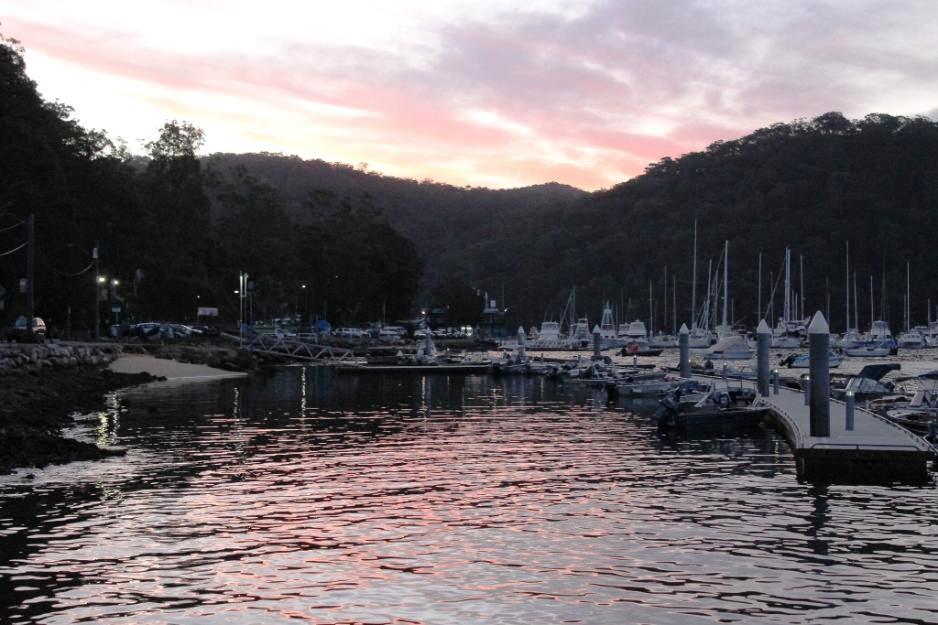 Narrabeen sinkhole
Narrabeen: A sinkhole appeared at the corner of Namona and Oak Streets on Wednesday, July 29th - next to Narrabeen Sports High School. A garbage truck fell into the 2.5m hole; a crane was needed to lift it out. A
Seven News Sydney report
shows what they filmed last week.
New Pittwater RSL Board First Meeting
The newly elected Pittwater RSL Board held their first meeting on Friday July 31st, 2020, Chaired by the first female Pittwater RSL Board President, Julie Emerson (Hegarty).
Pittwater RSL Board of Directors are elected (on a two-year rotation) annually by the general membership. Their role is to ensure adherence to the Club's primary objectives and to monitor the Club's financial performance via monthly Board meetings.
They are also responsible for strategic planning and setting of policies and they work closely with the Chief Executive Officer. The Board of Directors receive no remuneration for holding these positions and the club's management and members are thankful for the significant time and energy they put into serving this community.
The Board of Directors now are:
President Julie Emerson
With 22 years experience as a Pittwater Councillor, a Graduate of the Australian Institute of Company Directors and 2 years serving on the Pittwater RSL Board, Julie brings good governance and strategic thinking to Board decisions and ensures members' needs come first while acknowledging, growing and respecting the values of the RSL philosophy.
Senior Vice President Jim Colbeck
A respected member of the local community, Jim first joined the club in 1995 and held the position of Director for 13 years.
Vice President Aldo Sirotic
Aldo has been a resident of Mona Vale for 52 years and a member of our club for 43 years. He worked with Sydney Buses from 1966, retiring in 2005 to play a bigger role in his community. Aldo is a member of the sub-branch, a community volunteer and a Director on the club board for the last 9 years.
Director Bill Brockhurst
A retired NSW Police Officer, Bill has lived in Mona Vale and been a member of Pittwater RSL Club for over 9 years. He has served on the Board for our club and others and is a member of the Pittwater Men's Bowling Club Committee.
Director Norm Calthorpe
A local to the Northern Beaches and a member of our club for nearly ten years, Norm is an accomplished businessman in many fields and has been heavily involved in the Manly Rugby Club as well as our own Bowling Club. Norm is also a family man and a proud grandfather to twelve grandchildren.
Director Leigh Arnold
Served for 5 years in the armed forces and a member of the Sub-Branch for approximately 5 years. Held membership in Victoria for many years. Currently locally employed as a Warehouse Manager. Formally a Principal in a major local engineering firm. Member of Pittwater Bowling Club.
Director Darren Crabb
Darren served 18 years in
the Royal Canadian and Royal Australian Air Forces as an F-18 Fighter Pilot. Serving as the Vice President of the Sub Branch
2015–2019, supporting the welfare of all Veterans. He possess a very strong work ethic and dedication.
New Commodore for RPAYC
The Royal Prince Alfred Yacht Club held their AGM on July 21st, 2020 Allen Stormon being elected to the position of Commodore for the club, a position outgoing Commodore Michael Lockley has served in for the past three years.
The following people were announced as elected officials of RPAYC:
Leon Wilson, Vice Commodore
David Williams, Rear Commodore Cruising
Andrew Springer, Rear Commodore Centreboard
Julia Hornsby, was re-elected for a second term as Rear Commodore Activities
Prior to handing over to the newly elected Commodore Storman, Commodore Michael Lockley presented the Clubmanship Trophy for 2019/20 to Bob Bennett in recognition of his key role in RPAYC's Integrated disAbled Sailing (IdS) program.
Bob has been fundamental in driving both the Soldier On and St John of God sailing programs, arranging volunteer members to not only donate their yachts, but also their time to take returned servicemen and women through sail training and family picnic days.
Craig Evans, RPAYC General Manager, stated in an update to members that
Bob has not only been an integral part of these programs run through the club but also formed an important part of the RPAYC team to provide on-water support at the 2018 Invictus Games.
Through Bob's great work, the Club has seen hundreds of returned servicemen enjoy sailing and time on the water.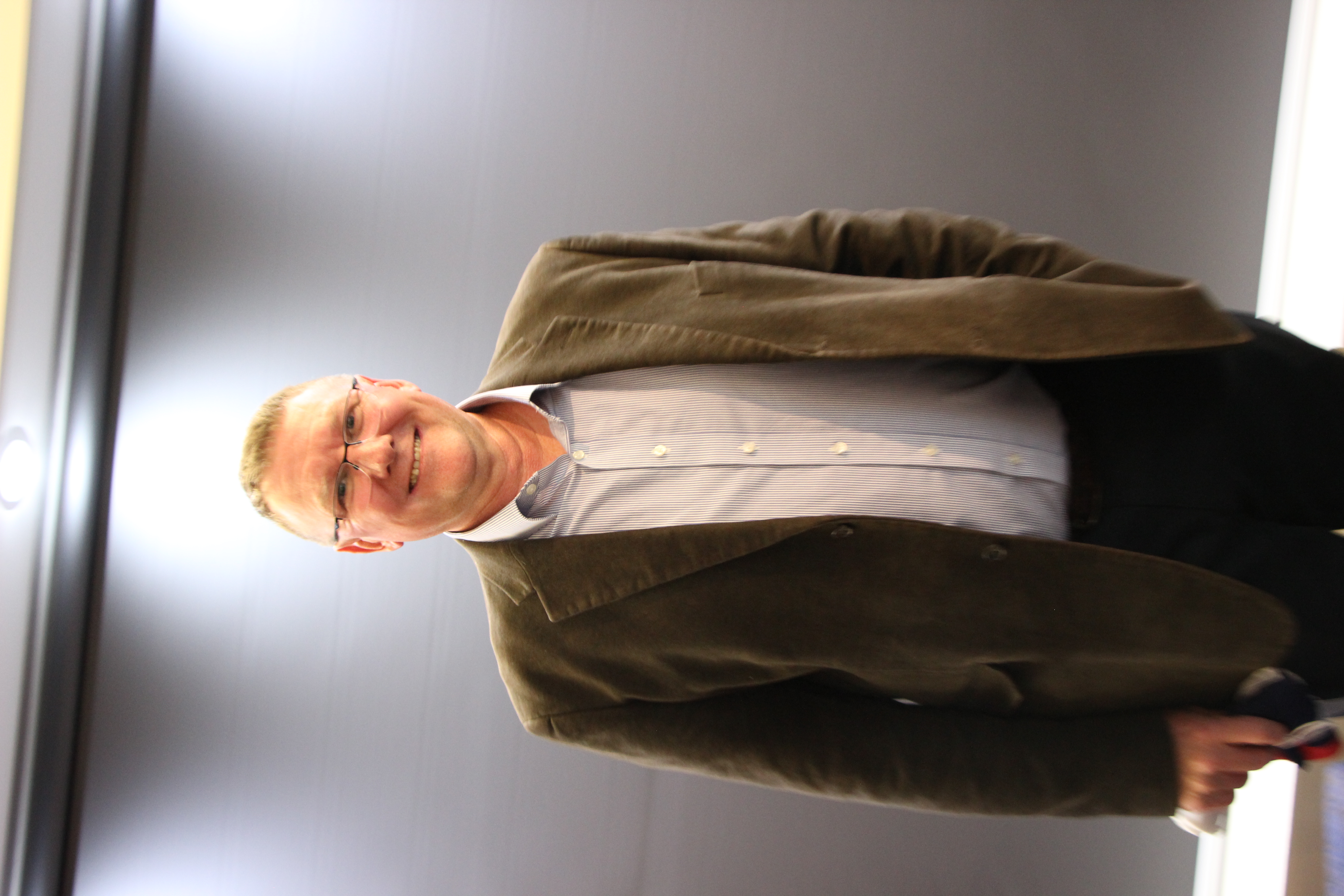 Commodore Allen Storman, RPAYC photo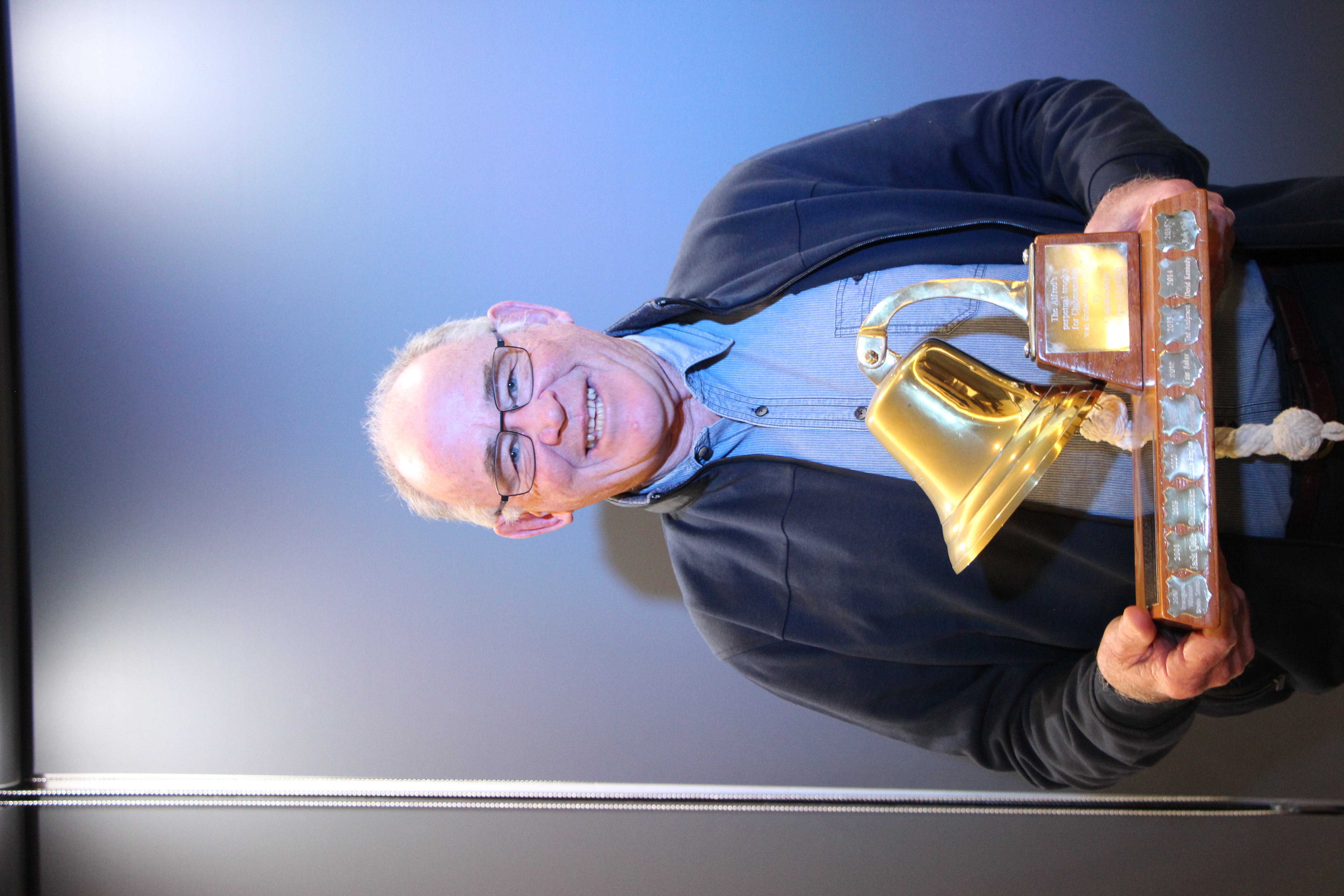 Bob Bennett -
Clubmanship Trophy for 2019/20, RPAYC photo
Avalon sailing Club News
WANTED: Contributions from budding journos, photographers and gossip columnists After being in hibernation for the past few years the Avalon Sailing Club's Jibsheet newsletter is about to be relaunched. The newsletter will be a great way for different facets of the club to share and communicate what is happening and reporting on different events held during the season. It will be published in a pdf format and emailed directly to members.
In order to make it successful we will need articles, photographs and reports from club and committee members. These can include upcoming events, regatta results and reports, yacht race results, cruising stories both past and present, favourite cruising recipes, a swap and sell column and even the odd bit of fun gossip such as used to be reported by our esteemed club member Norm Field in his previous regular Jibsheet column entitled "Guess Who - Don't Sue".
Upcoming ASC Events
Alternative Fire and Soup night
Starts: Sat 08 Aug 2020 08:30
Ends: Sun 09 Aug 2020 18:00
Location: The Basin
Annual General Meeting
Date: Sun 09 Aug 2020
Time: 10:30 - 12:15
Location: Avalon Sailing Club
Winter Series 4
Date: Sun 16 Aug 2020
Time: 13:00 - 17:00
Location: Avalon Sailing Club
Warringah Rats vs Easts
Matches played August 1st, 2020
Final score in 1st grade
Rats 31 - Easts 28
.
In other games:
4th grade ~ Rats 28 - 5
3rd grade ~ Rats 12 - 38
2nd grade ~ Rats 25 - 18
.
3rd grade Colts ~ Rats 5 - 31
2nd grade Colts ~ Rats 10 - 26
1st grade Colts ~ Rats 5 - 22
.
Photo by Rising Sun Photography Sydney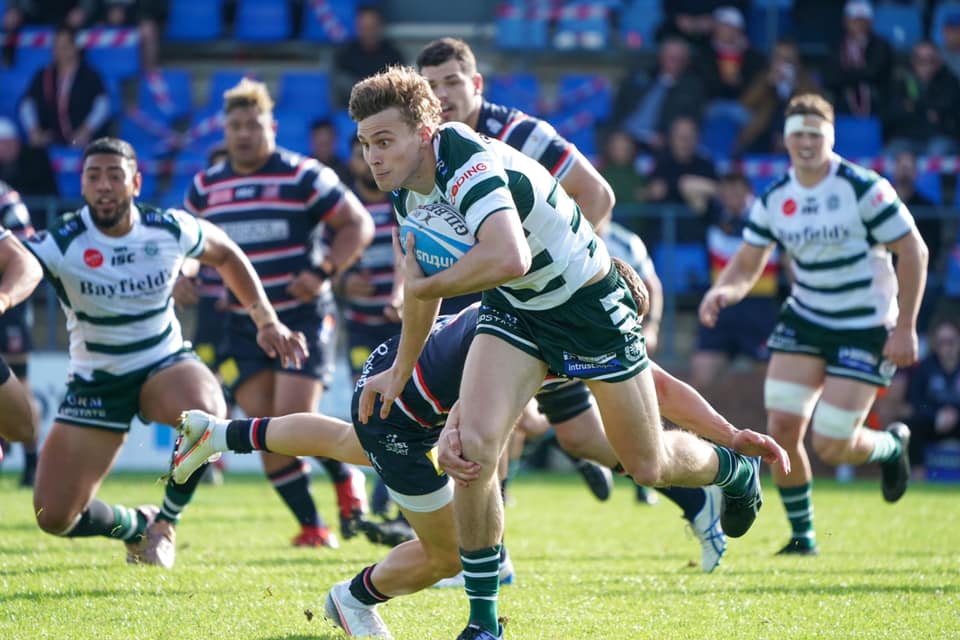 Newport Breakers Rugby Club vs Hawkesbury valley
Matches played August 1st 2020
Newport has finished strongly in 1st Grade to claim a 3rd clean sweep with a come from behind 22-10 win away against Hawkesbury Valley. Newport sealed the game with a try in the corner from Sam Wayling on the final whistle.
Great wins for Newport in the earlier matches: .
2nd Grade: 22-0
Colts: 17-10
3rd Grade: 42-7
Next week's Round 4 match will have Newport back at Porter Reserve playing Blacktown RUFC, August 8th, 2020. This Issue's Pictorial shares some Breakers news and great photos from their first at home game for this Season, played Saturday July 26th.

Sir Leslie Herron Rugby Scholarship Recipients Announced
In related rugby news, now that matches have recommenced, a northern beaches player was announced as a recipient of a Sir Leslie Herron Scholarship in the first week of June, 2020.
Sir Leslie Herron
The Honourable Sir Leslie James Herron K.B.E., C.M.G., K.St.J. was born on 22 May 1902. Educated at Sydney Grammar School and at the University of Sydney, he graduated in Law in 1924 and was admitted to the Bar on 28 August 1925. He took Silk in 1939, pursuing a successful career in common law cases and as a leading advocate in jury trials. He was an acting Judge of the District Court of New South Wales for a time before being elevated to the Supreme Court Bench on 19 February 1941.
Leslie Herron was appointed Chief Justice of New South Wales on 25 October 1962.
On attaining his 70th birthday in 1972, he was obliged to resign his office as Chief Justice after a judicial tenure spanning 31 years. He continued as Lieutenant Governor and was Administrator of the State of New South Wales at the time of his death on 3 May 1973.
Leslie Herron was elected as the first President of The Rugby Club and held that office from 1945 to 1952 inclusive.
At various times, he held office as Chairman or President of the Australian and New South Wales Rugby Unions and he represented Australia on the International Rugby Board.
Sir Leslie Herron Rugby Scholarships
In 2004, the Board of Directors of The Rugby Club decided that there could be no more fitting way in which to demonstrate the Club's commitment to "grassroots Rugby" than to establish scholarships for the benefit of Junior Rugby participants.
The Board also concluded that there could be no more worthy person associated with those Rugby Scholarships than Sir Leslie Herron. Sir Leslie Herron's family graciously consented to the naming of the scholarships as The Sir Leslie Herron Rugby Scholarships.
From the outset, two Rugby Scholarships were awarded on an annual basis and the duration of each scholarship was two years. Each scholarship was named The Sir Leslie Herron Rugby Scholarship with one scholarship being awarded to a nominee of the Sydney Junior Rugby Union, and the other to a nominee of the New South Wales Country Junior Rugby Union.
The scholarships were awarded during the period 2004 to 2008 inclusive.
The Rugby Club Foundation
The Primary Object of the Foundation is to encourage the sport of Rugby in the State of New South Wales and elsewhere at a grassroots level.
The Board of Directors of the Foundation has resolved that one of the ways we can continue to demonstrate the Foundation's commitment to grassroots Rugby is to revive the Sir Leslie Herron Rugby Scholarships for the benefit of Junior Rugby participants.
In consultation with the NSW Rugby Union, the Foundation's Grants Committee has reviewed a number of strong scholarship applications, and are pleased to announce that the recipients of the Sir Leslie Herron Rugby Scholarship in 2020 are:
Ms Ally Bullman (nominee of Sydney Junior Rugby Union)
Mr Jayden Blake (nominee of NSW Country Junior Rugby Union)
Ally Bullman
Ally Bullman attends Narrabeen Sports High School. She is 16 years of age and plays for the Seaforth Raiders in both 7s and 15s Rugby formats.
She plays a variety of positions from hooker to flanker and even outside back, and in just a few short years in the game has been selected for a variety of representative teams including NSW Schools' 7s and the Aussie Seahawks.
Ally has very clear Rugby goals and is working towards selection in the Australian Schools 7s team. She plans to utilise the scholarship funds to participate in specialised technique training and strength and conditioning, as well as training and coaching courses.
Ally's parents have advised the Foundation that this scholarship will allow their daughter to access Rugby opportunities and education that would otherwise have been beyond her reach. She is extremely grateful and excited to receive this scholarship and thanks everyone involved for providing her with this opportunity and for believing in her.
Jayden Blake
Jayden is a 17-year old Year 12 student from Dubbo and is a registered player with the Dubbo Junior Rugby Club. He has been playing some form of Rugby since he was 6 years of age and has played Junior Rugby from Under 13s to Opens over the past 8 years.
His hard work and dedication to training has seen him selected in a variety of representative teams including Central West Juniors, Country Opens and the Under 18 NSW team. He has also been invited to attend Generation Blue training – a programme which fosters future NSW Waratahs.
He was fortunate enough to be named Country Junior Player of the Year with his coach saying "Jayden's attitude both on and off the field should be commended. His attitude was incredibly refreshing and demonstrated Jayden's ability to serve the team and not just his own ambitions."
The scholarship funds will go a long way in contributing to ongoing travel costs and will ensure that Jayden is given equal opportunities to those who are less disadvantaged by distance. Additionally, the funds will assist in supporting Jayden's continued access to high quality coaching and mentoring and foster his sporting and career aspirations for the future.
The Foundation would like to wish Ally and Jayden every possible success in furthering their Rugby aspirations while embracing the values of past scholarship recipients: citizenship, scholarship, and a contribution to Rugby.
Community Warned To Beware Of Suspect Tree Operators
Council is warning the community to be wary of unscrupulous tree lopping operators who are again active on the Northern Beaches, flouting the law and making residents liable for thousands of dollars of fines for their illegal work.
CEO Ray Brownlee said Council is aware of rogue tree tradesmen recently in the Avalon area, offering to cheaply remove or trim large trees without Council permission. This follows a spate of similar incidents early in 2019 and also in 2017.
"Our community is passionate about trees and at Council we are committed to protecting as much of our tree canopy as possible," Mr Brownlee said.
"Most trees over 5m high are protected and residents need Council approval to prune more than 10 percent of the tree or remove it. This ensures we maintain the green environment that is so valued by our community.
"Without consent to prune or remove the trees, residents can attract thousands of dollars in fines.
"If in doubt, residents should contact Council to ensure they, or those they contract, are working within the law."
Mr Brownlee said that a good tree operator will be knowledgeable about what is permitted, be appropriately insured and qualified to undertake the work.
"If an operator can't demonstrate they meet these requirements residents should think twice about employing them to do the job in case they end up being liable for their illegal activities."
Property owners who are approached by contractors should contact Council first, to check that the work complies with Council's tree controls or visit their website.
Residents can also contact NSW Department of Fair Trading on 13 32 20.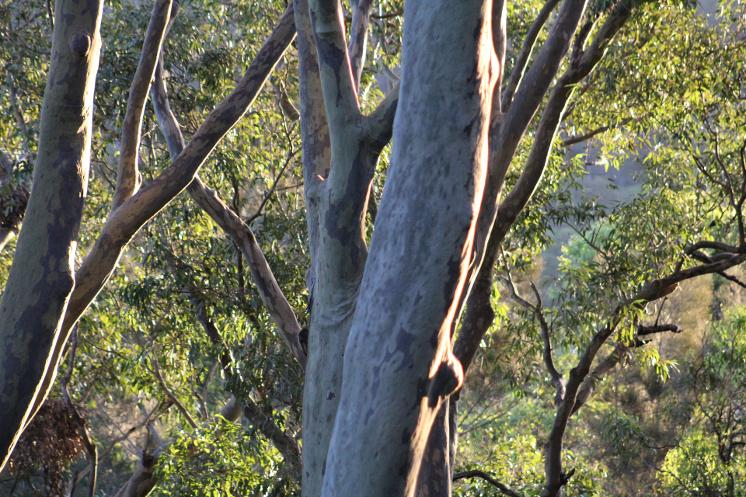 Please Help Sydney Wildlife Rescue: Donate Your Cans And Bottles And Nominate SW As Recipient
You can Help Sydney Wildlife help Wildlife. Sydney Wildlife Rescue is now listed as a charity partner on the return and earn machines in these locations:
Pittwater RSL Mona Vale
Northern Beaches Indoor Sports Centre NBISC Warriewood
Woolworths Balgowlah
Belrose Super centre
Coles Manly Vale
Westfield Warringah Mall
Strathfield Council Carpark
Paddy's Markets Flemington Homebush West
Woolworths Homebush West
Bondi Campbell pde behind Beach Pavilion
Westfield Bondi Junction car park level 2 eastern end Woolworths side under ramp
UNSW Kensington
Enviro Pak McEvoy street Alexandria.
Every bottle, can, or eligible container that is returned could be 10c donated to Sydney Wildlife.
Every item returned will make a difference by removing these items from landfill and raising funds for our 100% volunteer wildlife carers. All funds raised go to support wildlife.
It is easy to DONATE, just feed the items into the machine select DONATE and choose Sydney Wildlife Rescue. The SW initiative runs until August 23rd.
Mona Vale Hospital COVID Testing Clinic now in Community Health Centre
Mona Vale Hospital COVID Testing Clinic has moved from Urgent Care Centre to Community Health Centre - please ring to register for testing.
PHONE: 9998 6296
Mona Vale Hospital this week:
The recent changes to our mask guidelines means patients, carers and visitors are to wear a mask at our hospital if possible.
Staff will also wear a mask when they are delivering care or when they can't socially distance 1.5 metres.
Please continue to maintain COVID-safe practices, including hand hygiene and physical distancing of 1.5 metres.
If you feel unwell – even with the mildest of symptoms such as a runny nose or scratchy throat – please stay home and get tested.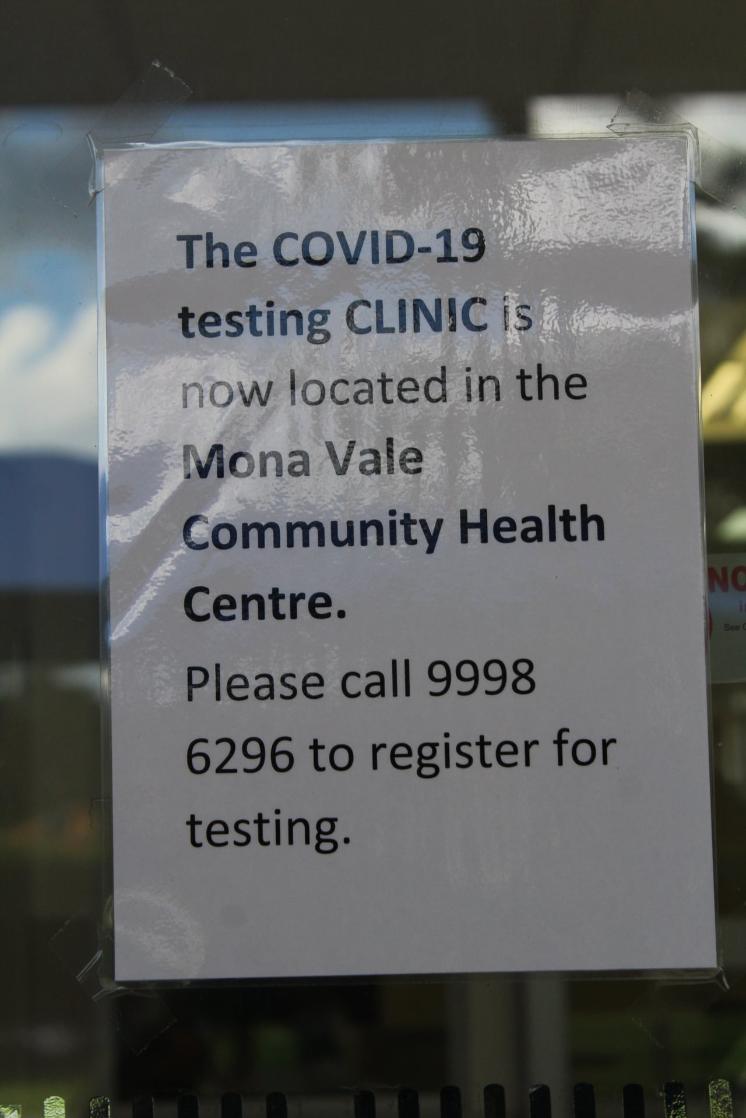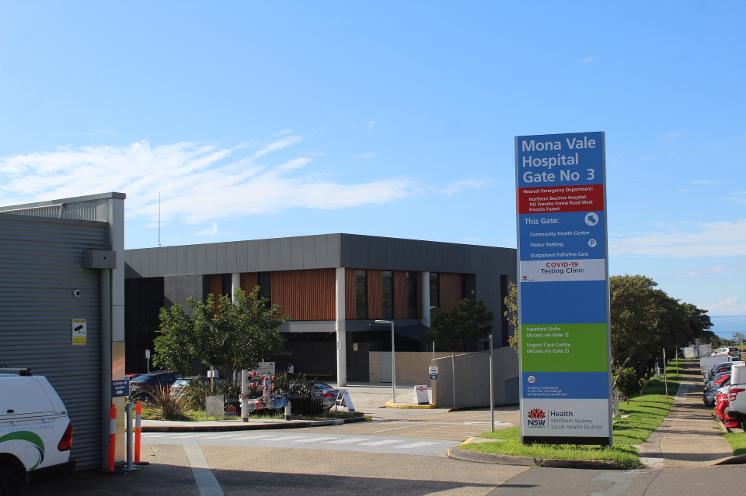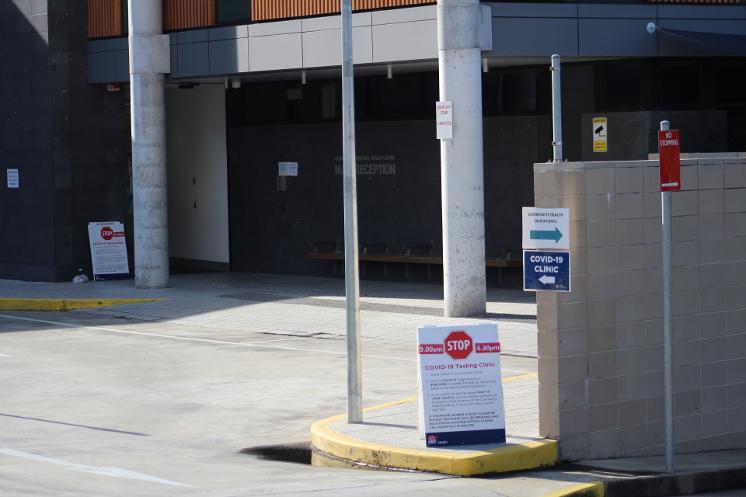 Mona Vale photography competition
Local amateur photographers are being invited to enter a photo competition at Mona Vale Hospital, to have their work included on the walls of the new Geriatric Evaluation Management and Palliative Care facility.
Acting General Manager, Jennifer Parkin said it was a fantastic opportunity for staff and the community.
"Art can help deliver welcoming and dynamic spaces for the care and wellness of patients, carers, staff and the community and the competition provides a great opportunity to help brighten the walls of the new facility," Ms Parkin said.
"We have two great prizes on offer - first prize is a $250 Westfield voucher and second prize is a 2hr private session with professional photographer, Steve Turner," she said.
Judges are after the best photographic images that capture the local natural environment in Mona Vale and surrounds.
The successful entries will be displayed in the main corridors within the new facility when it opens.
The photography competition is open to staff, patients and family, volunteers, consumers, students, residents and community members.
Details on how to enter can be found on
this entry form
.
Entries close 5pm, 14 August 2020.
Construction of the new Geriatric Evaluation Management and Palliative Care Unit is expected to be completed in September 2020, with operational commissioning to follow.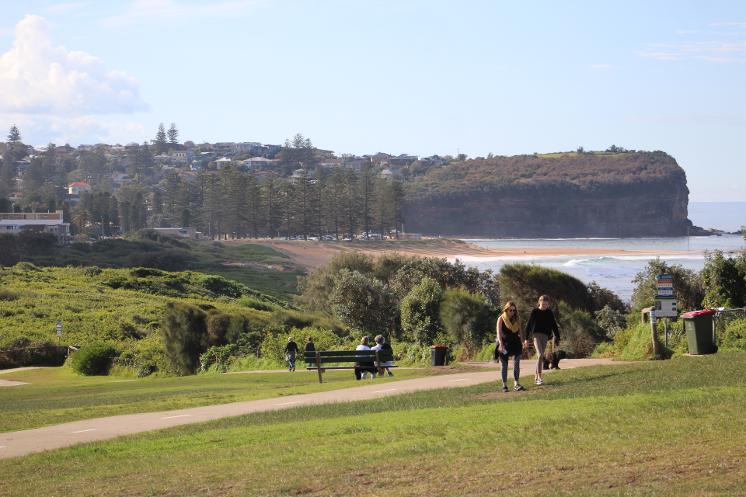 Tick Population Booming In Our Area
Residents from Terrey Hills and Belrose to Narrabeen and Palm Beach report a high number of ticks are still present in the landscape. Local Veterinarians are stating there has not been the usual break from ticks so far and each day they're still getting cases, especially in treating family dogs.
To help protect yourself and your family, you should:
Use a chemical repellent with DEET, permethrin or picaridin.
Wear light-colored protective clothing.
Tuck pant legs into socks.
Avoid tick-infested areas.
Check yourself, your children, and your pets daily for ticks and carefully remove any ticks using a freezing agent.
If you have a reaction, contact your GP for advice.
Pittwater High School Sailing Program Fund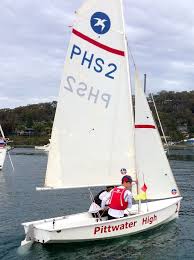 At Pittwater High our connection to the environment and the ocean is part of our DNA.
Our Sailing program supports personal development as well as the development of life skills. There's something about sailing that makes it quite unlike other sports. More than just skill and strategy, it teaches certain values that shape young people into unique athletes.
We usually focus on the physical aspects of sport and we forget how much we stand to gain from the sport – both socially and emotionally.
Sailing is not just a sport that keeps you fit, but also one that develops you into a well-rounded individual – something far more important than winning raced or gold medals.
As our local America's cup skipper Jimmy Spithill put it: "If you want to go fast, you go alone, If you want to go far, you go together."
About the Australian Sports Foundation (ASF)
The unique purpose of the Foundation is to enable donors to claim a tax deduction for donations made to sporting projects that have signed up to fundraise with us. Over the last 30 years, the Foundation has helped increased funding to all levels of sport by more than $345 million!
In simple terms, for every donation of $2 or more, the Foundation provides a receipt to the donor that they can then use to claim their tax deduction for the donation.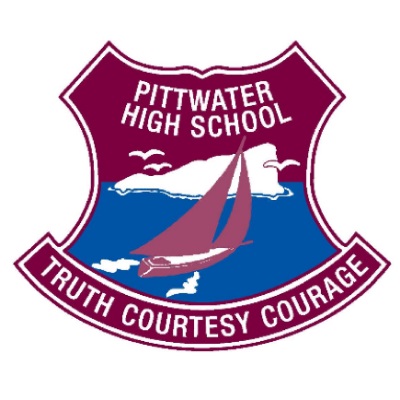 More Community Grants for the Northern Beaches
A funding boost for a leading youth engagement program will inspire and empower young people to stand united against hate, extremism, fear and division.
Member for Manly James Griffin is encouraging organisations on the Northern Beaches to apply for the Community Partnership Action (COMPACT) grants program, which will support community partnerships to build social cohesion and community resilience.
"Our community continues to show remarkable resilience during the COVID-19 pandemic," Mr Griffin said.
"There are so many outstanding community organisations working at the grassroots engaging our young people at this difficult time. I'm encouraging all eligible organisations in Manly and the Northern Beaches to consider applying for this grants program."
Acting Minister for Multiculturalism Geoff Lee has announced $3 million over 12 months to expand the proven Community Partnership Action (COMPACT) program, a boost on previous years.
Mr Lee said the funding comes at a crucial time following the impacts of the summer bushfires and the COVID-19 pandemic on young people.
"Community is central to our ability to overcome these shocks and young people are always at the heart of the solution," Dr Lee said.
"Since it was established, COMPACT has reached a remarkable 40,000 young people through 24 projects involving an alliance of over 60 partner organisations.
"We are excited to see another round of innovative projects to support young people across our State to thrive and reach their best potential."
Previous successful COMPACT projects include humanitarian and volunteering initiatives, training and awareness raising programs, art and digital storytelling projects, anti-racism initiatives, interfaith religious collaborations, and sport leadership programs.
The 2020-21 round of the COMPACT grants program will open on Tuesday 7 July 2020.

Applications

close at 5pm on Wednesday 12 August

. For more information and to submit an application, visit: https://multicultural.nsw.gov.au/compact
NSW Small Business Month Grants
Reboot, upskill and connect this October
The fourth annual NSW Small Business Month will be held in October, with events to be a combination of online and offline activities.
This year's festival activities are designed to help small business owners to get online, adapt their business practices and engage with other organisations.
It is also about recognising the 785,000 small to medium-sized businesses that represent 41 per cent of the state's private sector workforce that drive our economy.
The $2000 grants are designed to enable local councils and local chambers of commerce run a range of activities that will benefit and support the local small business community.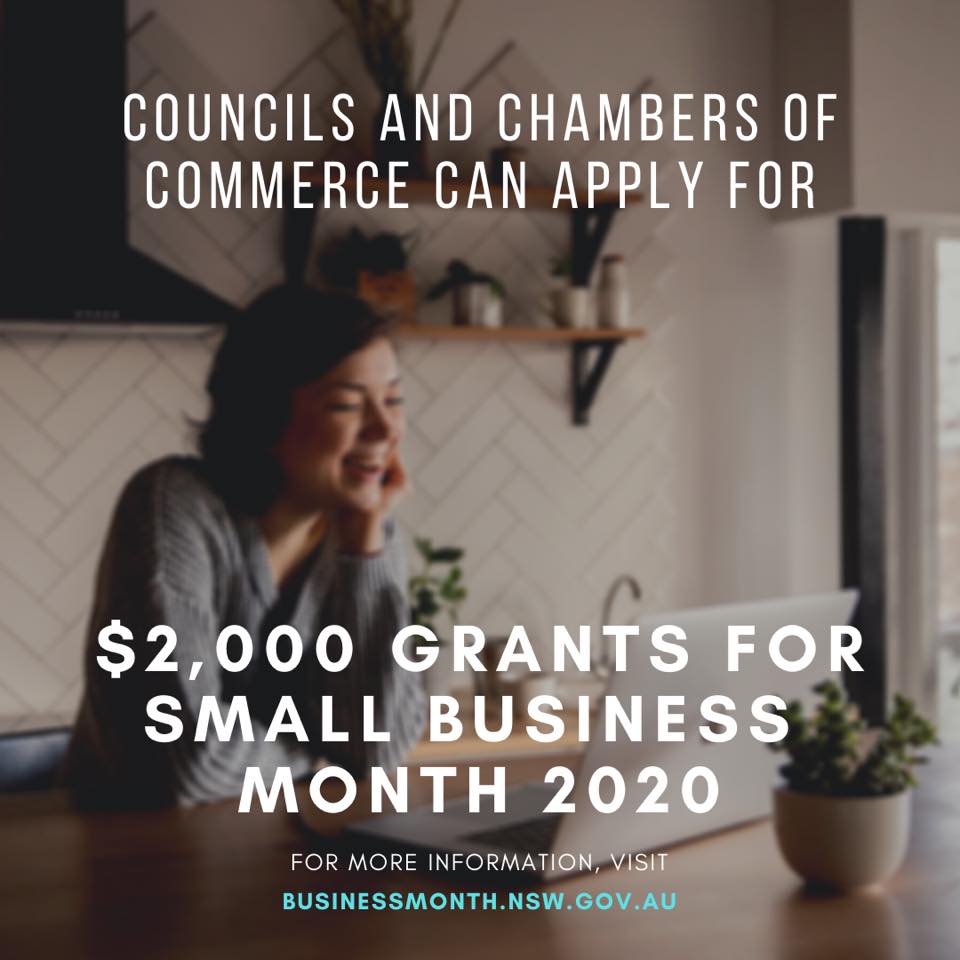 Applications Open for Youth Advocacy Support Grants
July 31, 2020
The Australian Government is encouraging youth advocacy organisations to apply for grants under a $1 million program designed to help all young Australians reach their full potential.
Minister for Youth and Sport, Richard Colbeck, said the Youth Advocacy Support Grants will help organisations advocating on behalf of young people, especially those who are from disadvantaged or marginalised backgrounds.
"I encourage organisations advocating for young people to apply for a grant so they can continue to give youth a voice," Minister Colbeck said.
"We want all young people to be active participants and contribute to Australian society.
"This is where youth advocacy organisations have a role to play providing practical help and professional guidance."
Youth advocacy can empower young people in their everyday lives by providing support and advice about jobs, mental health, education, housing, relationships and more.
"There are a lot of demands on young people and being able to get help where and when they need it is important no matter what their background or circumstance in life," Minister Colbeck said.
"COVID-19 is having an enormous health and economic effect on young Australians which is why it's more important than ever that they continue to have the support they need to reach their full potential."
Organisations applying for a grant should have a track record demonstrating extensive experience delivering youth advocacy services and the ability to engage effectively with young people.
Successful grant recipients are expected to deliver programs over the 2020–21 financial year.
The grant round will open Monday 3 August
. For more information and to apply for a Youth Advocacy Support Grant please visit Grant Connect at
www.grants.gov.au
.
Energy Efficient Communities Program (EEC) - Small Business Grants
Close Date & Time:26-Aug-2020 5:00 pm
The objective of this grant opportunity is to support small businesses to save energy through:
replace existing equipment with higher efficiency equipment
install or replace a component/s to help an existing system run more efficiently
carry out on-farm energy audits
carry out monitoring of energy usage and emissions
There is an estimated $9.06 million available for this grant opportunity, with a maximum of three projects funded per electorate. We expect that there will be a high level of interest for this grant opportunity and it will likely be oversubscribed. This means an eligible application will not automatically be approved. We will approve grants according to meeting eligibility criteria, submission time and date and distribution across federal electoral divisions.
The maximum grant amount is $20,000
The maximum project period is 18 months
You can use your grant for one or more of the following:
replacing existing equipment with higher efficiency equipment
installing or replacing a component to help an existing system run more efficiently (for example installing a variable speed drive on a pump, or installing automatic controls on energy using equipment, or installing a modulating burner on a boiler)
energy audits
investment feasibility studies for energy efficiency upgrades
monitoring of energy consumption and emissions
Eligibility:
To be eligible you must:
have an Australian business number (ABN)
have an annual turnover of less than $10 million based on Business Activity Statements from the previous 12 months
and be one of the following entities:
a company incorporated in Australia
a co-operative
a partnership
a sole trader
We can only accept applications:
where you can confirm that you are authorised undertake your project as described (for example, within your leasing arrangements)
where you can demonstrate that you will use appropriately licensed tradespeople to install equipment, where applicable
that include a supplier declaration (see template at Appendix C of the grant opportunity guidelines)
that provide the mandatory attachments
where you certify, if you have ceased operating as a result of bushfires or COVID-19, that you intend to resume operating as a business in the future
We can't waive the eligibility criteria under any circumstances.
Speed humps on McCarrs Creek Rd: please share Wildlife Data
Local wildlife rescuers are asking all members of the public to report any roadkill
on McCarrs Ck Rd or any other road in the NB (Wakehurst Parkway or Mona Vale Road for instance) on www.wildlifemapping.org
It records the GPS position, date, sex, species. Photos can be added as they help in identification
The data is then forwarded to OEH and Transport NSW as it can help establish the best places to place mitigation.
Thanking
you all in advance for your help with
this
.
Please Register Wildlife Road Strikes
We need your help. Thank you for reporting wildlife road fatalities. There is so much wildlife on the move in our area at present due to various pressures. Although we have had pictures
sent to us
, many of these have no date or location.
There is a database that volunteers maintain but this needs three pieces of information:
The position via GPS or road and suburb
The date
The animal
The details can be entered into the database directly by you at:
Learning together for Education Week 2020
NSW public schools will celebrate Education Week from 3 to 7 August with the theme of 'Learning together' drawing on the education community's sentiment of 2020. 
Department of Education Secretary Mark Scott said schools had faced unprecedented challenges in 2020 and Education Week would provide an opportunity to reflect on the achievements of the public school community in the face of adversity. 
"We started the year with communities still suffering the impacts of drought and the destructive summer bushfires. Flooding then forced the closure of schools in some fire-affected areas," Mr Scott said.  
"Then the COVID-19 pandemic struck and totally disrupted our way of life, changing the way we learn and socialise.  
"Despite these significant disruptions our staff, in partnership with parents and carers, have worked tirelessly to ensure that high quality teaching and learning has continued for all students. 
"Learning together reinforces the role of our schools as the cornerstone of the community. We all worked together to move learning online almost overnight to maintain the continuity of education during the COVID-19 restrictions." 
Education Week is an annual state-wide celebration of public education, which has been held for more than 50 years. This year's events will run from Monday 3 August to Friday 7 August, with a focus on opportunities to celebrate virtually.  
The week will start with a live stream on Monday 3 August featuring public schools across NSW celebrating the theme. A student film festival will be live streamed on Wednesday 5 August.  
The Education Week 2020 website offers a wealth of ideas, information and resources for schools to plan and promote their #EdWeek20 activities including a comprehensive Teacher toolkit.  
Be Safe at home this winter
Fire and Rescue NSW's
Get Ready for Winter Campaign
offers the community to discuss home fire safety.
Deputy Commissioner Fewtrell said winter is the time when we see an increase in residential house fire related fatalities. So it was important residents remember to be careful when using heaters and fireplaces and electric blankets this winter.
"Don't put your family at risk this winter, check that all your appliances are switched off and ensure that open fires have been fully extinguished. If we all do our bit to minimise the risks in our home, we can all stay safer together", he said.
Minister for Police and Emergency Services, David Elliott said, with families spending more time at home than ever before it is crucial, we prepare our homes before winter hits.
"FRNSW do a great job in keeping our community safe, now it is our time as NSW residents to do the right thing by our families, listen to the experts and ensure our homes are safe."
Some simple steps the community can take include:
Never ever leave cooking unattended
Only working smoke alarms save lives - test your smoke alarm today
Keep everything one metre away from your heater
Do not overload your power boards with appliances like heaters and electric blankets
Strong fire screens should be set up in front of open fires
Turn off your electric blanket at night
Do not use outdoor heating and cooking equipment inside your home. The use of this type of equipment indoors could lead to the build-up of carbon monoxide which could be fatal
Gone Fishing Gallery at Waterfront Store Church Point
Open again TODAY in the top room Waterfront Store. Open mainly weekends as an addition to the waterfront cafe. Keep up to date on their Facebook page