Vale
Shelagh Champion OAM
Shelagh Champion passed away on Wednesday (22 Feb.) aged 84 years.
One of the old-time gorgeous ladies and one of the most astute historical researchers and writers (along with George) our area has known.
A contributor to Manly, Dee Why and Mona Vale Libraries, as well as this publication.
Among their longer works on the history of the Northern Beaches are the publications: Manly, Warringah and Pittwater 1788-1850; Manly, Warringah and Pittwater 1850-1880; Bathing, Drowning and Life Saving in Manly, Warringah and Pittwater to 1915; and French's Forest Soldiers' Settlement.
Some of their shorter articles are available
here
. Their works are notable for their detail, thoroughness and accuracy.
Apology
Apologies to those waiting on History page changes on Pittwater Art, Clifton Gardens and the first two in our Poets of Australia associated with our area - Emile Theodore Argles ('Harold Grey-Pasquin-The Pilgrim-Talbot Marshall') and Victor Daley. Emile's, 'Theo's' research has turned up facts, shifts he helped create and prose that should be restored to Australia and made into a decent record and as such has amounted to so many pages of materials, the loading and setting of which will take a while, we have had to hold this over for a whole 7 more days.
Next Issue - we promise! Ditto on next page of Pittwater Art and Artists.
Clifton Gardens we'd like to do as well as we can too - this will run in Autumn.
In the meantime; a taster already found (again with the hundreds of pages!) on the gentleman who once owned and stood on Clifton Garden grounds before all that gaiety began, Captain Edmund Harrison Cliffe:
In the race last week between Captain Finnis's gig, 'Challenger' and Capt. Cliffe's
whale-boat, 'Black Diamond', the former was the winner by between two and three
hundred yards; the vanquished is however, it is said, about to take up the cudgels once more with a different crew. Domestic and Miscellaneous Intelligence. (
1835, November 27
). The Australian (Sydney, NSW : 1824 - 1848), p. 2. Retrieved from http://nla.gov.au/nla.news-article36854264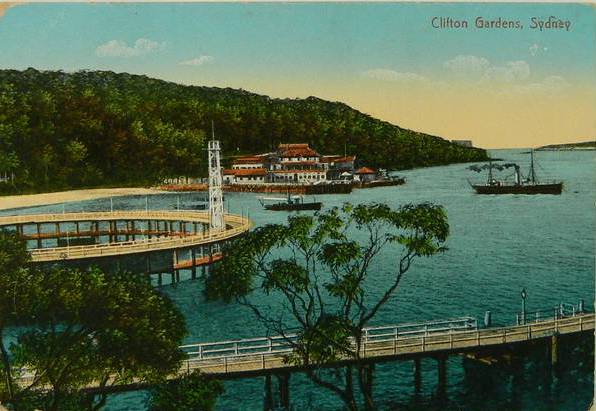 Join the fight against foxes
27 February 2017: Media Release - Greater Sydney Local Land Services
Northern Sydney residents are being urged to join the fight against foxes in the lead up to an autumn baiting program in March.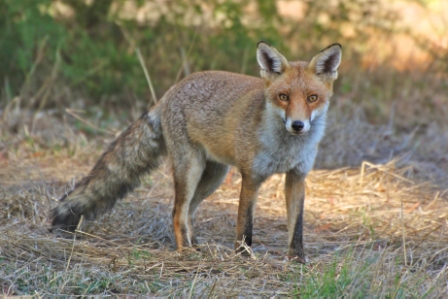 Run by Greater Sydney Local Land Services in partnership with the Sydney North Vertebrate Pest Committee, National Parks and Wildlife Services and other land management agencies, the
annual program coincides with fox cubs leaving the den and adults finding a mate for the winter breeding period.
Greater Sydney Biosecurity Manager Graham Wilson said coordinated, large-scale baiting programs had proven most effective in limiting the impacts of foxes in urban areas.
"Past experience has shown foxes are more likely to take baits in autumn but the support and cooperation of local residents is vital to the program's success."
Mr Wilson said there were simple things residents could all do to minimise the impact of foxes.
"Foxes are attracted to food scraps and domestic pets like chickens and rabbits. You can help by ensuring compost bins are properly closed, keeping household rubbish in a secure location,
feeding domestic pets inside, ensuring food is not left outside and wherever possible, keeping pets inside overnight.
"Pesticide restrictions mean baiting can't be undertaken on the average suburban block which is why coordinated programs like this are crucial to limiting the damage foxes can cause to native
wildlife, infrastructure, livestock and domestic pets," he said.
"Keeping yards in check by tidying gardens, weeding to reduce fox harbour and housing backyard chickens in secure, fox-proof enclosures rather than free ranging will also help."
The Northern Sydney baiting program will be in place until the end of March.
It is important for residents to keep their domestic pets away from sign-posted bait sites and walk their dogs on a
leash during this time."
The baiting will take place in The Hills Shire, Northern Beaches, North Sydney, Willoughby, Ku-Ring-Gai, Mosman and Hornsby areas.
For further information contact Greater Sydney Local Land Services on 1300 795 299.
Photo: Fox courtesy James Doumtsis Invasive Animals CRC
Sea Eagles 2017 Season Launch
The Manly Warringah Sea Eagles held their 2017 Season launch this week, paying tribute to life members Steve Matai and Brett Stewart. They were also part of the NRL National Season Launch in Martin Place. Their first game will be played at Brookvale Sunday March 5th against Parramatta Eels.
The club continues its focus on sharing the passion with youngsters through Come and Try days and fostering the talent of local players through the Junior Rep. Teams, and as they grow bigger and better, some, like the
Trbojevics, becoming valued team members.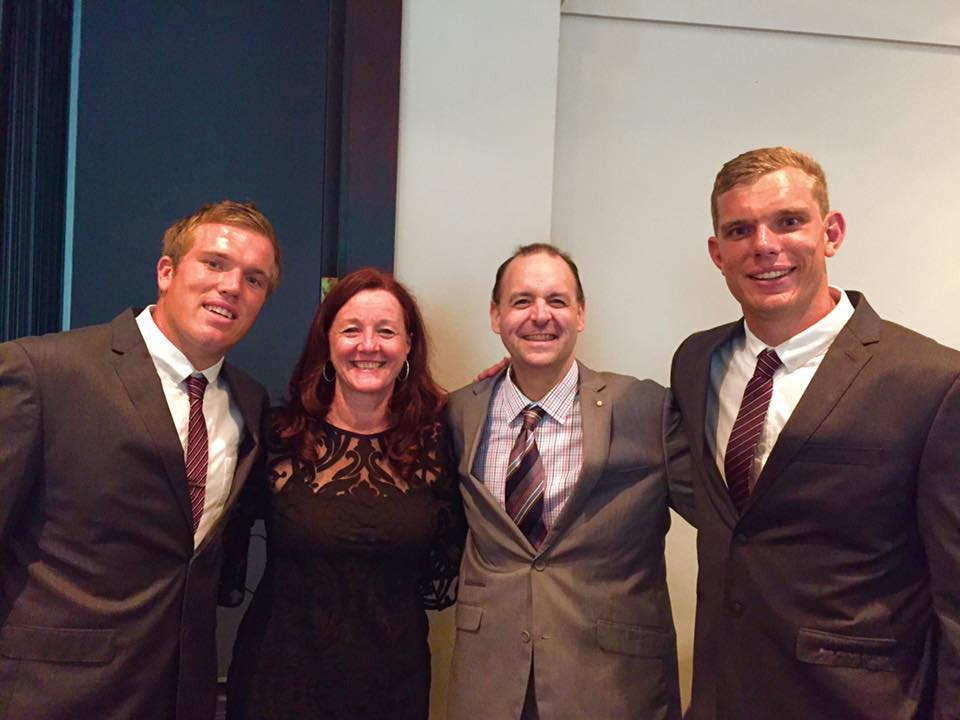 Great night at the Season Launch of the Manly Warringah Sea Eagles National Rugby League team
Pictured: Jake Trbojevic, Kylie Ferguson Vincent De Luca and Tom Trbojevic – photo courtesy Vincent De Luca
Manly Junior Rep. Teams Round 3
Friday 24th February, by Manly Sea Eagles News
The Manly Warringah Sea Eagles will play the Western Sydney Academy of Sport (WSAS) in round 3 of the NSWJRL junior representative competition.
The two matches will be played at Lottoland* on Saturday, February 25
Kick-off time is 10.00am Harold Matthews and 11.30am (SG Ball).
Last Saturday's round 2 provided an impressive display from the Harold Matthews team, defeating South Sydney 54-8. Whilst there was tight contest between the SG Ball teams, with South Sydney scraping the win 24-22.
*Brookvale to be renamed Lottoland in mega deal for Manly - Sea Eagles
Feb 3, 2017 - Manly Warringah Sea Eagles today announced a commercial partnership with Lottoland Australia (Lottoland).
The team lists for round 3:
Sea Eagles Harold Matthews team
1 Albert Hopoate
2 Tom Latu
3 Keegan Turner
4 Armani Biddle
5 Daniel Ala
6 Kaeo Weekes
7 Riaihe Jacobs
8 Filimaua Filimaua-Tau
9 Jack Birt
10 Viliami Fifita
11 Joshua Schuster (c)
12 Ben Trbojevic
13 Alec Tuitavake
Interchange
14 Jacob Ratcliff
15 Tyreece Matangi
16 Jai Vakai
17 Oliver Penu
18 Angus O'Donnell
19 Luke Rouland
Coach: Brett Fulton
Sea Eagles SG Ball team
16 Kieran Mundine
2 Alfred Smalley
3 Dane Oolstendorp-Power
4 Ben Lofthouse
5 Max Lehmann
6 Cooper Johns (C)
7 Sam Verrills
8 Keith Tittmuss
9 Cody McNiece
10 Tom Hardcastle
11 Kurt Schultz
12 Josh Fepuleai
13 Finn Heath
Interchange
14 Tremaine Terzis
15 Lope Goidubu
17 Lachlan Navale
18 Sean Vaivelata
19 Junior Moaga
20 Kane Bradley
21 Ben Gleeson
22 Nicholas Kairouz
Coach: Richard Kairouz
Manly win 32-4 in SG Ball
Photo/article: Wayne Cousins
Sat 25th February, 2017
Read about Manly's 32-4 win over Western Sydney Academy in the SG Ball match at Lottoland today.
http://bit.ly/2ljuFb2
Manly crush Western Sydney in Harold Matthews
Photo/Article: Wayne Cousins
Sat 25th February, 2017
Full-back Albert Hopoate scored four tries in the 54-4 win over Western Sydney in Harold Matts. Read report here.
http://bit.ly/2lOIMIG
Congratulations!
AFMA's New School Of Fish
22 February 2017: from AFMA
At the Australian Fisheries Management Authority (AFMA) we just love our graduates. Each year participants of the AFMA Graduate Program partake in three rotations across AFMA and the Department of Agriculture and Water Resources.
Today we introduce one of our graduates, Elisa Plati, who is spending her first rotation in the Foreign Compliance Policy Section of AFMA's Fisheries Operations Branch. During this time she will be working with Parks Australia and the Australian Border Force on ghost net activity.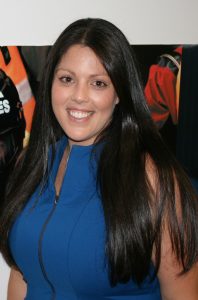 ELISA PLATI – A 2017 AFMA GRADUATE- originally from Davidson High School !
Elisa shared with us what she looks forward to in her graduate year with AFMA.
Can you tell us a bit about your background?
I'm originally from Sydney and have only recently moved to Canberra to take up this fantastic opportunity with AFMA grad program. I completed an
undergraduate degree in Marine Science and a postgraduate Diploma in Biodiversity and Conservation at Macquarie University.
After a break for a couple years I went on to complete a Masters in Fishing Policy at Wollongong University. It was during my masters course that I discovered a passion for fisheries management.
Outside of my six years of study, I spent an exciting year in South Africa working for research/conservation groups. My main focus was examining great white shark behaviours off the south coast of South Africa. I also worked on turtle conservation in Guatemala as a research intern.
What made you interested in coming to AFMA for the grad program?
As my background is very hands on and research based, I am looking forward to understanding the other side of things, how policies and procedures work and putting theory into practice. For my grad year I hope to increase my understanding of how Australian fisheries works alongside other countries and Regional Fisheries Management Organisations to combat illegal, unregulated and unreported fishing and reduce bycatch.
What are you looking forward to the most for your Grad year?
I think participating in the grad program will be an interesting and eye-opening experience to learn about the Commonwealth regulator side of fisheries management and how AFMA works with its various stakeholders, but especially industry, recreational fishers and environmental organisations.
I am very interested and passionate about conservation and sustainability, so that will definitely be something that drives me at AFMA. Working on policies and management that strive for best practice and reduces the impact on bycatch and the environment are key areas that interest me and I can't wait get involved.
AFMA welcomes Elisa!
Every year AFMA runs a graduate program to help develop the next generation of AFMA leaders. For the past few years, AFMA has partnered with our portfolio agency, the Department of Agriculture and Water Resources on this program giving AFMA graduates an opportunity for an external rotation, and departmental graduates a chance to do a rotation at AFMA.
Want to know more about working at AFMA? Visit
afma.gov.au
or follow us at
Facebook
.
Details on how to apply for next year's Graduate Program will be released soon.
Jude Rose - Alchemy Exhibition at Rust
Rust
45 Avalon Parade
Avalon
The 'Alchemy' exhibition opened Friday February 4th and is on for 4 weeks. These are beautiful works well worth a look at. Jude will be adding more work during that time. There are 20 linocuts and several cushion covers and lampshades. Jude is also doing a range of homewares in linocut designs, as well as the framed linocuts.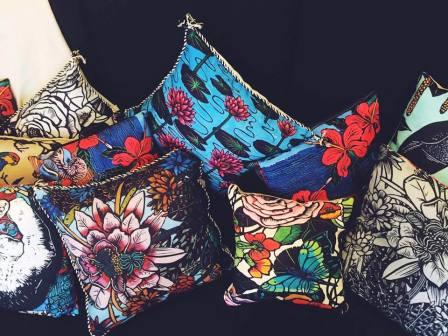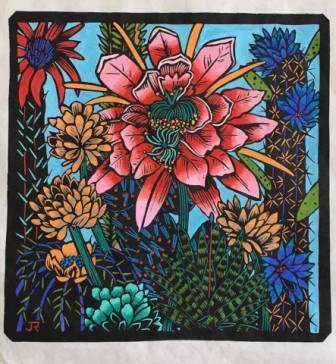 Cactus - Jude Law
Development Application (DA) Service Integration
The interim Northern Beaches Council are integrating and reviewing how Development Application (DA) services are delivered to our community. From pre-lodgement to decision stage, they will be looking at how these services can be delivered better.
The community will have an opportunity to have a say when the proposed changes are exhibited in April. During the exhibition period, we will be holding workshops with the community to discuss the proposed changes.
It's not often that the community has the chance to contribute right from the outset to the way services are delivered by its council.
For those with an interest in this area, you are encouraged to
register your email address
with so you can be updated at key stages in the project.
February 2017

Development Application (DA) Service Integration is currently at this stage
Workshops with Strategic Reference Group members
March 2017
this is an upcoming stage for Development Application (DA) Service Integration
Council meeting - outlining proposed changes
April 2017
this is an upcoming stage for Development Application (DA) Service Integration
Exhibition of proposed changes – 28 days
Community workshops – dates TBC
June 2017
this is an upcoming stage for Development Application (DA) Service Integration
Council meeting 27 June reporting on exhibition
August 2017
this is an upcoming stage for Development Application (DA) Service Integration
Implementation of new systems and processes
Environmental Planning and Assessment Amendment (ePlanning) Regulation 2017
February 2017: NSW Depratment of Planning and Environment
Have your say on online development applications for homes and businesses
We welcome your feedback on changes that will allow people to lodge development applications for homes or businesses online.
This will help to make it faster and easier to get the approvals you need, and also make it easier to find planning information.
Proposed changes to the Environmental Planning and Assessment Regulation 2000 (the Regulation) will support online lodgement of development applications by introducing consistent documents and technical requirements across NSW.
Currently, there are many variations in document requirements for development applications, which can cause delays in preparing and determining applications. The Regulation seeks to address this by introducing standards for online submission and lodgement.
Online lodgement through the Planning Portal will dramatically reduce the time and resources spent on producing and reviewing hard copy documents, making it faster and easier for NSW residents to lodge and track applications. It will also make planning information more accessible.
Proposed changes include:
standardising the documents required to lodge applications for development

replacing written consent with legally enforced declarations by applicants that they have permission from land owners to submit a development application

introducing new requirements for making and exhibiting Development Control Plans and Contribution Plans (financial contributions from developers towards infrastructure costs).
Details of the proposals can be found in the resources section below.
Your feedback can play a vital role in further developing these updates to the Regulation. To make a submission, find out how to get involved.
How to get involved
Environmental Planning and Assessment Amendment (ePlanning) Regulation 2017
NSW Department of Planning and Environment
GPO Box 39
Sydney NSW 2001
Documents and attachments available HERE:
Attachments and Resources

NSW Wins 2017 Surf Boat Interstates
c/- Surf Life Saving NSW & Navy ASRL
The NSW team has reclaimed the trophy at the Interstate surfboat challenge at Shellharbour last weekend! A sensational finale in the double-points relay sealed the deal for the mighty Blues, a second place enough to secure them the overall victory from WA and QLD. Congrats to all 8 crews from North Cronulla Surf Life Saving Club, Palm Beach Surf Life Saving Club, Newport Surf Life Saving Club, Wollongong City Surf Life Saving Cluband Bulli SLSC!
The full breakdown of results are available on the 'ASRL' App.
1st NSW 91
2nd QLD 84
3rd WA 82
4th SA 67
5th VIC 63
6th TAS 63
2017 ASRL Open Results
Results are from the 2017 ASRL Open are listed below. Thank you to all officials, water safety, Shellharbour SLSC volunteers and of course, the competitors.
Thank you to Destination NSW and Team Navy for your support of our event!
Under 19 Female
1st – Dicky Beach Tooshies
2nd – North Cronulla Funky
3rd – Bilgola Burritos
4th – North Cottesloe Chicky Babes
5th – Newport Sharknado
6th – Bondi Surf Bathers
Under 19 Male
1st – North Cronulla Purds
2nd – South Curl Curl the Lamp
3rd – North Cronulla Funky
4th – South Maroubra Rookies
5th – North Cronulla Yappy Dark
6th – Wanda Blue
Under 23 Female
1st – North Cronulla Micks Juggernaunts
2nd – Maroochydore Force
3rd – Newport Pistol Shrimp
4th – Burleigh Heads Mowbray Park Team A
5th – Currumbin Delicates
6th – Avoca Beach JOTOS
Under 23 Male
1st – Palm Beach Paperclip
2nd – North Cronulla Purds
3rd – Mona Vale Rude Dudes
4th – Newport Bottom Feeders
5th – Caves Beach Caves Meat
6th – Torquay Pirates
Reserve Female
1st – Henley Amazons
2nd – Dicky Beach Double Takes
3rd – Wollongong City Wildfire
4th – Newport Nibbles
5th – Bilgola Gold
6th – Mermaid Beach Ring Ins
Reserve Male
1st – Elouera Wilko
2nd – Palm Beach Pork Ribs
3rd – Henley Mackdogs
4th – Maroochydore Force
4th – North Cottesloe Wolpack
6th – MacMasters Beach Debaters
Open Women
1st – Elouera Wilco
2nd – South Curl Curl Staw Pirate
3rd – Lorne Edge
3th – North Cronulla Blueys Boomers
5th – Avoca Beach Zeniths
6th – Palm Beach Patriots
Open Men
1st – Avoca Beach Z Crew
2nd – Currumbin Barbarians
3rd – Northcliffe Thunder
4th – Bulli Gelcon
5th – Palm Beach Pigeons
6th – Bulli Black Sheep
Newport Breakers 2017 Player Registration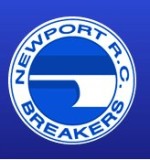 Are you looking for a game of rugby?
The Newport Breakers are gearing up for a super season of rugby with 4 teams chomping at the bit to play in 2017!
Do you want to play with a passionate club rich with over 54 years of history?
How about a club that has long been the Suburban Production Line for Wallaby and Super Rugby Representatives?
Or how about a club that is home to many generations of players who all share pride in the Blue and White jersey and wouldn't dream of playing for another club?
Then Newport Breakers Rugby is the club for you.
All players will need to fill out a Registration form for 2017 which can be downloaded
here
.
Formal Pre-Season Training commences in February down at Porter Reserve and then every Tuesday and Thursday from 6:30pm [TBC].
Spread the word and let's rip in!
2017 Subbies Fees...
Early Bird Registration,
Pay Before 28th Feb 2017
Colts: $150 Seniors: $200
After 28th Feb 2017 Colts: $180 Seniors: $220
We've got 3 options for you to pay your fees this year. Pay either via EFT to the Account Number below with your name in the reference, via Direct Debit or even easier with cash at training:
EFT Details...
Newport Rugby Club
BSB 082-116
Account #63760 2084
Please put your name in for us to reference.
Any questions please contact Newport's Registrar:
Donations Of Bodyboards Needed
If you have any body boards that you no longer use please drop them off at my place. A friend of mine who works with a kids charity needs boards that do not need repair. Thanks guys
VANUATU SOCCER GIG
by Avalon Soccer Club
April 8, 2017
At Avalon Bowling Club
We are super happy with the enthusiasm in our community for this event. Our team are excited to go to Vanuatu to meet the girls there, play soccer and train with them and donate soccer gear.
There are still tickets available if you would like to come on April 8, $20. Silent Auction and BBQ.
About Our Club
Avalon Soccer Club is an amateur club situated at the northern end of Sydney's Northern Beaches. As a club we pride ourselves on our friendly, family club environment. The club is comprised of around a thousand players aged from 5 to 70, who enjoy playing the beautiful game at a variety of levels and is entirely run by a group of highly dedicated volunteers. In 2012 we celebrated the 30th anniversary of the amalgamation of the Avalon Junior and Senior Clubs.
We strive to provide the best possible playing and coaching environment that we can with the resources to our disposal. We put a great emphasis on player development and coach education at all skill levels in our club and employ two professional coaches as our Directors of Coaching.
Our home ground is situated at Careel Bay in North Avalon. The site of a former rubbish tip was converted to provide us with two full size fields and a large dedicated mini-field area to cater for the variety of small sided versions of the game played by our younger players. We are also lucky to have our own clubhouse with a great canteen that serves the "best coffee to be found at a football ground anywhere"!!!
We are one of 17 clubs playing in games and competitions organised by the Manly Warringah Football Association.
Mona Vale Hospital Auxiliary Stalls 2017
4th
- Stall, Pittwater Place, Mona Vale: Sewing, knitting, craft
9am to 3pm
11th
-
Bunnings Narrabeen: Sausage sizzle
8am to 3pm
17th
- Stall foyer Mona Vale Hospital: Baking, knitting, craft, books, sewing
9am to 3pm
1st
- Stall, Pittwater Place, Mona Vale: Sewing, knitting craft
9am to 3pm
8th
- Bunnings Narrabeen: Sausage sizzle
8am to 3pm
21st
- Stall foyer Mona Vale Hospital: Baking, knitting, craft, books, sewing
9am to 3pm
6th
- Stall, Pittwater Place, Mona Vale: Sewing, knitting, craft
9am to 3pm
13th
- Bunnings Narrabeen: Sausage sizzle
8am to 3pm
19th
- Stall foyer Mona Vale Hospital: Baking, knitting, craft, books, sewing
9am to 3pm
3rd
- Stall, Pittwater Place, Mona Vale: Sewing, knitting, craft
9am to 3pm
10th
- Bunnings Narrabeen: Sausage sizzle
8am to 3pm
16th
- Stall foyer Mona Vale Hospital: Baking, knitting, craft, books, sewing
9am to 3pm
Greater Sydney Commission District Dialogues
What is a District Dialogue?
Facilitated workshops will be held in each district to initiate discussions about the priorities and actions in the draft District Plans and give an overview of Towards our Greater Sydney 2056.
The aim of the district dialogues is to create a forum where a broad range of community members can provide feedback on the priorities in their district through small group discussion and deliberation.
The workshops will gather the feedback of participants, which will be compiled and sent as a submission to the Greater Sydney Commission.
Registrations for these sessions closed on 10 February
. Even if you don't have a place at the workshop you can still provide your feedback through the online submission process.
Live Online
What is Live Online?
Live Online is a series of weekly interactive chats with senior members of the Commission which are an opportunity to ask questions that may help you lodge a formal submission to the draft District Plans and/or Towards our Greater Sydney 2056.
Times and places for the chats will vary so that you can get involved at a time that suits you.
You can post questions ahead of the chat as well as during the chat. Just like the Greater Sydney Commission on Facebook and add your question to the thread.
Like all social media discussion, the chats themselves cannot be considered as submissions. Find out more or make a formal submission by
clicking here
.
Who can participate?
Everyone is welcome to join the online chat. The only rules for participation are that offensive, belligerent or trolling remarks or questions will be deleted and those participants will be blocked.
Senior members of the Commission who will answer your questions may include Commissioners, CEO Sarah Hill, or senior policy and engagement staff.
When will they take place?
Live Online chats will be weekly and start on Tuesday 7 February from midday. The days and times will vary so that as many people as possible can get involved.
Each session can last up to an hour.
How can I get updates?
Draft Education and Child Care SEPP
February 3rd, 2017: Department of Planning and Environment
Child care and education infrastructure lays the foundations for our children's learning from their earliest years through to their adult careers. The NSW Government is committed to providing high quality educational environments that support the learning needs of every student.
NSW needs to invest in high quality and cost-effective early childhood education and care facilities, schools, TAFEs and universities to nurture young minds, educate and train our future leaders and innovators and deliver a skilled workforce.
The NSW Government is proposing changes to the planning system to make it easier for education and child care providers to build high-quality facilities.
The NSW Government is proposing to introduce a new education-based State Environmental Planning Policy.
The proposed Education and Child Care SEPP proposes changes that will make it easier for child-care providers, schools, TAFEs and universities to build new facilities and improve existing ones by streamlining the planning process to save time and money and deliver greater consistency across NSW. The proposed SEPP balances the need for delivery of additional educational infrastructure with a focus on good design.
Key aims of this SEPP
The proposed SEPP aims to:
• streamline the planning system for education and child care facilities including changes to exempt and complying development;
• NSW will be the first State to bring Commonwealth Laws regulating early childhood education and care into a state planning system;
• brings the Department of Education into the planning process early, and gives child care providers and developers information, from the beginning regarding all national and state requirements for new child care services;
• streamline the delivery of new schools and upgrading existing facilities, with a focus on good design; and
• assist TAFEs and universities to expand and adapt their specialist facilities in response to the growing need, and to maintain our reputation for providing world class tertiary education, while allowing for more flexibility in the use of their facilities.
• Explanation of Intended Effects (297 KB PDF)
• Draft State Environmental Planning Policy (Educational Establishments and Child Care Facilities) 2017 (484 KB PDF)
• Draft Environmental Planning and Assessment Amendment (Schools) Regulation 2017 (184 KB PDF)
• Draft Amendment to the Standard LEP for child care (154 KB PDF)
• Draft Environmental Assessment Code of Practice (256 KB PDF)
• Draft Planning circular on student caps (98 KB PDF)
• Draft Child Care Planning Guideline (6.3 MB PDF)
• Draft Better Schools Design Guide (3.7 MB PDF)
FAQs
• Education and Child Care SEPP FAQ (General) (783 KB PDF)
• Education and Child Care SEPP FAQ (Child Care) (825 KB PDF)
• Education and Child Care SEPP FAQ (Schools) (429 KB PDF)
• Education and Child Care SEPP (Tertiary) (267 KB PDF)
You can view the proposed SEPP online and make a submission until 24 March 2017
If you cannot lodge your submission online, you can write to:
Director, Industry and Infrastructure Policy
Department of Planning and Environment
PO Box 39
Sydney NSW 2001
We will publish your submission online. That's why it's important to read our privacy statement at www.planning.nsw.gov.au/privacy
More information
Call our Information Centre on 1300 305 695. If English isn't your first language, please call 131 450. Ask for an interpreter in your language and then request to be connected to our Information Centre on 1300 305 695.
Schools
Planning for schools
The proposed SEPP will streamline and simplify the planning requirements for educational facilities across the State.
These reforms will make it much easier for public and non-government schools to implement a wide range of improvements and expansions to schools, such as upgrading sports fields, building a new library, and offering before and after school care services.
High quality design will be a key focus of the proposed planning improvements to ensure that new educational infrastructure enhances communities, delivers greater energy efficiency and contributes to healthy lifestyles for children.
How the changes will work
Having access to quality early childhood education is vital for the development of our children and for the growth of the NSW economy.
These reforms will make it much easier for public and non-government schools to implement a wide range of improvements and expansions to schools such as, upgrading sports fields, building a new library, and offering before and after school care services.
What school development is Exempt Development?
The exempt development provisions for schools are intended to enable minor works to be undertaken within school grounds without planning approval provided that certain development standards are met.
Examples of works that may be permitted as exempt development include:
• one storey portable classrooms and amenities buildings
• out of school hours care in existing buildings for primary school children
• removal of trees that pose a risk
• landscaping and routine maintenance works
• play equipment, sporting fields and courts, walking paths, seats, shelters and shade structures
• demolition of certain buildings that are not a heritage buildings or in a heritage conservation area.
What school development is Complying Development?
In order to install additional classrooms and educational facilities quickly, in response to increased student numbers, straightforward developments will be permitted as complying development.
They will have fast track assessment process by an accredited certifier to determine if they meet pre-determined development standards.
The types of complying development proposed to be permitted within the boundaries of an existing school include:
• construction of buildings for educational uses such as classrooms, a library, administration, school hall, gymnasium, canteen or a child care facility
• a covered outdoor learning area
• a car park
• demolition of a buildings that have an area no greater than 250 square metres
• minor alterations or additions to existing buildings
• restoration, replacement or repair of damaged facilities.
Schedule 2 of the proposed SEPP lists the required development standards that must be complied with, including a maximum height limit of four storeys and 22m, minimum side and rear setbacks and requirements for landscaping.
There are also requirements for the design of schools and assessment of traffic impacts to be done before an application for a complying development certificate is lodged.
What school developments can be done without development consent?
Certain small scale developments can be done without a development consent from a consent authority, but will require the person carrying out the development to undertake environmental assessment of the likely impacts of the proposed activity.
The types of development that will be permitted to be carried out without consent in connection with existing schools include:
• one storey buildings for school purposes such as a library, administration, a classroom, a tuckshop, cafeteria or bookshop
• a car park that is not more than one storey high
• an outdoor learning or play area and associated awnings or canopies
• minor alterations or additions, such as internal fitouts, or to address occupational health and safety requirements or to provide access for people with a disability
• restoration, replacement or repair of damaged facilities
• demolition of buildings or structures.
A Code of Practice has been developed to ensure that private school operators undertake the required environmental assessment properly. The Code also sets out requirements for consulting with councils, neighbours and other interested parties on proposed private school developments.
Development undertaken without consent cannot significantly increase student numbers at schools, and any existing conditions of development consent that may apply to a tertiary institution must be complied with.
What school developments need a development application?
The proposed SEPP will permit development for the purpose of a school to be carried out with consent in prescribed zones.
All new schools and major expansions of existing schools with a project value of $20 million or more will require a State significant development (SSD) application, which is assessed and determined by the Minister for Planning. Other school developments with a value less than $20 million and that require consent will need a development application to be lodged with the relevant council.
Sydney Wildlife: February 2017 -
Rescue, Rehabilitate And Release
Sydney Wildlife's charter is to rescue, rehabilitate and release any injured, sick or orphaned native wildlife. The rescue part forms only 10% of the process; the rehabilitation part can be long and arduous depending on the injury sustained or the age of the orphan; the release part should be the best part of the process but it can actually present the most challenges:
1. In hand-raised orphans, we can't release them until they are 'dehumanised'.
Raising orphaned joeys (such as wallabies, kangaroos, wombats and possums) means that we provide them with nourishment, protection, warmth and love - everything their mothers would offer. This is Phase 1 of their rehab. Unfortunately in Phase 1, they become humanised and reliant on us. This is why Phase 2 is important: the 'dehumanisation' process. The hand-raised joeys are taken up to our Sydney Wildlife Pre-Release Facility to become ready for the wild. They are only in contact with humans once a day and here they learn to deal with all types of weather, parasites and finding food - all in a controlled environment, without predators. Our wonderful facility manager, Joan Reid, has hand-raised countless joeys and she knows the importance of Phase 2 for the joeys to have a seamless assimilation into the wild.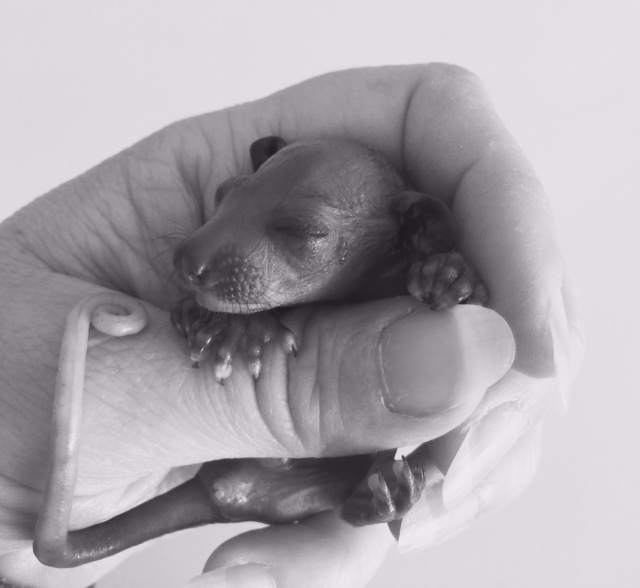 Ringtail possum joey - very vulnerable and in need of feeds around the clock.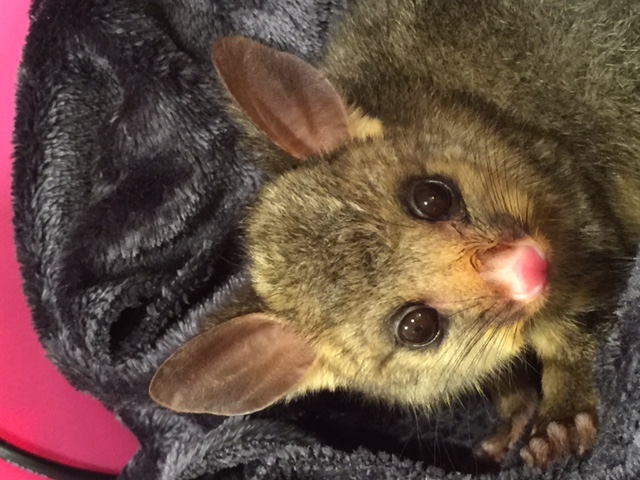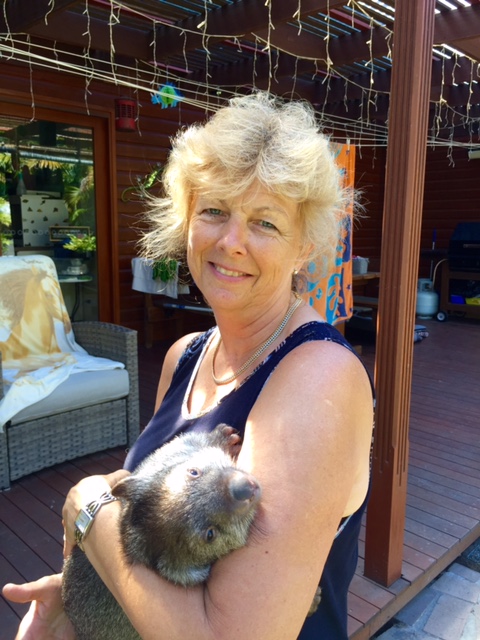 Our Pre-Release Facility manager, Joan Reid, with a wombat joey.
2. Releasing baby birds that have 'fallen from the nest'
Humans often 'kidnap' fledgling birds that are learning to fly. They mistake the process of learning to fly for falling and snatch up the babies with the parent birds watching on in horror as their fledging bubs get whisked off to the nearest vet. Sydney Wildlife is then called to care for the chicks but we often bring them back to the 'scene of the crime' to reunite the babies with their parents so that their flight lessons can continue.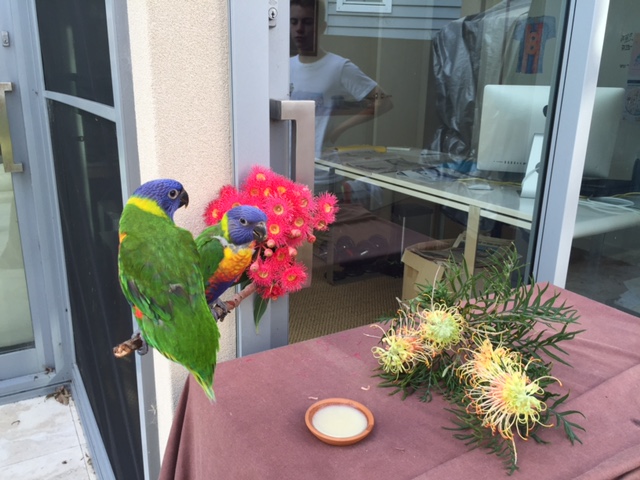 Fledging lorikeets being reunited with their parents.
3. Capture and release of snakes in unwanted locations
We regularly get called to relocate snakes that pop up in backyards, on construction sites, in offices or inside homes. We have no problem removing them from dangerous situations but it's often tricky to know how far to take them or where a safer place would be. Each species of snake has a different-sized home range and it's important not to take them out of it. Releasing snakes at the correct time of day is also essential. If the snake is nocturnal, it must be released at night.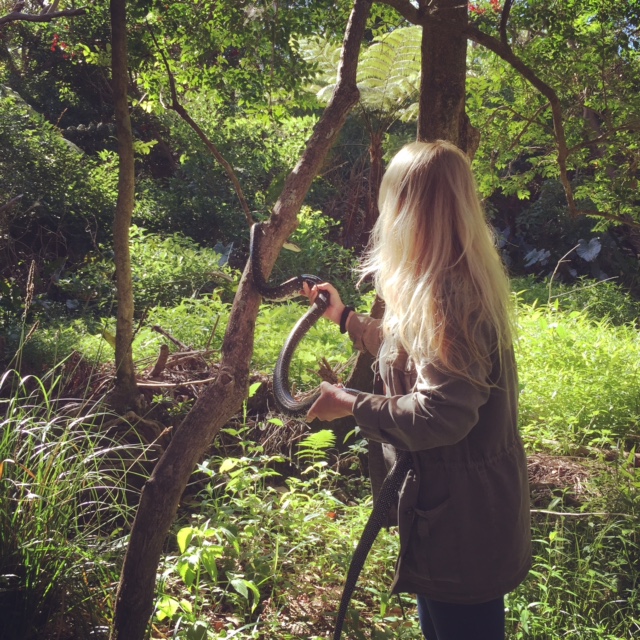 Diamond Python removed from a dangerous construction site and relocated to nearby bushland.
4. Finding suitable habitat for release
Sometimes our rescuers hand-raise orphaned bats or invest countless hours rehabilitating venomous snakes - but these species and many others are deemed a 'nuisance' or 'undesirable'.
Bats often have their habitats chopped down to discourage them from roosting. Finding suitable habitat to release hand-raised pups is becoming impossible. One also needs to consider adequate food sources when releasing wildlife.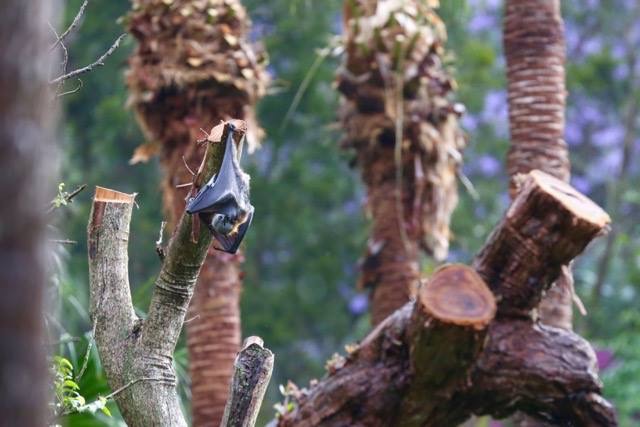 Flying fox habitat decimated in an attempt to discourage them. Photo by S. Thorpe.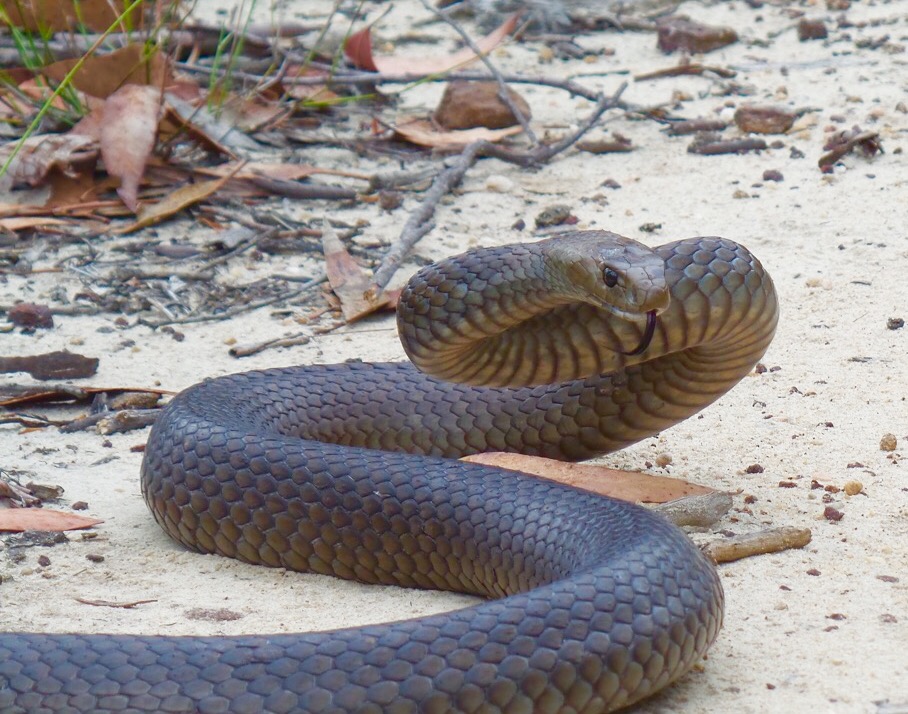 Some venomous snakes, like this eastern brown snake, are treated cruelly and many people feel they should be killed instead of captured and released. Photo by N. Wedlock.
Sydney Wildlife do not discriminate. We love all our wildlife. We treat them all as priceless treasures and we adhere to our charter for all species: rescue, rehabilitate and release.
Sydney Wildlife: www.sydneywildlife.org.au Phone: 9413 4300
By Lynleigh Greig
Sydney Wildlife
Planning reforms to boost housing supply
09.01.2017: Ministerial Media Release - The Hon. Rob Stokes MP, Minister for Planning
Making it simpler to build a home and enhancing community participation in key decisions will be now easier through a package of red tape-busting reforms released for consultation by the NSW Government today.
Planning Minister Rob Stokes said proposed amendments to the Environmental Planning and Assessment Act 1979 target delays in Development Application (DA) processing by councils, while also enhancing community confidence in the planning system.
The proposed changes include standardising the format of council's development control plans to make them easier to understand and navigate, giving developers incentives to resolve objections before lodging DAs, and focusing councillor attention on strategic planning with greater numbers of DA assessments being processed by staff or local planning panels.
Local communities will have greater opportunity to participate in strategic planning for their neighbourhoods as early as practicable, with each planning authority required to prepare community participation plans.
Other proposed changes include leveling the playing field for the assessment of major projects by ending transitional arrangements under Labor's controversial Part 3A development assessment which will prevent the misuse of modifications.
Mr Stokes said the state was experiencing the longest housing construction boom in NSW history with the latest figures for the 12 months to October showing 74,577 approvals, the second highest on record.
"However, there is still more work to do and these planning reforms build on our impressive results over the past five years by making it easier to build new homes," Mr Stokes said.
"The NSW Government is determined to do everything it can, including making the planning system more efficient, to ensure housing supply gets to homebuyers fast."
Mr Stokes said NSW Treasury estimated there is pent up demand for up to 100,000 new homes due to the former Labor Government failing to provide adequate supply.
Proposed updates to the EP&A Act include:
• Investigating incentives for developers to consult with neighbours and the surrounding community to ensure disputes are resolved prior to a Development Application proceeding to council;
• New powers for the Planning Minister to direct a council to establish a local planning panels of experts and community representatives;
• A standardised format for development control plans, produced in consultation with councils, to promote consistency across the confusing array of up to 400 formats currently used in NSW;
• Authority for the Department of Planning and Environment Secretary to ensure the efficient processing of developments that require separate approvals and advice under different NSW legislation;
• Measures to ensure that local environmental plans are kept up to date;
• Extending and improving the complying development assessment process that currently covers most new one or two storey dwellings, to include greenfield developments and terrace housing.
• Simplifying and consolidating building provisions to remove confusion for developers;
• Widening the availability of internal review options for proponents aggrieved by council decisions as a faster, low cost alternative to court action; and
• Introducing fair and consistent planning agreements between developers and councils to ensure there is more transparency on deals to fund public amenities, affordable housing, transport and other infrastructure.
Mr Stokes said the planning reforms would assist the NSW Government deliver the 725,000 new homes forecast to be required by 2036 to house an extra 1.7 million residents.
The community is encouraged to have its say on the proposed amendments to the Environmental Planning and Assessment Act 1979.
These updates are on public exhibition from 9 January – 10 March 2017, and can be viewed at www.planning.nsw.gov.au/legislative-updates.
The consultation package comprises four documents:
3.
Draft Bill
-
Environmental Planning and Assessment
Amendment Bill 2017
Have your say on the draft updates to the EP&A Act
Consultation is now underway on the draft amendments to the EP&A Act, details of which are at the 'Key documents' tab above.
The public consultation period for the Bill is from 10 January 2017 to 10 March 2017.
We encourage our stakeholders, interested community groups and individuals to review the reforms and respond:
• by mail to:
Planning legislation updates 2017
NSW Department of Planning and Environment
GPO Box 39
Sydney NSW 2001
Greater Sydney Commission: North District
Have your say on the draft District Plans!
GSC: We invite you to attend one of our upcoming community drop-in sessions across Sydney's six districts to learn more about planning for Sydney's long-term future, and how to provide feedback.
Follow the link to find out more details on your local session.
North District

The North District is a place of coastline suburbs, harbour communities and bushland neighbourhoods located around vibrant urban centres with lively high streets, busy shopping districts and employment hubs.
From document, Full Draft District Plan, available to read and download in full at 'North district' link above:
Mona Vale Proposed priorities:
• protect and enhance the commercial and retail function of the centre to provide employment growth and maintain high job containment
• ensure sufficient retail and commercial floor space is provided to meet future demand
• leverage the Mona Vale B-Line stop to facilitate intensification of uses in the centre, with an emphasis on the provision of housing affordability to retain 18 to 35 year olds
• explore opportunities to increase residential diversification around the centre
• improve access and linkages to local destinations, such as Mona Vale Hospital, through priority pedestrian networks
• promote walking and cycling to the centre and within it
• retain and protect the industrial precinct to the north of the centre to serve the growing population
• investigate feasibility of existing planning provisions and controls as they relate to mixed-use and residential development within the centre
• prioritise place making initiatives to promote mixed-use activities, urban activation and more diverse housing, and improve connectivity and integration with existing networks.
Brookvale-Dee Why Proposed priorities:
• maintain the mix of uses so that Brookvale-Dee Why continues to perform strongly as a well-balanced, self-sustaining combined centre
• encourage and support improvements to Warringah Mall and better integrate it with the fabric and life of Brookvale-Dee Why
• encourage provision of affordable housing to attract and retain key workers in local industries, particularly in Brookvale
• recognise and enhance the economic and employment opportunities along Pittwater Road and encourage revitalisation along this commercial strip
• promote walking, cycling and public transport to Warringah Mall, the Brookvale industrial area and Dee Why to alleviate traffic congestion on Pittwater Road and to reduce car dependency
• encourage the establishment of new, innovative and creative industries in the Brookvale industrial area
• encourage new lifestyle or entertainment uses to activate local streets in Brookvale-Dee Why
• improve connections between Brookvale-Dee Why and Northern Beaches Hospital and beyond.
Manly Proposed priorities:
• further develop Manly as a cultural, tourist, retail and entertainment precinct
• improve transport connections to Manly Wharf from other lower Northern Beaches suburbs
• provide faster public transport to Chatswood, Frenchs Forest, St Leonards, Macquarie Park and Macquarie University
• encourage diversified commercial activity to improve economic resilience
• encourage eco-tourism around North Head and the Cabbage Tree Bay Aquatic Reserve.
3.5 Prioritising Northern
Beaches Hospital as the catalyst
for a new centre
The Northern Beaches Hospital will anchor a new health and education super precinct for the North District and Greater Sydney.
Associated road upgrades are intended to ease congestion and improve travel times to, from and within the super precinct as it develops.
The Northern Beaches Council is preparing a Northern Beaches Hospital Precinct Structure Plan to consider the wider land use implications of this investment. The Structure Plan will analyse opportunities and constraints to plan for future development around the Hospital.
2016-2021 Housing Target - Northern Beaches 3,400
The NSW Government is also accelerating the capacity for housing supply across the District through the following projects:
• Cherrybrook Station Precinct: which is part of the Sydney Metro Northwest Priority Urban Renewal Corridor to maximise access and opportunities for more housing and jobs
• Ingleside Precinct: in the Northern Beaches Local Government Area.
1.1.3 Status of the draft District Plan
While
councils are required to give effect to

District Plans as soon as practicable after a
District Plan is made

, draft District Plans will
guide the preparation of planning proposals
under Part 3 of the Act. This is established by
the Department of Planning and Environment's
Guide to Preparing Planning Proposals
(August 2016).
The Guide lists assessment criteria for a
planning proposal, which include but are
not limited to consideration of the strategic
merit of the proposal, the site-specific merit
of the proposal and consistency with strategic
plans, including draft District Plans, State
environmental planning policies and
Ministerial directions.
Local environmental plans will continue to
determine whether development is permitted
or prohibited on land. While a draft District
Plan or District Plan is not a mandatory matter
for consideration in the determination of a
development application, a consent authority
may decide to consider a draft District Plan
or District Plan to the extent it relates to the
objects of the EP&A Act.
The inclusion of
Our vision – Towards our
Greater Sydney 2056 in Chapter 2 of this draft
District Plan foreshadows our research and the
evolution of our thinking that will inform the
review of A Plan for Growing Sydney during
2017. It does not replace the legal status of
A Plan for Growing Sydney as the current
Greater Sydney Region Plan.
60th Anniversary Of Club Palm Beach
Club Palm Beach is going to celebrate the 1957 opening, its 60th anniversary and we would like to get as many people from the past and present as possible to join us in a reunion here at the Club. This includes old friends, relatives, neighbours, local sports clubs, sailing mates, students from local schools, campers from the old camping ground near the Golf course, EVERYONE!
Leading up to the reunion we want to hear your old stories & share your photos from the good old days. Stories from the camping grounds, for example some families lived at the camping grounds while their family homes were built. John Oliver was one, he says the camping ground was a community in itself. Other campers such as the Trainor family loved the camping community so much they moved permanently to Palm Beach.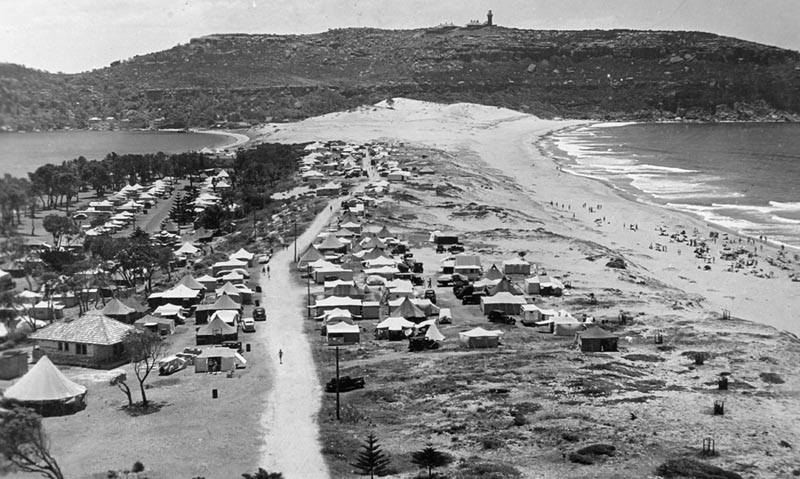 Camping at Palm Beach - photo courtesy National Library of Australia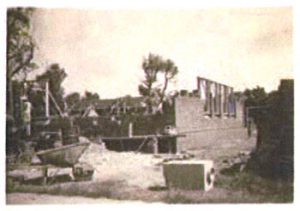 Palm Beach RSL started off as a shed, it was originally built in Lucinda Park, Nabilla Rd Palm Beach. The shed, built from weather board by Dick Martin, Jack Martin and Fred Verrills, was then moved to Barrenjoey Rd, the current Club site, sitting approximately where the bistro dinner room is now. The land purchased in Barrenjoey Rd was instigated by Carl Gow. The little Club traded there from the very early 50's until the current Club opened in December 1957. The original shed was removed by Peter Verrills and Bill Martin then transported by Bill's semi-trailer to Wisemans Ferry and there it was used as a cabin for the Verrills family & friends for their water skiing holidays. In the early days the Cub (shed)l opened daily at 4pm and operated on an honour system, any purchases were fixed up on pay day.
The Club as it is today was built by R. Martin & Sons. It was opened on the 14th December 1957. The president at the time of the opening was Alf Curtis and the secretary was Ron Vance. Some of the early committee members were Harold Richardson, Ken Wardrop, Fred Verrills, Jack Martin, Bill McTaggart, Ron Vance, Jack Henman, Brian Oxenham and Chic Whitchard. Some old local family names were the Gonsalves, Martins, and Goddards. There was a big variety of local businesses including the chemist, butcher, bakers, doctors and the fruit and veg shop.
Apparently there were two garages as well. To Peter Verrills' recollection, the Palm Beach bottle shop is the only shop still operating as it was when opened. The original owners were the Goddard's.
Lola was their daughter who married Jack Martin.
We would love to hear all the history on the ferry service, fishing charter boats, builder's ship wrights etc... before it is all lost.
Please start posting any stories, pictures or memories to our Facebook page - Club Palm Beach. Save the date and come down and join us and tell us a bit about it. We can't wait to see what you have in store for us!
This is a great time to catch up with that old Palm Beach friend of yours - you always say you will but never seem to get the chance.
Club Palm Beach Secretary - Manager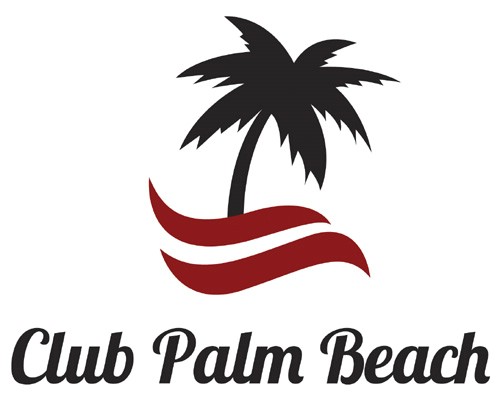 NB:
Contributors may also
email
High Res photos to Pittwater Online News and we'll forward them to the club.
Historical insights into aspects of the formation of Club Palm Beach/Palm Beach RSL will run in August 2017, in the lead up to the 60th Anniversary Celebrations.
A J Guesdon
Editor - Pittwater Online News.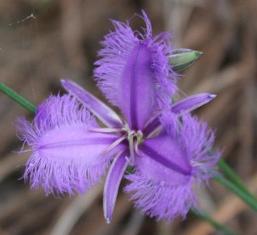 Bushcare in Pittwater

For further information or to confirm the meeting details for below groups, please contact Council's Bushcare Officer on 9970 1367
BUSHCARE SCHEDULES
Where we work Which day What time

Avalon
Angophora Reserve 3rd Sunday 8:30 - 11:30am
Avalon Dunes 1st Sunday 8:30 - 11:30am
Avalon Golf Course 2nd Wednesday 3 - 5:30pm
Careel Creek 4th Saturday 8:30 - 11:30am
Toongari Reserve 3rd Saturday 9 - 12noon (8 - 11am in summer)
Bangalley Headland 2nd Sunday 9 to 12noon

Bayview
Winnererremy Bay 4th Sunday 9 to 12noon

Bilgola
North Bilgola Beach 3rd Monday 9 - 12noon
Algona Reserve 1st Saturday 9 - 12noon
Plateau Park 1st Friday 8:30 - 11:30am

Church Point
Browns Bay Reserve 1st Tuesday 9 - 12noon
McCarrs Creek Reserve Contact Bushcare Officer To be confirmed

Clareville
Old Wharf Reserve 3rd Saturday 8 - 11am

Elanora
Kundibah Reserve 4th Sunday 8:30 - 11:30am

Mona Vale
Mona Vale Beach Basin 1st Saturday 8 - 11am
Mona Vale Dunes 2nd Saturday+3rd Thursday 8:30 - 11:30am

Newport
Bungan Beach 4th Sunday 9 - 12noon
Crescent Reserve 3rd Sunday 9 - 12noon
North Newport Beach 4th Saturday 8:30 - 11:30am
Porter Reserve 2nd Saturday 8 - 11am

North Narrabeen
Irrawong Reserve 3rd Saturday 2 - 5pm

Palm Beach
North Palm Beach Dunes 3rd Saturday 9 - 12noon

Scotland Island
Catherine Park 2nd Sunday 10 - 12:30pm
Elizabeth Park 1st Saturday 9 - 12 noon
Pathilda Reserve 3rd Saturday 9 - 12 noon

Warriewood
Warriewood Wetlands 1st Sunday 8:30 - 11:30am

Whale Beach
Norma Park 1st Friday 9 - 12noon

Western Foreshores
Coopers Point, Elvina Bay 2nd Sunday 10 - 1pm
Rocky Point, Elvina Bay 1st Monday 9 - 12noon