March 29 - April 4, 2020: Issue 444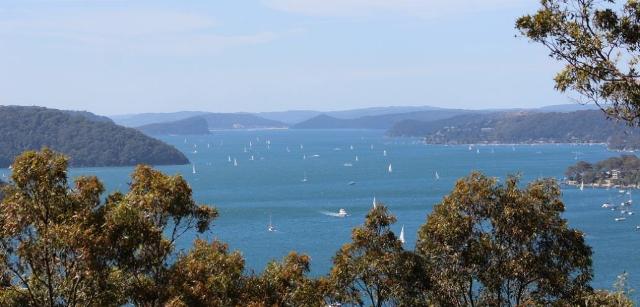 This Issue: full list in Contents page
Three COVID-19 Patients In NBH As Cases Continue To Rise Exponentially by Miranda Korzy

Aquatics NSW Inclusive Championships Second Year Success by Surf Life Saving NSW
Pictures Warm Fuzzy Cuddles: Mitch And M.J. - Wombats At Sydney Wildlife Waratah Park Talk To You- For Littlies (& Biggies Too) - Photos by Margaret Woods, Joan Reid and Lynleigh Grieg - '2 kangaroos' photo by Victoria Reid.
Park Bench Philosopher 'Where No Counsel Is, The People Fall': Why Parliaments Should Keep Functioning During The Coronavirus Crisis
DIY Ideas Autumn Vegepod Garden: Plant Now to Stay Healthy - The science is in! Horticultural therapy is proven to reduce stress and pain, alleviate the blues and increase focus. Gardening helps people connect to living things, nurture their own nature and relax. Johnson Brothers Mitre 10 stock these great do it yourself gardens at their Narrabeen, Mona Vale and Avalon stores and they have the potting mix and seedlings to plant out in them.
Pittwater COVID- 19 Restriction Responses: Take Away from Restaurants and Cafes and Grocers and Food Available From Local Outlets Local food suppliers and cafes and restaurants are currently adapting to social-distancing requirements and the closure of public spaces to large gatherings. Listed this week are those that have food you can order for take away or delivery and also those who supplied these outlets who also have food available to purchase. As a community service, there is no charge to list your eatery here - you do need to email details: name, operating hours along with a menu if available, to pittwateronlinenews@live.com.au - we will keep adding them in as/when received.
The World at Your Fingertips Online: How to host conferences and Events, The Great Outdoors from Indoors, Arts and Culture sites allow a Tour Online, Zoos Live Streaming Animals, Books and Movies and Music for Children, Youth, and Seniors - these lists will be added into so worth revisiting by those self-isolating or in lockdown due to age or vulnerability
Giving Our Dog A Bath - a story made from Indoors this week for youngsters
Artists of the Month April 2020: Australia's Great Online Collections In State Art Galleries, Museums And Libraries With local and national galleries, museums and libraries, along with the great exhibitions they curate and then host closed at present an online tour of the great Art within these institutions is one way we can keep supporting and celebrating all they seek to share with Australians. As many of these have invested in sharing their works online, all digitised, many are available for people to take a virtual tour of. This month a little about these with links to where you can spend happy hours dwelling in their wonderful collections.
Bear in mind it's not just the city centres that host these wonderful online galleries - many a local history society in regional areas, as well as regional art galleries, have and are currently adding to their online digitised resources so those far from these places can feast their eyes.
You can even take virtual tours of overseas galleries - however, those that are run here are brimful of wonderful Australian works of the places we love. They are a great reminder of the many aspects and offerings these places seek to share with all and how much we have to be thankful for.
This Issue we run from NSW to the Tasmania and over to South Australia - revisit next Issue and the great offerings in Western Australia and Queensland, The National Library of Australia, National Museum of Australia and National Portrait Gallery will have been added in, along with some of those regional gems and a few secret places we find wonderful Pittwater and Australian Art and Imagery to share with you.
Profile
#ViralKindness Northern Beaches Teams Up With #MyStreetSupport Northern Beaches

MyStreetSupport a strategic 'street by street' social safety net initiative which has been rolling out throughout the Northern Beaches in Sydney, is available as a free national resource for people all over Australia to help them set up their own street support network during the coronavirus pandemic.
With many people being isolated, services are going to be stretched and #MyStreetSupport is a response that helps families and the elderly broaden out their support base by connecting and helping each other as neighbours in the same street. It has been designed to alleviate pressure on services as much as possible so that everyone is cared for and nobody is missed.
#MyStreetSupport provides the resource kit with instructions, support, posters and flyers to help set-up local groups. Street group members are also encouraged to exchange phone numbers just in case there is interruption to internet services and to provide support for those who do not use Facebook or the internet.
Each suburb is also encouraged to set up or join their #ViralKindness suburb or city group so that everyone in each suburb is connected to their community for updates and support. In this way a social 'grid' is built to provide a strong social safety network.
ViralKindness Northern Beaches is the local group for support to those living on the Northern Beaches who are in self isolation or are at high risk and unable to leave their home. The group provide updated information to help keep people informed, share uplifting messages or incidences of kindness but their main focus is being there to assist those in our community who are unable to access general necessities.
Wendy Harper was inspired to set up #MyStreetSupport by the way communities prepared for and dealt with the bushfires.
""I really felt the need to start a dedicated group for my local community in Terrey Hills just over a week ago, by getting a 'street to street' COVID-19 caring and support network going - in the spirit of what happens in my community in a bushfire emergency," said Ms Harper.
"I started this on March 13th, and was contacted by Maire O'Brien, who had just set up Covid19 Northern Beaches Sydney Facebook, so the #MyStreetSupport Start Up Pack were shared with this group…and it just keeps spreading!"
There are still a few gaps locally so find out how to start your own suburb's group this week and let's ensure that, if we need to, everyone is cared for and nobody is missed.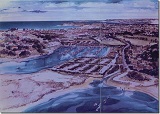 History
Winnererremy Bay: Angus Gordon, the Sequel to Dorothy Hawkins
- by John Illingsworth
A follow-on from John Illingsworth's film about
Dorothy Hawkins -
Dorothy Hawkins' family, father
Joseph
Homer, ran a dairy near Winnererremy Bay at Mona Vale from 1936.
Pittwater Offshore Newsletter Update: March 23rd, 2020
Click on Logo to access latest PON:

To contact Julian: editor@scotlandisland.org.au
Daylight Savings Ends
Daylight saving time 2019 in New South Wales began at 2:00 am on
Sunday, 6 October
and
ends at 3:00 am on
Sunday, 5 April 2020
All times are in Eastern Australia Time.
Pittwater Online Autumn school holidays Break
Please note that Issue 446 will be published Easter Sunday, April 12th and that Issue 447 will be published April 26th, 2020.
Notices and News for Issue 446 need to be in be 5pm Easter Saturday.
Thank you very much.
Johnson Brothers Mitre 10 Update: We're Adapting!
Friday March 27, 2020
Intending to keep our customers and staff safe, we present some additional ways for both our retail and trade customers to do business with us.
Trade and Retail Pick Up
Express Pick up Mona Vale
- Call Johnson Bros Mitre 10 Mona Vale, and we will pick & pack your order and have it ready for you to pick up in 2 hours. (Stocked Lines Only)
- Drive into our undercover Trade Drive-Thru area at 73 Bassett St Mona Vale, and your order will be ready for pick-up.
- Our team members will help you with your load and finalise payment/paperwork
Express Pick up Avalon
- Call Johnson Bros Mitre 10 Avalon, and we will pick & pack your order and have it ready for you to pick up in 2 hours. (Stocked Lines Only)
- Drive into our back lane off Bellevue Avenue, and your order will be ready for pick-up.
- Our team members will help you with your load and finalise payment/paperwork
Online Retail Stores Go Live
We've launched two eCommerce sites offering 2hr pick up in-store and flat rate delivery options on the northern beaches*.
Jbhmv.com.au (Mona Vale)
Jbhav.com.au (Avalon – Site goes live tomorrow Sat 28th March)
With the ability to leave the product on your doorstep, this provides an option of an entirely contactless transaction.
*Flat rate delivery is not available to trade sales, building supplies and trade quantities
** The stock availability is updated nightly, which may mean the stock is unavailable when the order is placed
Trade Delivery to Site
Maybe not new, but certainly worth a mention again!
We can get almost anything delivered quickly onto site!
As always ring the trade desk direct on 9999 0333 and let them know what you need!
Final Thought
Like everyone, we have found ourselves in a new and uncertain environment, but we're setting up (and digging in) for the long haul!
We want to acknowledge that the decision to retain over 120 staff and meet any future challenges head-on, could not have happened without the continued support you provide us as customers.
Thank you and stay safe,
The Johnson Family

NSW lowers age limit for pharmacy flu jabs
March 16, 2020
Families will have more access to influenza vaccinations with the NSW Government lowering the age pharmacists can administer flu jabs to children from 16 years to 10 years.
Health Minister Brad Hazzard said giving families more options to protect their children against flu is sensible, with the likely convergence of a COVID-19 pandemic with winter flu.
"Last year was the longest flu season on record and in 2017 more than 650 people in NSW died from flu-related conditions, and now we have COVID-19," Mr Hazzard said.
"While the flu vaccine won't combat COVID-19, it will help reduce the severity and spread of flu, which can lower a person's immunity and make them susceptible to other illnesses.
"By allowing pharmacists to administer privately purchased flu vaccines to people aged 10 years and over, families now have more choice when booking-in for a flu jab".
The NSW Government has invested approximately $130 million in the 2019-20 Immunisation Program budget, including Commonwealth and state vaccines.
NSW Chief Health Officer Dr Kerry Chant said this year's flu vaccine is expected to be available from mid-April and she urges everyone who can be vaccinated to do so.
"Each year in NSW, we have hundreds of flu-related deaths and many of those who die were infected by the people they know and love who weren't vaccinated," Dr Chant said.
"Not only do you risk your own life by not getting vaccinated against flu but you can potentially spread the infection to others more vulnerable, like children and the elderly.
"This year's flu vaccine will be specifically tailored to the strains we expect will pose the greatest risk but as always, call ahead to ensure your GP or pharmacist has your dose."
Last year, around 2.5 million doses of Government-funded flu vaccines were distributed across NSW. This year, it is expected more than 2.6 million doses will be made available.
People aged 65 and over, pregnant women, Aboriginal people and those with high-risk medical conditions can be vaccinated for free by GPs under the National Immunisation Program. The free NSW-funded vaccine is available to all children aged six months to five years.
Amendments to the Poisons and Therapeutic Goods Regulation 2008 to lower the age that pharmacists can supply and administer a private market influenza vaccine to include people aged 10 years and over, are expected to come into effect by mid-March.
Staged opening of the Warringah Road underpass
The NSW Government is upgrading the roads around the Northern Beaches Hospital to provide customers with a better travel experience, increased capacity on the road network and improved access through the area.
Warringah Road underpass
When fully operational the 1.3 kilometre long underpass will enable through traffic on Warringah Road to bypass three sets of traffic lights at Forest Way, Hilmer Street and Wakehurst Parkway.
FRENCHS FOREST TO FORESTVILLE Warringah Rd between Rodborough Rd and Fitzpatrick Ave East
CHANGED TRAFFIC CONDITIONS Warringah Rd underpass opening
Date: Sat 28 Mar 2020 - Fri 3 Apr 2020
Website: Northern Beaches Hospital Road Upgrade - MySydney
Advice:
Allow extra travel time. Exercise caution
Other Info: The new 1.3km long Warringah Rd underpass through Frenchs Forest will open to traffic on Monday 30 March.
** The underpass was due to open on Sunday morning but was delayed due to wet weather.
Two lanes will be available in each direction allowing motorists travelling through the area to bypass the busy intersections of Forest Way, Hilmer St and Wakehurst Pkwy.
The speed limit will be 60km/h when the underpass opens while other works continue in the area.
Access to the Northern Beaches Hospital remains unchanged and is via the surface lanes. Motorists travelling to the hospital will be guided by the blue coloured service signs.
From Monday morning the underpass will open to westbound traffic at the entrance west of Allambie Road.
At this time:
the Warringah Road underpass on ramp at Wakehurst Parkway will be closed
Warringah Road westbound surface lanes on approach to Wakehurst Parkway will be reduced to two lanes
Warringah Road eastbound surface lanes on approach to Forest Way will be reduced to two lanes
motorists using the Forest Way slip lane to Warringah Road eastbound will enter Warringah Road in an added lane - no merge will be required at that point.
Saturday 4 April
From Saturday night 4 April, the intersection of Warringah Road and Wakehurst Parkway will be rearranged to its final configuration.
The Wakehurst Parkway intersection will include:
two right turn lanes from Wakehurst Parkway southbound into the underpass westbound and one right turn lane for road users who wish to continue on the surface lanes
two left turn lanes from Wakehurst Parkway northbound into the underpass westbound and one left turn lane for road users who wish to continue on the surface lanes
one right turn lane from Wakehurst Parkway northbound to Warringah Road eastbound.
Saturday 18 April
From Saturday night 18 April, the intersection of Warringah Road and Forest Way will be rearranged to its final configuration.
The Forest Way intersection will include:
three right turn lanes from Warringah Road westbound to Forest Way northbound
one through lane for Warringah Road westbound
Road users will not be able to enter the underpass from Forest Way.
General traffic information
Temporary lane closures will be in place during the opening of the underpass.
Delays may occur along Warringah Road, Wakehurst Parkway and Forest Way. Motorists are encouraged to plan ahead and allow extra travel time.
Temporary traffic changes are needed to ensure the safety of workers and road users and may affect travel times. Please keep to speed limits and follow the direction of traffic controllers and signs. For the latest traffic updates, you can call 132 701, visit the Live Traffic NSW website or download the Live Traffic NSW app.
Pedestrian access will be maintained at all time and bus routes will not be impacted.
Working towards completion
A number of construction activities can only take place after the underpass is open to traffic. This will take a few months to complete and we are on track to complete the project in mid‑2020, weather permitting.
Local Public Areas now closed
March 26, 2020: NBC -
In the interest of your health and safety, Council is now closing the following outdoor recreation areas:
• Playgrounds
• Skateparks
• Estuary, tidal and harbour pools
• Ocean and rockpools
Please note that public libraries were closed mid-week but council is ramping up their home delivery service for older and vulenrable people in the community who love a good read.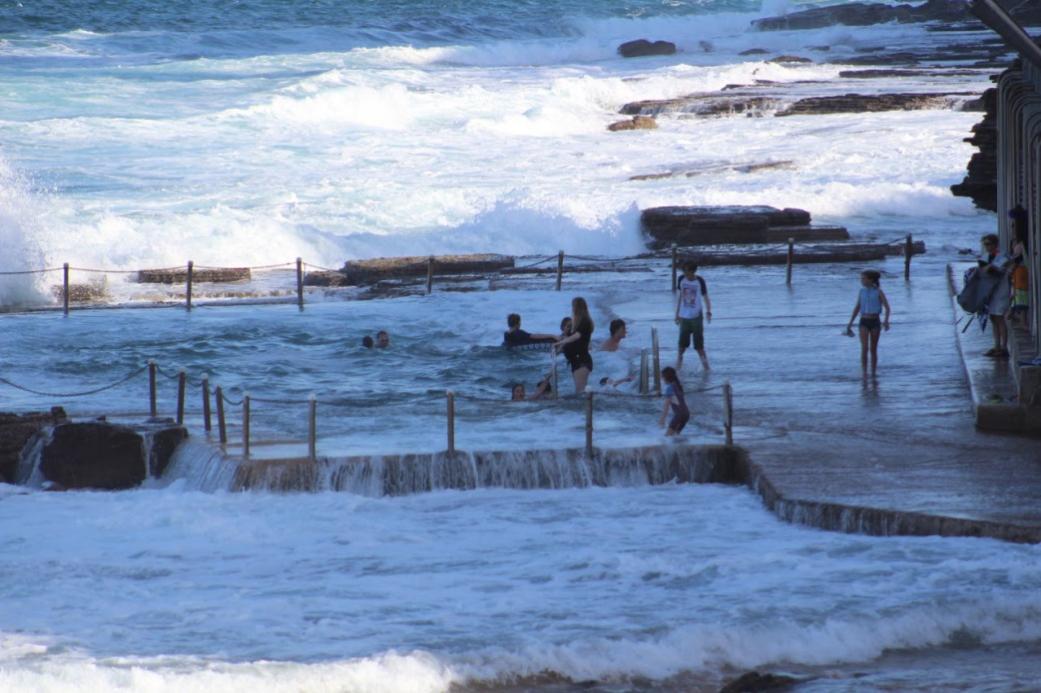 COVID 19 Update
COVID-19 (Coronavirus) statistics
As of 8pm March 27th, there are 85 confirmed cases of coronavirus in our area - up by 17 from the 68 confirmed cases of coronavirus in the Northern Beaches area reported on March 25th, 2020. Our area is now recording the second highest incidences of this disease in Sydney -
please STAY HOME, don't go the beaches, don't go communal areas.
The NSW Department of Health advises that:
As at 8pm, Friday 27 March 2020, an additional 212 cases of COVID-19 have been diagnosed, since 8pm 26 March, bringing the total number of confirmed cases in NSW to 1,617.
There are currently 147 COVID-19 cases being treated in NSW, including 22 cases in our Intensive Care Units and, of those, 11 require ventilators at this stage.
What these figures reveal is that testing for COVID-19 is occurring at a significant rate across the state and we urge everyone to follow NSW Health advice about social distancing, personal hygiene and staying at home wherever possible.
Sadly, a female patient in her 90s passed away in hospital this morning. This patient was a resident of the Dorothy Henderson Lodge.
NSW Health passes on our condolences to the family of this patient. Eight people have now died in NSW having tested positive to COVID-19.
Two international flights arrived in Sydney overnight and this morning with 245 passengers. Airport screening was immediately commenced, including symptom assessment and temperature, and no passengers were identified as being unwell.
These passengers include numerous doctors and nurses who had been attending a health convention on-board who had not been able to berth off the South American coast.
All passengers are subject to the requirement for 14 day isolation under Ministerial direction. This includes those who were able to safety return to their place of residence as well as around 150 people who are in quarantine in two Sydney hotels.
The passengers were from the Roald Amundsen and Scenic Eclipse cruises which were unable to berth in South America.
NSW Health will assist should there be any further need for COVID-19 testing or medical care requiring transport to hospital.
There are 171 confirmed cases diagnosed in NSW who were on board the Ruby Princess.
A school teacher working at Ashcroft High School is a confirmed case who attended school for one day while infectious, but did not teach classes. A small number of students and staff have been identified as close contacts and are being contacted by the Department of Education.
There are two confirmed cases at a Sydney childcare centre - a two-year-old child and a childcare worker.
A three-year-old child who is a household contact of an overseas case has confirmed COVID-19. The child is in self-isolation.
Two confirmed cases from a group of 100 Chilean navy personnel are self-isolating in hotels in Sydney. Investigations and contact tracing underway.
A fourth case has been confirmed at the Opal Bankstown residential aged care facility.
NSW Health is providing information to keep the community informed about COVID-19 while also protecting the privacy of patients. We will keep providing information to the people of NSW as it becomes available.
NSW Health is alerting passengers who were close contacts on flights to monitor for symptoms, and contact their GP, but call ahead first, or call healthdirect on 1800 022 222, or visit a NSW Health COVID-19 / Flu assessment clinic should they become unwell.
For information on social distancing see:
Current NSW Health advice is to only get tested for COVID-19 if you have a fever, cough, sore throat or shortness of breath AND EITHER been overseas in the past 14 days or been in contact with a confirmed case of COVID-19. Only people who meet this criteria will be tested and considering this advice you can save yourself an unnecessary trip to a testing centre.
The best way to protect yourself from COVID-19 is the same way you would protect yourself from catching the flu or any other respiratory illness:
- Clean your hands with soap and water or hand sanitiser.

- Cover your nose and mouth when you cough or sneeze.

- Avoid close contact with anyone with cold or flu-like symptoms.

- Stay home if you are sick.
Pets of the Week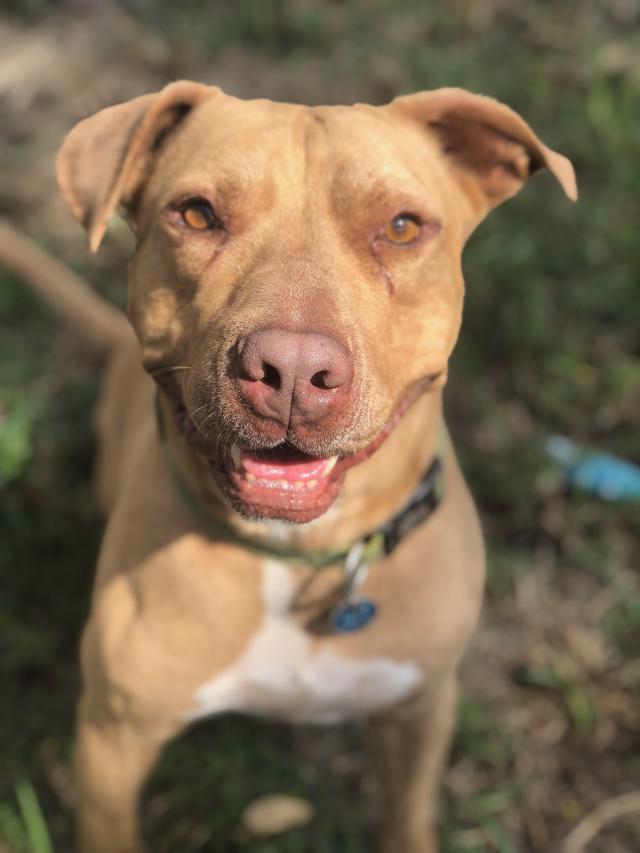 Crumpet is a strong friendly boy who gives you lots of kisses and always has his tail wagging. He loves his treats and enjoys his walks. He ignores cars but pulls to meet other dogs. Ideally he would love to run or jog with you. He is child tolerant but does not actively seek engagement with kids. Volunteers say "High energy, likes to run. Lovely temperament", "Gorgeous boy, well behaved", "Nice temperament, easy to walk. Sat for treats and took very gently. Sweetheart" He has a smooth coat and weighs 27kg. He comes desexed, C5 vaccinated, heartworm free and microchipped. Also included for the love and health of our dogs is a free Health and Wellness Voucher with our DR Vet. His adoption cost is $400
Cruz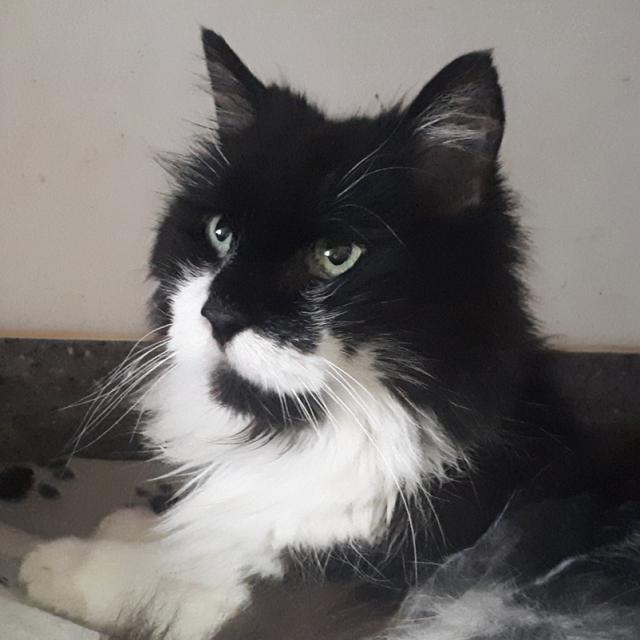 Cruz is a very affectionate gentleman who ended up in the pound at 16 years old when we recently rescued him. He is the oldest cat we have. He was in poor condition suffering from Hyperthyroidism and very under weight at only 2.79kg. He has a medium length coat.
Cruz is looking for a special person to manage his condition and give him the best life during his final years.
Cruz is located on the Northern Beaches and comes desexed, wormed, F3 vaccinated, FIV/FeLV tested and microchipped. His adoption fee is $220.
If you are interested in meeting him, please contact DoggieRescue on 9486 3133 or email
cats@doggierescue.com
. He is located at Ingleside.
Foster Carers Needed
Not everyone is in a position to adopt a dog, which is why DoggieRescue runs a foster program making it easy for caring dog lovers to make an immediate difference.
Rehoming Organisation No R251000024.
Lucy Turnbull steps down from the Greater Sydney Commission
March 24, 2020
Premier Gladys Berejiklian has today thanked Lucy Turnbull AO for her leadership and vision as she steps down as Chief Commissioner of the Greater Sydney Commission.
After more than four years as the inaugural Chief Commissioner, Mrs Turnbull has spearheaded the transformation of Greater Sydney into a thriving and connected global city.
"Greater Sydney is well on its way to becoming a thriving metropolis of three cities and I thank Lucy for her outstanding service and leadership," Ms Berejiklian said.
"Lucy brought an enormous amount of passion to this incredibly important project and I am certain her legacy will live on in the communities and residents of Greater Sydney."
During her time as Chief Commissioner, Mrs Turnbull has overseen the development and release of the Greater Sydney Region Plan, the NSW Government's 40-year vision for the growth and development of Greater Sydney and the development and release of five associated District Plans.
She has also championed a personal passion for Greater Sydney's livability through local open spaces, walkability to promote health and community and a female-friendly focus on improving access for everyone.
Mr Geoff Roberts AM, the Commission's Deputy Chief Commissioner has been appointed Chief Commissioner from 1 April 2020 until March 2021.
This arrangement will ensure strong continuity of leadership for the Commission.
Mr Roberts was first appointed to the Commission in late 2015 and was reappointed in September 2018.
ANZAC Day 2020 Services Cancelled
There will be no ANZAC Day Commemorative Services conducted by Palm Beach, Avalon Beach, Narrabeen and Pittwater RSL's this year. Some Sub-Branch members are speaking about whether it will be feasible to stream Dawn Services online - Pittwater Online will bring you updates as they come to hand.
There is a community groundswell for everyone to walk to the end of their driveways at 5.55am on the morning of April 25th and hold a light aloft to honour those who have served and continue to service our country in the Defence Forces of Australia.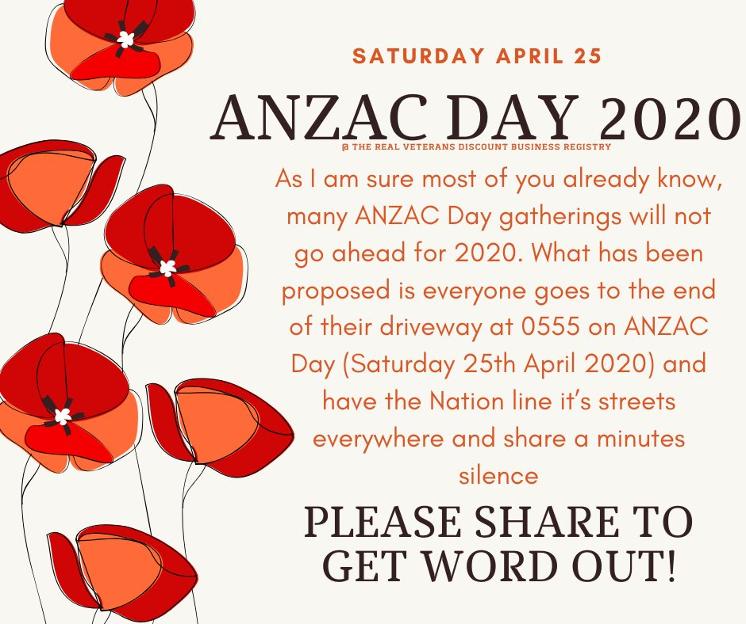 Pittwater Community Groups:

The purpose of www.westpittwater.com.au - is best defined by the vision of the West Pittwater Community Association.
To be a supportive community, encouraging and promoting civic pride, interest in community affairs and goodwill amongst residents.
To protect local fauna and flora and generally preserve West Pittwater and its environs.
To secure essential facilities including public wharves and reserves and to protect private and public property.
To speak with one voice and represent the interests of the Western Foreshore community when in discussion with Pittwater Council and other relevant government bodies. The WPCA website provides a forum for the better realisation of these objectives. Visit: www.westpittwater.com.au
New Season for Sailability Pittwater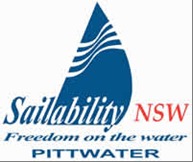 Sailability Pittwater is a volunteer organisation which provides sailing for people with a disability.
Our main recreational sailing activities are at Rowland Reserve, Bayview, and we run competitive sailing for people with a disability out of RPAYC Newport. We are currently looking for new volunteers for our Saturday morning program at Rowland Reserve and Tuesdays at RPA. For more information at www.sailability.org/au/pittwater or call John on 9982 5656