September 22 - 28, 2019: Issue 422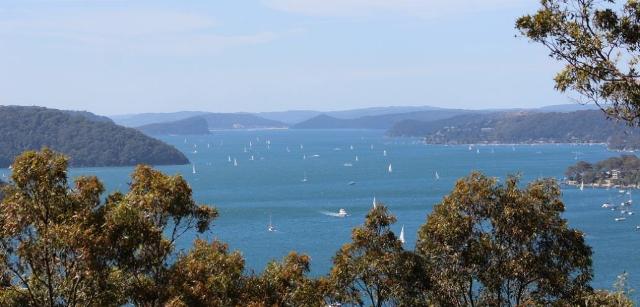 Articles This Week
Front Page Issue 422 Happy 70th Year Bilgola Surf Life Saving Club - Here's To 70 More!!

Profile
The Hon. James (Jim) Macken
Pittwater lost one of her true nature's gentleman on Wednesday at Coaster's Retreat.
Condolences are extended to his family at this time.
He was the proud father of 11 children and 23 grandchildren.
In 2014 Pittwater Online ran Jim as a Profile of the Week. It was the first of many chats with Jim, who was always upright, honest and loved his home here and all the history he was surrounded by. He was one of the first members of the Chase Alive team and thrived in the Western offshore paradise of Pittwater.
He was a champion of Indigenous peoples, in fact of all peoples. In 2016, as an octogenarian, he offered to swap places with a refugee of Manus Island or Nauru.
His 2014 Profile runs this week as one small tribute to a great man.
History
Pittwater Roads II - Where the Streets Have Your Name - Great Mackerel Beach
-
three streets are named to honour the
efforts
of Australians in the subdivisions that occurred at this offshore paradise post WWI.
After WWI the gentleman who led the syndicate to subdivide this beautiful paradise welcomed home sons who had served at Gallipoli, Egypt and in France. He himself had joined the Australian contingent to the Sudan in 1885 as a correspondent - but who and what inspired the names of the GMB streets in December 1919?
Pittwater Offshore Newsletter Update September 22nd, 2019
click on Logo:

To contact Julian: editor@scotlandisland.org.au
Spring School Holidays Issues
Please note that Issue 423 will be published Sunday September 29th and that Issue 424 will be published Sunday October 13th.
There will be no Issue on Sunday October 6th.
Please have all News Items, Notices and Events for Issue 423 in by 12 pm Saturday September 28th.
Thank you very much.
Doctors To Take Centre Stage At Next Hearing Of Hospital Inquiry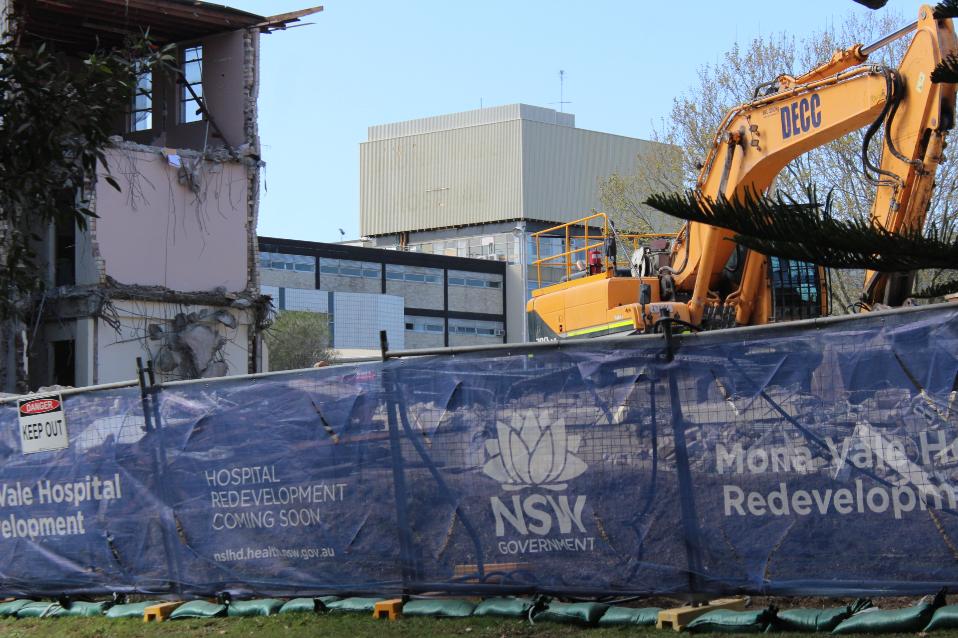 Doctors will have their turn to tell the parliamentary inquiry into Northern Beaches Hospital (NBH) about their concerns at its next hearing on Monday.

Save Mona Vale Hospital chairman Parry Thomas said many local doctors were very concerned about the situation at NBH and the loss of Mona Vale Hospital (MVH).
"It's great the clinicians are very engaged with the community on this issue and we're speaking with them more and more," Mr Thomas said.
"Despite the ongoing campaign by locals over many years, the NSW government is continuing to ignore our wishes by pulling down Mona Vale Hospital while the inquiry is underway.
"If you can get along and support the people while they give evidence at Monday's hearing, it would be fantastic."
The Nurses Quarters and main building at the Mona Vale Hospital Campus have been fenced off and interiors stripped in recent weeks. Late last week demolition of these structures commenced.
Amongst Monday's witnesses will be local resident Professor Richard West AM, a highly-regarded surgeon who alerted the community to problems that would arise with the closure of MVH's emergency department and the inadequacy of services at Northern Beaches Hospital.
Local GPs appearing at the hearing include Dr Suzanne Daly, who has campaigned tirelessly to retain MVH. Dr Daly was responsible for circulating a petition that gained more than 11,000 signatures and was delivered to the NSW Parliament.
The Australian Medical Association's NSW branch will also be represented by both its CEO Fiona Davies and a board member, Dr Fred Betros. The AMA (NSW)'s submission outlined contractual problems for doctors at the NBH and reported staff working up to 110 hours per week.
The first hearing of the NSW Upper House into NBH and its impact on Mona Vale and Manly Hospitals was held on August 26.
Mr Thomas addressed the inquiry's first hearing outlining problems the Pittwater community now faces accessing hospital treatment and the dysfunction at the new hospital.
Phil Walker, from the informal group Friends of Mona Vale Hospital, presented evidence from his freedom of information requests into the construction of the new hospital – in particular raising questions about the safety of its cladding and the external fire stairs.
And Friends of Northern Beaches Maternity Services spokeswoman Helena Mooney outlined problems with the private model of obstetric care adopted by the hospital – especially the high rate of interventions at other Healthscope run hospitals.
Before Monday's hearing, another witness local historian Dr Jonathon King will be interviewed on ABC radio 702 at 8.30am.
Monday's hearing will run from 10am to 12.45pm in the Macquarie Room at Parliament House, on Macquarie St, Sydney. It will be webcast live at: https://www.parliament.nsw.gov.au/Pages/webcasts.aspx
Full details of Monday's program can be seen at: https://www.parliament.nsw.gov.au/lcdocs/transcripts/2183/Hearing%20Schedule%20-%2023%20Sep%202019.pdf
SNB Golf Day Rescheduled to 11th October
Due to the current inclement weather and after consultation with the Bayview Golf Club General Manager, we have decided to postpone the Interbranch Golf Day scheduled for Friday 20th September. The Bayview course will not be able to take carts and the playing conditions are likely to be unpleasant hence our decision.
We have rebooked for Friday 11 October and will transfer all current bookings held. If you need to make any alterations to your booking as a result of this change please contact Jodie or Sharon on 9913 8066 or email
surfsportsadmin@surflifesaving.net.au
Government's Nod to top NSW Teachers
September 11, 2019
Minister for Education Sarah Mitchell awarded 23 of NSW's finest school teachers with the highest possible accreditation at a prestigious ceremony in Sydney last night.
Ms Mitchell said the NSW Government's annual Highly Accomplished and Lead Teacher Awards recognises teachers who have displayed exemplary, innovative and compassionate teaching practice.
"These awards celebrate and acknowledge teachers in NSW who have gone above and beyond to deliver truly stimulating teaching programs to hundreds of lucky students across the State," Ms Mitchell said.
Ms Mitchell added that each of the 23 award recipients had inspiring stories to tell.
"It was a pleasure to see teachers from all over NSW being recognised for their teaching," Ms Mitchell said.
"As a regional Member I am so thrilled to see several regional teachers acknowledged as well; like Kelly Sharwood from Tumbarumba and Jillian Reidy from Grenfell.
"Troy Neale and Karen Sellick, two teachers from Macquarie Fields working with students from culturally and linguistically diverse backgrounds are also being acknowledged.
"And I mustn't forget Ross Montague, who is following in his parents' footsteps in positively impacting education for students in Western Sydney."
The full list of 2019 Highly Accomplished and Lead Teacher Award recipients:
Christine Reilly, Lead Teacher, Hunter River High School
Tania Miller, Highly Accomplished Teacher, Balgowlah Heights Public School
Bianca Howarth, Lead Teacher, Avalon Public School
Julie Birchley, Lead Teacher, Burwood Public School
Natalie MacDonald, Lead Teacher, Erina Heights Public School
Kelly Sharwood, Highly Accomplished Teacher, Tumbarumba Public School
Rachel Mitchell, Highly Accomplished Teacher, Coogee Boys' Preparatory School
Lisa Weingarth, Lead Teacher, Emmanuel Anglican College
Tara Hennessy, Highly Accomplished Teacher, Claremont College
Ross Montague, Highly Accomplished Teacher, Picnic Point High School
Renee Pettit, Lead Teacher, Warilla High School
Penelope Earp, Lead Teacher, Wairoa School
Troy Neale, Lead Teacher, Macquarie Fields High School
Karen Sellick, Lead Teacher, Macquarie Fields Public School
Jillian Reidy, Highly Accomplished Teacher, The Henry Lawson High School
Jeni McCarthy, Lead Teacher, St Bernard's Primary School
Meaghan Bennett, Highly Accomplished Teacher, Carlingford High School
Bradley Thomas, Highly Accomplished Teacher, Macarthur Girls High School
Amanda Singh, Highly Accomplished Teacher, The Ponds High School
Joel Foster, Highly Accomplished Teacher, Corrimal High School
Photo: Highly Accomplished Teacher, Tania Miller, Balgowlah Heights Public School with Minister for Education Sarah Mitchell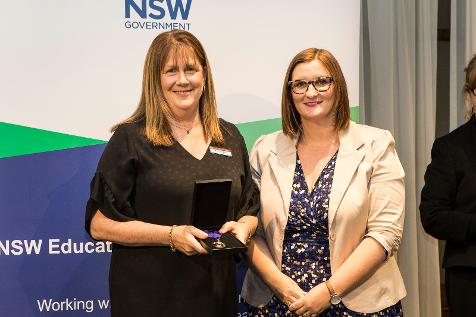 Pets of the Week
NAME: Amelia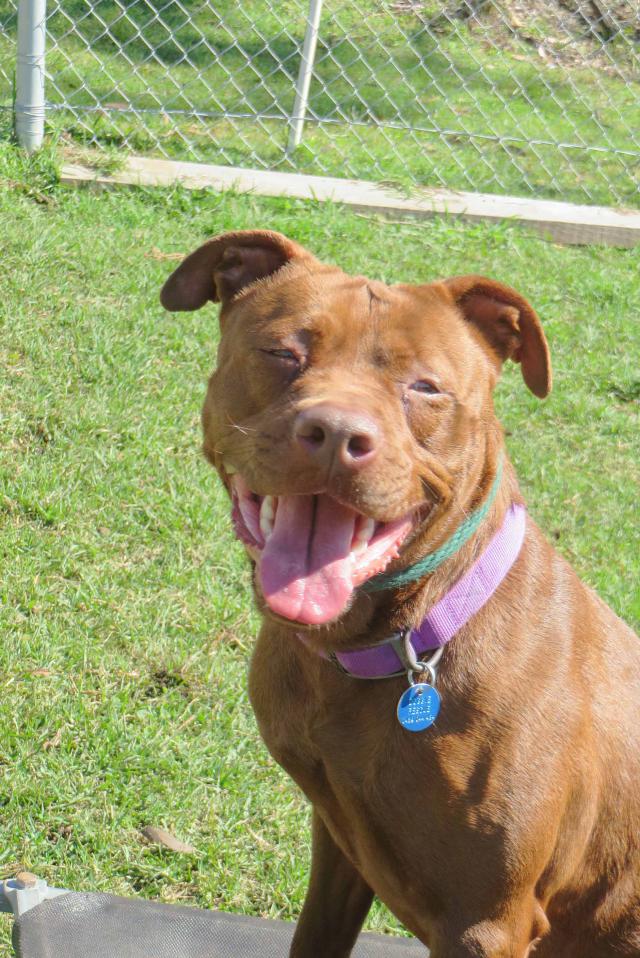 AGE/SEX: 4 years / F
BREED: Sharpei X Staffy
Amelia is a lovely friendly dog with people. She is good with kids and suits kids 8+yo. Our trainer says: "Beautiful dog who will make a great family dog. Very trainable. Knows Sit" She is strong on lead and loves bit of a jog but then settles to walking at a good pace. She follows direction well. She is inquisitive of calm dogs but if other dogs are reactive, she will react back. She enjoys pats and cuddles with walkers. She has a smooth coat and weighs 23kg. Walker say: "Keen to go, pulls on lead constantly. Ignored cars, lunges at dogs. Enjoys being patted." "Very kind and respectful, high energy staffy!", "Food motivated. Likes to run at first but eventually slowed down to a good pace for walking." She comes desexed, C5 vaccinated, heartworm free and microchipped. Also included for the love and health of our dogs is a free Health and Wellness Voucher with our DR Vet. Her adoption cost is $450.
Linda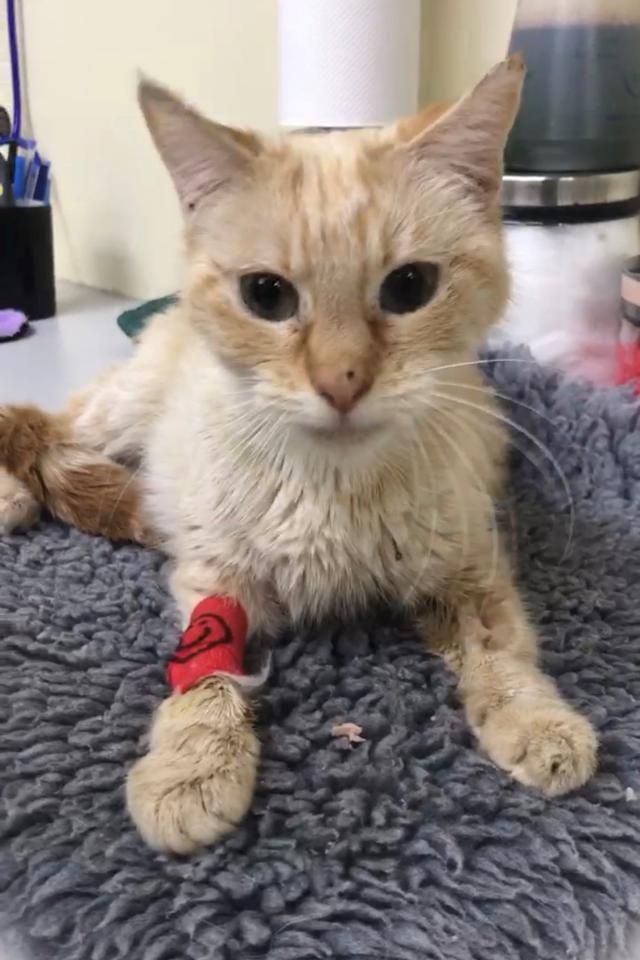 This poor girl, about 3yo, came to us with a prolapsed uterus. She was named after the angel who rescued her. She is a ginger and white DSH. She was in very poor condition as shown in some of the images. After a 2.5 hour surgery she has recovered and is slowly gaining weight. She is such a sweet affectionate cat. She is social with other cats.
She comes desexed, wormed, F3 vaccinated and microchipped. Her adoption fee is $220.
To meet her please call DoggieRescue on 9486 3133 or email
cats@doggierescue.com
Rehoming Organisation No R251000024.
Applications Open for Community Building Partnership Program
Member for Pittwater Rob Stokes is encouraging local community and sporting groups to apply for funds under the NSW Government's 2019 Community Building Partnership Program.

The NSW Government has allocated $300,000 to the Pittwater community to be distributed to infrastructure projects that will deliver lasting and wide-reaching benefits.
Local projects that were supported by this program in 2018 included kitchen upgrades at Elanora Heights Community Preschool, roof insulation at Sunnyfield Terrey Hills, equipment for the Sydney Northern Beaches Woodturners, and playground improvements at Careel Bay Tennis Club.
"This program has been the catalyst for many wonderful projects in Pittwater," Rob Stokes said today.
"Local groups provide a range of benefits to our community and a financial boost can get the ball rolling on a long-awaited project.
"Applications are now open and will be accepted until 5pm on 27 September 2019.
"Eligible projects must enhance facilities, meet community needs, increase community participation, and be achievable by the group that is applying," Rob Stokes said.
Sydney to Auckland Ocean Race 2021: Centrepiece of major summer international events

To start on Sydney Harbour at 1pm on 30 January 2021, the inaugural Sydney to Auckland Ocean Race 2021, organised by the Royal Prince Alfred Yacht Club (RPAYC) in NSW in association with the Royal New Zealand Yacht Squadron (RNZYS), is already gaining momentum with over 100 Expressions of Interest received.

The race will be the centrepiece of a summer of major yachting events in Australia and New Zealand, starting with the Rolex Sydney Hobart Yacht Race on 26 December, and finishing in Auckland Harbour in time for RNZYS's 150th Anniversary celebrations (for full details and visit:
www.rnzys.org.nz
) and the 36th America's Cup.
Sporting rivalry between Australia and our friends across the paddock is well-documented, making this an enticing opportunity for sailors in both countries, and from outside, to take part. Foreign entities have already shown interest, lured by the whole package. And for international parties wishing to take part, RPAYC is talking to Sevenstar Yacht Transport to provide shipping at the best possible rates.
"It is an exciting time in yachting. The Sydney to Auckland Ocean Race 2021 will be a special race in itself, but careful consideration also went into the timing of our race. It's placement on the sailing calendar offers the keen yachtie plenty of options before and after the race," RPAYC spokesperson, Rob McClelland said.
"Down the track, we will also have further exciting news to share with prospective entrants in relation to the race," ended McClelland, not wanting to give too much away at this early stage.
A Category 1 race of 1250 nautical miles, the Sydney to Auckland Ocean Race 2021 is open to offshore racing yachts, inclusive of a double-handed division (IRC, ORCi and PHS categories) superyachts, ocean racing multihulls (OMR rated) and incorporates a rally for cruisers. The race also provides cruising opportunities in New Zealand, the Pacific and to home ports before and after.
"The Club has been a pioneer in NSW in including and encouraging multihulls and double-handed entries into our offshore races, in particular our major events such as the Pittwater to Coffs Harbour Yacht Race and the Pittwater to Paradise Regatta," McClelland commented.
Among the early entries for the race, which finishes off RNZYS at Westhaven Marina where crowds will be gathered to welcome boats in, are RPAYC members Richard Hudson and Ian Edwards.
Hudson owns the modified IC45, Pretty Woman, and Edwards the Dehler 46, of Wings. The pair is well-travelled, regularly competing in races and regattas around the country and overseas. They have thrown down the gauntlet to others, as both already have entered in the 75th Sydney Hobart and plan to take full advantage of all that is on offer.
Ken Gourlay, the first Tasmanian and fastest and oldest Australian to sail around the world single-handed, has entered with his son Tristan, who last year competed in the Melbourne Osaka Double-Handed Yacht Race. They should make a formidable team with their Pogo 40, Green.
In the lead-up to the Sydney to Auckland Ocean Race 2021, the RPAYC will run courses and seminars on rating for Category 1 races, Australian Sailing Safety and Sea Survival, Marine Radio Operator, Senior First Aid and others, to be announced in due course.
The inaugural race has already attracted supporting sponsors, but the naming rights sponsorship is currently open and offers a prospective sponsor unusually diverse international opportunities. To discuss sponsorship opportunities, please phone Rob McClelland on 0416 294 942 or email:
gomer@ozemail.com.au
For all details, including entry and Notice of Race for the inaugural Sydney to Auckland Ocean Race 2021, go to the official race website:
www.sydneytoauckland.com
By Di Pearson
Pittwater Community Groups:
Vale: The Hon. James (Jim) Macken
December 23, 1927- September 18, 2019
The Hon Dr. James Macken AM, Pittwater gentleman, passed away on Wednesday at Coaster's Retreat.
Condolences and sympathy are extended to his family at this time.
He was the proud father of 11 children and 23 grandchildren.
"Jim" Macken was admitted as a barrister in July 1963. He was appointed as a Judge of the Industrial Commission of NSW in 1975. After his retirement he wrote and lectured on Industrial Relations Law.

Before he joined the legal fraternity, Jim started on the waterways and was the Secretary of the Coxswains and Drivers union. Jim worked with Don Henderson and saw the Coxswain and Drivers Union merge with the Firemen and Deckhands Union around 1969.
Mr. Macken was a Justice of the Industrial Court of New South Wales
until his retirement in 1989.
He was appointed a member of the Order of Australia in 2003.
He was the Patron of the Avalon Beach Historical Society and the friend of many a resident. His books on local history provide extensive insights into the times and peoples of this place.
Funeral service for Jim Macken
Thursday, September 26, 2019 at 1:30 PM – 3:30 PM
At: St Mary's Catholic Church, North Sydney
Miller St, North Sydney
You are warmly invited to attend the funeral service and celebration of the life of Jim Macken. Following the service there will be refreshments available at the Ron Dyer centre, behind the church.
Tributes for Jim
The Hon. Rob Stokes, MP for Pittwater:
Jim had an incredible ability to inspire others to learn about our local area, its history and all those who have contributed towards its development.
Camping at the Basin as a teenager I would regularly listen to Jim's stories of the Western Foreshore and learned so much from him.
Jim didn't just know the stories – he knew the background, the reasons and the finer details.
It's thanks to Jim's passion and skill that so much of our local history is well documented, shared and celebrated.
Jim has had a profound influence on generations of local residents and his excellent publications will ensure this continues into the future.
Brian Friend OAM:
A wonderful man and a very good friend. Have been associated with him since the very early 70's.

David Buchanan:
A great man lost. His historical knowledge of the area was unsurpassed and I have never been so captivated after him delivering one of his many historical talks. Such a great orator.
On his professional side, I once asked for his advice when I was studying industrial relations, as I had a complex assignment and assessment. When he read the subject matter, Jim handed me a book with the reply - 'this is the book I wrote about that.' A very talented man and well respected.
Rick Buhl:
Justice Macken used to hand down our maritime awards. Jim and l used to have a beer on the rocks at Coasters. Years ago now. Good man.

Lindsay Dive:
That's a terrible loss to Pittwater. He was a very humble man who had the time to talk to anyone. R.I.P. Jim Macken.
Palm Beach Water Taxis:
R.I.P Jim Macken
We have lost a faithful loyal beautiful longstanding Local today, our heart and thoughts go out to his family, may he rest in peace.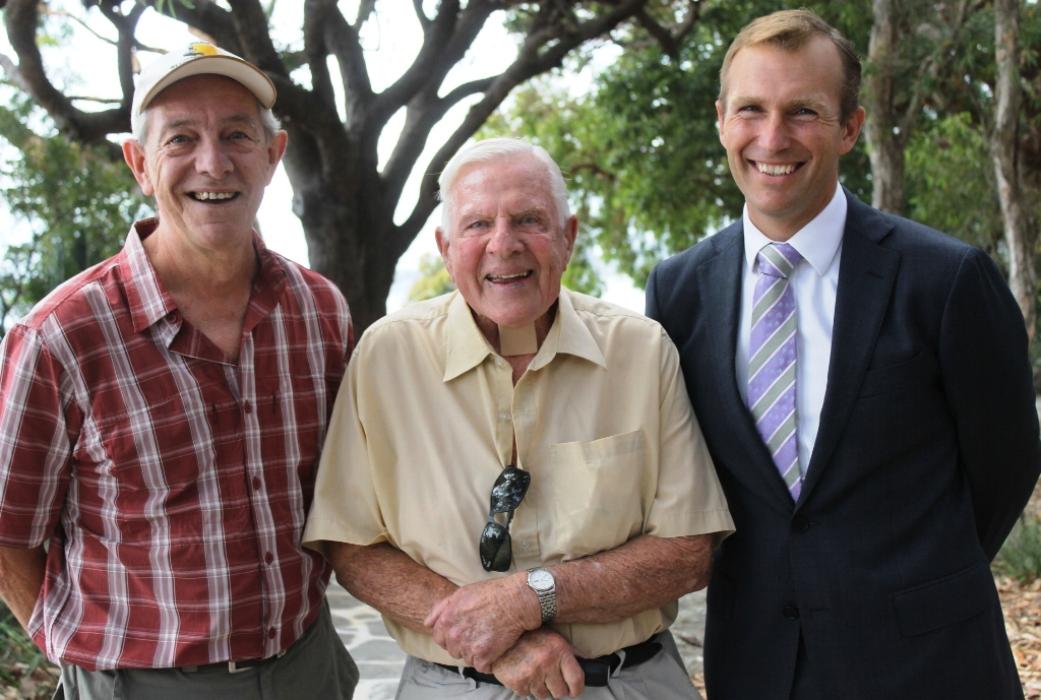 Avalon Beach Historical Society's Geoff Searl, ABHS Patron Jim Macken and MP for Pittwater The Hon. Rob Stokes.
Profile of the Week: Issue 423
Peter Fenley is the new President at Bilgola SLSC and a Branch, State and local legend!
As Bilgola SLSC celebrates their 70th year of providing Vigilance and Service on Bilgola Beach and in its waters, and the Volunteer Patrol Season commences with the Spring School Holidays, an insight into what makes this great little club and beach safe from one of those who helps keep it so.
Peter will run as Profile of the Week in Issue 423.
Mona Vale Road Fauna Fencing Being Installed
Friday September 20, 2019
A Transport for NSW spokesperson has stated this morning:
''Fauna fencing is now being installed along the Mona Vale Road East upgrade corridor.
Fencing is also being installed opposite the Mona Vale Road West upgrade as part of early work, on the southern side of the road between Kimbriki Road and Tumburra Street at Ingleside.
The fauna fencing is being progressively installed as road work continues and will aim to minimise the likelihood of fauna crossing Mona Vale Road.
The fencing will be 1.8 metres high and dug into the ground to ensure all fauna cannot make their way under the fence.''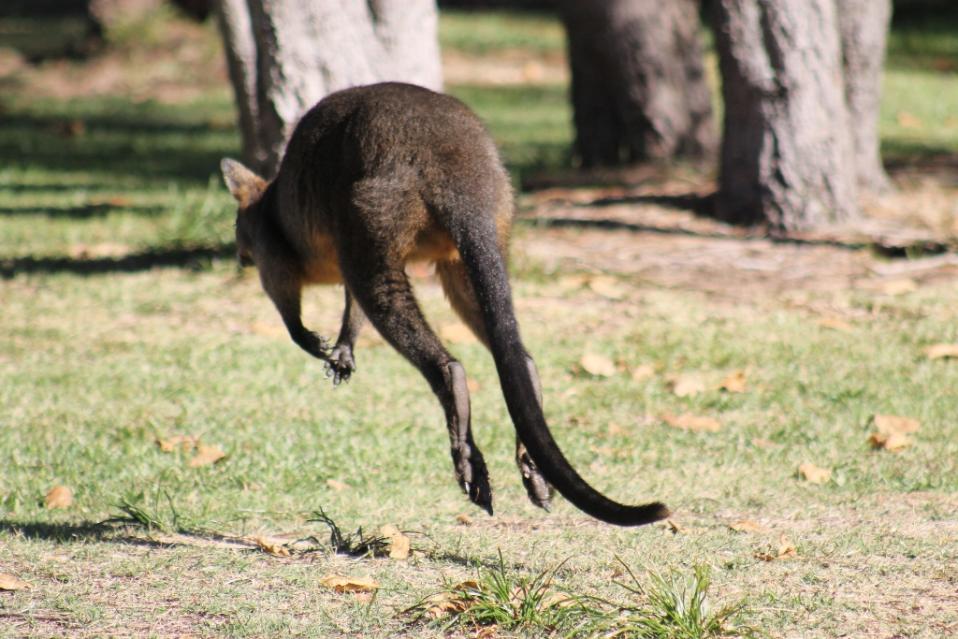 September 21: First Channel Bill Cuckoos heard and seen flying over North Avalon-Careel Bay.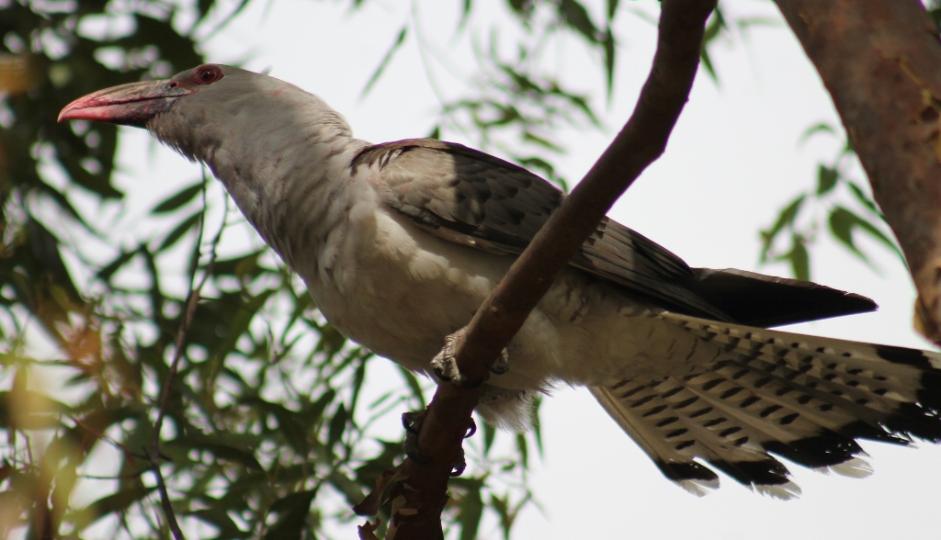 Big Dig Fun
September 15, 2019: Rotary Club of Upper Northern Beaches
What a spectacular day at Newport Beach for Rotary's Big Dig 2019. Lots of pirates and their families in attendance, with games and prizes all round.
Thanks to our community for your support for our annual fundraiser. We hope you had a fun day!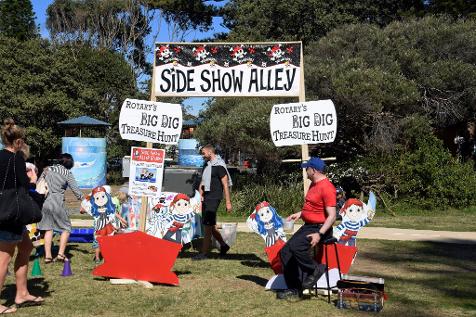 Funding Flows to Barrenjoey Headland
September 16, 2019

Member for Pittwater Rob Stokes today announced funding for the introduction of public toilet facilities at Barrenjoey Headland.
The increasing popularity of the headland has led to calls from local community groups to introduce conveniently located public toilet facilities, and access to drinking water, to improve the visitor experience.
Sewer and water pipelines have recently been installed and construction of the new toilets will commence following the busy summer season. Temporary toilets will also be installed over summer as an interim arrangement.
The new toilets will be designed to fit in with the surrounds and respect the heritage characteristics of the headland precinct. The final locations of both the temporary and permanent facilities will be determined by the National Parks and Wildlife Service as part of the planning approval process.
"This is one of the most popular and picturesque areas of our community," Rob Stokes said today.
"The popularity of the headland means we're now at a point where toilet facilities have become necessary.
"Barrenjoey Headland has a rich history and unique environmental characteristics – so it's really important to ensure it's done appropriately and respectfully.
"National Parks and Wildlife Service has a skilled and passionate team of staff who do an incredible job preserving the headland precinct – so this project is in the best of hands.
"Temporary toilets over the summer period will help meet demand and enable the permanent facilities to be properly planned and introduced.
ABHS AGM 2019
To begin this notice I have a small apology.
Normally, our September meeting (and our AGM) would have been held on the 2nd Tuesday of the month, but Collette and I have just returned from the UK. Even if jet lag was only a small hassle and even with John's great work behind the scenes, there's only so much preparation for the meeting that could have been done beforehand.
I hope we don't upset too many apple carts by moving the meeting date back to TUESDAY 1 OCTOBER still with the usual start time of 8pm. I guarantee it will be worth it! Apologies also for the short notice!
'SLEEPING BEAUTY'
Without giving away too much, 5 years ago I saw a tiny weird looking craft being launched from the slipway at Gonsalves Boatshed, just north of the public wharf at Palm Beach.
Many questions revealed that it was a replica of a one-man submersible craft intended for use during World War II (as part of 'Operation Rimau') known as a 'Sleeping Beauty'.
John and I have located some fascinating footage, detailing both its construction and test runs on Pittwater, prior to its use as a prop in a movie. There is also some original footage from the 1940s of a 'sleeping beauty' underway along with some remarkable photographs.
We will also have a selection of some excellent photos illustrating the early history of the Gonsalves wharf and boatshed.
Another meeting not to be missed!
On another note, this evening we would appreciate everyone updating their memberships to ensure they are current. We will have your details available; membership is still only $10 per year per person!. If you are unable to attend, we will send you an email with your membership status and ask that you settle this as soon as possible.
As always, guests of members are always welcome to attend and stay for supper afterwards.
Geoff Searl OAM
President, Avalon Beach Historical Society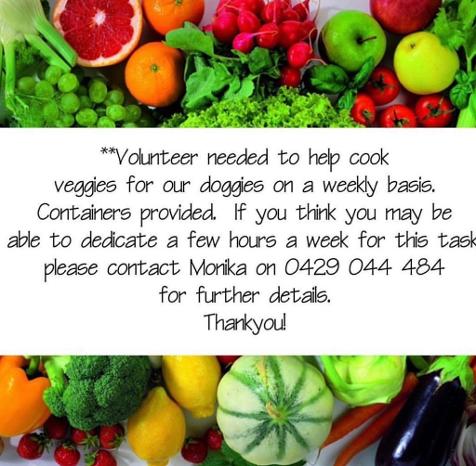 Mrs. Hawkins Local Horse History Spoken By Peggy Brown
Published September 17, 2019 by Pittwater Pathways
Newport and Mona Vale girls on their ponies ca 1950s and 1960s.
2:20 Pat Lovell and Brownie, Robyn Seelenmyer and Cherry, Marion Hennessy and Toby, Clare Campbell and Rema, Rosemary Friar and piebald. Bungan Head Road to Winererremy Bay on horseback.
4:00 Blacksmith Mr Hawkins at Winererremy Bay shoes a horse. Warriewood glasshouses, Warriewood waterfall and bogey hole, 1950s Polo Club, Nullaburra Road Newport, the oval at Palm Road.
8:00 1960s Brookvale Show street parade Dee Why. Various marching groups, Majorettes, Warringah Shire float, Howells Holdens, school children, Mounted Police, Smokey Dawson on 'Flash'.
11:00 Brookvale Show horse events, show jumping, trotters racing.
11:30 Smokey Dawson Rodeo, Cobb & Co coach from 'Whiplash'
Coastal Drowning Spike in NSW
Monday 16 September 2019: SLS NSW
NSW has recorded a 22 percent spike in coastal drowning deaths over the 2018-19 year with 44 people tragically drowning along the NSW coast.
This figure is above the 10-year average (41) and there were increases in deaths related to diving/snorkelling and people drowning while they were attempting to rescue someone else.
The largest number of people drowned while swimming (34%) and the second highest figures were attributed to rockfishing accidents (18%).
The figures are concerning for surf lifesavers and with the new patrol season just around the corner, water safety volunteers and professionals are looking to re-double efforts to reduce the drowning toll this year.
"The near record drowning toll last year has our surf lifesavers on high alert and we are looking to new technology to assist us save lives this summer," said SLSNSW CEO Steven Pearce.
"We have begun rolling out new rescue equipment as part of a major funding package from the NSW Government, including additional jetskis and support operations vehicles.
"Combined with drones which are our eyes in sky, these increased surveillance and response measures will give our volunteers a big boost to their capability," said Steve Pearce.
Emergency callouts also increased, with the SLSNSW State Operations Centre logging 625 requests for assistance from emergency services compared to 588 the year prior.
Additional technology measures being introduced this summer include Emergency Response Beacons at unpatrolled locations and a trial of Beach Wifi technology that will deliver safety information in a range of languages and real-time hazard warnings.
"Despite the enhancements in equipment and capability of our lifesavers this season, we need people to take responsibility for their own safety wherever possible. Always swim at a patrolled beach between the red and yellow flags is still the best safety advice we can give," said Steve Pearce.
Please Register Wildlife Road Strikes
We need your help. Thank you for reporting wildlife road fatalities. There is so much wildlife on the move in our area at present due to various pressures. Although we have had pictures
sent to us
, many of these have no date or location.
There is a database that volunteers maintain but this needs three pieces of information:
The position via GPS or road and suburb
The date
The animal
The details can be entered into the database directly by you at:
The RMS are using this information to plan mitigation. So please, if you can, add the information in directly.
Government Services in Mackellar to be improved through Public Data Sharing Reform
September 3rd, 2019: from the Office of Mr. Jason Falinski, MP for Mackellar

Minister for Government Services, Stuart Robert, today announced a major milestone in the Federal Government's commitment to improve government service delivery. A discussion paper outlining proposed landmark public data sharing reforms has been released with the aim of building the foundations for a secure, connected and seamless experience of government services.
Minister Robert said the reforms will enshrine stronger safeguards in legislation to enable the modernisation of the government's public data capability and set a clear, consistent and transparent approach to public data sharing.
'Australians expect government services to be simple, seamless, and fast —just like their everyday experience of shopping and banking. These proposed reforms will establish stronger safeguards and enable Government to use data more effectively and securely to deliver services in a way that meets the expectations of the Australian public.' Minister Robert said.
'The sharing of public sector data has incredible potential at the individual level – reducing the friction and duplication of tasks that many Australians experience when accessing government services. It is equally beneficial at the national level, by delivering new insights that inform research and government policies on complex challenges in health, education and the economy.
'Currently, there is a labyrinth of over 500 separate privacy and secrecy provisions enacted over a century hindering our ability to share data to deliver the service Australians deserve. These reforms will ensure we keep pace with international standards and best practice when it comes to government service delivery. However, the use of data must be done safely, for the right purpose and by the right people, with privacy and security at the very core'.
Mackellar MP, Jason Falinski encouraged individuals and organisations across The Northern Beaches to consider providing their input on the Discussion Paper.
'We are committed to getting this right so we've sought the views of users and stakeholders, including peak bodies, privacy experts, businesses and research institutions to help shape the policies outlined in this Discussion Paper. I encourage everyone to have their say to help refine the new legislative framework so we can make the most of this important national asset to benefit all Australians.' Mr Falinski said.
The Discussion Paper is open for public submissions from 3 September
to 15 October 2019
. For more information, visit
www.datacommissioner.gov.au
.
Northern Beaches Dementia Friendly Community
Get involved! If you are living with dementia or caring for someone living with dementia, we have an opportunity for you to get involved and have your say about your local dementia friendly community project. If you are interested please click the link below: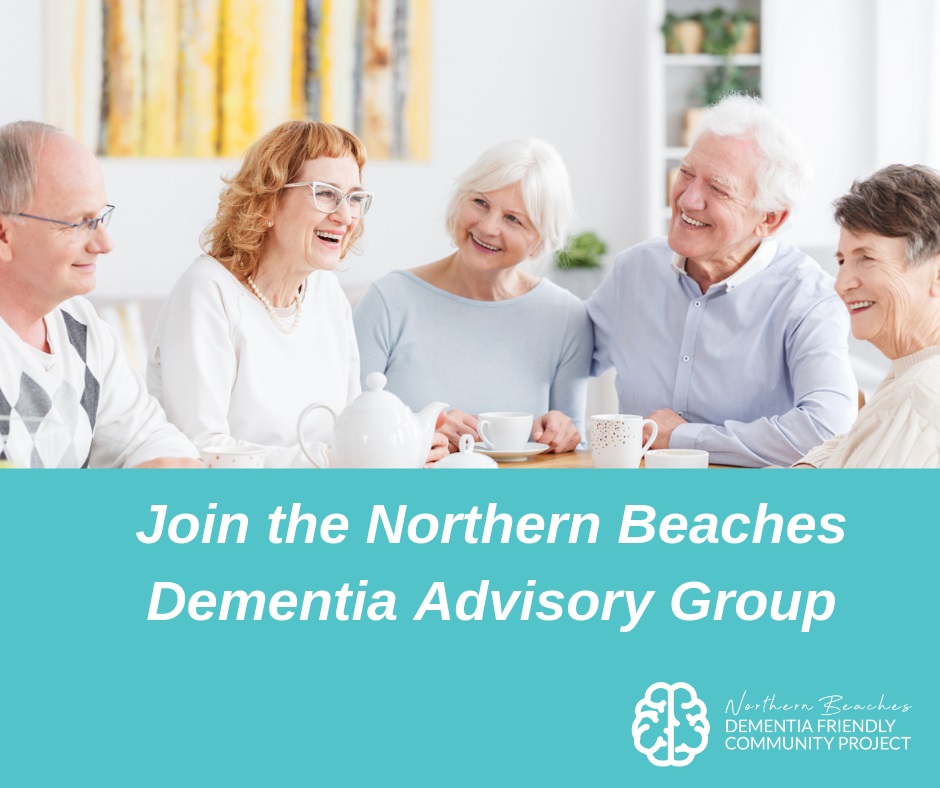 Mona Vale Hospital Auxiliary Stalls 2019
Pittwater Place, Mona Vale stalls:
July 6th, August 3rd, September 7th, October 5th, November 2nd, December 7th
Selling sewing, knitting, craft, books, 9am to 3pm
Sausage Sizzles at Bunnings, Narrabeen: 8am to 3pm
Saturdays, July 13th, August 10th, September 14th, October 12th, November 9th, December 14th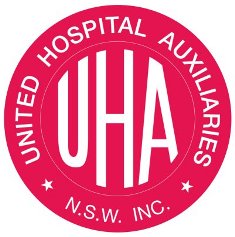 New pedestrian bridge ready for installation
Work to provide a safer crossing between the Brookvale Community Health Centre, Warringah Mall and local bus stops will reach an important milestone at the end of this month with the new pedestrian bridge to be lifted into position across Pittwater Road.
The bridge will be installed across Pittwater Road near William St in Brookvale, providing a safer crossing between the Brookvale Community Health Centre and the bus stops while also improving traffic flow.
The bridge is one of the road improvements being delivered as part of the NSW Government's B-Line program which are designed to improve traffic flow for all road users and improve the reliability of all local bus services.
"Brookvale is a busy public transport interchange, retail and health precinct regularly used by bus customers, pedestrians and cyclists, as well as general traffic," Member for Manly James Griffin said.
"This new bridge, which is expected to open at the end of this year, will improve safety and traffic flow through this area."
Member for Wakehurst Brad Hazzard said using the bridge will be safer for pedestrians and cyclists.
"This new bridge will also mean a shorter wait time for motorists at these traffic lights, which will in turn improve the reliability of all bus services travelling through the area," Mr Hazzard said.
"The bridge will be fully accessible with lifts on both sides of Pittwater Road and an extra shelter will be installed to provide weather protection for customers using the transport interchange."
Work to install the bridge will be carried out between Winbourne Road, Brookvale, and Kentwell Road, North Manly, from Wednesday 25 September to Saturday 28 September.
The work will involve some road impacts and local road closures and drivers are encouraged to plan ahead and allow extra travel time.
From 9pm, Friday 27 September to 7am, Saturday 28 September, Pittwater Road, Brookvale will be closed between Cross Street and William Street. Motorists will be diverted via Old Pittwater Road while motorists going to and from the city can use Wakehurst Parkway and Warringah Road.
From 10pm Thursday 26 September, until 5am Friday 27 September a localised closure of Pittwater Road between William Street and Kentwell Road, North Manly, will be in place to prepare for the installation.

The purpose of www.westpittwater.com.au - is best defined by the vision of the West Pittwater Community Association.
To be a supportive community, encouraging and promoting civic pride, interest in community affairs and goodwill amongst residents.
To protect local fauna and flora and generally preserve West Pittwater and its environs.
To secure essential facilities including public wharves and reserves and to protect private and public property.
To speak with one voice and represent the interests of the Western Foreshore community when in discussion with Pittwater Council and other relevant government bodies. The WPCA website provides a forum for the better realisation of these objectives. Visit: www.westpittwater.com.au
Gone Fishing Gallery at Waterfront Store Church Point
Open again TODAY in the top room Waterfront Store. Open mainly weekends as an addition to the waterfront cafe. Keep up to date on their Facebook page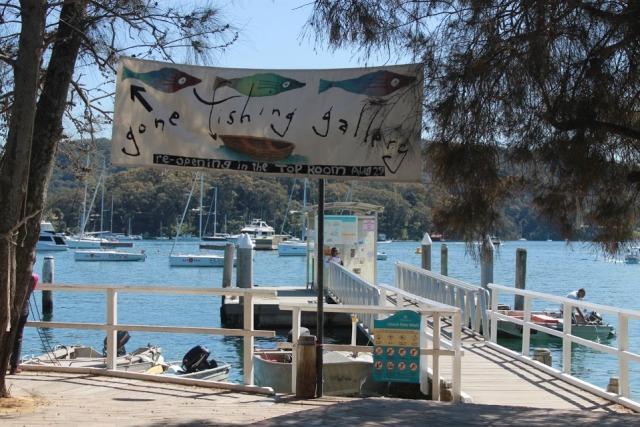 New Season for Sailability Pittwater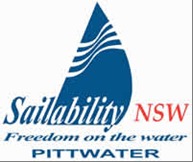 Sailability Pittwater is a volunteer organisation which provides sailing for people with a disability.
Our main recreational sailing activities are at Rowland Reserve, Bayview, and we run competitive sailing for people with a disability out of RPAYC Newport. We are currently looking for new volunteers for our Saturday morning program at Rowland Reserve and Tuesdays at RPA. For more information at www.sailability.org/au/pittwater or call John on 9982 5656