October 20 - 26, 2019: Issue 425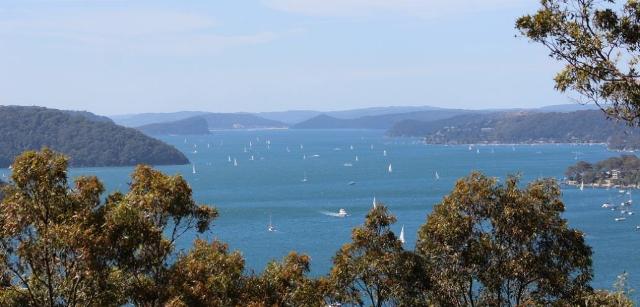 Articles This Week
Pittwater Offshore Newsletter Update October 13th, 2019
click on Logo:

To contact Julian: editor@scotlandisland.org.au
Member Protection Information Officers – Mona Vale SLSC
Published October 15, 2019 by NSW Office of Sport
Member Protection Information Officers (MPIOs) perform an instrumental role in sporting clubs and associations across NSW.
Learn about the journey of Mona Vale SLSC and the benefits of having an MPIO to members, clubs and associations.
RPAYC winners at the 2019 Australian Sailing Awards
October 18, 2019: RPAYC

What a night for Sailing, with a full house at the Sofitel Hotel Darling Harbour the 2019 Australian Sailing Awards on Friday night the evening commenced with a spectacular video display of just some of the great sporting highlights from Australian athletes, coaches, club and volunteers across all fields of the sport at home and abroad.
This year's awards featured two new categories, with the SheSails Award set to reward those who have driven female participation in the sport and the Sustainability Award recognising the clubs, classes, associations or individuals who have contributed to a more sustainable sailing industry.
The evening again saw a fantastic representation from the Club with multiple nominees including Jason Waterhouse in Male Sailor of the Year, Richard Slater in Official of the Year and Stacey Jackson on behalf of Ocean Respect Racing nominated in the Sustainability Award category and the Club for the Invictus Games – Sports Promotion with the addition of truly honorable lifetime achievement award.
The evening also saw the third year of the Australian Sailing Hall of Fame announcements, all of which are displayed with honour at the Australian National Maritime Museum, Sydney.
A common theme of the night was the growing strength of sailing in Australia and the many factors that contribute to the participation and enjoyment of the sport. Determination, opportunities, family, inclusion and fun, all showed through from the various winners and speakers on the night.
The Club did extremely well with the following Members winning their nominated categories.
Sustainability Award – Stacey Jackson & Team of Ocean Respect Racing
Official of the Year – Richard Slater
Lifetime Achievement Award – John McConaghy
The full list of finalists and winners is noted below.
2019 Australian Sailing Awards Finalists
Male Sailor of the Year
Mat Belcher OAM and Will Ryan (Winners)
Jason Waterhouse
Matthew Wearn
Female Sailor of the Year
Lisa Darmanin
Jessica Grimes
Nia Jerwood and Monique de Vries (Winners)
Sailor of the Year with a disability
Matthew Bugg
Chris Symonds (Winner)
Alison Weatherly
Youth Sailor of the Year
Will Cooley and Bec Hancock (Winners)
Archie Cropley and Max Paul
Zac Littlewood
Offshore Sailor of the Year
Matt Allen AM (Winner)
Jade Cole
Phillip Turner
Sport Promotion Award
Adrian Bram
Invictus Games - Sailing Regatta
Ocean Racing Club of Victoria (Winner)
Sports Professional Award
Debbie Blaauw (Winner)
Ben Fels
Ella Sagnol
Sustainability Award
Ocean Respect Racing (Winners)
The George Mac Regatta
Ocean Racing Club of Victoria
SheSails Award
Jan Howard and Mary Holley (Winners)
Royal Freshwater Bay Yacht Club
Wendy Wilson
Volunteer Award
Peter Merritt (Winner)
Scott Ragg
Daryl Skinner
Club of the Year
Newcastle Cruising Yacht Club (Winner)
Royal Brighton Yacht Club
Royal Freshwater Bay Yacht Club
Official of the Year
Geoff Brown
Paul Effeney
Richard Slater (Winner)
Coach of the Year
Michael Blackburn (Winner)
Victor Kovalenko OAM
Ben Walkemeyer
Instructor of the Year
Diane Kelsey
Emma Morris
Brett Yardley (Winner)
President's Award
Tom Burton OAM, 2019 Aust. Laser Champ, 2019 World Laser Champ, World No 1 in Laser.
Sarah Kenny for all she does for sailing!
Restart a Heart Day Refreshes CPR Skills
By Surf Life Saving NSW
Visitors to Sydney's Manly Beach were reminded this week about the importance of regular CPR and defibrillator training today. Surf Life Saving NSW teamed-up with Heart Safe Australia to host a Restart a Heart Day event.​
Restart a Heart Day helps educate and raise community awareness about the important role defibrillators and up-to-date CPR training plays in saving lives.
In Australia, approximately 575 people a week experience sudden cardiac arrest (outside hospital environments). Around nine percent of these people survive.
Along with members of the public, James Griffin, NSW Member for Manly and Surf Life Saving CEO Steven Pearce, attended and competed in a friendly CPR challenge. Having won the CPR challenge in 2018, Pearce was keen to defend his title.
Participants used the latest CPR training mannequins connected iPad technology, which accurately measures the timing and depth of CPR compressions. This year's CPR challenge resulted in a draw - with all competitors scoring 98 percent for CPR efficiency.
Steven Pearce said that Restart a Heart Day was a terrific opportunity to remind the public about the importance of up-to-date CPR training and the effectiveness of defibrillators in saving lives.
"It is so important for people to understand two key things: One, how to do CPR - it's such a lifesaving skill. Number two, never be afraid to access a defibrillator," said Pearce.
"Defibrillators are being rolled-out across the community - in clubs, shopping malls and sporting arenas. They're more accessible than ever and people shouldn't be afraid to use them in an emergency. They are simple to use and highly effective," he said.
Passers-by were able get hands-on with CPR training mannequins to refresh their CPR knowledge. They received instant feedback on how to improve compression technique and effectiveness.
Doctors, police, paramedics and physiotherapists, were thankful for the opportunity to brush up on their CPR skills.
Dr Penny Adams, a local General Practitioner, took the opportunity to refresh her CPR technique.
"Even though I'm a GP, I might only do CPR once every two years. You get out of practice and you forget the routine," said Dr Adams.
"I think this is fabulous and everybody should do a refresher at least every year. If you haven't done a CPR course, go and do one," she said.
In addition to surf lifesaver training, Surf Life Saving NSW educates over 90,000 members of the public each year in CPR techniques, the use of defibrillators and first-aid. This is done through the Australian Lifesaving Academy.
Palm Beach and Mona Vale SLSC Members to the Rescue
October 14, 2019
By Surf Life Saving Sydney Northern Beaches Branch
There are times when rescues are performed in the surf and the heroes walk away and receive no accolades.
It has been brought to our notice that some men and their sons from a mosque community in western Sydney owe their lives to a group of young friends, including current and past lifesavers, who carried out rescues at Boomerang Beach over the October long weekend.
Palm Beach Patrol 11 member, Jemima McGahey and her friends were camping at Boomerang (Pacific Palms) that weekend and just happened to be in the right place at the right time.
"It's lucky that Holly (my sister) and myself took our longboards with us," Jemima said.
The first rescue happened on the Friday when a middle eastern man got into trouble in the surf.
"Alex Taylor was the real hero. He is a strong board paddler and went out to get him," Jemima said.
Alex is a current member of Mona Vale SLSC.
"It was also an opportunity to explain to them about the dangers of rips and we gave them an educational talk," Jemima said.
But there was more drama the next day, and a much bigger rescue operation when five people got into trouble, two of them young boys. Alex, Ryan Metelovski, Jamie Harrison and Holly were heavily involved.
"The response time was a lot quicker and everyone played their part. It was a whole group effort," Jemima said.
The men had swallowed a lot of water and were checked out by paramedics.
"I hate to think what would have happened if we hadn't been on our camping trip," Alex said.
Photo 1: Front row: Scott Richardson, Holly McGahey, Gemma Keers, Annice Savill: Middle row: Jess Van Dee Meer, Evie Morris, Annika Clayton, Alex Taylor; Back row: Ryan Metelovski.
Photo 2: Jamie Harrison with Jemima McGahey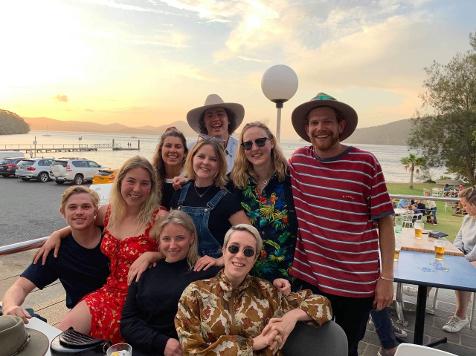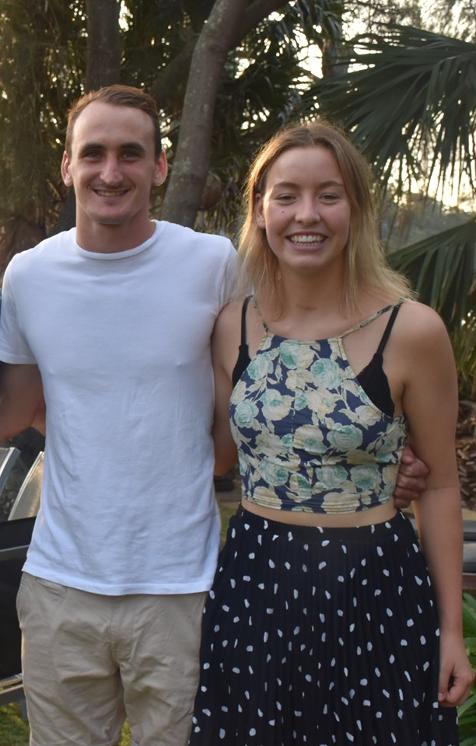 Mackellar Food Drive
October 15, 2019

The Member for Mackellar, Mr. Jason Falinski is hosting a food drive in his electorate office on behalf of Foodbank.
Donations are now being accepted and Foodbank will collect the items on the 16th of December.
Foodbank accepts the following items:
Tinned food
Package goods
Personal hygiene and laundry products
No perishables including fresh produce can be accepted.
Hunger is a hidden crisis in Australia with over 3.6 million Australians seeking food relief at some point each year. Half of those are children. Charities like Foodbank do excellent work helping those in need, especially around Christmas time.
Please drop off items to: Shop 1, 1238 Pittwater Road, Narrabeen

Game on for local sport grants
October 16, 2019

Member for Pittwater Rob Stokes is encouraging sporting clubs in Pittwater to apply for funds under the NSW Government's Local Sport Grant Program.
$4.65 million in grants will be allocated across NSW for grassroots sports development and upgrades to local sporting facilities.
The program aims to increase regular and on-going participation in sport and structured physical activity, address barriers to participation, help sporting clubs provide quality service to their members, and increase the amount of well-managed facilities in local communities.
"We have many great sporting clubs in Pittwater who do a fantastic job in bringing our community together," Rob Stokes said today.
"This program is a wonderful opportunity for local sporting groups to secure funds and deliver improved facilities and equipment.
"Last year in Pittwater, funds allocated by this program supported local dragon boaters, boardriders, BMXers, paragliders, basketballers, lifesavers, golfers and canoeists.
"I'm looking forward to seeing this year's projects," Rob Stokes said.
Shop Country for Christmas
When purchasing gifts for Christmas this year, please consider shopping locally, supporting businesses across Mackellar. I also urge residents of the Northern Beaches to buy at least one Christmas gift from a small business in a drought affected area. Below are links to a selection of small businesses in towns heavily impacted by drought. However there are many more towns and businesses affected - this list is just a start:
Armidale:
Brewarrina:
Coonamble:
Dubbo:
Moree:
Walgett:
Gilgandra:
Gunnedah:
Molong:
Narrabri:
I am delighting in supporting small country retailers this year, literally doubling the joy of giving! I hope you join us and many other Australians to support our country friends.
Disturbingly, since commencing this research some weeks ago, businesses we earmarked have closed their doors due to the drought.
Let's all give not only to our loved ones, but to those who need our support.
Jason Falinski
Member for Mackellar
Pets of the Week
Amelia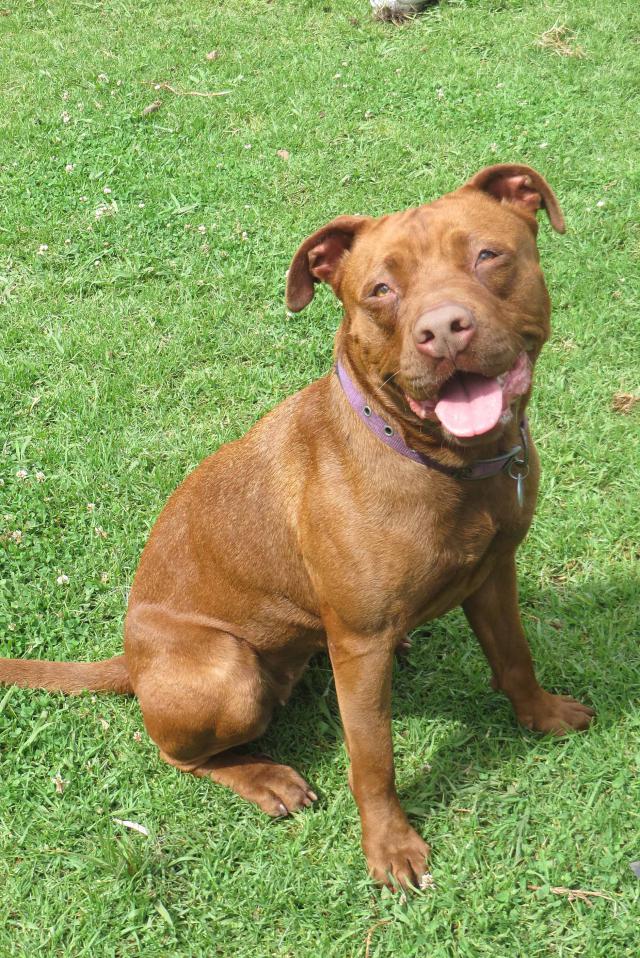 AGE/SEX: 4 years / F
BREED: Sharpei X Staffy
Amelia is a lovely friendly dog with people. She is good with kids and suits kids 8+yo. Our trainer says: "Beautiful dog who will make a great family dog. Very trainable. Knows "Sit". She is strong on lead and loves bit of a jog but then settles to walking at a good pace. She follows direction well. She is inquisitive of calm dogs but if other dogs are reactive, she will react back. She enjoys pats and cuddles with walkers. She has a smooth coat and weighs 23kg. Walker say: "Keen to go, pulls on lead constantly. Ignored cars, lunges at dogs. Enjoys being patted." "Very kind and respectful, high energy staffy!", "Food motivated. Likes to run at first but eventually slowed down to a good pace for walking." She comes desexed, C5 vaccinated, heartworm free and microchipped. Also included for the love and health of our dogs is a free Health and Wellness Voucher with our DR Vet. Her adoption cost is $450.
Suki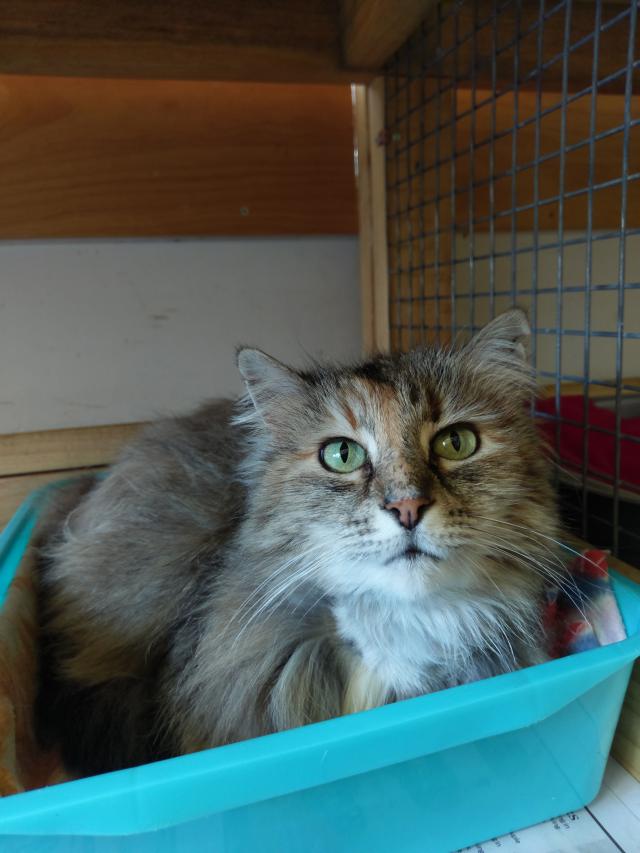 Suki is a beautiful long haired smokey tortie girl rescued from the pound when her time was up and is approximately 6 years old. She enjoys her days grooming her lovely locks and being patted. She is social with other dogs.
Suki is located on the Northern Beaches and comes desexed, wormed, F3 vaccinated, FIV tested and microchipped. Her adoption fee is $220.
To meet her please call DoggieRescue on 9486 3133 or email
cats@doggierescue.com
Rehoming Organisation No R251000024.
Mona Vale Hospital Auxiliary Stalls 2019
Pittwater Place, Mona Vale stalls:
July 6th, August 3rd, September 7th, October 5th, November 2nd, December 7th
Selling sewing, knitting, craft, books, 9am to 3pm
Sausage Sizzles at Bunnings, Narrabeen: 8am to 3pm
Saturdays, July 13th, August 10th, September 14th, October 12th, November 9th, December 14th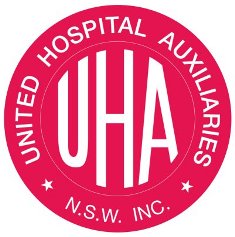 Pittwater Community Groups:
New Season for Sailability Pittwater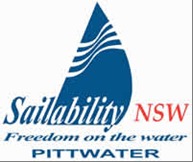 Sailability Pittwater is a volunteer organisation which provides sailing for people with a disability.
Our main recreational sailing activities are at Rowland Reserve, Bayview, and we run competitive sailing for people with a disability out of RPAYC Newport. We are currently looking for new volunteers for our Saturday morning program at Rowland Reserve and Tuesdays at RPA. For more information at www.sailability.org/au/pittwater or call John on 9982 5656
The Art of Living event is this Sunday at Bayview
All are welcome to celebrate with the Vardill family.
A selection of beautiful pieces by the late Mitzi Vardill will be on display and available for sale. There will also be a selection of stall holders with handmade jewellery, cupcakes, chocolates, candles and other wares for purchase.
The wonderful and varied artworks created by Mitzi can also be viewed and bought online:
www.mitziv.com.au
The Vardill family is donating 100% of proceeds to Breast Cancer Network Australia, a charity that has supported John and Mitzi's daughter Julia who has terminal breast cancer.
Callaway Golf has donated a fantastic putter to be raffled on Sunday at 3pm - Callaway Strobe Lab Putter!
Tickets available at reception - $20 AND includes a Callaway Pink Golf Ball!
Proceeds donated to BCNA!
Visit Bayview Golf Club between 12 and 5pm and support this great event.
Bayview Golf Club
1825 Pittwater Rd
Mona Vale
Congratulations Christine!
The Artist behind the
Sydney Art Space at Mona Vale
, Christine Simpson,
is one of those Sculptors whose work will be on display as part of Sculpture by the Sea at Bondi.
Congratulations Christine - outstanding!
Running October 24th to November 10th 2019 Sculpture by the Sea returns to the Bondi Beach to Tamarama Beach coastal walk as the world's largest free to the public sculpture exhibition. See the spectacular coastal walk transformed into a 2km long sculpture park over three weeks featuring 100 sculptures by artists from Australia and across the world.
Visiting Sculpture by the Sea, Bondi 2019
To help you get organised for your visit please visit the organisers information for visitors and local residents. They have tips on getting to the exhibition as well as some great local places to eat and stay.
There are many ways to add to your experience when you visit Sculpture by the Sea. Pick up a catalogue to find out about the artists ($12 from helpful volunteers at the information marquees) drop into a free weekend
Aqualand Artist Talk
, check out the suggested
Walking Routes
for people with varying degrees of mobility.
For schools they offer a free online
Education Program
and a subsidised education program on the coastal walk including sculpture making workshops and focus tours.
About Christine's work.
Collaboration: Christine Simpson & Hirofumi Uchino
Emergent
Materials: stainless steel, aluminium mesh, auto UV resistant paint
(240cm height, 220cm width, 400cm depth)
"We both like to work site specifically, finding things on site that we can
relate to, tapping into the vibrational energy and the things that are there
to create a harmonious union and entity empathetic to that situation."
Emergent
is a site specific sculpture with sound, intended for the acacia trees in Marks
Park. The key concept for this artwork was that it related to the coastal environment of
Bondi and that it was a collaboration between the artists and nature at this site and the
artwork behaved as if it might be communicating with the trees.
Originally we hoped that the sound component of the artwork could be thrown from a
distance into the sculptural form, but after our first site meeting it became clear that the
sound needed to be housed in the artwork and could only amplify within the parameters of
the sculpture. We considered recording the trees' internal sounds with microphones.
Christine recently went on a trek to the Larapinta outside of Alice Springs and at one
canyon, if you put your ear to the trees, you could hear them drinking water! It would be
really cool if we could record the sounds of the acacia trees in Marks Park. If we can't
detect any sound from the trees we plan to pick up sounds from the sculpture as it is
suspended throughout the trunk and branches of the acacia trees.
The sculpture itself will be made to wrap, twist, and shimmer to create a moire-like affect
making the form appear to morph and emerge through the trees, becoming at once one
with them and yet having its own existence.
We started with an idea of combining sculpture and sound to represent some sort of
vibrational energy field coming from the trees in Marks Park. We then started drawing some
ideas and selected one for our application to be in Sculpture by the Sea, Bondi.
When we were selected to be in the exhibition we realised that the artwork needed to have
a much more sturdy form to handle the situation where people tried to climb on the
sculpture. We decided to use a stainless steel frame and bind the external planes of the
sculpture with aluminium mesh. We plan to paint the sculpture so it appears like a sort of
rainbow body floating through and around the acacia trees.
We both like to work site specifically, finding things on the site that we can relate to, tapping
into the vibrational energy and the things that are there to create a harmonious union and
entity empathetic to that situation. Our inspiration comes from energy, nature, built
environments and the cosmos.
Artists Statement from Sculpture by the Sea, Bondi 2019 Artists and their Artworks, Page 6, at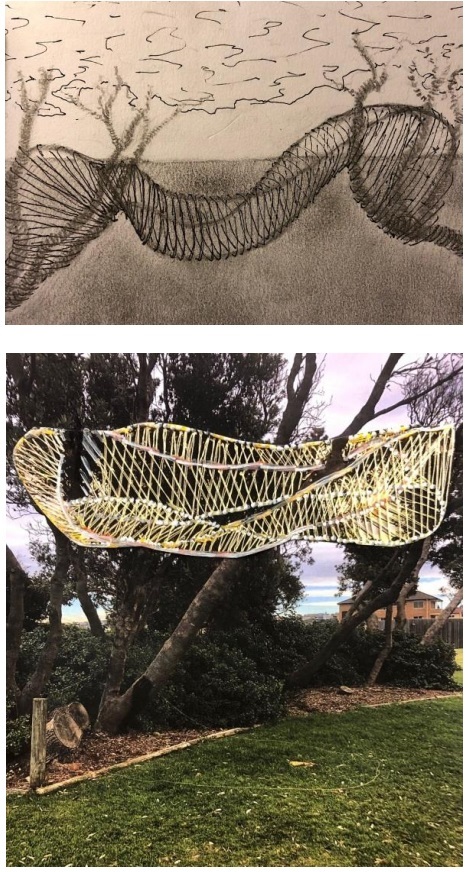 Above: The artist's sketch for Emergent
presented in the artists submission to Sculpture by
the Sea, Bondi; the artist's computer generated
image showing Emergent on site in Marks Park.
Looks and will sound fantastic!
Sydney Art Space End of Year Exhibition
While on
the
Sydney Art Space,
they are in the process of organising the end of year exhibition which will be
on at Avalon Recreation Centre, opening on Friday 15th November from 6-8pm. This is
always
filled with wonderful creations - everything from Sculpture to Paintings and more - well worth a visit!
About SAS
Being principal educator at The Shed Sculpture Studio for the past 12 years, with a Diploma in Education, and the completion of a Master of Fine Art and Master of Studio Art at Sydney University's Sydney College of the Arts, Christine Simpson's acquired arts practice-education knowledge has led to the reality of opening and delivering this quality arts teaching facility.
Sydney Art Space is easily accessible with an off street drop-off zone directly out the front and free 3 hour undercover parking directly opposite in Pittwater Place. It is also conveniently positioned 2 minutes walk from public transport and Mona Vale Village and less than 10 minutes walk from local schools.
Sydney Art Space gives people of all ages and stages the ability to develop and enhance their creativity and confidence by learning real skills to begin and/or grow their arts practice in a fun, safe, nurturing and non-competitive learning environment. Small art class sizes enable individual attention and the opportunity to belong to a caring creative community. Whether it be sculpture, drawing, painting, weaving, printmaking, carving, creative writing, children's art and our School Holiday Art Programs there is something for everyone to get inspired and be creative.
Australian Sailing Hall of Fame Inductees 2019: Mark Foy and Greg Hyde
Bayview resident and BYRA supporter Mark Foy was named as one of the four new inductees into the Australian Sailing Hall of Fame at the Australian Sailing Awards 2019 on Friday, October 18th.
The video that runs below has been published by the Australian National Maritime Museum with the accompanying text:
Mark Foy was a visionary and a man of great passion who championed the sport of open boat sailing in the iconic working craft of colonial Sydney Harbour.




He was a colourful character remembered for his efforts to take the sport interstate, nationally and internationally. He changed the face of sailing with the formation of the Sydney Flying Squadron in 1891. Through innovative rules and coloured sail emblems he put skiff sailing firmly in the public eye and made it a hit with both sailors and spectators alike. His legacy lives on.
The Pittwater Online History page on Mr. Foy runs this Issue as an extra celebration.
Greg Hyde Too!
Clontarf's Greg Hyde is another of the four inductees into the Sailing Hall of Fame this year.
Congratulations Mr. Hyde - wonderful news!
Regular readers will recall that
Greg trains here
as part of Crystal Bay
Sailability
as well as through Manly Sailiability.
Born in 1962 Greg grew up in a sailing family on our northern beaches.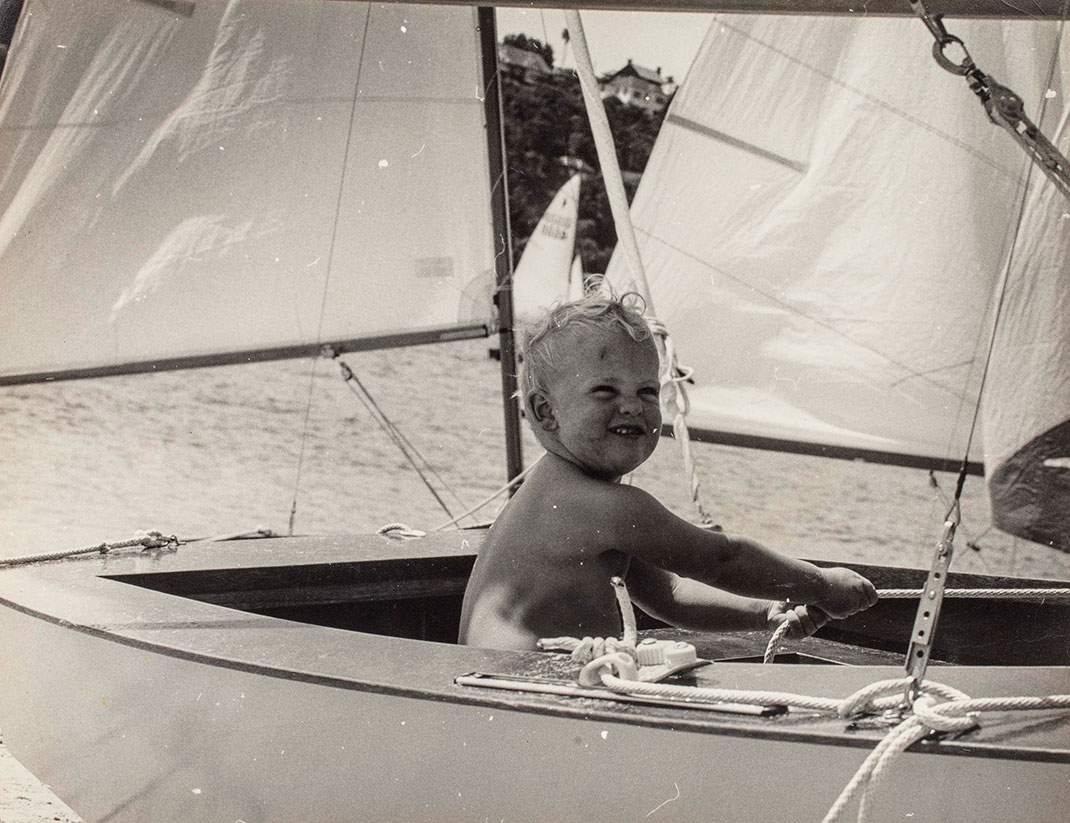 Greg as a toddler, circa 1964, in family's dinghy
In 1977, while a student at Balgowlah Boys High, he turned to competitive sailing. In his first year sailing Cherubs, he dominated that year's national titles in Brisbane with crewmate Bruce Painter. In the same year, 15-year-old Greg picked up a windsurfer for the first time. Within a year he placed 4th at the World Windsurfer Championships behind the only board-sailor in the World Hall of Fame, Robby Naish.
Over the next 10 years 'Hydie' as he was known, dominated the class locally, went to the Olympic Games and won three world championships. He was Australia's pre-eminent board-sailor when windsurfing began to captivate public interest. With only 12 months experience on the Windglider, (the European board design chosen for the 1984 Los Angeles Olympics) he won major events in Europe and finished sixth in Los Angeles, winning the last race.
In the early 1990s, Greg turned his attention to yacht and skiff racing and in 1985 helmed the Flying Circus to win the Sydney to Mooloolaba race. In 1988 Greg came second in the Sydney to Hobart yacht race, which he subsequently won in 1993 at the helm of Cuckoo's Nest. As skipper of OTIS in 1995 and 1996, Hyde won back-to-back national 16-foot skiff titles and became the first in the history of the class to win every heat of the national championships with a perfect zero point score.
In 1996 Greg only just survived a rare and usually fatal form of encephalitis that left him in a coma for several weeks. He learned to walk, talk and read again. A year later he was back in the water sailing again and came sixth at the 16-foot skiff National Championships before experiencing further strokes.
Hyde then turned to the Access and 2.4m classes and campaigned for the 2012 London Paralympics in a bid to represent Australia at both forms of the Games. He won a gold medal at the 2009 Masters World Games in the Access 303 class (for 45+ years) and the Access World Championship in 2012.
Newport resident and sister Barbara Kendall is Greg's rock, and co-ordinates his sailing program.

Those who stroll along Manly's Pathway of Olympians will find his name among the legion who are honoured there and with this year's announcement, one more recognition of this outstanding gentleman (because he's a lovely bloke too) brings back into focus all he has achieved and may yet achieve.
There may even be a nice cake at the next Crystal Bay Sailability and Manly Sailability training days....!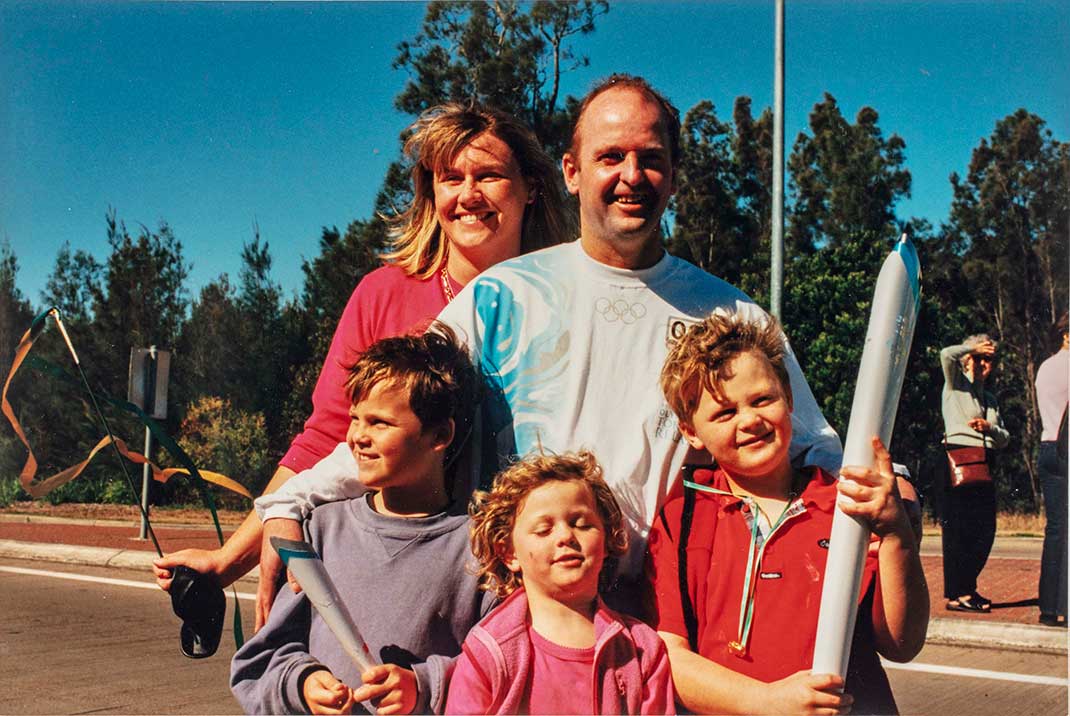 Greg Hyde with Family, 2000 Sydney Olympic Games Torch Relay. photo courtesy Greg Hyde.

Tumbledown Dick RFB Firies Fundraiser
On Saturday November 9th 2019, 600 firefighters will be climbing the iconic Sydney Tower Eye, including Team Tumble, as quickly as possible in full structural fire fighting ensemble to raise money and awareness for Motor Neurone Disease (MND). Please help Team Tumble raise as much money as possible to help stop this devastating disease.
Teams of firefighters will race to climb all 1504 stairs (98 floors) of the Sydney Tower Eye, each carrying an additional 20kg of gear. It will be a gruelling challenge, however it is nothing in comparison to the challenge patients with MND face every day.
MND is Motor Neurone Disease, or ALS, or Lou Gehrigs Disease. It doesn't matter what you call it you don't want it. Normal healthy fit people exactly like you get MND. It strikes indiscriminately, at anytime with no proven explanation.
MND is a progressive, terminal neurological disease. MND affects the nerve cells (neurones) controlling the muscles that enable us to move, speak, breathe and swallow, causing them the degenerate and die. A person's senses and intellect are not affected.
Every dollar raised will directly support vital MND research at the Macquarie University MND Research Centre.
Every cent helps. Please dig deep.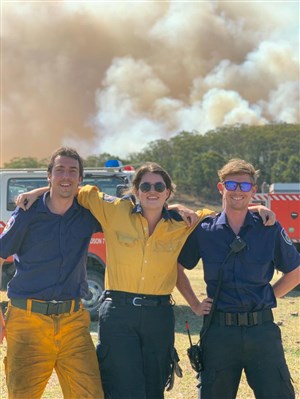 BYRA is 70 years old this year
Yes in 1949 after an informal race around Lion Island two yotties Mr. Dalton and Mr. Williams decided they should form a club, for full details Visit:
https://byra.com.au/our-history/.
That was 70 years ago and to celebrate those years it has been decided that as well as our annual around Lion Island Race for keelboats we should also have a dinghy race and a Social gathering after the racing on the Sunday evening.
The celebrations will be on the last Sunday of November, that is the 24th.
The keelboat race will start as usual at mid-day. The dinghies at their usual start time.
Watch for more information on the Social Activity and the Notice of Race in coming Issues.
Also remember that visitor non-member boats are welcome to participate in this our Historic birthday race.
Whether you're looking for a social outlet, wanting to learn to sail, a seasoned racer, or an opportunity to get the whole family out on the water, at BYRA we have something for everyone.
As a valued member of our Club, you can enjoy the unique benefits as well as access to our beautiful Club grounds and facilities.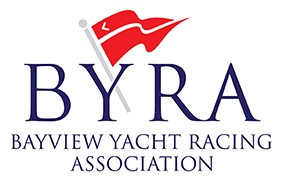 Precious Breath Festival Postponed Due to Forecast Poor Weather
October 9, 2019
Avalon Beach Bowling Club decided today to postpone the Previous Breath Festival until Saturday 2 November due to forecast bad weather for Saturday 12 October.
Avalon Bowlo is partnering with CCNB to host the inaugural Precious Breath Festival outdoors on its front green.
Avalon Bowling Club Secretary, Don Willesee, said Precious Breath, a club community initiative, will be a free, all-ages festival of live music from local bands, plus surf films, goodwill and information.
The event aims to raise awareness of the issue of youth mental health and suicide, plus much-needed funds for organisations working on Sydney's Northern Beaches. The green space dedicated to the festival will be strictly no alcohol, drugs or smoking.
"It will be presented as a day of enjoyment and community, with the vital message of awareness and support of mental health underlying the enjoyment," Willesee said. "A silent auction and raffles will help the mental health and suicide prevention groups involved, and all donations are very welcome."
The Precious Breath Festival will now be held on the club's front green on Saturday 2 November from 2pm – 7.30pm.
The participating groups include CCNB, Lifeline Northern Beaches, One Eighty, Walk 'n' Talk, Man Anchor, One Wave, AA, Waves of Wellness, Northern Beaches Rotaract, Avalon Youth Hub, Gotcha4Life, Making Meditation Mainstream, and Council.
Willesee said the need for the event arose after club members became increasingly concerned about local suicide attempts and deaths, and stories of mental stress, in their community and felt they needed to help in some way.
"It got to the point that every time we heard another helicopter hovering over the beaches, my wife and I instinctively feared the worst," he said. "We are a relatively small community and too often stories of another local incident surfaced - so the members wanted to work together to offer support to those under pressure."
Willesee said Avalon Bowlo sought professional advice as to the best way to contribute and were advised to 'talk about the issues openly, let people everywhere know they are not alone, and show where there is support'.
"From that information, the concept of a 'precious breath' awareness day evolved," he said.
The CEO of CCNB, Dr Gary Jacobson, said mental health problems do not discriminate and the impact of not getting support at the right time can be devastating.
"What matters most to people with mental illness is a supportive network of family, friends and neighbours in a community that isn't afraid to talk about mental health and its impacts," Dr Jacobson said.
"Community should be nurtured, celebrated and supported. That's the key reason CCNB is proudly supporting this grassroots event," he said.
Narrabeen Rock Pool: Safety first!
After the first two weeks of swimming the new ramp on the boardwalk was extremely slippery. We're pleased to say, after discussions with the Council, permanent anti-slip treatment has been installed.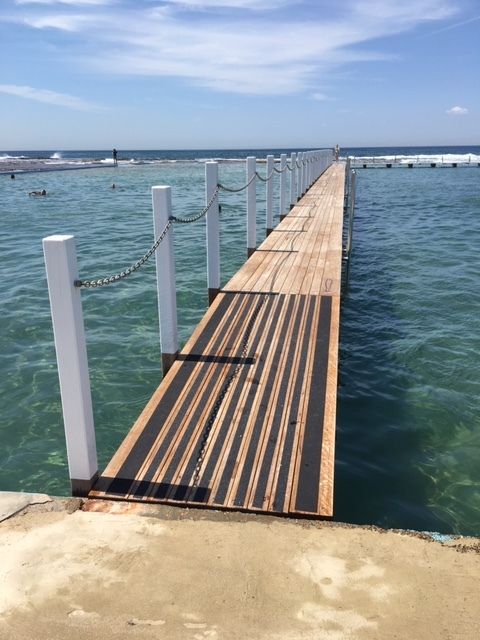 Narrabeen Amateur Swimming Club
First Patrol Was One To Remember For Patrol 5 !
Patrol 5's first patrol of the year started off on a brisk and windy Saturday afternoon. During the course of events we were approached by Colin, a blind elderly gentleman who was once a South Maroubra boat rower, he asked if someone would take him out into the surf as he had not had a swim for longer than he could remember.
The gallant Adam and Ben were quick to offer their assistance and took Colin out further than I think anyone expected. Collin was over the moon at the experience and confessed to having a tear in his eye as the memories of the water came flashing back. We cannot emphasise enough the difference we can make to peoples lives.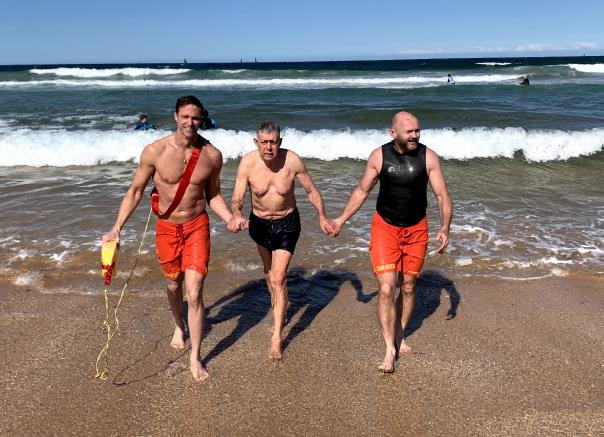 from Warriewood SLSC's Wazzup Newsletter: Issue 3, 2019/2020 Season, Published October 17th, 2019
CABPRA & Costa Drought Proofing at Bi-Annual Meeting
On: Tuesday October 29th, 2019 at 7 p.m.
Come and join us at the Avalon Sailing Club and catch up on what's been happening around our area.
Presidents Update
Catherine Kerr will share a brief summary on the status of the Avalon Place Plan, Mona Vale Hospital and feasibility of footpath extensions in the neighbourhood.
Coastas Tips for Summer
We are thrilled to have Costa join us to share his ideas on planning a garden that can withstand imminent water restrictions plus tips on drought proofing for Summer.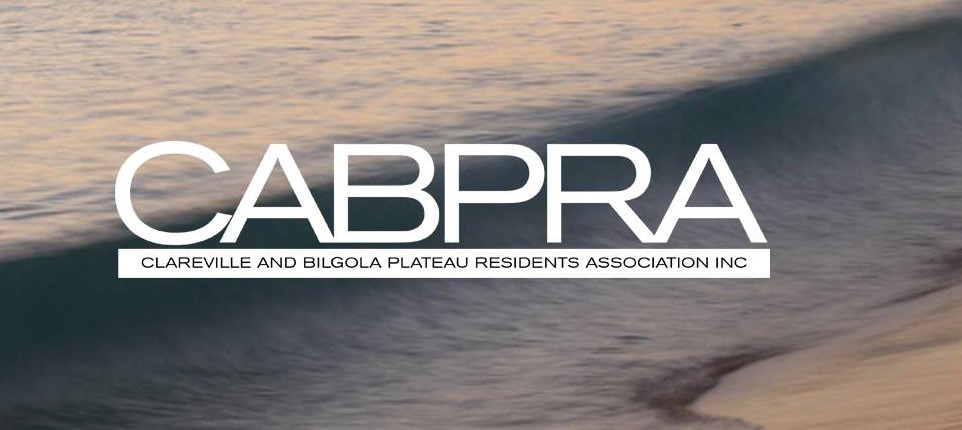 Update on Northern NSW bush fires
October 16, 2019
The NSW Rural Fire Service (NSW RFS) has confirmed 64 homes were destroyed in last week's bush fires across northern NSW.
NSW RFS Building Impact Assessment Teams have now completed the bulk of inspections of fire affected areas.
Over the past week, these teams have conducted more than 1000 surveys of homes, buildings and facilities in the area directly impacted by fires.
The assessments have found:
64 homes destroyed, 23 damaged
7 facilities destroyed, 9 damaged

153 outbuildings destroyed, 70 damaged




329 homes in the direct area impacted by the fire saved



Of those homes destroyed, 44 were at the Busbys Flat fire.
Nineteen were due to the Long Gully Road fire, and in addition to 24 which were destroyed by the same fire in September. Tragically, two lives were also lost in this fire last week.
One home was destroyed at the Purgatory Creek fire near the Gwydir Highway at Jackadgery last week.
Commissioner Shane Fitzsimmons said so far this season, there has been more than 5000 bush and grass fires across NSW, which have burnt through more than a million hectares of land.
"We have seen large and destructive fires take an enormous toll on lives, farms, businesses, homes and communities in recent weeks and months, with a loss of 108 homes already this season.
"And while each one of the properties destroyed is a tragedy for those impacted, more than 1200 homes in the direct area of these fires have been saved due to the hard work of firefighters, landholders and residents.
"It's important to remember that this is no ordinary bush fire season and we can't afford to have anyone think this is just another year.
"The crippling effects of the drought, unseasonably warm weather and strong winds have seen fires develop quickly and impacted on lives, farms, businesses, homes and communities.
"There will be more fires this season and there's a high likelihood of more homes being destroyed – so now is the time to get ready, make a plan, and have a conversation with your family."
Visit www.myfireplan.com.au
for advice on making your bush fire survival plan and preparing your property.
Avalon Preservation Association 2019 AGM
Avalon Preservation Association will hold its 2019 AGM at the Avalon Bowling Club on Monday 25 November 2019 from 7.00pm.
The guest speaker will be Prof. Peter Davies, Associate Professor of Environmental Planning and Interim Head of Department of Earth and Environmental Sciences at Macquarie University.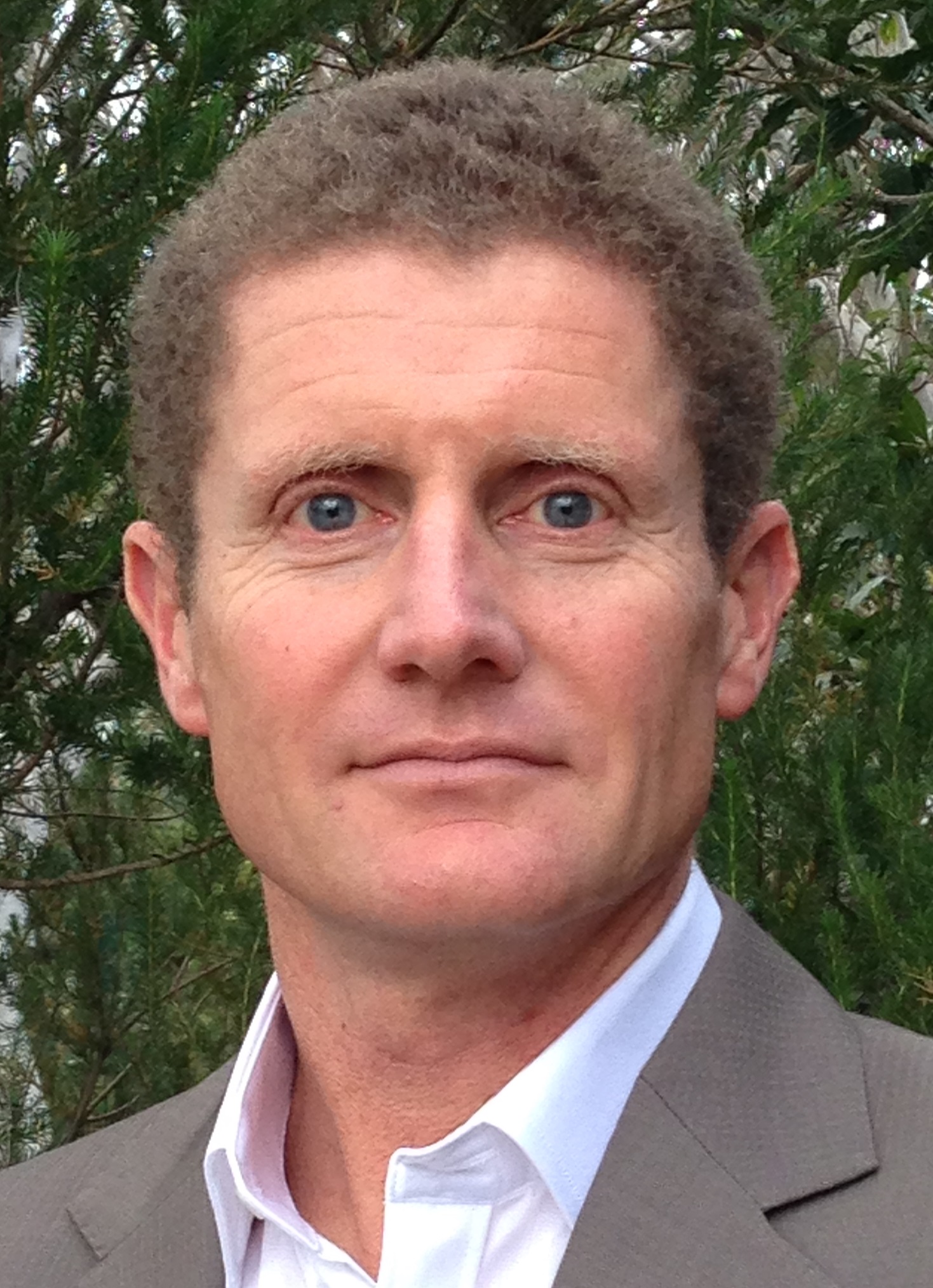 Prior to working in academia, Peter worked in state and local government for 20 years as an environmental scientist and manager.
Professor Davies will talk on the topic of "The Urban Forest, Loss and Opportunities", a subject dear to the hearts of Avalon residents, who are all welcome whether APA members or not.
To find out more about APA please visit:
Newport Creative Trail 2019 applications open
Now in it's 7th year, the The Newport Creative Trail (previously Newport Sculpture Trail), is now open to sculptors, painters and installation artists.
Emerging and established artists are invited to showcase their work in businesses and venues, in and around Newport Village. And as always, artworks may be offered for sale (with no commission).
The 2019 Newport Creative Trail runs from Friday 29th Nov till Sunday 15th Dec.
Artists selected, will be required to install their artworks at their designated sites between 9am and 3pm on Friday the 29th of November in order to allow time for judging prior to the launch of the trail.
This year, there will be a (non acquisition) prize pool of over $2000, which will be announced at the Creative Trail launch event on Friday 29th Nov, at the Kave Bar, Newport.
Artist entry fee is $50. Reduced entry fee for multiple entries.
Interested artists are required to complete the online application by 10th of November 2019 at the link below:
Please Register Wildlife Road Strikes
We need your help. Thank you for reporting wildlife road fatalities. There is so much wildlife on the move in our area at present due to various pressures. Although we have had pictures
sent to us
, many of these have no date or location.
There is a database that volunteers maintain but this needs three pieces of information:
The position via GPS or road and suburb
The date
The animal
The details can be entered into the database directly by you at:
The RMS are using this information to plan mitigation. So please, if you can, add the information in directly.
Cash support for NSW Women's Week events
October 16, 2019
Women across NSW will benefit from a share of $100,000 on offer towards community, education and mentoring events set to take place during NSW Women's Week 2020.
Minister for Women, Bronnie Taylor today urged all local government and not-for-profit organisations to host events during the week in March and apply for a share of the NSW Government grant funding from today.
"NSW Women's Week is a unique opportunity to celebrate the diverse contributions of women across our state," Mrs Taylor said.
"We are looking for events that not only bring women and girls together but also offer practical support to help women to lead their best lives possible."
Events should support at least one of the key priorities of the NSW Women's Strategy 2018-2022 by: improving women's financial wellbeing and security; encouraging a holistic approach to health and wellbeing; or helping women to build confidence and celebrate their achievements.
"Women from all walks of life will be celebrated during NSW Women's Week including women living in our rural communities, Aboriginal women and women from culturally and linguistically diverse backgrounds," Mrs Taylor added.
Successful events held last year included a women in business workshops, a networking event for women working in innovation and technology and a Women's Rugby 7's tournament.
NSW Women's Week will run from 2 - 8 March 2020. International Women's Day will be celebrated on 8 March 2020.

The purpose of www.westpittwater.com.au - is best defined by the vision of the West Pittwater Community Association.
To be a supportive community, encouraging and promoting civic pride, interest in community affairs and goodwill amongst residents.
To protect local fauna and flora and generally preserve West Pittwater and its environs.
To secure essential facilities including public wharves and reserves and to protect private and public property.
To speak with one voice and represent the interests of the Western Foreshore community when in discussion with Pittwater Council and other relevant government bodies. The WPCA website provides a forum for the better realisation of these objectives. Visit: www.westpittwater.com.au
Gone Fishing Gallery at Waterfront Store Church Point
Open again TODAY in the top room Waterfront Store. Open mainly weekends as an addition to the waterfront cafe. Keep up to date on their Facebook page