July 21 - 27, 2019: Issue 413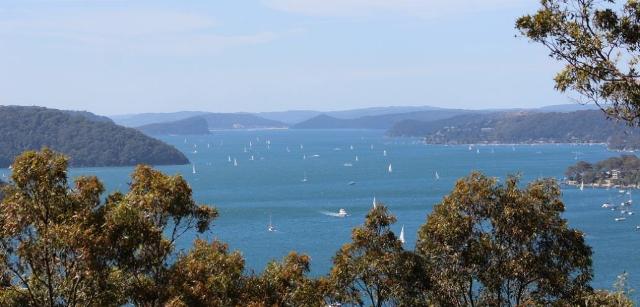 Articles This Week
Front Page Issue 413: Beryls 21st Variety the Children's Charity B to B Bash - and in her 86th Year!
Floor Plans For New Palliative Care Unit at Mona Vale Hospital Revealed

Champions Crowned at 2019 Skullcandy Oz Grom Open - report by Surfing NSW/WSL + some extras: Ruby Rockstar Trew (Seaforth) placed 1st in Under 12 girls and Xavier Bryce (Mona Vale) placed 2nd place in Under 14 Boys, Bodhi Leigh-Jones made Qtrs. ++ - photos by Ethan Smith / Surfing NSW

Pictures: Ain't No Party Like A DoggieRescue Puppy Party! by Jen Barbour, photography by Michael Mannington

Have Your Say On Our Hospital by the Save Mona Vale Hospital Committee - NSW Upper House Inquiry, closes July 28th for written submissions
Locals to Pick Local Projects to Receive NSW Government Funding: cast an online vote for between three and five of 23 nominated projects for Manly or 22 nominated projects for Pittwater, or the 9 nominated projects in Wakehurst. Vote by August 15, 2019 - Projects listed by electorate
Reflections by George Repin: A GEM ON THE QUAY
Aquatics: Winners Of The 2019 NSW/ACT State Sailing Awards Announced: Royal Prince Alfred Yacht Club's Richard Slater recognised as Official of the Year Award, Tom Spithill the Sports Professional Award, Daniel Links is recipient of the Youth Sailor of the Year Award and Annie Wilmot and Tash Bryant are joint Female Sailor of the Year. The club was also part of the great contingent of yacht clubs that made the sailing divisions of the Invictus Games Sydney such a success - another award!
Collector's Corner: Tablespoons - The Original Soup Spoons: Many of us are lucky enough to have one or a few of those wonderful old sterling silver tablespoons inherited from mum or grandma lingering in our cutlery drawer.
What may be well-known by our younger generations as that these were originally used as soup spoons and are still in many European countries. Their value has increased as time goes on, not decreased, with well looked after versions attracting good prices from or for collectors and those by preferred makers doing even better than that.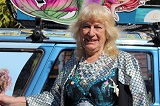 Profile

:
Beryl Driver OAM
Guess who's celebrating a 21st during her 86th year on this planet?
That effervescent Mermaid of Palm Beach - Beryl Driver!
This time next week, Sunday July 28th, Beryl Driver and Viktorija McDonell will be setting forth from Bondi on a 3869 kilometre journey to Batt Reef in Port Douglas. This will be Beryl's 21st B to B Bash.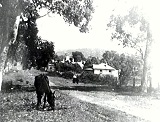 History:
Pittwater Roads II - Where the Streets
Pittwater Offshore Newsletter Update July 14th, 2019
click on Logo:

To contact Julian: editor@scotlandisland.org.au
Floor Plans For New Palliative Care Unit Revealed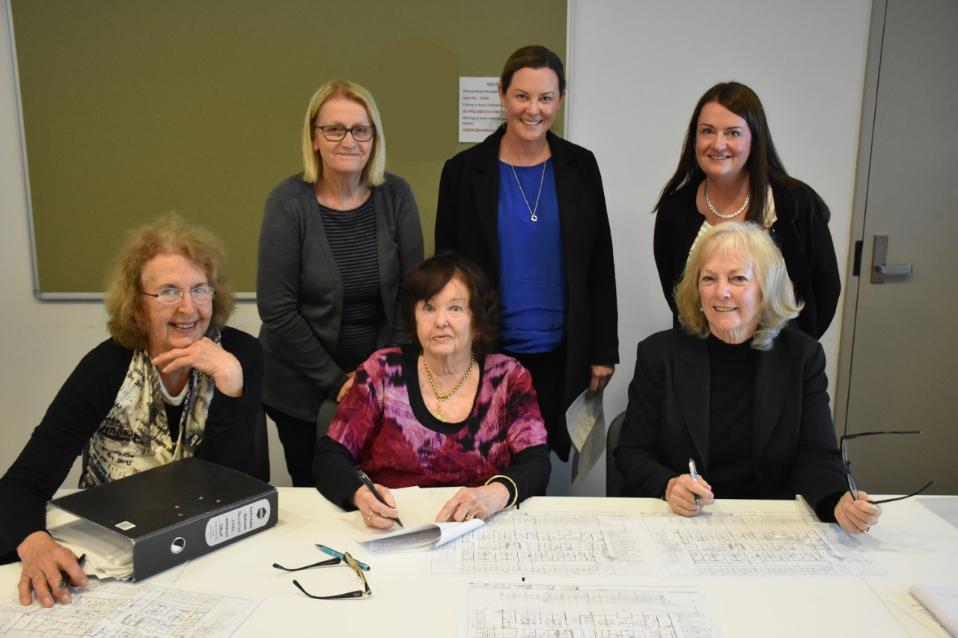 July 16th, 2019

Detailed floor plans of Mona Vale Hospital's new 10-bed Palliative Care Unit and 10-bed Geriatric Evaluation Management Unit have been presented to the Friends of Northern Beaches Palliative Care and the Inpatient Facility Working Group.
The revised floor plans were shown by the Hospital's General Manager Jacqui Edgley at a recent meeting and had been updated following input from the groups and the members of Hospital's Auxiliary.
Jacqui Edgley said the new 10-bed inpatient palliative care service will enable more people to receive care closer to their home and loved ones, during difficult and challenging times.
"Engaging with community groups such as these on the design of the building is so important and the feedback on the floor plans from members the Friends of Northern Palliative Care and the Inpatient Facility Working Group has been invaluable and greatly appreciated.
"They have been campaigning for this important service for many years, and like myself, they are keen to ensure the new facility is the very best it can be for our patients, carers and visitors and built to the highest contemporary standards.
"The planners have carefully considered the hospital's coastal location in developing the plans based on a residential style environment to create a comfortable and welcoming place," she said.
Kay Millar, Chair of the Northern Beaches Palliative Care Inpatient Facility Working Group said it was pleasing to see progress on the building, and that their recommendations on the floor plans had been incorporated, where possible.
"This service is something the community has been wanting for a long time so it is great to see the progress being made.
"We look forward to continuing to work with the hospital over the coming months as the building takes shape," she said.
Construction for the 10-bed Palliative Care Unit and 10-bed specialist aged care unit building is currently underway with expected completion by the middle of next year.
RPAYC Youth Adventures On Vata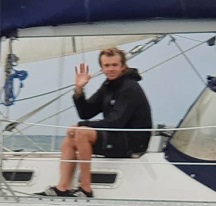 Josh Grosser, is a 23 year old, 10 year RPAYC member, who learned to sail through the Newport Primary School program, and raced MJ's with his good mate Ben Farrugia.
Graduating from the "Hamilton Farmer School of RPAYC tender boat driving", Josh also attended Pittwater High School in 2014, and on completion worked in the Med on yachts for 12 months.
Josh returned to complete a Mechanical Engineering degree at Sydney University, combined with 2 semesters on exchange at the University of Utah, from where he also managed to score a crewing job sailing back from California through the pacific, on "SY Heitaros", a 60m high tech ketch.
A surfer, musician, and general lover of the sea, Josh and 4 of his mates decided 12 months ago, to buy a cruising boat and head off in search of remote surf in the South Pacific.
They acquired the yacht "Vata" from a couple who cruised her out from Canada, and have spent the past 12 months fitting her out for their trip, and learning to sail her.
"Vata" is a 36' Canadian built sloop - http://sailingmagazine.net/article-568-cs-36-traditional.html
The crew includes Ben Farrugia, Hayden Cook, Lachie Inglis and James Norrish, all Newport locals of a similar age.
At 0800 on July 8th, they cleared Pittwater on the first leg of their voyage. Lord Howe Island will be the first stop, from where they plan to head to New Caledonia, Vanuatu, Solomon Islands and back down the Australian east cost, to be home for Christmas.
With 3 guitars, 10 surfboards, dive gear and 4 months worth of supplies, Vata is not going to win many races, but they may well win a prize for having the most fun, and hopefully will inspire some of our younger sailors to tackle adventures of their own…..
Vata will be flying the RPAYC and WPYC burgees on her trip, and hopefully will meet up with some fellow members along the way.
Follow the adventures of Vata at https://forecast.predictwind.com/tracking/display/SV_Vata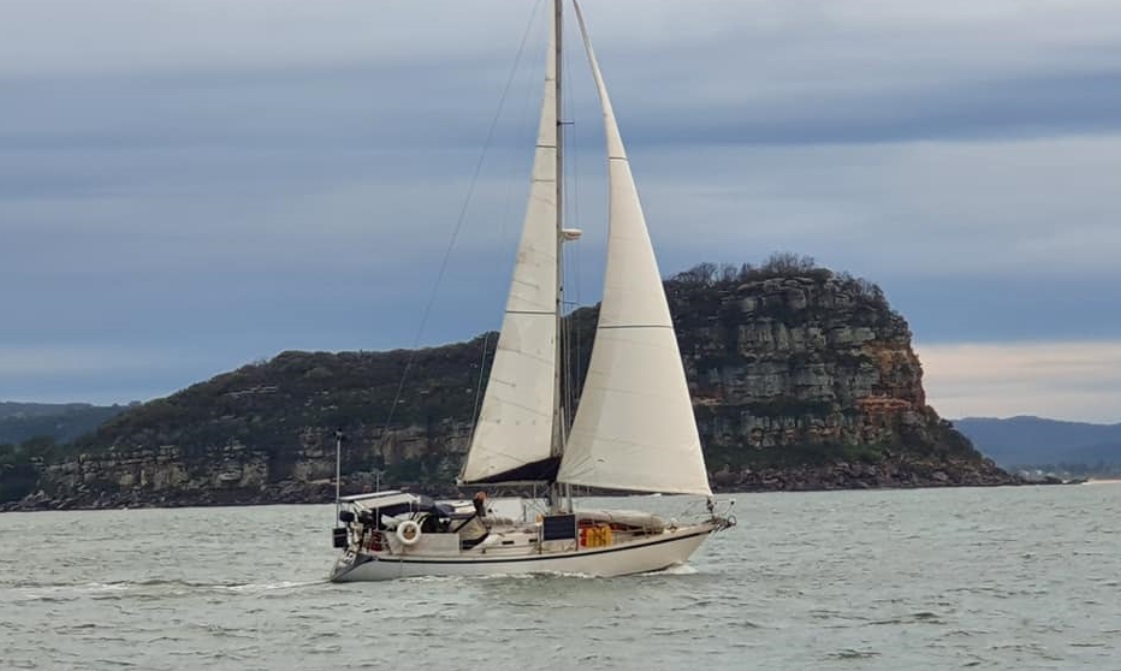 Vata leaving Pittwater - photos courtesy Simon Grosser
Stop Adani meeting at Narrabeen
We were SO pleased that we got such a good turnout to the 2040 movie we hosted at Collaroy a couple of weeks ago. It was an uplifting movie which created a really positive vibe. So to maintain the momentum we are hosting a 'Speak Easy' evening at the Lakeview room, the Tramshed, Narrabeen on Tuesday 23rd of July at 7pm.
Come and join us for drinks and nibbles on the veranda overlooking the lake; get the latest info on the Stop Adani movement; hear about the upcoming #StopAdani actions that are planned to take on engineering giant GHD and, learn about what you can do to get as many people as possible to the Global Climate Strike on September 20.
We will be providing drinks and nibbles, but do feel free to BYO also.
Please share this invitation far and wide and bring some friends- the more the merrier!
Kind regards
The Stop Adani Mackellar team.
2019/20 nudie Australian Boardriders Battle Series Set For A Start
Thursday 18th July/2019: Surfing Australia
The pressure cooker team environment of club surfing at the highest level is set to kick off in August as Australia's best surfers get set for the 2019/20 nudie Australian Boardriders Battle Series for the first of eight state qualifying rounds, beginning on the Gold Coast.
Now in its 7th season, the nudie Australian Boardriders Battle is the country's biggest grassroots boardriders event, involving more than 60 of Australia's best boardrider clubs and $110,000 in prize money.
"We're very proud to partner with Surfing Australia and this iconic Australian club series," said nudie Senior Brand Manager Emilie Durand.
Taking place across eight state qualifying rounds, 24 clubs qualifying clubs will come together at the National Final to decide who will be crowned Australia's best boardriders club.
Surfing Australia CEO Chris Mater said, "Nothing beats competing as a team and having that bragging right as the best club in the country. We are excited to see the level of surfing continue to rise in this year's series and are equally as pumped to have an amazing host of partners supporting the series, in particular, our long term naming rights partner in nudie."
The series is officially sanctioned by the World Surf League (WSL), which allows Australian WSL World Tour surfers (Men & Women) the opportunity to represent their local boardriders club at respective State qualifying events and the National Final.
Adding to the high stakes at the State qualifying events will be two speciality awards. The Oakley Prizm Performer will be awarded to the standout surfer, while the AirAsia Air Award will be presented to the surfer who does the biggest and best aerial manoeuvre at each event.
The 2019/20 nudie Australian Boardriders Battle is proudly supported by nudie, Oakley, Woolworths, Hyundai, AirAsia, 2XP, WSL, MySurf.Tv, Fox Sports and Surfing Australia.
The 2019/20 National Final location and date will be released by Surfing Australia in the coming weeks.
2019/2020 nudie Australian Boardriders Battle Series Calendar
ABB - EVENT 1 - Gold Coast, QLD - Aug 24, 2019
ABB - EVENT 2 - Trigg, WA - Sept 21, 2019
ABB - EVENT 3 - NSW Nth - Coffs Harbour, NSW - Oct 13, 2019
ABB - EVENT 4 - NSW Sth - Kiama, NSW - Oct 26, 2019
ABB - EVENT 5 - NSW Central - North Narrabeen, NSW - Nov 2, 2019
ABB - EVENT 6 - Phillip Island, VIC - Nov 9, 2019
ABB - EVENT 7 - Fleurieu Peninsula, SA - Nov 23, 2019
ABB - EVENT 8 - Clifton Beach TAS - Dec 14, 2019
ABB - National Final - location TBC, 2020
Entries for the 2019 State Qualifying events open 19th July at www.surfingaustralia.com
National Tree Day Planting at Toongari
National Tree Day activity at Toongari Reserve, Avalon Beach from 10.00 am to 2.00 pm on Sunday 28th July 2019.
This is an appeal for community members to plant tubestock and help continue the work already completed by the Toongari Reserve Bushcare Volunteers.
The site of the planting is behind the kindergarten. Come along and get involved in greening your community and making a difference to your local environment.
How to find this hidden gem:
The pathway from Central Road is between 55 and 59 Central Road and joins the pathway from Bowling Green Lane, behind Pittwater Palms retirement village leading to Toongari Reserve.
The pathway from Avalon Parade is the right-of-way at 118 Avalon Parade, which is beside the KU Avalon Kindergarten.
Please wear suitable clothing for planting including enclosed shoes. Gloves, tools and equipment for planting, watering cans and buckets provided.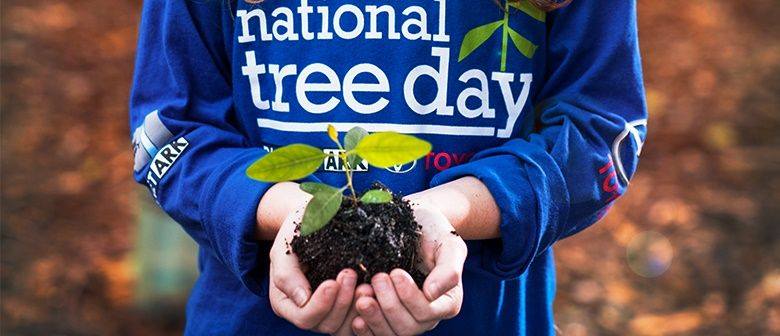 Seasons Change Could Signal More Meningococcal
July 18, 2019: NSW Health
NSW Health is urging people to be alert to lesser known signs of meningococcal disease with 21 cases already reported this year and the peak period for the disease still more than a month away.
NSW Health's Director of Communicable Diseases, Dr Vicky Sheppeard, said cases normally start to increase towards the end of flu season when people's immune systems are weaker from viruses.
"Meningococcal disease is a rare but serious bacterial infection that can cause death within hours and it's hard to identify, so the more symptoms people know about, the better," said Dr Sheppeard.
"Often it can mimic other common illnesses, so be aware nearer spring that nausea symptoms, vomiting, neck stiffness, joint pain, light sensitivity, or a sudden fever, could be something else.
"Most people normally associate meningococcal disease with a rash of red-purple spots or bruises but in some cases a rash doesn't appear, or it could be the last symptom to take shape."
Meningococcal infection does not spread easily. It is spread by secretions from the nose and throat of a person who is carrying the bacteria. Close and prolonged contact is needed to pass it on.
"It more commonly occurs in people aged between 15-24 years as they tend to be involved in more intimate social activities such as kissing, and children aged under 5 years, but it can affect anyone," said Dr Sheppeard.
Vaccination is the best means of protection against meningococcal disease. Vaccination for meningococcal disease types A, C, W and Y, is available on the National Immunisation Program for infants at 12 months of age and adolescents in Year 10.
Any adolescents aged 15 to 19 years who miss the vaccine in school are eligible for a free vaccine from their GP. However, as there are several strains of meningococcal disease, and vaccination does not cover all strains, even vaccinated people need to be on the lookout for symptoms.
The latest Annual Immunisation Report shows vaccination rates in NSW are at their highest level ever, with close to 95 per cent of five year olds fully vaccinated.
The NSW Government will invest around $130 million in the 2019-20 Immunisation Program Budget, including Commonwealth and State vaccines.
Discover the enjoyment of sailing on Pittwater with Avalon Sailing Club
Looking to give sailing a go, or get your kids involved at a young age at a fun, relaxed club? Then consider Avalon Sailing Club which is holding an
information and registration day for kids learn to sail on Sunday August 25th from 12 a.m. – 2 p.m at 28B Hudson Parade, Clareville
With a modest timber clubhouse on the shore between Clareville & Paradise beaches, Avalon SC is a unique part of Pittwater's world class sailing heritage. The Club which is over 80 years old is a volunteer run Club with 400 active members, ranging in age from 8 to 88. It has a comprehensive and professional sailing program which caters to all ages and skills.
Avalon is one of those iconic "wooden shed" sailing clubs which has a wonderfully inclusive culture that welcomes newcomers. No flash restaurants, bars or pokies. Just the best place for families to enjoy a BBQ and a drink post sailing whilst taking in the best views on Pittwater. Friday evenings on the deck or on the water in Summer are a popular family friendly way to end the working week.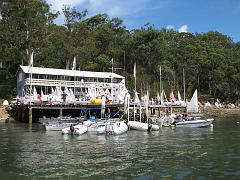 The Youth program which runs on Sunday mornings from September through to Easter, starts with Blue Group which is aimed at beginners aged 7 – 12. The Club Nippas & Pacers are used for this program. Once the basics have been learnt, the children progress to the Red and Gold groups for further instruction and an introduction to racing. Race preparation for State & National Titles is also provided.
This season there will be club dinghies available for season hire so there's no pressure to commit to buying a boat straight away. For teenagers and adults, there is a very active group sailing Spirals and Waszps with dedicated coaching days. The Club also runs Spring/Summer school holiday camps, open to children of all ages. Classes sailed at Avalon include, Nippas, Pacers, Bics, MJs, Flying 11s, Waszps & Spirals.
Avalon Sailing Club also offers Adult learn to sail classes with an emphasis on a fun activity which teaches many skills and provides opportunities for a lifetime. There are many sailors in their 80s who regularly enjoy cruising & racing! Not many other sports can claim that!!
The Club also has a healthy Yacht division and a revamped racing program for the coming season will provide a diversity of events and casual entries are encouraged.
The addition of the Pittwater Couta boat fleet to Avalon Sailing Club last year was a great bonus. The Couta fleet is always looking for crew on a Wednesday afternoon or Sunday! For those that like a more relaxed approach, the Cruising Division organises great weekends away. Members with yachts can take advantage of club moorings dotted around Pittwater.
Blue Group Learn to Sail is limited to 25 children, and along with sailing camps, positions are provided on a first come, first in basis.
Wildlife Rescue Help Needed: Northern beaches
WIRES is called to provide rescue advice and assistance for tens of thousands of animals each year. we have many incredible volunteers however there are never enough to respond to all calls in all areas. To help us respond to the growing number of calls for assistance WIRES is working on a new volunteer programme. The programme is being trialled in Sydney's Northern Beaches.
In the trial, volunteers will complete a new online course, then be able to receive rescue alerts for sick, injured and orphaned native animals nearby that need transfers to vets for initial assessment.
WIRES will follow up to organise animals needing collection to be picked up and transported to a WIRES carer for rehabilitation and ongoing care.
The trial will is planned to run in August/September over 4 consecutive weeks on a Friday.
Participants will need to be available for at least 1 of the 4 Fridays to assist WIRES with rescues. It will be essential you have your own transport.
Mona Vale Hospital Auxiliary Stalls 2019
Pittwater Place, Mona Vale stalls:
July 6th, August 3rd, September 7th, October 5th, November 2nd, December 7th
Selling sewing, knitting, craft, books, 9am to 3pm
Sausage Sizzles at Bunnings, Narrabeen: 8am to 3pm
Saturdays, July 13th, August 10th, September 14th, October 12th, November 9th, December 14th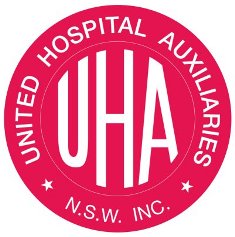 Promoting social inclusion through the companion card program
Tuesday, 16 July 2019
Businesses on the Northern Beaches are being encouraged to support disability inclusion and become a Companion Card affiliate.
Member for Manly James Griffin said the program provides people with a significant and permanent disability access to a range of activities and events, by providing free entry to venues for their companion.
"People with disability should have every opportunity to participate in our community," Mr Griffin said.
"We are encouraging businesses across our region to sign up to become an affiliate today and show their support to people with disability and their carers."
Minister for Families, Communities and Disability Services Gareth Ward said the NSW Government is reigniting the campaign as a way of building more inclusive communities.
"This is also about being a good corporate citizen and helping people with disabilities to live life to the fullest," Mr Ward said.
"Across NSW there are more than 30,000 Companion Card holders and we want businesses to take advantage of a significant market."
The program has been helping people with lifelong disability participate in their community for more than 10 years, by providing free entry to events and activities for family members, friends, volunteers or paid carers.
Companion Card affiliates include entertainment venues, health and fitness facilities, transport organisations and more.
Pets of the Week
Cupid
AGE/SEX: 6 months / M
BREED: Sharpei X Mastiff
Cupid is a very gentle child friendly dog. He is friendly and playful with other dogs. As a pup he was brought into the pound after being found at the local tip. We do not know who Mum and Dad were but they look like they have a fair but of sharpei and mastiff in them. He will grow to a larger size and have a gentle demeanour. He is very calm and affectionate with people. We expect he will grow to around 30kg and be best suited to family where he is not left for long periods and has a garden to play in. He comes desexed, C5 vaccinated, heartworm free and microchipped and where he has a garden to play in. Also included for the love and health of our dogs is a free Health and Wellness Voucher with our DR Vet. His adoption cost is $400.
Rose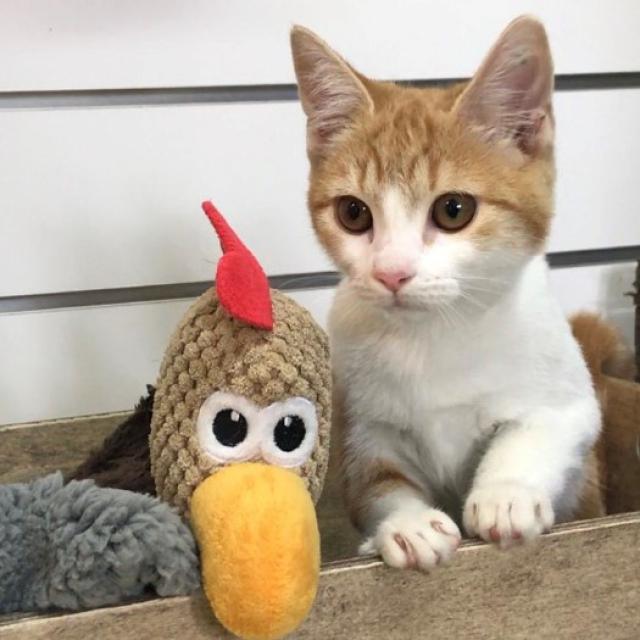 Rose is the last of Scarlet's litter of 6 kittens still waiting for her own home. She is about 6 months old and has spent a lot of her life in a busy vet hospital around other cats and dogs. Rose needs an experienced calm family who know to go slow with handling to win her over.
She comes desexed, wormed, F3 vaccinated, and microchipped. Her adoption fee is $220.
If you are interested in meeting her, call DoggieRescue on 9486 3133 or email
cats@DoggieRescue.com
. She is located at Ingleside.
Rehoming Organisation No R251000024.
Artists Encouraged To Join Northern Beaches Public Art Artist Panel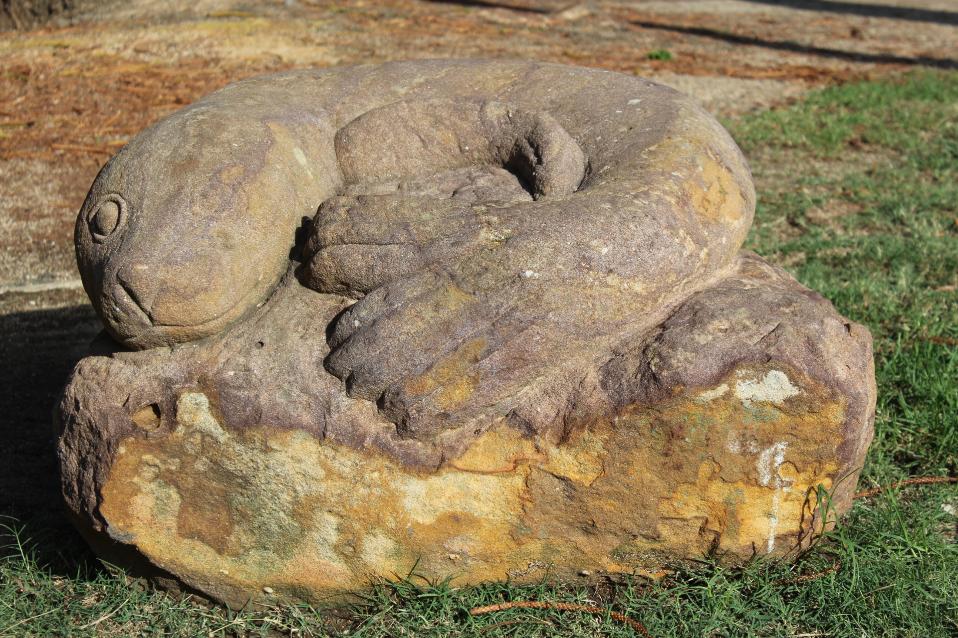 Stone Seal Sculpture in Dunbar Park, Avalon Beach - photo by A J Guesdon in March 2019
By Northern Beaches Council
Northern Beaches Council has a unique opportunity for qualified and experienced artists as well as arts project teams to join the new Northern Beaches Public Art – Artist Panel.
Panel artists will have the chance to develop integrated artworks for sites along the 36km Northern Beaches Coast Walk from Manly to Palm Beach as well as other potential public art projects on the peninsula.
Once completed, the Northern Beaches Coast Walk will be a signature experience of Sydney's stunning coastline. It will feature dramatic headlands, bushland, rock platforms, wetlands, lagoons, beaches and ocean views, further emphasised by the area's unique identity, character and history.
Northern Beaches Council Mayor Michael Regan has called on emerging and established artists to support the high profile art project.
"Everyone at Council is very proud about what the Coast Walk will bring to area once completed.
"I'm also excited that the art works will be of such high quality and have the potential to really inspire our community.
"We have an opportunity to develop the most extraordinary art and environmental experience for locals and visitors to embrace and enjoy. "To be a part of a permanent gallery along our extraordinary coastline will be a real achievement for artists who are successful in gaining a commission."
A total of 20 sites have been selected for major integrated artworks that are to be both high quality and deeply respectful of the coastal landscape in which they are placed.
Additionally, due to the multi-layered, multi-use, harsh weather and corrosive nature of the coastal environment, artworks must be made of robust, durable sustainable materials and include approved protective coatings that require minimal maintenance.
Artists will need to submit an application outlining their artistic approach, credentials and qualifications, their ability to undertake the work, a record of their previous completed public artworks, fee proposals and references.
Aboriginal artists and artists from the Northern Beaches are strongly encouraged to apply.
The Artist Panel Tender closes on Thursday 25 July 2019, 2pm (AEST).
For additional information about the Northern Beaches Coast Walk Project, please refer to the following https://yoursay.northernbeaches.nsw.gov.au/publicarttrail;
https://www.northernbeaches.nsw.gov.au/council/current-works-and-projects/major-projects/connecting-northern-beaches/coast-walk
Northern Beaches Council reserves the right to adjust the selection process and artist selection as required for the delivery of the project and/or changing program requirements.
Interested parties are required to register via Northern Beaches Councils E-Tendering portal: https://www.tenderlink.com/northernbeaches/
PLEASE NOTE: Council will disqualify any Tenderer that:
engages in unethical, corrupt or inappropriate conduct;
approaches Councillors or Council officers in relation to this RFT in a manner not consistent with the RFT; or
displays intimidating behaviour.
Pittwater Community Groups:
Gone Fishing Gallery at Waterfront Store Church Point
Open again TODAY in the top room Waterfront Store. Open mainly weekends as an addition to the waterfront cafe. Keep up to date on their Facebook page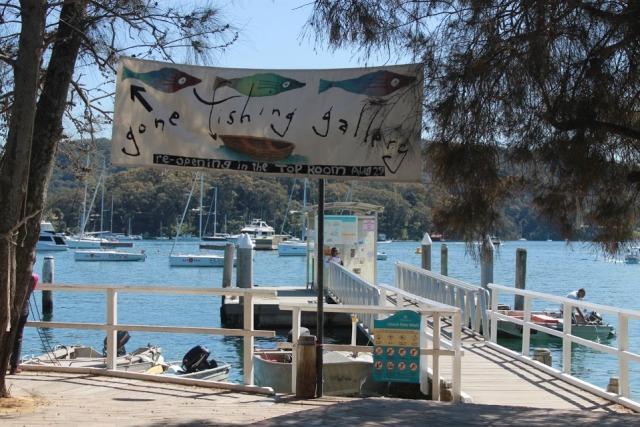 Scotland Island Kindy Mural Unveiled
A wonderful event was held on the first Sunday of the just finishing Winter School Holidays with a mural by brilliant offshore artist Nettie Lodge being officially unveiled along with a cup of tea and some very nice cakes.
Another equally brilliant all-round Scotland Island Community effort of keeping this place beautiful.
Photo courtesy SIRA - the Scotland Island Residents Association!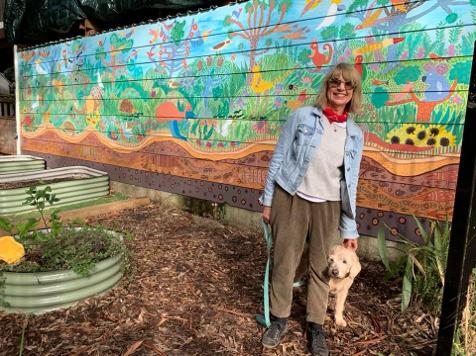 Cane toad Found on the central coast
July 18, 2019
A male cane toad has been found by a local family at a farm dam in Somersby and handed into the Australian Reptile Park.
The discovery has raised concerns that the species may be adapting to lower eastern weather, with an increase in sightings, amid concern there could be more.
"Absolutely, if there's one there's more. They're toxic - anything native that eats them is going to die," Tim Faulkner from the Reptile Park said.
NB: Although this toad may have hitchiked on a truck heading south, please keep an eye out for them and if found - report!
Photo courtesy Australian Reptile Park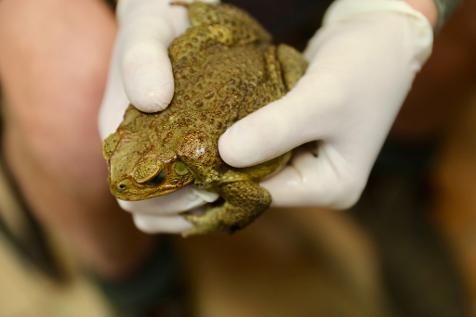 Have Your Say On Our Hospital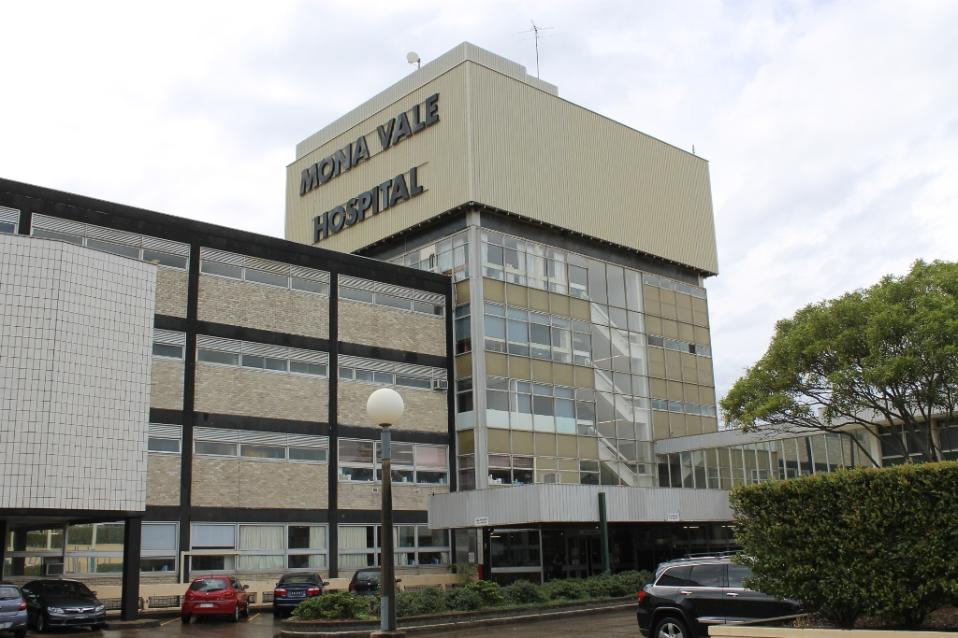 By the Save Mona Vale Hospital Committee

The NSW Parliament is holding an inquiry into the Northern Beaches Hospital following the closure of acute services at Mona Vale Hospital and ongoing reports of medical and staff problems at the new hospital.
Save Mona Vale Hospital believes the committee conducting the Parliamentary Inquiry needs to be made aware of the huge local concern over our loss of acute services at Mona Vale Hospital in addition to the ongoing problems at Northern Beaches Hospital.
The Save Mona Vale Hospital Committee will provide a submission to the Parliamentary inquiry but we need you also to make submissions. It is essential that the Parliamentary Committee receives submissions from as many individuals and groups as possible.
Please take some time to make a submission. Talk with family and friends about their experiences. Encourage them to also send submissions.
This is your chance to have your say about how the loss of services from Mona Vale Hospital has affected you and your family, your experiences at the new hospital and what sort of hospital services you would like into the future.
Submissions can be as brief or long as you like – a page is plenty if you can say what you want in that space.
If you are concerned about confidentiality, please contact Save Mona Vale Hospital (see contact number below) and we can include your comments in our submission without identifying you.
A few aspects you could focus on include:
On Mona Vale Hospital:
Access – distance, time and hazards
Loss of services
Need for local emergency and other acute services
On Northern Beaches Hospital
Personal experiences at the hospital
Availability of services – and public versus private issues
Transport
You can make a submission by:
Terms of Reference of the Inquiry into the Operation and Management of the Northern Beaches Hospital can be seen at:
https://www.parliament.nsw.gov.au/lcdocs/inquiries/2524/Terms%20of%20Reference%20-%20Northern%20Beaches%20Hospital%20-%2012%20June%202019.pdf
Please note: We suggest you prepare or keep a copy of your submission in Microsoft Word or similar software because we've had reports last week of residents experiencing problems with the inquiry submission site and losing their text.
For more information call:
Legislative Council Portfolio Committee 2 – Health 9230 3586
Save Mona Vale Hospital 0411 517 035
NSW Pool Rescue Interstate Team Named
Friday 19 July 2019: Surf Life Saving NSW
Surf Life Saving NSW is pleased to announce the 2019 Interstate Pool Rescue Team. NSW athletes will travel to Queensland in August for the annual representative competition.
A team of 23 highly talented athletes was announced this week with the recent State Championships in Woy Woy on the Central Coast providing plenty of talent for the selectors to choose from.
The Australian Pool Rescue Championships will be held 9-11 August 2019 at Gold Coast Aquatic Centre, Southport QLD.
The Surf Life Saving NSW Pool Rescue Championships brought together a record 450 lifesavers on the weekend for the 11th year of competition. The State Championship event held at Woy Woy Peninsula Leisure Centre showcased the technical skills that are needed to execute a successful water rescue by our lifesavers.
The NSW Pool Rescue Interstate team chosen blends a mixture of youth and experience with the athletes rewarded for strong performances over a period of time.
NSW will field competitors in the Under 14 division through to the Open Divisions. After taking second-place last year, the selectors are confident that they have a team that will challenge the best Australia has to offer.
Shelly Beach will be well represented with three athletes including James Koch,Tom Simpson and Ethan Garland. James Koch took home a number of gold medals at the State Championships in Woy Woy including the Men's Open Super Lifesaver with a time of 2 minutes 21 seconds.
Terrigal is again strongly represented with three competitors making the grade this year. Umina has been rewarded for their impressive campaigns, also fielding three athletes.
Emily Doyle from Newport has once again been selected and along with Amelia Wegenaar from North Curl Curl, will together fly the flag for the Northern Beaches branch.
"It was an incredibly difficult decision for the selectors with a number of NSW athletes performing very strongly this year at our State Champs", said SLSNSW Sports Manager Rob Pidgeon.
"The spread of talent bodes well for the future of pool rescue in NSW. Selectors have chosen a team of top-notch athletes and one of the strongest teams NSW has fielded," he said.
The NSW Interstate Pool Rescue Team will compete together on Friday afternoon for the relay events. Following this, competitors will race individually for both their State and Club with the final point score not known until the end of Sunday.
2019 SLSNSW Interstate Pool Rescue Team
U14 Division
Chelsea Jones Bulli
Katelynn Doyle Newport
Charlie Walker Terrigal
Mitch Morris Newport
U15 Division
Holly Holmesby Bulli
Lily O'Sullivan Cudgen Headland
Joel Piper Terrigal
Tom Rodham Terrigal
U17 Division
Kaylah Holmes Umina
Zara Sharman Bulli
Blake Hessel Umina
Lachlan Braddish Umina
U19 Division
Emily Doyle Newport
Chantal Luxton Cudgen Headland*
Bailey Proud Redhead
Jack Curran Redhead *
OPEN Division
James Koch Shelly Beach
Tom Simpson Shelly Beach
Jacob Cerniauskas Redhead
Ethan Garland Shelly Beach
Keeley Booth Avoca Beach
Emily Curran Redhead
Amelia Wegenaar North Curl Curl
Team Management
Team Manager: Max Gonzalez, Bronte SLSC
Assistant Coach: Thomas Simpson, Shelly Beach
Lead Coach: Susan McCaughtrie, Brunswick
Please note * denotes Bronze of Origin Selection
Avalon Market day 2019
Stallholder applications open on Monday 4 August 2019
If you would like to be on the
mailing list
to receive information regarding the 2019 Avalon Market Day,
please complete the form HERE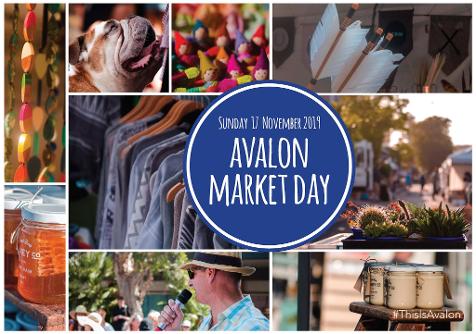 Locals
pick

Local

projects to

Receive

NSW Government funding
Now is the time for Northern Beaches residents to consider which projects will provide the most benefit to their local area and choose what they would like funded as part of the NSW Government's My Community Project grant program.
Member for Manly James Griffin said voting in the four Northern Beaches electorates opened on Monday 15 July 2019, giving local residents the green light to cast an online vote for between three and five of 23 nominated projects for Manly or 22 nominated projects for Pittwater or the 9 nominated projects for Wakehurst.
"This is an innovative and exciting program that is putting decision making back in the hands of community members to weigh in on their top picks for projects in the region," Mr Griffin said.
"It's very easy to vote, all you need is your Medicare card and a free MyServiceNSW account, which also provides quick access to a wide range of NSW Government services, such as the CTP Green Slip refund for eligible policyholders.
"You can also head down to our local Service NSW centre at 114 Old Pittwater Road, Brookvale, or at Warriewood Square, where friendly staff can help residents cast their vote."
Treasurer Dominic Perrottet said My Community Project is a fantastic opportunity for residents to have a direct say about which projects should be delivered in their local community.
"My Community Project is a great example of real grassroots democracy in action, it asked people to think about things their community needs, develop those ideas with a sponsor and tell us how funding could turn that concept into reality," Mr Perrottet said.
"The great news is that from Monday July 15th 2019, residents in all electorates across the State will get their chance to vote for their favourite projects in each electorate."
Residents can view eligible projects in their electorates and vote online at mycommunityproject.service.nsw.gov.au or by visiting their Service NSW centre.
(NB: When voting online add in ''Pittwater, Manly etc.'' under 'select your electorate' to show the projects seeking votes).

Voting concludes on 15 August 2019 with successful projects to be announced from September 2019.
A total of $24.4 million is available for eligible projects, with between $20,000 and $200,000 available for each project.
For further information about My Community Project and program guidelines, go to www.nsw.gov.au/mycommunityproject
My Community Project is made possible by the NSW Generations Fund.
Local Projects Nominating For Votes - Via Search Function Listed For 'Pittwater, Manly and Wakehurst':
Descriptions are listed HERE (in Pittwater Online) along with links to NSW.Gov.au pages to vote
Pittwater:
Get Lost Mr Scary! - Anxiety programs for young people - Accessible anxiety programs for young people, helping them learn to better manage their worries, promoting resiliency and mental well-being.
Location: Narrabeen, Project sponsor: The Cottage Counselling Centre, Amount $20,000
CPR friendly and AED ready – saving lives in our community - Changing lives forever by creating a CPR friendly and defibrillator ready community - starting in our own backyard.
Location: Avalon Beach, Project sponsor: Avalon Beach Surf Lifesaving Club Inc, Amount: $88,925
The Good Human Factory - building mental resilience - Cooper Chapman will connect and empower young people of the Northern Beaches to build mental resilience and inspire positive change.
Location: North Narrabeen, Project sponsor: Lifeline Northern Beaches, Amount: $65,000
Improvement of Dog Park - Improvement of a dog park with implementation of equipment for exercises and fun for dogs.
Location: North Narrabeen, Project sponsor: Northern Beaches Council, Amount: $50,000
Avalon Public School's Outdoor Learning Garden - The revitalisation of an existing vegetable garden area and expanding it to become an active, healthy, outdoor, community learning space.
Location: Avalon Beach, Project sponsor: Avalon Public School, Amount: $29,930
Newport Christmas Carnival - A Christmas carnival for all ages with games, challenges, rides, coffee garden, free sausage sizzle, local school bands and more.
Location: Newport, Project sponsor: Anglican Church Property Trust Diocese of Sydney parish of Newport, Amount: $20,500
Support for Pittwater People living with Parkinson's - A project to achieve a higher quality of life for Pittwater people living with Parkinson's and inform the Pittwater community.
Location: Narrabeen, Project sponsor: Parkinsons NSW, Amount: $30,087
Mona Vale Golf Club - Course Flood Mitigation Project - Significantly improve management of polluting floodwaters inundating the course, by re-engineering the control gates, channelling outflows to Mona Vale beach.
Location: Mona Vale, Project sponsor: Mona Vale Golf Club Ltd., Amount: $34,200
Our Northern Beaches - Bringing Our Community Together - A photographic exhibition celebrating our community's coastal environment and promoting sustainability and protection of our local natural wonders. Entry will be free, inspiring a community which is environmentally aware and responsible. A hardback book of the exhibition will be given to share the message with friends and family to make a difference to the lives of future generations.
Location: Warriewood, Project sponsor: Australian Nature Association Inc., Amount: $35,757
OneSpace Collective–dream big, we'll help you make it happen - This is your space to build and foster a stronger community. One Space to gather together, connect, dream and create. This project will offer to our community a gathering space and twenty-one free workshops to build resilience, healthy lifestyle, educate, connect and nurture self-expression. Events such as yoga and mindfulness classes, movie nights, art workshops, cultural food nights, clothes swaps, etc. will be held free of charge for young people and adults. The emphasis of the events will be on self-empowerment and educating for a kinder, healthier society and planet.
Location: Mona Vale, Project sponsor: Share the Spark, Amount: $27,360
The Sun - Delivering a more liveable Mona Vale - Installation of solar panels so that more money is redirected back into community programs, instead of paying power bills.
Location: Mona Vale, Project sponsor: Anglican Church Property Trust Diocese of Sydney Mona Vale parish, Amount: $37,724
Spend Less Time In Traffic & More Time With Family - To reduce traffic and bring business back to the Northern beaches by allowing commuters to work closer to home. By subsidising the cost of a Coworking space it allows for more Northern Beaches residents to ditch the drive and work closer to home.
Location: Mona Vale, Project sponsor: Mona Vale Chamber of Commerce, Amount: $200,000
Community Pantry Kitchen Serving the vulnerable in Community - Install functional kitchen to serve the community who are less fortunate than ourselves and enhance the facilities for Narrabeen Sharks.
Location: North Narrabeen, Project sponsor: Narrabeen Junior Rugby League Football Club, Amount: $50,000
New rescue vessel for Marine Rescue Broken Bay - A new, world-class rescue boat to enable Marine Rescue Broken Bay to save lives on the water.
Location: Bayview, Project sponsor: Marine Rescue Broken Bay, Amount: $200,000
Disabled Toilet and Relocated Stairway - Building a new disabled toilet and relocating a stairway which will meet fire safety standards and be Ambulant compliant.
Location: Clareville, Project sponsor: Avalon Sailing Club Ltd, Amount: $48,956
NBISC Seating & Ventilation Upgrade - The project adds 30% to grandstand seating and installs a large overhead ventilation fan over 2 courts.
Location: North Narrabeen, Project sponsor: Manly Warringah Basketball Association, Amount: $34,000
SMART Digital Community Care - An Innovative, intergenerational project using SMART technology improving accessibility and opportunities for students to take careers in the aged/disability sector. Young and old alike will benefit from the interaction of learning together. High school students will volunteer to share their knowledge of SMART technology with seniors in the local community and in turn learn about successful and satisfying career paths in a sector in need of more qualified workers. Advantages include: being multi-generational, mobile and self-sustainable.
Location: North Narrabeen, Project sponsor: MWP Community Aid, Amount: $194,000
Let's light up BMX! - A project to install adequate floodlights at the Manly Warringah BMX facility ensuring greater safety and accessibility for riders.
Location: Terrey Hills, Project sponsor: Northern Beaches Council, Amount: $200,000
Seal the Deal! Let's weather-proof the BMX Track. - Re-surfacing of the much-loved Terrey Hills BMX Track to make it usable by all community riders, rain, hail or shine.
Location: Terrey Hills, Project sponsor: Northern Beaches Council, Amount: $95,000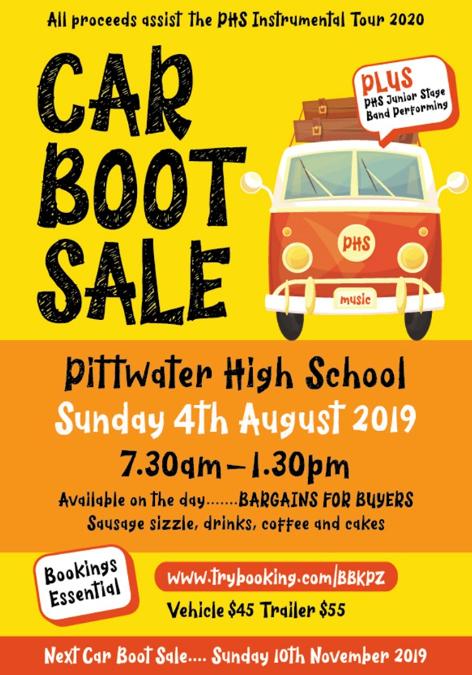 Avalon Bilgola Amateur Swimming Club AGM
Tuesday, August 6, 2019 at 7 PM – 9 PM
Royal Motor Yacht Club Broken Bay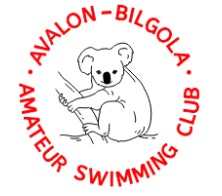 Avalon Bilgola Amateur Swimming Club is a recreational swimming club on the Northern Beaches in Sydney. We swim at Bilgola rock pool on Saturday mornings(8:45am till 11:30am).
Our season runs between October and March.
We cater for all standards of swimmers, from the social swimmer to those who enjoy some fun Competition. Our registration fee is $40 per member.
Works completed to reduce rock-fall risk in Narrabeen
Thursday, 11 July 2019: NBC
Northern Beaches Council has completed the second section of a retaining wall at The Esplanade in Narrabeen to improve safety for road users and residents.
The wall was built to stabilise the adjacent slope and reduce the risk of possible slippage and rock-falls onto The Esplanade roadway.
The works are a continuation of project's first stage, completed in 2009, and included the construction of a 36-metre-long concrete post-and-panel retaining wall, up to five-metres high, situated alongside The Esplanade. A new fence will be installed between the first and second stages of the retaining wall in July 2019.
Council extended the wall in work recently completed, after tension cracks were detected at the top of the roadside embankment.
Mayor Michael Regan said Council allocated $1.4 million dollars to build the extension of the wall.
"Our priority is to keep our residents and community safe, so stabilising the embankment is a priority," Mayor Regan said.
"We remain vigilant in regularly monitoring this site alongside other high risk sites across the Northern Beaches.
"This is such a beautiful part of the Narrabeen Lake trail and we want it to be preserved and accessible so it can be enjoyed by everyone for many years to come," Mayor Regan said.
Sydney Wildlife Rescue and Care Course August 2019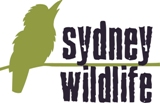 To join Sydney Wildlife, attend an upcoming Sydney Wildlife Rescue and Care Course.
Note: this course is provided for potential new members who intend to rescue and/or care for animals at their own home. You must have some facilities and quiet space at home in order to care for animals.
We also seek new members who are not able to care and/or rescue, but can volunteer in the Wildlife Office answering calls to the Rescue Line.
Start: 10 Aug 2019 8:30 AM
End: 11 Aug 2019 5:00 PM
Location: Londonderry
Registration
Refresher – $15.00
For members who need to refresh after 3 years
Single Participant – $140.00
TWO Person Family Discount (per person for TWO PEOPLE living at same address) – $100.00
This is PER PERSON for TWO people attending who live together and will share resources. Note: Only ONE SET of materials will be provided.
BOTH PARTICIPANTS NEED TO REGISTER SEPARATELY ON
THIS WEBSITE
so we have the name, address, contact details of BOTH participants separately.
Footpath extension links Clareville residents with Avalon
Thursday, 4 July 2019: NBC
Northern Beaches Council has completed the construction of an 800-metre footpath extension along the northern side of Hudson Parade in Clareville.
The new path from Delecta Avenue to Taylors Point Road links the residents of Taylors Point, Refuge Cove and Bilgola with existing footpaths to Avalon.
Mayor Michael Regan said the footpath extension will encourage 'active transport' in Clareville as well as make it easier and safer for pedestrians to reach Clareville Beach and Avalon Shops.
"The footpath extension will make it safer for local children to walk to schools and nearby beaches, and improve opportunities for activities such as dog-walking, jogging, walking. It will also be of great benefit to local residents with limited mobility.
"I would like to acknowledge the advice Council received from the Clareville and Bilgola Plateau Residents' Association and local community, whose local knowledge and expertise proved invaluable during this project," Mayor Regan said.
The Hudson Parade footpath extension has been funded through the NSW Government's 'Stronger Communities Fund' and was delivered as part of Council's New Footpath program.
The total estimated cost of the footpath extension and associated works is approximately $550,000.
Barrenjoey Seal Colony Growing
Jools Farrell, local ORRCA lady extraordinaire, reminds us that at present the Australian Fur Seal Colony at Barrenjoey is growing.
In mid May there were 3 but there will be a lot more as we had up to 20 last year.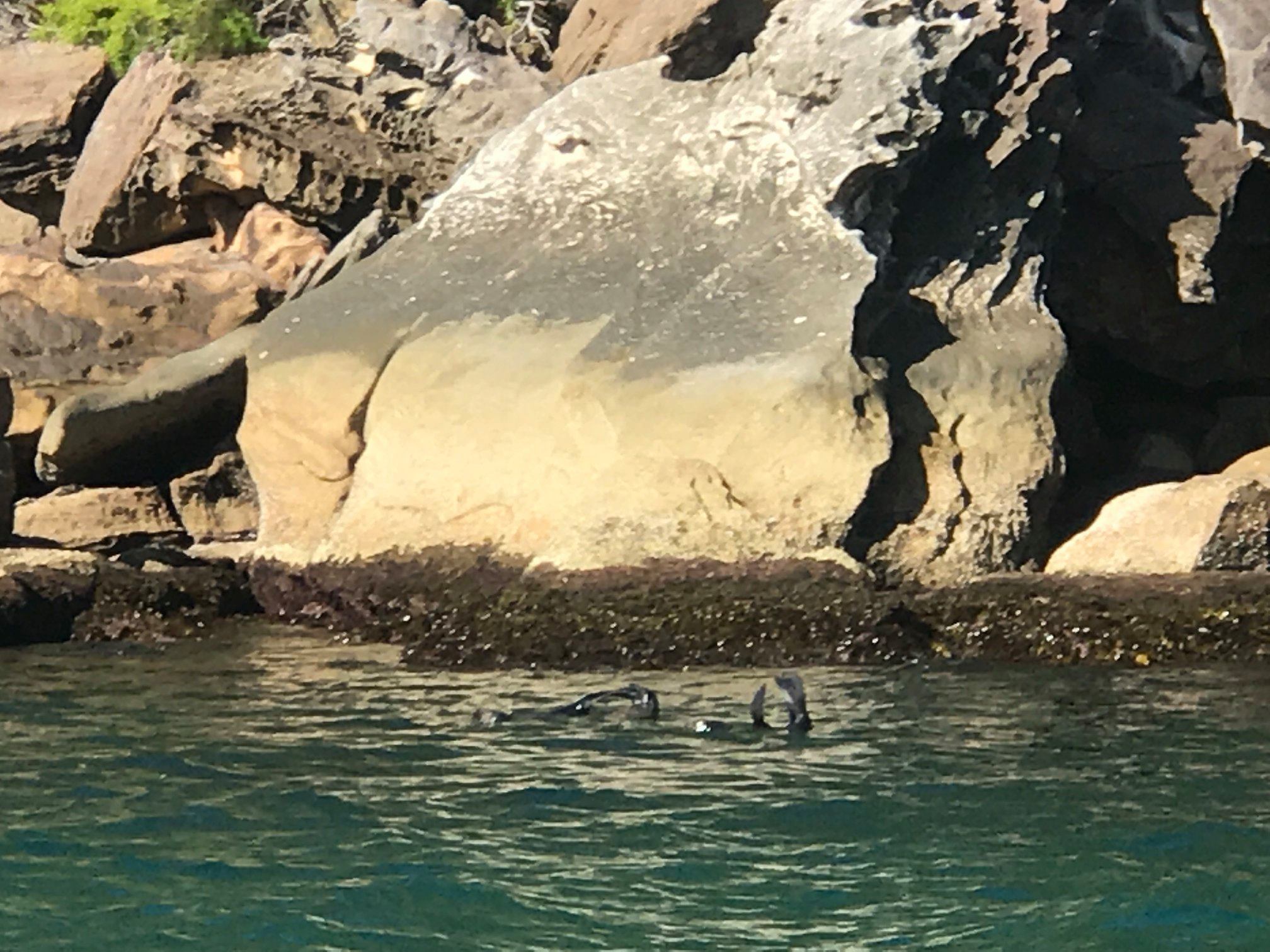 This behaviour is called thermoregulating which is normal seal behaviour to regulate their body temperatures.
Please remember that legally you must stay a minimum of 40 metres away from seals, especially if they come ashore on the estuary beaches or ocean beaches to rest.
Also please keep an eye out for them if you are out in a boat as they do venture out of this spot to feed on the estuary or around Barrenjoey Headland. In recent years they have been seen everywhere from Barrenjoey to Clareville and Church Point.
Please do not attempt to feed them as they get plenty of food here in Pittwater.
Please also do not attempt to swim with them, Jools asks.
If you do see a seal in distress, please contact ORRCA on their 24/7 hotline: 9415 3333.
Pittwater Waterway Strategy adopted
Friday, 5 July 2019
Following extensive community engagement over several years, Northern Beaches Council has adopted the Pittwater Waterway Strategy 2038.
Northern Beaches Council Mayor Michael Regan said the Strategy sets out a strategic direction for sustainably managing the picturesque waterway for the next 20 years.
"The Pittwater Waterway is iconic and one of the area's most significant natural assets. It is important we have a strategy which informs any decisions we make there now and in the future.
"We need to make sure it is enhanced and protected while balancing the needs of our community and visitors who love to use it and the local businesses who rely on it.
"This Strategy has been a long time coming and it is great to have it finally adopted.
"Thanks to the many residents, business and other stakeholders who worked with us over time in the development of the strategy,'' Mayor Regan said.
The Strategy focused on the following key elements:
Economics of the waterway
Natural environment
Natural reserves and recreation
Development of the waterway
Activating the waterway
Waterway regulation
Pittwater Waterway extends from the lower reaches of Pittwater around Mona Vale and Bayview, through the Western Foreshores and Scotland Island, up through Newport to Palm Beach and around West Head to Cottage Point.
Avalon Craft Cottage at warriewood
The Avalon Craft Cottage members will be back at Warriewood Square for one week, starting Monday 29th July and finishing on Sunday 4th August.
As always, we will be outside K-Mart, and open during all the normal trading hours for the centre…. finishing at 4pm on the Sunday.
We have eighteen of our members taking part in this display, so a wide variety of lovely items to choose from…. woodwork; jewellery; beautiful baby wear; hand-knitted shawls,
pram rugs, bootees & hats for the little ones; a wide range of warm & woolly scarves,hats, socks, bed socks, and hot water bottle covers; beautiful patchwork quilts; greeting cards for all occasions; embroidered or appliqued hand-towels; dichroic or flame worked glass jewellery & 'collectables'; succulent gardens; pot holders. shoe bags and all sorts of homewares.
Too many items to mention them all.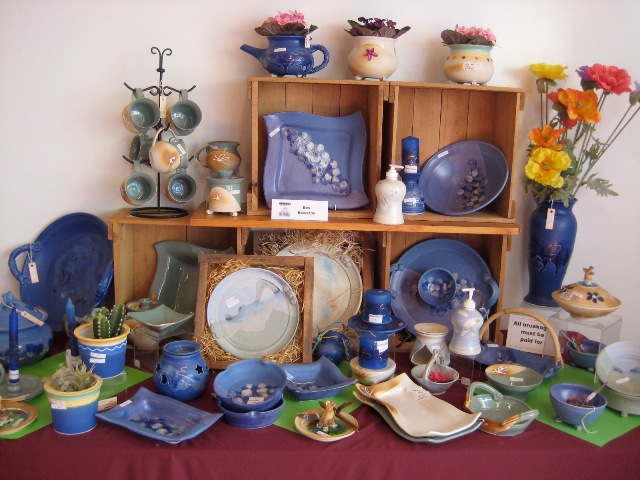 Check our Facebook page or website for photos of some of the lovely new items that will be on display, and for sale.
All customers will receive a colourful bookmark, as a souvenir of our 50th Birthday.
Hope to see you there.
Maureen Darcy-Smith
Be a part of Manly Jazz
Northern Beaches Council is calling for expressions of interest from businesses wishing to take part in the buzz and excitement at Manly Jazz in October (5 to 7 October).
Council is offering local businesses sponsorship packages tailored to individual business and brand needs.
Potential benefits include prominent logo display at the event and on the event website and involvement in print, digital and social media campaigns.
There is also the opportunity to have a dedicated space at the Jazz Festival's venues to raise brand awareness and promote products and services.
Mayor Regan said Manly Jazz continues to draw thousands of visitors every year and is an excellent platform to boost a business profile.
"Manly Jazz has a rich history of dishing up some of the best live jazz performances from across Australia and around the world," Mayor Regan said.
"It's now in its 42nd year and is sure to bigger and better than ever.
"As a partner you'll reach over 100,000 music enthusiasts from across Sydney, Australia and the world that flock to Manly beach over the October long weekend."
"Council will work with businesses to design individual sponsorship packages that best suit business needs and brand objectives."
Manly Jazz presents a diverse range of genres that include funk, blues, swing, roots and rock. The festival attracts a mixed crowd from 'hard-core' jazz aficionados to those who simply want to enjoy great music.
From the traditional three days of outdoor music, the festival has more than tripled to become an 11-day celebration of live music in venues across Manly.
Expression of Interest applications close Friday 9 August.
Avalon Beach Netball Courts Public Hearing and Feedback Opens
To facilitate the construction of these courts the Local Government Act 1993 requires Council to amend the Ocean Beaches generic Plan of Management to re-categorise the land from Park to Sportsground.
It's also time to commence thinking about questions such as:
Do you want to lose all that Green Space to hard surface courts that will increase heat in this space during Summer?
Where will the families of small and young children who hold safe birthday parties in this soft green field adjacent to the skate park hold them now?
The concept plan does not provide for change rooms - are they needed?
Key features of the concept plan include -
four hardcourt netball courts with a green surface
a half-court basketball court
a bridge across Careel Creek to connect the two sets of courts and
lighting to Australian Standards.
How to have your say
Make a submission
in writing - marked 'Ocean Beaches Plan of Management' to Northern Beaches Council PO Box 82, Manly NSW 1655
Submissions close Sunday August 11th, 2019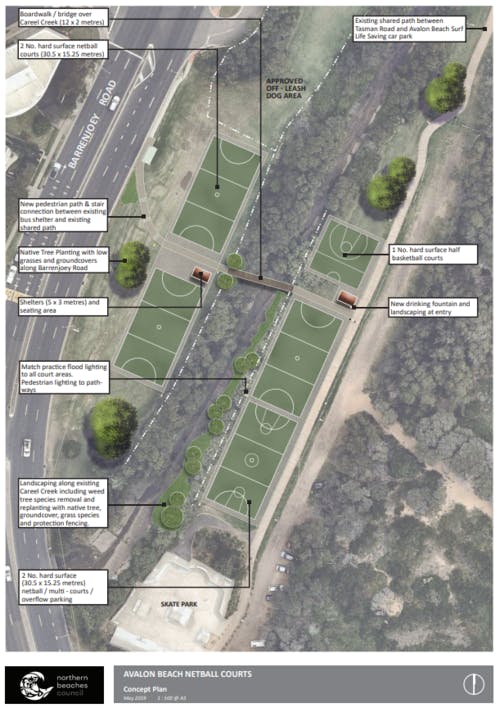 The purpose of www.westpittwater.com.au - is best defined by the vision of the West Pittwater Community Association.
To be a supportive community, encouraging and promoting civic pride, interest in community affairs and goodwill amongst residents.
To protect local fauna and flora and generally preserve West Pittwater and its environs.
To secure essential facilities including public wharves and reserves and to protect private and public property.
To speak with one voice and represent the interests of the Western Foreshore community when in discussion with Pittwater Council and other relevant government bodies. The WPCA website provides a forum for the better realisation of these objectives. Visit: www.westpittwater.com.au
New Season for Sailability Pittwater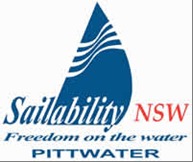 Sailability Pittwater is a volunteer organisation which provides sailing for people with a disability.
Our main recreational sailing activities are at Rowland Reserve, Bayview, and we run competitive sailing for people with a disability out of RPAYC Newport. We are currently looking for new volunteers for our Saturday morning program at Rowland Reserve and Tuesdays at RPA. For more information at www.sailability.org/au/pittwater or call John on 9982 5656