July 25 - 31, 2021: Issue 503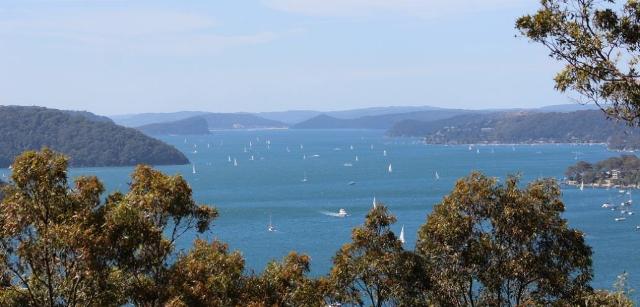 This Issue: full list in Contents page
Pictures Lucky To Live Here: July 2021 by Margaret Woods, Adriaan van der Wallen, Suzanne Daly, Dave Murray, Selena Griffith, Joe Mills
The Australian Olympics Team: Locals + Others In The Tokyo Summer Games Of The XXXII Olympiad Residents Will Be Cheering

Staying Home, Staying Safe: Belrose Residents Bunker Down, ATAGI Advise Sydneysiders to 'strongly consider getting vaccinated with any available vaccine', Michael Kidd, acting Chief Medical Officer states Commonwealth will increase the emergency allocation to New South Wales of additional doses of Pfizer from 150,000 to 200,000 doses this week, Support for the Construction Industry applications open Monday July 26
Anti-Lockdown March Through Sydney CBD Puts Millions At Risk: Strike Force Seasoned Launched By NSW Police

Pittwater Residents Will Persevere In Demerger Campaign Despite NSW Government Decision On Other Councils

Council Elections Postponed Until December 4

Aquatics Surfing News This Week - 1: Surfing NSW launches 2021 Lead Her Masterclass series, 2: Hyundai Set To Rev Up Boardriders Battle Series In 2021/22, 3: Mick Fanning To Host Season Two Of The YETI Australian Junior Online Surf Championships In September 2021
Frenchs Forest Place Strategy Now On Public Exhibition For Feedback Until September 3rd 2021

Endangered Little Tern Colony On Central Coast Has Most Successful Breeding Season In Over 20 Years - For those who enjoyed last Issue's 'Ground Nesting Birds of Pittwater', some great news from the Central Coast - it's worth noting that Little Terns have been seen and recorded in our area and now we may have even more of them visiting!!

DIY Ideas Winter Mould & Mildew Inside Your Home: How to Keep the Air, Walls and Surfaces Healthier

Park Bench Philosopher Not Declaring The Great Barrier Reef As 'In Danger' Only Postpones The Inevitable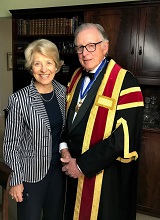 Profile of the Week
Biography Celebrating Inspirational Pain Medicine Pioneer Dr Michael J Cousins AO Launched
One Saturday night in 1964 as a junior doctor, Michael Cousins saw two critically burned boys at a Sydney hospital begging for help. He saved their lives but struggled to reduce their agony because few pain treatments existed back then. That weekend Michael Cousins dedicated his life to improving the treatment of pain.

Ahead of National Pain Week from July 26th to August 1st, Painaustralia is launching the biography of its founder and pain medicine pioneer Dr Michael J Cousins AO on Sunday, 25 July at 10am.
Breaking through the pain barrier. The extraordinary life of Dr Michael J. Cousins by biographer Gabriella Kelly-Davies explores the way historic events shaped Dr Cousins and how he in turn shaped international pain research, treatment and policy.
This Issue Ms Kelly-Davies speaks about this already highly regarded biography, her business, Share your life story and some insights into the five decades long work of this Palm Beach icon, Dr Michael Cousins AO.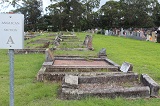 History
Mona Vale Cemetery: Some History
For those with a passion for history local churches and cemeteries are a place always visited as there you may see and wonder about those who stood here before you. These sacred grounds, usually quiet, are one of the few places you may find a tribute and marker for someone who has been brought to life through research and many a historian will include a visit to their gravesite as part of the work done. For those who do go that extra mile, that place provides a time to give thanks for what that person has contributed to all and to marvel over the sometimes long and wending road they have taken through their life.
The earliest burials in the Pittwater area occurred close to the locations in which the deceased were found. Many seamen were buried along the western foreshores where they were found washed up after shipwrecks. Those who lived here often interred loved ones on the properties themselves. Later the local people were buried in the graveyards of the local churches, such as St Johns Anglican Church or the graveyard at Church Point (or Chapel Point as it was then known).
In November 1891 the original 'General Cemetery' of ten acres was detailed on the plan for the new 'Village of Turimetta'. It was next to a 'Recreation Ground' (what is now Kitchener Park) and the "Black Swamp" (now part of Mona Vale Golf Course) and was located on the corner of Bilgola and Mona Streets (now Barrenjoey Road and Golf Avenue and formerly Beeby Park) with sections allocated for Roman Catholic, Presbyterian, Wesleyan, Jewish, Independent, Church of England and a "General" section. Trustees were appointed for these different sections from among the residents.
There is a growing interest in information for genealogical research. In response to this, Pittwater Council developed a web-based search tool which will allow relatives and friends to search for those interred at the cemetery. This search function has become part of what the new council offers and is available online at: mona-vale-cemetery/deceased-search
In October 2018 the Northern Beaches Council, in association with the NSW Government's Heritage Near Me program and the Manly Warringah and Pittwater Historical Society, announced the launch of a self-guided history tour of heritage-rich Mona Vale Cemetery. The tour can be accessed on Council's website using a smart phone or iPad, taking participants on a two-hour stroll through this historic cemetery.
The tour profiles almost 30 local identities including author and playwright Morris West (known for The Shoes of the Fisherman and other works), pioneer James Booth, early 20th Century photographer Euphemia Baker who was also the first Australian woman to become a Baha'i, Arthur Dawson Clark, an early President of Narrabeen RSL, and Margaret Vaile, Editor of the Sydney Morning Herald women's pages in the 1960s and Inaugural President of the Zonta Club of Northern Beaches in 1974. A number of prominent people who passed away since 2005 also feature in the tour, including the much-loved teacher, community activist, poet and Pittwater Mayor, the late Harvey Rose OAM.
Council has also produced a booklet to aid your investigations, downloadable as a PDF as 'Mona Vale Cemetery Historical Tour 1905 - 2005 (and beyond) Presented by the Manly, Warringah and Pittwater Historical Society' at: mona-vale-cemetery-historical-tour.pdf
This Mona Vale Cemetery Tour is also available as an Online Tour you can take which may inspire further investigations into the lives of these amazing people. Simply click on the markers and the information will come up. That can be accessed via: northernbeaches/cemeteries/tours
The Council also has regular tours which may be resumed when it is possible to offer these post stay-at-home safety measures. Either way, for those who have an interest in local history, Mona Vale Cemetery provides an end point for your investigations or commencement place for your investigations.
Pittwater Offshore Newsletter: june 19th, 2021
Click on Logo to access the latest PON:

To contact Roy: editor@scotlandisland.org.au
DV: Leave
If you are experiencing domestic violence, current COVID-19 restrictions do not apply - you can leave your local area to get somewhere safe. Call the DV Line for help.
NB: Where to get help Fact Sheet is at base of this page. Simply click on PDF and 'save as' on your own device
People experiencing domestic violence can be assured police and frontline services are ready to support them and their families.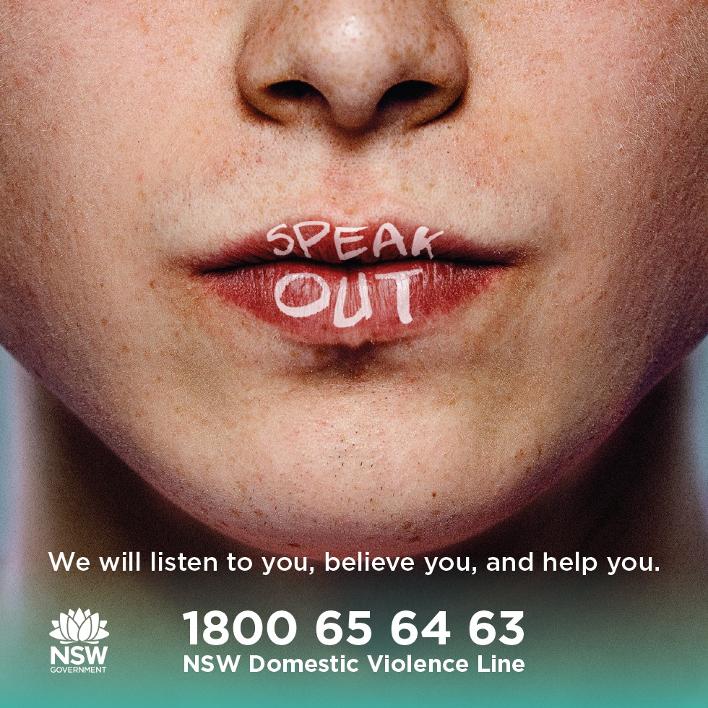 Calling all artists!
We are inviting artists to submit artworks for our 2021 inaugural Rotary Art Exhibition and Auction to help raise funds for some very worthy charities, making a difference in our local and global community.
This is a great example of how Rotary supports the community. Even during lockdown, we continue to have productive meetings via zoom. We continue to make a difference and we enjoy each other's company. We also have some great speakers lined up over the coming weeks.
To find out more about Rotary and/or attend one of our meetings, please call Tony Butera on 0418 280 849.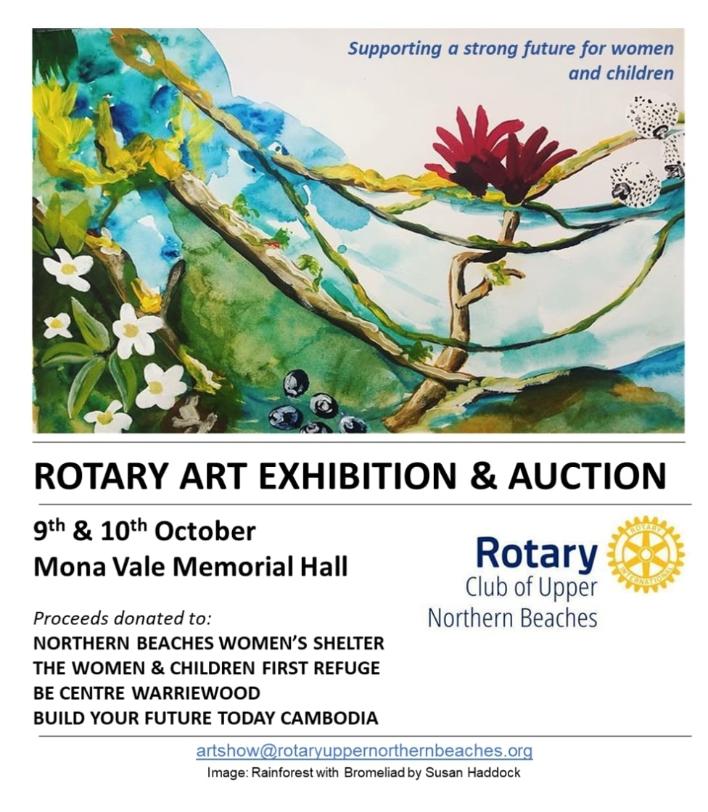 A splash of colour to Manly CBD streets
July 21, 2021: By Northern Beaches Council
Manly streets are looking a little different with the installation of colourful graphics on the roads, brightening up the streets, and slowing down cars.
The visual treatments are part of the NSW Governments Streets as Shared Spaces Program trial and are in place until March next year. They provide an alternative to traditional traffic calming infrastructure like speed humps and chicanes, so drivers know they are in a different road environment.
We've installed five illustrations to reflect our community and some extraordinary aspects of life on the Northern Beaches.
Fun facts about the designs we've chosen:
The Pine Tree (Junction from Sydney Road to Whistler Street) – pine trees, particularly the Norfolk pine are dotted along our coast. They can grow to heights of 60 metres, with a trunk sometimes reaching 3 metres in diameter. While the trunks are characteristically straight, the branches grow in symmetric whirls.
The Cockatoo (Entrance to Whistler Street Carpark from Whistler Street) - with personalities (and their screech) as flashy and dynamic as their crest, you can tell you a lot about how the bird is feeling. A raised crest may be a friendly greeting, a sign of curiosity, or used when the bird is startled.
The Sun (The Corso) – there are some epic vantage points along our beautiful coastline to see the sun rise so it's no surprise we chose this as one of our designs.
Waves (Darley Road after the traffic lights) – the beach is synonymous with our culture. Year-round you'll find people enjoying the turquoise waters. Did you know Manly hosted the first-ever Surfing World Titles in 1964, and is now the annual host of the Australian Open of Surfing?
The Weedy Sea Dragon (Darley Road before the traffic lights) – you'll find these interesting little creatures at home in kelp forests, in sheltered areas like Cabbage Tree Bay away from wave action. Did you know during mating season, female Weedy Seadragons produce up to 250 bright pink eggs, depositing them onto the male's tail?
Next time you drive or wander the streets of Manly check out these designs and share these facts with your friends.
Photo by Nrthern Beaches Council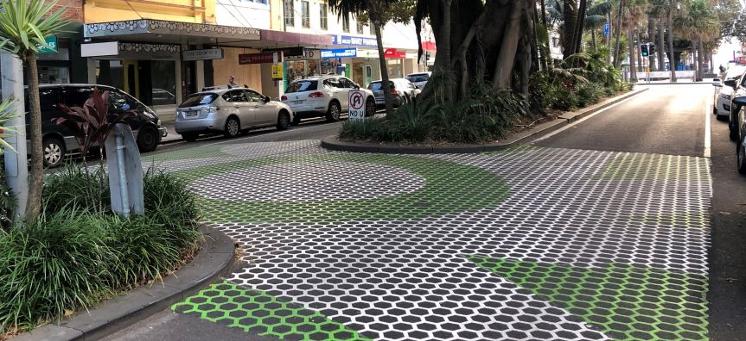 Discussion Paper To Encourage Views On Proposed Planning Controls
Northern Beaches Council is required by the NSW Government to consolidate four planning control documents into one and will release a discussion paper to collect community views.
Mayor Michael Regan said the preparation of a whole of Northern Beaches Local Environment Plan (LEP) and Development Control Plan (DCP) would be based largely on existing controls and was not seeking to increase heights in residential areas or increase densities in areas that have not already been identified.
He said the NSW Government requirement to review the documents provides an opportunity to introduce greater protection for our environment, raise the bar on sustainability and encourage local employment.
"To be crystal clear, there are no plans for increasing densities beyond what has already been identified – our housing strategy made clear we only need to find an additional 275 dwellings," Mayor Regan said.
"No one wants to see our area overdeveloped or the local character destroyed.
"Our aim is to ensure we maintain our great lifestyle, protect the local character and environment we so value, provide green space, infrastructure to support growth, and local employment for the future."
He encouraged members of the community to have their say during the six-week exhibition to inform the development of the draft LEP and DCP which will come back to the community for further consultation next year.
"Since amalgamation in 2016, the Northern Beaches has still been operating under four different planning instruments each with different planning controls," Cr Regan said.
"We have an opportunity to use the government's requirement to now consider ways to strengthen the protections for our environment, constrain development in inappropriate locations, incentivise affordable housing and support local job growth.
"The discussion paper considers these kinds of opportunities and asks the community for their ideas and input."
To support local business and to provide an improved retail shopping experience and greater flexibility in the use of the space, Council's Urban Design expert panel have suggested small height increases in business centres – no more than 1.5 metres.
And to meet the demand for floor space in industrial zones the community is asked to comment on a small increase of building heights in industrial areas.
"Our business centres and industrial areas are the employment heart of the Northern Beaches, providing an opportunity for residents to live locally and work locally.
"We are ruling out large height increases but asking the community for feedback on measures that could help rejuvenate industrial areas and support local jobs."
Among other things, the discussion paper also asks for community response to:
improved controls for development near waterways, foreshores, wetlands and riparian lands;
more water sensitive urban design and greater tree canopy;
performance standards for net-zero carbon emission buildings;
reducing areas for permitted dual occupancy, boarding houses and seniors' housing to reduce inappropriate development in sensitive locations;
provisions to restrict large scale retail in small retail centres.
Mayor Regan said the LEP and DCP is required to align with the State Government's Greater Sydney Region Plan and North District Plan.
"This is the start of the process of creating a vision for a sustainable future for a great place to live, work and play," he said.
Career switch to property valuation pays off for Cromer man
A Cromer local is proving it's never too late to change careers, after switching from real estate to the booming property valuation industry.
According to a report by IbisWorld, the property valuation industry is worth $586m in Australia annually and this figure is projected to grow over the next five years.
51-year-old Adam Weight says now is the right time to join the industry, as more and more companies are taking advantage of low interest rates and seeking valuations of their current assets to buy more plant and equipment.
"I enrolled in the Bachelor of Property Valuation at TAFE NSW Ultimo as I was looking for a change of pace after 25 years in the real estate industry. My kids were now grown up and I saw an opportunity to switch careers," Mr Weight said.
"The TAFE NSW course gave me the hands-on skills I needed to land a job as a property valuer of plant and machinery, a role which I'm really enjoying. I'm also looking to study a master's degree at university and one day pass on my knowledge to others."
TAFE NSW Property Valuation Teacher Jon Frost, who has more than 20 years' experience as a valuer, said the industry is crying out for skilled graduates.
"Property valuation is a great industry to get into and about 80 per cent of graduates are working in the industry by the time they finish the degree. I get valuing firms coming to me regularly looking for students to recruit," Mr Frost said.
"It really is a fabulous job; you're not stuck in an office, you're out and about meeting people and there's so much variety in the day-to-day work. The industry has an ageing workforce, so there's never been a better time for people to study at TAFE NSW to get the skills they need for a job as a property valuer." 
The degree is three years' full-time and requires 24 units of study, including units in rural, commercial, and retail valuation, as well as law and town planning. It includes a mix of face-to-face and online learning connected classroom study. 
The Bachelor of Property Valuation is Australia's only specialist property valuation degree and has been developed in consultation with the Office of the NSW Valuer General, the NSW Office of Fair Trading and the Australian Property Institute.  
To find out more about studying a Bachelor of Property Valuation at TAFE NSW, phone 13 16 01 or visit www.tafensw.edu.au.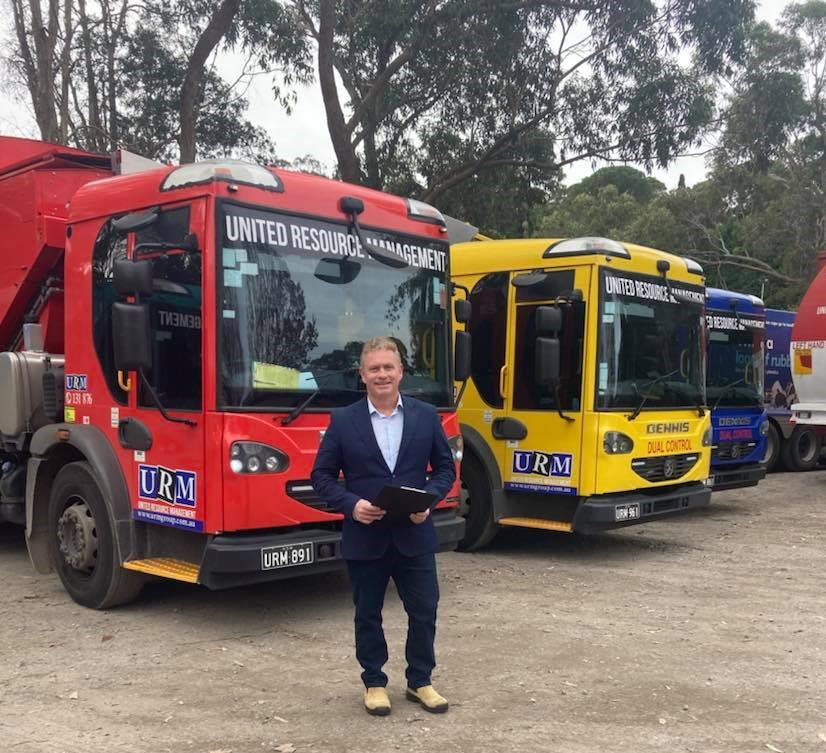 Two gaoled over yacht containing 990 kilograms of methamphetamine
July 23, 2021: AFP
Two men have been sentenced to gaol for their roles in crewing a yacht that was intercepted off the NSW coast in April 2020 and found to contain 991.9 kilograms of methamphetamine. The estimated street value of this amount of seized methamphetamine is $495 million.
A 35-year-old dual United Kingdom and South African national was sentenced to 16 years and six months' jail, while a 34-year-old New Zealand national was sentenced to seven years and six months in jail.
The men were charged as part of a multi-agency investigation known as Operation Romani, comprising the Australian Federal Police (AFP), New South Wales Police Force (NSWPF) and Australian Border Force (ABF).
New Caledonian authorities – French Customs and French National Police in New Caledonia – had advised the AFP's International Command and the ABF about the arrival of a yacht called the Mo'Chuisle into Pacific waters.
A second yacht, the La Fayette, departed Mooloolaba Marina (Queensland) on 31 March 2020 and sailed to a location in the vicinity of Norfolk Island, where it met with the Mo'Chuisle.
On 17 April 2020, the La Fayette was located by ABF's Marine Border Command heading south-west towards the east coast of Australia. The following day it was intercepted by the NSWPF Marine Area Command vessel, Nemesis, about 50 nautical miles east of Lake Macquarie (NSW).
The two crew members were arrested and 998 packages suspected to contain methamphetamine were seized. The media release relating to the arrest of the men can be viewed here.
A forensic examination of the packages revealed they contained 991.9 kilograms of methamphetamine.
On 15 July 2021, the two men were sentenced for attempting to import a commercial quantity of border controlled drug, namely methamphetamine, contrary to section 307.1, by virtue of section 11.1, of the Criminal Code (Cth).
AFP Detective Superintendent Matthew Ciantar said this multi-agency operation is testament to the AFP's determination to work collaboratively with partner agencies – domestically and internationally – to stop organised criminal groups from importing drugs into Australia.
"The AFP and its partners are setting an international benchmark for law enforcement cooperation. Our commitment in combatting this crime type is seeing us working across jurisdictions and borders to deal significant blows to criminal groups," said Detective Superintendent Ciantar.
"Almost one tonne of methamphetamine did not reach Australian streets because of this operation, and that means hundreds of millions of dollars will not flow into the pockets of organised crime."
ABF A/g Commander Enforcement East Garry Low says this operation highlights our ability to target criminal behaviour, whether it's in Australia or offshore.
"Criminal syndicates might think they can smuggle their drugs under the radar by avoiding Australia's land borders, but the ABF also has eyes on our oceans," A/g Commander Low said.
"This operation shows the strong results that can be achieved when Australia's law enforcement agencies work together with our international partners."
NSW Police Force Organised Crime Squad Commander, Detective Superintendent Robert Critchlow, praised the combined efforts of law enforcement across Australia in disrupting this criminal enterprise.
"The NSW Police Force, together with our partner agencies, will continue to target those involved in the drug supply chain on all levels," Detective Superintendent Critchlow said.
"We know that illicit drugs can destroy lives and communities. Together, we remain committed to ensuring public safety and putting those responsible before the courts."
Australian Federal Police photo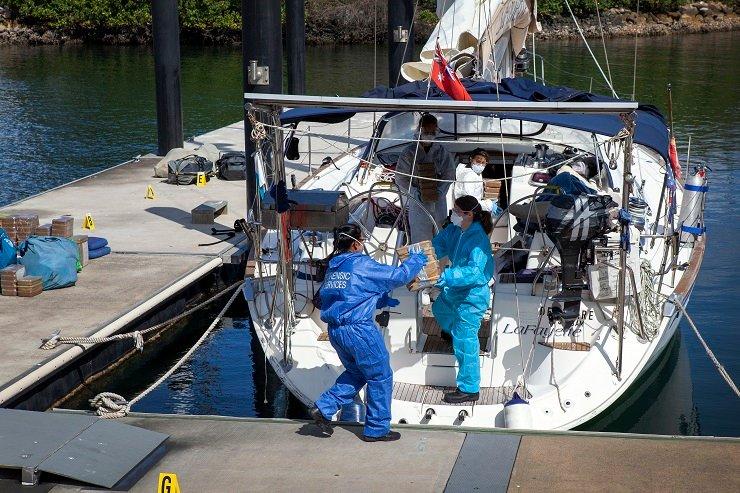 Pittwater Community Groups:
Council's Plan for Stormwater improvements in Garden Street
Council are planning on upgrading the infrastructure on the eastern side of Garden Street at Mullet Creek due to damage caused to the structure over the years by storms.
The proposal opened for feedback on July 19 and closes on August 8th
The proposed work includes:
renewing the headwall and wingwalls
upgrading the existing undersized apron and scour protection
upsizing the existing stormwater pipe connection to the southern wingwall
installing new pedestrian fence.
Feedback closes Sunday 8 August 2021.
Council anticipate commencing planned work in Spring 2021. They will notify local residents at least two weeks before starting any work.
Traffic and pedestrian management will be in place during the proposed works as necessary to minimise any impact on road users.
It is anticipated that the existing pedestrian median island in Garden Street above the stormwater culverts will need to be temporarily relocated to facilitate adequate access for the construction works.
The site will be temporarily fenced off and pedestrians will be diverted around the work site. Fencing will also be in place on the western side of the culvert crossing to restrict access to the work site via the upstream end of the culvert.
Temporary relocation of the existing bus stop on the eastern side of Garden Street will be required. The bus stop will likely be relocated to the intersection of Garden Street and Irrawong Road approximately 50 metres to the south, pending approval from Transport for NSW.
Construction works will generally occur Monday to Friday between 7am and 5pm.
Free Community Pantry: Frenchs Forest Anglican Church
July 23, 2021
Today we set up a small Community Pantry with essentials, to help out during lockdown. Especially for the many of you who have had to go into 14 days isolation.
We've got the basics: milk, bread, fruit, butter, soup, baked beans...etc. And some toilet paper too.
If you need something delivered, there are others from church willing to help. Of course, if you know of neighbours in need, please let us know that so we can help there too.
Everything is undercover, milk and butter are in the fridge. You could even drive though if you wanted. Just make sure you wait till the person in front of you is finished, so we keep safe by keeping our distance.
Let's do our best to keep caring for one another and those around us at this time.
Blessings from the crew at Frenchs Forest Anglican
PH: 9975 5410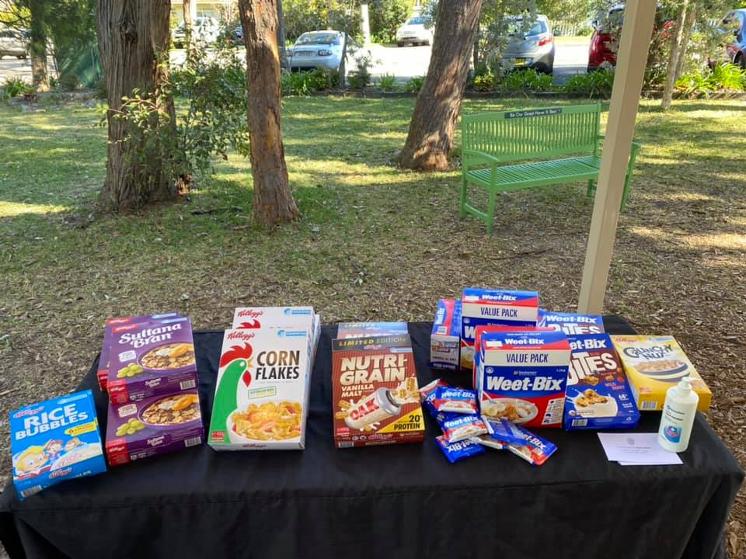 Safe Winter driving: Defog your car windows
July 22, 2021: Northern Beaches Police Area Command
It's early and cold as you head to the car which has been parked all night in the open.
The windows are fogged to an opaque, damp grey.
It's tempting to drive away and wait for them to clear as you go..... until you hit something or someone.
The rules are clear:
You must not drive a motor vehicle unless you have a clear view of the road and traffic - ahead, behind and to each side.
Doing so will invite the following penalties:
- Drive vehicle without clear view $352 - 3 demerits

- Drive vehicle without clear view (in school zone) $469 - 4 demerits
What to do:
1. Turn on your car's heater full-blast - the hot air will help
2. Turn on your car's air conditioning with the inside air circulation setting turned off
4. Open some windows a little until the glass clears.
Wildlife In Weird Places
July 22, 2021 Sydney Wildlife Mobile Care Unit
Imagine walking into the bathroom at the Mall and seeing this! A wallaby mum and her joey somehow hopped into a large and busy shopping mall in Chatswood and then entered the ladies bathroom.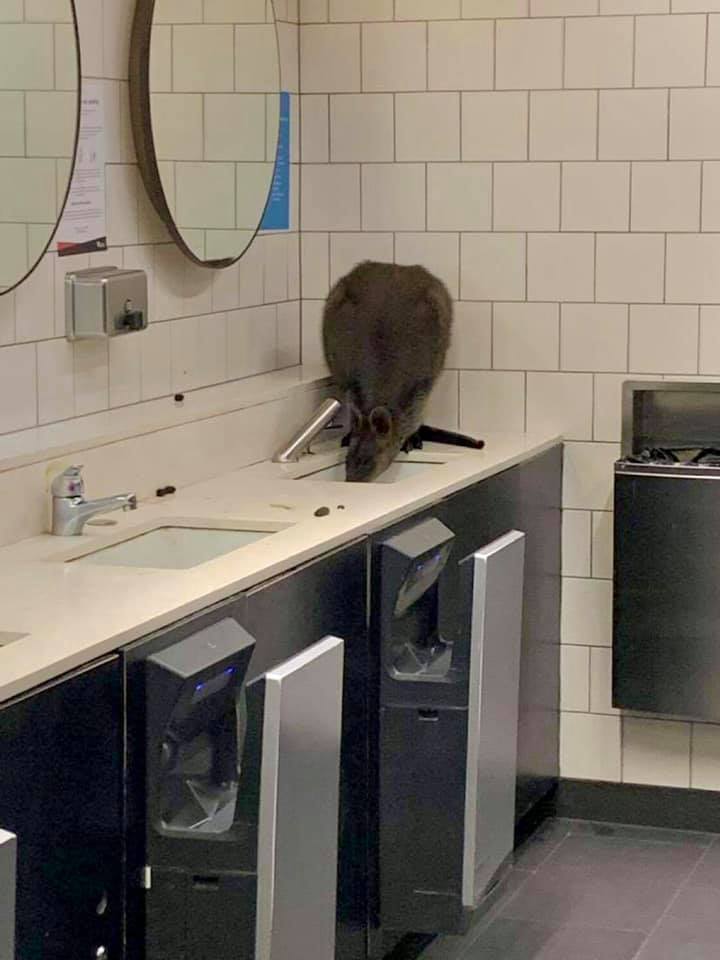 It certainly illustrates why wildlife rescue is an essential service, though. Sydney Wildlife rescuers arrived on the scene and - with the assistance of the mall's security staff - managed to corral the marsupial and her tiny tot into a blanket and then into a transportation carrier.
She was taken to nearby bushland and released into a much more wallaby-friendly environment. We are very proud of Liz and Glenda for successfully undertaking this tricky rescue.
The security team surmised that with quieter roads she may have become a little more adventurous and then ended up getting lost. Either that or she may have been spooked by a dog giving chase and bounded into unfamiliar territory.
Wildlife rescuers have definitely noticed that with more people staying home, the wildlife have been venturing further afield.
Sydney Wildlife Rescue is run 100% by volunteers. If you appreciate the free service they provide and would like to donate to support this work, please click here:
http://www.sydneywildlife.org.au/donate
SWR photo
Please Dispose of Single Use Masks at Home
On a short walk yesterday three masks were picked up of the ground within 10 metres. Same thing the day before. These probably dropped out of a pocket or something alike that after use - but, these can impact on wildlife and cause death.
Let's look after our wildlife as well as each other during this latest challenge.
Please be careful and ensure you take yours home so we don't see this: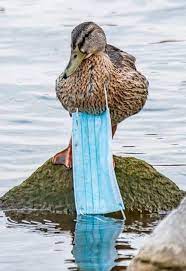 Katoa Close Parking Problems: Council looking for solutions
Residents of Narrabeen report they have received a proposal from Council to try and address community concerns regarding the parking of trailers in the parking spaces leaving insufficient space for those who wish to access the reserve or for visitors to the street.
Council is proposing an 8P timed parking restriction from applying from 8am to 6pm every day on the reserve side of the street and invites feedback by August 13th, 2021.
Once the feedback has been reviewed by the Northern Beaches Council Traffic Committee will look into the matter and a decision will be available on council's website one week afterwards.
A concept plan was enclosed: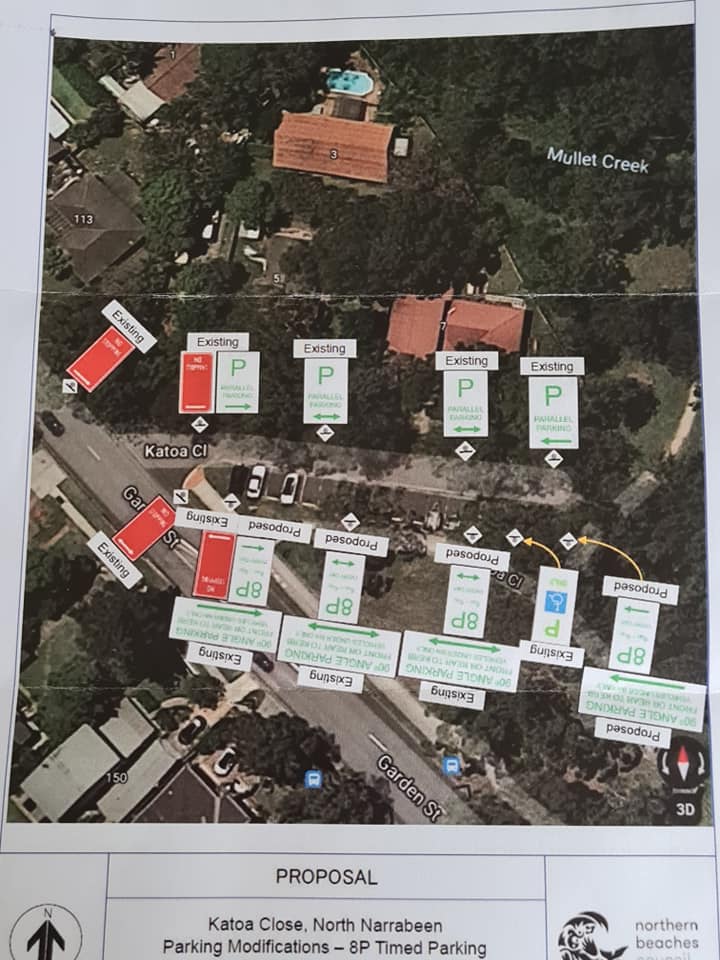 Avalon Beach 100th celebrations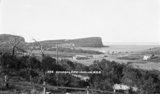 Roger Treagus called an open meeting of interested community members on 10/6/21 hosted by Av Bowlo and assisted by Councillor McTaggart, to canvass ideas for the community to celebrate this event.
Some Ideas so far include asking the community to provide historical film/photos of living here to process into a movie for local screening,
Tree Planting, Bands, Celebrating indigenous culture, A Guinness book event and more.
They
will post updates to Avalon What's On Facebook page.
Meanwhile Roger is keen to hear from anyone with film/pics to lend, celebration ideas or to volunteer help or resources.
Aspiring Writers Mentorship Program
Are you a budding writer?
Do you have a manuscript ready and would love to be published?
The Children's Book Council of Australia (CBCA) NSW Branch is pleased to announce that the Aspiring Writers Mentorship Program is being re-launched in 2021 with sponsorship by Cathie Tasker who will mentor the winner. Fremantle Press will provide 2 runners-up with access to their online writing course plus the text How to be an author by Georgia Richter & Deborah Hunn.
The Aspiring Writers Mentorship Program aims to foster the talent of aspiring writers of children's literature across Australia and is open to all Australian citizens residing in Australia.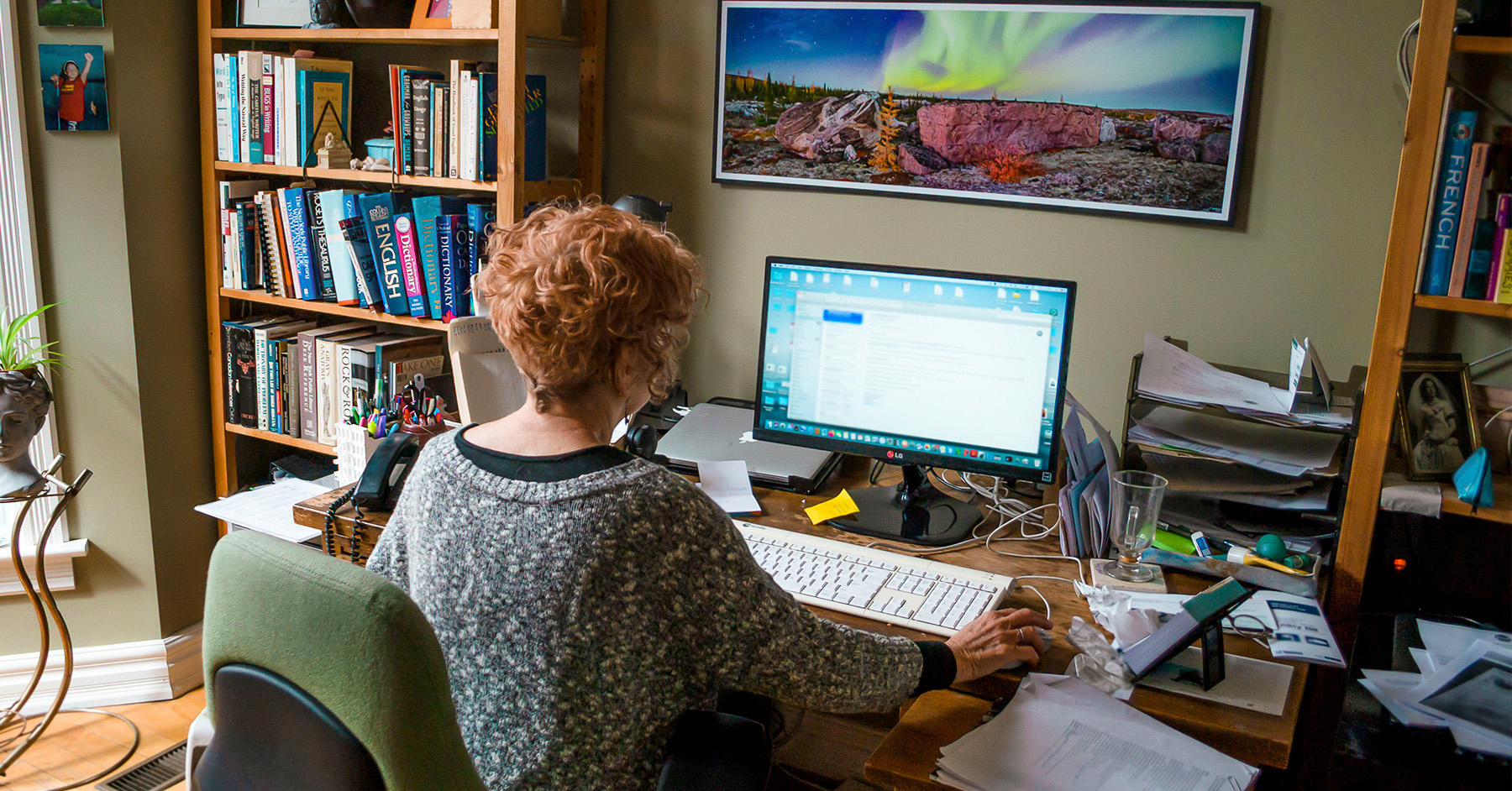 Pets of the Week
Yogi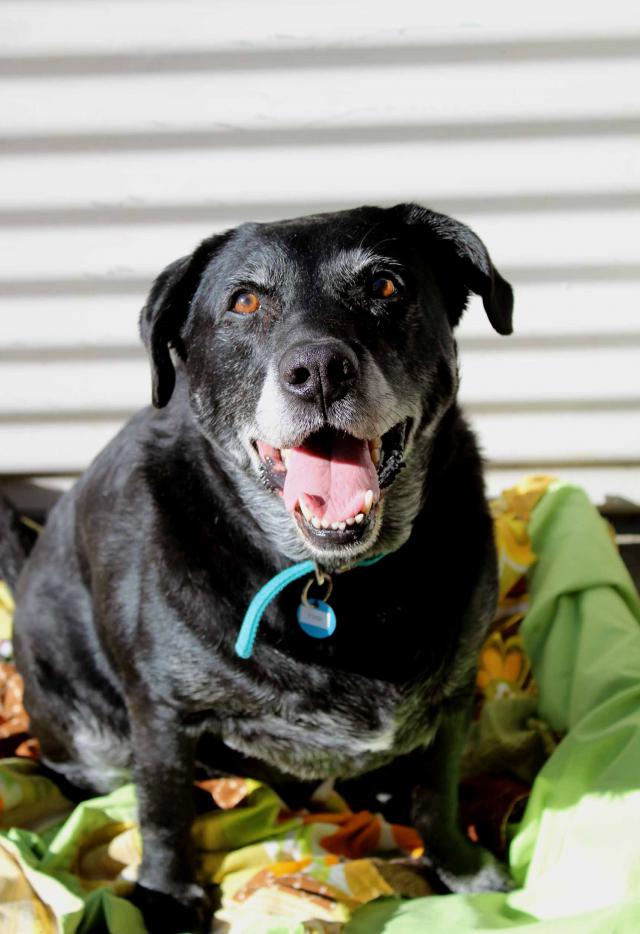 AGE/SEX: 10 years / M
BREED: Labrador X
Yogi is an affectionate sweet boy who gets excited to go for a walk. He walks on loose lead and ignores other dogs and cars. He wags his tail on the whole walk. He sits for treats and loves pats. Our trainer says "calm, relaxed and happy to be in the company of people including children." Walker says "great nature, so happy", "walks well for his age/appearance." He has a short coat that sheds and weighs 36.5kg. He comes desexed, C5 vaccinated, heartworm free and microchipped. Also included for the love and health of our dogs is a free Health and Wellness Voucher with our DR Vet. His adoption cost is $400.
Mr Berry
Mr Berry is a sweet relaxed boy. He came in with 3 broken canines and abscess. He has had a dental and abscess has healed. He has a medium coat and weighs 3.9kg.
He is located at Ingleside and comes desexed, wormed, F3 vaccinated, FIV tested and microchipped. His adoption fee is $220.
If you are interested in meeting him please call 9486 3133 or email cats@doggierescue.com
Foster Carers Needed
Not everyone is in a position to adopt a dog, which is why DoggieRescue runs a foster program making it easy for caring dog lovers to make an immediate difference.
Rehoming Organisation No R251000024.
Smart Places funding available for communities
July 23, 2021
Local councils and other place owners are encouraged to submit smart technology proposals via the Smart Places Acceleration Program to improve the built and natural environment across our State.
Minister for Digital and Customer Service Victor Dominello said more than $40 million was still up for place owners wishing to deploy smart technology for the benefit of local residents, workers and visitors.
"So far we've seen 75 ideas for smart place initiatives submitted, including using digital technology to improve kerbside parking in Liverpool City Council, analysis of passenger connectivity along the rail network, and insights into water consumption to drive greater water efficiencies," Mr Dominello said.
In the latest initiative to receive funding the NSW Government will partner with Camden Council to deliver a dynamic 3D model of the entire area to assist local planners.
"There's been a surge in demand during the pandemic for technology solutions to everyday issues like contactless payment and checking in safely to venues via QR codes. We are calling on place owners to come forward with ideas that improve quality of life in your community and beyond," Mr Dominello said.
"Whether you are a local council, government agency, property owner or regional organisation, the Smart Places Acceleration Program is designed to support the deployment of smart places technology trials.
"NSW is the most digitally advanced jurisdiction in the country and this funding will help bolster our COVID recovery."
The program complements the Government's Smart Places Strategy and Smart Infrastructure Policy. To successfully access funding, interested parties should be able to demonstrate that they can meet and apply the foundational requirement established through the Smart Places Strategy.
Sydney Wildlife Recycled Bottles for Wildlife 2021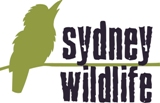 Sydney Wildlife Rescue is registered for return and earn in NSW. This time it is accessed by an App called My Tomra - which is the organisation that runs the recycling.
Once you have downloaded the
My Tomra App
. Just search "Our Wildlife" you will see Sydney Wildlife Rescue listed. You can set that as the payout.
So you just scan the bar code from the App at the recycling machine and the 10c will be donated to Sydney Wildlife Rescue. The machines can be located anywhere in NSW.
Please have a look it's a good way to support us to care for wildlife and do your bit to keep Australia Beautiful.
Power Outages: Planned
Dee Why
Mon 26 July, 07:00 am (Mon 26 Jul) - 01:00 pm
(Mon 26 Jul), Dee Why NECF52575
Monash Pde, Ozone Pde, Carry out essential maintenance work on the local power network - households affected 42
Manly
Thu 29 July, 07:30 am (Thu 29 Jul) - 03:30 pm (Thu 29 Jul)
Manly, NECF51970, Alexander St, Collingwood St, Pine St, Pittwater Rd, Smith St
Carry out essential maintenance work on the local power network, households affected; 178 - Proposed
Sun 8 August, 08:00 pm (Sun 8 Aug) - 07:00 am (Mon 9 Aug) Brookvale, Freshwater, North Manly NECF52645, Harbord Rd, Wattle Rd, Cobbadah Pl, Hubert St, Robert St, Waratah St, Wyadra Ave, Thomas St, Carry out essential maintenance work on the local power network, households affected; 265 - Proceeding as scheduled
Wed 11 August, 07:00 am (Wed 11 Aug) - 03:00 pm (Wed 11 Aug), Manly, NECF52772, Balgowlah Rd, Birkley Rd, Pacific Pde, Pine St, Carry out essential maintenance work on the local power network, households affected; 122
Narrabeen
Wed 28 July, 07:00 am (Wed 28 Jul) -
12:00 pm (Wed 28 Jul),
North Narrabeen,
NECF52394
Nareen Pde
Carry out essential maintenance work on the local power network, households affected;
30 -
Proposed
Wed 28 July, 12:00 pm (Wed 28 Jul) - 04:00 pm (Wed 28 Jul),
Narrabeen, North Narrabeen, Warriewood, NECF52393; Narrabeen St, Ocean St, Lake Park Rd, Mackenzie Pde, Narrabeen Park Pde, Nth Narabeen Rock Pool , Walsh St - Carry out essential maintenance work on the local power network, households affected; 35
- Proceeding as scheduled
Thu 5 August, 07:30 am (Thu 5 Aug) - 03:30 pm (Thu 5 Aug), Narrabeen, NECF52654; Albemarle St, Lagoon St, Loftus St, Ocean St, Wellington St, Carry out essential maintenance work on the local power network, households affected; 178 - Proceeding as scheduled
Newport
NECF53034: Tue 10 August, 07:00 am (Tue 10 Aug) - 03:30 pm (Tue 10 Aug) Irrubel Rd, Wallumatta Rd, Yachtview Ave, to; Trim trees away from powerlines in your area. Households affected: 92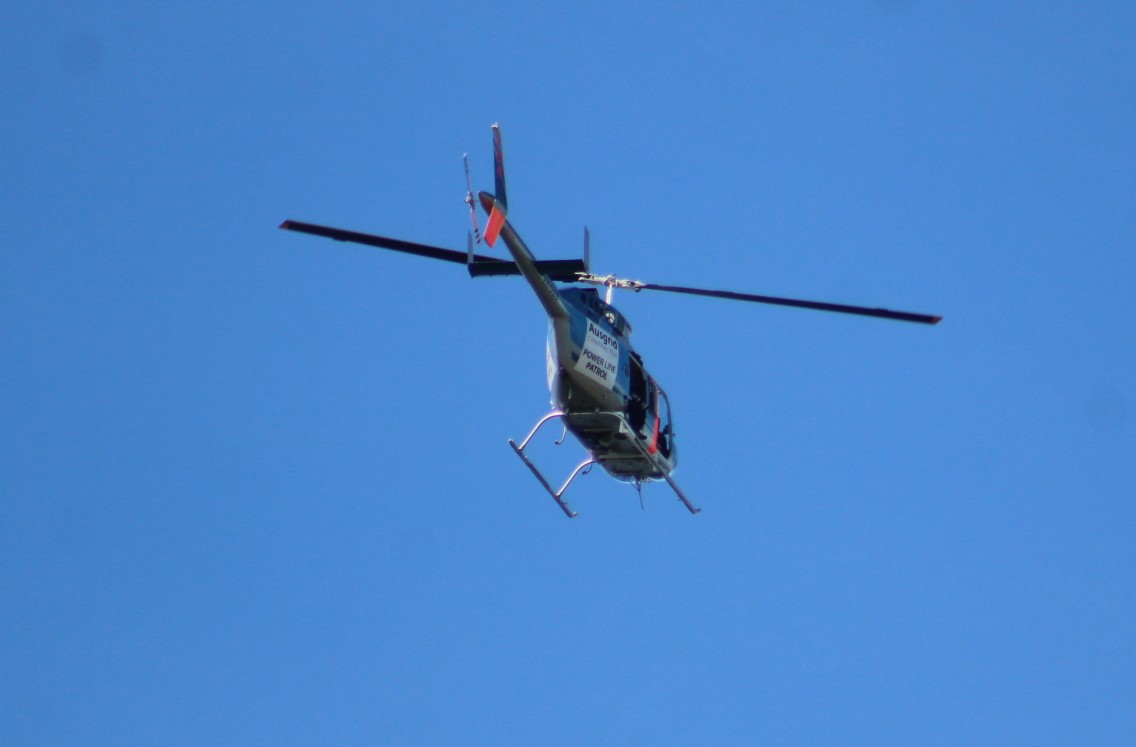 Domestic Violence Support
NB: Where to get help Fact Sheet is below. Simply click on PDF and 'save as' on your own device
People experiencing domestic violence can be assured police and frontline services are ready to support them and their families.
Member for Manly James Griffin said the Northern Beaches community should not hesitate to seek help and support at this time.
"If you are in danger or in an emergency call Triple Zero (000)," Mr Griffin said.
"If you are in need of support services, such as housing or counselling, our hard working frontline staff are also available to help those suffering domestic violence."
"No person, whether they live on the Northern Beaches or anywhere in Australia, should in live in fear of violence and I urge people to seek the help they need when it is safe to do so."
Mr Griffin added that perpetrators are on notice and that police have increased efforts to combat violence in the home including more proactive operations to enforce protection orders.
"Police will continue to conduct Apprehended Domestic Violence Order (ADVO) compliance checks to keep victims safe."
NSW Police Force Domestic Violence Corporate Spokesperson, Assistant Commissioner Mark Jones, said police are monitoring rates of domestic violence.
"High-risk and repeat offenders are being targeted by specially trained police to ensure that all orders are strictly followed and complied with and offenders are arrested if violence is detected," Assistant Commissioner Jones said.
"Police are also able to vary existing interim or final ADVOs if we know that violence is escalating, without needing to first go to court, so victims are immediately protected.
Speed humps on McCarrs Creek Rd: please share Wildlife Data
Local wildlife rescuers are asking all members of the public to report any roadkill
on McCarrs Ck Rd or any other road in the NB (Wakehurst Parkway or Mona Vale Road for instance) on www.wildlifemapping.org
It records the GPS position, date, sex, species. Photos can be added as they help in identification
The data is then forwarded to OEH and Transport NSW as it can help establish the best places to place mitigation.
Thanking
you all in advance for your help with
this
.
We need your help. Thank you for reporting wildlife road fatalities. There is so much wildlife on the move in our area at present due to various pressures. Although we have had pictures
sent to us
, many of these have no date or location.
There is a database that volunteers maintain but this needs three pieces of information:
The position via GPS or road and suburb
The date
The animal
The details can be entered into the database directly by you at:
Mona Vale Hospital Auxiliary Stalls at Pittwater Place
Our Avalon Mothers' Day stall was most successful raising $2,400 which we will spend on outdoor furniture for the new Palliative Care Centre.
"Mona Vale Hospital Auxiliary members will be holding stalls at Pittwater Place, Mona Vale on the first Saturday of the month for the rest of the year, selling knitting, sewing, craft, jams and books, from 8am to 3pm."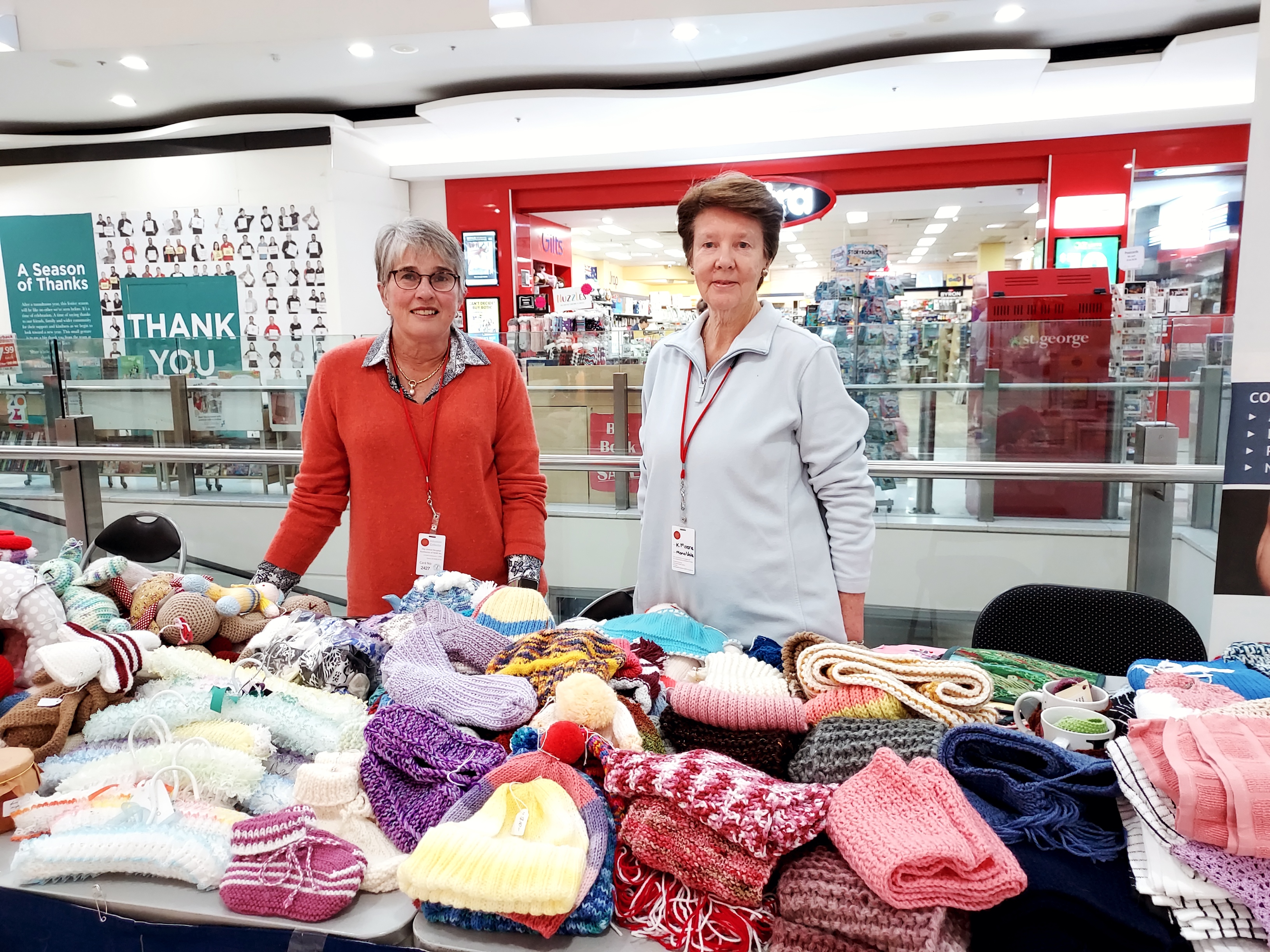 The purpose of www.westpittwater.com.au - is best defined by the vision of the West Pittwater Community Association.
To be a supportive community, encouraging and promoting civic pride, interest in community affairs and goodwill amongst residents.
To protect local fauna and flora and generally preserve West Pittwater and its environs.
To secure essential facilities including public wharves and reserves and to protect private and public property.
To speak with one voice and represent the interests of the Western Foreshore community when in discussion with Pittwater Council and other relevant government bodies. The WPCA website provides a forum for the better realisation of these objectives. Visit: www.westpittwater.com.au
JP Public Register
You can find a Justice of the Peace (JP) using the online Public Register. You can search by postcode, name of a JP, day of availability, language spoken and JP registration number.
The register lists a JP's location, availability and telephone number. Please note that JPs are volunteers and may not be available at all times.