April 14 - 27, 2019: Issue 401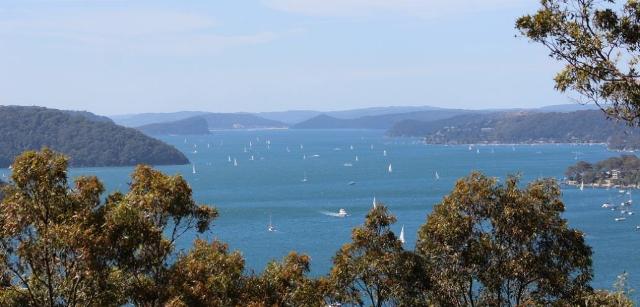 Articles This Week
Aquatics: Pittwater's Little Penguin Colony: The Saving Of The Fairies Of Lion Island Commenced 65 Years Ago This Year - these delightful creatures continue to be seen at estuarine and coastal beaches - something to look out for and celebrate this school holidays!
Pictures:
Sunday Afternoon On Pittwater April 2019
DIY Ideas:
How To Water Your Plants When Away On Holidays + Some School Holidays Fun For Outdoors; A Skateboard Swing Or Indoors; Grow Or Make Pot Plant People
Food:

Easter Feast: Modern And Historic

-

some background on what happened in the thousands of years before this one and some recipes - old and new!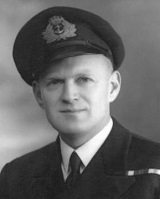 Profile

:
Richard Harwin Nossiter DSC OAM
The first Australian-built yacht to circumnavigate the world was the staysail schooner
Sirius
. It was built for Harold Nossiter, and
his crew initially consisted of his two sons, Harold and Richard (Dick), and Clive Russell. Russell left when the yacht reached Colombo
just before Christmas 1935, and the yacht then sailed with only the three Nossiters as crew.
The Nossiters were the first Australians to circumnavigate in a yacht. In 2010 Richard Nossiter,
DSC, the sole survivor of that circumnavigation, was awarded The Order of Australia in recognition of the feat. He passed away in December 2013, aged
103 years.
During WWII he served on the suicide missions to Murmansk.
He joined RANVR as Sub Lieutenant: HMAS Rushcutter (A/SCO Course) 1939, one of "Original 66"; served HMT Loch Monteith (A/S trawler) as First Lieut (North Sea) 1940; HMS Mallow (corvette) as First Lieut (North Atlantic) 1940-41; HMS Paynter (trawler) as CO (North Atlantic, Russian convoys, North Sea) 1941-43; HMS Potentilla (corvette)as CO (UK waters) 1944; HMS Godetia (corvette) as CO (North Atlantic. UK waters, Normandy) 1944-45; staff appointment (Germany) 1946; demobilised 1946, Lieutenant Commander; DSC.
His three
brothers
also served - Harold on the water off New Guinea, John in the Army (A.I.F.) and Ben in the RAAF as a member of the No. 453 (Spitfire) Squadron. He was lost over the English Channel in 1942.
As a prelude to The Sirius Circumnavigation: Nossiter Trio Make Australian Sailing History - a look into the spirit that achieved this and the service
inherent
in this family
Reflections by George Repin: ORTHODOX EASTER
Park Bench Philosophers: Photographers Of Early Pittwater: David 'Rex' Hazlewood
Collectors Corner: Photographers Of Early Pittwater: Henry King - with so many images taken of Bay View House, then owned by David Scott, also an early colonial photographer, has Mr. King taken any of Mr. Scott? How does Mona Vale's 'Black Swamp' look from Bungan Hill in the 1880's, or the just built Barrenjoey?
History:
Pittwater Roads II: Where the Streets Have Your name - Clareville
What stories are behind the names of some of our Pittwater streets, who were these people
when not a
'Foamcrest' or 'Surf View'
Artists of the Month: April 2019: Avalon Craft Cottage - Avalon Craft Cottage members are celebrating the 50th Birthday of the Craft Cottage this year, which is a huge milestone for a local craft group. With their first show for 2019 opening April 1st at Warriewood, a timely insight into a great creative co-op that's still where you can find the best there is by the best crafters around
Website: avaloncraftcottage.com.au
On Facebook www.facebook.com/avaloncraftcottage
Pittwater Offshore Newsletter Update 1/4/2019
click on Logo:

To contact Julian: editor@scotlandisland.org.au
Pantry for Community
Sydney Northern Beaches folk, do you have spare pantry items to donate to our Free Pantry? Drop off anytime 24/7 at 280 Powderworks Rd Ingleside 2101, for those in need... Take what you need, leave what you don't. Non perishable items please.
An initiative by
Solace Kitchen, Commenced April 11, 2019
Solace Kitchen are a unique outdoor cafe serving up seasonal street food ... from garden to plate. Come and enjoy nutritiously delicious food in a beautiful garden setting. eg. Bao burgers (steamed low-gluten buns) and Kefir superfood smoothies (milk kefir is high in probiotics).
Bike and dog-friendly, kids zone, organic edible garden & free pantry (for those in need) are just some of the reasons to come and visit.
Our goal is to bring you SOLACE = Scrumptious, Organic & homegrown here where possible, Locally-sourced (reduce food miles & increase freshness), Artisan (& often Asian-inspired), Clean-eating (real food, no junk) comfort-cuisine that is Ethically-sourced (free range, fairtrade & sustainability are important to us).
Solace Kitchen

280 Powderworks rd, Ingleside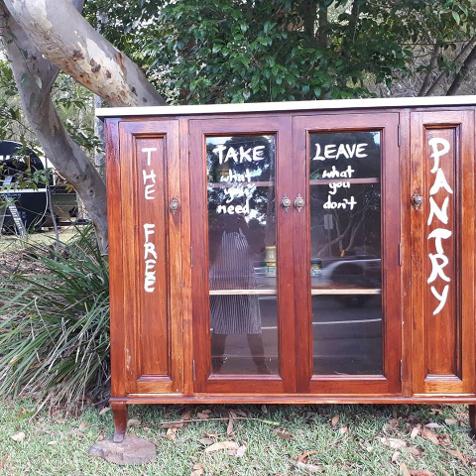 Opportunity for residents to develop and select community projects
April 11, 2019
Member for Pittwater Rob Stokes is encouraging local residents to get involved in the NSW Government's My Community Project grant program.
The new program provides an opportunity for anyone to propose a community project that will enhance their local area.
The $24.4 million program will deliver community-driven projects valued between $20,000 and $200,000 across the State.
Examples of projects could include community gardens, safe and inclusive playgrounds, walking paths or ramps to improve access, and community events.
Individuals who propose a project must develop the idea with a sponsor – such as Council, schools or P&C associations, incorporated Progress and Residents' associations, or registered charities – who can assist with expertise and help deliver the project.
When the list of eligible projects is published, anyone in the community over the age of 16 will then have the opportunity to vote for the project they would most like to see progressed.
"This initiative is a fantastic opportunity for individuals in our community to conceptualise local projects and help see them delivered," Rob Stokes said today.
"Often local groups and progress associations have great ideas brewing – but haven't the necessary funds to get them across the line.
"I'm looking forward to seeing the excellent projects developed by Pittwater residents and I'm excited to learn of the projects selected to go ahead," Rob Stokes said.
Those with a project idea should contact an eligible sponsor to see if they are willing to support the project, then visit the program webpage to complete the application.
Completed applications must be submitted by 2pm on Wednesday 15 May 2019. Applicants and sponsors will be notified if their project progresses to the public vote.
Council to repair Hall
With a gallery filled with Elanora Cubs and Scouts patiently waiting the Northern Beaches council discussed the repair of the Hall at it's last meeting and voted to budget for it's repair!!!!
Thank you so much to all of you who supported this great cause with your voice and your wallet.
If all goes according to plan we'll be back in the Hall by early 2020.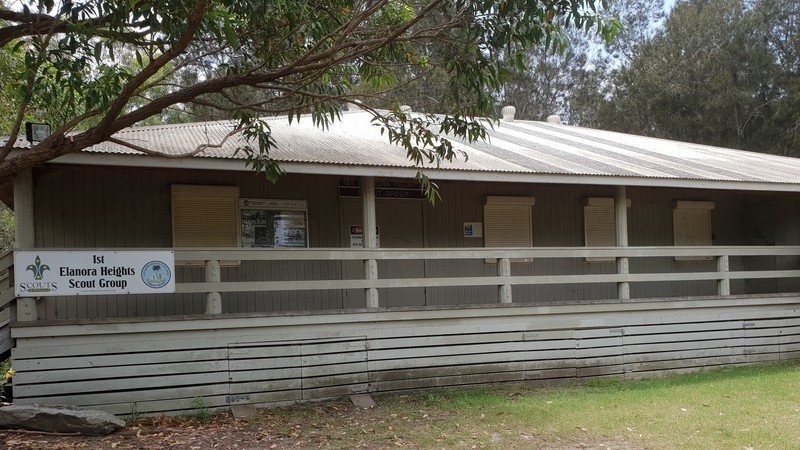 Northern Beaches Music Festival 2019 Cancelled
From: Paul Robertson & Rhonda Mawer of the Northern Beaches Music Festival
April 11, 2019
Dear friends
It is with great regret and sadness that I have to announce that The Northern Beaches Music Festival 2019 has to be cancelled.
This is all due to the overt application of licensing laws now imposed in NSW.
This announcement follows a meeting held yesterday with the Licensing Police, representatives from the council , our committee and Modus Operandi who have agreed to be our bar operators and a major sponsor.
It took a great deal of effort and time to find a bar operator and licensee who was willing to take on the cause. They have spent the last several weeks negotiating with the licensing police and OLGAR (Office of Liquour, Gaming and Racing), which climaxed in our meeting yesterday. Despite the fact that we have been operating for nine years without any incident or complaint, particularly on this site with a licensed bar 2012- 2014, where we were only required to have one security person on site, we are now required to have one security guard for every hundred people - which indicates 5 guards as our maximum capacity at any one time would 500.
On top of this they require the bar operator to have specialist highly paid inspectors to patrol the festival at all times to ensure the health and safety of all patrons. This means that Modus Operandi would be struggling to make a profit and has therefore understandably withdrawn their sponsorship funding and indeed it may not be economical for them to operate at the festival.
On top of this it is expected that a security guard be at each gate to do bag searches. This is coupled with an imposed proof of identity at the ticket office. We are also required to colour code wrist bands for proof of age. It is also expected of us to monitor underaged people as they are required to be with their parent or guardian at all times. This means that a 17 year old cannot be at one stage if their parents are at another.
It has also been demanded of us that we take security responsibility for a 50 metre perimeter outside the festival fence .
To add more cost we are required to hire and install a water fountain even though all of the rooms in the Tramshed complex have filtered water on tap and the bar has a licence requirement to have water as well.
All in all this has basically added six and a half thousand dollars to our upfront costs. This is just one hurdle too many.
I am by nature a resourceful and resilient optimist but this has just knocked the community spirit out of me and I really don't see how a "not for profit" music festival such as ours could ever survive with these restrictions.
The notion of looking for a solution at this late stage is not an option. It would put too many people at risk. We hope you can understand the situation and thank you greatly for your support and involvement.
Yours sincerely and sadly
Paul Robertson
EPA Fines Sydney Water $60,000: local Creek polluted
The NSW Environment Protection Authority (EPA) has issued $45,000 in fines to Sydney Water for alleged inadequate clean-up of sewage overflows which impacted Sydney's waterways in Pymble, Faulconbridge and Forestville.
EPA Regional Director Metropolitan Giselle Howard said the EPA undertook a compliance campaign in May-June 2018 to assess the adequacy of Sydney Water's responses to dry weather sewage overflows from its sewerage systems.
A similar compliance campaign undertaken in November 2017-January 2018 resulted in the EPA issuing fines of $120,000 to Sydney Water in relation to six similar incidents.
"Both campaigns identified significant issues with Sydney Water's performance, particularly in relation to the overarching management and operational framework for responding to dry weather sewage overflows which can impact waterways," Ms Howard said.
"It is essential that Sydney Water undertakes all necessary actions as soon as possible in response to a sewage overflow to minimise the impacts on the environment and public health.
"Untreated sewage can pose a risk to human health and have significant environmental impacts on waterways and land."
The EPA investigated and identified the alleged breaches at three overflows and issued three penalty notices of $15,000 each, to Sydney Water:
Pymble overflow into an unnamed creek in the Lane Cove River catchment (3 May 2018)
Faulconbridge overflow into bushland and gully (27 May 2018)

Forestville overflow into bushland and an unnamed creek in Garigal National Park

(25 June 2018)
The address the poor performance the EPA added special conditions requiring an independent assessment of Sydney Water's overarching management and operational framework for responding to dry weather sewage overflows to each of Sydney Water's 23 environment protection licences,
Additionally, in a separate matter, the EPA fined Sydney Water $15,000 after an alleged breach involving 26 million litres of treated sewage, with an elevated ammonia concentration, was discharged from Rouse Hill Sewage Treatment Plant into Seconds Pond Creek in April 2018.
Penalty notices and licence condition changes are some of tools the EPA can use to achieve environmental compliance, which can also include formal warnings, notices and directions, enforceable undertakings, legally binding pollution reduction programs, mandatory audits and prosecutions.
The maximum penalty for not complying with a condition of an environment protection licence or a clean-up notice is a court imposed fine of $1 million for a corporation and $120,000 each day the offence continues.
Peter Loft Marathon
Sunday, May 5, 2019 at 11:30 AM – 4:30 PM
BYRA Bayview Yacht Racing Association Sailing Club
1842 Pittwater Rd, Bayview
The Peter Loft Marathon is held annually to commemorate the untimely death of one of its most promising young sailors, Peter Loft, and to raise funds (via entry fees) for the Peter Loft Foundation which is established to assist junior members of BYRA to participate in National and International sailing events.
The event consists of a race to Lion Island, around Lion Island and back to the clubhouse at BYRA. The start is "Le Mans style" with the participants running to their boats in the water and then sailing north.
BYRA welcomes many visitor boats every year from humble single handers to powerful skiffs. Juniors have their own course which is completed by sailing around Scotland Island.

Pets of the Week
Martini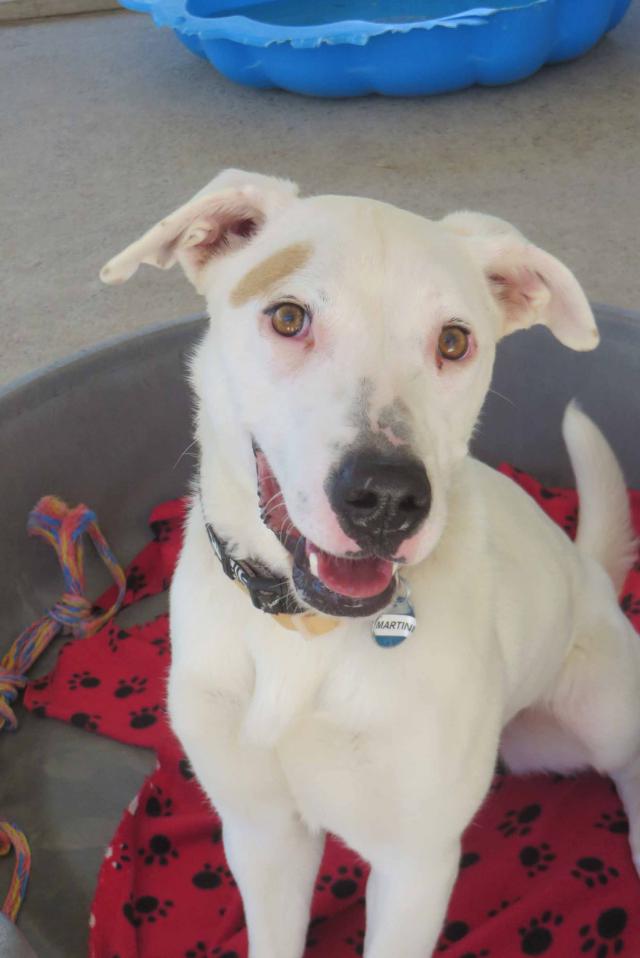 AGE/SEX: 12 months / F
BREED: Lab X Cattle
Martini is a happy bouncy young girl who is super affectionate with people and social with other dogs. She is very puppyish in her manner. She is walking well on lead but needs more training. She is a little scared of cars and this might explain her injury. She came from the pound with a shortened right elbow joint. Specialist consultation recommended we leave it alone. She is still able to run and jump and play with other dogs but she has a slight limp. Martini also loves splashing in the water. She is an active girl who needs lots of rewards for calm behaviour. She has a soft short coat and weighs 15.0kg. She comes desexed, C5 vaccinated, heartworm free and microchipped. Also included for the love and health of our dogs is a free Health and Wellness Voucher with our DR Vet. Her adoption cost is $450.
Cleo
Cleo came from the pound with 3 young kittens in Dec 18. She came from the pound very flighty and scared but has relaxed a lot since living at our vets. She would do best in a calm household where she can unwind further. She is about 12 months old and weighs a tiny 2.4kg. She has been around other cats as well as dogs.
She is located on the Northern Beaches and comes desexed, wormed, F3 vaccinated, FIV tested and microchipped. Her adoption fee is $220.
If you are interested in meeting her call DoggieRescue on 9486 3133 and fill in the Cat Adoption Questionnaire and email it to
cats@DoggieRescue.com
. She is located on the Northern Beaches.
Ingleside Chase Reserve Biobanking Agreement
At a meeting on 27 September 2016 Council endorsed the submission of a biobanking application to the NSW Office of Environment & Heritage to establish a biobank site at Ingleside Chase Reserve.
A Biobanking Agreement is an in-perpetuity arrangement between a land manager (Council in this instance) and the State government – and provides funding for the ongoing management of the biobanking site for conservation purposes.
Conservation management actions in Ingleside Chase Reserve include
improving habitat value and conservation of threatened flora and fauna species,
reducing the impact of weeds and feral animal pests, and
reducing human impacts to improve water quality in the Narrabeen, Fern and Mullet Creek catchments.
These management actions are currently being implemented by Council in accordance with the 2010 Ingleside Chase Reserve Plan of Management. However, current funding is limited, and the Biobanking Agreement provides an opportunity to secure a substantially larger budget to continue to manage Ingleside Chase Reserve.
Benefits of establishing a biobank site at Ingleside Chase Reserve include:
provision of biodiversity offsets that are kept local to the Northern Beaches
ongoing, in-perpetuity funding for management of the reserve for conservation purposes
facilitation of the implementation of management actions which have previously been identified within the adopted Plan of Management.
in-perpetuity management of the reserve's high conservation values.
The draft Biobanking Agreement is now on exhibition.
Make a submission
in writing - marked 'Ingleside Chase Biobank Agreement' to Northern Beaches Council, PO Box 82 Manly 1655
Submissions close Sunday 21 April
Pittwater Community Groups: