Friendly's Mo to Go!
You read it here first folks.
Brian Friend OAM is raising funds for the Worlds Greatest Shave and
that MO will GO on Friday March 15th at the Avalon Beach Community Centre (front steps) at 6 p.m.
No more will his every word be festooned with 'blurrgghh' through being spoken via that broom of hair. No more will photos of him with a hairy grin appear in this magazine - at least not this footy season!
Has Friendly considered what it will be like to be Mo-less though? And when did the first version of his Mo appear - in the 1970's?!!
That and more Mo philosophy, history and Editorial Impertinence will be exercised this week!
In 2019 the World's Greatest Shave is celebrating 21 years. During that time over 2 million extraordinary people have participated in shaving or colouring their hair to help shave the world from blood cancer!
Did you know?
More than 12,000 Australians will develop leukaemia, lymphoma or myeloma this year – or 35 people every day.
Blood cancer claims the lives of more Australians than breast cancer and melanoma.
Leukaemia, lymphoma and myeloma are types of blood cancer. They can develop in anyone, at any time at any age.
Money raised from World's Greatest Shave funds blood cancer research and free support through the Leukaemia Foundation.
The Leukaemia Foundation is the only Australia-wide charity dedicated to the care and cure of people with leukaemia, lymphoma, myeloma and related blood disorders.
That's why so many people are as passionate as us about this campaign... and why your support is so vital.
Happy Birthday Tom Gilbert!
In Friendly related news, residents wish to send their best regards to Tom Gilbert (Totally Toms) and Happy Birthday cheers for Feb 4th - stay strong big fella!
Here's a photo we took a few years ago when interviewing Pete Verrills and Tom for their Profile pages (under Friendly's supervision of course) now 75, 78 and 80 - with Pete being the 'elder' of this trio: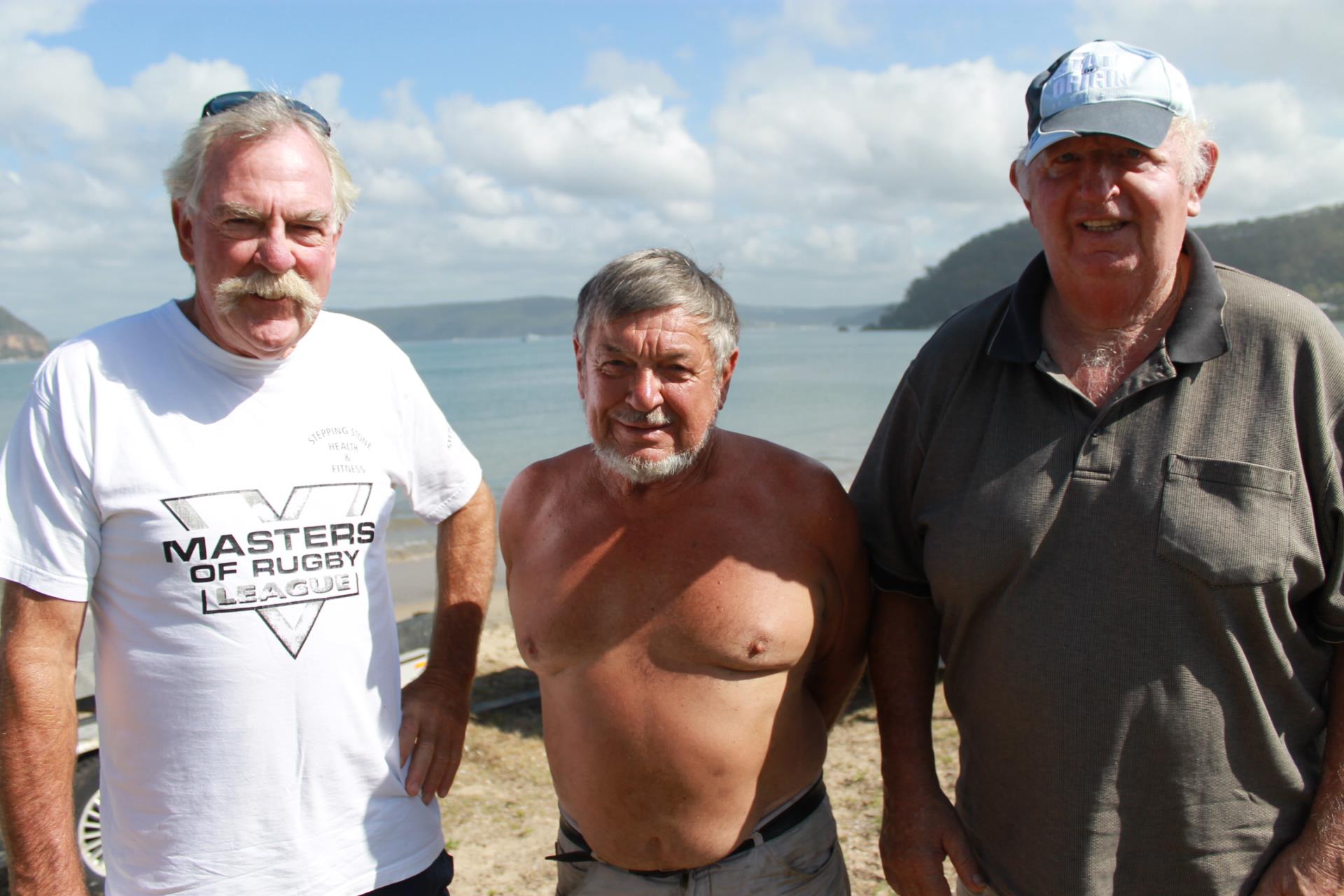 Here's a photo Pat Elliott, a mate of Tom's posted on Facebook of the closing down day party at Totally Toms in Avalon.
Pat says 'Many local people including the Avalon Public School Band turned up to sent us off! (I was the tyre fitter there) We were the last servo to have "driveway Service" in Avalon.'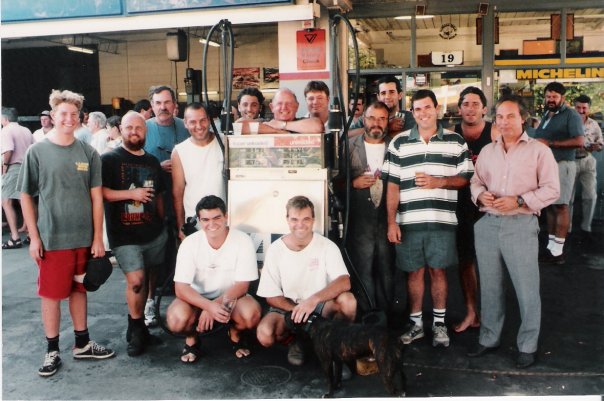 Palm Beach Garage
While on old garages - here are two photos Ray John Henman shared with Tom of Palm Beach Garage - the top one is circa 1920-1930's.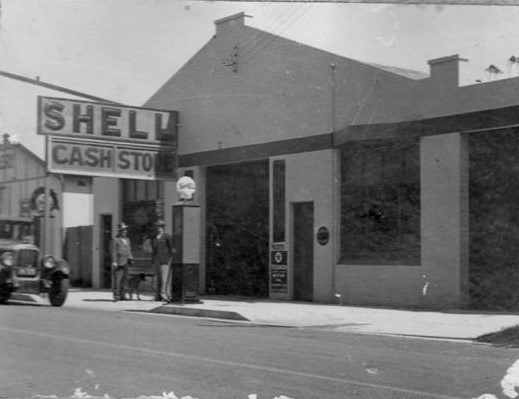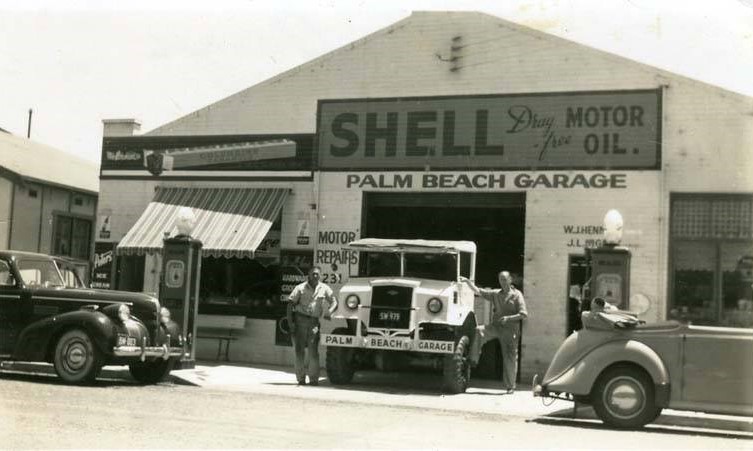 Summer is...
Three favourite and revered local Historians getting together for a catch-up - The Hon. James (Jim) Macken, Geoff Searl OAM and George Champion OAM.
All sharp as a tack still!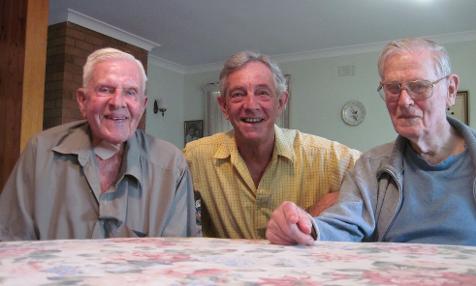 Bush regen. at Ingleside commences for 2019
Please join our Bush regeneration morning at the Baha'i Temple 173 Mona Vale Road Ingleside. Based on our past success PNHA has been given a new round of funding to continue work on conserving the threatened Grevillea caleyi so we look forward to your support.

Monday 11 February 2019
Meet at the picnic shelter at 8.30 am
New volunteers welcome - training will be provided
Wear long trousers, a long sleeved shirt and boots or closed in shoes.
The session will be cancelled in the event of rain. For more information contact David Palmer on 0404 171940.
Pittwater Natural Heritage Association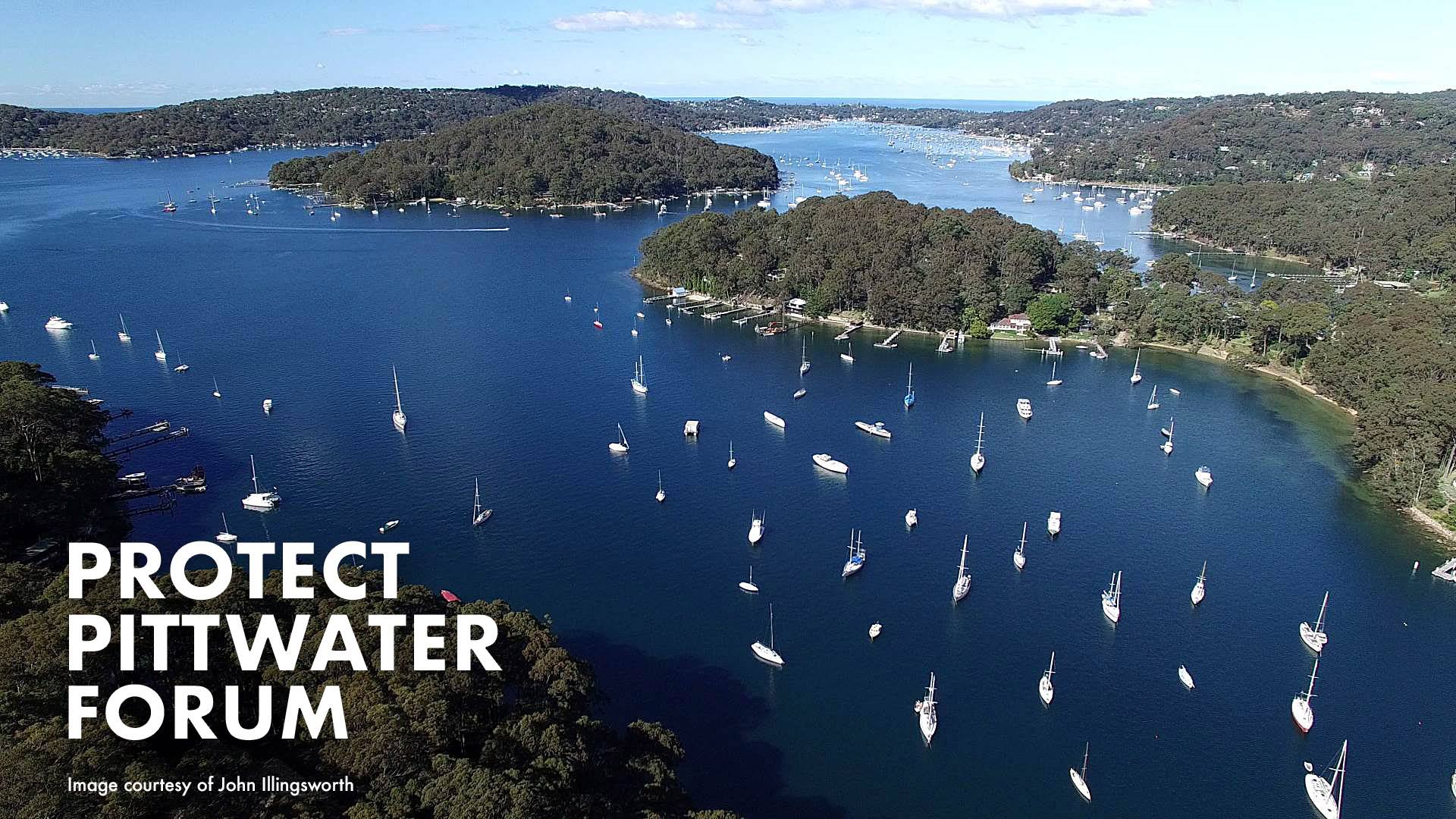 Funding boost to help healthy harold reach even more students
February 7th, 2019
Member for Pittwater and NSW Education Minister Rob Stokes today said schools on the northern beaches will be among those to benefit from a multi-million dollar funding boost for Life Education.
The NSW Government has provided a record $2 million in further funding to the not-for-profit organisation, which turns 40 this year, to ensure the next generation of school children have access to practical health and wellbeing lessons delivered by the state's most popular giraffe.
"Harold is going to be very busy," Rob Stokes said today.
"Thousands of local primary school students have benefited from the innovative and enjoyable educational approach of Healthy Harold.
"By working with individual schools and teachers, the Healthy Harold team is able to tailor lessons to help address specific health and wellbeing issues – including those that are sometimes more sensitive.
"Healthy Harold has an incredible talent of connecting with children, focusing their attention and discussing issues that are more easily raised in a fun and relaxed setting.
"The ongoing investment in Life Education will enable Healthy Harold to visit even more schools across the state – particularly those in remote and regional areas," Rob Stokes said.
The NSW Liberal Government has now allocated more than $20 million to Life Education since 2011.
________________________
Australian Premiere 'Trouble: The Lisa Andersen Story'
Tuesday, February 26, 2019 at 7:30 PM – 10:30 PM
Join SurfAid and Lisa Andersen on the deck at The Newport for the Australian Premiere of 'Trouble: The Lisa Andersen Story', brought to you by ROXY.
Lisa Andersen is one of surfing's few transcendent stars. Four-time world champ, first woman on the cover of Surfer, six-time Surfer of the Year and inductee into the Surfer hall of Fame. She is a bona fide surf icon except this is not a story about surfing, or not really. It is the story of chasing of dreams and their consequences. The story of a woman brave enough to be vulnerable.
All proceeds support SurfAid's mission to improve mother and child health, basic healthcare, and nutrition in isolated regions connected to us through surfing.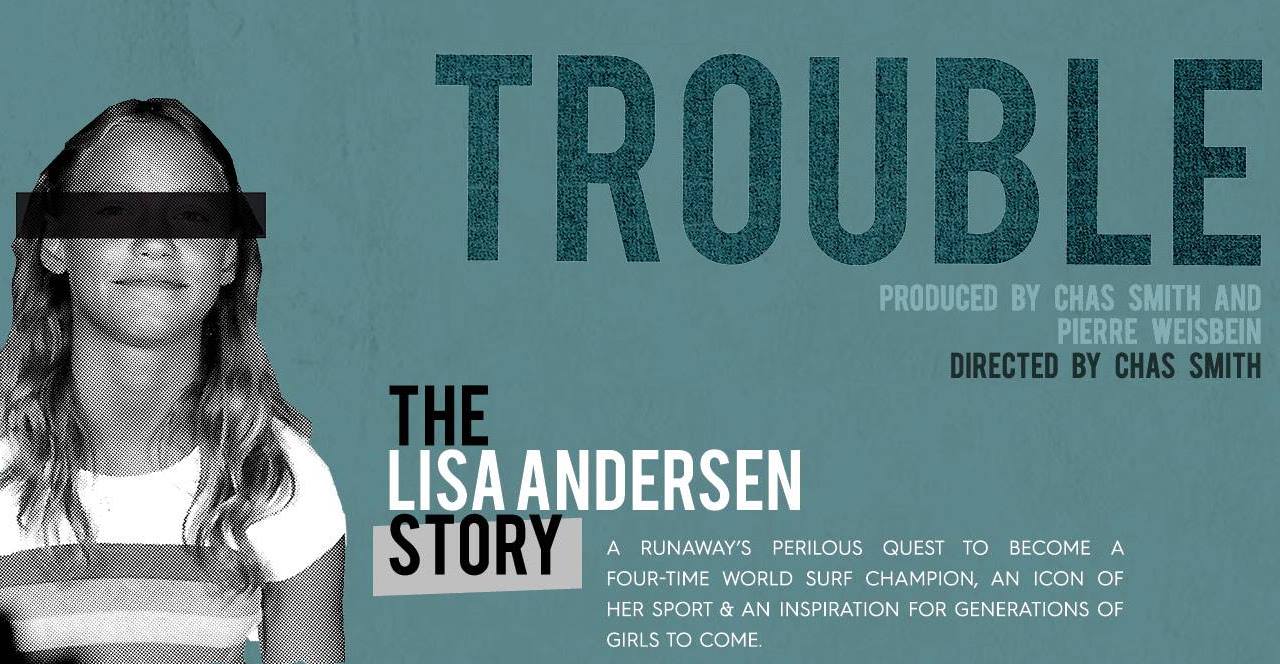 Liz Muir – Artist: Open Studio During March 2019
On March 9th,16th & 23rd
Liz Muir's Studio will be open at North Avalon allowing visitors to view and purchase her paintings inspired by the local environment. Both large and small paintings of the beaches, creeks and walkways in both impressionist and contemporary form will be available for sale from the studio at 19 Catalina Crescent, Avalon Beach from 10-4pm. You can book an appointment on 9918 7438 or 0414 50 55 50 or email lizmuir@me.com.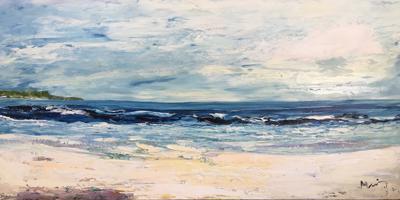 Headland (92x153cm) by Liz Muir
MuirArt - Muir Aust Pty Ltd
p: +61 (0)2 9918 7438 m: +61 (0)414 50 54 50
a: 19 Catalina Crescent AVALON BEACH NSW 2107
S*H*A*M
Feb 15 at 1 PM – Feb 17 at 8 PM
Do we need to pitch a Mobile Army Surgical Hospital on Dunbar park to take care of ourselves?
For three days in February we are creating an event for people to come down and share their stories about the new private Hospital that has replaced Mona Vale Hospital, the good the bad and the ugly. Come on down and make fake blood, face painting, pregnant egg and spoon races, local bands and a Tank for the kiddies!
Write your story on the postcard notice board or tell us your story on video! Dr.s and nurses have been gagged and are not willing to share stories for fear of being fired! We need to know the issues! There needs to be accountability so the problems can be fixed! Please come down and have your voice heard.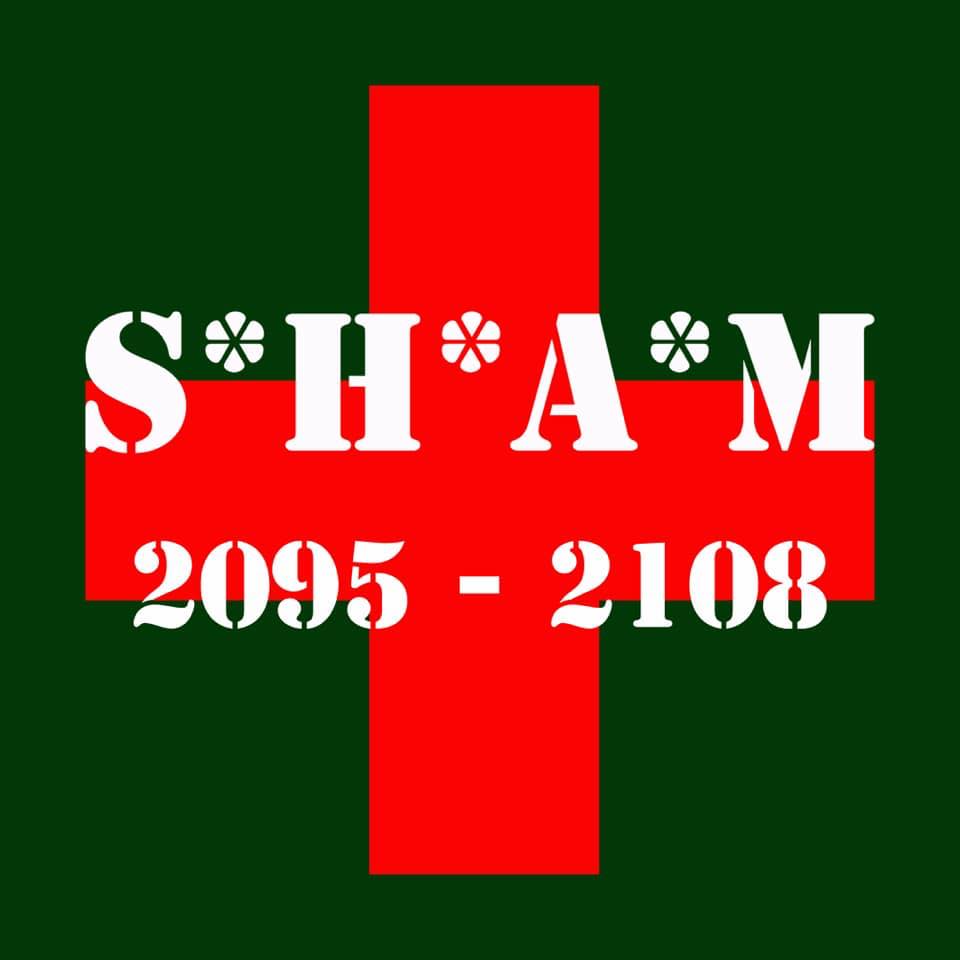 Avalon Community Library Open Day
During February the Northern Beaches Library service is celebrating the Community Libraries.
And we're having a special open day at Avalon Community Library on S
aturday 16 February
. For the children – We'll be having the author M.C.D. Etheridge coming in to read his book Whitebeard.
And for the seniors we are running one-on-one Tech Sessions with Avalon Computer Pals from 10-12 noon. Bookings essential.
Please call the library 9918 3013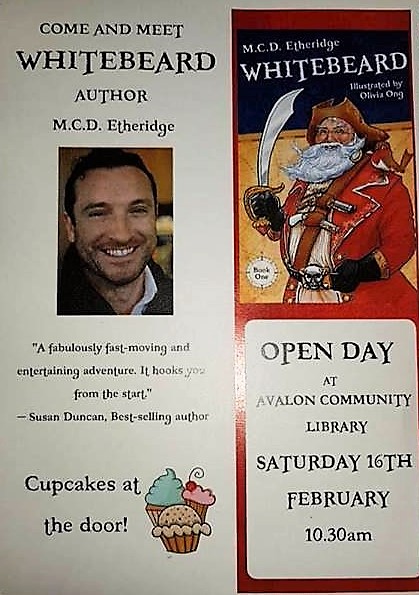 Pittwater Friends of Soibada AGM and Info Evening
Monday, March 4, 2019 at 7 PM – 9 PM

Avalon Beach RSL Club
1 Bowling Green Lane, Avalon
All are welcome to come along and here the latest information about the projects in Soibada. Our recent volunteers will tell you about their experiences and you can find out the many ways you can can involved both here and in country.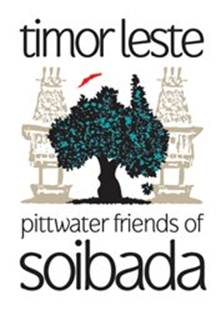 Pets of the Week
Buddy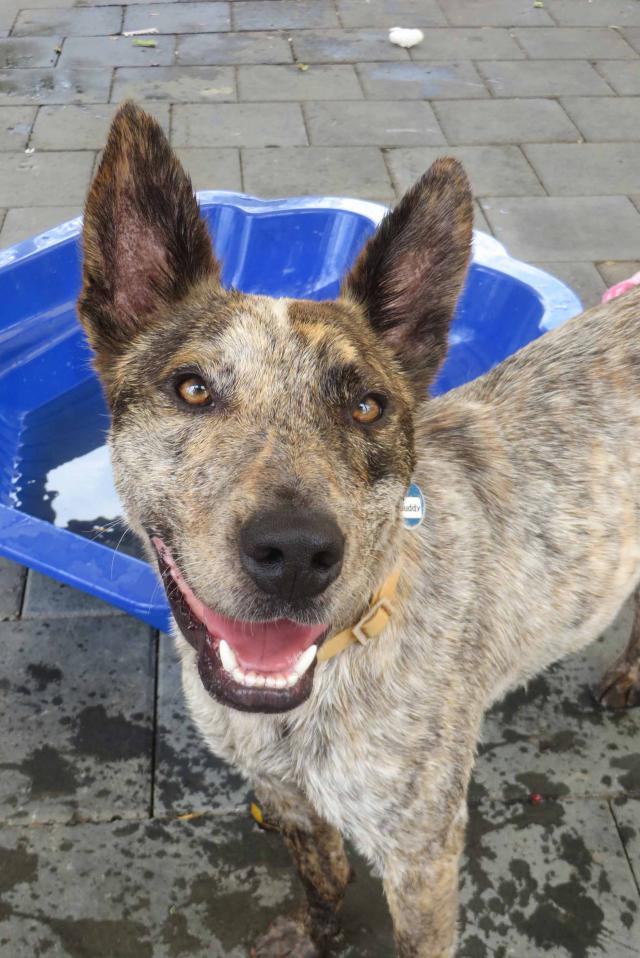 AGE/SEX: 12 months / M
BREED: Kelpie X Cattle
Buddy is a super social happy boy with other dogs. Buddy would suit an active family. He is keen to go and walks nicely on loose lead. He ignores cars and other dogs and likes to jog. He enjoys a cuddle. Volunteer Comment "We liked him very much", "Lovely dog". He has a short coat and weighs 18.4kg. He comes desexed, C5 vaccinated, heartworm free and microchipped. Also included for the love and health of our dogs is a free Health and Wellness Voucher with our DR Vet. His adoption cost is $400.
Crimson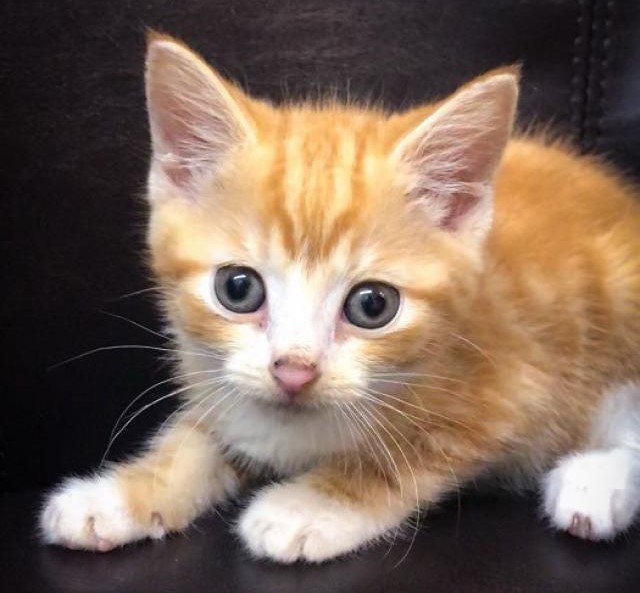 Carmine, Crimson, Rose, Ruby, Terracotta are Scarlet's daughters and Rust is her son. They are currently 10 weeks old (7/2) and ready for their forever homes. They have spent a lot of their lives in a busy vet hospital around other cats and dogs.
She comes desexed, wormed, F3 vaccinated, and microchipped. Her adoption fee is $220.
Express Yourself 2019 At Manly Art Gallery & Museum
Friday, 22 March 2019 - 10:00am to Sunday, 28 April 2019 - 5:00pm
This significant annual curated exhibition of artworks by HSC Visual Arts students from the 20 high schools across Sydney's Northern Beaches region is always a great favourite among all generations. It represents diverse bodies of work including multi-media, digital, sculpture and drawing, and celebrates the creativity of emerging artists in this region. Curated by Ross Heathcote.
In conjunction with Express Yourself, two awards are granted annually to students featured in the exhibition; the Manly Art Gallery & Museum Society Youth Art Award and the Theo Batten Bequest Youth Art Award, presented to a student continuing tertiary study in the arts. This exhibition is part of ARTMONTH, Sydney.
Saturday 30 March, 2 - 3pm
Express Yourself artists walk through the exhibition and discuss their works with the curator.
Pittwater International Women's Day Breakfast 2019 Bookings Open
Wednesday 6 March 2019
at Royal Prince Alfred Yacht Club
Mitala Street, Newport
Bookings now open
International Women's Day is a day to acknowledge women's contribution to making Australia, and the world, a better place. Everyone is invited to celebrate the day. The 2019 Pittwater Woman of the Year will be announced at the breakfast by Rob Stokes, Member for Pittwater.
See flyer below for all details. Proceeds from the breakfast will support service projects of Zonta Club of Northern Beaches Inc assisting local women in need, and Zonta International projects in developing countries.
We are delighted that our guest speaker at the breakfast will be Di Westaway. Di is the Chief Adventure Chick (CEO), Founder of Wild Women On Top and Coastrek. Di is a global leader and award-winning woman of influence who has inspired more than 25,000 people off the couch and into hiking adventures while raising over $20 million for charity. She is an adventure coach, motivational speaker, mother, 2017 NSW Telstra Business Women's Awards Finalist, 2016 AFR/Westpac 100 Women of Influence, world-record holder and author. Di has climbed extreme peaks and holds the record for the world's highest handstand on Mt Ama Dablam, 6982m, in Nepal. Di will speak on her life journey.
Zonta Northern Beaches
recent support activities in our local community
In coordination with Manly Shelter, Bringa Women's Refuge, Schools and other Community Agencies.
Love Bites course for a volunteer having been through a DV situation – work skills grant approved. Course completed. She is now able to apply for paid work.
Kitchen equipment donated from an acquaintance of one of the Zonta Members and seven boxes of kitchen equipment delivered to the Shelter.
Toiletry bags donated by a member and her work colleagues in lieu of a Christmas gift to each other - delivered.
12 School Starter Kits presented to children - gratefully received by mothers.
Many thanks to Modern Teaching Aids for their generous donation of the pencils etc. needed to complete these kits.
2 kitchen kits have been delivered to for two families - one of whom is on a temporary visa and has nothing.
Woman with kindergarten child requesting support for school — school starter kit and uniforms.
Uniforms and other equipment sourced from families in the area who have children from the same school, starter kit collated and delivered to school. Members met mother and child at Refuge Christmas Party.
Large Kitchen Starter Kit delivered for mother and child with nothing. Collection of furniture arranged.
Large amount of new baby clothes and linen from hotel gratefully accepted by Catholic Care.
Uniforms for new student commencing in year 7 purchased.
Student support grant for student equipment for years 11 and 12.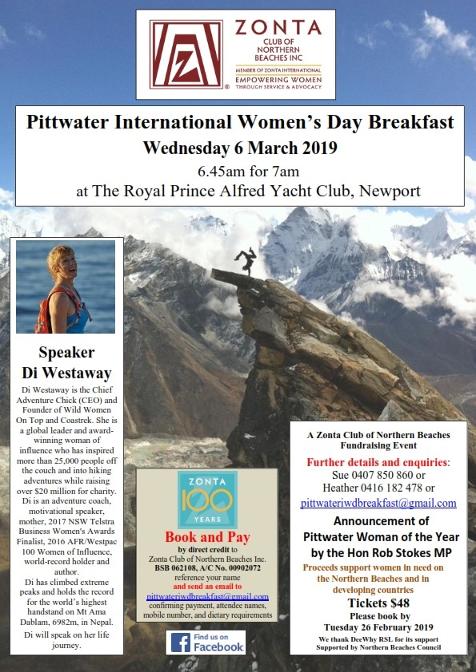 Sydney Harbour Challenge draws international fleet
Sydney's most iconic landmarks will provide a fitting backdrop to more than 800 competitors in Australia's flagship marathon outrigger canoe event, the Sydney Harbour Challenge, on Saturday 23 February 2019.

The 25km route starts from Manly Wharf, travels across Sydney Heads and into Sydney Harbour, passing landmarks such as Taronga Zoo, Sydney Opera House, Sydney Harbour Bridge and Luna Park, before returning to Manly Wharf.
Member for Manly James Griffin said the NSW Government was proud to be supporting this world-class event.
"With a NSW Government funding injection, the Sydney Harbour Challenge can continue to be regarded as the best outrigger canoe racing event in the Southern Hemisphere," Mr Griffin said.
"The event has called Sydney its home since its inception in 2014 and last year it drove nearly $700,000 in visitor spend.
"With teams entering from Canada, Japan, Hawaii, Hong Kong, Singapore, Tahiti and New Zealand, Manly and Sydney Harbour will truly be on show to a global audience."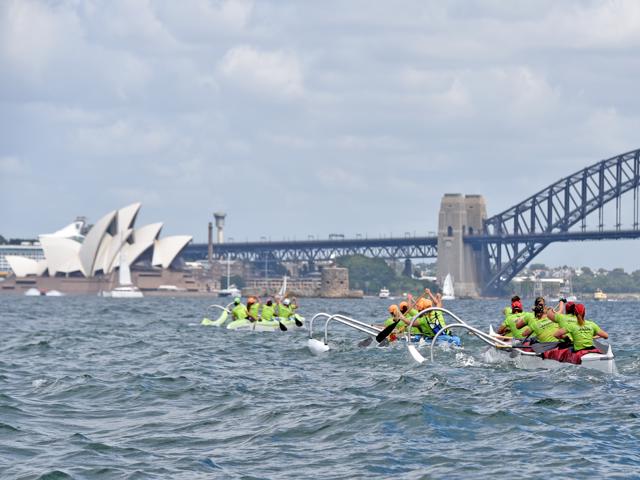 Minister for Tourism and Major Events Adam Marshall said the Sydney Harbour Challenge was part of an impressive calendar of the country's best and brightest events, all of which call NSW home.
"Ensuring we identify, attract and nurture events in Sydney and regional NSW is a key priority for the NSW Government as we continue to be Australia's number one State for tourism."
The Sydney Harbour Challenge consists of three OC6 (six-person) outrigger canoe categories with men's, women's and mixed crew races.
The Sydney Harbour Challenge is managed by the Australian Outrigger Canoe Racing Association.
Bird Of The Month
Silvereye, Zosterops lateralis. Warriewood Wetlands
We have so many wonderful photographers and so many bird-lovers in Pittwater that one of our regular very best photographers has suggested we share a 'Bird of the Month' throughout 2019.
We start we a tiny gregarious songbird. This one was photographed in Warriewood Wetlands - bird paradise!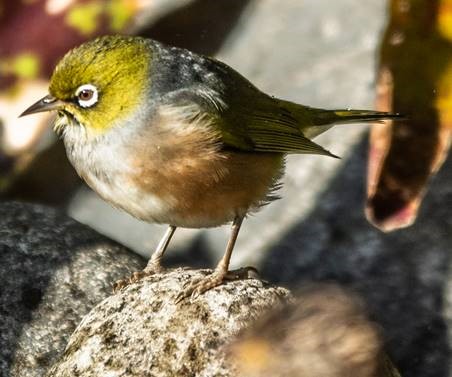 The Silvereye is a very small bird with a conspicuous ring of white feathers around the eye, and belongs to a group of birds known as white-eyes.
Silvereyes feed on insect prey, fruit and nectar.
Silvereye pairs actively defend a small territory. The nest is a small, neatly woven cup of grasses, hair, and other fine vegetation, bound with spider web. It is placed in a horizontal tree fork up to 5m above the ground. The nest is constructed by both sexes, who both also incubate the bluish-green eggs. If conditions are suitable two to three clutches will be raised in a season.
Minimum Size: 10cm
Maximum Size: 12cm
Average size: 11cm
Average weight: 11g
Breeding season: August to February; later in the north
Clutch Size: 2 to 3, rarely 4
Habitat: Coastal heath, shrublands, forests, farms, and urban areas.
Bird description from the book "Birds of Warriewood Wetland Irrawong Reserve - An Introductory Field Guide", published by PNHA
Photo by Michael Mannington, Community Photography
NSW Carers Advisory Council Seeks New Members
Carers wanting to help advance the interest of other carers in NSW are being encouraged to apply for three vacant positions on the NSW Carers Advisory Council.
Aboriginal, culturally and linguistically diverse (CALD) or young carers, or people with expertise about these three groups are invited to apply for a position.
The Chair of the Council, Prue Warrilow, said the Council provides advice to the NSW Government on a range of matters affecting NSW carers.
"These Council vacancies present an opportunity for someone with personal experience as a carer to represent the needs of other carers," Ms Warrilow said.
"Carers play such an important role in our community and it is essential that they can have their say and provide advice on important matters."
"I would urge anyone who may have the skills or experience to make a difference for Aboriginal, CALD or young carers to consider applying to join the Council."
There are approximately 904,400 carers in NSW who provide ongoing unpaid support to people who need it because of their disability, chronic illness, mental illness, dementia or frail age.
The NSW Carers Advisory Council meets approximately four times a year in Sydney and members may also contribute time to working groups and attend other events and consultations.
Applications close at 5pm on Monday, 18 February 2019.
Draft Northern Beaches Walking Plan - open for comment
The Draft Northern Beaches Walking Plan was endorsed for public exhibition at the Council meeting on 18 December 2018.
The Draft Northern Beaches Walking Plan is the first of the seven plans under the recently
adopted MOVE Northern Beaches Transport Strategy.
This plan provides the methodology for how Council prioritises the delivery of the future footpath network and will enable Council to deliver a walking network which connects the community of the Northern Beaches to where they want to go.
How to get involved
Share your thoughts on the draft plan:
in writing 'Draft Northern Beaches Walking Plan'
Northern Beaches Council, PO Box 82 Manly NSW 1655.
The draft Plan and Walkshop information together with project details are available on
this webpage
Comments close Sunday 3 March 2019.
Call Out For Artists And Writers - Art & Words Project
Visual artists and writers are being invited to take part in an exciting new community arts project that could see their work taking pride of place in a special event at the 2019 Manly Arts Festival (6 - 29 September).

In a celebration of community creativity, Northern Beaches Council's Art & Words Project 2019 is calling on participants to write and create works inspired by the theme 'Saltwater'.
Entrants will have the chance to have their works published in an anthology with the participating artists creating works directly in response to the text.
Northern Beaches Mayor Michael Regan said a selection from the anthology and the accompanying art will be displayed on a 24-hour digital screen at Manly Art Gallery & Museum and at all Northern Beaches Libraries during the Arts Festival.
"The artworks will illustrate the book alongside the words and the original artworks will be displayed in libraries across the Northern Beaches.
"The Manly Arts Festival attracts over 15,000 visitors annually and our six Northern Beaches Libraries have 177,746 members, together representing a huge audience for any aspiring artist or writer," said Mayor Regan.
The Art & Words Project is a collaborative project mentored by multiple-award-winning writer Zena Shapter and supported by the Northern Beaches Library Service and the Manly Art Gallery & Museum.
Ms Shapter, who will be providing creative support for the project, is the founder of the Northern Beaches Writers' Group and a Northern Beaches local.
"Community creativity on this scale is truly magical!" she said.
"Entry is open to anyone, regardless of genre or style, so I'm hoping to hear from a diverse range of creatives, a balance of perspectives that will reflect the thrilling yet unspoken truth of our community."
Applications for the Art & Words Project 2019 will be open from 15 January 2019. To apply and for further information visit northernbeaches.nsw.gov.au
Closing date for entries is Friday 15 March, 5pm, with selected entrants notified by Friday 29 March.
Enquiries: artandwordsproject@northernbeaches.nsw.gov.au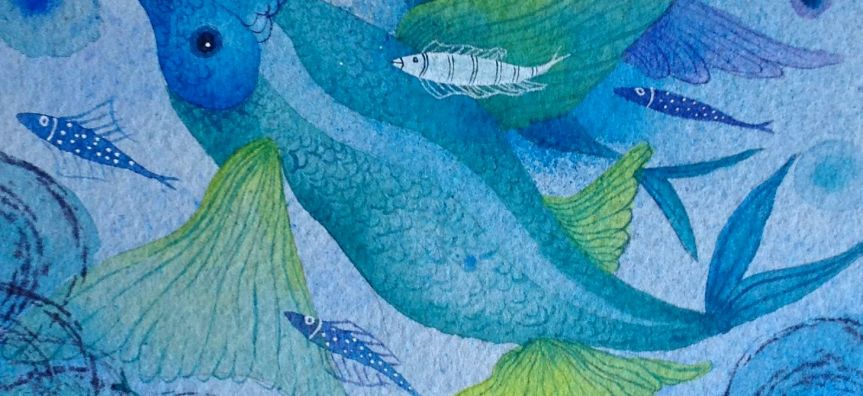 Image: 'Flying Fish' by Nettie Lodge

Certificates of title
The Office of the Registrar General is seeking feedback on transitioning from paper certificates of title to an electronic alternative.
What's this about?
eConveyancing is a critical part of the NSW Government's commitment to leading digital innovation.
Transitioning to the eConveyancing system involves shifting away from paper certificates of title. The Office of the Registrar General has published a discussion paper seeking feedback on a range of issues relevant to certificates of title which remain to be addressed.
The discussion paper:
outlines the current status of certificates of title in NSW

reviews the legislative environment relating to certificates of title in NSW and in comparable states

discusses proposals for replacing paper certificates of title with an electronic alternative

raises questions for discussion.

Have your say
There are two ways you can provide your feedback:
Email: ORG-admin@finance.nsw.gov.au
Mail: Certificates of title: the next evolution
Office of the Registrar General
McKell Building
2-24 Rawson Place
Sydney NSW 2000
Have your say by 28 February 2019.
Agency Website

The purpose of www.westpittwater.com.au - is best defined by the vision of the West Pittwater Community Association.
To be a supportive community, encouraging and promoting civic pride, interest in community affairs and goodwill amongst residents.
To protect local fauna and flora and generally preserve West Pittwater and its environs.
To secure essential facilities including public wharves and reserves and to protect private and public property.
To speak with one voice and represent the interests of the Western Foreshore community when in discussion with Pittwater Council and other relevant government bodies. The WPCA website provides a forum for the better realisation of these objectives. Visit: www.westpittwater.com.au
Gone Fishing Gallery at Waterfront Store Church Point
Open again TODAY in the top room Waterfront Store. Open mainly weekends as an addition to the waterfront cafe. Keep up to date on their Facebook page