June 16 - 22, 2019: Issue 409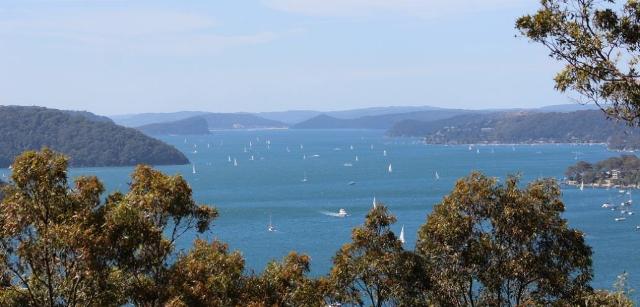 Articles This Week
Pittwater Offshore Newsletter Update June 14, 2019
click on Logo:

To contact Julian: editor@scotlandisland.org.au
Zonta NB Birth Kit Packing day 2019
June 15, 2019

A very big 'thank you' to the 120+ people who came to Barrenjoey High this afternoon to help our Club pack birthing kits. What a wonderful community spirit filled the room.
And we received donations of a little over $3000 which is a fantastic contribution towards the costs of the kits. A special thanks to Barrenjoey staff and students for their assistance.
If you would like to donate just click
this link
.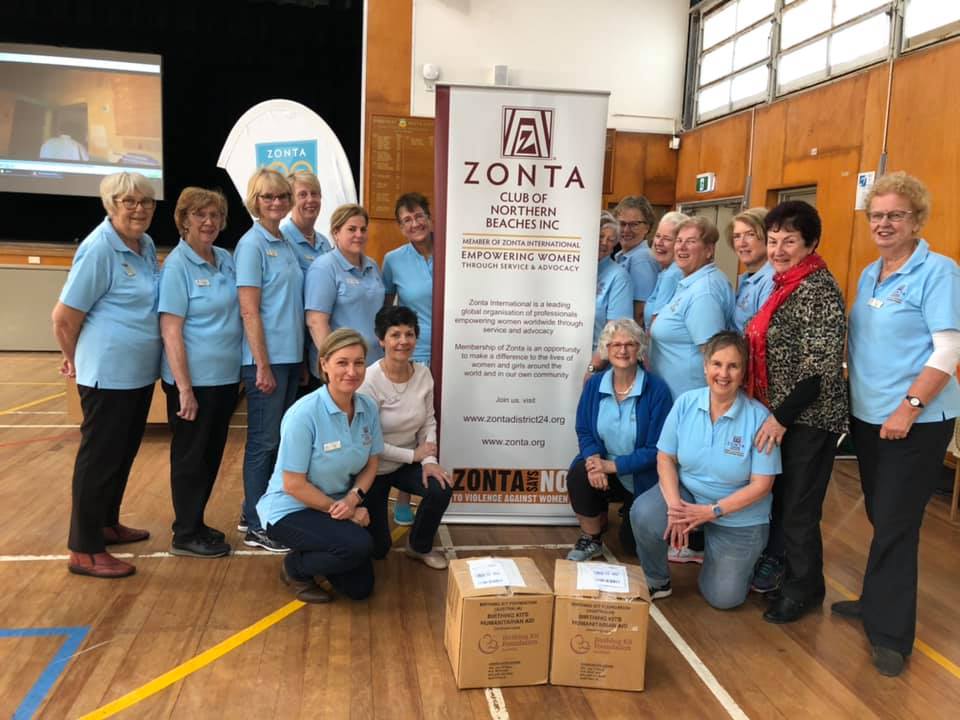 Station Beach off-leash dog trial REF on public exhibition
Friday, 14 June 2019: NBC
An independent Review of Environmental Factors (REF), detailing the potential impacts of a proposed 12-month trial on an off-leash dog area at Station Beach in Palm Beach is now on public exhibition.
Northern Beaches Council has proposed a trial arrangement that would allow people to take their dogs for a walk and a swim off-leash along a section of Station Beach at specified times and days.
Before proceeding with the trial, Council has commissioned a thorough review by independent environmental experts to consider any potential environmental impacts arising from the proposed initiative.
Station Beach is bound to the east by Palm Beach Golf Club and to the west by Pittwater Estuary.
"The purpose of this REF is to inform Council's decision on the proposed trial," Northern Beaches CEO Ray Brownlee said.
"The review document gives a detailed description, takes into account relevant planning controls, examines the existing environment in the vicinity of the proposed trial area, as well as potential impacts and any mitigation measures that must be taken.
"It follows a period of extensive community consultation on the nature and scope of the proposed trial."
The REF is also required as part of Council's licence application to conduct the trial with the Department of Industry Lands & Water. The REF is publicly available on Council's 'Your Say' website page at Here:
LINK
.
Public submissions in response to the Review of Environmental Factors (2019) close at 3pm on Friday 12 July.
Council will consider a report about the proposed trial at its July meeting.
Congratulations Josh Gessner!
Great news this week that former Manly baseball junior, Josh Gessner, has signed with the Philadelphia Phillies this week for $850K!.
Congratulations and Good Luck Josh!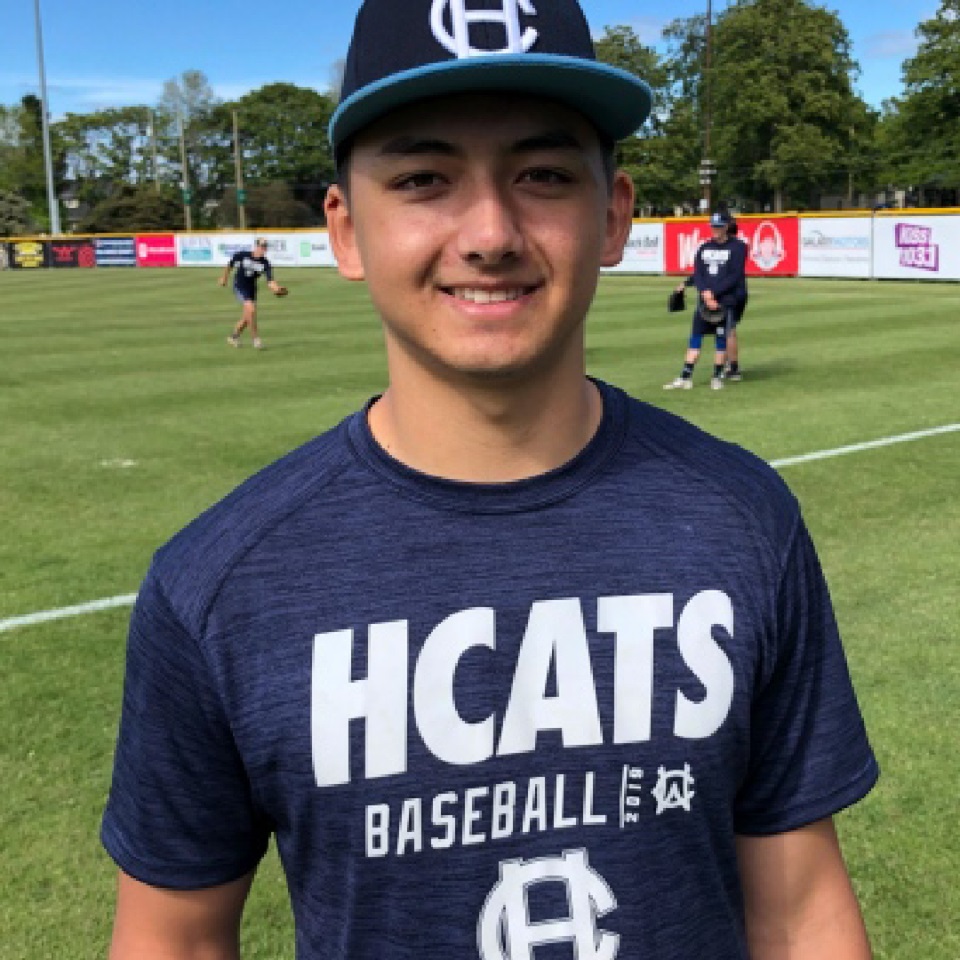 e-Safety Commissioner talk at newport
JUNE 18TH AT NEWPORT COMMUNITY CENTRE
This presentation will provide an overview of how people use technology and the risks they may be exposed to.
Participants will be given practical information to support conversations and safety measures and strategies for the safe use of the internet will be explained with useful links to the Office's eSafety resources provided.
This is an important and official visit from the eSafety Commissioner and we urge you to find the time to attend.
FREE - GREAT FOR YOUNG AND OLDER ALIKE
Date: Tuesday 18th of June 2019
Time: 1:30pm – 3:30pm
Address: The Boulevarde, Newport
HOSTED BY: AVPALS - Avalon Computer Pals Inc. Afternoon Tea will be provided.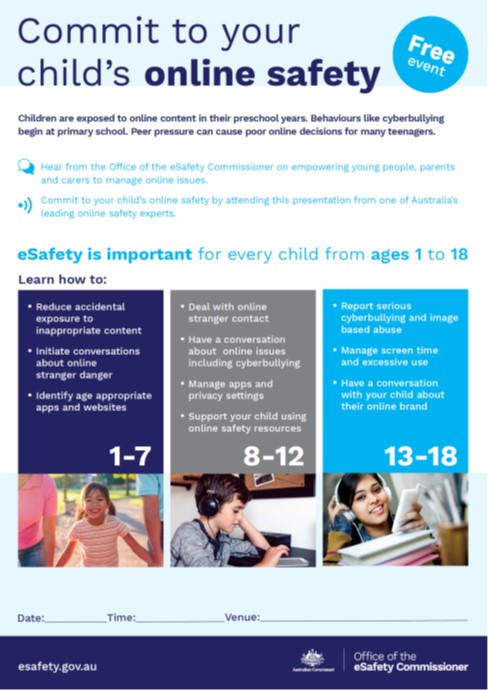 Johnson Bros Trade Day 2019
Thursday, June 20, 2019 at 12 PM – 5 PM
Johnson Bros Mitre 10 - Mona Vale
73 Bassett Street, Mona Vale
Massive Public Trade Day Event this Thursday starts at Noon,
in Australia's best Large format Hardware Store (Awarded by IHG & Awarded by Hardware Australia).
Over 50 Suppliers present
Including the 3 main Power tool suppliers Makita, DeWalt and a secret other. All doing demo's and with bonus offers on the day.
Visits from the Triple M Rock Patrol and a Manly Sea Eagles Legend.
CPD points for the Tradies
and a free BBQ for all!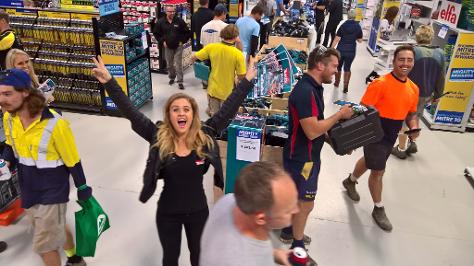 Scotland Island Rural Fire Brigade Winter Training
Winter is an opportunity for training time for our RFB's.
On Sunday May 26th it was all hands on deck for the Scotland Island Rural Fire Brigade in a realistic training exercise simulating a fire in Pathilda Reserve on Scotland Island.
The Community Fire unit responded initially and were then supported by crews in Scotland Island 7, Scotland Island 9, Scotland Island PC and Scotland Island Boat.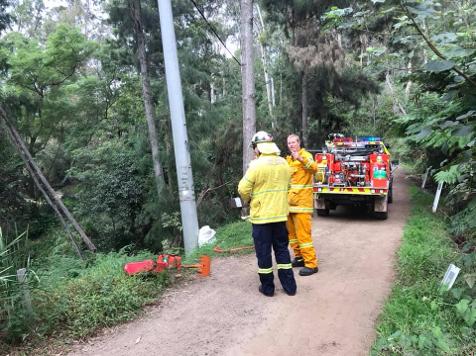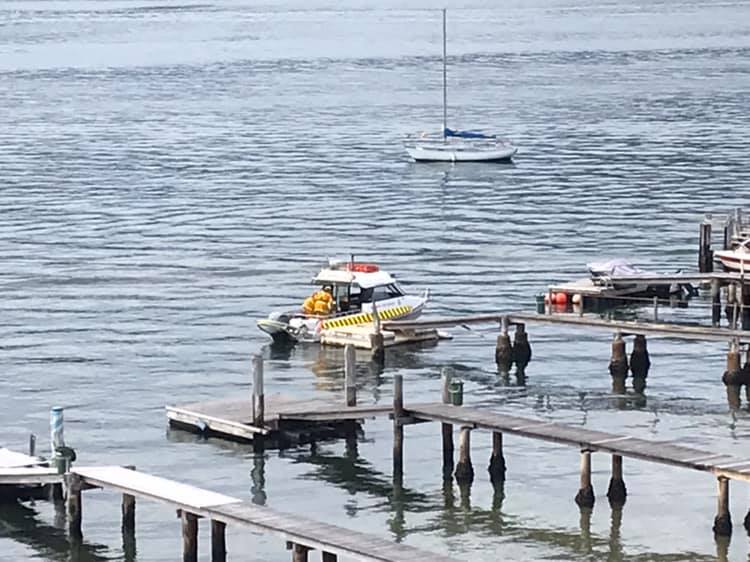 NSW Budget: $19 Million to enhance green space
June 10, 2019
Residents across Sydney will soon have access to new playgrounds, walking trails, and cycleways as part of a $19 million transformation of government-owned land.
The upgrades are the next phase of the NSW Liberals & Nationals Government's $50 million commitment in the 2019-20 Budget to create new and improved open spaces.
Planning and Public Spaces Minister Rob Stokes said communities in Beaumont Hills, Hurstville and Frenchs Forest are next in line to benefit from the investment.
"We want everyone in Greater Sydney to have better access to high-quality open space, given the significant benefits it brings to health and wellbeing," Mr Stokes said.
Improvements will include $9 million for walking tracks and bike trails in Frenchs Forest
; $6 million for a new running track or playground at Kempt Field in Hurstville; and $4 million to add nature trails to open space at Withers Road in Beaumont Hills, as well as pathways between Smalls Creek and Caddies Creek.
Treasurer Dominic Perrottet said the remaining $31 million will be used to upgrade open space in Appin, Ermington, Hurstville, Leppington and Penrith.
"We are also investing $100 million to buy land across the State that will be transformed into parks and playgrounds for communities to enjoy," Mr Perrottet said.
The announcement of park upgrades coincides with the release of the
Greater Sydney Outdoor Survey
, which found residents want open spaces that are free, inclusive, and able to be used for activities including walking, picnics, and barbeques.
Mr Stokes said the findings of the survey would help inform how money under the Strategic Open Spaces program will be spent.
"Sydneysiders love the outdoors – whether it be running, hiking, cycling or relaxing at the park with family and friends, so this funding will go a long way to maintaining and improving that lifestyle," Mr Stokes said.
Celebration!
Hosted by Avalon Beach Toastmasters Club
Tuesday, June 25, 2019 at 6:45 PM – 9:15 PM
Avalon Beach Toastmasters Club
1 Bowling Green Lane Avalon Beach
On Tuesday, 25 June, Avalon Beach Toastmasters will be celebrating its 300th meeting! Come along and participate in table topics, listen to well prepared speeches, and join in the celebrations!
Avalon Beach Toastmasters Club meets on the 2nd and 4th Tuesday of each month at 6:45 PM at the Avalon Beach RSL.
Do you want to slay your fear of public speaking? Improve your communication skills generally or need to get better before putting yourself on the line in front of customers, peers or friends and family?
If your sphere of influence needs to increase and you want to learn to be a better leader, the tried and tested format of Toastmasters can help.
Toastmasters is worldwide and offers the same leadership and communication benefits to members anywhere in the world. BUT each club has a different feel, tone and flavour. And if you're going to get the most out of your Toastmasters experience, you want to choose the right club for you.
At Avalon Beach Toastmasters Club, we believe in positive encouragement, genuinely care and actively seek to build your confidence. We also like fun!
So if you want to learn to communicate more clearly and lead more effectively in a friendly and non-threatening environment, come along.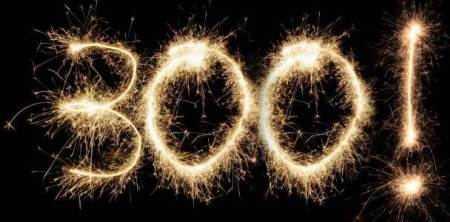 Wedgetailed Eagle In Cannes Reserve
I thought you might be interested to hear that on Monday morning (June 10, 2019 about 8am) I saw an Eagle swooping through Cannes reserve with a flying fox in it's talons. It was quite low (about level with our backyard) and the FF managed to get free when the eagle landed on a branch. By the time I got my camera the eagle had flown to a higher perch but I managed to get a photograph before it flew off toward the North.
Report and photo by Larry Paice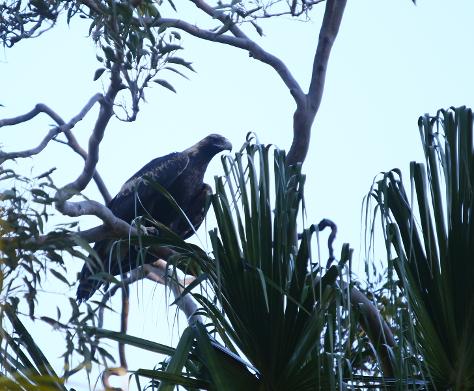 Avalon PS Garden Working Bee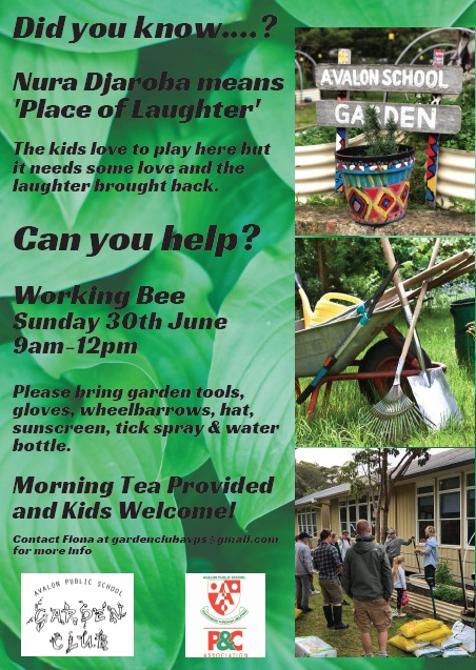 Jason Falinski MP to Co-Chair Surf Life Saving Parliamentary Friendship Group
Northern Beaches MP Jason Falinski has been asked to Co-Chair the Parliamentary Friendship group of Surf Life Saving Australia. CEO of Surf Life Saving Australia, Adam Weir offered Mr Falinski the role off the back of a successful year for the Northern Beaches Clubs.
"It is a pleasure to be Co-Chair of the parliamentary friends of Surf Life Saving. The clubs do an amazing job keeping our beaches safe and deserve a lot of praise." Mr Falinski said.
"Mackellar has the most number of Surf Life Saving Club's in a single electorate and don't I know it when AGM and award season comes around!"
Avalon SLSC was named 'Club of the Year' for 2018 and recently celebrated the exciting achievement. Mr Falinski attended their recent celebrations along with the Board of SLSA and the club members.
"Congratulations to club president Ashley Cardiff and all the members on your award. It is great that the Northern Beaches are leading the way in Surf Life Saving across Australia. I look forward to the start of the next season."
Mr Falinski is the club patron of Whale Beach and Long Reef SLSCs but has a close relationship with all the Northern Beaches clubs.
"A special thank you to Whale Beach and Long Reef surf clubs on their excellent year and for having me on board as your patron."
In his new role as Co-Chair of the Parliamentary Friends of SLSA, Mr Falinski looks forward to working closely with all the surf clubs from Palm Beach down to Manly and advocating for SLSA across the country.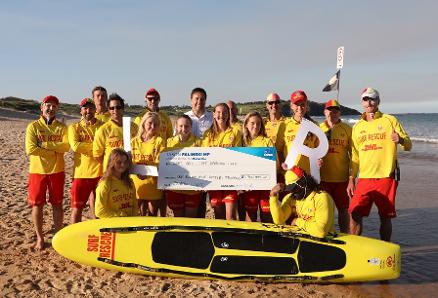 Jason Falinski Appointed to Chair Parliamentary Tax Committee
June 13th, 2019

When Parliament returns in July, Mackellar MP Jason Falinski will take on the role as Chair of the House of Representatives Tax and Revenue committee.
"Ensuring that hard working people and small business owners pay less tax is the central part of the Government's economic plan. I am an unashamed believer in people having less financial burdens", said Jason Falinski.
"When you lower tax you help the economy. Delivering on the tax plan that the Prime Minister took to the election will be the first order of business when Parliament returns.
"We are about to enter a new financial year, and this will be the first time in 12 years that the Government will run a surplus.
"I would like to thank the Prime Minister for the faith he has placed in me through this appointment. This committee has an important role and I look forward to outlining my agenda for the committee over the coming months."
The Prime Minister said his government was focused on delivering the right policies to grow Australia's economy.
"Our plan for tax relief isn't just now but for the future to back our economy, jobs and confidence," the Prime Minister said.
"A strong economy is the foundation of building a stronger Australia. The quiet Australians spoke very clearly on election day. They want lower taxes, not Labor's higher taxes.
"Jason Falinski is a hard working local member and a valued part of my team. His expertise and experience will add to the vital initiatives we will drive for the economy over the next three years."
The Committee's role is to enquire into any matter referred to it by the House of Representatives or a government minister. It can investigate any pre-legislation proposal, bills, motions and/or review government expenditure, financial matters as well as deliver reports on its investigations to the House of Representatives.
Mr Falinski will formally take on the role once parliament returns on the 2nd of July.
Opal Park&Ride Arrives at Manly Vale
Tuesday, June 11th, 2019
From Office of James Griffin, MP for Manly
Commuters on Sydney's Northern Beaches will benefit from the start of Opal Park&Ride at the Manly Vale commuter car park from Tuesday 18 June, which will protect parking spaces for genuine public transport customers.
The Manly Vale Park&Ride features 144 car parks and allows Opal customers who tap on and off public transport up to 18 hours of free parking each day.
Mr Griffin says it's one of six commuter car parks delivering about 900 spaces across the Northern Beaches.
"After opening the carpark last year, we are now activating the Park&Ride function which will allow public transport customers 18 hours of free parking," Mr Griffin said.
"Manly Vale Park&Ride links to important public transport services like the B-Line buses, giving customers an easier way to commute to work or get around the Northern Beaches.
"This is the tenth Park&Ride facility we have delivered since trials began last year."
Opal Park&Ride has already been rolled out to Ashfield, Brookvale, Dee Why, Gordon, Kogarah, Mona Vale, Narrabeen, Seven Hills and Warriewood.
"Research shows up to half of people who use commuter car parks at some train stations or bus stops around Sydney don't catch public transport. Opal Park&Ride is about ensuring car parks are saved for their intended purpose – for those using the transport network."
Those who don't qualify for free parking will be charged $30 on weekdays and $10 on weekends.
Pets of the Week
Tucker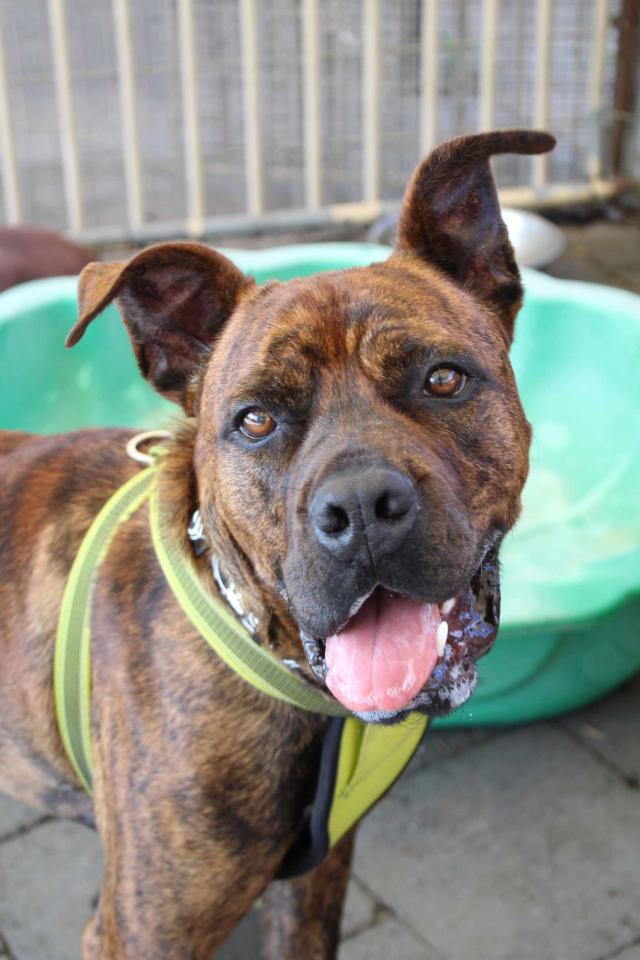 AGE/SEX: 2 years / M
BREED: Boxer X
Tucker is a bright bouncy Boxer X boy. He is your typical goofy Boxer dog. He would make a great family dog and suit children 7+yo and he enjoys sitting on them! He is social with other similar sized playful dogs. He is keen to walk and pulls a little on lead. He ignores cars, lunges playfully at passing dogs and likes to jog. He enjoys pats, cuddles, belly rubs. He sits on command. Volunteers say "Extremely excitable. Did occasionally try to jump up to lick face/nibble but otherwise an amazing happy puppy" "Lovely boy. Lunged at dogs but didn't bark. Obsessed with treats". He has a short coat and weighs 25.8kg. He would suit a family working part time with a house and garden. He comes desexed, C5 vaccinated, heartworm free and microchipped. Also included for the love and health of our dogs is a free Health and Wellness Voucher with our DR Vet. His adoption cost is $400.
Mouse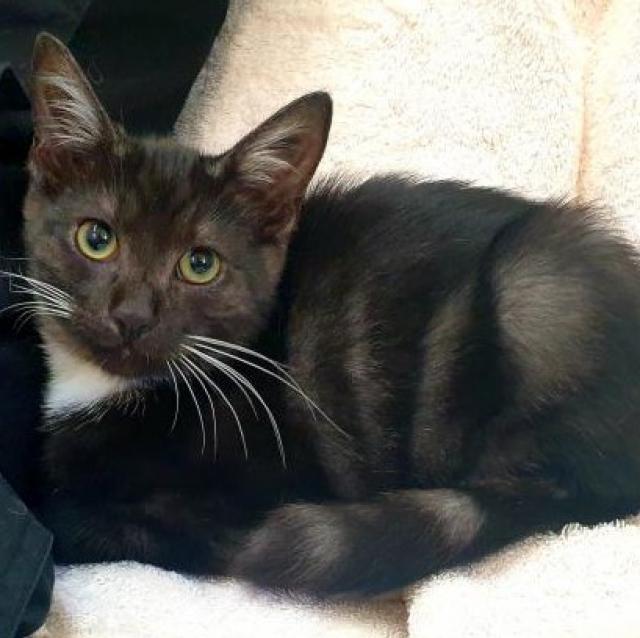 Mouse is a tabby and white DMH kitten, about 5 months old. He is a little shy until you get to know him. He doesn't mind other cats if they are relaxed and leave him to his self.
He comes desexed, wormed, F3 vaccinated, and microchipped. His adoption fee is $220.
To meet him please call The Cottage Animal Hospital in Parramatta on 9890 7220 Mon to Sat.
Your Choice
Did you know:
In NSW, close to 40% of assaults and 60% of street offences are alcohol related
half of young offenders were drunk at the time of their last offence
Approximately five young Australians die every week and another 200 are hospitalised due to alcohol-related injury or disease
Alcohol consumption can affect a young person's brain development
Drinking alcohol is a factor in the three leading causes of death among young people.
Regular readers of the
Northern Beaches Police Area Command Facebook
page will know the mix of alcohol and young people has become an issue on the Beaches, particularly in the north.
It's an issue we're working to fix through a mix of communication - getting out the message - and operations combining uniformed, plain clothes and specialist police.
Parents are being called to collect their alcohol-affected teens from the streets; cautions are being issued.
Charging is a last resort.
We want to reign in this problem without putting young people into the criminal justice system .
As mentioned already, one option being offered is our 'Your Choice' program.
Aimed at teens under 18, Your Choice offers those found on the streets intoxicated, possessing or consuming alcohol an alternative to the legal system.
It's a prevention strategy designed to help young people understand the dangers of harmful alcohol consumption and enhance the capacity of parents or guardians to influence their behaviour and attitudes to drinking.
The program operates as a two-hour face-to-face seminar that the young person attends with their parents or guardians.
It's also available on-line.
Northern Beaches Police Area Command
Post on Facebook page, May 14, 2019
Whale On!
During the past few weeks Readers have reported sighting humpback whales, southern right whales and even minke whales off our coasts, whether spotting them from the shores or from boats while out on the water.
The
ORRCA Whale Census Day is scheduled for June 30th this year and this will be the 20th Whale Census
.
For those of you who like spotting whales, this may be an activity you would like to get involved in. Visit HERE.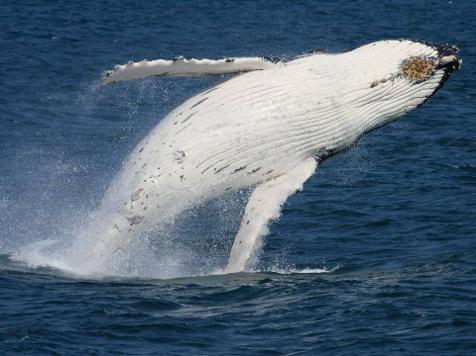 Pittwater Community Groups:

The purpose of www.westpittwater.com.au - is best defined by the vision of the West Pittwater Community Association.
To be a supportive community, encouraging and promoting civic pride, interest in community affairs and goodwill amongst residents.
To protect local fauna and flora and generally preserve West Pittwater and its environs.
To secure essential facilities including public wharves and reserves and to protect private and public property.
To speak with one voice and represent the interests of the Western Foreshore community when in discussion with Pittwater Council and other relevant government bodies. The WPCA website provides a forum for the better realisation of these objectives. Visit: www.westpittwater.com.au
Council warn against dumping illegal material
Friday, 14 June 2019
Several recent instances where building material has been dumped illegally across the peninsula has prompted Northern Beaches Council to warn of the severe penalties for illegal dumping.
In two separate incidents at McCarrs Creek and Palm Beach, Council has found the presence of asbestos fibres, which can be harmful to public health.
Mayor Michael Regan condemned the actions of a select few.
"Illegal dumping of asbestos material is a serious offence under Protection Of The Environment Operations (POEO) Act.
"Such an offence carries significant fines of $500,000 for individuals and $2 million for businesses involved in the transportation and dumping of such materials.
"Asbestos is very dangerous when disturbed and leaving it exposed in public areas can have severe health risks.
"Plus it costs ratepayers thousands of dollars to remove. The recent dumping incidents cost around $25,000 to identify, classify and dispose of safely."
The Mayor also encouraged anyone seeing illegal dumping activity to immediately notify Council.
"To potentially put other people's lives at risk is completely unacceptable.
"Council has a zero tolerance policy when it comes to be illegal dumping and we encourage local residents to be alert and report examples of this kind of behaviour," the Mayor said.
You can report illegal dumping to Council representatives on 1300 434 434 or the Environment Protection Authority (EPA) at any time.
All asbestos must be transported to and disposed of at a facility that is appropriately licensed by NSW EPA to accept asbestos waste.
Council has a licensed disposal facility at the Kimbriki Resource Recovery Centre in Terrey Hills.
Please Report to Police all Thefts, Malicious damage
Residents of Avalon, we have a problem....
We're hearing reports of an increase in the area of malicious damage and property theft, particularly from cars.
Problem is, people are sharing this information on social media rather than with us.
It is, to quote the boss, "a tad frustrating".
For us to be as effective as possible, we need to know what's happening.
For this, we rely on the victims of crime, all crime, to report it immediately.
We want to hear about the graffiti in the area, about your car being broken into overnight and a few coins stolen, about damage to playground equipment, street signs or personal property.
As we've reported before, much of this sort of crime is committed by a small number of people.
The more information we get the faster we can establish patterns, match crimes to those responsible, arrest and put them before the courts.
So, to everyone at Avalon and indeed across the Northern Beaches we say by all means post to social media; it gets the message out to the community.
But before you do that, call the Police Assistance Line (PAL) and tell us.
The number's 131 444 and they're there 24/7.
While your friends can share you anger, we can act.
As always, if it's an emergency with life or property in danger, call Triple Zero (000).
To help with information about a crime or someone who's committed a crime, call Crime Stoppers: 1800 333 000.
Northern Beaches Police Area Command
Mona Vale Dunes Bushcare
June 8: where were we? On Mona Vale Dunes. We've planted next to the path near Golf Ave. Rabbits active there so plant covers needed.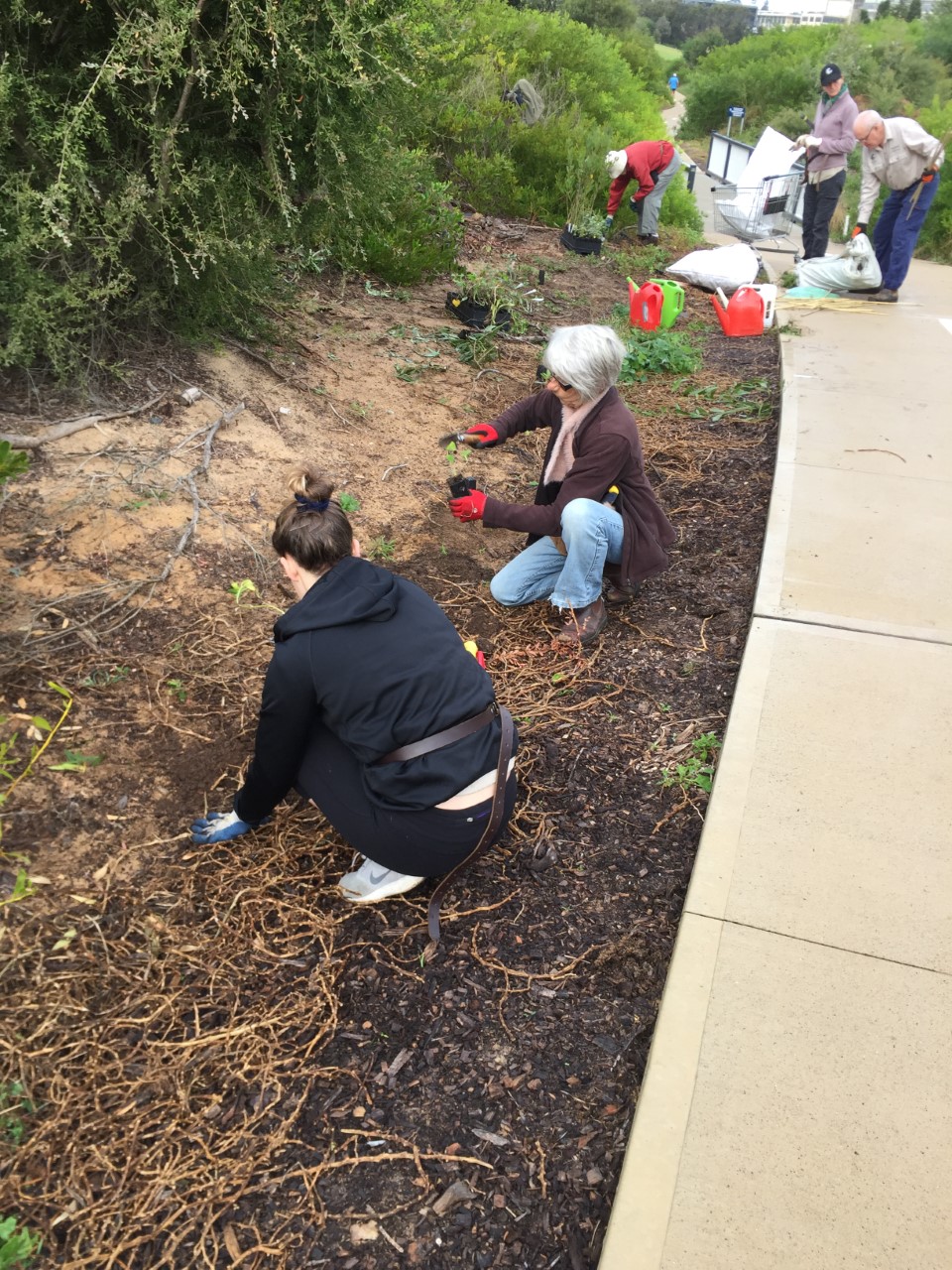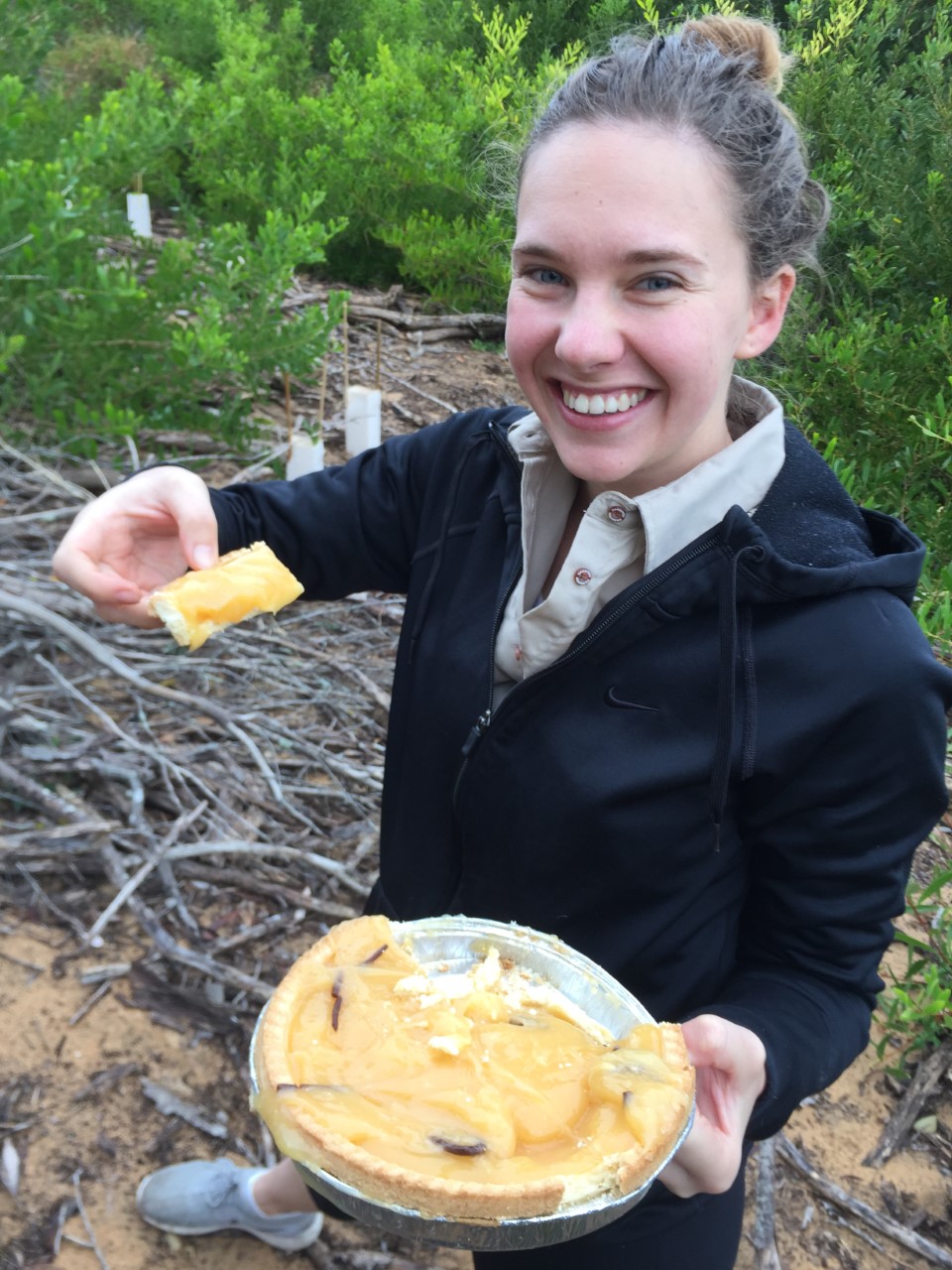 Morning tea: Jen Quine + Lemon tart.
Lots of interested walkers this morning.
Next chance to join us: Thursday June 20!
We meet at 8.30 am at the end of Golf avenue and work for around 3 hours or whatever time you can manage. Please wear enclosed footwear, long sleeves and trousers. BYO gardening gloves.
To suit most of us, we meet on two days of the month, so people come on either the second Saturday morning and the third Thursday - sometimes both!

Our morning teas are legendary - what will we have on Thursday June 20th?
Vale Ken 'Davo' Davidson
Avalon Beach SLSC legend Life Member
Ken (Davo) Davidson
passed away peacefully this morning, 12 June 2019, age 91.
Ken joined the club in November 1946 and obtained his Bronze Medallion the following year. In 2017 Ken received his 70 years service award.
Ken was a boatie and a board (toothpick style) specialist and won the board event at many carnivals.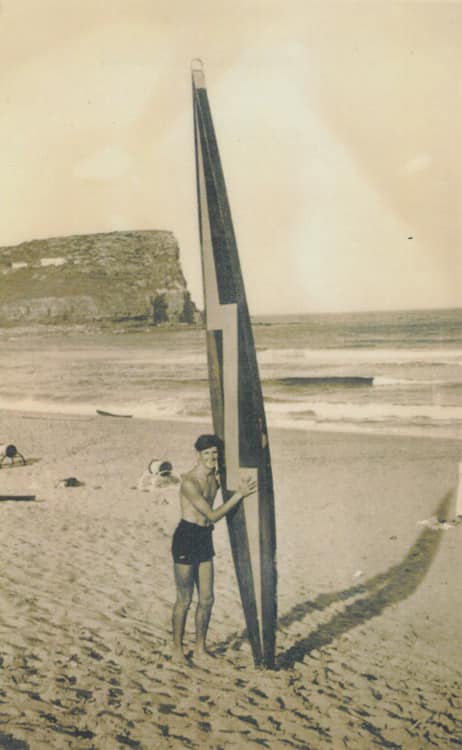 He was treasurer of the Club for 14 years. During his surf life saving career, Ken had the pleasure of seeing improvements to 4 generations of our Clubhouse.
Ken completed many rescues over the years but said his most memorable rescue was when he saved a father with his two young daughters caught in the rip at South Avalon. This rescue was carried out with the belt and reel.
Perhaps his most memorable exploit was when he dived off his board and grabbed the tail of a shark that was in the channel near his brother..To his surprise the shark turned round and bit him!
Ken gave an extraordinarily sustained contribution to our Club and was awarded Life membership in 1963.
Even with advancing years he always attended and helped at Club events like the annual swim, IRB carnivals, and still marched with the Club on Anzac Day in his late eighties.
He liked a good bottle of red and a good meal on Friday nights with Club members young and old.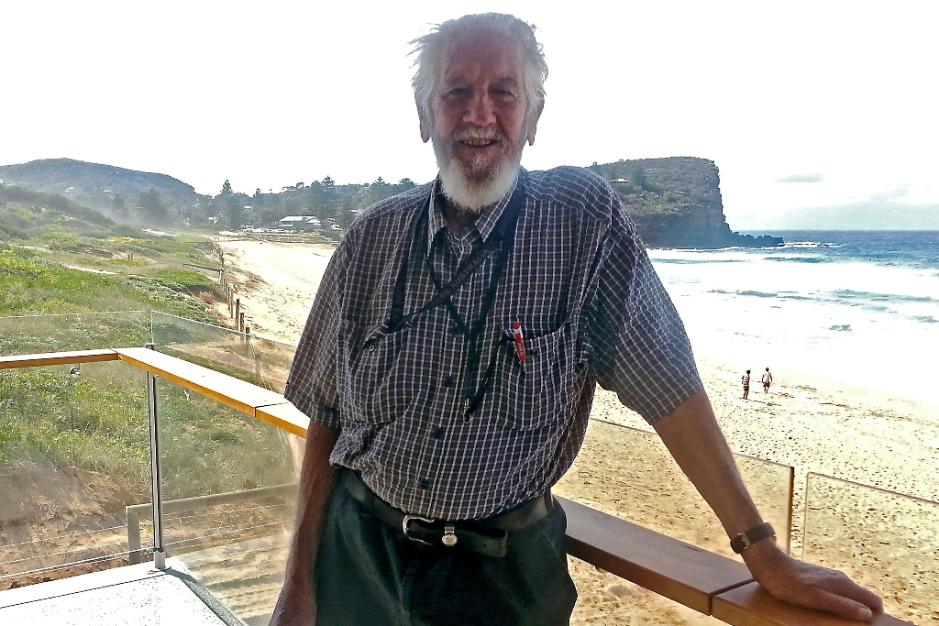 Ken referred to this Club as "like a home" and passed away wearing his Avalon Beach 70 year anniversary 1925-1995 tee-shirt.
He will be sorely missed by many.
Avalon Beach Surf Life Saving Club
Soibada - Background And Update At Upper Northern Beaches Rotary
Hosted by Pittwater Friends Of Soibada and Rotary Club of Upper Northern Beaches
Wednesday, June 19, 2019 at 6:30 PM – 9:30 PM
82 Mona Vale Rd Mona Vale
Have you ever wondered how the partnership between the Northern Beaches Community and the village of Soibada in Timor Leste began?
Do you want to know how your community has helped and supported that community?
Come and hear about the difference YOU have made and the sustainable development projects that YOU have enabled.
Do you know how far back Australia's ties with Timor Leste go and what sort of debt of honour we have to the people there?
Do you want to know more?: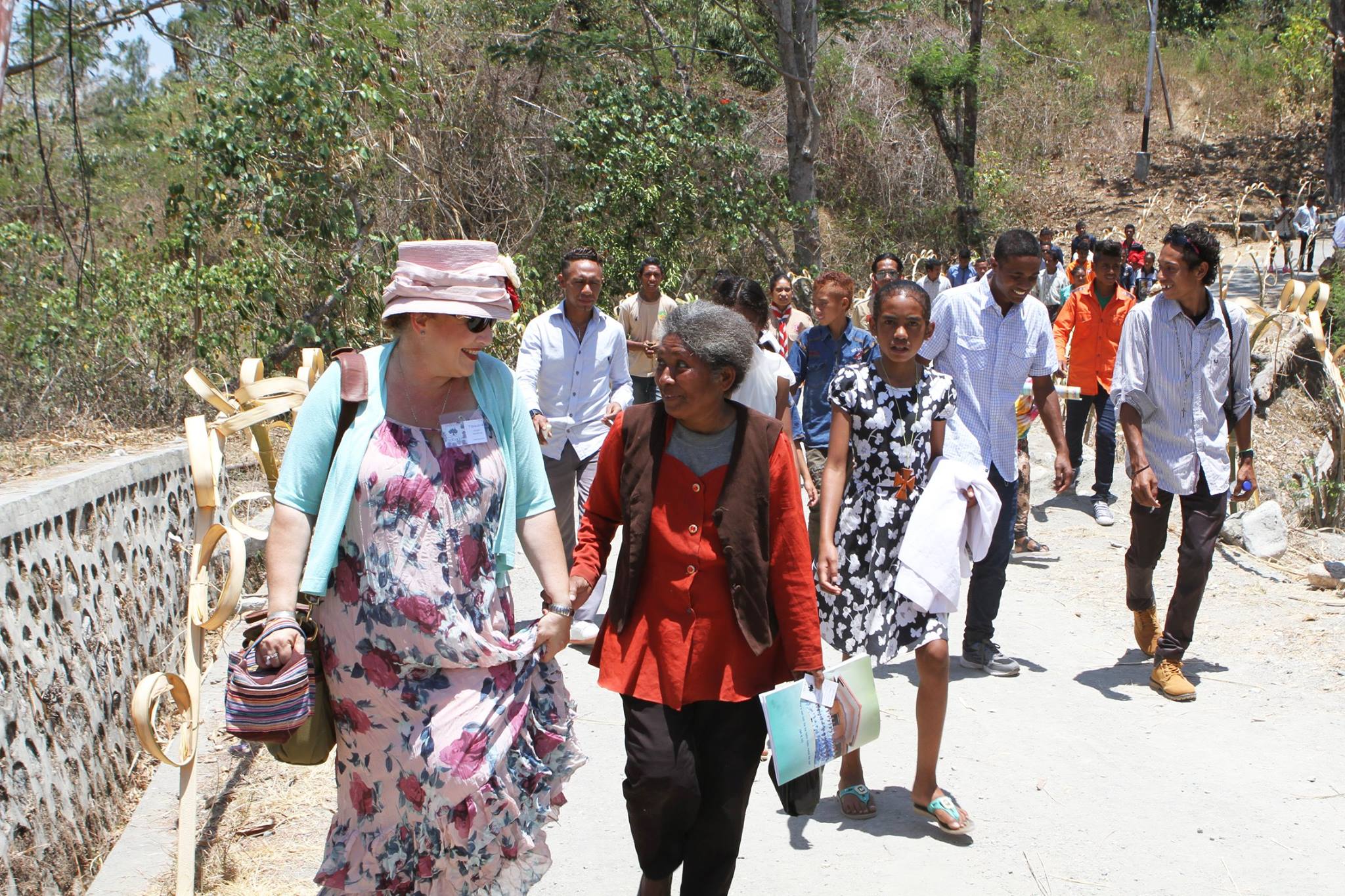 Guns Out for Tombsy Gala Benefit Dinner
The Guns Out for Tombsy Gala Benefit Dinner is being held on Friday June 21, at The Star, Sydney. MC for the event is Phil Kearns, Guest speaker Sam Bailey and you'll hear from Richard himself...with more announcements to come! This will not be your regular rugby dinner - it promises to be a night of entertainment- so invite your partner, colleagues and friends.
A Life, a Family, a Community has been changed. It's time to get your Guns Out and support your mate Tombsy.
Tables of 10 are now being sold (no single ticket being sold at present).
To purchase go to: www.cvent.com/d/z6qqg8/4W
Forest Ambassadors: Eramboo Artist Residency Award Exhibition
June 14 – June 23 at 10 AM to 4 PM
Lovett Bay Artist Gloria Florez presents Forest Ambassadors as part of her six-month artist residency at Eramboo Artist Environment, sponsored by Northern Beaches Council. Through sustainable printmaking methods and unique hand-made paper techniques, her exhibition evokes nature's power and ephemeral beauty by exploring the unique habitat of the Pittwater spotted gum forest, an endangered ecological community likely to become extinct.
This exhibition also features an artistic and environmental collaboration between children from Cromer Public School After School Care, with collaborative artistic support from local writer and author, Zena Shapter and local multi-media artist, Alyson Bell.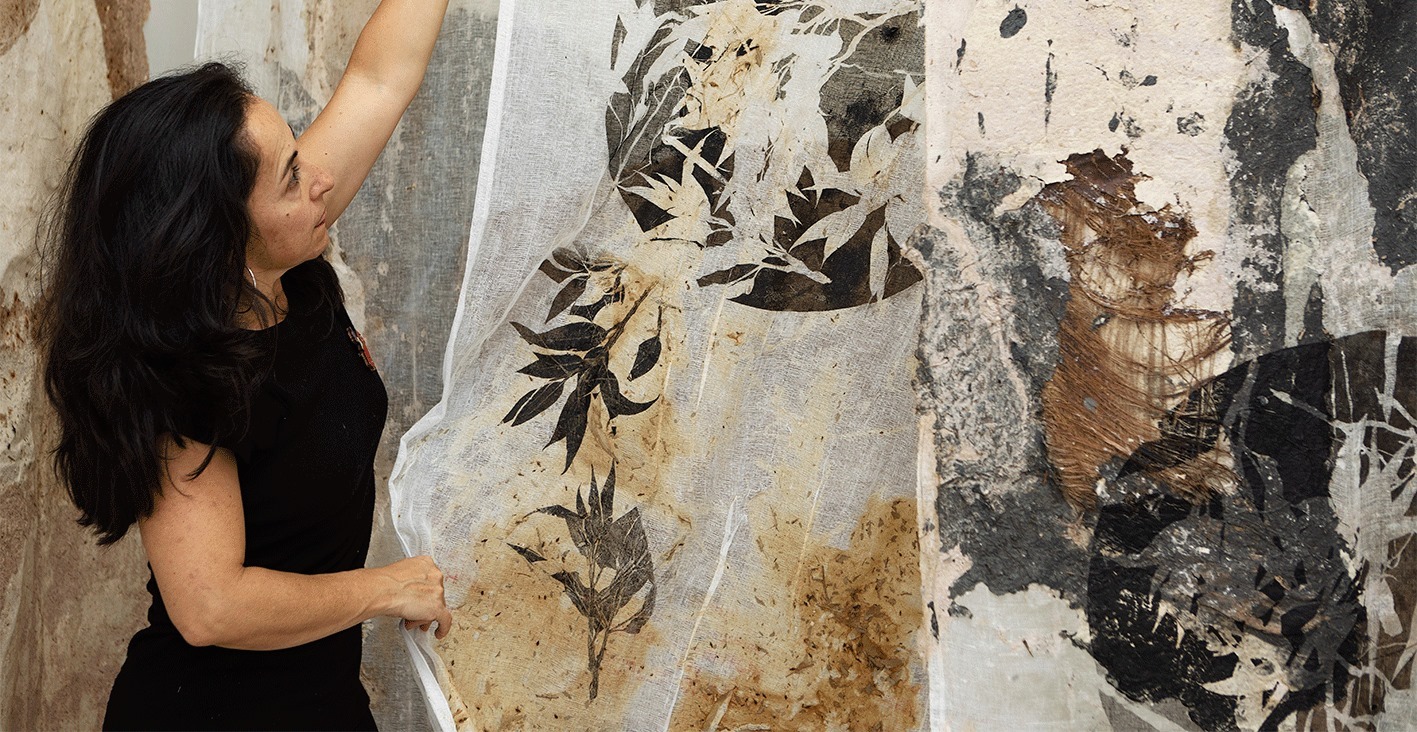 Photo Credit: Karen Watson Photography©
Your invitation to a special night
Monday 8th July at 7.30pm
"Uluru Statement from the Heart"
EXPLAINED
Guest speaker Lynda-June Coe
Lynda is from Fighting In Solidarity Towards Treaties - a social and political initiative aiming to represent and liberate Australia's First Nations people.
FISTT aims to create platforms and space for negotiating Sovereignty and Treaty nationwide.
"A treaty for me represents freedom. This country cannot call itself an equal society that is just, if its First Nations still have those colonial chains," Lynda-June Coe said.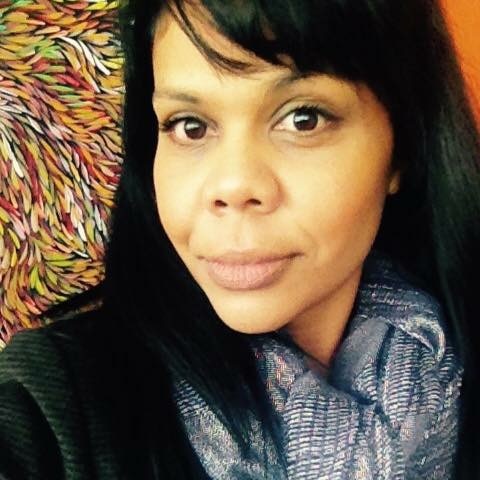 This night will be different to the usual as the supper will be a bowl of soup!
Pumpkin or Lentil Soup & bread roll. Tea, coffee and cakes will be available as usual.
So we know how much soup to make, we need you to help us by booking your seats
.
No Fee, just let us know how many are coming via
info@asgmwp.net
All welcome - this is a Free night, including supper
Venue:
Mona Vale Memorial Hall
1606 Pittwater Rd, Mona Vale
Hosted by ASG-MWP
Your Donations are welcome
Aboriginal Support Group - Manly, Warringah, Pittwater
Avalon Boomerang Bags Celebrating 3 years since launch day this June
Launched
in June 2016
by Pittwater MP, the Hon Rob Stokes, this grass roots, hands-on group are turning the tide on plastic bags locally. The work that preceded this launch, and all continued to be done since, is a testament to the work done by these volunteers and a community determined to be free of plastic. As well as doing the work to ensure an alternative to plastic,
Avalon Boomerang Bags
members also recently attended a BIG meeting:
NSW Boomerang Bag meeting Sat 25 May 2019 - it's not just about the bag!
Held at Camperdown Commons on Mallett St - a pocket community farm practicing ecological urban farming methods and providing produce to the on site restaurant 'Acre Eatery'.... definitely worth visiting if you are in the area (2 streets from the RPA hospital).
The meeting was run by the amazing co founders of the community Boomerang Bag initiative, Jordyn de Boeur and Tania Potts from Burleigh Heads and the brilliant master of ceremonies Anthony Hill founder of Plastic Pollution Solutions (mission is to educate to engage behavioural change).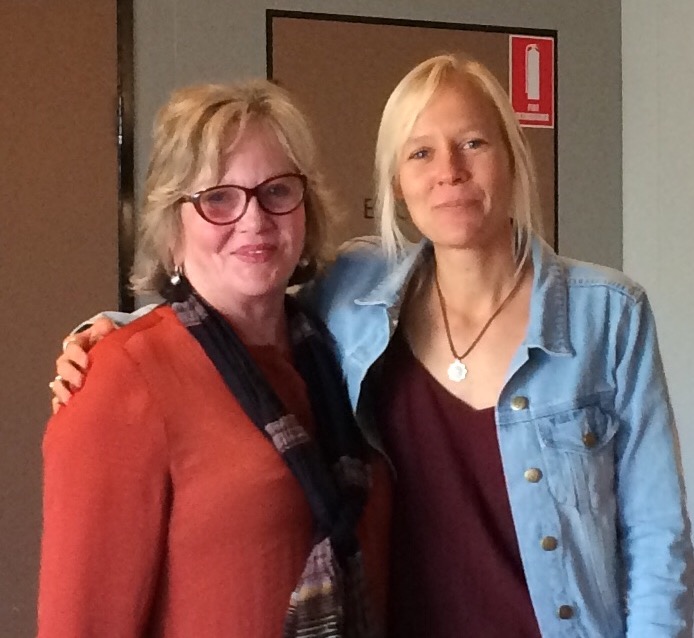 BB community representatives came from Newcastle, Forster/ Tuncurry, Inner West, Berry, Blue Mountains, Milton, Canada Bay and Avalon.
The meeting gave everyone the opportunity to discuss the highlights and challenges which have been uncovered in setting up, running and communicating within the local community groups as well as hearing about the evolution of the BB from its early days to now. The true understanding that Boomerangs in their traditional design do in fact 'not come back' and confirmed by bags not returning are the reasons 'borrow and reuse' has become the logo replacing the 'borrow and bring back' slogan ....perhaps we can change our expectations (but at the same time not lose hope).
Another slight shift in practice was changing the wording around 'Sewing bag' workshops to 'Bag making' workshops to reach a wider audience of potential volunteers.
Fund raising opportunities and insurance issues were also discussed. The strategy of box sponsorships (a' la Avalon) was well received.
Acknowledgement as to why the concept has mushroomed globally from just 3 or 4 communities in just a few years to over 815 communities worldwide today is attributed to the fact that it meets a need in society - the opportunity to connect with other people in our local community and beyond. Apparently Hugh Mackay (renowned Australian social researcher and psychologist) has a high regard for the BB concept in its ability to reach into the community. Of course the environmental issue of reducing single use plastic bags is also a primary reason as well. Evolution and paradigm shifts in society and human relations, attitudes, business practices, utilisation of resources and closed economies were also topics covered.
The day formally ended with a powerful 10 min video interview between Dr Zach Bush and Rich Roll (described by the interviewer as the best monologue ever). Available at:
https://youtu.be/aLaVutWXju0
Dr Zach Bush is an American endocrinologist who brings together human health, environmental degradation, farming practices, science and spiritual transformation onto the one platform.
The meeting was a great experience - creative, interactive and fun - and
lunch was delicious!
Thanks Anne - and to think you apologised for this being "more than a few words" - so great to hear about yours and Laurel's fantastic day.
Look at our freshly painted boxes....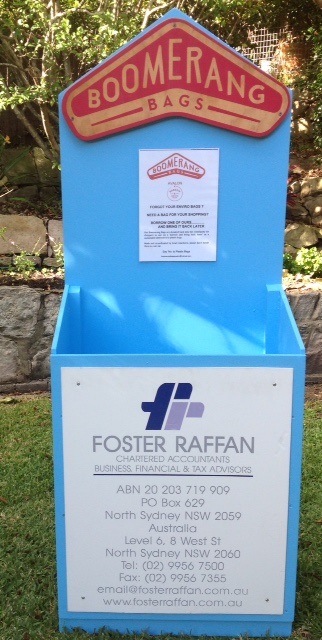 Thanks Ross for maintaining & painting the boxes.
Boomerang Bags are currently located at:
Avalon Village Meats
Herforts Chemist Avalon
Chambers Cellars Avalon
Andrew Blake Real Estate
Johnson Brothers Mitre 10 Avalon
Elvina Ave Supermarket
North Avalon - Porters Liquor
Bilgola-Organics Avenue/Four Square
Clareville Cellars
Thank you to our current box "hosts",
we appreciate you putting them out each day and bringing them in at night.
Diary Dates
Saturday 6th July - Boomerang Bags Bar-B-Que fundraiser
Hosted by Tanya from Narrabeen Boomerang Bags and Marina from Collaroy Plateau Boomerang Bags, the event will be held at Bunnings Narrabeen. The girls would love a hand, if you can spare some time, please email Marina
collaroyplateau.boomerangbags@gmail.com
Tuesday 9th July - School Holidays
NO regular bag making workshops
Tuesday 9th July - Boomerang Bag meeting 11am
Followed by lunch.
Tuesday 9th July - NAIDOC week
2pm smoking ceremony & author talks Avalon Recreation Centre $5
Tuesday 16th July - School Holidays
NO regular bag making workshops
Friday 19th & Saturday 20th July - Plastic Free July Event
To be held at Avalon Recreation Centre and among other things there will be stalls and a Recycled Fashion Show.
Tuesday 23rd July - Bag making working shops resume
11.30am - 3.30pm Avalon recreation Centre
Come for an hour or come for the day - we're making a difference in so many ways.
SAVE THE DATE
Sunday 3rd November - Avalon Market Day
Local Author releases Fantastic new book
The Camino Diaries
, b
y Cilla Cole,
Together with Terry Cole and Tom Keelty and
Illustrated by Richard Cole is now available
through Beachside Bookshop, Bookoccino and Berkelouw Books Mona Vale or direct from the author:
www.cillacole.com.au
($25)
What's it about?
Is it madness or naivety when a young woman thinks walking the ancient Camino de Santiago pilgrimage path with her husband, her father-in-law, and his architect, would be a fun way to spend her honeymoon? But it doesn't take Cilla long to realise that walking 1500 kms across France and Spain with a single-minded judge and an ex- Army commando and avid bushwalker will be no sightseeing holiday.
Experience the landscapes, cuisines and eccentric personalities of the Camino de Santiago, not to mention the tears and tantrums, through this compilation of the candid journals kept by Cilla, her father-in-law Terry and friend Tom when walking the ancient pilgrim trail across France and Spain together in 1995.
Much like the medieval pilgrims who walked the same path 800 years before them, as adversities start to take their toll and divergent motivations clash, this unlikely group find themselves inside a walking pressure cooker. But there are three sides to the story.
Congratulations Cilla - wonderful stuff!
More on this soon.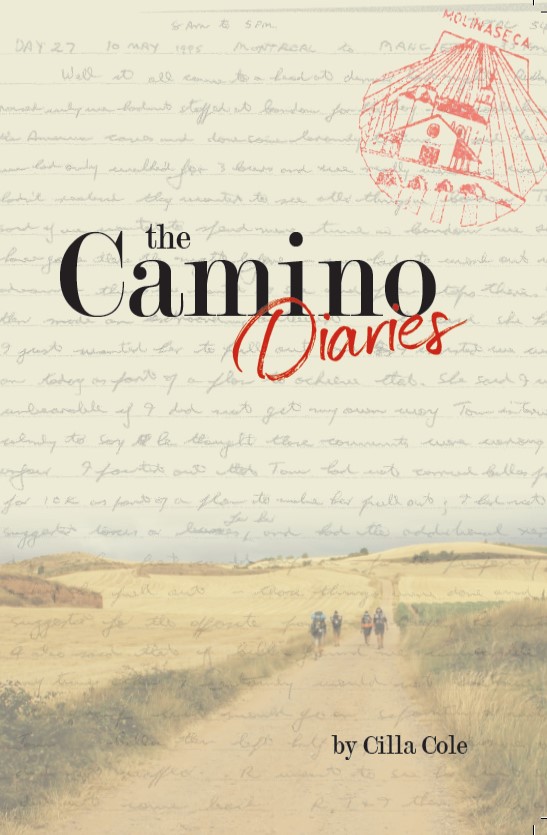 Cover design by Emma Long @ Penguin Creative, Avalon
Production by Bad Apple Press.
Mona Vale Hospital Auxiliary Stalls 2019
Pittwater Place, Mona Vale stalls:
July 6th, August 3rd, September 7th, October 5th, November 2nd, December 7th
Selling sewing, knitting, craft, books, 9am to 3pm
Sausage Sizzles at Bunnings, Narrabeen: 8am to 3pm
Saturdays, July 13th, August 10th, September 14th, October 12th, November 9th, December 14th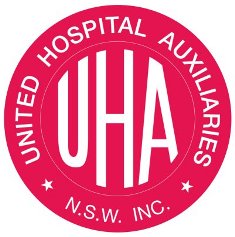 Applications Open for Youth Led Projects
May 28th, 2019: from James Griffin, MP for Manly
Organisations looking to kick-start projects promoting youth engagement and inclusion can now apply for a $1.5 million NSW Government fund.
Member for Manly James Griffin today urged Northern Beaches non-government organisations and the Northern Beaches Council to apply for the Youth Opportunities Fund.
"Given some of the recently reported challenges facing our youth, Youth Opportunities is a wonderful program that provides a platform for young people in our state to engage with the community, socialise with others and gain new skills," Mr Griffin said.
"The program supports young people from all walks of life to thrive, including those from regional areas, Aboriginal and culturally and linguistically diverse backgrounds, disadvantaged youth, and people with a disability."
One-off grants of between $10,000 and $50,000 are available for new youth-driven projects that use strategies to support participation and community engagement.
Since the program was established in 2012, more than $10 million has been invested in projects across the state.
"Young people involved in the program get the chance to participate in a diverse range of activities and develop a range of skills, including management skills, hospitality skills, event planning and artistic development," Mr Griffin said.
Applications for grants under this year's program close on 16 July 2019.
Swan Breeding Season on Narrabeen Lagoon
Black swans may nest at any time of year, although the peak of breeding activity in south-eastern Australia tends to be between June and November.

With the return of these majestic creatures to Narrabeen Lagoon, and a fair amount of loving stuff going on right now, please be aware that we all want to keep seeing them around here and give them some space,
peace
and .... privacy?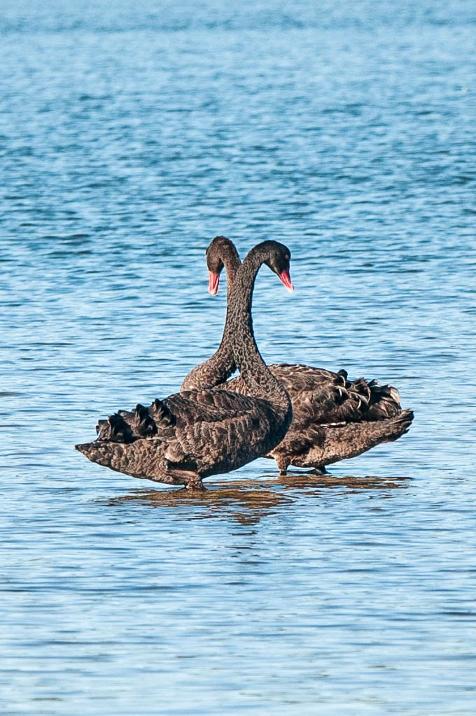 Black Swans on Narrabeen Lagoon - Autumn 2013 - photo by Michaele Mannington
Nominations open for the Premier's Volunteer Recognition Program
The program will recognise the contributions volunteers have made to their local communities.
The Premier's Volunteer Recognition Program celebrates all volunteers – from students selflessly working with charities to veterans who've dedicated decades of their lives to causes close to their heart.
There are four categories open for nominations:
People with a lifetime of volunteering experience – over 40 years
People with over 25 years of volunteering experience
Significant volunteering at any age
Student volunteering.
Since the program launched in 2015, 28,600 volunteers have been recognised for their contribution to NSW communities.
In NSW, more than 2.1 million people volunteer, contributing a combined 240 million hours of their time each year, valued at $5 billion to local communities.
Minister for Families, Communities and Disability Services Gareth Ward said volunteers are the backbone of our society.
"It's so important for all of us to acknowledge this invaluable work, and I urge all NSW residents to nominate someone who's making a difference," Mr Ward said.
The Premier's Volunteer Recognition Program is part of the NSW Government's Volunteering Strategy 2016-2020.
Nominations close 27 September 2019 for the adult categories and 30 September 2019 for the student category.
Find out more about the Premier's Volunteer Recognition Program and Nominate someone HERE
Entries Open For The Northern Beaches Art Prize
The Northern Beaches Art Prize is on again. With a prize pool of $27,000 on offer, it is the region's most prestigious art competition, with a history spanning over 50 years.
The prize is open to all permanent Australian residents, aged 10 years and over. It represents a marvellous opportunity to exhibit your creative talents, while being rewarded for your efforts.
Mayor Regan said the competition continues to play an integral role in showcasing the incredible talent of local artists within our own cultural community.
"It's amazing the calibre of entries from people who may not normally feel inclined to enter art competitions."
Last year's General category winner Jacquie Maynard said winning the competition boosted her confidence.
"Having worked on my own for many years, it was really good to have my art acknowledged by others. It was a great feeling to be chosen from some hundreds of entries.
"It was even better that both the judges asked to buy my winning painting on the night, and one of them did."
"I encourage all would-be artists, young and old, to have a go," she said.
The competition's successful entries will be displayed at the Creative Space in North Curl Curl from 9 August to 18 August for General and Small Sculpture, and 30 August to 8 September for Waste-to-Art and Youth.
For information on last year's winners and their successful entries, please go to
Council's website
.
Northern Beaches Art Prize - Categories
Two-dimensional original paintings or drawings in any medium; printmaking and collage. Excludes sculpture and digitally produced works.
Open to artists 19 years and over.
Freestanding plinth based, non-site-specific, three-dimensional objects. Should not exceed 40cm in any dimension.
Open to artists aged 19 years and over.
Original works of art: sculpture, clothing, collage and jewellery. Artworks must be made from reused or recycled materials.
Open to artists aged 10 years and over.
Two-dimensional original paintings or drawings in any medium; printmaking and collage. Excludes sculpture and digitally produced works
Open to artists in two categories - 10 to 14 years and 15 to 18 years.
After submitting your Art Prize Entry Form, you will be directed to finalise the payment for your submission. Payment must be made for your submission to be completed.
Adult - First entry $35
Adult - Subsequent entries $25
Concession - $15 (valid student/senior concession card holders must be submitted with entry)
Gone Fishing Gallery at Waterfront Store Church Point
Open again TODAY in the top room Waterfront Store. Open mainly weekends as an addition to the waterfront cafe. Keep up to date on their Facebook page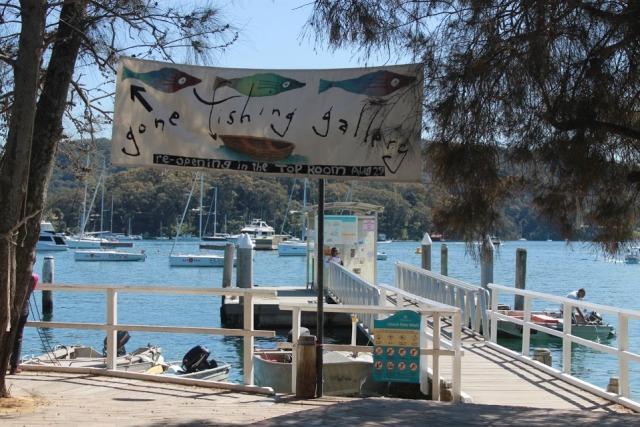 New Season for Sailability Pittwater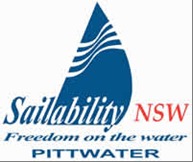 Sailability Pittwater is a volunteer organisation which provides sailing for people with a disability.
Our main recreational sailing activities are at Rowland Reserve, Bayview, and we run competitive sailing for people with a disability out of RPAYC Newport. We are currently looking for new volunteers for our Saturday morning program at Rowland Reserve and Tuesdays at RPA. For more information at www.sailability.org/au/pittwater or call John on 9982 5656