May 24 - 30, 2020: Issue 451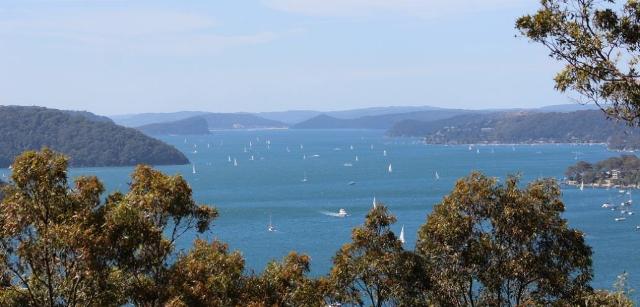 This Issue: full list in Contents page
South West Lovett Bay Coastcare Group Secure Grant

Ross River Fever In Pittwater (Narrabeen, Warriewood and Scotland Island): What You Can Do To Beat Those Mosquitoes

Pictures Storm Swell May 2020
Aquatics 'Operation Crayweed' Manly: Engaging The Manly Community In Restoring Manly's Lost Underwater Forests + Newport and Freshwater to come! by Derrick Cruz
Mona Vale Road Upgrade: The Machines Helping Build The Road – For Younger Readers: This is a story about the road-building machines we included in last Issues' Pictorial. Some of our younger Readers have asked us 'but what's that one and what is it used for?' so it seems best to put it all in a page for you. We didn't get ALL the machines being used – but here's some insights into those we did, and a bit more, for those who want to know more.

Park Bench Philosopher Rowing Australia announce Row to the Moon challenge alongside other National Federations - finishes May 31st: Join in the #moonchallenge – a global challenge to help get a rowing machine to the moon. You will be representing your country and can do as much or as little as you like at any one time. You have until May 31st to hop on your indoor rowing machine and help Rowing Australia, Rowing Canada Aviron, British Rowing and Rowing NZ clock the 384.4 million metres for the #MoonChallenge!
Reflections by George Repin: Alcohol In Restaurants Before 1955
Food Autumn Tonic Soup This is a simple idea for a soup, more a reminder of what you can easily do to look after you and your loved ones as we head into Winter, and with the long conversation free silence, amid the sounds of slurping that accompanies the eating of this soup, followed by rounds of 'Beautiful!', appreciation of the beauty in simple things will have been shared.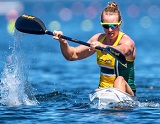 Profile
Jo Brigden Jones, Olympian
Jo Brigden-Jones has featured in numerous news reports and magazine articles lately as one of the many working as a paramedic during the COVID-19 pandemic, a career role hard earned and followed with true passion. However here Jo is known as an also passionate paddler and brilliant water woman, who follows through.
Her ability to exhale and then get up and try again when injury or setbacks in competitions come her way has extended into being a valued and sought after speaker who aims to continue inspiring others once she steps back from upper level representation in competitive sports. Among the younger members of the Sydney Northern Beaches Kayak Club Jo is already on hero status for her paddling as much as her down to earth personality, and possibly very well liked due to those brilliant cakes she creates….
Jo was recently named for the 2020 Olympics Australian Team, now moved to July 2021, which were to be the last prior to her retirement from competition
In 2011 Jo was working hard to qualify for the 2012 London Olympics. Pittwater Online ran a few insights into her hard work to secure that place in the team – and when her hard work paid off, it was finding the way to fund purchasing the expensive equipment (kayak) needed that became the next obstacle.
2012 will soon become 2021. It's time for a catch-up with one of our areas elite athletes and all else Jo has been doing since 2011.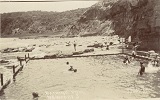 History
Pittwater's Ocean Beach Rock Pools: Southern Corners Of Bliss - A History
The Rock pools that form a feature at the southern ends of five Pittwater beaches remain one of the most popular places to meet up with friends and enjoy a dip or do laps. They are places our children learn to swim, places we can sit and relax, for hours, places where those young and not so young anymore maintain fitness and good health, all year round.
There are still swimming clubs associated with our rock pools; at Palm Beach the Barrenjoey Breakers swim on Mondays, Bilgola pool hosts the oldest, Bilgola Amateur Swimming Club and Citizens' Pool Committee, still running as the Avalon Bilgola Amateur Swimming Club Inc and Mona Vale is home to the famous Pittwater Pirates who are focused on Winter swimming. In the past Newport has been home to swimming events and quite well known swimmers of their times.
We have not included the North Narrabeen pool in this overview as it is situated at the north end of that long stretch of sand - a future page - however:
Rock baths were built at North Narrabeen Headland at a cost of £494. This is the tenth rock bath built by the council. THE COUNCILS. (1934, January 9). The Sydney Morning Herald (NSW : 1842 - 1954), p. 13. Retrieved from http://nla.gov.au/nla.news-article17038853
Northern Beaches Council Draft Budget 2020-2021 Now on Exhibition: Open For Feedback - closes Sunday June 7th, 2020

Streets As Shared Spaces Grants Now Available For Councils: Community Members Ideas Welcomed (temporary activations - pilots - pop ups - interim improvements)

Pittwater COVID-19 Food Outlets Restriction Responses: Take Away from Restaurants and Cafes and Grocers and Food Available From Local Outlets Local food suppliers and cafes and restaurants are currently adapting to social-distancing requirements and the closure of public spaces to large gatherings. Listed this week are those that have food you can order for take away or delivery and also those who supplied these outlets who also have food available to purchase.
Artist of the Month May 2020: Lisa Forrest OAM + Extract from new book Glide: Taking the Panic out of Modern Living Glide is the story of what happened when serial-achiever Lisa Forrest (Olympian, TV and radio broadcaster, author, actor, wife, mother) took time out to answer a question that had been weighing her down for years: Why, no matter what she achieved, was she never enough for herself?
Lisa discovered that the get-tough lessons from her years in elite sport were the source of her problem - in fact, they are the source of much of the illness, burnout and mental health challenges we all face today. More surprising is the antidote: self-compassion. Could it be the super-power we've all been looking for?
Drawing on the wisdom of the women who ran Lisa's first swimming club through to contemplative neuroscience, Glide offers remarkably honest and calm insights into navigating the perils of modern living from a woman who has experienced it all.
Pittwater Offshore Newsletter: may 23, 2020
Click on Logo to access latest PON:

To contact Julian: editor@scotlandisland.org.au
Pittwater Sailing Races set to Recommence in June
Updated as of 0800 on Thursday 21st May 2020: Australian Sailing
RECREATIONAL BOATING IS EXEMPT FROM THE 4m2 RULE. HOWEVER, SAILORS NEED TO MAINTAIN 1.5m SOCIAL DISTANCE WHERE REASONBLY PRACTICABLE
COMPETITION IS PERMITTED
The NSW Government restrictions announced on Friday 15 May 2020 that restrictions were being updated in the latest Public Health Order.
The NSW Office of Sport has subsequently advised us that it will not be following the National Cabinet endorsed Framework for Rebooting Sport in a COVID-19 Environment developed by the Australian Institute of Sport (AIS) on Friday 1 May 2020. It will instead rely solely on the NSW Public Health Orders. Today's update provide for an
exemption
from the 4m2 rule for recreational boating, provided that it is still maintained where possible. The Office of Sport has clarified that Sailing events are now also permitted, provided that the Public Health Orders are adhered to.
What does this now mean for our sailing clubs?
Get in, Sail and get out;
Club activities including racing can resume as long as the Public Health Order is complied with.
Outdoor activities only;
Limit activities to small individual groups with a maximum of 10 participants (inclusive of coaches and support staff);
Practice good hand hygiene before and after sailing;
Avoid physical contact;
Changerooms, canteens and kitchens should remain closed – arrive dressed and ready to sail;
Stay home if you are unwell
Don't share drinks or towels;
Sharing of equipment should be avoided and if necessary, should be kept to a minimum;
Keep a distance of 1.5 metres where reasonably practicable; and
Follow the one person per 4 square metres rule ashore to ensure sufficient physical distancing between people;.
Contact Tracing records must be kept.
Encourage the use of COVIDSafe App whilst at yourclub
The Royal Prince Alfred Yacht Club will recommence yacht racing on Saturday 6 June with the rescheduled Lion Island Series.
The rollout of events will be comprised of:
The Lion Island Series which will keep with tradition and run each Saturday in June being the 6, 13, 20, 27, followed by the Early Bird Series.
The Wednesday Waterford Series will commence on 10 June, weekly till the 26 August.
The Centreboard Winter Series will be held on two Sundays of each month commencing on the 14 June through to August. With single and doublehanded crews now allowed.
More details will be provided soon, including NEW Notice of Race and Sailing Instructions, how to enter, crew lists, on water social distancing and crew limitations, however, it is important to note that while social distancing restrictions have been reduced while racing, they still apply at the Club Premises The Clubhouse will not at this stage be open as normal and we will issue guidance on access to food, drinks, change facilities, etc. shortly.
To assist members ability to go sailing, short-handed and non-spinnaker divisions will be the order of the day until NSW reaches Stage 3 of the Australian Government Framework for a COVID Safe Australia. This approach has been agreed by the major Sydney and Pittwater clubs during this time of transition.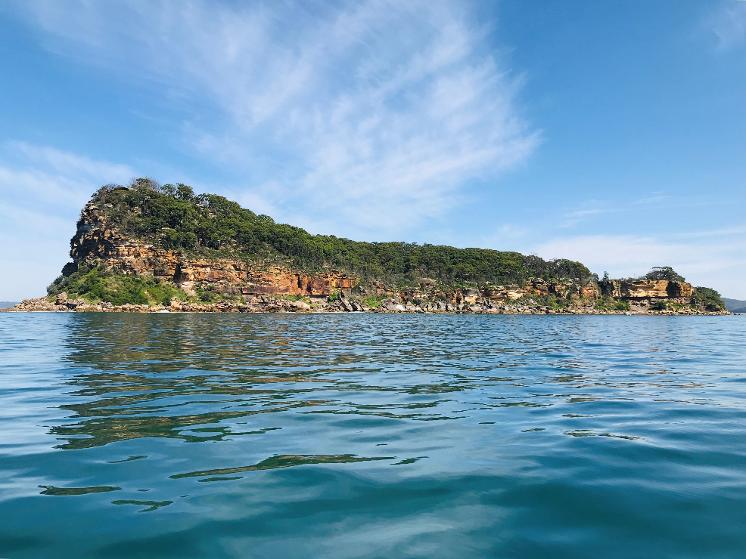 Local Roads and Community Infrastructure
On May 22nd, 2020 the Australian Government announced a new $500 million Local Roads and Community Infrastructure Program (LRCI Program).
This program will support local councils to deliver priority local road and community infrastructure projects across Australia, supporting jobs and the resilience of local economies to help communities bounce back from the COVID-19 pandemic.
Funding allocations have been calculated in a similar way to how the Roads to Recovery Program and the road component of the Financial Assistance Grants works.
This formula takes into consideration road length and population and is based on recommendations of Local Government Grants Commissions.
Under the program Northern Beaches Council will receive $1,418,332.
Eligible local road projects could include works involving any of the following associated with
a road:
traffic signs;
traffic control equipment;
street lighting equipment;
a bridge or tunnel;
a facility off the road used by heavy vehicles in connection with travel on the road
facilities off the road that support the visitor economy; and
road and sidewalk maintenance, where additional to normal capital works schedules.
Eligible community infrastructure projects could include works involving:
Closed Circuit TV (CCTV);
bicycle and walking paths;
painting or improvements to community facilities;
repairing and replacing fencing;
improved accessibility of community facilities and areas;
landscaping improvements, such as tree planting and beautification of roundabouts;
picnic shelters or barbeque facilities at community parks;
playgrounds and skateparks (including all ability playgrounds);
noise and vibration mitigation measures; and
off-road car parks (such as those at sporting grounds or parks).
The Funding will be available from July 1st, 2020.
Be Safe at home this winter
Fire and Rescue NSW's
Get Ready for Winter Campaign
offers the community to discuss home fire safety.
Deputy Commissioner Fewtrell said winter is the time when we see an increase in residential house fire related fatalities. So it was important residents remember to be careful when using heaters and fireplaces and electric blankets this winter.
"Don't put your family at risk this winter, check that all your appliances are switched off and ensure that open fires have been fully extinguished. If we all do our bit to minimise the risks in our home, we can all stay safer together", he said.
Minister for Police and Emergency Services, David Elliott said, with families spending more time at home than ever before it is crucial, we prepare our homes before winter hits.
"FRNSW do a great job in keeping our community safe, now it is our time as NSW residents to do the right thing by our families, listen to the experts and ensure our homes are safe."
Some simple steps the community can take include:
Never ever leave cooking unattended
Only working smoke alarms save lives - test your smoke alarm today
Keep everything one metre away from your heater
Do not overload your power boards with appliances like heaters and electric blankets
Strong fire screens should be set up in front of open fires
Turn off your electric blanket at night
Do not use outdoor heating and cooking equipment inside your home. The use of this type of equipment indoors could lead to the build-up of carbon monoxide which could be fatal
First stage of major upgrade at curl curl north public school completed
Monday, 18 May 2020

Member for Manly James Griffin today announced the completion of stage 1 of works on the multi-million-dollar upgrade of Curl Curl North Public School.
The project when fully complete will deliver an upgraded primary school, with 40 new permanent air conditioned classrooms along with a new hall, library, administration building and upgrades to the external play and sporting areas.
"I know the students, parents and teachers will be very excited to see the wonderful new facilities," Mr Griffin said.
"We want school students in NSW to have the very best education, and providing high-quality school facilities like these is a key part of that.
"I'm thrilled the first stage of the redevelopment is now complete.
"These great new facilities will benefit the local community for generations to come.
"The upgrade to this primary school means we now have the capacity to accommodate up to 1000 students with these new facilities," Mr Griffin said.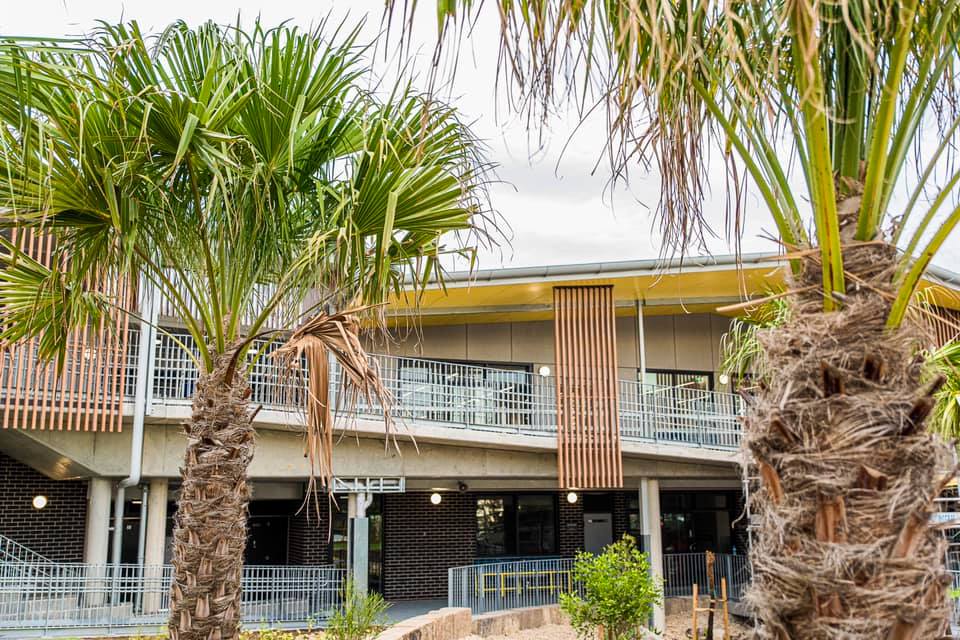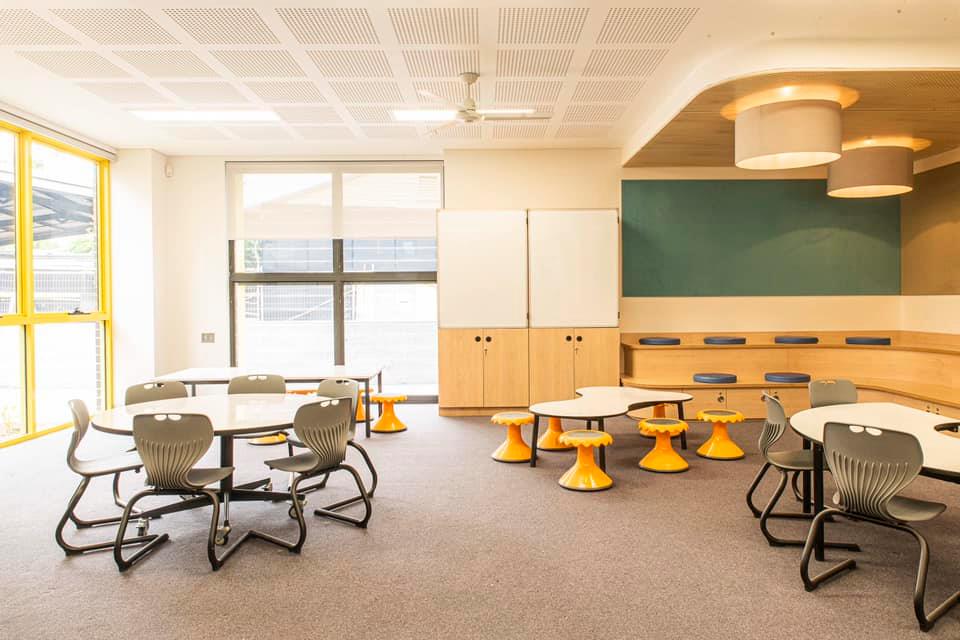 The State Government is investing $6.7 billion over four years to deliver 190 new and upgraded schools to support communities across NSW. In addition, a record $1.3 billion is being spent on school maintenance over five years, along with a record $500 million for the sustainable Cooler Classrooms program to provide air conditioning to schools. This is the largest investment in public education infrastructure in the history of NSW.
Museums, galleries and libraries to reopen from 1 June 2020
Museums, galleries and libraries across NSW will be allowed to reopen from 1 June 2020, under an easing of restrictions announced by the NSW Government.
Premier Gladys Berejiklian said on May 20th this was another important step forward in the reopening of NSW.
"We cautiously invite our cultural institutions and libraries across NSW to re-open from 1 June 2020, but with strict new protocols in place," Ms Berejiklian said.
"NSW is home to some of Australia's best art galleries and museums and I look forward to them reopening to the public.
"Libraries play an important role in our local communities, providing a safe space for learning and reading and I know many will be pleased to see them reopen.
"I would encourage museums, galleries and libraries to be innovative to ensure strict social distancing is adhered to and good hygiene measures are followed."
NSW Health will provide guidance to ensure the museums, galleries and libraries operate in a COVID-19 safe way, including:
exclusion of staff and visitors who are unwell
limiting the number of guests to allow for 4 square metres per person
providing distance markers for people queuing at service points
ensuring adequate handwashing facilities and/or sanitiser
online ticketing systems for museums and galleries
no groups and tours
enhanced cleaning
24 hour quarantine of returns for libraries.
Holiday travel restrictions to be lifted from June 1st 2020
NSW residents will be able to take a holiday anywhere in NSW from next month, with intra-state travel restrictions to be lifted from Monday June 1st 2020.
Premier Gladys Berejiklian and Deputy Premier John Barilaro said NSW citizens will be able take recreational trips across NSW, as long as they maintain social distancing and good hygiene.
Ms Berejiklian said lifting the holiday travel restriction will give everyone a much needed break and help get small businesses and the tourism industry moving again.
"This is the day we've all been looking forward to since the COVID-19 travel restrictions were put in place earlier this year and I would like to thank everyone for their patience during the past few months of being cooped up at home," Ms Berejiklian said.
"I must stress to everyone that, while we want people to enjoy a well-earned holiday, we must do this responsibly and continue to abide by physical distancing measures, as the last thing we want is further outbreaks that will force us to reintroduce restrictions."
Mr Barilaro said while regional NSW will welcome visitors with open arms, holidaymakers should call their planned accommodation venues and attractions to ensure they will be open and confirm their bookings before travelling.
"COVID could not have come at a worse time for regional NSW, with towns already doing it tough due to bushfires and drought and so I encourage everyone to make plans to safely and responsibly visit their favourite regional holiday destination, or discover a new one," Mr Barilaro said.
"I encourage holidaymakers to visit local businesses, enjoy local attractions and feast on the best food regional NSW has to offer, and for those not able to get away in June 2020, to start making plans for later in the year when even more businesses will be open.
"I'm very pleased to share that this means we will have a ski season this year, however holidaymakers should be aware that ski resorts will likely need time to put COVID plans into place and you should make contact before visiting."
Venues are also encouraged to review their booking policies to allow travellers to easily cancel their trip if they have any symptoms.
A number of caravan parks and camping grounds will be open from June 1st 2020, but travellers should call ahead and confirm bookings, while travellers planning to visit national parks should check NSW
National Parks and Wildlife Service
for further information. Travellers need to especially practice strong hygiene around shared facilities.
Travellers from interstate will be able to visit NSW for a holiday from June 1st 2020 but will need to comply with the rules of their home state when returning.
$160 million in New projects in North Sydney for more homes, parks and retail
May 19, 2020
St Leonards in North Sydney is set for a major facelift, after the NSW Government approved three major rezoning proposals that will inject almost $160 million in to the suburb and create more than 300 local jobs.
Planning and Public Spaces Minister Rob Stokes said the green light to North Sydney Council's rezoning proposals will see more than 500 new homes built in the suburb, as well as new retail outlets, cafés, restaurants, and new and upgraded public parks.
"St Leonards already boasts a thriving commercial sector and these approvals will pave the way for more people to live close to where they work in a vibrant community hub," Mr Stokes said.
The rezoning approvals in St Leonards include:
575-583 Pacific Highway: the site has been rezoned to allow for an 18-storey residential tower that will retain the local heritage of the existing building façade. The proposal will create 63 jobs and inject $31.4 million in to the economy.
100 Christie Street: the rezoning will provide an upgrade to Christie Street Reserve and allow a 36-storey residential and commercial tower to be built, replacing the existing office building. It will create 164 jobs and inject $82.2 million in to the economy.
23-35 Atchison Street: the site can now accommodate a 16-storey building, provided a new park is created along Oxley Street and Hume Street Park is upgraded. It will create 92 jobs and inject $46 million in to the local economy.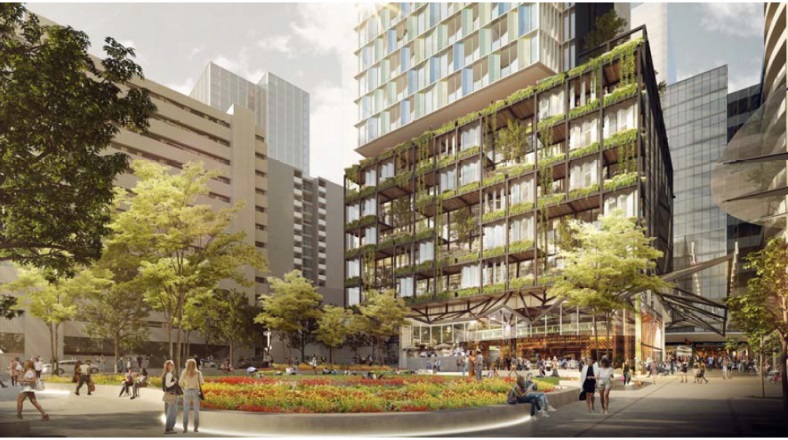 Artist impression of apartments at 100 Christie-Street, St-Leonards

Approval of the rezoning proposals will allow development applications to be lodged immediately, and must be within the next six months.
The three rezoning proposals are part of the NSW Government's Planning System Acceleration Program, which is fast-tracking planning assessments to keep people in jobs and the economy moving through the COVID-19 pandemic.
"In the past two weeks alone, the
Planning System Acceleration Program
has injected more than $2.4 billion into the state's economy and created opportunities for more than 17,500 jobs," Mr Stokes said.
To be considered for an accelerated assessment, the development application (DA) or rezoning must already be progressed within the planning system, deliver a public benefit, demonstrate an ability to create jobs, and be able to commence construction or lodge a DA within six months.
"The NSW Government has all hands-on deck to ensure ongoing investment in our state and to help provide as many jobs as possible," Mr Stokes said.
South Mosman Wharf upgrade
Mosman residents are invited to have their say on the NSW Government's proposed concept design to improve South Mosman Wharf as part of the Transport Access Program.
The proposed wharf design includes a new floating pontoon. A new pontoon would improve the efficiency and safety of wharves for ferries to pick up and drop off passengers.
The pontoon would have a waiting area with a curved roof, seating and glass weather protection panels to provide passengers with a comfortable place to wait for their ferry. It would be connected to land by an uncovered gangway.
The proposed wharf would include a new lift and stairs providing a safer accessible route from street-level to the wharf. New bicycle hoops would be installed.
The new wharf would provide South Mosman with facilities that all members of the community can access.
More information can be found and Feedback can be submitted until 5pm on Friday May 29th via the RMS South Mosman Wharf Upgrade consultation page.

2020 Community building partnership program now open
Tuesday May 5th, 2020
Member for Manly James Griffin welcomed yesterday's announcement that applications are now open for the 2020 Community Building Partnership Program, unlocking $27.9 million for community infrastructure projects across NSW.
Mr Griffin said $300,000 is available for projects in each NSW electorate, including Manly and urged Council, community groups and not-for-profits to apply for the funds they need to deliver projects with social, environmental and recreational outcomes.
"Local sports clubs, charities and schools are just some of the organisations locally that have benefited from this program over many years," Mr Griffin said.
"If your organisation or club needs extra funding for infrastructure, such as playgrounds, accessible features, equipment or refurbishment, then I'd strongly encourage you to apply."
The Community Building Partnership program has awarded more than $330 million in funding to 15,000 community projects since it commenced in 2009.
"This program means that you can support your community group to improve the places you meet, train or play," Mr Griffin said.
"Take the time to prepare and submit your application so your community group doesn't miss out on a share of $300,000."
Applications are open from Monday 4 May 2020 and close at 5pm, Friday 12 June 2020. Applicants must read the program guidelines to ensure their club or organisation and proposed project are eligible.
For more information about the NSW Government's 2020 Community Building Partnership Program, visit the website: www.nsw.gov.au/cbp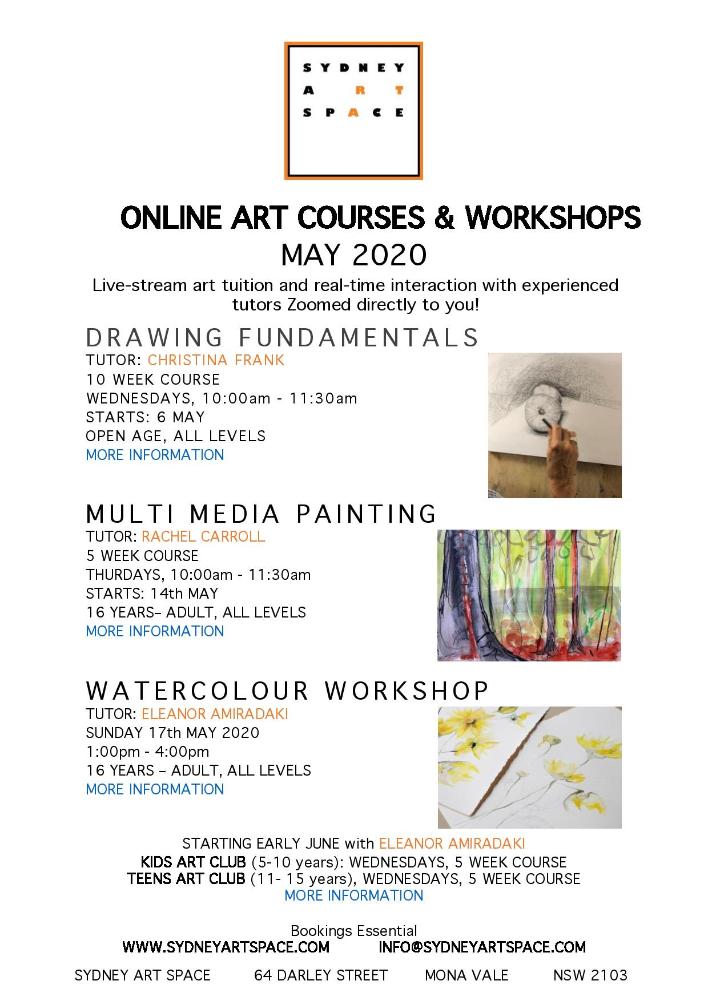 COVID-19 Testing
The NSW Government is urging anyone experiencing symptoms of COVID-19 to be tested in a bid to curb the spread of the virus.
COVID-19 symptoms include:
- Fever;
- Cough;
- Tiredness (fatigue);
- Sore throat;
- Shortness of breath.
If you have COVID-19 symptoms please:
- Contact your GP;
- Call Healthdirect on 1800 022 222;
- Visit a NSW Health COVID-19 clinic.
The locations of COVID-19 clinics are available here:
In our area:
Mona Vale Hospital
Address: Building 14, Community Health Centre
Coronation Street, Mona Vale NSW 2103
Opening hours: 10am to 6pm, 7 days
Northern Beaches Hospital
Address: 105 Frenchs Forest Road (west), Frenchs Forest, NSW 2086
Rear of Emergency Department (secluded mental health entry)
Opening hours: 9:30am to 6pm, 7 days
Pittwater Community Groups:

The purpose of www.westpittwater.com.au - is best defined by the vision of the West Pittwater Community Association.
To be a supportive community, encouraging and promoting civic pride, interest in community affairs and goodwill amongst residents.
To protect local fauna and flora and generally preserve West Pittwater and its environs.
To secure essential facilities including public wharves and reserves and to protect private and public property.
To speak with one voice and represent the interests of the Western Foreshore community when in discussion with Pittwater Council and other relevant government bodies. The WPCA website provides a forum for the better realisation of these objectives. Visit: www.westpittwater.com.au
New Season for Sailability Pittwater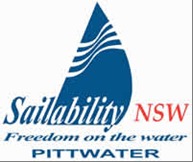 Sailability Pittwater is a volunteer organisation which provides sailing for people with a disability.
Our main recreational sailing activities are at Rowland Reserve, Bayview, and we run competitive sailing for people with a disability out of RPAYC Newport. We are currently looking for new volunteers for our Saturday morning program at Rowland Reserve and Tuesdays at RPA. For more information at www.sailability.org/au/pittwater or call John on 9982 5656
A Tale Of Two Frontlines
Noel Kessel is a member of Cottage Point RFS Brigade, his wife Kate works at St.Vincent Hospital.
''Over the Summer months I and my colleagues spent many days out on the frontline battling the deadly bushfires around the State.'' Noel stated this week
''Just as we thought things were slowing down, another front opened up with the battle against the deadly Covid-19 Virus. It was time for me to hand over the baton to my wife Kate who is a nurse and let her go into battle. Once again a frightening time for all of us, especially our children.''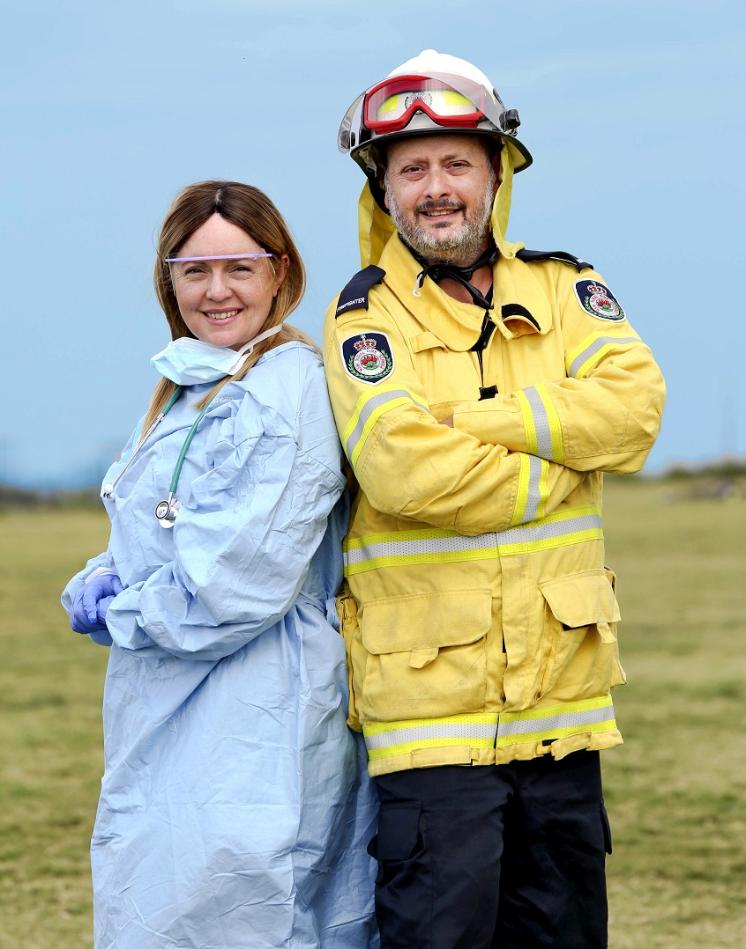 Photo: RN Kate Kessel who works at St.Vincent Hospital, with her husband Noel Kessel who is a member of Cottage Point Rural Fire Service Brigade.
COVID-19 Statistics Update
The only new case of the virus confirmed in the Northern Beaches Council area during the last month (ie since April 19) was recorded on May 12 for postcode 2100 (which includes Allambie, Beacon Hill, Brookvale, North Manly, Oxford Falls and Warringah Mall.)
NSW reported 3,086 confirmed cases of COVID-19 in the 24-hours to 8pm on Friday, with three new cases confirmed. Fifty patients had lost their lives and
383 patients were still suffering from active cases
of the virus. The total number of tests in NSW come to 411, 618.
(Statistics all checked at 9pm on Saturday night.)
Report by Miranda Korzy
Rare infection from possum scratch prompts warning
May 20, 2020
NSW Health is urging people to avoid touching possums following the first probable case of the rare disease tularaemia in a NSW resident.
The woman was bitten and scratched by a ringtail possum in a Northern Sydney suburb in early March, and since developed symptoms including swollen lymph glands, fatigue, and a sore throat. Further testing is continuing to confirm the diagnosis.
NSW Health's Acting Director of Communicable Diseases, Ms Keira Glasgow, said that while the disease is highly contagious, most people fully recover with appropriate antibiotics. Tularaemia is an extremely rare bacterial disease, which can be transmitted to humans from infected animals but not from human-to-human.
"The best way to prevent tularaemia is to avoid touching or handling any wildlife," Ms Glasgow said.
Only two cases of tularaemia have been reported in people in Australia previously, both of whom had been bitten or scratched by possums in Tasmania in 2011. The type of bacteria present in Australia is less virulent than the type seen in North America, and there have been no deaths associated with the disease in Australia.
"If you see sick or injured wildlife, do not pick it up or try to rescue it. Instead, contact the experts at your local licensed wildlife care group or local veterinarian," she said.
Symptoms of tularaemia include fever, chills, fatigue, body aches, headache and nausea, which appear within two weeks of exposure to the bacteria. People exposed to the bacteria through bites and scratches to their skin will also develop an ulcer at the wound.
"If you have become unwell with these symptoms after recently touching a possum, especially if you were bitten or scratched, it is important to seek medical treatment early," Ms Glasgow said. In an emergency, always call Triple Zero (000).
Worldwide, tularaemia can affect a wide range of animals including rabbits, hares, rodents and wildlife. The infection has only been found in two possums in Australia, which died in separate clusters in 2002 and 2003.
Contact details for local wildlife care groups can be found on the NSW Department of Planning, Industry and Environment website and an app called "IFAW Wildlife Rescue" can be downloaded from the app store.
If you need help for sick, injured or orphaned native wildlife please CALL the Sydney Wildlife Rescue Line on (02) 9413 4300. The rescue line operates 24 hours a day, every day.
The Taronga Conservation Society's Australian Registry of Wildlife Health is assisting the NSW Health investigation in this rare occurrence of the disease.
Find more information on tularaemia visit:
Cook for Soibada
Thursday June 4, 2020
from 19:00 - 22:00
This is one of my favourite things! Timorese Puddim. We are going to learn how to make it over Zoom on 4 June.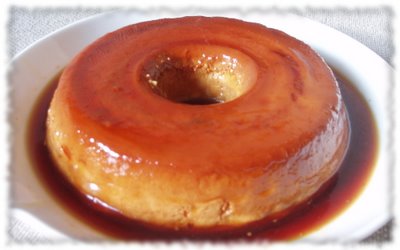 The money raised in this first of a series of online cooking lessons will help to pay the wages of the builders in Soibada who are currently working on the construction of classrooms at the training centre. This, in turn, helps them provide food for their families! So not only are we furthering educational opportunities in Soibada but we are supporting families too with jobs and income! Tickets will be $15 please join us!
Tamara Sloper-Harding OAM
Chair Pittwater Friends of Soibada
New MRBB30 Update
May 18, 2020: Marine Rescue Broken Bay
Updated photo of our new BB30 build. In the background there have been lots of discussions on small customisations for our vessel to ensure she is just right for us.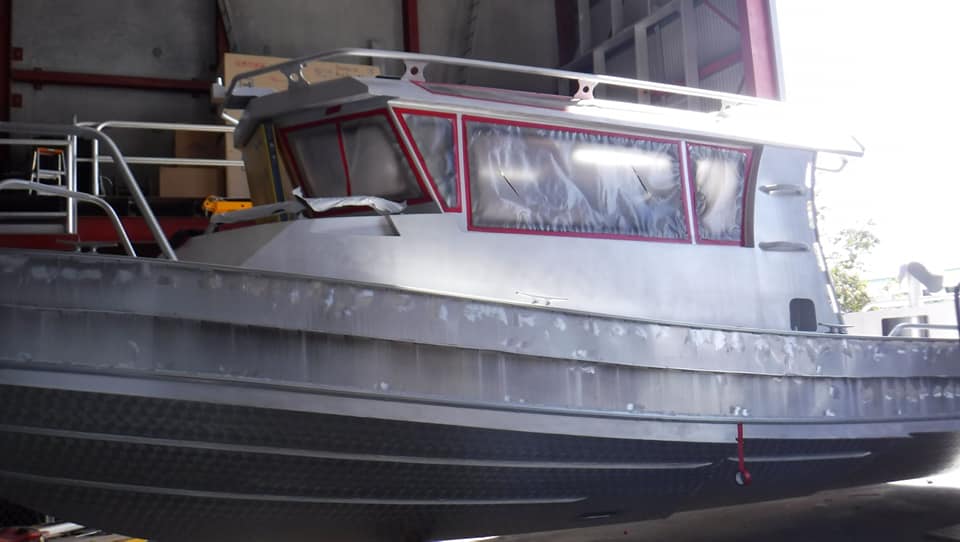 Grey goshawk Taking Chooks in Avalon
Residents report a grey goshawk (Accipiter novaehollandiae) has been witnessed taking their chickens in recent weeks, with one resident posting a photo of the bird on social media this week. Others have spotted the same or a similar bird over the Careel Bay wetlands and fields taking wild rabbits.
If you do have chickens it may be best to keep them in a coop at present, ditto pet rabbits.
Grey goshawks vary their prey selection opportunistically. For an Accipiter they select mammals such as rabbits, possums, and bats. Other prey can include small reptiles, and insects. However, the most frequent prey type are most often other birds. Evidence from different parts of the range shows females select larger prey than males, with males largely keeping to small to mid-sized passerines while females often prey on larger prey such as currawongs, gamebirds (including megapodes) and even herons.
Grey goshawks partner for life, breeding from July to December. Grey goshawks are the largest Accipiters on mainland Australia, at about 40 to 55 cm long, with wingspans of 70 to 110 cm.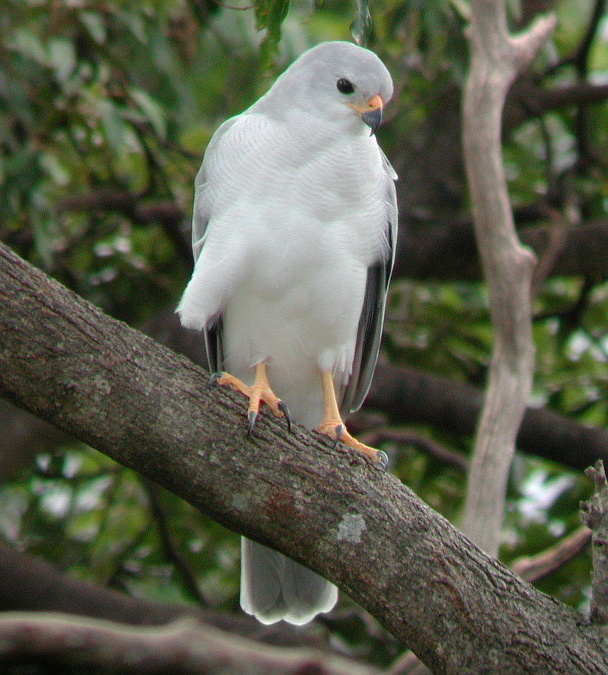 Grey Goshawk - photo by Aviceda

Show Us your Cans update: now in These locations
Supporting our Northern Beaches homeless and disadvantaged communities through coronavirus by providing them with food and other support options.

Suggestions of what may be needed below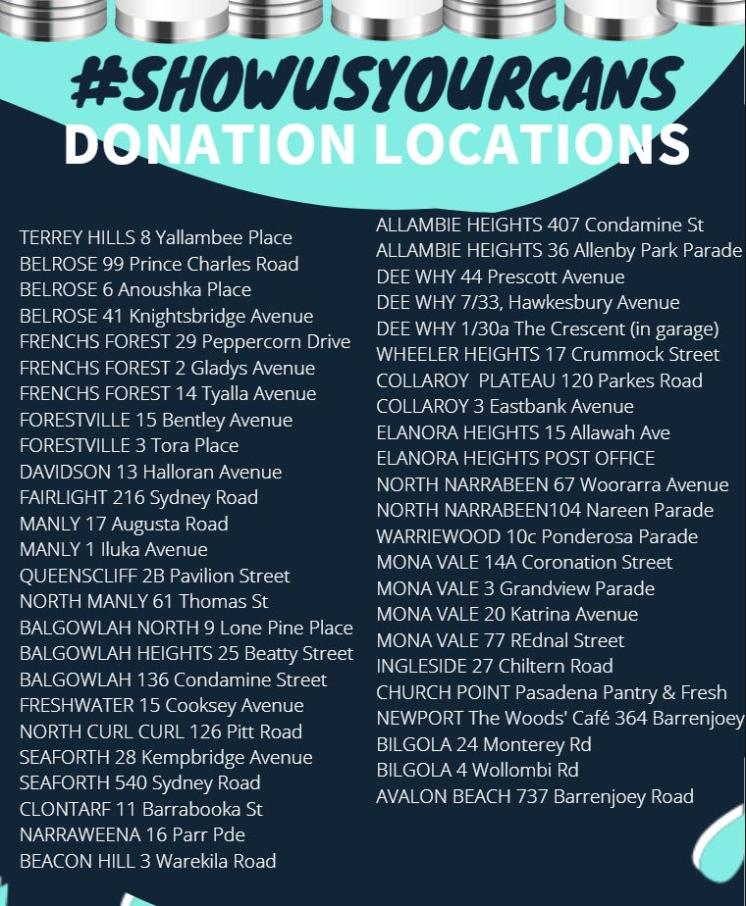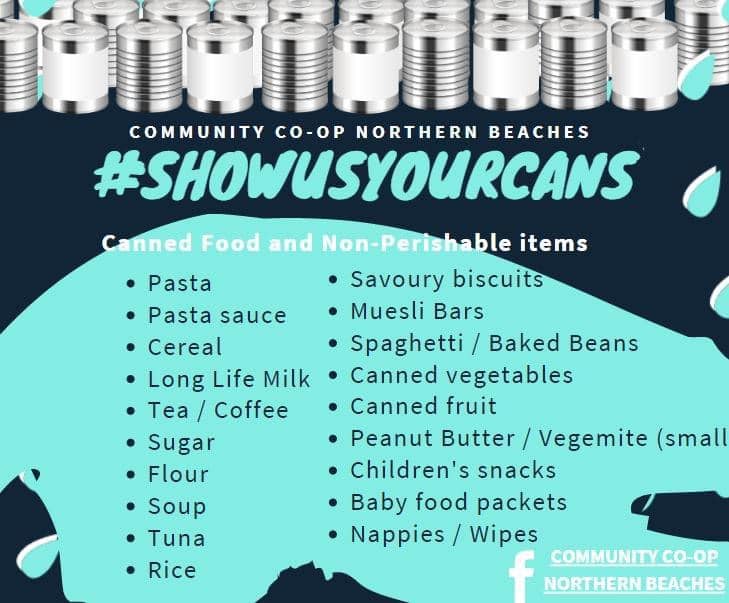 Pets of the Week
Theodore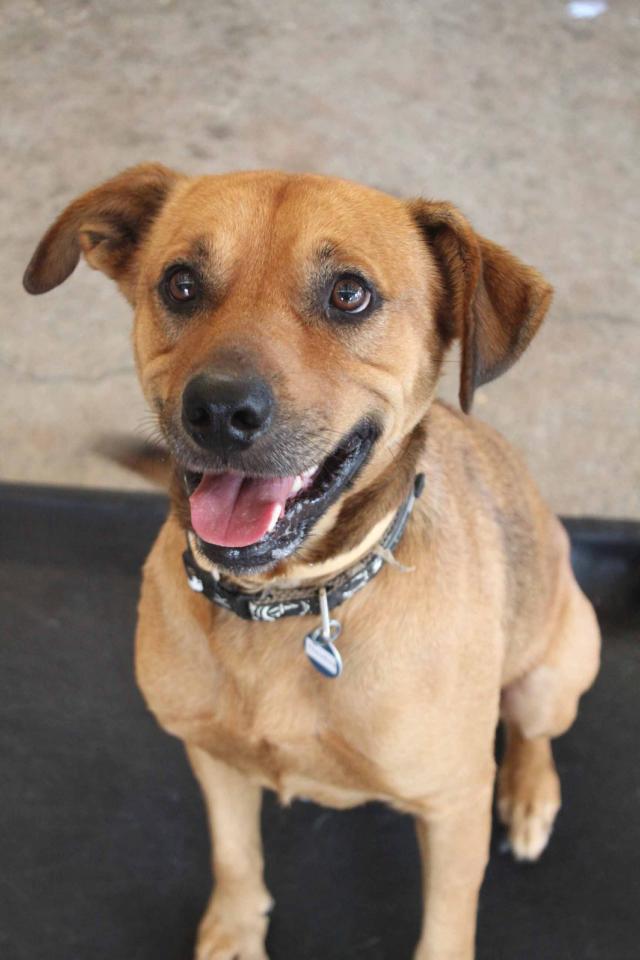 AGE/SEX: 2 years / M
BREED: Kelpie X Ridgeback
Theodore is a very gentle slightly timid boy who social with other dogs and has nice doggy manners. He walks well on lead and sits for a treat. He has a short coat and weighs 21.6kg. He comes desexed, C5 vaccinated, heartworm free and microchipped. Also included for the love and health of our dogs is a free Health and Wellness Voucher with our DR Vet. His adoption cost is $400.
Pookie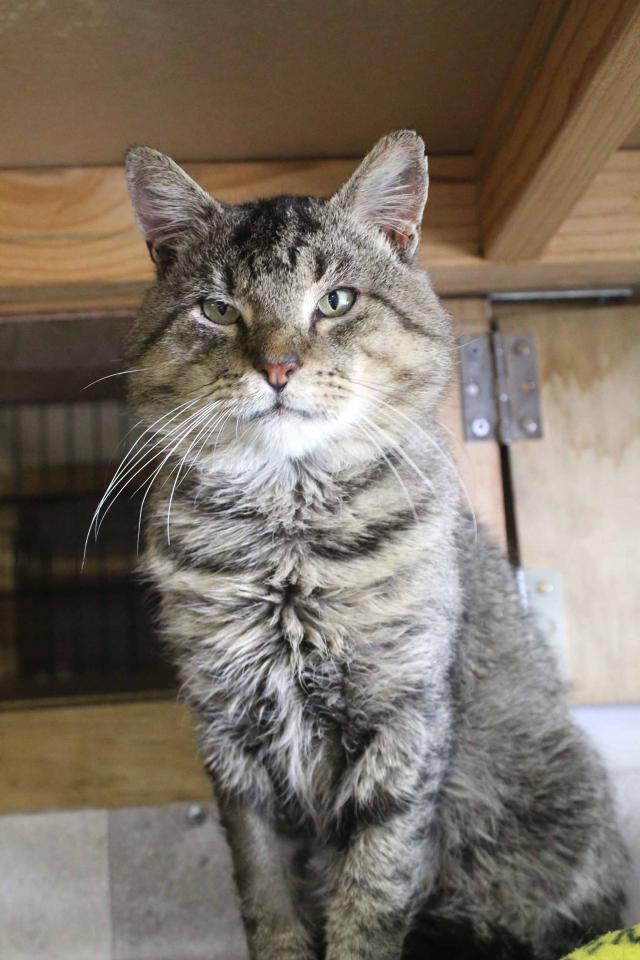 This scruffy, lovable 8-year old tabby was found wandering the streets before being rescued. He is the sweetest boy, friendly, affectionate, interested to meet new people and totally laid back and calm. He adjusts very quickly to new surroundings and is not carry-case shy. He is also good with other cats and it is obvious that he originally was in a home because he has very good manners. He is a short haired boy who weighs between 4 and 5 kg.
He comes desexed, wormed, F3 vaccinated and microchipped. He is a healthy FIV positive cat. His adoption fee is $220. If you are interested in meeting Pookie, please call DoggieRescue on 9486 3133 or email cats@doggierescue.com. He is located at Ingleside.
Foster Carers Needed
Not everyone is in a position to adopt a dog, which is why DoggieRescue runs a foster program making it easy for caring dog lovers to make an immediate difference.
Rehoming Organisation No R251000024.
Laws to help grow a 24-hour economy
The NSW Government wants to support our  nightlife's recovery after COVID-19 restrictions are eased. This will create a vibrant and safe 24-hour economy with  risk-based  liquor laws that support business. 
You are invited  to have your say on  the second stage of the  24-hour  economy liquor law reforms. The reforms will deliver key parts of the NSW Government's response to a NSW Parliamentary Inquiry into Sydney's Night Time Economy. 
The draft Liquor Amendment (24-hour Economy) Bill 2020 includes proposed liquor law changes.
The documents below provide the scope of the proposed changes:
Have your say
Your feedback will be published on the NSW Customer Service website if not told otherwise.
Northern Basin first flush review
The NSW Department of Planning, Industry and Environment is seeking feedback on an independent review of the Northern Rivers first flush event.
In mid-January to early February 2020, after record drought conditions, the NSW Government put in place water restrictions to manage the first major water flows after rain fell across the northern Murray-Darling Basin.
It was the first time NSW managed a first flush event in this way. An independent panel is seeking community feedback on the first flush event and how it was managed.
The panel will make recommendations to improve management of future first flush events, including:
the communication of water restrictions to water users and the public
decision-making processes, including matters considered when applying the public interest test
how prepared the Department of Planning, Industry and Environment — Water, WaterNSW and the Natural Resources Access Regulator were to manage the event.
Have your say
Feedback for the Northern Basin first flush review can be made online.
Have Your Say by Sunday 7 June 2020.
Online consultation
13 May 2020 to 7 June 2020
9:00am to 11:59pm
Helping councils unlock billions in unspent infrastructure funds
May 17, 2020
The NSW Government is making it easier for councils to support communities and unlock billions of dollars in local infrastructure contribution funds to support jobs and stimulate the economy.
Planning and Public Spaces Minister Rob Stokes said new legislative changes will provide councils with more flexibility to invest funds in vital community infrastructure during the COVID-19 pandemic.
Mr Stokes said he would also require some councils with significant funds to prepare a works plan detailing how they will invest money in their accounts over the next 18 months, with the aim of increasing local job opportunities.
"By providing more flexibility with infrastructure contribution funds, councils will be able to quickly invest in vital local infrastructure including public spaces, roads, footpaths and drainage," Mr Stokes said.
"The time for councils to invest in their local communities is now; releasing just one-third of council-held funds could generate an additional $1 billion of infrastructure spending to support the State's economic recovery."
The changes will permit councils to pool funds across contribution plans, allowing them to bring forward planned projects where all the funds may not yet have been received.
"We know local government wants to get these funds out the door and in addition to these changes we have a range of options to help councils invest the funds, including low cost loans, grant funding, and other support for strategic planning and capital works," Mr Stokes said.
"This is funding for local roads, public space, stormwater infrastructure, and community facilities which will unlock plans for the development of thousands of new homes and employment land in the North West, and immediately bring down contributions charges," Mr Stokes said.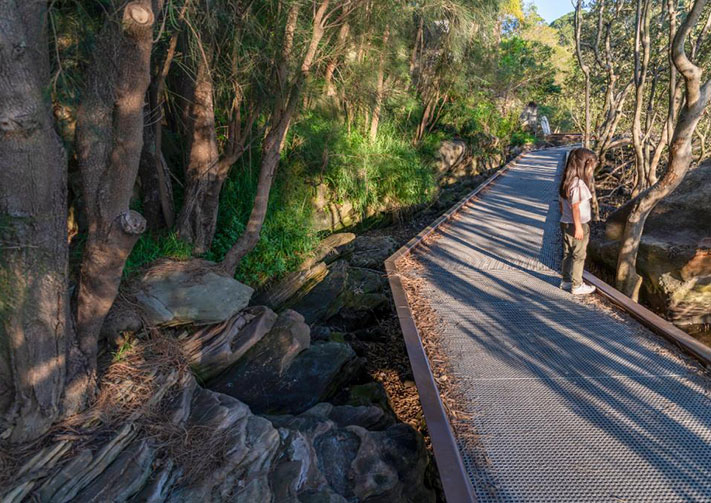 Land To Support Veterans Aged Care Facility
The NSW Government has approved the sale of a 2.5 hectare block of Crown Land at Noraville, near Norah Head, to the Vietnam Veterans Keith Payne VC Hostel.
Minister for Water, Property and Housing Melinda Pavey said the hostel applied to purchase the land that it had under lease to invest in its future and provide more affordable housing options for elderly residents in the region.
"This sale is another example of the NSW Government using innovative solutions to create more affordable housing options across NSW for our communities," Mrs Pavey said.
Parliamentary Secretary for the Central Coast and Member for Terrigal Adam Crouch said the land had only been sold after consultation with the local community.
"Vietnam Veterans Keith Payne VC Hostel is a not-for-profit aged care facility and this 2.5 hectare block of land will secure the hostel's future by providing room for future expansion," Mr Crouch said.
"Our region is expected to grow by 95,250 people between 2016 and 2041, and we need all levels of government as well as non-government organisations to meet this need."
Vietnam Veterans Keith Payne VC Hostel CEO Justin Dover said the land will help cement the hostel's future on the Central Coast.
"The securing of this land is great news for our facility as it gives us the certainty we need to be able to plan for our future and grow," Mr Dover said.
"We currently have 76 residents but have the potential for more aged care accommodation. We also run Community Assistance Solutions to provide domestic assistance, meals and other services to elderly residents in the community to support their independence".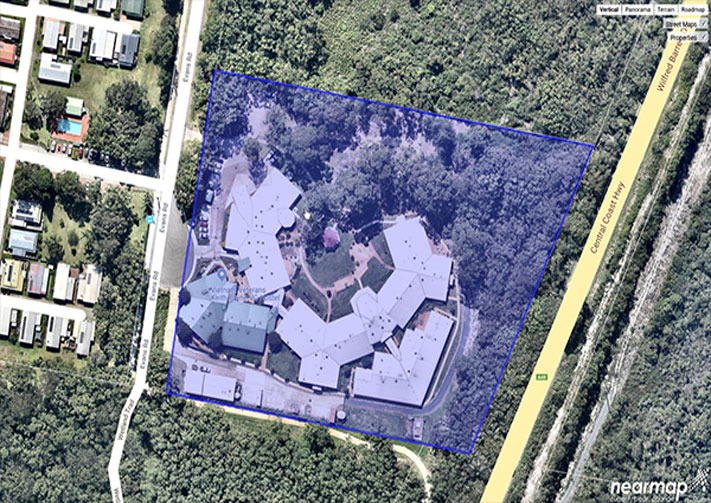 NSW Animal Welfare Reform – issues paper
The NSW Department of Primary Industries (DPI) is seeking feedback on key issues affecting animal welfare laws in NSW.
What's this about?
This is your opportunity to help set the direction for animal welfare policy reform. This is an important step towards modernising welfare laws, which is a key commitment of the NSW Animal Welfare Action Plan.
The discussion paper identifies five focus areas for reform:
reviewing the purpose of the Acts
defining key terms
examining compliance powers and tools
setting the right penalties
streamlining the framework.
Feedback from the paper will be used to develop policy solutions. DPI welcomes feedback from all community members on these focus areas and any other issues that should be considered in the reform process.
Have your say
There are three ways you can submit your feedback:
Consultation closes
June 21, 2020
Domestic Violence support during Covid-19
NB: Where to get help Fact Sheet is below. Simply click on PDF and 'save as' on your own device
People experiencing domestic violence can be assured police and frontline services are ready to support them and their families as NSW continues to respond to the coronavirus threat.
Member for Manly James Griffin said the Northern Beaches community should not hesitate to seek help and support at this time.
"If you are in danger or in an emergency call Triple Zero (000)," Mr Griffin said.
"If you are in need of support services, such as housing or counselling, our hard working frontline staff are also available to help those suffering domestic violence."
"No person, whether they live on the Northern Beaches or anywhere in Australia, should in live in fear of violence and I urge people to seek the help they need when it is safe to do so."
Mr Griffin added that perpetrators are on notice and that police have increased efforts to combat violence in the home including more proactive operations to enforce protection orders.
"Police will continue to conduct Apprehended Domestic Violence Order (ADVO) compliance checks to keep victims safe."
NSW Police Force Domestic Violence Corporate Spokesperson, Assistant Commissioner Mark Jones, said police are monitoring rates of domestic violence.
"High-risk and repeat offenders are being targeted by specially trained police to ensure that all orders are strictly followed and complied with and offenders are arrested if violence is detected," Assistant Commissioner Jones said.
"Police are also able to vary existing interim or final ADVOs if we know that violence is escalating, without needing to first go to court, so victims are immediately protected.
"NSW Police are working together with government agencies, including NSW Health, to ensure there is no increased health risk to the community in the current environment."
The NSW Government is constantly adapting as the COVID-19 emergency evolves, which includes various justice, housing and policing responses to combat domestic violence.
Surf Life Saving New South Wales Seeking inspirational Womens' Stories
July 1 2020 marks the 40th anniversary of women's involvement in active surf lifesaving duties.
Surf Life Saving NSW is celebrating this important anniversary and the achievements of women over the past 40 years. They're asking for help to recognise our trailblazing women by sharing your stories, photographs and videos.
SLS NSW will showcase these inspirational stories throughout the 2020/21 season and create an archive for future generations.
How you can help Celebrate
Email SLS NSW your stories about the women who inspired change in the Surf Life Saving movement
Send them your photos and videos here or via WeTransfer to memberservices@surflifesaving.com.au
Post photos on Facebook, lnstagram and Twitter using the hastag #WomenInSLS
Send photographs, film and newspaper articles to SLSNSW - PO Box 307, Belrose 2085 (they will digitise and return)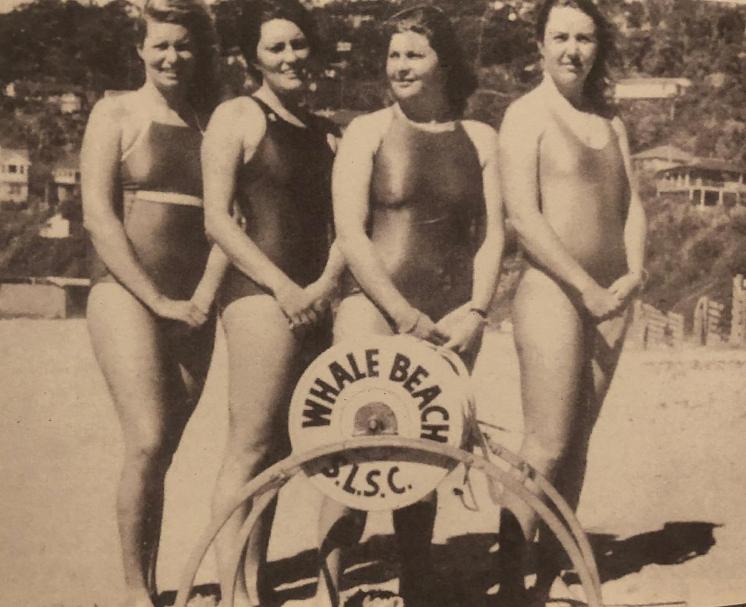 Four of the first official women to patrol our beaches were welcomed at Whale Beach SLSC in 1980. (Sara & Jill Peters, Marion Robb and Tina Gowing)
Please Register Wildlife Road Strikes
We need your help. Thank you for reporting wildlife road fatalities. There is so much wildlife on the move in our area at present due to various pressures. Although we have had pictures
sent to us
, many of these have no date or location.
There is a database that volunteers maintain but this needs three pieces of information:
The position via GPS or road and suburb
The date
The animal
The details can be entered into the database directly by you at:
The RMS are using this information to plan mitigation. So please, if you can, add the information in directly.
Gone Fishing Gallery at Waterfront Store Church Point
Open again TODAY in the top room Waterfront Store. Open mainly weekends as an addition to the waterfront cafe. Keep up to date on their Facebook page