December 16, 2018 - January 12, 2019: Issue 388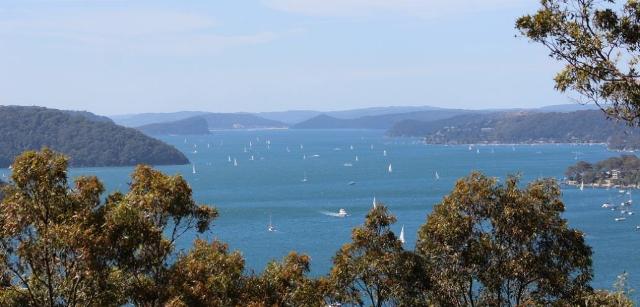 Articles This Week
Profile

:
Jan Roberts -
It's no secret that History fans spend months, and in some cases, years tracking down all the threads to encapsulate a few of the right 'notes' in the right sequence to deliver up an insight into where we came from and who did what and why and when.
Dr. Jan Roberts, founder of Ruskin Rowe Press with her husband Ken, a publishing house set up solely to break even in sharing local histories, is the woman responsible for great books like Remembering Avalon, Avalon Landscape and Harmony and Arthur Murch: An Artist's Life. Each work took her around a full year to complete.
This year a work that has taken two years to complete is finally being shared. Jan's A Family CHRONICLE in 75 Objects, taking its inspiration from the British Museum's A History of the World in 100 Objects, presents a cohesive timeline of a story this Historian has been working at for longer - her own. Through the use of family objects such as photographs and keepsakes Jan has devolved and opened up the wonderful people who came before her and whom she wanted to introduce to her grandchildren.
This is no catalogue of family doings in a mundane list. This brings the people to life, lets you see them looking steadily back at you, or cause you to wonder why those dolls were handed to her father, Frank Coleman, a WWII RAAF and RAF man. When you find out these are traditional Polish folk dolls, and understand Polish men served alongside the British airmen shared more than going into battle together, the wondering produces a spark, a light.
One of the 75 objects is Jan's filing card box of her Maybanke Anderson notes. It is thanks to Jan's passion for sharing her work that we have an insight into what that lady did and how she went about it. The amount of work; talks given, three books published, essays written, and love Jan has devoted to bringing Maybanke's journey before this generation and the next has enriched those here now and those who will come after us. In fact, speaking with Jan five years about puzzles not easily found in the world before digital platforms could help you gain access to these, inspired the investigations that led to putting together that smaller overview that needed to be run in its 100th year. (PBP's page)
The inspirer inspires. And she offers a broader scope to investigate further in that one to one medium that any great book is.
To be able to run both Jan and Maybanke together is something that has been worked towards for a while now - to be able to give something back to a giver. Jan Roberts has worked hard at asking us to invite into our lives those who came before us, to listen for their voices and meet their eyes.
And of course, there's more to know, more to find.
History:
Roads IN Pittwater: The Bay View Road:
The run to Church Point alongside Bayview was once a track weaving through settlers farms filled with prize winning fruit. A wharf, opened in 1900 where the Bayview Baths now are, brought communication with 'Sydney Town' and visitors to the area. A series of holiday cottages for rent and land sales meant the track, gradually being widened and surfaced with something other than sand blown in from the estuary, was needed for access. A few years on reclamation works to provide parking for cars indicates the quick shifts that occurred in this favourite place of many Pittwater people.
Artist of the Month

:
Dec
ember 2018 - January 2019: Tony Edwards
Tony Edwards is bringing an exhibition of selected works from more than 80 new paintings he has completed to Avalon Recreation Centre this January. The paintings range from Still Life to Architectural subjects and include a vast amount of the place that is his spiritual and now, again, physical home - Pittwater.
This should come as no surprise - he grew up at Bayview, attended Manly Boys High.
Now back home again he shares a small taste of what can be seen up close this coming January.
Pittwater Offshore Newsletter Update 9/12/2018
click on Logo:

To contact Julian: editor@scotlandisland.org.au
Av Rec. Centre De-fib
An Avalon Beach SLSC Automated External Defibrillator (AED) has been installed at the Avalon Recreation Centre allowing use by the general public when needed. As you walk in the main entrance to the Recreation Centre it is located on the wall to the left in a clearly marked cabinet. There is also a public access AED on the beach side wall of the Surf Club near the external staircase.
With straightforward audio and visual commands, AEDs are designed to be simple to use for both those trained in first aid and the layperson. The AED will analyse a patient's heart rhythm and recommend a shock, only if required. They are safe to use and can save lives. For a patient in cardiac arrest, every minute they are not being successfully treated (by defibrillation), their chance of survival decreases by approximately 10 percent.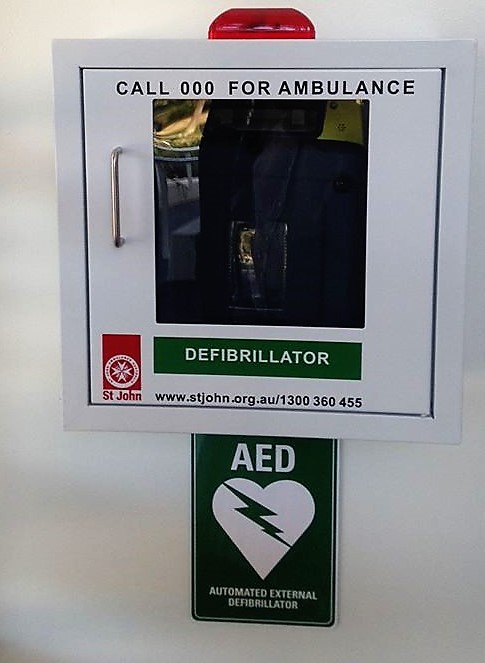 Newport Residents Association End of Year

The Newport Residents association invites all Newport residents & friends to:
Join us on Tuesday 18th December 2018 at
7.00pm Newport Community Centre
The next meeting of the Newport Residents Association will be our Christmas get-together on Tuesday 18th December 2018 at the Newport Community Centre (The Boulevarde, next to the Bowling Club)
at 7.00pm.
There will be no formal meeting, just an opportunity to celebrate an active year and enjoy each other's company.
Drinks and nibbles will be supplied by NRA members.
All members of the Newport community will be most welcome and we encourage you to attend.
44th annual Scotland Island Dog Swimming Race
Monday December 24th, 2018: 5 p.m.
Come and watch the 44th annual Scotland Island Dog Race, where a pack of pet pooches paddle across Pittwater from the island to Church Point.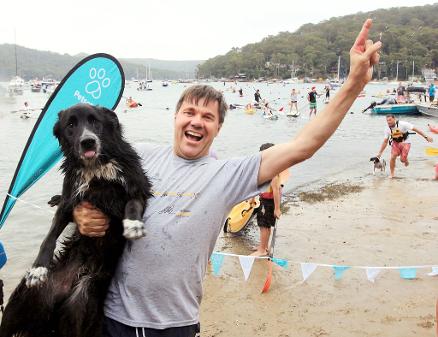 Pittwater Camera Club First Meeting for 2019
Our first Meeting for 2019 will be January 21 2019; Presentation - The Year Ahead.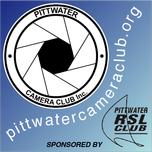 Our aim is for members to share their enthusiasm and love of photography via competitions, lectures, presentations and social activities. We are a friendly, contemporary and progressive club with regular competitions that are aimed at improving photographic skills. Lectures are given by visiting photographers and professionals in the industry and encouragement is provided in the appreciation of the art of photography.
Membership is open to everyone who enjoys photography and we conduct photographic outings on a regular basis. The Club welcomes visitors to any of our meeting nights. Meetings at Pittwater Camera Club are on alternate Mondays at 7.15 pm for a 7.30 pm start. Join us at: Pittwater RSL - 82 Mona Vale Road, Mona Vale.
Congratulations to our Image of the year winners
Colour print: David Naar
Mono Print: Mike Fisher
Digitally Projected: Richard Shakenovsky
Have a look at all the wonderful Winners this year on our website under 'Galleries'.
Congratulations Barrenjoey

HSC Students – 2018
The Trend Continues!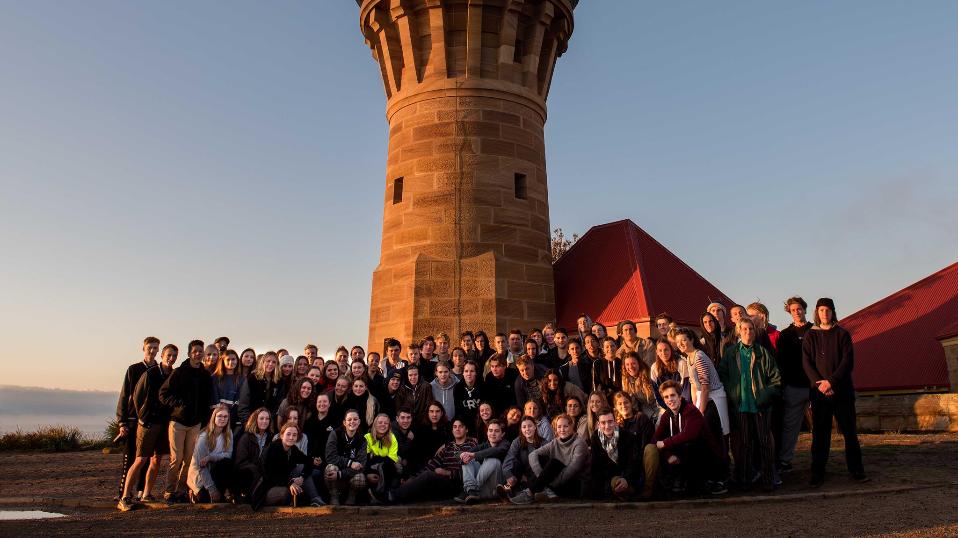 In the 2018 Higher School Certificate (HSC) Examinations, Barrenjoey HS has yet again received its best results since opening 50 years ago, improving yet again on the previous best set last year. This is an effort that should make all students, staff, parents and community members justifiably proud.

98 Year 12 students sat for the HSC across 452 examinations and 21 accelerated Year 11 students sat their HSC in either PDHPE or Society and Culture.


63 students

'

results (13.9%)

were placed in the top band,

Band 6

. This is the greatest percentage in Barrenjoey history.


187 students' results (41.4%)

were in the second band,

Band 5

. This is also the

greatest percentage in Barrenjoey history.



In total

86.5% of all HSC results

were placed in the top three bands (compared to 69% of the State). This is also our best ever and now means that Barrenjoey students have been substantially above the State average for 10 years displaying terrific academic cultural improvements for all students.

Of all our candidates,

36 students received results in the top band

. That's approximately one in three students, and

79 received results in Band 5

. This is an

incredible display of student depth. 68% of students received scores in the top two

Bands.



On an individual level,

17 students

(Zac Abbas, Axel Akerman, Billy Ballico, Ciara

Brady, Kayla Carruthers, Ella Couston, Emily Grunseit, Henry McGilchrist, Kate

McGrath, Aneka Morley, Meg Mulcahy, Liandra Munene, Myles Pymble, Sam

Smith, Clea Stutchbury, Eli Thomson and Ariel Wheeler)

were placed in the top band

for a multiple of courses.



Incredibly one student

Ella Couston

, will be recognised on the All Rounders list for achieving 10 units of Band 6 results, while

Ciara Brady

and

Ariel Wheeler

just missed

the list by achieving 8 units of Band 6 results.



Five students scored almost the perfect marks for individual subjects:

Axel Akerman

- 96 for French Beginners,

Billy Ballico

96 for Mathematics,

Emily Grunseit

– 99 for French Beginners,

Sabreen MacGregor

– 95 for General Mathematics and

Meg Mulcahy

– 95 for Music.

A very special mention to

Emily Grunseit

who placed third in the State for French

Beginners.

In total an incredible 22 HSC

students

(22%) received all their results in the

top two

bands

. This amounts to great recognition for their hard determined work.

Furthermore and amazingly, 87 students' results were only one or two marks away from

achieving at least one higher grade. A target that we will continue to set for next year's

Year 12; to gain 2 extra marks in all that they are assessed on!



Twenty six subjects (84%) achieved results above the State average however, special mention must go to Chemistry, Construction, Earth and Environmental Science, Engineering, English Standard, Hospitality, French Beginners, Mathematics General, Modern History, Music, PDHPE, and Society and Culture where subject results impressively scored more than 5% above the State mean.

The final statistic is very pleasing for our learning community. In 2017 we broke into the top 200 high schools in NSW, placing 161st. This year we have just learned that Barrenjoey is now ranked 110th – not bad for a community based comprehensive school.
Congratulations to the students who have worked so hard this year and took 'up the challenge' of getting involved with the Tutorial Program, Study Skills and other initiatives, as well as working effectively in the Senior Study, during their flexible learning days and taking the Reporting and Interview processes so seriously.
Congratulations to the sensationally talented HSC teaching staff who have worked so diligently with the students throughout 2018.
Elanora Players 2019: The Bold and the Young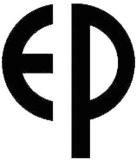 The latest offering from Elanora Players is a light-hearted look at a
fictitious
soap opera called "The Bold and The Young" from a play written by Don Zolidis titled The Bold,The Young and The Murdered. From humble beginnings, the soap opera rose to fame and fortune and became 'the most scintillating soap of the century!'
However, popularity for the show is waning to the point where drastic measures must be taken to restore it to its previous profitable state.
The executive producer has a plan. What is this plan and will it have the desired effect?
Robert Longley, the director, has assembled a talented cast of 13 actors plus crew to do justice to this contemporary comedy. He hopes that a similar fate does not befall your own personal favourite soap.
The play is being performed at Elanora Heights Community Centre, 49A Kalang Rd, Elanora Heights. Performances on selected times and dates
from 11th January to 19th January
. For bookings, phone 9979 9694 or email at
boxoffice.elanora@bigpond.com
Bookings are strongly advised as this show is quickly selling out.
Mobile devices banned in NSW primary schools
December 13, 2018: NSW Government
NSW public primary schools will ban the use of mobile devices during schools hours with high schools given the choice to opt in to the ban.
The new measures are in response to the independent review into the non-educational use of mobile devices in NSW schools report.
The review found there are rising cases of online bullying, inappropriate sharing of explicit images between students, predatory behaviour from strangers and unnecessary distraction for students.
Public high schools will consider a range of options to manage students mobile devices. This could include promoting how to use the devices safely or restricting the use of them. The decision will be made by individual schools in consultation with their communities.
Premier Gladys Berejiklian said distraction and bullying have always been issues for schools to deal with but mobile phones present a new challenge for schools, teachers, parents and students.
"We want to ensure mobile phones and other smart devices complement students' learning and are handled at school in an age-appropriate way," Ms Berejiklian said.
"These changes will provide clear boundaries in our schools to ensure technology remains an enabler, not a detractor."
Mr Stokes said the review stopped short of recommending a ban on smart devices in high schools, but offered several approaches that schools could adopt based on their circumstances.
Education Minister Rob Stokes said the NSW Government will work with schools to implement the changes recommended in the report, helping them manage the risks and rewards of using mobile phones inside the school gates.
"These changes are about keeping our schools safe and protecting the welfare of our students when they're in our care," Mr Stokes said.
The review was led by renowned child psychologist Dr Michael Carr-Gregg, whose team considered input from almost 14,000 survey responses and 80 written submissions.
"I'd like to particularly thank the many thousands of young people and their families who took the time and effort to make submissions, as well as the many experts in mental health, technology and cyber-safety who contributed to this report," Dr Carr-Gregg said.
The review examined the impact of devices in schools on students of different ages in terms of educational outcomes and child development, as well as their potential benefits when used to complement teaching, particularly for students in the latter years of high school.
The NSW Government will consider the other recommendations in the report.
Certificates of title
The Office of the Registrar General is seeking feedback on transitioning from paper certificates of title to an electronic alternative.
What's this about?
eConveyancing is a critical part of the NSW Government's commitment to leading digital innovation.
Transitioning to the eConveyancing system involves shifting away from paper certificates of title. The Office of the Registrar General has published a discussion paper seeking feedback on a range of issues relevant to certificates of title which remain to be addressed.
The discussion paper:
outlines the current status of certificates of title in NSW

reviews the legislative environment relating to certificates of title in NSW and in comparable states

discusses proposals for replacing paper certificates of title with an electronic alternative

raises questions for discussion.

Have your say
There are two ways you can provide your feedback:
Email: ORG-admin@finance.nsw.gov.au
Mail: Certificates of title: the next evolution
Office of the Registrar General
McKell Building
2-24 Rawson Place
Sydney NSW 2000
Have your say by 28 February 2019.
Agency Website
Doggie Rescue's 2019 Calendar Is Out!
DR's ever popular calendar is out now. Each month features a winning photo from the calendar competition showing DoggieRescue dogs in their new forever homes.

The cover depicts our new Freedom Dog Park that now brings so much pleasure and happiness to our dogs and volunteers. This is your opportunity to grab a calendar for yourself and perhaps a few as Christmas presents for your doggy friends.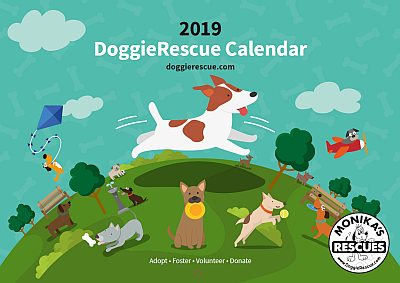 At $15 it makes the perfect Christmas gift, knowing that 100% of the proceeds of the calendar goes directly to the animals in our care.
It is available online at www.DoggieRescue.com or can be purchased by calling 02 9486 3133 or by visiting the shelter at Ingleside.
Christmas-New Years Break + To Meet Demand
Please be advised that the
last Issue of Pittwater Online News for 2018
will be published on
Sunday December 16
.
The first Issue for 2019 will be published Sunday January 13th.
Events, stories etc. for that final 2018 Issue, or happening prior to January 13th, 2019, will need to be received no later than midnight December 16th. The Office will be closed in between.
Before the rush of Christmas-New Years sets in, we'd like to thank everyone very much for their continued support throughout the year. Your tips, your contributions, your requests and your feedback continue to guide each Issue.
We remain - For, About and By Pittwater!
To Meet Demand
Pittwater Online News is experiencing an increased demand for reporters and photographers for local events and news. The phone never stops ringing, the volume of emails for story requests has quadrupled.
As a result we will be changing our policy and taking paid-for advertisements from February 2019 in order to pay for people to do all that extra work to meet the demand.
Not every page will be available for advertising materials (Profile of the Week and History pages for example) - others will.
Volunteer organisations, such as surf life saving clubs, bushcare groups etc. will remain exempt from such fees. We will also continue the policy of putting $ paid for works/events/products run back into the community, although this will have to shift from 100% in 2019.
We will also aim to keep the look intact so that advertising materials are not the feature, but the story remains the feature - that will work best for both clients and readers.
THUS - if you are making $ from it please don't send it in for us to pick up your tab to run it.
Those who would like to advertise in Pittwater Online can email
pittwateronlinenews@bigpond.com
to discuss what they want. The rate, for the present, will remain 10% of what is paid elsewhere.
Pittwater Online News hopes through this change we can meet all the demand and requests to expand this News Service.
As Pittwater Online News has a big 'staff' of photographers, writers and journalists already working as volunteers, finally get paid for their hard work will be optioned to these people first. Any other Positions Vacant will be advertised on this page.
Thank you - doing our best to expand giving you your own voice and ensure the Issue won't be so late - every. single. week.
A. J. Guesdon
Editor, Pittwater Online News.
Pittwater Community Groups:
Toys 'n' Tucker Christmas Appeal 2018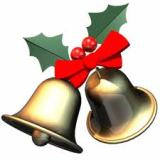 Member for Pittwater Rob Stokes is encouraging local residents, businesses, and community groups to make a contribution to Anglicare's Toys 'n' Tucker Christmas appeal.
Christmas can be a time of stress and worry for many families. Unfortunately some parents contemplate going hungry so their children can have something special on the day.
Toys 'n' Tucker is part of Anglicare's annual Christmas campaign where donations of non-perishable foods and new toys are collected and packed into hampers for families across Sydney who would otherwise go without.
"Christmas is a special opportunity for communities to come together and support families in need," Rob Stokes said today.
"Toys 'n' Tucker is a practical way for everyone to make a positive impact this Christmas.
"I'm constantly humbled by the generous spirit of people in our community, many of whom faithfully and selflessly return each year with parcels for families that may be struggling," Rob Stokes said.
The Pittwater electorate office in Mona Vale will be accepting Christmas gifts as part of this year's Toys 'n' Tucker appeal until Tuesday 18 December.
Gifts can include new games, educational toys, picture books, sporting equipment, toiletry packs, or gift vouchers. Food can include packaged Christmas cake or pudding, tinned ham, dried pasta, pasta sauce, packets of biscuits, tinned fruit and vegetables, and jam.
Mona Vale Hospital Auxiliary Thank You
The Mona Vale Hospital Auxiliary members would like to thank our wonderful Pittwater residents who have supported our stalls, sausage sizzles and donated to the Mona Vale Hospital this year. The Auxiliary received the prize for the most money raised gross by a metropolitan auxiliary and runner up for the most money raised net by a Metropolitan auxiliary at the recent State Conference.
The Auxiliary will still be working hard to assist with renovations to the rehabilitation units, hydrotherapy pool and to assist in the care and comfort of patients. The new kiosk near the Acute Care Centre will be opening early in 2019.
Happy Christmas everyone.
Mona Vale Hospital Auxiliary
Avalon Craft Cottage Thank You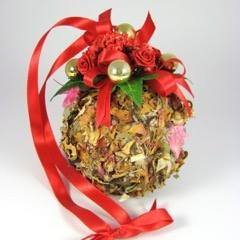 The Avalon Craft Cottage members would like to say a huge Thank You to all our customers for their support throughout the year. It has been an extremely busy year, with the group putting on seven shows at various shopping centres and of course at the Avalon Recreation Centre, our favourite venue.
We would also like to thank Pittwater Online News for all your support during what was a very busy year. Without the PON so many people in the area would not know what we are up to. With your coverage the information gets out to our regular customers, and so many of them have said "I read it in PON" … so a huge Thank You.
On behalf of all the members I would like to wish all a very Happy Christmas, and a safe, healthy and happy New Year.
We will be back in March 2019 refreshed and reinvigorated.
Merry Christmas to all!
Maureen Darcy-Smith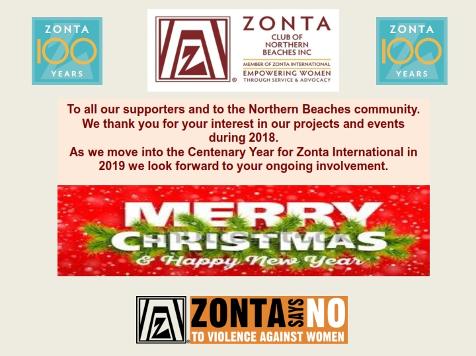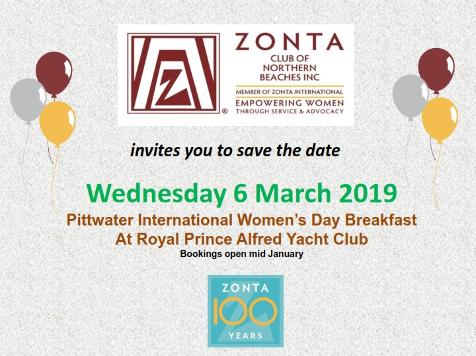 Johnson Brothers Mitre 10 Thank You
Johnson Brothers Mitre 10 would like to thank all our customers for your support during 2018. We wish all a very Merry Christmas and a Happy New Year.
We hope you and your families have a wonderful joy filled break.
JBH Mitre 10 look forward to helping you with all those Summer projects a few days off will allow you to move from dream to reality. If you're having a real day off or two this Summer we can help you out there too with anything that's needed for the BBQ, youngsters running under sprinklers or a bit of backyard cricket, and all at our local stores without the need to idle in traffic.
Merry Christmas from all your family and friends at Johnson Bros.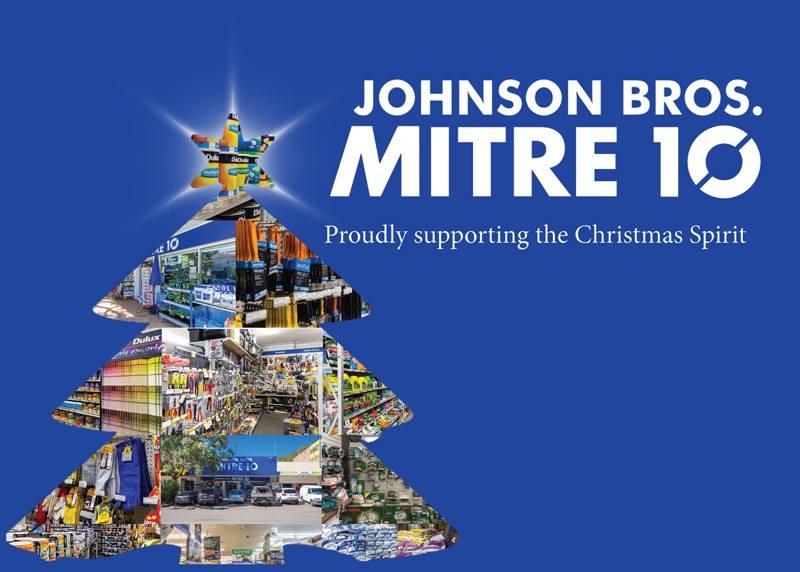 Thank You
Merry Christmas Pittwater Online and thanks for your wonderful PON during the year. It's so lonely out here and your beaut Pittwater Online News keeps me up with what is going on down there.
For all you surf boat fans, see photo below: Collaroy Junior Boat Crew at Nth Narrabeen 1955 Bob Maladay Sweep, Wally Binson Stroke, Sava Lloyd, Tom Whelan, Bed Brodigan (dec)Bow. First Tuck Stern Surf Boat for Collaroy SLSC. Nth Narrabeen had a good junior crew that year with Woofer Barnett sweep and Vic Baker, Bill Balkin, Bob Parkhill in crew.
What's happening out here (Gunnedah): Sad to see Keepit Dam empty, we are in the hands of Nature and to see Fire one week in Nth Queensland and heavy rain the next - as they say Nature is Fickle.
A very Merry Christmas and Happy New Years to all!
Ken 'Sava' Lloyd.
Thank you Sava for all the insights into Pittwater you have shared with all this year! Wonderful stuff! Everyone here is chanting 'rain!'
Ed.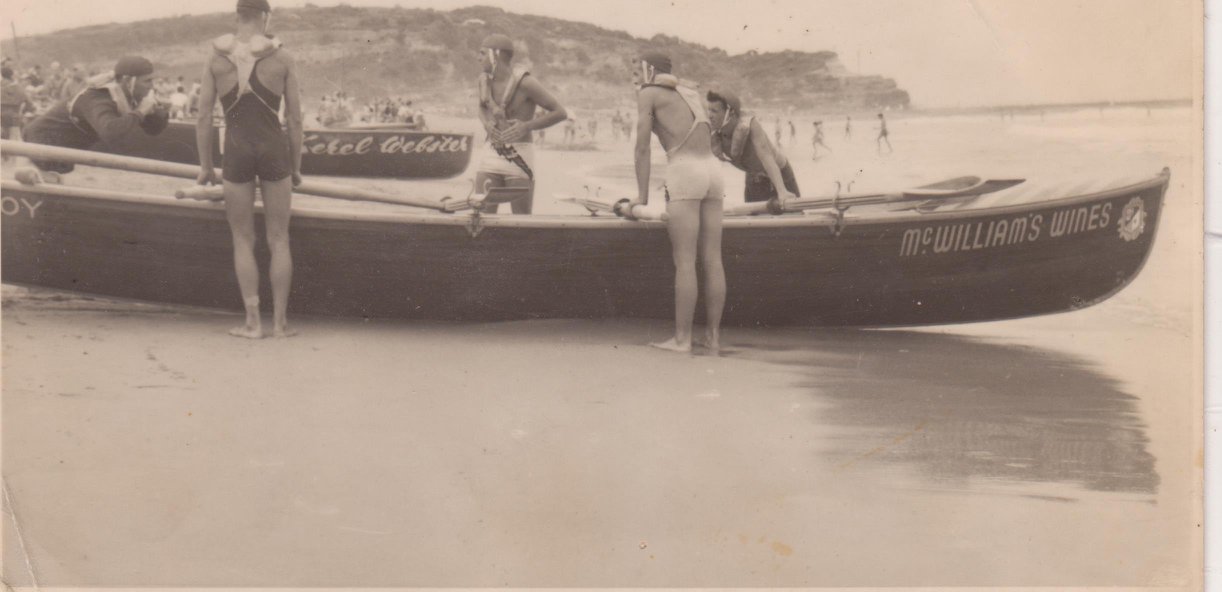 Warriewood Worlds results
Ressies 7th in the world
U23 Angels 4th in the World
U23 Devils 4th in the World
Masters Men Crustys Bronze Medallists
Masters Women Rusty's World Champions and GOLD Medallists
Congratulations and well done Warriewood Boat Division!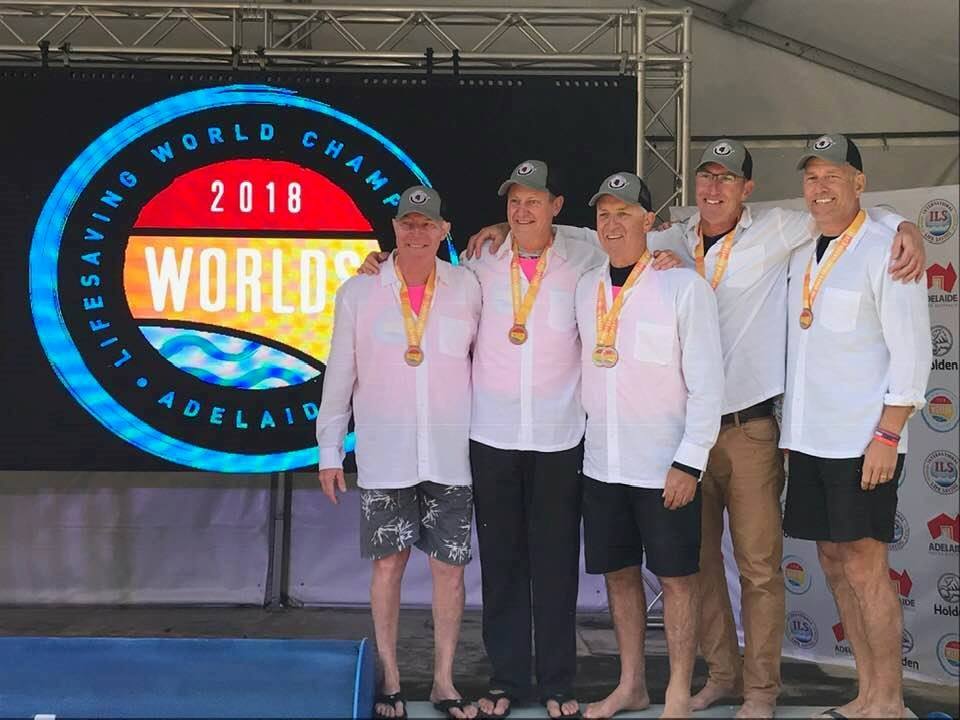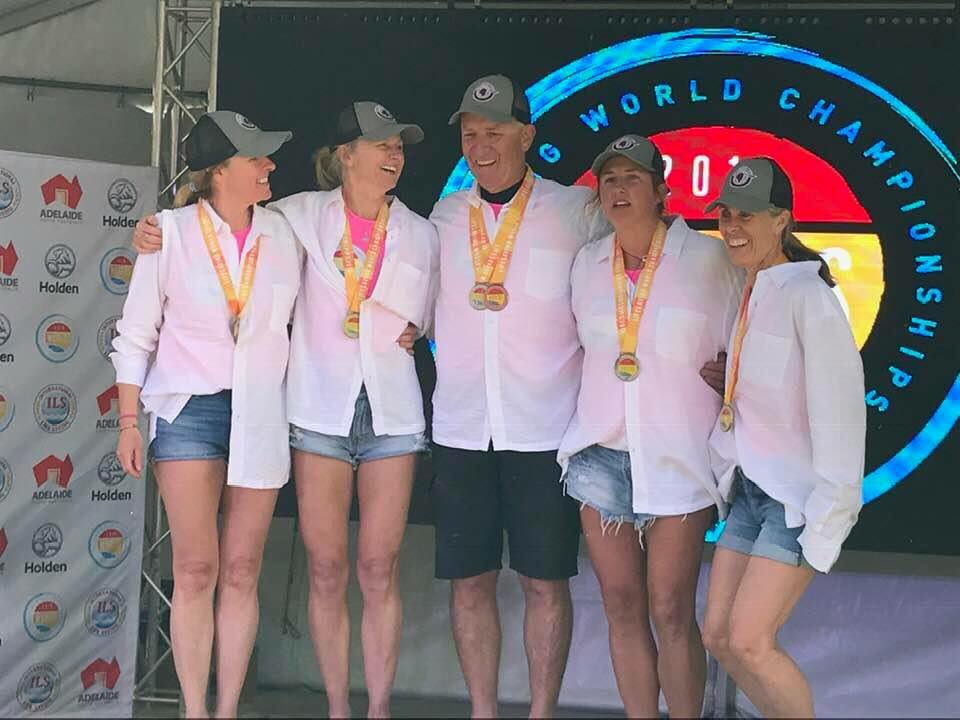 Maybanke-Selfe-Wolstenholme-Anderson
A catch up with wonderful local Historian Jan Roberts this week bore fruit - she has photos of the home of Maybanke Anderson at Bayview, called 'Maybanke', and kindly provided copies to add into that page, also confirming what our research pointed to, that that is Bayview (or Bay View as it was called then) in the background. Jan has also recently completed a new book - more in the
Profile page
, and the Maybanke page will be up all the Summer break so you can catch up in your leisure.
Wonderful to run two such ladies in the same Issue - one whose passion for sharing Maybanke's story has made all aware of what this lady did, and a few insights into that lady herself.
Photos: Prof. Anderson and Maybanke Anderson at 'Maybanke' Bay View - circa 1899 -1890 and Maybanke at Bay View, circa 1899-1890. Big versions in
Maybanke's page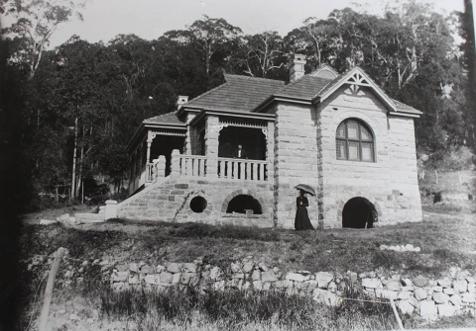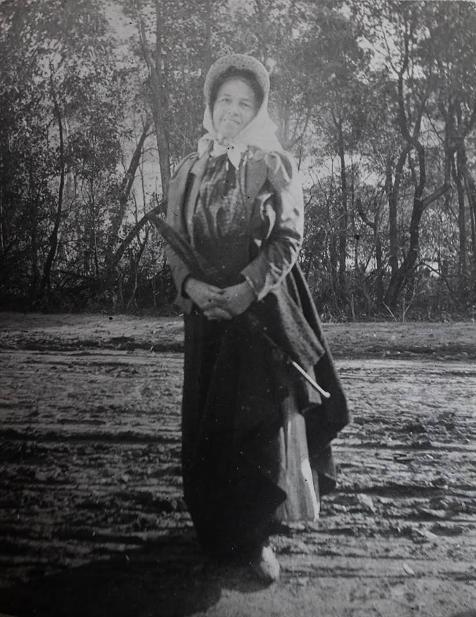 Narrabeen Floodplain Study (draft)
Council has prepared the draft Narrabeen Lagoon Floodplain Risk Management Study and Plan to help reduce the impacts of flooding for residents and businesses in the Narrabeen Lagoon catchment. Both Documents
HERE
A number of floodplain management options to reduce flood risk in the catchment have been assessed. The draft Study includes research into the social and economic impacts of flooding as well as what to do in an emergency. The Plan includes a list of the recommended options and their draft ranking.
Your input on the draft Study and Plan and the preferred choice of management options is currently open and closes Friday 1st, February 2019.
You can attend an information session at Lakeview Hall, Narrabeen Tramshed
1-4pm, Sat 19 Jan
5-8pm, Tue 22 Jan
1-4pm, Wed 23 Jan
So staff can arrange a specific time for you within one of the above sessions - bookings are essential.
To make a booking, please contact Valerie Tulk on 9942 2915 or email floodplain@northernbeaches.nsw.gov.au
Have your say
In writing to the CEO, Northern Beaches Council, PO Box 82, Manly NSW 1655, marked 'Submission - draft Narrabeen Lagoon Floodplain Risk Management Study and Plan'
Pittwater Waterway Strategy 2038 (Draft) on Exhibition
Council are seeking comment on the Pittwater Waterway Strategy 2038 (Draft).
The draft Strategy sets the future direction for how the Pittwater Waterway will be sustainably managed over the next 20 years.
Info Sessions:
Palm Beach Wharf - Saturday 15 December 2018, 10am -12pm
Church Point Wharf - Saturday 2 February 2019, 12 - 2pm
Enquires: Strategic & Place Planning 1 on 130 434 434
Have A Say
In writing marked 'Pittwater Waterway Strategy 2038 (draft)' to Northern Beaches Council PO Box 82 Manly NSW 1655
Hard copies of the relevant documents can also be viewed at Council's Customer Service Centres during business hours.
Submissions close Sunday 3 February 2019
Tiny Doors Popping up Everywhere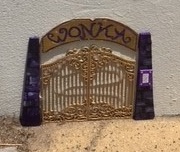 Those strolling past Avalon Recreation Centre on Saturday may have noticed some golden gates to Willy Wonka's Chocolate factory located near the ground. After a chuckle you may have wondered 'what the?' - do we have tiny characters about to troop through there?
This Summer, when you begin to hear that familiar song 'I'm bored!', offer the option to go find some Tiny Doors.
Launched on Friday December 7th, and now 'live' since Saturday the 8th, there are 30 Tiny Doors to be found between one end of the peninsula and the other, all created by local children and artists.
All the Tiny Doors have been inspired by a door from literature or film, including the Chamber of Secrets Door from the Harry Potter books, the door to Narnia from The Lion, the Witch and the Wardrobe and the Tardis door from Doctor Who.

Tiny door "passports" are available at every Council Library - start your treasure hunt now.
Show proof you found a door to staff at any library and get your passport stamped.
There were 100 youngsters and artists involved in everything from creative, marketing and website design!
Bored? Go find some Tiny Doors!
2018 Pittwater Carols Afloat
Another Fantastic event held on the Pittwater, this time in over in the ever so darling Lovett Bay!
The 2018 PITTWATER CAROLS AFLOAT
Celebrating 10 years!
Two performances
7pm at the Lovett Bay Boatshed
- Come by foot or boat
8.30pm From the old Ferry wharf, Church Point.
Church Point Ferry Service are proud supporters of this wonderful event!
Be sure to pop down and join in the festive spirit!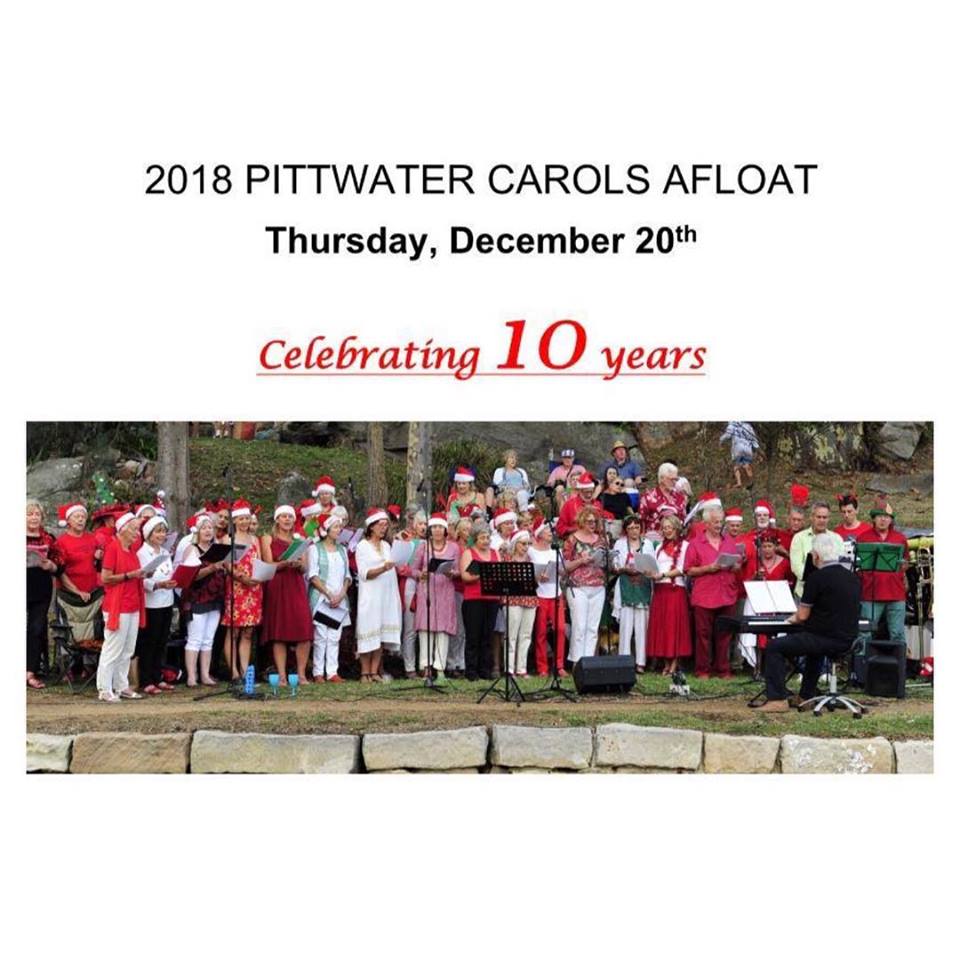 Pets of the Week
Harry and Hermoine
4 years - male and female
Lab x Nastiff?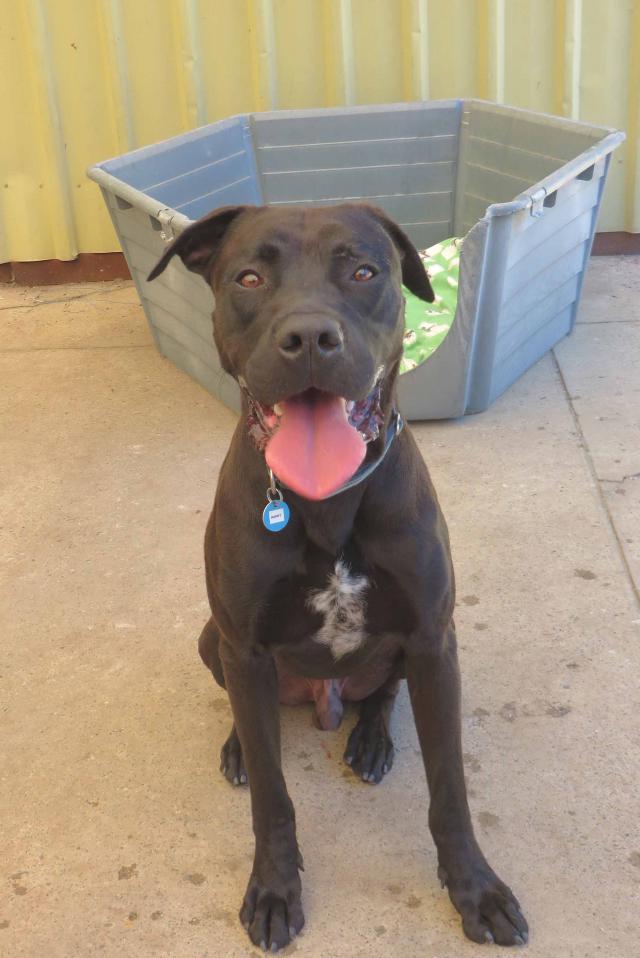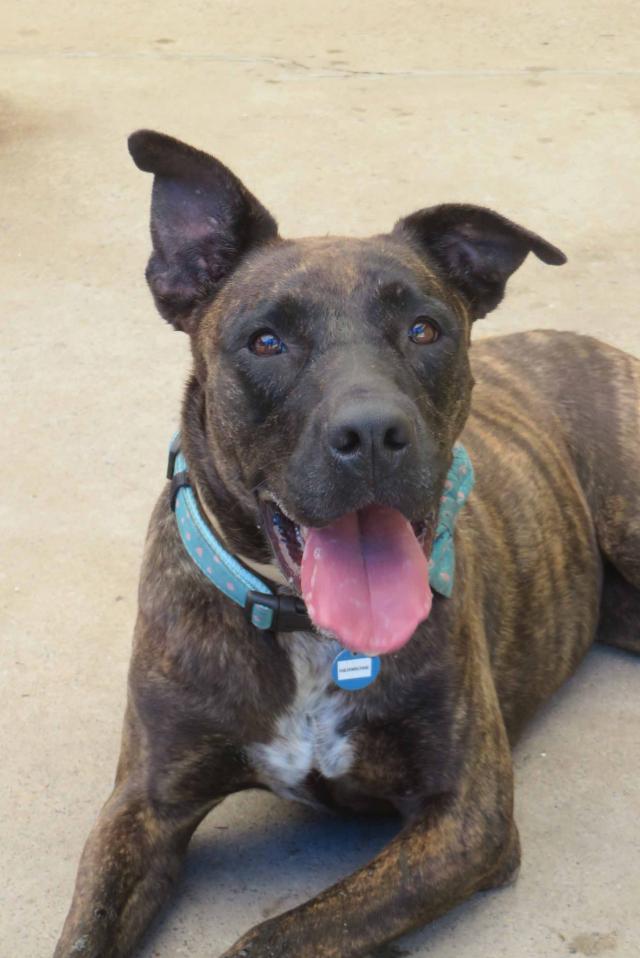 Harry and Hermoine are a bonded sibling pair who want to stay together. They are loveable friendly dogs. Hermoine walks on loose lead but Harry pulls a bit. Hermoine is keen to meet dogs in a friendly manner but Harry is a little scared. They both love their pats and are affectionate with people. Hermoine sits on command. Volunteers say "Harry is friendly but strong and needs a short leash and 2 hands to control." Both have smooth coats. Harry weighs 31.5kg and Hermoine 26.9kg.
They come desexed, C5 vaccinated, heartworm free and microchipped. Their adoption cost is $850 together.
Sonic Sea Screening At Avalon Cinema
Living Ocean has initiated a GoFundMe campaign to hire Avalon Cinema for a screening of Sonic Sea.
LO have initiated this campaign to raise awareness that seismic testing is mooted for early next year off our coastline and the public needs to be made aware asap to realise what is at stake.
They will have a balanced panel of experts to discuss the movie and also the issues for all life in the area from any effects of the testing. Also the reality of offshore gas fields and how it could impact fishing, tourism, whale watching plus the hazards that failure of any equipment resulting from the industrialisation of rigs just offshore could produce.
Living Ocean successfully campaigned with NOPSEMA against 2D testing offshore scheduled for peak northern migration of Humpback whales last year. However small scale 2D testing went ahead anyway early this year.
Please share and donate or if you wish to sponsor the screening please contact us.
We have charitable tax deductible status.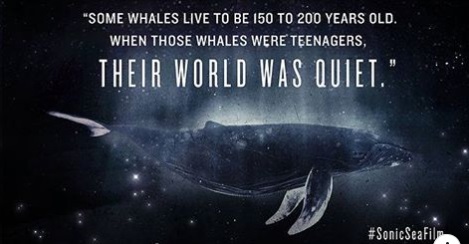 Rebirth of the Top of the Island Bush Regen Group
Starts 8 December
We meet 2nd Saturday of each month (rain date Sunday), 9am - noon
If you love meandering along the trails on top of the island and soaking up the beauty of the natural bush and amazing birdlife, you may enjoy hanging out for an hour or two with us and giving a little back to the island by pulling a few weeds.
Starting 8 December, we meet 2nd Saturday of each month (rain date Sunday), 9am - noon or whenever you can make it, tea at 10:30 shall we say? Meet at the picnic platform on the highest point on the island (see map), or text Hazel to find out where we are.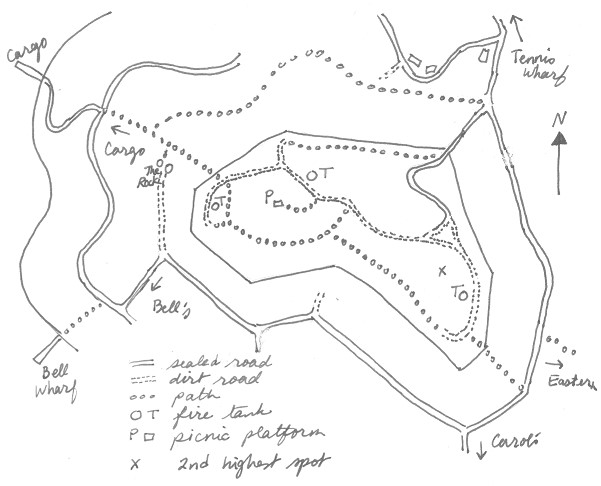 No experience required, children welcome too. Ticks have been seen (very few!), so trousers and long sleeves in light colours are sensible.
Biscuits, tea, tools and logistical support provided by Council.
Bush regen expertise provided by Emmie Collins.
Contact Hazel for enquiries and biscuit/tea preferences, or to get up-to-date details and reminder emails. Or just show up.
hazelmalloy@gmail.com
Notice courtesy Pittwater Offshore Newsletter (PON)
Forest Way-Warringah Road Works Notice
November 2018
Continuing work on Forest Way between Warringah Road and Adams Street from
Saturday 10 November
The NSW Government is upgrading roads around the new Northern Beaches Hospital to
increase capacity on the road network and improve access through the area.
Roads and Maritime Services has been carrying out service relocation work, installing drainage as well as widening and
upgrading Forest Way between Warringah Road and Adams Street.
Work will continue from Saturday 10 November to Sunday 31 March 2019, weather permitting.
The work involves:
• utility trenching, underboring and excavating
• removing redundant poles, pipes, pits and conduits
• saw cutting footpaths and driveways
• temporarily impacting access to residents' and businesses' driveways
• installing poles, pipes, pits and stringing new cable
• installing new conduits, fittings, valves and pipes
• reinstating the road surface, footpaths and driveways
• installing traffic lights
• landscaping.

The purpose of www.westpittwater.com.au - is best defined by the vision of the West Pittwater Community Association.
To be a supportive community, encouraging and promoting civic pride, interest in community affairs and goodwill amongst residents.
To protect local fauna and flora and generally preserve West Pittwater and its environs.
To secure essential facilities including public wharves and reserves and to protect private and public property.
To speak with one voice and represent the interests of the Western Foreshore community when in discussion with Pittwater Council and other relevant government bodies. The WPCA website provides a forum for the better realisation of these objectives. Visit: www.westpittwater.com.au
New Season for Sailability Pittwater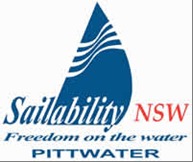 Sailability Pittwater is a volunteer organisation which provides sailing for people with a disability.
Our main recreational sailing activities are at Rowland Reserve, Bayview, and we run competitive sailing for people with a disability out of RPAYC Newport. We are currently looking for new volunteers for our Saturday morning program at Rowland Reserve and Tuesdays at RPA. For more information at www.sailability.org/au/pittwater or call John on 9982 5656
Gone Fishing Gallery at Waterfront Store Church Point
Open again TODAY in the top room Waterfront Store. Open mainly weekends as an addition to the waterfront cafe. Keep up to date on their Facebook page