Spotted on Pittwater: Michelle Lee's Different World's Canoe
Of all the vessels you see plying their ways on the estuary, this one, caught by Regina Renfree of Palm Beach Sailing Club whole capturing Day 2 of the NSW Hobie State Titles on Pittwater last Sunday, must have caused a bit of 'what the?'.
Michelle Lee was on a visit to
The Quays Marina at Bayview
to raise awareness of a challenge she is undertaking, commencing December 2018 - the Talisker Whiskey Atlantic Challenge, one of the world's toughest nautical challenges, and the ultimate test in mental and physical strength and endurance. This Challenge is a 2900 nautical mile (5371km) ocean row will start from La Gomera, Canary Islands and finish 60-90 days later in English Harbour, Antigua.
Michelle will be one of the solo rowers that make up about 30 crews - comprising of solo's, pairs or fours. The race is professionally organised and fully supported with strict rules and regulations with mandatory courses to give you the best chance of completing this mammoth challenge safely.
The Ocean Rowing boats are specifically designed with self righting and self draining abilities. Michelle's boat has been built from scratch and is of full carbon fibre. It has all of the latest safety and navigational equipment on board and able to sustain her for the duration of the row.
Michelle is the current world record holding for the one million metre row. She beat the previous record by 10 hours and 29 mins.
Michelle has an impressive history of athletic achievements and has proven time and again her ability to push beyond her boundaries, to take on bigger and bigger challenges, to go through the gruelling training required to prepare for them, and to succeed. All of these challenges have required not only top physical fitness, but a mastery over her emotional and mental states.
In 1996, Michelle did a 9-day trek covering 160km to the peak of the Annapurna Circuit, through the Himalayas hiking a 14kg pack the whole time.
In 2012, she trekked the 96km Kokoda Trail in Papua New Guinea, completing the ruggedly relentless trek of constant undulations, in just 5 days – a trek normally only able to be done in 9 to 12 days. Again all the while carrying a fully loaded backpack.
For fun she has done many Mini-Triathlons, long distance ocean swims, parasailing and white water rafting. Throw in weekly 40-60km cycling, along with 14-18km runs, and you know the lady is taking this challenge seriously.
If she gets through Michelle will be Australia's first female to row solo across the Atlantic ocean.
Michelle can't focus on getting across the line without some help though - she's looking for sponsors and even donations.
Follow her journey on
Facebook
OR: let's help get this Australian lady closer to where she wants to go -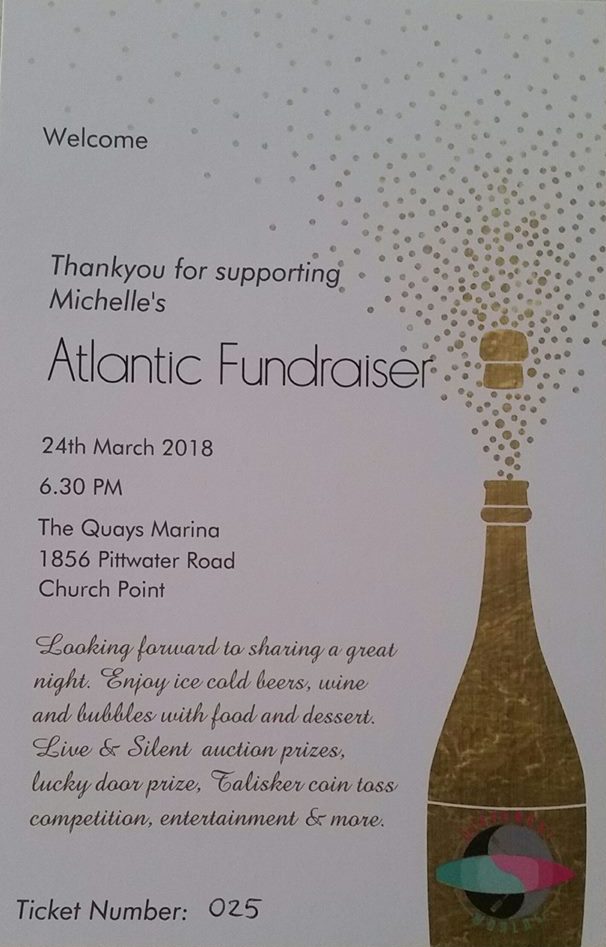 Opportunity For Offshore Residents To Secure Long Term Parking At Church Point: EOI's Now Open
February 16, 2018: NBC Media Release
Northern Beaches Council will open a new carpark at Church Point in late March and applications are now open for offshore residents to secure a long-term reserved parking space.
The two level carpark located on McCarrs Creek Road will allocate 68 reserved parking spaces on the top level of the carpark to eligible residents through a ballot system for a two year term.
The lower level will be a Pay and Display carpark for the community and visitors to the area and will also be available for Church Point Permit holders overnight.
General Manager Environment and Infrastructure Ben Taylor said the reserved spaces will be issued via an Expression of Interest consisting of up to four rounds.
"Demand for parking is a challenge at many locations across the Northern Beaches and Church Point has been particularly difficult for both local residents and those who live offshore," Mr Taylor said.
"Too often we hear stories of offshore residents coming home and spending hours trying to park, having to walk kilometres to their car, or even giving up and staying with friends nearby.
"Onshore residents are also impacted by the huge demand for limited spaces.
"Access to this new carpark, along with the car parking spaces at Church Point Reserve and Bothams Beach, will provide additional parking options for offshore residents and help to alleviate parking issues in the area, in particular for those wishing to park overnight.
"After several years of consultation with the local community it is exciting to be offering some certainty to local residents."
First round applications open on Saturday 17 February with priority given to permanent offshore property owners who reside at Scotland Island, Elvina Bay, Lovett Bay, Morning Bay and Douglas Estate who are existing holders of a Church Point parking permit.
The ballot will be selected from the eligible applications at random by a system under the supervision of the Northern Beaches Office of Integrity and Complaints Resolution.
If not exhausted in the first round ballot, three additional rounds will be conducted until all are allocated. A waiting list will be created if demand exceeds the allocation.
Cost to secure a reserved spot for a two-year term is $4,939 per year and paid quarterly.
Applications will close on Sunday 4 March with the first round of notifications being communicated to residents in the week commencing 12 March 2018.
The costs for the reserved spaces together with Pay and Display on the lower level are contributing to the cost of the carpark. Eligible residents can submit an EOI now at northernbeaches.nsw.gov.au
How to Apply

Or download and complete the PDF form and submit via:
- Email: parkingoperations@northernbeaches.nsw.gov.au
- Post: Northern Beaches Council, 725 Pittwater Road, Dee Why, NSW, 2099
- Deliver in person: to one of our customer service locations
Funds Available To Support Active Kids
Member for Pittwater Rob Stokes is reminding parents to take advantage of the NSW Government's Active Kids rebate when registering their children for sport programs this year.
The NSW Government will contribute $100 for every school-aged child towards the cost of sports registration or fees for physical activities such as swimming, dance and athletics.
Over $200 million has been allocated towards the scheme over the next four years.
"Pittwater is a recreational hub and we're really fortunate to have excellent sporting clubs and organisations catering to a wide range of interests and abilities," Rob Stokes said today.
"We want all kids to have the opportunity to experience the thrill and health benefits of organised sport.
"I'm delighted the NSW Government is helping to alleviate the financial pressure on parents who are hoping to get their children involved in some form of active sport.
"The rebate is able to be claimed throughout the year – so parents have the flexibility of using it for either summer or winter sports," Rob Stokes said.
Parents can register online with Service NSW to receive their $100 voucher to provide to their approved sport or physical activity club.
Visit:

BYRA NEWS
NS14 State Championships at BYRA Easter 2018
Friday 30 March to Monday 2 April.
Entry closes 1 March 2018 for those wishing to order shirts.
Monday 2 April is a reserve DAY for if the scheduled races have not been completed by Sunday.
Saturday social function is a spit roast at BYRA being organized by the Association.
The NS14 is an Australian designed sailing dinghy, intended for competitive family sailing. It has a simple rig, is light enough to be lifted from a trailer into the water by 3 persons of average strength, requires only reasonable fitness to sail, and is affordable by the private sailor.
Peter Loft Marathon Race 2018: May 6th Fundraiser
BYRA's annual Peter Loft Marathon Race takes place annually on the first Sunday in May. This is a great event and sailors from all clubs are welcome. All race fees benefit the Peter Loft Foundation.
This year the
Peter Loft Marathon Race Will take place on May 6th from 8am to 4pm
Peter Loft, a talented young sailor and member of BYRA was tragically killed in a plane accident in 1990. He appears on BYRA's honour board multiple times. In the 1986-87 season, Peter was the Manly Junior National Champion. The following season Peter switched to the 420 and proceeded to become the 420 National Champion that year and the next.
In Peter's honour, the Peter Loft Foundation was set up to help young sailors compete in national and international sailing regattas. Since the 1990s the marathon race has become an institution on Pittwater, and thousands of dollars have been passed on to the foundation.
One of the most popular aspects of the race is the Le Mans start. Competitors line up on the beach beside the clubhouse and, on the dropping of the BYRA flag, sprint to their boats to begin. Clearly this gives the less-old sailors an advantage, but history shows that experience soon wins out.
After the race, please join us for prize-giving and a barbeque dinner on the BYRA deck. Refreshments will also be available.
The Bayview Yacht Racing Association (BYRA) is a sailing club based on Pittwater. We specialise in dinghy sailing and offer learn to sail courses and racing for Lasers, Spirals, Flying Elevens, Manly Juniors, Optimists and other classes. We also offer twilight racing on Pittwater for keel boats.

Environmental Restoration And Rehabilitation Grants
February 6th, 2018: NSW O&H
The Restoration and Rehabilitation grants program is now open to
applications, and will close on Monday, 26 March 2018
To assist in the ongoing sustainable management and stewardship of significant environmental assets and services in NSW.
Individual grants of up to $100,000 with a total of $2,000,000 for community organisations and $2,000,000 for government entities.
Community groups and organisations, incorporated associations, non-profit organisations, non-commercial cooperatives, Trusts and government entities.
Register now for lending rights
February 14, 2018: Australian Government Dept. of Communications and the Arts
Are you an author, creator or publisher who has released a book in the last five years? You may be eligible for lending rights.
The public and educational lending right schemes compensate Australian creators and publishers for lost income through the free use of books in Australian public and educational lending libraries.
Payment is based on the estimated number of the specific book held in public and/or educational lending libraries.
You can now easily make and track your claims using our online portal. Make sure you register now for the 2018/19 program year, as title claims need to be lodged by 31 March 2018.
For more information on eligibility and how to register and submit a claim see the
Lending Rights page
.
Consultation On Online Copyright Infringement
February 13, 2018: Australian Government Dept. of Communication and the Arts
We are seeking views on the effectiveness and efficiency of Australia's online copyright infringement amendment.
This review supports the Government's commitment to review the operation of the online infringement amendment after it came into effect on 27 June 2015.
As part of our consultation round, we will meet with stakeholder groups affected by the amendment, including peak bodies and their members, to discuss their experiences and views.
Submissions close on 16 March at 5.00 pm (AEST).
Wildlife Wins!
Sydney Wildlife were thrilled and honoured to be the recipients of the Community Event of the Year Award at the Australia Day Awards for our inaugural 'Go Wild Gala'!!!
It's wonderful to know that the community is behind our pioneering project, as well as our Councillors and our esteemed Mayor, Michael Regan.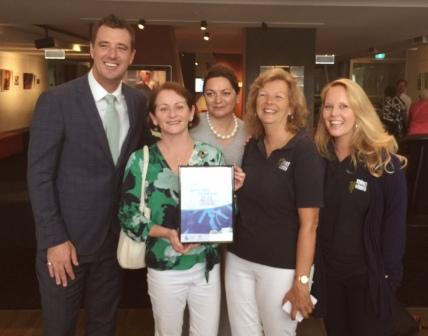 Mayor Michael Regan with Kirstie (one of the lovely award nominators), Sydney Wildlife Treasurer - Diane Jenner, Joan Reid and Lynleigh Greig - 2 of the 'Go Wild Gala' committee members.
Not all the committee members could attend the Awards Ceremony but here they all are at a lunch meeting prior to the Gala. Joan, Lynleigh, Lisa, Nicole, Laurie and Ali.
We would like to say a gigantic thank you to all the wonderful people who nominated our event and to the adjudication panel for selecting our event as the winner. We were extremely honoured to listen to Mayor Regan speak highly of our volunteers and to have him present the award to us, along with the Hon. Brad Hazzard and Australia Day Ambassador Peter Wynn.
The Award Ceremony took place on Australia Day 2018 at the Glen St Theatre. There were 6 award categories:
Citizen of the Year
Senior Citizen of the Year
Young Citizen of the Year
Sportsperson of the Year
Community Event of the Year
Outstanding Community Service Award.
Sydney Wildlife's "Go Wild Gala" won in the category of Community Event of the Year. The gala was held to raise funds to purchase and equip a much-needed Mobile Wildlife Clinic.
The Gala came together as a result of hard work and dedication from many of our volunteers. Our committee consisted of 5 members initially, but when Ali moved back to Bermuda a month before the event, we were down to 4 members - Lisa, Joan, Laurie and myself. Nicole was an honorary member of the committee who spent hours sending out emails and letters to companies asking for donations for our Auction. She also spent 6 months filming and producing an emotive video that was aired on the night, showcasing what we do for wildlife and why we need the mobile clinic. The video can be viewed here:
t took about 6 months to organise the Gala and the amount of community involvement was astounding! Two of our committee members - Lisa and Laurie - weren't actually members of Sydney Wildlife yet but they gave freely of their time and talents. Lisa was a demon in her quest to obtain as many prizes for the Auction as humanly possible! She even managed to get her friends from Levendi Jewellers to donate an exquisite white gold and diamond necklace - the Levendi Kiss - as our raffle prize. And Laurie did all our graphic design work and printing free of charge.
On the night of the Gala we had assistance from the wonderful Jeannie at the venue (the Cardinal's Palace in Manly) as well as a large group of students at the ICMS who were in charge of decor, general event coordination and the food for the evening. Our MC for the evening, Jason Morrison - Head of 7 News - got the night off to a fun and interesting start and he introduced our first entertainer for the evening.
The beautiful soprano, Phoebe-Celeste Humphreys, of Opera Australia gave freely of her talent and that of her accompanying musicians to open proceedings with her captivating voice. Later we were treated to a wonderful performance by Arthur Murray dancers - Jace and Melissa - who also donated their time for the event.
We had celebrities, councillors, volunteers, executives, media representatives and people from all walks of the community in attendance. We even had Animal Planet's Snake Boss (Julia Baker) and Johny Bagpipes who flew down from Queensland to do our Auction for us!
Guests arriving at the Cardinal's Palace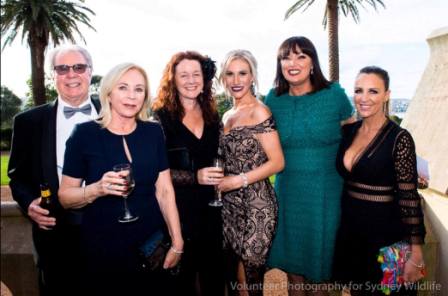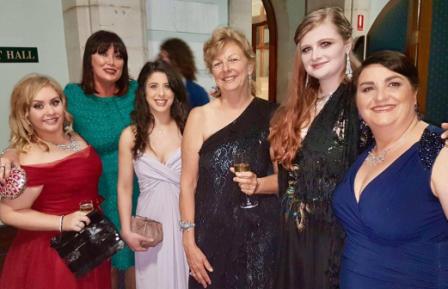 The entire event was captured on camera by the sensational Michael Mannington of Volunteer Photography whose images were a wonderful collage of memories of our first-ever Go Wild Gala!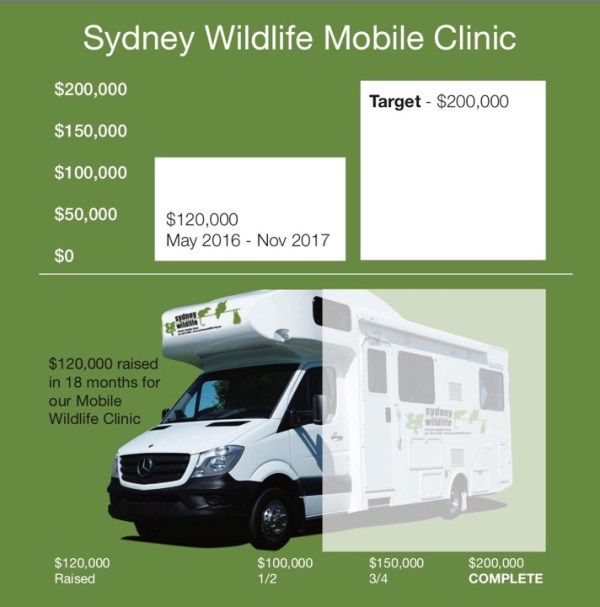 The key to their future is in your hands.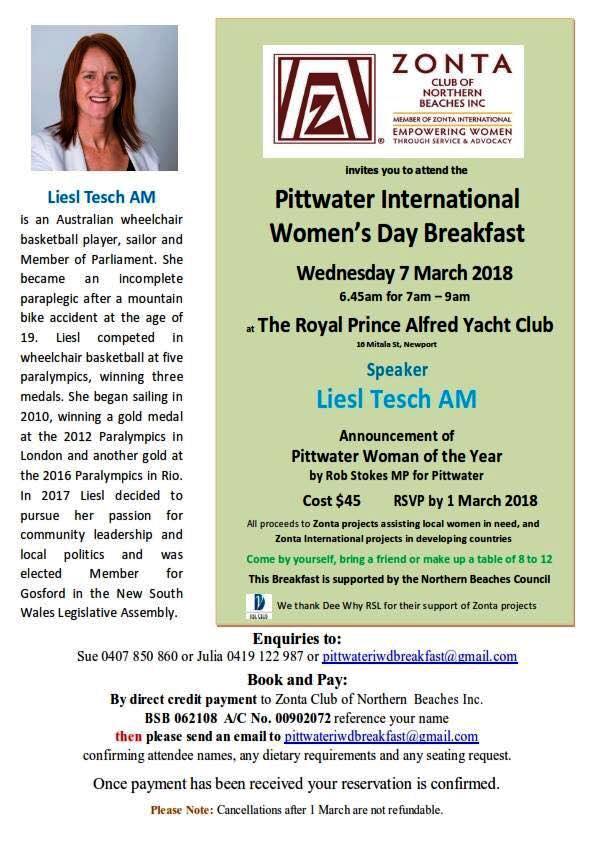 Ku-ring-gai Chase National Park: 1080 fox baiting program
1080 fox baits (sodium fluoroacetate) will be laid in various locations across Ku-ring-gai Chase National Park and Garigal National Park from Thursday 1 February 2018 to Tuesday 31 July 2018.
The baited areas will contain buried baits or ejector capsules. Do not touch the baits or ejector devices as they are poisonous. 1080 is highly lethal to domestic animals and pet owners are reminded that dogs are not permitted in national parks.
For further information during business hours please contact NPWS Greater Sydney Branch Pest Officer on (02) 9542 0678.
Ku-ring-gai Chase National Park:
Aboriginal Heritage walk,
Akuna Bay,
America Bay walking track,
Apple Tree picnic area,
Bairne walking track,
Barrenjoey Lighthouse,
Basin Aboriginal art site,
Beechwood Cottage,
Birrawanna walking track,
Bobbin Head,
Bobbin Head Information Centre
Centre trail,
d'Albora Marinas at Akuna Bay,
Empire Marina Bobbin Head,
Gibberagong walking track,
Great North walk – Ku-ring-gai Chase National Park,
Kalkari Discovery Centre,
Mount Colah Station to Pymble Station cycle route,
Mount Ku-ring-gai track to Berowra Station
Perimeter trail,
Red Hands Cave walking track - Ku-ring-gai Chase National Park,
Resolute picnic area,
Salvation loop trail,
Sphinx Memorial,
Sphinx Memorial to Bobbin Head loop track,
The Basin campground,
The Basin picnic area,
The Basin track and Mackerel track,
The Pavillion picnic shelter,
The Station picnic shelter,
Topham walking track,
Wallaroo walking track,
Waratah walking track,
West Head lookout,
Willunga Trig walking track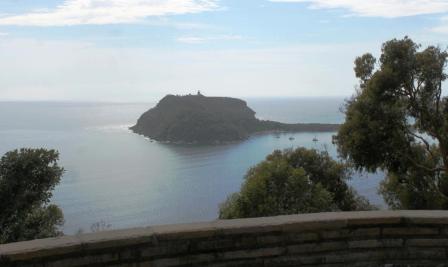 Problem Boat And Trailer Parking Areas Targeted Under Six Month Trial
Northern Beaches Council is introducing a trial designed to crack down on trailers and boats parked on public roads. It is hoped the trial will help residents park closer to a number of popular local parks and reserves.
Introducing a six month trial in five problem locations across the Beaches, Mayor Michael Regan said other measures had failed and it was time to try something different.
"We are getting an increasing number of complaints from residents fed up with trailers and boats taking up most of the parking next to playgrounds, parks and fields and rarely being moved," Mayor Regan said.
"Under State Government legislation Council could give trailer owners 28 days notice to move on. However we were finding they would wait until the 28th day and then move a few spots down the street, or even just return to the same spot, and Council would have no recourse but to start the process again with another 28 days notice. It simply was ineffective.
"Our new approach prevents boats and trailers from parking at all in some known problem areas.
"These measures will also prevent the dumping of un-roadworthy trailers which is a persistent issue.
"The trial will be reviewed after six months and expanded to other areas if successful."
The trial has been developed in consultation with the RMS. Council will erect 'No Parking, Motor Vehicles Excepted' signs over the next month at:
Kenneth Rd, Manly Vale

Balgowlah Rd, Fairlight

Aitken Reserve,

Queenscliff

Jacka Park, Freshwater

Barrenjoey Road, Avalon Beach
Council has notified hundreds of residents in the immediate vicinity of the affected areas and the response has been overwhelming in favour of the trial.
Consultation draft of the new Model Code of Meeting Practice for Local Councils in NSW
NSW Office of Local Government

Amendments made to the Local Government Act 1993 (the Act) in August last year by the Local Government Amendment (Governance and Planning) Act 2016 provide for a model code of meeting practice to be prescribed by regulation.
The Office of Local Government (OLG) is consulting with councils and other stakeholders on the new Model Code of Meeting Practice for Local Councils in NSW (Model Meeting Code). Once this is finalised, it will replace the meeting rules currently prescribed in the Local Government (General) Regulation 2005 (the Regulation).
The Model Meeting Code has two elements:
It contains mandatory provisions (indicated in black font) that reflect the existing meetings provisions of the Act and adapt those currently contained in the Regulation. The existing meetings provisions of the Regulation have been updated and supplemented to reflect contemporary meetings practice by councils and to address ambiguities and areas of confusion in the existing provisions based on feedback from councils.




It contains non-mandatory provisions (indicated in red font) that cover areas of meetings practice that are common to most councils but where there may be a need for some variation in practice between councils based on local circumstances. The non-mandatory provisions will also operate to set a benchmark based on what OLG sees as being best practice for the relevant area of practice.



The Model Meeting Code has been designed to achieve a range of outcomes, namely:
promoting, as the principal object of meetings, the making of decisions by the governing bodies of councils that are in the best interests of the council and the community as a whole




promoting more accessible, orderly, effective and efficient meetings and to provide councils with the tools to achieve these outcomes




prescribing principles to inform the way in which meetings are conducted and to prescribe meeting rules that are consistent with these principles




codifying areas of common practice across councils in a way that is clear, efficient, leads to better informed and more effective decision making and that is consistent with the requirements of the Act




promoting greater consistency between councils across the state in key areas of meetings practice without losing the ability to allow some variation in practice to meet local needs or expectations




allowing greater flexibility in the conduct of meetings to accommodate a range of potential scenarios that are not addressed by the current meeting rules




simplifying the language currently used to make the prescribed meeting rules more accessible and easier to understand




modernising the rules to accommodate current and emerging technologies (e.g. electronic notice, electronic voting systems and webcasting).



Links to the consultation draft of the Model Meeting Code can be found on the 'Related Downloads' section on this webpage.
Submissions can be made by email to
olg@olg.nsw.gov.au
. Submissions should be labelled "Model Meeting Code Consultation" and marked to the attention of OLG's Council Governance Team.
Submissions should be made by COB Friday 16 March 2018.
For further information, contact OLG's Council Governance Team on (02) 4428 4100 or via email
olg@olg.nsw.gov.au
.
All submissions are a matter of public record and will be made available for public inspection upon request. Submissions may contain information that is defined as 'personal information' under the NSW Privacy and Personal Information Protection Act 1998. Submissions will be handled in accordance with the NSW Privacy and Personal Information Protection Act, 1998 and the requirements of the Act will be followed for the collection, use, storage and disclosure of personal information contained in the submissions. The Office reserves the right to withhold submissions which it considerers to be defamatory, offensive or otherwise not in the public interest to release.
Planning Alerts
Find out what's happening in your area. Get alerts of new applications near here straight in your email. It's free!
Red Cross shop Newport
The Newport Red Cross shop desperately needs your quality, discarded clothing items. Now that spring is almost springing, perhaps you are all set to 'declutter' your offshore abode. But what to do with all those gems that are no longer you. Well donate them of course. The Red Cross shop at Newport is very excited to receive your cast offs. We also take small household items but alas, no electrical or furniture.
Did you know that all profits from Red Cross shops stay in Australia? Profits from Red Cross shops support worthy programmes like providing breakfast for school kids, Telecross - a daily call to elderly people in need of contact, youth services, disaster relief, mental health services and much, much more.
Should you need assistance please feel free to call me or just leave your items in our boat. We live on the northern side of Lovett Bay between Now and Zen and Therese and John. The house is called 'Foreshore' and our boat is a Stabicraft for purposes of identification!
Don't hesitate to call in to the Newport Red Cross shop with your donations - close to Woolworths petrol station at 334 Barrenjoey Rd Newport or call Lesley Scott to help with donations - 0410 687864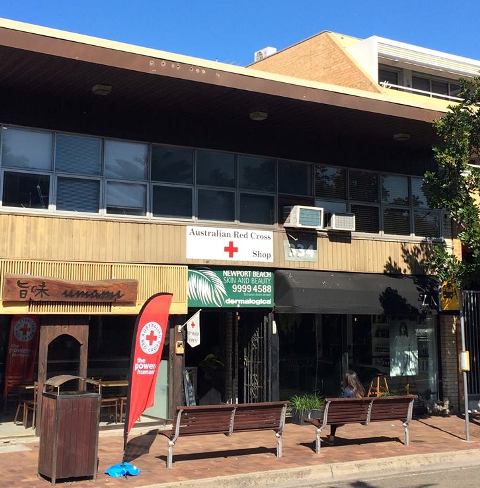 Gone Fishing Gallery at Waterfront Store Church Point
Open again TODAY in the top room Waterfront Store. Open mainly weekends as an addition to the waterfront cafe. Keep up to date on their Facebook page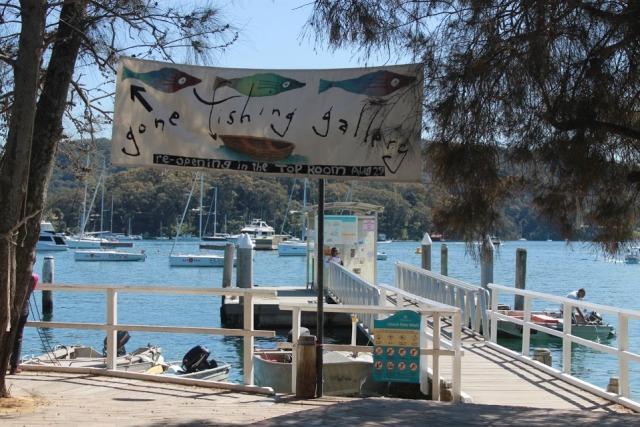 The purpose of www.westpittwater.com.au - is best defined by the vision of the West Pittwater Community Association.
To be a supportive community, encouraging and promoting civic pride, interest in community affairs and goodwill amongst residents.
To protect local fauna and flora and generally preserve West Pittwater and its environs.
To secure essential facilities including public wharves and reserves and to protect private and public property.
To speak with one voice and represent the interests of the Western Foreshore community when in discussion with Pittwater Council and other relevant government bodies. The WPCA website provides a forum for the better realisation of these objectives. Visit: www.westpittwater.com.au