June 25 - July 15, 2023: Issue 589
Turimetta Moods - week ending June 23 2023
by Joe Mills
In the twilight of the morning, all life silently waits for the sunrise. The sun must rise for the darkness to sink.
- Mehmet Murat Ildan
This week marked the Winter Solstice on Thursday 22 June 2023. This is the shortest day of the year or the longest night. Before Wednesday the weather was calm, with little wind and little cloud, and the non existent waves just lapping up on the beach.
I have never seen so much sand on Turimetta Beach, with the rocks & gutters on both the northern & southern headlands all covered up. High tides have left behind trapped pools along the length of the beach.
And on cue, Thursday also saw the return of the waves (even though they were small), clouds & a glorious sunrise.
This week (ending on Friday 23 June 2023) the scenes include:
⦁ Northern headland rock falls
Sunrises
Southern headland rocks & pools
Frost on the grass at South Turimetta Lookout
Alison's resident parrots
Me the photographer all rugged up for the cold
High tide pools & sand drifts
Winter solstice sunrise & reflections
Mona Vale SLSC & around rock pool
Enjoy the pics
Joe Mills
June 24, 2023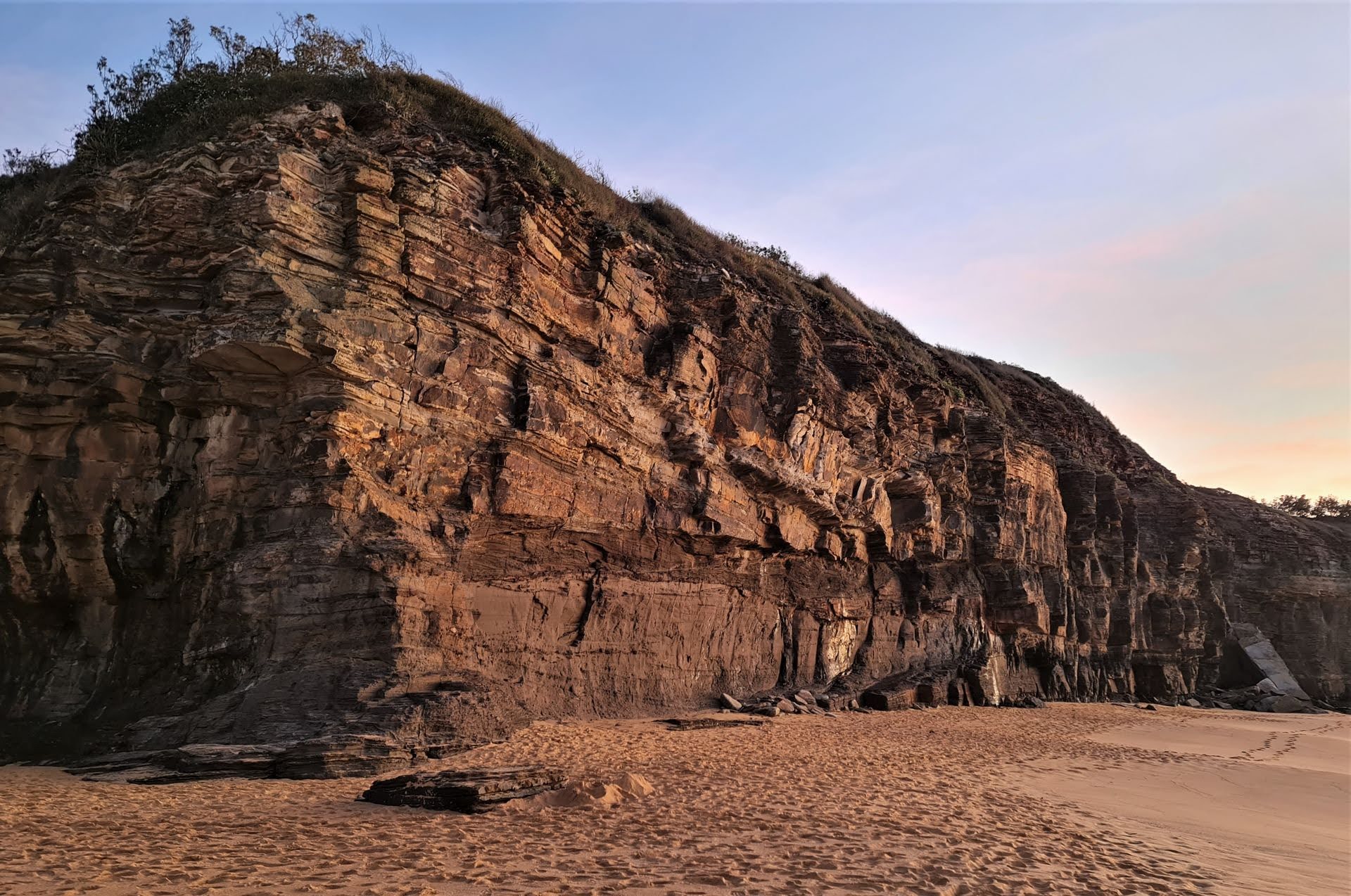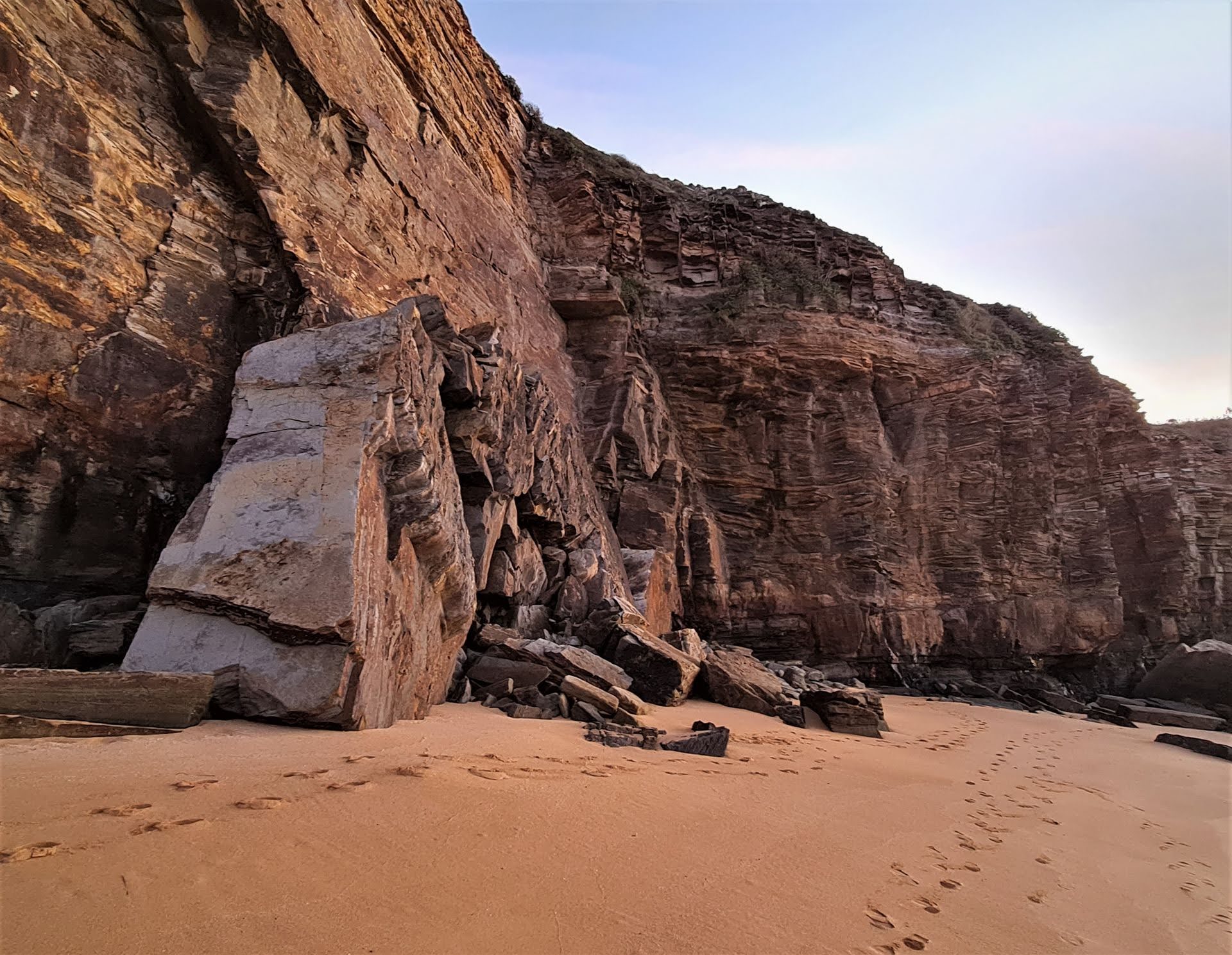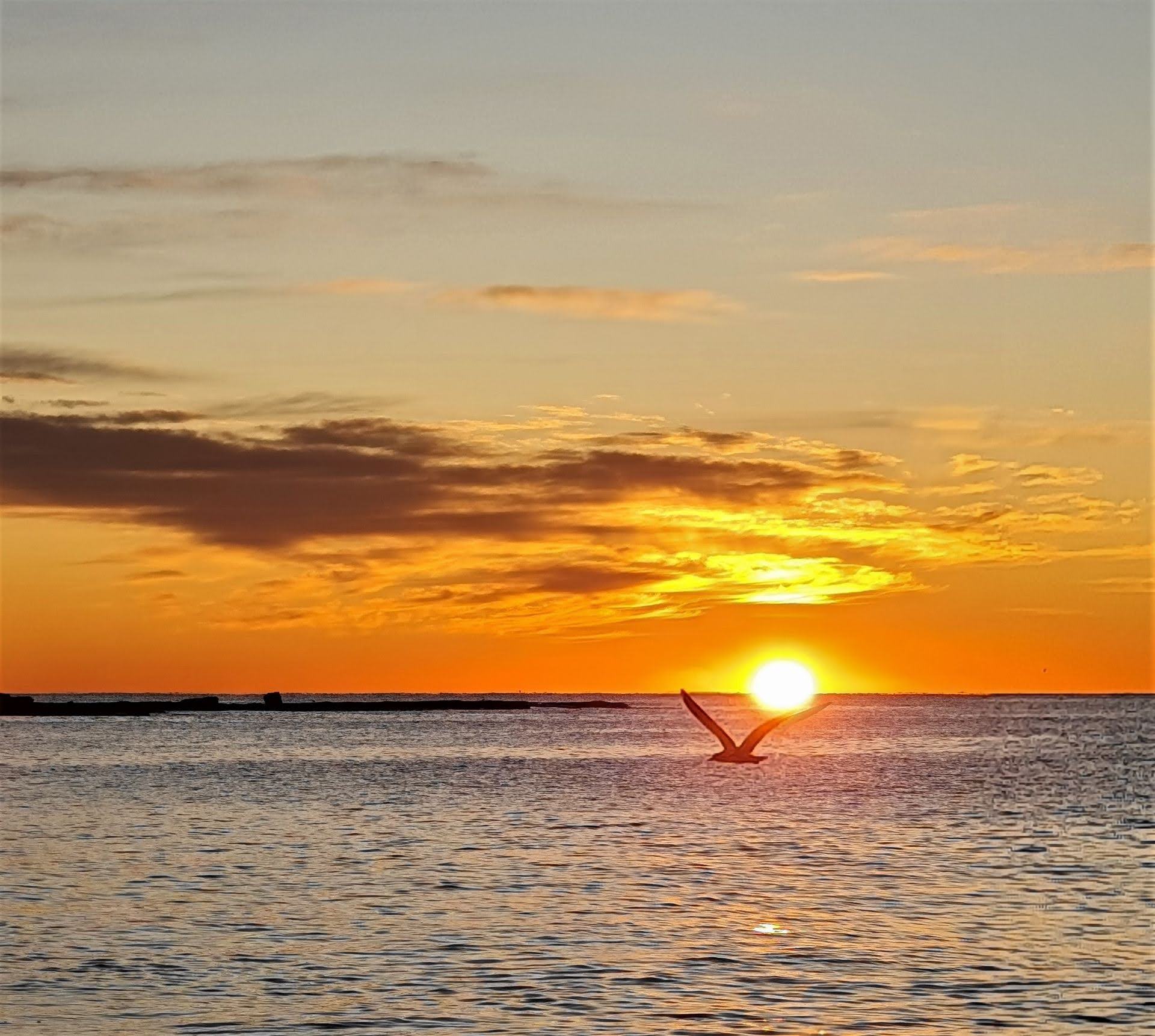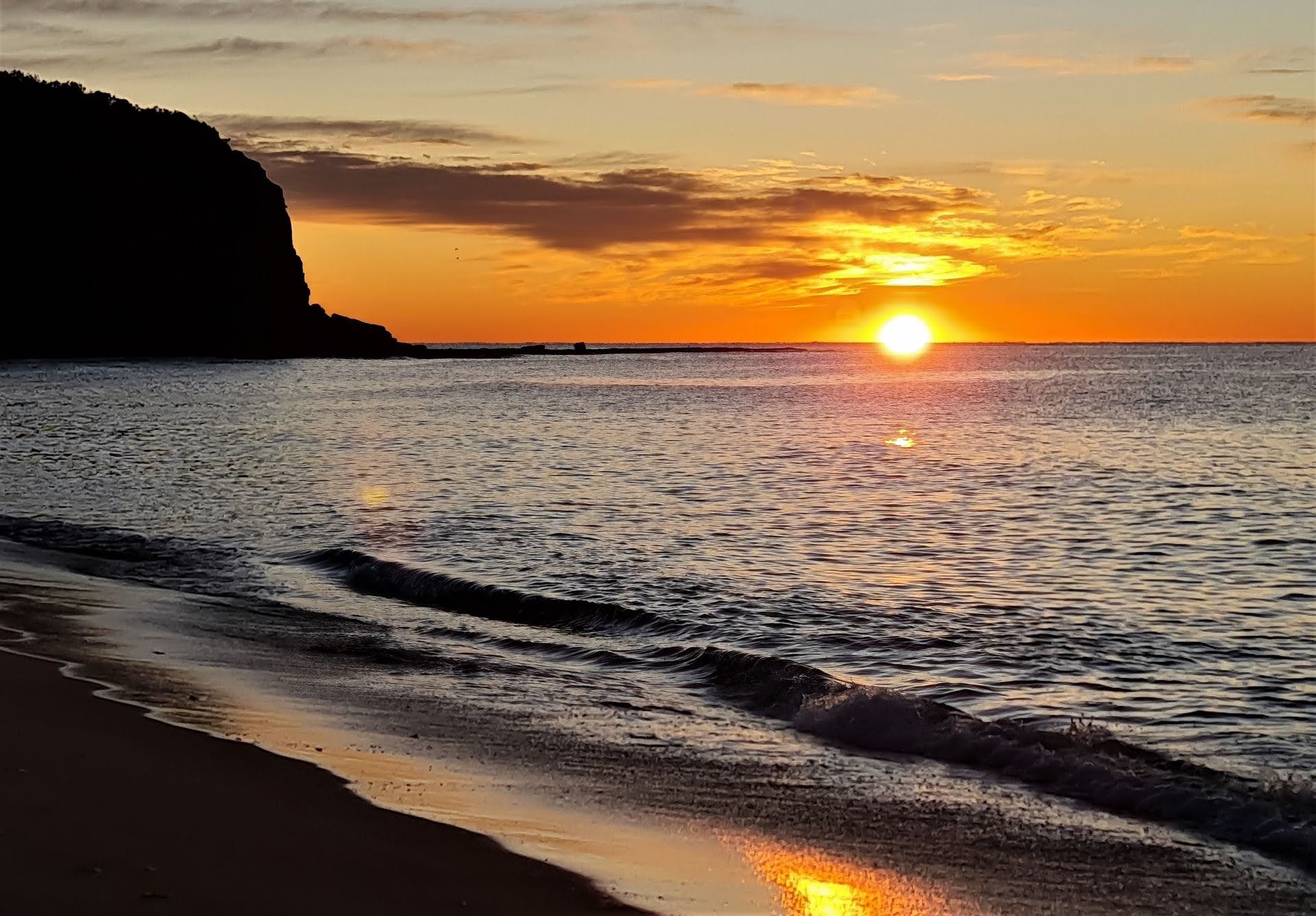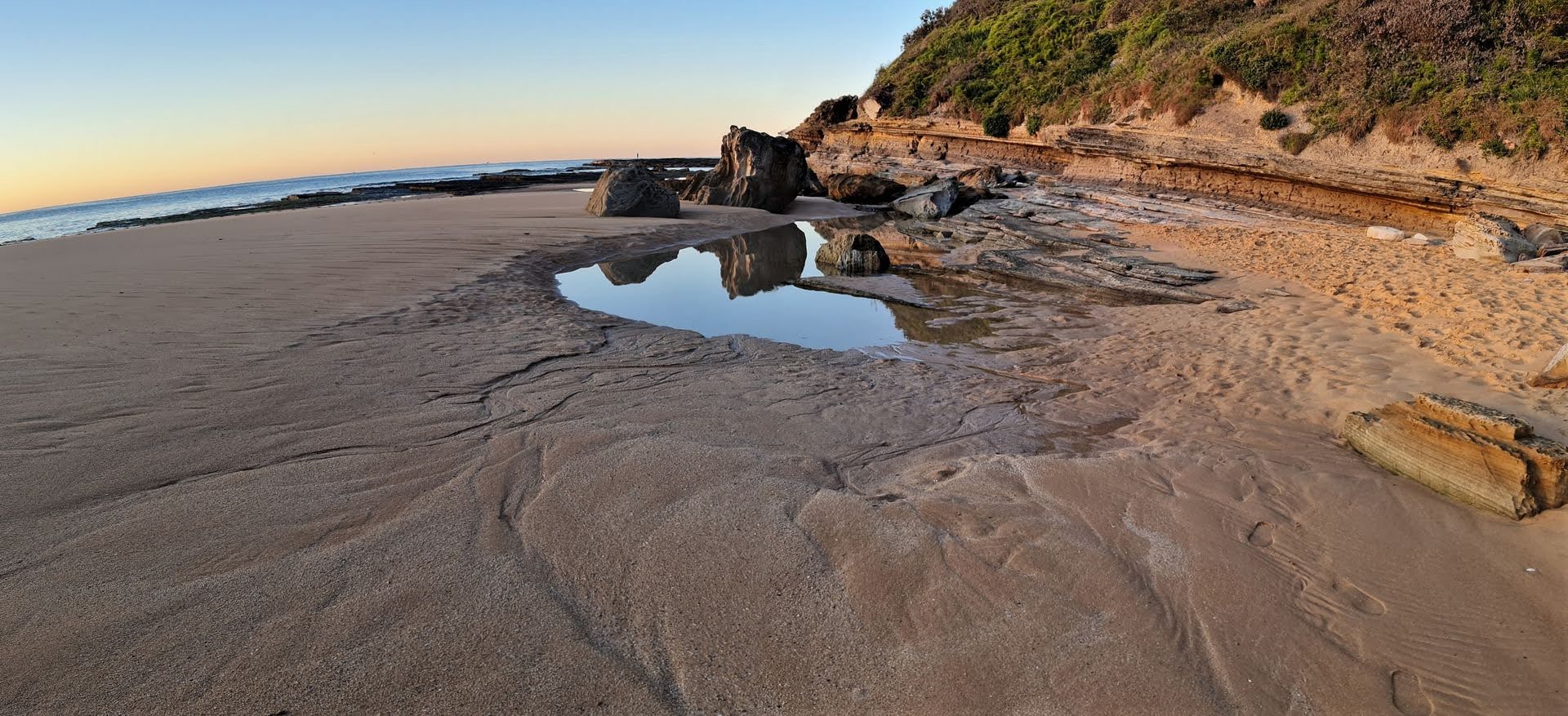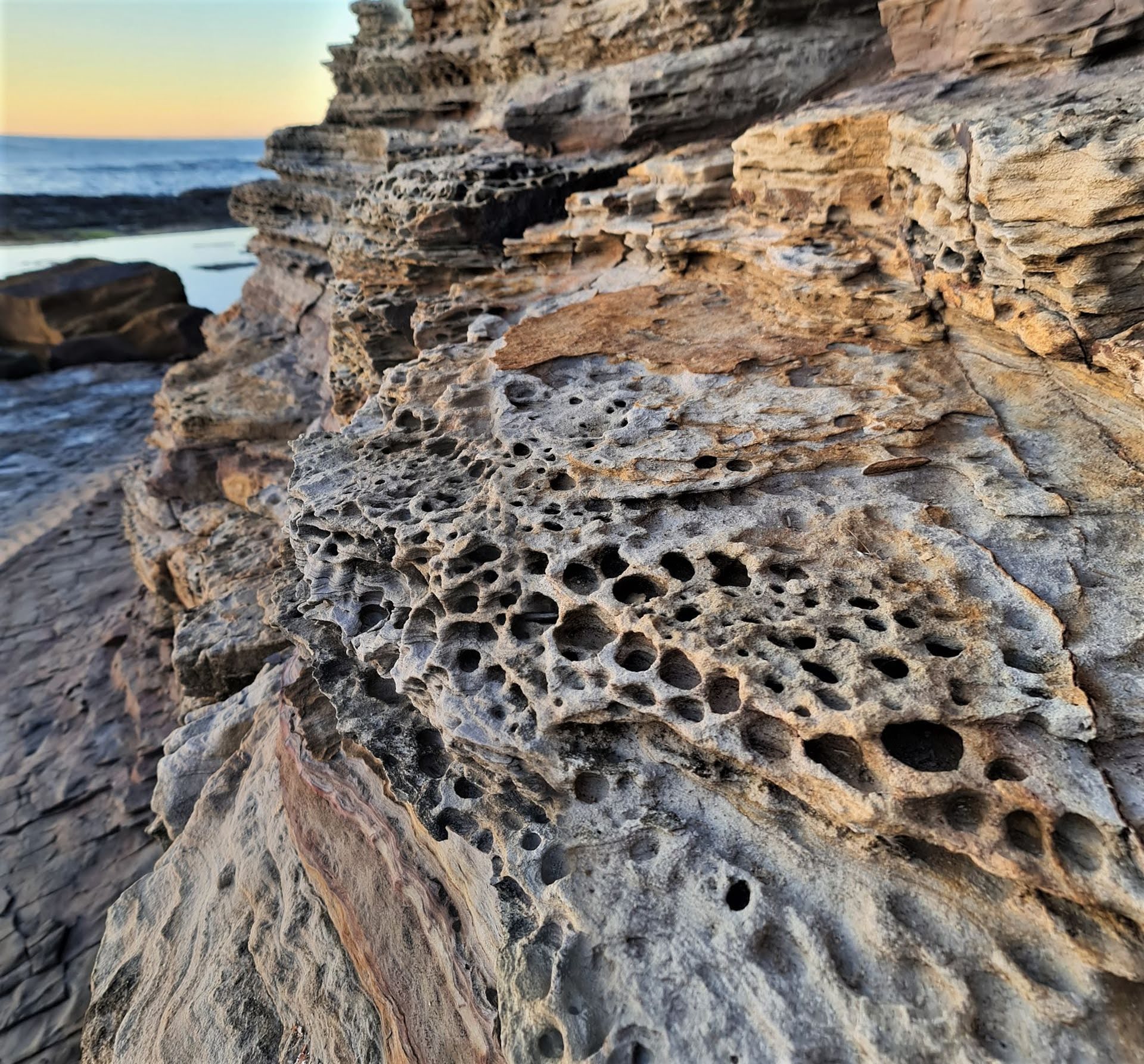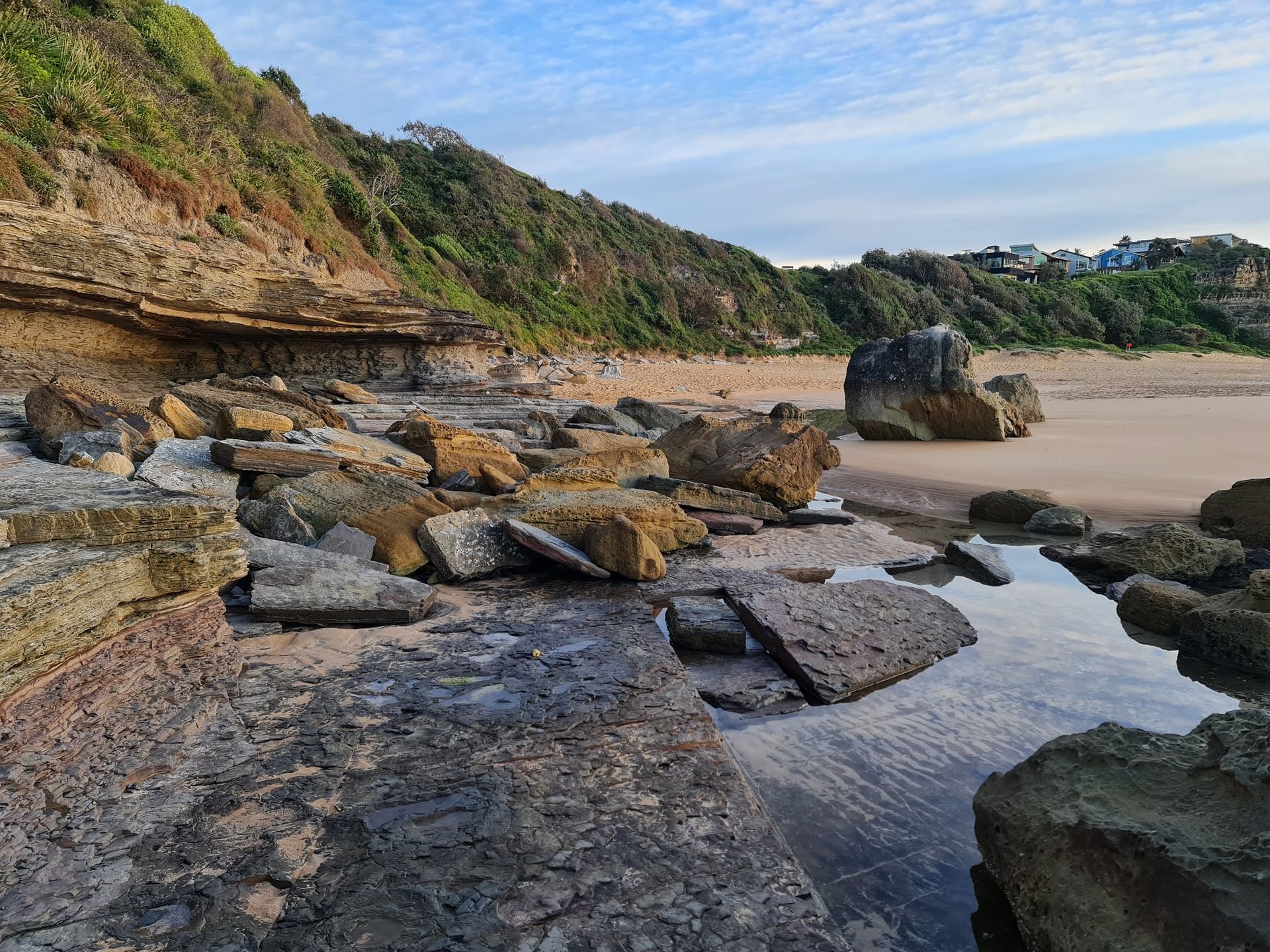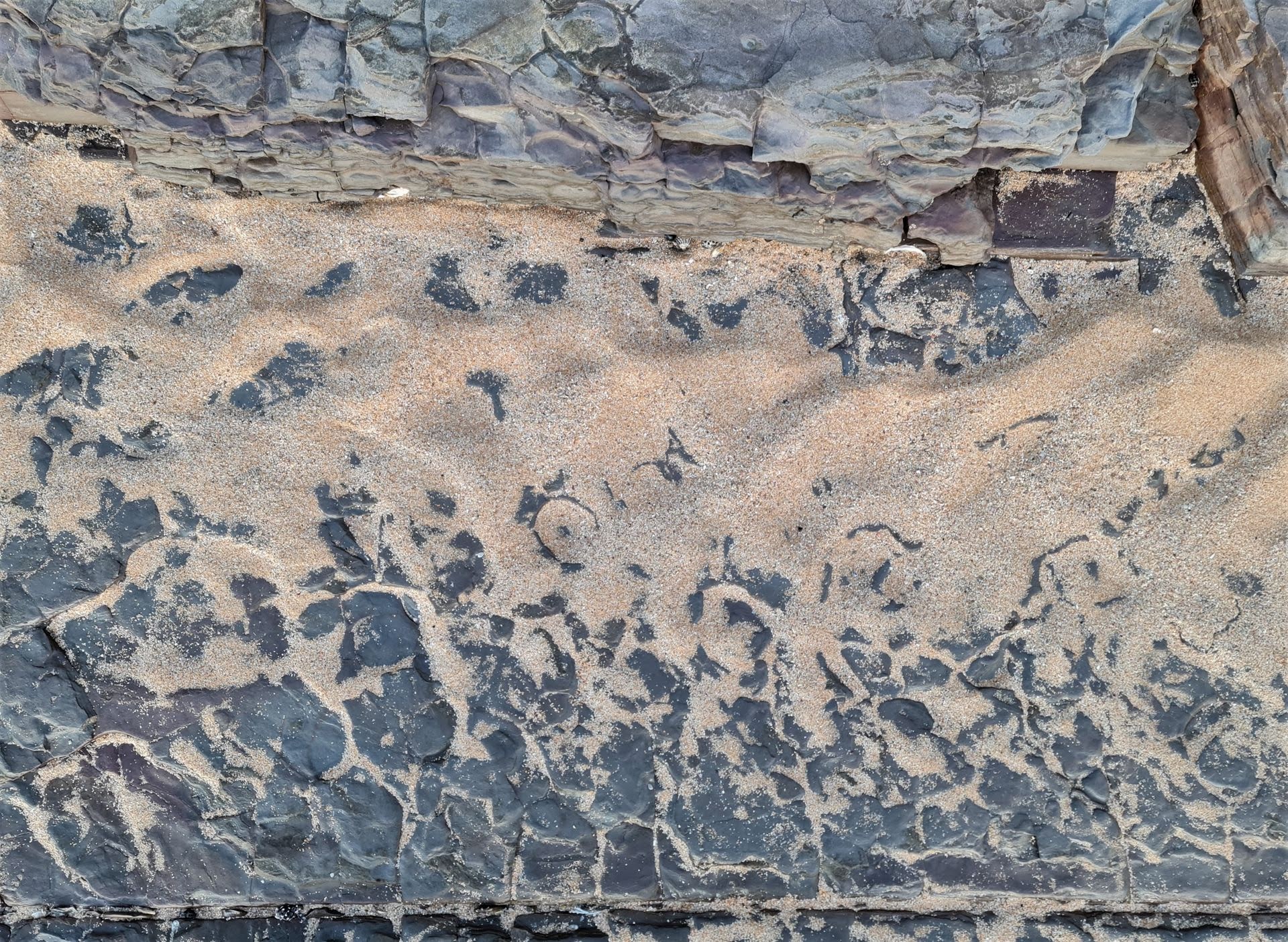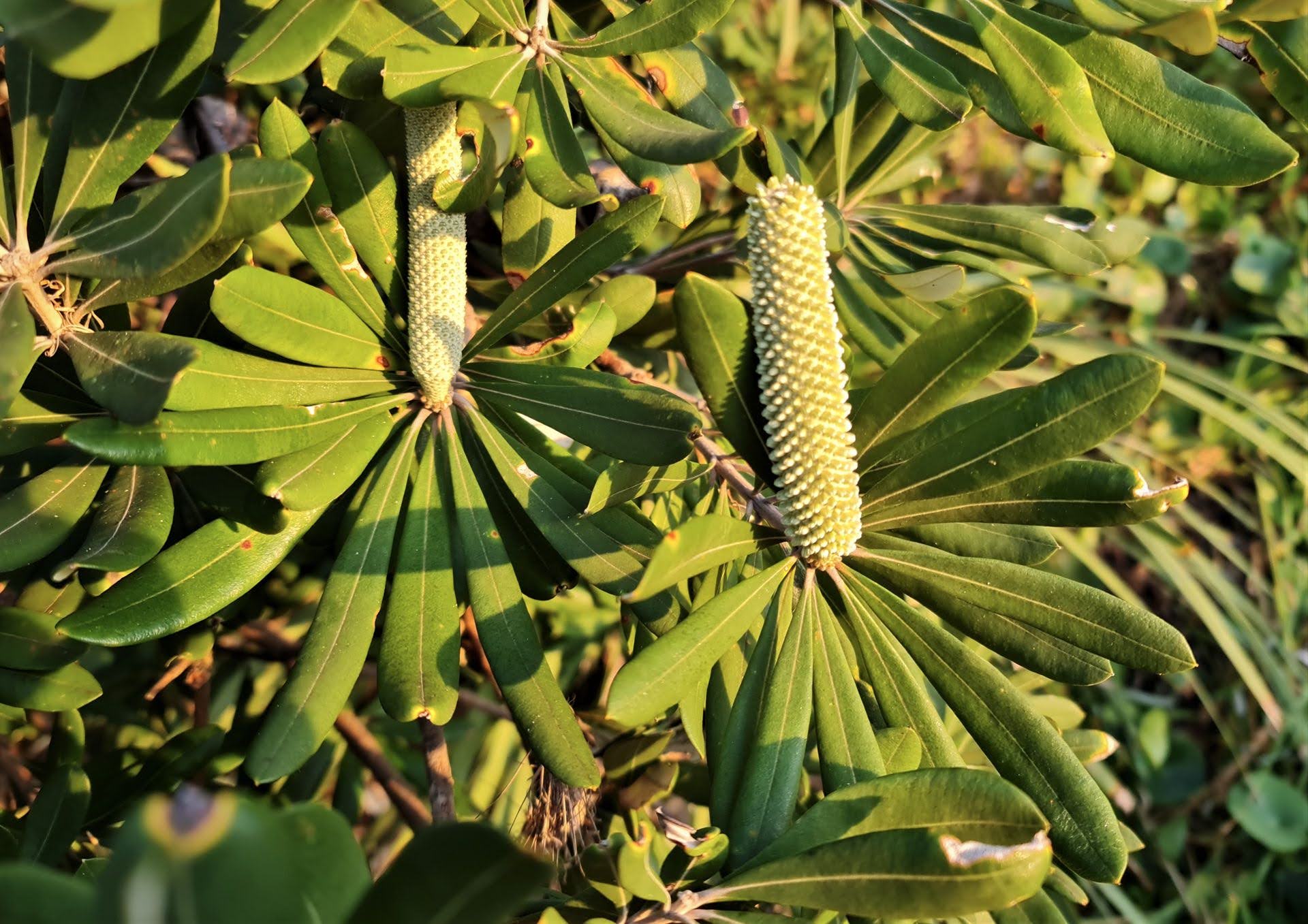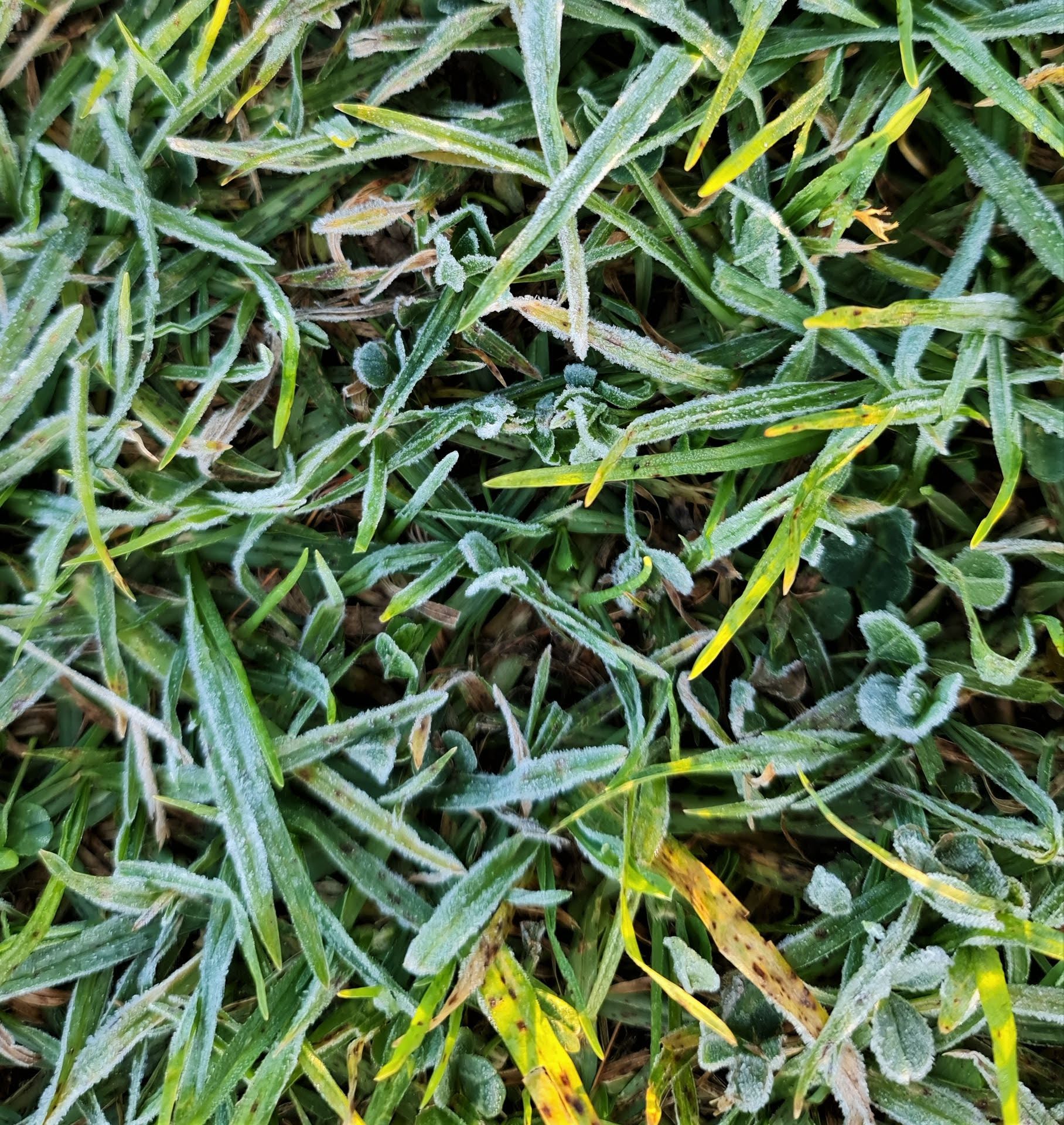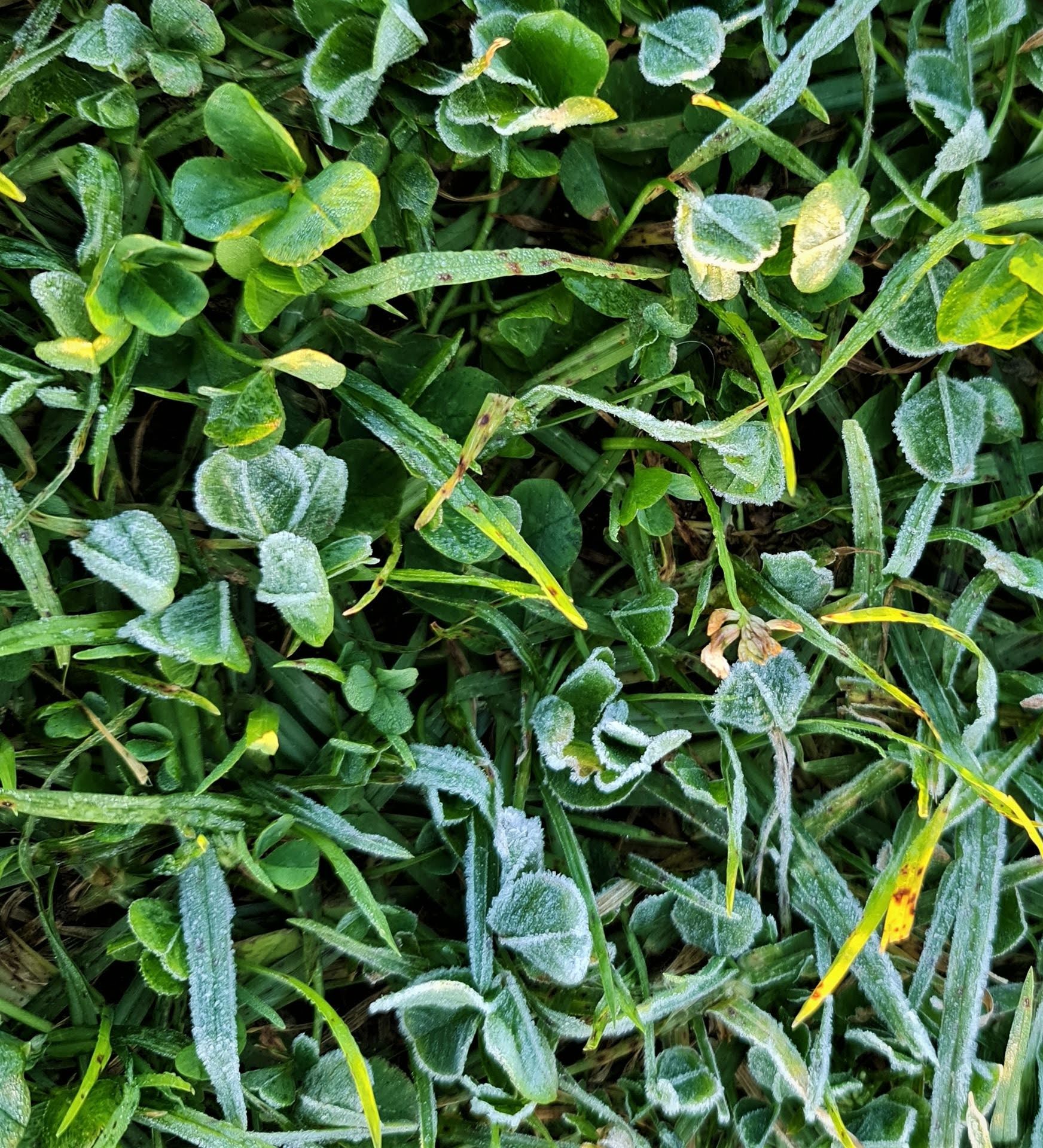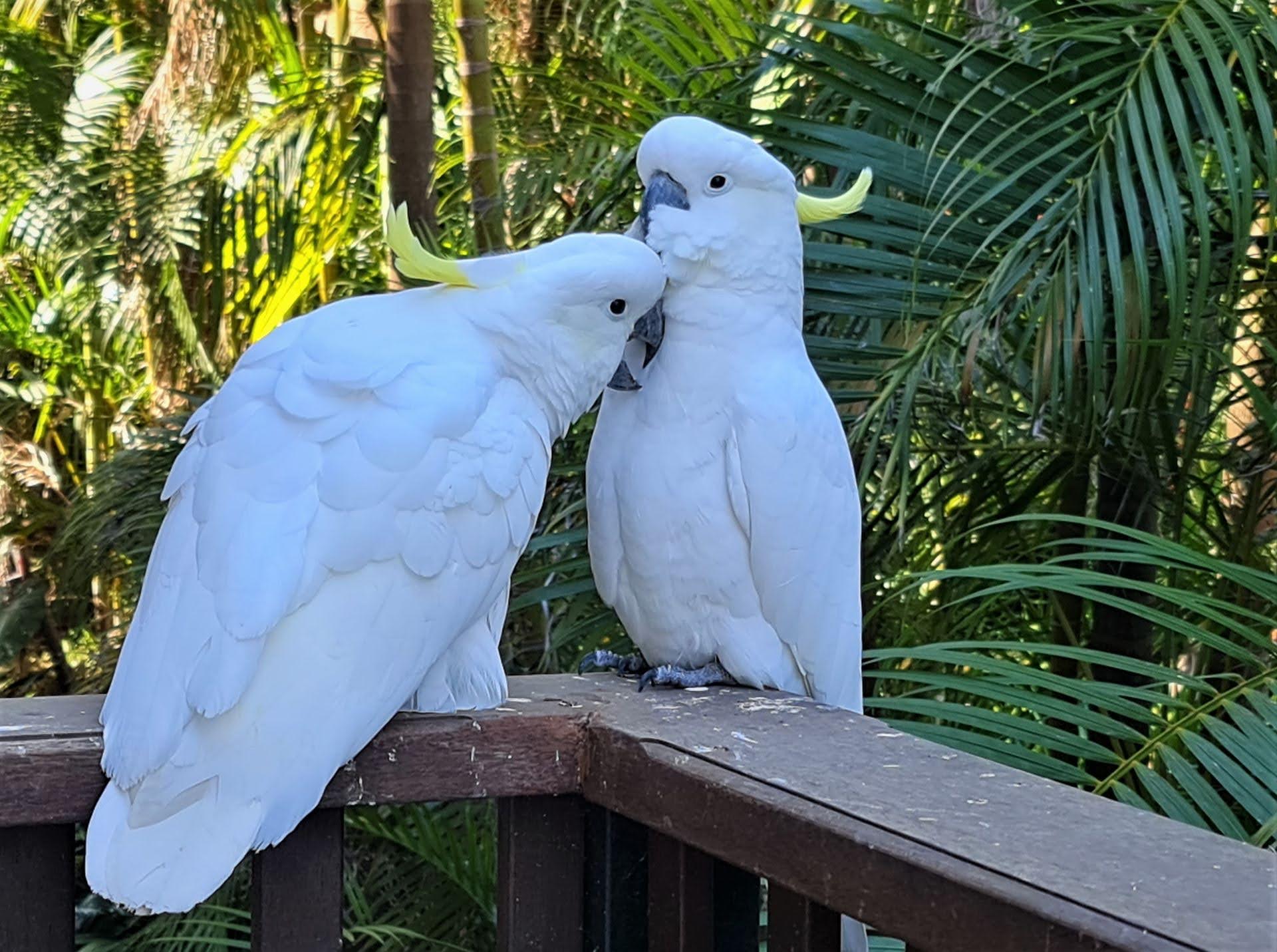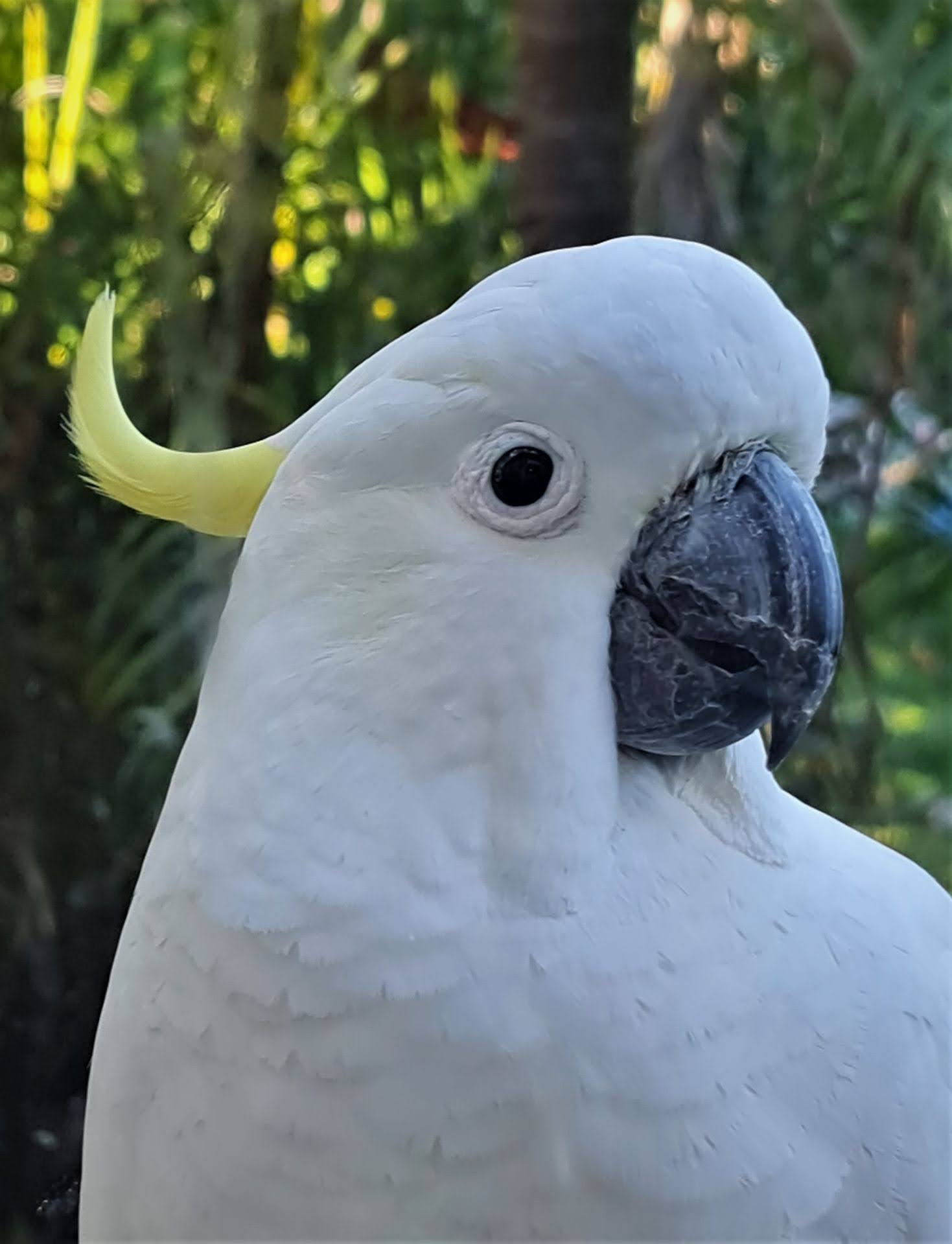 'one-eye' has only one working eye