April 13 - 19, 2014: Issue 158
Magpie's Melodic Melodies
Many of us love the melodic melody of the magpie and as we can see so many of them getting ready to leave their nests now, and you may encounter them in your walks outside these holidays, we thought we'd share a few little insights on these wonderful birds with you.
Many people say magpies are attracted to shining objects and will fly off with them to keep in their nests. An example from a fair while ago: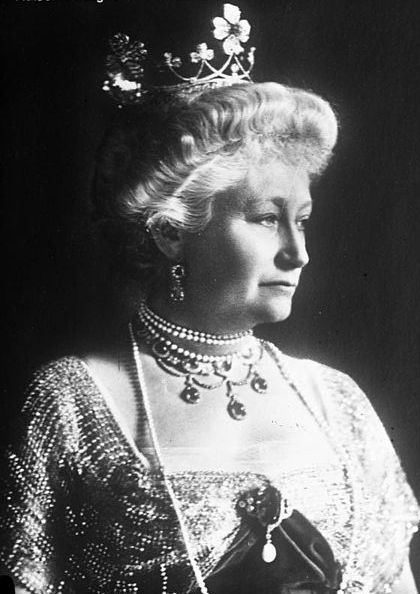 The GERMAN EMPRESS AND HER JEWELS.
- The London correspondent of the Leeds Mercury relates the following gossiping story suggesting the plot of a well-known opera The Empress Augusta of Germany had for some months past been greatly troubled by the continued disappearance of her jewels. There was no member of her household whom she could suspect, end the police found themselves completely baffled. The thief turns out to he, not, indeed a magpie, but a little child, one of the children of our own Princess Royal, who bad taken a fancy for the ornaments, and had requisitioned them in behalf of her numerous family of dolls. No Title. (
1871, October 28
).
Launceston Examiner
(Tas. : 1842 - 1899), p. 2. Retrieved from
http://nla.gov.au/nla.news-article39684449
Portrait of The German Empress (Kaiserin Auguste Viktoria), 1913 by the German Federal Archive
MAGGIE'S JOINED THE ARMY
The magpie, as you should know, is the emblem of the State of South Australia, and now this chirpy little fellow is to be worn by most soldiers serving in SA. You will see him attached to the sleeves of their summer uniforms.
WHEN you see the new badge on the uniform of one of our soldiers you will know what it means, because it was ordered to be worn from October 22 by the soldiers of Central Command, which means South Australia. The Army section in Victoria is known as Southern Command, in NSW as Eastern Command, WA as Western Command, and Queensland as Northern Command. To distinguish soldiers serving in Central Command from the others, they will now wear the magpie badge on both sleeves of their tunic, about half an inch from the top of each sleeve. Of course, Maggie is black and white and, as you see in the picture, is in the centre of a circle which is yellow with a black edge. It looks rather like needlework, but is really a woven pattern of cotton thread.
Actually, all the birds which we call magpies in Australia should be called piping shrikes, because they're not true magpies. These black and white birds whose joyous, easy, flute-like notes are so delightful to hear, are birds peculiar to Australia, and are closely related to butcher birds and currawongs.
Most children know how difficult the maggies can beat nesting time when they resent intrusion near the nest tree. Swooping fiercely they strike with the bill as they dart over — and sometimes they hit the mark! Nesting near a school they can become a menace to the children. And then there's the tame magpie making trouble when it takes a dislike to any member of the household or say, a tradesman. Maggie never misses a chance of attack, does he? He can be a bold, pugnacious fellow sometimes, but he is very likeable all the same in spite of the fact that he loves to steal shiny things and hide them. But he is very useful, too, because he eats grasshoppers and mice. Their nests are large open structures made of sticks built in trees, and they lay three to five eggs which vary in color, but most are bluish grey in ground color with clouded markings of brown.
The currawong or bell magpie is a dapper little figure in black and white — he is 'Mr. Grallina,' or magpie-lark. Popular names for him are 'Mudlark,' 'Murray Magpie,' 'Peewit' and 'Peewee.' He makes a bowl-shaped nest of mud and quite often several birds help to build it, and then two mothers will sometimes lay their eggs in it. The butcher-birds are among the finest songsters in Australia. They have powerful hooked bills and are called butcher-birds with good reason, because they prey upon small birds, small reptiles and large insects. They have a habit of forming 'larders' or 'butchers' shops,' where birds and other victims are hung upon thorns or splintered twigs until they are wanted for a meal.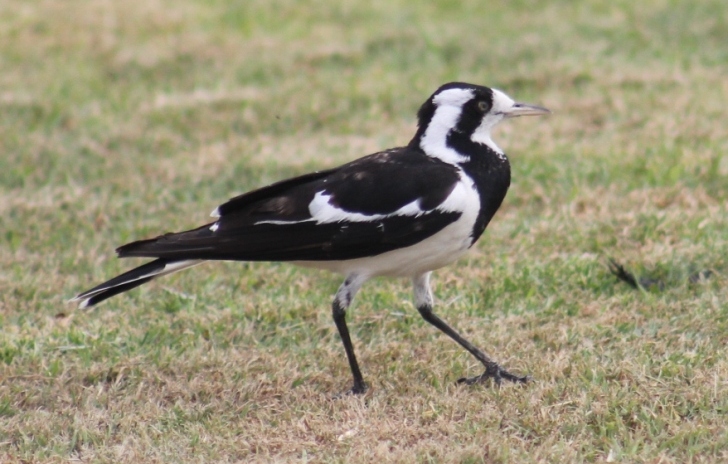 Magpie Lark - picture by A J Guesdon, 2013
There is a quaint story told about the song of the butcher-bird which has come down from the early settlers in this country. It is about a convict girl named Margaret Catchpole. So many men asked her to marry them that even the butcher-birds began to mock them. And if you listen to these birds especially in the early morning in Autumn —it is then that the butcherbird sings his sweetest songs — it will not require much imagination on your part to hear him say: —'Pretty Margie Catchpole, won't you marry me?' Some children are so sure that this is what the birds sing that they always call them 'Pretty Margie Catchpoles.' MAGGIE'S JOINED THE ARMY. (1951, November 1). Chronicle(Adelaide, SA : 1895 - 1954), p. 30. Retrieved from http://nla.gov.au/nla.news-article93862055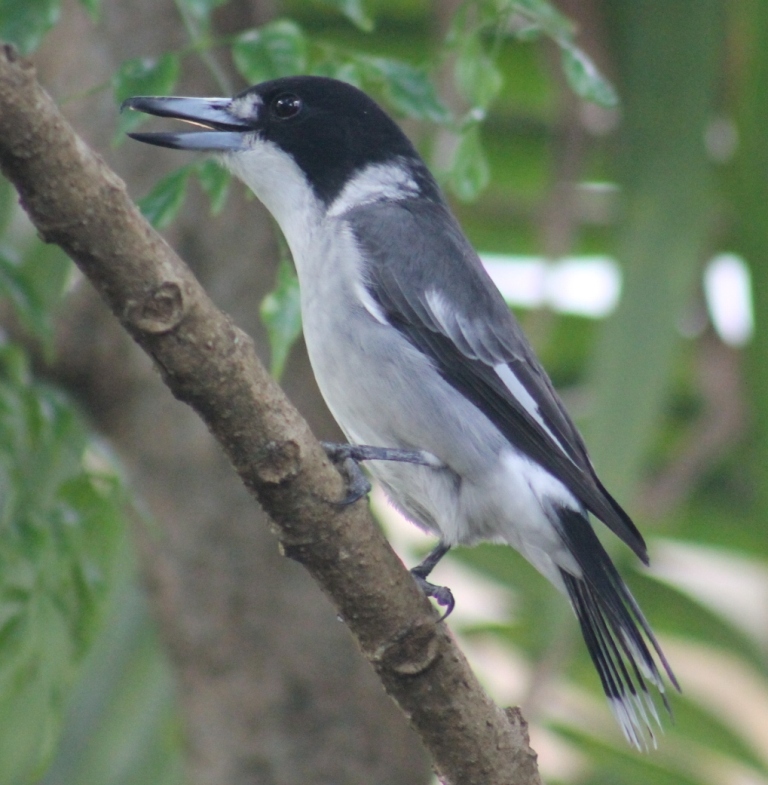 Butcher Bird - picture by A J Guesdon, 2013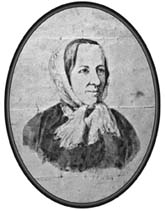 Margaret Catchpole (1762-1819), convict and pioneer, was born on 14 March 1762, reputedly at Nacton, Suffolk, England, the natural daughter of Elizabeth Catchpole and a farm labourer, although the baptism of a Margaret Catchpole on the same day is recorded in the register of Hoo, near Framlingham, some fifteen miles (24 km) from Nacton.
She was transported in the Nile which reached Sydney on 14 December 1801. For some eighteen months she worked as cook for the commissary, John Palmer, and wrote to her uncle, 'i am well Beloved By all that know me and that is a Comfort for i all wais Goo into Better Compeney then my self that is a monkest free peopell whear thay mak as much of me as if i was a Laday—Becaus i am the Commiseres Cook'. To this letter is a postscript: 'i hav at this time a man that keep me Compeney and would marrey me if Lik But i am not for marring he is a gardner he Com out as a Botnes and to Be a Lowed one hundred pound par year'. Many have without question taken this to refer to George Caley who, although he was receiving only £40 a year, could not in any sense be called a gardener. A far more likely candidate is James Gordon, sent out as a botanist by J. A. Woodford of the War Office.
Margaret Catchpole's letters reveal her as a warm, loving, intelligent woman of great integrity. She was one of the few true convict chroniclers with an excellent memory and a gift for recording events. Her letters of 8 October 1806 and 8 October 1809 are the only known eyewitness accounts of the Hawkesbury River floods of those years; she described graphically the countryside, the Aboriginals, and the wildlife.
The State Library of NSW has these letters available online at: HERE (click on large to read them). Margaret Catchpole image courtesy Hawkesbury City Council. Joan Lynravn, 'Catchpole, Margaret (1762–1819)', Australian Dictionary of Biography, National Centre of Biography, Australian National University, http://adb.anu.edu.au/biography/catchpole-margaret-1886/text2219, published in hardcopy 1966.
It is mostly for their wonderful songs that we know these wonderful birds here though, and here, a school teacher from Victoria was inspired to write an Australian poem for these Australian songsters: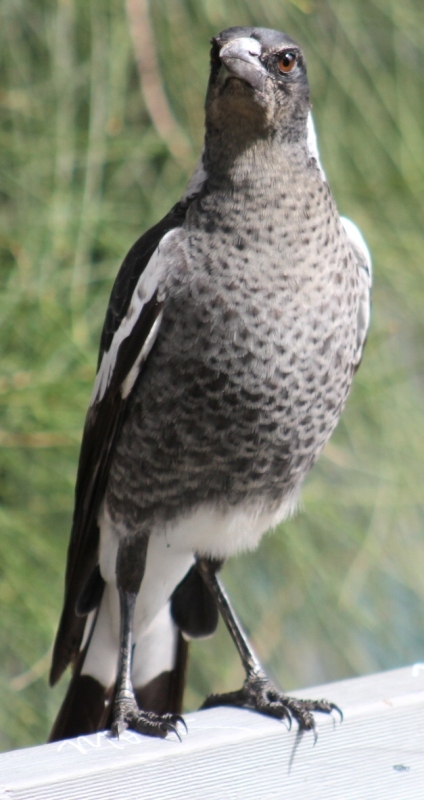 The Magpie's Song.
Where the dreaming Tiber wanders by the haunted Appian Way,
Lo! the nightingale is uttering a sorrow burdened lay;
While the olive-trees are shaking and the cypress boughs are stirred;
Palpitates tho moon's white bosom to the sorrow of the bird,
Sobbing, sobbing, sobbing; yet a sweeter song I know;
'Tis the magpies' wind-blown music where the Gippsland rivers flow.

Oh, I love to be by Bindi, where the fragrant pastures are,
And the Tambo to his bosom takes the trembling Evening Star,
Just to hear the magpies warble in the blue-gums on the hill,
When the frail green flower of twilight in the sky is lingering still,
Calling, calling, calling to the abdicating day;
Oh, they fill my heart with music as I loiter on my way.

Oh, the windy morn at Matlock, when tho last snow wreath had gone,
And the backwoods, robed by tardy spring, with star-like beauty shone,
When the lory showed his crimson to the gold in blossom spread,
And the Goulburn's grey-green mirror showed its loving colours wed,
Chiming. chiming, chiming in the pauses of the gale,
How the magpies' note came ringing? down tho mountain, o'er the vale.

Oh, the moon beside the ocean when the spring tide, landward set,
Cast ashore the loosened silver from the waves of violet,
And the sea-god sang a love-song and the she-oak answer made,
Came the magpie's carol wafted down the piny colonade,
Trolling, trolling, trolling in a nuptial melody,
As it floated from the moaning pine to charm the singing sea.

And the dark hour in the city, when my love had silent flown,
Nestling in some far-off valley to the seraphs only known,
When the violet had no odour, and the rose no purple bloom,
And the grey-winged vulture, Sorrow, came rustling thro' the gloom,
Crooning, crooning, crooning oil the swaying garden bough;
Oh, the song of hope you uttered then my heart is trilling now.

Voice of happy shepherd chanting by a stream in Arcady,
Seems thy song this blue-eyed morning over lilac borne to me;
In his arms again joy takes me, Hope with dimpling cheek appears,
And my life seems one long lovely vale where grow the rosy years;
Lilting, lilting, lilting; when 1 slumber at the last,
Let your music in tho joyous wind be ever wandering past.
— F. S. WILLIAMSON. (1918)
The Magpie's Song. (1929, February 15). The Dubbo Liberal and Macquarie Advocate (NSW : 1892 - 1954), p. 9. Retrieved from http://nla.gov.au/nla.news-article132934430
Fledgling magpie picture by A J Guesdon, April, 2014.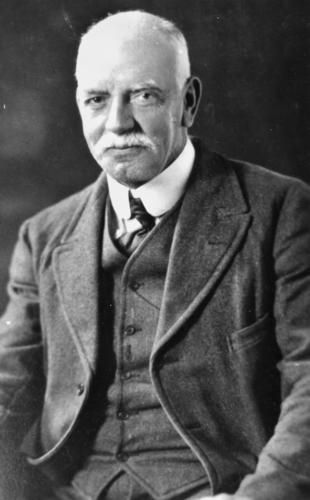 Francis Samuel Williamson (18 January 1865 – 6 February 1936) was an Australian poet who was published under the name Frank S. Williamson. Williamson was the son of an English-born coachmaker and his Scottish wife. He was born in Fitzroy, Victoria, and attended Scotch College, Melbourne.
As a young man Williamson had written verse of small merit, but in middle life for a short period he appears to have been inspired by the scenery of his native country to do better work which he polished with great care. With Marie Pitt, Frederick Sinclaire , Bernard O'Dowd and others he belonged to a discussion group called The Heretics.
A collection of Williamson's poetry, Purple and Gold, containing twenty-eight poems, was published by Thomas Lothian in 1912, under the name Frank S. Williamson. His best known poem, The Magpie's Song, appeared in several anthologies over the next two decades. The first edition of the anthology had several misprints, but these were corrected in a second and enlarged edition published in 1940 with a portrait. The new book of poetry contained fifty-five poems and was published with a foreword by Sir John Latham, the Chief Justice of the High Court of Australia. He saw "a lyrical quality of delicate beauty" in Williamson's work. Some of the poems in this volume have the true touch and have been deservedly included in several anthologies of Australian verse. Percival Serle considered him a strange case of an educated man writing a fair amount of verse of small merit until in middle life 'something blossomed in him and he wrote half a dozen quite beautiful poems'.
On his retirement the Commonwealth awarded Williamson a literary pension. He died in Melbourne having never married.
Frank S. Williamson. (2012, October 11). In Wikipedia, The Free Encyclopedia. Retrieved from http://en.wikipedia.org/w/index.php?title=Frank_S._Williamson&oldid=517131955
Frank S. Williamson courtesy State Library of QLD.