July 17 -23, 2011: Issue 15
Bangalley Seeds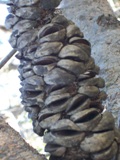 Tuesday is always a great day to run up your closest covered in bush still hill and Bangalley Headland (Bangalley; 'liitle hill') is no exception. This Tuesday, with a great swell rolling into shore, the views into the distance, and the sound of all those masses of water breaking against cliff and sand, was contrasted by the quietness beneath the trees, the solid with peace embrace that enfolds you and the songs of the birds who reside there.
A pair of Golden Whistlers peered down from the tall eucalypts on the west facing bank and came closer, warbling their delightful tunes. Pink spider flowers are beginning to emerge from their shrubs again, three varieties of wattle shone blazes of yellow, slender rice flower and banksias are among the green and all the way up and down each side of the hill the cones of banksias, she oaks, grevilleas and dagger hakea present living art to the eye.
We may be in the middle of Winter proper, and about to begin the long turns back into lengten (Spring), or the return of light, but our bush presents flowers of and for each season to fill each breeze and bring spraks to our eyes.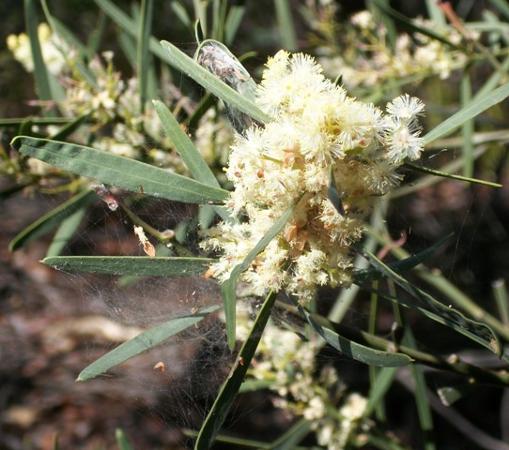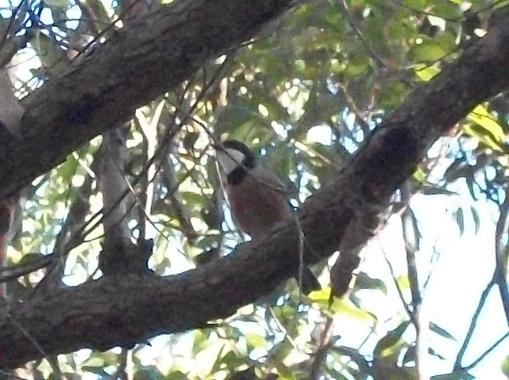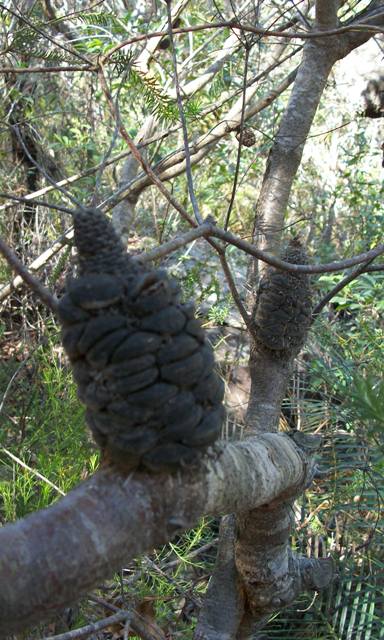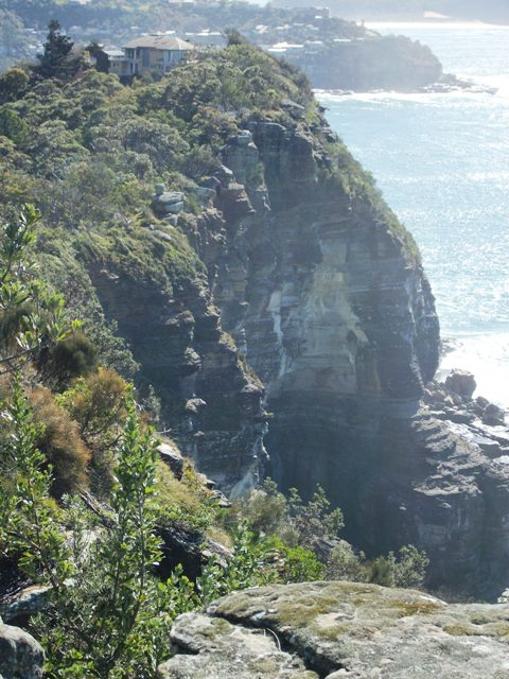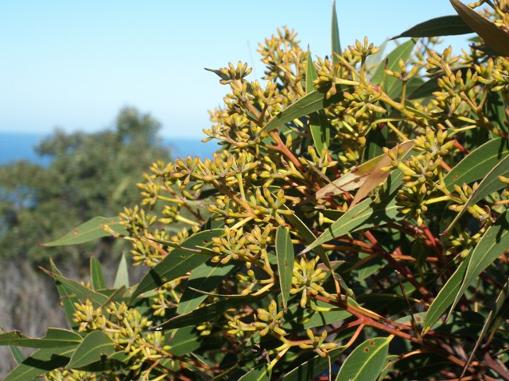 Pictures by A J Guesdon, 2011.