January 19 - 25, 2020: Issue 434

Refresh/Learn Bridge
Personalised, small-group beginner courses "on demand" start January 2020 at Peninsula Bridge Club in the Nelson Heather Centre Warriewood - at agreed times to suit YOU!
Cost $100. Four lessons. 2 hours max. Text book included. The Bridge Ed Team also offers a refresher course "on demand" for those returning to bridge.
As soon as we have 4 people registered to learn at their preferred time, one of our Bridge Ed Team will be appointed to contact you to arrange payment and provide details.
All of our team are experienced ABF accredited teachers. Your personal teacher will plan lessons (based on our modern standard system) to suit your group. Each player's development will be monitored, with individualised practice play follow-up suggestions including other club session options and/or online. Your teacher can also provide a Buddy when you're ready to help you transition to our regular Rookie duplicate sessions (if you'd like).
We also offer Improve Your Declarer Play and Defender Play courses and introduce a bridge convention each month in extra lesson sessions.
So many options are waiting for you in 2020 at Peninsula Bridge Club!
AvPals: Term 1 2020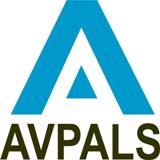 The AvPals Term 1 2020 Timetable for Newport Classes is now
available
.
Avalon Computer Pals (AVPALS) helps Seniors learn and improve their computer skills. It is a not for profit organisation run by volunteers.
Started in 2000 it now has 20+ trainers and many hundreds of students. At a really low cost (about $30 a school term) they can provide one-to-one training on most matters connected with computing and related technologies like mobile phones and digital cameras. From the smallest problem (how to hold the mouse!) to much more serious matters, there is a trainer who can help.
We offer "one to one" personal tuition or special short courses in the training rooms under the Catholic Church in Avalon. Training is conducted Monday to Friday from 9am to 4pm. For more information visit AVPALS web site www.avpals.com or phone 02 8064 3574
Keep up to date on our Facebook page
Find out more at: www.avpals.com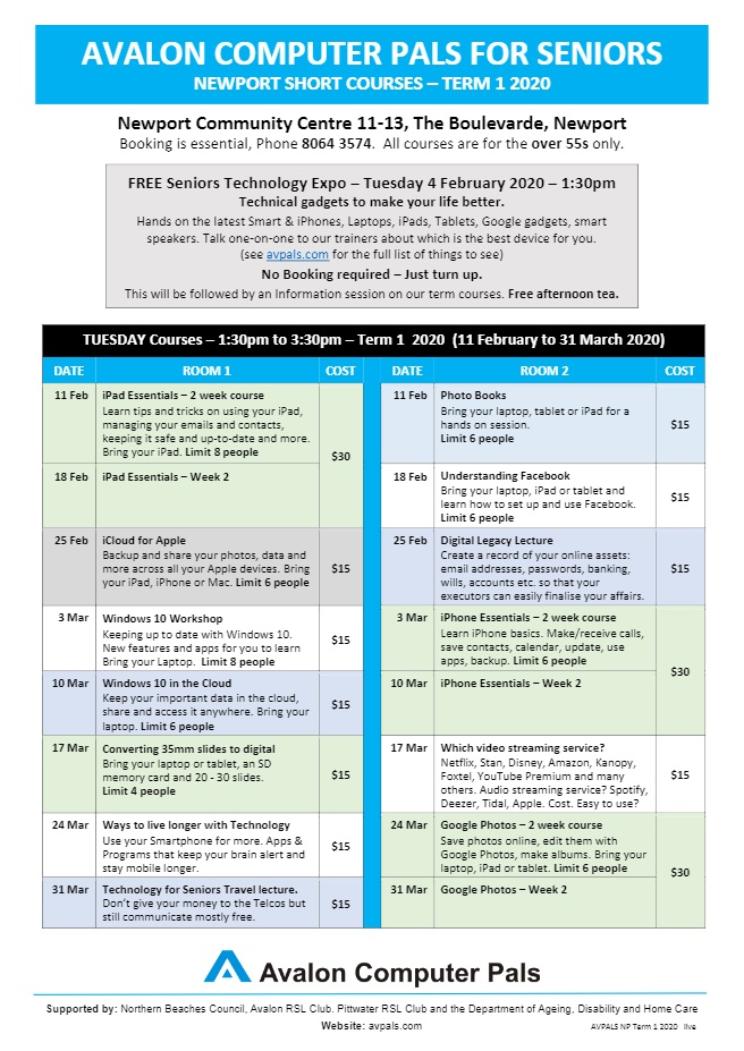 Seniors Festival Event: Stop, Look, Listen - Safety First Online
The Seniors' Computer Clubs of the peninsula have combined to make this special presentation:
Stop, Look, Listen – Safety First Online
Take some WORRY out of your online activities.
The Seniors Computer Pals Clubs from the peninsula will present a powerful, informative, humour-infused talk on how to stay safe online, on the phone and on email.
Star speaker, Greg Gebhart from the Office of the eSafety Commissioner, will help you have a safer, more positive experience online by explaining:
Scams – how they work and how to avoid them
How to create and remember passwords
Safe internet use
Identity theft avoidance
What is meant by 'Phishing'
Safer online shopping and banking
and much, much more ...
There will be time for questions and to browse the clubs' display stands after the event.
We kindly welcome you with complimentary tea and coffee on arrival at 10am for a 10:30am start.
Wednesday 19 February, 10.30am – 12.30pm
Oaks Room, Dee Why RSL, 932 Pittwater Rd, Dee Why
Free. No bookings required

Profile
EasyLink (formerly Easy Transport Manly Warringah Pittwater) - medical appointments, shopping trips, mystery tours and Saturday Lunch - this great non-profit organisation offers great ideas and solutions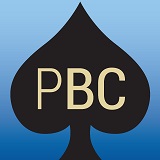 Peninsula Bridge Club
- Founded in 1967, we are a key community hub on Sydney's Northern Beaches. We contribute strongly to our community: with both social connectedness for those who need it and opportunities to learn and train for those with competitive sporting goals.
The Club is a vibrant organisation hosting up to three bridge sessions a day. We have 37 permanently set tables – that's 148 players. We host over 30,000 player sessions every year. This includes prominent tournaments and education events attracting players from across the region.
We pride ourselves on the friendliness of the club and our strong community spirit. We support local charities but even more importantly we support community members by providing them with social connection and mental stimulus – irrespective of age and mobility.
Our clubhouse is at Warriewood.
We have a new Beginners Course starting the end of September.
Each 2-hour lesson focuses on learning by playing, with a break for tea and chocolate biscuits mid-way. The course runs for 6 weeks and costs $100, which includes text book and support materials.
After the lessons we offer "Help with Play" sessions to practise what you've learned; Mondays 7-9pm; Tuesdays 2.15-4.30; Fridays 9.15-11.30. ($7 for members & $12 for visitors – membership
We also offer more advanced lessons each month so you can continue to improve your game if you want.
If you are keen to learn this great game, please call or email Cath Whiddon (Director of Bridge Ed at PBC): 9979 5752 or cwhiddon@live.com.
If you already know how to play, take a look at our website to see what's on offer this month: peninsulabridgeclub.org.au
Peninsula Bridge Club Facebook page: www.facebook.com/peninsulabridgeclub
WIND, BRASS AND PERCUSSION PLAYERS!!!!!
Northern Beaches Concert Band is looking for flute, clarinet, saxophone, tuba and trombone adult players. We cater for players from beginner to advanced and have a varied and exciting repertoire.
Come and join us during school term time at 7.30pm, Pittwater High School, Mona Street, Mona Vale.
Details 9970 7131 or 0414 560 263.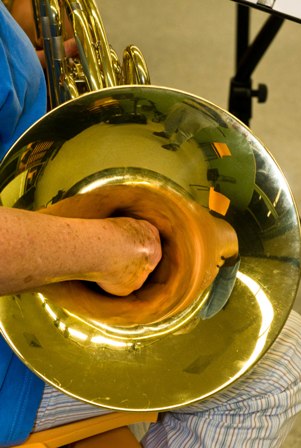 Seniors Toy Repair Group needs your help
Volunteers are sought to help out on Wednesday mornings (7.30am to midday) at the group's workshed in Ingleside. Volunteers need their own transport and be willing to sort and clean toys that are picked up at different collection points on the Northern Beaches.
Prospective volunteers can email Mary Kitchen to arrange a visit to the workshed. To arrange a donation pickup please call Terry Cook on 0410 597 327 or email him. Find out more about this great community group HERE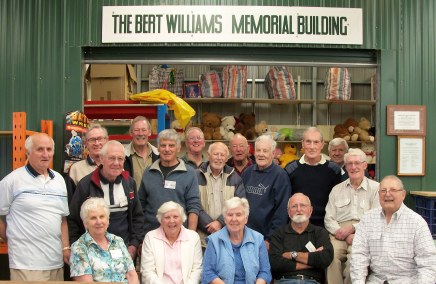 Aged Care Complaints Commissioner
Any person can make a complaint to the Commissioner, including care recipients, family members, friends, staff, volunteers, or professionals.
Complaints may relate to any aspect of services including care, choice of activities, discrimination, catering, communication or the physical environment. The 1800 550 552 helpline is staffed 9am to 5pm (AEDST) Monday to Friday.
Out of hours callers can leave a message, or contact the Commissioner at anytime through the Aged Care Complaints Commissioner website.
________________________________________
In 2014-15, there were 10,924 contacts to the Aged Care Complaints Scheme. 3,725 were assessed as a complaint, 3,812 'other' contacts includes non-compulsory notifications, own motion investigations and compliance referrals. There were also 3,387 out of scope contacts which were not related to an approved provider or an approved provider's responsibilities under the Aged Care Act.
Home Library Service Available for Seniors
For those unable to visit the library because of age or disability, the Home Library Service maintains a vital connection with all that the library offers. Your Home Library Service Officer will help you select items for reading or listening. Volunteers or staff will then deliver and collect your library items on a regular basis.
Register for the Home Library Service
If you or the person you care for is unable to visit the library or carry library items home due to age, frailty or disability, please complete Council's
Home Library Service Application Form
or call us on 9942 2393.
A medical certificate or statement signed by a doctor may be required to assess eligibility.
What happens next?
After staff receive your completed application form, a Home Library Service Officer will contact you to arrange a time to meet and discuss the service details with you.
Staff or volunteers will then select your items according to your borrowing preferences and then deliver them to you. During this visit you can return any items that you have finished with.
Keep your Wits About You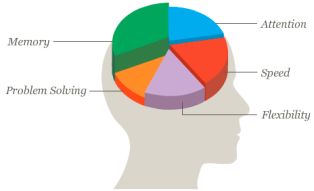 A regular contributor suggests we all look at Lumosity to see if will suit keeping active mentally. Their website states: "improve Brain Health and performance. Designed by neuroscientists, Lumosity exercises improve core cognitive functions. Researchers have measured significant improvements in working memory and attention after Lumosity training. Dozens of research collaborations help improve the Lumosity training program and its effectiveness." You can visit their website to decide for yourself at: www.lumosity.com/app/v4/personalization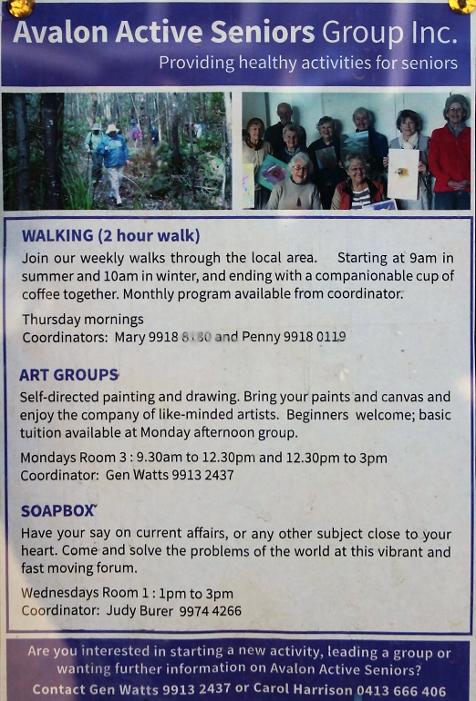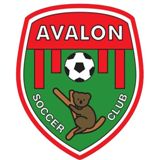 Profile:
Avalon Soccer Club
Avalon Soccer Club is an amateur club situated at the northern end of Sydney's Northern Beaches. As a club we pride ourselves on our friendly, family club environment. The club is comprised of over a thousand players aged from 5 to 70 who enjoy playing the beautiful game at a variety of levels and is entirely run by a group of dedicated volunteers.
RSPCA's Community Aged Care Program
RSPCA NSW understands that to an elderly owner, a pet can mean everything. Our Aged Care program aims to keep pets and their elderly owners happy, healthy and together in their own homes for as long as possible. To do this, we assist elderly pet owners over the age of 65, Indigenous pet owners over the age of 50 and palliative care patients of any age.
services our Aged Care program offers include: temporary foster accommodation and/or emergency pet boarding if the owner requires medical treatment, respite or other assistance




assistance with veterinary treatment




home visits to assist the elderly with basic pet care




assistance with pet grooming




assistance with transport to and from the local veterinarian




a volunteer network to assist with dog walking and short periods of in-home care if the owner requires medical treatment, respite or other assistance



Please note that due to high demand for this program, we ask that pet owners first ask family and friends whether they are able to assist with their pet's care.
This community program was previously known as Pets of Older Persons (POOPs).
For more information please contact the RSPCA Community Programs helpline (02) 9782 4408.
The helpline operates Monday to Friday, 9 a.m. – 5 p.m. During weekends and public holidays contact the RSPCA Contact Centre on (02) 9770 7555
Aged Care Program FAQs

Download your 2020 Senior Card Directory today!
NSW Seniors Card is pleased to provide members with the 2020 Seniors Card Directory, your guide to the best discounts and special offers from thousands of participating businesses across the state.
Each year five directories are released, one for each region in NSW. The regions are: Sydney & Surrounds, Central Coast & Hunter, Northern NSW, Southern NSW and Western NSW.
Sydney and Surrounds
Central Coast & Hunter
Northern NSW
Southern NSW
Western NSW
Copies of the directory are also available for pickup from Australia Post Outlets, Service NSW Centres, MP Offices as well as participating local Councils and Libraries.

Statement on ACAT/RAS integration
January 14, 2020: Senator the Hon Richard Colbeck, Minister for Aged Care and Senior Australians
I acknowledge today's statement from the Chair of the Royal Commission into Aged Care Quality and Safety, the Honourable Gaetano Pagone QC.
The Government has consistently refuted claims that our intention is to privatise the assessment process for aged care. That assertion is incorrect.
The Government is completely cognisant of the view the Royal Commission has expressed in its interim report regarding the integration of these assessment services as reiterated by Commissioner Pagone today.
The objective of the Government's current process is to achieve that outcome.
We would welcome any views the Royal Commission has in respect of completion of this integration process.
The Government continues to respect the independence of the Royal Commission.
Background:
Comments provided to the ABC North Coast on 31 December 2019.
'The Royal Commission, in its interim report, called for the urgent integration of assessment services to ensure the welfare of all senior Australians.
The tender for aged care assessment services will bring together the Aged Care Assessment Teams and the Regional Assessment Services to create a more streamlined service.
It means those in need will no longer be shunted between assessors for review or referral.
The intention to undertake a tender has been public for more than a year with State and Territory officials consulted on a number of occasions.
States and Territories will be able to tender to provide the integrated assessment services.
The Commonwealth does not directly provide assessments - it has always managed assessments through various forms of contracts or agreements with either the States and Territories or community based organisations.
The new measures will ensure all assessments fall under one contract.
The tender arrangements will include measures to ensure that conflicts of interest are managed.'
Australian Government Dept. of Health: Hearing Devices for Seniors
Australian Government's Hearing Services Program (the program), offers the option of being fitted with a hearing device if a hearing assessment identifies you have a hearing loss and a hearing device may assist you.
You will be given a recommendation for a fully subsidised hearing device, and may also be offered the option of purchasing a partially subsidised hearing device. These devices have been approved by the Office of Hearing Services.
Media Releases concerning Seniors this week from National Seniors Australia
With around a quarter of a million members, National Seniors is Australia's largest consumer organisation for the over 50s and fourth largest group of its kind in the world.
NLA Ebooks - Free To Download
The National Library of Australia provides access to thousands of ebooks through its website, catalogue and eResources service. These include our own publications and digitised historical books from our collections as well as subscriptions to collections such as Chinese eResources, Early English Books Online and Ebsco ebooks.
Ebooks are books published in an electronic format. They can be read by using a personal computer or an ebook reader.
This guide will help you find and view different types of ebooks in the National Library collections.
Peruse the NLA's online ebooks, ready to download -
HERE
Australian Ageing Agenda
Australian Ageing Agenda (AAA) is an independent and authoritative bi-monthly publication for people who work in or around the aged care and retirement sectors in Australia. It provides a broad range of news, education and opinion with an emphasis on knowledge sharing and research translation.
Each issue also contains regular updates on relevant business and financial issues along with a selection of well researched features on crucial systems and operations, clinical care, technology, built environment and other issues relevant to the 'ageing sector'. AAA leads the way with the industry's most comprehensive conference details and remains Australia's number one source of news and information about ageing issues and aged care.
Have a look at their comprehensive website HERE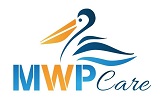 MWP CARE
(previously known as MWP Community Aid) is a local not for profit organisation that was founded by Daphne Elsworthy, a Collaroy resident, 52 years ago and we are still going strong!
In 2019 our programs focus on assisting older people aged 65 years and older, we also assist younger people with a disability and their carers. We are funded by the Australian Government Dept. of Health through the Commonwealth Home Support Program (known as CHSP). Pittwater Online News PROFILE
These services may be eligible for government subsidies. Call us on (02) 9913 3244 for a confidential discussion. Alternatively you may call My Aged Care on 1800 200 422 to discuss your needs. To access our services (and all other CHSP provider services) you must be registered with My Aged Care – the portal for all things related to Aged Care Services

We provide services aimed at helping people to stay independently living in their own homes.
Our programs cover:
Transport – to medical and social appointments
Shopping – Escorted Shopping, Shop By List, Group Social Shopping
Visiting – a volunteer visits a client in their own home for social support
Individual Activities – visit a friend, the library, the beach, local garden, and nursery, go for a coffee & chat, attend community activities etc.
Social Group Bus Outings – our mini bus and experienced staff coordinate a calendar of bus outings to interesting venues
CALD (Culturally and Linguistically Diverse) social groups/outings – Chinese, Italian, Korean , Filipino, Serbian
Home Maintenance Modification Service – provided to individual home owners at reasonable cost. Services provided by trusted tradespeople can include

Plumbing, Carpentry, Handyman, Electrical, Modifications (ramps, rails etc.)
Visit our website for more at: www.mwpcommunityaid.com.au and on Facebook: www.facebook.com/mwpcarelimited
Country Pensioner
Excursion ticket:
NSW Public Transport
Parents missing out on REAL face time? If they have a Pension Card, sign them up & they could get unlimited $2.50 Country Pensioner Excursion tickets*.
Call 13 22 32 to sign up.
Country Pensioner Excursion ticket (CPE)
A Country Pensioner Excursion (CPE) ticket is an affordable ticket for eligible pensioners and seniors to travel by train in regional NSW and the ACT.
For $2.50 you can book an economy class seat on a NSW TrainLink
Regional train service. You will need to book 7 days or less in advance

Profile Bayview Yacht Racing
Association (BYRA)
1842 Pittwater Rd,

Bayview
BYRA has a passion for sharing the great waters of Pittwater and a love of sailing with everyone aged 8 to 80 or over!

Heartmoves is a low-moderate intensity exercise program. Regular participation in Heartmoves will help to: Better manage weight, blood sugars, blood pressure and cholesterol; Improve fitness, balance, co-ordination and flexibility; Enhance your quality of life and meet other people. Ingrid Davey is a qualified Older Adult Instructor and accredited Heartmoves Leader who will guide you through an exercise program that is fun, safe and modified to suit you. Tuesday 9.30am and Thursday 10.30am at Nelson Heather Centre, 4 Jackson Road Warriewood. The cost per class is $10.00 casual now and $17.00 for two classes. Phone Ingrid to secure your spot on 0405 457 063. www.heartfoundation.org.au
COTA – NSW - cotansw.com.au
ABOUT US
The Council on the Ageing NSW (COTA NSW) is the peak organisation for people over 50 in our state. We're an independent, non-partisan, consumer-based non-government organisation. We work with politicians, policy makers, and service providers as well as media representatives to make sure your views are heard and your needs are met. COTA NSW works to empower and engage people over 50. For decades, we've shaped the policies and programs that change lives.
Since our beginning in 1956, COTA NSW has introduced policies and programs that make a real difference to peoples' lives. We have proud record, having created: ■Meals on Wheels, ■Retirement Village Residents Association, ■Australian Seniors Computer Clubs Association, ■Seniors Clubs, ■Seniors Information Service, ■OM:NI – Older Men: New Ideas, ■Grandfriends, ■Grandparents, Relatives and Kinship Care Alliance, ■Medication Management for Older People, and the ■Mature Employment Line

Contact Community Care Northern Beaches HERE:

Northern Beaches Jive is a social dance group. Our Modern Jive classes are held every Wednesday at 7.30pm at Narrabeen RSL.
Modern Jive is an easy partner dance with an emphasis on having fun and is great for all ages. Our experienced teachers always make the lesson interesting and fun.
You can come along to class any time as we cater for new beginners every week. You don't have to sign up for a course - just come along when it suits you. First timers are only $10 for the first two weeks in total!! You can even just come and watch for free to see if you think you'll like it.
There's no need to bring a partner as we rotate you around to different partners during the class.
We start with a beginner class at 7:30pm for 45 minutes, followed by social dancing. At 9pm we have an Intermediate /advanced class for 45 minutes, and a concurrent 'refresher' class for the beginners, then social dancing until 10:30pm. That's right beginners get 2 classes every night.
Casual entry is $15 per night. Students and seniors are only $12 per night. We also have discounted prices, for all groups, if you buy a 5 class pass. Great value for learning and dancing up to 3 hours per night.
If you're keen and would like to go to a class more than once a week, or go to a dance party in the weekend then check out www.ceroc.com.au where you'll find more classes and weekly dance parties.
Click here (
http://eepurl.com/ciGHH1
) to sign up for our weekly newsletter which will tell you who is teaching each week and any other venue news such as special events.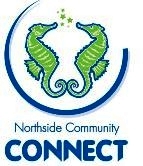 Community Connect
Need help on where to go to find the community information and assistance you need?
At Community Connect Northern Beaches, our professional staff and trained volunteers are knowledgeable, friendly and approachable and we will be only too pleased to help you find the service you want. We provide information and support, as well as advocacy and referral to other non profit community services and government agencies.
If we can't help you we will get you someone who can. If you are newly arrived or do not have an English speaking background we can offer individual advice and support. Or Why not come to Specialist Community Support Workshops: Family Law, Power of Attorney plus Wills and Executors; Domestic Violence Support and Prevention; Positive Community Integration ; Crime Prevention; Or Our Free English Classes.
We also provide information on: Family Services: Child Care, Personal Support & Counselling; Health (Including Mental Health) ; Material and Practical Assistance ; Advocacy to access state and federal MP assistance; Accommodation and Tenancy (help with form filling); Legal and Financial Matters ; Consumer Affairs ; Multicultural Issues; Conservation and the Environment ; Employment and Education; Accessing Community Facilities -You are welcome to call in for: Brochures, booklets and fact sheets on a range of topics; Service Directories e.g. Council Guides and Migrant Directories; Publications e.g. The Senior newspaper and Nova.
Access to our community information data base, internet, email, fax and photocopying.(Please note there is a small charge for photocopying and use of the fax to cover the cost of paper, toner and fax call). We also offer: A Legal Referral Program - Monday 1pm to 2pm at our 30 Fisher Road, Dee Why office. Taxation Assistance for low income earners and pensioners from July to October.
What does it cost?: Our services are free, however we are always grateful for a small donation where possible. The program is supported by NSW Department of Family & Community Services (FACS). CONTACT US: Phone: 02 99317777.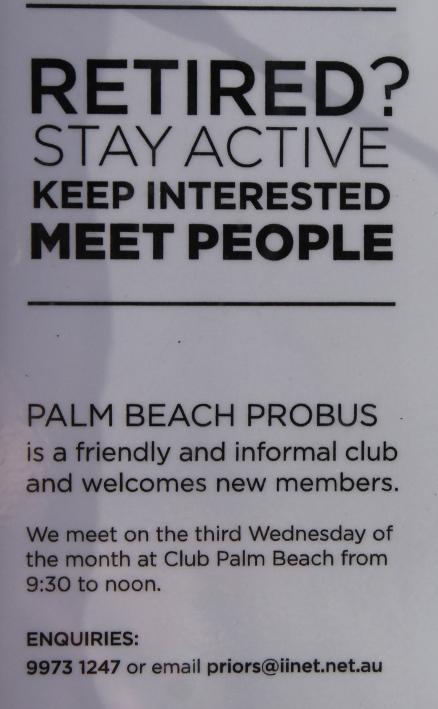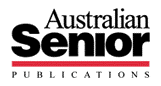 The Senior Newspaper Online
Disclaimer: These articles are not intended to provide medical advice, diagnosis or treatment. Views expressed here do not necessarily reflect those of Pittwater Online News or its staff.