President of Ireland to give an address at UNSW on the ethics of remembering
October 10, 2017: by Wendy Frew UNSW
President of Ireland, Michael D. Higgins, will visit UNSW Sydney next week to deliver a keynote address entitled "Sharing the tasks of ethical remembering – Ireland and Australia".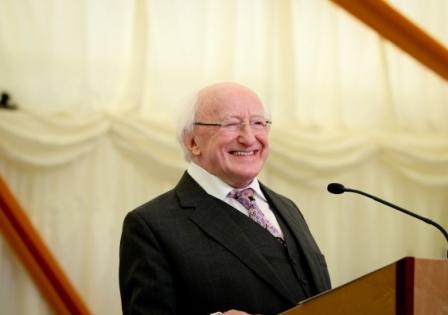 President Higgins wants to deepen Ireland's long-standing bilateral ties with Australia. Credit: Maxwells Dublin.
In the first State visit to Australia by an Irish president since Mary McAleese's visit in 1998, President Michael D. Higgins will focus on deepening and expanding Ireland's long-standing bilateral ties with Australia and highlighting aspects of the two countries' shared history.
The President's visit comes a month after Australian Governor-General Sir Peter Cosgrove visited Ireland, the first Australian governor-general to tour Ireland since Sir William Deane in 1999.
President Higgins, who took office in 2011, was the first Irish head of state to visit the UK where, in 2014, he addressed both houses of the UK Parliament.
A passionate political voice, a poet and writer, academic and statesman, human rights advocate, promoter of inclusive citizenship and champion of creativity within Irish society, President Higgins has previously served at almost every level of public life in Ireland, including as Ireland's first Minister for Arts, Culture and the Gaeltacht.
His address is open to UNSW staff and students, and members of the public.
What: Keynote address by the President of Ireland, Michael D. Higgins
When: Thursday, 19 October 2017, 3.30pm
Where: Leighton Hall, UNSW John Niland Scientia Building
Calling for Expressions of Interest for a Board Sub-Committee
The Board is inviting members to nominate for a role on the sub-committee that supports and guides our travel agency business, making it more contemporary and relevant to our members. This is a voluntary role and the person can be located anywhere in Australia.
Please consider this opportunity if you have the following attributes:
High level of contemporary commercial acumen relating to today's travel industry




Strong understanding, experience and passion for national and international travel




Experience in mentoring/technical knowledge of the travel industry




Entrepreneurial mindset and the ability to understand opportunities in a changing, technology-driven environment




Keen interest in issues and travel opportunities relating to people aged over 50.



The sub-committee will review all Expressions of Interest and make recommendations to the Board in line with National Seniors Australia's Constitution and Governance Manual guidelines, which can be read here.
For more information and a copy of the Committee Charter, please click
here
.
Applications must be in writing and addressed to:
EOI – Volunteer Committee Member
National Seniors Australia
GPO Box 1450
Brisbane QLD 4001
Expressions of Interest must be submitted by close of business Friday 27 October, 2017.
Pensioner Concession Card returned to 90,000 former pensioners
9 October 2017: Media Release - The Hon Alan Tudge MP, Minister for Human Services and The Hon Christian Porter MP, Minister for Social Services

More than 90,000 thousand former part-pensioners will have their Pensioner Concession Card (PCC) reinstated from this week.
The Turnbull Government announced the decision in the 2017-18 Budget in May to reinstate the card to those who lost access to the card as a result of reforms to the assets tests which commenced from January 2017.
"The January reforms to the assets test were a crucial step in ensuring that our pension system remains sustainable and affordable for future generations," Minister Porter said.
"Those reforms increased the assets limits at the lower end, providing increased pension to people with lower levels of assets, whilst reducing the upper limits, meaning some part-pensioners with high levels of assets lost access to their part-pensions.
"As a consequence, those with higher levels of assets also lost their PCC and, as a consequence, lost access to a range of state/territory and local government and private sector benefits, such as discounted council rates or rail travel. The benefits of the card vary from state to state.
"In reinstating the PCC, the Turnbull Government is ensuring that these 90,000 former part-pensioners will be able to access those benefits again in the future."
The Department of Human Services will automatically reissue the Pensioner Concession Card from today, 9th October. People who lost the card in January will get their new card in the mail over the next two weeks.
Minister for Human Services Alan Tudge said people expecting a re-issued card don't need to do anything to receive it – the department will send it to them automatically.
"This change means people can regain access to discounts and concessions offered by states, territories and private businesses.
"Part-pensioners will also retain the Commonwealth Seniors Health Card, which continued to be provided after the January 2017 pension changes. This means they will continue to be paid the energy supplement to help with energy costs."
19th Australian Computer Conference for Seniors
Sydney: Wednesday 8th and Thursday 9th November 2017
One of the great strengths and delights of the last 18 ASCCA
Conferences has been the
sense of excitement and
cooperation between our
volunteer speakers. They are
always eager and generous as
they search out the latest
details and pass on their
knowledge with fun and an
understanding of our needs
and interests. In other
circumstances, perhaps many
of these presenters might be
considered as "friendly rivals".
Whether our speakers are
technology experts from rival
companies, research scientists,
librarians or archivists, medical
experts, family history experts,
politicians of different "brands"
or public servants appointed to
implement new policies of
interest to seniors, there is
always an atmosphere of
respect and an overarching
wish to inform and entertain
for the benefit of all our senior
Australians.
Don't be tempted to look at the
list of speakers for the 19th
Conference and think; "I have
heard him/her before." In the
world of computer technologies
nothing stands still; so make
the effort to come along and
enjoy hearing about all the
changes and new opportunities
as well as some timely
warnings and suggestions.
The aim of everyone who
works to bring you the ASCCA
Conferences, is to give you the
tools to understand and choose
those things which will enrich
your life and strengthen the
bonds between the different
generations. It is unfortunate if
a lack of understanding causes
disruption and frustration in
our lives, when we could be equipped to accept or reject new experiences, proposals or inventions on their true merit and with confidence either way.
We will have the Hon Tanya Davies, NSW Minister for Ageing, who has shown great interest in the work of ASCCA as our opening speaker.
During the course of the two day Conference Peter Blasina, Charlie Brown and Alex Zaharov-Reutt will each enthral everyone in the room and engage our attention, with their own unique and entertaining style. Where else could this amazing opportunity be available?
This year there is a really compelling reason for users of Apple devices to make a decision to attend. On Day 1 there will be a one and a half hour workshop on iPhone and iPad Personalisation. This is not to be missed if Apple is in your sphere of interest.
Everyone looks forward to hearing from our Microsoft speaker each year - so many interesting things to discover with expert help at hand! We will also have Shane Treeves whose enthusiasm and ability to share the wonders of everything "Google" always carry his listeners off into cyber adventures with new possibilities.
Dr Monica Trujillo who is the Executive General Manager of Australian Digital Health, will discuss "eHealth and what this means for you". It could save your life, but of course you will want to know about privacy and the keeping of ongoing accurate records. Will you or a carer have a password?
We will have Dr. Mandy Viser and her colleagues sharing their work on the development of new computer programs specially for seniors and some findings on hearing, cognition, and recognising emotions across the lifespan.
There is so much in store for you to enjoy; so keep up to date on the ASCCA Website and in our Newsletters and plan to attend.
Australian Government Dept. of Health: Hearing Devices for Seniors
After reading a recent Media Release by National Seniors this week (runs below) we felt it is timely to remind our more mature Readers that under the Australian Government's Hearing Services Program (the program), you will be offered the option of being fitted with a hearing device if a hearing assessment identifies you have a hearing loss and a hearing device may assist you.
You will be given a recommendation for a fully subsidised hearing device, and may also be offered the option of purchasing a partially subsidised hearing device. These devices have been approved by the Office of Hearing Services.
NLA Ebooks - Free To Download
The National Library of Australia provides access to thousands of ebooks through its website, catalogue and eResources service. These include our own publications and digitised historical books from our collections as well as subscriptions to collections such as Chinese eResources, Early English Books Online and Ebsco ebooks.
Ebooks are books published in an electronic format. They can be read by using a personal computer or an ebook reader.
This guide will help you find and view different types of ebooks in the National Library collections.
Peruse the NLA's online ebooks, ready to download -
HERE
Australian Ageing Agenda
Australian Ageing Agenda (AAA) is an independent and authoritative bi-monthly publication for people who work in or around the aged care and retirement sectors in Australia. It provides a broad range of news, education and opinion with an emphasis on knowledge sharing and research translation.
Each issue also contains regular updates on relevant business and financial issues along with a selection of well researched features on crucial systems and operations, clinical care, technology, built environment and other issues relevant to the 'ageing sector'. AAA leads the way with the industry's most comprehensive conference details and remains Australia's number one source of news and information about ageing issues and aged care.
Have a look at their comprehensive website HERE
Aged Care Complaints Commissioner
Any person can make a complaint to the Commissioner, including care recipients, family members, friends, staff, volunteers, or professionals.
Complaints may relate to any aspect of services including care, choice of activities, discrimination, catering, communication or the physical environment. The 1800 550 552 helpline is staffed 9am to 5pm (AEDST) Monday to Friday.
Out of hours callers can leave a message, or contact the Commissioner at anytime through the Aged Care Complaints Commissioner website.
________________________________________
In 2014-15, there were 10,924 contacts to the Aged Care Complaints Scheme. 3,725 were assessed as a complaint, 3,812 'other' contacts includes non-compulsory notifications, own motion investigations and compliance referrals. There were also 3,387 out of scope contacts which were not related to an approved provider or an approved provider's responsibilities under the Aged Care Act.
Avalon Computer Pals (Avpals)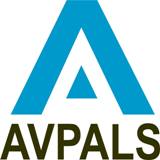 VPALS is a volunteer organisation dedicated to helping seniors improve their computer skills. Started in 2000 it now has 20+ trainers and many hundreds of students. At a really low cost (about $30 a school term) they can provide one-to-one training on most matters connected with computing and related technologies like mobile phones and digital cameras. From the smallest problem (how to hold the mouse!) to much more serious matters, there is a trainer who can help.
The training rooms are under the Catholic Church in Avalon and training is conducted Monday to Friday from 9am to 4pm. For more information visit AVPALS web site www.avpals.com or phone 02 8064 3574
Keep up to date on our Facebook page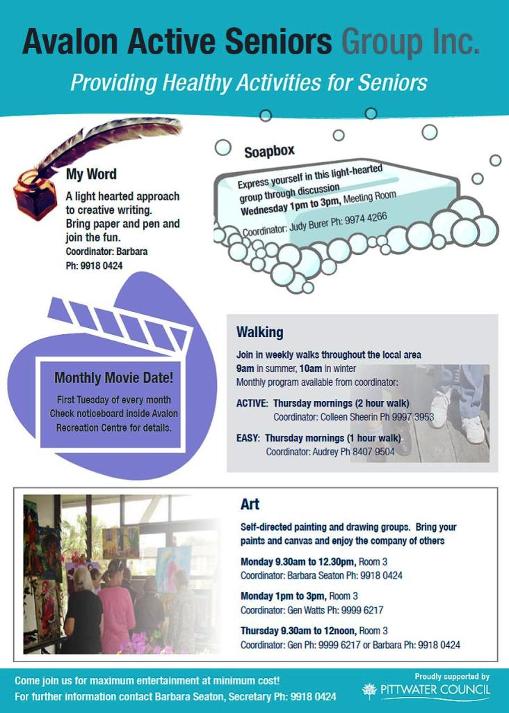 Contact Community Care Northern Beaches HERE:
COTA – NSW - cotansw.com.au
ABOUT US
The Council on the Ageing NSW (COTA NSW) is the peak organisation for people over 50 in our state. We're an independent, non-partisan, consumer-based non-government organisation. We work with politicians, policy makers, and service providers as well as media representatives to make sure your views are heard and your needs are met. COTA NSW works to empower and engage people over 50. For decades, we've shaped the policies and programs that change lives.
Since our beginning in 1956, COTA NSW has introduced policies and programs that make a real difference to peoples' lives. We have proud record, having created: ■Meals on Wheels, ■Retirement Village Residents Association, ■Australian Seniors Computer Clubs Association, ■Seniors Clubs, ■Seniors Information Service, ■OM:NI – Older Men: New Ideas, ■Grandfriends, ■Grandparents, Relatives and Kinship Care Alliance, ■Medication Management for Older People, and the ■Mature Employment Line
Seniors Power Discount
NSW Seniors Card holders can save up to 25 per cent on their gas and electricity bills under a new deal the state government has reached with AGL.
If card holders switch to AGL before 31 August, they will get 25 per cent off electricity and 19 per cent off gas usage charges for 24 months.
For further details, visit the website
here
or call 1300 001 504.

Senior Movers is a wonderful resource for the Pittwater senior community who are thinking about downsizing from their property. Senior Movers want you to stop worrying about downsizing from the family home and let us take care of you. Senior movers gives you peace of mind during stressful times of downsizing and moving to a smaller home. No retirement living plan is too large or too small. We are glad to help whether it is a move to a loved one's home, assisted living or to a seniors apartment. We want you to we help you gracefully downsize with our experience and care. www.seniormovers.com.au
Also see Belinda Grundy's Profile and other great Business; www.bgpropertystyling.com.au

Heartmoves is a low-moderate intensity exercise program. Regular participation in Heartmoves will help to: Better manage weight, blood sugars, blood pressure and cholesterol; Improve fitness, balance, co-ordination and flexibility; Enhance your quality of life and meet other people. Ingrid Davey is a qualified Older Adult Instructor and accredited Heartmoves Leader who will guide you through an exercise program that is fun, safe and modified to suit you. Tuesday 9.30am and Thursday 10.30am at Nelson Heather Centre, 4 Jackson Road Warriewood. The cost per class is $10.00 casual now and $17.00 for two classes. Phone Ingrid to secure your spot on 0405 457 063. www.heartfoundation.org.au
Seniors Toy Repair Group needs your help
Volunteers are sought to help out on Wednesday mornings (7.30am to midday) at the group's workshed in Ingleside. Volunteers need their own transport and be willing to sort and clean toys that are picked up at different collection points on the Northern Beaches.
Prospective volunteers can email Mary Kitchen to arrange a visit to the workshed. To arrange a donation pickup please call Terry Cook on 0410 597 327 or email him. Find out more about this great community group HERE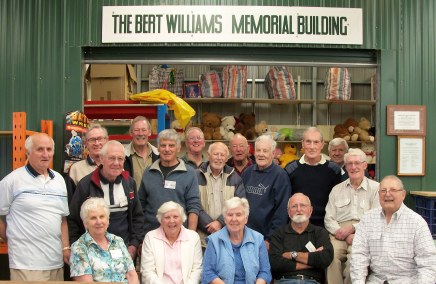 WIND, BRASS AND PERCUSSION PLAYERS!!!!!
Northern Beaches Concert Band is looking for flute, clarinet, saxophone, tuba and trombone adult players. We cater for players from beginner to advanced and have a varied and exciting repertoire.
Come and join us during school term time at 7.30pm, Pittwater High School, Mona Street, Mona Vale.
Details 9970 7131 or 0414 560 263.