July 8 - 21, 2018: Issue 367

Features this Issue:
Newport's 'From The Crown To The Sea' Paths Complete the Loop Update: Petition now running to gauge community support, video to show area, proposal has been forwarded to all councillors

GKSS Match Cup Sweden Women's Trophy: Great First Hitout In M32'S For Pittwater's Fusion Racing

24 Hour Row For One Eighty and Gotcha4Life: happening at Av. Surf Club on 18/08/2018 - Local businesses who want to support or sponsor this great initiative can contact Melissa Wellings on mel_wellings@hotmail.com

Mona Vale Hospital Fight Continues At July Forum - from Protect Pittwater Association
NAIDOC Week 2018 - Local Celebrations And Some From Further Afield: ASGMWP Monday July 9th at Mona Vale hosts 'Aboriginal Rock Engravings', Guest speaker Ian Jacobs

Aquatics: 2018 NSW Sharkskin IRB State Championship: Avalon Beach and Newport SLSC's among Medal winners

Park Bench Philosophers: The Quiet Revolution – Or Making Waves? by Roger Sayers, Life Member at Avalon Beach SLSC - in celebration of the gold medals won at 2018 IRB NSW States by club members, a reprise of Mr. Sayers insight into the father of the IRB

Club Marine 2019 Pittwater To Paradise Regatta Checklist: The quieter winter months are a great time to run a checklist over boat and crew preparation for another season of bluewater racing out of the Royal Prince Alfred Yacht Club, on the shores of Pittwater and get your boat up to speed for the 2019 P2P by Lisa Ratcliff

Pictures: A Body of Work - Photographs by Adrian Boddy - A major new exhibition will open July 18th featuring one of Pittwater's best photographers. This collection of photographs charting a life's journey as seen through a lens. 10 screens scrolling over 300 images of landscapes, fauna and portraits fill the space with haunting beauty; Wednesday 18 July 2018 - Sunday 2 December 2018 This Issue Adrian shares a collection of short essays, written to compliment the final curatorial selection
Gallivanting Around The Galapagos Islands by Robyn McWilliam

DIY Ideas Woodworking Projects for Beginners: School Holidays Fun for Winter 2018 - Simple Storage Box + Wood Tool Box one for big boys and girls and one for littlies!
Profile: Adrian Boddy. Photographer and architectural academic Adrian Boddy has a major exhibition opening at the Justin Art House Museum in Victoria on July 18th. It will run until December 2nd. This Issue Adrian shares a collection of short essays and photos, written to compliment the final curatorial selection for 'A Body of Work - Photographs by Adrian Boddy' as Issue 367's Pictorial.
Mr. Boddy is more than a photographer of wonderful environments and all in them though. Prior to 'retirement' he was a director at the Faculty of Design, Architecture and Building UTS, and an architectural photographer. His Master's thesis was Max Dupain and the photography of Australian Architecture (QUT, 1996). This week, for those who missed it and need further inspiration to pop into the Justin Art House Museum if in
Victoria
prior to the end of the year, a few insights into the man himself.
Tax on so-called 'super rich' could prove costly
July 5th, 2018: National Seniors
By Chief Advocate Ian Henschke
In March the Labor Party announced a radical new policy. If elected it would close a "tax loophole" exploited by the rich.
It would reap $59 billion over 10 years by disallowing tax credits from Australian shares to be paid to people who had no income. Labor leader Bill Shorten said: "A small number of people will no longer receive a cash refund."
But the "small number" was a large number. It included hundreds of thousands of pensioners, part pensioners, war widows, people on Centrelink payments and self-funded retirees. The Australian Stock Exchange says 58 per cent of retirees own shares and Australia has more than three and half million people over 65.
These people never saw the imputation credits they were being paid as a "tax loophole". Quite the opposite. Many saw themselves as investing in the future of the nation and getting a benefit in their retirement. They'd been encouraged to take up shares in initial public offerings like CSL, Telstra, Qantas and the Commonwealth Bank. It was also income they had relied on for almost 20 years.
So, would it be fair to change the policy? We did a poll of National Seniors members and found nearly 90 per cent thought the removal of tax credits for retirees was unfair.
It was apparent the proposal to end the payment of tax credits had unintended consequences. Bill Shorten realised this after an extraordinary outcry. He announced he would modify his policy. National Seniors fought for and helped win that change for more than 300,000 pensioners who would have lost $3.3 billion over 10 years.
Labor said if elected it would exempt all full and part age pensioners from its policy. It was called the "Pensioner Guarantee". We're glad it listened to the concerns we voiced but we think more needs to be done. The follow-up poll we did after the "Pensioner Guarantee" was announced revealed two out of three members still thought the policy was unfair.
The "Guarantee" protects only a fraction of those affected. What about the rest who are self-funded retirees? The purpose of the policy, according to the ALP, is to stop the rich rorting the system. But what if you're not rich, not rorting and not a pensioner?
The policy means a 30 per cent drop in income from shares - this is why the Coalition are calling it a Retirement Tax or tax on retirees.
One member, Joe, says he'd worked and paid taxes for 49 years and isn't 'rich'. He summed up the feelings of many self-funded retirees, saying: "My generation was encouraged to plough more into superannuation and, if possible, invest in shares in Australian companies so we could be self-sufficient."
Joe, like hundreds of thousands of others, made his investment decisions based on a policy that's been in place since July 2000.
Another member wrote: "By any measure the Labor policy is unbalanced and unfair. It should be either amended to focus on the truly wealthy, or (the policy should be) abandoned."
Australians want a reasonable level of certainty in financial planning and superannuation. What happened in March shows you can't afford to ignore people's concerns and it's possible to adjust a policy to make it fairer.
At the time, National Seniors said we hoped this would lead to a proper debate about how we can have a fair and sustainable retirement system in a rapidly ageing Australia. Former Minister and Labor power broker Graham Richardson wrote: "Self-funded retirees have never really organised themselves into a powerful lobby group and that makes it much easier for governments to send out a raiding party."
This was a call to arms. Half a dozen organisations decided to band together to form the Alliance for a Fairer Retirement System. That has since grown to 10, including the Association of Independent Retirees. The Self-Managed Super Fund Association and National Seniors were founding members.
The Alliance chair is highly respected superannuation expert Professor Deborah Ralston and its website was formally launched last Friday by personal finance guru and author Noel Whittaker AM. Mr Whittaker gave a powerful example of how a couple who had saved $1m in shares would be worse off than a pensioner couple who had saved $300,000 in shares. He said the policy was "ridiculous".
Earlier last week the Alliance took its case to Canberra. It met with politicians from both the government and opposition, also with officials from treasury and social security. National Seniors was part of an Alliance delegation that met with Shadow Treasurer Chris Bowen and his advisors.
It pointed out the new policy results in pensioners (who keep their credits) being better off than self-funded retirees who lose theirs. The Shadow Treasurer insisted the policy would not change between now and the next federal election. He also said he was open to an honest debate in good faith.
The Alliance stressed the whole retirement system needs to be fair, adequate, sustainable and have certainty. One in every two voters is now over 50. As Sir Humphrey says in Yes Minister, it would be a "very brave" move to ignore them.
It will be interesting to see what happens on by-election Super Saturday.
Pittwater Mens Probus Club: July speaker
Tuesday 10th July 2018 at 11am
Jim Boyce "Historic Buildings"
In 1963, Jim Boyce was selected to play with the Wallabies touring side to South Africa. On this tour, he and the other players were shocked by their exposure to the injustices of the apartheid regime.
Later, Jim became Marketing Manager for Tooth & Co Hotels and achieved an accomplished career in marketing and social research. Jim is an immediate Past President of the Manly Warringah Pittwater Historical Society.
Jim will speak on the "History of Commercial Buildings of the Northern Beaches Area".
Five Minute Speaker
Roman Zwolenski "Vietnam War Ballot"
Club Member Roman Zwolenski will talk about being in the military ballot to go to Vietnam as part of Australia's support of the war effort at the time. Roman will share his expectation of being sent which, however, did not eventuate. Years later, Roman visited Vietnam and will reflect on the aftermath of the war.
Probus Monthly Meeting
10am 2nd Tuesday every Month
Venue: Mona Vale Golf Club
Guests welcome at 10.30am

Pittwater Mens Probus
Our Probus club is an association for active members of the community, and for those no longer working full time, to join together in clubs for a new lease of life.
Its basic purpose is to advance intellectual and cultural interests amongst adult persons; to provide regular opportunities to progress healthy minds and active bodies through social interaction and activities, expand interests and to enjoy the fellowship of new friends.
Our club membership is for men only, however partners are welcome at our social events and activities including our monthly guest presentation following each meeting.
People Plus Technology a Promising Home Care Combination
July 6, 2018: The Hon Ken Wyatt AM, MP, Minister for Aged Care
An Australian-first home-based treatment trial that includes holographic virtual doctors, promises to reduce hospitalisation and help older people remain living independently for longer.
Minister for Aged Care, Ken Wyatt AM, today launched Silver Chain's Integrum Aged Care+ trial, designed to support senior Australians with complex care needs and chronic health conditions to remain in their homes for as long as possible.
"This trial aims to overcome the challenges of fragmented care and poorer patient experiences, which can happen when a person is transferred between hospitals, specialists and aged care providers," Minister Wyatt said.
"It's hoped that through Integrum, older Australians will have more control over their care, through a wraparound network that delivers both health and social support.
"It will include the Australian-first application of the Enhanced Medical Mixed Reality interface, allowing healthcare professionals to link with doctors and data through holograms and video conferencing, while they are visiting clients' homes."
The Turnbull Government—through innovation funding from the Perth North and Perth South Primary Health Networks (PHNs)—has invested $948,400 in the trial.
It will be operated by Silver Chain, the largest provider of in-home health and aged care in Western Australia. The organisation will be responsible for ongoing funding of the pilot.
Minister Wyatt said clients would have access to a dedicated care team including an Integrum doctor, case manager, support workers and allied health clinicians to ensure their needs were identified and supported throughout their journey.
"The Silver Chain Integrum team will communicate with the client's regular GP, if they have one, to complement the care they provide as part of a shared care model," Minister Wyatt said.
"This care team will oversee and manage processes like care planning, co-ordination of health and aged care services, referrals and escalation of care, if needed."
Minister Wyatt said a limited pre-trial had returned positive feedback from those involved, and laid the groundwork for the next stage of the program.
"The second phase of the trial will see the program offered to up to 300 people with multiple chronic conditions who have been hospitalised between one and five times in the previous year," Minister Wyatt said.
"As part of the trial, the project team will be testing whether this integrated care approach helps senior Australians to better manage their conditions at home and reduce hospitalisations and emergency department visits."
The Perth North and Perth South PHNs — operated by the WA Primary Health Alliance — and Silver Chain have co-designed the care model being used in the trial.
"This project is an outstanding example of how PHNs collaborate with communities to improve people's health, through innovative and tailored care," Minister Wyatt said.
The Caterpillar Lab: A Great Reminder That Its Summer In The Northern Hemisphere
In Marlborough, a town in Cheshire County, New Hampshire, United States, there's a great organisation called The Caterpillar Lab.
The Caterpillar Lab is passionate about showcasing the amazing diversity of northeastern caterpillars through educational programs, the arts, and sciences.
Mission Statement: The Caterpillar Lab fosters greater appreciation and care for the complexity and beauty of our local natural history through live caterpillar educational programs, research initiatives, and photography and film projects. We believe that an increased awareness of one's local environment is the foundation on which healthy and responsible attitudes towards the broader natural systems of this world is built.
You can visit their website to find out heaps of stuff and download resources too - even from here in Australia:
www.thecaterpillarlab.org
Who knew this before this organisation found it out for us?
A great reminder about why the Internet was created for free and how
you can choose to find some brilliant insights
into the
W
hole
W
ide
W
orld around us - around us here and around us outside of Oz.
This is why it ( the
W
orld
W
ide
W
eb*)was shared in the first place - to share and grow Knowledge.
*
The World Wide Web (abbreviated WWW or the Web) is an information space where documents and other web resources are identified by Uniform Resource Locators (URLs), interlinked by hypertext links, and accessible via the Internet. English scientist Tim Berners-Lee invented the World Wide Web in 1989.
The Caterpillar Lab is a
great reminder, during these cold weeks, that Spring will soon be here again with our own caterpillars and then - butterflies!
Ants interacting with a silvery blue butterfly caterpillar at The Caterpillar Lab!
One of the highlights of every summertime caterpillar lab show is watching these ant-caterpillar interactions play out under our digital microscopes. Last year we joined our audiences in awe as we observed inflating tentacular organs for the first time. Even our old-time caterpillar lab experts can still be surprised and delighted by these strange and complex little creatures.
The 2018 NSW Grandparents Day Photography Competition is now open!
June 15, 2018: NSW Government
We're calling on grandparents and grandchildren of all ages to get involved in the NSW Grandparents Day Photography Competition. Now in its third year, the competition celebrates older people and their contributions, while encouraging connections between generations. It's open to all residents of NSW, young and old. We have two categories:
Open: open to all community members (NSW residents)
School: specifically for school-aged entrants in NSW, from Kindergarten to Year 12
Our judging panel will review all the entries and select one winner from each category who will be awarded a Microsoft Surface Pro tablet – the perfect tool to help you get creative and stay connected.
What's your creative take on 'Intergenerational'?
The theme for this year's competition is 'intergenerational'. All entries need to bring this theme to life in some way. This could be through the focus of your image, it could be the way you play with 'older' and 'younger' in the colour scheme, it could be the subject matter or part of your caption – feel free to get creative! We'd love to see what the older people in your life and community mean to you, whether it's a portrait of your superstar grandparent or an abstract image depicting your stereotype-defying neighbour.
Enter today
Get social with us
Keep up to date with competition news and tips by following us on
Instagram
!
Do I have to be a great photographer to enter?
All residents of NSW are encouraged to enter the competition, no matter whether you're a beginner, an enthusiast or a professional. While artistic merit, composition and technical excellence form part of our judging criteria, entries will also be judged on their originality, their overall impact and their subject matter relevance – how they bring the 'Intergenerational' theme to life and celebrate the contribution of older people.
Do I need to be a grandparent to enter? Or does my photo need to be of my grandparent?
The competition is open to NSW residents of all ages, provided the entries bring the 'Intergenerational' theme to life. Entrants under the age of 18 need permission from their parent or guardian to enter.
Check out the full terms and conditions here
.
Avalon Computer Pals (Avpals) Term 2 2018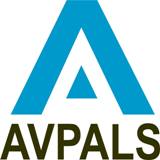 VPALS is a volunteer organisation dedicated to helping seniors improve their computer skills. Started in 2000 it now has 20+ trainers and many hundreds of students. At a really low cost (about $30 a school term) they can provide one-to-one training on most matters connected with computing and related technologies like mobile phones and digital cameras. From the smallest problem (how to hold the mouse!) to much more serious matters, there is a trainer who can help.
The training rooms are under the Catholic Church in Avalon and training is conducted Monday to Friday from 9am to 4pm. For more information visit AVPALS web site www.avpals.com or phone 02 8064 3574
Keep up to date on our Facebook page

Northern Beaches Jive is a social dance group. Our Modern Jive classes are held every Wednesday at 7.30pm at Narrabeen RSL.
Modern Jive is an easy partner dance with an emphasis on having fun and is great for all ages. Our experienced teachers always make the lesson interesting and fun.
You can come along to class any time as we cater for new beginners every week. You don't have to sign up for a course - just come along when it suits you. First timers are only $10 for the first two weeks in total!! You can even just come and watch for free to see if you think you'll like it.
There's no need to bring a partner as we rotate you around to different partners during the class.
We start with a beginner class at 7:30pm for 45 minutes, followed by social dancing. At 9pm we have an Intermediate /advanced class for 45 minutes, and a concurrent 'refresher' class for the beginners, then social dancing until 10:30pm. That's right beginners get 2 classes every night.
Casual entry is $15 per night. Students and seniors are only $12 per night. We also have discounted prices, for all groups, if you buy a 5 class pass. Great value for learning and dancing up to 3 hours per night.
If you're keen and would like to go to a class more than once a week, or go to a dance party in the weekend then check out www.ceroc.com.au where you'll find more classes and weekly dance parties.
Click here (
http://eepurl.com/ciGHH1
) to sign up for our weekly newsletter which will tell you who is teaching each week and any other venue news such as special events.

Heartmoves is a low-moderate intensity exercise program. Regular participation in Heartmoves will help to: Better manage weight, blood sugars, blood pressure and cholesterol; Improve fitness, balance, co-ordination and flexibility; Enhance your quality of life and meet other people. Ingrid Davey is a qualified Older Adult Instructor and accredited Heartmoves Leader who will guide you through an exercise program that is fun, safe and modified to suit you. Tuesday 9.30am and Thursday 10.30am at Nelson Heather Centre, 4 Jackson Road Warriewood. The cost per class is $10.00 casual now and $17.00 for two classes. Phone Ingrid to secure your spot on 0405 457 063. www.heartfoundation.org.au
Media Releases concerning Seniors this week from National Seniors Australia
With around a quarter of a million members, National Seniors is Australia's largest consumer organisation for the over 50s and fourth largest group of its kind in the world.
RSPCA's Community Aged Care Program
RSPCA NSW understands that to an elderly owner, a pet can mean everything. Our Aged Care program aims to keep pets and their elderly owners happy, healthy and together in their own homes for as long as possible. To do this, we assist elderly pet owners over the age of 65, Indigenous pet owners over the age of 50 and palliative care patients of any age.
services our Aged Care program offers include: temporary foster accommodation and/or emergency pet boarding if the owner requires medical treatment, respite or other assistance




assistance with veterinary treatment




home visits to assist the elderly with basic pet care




assistance with pet grooming




assistance with transport to and from the local veterinarian




a volunteer network to assist with dog walking and short periods of in-home care if the owner requires medical treatment, respite or other assistance



Please note that due to high demand for this program, we ask that pet owners first ask family and friends whether they are able to assist with their pet's care.
This community program was previously known as Pets of Older Persons (POOPs).
For more information please contact the RSPCA Community Programs helpline (02) 9782 4408.
The helpline operates Monday to Friday, 9 a.m. – 5 p.m. During weekends and public holidays contact the RSPCA Contact Centre on (02) 9770 7555
Aged Care Program FAQs

WIND, BRASS AND PERCUSSION PLAYERS!!!!!
Northern Beaches Concert Band is looking for flute, clarinet, saxophone, tuba and trombone adult players. We cater for players from beginner to advanced and have a varied and exciting repertoire.
Come and join us during school term time at 7.30pm, Pittwater High School, Mona Street, Mona Vale.
Details 9970 7131 or 0414 560 263.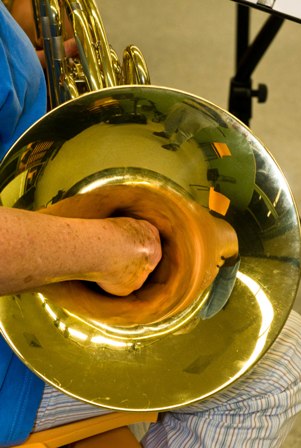 Contact Community Care Northern Beaches HERE:
Seniors Toy Repair Group needs your help
Volunteers are sought to help out on Wednesday mornings (7.30am to midday) at the group's workshed in Ingleside. Volunteers need their own transport and be willing to sort and clean toys that are picked up at different collection points on the Northern Beaches.
Prospective volunteers can email Mary Kitchen to arrange a visit to the workshed. To arrange a donation pickup please call Terry Cook on 0410 597 327 or email him. Find out more about this great community group HERE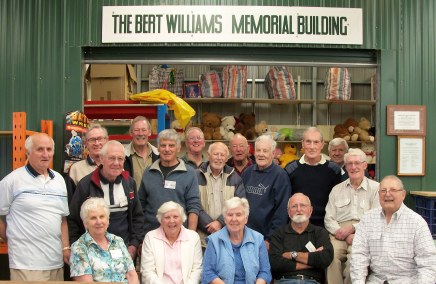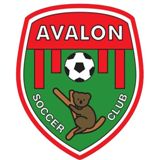 Profile:
Avalon Soccer Club
Avalon Soccer Club is an amateur club situated at the northern end of Sydney's Northern Beaches. As a club we pride ourselves on our friendly, family club environment. The club is comprised of over a thousand players aged from 5 to 70 who enjoy playing the beautiful game at a variety of levels and is entirely run by a group of dedicated volunteers.
Seniors Power Discount
NSW Seniors Card holders can save up to 25 per cent on their gas and electricity bills under a new deal the state government has reached with AGL.
If card holders switch to AGL before 31 August, they will get 25 per cent off electricity and 19 per cent off gas usage charges for 24 months.
For further details, visit the website
here
or call 1300 001 504.
COTA – NSW - cotansw.com.au
ABOUT US
The Council on the Ageing NSW (COTA NSW) is the peak organisation for people over 50 in our state. We're an independent, non-partisan, consumer-based non-government organisation. We work with politicians, policy makers, and service providers as well as media representatives to make sure your views are heard and your needs are met. COTA NSW works to empower and engage people over 50. For decades, we've shaped the policies and programs that change lives.
Since our beginning in 1956, COTA NSW has introduced policies and programs that make a real difference to peoples' lives. We have proud record, having created: ■Meals on Wheels, ■Retirement Village Residents Association, ■Australian Seniors Computer Clubs Association, ■Seniors Clubs, ■Seniors Information Service, ■OM:NI – Older Men: New Ideas, ■Grandfriends, ■Grandparents, Relatives and Kinship Care Alliance, ■Medication Management for Older People, and the ■Mature Employment Line