July 7 - 20, 2019: Issue 412

Commissioner to protect our most vulnerable
Wednesday, 3 July 2019
Adults with disability and older people on the Northern Beaches now have a powerful advocate in their corner with the appointment of Robert Fitzgerald AM as NSW's first Ageing and Disability Commissioner.
The Commissioner began work this week tasked with protecting adults with disability and older people from abuse, neglect and exploitation.
Member for Manly James Griffin said the strong, independent body will provide support and referral services for Northern Beaches' families as well as raise awareness through education programs.
"The Commissioner has been given the power to initiate investigations, compel information from individuals or organisations, as well as apply for and execute search warrants with the assistance of police," Mr Griffin said.
"The Commissioner will also have the capacity to help our local community to detect cases of abuse, neglect and exploitation through education and awareness programs."
Multiple public inquiries have highlighted opportunities for Government to strengthen safeguards for adults with disability and older people.
Minister for Families, Communities and Disability Services Gareth Ward said it marks an important milestone in the state's history.
"Never before has our state had a body specifically tasked with investigating allegations of abuse, neglect and exploitation of adults with disability and older people," Mr Ward said.
"The NSW Government is committed to protecting the vulnerable. We won't just talk about what can be done - we are delivering real reform that will change lives for the better."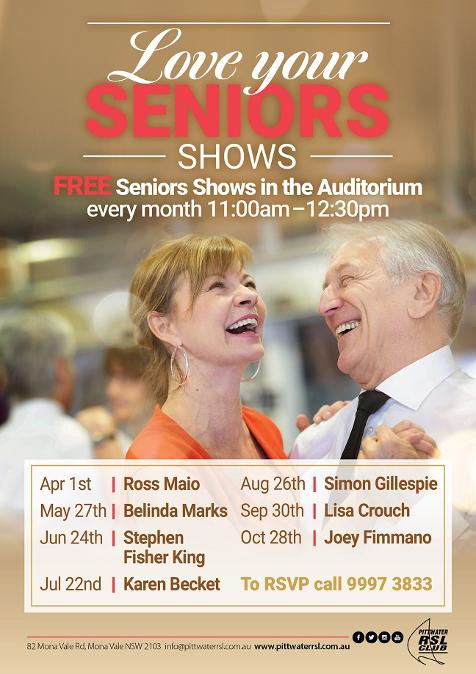 Celebrating and investing in our seniors
Thursday June 27th, 2019
Seniors across the Northern Beaches will benefit from a cash boost to the 2020 NSW Seniors Festival, encouraging them to get active, socialise, learn new skills and connect with services.
Member for Manly James Griffin has announced a share of $200,000 is available for local organisations helping them to deliver events that celebrate seniors.
"The NSW Seniors Festival is growing from strength to strength and celebrates the vital contributions seniors make to communities across NSW," Mr Griffin said.
"Festival events are designed to get our seniors involved in a range of activities – whether that's art courses, active sports, playing music, tapping into technology, and travel."
"The Government is always looking to support events that offer unique and engaging activities. We love bringing younger and older generations together with these innovative projects that promote healthy ageing."
Minister for Seniors John Sidoti said the NSW Seniors Festival is the largest of its type in the Southern Hemisphere and has been running for more than 61 years.
"The grants program ensures seniors from areas right across the state have the opportunity to participate in the festival," Mr Sidoti said.
"Providing funding to a range of organisations means we can reach a broad range of individuals, including those from regional and remote areas, people from culturally and linguistically diverse backgrounds and Aboriginal communities."
The 2020 NSW Seniors Festival wall take place from Wednesday, 12 February – Sunday, 23 February 2020.
Applications should be submitted online between Monday, 24 June 2019 and midnight on Friday, 9 August 2019 at
Stepping On Program at Mona Vale
Stepping On is a free program for people over the age of 65 years living in the community. The program is considered one of the most effective evidence-based falls prevention programs available and has been shown to reduce participants' risk of falling by 31% (Clemson et al 2004). Participants attend seven two-hour group sessions, during which they learn about strengthening and balance exercises, safe footwear, medication management, vision, nutrition, moving safely in the community and reducing hazards around the home that can lead to accidents. Read more about the Stepping On program here
www.steppingon.com
Stepping On - Mona Vale
Mona Vale Memorial Hall, 1 Park Street
Mona Vale
Contact Details
Phone: 8598 8503
Program Details
A FREE 7 week program that combines gentle strength and balance exercises with educational sessions.
Opening Hours:
Contact us to register for the next group
Unsuitable Participants:
People need to walk independently or with a walking stick. Not suitable for anyone with cognitive impairment or progressive neurological disease
Minimum Experience:
Beginner
Steady and Strong - Mona Vale
Mona Vale Community Health Centre
Phone: 9998 6111
Program Details
Steady and Strong is a 6 week exercise program designed and run by physiotherapist to reduce risk of falls, classes are held twice per week.
Participants need to enrol in My Aged Care and will be assessed by a physiotherapist prior to commencing
Opening Hours:
Classes are held Monday and Wednesday am and pm
Cost Per Visit: FREE
Target Age: Over 65
Unsuitable Participants: program suitability determined at individual assessment
Minimum Experience: Beginner
Group-Based Exercise
When you're over 65, it is important to build in some exercises to train your muscle strength, balance and co-ordination. Activities such as dance, yoga and Pilates all have a strong balance component. The exercises should be safe, but should challenge balance and develop strength. Group-based strength and balance classes are monitored by fitness leaders and health professionals, and are also an opportunity for social engagement. You can use this website to identify Exercise Programs that have specific exercises to improve balance and strength, available in your local area. You can also identify exercise programs that can improve your general fitness and help build your strength.
We've done a Search and all local programs can be seen
HERE
- simply click on the link of which one interests you for details and how to contact the organisers.
Tai Chi
Tai Chi is a good way to exercise your balance. It uses slow and rhythmical movements of the trunk and limbs whilst controlling your balance. Tai Chi can improve balance in older adults as this type of training involves walking, balance, co-ordination, and muscle strengthening exercises. Tai Chi is widely recognised as being one of the most effective approaches to preventing falls.
Home Library Service Available for Seniors
Baby it's cold outside - time to curl up with a good book!
For those unable to visit the library because of age or disability, the Home Library Service maintains a vital connection with all that the library offers. Your Home Library Service Officer will help you select items for reading or listening. Volunteers or staff will then deliver and collect your library items on a regular basis.
Register for the Home Library Service
If you or the person you care for is unable to visit the library or carry library items home due to age, frailty or disability, please complete Council's
Home Library Service Application Form
or call us on 9942 2393.
A medical certificate or statement signed by a doctor may be required to assess eligibility.
What happens next?
After staff receive your completed application form, a Home Library Service Officer will contact you to arrange a time to meet and discuss the service details with you.
Staff or volunteers will then select your items according to your borrowing preferences and then deliver them to you. During this visit you can return any items that you have finished with.
Nominations Open For The Premier's Volunteer Recognition Program
The program will recognise the contributions volunteers have made to their local communities.
The Premier's Volunteer Recognition Program celebrates all volunteers – from students selflessly working with charities to veterans who've dedicated decades of their lives to causes close to their heart.
There are four categories open for nominations:
People with a lifetime of volunteering experience – over 40 years
People with over 25 years of volunteering experience
Significant volunteering at any age
Student volunteering.
Since the program launched in 2015, 28,600 volunteers have been recognised for their contribution to NSW communities.
In NSW, more than 2.1 million people volunteer, contributing a combined 240 million hours of their time each year, valued at $5 billion to local communities.
Minister for Families, Communities and Disability Services Gareth Ward said volunteers are the backbone of our society.
"It's so important for all of us to acknowledge this invaluable work, and I urge all NSW residents to nominate someone who's making a difference," Mr Ward said.
The Premier's Volunteer Recognition Program is part of the NSW Government's Volunteering Strategy 2016-2020.
Nominations close 27 September 2019 for the adult categories and 30 September 2019 for the student category.
Find out more about the Premier's Volunteer Recognition Program and Nominate someone HERE
AvPals: Term 2 2019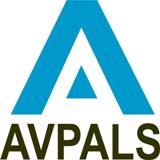 The AvPals Term 2 2019 Timetable for Newport Classes is now
available
.
Avalon Computer Pals (AVPALS) helps Seniors learn and improve their computer skills. It is a not for profit organisation run by volunteers.
Started in 2000 it now has 20+ trainers and many hundreds of students. At a really low cost (about $30 a school term) they can provide one-to-one training on most matters connected with computing and related technologies like mobile phones and digital cameras. From the smallest problem (how to hold the mouse!) to much more serious matters, there is a trainer who can help.
We offer "one to one" personal tuition or special short courses in the training rooms under the Catholic Church in Avalon. Training is conducted Monday to Friday from 9am to 4pm. For more information visit AVPALS web site www.avpals.com or phone 02 8064 3574
Keep up to date on our Facebook page
Find out more at: www.avpals.com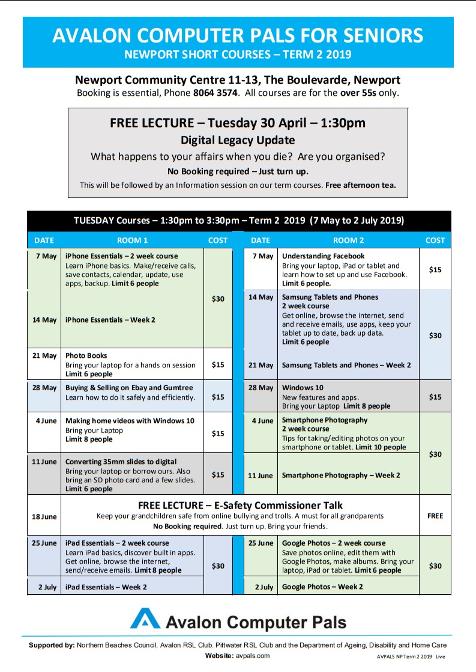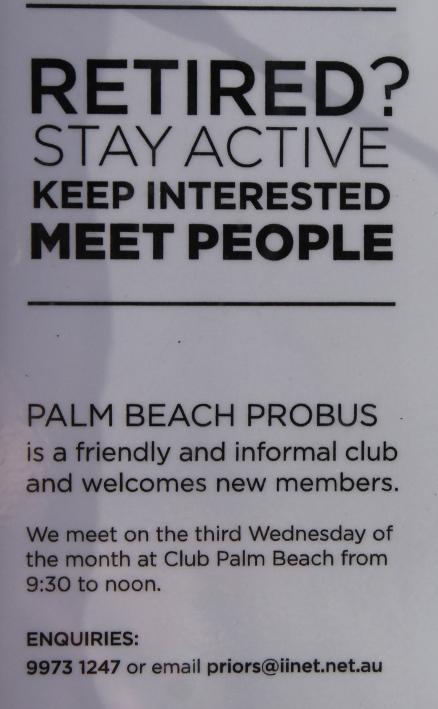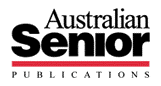 The Senior Newspaper Online
Easylink's Mystery Drives are BACK for 2019!
Last year we were busy looking over, refining and ensuring that our mystery drives cover every area of the northern beaches.
What are mystery drives? Well, our customers are picked up from their home and taken to surprise destinations across Sydney. We've had groups visit Katoomba, The Entrance, Windsor and Bobbin Head, just to name a few. Where you'll end up, is a mystery!
Social interaction amongst the older population offers many benefits and has been linked to better physical and emotional health. Our mystery drives connect our customers and together they develop friendships and explore Sydney at the same time.
Our mystery drives run every fortnight, join us next time for a half or full day outing!
Find a mystery drive near you by calling us on 9919 0700 or by visiting our website at

Profile Bayview Yacht Racing
Association (BYRA)
1842 Pittwater Rd,

Bayview
BYRA has a passion for sharing the great waters of Pittwater and a love of sailing with everyone aged 8 to 80 or over!
Seniors Toy Repair Group needs your help
Volunteers are sought to help out on Wednesday mornings (7.30am to midday) at the group's workshed in Ingleside. Volunteers need their own transport and be willing to sort and clean toys that are picked up at different collection points on the Northern Beaches.
Prospective volunteers can email Mary Kitchen to arrange a visit to the workshed. To arrange a donation pickup please call Terry Cook on 0410 597 327 or email him. Find out more about this great community group HERE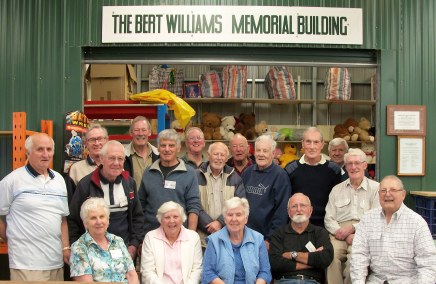 WIND, BRASS AND PERCUSSION PLAYERS!!!!!
Northern Beaches Concert Band is looking for flute, clarinet, saxophone, tuba and trombone adult players. We cater for players from beginner to advanced and have a varied and exciting repertoire.
Come and join us during school term time at 7.30pm, Pittwater High School, Mona Street, Mona Vale.
Details 9970 7131 or 0414 560 263.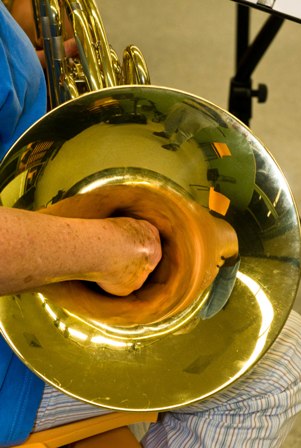 RSPCA's Community Aged Care Program
RSPCA NSW understands that to an elderly owner, a pet can mean everything. Our Aged Care program aims to keep pets and their elderly owners happy, healthy and together in their own homes for as long as possible. To do this, we assist elderly pet owners over the age of 65, Indigenous pet owners over the age of 50 and palliative care patients of any age.
services our Aged Care program offers include: temporary foster accommodation and/or emergency pet boarding if the owner requires medical treatment, respite or other assistance




assistance with veterinary treatment




home visits to assist the elderly with basic pet care




assistance with pet grooming




assistance with transport to and from the local veterinarian




a volunteer network to assist with dog walking and short periods of in-home care if the owner requires medical treatment, respite or other assistance



Please note that due to high demand for this program, we ask that pet owners first ask family and friends whether they are able to assist with their pet's care.
This community program was previously known as Pets of Older Persons (POOPs).
For more information please contact the RSPCA Community Programs helpline (02) 9782 4408.
The helpline operates Monday to Friday, 9 a.m. – 5 p.m. During weekends and public holidays contact the RSPCA Contact Centre on (02) 9770 7555
Aged Care Program FAQs

Manly Warringah Pittwater Community Aid
Do you know someone we could help?
We're a local not-for-profit that help over 2,000 elderly members of the Northern Beaches community live happy, healthy and independent lives in their own homes.
If you know someone that could use our help, please let us know!
Appliance replacement scheme slashes power bills
by NSW Government
The NSW Government's "new for old" appliance replacement scheme is saving households an average of $325 a year in power bills.
Eligible households, including low-income, concession card holders and energy hardship customers, can receive a 40-50% discount when replacing their old fridge or TV with a newer, energy efficient model.
Minister for Environment Gabrielle Upton said the Home Energy Action appliance replacement program is on track to cut around $40 million from power bills over the next 10 years.
"Households that need savings the most are helping the environment," Ms Upton said.
"This is cutting greenhouse gas emissions by 16,600 tonnes a year, which is the same as taking 4160 cars off the road."
Since August 2016, the Home Energy Action appliance replacement scheme has replaced more than 32,600 old, inefficient appliances in 28,100 homes across NSW.
What's on offer?
For eligible residents of NSW, we are offering discounts on new energy efficient fridges and televisions.
When you replace your old, inefficient model, you can receive:
40% off the cost of a fridge




50% off the cost of a television



The offer applies to selected fridge and television models.
How will this help your household?
Fridges and televisions have been chosen for this offer because significant energy savings can be made by replacing old, inefficient models.
The amount you can save on your energy bill varies. On average:
Replacing an old, inefficient fridge can save between $100 and $200 per year on your energy bills.




Replacing a plasma or cathode ray tube (CRT) television with an LCD television can save between $50 and $125 per year on your energy bills.



Who's eligible?

To replace your fridge, your current fridge must be at least 6 years old.
To replace your television, you must own a plasma or cathode ray tube (CRT) television.
To receive this offer you must be a NSW resident and hold one of the following:
Pensioner Concession Card




Health Care Card or Low Income Health Care Card from Centrelink




Veterans' Affairs Gold Card



A Commonwealth Senior Health Card is not sufficient eligibility for this offer. You will need to hold one of the above cards.
If you do not meet the criteria above, you may be able to access the offer through a participating community service organisation. Please contact a community service organisation directly to discuss your application.
Apply now
You can apply online for the appliance replacement offer. If your application is successful, you'll receive instructions on how to buy your appliance through The Good Guys.
Make sure you have your valid concession card with you when you apply.