January 13 - 19, 2019: Issue 389

For you this week:
History:
Pittwater Summer Houses: Rocky Point And Elvina Bay Peninsula - A Place Of Holiday Songs And Operas In Ventnor, Fairhaven, Trincomalee and Maritana; -
During the research found for an insight into the development of what we today call the Elvina Bay and Rocky Point peninsula, with one side fronting Lovett Bay and the other McCarr's creek, one article remarks, when reporting a wedding between two members of old families, that here is 'an old slice of Sydney'.
A slice of even older Sydney is shown in that the grandfather of two of the 1890's developers, E.E. A and F. A Oatley, is James Oatley, the gentleman who was paid £75 to provide the 'town clock' for the Hyde Park Barracks, while Joseph Washington Flood the other landholder, had a mother, Charlotte (nee Hannam), wife of Edward Flood MLC, who first met Mary, the mother of James' sons Frederick and James Jnr. when a child aboard the Northampton that arrived in Sydney Town on June 18th, 1815.
The Flood-Oatley connections don't end there - Edward Flood was later a witness to James Oatley's Will in 1839 and lived with Jane Oatley (nee Weedon), wife of Frederick Snr., as he aged and that the Flood, Oatley Weedon and Hannam families were getting Land Grants beside each other from the 1820's on - more on that below. News this week that the Hyde Park Barracks is to close at the end of this week, and that the clock James Oatley built is being allowed to wind down for the first time in 200 years is just one of the stories that coincides with the first look into Elvina-Rocky Point Pittwater Summer Houses for 2019.
Arthur Brascombe Wood's 'Maritana' dates from earliest times too. Named for a very popular opera this conjures up resonances of music and fine song floating across the water. A generation on, one of the wonderful summer homes built for enjoyment by Walter Gibson, youngest son of that Gibson & Foy connection, simply for enjoyment of our pristine waterways and tranquil, and called 'Maritana' still, has just come onto the market and is currently listed by L J Hooker Mona Vale - details and great pictures here.
'Maritana' isn't the only instance of song floating across those waters - at Rocky Point the house built by James Booth for Arthur Stevens - Arturo Steffani, had a higher room for music and he too was involved in teaching music, as well as being famous for hosting great parties to which some of our earliest brilliant Painter Artists came. Known as 'The Red House' by locals then this became the holiday idyll of a few others before passing into the hands of members of the Foy family too.
Free tickets to the Premier's Gala Concerts
Seniors can get free tickets to the Premier's Gala Concerts on 14 and 15 February 2019 from Ticketek.
Marina Prior, Casey Donovan and Adam Brand will lead the line-up at the Premier's Gala Concerts during the 2019 NSW Seniors Festival.
The NSW Government hosts the concerts each year to thank seniors for the contributions they make to their communities.
More than 30,000 seniors are expected to attend the Premier's Gala Concerts and festival at the International Convention Centre in Darling Harbour.
The festival will run from 13 – 24 February 2019 and will include more than 50 interactive exhibitors and a comedy show, plus hundreds of locally run events across NSW.
Minister for Ageing Tanya Davies said the NSW Seniors Festival is the largest festival for seniors in the southern hemisphere and is expected to reach up to 500,000 people in 2019.
"These concerts are hugely popular among our seniors for good reason. They provide a great opportunity for seniors to enjoy marvelous musical and variety acts from some of Australia's best performers, have fun and meet new friends," Mrs Davies said.
Decreased deep sleep linked to early signs of Alzheimer's disease
January 9, 2019: Washington University School of Medicine
Poor sleep is a hallmark of Alzheimer's disease. People with the disease tend to wake up tired, and their nights become even less refreshing as memory loss and other symptoms worsen. But how and why restless nights are linked to Alzheimer's disease is not fully understood.
Now, researchers at Washington University School of Medicine in St. Louis may have uncovered part of the explanation. They found that older people who have less slow-wave sleep -- the deep sleep you need to consolidate memories and wake up feeling refreshed -- have higher levels of the brain protein tau. Elevated tau is a sign of Alzheimer's disease and has been linked to brain damage and cognitive decline.
The findings, published Jan. 9 in Science Translational Medicine, suggest that poor-quality sleep in later life could be a red flag for deteriorating brain health.
"What's interesting is that we saw this inverse relationship between decreased slow-wave sleep and more tau protein in people who were either cognitively normal or very mildly impaired, meaning that reduced slow-wave activity may be a marker for the transition between normal and impaired," said first author Brendan Lucey, MD, an assistant professor of neurology and director of the Washington University Sleep Medicine Center. "Measuring how people sleep may be a noninvasive way to screen for Alzheimer's disease before or just as people begin to develop problems with memory and thinking."
The brain changes that lead to Alzheimer's, a disease that affects an estimated 5.7 million Americans, start slowly and silently. Up to two decades before the characteristic symptoms of memory loss and confusion appear, amyloid beta protein begins to collect into plaques in the brain. Tangles of tau appear later, followed by atrophy of key brain areas. Only then do people start showing unmistakable signs of cognitive decline.
The challenge is finding people on track to develop Alzheimer's before such brain changes undermine their ability to think clearly. For that, sleep may be a handy marker.
To better understand the link between sleep and Alzheimer's disease, Lucey, along with David Holtzman, MD, the Andrew B. and Gretchen P. Jones Professor and head of the Department of Neurology, and colleagues studied 119 people 60 years of age or older who were recruited through the Charles F. and Joanne Knight Alzheimer's Disease Research Center. Most -- 80 percent -- were cognitively normal, and the remainder were very mildly impaired.
The researchers monitored the participants' sleep at home over the course of a normal week. Participants were given a portable EEG monitor that strapped to their foreheads to measure their brain waves as they slept, as well as a wristwatch-like sensor that tracks body movement. They also kept sleep logs, where they made note of both nighttime sleep sessions and daytime napping. Each participant produced at least two nights of data; some had as many as six.
The researchers also measured levels of amyloid beta and tau in the brain and in the cerebrospinal fluid that bathes the brain and spinal cord. Thirty-eight people underwent PET brain scans for the two proteins, and 104 people underwent spinal taps to provide cerebrospinal fluid for analysis. Twenty-seven did both.
After controlling for factors such as sex, age and movements while sleeping, the researchers found that decreased slow-wave sleep coincided with higher levels of tau in the brain and a higher tau-to-amyloid ratio in the cerebrospinal fluid.
"The key is that it wasn't the total amount of sleep that was linked to tau, it was the slow-wave sleep, which reflects quality of sleep," Lucey said. "The people with increased tau pathology were actually sleeping more at night and napping more in the day, but they weren't getting as good quality sleep."
If future research bears out their findings, sleep monitoring may be an easy and affordable way to screen earlier for Alzheimer's disease, the researchers said. Daytime napping alone was significantly associated with high levels of tau, meaning that asking a simple question -- How much do you nap during the day? -- might help doctors identify people who could benefit from further testing.
"I don't expect sleep monitoring to replace brain scans or cerebrospinal fluid analysis for identifying early signs of Alzheimer's disease, but it could supplement them," Lucey said. "It's something that could be easily followed over time, and if someone's sleep habits start changing, that could be a sign for doctors to take a closer look at what might be going on in their brains."
Lucey BP, McCullough A, Landsness EC, Toedebusch CD, McLeland JS, Zaza AM, Fagan AM, McCue L, Xiong C, Morris JC, Benzinger TLS, Holtzman DM.
Reduced non-rapid eye movement sleep is associated with tau pathology in early Alzheimer's disease.
Science Translational Medicine, Jan. 9, 2019 DOI:
10.1126/scitranslmed.aau6550
AvPals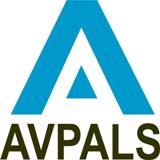 Avalon Computer Pals (AVPALS) helps Seniors learn and improve their computer skills. It is a not for profit organisation run by volunteers.
Started in 2000 it now has 20+ trainers and many hundreds of students. At a really low cost (about $30 a school term) they can provide one-to-one training on most matters connected with computing and related technologies like mobile phones and digital cameras. From the smallest problem (how to hold the mouse!) to much more serious matters, there is a trainer who can help.
We offer "one to one" personal tuition or special short courses in the training rooms under the Catholic Church in Avalon. Training is conducted Monday to Friday from 9am to 4pm. For more information visit AVPALS web site www.avpals.com or phone 02 8064 3574
Keep up to date on our Facebook page
Find out more at: www.avpals.com
Noah's Dog Walking Service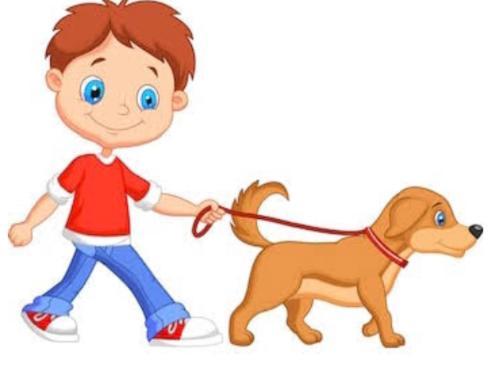 Having trouble finding time to walk your dog?
Wish that someone else would just do it for you?
Well from now on there is that option. I am a 14 year old
boy living in Avalon with experience in handling all types of
dogs. As a dog owner myself I can assure you that your
dog will be walked to the best of standards. $10 per hour.
Contact me with:
Can work in:
Avalon, Palm Beach, Newport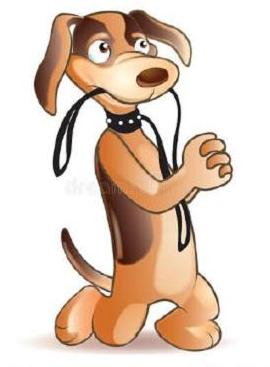 So give your dog a walk without hassle.
Appliance replacement scheme slashes power bills
by NSW Government
The NSW Government's "new for old" appliance replacement scheme is saving households an average of $325 a year in power bills.
Eligible households, including low-income, concession card holders and energy hardship customers, can receive a 40-50% discount when replacing their old fridge or TV with a newer, energy efficient model.
Minister for Environment Gabrielle Upton said the Home Energy Action appliance replacement program is on track to cut around $40 million from power bills over the next 10 years.
"Households that need savings the most are helping the environment," Ms Upton said.
"This is cutting greenhouse gas emissions by 16,600 tonnes a year, which is the same as taking 4160 cars off the road."
Since August 2016, the Home Energy Action appliance replacement scheme has replaced more than 32,600 old, inefficient appliances in 28,100 homes across NSW.
What's on offer?
For eligible residents of NSW, we are offering discounts on new energy efficient fridges and televisions.
When you replace your old, inefficient model, you can receive:
40% off the cost of a fridge




50% off the cost of a television



The offer applies to selected fridge and television models.
How will this help your household?
Fridges and televisions have been chosen for this offer because significant energy savings can be made by replacing old, inefficient models.
The amount you can save on your energy bill varies. On average:
Replacing an old, inefficient fridge can save between $100 and $200 per year on your energy bills.




Replacing a plasma or cathode ray tube (CRT) television with an LCD television can save between $50 and $125 per year on your energy bills.



Who's eligible?

To replace your fridge, your current fridge must be at least 6 years old.
To replace your television, you must own a plasma or cathode ray tube (CRT) television.
To receive this offer you must be a NSW resident and hold one of the following:
Pensioner Concession Card




Health Care Card or Low Income Health Care Card from Centrelink




Veterans' Affairs Gold Card



A Commonwealth Senior Health Card is not sufficient eligibility for this offer. You will need to hold one of the above cards.
If you do not meet the criteria above, you may be able to access the offer through a participating community service organisation. Please contact a community service organisation directly to discuss your application.
Apply now
You can apply online for the appliance replacement offer. If your application is successful, you'll receive instructions on how to buy your appliance through The Good Guys.
Make sure you have your valid concession card with you when you apply.

Profile Bayview Yacht Racing
Association (BYRA)
1842 Pittwater Rd,

Bayview
BYRA has a passion for sharing the great waters of Pittwater and a love of sailing with everyone aged 8 to 80 or over!
Seniors Toy Repair Group needs your help
Volunteers are sought to help out on Wednesday mornings (7.30am to midday) at the group's workshed in Ingleside. Volunteers need their own transport and be willing to sort and clean toys that are picked up at different collection points on the Northern Beaches.
Prospective volunteers can email Mary Kitchen to arrange a visit to the workshed. To arrange a donation pickup please call Terry Cook on 0410 597 327 or email him. Find out more about this great community group HERE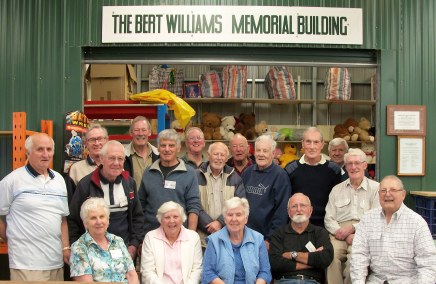 RSPCA's Community Aged Care Program
RSPCA NSW understands that to an elderly owner, a pet can mean everything. Our Aged Care program aims to keep pets and their elderly owners happy, healthy and together in their own homes for as long as possible. To do this, we assist elderly pet owners over the age of 65, Indigenous pet owners over the age of 50 and palliative care patients of any age.
services our Aged Care program offers include: temporary foster accommodation and/or emergency pet boarding if the owner requires medical treatment, respite or other assistance




assistance with veterinary treatment




home visits to assist the elderly with basic pet care




assistance with pet grooming




assistance with transport to and from the local veterinarian




a volunteer network to assist with dog walking and short periods of in-home care if the owner requires medical treatment, respite or other assistance



Please note that due to high demand for this program, we ask that pet owners first ask family and friends whether they are able to assist with their pet's care.
This community program was previously known as Pets of Older Persons (POOPs).
For more information please contact the RSPCA Community Programs helpline (02) 9782 4408.
The helpline operates Monday to Friday, 9 a.m. – 5 p.m. During weekends and public holidays contact the RSPCA Contact Centre on (02) 9770 7555
Aged Care Program FAQs


Senior Movers is a wonderful resource for the Pittwater senior community who are thinking about downsizing from their property. Senior Movers want you to stop worrying about downsizing from the family home and let us take care of you. Senior movers gives you peace of mind during stressful times of downsizing and moving to a smaller home. No retirement living plan is too large or too small. We are glad to help whether it is a move to a loved one's home, assisted living or to a seniors apartment. We want you to we help you gracefully downsize with our experience and care. www.seniormovers.com.au
Also see Belinda Grundy's Profile and other great Business; www.bgpropertystyling.com.au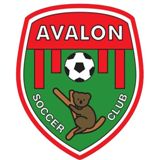 Profile:
Avalon Soccer Club
Avalon Soccer Club is an amateur club situated at the northern end of Sydney's Northern Beaches. As a club we pride ourselves on our friendly, family club environment. The club is comprised of over a thousand players aged from 5 to 70 who enjoy playing the beautiful game at a variety of levels and is entirely run by a group of dedicated volunteers.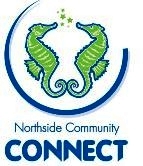 Community Connect
Need help on where to go to find the community information and assistance you need?
At Community Connect Northern Beaches, our professional staff and trained volunteers are knowledgeable, friendly and approachable and we will be only too pleased to help you find the service you want. We provide information and support, as well as advocacy and referral to other non profit community services and government agencies.
If we can't help you we will get you someone who can. If you are newly arrived or do not have an English speaking background we can offer individual advice and support. Or Why not come to Specialist Community Support Workshops: Family Law, Power of Attorney plus Wills and Executors; Domestic Violence Support and Prevention; Positive Community Integration ; Crime Prevention; Or Our Free English Classes.
We also provide information on: Family Services: Child Care, Personal Support & Counselling; Health (Including Mental Health) ; Material and Practical Assistance ; Advocacy to access state and federal MP assistance; Accommodation and Tenancy (help with form filling); Legal and Financial Matters ; Consumer Affairs ; Multicultural Issues; Conservation and the Environment ; Employment and Education; Accessing Community Facilities -You are welcome to call in for: Brochures, booklets and fact sheets on a range of topics; Service Directories e.g. Council Guides and Migrant Directories; Publications e.g. The Senior newspaper and Nova.
Access to our community information data base, internet, email, fax and photocopying.(Please note there is a small charge for photocopying and use of the fax to cover the cost of paper, toner and fax call). We also offer: A Legal Referral Program - Monday 1pm to 2pm at our 30 Fisher Road, Dee Why office. Taxation Assistance for low income earners and pensioners from July to October.
What does it cost?: Our services are free, however we are always grateful for a small donation where possible. The program is supported by NSW Department of Family & Community Services (FACS). CONTACT US: Phone: 02 99317777.

Contact Community Care Northern Beaches HERE:

Heartmoves is a low-moderate intensity exercise program. Regular participation in Heartmoves will help to: Better manage weight, blood sugars, blood pressure and cholesterol; Improve fitness, balance, co-ordination and flexibility; Enhance your quality of life and meet other people. Ingrid Davey is a qualified Older Adult Instructor and accredited Heartmoves Leader who will guide you through an exercise program that is fun, safe and modified to suit you. Tuesday 9.30am and Thursday 10.30am at Nelson Heather Centre, 4 Jackson Road Warriewood. The cost per class is $10.00 casual now and $17.00 for two classes. Phone Ingrid to secure your spot on 0405 457 063. www.heartfoundation.org.au