Home care system needs more work to prevent failure
August 17, 2017: National Seniors

The Federal Government's consumer-directed home care program has a risk of failing, despite almost universal support for it among older people.
National Seniors' Research Director Professor John McCallum said 98 per cent of its members believed choice of home care services was important, regardless of their age, with those living on the Age Pension most likely to say it was 'extremely important'.
And despite reports of 'endless horror stories' about the My Aged Care website, more than half said they were satisfied with it, although this might have been with assistance from family and friends.
John said a recent National Seniors' survey of 4,267 members had revealed some problems with the new system, including lack of choice, high administration fees and insufficient care packages.
The survey also revealed 20 per cent of respondents had no confidence of being able to choose a provider to suit their needs and another 35 per cent were unsure.
Confidence was particularly low among residents of regional communities, where the number of providers was low or non-existent, he said.
Despite this, support for the concept of consumer-directed home care was high, with consumers wanting choice and flexibility in aged care.
Until February this year, Australian home care services were in packages awarded to service providers.
Now older consumers are assessed for funding, which they can use to 'purchase' services from providers of their choice.
The system is designed to allow older people to age in their own homes and communities, rather than moving to nursing homes.
"This is like shifting from a 'command' to a 'market' economy," he said.
"But what we found was that people don't know what to buy or how to buy it, and the system can't respond without change and further development.
"The experience here in Australia is what's happened elsewhere in the world during the start-up phase of consumer-directed systems. People, particularly those who are most vulnerable, just aren't used to having choice, and we must ensure that we don't allow the system to fail at the starting gate.
"With such overwhelming support for choice, we need to reform consumer-directed care to make it work and ensure we don't throw the baby out with the bathwater."
Prof McCallum said National Seniors was eager to work with the Federal Government to ensure the success of consumer-directed home care.
"Consumer-directed care is something our members want," he said.
"But consumers need help in making the right choices, more advocates to work with them if they are unsure what to do, and improved digital literacy skills to make the My Aged Care website more accessible."
National Seniors' new research report
Consumer Directed Care in Australia: Early stage analysis and future directions
is
available here.
New Study Provides Insight into Residential Care Costs
15 August 2017: Media Release - The Hon Ken Wyatt AM, MP

Minister for Aged Care
Minister for Indigenous Health
The Australian Government has announced the start of a landmark investigation of the comparative costs of providing residential aged care to older Australians with varying needs.
The Minister for Aged Care, Ken Wyatt AM, said the Residential Aged Care Resource Utilisation and Classification (RUC) study would help guide long-term reform in residential aged care funding.
"This is the first time relative costs have been systematically studied since the 1990s," the Minister said.
"The Government wants to work with the sector to ensure the way we fund residential aged care is fair, stable, encourages innovation and is easy to apply and understand.
"Australians need an aged care system that is adaptable and can meet future challenges.
"Understanding how resident characteristics drive care costs, what costs are common for all residents and what impact the location and size facilities has on costs, will help us better design the funding system."
The Federal Budget has allocated $18.6 billion to aged care in 2017-18, including $12.5 billion for residential care.
Minister Wyatt said the study would be conducted by the Australian Health Services Research Institute at the University of Wollongong and build on the report Alternative Aged Care Assessment, Classification System and Funding Models, completed earlier this year.
"The Turnbull Government is committed to open and transparent engagement and will rely heavily on the aged care sector for help," the Minister said.
"I am pleased to have received such a positive response when we invited participation in the study."
The study is expected to be completed within 12 months.
NSW Grandparent of the Year Award nominations open
03 August 2017
Do you know a grandparent or an older person who deserves an award for everything they do for their family and community?
Grandparents and older people give so much to our communities, from looking after grandchildren, to sharing their skills, knowledge and wisdom, as well as volunteering their time.
If you know a grandparent or an older person who deserves an award for everything they do for their family and community, then this is your chance to nominate them.
The 2017 NSW Grandparent of the Year Award recipients will be announced at an award ceremony at NSW Parliament House in October.
All nominations must be submitted online via the 2017 NSW Grandparent of the Year nomination form on the SmartyGrants portal.
In the nomination form you will be asked to provide contact details and information about why you are nominating the nominee.
Nominations close on 2 October 2017, 5.00pm
Please note that award finalists will be required to complete a police check.
CCNB Is On The Move!!
Please be advised that after nearly 12 years in Mona Vale, CCNB Limited will be relocating to Frenchs Forest
on 14 August 2017.
Our phone numbers and email will all remain the same.
Details:
Street address: Pharmaxis building, 20 Rodborough Road, Frenchs Forest NSW 2086
Mailing address: PO Box 195, Frenchs Forest NSW 1640
Phone: 02 9998 2900
Freecall: 1300 002 262
Fax: 02 9979 7611
NFSA Calls On Music And History Buffs To Have Their Say!
To celebrate 10 years of Sounds of Australia, the National Film and Sound Archive (NFSA) is calling upon music lovers and history buffs to suggest this year's additions for the prestigious honour list.
Since launching in 2007, more than 100 sounds have been added to the Sounds of Australia registry. Each recording has been chosen for its relevance to our national identity, from definitive rock ballad's like Cold Chisel's Khe Sanh to iconic jingles like the 1938 Aeroplane Jelly Song.
Now, it's time for Australians to have their say on what's missing. Is there a power ballad so awesome it needs to be preserved for eternity? A famous speech or radio program that's been overlooked?
With nominations for 2017 open until midnight on Sunday 13 August
, this is your chance to do right by your favourite classics.
Members of the public are invited to nominate up to three sounds for consideration. They can be popular songs, jingles, famous speeches, radio broadcasts or any other sound recordings. The only criteria for eligibility is that the recordings are Australian and more than 10 years old.
The current list, which can be viewed here,
even includes records of extinct Indigenous languages.
Fans of particular singers, bands or shows are encouraged to share their top picks and gather support on social media using the hashtag #SoundsOfAustralia.
For anyone with a fondness for music released as recently as 2007, this means that songs such as Silverchair's 'Straight Lines' and Thirsty Merc's '20 Good Reasons' are now eligible for nomination.
The public nominations will be reviewed by a panel of industry experts, who will then make a final selection of ten sounds to be added to the Sounds of Australia.
Sounds that are selected will be preserved by the NFSA for years to come, giving future generations the chance to discover and enjoy the recordings.
Nominations can be submitted on the NFSA website
or on social media. Don't miss out on the opportunity to have your favourite iconic sound recognised and celebrated.
19th Australian Computer Conference for Seniors
Sydney: Wednesday 8th and Thursday 9th November 2017
One of the great strengths and delights of the last 18 ASCCA
Conferences has been the
sense of excitement and
cooperation between our
volunteer speakers. They are
always eager and generous as
they search out the latest
details and pass on their
knowledge with fun and an
understanding of our needs
and interests. In other
circumstances, perhaps many
of these presenters might be
considered as "friendly rivals".
Whether our speakers are
technology experts from rival
companies, research scientists,
librarians or archivists, medical
experts, family history experts,
politicians of different "brands"
or public servants appointed to
implement new policies of
interest to seniors, there is
always an atmosphere of
respect and an overarching
wish to inform and entertain
for the benefit of all our senior
Australians.
Don't be tempted to look at the
list of speakers for the 19th
Conference and think; "I have
heard him/her before." In the
world of computer technologies
nothing stands still; so make
the effort to come along and
enjoy hearing about all the
changes and new opportunities
as well as some timely
warnings and suggestions.
The aim of everyone who
works to bring you the ASCCA
Conferences, is to give you the
tools to understand and choose
those things which will enrich
your life and strengthen the
bonds between the different
generations. It is unfortunate if
a lack of understanding causes
disruption and frustration in
our lives, when we could be equipped to accept or reject new experiences, proposals or inventions on their true merit and with confidence either way.
We will have the Hon Tanya Davies, NSW Minister for Ageing, who has shown great interest in the work of ASCCA as our opening speaker.
During the course of the two day Conference Peter Blasina, Charlie Brown and Alex Zaharov-Reutt will each enthral everyone in the room and engage our attention, with their own unique and entertaining style. Where else could this amazing opportunity be available?
This year there is a really compelling reason for users of Apple devices to make a decision to attend. On Day 1 there will be a one and a half hour workshop on iPhone and iPad Personalisation. This is not to be missed if Apple is in your sphere of interest.
Everyone looks forward to hearing from our Microsoft speaker each year - so many interesting things to discover with expert help at hand! We will also have Shane Treeves whose enthusiasm and ability to share the wonders of everything "Google" always carry his listeners off into cyber adventures with new possibilities.
Dr Monica Trujillo who is the Executive General Manager of Australian Digital Health, will discuss "eHealth and what this means for you". It could save your life, but of course you will want to know about privacy and the keeping of ongoing accurate records. Will you or a carer have a password?
We will have Dr. Mandy Viser and her colleagues sharing their work on the development of new computer programs specially for seniors and some findings on hearing, cognition, and recognising emotions across the lifespan.
There is so much in store for you to enjoy; so keep up to date on the ASCCA Website and in our Newsletters and plan to attend.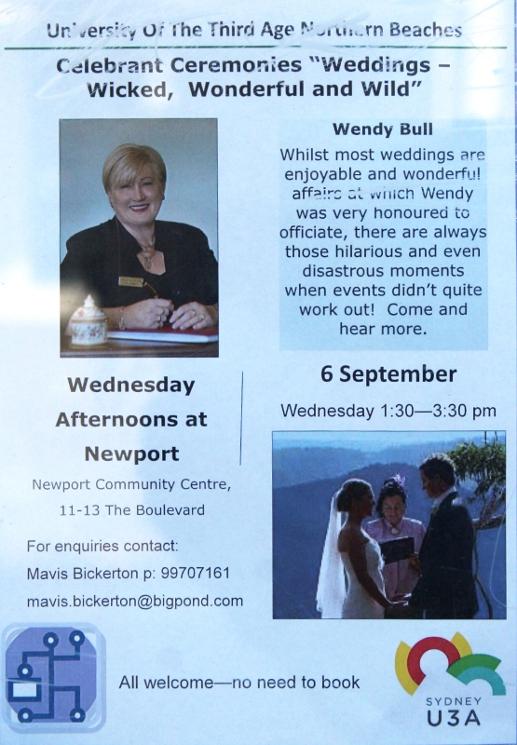 Call Out For Poets - 'Spirit Of The Land'
Submissions are invited on the subject of the 'Spirit of the Land', the 3rd in a series of the popular Manly Art Gallery & Museum poetry readings. Twenty poems will be chosen by event curator Les Wicks for live-reading by the authors who will each receive $50.
The Gallery will be hosting an exhibition on the theme LAND (3 November – 3 December) with selected works by artists who have drawn inspiration from the theme 'LAND'… as a noun, a verb, a place, an idea, a possibility, a presence, a contested space. Landscape, headland, wasteland, landfill, landmine, landform, landed, etc. The exhibition supports and connects this region's contemporary artists with the gallery, providing a valuable opportunity to showcase their work and to challenge their art practice through their diverse responses.
Selected poems will have explored this theme. Please advise in which suburb you live.
The selected poets will perform their works on Sunday 5 November, 2 - 4pm
Manly Art Gallery & Museum & Museum, West Esplanade Reserve, Manly
At the reading, there will also be an open mic section.
Cost: gold coin donation (refreshments served)
Boating Anthology Seeks Contributors
Calling all ladies who have ever been on any boat. Do you have a story to tell about a boating experience - funny? Serious? Motivational? Whatever? If you have would you like to have it published in book form as part of an anthology. There is no cost involved.
If you answered yes then Frances Black and Margi Law's project is for you. They are both published authors.
Each year or so they choose a theme that they would like to write about themselves. They then assemble a group of like-minded contributors. Each person writes their own story. Frances and Margi edit and produce a published book available on Amazon. The price will be set as low as Amazon will permit.
If you want to buy a copy then you purchase one on Amazon.
The motivation is the pleasure of writing and providing a legacy for family and community of the contributors.
If you are interested in learning more please email fran@blacks.id.au
Australian Government Dept. of Health: Hearing Devices for Seniors
After reading a recent Media Release by National Seniors this week (runs below) we felt it is timely to remind our more mature Readers that under the Australian Government's Hearing Services Program (the program), you will be offered the option of being fitted with a hearing device if a hearing assessment identifies you have a hearing loss and a hearing device may assist you.
You will be given a recommendation for a fully subsidised hearing device, and may also be offered the option of purchasing a partially subsidised hearing device. These devices have been approved by the Office of Hearing Services.
NLA Ebooks - Free To Download
The National Library of Australia provides access to thousands of ebooks through its website, catalogue and eResources service. These include our own publications and digitised historical books from our collections as well as subscriptions to collections such as Chinese eResources, Early English Books Online and Ebsco ebooks.
Ebooks are books published in an electronic format. They can be read by using a personal computer or an ebook reader.
This guide will help you find and view different types of ebooks in the National Library collections.
Peruse the NLA's online ebooks, ready to download -
HERE
Australian Ageing Agenda
Australian Ageing Agenda (AAA) is an independent and authoritative bi-monthly publication for people who work in or around the aged care and retirement sectors in Australia. It provides a broad range of news, education and opinion with an emphasis on knowledge sharing and research translation.
Each issue also contains regular updates on relevant business and financial issues along with a selection of well researched features on crucial systems and operations, clinical care, technology, built environment and other issues relevant to the 'ageing sector'. AAA leads the way with the industry's most comprehensive conference details and remains Australia's number one source of news and information about ageing issues and aged care.
Have a look at their comprehensive website HERE
Aged Care Complaints Commissioner
Any person can make a complaint to the Commissioner, including care recipients, family members, friends, staff, volunteers, or professionals.
Complaints may relate to any aspect of services including care, choice of activities, discrimination, catering, communication or the physical environment. The 1800 550 552 helpline is staffed 9am to 5pm (AEDST) Monday to Friday.
Out of hours callers can leave a message, or contact the Commissioner at anytime through the Aged Care Complaints Commissioner website.
________________________________________
In 2014-15, there were 10,924 contacts to the Aged Care Complaints Scheme. 3,725 were assessed as a complaint, 3,812 'other' contacts includes non-compulsory notifications, own motion investigations and compliance referrals. There were also 3,387 out of scope contacts which were not related to an approved provider or an approved provider's responsibilities under the Aged Care Act.
WIND, BRASS AND PERCUSSION PLAYERS!!!!!
Northern Beaches Concert Band is looking for flute, clarinet, saxophone, tuba and trombone adult players. We cater for players from beginner to advanced and have a varied and exciting repertoire.
Come and join us during school term time at 7.30pm, Pittwater High School, Mona Street, Mona Vale.
Details 9970 7131 or 0414 560 263.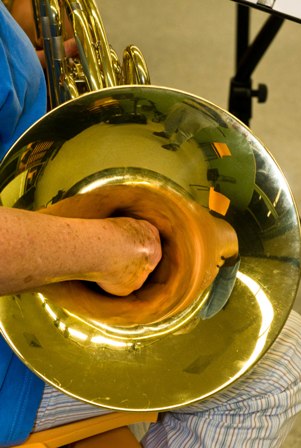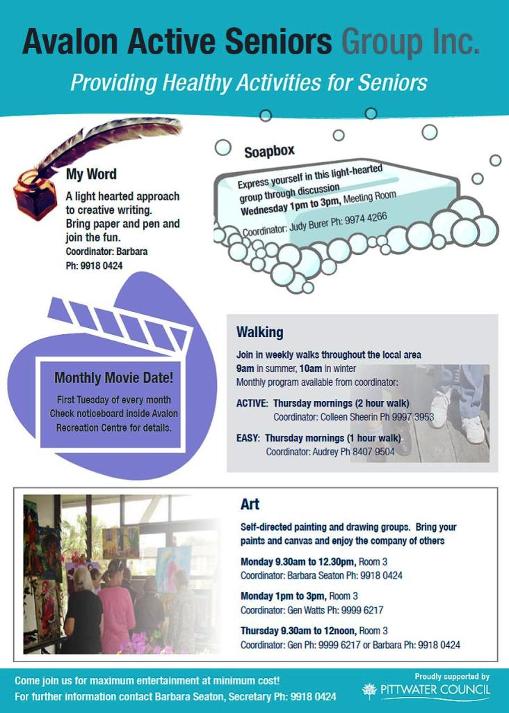 Seniors Toy Repair Group needs your help
Volunteers are sought to help out on Wednesday mornings (7.30am to midday) at the group's workshed in Ingleside. Volunteers need their own transport and be willing to sort and clean toys that are picked up at different collection points on the Northern Beaches.
Prospective volunteers can email Mary Kitchen to arrange a visit to the workshed. To arrange a donation pickup please call Terry Cook on 0410 597 327 or email him. Find out more about this great community group HERE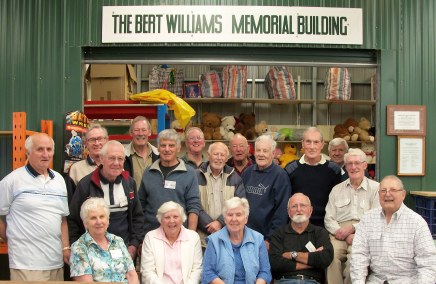 COTA – NSW - cotansw.com.au
ABOUT US
The Council on the Ageing NSW (COTA NSW) is the peak organisation for people over 50 in our state. We're an independent, non-partisan, consumer-based non-government organisation. We work with politicians, policy makers, and service providers as well as media representatives to make sure your views are heard and your needs are met. COTA NSW works to empower and engage people over 50. For decades, we've shaped the policies and programs that change lives.
Since our beginning in 1956, COTA NSW has introduced policies and programs that make a real difference to peoples' lives. We have proud record, having created: ■Meals on Wheels, ■Retirement Village Residents Association, ■Australian Seniors Computer Clubs Association, ■Seniors Clubs, ■Seniors Information Service, ■OM:NI – Older Men: New Ideas, ■Grandfriends, ■Grandparents, Relatives and Kinship Care Alliance, ■Medication Management for Older People, and the ■Mature Employment Line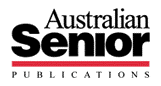 The Senior Newspaper Online
Keep your Wits About You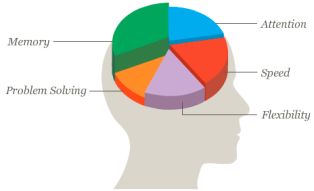 A regular contributor suggests we all look at Lumosity to see if will suit keeping active mentally. Their website states: "improve Brain Health and performance. Designed by neuroscientists, Lumosity exercises improve core cognitive functions. Researchers have measured significant improvements in working memory and attention after Lumosity training. Dozens of research collaborations help improve the Lumosity training program and its effectiveness." You can visit their website to decide for yourself at: www.lumosity.com/app/v4/personalization