Seniors, people with disability and carers Dedicated Page with All Info.
The NSW State government is committed to helping seniors, people with disability and their families and carers stay safe and well during the COVID-19 pandemic. This page provides useful information and links to help you stay updated on what you need to know and do.
You can call Service NSW 24 hours a day, 7 days a week on 13 77 88 to find out information about COVID-19. For free help in your language, call Translating and Interpreting Services on 13 14 50 and ask them to contact Service NSW.
Stay safe, stay informed.

Ensuring continued access to medicines during the COVID-19 pandemic
March 31, 2020: The Hon Greg Hunt MP, Minister for Health
The Australian Government has approved a number of temporary changes to medicines regulation to ensure Australians can continue to access the Pharmaceutical Benefits Scheme (PBS) medicines they need, as the COVID-19 outbreak unfolds.
We are also closely monitoring the impact of the pandemic on the supply of medicines, especially those manufactured overseas, so we can take early action to address any potential supply interruptions.
New temporary measures will improve access to medicines, reduce the burden on GPs and support social distancing and self-isolation.
The measures include:
Continued dispensing arrangements for the ongoing supply PBS subsidised medicines without a prescription will be extended to 30 June 2020.
A home delivery service for PBS and Repatriation Pharmaceutical Benefits Scheme (RPBS) medicines is now in place.
Ongoing work with pharmacists, GPs and the States and Territories to allow medicine substitution by the pharmacist in the event of a shortage.
Restrictions on the quantity of medicines that can be purchased to prevent unnecessary medicine stockpiling.
These temporary changes will ensure Australians can access the medicines they need throughout the coronavirus outbreak.
Continued dispensing
Emergency measures to allow continued access to essential medicines through the PBS will be extended to 30 June 2020.
These temporary "continued dispensing" arrangements allow people to obtain their usual medicines at PBS prices, even if they cannot get a new prescription from their doctor.
Under strict conditions, pharmacists will be able to give patients up to one month's supply of their usual medicine without a script, at the usual PBS consumer co-payment.
The patient must previously have been prescribed the medicine and the pharmacist must be satisfied it is urgently needed.
These measures were originally put in place in January in response to the widespread bushfires and were due to end on 31 March 2020, however will be extended following consultation with doctors and the community pharmacy sector.
Home Delivery of Medicines
A new Home Medicines Service has been established to provide home delivery of PBS and Repatriation Pharmaceutical Benefits Scheme medicines, for vulnerable people and people in isolation.
This will complement the Government's investments in telehealth, which allow people to see their doctor remotely, and if necessary obtain a script remotely. Vulnerable people will also be able to have their scripts filled remotely and delivered to their home.
The Government is fast tracking the roll out of electronic prescribing and dispensing through medical and dispensing software to make this even easier.
Substitution
The Australian Government is implementing changes to allow community pharmacists to substitute dose strengths or forms of medicines without prior approval from the prescribing doctor, if a medicine is unavailable at the time of dispensing.
These changes will relieve pressure on busy doctors and allow patients to receive their medicines from their pharmacist without delay.
The changes will allow, for example, a pharmacist to dispense different strengths of a product (such as two 20mg tablets in place of a 40mg tablet), or a different dose form of the same medicine (such as a capsule instead of a tablet).
The changes will be implemented through the Scheduling Policy Framework and Poisons Standard, with implementation by States and Territories and the Government through the TGA. The Australian Government continues to consult on the implementation and the potential expansion of these substitution measures.
Measures to prevent stockpiling
New measures were also introduced on 19 March to prevent medicines stockpiling.
Pharmacists are required to limit dispensing and sales of certain prescription and over-the-counter medicines to a one-month supply for prescription medicines, and to a maximum of one unit per purchase of certain over-the-counter non-prescription medicines
Pharmaceutical wholesalers participating in the Community Service Obligation arrangements are also required to manage the supply of medicines to community pharmacies where there are significant stock shortages, to ensure equitable distribution of medicines to all Australians.
More information is available on the Department of Health Website:
NB: The Home Medicines Service is available from participating pharmacies across Australia. Contact your pharmacy to find out more.
Flu vaccination more important than ever during the month of April
April 1, 2020: The Hon Greg Hunt MP, Minister for Health
With the 2020 flu season not far away, all Australians — and especially those in vulnerable groups or age brackets — should arrange vaccination against seasonal influenza during the month of April.
Australians should speak to their GP, pharmacist or aged care provider to arrange a flu vaccination over the coming weeks.
Whilst flu vaccination does not prevent against COVID-19, a flu vaccination is critical to protecting the general health of Australians from influenza, which can take between 100 to 1,000 lives per year depending on the severity.
Expert medical advice is that everyone aged six months and over should be vaccinated against influenza this year, and every year, to protect themselves and others in the community.
From 1 May 2020, all aged care workers and visitors must have been vaccinated against seasonal influenza to enter an aged care facility.
The Australian Government has invested more than $80 million to provide more free vaccines under the National Immunisation Program in 2020 than ever before, including a new quadrivalent vaccine Fluad Quad® for people aged 65 years and over.
In total over 13.5 million doses of seasonal influenza vaccines have been secured for the National Immunisation Program and the private market in 2020.
This includes over 4 million doses of Fluad Quad® for those aged 65 years and older which is enough to vaccinate close to 100% of the cohort.
The National Immunisation Program provides free vaccines to those most at risk, including:
pregnant women at any stage of pregnancy;
all Aboriginal and Torres Strait Islander people aged six months and older;
people aged 65 years and older;
people aged six months and older with certain medical risk factors; and
for the first time, all children aged between six months and five years.
Influenza vaccines are also available through state and territory programs, and through private providers including GPs and community pharmacy.
Due to the COVID-19 outbreak, there are strong national requirements for all Australians to stay home unless they are undertaking essential activities, however it is permissible to leave home for medical or other health care needs, including attending an appointment to get a flu vaccine.
People in mandatory self-isolation due to a suspected or confirmed case of COVID -19 should remain in isolation and should not leave their home to go and get a flu vaccination.
People who do not have COVID-19, or who are not a suspected case of COVID-19, are allowed to leave their home for a flu vaccination, but

it is recommended they should only do so if they have phoned ahead, made sure their health care professional has vaccine available, and made an appointment with their healthcare professional.
Receiving a vaccination from April provides optimal protection in the peak period of influenza circulation, usually from June to September in most parts of Australia.
This year it is even more important to be vigilant about the flu because of the COVID-19 pandemic. While there is not yet a vaccine or effective treatment for COVID-19, vaccination provides an effective defence against the flu.
Vaccinating against the flu will reduce the risk of a very dangerous double-up of flu and coronavirus—both diseases affecting the respiratory system.
Vaccinated people of all ages are less likely to get the flu and if they do, are less likely to have a severe case. Fewer cases and fewer severe cases of flu will result in less demand on our health care system.
Fortunately, most cases of COVID-19 in Australia so far have been mild, with only around 10 per cent of infected people requiring hospitalisation. This could change if people already made vulnerable by the flu also contract COVID-19.
The actions that we take to slow the spread of COVID-19 can also stop the spread of influenza and other viruses. Every one of us has a responsibility to contribute to this effort by:
practising good hygiene
practising social distancing
following the Government's directions on public gatherings and workplaces, and
understanding how and when to self-isolate.
More information on the flu is available at https://www.health.gov.au/health-topics/immunisation/immunisation-services/flu-influenza-immunisation-service.
Keep up to date with the latest information on the COVID-19 pandemic and the Government's response at
www.health.gov.au
.
How To Help Your Relatives Stay Connected Online During COVID-19
Professor of computer science and award-winning educator, Richard Buckland, shares his tips for helping less tech-savvy relatives adapt to socialising online – with as little tension as possible.
Teaching family how to navigate the online world is hard at the best of times, let alone during a pandemic.
First, there's the extra stress of COVID-19: the world is changing quickly, anxiety levels are high, and there's no sign the situation will ease soon.
Then, with bricks-and-mortar shops shutting down, there's extra pressure for people unfamiliar with technology to adapt to the online world – and fast.
To make this situation even more challenging, physical distancing means people need to learn these computer skills from afar, leaving room for all sorts of technical and miscommunication problems.
Yet despite the tense circumstances, there are steps we can take to help others feel better during the switch.
"Emotional management – both the teacher's and the student's – is the most important thing when teaching a new skill," says Richard Buckland, Professor in computer engineering and education researcher at UNSW Sydney.
"Everything else piggybacks on that. If you don't get the first bit right – if the emotions are wrong – it will be a barrier to the whole learning experience."
Prof Buckland has won more than a dozen awards for excellence in teaching over the past two decades, including the Australian ICT Educator of the Year and the Australasian Engineering Educator of the Year.
He shares his top tips for getting the emotions right when teaching in these complicated times.
Before you start to teach someone a new skill, Prof Buckland suggests making sure that they have a good reason to learn.
"If they don't seem that eager, give them a tangible reason to be," he says. "The motivation needs to be something positive – something they can get excited about.
"It's best if you can plant this in a casual way. For example, if I were teaching my parents how to use video chat, I might say, 'The kids really want us to have a video dinner together on Friday night – let's get all that set up, what do you think?'"
By focusing on the positive outcome, it's more likely they'll be in a better mindset about learning – and excited to get started.
Ask yourself whether you're the right person to be teaching them, or the right person to be teaching that part.
"Don't think you have to teach them the whole thing by yourself," Prof Buckland says.
Sometimes those you don't expect can be great at explaining new concepts
"Other people – even those you don't expect – can be great at explaining things. For example, they might have a friend who already uses the platform."
Depending on the specific skill you're teaching, it can also be helpful if you get someone two generations apart to explain it.
"If there are kids around, I often ask them to help explain things. Kids have a different way of looking at the world – there are some things they can explain so much better than adults.
"They also tend to have a different dynamic with whoever it is you're teaching, which may be helpful to the situation."
While practising a lesson before giving it might seem like a step you can skip, Prof Buckland says it's a necessity.
"Don't just think, 'I know this, I've got this.' You're looking at it through familiar eyes and might be missing something. Go through it again step-by-step, as though you were a new user."
You could practise on your own, by showing someone else in your household, or even by recording yourself.
"Pay attention to how you sound when you explain something. Is your tone light and friendly, or a little patronising? We can sometimes slip into this while explaining something, even when we don't mean to."
Above all else, learning should be a happy experience for whoever you're teaching.
"If it's not a good experience, it doesn't matter how great a teacher you are – because they won't want to learn anymore," Prof Buckland says.
"Laugh, smile a lot. Be happy and cheerful. Make sure that teaching isn't the only thing that happens on the phone call – it should be a fun call otherwise."
Try to be in a good mood before your call – pick a time when no one is feeling hungry or tired.
If all else fails and the lesson drifts into not being fun, then take a break.
"Don't try to push it. Take it easy and try again later."
It's never too late to learn a new skill
5. Take setbacks in your stride
There will always be problems during a live presentation – this is just part of the gig, says Prof Buckland. The key is to make sure you're unflustered when it happens.
"React to problems in a way that doesn't let the situation become emotional," he says.
"Keep your cool – don't sound stressed or frustrated. Assure them that it's always a bit fiddly but it will work."
It can help to do any troubleshooting using a device that they feel comfortable with.
For example, if they are learning something on their computer, ask them to keep their mobile phone by their side. If something goes wrong, they can take a photo of what's happening on their screen and text it to you. Not only can this help minimise misunderstandings, but it can also help improve their sense of control in the situation.
"If troubleshooting gets a bit out of hand, laugh it off and try again later.
"You could say something like, 'Well, it's not my day today! Let's try again tomorrow.' Don't let the situation get stressful."
6. Finish the lesson on a high
The trick to crafting a great lesson is to keep it short, sharp, and finish on a high – with them being able to do something they couldn't before.
Decide what you want this high point to be and plan your whole lesson around reaching it.
"Take them directly to that high point," Prof Buckland recommends. "Don't go into special setups or any other diversions. These details can be done later, when everything is working."
Importantly, don't teach anything new after the high point – save it for the next lesson.
"Rejoice with them. Stop and say, 'That's fantastic, well done!', and do a little celebrating.
"They will feel good after this, and eager to learn more next time."
Air pollution linked to dementia and cardiovascular disease
March 30, 2020
People continuously exposed to air pollution are at increased risk of dementia, especially if they also suffer from cardiovascular diseases, according to a study at Karolinska Institutet in Sweden published in the journal JAMA Neurology. Therefore, patients with cardiovascular diseases who live in polluted environments may require additional support from care providers to prevent dementia, according to the researchers.
The number of people living with dementia is projected to triple in the next 30 years. No curative treatment has been identified and the search for modifiable risk and protective factors remains a public health priority. Recent studies have linked both cardiovascular disease and air pollution to the development of dementia, but findings on the air pollution-link have been scarce and inconsistent.
In this study, the researchers examined the link between long-term exposure to air pollution and dementia and what role cardiovascular diseases play in that association. Almost 3,000 adults with an average age of 74 and living in the Kungsholmen district in central Stockholm were followed for up to 11 years. Of those, 364 people developed dementia. The annual average level of particulate matter 2.5 microns or less in width (PM2.5) are considered low compared to international standards.
"Interestingly, we were able to establish harmful effects on human health at levels below current air pollution standards," says first author Giulia Grande, researcher at the Department of Neurobiology, Care Sciences and Society at Karolinska Institutet. "Our findings suggest air pollution does play a role in the development of dementia, and mainly through the intermediate step of cardiovascular disease and especially stroke."
For the last five years of exposure, the risk of dementia increased by more than 50 percent per interquartile range (IQR) difference in mean PM2.5 levels and by 14 percent per IQR in nitrogen oxide. Earlier exposures seemed less important. Heart failure and ischemic heart disease both enhanced the dementia risk and stroke explained almost 50 percent of air pollution-related dementia cases, according to the researchers.
"Air pollution is an established risk factor for cardiovascular health and because CVD accelerates cognitive decline, we believe exposure to air pollution might negatively affect cognition indirectly," says Giulia Grande. "In our study, virtually all of the association of air pollution with dementia seemed to be through the presence or the development of CVD, adding more reason to reduce emissions and optimise treatment of concurrent CVD and related risk factors, particularly for people living in the most polluted areas of our cities.
Giulia Grande, Petter L. S. Ljungman, Kristina Eneroth, Tom Bellander, Debora Rizzuto.
Association Between Cardiovascular Disease and Long-term Exposure to Air Pollution With the Risk of Dementia
. JAMA Neurology, 2020; DOI:
10.1001/jamaneurol.2019.4914
Classic Movies Online In Full: Bedtime Story (1964)
When you want a break from checking out 'what's trending' on you tube, enter the search term 'complete movie HD classics' or 'classic movies in full' and watch the great old films by such directors as Hitchcock. There are a lot out there and even though the quality may not always be 'HD' (as they weren't made that way) you can still enjoy some funny insights and see some great fashions - many of which reappear!
A great way to spend rainy afternoons when you want a break from curling up with a good book.
An example from 1964
Apply for the $200 Seniors Energy Rebate
A new rebate for independent retirees who hold a Commonwealth Seniors Health Card to help with electricity costs.
The Seniors Energy Rebate is available for eligible independent retirees to help cover the cost of their electricity.
To be eligible you need to hold a Commonwealth Seniors Health Card (CSHC).
CSHCs are means-tested concession cards issued by Services Australia and the Department of Veterans' Affairs (DVA).
The Seniors Energy Rebate is $200 per household, per financial year.
If your application is successful, the rebate will be paid directly into your nominated bank or Credit Union account.
Note: Gas accounts are not eligible for the rebate.
What you need
your valid CSHC from Centrelink or the DVA
the most recent electricity bill for your current primary place of residence
your contact details
your bank or Credit Union account details
How to apply
Check you meet the eligibility requirements.
Select the 'Apply online' button.
Enter the required details.
Submit the application.
If you're unable to apply online, visit a service centre or call us on 13 77 88.
If your application is successful, you'll receive payment within 5 working days into your nominated bank/Credit Union account. Service NSW will contact you if there are problems issuing your payment.
Australian Government Dept. of Health: Hearing Devices for Seniors
Australian Government's Hearing Services Program (the program), offers the option of being fitted with a hearing device if a hearing assessment identifies you have a hearing loss and a hearing device may assist you.
You will be given a recommendation for a fully subsidised hearing device, and may also be offered the option of purchasing a partially subsidised hearing device. These devices have been approved by the Office of Hearing Services.
Media Releases concerning Seniors this week from National Seniors Australia
With around a quarter of a million members, National Seniors is Australia's largest consumer organisation for the over 50s and fourth largest group of its kind in the world.
NLA Ebooks - Free To Download
The National Library of Australia provides access to thousands of ebooks through its website, catalogue and eResources service. These include our own publications and digitised historical books from our collections as well as subscriptions to collections such as Chinese eResources, Early English Books Online and Ebsco ebooks.
Ebooks are books published in an electronic format. They can be read by using a personal computer or an ebook reader.
This guide will help you find and view different types of ebooks in the National Library collections.
Peruse the NLA's online ebooks, ready to download -
HERE
Australian Ageing Agenda
Australian Ageing Agenda (AAA) is an independent and authoritative bi-monthly publication for people who work in or around the aged care and retirement sectors in Australia. It provides a broad range of news, education and opinion with an emphasis on knowledge sharing and research translation.
Each issue also contains regular updates on relevant business and financial issues along with a selection of well researched features on crucial systems and operations, clinical care, technology, built environment and other issues relevant to the 'ageing sector'. AAA leads the way with the industry's most comprehensive conference details and remains Australia's number one source of news and information about ageing issues and aged care.
Have a look at their comprehensive website HERE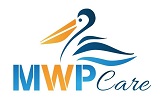 MWP CARE
(previously known as MWP Community Aid) is a local not for profit organisation that was founded by Daphne Elsworthy, a Collaroy resident, 52 years ago and we are still going strong!
In 2019 our programs focus on assisting older people aged 65 years and older, we also assist younger people with a disability and their carers. We are funded by the Australian Government Dept. of Health through the Commonwealth Home Support Program (known as CHSP). Pittwater Online News PROFILE
These services may be eligible for government subsidies. Call us on (02) 9913 3244 for a confidential discussion. Alternatively you may call My Aged Care on 1800 200 422 to discuss your needs. To access our services (and all other CHSP provider services) you must be registered with My Aged Care – the portal for all things related to Aged Care Services

We provide services aimed at helping people to stay independently living in their own homes.
Our programs cover:
Transport – to medical and social appointments
Shopping – Escorted Shopping, Shop By List, Group Social Shopping
Visiting – a volunteer visits a client in their own home for social support
Individual Activities – visit a friend, the library, the beach, local garden, and nursery, go for a coffee & chat, attend community activities etc.
Social Group Bus Outings – our mini bus and experienced staff coordinate a calendar of bus outings to interesting venues
CALD (Culturally and Linguistically Diverse) social groups/outings – Chinese, Italian, Korean , Filipino, Serbian
Home Maintenance Modification Service – provided to individual home owners at reasonable cost. Services provided by trusted tradespeople can include

Plumbing, Carpentry, Handyman, Electrical, Modifications (ramps, rails etc.)
Visit our website for more at: www.mwpcommunityaid.com.au and on Facebook: www.facebook.com/mwpcarelimited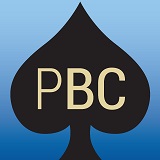 Peninsula Bridge Club
- Founded in 1967, we are a key community hub on Sydney's Northern Beaches. We contribute strongly to our community: with both social connectedness for those who need it and opportunities to learn and train for those with competitive sporting goals.
The Club is a vibrant organisation hosting up to three bridge sessions a day. We have 37 permanently set tables – that's 148 players. We host over 30,000 player sessions every year. This includes prominent tournaments and education events attracting players from across the region.
We pride ourselves on the friendliness of the club and our strong community spirit. We support local charities but even more importantly we support community members by providing them with social connection and mental stimulus – irrespective of age and mobility.
Our clubhouse is at Warriewood.
We have a new Beginners Course starting the end of September.
Each 2-hour lesson focuses on learning by playing, with a break for tea and chocolate biscuits mid-way. The course runs for 6 weeks and costs $100, which includes text book and support materials.
After the lessons we offer "Help with Play" sessions to practise what you've learned; Mondays 7-9pm; Tuesdays 2.15-4.30; Fridays 9.15-11.30. ($7 for members & $12 for visitors – membership
We also offer more advanced lessons each month so you can continue to improve your game if you want.
If you are keen to learn this great game, please call or email Cath Whiddon (Director of Bridge Ed at PBC): 9979 5752 or cwhiddon@live.com.
If you already know how to play, take a look at our website to see what's on offer this month: peninsulabridgeclub.org.au
Peninsula Bridge Club Facebook page: www.facebook.com/peninsulabridgeclub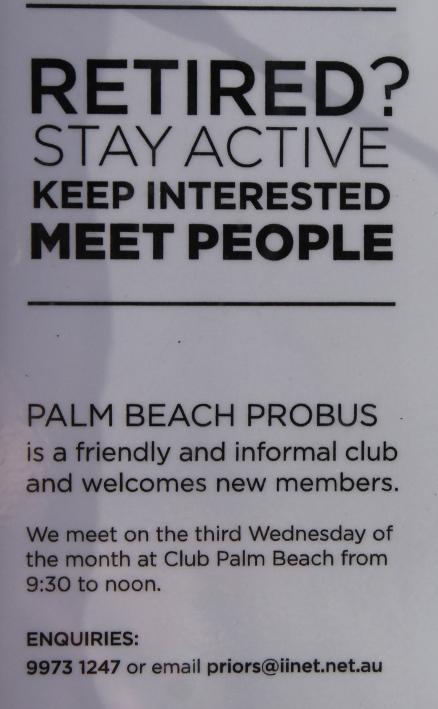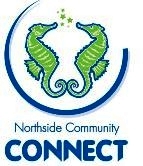 Community Connect
Need help on where to go to find the community information and assistance you need?
At Community Connect Northern Beaches, our professional staff and trained volunteers are knowledgeable, friendly and approachable and we will be only too pleased to help you find the service you want. We provide information and support, as well as advocacy and referral to other non profit community services and government agencies.
If we can't help you we will get you someone who can. If you are newly arrived or do not have an English speaking background we can offer individual advice and support. Or Why not come to Specialist Community Support Workshops: Family Law, Power of Attorney plus Wills and Executors; Domestic Violence Support and Prevention; Positive Community Integration ; Crime Prevention; Or Our Free English Classes.
We also provide information on: Family Services: Child Care, Personal Support & Counselling; Health (Including Mental Health) ; Material and Practical Assistance ; Advocacy to access state and federal MP assistance; Accommodation and Tenancy (help with form filling); Legal and Financial Matters ; Consumer Affairs ; Multicultural Issues; Conservation and the Environment ; Employment and Education; Accessing Community Facilities -You are welcome to call in for: Brochures, booklets and fact sheets on a range of topics; Service Directories e.g. Council Guides and Migrant Directories; Publications e.g. The Senior newspaper and Nova.
Access to our community information data base, internet, email, fax and photocopying.(Please note there is a small charge for photocopying and use of the fax to cover the cost of paper, toner and fax call). We also offer: A Legal Referral Program - Monday 1pm to 2pm at our 30 Fisher Road, Dee Why office. Taxation Assistance for low income earners and pensioners from July to October.
What does it cost?: Our services are free, however we are always grateful for a small donation where possible. The program is supported by NSW Department of Family & Community Services (FACS). CONTACT US: Phone: 02 99317777.
RSPCA's Community Aged Care Program
RSPCA NSW understands that to an elderly owner, a pet can mean everything. Our Aged Care program aims to keep pets and their elderly owners happy, healthy and together in their own homes for as long as possible. To do this, we assist elderly pet owners over the age of 65, Indigenous pet owners over the age of 50 and palliative care patients of any age.
services our Aged Care program offers include: temporary foster accommodation and/or emergency pet boarding if the owner requires medical treatment, respite or other assistance




assistance with veterinary treatment




home visits to assist the elderly with basic pet care




assistance with pet grooming




assistance with transport to and from the local veterinarian




a volunteer network to assist with dog walking and short periods of in-home care if the owner requires medical treatment, respite or other assistance



Please note that due to high demand for this program, we ask that pet owners first ask family and friends whether they are able to assist with their pet's care.
This community program was previously known as Pets of Older Persons (POOPs).
For more information please contact the RSPCA Community Programs helpline (02) 9782 4408.
The helpline operates Monday to Friday, 9 a.m. – 5 p.m. During weekends and public holidays contact the RSPCA Contact Centre on (02) 9770 7555
Aged Care Program FAQs

COTA – NSW - cotansw.com.au
ABOUT US
The Council on the Ageing NSW (COTA NSW) is the peak organisation for people over 50 in our state. We're an independent, non-partisan, consumer-based non-government organisation. We work with politicians, policy makers, and service providers as well as media representatives to make sure your views are heard and your needs are met. COTA NSW works to empower and engage people over 50. For decades, we've shaped the policies and programs that change lives.
Since our beginning in 1956, COTA NSW has introduced policies and programs that make a real difference to peoples' lives. We have proud record, having created: ■Meals on Wheels, ■Retirement Village Residents Association, ■Australian Seniors Computer Clubs Association, ■Seniors Clubs, ■Seniors Information Service, ■OM:NI – Older Men: New Ideas, ■Grandfriends, ■Grandparents, Relatives and Kinship Care Alliance, ■Medication Management for Older People, and the ■Mature Employment Line
Country Pensioner
Excursion ticket:
NSW Public Transport
Parents missing out on REAL face time? If they have a Pension Card, sign them up & they could get unlimited $2.50 Country Pensioner Excursion tickets*.
Call 13 22 32 to sign up.
Country Pensioner Excursion ticket (CPE)
A Country Pensioner Excursion (CPE) ticket is an affordable ticket for eligible pensioners and seniors to travel by train in regional NSW and the ACT.
For $2.50 you can book an economy class seat on a NSW TrainLink
Regional train service. You will need to book 7 days or less in advance