May 21 - 27, 2017: Issue 313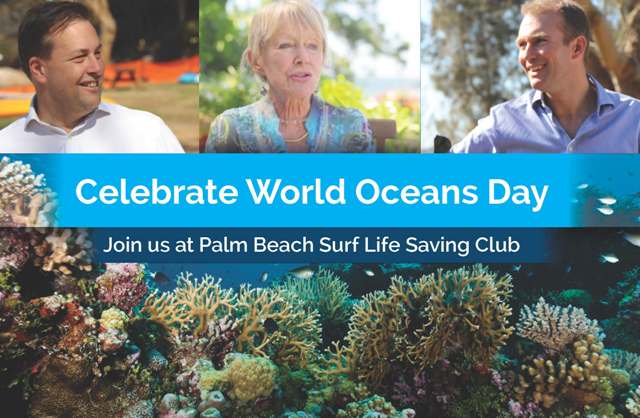 World Ocean Day Palm Beach Event
Monday, June 05, 2017 at 06:00 PM
Rob Stokes MP, Palm Beach SLSC, the Save Our Marine Life partnership, and Jason Falinksi MP, invite you to celebrate World Oceans Day (it's technically on Thursday, but who's counting).
Special guest speaker, Valerie Taylor AM, will share her stories as ocean explorer and filmmaker before a special screening of The Last Sea Treasure, an exploration of the Coral Sea – the cradle to the Great Barrier Reef and one of the last places on Earth where ocean giants still thrive.
Volunteers from the Palm Beach Surf Life Saving Club will be manning the cash bar, so stick around, mingle, and have a drink at the end.
Let me know below if you can make it. Tickets are FREE but please book today as seats are limited.
Please note: you will receive a confirmation email. If you do not receive a confirmation email then there was a glitch in the system and we will sort it out ASAP - just call my office (8484 0300), or shoot me an email (
jason.falinski.mp@aph.gov.au
)
I will see you there!
Endeavour Lease Wraps Up Poles And Wires Transactions
May 11, 2017: NSW Government
The NSW Government has secured funding for its $20 billion Rebuilding NSW infrastructure program, having achieved another outstanding result in the final Endeavour Energy transaction.
Premier Gladys Berejiklian and Treasurer Dominic Perrottet announced on Thursday that the Government's poles and wires asset recycling program has concluded with the successful lease of 50.4 per cent of Endeavour Energy to an Australian-led consortium, Advance Energy, consisting of:
Australia's Macquarie Infrastructure & Real Assets (30.16%);

AMP Capital on behalf of REST Industry Super (25%), also from Australia;

Canada's British Columbia Investment Management Corporation (25%); and

The Qatar Investment Authority (19.84%).
Advance Energy has received all necessary regulatory clearances from the ACCC and the ATO and has been approved by the Federal Treasurer following advice from FIRB. The transaction has delivered $7.624 billion to NSW in gross proceeds.
"This is another outstanding outcome for NSW," Ms Berejiklian said.
"We now have $20 billion secured to go towards the new schools, hospitals, roads, rail and cultural institutions across NSW – forever changing the face of the State."
Mr Perrottet said the asset-recycling program had been instrumental in turning around the State's economic performance.
"We have seen how successful our asset-recycling strategy has been in driving the State's economic performance and in funding the infrastructure projects NSW has been crying out for," Mr Perrottet said.
"Through initiatives like asset recycling and our strong financial management, we have catapulted NSW from the bottom of the national economic ladder right to the very top."
The NSW Government will retain a 49.6 per cent interest in Endeavour Energy and will have ongoing influence over operations as lessor, licensor and as safety and reliability regulator.
Endeavour Energy will continue to be regulated by the Australian Energy Regulator.
More Australians going private in hospitals
18 May 2017: National Seniors
A new report shows more patients with private health insurance are being admitted to public hospitals.
Around 10.6 million people were admitted to Australia's hospitals in 2015-16, with around 59 per cent using private health insurance.
"Growth in private hospital admissions was slightly ahead of public hospital admissions, up by 3.7 per cent and 3.3 per cent on average yearly, respectively," said AIHW's George Bodilsen.
"In the five years to 2015-16, admissions for public patients rose by an average of 2.9 per cent each year, compared with 5.5 per cent for patients who used private health insurance to fund their admission.
"In public hospitals in 2015-16, 83 per cent of admissions, or 5.2 million, were for public patients, with around 14 per cent of patients, or 872,000, using their private health insurance to fund all or part of their admission," he said.
The report also showed, for the first time, how elective surgery waiting times to public hospitals differed.
The median waiting time for admission to a public hospital for elective surgery was 38 days, but it varied according to the funding source as well as the type of surgery performed.
"Public patients had a median waiting time of 42 days for elective surgery in a public hospital, while it was 20 days for patients who used private health insurance to fund all or part of their admission," Mr Bodilsen said.
Pensioners Squeezed Out Of Australian Cities Due To Skyrocketing Rents
May 17, 2017: Media Release -
COTA Australia
A new report released today confirms that Australian pensioners have to leave the city to find affordable rent or pay more than 60 per cent of their income just to put a roof over their heads.
Chief Executive of Australia's leading seniors' advocacy body, COTA Australia, said National Shelter's latest Rental Affordability Index is a stark reminder of just how dire the housing situation is for too many older Australians.
"For a single pensioner, private rentals in our state capital cities are categorised as either extremely unaffordable or severely unaffordable - meaning pensioners are left with less than half their incomes after rent.
"For a pensioner couple the news is not much better in our metropolitan centres, with most households having to spend between 38 and 68 per cent of their income on rent.
"This has a huge impact on the quality of life of older Australians in the rental market.
"Too often we hear stories of age pensioners who are left to choose between using the last of their income to buy food or medication once they have met their obligations for rent and utilities.
"And we know that the fastest growing group of homeless people are older women who just can't meet the growing costs of rent and other basic needs.
"While we have welcomed the initiatives announced in the recent Federal Budget to alleviate some of the pressure, such as greater investment in community housing, and incentives to increase supply, more needs to be done to support struggling pensioners.
"Increasing the Commonwealth Rent Assistance is a key measure that would make an immediate difference to people in these situations."
COTA Australia's upcoming National Policy Forum is being devoted to housing issues facing older people.
More information
You can see Shelter's full report at: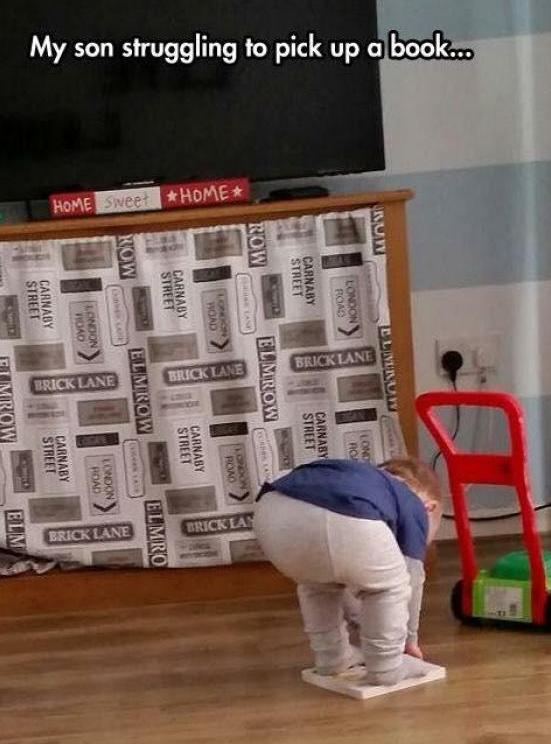 Clot removal therapy effective outside six-hour window for some stroke patients
May 16, 2017: University of Pittsburgh Schools of the Health Sciences

Results of a randomized controlled trial show that endovascular treatment (ET) to remove a stroke-causing blood clot in the brain is effective in some patients even when performed within 6 to 24 hours after a stroke. Current guidelines for acute stroke treatment endorse clot removal only when performed within six hours of a stroke. The findings are presented today at the European Stroke Organisation Conference 2017 in Prague.
"This still means that you need to be rushed to the hospital as soon as possible after a stroke has occurred because the mantra "time is brain" still holds. However, our study shows that even if treated outside the time window, patients will have significantly reduced disability with clot removal," said Tudor Jovin, M.D., director, UPMC Stroke Institute, and professor of neurology and neurosurgery at the University of Pittsburgh, who co-led the trial.
The trial sets a new selection paradigm based on physiology, showing for the first time that looking at patients fulfilling certain imaging and clinical criteria, physiological state of the brain is a much better approach to determining whether patients will benefit from endovascular therapy as opposed to adhering to strict time windows, noted co-principal investigator Raul Nogueira, M.D., professor of neurology, neurosurgery and radiology at Emory University School of Medicine, and director of neuroendovascular service and neurocritical care service at Marcus Stroke & Neuroscience Center, Grady Memorial Hospital.
In the study, researchers randomly assigned stroke victims who arrived at the hospital outside the six-hour time window to either receive endovascular therapy or receive only standard medical therapy.
Brain imaging and clinical information (neurological deficit) was used to identify and enroll patients who had a small area of irreversibly damaged brain and a significantly larger brain tissue area that was imminently threatened by loss of blood supply, but still alive -- a criterion known as clinical core mismatch.
The results showed that almost half of the patients (48.6 percent) receiving endovascular therapy had a good outcome at 90 days after treatment -- defined as the patients being independent in activities of daily living -- showed clinical benefit while only 13.1 percent showed benefit in the group that received clot-busting drugs alone. There was no difference in mortality between the two groups.
The researchers planned to enroll 500 patients over the course of the study period. However, an intermediate review of the treatment effectiveness before enrollment was completed led the independent Data Safety Monitoring Board overseeing the study to recommend early termination of the trial after it was demonstrated that ET provided significant clinical benefit in the selected patients.
The multi-center international study known as the DAWN trial included trial locations in the United States, Spain, France, Australia and Canada. The trial was sponsored by Stryker Corporation, which manufactures the clot removal devices used in the study.
Changing The Perceptions Of Men's Mental Health
15 May 2017: Sydney University
Why we need to reframe psychological help as a pathway
In the lead-up to Men's Health Week, Sydney University will host a special Banksia Project forum focusing on men's health in sport. Joining the panel is PhD candidate Zac Seidler, whose research focuses on men's mental health.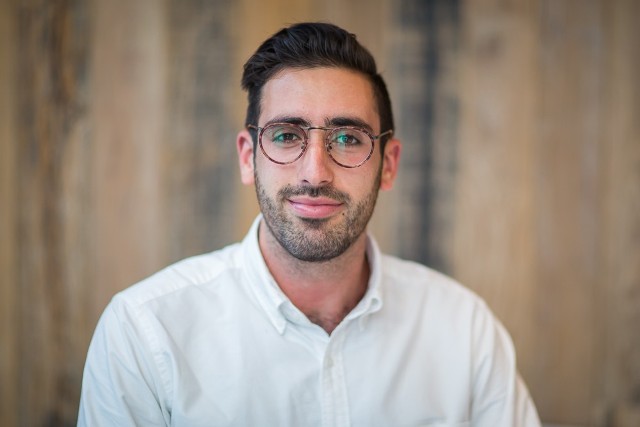 Master of Clinical Psychology and PhD candidate Zac Seidler. Photo: Jayne Ion
For decades, it has been perceived common knowledge that men do not want to seek help or express their emotions, especially about psychological concerns like anxiety or depression. But third year Master of Clinical Psychology and PhD candidate Zac Seidler, whose research project, Man Island, explores what men like, dislike, and think needs changing about psychological treatment, believes otherwise.
"What we have recently learned in our research though is that men do want to seek help, and will engage in treatment, if they are given the type of help tailored to their needs."
Zac believes that the way forward is to reframe psychological help as a pathway towards empowerment rather than something shameful.
"Masculinity is not 'one-size fits all', it comes in all shapes and sizes. Psychologists and psychiatrists need to understand the importance of this breadth, focusing on the strengths men have, whether it be their independence, fathering, or mateship, will improve their mental health moving forward and the lives of those who love them," Zac said.
"Men do want to seek help, and will engage in treatment, if they are given the type of help tailored to their needs."
Zac is a guest speaker at an upcoming free forum on Men's Mental Health in Sport. The forum is presented by the Banksia Project, a men's mental wellness initiative combining awareness building with constructive action.
"The audience will hear stories of triumph, failure, resilience, and dealing with the depths of mental illness in professional sport," Zac said. "We will be talking about the importance of staying on top of your mental health, especially when things seem to be going well, and how social connectedness and empowerment are the key to preventing mental illness in men."
Also appearing at the forum will be athlete Matt Shirvington, cricketer Ed Cowan and Professor of Mental Health Nursing at Sydney Nursing School, Niels Buus, amongst others.
Zac's passion for this important topic stems from his personal experience.
"Having lost my Dad to suicide almost four years ago, and now working clinically with men of all backgrounds, from those with HIV to refugees, I've personally experienced the challenges mental health clinicians have engaging and treating men."
Zac saw the staggering male suicide rate continue to rise despite vast sums of money being contributed to treating the problem.
"I realised someone needed to focus on what was happening behind the closed therapy doors. If it takes such effort to get a man to seek help, it makes sense we expend as much time ensuring they get something they want. Too many men are slipping through the cracks, and I want to do my best to improve our treatment options so we have a reliable safety net to catch them," Zac said.
Long term, Zac hopes to use both his clinical and research training to open Australia's first mental health clinic focused on the treatment of men that continues to strive to better understand the ways we can improve men's wellbeing.
"The University of Sydney is one of the only universities in Australia which offers this combined research and clinical program. It's allowed me to see firsthand what the clinical psychology landscape looks like, and directed me towards the gaps that my research can fill."
The opportunities to connect with other researchers across the medical, social work, and nursing disciplines has allowed Zac to better understand the whole picture of men's mental health. "Undertaking my project and working with researchers from across other disciplines has really challenged and motivated me to continue to seek answers."
Avalon Computer Pals - Avpals Term 2
Some great news today, please share with your family and friends.
Term 2 Is Now Upon Us. The Grandchildren Have Gone Back To school. It Is Now Time For You To Go Back To School And Learn About Technology That Will Stun Your Grand Children.Don't Let Them Fool You.
We Have Some Great Courses:
May 16 & 23 -MASTER Your Ipad-You Will Show The Young Ones A Thing Or Two. Or Samsung Tablets & Phones-Really Learn To To Use Them Properly-Cost $30 For Samsung & $45 For Master Your iPad.
The Term 2 Schedule - All Courses Are On Tuesdays 1.30-3.30 Pm At Newport Community Center The Boulevarde Newport. Places Still Available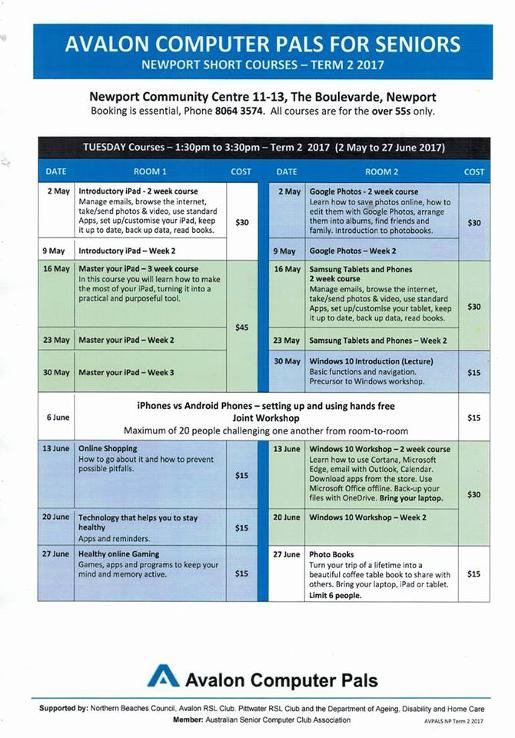 2017 Concert Program
Become a member or renew
your membership for 2017
Help us keep his valuable cultural
experience on the Peninsula by joining now,
so we can continue to bring talented and
professional Australian & International
Artists to perform for us in our own unique
area.
Four concerts a year are held at
St Luke's Grammar School, Bayview
Campus 1977 Pittwater Rd.
Friday nights at 8pm
Sunday afternoons at 2.30 pm
Postal address
The Hon Secretary Peninsula Music Club
16/67 Lynwood Ave, Dee Why 2099
Enquires Phone 9999-1937 or 0407-441-213
A feature of our concerts are the suppers
we serve after each performance, where you can meet the artists and socialise with
other members and friends.
Friday 12th May: Monet: The Flowers of War
Be transported to France in the last days of the Belle
Epoque, in the story of an iconic artist losing his greatest
gift – his ability to see. Facing the death of everything he
loves, everything meaningful to him, he creates more
work than any other artist during WW1, as he looks back
on the world that is being lost - "le monde perdu". This
concert of sublime visual projections and French music
brings together the paintings Monet created at Giverny
during the Great War including his Japanese Bridges,
Water Lilies, Weeping Willows, and the Alley of Roses,
alongside music written in 1914-1918 by serving or
volunteering French composers such as Debussy, Ravel,
Koechlin and Boulanger. This is a music+art / multimedia
concert, featuring artists Jane Rutter, flute, Andrew
Goodwin, tenor, Tamara-Anna Cislowska, piano,
Christopher Latham, violin and David Pereira, cello.
Sunday 23rd July: First Prize Winner 2016 Sydney

International Piano Competition, Andrey Gugnin
Andrey will perform a wonderful program featuring
works by J.S.Bach, Franz Schubert, Dmitri Shostakovich,
Leonid Desyatnikov and Michael Kieran-Harvey.
Friday 3rd November: Ensemble Aspherical
A new and exciting chamber group formed by four
leading Sydney classical musicians who enjoy performing
elegant and engaging music. The vibrancy and warmth of
the violin and viola strings combine with the ethereal
qualities of the flute and harp to create sounds and evoke
images for the listener both congenial and colourful.
Featuring sisters Marina and Justine Marsden (violin and
viola) harpist, Louise Johnson and Flautist, Janet Web.
WIND, BRASS AND PERCUSSION PLAYERS!!!!!
Northern Beaches Concert Band is looking for flute, clarinet, saxophone, tuba and trombone adult players. We cater for players from beginner to advanced and have a varied and exciting repertoire.
Come and join us during school term time at 7.30pm, Pittwater High School, Mona Street, Mona Vale.
Details 9970 7131 or 0414 560 263.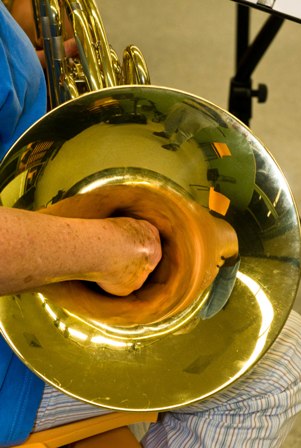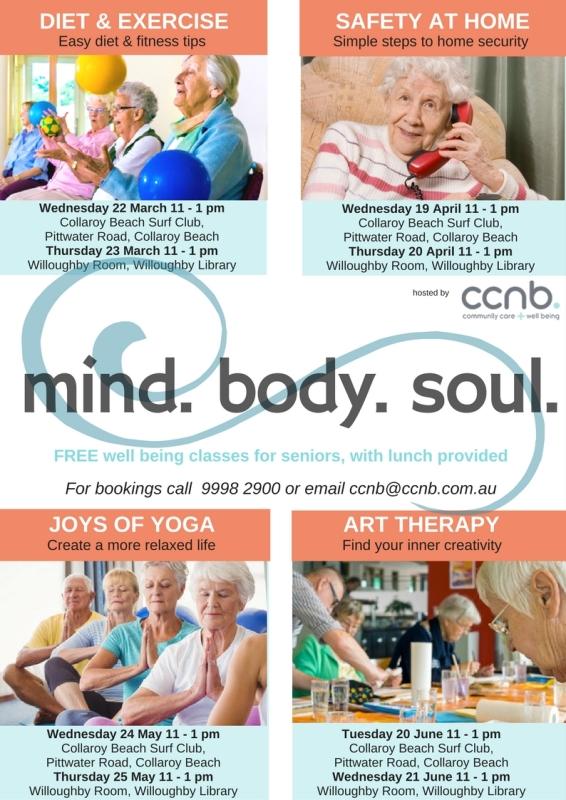 Senior Movers is a wonderful resource for the Pittwater senior community who are thinking about downsizing from their property. Senior Movers want you to stop worrying about downsizing from the family home and let us take care of you. Senior movers gives you peace of mind during stressful times of downsizing and moving to a smaller home. No retirement living plan is too large or too small. We are glad to help whether it is a move to a loved one's home, assisted living or to a seniors apartment. We want you to we help you gracefully downsize with our experience and care. www.seniormovers.com.au
Also see Belinda Grundy's Profile and other great Business; www.bgpropertystyling.com.au