September 29 - October 12, 2019: Issue 423

New Website for Active NSW Seniors
Earlier this year, we got out and about to film seniors enjoying a few of the many activities available for older people across NSW.
We've now launched a website where you can find, and connect with, local clubs, councils, grassroots organisations and community groups to find a new hobby, sport or social group for people of all ages and abilities:
www.facs.nsw.gov.au/active
Is there an activity you enjoy within your local community?
Seniors Card NSW
U3A: Wednesday Afternoon at Newport
Main Hall, Newport Community Centre, 11-13 The Boulevard, Newport
(off Barrenjoey Road)
Come and join a friendly group on the first Wednesday of each month. Enjoy the one-off lectures on a wide range of subjects.
First Wednesday of each month, 1.30-3.30pm (no school holidays)
6 November
Graham Sellick
Travelling with the Richest Man in the World
4 December
Peter Headley
Life in Late Medieval England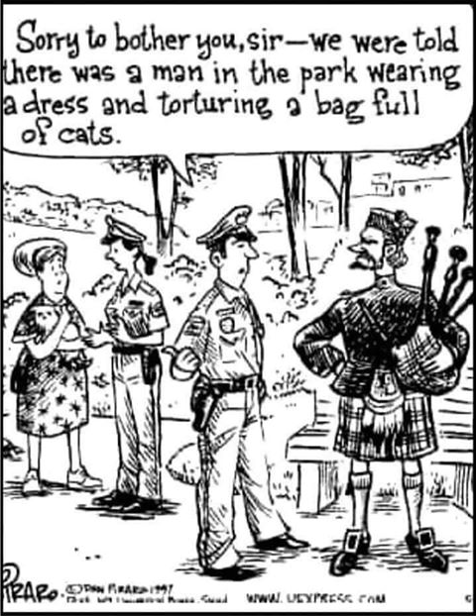 Enhancing memory network via brain stimulation
October 10, 2019
Magnetic stimulation of the posterior parietal cortex increases functional connectivity of a neural network implicated in memory, shows human research published in eNeuro.
This finding confirms a previous study, validating further exploration of this technique for experimental and clinical applications.
Five daily sessions of repetitive transcranial magnetic stimulation had been previously shown by Wang et al. to increase functional connectivity of a hippocampal brain network and improve memory performance in humans. Freedberg et al. now report a successful replication and extension of the original neuroimaging findings with fewer stimulation sessions in healthy adults.
The researchers observed enhanced functional connectivity after as few as three daily sessions. Unlike the original study, they did not assess memory performance.
Michael Freedberg, Jack A. Reeves, Andrew C. Toader, Molly S. Hermiller, Joel L. Voss, Eric M. Wassermann.
Persistent enhancement of hippocampal network connectivity by parietal rTMS is reproducible.
eneuro, 2019; ENEURO.0129-19.2019 DOI:
10.1523/ENEURO.0129-19.2019
AvPals: Term 4 2019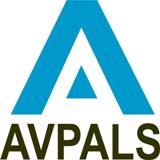 The AvPals Term 4 2019 Timetable for Newport Classes is now
available
.
Avalon Computer Pals (AVPALS) helps Seniors learn and improve their computer skills. It is a not for profit organisation run by volunteers.
Started in 2000 it now has 20+ trainers and many hundreds of students. At a really low cost (about $30 a school term) they can provide one-to-one training on most matters connected with computing and related technologies like mobile phones and digital cameras. From the smallest problem (how to hold the mouse!) to much more serious matters, there is a trainer who can help.
We offer "one to one" personal tuition or special short courses in the training rooms under the Catholic Church in Avalon. Training is conducted Monday to Friday from 9am to 4pm. For more information visit AVPALS web site www.avpals.com or phone 02 8064 3574
Keep up to date on our Facebook page
Find out more at: www.avpals.com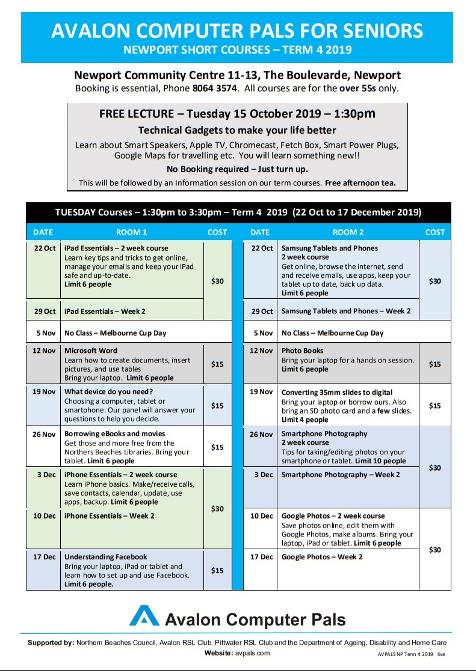 Stepping On Program at Mona Vale
Stepping On is a free program for people over the age of 65 years living in the community. The program is considered one of the most effective evidence-based falls prevention programs available and has been shown to reduce participants' risk of falling by 31% (Clemson et al 2004). Participants attend seven two-hour group sessions, during which they learn about strengthening and balance exercises, safe footwear, medication management, vision, nutrition, moving safely in the community and reducing hazards around the home that can lead to accidents. Read more about the Stepping On program here
www.steppingon.com
Stepping On - Mona Vale
Mona Vale Memorial Hall, 1 Park Street
Mona Vale
Contact Details
Phone: 8598 8503
Program Details
A FREE 7 week program that combines gentle strength and balance exercises with educational sessions.
Opening Hours:
Contact us to register for the next group
Unsuitable Participants:
People need to walk independently or with a walking stick. Not suitable for anyone with cognitive impairment or progressive neurological disease
Minimum Experience:
Beginner
Steady and Strong - Mona Vale
Mona Vale Community Health Centre
Phone: 9998 6111
Program Details
Steady and Strong is a 6 week exercise program designed and run by physiotherapist to reduce risk of falls, classes are held twice per week.
Participants need to enrol in My Aged Care and will be assessed by a physiotherapist prior to commencing
Opening Hours:
Classes are held Monday and Wednesday am and pm
Cost Per Visit: FREE
Target Age: Over 65
Unsuitable Participants: program suitability determined at individual assessment
Minimum Experience: Beginner
Group-Based Exercise
When you're over 65, it is important to build in some exercises to train your muscle strength, balance and co-ordination. Activities such as dance, yoga and Pilates all have a strong balance component. The exercises should be safe, but should challenge balance and develop strength. Group-based strength and balance classes are monitored by fitness leaders and health professionals, and are also an opportunity for social engagement. You can use this website to identify Exercise Programs that have specific exercises to improve balance and strength, available in your local area. You can also identify exercise programs that can improve your general fitness and help build your strength.
We've done a Search and all local programs can be seen
HERE
- simply click on the link of which one interests you for details and how to contact the organisers.
Tai Chi
Tai Chi is a good way to exercise your balance. It uses slow and rhythmical movements of the trunk and limbs whilst controlling your balance. Tai Chi can improve balance in older adults as this type of training involves walking, balance, co-ordination, and muscle strengthening exercises. Tai Chi is widely recognised as being one of the most effective approaches to preventing falls.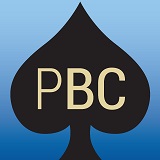 Peninsula Bridge Club
- Founded in 1967, we are a key community hub on Sydney's Northern Beaches. We contribute strongly to our community: with both social connectedness for those who need it and opportunities to learn and train for those with competitive sporting goals.
The Club is a vibrant organisation hosting up to three bridge sessions a day. We have 37 permanently set tables – that's 148 players. We host over 30,000 player sessions every year. This includes prominent tournaments and education events attracting players from across the region.
We pride ourselves on the friendliness of the club and our strong community spirit. We support local charities but even more importantly we support community members by providing them with social connection and mental stimulus – irrespective of age and mobility.
Our clubhouse is at Warriewood.
We have a new Beginners Course starting the end of September.
Each 2-hour lesson focuses on learning by playing, with a break for tea and chocolate biscuits mid-way. The course runs for 6 weeks and costs $100, which includes text book and support materials.
After the lessons we offer "Help with Play" sessions to practise what you've learned; Mondays 7-9pm; Tuesdays 2.15-4.30; Fridays 9.15-11.30. ($7 for members & $12 for visitors – membership
We also offer more advanced lessons each month so you can continue to improve your game if you want.
If you are keen to learn this great game, please call or email Cath Whiddon (Director of Bridge Ed at PBC): 9979 5752 or cwhiddon@live.com.
If you already know how to play, take a look at our website to see what's on offer this month: peninsulabridgeclub.org.au
Peninsula Bridge Club Facebook page: www.facebook.com/peninsulabridgeclub
WIND, BRASS AND PERCUSSION PLAYERS!!!!!
Northern Beaches Concert Band is looking for flute, clarinet, saxophone, tuba and trombone adult players. We cater for players from beginner to advanced and have a varied and exciting repertoire.
Come and join us during school term time at 7.30pm, Pittwater High School, Mona Street, Mona Vale.
Details 9970 7131 or 0414 560 263.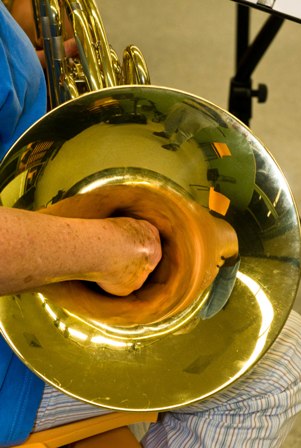 Seniors Toy Repair Group needs your help
Volunteers are sought to help out on Wednesday mornings (7.30am to midday) at the group's workshed in Ingleside. Volunteers need their own transport and be willing to sort and clean toys that are picked up at different collection points on the Northern Beaches.
Prospective volunteers can email Mary Kitchen to arrange a visit to the workshed. To arrange a donation pickup please call Terry Cook on 0410 597 327 or email him. Find out more about this great community group HERE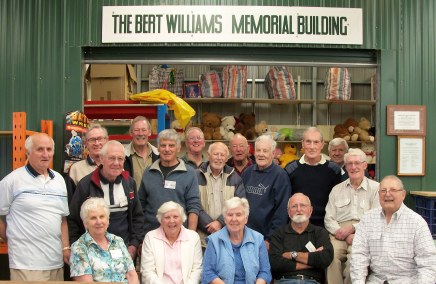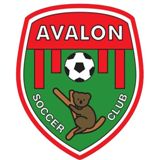 Profile:
Avalon Soccer Club
Avalon Soccer Club is an amateur club situated at the northern end of Sydney's Northern Beaches. As a club we pride ourselves on our friendly, family club environment. The club is comprised of over a thousand players aged from 5 to 70 who enjoy playing the beautiful game at a variety of levels and is entirely run by a group of dedicated volunteers.

Profile Bayview Yacht Racing
Association (BYRA)
1842 Pittwater Rd,

Bayview
BYRA has a passion for sharing the great waters of Pittwater and a love of sailing with everyone aged 8 to 80 or over!
RSPCA's Community Aged Care Program
RSPCA NSW understands that to an elderly owner, a pet can mean everything. Our Aged Care program aims to keep pets and their elderly owners happy, healthy and together in their own homes for as long as possible. To do this, we assist elderly pet owners over the age of 65, Indigenous pet owners over the age of 50 and palliative care patients of any age.
services our Aged Care program offers include: temporary foster accommodation and/or emergency pet boarding if the owner requires medical treatment, respite or other assistance




assistance with veterinary treatment




home visits to assist the elderly with basic pet care




assistance with pet grooming




assistance with transport to and from the local veterinarian




a volunteer network to assist with dog walking and short periods of in-home care if the owner requires medical treatment, respite or other assistance



Please note that due to high demand for this program, we ask that pet owners first ask family and friends whether they are able to assist with their pet's care.
This community program was previously known as Pets of Older Persons (POOPs).
For more information please contact the RSPCA Community Programs helpline (02) 9782 4408.
The helpline operates Monday to Friday, 9 a.m. – 5 p.m. During weekends and public holidays contact the RSPCA Contact Centre on (02) 9770 7555
Aged Care Program FAQs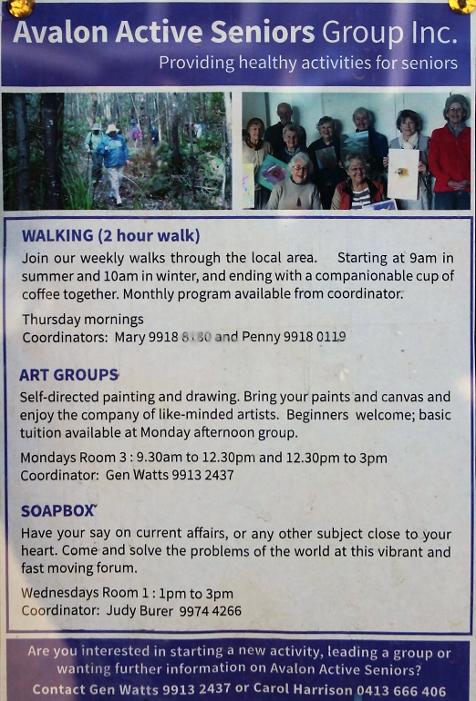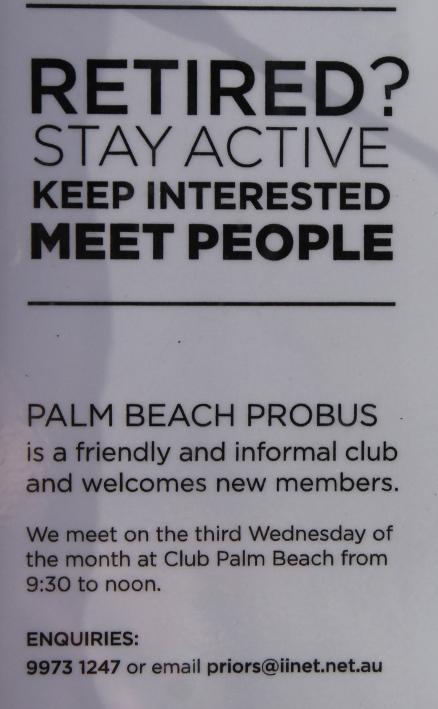 Home Library Service Available for Seniors
Baby it's cold outside - time to curl up with a good book!
For those unable to visit the library because of age or disability, the Home Library Service maintains a vital connection with all that the library offers. Your Home Library Service Officer will help you select items for reading or listening. Volunteers or staff will then deliver and collect your library items on a regular basis.
Register for the Home Library Service
If you or the person you care for is unable to visit the library or carry library items home due to age, frailty or disability, please complete Council's
Home Library Service Application Form
or call us on 9942 2393.
A medical certificate or statement signed by a doctor may be required to assess eligibility.
What happens next?
After staff receive your completed application form, a Home Library Service Officer will contact you to arrange a time to meet and discuss the service details with you.
Staff or volunteers will then select your items according to your borrowing preferences and then deliver them to you. During this visit you can return any items that you have finished with.
Keep your Wits About You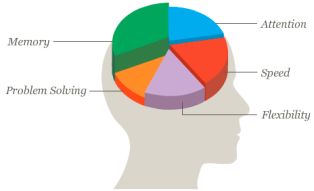 A regular contributor suggests we all look at Lumosity to see if will suit keeping active mentally. Their website states: "improve Brain Health and performance. Designed by neuroscientists, Lumosity exercises improve core cognitive functions. Researchers have measured significant improvements in working memory and attention after Lumosity training. Dozens of research collaborations help improve the Lumosity training program and its effectiveness." You can visit their website to decide for yourself at: www.lumosity.com/app/v4/personalization