December 8 - 14, 2019: Issue 432

Hafod Hardware Christmas Advert 2019
Published December 1st 2019
This is not one of those big budget Christmas Advertisements alike those we've been running the past few weeks on the Children's page. The budget for this one was just £100, about $200 Australian dollars, with the bulk of that spent on a Sound Engineer for the ad's soundtrack -- a version of Alphaville's 1984 hit "Forever Young."
This video features two year old Arthur Jones, son of Tom Jones, who runs family-owned Haford Hardware store in Rhayader, Wales in the United Kingdom. He and his friend Josh Holdaway made this in a day and Tom has been making these for 3 years.
"Arthur was brilliant -- the jobs he was doing in the video were not out of the ordinary," Jones told CNN earlier this week. "He comes to the shop most days and tries to help out."
Jones said he was delighted with the reaction to the film(it has been viewed 1,409,403 times so far). "I'm going to cherish it for the rest of my life," he added.
Enjoy!:
Seniors' 2020 vision
December 5, 2019
Increased medical rebates, an independent tribunal to set the age pension, an end to the waiting list for home care packages and bringing politicians' super in line with the rest of the community top the list for what National Seniors Australia wants in the new year of 2020.
The country's peak membership organisation for older Australians has given its wish list to the government via its submission for next year's Federal Budget.
Among the other items listed in the submission are:
Increased rental assistance for pensioners
Lower deeming and taper rates on the Age Pension
An adult dental benefit scheme
And a scheme for older Australians to invest in green energy infrastructure.
National Seniors Australia Chief Advocate Ian Henschke says the rising cost of health, especially the cost of seeing a specialist, is the number one concern among members.
"On average a patient will be $84 out of pocket when they see a specialist, compared to around $38 for a visit to the GP," he said.
"Older Australians by far spend the largest proportion of household income on medical expenses."
Despite the last week's announcement for extra aged care funding, National Seniors continues to call for an end to the home care package waiting list, a key recommendation of the Royal Commission into Aged Care Quality and Safety.
Mr Henschke says the $496 million announced last week for extra home care packages was barely a fifth of the $2.5 billion identified in the Royal Commission to fix the problem
"Last year 16,000 people died waiting for a home care package and more than 13,000 were placed into an aged care facility when they wanted to remain in their homes.
"We know what the figure is to fix it and yet the government is still well short of the mark," Mr Henschke said.
He also says it's time the government took the politics out of the pension with an independent tribunal setting the Age Pension.
"Successive governments on both sides have been balancing the budget on the backs of pensioners.
"The deeming and taper rates are too high while savings returns for pensioner are too low.
"Governments use the deeming and taper rates to get their hands in pensioners' pockets and a pension rate set independently would put an end to the politics of the pension."
National Seniors also believes the politicians' superannuation guarantee rate should be brought in line with that of ordinary workers in the interest of fairness.
Currently MPs and Senators receive a SG rate of 15.4%, while ordinary workers receive a SG rate of 9.5%.
National Seniors Australia says in its submission;
"At a time when politicians are calling for spending restraint and for further delays in increasing the SG to 12%, it would be symbolic if politicians moved to align their own entitlements with the current SG."
Finally, National Seniors is proposing an innovative way which gives safe returns for older Australians while at the same time funding green energy infrastructure.
The Snowy Hydro Green Bonds Scheme would give older Australians the opportunity to invest safely in Snowy Hydro 2.0, contributing to future energy security and lower energy prices.
"It's win-win for investors, the government and the environment," said Mr Henschke
The 15-page document has been handed to the government well in time for consideration ahead of next May's budget.
Strengthening independent oversight of aged care
December 5, 2019: Senator the Hon Richard Colbeck, Minister for Aged Care and Senior Australians
Minister for Aged Care and Senior Australians Richard Colbeck said the new laws bolster the Commission through additional regulatory functions and powers ensuring a safer and quality-assured sector.
From January 1, the Commissioner's role will be expanded to include oversight of:
approving all residential and home care providers;
aged care compliance and enforcement actions; and
the administration of the responsibilities of approved providers to report assaults.
"The Government has delivered on its commitment to strengthen independent oversight across the aged care sector," Minister Colbeck said.
"Expanding the role of the Aged Care Quality and Safety Commission gives older Australians and their families a single point of contact and a reassurance their concerns will be responded to.
"The Commissioner will now have the ability to approve providers' entry into aged care, stronger powers to monitor quality of the care and broader responsibility to enforce provider compliance.
"If a provider is not delivering the care older Australians deserve, the Commissioner can impose sanctions, including revoking Commonwealth subsidies."
The new laws will also give the Commission additional powers to seek information from providers related to their suitability to deliver services and financial management.
The reforms are part of the second stage of the direct response to the findings and recommendations of Ms Kate Carnell AO and Professor Ron Paterson ONZM in the
Review of National Aged Care Regulatory Process
. The first stage occurred on January 1 this year with the establishment of the Commission and appointment of Ms Janet Anderson PSM as Commissioner.
"It is clear there is more work to do, as the work of the Royal Commission continues," Minister Colbeck said.
"Transferring the aged care regulatory functions to the Commission will provide the Government with a robust platform from which to respond to its findings and future recommendations.
Russell Morris
Saturday, December 21, 2019 at 9:30 PM – 12 AM
82 Mona Vale Rd Mona Vale, Mona Vale, New South Wales, Australia 2103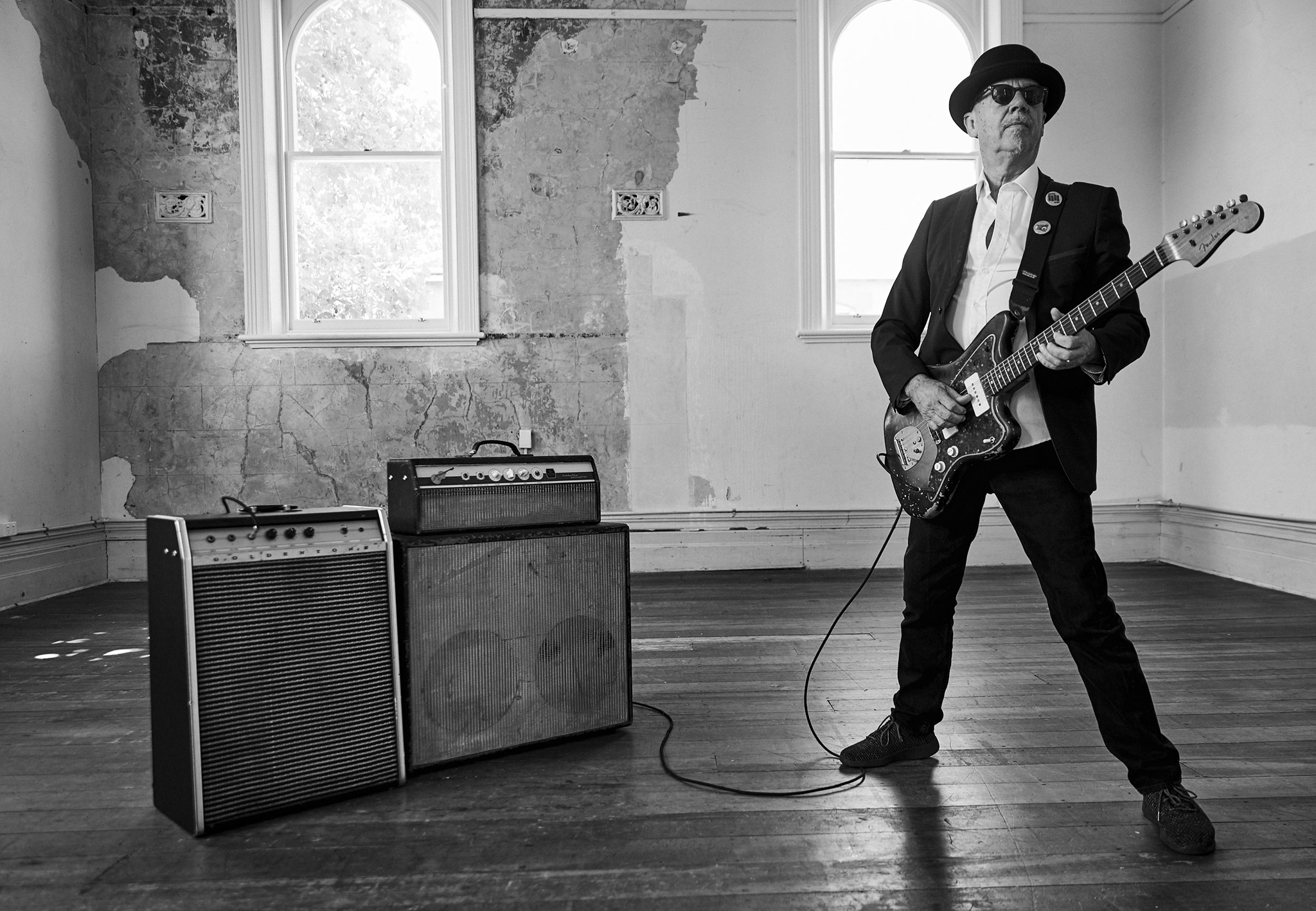 Russell Morris: Black and Blue Heart
The new album produced by Nick DiDia and Bernard Fanning
After six decades on the road, an album can almost write itself. It might arrive in the space of a few months, fully formed in vision and texture in the mind of the vigilant creator. But it takes a rare combination of talent and circumstances to realise that vision as vividly as Black and Blue Heart.
"I'd met Bernard [Fanning] years ago," Russell Morris remembers. The Powderfinger frontman came backstage at one of the Australian rock legend's countless gigs to pay his respects with a mutual friend. "But It wasn't til I moved up to Queensland last year that we sat down and started talking."
The warmer environs had already exerted a strange, organic influence on the songs Russell was writing in the wake of the platinum-selling, ARIA-winning blues-rock trilogy — Shark Mouth, Van Diemen's Land, Red Dirt Red Heart — that so spectacularly relaunched his career from 2012 onward.
"I thought I was writing an album which was rootsy, bluesy, almost psychedelic, but nothing came out the way I expected." He gave the demos to Fanning and producer Nick DiDia (Springsteen, Pearl Jam, Powderfinger) and "they rang me back within two days," Russell says. "They said, 'We can't stop listening to these songs. This will be a great album'. So I said, 'Let's do it'."
The two producers speed-dialled their dream studio team: guitarist Dan Kelly, drummer Declan Kelly and, from Fanning's touring band, bassist Matt Englebrecht and keys player Ian Peres. Perched between the tropical bush and panoramic ocean views of La Cueva Studios near Byron Bay, Black and Blue Heart found its rhythm fast.
"I didn't want to have any smooth edges," Russell says. "Pop songs were the last thing I wanted. The musicians had the songs the week before but they were told not to do too much work. They came into the studio, we'd play them once, twice or three times, and that was it."
That raw energy commands attention from the ragged count-in of Ain't No Angel, slammed down with splashy drums, overdriven Hammond organ and vintage vocal echo. From that bracing opener to the sinuous, conspiratorial whisper of Is There Anybody Out There?, this extraordinary album begins to climb yet another peak for one of our all-time greatest singer-songwriters.
"I've got two passions: history and astrophysics," Russell says. "Is There Anybody Out There is totally out there; not like out in my backyard, but out in the universe. It's questioning how much life is out there in the great beyond and wondering … 'Are you going to contact me?"
Co-written with Split Enz's Eddie Rayner maybe 15 years ago, it's the only song that wasn't fresh off Russell's pen. A lifelong observer of human experience, he found inspiration in art and life, past and present.
A classic gangster film informed the tragicomic character portrait of Witness Protection. Fat Man and the Priest came from a conversation with a mate "about people who sit in moral judgement of other people."
The office drone in Asleep at the Wheel may have come from distant, monotonous memories of working the mail desk for the Kiss Army in Los Angeles back in the mid '70s, he says with a laugh.
"I think the song that's had the most emotional connections with people is Forever Remembered. It's about missing people close to me who I've lost; friends like Jim Keays and Darryl Cotton and [rock photographer] Ros O'Gorman. They're all in there."
Then there's the title cut, a song of simmering tenderness and empathy that Bernard Fanning describes as "a song for the ages. Russell's been a really substantial artist for a very long time but I think that song will live on with his best," he says.
"As soon as we heard the demos, the quality and grace of the songs was obvious immediately," Fanning says of the album overall. "It sounded to me like the kind of music only someone with Russell's backstory could make.
"He's always been renowned for his incredible voice but it's really come into its own now. His tone just communicates this unique life experience, so we just had to get that down."
Born and bred in the USA, Nick Didia's perspective was more immediate. "I was hearing this amazing history for the first time as we were making the record," he says of timeless Australian classics such as The Real Thing, Wings of An Eagle and Sweet Sweet Love. "And his stories are incredible. I mean, I thought I'd been around," he laughs.
"Their contribution was enormous," Russell says. "Bernard's harmonies in parts are fantastic [check the skybound chorus to Sitting Pretty, for instance]. He knew the songs better than I did. See, I wrote the songs so quickly, by the time we got to the studio I couldn't remember some of the details. Bernard knew them back to front. Nick and Bernard's attention to detail was just extraordinary."
For their part, the producers deflect back to the source material, a rush of pure inspiration that Russell credits to the stunning career-reset of his Shark Mouth trilogy.
"I went back to the blues, where I started in the early '60s, and that allowed me to reset all the quantum things in my writing and in my body. It kick-started my creativity. I think that's how this album happened so fast and so confidently.
"The band, the studio... it all fell into place beautifully but the songs came from where I came from. I went back to the well and I drank from the fountainhead, and this is the result."
Seniors' Stories Volume 5 Available now
Acknowledgements
This collection of 100 stories is the fifth volume of Seniors' Stories written by seniors from throughout NSW.
The theme of this year's edition was Love Your Life and each story reflects this theme in its own unique and inspiring way.
The photographs in this edition form part of the Art of Ageing photographic exhibition. This exhibition celebrates ageing and dispels the negative myths and stereotypes of getting older.
NSW Seniors Card would like to thank the 100 authors whose stories are published in this volume of Seniors' Stories as well the many other seniors who contributed to the overwhelming number and quality of stories received.
Thanks also to Colleen Parker and the project team from the Fellowship of Australian Writers NSW Inc. and those involved in the design and printing of the book.
A message from the Premier
It is a pleasure to introduce the fifth edition of Seniors' Stories. These stories are a fine example of the literary talent of seniors in NSW. They prove that age is no barrier to creativity, wit and wisdom.
I would like to thank the more than 600 writers who applied to have their stories published in this fantastic collection. The theme for this edition is Love Your Life, and the number of applicants shows just how many of NSW's seniors can relate to this philosophy. It brings me great pride to know that older Australians across NSW are expressing themselves positively and thoughtfully in a time‑honoured format – storytelling.
Congratulations to all the contributors to this book. I encourage you to write more and share your stories in the knowledge that they are read and enjoyed by people of all generations now and in years to come.
Congratulations to the many local wordsmiths whose stories are among this year's Senior Stories collection: Ann Eyers of Narrabeen, Pamela Irving of Narrabeen, Chris Maitland of Elanora Heights, Alison Logie of Balgowlah, Maureen Morgan of Manly Vale, Matthew Solomon of Balgowlah and Brendan Horgan of Killarney Heights.
Mackellar Seniors' Guide
An updated Seniors Guide is now available from my office.
The guide has a number of helpful government and non-government contacts for over 65s living on the Northern Beaches. If you would like a guide for yourself or a relative - please reach out to my office and we will make one available to you.
Jason Falinski
MP for Mackellar
Visit: Shop 1, 1238 Pittwater Road, Narrabeen
Phone: (02) 8484 0300

New Website for Active NSW Seniors
Earlier this year, we got out and about to film seniors enjoying a few of the many activities available for older people across NSW.
We've now launched a website where you can find, and connect with, local clubs, councils, grassroots organisations and community groups to find a new hobby, sport or social group for people of all ages and abilities:
www.facs.nsw.gov.au/active
Is there an activity you enjoy within your local community?
Seniors Card NSW
AvPals: Term 4 2019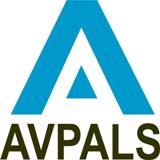 The AvPals Term 4 2019 Timetable for Newport Classes is now
available
.
Avalon Computer Pals (AVPALS) helps Seniors learn and improve their computer skills. It is a not for profit organisation run by volunteers.
Started in 2000 it now has 20+ trainers and many hundreds of students. At a really low cost (about $30 a school term) they can provide one-to-one training on most matters connected with computing and related technologies like mobile phones and digital cameras. From the smallest problem (how to hold the mouse!) to much more serious matters, there is a trainer who can help.
We offer "one to one" personal tuition or special short courses in the training rooms under the Catholic Church in Avalon. Training is conducted Monday to Friday from 9am to 4pm. For more information visit AVPALS web site www.avpals.com or phone 02 8064 3574
Keep up to date on our Facebook page
Find out more at: www.avpals.com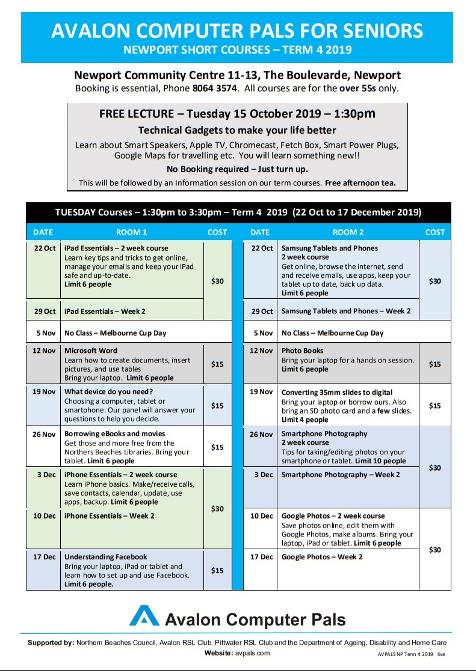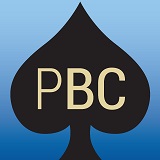 Peninsula Bridge Club
- Founded in 1967, we are a key community hub on Sydney's Northern Beaches. We contribute strongly to our community: with both social connectedness for those who need it and opportunities to learn and train for those with competitive sporting goals.
The Club is a vibrant organisation hosting up to three bridge sessions a day. We have 37 permanently set tables – that's 148 players. We host over 30,000 player sessions every year. This includes prominent tournaments and education events attracting players from across the region.
We pride ourselves on the friendliness of the club and our strong community spirit. We support local charities but even more importantly we support community members by providing them with social connection and mental stimulus – irrespective of age and mobility.
Our clubhouse is at Warriewood.
We have a new Beginners Course starting the end of September.
Each 2-hour lesson focuses on learning by playing, with a break for tea and chocolate biscuits mid-way. The course runs for 6 weeks and costs $100, which includes text book and support materials.
After the lessons we offer "Help with Play" sessions to practise what you've learned; Mondays 7-9pm; Tuesdays 2.15-4.30; Fridays 9.15-11.30. ($7 for members & $12 for visitors – membership
We also offer more advanced lessons each month so you can continue to improve your game if you want.
If you are keen to learn this great game, please call or email Cath Whiddon (Director of Bridge Ed at PBC): 9979 5752 or cwhiddon@live.com.
If you already know how to play, take a look at our website to see what's on offer this month: peninsulabridgeclub.org.au
Peninsula Bridge Club Facebook page: www.facebook.com/peninsulabridgeclub
WIND, BRASS AND PERCUSSION PLAYERS!!!!!
Northern Beaches Concert Band is looking for flute, clarinet, saxophone, tuba and trombone adult players. We cater for players from beginner to advanced and have a varied and exciting repertoire.
Come and join us during school term time at 7.30pm, Pittwater High School, Mona Street, Mona Vale.
Details 9970 7131 or 0414 560 263.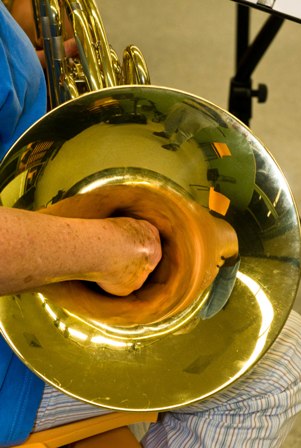 Seniors Toy Repair Group needs your help
Volunteers are sought to help out on Wednesday mornings (7.30am to midday) at the group's workshed in Ingleside. Volunteers need their own transport and be willing to sort and clean toys that are picked up at different collection points on the Northern Beaches.
Prospective volunteers can email Mary Kitchen to arrange a visit to the workshed. To arrange a donation pickup please call Terry Cook on 0410 597 327 or email him. Find out more about this great community group HERE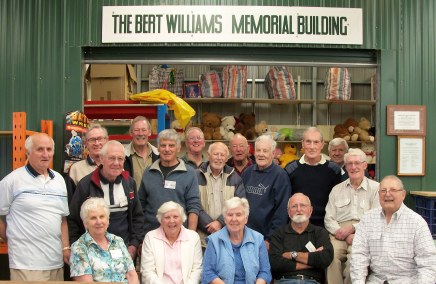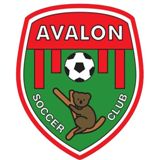 Profile:
Avalon Soccer Club
Avalon Soccer Club is an amateur club situated at the northern end of Sydney's Northern Beaches. As a club we pride ourselves on our friendly, family club environment. The club is comprised of over a thousand players aged from 5 to 70 who enjoy playing the beautiful game at a variety of levels and is entirely run by a group of dedicated volunteers.
Aged Care Complaints Commissioner
Any person can make a complaint to the Commissioner, including care recipients, family members, friends, staff, volunteers, or professionals.
Complaints may relate to any aspect of services including care, choice of activities, discrimination, catering, communication or the physical environment. The 1800 550 552 helpline is staffed 9am to 5pm (AEDST) Monday to Friday.
Out of hours callers can leave a message, or contact the Commissioner at anytime through the Aged Care Complaints Commissioner website.
________________________________________
In 2014-15, there were 10,924 contacts to the Aged Care Complaints Scheme. 3,725 were assessed as a complaint, 3,812 'other' contacts includes non-compulsory notifications, own motion investigations and compliance referrals. There were also 3,387 out of scope contacts which were not related to an approved provider or an approved provider's responsibilities under the Aged Care Act.
RSPCA's Community Aged Care Program
RSPCA NSW understands that to an elderly owner, a pet can mean everything. Our Aged Care program aims to keep pets and their elderly owners happy, healthy and together in their own homes for as long as possible. To do this, we assist elderly pet owners over the age of 65, Indigenous pet owners over the age of 50 and palliative care patients of any age.
services our Aged Care program offers include: temporary foster accommodation and/or emergency pet boarding if the owner requires medical treatment, respite or other assistance




assistance with veterinary treatment




home visits to assist the elderly with basic pet care




assistance with pet grooming




assistance with transport to and from the local veterinarian




a volunteer network to assist with dog walking and short periods of in-home care if the owner requires medical treatment, respite or other assistance



Please note that due to high demand for this program, we ask that pet owners first ask family and friends whether they are able to assist with their pet's care.
This community program was previously known as Pets of Older Persons (POOPs).
For more information please contact the RSPCA Community Programs helpline (02) 9782 4408.
The helpline operates Monday to Friday, 9 a.m. – 5 p.m. During weekends and public holidays contact the RSPCA Contact Centre on (02) 9770 7555
Aged Care Program FAQs

Home Library Service Available for Seniors
For those unable to visit the library because of age or disability, the Home Library Service maintains a vital connection with all that the library offers. Your Home Library Service Officer will help you select items for reading or listening. Volunteers or staff will then deliver and collect your library items on a regular basis.
Register for the Home Library Service
If you or the person you care for is unable to visit the library or carry library items home due to age, frailty or disability, please complete Council's
Home Library Service Application Form
or call us on 9942 2393.
A medical certificate or statement signed by a doctor may be required to assess eligibility.
What happens next?
After staff receive your completed application form, a Home Library Service Officer will contact you to arrange a time to meet and discuss the service details with you.
Staff or volunteers will then select your items according to your borrowing preferences and then deliver them to you. During this visit you can return any items that you have finished with.
Keep your Wits About You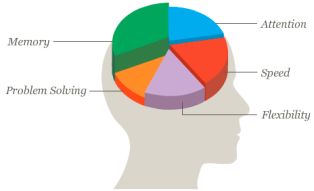 A regular contributor suggests we all look at Lumosity to see if will suit keeping active mentally. Their website states: "improve Brain Health and performance. Designed by neuroscientists, Lumosity exercises improve core cognitive functions. Researchers have measured significant improvements in working memory and attention after Lumosity training. Dozens of research collaborations help improve the Lumosity training program and its effectiveness." You can visit their website to decide for yourself at: www.lumosity.com/app/v4/personalization