Seniors Festival Right Here in 2017
The Northern Beaches Council has uploaded a PDF of all the great activities available for you this March as part of their focus on the Seniors Festival. The program of just about everything you could wish for runs from
Friday, March 3, 2017 - 10:00am to Friday, March 24, 2017 - 4:00pm
This is available to download or peruse at:
HERE
Changes bring more choice in aged care at home
February 23, 2017: National Seniors

New measures come into force this week, giving older people greater choice in their in-home aged care.
From Monday, 27 February, consumers will be able to change aged care providers if they wish, or if they move to another area to live.
The Commonwealth Health Department said that if people do make a change, the funding for their aged care services package will be transferred to their new provider.
No action is required if they are happy with services from their current provider.
But if they have not yet found one, they will be contacted by My Aged Care when a package at a suitable level of care becomes available.
For more information about the changes to home care, click here or call the My Aged Care contact centre on 1800 200 422 (Monday to Friday 8am to 8pm and Saturday 10am to 2pm AEST).
In a separate announcement this week, Aged Care Minister Ken Wyatt said that 475 Short-Term Restorative Care places were available to help older people remain in their own homes longer after suffering an illness or injury, instead of entering residential care.
The new places are part of the 2016-17 Aged Care Approvals Round (ACAR) and will help older people to manage daily tasks and maintain their independence.
Mr Wyatt said if an older person suffered a fall at home and was approved for Short-Term Restorative Care, their care provider could arrange for physical therapy with the support of the person's doctor and allied health professionals, who would work together to identify potential hazards in their home and get them back on their feet.
"This new approach provides older people with short-term care packages of up to eight weeks to help them get back on their feet and improve their quality of life," he said.
"The care plan is designed with, and approved by, the person receiving the care and can be delivered at home, in an aged care home or a combination of both."
Mr Wyatt said 400 of the Short-Term Restorative Care places would be available in 2016−17, with the remaining 75 places to be available in 2017–18.
Macquarie University launches Access Program for patients most in need
24 FEBRUARY 2017

MQ Health Access Program to offer life-changing solutions with little, or no, out-of-pocket costs
MQ Health's Access Program will provide reduced-cost procedures to patients who otherwise cannot afford them, with the participating surgeon or hospital footing the bill.

The program aims to improve quality of life of those like Jenny who was the program's first patient to undergo surgery on 30 January, to remove excess skin after she lost 134 kilos.

MQ Health remains committed to making the latest treatments available to patients and ensuring the people who most need and benefit from these treatments have access to them.
Macquarie University's MQ Health, and the Integrated Specialist Healthcare Education and Research Foundation (ISHCERF), have launched a not-for-profit, patient Access Program for those Australians most in need of surgical intervention but who are unable to meet out of pocket costs despite having adequate private health cover.
The program, which will be led by Associate Professor Anand Deva, Head of the Discipline of Plastic and Reconstructive Surgery at MQ Health, will offer two procedures initially: breast reduction and post weight-loss body reconstruction. Whilst not life threatening, if untreated, these two conditions can have devastating physical, emotional and psychological consequences for patients and can impact on their quality of life.
"Australia needs new paradigms for delivering health care. The Access Program aims to alleviate some of the current stresses on the system in the private health sector, by offering a limited number of affordable procedures every year for patients who have gone through a selection process, based on predetermined criteria," said Associate Professor Deva.
"The role of the ISHCERF is to provide bridging funds for individual cases, and to negotiate with private hospital providers to allow patients to be treated at reduced, or no costs. The Foundation is the body that will grow this program in the coming years, and we are very pleased to have Macquarie University Hospital as our first participating private hospital."
Jenny Sheenan, from Sydney, is the first patient to have been enrolled on the Access Program. She went the first of her three-part surgery on 30 January, to remove excess skin, which formed as a result of her dramatic weight loss. Jenny weighed 216 kilos, before undergoing bariatric surgery in 2015, which, combined with a dramatic lifestyle shift, diet and exercise, led to her losing an astonishing 134 kilos.
"Being a part of the Access Program means more than I will ever be able to express," said Ms Sheenan.
"It has provided the opportunity for me to finish my weight loss journey and improve my quality of life going forward.
I would like to thank Associate Professor Deva from the bottom of my heart for his generosity and wish him and the program every success in the future."
Associate Professor Deva explains "Jenny's case is indicative of the thousands of Australians like her, who, having been unable to access a treatment, or service, through the public system, face having to meet the costs of, in this case, tens of thousands of dollars even though they have private health cover.
"For many, that is just not feasible," said Associate Professor Deva.
MQ Health is able to provide this service, through a combination of unique, contributing factors: its not-for-profit status and as a result of its alliance with One Cosmetic Foundation and ISHCERF. The most significant contributor, however, to these reduced or minimally-priced procedures, is the specialist doctors that agree to be involved: those who agree to reduce, or waive their usual fee. It is this altruistic-type model, which puts the patient front-and-centre, above financial considerations, that has enabled the Access Program to form.
"We believe that our organisations, which are not-for-profit and centres of academic health excellence are well-placed to bring innovation to the healthcare sector. We understand that in order to truly impact health outcomes, we are not only obliged to make the latest treatments available, but we are committed to ensuring that the people who most need and benefit from these treatments have access to them," said Associate Professor Deva
About MQ Health
MQ Health is the new name for the Macquarie University Health Sciences Centre, bringing together Macquarie University Hospital, Macquarie University Clinical Associates, the Faculty of Medicine and Health Sciences and clinical components of the Faculty of Human Sciences. MQ Health realises the true and seamless integration of patient-centric clinical care with life changing research and distinctive educational programs. We believe that staying at the frontier of great clinical care requires linkages to evidence based research that transitions to the patient's bedside and a commitment to developing future healthcare professionals. MQ Health has the unique opportunity of integrating all three aspects under one governance structure. For more information visit:
mqhealth.org.au
.
RARE 1901 CRICKET FOOTAGE BROUGHT BACK TO LIFE BY NFSA!
The National Film and Sound Archive of Australia (NFSA) has built a custom-made device in order to digitise and publish a rare 'Kinora' reel featuring 1901 footage of legendary cricketers K.S. Ranjitsinhji and C.B.Fry. It is now available on YouTube (
http://bit.ly/kinora
).
NFSA experts then photographed all 465 frames in the reel to create a 19-second film, showing the famous cricketers (who played for Sussex and England in the early 1900s) in action for the first time in more than 100 years. The footage was taken in Hove, England, and the reel was recently donated to the NFSA by cricket historian Glenn Gibson.
The Kinora was the world's first home movie entertainment system. It followed the same principle as a flip book: a reel with a series of photographic images was placed in a player, and by turning the crank handle the images were displayed one after another, creating the illusion of movement. As the image was not projected, viewing was limited to one person or a small group.
The NFSA does not have any Kinora players, which are very rare. Due to the circular construction of the reel it was not possible for it to be laid flat on a scanner to digitise the photographic images, so the NFSA experts had to build a device that could replicate the mechanism of a Kinora player, in order to photograph each frame individually.
NFSA Curator Jeff Wray explained: 'In the absence of a Kinora player, and with such a significant donation, we had to find a way to capture the moving image. Our Conservation team suggested adapting a film winder to replicate the original Kinora mechanism, and a metal ruler to hold the images so they could flick through the reel without damaging them. Our custom-made machine allowed the reel to be viewed, and held the images in place to be photographed, one by one.'
The resulting 465 high definition photo frames were animated and stabilised using advanced compositing software, to produce a moving image close to the original. The resulting film shows Ranji and C.B. Fry in batting action.
The custom-made device will be used to digitise the six remaining Kinora reels in the NFSA collection, which deal with various subjects such as a woman dancing, the launching of a life boat, and a man reacting to reading a letter.
The Kinora was the first home movie entertainment system and was invented by Lumière in France in 1897. The rights were later purchased by the British Mutoscope & Biograph Company.
The Kinora followed the same principle as a flip book. Instead of being bound in a book, the photographic images were attached to a reel which could then be rotated by a crank handle, bringing the images into motion. Kinora reels ran for approximately 30 seconds and could be purchased or rented for home use. Topics that could be viewed ranged from the everyday (man reading a letter) and topical (launching of a lifeboat) to historical events and moving images of sportspeople and entertainers of the day. Reels of family members could also be made at photographic studios, and from 1908 a camera was available for people to purchase and make their own Kinora home movies. As the popularity of cinema increased, interest in Kinoras waned. Following a factory fire in 1914, Kinora ceased production.
Rare 1901 cricket footage brought back to life by NFSA
The National Film and Sound Archive of Australia (NFSA) has built a custom-made device in order to digitise and publish this rare 'Kinora' reel featuring 1901 footage of legendary cricketers K.S. Ranjitsinhji and C.B.Fry.
NFSA experts then photographed all 465 frames in the reel to create a 19-second film, showing the famous cricketers (who played for Sussex and England in the early 1900s) in action for the first time in more than 100 years. The footage was taken in Hove, England, and the reel was recently donated to the NFSA by cricket historian Glenn Gibson.
Seniors Festival 2017 in Pittwater
Discover the Pittwater Youth Hostel, Morning Bay
Catch the ferry from Church Point to Hall's Wharf and enjoy a 15 minute bushwalk uphill to the Pittwater Youth Hostel.
Learn about the Hall family and history of the western foreshores.
Wednesday 8 March, 9.20am-12pm
Catch the 9.35am ferry from Church Point.
Seniors return ferry ticket $8.00
Wear comfortable clothing and shoes.
Reasonable level of fitness required.
Morning tea provided.
Bookings essential via Mona Vale Library 9970 1600.
Premier's Gala Concerts 2017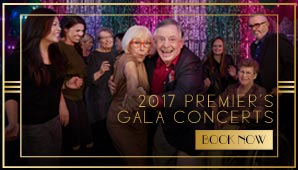 The Premier's Gala Concerts are a popular free event for seniors, produced by the NSW Government.
In 2017 the Concerts will be held during NSW Seniors Festival, which will run Friday 3 March to Sunday 12 March.
For 34 years, the Premier's Gala Concerts have been delivering high-quality, free Australian variety concerts, featuring Australia's best and upcoming musical theatre and recording artists.
The 2017 Premier's Gala Concerts will be held at the new International Convention Centre Theatre, Darling Harbour. Concert dates and times are:
Tuesday 7 March - 11:00am
Tuesday 7 March - 2:15pm
Wednesday 8 March - 11:00am
Wednesday 8 March - 2:15pm
Tickets available from participating NSW Ticketek outlets and by telephone on 1300 130 613
Comedy Debate
Australia's top comedians Vince Sorrenti, Mary Coutsas (Effie), Jean Kittson, Joel Ozborn, Darren Carr and Debora Krizak will debate the perennial question of whether 'Age is just a number' at this year's NSW Comedy Debate held at Sydney Town Hall on March 9 from 11am-12pm. The event is part of the 2017 NSW Seniors Festival and will be hosted by media personality, Mikey Robbins.
BOOKINGS ESSENTIAL: FREE
Venue: Centennial Hall, Sydney Town Hall
Address: 483 George St, Sydney
Date: Thursday 9 March
Time: 11.00am – 12.00pm
Doors open from 10am.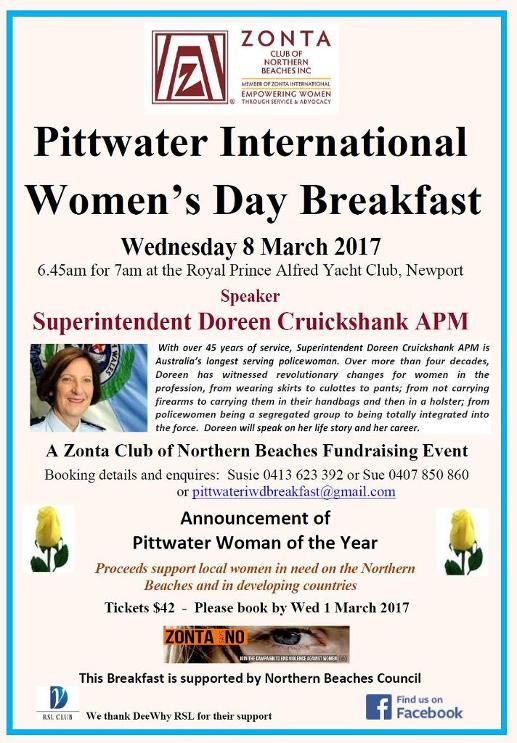 NLA Ebooks - Free To Download
The National Library of Australia provides access to thousands of ebooks through its website, catalogue and eResources service. These include our own publications and digitised historical books from our collections as well as subscriptions to collections such as Chinese eResources, Early English Books Online and Ebsco ebooks.
Ebooks are books published in an electronic format. They can be read by using a personal computer or an ebook reader.
This guide will help you find and view different types of ebooks in the National Library collections.
Peruse the NLA's online ebooks, ready to download -
HERE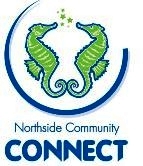 Community Connect
Need help on where to go to find the community information and assistance you need?
At Community Connect Northern Beaches, our professional staff and trained volunteers are knowledgeable, friendly and approachable and we will be only too pleased to help you find the service you want. We provide information and support, as well as advocacy and referral to other non profit community services and government agencies.
If we can't help you we will get you someone who can. If you are newly arrived or do not have an English speaking background we can offer individual advice and support. Or Why not come to Specialist Community Support Workshops: Family Law, Power of Attorney plus Wills and Executors; Domestic Violence Support and Prevention; Positive Community Integration ; Crime Prevention; Or Our Free English Classes.
We also provide information on: Family Services: Child Care, Personal Support & Counselling; Health (Including Mental Health) ; Material and Practical Assistance ; Advocacy to access state and federal MP assistance; Accommodation and Tenancy (help with form filling); Legal and Financial Matters ; Consumer Affairs ; Multicultural Issues; Conservation and the Environment ; Employment and Education; Accessing Community Facilities -You are welcome to call in for: Brochures, booklets and fact sheets on a range of topics; Service Directories e.g. Council Guides and Migrant Directories; Publications e.g. The Senior newspaper and Nova.
Access to our community information data base, internet, email, fax and photocopying.(Please note there is a small charge for photocopying and use of the fax to cover the cost of paper, toner and fax call). We also offer: A Legal Referral Program - Monday 1pm to 2pm at our 30 Fisher Road, Dee Why office. Taxation Assistance for low income earners and pensioners from July to October.
What does it cost?: Our services are free, however we are always grateful for a small donation where possible. The program is supported by NSW Department of Family & Community Services (FACS). CONTACT US: Phone: 02 99317777.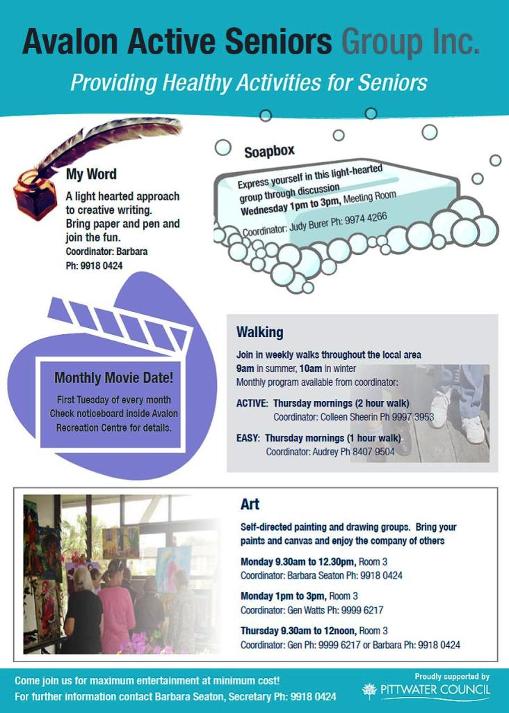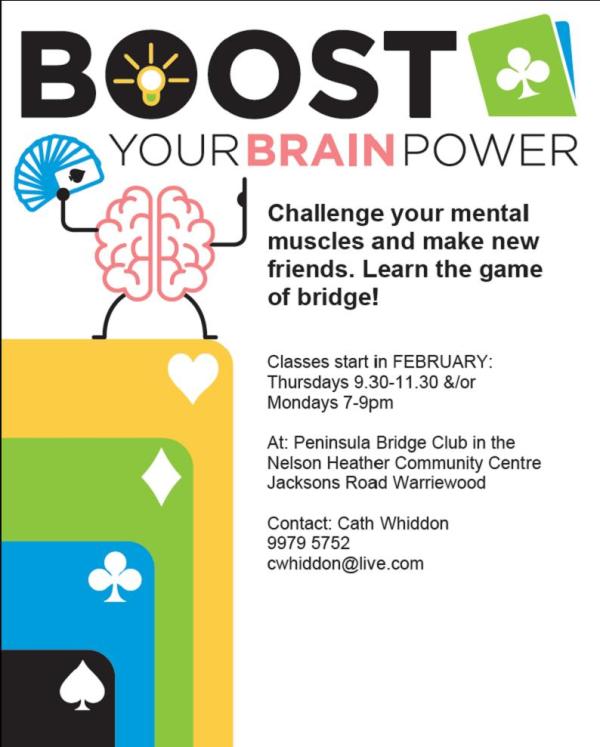 Contact Community Care Northern Beaches HERE: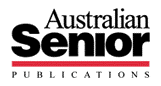 The Senior Newspaper Online
Media Releases concerning Seniors this week from National Seniors Australia
With around a quarter of a million members, National Seniors is Australia's largest consumer organisation for the over 50s and fourth largest group of its kind in the world.
Australian Ageing Agenda
Australian Ageing Agenda (AAA) is an independent and authoritative bi-monthly publication for people who work in or around the aged care and retirement sectors in Australia. It provides a broad range of news, education and opinion with an emphasis on knowledge sharing and research translation.
Each issue also contains regular updates on relevant business and financial issues along with a selection of well researched features on crucial systems and operations, clinical care, technology, built environment and other issues relevant to the 'ageing sector'. AAA leads the way with the industry's most comprehensive conference details and remains Australia's number one source of news and information about ageing issues and aged care.
Have a look at their comprehensive website HERE