March 17 - 23, 2019: Issue 397

For you this week: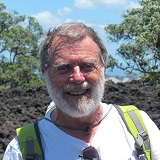 Profile

:
Peter Macinnis:
Last month the National Library of Australia released a brand new work by Fairlight Science writer extraordinaire Peter Macinnis - although 'inspire-er' may be more accurate. The book is 'Australian Backyard Earth Scientist' - the third in a series he has penned for the NLA, including one that won an Eve Pownall award in the 2010 Children's Book Council of Australia Awards for sister publication, Australian Backyard Explorer and a Whitley Award in 2012 for Australian Backyard Naturalist.
This highly illustrated latest 'Australian Backyard' book provides fascinating information that helps explain different aspects of earth science and provides answers to questions like: how old the earth is, what fossils tell us, how mountains were created, what causes earthquakes, what the difference between weather and climate is, why glaciers are melting and many more. The book also includes fun activities that children can try at home for example making fossils and using tree rings to find out about past weather.
The previous books in the series Australian Backyard Astronomy (by Ragbir Bhathal), Australian Backyard Naturalist and Australian Backyard Explorer have all been a popular addition to both school and home libraries for budding explorers and adventurers interested in their natural environment.
Peter is prolific, having penned over 50 books, and he's funny, really funny - an example from his pen;
Peter Macinnis turned to writing after his promising career as a chiaroscuro player was tragically cut short by a caravaggio crash during the Trompe L'Oeil endurance race. He recently did remarkably well in the early rounds of the celebrity underwater cooking program, Moister Chef, but he was disqualified for using dried fruits and desiccated coconut. He has a pet leech named Gladys, which has lived in a container on his desk for the last six months, as part of another book, and he is an expert echidna handler and ant lion wrangler. He wrote both the score and the libretto for the acclaimed opera Manon Troppo.

Sorry, that's not quite right. I write and sometimes broadcast about science, for young and old. ... I write mainly about science, or consumer history for both adults and children, depending on how the fit takes me on a given morning.
Peter is a frequent visitor to our end of the peninsula - in fact he's been romping through the regions offshore for over 50 years now. This week a small insight into one of our local treasures who is disclosing a lot of other hidden treasures right here and right now - do yourself and your youngsters a favour - get these books!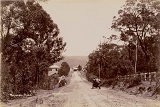 History:
Pittwater Roads II: Where the Streets Have Your name - Newport
What stories are behind the names of some of our Pittwater streets, who were these people when they're not a 'Foamcrest' or 'Surf View' - NB: this page will be finalised (extra bits) by Issue 398
Liz Muir – Artist: Open Studio During March 2019
On March 9th,16th & 23rd
Liz Muir's Studio will be open at North Avalon allowing visitors to view and purchase her paintings inspired by the local environment. Both large and small paintings of the beaches, creeks and walkways in both impressionist and contemporary form will be available for sale from the studio at 19 Catalina Crescent, Avalon Beach from 10-4pm. You can book an appointment on 9918 7438 or 0414 50 55 50 or email lizmuir@me.com.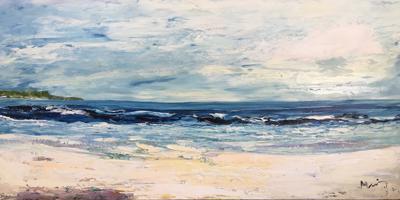 Headland (92x153cm) by Liz Muir
MuirArt - Muir Aust Pty Ltd
p: +61 (0)2 9918 7438 m: +61 (0)414 50 54 50
a: 19 Catalina Crescent AVALON BEACH NSW 2107
Peninsula Bridge Club Beginners Course and More
Boost your brain power!
Learn the game of bridge.
On March 4th a Beginners' course starts at the Peninsula Bridge Club, Nelson Heather Community Centre, Jackson Road, Warriewood
6 sessions, Mondays 7pm - 9pm
Come on your own or with a partner.
Players of all ages are welcome.
Cost: $100.00 for the course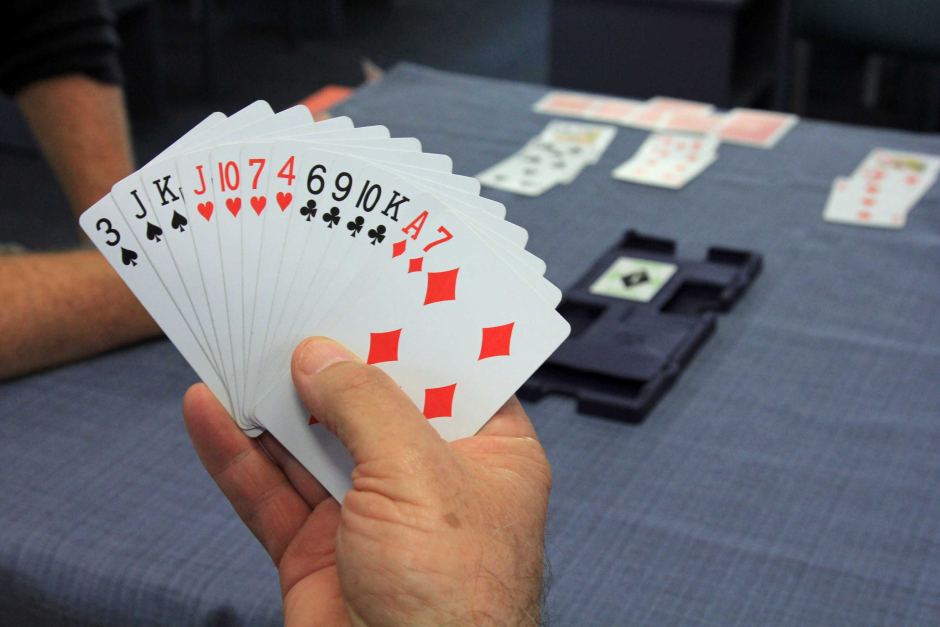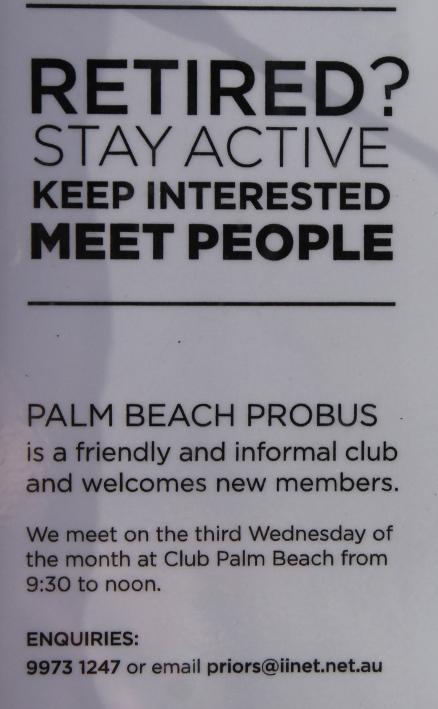 SUE LIU DISCUSSES HER NEW BOOK ACCIDENTAL AID WORKER
Date: Thursday 28th March 2019 @ 6.00pm
At Avalon community Library
Please call the library on 9918 3013 to book in for upcoming events.
Sue will talk about the events and adventures that featured in her memoir, Accidental Aid Worker. You'll journey back in time with Sue to the 2004 Boxing Day tsunami and its effects on communities in war torn Sri Lanka and how she continued, as a volunteer, helping people in need in Sri Lanka, Cambodia and Australia. It's a heart-warming talk exploring our humanity, the power of connection and community.
This is the tale of a woman who bravely opens doors and thus has astounding adventures and enlightenments. All in the context of what can only be called an adventure story and an extraordinary life. – Thomas Keneally
You'll be able to purchase books on the evening and have them signed.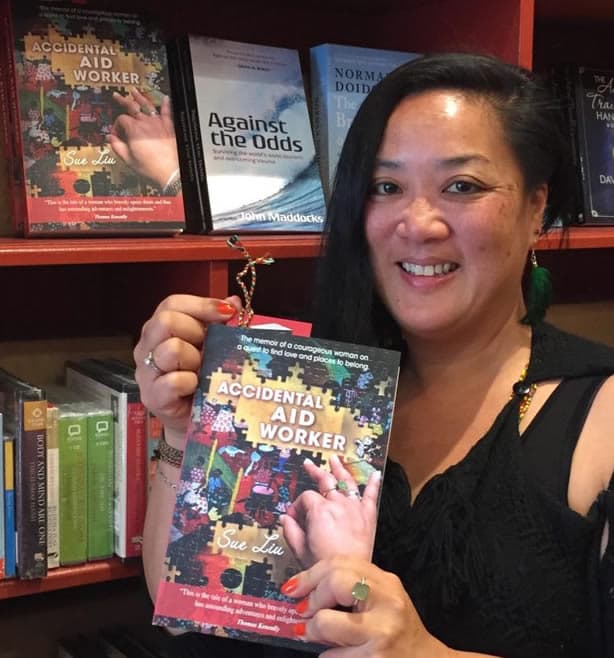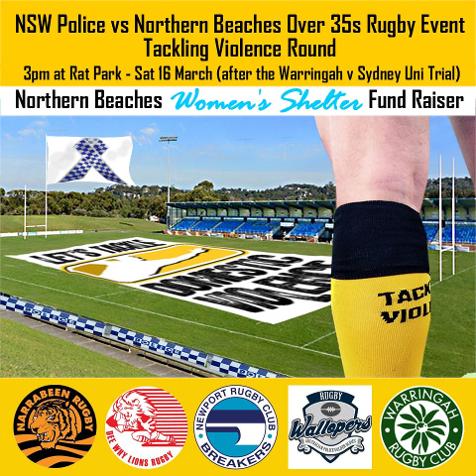 Easylink's Mystery Drives are BACK for 2019!
Last year we were busy looking over, refining and ensuring that our mystery drives cover every area of the northern beaches.
What are mystery drives? Well, our customers are picked up from their home and taken to surprise destinations across Sydney. We've had groups visit Katoomba, The Entrance, Windsor and Bobbin Head, just to name a few. Where you'll end up, is a mystery!
Social interaction amongst the older population offers many benefits and has been linked to better physical and emotional health. Our mystery drives connect our customers and together they develop friendships and explore Sydney at the same time.
Our mystery drives run every fortnight, join us next time for a half or full day outing!
Find a mystery drive near you by calling us on 9919 0700 or by visiting our website at
2019 NSW State Election
Saturday, 23 March 2019: 8:00 AM - 6:00 PM
Election of the 57th Parliament of New South Wales, including all 93 seats in the New South Wales Legislative Assembly and 21 of the 42 seats in the New South Wales Legislative Council.
You can check your current electoral enrolment by entering your details on
check.aec.gov.au
or by phoning the AEC on 13 23 26.
You must be enrolled by 4 March 2019 to be eligible to vote.
To
enrol for the first time
or get back on the roll,
you can enrol online
.
Visit: www.aec.gov.au/enrol
If you have special needs or there are specific circumstances that may affect your enrolment there are
special enrolment forms
available on the AEC website for you to complete to update your address details.
If you find it difficult to get to a polling place on election day, you can apply to become a General Postal Voter to receive your ballot papers in the mail. The AEC also provides mobile polling to some nursing homes and hospitals, and uses accessible polling places wherever possible. In cases where an accessible polling place is not available, alternative arrangements are in place to assist those people who may be unable to access a polling place without assistance.
For people with a disability
If you find it difficult to get to a polling place on election day, you can apply to become a General Postal Voter to receive your ballot papers in the mail. The AEC also provides mobile polling to some hospitals, and uses accessible polling places wherever possible. In cases where an accessible polling place is not available, alternative arrangements are in place to assist those people who may be unable to access a polling place without assistance.
Some people may require additional support to enrol and vote, such as people with an intellectual, cognitive or psychosocial disability. The AEC provides a range of
information written in Easy English
. Easy English is more accessible for people who have difficulty reading and understanding written information.
Appliance replacement scheme slashes power bills
by NSW Government
The NSW Government's "new for old" appliance replacement scheme is saving households an average of $325 a year in power bills.
Eligible households, including low-income, concession card holders and energy hardship customers, can receive a 40-50% discount when replacing their old fridge or TV with a newer, energy efficient model.
Minister for Environment Gabrielle Upton said the Home Energy Action appliance replacement program is on track to cut around $40 million from power bills over the next 10 years.
"Households that need savings the most are helping the environment," Ms Upton said.
"This is cutting greenhouse gas emissions by 16,600 tonnes a year, which is the same as taking 4160 cars off the road."
Since August 2016, the Home Energy Action appliance replacement scheme has replaced more than 32,600 old, inefficient appliances in 28,100 homes across NSW.
What's on offer?
For eligible residents of NSW, we are offering discounts on new energy efficient fridges and televisions.
When you replace your old, inefficient model, you can receive:
40% off the cost of a fridge




50% off the cost of a television



The offer applies to selected fridge and television models.
How will this help your household?
Fridges and televisions have been chosen for this offer because significant energy savings can be made by replacing old, inefficient models.
The amount you can save on your energy bill varies. On average:
Replacing an old, inefficient fridge can save between $100 and $200 per year on your energy bills.




Replacing a plasma or cathode ray tube (CRT) television with an LCD television can save between $50 and $125 per year on your energy bills.



Who's eligible?

To replace your fridge, your current fridge must be at least 6 years old.
To replace your television, you must own a plasma or cathode ray tube (CRT) television.
To receive this offer you must be a NSW resident and hold one of the following:
Pensioner Concession Card




Health Care Card or Low Income Health Care Card from Centrelink




Veterans' Affairs Gold Card



A Commonwealth Senior Health Card is not sufficient eligibility for this offer. You will need to hold one of the above cards.
If you do not meet the criteria above, you may be able to access the offer through a participating community service organisation. Please contact a community service organisation directly to discuss your application.
Apply now
You can apply online for the appliance replacement offer. If your application is successful, you'll receive instructions on how to buy your appliance through The Good Guys.
Make sure you have your valid concession card with you when you apply.

Profile Bayview Yacht Racing
Association (BYRA)
1842 Pittwater Rd,

Bayview
BYRA has a passion for sharing the great waters of Pittwater and a love of sailing with everyone aged 8 to 80 or over!
Seniors Toy Repair Group needs your help
Volunteers are sought to help out on Wednesday mornings (7.30am to midday) at the group's workshed in Ingleside. Volunteers need their own transport and be willing to sort and clean toys that are picked up at different collection points on the Northern Beaches.
Prospective volunteers can email Mary Kitchen to arrange a visit to the workshed. To arrange a donation pickup please call Terry Cook on 0410 597 327 or email him. Find out more about this great community group HERE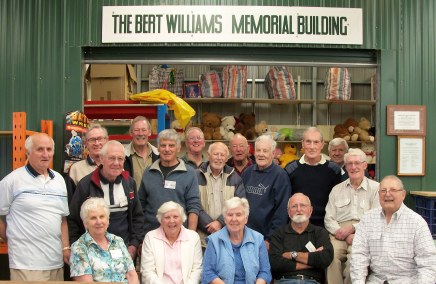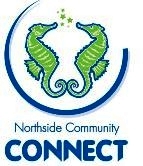 Community Connect
Need help on where to go to find the community information and assistance you need?
At Community Connect Northern Beaches, our professional staff and trained volunteers are knowledgeable, friendly and approachable and we will be only too pleased to help you find the service you want. We provide information and support, as well as advocacy and referral to other non profit community services and government agencies.
If we can't help you we will get you someone who can. If you are newly arrived or do not have an English speaking background we can offer individual advice and support. Or Why not come to Specialist Community Support Workshops: Family Law, Power of Attorney plus Wills and Executors; Domestic Violence Support and Prevention; Positive Community Integration ; Crime Prevention; Or Our Free English Classes.
We also provide information on: Family Services: Child Care, Personal Support & Counselling; Health (Including Mental Health) ; Material and Practical Assistance ; Advocacy to access state and federal MP assistance; Accommodation and Tenancy (help with form filling); Legal and Financial Matters ; Consumer Affairs ; Multicultural Issues; Conservation and the Environment ; Employment and Education; Accessing Community Facilities -You are welcome to call in for: Brochures, booklets and fact sheets on a range of topics; Service Directories e.g. Council Guides and Migrant Directories; Publications e.g. The Senior newspaper and Nova.
Access to our community information data base, internet, email, fax and photocopying.(Please note there is a small charge for photocopying and use of the fax to cover the cost of paper, toner and fax call). We also offer: A Legal Referral Program - Monday 1pm to 2pm at our 30 Fisher Road, Dee Why office. Taxation Assistance for low income earners and pensioners from July to October.
What does it cost?: Our services are free, however we are always grateful for a small donation where possible. The program is supported by NSW Department of Family & Community Services (FACS). CONTACT US: Phone: 02 99317777.
WIND, BRASS AND PERCUSSION PLAYERS!!!!!
Northern Beaches Concert Band is looking for flute, clarinet, saxophone, tuba and trombone adult players. We cater for players from beginner to advanced and have a varied and exciting repertoire.
Come and join us during school term time at 7.30pm, Pittwater High School, Mona Street, Mona Vale.
Details 9970 7131 or 0414 560 263.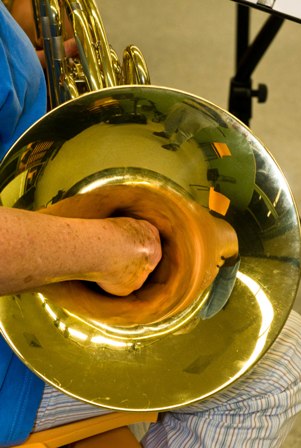 RSPCA's Community Aged Care Program
RSPCA NSW understands that to an elderly owner, a pet can mean everything. Our Aged Care program aims to keep pets and their elderly owners happy, healthy and together in their own homes for as long as possible. To do this, we assist elderly pet owners over the age of 65, Indigenous pet owners over the age of 50 and palliative care patients of any age.
services our Aged Care program offers include: temporary foster accommodation and/or emergency pet boarding if the owner requires medical treatment, respite or other assistance




assistance with veterinary treatment




home visits to assist the elderly with basic pet care




assistance with pet grooming




assistance with transport to and from the local veterinarian




a volunteer network to assist with dog walking and short periods of in-home care if the owner requires medical treatment, respite or other assistance



Please note that due to high demand for this program, we ask that pet owners first ask family and friends whether they are able to assist with their pet's care.
This community program was previously known as Pets of Older Persons (POOPs).
For more information please contact the RSPCA Community Programs helpline (02) 9782 4408.
The helpline operates Monday to Friday, 9 a.m. – 5 p.m. During weekends and public holidays contact the RSPCA Contact Centre on (02) 9770 7555
Aged Care Program FAQs

Manly Warringah Pittwater Community Aid
Do you know someone we could help?
We're a local not-for-profit that help over 2,000 elderly members of the Northern Beaches community live happy, healthy and independent lives in their own homes.
If you know someone that could use our help, please let us know!
COTA – NSW - cotansw.com.au
ABOUT US
The Council on the Ageing NSW (COTA NSW) is the peak organisation for people over 50 in our state. We're an independent, non-partisan, consumer-based non-government organisation. We work with politicians, policy makers, and service providers as well as media representatives to make sure your views are heard and your needs are met. COTA NSW works to empower and engage people over 50. For decades, we've shaped the policies and programs that change lives.
Since our beginning in 1956, COTA NSW has introduced policies and programs that make a real difference to peoples' lives. We have proud record, having created: ■Meals on Wheels, ■Retirement Village Residents Association, ■Australian Seniors Computer Clubs Association, ■Seniors Clubs, ■Seniors Information Service, ■OM:NI – Older Men: New Ideas, ■Grandfriends, ■Grandparents, Relatives and Kinship Care Alliance, ■Medication Management for Older People, and the ■Mature Employment Line

Heartmoves is a low-moderate intensity exercise program. Regular participation in Heartmoves will help to: Better manage weight, blood sugars, blood pressure and cholesterol; Improve fitness, balance, co-ordination and flexibility; Enhance your quality of life and meet other people. Ingrid Davey is a qualified Older Adult Instructor and accredited Heartmoves Leader who will guide you through an exercise program that is fun, safe and modified to suit you. Tuesday 9.30am and Thursday 10.30am at Nelson Heather Centre, 4 Jackson Road Warriewood. The cost per class is $10.00 casual now and $17.00 for two classes. Phone Ingrid to secure your spot on 0405 457 063. www.heartfoundation.org.au
Disclaimer: These articles are not intended to provide medical advice, diagnosis or treatment. Views expressed here do not necessarily reflect those of Pittwater Online News or its staff.