September 16 - 22, 2018: Issue 376

For you this week:
Jason Waterhouse and Lisa Darmanin Take Gold In Japan At Tokyo 2020 Olympics Venue
by World sailing and Australian sailing Team + some Tash and Annie news too!
Hospital Campaigners Call For Government Transparency - Save Mona Vale Hospital campaigners are calling on the NSW Government to come clean about what services will be available after the hospital's emergency department closes next month: Community Picnic beside MVH today (Sunday Sept. 16 - 11:30 to 3pm) Rally and March on Oct. 14

2018 Pittwater Community Service Award: Justene Gordon of the Avalon Youth Hub
New Auxiliary Kiosk At Mona Vale Hospital - from Office of Rob Stokes, MP for Pittwater

Aquatics: Surf Life Saving Australia National Coastal Safety Report 2018 Released + SLS NSW Safety Message for upcoming Season

Fire by Lynleigh Grieg - How members of the public help burnt or affected wildlife this bushfire season

Pictures: Turning Purple In The Fight Against Pancreatic Cancer : "Put Your Foot Down" – 2018 Sydney Walk; Photos by Michael Mannington of Volunteer Photography

Strong Queensland Support For The Club Marine Pittwater To Paradise Regatta by Lisa Ratcliff
Byron Bay Writers Festival 2018 by Robyn McWilliam

Reflections by George Repin: THE DODECANESE ARCHIPELAGO
Food: The Chick'n Shack Café - For Lovers Of Old School Burgers and New School Ways: Happy Hour Fish and Chips on Fridays nights, best Breakfast and coffee on the way to the beach, and this Summer will be bringing your food to the beach so you don't have to get off the sand - read all about the best kept secret at Careel Bay
Park Bench Philosopher How Much Plastic Does It Take To Kill A Turtle? by CSIRO + Turtle species in serious decline: Broad ecological impacts by University of California - Davis
Collector's Corner: Historic Photographers Of Pittwater: The 'Wharriewood' Macpherson Family - Memories On Glass Exhibition As Part Of The State Library Of N.S.W. Open Day On October 6th, 2018 - Margot Riley, Curator at the State Library of N.S.W., relates the very exciting news that 70 of the Macpherson family photos attributed to William Joseph will form part of the October 6th Open Day at the Library in an Exhibition called 'Memories on Glass'. Local History buffs will be interested to hear about Margot's findings about the Macpherson photographic collection which confirm that these images were taken over a much longer time frame than first thought - from 1875 through to the 1930s - and that there were actually several photographers in the Macpherson Family - not just William Joseph.

DIY Ideas: A Dog's Paradise in Your Own SAFE Garden - grass to roll in, a shallow pond to sit in when it's hot, paths to explore!
Profile: Adam Crowley This year BHS has been celebrating its 50th year with a range of good fun stuff including a Colour Run/Obstacle Course, a Winter Night Market and on September 29th, a Golden Ball. All ex-students, staff, parents and members of the Barrenjoey community are invited to celebrate. Ticket sales close on September 20th. Get yours here.
Barrenjoey promotes a vision of providing a school experience where Respect, Effort and Challenge are highly valued - in fact that's the school's motto. Students respect the subjects they study, the content, teachers, environment and themselves, where effort is expected, valued, recognised and celebrated and where students are enabled to realise the worth in challenging themselves to 'be the best they can be'.

Although the school has a vast number of notable alumni across Arts, Science and Sports and every other field of human endeavour, it is the simply great human beings with great attitude that emerge from this school that best serve as its 'dream come true'. These are individuals that stand upright, care about the place around them, the people in it and are aware of how we are all interlinked – connected.
This week an ex BHS Student who is still excelling and seizing opportunities presented to him to 'be the best he can be' in every pursuit that is part of his individual nature
History:
The Barrenjoey School: 1872 To 1894 -
Barrenjoey High School is turning 50 this year and is very proud of it!
The school and school community have been holding a number of events including the Colour Run / Obstacle Course of March, The Barrenjoey Night Market in June, and on the Saturday the 29th of September – The Golden Ball!
All Ex-students, staff, parents and members of the Barrenjoey community are invited to celebrate. There will be a Three-course meal, the event will be fully licensed, with live bands, memorabilia exhibition, and more. Dress: Women: Elegant Men: Dashing!
The Barrenjoey High School opened in 1968 - a little under a hundred years prior to that a school of a similar name commenced atop the headland so many BHS students love.
A few notes to get you in a golden mood - no, there will not be an exam on this - enjoy !
Tackling elder abuse
By National Seniors
National Seniors' Interim CEO, Professor John McCallum, writes that for the first time in his 40 years of experience in ageing issues, serious political support exists for dealing with elder abuse.
In February this year, Federal Attorney-General Christian Porter announced a national plan to stop physical, emotional and financial abuse of people living in care would be a personal priority.
"From this time on in Australia, elder abuse will no longer be someone else's problem and I am committed to working with you to eradicate it in our community," Mr Porter told the Fifth National Elder Abuse Conference in Sydney.
Mr Porter quickly enlisted the State Attorneys- General to the cause, with a national plan to be delivered by the end of this year. Age Discrimination Commissioner Dr Kay Patterson AO has also made it a focus, with a commitment to ensure the recommendations of the Law Reform Commission into Elder Abuse are implemented.
The Australian Banking Association is pushing the Attorneys-General to fix Powers of Attorney (POAs) so banks can do their work. The Older Persons Action Network (OPAN) has just received an extra $2 million from the government to develop a national elder abuse advocacy response and collect national data, as well as doing research in rural and remote populations.
This is clearly a national effort, and we need to support these initiatives and help to put practical services and solutions in place. Elder abuse is a broad term and can refer to financial, psychological, emotional, physical and social abuse, and neglect. It can occur in private or nursing homes and even in public places.
In an increasingly digital world, we have seen a growing prevalence of online scams and 'love' entrapments over the past decade. This is a new form of abuse – 'digital elder abuse' – in which a relationship of trust is developed quickly to take advantage of an older person. National Seniors will be releasing a research report on this soon.
I'm not entirely comfortable with the term 'elder abuse'. Financial elder abuse is theft or robbery – crimes. Physical elder abuse is bullying, violence, assault and battery – also crimes. However, approaches to dealing with elder abuse need to go beyond legal solutions, which many older people don't want. Interventions need to be individualised and empower victims to report abuse and support them in finding resolutions that work for them and their families.
What's worse about elder abuse is that it's typically a dark secret and hidden from public view. It is a violation of a trusted relationship for an older person and, unfortunately, the victim is often too ashamed to tell anyone it's happening.
We know that families and communities can be violent and dysfunctional, and the more vulnerable members are at risk in these situations. This should preferably be dealt with before people become victims of criminal acts.
The growing dependency of an older person makes them easier targets, so we know where to look for trouble. For example, it is more known to happen to people who are lonely and isolated, or who have physical or cognitive disabilities, or who are not digital or financially literate.
Those on low incomes or dependent on others to care for them are also known to be at risk. Sometimes financial abuse of older people occurs due to what is called 'inheritance impatience', where family members take what they think will be coming to them anyway. It can also happen when an adult child is depressed or misusing drugs or alcohol and looks to an aged parent to fund their habits.
This is first and foremost a community responsibility to be aware of the risks and report concerns. The OPAN call number is a good place to start – see below.
Care workers, again ordinary and sometimes heroic working people, are also on the frontline, as well as health professionals such as doctors and pharmacists. On a broader canvas, you may have seen that National Seniors joined the Australian Banking Association campaign in May this year targeting Attorneys-General.
Bank frontline staff and financial advisors have a key role to play in preventing financial abuse, but they need to have clear POAs to deal with cases where they suspect it. It is common to have multiple copies of POAs and for banks not to be in possession of the current version. Consequently, we are advocating for a national register and, because many are poorly done, a standard template, as well as moderately standardised POAs across states and territories. Greater awareness of the duties and obligations of a Power of Attorney is also needed by people taking on the role.
Our Membership team is working with Caxton Legal Centre in a trial for a national program for dealing with financial abuse and our Chief Advocate, Ian Henschke, is one of the team organising the National Elder Abuse Conference in July 2019.
National Seniors was also recently involved in consultations on the development of the National Plan on Elder Abuse, a framework for action over the next four years. It is hoped that this will include a campaign to raise awareness about what elder abuse is, more training for people working with seniors so elder abuse can be recognised and addressed, and changes to Enduring POAs, among other things.
Let's join these forces while they are so aligned and work hard to minimise this abhorrent form of abuse.
Contact OPAN
OPAN provides an immediate response to consumers experiencing elder abuse in the community and residential aged care services. As well, they can assist prospective users of aged care services and older people in the community. All services can be contacted on the OPAN national telephone number 1800 700 600, or via their website:
www.opan.com.au
This article originally appeared in the September, October, November 2018 edition of 50 Something magazine.
Noah's Dog Walking Service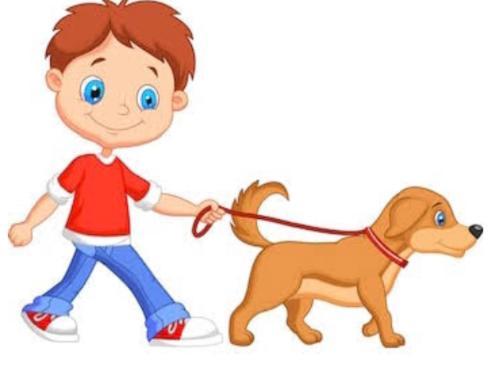 Having trouble finding time to walk your dog?
Wish that someone else would just do it for you?
Well from now on there is that option. I am a 14 year old
boy living in Avalon with experience in handling all types of
dogs. As a dog owner myself I can assure you that your
dog will be walked to the best of standards. $10 per hour.
Contact me with:
Can work in:
Avalon, Palm Beach, Newport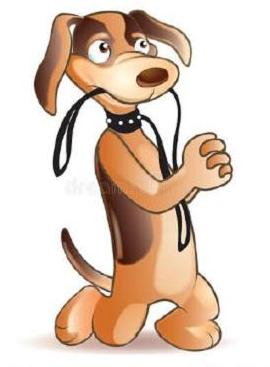 So give your dog a walk without hassle.
Appliance replacement scheme slashes power bills
by NSW Government
The NSW Government's "new for old" appliance replacement scheme is saving households an average of $325 a year in power bills.
Eligible households, including low-income, concession card holders and energy hardship customers, can receive a 40-50% discount when replacing their old fridge or TV with a newer, energy efficient model.
Minister for Environment Gabrielle Upton said the Home Energy Action appliance replacement program is on track to cut around $40 million from power bills over the next 10 years.
"Households that need savings the most are helping the environment," Ms Upton said.
"This is cutting greenhouse gas emissions by 16,600 tonnes a year, which is the same as taking 4160 cars off the road."
Since August 2016, the Home Energy Action appliance replacement scheme has replaced more than 32,600 old, inefficient appliances in 28,100 homes across NSW.
What's on offer?
For eligible residents of NSW, we are offering discounts on new energy efficient fridges and televisions.
When you replace your old, inefficient model, you can receive:
40% off the cost of a fridge




50% off the cost of a television



The offer applies to selected fridge and television models.
How will this help your household?
Fridges and televisions have been chosen for this offer because significant energy savings can be made by replacing old, inefficient models.
The amount you can save on your energy bill varies. On average:
Replacing an old, inefficient fridge can save between $100 and $200 per year on your energy bills.




Replacing a plasma or cathode ray tube (CRT) television with an LCD television can save between $50 and $125 per year on your energy bills.



Who's eligible?

To replace your fridge, your current fridge must be at least 6 years old.
To replace your television, you must own a plasma or cathode ray tube (CRT) television.
To receive this offer you must be a NSW resident and hold one of the following:
Pensioner Concession Card




Health Care Card or Low Income Health Care Card from Centrelink




Veterans' Affairs Gold Card



A Commonwealth Senior Health Card is not sufficient eligibility for this offer. You will need to hold one of the above cards.
If you do not meet the criteria above, you may be able to access the offer through a participating community service organisation. Please contact a community service organisation directly to discuss your application.
Apply now
You can apply online for the appliance replacement offer. If your application is successful, you'll receive instructions on how to buy your appliance through The Good Guys.
Make sure you have your valid concession card with you when you apply.
Avalon Computer Pals (Avpals) Term 2 2018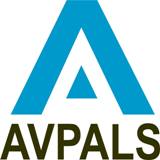 VPALS is a volunteer organisation dedicated to helping seniors improve their computer skills. Started in 2000 it now has 20+ trainers and many hundreds of students. At a really low cost (about $30 a school term) they can provide one-to-one training on most matters connected with computing and related technologies like mobile phones and digital cameras. From the smallest problem (how to hold the mouse!) to much more serious matters, there is a trainer who can help.
The training rooms are under the Catholic Church in Avalon and training is conducted Monday to Friday from 9am to 4pm. For more information visit AVPALS web site www.avpals.com or phone 02 8064 3574
Keep up to date on our Facebook page

Northern Beaches Jive is a social dance group. Our Modern Jive classes are held every Wednesday at 7.30pm at Narrabeen RSL.
Modern Jive is an easy partner dance with an emphasis on having fun and is great for all ages. Our experienced teachers always make the lesson interesting and fun.
You can come along to class any time as we cater for new beginners every week. You don't have to sign up for a course - just come along when it suits you. First timers are only $10 for the first two weeks in total!! You can even just come and watch for free to see if you think you'll like it.
There's no need to bring a partner as we rotate you around to different partners during the class.
We start with a beginner class at 7:30pm for 45 minutes, followed by social dancing. At 9pm we have an Intermediate /advanced class for 45 minutes, and a concurrent 'refresher' class for the beginners, then social dancing until 10:30pm. That's right beginners get 2 classes every night.
Casual entry is $15 per night. Students and seniors are only $12 per night. We also have discounted prices, for all groups, if you buy a 5 class pass. Great value for learning and dancing up to 3 hours per night.
If you're keen and would like to go to a class more than once a week, or go to a dance party in the weekend then check out www.ceroc.com.au where you'll find more classes and weekly dance parties.
Click here (
http://eepurl.com/ciGHH1
) to sign up for our weekly newsletter which will tell you who is teaching each week and any other venue news such as special events.
Seniors Toy Repair Group needs your help
Volunteers are sought to help out on Wednesday mornings (7.30am to midday) at the group's workshed in Ingleside. Volunteers need their own transport and be willing to sort and clean toys that are picked up at different collection points on the Northern Beaches.
Prospective volunteers can email Mary Kitchen to arrange a visit to the workshed. To arrange a donation pickup please call Terry Cook on 0410 597 327 or email him. Find out more about this great community group HERE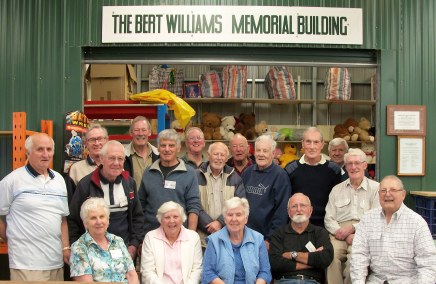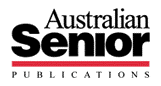 The Senior Newspaper Online
RSPCA's Community Aged Care Program
RSPCA NSW understands that to an elderly owner, a pet can mean everything. Our Aged Care program aims to keep pets and their elderly owners happy, healthy and together in their own homes for as long as possible. To do this, we assist elderly pet owners over the age of 65, Indigenous pet owners over the age of 50 and palliative care patients of any age.
services our Aged Care program offers include: temporary foster accommodation and/or emergency pet boarding if the owner requires medical treatment, respite or other assistance




assistance with veterinary treatment




home visits to assist the elderly with basic pet care




assistance with pet grooming




assistance with transport to and from the local veterinarian




a volunteer network to assist with dog walking and short periods of in-home care if the owner requires medical treatment, respite or other assistance



Please note that due to high demand for this program, we ask that pet owners first ask family and friends whether they are able to assist with their pet's care.
This community program was previously known as Pets of Older Persons (POOPs).
For more information please contact the RSPCA Community Programs helpline (02) 9782 4408.
The helpline operates Monday to Friday, 9 a.m. – 5 p.m. During weekends and public holidays contact the RSPCA Contact Centre on (02) 9770 7555
Aged Care Program FAQs

Keep your Wits About You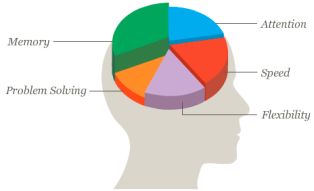 A regular contributor suggests we all look at Lumosity to see if will suit keeping active mentally. Their website states: "improve Brain Health and performance. Designed by neuroscientists, Lumosity exercises improve core cognitive functions. Researchers have measured significant improvements in working memory and attention after Lumosity training. Dozens of research collaborations help improve the Lumosity training program and its effectiveness." You can visit their website to decide for yourself at: www.lumosity.com/app/v4/personalization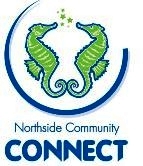 Community Connect
Need help on where to go to find the community information and assistance you need?
At Community Connect Northern Beaches, our professional staff and trained volunteers are knowledgeable, friendly and approachable and we will be only too pleased to help you find the service you want. We provide information and support, as well as advocacy and referral to other non profit community services and government agencies.
If we can't help you we will get you someone who can. If you are newly arrived or do not have an English speaking background we can offer individual advice and support. Or Why not come to Specialist Community Support Workshops: Family Law, Power of Attorney plus Wills and Executors; Domestic Violence Support and Prevention; Positive Community Integration ; Crime Prevention; Or Our Free English Classes.
We also provide information on: Family Services: Child Care, Personal Support & Counselling; Health (Including Mental Health) ; Material and Practical Assistance ; Advocacy to access state and federal MP assistance; Accommodation and Tenancy (help with form filling); Legal and Financial Matters ; Consumer Affairs ; Multicultural Issues; Conservation and the Environment ; Employment and Education; Accessing Community Facilities -You are welcome to call in for: Brochures, booklets and fact sheets on a range of topics; Service Directories e.g. Council Guides and Migrant Directories; Publications e.g. The Senior newspaper and Nova.
Access to our community information data base, internet, email, fax and photocopying.(Please note there is a small charge for photocopying and use of the fax to cover the cost of paper, toner and fax call). We also offer: A Legal Referral Program - Monday 1pm to 2pm at our 30 Fisher Road, Dee Why office. Taxation Assistance for low income earners and pensioners from July to October.
What does it cost?: Our services are free, however we are always grateful for a small donation where possible. The program is supported by NSW Department of Family & Community Services (FACS). CONTACT US: Phone: 02 99317777.

Senior Movers is a wonderful resource for the Pittwater senior community who are thinking about downsizing from their property. Senior Movers want you to stop worrying about downsizing from the family home and let us take care of you. Senior movers gives you peace of mind during stressful times of downsizing and moving to a smaller home. No retirement living plan is too large or too small. We are glad to help whether it is a move to a loved one's home, assisted living or to a seniors apartment. We want you to we help you gracefully downsize with our experience and care. www.seniormovers.com.au
Also see Belinda Grundy's Profile and other great Business; www.bgpropertystyling.com.au
WIND, BRASS AND PERCUSSION PLAYERS!!!!!
Northern Beaches Concert Band is looking for flute, clarinet, saxophone, tuba and trombone adult players. We cater for players from beginner to advanced and have a varied and exciting repertoire.
Come and join us during school term time at 7.30pm, Pittwater High School, Mona Street, Mona Vale.
Details 9970 7131 or 0414 560 263.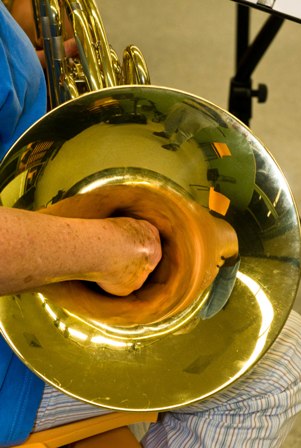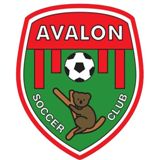 Profile:
Avalon Soccer Club
Avalon Soccer Club is an amateur club situated at the northern end of Sydney's Northern Beaches. As a club we pride ourselves on our friendly, family club environment. The club is comprised of over a thousand players aged from 5 to 70 who enjoy playing the beautiful game at a variety of levels and is entirely run by a group of dedicated volunteers.