May 20 - 26, 2018: Issue 360

For you this week:
Avalon Youth Hub: The Door Is OPEN

Pittwater Demerger Proposal Handed to NSW Govt on Amalgamation Anniversary - from Protect Pittwater Association

Inaugural World Bee Day - May 20th 2018: Local Knowledge Available on Native Bees and the Northern Beaches Beekeepers Club - World Bee Day was declared by the UN General Assembly in December last year to raise awareness of the importance of bees and apicultural products; which is pretty much everything we eat. The First World Bee Day will be celebrated around the world on May 20th and in Australia with Canberra hosting some great events which are sure to spread nation wide in coming years. Slovenia proposed the celebration of World Bee Day in the month of May, when bees in the northern hemisphere are most active – here such activity takes place during September although you can do things right now to ensure a future for our bees.
Have Wings? Can Do The Club Marine Pittwater To Paradise Regatta by Lisa Ratcliff

Aquatics: New Zealand Has Its Own Population Of Blue Whales: new study finds
Pictures: Sydney Wildlife's Waratah Park Rehabilitation Centre: 5 Years in the Making (A Celebration) by Joan Reid, Volunteer Macropod co-ordinator
Reinstated Sydney Noumea Race draws fleet of 24 by Lisa Ratcliff

Reflections by George Repin: STROMBOLI
Park Bench Philosopher: Stargazing Live - A Guinness World Record Attempt On Wednesday May 23rd + CSIRO's Parkes Telescope's New 'Bionic Ear' Hears More Of The Universe

DIY Ideas Winter Mould & Mildew Inside Your home: How to Keep Air and Surfaces Healthier

Food: Honey, Honey: Inaugural World Bee Day - Honey Cake Recipes Around the World
Profile

:
David Henry Lyall PSM ESMM FAIB -
David Lyall has been investing in the Pittwater community for decades. He's an extraordinary individual whose works would fill volumes. Not that he'd ever let you know. His input into Bilgola SLSC, Avalon Sailing Club, Marine Rescue NSW and the NSW Rural Fire Service spans the changes and challenges these organisations went through.
He loves local History, he loves building beautiful things with wood, he loves sailing, his wife and three sons - but not in that order.
He was seconded to Pittwater Council when that was formed and is rightly proud of the achievments, such as the MLAK key, that came out of a two year old local government organisation.
This is a clear case of still waters running deep: thank you sir for allowing us to share a small part of a rather large record.
History:
Sarah A. Biddy Lewis and Martha Catherine Benns -
The
2018 National NAIDOC Theme is: Because of her, we can!
NAIDOC Week 2018 will celebrate the invaluable contributions that Aboriginal and Torres Strait Islander women have made – and continue to make - to our communities, our families, our rich history and to our nation. As Sorry Day 2018 by the ASG MWP runs next Sunday, details below, a tribute to two wonderful local Matriarch runs again this Issue for those why may have missed it previously - and illustrates the generations of children of these mothers are still here and turning the tide towards more and more healing
The Aboriginal support Group Manly Warringah Pittwater (ASG-MWP) Commemorates National Sorry Day 2018
Sorry Day this year will be at Mona Vale Memorial Hall as the Elanora Scout Hall at Narrabeen is undergoing repair.
National Sorry Day is an Australia-wide observance which gives people the chance to come together and share the steps towards healing for the Stolen
Generations, their families and communities.
Start time 2.00pm till 6.00pm
Welcome to Country – Smoking ceremony and a one minute
silence for the Stolen Generation.
A reading from Auntie Nancy Wood's short book of poetry Nobody's Child.
Guest speaker talk about the Stolen Generation.
All afternoon a free sausage BBQ and afternoon tea will be available.




Singing by local Aboriginal Sisters.




Free Kids painting – paint your own boomerang or do Colouring in and take it home with you.




Basket weaving with Karleen Green.




Aboriginal Dancers with the young children joining in dancing and playing the clap sticks, having fun.




Two local Didge players.




Aboriginal artefacts on display – things that have never been on display before.




For the young ones, a gift bag from ASG.



Come and join us and share the steps towards healing for the
Stolen Generations
, their families and
communities.
Mermaids Of Palm Beach Commence B To B Bash 2018 Fundraising
A Garden Party held at Brees Cottage on April 21st, hosted by longterm Mermaids supporter Beverly Wilson, raised close to $2500.00 and set Beryl Driver, Elyse Cole and Viktorija Macdonell on the road to take part in the 2018 Variety, The Children's Charity, B to B Bash.
The Mermaids will be
holding their annual Currawong Day on Thursday May 31st
with all the usual fun and games and Beryl's famous sausage rolls – which were also a hit at this year's garden party.
Guests at the Garden Party were entertained by the Celtic By-The-Sea Music Group, and joined in some Celtic ring dancing, had a Maypole, a wonderful afternoon tea in glorious gardens, along with some fun with Lucky Dips. There were Books for sale, assorted Bric-a-Brac and garden cuttings – all to raise funds for Variety, The Children's Charity.
The 2018 B to B Bash will be Beryl's 20th Australian Variety Bash, which, at 85 years young, is not a bad effort – in fact it's outstanding.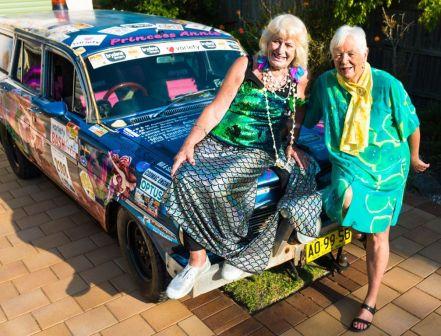 Beryl and Beverly at Brees Garden Party - photo by Michael Mannington
Australian Government Gives Older Australians More Choices for a Longer Life
May 15, 2018: Joint Media Release

Senator the Hon Michaelia Cash
Minister for Jobs and Innovation
Senator for Western Australia
The Hon Ken Wyatt AM, MP
Minister for Aged Care
Member for Hasluck
The Australian Government is making a strong investment in Australia's future through the More Choices for a Longer Life package to help people remain independent, healthy and connected through their later years.
A range of jobs and skills measures will give older Australians the opportunity to enjoy the benefits of work for as long as they choose.
These measures include:
Skills and Training Incentive to encourage lifelong learning and help workers aged 45–70 years to gain new skills

bringing forward the national rollout of the Career Transition Assistance program and lowering the eligibility to 45 to 49 year-olds to help older Australians increase their job readiness and, if required, develop digital literacy

Job Change initiatives to help retrenched older Australians find new jobs


expanding the Entrepreneurship Facilitators program to 20 additional locations to encourage entrepreneurship and new business establishment among older Australians




a Collaborative Partnership on Mature Age Employment to promote among employers the benefits of hiring mature age workers



ensuring the Restart wage subsidy continues to be available to hire older Australians.

Minister for Jobs and Innovation, Michaelia Cash, was joined by local Member for Hasluck and Minister for Aged Care, Ken Wyatt AM, MP, at North Metropolitan TAFE Midland Campus in Perth today. The North Metropolitan TAFE was recently announced as a provider of the Career Transition Assistance program.
Minister Cash said that our strong economy created jobs at record levels in 2017, but we must ensure all Australians have the opportunity to participate.
"We recognise the contribution older Australians make to our community, the economic benefits of their experience and, in many cases, their desire to continue working," Minister Cash said.
"As we get older we may need to update our skills or change careers. The Government's More Choices for a Longer Life package will help older Australians to remain in the workforce, have flexibility in their later working years and retire with security."
Minister Wyatt said that older Australians have so much to contribute to the workforce.
"We can't afford to let mature age Australians disappear from the labour market," Minister Wyatt said. "They have much offer employers, through their dedication, experience and the knowledge they can pass on to younger colleagues.
"Opportunities for older Australians to participate in the workforce are becoming increasingly important, as we live longer and healthier lives."
He said the jobs and skills measures complemented the employment, health and finance checks for 45 and 65 year olds that will be rolled out as part of the More Choices for a Longer Life package.
"This is about increasing options for all Australians as they age," said Minister Wyatt.
"Having the choice and support to remain connected to work helps pave the way for a more sustainable financial future and a fulfilling retirement."
Protecting older Australians in aged care facilities
May 17, 2018: The Hon Greg Hunt MP, Minister for Health
The Australian Government is taking further action to protect older Australians, with an investment of nearly $2 million going into research to tackle the threat of antimicrobial resistance in aged care facilities.
Antibiotic resistance in Australia has meant some infections are becoming increasingly difficult to treat, leaving healthcare professionals with limited, or in some rare instances, no treatment options.
Antimicrobial resistance occurs when microorganisms that cause infections resist the effects of the medicines used to treat them, such as antibiotics, antivirals and antifungals.
The main cause of antibiotic resistance is antibiotic overuse. The more we use antibiotics, the more chance bacteria have to develop resistance to them.
And Australia is one of the biggest users of antibiotics in the developed world.
The Turnbull Government will provide $1.2 million, with a co-contribution of $700,000 by the University of Queensland, for a total of $1.9 million.
In recent years, high levels of antibiotics use have been recorded in Australian aged care facilities, contributing to a heightened risk of residents acquiring antimicrobial-resistant infections.
This is the latest investment from the Government's Medical Research Future Fund aimed at increasing the surveillance of antibiotic-resistant organisms in residential aged care facilities and better understanding the spread of infections within and between healthcare facilities.
This funding is for research focusing on a nurse-led antimicrobial intervention in residential aged care facilities across multiple states in Australia.
Earlier this year we announced that the Turnbull Government would provide two new ground-breaking flu vaccines to over three million Australians aged 65 years and over - free of charge. The vaccines were fast-tracked to ensure lives are saved and that older Australians receive greater protection.
In last week's Federal Budget, we allocated a record $6 billion for health and medical research — continued funding for the National Health and Medical Research Council, the Biomedical Translation Funds and $2 billion in disbursements from the Medical Research Future Fund.
This investment includes $1.3 billion for a new National Health and Medical Industry Growth Plan to improve health outcomes for hundreds of thousands of Australians, create tens of thousands of jobs, and develop Australia's next generation of global-leading industries.
Frankie Valli & The Beach Boys Tribute Show
Saturday June 9: 7.30 pm to 11pm
All proceeds to go to Red Nose Day.
Frankie Valli & The Four Seasons and Beach Boys tribute is a fantastic show that brings together two of the most exciting harmony bands in pop music history. It is performing at Pittwater RSL.
This is a musical production featuring a live band of musicians with 5 talented people delivering great vocals and harmonies. Sheer talent and choreographed routines promises to entertain their audience. The show has proven to be a great success drawing in large crowds wherever it plays.
The Frankie Valli segment will treat you to those great hits as recently showcased by the now World famous Jersey Boys, hits of Frankie Valli & The 4 Seasons like Sherry, Big Girls Don't Cry, Working My Way Back to you, Can't Take My Eyes of You, Walk Like a Man, Let's Hang On, Who Loves You, Grease and of course….Oh What a Night!
In the Beach Boys set you will those hits including Fun Fun Fun, California Girls, I Get Around, Help Me, Rhonda, Surfer girl, Surfin' USA and many more.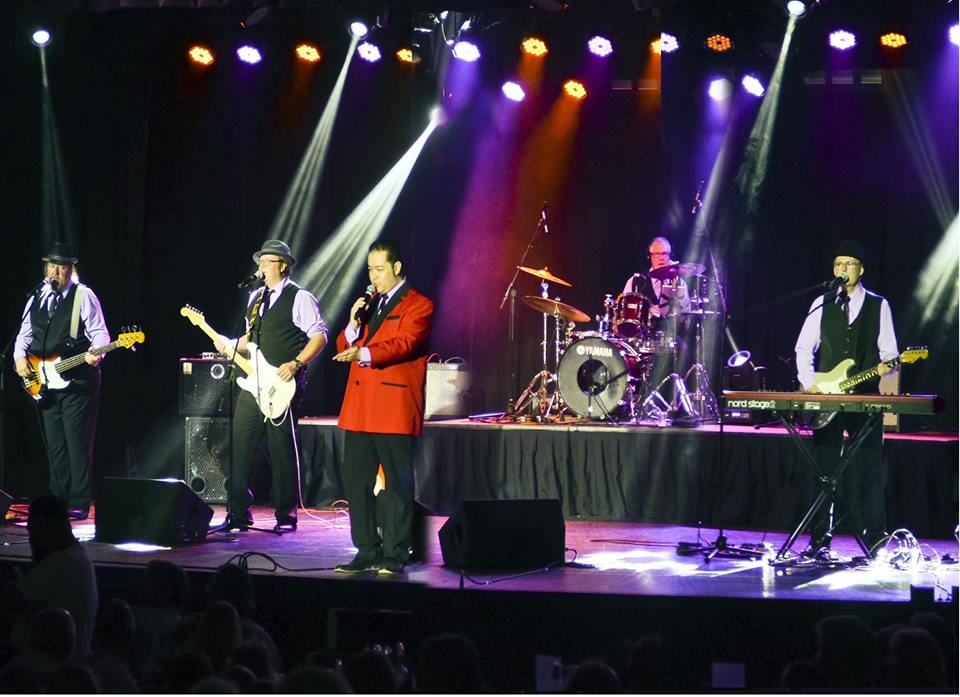 Debut Performance By Young Cellist In Forestville
Sunday 3rd June at 4:00pm
Our Lady of Good Counsel Catholic Church, 9 Currie Rd, Forestville
It will be a family affair at Forestville's OLGC Catholic Church on Sunday 3rd June at 4:00pm when the talented young Sydney cellist, Benett Tsai gives his debut performance for Wyvern Music Forestville with his father pianist Joshua Tsai. Benett has been learning the cello since the age of 5 with his uncle Thomas Tsai.
The concert entitled Cello Showcase, presents well-known cello pieces performed by the 14-year old, including Pezzo Capriccioso by Tchaikovsky, Elgar's Cello Concerto and Prokofiev's Cello Sonata.
Benett is currently a semi-finalist at the 2018 ABC Young Performers Awards In 2017 he was named the Grand Prize Winner at the ENKOR International Music Competition (String Section) and the Overall Winner at the NSW Secondary Schools Concerto Competition. Other first prizes include the 2015 Australian Concerto & Vocal Competition (Young Performer) and Sydney Eisteddfod's 2015 Alf & Pearl Pollard Award for Performance Excellence.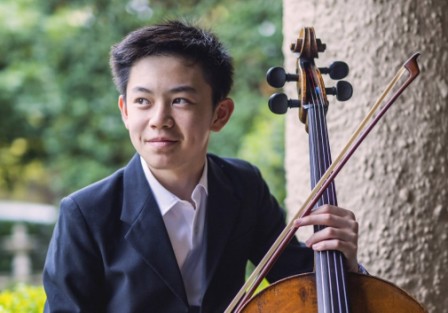 Tickets are available at the door 30 minutes before the concert and include refreshment: Full: $25 Concession: $20 Students: $15 Children under 16 Free
Avalon Computer Pals (Avpals) Term 2 2018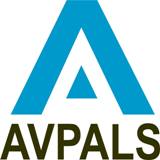 VPALS is a volunteer organisation dedicated to helping seniors improve their computer skills. Started in 2000 it now has 20+ trainers and many hundreds of students. At a really low cost (about $30 a school term) they can provide one-to-one training on most matters connected with computing and related technologies like mobile phones and digital cameras. From the smallest problem (how to hold the mouse!) to much more serious matters, there is a trainer who can help.
The training rooms are under the Catholic Church in Avalon and training is conducted Monday to Friday from 9am to 4pm. For more information visit AVPALS web site www.avpals.com or phone 02 8064 3574
Keep up to date on our Facebook page
Download Term 1 2018 Newport Programs HERE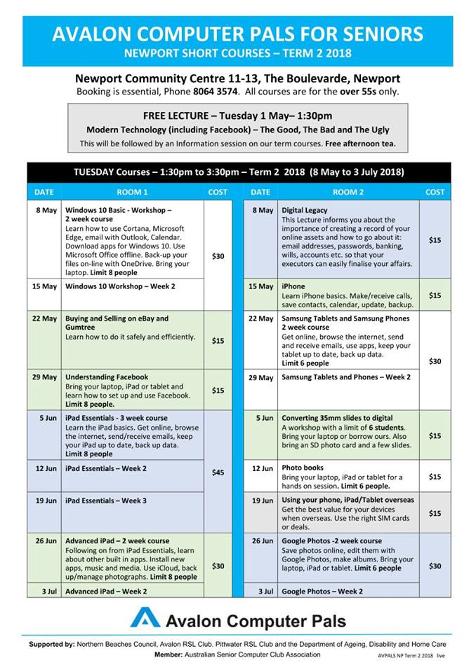 Positive Ageing Photography Competition
To mark World Elder Abuse Awareness Day, the Helpline
has developed the positive ageing photography competition.
Help raise awareness of elder abuse and the Helpline's work
by participating!
Talk positive ageing with your family, friends and colleagues
whilst you compose your photographs. It's via these
conversations that pathways to awareness and
prevention are conceived.
Get involved! Entry is open to anyone!
Be creative with your photograph, using the theme
Positive Ageing as your inspiration. You can capture your
image on any digital camera, such as your mobile phone.
There are great prizes to be won, so join in!
About this Competition (Full conditions available at above link)
1 The purpose of this competition (Competition) is to raise awareness about the abuse of
older people living in the community.
2 The Competition commences at 12:00 am Eastern Standard Time on Monday 23 April, 2018 and closes at 11:59 pm Eastern Standard Time on Tuesday 12 June, 2018 (Competition
Period).
3 The promoter of this Competition is the NSW Elder Abuse Helpline & Resource Unit, a
division of Catholic Healthcare Limited ABN 69 064 946 318 (Promoter) of Suite 1, Level
5, 15 Talavera Road, Macquarie Park NSW 2113. The contact number of the Promoter is
(02) 8876 2100.
4 Entry is open to individuals and members of any Community Groups, Registered Groups,
Incorporated Associations and Government Agencies (Participants).
5 Employees of the Promoter, their immediate families, suppliers, associated companies
or anyone else connected in any way with the Competition are not permitted to enter
into the Competition.
6 Entry into this Competition is free.
7 All entries are the property of the Promoter and by entering into the Competition,
Participants agree to transfer all intellectual property rights in their entry to the Promoter.
8 The personal information provided by Participants to the Promoter will be handled in
accordance with the Federal Privacy Act (1988). Personal information held by the Promoter
will not be used or disclosed for a purpose other than a purpose connected to this Competition
which includes, but is not limited to, publishing the name of Participants and their
entry in the public domain. The Privacy Policy of the Promoter can be found at
www.catholichealthcare.com.au
23 There are three prizes to be awarded (Prizes):
1) Up to 12 years of age: National Geographic gift card to the value of $150 + framed
photograph;
2) Between the ages of 13-18 years: iTunes gift card to the value of $150 + framed
photograph; and
3) 18 years and over: Event Cinema gift card to the value of $150 + framed photograph.
Participants are asked to email a jpeg image of their Photograph with their completed
entry form by 11.59 pm Eastern Standard Time on Tuesday 12 June, 2018 to the NSW
Elder Abuse Helpline & Resource Unit: eahru@chcs.com.au
EAHRU staff will post the still image of your Photograph to their Facebook and Twitter
pages using the #WEAADNSW2018 hashtag, along with the Participant's name.
To connect with the social media platforms, view other competition entries and keep up
to date with the campaign:
For Twitter, go to @NSWEAHRU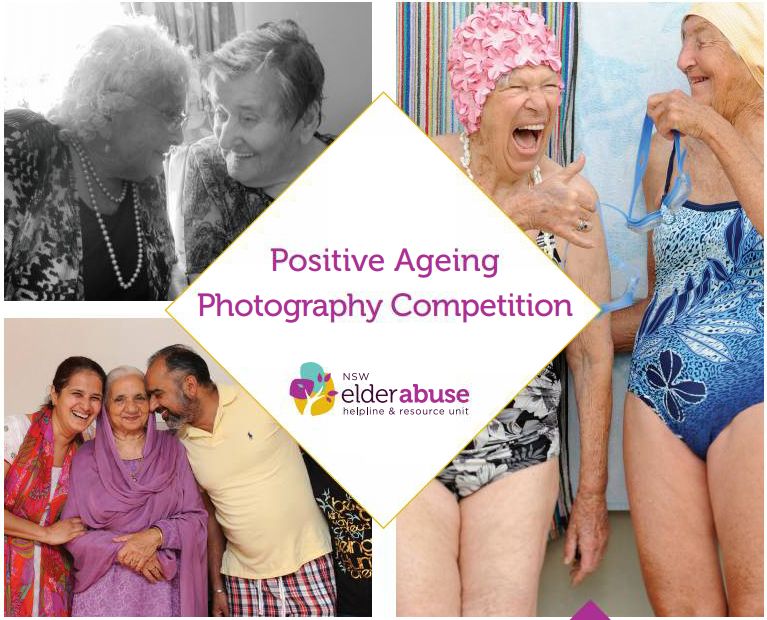 Northern Beaches Jive is a social dance group. Our Modern Jive classes are held every Wednesday at 7.30pm at Narrabeen RSL.
Modern Jive is an easy partner dance with an emphasis on having fun and is great for all ages. Our experienced teachers always make the lesson interesting and fun.
You can come along to class any time as we cater for new beginners every week. You don't have to sign up for a course - just come along when it suits you. First timers are only $10 for the first two weeks in total!! You can even just come and watch for free to see if you think you'll like it.
There's no need to bring a partner as we rotate you around to different partners during the class.
We start with a beginner class at 7:30pm for 45 minutes, followed by social dancing. At 9pm we have an Intermediate /advanced class for 45 minutes, and a concurrent 'refresher' class for the beginners, then social dancing until 10:30pm. That's right beginners get 2 classes every night.
Casual entry is $15 per night. Students and seniors are only $12 per night. We also have discounted prices, for all groups, if you buy a 5 class pass. Great value for learning and dancing up to 3 hours per night.
If you're keen and would like to go to a class more than once a week, or go to a dance party in the weekend then check out www.ceroc.com.au where you'll find more classes and weekly dance parties.
Click here (
http://eepurl.com/ciGHH1
) to sign up for our weekly newsletter which will tell you who is teaching each week and any other venue news such as special events.

Heartmoves is a low-moderate intensity exercise program. Regular participation in Heartmoves will help to: Better manage weight, blood sugars, blood pressure and cholesterol; Improve fitness, balance, co-ordination and flexibility; Enhance your quality of life and meet other people. Ingrid Davey is a qualified Older Adult Instructor and accredited Heartmoves Leader who will guide you through an exercise program that is fun, safe and modified to suit you. Tuesday 9.30am and Thursday 10.30am at Nelson Heather Centre, 4 Jackson Road Warriewood. The cost per class is $10.00 casual now and $17.00 for two classes. Phone Ingrid to secure your spot on 0405 457 063. www.heartfoundation.org.au
Media Releases concerning Seniors this week from National Seniors Australia
With around a quarter of a million members, National Seniors is Australia's largest consumer organisation for the over 50s and fourth largest group of its kind in the world.
RSPCA's Community Aged Care Program
RSPCA NSW understands that to an elderly owner, a pet can mean everything. Our Aged Care program aims to keep pets and their elderly owners happy, healthy and together in their own homes for as long as possible. To do this, we assist elderly pet owners over the age of 65, Indigenous pet owners over the age of 50 and palliative care patients of any age.
services our Aged Care program offers include: temporary foster accommodation and/or emergency pet boarding if the owner requires medical treatment, respite or other assistance




assistance with veterinary treatment




home visits to assist the elderly with basic pet care




assistance with pet grooming




assistance with transport to and from the local veterinarian




a volunteer network to assist with dog walking and short periods of in-home care if the owner requires medical treatment, respite or other assistance



Please note that due to high demand for this program, we ask that pet owners first ask family and friends whether they are able to assist with their pet's care.
This community program was previously known as Pets of Older Persons (POOPs).
For more information please contact the RSPCA Community Programs helpline (02) 9782 4408.
The helpline operates Monday to Friday, 9 a.m. – 5 p.m. During weekends and public holidays contact the RSPCA Contact Centre on (02) 9770 7555
Aged Care Program FAQs

WIND, BRASS AND PERCUSSION PLAYERS!!!!!
Northern Beaches Concert Band is looking for flute, clarinet, saxophone, tuba and trombone adult players. We cater for players from beginner to advanced and have a varied and exciting repertoire.
Come and join us during school term time at 7.30pm, Pittwater High School, Mona Street, Mona Vale.
Details 9970 7131 or 0414 560 263.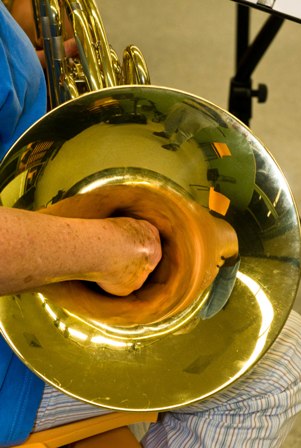 Seniors Toy Repair Group needs your help
Volunteers are sought to help out on Wednesday mornings (7.30am to midday) at the group's workshed in Ingleside. Volunteers need their own transport and be willing to sort and clean toys that are picked up at different collection points on the Northern Beaches.
Prospective volunteers can email Mary Kitchen to arrange a visit to the workshed. To arrange a donation pickup please call Terry Cook on 0410 597 327 or email him. Find out more about this great community group HERE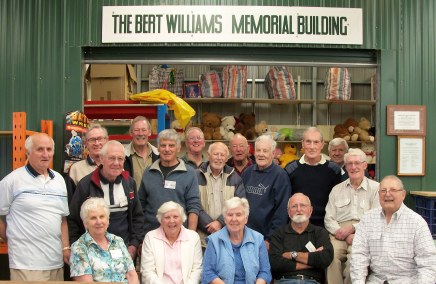 Profile
EasyLink (formerly Easy Transport Manly Warringah Pittwater) - medical appointments, shopping trips, mystery tours and Saturday Lunch - this great non-profit organisation offers great ideas and solutions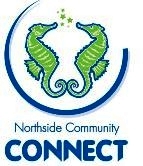 Community Connect
Need help on where to go to find the community information and assistance you need?
At Community Connect Northern Beaches, our professional staff and trained volunteers are knowledgeable, friendly and approachable and we will be only too pleased to help you find the service you want. We provide information and support, as well as advocacy and referral to other non profit community services and government agencies.
If we can't help you we will get you someone who can. If you are newly arrived or do not have an English speaking background we can offer individual advice and support. Or Why not come to Specialist Community Support Workshops: Family Law, Power of Attorney plus Wills and Executors; Domestic Violence Support and Prevention; Positive Community Integration ; Crime Prevention; Or Our Free English Classes.
We also provide information on: Family Services: Child Care, Personal Support & Counselling; Health (Including Mental Health) ; Material and Practical Assistance ; Advocacy to access state and federal MP assistance; Accommodation and Tenancy (help with form filling); Legal and Financial Matters ; Consumer Affairs ; Multicultural Issues; Conservation and the Environment ; Employment and Education; Accessing Community Facilities -You are welcome to call in for: Brochures, booklets and fact sheets on a range of topics; Service Directories e.g. Council Guides and Migrant Directories; Publications e.g. The Senior newspaper and Nova.
Access to our community information data base, internet, email, fax and photocopying.(Please note there is a small charge for photocopying and use of the fax to cover the cost of paper, toner and fax call). We also offer: A Legal Referral Program - Monday 1pm to 2pm at our 30 Fisher Road, Dee Why office. Taxation Assistance for low income earners and pensioners from July to October.
What does it cost?: Our services are free, however we are always grateful for a small donation where possible. The program is supported by NSW Department of Family & Community Services (FACS). CONTACT US: Phone: 02 99317777.
Disclaimer: These articles are not intended to provide medical advice, diagnosis or treatment. Views expressed here do not necessarily reflect those of Pittwater Online News or its staff.