May 19 - 25, 2019: Issue 405

Palm Beach Biggest Morning Tea 2019
On Saturday May 25th Janet and Max Petrie will host a Biggest Morning Tea event at their Pacific Road, Palm Beach home.
The annual fundraiser is one the Petries have been HUGE supporters of for years and the view and nibblies offered are YUM!
Starts 10 am and goes until it's dark.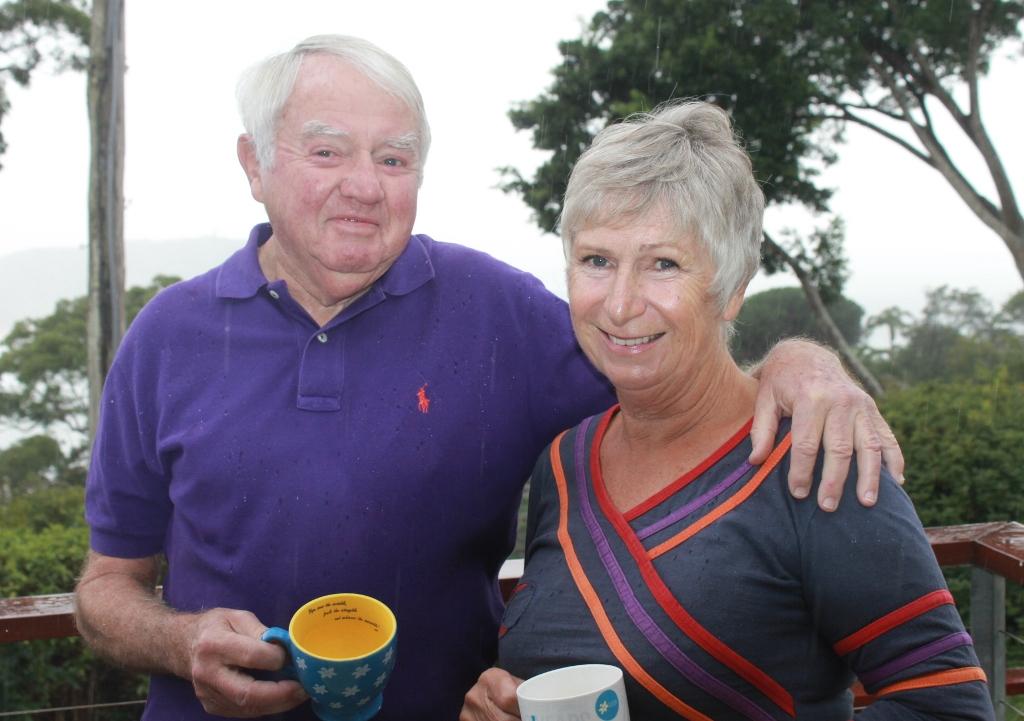 Details below.
If you can't make it please make a donation
HERE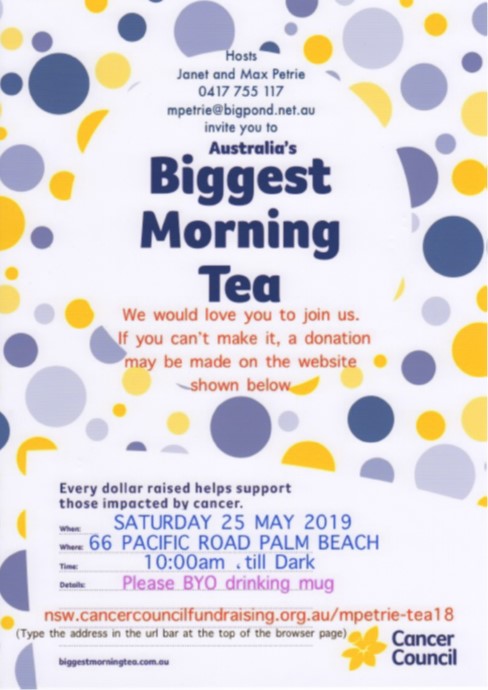 Rising Young Pianists At Forestville This May
Two rising talents of the Australian piano scene,
Maggie Wang and Rieko Makita performing some of the greatest piano music by Bach, Chopin, Liszt and Ravel as well as Beethoven's remarkable Appassionata Sonata, presented by Wyvern Music Forestville.
Award winning pianist Maggie Wang and Sydney Conservatorium of Music (University of Sydney) graduate is an active soloist and chamber musician, performing regularly at the Sydney Conservatorium of Music Lunchtime Concert Series.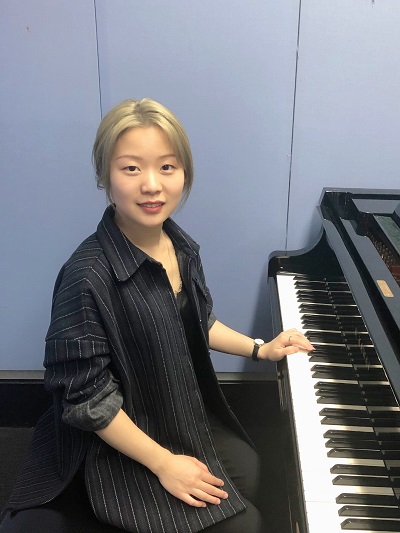 Rieko Makita is an emerging pianist who has performed as a soloist in the Sydney Opera House Concert Hall, SOH Utzon Room, City Recital Hall and Chatswood Concourse and is currently completing her studies at the Sydney Conservatorium, also participating in European masterclasses and summer schools.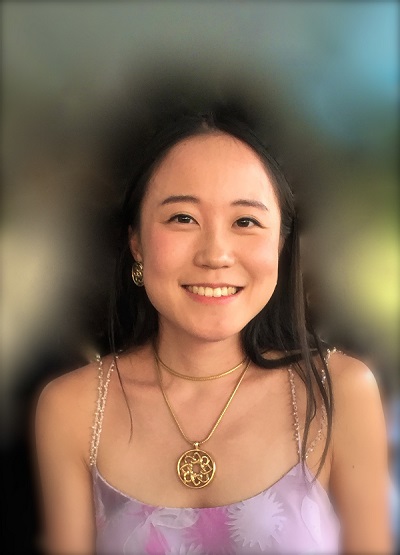 Sunday 26th May at 4:00pm
Our Lady of Good Counsel Catholic Church, 9 Currie Rd, Forestville
Tickets also available at door from 3.30pm on day of concert
Full: $25 Concession: $20 Students: $15 Children under 16 Free (includes refreshment).
Life In Australia: Melbourne in 1966
Published on 13 May 2019 by NFSA Films
From The Film Australia Collection. Made by The Commonwealth Film Unit 1966. Directed by Douglas White. Episode 10 of the Life in Australia series. This series was made to encourage immigration to Australia and to highlight the various social activities, employment and educational opportunities and lifestyles of the various cities and regional centres throughout Australia. This film shows an idyllic picture of life in the Victorian capital of Melbourne in the mid 1960s.
Seniors' Stories Volume 5
Are you passionate about expressing creativity in writing? Would you like to share your story?
The Seniors' Stories Volume 5 writing competition is now open and the theme is 'Love Your Life'.
The 100 best entries will be published and the authors will receive an invitation to the book launch at the NSW State Parliament.
Submissions open on 1 March and close on 22 May 2019, and all NSW Seniors Card members are encouraged to enter.
There will be six short story writing workshops held in:
19 March – Dubbo
20 March – Tamworth
12 April – Shoalhaven/Nowra
16 April – Wagga Wagga
29 April – Gosford
3 May - Sydney
To view previous editions of Seniors' Stories please
click here
.
AvPals: Term 2 2019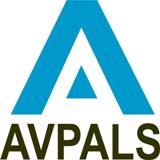 The AvPals Term 2 2019 Timetable for Newport Classes is now
available
.
Avalon Computer Pals (AVPALS) helps Seniors learn and improve their computer skills. It is a not for profit organisation run by volunteers.
Started in 2000 it now has 20+ trainers and many hundreds of students. At a really low cost (about $30 a school term) they can provide one-to-one training on most matters connected with computing and related technologies like mobile phones and digital cameras. From the smallest problem (how to hold the mouse!) to much more serious matters, there is a trainer who can help.
We offer "one to one" personal tuition or special short courses in the training rooms under the Catholic Church in Avalon. Training is conducted Monday to Friday from 9am to 4pm. For more information visit AVPALS web site www.avpals.com or phone 02 8064 3574
Keep up to date on our Facebook page
Find out more at: www.avpals.com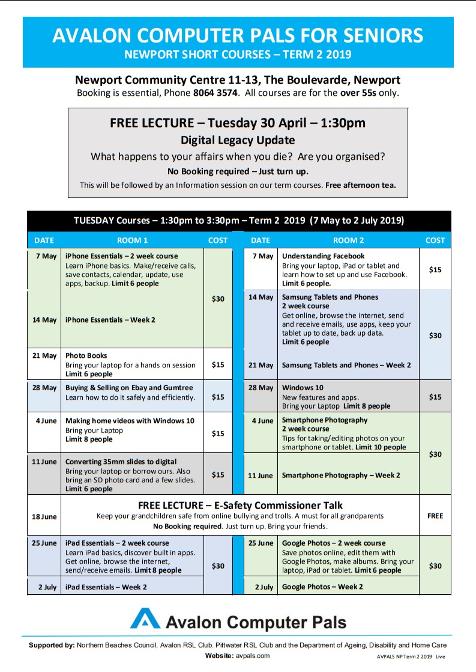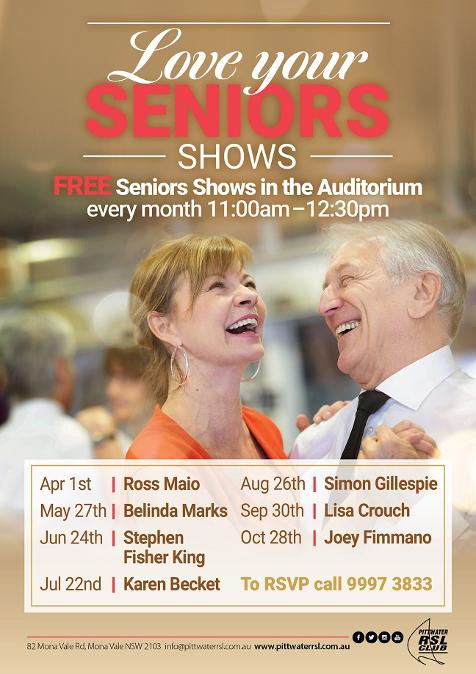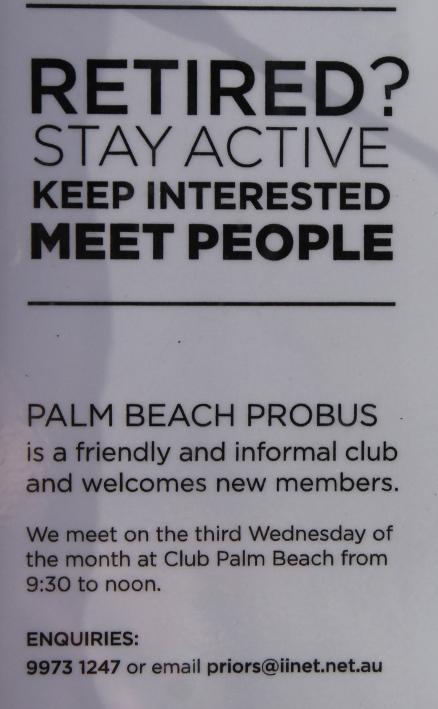 Easylink's Mystery Drives are BACK for 2019!
Last year we were busy looking over, refining and ensuring that our mystery drives cover every area of the northern beaches.
What are mystery drives? Well, our customers are picked up from their home and taken to surprise destinations across Sydney. We've had groups visit Katoomba, The Entrance, Windsor and Bobbin Head, just to name a few. Where you'll end up, is a mystery!
Social interaction amongst the older population offers many benefits and has been linked to better physical and emotional health. Our mystery drives connect our customers and together they develop friendships and explore Sydney at the same time.
Our mystery drives run every fortnight, join us next time for a half or full day outing!
Find a mystery drive near you by calling us on 9919 0700 or by visiting our website at
Appliance replacement scheme slashes power bills
by NSW Government
The NSW Government's "new for old" appliance replacement scheme is saving households an average of $325 a year in power bills.
Eligible households, including low-income, concession card holders and energy hardship customers, can receive a 40-50% discount when replacing their old fridge or TV with a newer, energy efficient model.
Minister for Environment Gabrielle Upton said the Home Energy Action appliance replacement program is on track to cut around $40 million from power bills over the next 10 years.
"Households that need savings the most are helping the environment," Ms Upton said.
"This is cutting greenhouse gas emissions by 16,600 tonnes a year, which is the same as taking 4160 cars off the road."
Since August 2016, the Home Energy Action appliance replacement scheme has replaced more than 32,600 old, inefficient appliances in 28,100 homes across NSW.
What's on offer?
For eligible residents of NSW, we are offering discounts on new energy efficient fridges and televisions.
When you replace your old, inefficient model, you can receive:
40% off the cost of a fridge




50% off the cost of a television



The offer applies to selected fridge and television models.
How will this help your household?
Fridges and televisions have been chosen for this offer because significant energy savings can be made by replacing old, inefficient models.
The amount you can save on your energy bill varies. On average:
Replacing an old, inefficient fridge can save between $100 and $200 per year on your energy bills.




Replacing a plasma or cathode ray tube (CRT) television with an LCD television can save between $50 and $125 per year on your energy bills.



Who's eligible?

To replace your fridge, your current fridge must be at least 6 years old.
To replace your television, you must own a plasma or cathode ray tube (CRT) television.
To receive this offer you must be a NSW resident and hold one of the following:
Pensioner Concession Card




Health Care Card or Low Income Health Care Card from Centrelink




Veterans' Affairs Gold Card



A Commonwealth Senior Health Card is not sufficient eligibility for this offer. You will need to hold one of the above cards.
If you do not meet the criteria above, you may be able to access the offer through a participating community service organisation. Please contact a community service organisation directly to discuss your application.
Apply now
You can apply online for the appliance replacement offer. If your application is successful, you'll receive instructions on how to buy your appliance through The Good Guys.
Make sure you have your valid concession card with you when you apply.

Profile Bayview Yacht Racing
Association (BYRA)
1842 Pittwater Rd,

Bayview
BYRA has a passion for sharing the great waters of Pittwater and a love of sailing with everyone aged 8 to 80 or over!
Seniors Toy Repair Group needs your help
Volunteers are sought to help out on Wednesday mornings (7.30am to midday) at the group's workshed in Ingleside. Volunteers need their own transport and be willing to sort and clean toys that are picked up at different collection points on the Northern Beaches.
Prospective volunteers can email Mary Kitchen to arrange a visit to the workshed. To arrange a donation pickup please call Terry Cook on 0410 597 327 or email him. Find out more about this great community group HERE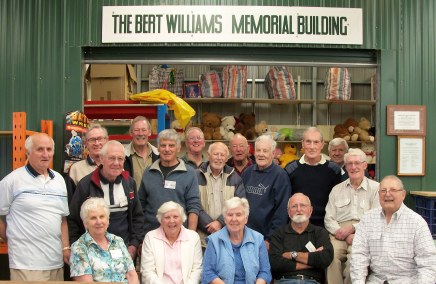 WIND, BRASS AND PERCUSSION PLAYERS!!!!!
Northern Beaches Concert Band is looking for flute, clarinet, saxophone, tuba and trombone adult players. We cater for players from beginner to advanced and have a varied and exciting repertoire.
Come and join us during school term time at 7.30pm, Pittwater High School, Mona Street, Mona Vale.
Details 9970 7131 or 0414 560 263.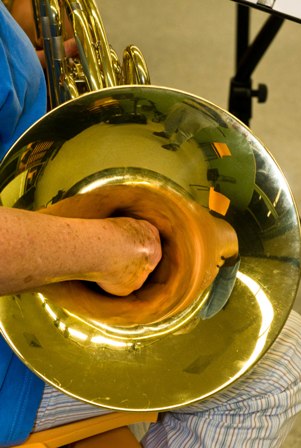 RSPCA's Community Aged Care Program
RSPCA NSW understands that to an elderly owner, a pet can mean everything. Our Aged Care program aims to keep pets and their elderly owners happy, healthy and together in their own homes for as long as possible. To do this, we assist elderly pet owners over the age of 65, Indigenous pet owners over the age of 50 and palliative care patients of any age.
services our Aged Care program offers include: temporary foster accommodation and/or emergency pet boarding if the owner requires medical treatment, respite or other assistance




assistance with veterinary treatment




home visits to assist the elderly with basic pet care




assistance with pet grooming




assistance with transport to and from the local veterinarian




a volunteer network to assist with dog walking and short periods of in-home care if the owner requires medical treatment, respite or other assistance



Please note that due to high demand for this program, we ask that pet owners first ask family and friends whether they are able to assist with their pet's care.
This community program was previously known as Pets of Older Persons (POOPs).
For more information please contact the RSPCA Community Programs helpline (02) 9782 4408.
The helpline operates Monday to Friday, 9 a.m. – 5 p.m. During weekends and public holidays contact the RSPCA Contact Centre on (02) 9770 7555
Aged Care Program FAQs

Manly Warringah Pittwater Community Aid
Do you know someone we could help?
We're a local not-for-profit that help over 2,000 elderly members of the Northern Beaches community live happy, healthy and independent lives in their own homes.
If you know someone that could use our help, please let us know!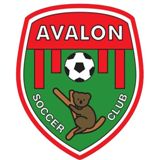 Profile:
Avalon Soccer Club
Avalon Soccer Club is an amateur club situated at the northern end of Sydney's Northern Beaches. As a club we pride ourselves on our friendly, family club environment. The club is comprised of over a thousand players aged from 5 to 70 who enjoy playing the beautiful game at a variety of levels and is entirely run by a group of dedicated volunteers.
Aged Care Complaints Commissioner
Any person can make a complaint to the Commissioner, including care recipients, family members, friends, staff, volunteers, or professionals.
Complaints may relate to any aspect of services including care, choice of activities, discrimination, catering, communication or the physical environment. The 1800 550 552 helpline is staffed 9am to 5pm (AEDST) Monday to Friday.
Out of hours callers can leave a message, or contact the Commissioner at anytime through the Aged Care Complaints Commissioner website.
________________________________________
In 2014-15, there were 10,924 contacts to the Aged Care Complaints Scheme. 3,725 were assessed as a complaint, 3,812 'other' contacts includes non-compulsory notifications, own motion investigations and compliance referrals. There were also 3,387 out of scope contacts which were not related to an approved provider or an approved provider's responsibilities under the Aged Care Act.