December 10 - 16, 2017: Issue 341

For you this week:
Christmas Cheers From The Critters by Lynleigh Greig

NSW Interbranch Championships 2017: SNB Leads after Day 1
B-Line Two Weeks On: Feedback Being Monitored - Newport Residents Update

LGNSW Conference 2017: Overview - Labor Councillors win President, Treasurer and Vice Presidencies, Motions carried: against the State Government takeover of planning powers through IHAP legislation + the requirement that where an amalgamation with one or more councils is proposed there be a binding referendum in each council area asking voters if they want their council to be amalgamated or not. Not discussed: Transfer plan making provisions in SEPP 19 to a Ministerial Direction: Urban Bushland

Pictures: Carols At The Beach 2017

Aquatics: The 2017 Sydney to Hobart: Classics, Supermaxis, an All Women Crew and an Invictus Games 2018 Prelude, the Ashes on Water Test + Some Pittwater Sailors
Reflections by George Repin: SNAPSHOTS OF AMSTERDAM
Farr 40 Newcastle One Design Trophy 2017 by Lisa Ratcliff

Park Bench Philosopher 2017 Reprises (Readers Requests); Avalon Beach North Headland Indian Face 'Falls': An Everchanging Coastline
Pittwater Ocean Swim Series 2017-2018: Bilgola December 10th, Newport January 7th, Avalon January 14th, Mona Vale January 21st, The Big Swim January 28th

Profile: Avalon Beach SLSC's Surfboat Division - the U23's Women'sAvocados have been chosen as Australian representatives in the Trans Tasman 2018, a role the ABSLSC U23's Mens Pinkies won in 2016. Their Antiques Masters Ladies are World Champions, their Reserves Mens can rung rings around those a quarter their age. Last Issue we shared an insight into one of this surf club's Life Members, Don Imison - this week the dynamic present and future that strives to create one club atmosphere - these boaties should be poster people for how good surf life saving is!
Northern Beaches People
I NEED YOUR STORIES PLEASE!
As promised I'm launching a website to collate our case for better buses on the northern beaches and present it to government and the media.
As I'd like to make an impact with a credible information plus story sharing place on the web would you please take a moment to email me your experience so far with the new service. Let me know your name, age if willing and location and what the difference it has made negative (or positive). Give me as much detail as you can to
betterbusesforthebeaches@gmail.com
.
As per this photo I would like to quote you so please let me know if you would rather remain anonymous. PLEASE share this information - let's mobilise and make this count people!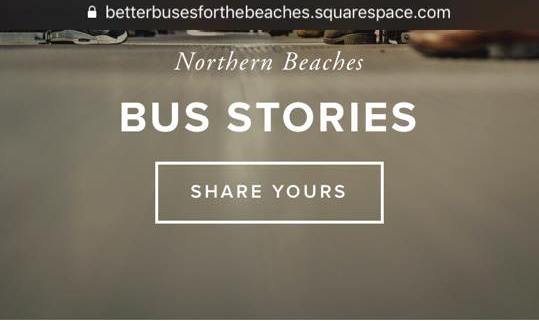 Retirement Village Inquiry
Kathryn Greiner has finished her round of consultations, and her report is due to Minister Matt Kean on 15 December.
Canola oil linked to worsened memory and learning ability in Alzheimer's
December 7, 2017
Canola oil is one of the most widely consumed vegetable oils in the world, yet surprisingly little is known about its effects on health. Now, a new study published online December 7 in the journal Scientific Reports by researchers at the Lewis Katz School of Medicine at Temple University (LKSOM) associates the consumption of canola oil in the diet with worsened memory, worsened learning ability and weight gain in mice which model Alzheimer's disease. The study is the first to suggest that canola oil is more harmful than healthful for the brain.
"Canola oil is appealing because it is less expensive than other vegetable oils, and it is advertised as being healthy," explained Domenico Praticò, MD, Professor in the Departments of Pharmacology and Microbiology and Director of the Alzheimer's Center at LKSOM, as well as senior investigator on the study. "Very few studies, however, have examined that claim, especially in terms of the brain."
Curious about how canola oil affects brain function, Dr. Praticò and Elisabetta Lauretti, a graduate student in Dr. Pratico's laboratory at LKSOM and co-author on the new study, focused their work on memory impairment and the formation of amyloid plaques and neurofibrillary tangles in an Alzheimer's disease mouse model. Amyloid plaques and phosphorylated tau, which is responsible for the formation of tau neurofibrillary tangles, contribute to neuronal dysfunction and degeneration and memory loss in Alzheimer's disease. The animal model was designed to recapitulate Alzheimer's in humans, progressing from an asymptomatic phase in early life to full-blown disease in aged animals.
Dr. Praticò and Lauretti had previously used the same mouse model in an investigation of olive oil, the results of which were published earlier in 2017. In that study, they found that Alzheimer mice fed a diet enriched with extra-virgin olive oil had reduced levels of amyloid plaques and phosphorylated tau and experienced memory improvement. For their latest work, they wanted to determine whether canola oil is similarly beneficial for the brain.
The researchers started by dividing the mice into two groups at six months of age, before the animals developed signs of Alzheimer's disease. One group was fed a normal diet, while the other was fed a diet supplemented with the equivalent of about two tablespoons of canola oil daily.
The researchers then assessed the animals at 12 months. One of the first differences observed was in body weight -- animals on the canola oil-enriched diet weighed significantly more than mice on the regular diet. Maze tests to assess working memory, short-term memory, and learning ability uncovered additional differences. Most significantly, mice that had consumed canola oil over a period of six months suffered impairments in working memory.
Examination of brain tissue from the two groups of mice revealed that canola oil-treated animals had greatly reduced levels of amyloid beta 1-40. Amyloid beta 1-40 is the more soluble form of the amyloid beta proteins. It generally is considered to serve a beneficial role in the brain and acts as a buffer for the more harmful insoluble form, amyloid beta 1-42.
As a result of decreased amyloid beta 1-40, animals on the canola oil diet further showed increased formation of amyloid plaques in the brain, with neurons engulfed in amyloid beta 1-42. The damage was accompanied by a significant decrease in the number of contacts between neurons, indicative of extensive synapse injury. Synapses, the areas where neurons come into contact with one another, play a central role in memory formation and retrieval.
"Amyloid beta 1-40 neutralizes the actions of amyloid 1-42, which means that a decrease in 1-40, like the one observed in our study, leaves 1-42 unchecked," Dr. Praticò explained. "In our model, this change in ratio resulted in considerable neuronal damage, decreased neural contacts, and memory impairment."
The findings suggest that long-term consumption of canola oil is not beneficial to brain health. "Even though canola oil is a vegetable oil, we need to be careful before we say that it is healthy," Dr. Praticò said. "Based on the evidence from this study, canola oil should not be thought of as being equivalent to oils with proven health benefits."
The next step is to carry out a study of shorter duration to determine the minimum extent of exposure necessary to produce observable changes in the ratio of amyloid beta 1-42 to 1-40 in the brain and alter synapse connections. A longer study may be warranted in order to determine whether canola oil also eventually impacts tau phosphorylation, since no effects on tau were observed over the six-month exposure period.
"We also want to know whether the negative effects of canola oil are specific for Alzheimer's disease," Dr. Praticò added. "There is a chance that the consumption of canola oil could also affect the onset and course of other neurodegenerative diseases or other forms of dementia."
The research was funded in part by a grant from the Wanda Simone Endowment for Neuroscience.
Elisabetta Lauretti, Domenico Pratice.
Effect of canola oil consumption on memory, synapse and neuropathology in the triple transgenic mouse model of Alzheimer's disease.
Scientific Reports, 2017; 7 (1) DOI:
10.1038/s41598-017-17373-3
2018 Seniors Card Directory Available Now
NSW Seniors: NSW Government

NSW Seniors Card is pleased to provide members with the 2018 Seniors Card Directory, your guide to the best discounts and special offers from thousands of participating businesses around the state.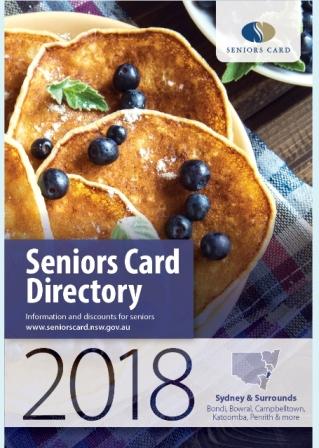 Each year five directories are released, one for each region in NSW. The regions are: Sydney & Surrounds, Central Coast & Hunter, Northern NSW, Southern NSW and Western NSW.
To download your copy please click the links below:
Northern NSW PDF, 8590.32 KB
Southern NSW PDF, 8837.31 KB
Western NSW PDF, 8434.52 KB
If you are unsure about what directory region you are in you can view our
regional map here
.
Copies of the directory are also available for pickup from Australia Post Outlets, MP Offices as well as participating Local Councils and Libraries.
Minute and A Half in A Woman's Life
Published on 16 Mar 2017
We have all see the BBC interview where the babies walked in. But what if it happened to the mother?
Christmas 2017: The Little Stories
It's that time of year again when we begin to share some of the great overseas and local little stories contained within advertisements - obviously many of you won't be buying marmalade from Marks and Spencer in London, or any of the many other products these little stories may speak about.
But the little stories themselves are to celebrate the wonderful gift that is Christmas and Guaranteed to Give You a Giggle - one to start us off: more in
your grandchildren's page
!
Farmers Christmas Advert 2017 – Secret Santa
Warriewood Boardriders Retro Comp & BBQ
Sunday, December 17 at 8 AM
It's that time of the year again. Time to climb under the house and dust off the single fin. Time to chuck on ya favorite pair of fluro boardies. Time to start practicing your soul arch high lines in the mirror.
You guessed it, it's Retro Single Fin comp time.
If you're a fan of mediocre surfing, burnt snags and sandy beer, this is the event for you.
All welcome, so bring ya mates along. Just $10 entry to cover some booze and grub.
Oh, and if you haven't had enough by the end of the comp, the Porra's will be hosting the end of year shin dig immediately following the final.
So shove that in ya calendar and get stoked on it.
Check in at 7.30am- competition kicks off at 8am.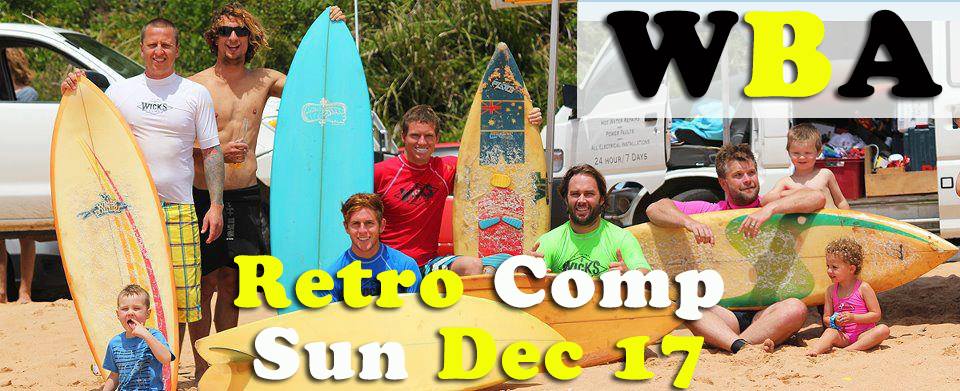 Profile
EasyLink (formerly Easy Transport Manly Warringah Pittwater) - medical appointments, shopping trips, mystery tours and Saturday Lunch - this great non-profit organisation offers great ideas and solutions

Heartmoves is a low-moderate intensity exercise program. Regular participation in Heartmoves will help to: Better manage weight, blood sugars, blood pressure and cholesterol; Improve fitness, balance, co-ordination and flexibility; Enhance your quality of life and meet other people. Ingrid Davey is a qualified Older Adult Instructor and accredited Heartmoves Leader who will guide you through an exercise program that is fun, safe and modified to suit you. Tuesday 9.30am and Thursday 10.30am at Nelson Heather Centre, 4 Jackson Road Warriewood. The cost per class is $10.00 casual now and $17.00 for two classes. Phone Ingrid to secure your spot on 0405 457 063. www.heartfoundation.org.au
Media Releases concerning Seniors this week from National Seniors Australia
With around a quarter of a million members, National Seniors is Australia's largest consumer organisation for the over 50s and fourth largest group of its kind in the world.
Seniors Toy Repair Group needs your help
Volunteers are sought to help out on Wednesday mornings (7.30am to midday) at the group's workshed in Ingleside. Volunteers need their own transport and be willing to sort and clean toys that are picked up at different collection points on the Northern Beaches.
Prospective volunteers can email Mary Kitchen to arrange a visit to the workshed. To arrange a donation pickup please call Terry Cook on 0410 597 327 or email him. Find out more about this great community group HERE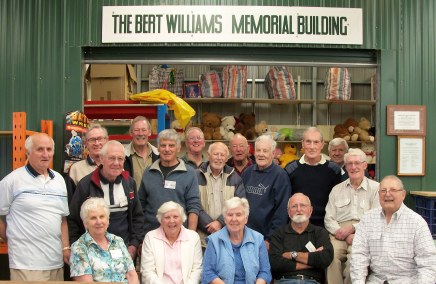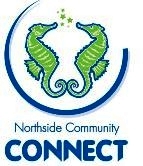 Community Connect
Need help on where to go to find the community information and assistance you need?
At Community Connect Northern Beaches, our professional staff and trained volunteers are knowledgeable, friendly and approachable and we will be only too pleased to help you find the service you want. We provide information and support, as well as advocacy and referral to other non profit community services and government agencies.
If we can't help you we will get you someone who can. If you are newly arrived or do not have an English speaking background we can offer individual advice and support. Or Why not come to Specialist Community Support Workshops: Family Law, Power of Attorney plus Wills and Executors; Domestic Violence Support and Prevention; Positive Community Integration ; Crime Prevention; Or Our Free English Classes.
We also provide information on: Family Services: Child Care, Personal Support & Counselling; Health (Including Mental Health) ; Material and Practical Assistance ; Advocacy to access state and federal MP assistance; Accommodation and Tenancy (help with form filling); Legal and Financial Matters ; Consumer Affairs ; Multicultural Issues; Conservation and the Environment ; Employment and Education; Accessing Community Facilities -You are welcome to call in for: Brochures, booklets and fact sheets on a range of topics; Service Directories e.g. Council Guides and Migrant Directories; Publications e.g. The Senior newspaper and Nova.
Access to our community information data base, internet, email, fax and photocopying.(Please note there is a small charge for photocopying and use of the fax to cover the cost of paper, toner and fax call). We also offer: A Legal Referral Program - Monday 1pm to 2pm at our 30 Fisher Road, Dee Why office. Taxation Assistance for low income earners and pensioners from July to October.
What does it cost?: Our services are free, however we are always grateful for a small donation where possible. The program is supported by NSW Department of Family & Community Services (FACS). CONTACT US: Phone: 02 99317777.
Country Pensioner
Excursion ticket:
NSW Public Transport
Parents missing out on REAL face time? If they have a Pension Card, sign them up & they could get unlimited $2.50 Country Pensioner Excursion tickets*.
Call 13 22 32 to sign up.
Country Pensioner Excursion ticket (CPE)
A Country Pensioner Excursion (CPE) ticket is an affordable ticket for eligible pensioners and seniors to travel by train in regional NSW and the ACT.
For $2.50 you can book an economy class seat on a NSW TrainLink
Regional train service. You will need to book 7 days or less in advance
Disclaimer: These articles are not intended to provide medical advice, diagnosis or treatment. Views expressed here do not necessarily reflect those of Pittwater Online News or its staff.
Out of Window-Glass, Women and War: the Waterworth Optical Collection Goes Online
December 6, 2017: University of Tasmania

Our island 'can-do' spirit, secret wartime missions and reconnaissance flights are elements captured in a unique collection, featuring the work of Hobart's World War II 'Optical Munitions Annexe 9/101' and its 25 year post-war manufacturing legacy.
The 'Waterworth Optical Collection' has been launched in preparation for the 2018 75th anniversary of the formation of the Optical Annexe.
Built on the University of Tasmania's Domain campus, 'The Annexe' produced countless high quality lenses and over 17,000 prisms from ordinary windowglass - for reconnaissance cameras, gunsights, telescopes, bombsights, binoculars and other instruments for the war effort.
These products were designed by a dedicated team of University of Tasmania Physics students, led by Professor Leicester McAulay and local inventor Eric Waterworth. The beating heart of the Annexe was a 200 strong community workforce – most of whom were women – plucked from normal domestic life and trained as highly-skilled machinists, glass workers and lens makers. Secret missions to Britain and the USA advised military experts on expertise in optical munitions design, and covert RAAF flights over Hobart tested camera lenses created and built at the Annexe.
The Annexe became Australia's first post-war optical factory, making the famed Waterworth projectors, lenses and instruments for mapmaking and education.
A 'virtual exhibition team' comprising a University Collections curator, historians, artists and scientists is developing interdisciplinary research projects, exhibitions, and installations using the objects in the collection. The developing collection already comprises more than 200 items, including lenses, magnifiers, slide projectors, instrument cases, stereoscopes, related optical artefacts, newspaper articles, photographs and advertising materials. Many of these were gifted to the University by the late Dr Peter Smith OAM.
Waterworth Optical Collection curator, Lynn Davies, said that the collection is a shared cultural asset that "showcases local ingenuity and passion and reveals a vital link between the university and our local community at a time of need".
"This digital archive has been created as a virtual museum to share the stories and objects centred on these wartime and post-war activities," she said.
"We hope the community might help us find missing objects, or photographs of Annexe staff and other stories of these wartime activities, and that some might be lent or even donated to add to our collection."
Director of the University's Centre for Tasmanian Historical Studies Stefan Petrow said the online collection provides the chance to uncover important local, wartime and post-war Tasmanian history.
"This is an exciting opportunity to uncover a crucial role women played in Australia during World War Two," he said. "In the post-war period, the Annexe showcased the entrepreneurial flair of which Tasmanians are capable".
PET tracer gauges effectiveness of promising Alzheimer's treatment
December 6, 2017
In the December featured basic science article in The Journal of Nuclear Medicine, Belgian researchers report on the first large-scale longitudinal imaging study to evaluate BACE1 inhibition with micro-PET in mouse models of Alzheimer's disease. PET imaging has been established as an excellent identifier of the amyloid plaque and tau tangles that characterize Alzheimer's disease. Now it is proving to be an effective way to gauge treatment effectiveness.
The tracer makes it possible to image the effects of chronic administration of an inhibitor for an enzyme, called beta (β)-site amyloid precursor protein-cleaving enzyme 1 (BACE1), which cuts off protein fragments that can lead to amyloid-β development and is more prevalent in brains affected by Alzheimer's. It does this by binding to BACE1.
The study compared control mice with those genetically-altered to have Alzheimer's, and tested 18F-florbetapir (18F-AV45) along with two other tracers, 18F-FDG PET and 18F-PBR111. The mice received the BACE inhibitor at 7 weeks, then brain metabolism, neuroinflammation and amyloid-β pathology were measured using a micro-PET (μPET) scanner and each of the tracers. Baseline scans were done at 6-7 weeks and follow-up scans at 4,7 and 12 months. 18F-AV45 uptake was measured at 8 and 13 months of age. After the final scans, microscopic studies were performed.
While all three tracers detected pathological differences between the genetically modified mice and the controls, only 18F-AV45 showed the effects of inhibitor treatment by identifying reduced amyloid-β pathology in the genetically modified mice. This was confirmed in the microscopic studies.
The team of the Molecular Imaging Center Antwerp, Belgium, however warns, "This study clearly showed that accurate quantification of amyloid-beta tracers is critically important and that the non-specific uptake in the brain of subjects might be underestimated for some existing Alzheimer's tracers that have fast metabolization profiles. The aim of this translational research is advancing results discovered at the bench so that they can be applied to patients at the bedside."
The statistics on Alzheimer's are sobering. Approximately 10 percent of people 65 and older have Alzheimer's dementia, according to the Alzheimer's Association. More than 5 million Americans are living with the disease, and that number could rise to 16 million by 2050.
Steven Deleye, Ann-Marie Waldron, Jeroen Verhaeghe, Astrid Bottelbergs, Leonie Wyffels, Bianca Van Broeck, Xavier Langlois, Mark Schmidt, Sigrid Stroobants, Steven Staelens.
Evaluation of Small-Animal PET Outcome Measures to Detect Disease Modification Induced by BACE Inhibition in a Transgenic Mouse Model of Alzheimer Disease.
Journal of Nuclear Medicine, 2017; 58 (12): 1977 DOI:
10.2967/jnumed.116.187625
Osteoarthritis Guideline Released For Public Consultation
Thursday, 30 November 2017
The Royal Australian College of General Practitioners (the developer) has released the updated draft
Guideline for the management of knee and hip osteoarthritis
for public consultation until Wednesday 20 December 2017
.
The developer will be seeking NHMRC approval of the guideline under section 14A of the National Health and Medical Research Council Act 1992.
Australian Government Dept. of Health: Hearing Devices for Seniors
After reading a recent Media Release by National Seniors this week (runs below) we felt it is timely to remind our more mature Readers that under the Australian Government's Hearing Services Program (the program), you will be offered the option of being fitted with a hearing device if a hearing assessment identifies you have a hearing loss and a hearing device may assist you.
You will be given a recommendation for a fully subsidised hearing device, and may also be offered the option of purchasing a partially subsidised hearing device. These devices have been approved by the Office of Hearing Services.
NLA Ebooks - Free To Download
The National Library of Australia provides access to thousands of ebooks through its website, catalogue and eResources service. These include our own publications and digitised historical books from our collections as well as subscriptions to collections such as Chinese eResources, Early English Books Online and Ebsco ebooks.
Ebooks are books published in an electronic format. They can be read by using a personal computer or an ebook reader.
This guide will help you find and view different types of ebooks in the National Library collections.
Peruse the NLA's online ebooks, ready to download -
HERE
Australian Ageing Agenda
Australian Ageing Agenda (AAA) is an independent and authoritative bi-monthly publication for people who work in or around the aged care and retirement sectors in Australia. It provides a broad range of news, education and opinion with an emphasis on knowledge sharing and research translation.
Each issue also contains regular updates on relevant business and financial issues along with a selection of well researched features on crucial systems and operations, clinical care, technology, built environment and other issues relevant to the 'ageing sector'. AAA leads the way with the industry's most comprehensive conference details and remains Australia's number one source of news and information about ageing issues and aged care.
Have a look at their comprehensive website HERE
Aged Care Complaints Commissioner
Any person can make a complaint to the Commissioner, including care recipients, family members, friends, staff, volunteers, or professionals.
Complaints may relate to any aspect of services including care, choice of activities, discrimination, catering, communication or the physical environment. The 1800 550 552 helpline is staffed 9am to 5pm (AEDST) Monday to Friday.
Out of hours callers can leave a message, or contact the Commissioner at anytime through the Aged Care Complaints Commissioner website.
________________________________________
In 2014-15, there were 10,924 contacts to the Aged Care Complaints Scheme. 3,725 were assessed as a complaint, 3,812 'other' contacts includes non-compulsory notifications, own motion investigations and compliance referrals. There were also 3,387 out of scope contacts which were not related to an approved provider or an approved provider's responsibilities under the Aged Care Act.
Avalon Computer Pals (Avpals)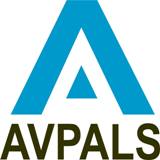 VPALS is a volunteer organisation dedicated to helping seniors improve their computer skills. Started in 2000 it now has 20+ trainers and many hundreds of students. At a really low cost (about $30 a school term) they can provide one-to-one training on most matters connected with computing and related technologies like mobile phones and digital cameras. From the smallest problem (how to hold the mouse!) to much more serious matters, there is a trainer who can help.
The training rooms are under the Catholic Church in Avalon and training is conducted Monday to Friday from 9am to 4pm. For more information visit AVPALS web site www.avpals.com or phone 02 8064 3574
Keep up to date on our Facebook page
Ellen Dissects the Kid-Interrupted BBC Interview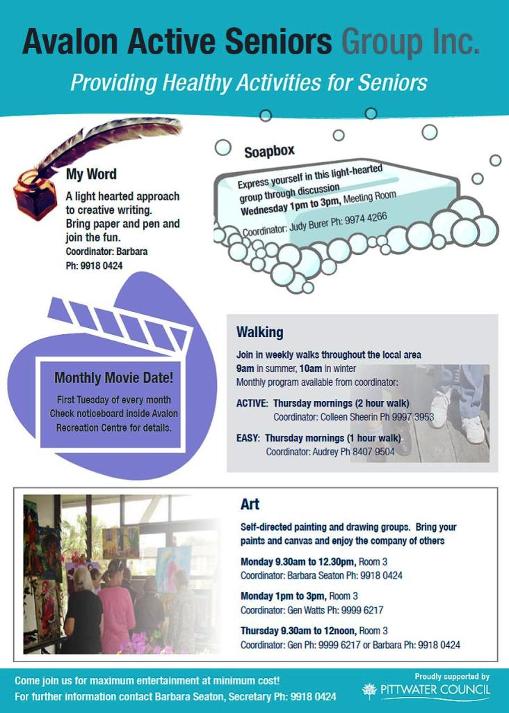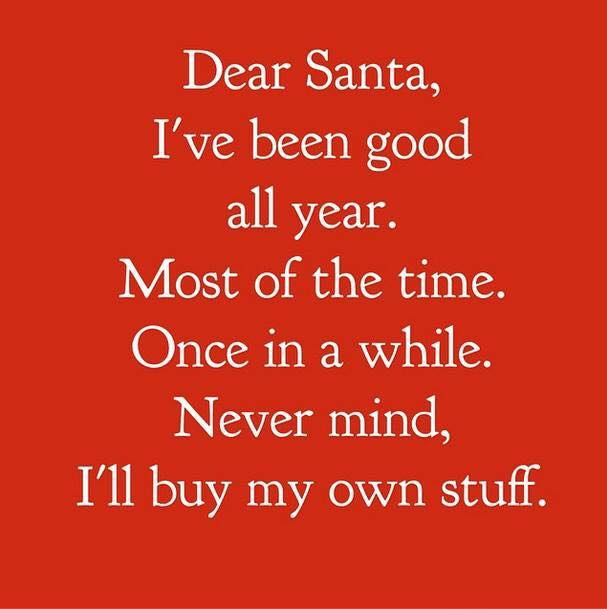 Contact Community Care Northern Beaches HERE:
COTA – NSW - cotansw.com.au
ABOUT US
The Council on the Ageing NSW (COTA NSW) is the peak organisation for people over 50 in our state. We're an independent, non-partisan, consumer-based non-government organisation. We work with politicians, policy makers, and service providers as well as media representatives to make sure your views are heard and your needs are met. COTA NSW works to empower and engage people over 50. For decades, we've shaped the policies and programs that change lives.
Since our beginning in 1956, COTA NSW has introduced policies and programs that make a real difference to peoples' lives. We have proud record, having created: ■Meals on Wheels, ■Retirement Village Residents Association, ■Australian Seniors Computer Clubs Association, ■Seniors Clubs, ■Seniors Information Service, ■OM:NI – Older Men: New Ideas, ■Grandfriends, ■Grandparents, Relatives and Kinship Care Alliance, ■Medication Management for Older People, and the ■Mature Employment Line
Seniors Power Discount
NSW Seniors Card holders can save up to 25 per cent on their gas and electricity bills under a new deal the state government has reached with AGL.
If card holders switch to AGL before 31 August, they will get 25 per cent off electricity and 19 per cent off gas usage charges for 24 months.
For further details, visit the website
here
or call 1300 001 504.

Senior Movers is a wonderful resource for the Pittwater senior community who are thinking about downsizing from their property. Senior Movers want you to stop worrying about downsizing from the family home and let us take care of you. Senior movers gives you peace of mind during stressful times of downsizing and moving to a smaller home. No retirement living plan is too large or too small. We are glad to help whether it is a move to a loved one's home, assisted living or to a seniors apartment. We want you to we help you gracefully downsize with our experience and care. www.seniormovers.com.au
Also see Belinda Grundy's Profile and other great Business; www.bgpropertystyling.com.au
WIND, BRASS AND PERCUSSION PLAYERS!!!!!
Northern Beaches Concert Band is looking for flute, clarinet, saxophone, tuba and trombone adult players. We cater for players from beginner to advanced and have a varied and exciting repertoire.
Come and join us during school term time at 7.30pm, Pittwater High School, Mona Street, Mona Vale.
Details 9970 7131 or 0414 560 263.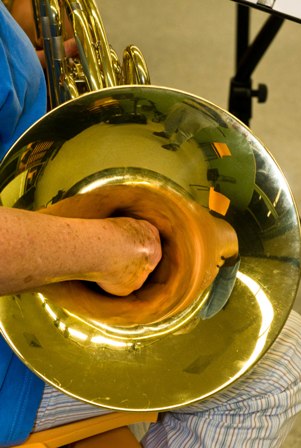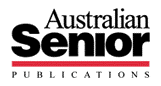 The Senior Newspaper Online
Manly Warringah Pittwater Community Aid
Do you know someone we could help?
We're a local not-for-profit that help over 2,000 elderly members of the Northern Beaches community live happy, healthy and independent lives in their own homes.
If you know someone that could use our help, please let us know!
Keep your Wits About You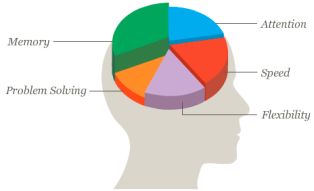 A regular contributor suggests we all look at Lumosity to see if will suit keeping active mentally. Their website states: "improve Brain Health and performance. Designed by neuroscientists, Lumosity exercises improve core cognitive functions. Researchers have measured significant improvements in working memory and attention after Lumosity training. Dozens of research collaborations help improve the Lumosity training program and its effectiveness." You can visit their website to decide for yourself at: www.lumosity.com/app/v4/personalization