November 11 - 17, 2018: Issue 383

Profile

:
Bill Leimbach
Bill Leimbach's face is sun weathered, he's a man who has spent his life outdoors, in the light, capturing real stories of real people. With over 40 years of Producing and Directing Documentaries and Films, most of them in places known for weather extremes, his squint not only occurs when he's focusing in on how to present the story through evolving vision, that squint is looking forward too, towards the next production and records that should be made.
In Canberra today the multi award nominated and winning film Beneath Hill 60, the true story of the 1st Australian Tunnelling Company's mining Hill 60 in the Ypres Salient on the Western Front and setting off what was then the biggest explosion known to humankind, apparently felt in Dublin and heard in London, will be screened as part of Remembrance Day activities. This is one of Bill's films - one story that 'had to be told'.
There are a lot of Bill Leimbach productions, in fact there are so many films and documentaries, someone needs to make a definitive filmography of his work. Bill has worked with the best in the business here. The works are authentic - well researched, well written, well acted and directed. They 'stick' with you - the mark of any decent film.
It's not only films he's been an integral part of getting made that he's interested in either. Next Saturday Bill has arranged a screening of another WWI favourite of the thousands of Australians sent oversea, The Sentimental Bloke, which is also marking its century this month. The screening will take place at the Avalon Bowling Club with Elanora's The Volantinski Quartet providing music to accompany the classic silent film and even a menu of food from 1918 to heighten the whole experience for those who attend.
Mona Vale Hospital Supporters To Hold Wake At Parliament House
Save Mona Vale Hospital supporters will hold a "wake" outside NSW Parliament on November 21 for acute services lost from their hospital.
Save Mona Vale Hospital chairman Parry Thomas said "mourners" would travel on a "Hospital Bus" to Macquarie Street, dressed in black, to send a strong message to the government.
"The Pittwater community has lost an essential service with the closure of acute services at Mona Vale Hospital and the people are grieving," Mr Thomas said.
"This will give us a chance to mourn our loss whilst sending a clear message to the Premier Gladys Berejiklian, Health Minister Brad Hazzard and Pittwater MP Rob Stokes, and that we want emergency, surgery, intensive care, paediatrics, maternity and other acute services returned to our hospital."
Of 35,033 presentations to Mona Vale Hospital in the latest year for which statistics are available, the year 2016-17:
143 needed immediate resuscitation.

4,729 needed help within 10 minutes for life-threatening conditions.

And another 12,588 needed to be seen within 30 minutes.

Mr Thomas said the enormous numbers of people presenting at the new Northern Beaches Hospital confirmed his group's concern that it would attract patients from a far wider area and in numbers far greater than the state government planned for - rather than simply cater to the Northern Beaches.
NSW Health Department statistics showed that on Tuesday night (November 6) at 10.30pm Northern Beaches Hospital had 26 patients triaged and waiting for treatment, while Royal North Shore had 2, he said. (Statistics recorded from
www.emergencywait.health.nsw.gov.au
)
"The many stories of chaos, patients giving up, going to another hospital or simply going home and of the hospital being unable to provide services, show that we need an easily accessible public hospital that is actually on the northern beaches – as well as the one located an extra 12km away up a flood-prone road," Mr Thomas said.
Anyone wishing to travel on the "Hospital Bus" should contact
savemonavalehospital@gmail.com
or call 0403 821 520. Otherwise "mourners" can meet us at Parliament House at 12.30pm on Wednesday, November 21.
From Save Mona Vale Hospital Local Action Group
Bush2Beach Rugby Gala
Published November 5th, 2018 by NSW Office of Sport
The Sydney Academy of Sport at Narrabeen hosted the Bush2Beach Rugby Gala over last weekend to raise money for registration, insurance and running costs of clubs in drought affected communities.
The event not only provided an invaluable link between beaches and country clubs, but also raised over $15,000.
THE SENTIMENTAL BLOKE with the Volantinsky Quartet
Avalon Bowling Club
4 Bowling Green Lane
Avalon Beach
Sat. 17 November 2018
7:00 pm – 11:00 pm
THE SENTIMENTAL BLOKE was first screened 100 years ago this coming November. It is regarded as the supreme achievement of Australia's Silent Film era. The heartfelt, sympathetic storytelling, its mixture of comedy with realistic Woolloomooloo backgrounds, and its Australian box office success played a major role in defining Australian national character on screen. The film is an adaptation of C.J. Dennis' much-loved poem about an ex-convict who experiences the love of a good woman for the first time.
This newly restored copy will be presented with a live 100 minute musical accompaniment, composed and performed by The Volatinsky Quartet. The Quartet composed the music for this silent film, whose original score has long been lost. They play an exotic combination of instruments, with Russian-trained Lucy Voronov (cimbalom & hammer-dulcimer), impro-cellist Anatoli Torjinski (from Odessa), Kiev-trained mandolin/guitarist Stephen Lalor and master percussionist Jess Ciampa - all laced with the flavours of Russia, the Balkans and Australian quirky classics. They have been a headline act at WomAdelaide, Woodford and Fairbridge Festivals & their music is often heard on ABC FM.
The 100 minute film was directed by the famous Raymond Longford and the cast features the love of his life Lottie Lyell. It was lost for decades until found in a vault at New York's Eastman Kodak, filed mistakenly as THE SENTIMENTAL BLONDE.
One of the prints made from the new negative was screened to renewed enthusiasm at the 1955 Sydney Film Festival, and its director Raymond Longford was discovered to be still alive, working as a nightwatchmen on the Sydney waterfront. The National Film and Sound Archive have allowed us this copy to celebrate its 100th anniversary.
Avalon resident, Film Producer Bill Leimbach, will introduce the film and tell some of the story behind the making of this landmark collaboration of Raymond Longford & Lottie Lyell. The film transformed Lottie into Australia's first international film star. But she also contributed to the screenplay, art direction, editing and production. The British press called their film, "The best that has been made in Australia".
Lyell and Longford went on to form a very influential and pioneering partnership, making two or three films a year - half hour pieces, totally silent. They started a relationship but Longford could not marry her as his wife Melena would not give him a divorce until 1926 – the year after Lottie Lyell died – at the age of 35.
Today the couple are remembered with a most prestigious award named in their honour, the LONGFORD LYELL AWARD - the Australian film industry's highest accolade for an individual for their "unwavering commitment over many years to excellence in the film and television industries and has, through their body of work, contributed substantially to the enrichment of Australian screen culture". Since the introduction of the award by the AFI in 1968, winners have included Peter Weir, Tim Burstall, Bud Tingwall, David Stratton, George Miller, Phillip Adams, Phillip Noyce, Jack Thompson, Geoffrey Rush and Cate Blanchett.
Avalon Bowling Club will come alive with The Volantinski Quartet on stage accompanying the 100th anniversary of the film, playing to 150 lovers of film, history and exotic music.
Leimbach said, "I saw this SENTIMENTAL BLOKE accompanied by the QUARTET at a film festival in Queensland earlier this year. Everyone had such a wonderful festive night. I approached the Quartet to ask if they could come down to NSW and do the same. They answered excitedly, they would love to - they live in Elanora Heights!"
Don't miss this fantastic opportunity. There will be food, bar drinks and plenty of fun as we laugh and cry and dance in the memory of this great Australian achievement.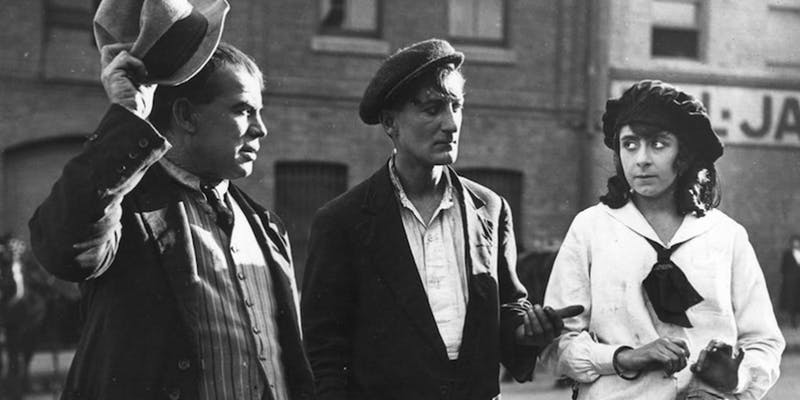 The Golden Age Of Piano With Concert Pianist Christopher Malek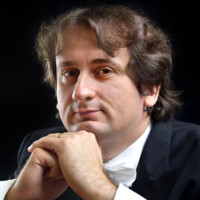 Christopher Malek, one of the finest international concert pianists of his generation, will continue the grand tradition of piano music when he performs a recital The Golden Age of Piano, for Wyvern Music Forestville on Sunday 11 November at 4pm at OLGC Catholic Church. Renowned for the poetic quality of his interpretation and extraordinary virtuosity, he will perform piano classics by Mozart, Schubert, Chopin and Liszt.
Christopher graduated with highest distinction for extraordinary artistic achievements from a special talents music high school in Warsaw, Poland. He continued his studies at Chopin Academy of Music in Warsaw, Australian Institute of Music in Sydney, and Vancouver Academy of Music.
A top prizewinner at many competitions, Chris won his first national contest at an early age of 10, which was followed by his debut with an orchestra. He received First Prize and Gold Medal at the Chopin Competition in Australia, First Prize at the International Competition in Poland, Second Prize at the International Chopin Competition in Europe, to name a few.
Since his early successes, Christopher Malek continues to travel and perform around the world, music has taken him to nearly thirty countries in Europe, North America, Asia and Australia. He made a number of archive recordings for radio and television, released CDs and DVDs and played the title role of Frederic Chopin in a film about the composer.
In recognition of his achievements he was awarded a number of government awards, most notably a Distinguished Talent Permanent Residency of Australia.
Event: The Golden Age of Piano with concert pianist Christopher Malek
Date and Time: Sunday 11th November at 4:00pm
Venue: Our Lady of Good Counsel Catholic Church, 9 Currie Rd, Forestville
Entry Fee: Full: $25 Concession: $20 Students: $15 Children under 16 Free
Enquiries: Wyvern Music Forestville Tel: 9416 5234
Drinking coffee may reduce your chances of developing Alzheimer's or Parkinson's
November 5, 2018
Approximately 500 billion cups of coffee are consumed worldwide each year.
A new study out of the Krembil Brain Institute, part of the Krembil Research Institute, suggests there could be more to that morning jolt of goodness than a boost in energy and attention. Drinking coffee may also protect you against developing both Alzheimer's and Parkinson's disease.
"Coffee consumption does seem to have some correlation to a decreased risk of developing Alzheimer's disease and Parkinson's disease," says Dr. Donald Weaver, Co-director of the Krembil Brain Institute. "But we wanted to investigate why that is -- which compounds are involved and how they may impact age-related cognitive decline."
Dr. Weaver enlisted Dr. Ross Mancini, a research fellow in medicinal chemistry and Yanfei Wang, a biologist, to help. The team chose to investigate three different types of coffee -- light roast, dark roast, and decaffeinated dark roast.
"The caffeinated and de-caffeinated dark roast both had identical potencies in our initial experimental tests," says Dr. Mancini. "So we observed early on that its protective effect could not be due to caffeine."
Dr. Mancini then identified a group of compounds known as phenylindanes, which emerge as a result of the roasting process for coffee beans. Phenylindanes are unique in that they are the only compound investigated in the study that prevent -- or rather, inhibit -- both beta amyloid and tau, two protein fragments common in Alzheimer's and Parkinson's, from clumping. "So phenylindanes are a dual-inhibitor. Very interesting, we were not expecting that." says Dr. Weaver.
As roasting leads to higher quantities of phenylindanes, dark roasted coffee appears to be more protective than light roasted coffee.
"It's the first time anybody's investigated how phenylindanes interact with the proteins that are responsible for Alzheimer's and Parkinson's," says Dr. Mancini. "The next step would be to investigate how beneficial these compounds are, and whether they have the ability to enter the bloodstream, or cross the blood-brain barrier."
The fact that it's a natural compound vs. synthetic is also a major advantage, says Dr. Weaver.
"Mother Nature is a much better chemist than we are and Mother Nature is able to make these compounds. If you have a complicated compound, it's nicer to grow it in a crop, harvest the crop, grind the crop out and extract it than try to make it."
But, he admits, there is much more research needed before it can translate into potential therapeutic options.
"What this study does is take the epidemiological evidence and try to refine it and to demonstrate that there are indeed components within coffee that are beneficial to warding off cognitive decline. It's interesting but are we suggesting that coffee is a cure? Absolutely not."
Ross S. Mancini, Yanfei Wang, Donald F. Weaver.
Phenylindanes in Brewed Coffee Inhibit Amyloid-Beta and Tau Aggregation.
Frontiers in Neuroscience, 2018; 12 DOI:
10.3389/fnins.2018.00735
New insights into the neural risks and benefits of marijuana use
November 6, 2018: Society for Neuroscience
Research released today underscores both the dangers and the therapeutic promise of marijuana, revealing different effects across the lifespan. Marijuana exposure in the womb or during adolescence may disrupt learning and memory, damage communication between brain regions, and disturb levels of key neurotransmitters and metabolites in the brain. In Alzheimer's disease, however, compounds found in marijuana, such as the psychoactive compound delta-9-tetrahydrocannabinol (THC), may improve memory and mitigate some of the disease's symptoms.
The findings were presented at Neuroscience 2018, the annual meeting of the Society for Neuroscience and the world's largest source of emerging news about brain science and health.
Marijuana is the most commonly used illicit drug in the United States and its popularity is expected to rise as it is legalized in more places. It is also the illegal drug most commonly used by pregnant women, despite the potential for long-term harm to the fetus. Many people start using marijuana as teenagers -- a particularly vulnerable time as the brain is still developing -- when there is evidence for increased risk. At the same time, a growing number of people are turning to marijuana for the relief of symptoms of chronic diseases such as epilepsy and multiple sclerosis. These use patterns highlight the need to better understand the long-term effects of marijuana, particularly in sensitive populations such as unborn children and adolescents.
Today's new findings show that:
Prenatal exposure to THC in rats has lasting effects on metabolites in the brain, making the animal more vulnerable to stress later in life (Robert Schwarcz, abstract 609.12).

Rats exposed to synthetic compounds that are similar to THC during fetal development show impaired formation of the neural circuits involved in learning and memory as adolescents (Priyanka Das Pinky, abstract 424.17).

Cannabinoid use by adolescent rats boosts activity in brain pathways responsible for habit formation (José Fuentealba Evans, abstract 602.07).

In adolescent rats, cannabinoids may disturb the development of a protein lattice important for balancing excitatory and inhibitory activity in a brain region involved in decision-making, planning, and self-control (Eliza Jacobs-Brichford, abstract 645.09).

Long-term cannabinoid use alters metabolism and connectivity of brain regions involved in learning and memory in adult mice (Ana M. Sebastião, abstract 778.08).

Treating Alzheimer's disease mice with the psychoactive compound found in marijuana improves memory and reduces neuronal loss, suggesting a possible therapy for the human disease (Yvonne Bouter, abstract 467.14).

"Today's findings lend new understanding of the complex effects that cannabis has on the brain," said press conference moderator Michael Taffe, PhD, of Scripps Research Institute and an expert in substance abuse research. "While it may have therapeutic potential in some situations, it is important to get a better understanding of the negative aspects as well, particularly for pregnant women, teens, and chronic users."
AvPals Term 4 Program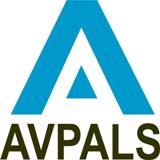 Term 4 2018 Newport course timetable now available!
Avalon Computer Pals (AVPALS) helps Seniors learn and improve their computer skills. It is a not for profit organisation run by volunteers.
Started in 2000 it now has 20+ trainers and many hundreds of students. At a really low cost (about $30 a school term) they can provide one-to-one training on most matters connected with computing and related technologies like mobile phones and digital cameras. From the smallest problem (how to hold the mouse!) to much more serious matters, there is a trainer who can help.
We offer "one to one" personal tuition or special short courses in the training rooms under the Catholic Church in Avalon. Training is conducted Monday to Friday from 9am to 4pm. For more information visit AVPALS web site www.avpals.com or phone 02 8064 3574
Keep up to date on our Facebook page
Find out more at: www.avpals.com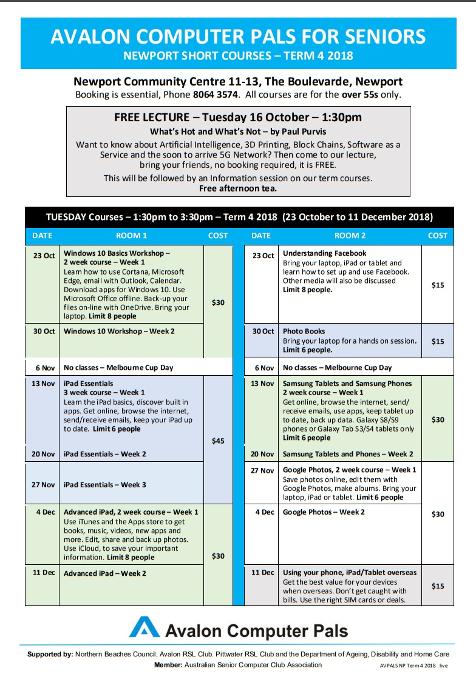 Noah's Dog Walking Service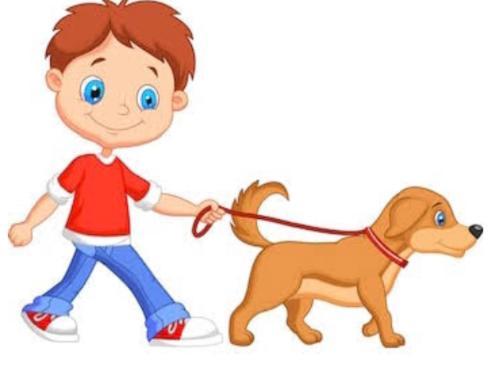 Having trouble finding time to walk your dog?
Wish that someone else would just do it for you?
Well from now on there is that option. I am a 14 year old
boy living in Avalon with experience in handling all types of
dogs. As a dog owner myself I can assure you that your
dog will be walked to the best of standards. $10 per hour.
Contact me with:
Can work in:
Avalon, Palm Beach, Newport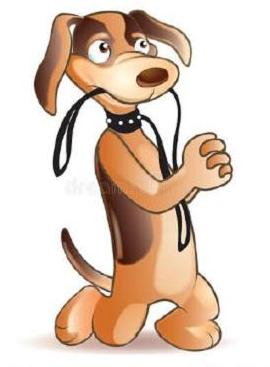 So give your dog a walk without hassle.
Appliance replacement scheme slashes power bills
by NSW Government
The NSW Government's "new for old" appliance replacement scheme is saving households an average of $325 a year in power bills.
Eligible households, including low-income, concession card holders and energy hardship customers, can receive a 40-50% discount when replacing their old fridge or TV with a newer, energy efficient model.
Minister for Environment Gabrielle Upton said the Home Energy Action appliance replacement program is on track to cut around $40 million from power bills over the next 10 years.
"Households that need savings the most are helping the environment," Ms Upton said.
"This is cutting greenhouse gas emissions by 16,600 tonnes a year, which is the same as taking 4160 cars off the road."
Since August 2016, the Home Energy Action appliance replacement scheme has replaced more than 32,600 old, inefficient appliances in 28,100 homes across NSW.
What's on offer?
For eligible residents of NSW, we are offering discounts on new energy efficient fridges and televisions.
When you replace your old, inefficient model, you can receive:
40% off the cost of a fridge




50% off the cost of a television



The offer applies to selected fridge and television models.
How will this help your household?
Fridges and televisions have been chosen for this offer because significant energy savings can be made by replacing old, inefficient models.
The amount you can save on your energy bill varies. On average:
Replacing an old, inefficient fridge can save between $100 and $200 per year on your energy bills.




Replacing a plasma or cathode ray tube (CRT) television with an LCD television can save between $50 and $125 per year on your energy bills.



Who's eligible?

To replace your fridge, your current fridge must be at least 6 years old.
To replace your television, you must own a plasma or cathode ray tube (CRT) television.
To receive this offer you must be a NSW resident and hold one of the following:
Pensioner Concession Card




Health Care Card or Low Income Health Care Card from Centrelink




Veterans' Affairs Gold Card



A Commonwealth Senior Health Card is not sufficient eligibility for this offer. You will need to hold one of the above cards.
If you do not meet the criteria above, you may be able to access the offer through a participating community service organisation. Please contact a community service organisation directly to discuss your application.
Apply now
You can apply online for the appliance replacement offer. If your application is successful, you'll receive instructions on how to buy your appliance through The Good Guys.
Make sure you have your valid concession card with you when you apply.

Northern Beaches Jive is a social dance group. Our Modern Jive classes are held every Wednesday at 7.30pm at Narrabeen RSL.
Modern Jive is an easy partner dance with an emphasis on having fun and is great for all ages. Our experienced teachers always make the lesson interesting and fun.
You can come along to class any time as we cater for new beginners every week. You don't have to sign up for a course - just come along when it suits you. First timers are only $10 for the first two weeks in total!! You can even just come and watch for free to see if you think you'll like it.
There's no need to bring a partner as we rotate you around to different partners during the class.
We start with a beginner class at 7:30pm for 45 minutes, followed by social dancing. At 9pm we have an Intermediate /advanced class for 45 minutes, and a concurrent 'refresher' class for the beginners, then social dancing until 10:30pm. That's right beginners get 2 classes every night.
Casual entry is $15 per night. Students and seniors are only $12 per night. We also have discounted prices, for all groups, if you buy a 5 class pass. Great value for learning and dancing up to 3 hours per night.
If you're keen and would like to go to a class more than once a week, or go to a dance party in the weekend then check out www.ceroc.com.au where you'll find more classes and weekly dance parties.
Click here (
http://eepurl.com/ciGHH1
) to sign up for our weekly newsletter which will tell you who is teaching each week and any other venue news such as special events.
Seniors Toy Repair Group needs your help
Volunteers are sought to help out on Wednesday mornings (7.30am to midday) at the group's workshed in Ingleside. Volunteers need their own transport and be willing to sort and clean toys that are picked up at different collection points on the Northern Beaches.
Prospective volunteers can email Mary Kitchen to arrange a visit to the workshed. To arrange a donation pickup please call Terry Cook on 0410 597 327 or email him. Find out more about this great community group HERE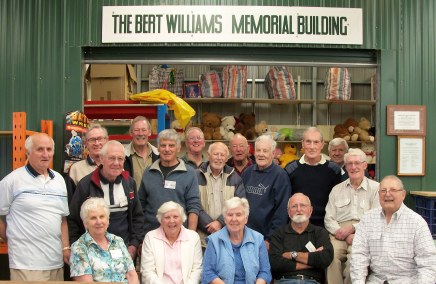 RSPCA's Community Aged Care Program
RSPCA NSW understands that to an elderly owner, a pet can mean everything. Our Aged Care program aims to keep pets and their elderly owners happy, healthy and together in their own homes for as long as possible. To do this, we assist elderly pet owners over the age of 65, Indigenous pet owners over the age of 50 and palliative care patients of any age.
services our Aged Care program offers include: temporary foster accommodation and/or emergency pet boarding if the owner requires medical treatment, respite or other assistance




assistance with veterinary treatment




home visits to assist the elderly with basic pet care




assistance with pet grooming




assistance with transport to and from the local veterinarian




a volunteer network to assist with dog walking and short periods of in-home care if the owner requires medical treatment, respite or other assistance



Please note that due to high demand for this program, we ask that pet owners first ask family and friends whether they are able to assist with their pet's care.
This community program was previously known as Pets of Older Persons (POOPs).
For more information please contact the RSPCA Community Programs helpline (02) 9782 4408.
The helpline operates Monday to Friday, 9 a.m. – 5 p.m. During weekends and public holidays contact the RSPCA Contact Centre on (02) 9770 7555
Aged Care Program FAQs

Keep your Wits About You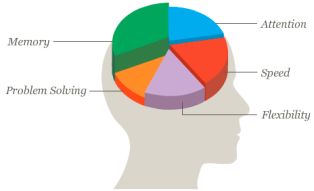 A regular contributor suggests we all look at Lumosity to see if will suit keeping active mentally. Their website states: "improve Brain Health and performance. Designed by neuroscientists, Lumosity exercises improve core cognitive functions. Researchers have measured significant improvements in working memory and attention after Lumosity training. Dozens of research collaborations help improve the Lumosity training program and its effectiveness." You can visit their website to decide for yourself at: www.lumosity.com/app/v4/personalization
WIND, BRASS AND PERCUSSION PLAYERS!!!!!
Northern Beaches Concert Band is looking for flute, clarinet, saxophone, tuba and trombone adult players. We cater for players from beginner to advanced and have a varied and exciting repertoire.
Come and join us during school term time at 7.30pm, Pittwater High School, Mona Street, Mona Vale.
Details 9970 7131 or 0414 560 263.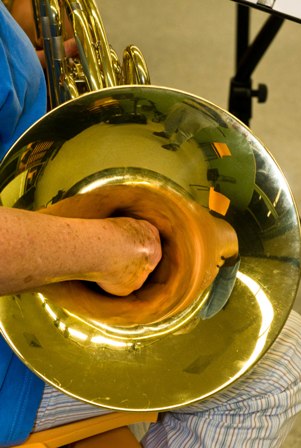 Senior Movers is a wonderful resource for the Pittwater senior community who are thinking about downsizing from their property. Senior Movers want you to stop worrying about downsizing from the family home and let us take care of you. Senior movers gives you peace of mind during stressful times of downsizing and moving to a smaller home. No retirement living plan is too large or too small. We are glad to help whether it is a move to a loved one's home, assisted living or to a seniors apartment. We want you to we help you gracefully downsize with our experience and care. www.seniormovers.com.au
Also see Belinda Grundy's Profile and other great Business; www.bgpropertystyling.com.au