May 20 - 26, 2012: Issue 59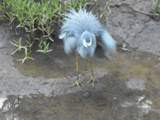 A mixed bag of all encountered this week with a 'golden theme' for some reason; wattles, birds, lights where music was played, dusky dawns and clear days; must be a late Autumn colour ! Also a number of birds doing wing flapping this week; a display associated with establishing territory... my creek, my balcony, my pet human being...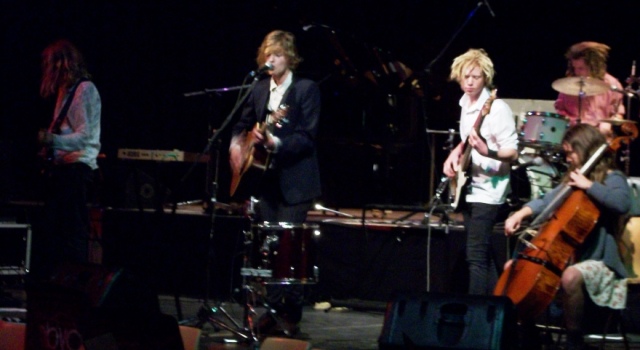 Top: Hang-gliding over Whaley and Palm Beach. Above: MALO at Barrenjoey Music Room 13.5.2012. Below: Grevillea 18.5.2012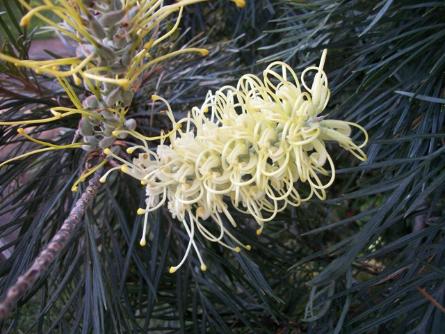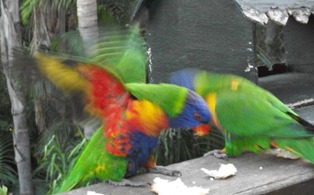 Third Week of May, 2012 Pictures by A. J. Guesdon. All Rights Reserved.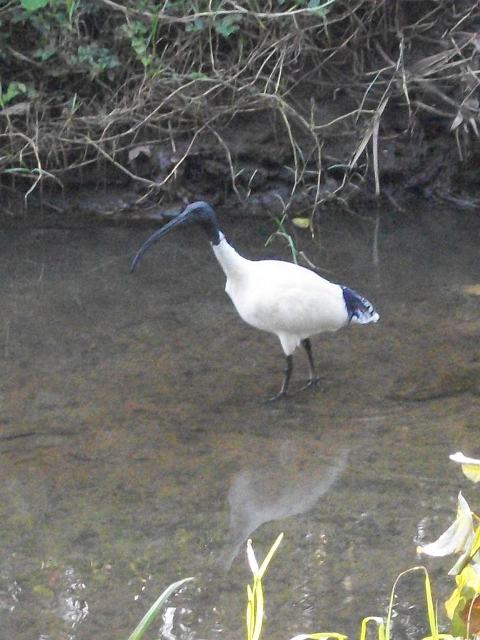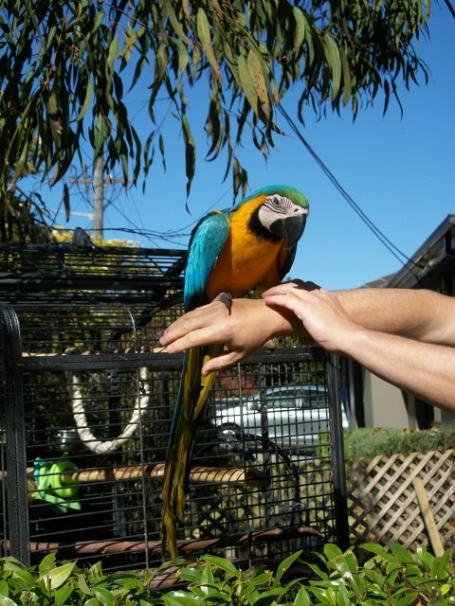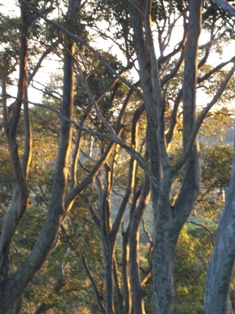 Top: Australian Ibis, one of 10, in Careel Creek, Thursday afternoon (17.5.2012). Above and Below: 'Oprah', a South American Macau; gorgeous bird protecting her owner ! You could see how much she loves him when given a kiss.
Left: spotted gums gilded golden by late afternoon sun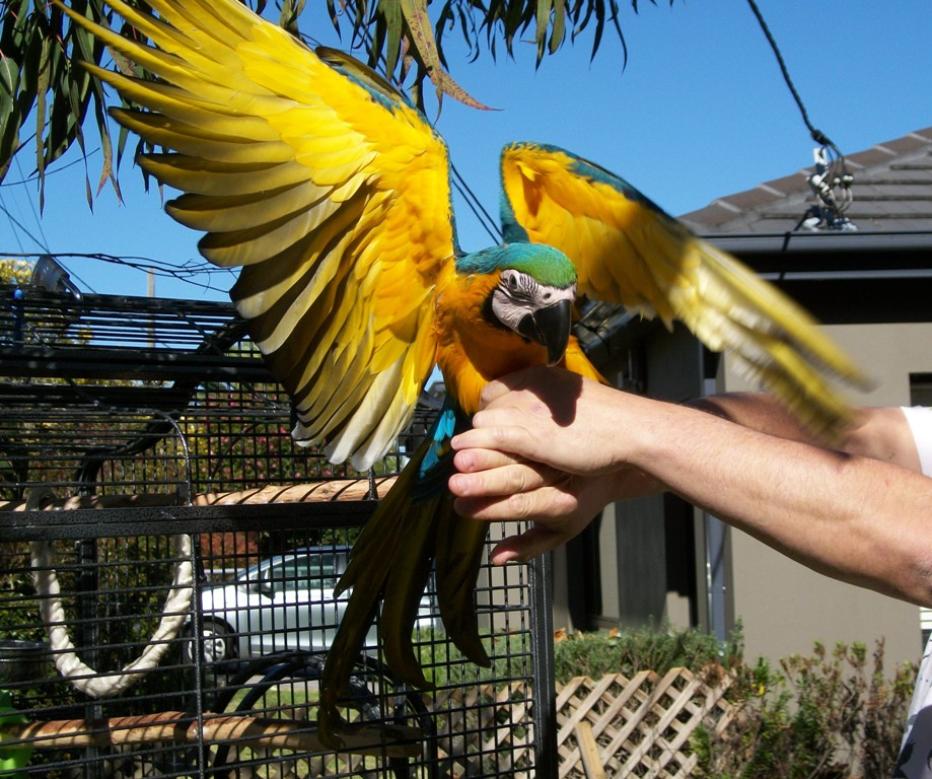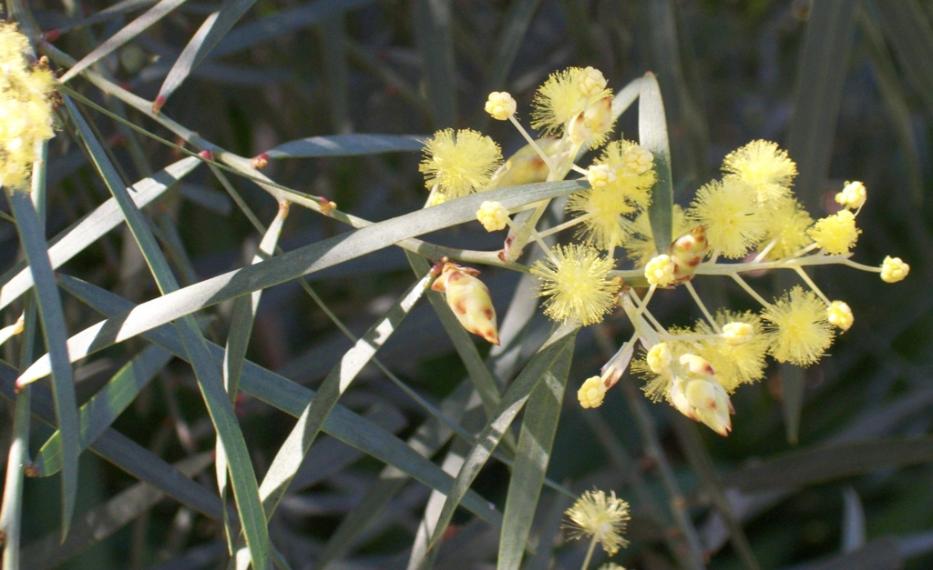 Above: Late Autumn Wattle flowering. Below: NBO at Barrenjoey Music Room. Below this: Rainbow Lorikeets and seed bread, Dusk 19.5.2012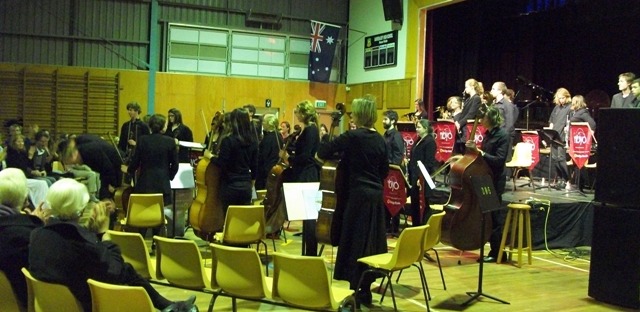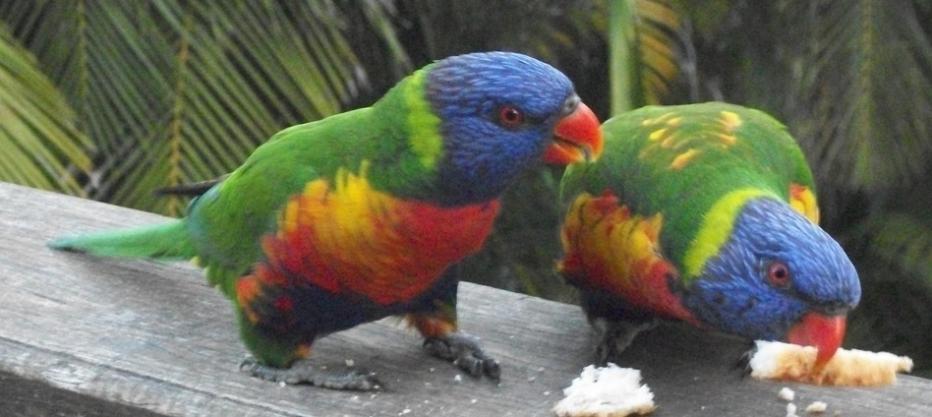 Copyright Pittwater Online News, 2012. All Rights Reserved