December 13 - 19, 2015: Issue 244
Palm Beach Sailing Club's Christmas Sail 2015 Blessed with Great Winds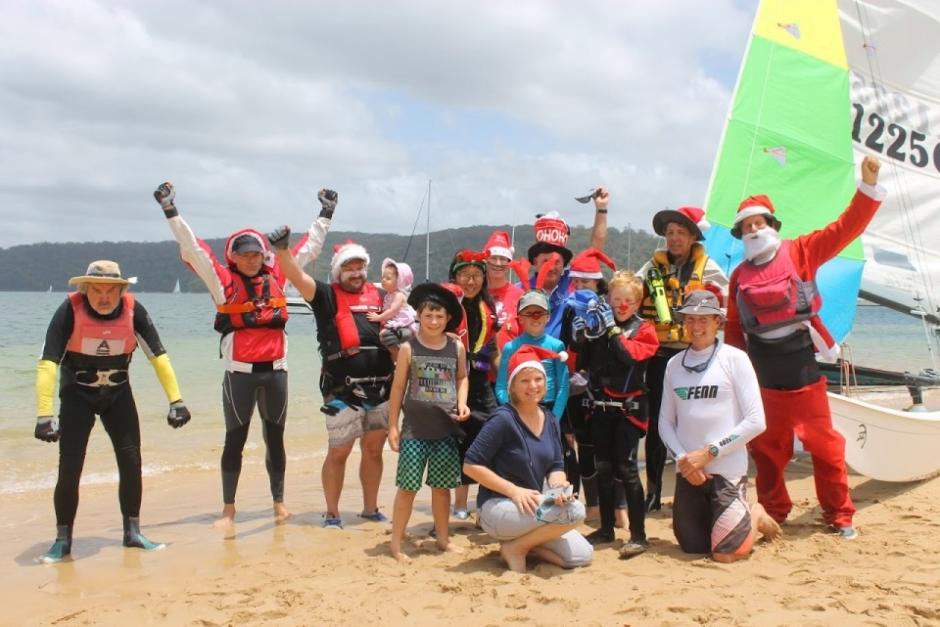 PBSC 2015 Christmas Celebrations Sail + Their 'Bah-Humbug!' Member - A J Guesdon picture
Palm Beach Sailing Club held their Christmas Sail and final event for 2015 off Sand Point, Palm Beach yesterday - a fun event for family, sailors young and not so young dress in their best Christmas gear and do a solid lap or two of the estuary.
This year the course was a loop of Scotland Island touching on all points in between and back to the beach: Sand Point, Gonsalves Pole(P), Lion Island(P), Gonsalves Pole(S), Stokes Point YRM(S), Treharne Cove YRM(P), Taylors Point YRM(S), Scotland Island(S), Stokes Point YRM(P), Gonsalves Pole(P), Sand Point.
Past Commodore Dick Clarke put on his very best 'Bah Humbug' expression but that only lasted until he hit the water and flew in yesterday's great breezes - which brings us to a bit of other humbugging.
Apart from this now famous phrase being associated with one Scrooge in Dickens A Christmas Carol, who soon sweetens at Christmas time, some state 'humbug' originally was a nautical term;
American author and lawyer Richard Henry Dana, Jr. in his classic Two Years Before the Mast (1840), Chapter XII, refers to "humbugged" as a nautical phrase (three years before Charles Dickens' A Christmas Carol was published).
"When there is danger or necessity, or when he is well used, no one can work faster than he; but the instant he feels that he is kept at work for nothing, or, as the nautical phrase is, 'humbugged,' no sloth could make less headway."
And again, in Chapter XXXIV, Dana writes, "For several days we lay 'humbugging about' in the horse latitudes, ..." (1)
Members met back at the clubhouse for a post-sail barbecue and review of the year. The younger members may have been making more 'sandballs' or practicing their trapezing on land, as they were on the beach a few hours before.
Club sailing now takes its Christmas break until January 16th while some members will be heading off to be part of the Australian Hobie 16 Titles Regatta.
If you want to jump aboard the fun visit the club website and get in touch and get sailing - you will love it!
See: www.pbsc.org.au and a few more pictures from this year's Christmas Fun Day HERE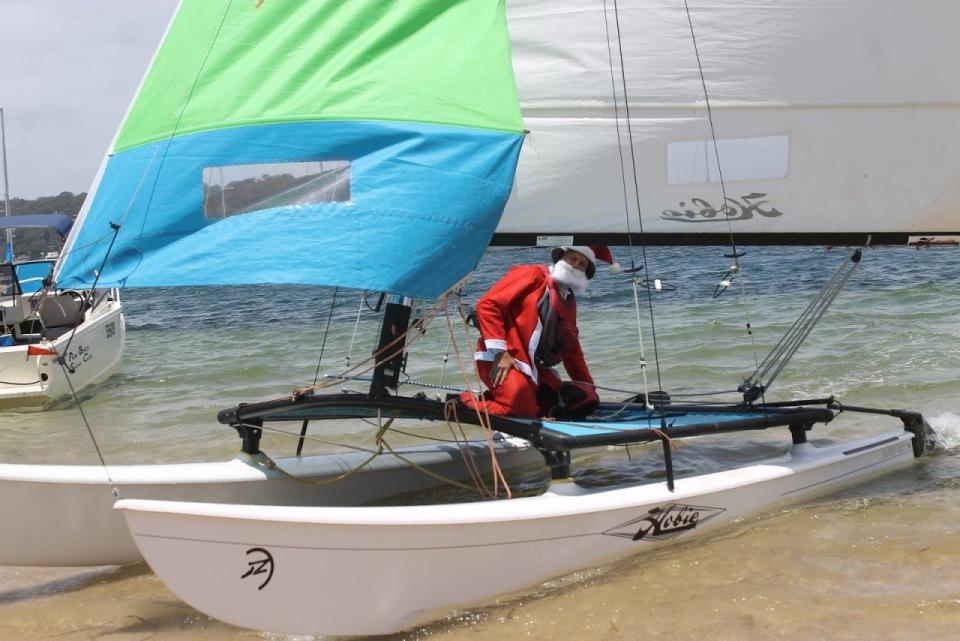 Santa sails into Pittwater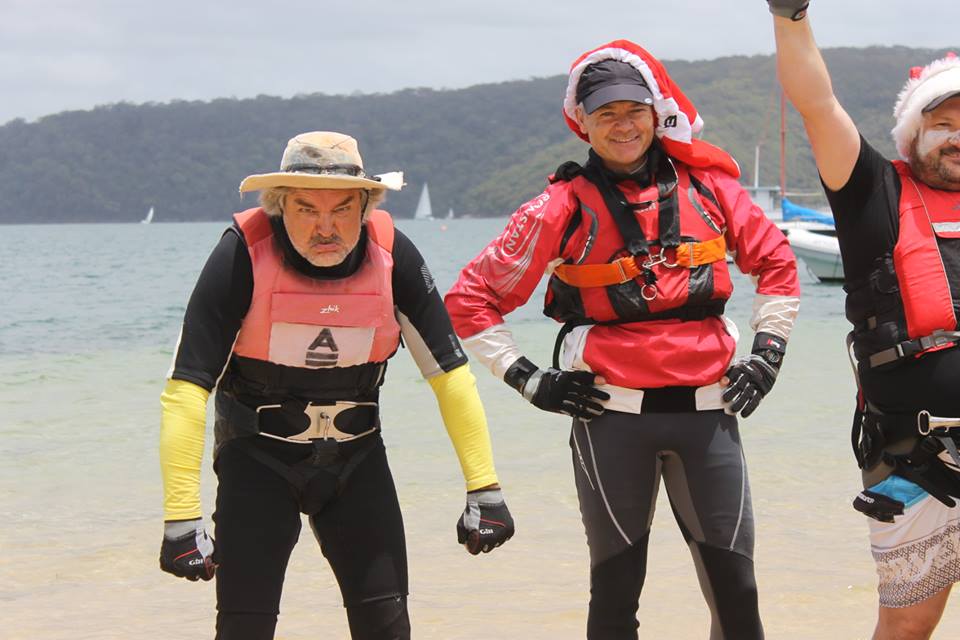 Above: The Bah Humbug man - Below: The Real Face of Dick Clarke - Bah Humbug Indeed!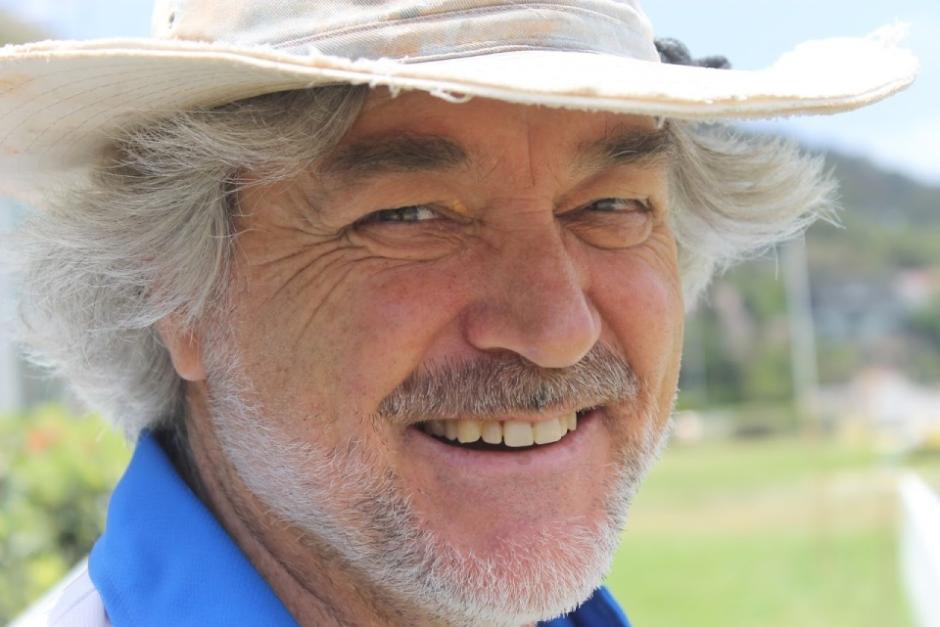 Paralympic Gold Medallists Daniel Fitzgibbon and Liesl Tesch have won the Sailing World Cup Melbourne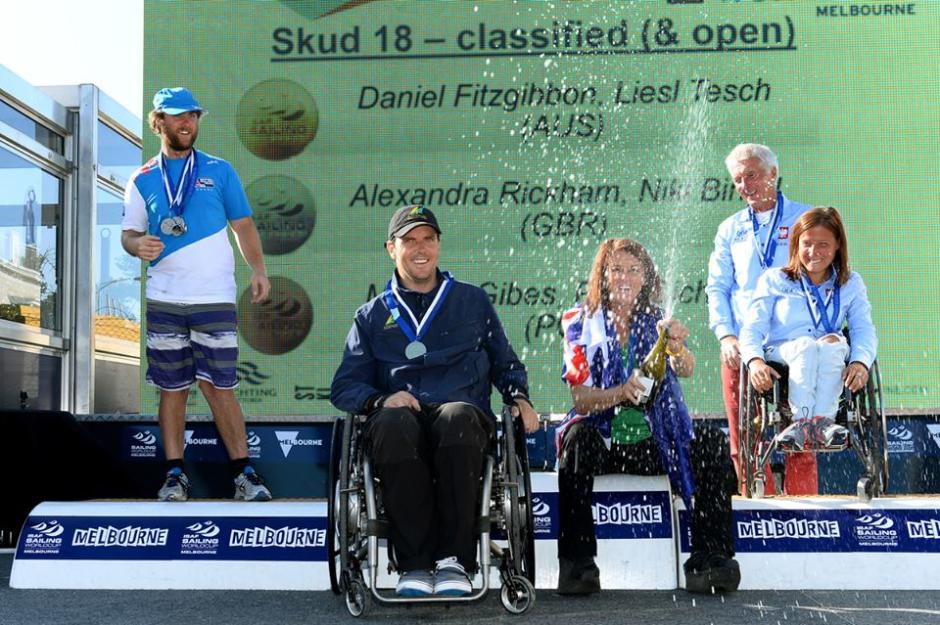 Paralympic gold medallists Daniel Fitzgibbon and Liesl Tesch have won the Sailing World Cup Melbourne in the SKUD18 continuing their unbeaten run since the 2012 London Paralympic Games. The World Cup win comes after the pair successfully defended their title at the 2015 Para World Championships last week.
They have Christmas off and then it's back to Rio in January 2016 for more training.
Full report HERE
2015 Extreme Sailing Series Brings RPAYC Champions Together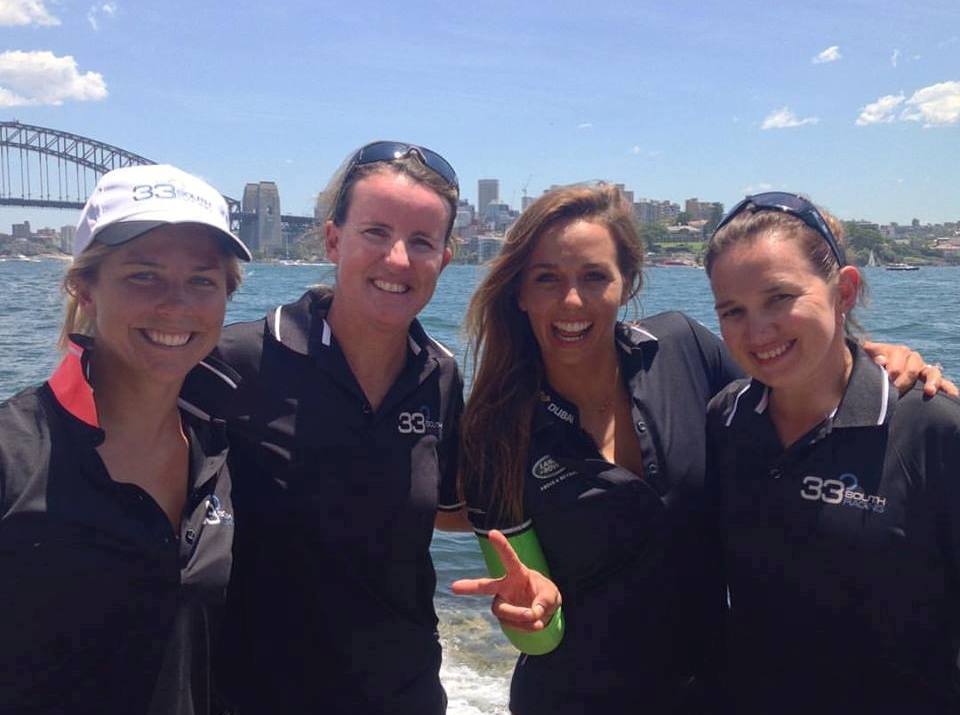 Left to right: Nina Curtis, Stacey Jackson, Sally Fitzgibbons and Katie Pellew-Spithill on Sydney Harbour - Picture courtesy the girls.
Australian wild card entry 33 South Racing are sitting in ninth place as we go to publication this week in the 2015 Extreme Sailing Series™ championship after missing Day Two due to a crash on the first day.
"We want more days to race! We can see the improvements and we are really excited for tomorrow – we are after our first podium. We love the home crowd. It is so cool to hear them cheering as on," commented Aussie skipper Katie Spithill.
Australian wild card 33 South Racing, were T-boned on the startline of race three by Lino Sonego Team Italia on Day One.
Despite the gaping hole in the back of her boat, skipper Katie Spithill heroically finished the race in a respectable fifth place, before limping back to the dock for overnight repairs.
"The Italians tried to duck us and misjudged it. We finished the race thinking we could tape up the hole but it turns out it's a lot bigger than that," explained Spithill. "It's really frustrating but our results so far are promising. Today we just wanted to stay upright and not cause any issues. But what can I say - we're competitive."
The damage was bad enough to put 33 South Racing out of the rest of Day One and only return to the water in time for the race organiser to end racing for the day as there was too much wind for safe racing on Day Two. The crew praised the shore team working through the night and all day to get it fixed.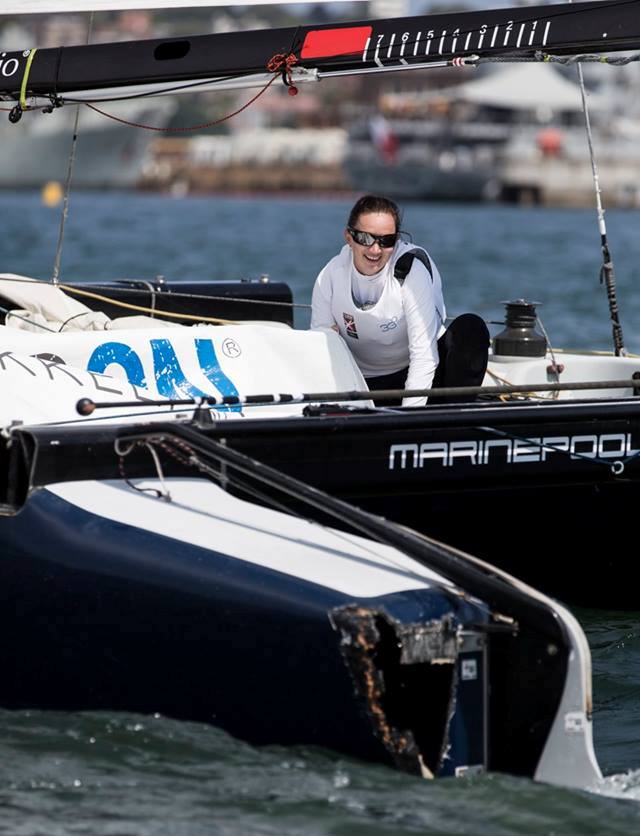 Katie with the hole in the hull - picture by Lloyd Images
The final of the Extreme Sailing Series™ Act 8, Sydney when not only the Act winner but the 2015 Series champion will be crowned, takes place today, Sunday December 13th.
Thousands of spectators are expected to line the waterfront at Mrs Macquaries Point to watch as the best in the business go head-to-head on a racecourse set between the Royal Botanic Gardens and Sydney Opera House. Fans who can't make it down to the Race Village can watch live on Fox Sports Australia, and followers around the world can watch the last races of the season live on the official event website from the 11-13 December
Click here for more information and live times - 13 December 1530-1700 (GMT+11)
Extreme Sailing Series
Established in 2007, the Extreme Sailing Series is the original 'stadium-style' racing circuit designed for spectators, delivering high-performance action close to shore. Attracting some of the worlds most elite sailors racing 40-feet multihulls on short courses, the global circuit spans the Middle East, Asia, South America and Europe. The Extreme Sailing Series also delivers a unique and bespoke VIP experience, with guests racing on board during the races. Find out more at: www.extremesailingseries.com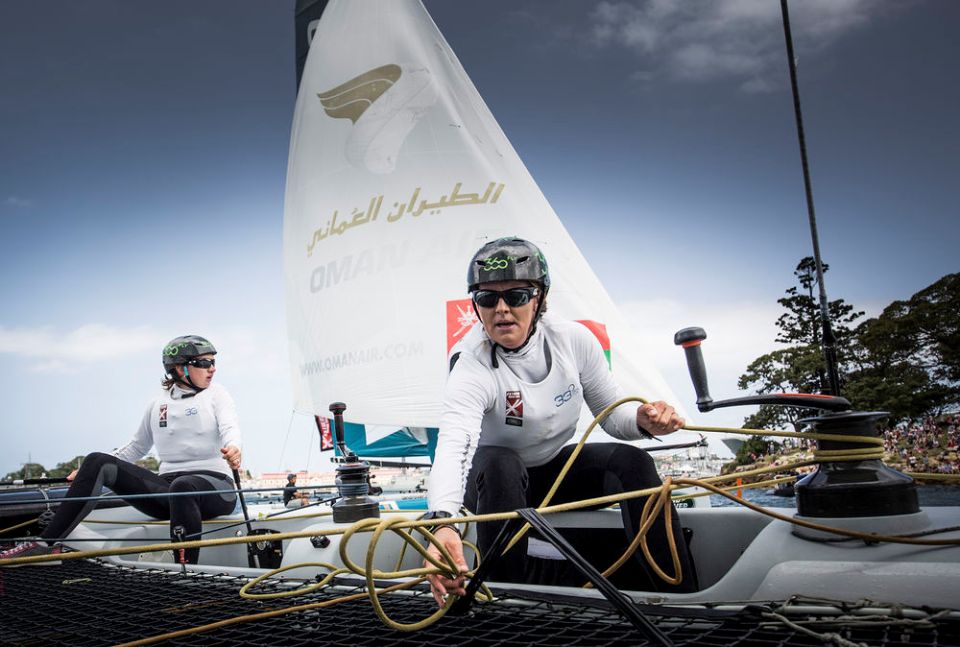 Onboard with the local team 33 South Racing's Stacey Jackson & Katie Spithill on the penultimate day - picture by Lloyd Images
Summer in Pittwater: December 2015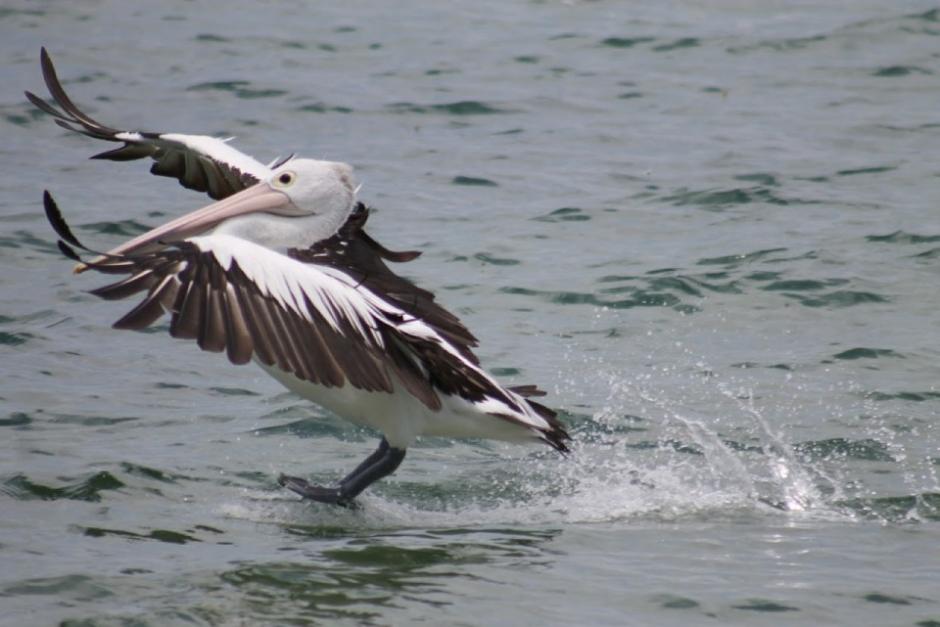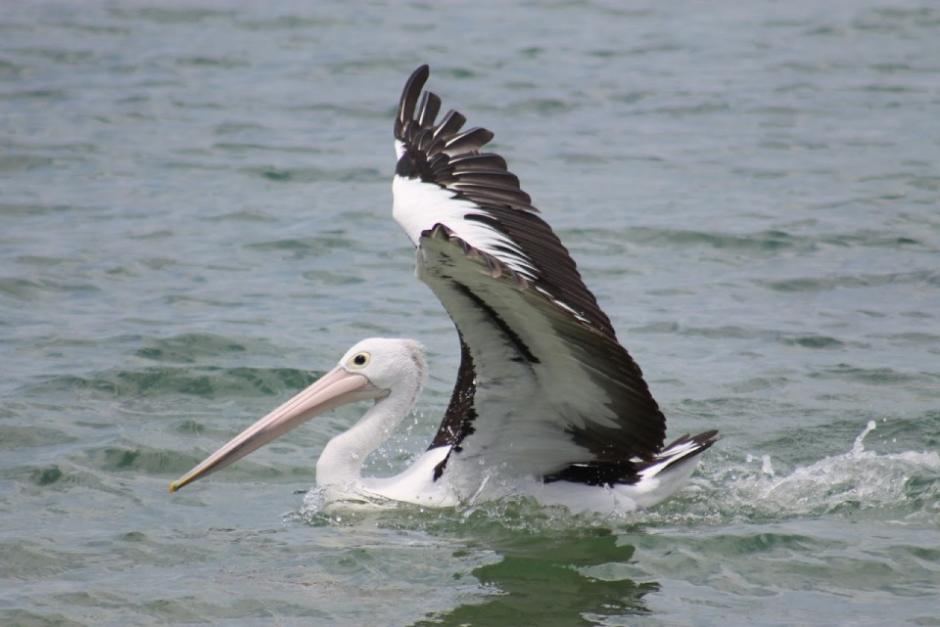 Australian Pelican - Landing on Pittwater at Sand Point, palm Beach 12.12.2015 - A J Guesdon Picture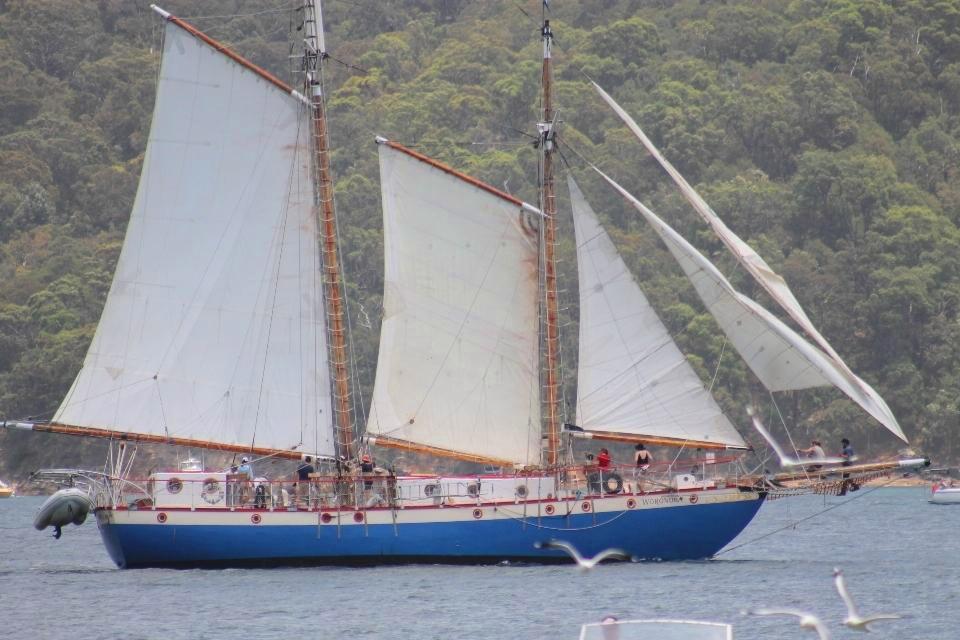 Woronora - A Dutch-style Grand Banks Schooner 100' – on Pittwater Saturday December 12th,2015. A J G Pictures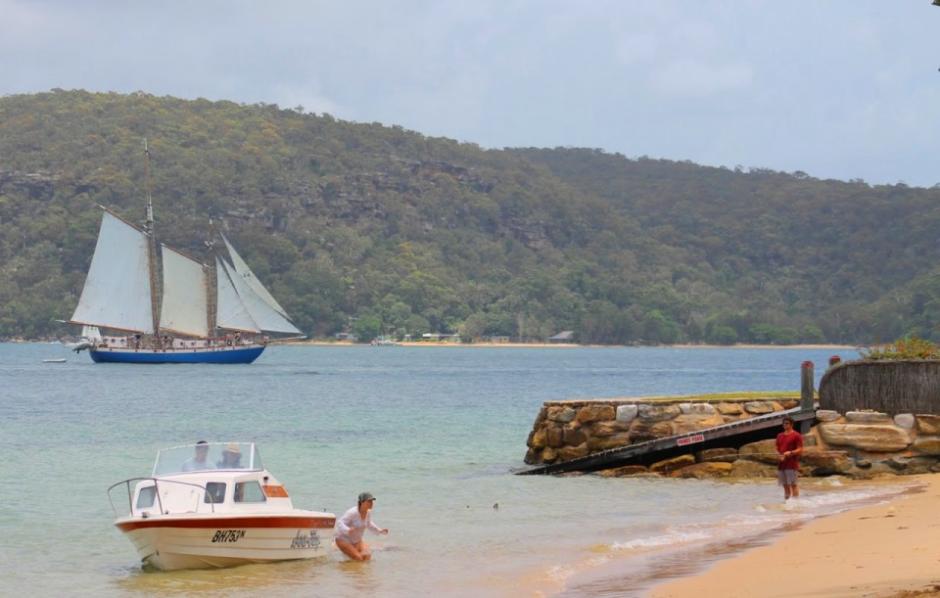 Royal Spoonbill in a Tree at Careel Creek this week.
The royal spoonbill (Platalea regia) also known as the black-billed spoonbill, occurs in intertidal flats and shallows of fresh and saltwater wetlands in Australia. They are 80 cm (31 in) tall, 74–81 cm (29–32 in) and have a weight of 1.4–2.07 kg (3.1–4.6 lb). Spoobills are wading birds and have long legs for walking through water. They eat fish, shellfish, crabs and amphibians, catching prey by making a side-to-side movement with its bill.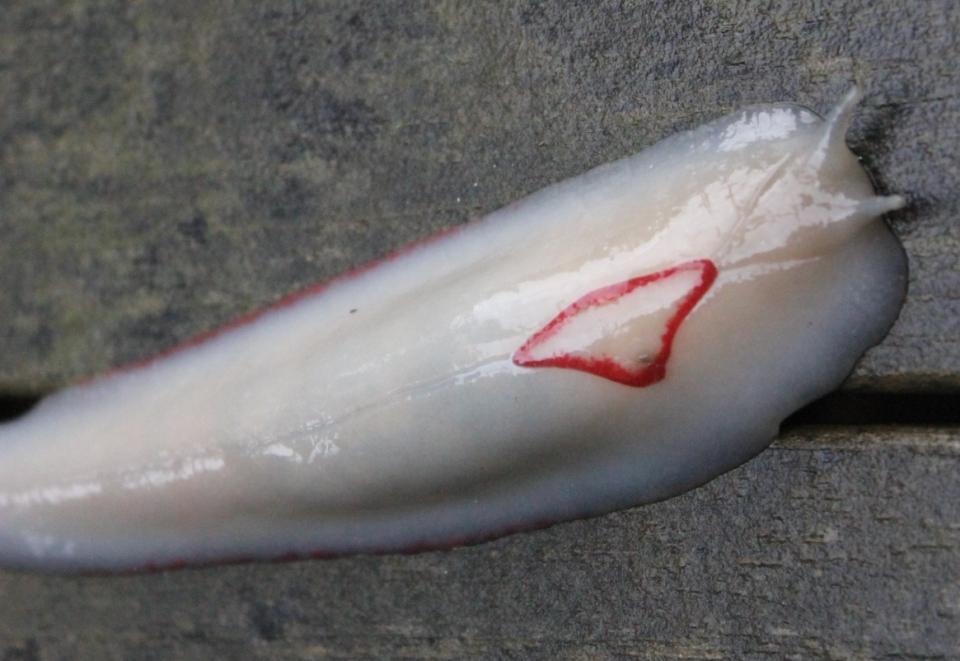 Humid summer Weather = Red Triangle Slug (Triboniophorus graeffei)
The red triangle slug, scientific name Triboniophorus graeffei, is a species of large air-breathing land slug, a terrestrial pulmonate gastropod mollusk in the family Athoracophoridae, the leaf-veined slugs. This large (up to 15 cm), often colorful and striking-looking species is found in eastern Australia. It is Australia's largest native land slug. It is a common part of the fauna.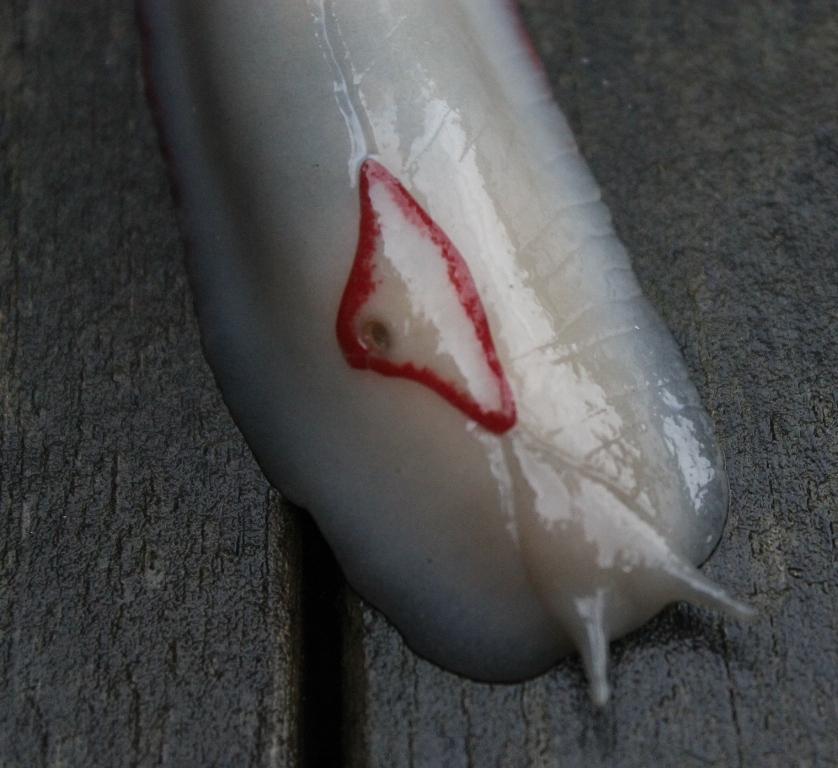 Pittwater Online News is Published 8 a.m. Every Sunday Morning and is By, For and About Pittwater - and all that adjoins her green hills and blue waters.
8 a.m. - Winter and Spring - 6 a.m. Summer and Autumn