March 16 - 22, 2014: Issue 154
Kookaburra Nest – Babies at 3 and 4 weeks old
by Ray Chappelow

This article continues the recording of the early stages of kookaburra babies in a nest at Newport. Images are by Ray Chappelow, a Pittwater Camera Club member and photography enthusiast. These images record the babies from 3 to 4 weeks old.
The babies are growing fast and feathers are developing.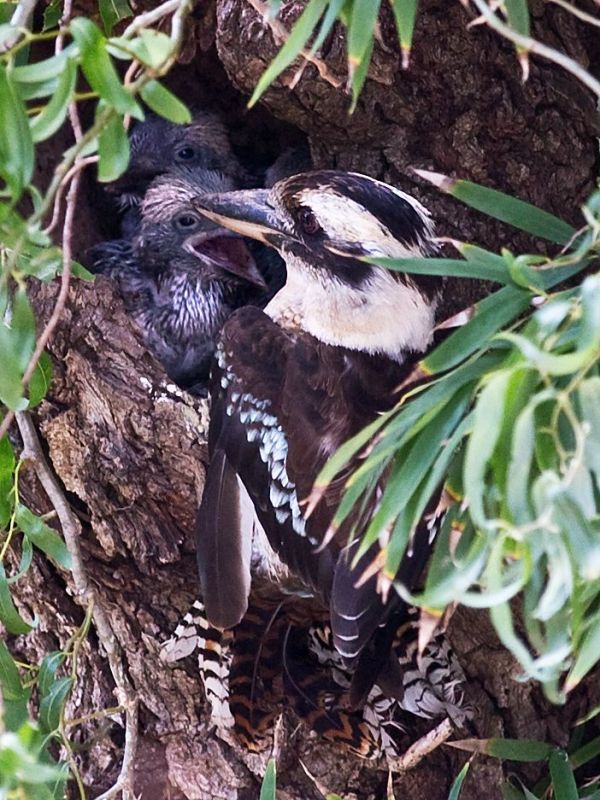 Appetites are growing too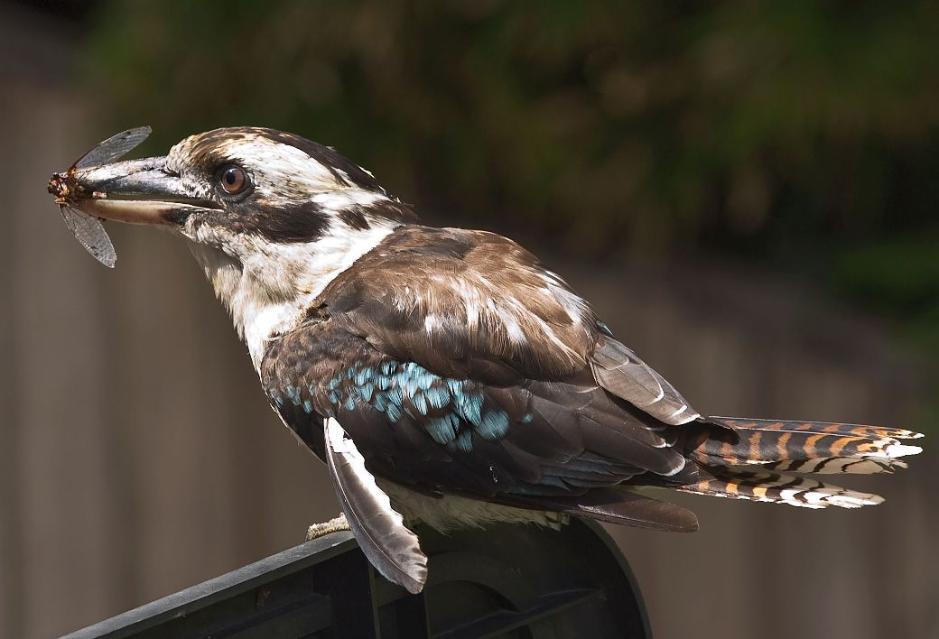 The adults supply a steady stream of food. This time a cicada.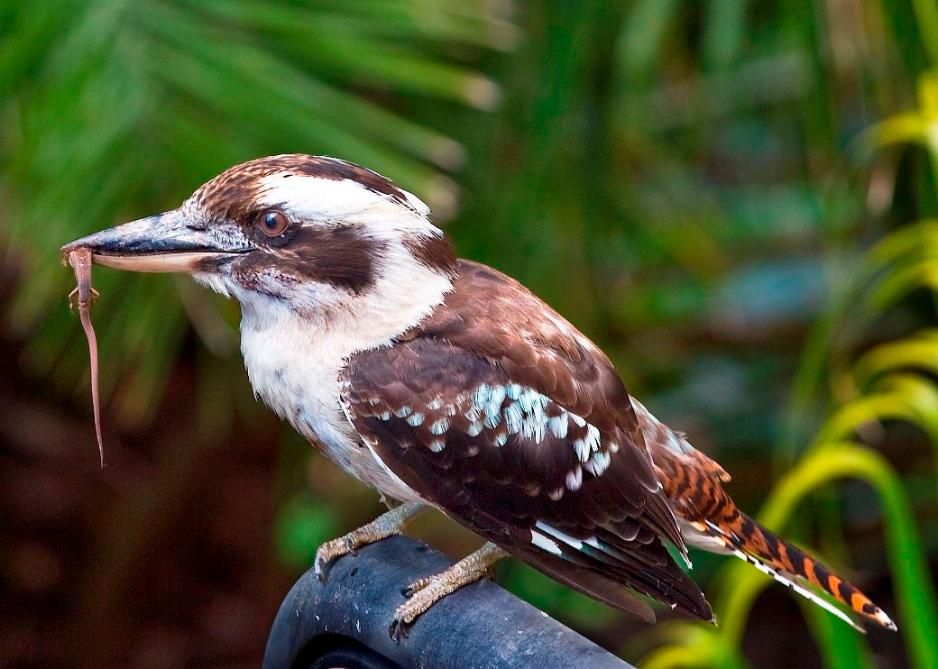 This time a lizard is on its way to the nest.
The three babies are now fully feathered.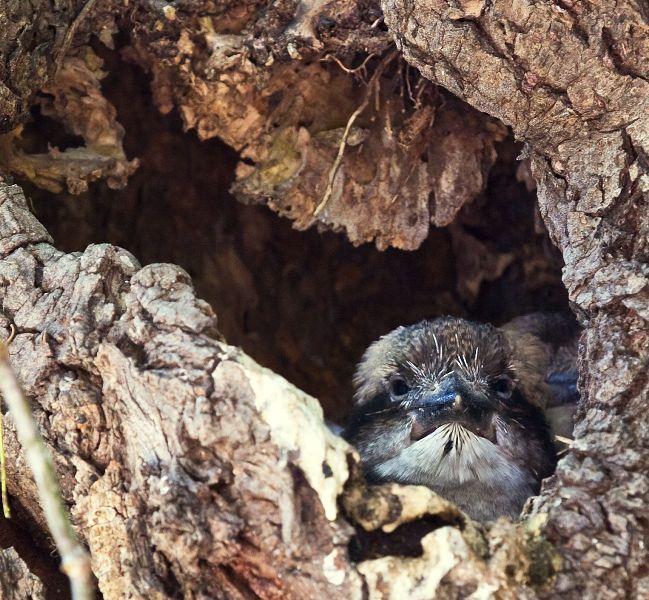 The dominant baby claims front row in the nest.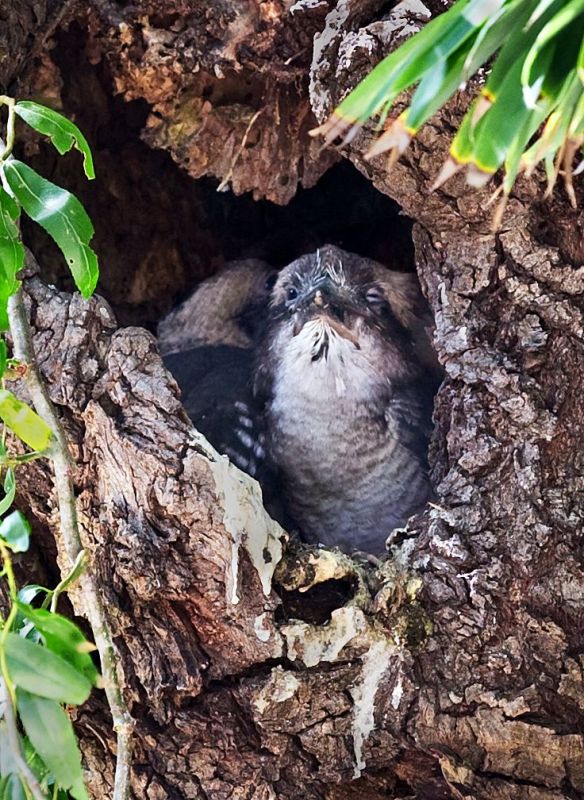 Keeping a lookout with one eye open.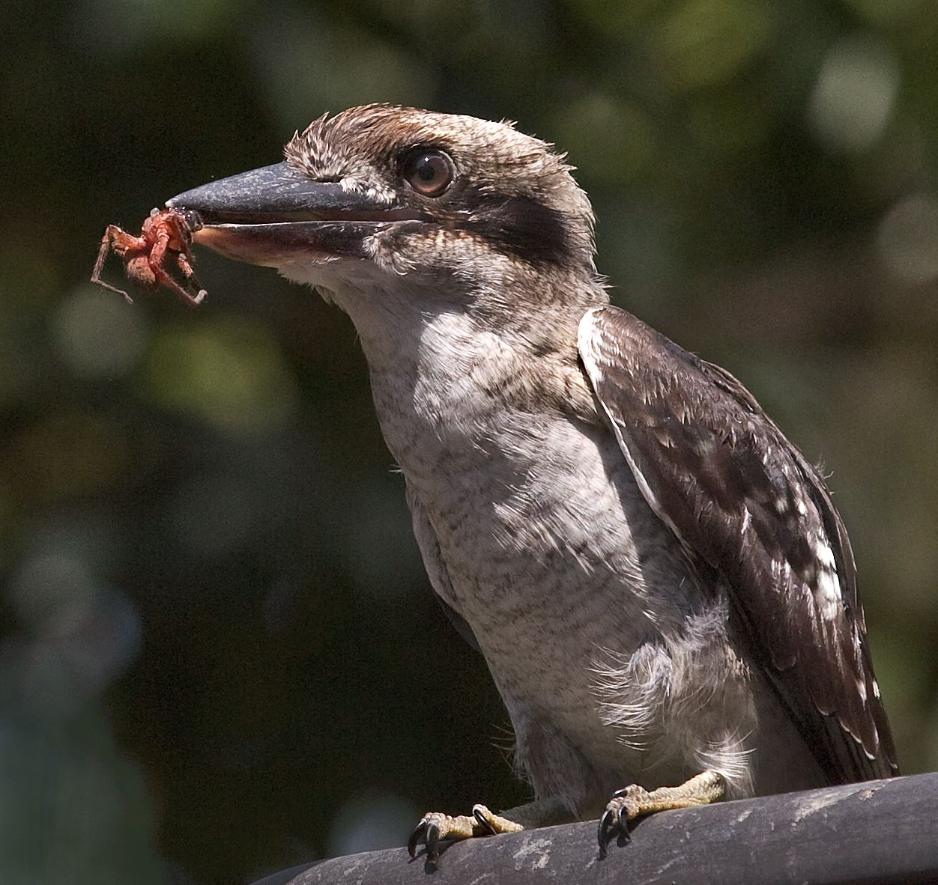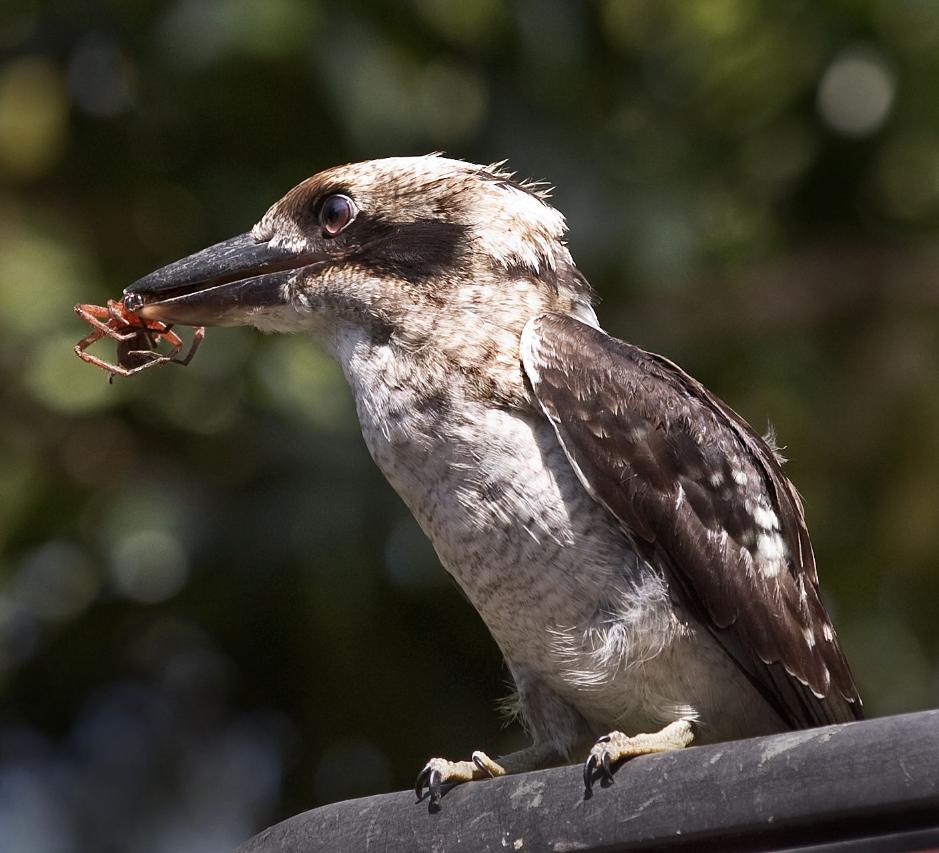 The spider is gently held by the mother on the way to the nest.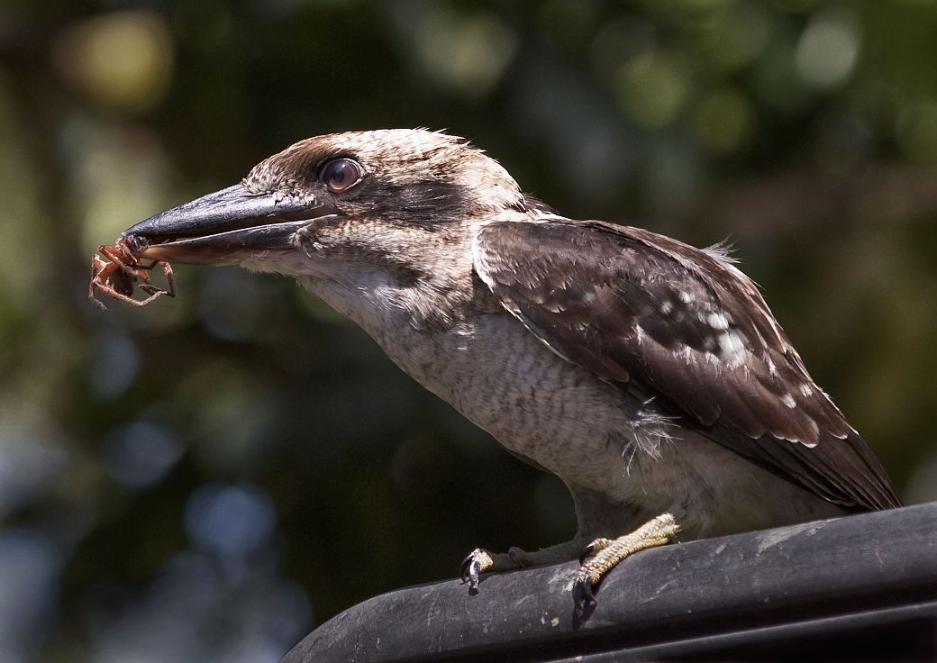 The spider is just part of the varied diet for the babies.
Copyright text and images by Ray Chappelow - 2014.