December 10 - 16, 2017: Issue 341

For you this week:
Christmas Cheers From The Critters by Lynleigh Greig

NSW Interbranch Championships 2017: SNB Leads after Day 1
Pictures: Carols At The Beach 2017

Aquatics: The 2017 Sydney to Hobart: Classics, Supermaxis, an All Women Crew and an Invictus Games 2018 Prelude, the Ashes on Water Test + Some Pittwater Sailors
Reflections by George Repin: SNAPSHOTS OF AMSTERDAM
Park Bench Philosopher 2017 Reprises (Readers Requests); Avalon Beach North Headland Indian Face 'Falls': An Everchanging Coastline
Profile: Avalon Beach SLSC's Surfboat Division - the U23's Women's Avocados have been chosen as Australian representatives in the Trans Tasman 2018, a role the ABSLSC U23's Mens Pinkies won in 2016. Their Antiques Masters Ladies are World Champions, their Reserves Mens can rung rings around those a quarter their age. This week the dynamic present and future that strives to create one club atmosphere - these boaties should be poster people for how good surf life saving is!
John Lewis Christmas Ad 2017 - Moz The Monster
Click here to continue the story and make your own monster:
Peppa Pig Episodes: Jingle Bells - Songs for Children

Basketball Camps And Competitions 2018
MWBA Basketball Camp in the Holidays
January 22,23,24th January 9.30am-12.30pm
Great coaches, for ages five – fourteen years
Cost is $90 bookings at the link below:
Pink ball for girls only ages 5-12 years
Coaching with Manly Representative female players
On Saturdays 2.30-3.30pm starting February 10th for 8 weeks
Cost is $90 bookings at the link below:
Potter League Basketball Competitions starting in March
Year 1 and 2 mixed on Tuesdays 4-6pm
Year 3 and 4 boys on Tuesdays 4-6pm
Year 3 and 4 girls on Saturdays 1.30-5pm
Year 5 and 6 girls on Saturdays 1.30-5pm
Year 4 and 5 boys on Saturdays 1.30-5pm
Year 6 and 7 boys on Saturdays 1.30-5pm
For bookings see the link below:
LEGO AT THE LIBRARY
Local children will have the chance to join a club specialising in one of the most enduring playthings of childhood. Mona Vale Library has started a Lego club on the first Sunday of each month from 2pm to 4pm. Next is July 2nd, 2017.
The club is open to children aged between seven and twelve years of age, with younger children welcome with parental supervision.
If you are interested in attending a Lego at the Library session contact the library on 9970 1622 or book in person at the library, 1 Park Street, Mona Vale.

Children's Storytime at Mona Vale Library: Mona Vale Library offers storytime for pre-school children every week during school terms. Children and their carers come and participate in a fun sing-a-long with our story teller as well as listen to several stories in each session, followed by some craft.
Storytime is held in the Pelican Room of the library in front of the service desk. Storytime is free and no bookings are required.
Storytime Sessions: Tuesdays 10.00am - 11.00am - Wednesdays 10.00am - 11.00am - Thursdays 10.00am - 11.00am
Tractor Tom – Compilation 5:
November 2017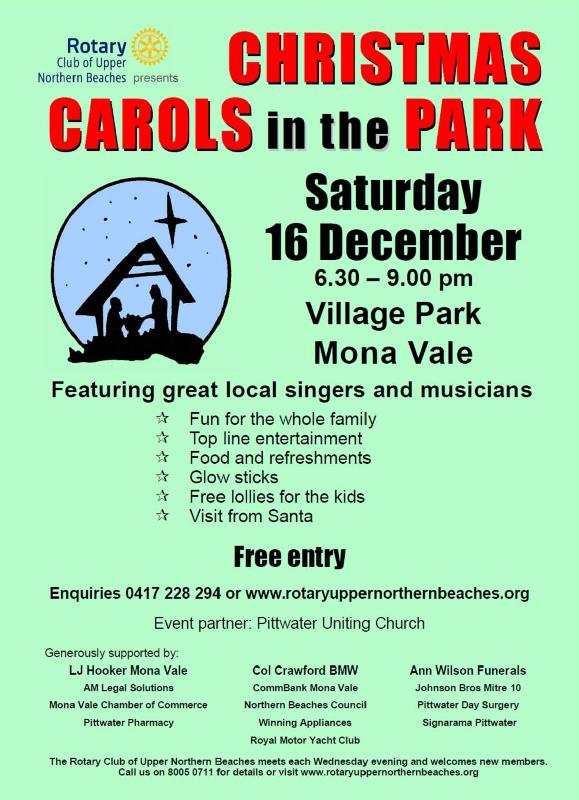 Christmas Pantomime - Jack & His Amazing Multi-Coloured Beanstalk!
Hosted by Smarty Pants Drama & English - Classes, Tutoring, Workshops
Saturday, December 16 at 6 PM - 8 PM
The Pantomimes for Peace Theatre Space,
Newport Public School, Newport
I've created this page because I want to make a difference and I'm inspired by the work of Kids Helpline
I love to see and hear children giggle and be in awe of the new things they learn and the SmARTy Pants young Dramatists love to share their skills through a show each year, especially knowing that all the money is raised to help children through giving to KidsHelpline.
Please give $25 or more for each adult ticket and we will see you on the 16th of December at this year's theatre space, Newport PS Hall, Newport, NSW, from 5.30pm. Keep your receipt as your ticket!
Please also spread the word by sharing this Smarty Pants page with your friends and family. Thank you in advance for your generosity, it means a lot!
NB. Pantomimes for Peace is the charity arm of SmARTy Pants Drama and English Education.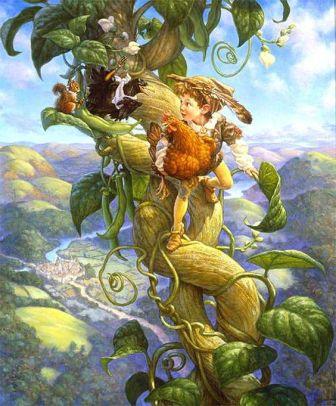 About Smarty Pants Drama & English - Classes, Tutoring, Workshops
Drama Lessons, Workshops & Private English Tutoring for young and old!
If your child is in K-10, enjoys creative play and would like to learn about acting and the theatre, they can come and join us to experience our super-duper fun Drama classes: K-2 on Monday from 3.45 - 4.30pm, 7-10 on Wednesday from 4.30 - 6pm and Thursday from 3.45 - 4.45pm in the 'B" Block Drama room in the grounds of Newport School, just off Beaconsfield Street, Newport, NSW, 2106.
Through drama games and improvisations, story-boarding, role-play, play-building and rehearsed performances, drama group members will grow in confidence and improve important social skills, as they move through the smARTy pants programme of dramatic arts.
Learn Through Play The smARTy pants way!
Mona Vale Mountain Cub
Scouts Profile
Find out more about all the fun you can have at Mona Vale Mountain Cub Scouts Profile –
our Profile pages aren't just about those who can tell you about Pittwater before you were born, they're also about great clubs and activities that you too can get involved in!
Christmas 2017: The Little Stories
It's that time of year again when we begin to share some of the great overseas and local little stories contained within advertisements - obviously many of you won't be buying marmalade from Marks and Spencer in London, or any of the many other products these little stories may speak about.
But the little stories themselves are to celebrate the wonderful gift that is Christmas and Guaranteed to Give You a Giggle - a few to start us off:
Very.co.uk Christmas Advert 2017 - Get More Out of Giving

Farmers Christmas Advert 2017 – Secret Santa
Notice Of Race Available And Entries Open For Sail Sydney 2017
Woollahra Sailing Club will host the 23rd edition of Sail Sydney from December 11-17 with the support of Drummoyne Sailing Club, Middle Harbour Yacht Club and Royal Sydney Yacht Squadron.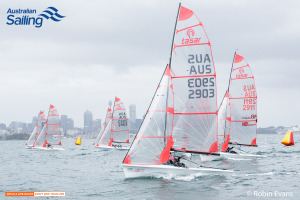 Sail Sydney is shaping up to attract more than 300 local, national and international competitors across 23 classes.
Olympic Classes will compete for the first four days of the regatta with Australian Sailing Team and Squad Crews set to try to tame Sydney Harbour. Under the recently announced Trans-Tasman Project with Australian Sailing and Yachting New Zealand, Sail Sydney is now positioned to attract the best Olympic Class sailors in the southern hemisphere.
Invited Classes will take the reins from December 15 which will include; 29er, 420, Nacra 15, Pacer, Laser 4.7, Optimist Open, Intermediate and Green Fleet, Bic Techno (Ripper League and Ripper Races), RS:X Men and Women, Elliot, Sabot 1 Up, Open Bic, Manly Juniors, Flying 11 and Tasar.
Follow Sail Sydney on
Facebook
and share your Sail Sydney journey on social media by using the hashtag #SailSydney2017.
Here Comes the Garbage Barge - read by Justin Theroux
Published on 6 Nov 2017 by StorylineOnline

Before everyone recycled…there was a town that had 3,168 tons of garbage and nowhere to put it. What did they do? Enter the Garbage Barge!
This mostly true and completely stinky story is sure to make you say "Pee-yew!"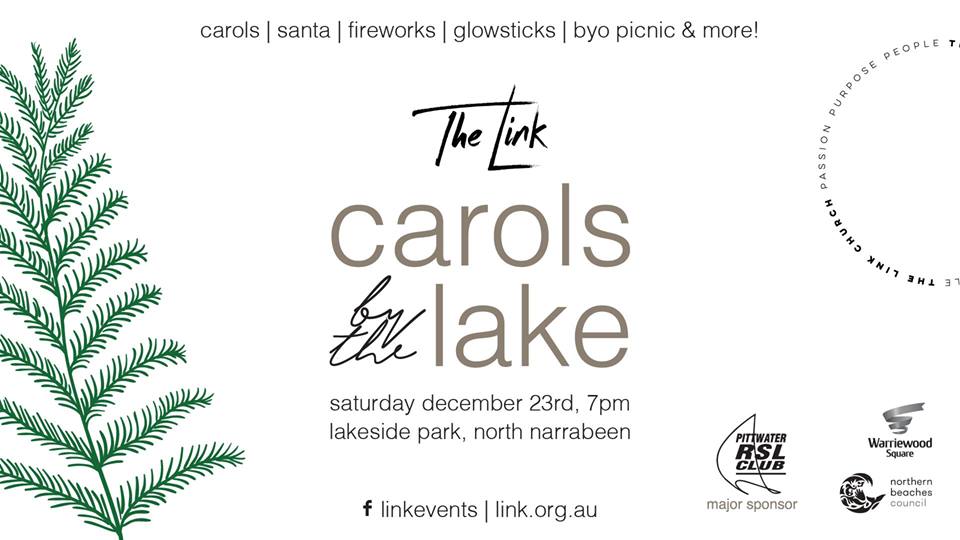 The Link: Carols by the Lake
Saturday, December 23 at 6 PM - 9 PM
Lakeside Park, North Narrabeen
Come along and join us at this wonderful family event hosted by The Link. There will be carols and a visit from Santa, as well as a magnificant Fireworks display sponsored by Pittwater RSL.
Bring your own picnic and settle in for what promises to be a beautiful night celebrating Christmas.
This event is held at Lakeside Park, North Narrabeen, and starts from 6pm. Main event kicks off at 7pm.
Brought to you by Pittwater RSL.
Profile: Ingleside Riders Group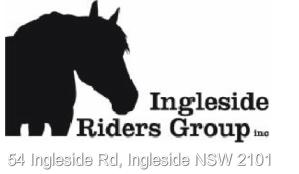 Ingleside Riders Group Inc. (IRG) is a not for profit incorporated association and is run solely by volunteers. It was formed in 2003 and provides a facility known as "Ingleside Equestrian Park" which is approximately 9 acres of land between Wattle St and McLean St, Ingleside.
IRG has a licence agreement with the Minister of Education to use this land. This facility is very valuable as it is the only designated area solely for equestrian use in the Pittwater District.
IRG promotes equal rights and the respect of one another and our list of rules that all members must sign reflect this.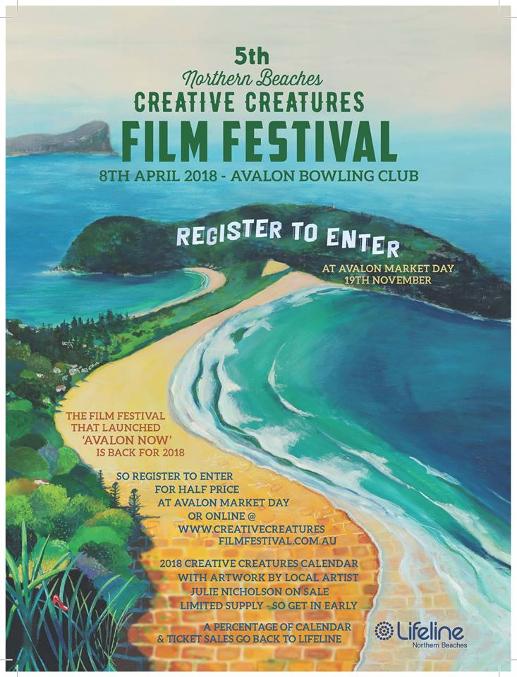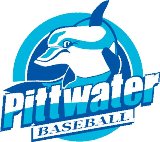 Profile:
Pittwater Baseball Club
The Season Start for 2017/2018 Pittwater Baseball Club commences Saturday, September 9th.
Their Mission: Share a community spirit through the joy of our children engaging in baseball.
Long Reef Walks 2018 Season
If you'd like to join us on a walk please contact me a couple of weeks before the walk date to make a booking. FREE GUIDED WALKS of Long Reef Aquatic Reserve with NSW Department of Industry & Investment Fishcare Volunteers will be held on the following date:
Sunday 14 January 2018 1:00pm – 3:00pm
Sunday 18 February 2018 4:00pm – 6:00pm
Sunday 18 March 2018 3:00pm – 5:00pm
Sunday 15 April 2018 1:00pm – 3:00pm
~ Walks are held subject to weather conditions ~
Bookings are preferred.
Woolworths Australian Junior Surfing Team Announced
A strong Woolworths Australian Junior Surfing Team has been selected following six new Australian champions crowned on the final day of competition at the Surf Dive N Ski (SDS) Australian Junior Surfing Titles at Culburra.
The SDS Australian Junior Surfing Titles determine the selection of the positions on the Woolworths Australian Junior Surfing Team.
A 12-strong team will contest the International Surfing Association (ISA) World Junior Championship in 2018 with the ISA still to confirm the location. The titles will attract more than 300 of the world's best junior surfers and this is a significant event on the international stage for our athletes. At this year's ISA World Junior Surfing Championships the Woolworths Australian Junior Surfing Team finished fourth in Japan, and it is a highly competitive event.
Surfing Australia's National High-Performance Director Kim Crane said "Unfortunately due to stormy weather at the conclusion of the SDS Australian Junior Surfing Titles, we didn't get to announce athletes who qualified for selection in the Woolworths Australian Junior Surfing Team as a result of their outstanding performance. We congratulate them now, as we understand how much hard work, commitment, resilience and passion has gone into this result. We also acknowledge the States, the Coaches, the Parents and Support Crews who work so hard to ensure our athletes have the opportunity to be the best they can be. As soon as we know the location of the ISA World Junior Championship, we will distribute an invitation to accept a position on the team and also confirm details of a preparation camp."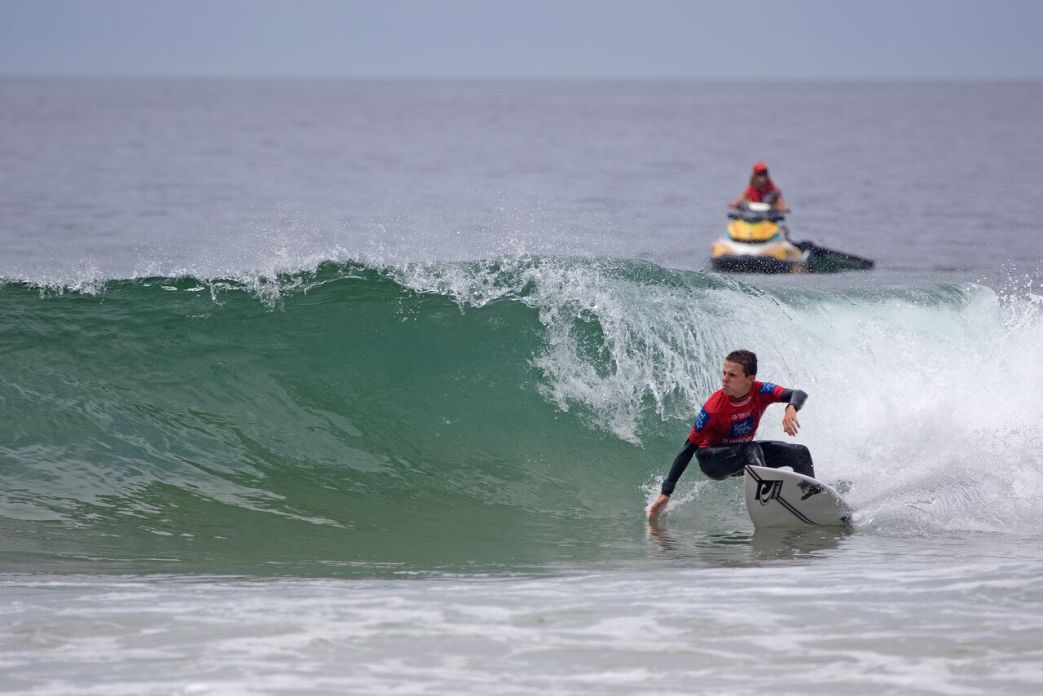 Arch Whiteman - Photo by Ethan Smith / Surfing NSW.
WOOLWORTHS AUSTRALIAN JUNIOR SURFING TEAM
1 – Noah Stocca (Peregian Beach, Qld)
2 – Cyrus Cox (Margaret River, WA)
3 – Max McGuigan (Maroubra, NSW)
4 – Jack Haslau (Margaret River, WA)
1 – Grayson Hinrichs (Bondi, NSW)
2 – Seth Van-Haeften (Margaret River, WA)
3 – Arch Whiteman (Mona Vale, NSW)
4 – Codie Jeffery (Newhaven, Vic)
1 – Piper Harrison (Coolangatta, Qld)
2 – Sasha Baker (Mudjimba, Qld)
1 – Molly Picklum (Shelly Beach, NSW)
2 – Sage Goldsbury (Cape Woolamai, Vic)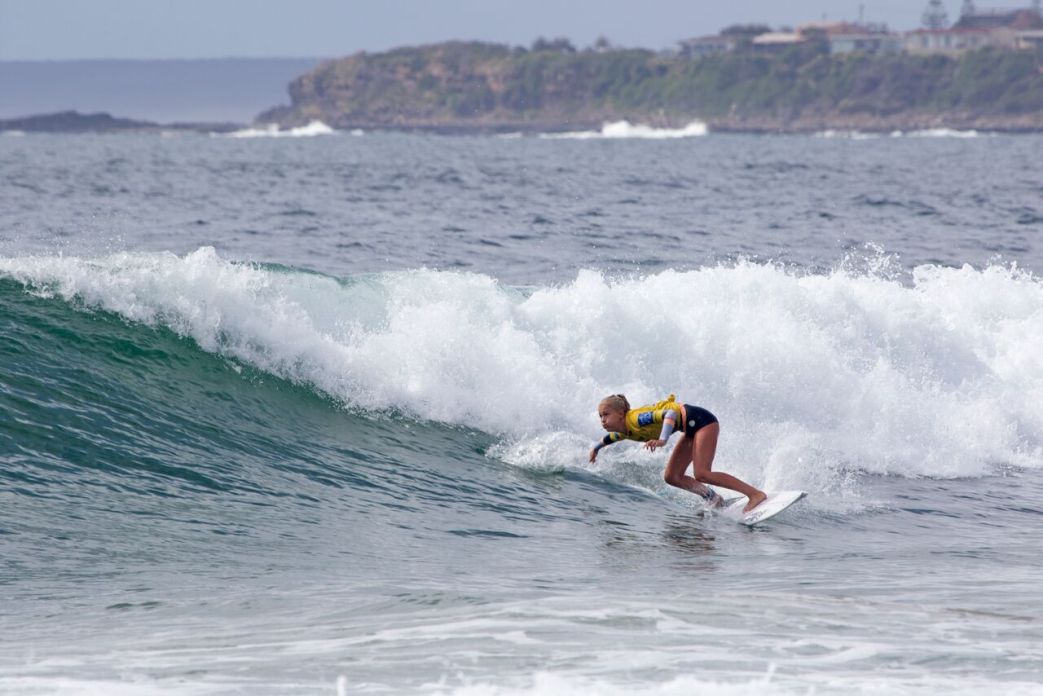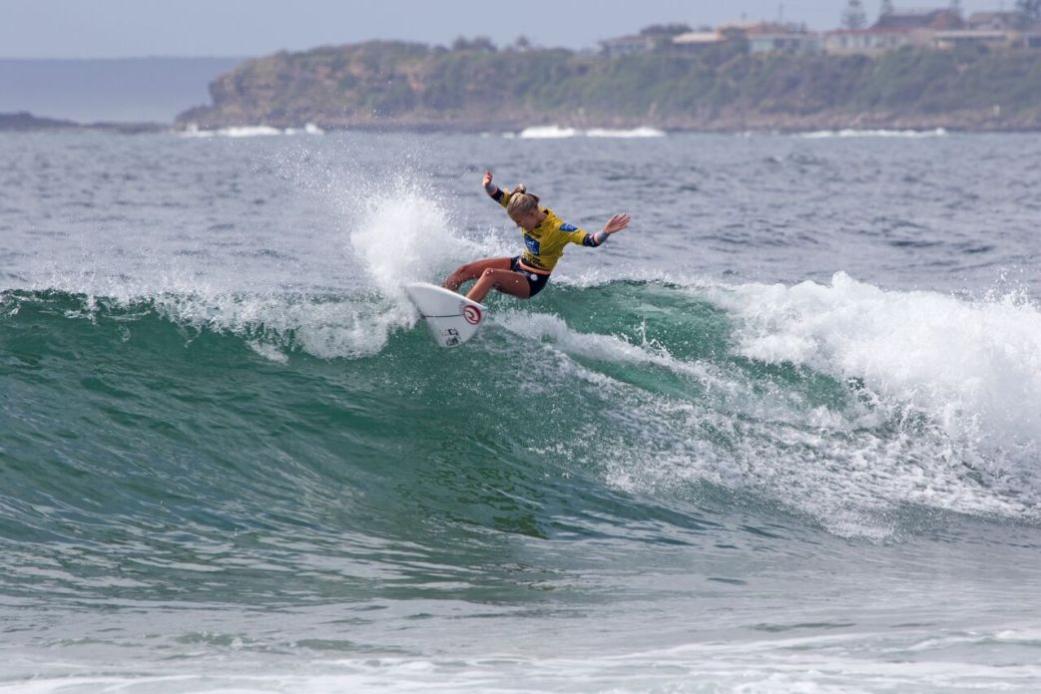 Tru Starling - Photos by Ethan Smith / Surfing NSW.
New Species Of Extinct Marsupial Lion Discovered In Australia
A team of Australian scientists has discovered a new species of marsupial lion which has been extinct for at least 19 million years. The findings, published in the Journal of Systematic Palaeontology, are based on fossilised remains of the animal's skull, teeth, and humerus (upper arm bone) found by University of New South Wales (UNSW) scientists in the Riversleigh World Heritage Area of remote north-western Queensland.
Named in honour of palaeoartist Peter Schouten, Wakaleo schouteni was a predator that stalked Australia's abundant rainforests some 18 to 26 million years ago in the late Oligocene to early Miocene era. This meat-eating marsupial is estimated to have been about the size of a dog and weighed around 23 kilograms.
The new species is about a fifth of the weight of the largest and last surviving marsupial lion, Thylacoleo carnifex, that weighed in at around 130 kilograms and which has been extinct for 30,000 years. Members of this family, the Thylacoleonidae, had highly distinct large, blade-like, flesh-cutting premolars that they used to tear up prey.
The discovery comes just a year after the fossilised remains of a kitten-sized marsupial lion were found in the same famous fossil site in Queensland. The UNSW scientists named that miniature predator Microleo attenboroughi after broadcasting legend Sir David Attenborough.
With this new find, the researchers believe that two different species of marsupial lion were present in the late Oligocene at least 25 million years ago. The other, originally named Priscileo pitikantensis, but renamed Wakaleo pitikantensis, was slightly smaller and was identified from teeth and limb bones discovered near Lake Pitikanta in South Australia in 1961.
This latest discovery reveals that the new species (W. schouteni) exhibits many skull and dental features of the genus Wakaleo but it also shared a number of similarities with P. pitikantensis -- particularly the presence of three upper premolars and four molars, previously the diagnostic feature of Priscileo. Further similarities of the teeth and humerus which are shared with W. schouteni indicate that P. pitikantensis is a species of Wakaleo.
According to the authors, these dental similarities distinguish W. schouteni and W. pitikantensis from later species of this genus, all of which show premolar and molar reduction, and suggest that they are the most primitive members of the genus.
Lead author Dr Anna Gillespie, a palaeontologist from the University of New South Wales (UNSW) in Sydney, Australia says that the latest finding raises new questions about the evolutionary relationships of marsupial lions: "The identification of these new species have brought to light a level of marsupial lion diversity that was quite unexpected and suggest even deeper origins for the family."
Anna K. Gillespie, Michael Archer, Suzanne J. Hand.
A new Oligo–Miocene marsupial lion from Australia and revision of the family Thylacoleonidae.
Journal of Systematic Palaeontology, 2017; 1 DOI:
10.1080/14772019.2017.1391885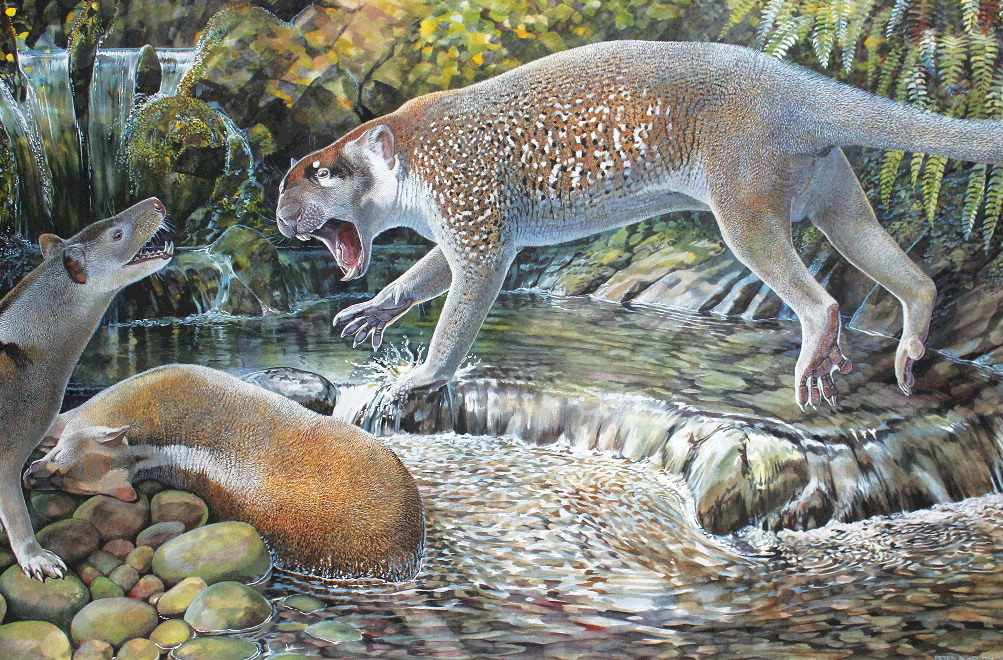 Reconstruction of Wakaleo schouteni challenging the thylacinid Nimbacinus dicksoni over a kangaroo carcass in the late Oligocene forest at Riversleigh. Credit: Illustration by Peter Schouten in the Journal of Systematic Palaeontology
Ice Core May Unlock Secrets Of Australia's Wild Weather
Scientists hope a deep field mission to recover a 2000 year old Antarctic ice core will shed light on the long-term influences that impact Australian weather and climate.
Preparations to set up an ice core drilling camp at Mount Brown, 330 kilometres inland of Australia's Davis research station, began over the weekend.
Five researchers and two deep field support specialists will spend 50 days drilling a core to a depth of around 350 metres this summer.
The Australian Antarctic Program project is led by Dr Tessa Vance from the Antarctic Climate and Ecosystems Cooperative Research Centre.
Dr Vance said there is little information on how weather patterns formed in the Indian Ocean have changed over time periods longer than a few decades, and how this then impacts Australia.
"The region is known as a 'cyclone nursery' as it's where many storms are 'born' before they head from west to east across the Southern Ocean and impact both Australia and East Antarctica."
"A new ice core record from Mount Brown South will provide us with a snapshot of the climate history of the Indian Ocean and hopefully an insight into climate variability in Australia over the last one to two millennia."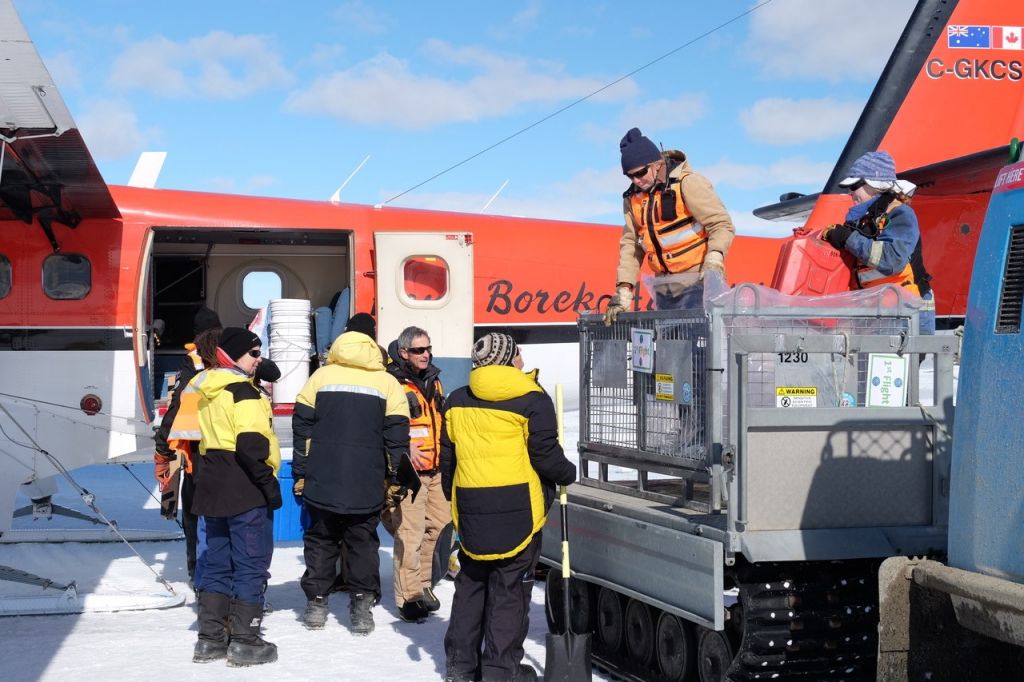 Loading up the Twin Otter with gear for the field camp. (Photo: Paul Vallelonga)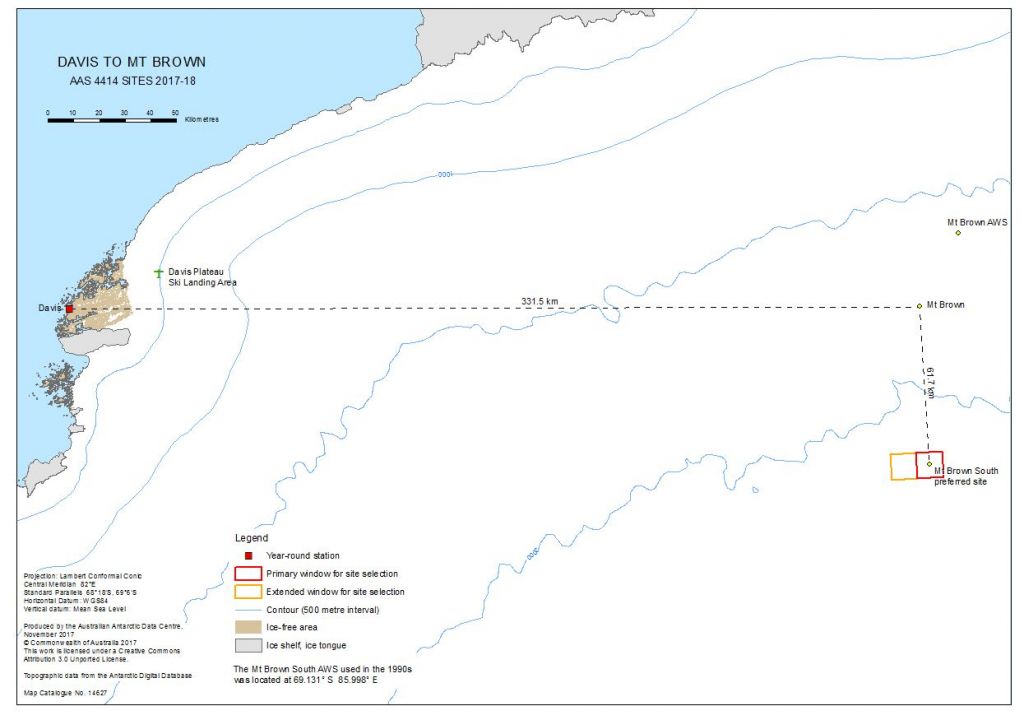 The Mt Brown camp site. (Photo: Australian Antarctic Division)

The chemical constituents in Antarctic ice cores including traces of hydrogen and oxygen, sulphur from volcanoes, and sea salts, along with the amount of snowfall per year, provide information on past climate and climate processes.
In 2015, scientists developed a 1000 year record of drought in eastern Australia from the existing Law Dome ice core.
"The Law Dome record showed us that prolonged droughts in eastern Australia are part of the natural climate cycle," Dr Vance said.
"We hope an ice core from Mount Brown will provide us with another snapshot of climate variability in the Indian and south west Pacific Oceans, and more insight into long-term climate variability in Australia."
The scientists have used satellite and continental surveys gathered over many years to find the best drill location in East Antarctica.
The ice cores will be brought back to Australia in March on the icebreaker Aurora Australis.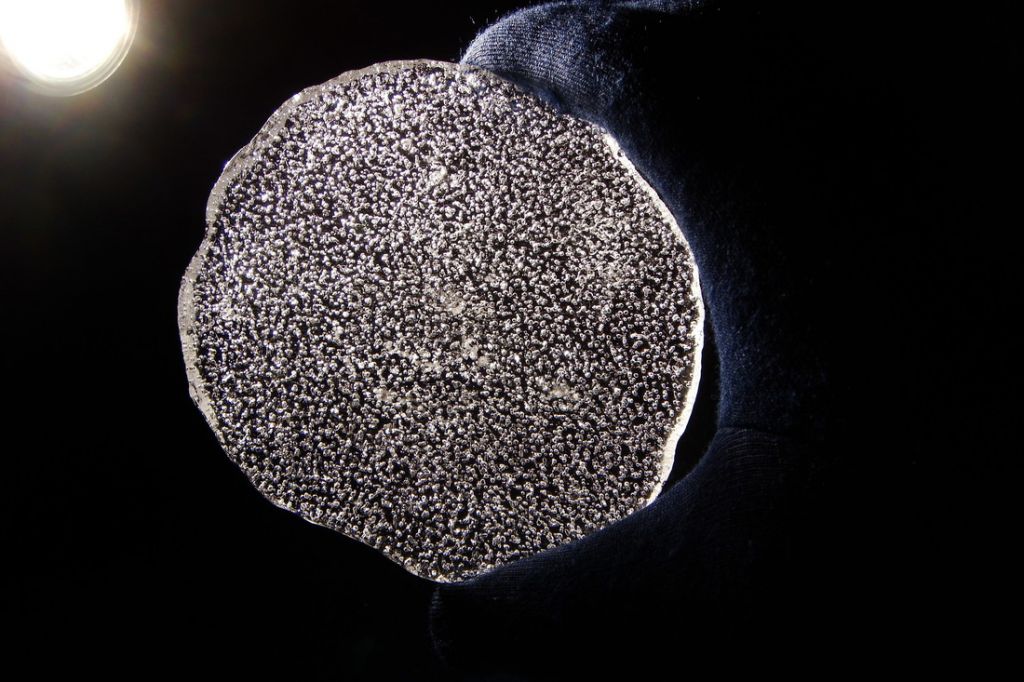 Ice cores including traces of hydrogen and oxygen, sulphur from volcanoes, and sea salts. (Photo: Tas van Ommen)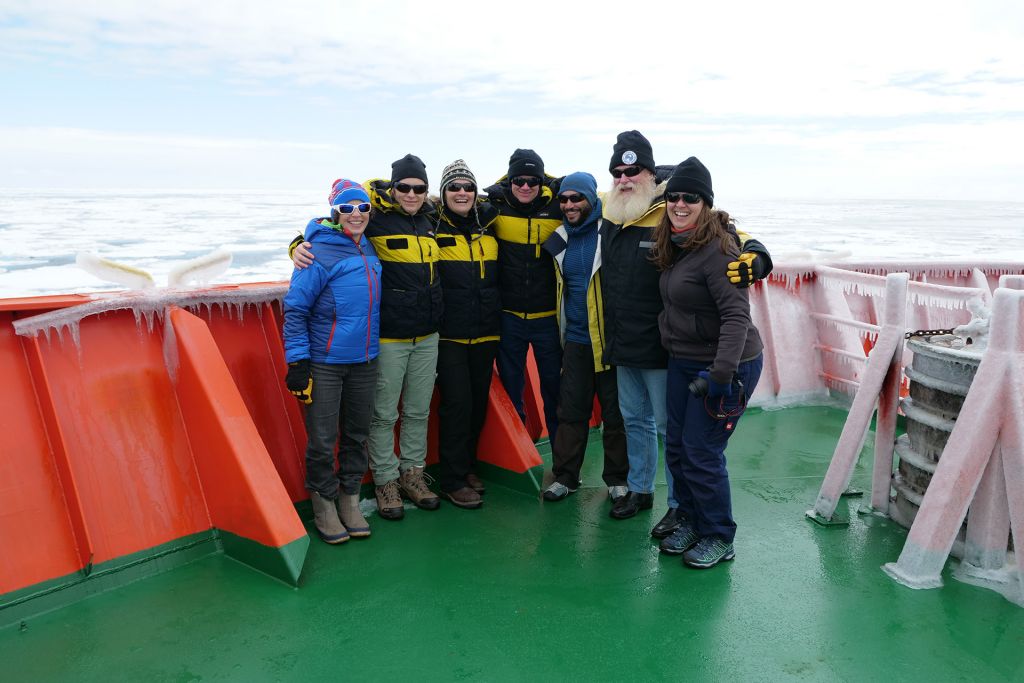 The team sailed to Davis research station on the Aurora Australis. (Photo: Martin Walch)
Christmas Lights and Stamps 2017
Each year,
Australia Post
release Christmas stamps that celebrate the Christmas holiday as we know it in Australia today, spanning both traditional and secular themes.
The two traditional designs from the Christmas 2017 stamp issue each feature a painting of the Madonna and Child projected onto the façade of St Mary's Cathedral, Sydney. Every Christmas since 2010, the cathedral has been host to the Lights of Christmas, a digital animated light and sound display that illuminates the church with themes of peace, joy and goodwill. This public event, by AGB Events, has proved very popular, and in 2016 attracted a crowd of around 300,000 people. The stamps were designed by Andrew Hogg Design.
The three secular-themed stamps were designed by Jo Muré of the Australia Post Design Studio. The bright and graphic imagery also presents the themes of joy and goodwill, via carefully wrapped gifts, cheerful chiming bells and a star-spangled Christmas tree.
The stamps
65c Madonna and Child
The 65c Christmas-card-rate stamp shows a projection from the 2013 Lights of Christmas display. The painting is a copy of a now lost work by Italian artist Roberto Ferruzzi (1853–1934). The much loved original painting, known as the Madonnina or the Madonna of the Streets, was awarded a major prize at the 1897 Venice Biennale. Often reproduced as a devotional image, it survives in countless copies.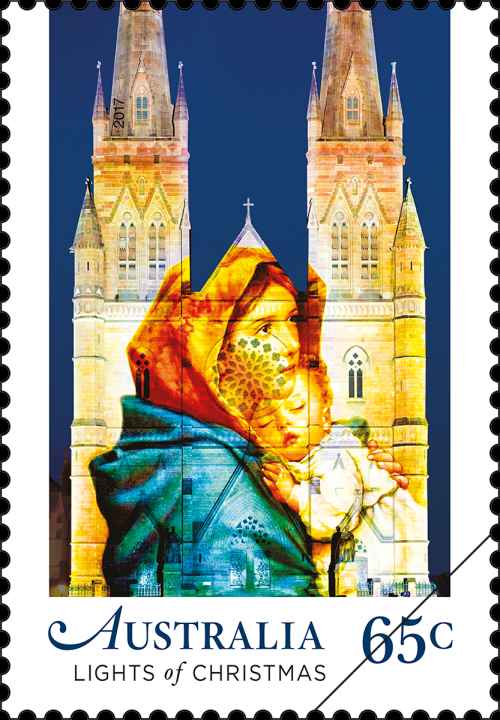 $2.30 Small Cowper Madonna
The $2.30 international-rate stamp shows the Small Cowper Madonna by Renaissance artist Raphael (1483–1520). This work, projected onto the cathedral in 2014, was painted in oil on panel around 1505. The painting is in the collection of the National Gallery of Art, Washington DC, USA. Another Renaissance artist, Carlo Crivelli (ca. 1430–1495), painted the Madonna and Child on the minisheet. Painted in tempera on panel ca. 1482–3, this work is now in the Accademia Carrara in Bergamo, Italy.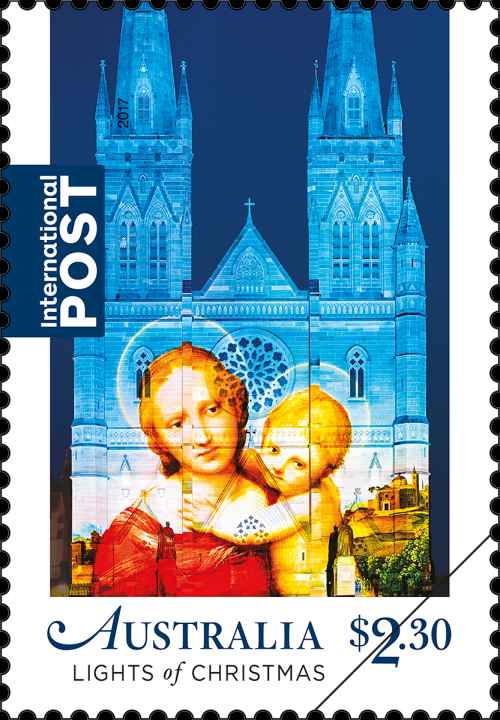 65c Christmas tree
This Christmas-card-rate stamp features a graphic illustration of a shiny star-spangled Christmas tree.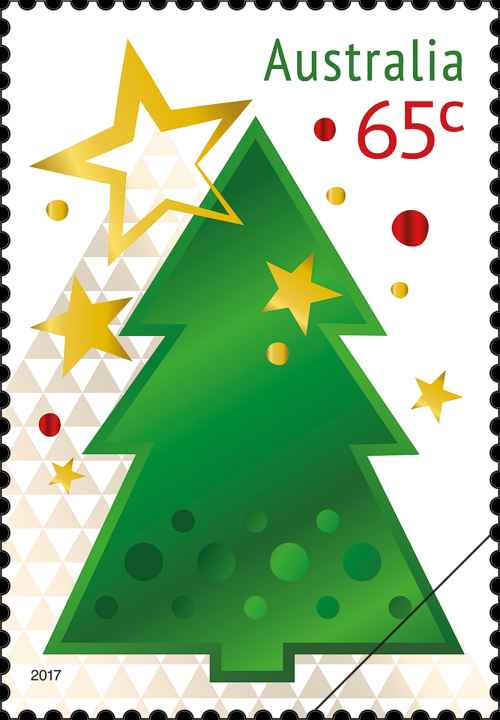 65c Gifts
This Christmas-card-rate stamp features a graphic illustration of bow-topped Christmas gifts.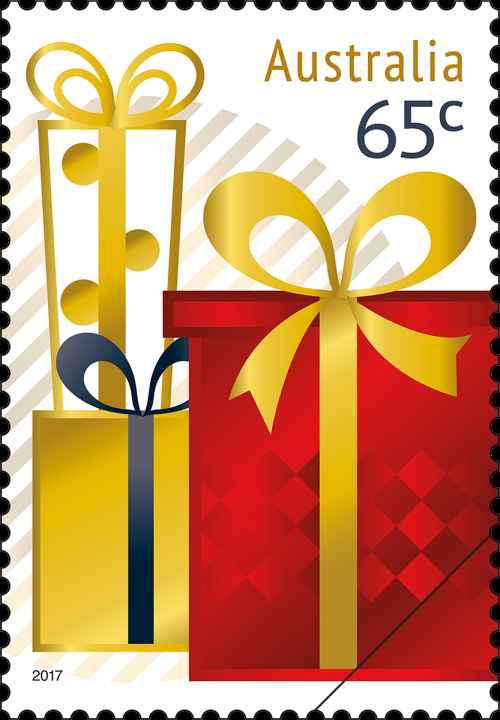 $2 Bells
This international-Christmas-card-rate stamp features chiming festive bells.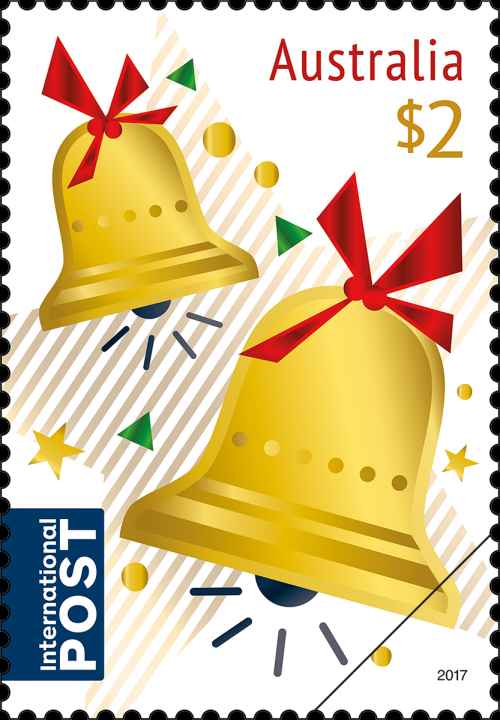 the Lights of Christmas
Celebrate the season at Sydney's most popular Christmas lights show
Join us at the annual Lights of Christmas at St Mary's Cathedral Square, in the heart of Sydney's CBD, for a spectacular free sound and light show every night from Wednesday 6 December until Christmas Day 2017.
Choirs will sing Christmas carols from 7.30pm, and the new sound and light show celebrating the season of peace, joy and goodwill will illuminate the huge 75m façade of St Mary's Cathedral at 8.30pm and continue through until midnight.
Lights of Christmas, created by AGB Events is the Christmas celebration that brings Sydney-siders and tourists flocking to Cathedral Square, Sydney each December. In its eighth year in 2017, the Lights of Christmas will once again illuminate the huge 75m façade of St Mary's Cathedral and light up the forecourt precinct with a free sound and light show, storytelling the themes of Christmas.

AGB Events is proud that the Lights of Christmas continues to capture the imagination of adults and children alike and is now firmly Sydney's most popular Christmas lights show.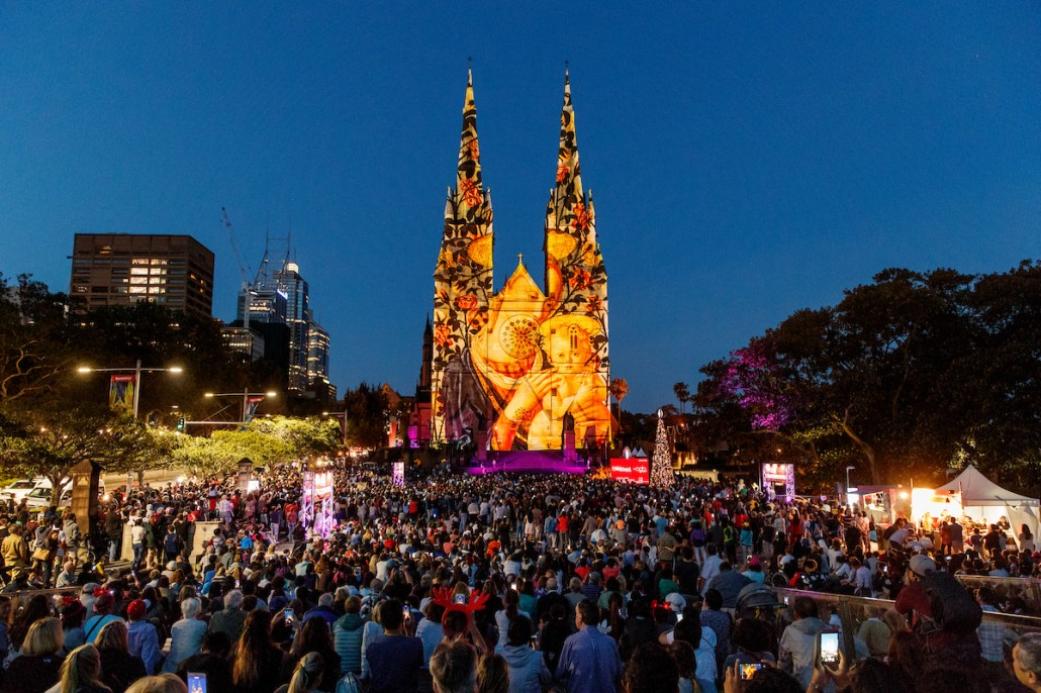 Lights of Christmas - photo courtesy AGB, Lights of Christmas.
How to claim the Active Kids Rebate
November 20, 2017: NSW Government

From 31 January 2018, parents and carers of school-aged children enrolled in an approved sport or fitness activity can receive a $100 voucher to cover registration and participation costs for that calendar year.
Parents will be able to apply for and download their vouchers from the Service NSW website from the end of January.
Treasurer Dominic Perrottet said the rebate would help to ease financial pressure on families.
"Our hope is that parents take advantage of this rebate and enrol their children in their preferred sport."
Each child is eligible to receive one voucher every year for the next four years.
The program supports the Premier's Priority to reduce childhood overweight and obesity by increasing participation in sport and changing physical activity behaviours of children and young people in NSW.
The new Active Kids Rebate Guidelines explain how families can receive a $100 rebate for their child's sporting activities from 31 January 2018.
Commencing 31 January 2018
The NSW Government will allocate $207 million over four years to establish Active Kids. Active Kids is a program to help NSW families meet the cost of getting their kids into sport and active fitness and recreation activities.
What is Active Kids?
The NSW Government will provide a $100 voucher to parents/guardians of school enrolled children. The $100 voucher can be used for registration and participation costs for sport and fitness activities.
The initiative aims to reduce barriers to participation and help change the physical activity behaviours of children and young people in NSW.
Who is eligible to claim the voucher?
Every child (4.5 - 18 years' old) enrolled in school from Kindergarten to Year 12 will be eligible for an Active Kids Voucher. This includes those who are home-schooled or enrolled in secondary school education at TAFE NSW.
It will not be means tested and one voucher will be available for every child in the family annually over the next four years.
There will be no limits on the number of applications per family, as long as every child is enrolled in school.
How long are vouchers valid?
Vouchers provided are valid for redemption during the current calendar year activity program (Year 1 will commence from 31 January and expire on 31 December 2018). Vouchers shall expire at the end of the calendar year.
2019 vouchers and beyond will commence from 1 January each year and expire on 31 December.
No availability exists for retrospective redemption of vouchers.
Vouchers are available for redemption once only for the nominated registered season or term of activity.
What can the voucher be used for?
The voucher can be used for registration or membership fees for structured activities of no less than eight weeks' duration that provide a moderate to vigorous level of physical activity, for example:
sporting pursuits




swimming lessons




structured fitness program




outdoor education programs




approved active recreation (dance etc)




equipment ordinarily provided by the provider on registration for competition.



Physical activity is defined as movement involving large muscles (e.g. running, swimming, aerobic activity). Physical activity must be planned, structured and involve repetitive bodily movement which improves or maintains physical fitness.
The vouchers will be redeemable through approved sport, fitness and physical activity providers upon registration.
Please note that vouchers cannot be split between multiple clubs or registrations, and therefore you may not be able to claim the full $100.
What can't the voucher be used for?
Individual items (such as jerseys, socks, boots, etc.) that would usually be purchased from a retailer and paid for by the individual as part of participating in the activity separate to any membership or registration fees charged by the provider.
How do you download a voucher?
From 31 January 2018, parents/guardians/carers with legal responsibility of an eligible child resident in NSW will be able to download a voucher from an online platform. The platform will be run by Service NSW and can be accessed
through this website
.
When will the program be introduced?
From 31 January 2018 families will be able to claim their voucher/s.
What happens if my child lives outside NSW?
To be eligible for a voucher, each child must reside in NSW.
The club or activity provider where the child registers must also be located and operating in NSW.
Some examples are:
My child lives in NSW and plays in a NSW club – the child is eligible to claim a voucher
My child lives in QLD and plays in a NSW club – the child is ineligible to claim a voucher
My child lives in NSW, goes to school in VIC – the child is eligible to claim a voucher
My child lives in NSW but plays in a local club located in VIC – the child is eligible to claim a voucher but cannot use the voucher at a club operating outside NSW.
Where can I get more information?
An Active Kids enquiry line and email service will open soon.
Parents/carers/guardians of children in rural or remote areas of NSW and/or children with disabilities who may not otherwise meet the above criteria may discuss their registration with the Office of Sport.
Moran Contemporary Photographic Prizes
The 2017 Moran Contemporary Photographic Prize has been deferred until early 2018.
The growth in interest in the Photographic Prize is such that the Moran Arts Foundation wants to recognise photography as an art form in its own right and give the artists the profile they deserve.
About the Moran Contemporary Photographic Prize
Established in 2007, the Moran Contemporary Photographic Prize (MCPP) is a national competition that awards and promotes Australian contemporary photography and excellence in all forms of still based artwork.
The MCPP invites photographers to interpret 'Contemporary Life in Australia' with an emphasis on Australians going about their day-to-day life. We aim to encourage the production of photographs taken in Australia, by Australians, that reflects the diversity, multiculturalism and uniqueness of life, no matter where you live in Australia.
There are many ways to interpret this brief, but we are after your perspective on contemporary Australian society, your life, your dreams, your abilities, your inabilities, your mates, your loves. We want the good, the bad, the ugly, the beautiful and the everyday. Entries are NOT restricted to portraits.
Currently with an annual first prize of fifty thousand dollars ($50,000), the Prize is an important part of Australia's Arts calendar. The Moran Prize is acquisitive and the winning photograph(s) immediately becomes the property of the Moran Arts Foundation, to be held and exhibited permanently as part of the Moran Arts Foundation Collection.
Prize Money

Open Section - $80,000 in prize money with the winner awarded $50,000. All 30 finalists will each receive $1,000.
Secondary School Students, Year 11 to 12 - The winner is awarded $5,000 and their school is awarded $5,000 for the development of arts at the school;
Secondary School Students, Years 9 to 10 - The winner is awarded $3,000 and their school is awarded $3,000 for the development of arts at the school;
Secondary School Students, Years 7 to 8 - The winner is awarded $2,000 and their school is awarded $2,000 for the development of arts at the school;
Primary School Student Category, Kindergarten to Year 6 - A digital camera will be awarded to 25 selected winners plus a certificate of merit.
2018 Moran Contemporary Photographic Prize
Entries open in January 2018
for the next Moran Contemporary Photographic Prize.
Photos taken from 1 Sep 2016
up until the entries close date (yet to be announced) will be valid for entry.
2018 Moran Contemporary Photographic Prize Judges
Cheryl Newman
Jon Jones
Childrens' holidays: a story-book for the whole year
Publisher D. Appleton