October 15 - 21, 2017: Issue 333

Horse Playing With Rubber Chicken Squeaky Toy!
Peppa Pig - Halloween - Peppa the Fairy Princess!

LEGO AT THE LIBRARY
Local children will have the chance to join a club specialising in one of the most enduring playthings of childhood. Mona Vale Library has started a Lego club on the first Sunday of each month from 2pm to 4pm. Next is July 2nd, 2017.
The club is open to children aged between seven and twelve years of age, with younger children welcome with parental supervision.
If you are interested in attending a Lego at the Library session contact the library on 9970 1622 or book in person at the library, 1 Park Street, Mona Vale.

Children's Storytime at Mona Vale Library: Mona Vale Library offers storytime for pre-school children every week during school terms. Children and their carers come and participate in a fun sing-a-long with our story teller as well as listen to several stories in each session, followed by some craft.
Storytime is held in the Pelican Room of the library in front of the service desk. Storytime is free and no bookings are required.
Storytime Sessions: Tuesdays 10.00am - 11.00am - Wednesdays 10.00am - 11.00am - Thursdays 10.00am - 11.00am
Tractor Tom: Compilation 3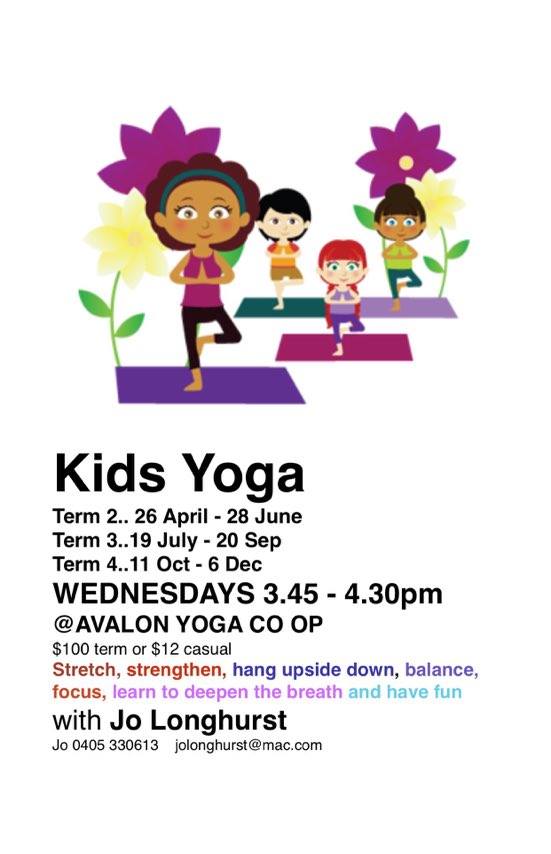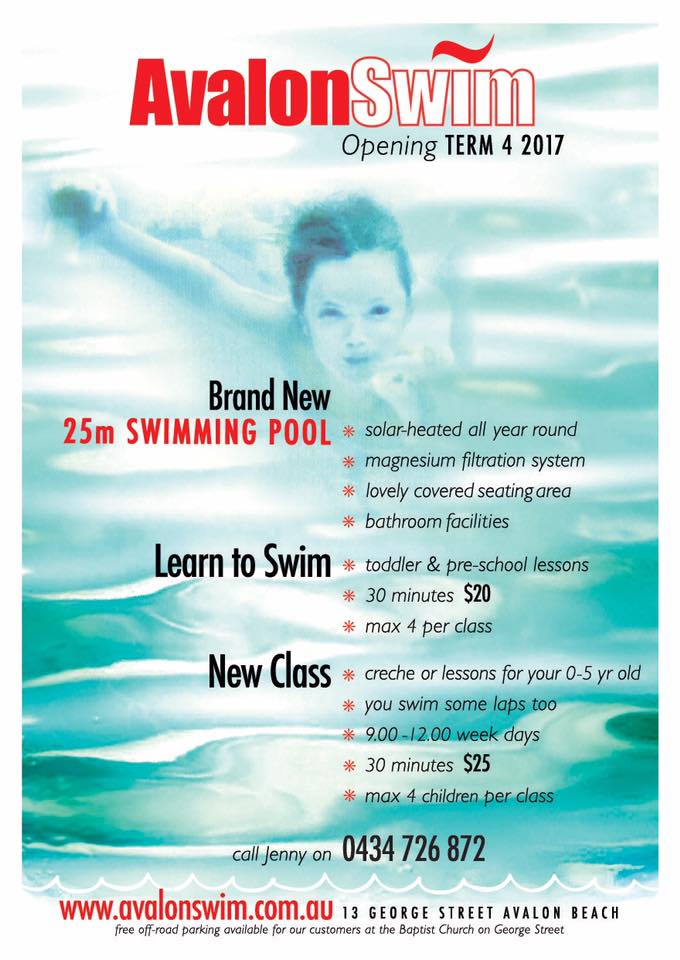 Long Reef Walks 2017/18 Season
If you'd like to join us on a walk please contact me a couple of weeks before the walk date to make a booking. FREE GUIDED WALKS of Long Reef Aquatic Reserve with NSW Department of Industry & Investment Fishcare Volunteers will be held on the following date:
Sunday 5 November 2017 3:00pm – 5:00pm
Sunday 3 December 2017 2:00pm – 4:00pm
Sunday 14 January 2018 1:00pm – 3:00pm
Sunday 18 February 2018 4:00pm – 6:00pm
Sunday 18 March 2018 3:00pm – 5:00pm
Sunday 15 April 2018 1:00pm – 3:00pm
~ Walks are held subject to weather conditions ~
Bookings are preferred.
What's In Our Lagoons?
Video Courtesy Office of Jason Falinski, MP for Mackellar
Launching the What's in our Lagoons initiative with Local Land Services NSW, Take 3 and Macquarie University. A citizens science project funded by the Federal Government's National Landcare Programme.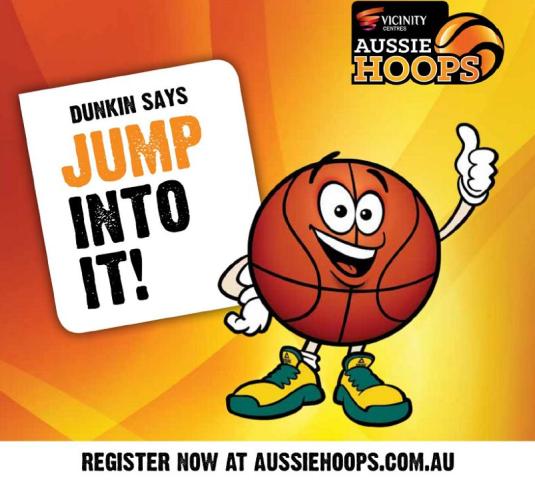 Aussie Hoops has landed on the Northern Beaches (limited spots)
So book yourself a spot and tell your friends starting Friday week
20th October 5.30-6.30pm at Narrabeen Sports high school gym
The program is for ages 5-12 and runs for eight weeks for just $110
Each Participant receives a high quality and durable basketball Australia participant packs, including:
▪ A cool Size 5 Spalding indoor/outdoor Basketball
▪ A basketball Australia PEAK Reversible singlet
▪ And a matching PEAK Drawstring Bag
Plus expert coaching by American professional coach Jerome Lee
Cinema By The Sea MOANA
Friday, October 20 at 6 PM - 9:30 PM
Hosted by Barrenjoey Montessori School
Come along with a rug and enjoy this family-friendly movie under the stars. BYO picnic or enjoy a sausage sizzle. Pineapple Crush salads will also be available for a yummy healthy alternative. Gates open at 6pm, film starts at 7.30pm, Des Creagh Reserve, Nth Avalon
Tickets: Phone 9973 1422 or the Box Office on
the night.
Child: $10; Adult: $15;
Family package: $45 (4 tickets)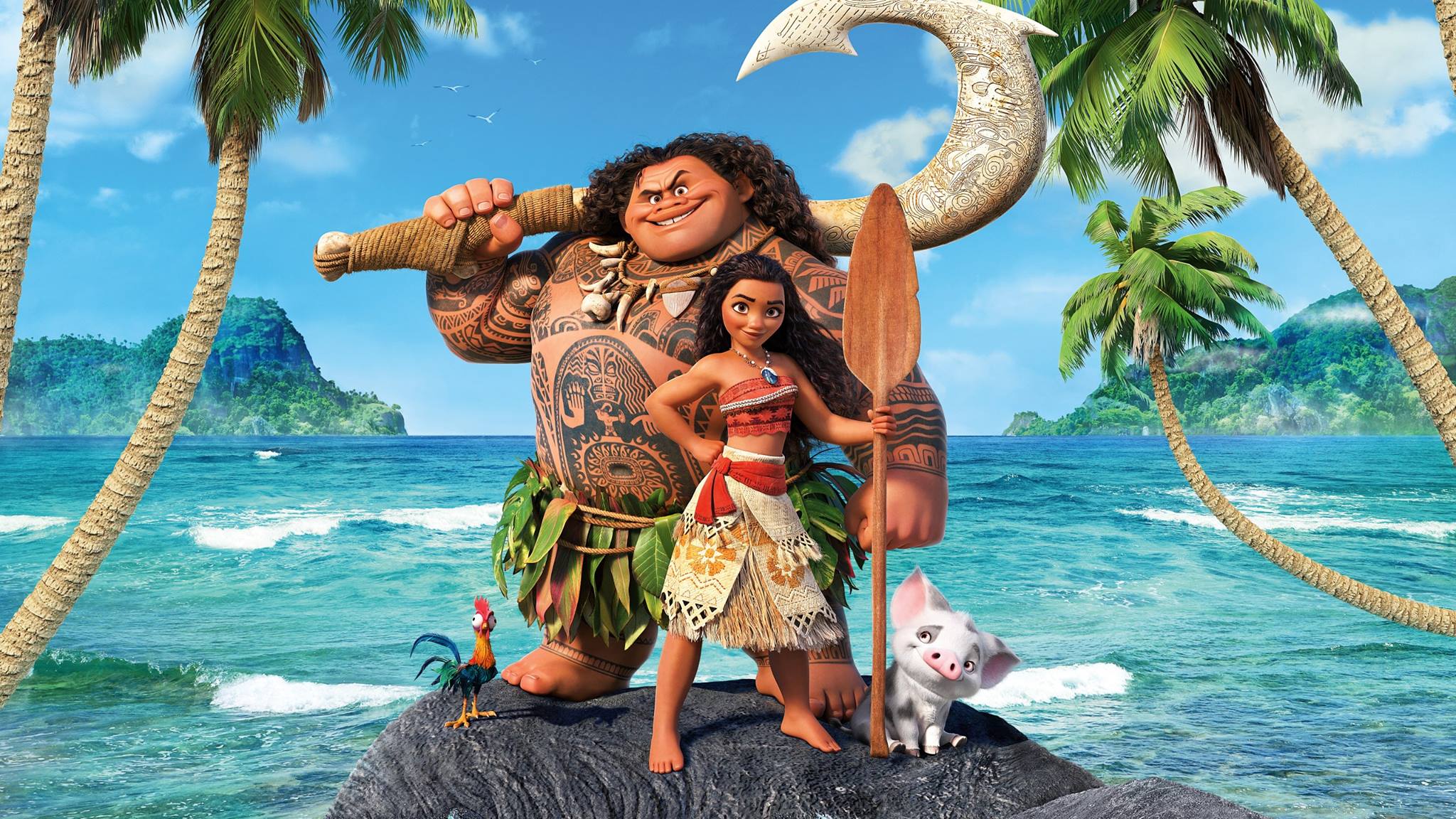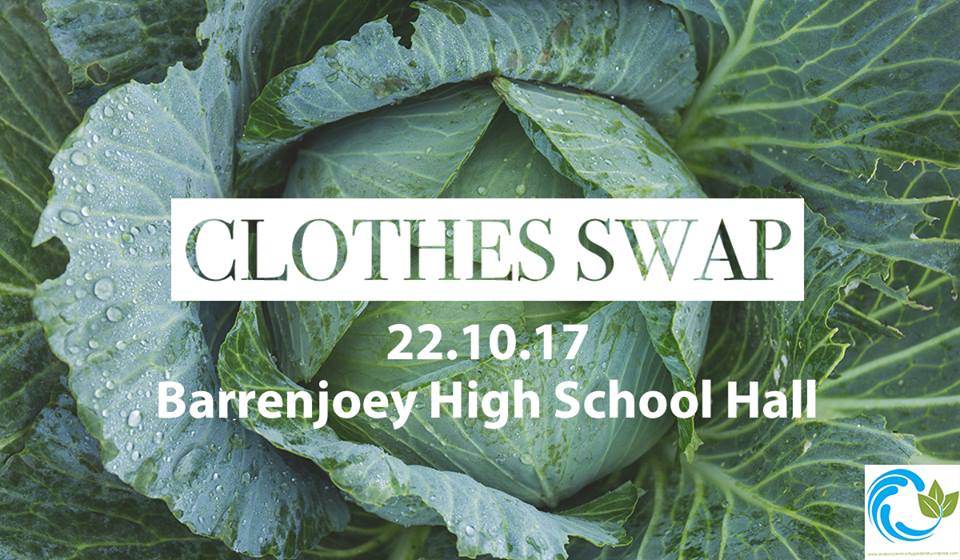 Do you have clothes taking up closet space?
Are they too good to simply throw away?
Then why not swap them?
Swapping is great for the environment and will give you a great new look.
Avalon Community Garden is hosting a clothing swap on
22 October at the Barrenjoey High School hall (Tasman Rd gates.)
Drop your clothes off at 10:30, chill with some cool music and morning tea, or take a stroll through the Garden until 11:00 when doors open.
Entry is $15 which allows you to swap up to 5 items
, so come and find some great deals and a whole new wardrobe!
For further information phone 0418 482 481
Avalon Community Garden is hosting the event
at Barrenjoey High School Hall, 10:30 for a 11am start!
Get there early for the best deals!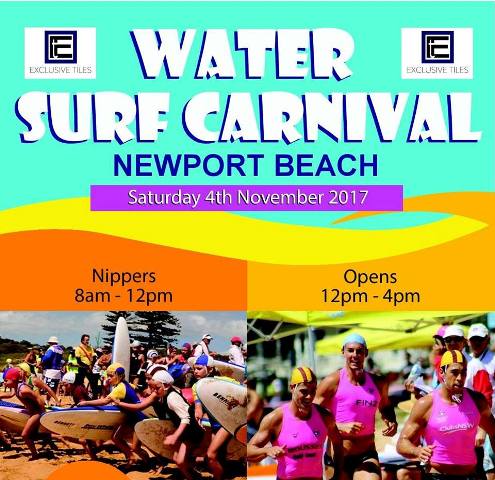 Newport Water Surf Carnival
Saturday, November 4 at 8 AM - 4 PM
Newport Surf Life Saving Club
Hosted by Newport Surf Life Saving Club
Newport Water Surf Carnival - Saturday 4 November 2017
Proudly Supported by Exclusive Tiles
Nippers 8am - 12pm || Opens 12pm - 4pm
Nipper entry $27 online || $37 on the day
Open entry $32 online || $42 on the day
Pink hi viz vests (not supplied) required for all water events.
Free sausage sandwich for all competitors
Mice Twice read by Ty Burrell

Mice Twice read by Ty Burrell. Written and illustrated by Joseph Low.
Cat and Miss Mouse become involved in a round of uneasy hospitality when Miss Mouse accepts Cat's dinner invitation. While Cat expects her to walk right into his trap, Miss Mouse outsmarts him by asking her close friend Dog to join her. The animals perform a literal game of cat-and-mouse through dinner invitations, continuously amping up their efforts until a hilarious and fitting conclusion results. Mice Twice is a charming, funny and thoughtful fable about friendship, cleverness, irony, self-awareness and manners.
Profile: Ingleside Riders Group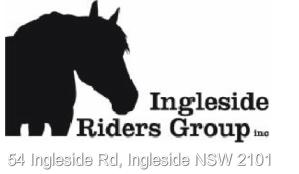 Ingleside Riders Group Inc. (IRG) is a not for profit incorporated association and is run solely by volunteers. It was formed in 2003 and provides a facility known as "Ingleside Equestrian Park" which is approximately 9 acres of land between Wattle St and McLean St, Ingleside. IRG has a licence agreement with the Minister of Education to use this land. This facility is very valuable as it is the only designated area solely for equestrian use in the Pittwater District.
IRG promotes equal rights and the respect of one another and our list of rules that all members must sign reflect this.
Mona Vale Mountain Cub
Scouts Profile
Find out more about all the fun you can have at Mona Vale Mountain Cub Scouts Profile –
our Profile pages aren't just about those who can tell you about Pittwater before you were born, they're also about great clubs and activities that you too can get involved in!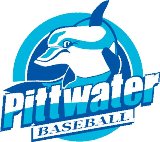 Profile:
Pittwater Baseball Club
The Season Start for 2017/2018 Pittwater Baseball Club commences Saturday, September 9th.
Their Mission: Share a community spirit through the joy of our children engaging in baseball.
Aboriginal rangers connect kids to Country in 360-degree videos
October 11, 2017: NSW OE&H

School children across NSW can climb inside the twisting branches of a giant strangler fig at Dorrigo National Park or scale the rushing waterfalls at Blue Mountains National Park with an Aboriginal ranger - without even leaving the classroom!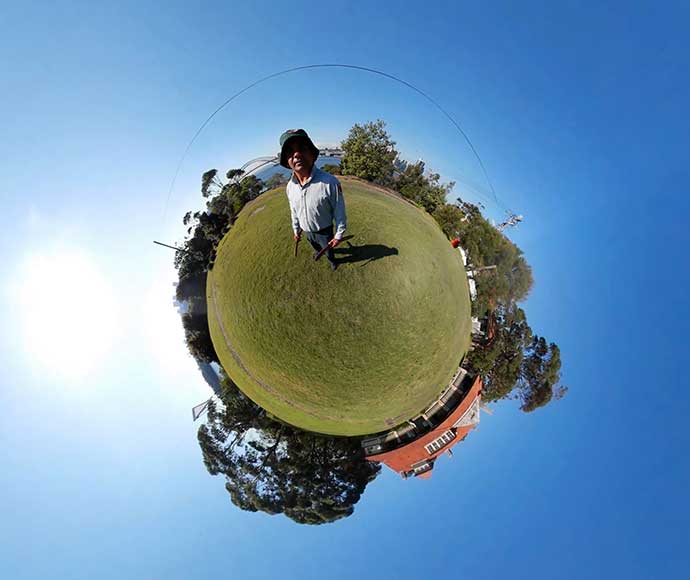 Aboriginal Discovery Ranger Uncle Dean Kelly at Goat Island.
Photo: OEH
The NSW National Parks and Wildlife Service (NPWS) has launched seven 360-degree educational videos to encourage children to develop a deeper understanding of Aboriginal peoples' connection to Country.
WilderQuest Manager, Simon Stroud said the state-of-the-art videos were filmed at six national parks across NSW, including Sydney Harbour National Park and Coffs Coast Regional Park.
"These remarkable videos provide lifelong learning opportunities to encourage the next generation to value their local environment, shared culture and heritage," Mr Stroud said.
An Aboriginal digital agency provided Aboriginal Discovery rangers with specialist training in advanced 360-degree video and drone technology for virtual reality production.
"This new technology and skill development broadens the channels for our Aboriginal Discovery rangers to share their knowledge and allows children across the state to partake in a unique adventure," Mr Stroud said.
"Children could be learning about ancient footprints with Aunty Tanya in Mungo National Park one day, and exploring caves in the home of the Walgalu people at Kosciuszko National Park with Uncle Shane the next," said Mr Stroud.
The 360-degree educational video adventures are part of the award-winning
WilderQuest Learning program
, which helps teachers foster a desire to protect and appreciate national parks in
children aged five to 12
.
Since launching in January 2016, WilderQuest Learning has seen a phenomenal uptake with more than 1,200 schools across NSW using the innovative program.
The Aboriginal Storytelling videos can be enjoyed in the classroom on individual computers, interactive whiteboards, tablets or through VR goggles for a complete virtual reality experience.
To learn about other WilderQuest Learning resources, including the iPad App and desktop game, or to visit a NSW national park for a school excursion with Aboriginal Discovery rangers, go to
WilderQuest Learning
.
360-degree Aboriginal Storytelling was funded as part of the WilderQuest Learning grant from the NSW Environmental Trust.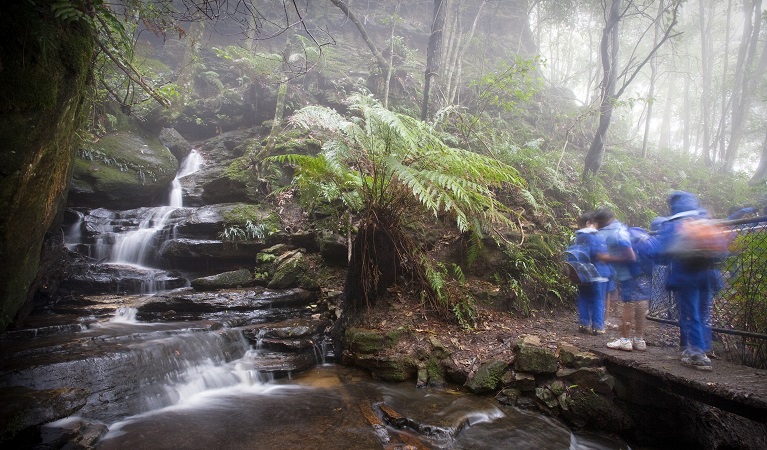 Embark on an adventure to learn about the living world in this part of Blue Mountains National Park - WilderQuest Learning WildThings Blue Mountains National Park. Photo: Nick Cubbin/OEH

2017 WOMEN'S QUALIFYING SERIES SET FOR MASSIVE FINALE AT PORT STEPHENS TOYOTA NSW PRO.
SYDNEY -Thursday, 12 October 2017
From Surfing NSW
After a gruelling year battling it out around the world, the World Surf League (WSL) Women's Qualifying Series (QS) will culminate at Birubi Beach at the 2017 Port Stephens Toyota NSW Pro. With 6000 points up for grabs, some of the world's best female surfers will be on hand trying to consolidate themselves a spot on the 2018 elite Championship Tour (CT).
Novocastrian, Philippa Anderson has been competing on the QS for a number of years now, with the dream of elevating herself to the CT. In 2016, this dream almost became reality, with Anderson only narrowly missing the qualification cut off. The stylish natural footer's best result of 2016, came at the final QS6,000 of the year. In 2017, Anderson approaches the final event in a similar position and is hoping to go one better and take the win on home soil to achieve her lifelong goal of competing on the 'Dream Tour.'
"This is the last QS6,000 event of the year so it is super important," Anderson said. "There are only six events of this size in the season so a solid result at a couple of them is essential. There are a handful of girls all needing a big result here, so it is sure to be exciting. Having the final event of the year in Australia is great, but the fact that it is so close to my home is amazing. I surf at Birubi a bit and it can get really good. It's a great setup for a contest and it will be awesome to see the world's best out there. I'm really glad this event has come together and can't wait for it to get underway."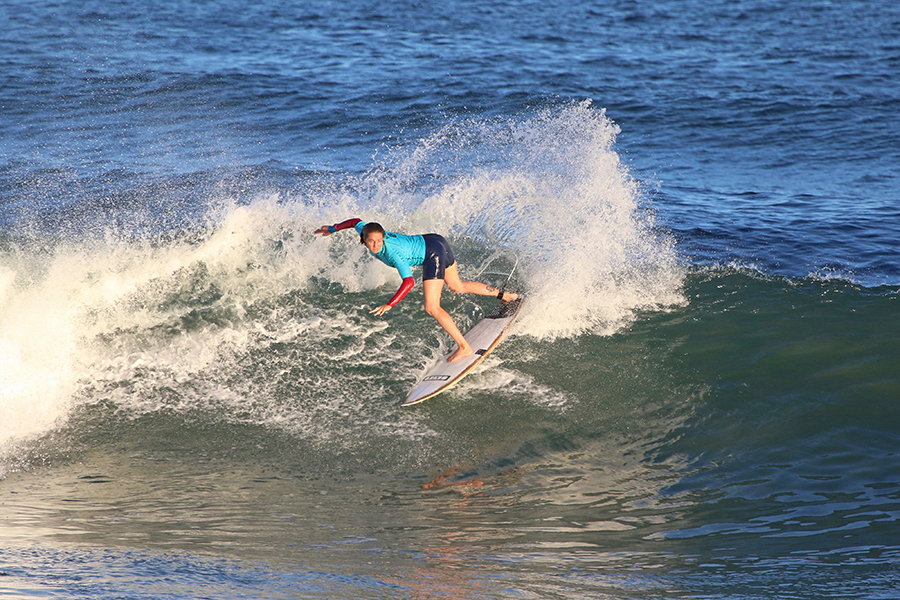 After successfully running the final Women's QS6,000 event of the 2016 season at Cronulla, it was an obvious decision to keep the event based in New South Wales. Collaborating with WSL, Destination NSW and Port Stephens Council was Luke Madden and the Surfing NSW team who knew the Birubi Beach at Port Stephens would be the ideal location to decide the qualifiers for the 2018 CT.
"The Toyota Port Stephens NSW Pro has been a successful collaborative effort between Surfing NSW, WSL, Destination NSW and Port Stephens Council and we couldn't be more proud to see it kick off its maiden year in 2017. To have the world's best female surfers in Port Stephens as they attempt to cement their position on the 2018 World Championship Tour is the perfect way to finish the Qualifying Series year and we couldn't be more excited for it to all kickoff."
Parliamentary Secretary for the Hunter, Scot MacDonald MLC said the Port Stephens NSW Pro is a major international event that will see competitors from all over the world travel to the region.
"Port Stephens is one of the most famed surf spots in Australia and I am looking forward to welcoming some of the world's best surfers to our stunning region in just a few weeks," Mr MacDonald said. "The Port Stephens NSW Pro women's field alone has 114 competitors and as the last major point-scoring opportunity of the year, will play a major role in determining who qualifies for the 2018 World Surf League (WSL) Women's Championship Tour."
NSW Minister for Tourism and Major Events Adam Marshall said with so many international surfers visiting the region, the event will provide a significant boost for local businesses, hotels, restaurants and tourism operators.
"The Port Stephens NSW Pro will be huge, with more than 1,000 surfers and visitors expected to travel to the region, injecting around $910,000 into the local visitor economy over the next two years," Mr Marshall said. "This event is a key component of a packed events calendar for the Hunter region, which this year has included the WSL sanctioned Australian Boardriders Battle, Matildas vs Brazil international football friendly and the upcoming Newcastle 500 just to name a few."
WSL Australia / Oceania Regional Manager Will Hayden-Smith is excited to see what the new location has to offer for the most important event of the Women's QS season.
"This is the most important women's QS of the season as it decides who will be on the 2018 Championship Tour. WSL would like to pass on a huge thank you to our event partners Destination NSW, Port Stephens Toyota, Port Stephens Council and Surfing NSW for helping us pull this together. We look forward to showing the world what Port Stephens has to offer."
Janelle Gardner, Tourism Development and Event Coordinator for Port Stephens Council is thrilled that the surfing worlds eyes will be on the beautiful Birubi Beach and its surroundings.
"Port Stephens Council is very excited to be hosting this prestigious event. The Port Stephens Toyota NSW Pro provides a fantastic opportunity to promote Port Stephens, our beautiful beaches, National Parks and the amazing Worimi Conservation Lands to surfers and surfing fans from around the world. Port Stephens Council looks forward to working with the WSL and Surfing NSW to ensure the 2017 Port Stephens Pro is a great success and continues in Port Stephens for many years to come."
The 2017 Port Stephens Toyota NSW Pro will run from November 2 – 5. For more information on the event and to watch it live, head to
www.worldsurfleague.com
or check out the WSL App.
Picture - Novocastrian, Philippa Anderson (Merewether, NSW) has been competing on the QS for a number of years now, with the dream of elevating herself to the CT. Photo by Ethan Smith / Surfing NSW.
Childrens' holidays: a story-book for the whole year
Publisher D. Appleton