April 14 - 27, 2019: Issue 401

Some School Holidays Reading:
Aquatics: Pittwater's Little Penguin Colony: The Saving Of The Fairies Of Lion Island Commenced 65 Years Ago This Year - these delightful creatures continue to be seen at estuarine and coastal beaches - something to look out for and celebrate this school holidays!
Pictures:
Sunday Afternoon On Pittwater April 2019
DIY Ideas:
How To Water Your Plants When Away On Holidays + Some School Holidays Fun For Outdoors; A Skateboard Swing Or Indoors; Grow Or Make Pot Plant People
Food:

Easter Feast: Modern And Historic

-

some background on what happened in the thousands of years before this one and some recipes - old and new!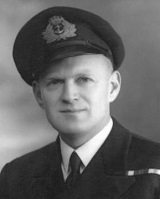 Profile

:
Richard Harwin Nossiter DSC OAM
The first Australian-built yacht to circumnavigate the world was the staysail schooner
Sirius
. It was built for Harold Nossiter, and
his crew initially consisted of his two sons, Harold and Richard (Dick), and Clive Russell. Russell left when the yacht reached Colombo
just before Christmas 1935, and the yacht then sailed with only the three Nossiters as crew.
The Nossiters were the first Australians to circumnavigate in a yacht. In 2010 Richard Nossiter,
DSC, the sole survivor of that circumnavigation, was awarded The Order of Australia in recognition of the feat. He passed away in December 2013, aged
103 years.
During WWII he served on the suicide missions to Murmansk.
He joined RANVR as Sub Lieutenant: HMAS Rushcutter (A/SCO Course) 1939, one of "Original 66"; served HMT Loch Monteith (A/S trawler) as First Lieut (North Sea) 1940; HMS Mallow (corvette) as First Lieut (North Atlantic) 1940-41; HMS Paynter (trawler) as CO (North Atlantic, Russian convoys, North Sea) 1941-43; HMS Potentilla (corvette)as CO (UK waters) 1944; HMS Godetia (corvette) as CO (North Atlantic. UK waters, Normandy) 1944-45; staff appointment (Germany) 1946; demobilised 1946, Lieutenant Commander; DSC.
His three
brothers
also served - Harold on the water off New Guinea, John in the Army (A.I.F.) and Ben in the RAAF as a member of the No. 453 (Spitfire) Squadron. He was lost over the English Channel in 1942.
As a prelude to The Sirius Circumnavigation: Nossiter Trio Make Australian Sailing History - a look into the spirit that achieved this and the service
inherent
in this family
Reflections by George Repin: ORTHODOX EASTER
Park Bench Philosophers: Photographers Of Early Pittwater: David 'Rex' Hazlewood
Collectors Corner: Photographers Of Early Pittwater: Henry King - with so many images taken of Bay View House, then owned by David Scott, also an early colonial photographer, has Mr. King taken any of Mr. Scott? How does Mona Vale's 'Black Swamp' look from Bungan Hill in the 1880's, or the just built Barrenjoey?
History:
Pittwater Roads II: Where the Streets Have Your name - Clareville
What stories are behind the names of some of our Pittwater streets, who were these people
when not a
'Foamcrest' or 'Surf View'
Peppa Pig's BIG Holiday Compilation: 2 hours

My Rotten Redheaded Older Brother read by Melissa Gilbert
2019 Premier's Reading Challenge
August 30: Closing date for student entries.
September 13: Final date for validation of Student Reading Records by coordinators.
The Premier's Reading Challenge (PRC) is available for all NSW students in Kindergarten to Year 9, in government, independent, Catholic and home schools.
Visit: https://online.det.nsw.edu.au/prc/studentExperience.html#/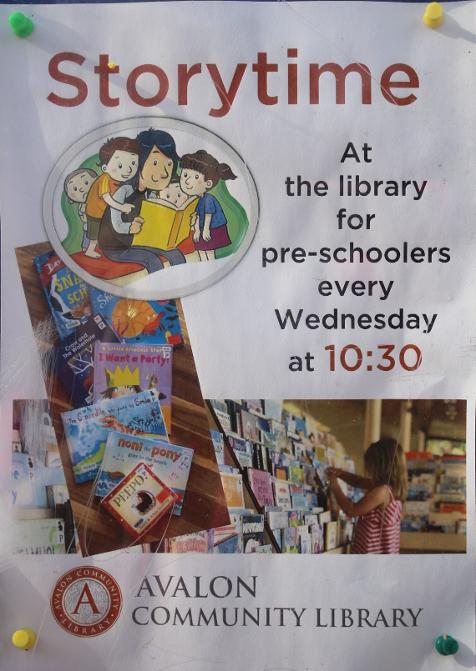 Profile Bayview Yacht Racing
Association (BYRA)
1842 Pittwater Rd,
Bayview
BYRA has a passion for sharing the great waters of Pittwater and a love of sailing with everyone aged 8 to 80 or over!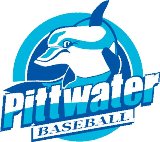 Profile:
Pittwater Baseball Club
The Season Start for 2017/2018 Pittwater Baseball Club commences Saturday, September 9th.
Their Mission: Share a community spirit through the joy of our children engaging in baseball.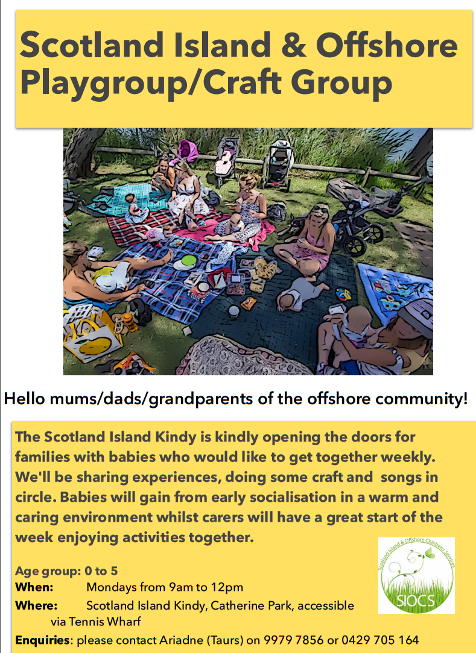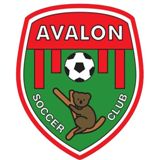 Profile:
Avalon Soccer Club
Avalon Soccer Club is an amateur club situated at the northern end of Sydney's Northern Beaches. As a club we pride ourselves on our friendly, family club environment. The club is comprised of over a thousand players aged from 5 who enjoy playing the beautiful game at a variety of levels and is entirely run by a group of dedicated volunteers.
LEGO AT THE LIBRARY
Local children will have the chance to join a club specialising in one of the most enduring playthings of childhood. Mona Vale Library runs a Lego club on the first Sunday of each month from 2pm to 4pm.
The club is open to children aged between seven and twelve years of age, with younger children welcome with parental supervision. If you are interested in attending a Lego at the Library session contact the library on 9970 1622 or book in person at the library, 1 Park Street, Mona Vale.
Children's Storytime at Mona Vale Library: Mona Vale Library offers storytime for pre-school children every week during school terms. Children and their carers come and participate in a fun sing-a-long with our story teller as well as listen to several stories in each session, followed by some craft. Storytime is held in the Pelican Room of the library in front of the service desk. Storytime is free and no bookings are required. Storytime Sessions: Tuesdays 10.00am - 11.00am - Wednesdays 10.00am - 11.00am - Thursdays 10.00am - 11.00am
Mona Vale Mountain Cub
Scouts Profile
Find out more about all the fun you can have at Mona Vale Mountain Cub Scouts Profile –
our Profile pages aren't just about those who can tell you about Pittwater before you were born, they're also about great clubs and activities that you too can get involved in!
Profile: Ingleside Riders Group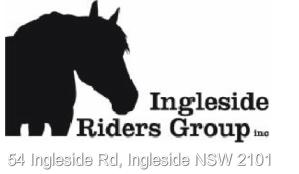 Ingleside Riders Group Inc. (IRG) is a not for profit incorporated association and is run solely by volunteers. It was formed in 2003 and provides a facility known as "Ingleside Equestrian Park" which is approximately 9 acres of land between Wattle St and McLean St, Ingleside.
IRG has a licence agreement with the Minister of Education to use this land. This facility is very valuable as it is the only designated area solely for equestrian use in the Pittwater District.
IRG promotes equal rights and the respect of one another and our list of rules that all members must sign reflect this.
Autumn Holidays are here - Yay! Hope you enjoy your break - have some FUN!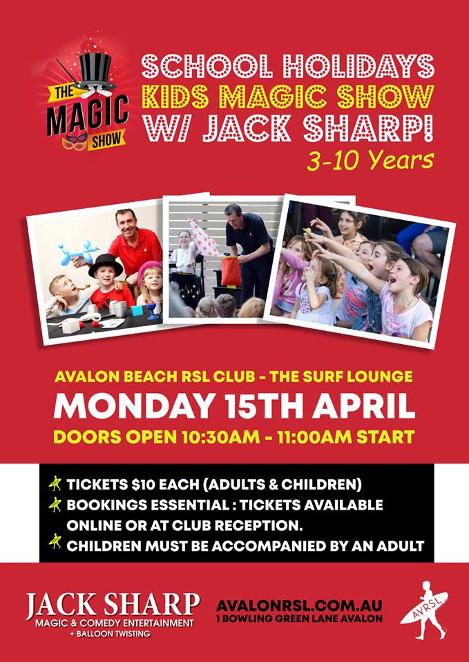 2019 Hilarie Lindsay Young Writers Short Story Competition
For Australian School Children
Closing date: 31 August 2019
Section 1: Years 10, 11 & 12. Up to 2500 words. Prize $150
Section 2: Years 7, 8 & 9. Up to 2500 words. Prize $150
Section 3: Years 5 & 6. Up to 1500 words. Prize $100
Section 4: Year 4 and under. Up to 1500 words. Prize $50
The entry fee is $3.00 (please note that entries that do not include the fee will be disqualified)
Entries should be typed on A4 paper, double spaced in 12pt font.
The student's name should NOT appear on the entry.
Entries should be made via this online entry form where possible
Should an online submission not be available students may request an entry form from compconvenor@fawnsw.org.au. In that case, send entry by email to compconvenor@fawnsw.org.au, which must contain the entry as a MS Word attachment, a scanned copy of the entry form, and the Direct Deposit receipt number. Alternatively, posted entries will be accepted and should be mailed to the address on the entry form, and be accompanied by a cheque or postal order made out to The Fellowship of Australian Writers NSW.
The details for direct Deposit are as follows:
BSB: 082-936 Account No. 172389833 Account Name Fellowship of Australian Writers.
Please use the competitor's name and the competition as the payment details (ie J Doe Hilarie Lindsay), and attach a copy of the payment receipt to the entry form.
Entries must be student's own work, unpublished and not having won any competition at time of entry.
Closing date for the competition is 31st August 2019
Winners will be announced at the FAW NSW Annual Presentation Luncheon in November.
Results will be published in Writers Voice and on the FAW NSW website.
Hilarie Lindsay MBE OAM (born 1922) is an Australian toy manufacturer and writer of short stories, poetry, instructional texts, biography and other genres. She is a former president of the Toys and Games Manufacturers' Association of Australia and of the Society of Women Writers (Australia), who has been inducted into the Australian Toy Association Hall of Fame and the National Pioneer Women's Hall of Fame, Alice Springs. Her best-known work, The Washerwoman's Dream, described by one reviewer as "enthrallingly readable", has become an Australian classic.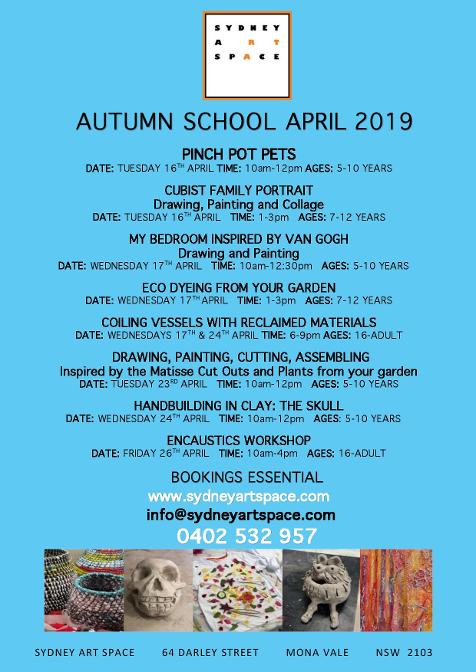 Eggs By The Lake
Hosted by Link Church and Pittwater RSL
Saturday, April 20, 2019 at 3 PM – 5:30 PM
Lakeside park Narrabeen
38 Lake Park Rd, Narrabeen
Eggs by the Lake is on again! - it's going to be a huge Easter Egg Hunt with over 10,000 Easter eggs by the lake at Narrabeen. This year we will also have a giant 45 metre jumping castle and some old school games to play. Come along for a great afternoon and enjoy a sausage sandwich, coffee and a few Easter treat food vans.
The event kicks off at 3pm and is an afternoon of fun for the whole family. Egg hunts are for ages 3-4 (carer assist), 5-6, 7-8, 9-10, 11-12 year olds and maybe even an opens event to finish!
The event is proudly brought to you by Link Events and Hosted by The Link Church, Sydney, Australia. We are thrilled to have Pittwater RSL supporting the event again this year.
The Easter Egg Hunt and Giant 45 metre jumping castle is FREE. Bring along a few coins for the sausage sandwich and other food vendors.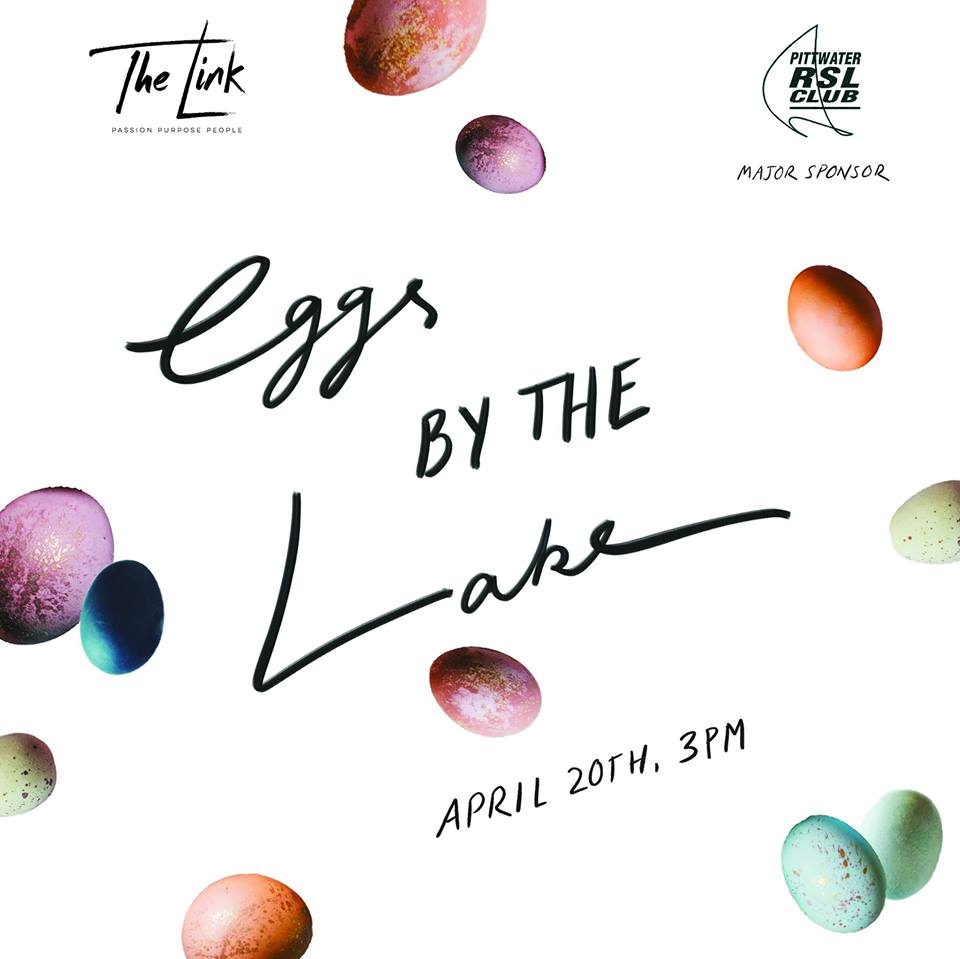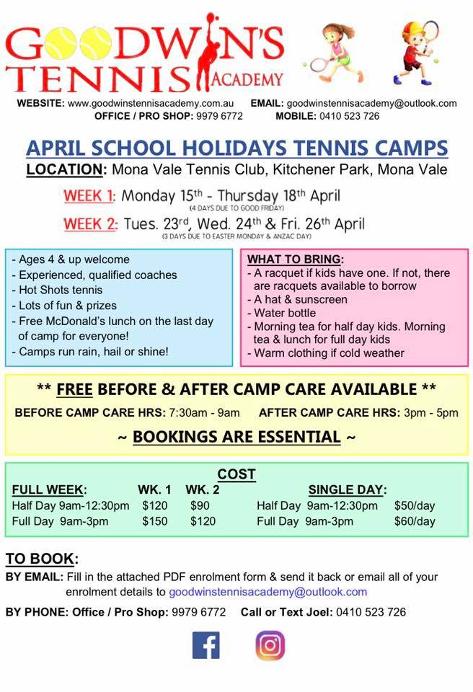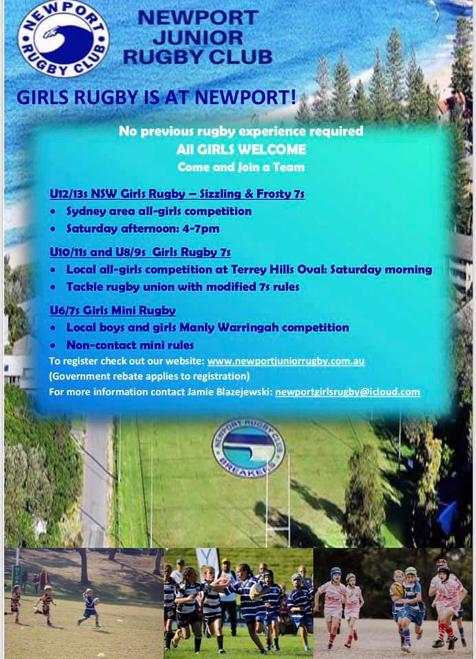 ARTDECKO Is Back And Bigger Than Ever For 2019 !
- Exhibition Opening is April 3rd at PCYC Northern Beaches and open each day from 9am-5pm until Wednesday 17th April.
- Drop-In Workshops – April 15th, 16th, 17th. Including Mini ARTDECKO, Tote Bag Screenprinting and Trucker Cap Painting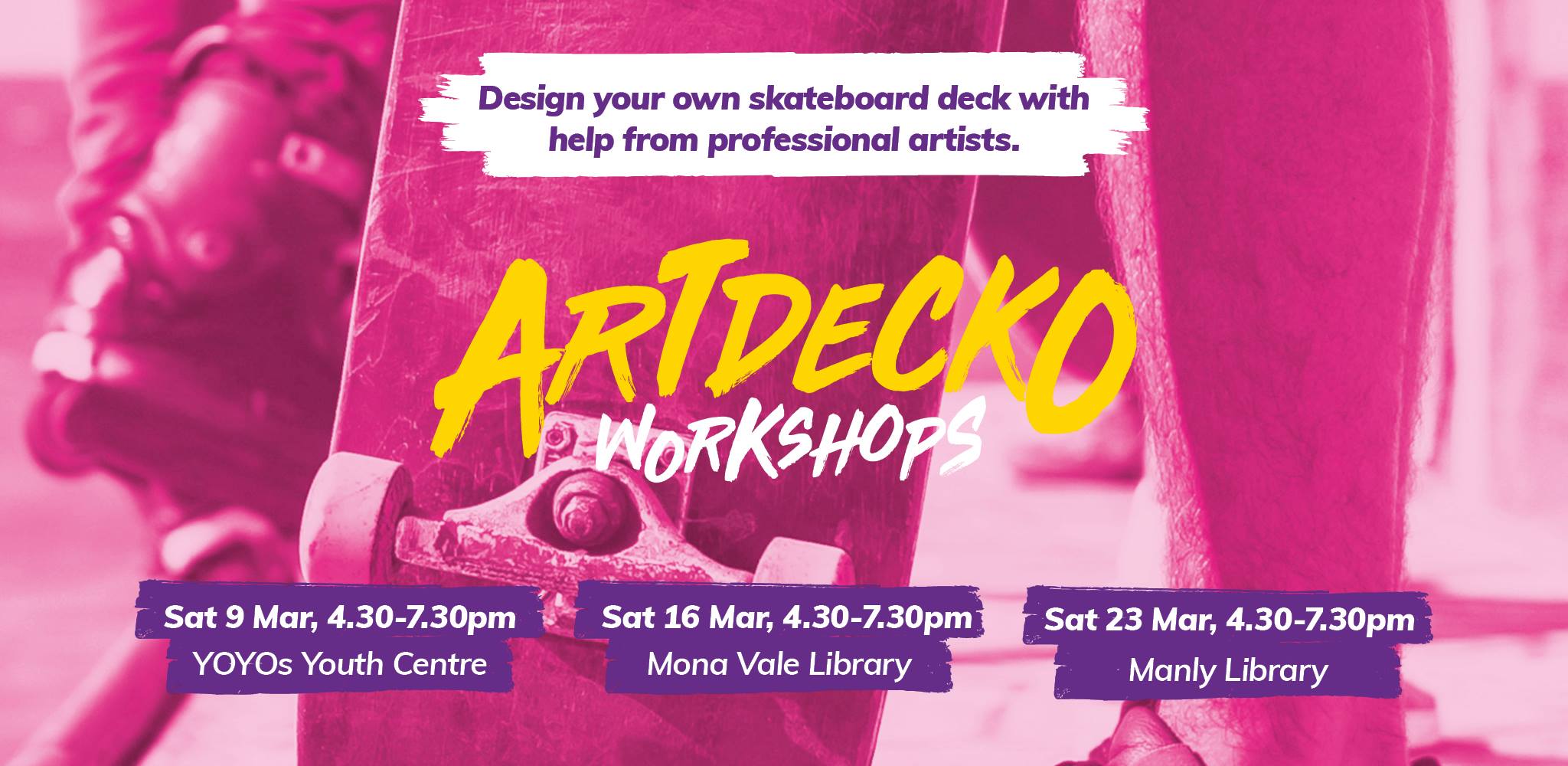 Tractor Tom: Holidays Compilations
Boys' and Girls' Editions of Annual Woolworths Surf Camps Wrap Up
by Surfing Australia
Thursday, April 11th, 2019
THE boys' and girls' editions of the annual Woolworths Surf Camps have wrapped up at the Surfing Australia High Performance Centre, with the country's top grommets raising the performance bar across the three-day camps.
The 20 junior surfers won the Under 14 divisions during the Woolworths Surfer Groms Comps presented by Pic's Peanut Butter held across Australia during summer and were invited to the all-expenses paid training camps.
Attending the boys' camps were: Hugh Vaughan, Nate Hopkins, Dembe Ryan, Xavier Bryce Tai Taite, Duke Wrencher, Dane Henry, Macklin Flynn, Noah Hassett and Tanner Reid.
The girls' included: Oceanna Rogers, Ruby Trew, Rosie Smart, Keira Buckpitt, Maia Taite, Cali Barrett, Zali Hewson, Leyla Sharman, Mia Huppatz and Jordy Halford.
The camps, which were run as part of Surfing Australia's High Performance Talent ID program, the aspiring young athletes were put through their paces with a combination of surfing and video analysis, competition strategies, along with skate and tramp training.
Regarded as one of the major stepping stones in the development of young Australian surfers, the 10-event Woolworths Surfer Groms Comps series presented by Pic's Peanut Butter caters for surfers from Under 8 to Under 14 and will be held in New South Wales, Queensland, Victoria, Western Australia, Tasmania and South Australia over summer.
As an added bonus, the respective winners of the Under 14 boys' and girls' divisions from each event will receive an invite to attend an all-expenses-paid, three-day Woolworths Surf Camp at the Surfing Australia High-Performance Centre (HPC). For the South Australian, Victorian and Tasmanian events, the Woolworths Surf Camp prize will be awarded to the highest place Under-14 Boy and Girl who reside in that respective State.
The Woolworths Surfer Groms Comps Series has helped to launch the careers of many of Australia's most promising junior surfers with almost 800 children set to take part in the 2018/19 event series.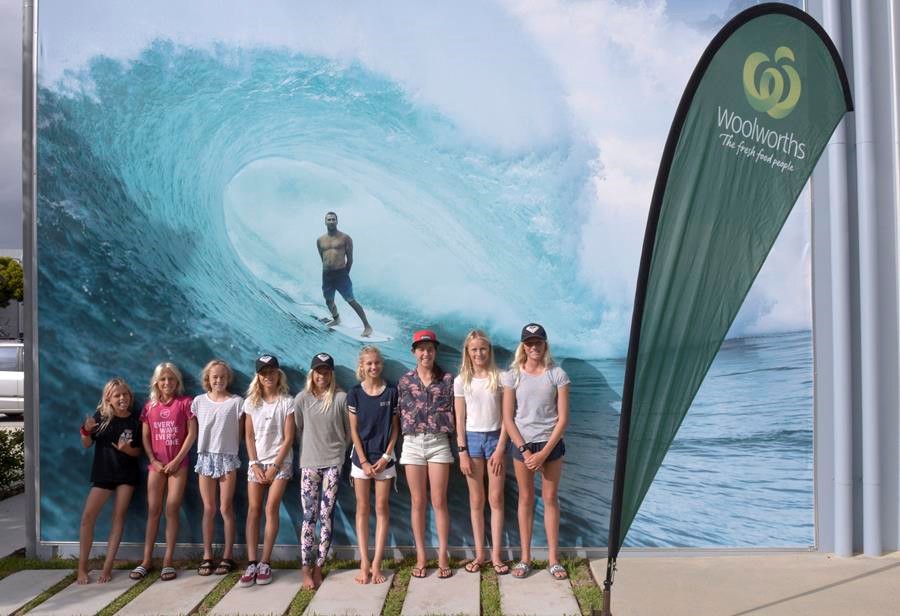 Participants in the girls' edition of the Woolworths Surf Camp. Image credit: Surfing Australia / Nikon
The Icing On The Antarctica Cake: Did Someone Say 'Cake'!?
April 10th, 2019: Department of the Environment and Energy, Australian Antarctic Division
The wintering chef at Casey research station, Jordan Smith, has worked in kitchens from the French Alps to the Kimberley, but says the icing on the cake has been her time in Antarctica.
"I've been fortunate to combine my love of travelling and working as a chef, and have had jobs in some pretty amazing places, but this role in Antarctica is the most remote and diverse by far," Jordan said.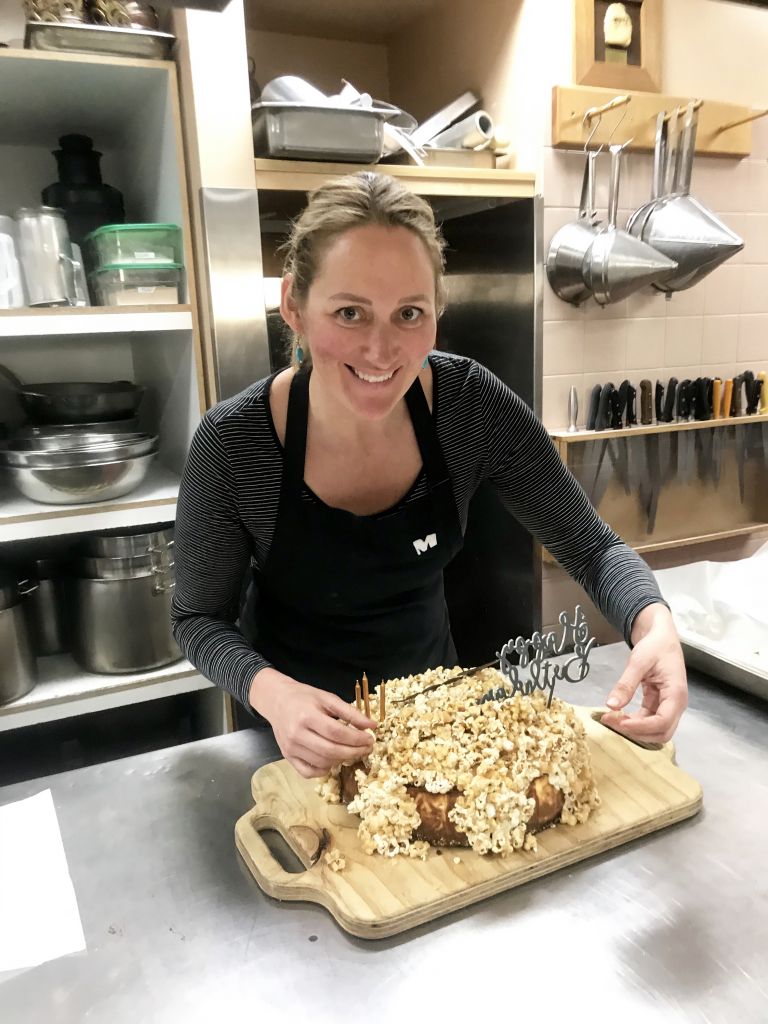 Casey station chef, Jordan Smith, puts the finishing touches on a cake in the kitchen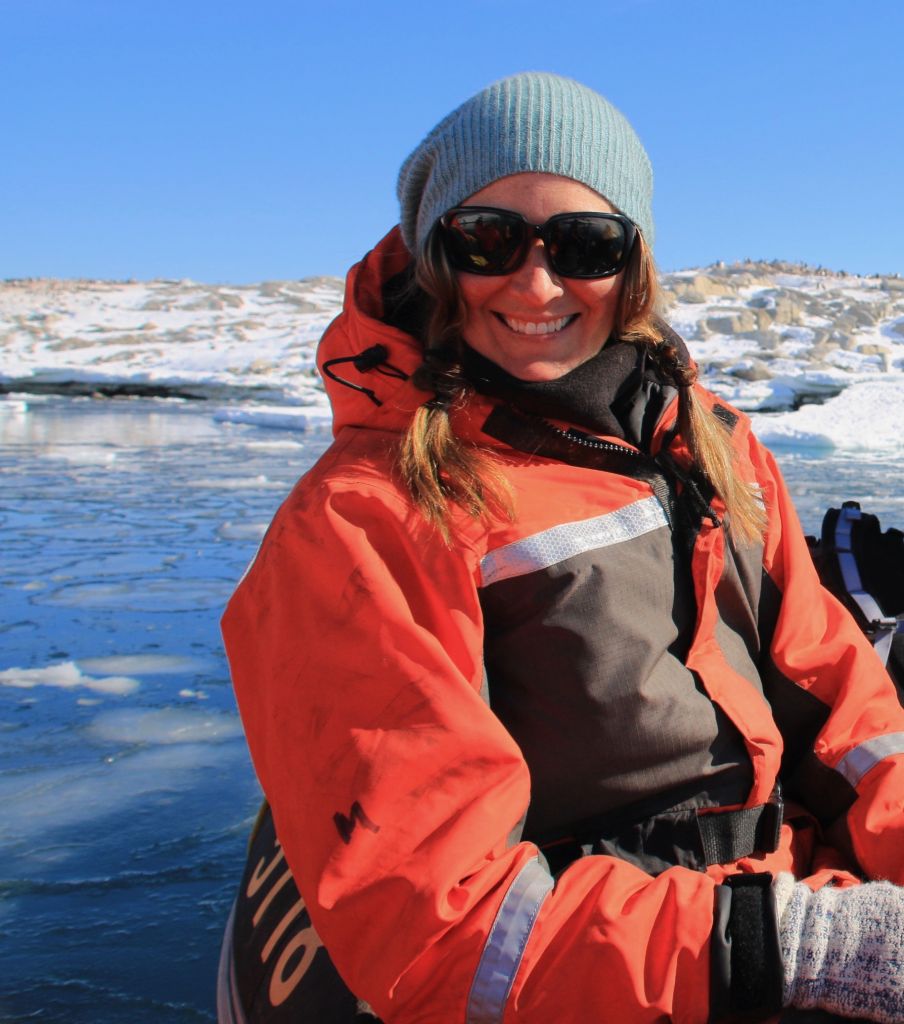 Jordan Smith out boating in Antarctica - even chefs need a break!
Food is a firm focus for expeditioners in Antarctica and the chefs at Australian stations play a vital role in keeping up morale and nutrition.
"We have four main meals a day, including a hot smoko, because expeditioners need to regularly refuel to help them cope with the freezing conditions.
"It can be a challenging role though as you have to make everything from scratch from mostly frozen, dried or canned food."
Over winter the chefs prepare meals for about 20 people, while in summer there can be more than 100 on station (with 3 chefs).
At Casey this summer rarely a week went by without an expeditioner celebrating a birthday, and each time Jordan whipped up an amazing cake.
"This is my fourth time down south and I've made many cakes over that time, this summer I've baked about 15 including cheesecakes, marble cakes, mud cakes and a pavlova too. I get to experiment with different decorating techniques, so no two cakes are alike," she said.
"It's really important down here to celebrate the big occasions like birthdays, it makes people feel loved and special when they're so far from home."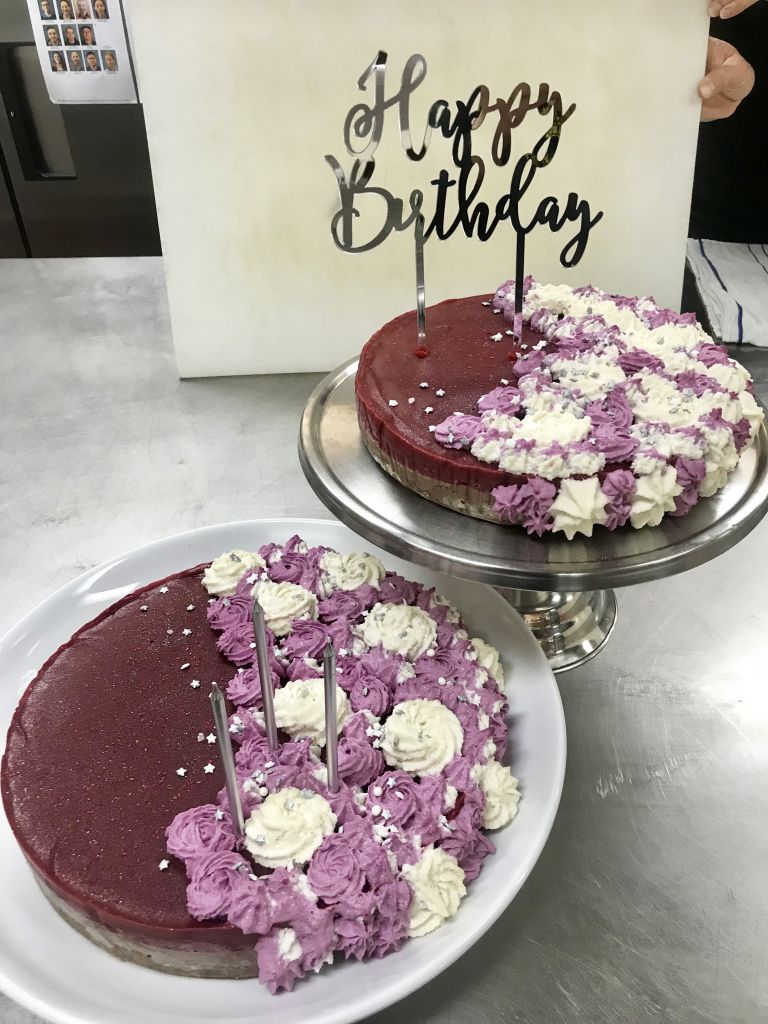 One of the many cakes chef Jordan Smith whipped up over summer (Photo: Jordan Smith)
Jordan's passion for cooking started as a child, baking cakes, pancakes and biscuits whenever she could.
"During my chef apprenticeship I worked a lot in the pastry kitchens and have become known as the cake queen down here on station."
This will be Jordan's first winter on the continent and she'll be keeping 29 people fed, one of the largest teams that have wintered at an Australian station.
She's looking forward to experimenting and has some great meals planned to break the monotony of winter.
"We are going to have a Mexican feast on Cinco de Mayo, I'll take cooking classes to teach people how to make Shanghai dumplings and real Japanese ramen, and then of course there's the Midwinter Feast which everyone looks forward to."
"I need to be spot on with my planning and watch my stock levels carefully though, if I run out of a key ingredient I can't just pop down to the shops for more!"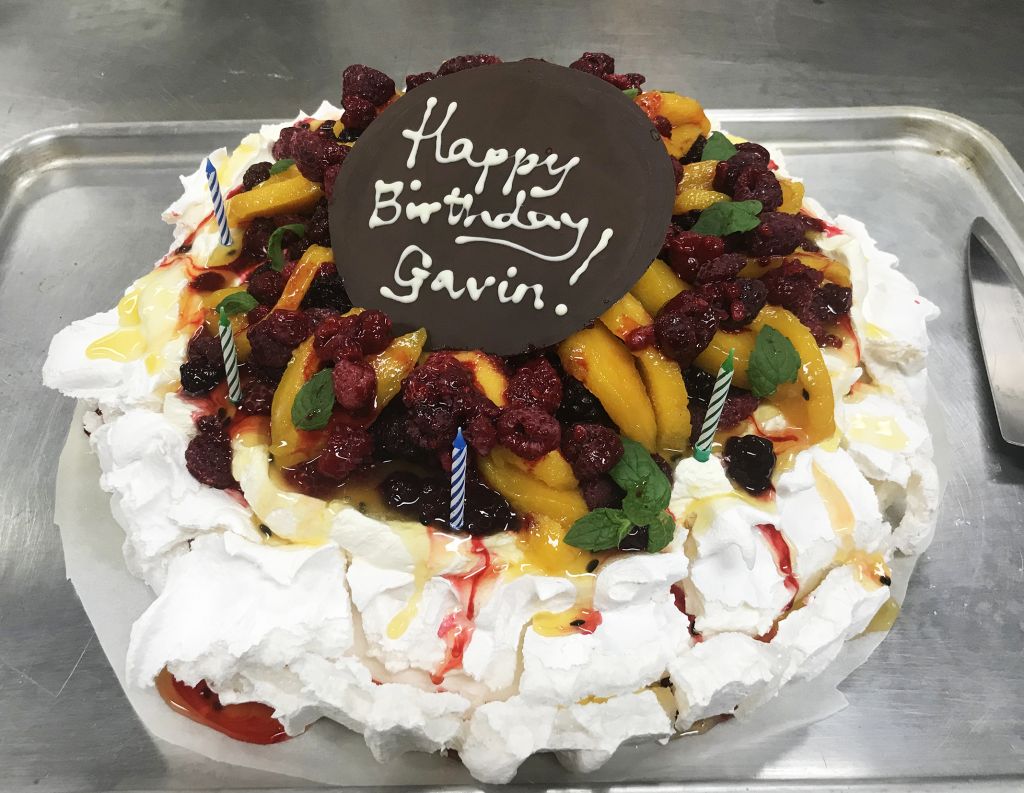 Yum - pavlova!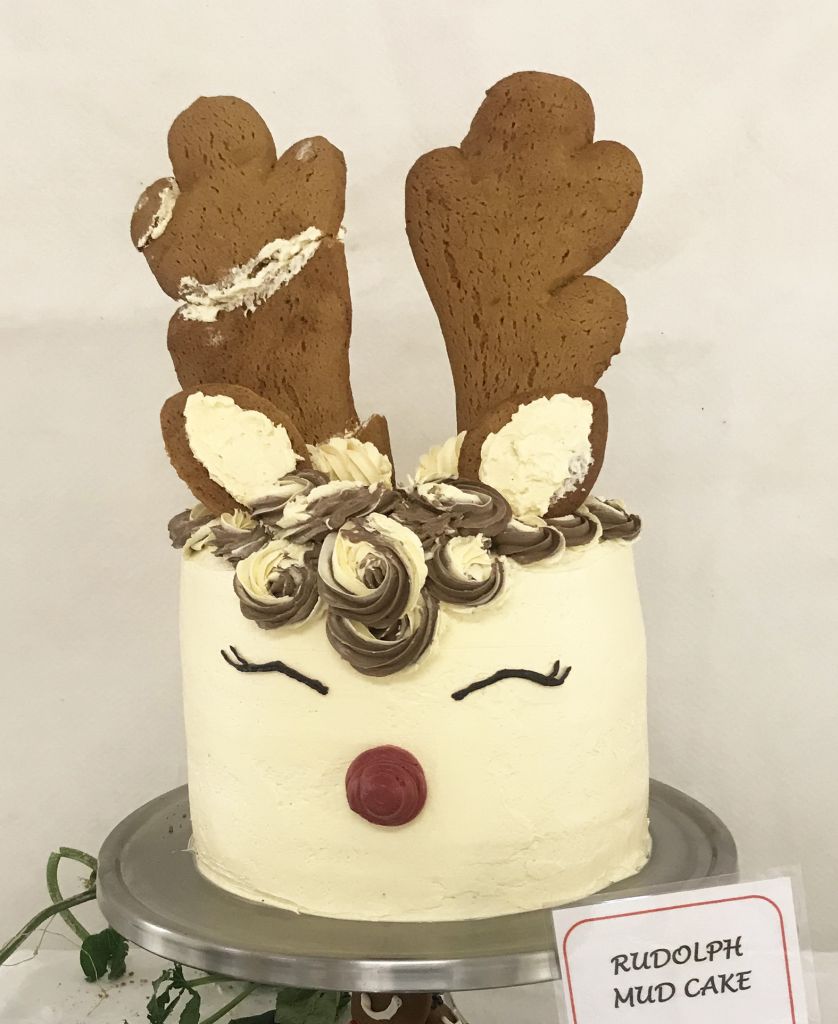 Rudolph mud cake (Photo: Jordan Smith)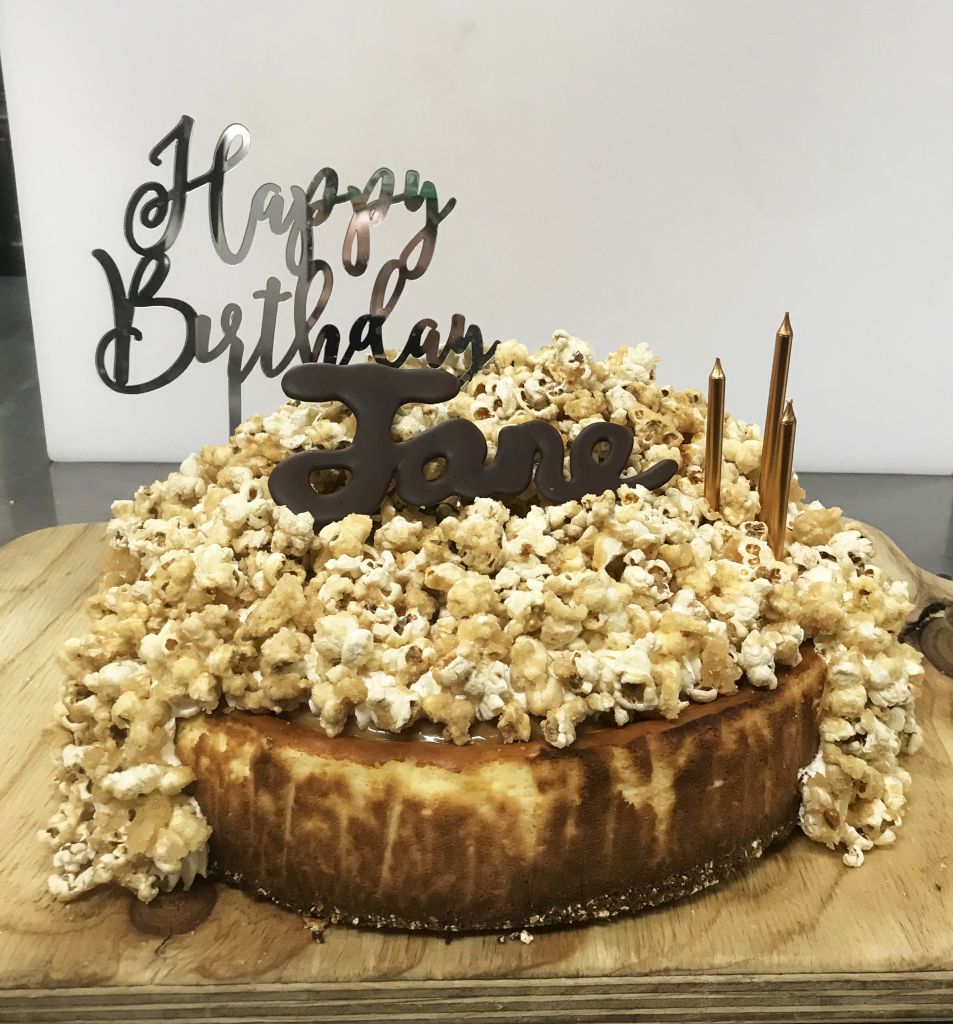 Can't say no to caramel popcorn cheesecake (Photo: Jordan Smith)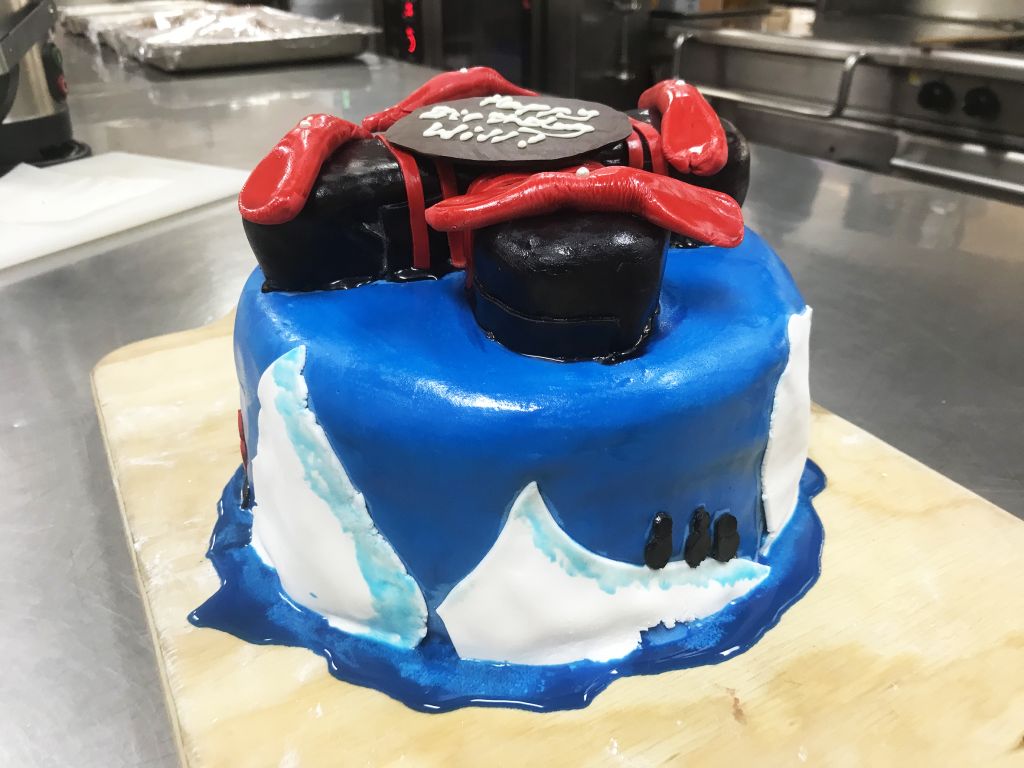 A drone tops off an iceberg and penguin cake (Photo: Jordan Smith)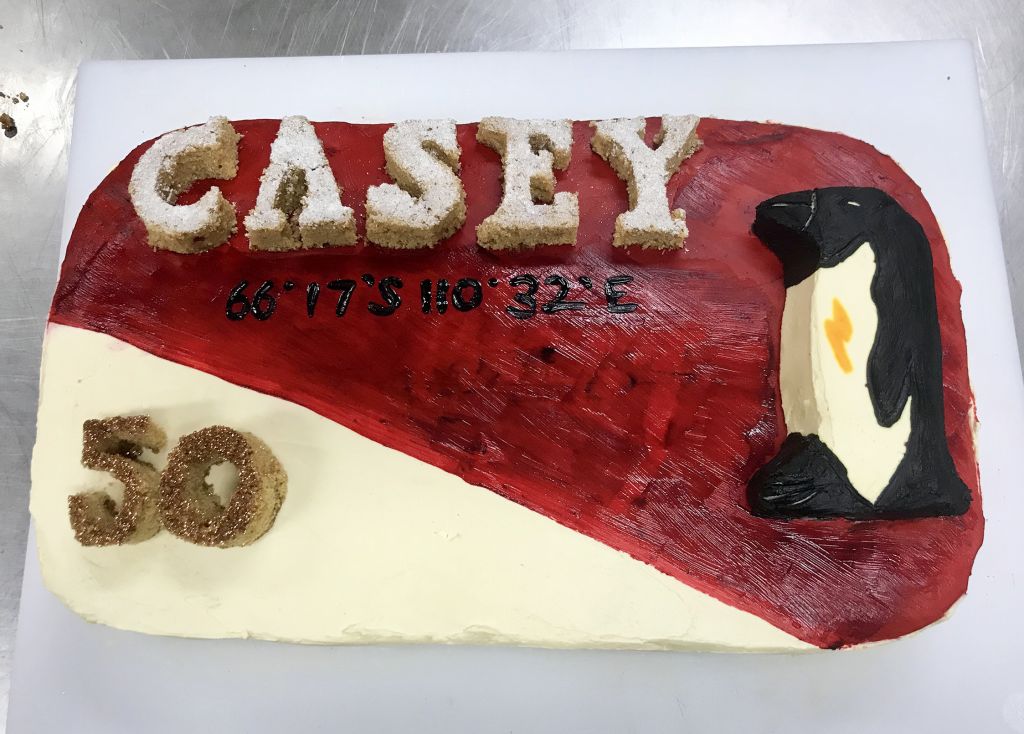 A cake to celebrate the 50th anniversary of Casey research station (Photo: Jordan Smith)
Jordan Smith at the Antarctic Circle sign
Blue, gold and green make a perfect scene – Turquoise Parrot in the Capertee Valley
Published by BIBY TV April 10, 2019
These Turquoise Parrots (Neophema pulchella) were filmed/photographed in late March 2019 in the Capertee Valley, NSW. After our first filming opportunity about a year ago at the same site – see https://youtu.be/BPy3YnLvsbg - we hoped for another in better light and with the striking male included. At least we were granted our first wish. It was a cool windy mostly sunny afternoon when we accidentally flushed these diminutive parrots from a grassy area close to trees. There were three in total, but we saw just the one female and male close-up. Initially, the adult male and undefined Turquoise Parrot flew well away from us, leaving our video star in a tree next to where they had been feeding. Possibly this female decided to keep a low profile amongst the foliage instead. We stood quietly still while filming her and were thrilled to see the sunshine on her plumage. Last time the light didn't do her (or another female) justice. After all, the second part of their scientific name comes from the Latin for beautiful.
Last time, we filmed a female Turquoise Parrot on the ground and blue-green was the dominant colour combination. How lovely it was, even in the shade. Indeed, a saying from our childhood – blue and green should never be seen (in relation to mixing clothes or decor) – seems ridiculous when you look at nature. What about trees, blue sky and ocean views beyond green hills? Looking online we found an expanded version of this catchy (albeit puzzling) phrase. That is, blue and green should never be seen, except with something in between. Another version even specifies the "something" as yellow. Well, we can't disagree with the notion that blue (or turquoise), yellow (or gold) and green can be a glorious match. Here it is in the form of an exquisite female Turquoise Parrot! The male also has those colours but bolder. In addition, he has a brick-red shoulder stripe. (Arguably he represents the colours of Australia better than our official green and gold.) Alas, we only managed a quick front-on pic (photo 2) when he returned to the tree to "collect" the female. With his encouragement, she was ready to fly off in a flash. Photo 1 captures exactly where they live. Note the mix of blue, gold and green in the stunning landscape and the foliage etc surrounding the parrot. What a perfect scene!
For further information on this beautiful bird go to http://www.birdsinbackyards.net/speci... To hear their calls visit https://www.xeno-canto.org/species/Ne... To read about their near extinction and resurgence see http://www.birdlife.org.au/australian... Although the situation isn't as dire as it once was, the species is seen infrequently and is listed as vulnerable in NSW.
Anzac Day Schools' Awards
The Department of Veterans' Affairs (DVA) hosts the Anzac Day Schools' Awards each year.
This national competition encourages students and teachers to plan, deliver and report on the commemoration of Anzac Day in their local community.
We encourage schools to involve local veterans, current serving members of the Australian Defence Force and other important local people as a way for students to discover wartime experience.
Participating in a student competition helps children and teenagers to challenge themselves, test their ideas and show their talents.
It's open to all primary and secondary schools in Australia.
Entries for 2019 are now open. Submission closes on 24 May 2019.
Find out:
Helpful resources
Plan your school's commemorative activities and research with the following resources.
We create educational resources linked to the Australian Curriculum, including commemorative publications and interviews with veterans.
Explore government records about Australians and New Zealanders in World War I. Enhance a profile dedicated to the wartime journey of someone who served. Uncover the personal stories of service men and women through original archival records.
Commemorating those who have served, here you will find listings of members of Australia's defence forces who served during the Second World War, Korean War, Vietnam War and First Gulf War.
Local memorabilia and memorials
Your local war memorial, war graves, ex-service organisations and history associations can also be a useful starting point.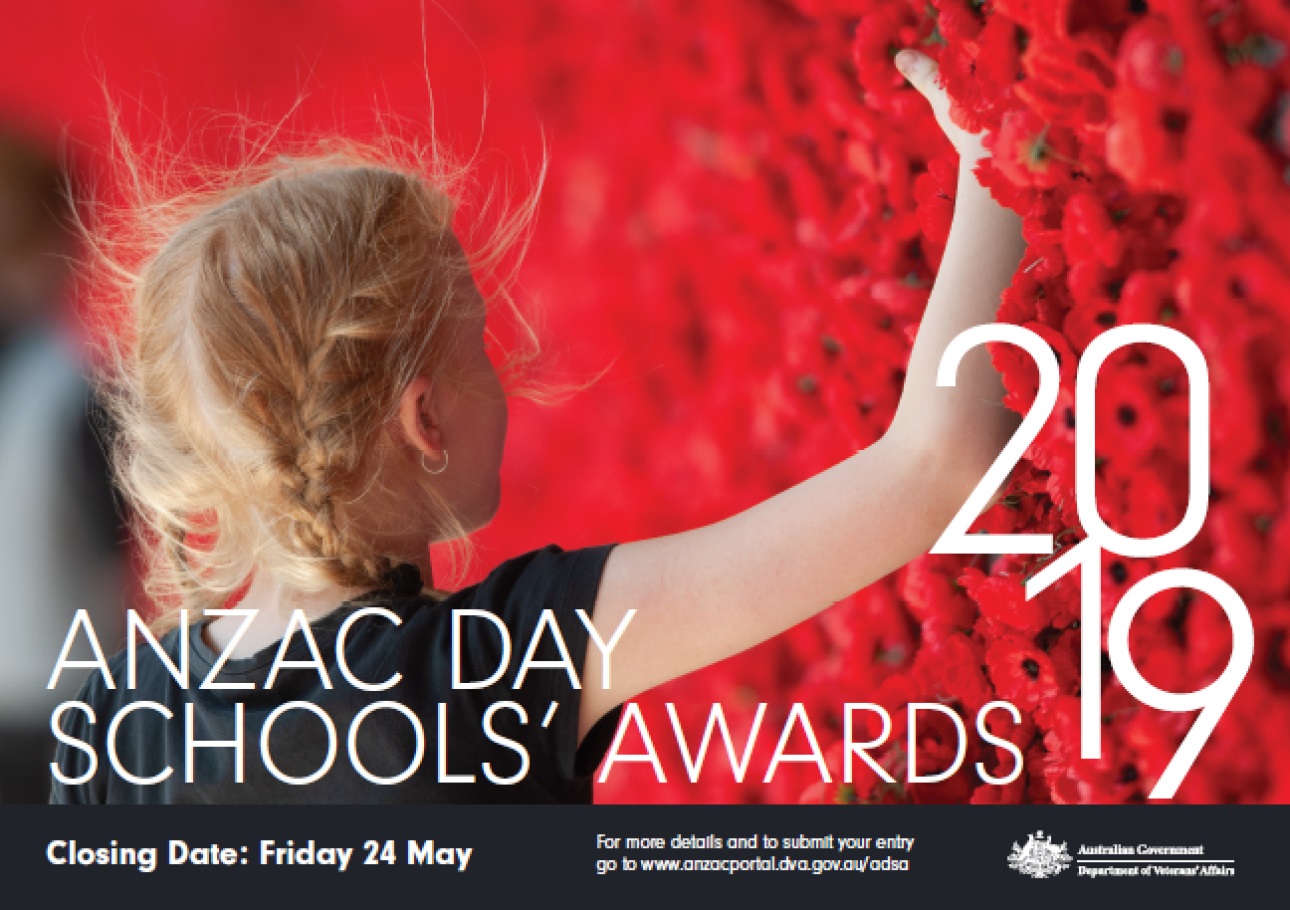 Archie's Pittwater Clean Up
I am a Seabin Ambassador, I started this campaign because I want to take a stand against ocean plastics!
My goal is to raise enough money to bring a minimum of 20 Seabins to Pittwater
as I want to give The Northern Beaches the opportunity to reduce its plastic pollution impact on the ocean. Its amazing how much accidental rubbish comes down our creeks and into our waterways
I need your help to raise money to buy the Seabins a revolutionary ocean cleaning technology which is essentially a floating rubbish bin that operates 24/7 catching all floating debris in the water.
The Seabin helps clean the ocean of floating debris which in turn creates cleaner oceans and we all benefit from this in one way or another. I mean, who really wants to swim in pollution? Not me that's for sure!
Did you know that 300 million tons of plastic are produced in the world every year, half of which is for single use products, from this more than 8 million tons of plastic is dumped into our oceans every year. We need to do something about it and now with the purchase of a Seabin we can all participate and make a difference!
Join me and my campaign to help ensure cleaner oceans!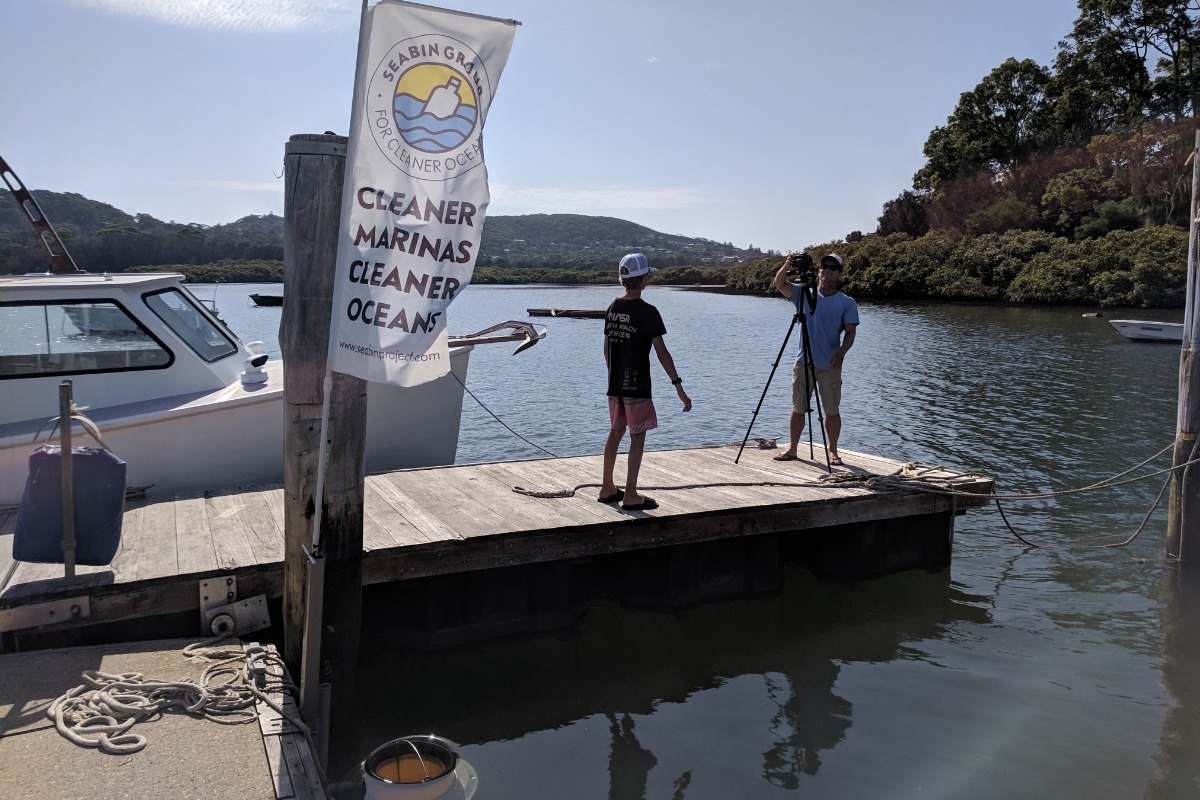 The Seabin is a floating rubbish bin that is located in the water at marinas, docks, yacht clubs and commercial ports.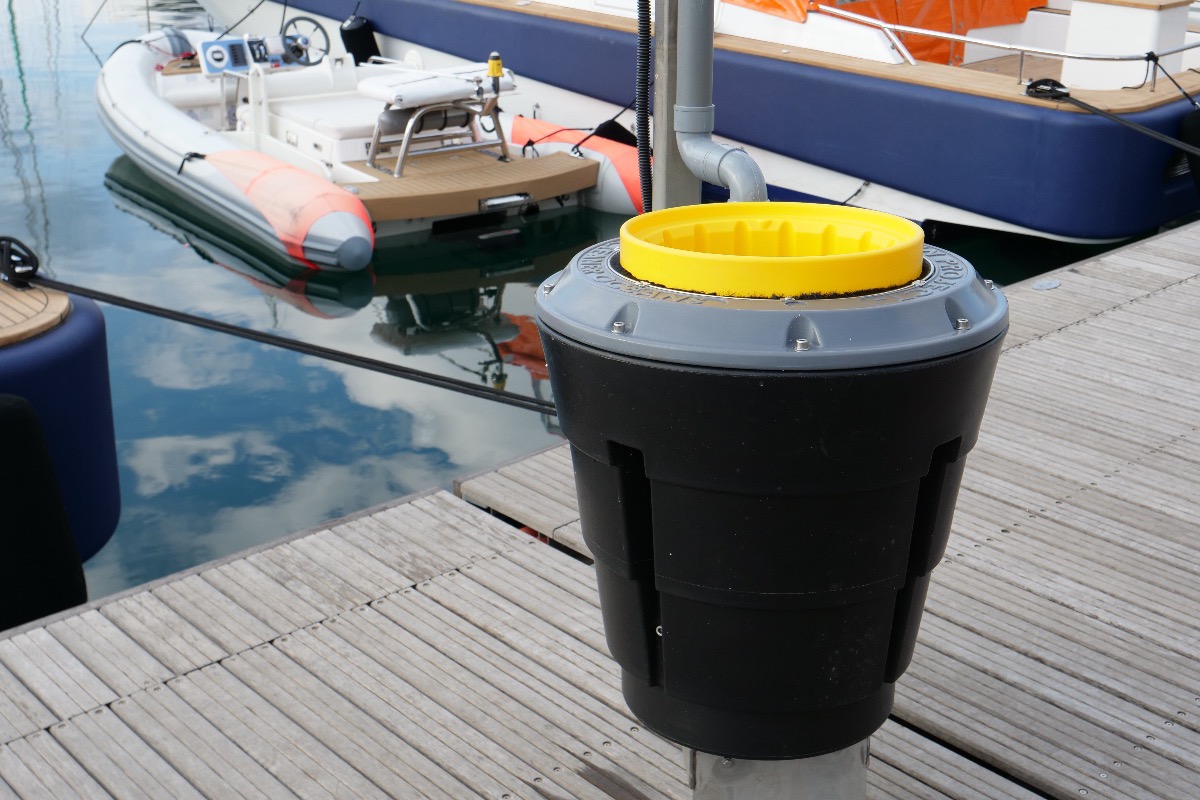 The Seabin can catch an average of 3.9kgs of floating debris per day which adds up to 1.4 tons per year. (depending on weather conditions and debris volumes) The Seabins is catching large plastic bags, bottles, plastic straws, coffee cups, food wrappers, surface oils and micro plastics down to 2 mm small.
How can a Seabin contribute to cleaner oceans?
The Seabin contributes to cleaner oceans by removing 1.4 tons of floating debris per unit per year. The location of the Seabin in marinas is ideal and where it matters most, close to the source of entry for floating debris. Ports and Marinas are perfect locations to stop floating debris from entering the open ocean and ocean plastics are also brought in by wind and currents.
Are the Seabins a danger to marine life?
The fish According to the team at Seabin, stay away from the surface of the water where the Seabin sucks in the water. They are deterred by the force of the water current. If there are swarms of jellyfish or bait fish it is recommended that the Seabins are turned off until the swarms pass. If a fish was to accidentally go into the Seabin, it would be caught in the Seabin and stay submerged in water until the marina staff retrieve the filter and throw the fish still alive back into the water.
Water is sucked in from the surface and passes through a catch bag inside the Seabin, with a submersible water pump capable of displacing 25.000 LPH (liters per hour). The water is then pumped back into the marina leaving litter and debris trapped in the catch bag to be disposed of properly.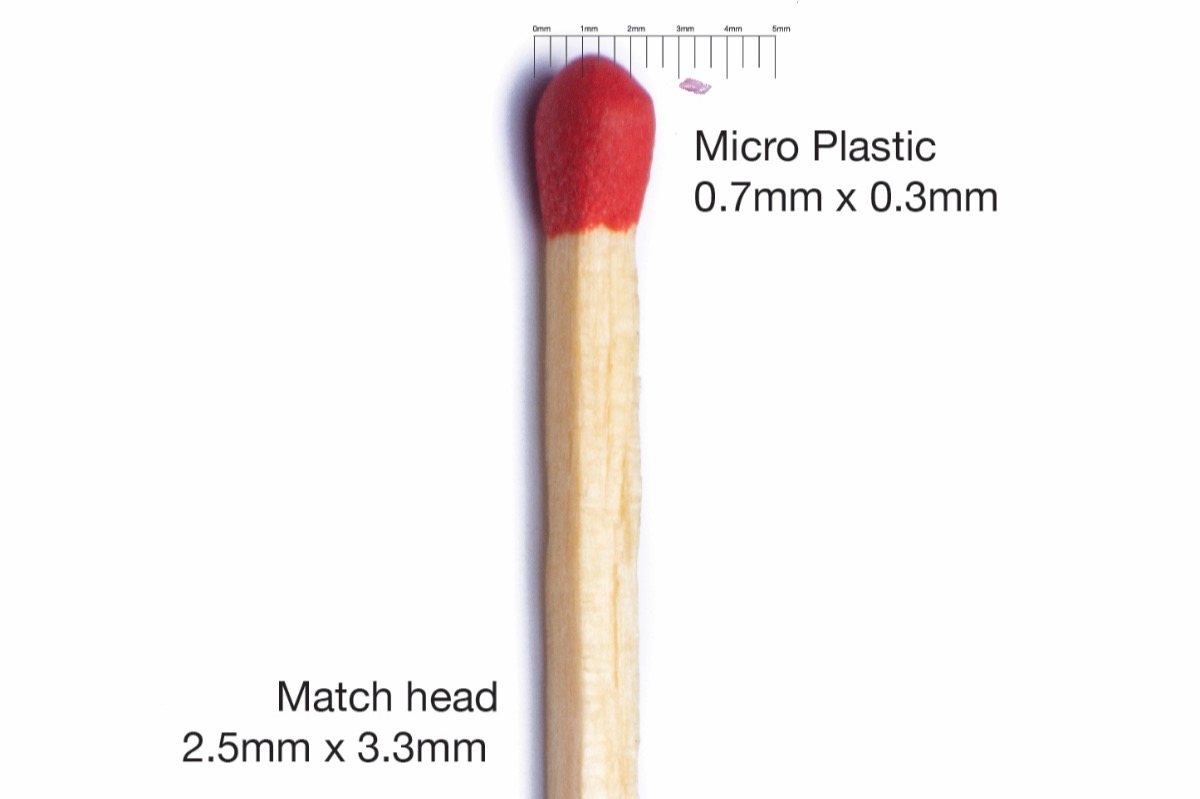 Who is responsible for the Seabin?
This is the best part of it all, the marina will be the one responsible for the upkeep of the Seabins and also they will be paying for the energy consumption of the Seabin which is around $2 - $3 a day.
The marina enjoys a cleaner marina and the rest of us and the marine life enjoy cleaner oceans with less floating debris polluting our oceans!
Seabins part of a whole solution
Seabins whole solution is Technology, Education, Science, Research and Community. The reason for this is that Technology alone is not the solution to stopping ocean plastics, education is the real solution.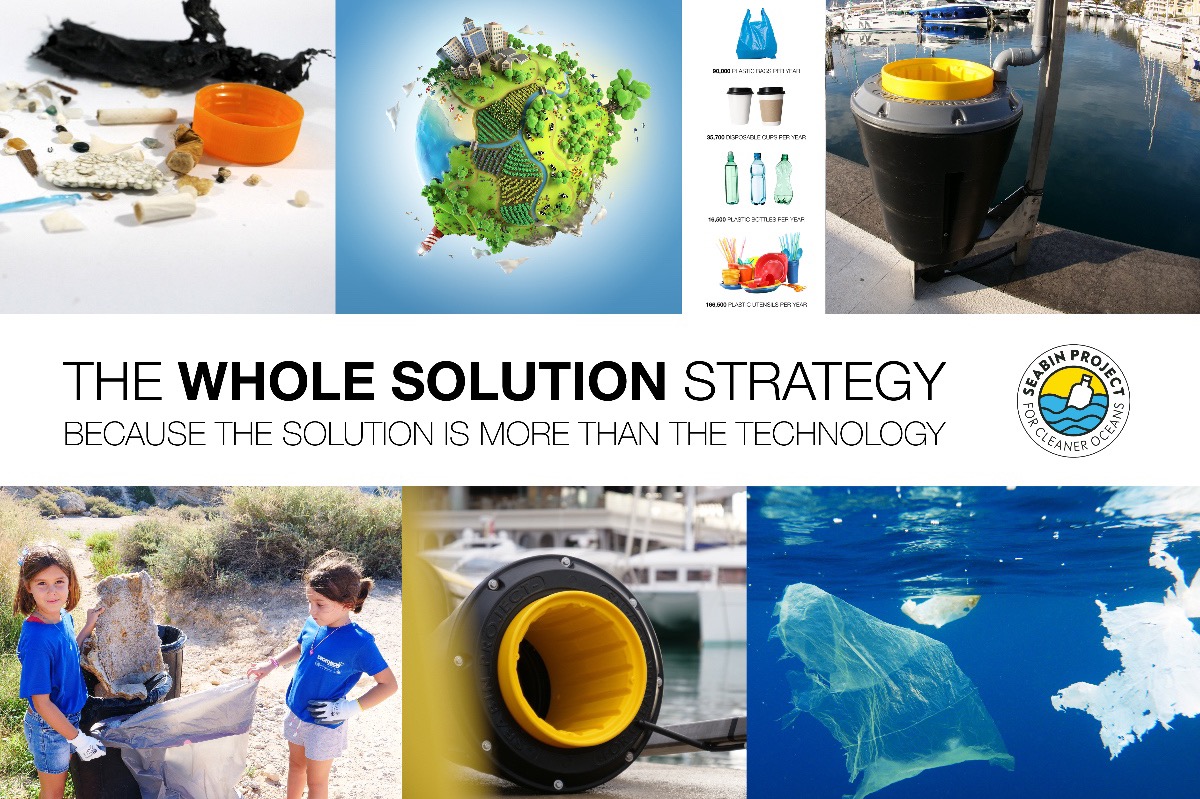 Great! Can our local community be involved also?
Yes! The team at Seabin have interactive programs and lessons designed for schools, community and youth to interact with the Seabins and have over 2000 school students engaged around the world, this is something that we can do locally also with support from the team at Seabin Project.
What will we be doing if we participate in these programs?
You would be joining an international community contributing important data and feedback on ocean plastics to the Seabin central data base. Renowned scientists, universities and environmental agencies are all a part of the programs also.
The lessons range from identifying ocean plastics to data collection of what the Seabins are catching weekly. The data collection is a very easy activity and where we can all see the measurable impact of debris the Seabins are taking out of the water in all weather conditions.
It's as simple as counting how many plastic bags, plastic particles, food wrappers and then noting it down on a spreadsheet or app. Weather conditions and location information is also entered into the data base.
How can you help our campaign and make a difference in the world?
Every contribution to this crowdfunding campaign helps, be it $1 or $50 dollars, it all adds up and bring us closer to our goal.
Even if you cannot afford a donation, please help by sharing this campaign with your friends and family on social media. The more people that know about the campaign the better!
Thanks everyone for taking the time to check out our campaign!
FAQS SHEET
Seabin Project FAQs
Q: Can someone pay out the crowdfunding campaign goal?
A: Yes! We need help! The more money we can raise, the more Seabins we can buy.
Q: Why crowdfund a Seabin?
A: Until now, the Seabins were not for the everyday person to purchase because marinas ports and yacht clubs are the target market for Seabin Group. This is a way where everyday people can give something back to the oceans.
Q: How do Seabins work in tidal areas?
A: Seabins at present are designed for floating docks and pontoons. The Seabins move up and down with the tide on the floating dock.
Q. How are the pumps run?
A. The pumps are currently electric, and around $2-$3 a day to run.
Q: When are the Seabins available?
A: Depending on your countries location, Seabins will be available Feb 2019.
Q: Do any fish get sucked into the Seabins? What about smaller marine life?
A: There is a possibility of fish to enter the Seabins, however in the last 2 years of development, the Seabins have only caught a handful of small bait fish. Most of which have been thrown back into the water alive. The fish simply stay away from the flow of water entering the Seabin and with the current fine tuning of the Seabin, the risk is now minimal.
Q: I don't have any money to donate, how can I help?
A: Don't worry! Your amazing anyways and thanks for even contacting us. We need help to share this project around with any media we can. Social media platforms like Facebook, Instagram, Twitter, websites, bloggers. Also with newspapers, magazines, tv, radio and journalists. Also friends and family!
Urban Play in Urban Parks
Spotted....somewhere in Pittwater