January 24 - 30, 2021: Issue 480

Annie and the Waves: Virtual Reading
Published by Surf Life Saving NSW January 5th, 2021
David And Jennifer Learn Their Kerb Drill
Published by NFSA January 5th, 2021
From the Film Australia Collection. Made by the Commonwealth Film Unit 1960. Directed by Rhonda Small. A road safety lesson using puppets and animation kindergarten age children.
The Wiggles: More Furry Friends Nursery Rhymes & Songs For Kids!
Published January 9, 2021 by The Wiggles
Subscribe to our channel for more Wiggly videos: http://ab.co/WigglesYouTube
Too Much Glue(Read Aloud)
Storytime by Jason Lifebvre
The Selfish Crocodile
By Faustin Charles Illustrated By Michael Terry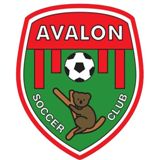 Profile:
Avalon Soccer Club
Avalon Soccer Club is an amateur club situated at the northern end of Sydney's Northern Beaches. As a club we pride ourselves on our friendly, family club environment. The club is comprised of over a thousand players aged from 5 who enjoy playing the beautiful game at a variety of levels and is entirely run by a group of dedicated volunteers.
LEGO AT THE LIBRARY (not at present)
Mona Vale Library runs a Lego club on the first Sunday of each month from 2pm to 4pm. The club is open to children aged between seven and twelve years of age, with younger children welcome with parental supervision. If you are interested in attending a Lego at the Library session contact the library on 9970 1622 or book in person at the library, 1 Park Street, Mona Vale.
Children's Storytime at Mona Vale Library: Mona Vale Library offers storytime for pre-school children every week during school terms. Children and their carers come and participate in a fun sing-a-long with our story teller as well as listen to several stories in each session, followed by some craft.
Storytime is held in the Pelican Room of the library in front of the service desk. Storytime is free and no bookings are required.
Storytime Sessions: Tuesdays 10.00am - 11.00am - Wednesdays 10.00am - 11.00am - Thursdays 10.00am - 11.00am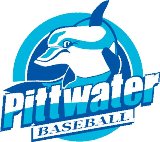 Profile:
Pittwater Baseball Club
Their Mission: Share a community spirit through the joy of our children engaging in baseball.
Profile: Ingleside Riders Group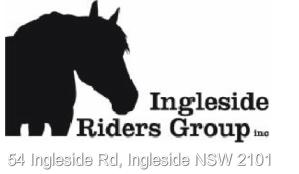 Ingleside Riders Group Inc. (IRG) is a not for profit incorporated association and is run solely by volunteers. It was formed in 2003 and provides a facility known as "Ingleside Equestrian Park" which is approximately 9 acres of land between Wattle St and McLean St, Ingleside.
IRG has a licence agreement with the Minister of Education to use this land. This facility is very valuable as it is the only designated area solely for equestrian use in the Pittwater District.
IRG promotes equal rights and the respect of one another and our list of rules that all members must sign reflect this.
Mona Vale Mountain Cub Scouts


Find out more about all the fun you can have at Mona Vale Mountain Cub Scouts Profile –
our Profile pages aren't just about those who can tell you about Pittwater before you were born, they're also about great clubs and activities that you too can get involved in!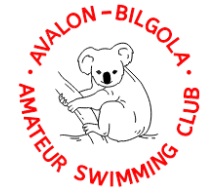 Avalon Bilgola Amateur Swimming Club Profile
We swim at Bilgola rock pool on Saturday mornings (8:45am till 11:30am). Our season runs between October and March
WilderQuest online fun
The NSW National Parks and Wildlife Service is pleased to present the WilderQuest program for teachers, students and children.
The WilderQuest program includes a website and apps with game and video content, Ranger led tours and activities in national parks across NSW. It provides opportunities for families to experience nature, science and Aboriginal culture in classrooms, online, at events and in national parks. The Teacher portal and free primary school resources have been produced with support from our Environmental Trust partners.

Profile Bayview Yacht Racing
Association (BYRA)
BYRA has a passion for sharing the great waters of Pittwater and a love of sailing with everyone aged 8 to 80 or over!
National Geographic for Australian Kids
Find amazing facts about animals, science, history and geography, along with fun competitions, games and more. Visit National Geographic Kids today!
This week the National Geographic for Kids has launched a new free digital resource platform called NatGeo@Home to entertain and educate children affected by school closures.
The three main categories of content on the
NatGeo@Home
site aim to educate, inspire and entertain. For parents and teachers, there are also separate resources and lesson plans covering everything from getting to grips with Google Earth to learning to label the geological features of the ocean.
For the National Geographic at Home site, visit:
Petrophile pulchella, known as conesticks, is a common shrub of the family proteaceae found in eastern Australia. It is found growing on shallow sandstone soils, often in open forest or heathlands near the coast. It is also occasionally seen on the adjacent ranges.
Photo by Selena Griffith, January 18, 2021
Channel-Billed Cuckoos Fledglings 2021
Channel-billed Cuckoos (Scythrops novaehollandiae) have been particularly prolific this year and now their offspring can be seen in the trees - fortunately there seems to be around a gazillion Black Prince cicadas (Psaltoda plaga) to feed them. A pair was seen in Pittwater Spotted Gums at dusk on Monday January 18th 2021 being fed by a pair of Pied Currawongs (Strepera graculina).
Everywhere you look at present there are fledgling birds and most that live on insects seem to be in twin numbers this year - why? Perhaps because there is an abundance of food for insectivorous birds or ??? ...
Marita Macrae (PNHA) tells us; 'This large cuckoo spends our colder months in northern Australia, New Guinea and Indonesia, returning south to breed, arriving in Sydney about the middle of September. A lot of the racket they make is to distract their host birds from attending to their nest, so the female can quickly deposit an egg, or three. Wattlebirds and Currawongs can raise a brood of their own in early spring before these cuckoos arrive, ensuring there will be future hosts. Come the middle of March, adult and juvenile cuckoos head for warmer climes once more.'
Photos by A J Guesdon, January 18, 2021.
Books of the month: January 2021 - Sea Sailing + Holiday games and activities
Sea Sailing by Wang Tuoming and Holiday games and activities by Barbara Wnek- simply click opn the links at the base to go to these!
New Shorebird Identification Booklet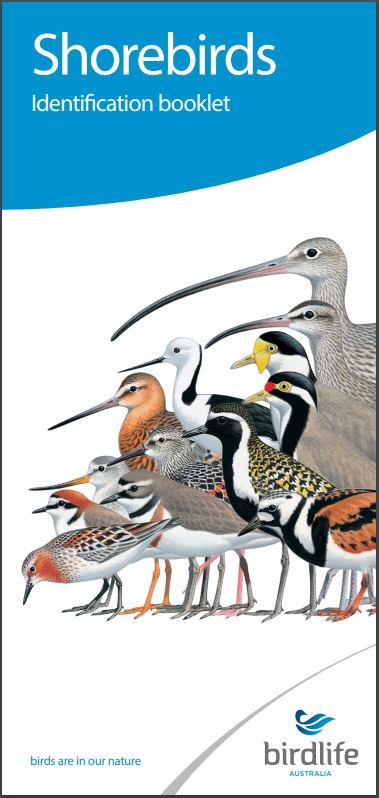 The Migratory Shorebird Program has just released the third edition of its hugely popular Shorebird Identification Booklet. The team has thoroughly revised and updated this pocket-sized companion for all shorebird counters and interested birders, with lots of useful information on our most common shorebirds, key identification features, sighting distribution maps and short articles on some of BirdLife's shorebird activities.
The booklet can be downloaded here in PDF file format: http://www.birdlife.org.au/documents/Shorebird_ID_Booklet_V3.pdf
Paper copies can be ordered as well, see http://www.birdlife.org.au/projects/shorebirds-2020/counter-resources for details.
Download BirdLife Australia's children's education kit to help them learn more about our wading birdlife
Shorebirds are a group of wading birds that can be found feeding on swamps, tidal mudflats, estuaries, beaches and open country. For many people, shorebirds are just those brown birds feeding a long way out on the mud but they are actually a remarkably diverse collection of birds including stilts, sandpipers, snipe, curlews, godwits, plovers and oystercatchers. Each species is superbly adapted to suit its preferred habitat. The Red-necked Stint is as small as a sparrow, with relatively short legs and bill that it pecks food from the surface of the mud with, whereas the Eastern Curlew is over two feet long with a exceptionally long legs and a massively curved beak that it thrusts deep down into the mud to pull out crabs, worms and other creatures hidden below the surface.
Some shorebirds are fairly drab in plumage, especially when they are visiting Australia in their non-breeding season, but when they migrate to their Arctic nesting grounds, they develop a vibrant flush of bright colours to attract a mate. We have 37 types of shorebirds that annually migrate to Australia on some of the most lengthy and arduous journeys in the animal kingdom, but there are also 18 shorebirds that call Australia home all year round.
What all our shorebirds have in common—be they large or small, seasoned traveller or homebody, brightly coloured or in muted tones—is that each species needs adequate safe areas where they can successfully feed and breed.
The National Shorebird Monitoring Program is managed and supported by BirdLife Australia.

This project is supported by Glenelg Hopkins Catchment Management Authority and Hunter Local Land Services through funding from the Australian Government's National Landcare Program. Funding from Helen Macpherson Smith Trust and Port Phillip Bay Fund is acknowledged.
The National Shorebird Monitoring Program is made possible with the help of over 1,600 volunteers working in coastal and inland habitats all over Australia.
The National Shorebird Monitoring program (started as the Shorebirds 2020 project initiated to re-invigorate monitoring around Australia) is raising awareness of how incredible shorebirds are, and actively engaging the community to participate in gathering information needed to conserve shorebirds.
In the short term, the destruction of tidal ecosystems will need to be stopped, and our program is designed to strengthen the case for protecting these important habitats.
In the long term, there will be a need to mitigate against the likely effects of climate change on a species that travels across the entire range of latitudes where impacts are likely.
The identification and protection of critical areas for shorebirds will need to continue in order to guard against the potential threats associated with habitats in close proximity to nearly half the human population.
Here in Australia, the place where these birds grow up and spend most of their lives, continued monitoring is necessary to inform the best management practice to maintain shorebird populations.
BirdLife Australia believe that we can help secure a brighter future for these remarkable birds by educating stakeholders, gathering information on how and why shorebird populations are changing, and working to grow the community of people who care about shorebirds.

To find out more visit: http://www.birdlife.org.au/projects/shorebirds-2020/shorebirds-2020-program
Archive of millions of Historical Children's Books All Digitised: Free to download or Read Online
Enter the 1: Baldwin Library of Historical Children's Literature here, where you can browse several categories, search for subjects, authors, titles, etc, see full-screen, zoomable images of book covers, download XML versions, and read all of the 2: over 6,000 books in the collection with comfortable reader views.
Find 3: more classics in the collection, 800 Free eBooks for iPad, Kindle & Other Devices.