February 10 - 16, 2019: Issue 393

Lotus & Feather read by Michelle Yeoh

Tractor Tom: Feb. 2019 Compilation
Peppa Pig: Dress up party!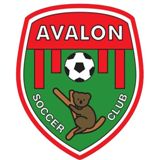 Profile:
Avalon Soccer Club
Avalon Soccer Club is an amateur club situated at the northern end of Sydney's Northern Beaches. As a club we pride ourselves on our friendly, family club environment. The club is comprised of over a thousand players aged from 5 who enjoy playing the beautiful game at a variety of levels and is entirely run by a group of dedicated volunteers.

Profile Bayview Yacht Racing
Association (BYRA)
1842 Pittwater Rd,
Bayview
BYRA has a passion for sharing the great waters of Pittwater and a love of sailing with everyone aged 8 to 80 or over!
Mona Vale Mountain Cub
Scouts Profile
Find out more about all the fun you can have at Mona Vale Mountain Cub Scouts Profile –
our Profile pages aren't just about those who can tell you about Pittwater before you were born, they're also about great clubs and activities that you too can get involved in!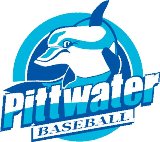 Profile:
Pittwater Baseball Club
The Season Start for 2017/2018 Pittwater Baseball Club commences Saturday, September 9th.
Their Mission: Share a community spirit through the joy of our children engaging in baseball.
Profile: Ingleside Riders Group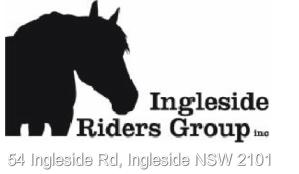 Ingleside Riders Group Inc. (IRG) is a not for profit incorporated association and is run solely by volunteers. It was formed in 2003 and provides a facility known as "Ingleside Equestrian Park" which is approximately 9 acres of land between Wattle St and McLean St, Ingleside.
IRG has a licence agreement with the Minister of Education to use this land. This facility is very valuable as it is the only designated area solely for equestrian use in the Pittwater District.
IRG promotes equal rights and the respect of one another and our list of rules that all members must sign reflect this.
LEGO AT THE LIBRARY
Local children will have the chance to join a club specialising in one of the most enduring playthings of childhood. Mona Vale Library has started a Lego club on the first Sunday of each month from 2pm to 4pm.
The club is open to children aged between seven and twelve years of age, with younger children welcome with parental supervision.
If you are interested in attending a Lego at the Library session contact the library on 9970 1622 or book in person at the library, 1 Park Street, Mona Vale.

Children's Storytime at Mona Vale Library: Mona Vale Library offers storytime for pre-school children every week during school terms. Children and their carers come and participate in a fun sing-a-long with our story teller as well as listen to several stories in each session, followed by some craft. Storytime is held in the Pelican Room of the library in front of the service desk. Storytime is free and no bookings are required. Storytime Sessions: Tuesdays 10.00am - 11.00am - Wednesdays 10.00am - 11.00am - Thursdays 10.00am - 11.00am
Avalon Community Library Open Day
During February the Northern Beaches Library service is celebrating the Community Libraries.
And we're having a special open day at Avalon Community Library on Saturday 16 February. For the children – We'll be having the author M.C.D. Etheridge coming in to read his book Whitebeard.
And for the seniors we are running one-on-one Tech Sessions with Avalon Computer Pals from 10-12 noon.
Bookings essential.
Please call the library 9918 3013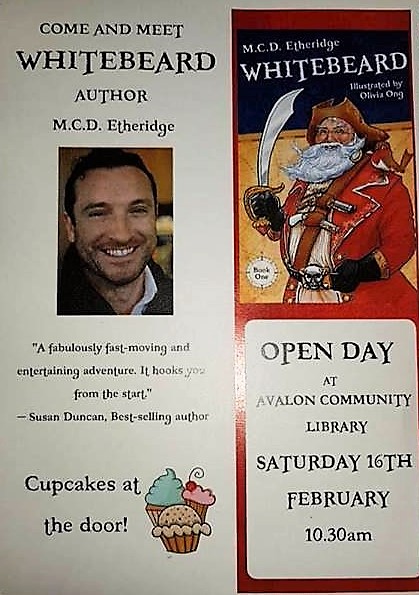 Lamont Petit Classes: Enrolments now open
Lamont Staff and Studio provides a relaxed family atmosphere that encourages self expression and enjoyment. Staff are qualified and professional teachers who provide continuing support to students. We strive to increase each student's confidence and personal progress via the development of co-ordination, motor skills, creativity, self expression and musicality. Aryana and her staff have a dedicated in supporting, nurturing and personalising each individual student with their ambitions and dreams.
PETIT BALLERINAS - 30 mins - Class begins on a journey to a magical land. Using imagery and props Petits are taught direction, co-ordination and basic ballet. Classes held;
Tuesday & Saturday 9.30-10.00am
PETIT PRE PRIMARY - 30 mins - From age 4 students commence the Royal Academy of Dance Syllabi - still keeping the class fun with a touch of magic. Classes held;
Monday 3.00-3.30pm, Friday 9.30-10.00am & Saturday 10.30-11.00am
PETIT JAZZ - Three more classes full of fun. These classes are for the Petit child with lots of energy and wants music with a strong beat. Classes held;
Monday 3.30-4.00pm, Friday and Saturday 10.00-10.30am.
Enrolments are now OPEN for all classes at Lamont Dance Theatre including our petit classes for pre school students. If you'd like to enrol your child or book them in for a trial class please contact us!!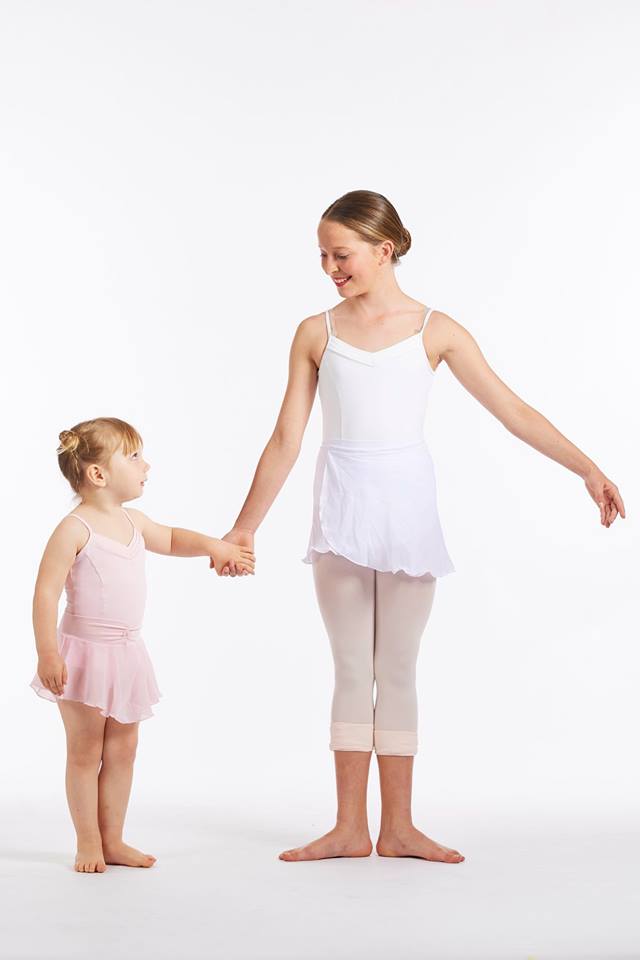 Bird of the Month
Silvereye, Zosterops lateralis. Warriewood Wetlands
We have so many wonderful photographers and so many bird-lovers in Pittwater that one of our regular very best photographers has suggested we share a 'Bird of the Month' throughout 2019.
We start we a tiny gregarious songbird. This one was photographed in Warriewood Wetlands - bird paradise!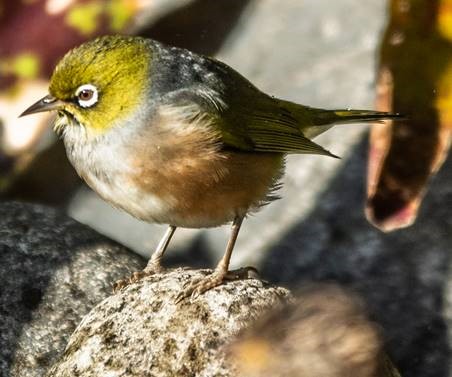 The Silvereye is a very small bird with a conspicuous ring of white feathers around the eye, and belongs to a group of birds known as white-eyes.
Silvereyes feed on insect prey, fruit and nectar.
Silvereye pairs actively defend a small territory. The nest is a small, neatly woven cup of grasses, hair, and other fine vegetation, bound with spider web. It is placed in a horizontal tree fork up to 5m above the ground. The nest is constructed by both sexes, who both also incubate the bluish-green eggs. If conditions are suitable two to three clutches will be raised in a season.
Minimum Size: 10cm
Maximum Size: 12cm
Average size: 11cm
Average weight: 11g
Breeding season: August to February; later in the north
Clutch Size: 2 to 3, rarely 4
Habitat: Coastal heath, shrublands, forests, farms, and urban areas.
Bird description from the book "Birds of Warriewood Wetland Irrawong Reserve - An Introductory Field Guide", published by PNHA
Photo by Michael Mannington, Community Photography
Surf Life Saving Sydney Northern Beaches Junior Lifesaver of the Year
Mila McGettigan (Freshwater SLSC) and Leon Pearson (Dee Why SLSC) will represent Sydney Northern Beaches Branch at the State Awards for Junior Lifesaver of the Year.
Mila and Leon were announced as the SNB female and male winners at Branch headquarters.
Tracey Hare-Boyd, SNB Board of Member Services Director, said the calibre of finalists was really good again this year.
''Even though the nominations were down the judges had the hardest time this year that I've seen picking a winner out of the seven years I've been sitting in on the interviews,'' Tracey said.
Stella Clarkson (Manly LSC) and Liam Wheen (North Steyne SLSC) both received High Commendation.
* The award is sponsored by Speedo.
Pictures: Mila McGettigan and Leon Pearson; Stella Clarkson and Liam Wheen and all nominees - photos courtesy Bill Sheridan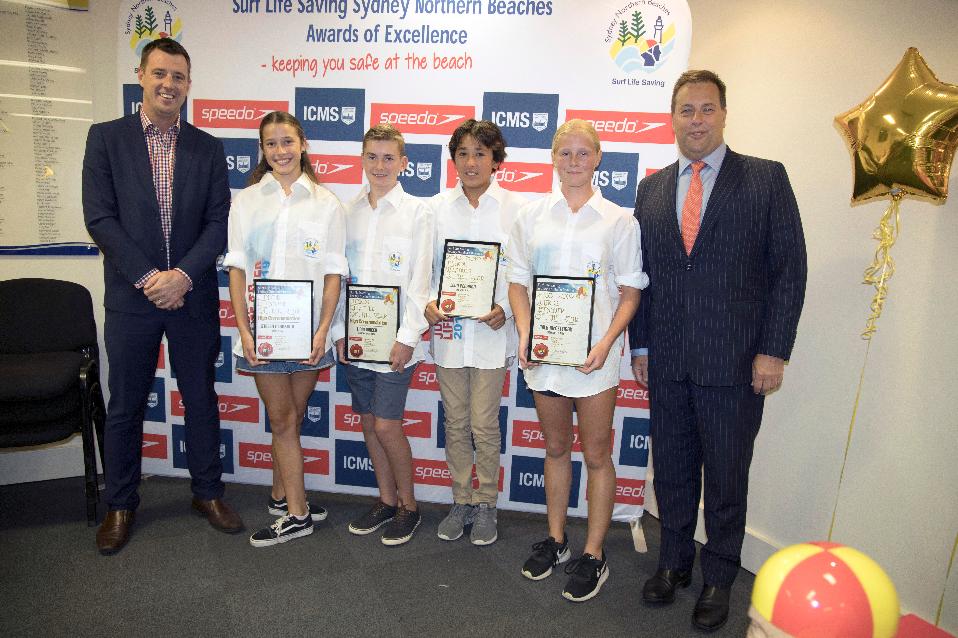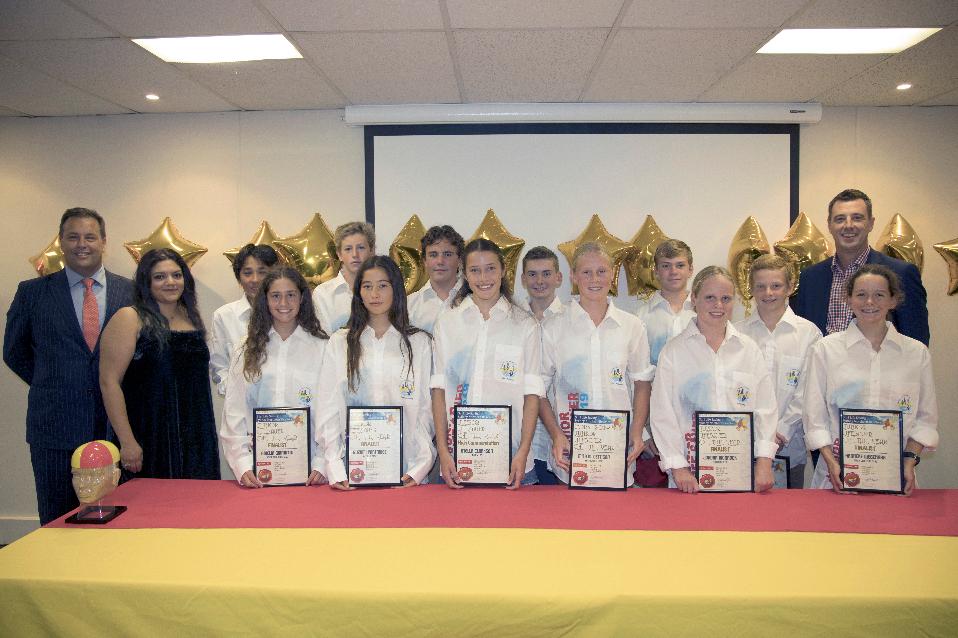 Urban habitat - Sharp-tailed Sandpipers at Sydney Olympic Park
These Sharp-tailed Sandpipers (Calidris acuminata) were filmed across two post-dawn visits to the Waterbird Refuge, Sydney Olympic Park in January 2019. This ten hectare wetland was created over 50 years ago after an attempt to reclaim tidal mudflats for industrial use was abandoned. After initial problems with the unnatural construction, scientists restored tidal flushing with a computer-operated gate. They area is now considered to be a "Wetland of National Importance" and is teeming with birdlife, both resident and migratory.
See BIBY TV's overview at https://youtu.be/hQYYKQObdKM Sharp-tailed Sandpipers are in the migratory category. These small-medium waders are non-breeding migrants in Australia and are commonly seen in suitable habitat from late August to April. The largest numbers are found in south-eastern Australia.
We also see these in Pittwater!
Urban Play in Urban Parks
Spotted....somewhere in Pittwater