September 27 - October 10, 2020: Issue 468

Not Gen Z; Gen Zoom!
Being school leaders in 2020 didn't pan out quite the way they imagined, writes Kotara South Public School captains Elodie and Ben;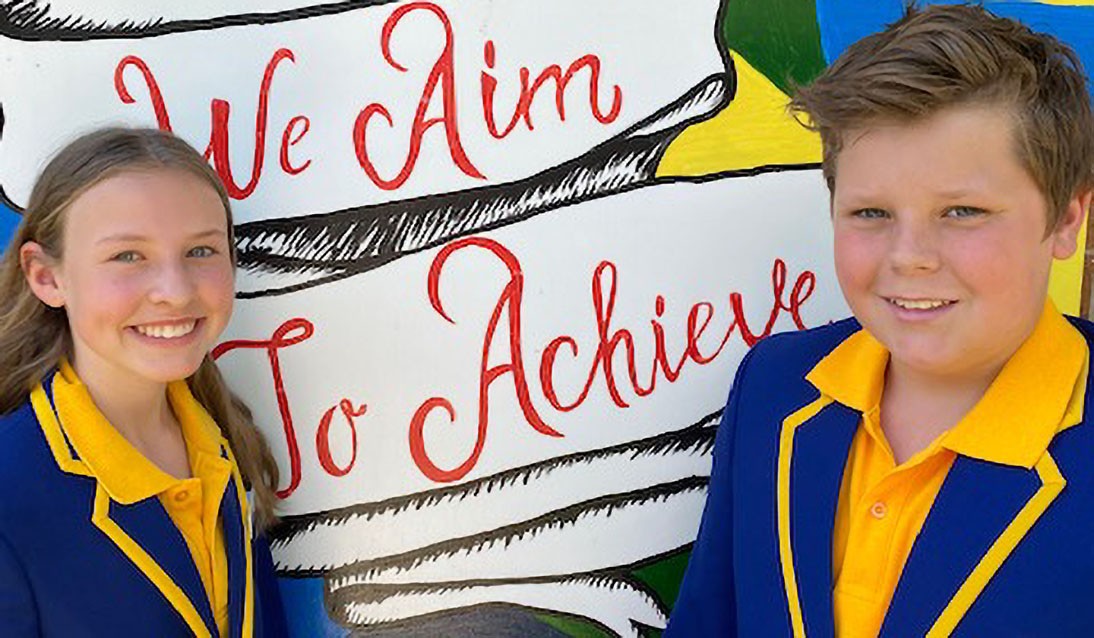 When we found out we were going to be the school captains of 2020 we went from being very excited to having a mini heart attack.
We heard about all the jobs and responsibilities from the leadership team of 2019 and we couldn't wait to get started.
We were looking forward to going out into the community, showing off our blazers and badges and representing our school. But our year of leadership didn't go to plan.
A lot of leadership traditions were cancelled, but on the positive many new opportunities were brought our way.
We spent a lot of time in the principal's office but not for misbehaving … it was because of the new zoom assemblies. We took many photos and videos on our first whole school zoom meeting because it was very different and exciting.
Really, our generation isn't Gen Z it's Gen Zoom, because beside holding virtual assemblies we also have to do our high school transition through zoom. That will be fun but also hard because it will mean we will start high school without ever going to the school. This makes us a little nervous and unsure of what next year will be like.
Even though our leadership day was cancelled as well as our sporting activities, we got a lot more feedback and time with our teachers while learning from home.
Our Year 6 farewell will be different as well because this year it won't be at our local sporting club, it will be at our school. Last year as Year 5s we got to join the Year 6s and get a taste of what it would have been like. This year we won't get to dance with our parents, but looking at it from a positive angle that leaves more room on the dance floor for us to do the worm.
It would be really easy to say that this year sucked, but really it has been quite fun and unique. There has been many firsts and things that next year's school captains won't be able to experience such as home learning and zoom meetings.
There have been many disruptions, but we are extremely grateful that we have been able to go through this. This iconic year will be remembered forever.
Kotara is a suburb of Newcastle, New South Wales, Australia, located 9 kilometres from Newcastle's central business district.

Henry Holton Takes The Ice
Henry Holton's whole family is hockey mad. Everyone, that is, except Henry. When he holds a hockey stick, Henry becomes a menace to the game—and an embarrassment to his sports-minded family. It's not until he sees his first ice dancing performance that Henry realises there's something he can do on the ice that doesn't involve boarding and body checking. Henry is ready to hang up his gear and try on some figure skates, but first he has to convince his hockey-obsessed family to let him follow his own path.
Watch all of our videos at http://www.storylineonline.net/.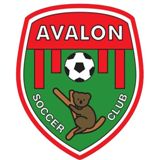 Profile:
Avalon Soccer Club
Avalon Soccer Club is an amateur club situated at the northern end of Sydney's Northern Beaches. As a club we pride ourselves on our friendly, family club environment. The club is comprised of over a thousand players aged from 5 who enjoy playing the beautiful game at a variety of levels and is entirely run by a group of dedicated volunteers.
LEGO AT THE LIBRARY (not at present)
Mona Vale Library runs a Lego club on the first Sunday of each month from 2pm to 4pm. The club is open to children aged between seven and twelve years of age, with younger children welcome with parental supervision. If you are interested in attending a Lego at the Library session contact the library on 9970 1622 or book in person at the library, 1 Park Street, Mona Vale.
Children's Storytime at Mona Vale Library: Mona Vale Library offers storytime for pre-school children every week during school terms. Children and their carers come and participate in a fun sing-a-long with our story teller as well as listen to several stories in each session, followed by some craft.
Storytime is held in the Pelican Room of the library in front of the service desk. Storytime is free and no bookings are required.
Storytime Sessions: Tuesdays 10.00am - 11.00am - Wednesdays 10.00am - 11.00am - Thursdays 10.00am - 11.00am
Shaun the Sheep: ChampionSheeps

Strawberry Shortcake: Hot Sauce Cook Off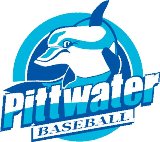 Profile:
Pittwater Baseball Club
Their Mission: Share a community spirit through the joy of our children engaging in baseball.

Profile Bayview Yacht Racing
Association (BYRA)
BYRA has a passion for sharing the great waters of Pittwater and a love of sailing with everyone aged 8 to 80 or over!
Mona Vale Mountain Cub Scouts


Find out more about all the fun you can have at Mona Vale Mountain Cub Scouts Profile –
our Profile pages aren't just about those who can tell you about Pittwater before you were born, they're also about great clubs and activities that you too can get involved in!
WilderQuest online fun
The NSW National Parks and Wildlife Service is pleased to present the WilderQuest program for teachers, students and children.
The WilderQuest program includes a website and apps with game and video content, Ranger led tours and activities in national parks across NSW. It provides opportunities for families to experience nature, science and Aboriginal culture in classrooms, online, at events and in national parks. The Teacher portal and free primary school resources have been produced with support from our Environmental Trust partners.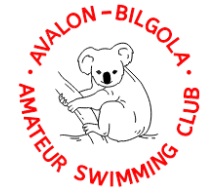 Avalon Bilgola Amateur Swimming Club Profile
We swim at Bilgola rock pool on Saturday mornings (8:45am till 11:30am). Our season runs between October and March
Profile: Ingleside Riders Group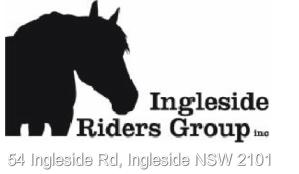 Ingleside Riders Group Inc. (IRG) is a not for profit incorporated association and is run solely by volunteers. It was formed in 2003 and provides a facility known as "Ingleside Equestrian Park" which is approximately 9 acres of land between Wattle St and McLean St, Ingleside.
IRG has a licence agreement with the Minister of Education to use this land. This facility is very valuable as it is the only designated area solely for equestrian use in the Pittwater District.
IRG promotes equal rights and the respect of one another and our list of rules that all members must sign reflect this.
National Geographic for Australian Kids
Find amazing facts about animals, science, history and geography, along with fun competitions, games and more. Visit National Geographic Kids today!
This week the National Geographic for Kids has launched a new free digital resource platform called NatGeo@Home to entertain and educate children affected by school closures.
The three main categories of content on the
NatGeo@Home
site aim to educate, inspire and entertain. For parents and teachers, there are also separate resources and lesson plans covering everything from getting to grips with Google Earth to learning to label the geological features of the ocean.
For the National Geographic at Home site, visit:
Spring School Holidays!
We hope you all have a wonderful Spring Break - we too are having some time off and we'll be back with lots of news and stories for you on Sunday October 11th.
Outback brothers go the distance as writers
Two brothers who study by distance education have shown creativity runs in the family after back to back wins in a statewide writing competition, writes Grant Hatch.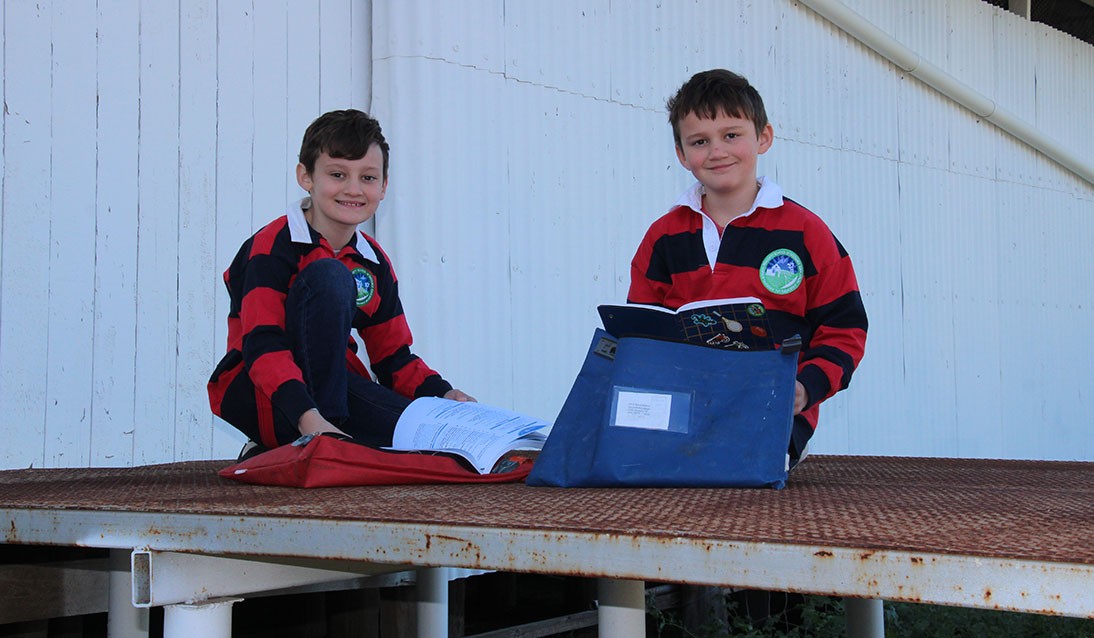 Growing up through seven years of drought has not left WriteOn gold certificate winners, brothers Rafael and Gabriel Siemer, parched for creative writing inspiration. Photo: Jo Coleman Top Wire Photography, Walgett.
A Bourke-Walgett School of Distance Education family is proving that being schooled in the outback is not an obstacle to success in creative writing.
Year 4 student, Rafael Siemer this week earned a prestigious gold certificate for his response to the set stimulus of an image of a young boy and his dog in the Stage 2 division in the 2020 WriteOn awards.
It is the second top award in as many years for the Siemer family.
Last year, Rafael's brother Gabriel, then in Year 1, took out a coveted gold certificate in his division.
Rafael's winning entry took the form of a letter to his late grandfather, which intertwined the joy of getting a new puppy with the grief of missing his grandad.
He was the only gold certificate winner from west of the Great Divide.
Rafael lives on a 6500-hectare property "Leconfield" on the Barwon River, 40 kilometres south-west of Walgett.
They are two of the 38 students enrolled at the Bourke-Walgett School of Distance Education.
​Their home supervisor is their mother Casey Marshall-Siemer who describes the school as "just amazing".
"The teachers do an exceptional job," Ms Marshall-Siemer said.
"They tailor the system to meet the needs of every child and it really brings out their best.
"Writing is encouraged from a young age and the students turn out some brilliant work.
"They are encouraged to bring out their own personalities, and that is healthy and a wonderful thing for the children."
Although it is green at home now, the boys, their parents and the wider community have just endured seven years of drought.
But based on their success in WriteOn, Rafael and Gabriel are not parched for inspirational writing themes. 
WriteOn, conducted by the NSW Education Standards Authority, presents entrants with the opportunity to be published authors.
This year Rafael will join his brother, Gabriel in those ranks with the surname Siemer appearing in the Best of WriteOn Anthology for the second year in a row.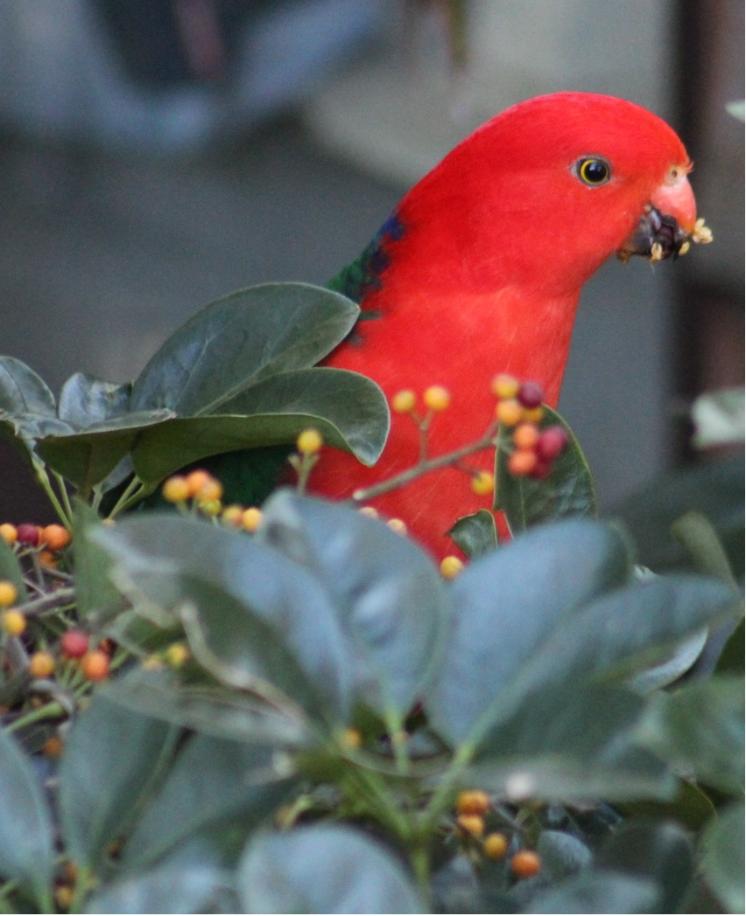 King Parrot (boy) feasting on some berries in our yard.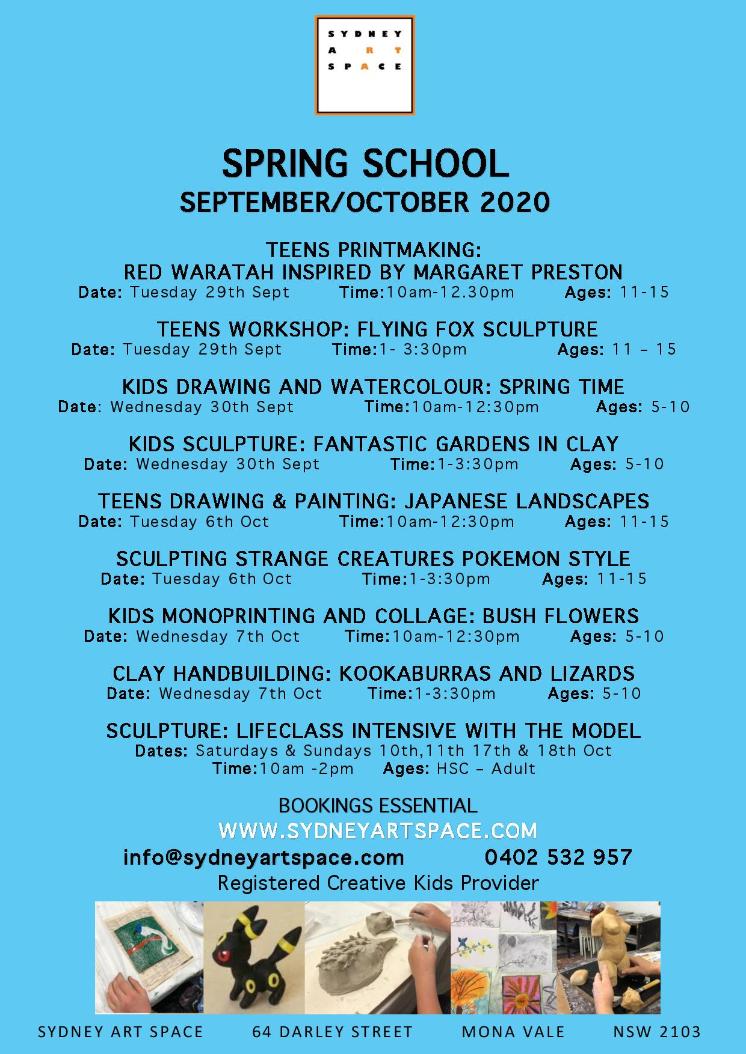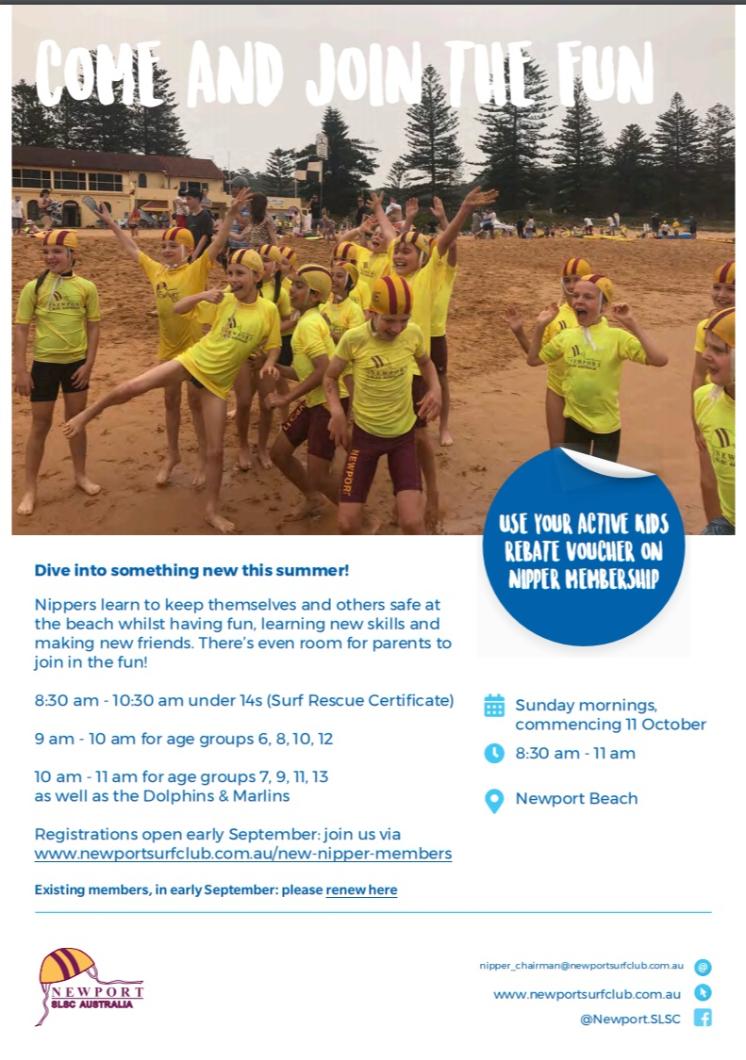 Stapleton Reserve 2020: An Urban Ark Of Plants Found Nowhere Else
Pittwater is very fortunate to have the privilege of being a place of urban reserves that are virtual 'Arks' of plants species that do not exist anywhere else. Apart from being places the human population may run to for moments of peace, they are home to all the animals that live there - the bandicoots, possums, birds and other species that are part of this place.
On Saturday September 19th a few hours in this place brought home why it is so important that we all look after these places and how rich the biodiversity in these reserves is - you may think you're just looking at some trees, ferns and grasses - but this place is far richer than that. A field survey of the Park was undertaken in May and June 1994 and a Plant Species List and Fauna Species List for Stapleton Park was compiled, showing almost 200 plant species particular to this unique Park and a long list of resident animals and birds that live here or frequent Stapleton as annual migratory birds. Butterflies recorded from the South Corner of Stapleton Reserve by Bart Hacobian in 1993 and 1994 showed at least six species present as well. Some of these plant species exist only here, across the whole Sydney Basin - they are rarities known to be nowhere else. The extensive list of plants found in this Park runs as this Issue's Pictorial - and this is just one place, one Park, and one example.
Stapleton is unique in another way too - it allows you to step back in time - into History itself. Stapleton Park occupies an area of just over 8 hectares in the suburb of Avalon Beach. The Park consists of several parcels of land. Portions 13, 14 & 15 in DP 404581, Riviera Avenue, and Lots 44 and 46 in DP 21259, Park Avenue, were acquired from the County of Cumberland in 1957 and 1958 for the purposes of dedication as a reserve for public recreation. Further residential subdivision of the area around Stapleton Park which took place in 1964 and 1965 resulted in the addition of Lot 45 in DP 21259, Park Avenue, and Lot 18 in DP 231634, Burrendong Place. These were open space contributions of the respective subdivisions.
The Park straddles an east-west ridge extending down steep north and south facing slopes on either side of the ridge. There are some parts of the Park with moderate slopes, notably the ridge south of Riviera Avenue. Riviera Avenue bisects the park along the ridgeline. The north-east corner of the Park borders the junction of Kevin and Park Avenues. The southern boundary runs above residences which front Burrendong Place and Nandina Terrace.
Stapleton Park was occupied by aboriginal people of the Guringai group. Aboriginal people lived in the area for several thousand years prior to 1788. There are a number of Aboriginal shelter sites in the vicinity of the Park which have associated middens or artwork. This includes an art site close to the northern edge of the Park - underlying thousands of years of this being a sacred place and healing space.
The Park was part of an area of 1 200 hectares granted to Rev J.J Therry in 1833. The area including the Park remained largely undeveloped over the years and has been known locally as 'The Sanctuary'. Early in the 1900's the area was known as ''Crowley's Hill'' after Jeremiah Crowley (see Pittwater Roads II: Where The Streets Have Your Name - Clareville and Pittwater Roads II: Where The Streets Have Your Name - Avalon Beach) and prior to that the Collins family on the North Avalon - Careel Bay flats named this 'Mount St Mary' while that opposite, as what we today call 'Bangalley Head' was named 'Mount St Joseph' - the Catholic influence of Reverend Therry and the Collins family showing in these early names for these geographical features.
Fortunately this area remained a rough bush block so that its biodiversity remains. There is no evidence that it was used for grazing as so much of the surrounding area was with successive dairies dating back to the Collins, however some timber extraction may have taken place in its more accessible areas.
The Park's most recent name arises from the real estate developer, 'Stapleton and Company', and Jack Thomas Stapleton.
When you get to visit a reserve with someone who knows the plant species a whole world opens for you and what was prior to then 'a bunch of trees, ferns and grasses' is revealed as so much more, and makes it apparent we all carers or, to use an old word, Keepers of these places. If you want to know more about the plants and animals in our area, the Pittwater Natural Heritage Association offer regular Plant and Bird Walks during each year, all free. If you 'like' or follow their Facebook page, or become a member, you will know when one is coming up and enjoy finding out more about what's in our area. Visit: www.facebook.com/PNHAaus
Let's look after these places - that way we won't go on the records as the destroyers of the last places these ecosystems and their unique, found only here, 'Keeps' :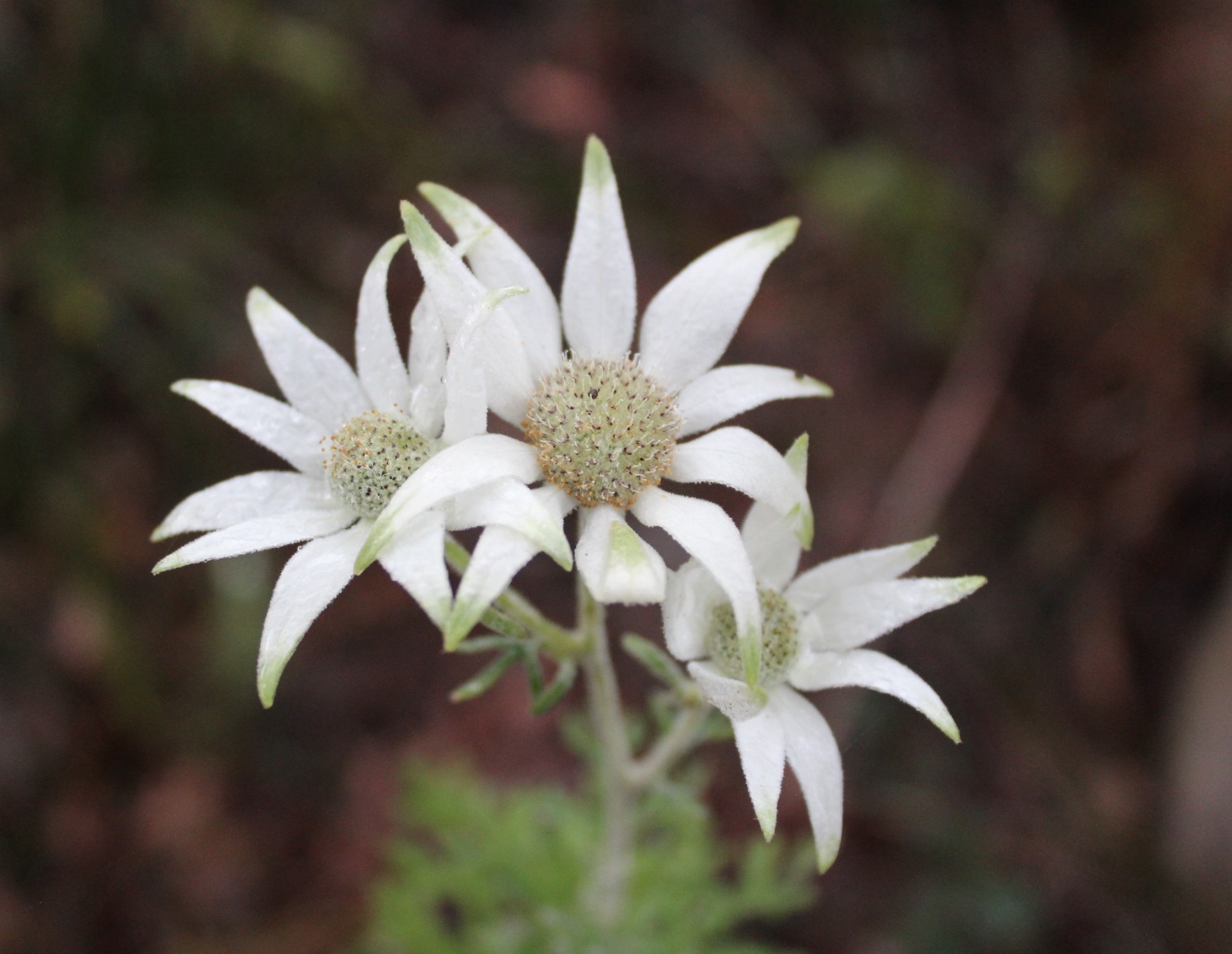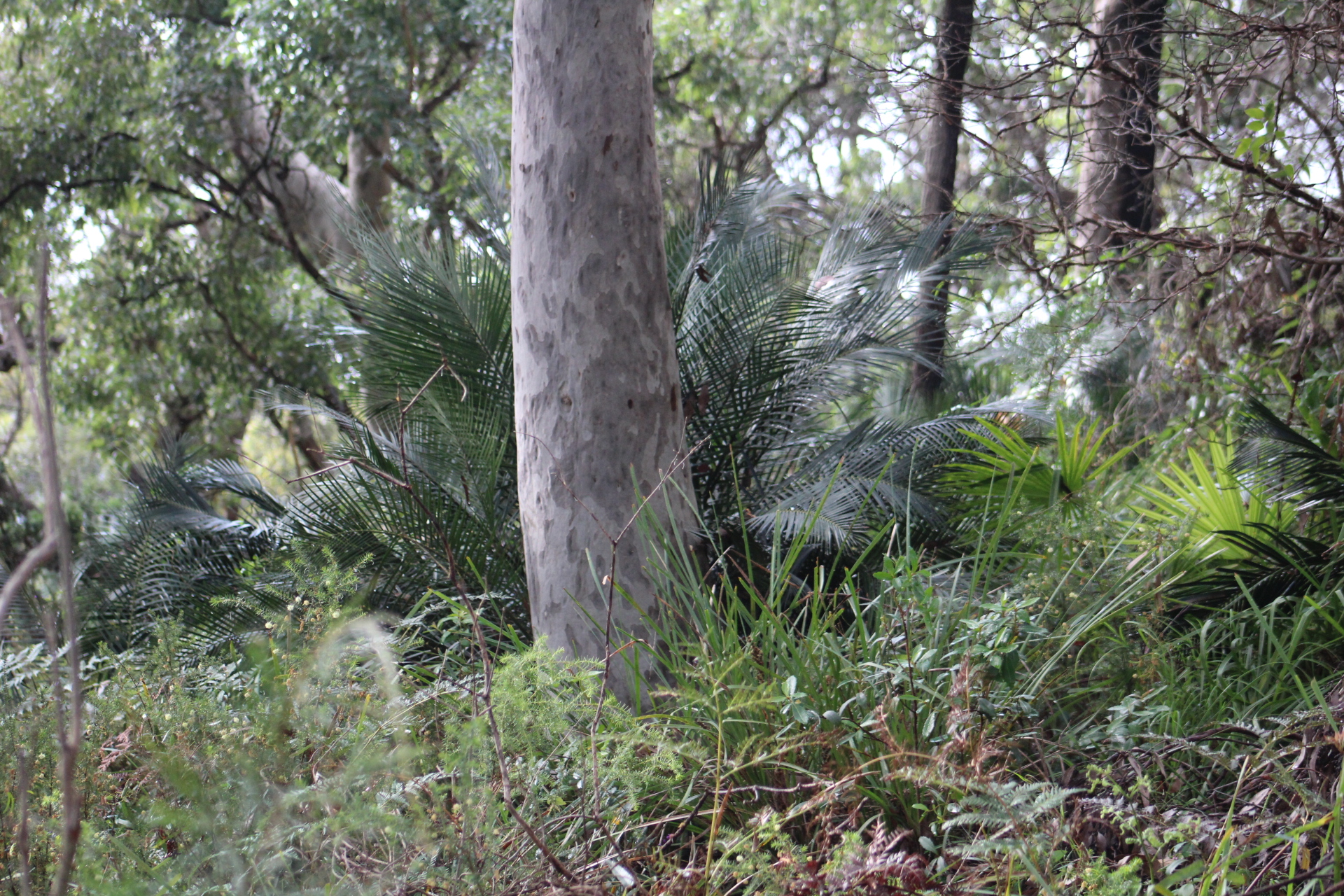 AT HOME WITH BRIE
A new podcast connecting kids to kids!
From the maker of Imagine This on ABC Kids Listen, Brianna Peterson is excited to launch the first season of her very own podcast At Home With Brie, curated for children by children.
At Home With Brie was created to answer the countless messages and emails Brianna received during lockdown. Parents and kids reached out in need of a familiar voice as the pandemic left many children unsettled and isolated from their social networks.
"This podcast is a way for kids to connect across the country, and to hear that they aren't alone. No matter your circumstances, there's always another kid out there listening - who likes the same things or is going through something similar. We're really not that different from each other", says Brianna.
Each episode features conversations with kids from different parts of Australia to find out what they've been doing around the house. From throwing a birthday party for the family dog, to camping out in the lounge room… it turns out there's plenty of mischief to be had around the home!
Produced in the Blue Mountains, Brianna uses her background in early childcare and psychology to make mindful content for growing minds. As an established audio and sound producer, Brianna takes snapshots of daily life to infuse magic and play into child-led podcasts for kids.
"I am so excited to be launching the first season of At Home With Brie. Working with children and hearing their perspective on life is such a joy. I love making the podcast and I am sure our little listeners will love it too.", adds Brianna.
All ten episodes of At Home With Brie are now available to stream on iTunes, Spotify, or wherever you get your podcasts.
What: At Home With Brie & At Night With Brie
Where: www.athomewithbrie.com.au | iTunes, Google Podcasts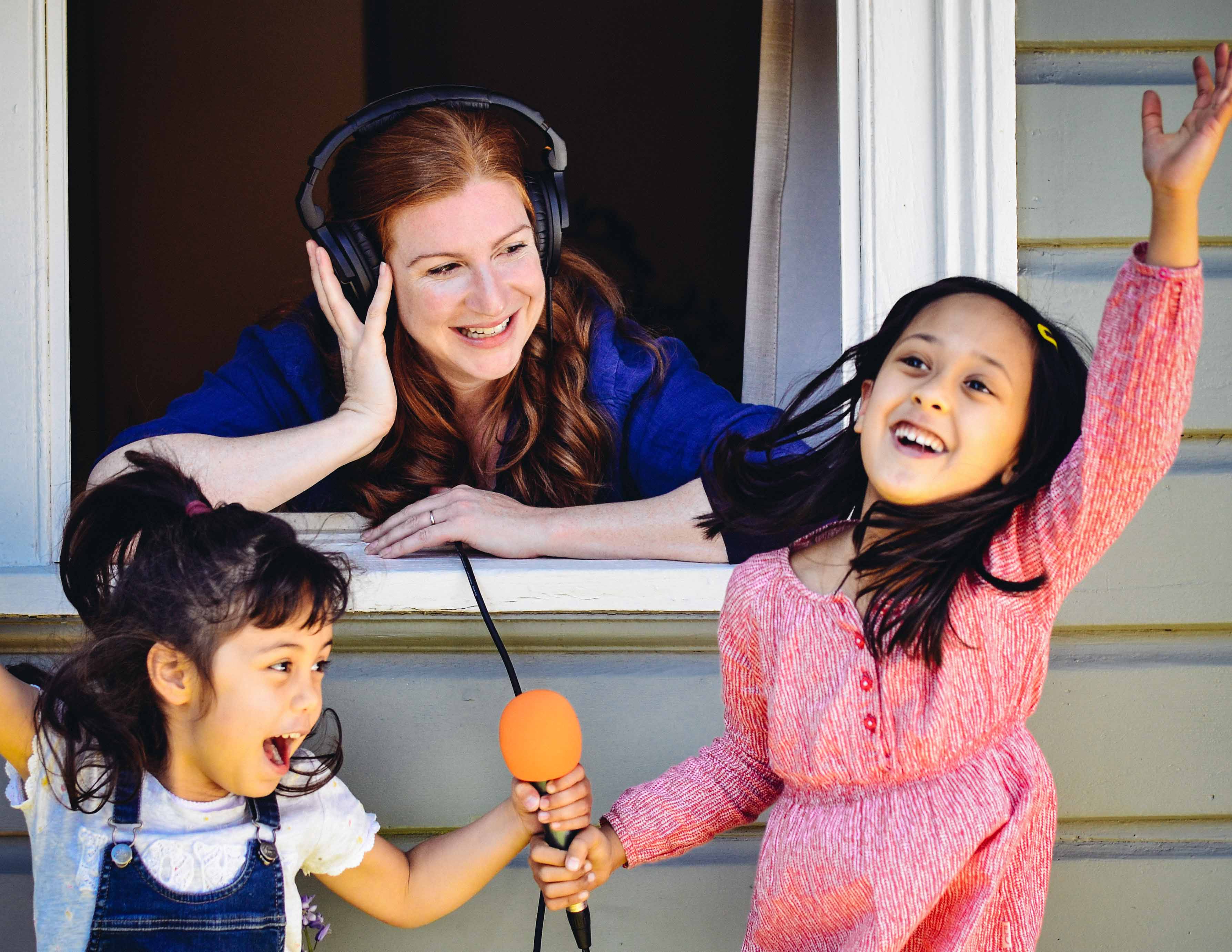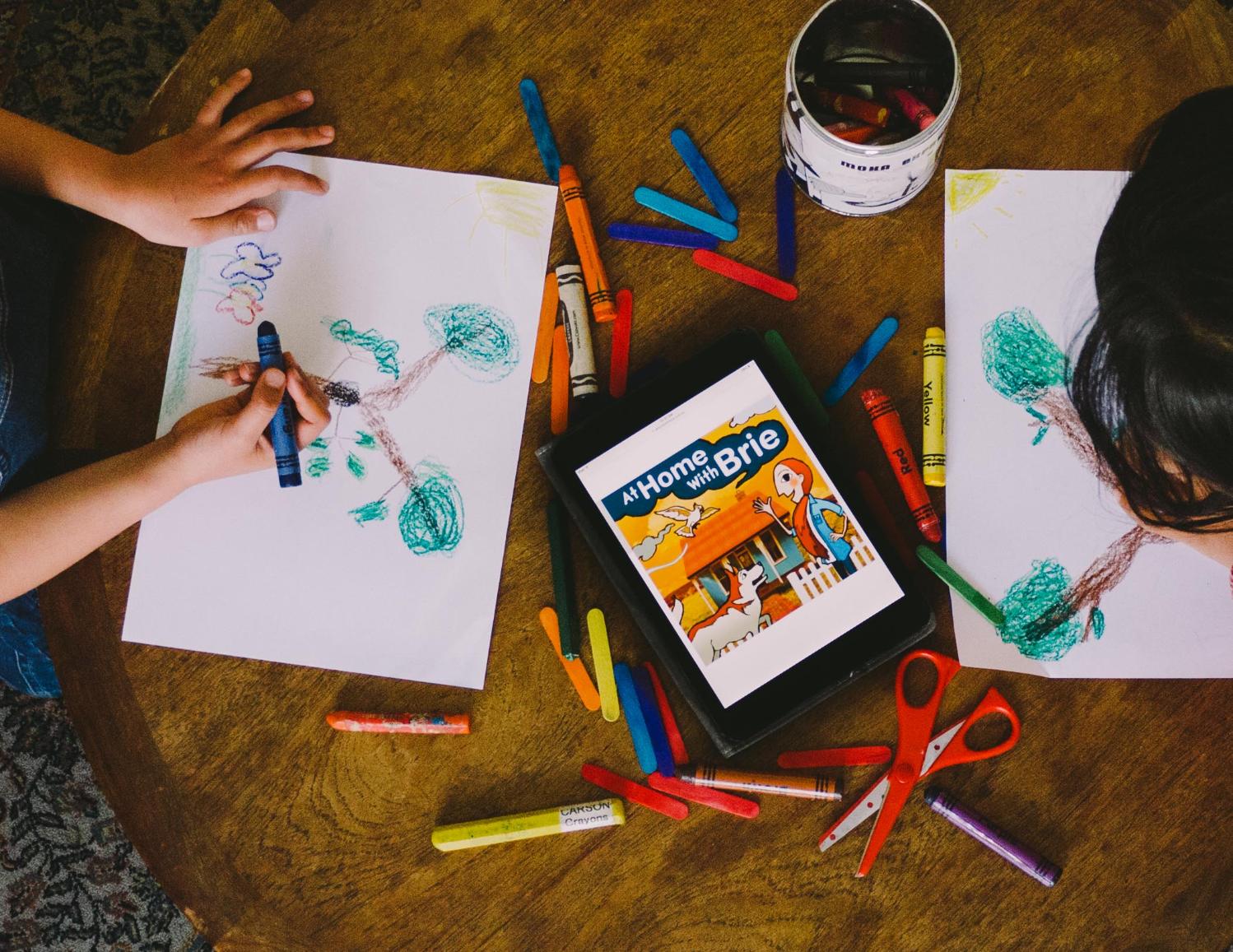 Land Before Time: The Lone Dinosaur Returns - School Holidays Movie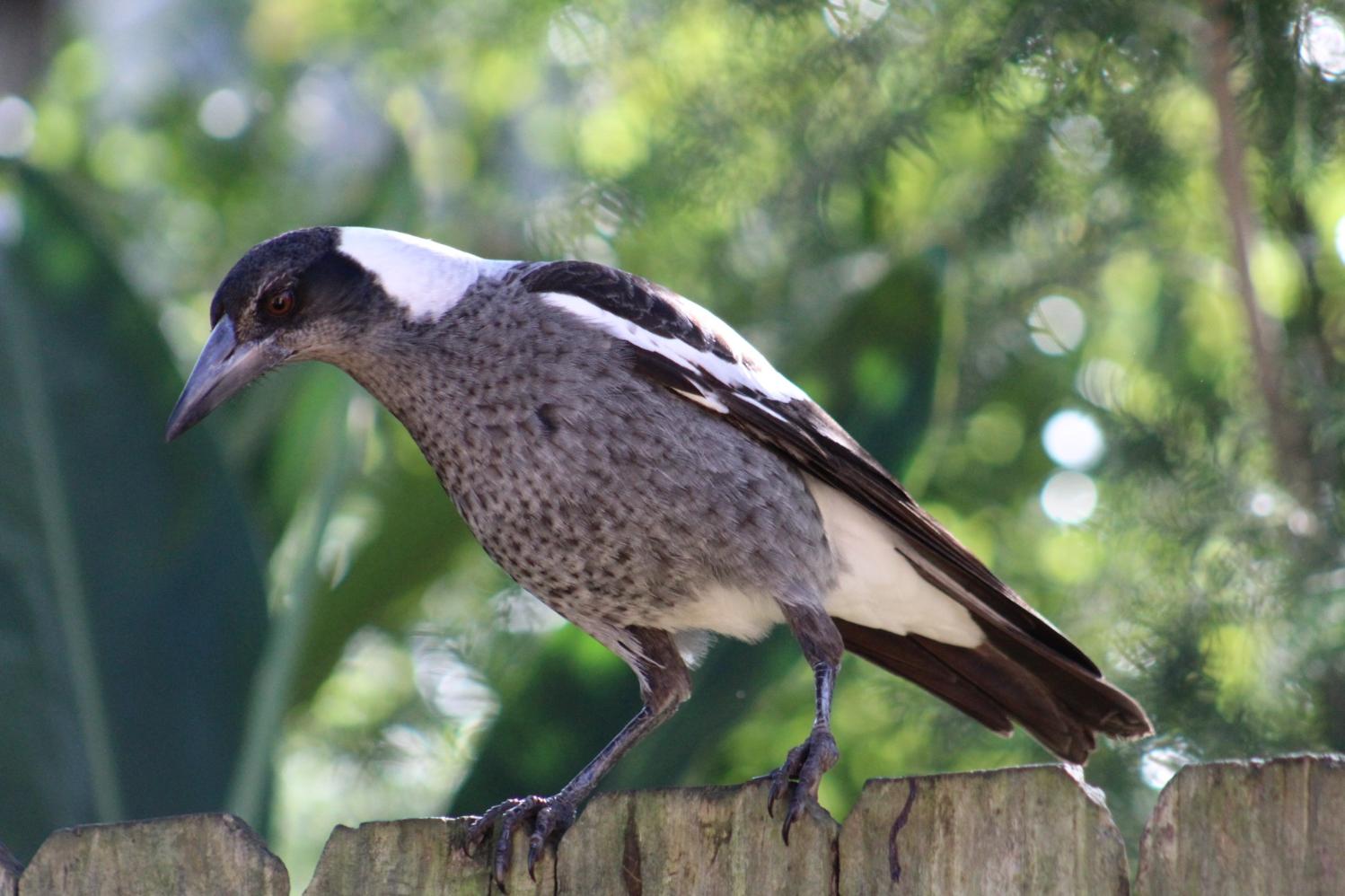 Juvenile Magpie spotted last week - baby birds and 'teenagers' are out and about at present - how many have you seen?
Book of the month: September 2020 - Charles Dickens' children stories
New Shorebird Identification Booklet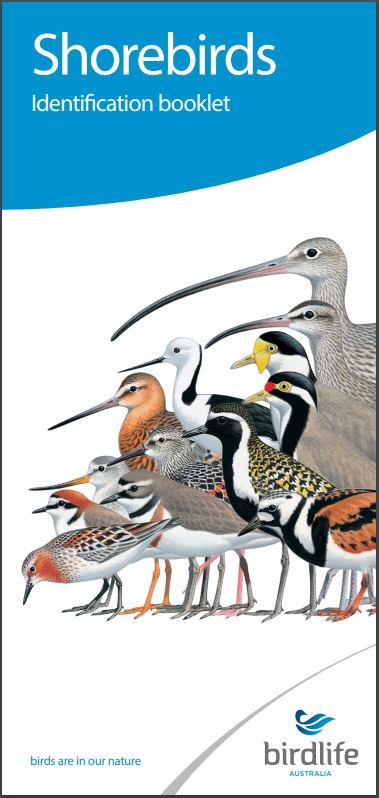 The Migratory Shorebird Program has just released the third edition of its hugely popular Shorebird Identification Booklet. The team has thoroughly revised and updated this pocket-sized companion for all shorebird counters and interested birders, with lots of useful information on our most common shorebirds, key identification features, sighting distribution maps and short articles on some of BirdLife's shorebird activities.
The booklet can be downloaded here in PDF file format: http://www.birdlife.org.au/documents/Shorebird_ID_Booklet_V3.pdf
Paper copies can be ordered as well, see http://www.birdlife.org.au/projects/shorebirds-2020/counter-resources for details.
Download BirdLife Australia's children's education kit to help them learn more about our wading birdlife
Shorebirds are a group of wading birds that can be found feeding on swamps, tidal mudflats, estuaries, beaches and open country. For many people, shorebirds are just those brown birds feeding a long way out on the mud but they are actually a remarkably diverse collection of birds including stilts, sandpipers, snipe, curlews, godwits, plovers and oystercatchers. Each species is superbly adapted to suit its preferred habitat. The Red-necked Stint is as small as a sparrow, with relatively short legs and bill that it pecks food from the surface of the mud with, whereas the Eastern Curlew is over two feet long with a exceptionally long legs and a massively curved beak that it thrusts deep down into the mud to pull out crabs, worms and other creatures hidden below the surface.
Some shorebirds are fairly drab in plumage, especially when they are visiting Australia in their non-breeding season, but when they migrate to their Arctic nesting grounds, they develop a vibrant flush of bright colours to attract a mate. We have 37 types of shorebirds that annually migrate to Australia on some of the most lengthy and arduous journeys in the animal kingdom, but there are also 18 shorebirds that call Australia home all year round.
What all our shorebirds have in common—be they large or small, seasoned traveller or homebody, brightly coloured or in muted tones—is that each species needs adequate safe areas where they can successfully feed and breed.
The National Shorebird Monitoring Program is managed and supported by BirdLife Australia.

This project is supported by Glenelg Hopkins Catchment Management Authority and Hunter Local Land Services through funding from the Australian Government's National Landcare Program. Funding from Helen Macpherson Smith Trust and Port Phillip Bay Fund is acknowledged.
The National Shorebird Monitoring Program is made possible with the help of over 1,600 volunteers working in coastal and inland habitats all over Australia.
The National Shorebird Monitoring program (started as the Shorebirds 2020 project initiated to re-invigorate monitoring around Australia) is raising awareness of how incredible shorebirds are, and actively engaging the community to participate in gathering information needed to conserve shorebirds.
In the short term, the destruction of tidal ecosystems will need to be stopped, and our program is designed to strengthen the case for protecting these important habitats.
In the long term, there will be a need to mitigate against the likely effects of climate change on a species that travels across the entire range of latitudes where impacts are likely.
The identification and protection of critical areas for shorebirds will need to continue in order to guard against the potential threats associated with habitats in close proximity to nearly half the human population.
Here in Australia, the place where these birds grow up and spend most of their lives, continued monitoring is necessary to inform the best management practice to maintain shorebird populations.
BirdLife Australia believe that we can help secure a brighter future for these remarkable birds by educating stakeholders, gathering information on how and why shorebird populations are changing, and working to grow the community of people who care about shorebirds.

To find out more visit: http://www.birdlife.org.au/projects/shorebirds-2020/shorebirds-2020-program
Archive of millions of Historical Children's Books All Digitised: Free to download or Read Online
Enter the 1: Baldwin Library of Historical Children's Literature here, where you can browse several categories, search for subjects, authors, titles, etc, see full-screen, zoomable images of book covers, download XML versions, and read all of the 2: over 6,000 books in the collection with comfortable reader views.
Find 3: more classics in the collection, 800 Free eBooks for iPad, Kindle & Other Devices.