May 20 - 26, 2018: Issue 360

For you this week:
Avalon Youth Hub: The Door Is OPEN

Inaugural World Bee Day - May 20th 2018: Local Knowledge Available on Native Bees and the Northern Beaches Beekeepers Club - World Bee Day was declared by the UN General Assembly in December last year to raise awareness of the importance of bees and apicultural products; which is pretty much everything we eat. The First World Bee Day will be celebrated around the world on May 20th and in Australia with Canberra hosting some great events which are sure to spread nation wide in coming years. Slovenia proposed the celebration of World Bee Day in the month of May, when bees in the northern hemisphere are most active – here such activity takes place during September although you can do things right now to ensure a future for our bees.

Pictures: Sydney Wildlife's Waratah Park Rehabilitation Centre: 5 Years in the Making (A Celebration) by Joan Reid, Volunteer Macropod co-ordinator
Reflections by George Repin: STROMBOLI
Park Bench Philosopher: Stargazing Live - A Guinness World Record Attempt On Wednesday May 23rd + CSIRO's Parkes Telescope's New 'Bionic Ear' Hears More Of The Universe

Food: Honey, Honey: Inaugural World Bee Day - Honey Cake Recipes Around the World

Zebra Finches – Capertee Valley
Published May 19, 2018 by BIBYTV

These Zebra Finches (Taeniopygia guttata) were filmed in May 2018 in the Capertee Valley, NSW. A group of over 20 Zebra Finches (many being juveniles) was regularly seen across a couple of days in an area with native grasses and woody shrubs (e.g. the callistemon pictured). This area is part of a property which has had significant habitat restoration over 24 years. Go to https://youtu.be/a6qM_bl-AnA for an overview. While the grassland, open woodland and agricultural dams in the valley are ideal for Zebra Finches, they can also thrive in arid areas if there is some sort of water available. Indeed, sometimes 1000s of these sociable birds congregate at a suitable site. When conditions are good (e.g. rainy period in an otherwise arid or semi-arid zone) they engage in a breeding frenzy, raising several broods in quick succession. Moreover, juvenile Zebra Finches have one of the shortest maturation periods in the bird world and hence can quickly add to the population boom. For more information on these charismatic little birds visit
http://www.birdsinbackyards.net/speci...
2018 Premier's Reading Challenge
The Challenge aims to encourage a love of reading for leisure and pleasure in students, and to enable them to experience quality literature. It is not a competition but a challenge to each student to read, to read more and to read more widely.
The Premier's Reading Challenge (PRC) is available for all NSW students in Kindergarten to Year 9, in government, independent, Catholic and home schools.
If help is required on how to do the Challenge or how to navigate the website and the answer cannot be found on the PRC Support site, please contact us at
prc@det.nsw.edu.au
The 2018 Challenge kicks off Monday 5 March and closes Friday 31 August
(midnight) for students. This year coordinators will have an extra week to finalise their students' Student Reading Records. The coordinator closing date is Friday 14 September (midnight).
Find out more and get involved here:
Peppa Pig: Mummy Pig's fun at the Fair!
Tractor Tom – Compilation 16


Profile Bayview Yacht Racing
Association (BYRA)
1842 Pittwater Rd,
Bayview
BYRA has a passion for sharing the great waters of Pittwater and a love of sailing with everyone aged 8 to 80 or over!
Green Team Beach Cleans 2018!
The Green Team is back for 2018!
These beach cleans are aimed at reducing the vast amounts of plastic from entering our oceans before they harm marine life.
Anyone and everyone is welcome! If you would like to come along, please bring a bucket, gloves and hat. Kids of all ages are also welcome!
The Green Team is a
Youth-run, volunteer-based environment initiative from Avalon, Sydney. Keeping our area green and clean.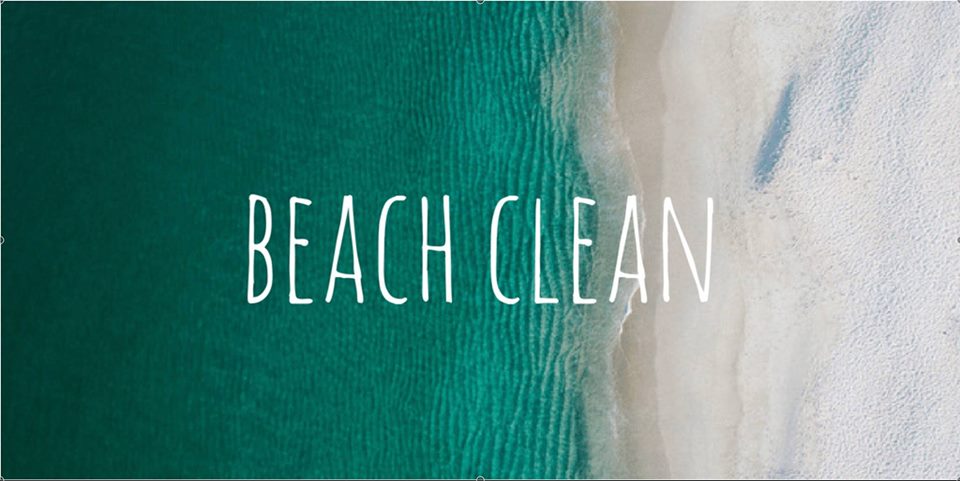 LEGO AT THE LIBRARY
Local children will have the chance to join a club specialising in one of the most enduring playthings of childhood. Mona Vale Library has started a Lego club on the first Sunday of each month from 2pm to 4pm.
The club is open to children aged between seven and twelve years of age, with younger children welcome with parental supervision.
If you are interested in attending a Lego at the Library session contact the library on 9970 1622 or book in person at the library, 1 Park Street, Mona Vale.

Children's Storytime at Mona Vale Library: Mona Vale Library offers storytime for pre-school children every week during school terms. Children and their carers come and participate in a fun sing-a-long with our story teller as well as listen to several stories in each session, followed by some craft.
Storytime is held in the Pelican Room of the library in front of the service desk. Storytime is free and no bookings are required.
Storytime Sessions: Tuesdays 10.00am - 11.00am - Wednesdays 10.00am - 11.00am - Thursdays 10.00am - 11.00am
Tiny Doors: An a-door-able public art project for young people
Northern Beaches Council is calling on creative, enterprising young people aged 12-to-24 to take part in an exciting public art project called Tiny Doors.
Tiny Doors will be a series of unique miniature public art installations, taking over the Northern Beaches one tiny door at a time.
Mayor Michael Regan said aspiring young artists will work in pairs or small groups to create and build the 25 tiny doors, mere centimetres tall, which will be popping up at key sites across the peninsula.
"Sometimes tiny doors open up to big opportunities. The Tiny Doors project is an exciting opportunity for budding young artists and web gurus to develop their skills.
"Young people will learn team building, art, project management, time management, digital design, and leadership skills through participation in Tiny Doors as well as gain experience working with design briefs, budgets, deadlines and approval processes.
"All those selected will be guided, mentored and supported by a range of experienced industry professionals," Mayor Regan said.
The miniature doors will be related to a door or portal from literature and are expected to be in place by December 2018. The doors will be maintained by Council for one year.
Tiny Doors is a grant funded community art project and an initiative of the Northern Beaches Council Library Service.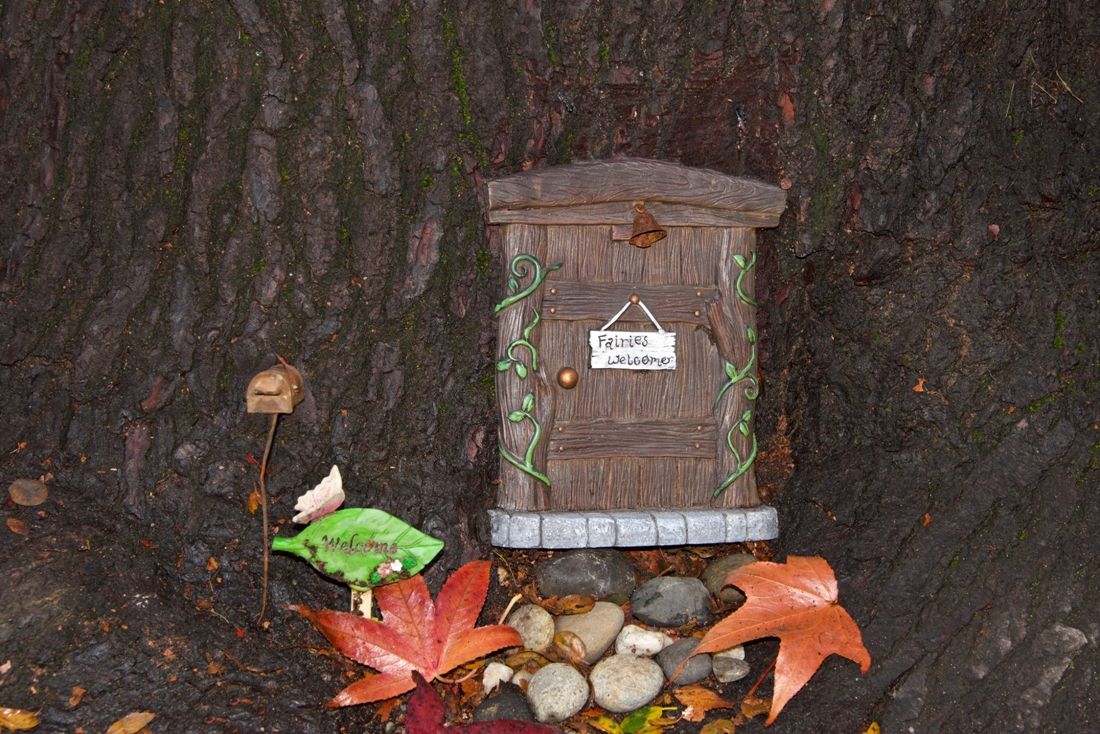 The journey to Pluto, the farthest world ever explored
Published May 17, 2018 by TED-Ed.
As of 1989, mankind had successfully sent craft to every known planet in the solar system except one: Pluto. Located in an mysterious region called the Kuiper Belt, Pluto is a scientific goldmine, and could hold clues to the formation of our solar system. Alan Stern explains how NASA's New Horizons mission is going to allow us to see Pluto for the first time.
Lesson by Alan Stern, animation by Eoin Duffy.
World Environment Day 2018 - Beat Plastic Pollution: If You Can't Reuse It, Refuse It
"
Beat Plastic Pollution", the theme for World Environment Day 2018
, is a call to action for all of us to come together to combat one of the great environmental challenges of our time. Chosen by this year's host, India, the theme of World Environment Day 2018 invites us all to consider how we can make changes in our everyday lives to reduce the heavy burden of plastic pollution on our natural places, our wildlife – and our own health.
While plastic has many valuable uses, we have become over reliant on single-use or disposable plastic – with severe environmental consequences. Around the world, 1 million plastic drinking bottles are purchased every minute. 500 billion disposable plastic bags are used worldwide every year. In total, 50 per cent of the plastic we use is single use.
Nearly one third of the plastic packaging we use escapes collection systems, which means that it ends up clogging our city streets and polluting our natural environment. Every year, up to 13 million tons of plastic leak into our oceans, where it smothers coral reefs and threatens vulnerable marine wildlife. The plastic that ends up in the oceans can circle the Earth four times in a single year, and it can persist for up to 1,000 years before it fully disintegrates.
Plastic also makes its way into our water supply – and thus into our bodies. What harm does that cause? Scientists still aren't sure, but plastics contain a number of chemicals, many of which are toxic or disrupt hormones. Plastics can also serve as a magnet for other pollutants, including dioxins, metals and pesticides.
If you can't reuse it, refuse it
This year's World Environment Day provides an opportunity for each of us to embrace the many ways that we can help to combat plastic pollution around the world. And
you don't have to wait until 5 June to act.
There are so many things that we can do – from asking the restaurants you frequent to stop using plastic straws, to bringing your own coffee mug to work, to pressuring your local authorities to improve how they manage your city's waste. Here are some other specific ideas:
Bring your own shopping bags to the supermarket




Pressure food suppliers to use non-plastic packagin




Refuse plastic cutlery




Pick up any plastic you see the next time you go for a walk on the beach



What else can we do to tackle this problem? Share your ideas on social media using the hashtag #BeatPlasticPollution.
A Tale of Two Beasts read by Sarah Silverman

There are two sides to every story. In Part One, a little girl finds a strange beast in the woods and takes it home as a pet. She feeds it, shows it off to her friends and gives it a hat. But that night it escapes. Then, in Part Two, the beast tells the story of being kidnapped by the girl, who force-fed it squirrel food, scared it with a group of beasts and wrapped it in wool. Can the two beasts resolve their differences? A Tale of Two Beasts is an eye-opening story that makes you look at things from a different perspective.
View the activity guide here: http://bit.ly/ataleoftwobeasts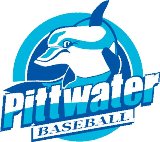 Profile:
Pittwater Baseball Club
The Season Start for 2017/2018 Pittwater Baseball Club commences Saturday, September 9th.
Their Mission: Share a community spirit through the joy of our children engaging in baseball.
Profile: Ingleside Riders Group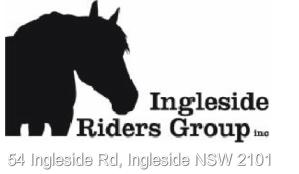 Ingleside Riders Group Inc. (IRG) is a not for profit incorporated association and is run solely by volunteers. It was formed in 2003 and provides a facility known as "Ingleside Equestrian Park" which is approximately 9 acres of land between Wattle St and McLean St, Ingleside.
IRG has a licence agreement with the Minister of Education to use this land. This facility is very valuable as it is the only designated area solely for equestrian use in the Pittwater District.
IRG promotes equal rights and the respect of one another and our list of rules that all members must sign reflect this.
Mona Vale Mountain Cub
Scouts Profile
Find out more about all the fun you can have at Mona Vale Mountain Cub Scouts Profile –
our Profile pages aren't just about those who can tell you about Pittwater before you were born, they're also about great clubs and activities that you too can get involved in!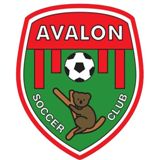 Profile:
Avalon Soccer Club
Avalon Soccer Club is an amateur club situated at the northern end of Sydney's Northern Beaches. As a club we pride ourselves on our friendly, family club environment. The club is comprised of over a thousand players aged from 5 who enjoy playing the beautiful game at a variety of levels and is entirely run by a group of dedicated volunteers.
Building Antarctica's First Paved Runway
In a boost to Australia's Antarctic Program, the Australian Government has announced its intention to construct a paved runway near Davis research station.
The new runway will complement Australia's existing summer-only ice runway at Wilkins Aerodrome, and will provide more reliable access to Antarctica throughout the year, improving our ability to conduct year-round, world-class scientific research and respond to emergencies.
Leading the way by building Antarctica's first paved runway
The Hon Julie Bishop MP, Minister for Foreign Affairs
The Hon Josh Frydenberg MP, Minister for Energy and the Environment
In a boost to Australia's Antarctic Program, the Turnbull Government has announced its intention to construct a paved runway near Davis research station.
Access to Antarctica in winter is difficult and rare, with temperatures dropping to minus 40°C at Davis station. The new runway will complement Australia's existing summer-only ice runway at Wilkins Aerodrome, and will provide more reliable access to Antarctica throughout the year, improving our ability to conduct year-round, world-class scientific research and respond to emergencies.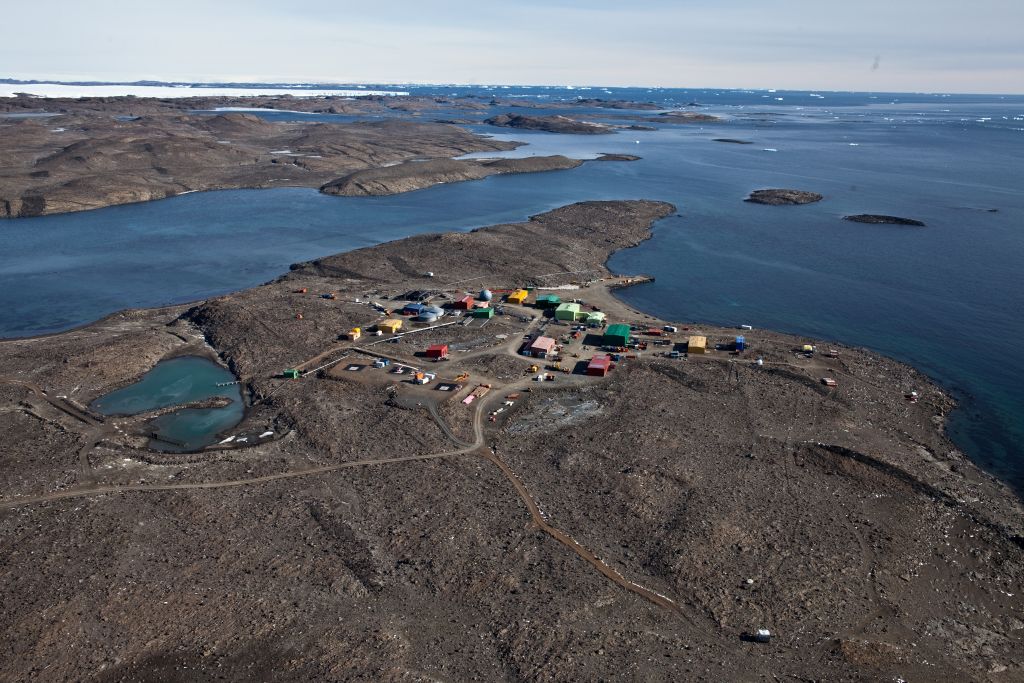 The paved runway will provide greater access to Davis research station and surrounding regions. (Photo: David Barringhaus)

The establishment of the permanent link between Hobart and Antarctica will enhance Hobart's role as a gateway to East Antarctica, making it a more attractive destination for Antarctic nations to base their operations in Tasmania.
As a leader in Antarctica, Australia is committed to best practice environmental stewardship and the project will be subject to extensive environmental and other government approval processes. These assessments will be transparent, consultative and rigorous, including to meet the requirements of the Antarctic Treaty (Environment Protection) Act 1980 and the Environment Protection and Biodiversity Conservation Act 1999.
Today's announcement, together with the $1.9 billion icebreaker RSV Nuyina and the new Antarctic science funding model announced in this year's Budget, is part of the Turnbull Government's commitment to a new era of Antarctic endeavour and underpins our long term interests in the region.
Investigations into year-round aviation access started in 2016 as a key component of the Australian Antarctic Strategy and 20 Year Action Plan. The Government provided $10 million to scope options and undertake preliminary site investigations, with the cost of the new runway to now be determined through a detailed business case.
Antarctica is a unique place and has a special significance for Australians. We have a proud legacy of Australian Antarctic leadership and science – from the heroic era of Sir Douglas Mawson through to our modern expeditioners.
Australia is a strong supporter of the Antarctic Treaty System and the runway will support our international partnerships.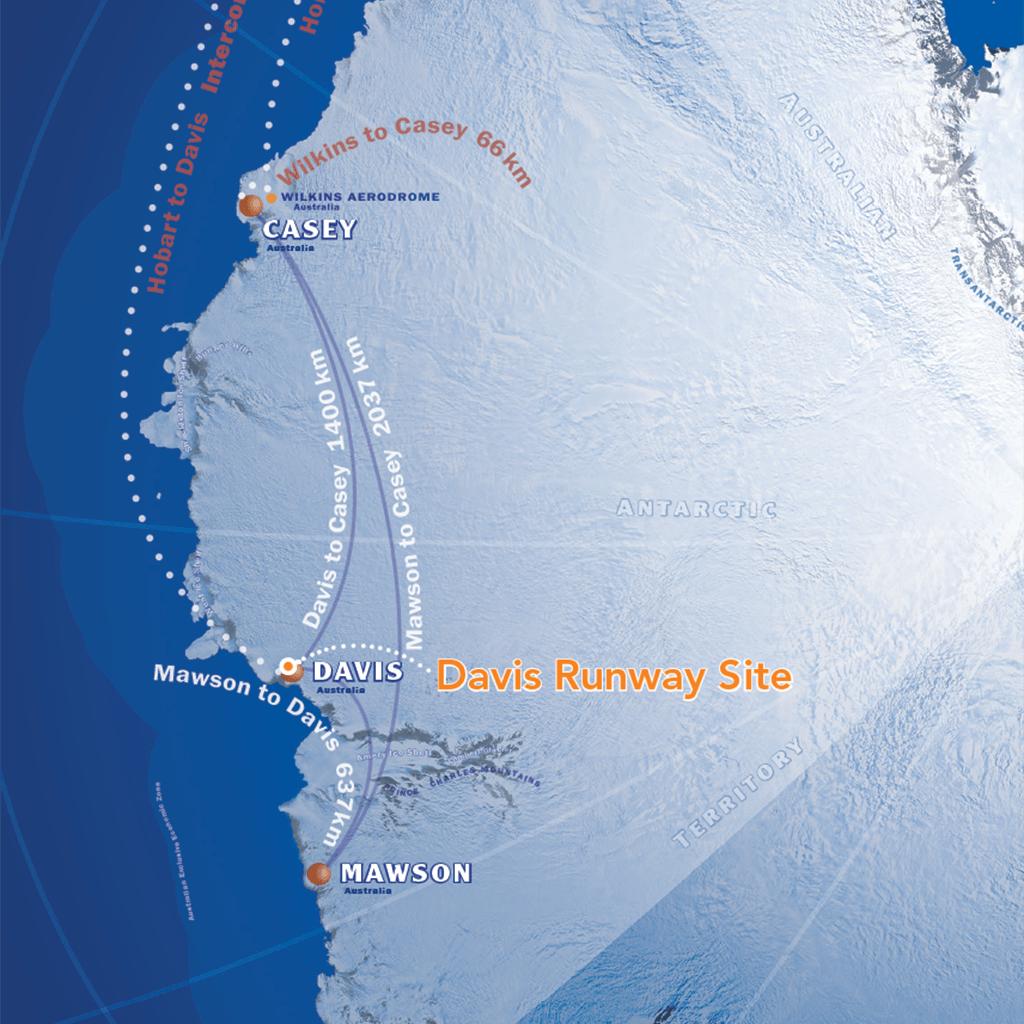 A map showing the location of the paved runway.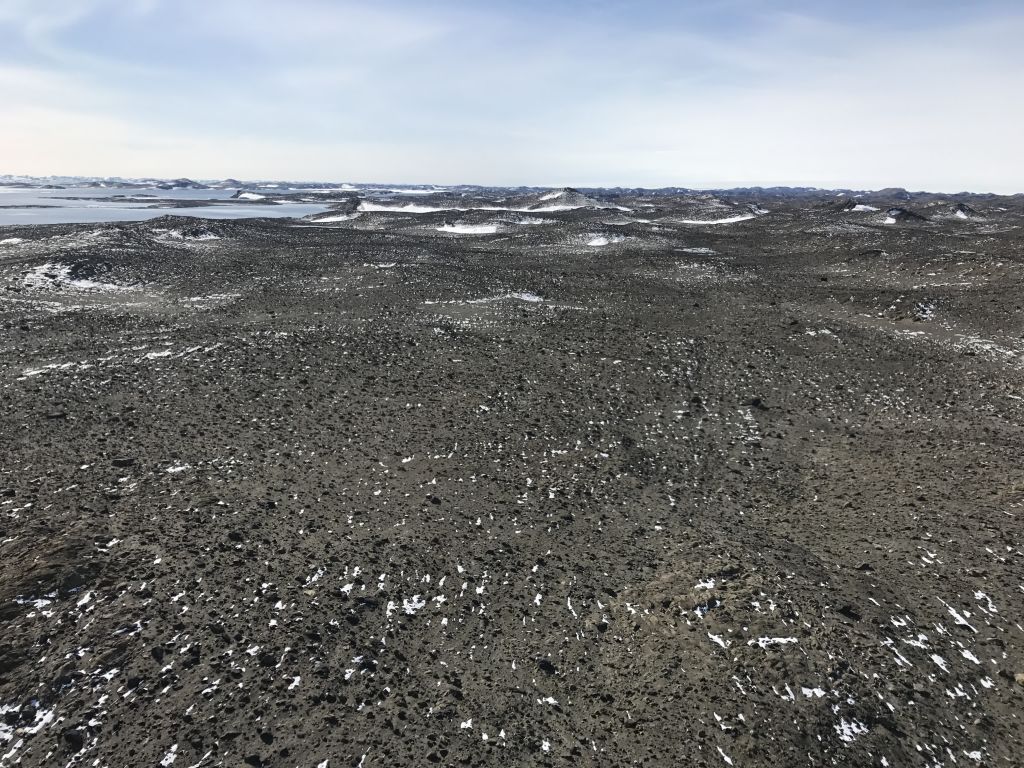 The site of the new runway near Australia's Davis research station. (Photo: Andrew Garner)
Switch Surf Training Skateboard
Well, guess what - they've done it! It's here and you can get your hands on one at a Kickstarter Price until May 26th!
BL sent us the news last week and asked us to give you all a heads up - it looks good - really really good - check this out:
Streetboardz Switch - A new benchmark in surf simulation
Australian company Streetboardz has been supplying surf coaches and high performance training centres across the globe for the past 10 years, including Surfing Australia's Hurley HPC (High Performance Centre).
On Tuesday April 24 Streetboardz unveiled what is expected to be the most exciting skateboard release seen for some time — The Streetboardz 'Switch'.
Streetboardz Switch
The Switch offers an uncompromising mix of precision truck geometry with the popular compact outline of a 70's concave deck, resulting in one of the purest surf-simulations to date.
Weight distribution on the new board is as close a match to surfing as you will find, ensuring young riders shift weight and drive off their back foot as they carve through turns.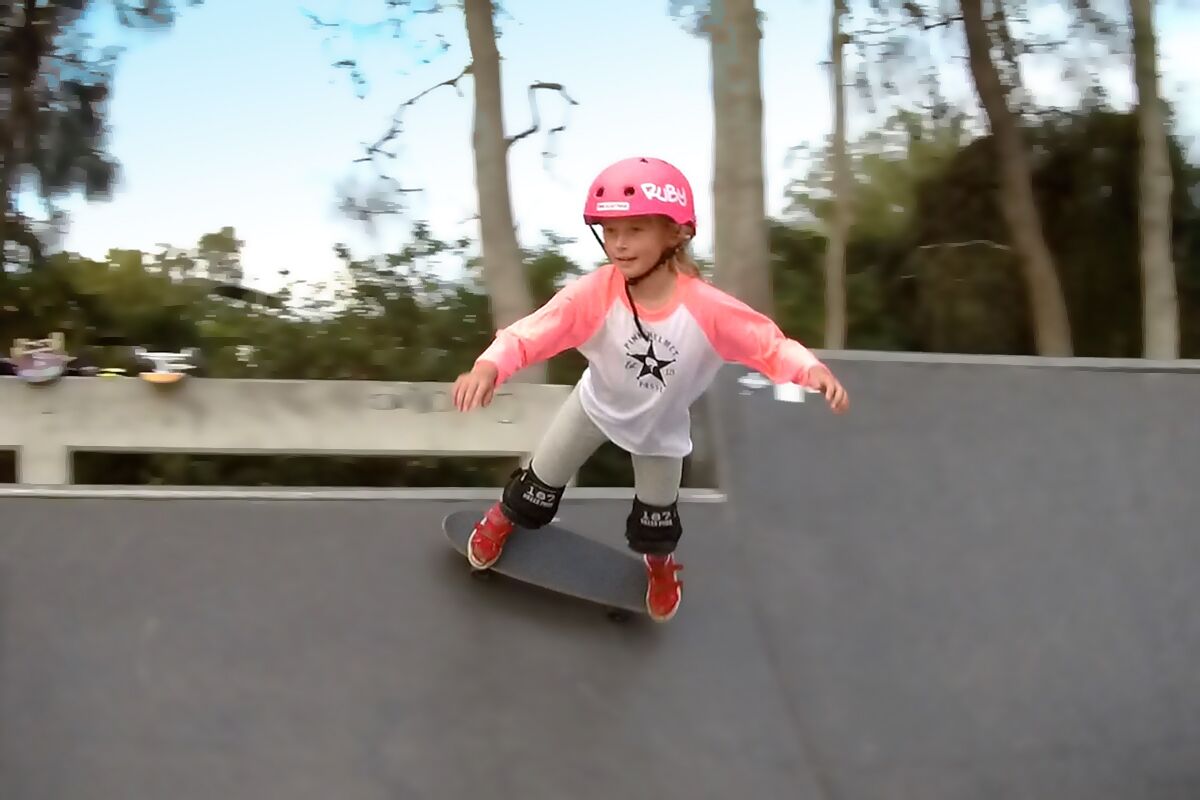 Ruby Trew — practicing surfing manoeuvres on the Switch (prototype)
Every surf-coach who has ridden the Streetboardz Switch agrees it offers the best surf-training experience available today — without exception. Sydney's Beau Mitchell, coach to elite Northern Beaches surfers says "The transferring of weight allows you to drive a surfboard, riding a Switch, it's exactly the same."
The key to the Switch's smooth responsive carving is its unique use of reverse kingpin hangers, particularly on the front caster truck. Unlike regular skate trucks which suffer from a divey spungey feel due to excessive rake, the Switch trucks provide a linear turning response, requiring riders to drive from rail-to-rail as they propel the board forward.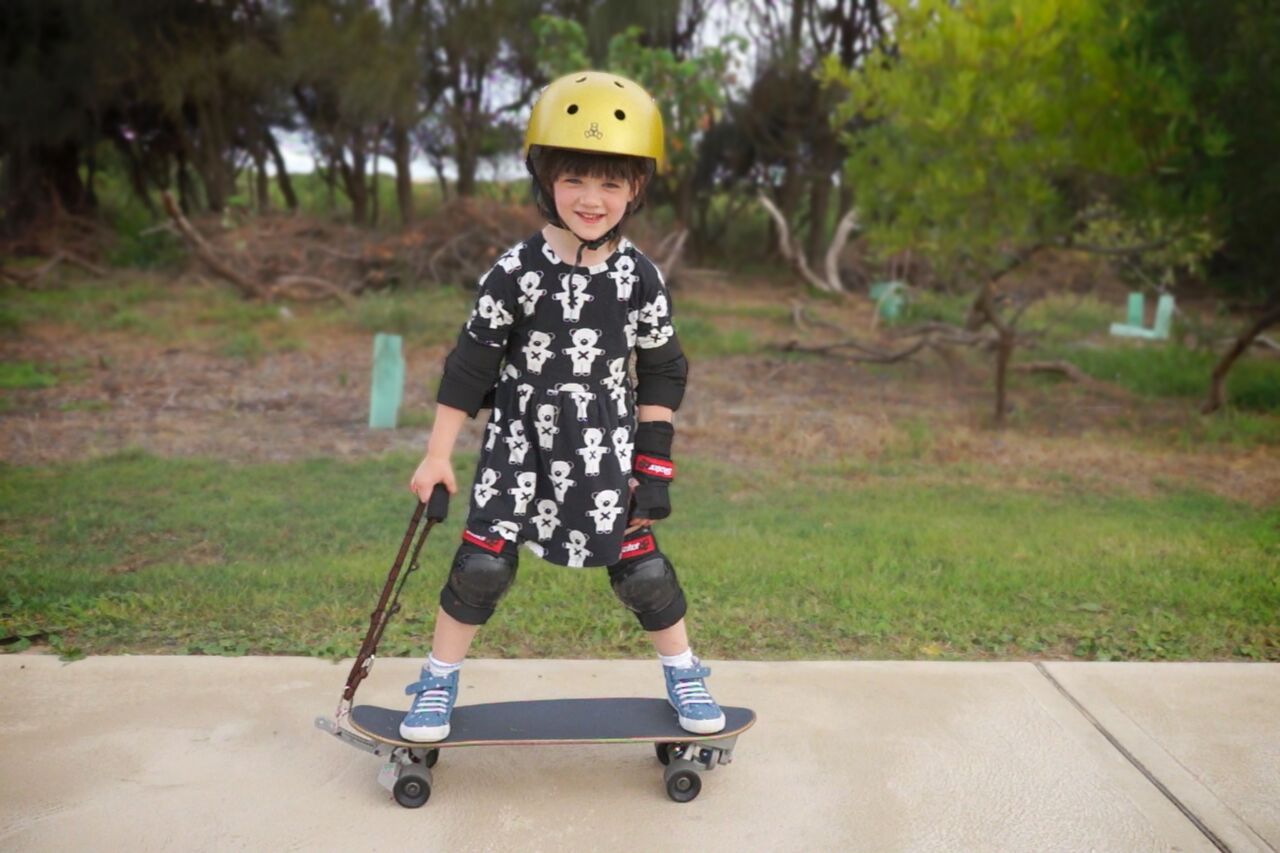 Eve — first time riding the Switch (prototype)
The front truck also includes a sliding switch to select between either surf training or conventional skateboard modes, which make it easier to push and coast. The rear truck optionally includes a detachable leash brake designed to entice participation from toddlers four years and up. The goal is to get more kids started on a skateboard that will last them throughout their entire childhood and prepare them to step easily into other board sports like surfing or snowboarding.
The Switch is a board that beginners can literally step on and ride safely without having it roll away, providing a positive first time experience and giving beginners the confidence to progress through simple achievable steps. With the Switch, surf schools can open up programs to younger participants, even absolute beginners.
The most popular surf training skateboards of the past ten years have been Carver's, Smoothstar's and Streetboardz. The existing Streetboardz range reputedly offers the purest surf simulation but the boards are bulky with no kicktail making them cumbersome for young riders. Carvers and Smoothstars are compact and fun, but for developing surfers can lead to the bad habits of wiggling and not driving properly through turns.
Jamo Borthwick an International Surfing Development coach for the ISA isn't a fan of Carvers or Smoothstars, but says of the Switch "Its the first board of this kind I've ever ridden that you simply can't wiggle on."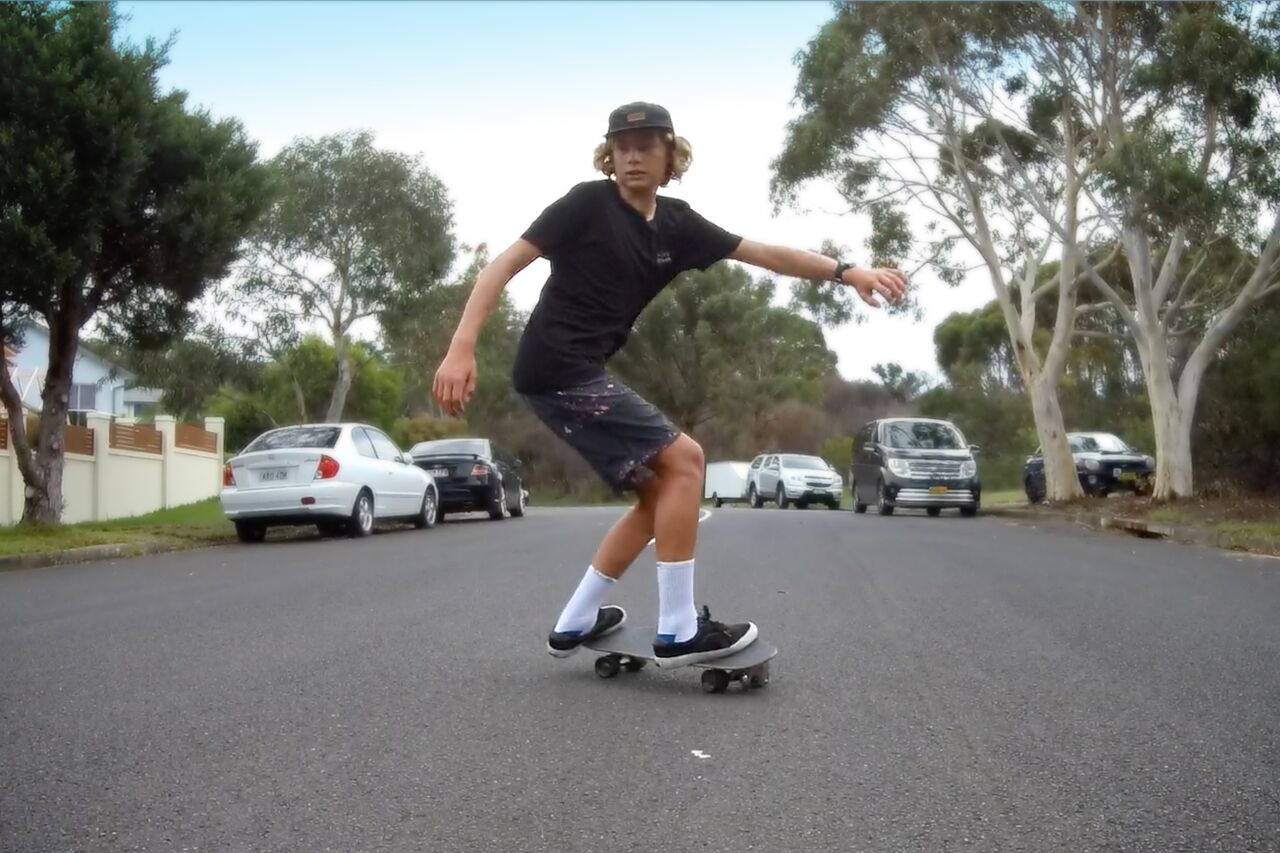 Saxon Reber — carving rail-to-rail
The Switch solves all the shortcomings of previous offerings.
"As a cross-trainer for surfing you need that rotation of the upper body," says Barton Lynch — 1988 ASP World Champion — pointing to his chest, "it all comes from up here, there is a lot of compression and extension with that rotation, blended together into a dance that makes the performance happen… so just by riding it, it will fix you, you don't need to do anything specifically but ride the board because you can't ride it wrong."
The sleek looking Switch is compact, versatile and best of all affordable.
Streetboardz have released the Switch on the popular Kickstarter platform where parents will be able to secure a board at the wholesale price of only $99US, a fraction of the price of most other surf trainers.
Streetboardz
are confident you will like what you see as the Switch is a positive innovation for surfing parents and kids.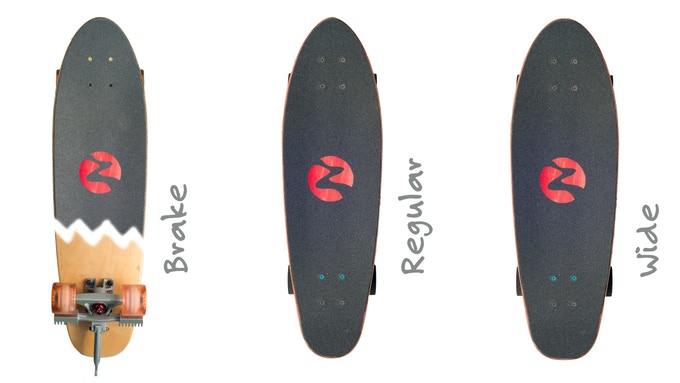 The Switch Kickstarter campaign runs until May 26th and we believe the Switch announcement will be of keen interest to surfing fans.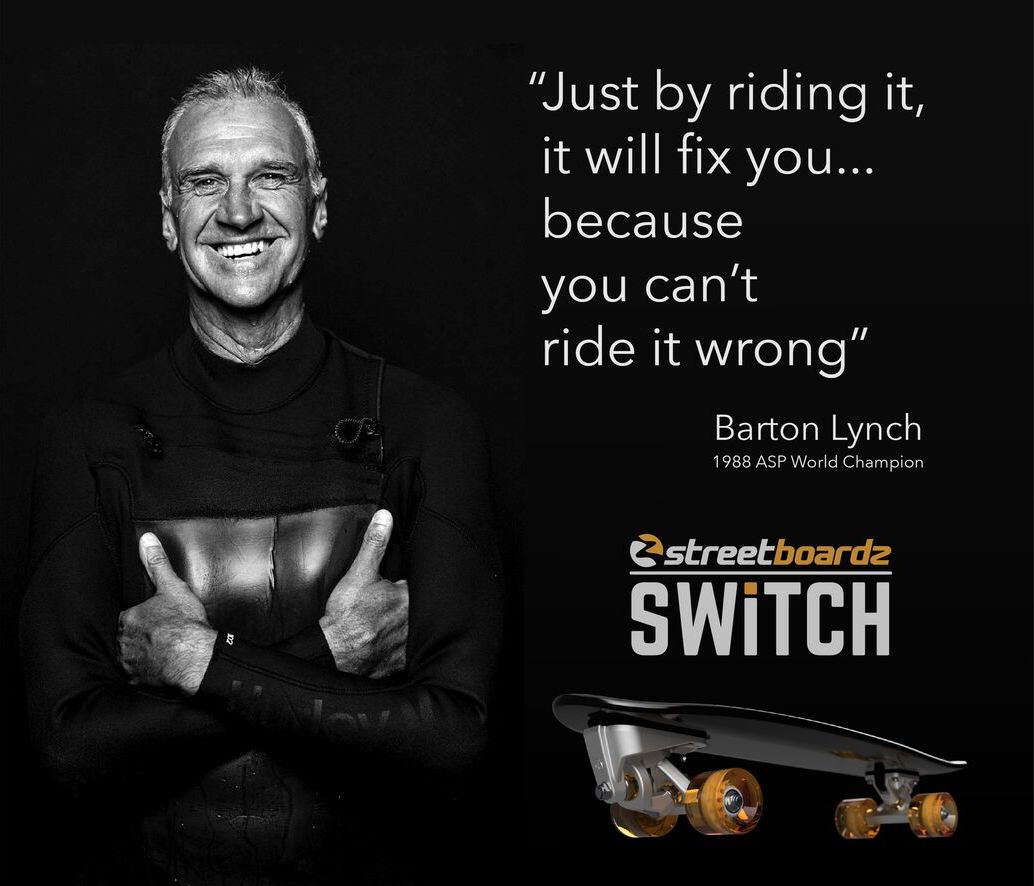 The Game Changer Challenge 2018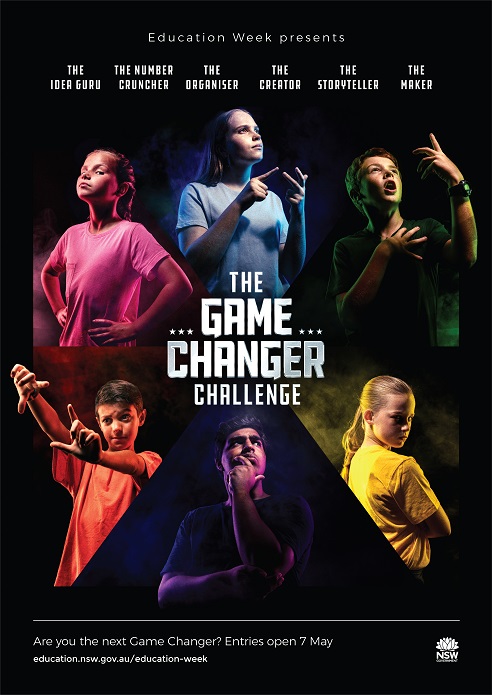 A competition like no other is about to arrive in NSW public schools.
It'll require creativity, collaboration and future-thinking. Are you up for the challenge?
The Game Changer Challenge, coming to a school near you from May 7.
We live in a rapidly changing world - an era of accelerated innovation and increasing uncertainty. This world requires students who are deep thinkers, critical and reflective, and empathetic and creative to solve the big challenges of today and adapt to an unknown future.
Flourishing in this complex world begins with a great education and to co-design that we need your help.
This Education Week the Department of Education is running the inaugural Game Changer Challenge. Sixteen teams from schools across NSW will be flown to Game Changer HQ in Sydney during Education Week to compete in a three-day design-thinking program where, working alongside leading industry professionals, teams will go head-to-head to craft the school of the future.
What will the school of the future look like? What subjects will you study? Will you go on excursions to the moon? Will each student have a robot to help with their homework? Will homework even exist?
For your school's chance to be part of the first Education Week Game Changer Challenge, assemble a team of six students and two teachers, shoot a 60-second video showing us your vision for the school of the future and submit your entry by Sunday, 10 June.
How does it work?
In a snapshot, follow these five easy steps:
Step 1
Assemble your Game Changer team and get ready to shape the face of education. Each team may include up to six students and two teachers. Principals/teachers from any discipline and students from Year 5 - Year 12 are eligible to attend. Schools may submit only one team.
Step 2
Register your expression of interest by Friday, 18 May
so we know to look out for your entry. Email:
EdWeek@det.nsw.edu.au
with your school's name and "The Game Changer Challenge EOI" in the subject line. In the body of the email please indicate which operational directorate your school lies in.
Step 3
Start creating! Make a 60-second video introducing your school and your teammates, and tell us your game-changing idea for the school of the future. Guidelines for what to include in the video can be found here.
Step 4
Fill out your application form and upload your video:
You will need to use your DoE Google ID to login
(eg. firstname.lastname1@education.nsw.gov.au)
Followed by your Single Sign On (SSO)
eg. Firstname.lastname1 and password
Please ensure teams are available to travel to Sydney for the workshop between Monday, 6 August and Thursday, 9 August.
Step 5
Wait for the announcement. A panel of department and industry experts will be judging the videos and selecting the 16 teams coming to Sydney during Education Week. Finalists will be announced on Monday, 25 June.
We are sure you have plenty of questions about this exciting new program so we have prepared three resources:
If you still have an unanswered question, please email
EdWeek@det.nsw.edu.au
with your school's name and "The Game Changer Challenge QUESTION" in the subject line.
Urban Play in Urban Parks
Spotted....somewhere in Pittwater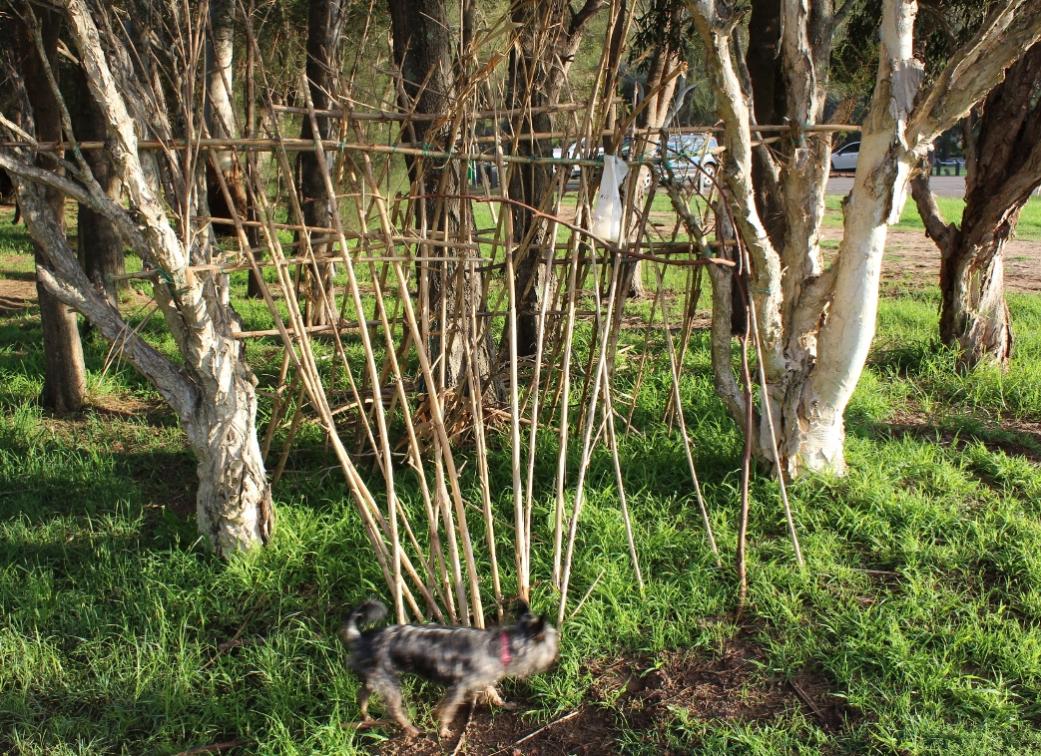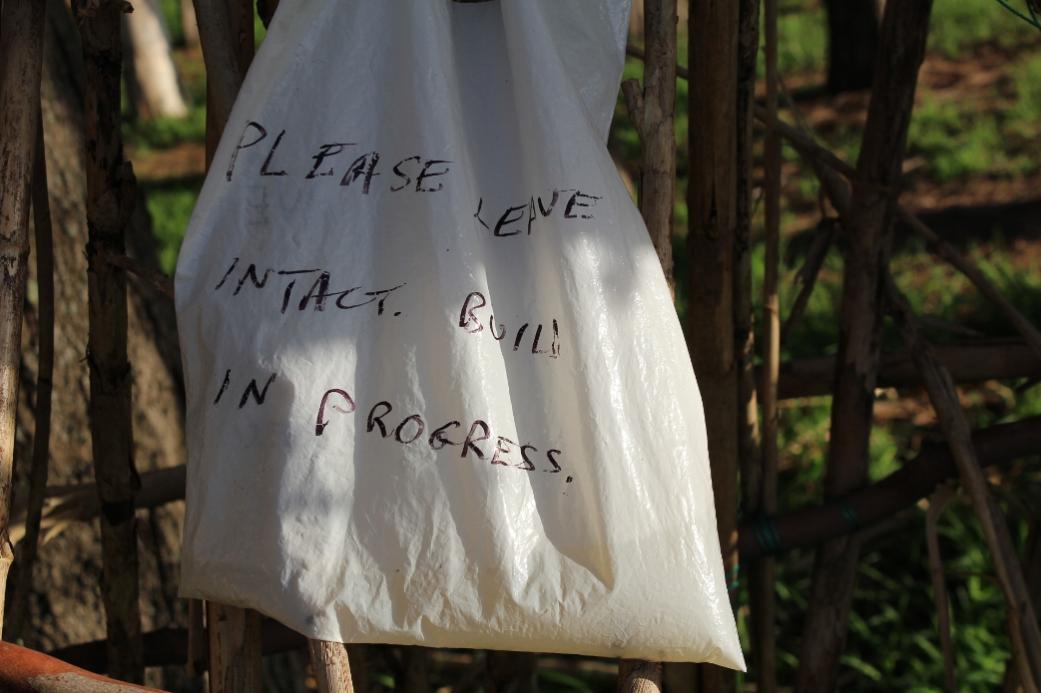 Moran Contemporary Photographic Prizes
The 2017 Moran Contemporary Photographic Prize has been deferred until early 2018.
The growth in interest in the Photographic Prize is such that the Moran Arts Foundation wants to recognise photography as an art form in its own right and give the artists the profile they deserve.
About the Moran Contemporary Photographic Prize
Established in 2007, the Moran Contemporary Photographic Prize (MCPP) is a national competition that awards and promotes Australian contemporary photography and excellence in all forms of still based artwork.
The MCPP invites photographers to interpret 'Contemporary Life in Australia' with an emphasis on Australians going about their day-to-day life. We aim to encourage the production of photographs taken in Australia, by Australians, that reflects the diversity, multiculturalism and uniqueness of life, no matter where you live in Australia.
There are many ways to interpret this brief, but we are after your perspective on contemporary Australian society, your life, your dreams, your abilities, your inabilities, your mates, your loves. We want the good, the bad, the ugly, the beautiful and the everyday. Entries are NOT restricted to portraits.
Currently with an annual first prize of fifty thousand dollars ($50,000), the Prize is an important part of Australia's Arts calendar. The Moran Prize is acquisitive and the winning photograph(s) immediately becomes the property of the Moran Arts Foundation, to be held and exhibited permanently as part of the Moran Arts Foundation Collection.
Prize Money

Open Section - $80,000 in prize money with the winner awarded $50,000. All 30 finalists will each receive $1,000.
Secondary School Students, Year 11 to 12 - The winner is awarded $5,000 and their school is awarded $5,000 for the development of arts at the school;
Secondary School Students, Years 9 to 10 - The winner is awarded $3,000 and their school is awarded $3,000 for the development of arts at the school;
Secondary School Students, Years 7 to 8 - The winner is awarded $2,000 and their school is awarded $2,000 for the development of arts at the school;
Primary School Student Category, Kindergarten to Year 6 - A digital camera will be awarded to 25 selected winners plus a certificate of merit.
2018 Moran Contemporary Photographic Prize
Entries open in January 2018
for the next Moran Contemporary Photographic Prize.
Photos taken from 1 Sep 2016
up until the entries close date (yet to be announced) will be valid for entry.
2018 Moran Contemporary Photographic Prize Judges
Cheryl Newman
Jon Jones