August 20 - 26, 2017: Issue 326

For you this week:
Profile: Roland Luke

Roland Luke, winner of the NSW Premier's award in 2011 for Community Service, is really really great at looking out for and doing for others, and is known for getting on with it. There is so much this gentleman has done for our community and continues to do, and he keeps it so quiet, that many don't realise this humble man is that bloke behind a lot of great things that have happened here - not that he's scared to tell you off if he thinks you're acting up!
He's a straight talker who clearly believes actions speak louder than words, generous with his time and knowledge but still, is just getting on with it.
For all those who think they know this gentle giant, and have requested this small insight, a slightly deeper look
Nippers on ABC Me
Tune in to ABC ME on
Wednesday 6 September for the first episode of the new series 'NIPPERS', showcasing some of the great kids from South Maroubra SLSC!
ABC3 is now officially ABC ME!
We're going beyond TV ... we're going EVERYWHERE! Watch what you want, when you like, wherever you are! You'll still be able to find us on channel 23 on free-to-air and on channel 723 on Foxtel from 5AM everyday, but you'll also be able to watch anywhere you want on your computer, phone or tablet. Download the ABC ME app now! http://ab.co/abcmeapp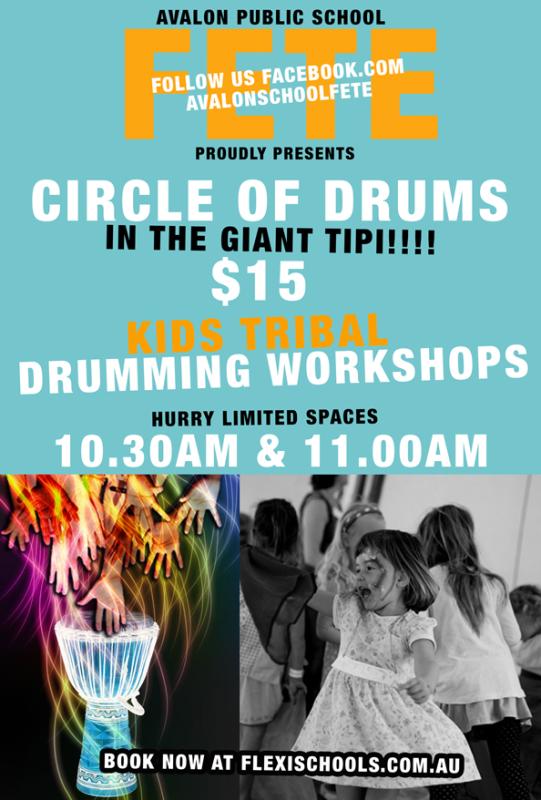 Access Taronga
Published on 23 July, 2017 by Taronga Sydney

On our Access Taronga days, guests on the autism spectrum with their family and friends can enjoy early entry to Taronga Zoo Sydney. This is a great opportunity for you to enjoy the peace and quiet of the Zoo before it opens to the general public.
Sky Safari will be open (offering round trips from the Top Entrance) and extra animal meet and greets will be offered. Food and beverage will be available for sale and the Zoo Shop will be open.
Saturday 23rd September 2017
Taronga Zoo Top Entrance at 8:30am
Bradleys Head Road Mosman NSW
Peppa Pig Fancy Dress Compilation (new! 2017)

LEGO AT THE LIBRARY
Local children will have the chance to join a club specialising in one of the most enduring playthings of childhood. Mona Vale Library has started a Lego club on the first Sunday of each month from 2pm to 4pm. Next is July 2nd, 2017.
The club is open to children aged between seven and twelve years of age, with younger children welcome with parental supervision.
If you are interested in attending a Lego at the Library session contact the library on 9970 1622 or book in person at the library, 1 Park Street, Mona Vale.

Children's Storytime at Mona Vale Library: Mona Vale Library offers storytime for pre-school children every week during school terms. Children and their carers come and participate in a fun sing-a-long with our story teller as well as listen to several stories in each session, followed by some craft.
Storytime is held in the Pelican Room of the library in front of the service desk. Storytime is free and no bookings are required.
Storytime Sessions: Tuesdays 10.00am - 11.00am - Wednesdays 10.00am - 11.00am - Thursdays 10.00am - 11.00am
Wallace and Gromit: A Grand Day Out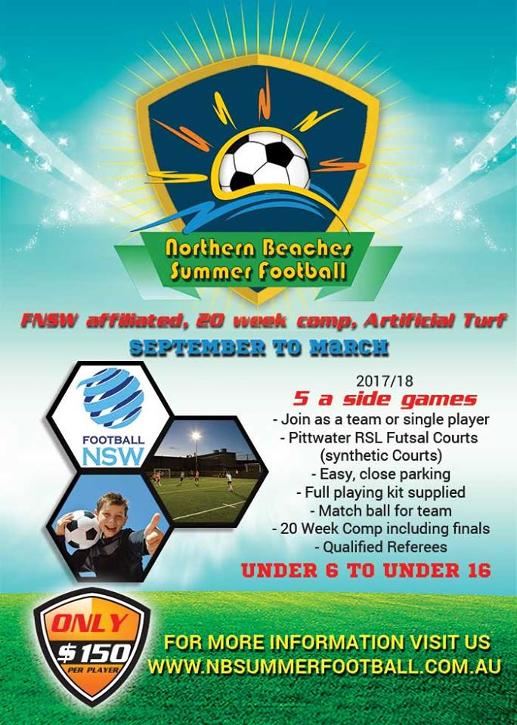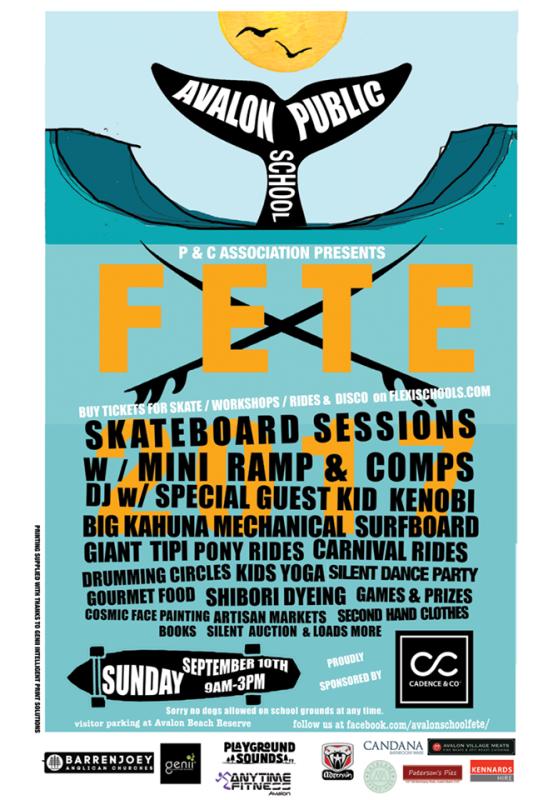 PNHA Birdwatching August 2017
Chiltern Track, Ingleside (Birds and Wildflowers)
A great place to see some wonderful bushland, and birds such as yellow-tufted and white-eared honeyeaters we don't see on our other walks. We'll have an expert plant guide to answer your plant questions. Join us to celebrate the (almost) end of winter!
Meet at 8am at the Fire Trail gate, on the left near the end of Chiltern Rd, Ingleside. Bring binoculars, water, hat, insect repellent, and morning tea if you wish.
Families welcome.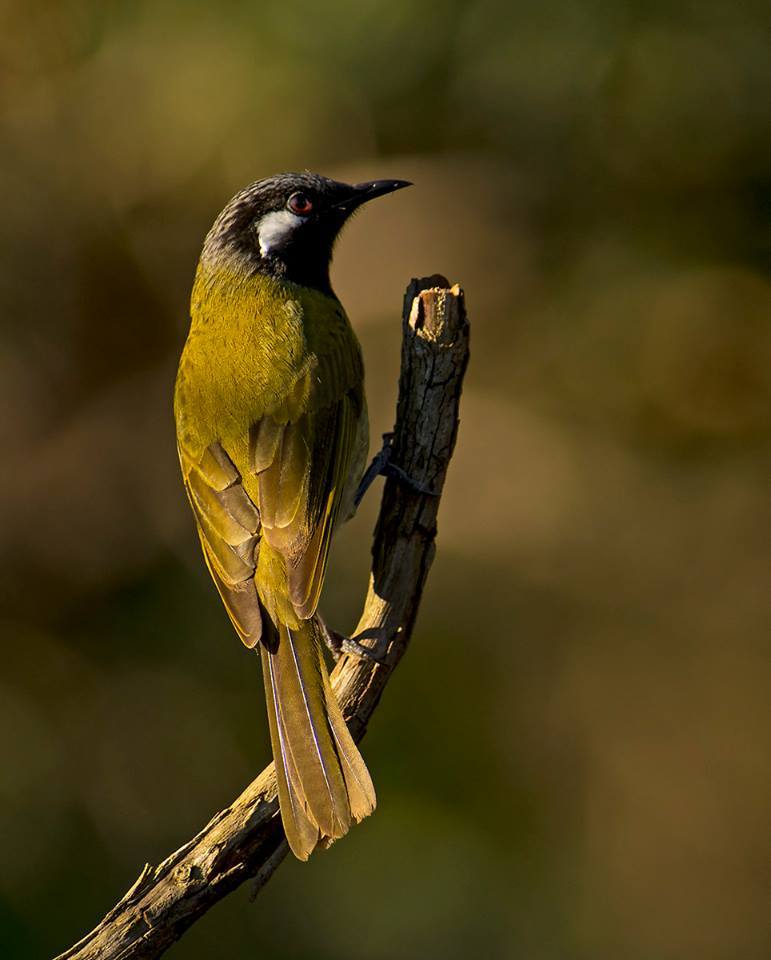 White-eared honeyeater Photo by Neil Fifer
Beach Blast 2017: Mona Vale
Sunday, September 17 at 10 AM - 12 PM
Mona Vale Beach
The Sixers are bringing the Big Bash to Mona Vale!
Join us for a FREE MILO T20 Blast Beach Clinic along with free giveaways, special guest visits from Syd Sixer and a Sixers Player, slide into the Sixers ball pit and learn about water safety thanks to Surf Lifesaving NSW!
We only have 100 spots so make sure you register to secure your spot. The first 50 to register will also receive a pair of Sixers Sunnies!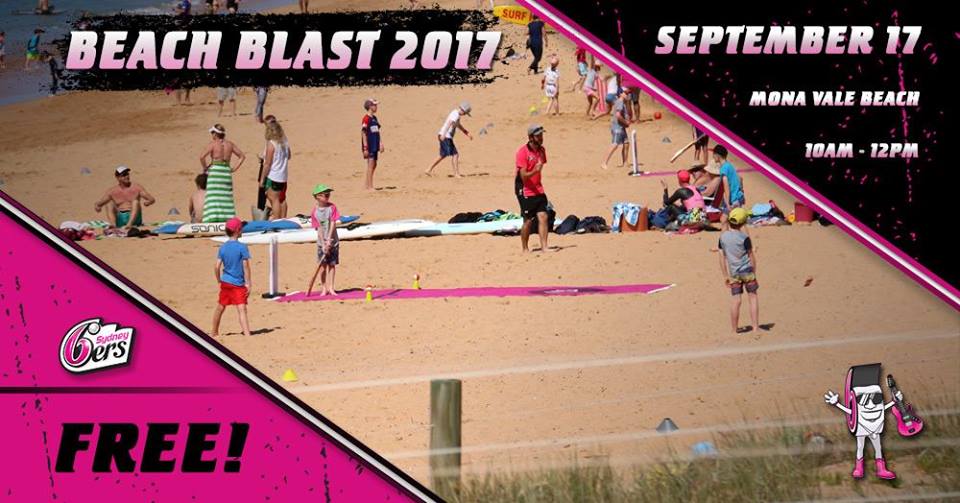 Nippers Registration Days 2017-2018 Season
Manly - 3rd & 10th September
North Steyne - 3rd & 10th September
Queenscliff- 3rd & 10th September
Freshwater - 10th September
South Curl Curl - 17th September
North Curl Curl
Dee Why - 10th & 17th September
Long Reef
Collaroy; 3rd & 17th September
South Narrabeen 10th & 17th September
Narrabeen Beach 10th & 17th September
North Narrabeen - 10th & 17th September
Warriewood - 10th & 17th September
Mona Vale - 10th September
Newport -
Bilgola 2nd & 10th September;
Avalon Beach- 3rd, 8th, 10th September
Please note Bungan Beach, Whale Beach, Palm Beach and North Palm Beach do not run Nipper Programs.
eSafety Community Seminar
Too often I hear of cyberbullying and poor cyber safety practice ending in tragedy for our young people.
To help parents, teachers and young people learn about online safety issues such as cyberbullying, image-based abuse and exposure to inappropriate content, the eSafety Commissioner, Julie Inman Grant, is hosting an eSafety community seminar in our area.
The seminar is at 7pm-8:15pm on Monday, 28 August, at The Pittwater House School, 70 South Creek Rd, Collaroy.
This is a good opportunity to educate our community about these important issues. If you would like to attend, please
click here
.
I hope to see you there.
Brave Irene read by Al Gore

By William Steig.
Plucky Irene, a dressmaker's daughter, braves a fierce snowstorm to deliver a new gown to the duchess in time for the ball.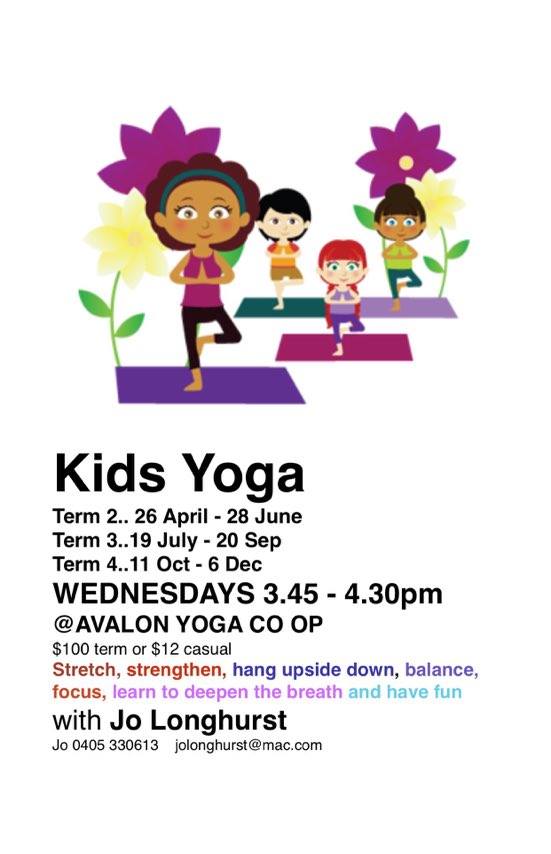 Newport Family Dash
Saturday October 14, 2017: 9 a.m. to 2 p.m.
Save the date for this fun obstacle run for the whole family!
There will also be great food and entertainment on the day.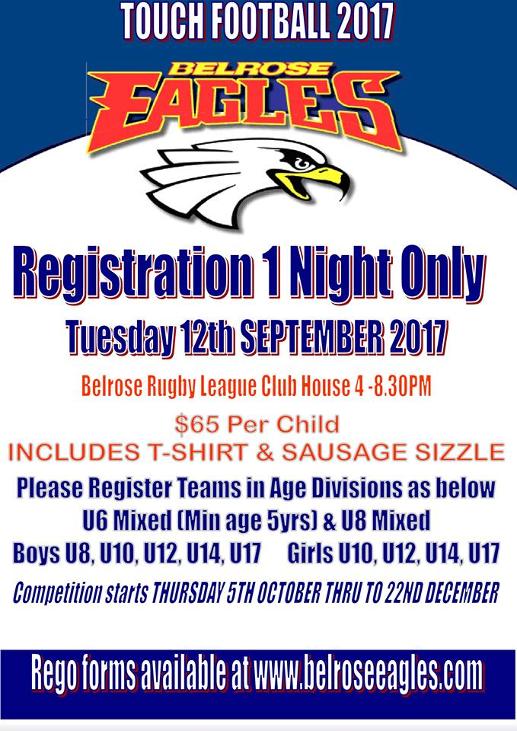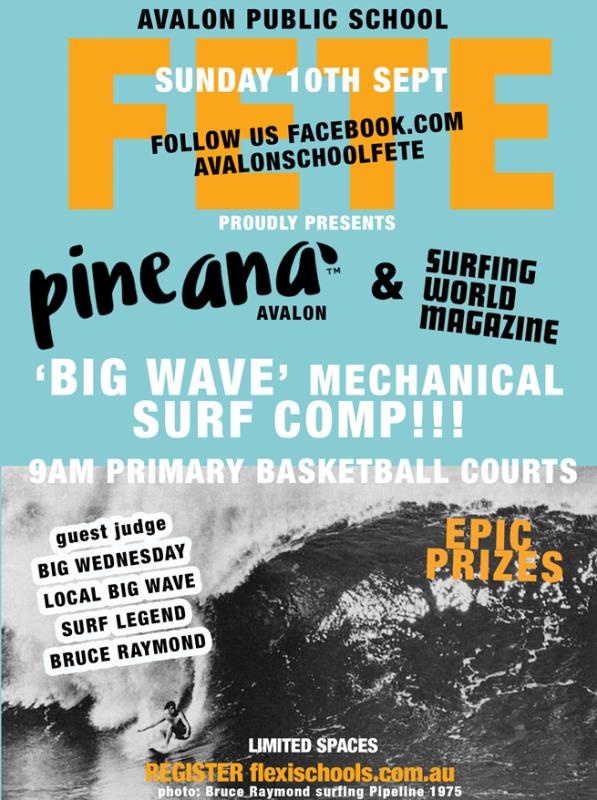 Woolworths Australian Junior Surfing Team Ramps Up Preparations Ahead Of Vissla ISA World Junior Surfing Championships
CABARITA/NSW (Friday August 18th/2017): from Surfing Australia

The Woolworths Australian Junior Surfing Team went into camp yesterday at the Hurley Surfing Australia High Performance Centre (HPC) for two days of preparation for the International Surfing Association (ISA) World Junior Surfing Championships in Japan, starting on September 23rd.
Surfing Australia Talent Pathway Coach Clancy Dawson and former World Tour Competitor and High-Performance Coach Jay Thompson will lead the twelve-strong team with hopes of going one better than last year's Silver Medal.
Dawson said the two-day camp was designed to galvanise the group for the team environment in Japan, as well as sharpening heat strategy and training for the conditions likely to be faced during the week-long competition.
""It is a huge honour to represent your country, this group want to do Australia proud and bring home the gold. They have the talent and the hunger. This camp is mostly about mate ship and pre-event preparation to give ourselves the best platform for success. "said Dawson.
Under 16 Boys team member Mikey Mcdonagh, who could be named team captain is the only member of the squad to have competed at an ISA World Junior Championships. The Lennox Head lacks no passion when it comes to representing his country.
"It's a huge honour to be picked in this team and I am really pumped on what this team can achieve at the Championships. I have been to one before so will try to give any insight I can to the rest of the team," said Mcdonagh.
Surfing Australia Elite Program Manager Bede Durbidge and Woolworths Brand Ambassador and World Surf League (WSL) World Qualifying Series competitor Soli Bailey also attended the camp, providing the group invaluable advice heading to the championships.
"This event always has amazing energy around it. When I went to Nicaragua to surf for Australia it was a really special moment. All this group has to do is listen to the coaches, work as a team and focus on what they have to do and surf smart," said Bailey.
Stay up to date with all the latest results, images and video at:
Woolworths Australian Junior Surfing Team:
Under 18 Boys
Jack Thomas
Samson Coulter
Dylan Moffat
Morgan Cibilic
Under 16 Boys
Xavier Huxtable
Mikey McDonagh
Alister Reginato
Jagger Bartholomew
Under 18 Girls
India Robinson
Zahli Kelly
Under 16 Girls
Jamaica Selby
Sophia Fulton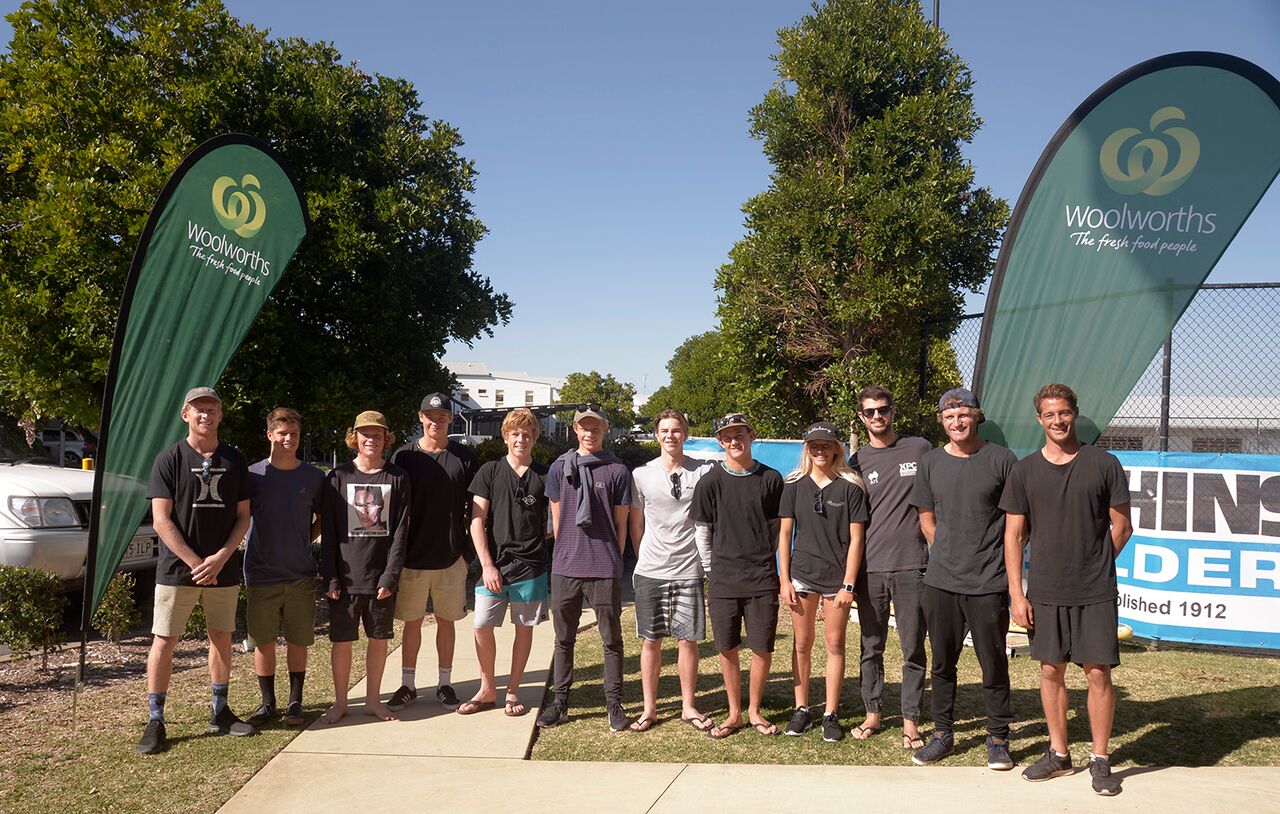 Woolworths Junior Team Australia in camp at the Hurley Surfing Australia High Performance Centre (HPC). Photo by Blainey Woodham/ Surfing Australia - Powered By Nikon

New Guinea's Yoda Bat Gets Happy: New Species Officially Recognised
An unusual breed of fruit bat -- previously nicknamed 'Yoda' due to its resemblance to the Star Wars Jedi Master -- has now officially been registered as a new species and renamed the happy (Hamamas) tube-nosed fruit bat.
Discovered in a remote rainforest of Papua New Guinea, the bat's unusual features immediately saw it affectionately referred to as the 'Yoda bat'.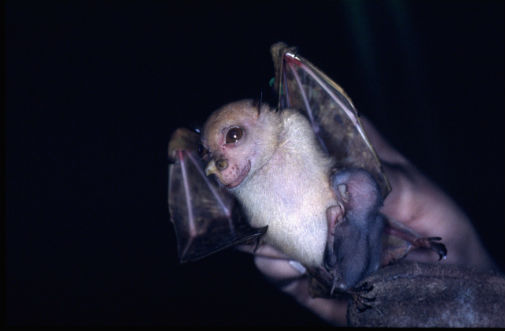 Happy tube-nosed fruit bat (credit: Dr Deb Wright)

However, after thorough research examining literature and some 3000 specimens in 18 museums around the world, a University of York researcher has now formally distinguished and registered the new species.
Dr Nancy Irwin, an Honorary Research Fellow in York's Department of Biology, explains: "The species is very difficult to tell apart from other tube-nosed bat species. Bat species often look similar to each other, but differ significantly in behaviour, feeding and history.
"Most of the morphological characteristics that separate this bat from other species are associated with a broader, rounder jaw which gives the appearance of a constant smile.
"Since most remote Papuans have never seen Star Wars, I thought it fitting to use a local name: the Hamamas -- meaning happy -- tube-nosed fruit bat."
The happy tube-nosed fruit bat's formal name, Nyctimene wrightae sp. nov., is named after the conservationist Dr Deb Wright, who devoted 20 years to building conservation programmes and long-term scientific capacity in Papua New Guinea.
Nyctimeninae were one of the first species of bat described in records dating back to 1769, and later in 1860 Alfred Russel Wallace -- British naturalist and one of the fathers of evolution -- collected two further species.
The bats' tube noses, bright colours, thick stripe on the back and spots have attracted attention for some 250 years, but researchers are still finding new hidden species in the group.
Dr Irwin continues: "There were no illustrations of the cyclotis group of bats which made identifying bats really difficult. So difficult was it that Papua New Guinea produced stamps illustrating the bats but could not allocate a species name.
"Now, with photographs, illustrations and a key of the other species in the group, it makes it possible to distinguish between three species of the group.
"Taxonomy is often the forgotten science but until a species is recognised and has a name, it becomes difficult to recognize the riches of biodiversity and devise management. Fruit bats are crucial to rainforest health, pollinating and dispersing many tree species, therefore it is essential we know what is there and how we can protect it, for our own benefit."
Nancy Irwin.
A new tube-nosed fruit bat from New Guinea, Nyctimene wrightae sp. nov., a re-diagnosis of N. certans and N. cyclotis (Pteropodidae: Chiroptera), and a review of their conservation status.
Records of the Australian Museum, 2017; 69 (2): 73 DOI:
10.3853/j.2201-4349.69.2017.1654
Mystery Of How First Animals Appeared On Earth Solved
August 16, 2017: Australian National University
Research led by The Australian National University (ANU) has solved the mystery of how the first animals appeared on Earth, a pivotal moment for the planet without which humans would not exist.
Lead researcher Associate Professor Jochen Brocks said the team found the answer in ancient sedimentary rocks from central Australia.
"We crushed these rocks to powder and extracted molecules of ancient organisms from them," said Dr Brocks from the ANU Research School of Earth Sciences.
"These molecules tell us that it really became interesting 650 million years ago. It was a revolution of ecosystems, it was the rise of algae."
Dr Brocks said the rise of algae triggered one of the most profound ecological revolutions in Earth's history, without which humans and other animals would not exist.
"Before all of this happened, there was a dramatic event 50 million years earlier called Snowball Earth," he said.
"The Earth was frozen over for 50 million years. Huge glaciers ground entire mountain ranges to powder that released nutrients, and when the snow melted during an extreme global heating event rivers washed torrents of nutrients into the ocean."
Dr Brocks said the extremely high levels of nutrients in the ocean, and cooling of global temperatures to more hospitable levels, created the perfect conditions for the rapid spread of algae. It was the transition from oceans being dominated by bacteria to a world inhabited by more complex life, he said.
"These large and nutritious organisms at the base of the food web provided the burst of energy required for the evolution of complex ecosystems, where increasingly large and complex animals, including humans, could thrive on Earth," Dr Brocks said.
The research is published in Nature, and the findings will be presented at the Goldschmidt Conference in Paris, France, this week.
Co-lead researcher Dr Amber Jarrett discovered ancient sedimentary rocks from central Australia that related directly to the period just after the melting of Snowball Earth.
"In these rocks we discovered striking signals of molecular fossils," said Dr Jarrett, an ANU Research School of Earth Sciences PhD graduate.
"We immediately knew that we had made a ground-breaking discovery that snowball Earth was directly involved in the evolution of large and complex life."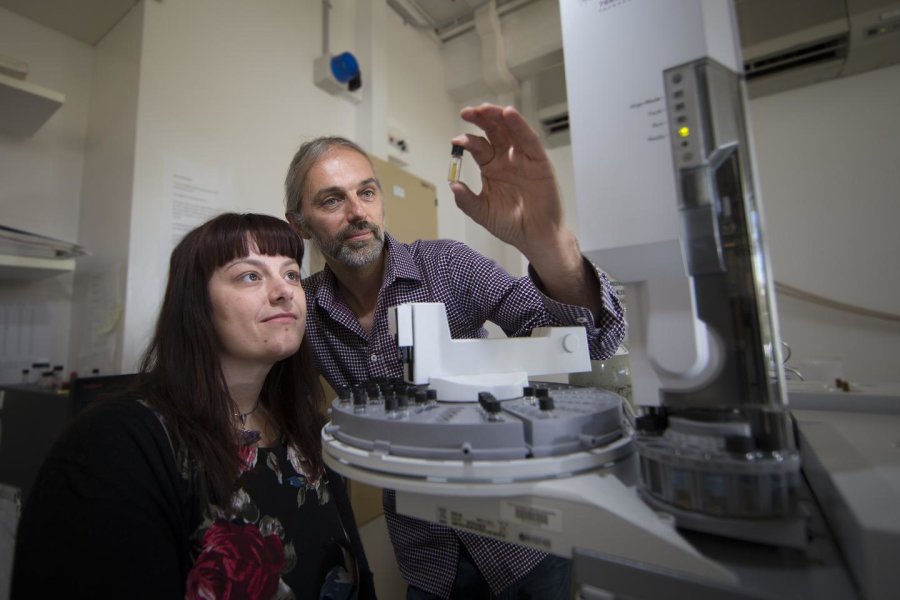 Associate Professor Jochen Brocks and Dr. Amber Jarrett with an oil sample taken ancient sedimentary rocks.
Credit: Stuart Hay, ANU
Jochen J. Brocks, Amber J. M. Jarrett, Eva Sirantoine, Christian Hallmann, Yosuke Hoshino, Tharika Liyanage.
The rise of algae in Cryogenian oceans and the emergence of animals.
Nature, 2017; DOI:
10.1038/nature23457
Really Bad Poetry for you!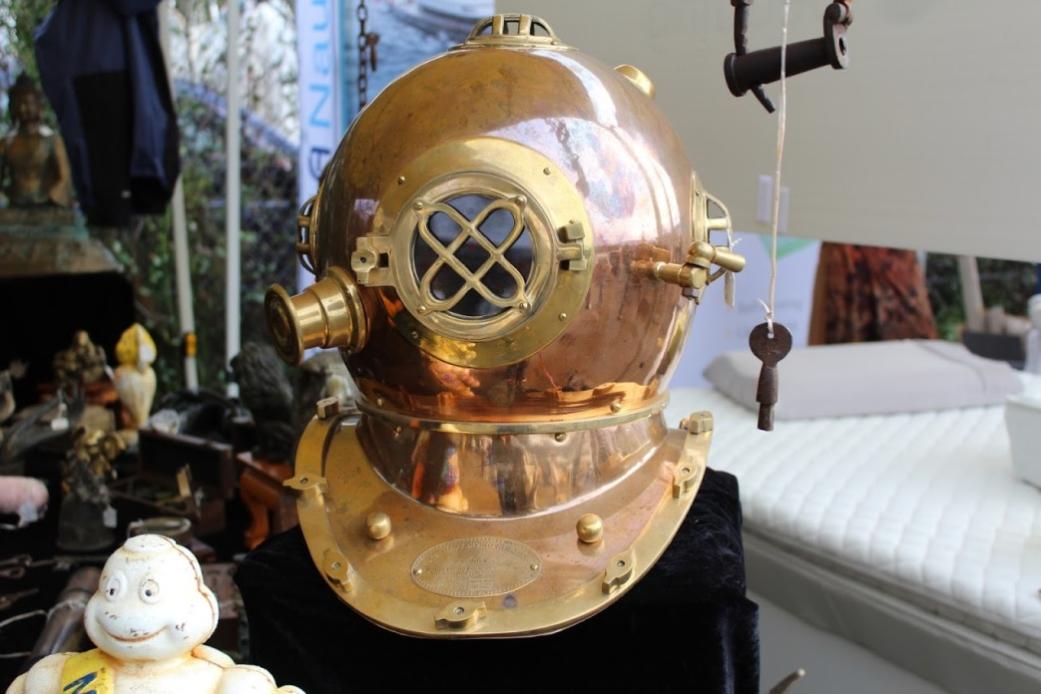 Young Archie 2017
There were over 2000 entries in this fifth Young Archie competition: 37% in the 5-8 year category, 45% in 9-12 year, 12% in 13-15 year and 5% in 16-18 year. Of the total, 72% were from girls.
The five finalists from each age category are displayed at the Art Gallery of NSW and the honourable mentions at the SH Ervin Gallery.
Winners will be announced 16 September 2017.
The competition was judged by the Gallery's senior coordinator of education and family programs and the guest judge – artist Abdul Abdullah, himself an Archibald Prize finalist in 2011, 2013, 2014 and 2016.
The Young Archie competition is supported by presenting partner ANZ.
One of the Honourable mentions: 5-8 year olds
Title:
My dad with cockatoo friend
I drew my dad who was next to a cockatoo in the Blue Mountains. I was very excited because the cockatoo walked toward my dad and they looked like good friends. It was very funny.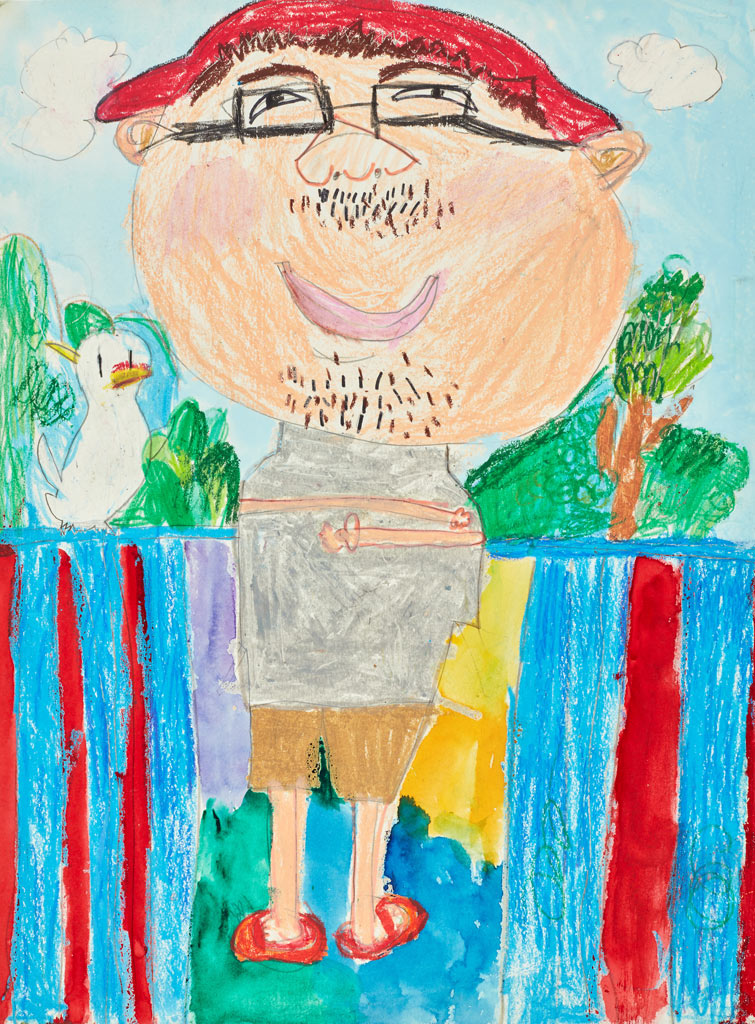 Mona Vale Mountain Cub
Scouts Profile
Find out more about all the fun you can have at Mona Vale Mountain Cub Scouts Profile –
our Profile pages aren't just about those who can tell you about Pittwater before you were born, they're also about great clubs and activities that you too can get involved in!

The Sea Fairies
By L Frank Baum (Writer Of The Wizard Of Oz)-Illustrated,Published 1911
2017 HIF CLIP OF THE SEASON KICKS OFF AGAIN IN NSW
by Surfing NSW
NSW surfers will once again get the chance to hit the jackpot as part of the 2017 HIF Clip of the Season online competition.
The Clip of the Season will be open to surfers in Western Australia, Victoria, New South Wales and Queensland across surfing, longboarding, bodyboarding and stand-up paddle boarding. Entrants are required to submit a short clip of one wave being ridden at some point during the 2017 winter season.
At the end of the winter period, the top two entries – as selected by state judging panels – will progress to a national final, with the overall winner and runner-up to be decided by a public vote.
At the end of the winter period, the top two entries as selected by state judging panels will progress to a national final, with the overall winner and runner-up to be decided by a public vote. The national competition prize pool totals $8,000, an attractive driver for both aspiring and established surfers and filmers funding their passion for surfing.
Surfing NSW CEO, Luke Madden believes the constant swells that hits the coastline over winter will result in some impressive submissions from NSW boardriders.
"In 2016, NSW saw some of the best waves we've seen in decades and the entrants capitalised on it by gathering some incredible footage. We believe that surfers will be looking to lift the standard from June 1st when the event window opens."
Last year's National Winner filmer Belinda Le Grice (Western Australia) encourages all surfers to get involved this year.
"I spent my winnings on a surf coaching trip to Lombok with a friend for a week in April. We had a blast, great waves, met some great people and learnt heaps, and the best part, someone else was behind the lens."
"There's nothing to lose except maybe some time out of the water videoing someone else, but I find it pretty fun watching friends and family surf, especially with some of the great waves we have here in WA"
To enter all you have to do is send in a clip of a surfer riding a wave in NSW during the winter season (June 1st to August 31st) to ethan@surfingnsw.com.au
You can be a pro, an amateur, a grommet or a veteran, all we need to see is you riding the best wave this winter on your preferred craft.
The HIF Clip of the Season is presented by HIF Australia and supported by Surfing VIC, Surfing WA, Surfing NSW and Surfing QLD.
ABOUT THE HEALTH INSURANCE FUND OF AUSTRALIA (HIF): HIF is a not-for-profit, all-about-choice health fund, providing a better choice of more affordable health insurance options and the freedom to choose the health care providers you want. And that's why more and more people across the country are choosing to switch to HIF. See for yourself why HIF's range of great-value Extras and Hospital cover options is so popular. Visit hif.com.au and use the handy online product selector to choose the ideal cover for your budget and lifestyle.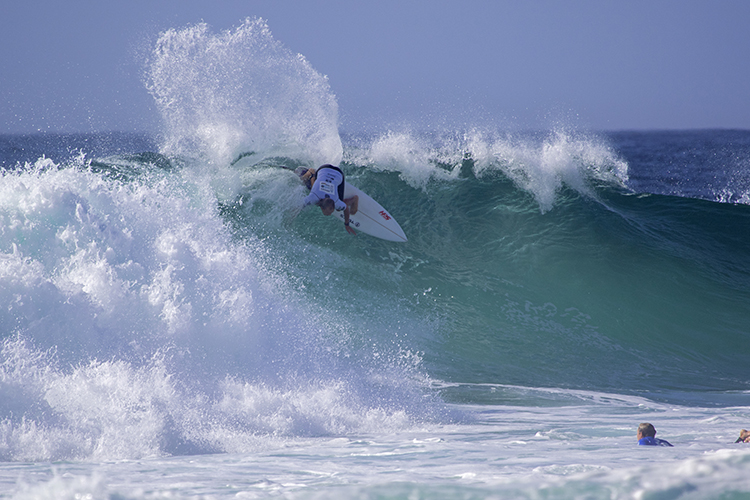 2016 HIF Clip Of The Season NSW Champion Ryan Slattery. Image by Ethan Smith / Surfing NSW