August 25 - 31, 2019: Issue 418

Congratulations! + Let's get ready to spring into spring with an ella mcFadyen poem
Three cheers for all those who have won semi and grand finals in their sports teams over the past few weeks. Three cheers also for all those who had a great Winter season as part of a team whether playing netball, soccer, rugby or hockey - or anything at all for that matter.
You are all WINNERS and Champions for getting out there and having a go and making new friends and learning new things!
Congratulations.
Now.....Springing into SPRING and SUMMER anyone?
A poem to get you inspired!:

SANDS OF MORNING.
by Ella McFadyen.
Summer breathed over the hills to-day,
A waft of the bush and a wind from the bay,
And my truant thoughts went straying: Pittwater flickered with nor'east flaws,
The surf ran high 'tween the Lion's paws,
And the spring-fed runnels' were playing.
I saw the hills that drop to the sea,
And a honey-bird's call was a call for me
And the great grey sandstone boulders
Were elephant's browsing, heath to the knees.
And the rosy waxflowers, clotted with bees,
Fondled their lichened shoulders.
To-morrow I'll rise and be ready to roam
In the starlit hour when the cats come home,
Ere ever the birds are waking,
When each needlewood thorn is a dewdrop's place,
And her thread-like blossoms arc fairy lace,
And the whole world's mine for taking! I must seek the lairs where I used to lie,
Curtained by trees and under the sky;
I must find and touch and recover
The sights and sensations laid away,
Where the Lion lies couchant at Broken Bay,
To welcome me back like a lover.
The strong white feet of the winter rains
Have trodden the campfire's cold remains,
The lizards my hearth are keeping;
I must find the cave where the fairy-mouse
And her wee pouched kindred kept their house,
And-the nest where her babes are sleeping.
Grape-blue the hills in the dawn shall be,
And the sun shall rise from a white-gold sea,
With light for the day's adorning,
Where the rain-washed track is a virgin sheet
For the printed tale of a pilgrim's feet;
My feet on the sands of morning.
SANDS OF MORNING. (1935, March 14). The Sydney Morning Herald (NSW : 1842 - 1954), p. 2 Supplement: Women's Supplement. Retrieved from http://nla.gov.au/nla.news-article17171195
Ella McFadyen (1887-1976) was a journalist, writer of books for children, poet and amateur photographer. She conducted the Children's Page of the Sydney Mail (as "Cinderella") until 1938 and also wrote for the Sydney Morning Herald Women's Thursday section, Australian Town and Country Journal and many other newspapers and magazines. When she was aged 15 her family moved from a farm at Five Dock (yes; there were once farms at Five Dock) to Brisbane Water on the Central Coast - that's why we have so many wonderful insights into Pittwater from this lady's pen.
Pittwater Online News is busy putting together a BIGGER insight into this wonderful local children's author as a special Spring History page, which we hope you will peruse - there will definitely be some youngsters 'stuff' of Ella's included in that page, and included just for you! More on that soon.
In the meantime, this is Ella McFadyen with one of her dragon friends, during the 1940s-50s - this photo is courtesy of the State Library of NSW - who have another great lady children's author from here for you this coming Spring holidays - details below.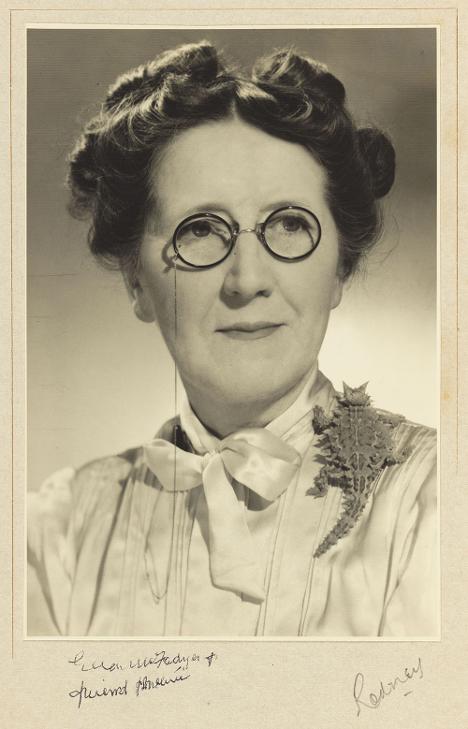 Peppa Pig's Stamps Collection from All over the World

Published August 24th, 2019 by official Peppa Pig Channel
2019 Hilarie Lindsay Young Writers Short Story Competition
For Australian School Children
Closing date: 31 August 2019
Section 1: Years 10, 11 & 12. Up to 2500 words. Prize $150
Section 2: Years 7, 8 & 9. Up to 2500 words. Prize $150
Section 3: Years 5 & 6. Up to 1500 words. Prize $100
Section 4: Year 4 and under. Up to 1500 words. Prize $50
The entry fee is $3.00 (please note that entries that do not include the fee will be disqualified)
Entries should be typed on A4 paper, double spaced in 12pt font.
The student's name should NOT appear on the entry.
Entries should be made via this online entry form where possible
Should an online submission not be available students may request an entry form from compconvenor@fawnsw.org.au. In that case, send entry by email to compconvenor@fawnsw.org.au, which must contain the entry as a MS Word attachment, a scanned copy of the entry form, and the Direct Deposit receipt number. Alternatively, posted entries will be accepted and should be mailed to the address on the entry form, and be accompanied by a cheque or postal order made out to The Fellowship of Australian Writers NSW.
The details for direct Deposit are as follows:
BSB: 082-936 Account No. 172389833 Account Name Fellowship of Australian Writers.
Please use the competitor's name and the competition as the payment details (ie J Doe Hilarie Lindsay), and attach a copy of the payment receipt to the entry form.
Entries must be student's own work, unpublished and not having won any competition at time of entry.
Closing date for the competition is 31st August 2019
Winners will be announced at the FAW NSW Annual Presentation Luncheon in November.
Results will be published in Writers Voice and on the FAW NSW website.
Hilarie Lindsay MBE OAM (born 1922) is an Australian toy manufacturer and writer of short stories, poetry, instructional texts, biography and other genres. She is a former president of the Toys and Games Manufacturers' Association of Australia and of the Society of Women Writers (Australia), who has been inducted into the Australian Toy Association Hall of Fame and the National Pioneer Women's Hall of Fame, Alice Springs. Her best-known work, The Washerwoman's Dream, described by one reviewer as "enthrallingly readable", has become an Australian classic.
Pittwater Children's Author: Spring School Holidays Fun at the State Library
Just who are the D-Bot Squad, Zac Power, Star Girl and Harriet Clare? You can find out all about these energetic and lovable characters in this interactive workshop with their creator Louise Park. Discover Louise's secrets for writing and start a fabulously exciting story of your own.
Tuesday, October 8, 2019 at 10 AM – 11:30 AM
The State Library of New South Wales
Macquarie Street, Sydney,
Free
8–12 years
Bookings essential - Book in HERE
Louise Park - Profile of the Week Issue 255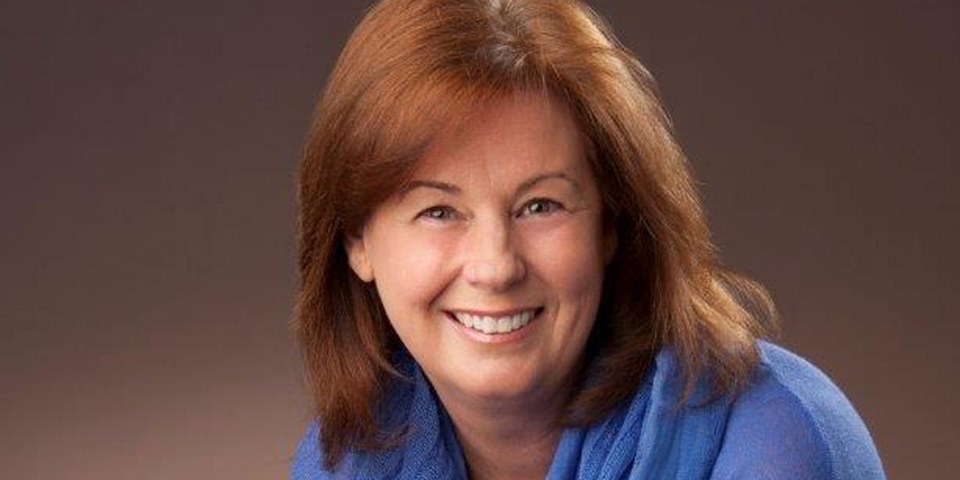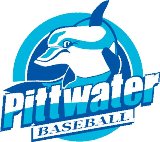 Profile:
Pittwater Baseball Club
The Season Start for 2017/2018 Pittwater Baseball Club commences Saturday, September 9th.
Their Mission: Share a community spirit through the joy of our children engaging in baseball.
Profile: Ingleside Riders Group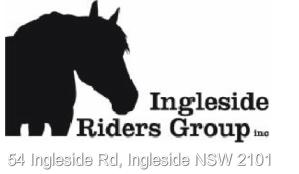 Ingleside Riders Group Inc. (IRG) is a not for profit incorporated association and is run solely by volunteers. It was formed in 2003 and provides a facility known as "Ingleside Equestrian Park" which is approximately 9 acres of land between Wattle St and McLean St, Ingleside.
IRG has a licence agreement with the Minister of Education to use this land. This facility is very valuable as it is the only designated area solely for equestrian use in the Pittwater District.
IRG promotes equal rights and the respect of one another and our list of rules that all members must sign reflect this.

Profile Bayview Yacht Racing
Association (BYRA)
BYRA has a passion for sharing the great waters of Pittwater and a love of sailing with everyone aged 8 to 80 or over!
Mona Vale Mountain Cub
Scouts Profile
Find out more about all the fun you can have at Mona Vale Mountain Cub Scouts Profile –
our Profile pages aren't just about those who can tell you about Pittwater before you were born, they're also about great clubs and activities that you too can get involved in!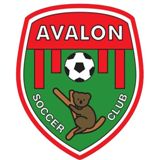 Profile:
Avalon Soccer Club
Avalon Soccer Club is an amateur club situated at the northern end of Sydney's Northern Beaches. As a club we pride ourselves on our friendly, family club environment. The club is comprised of over a thousand players aged from 5 who enjoy playing the beautiful game at a variety of levels and is entirely run by a group of dedicated volunteers.
Som Sabadell Flashmob
We've had a lot of requests to rerun that 'delightful music from that plaza' - so here you go: from 2012, Beethoven's Ode to Joy - originally sent in by W A Guesdon.
The makers of this said then;
'On the 130th anniversary of the founding of Banco Sabadell we wanted to pay homage to our city by means of the campaign "Som Sabadell" (We are Sabadell). This is the flashmob that we arranged as a final culmination with the participation of 100 people from the Vallès Symphony Orchestra, the Lieder, Amics de l'Òpera and Coral Belles Arts choirs.'
Library Lion read by Mindy Sterling
Library Lion is written by Michelle Knudsen, illustrated by Kevin Hawkes and read by Mindy Sterling.
Miss Merriweather, the head librarian, is very particular about rules in the library. No running allowed. And you must be quiet. But when a lion comes to the library one day, no one is sure what to do. There aren't any rules about lions in the library. And, as it turns out, this lion seems very well suited to library visiting. His big feet are quiet on the library floor. He makes a comfy backrest for the children at story hour. And he never roars in the library, at least not anymore. But when something terrible happens, the lion quickly comes to the rescue in the only way he knows how.
View the activity guide here: http://bit.ly/libraryLion
Watch all of our videos at http://www.storylineonline.net/.
BL's Blast Off 2019
As we head into Spring, what are your youngsters wanting to do during the Spring Holidays 2019? How about getting outdoors in the fresh air and sunshine?
Entry is now open for Barton's Blast Off: Runs Monday October 1st to Friday 4th
For more info and to enter visit: HERE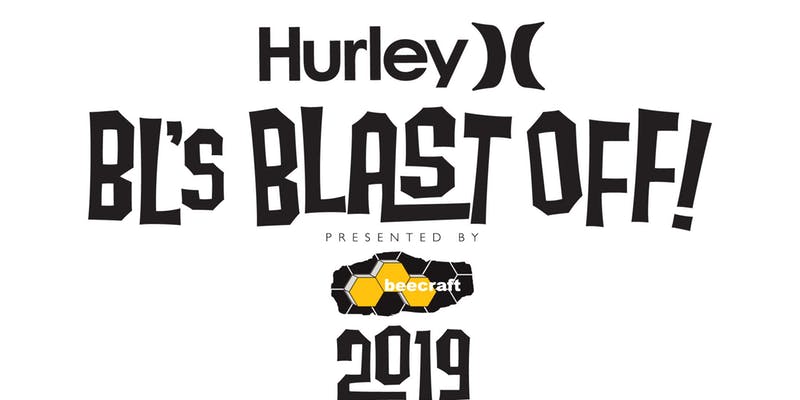 Pittwater Baseball club Registration Now open: Spring Training Days
Well as we get closer and closer (only 5 weeks left to go) to the best time of the year... BASEBALL SEASON!!! There are a few great things happening at the club so over the next short while, there will be a few things to add to your calendars. The first is SPRING TRAINING, starting 18 August. Be sure to let us know you are coming. Oh, and if you haven't registered yet get onto it now so you can start your SPRING TRAINING!!!
Spring Training Days
North Narrabeen Reserve ( Rat Park)
Sunday, August 18, 2019 at 10 AM – 12 PM
Sunday, August 25, 2019 at 10 AM – 12 PM
Sunday, September 1, 2019 at 10 AM – 12 PM
Sunday, September 8, 2019 at 10 AM – 12 PM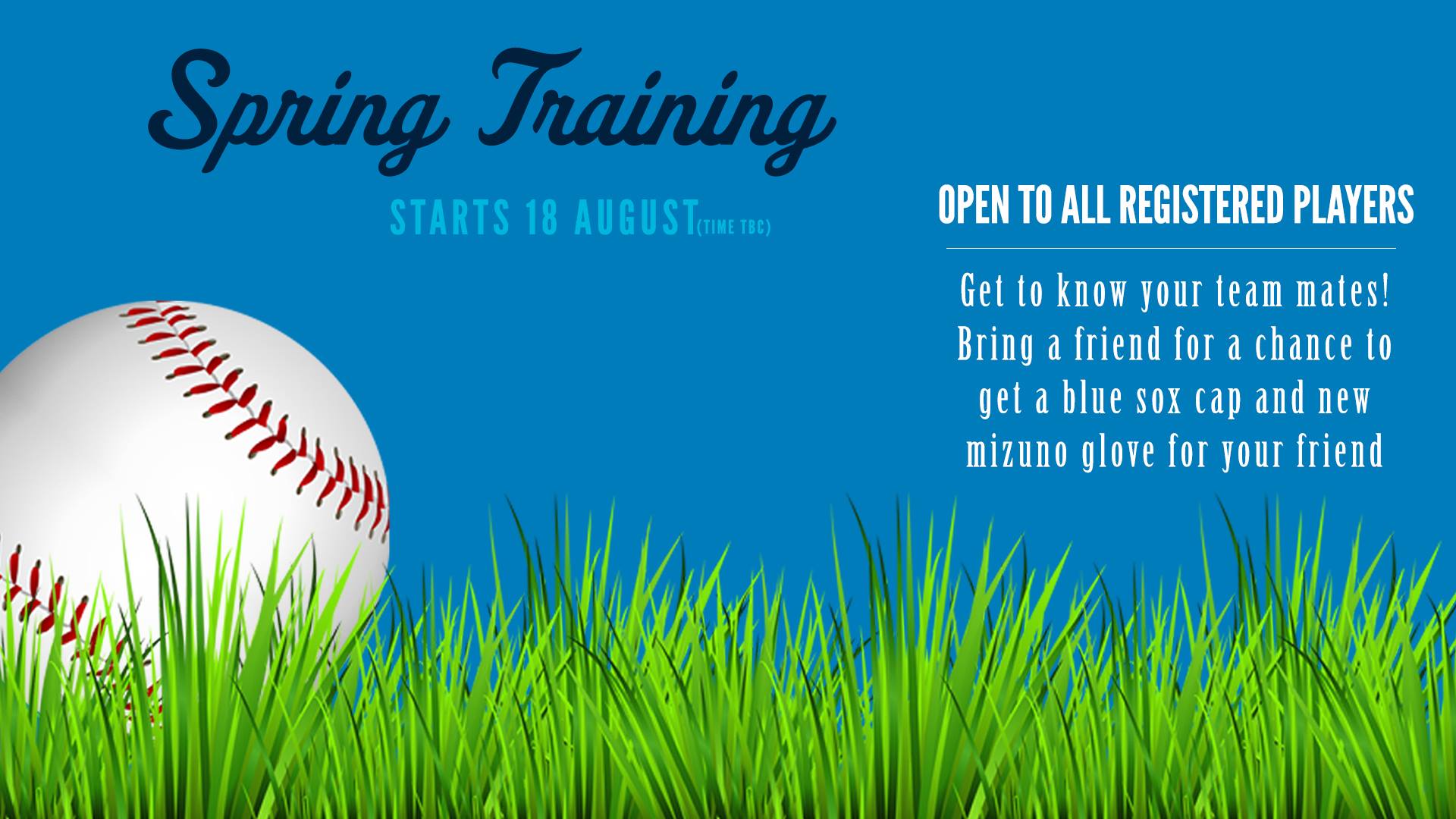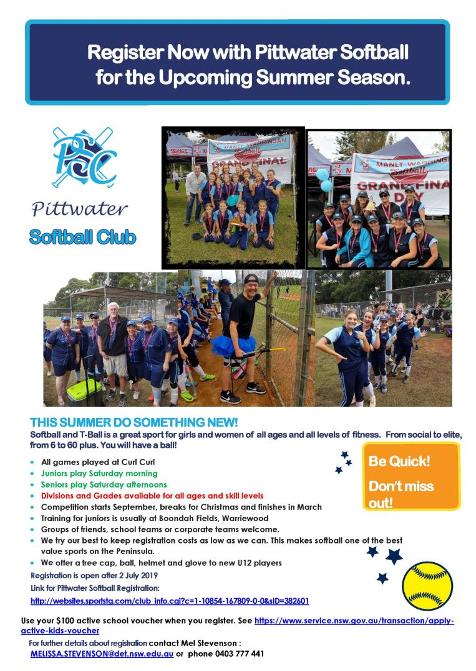 Rotary's Big Dig Treasure Hunt & Family Fun Day
Hosted by Rotary Club of Upper Northern Beaches
Sunday, September 15, 2019 at 9:30 AM – 3 PM
Rotary's Big Dig at Newport Beach is a fun-filled event for all the family! Find "treasure" in the sand, walk the plank, craft stalls, sand sculpture competition, giant jumping castle and best-dressed pirate prizes are just some of the great activities. Tasty BBQ lunch available. Book your place or come on the day.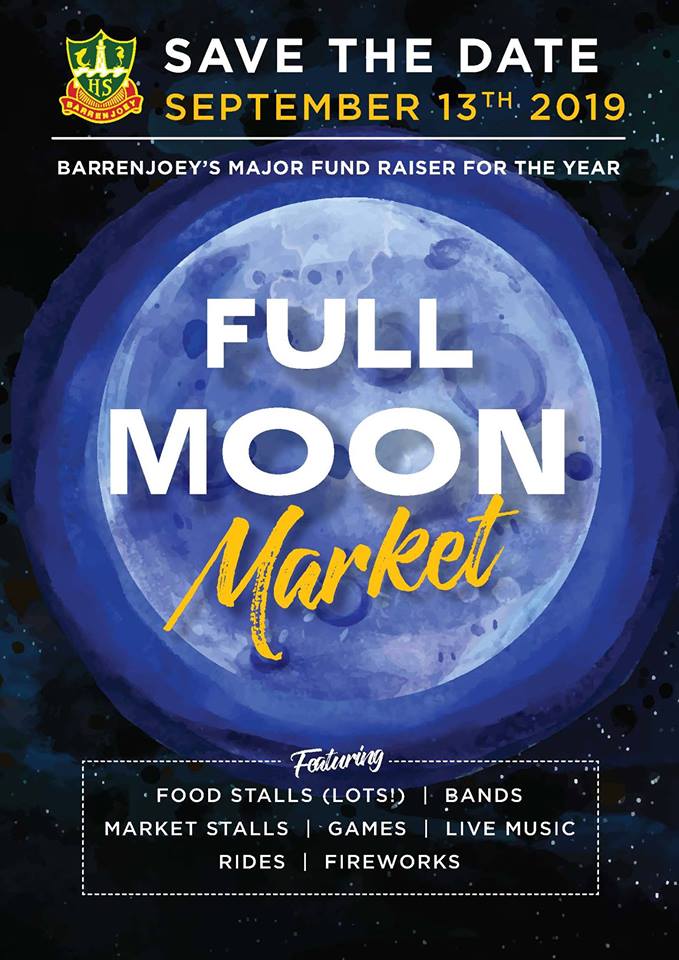 Cutest Baby Animals
Published August 20th, 2019 by BBC Earth
The natural world is full of adorable babies! Here are some of our favourites at BBC Earth.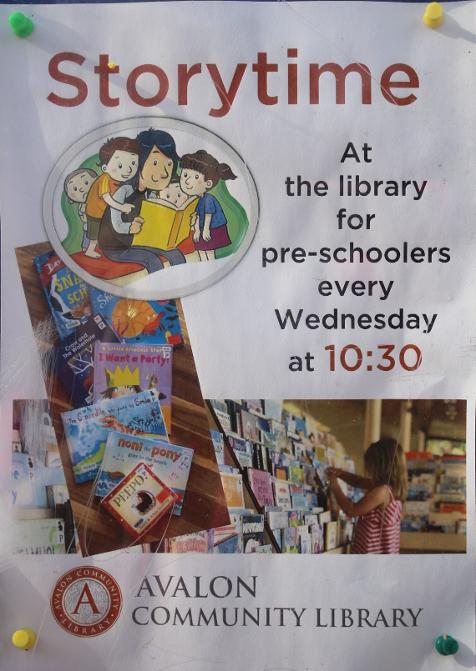 LEGO AT THE LIBRARY
Mona Vale Library runs a Lego club on the first Sunday of each month from 2pm to 4pm. The club is open to children aged between seven and twelve years of age, with younger children welcome with parental supervision. If you are interested in attending a Lego at the Library session contact the library on 9970 1622 or book in person at the library, 1 Park Street, Mona Vale.
Children's Storytime at Mona Vale Library: Mona Vale Library offers storytime for pre-school children every week during school terms. Children and their carers come and participate in a fun sing-a-long with our story teller as well as listen to several stories in each session, followed by some craft. Storytime is held in the Pelican Room of the library in front of the service desk. Storytime is free and no bookings are required. Storytime Sessions: Tuesdays 10.00am - 11.00am - Wednesdays 10.00am - 11.00am - Thursdays 10.00am - 11.00am
White's Seahorse (Hippocampus whitei) swimming on sponge habitat
Published by the NSW DPI - August 2019
The White's Seahorse (Hippocampus whitei) is an endangered species. It is named after John White, Surgeon General to the First Fleet, and is one of four species of seahorses known to occur in NSW waters. Favouring shallow-water estuarine habitats, it is currently known to occur in nine estuaries on the NSW Coast, including Pittwater, but is most abundant in Port Stephens, Sydney Harbour and Port Hacking. Its northern limit is Hervey Bay in Queensland and it has been historically recorded as far south as St Georges Basin in NSW. White's Seahorse has experienced large population declines over the past two decades as a result of the loss of natural habitats across its range. This White's Seahorse was filmed in Port Stephens, NSW, by Dave Harasti.
Dave's thesis, published in September 2014, recorded finding 7 of these delightful creatures in the Pittwater estuary.
Curious Kids: how was maths discovered? Who made up the numbers and rules?
August 22, 2019
Answered by Linda Galligan, Associate professor, University of Southern Queensland
How was maths discovered? Who made up the numbers and rules? – Bianca, age 12, Strathfield, Sydney.
We are all born with a brain that understands maths. So are animals, to some extent, but perhaps algebra would be a bit difficult for a giraffe – that is a long stretch.
Throughout history, different cultures have discovered the maths needed for tasks like understanding groups and relationships, sharing food, looking at astronomical and seasonal patterns, and more. There are probably forms of mathematics that were understood by people we don't even know existed.
Many indigenous cultures worked with different time, measurement, and number ideas suited to their needs and had amazing ways of expressing these ideas. But there are some things that are very common, like counting.
There was an explosion of discovery of mathematics in different cultures at different points in time.
The Greeks didn't really use algebra the way we do now, but they were amazing with geometry. I am sure you have heard of Pythagoras, but do you know of the woman mathematician Hypatia? She was an amazing teacher and writer skilled at making difficult concepts easy to understand.
Not everyone had the number zero
The Romans were great engineers but they had a terrible number system. It didn't even have zero.
The number system used in ancient India had zero, but it was known by other very old cultures like the Mayans in Central America and the Babylonians (from ancient Iraq). And ancient Arab mathematicians not only knew about zero but also really spread the idea of algebra after the 9th century (the word comes from a text by a famous mathematician called al-Khwarizmi).
People in the Middle Ages in Europe thought fractions were the hardest maths EVER! One 11th century monk reportedly said:
After spending months working hard and studying, I finally grasped this thing called fractions!
And in the 16th century, people thought negative numbers were pretty bad. They had other names for these numbers, like "absurd" or "defective".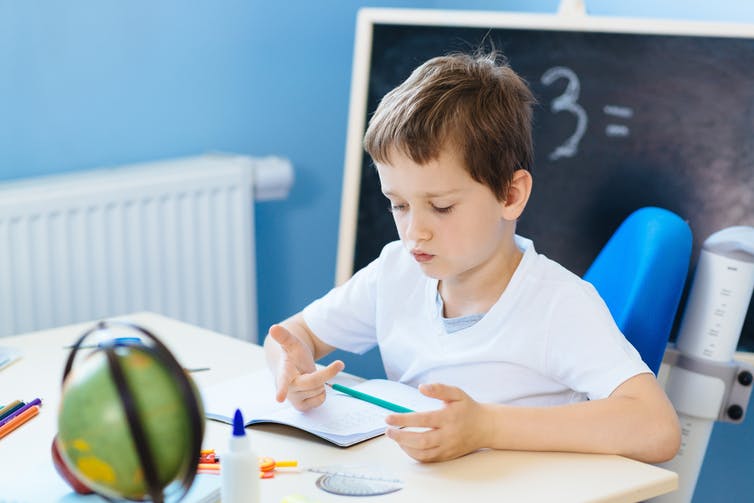 Much of our maths is based on one system called base 10, which works on patterns of one to ten (that probably has its roots in the fact that humans have 10 fingers to count on) Shutterstock
Numbers and patterns have always been there, waiting to be discovered
There are so many number systems! The ones you know were developed over centuries and we are still making up more now. But much of our maths is based on one system called "base 10", which works on patterns of one to ten (that probably has its roots in the fact that humans have 10 fingers to count on). It's also called the decimal system.
But there are lots of other systems, like base 2 (also called the binary system), or base 16 (also called the hexadecimal system).
It sounds complicated but they're just different ways of organising numbers. Numbers have always been there, waiting to be discovered and so were different ways of organising them.
And over time humans in various cultures have noticed patterns that emerge in numbers, and developed mathematical systems around them.
Breaking the rules
There are plenty of other rules in mathematics, but they are based on recognising patterns and wondering if something works that way all the time. Let's look at these two equations:
3 x 2 = 6

2 x 3 = 6
You've probably learned that it doesn't matter if you multiply three by two or two by three - you always get six, right? That's a mathematical "rule" called the "commutative law for multiplication" ("commute" means to move around).
But what if there were some maths worlds where that didn't happen? Well, there is a certain type of maths, called "matrices", that was discovered in the 19th century, where you get a different answer, depending on which way you multiply.
Why would anyone want to do that? It turns out that this type of maths is really useful in many different areas, including airline travel and engineering.
You may even end up being a famous mathematician that discovers more maths, creates more rules, or makes up some more names.
About 100 years ago, a mathematician called Edward Kasner was trying to think up a name for a huge number: 1 with one hundred zeros after it. He asked his nine-year-old nephew, Milton Sirotta, who suggested "googol".
So, Bianca, why not think of a name for a new number? Or look around at some shapes and ask yourself what you might name it?
________________________________
Hello, curious kids! Have you got a question you'd like an expert to answer? Ask an adult to send your question to curiouskids@theconversation.edu.au
Shorebirds Competition 2019
Enter ANSTO's Shorebirds Competition by creating a public awareness poster for a threatened shorebird in Australia and go into the running to win over $3000 in prizes for schools and students. Open to students in Years 3 to 6 in the Greater Sydney/Illawarra and Melbourne areas, this competition aims to help raise awareness of the plight of shorebirds and inspire a younger generation of environmentalists.
Shorebirds or waders are rapidly declining in numbers and several species are now threatened with extinction. In Australia and elsewhere their shoreline habitats are being permanently affected by human activity or are disappearing altogether.
Following the success of the 2018 Shorebirds Competition, which focussed on suburbs near Botany Bay in Sydney, the competition has now been expanded to include Greater Sydney/Illawarra and Greater Melbourne.
This is a fantastic opportunity for teachers to highlight a contemporary environmental issue and provide cross-curriculum teaching in science, geography and art.
Competition Closes: Friday 23 August 2019
Winners announced: World Shorebirds Day, Friday 6 September
Display of top entries at Australian Synchrotron Open Day, Sunday 20 October
Details at: https://www.ansto.gov.au/whats-on/shorebirds-competition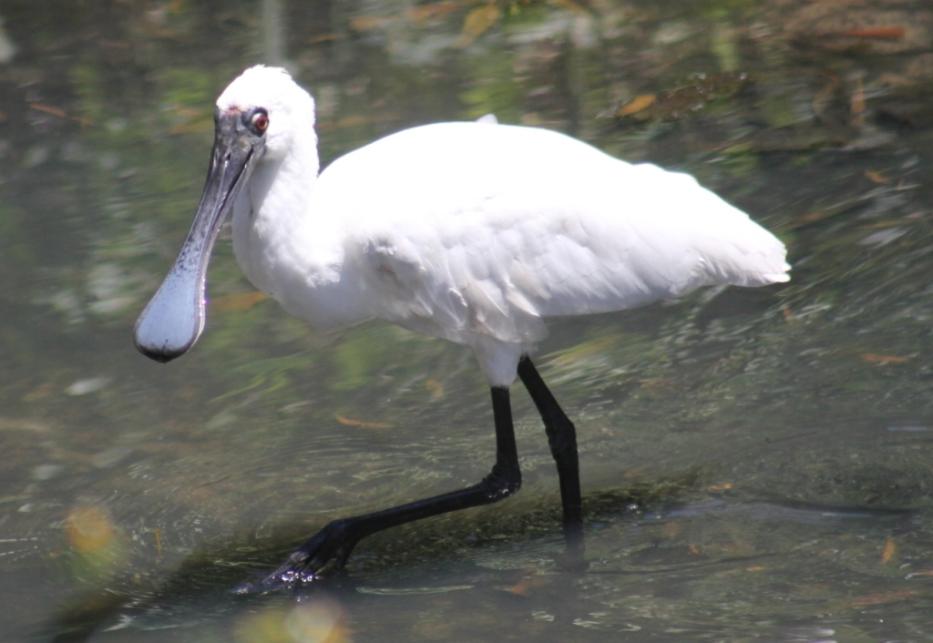 A Spoonbill in Careel Creek - which runs into Careel Bay foreshores, where you may also find more shorebirds for Inspiration
Nipper Registration Day 2019
Warriewood Surf Life Saving Club
September 8 @ 11:00 am - 1:00 pm and September 22 @ 11:00 am - 1:00 pm
Nippers Season start October 13 @ 10:00 am - 11:30 am
The primary aim of nippers is to educate and provide skills to children aged from 6 – 14 years of age by teaching them surf safety and awareness when visiting the beach.
We do this through a structured program of lessons provided by Surf Life Saving Australia. Nippers also provides an environment for children to learn teamwork and to acquire strong club and community values.
We provide various opportunities to develop water and beach skills, and to improve overall fitness.
Nippers at Warriewood is held each Sunday morning from 10.00am through to 11.30am. Our nippers will participate in beach events including flags and sprints and for those aged 9 and over there is strongly supervised surf skills programme encompassing swimming and rescue training boards, conditions permitting.
Warriewood also supports those nippers wishing to compete in carnivals, and strongly encourages everyone to have fun.
At least 1 parent per family must join with their Nippers. Find out out Membership fees.

Parents & Family Involvement
Warriewood is also known as the "family club". While our nippers are participating in the SLS programme we also cater for younger siblings with supervised beach events and for those older we run a structured Cadet program for 15-18 year olds.
We always welcome and encourage those parents wishing to become more involved in the club to do so.
There are opportunities to assist with or to become an Age Manager, help out with beach and water set ups, assist with our weekly BBQ, social events, junior committee or go the next step and train for your Bronze Medallion. With this you are able to be part of our Water Safety team in the surf at nippers and of course become a patrolling member. A great example of community involvement and achievement.
Nippers Performance Squad
Is your child interested in competing at surf lifesaving carnivals? There are a number of junior carnivals held throughout the season catering for either sand or water events.
We currently run training sessions for both disciplines from 8.30am – 9.30am on Sunday morning before nippers. These sessions are specifically catered for children interested in competing and looking to improve their skills.
Feel free to register your interest at registration or in the earlier part of the season prior to Christmas by seeing any of our coaches at these sessions.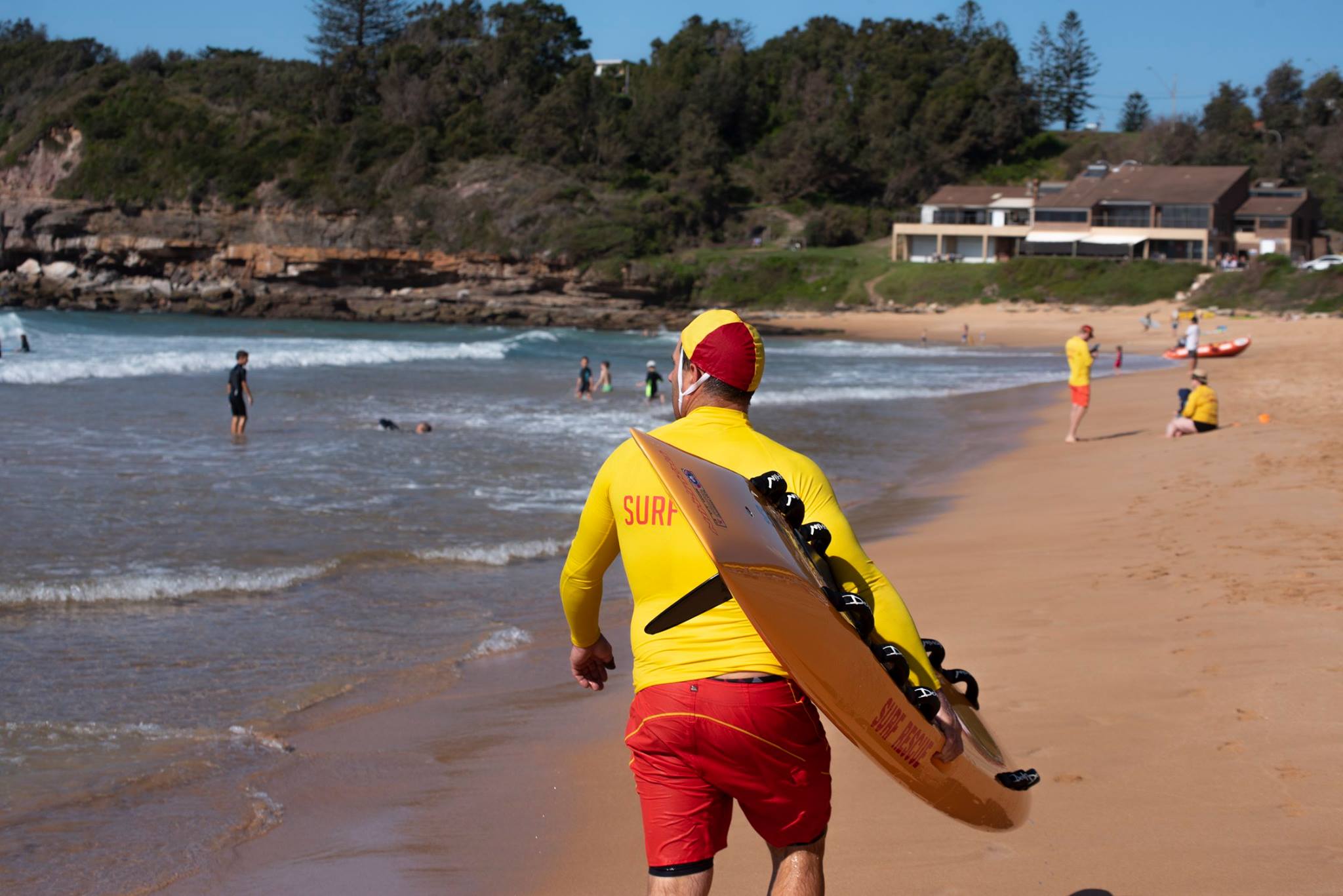 Mona Vale Surf Life Saving Club Inc.
Saturday, September 21, 2019 at 8 AM – 2 PM
Mona Vale Surf Life Saving Club Inc
Surfview Road, Mona Vale
Registration Day is held at the Club. Please bring with you - copies of ID for you and your Nipper
If you have any further questions feel free to send us an email: nipper.registrar@monavaleslsc.org.au
or visit our website http://monavaleslsc.org.au/nippers
Important Information
Nippers is on every Sunday starting on 13th October. All age groups (under 6's to under 13's) start at 9.00am, finishing around 10.30 – 10.45am.
Parents are required to attend registration and listen for announcements 10 minutes prior to the session starting. Please meet next to your child's age group flag, near the BBQ, adjacent to the side of Surf Club.
Please bring your Nippers uniform (compulsory Nipper Cap and High Vis Vest), a towel, water bottle and sunscreen. Wetsuits are welcome if the water is a little cold. And don't forget a lovely smile, a positive helpful attitude and lots of enthusiasm!
If the weather conditions are not looking favourable a decision to cancel will be made by 8.00am on the day. A text message and email will be sent to your registered contact details. Please confirm your details with your age group admin to ensure you receive these messages. Please note, we have access to the Basin area of Mona Vale beach that provides significant protection for adverse surf conditions.
We have lots of really helpful and engaged parents that already assist with Age Managing, Water Safety, administration, BBQ support and ad-hoc beach duties but we do need more!! If you'd like to assist please ask your Age Manager how you can get involved.
Parking can be difficult, so please arrive early!
Why Join Nippers at Mona Vale?
There are many reasons to get your kids involved in the Mona Vale Nippers program:
Instruction in surf safety and surf awareness
Lifesaving and first aid skill development
Competitive sport activities
Platform to senior patrolling duties
To increase fitness and be involved in an active lifestyle
Enjoyable social activity for children and their parents/guardians.
How to Join Nippers
Please visit the club office on Sunday morning before nippers commences at 8:30am to complete your registration.
Nippers membership covers children 5 – 14 years. Membership for up to two parents/guardians is included in the registration fee. Each adult needs to complete a membership form and at least one adult needs to be registered.
All new nippers must provide proof of age such as a birth certificate or passport. New adult members must show photo ID such as a license or passport at time of registration.
If you would like further information please contact Nippers Chairman or Nippers Registrar. For information on Nipper Carnivals for competitors please contact Junior Carnival Manager.
Nippers Uniform Shop
All Nippers are required to wear a club Nipper cap and a hi-vis rashie to participate. These items can be purchased from the Nippers Uniform Shop located at the south end of the surf club. The Nippers Uniform Shop is open most Sundays during Nippers season from 8.30am to 9.30am and 10.45am to 11.30am with the exception of Sundays that feature carnivals where we have our team competing.
There is also a large range of Mona Vale SLSC merchandise items available for purchase.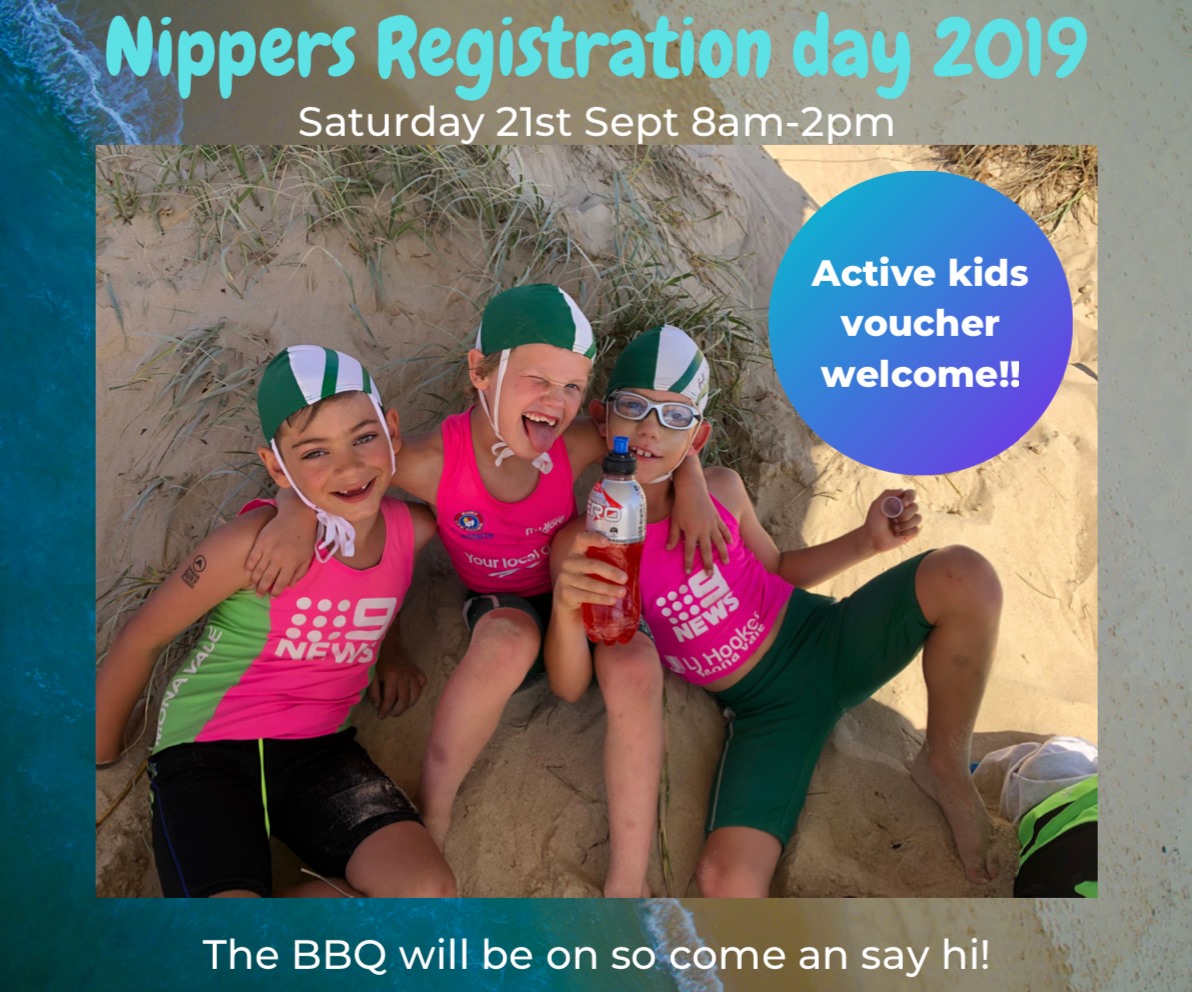 Newport Surf Life Saving Club
Registration for 2019-20 Season
Registration days for new nippers and new members will be held at the Newport Surf Club on Sunday 8th and Sunday 22nd September, between 9 am and 11 am. Our clothing shop will also be open on these mornings (in the Nippers shed on the beach side of the club) to enable the purchase of club gear and Nipper caps.
If you need to enrol outside of these times please download and complete the slsa-membership-form (one for each member joining). In addition to this, all adult members need to fill in a Member Protection Form.
Once completed and signed the forms can be brought along to Nippers on a Sunday morning for payment of fees. Applicable membership fees are set by the Newport Surf Life Saving Club Committee each year and are outlined in the Membership section of the website.
Please note: We require that a parent join from each family. Parents can join as an Associate Member or an Active Senior if they already have an SLSA bronze medallion and are willing to take part in patrols.
All new Nipper registrations must have proof of age provided (this may include Birth Certificate, Passport etc). Please note children must have obtained the age of 5 years by the 30th of September before they can become a Nipper member. However, a child may commence after they have attained the age of 5.
For any queries regarding registration please contact our club Registrar registrar@newportsurfclub.com.au
Each Sunday...
Activities commence at 8:45 am each Sunday - rain, hail, out of control surf (beach or indoor activities only) or shine. We start early to get the kids out of the sun before the hottest part of the day.
Under the control of their Age Managers, the children participate in several events. Depending on their age and competency, activities may be on the beach or in the water.
To give you a brief idea of what happens on the beach, there are:
beach races
running over a set distance on the sand (50m - 70m depending on age);
flags
lying flat on the sand, then getting up and running a short distance to grasp lengths of hose standing in the sand;
beach relays
teams of four run a relay over similar distances to the beach;
surf wade
running through the shallow water around a heavily supervised course (usually for younger age groups)
In the water events
(for U9 and above age groups only where the children have met certain proficiencies) there are:
Surf swims - swimming from the beach, around a "U" shaped course 80m long, and back again.
Board races - similar to the surf swim, but paddling boards around the course.
Run/swim/run - a race combining two sprints along the beach separated by a swim leg.
Iron Woman/Iron Man - a race involving running on the sand, swimming and paddling a board around a set course.
Board relay - a team paddles their boards in turn around the course.
Board rescue - one competitor swims out to a buoy then the next competitor paddles the boards to them, picks them up and paddles back to the beach.
After Nippers there's always the BBQ with food and drinks for sale.
Further Information
Want to know more, see your Age Manager. Remember we're here to have FUN and learn about surf safety!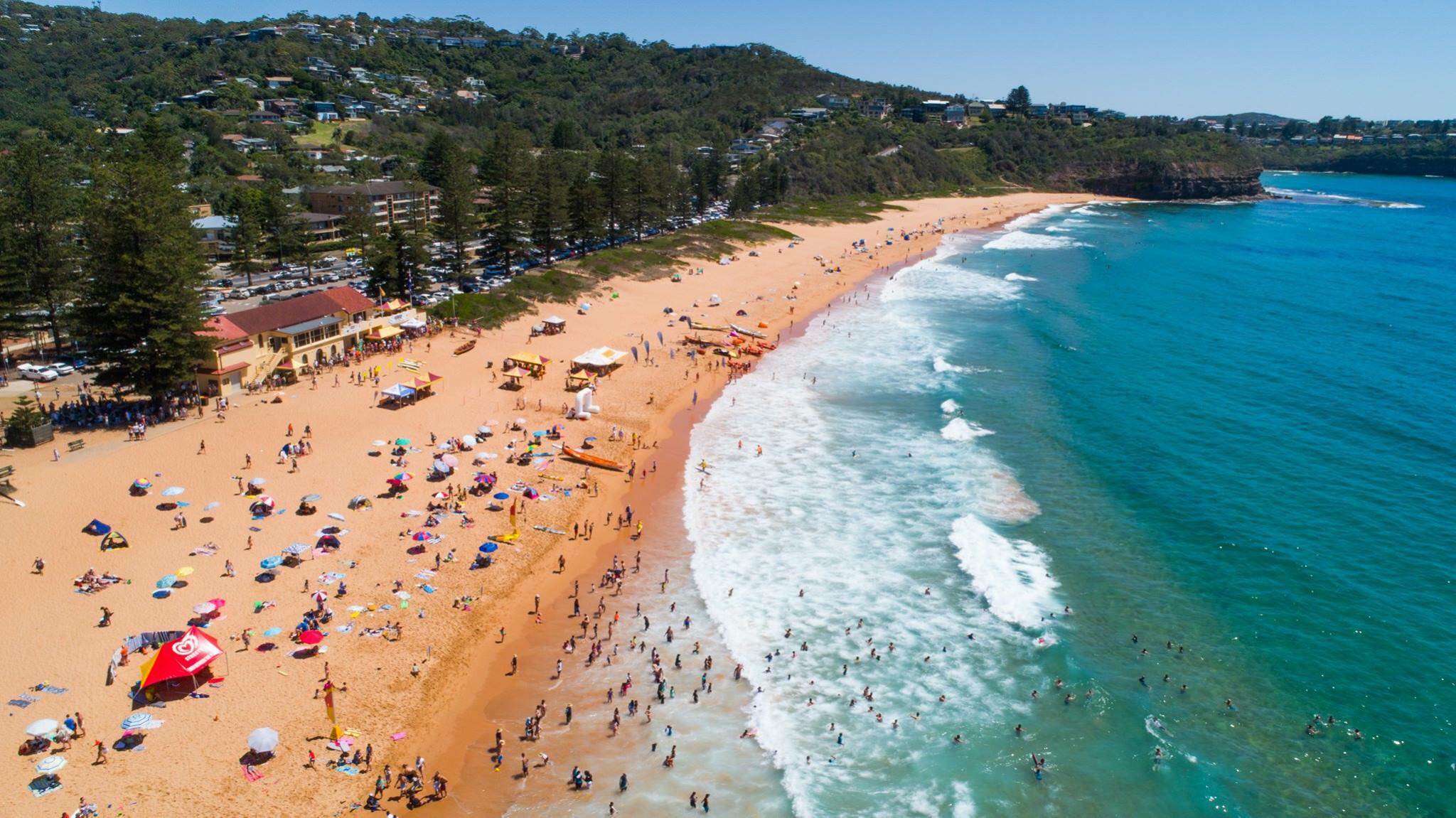 Avalon Beach Surf Life Saving Club
Welcome to the 2019-20 Nippers season at Avalon Beach.
What is Nippers?
Nippers is for children aged *5 – 13 and is all about kids having fun, gaining confidence in the surf and developing surf awareness and competence. Whilst Nippers follows a formal curriculum, tailored to each age group and working towards a surf award and certificate at season's end, the primary aim is having fun with your mates at the beach and learning to become familiar with beach conditions.
*children must be aged 5 years old as at 30 September.
When and Where
Nippers runs from Sunday, 20 October 2019 – Sunday, 8 March 2020, with a break for Christmas.
On a regular Nippers day, the session runs each Sunday from 9:00am – 10.30am subject to conditions and activities.
Meet your age manager and Nipper group at your age group flag on the beach in front of the Clubhouse.
Nippers is on during all weather conditions. Only lightning keeps us off the beach.
What do I need to provide?
Please ensure your kids are ready and outside the Clubhouse 10 minutes before Nippers starts:
wearing an Avalon Beach Nippers cap (compulsory). Please write your child's name in large letters on both sides on the the outside of the cap
wearing a fluorescent pink hi-visibility rash vest (compulsory)
in their swimwear (sun protection rashies and/or wetsuits recommended); covered in sunblock; fed and hydrated.
Parent Involvement
Avalon Beach Nippers is run entirely by volunteers. Age Managers rely on the help of all registered parents on the beach during Nippers. Registered parents are encouraged and welcome to participate in their child's age group activities in the following ways:
Become an age manager! Your child will love it. Simply speak to an existing age manager or email nippers.avalonbeachslsc@gmail.com if you are interested.
Assist with the provision of water safety for events, once you have undertaken the required Surf Rescue Certificate or Bronze Medallion training provided by our Club. Click here for further information about courses.
Officiating at carnivals
Join our Committee
Put your hand up and get involved!
Ready to Join?
To join Avalon Beach SLSC Nippers for the 2019/20 season, children must be aged 5 years old as at 30 September.
Access our New Member page to find out how to get started. It is compulsory for at least ONE Parent/Carer to register as a General Member but much more fun if both Parents/Carers register! Why?
You can't assist in Nipper activities unless you are a member
Sunday morning Nippers will be much for more fun for you and your kids if you're helping out
If you injure yourself at Nippers, you will be covered by insurance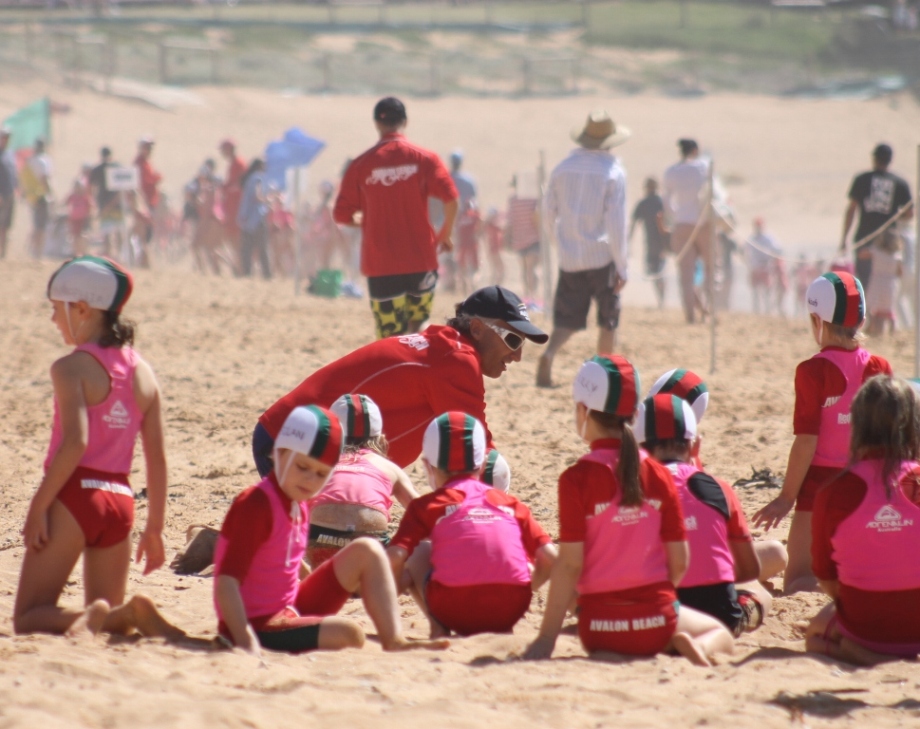 Discover The Enjoyment Of Sailing On Pittwater With Avalon Sailing Club
Looking to give sailing a go, or get your kids involved at a young age at a fun, relaxed club? Then consider Avalon Sailing Club which is holding an
information and registration day for kids learn to sail on Sunday August 25th from 12 a.m. – 2 p.m at 28B Hudson Parade, Clareville
With a modest timber clubhouse on the shore between Clareville & Paradise beaches, Avalon SC is a unique part of Pittwater's world class sailing heritage. The Club which is over 80 years old is a volunteer run Club with 400 active members, ranging in age from 8 to 88. It has a comprehensive and professional sailing program which caters to all ages and skills.
Avalon is one of those iconic "wooden shed" sailing clubs which has a wonderfully inclusive culture that welcomes newcomers. No flash restaurants, bars or pokies. Just the best place for families to enjoy a BBQ and a drink post sailing whilst taking in the best views on Pittwater. Friday evenings on the deck or on the water in Summer are a popular family friendly way to end the working week.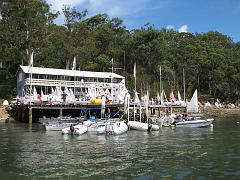 The Youth program which runs on Sunday mornings from September through to Easter,
starts with Blue Group which is aimed at beginners aged 7 – 12. The Club Nippas & Pacers are used for this program. Once the basics have been learnt, the children progress to the Red and Gold groups for further instruction and an introduction to racing. Race preparation for State & National Titles is also provided.
This season there will be club dinghies available for season hire so there's no pressure to commit to buying a boat straight away. For teenagers and adults, there is a very active group sailing Spirals and Waszps with dedicated coaching days. The Club also runs Spring/Summer school holiday camps, open to children of all ages.
Classes sailed at Avalon include, Nippas, Pacers, Bics, MJs, Flying 11s, Waszps & Spirals
.
Avalon Sailing Club also offers Adult learn to sail classes
with an emphasis on a fun activity which teaches many skills and provides opportunities for a lifetime. There are many sailors in their 80s who regularly enjoy cruising & racing! Not many other sports can claim that!!
The Club also has a healthy Yacht division
and a revamped racing program for the coming season will provide a diversity of events and casual entries are encouraged.
The addition of the Pittwater Couta boat fleet to Avalon Sailing Club last year was a great bonus.
The Couta fleet is always looking for crew on a Wednesday afternoon or Sunday!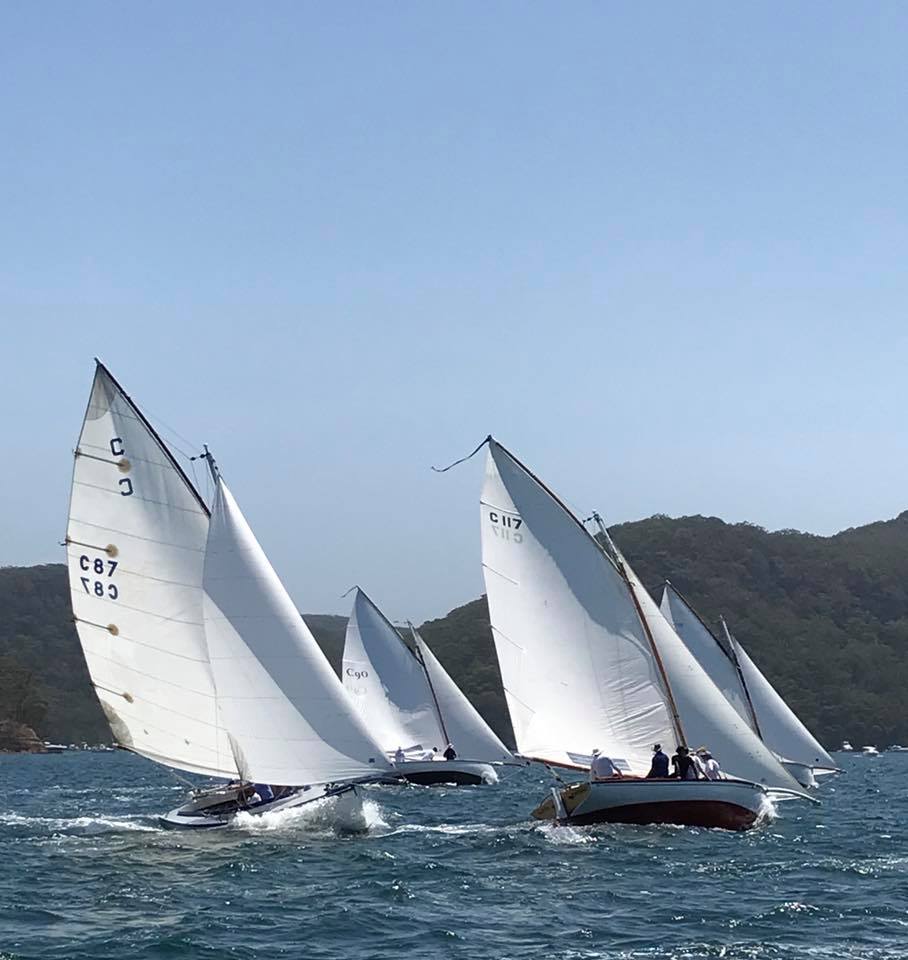 For those that like a more relaxed approach, the Cruising Division organises great weekends away. Members with yachts can take advantage of club moorings dotted around Pittwater.
Blue Group Learn to Sail is limited to 25 children
, and along with sailing camps, positions are provided on a first come, first in basis.
Archie's Pittwater Clean Up
I am a Seabin Ambassador, I started this campaign because I want to take a stand against ocean plastics!
My goal is to raise enough money to bring a minimum of 20 Seabins to Pittwater
as I want to give The Northern Beaches the opportunity to reduce its plastic pollution impact on the ocean. Its amazing how much accidental rubbish comes down our creeks and into our waterways
I need your help to raise money to buy the Seabins a revolutionary ocean cleaning technology which is essentially a floating rubbish bin that operates 24/7 catching all floating debris in the water.
The Seabin helps clean the ocean of floating debris which in turn creates cleaner oceans and we all benefit from this in one way or another. I mean, who really wants to swim in pollution? Not me that's for sure!
Did you know that 300 million tons of plastic are produced in the world every year, half of which is for single use products, from this more than 8 million tons of plastic is dumped into our oceans every year. We need to do something about it and now with the purchase of a Seabin we can all participate and make a difference!
Join me and my campaign to help ensure cleaner oceans!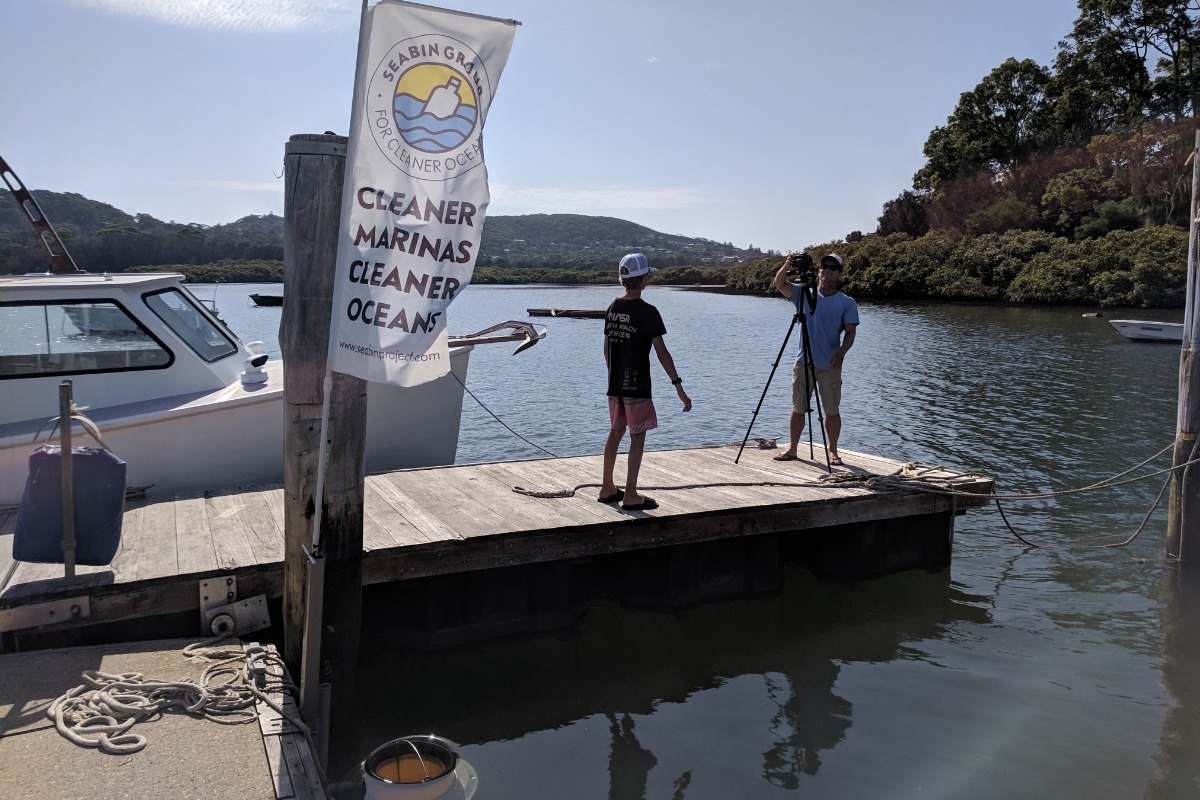 The Seabin is a floating rubbish bin that is located in the water at marinas, docks, yacht clubs and commercial ports.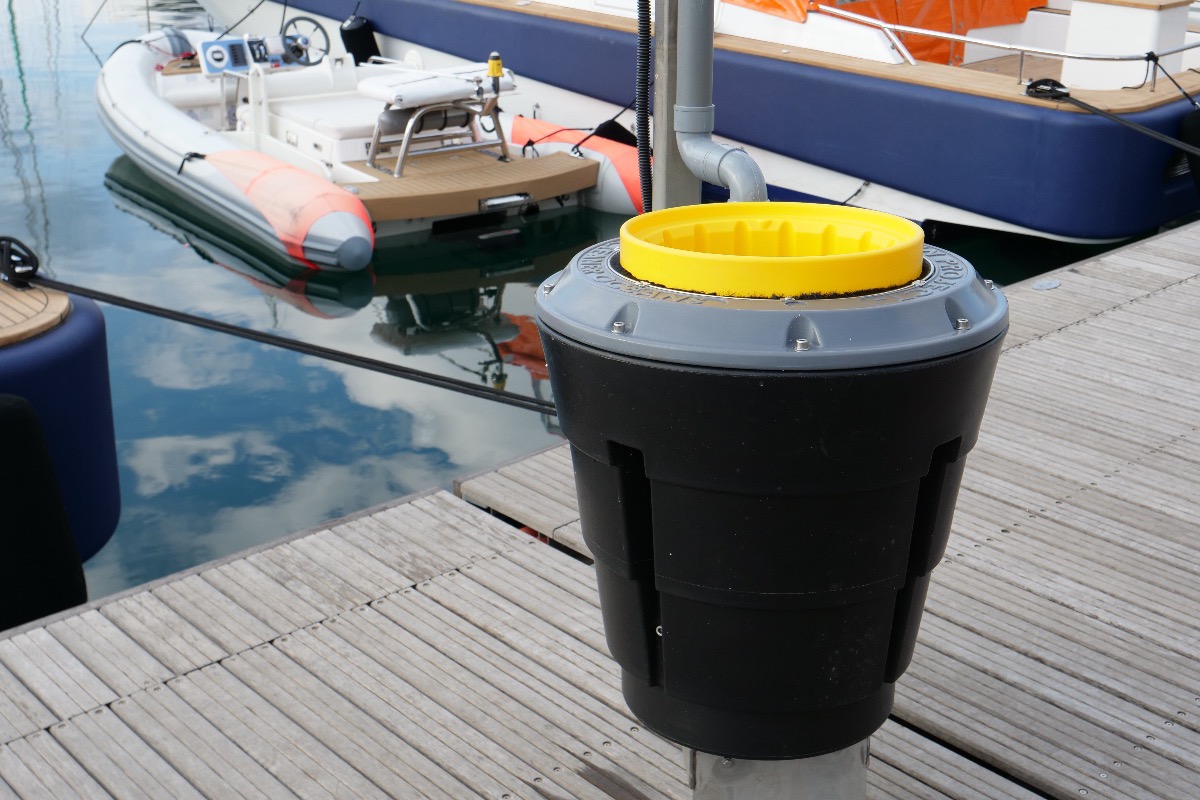 The Seabin can catch an average of 3.9kgs of floating debris per day which adds up to 1.4 tons per year. (depending on weather conditions and debris volumes) The Seabins is catching large plastic bags, bottles, plastic straws, coffee cups, food wrappers, surface oils and micro plastics down to 2 mm small.
How can a Seabin contribute to cleaner oceans?
The Seabin contributes to cleaner oceans by removing 1.4 tons of floating debris per unit per year. The location of the Seabin in marinas is ideal and where it matters most, close to the source of entry for floating debris. Ports and Marinas are perfect locations to stop floating debris from entering the open ocean and ocean plastics are also brought in by wind and currents.
Are the Seabins a danger to marine life?
The fish According to the team at Seabin, stay away from the surface of the water where the Seabin sucks in the water. They are deterred by the force of the water current. If there are swarms of jellyfish or bait fish it is recommended that the Seabins are turned off until the swarms pass. If a fish was to accidentally go into the Seabin, it would be caught in the Seabin and stay submerged in water until the marina staff retrieve the filter and throw the fish still alive back into the water.
Water is sucked in from the surface and passes through a catch bag inside the Seabin, with a submersible water pump capable of displacing 25.000 LPH (liters per hour). The water is then pumped back into the marina leaving litter and debris trapped in the catch bag to be disposed of properly.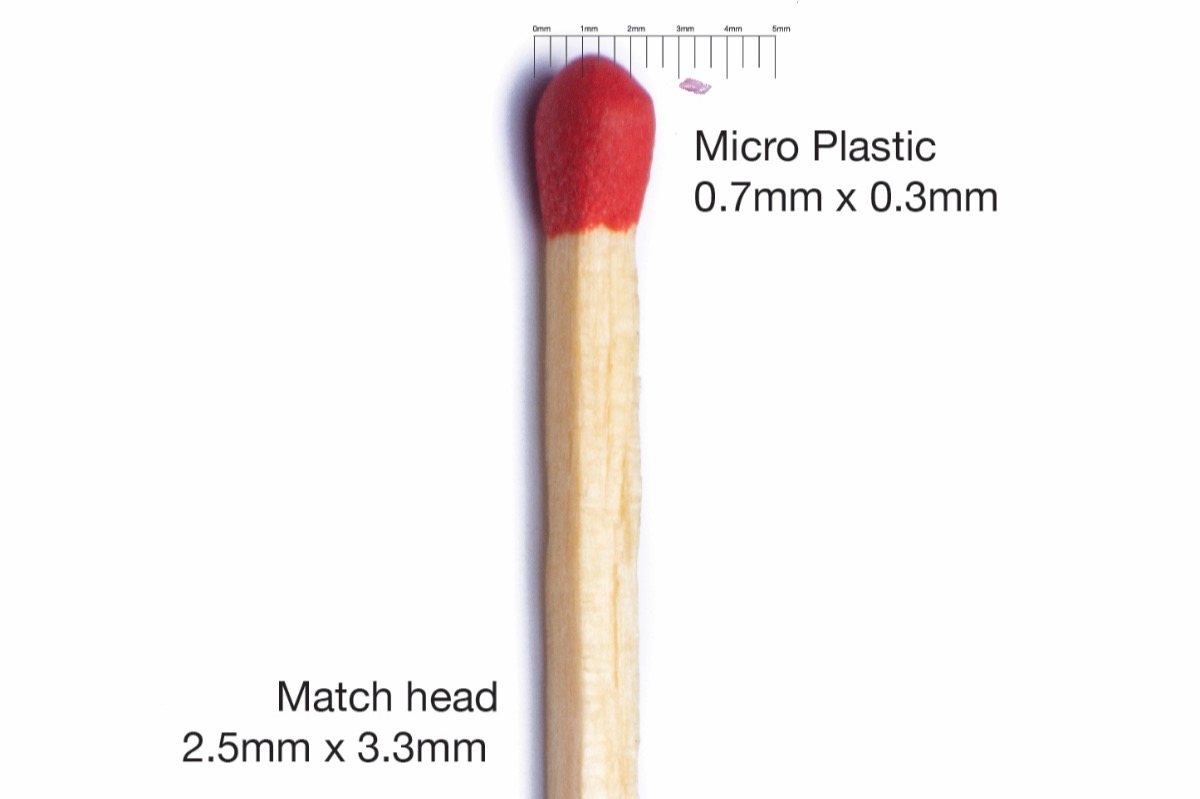 Who is responsible for the Seabin?
This is the best part of it all, the marina will be the one responsible for the upkeep of the Seabins and also they will be paying for the energy consumption of the Seabin which is around $2 - $3 a day.
The marina enjoys a cleaner marina and the rest of us and the marine life enjoy cleaner oceans with less floating debris polluting our oceans!
Seabins part of a whole solution
Seabins whole solution is Technology, Education, Science, Research and Community. The reason for this is that Technology alone is not the solution to stopping ocean plastics, education is the real solution.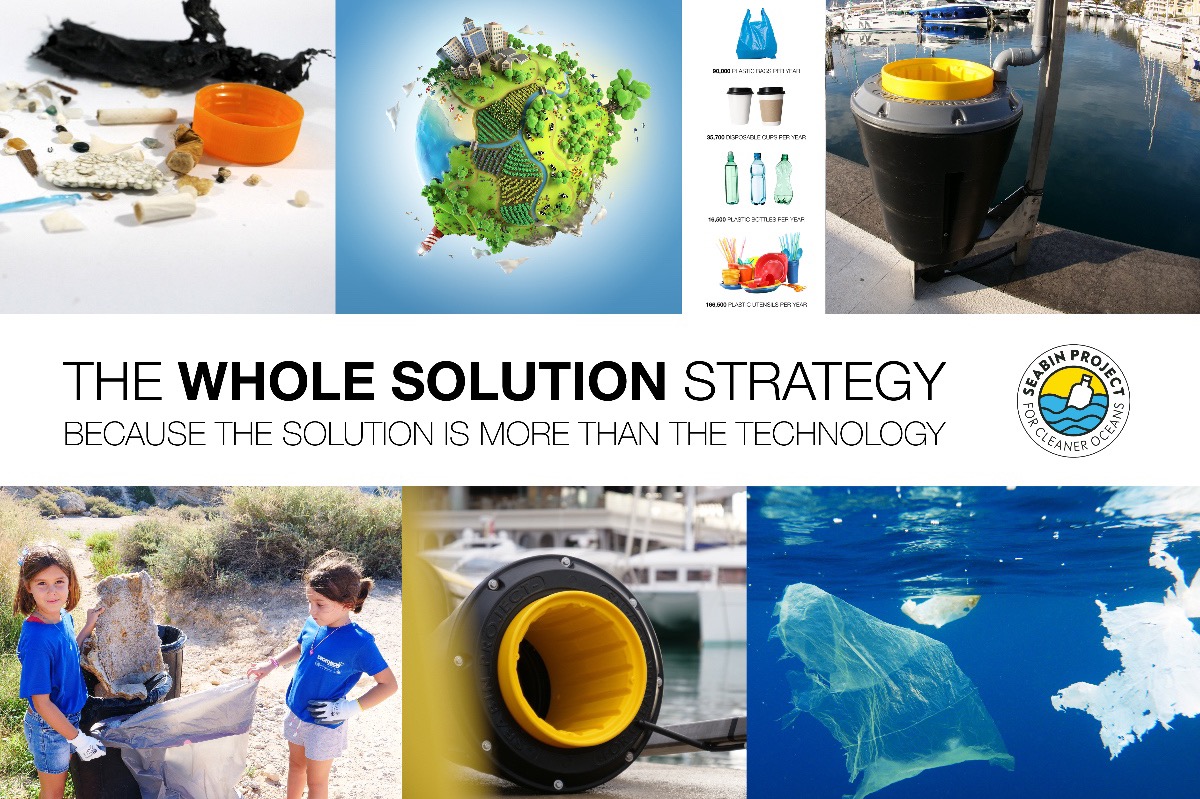 Great! Can our local community be involved also?
Yes! The team at Seabin have interactive programs and lessons designed for schools, community and youth to interact with the Seabins and have over 2000 school students engaged around the world, this is something that we can do locally also with support from the team at Seabin Project.
What will we be doing if we participate in these programs?
You would be joining an international community contributing important data and feedback on ocean plastics to the Seabin central data base. Renowned scientists, universities and environmental agencies are all a part of the programs also.
The lessons range from identifying ocean plastics to data collection of what the Seabins are catching weekly. The data collection is a very easy activity and where we can all see the measurable impact of debris the Seabins are taking out of the water in all weather conditions.
It's as simple as counting how many plastic bags, plastic particles, food wrappers and then noting it down on a spreadsheet or app. Weather conditions and location information is also entered into the data base.
How can you help our campaign and make a difference in the world?
Every contribution to this crowdfunding campaign helps, be it $1 or $50 dollars, it all adds up and bring us closer to our goal.
Even if you cannot afford a donation, please help by sharing this campaign with your friends and family on social media. The more people that know about the campaign the better!
Thanks everyone for taking the time to check out our campaign!
FAQS SHEET
Seabin Project FAQs
Q: Can someone pay out the crowdfunding campaign goal?
A: Yes! We need help! The more money we can raise, the more Seabins we can buy.
Q: Why crowdfund a Seabin?
A: Until now, the Seabins were not for the everyday person to purchase because marinas ports and yacht clubs are the target market for Seabin Group. This is a way where everyday people can give something back to the oceans.
Q: How do Seabins work in tidal areas?
A: Seabins at present are designed for floating docks and pontoons. The Seabins move up and down with the tide on the floating dock.
Q. How are the pumps run?
A. The pumps are currently electric, and around $2-$3 a day to run.
Q: When are the Seabins available?
A: Depending on your countries location, Seabins will be available Feb 2019.
Q: Do any fish get sucked into the Seabins? What about smaller marine life?
A: There is a possibility of fish to enter the Seabins, however in the last 2 years of development, the Seabins have only caught a handful of small bait fish. Most of which have been thrown back into the water alive. The fish simply stay away from the flow of water entering the Seabin and with the current fine tuning of the Seabin, the risk is now minimal.
Q: I don't have any money to donate, how can I help?
A: Don't worry! Your amazing anyways and thanks for even contacting us. We need help to share this project around with any media we can. Social media platforms like Facebook, Instagram, Twitter, websites, bloggers. Also with newspapers, magazines, tv, radio and journalists. Also friends and family!