September 16 - 22, 2018: Issue 376

For you this week:
Jason Waterhouse and Lisa Darmanin Take Gold In Japan At Tokyo 2020 Olympics Venue
by World sailing and Australian sailing Team + some Tash and Annie news too!
Reflections by George Repin: THE DODECANESE ARCHIPELAGO

Collector's Corner: Historic Photographers Of Pittwater: The 'Wharriewood' Macpherson Family - Memories On Glass Exhibition As Part Of The State Library Of N.S.W. Open Day On October 6th, 2018 - Margot Riley, Curator at the State Library of N.S.W., relates the very exciting news that 70 of the Macpherson family photos attributed to William Joseph will form part of the October 6th Open Day at the Library in an Exhibition called 'Memories on Glass'. Local History buffs will be interested to hear about Margot's findings about the Macpherson photographic collection which confirm that these images were taken over a much longer time frame than first thought - from 1875 through to the 1930s - and that there were actually several photographers in the Macpherson Family - not just William Joseph.

DIY Ideas: A Dog's Paradise in Your Own SAFE Garden - grass to roll in, a shallow pond to sit in when it's hot, paths to explore!
Profile: Adam Crowley This year BHS has been celebrating its 50th year with a range of good fun stuff including a Colour Run/Obstacle Course, a Winter Night Market and on September 29th, a Golden Ball. All ex-students, staff, parents and members of the Barrenjoey community are invited to celebrate. Ticket sales close on September 20th. Get yours here.
Barrenjoey promotes a vision of providing a school experience where Respect, Effort and Challenge are highly valued - in fact that's the school's motto. Students respect the subjects they study, the content, teachers, environment and themselves, where effort is expected, valued, recognised and celebrated and where students are enabled to realise the worth in challenging themselves to 'be the best they can be'.

Although the school has a vast number of notable alumni across Arts, Science and Sports and every other field of human endeavour, it is the simply great human beings with great attitude that emerge from this school that best serve as its 'dream come true'. These are individuals that stand upright, care about the place around them, the people in it and are aware of how we are all interlinked – connected.
This week an ex BHS Student who is still excelling and seizing opportunities presented to him to 'be the best he can be' in every pursuit that is part of his individual nature
History:
The Barrenjoey School: 1872 To 1894 -
Barrenjoey High School is turning 50 this year and is very proud of it!
The school and school community have been holding a number of events including the Colour Run / Obstacle Course of March, The Barrenjoey Night Market in June, and on the Saturday the 29th of September – The Golden Ball!
All Ex-students, staff, parents and members of the Barrenjoey community are invited to celebrate. There will be a Three-course meal, the event will be fully licensed, with live bands, memorabilia exhibition, and more. Dress: Women: Elegant Men: Dashing!
The Barrenjoey High School opened in 1968 - a little under a hundred years prior to that a school of a similar name commenced atop the headland so many BHS students love.
A few notes to get you in a golden mood - no, there will not be an exam on this - enjoy !
Berry 'Castle' Inclusive Playspace Now Open At Narrabeen
September 14, 2018: from council
A fantastic new inclusive playground at the Tramshed Arts and Community Centre at Narrabeen is now open.
The castle themed playspace comes complete with sandstone-turret main entry, drawbridge with moat and crocodiles, medieval castle, village shops, berry station, dragon's lair and a forest and fairy garden.
The playspace is complemented by the large existing date palms and a heritage-listed fig tree that frames the playground.
Northern Beaches Mayor Michael Regan said Council was excited to finally open this great facility following consultation with the community.
"What a great facility. The major pieces of equipment are bespoke designed to provide an inclusive and fun experience for children of a range of abilities.
"The playground took five months to construct, but the wait was worth it.
"We presented concept designs to the community and received overwhelming positive feedback so I think it's a win for the community.
"There is still a bit of work to do at the site. The playground upgrade is part of an overall rejuvenation of the area and will complement the soon to be opened Community Centre. Other adjacent facilities include an outdoor fitness station and half-court basketball court which is already hugely popular," Mayor Regan said.
The new playground also includes a variety of sensory and tactile elements for children to enjoy, an accessible castle and tower, swings, village setting for imaginative play, trampolines and nature play elements. Head down and check it out!
Tractor Tom: Rev The Hero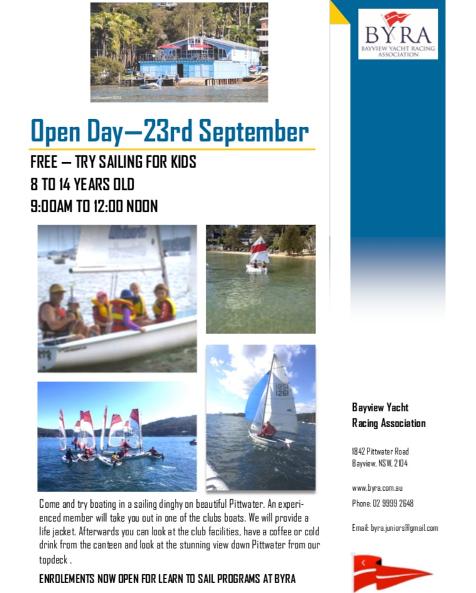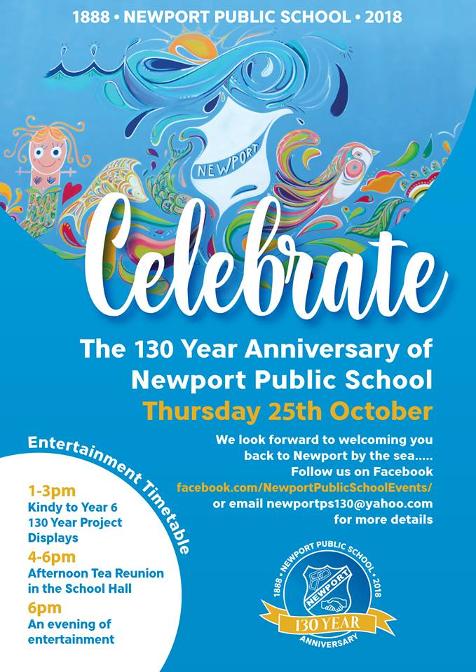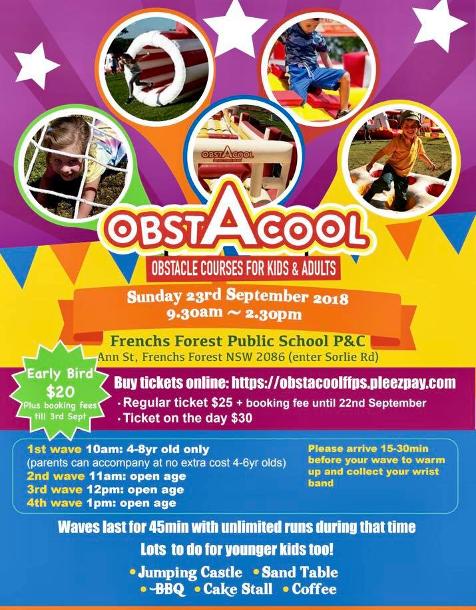 Profile: Ingleside Riders Group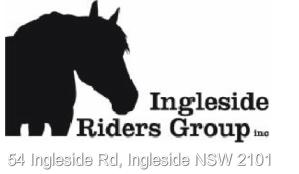 Ingleside Riders Group Inc. (IRG) is a not for profit incorporated association and is run solely by volunteers. It was formed in 2003 and provides a facility known as "Ingleside Equestrian Park" which is approximately 9 acres of land between Wattle St and McLean St, Ingleside.
IRG has a licence agreement with the Minister of Education to use this land. This facility is very valuable as it is the only designated area solely for equestrian use in the Pittwater District.
IRG promotes equal rights and the respect of one another and our list of rules that all members must sign reflect this.
Mona Vale Mountain Cub
Scouts Profile
Find out more about all the fun you can have at Mona Vale Mountain Cub Scouts Profile –
our Profile pages aren't just about those who can tell you about Pittwater before you were born, they're also about great clubs and activities that you too can get involved in!
Peppa Pig: New compilation

Published September 7, 2018
Surf n' Turf Cup
This Sunday, September 16 there will be a Newport Nippers vs Newport Junior Rugby
sprint challenge for 6 - 10 year old`s.
The 2 Clubs will be competing for the Surf n Turf Cup. We would love all Nippers that are between 6 and 10 to come down to the beach at 10am to have some fun races against kids from Newport Rugby. There will be a sausage sandwich for our runners and plenty of room on the beach to have a run around, kick a footy or sit down and relax on a Spring Sunday morning.
Nippers Registrations will also be on in the hall of the Surf Club from 9am - 11am and The Shop will be open for Summer supplies.
We would love to see lots of Nippers there for what hopefully will be the first in an Annual Surf n Turf Cup event.
I Am, You Are, We Are Australian
The lyrics to 'I am Australian' were written in 1987 by Bruce Woodley of 'The Seekers' and Dobe Newton of 'The Bushwackers' and set to music composed by Bruce Woodley.

The Seekers were a group of musicians from Melbourne, Australia who came together in 1962. The recording was made during a Melbourne performance during their 25 Year Silver Jubilee Reunion Celebration tour in 1993.
Lead vocals: Bruce Woodley (guitar) & Judith Durham
Other vocals: Athol Guy (double bass) & Keith Potger (twelve string guitar)
Schools' Mail-Out To Encourage Milestone Recognition
The Hon Darren Chester MP
Minister for Veterans' Affairs
Minister for Defence Personnel
Minister Assisting the Prime Minister for the Centenary of ANZAC
September 10th, 2018
Schools around the country will soon receive their annual educational kit in preparation for Remembrance Day, which this year marks the centenary of the Armistice that ended the fighting of the First World War.
Minister for Veterans' Affairs Darren Chester said that in the years after, Remembrance Day was known as Armistice Day, to remember those who suffered and died in the First World War.
"It was not until after the Second World War that it became known as Remembrance Day, and today we commemorate all those who have suffered and died in all wars, conflicts and peacekeeping operations," Mr Chester said.
"The centenary of this significant date in our history provides the opportunity to educate our next generation in the importance of observing a minute's silence at 11am on 11 November.
"As a nation we must ensure the service and sacrifice of our ancestors, and the effect of military service on the country as a whole, is understood and remembered by the youngest members of our community."
The educational kit is now being distributed to schools across Australia and includes Remembrance Day commemorative posters, the 2019 DVA calendar, an educational resource and flyers promoting 'Great Debates: The Anzac Legend'.
"In the final year of the Anzac Centenary, the posters feature four portraits of men and women who served during the Gallipoli campaign. Each portrait is made up of 100 photographs of Australian Defence Force (ADF) personal over the past century," Mr Chester said.
"Included in the kit is the eighth book in the Century of Service series, Candour: Stories in the words of those who served 1914–18, which contains diary extracts and letters from service men and women who served during the First World War, providing interesting accounts of life during the war.
"I encourage all schools, students and communities to get involved in this year's Remembrance Day commemorations, marking the centenary of the First World War Armistice, to remember all those who have suffered or died while serving our nation in wars, conflicts and peacekeeping operations over a Century of Service."
Schools will begin to receive the educational kit in September, with resources available to download on the DVA Anzac Portal.
Nominations for the 2018 Fred Hollows Humanity Award have opened!
What is the Fred Hollows Humanity Award?
The Award recognises Year 6 students who follow in Fred's footsteps by making a positive difference in their community. It celebrates students who show compassion, integrity and kindness in their everyday lives, just as Fred did.
Since 2012, the Award has recognised more than 1000 primary school students across Australia. In 2017, the Award expanded nationally for the first time with students from all states and territories eligible for nomination.
Who can nominate a student?
Teachers, principals, parents and members of the community are all encouraged to nominate.
Who should you nominate?
Any Year 6 student who embodies the values of compassion, integrity and kindness.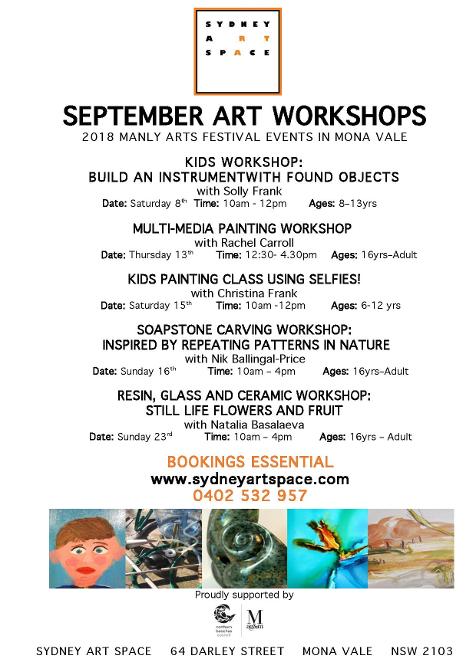 Saturday basketball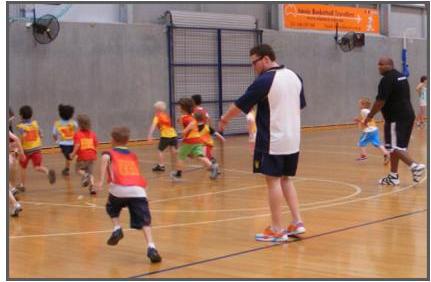 The Manly Warringah Basketball Association is holding basketball training & fun on Saturday afternoons, at the NBISC Jackson rd Warriewood with expert coaches. The programme is on each Saturday during school term.
There are two groups Biddy Ball for ages 7 and under 2.30-3.30pm & Lightning League for ages 8 & over 3.30-4.30pm.
The cost is $10.00 per week coaches are American professional Jerome Lee and Representative coaches Tim O'Sullivan and Mark Sommerville. No need to book just come on down.
2018 Sessions
Term 3: July 28 to September 29
Term 4: October 20 to December 8
Our new Aussie Hoops skills trainings starting this Sunday at NBISC 8am-9am
It's a really good program to get started in basketball for ages years 5 – 10
Visit: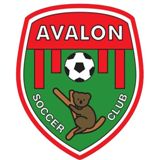 Profile:
Avalon Soccer Club
Avalon Soccer Club is an amateur club situated at the northern end of Sydney's Northern Beaches. As a club we pride ourselves on our friendly, family club environment. The club is comprised of over a thousand players aged from 5 who enjoy playing the beautiful game at a variety of levels and is entirely run by a group of dedicated volunteers.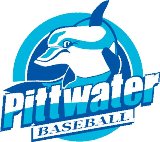 Profile:
Pittwater Baseball Club
The Season Start for 2017/2018 Pittwater Baseball Club commences Saturday, September 9th.
Their Mission: Share a community spirit through the joy of our children engaging in baseball.
LEGO AT THE LIBRARY
Local children will have the chance to join a club specialising in one of the most enduring playthings of childhood. Mona Vale Library has started a Lego club on the first Sunday of each month from 2pm to 4pm.
The club is open to children aged between seven and twelve years of age, with younger children welcome with parental supervision.
If you are interested in attending a Lego at the Library session contact the library on 9970 1622 or book in person at the library, 1 Park Street, Mona Vale.

Children's Storytime at Mona Vale Library: Mona Vale Library offers storytime for pre-school children every week during school terms. Children and their carers come and participate in a fun sing-a-long with our story teller as well as listen to several stories in each session, followed by some craft. Storytime is held in the Pelican Room of the library in front of the service desk. Storytime is free and no bookings are required. Storytime Sessions: Tuesdays 10.00am - 11.00am - Wednesdays 10.00am - 11.00am - Thursdays 10.00am - 11.00am

Profile Bayview Yacht Racing
Association (BYRA)
1842 Pittwater Rd,
Bayview
BYRA has a passion for sharing the great waters of Pittwater and a love of sailing with everyone aged 8 to 80 or over!
To Be A Drum read by James Earl Jones
To Be A Drum is written by Evelyn Coleman, illustrated by Aminah Brenda Lynn Robinson and read by James Earl Jones.
Do-Re-Mi from The Sound of Music
This Film first opened in 1965 - and it's still great!
Urban Play in Urban Parks
Spotted....somewhere in Pittwater