November 29 - December 5, 2020: Issue 476

Palm Beach Sailing Club Hosts the 2020-21 NSW Hobie States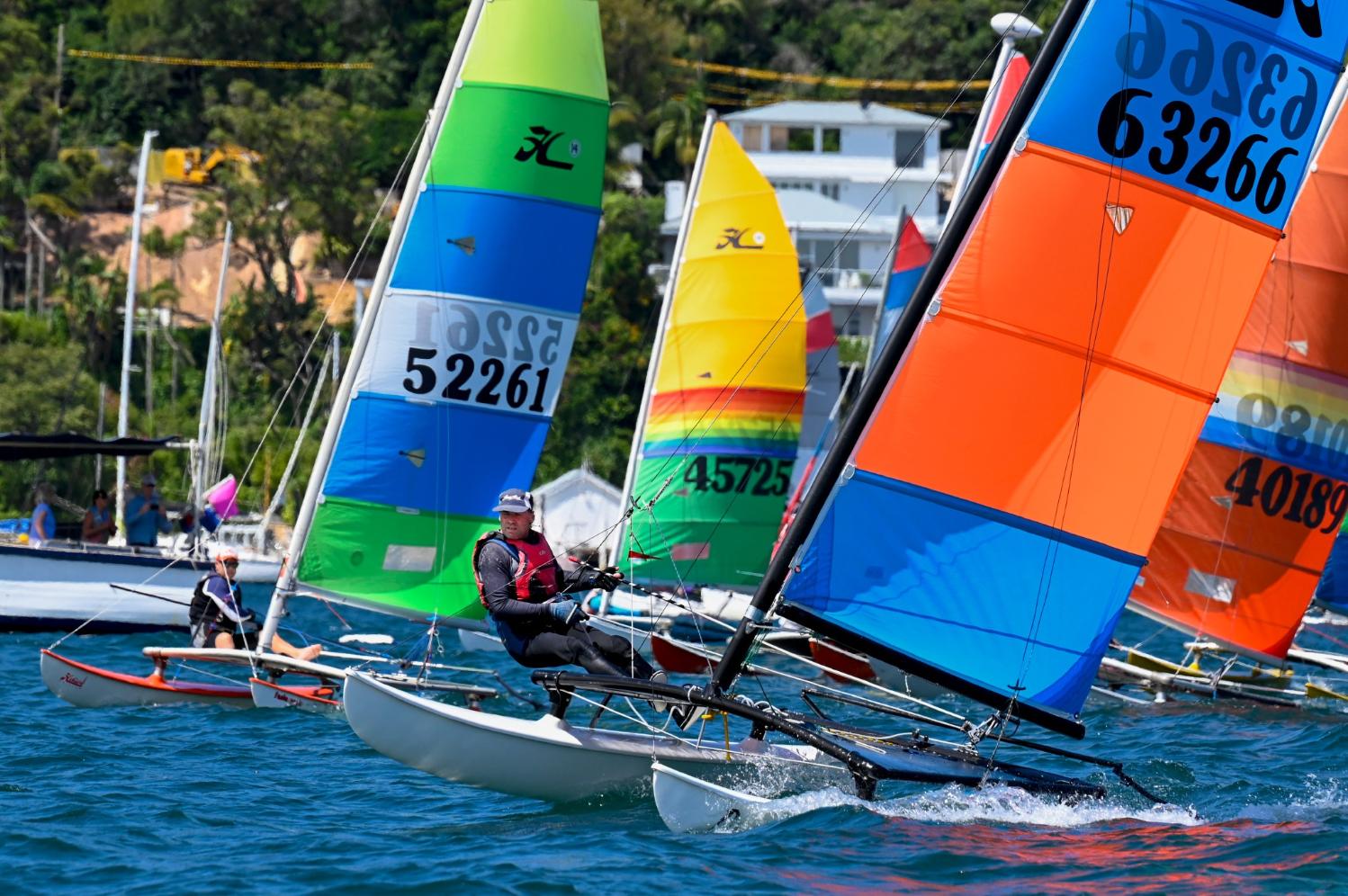 The NSW Hobie Class Association is excited to be joining with our hosts Palm Beach Sailing Club to sail the 2020 Hobie State Titles on the beautiful waters of Pittwater.
This event is open to ALL CLASSES of Hobies and will be held on Saturday 28th and Sunday 29th of November 2020.
Palm Beach Sailing Club is located on the north eastern shore of Pittwater and is home to an active fleet of Hobie enthusiasts with World Champions and Olympians among members.
This year's States haven't been the smoothest so far. On August 2nd 2020 Hobie Cat NSW received communication from Vincentia Sailing Club who have declined to host the 20/21 Hobie Nationals.
''As your Association, we are working hard to find an alternative venue. '' the organisation stated
By August 9th they announced; 'We are excited to announce the 2020 NSW State Titles will be held 28-29 November at Palm Beach Sailing Club and will be open to ALL CLASSES! H14, H16, H18, Tiger and WildCat. '
The States are a great lead in to the Nationals which will be hosted by Vincentia Sailing Club, December 28th 2002 to January 5th 2021 on spectacular Jervis Bay.
On Saturday a fleet of 36 boats took to the water, including some very happy campers from Victoria.
Among those competing are Rod Waterhouse with Evan Darmanin as crew, Nina and Evelyn Curtis, John and Bronte Forbes, Anthony Duchatel with Walter Tuite as crew, Upu Kila with Ainslie Gordon and Linda Renouf up against some skilled sailors in all classes.
Although there is still a day of racing ahead of the fleet today (Sunday November 29th) results in from Saturdays show some slim margins between the leaders and some great sailing in yesterday's fluky winds.
Finals results will be added in as they come to hand. Day 1 Results available below.
Below runs some of the photos taken from the water taken by Bradley Sissins of Shottobit photography. Brad travelled from Hobie at Huskisson with Christopher Purnell as some more great support for the states - certainly was a beautiful sight with all that colour and action.
Saturdays Results - Day 1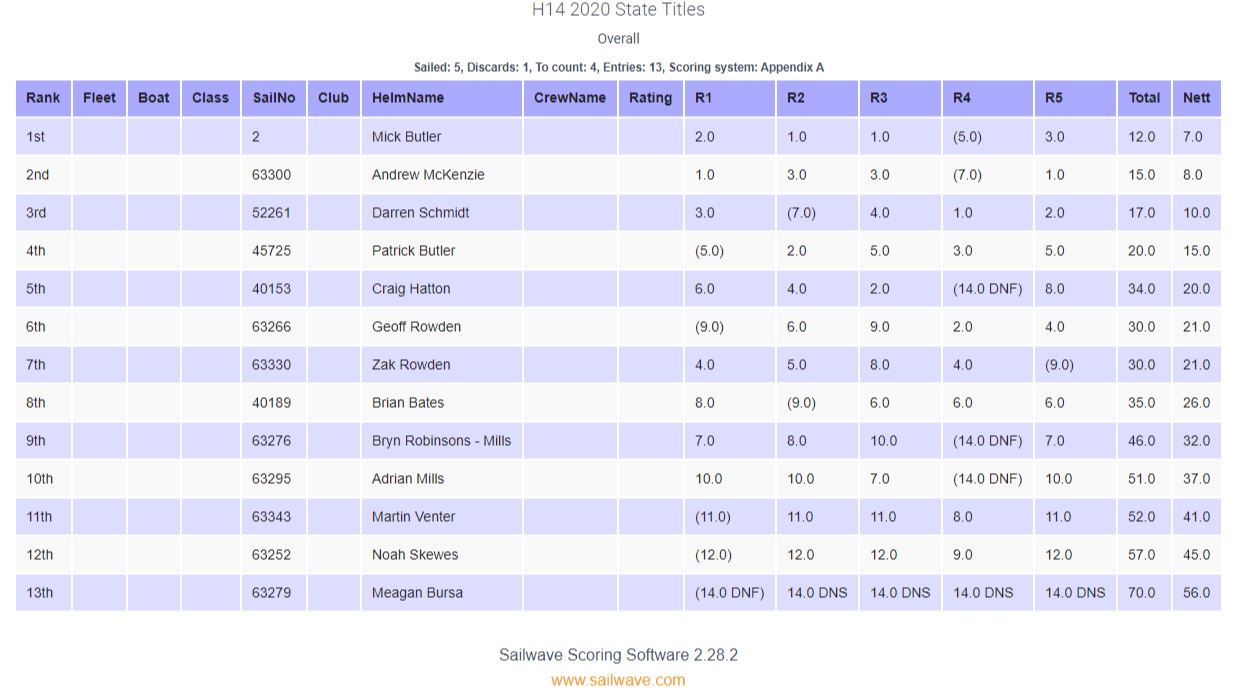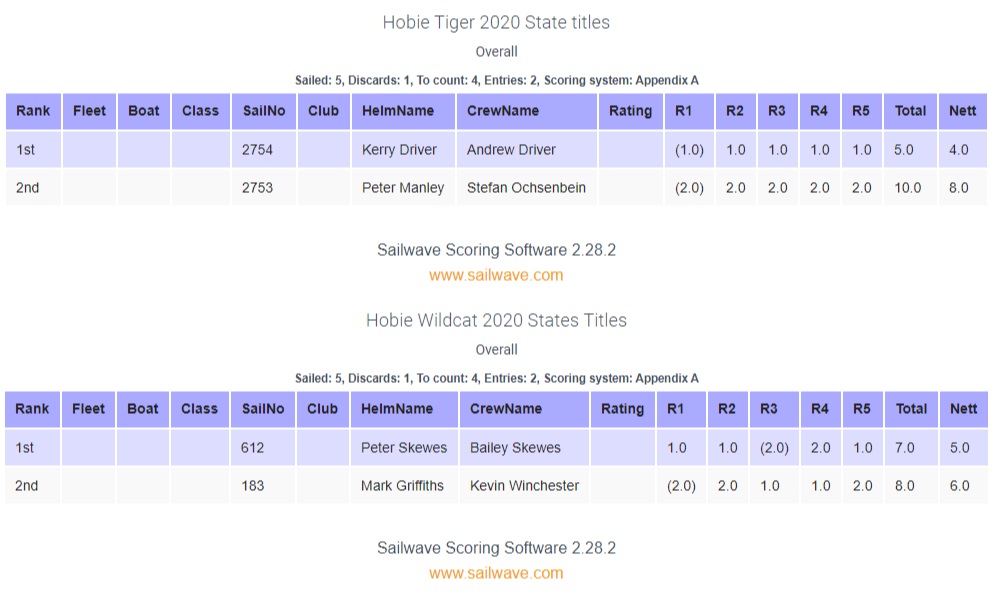 Day 1 on the beach & water
Photos by Bradley Sissins of Shottobit