August 24 - 30, 2014: Issue 177
Avalon Beach Surf Life Saving Club House - the 3rd Changes Into the 4th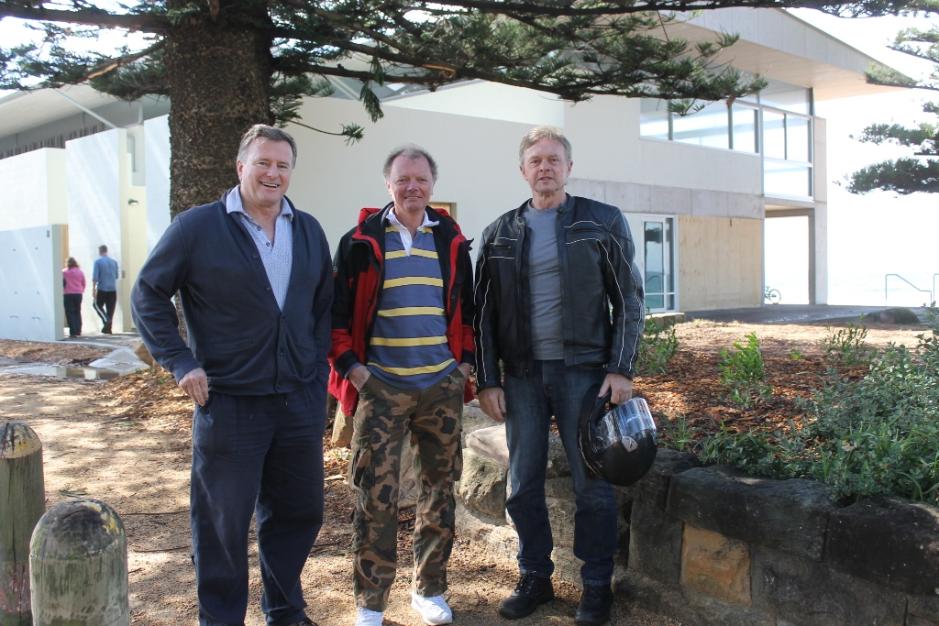 Left to right: Scott MacIntosh, Mike Hall and Bill Macrow having a look at new clubhouse yesterday - Picture by A J Guesdon, 23.8. 2014.
The brand new clubhouse of Avalon Beach Surf Life Saving Club officially opens next Sunday the 31st of August. Over the seasons this change has taken place we have visited the beach and taken some pictures of the old becoming the new and run these this week, as well as some beautiful images taken along the way by President of Avalon Beach SLSC Christine Hopton, Dave Archer and professional photographer Tim Hixson - The community are invited to tour the building next Sunday from 1pm
This weeks pictorial HERE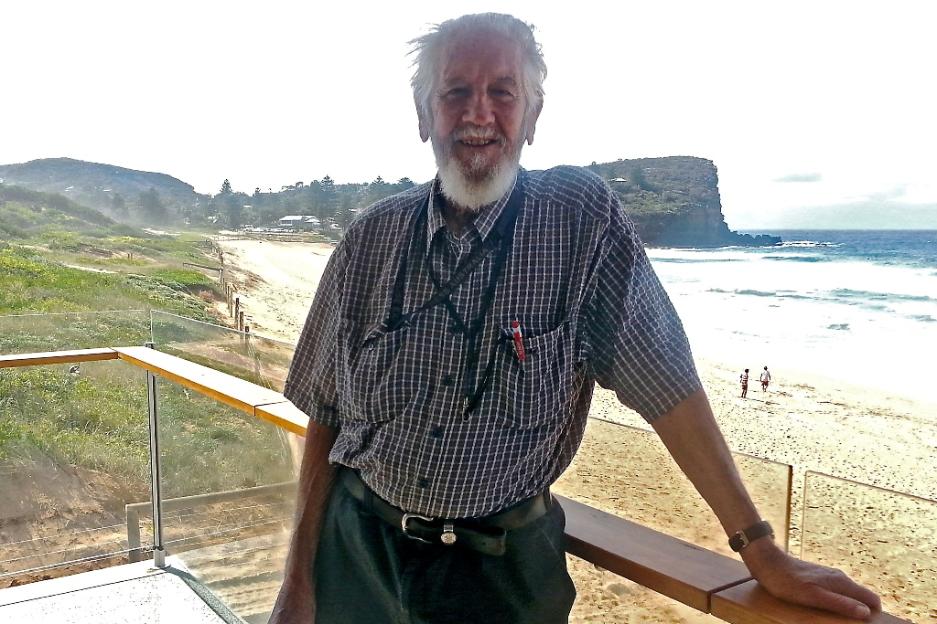 Ken Davidson (above) is our
Profile of the Week
- this is Ken visiting the brand new clubhouse of the Avalon Beach SLSC yesterday afternoon;
Picture by and courtesy of Philip English - taken at new Avalon Beach SLSC 23.8.2014
Mona Vale Hospital Advocates Honoured - NSW Government's 2014 Pittwater Community Service Award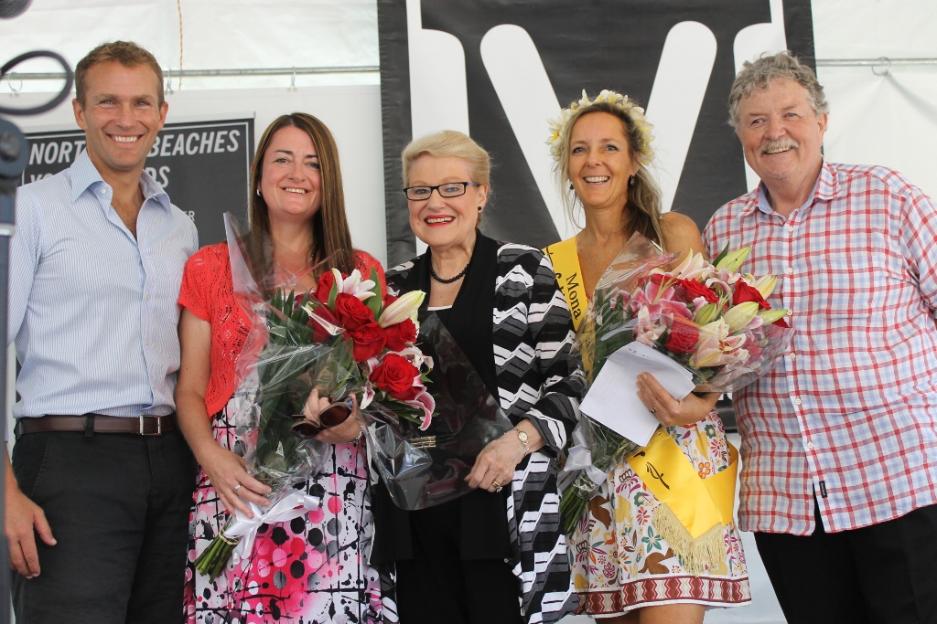 Rob Stokes, MP for Pittwater, Jacqui Edgley, Mona Vale Hospital's Director of Nursing and Midwifery, Hon. Bronwyn Bishop, Federal Member for Pittwater, Chelsey Baker, Mona Vale Jubilee Anniversary Ambassador and Parry Thomas, Chairman of the Mona Vale Hospital Golden Jubilee Committee - Saturday the 22nd of February 2014 at the Mona Vale Hospital Golden Jubilee Fair. AJG Pic.
21 August 2014
Member for Pittwater Rob Stokes today announced long-standing Mona Vale Hospital advocates Parry Thomas and Gail Carew as the dual recipients of the NSW Government's 2014 Pittwater Community Service Award.
The awards were presented at a community leader's reception at Mona Vale Golf Club and recognise outstanding voluntary service to the Pittwater community.
Parry Thomas served as the long-standing Chair of the Save Mona Vale Hospital Committee and recently coordinated the hospital's Golden Jubilee celebrations.
Gail Carew is a joint Vice President of the Mona Vale Hospital Auxiliary, played a key role in fundraising for the hospital's Jubilee celebrations and has been instrumental in the introduction of a number of recent projects across the hospital's campus.
________________________________________
Full story, including news of the next project by the recently formed Northern Beaches Palliative Care Working Group, HERE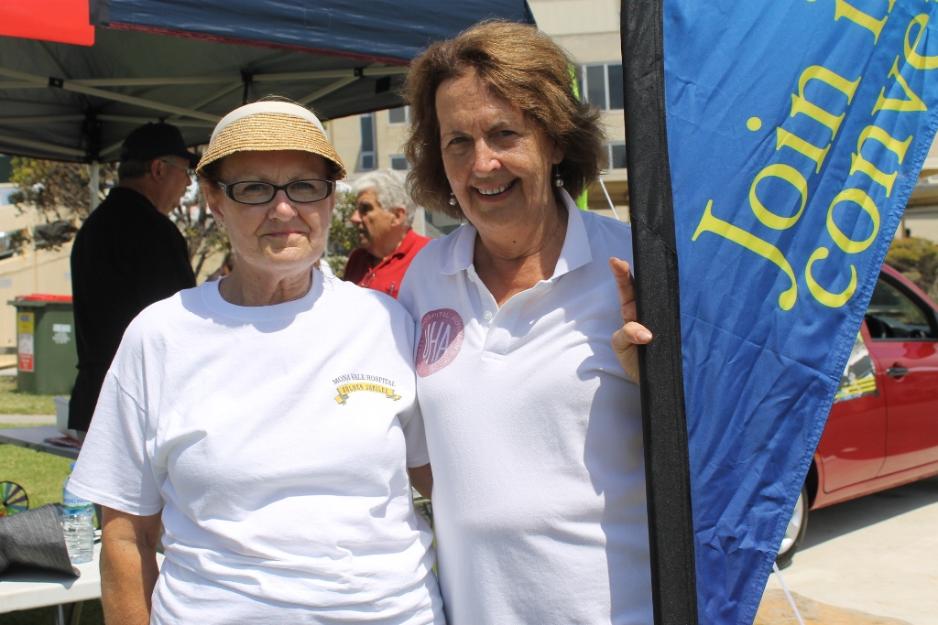 Gail Carew - Mona Vale Hospital Auxiliary and Rotary Club of Pittwater with Rosalie Thomas - Saturday the 22nd of February 2014 at the Mona Vale Hospital Golden Jubilee Fair. AJG Pic.
Thank You Pittwater - From Soibada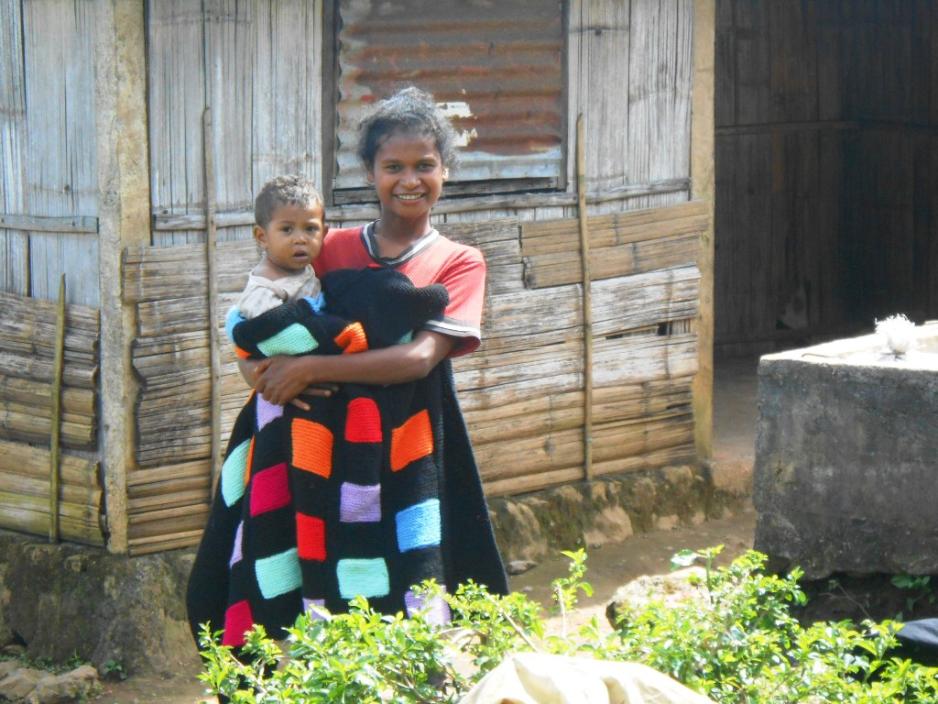 A happy recipient of one of the rugs made by local Pittwater Volunteers for people of Soibada. Picture by Tamara Sloper Harding, 2014.
The Pittwater Community has been sent a huge "thank you" from the people of Soibada. A team consisting of doctors, nurses, Rotarians, artists, youth representatives, water specialists, preschool and dance teachers, returned from Timor Leste at the end of last month. Over the next few weeks you will see updates about the individual projects. However, this week I would like to highlight the support of two very different groups in our community.

First page on recent trip from Tamara Sloper Harding - Chairperson of the Pittwater Friends of Soibada HERE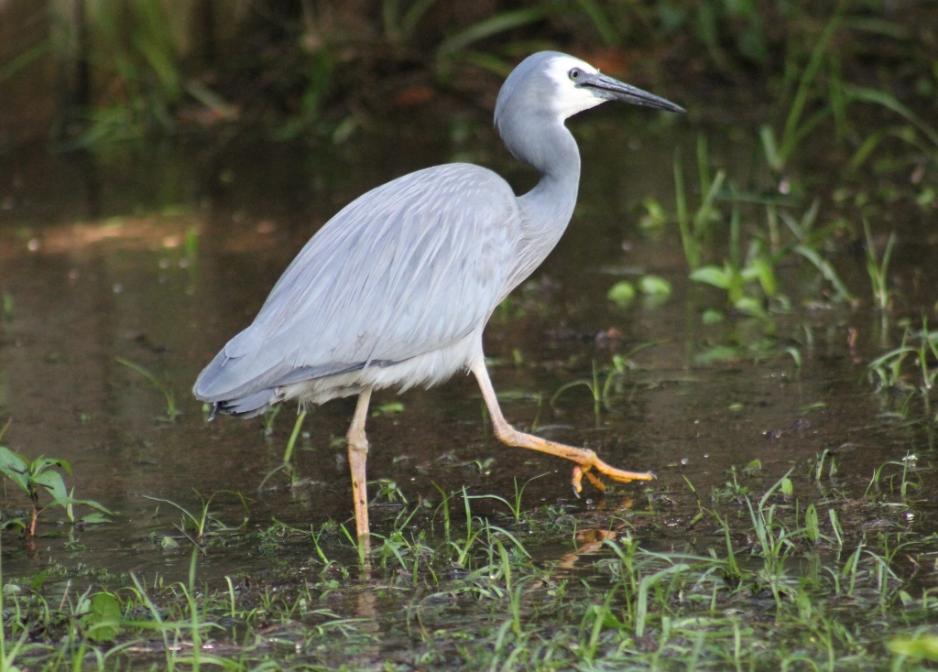 Young White-faced Heron out of Careel Creek and playing in a large puddle beside it, AJG Pic - 23.8.2014.
It's been great weather for ducks all week - and white-faced herons, Australian spoonbills, egrets - in fact everything that loves a good paddle in a puddle. The long dry spell has broken and our largest plants, our trees, are no longer parched for a drink. Even the air, earlier this is cleaner, and smells like....Petrichor ...a word constructed from Greek, petros, meaning 'stone' + ichor, the fluid that flows in the veins of the gods in Greek mythology. It is defined as "the distinctive scent which accompanies the first rain after a long warm dry spell".
Petrichor as a term was coined in 1964 by two Australian researchers, Bear and Thomas, for an article in the journal Nature. In the article, the authors describe how this scent derives from an oil exuded by certain plants during dry periods, whereupon it is absorbed by clay-based soils and rocks. During rain, the oil is released into the air along with another compound, geosmin, a metabolic by-product of certain Actinobacteria, which is emitted by wet soil, producing the distinctive scent - to us it is exhilarating and reminds all, despite damp feet, clothes and tedious travel times, of the blessings that come with rain.
Bear, I.J.; R.G. Thomas (March 1964). "Nature of argillaceous odour". Nature201 (4923): 993–995. doi:10.1038/201993a0.
Pittwater Online News is Published 6 a.m. Every Sunday Morning