October 26 - November 1, 2014: Issue 186
Dragonfly Dreamings - Signs of Summer
A koel has been calling from the spotted gum grove around our office for two weeks now, a returning Summer visitor. Dragonflies are buzzing around our frog pond. This week we heard the first trill from the first Summer cicada and yesterday, Saturday, the first of November's flies reached the coast from Australia's inland and buzzed around those in Dunbar Park at Pittwater's Garage Trail Sale - Summer is on the way - a few visions from the week - in our gardens, our parks, in the water, air and beside the creeks.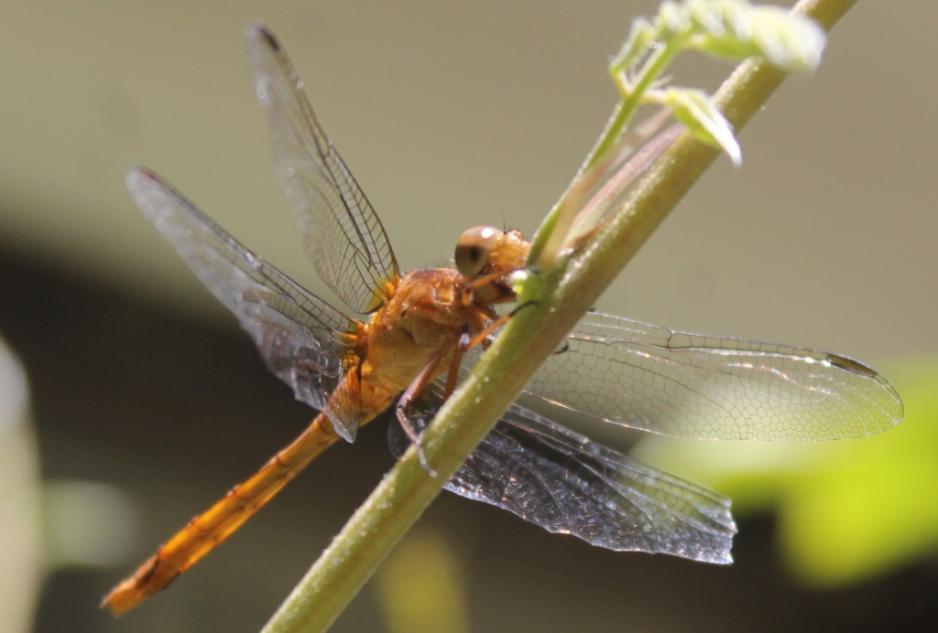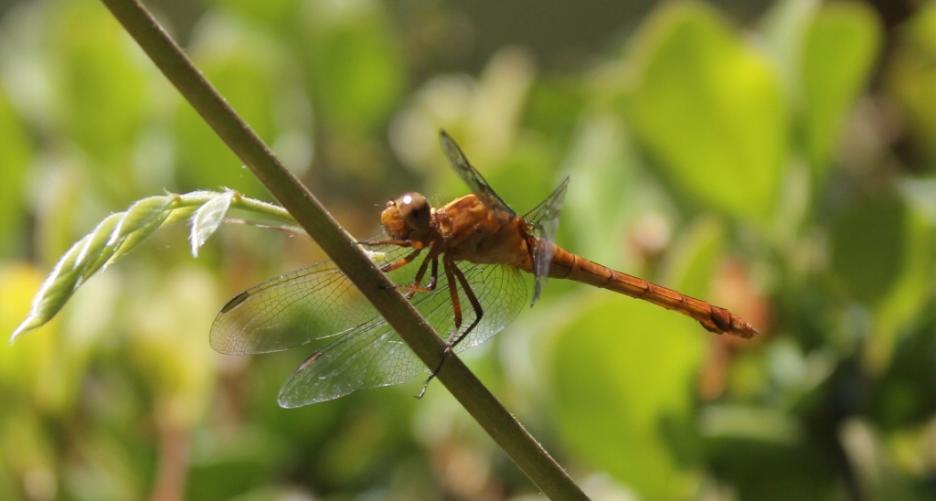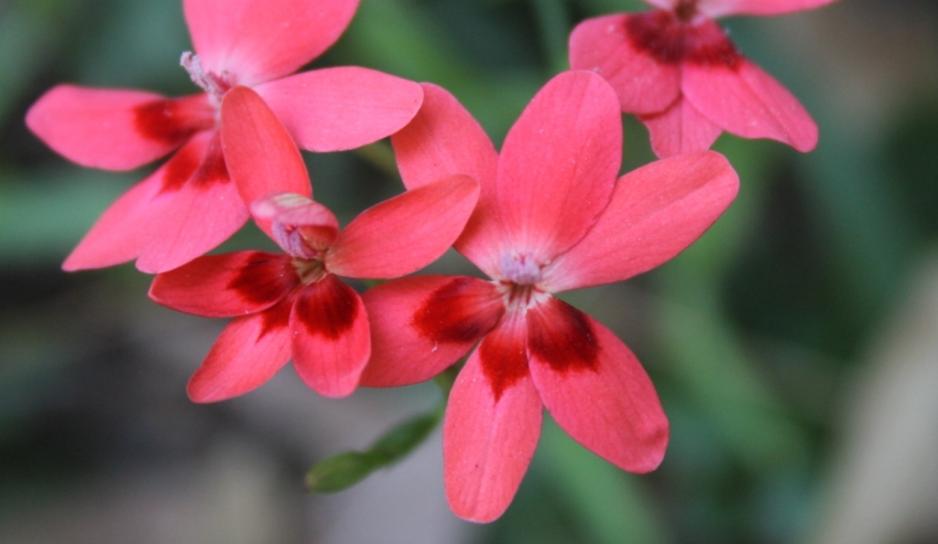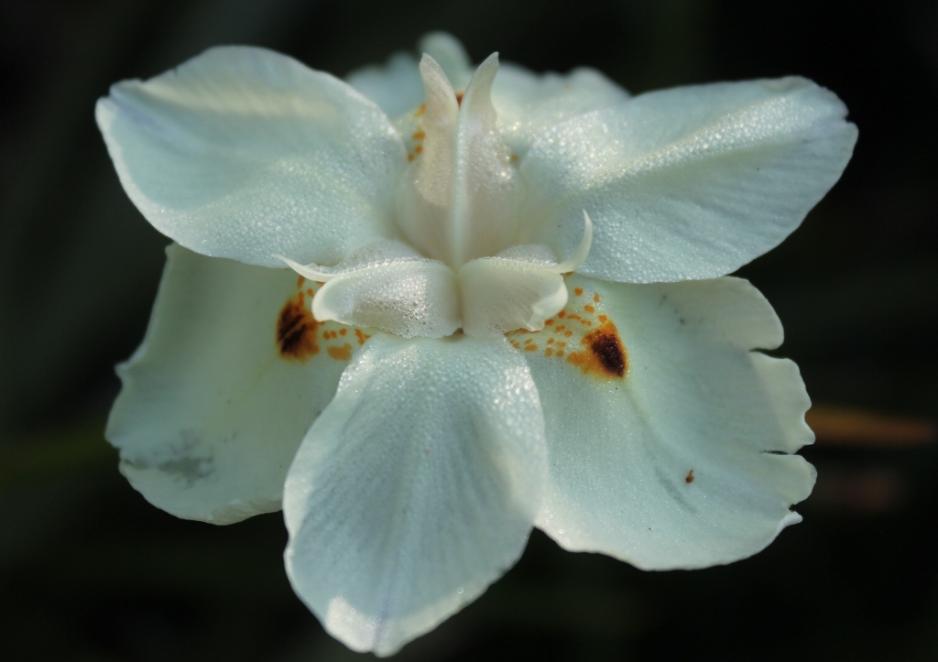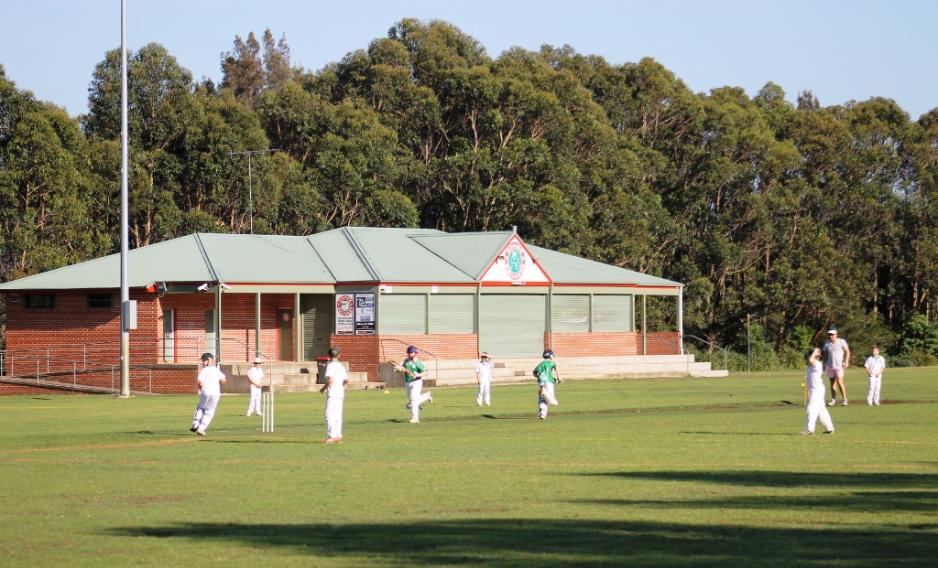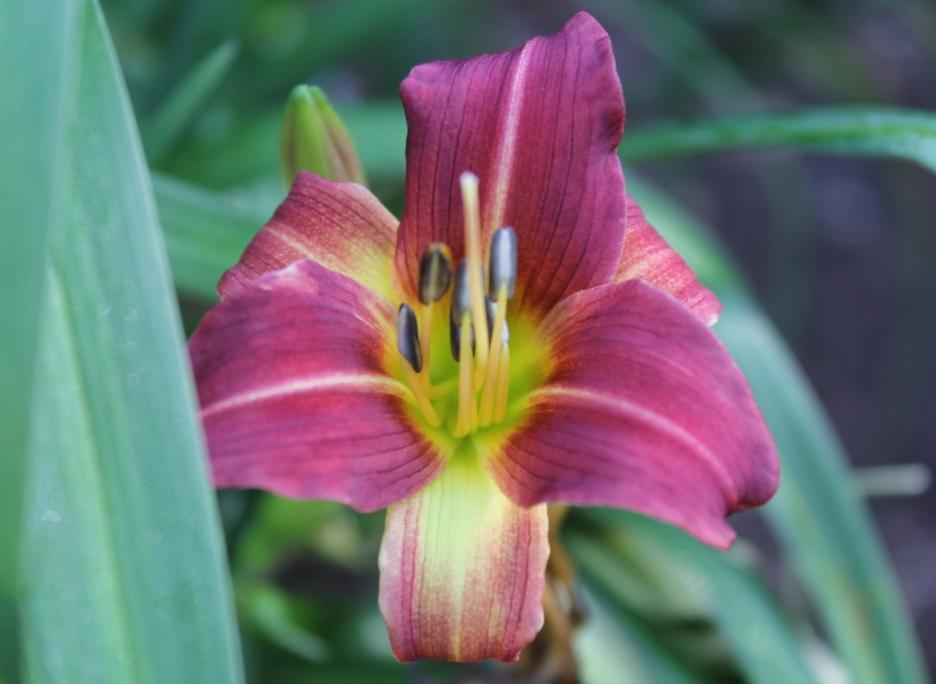 Dunbar Park, Avalon - Pittwater's Garage Trail Sale 2014 - October 25th, 2014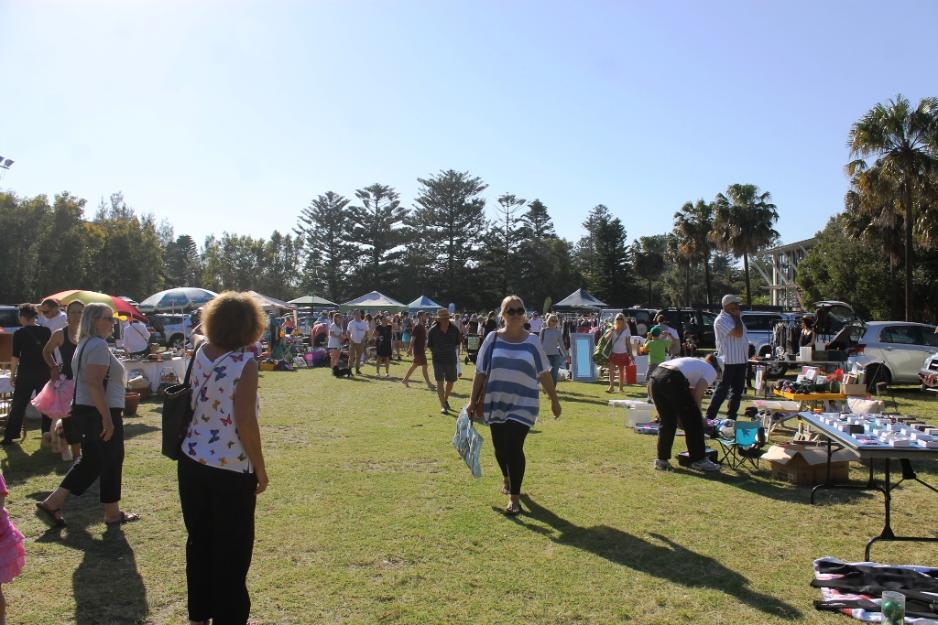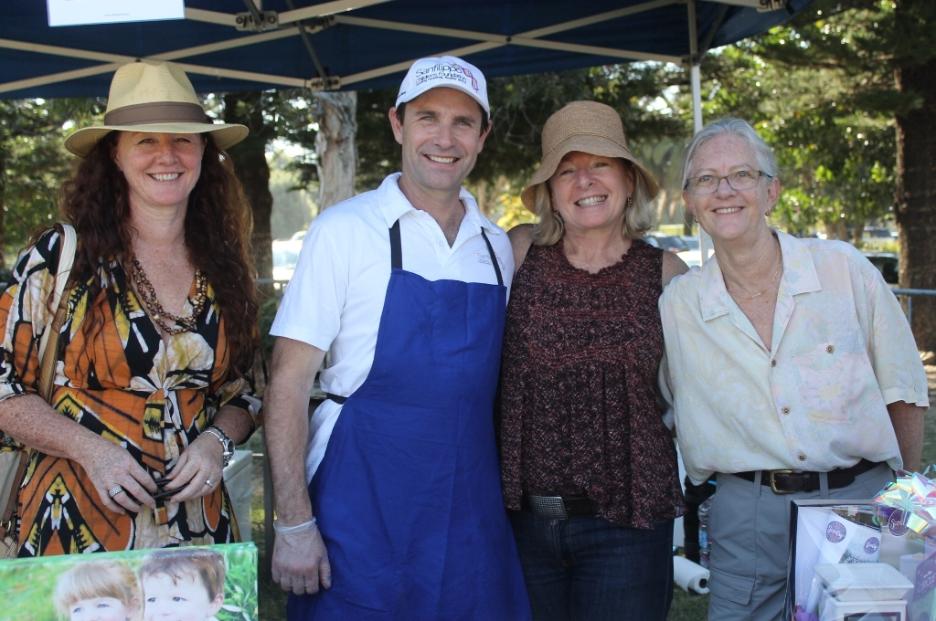 Deputy Mayor, Cr. Kylie Ferguson, Mayor of Pittwater, Cr. Jacqueline Townsend and Cr. Sue Young at the Garage Trail Sale in Dunbar Park, Avalon with Sanfilippo Children's Foundation representative yesterday (October 25th, 2014) - Pittwater Councillors will be attending all upcoming Market Days.
Mitchell and Tarryn and ? - bought this book from Mayoress Townsend's Gargae Trail Sale stall - Pittwater Councillors were working hard yesterday as part of the Garage Trail Sale open market in Dunbar Park at Avalon with Mayoress Townsend, Deputy Mayoress Ferguson and Councillor Young adding items to be sold to raise funds for the two charities, Sanfilippo Children's Foundation and Be Centre, as well as 'womaning' their stall during yesterday's heat.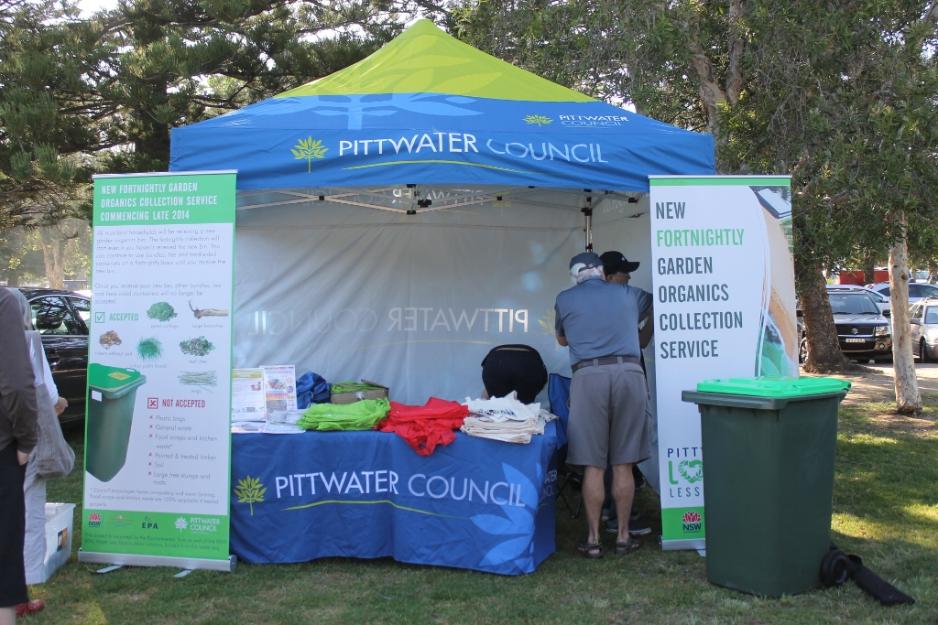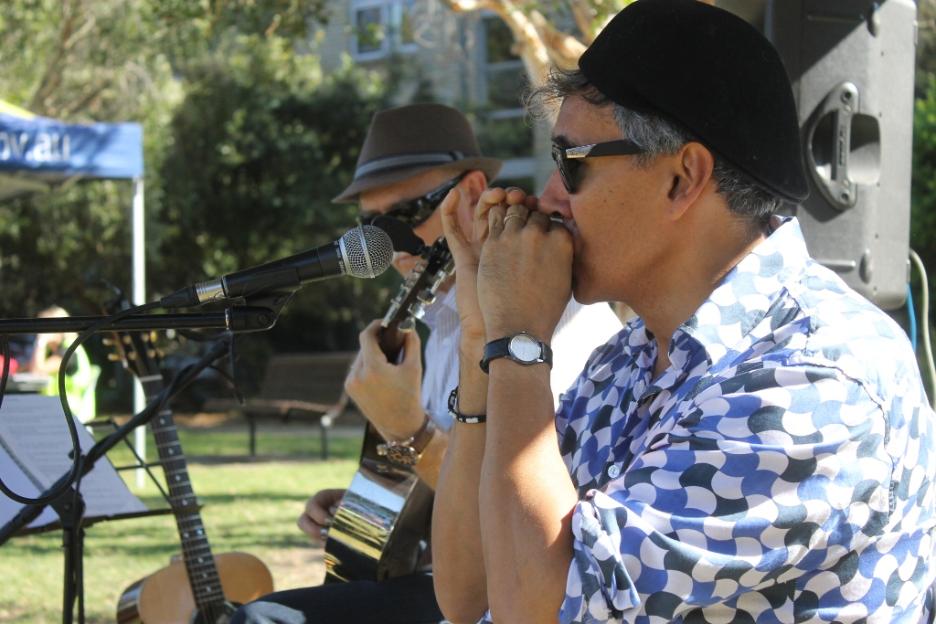 In the Air - The Summer cuckoo overhead!

Pictures by A J Guesdon, 2014