October 9 - 15, 2016: Issue 284
Lion Island Challenge 2016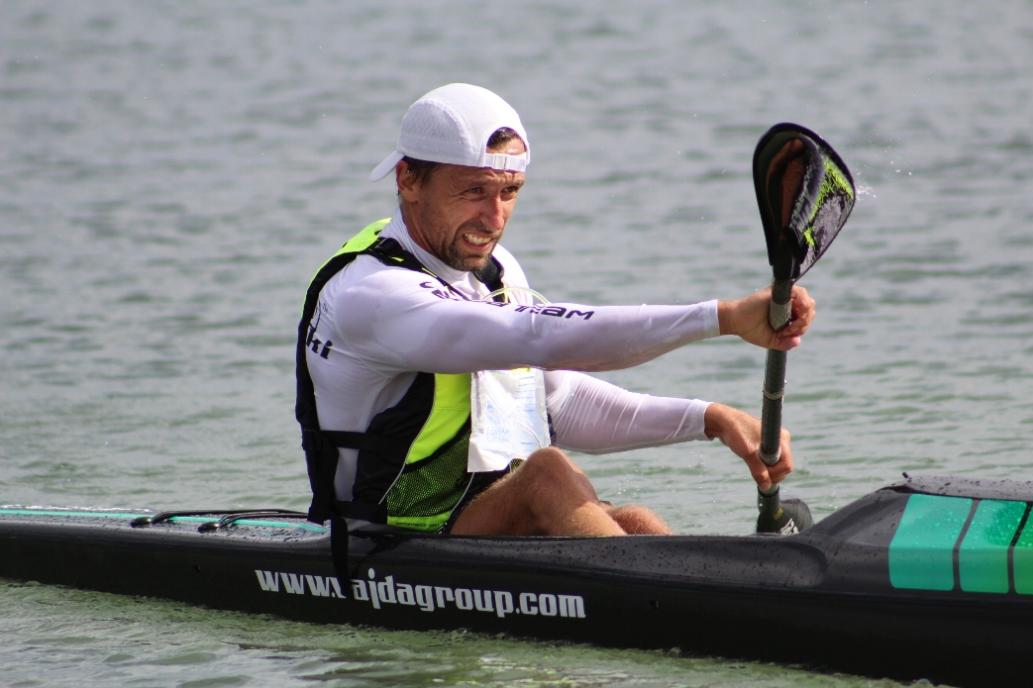 Sasa Vujanić winning the 2016 Lion Island Challenge
The Lion Island Challenge is Race 1 in the Ocean Series each year and considered one of premier ocean races with categories for ocean racing and spec skis, outrigger canoes, stand up paddleboards and racing mals. There are two competitive courses, a 14km and 8km, which take in some of the most spectacular coastline Sydney has to offer. The race starts from the Pittwater side of Palm Beach, travels around spectacular Barrenjoey headland to the southern end of Palm Beach (kiddie's corner) and then returns around Lion Island in Broken Bay to Station Beach below the iconic lighthouse.
Avalon Beach SLSC runs the event each year, and this year, the 11th challenge, saw Sasa Vujanić hold onto the perpetual trophy for the second year in a row.
In 2016 Avalon Beach SLSC member Volker Klemm took on the role of Race Director. This meant former Race Director, Brett Greenwood, was a competitor for the first time in 10 years and took Line Honours in the Double ski.
In the shorter course it was a case of Mona Vale, Mona Vale, Mona Vale, Mona Vale SLSC with four members in the top four places. Jasper Damp took 2nd in a time of 43:08, once again just a few heartbeats behind 1st placed Edward Baker on 42:59, while three girls, also having a mini-race within the race, vied for third back across the line overall.
Jordon Hunt finished in 47:12, securing 1st overall in the Under 23's Division for the 8k, while clubmates Olivier Day and Katy Brady, in a double ski, came home in 47:13. all five paddlers finishing 1st in their Divisions.
More HERE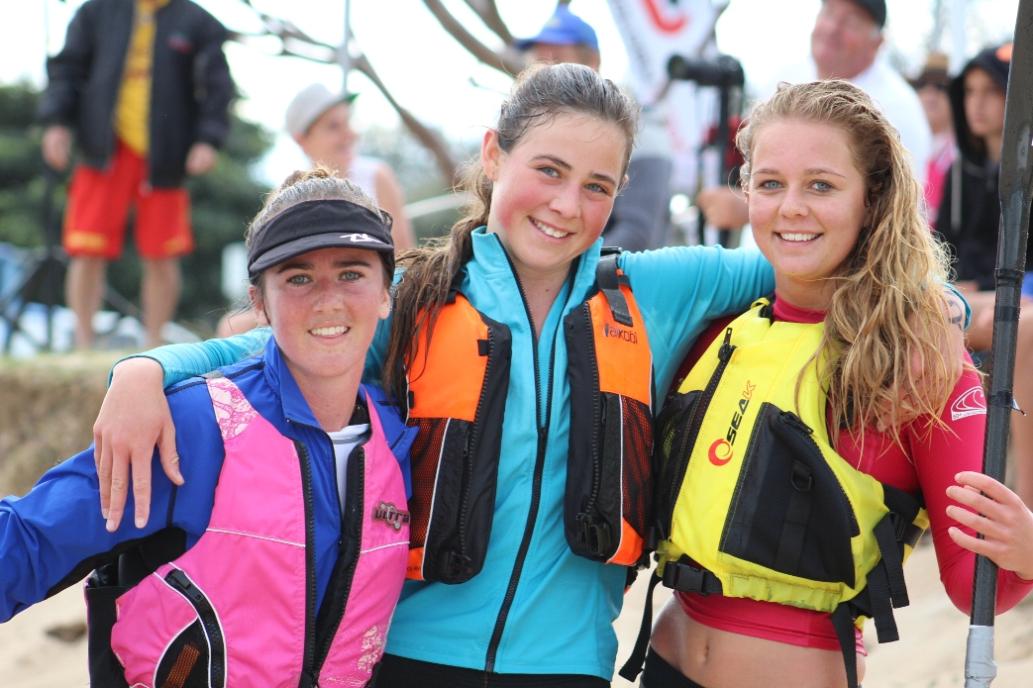 Mona Vale SLSC's
Olivier Day, Jordon Hunt and Katy Brady
MC38 2016/17 Summer Series Championship Act 1: On Pittwater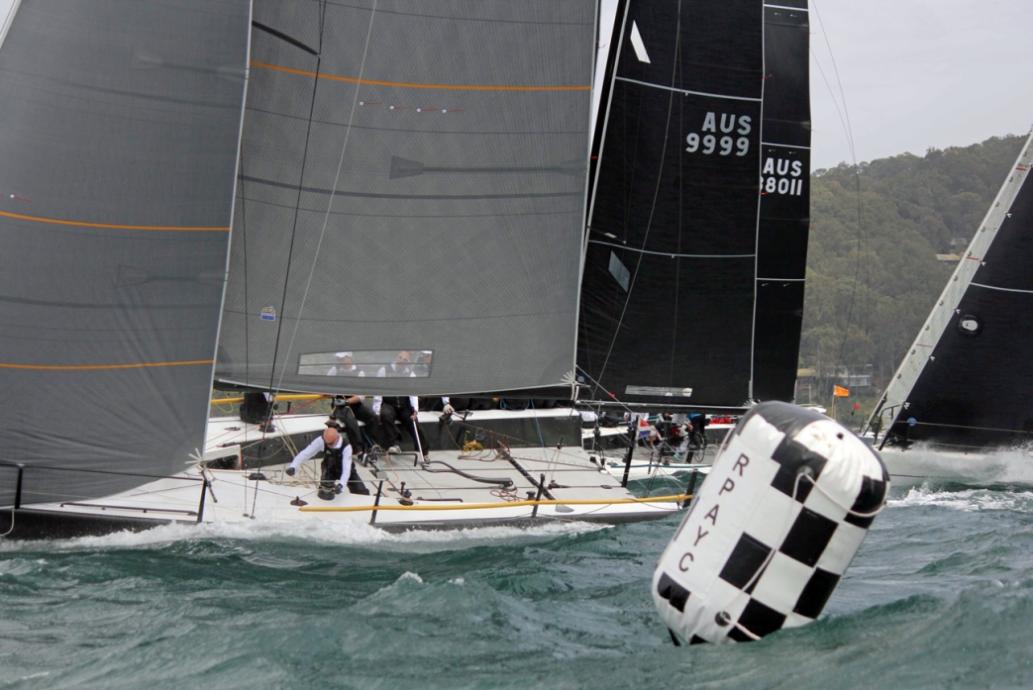 MC38 2016/17 Summer Series Championship Act 1 start - photo by Stephen Collopy, RPAYC
Event: MC38 2016/17 Summer Series Championship Act 1, 8-9 October, 2016 hosted by the Royal Prince Alfred Yacht Club
Day one of act one of the MC38 2016/17 Summer Series Championship was a test of boat handling with south-east winds up to 28 knots sorting out the slick from the sloppy when it came to crew work in the four opening races on Pittwater, north of Sydney.
Other than a knot in the kite halyard in the last race of the day, Howard Spencer's Menace from Royal Akarana Yacht Club in New Zealand looked in command and easily scored boat of the day thanks to their 1,1,2,2 results.
Elsewhere in the fleet masts were in the water at times, boats were rounding up in the gusts and among the damage was a monumental kite tear on Ginger. When they were under control and wound up downwind the MC38s threw out massive bow waves, planing at 20 knots with each crew packed at the stern quarter balancing the weight and strain on the kite.
Report by Lisa Ratcliff HERE
Sydney Water Prospects Make A Splash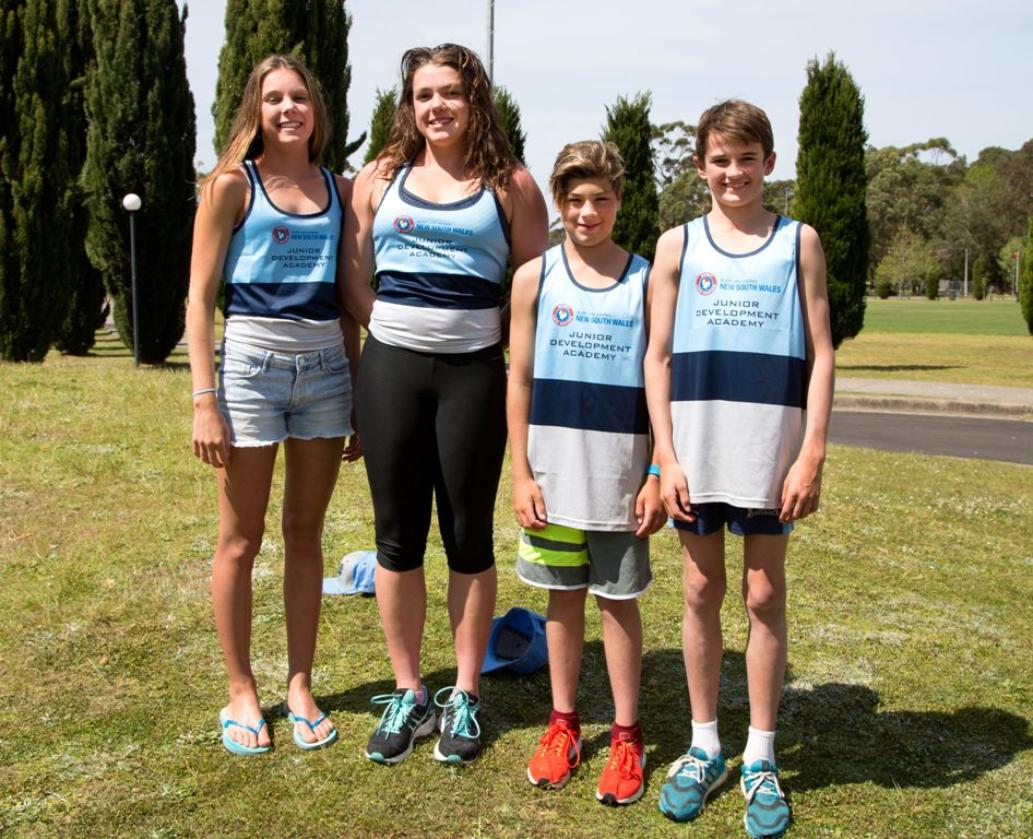 2016 Junior Development Academy Sydney Northern Beaches Representatives:
Piper Harrison (Manly LSC),
Analiese Melbourn (North Curl Curl SLSC)
Kai McGovern (North Curl Curl SLSC) and
Luka Monnock (Mona Vale SLSC),
- photo courtesy SLS New South Wales.
Sydney Water Prospects Make A Splash
Friday 7 October 2016 - BY SLS NSW
While their peers are relaxing during the school holiday break, a group of the state's most promising ocean competitors traded books for swimsuits at an intensive camp designed to improve their skills and give an early insight into the life of an elite surf sport athlete.
The Junior Development Academy Camp, previously known as the TAP Camp, is for athletes aged 12-14 across from around the state who have demonstrated potential in any of the water disciplines that feature as part of the summer surf sport program.
Throughout the three-day program that was held at the Sydney Academy of Sport on Sydney's Northern Beaches the athletes participated in training sessions under the eagle eye of some of the best surf sports coaches going around, attended discussions on nutrition, had their skills and techniques analysed and were introduced to high performance and recovery techniques.
For the bulk of these talented youngsters it is the first time that they have been exposed to a high performance environment. The depth of emerging talent across both Sydney and Sydney Northern Beaches was clearly on display with a total of ten athletes selected for the annual program.
"It's been a great camp and I certainly enjoyed the experience. I live local as well so that was great, but I really enjoyed getting to know everyone," said Mona Vale's Luka Monnock.
"I definitely consider myself stronger in the water than on the beach which most of us here are!"
More HERE
Lock Crowther Designed Two Up Together Wins Three Divisions In 2016 LC Regatta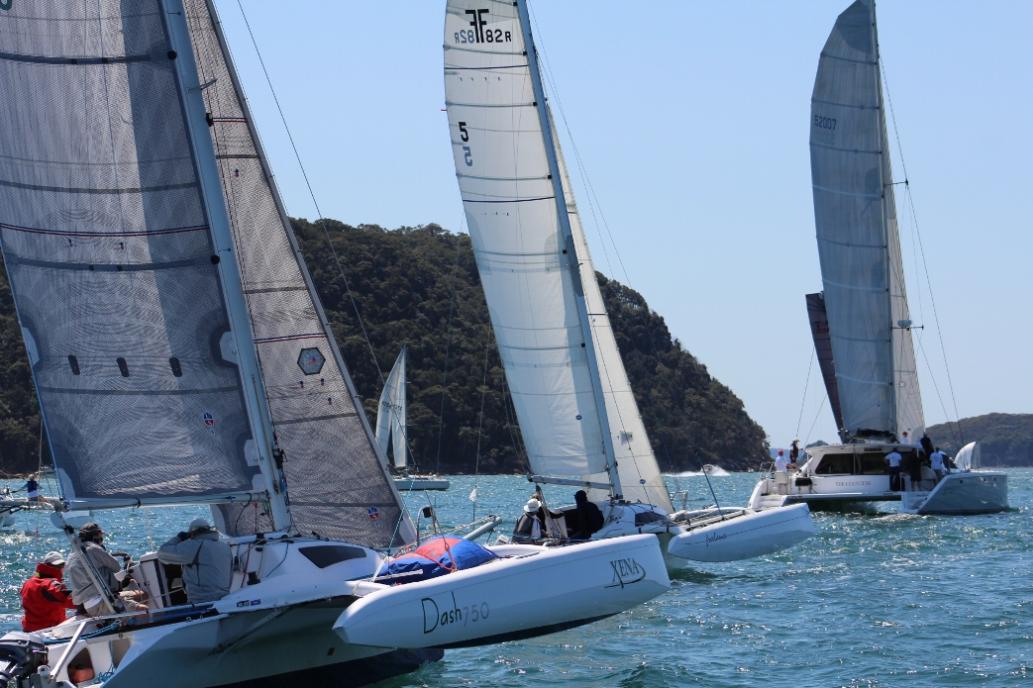 LCMR 2016 Race 2 - Mackerel Beach start - A J Guesdon photo.
'Two Up Together'
, a Crowther 50, won the the Ocean Race, the PHS for Division 1 and the OMR in this year's Lock Crowther Regatta. Skipper Justin Grunwald attributes this year's success to a great crew working well together who were outstanding on their spinnaker work.
Fastest boat this year was 'Mad Hatter', a trimaran from Lake Macquarie expertly sailed by Phil Brander and crew. Phil also built this flier.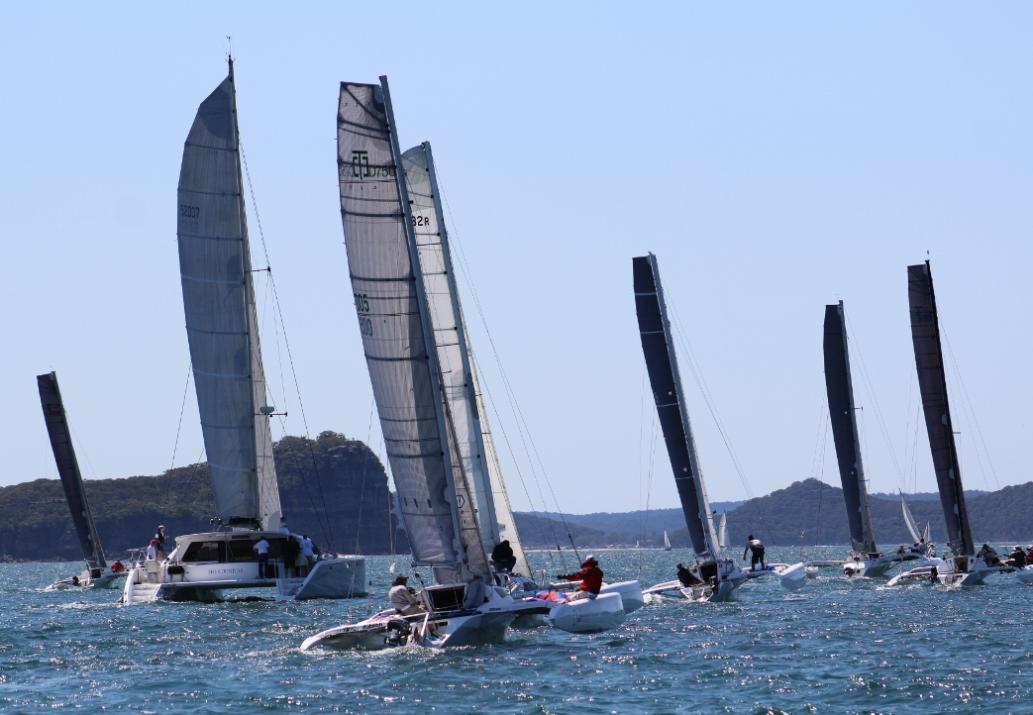 LCMR 2016 Race 2 Fleet - A J Guesdon photo.
Spring In Pittwater: 2016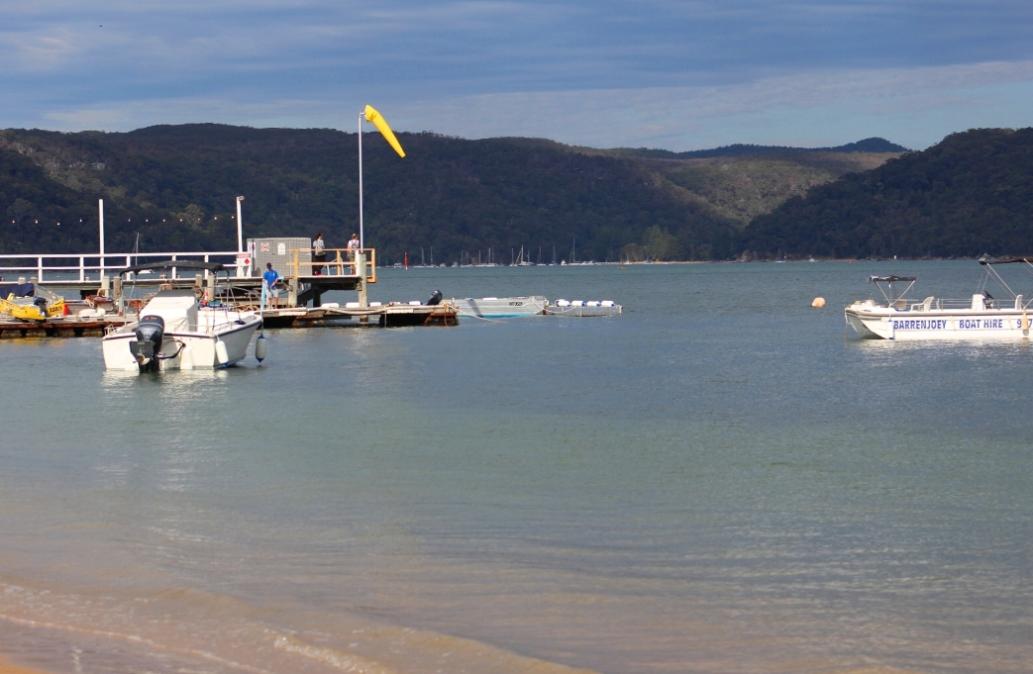 Aussie Backyard Bird Count
Did you take part in Bird Count last year?
This year, the Aussie Backyard Bird Count will be back, bigger and better than ever. With more than a million birds counted last year, how many will we see in 2016? It's all happening during
Bird Week, 17–23 October
. Let's make every bird count!
Discover the Aussie Backyard Bird Count app!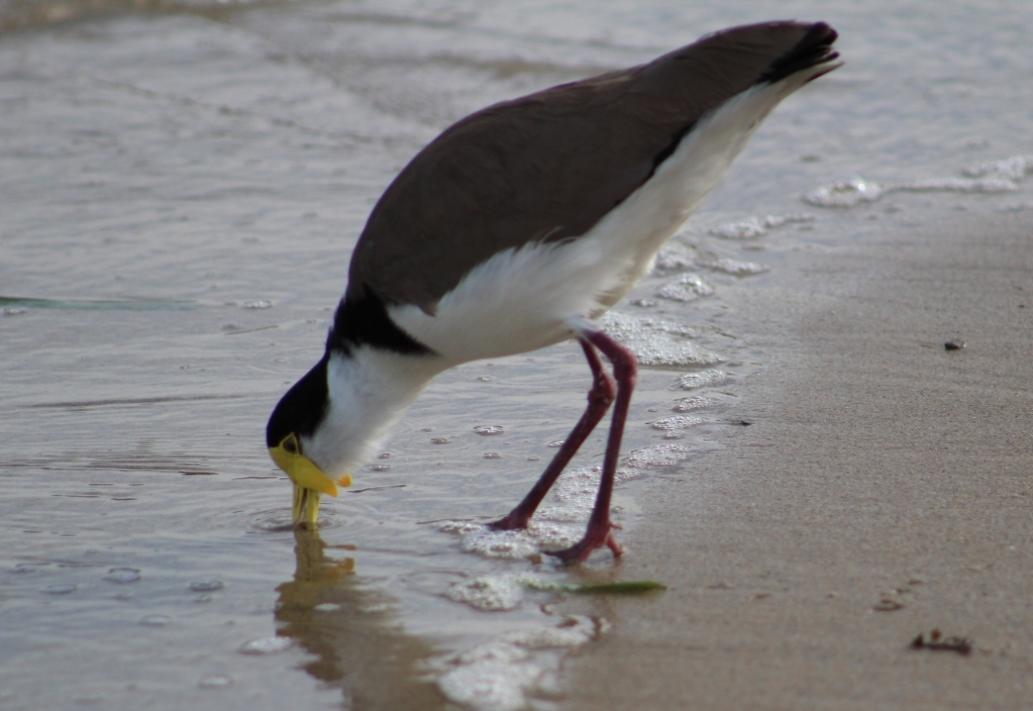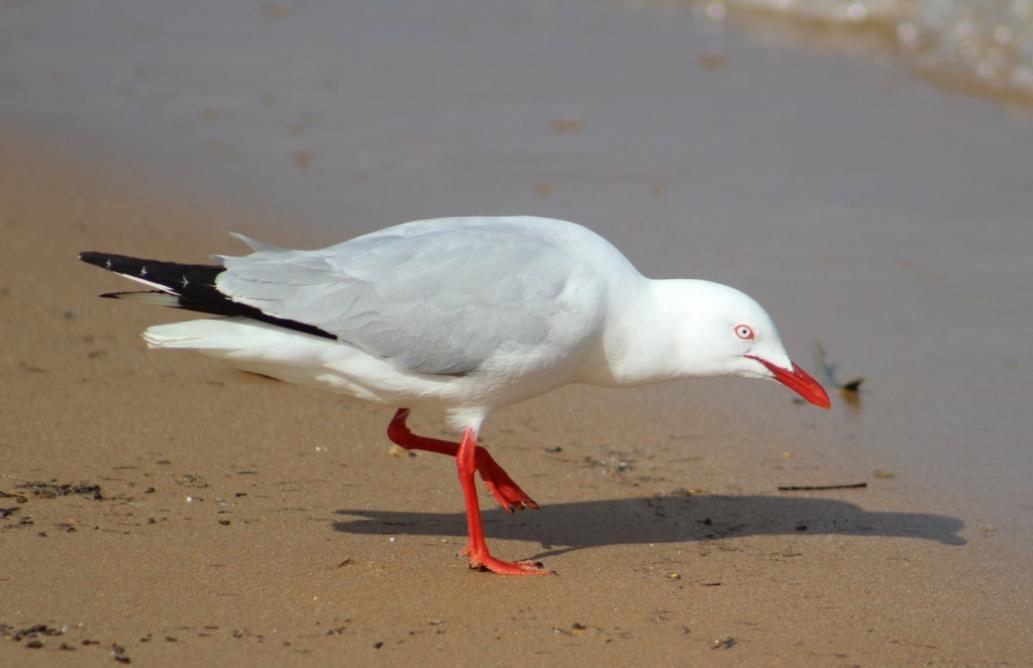 Past Features Archives (pre 2014)
Pittwater Online News was selected for preservation by the State Library of New South Wales and National Library of Australia. This title is scheduled to be re-archived regularly.
Archived Issues (2014 on) may be accessed here: pandora.nla.gov.au/tep/143700