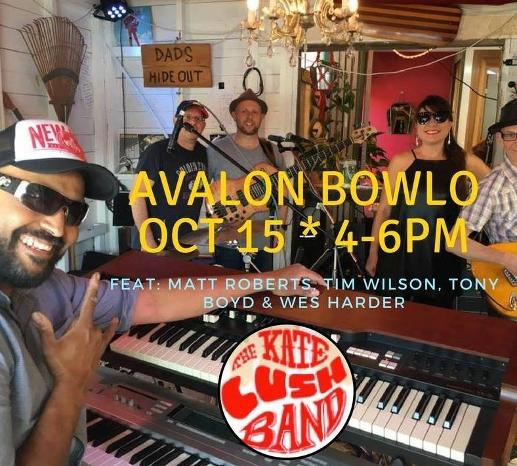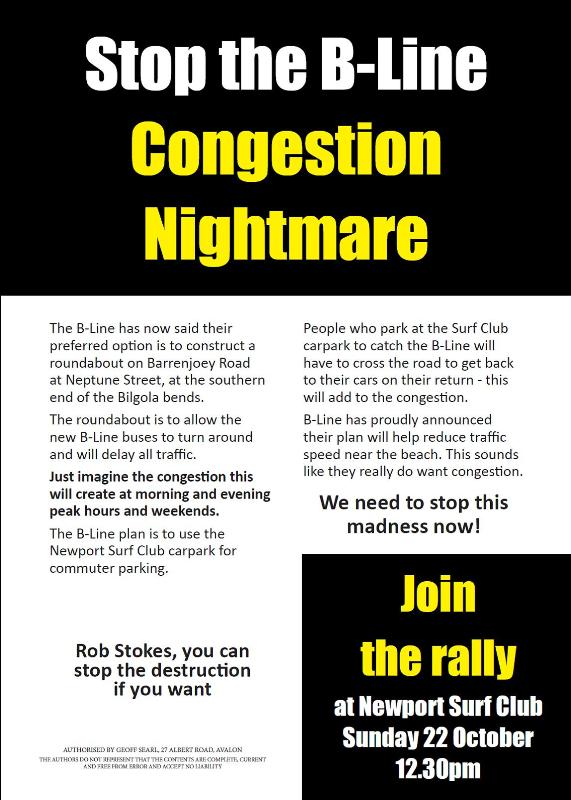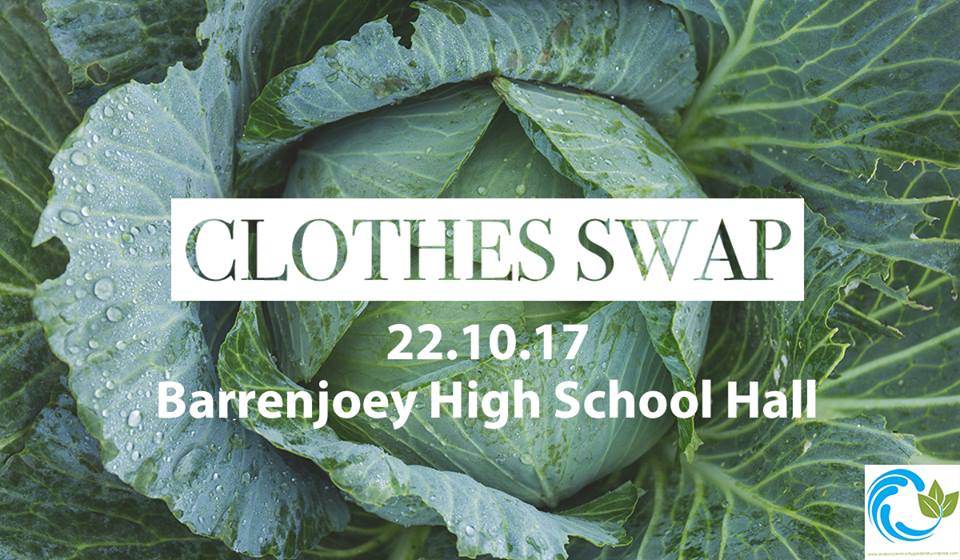 Do you have clothes taking up closet space?
Are they too good to simply throw away?
Then why not swap them?
Swapping is great for the environment and will give you a great new look.
Avalon Community Garden is hosting a clothing swap on 22 October at the Barrenjoey High School hall (Tasman Rd gates.)
Drop your clothes off at 10:30, chill with some cool music and morning tea, or take a stroll through the Garden until 11:00 when doors open.
Entry is $15 which allows you to swap up to 5 items, so come and find some great deals and a whole new wardrobe!
For further information phone 0418 482 481
Avalon Community Garden is hosting the event
at Barrenjoey High School Hall, 10:30 for a 11am start!
Get there early for the best deals!
Bad Mom's 2
Hosted by Fight on the Beaches
Date: Thursday 2nd November
Location: Warriewood Cinema
Join us on the Opening Night of Bad Mom's 2 and support cancer screening clinics for Mum's on the Northern Beaches!
WIN a $1000 TripADeal Voucher!!!!!!
Fight on the Beaches loves a good night out, and what better way to fund our next cancer screening clinic than with a glass of bubbles and enough laughs to see you through to Christmas.
Inclusions: Ticket, Champagne on arrival, and the chance to win a $1000 TripADeal Voucher and more!
Get booking NOW as the first 25 people to book this weekend will win a fantastic prize!
Grab the girls, and join us to fight back against cancer!
All proceeds will fund a FREE Northern Beaches cancer screening clinic for women.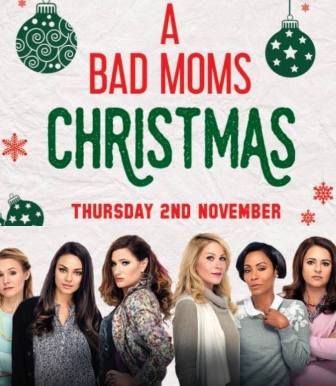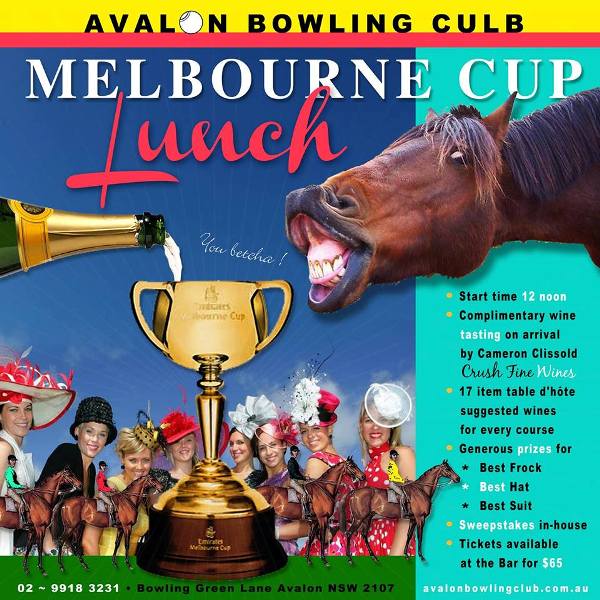 Pittwater Paddle 2017
The NBI Pittwater Paddle is on again this year,
and we'd love you to join in the fun!
The Pittwater Paddle is NBI's main fundraising event for the year,
and we'd like to ask you to register for the event and to raise funds for us,
so that we can continue to support children with additional needs, and their families.
The Pittwater Paddle is
on Sunday 12 November
and we've added a
second event this year so that more people can join in the fun on the day.
An 8.4km paddling event for elite or recreational paddlers (aged 12 years and older).
The NEW Pittwater Family Paddle:
A shorter 3.6km paddling event for families and less experienced paddlers (aged 12 years and older).
You can register as an individual or compete as a team in a multi-seated craft.
If paddling isn't your thing, simply come along and show your support on the day –
there will be food and entertainment available on-shore.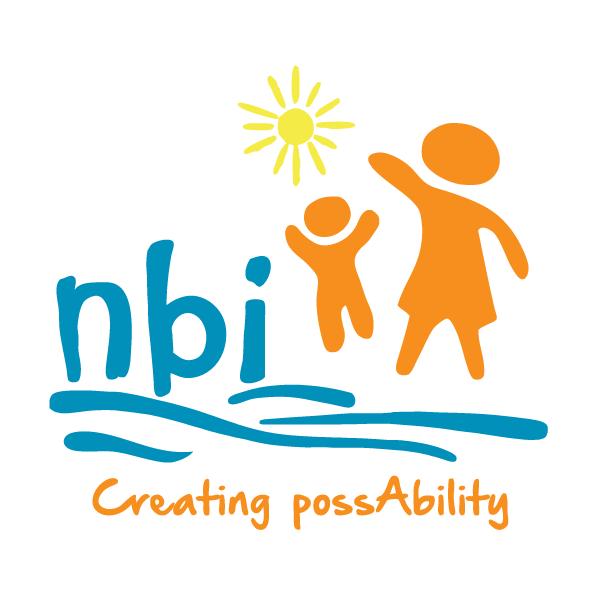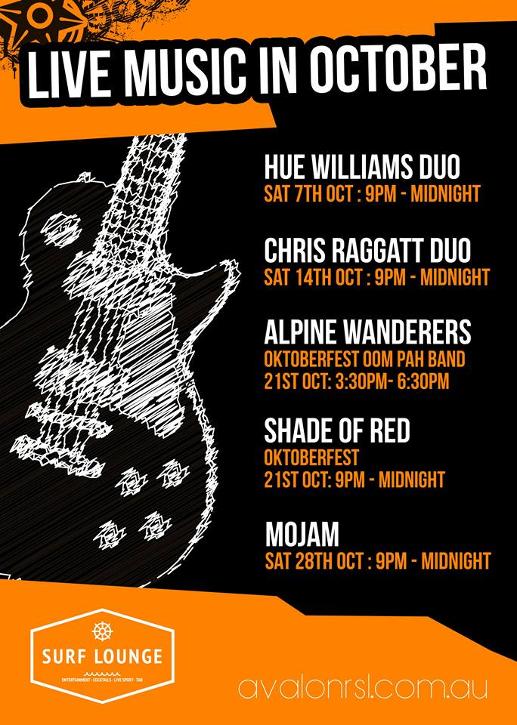 The Local Brew live at Bayview Golf Club
Friday, October 20 at 7 PM - 11:59 PM
Bayview Golf Club
1825 Pittwater Rd, Mona Vale
The Local Brew are regulars on the Sydney and Central Coast pub scene, delivering faithful, yet fresh renditions of all your favourite classic rock songs. Formed in 2007, The Local Brew have racked up a countless number of gigs and have crafted an impressive repertoire of over 100 songs. A big strength of the band is their ability to draw from many musical genres including soft and classic rock, aggressive Aussie pub rock, modern pop, disco, dance and even Motown soul. Whether you're in the mood to sing along with our rich 3 part harmonies, dance for hours, or bang your head, The Local Brew is a 5 piece cover band with plenty of variety in their set list for everyone to enjoy on the night!
Adrian Vaughan - Lead Vocals and Guitar
Paul Sommer - Lead Vocals and Keyboards
Glenn Sommer - Backing Vocals and Guitar
Andrew Mansfield - Bass Guitar
Richard Pearce – Drums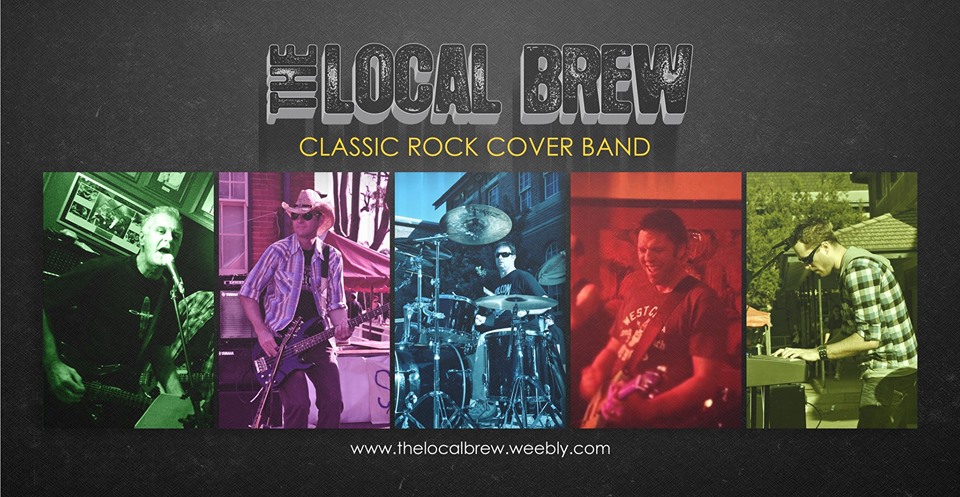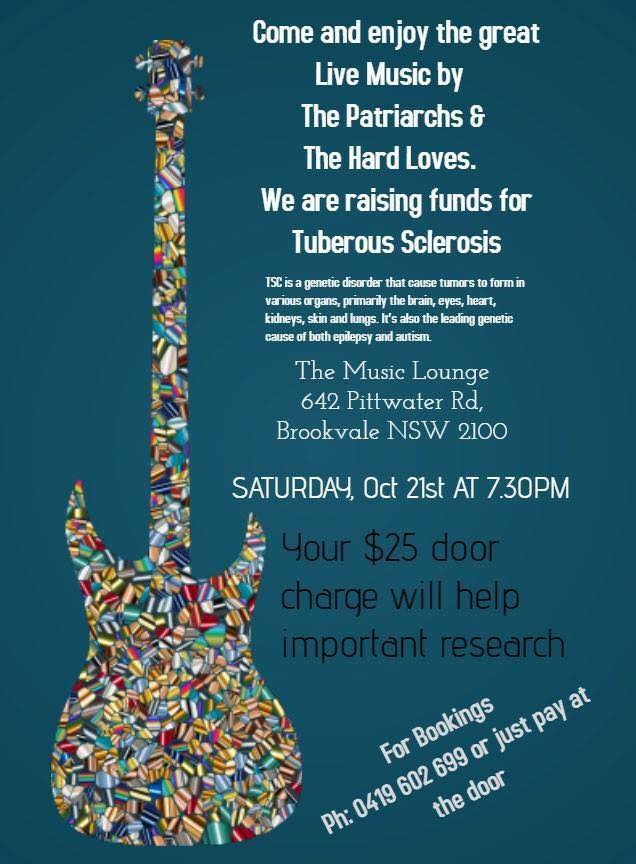 Cinema by the Sea MOANA
Friday, October 20 at 6 PM - 9:30 PM
Des Creagh Reserve
Central Rd, Avalon
Hosted by Barrenjoey Montessori School
Come along with a rug and enjoy this family-friendly movie under the stars. BYO picnic or enjoy a sausage sizzle. Pineapple Crush salads will also be available for a yummy healthy alternative. Gates open at 6pm, film starts at 7.30pm, Des Creagh Reserve, Nth Avalon
Tickets: Phone 9973 1422 or the Box Office on
the night.
Child: $10; Adult: $15;
Family package: $45 (4 tickets)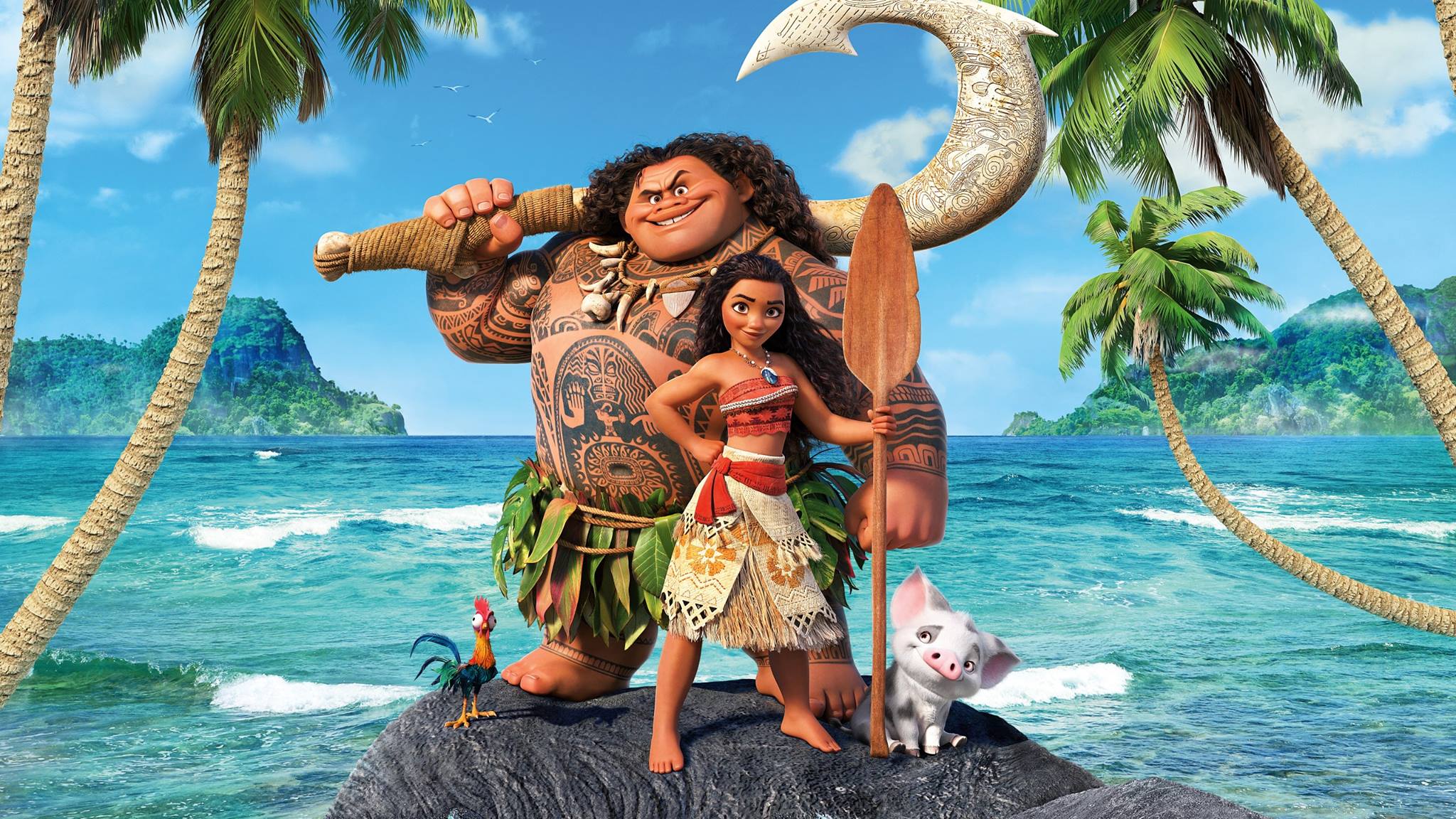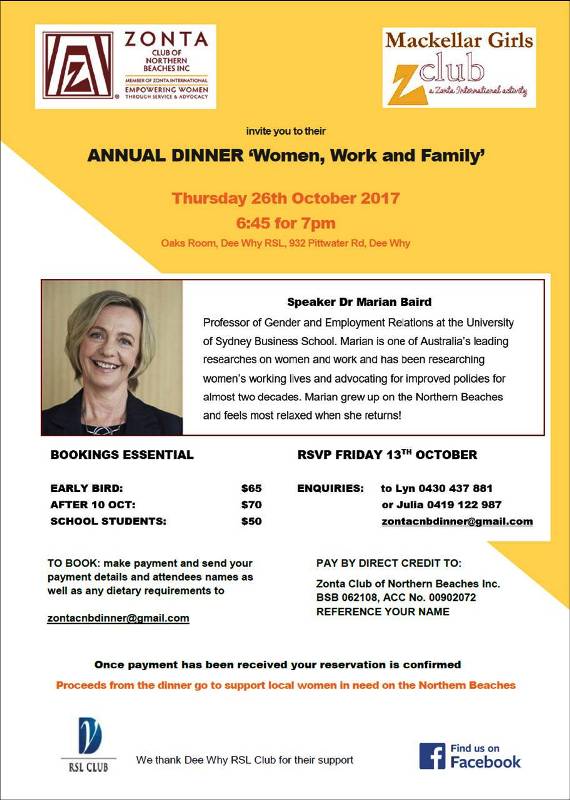 Mona Vale Hospital Auxiliary Stalls 2017

October 20th:
9am to 3pm
Stall, foyer Mona Vale Hospital
Baking, knitting, craft, books, sewing
October 24th: 10.30 am Fashion Parade, Newport Bowling Club,
Palm Road, Newport
November 4th:
9am to 3pm
Stall, Pittwater Place, Mona Vale
Knitting, sewing, craft
November 11th:
9am to 3pm
Bunnings, Narrabeen
Sausage sizzle
December 8th:
8am to 4pm
Stall, outside ANZ Bank, Avalon Parade,
Avalon
Sewing, knitting, craft, jam.
Wes and Allison Harder Band
Friday, October 27 at 9 PM

Kave Bar
2/370 Barrenjoey Rd, Newport
Local artists, Wes and Allison Harder will be returning to the Kave Friday evening. With special guests Justin Duggan and Nath Gliddon, they will be performing a mix of your favourite soulful, funky, bluesy toe-tapping tunes to get you in the groove all night long. Come down and enjoy!!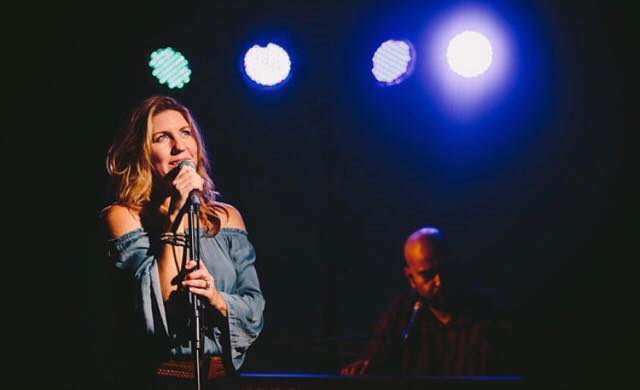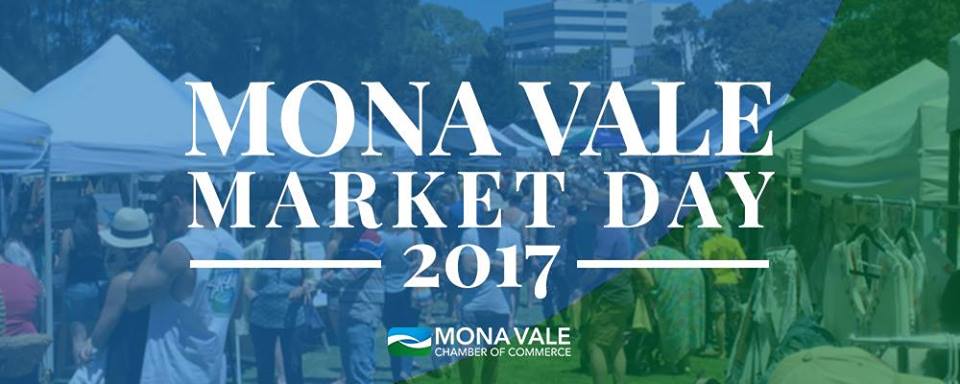 Sunday, November 5 at 10 AM - 4 PM
1A Park St, Mona Vale
Hosted by Mona Vale Chamber of Commerce
Come along to Village Park on 5 November for Mona Vale's annual market! Over 100 stalls selling Jewellery, fashion, homewares, gourmet food, children's clothes, arts and crafts are in store!
There will also be face painting, a petting zoo, and some amusements for the little ones, and live music performance to enjoy over your hot food, or cold treats.
Due to limited parking, we encourage you to ride your bike, catch the bus or walk over with your friends and family.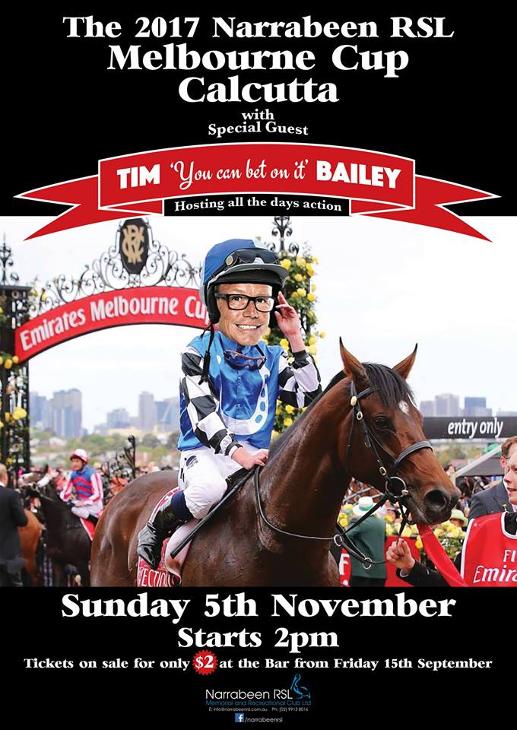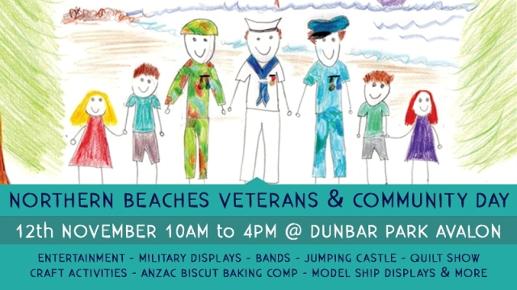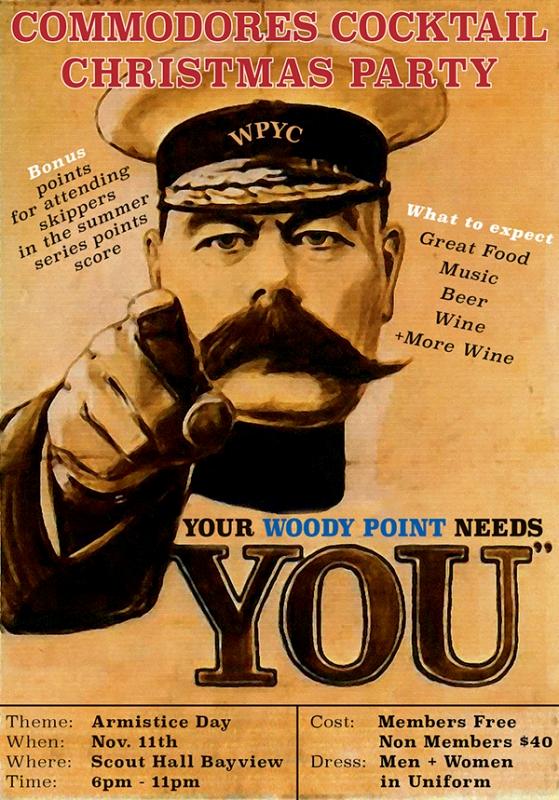 Friends of Narrabeen Lagoon Catchment Activities

Narrabeen Lagoon Catchment Traverse

10am - Sunday Oct 8 repeated Sunday Dec 3
This walk is a hidden gem and offers the most amazing variety of vegetation. Also lovely scenic views and sometimes rare fauna. Plant ID as we go and a brief lunch break BYO.
Start 10am finish 2:30pm. LImited numbers.
Carpool back. Bookings essential. Phone or text Conny on 0432 643 295.
Oxford Falls triangle
Sunday 22/10 7.30- 11am
This walk will only take about 2 hrs walking, but a few small pampas grass clumps need removal and we will have morning tea in the creek bed or on a high rock ledge.
Please bring gloves and morning tea.
Terrey Hills to Morgan Rd
Saturday 4/11 7.30-11.30 am
Start at Terrey Hills cross the Deep Creek catchment valley and walk along feeder creek and end at Morgan Rd. Please bring gloves, old screwdriver and am tea. Plan is to include 30 min weeding. Carpool required.
Spotlight Walk - 8:15pm Monday Nov 27
This walk will take place after Jayden Walsh has shown pictures and talked about amphibians and reptiles in Narrabeen Lagoon Catchment.
8:15pm Meet at Katoa Close. Spaces limited to 30 people
Spotlight Walk - 8pm Friday Dec 15
Spotlighting walk - meet at start of Slippery Dip Trail. Spaces limited to 20 people
Wildlife Walk - 7:30am Friday January 19, 2018
Meet at end of Deep Creek Carpark. Spaces limited to 30 people
Bush Regeneration - Narrabeen Lagoon Catchment
This is a wonderful way to become connected to nature and contribute to the health of the environment. Over the weeks and months you can see positive changes as you give native species a better chance to thrive. Wildlife appreciate the improvement in their habitat.
Belrose area - Thursday mornings
Belrose area - Weekend mornings by arrangement
Contact: Phone or text Conny Harris on 0432 643 295
Wheeler Creek - Wednesday mornings 9-11am
Contact: Phone or text Judith Bennett on 0402 974 105
Eco Paddle on Narrabeen Lagoon
1pm, Sunday Feb 11, 2018
Black Swan have returned to the lagoon after 20 years - come and see these majestic creatures! This paddle will visit the Western Basin, Deep and Middle Creeks. Beautiful Deep Creek attracts migratory birds from as far away as Russia and Middle Creek has been the subject of a substantial remediation programme. A relaxing 2 to 3 hour afternoon paddle. No previous kayaking experience required, tuition given. BYO boat or a hire kayak can be arranged for you at cost.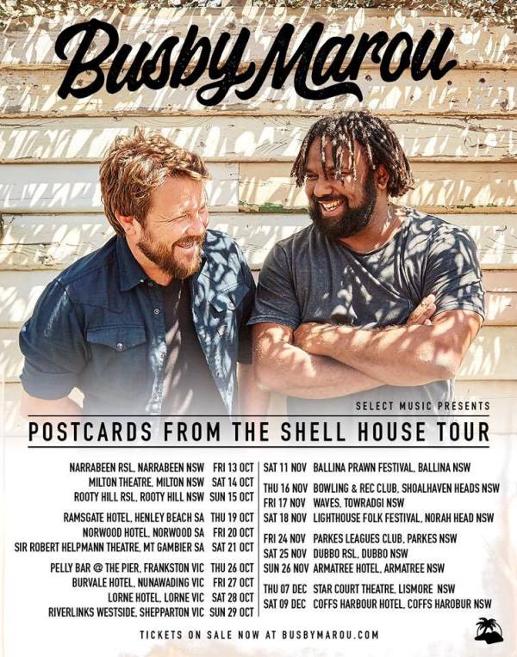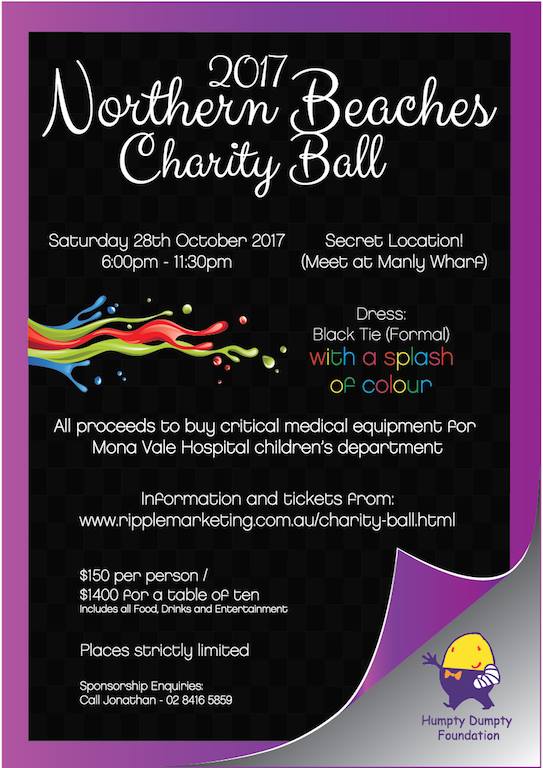 Thirsty Merc at Narrabeen RSL
Saturday, December 2 at 8 PM - 11:30 PM
Narrabeen RSL
116 Nareen Pde, Narrabeen
Hosted by Kingdom Sounds
Thirsty Merc at Narrabeen RSL
With special guests TBA
Saturday December 2nd 2017
Tickets on sale now via Oztix and the venue
18+
15 years ago, Thirsty Merc bounded onto the music scene with their Summertime sounds, making their mark on radio and TV over the ensuing years and to celebrate this milestone, the band are heading back out on the road on their Take Me Back Tour kicking off in Brisbane on 2 November.
Thirsty Merc formed in Sydney in 2002 releasing their debut EP, First Work, in September, 2003, before being signed to Warner Music. The band's big break came in 2004 with the release of their debut, self titled, album which included the hits, Someday Someday and In The Summertime (the theme for Bondi Rescue since 2006).
Two more studio albums followed - Slideshows in 2007 (#4 ARIA Album) and Mousetrap Heart in 2010 (#14 on the ARIA Album chart) which included radio staples, 20 Good Reasons, Mousetrap Heart and Tommy and Krista
Fast forward to 2015 - Thirsty Merc released Shifting Gears, their first wholly independent and first new material in five years and spent the next few months crossing the country; running up thousands of Frequent Flyer points and sold out shows.
Besides the hits, the Take Me Back Tour is a celebration of all the music along the way and fans can expect to hear songs they've never heard the band perform live before.
Lead singer, Rai Thistlethwayte, said today: "It's thanks to the fans that we're still here, loving life and music, 15 years later and this tour is a big "thank you" to everyone who's sung along with us over the years, as well as a great opportunity to dust off some songs we've never included in our shows".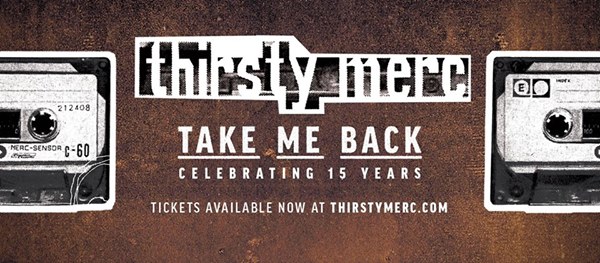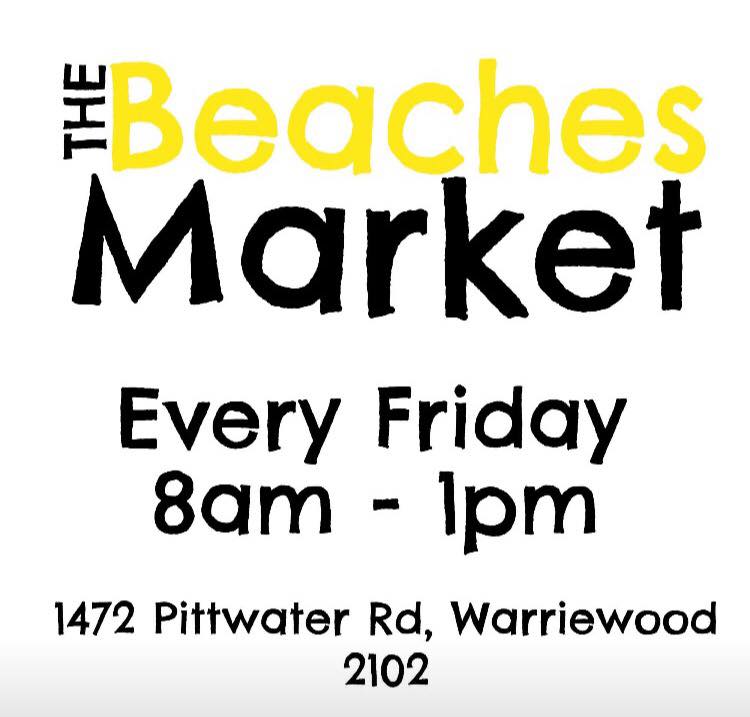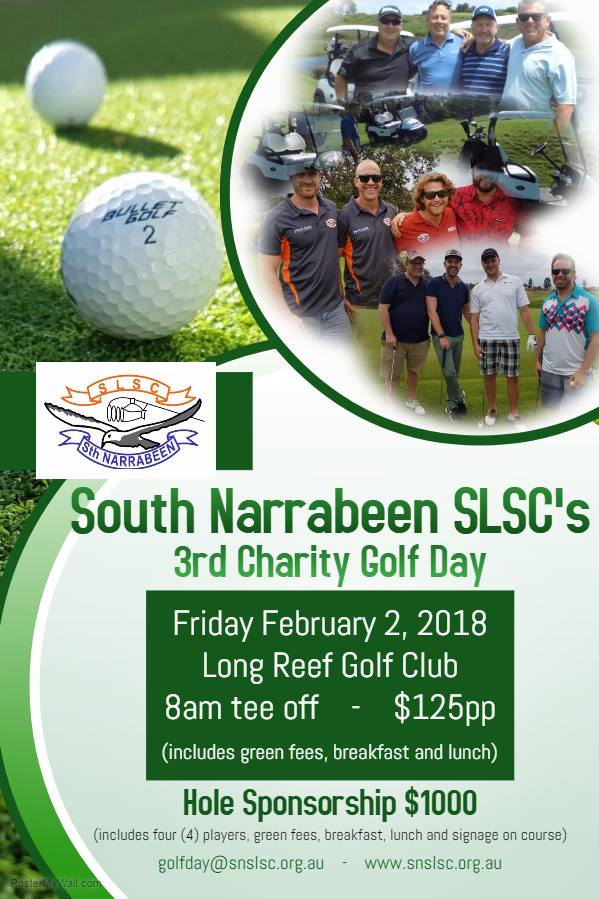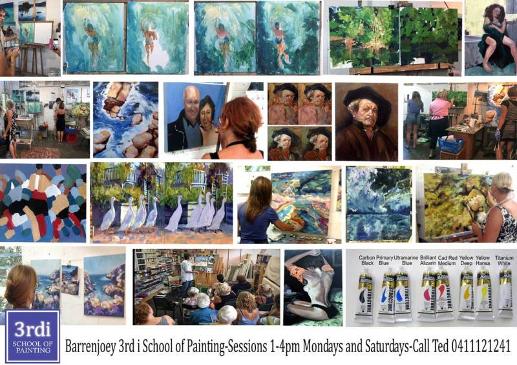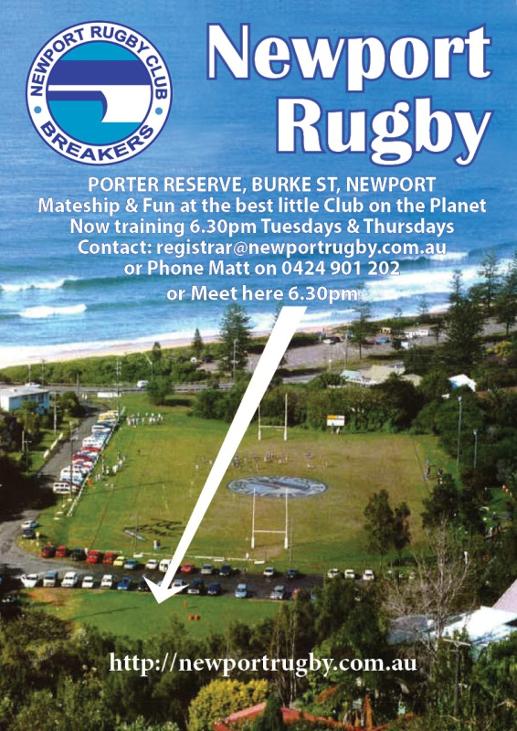 Bird Walks And Talks 2017: PNHA
Come and see and hear some of our fantastic native birds, many of which you'll never see in your garden. Join in a
Sunday guided bird walk with Pittwater Natural Heritage Association. All walks start at 8am and end about 10am.
November 26
Warriewood Wetlands. Meet end of Katoa Close, north Narrabeen.
Bring binoculars if possible. Drink, hat and comfortable shoes.
Ph Kerry on 0402605 721.
You don't need to book but if we know you're coming we'll watch out for you. Call if in doubt about weather as we won't go out if it's raining.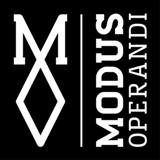 Modus Operandi Brewing Co.
14 Harkeith Street
Mona Vale
Ph: 8407 9864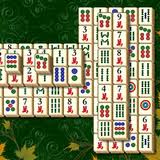 MAHJONG - AVALON ACTIVE SENIORS GROUP
Avalon Active Seniors Group Invites experienced Mahjong players to join a new group. Thursdays 1-3pm: $2.00 per session at Avalon Recreation Centre. Phone Julie: 0403 820 261.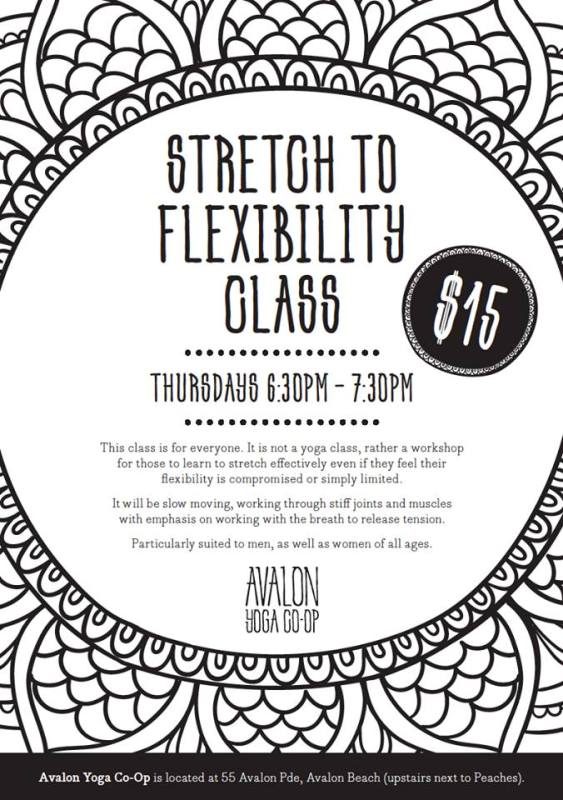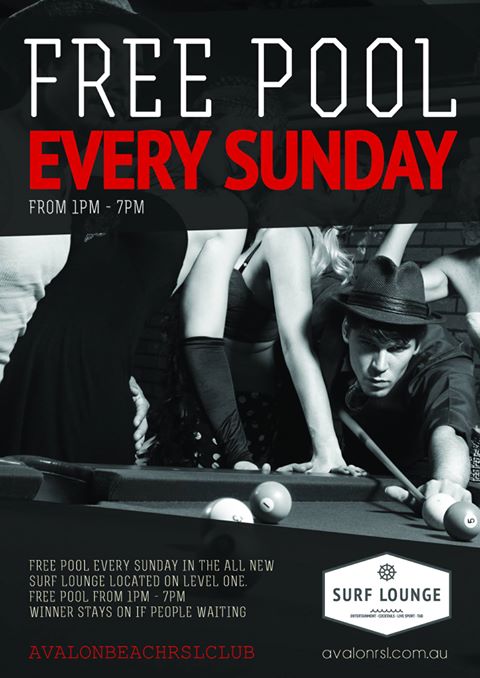 Mona Vale Library
Storytime for preschoolers
Held every Wednesday morning at Avalon Library 10:30am - 11am
Avalon Library Storytime is held every Wednesday morning from 10.30am at the Library. Hear stories, listen to music and enjoy craft activities. Sessions run for between 30 and 40 minutes. Suitable for preschoolers, 3 to 5 years of age.
Venue: 59A Old Barrenjoey Road, Avalon (above the Recreation Centre). Cost: Free however bookings are essential. Bookings: Phone: 9918 3013 or email avalonlibrary@ozemail.com.au

Storytime at Mona Vale Library
Tuesday, Wednesday and Thursday Mornings, 10- 10.45am
Mona Vale Library Storytime is held three mornings per week during school terms. Hear stories, sing songs and enjoy craft activities. Sessions run for approximately 45 minutes. Suitable for preschoolers, 3 to 5 years of age. Venue: Mona Vale Library, 1 Park St, Mona Vale. Cost: Free. No bookings required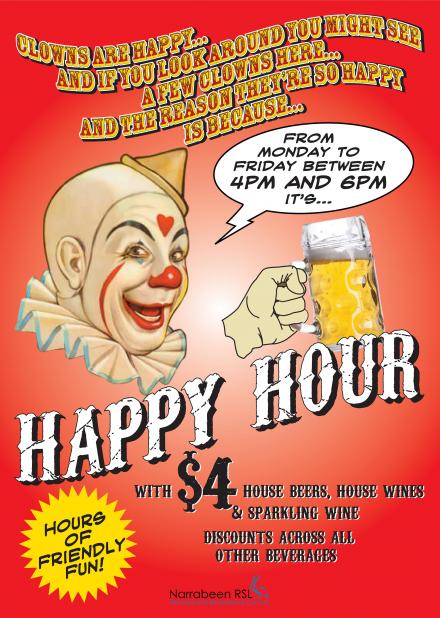 Palm Beach Golf Club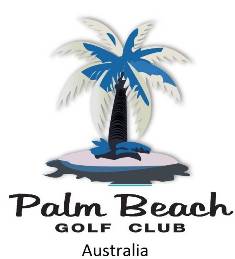 Music in The Garden Bar
With the success of our opening afternoon in The Garden Bar we are pleased to continue Sunday entertainment.
Free admission event every Sunday from 1.00pm to 4.00pm only in The Garden Bar.
Palm Beach Golf Club
2 Beach Road,
Palm Beach
Ph: 9974 4079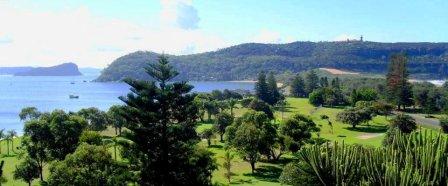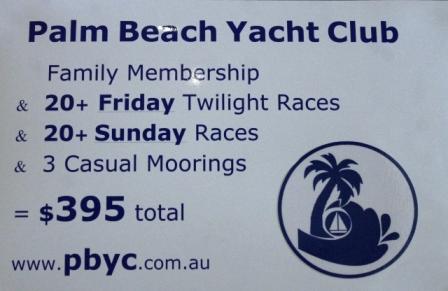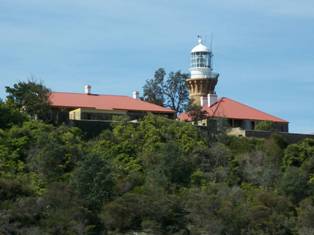 Barrenjoey Lighthouse Tours
Every Sunday, throughout the day, from 11am to 3pm.
Tours take approx 30 mins. Phone 9472 9300 on the day to check tours are going ahead. Meeting place: Meet at the top (steep and hard 20-minute walk on uneven ground) at the keeper's cottage. Cost: $5 adults, $2 children.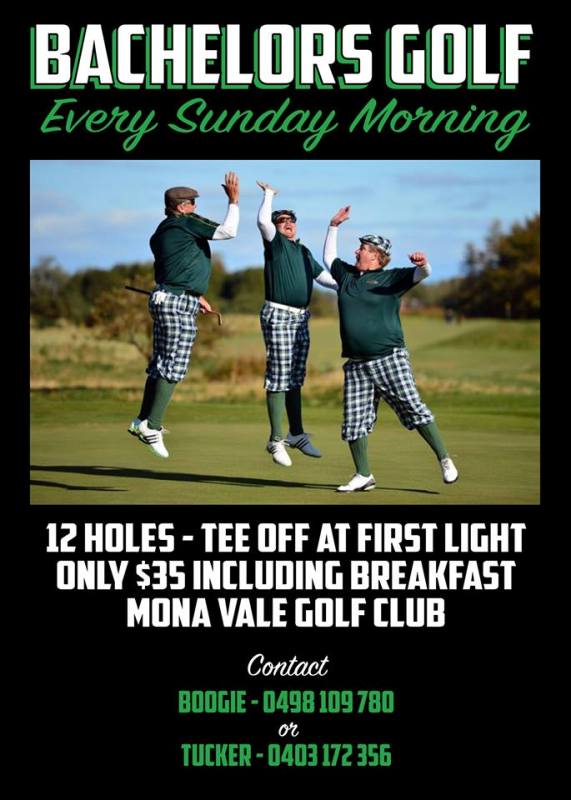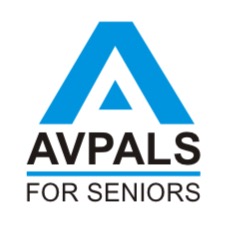 Avalon Computer Pals for Seniors

AVPALS is a volunteer organisation dedicated to helping seniors improve their computer skills. Started in 2000 it now has 20+ trainers and many hundreds of students. At a really low cost (about $30 a school term) they can provide one-to-one training on most matters connected with computing and related technologies like mobile phones and digital cameras. From the smallest problem (how to hold the mouse!) to much more serious matters, there is a trainer who can help.
The training rooms are under the Catholic Church in Avalon and training is conducted Monday to Friday from 9am to 4pm. For more information visit AVPALS web site www.avpals.com or phone 02 8064 3574
Keep up to date on our Facebook page
Sydney Northern Beaches Woodturners Inc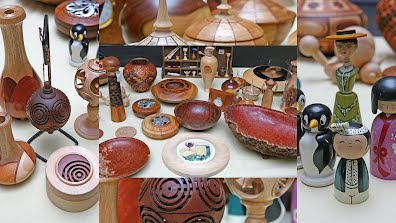 Sydney Northern Beaches Woodturners - Monthly Demonstration - Wood Turning Demonstration on the third Sunday of the month: 9am-2pm
The aim of our group is to bring together people who are interested in woodturning and to assist new members to participate in the craft of woodturning. At the same time we aim to socialise and have fun. We are active in supporting local community groups and charities. We make cash donations as well as donations of toys and equipment made by our members. Come and see us at the Narrabeen RSL Club, Nareen Pde, North Narrabeen. Workshop Open every Tuesday, Friday and Saturday between 9 am and 12 noon.
Cost: $5 for insurance & a cuppa (If you want to join there is a $25 yearly subscription fee). Contact: Jack Butler on 9999 4290 or email: johnbutler@optusnet.com.au . Website: https://sites.google.com/site/woodturner60/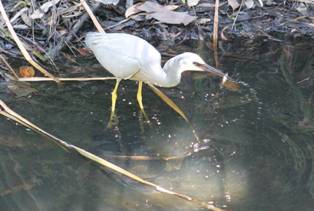 To List your Event email pittwateronlinenews@live.com.au
Send all material ready to publish. NB: Only 100% volunteer clubs and organisations that have contributed to our community get a free listing. All others; would you let us put our hand in your pocket?
Probably not - so please be thoughtful when sending items to be listed and adhere to the criteria. As it's only $30 per month to run your poster/ notice, we're clearly not eating crayfish washed down with champagne!