August 20 - 26, 2017: Issue 326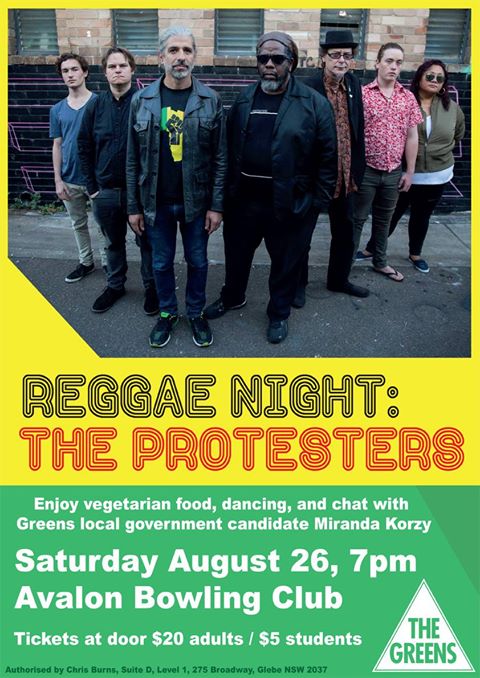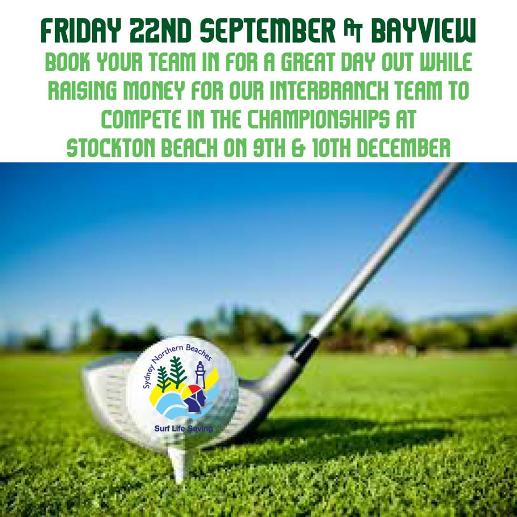 SNB Interbranch Golf Day
Hosted by Surf Life Saving Sydney Northern Beaches
Friday, September 22 at 7 AM - 3 PM
1825 Pittwater Rd, Mona Vale
Raising funds for our Interbranch Team to compete in the State Interbranch Championships.
Beach Blast 2017: Mona Vale
Sunday, September 17 at 10 AM - 12 PM
Mona Vale Beach
The Sixers are bringing the Big Bash to Mona Vale!
Join us for a FREE MILO T20 Blast Beach Clinic along with free giveaways, special guest visits from Syd Sixer and a Sixers Player, slide into the Sixers ball pit and learn about water safety thanks to Surf Lifesaving NSW!
We only have 100 spots so make sure you register to secure your spot. The first 50 to register will also receive a pair of Sixers Sunnies!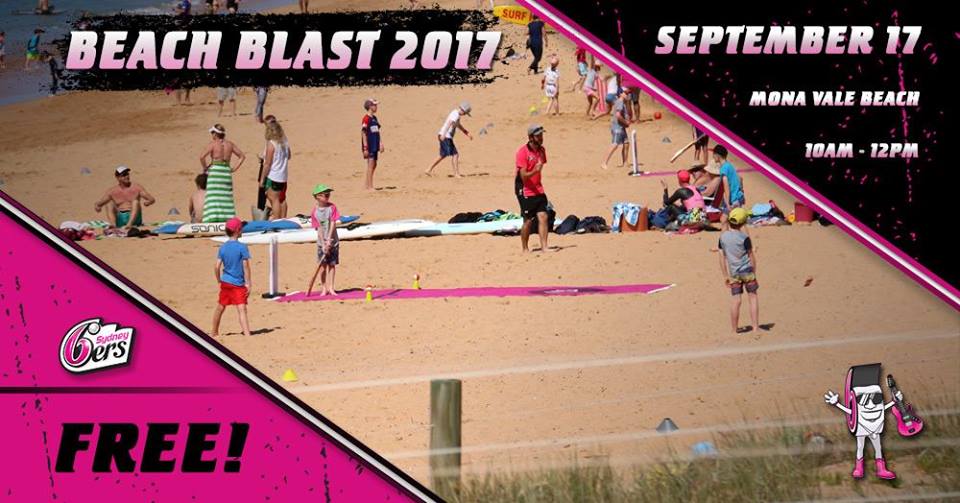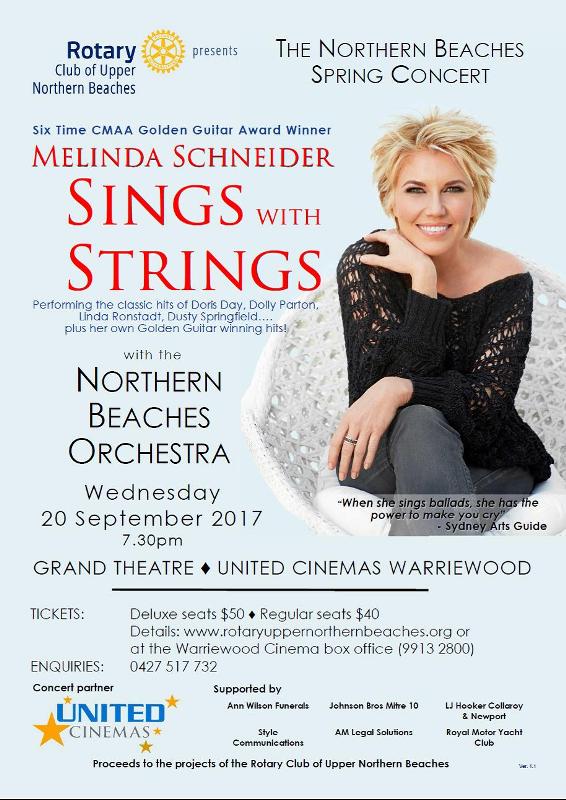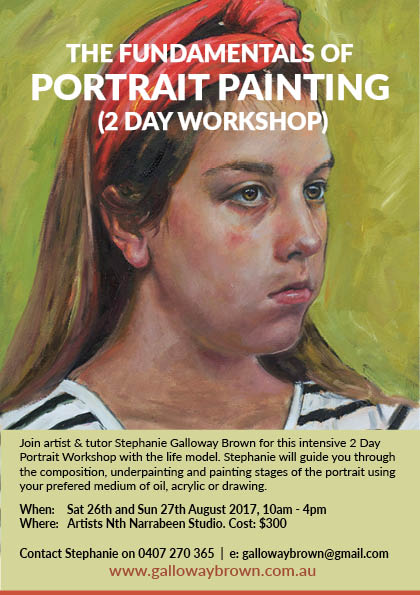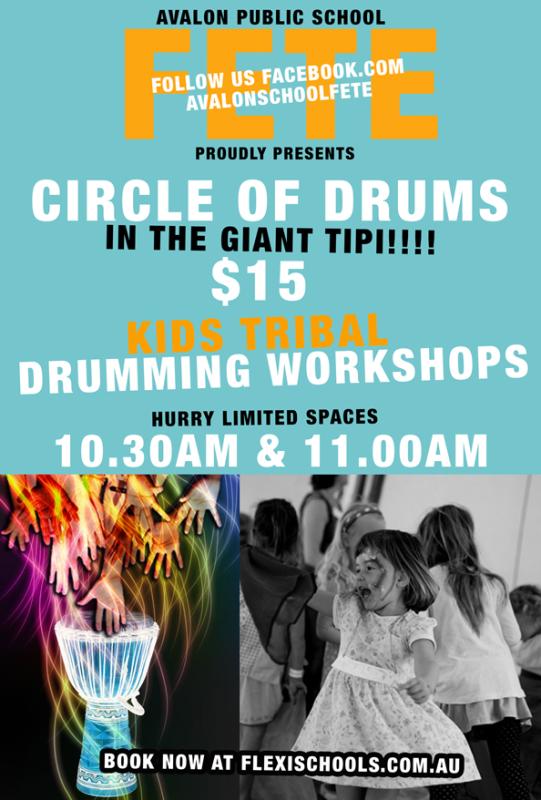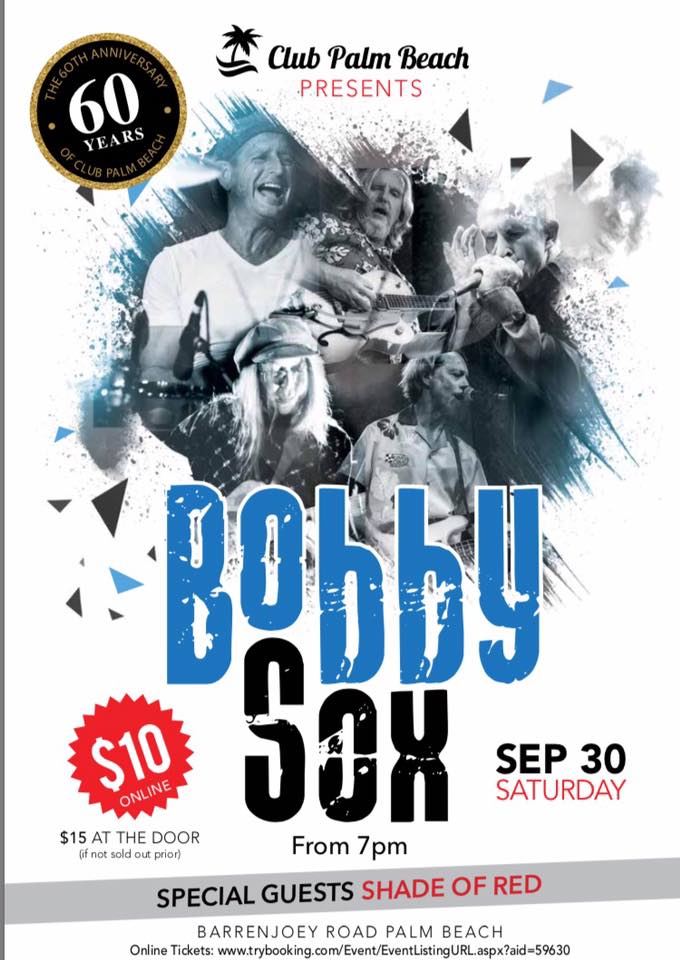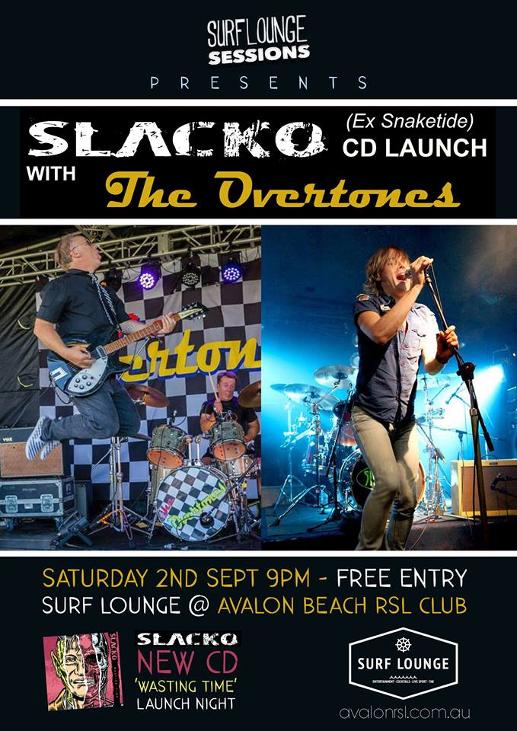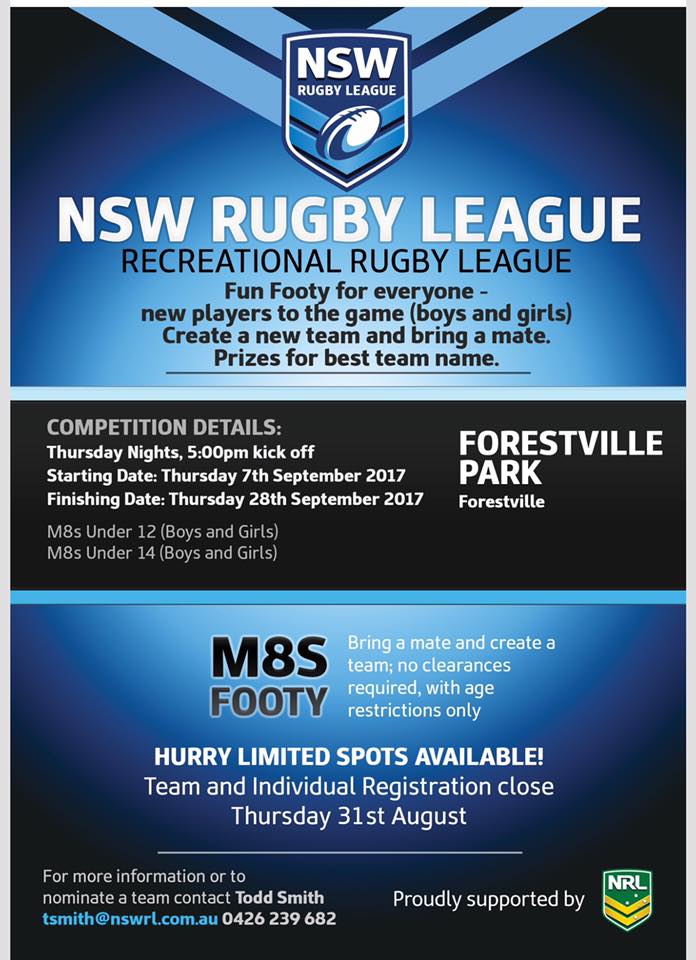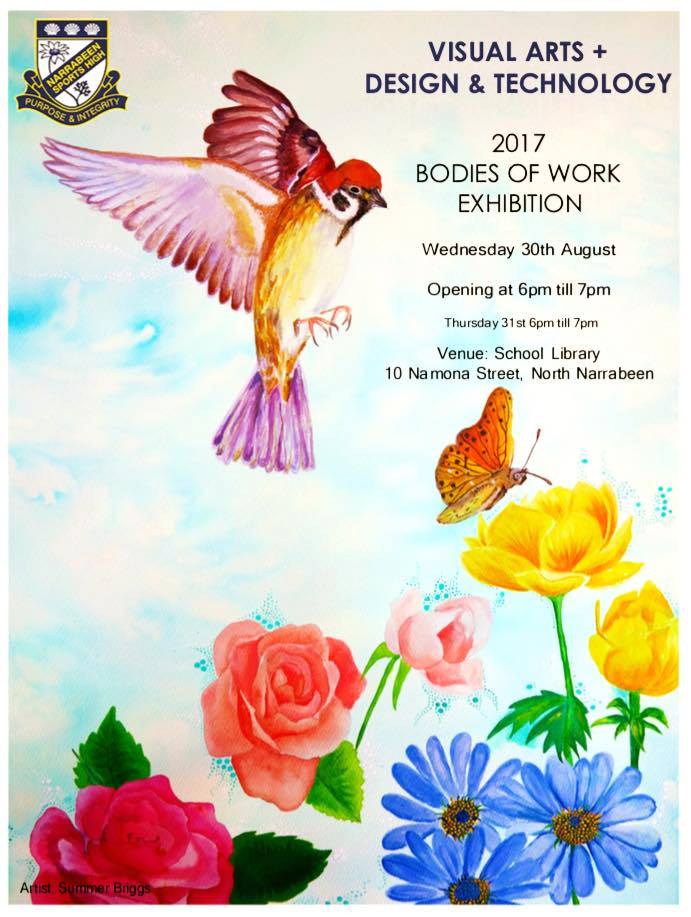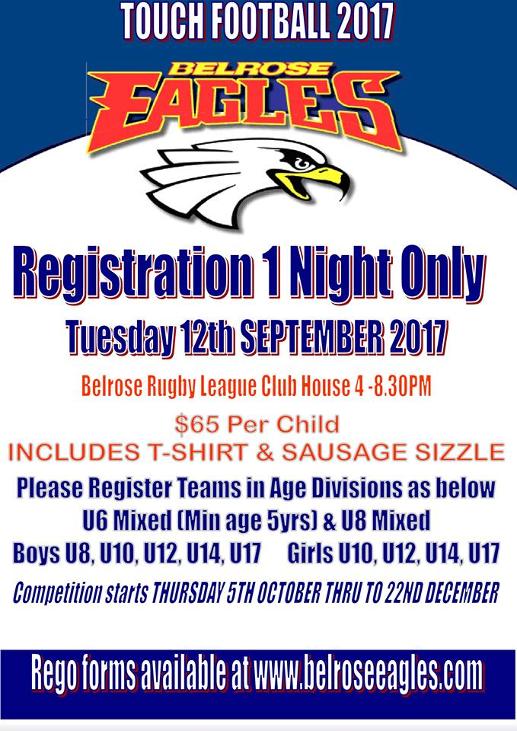 Access Taronga
Published on 23 July, 2017 by Taronga Sydney
On our Access Taronga days, guests on the autism spectrum with their family and friends can enjoy early entry to Taronga Zoo Sydney. This is a great opportunity for you to enjoy the peace and quiet of the Zoo before it opens to the general public.
Sky Safari will be open (offering round trips from the Top Entrance) and extra animal meet and greets will be offered. Food and beverage will be available for sale and the Zoo Shop will be open.
Saturday 23rd September 2017
Taronga Zoo Top Entrance at 8:30am
Bradleys Head Road Mosman NSW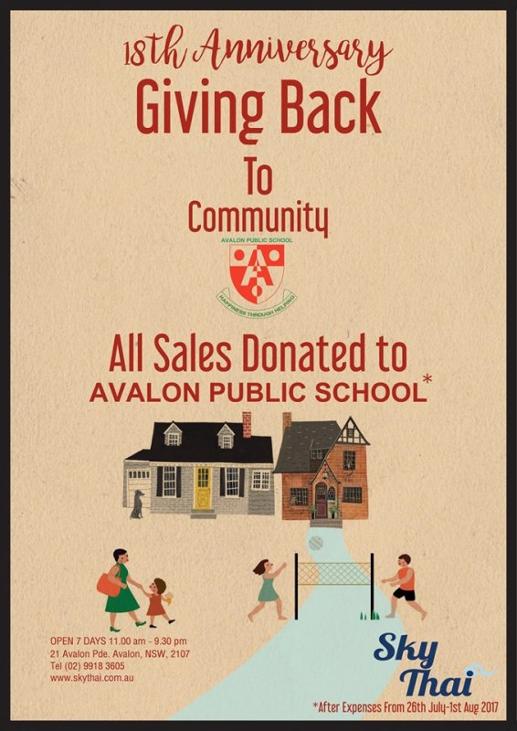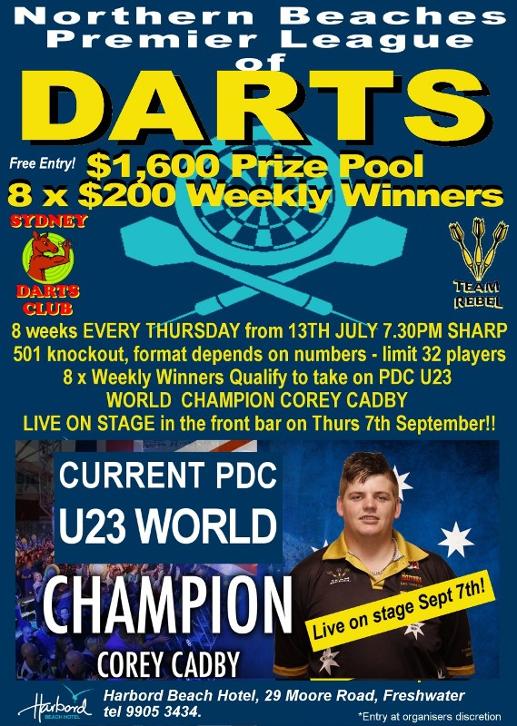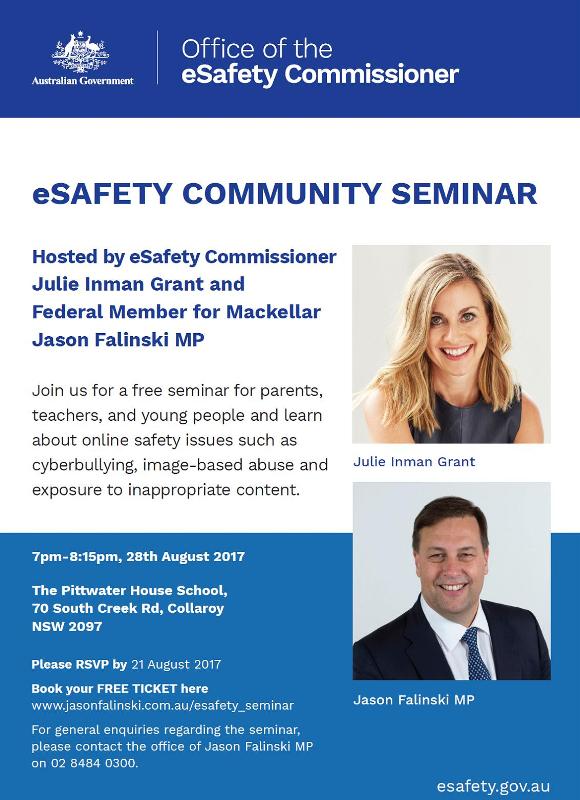 Sing it loud, sing it clear! The Avalon Public School P&C Association is celebrating our biennial Avalon Public School Fete!
Our primary school is a huge part of the region and services most of the local families. Parents and staff work tirelessly to support classroom learning in a friendly and caring environment with the P&C fundraising activities providing vital funds for the school.
Our major fundraising event for the next two years, the Avalon Public School Fete, is scheduled for the Sunday, 10 September 2017, 9 am – 3 pm!
We have a bumper fete planned with visitor numbers expected in the thousands!
There will be over a dozen amusement rides for all ages, pony rides, face painting, games alley, tie dying, gourmet food, cakes, showbags, cosmic dance party and silent disco, DJ, pre-loved books and clothes, raffles, silent auction and artisan markets.
Come along, bring all your friends (unfortunately not your four-legged friends - no dogs allowed on school grounds) and invite everyone to follow
this page
for the latest news!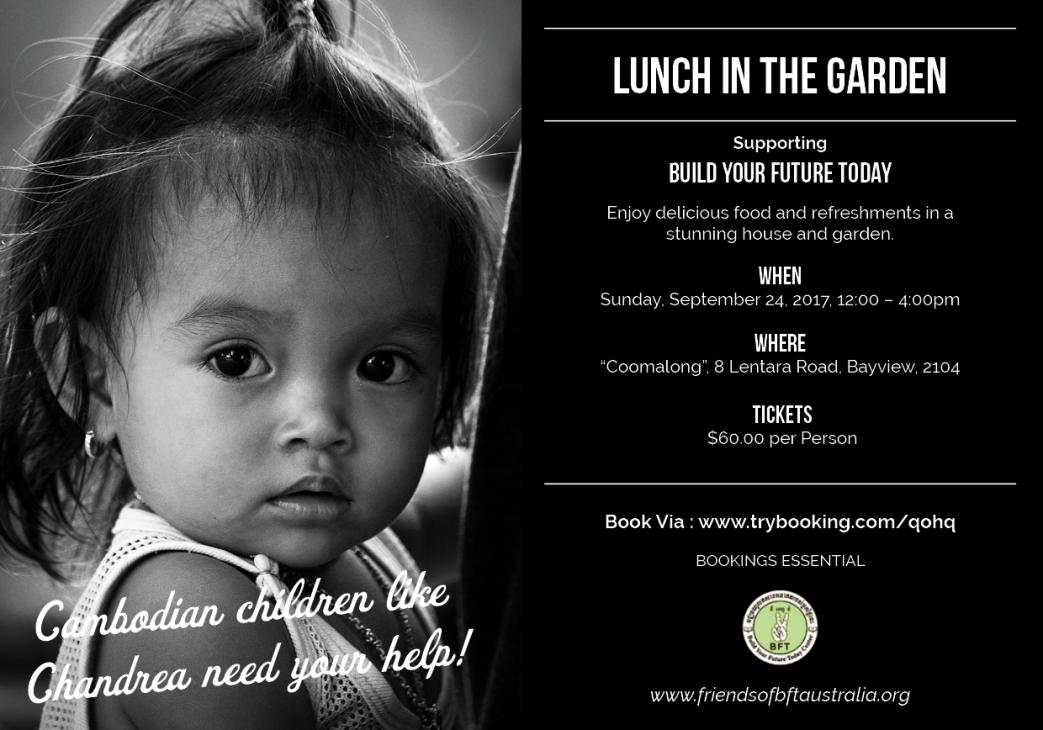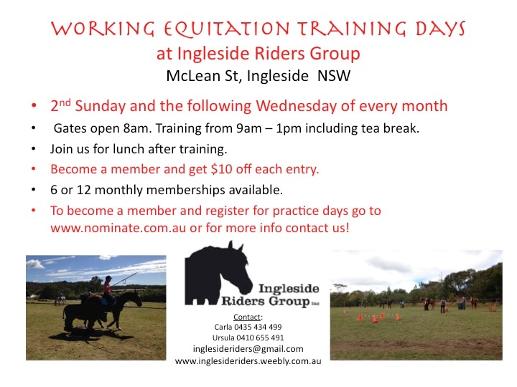 Newport Family Dash
Saturday October 14, 2017: 9 a.m. to 2 p.m.
Newport Public School
Stuart st., Newport
Save the date for this fun obstacle run for the whole family!
There will also be great food and entertainment on the day.
Kid Friendly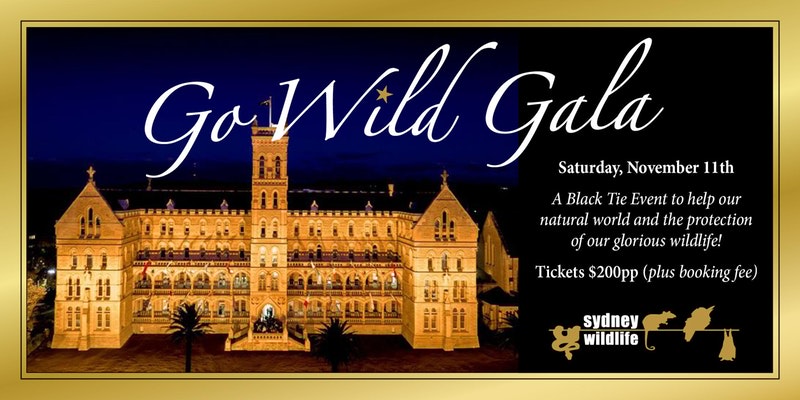 Go Wild Gala For Sydney Wildlife 2017
When:

Sat. 11 November 2017,

6:00 pm – 11:00 pm
Where:

The Cardinal's Palace (ICMS),

151 Darley Road, Manly
Tickets: $200 plus booking fee
It's time to GO WILD for WILDLIFE at Sydney Wildlife's Inaugural Gala Event at the iconic Cardinal's Palace in Manly! Enjoy canapés and our custom-created cocktails on the balcony, followed by a delicious 3-course meal and drinks in the Great Hall. There will be live music, dancing, and lots of opportunities to make a difference - including both a live and silent auction with amazing prizes. Bring your credit cards and get that Christmas shopping done early!
At the gala, we will be raising funds for a Sydney Wildlife Mobile Clinic which will be dedicated to treating injured and sick wildlife and ensuring that they remain protected for generations. The clinic may also be able to be deployed to areas affected by natural disasters to assist with treatment and pain alleviation.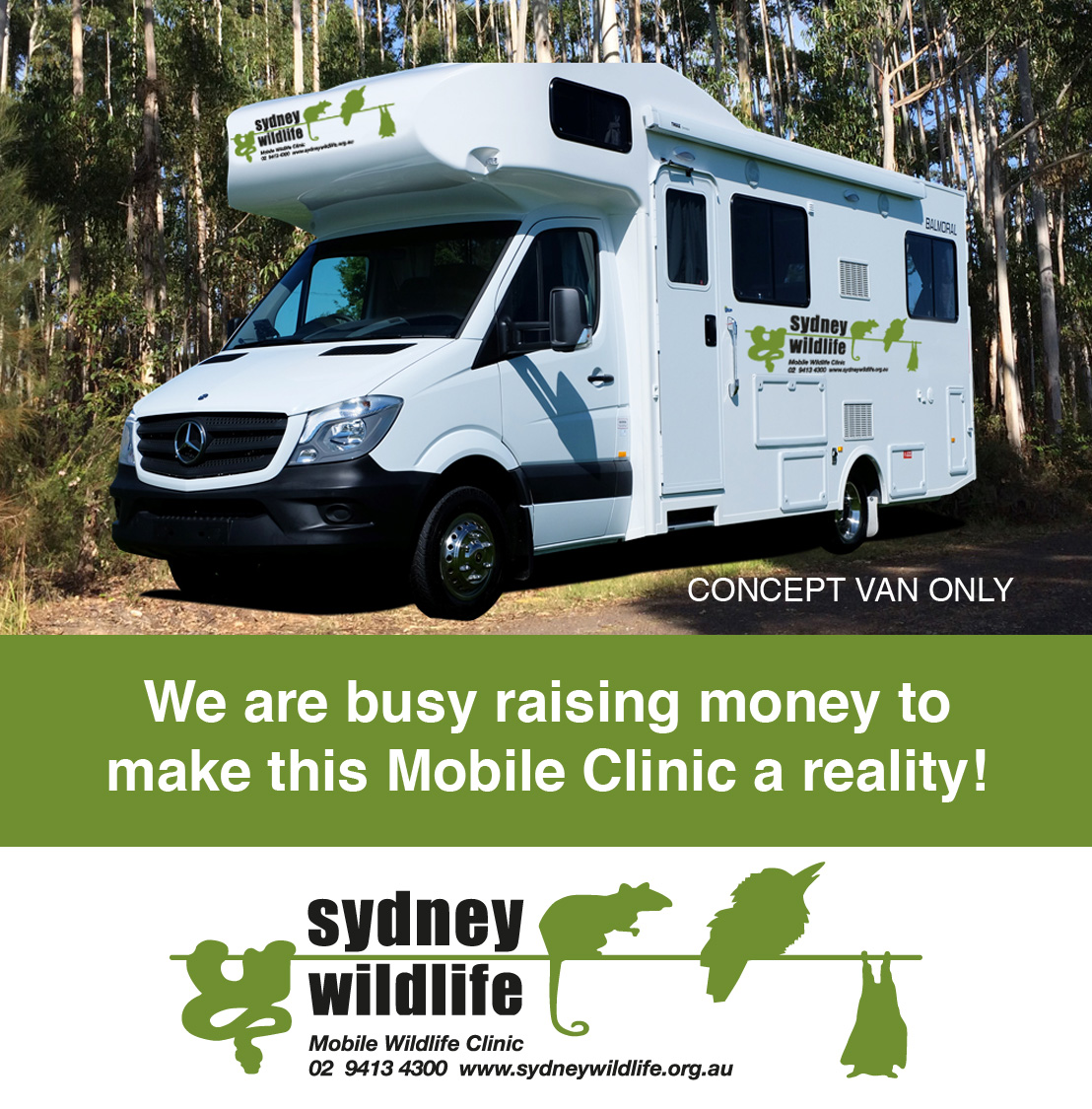 There has never been a more crucial time to invest in our natural world and the protection of our glorious wildlife!
Attire is black tie.
Take the ferry (the Manly Ferry Wharf is a 3-minute cab ride from ICMS) or catch a cab. Additonally, there is free car parking onsite at ICMS (International College of Management).
Do I have to bring my printed ticket to the event?
No, we will have a guest list at the door.
How do I become a sponsor?
We have VIP sponsor tables available for purchase. Please email us at
gowildgala@gmail.com
for more information.
How can I contact the organiser with any questions?
Where can I learn more about Sydney Wildlife?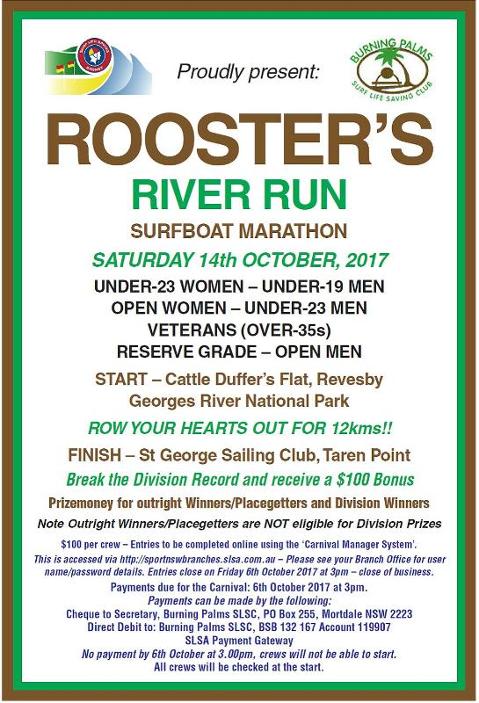 Permaculture Northern Beaches Events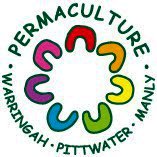 Manly - Warringah - Pittwater Website: www.permaculturenorthernbeaches.org.au
SEED CIRCLE

Sunday, August 27, 2017: 2:00pm – 4:00pm
Seed Saving enthusiasts and absolute beginners we be holding a PNB seed saving afternoon at the inspiring Bungan Edible Sanctuary. This is a bi-monthly event to exchange seeds, package up excess seeds for distributing at the PNB monthly meeting and share whatever knowledge we have about seeds, seed saving, and what grows well in the climates of the Northern Beaches of Sydney.
Admission to the seed circle is free, bring along seeds that you are pretty sure are open-pollinated (not hybrid) and have been sourced from your own garden, or from someone you know! Alternatively bring some food to share or kumbucha/probiotic drinks. Join the circle and share knowledge in a traditional way with both practical and oral traditions.
If you would like to come or be involved in seed saving, please email JJ –
jj@moksha7.com
SUSTAINABLE HOUSE DAY
Sunday, September 3, 2017: 10:00am – 11:00am
Stay tuned for more initiatives for your sustainable home and garden!!
ECO PROUCTS MAKING - LIVING SKILLS
Sunday, September 17, 2017: 2:00pm – 5:00pm
Our Living Skills team meets every few months and makes our Eco-cleaning products such as dish washing liquid, householder cleaning spray, all purpose cleaner, toilet cleaner, and furniture polish. We also make skin care products such as organic body moisturiser, essential oil perfumes and natural tooth powder. These are then available for purchase at our PNB events and public meetings. If you make the Eco products at one of our team workshops you can purchase them at cost price.
Today's workshop at Avalon
will involve making these products so as you can also make them at home. Spaces are limited.
If you would like to be involved in the team and this workshop at Avalon please email Burcu to book your place:
fburcutekin@gmail.com
There is over 2000 chemicals we are exposed to in our homes. This is an easy and effective way to cut down on this and to use non-chemical and non-petroleum based products.
NEW RELEASE - SEED THE MOVIE: THE UNTOLD STORY
Thursday, October 26, 2017: 7:15pm – 9:00pm
Nelson Heather Community Centre, Banksia Room
5 Jacksons Road
North Narrabeen
Few things on Earth are as miraculous and vital as seeds -- valued and treasured since the dawn of humankind. This documentary follows passionate seed keepers who are protecting a 12,000 year-old food legacy. In the last century, 94 seed varieties have disappeared. A cadre of 10 agrichemical companies, including Syngenta, Bayer, and Monsanto, controls over two-thirds of the global seed market, reaping unprecedented profits. Farmers and others stand together to defend the future of our food.
With an introduction from our seed savers group. Bring seeds to swap or make a small donation and take seeds from our own Northern Beaches organic seed library - lots of varieties to choose from.
All welcome, entry $10 or $7 for members, doors open 7:15pm for a 7:30pm start.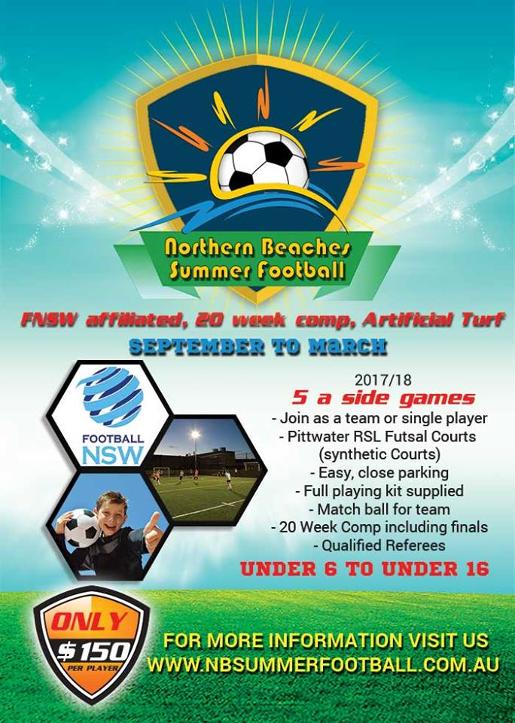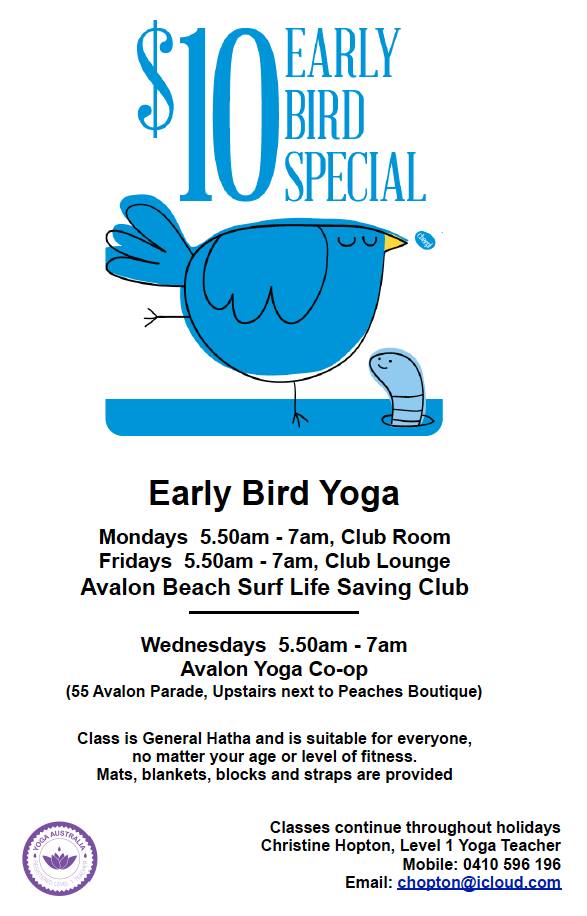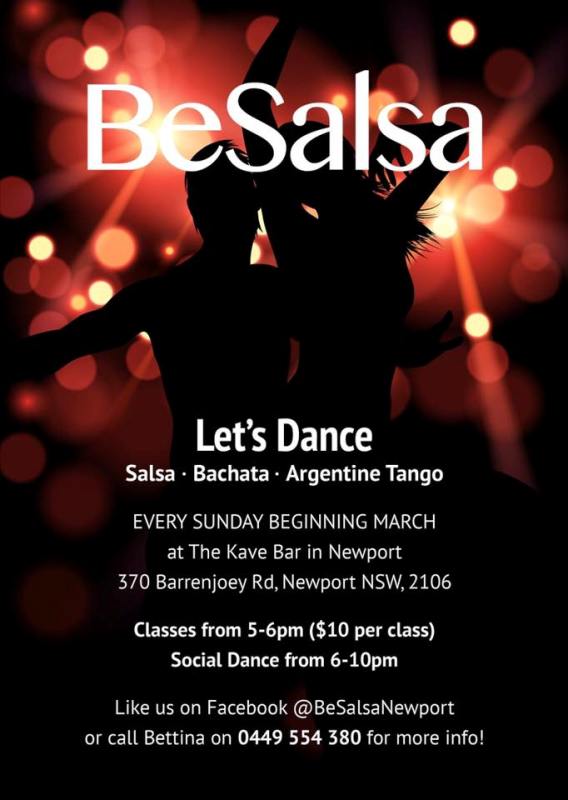 Pittwater Camera Club - 2017
Since 1966

NEXT MEETING :
Our meetings commence at 7.15 pm for a 7.30 pm start
To find out more, please visit our Website: www.pittwatercameraclub.org
August 28 Competition-TBC Travel-TBC TBA

September 11 Presentation Seascapes - Adam Williams
September 25 Competition Macro/close-up - Malcolm Fackender
October 2 No Meeting Labour Day Holiday
October 9 Presentation Kayell. Workflow Capture to Print TBA
October 23 Competition Open - First Edition. Images never shown. TBA
November 6 Presentation Lightroom/Photoshop workshop Members
November 20 AGM Members
December 4 Competition Images of the Year TBA
All Meetings are 7.45 for 8pm - 10pm- The Auditorium: Pittwater RSL Club, Mona Vale Road, Mona Vale 2103 - Family, friends and visitors are all welcome.
Proudly Sponsored by Pittwater RSL Club
PITTWATER CAMERA CLUB Inc. - Since 1966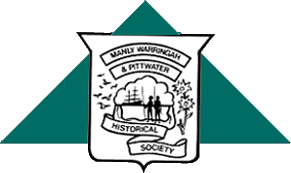 MWPHS - Manly Warringah Pittwater Historical Society - Established 1924
One of the oldest suburban historical societies in Australia, the Manly, Warringah & Pittwater Historical Society has kept the only continuous record of northern beaches achievements, local historical mementoes, documents and research. Membership: here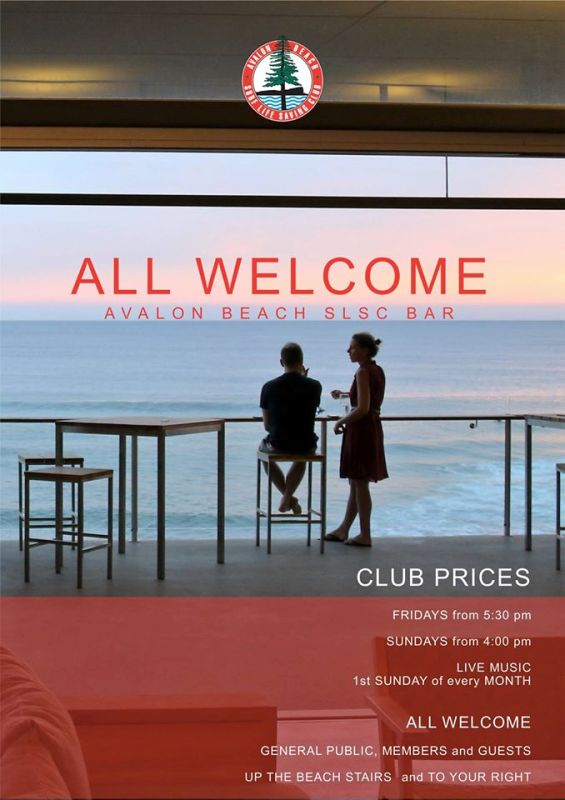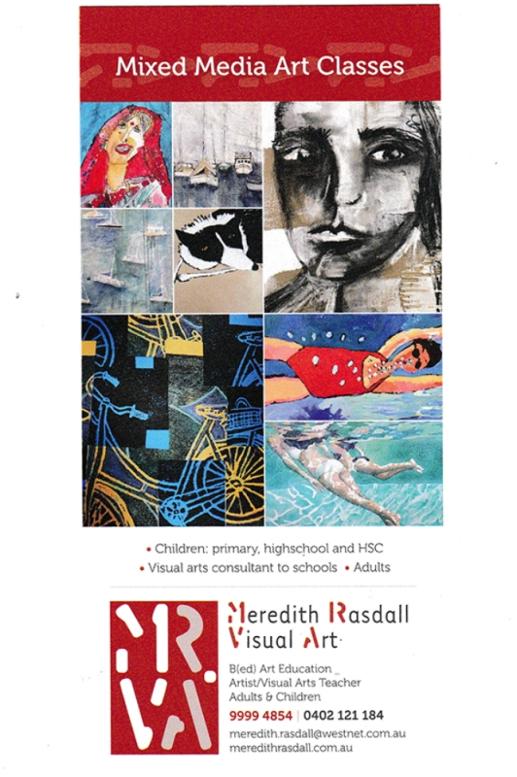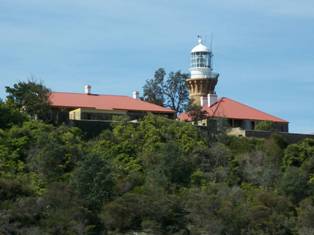 Barrenjoey Lighthouse Tours
Every Sunday, throughout the day, from 11am to 3pm.
Tours take approx 30 mins. Phone 9472 9300 on the day to check tours are going ahead. Meeting place: Meet at the top (steep and hard 20-minute walk on uneven ground) at the keeper's cottage. Cost: $5 adults, $2 children.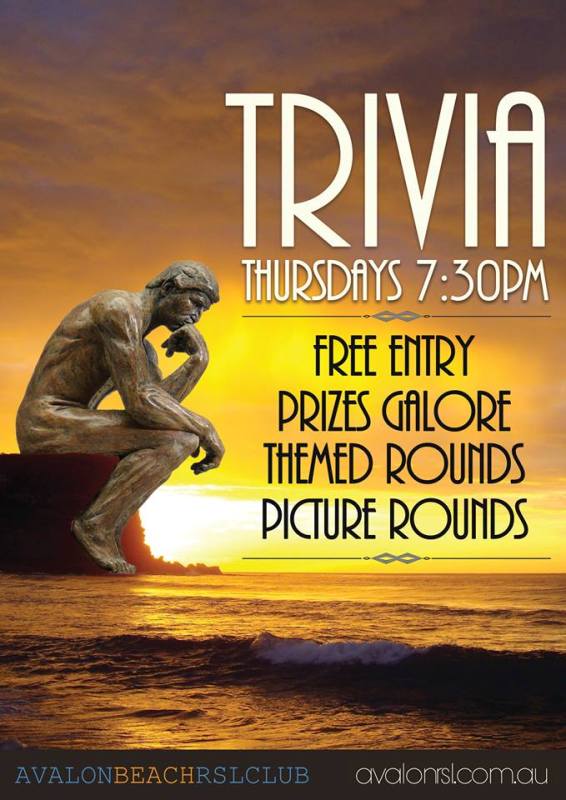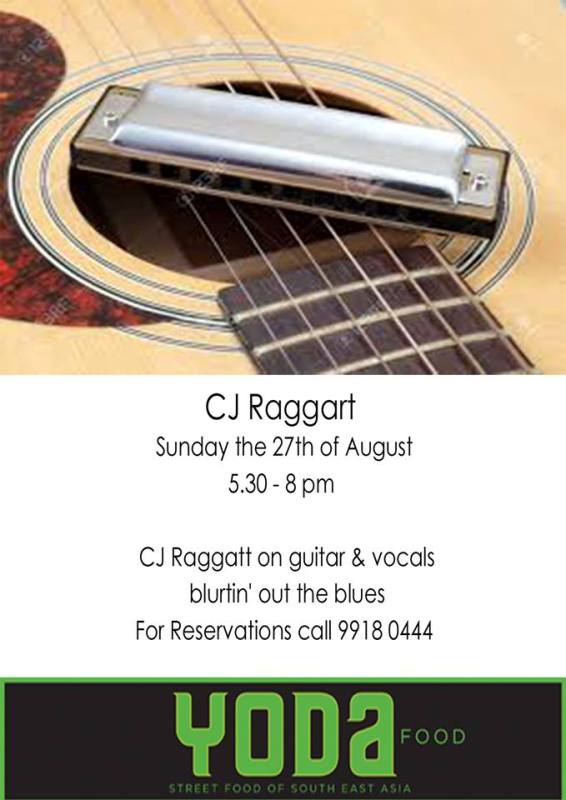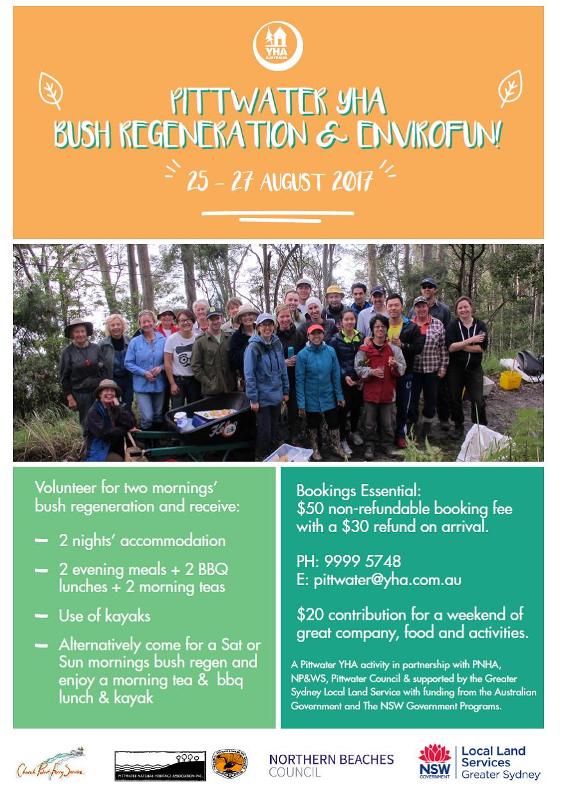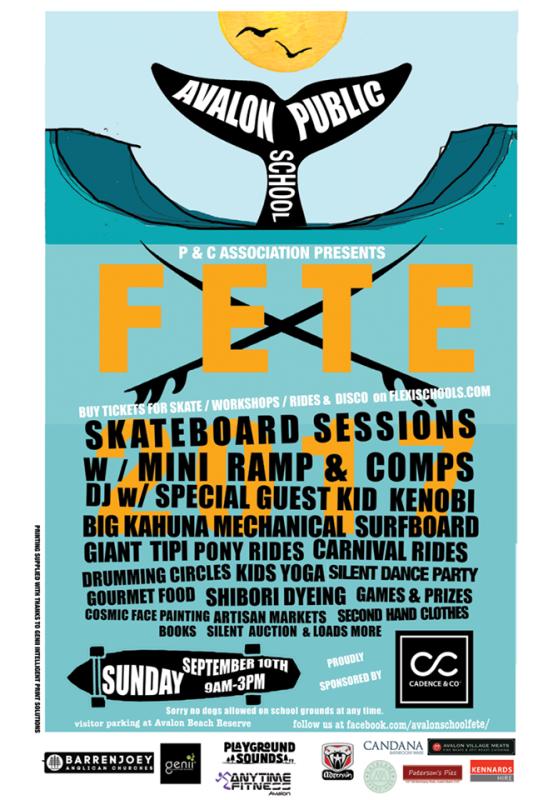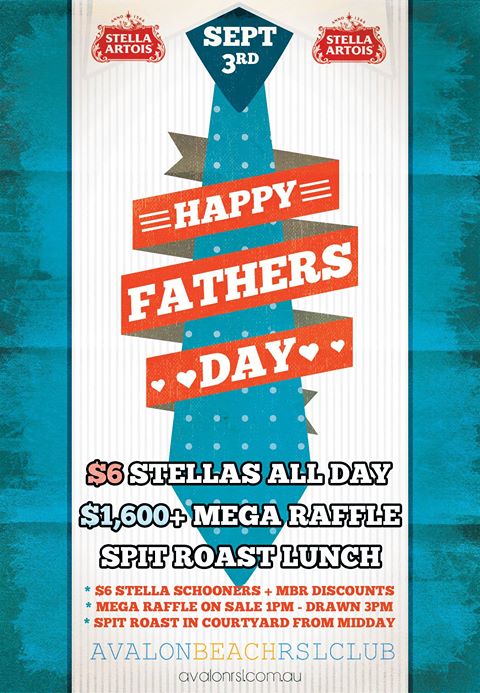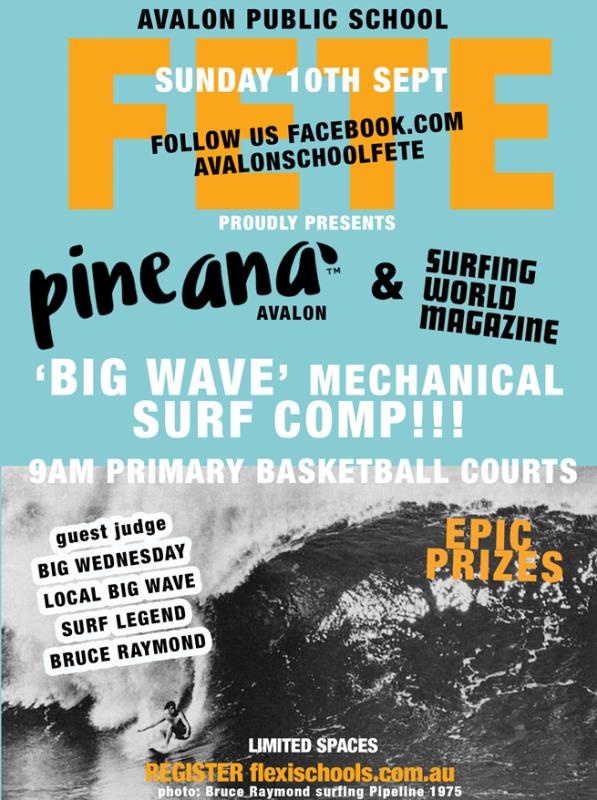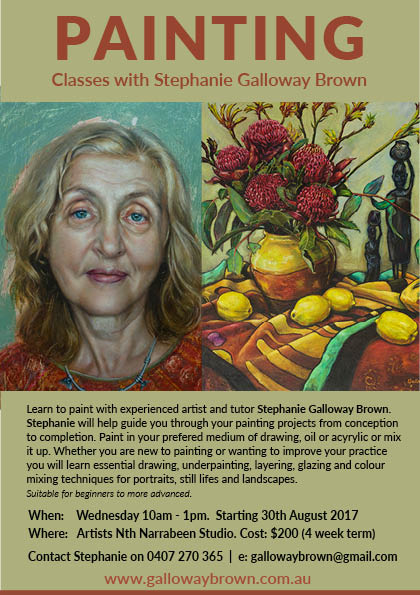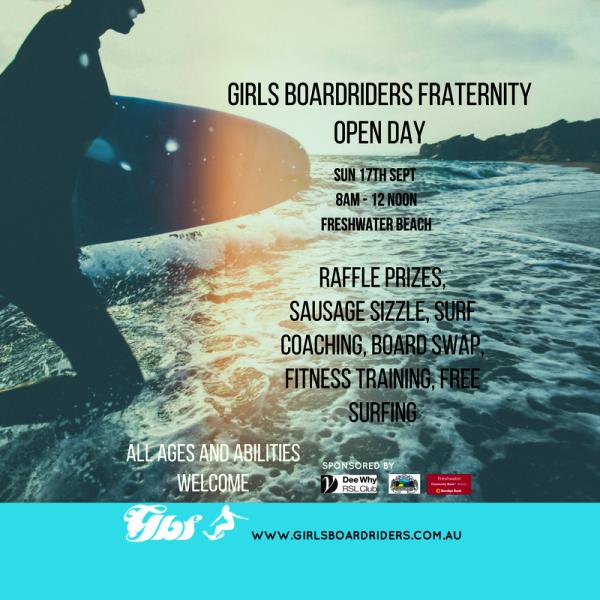 Free Guided Bush Walk.
Dundundra Falls Reserve, Terrey Hills.
10th September 10 -12 pm at Myoora end of Larool Road Fire Trail Terrey Hills
Come down and enjoy the wild flowers and have all your questions answered by our qualified bush consultant.
This reserve is exploding with colour at the moment so even if you can't make this special walk you can come down anytime and enjoy our new map and information signs and appreciate what this 40 Hectare recreational Reserve is all about.
Wear clothes and shoes suitable for bush walking and be prepared for Ticks and Leeches as unfortunately they like living here too.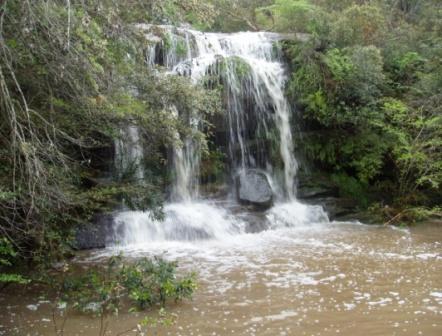 Mona Vale Hospital Auxiliary Stalls 2017

September 1st:
9am to 4pm
Stall, outside ANZ Bank, Avalon Parade
Knitting, sewing, craft, jam
September 2nd:
9am to 3pm
Stall, Pittwater Place, Mona Vale
Sewing, knitting, craft, books
September 9th:
8am to 3pm
Bunnings, Narrabeen
Sausage sizzle
September 9th:
8am to 4pm
Stall, outside Mona Vale Community Hall
Park Street, Mona Vale
Baking, knitting, sewing, craft, jam
September 15th:
9am to 3pm
Stall, foyer Mona Vale Hospital
Baking, knitting, craft, books, sewing
October 7th:
9am to 3pm
Stall, Pittwater Place, Mona Vale
Sewing, knitting, craft, books
October 14th:
8am to 3pm
Bunnings, Narrabeen
Sausage sizzle
October 20th:
9am to 3pm
Stall, foyer Mona Vale Hospital
Baking, knitting, craft, books, sewing
October 24th: 10.30 am Fashion Parade, Newport Bowling Club,
Palm Road, Newport
November 4th:
9am to 3pm
Stall, Pittwater Place, Mona Vale
Knitting, sewing, craft
November 11th:
9am to 3pm
Bunnings, Narrabeen
Sausage sizzle
December 8th:
8am to 4pm
Stall, outside ANZ Bank, Avalon Parade,
Avalon
Sewing, knitting, craft, jam.
Pittwater Preview
UNDER THE LINO
The Life & Art of Bruce Goold
A film by Bill Leimbach, with a score by LIME CORDIALE
Long time Pittwater resident Bruce Goold is one of Australia's greatest living artists. UNDER THE LINO tracks down some of the finest pieces of his art, woven through some wonderful conversations and archival images of great times and exotic people.
Full of humour, eccentric art and a score by Louis Leimbach & LIME CORDIALE.
Bruce will introduce the Film - preceeded by a lively set by LIME CORDIALE
Bowling Green Lane,
Avalon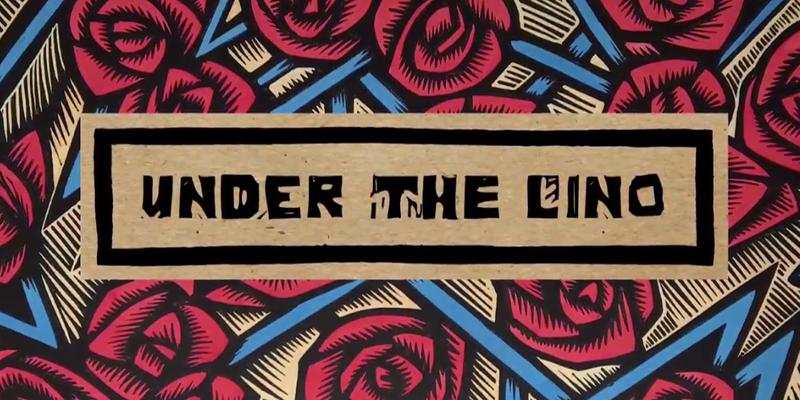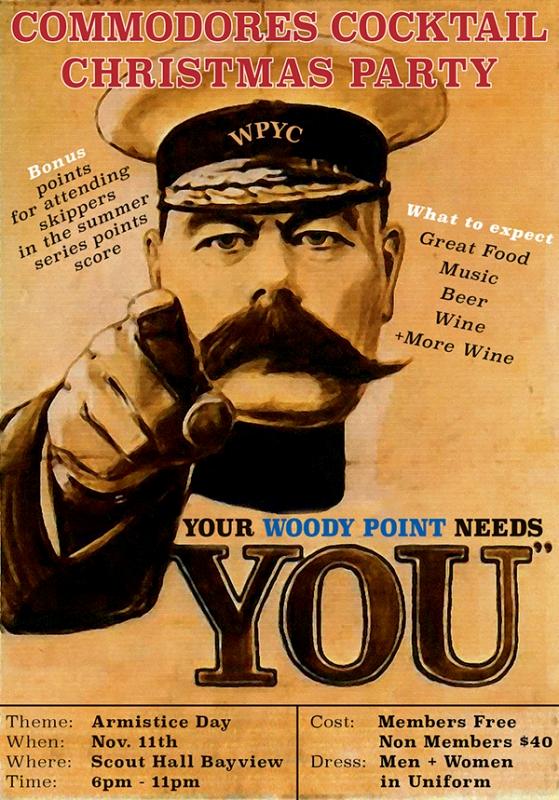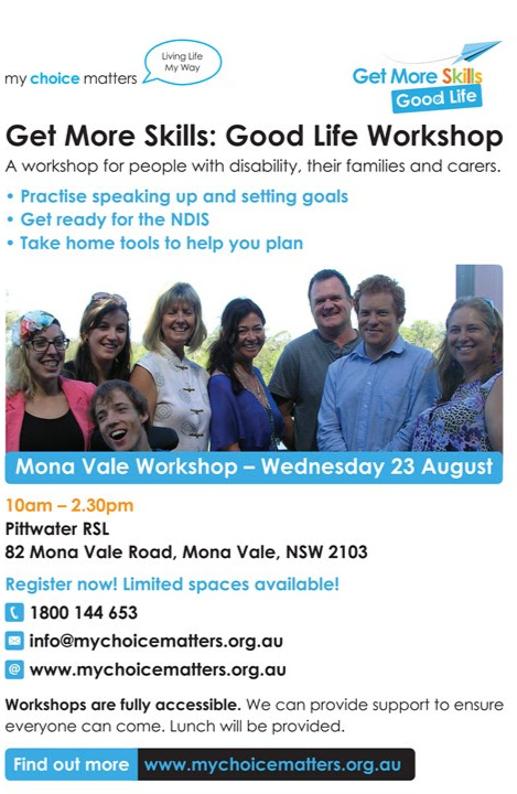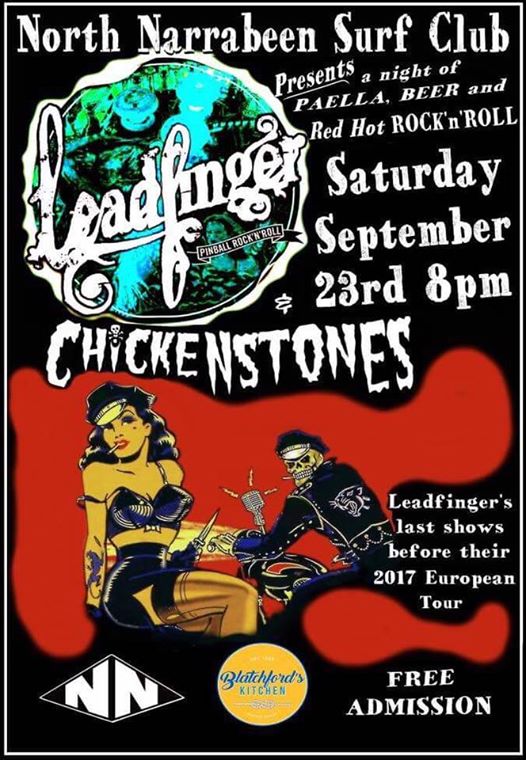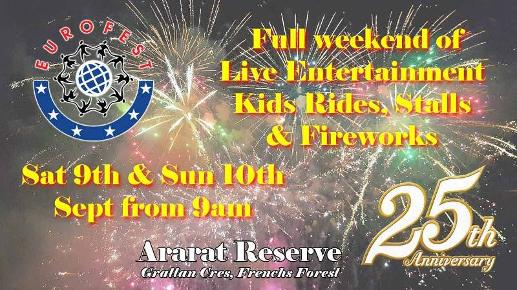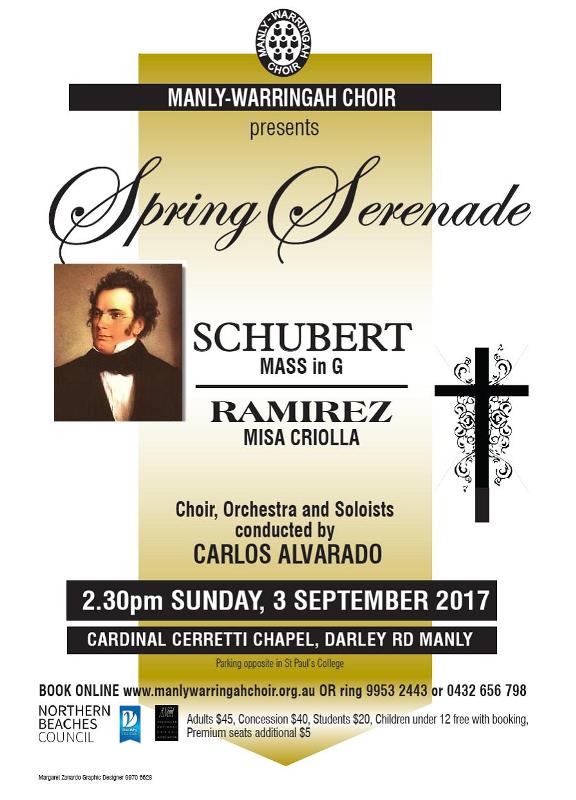 Narrabeen Boys High 1967 50 Year Reunion - 2017
We are about to reach the 50 Year Anniversary of the very first Year 12 from Narrabeen Boys High.
I guess we produced more World Surfing Champions than any one school and in 1967 we won every Year 12 Sports Premiership there was, every one. Rugby, Cricket, Soccer, Water Polo, Basketball, Tennis... etc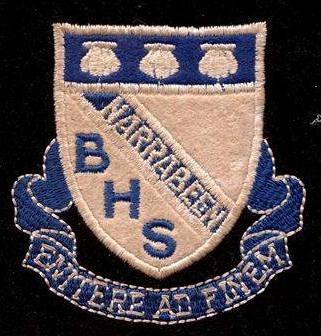 50 Years HSC Reunion Lunch
Hosted by Narrabeen Boys High 1967 50 Year Reunion - 2017
Friday October 6th, 2017: 1pm to 6pm
At The Newport
Cnr. Beaconsfield and Kalinta Streets, Newport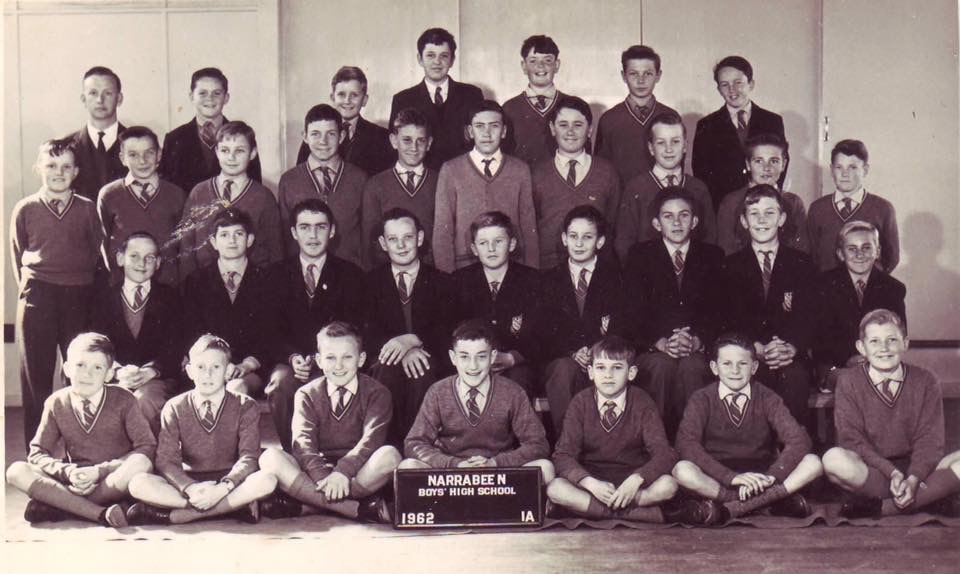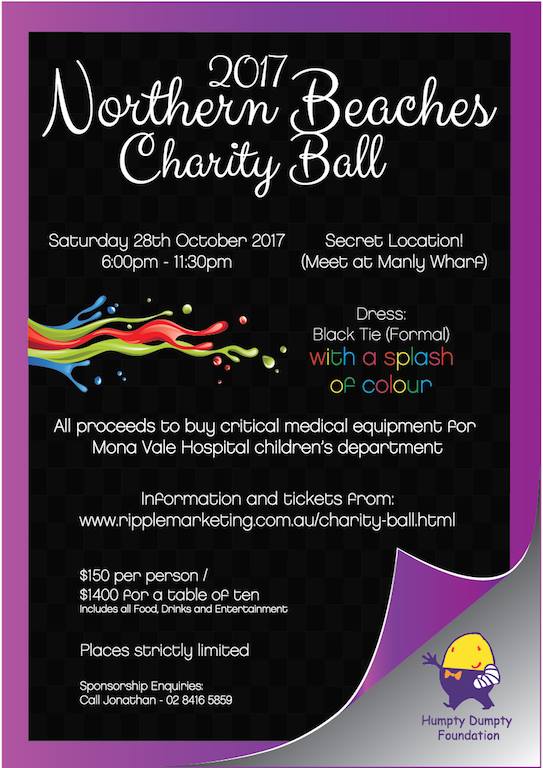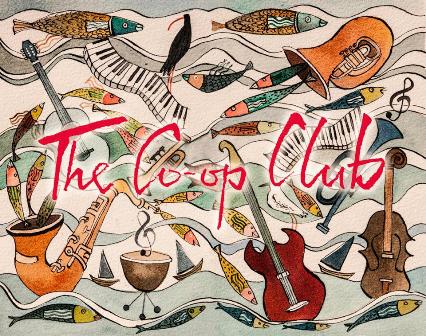 Music is every Sunday between 3.30 - 6.30pm - 1860 Pittwater Rd Church Point – bookings 9999 2793 www.facebook.com/thecoopclubchurchpoint www.waterfrontstore.com.au - To book a table call 9979 6633.

Sun Aug 20: Sly Dogs

You never know who's going to sit in on their gigs. Our popular house band featuring Matt Trapnell are back and they always bring a great vibe with them along with some special guests including up and coming young vocalist Narelle Lewis. Come and join them and enjoy their brand of soul, blues & some pop thrown in for good measure.

Sun Aug 27: Lloyd G & the Ambassadors
Sun Aug 27: Lloyd G & the Ambassadors draw their repertoire from earliest blues to 50's, 60's rock n roll (think Chuck Berry) to current day Robert Plant's Band of Joy and his Raising Sand album, to JD McPherson. They are driven by the music that shaped great bands like the Beatles and the Rolling Stones, their words, stories and melodies that take you into another world, and they are motivated to play it by the audience's reaction to good music and the sense of honour they feel in creating the grooves that bring joy.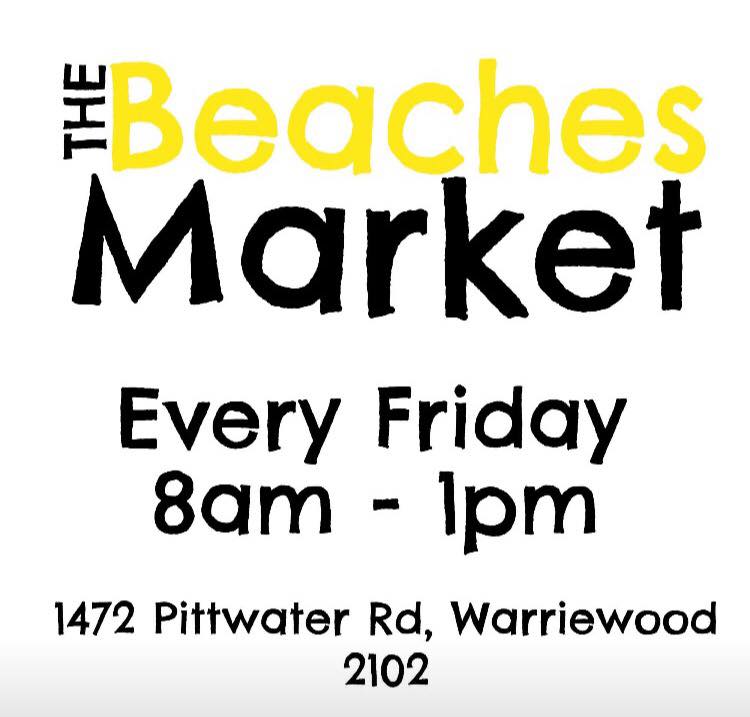 Friends of Narrabeen Lagoon Catchment Activities

Narrabeen Lagoon Eco Paddle - Sunday Sep 17, 2017

Black Swan have returned to the lagoon after 20 years - come
and see these majestic creatures! This paddle will visit the
Western Basin, Deep and Middle Creeks. Beautiful Deep
Creek attracts migratory birds from as far away as Russia and
Middle Creek has been the subject of a substantial
remediation program instigated by Friends of Narrabeen
Lagoon Catchment. A relaxing 2 to 3 hour afternoon paddle.
No previous kayaking experience required, tuition given. BYO
boat or a hire kayak can be arranged at cost.
Bookings essential.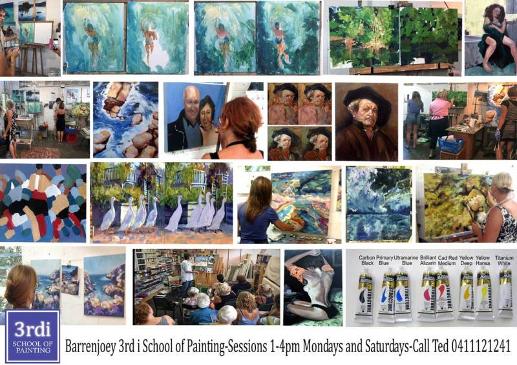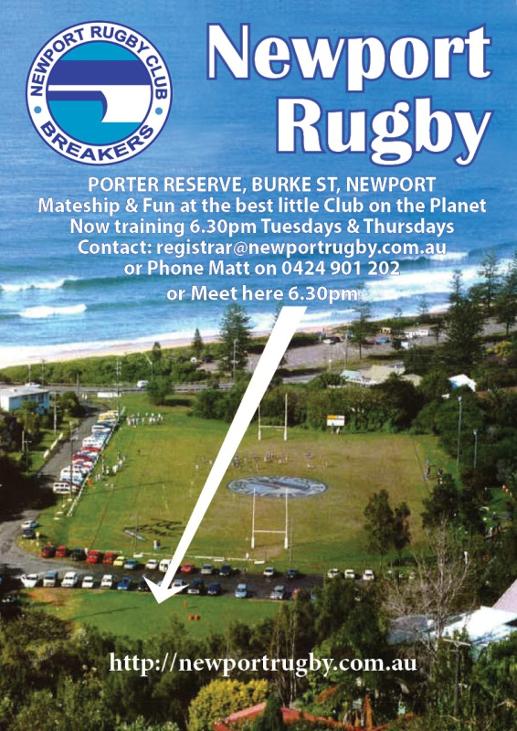 Bird Walks And Talks 2017: PNHA
Come and see and hear some of our fantastic native birds, many of which you'll never see in your garden. Join in a
Sunday guided bird walk with Pittwater Natural Heritage Association. All walks start at 8am and end about 10am.
August 27
Chiltern Track. Meet at gate, off northern of Chiltern Rd Ingleside.
September 17
Irrawong reserve. Meet at corner Irrawong Rd and Epworth Rd.
November 26
Warriewood Wetlands. Meet end of Katoa Close, north Narrabeen.
Bring binoculars if possible. Drink, hat and comfortable shoes.
Ph Kerry on 0402605 721.
You don't need to book but if we know you're coming we'll watch out for you. Call if in doubt about weather as we won't go out if it's raining.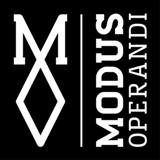 Modus Operandi Brewing Co.
14 Harkeith Street
Mona Vale
Ph: 8407 9864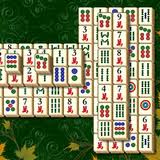 MAHJONG - AVALON ACTIVE SENIORS GROUP
Avalon Active Seniors Group Invites experienced Mahjong players to join a new group. Thursdays 1-3pm: $2.00 per session at Avalon Recreation Centre. Phone Julie: 0403 820 261.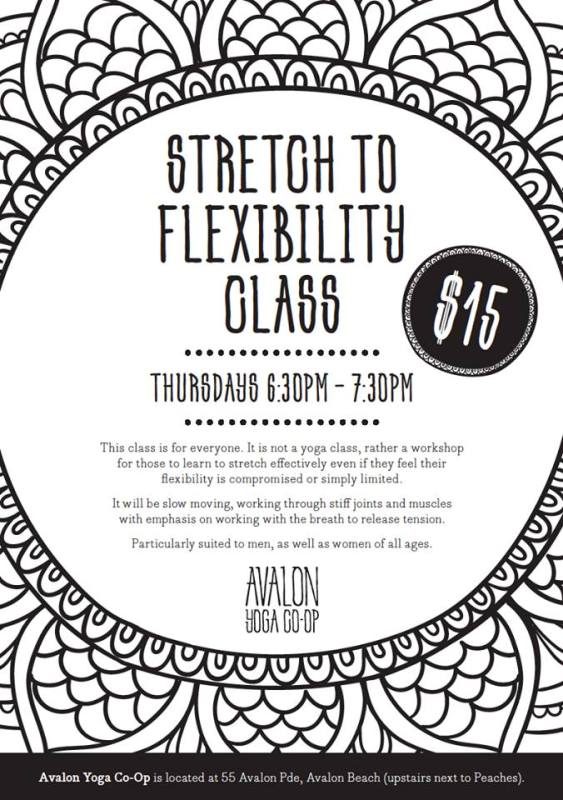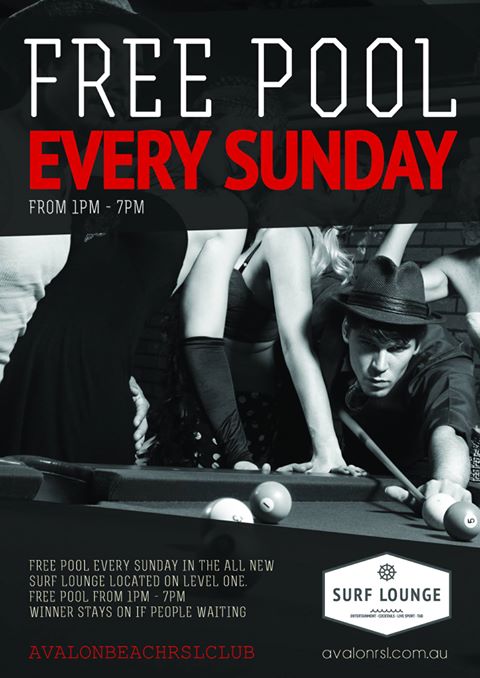 Sydney Northern Beaches Woodturners Inc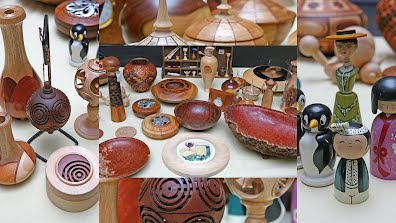 Sydney Northern Beaches Woodturners - Monthly Demonstration - Wood Turning Demonstration on the third Sunday of the month: 9am-2pm
The aim of our group is to bring together people who are interested in woodturning and to assist new members to participate in the craft of woodturning. At the same time we aim to socialise and have fun. We are active in supporting local community groups and charities. We make cash donations as well as donations of toys and equipment made by our members. Come and see us at the Narrabeen RSL Club, Nareen Pde, North Narrabeen. Workshop Open every Tuesday, Friday and Saturday between 9 am and 12 noon.
Cost: $5 for insurance & a cuppa (If you want to join there is a $25 yearly subscription fee). Contact: Jack Butler on 9999 4290 or email: johnbutler@optusnet.com.au . Website: https://sites.google.com/site/woodturner60/
Mona Vale Library
Storytime for preschoolers
Held every Wednesday morning at Avalon Library 10:30am - 11am
Avalon Library Storytime is held every Wednesday morning from 10.30am at the Library. Hear stories, listen to music and enjoy craft activities. Sessions run for between 30 and 40 minutes. Suitable for preschoolers, 3 to 5 years of age.
Venue: 59A Old Barrenjoey Road, Avalon (above the Recreation Centre). Cost: Free however bookings are essential. Bookings: Phone: 9918 3013 or email avalonlibrary@ozemail.com.au

Storytime at Mona Vale Library
Tuesday, Wednesday and Thursday Mornings, 10- 10.45am
Mona Vale Library Storytime is held three mornings per week during school terms. Hear stories, sing songs and enjoy craft activities. Sessions run for approximately 45 minutes. Suitable for preschoolers, 3 to 5 years of age. Venue: Mona Vale Library, 1 Park St, Mona Vale. Cost: Free. No bookings required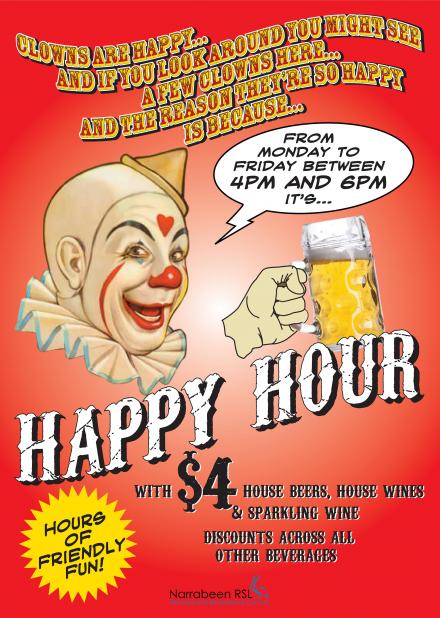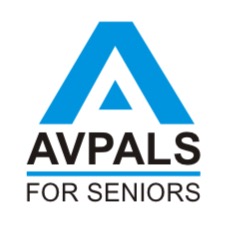 Avalon Computer Pals for Seniors

AVPALS is a volunteer organisation dedicated to helping seniors improve their computer skills. Started in 2000 it now has 20+ trainers and many hundreds of students. At a really low cost (about $30 a school term) they can provide one-to-one training on most matters connected with computing and related technologies like mobile phones and digital cameras. From the smallest problem (how to hold the mouse!) to much more serious matters, there is a trainer who can help.
The training rooms are under the Catholic Church in Avalon and training is conducted Monday to Friday from 9am to 4pm. For more information visit AVPALS web site www.avpals.com or phone 02 8064 3574
Keep up to date on our Facebook page
Palm Beach Golf Club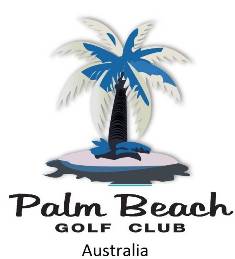 Music in The Garden Bar
With the success of our opening afternoon in The Garden Bar we are pleased to continue Sunday entertainment.
Free admission event every Sunday from 1.00pm to 4.00pm only in The Garden Bar.
Palm Beach Golf Club
2 Beach Road,
Palm Beach
Ph: 9974 4079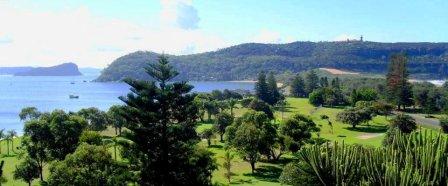 MANLY ART GALLERY & MUSEUM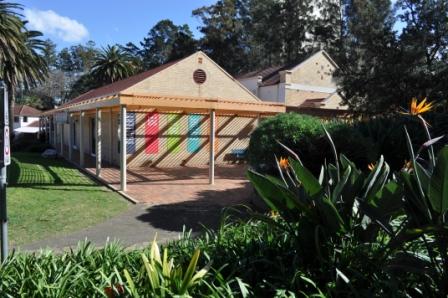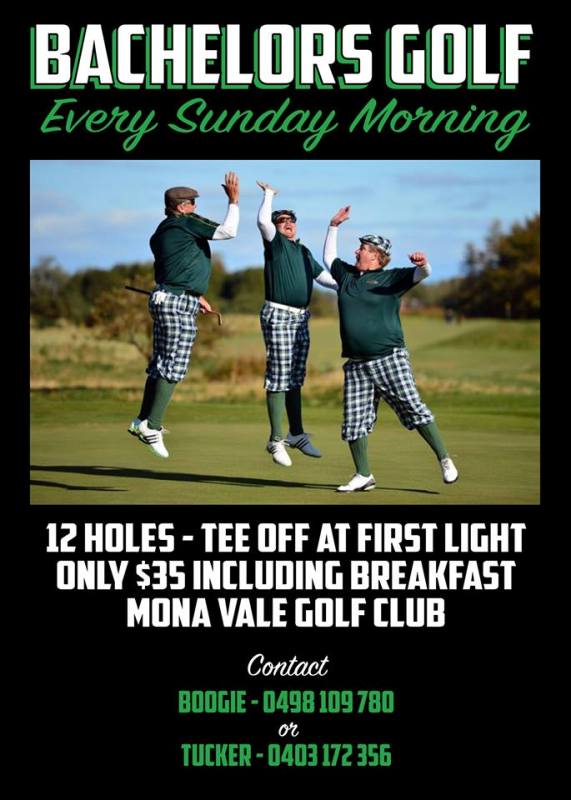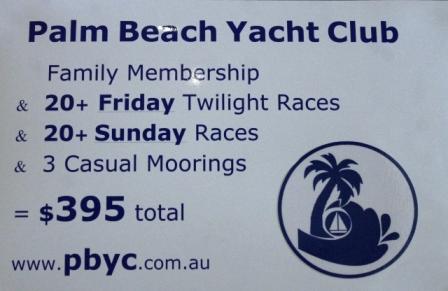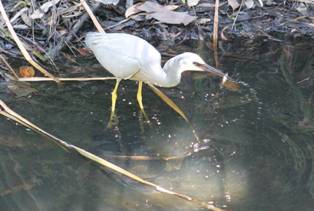 To List your Event email pittwateronlinenews@live.com.au
Send all material ready to publish. NB: Only 100% volunteer clubs and organisations or people who have contributed to our community get a free listing.
All others; would you let us put our hand in your pocket?
Probably not - so please be thoughtful when sending items to be listed and adhere to the criteria. As it's only $30 per month to run your poster/ notice, we're clearly not drinking champagne!
Thanks - Pittwater Online News.