May 24 - 30, 2020: Issue 451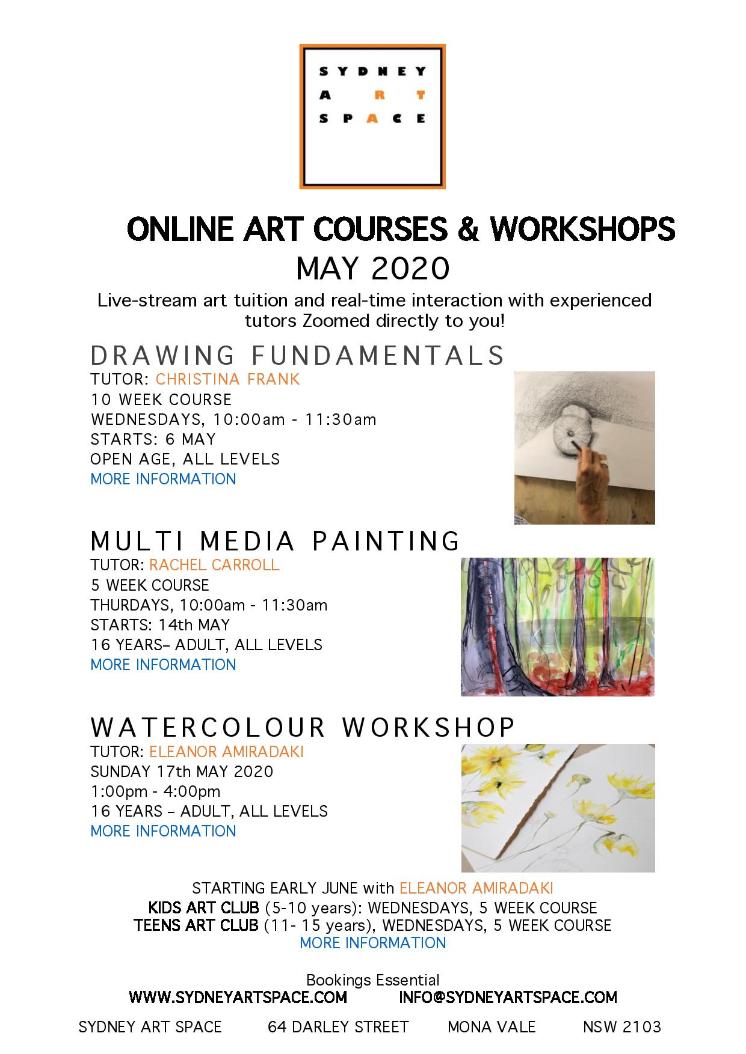 All ADHD Support Australia events are now online
ADHD Support Australia is endorsed to provide NSW Education Standards Authority (NESA) Registered Professional Development for teachers accredited at Proficient Teacher level.
Also make sure you're on our Newsletter list to receive any available slides/handouts and news of the exciting speakers booked in for 2020, meetups and other events.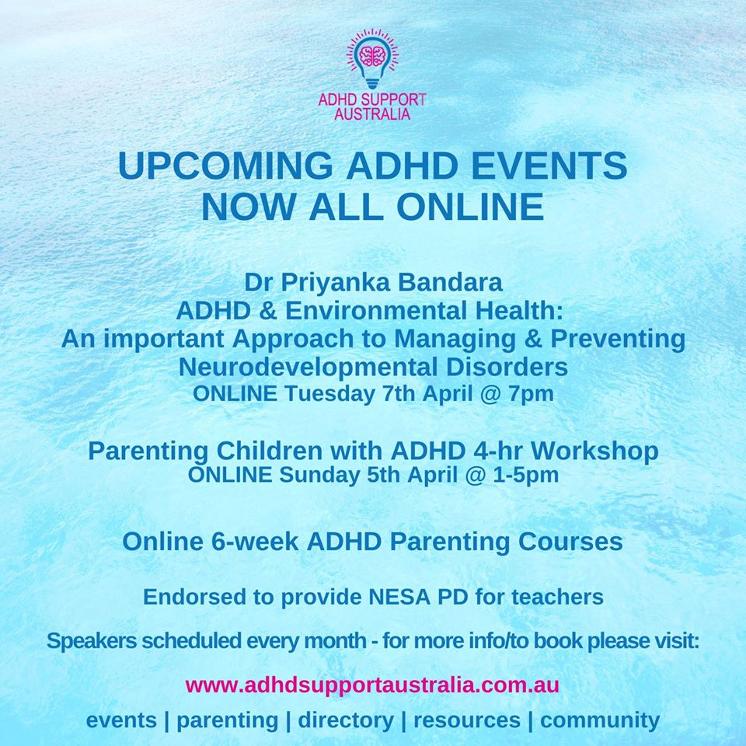 The Big Slow: Free Online Yoga
Public · Hosted by Denby Sheather
Saturday, 4 April 2020 from 16:00-18:00
Avalon, New South Wales
As promised, FREE PUBLIC ONLINE Restorative Yoga sessions to support your mental, emotional, physical and spiritual health.
All you need do is log on at the time via ZOOM, have your yoga gear set up and ready, and we'll share 90 minutes of my delicious signature restorative practice, focusing on the lungs, colon and heart to align us with Autumn (in southern hemisphere now). This seasonal energy governs the lungs and colon and this virus is affecting the respiratory tract as well as our fluid body. Hence, this practice will work to cleanse and strengthen these channels. Using my healing skills I will simultaneously activate the metal and water elements within your genetic structure as you practice.
You will feel delicious afterwards, rested and calm and ready for life!
What you'll need:
Yoga mat
Bolster
Block
Strap
Eye bag
Blanket
Warm socks
Sage smudge
Water bottle
I look forward to seeing many familiar faces as well as some new ones!
This practice will be gentle and accessible for all levels of students. However, it is not suitable for pregnancy or anyone nursing recent injuries. Please exercise personal responsibility.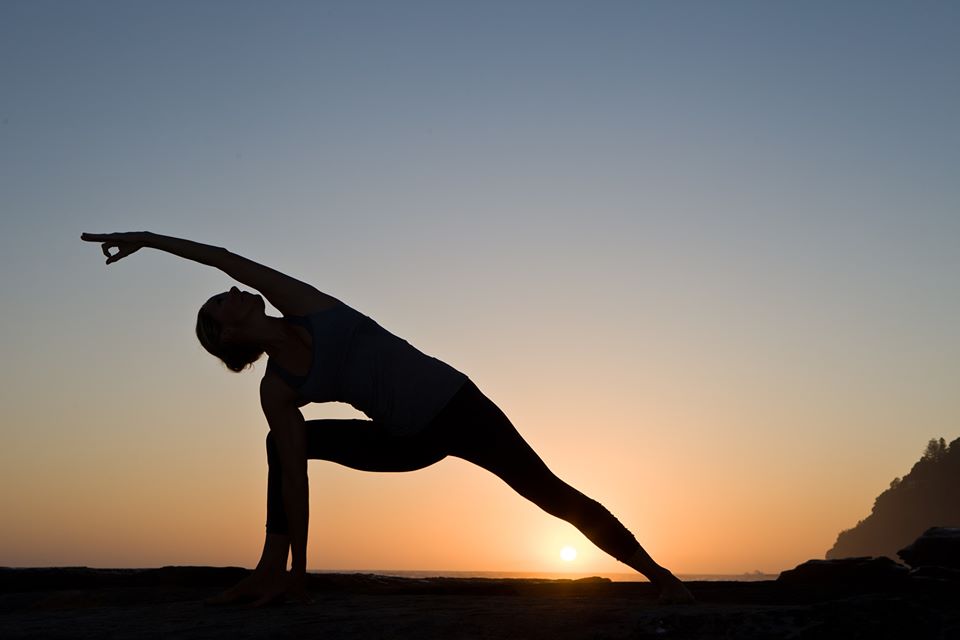 Avalon beach Toastmasters Online meetings
Join us at our second online meeting!
Public · Hosted by Avalon Beach Toastmasters Club
Tuesday, 14 April 2020 from 18:45-21:15
Avalon Beach Toastmasters Club
1 Bowling Green Lane Avalon Beach - No - Online
Ph: 0417 042 819
Visit Toastmasters and have fun. Join us at our second online Toastmasters meeting and learn how to speak in an online environment.
Due to virus-related restrictions for public places, we will be moving our next meeting online. PLEASE CONTACT US TO LET US KNOW YOU ARE INTERESTED IN ATTENDING THE ONLINE MEETING, SO THAT WE CAN EMAIL YOU A LINK.
You will be able to attend from your home!
Come along to Toastmasters and learn how to use your voice and body language more effectively - so that your message is heard.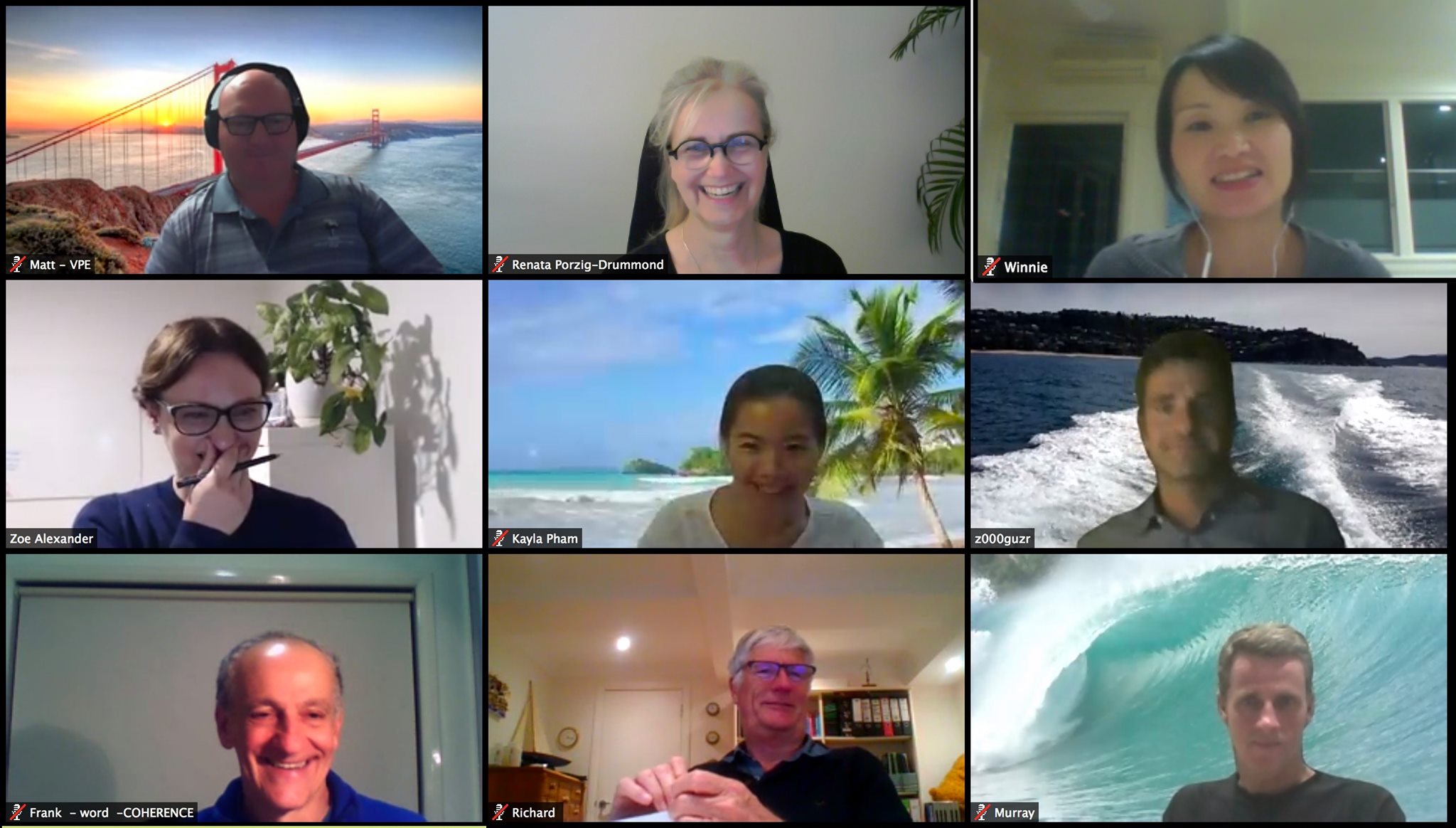 Take Away If You Cannot Dine In
Most local events have been cancelled or postponed until at least late May - June, or later in the year - we will publish any updates as they become available. For those still listed we recommend you check with the vendors to ensure they are going ahead or to discuss bookings.
A number of local Hospitality Industry based businesses/restaurants are working on providing Take Away versions of their menus due to 4 square metre per person ratios.
Please check with your favourite eatery on what they have on offer and support local businesses so they can re-employ staff past the events currently unfolding, many of whom who have been laid off this week.
In that spirit, Pittwater Online News will run a full list in our Food page next Issue of those doing their utmost to stay open and keep going. Fees will be waived for your listing.
An example:
Riva Bar and Kitchen
March 21, 2020
We know these are tough times and people are self isolating due to coronavirus.
We have come up with a takeaway menu available from tonight and are starting home delivery from next week so that you can still enjoy our food in the comfort of your home.
For delivery times and other enquiries please contact us directly on 9918-4007.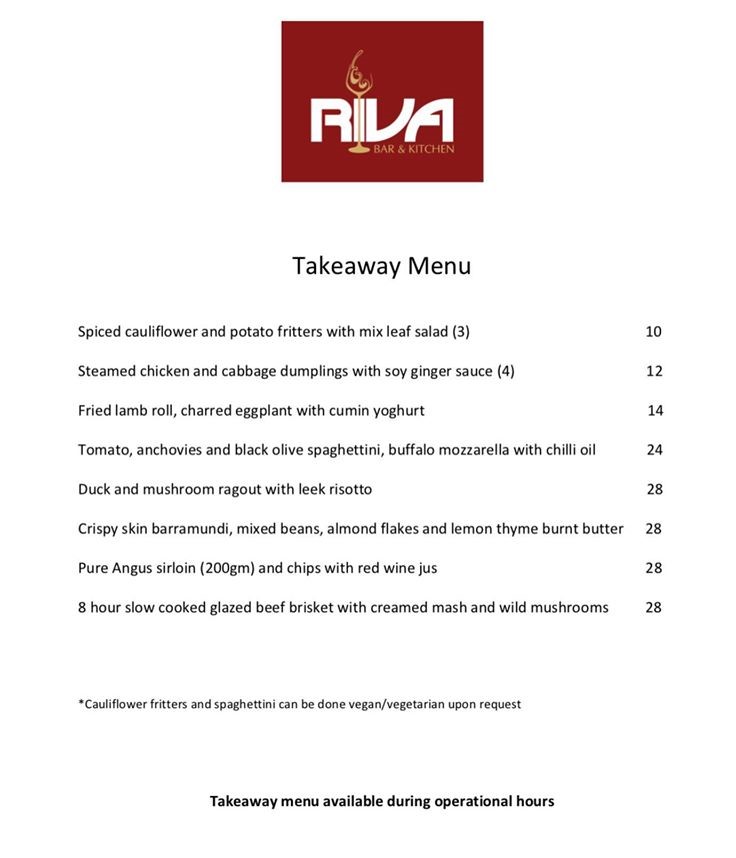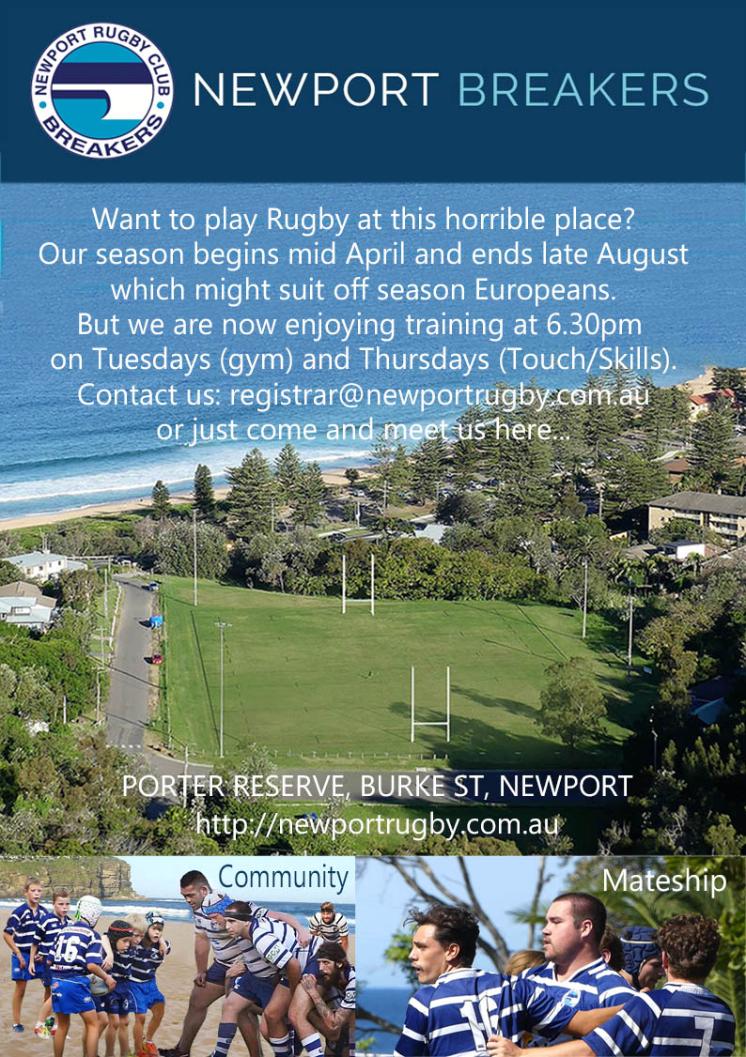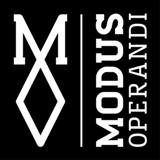 Modus Operandi Brewing Co.
14 Harkeith Street
Mona Vale
Ph: 8407 9864
MUSIC AND MORE:
Mar 14: LONG WAY SOUTH at Modus Operandi
Sat 7 PM · Modus Operandi Brewing Co. · Mona Vale
Mar 29: Joana Ruival at MO brewery, Sunday live sessions
Sun 4 PM · Modus Operandi Brewing Co. · Mona Vale
Apr 5 Modus Holes N Hops Mona Vale - Sun 12 PM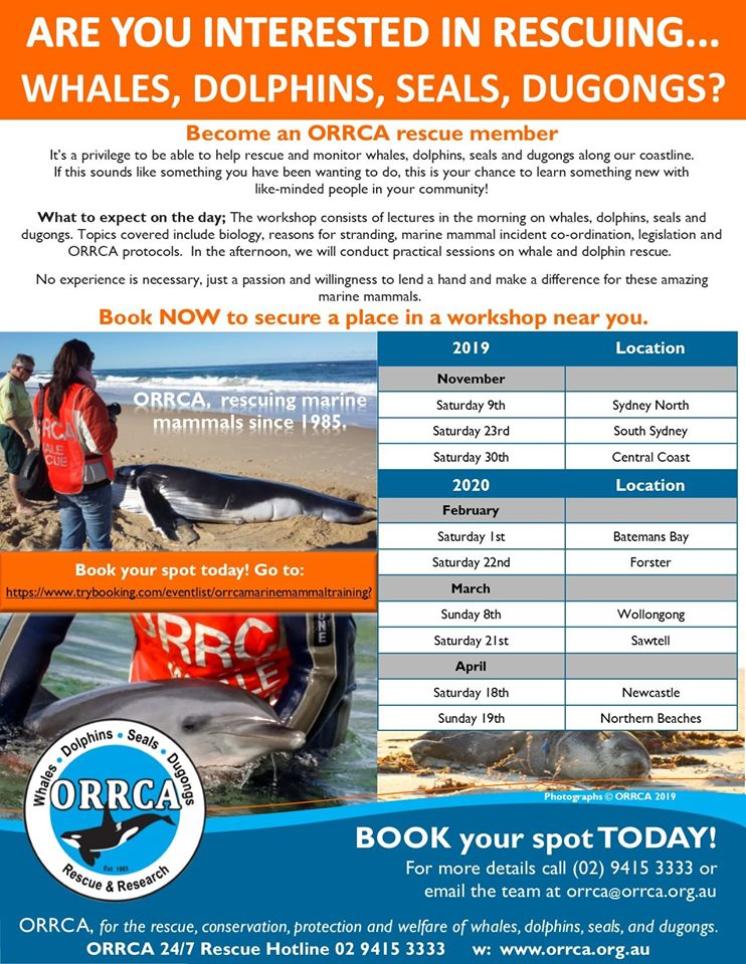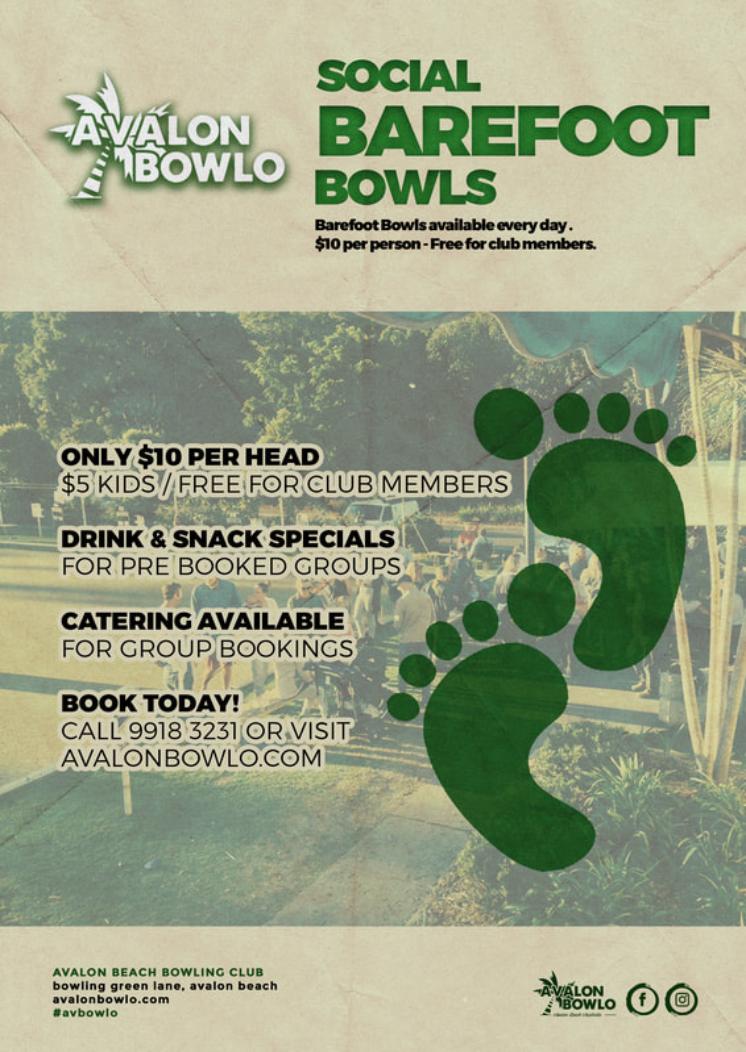 Pittwater Camera Club -
All Meetings are 7.45 for 8pm - 10pm- The Auditorium: Pittwater RSL Club, Mona Vale Road, Mona Vale 2103 - Family, friends and visitors are all welcome. Proudly Sponsored by Pittwater RSL Club
PITTWATER CAMERA CLUB Inc. - Since 1966
2020 Program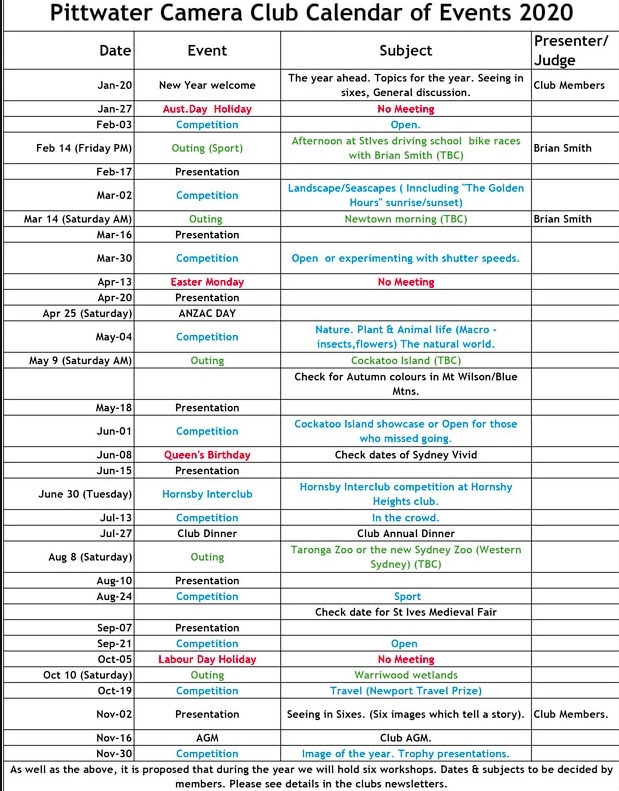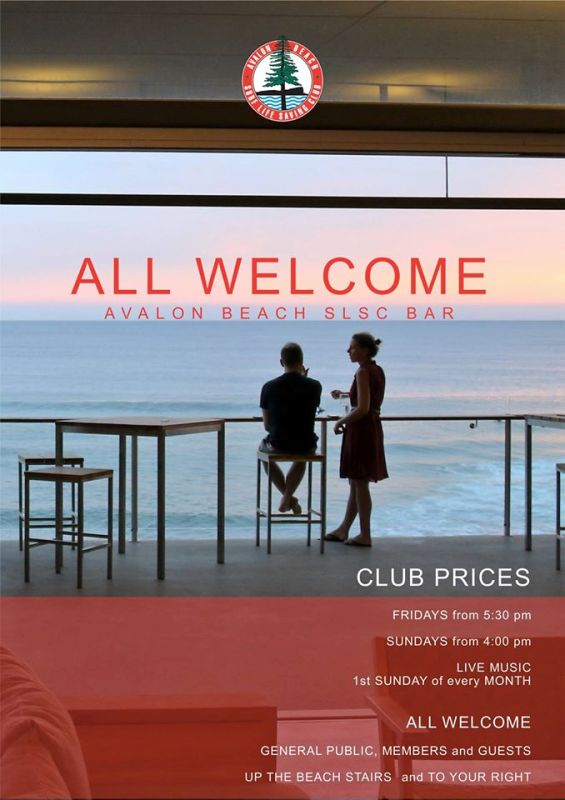 MANLY ART GALLERY & MUSEUM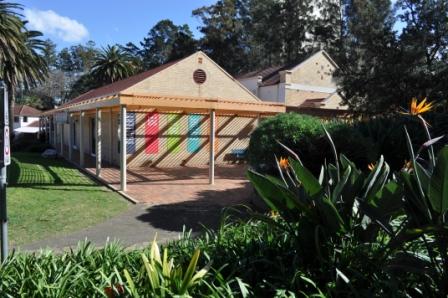 Palm Beach Golf Club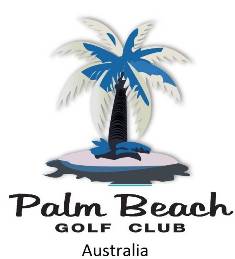 Palm Beach Golf Club
2 Beach Road,
Palm Beach
Ph: 9974 4079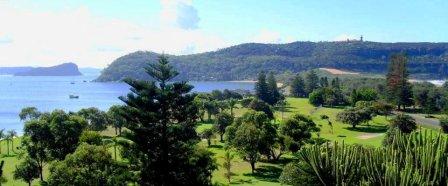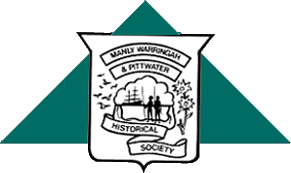 MWPHS - Manly Warringah Pittwater Historical Society - Established 1924
One of the oldest suburban historical societies in Australia, the Manly, Warringah & Pittwater Historical Society has kept the only continuous record of northern beaches achievements, local historical mementoes, documents and research. Membership: here
Mona Vale Library
Storytime for preschoolers
Held every Wednesday morning at Avalon Library 10:30am - 11am
Avalon Library Storytime is held every Wednesday morning from 10.30am at the Library. Hear stories, listen to music and enjoy craft activities. Sessions run for between 30 and 40 minutes. Suitable for preschoolers, 3 to 5 years of age.
Venue: 59A Old Barrenjoey Road, Avalon (above the Recreation Centre). Cost: Free however bookings are essential. Bookings: Phone: 9918 3013 or email avalonlibrary@ozemail.com.au

Storytime at Mona Vale Library
Tuesday, Wednesday and Thursday Mornings, 10- 10.45am
Mona Vale Library Storytime is held three mornings per week during school terms. Hear stories, sing songs and enjoy craft activities. Sessions run for approximately 45 minutes. Suitable for preschoolers, 3 to 5 years of age. Venue: Mona Vale Library, 1 Park St, Mona Vale. Cost: Free. No bookings required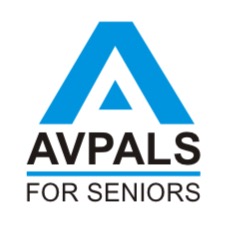 Avalon Computer Pals for Seniors

AVPALS is a volunteer organisation dedicated to helping seniors improve their computer skills. Started in 2000 it now has 20+ trainers and many hundreds of students. At a really low cost (about $30 a school term) they can provide one-to-one training on most matters connected with computing and related technologies like mobile phones and digital cameras. From the smallest problem (how to hold the mouse!) to much more serious matters, there is a trainer who can help.
The training rooms are under the Catholic Church in Avalon and training is conducted Monday to Friday from 9am to 4pm. For more information visit AVPALS web site www.avpals.com or phone 02 8064 3574
Keep up to date on our Facebook page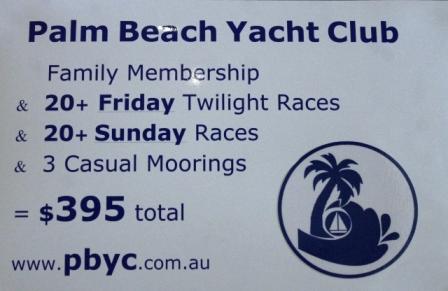 Northern Beaches Jive is a social dance group. Our Modern Jive classes are held every Wednesday at 7.30pm at Narrabeen RSL.
Modern Jive is an easy partner dance with an emphasis on having fun and is great for all ages. Our experienced teachers always make the lesson interesting and fun.
You can come along to class any time as we cater for new beginners every week. You don't have to sign up for a course - just come along when it suits you. First timers are only $10 for the first two weeks in total!! You can even just come and watch for free to see if you think you'll like it.
There's no need to bring a partner as we rotate you around to different partners during the class.
We start with a beginner class at 7:30pm for 45 minutes, followed by social dancing. At 9pm we have an Intermediate /advanced class for 45 minutes, and a concurrent 'refresher' class for the beginners, then social dancing until 10:30pm. That's right beginners get 2 classes every night.
Casual entry is $15 per night. Students and seniors are only $12 per night. We also have discounted prices, for all groups, if you buy a 5 class pass. Great value for learning and dancing up to 3 hours per night.
If you're keen and would like to go to a class more than once a week, or go to a dance party in the weekend then check out www.ceroc.com.au where you'll find more classes and weekly dance parties.
Click here (
http://eepurl.com/ciGHH1
) to sign up for our weekly newsletter which will tell you who is teaching each week and any other venue news such as special events.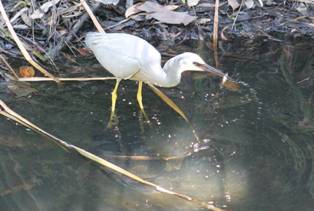 To List your Event email pittwateronlinenews@live.com.au
Send all material ready to publish. NB: Only 100% volunteer clubs and organisations that have contributed to our community get a free listing. Only $40 per month to run your poster/notice - Materials must be sent ready to publish.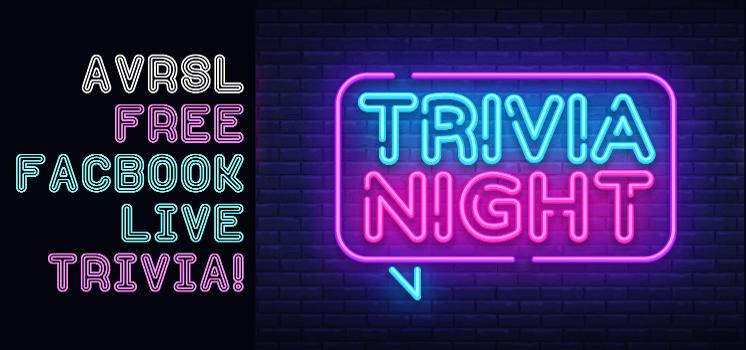 Thursday Trivia Nights with Jim will be back as soon as the Club can re-open. However from next Thursday 16th April (and every Thursday until we re-open) we have a Free Facebook Live trivia & games event!
> No teams - every person for themselves.
> Answers are given in the comments section.
> Plenty of games & prizes to win.
Good luck!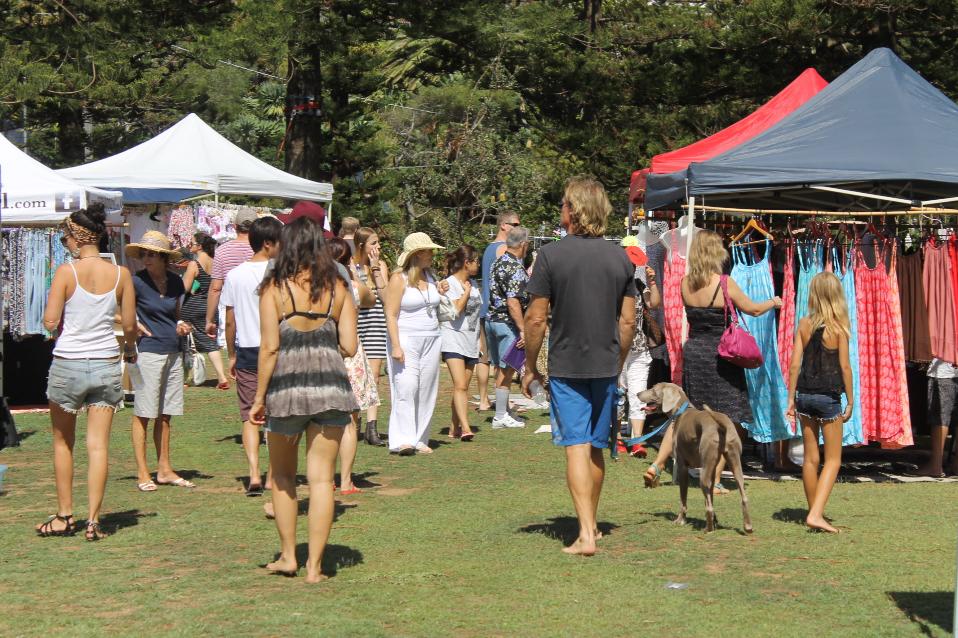 Palm Beach Markets:
4th Sunday of the month, 9am to 3pm.
Upcoming dates
26th January 2020 9:00am to 3:00pm
23rd February 2020 9:00am to 3:00pm
29th March 2020 9:00am to 3:00pm
26th April 2020 9:00am to 3:00pm
31st May 2020 9:00am to 3:00pm
28th June 2020 9:00am to 3:00pm
26th July 2020 9:00am to 3:00pm
The Palm Beach Market has been operating since 2008. As Palm Beach is the most northerly part of Sydney, every weekend tourists and locals alike stream north attracted by Palm Beach's idyllic setting and its 'destination' status wihttps://profile.mysideline.com.au/register/clubsearch?criteria=2107&type=&activity=&gender=&agemin=&agemax=&comptype=&source=rugby-league&temp-new-window-replacement=trueth the market trading all year round.
The market offers customers a wider choice of products to peruse to add to the current high quality homewares, fashion and jewellery. Buy a loaf of fresh Berkelo bread, grab some French cheese or take home some famous Pho Bay Vietnamese soup and as always a great coffee.
Buskers and Hair Feathers also available.
At: Governor Phillip Park, Palm Beach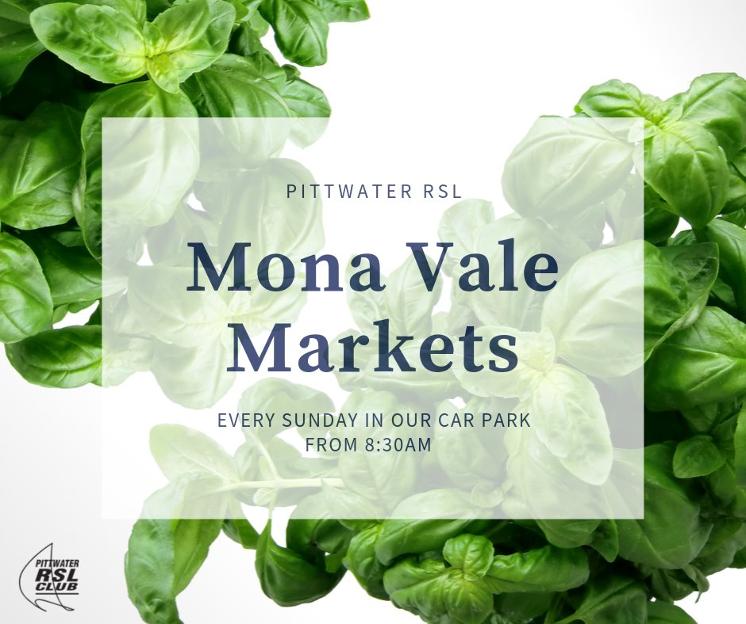 Newport Bowling Club Introduces Barefoot Bowling
Newport Bowling Club Breakfast Bowling.
Sunday mornings 9.00 to 12.00.
$10 includes an egg and bacon roll.
Beginners welcome, bowls are supplied. Club is also available for barefoot and corporate bowls.
Palm Road, Newport.
For further information, call 9999 1661 or 0402 126 109
The Newport Bowling Club is situated on the beautiful Barrenjoey Peninsula, the most northerly point of the Northern Beaches area of Sydney, Australia. The Club is located on the corner of Barrenjoey and Palm Roads, Newport. Visitors are very welcome, whether local, from within the state, interstate or overseas.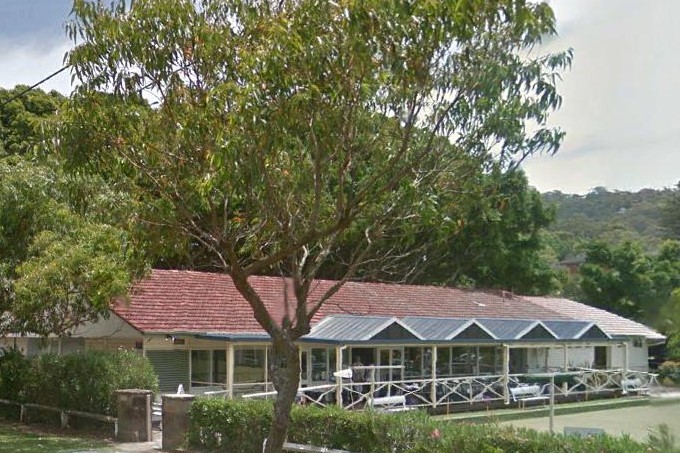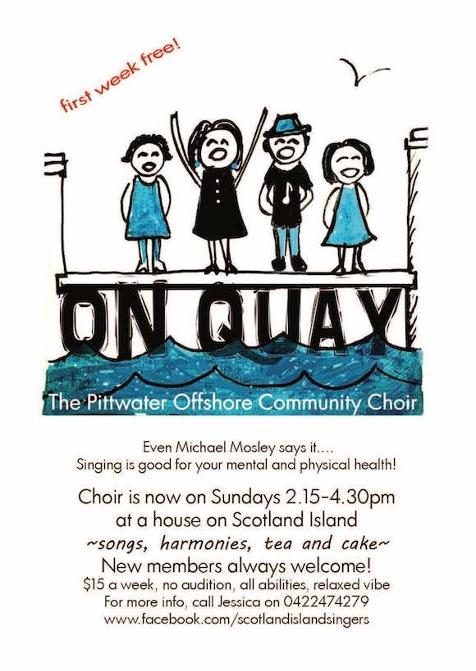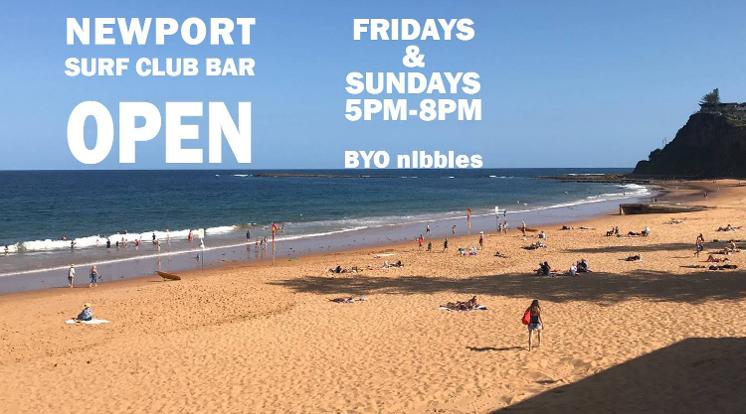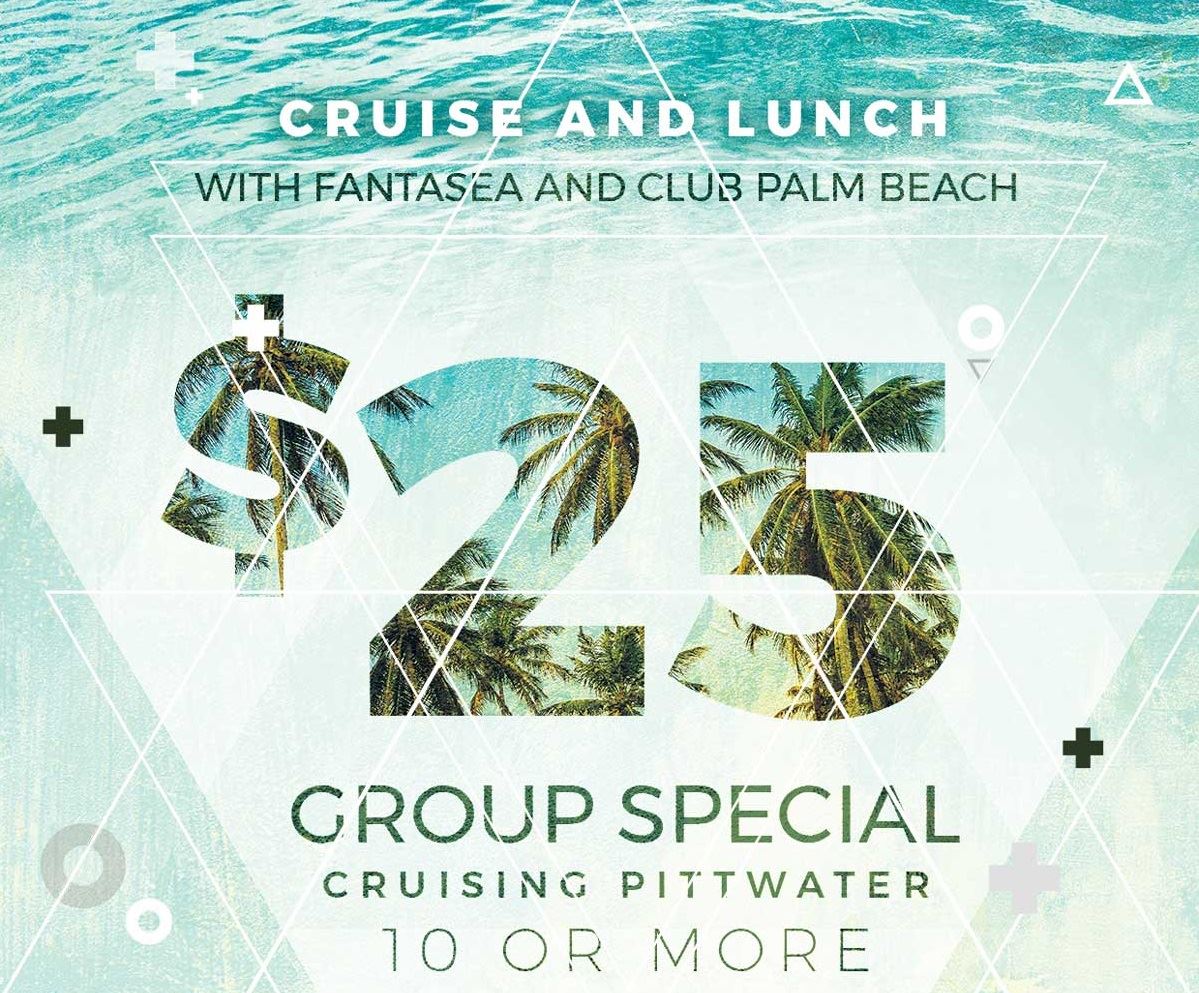 $25 Pittwater Lunch & Cruise Group Summer Special
- Available Monday - Sunday
- Groups of 10+
Venture out on Pittwater this summer aboard Fantasea ferries and explore all of the beautiful locations this part of the world has to offer, then return back to Club Palm Beach for a delicious home-made meal prepared by our chefs.
This special includes the cruise with Fantasea and all meals delivered to your to your table so you are able to relax with friends & family.

Ingleside Rider's Group
Instead of watching, why don't you come and join us? We have mid year membership for just $70 - this gives you access to free club events we hold, priority bookings for our clinics, reduced rates for all events and... you get to join a 'members only (closed) group.' PLUS! access to the grounds whenever takes your fancy!
What's not to like!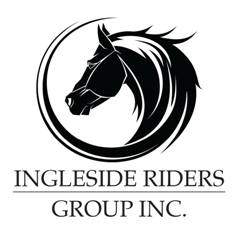 Friends of Narrabeen Lagoon Catchment Activities

Bush Regeneration - Narrabeen Lagoon Catchment

This is a wonderful way to become connected to nature and contribute to the health of the environment. Over the weeks and months you can see positive changes as you give native species a better chance to thrive. Wildlife appreciate the improvement in their habitat.
Belrose area - Thursday mornings
Belrose area - Weekend mornings by arrangement
Contact: Phone or text Conny Harris on 0432 643 295
Wheeler Creek - Wednesday mornings 9-11am
Contact: Phone or text Judith Bennett on 0402 974 105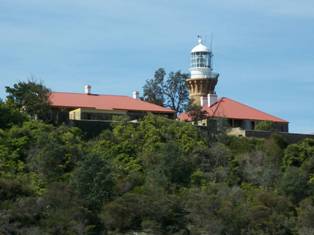 Barrenjoey Lighthouse Tours
Every Sunday, throughout the day, from 11am to 3pm.
Tours take approx 30 mins. Phone 9472 9300 on the day to check tours are going ahead. Meeting place: Meet at the top (steep and hard 20-minute walk on uneven ground) at the keeper's cottage. Cost: $5 adults, $2 children.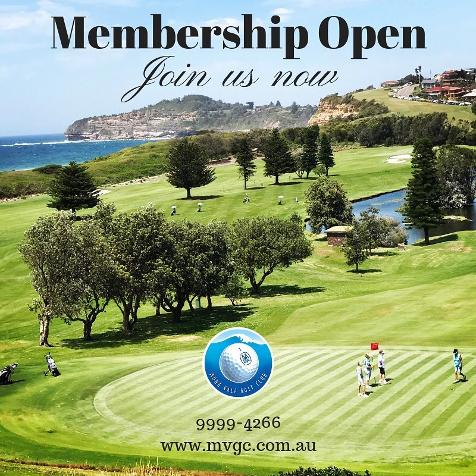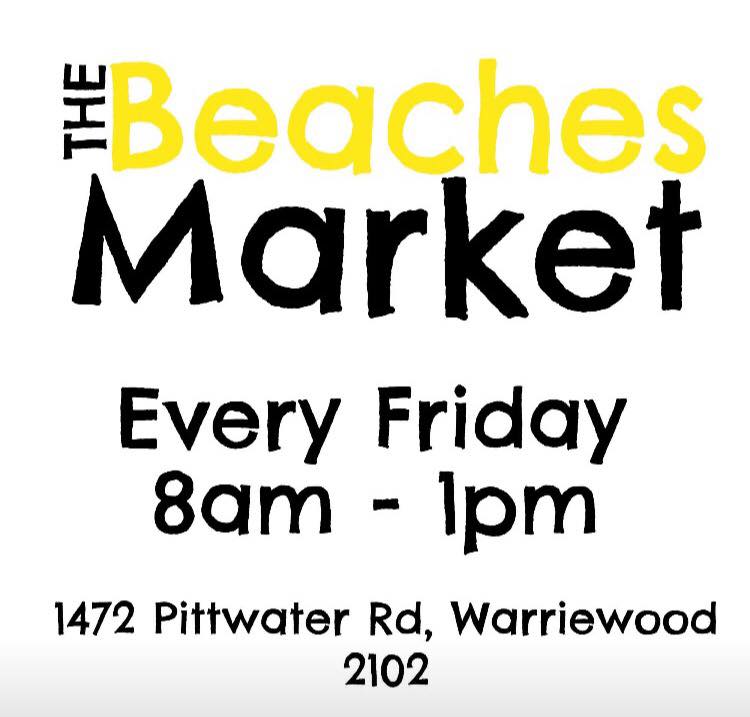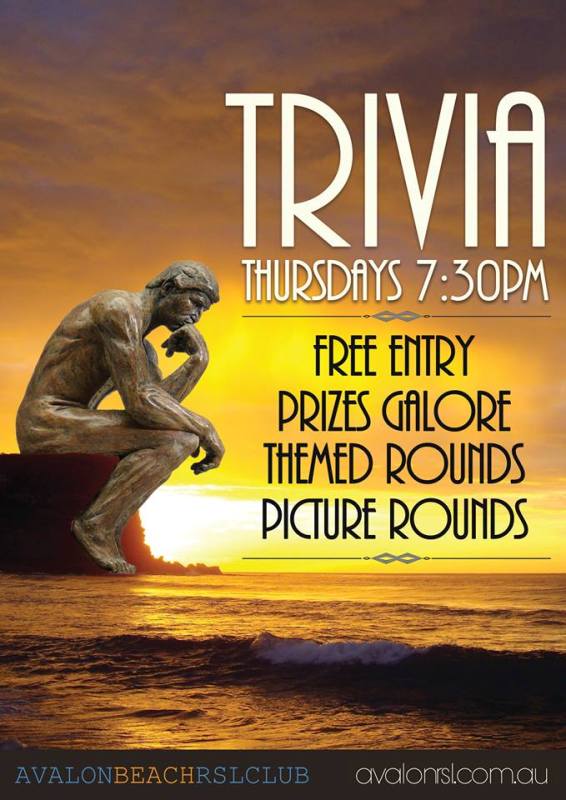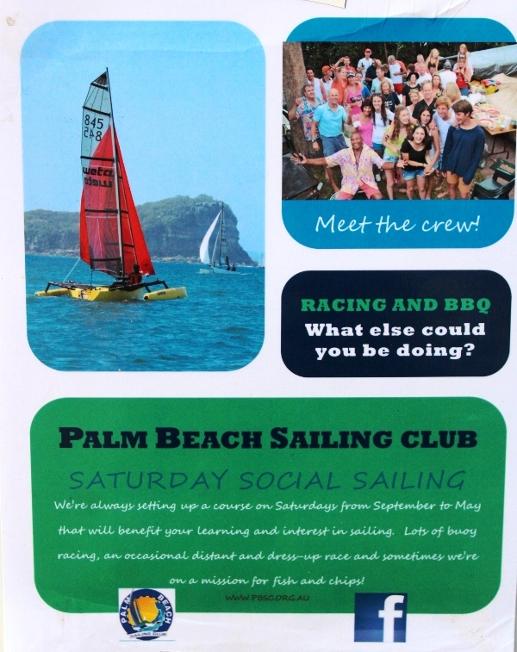 Sydney Northern Beaches Woodturners Inc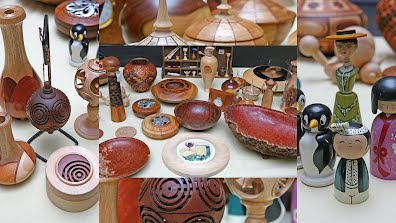 Sydney Northern Beaches Woodturners - Monthly Demonstration - Wood Turning Demonstration on the third Sunday of the month: 9am-2pm
The aim of our group is to bring together people who are interested in woodturning and to assist new members to participate in the craft of woodturning. At the same time we aim to socialise and have fun. We are active in supporting local community groups and charities. We make cash donations as well as donations of toys and equipment made by our members. Come and see us at the Narrabeen RSL Club, Nareen Pde, North Narrabeen. Workshop Open every Tuesday, Friday and Saturday between 9 am and 12 noon.
Cost: $5 for insurance & a cuppa (If you want to join there is a $25 yearly subscription fee). Contact: Jack Butler on 9999 4290 or email: johnbutler@optusnet.com.au . Website: https://sites.google.com/site/woodturner60/
Club Palm Beach Social Golf Group
If you enjoy a relaxing round of golf and would like to meet some local characters and top it off with the best old school breakfast (kale free) and beverages come and join us 6 30 am Sunday - every 2nd and 4th Sunday of the month.