March 18 - 24, 2018: Issue 352

Open Day: Couta Boat Club Pittwater and Avalon Sailing Club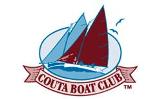 Saturday March 24th
10 a.m. to 4 p.m.
The ASC and Couta Boat Association NSW, Pittwater chapter, are hosting an Open day for families to visit and see all the things the club does.

You can enjoy a ride on one of these historic couta boats, one of the best sailing boats going, on Pittwater, easily the best estuary on mainland Australia!
Come and get the feel for what classic boats are about and how to be part of one of the best family friendly sailing clubs in Pittwater.
safety equipment provided.
For more information contact Larry, not Clint, Eastwood:
0417 244 406
Avalon Sailing Club
28B Hudson Parade,
Clareville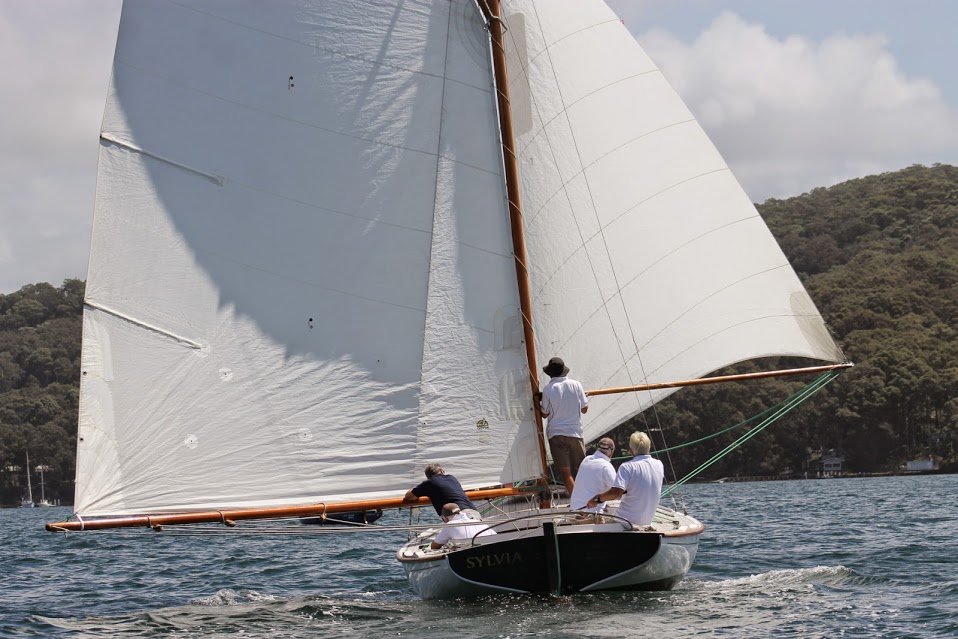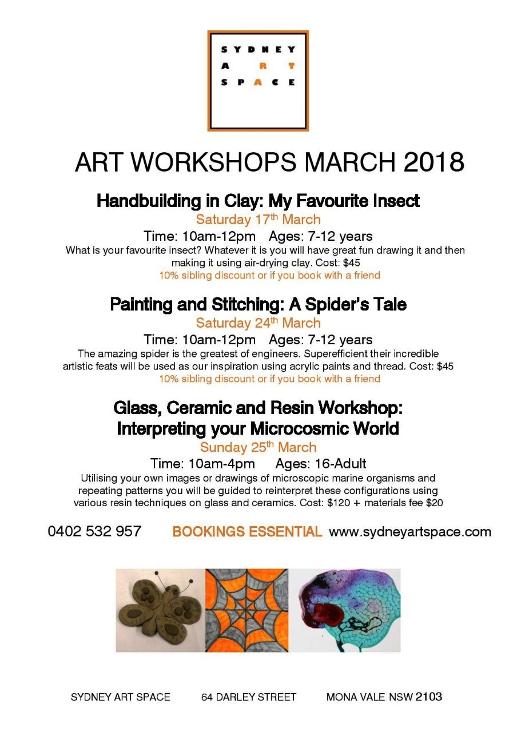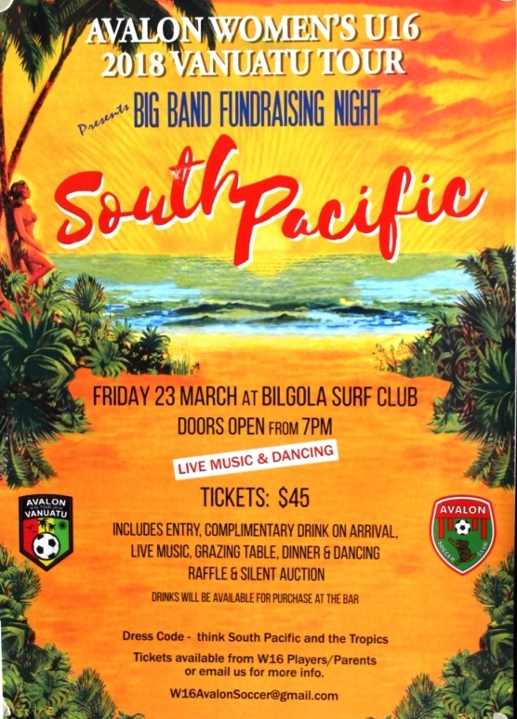 Welcome to The Royal Prince Alfred Yacht Club
April School Holiday Sailing Camps At The RPAYC
Get the kids out sailing on beautiful Pittwater this coming school holidays!
The Royal Prince Alfred Yacht Club provides fun, safe and affordable sailing camps for kids of 8-12 years.
When:Tuesday 17th – Friday 20th April 2018
Time: 9:00am – 3:30pm
Where: The Royal Prince Alfred Yacht Club.

How much: $490 Non-members - $390 Members
Phone: 9997 3800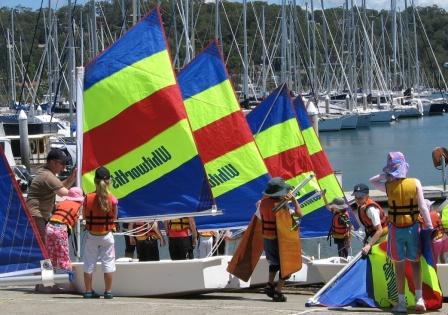 Ladies Movie Night - Surfing Mums 4 Lifeline Fundraiser
Friday, March 23 at 7 PM - 10 PM
United Cinemas Warriewood
4 Vuko Place, Warriewood 2102
Surfing Mums are entering a team into the Lifeline Classic this year with the aim of raising $5000 for Lifeline Northern Beaches. Please come along to this advance screening of the comedy Blocked, score an amazing goodie bag and a ticket into our fundraising raffle! Please share with girl friends who would like to come along for a laugh and support our cause. Help us raise awareness of Lifelines amazing work in aiming to prevent suicide, providing support for vulnerable people in our community. Thanks so much for your support!!
Businesses Supporting us this year for goodie bags include items from;
Health Space Northern Beaches, The Salad Crew, Earth Angels Narrabeen, Unique Pilates, Australian Skin Clinics, Thr1ve, Inspire Yoga & Wellbeing, Just Cuts, Ashley Longstaff Make up, VIVE Active, and More!!!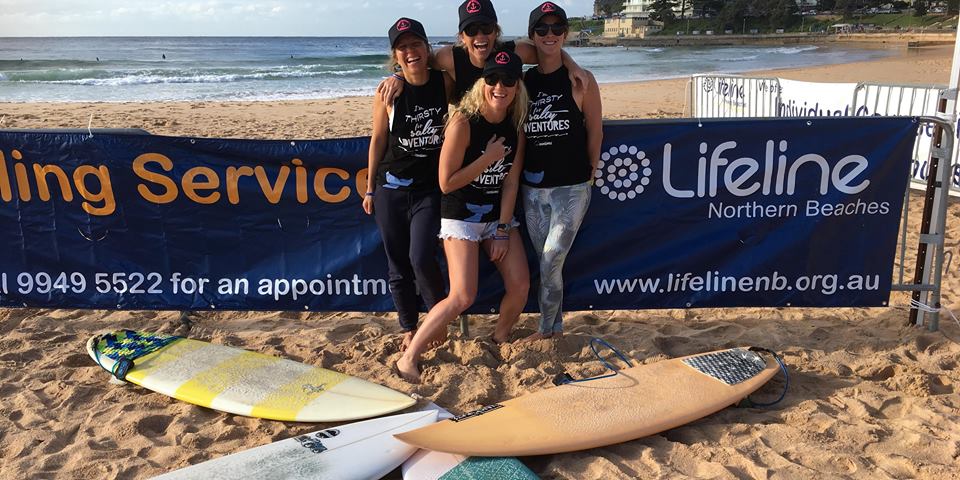 Caravána Sun
March 29, 2018

Narrabeen RSL
116 Nareen Pde, Narrabeen
2018 started with an undeniable bang for Caravãna Sun, performing a huge New Year's slot at Woodford Folk Festival
2017 wasn't without it's own thrilling adventures for the band, which included separate national tour supports with renowned UK acts Madness and UB40 and a 35 show bender throughout Europe.
Australia's favourite rebellious surf-rockers have just announced new Easter dates in their home state of NSW off the back of Sold Out shows in WA.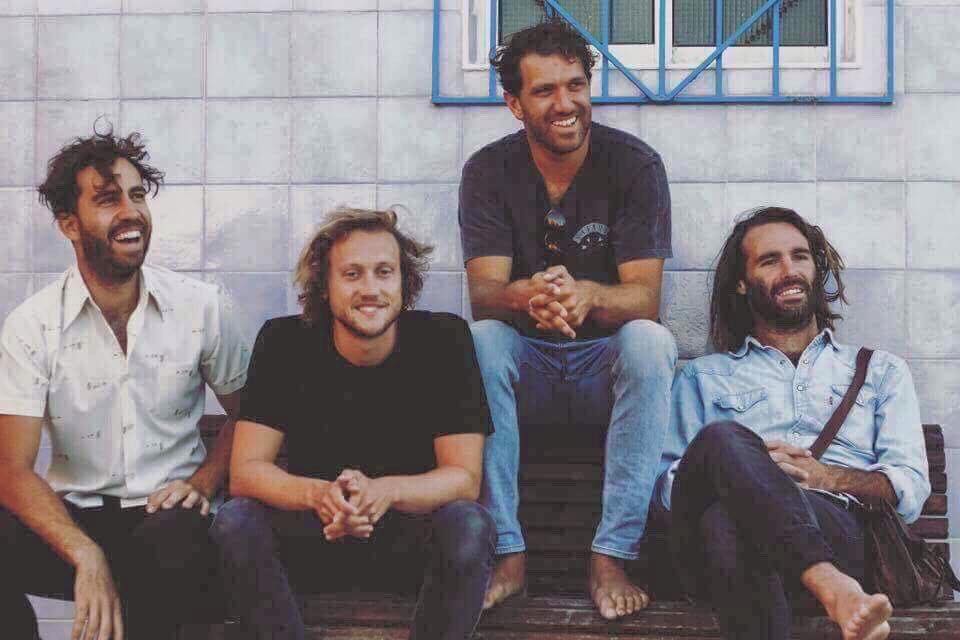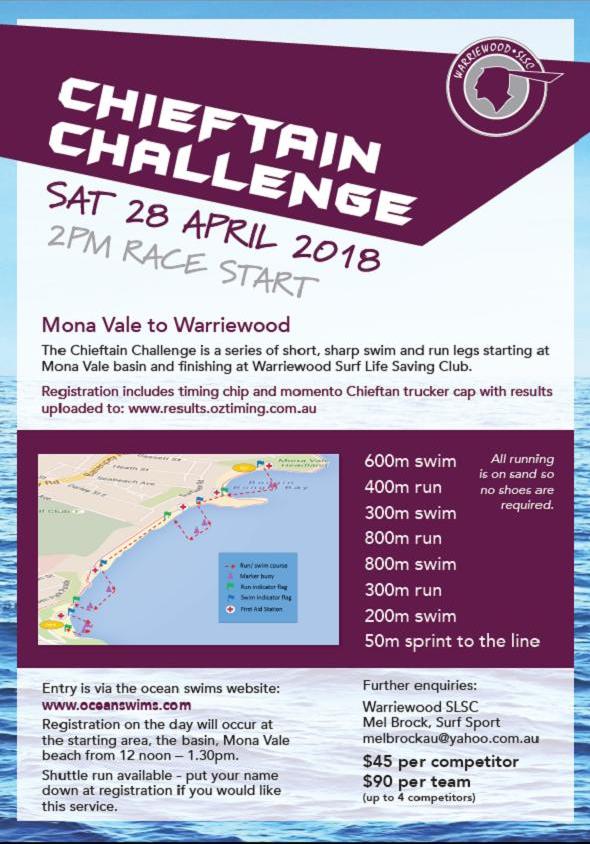 Mona Vale Hospital Auxiliary 2018 Stalls
April

7th: Stall, Pittwater Place, Mona Vale 9am to 3pm
Sewing, knitting, craft, books
14th: Bunnings, Narrabeen 8am to 3pm
Sausage Sizzle
20th: Stall, Foyer Mona Vale Hospital 9am to 3pm
Baking, knitting, sewing, books
May
5th: Stall, Pittwater Place, Mona Vale 9am to 3pm
Sewing, knitting, sewing, books
5th: Bunnings, Narrabeen 8am to 3pm
Sausage Sizzle
11th: Stall: Outside ANZ Bank, Avalon 8am to 4pm
Knitting, sewing, craft, jam
18th: Stall, Foyer Mona Vale Hospital 9am to 3pm
Baking, knitting, sewing, books
June
2nd: Stall, Pittwater Place, Mona Vale 9am to 3pm
Sewing, knitting, craft, books
9th: Bunnings, Narrabeen 8am to 3pm
Sausage Sizzle
15th: Stall, Foyer Mona Vale Hospital 9am to 3pm
Baking, knitting, sewing, books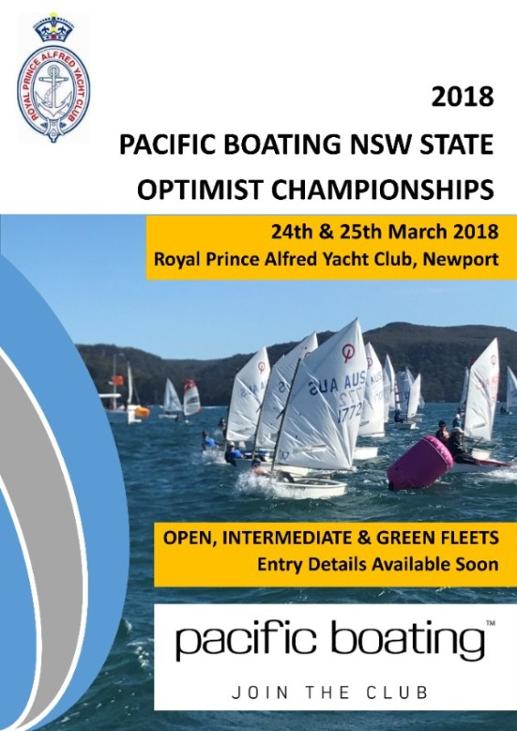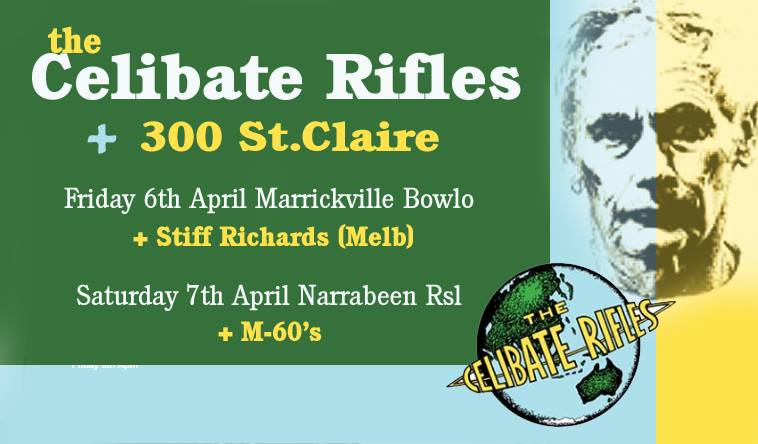 The Celibate Rifles
Saturday, April 7 at 4 PM - 7 PM
Narrabeen RSL
North Narrabeen
The Celibate Rifles will be full of steam after their Sunnyboys gigs, so to unleash they are doing two more shows.
Friday April 6th at The Marrickville Bowling club and Saturday April 7th at Narrabeen RSL.
Both gigs they will be supported by 300 St. Claire, who continue to do more shows now then when they retired.
Supporting on the Marrickville show we have Stiff Richards from Melbourne. Anyone who saw them saw support The Meanies last year knows that these guys cannot be missed.
Support for the Narrabeen show is the northern beaches own M-60's.
We'll update later on prices, ticketing etc, this is just to get the gigs into your diaries.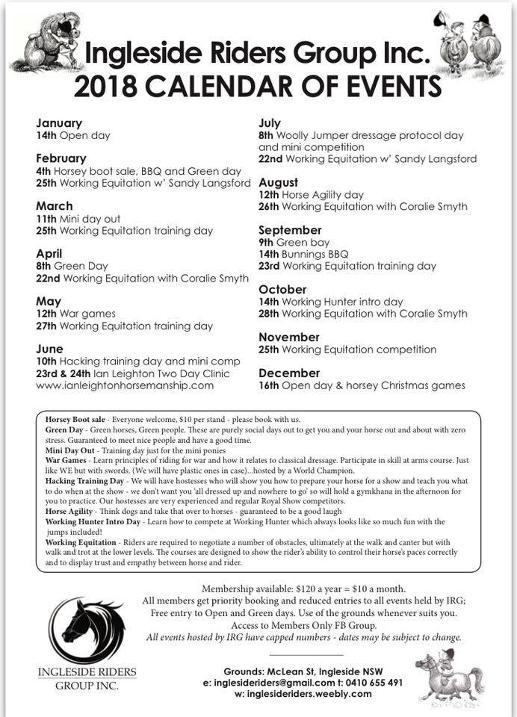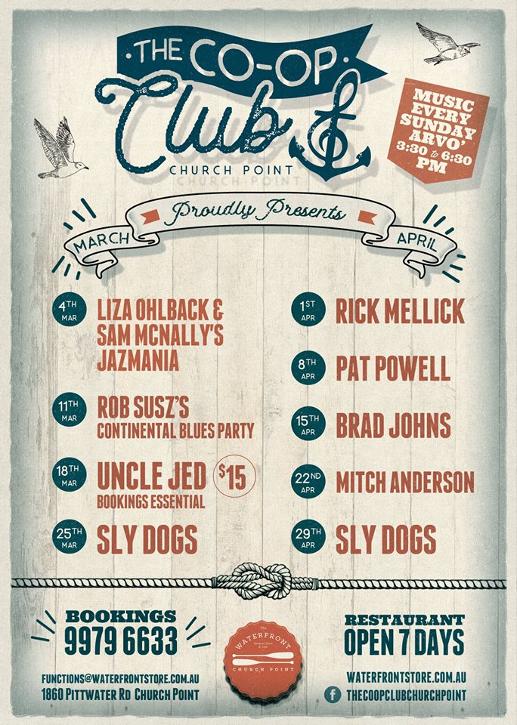 Green Team Beach Cleans 2018!
The Green Team is back for 2018!
It has been estimated that we will have more plastic than fish in the ocean by 2050...These beach cleans are aimed at reducing the vast amounts of plastic from entering our oceans before they harm marine life.
Anyone and everyone is welcome! If you would like to come along, please bring a bucket, gloves and hat. Kids of all ages are also welcome!
We will meet in front of the surf club.
Hope to see you there!
The Green Team is a
Youth-run, volunteer-based environment initiative from Avalon, Sydney. Keeping our area green and clean.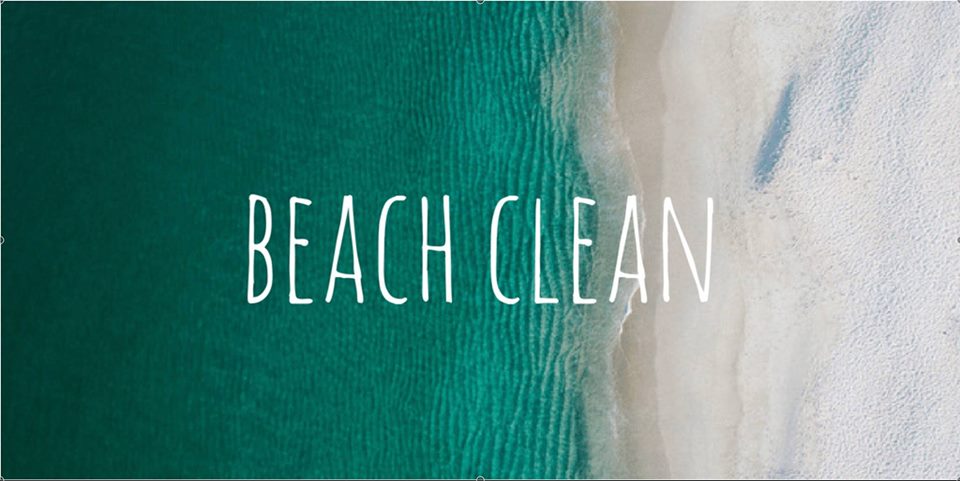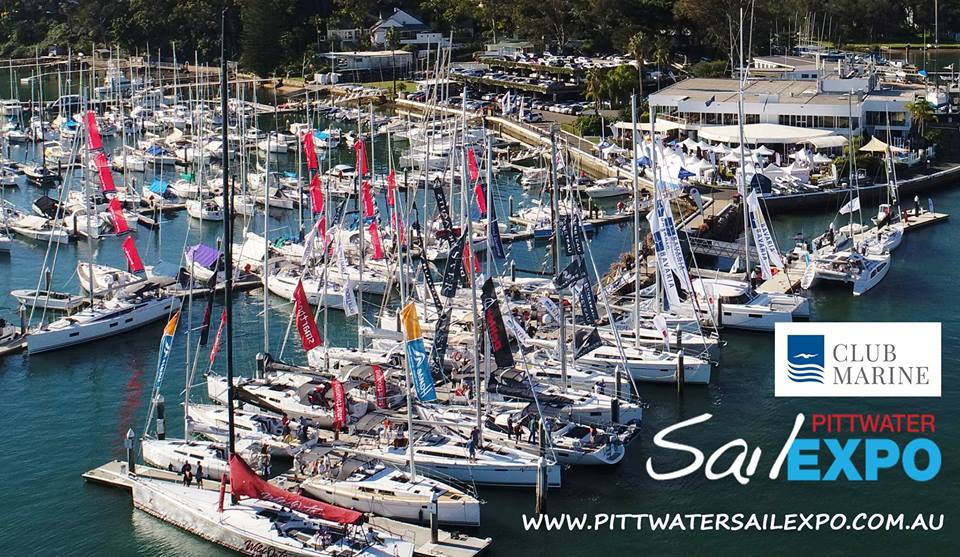 The Royal Prince Alfred Yacht Club will host the seventh annual Club Marine Pittwater Sail Expo on Saturday 28th and Sunday 29th April 2018, from 10am – 4pm.
The Club Marine Pittwater Sail Expo is a free event which opens the doors for the public to meet with industry professionals. The expo will feature a range of exhibitors showcasing an extensive array of marine products and services for the experienced and the casual sailor.
This family friendly event also welcomes visitors to see The Royal Prince Alfred Yacht Club first hand, with sailing boats on display and information about training, racing, cruising, kid's programs and membership. It's a fantastic opportunity to see how easy it is to get into sailing with the RPAYC.
There will be plenty of free parking available plus entertainment, special deals, prizes to be won and some great food and drink specials. All are welcome to enjoy a great day at the Alfred's.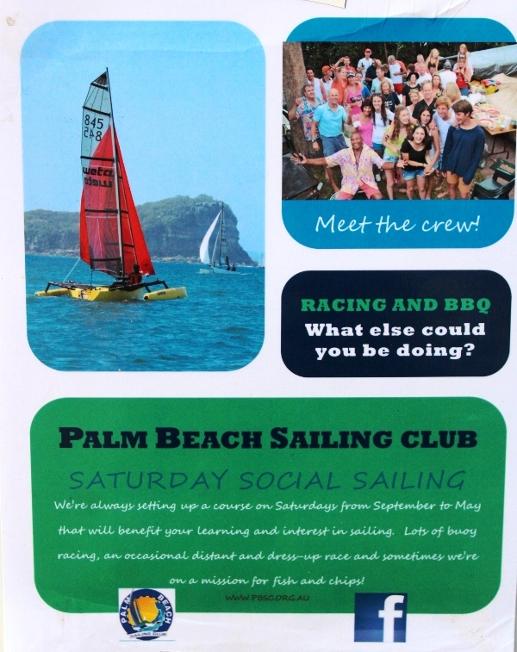 Pittwater Camera Club - 2018
Since 1966

March 26
Presentation Photobooks / Momento / Proshow Gold Peter Squires, Mark
Godfrey & David
Hipsley
April 2 Easter Monday
April 9 Competition Creative / Abstract Karen Burgess
April 23 Presentation Fine Art and Landscape Pamela Pauline
May 7 Competition Pittwater Challenge - In the Kitchen Phil Ramsden
May 21 Presentation Whales, wildlife and nature David Jenkins
June 4 Competition Open
June 11 Queen's Birthday
June 18 Workshop Essentials, curves, levels, brightness/contrast,
hue / saturation, exposure / vibrance /sharpening
July 2 Competition Photojournalism - Capture the truth, no filters,
minimal manipulation
July 16 Presentation Sports / Action Andrew Hall
July 30 Annual Dinner Pittwater RSL informal dinner in the restaurant Members & Guests
August 7 Pittwater vs Hornsby Heights Interclub Comp
Hornsby Heights hosting (Tuesday evening)
August 13 Presentation Seeing in 6's critiquing
August 27 Competition Sports / Action / Movement Andrew Hall
September 10 Presentation Macro, stacking and museum archiving Ron Lovatt
September 24 Competition Open - First Edition
October 1 No Meeting Labour Day Holiday
October 8 Presentation
October 22 Competition Travel and McGrath Foundation fundraiser
"PINK".
Newport Travel Award
November 5 Presentation
November 19 AGM Annual General Meeting
December 3 Competition Images of the Year
Our meetings commence at 7.15 pm for a 7.30 pm start. To find out more, please visit our Website: www.pittwatercameraclub.org
All Meetings are 7.45 for 8pm - 10pm- The Auditorium: Pittwater RSL Club, Mona Vale Road, Mona Vale 2103 - Family, friends and visitors are all welcome. Proudly Sponsored by Pittwater RSL Club
PITTWATER CAMERA CLUB Inc. - Since 1966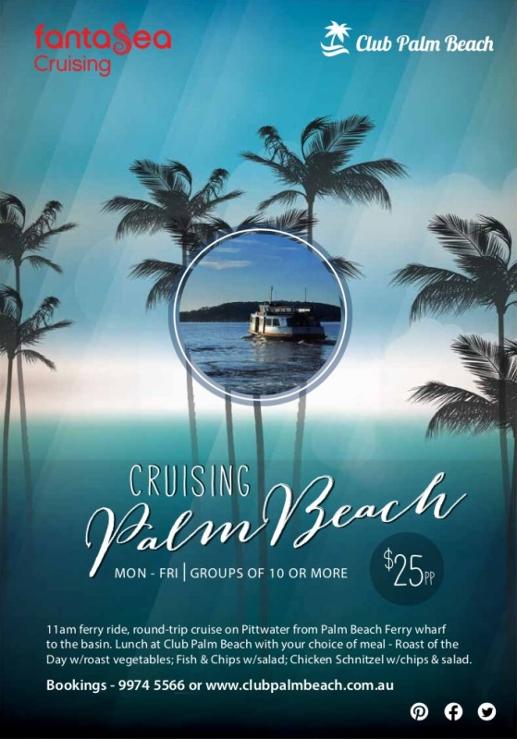 Newport Bowling Club Introduces Barefoot Bowling
Newport Bowling Club Breakfast Bowling.
Sunday mornings 9.00 to 12.00.
$10 includes an egg and bacon roll.
Beginners welcome, bowls are supplied. Club is also available for barefoot and corporate bowls.
Palm Road, Newport.
For further information, call 9999 1661 or 0402 126 109
The Newport Bowling Club is situated on the beautiful Barrenjoey Peninsula, the most northerly point of the Northern Beaches area of Sydney, Australia. The Club is located on the corner of Barrenjoey and Palm Roads, Newport. Visitors are very welcome, whether local, from within the state, interstate or overseas.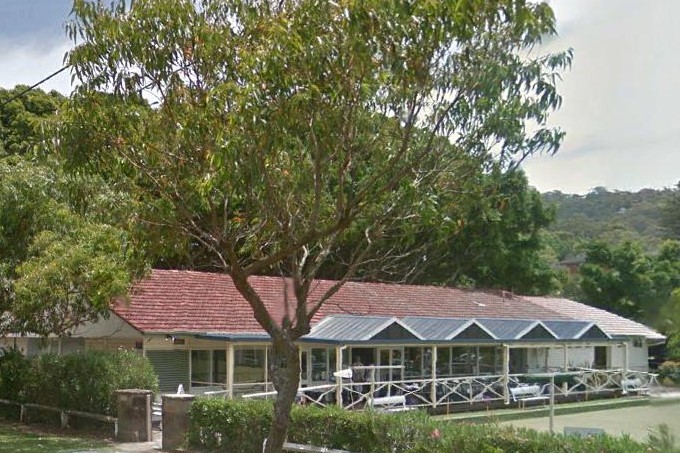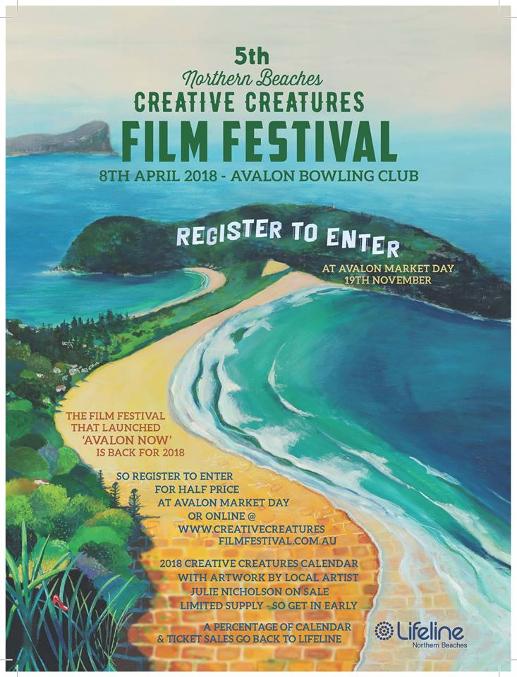 Permaculture Northern Beaches 2018 Events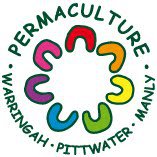 Manly • Warringah • Pittwater | Sydney
Permaculture Northern Beaches (PNB) is an active local group based on Sydney's Northern Beaches. Our parent body is Permaculture Sydney North.
PNB hold monthly permaculture related events on the 4th Thursday of each month at 7:15pm at the Nelson Heather Community Centre, Banksia Room, 5 Jacksons Rd, Warriewood
AUTUMN SEED WORKSHOP + GARDEN TOUR

Sunday, March 25, 2018:
2:00pm – 5:00pm
For anyone interested in Seed Saving, join our PNB seed saving afternoon at Bungan Edible Sanctuary. Every three months, we meet to exchange seeds, package up excess seeds for distributing at the PNB monthly meeting and share whatever knowledge we have about seeds, seed saving and what grows well in our area.
This seed workshop will also include a garden tour around Bungun Edible Sanctuary which includes aquaculture, native bees, raised beds, chickens and a lot more.
Bring along seeds to swap that you are pretty sure are open-pollinated (not hybrid) and have been sourced from your own garden, or from somewhere you know OR bring a plate of food or healthy drinks to share around the table.
ECO PRODUCTS MAKING WORKSHOP
Sunday, April 15, 2018:
2:00pm – 5:00pm
Learn how to make Eco-cleaning products such as dish washing liquid, householder cleaning spray, toilet cleaner, and furniture polish. We also make skin care products such as organic body moisturiser, essential oil perfumes and natural tooth powder.
Today's workshop at Avalon will involve making these products with an experienced team so as you can them make them for your own use at home. Spaces are limited. If you would like to be involved in the team and this workshop at Avalon please book your place by email to :
maria.i.claverol@gmail.com
We are exposed to over 2,000 chemicals in our homes. For many of us this is the most exposure we will receive in our daily lives. This workshop is an easy and effective way to use non-chemical and non-petroleum based products.
This is part of our Green Home initiative and our focus in February and March for a non-toxic lifestyle made possible by the community grant program from the Northern Beaches Council.
INTRODUCTION TO PERMACULTURE WEEKEND COURSE
Saturday, April 28, 2018 – Sunday, April 29, 2018:
9:30am
WANT TO TAKE SUSTAINABLE LIVING TO THE NEXT LEVEL?
This two-day permaculture course is a great overview of all aspects of permaculture - so as to enable you to take the next steps to incorporate this into your life. Over the weekend we will cover topics from organic gardening, sustainable housing, soil, site analysis for your garden/site, permaculture design, and zoning. You will receive an Introduction to Permaculture certificate and a copy of Bill Mollison's book " Introduction to Permaculture." The course will be held at the Coastal Environment Centre (CEC) on Pelican Walk, Narrabeen Lagoon. This will also allow for some practical exercises such as PLANTING A RAISED BED GARDENand NATIVE BEES. You will learn how to include permaculture design in your own home and garden.
The course will be from 09:30 - 4:30 pm on both days. For bookings and information please contact -
elle232@gmail.com
with the subject heading ITP April 2018.
Teachers for the weekend include Margaret Mossakowska, biologist, and Moss House Sustainability founder and Michelle Sheather, international ecologist, Permaculture Northern Beaches coordination team.
Cost: $290 for permaculture group members, $330 for non-members, concessions available for students, pensioners, unemployed.
BOOK NOW AS PLACE ARE LIMITED!
SMALL SPACE GARDENING WORKSHOP
Saturday, May 12, 2018:
10:00am – 1:00pm
BIG IDEAS FOR SMALL SPACES
There are many scenarios where garden space is minimal including rental properties; apartments with balconies; townhouses with small courtyards; retirement homes; caravan parks; community garden allotments and many suburban blocks.
This workshop on small space gardening is to help you make the most of the space you have. You will learn techniques such as stacking, hanging pots, lattices, using narrow niches and wall and fence spaces, portable grow bags, clever plant choices such as dwarf varieties and low maintenance plants that take up minimum space with a high yield.
Design your garden to optimise your space. Join Angela Penn, kitchen garden teacher at Manly West Primary School; and science teacher for this workshop at Manly Vale Community Garden.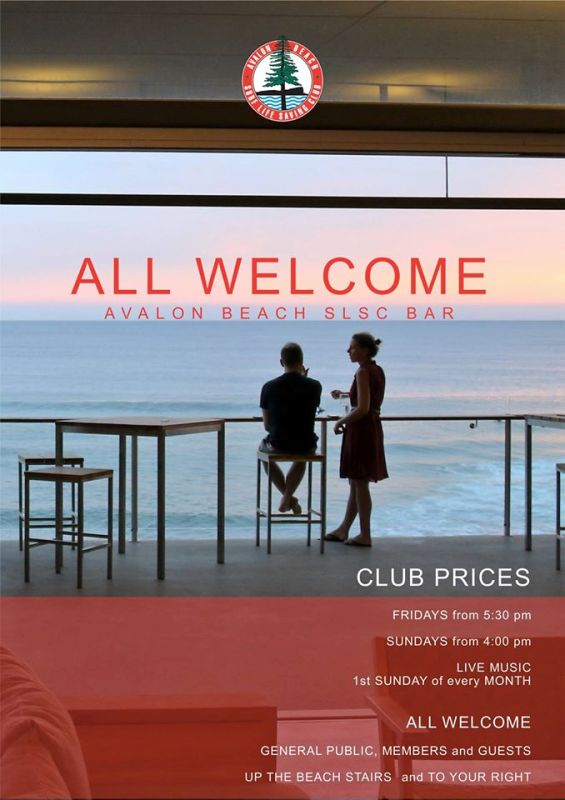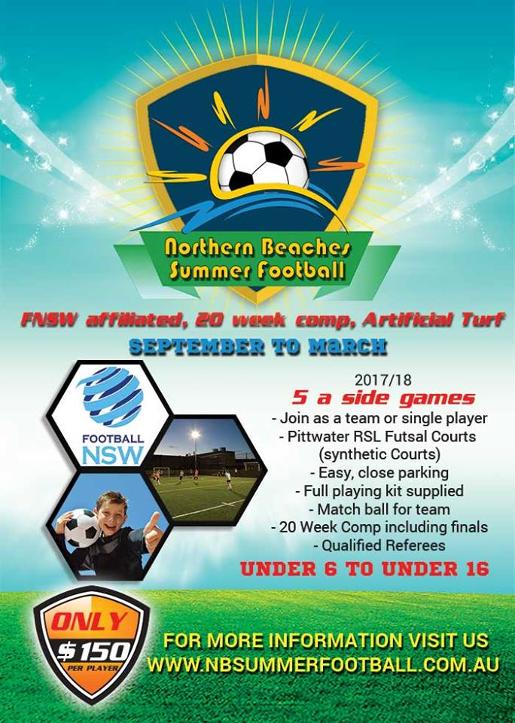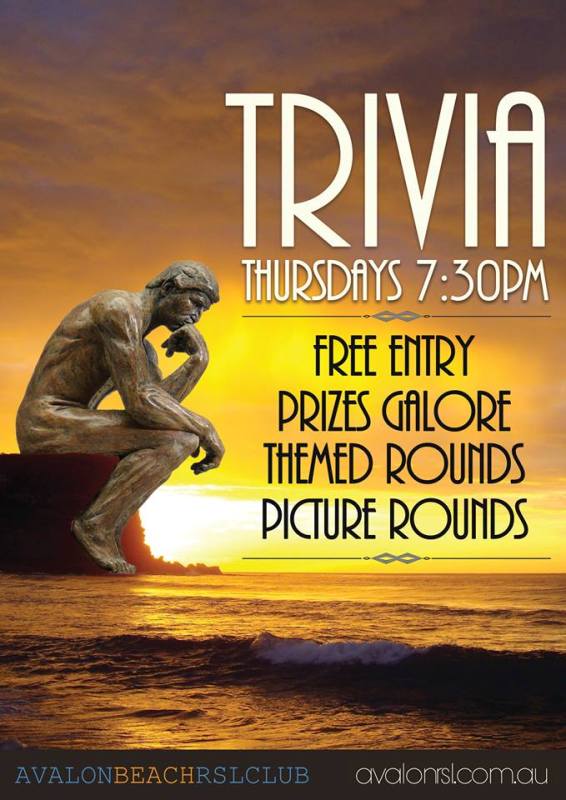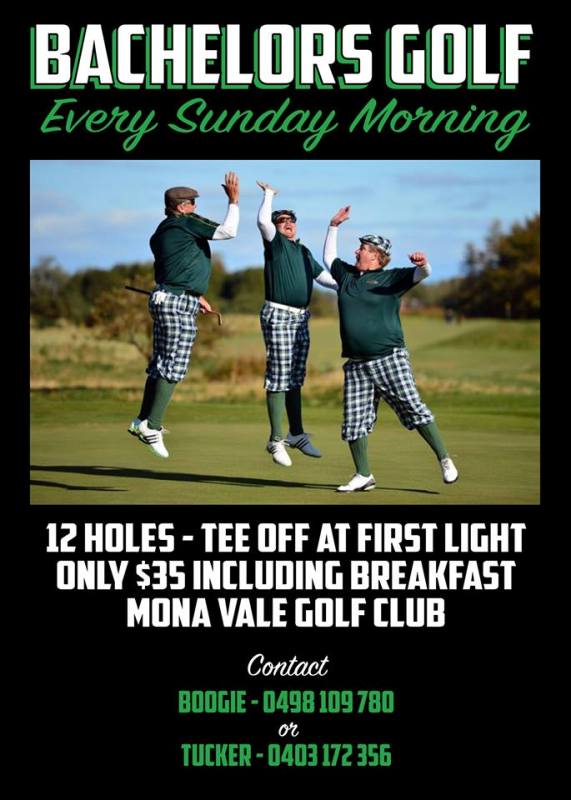 Sydney Northern Beaches Woodturners Inc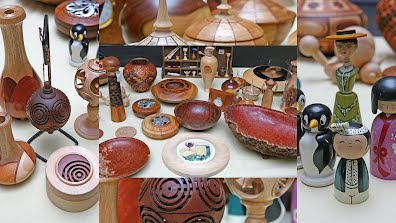 Sydney Northern Beaches Woodturners - Monthly Demonstration - Wood Turning Demonstration on the third Sunday of the month: 9am-2pm
The aim of our group is to bring together people who are interested in woodturning and to assist new members to participate in the craft of woodturning. At the same time we aim to socialise and have fun. We are active in supporting local community groups and charities. We make cash donations as well as donations of toys and equipment made by our members. Come and see us at the Narrabeen RSL Club, Nareen Pde, North Narrabeen. Workshop Open every Tuesday, Friday and Saturday between 9 am and 12 noon.
Cost: $5 for insurance & a cuppa (If you want to join there is a $25 yearly subscription fee). Contact: Jack Butler on 9999 4290 or email: johnbutler@optusnet.com.au . Website: https://sites.google.com/site/woodturner60/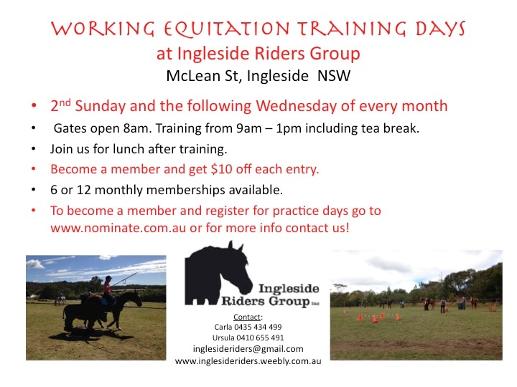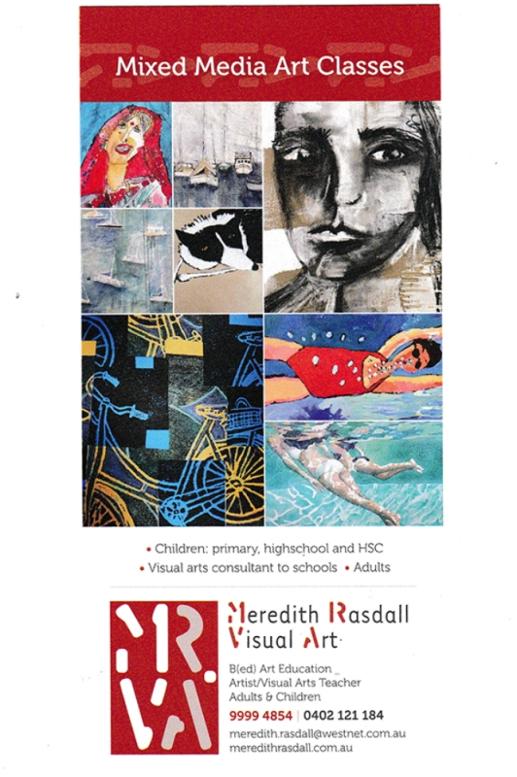 Club Palm Beach Social Golf Group
If you enjoy a relaxing round of golf and would like to meet some local characters and top it off with the best old school breakfast (kale free) and beverages come and join us 6 30 am Sunday - every 2nd and 4th Sunday of the month.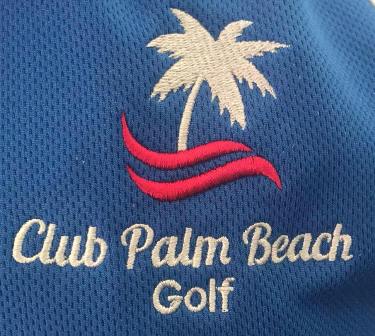 MANLY ART GALLERY & MUSEUM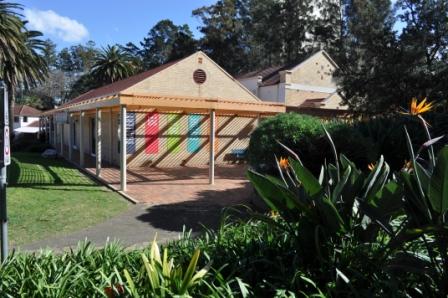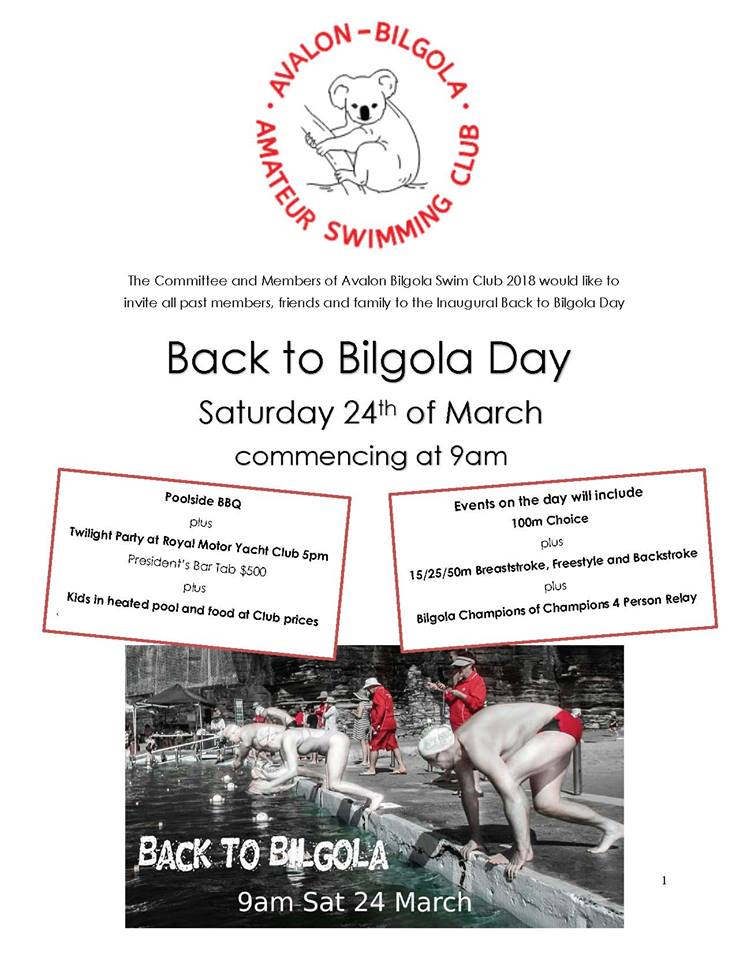 New Stop Adani Film "A Mighty Force"
Hosted by Knitting Nannas of Pittwater
Thursday, March 22 at 7 PM - 9 PM
Coastal Environment Centre, Lake Paark Rd, Narrabeen
Hi Everyone, We are screening the new Stop Adani Film, "A Mighty Force" at The Coastal Environment Centre, Lake Park Road, Narrabeen, on Thursday 22nd March at 7pm. It is a great film about all the terrific people fighting Adani and what is happening. We all need to keep pushing to stop this disastrous mine. So do come and join us at the film screeniing. $5 at the door, wine and cheese snacks included.
R.S.V.P Here!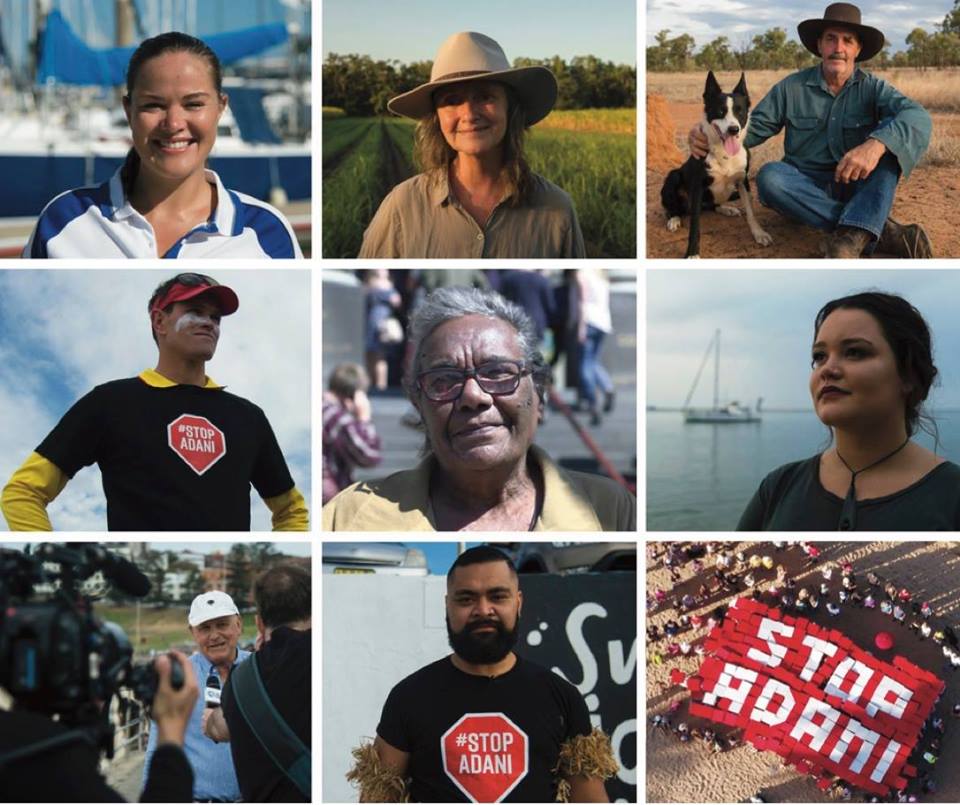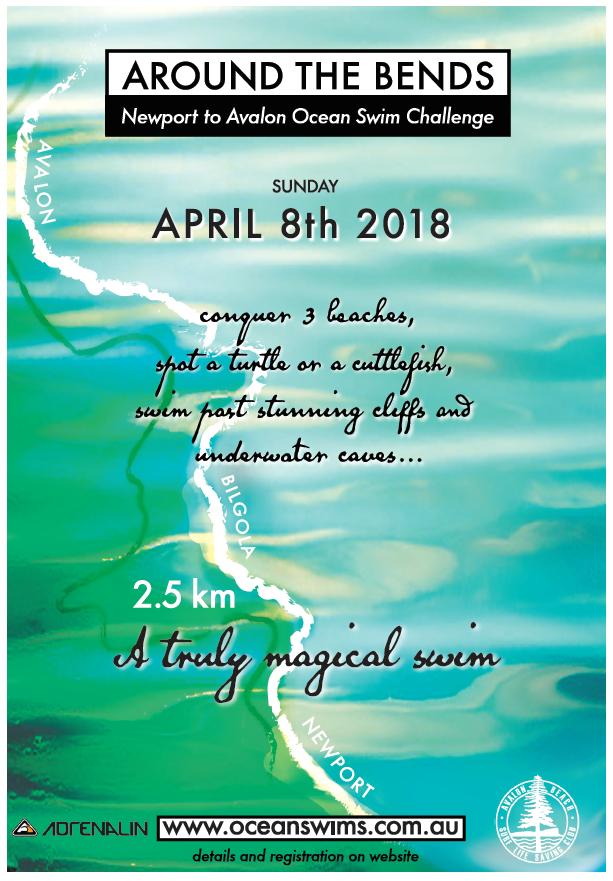 Zest For Life Festival
Hosted by Avalon Community Garden
Sunday, April 8 at 10 AM - 2 PM
In the Grounds of Barrenjoey High School, via Tasman Road gates, North Avalon.
Add some zest to your life at Avalon Community Garden. Hear amazing legends speak about their passion for the planet, for soil, for plastic free living, caring for the Oceans and much more.
Indulge in the Garden's Natural Food Café, open all day for lunch, organic produce, tea, coffee and cakes.
Relax listening to some cool beats from a bevy of Avalon's talented performers.
For the kids there is craft & painting, music al entertainment, gardening and their own café!
Take a tour through the Garden grounds whilst visiting our eco partners' stalls.
Plus a day of eco workshops, films, talks and fun activities:
10:10
Smoke ceremony and welcome to country
Neil Evers - Aboriginal elder of the Guringai people.
11:00
The Importance of Soil talk
Peter Rutherford - Eco House and Garden, Kimbriki.
11:30
Making Compost From Food Scraps workshop.
Tim Seaton - Coastal Environment Centre / ACG.
12:00
No Plastic Please talk.
Robbie Luscombe-Newman – Living Ocean.
12:30
Plastic Free Lifestyle film - Living Ocean.
12:30
Aspara Gus entertains the kids
Luke Escombe - The Veggie Plot.
1:00
No more gladwrap on your sangers – make your own beeswax wrap workshop.
Tim Seaton – The Coastal Environment Centre / ACG.
1:30
Make your own essential oil sunscreen workshop.
Phyllis Agius – ACG.
1:30
Make and retain good soil on steep sites using Hugelkulture method.
Sam Gibbons – ACG.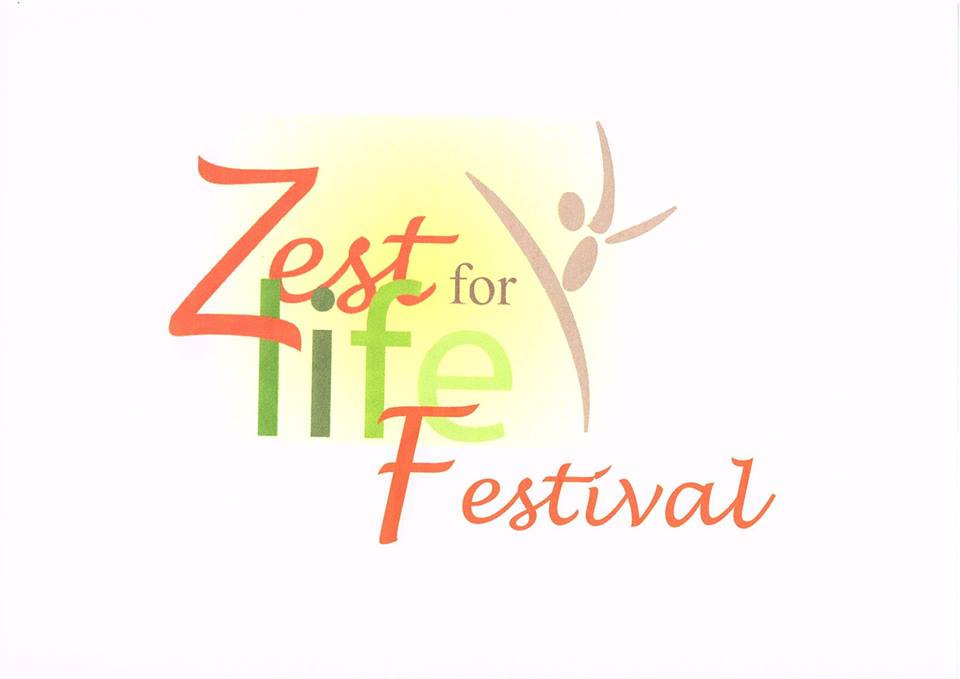 Charity Art Exhibition - It's Time To Celebrate!
hosted by Love Pets Photography
Thursday, March 22 at 6:30 PM - 9:30 PM
Narrabeen Surf Lifesaving Club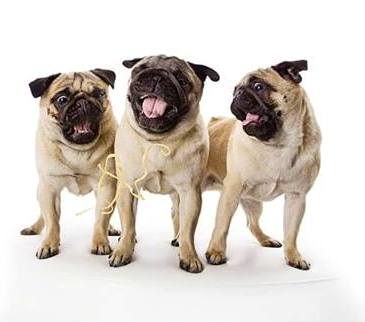 An Exhibition & Celebration!
An evening of delicious nibbles and drinks, along with a raffle and fabulous silent auction. Thanks to you, it's inspired by the love and connection that pets bring to our lives.
Created to help save the lives of unwanted or abandoned pets.
We can't wait to celebrate this incredibly successful charity project with you all.
- Your full name
- Did you donate as part of this exhibition?
- Your fur baby(ies) name(s)
- How many tickets you would ideally like
(If you have already RSVP'd via our e-invite you do not need to do this).
Unfortunately due to the number of gorgeous animals involved in this project, we cannot have your fur baby attend.
All works by Love Pets Photography
in support of The Animal Welfare League
Clean Up Narrabeen lagoon and beach
Sunday March 25, 2018 at 10 AM - 12:15 PM

Hosted by Northern Beaches Clean Up Crew
Narrabeen Park Pde, North Narrabeen

Come and join us for our forth clean up in 2018. We'll meet next to car park on the northern end of Narrabeen lagoon - see map posted in the event page. We have gloves, bags and buckets (but feel free to bring your own too). We'll clean up the grass area to try and catch the litter before it hits the beach as well as cleaning the beach, trying to remove as much plastic, cigarette butts and rubbish as possible.
If you feel adventurous, you may want to bring gumboots to get those hard to reach pieces of plastic that may float in the lagoon. We're a friendly group of people and everyone is welcome to this family friendly event. It's a nice community - make some new friends and do a good deed for the planet at the same time. Message us here if you are lost. Please invite family and friends and share this event. It's a family friendly event - everyone is welcome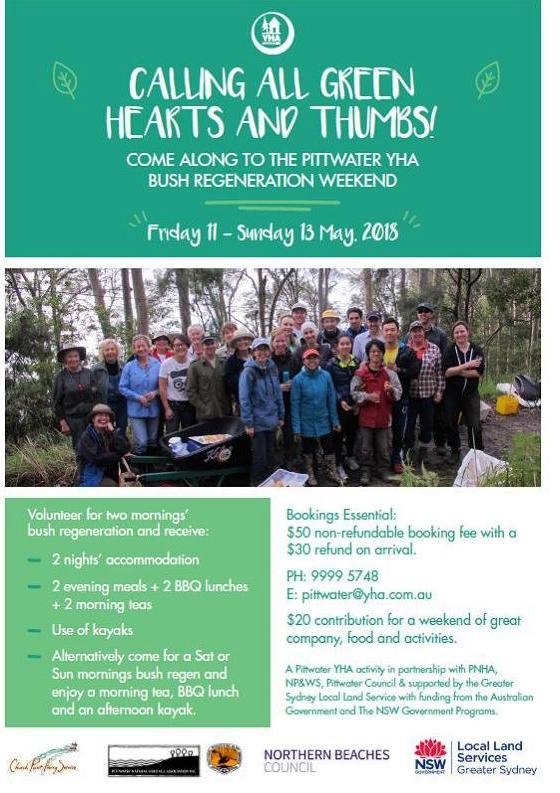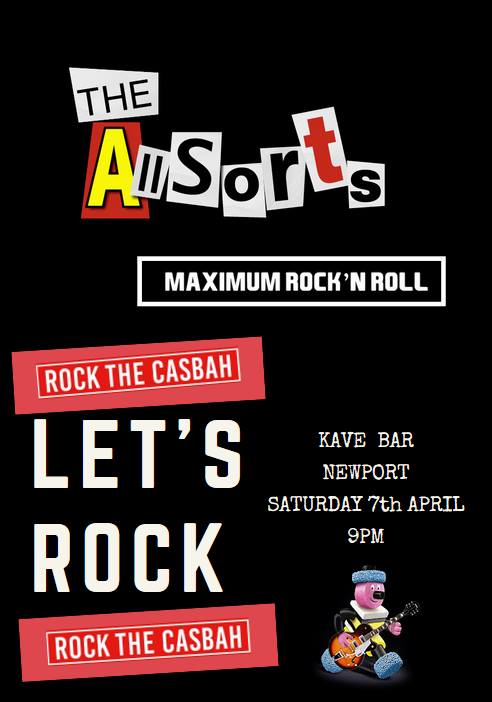 Trust Our Women: Women Artists in the S.H. Ervin Gallery: Sat 31 March 2018 until Sun 6 May 2018
In 2018 the Gallery celebrates its 40th anniversary and is presenting an exhibition of works by women artists from its collection to mark this important milestone.
The works featured include a marvellous collection of modernist women printmakers such as Margaret Preston, Thea Proctor, Ethleen Palmer, Vera Blackburn, Gladys Gibbons, Ailsa Lee Brown, Jessie Mackintosh, Eileen Mayo, Adelaide Perry & Ethel Spowers. These will be exhibited alongside paintings by artists such as Ethel Carrick Fox, Clarice Beckett, Jessie Scarvell, Portia Geach and others.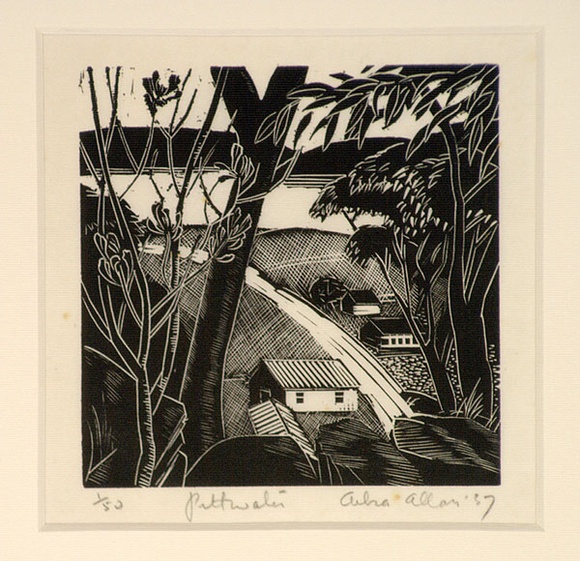 image: Ailsa Craig 'Pittwater' 1937 woodcut, printed in black ink from one block
S.H. Ervin Gallery
Watson Road, Observatory Hill The Rocks (enter via Argyle Street)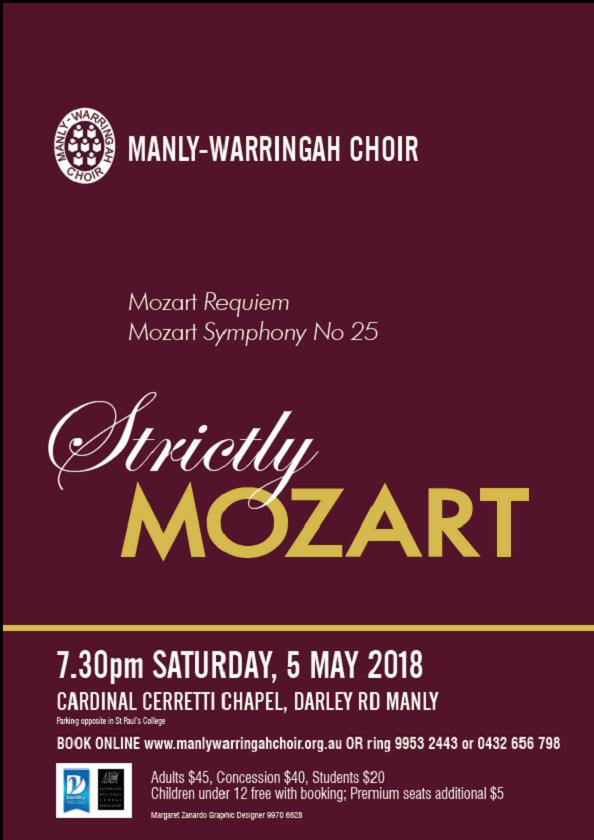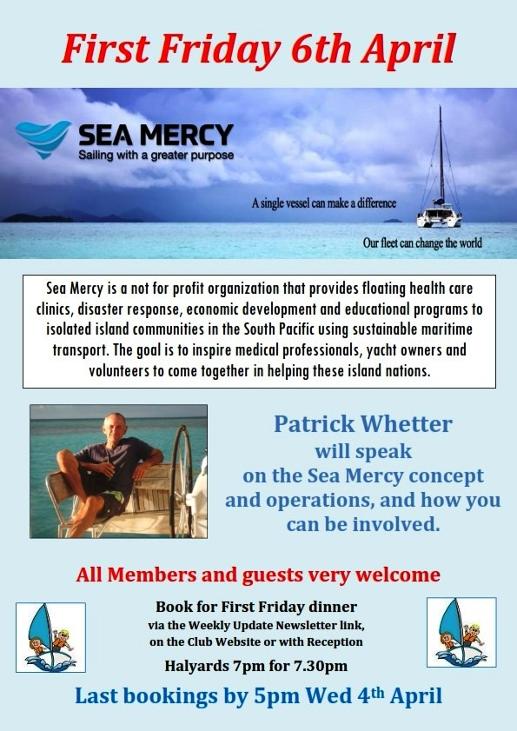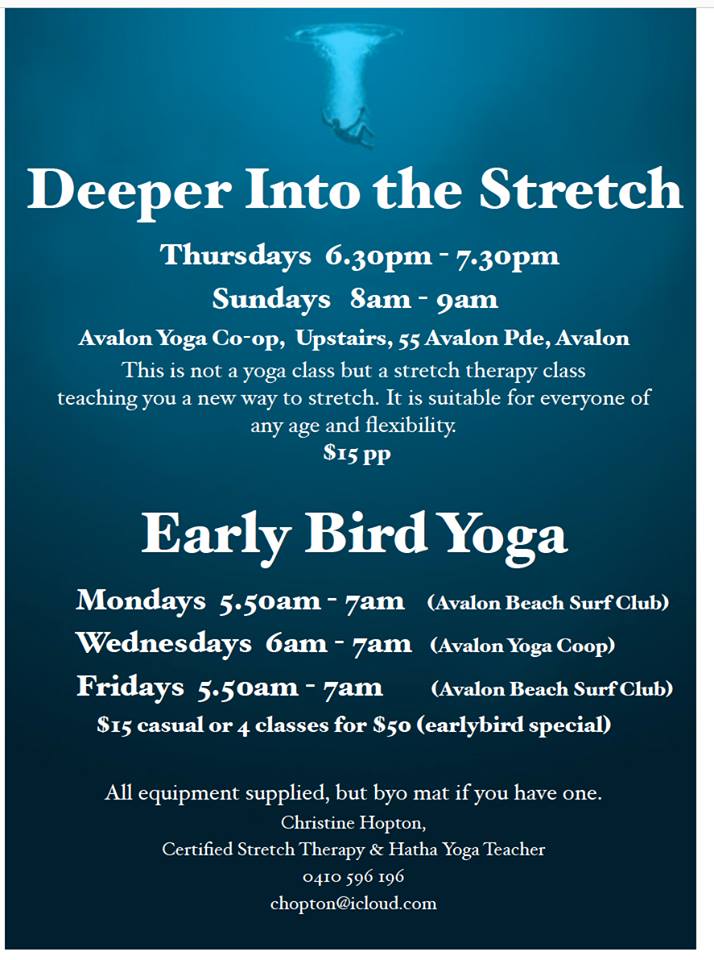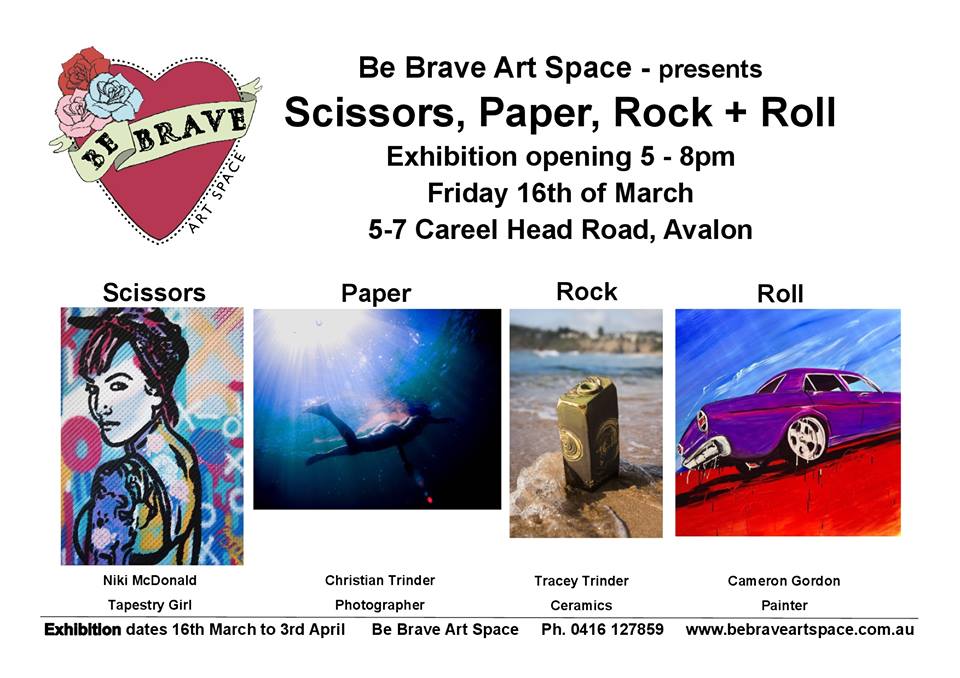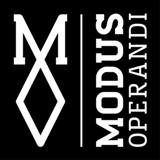 Modus Operandi Brewing Co.
14 Harkeith Street
Mona Vale
Ph: 8407 9864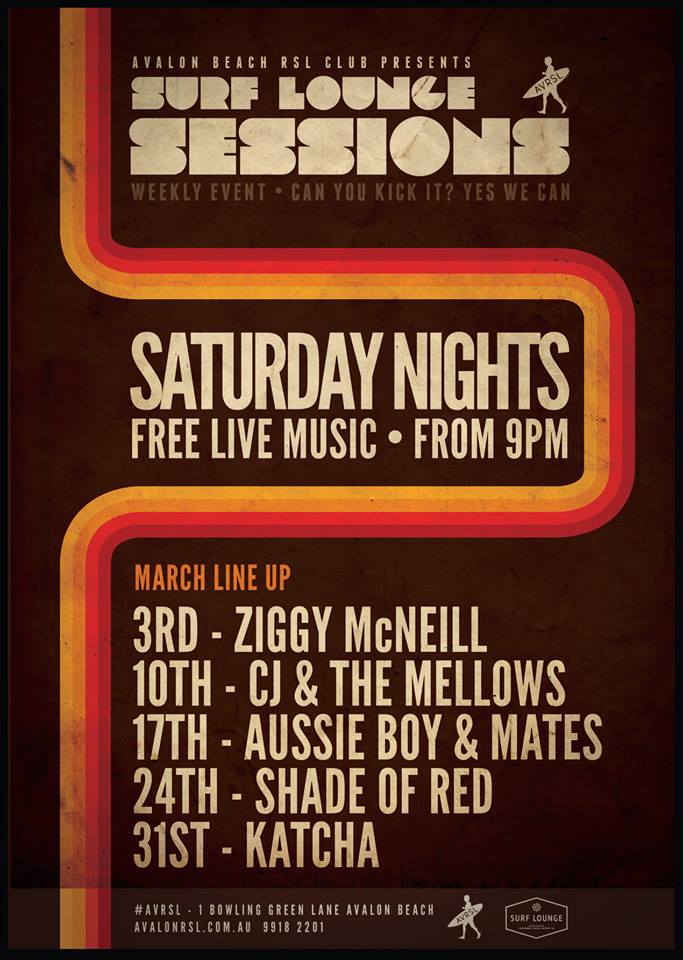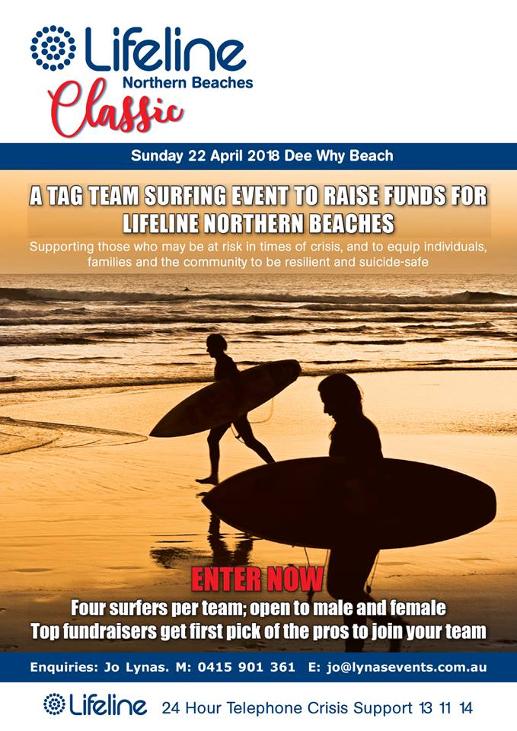 Friends of Narrabeen Lagoon Catchment Activities

Bush Regeneration - Narrabeen Lagoon Catchment

This is a wonderful way to become connected to nature and contribute to the health of the environment. Over the weeks and months you can see positive changes as you give native species a better chance to thrive. Wildlife appreciate the improvement in their habitat.
Belrose area - Thursday mornings
Belrose area - Weekend mornings by arrangement
Contact: Phone or text Conny Harris on 0432 643 295
Wheeler Creek - Wednesday mornings 9-11am
Contact: Phone or text Judith Bennett on 0402 974 105
Narrabeen Lagoon Eco Paddle
1pm Sat Mar 31, 2018
A relaxing 2 to 3 hour afternoon
paddle. No previous kayaking
experience required, tuition
given. BYO boat or a hire kayak
can be arranged at cost.
Bookings essential.
Upper Deep Creek Catchment walk

Sat 28/4/18
Start 10am at Terrey Hills and allow 3 hours and bring a screwdriver for some voluntary weeding near the end of the track.
See and identify spectacular Sydney sandstone flora in "autumn" blossom. Carpool required. Bookings essential: Conny Harris 0432 643 295
Narrabeen Lagoon Catchment transverse
Sat 19/5/18
Start 9am - finish 1.30pm.
This walk is a hidden gem.
Also lovely scenic views
and sometimes rare fauna.
Plant ID as we go and a
brief lunch break BYO. Carpool
back.
Bookings essential:
Conny Harris 0432 643 295
Cromer to Oxford Falls

Sun 10/6/18
Start 10am from Cromer Rd, allow 4 hrs and bring lunch to see great carvings near Red Hill, fantastic views over Narrabeen Lagoon and as typical for this catchment very different vegetation communities. Plant ID as we go. We will walk down to Oxford Falls and carpool back. Bookings needed: Conny Harris 0432 643 295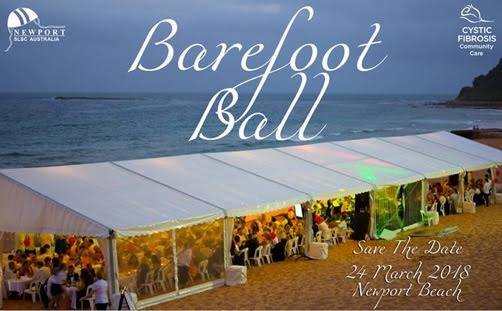 Saturday, March 24, 2018 at 10 AM - 1 PM
Newport Surf Life Saving Club
Newport Beach will once again host the fabulous Barefoot Ball for Cystic Fibrosis Community Care.
Tickets go on sale 15th January 2018.
More details to come.
Visit event page here

Northern Beaches Jive is a social dance group. Our Modern Jive classes are held every Wednesday at 7.30pm at Narrabeen RSL.
Modern Jive is an easy partner dance with an emphasis on having fun and is great for all ages. Our experienced teachers always make the lesson interesting and fun.
You can come along to class any time as we cater for new beginners every week. You don't have to sign up for a course - just come along when it suits you. First timers are only $10 for the first two weeks in total!! You can even just come and watch for free to see if you think you'll like it.
There's no need to bring a partner as we rotate you around to different partners during the class.
We start with a beginner class at 7:30pm for 45 minutes, followed by social dancing. At 9pm we have an Intermediate /advanced class for 45 minutes, and a concurrent 'refresher' class for the beginners, then social dancing until 10:30pm. That's right beginners get 2 classes every night.
Casual entry is $15 per night. Students and seniors are only $12 per night. We also have discounted prices, for all groups, if you buy a 5 class pass. Great value for learning and dancing up to 3 hours per night.
If you're keen and would like to go to a class more than once a week, or go to a dance party in the weekend then check out www.ceroc.com.au where you'll find more classes and weekly dance parties.
Click here (
http://eepurl.com/ciGHH1
) to sign up for our weekly newsletter which will tell you who is teaching each week and any other venue news such as special events.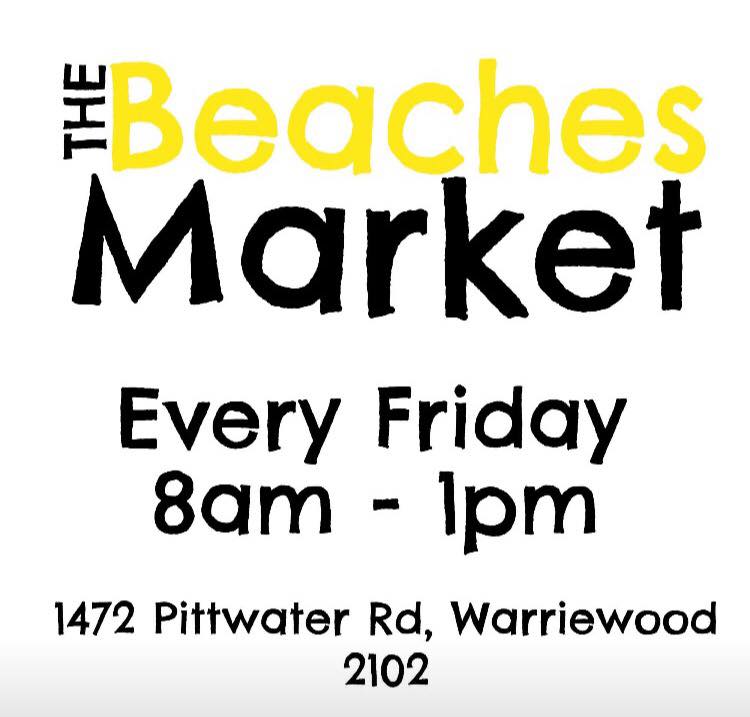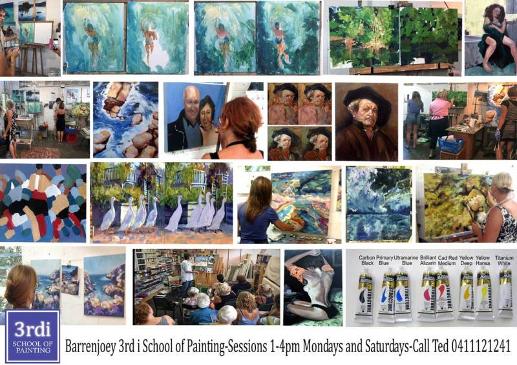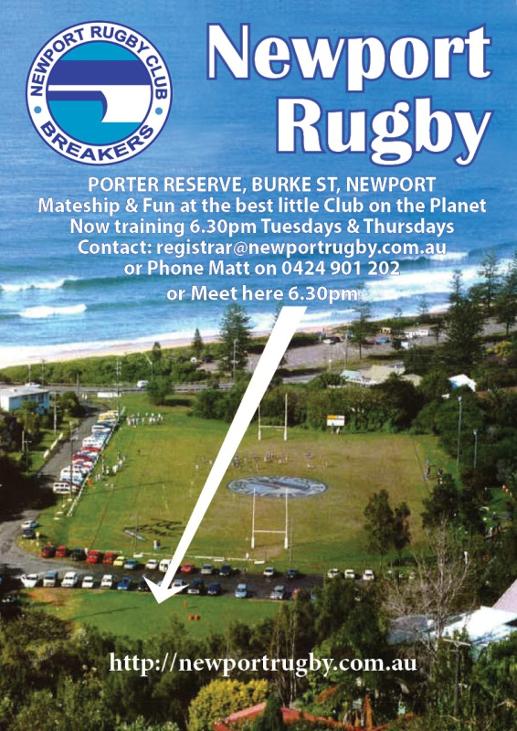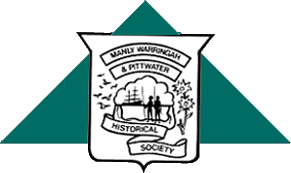 MWPHS - Manly Warringah Pittwater Historical Society - Established 1924
One of the oldest suburban historical societies in Australia, the Manly, Warringah & Pittwater Historical Society has kept the only continuous record of northern beaches achievements, local historical mementoes, documents and research. Membership: here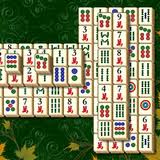 MAHJONG - AVALON ACTIVE SENIORS GROUP
Avalon Active Seniors Group Invites experienced Mahjong players to join a new group. Thursdays 1-3pm: $2.00 per session at Avalon Recreation Centre. Phone Julie: 0403 820 261.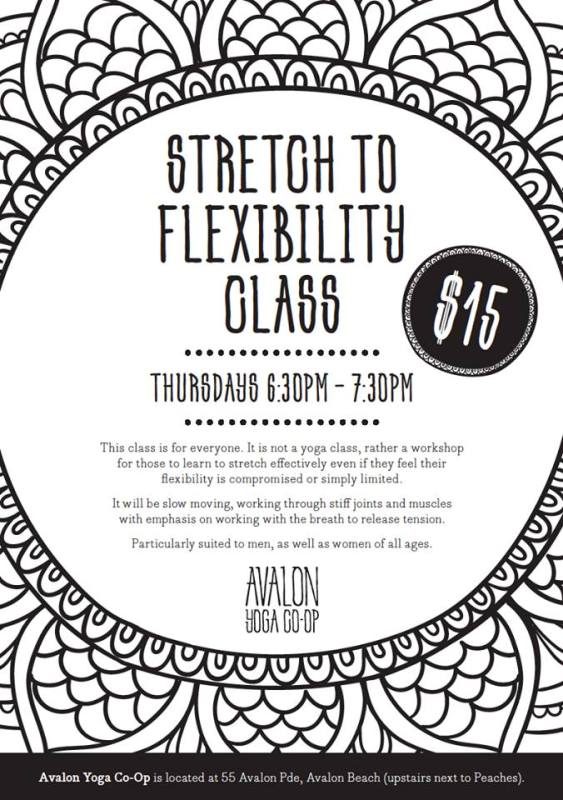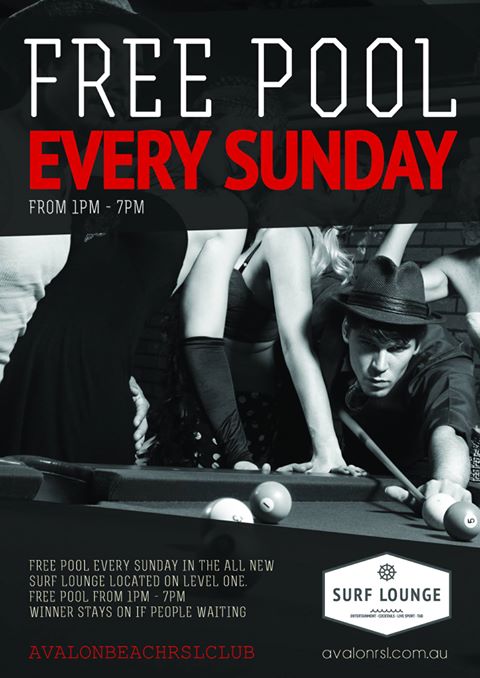 Mona Vale Library
Storytime for preschoolers
Held every Wednesday morning at Avalon Library 10:30am - 11am
Avalon Library Storytime is held every Wednesday morning from 10.30am at the Library. Hear stories, listen to music and enjoy craft activities. Sessions run for between 30 and 40 minutes. Suitable for preschoolers, 3 to 5 years of age.
Venue: 59A Old Barrenjoey Road, Avalon (above the Recreation Centre). Cost: Free however bookings are essential. Bookings: Phone: 9918 3013 or email avalonlibrary@ozemail.com.au

Storytime at Mona Vale Library
Tuesday, Wednesday and Thursday Mornings, 10- 10.45am
Mona Vale Library Storytime is held three mornings per week during school terms. Hear stories, sing songs and enjoy craft activities. Sessions run for approximately 45 minutes. Suitable for preschoolers, 3 to 5 years of age. Venue: Mona Vale Library, 1 Park St, Mona Vale. Cost: Free. No bookings required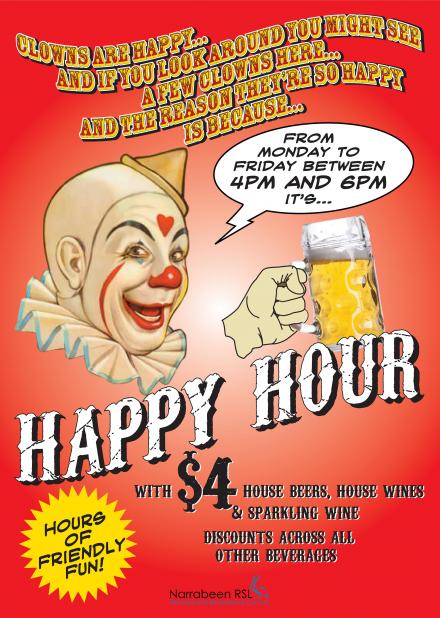 Palm Beach Golf Club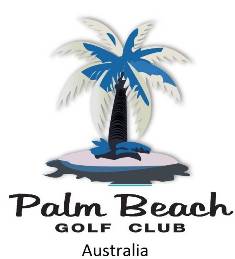 Music in The Garden Bar
With the success of our opening afternoon in The Garden Bar we are pleased to continue Sunday entertainment.
Free admission event every Sunday from 1.00pm to 4.00pm only in The Garden Bar.
Palm Beach Golf Club
2 Beach Road,
Palm Beach
Ph: 9974 4079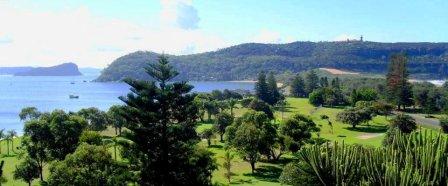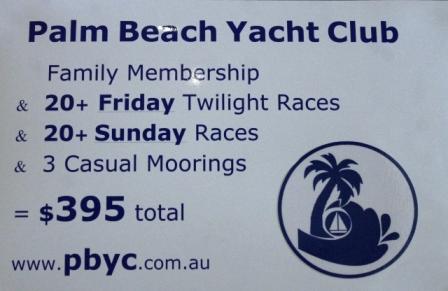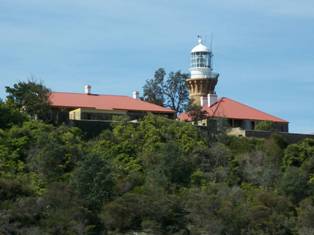 Barrenjoey Lighthouse Tours
Every Sunday, throughout the day, from 11am to 3pm.
Tours take approx 30 mins. Phone 9472 9300 on the day to check tours are going ahead. Meeting place: Meet at the top (steep and hard 20-minute walk on uneven ground) at the keeper's cottage. Cost: $5 adults, $2 children.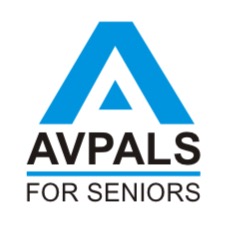 Avalon Computer Pals for Seniors

AVPALS is a volunteer organisation dedicated to helping seniors improve their computer skills. Started in 2000 it now has 20+ trainers and many hundreds of students. At a really low cost (about $30 a school term) they can provide one-to-one training on most matters connected with computing and related technologies like mobile phones and digital cameras. From the smallest problem (how to hold the mouse!) to much more serious matters, there is a trainer who can help.
The training rooms are under the Catholic Church in Avalon and training is conducted Monday to Friday from 9am to 4pm. For more information visit AVPALS web site www.avpals.com or phone 02 8064 3574
Keep up to date on our Facebook page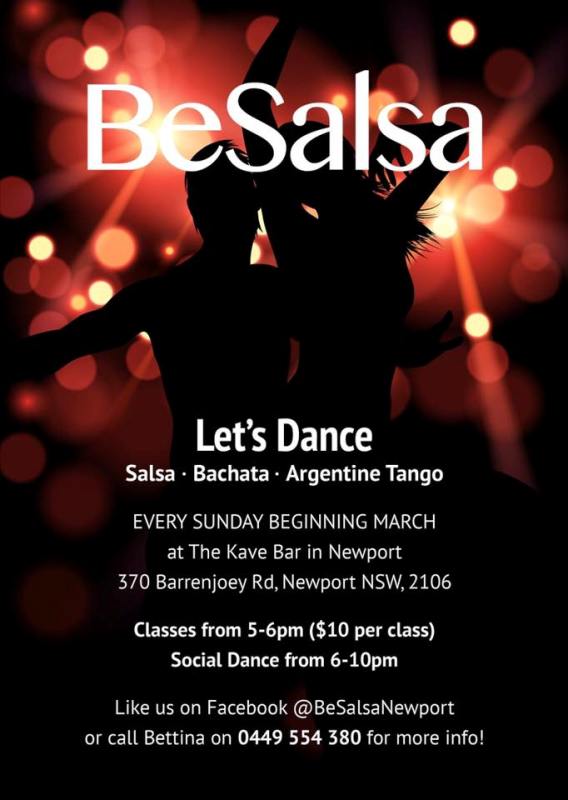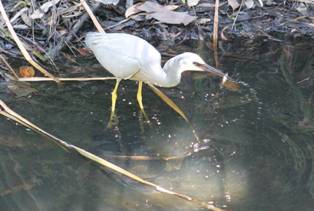 To List your Event email pittwateronlinenews@live.com.au
Send all material ready to publish. NB: Only 100% volunteer clubs and organisations that have contributed to our community get a free listing. As it's only $30 per month to run your poster/ notice, you not only reach your audience, you're paying far less to do so!