June 18 - 24, 2017: Issue 317

Beach Clean
Hosted by The Green Team (formerly called Av. Green Team)
Sunday June 18: 9 to 10 am
Palm Beach - Pittwater side (Station Beach)
Come join us for a beach clean!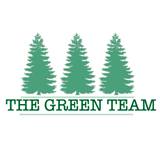 It has been estimated that we will have more plastic than fish in the ocean by 2050...These beach cleans are aimed at reducing the vast amounts of plastic from entering our oceans before they harm marine life.
Anyone and everyone is welcome! If you would like to come along, please bring a bucket, gloves and hat. Kids of all ages are also welcome! Meet near the Boathouse.
Hope to see you there!
Young Entrepreneurs Hub ft. Michael Moore
Sunday, June 18 at 1:30 PM - 4 PM
Mona Vale Memorial Hall
Mona Vale.
Whether you've attended before or this is the first time you've heard of YEH, join us this Sunday and be alongside other young entrepreneurs and our incredible speaker Michael Moore!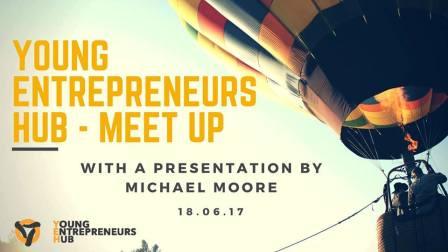 Young Entrepreneurs Hub Sydney
Being a young entrepreneur can be a very lonely journey...
Young Entrepreneurs Hub is a group of entrepreneurs and visionaries in Sydney who meet fortnightly to help each other and hear from talented mentors.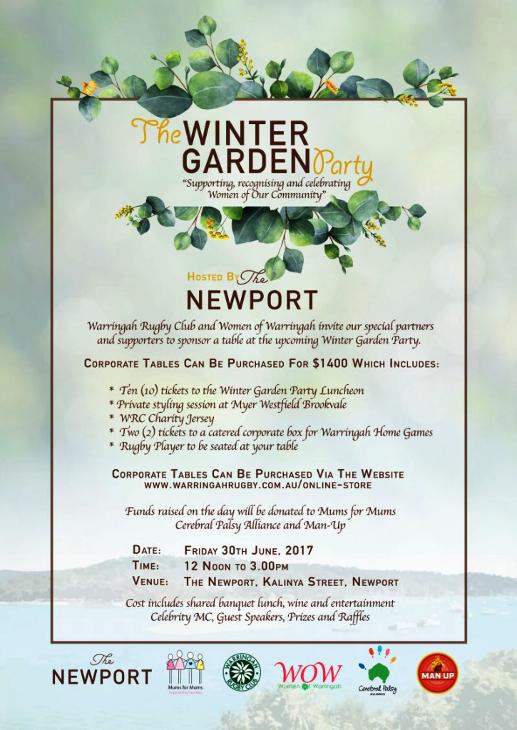 Leaping Livers Lapping the Lagoon 2017
Sunday July 23, 2017
Berry Reserve
Limber up and get ready to make a difference for the Liver Transplant Unit at The Children's Hospital at Westmead by joining us at Leaping Livers Lapping the Lagoon 2017. When: Sunday 23rd July 2017 Where: Narrabeen Lagoon, Narrabeen Here at the Liver Transplant Unit we rely on the generosity of our supporters to be able to help those in need. Funds raised through events like Leaping Livers are crucial in enabling us to continue our work. We couldn't do it without the help of dedicated fundraisers like you – every bit of effort counts and any amount you raise is so appreciated.
We believe it's important to raise awareness of childhood liver disease and liver transplantation.
The 9km circuit is for EVERYONE - you can do as little as 1km! Let's go, and together make a difference for the better to those who need it most!

Avalon Bowling Club: Live music EVERY Sunday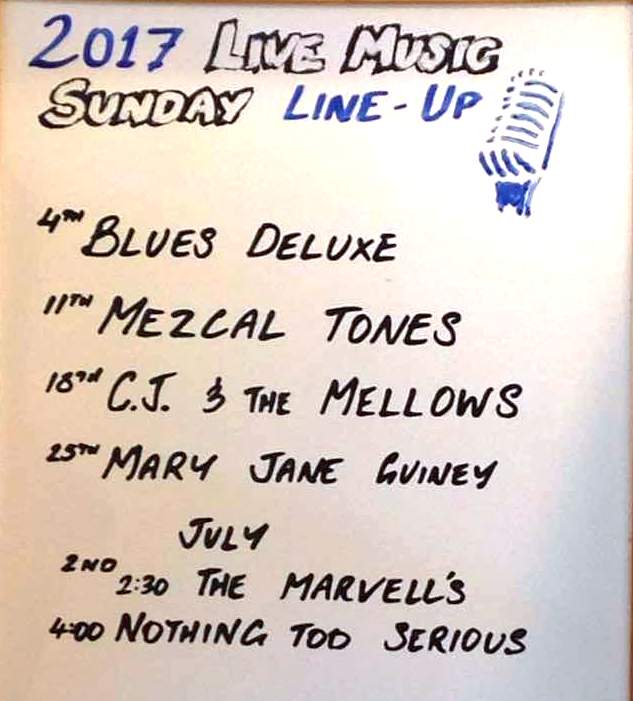 Guarding The Galilee Screening
Friday June 30: 6 to 8 pm
Avalon Public School
Old Barrenjoey Road, Avalon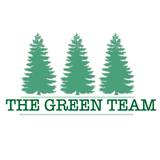 The Green Team, in collaboration with other local community groups, is hosting a screening called 'Guarding the Gailee' in response to the Adani Coal Mine that has just been approved to be built in Northern Queensland. The aim of the evening is to spread awareness about the detrimental effects this mine will have on our environment. We hope to have a number of speakers from the community and Parliament as well as some food stalls. We would love to see you all there! All we ask for is a small donation at the door to go towards funding events.
Free Admission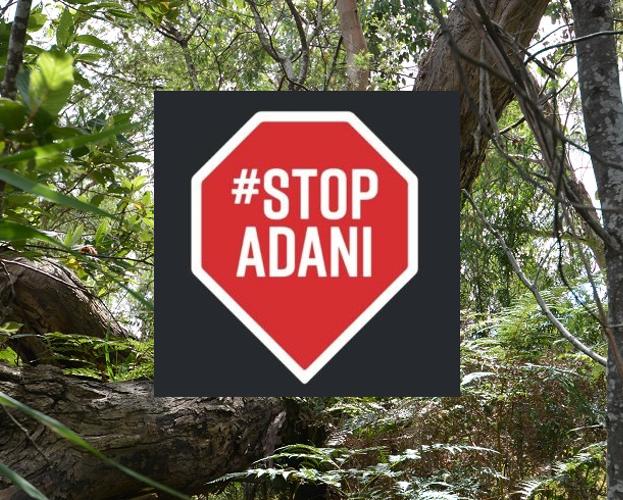 Boomerang Bag Workshop
Tuesday June 27: at 6 pm
Sew Craft Cook
Polo Avenue, Mona Vale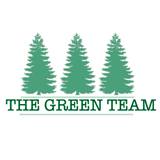 Hey guys following on from the last workshops enthusiasm, the Boomerang Bag ladies have kindly enough offered to host another night for us. Everyone that came down last time had fun whether they were sewing, stamping, ironing everyone was contributing, with the help of the ladies some sewed their own bag from start to finish (some wonkier than others). So join us on the 27th no matter what your sewing skill level is for a 2 hour session of rewarding fun.
For those who can't attend but want to help you can donate any old material, Doona covers, Bags, sheets etc. that can be used to make more bags, that we will happily collect from you. For anymore details feel free to direct message
The Green Team
.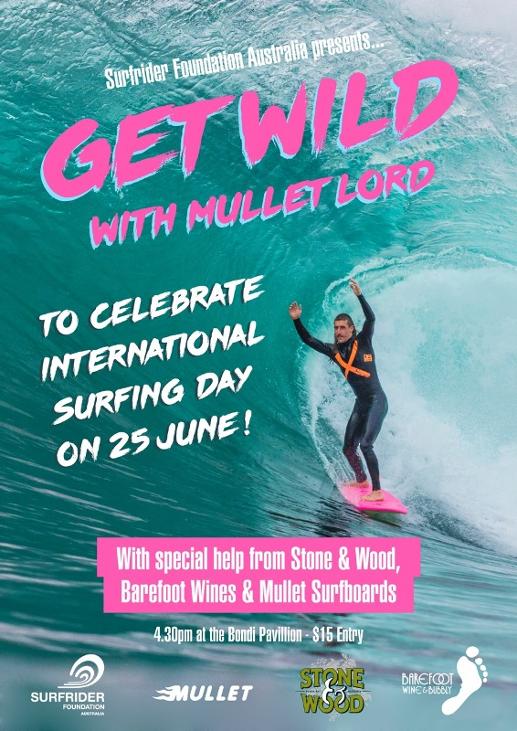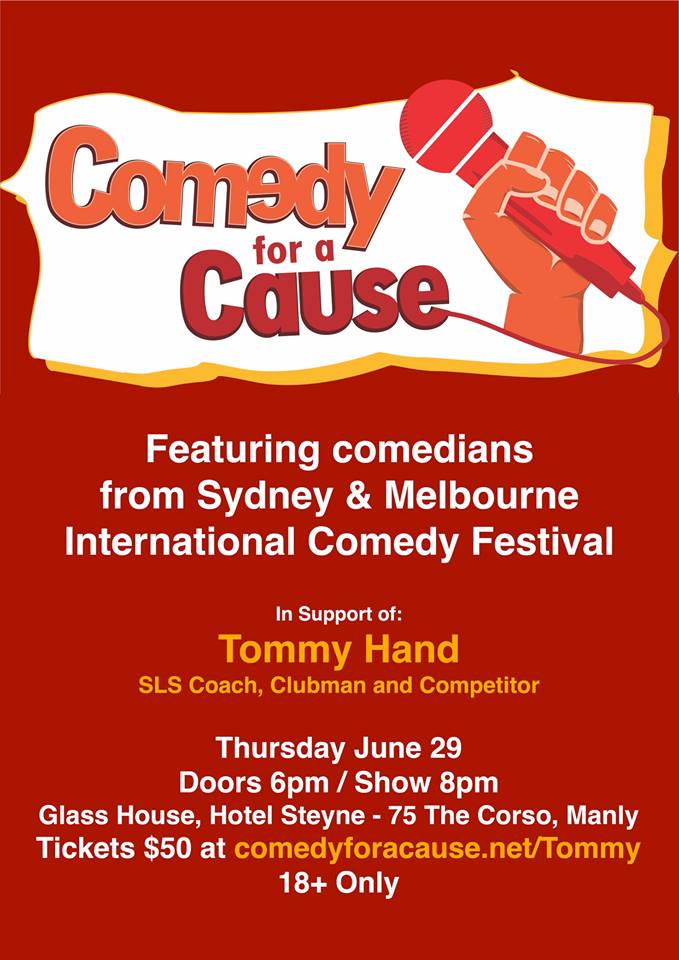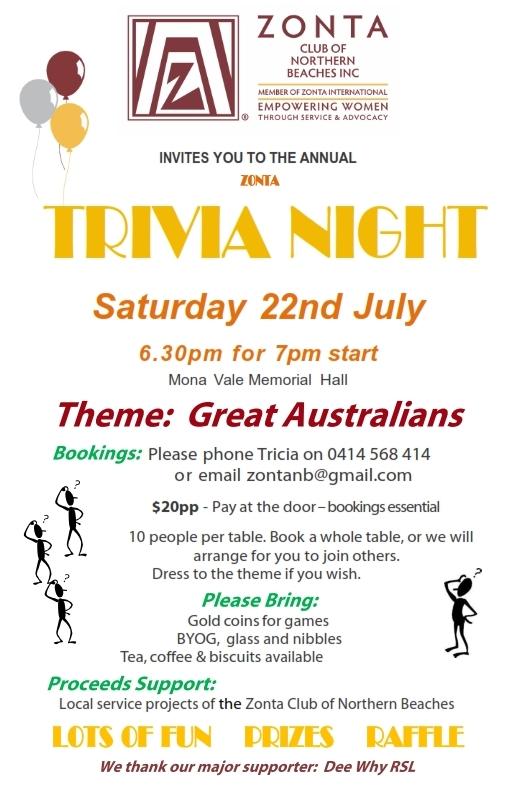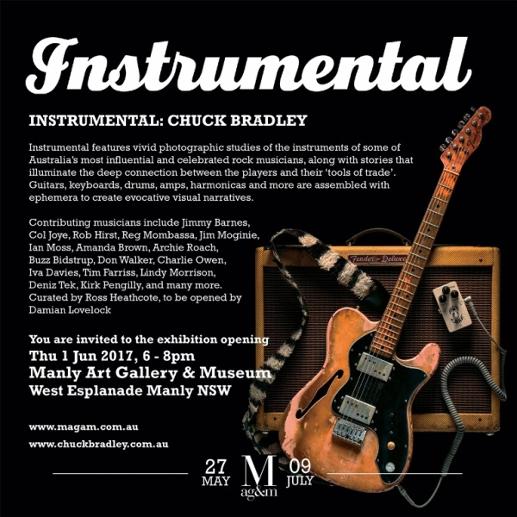 WORLD PRESS PHOTO 17
Exhibition Galleries
State Library of New South Wales
Macquarie Street, Sydney
EXHIBITION DATE
Saturday 27 May 2017 to Sunday 25 June 2017
ADMISSION: Free
World Press Photo is an independent, non-profit organisation committed to supporting and advancing photojournalism and documentary photography worldwide. Among their many activities, World Press Photo organises an annual exhibition featuring the award-winning photographs from the prestigious World Press Photo Contest for press photography. The 2016 contest had 80,408 images submitted by 5034 press photographers, photojournalists and documentary photographers from 126 countries.
World Press Photo, the Library's most popular guest exhibition, receives support from the Dutch Postcode Lottery and is sponsored worldwide by Canon. The exhibition is brought to Sydney by Canon Australia.
Special opening hours:
Monday to Thursday: 9 am to 8 pm
Friday: 9 am to 5 pm
Weekends: 10 am to 5 pm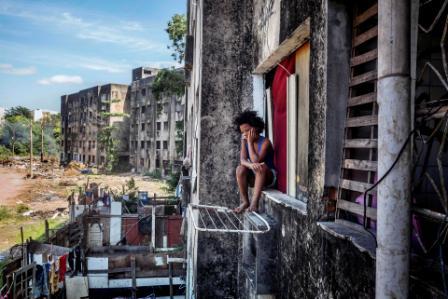 Contemporary Issues, third prize stories
Copacabana Palace, Peter Bauza, Germany, 31 October 2015
Eduarda lives with seven siblings in one of the abandoned apartment blocks in Campo Grande, Rio de Janeiro, Brazil.
Also on display
Beauty in Difference: The Street Photography of Jon Lewis
SATURDAY 4 MARCH 2017 TO SUNDAY 27 AUGUST 2017
FREE EXHIBITION
Lewis highlights our culturally diverse city through images of its people.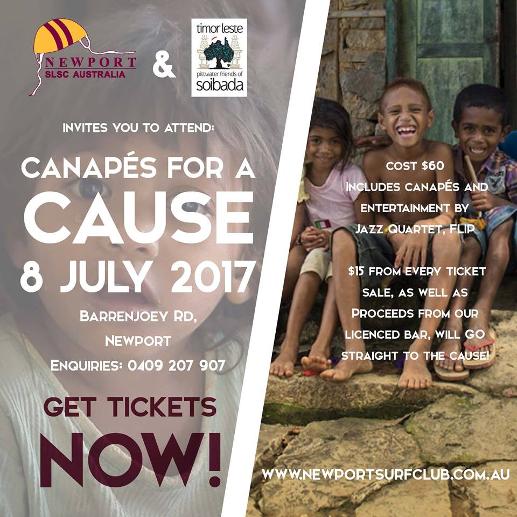 Permaculture Northern Beaches Events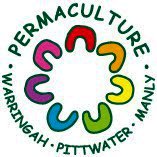 Manly - Warringah - Pittwater Website: www.permaculturenorthernbeaches.org.au
SUSTAINABLE THE MOVIE: FILM AND SOUP NIGHT
Thursday, June 22, 2017: 7:15pm – 9:00pm
Nelson Heather Centre
5 Jacksons Road
North Narrabeen
A vital investigation of the economic and environmental instability of our food system, from the agricultural issues we face — soil loss, water depletion, climate change, pesticide use — to the community of leaders who are determined to fix it. Sustainable is a film about the land, the people who work it and what must be done to sustain it for the future.
This movie features some of the most forward thinking farmers like Bill Niman, Klaas Martens and John Kempf – heroes who challenge the ethical decisions behind industrial agriculture. It follows Marty Travis, a seventh-generation farmer in central Illinois who watched his land and community fall victim to the pressures of big agribusiness. Determined to create a proud legacy for his son, Marty transforms his profitless wasteland and pioneers the sustainable food movement in Chicago.It is a story of hope and transformation, and passion for the land.
Annie Speicher and Matt Wechsler are the storytellers at Hourglass Films behind "Sustainable". The film recently won the 2016 Accolade Global Humanitarian Award for Outstanding Achievement. Their past work includes the 2012 New York Emmy-nominated documentary "Different is the New Normal", which aired nationally on PBS and was narrated by Michael J. Fox.
To view the trailer:
https://vimeo.com/113666503
This is a fundraiser for PNB - hall hire is $120 for each of our monthly meetings. . Entry is $7 non-members and $5 for members. Soup is available on the night for $3 a bowl/cup. Please bring crockery and cutlery on the night. All interested are very welcome to attend!!
BACKYARD BUDDIES - URBAN WILDLIFE + INDOOR ECO MARKET
Thursday, July 27, 2017: 7:15pm – 9:00pm
Nelson Heather Centre
5 Jacksons Road
North Narrabeen
Want to learn how to encourage wildlife in your own backyard?
Chris Smallbone of WildThings and Narawan (Nara) Williams - wildlife surveyor and ecologist will introduce us to all to all of the terrestrial families in Sydney;'s north - including their life history and status. Learn how to promote and protect wildlife in your own backyard. You will be helping to preserve the biodiversity of our urban wildlife.
Learn about two projects which focus on the use of "Artificial" hollows and "Natural" hollows for native wildlife that is facing huge habitat loss caused by such things as the removal of trees from properties, including old growth trees, clearing of bushland for development, etc. To date, more than 80 residents of the Ku-ring-gai Council area have obtained one of the "Natural" hollows for their gardens.
Visit
here
for more
+ INDOOR ECO MARKET - enjoy a number of eco stalls at our meeting which includes another way of helping our wildlife, beaches and environment - promoting Plastic Free July.
Hollows will be on display and for sale. The aim is to install hollows across the Northern Beaches to help preserve our native wild liife. The cost of an installed Hollow is $110.
SWAP TABLE
Bring plants, seeds, pots, books, DVDs, a plate of food to share on the night.
Doors open at 7:15pm for a 7:30 start. Entry by donation. All welcome!!
SEED CIRCLE
Sunday, August 27, 2017: 2:00pm – 4:00pm
Seed Saving enthusiasts and absolute beginners we be holding a PNB seed saving afternoon at the inspiring Bungan Edible Sanctuary. This is a bi-monthly event to exchange seeds, package up excess seeds for distributing at the PNB monthly meeting and share whatever knowledge we have about seeds, seed saving, and what grows well in the climates of the Northern Beaches of Sydney.
Admission to the seed circle is free, bring along seeds that you are pretty sure are open-pollinated (not hybrid) and have been sourced from your own garden, or from someone you know! Alternatively bring some food to share or kumbucha/probiotic drinks. Join the circle and share knowledge in a traditional way with both practical and oral traditions.
If you would like to come or be involved in seed saving, please email JJ –
jj@moksha7.com
SUSTAINABLE HOUSE DAY
Sunday, September 3, 2017: 10:00am – 11:00am
Stay tuned for more initiatives for your sustainable home and garden!!
ECO PROUCTS MAKING - LIVING SKILLS
Sunday, September 17, 2017: 2:00pm – 5:00pm
Our Living Skills team meets every few months and makes our Eco-cleaning products such as dish washing liquid, householder cleaning spray, all purpose cleaner, toilet cleaner, and furniture polish. We also make skin care products such as organic body moisturiser, essential oil perfumes and natural tooth powder. These are then available for purchase at our PNB events and public meetings. If you make the Eco products at one of our team workshops you can purchase them at cost price.
Today's workshop at Avalon
will involve making these products so as you can also make them at home. Spaces are limited.
If you would like to be involved in the team and this workshop at Avalon please email Burcu to book your place:
fburcutekin@gmail.com
There is over 2000 chemicals we are exposed to in our homes. This is an easy and effective way to cut down on this and to use non-chemical and non-petroleum based products.
NEW RELEASE - SEED THE MOVIE: THE UNTOLD STORY
Thursday, October 26, 2017: 7:15pm – 9:00pm
Nelson Heather Community Centre, Banksia Room
5 Jacksons Road
North Narrabeen
Few things on Earth are as miraculous and vital as seeds -- valued and treasured since the dawn of humankind. This documentary follows passionate seed keepers who are protecting a 12,000 year-old food legacy. In the last century, 94 seed varieties have disappeared. A cadre of 10 agrichemical companies, including Syngenta, Bayer, and Monsanto, controls over two-thirds of the global seed market, reaping unprecedented profits. Farmers and others stand together to defend the future of our food.
With an introduction from our seed savers group. Bring seeds to swap or make a small donation and take seeds from our own Northern Beaches organic seed library - lots of varieties to choose from.
All welcome, entry $10 or $7 for members, doors open 7:15pm for a 7:30pm start.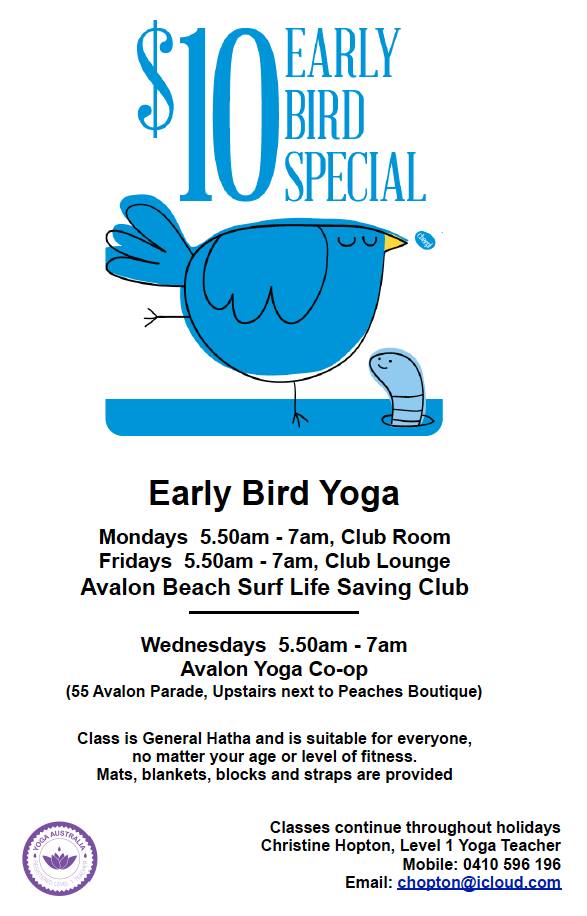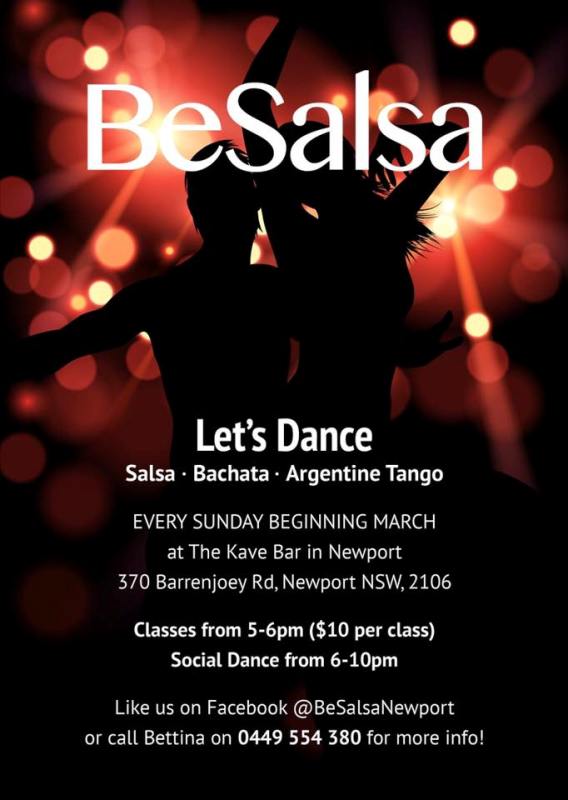 Pittwater Camera Club - 2017
Since 1966

NEXT MEETING :
Our meetings commence at 7.15 pm for a 7.30 pm start
To find out more, please visit our Website: www.pittwatercameraclub.org
June 19 Presentation Working with Infrared - Peter Bliss

July 3 Interclub Competition With Hornsby Heights Camera Club at Pittwater TBA
July 17 Image Presentation Disposable Camera Images. Show & Tell Members
July 31 Annual Dinner Pittwater RSL Members & Guests
August 14 Competition Sydney Architecture TBA
August 28 Competition-TBC Travel-TBC TBA
September 11 Presentation Seascapes - Adam Williams
September 25 Competition Macro/close-up - Malcolm Fackender
October 2 No Meeting Labour Day Holiday
October 9 Presentation Kayell. Workflow Capture to Print TBA
October 23 Competition Open - First Edition. Images never shown. TBA
November 6 Presentation Lightroom/Photoshop workshop Members
November 20 AGM Members
December 4 Competition Images of the Year TBA
All Meetings are 7.45 for 8pm - 10pm- The Auditorium: Pittwater RSL Club, Mona Vale Road, Mona Vale 2103 - Family, friends and visitors are all welcome.
Proudly Sponsored by Pittwater RSL Club
PITTWATER CAMERA CLUB Inc. - Since 1966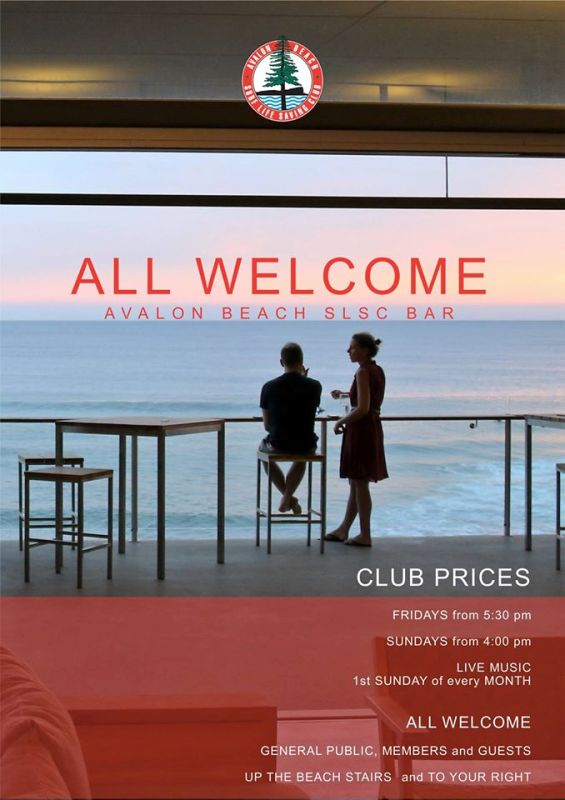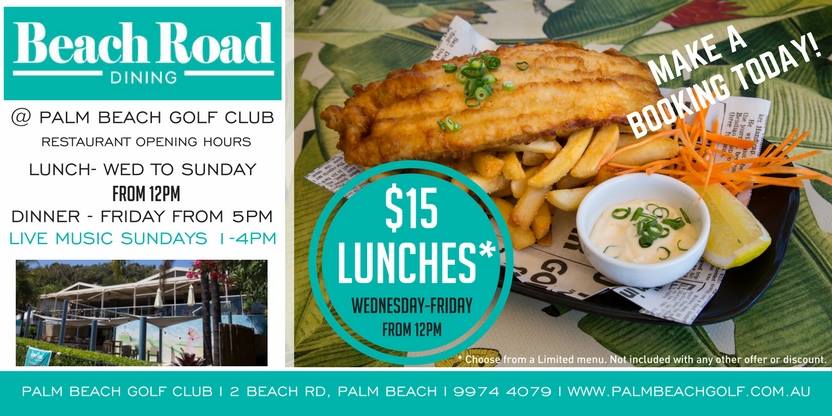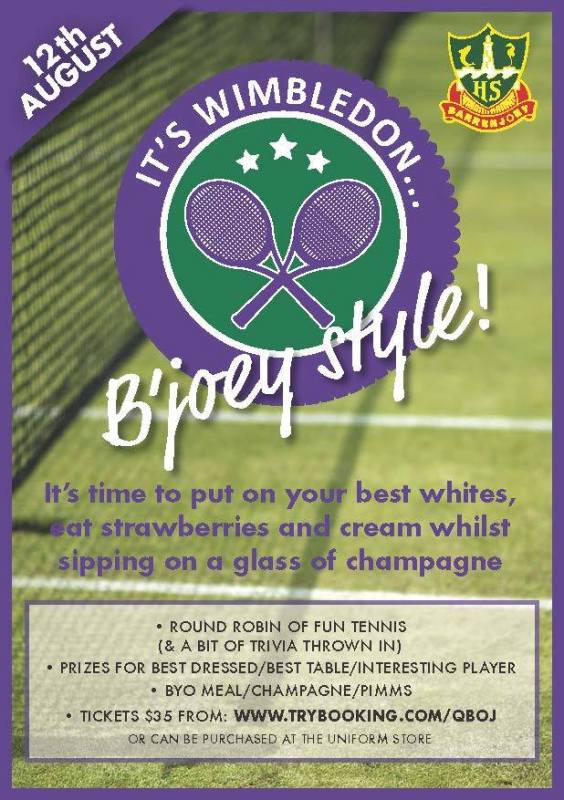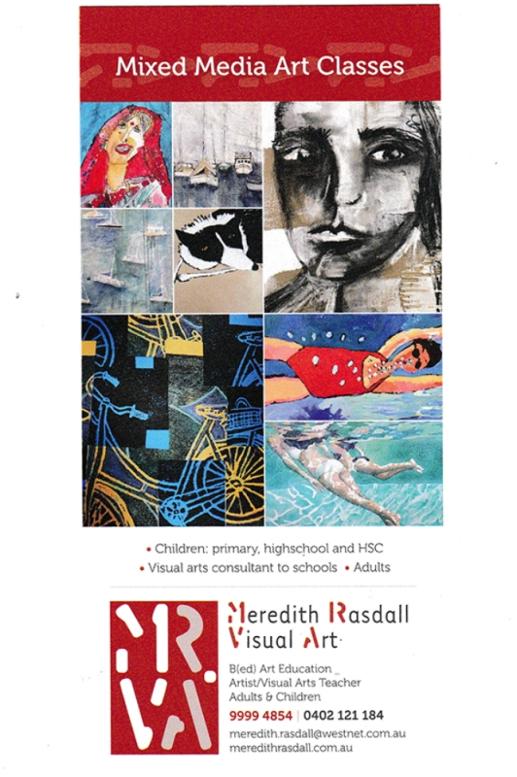 MANLY ART GALLERY & MUSEUM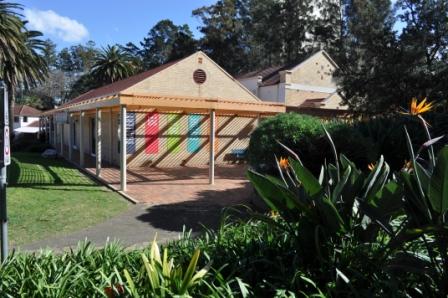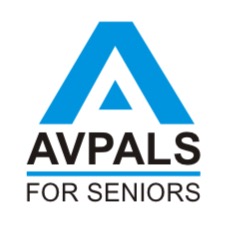 Avalon Computer Pals for Seniors

AVPALS is a volunteer organisation dedicated to helping seniors improve their computer skills. Started in 2000 it now has 20+ trainers and many hundreds of students. At a really low cost (about $30 a school term) they can provide one-to-one training on most matters connected with computing and related technologies like mobile phones and digital cameras. From the smallest problem (how to hold the mouse!) to much more serious matters, there is a trainer who can help.
The training rooms are under the Catholic Church in Avalon and training is conducted Monday to Friday from 9am to 4pm. For more information visit AVPALS web site www.avpals.com or phone 02 8064 3574
Keep up to date on our Facebook page
Palm Beach Golf Club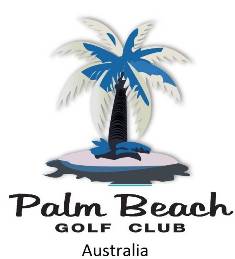 Music in The Garden Bar
With the success of our opening afternoon in The Garden Bar we are pleased to continue Sunday entertainment.
Free admission event every Sunday from 1.00pm to 4.00pm only in The Garden Bar.
Palm Beach Golf Club
2 Beach Road,
Palm Beach
Ph: 9974 4079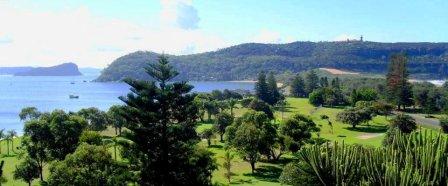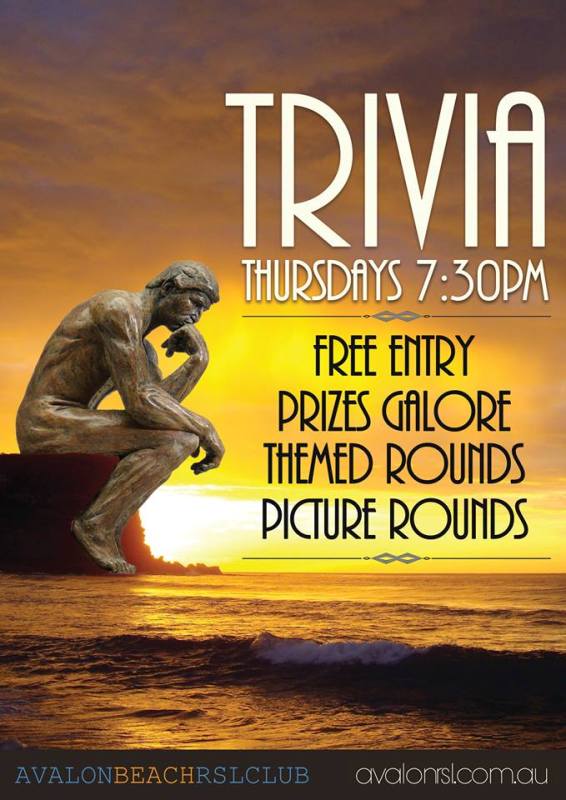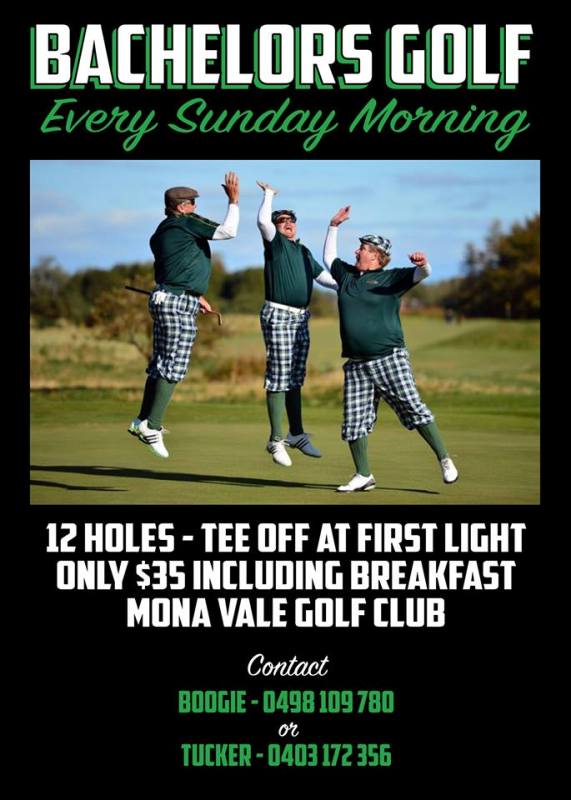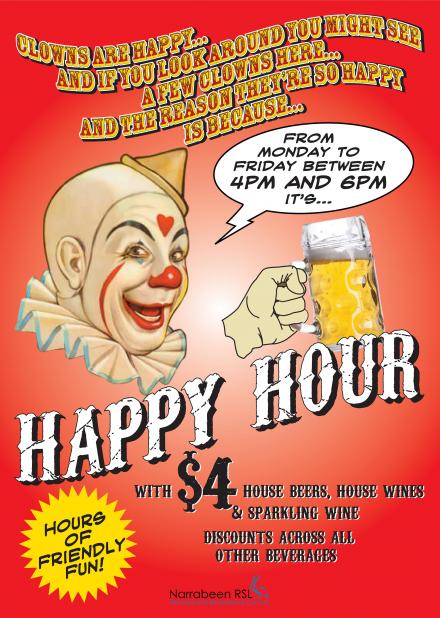 Peninsula Community of Schools Art Exhibition
June 15 – June 25
Hosted by Warriewood Square
Jacksons Road, Warriewood
You are invited to attend the Peninsula Community of Schools Art Exhibition in celebration of Aboriginal and Torres Strait Islander Culture on the Northern Beaches.
Enjoy a showcase of students work from Kindergarten to Year 12 from the 13 Peninsula Community of Schools; Avalon, Bilgola Plateau, Collaroy Plateau, Cromer, Elanora Heights, Mona Vale, Narrabeen Lakes, Narrabeen North, Newport, and Wheeler Heights Public Schools and Barrenjoey, Narrabeen Sports and Pittwater High Schools.
Join us at the Opening Night 5pm Thursday 15 June and be entertained by Aboriginal dancers and musicians, and meet the students who created the wonderful pieces of artwork on display. Our Education Minister, Rob Stokes will be in attendance along with the very best principals and teachers in the peninsula.
The collection has been created by considering and reflecting on the themes of significant annual festivals;
Guringai Festival - "Connection" Connections of people and place, connections of communities, connections of parents and children"

Harmony Day - "Everyone Belongs – Strength in Harmony"

Reconciliation Week – "Let's Take the Next Steps"

2017 NAIDOC Week – "Our Languages Matter" - The importance of resilience and richness of Aboriginal & Torres Strait islander Culture
The exhibition is located at Kmart Court with large format canvases displayed around the Centre.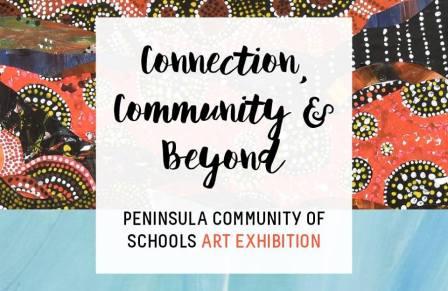 Mona Vale Hospital Auxiliary Stalls 2017

July:
July 1st:
9am to 3pm
Stall, Pittwater Place, Mona Vale:
Sewing, knitting, craft, books.
July 8th:
8am to 3pm
Bunnings, Narrabeen;
Sausage sizzle
July 21st:
9am to 3pm
Stall, foyer Mona Vale Hospital:
Baking, knitting, craft, books, sewing
August 5th:
9am to 3pm
Stall, Pittwater Place, Mona Vale
Sewing, knitting, craft
August 12th:
8am to 3pm
Bunnings, Narrabeen
Sausage sizzle
August 18th:
9am to 3pm
Stall, foyer Mona Vale Hospital
Baking, knitting, craft, books, sewing
September 1st:
9am to 4pm
Stall, outside ANZ Bank, Avalon Parade
Knitting, sewing, craft, jam
September 2nd:
9am to 3pm
Stall, Pittwater Place, Mona Vale
Sewing, knitting, craft, books
September 9th:
8am to 3pm
Bunnings, Narrabeen
Sausage sizzle
September 15th:
9am to 3pm
Stall, foyer Mona Vale Hospital
Baking, knitting, craft, books, sewing
October 7th:
9am to 3pm
Stall, Pittwater Place, Mona Vale
Sewing, knitting, craft, books
October 14th:
8am to 3pm
Bunnings, Narrabeen
Sausage sizzle
October 20th:
9am to 3pm
Stall, foyer Mona Vale Hospital
Baking, knitting, craft, books, sewing
October 24th: 10.30 am Fashion Parade, Newport Bowling Club,
Palm Road, Newport
November 4th:
9am to 3pm
Stall, Pittwater Place, Mona Vale
Knitting, sewing, craft
November 11th:
9am to 3pm
Bunnings, Narrabeen
Sausage sizzle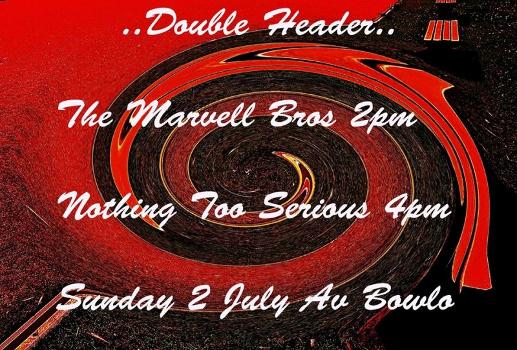 Roki's Backyard Jam
Sunday, June 25 at 5 PM - 9 PM
Livingstone Pl, Newport
The next Backyard Jam is around the corner! It's a special one. It falls on Roki's 4th birthday! We will be celebrating all we have achieved for our boy, get your boogie on for Roki! We have the very talented Blake Anthony Morgan Music and the fabulous Lionel Robinson getting on stage for Roki. Good music, awesome venue, marshmallows on the fire and a few other birthday special surprises. See you there for Roki!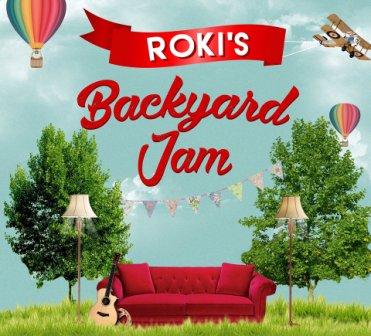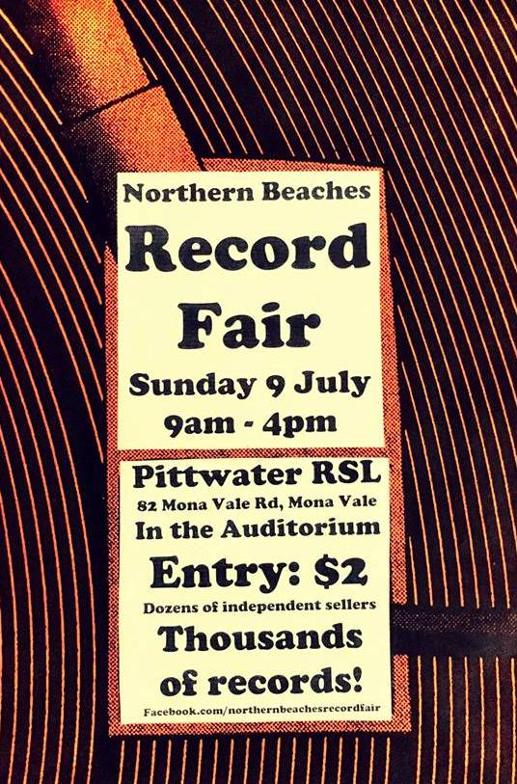 Narrabeen Boys High 1967 50 Year Reunion - 2017
We are about to reach the 50 Year Anniversary of the very first Year 12 from Narrabeen Boys High.
I guess we produced more World Surfing Champions than any one school and in 1967 we won every Year 12 Sports Premiership there was, every one. Rugby, Cricket, Soccer, Water Polo, Basketball, Tennis... etc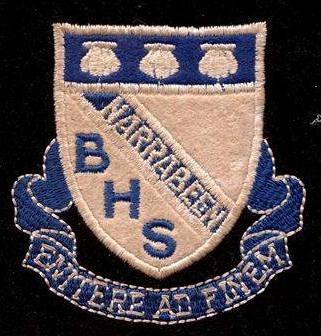 50 Years HSC Reunion Lunch
Hosted by Narrabeen Boys High 1967 50 Year Reunion - 2017
Friday October 6th, 2017: 1pm to 6pm
At The Newport
Cnr. Beaconsfield and Kalinta Streets, Newport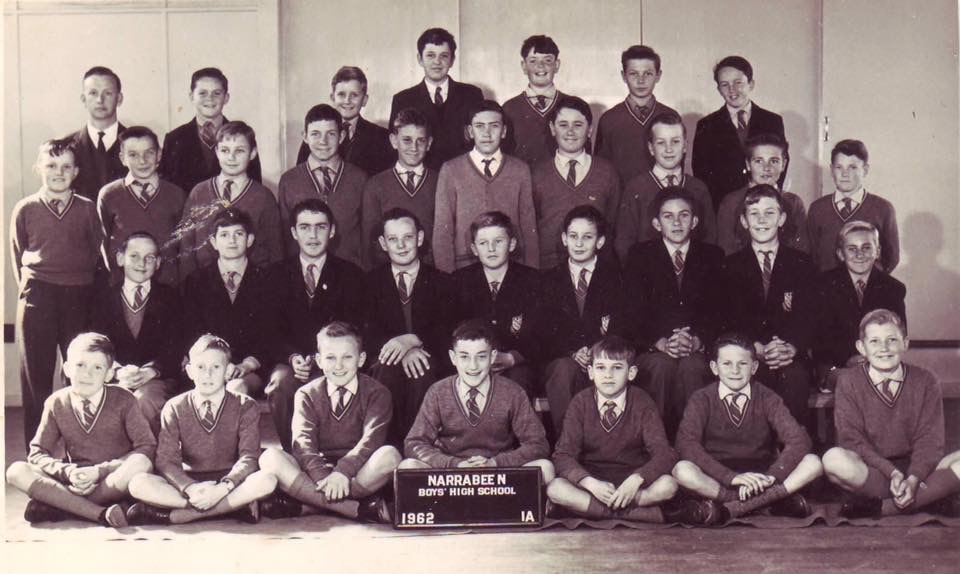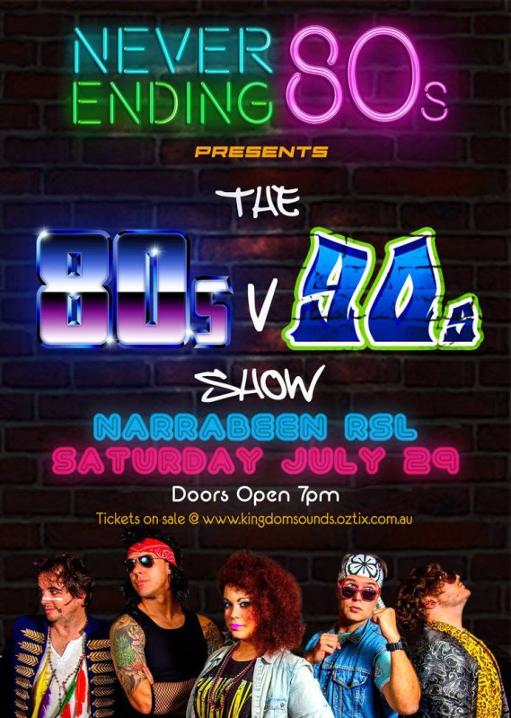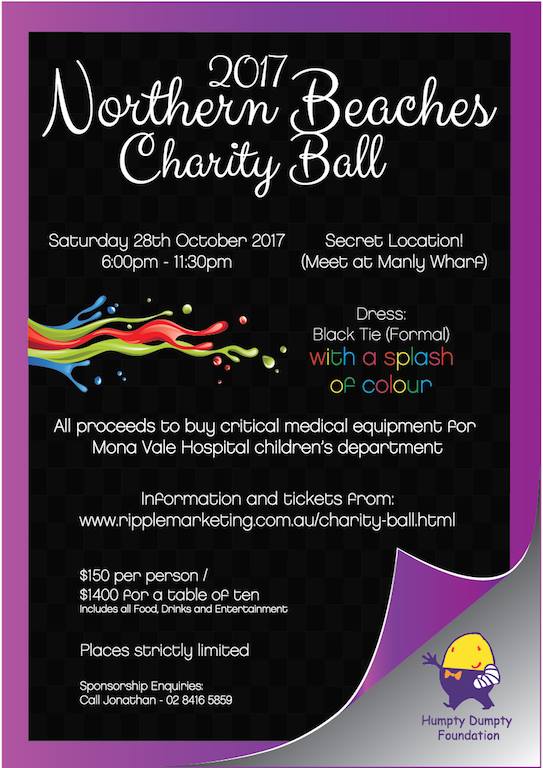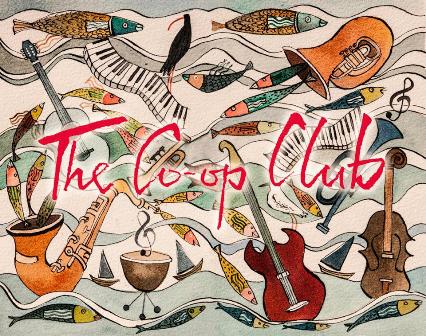 Music is every Sunday between 3.30 - 6.30pm - 1860 Pittwater Rd Church Point – bookings 9999 2793 www.facebook.com/thecoopclubchurchpoint www.waterfrontstore.com.au - To book a table call 9979 6633.

Sun June 18: Kate Lush

Kate Lush is taking off into a whole new stratosphere right now. The Aust Blues Chain Award winner is in creative overdrive, turning out a #1 album last year & rocking festival stages & venues all over Australia. Here she is again touring her brand new album LET IT FLY with her unmistakable soulful grit, that red hot band & some great new original songs (one of which hit the U.S IAMA'S Song writing Awards finalist list)
Don't miss this one folks!
Sun June 25: Wendy Mathews
Wendy Matthews needs no introduction to most of you as she is one of the greatest voices in Australia. Originally from Montreal Canada, Wendy joined her first band and left home as a teenager, busking her way across the USA to Los Angeles where she met Glenn Shorrock who invited her to tour with him in Australia in 1982. The rest is history.
She's worked with a who's who in Australian music but it was after touring with the band Absent Friends that she recorded her first solo album Émigré which went double platinum and spawned the hits Token Angels, Let's Kiss and Woman's Gotta Have It which earned Wendy the best Female artist and best Debut single with Token Angels at the 1990 ARIA AWARDS. She was also voted best female singer in the 1990 Rolling Stone Reader's Poll.
This was followed by the multi-Platinum album Lily which sold over 500,000 albums and contained the highest selling single of 1993 and single of the year. The Day You Went Away We are very pleased to present Wendy and her band playing all of her classic songs in a special 90 minute show.
Tickets are just $30.
Get in quick so you don't miss this very special artist for one show only at the Co-Op Club.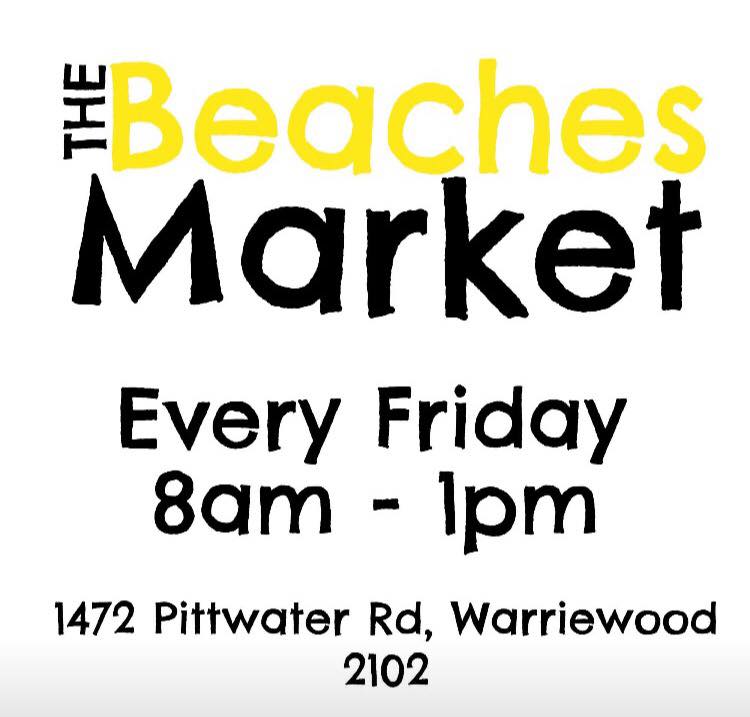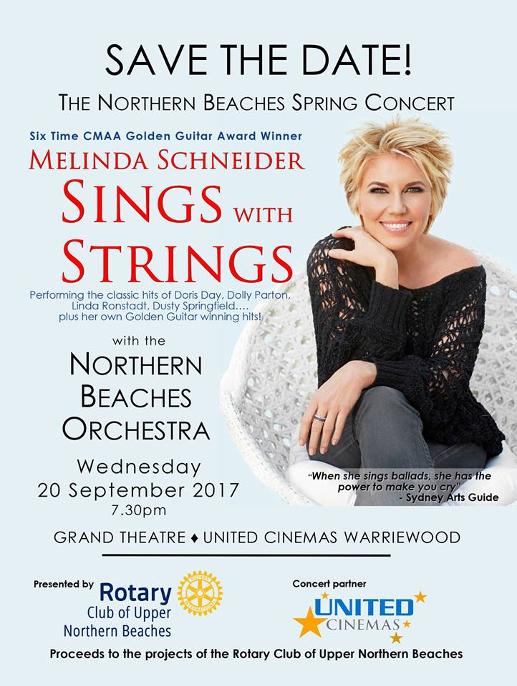 The Calyx is All About Flowers This Winter
This winter, The Calyx is All About Flowers

All About Flowers is a free floral display designed to bring colour into winter.
Curated by the award winning team at the Royal Botanic Garden Sydney, the display showcases colourful arrangements of exotic plants including Moth Orchids, Begonias, Hydrangeas, Garvineas, and more.
Wander the indoor floral garden beds and stand back and admire the amazing magnitude of Australia's largest green wall. The wall, standing at 6 metres high and stretching across 50 metres is a living watercolour painting, paying poetic homage to the masters of Impressionism.
All About Flowers is open 20 May to 30 July 2017, 10:00 am – 4:00 pm daily. Entry is FREE but donations are welcome.

Sharing Stories Foundation & Liz Thompson
Friday, 26 May 2017 to Sunday, 9 July 2017
Manly Art Gallery & Museum
This exhibition offers deep insight into relationship with Country and culture through vibrant, multi-media forms produced by the Wägilak Community of North-East Arnhem Land and links to local stories.
Liz Thompson's photographs from her 'A Song for Country' series, also produced with the Wägilak community, are part of the 2017 Head On Photo and the Guringai Festival.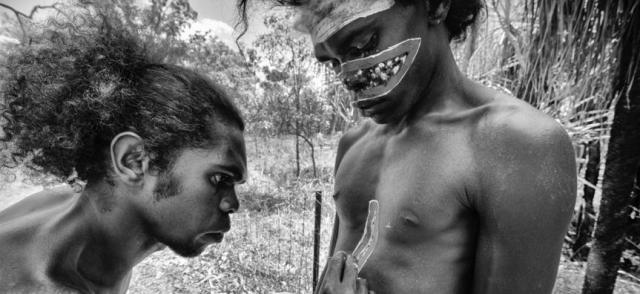 Image detail: Liz Thompson, Jeremy Cameron painting his brother Miko with the Gandjalala (Sugarbag Hunter) design at Weemol, NT.

TICKETS ON SALE NOW!

​Anyone who has attended the Fight on the Beaches 'Christmas in July' Charity Ball in previous years knows it is a night not to be missed. Not only will you feast on fantastic food, drink gorgeous wine and dance the night away to rock and roll royalty, your attendance will make a difference in the fight against cancer.
Friends of Narrabeen Lagoon Catchment Activities

Cromer to Oxford Falls - Sun Jun 11, 2017

Start 10am from Cromer Rd, allow 4 hours and bring lunch to
see great carvings near Red Hill, fantastic views over
Narrabeen Lagoon and as typical for this catchment very
different vegetation communities. Plant ID as we go. We will
walk down to Oxford Falls and carpool back.
Bookings essential.
Phone or text Conny on 0432 643 295
NOTE: This activity is part of the Guringai Festival and we will
be looking at some Aboriginal carvings.
Narrabeen Lagoon Eco Paddle - Sunday Sep 17, 2017
Black Swan have returned to the lagoon after 20 years - come
and see these majestic creatures! This paddle will visit the
Western Basin, Deep and Middle Creeks. Beautiful Deep
Creek attracts migratory birds from as far away as Russia and
Middle Creek has been the subject of a substantial
remediation program instigated by Friends of Narrabeen
Lagoon Catchment. A relaxing 2 to 3 hour afternoon paddle.
No previous kayaking experience required, tuition given. BYO
boat or a hire kayak can be arranged at cost.
Bookings essential.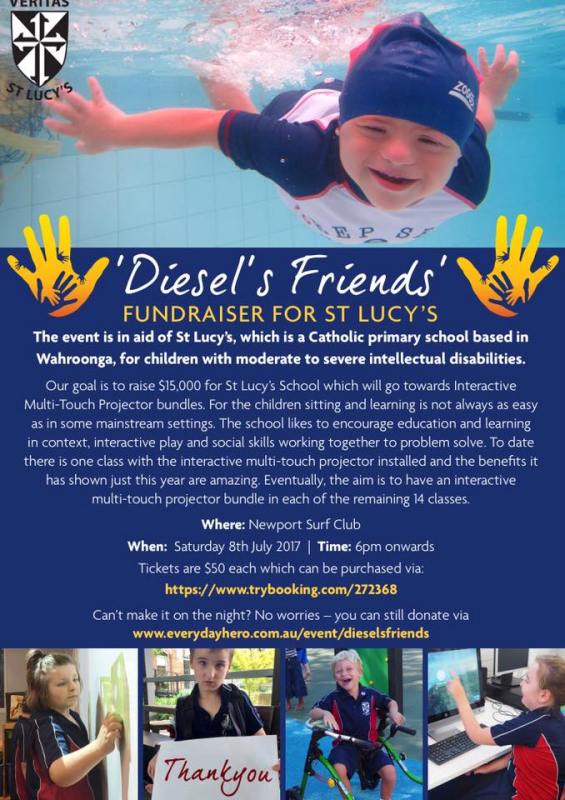 Coasts & Ports 2017 is an event that will be of interest to any person with a professional interest in the coastal environments and all aspects of ports both major and minor. The Conference will bring together engineers, planners, scientists and researchers to focus on the technological, scientific, policy, planning and design issues related to our diverse and developing coasts. It will integrate ideas and knowledge among engineers, port and maritime operators, researchers and scientists, local/central government, maritime manufacturers, planners and policy makers and media.
The Conference theme "Working with Nature" reflects the increasing recognition of the need to design and operate projects from a perspective that places the natural environment at the forefront of the project, to benefit the community and nature.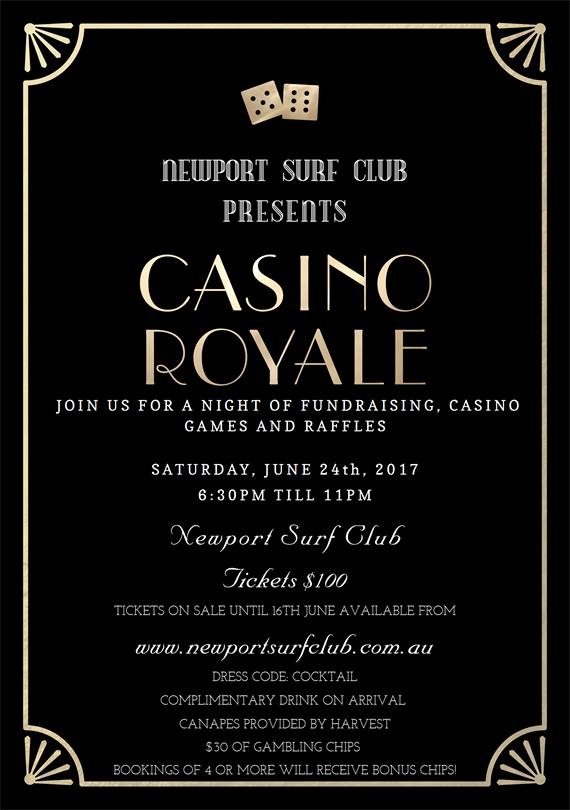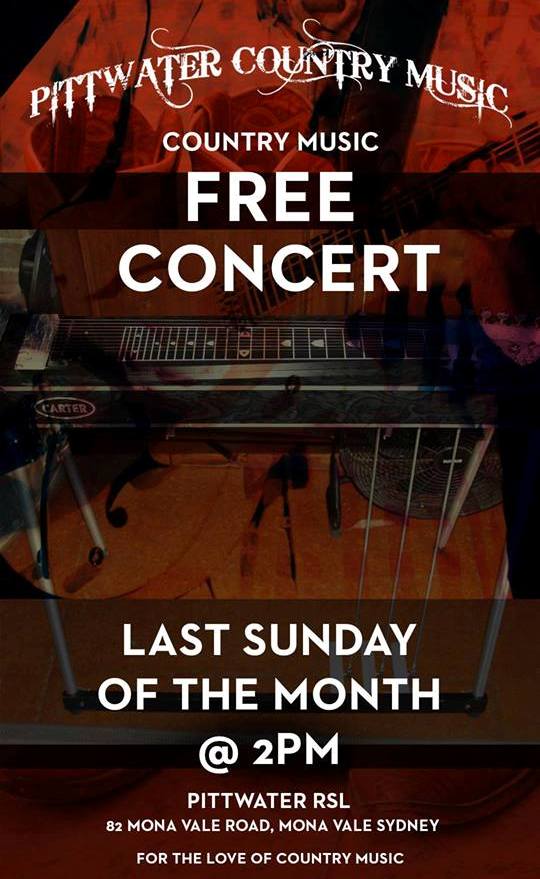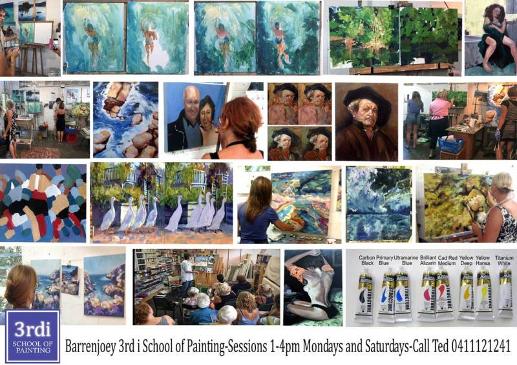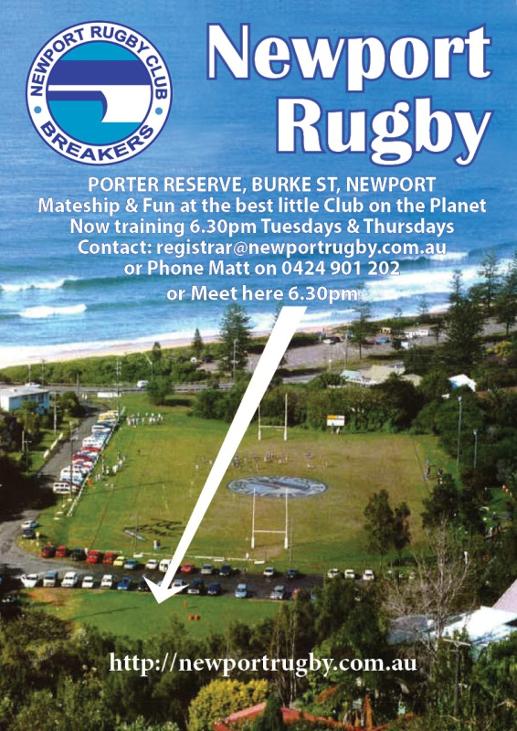 Bird Walks And Talks 2017: PNHA
Come and see and hear some of our fantastic native birds, many of which you'll never see in your garden. Join in a
Sunday guided bird walk with Pittwater Natural Heritage Association. All walks start at 8am and end about 10am.
August 27
Chiltern Track. Meet at gate, off northern of Chiltern Rd Ingleside.
September 17
Irrawong reserve. Meet at corner Irrawong Rd and Epworth Rd.
November 26
Warriewood Wetlands. Meet end of Katoa Close, north Narrabeen.
Bring binoculars if possible. Drink, hat and comfortable shoes.
Ph Kerry on 0402605 721.
You don't need to book but if we know you're coming we'll watch out for you. Call if in doubt about weather as we won't go out if it's raining.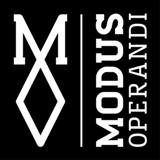 Modus Operandi Brewing Co.
14 Harkeith Street
Mona Vale
Ph: 8407 9864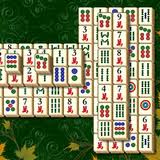 MAHJONG - AVALON ACTIVE SENIORS GROUP
Avalon Active Seniors Group Invites experienced Mahjong players to join a new group. Thursdays 1-3pm: $2.00 per session at Avalon Recreation Centre. Phone Julie: 0403 820 261.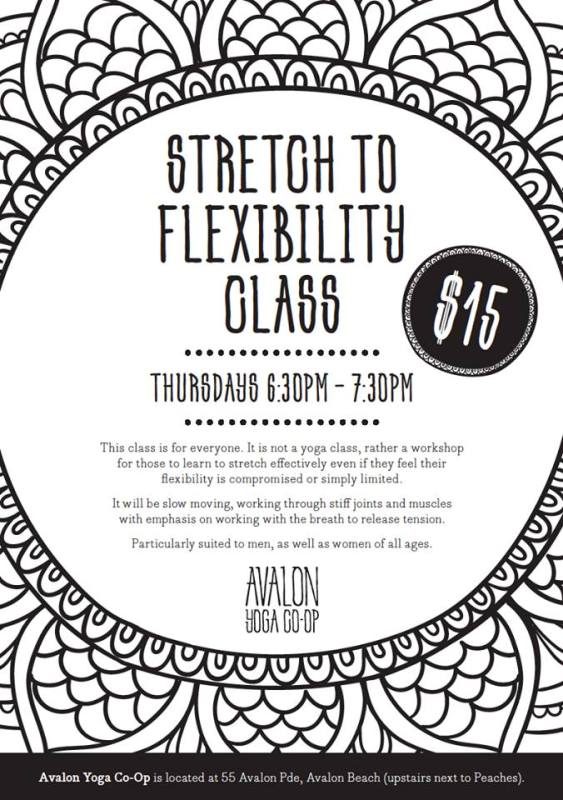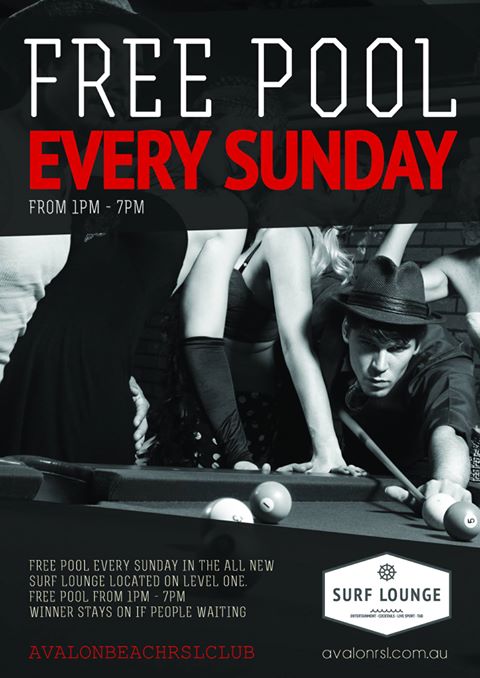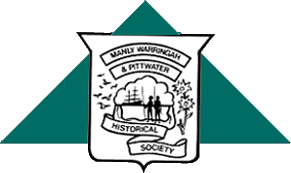 MWPHS - Manly Warringah Pittwater Historical Society - Established 1924
One of the oldest suburban historical societies in Australia, the Manly, Warringah & Pittwater Historical Society has kept the only continuous record of northern beaches achievements, local historical mementoes, documents and research. Membership: here
Sydney Northern Beaches Woodturners Inc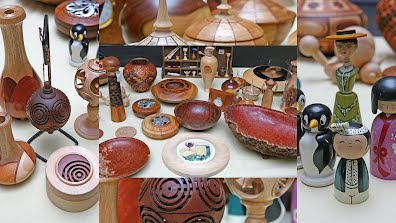 Sydney Northern Beaches Woodturners - Monthly Demonstration - Wood Turning Demonstration on the third Sunday of the month: 9am-2pm
The aim of our group is to bring together people who are interested in woodturning and to assist new members to participate in the craft of woodturning. At the same time we aim to socialise and have fun. We are active in supporting local community groups and charities. We make cash donations as well as donations of toys and equipment made by our members. Come and see us at the Narrabeen RSL Club, Nareen Pde, North Narrabeen. Workshop Open every Tuesday, Friday and Saturday between 9 am and 12 noon.
Cost: $5 for insurance & a cuppa (If you want to join there is a $25 yearly subscription fee). Contact: Jack Butler on 9999 4290 or email: johnbutler@optusnet.com.au . Website: https://sites.google.com/site/woodturner60/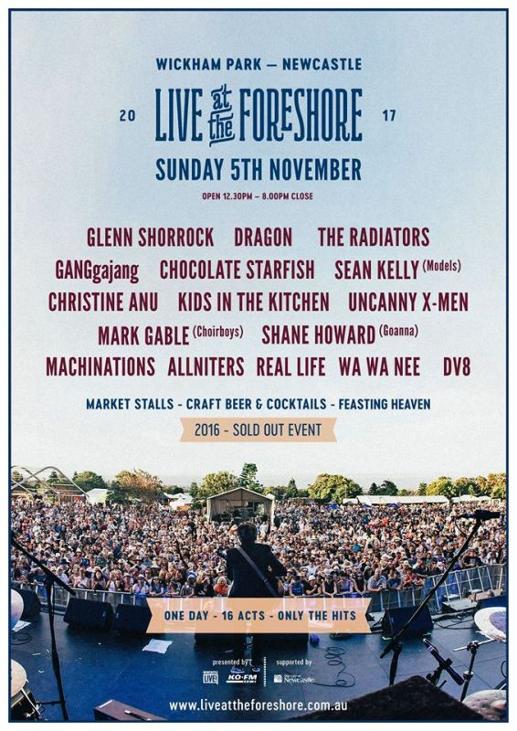 Mona Vale Library
Storytime for preschoolers
Held every Wednesday morning at Avalon Library 10:30am - 11am
Avalon Library Storytime is held every Wednesday morning from 10.30am at the Library. Hear stories, listen to music and enjoy craft activities. Sessions run for between 30 and 40 minutes. Suitable for preschoolers, 3 to 5 years of age.
Venue: 59A Old Barrenjoey Road, Avalon (above the Recreation Centre). Cost: Free however bookings are essential. Bookings: Phone: 9918 3013 or email avalonlibrary@ozemail.com.au

Storytime at Mona Vale Library
Tuesday, Wednesday and Thursday Mornings, 10- 10.45am
Mona Vale Library Storytime is held three mornings per week during school terms. Hear stories, sing songs and enjoy craft activities. Sessions run for approximately 45 minutes. Suitable for preschoolers, 3 to 5 years of age. Venue: Mona Vale Library, 1 Park St, Mona Vale. Cost: Free. No bookings required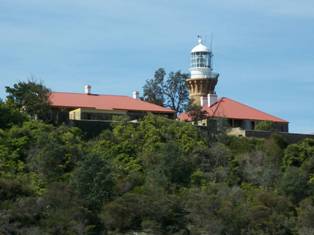 Barrenjoey Lighthouse Tours
Every Sunday, throughout the day, from 11am to 3pm.
Tours take approx 30 mins. Phone 9472 9300 on the day to check tours are going ahead. Meeting place: Meet at the top (steep and hard 20-minute walk on uneven ground) at the keeper's cottage. Cost: $5 adults, $2 children.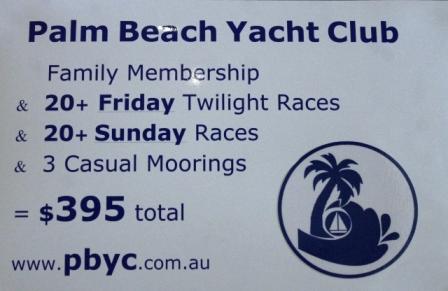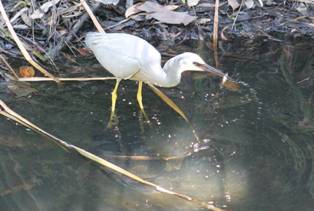 To List your Event email pittwateronlinenews@live.com.au Send all material ready to publish. Only 100% volunteer clubs and organisations get a free listing.