July 8 - 21, 2018: Issue 367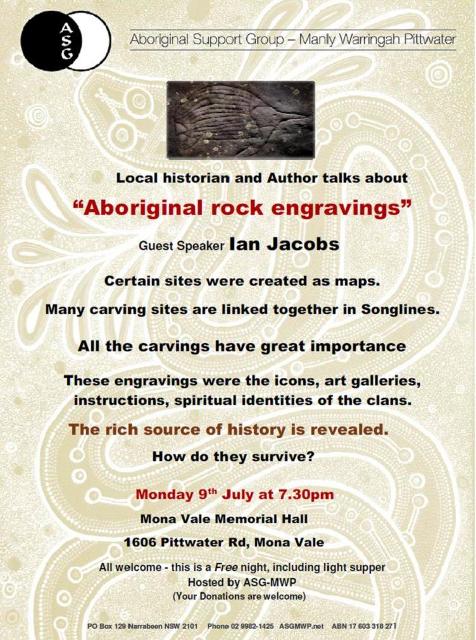 Pittwater Mens Probus Club: July Speaker
Tuesday 10th July 2018 at 11am
Jim Boyce "Historic Buildings"
In 1963, Jim Boyce was selected to play with the Wallabies touring side to South Africa. On this tour, he and the other players were shocked by their exposure to the injustices of the apartheid regime.
Later, Jim became Marketing Manager for Tooth & Co Hotels and achieved an accomplished career in marketing and social research. Jim is an immediate Past President of the Manly Warringah Pittwater Historical Society.
Jim will speak on the "History of Commercial Buildings of the Northern Beaches Area".
Roman Zwolenski "Vietnam War Ballot"
Club Member Roman Zwolenski will talk about being in the military ballot to go to Vietnam as part of Australia's support of the war effort at the time. Roman will share his expectation of being sent which, however, did not eventuate. Years later, Roman visited Vietnam and will reflect on the aftermath of the war.
10am 2nd Tuesday every Month
Venue: Mona Vale Golf Club
Guests welcome at 10.30am

Pittwater Mens Probus
Our Probus club is an association for active members of the community, and for those no longer working full time, to join together in clubs for a new lease of life.
Its basic purpose is to advance intellectual and cultural interests amongst adult persons; to provide regular opportunities to progress healthy minds and active bodies through social interaction and activities, expand interests and to enjoy the fellowship of new friends.
Our club membership is for men only, however partners are welcome at our social events and activities including our monthly guest presentation following each meeting.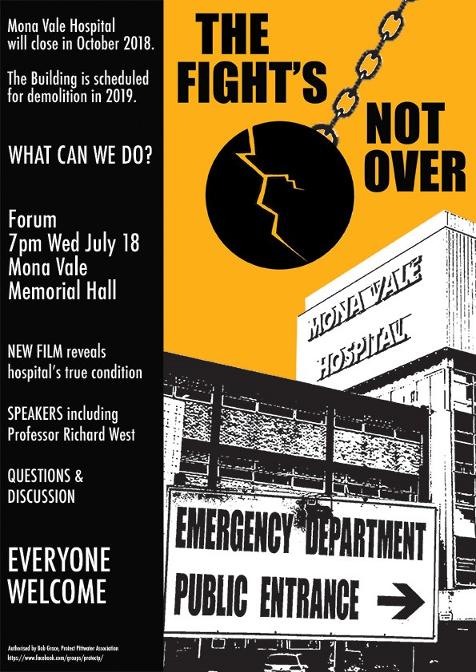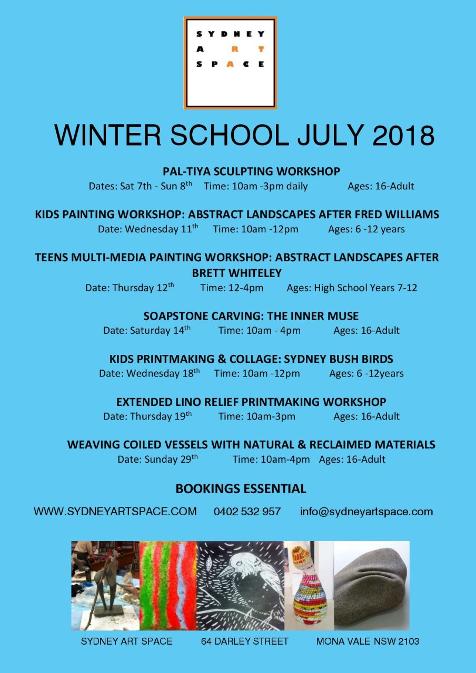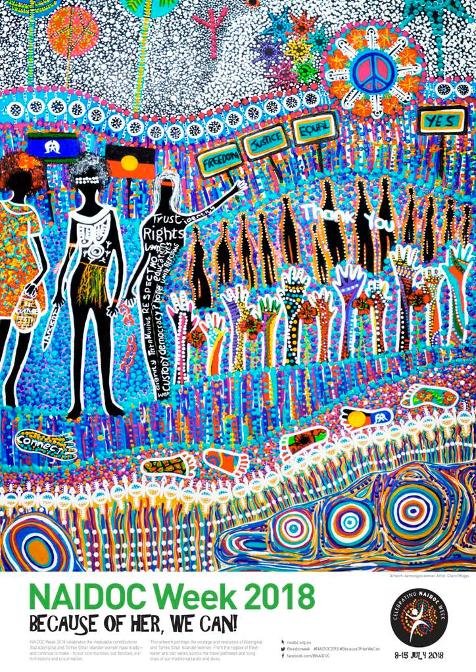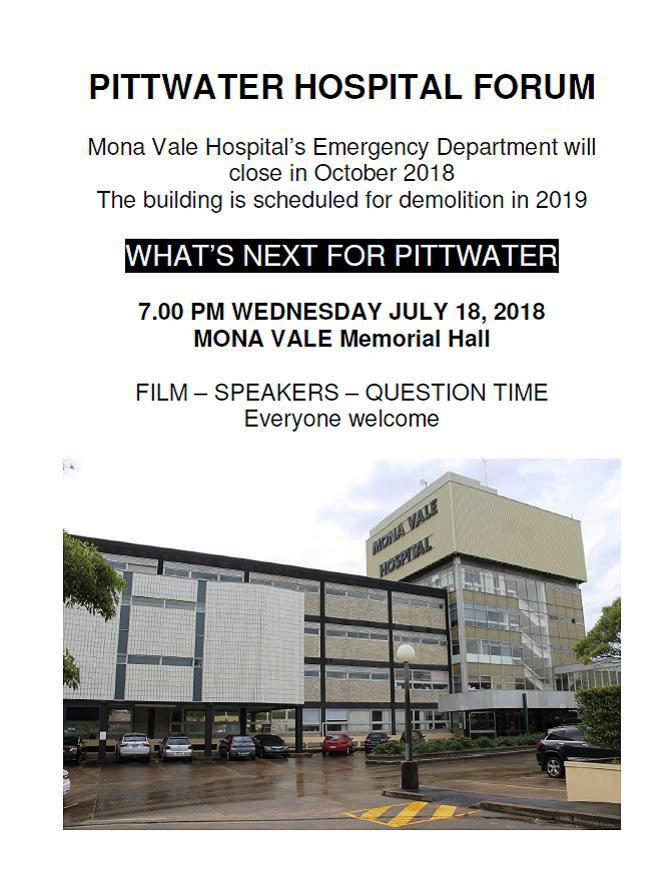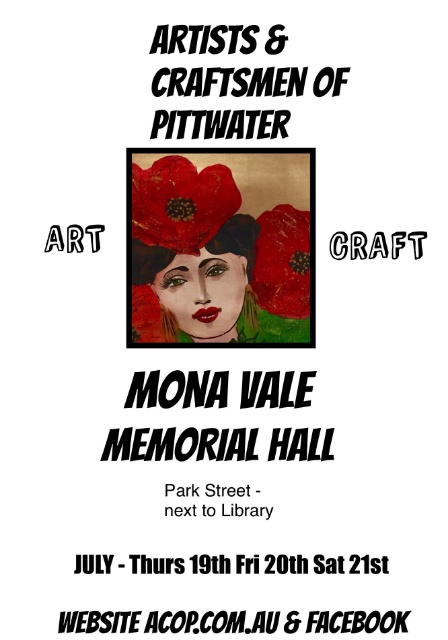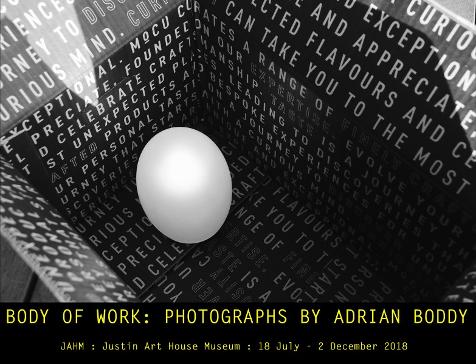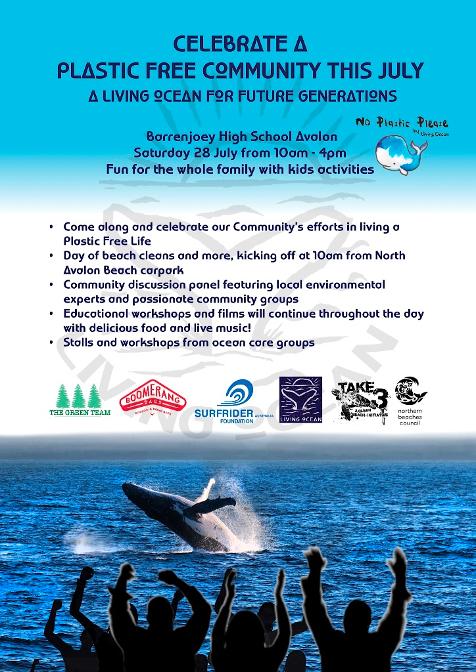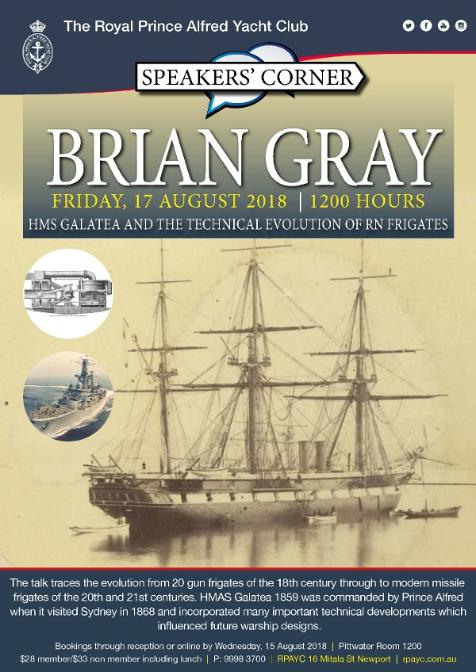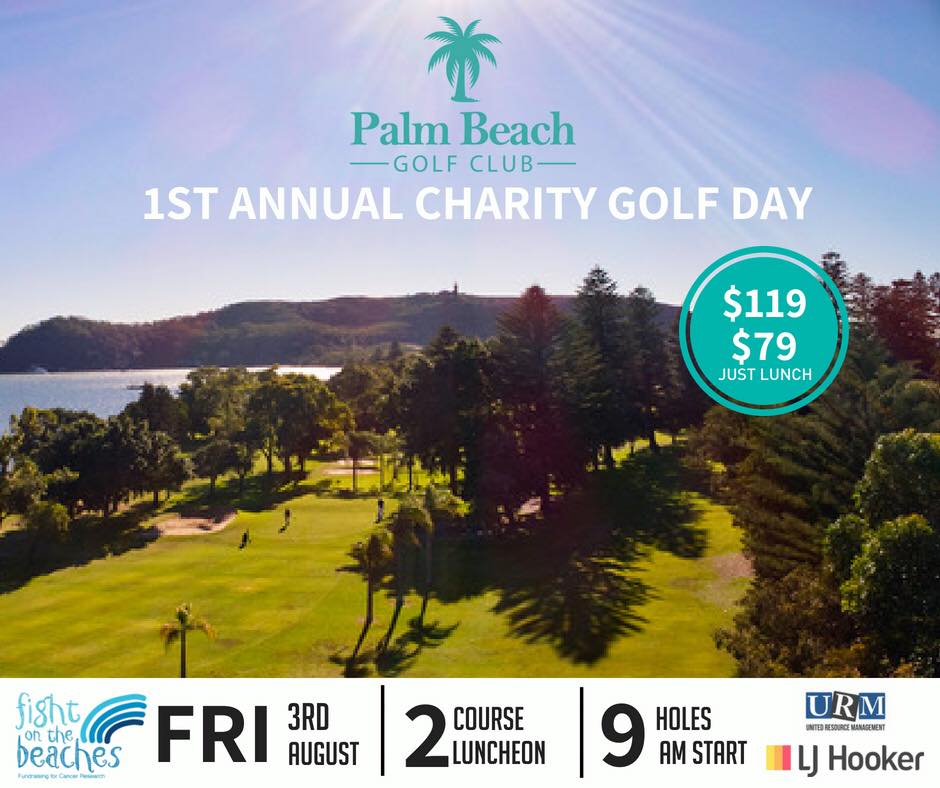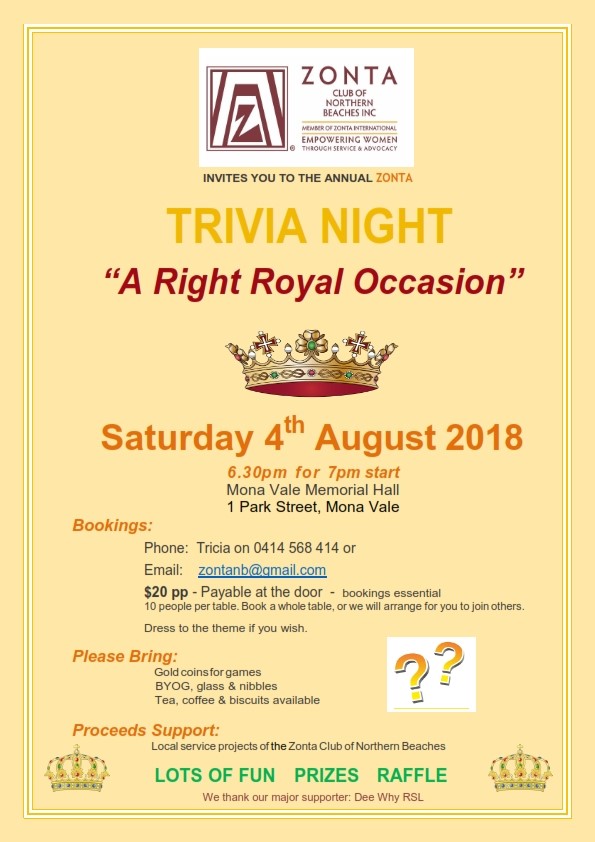 This year's festival is once again taking place right on Sydney's iconic Collaroy Beach with venues on the beach and in the Beach & Surf Clubs.
Free entry to all venues!
Thanks to grants & sponsors this year's festival is once again a free event whilst still providing many performers with a modest fee!
Performers
Applications open 1st June
(Applications will close 31st July)
Permaculture Northern Beaches 2018 Events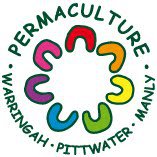 Manly • Warringah • Pittwater | Sydney
Permaculture Northern Beaches (PNB) is an active local group based on Sydney's Northern Beaches. Our parent body is Permaculture Sydney North.
PNB hold monthly permaculture related events on the 4th Thursday of each month at 7:15pm at the Nelson Heather Community Centre, Banksia Room, 5 Jacksons Rd, Warriewood
EVERY PLANT HAS A STORY - FORAGING FOR WILD FOOD WITH DIEGO BONETTO

Thursday, July 26, 2018: 7:15pm – 9:00pm
Learn about the most common species growing in your garden, along the green belts, and in parks and reserves. Find out how these 'wild foods' have been used for food, craft and natural remedies. Discover ways to safely harvest from the urban 'wild' and enrich your diet with vitamins and minerals. This is the first time Diego will speak at one of our monthly meetings. Later in the year we will arrange a sea foraging workshop with Diego.
7:15 PM at Nelson Heather Centre, Banksia Room, 5 Jacksons Road, North Narrabeen. Entry is by donation, all welcome!!
We also have a swap table for any items from your garden or items to reuse for others. There are also organic teas and coffees available, bring a plate of food to share.
ABORIGINAL WEAVING WORKSHOP
Saturday, July 21, 2018: 2:00pm – 5:00pm
Native grasses can be made into beautiful and useful objects.
Join Karleen Green at this workshop to create your own small coiled basket using lomandra grass. Learn about natural dying techniques that you can try at home. Karleen shares the history of Aboriginal weaving traditions and how baskets, Dilly bags and other woven objects have been used throughout history in Aboriginal culture.
Karleen is an Aboriginal woman who is passionate about sharing her knowledge and skills in traditional art, weaving and culture. Karleen teaches traditional basket weaving techniques with natural fibres and plant dyes.
Bring a plate of food and/or drinks to share at the end of the workshop.
Bookings are essential
please contact:
taradubs@gmail.com
get in early as this workshop may book out!
Cost is $25 or $20 for PNB members. The course will be held at the Coastal Environment Centre (CEC) on Pelican Walk, Narrabeen Lagoon.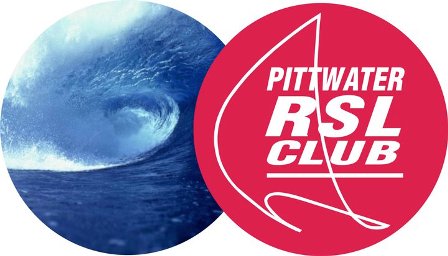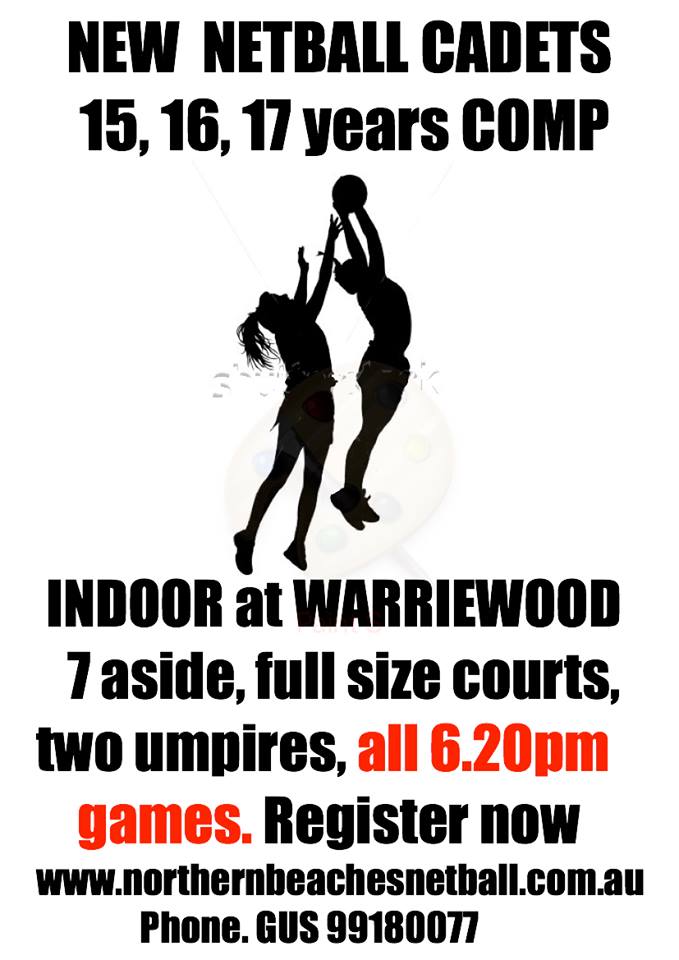 Palm Beach Longboarders July Comp
Next Winter Comp; Sunday July 1st
Set up and surfing by 7am. Location will be best practical break along Palmy.
We're a longboarding club of mature groms and grommets located on Sydney's northern beaches meeting beachside at 7am on the first Sunday of each month.
PBL is a Non-Profit club who meets once a month at Palm Beach to surf and have fun.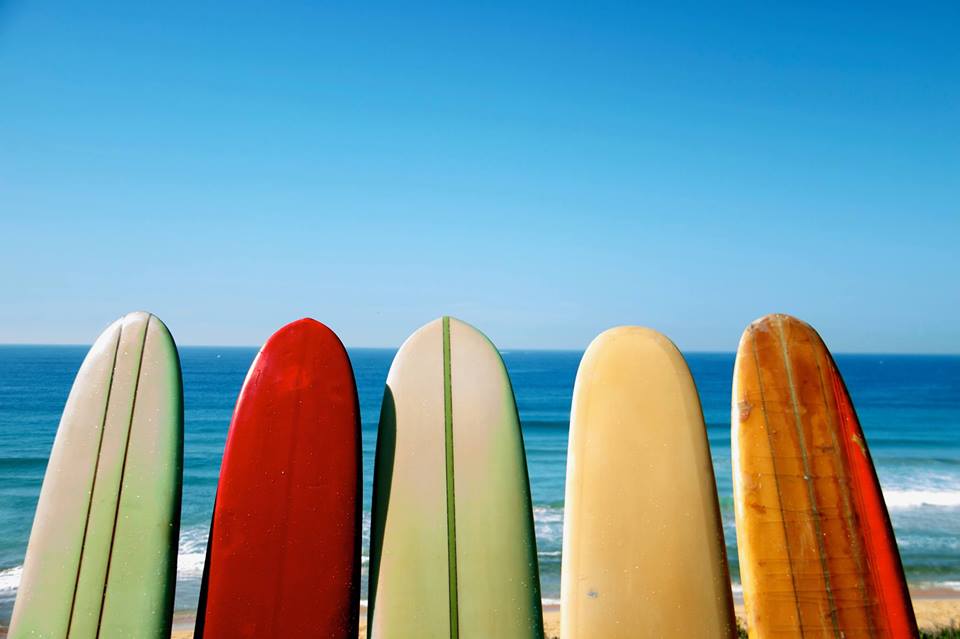 Pittwater Camera Club - 2018
Since 1966

July 2
Competition Photojournalism - Capture the truth, no filters,
minimal manipulation
July 16 Presentation Sports / Action Andrew Hall
July 30 Annual Dinner Pittwater RSL informal dinner in the restaurant Members & Guests
August 7 Pittwater vs Hornsby Heights Interclub Comp
Hornsby Heights hosting (Tuesday evening)
August 13 Presentation Seeing in 6's critiquing
August 27 Competition Sports / Action / Movement Andrew Hall
September 10 Presentation Macro, stacking and museum archiving Ron Lovatt
September 24 Competition Open - First Edition
October 1 No Meeting Labour Day Holiday
October 8 Presentation
October 22 Competition Travel and McGrath Foundation fundraiser
"PINK".
Newport Travel Award
November 5 Presentation
November 19 AGM Annual General Meeting
December 3 Competition Images of the Year
Our meetings commence at 7.15 pm for a 7.30 pm start. To find out more, please visit our Website: www.pittwatercameraclub.org
All Meetings are 7.45 for 8pm - 10pm- The Auditorium: Pittwater RSL Club, Mona Vale Road, Mona Vale 2103 - Family, friends and visitors are all welcome. Proudly Sponsored by Pittwater RSL Club
PITTWATER CAMERA CLUB Inc. - Since 1966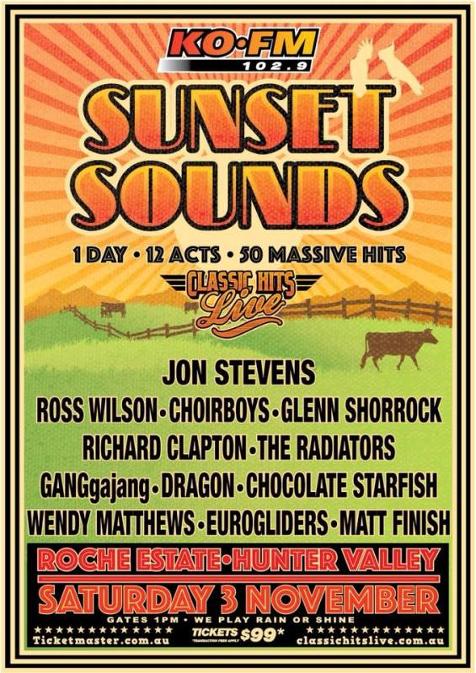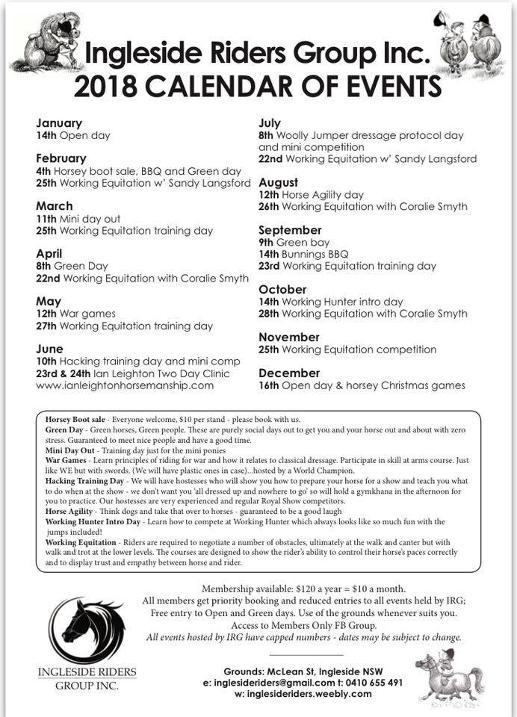 Green Team Beach Cleans 2018!
The Green Team is back for 2018!
It has been estimated that we will have more plastic than fish in the ocean by 2050...These beach cleans are aimed at reducing the vast amounts of plastic from entering our oceans before they harm marine life.
Anyone and everyone is welcome! If you would like to come along, please bring a bucket, gloves and hat. Kids of all ages are also welcome!
We will meet in front of the surf club.
Hope to see you there!
The Green Team is a
Youth-run, volunteer-based environment initiative from Avalon, Sydney. Keeping our area green and clean.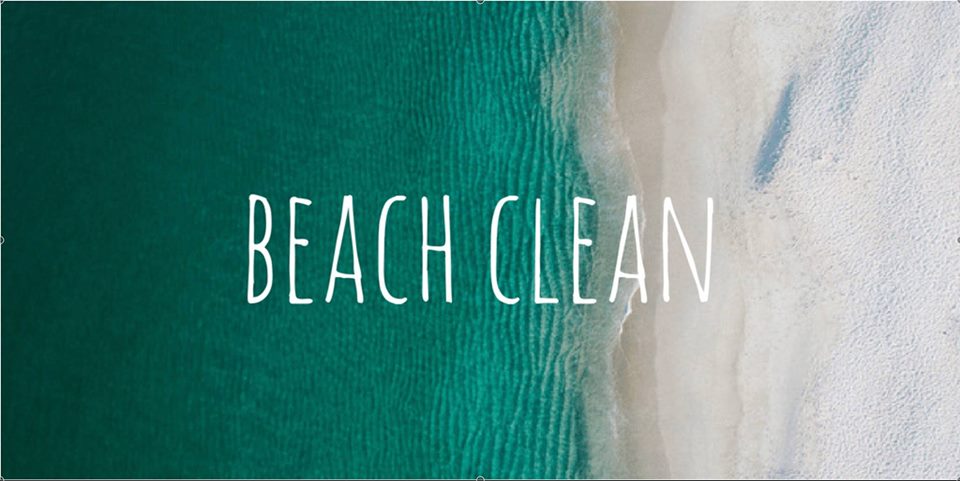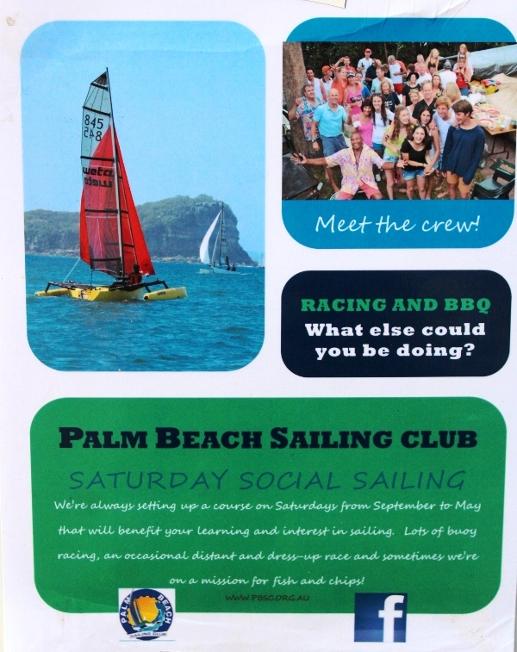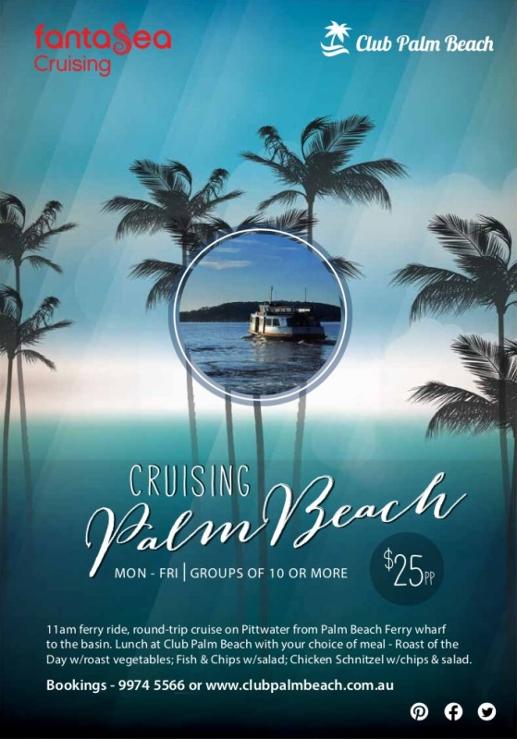 Newport Bowling Club Introduces Barefoot Bowling
Newport Bowling Club Breakfast Bowling.
Sunday mornings 9.00 to 12.00.
$10 includes an egg and bacon roll.
Beginners welcome, bowls are supplied. Club is also available for barefoot and corporate bowls.
Palm Road, Newport.
For further information, call 9999 1661 or 0402 126 109
The Newport Bowling Club is situated on the beautiful Barrenjoey Peninsula, the most northerly point of the Northern Beaches area of Sydney, Australia. The Club is located on the corner of Barrenjoey and Palm Roads, Newport. Visitors are very welcome, whether local, from within the state, interstate or overseas.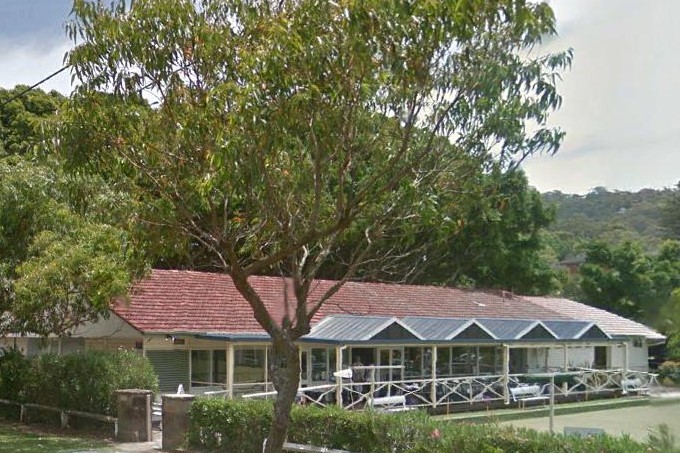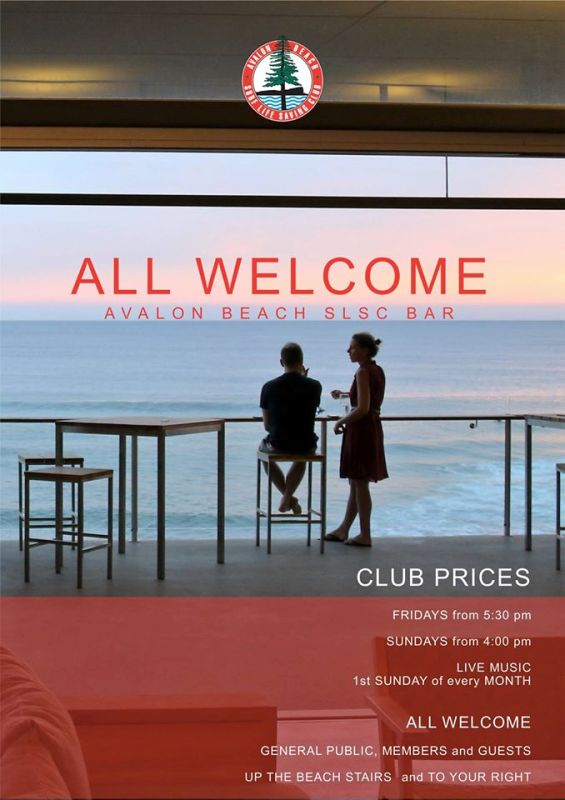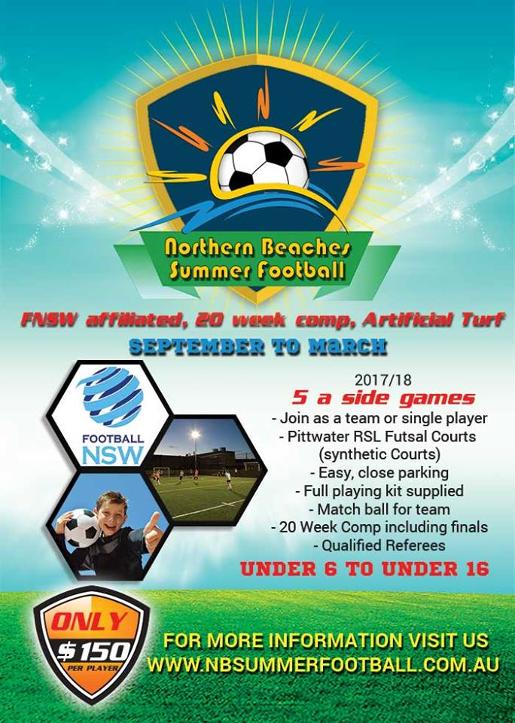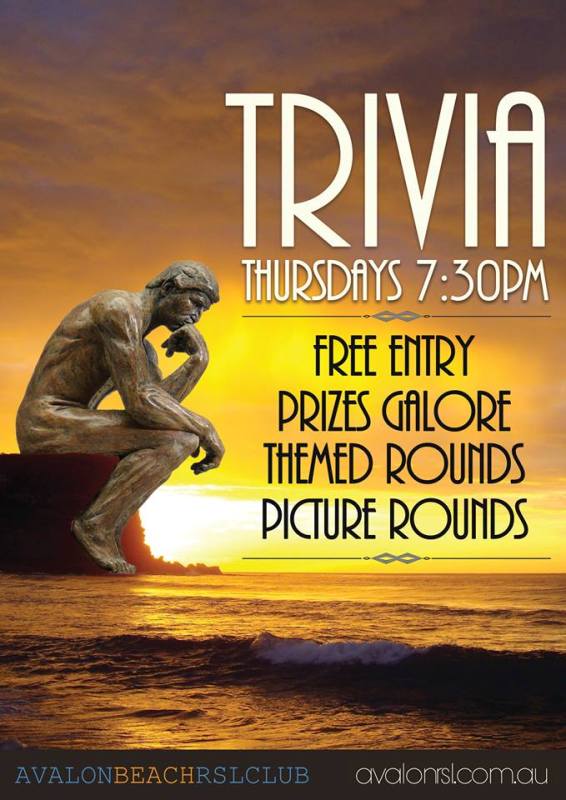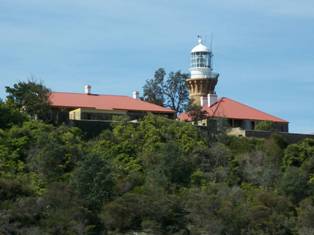 Barrenjoey Lighthouse Tours
Every Sunday, throughout the day, from 11am to 3pm.
Tours take approx 30 mins. Phone 9472 9300 on the day to check tours are going ahead. Meeting place: Meet at the top (steep and hard 20-minute walk on uneven ground) at the keeper's cottage. Cost: $5 adults, $2 children.
Sydney Northern Beaches Woodturners Inc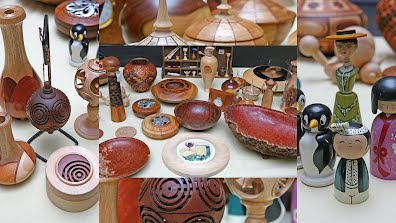 Sydney Northern Beaches Woodturners - Monthly Demonstration - Wood Turning Demonstration on the third Sunday of the month: 9am-2pm
The aim of our group is to bring together people who are interested in woodturning and to assist new members to participate in the craft of woodturning. At the same time we aim to socialise and have fun. We are active in supporting local community groups and charities. We make cash donations as well as donations of toys and equipment made by our members. Come and see us at the Narrabeen RSL Club, Nareen Pde, North Narrabeen. Workshop Open every Tuesday, Friday and Saturday between 9 am and 12 noon.
Cost: $5 for insurance & a cuppa (If you want to join there is a $25 yearly subscription fee). Contact: Jack Butler on 9999 4290 or email: johnbutler@optusnet.com.au . Website: https://sites.google.com/site/woodturner60/
MANLY ART GALLERY & MUSEUM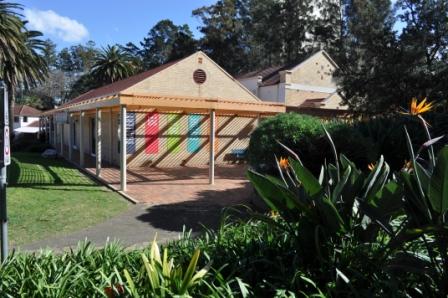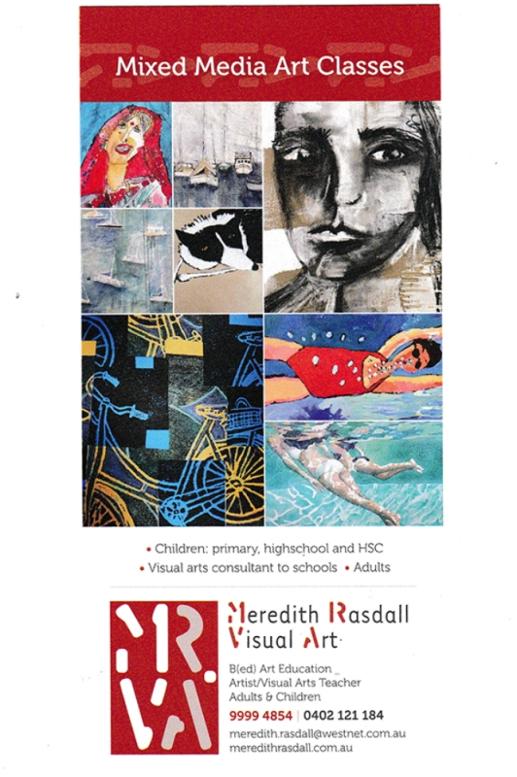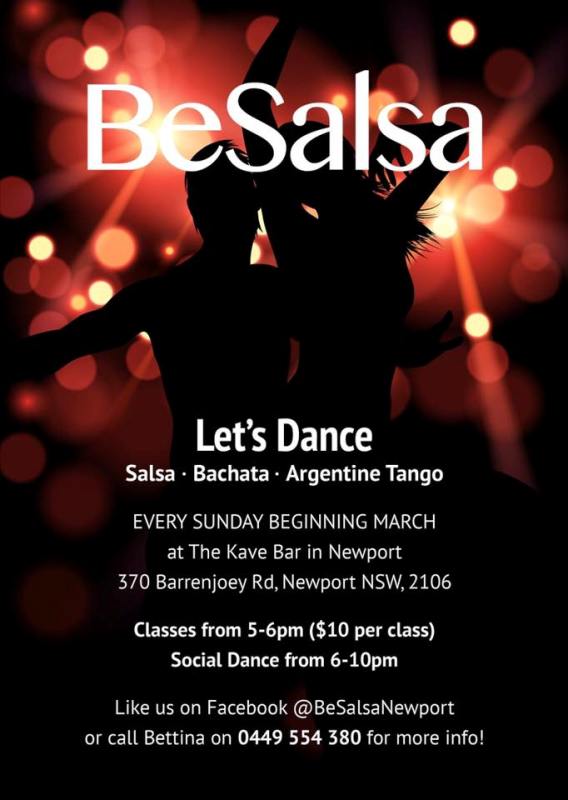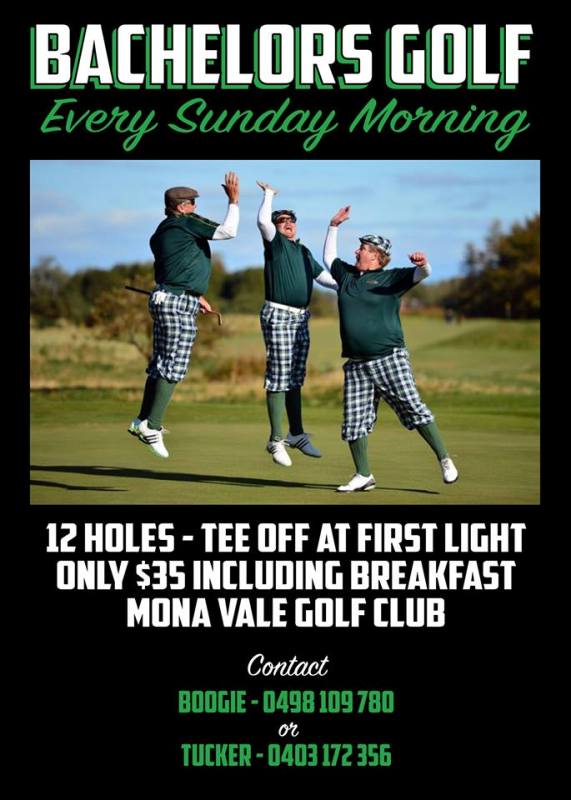 Club Palm Beach Social Golf Group
If you enjoy a relaxing round of golf and would like to meet some local characters and top it off with the best old school breakfast (kale free) and beverages come and join us 6 30 am Sunday - every 2nd and 4th Sunday of the month.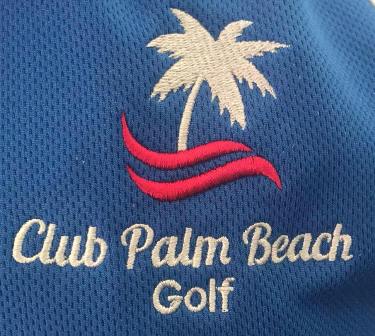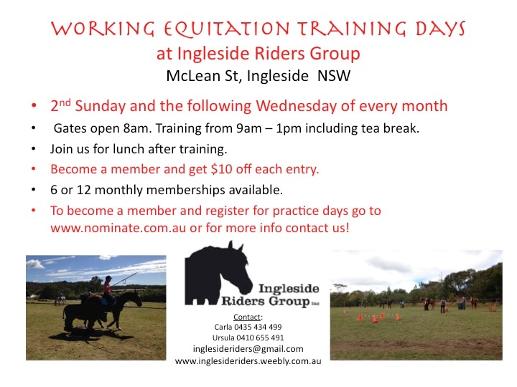 Palm Beach Golf Club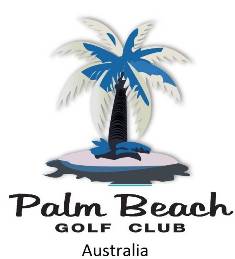 Music in The Garden Bar
With the success of our opening afternoon in The Garden Bar we are pleased to continue Sunday entertainment.
Free admission event every Sunday from 1.00pm to 4.00pm only in The Garden Bar.
Palm Beach Golf Club
2 Beach Road,
Palm Beach
Ph: 9974 4079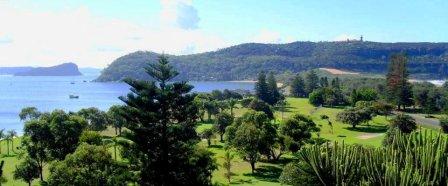 Mona Vale Library
Storytime for preschoolers
Held every Wednesday morning at Avalon Library 10:30am - 11am
Avalon Library Storytime is held every Wednesday morning from 10.30am at the Library. Hear stories, listen to music and enjoy craft activities. Sessions run for between 30 and 40 minutes. Suitable for preschoolers, 3 to 5 years of age.
Venue: 59A Old Barrenjoey Road, Avalon (above the Recreation Centre). Cost: Free however bookings are essential. Bookings: Phone: 9918 3013 or email avalonlibrary@ozemail.com.au

Storytime at Mona Vale Library
Tuesday, Wednesday and Thursday Mornings, 10- 10.45am
Mona Vale Library Storytime is held three mornings per week during school terms. Hear stories, sing songs and enjoy craft activities. Sessions run for approximately 45 minutes. Suitable for preschoolers, 3 to 5 years of age. Venue: Mona Vale Library, 1 Park St, Mona Vale. Cost: Free. No bookings required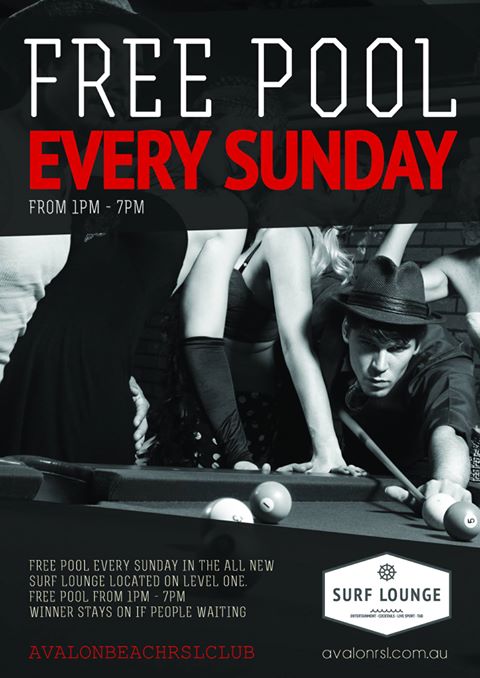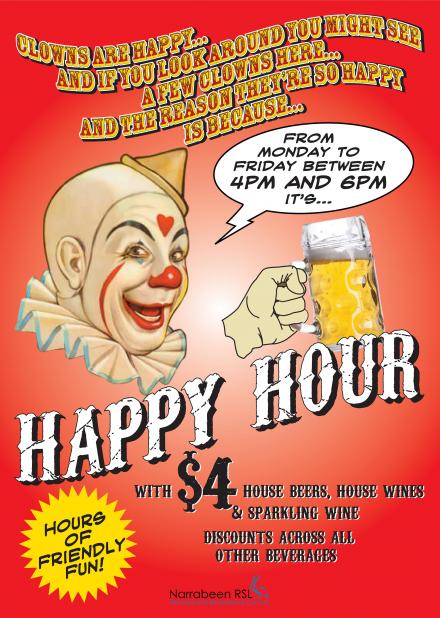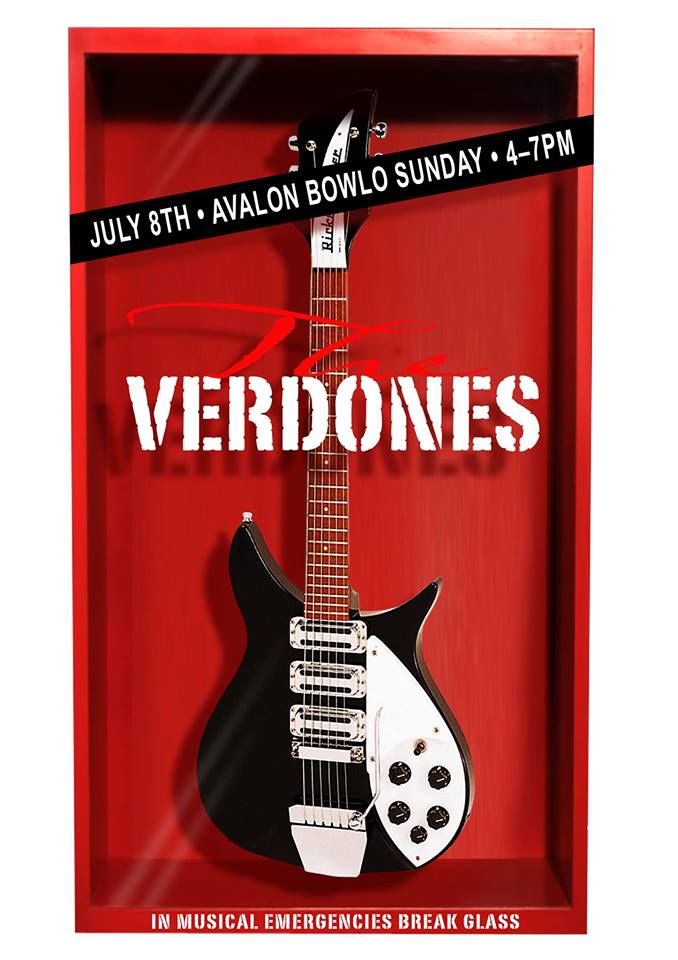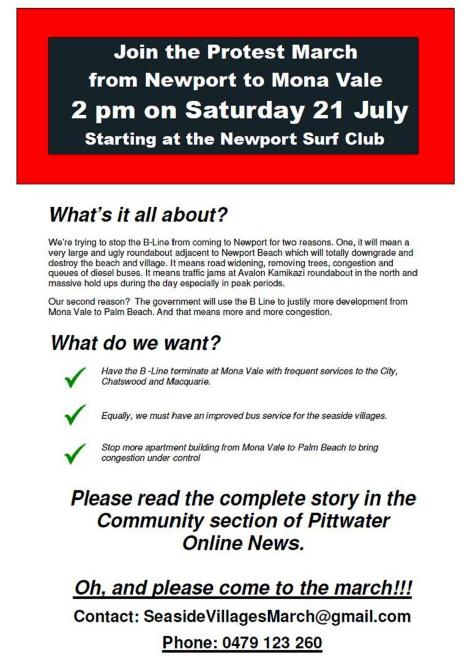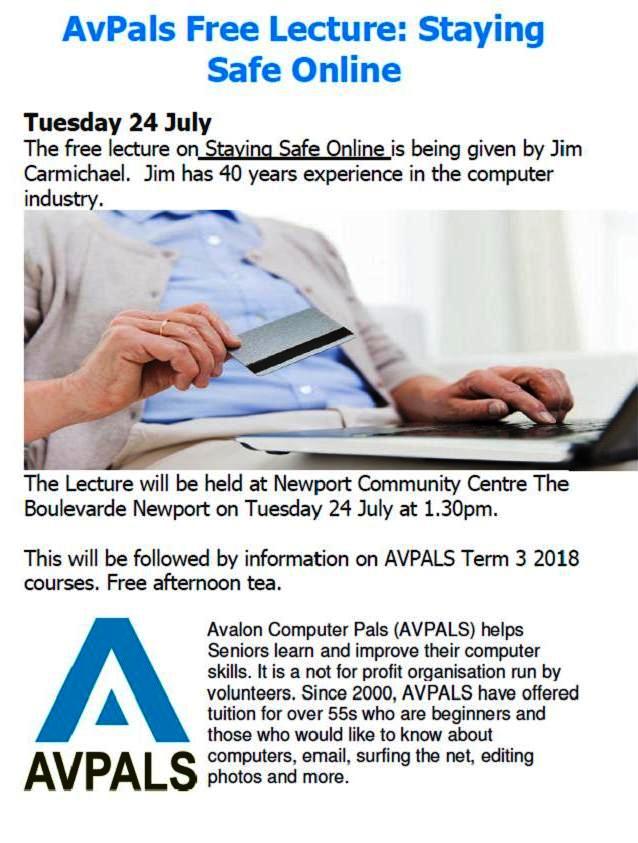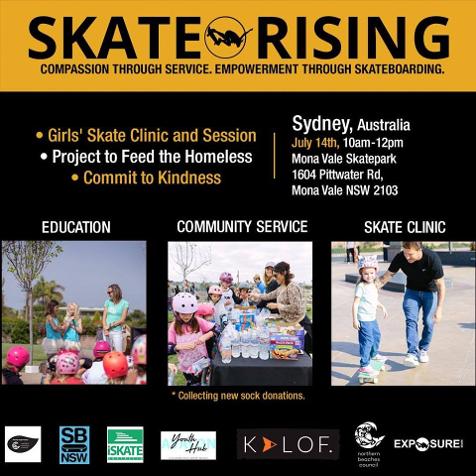 Elanora Players are proud to present THE ACCUSED by esteemed writer, Jeffrey Archer for their JULY production.
Eminent surgeon Dr Patrick Sherwood has been accused of murdering his wife with drugs obtained by his 'supposed' mistress.
This murder thriller from infamous Archer will keep you on your toes throughout with the audience acting as the jury, as if they were in the Central Criminal Court at the Old Bailey. The author has very cleverly written two endings and dependent on the jury's decision it could go either way.
They will decide….Did Dr Sherwood murder his wife? Was Jennifer Mitchell his mistress? Which of his alibis should you believe? Is the accused a victim or a murderer? Was it a heart attack or a crime of passion? Is the accused a victim or a murderer?
With a cast of 14 we welcome back some of your favourites, Bill Akhurst, Jan Adamson, Robert Longley and a few new members, Susan Boyd, Faye Williams, Tony Clark and many more.
SHOW DATES:
Opening night Friday 13th July @ 8pm
Saturday 14th July @ 3pm and 8pm
Sunday 15th July @ 11am and 3pm
Thursday 19th July @ 8pm
Friday 20th July @ 8pm
Saturday 21st July @ 3pm and 8pm
Elanora Community Centre, 49A Kalang Rd Elanora Heights
BOOKINGS:
P: 02 9979 9694
Aussie NightMarkets – Mona Vale
Mona Vale Village Park

July 13 until December 14, 2018
An international food market is now on in Mona Vale once a month on the second Friday of each month
FOOD - ENTERTAINMENT - FUN - FAMILY
As Aussie NightMarkets now brings the most infamous night market from the west to the Shore... now once a month on the second Friday of every month
Join us each month as we bring the best in street food to the streets and a massive high quality retail stalls section for a spot of late night shopping
Food Trucks, BBQ, Spanish Pupusa, Woodfired Pizza, Pasta, Rolls, Grilled burgers, Filipino Skewers, Dumplings, Paella, Indian Currys, Hotdog, Chips, Gozleme, Chinese, Asian foods...
Dessert Trucks and Stalls
Ice Cream filled pastry cones, Deep fried goodies, Gourmet candyfloss, Churros, Waffles, Dutch pancakes, donuts.
Kids Entertainment with amusement rides
Block out your Friday evenings and bring your Family and Friends as we celebrate the lead up to the weekend.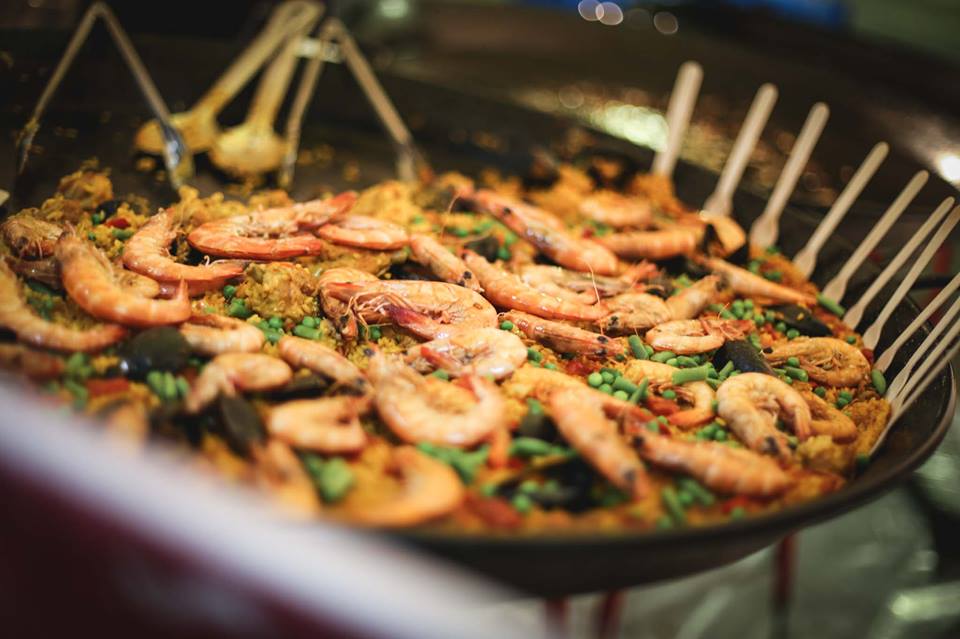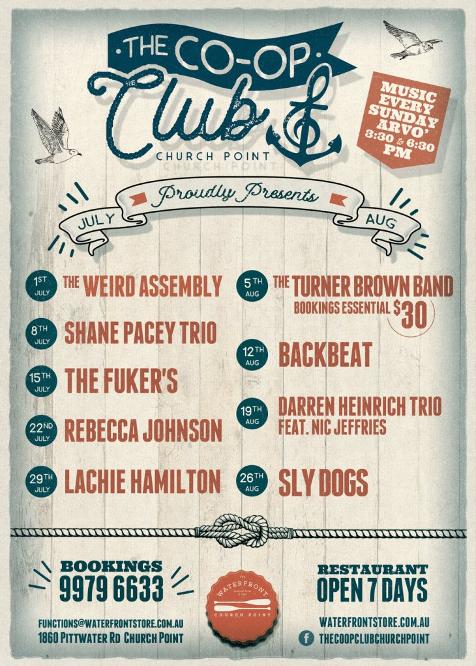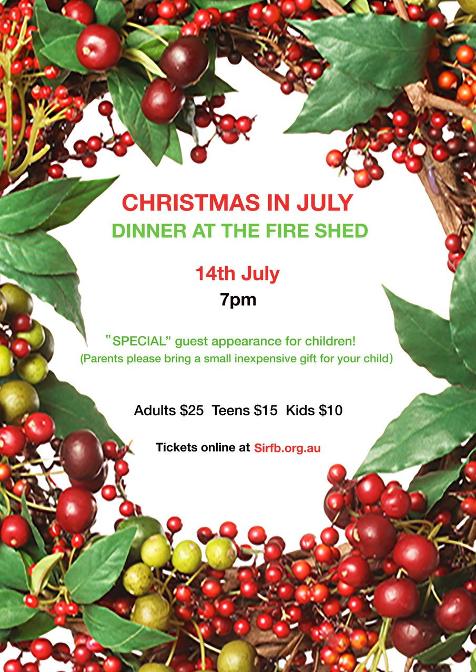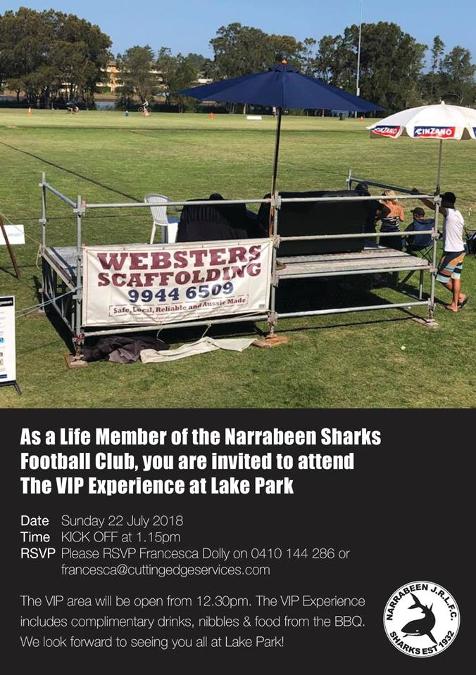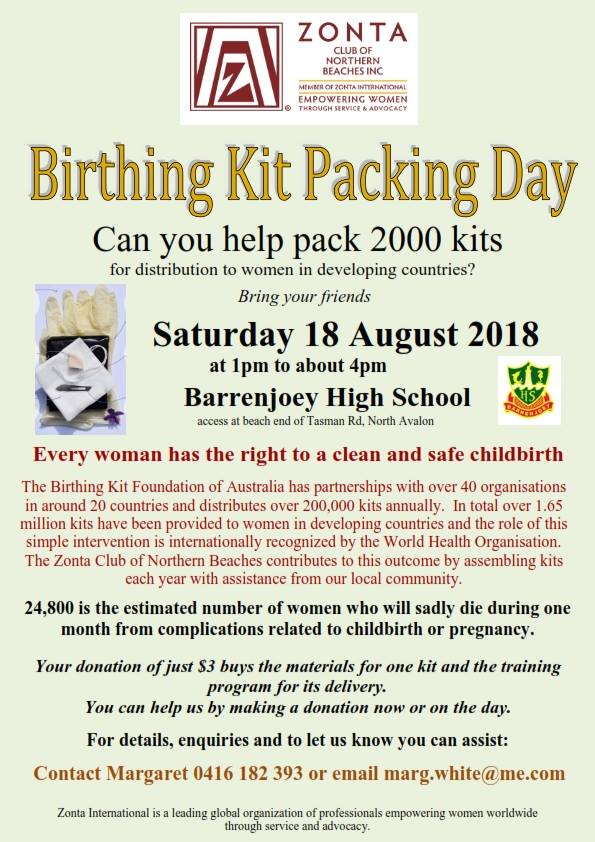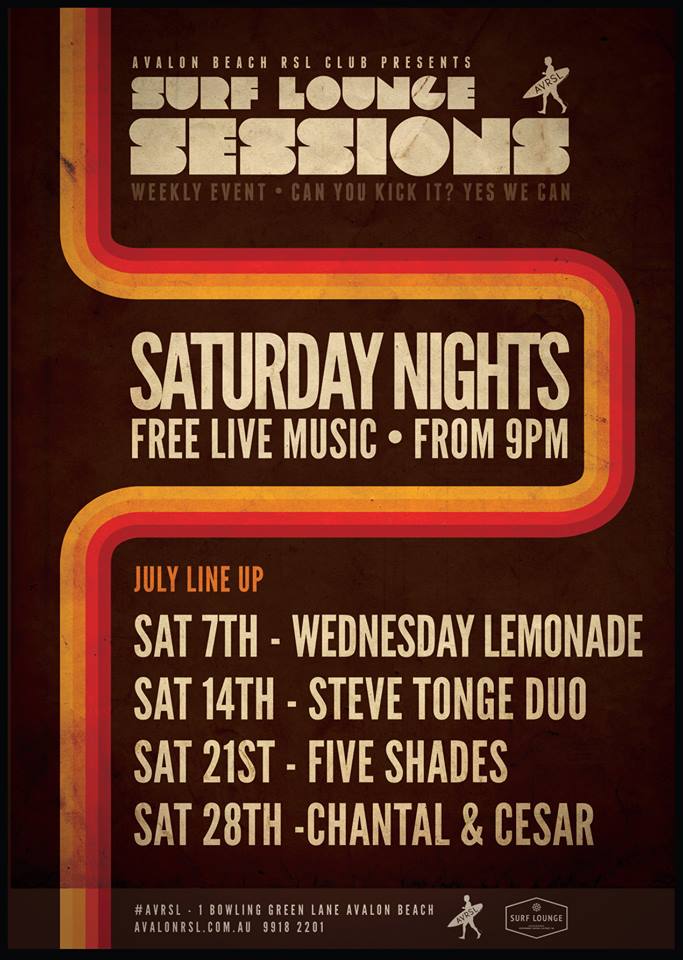 5th Annual Fight On The Beaches Charity Ball
Hosted by Fight on the Beaches
Get out your calendar, go to Friday 27th July 2018, and mark that evening as busy!
That's right, we will be dancing the night away in an effort to raise even more in the fight for a cancer cure.
Only 700 tickets on sale, so once we release them, be sure to buy early so you don't miss out!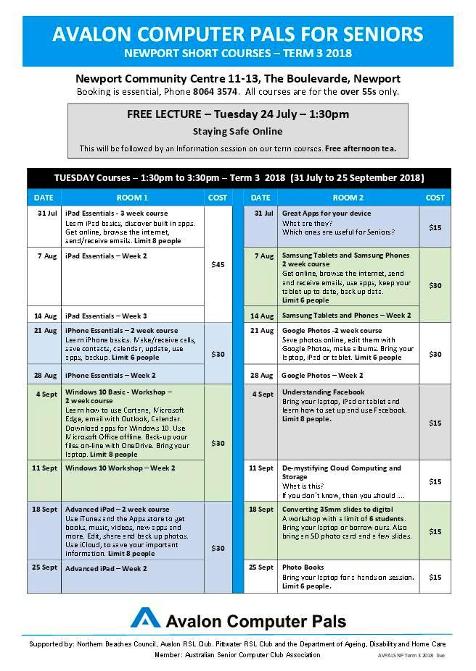 Ingleside Rider's Group
Instead of watching, why don't you come and join us? We have mid year membership for just $70 - this gives you access to free club events we hold, priority bookings for our clinics, reduced rates for all events and... you get to join a 'members only (closed) group.' PLUS! access to the grounds whenever takes your fancy!
What's not to like!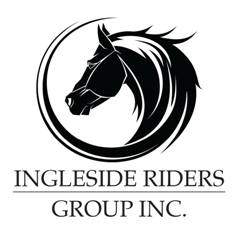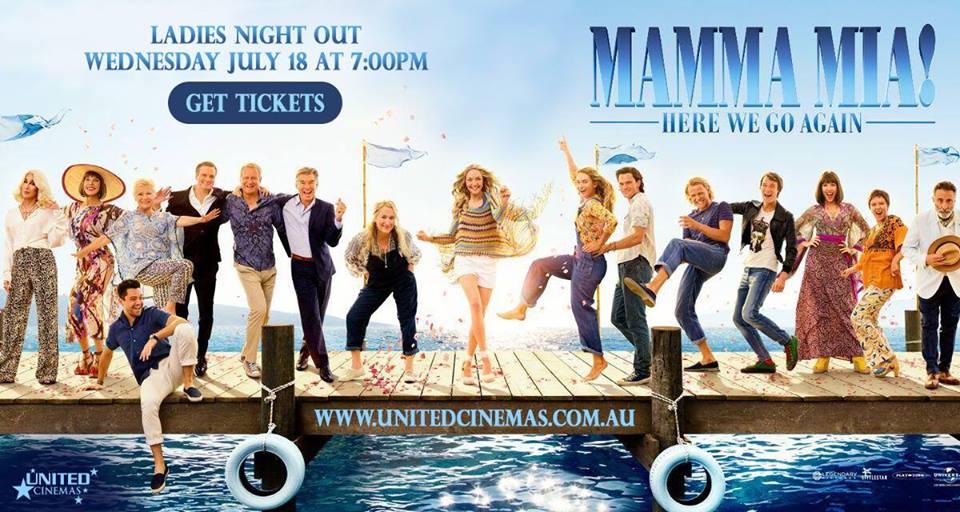 Wednesday, July 18 at 7 PM - 10 PM
United Cinemas Warriewood
4 Vuko Place
Take a trip back to the summer it all began. Purchase your tickets for Mamma Mia 2 Ladies Night Out - July 18th 7:00pm! We have exciting retail stalls and a lucky door prize on the night! Book now >>
http://bit.ly/2jXxT54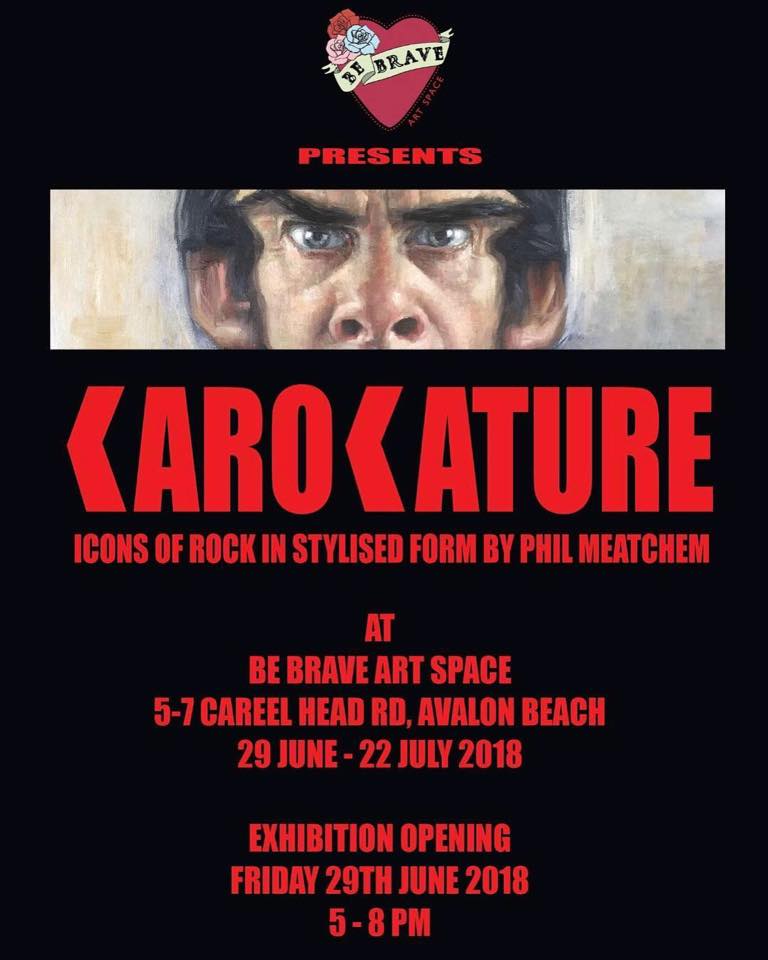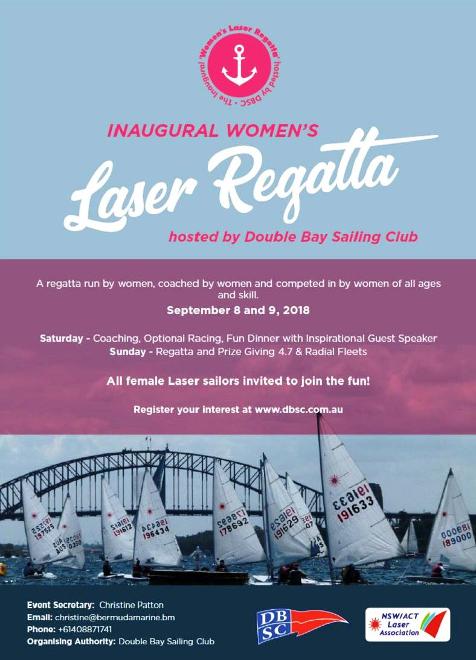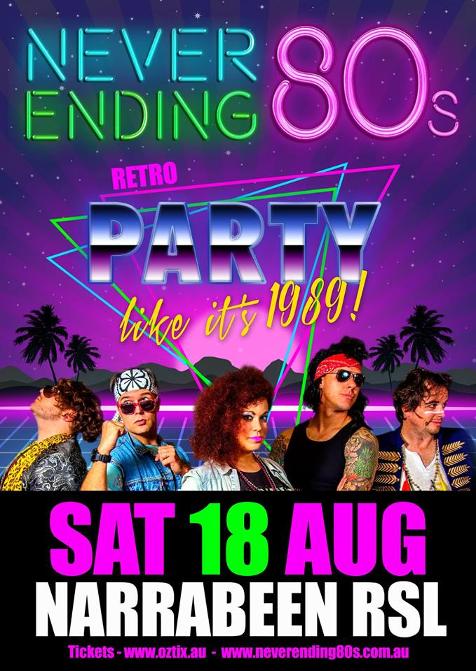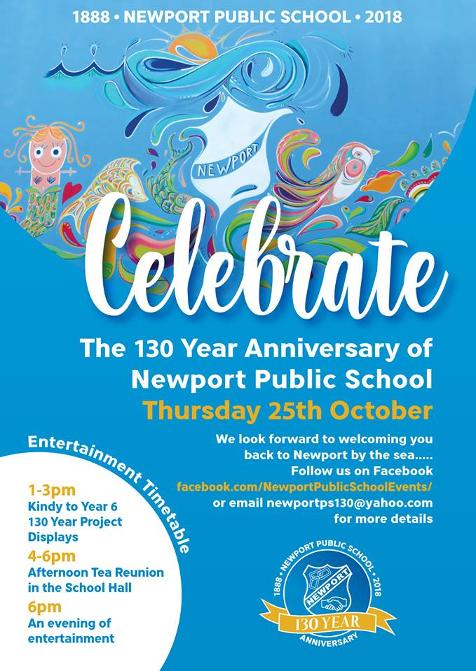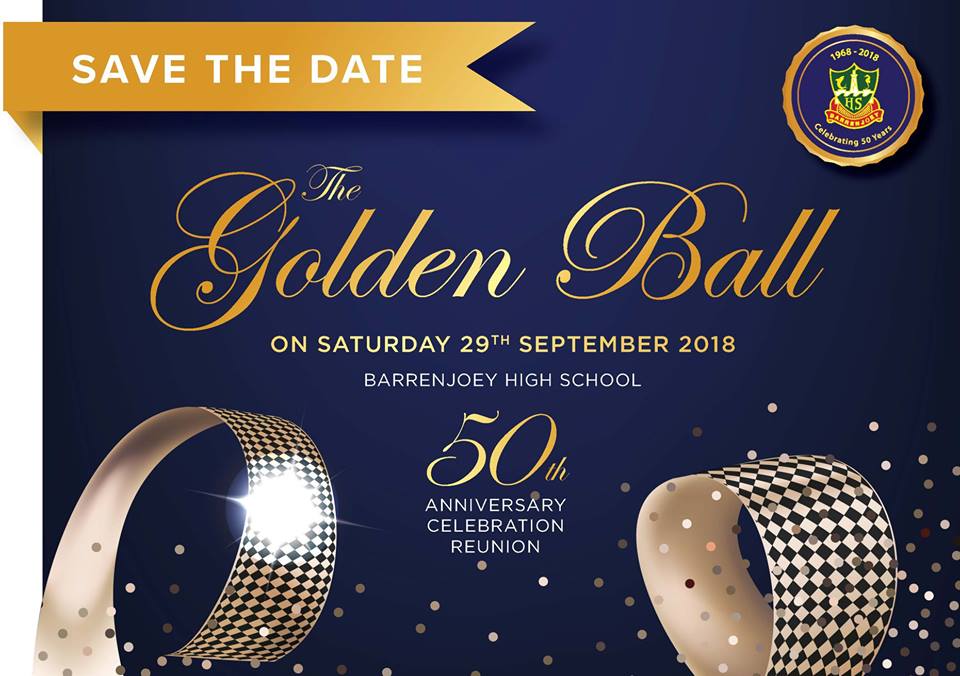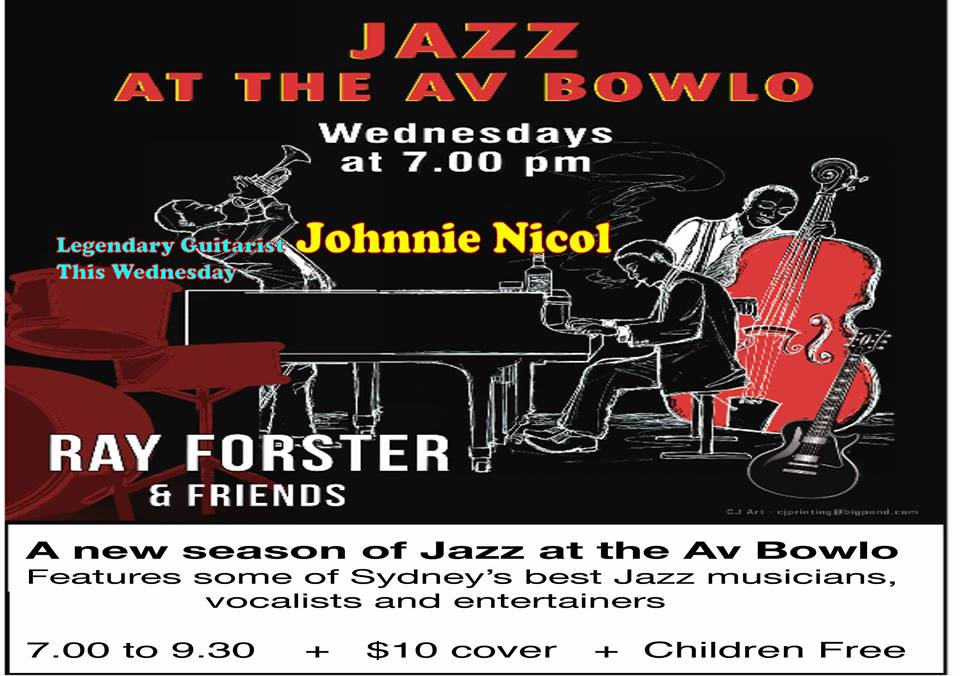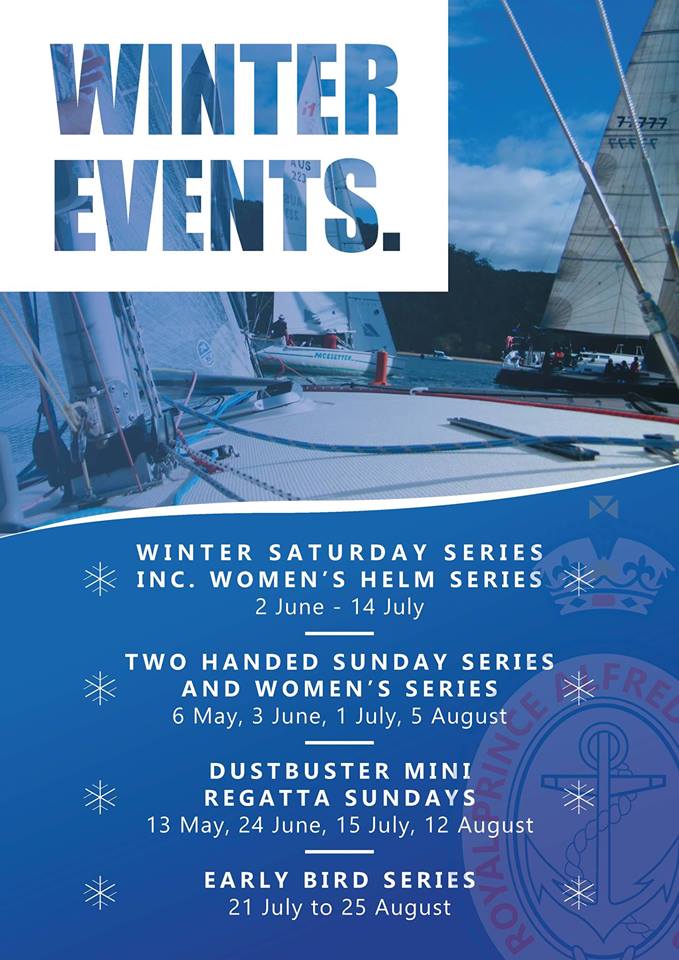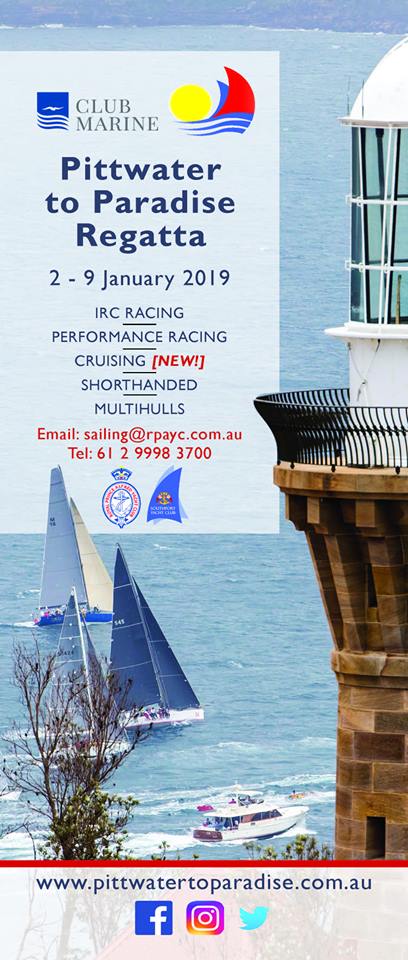 Mona Vale Hospital Auxiliary 2018 Stalls
14th: Bunnings, Narrabeen 8am to 3pm
Sausage sizzle
20th: Stall, Foyer Mona Vale Hospital 9am to 3pm
Baking, Knitting, sewing, books
August
4th: Stall, Pittwater Place, Mona Vale 9am to 3pm
Sewing, knitting, craft, books
11th: Bunnings, Narrabeen 8am to 3pm
Sausage sizzle
17th: Stall, Foyer Mona Vale Hospital 9am to 3pm
Baking, knitting, sewing, books
31st: Stall, Outside ANZ Bank, Avalon Parade 9am to 3pm
September
1st: Stall, Pittwater Place, Mona Vale 9am to 3pm
Sewing, knitting, craft, books
8th: Bunnings, Narrabeen 8am to 3pm
Sausage sizzle
21st: Stall, Foyer Mona Vale Hospital 9am to 3pm
Baking, knitting, sewing, books
October
6th: Stall, Pittwater Place, Mona Vale 9am to 3pm
Sewing, knitting, craft, books
13th: Bunnings, Narrabeen 8am to 3pm
Sausage sizzle
November
3rd: Stall. Pittwater Place, Mona Vale 9am to 3pm
Sewing, knitting, craft, books
4th: Bunnings, Narrabeen
8am to 3pm
Sausage sizzle
December
1st: Stall, Pittwater Place Mona Vale 9am to 3pm
Sewing, knitting, craft, books
Friends of Narrabeen Lagoon Catchment Activities

Bush Regeneration - Narrabeen Lagoon Catchment

This is a wonderful way to become connected to nature and contribute to the health of the environment. Over the weeks and months you can see positive changes as you give native species a better chance to thrive. Wildlife appreciate the improvement in their habitat.
Belrose area - Thursday mornings
Belrose area - Weekend mornings by arrangement
Contact: Phone or text Conny Harris on 0432 643 295
Wheeler Creek - Wednesday mornings 9-11am
Contact: Phone or text Judith Bennett on 0402 974 105
Oxford Falls Triangle walk

Sun 15/7/18 11am- 3pm
Bring lunch and gloves and screwdriver for 30 min weeding.
Grade 3. Bookings needed: Conny 0432 643 295
Narrabeen Lagoon Catchment Transverse
Sun 12/8/18 10am- 3pm
Walk through stunning bushland identifying plants along the way. BYO lunch.
Grade 3. Bookings needed: Conny 0432 643 295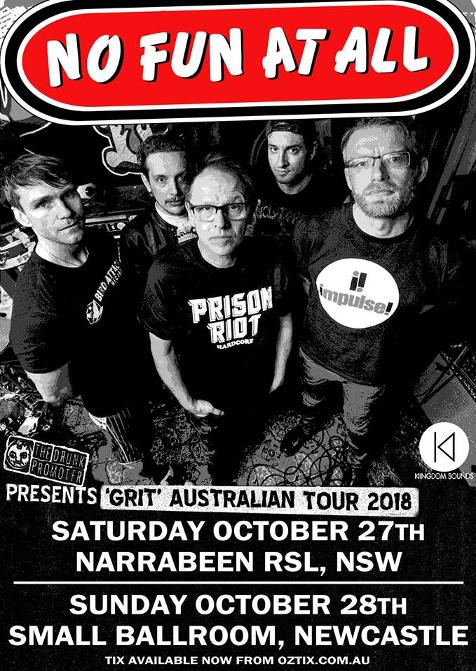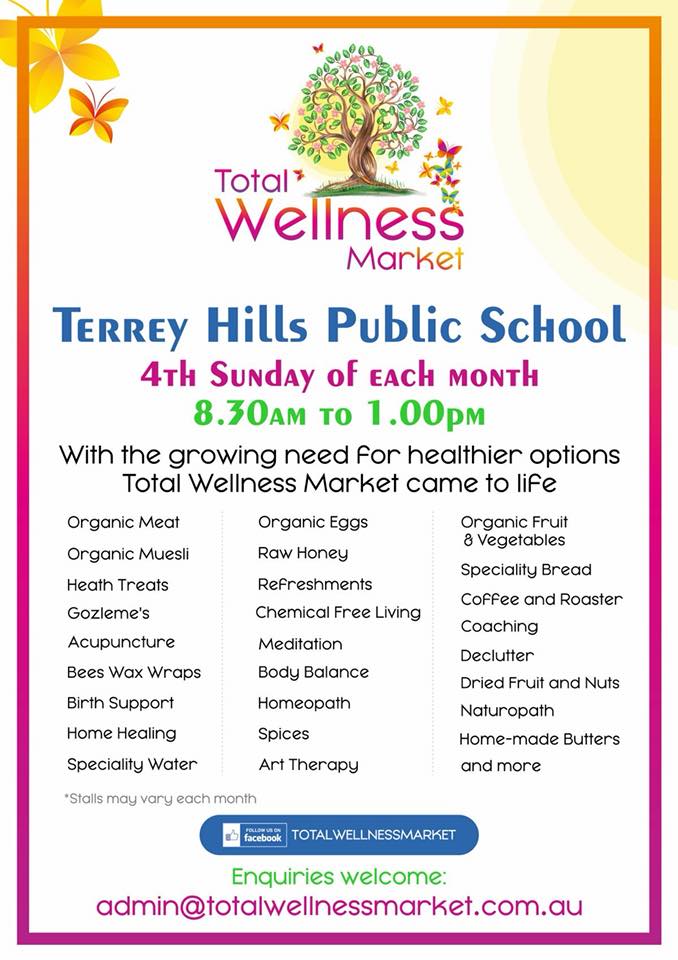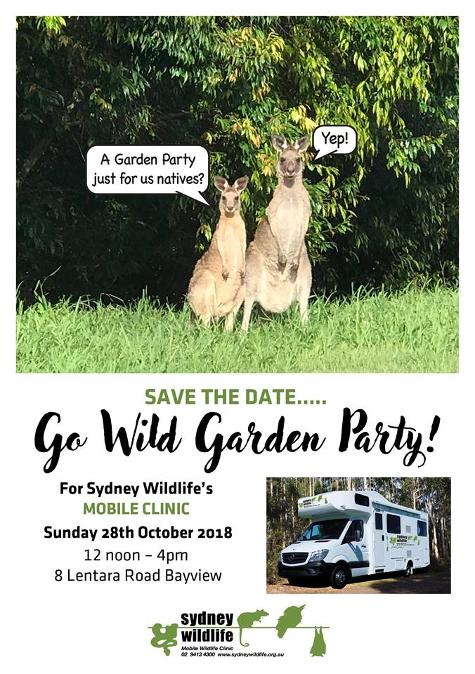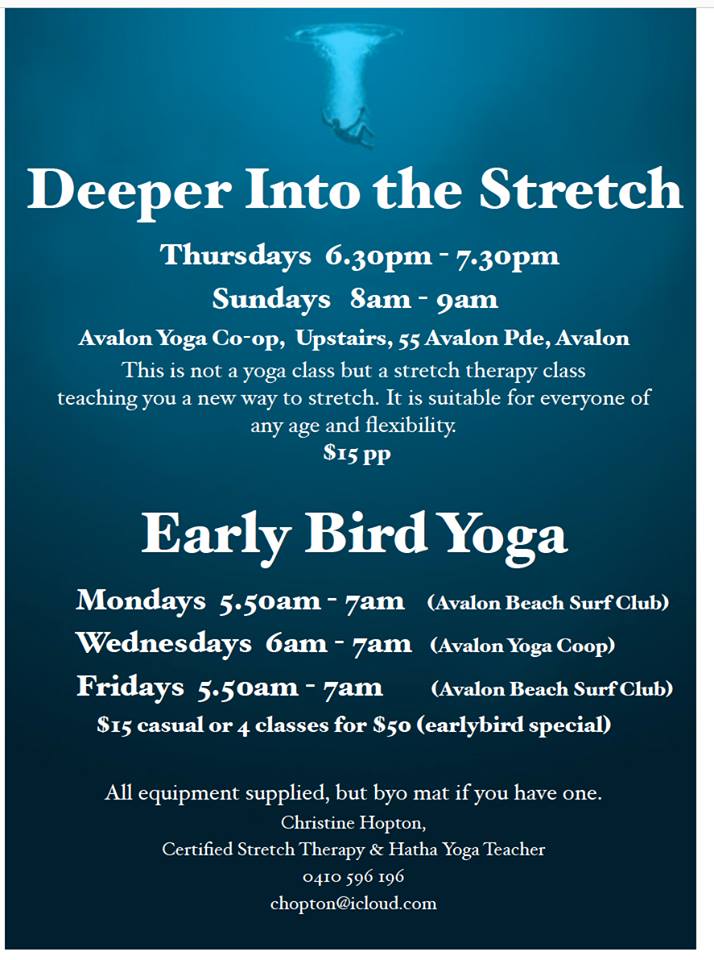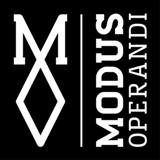 Modus Operandi Brewing Co.
14 Harkeith Street
Mona Vale
Ph: 8407 9864


Northern Beaches Jive is a social dance group. Our Modern Jive classes are held every Wednesday at 7.30pm at Narrabeen RSL.
Modern Jive is an easy partner dance with an emphasis on having fun and is great for all ages. Our experienced teachers always make the lesson interesting and fun.
You can come along to class any time as we cater for new beginners every week. You don't have to sign up for a course - just come along when it suits you. First timers are only $10 for the first two weeks in total!! You can even just come and watch for free to see if you think you'll like it.
There's no need to bring a partner as we rotate you around to different partners during the class.
We start with a beginner class at 7:30pm for 45 minutes, followed by social dancing. At 9pm we have an Intermediate /advanced class for 45 minutes, and a concurrent 'refresher' class for the beginners, then social dancing until 10:30pm. That's right beginners get 2 classes every night.
Casual entry is $15 per night. Students and seniors are only $12 per night. We also have discounted prices, for all groups, if you buy a 5 class pass. Great value for learning and dancing up to 3 hours per night.
If you're keen and would like to go to a class more than once a week, or go to a dance party in the weekend then check out www.ceroc.com.au where you'll find more classes and weekly dance parties.
Click here (
http://eepurl.com/ciGHH1
) to sign up for our weekly newsletter which will tell you who is teaching each week and any other venue news such as special events.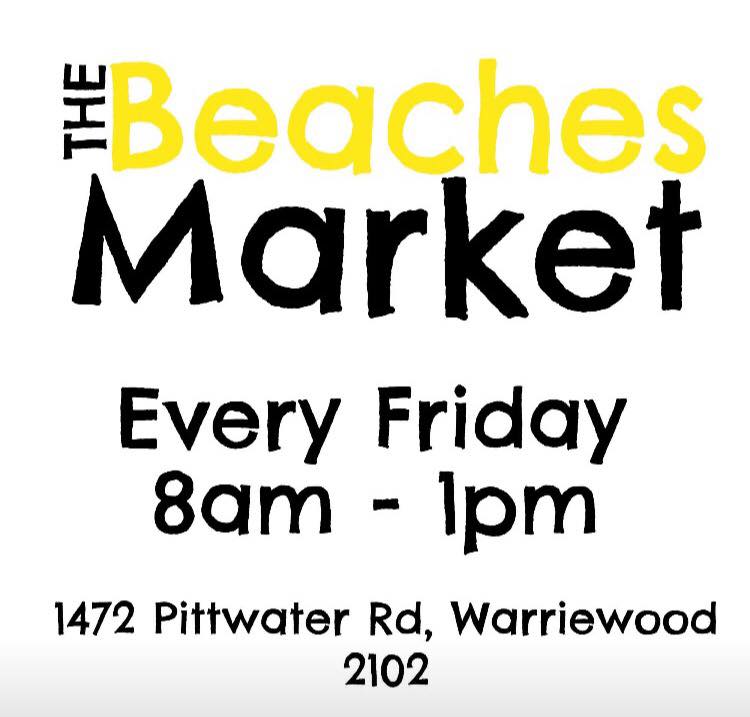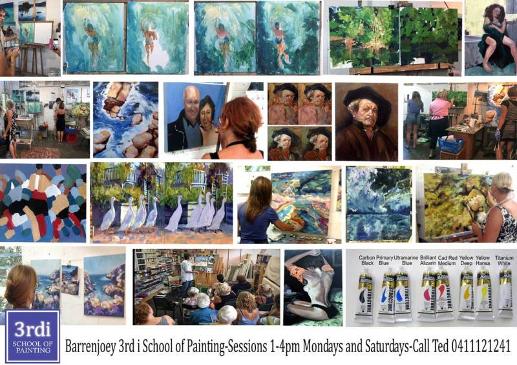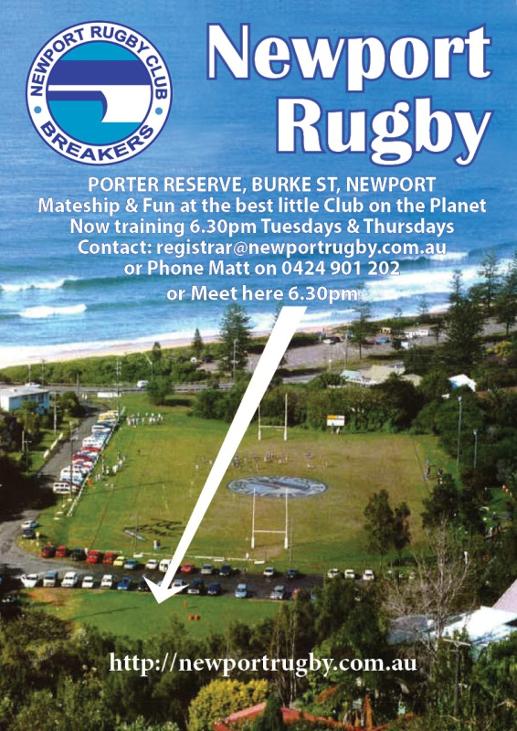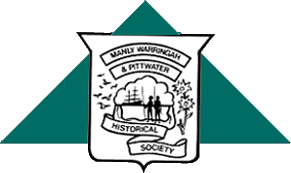 MWPHS - Manly Warringah Pittwater Historical Society - Established 1924
One of the oldest suburban historical societies in Australia, the Manly, Warringah & Pittwater Historical Society has kept the only continuous record of northern beaches achievements, local historical mementoes, documents and research. Membership: here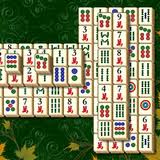 MAHJONG - AVALON ACTIVE SENIORS GROUP
Avalon Active Seniors Group Invites experienced Mahjong players to join a new group. Thursdays 1-3pm: $2.00 per session at Avalon Recreation Centre. Phone Julie: 0403 820 261.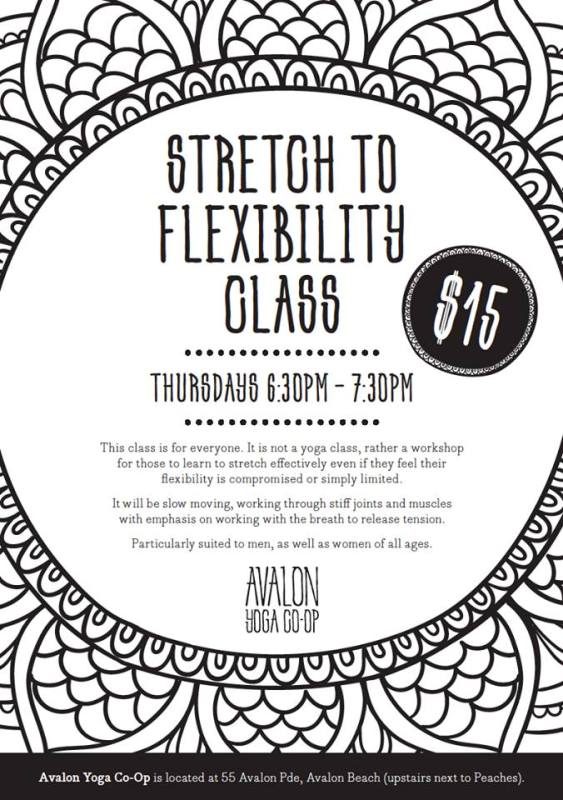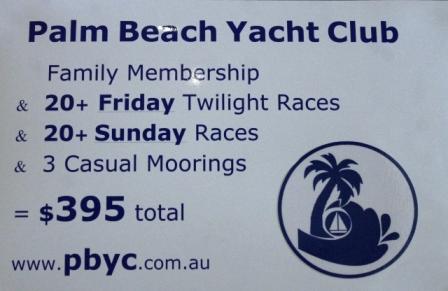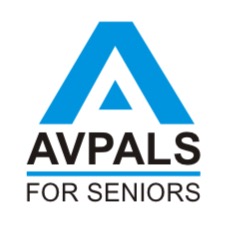 Avalon Computer Pals for Seniors

AVPALS is a volunteer organisation dedicated to helping seniors improve their computer skills. Started in 2000 it now has 20+ trainers and many hundreds of students. At a really low cost (about $30 a school term) they can provide one-to-one training on most matters connected with computing and related technologies like mobile phones and digital cameras. From the smallest problem (how to hold the mouse!) to much more serious matters, there is a trainer who can help.
The training rooms are under the Catholic Church in Avalon and training is conducted Monday to Friday from 9am to 4pm. For more information visit AVPALS web site www.avpals.com or phone 02 8064 3574
Keep up to date on our Facebook page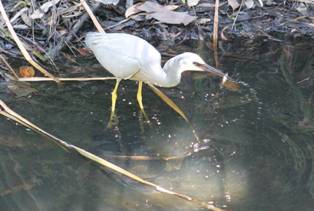 To List your Event email pittwateronlinenews@live.com.au
Send all material ready to publish. NB: Only 100% volunteer clubs and organisations that have contributed to our community get a free listing. As it's only $30 per month to run your poster/ notice, you not only reach your audience, you're paying far less to do so!