June 20 - 26, 2021: Issue 499
Coming up:
Manly CWA's Inaugural Northern Beaches Cookery & Handicraft Competition - entry forms to be submitted by Friday, July 2, 2021 (download here this Issue). Entries to be submitted at 9am on Saturday, July 17, St Matthews Church, 1 Darley Road, Manly - something for all age groups to get involved in; art, cookery, crafts etc.
Learn About French Photography On Bastille Day 2021 - Tony Maniaty will give an illustrated talk at North Sydney Council's Stanton Library - 'France and Photography, 1830-1990' - highlighting the central role of France in the birth and development of the photographic arts this July 14th - FREE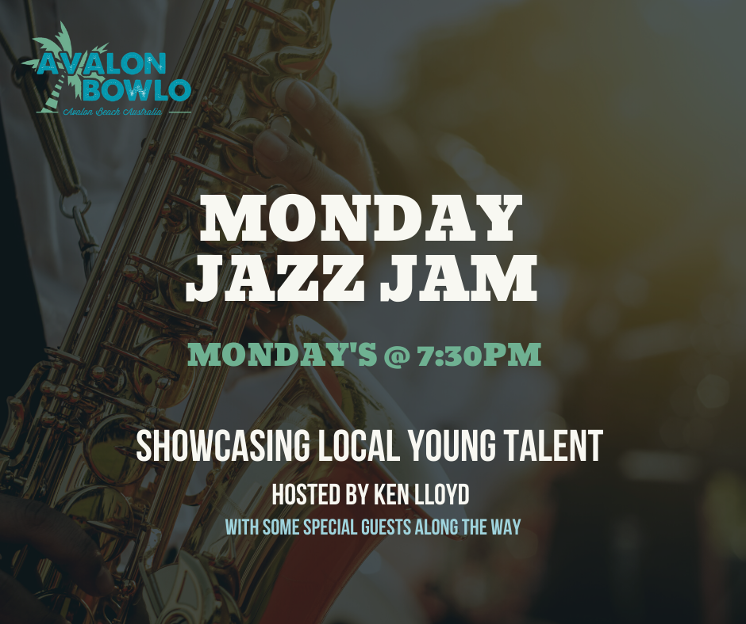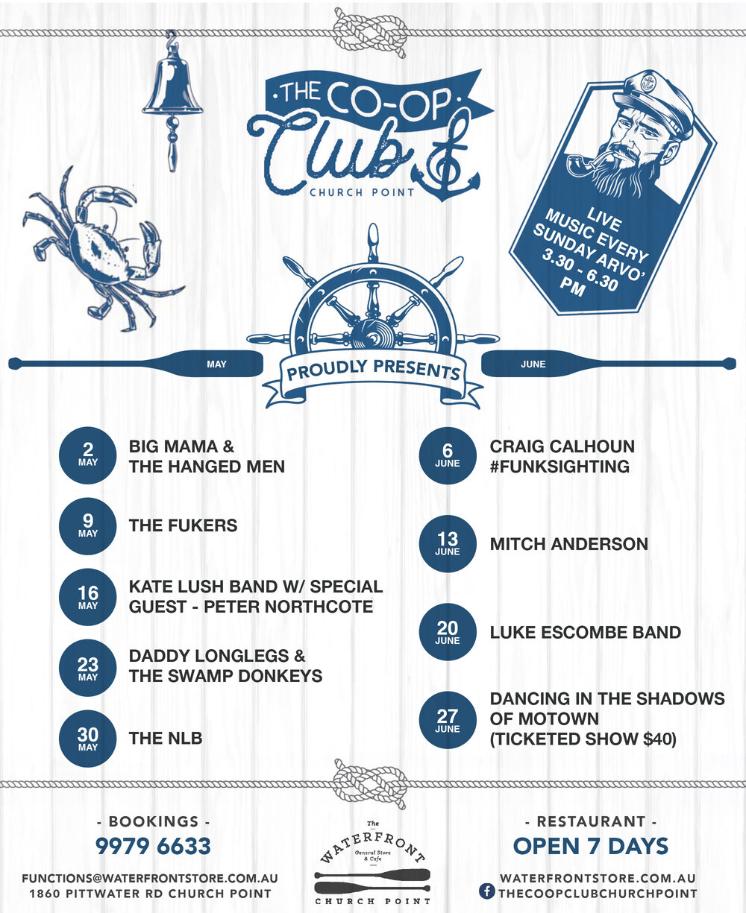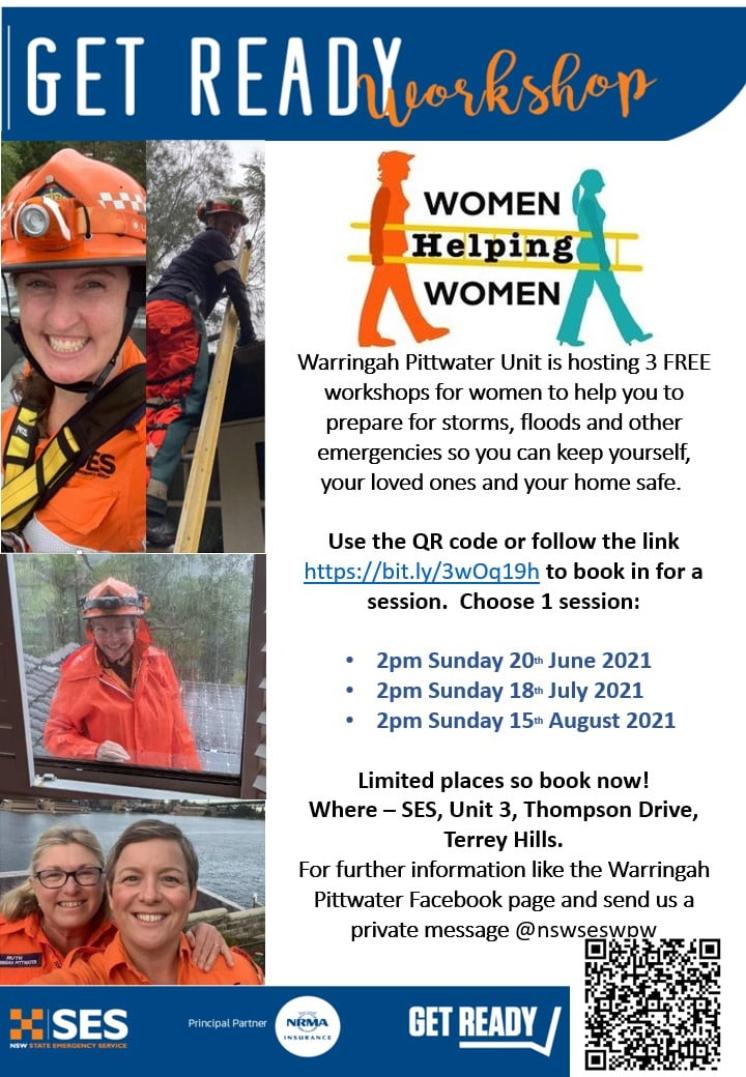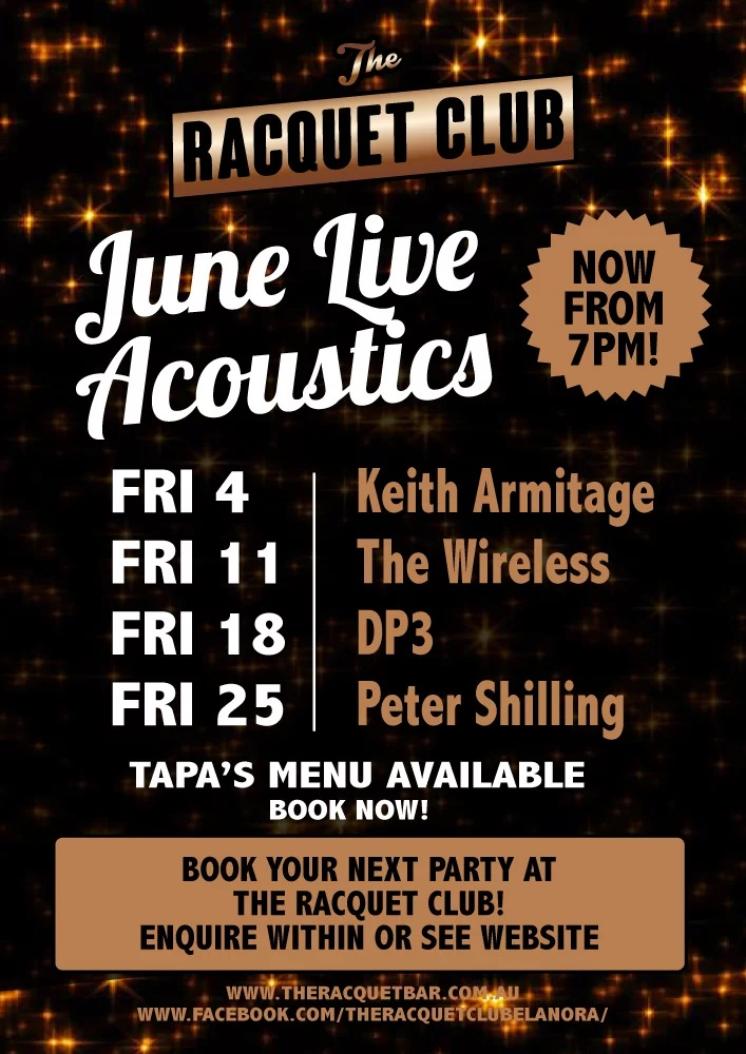 Avalon Beach RSL Live Music
SATURDAY 12TH JUNE: That Old Chestnut
That Old Chestnut are sculpting a new musical genre in their quirky and at times hilarious re-workings of well known pop hits all with a full roasted Blues flavour. Bands who've had their music bluesified include Guns and Roses Soft Cell, AC/DC and ABBA but to name a few and the list is purposely diverse.
FRIDAY 25TH JUNE: Ziggy McNeill
Venue favourite, Ziggy McNeill, is a very energetic and passionate individual who uses a loop pedal to create a unique sound, incorporating virtuosic guitar solos, fingerpicking, percussive sounds and vocals. Ziggy's contemporary sound is a mix of styles with a guitar influence from Rodrigo y Gabriela and Tommy Emmanuel. As a busker by trade, Ziggy is no stranger to an audience and certainly knows how to captivate one.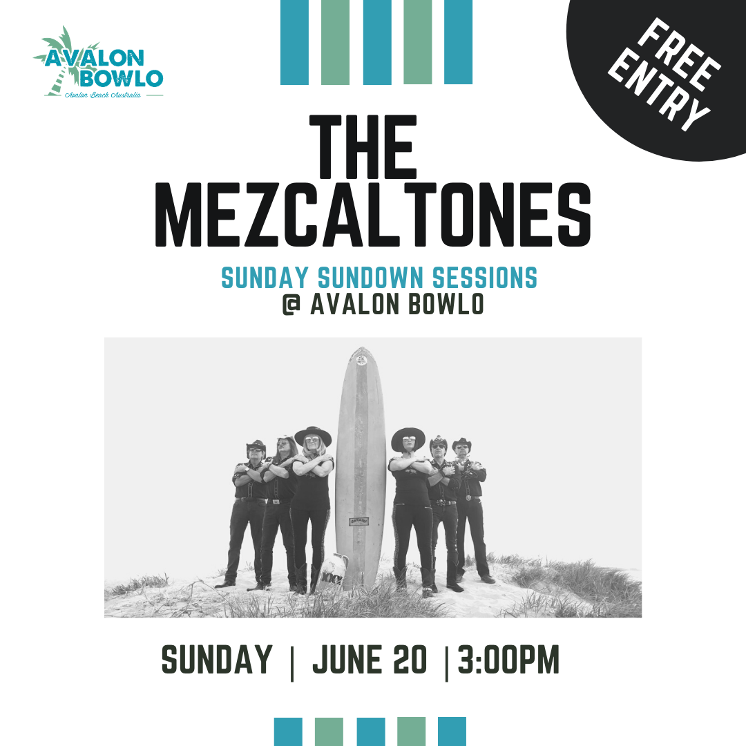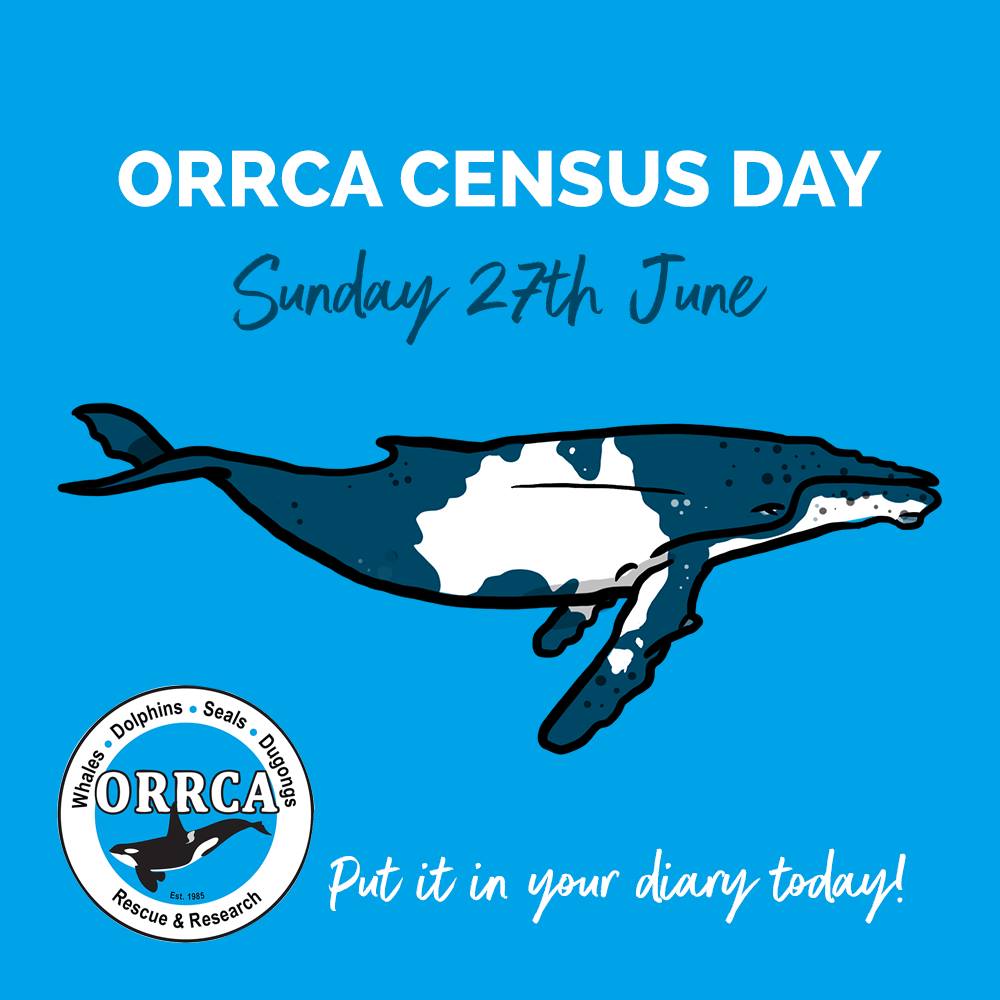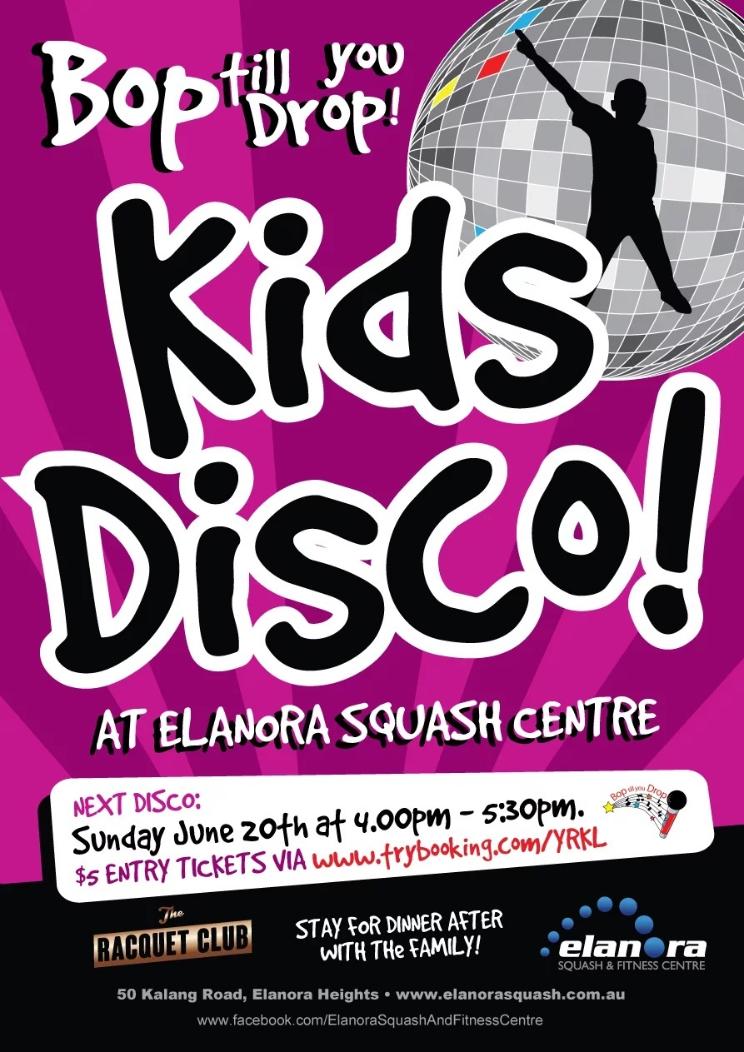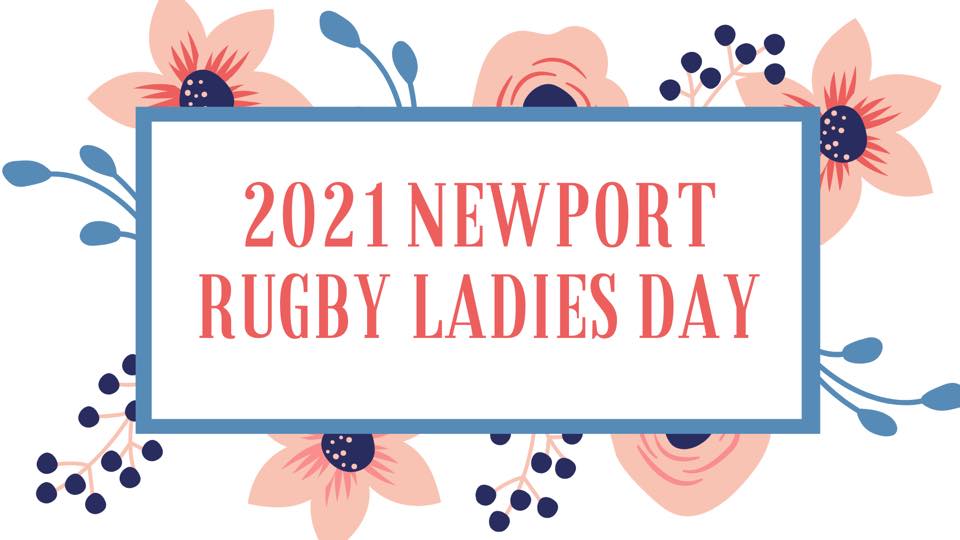 Join us for the 2021 Newport Rugby Ladies Day where we will be back with a bang!
Date - Saturday 3rd July 2021
Time - 1:00pm to 5:00pm
Cost - $80 per person
Tickets include a delicious lunch by Rukus Catering, all inclusive beverages and entertainment by Redbull
Permaculture Northern Beaches Annual soup and film night
Film Premiere: Bungan Edible Sanctuary: A Videographic Journey
Thursday, June 24, 2021: 7:30pm – 9:00pm
Narrabeen Tramshed Arts and Community Centre, Lakeview
1395A Pittwater Road, Narrabeen
Permaculture Northern Beaches: welcome back to our in person public meetings starting from June at Narrabeen Tramshed.
Bungan Edible Sanctuary is a unique example of organic and sustainable living in action, located along the coast.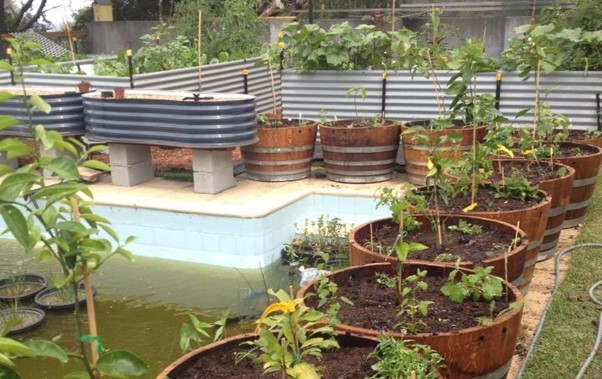 This original video captures the examples of the large scale vegetable gardens, edible food forests, a seed raising greenhouse, chickens, native honey bees and an aquaponic system from a converted swimming pool stocked with native fish. Bungan Edible Sanctuary spans three properties all linked by their gardens and the desire to live sustainably.
The surplus food from the ample produce in these backyard gardens is shared locally on a food wall at the front of the property for the neighbours to come and pick up.
The video shows 'compost in action' with worm farms, composting, and black fly larvae to process the three household's organic waste, supplying nutrients for the soil.
This is an outstanding example of permaculture principles in use for growing food. Aquaponics, bees and keeping chickens in a loop system provides a complete sustainability for its residents.
We will be joined by Bungan Edible Sanctuary residents, Johanna and JJ Farmer, and filmmaker Tashi Martel for an interactive Q&A.
Home made soup is available on the night for a small cost to beat the winter chills.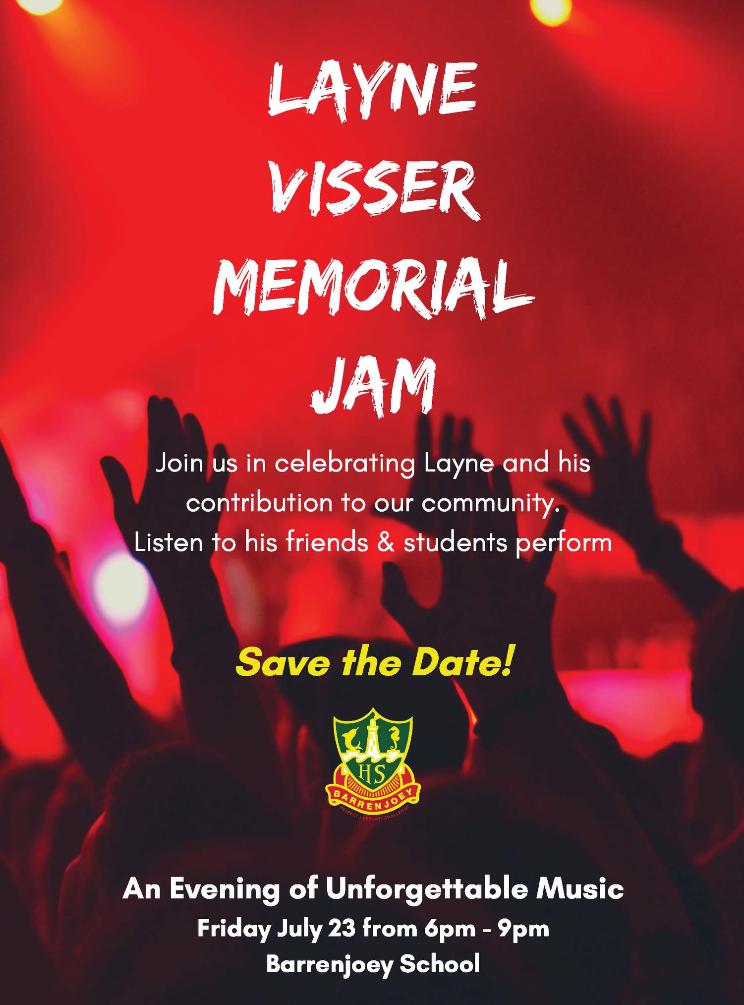 Joyful Concert
Wyvern Music Forestville is presenting a concert on 18 July 4pm at OLGC Catholic Church, Forestville, Joyful Celebrations with the Sydney Symphony Fellows, celebrating decades of achievement with a program of joyous music.
For 20 years the Sydney Symphony Fellowship program has helped develop the careers of Australia's next generation of professional musicians. This concert celebrates decades of achievement with a program of joyous music.
Strauss' cheeky and vivacious music and Martinů's infectiously cheerful Nonet is sure to leave you with a smile. In between you'll hear Mozart's bubbly Oboe Quartet, some devilish music for brass, and Dvořák's gorgeous songs for string quartet.
When: Sunday 18th July at 4:00pm
Where: Our Lady of Good Counsel Catholic Church, 9 Currie Rd, Forestville
Tickets: Full: $25 Concession: $20 Students: $15 Children under 16 Free
Enquiries: Wyvern Music Forestville Tel: 9416 5234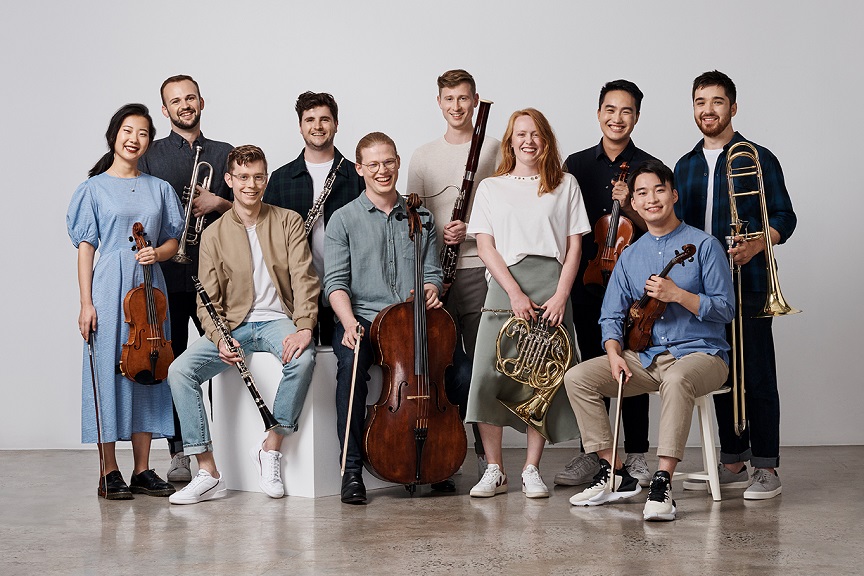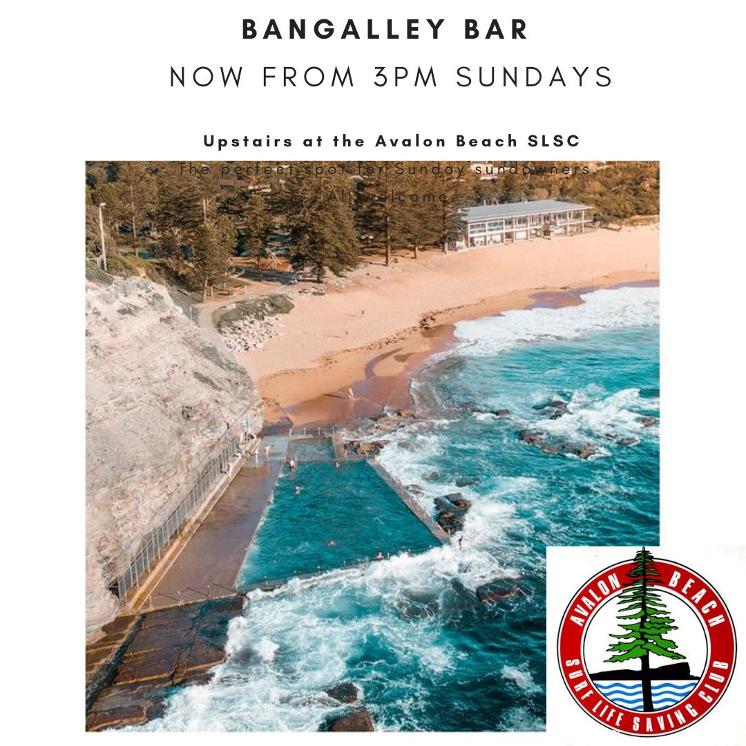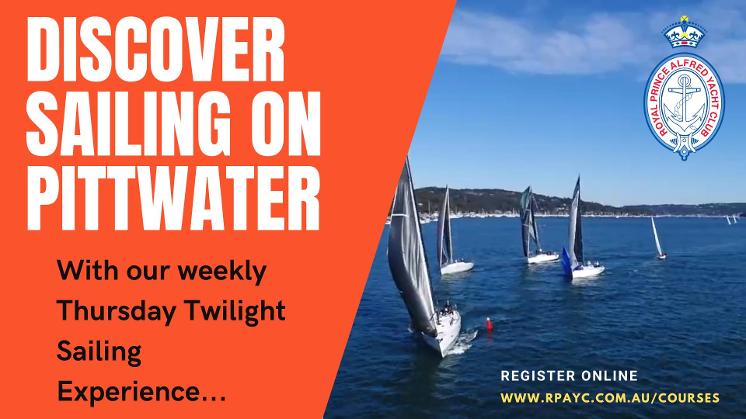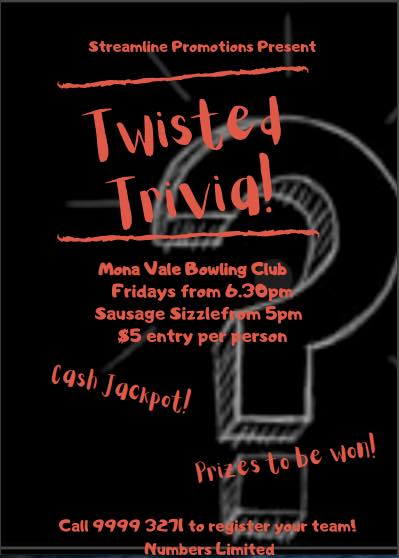 Avalon Amnesty International Group
Are you passionate about human rights? There is a small Amnesty International Group in Avalon
. We would like to get bigger! Normally we meet at 5:30 pm on the second Tuesday of every month at the back of the Avalon Baptist Church on George St. Please get in touch with Gerd Hollander,
gerdhollander@gmail.com
, if you want details, or visit their web page
www.amnesty.org.au

Avalon Beach RSL Fishing Club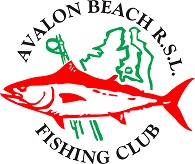 We are a friendly like-minded group of fisher-people based at Avalon Beach RSL Club and welcome all new members and encourage juniors to participate.
FISHING COMPETITIONS WILL RECOMMENCE JULY 17-19
Fishing competitions start every third (3rd) Friday of the month at 5:00pm with weigh-in on the Sunday, 2:30pm at Avalon Beach RSL.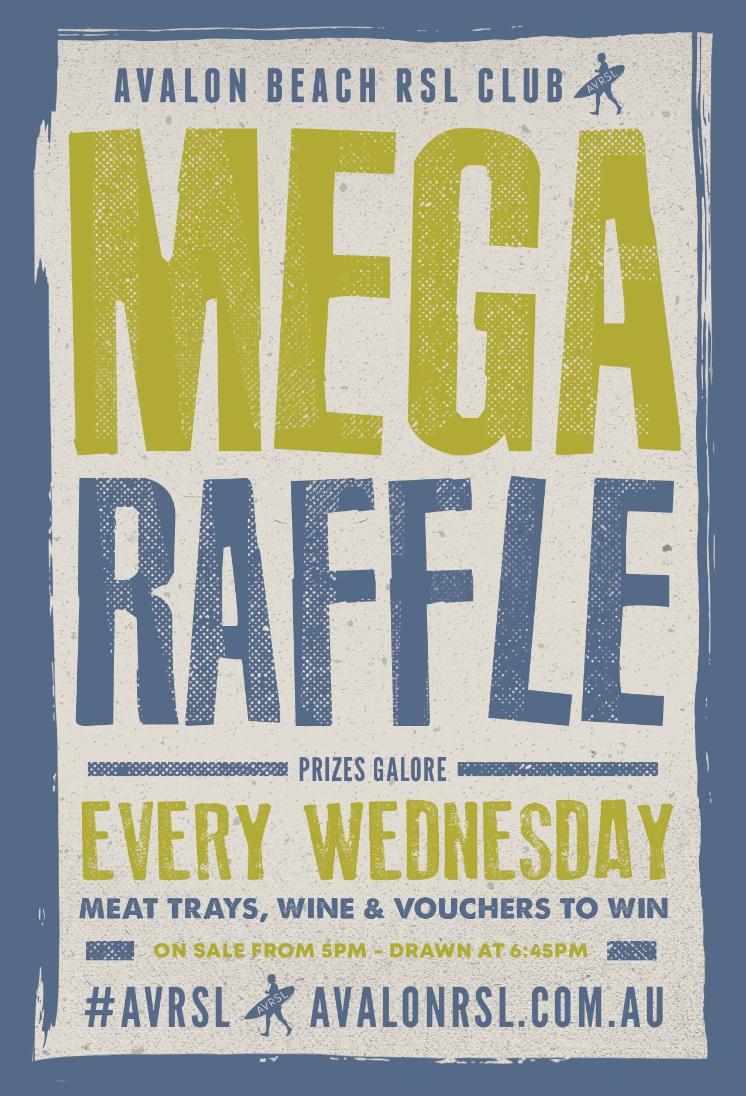 Narrabeen RSL
Ph: 9913 8016
We will be forever grateful for your continued support and patronage at the friendliest club. Big shout out to all the legends that have booked and dined with us over the last couple of weeks.
Operation Hours
Monday 2pm - 6pm
Tuesday 2pm - 9pm
Wednesday 2pm - 9pm
Thursday 2pm - 10pm
Friday 2pm - 10pm
Saturday 12 Noon - 10pm
Sunday 12 Noon - 9pm
Palm Beach Golf Club
Phone: 9974 4079
Visit us to celebrate the relaunch of Palm Beach Golf Club!
We are pleased to announce that the Restaurant & Club will reopen on Tuesday 2nd June. Phillip Martin, former owner and chef of Avalon institution Starfish, has joined our team and will be cooking up a storm. Open the link to see our new menus.
Sit back and enjoy the familiar view of the Pittwater with our new food and drinks menu. Its been a hard year and we've been missing our regulars, so book a table and raise a glass to our health care workers and health officers who guided us during the pandemic.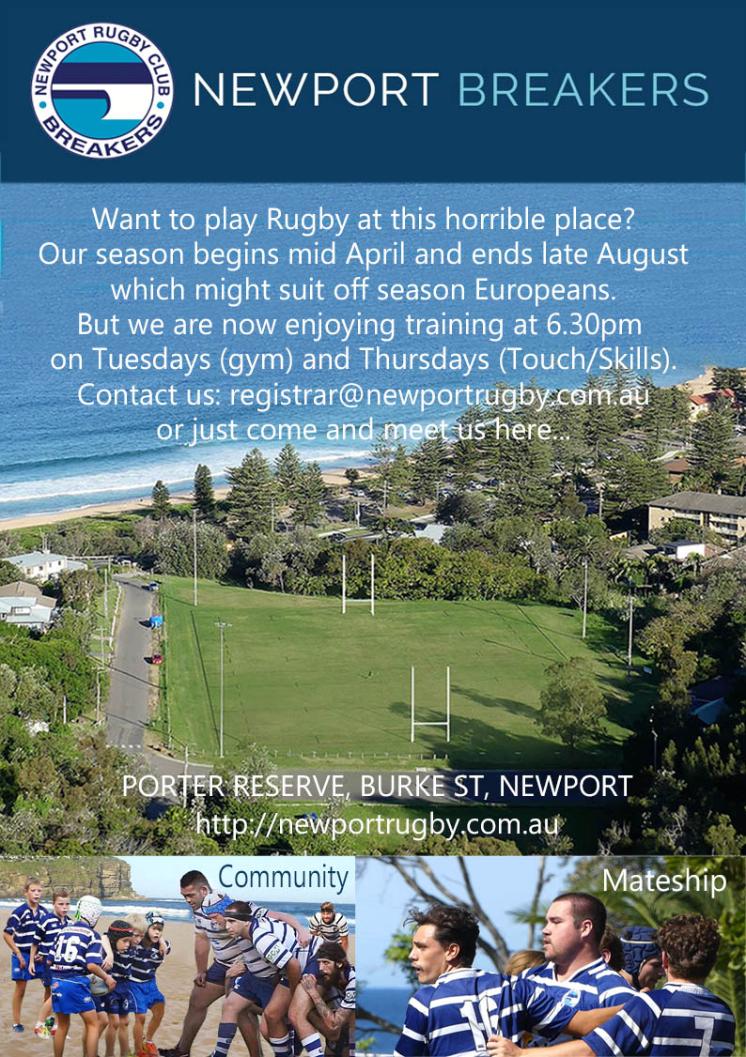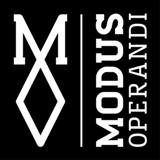 Modus Operandi Brewing Co.
14 Harkeith Street
Mona Vale
Ph: 8407 9864
MUSIC AND MORE:
Mar 14: LONG WAY SOUTH at Modus Operandi
Sat 7 PM · Modus Operandi Brewing Co. · Mona Vale
Mar 29: Joana Ruival at MO brewery, Sunday live sessions
Sun 4 PM · Modus Operandi Brewing Co. · Mona Vale
Apr 5 Modus Holes N Hops Mona Vale - Sun 12 PM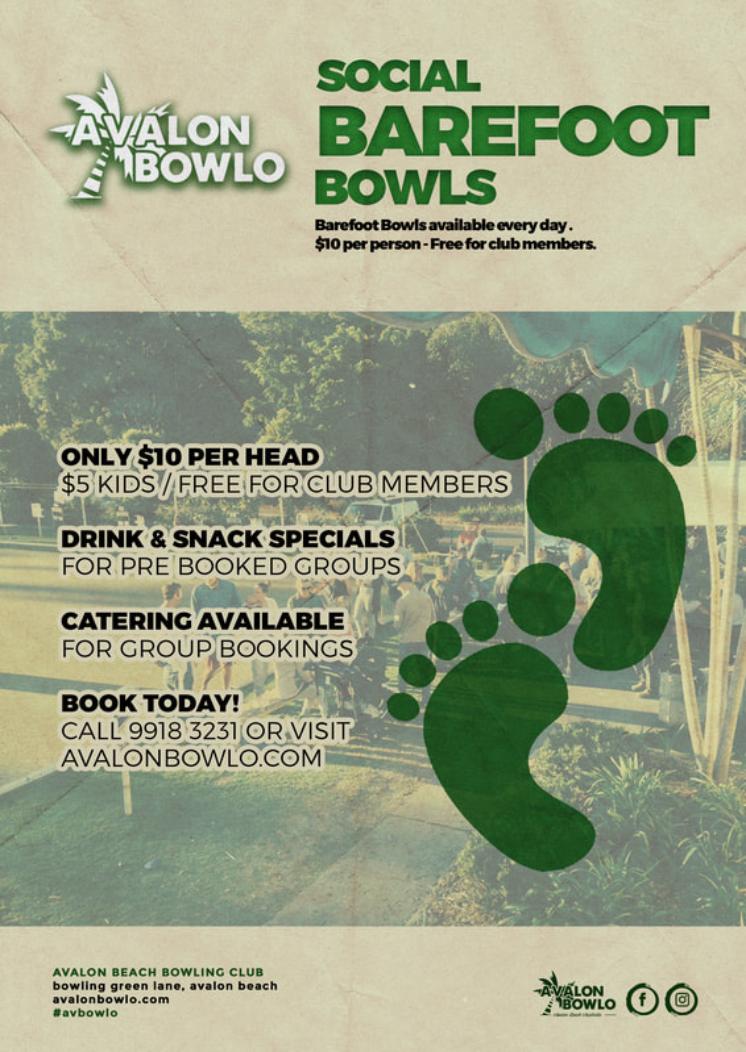 Pittwater Camera Club -
All Meetings are 7.45 for 8pm - 10pm- The Auditorium: Pittwater RSL Club, Mona Vale Road, Mona Vale 2103 - Family, friends and visitors are all welcome. Proudly Sponsored by Pittwater RSL Club
PITTWATER CAMERA CLUB Inc. - Since 1966
2020 Program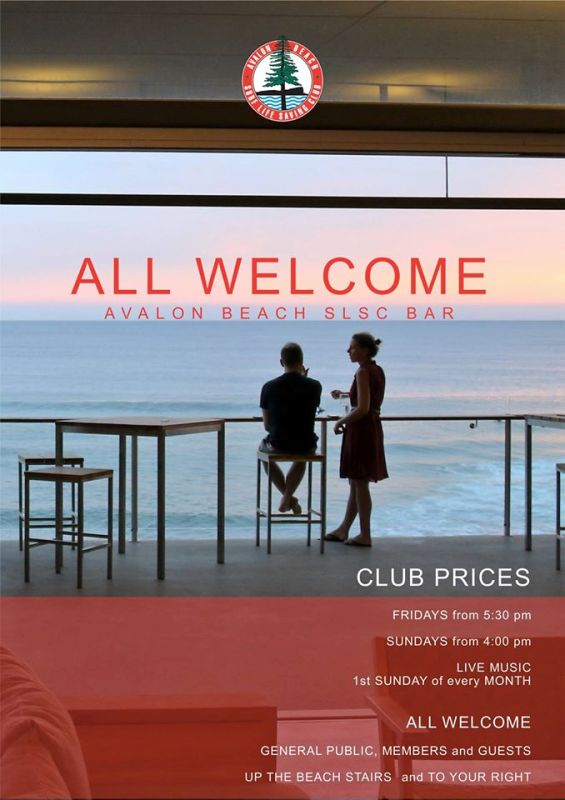 Palm Beach Golf Club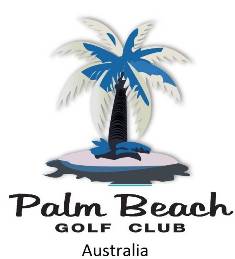 Palm Beach Golf Club
2 Beach Road,
Palm Beach
Ph: 9974 4079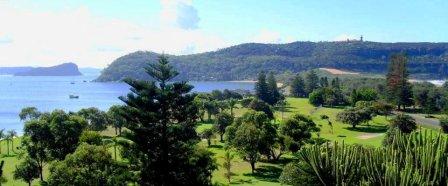 Northern Beaches Jive is a social dance group. Our Modern Jive classes are held every Wednesday at 7.30pm at Narrabeen RSL.
Modern Jive is an easy partner dance with an emphasis on having fun and is great for all ages. Our experienced teachers always make the lesson interesting and fun.
You can come along to class any time as we cater for new beginners every week. You don't have to sign up for a course - just come along when it suits you. First timers are only $10 for the first two weeks in total!! You can even just come and watch for free to see if you think you'll like it.
There's no need to bring a partner as we rotate you around to different partners during the class.
We start with a beginner class at 7:30pm for 45 minutes, followed by social dancing. At 9pm we have an Intermediate /advanced class for 45 minutes, and a concurrent 'refresher' class for the beginners, then social dancing until 10:30pm. That's right beginners get 2 classes every night.
Casual entry is $15 per night. Students and seniors are only $12 per night. We also have discounted prices, for all groups, if you buy a 5 class pass. Great value for learning and dancing up to 3 hours per night.
If you're keen and would like to go to a class more than once a week, or go to a dance party in the weekend then check out www.ceroc.com.au where you'll find more classes and weekly dance parties.
Click here (
http://eepurl.com/ciGHH1
) to sign up for our weekly newsletter which will tell you who is teaching each week and any other venue news such as special events.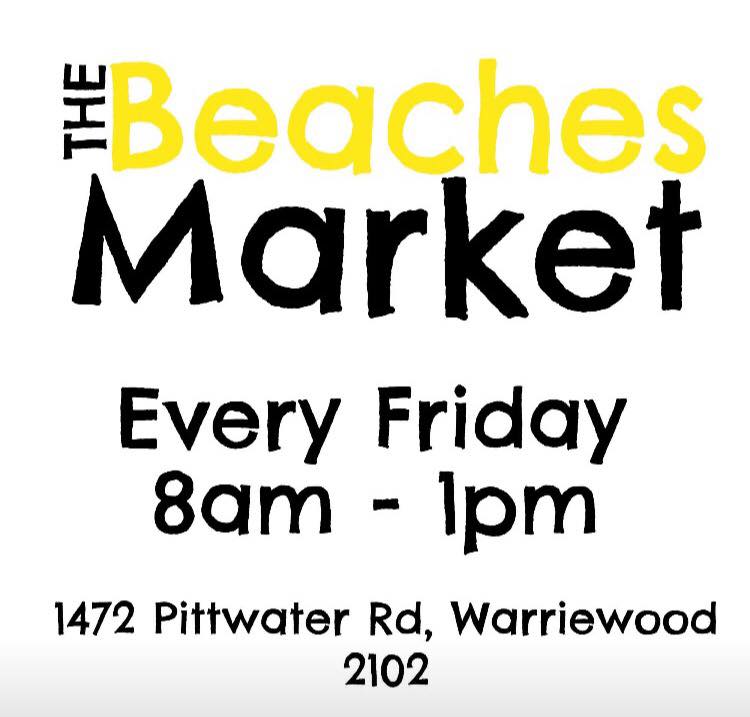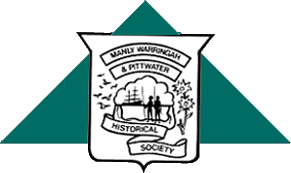 MWPHS - Manly Warringah Pittwater Historical Society - Established 1924
One of the oldest suburban historical societies in Australia, the Manly, Warringah & Pittwater Historical Society has kept the only continuous record of northern beaches achievements, local historical mementoes, documents and research. Membership: here
Mona Vale Library
Storytime for preschoolers
Held every Wednesday morning at Avalon Library 10:30am - 11am
Avalon Library Storytime is held every Wednesday morning from 10.30am at the Library. Hear stories, listen to music and enjoy craft activities. Sessions run for between 30 and 40 minutes. Suitable for preschoolers, 3 to 5 years of age.
Venue: 59A Old Barrenjoey Road, Avalon (above the Recreation Centre). Cost: Free however bookings are essential. Bookings: Phone: 9918 3013 or email avalonlibrary@ozemail.com.au

Storytime at Mona Vale Library
Tuesday, Wednesday and Thursday Mornings, 10- 10.45am
Mona Vale Library Storytime is held three mornings per week during school terms. Hear stories, sing songs and enjoy craft activities. Sessions run for approximately 45 minutes. Suitable for preschoolers, 3 to 5 years of age. Venue: Mona Vale Library, 1 Park St, Mona Vale. Cost: Free. No bookings required
To List your Event email pittwateronlinenews@live.com.au
NB: Only 100% volunteer clubs and organisations that contribute to our community get a free listing.
The fee is $40 to run your poster and this covers the costs to do so. Fees must be paid prior to publication. Materials must be sent ready to publish.
Wine Tasting at Avalon Sailing Club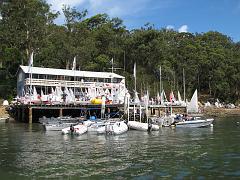 Members & guests - Come and watch the sunset, taste beautiful wines and catch up with all your ASC friends!
When? Friday June 25th, 5pm
What? Turners Crossing Wines is a boutique vineyard in Bendigo which has been a 5-Star wine producer since 2007.
Drop in for a wine sampling with Chris McCormack from the vineyard. Gourmet nibbles will be provided.
Family & friends are welcome. Spaces are limited to 50, so first in best dressed!
Tickets are $10 payable on the night.
We look forward to seeing you!
Avalon Sailing club
28B Hudson Parade, Clareville
Karuah Mother Tour
Karuah is the new project from
James Lange
, an Avalon Beach raised, northern rivers based up and coming artist.
Karuah began writing and performing since the age of 13 and over the years has shared the stage with the likes of Angus and Julia Stone, Ocean Alley, Lime Cordiale, The Rubens, Kyle Lionhart, Iluka and The Veronicas, to name a few. Mainly performing to small intimate audiences where the listener can truly 'drop in', Karuah has headlined tours of Australia with his previous releases 'Wildplum' and 'Insight'.
Karuah has also supported Kyle Lionhart for his 'So Close' tour in 2019, and has made the stage at Bluesfest 2019 and South Coast Soul Fest 2018/19.
James is currently undertaking his Mother Tour and will be in his home town at the end of this month to support the release of his first single Mother from his debut album. Mother was written during Australia's Fight For the Bight campaigns in late 2019, and so contains underlying notes of activism and empowerment. Expanding on his coined genre 'Ethereal Folk' Karuah indulges the listener through an almost meditative journey with hints of Bon Iver, Ry X and Ben Howard.
Karuah - Mother Tour - Avalon Beach
Fri., 25 June 2021: 6:00 pm – 9:00 pm
Avalon Baptist Church, 2 George Street, Avalon Beach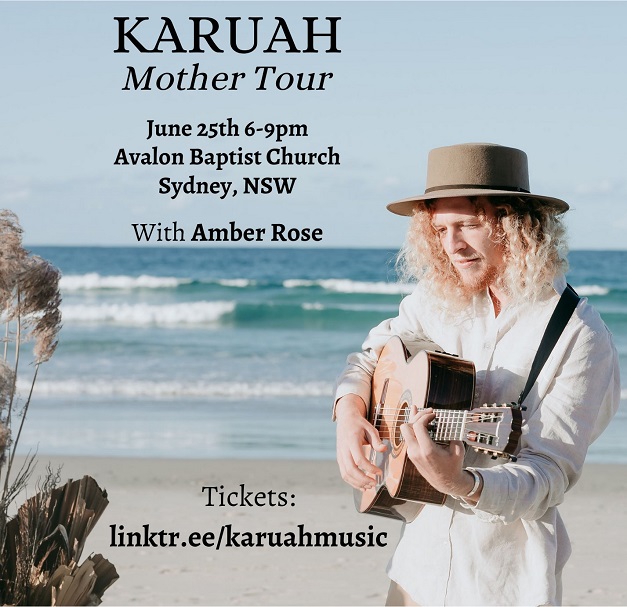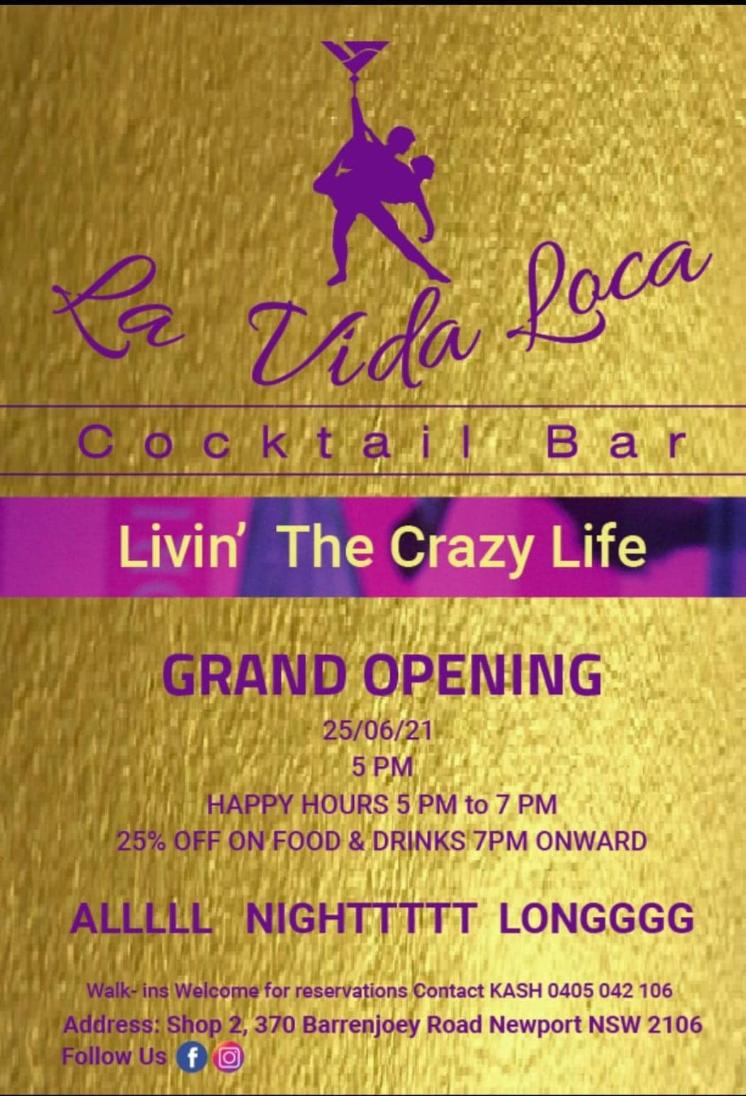 Loosely Woven in Avalon: July 2021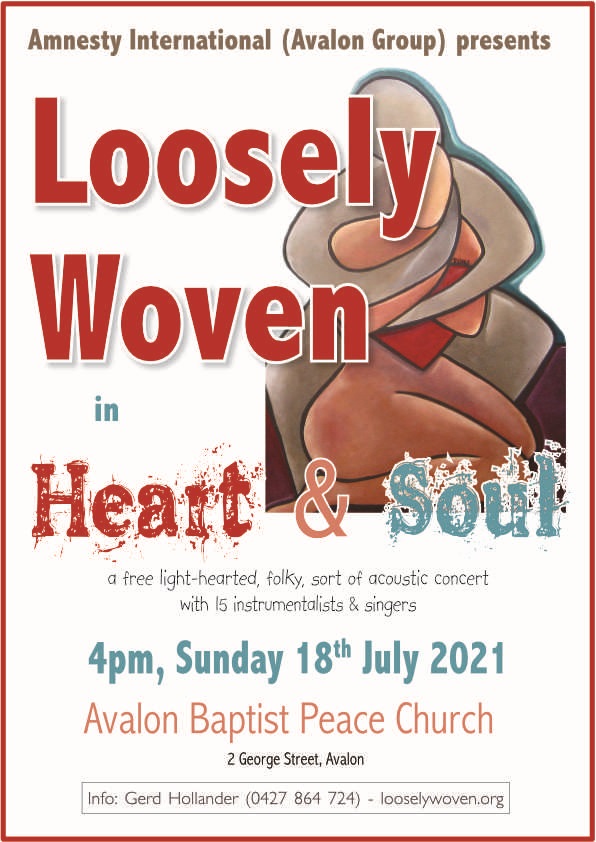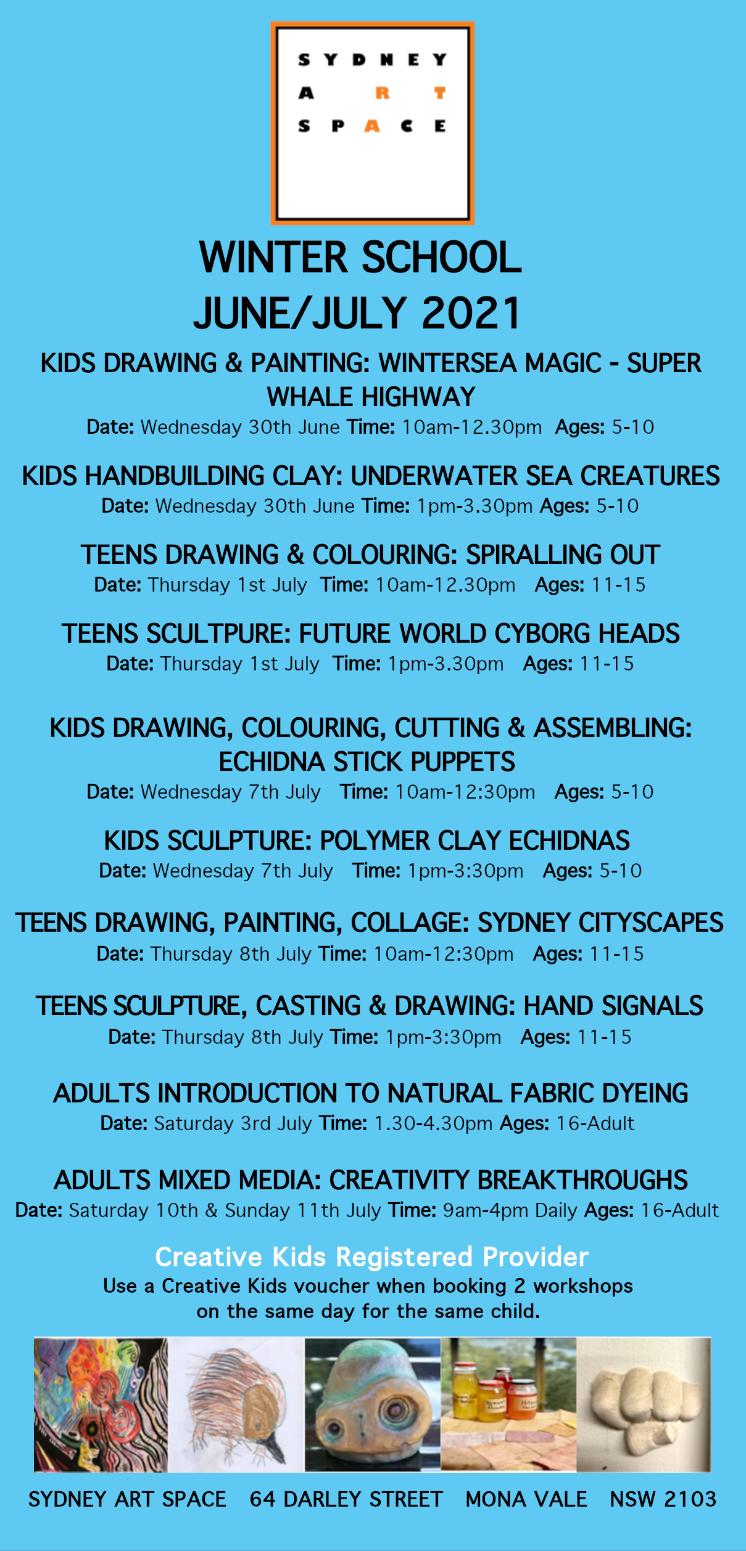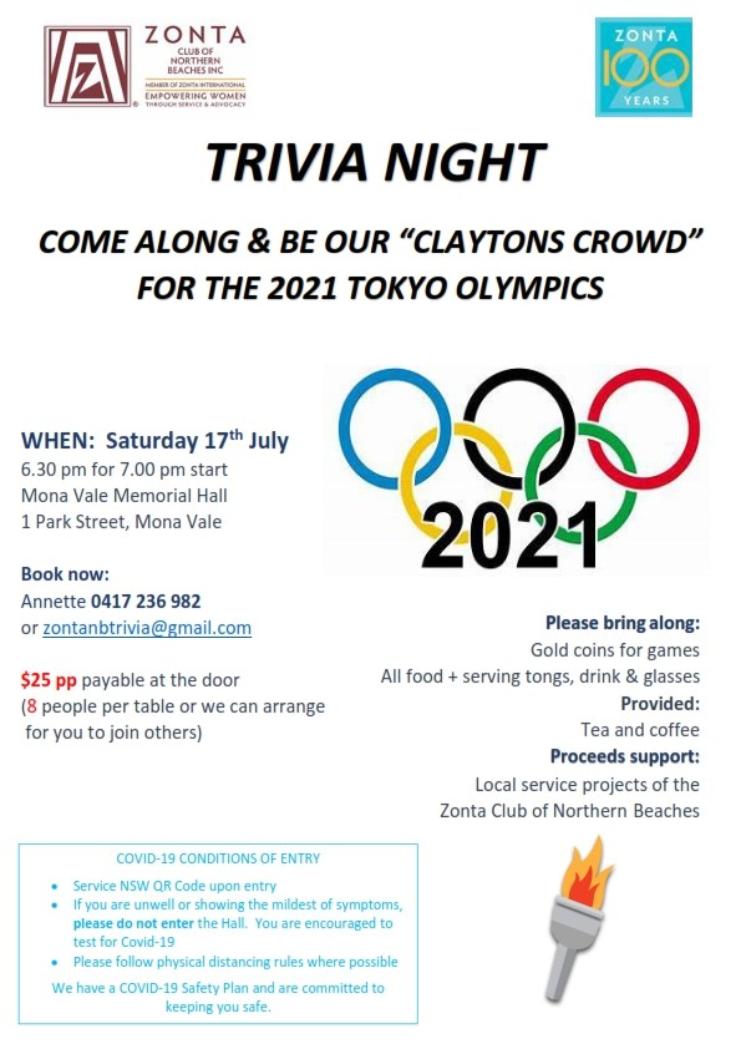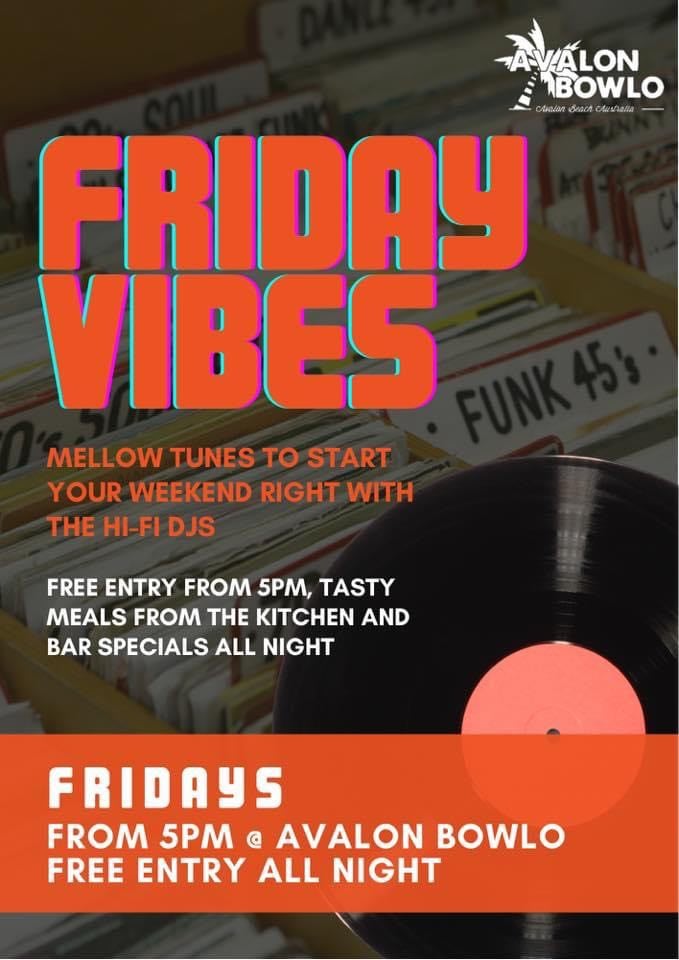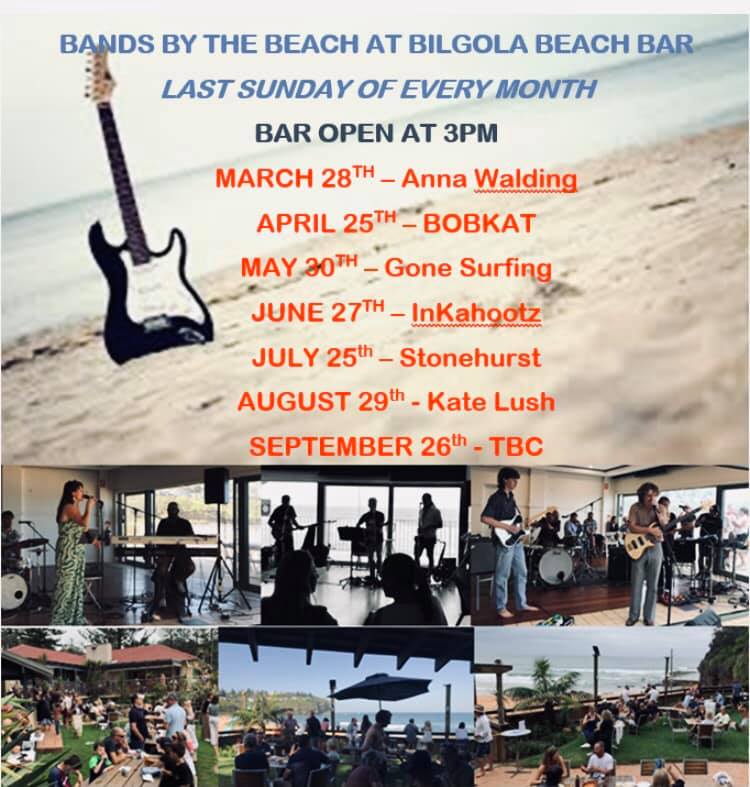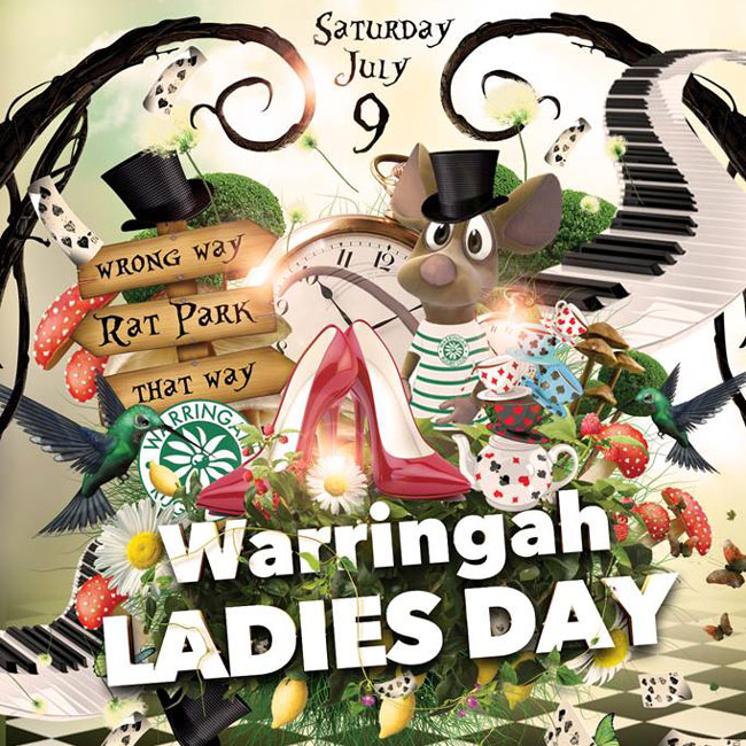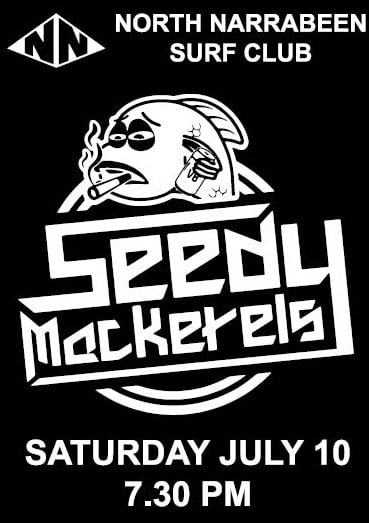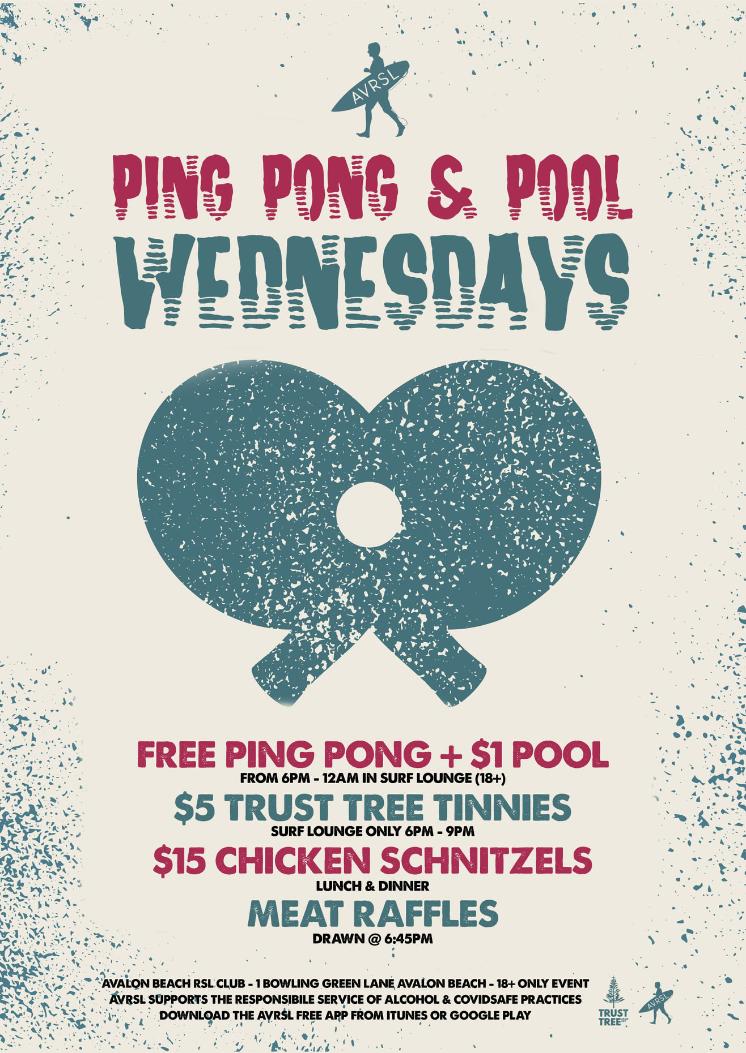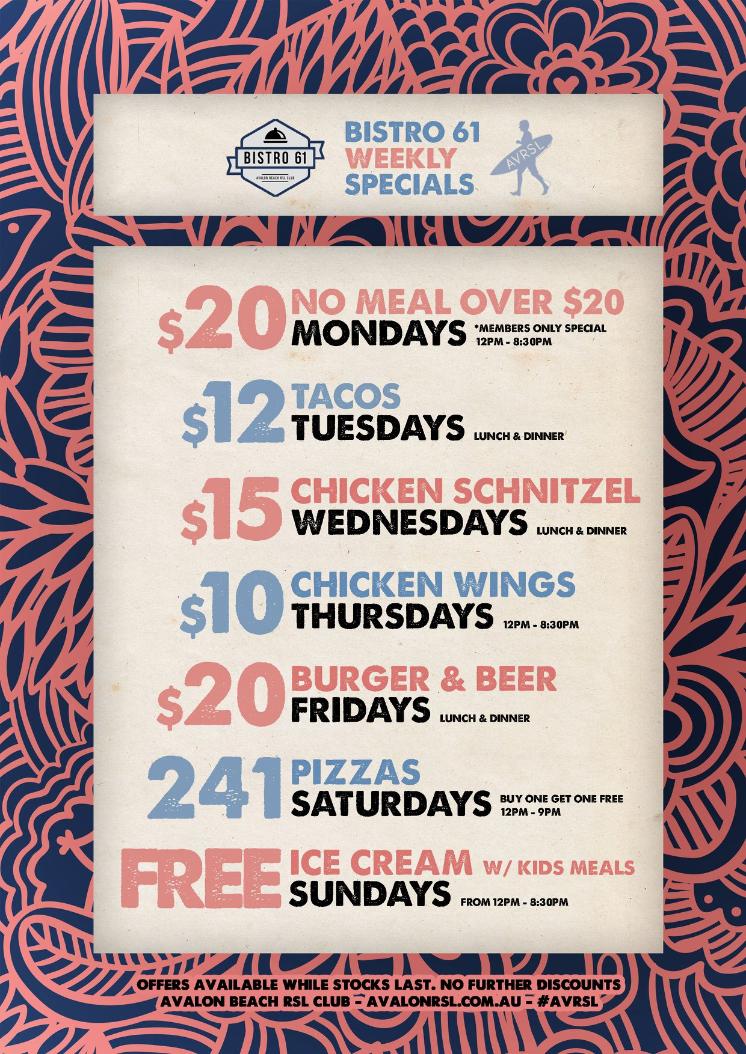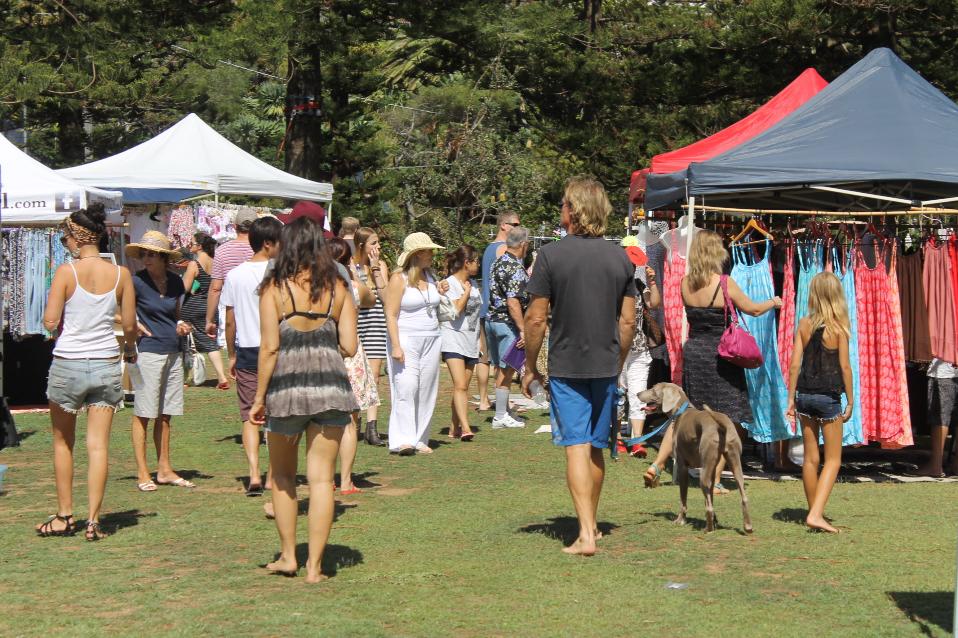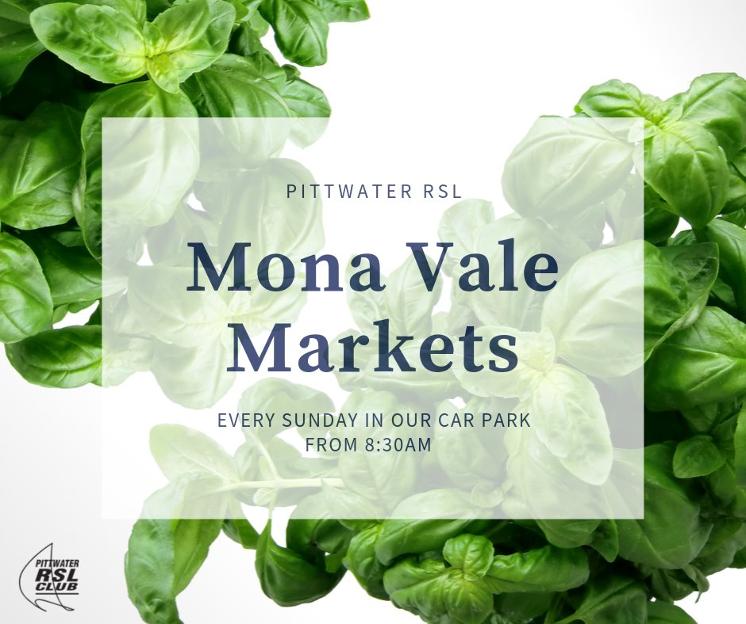 Newport Bowling Club Introduces Barefoot Bowling
Newport Bowling Club Breakfast Bowling.
Sunday mornings 9.00 to 12.00.
$10 includes an egg and bacon roll.
Beginners welcome, bowls are supplied. Club is also available for barefoot and corporate bowls.
Palm Road, Newport.
For further information, call 9999 1661 or 0402 126 109
The Newport Bowling Club is situated on the beautiful Barrenjoey Peninsula, the most northerly point of the Northern Beaches area of Sydney, Australia. The Club is located on the corner of Barrenjoey and Palm Roads, Newport. Visitors are very welcome, whether local, from within the state, interstate or overseas.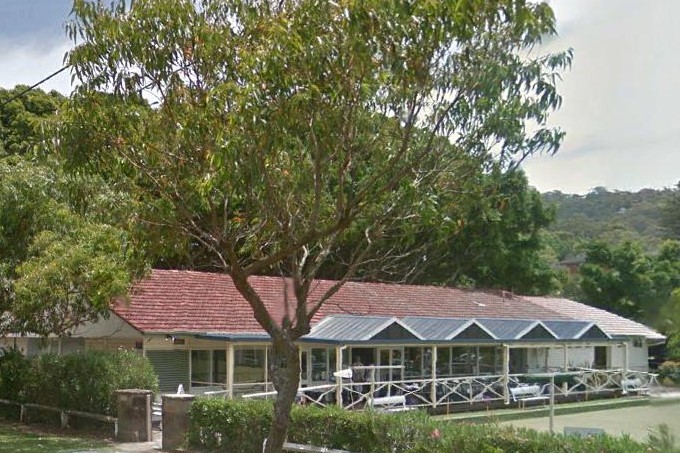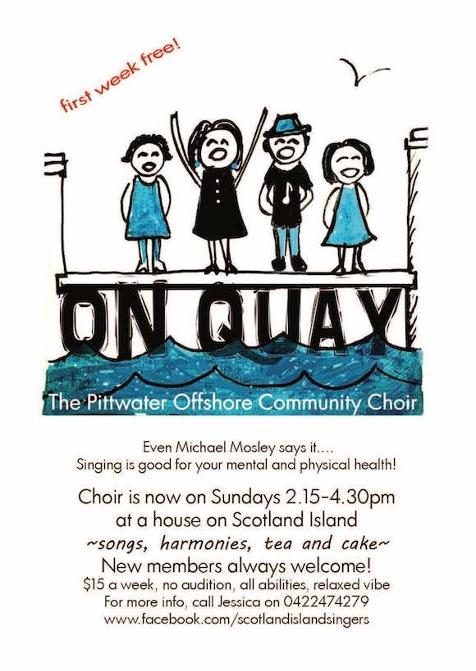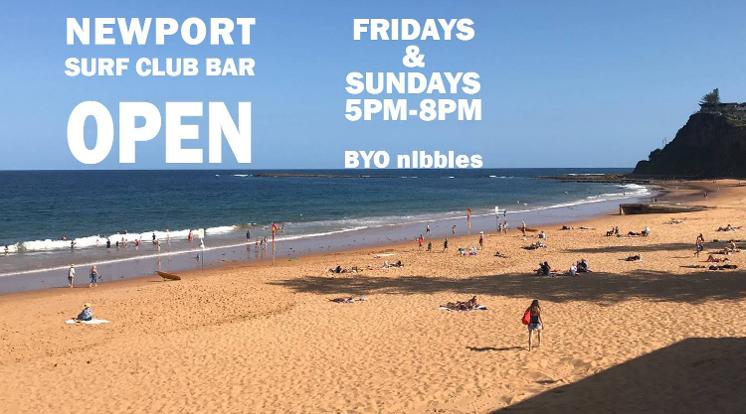 Venture out on Pittwater this summer aboard Fantasea ferries and explore all of the beautiful locations this part of the world has to offer, then return back to Club Palm Beach for a delicious home-made meal prepared by our chefs.
This special includes the cruise with Fantasea and all meals delivered to your to your table so you are able to relax with friends & family.

Ingleside Rider's Group
Instead of watching, why don't you come and join us? We have mid year membership for just $70 - this gives you access to free club events we hold, priority bookings for our clinics, reduced rates for all events and... you get to join a 'members only (closed) group.' PLUS! access to the grounds whenever takes your fancy!
What's not to like!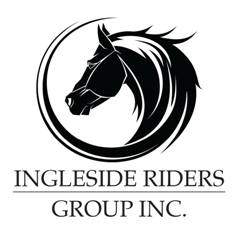 Friends of Narrabeen Lagoon Catchment Activities

Bush Regeneration - Narrabeen Lagoon Catchment

This is a wonderful way to become connected to nature and contribute to the health of the environment. Over the weeks and months you can see positive changes as you give native species a better chance to thrive. Wildlife appreciate the improvement in their habitat.
Belrose area - Thursday mornings
Belrose area - Weekend mornings by arrangement
Contact: Phone or text Conny Harris on 0432 643 295
Wheeler Creek - Wednesday mornings 9-11am
Contact: Phone or text Judith Bennett on 0402 974 105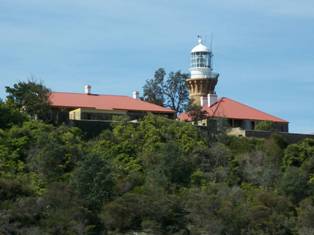 Barrenjoey Lighthouse Tours
Every Sunday, throughout the day, from 11am to 3pm.
Tours take approx 30 mins. Phone 9472 9300 on the day to check tours are going ahead. Meeting place: Meet at the top (steep and hard 20-minute walk on uneven ground) at the keeper's cottage. Cost: $5 adults, $2 children.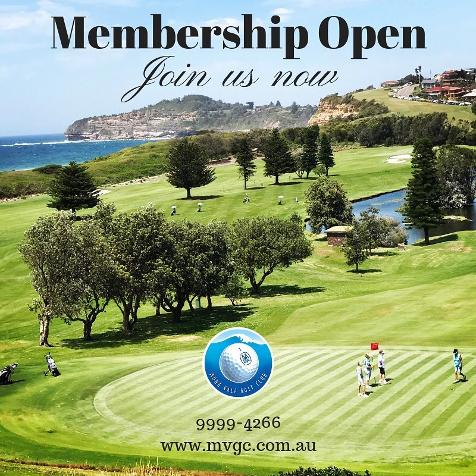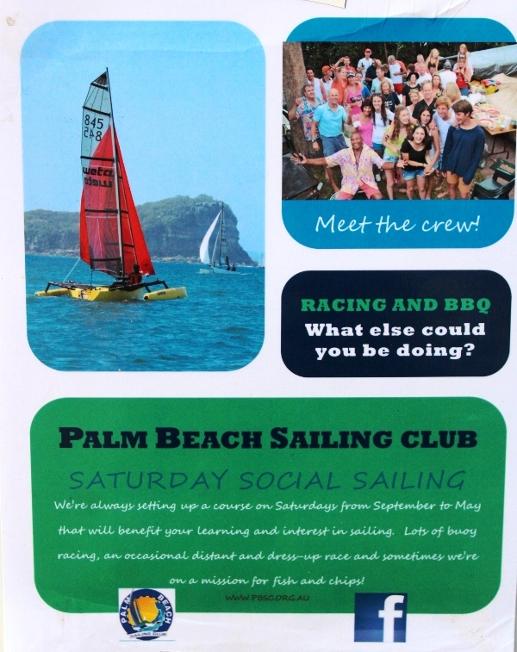 Sydney Northern Beaches Woodturners Inc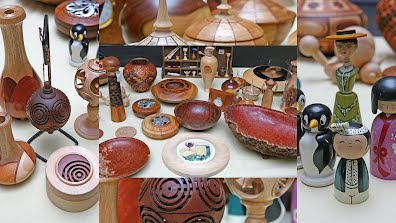 Sydney Northern Beaches Woodturners - Monthly Demonstration - Wood Turning Demonstration on the third Sunday of the month: 9am-2pm
The aim of our group is to bring together people who are interested in woodturning and to assist new members to participate in the craft of woodturning. At the same time we aim to socialise and have fun. We are active in supporting local community groups and charities. We make cash donations as well as donations of toys and equipment made by our members. Come and see us at the Narrabeen RSL Club, Nareen Pde, North Narrabeen. Workshop Open every Tuesday, Friday and Saturday between 9 am and 12 noon.
Cost: $5 for insurance & a cuppa (If you want to join there is a $25 yearly subscription fee). Contact: Jack Butler on 9999 4290 or email: johnbutler@optusnet.com.au . Website: https://sites.google.com/site/woodturner60/
MANLY ART GALLERY & MUSEUM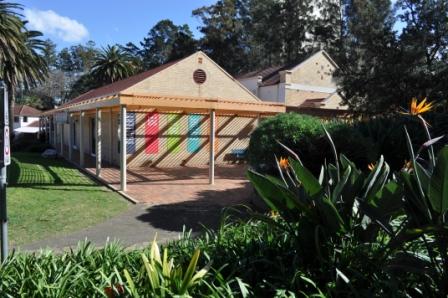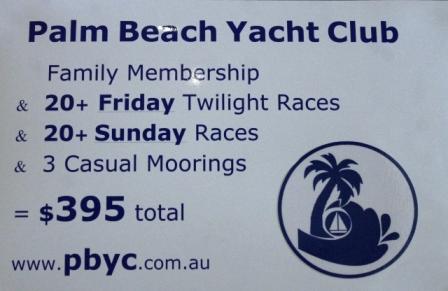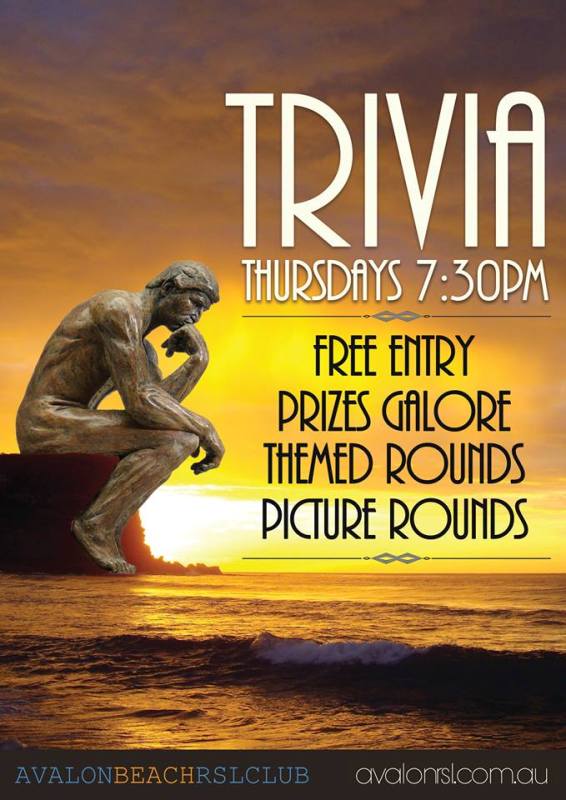 Club Palm Beach Social Golf Group
If you enjoy a relaxing round of golf and would like to meet some local characters and top it off with the best old school breakfast (kale free) and beverages come and join us 6 30 am Sunday - every 2nd and 4th Sunday of the month.