February 10 - 16, 2019: Issue 393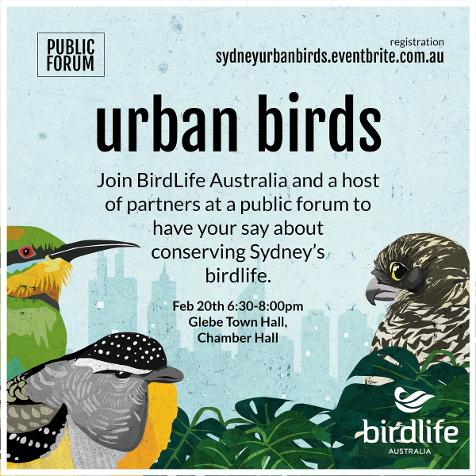 S*H*A*M
Feb 15 at 1 PM – Feb 17 at 8 PM
Dunbar Park, Avalon
Do we need to pitch a Mobile Army Surgical Hospital on Dunbar park to take care of ourselves?
For three days in February we are creating an event for people to come down and share their stories about the new private Hospital that has replaced Mona Vale Hospital, the good the bad and the ugly. Come on down and make fake blood, face painting, pregnant egg and spoon races, local bands and a Tank for the kiddies!
Write your story on the postcard notice board or tell us your story on video! Dr.s and nurses have been gagged and are not willing to share stories for fear of being fired! We need to know the issues! There needs to be accountability so the problems can be fixed! Please come down and have your voice heard.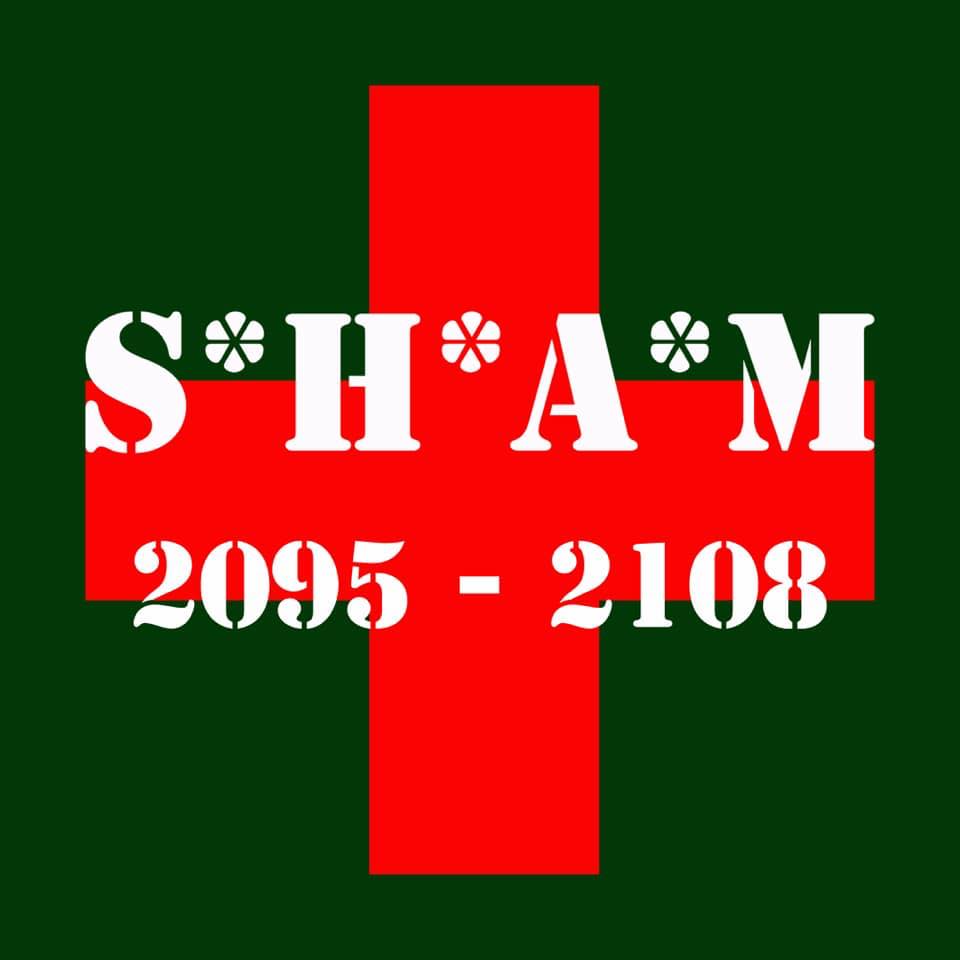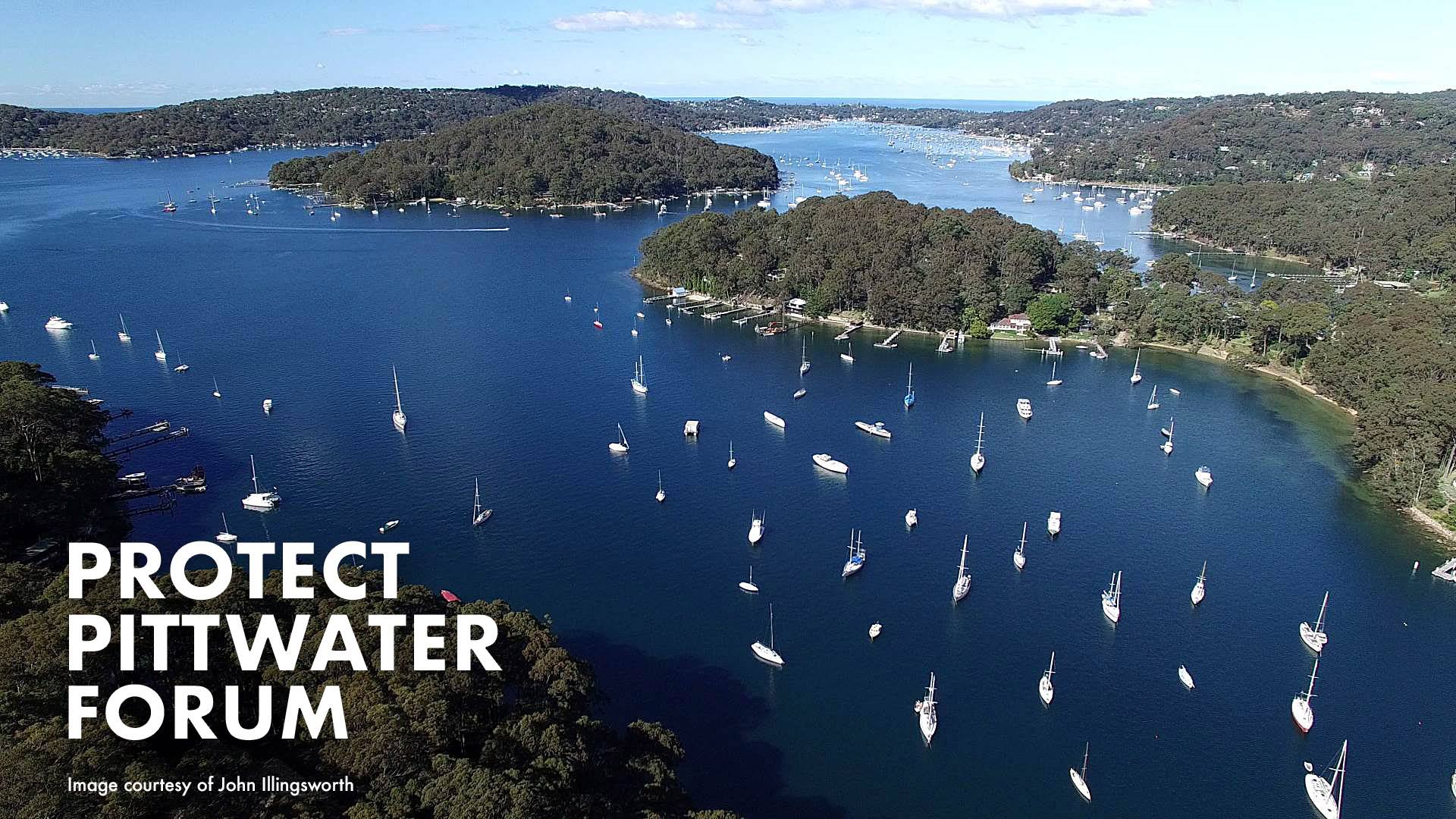 Australian Premiere 'Trouble: The Lisa Andersen Story'
Tuesday, February 26, 2019 at 7:30 PM – 10:30 PM
Join SurfAid and Lisa Andersen on the deck at The Newport for the Australian Premiere of 'Trouble: The Lisa Andersen Story', brought to you by ROXY.
Lisa Andersen is one of surfing's few transcendent stars. Four-time world champ, first woman on the cover of Surfer, six-time Surfer of the Year and inductee into the Surfer hall of Fame. She is a bona fide surf icon except this is not a story about surfing, or not really. It is the story of chasing of dreams and their consequences. The story of a woman brave enough to be vulnerable.
All proceeds support SurfAid's mission to improve mother and child health, basic healthcare, and nutrition in isolated regions connected to us through surfing.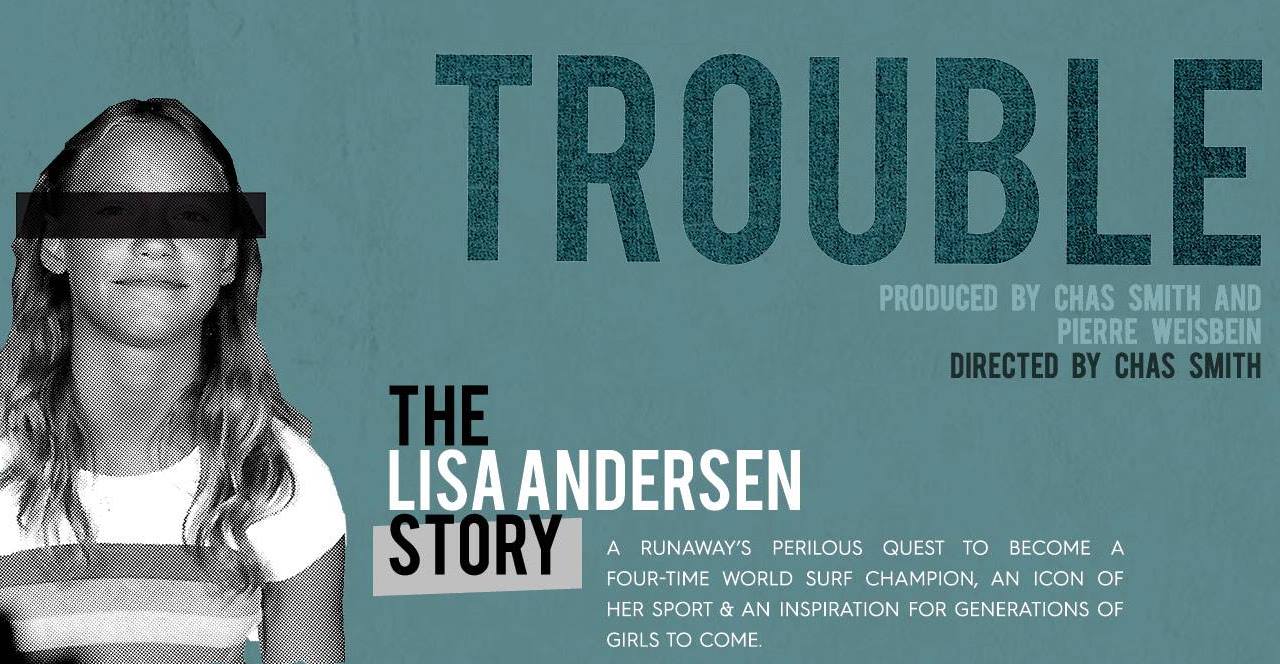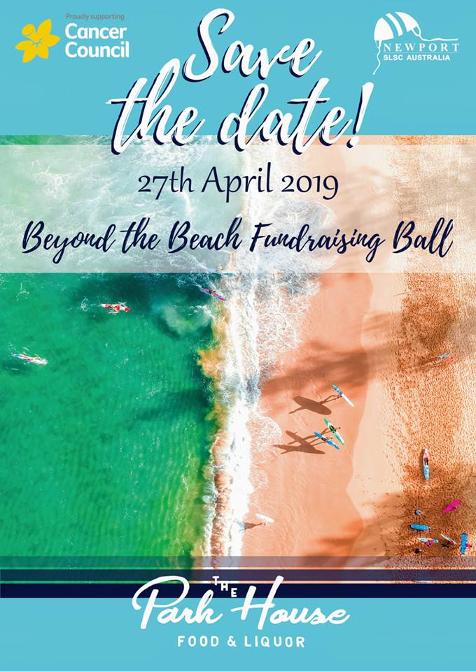 Avalon Community Library Open Day
During February the Northern Beaches Library service is celebrating the Community Libraries
And we're having a special open day at Avalon Community Library on Saturday 16 February. For the children – We'll be having the author M.C.D. Etheridge coming in to read his book Whitebeard.
And for the seniors we are running one-on-one Tech Sessions with Avalon Computer Pals from 10-12 noon. Bookings essential.
Please call the library 9918 3013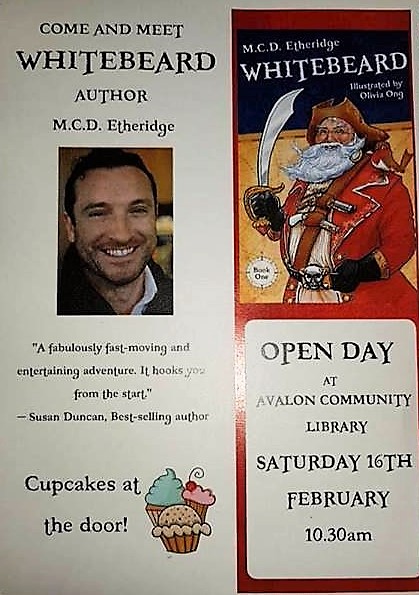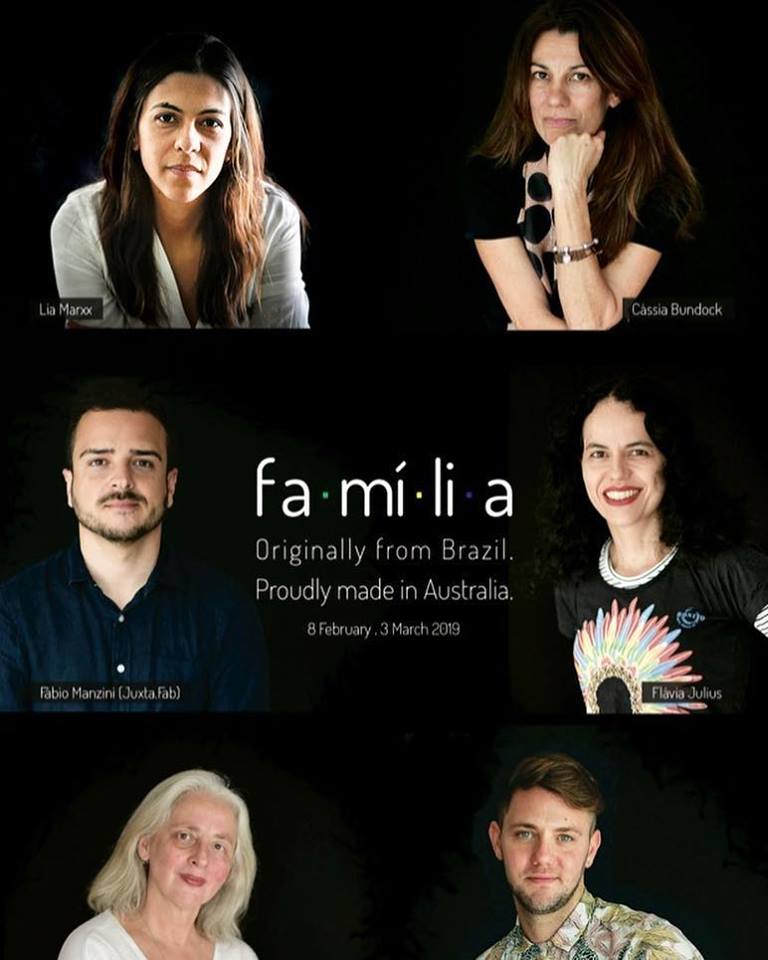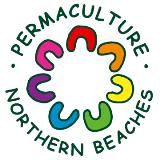 Permaculture Northern Beaches (PNB) is an active local group based on Sydney's Northern Beaches. We are an independent organisation registered as an association in NSW.
PNB hold monthly permaculture related events on the last Thursday of each month at the Tramshed Community Arts Centre, Lakeview Room., 1395A Pittwater Road, Narrabeen. Buses stop directly at the Centre and there is also car parking. Doors open at 7:15 pm. Meetings are February to November.
Upcoming Events
SEA FORAGING WORKSHOP WITH DIEGO BONETTO
Saturday, February 16, 2019: 10:00am – 12:30pm
Join Sydney forager Diego Bonetto on a two and a half hour workshop learning the what, where and how of collecting a meal from the seashore. This is a rare opportunity to learn from one of Sydney's most knowledgeable people when it comes to sourcing food from the land and sea.
WHAT WILL WE DO?
Learn about the most common edible seaweeds, coastal wild food, littoral plants and their uses from an indigenous and cosmopolitan perspective. We will touch on issues of legal restrictions, ecology and fragility of ecosystems, stewardship and care for the land and sea.
This is an informative workshop designed to empower people with identification skills.
This is a family-friendly stroll by the sea. Dress for the weather and bring the camera and notebook if you wish to retain the information, you will receive a small booklet as part of the course. Venturing onto the rock platform will depend on wave conditions. The tour is at low tide.
Costing $40 for non-members and $30 for PNB members.
A TASTE OF THE BUSH - COOKING WITH INDIGENOUS PLANTS
Thursday, February 28, 2019: 7:00pm – 9:00pm
Narrabeen Tramshed Community Centre
Come along and discover a whole new world of mouth-watering tastes made from our Indigenous plants.
After over 40 years of working in the food industry, Jill and Denis Richardson became fascinated by the wonderful flavours of Australian native foods. They have built their business ,"A Taste Of The Bush", using and promoting the use of these amazing indigenous plants.
Jill visits schools, clubs, retirement villages and gardening clubs showing how easy it is to incorporate these lovely flavours into our everyday food, whilst passing on some of the interesting information she has discovered about these native flavours.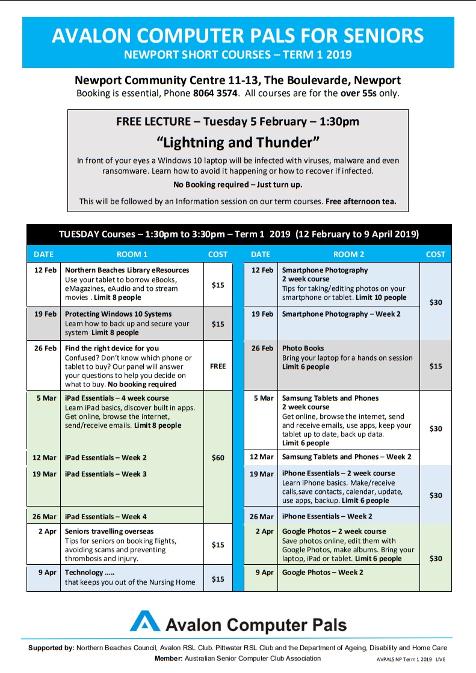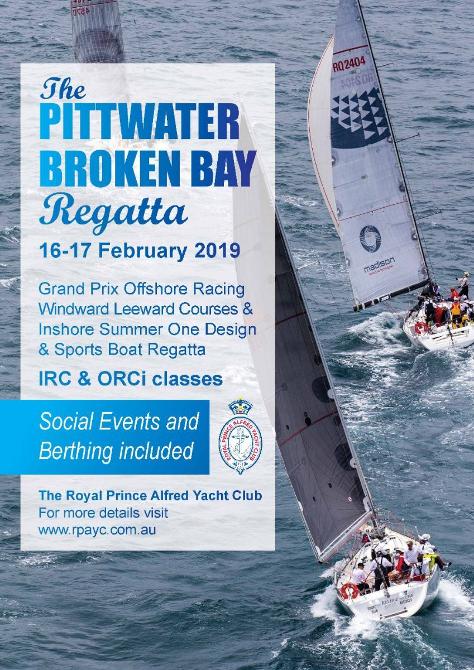 Flourish Avalon Summer Music
19 Avalon Parade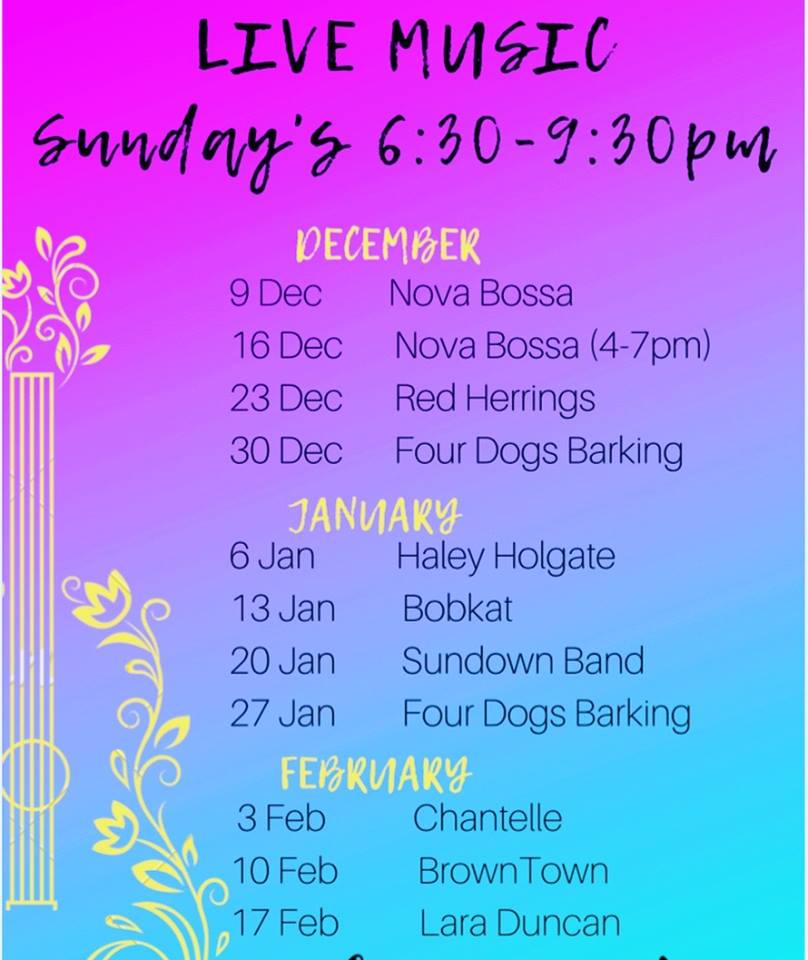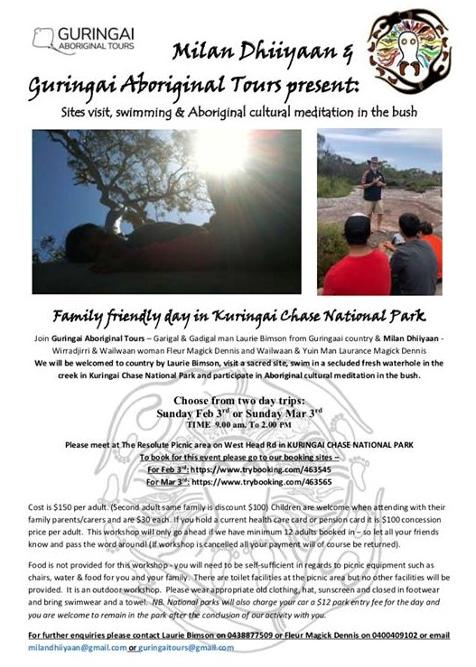 Pittwater Camera Club -
All Meetings are 7.45 for 8pm - 10pm- The Auditorium: Pittwater RSL Club, Mona Vale Road, Mona Vale 2103 - Family, friends and visitors are all welcome. Proudly Sponsored by Pittwater RSL Club
PITTWATER CAMERA CLUB Inc. - Since 1966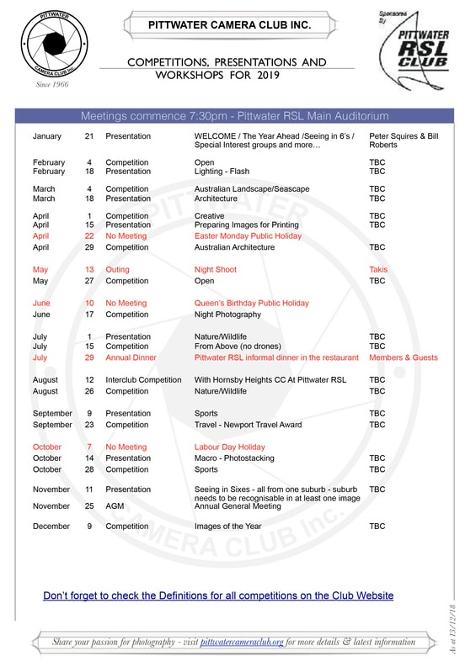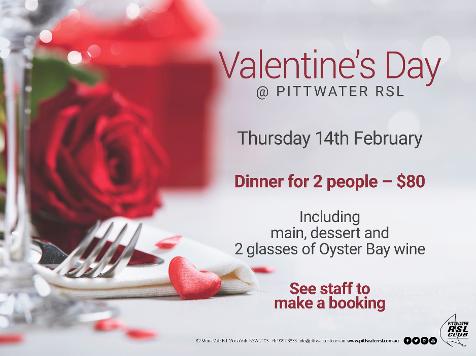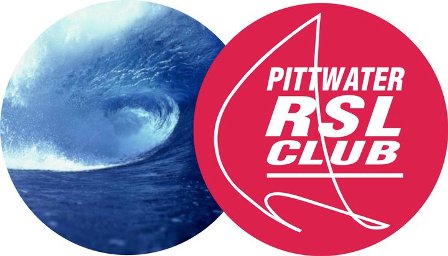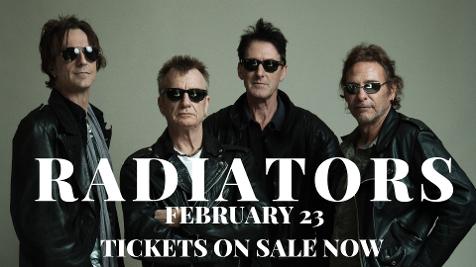 Long Reef Guided Reef Walks
Please find below the 2017 – 2018 timetable for guided walks of Long Reef Aquatic Reserve.
If you'd like to join us on a walk please contact me a couple of weeks before the walk date to make a booking. FREE GUIDED WALKS of Long Reef Aquatic Reserve with NSW Department of Industry & Investment Fishcare Volunteers will be held on the following date:
Dates for 2019
Sunday 6 January 2019 3:00pm – 5:00pm
Sunday 20 January 2019 2:00pm – 4:00pm
Sunday 17 February 2019 1:00pm – 3:00pm
Sunday 17 March 2019 11:30am – 1:30pm
Sunday 7 April 2019 2:30pm – 4:30pm
Walks are held subject to weather conditions
Bookings are preferred.
Please email Wendy to book: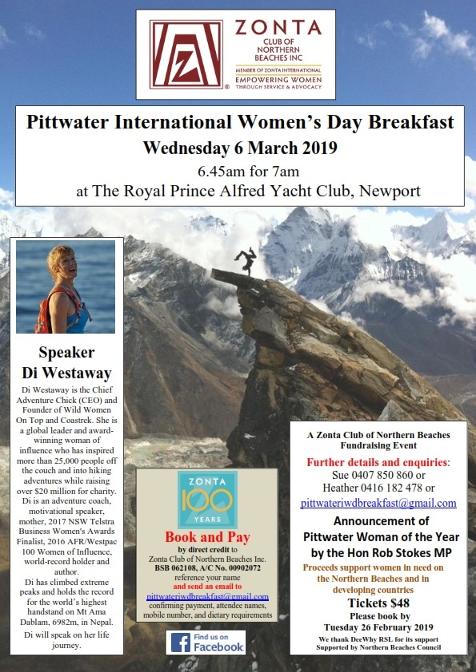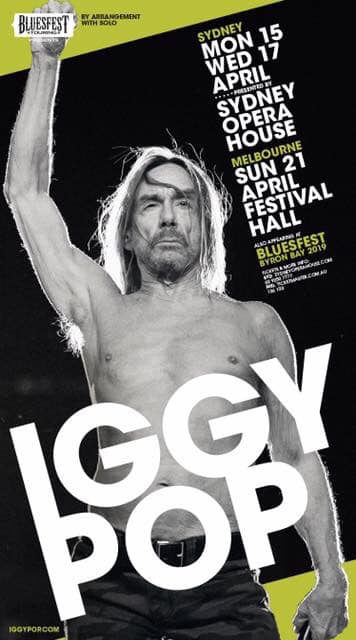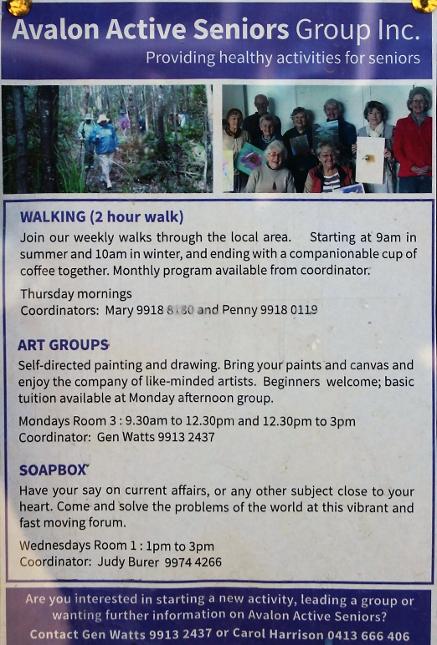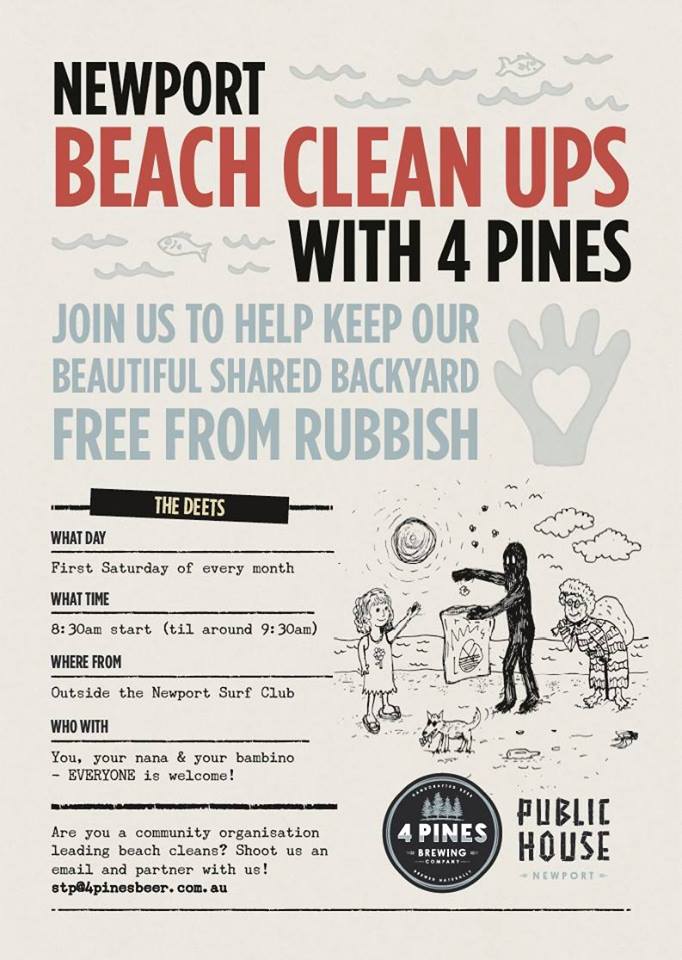 4 Pines Brewery Newport will be providing up-cycled malt bags from the brewery to store the trash and keep it from our shores.
Do you get a beer?
Absolutely! 4 Pines will hand out tokens to participants which will be redeemable for a fresh cold beer back at Public House.
Green Team Beach Cleans 2018!
The Green Team is back for 2018!
It has been estimated that we will have more plastic than fish in the ocean by 2050...These beach cleans are aimed at reducing the vast amounts of plastic from entering our oceans before they harm marine life.
Anyone and everyone is welcome! If you would like to come along, please bring a bucket, gloves and hat. Kids of all ages are also welcome!
The Green Team is a
Youth-run, volunteer-based environment initiative from Avalon, Sydney. Keeping our area green and clean.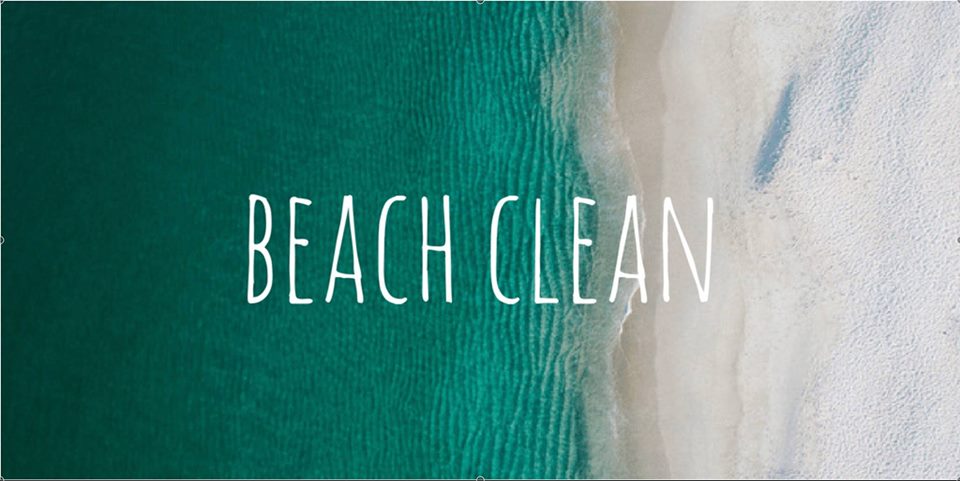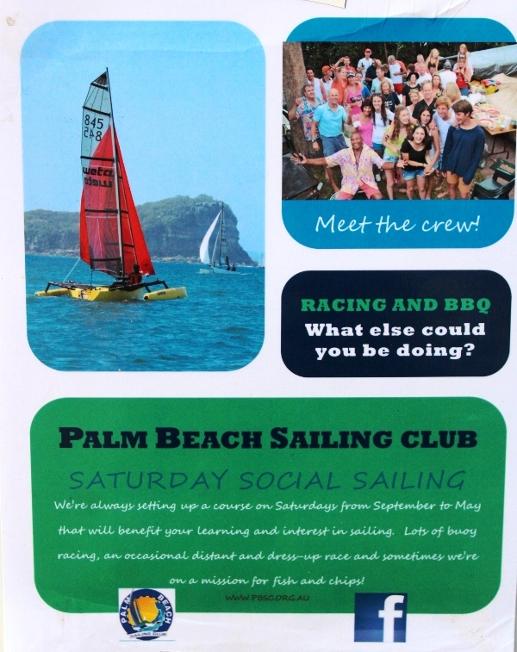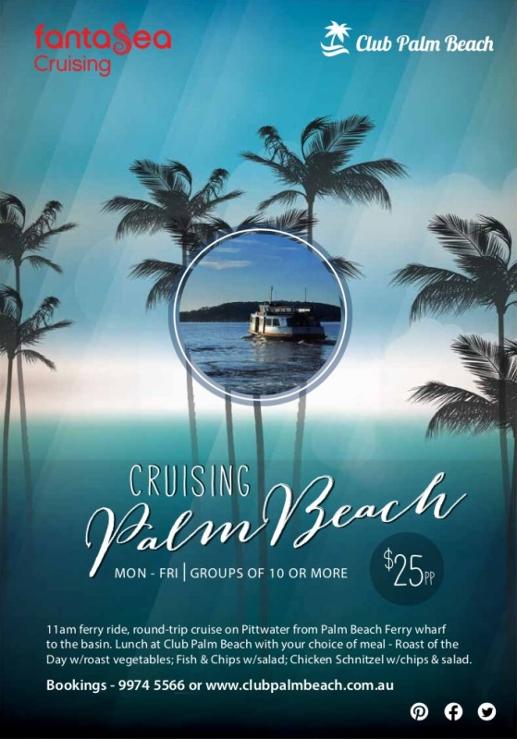 Newport Bowling Club Introduces Barefoot Bowling
Newport Bowling Club Breakfast Bowling.
Sunday mornings 9.00 to 12.00.
$10 includes an egg and bacon roll.
Beginners welcome, bowls are supplied. Club is also available for barefoot and corporate bowls.
Palm Road, Newport.
For further information, call 9999 1661 or 0402 126 109
The Newport Bowling Club is situated on the beautiful Barrenjoey Peninsula, the most northerly point of the Northern Beaches area of Sydney, Australia. The Club is located on the corner of Barrenjoey and Palm Roads, Newport. Visitors are very welcome, whether local, from within the state, interstate or overseas.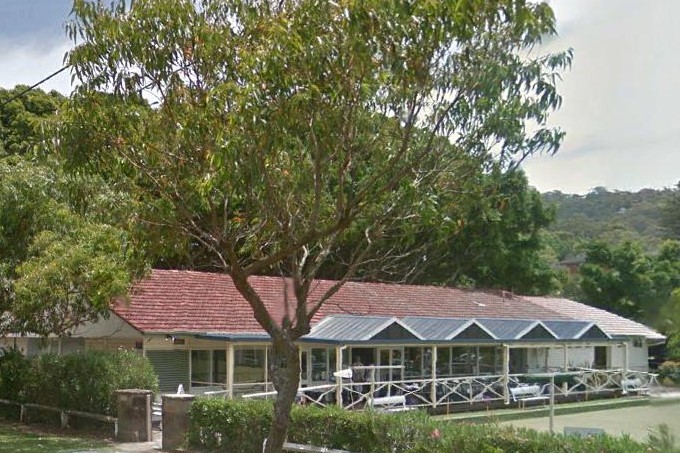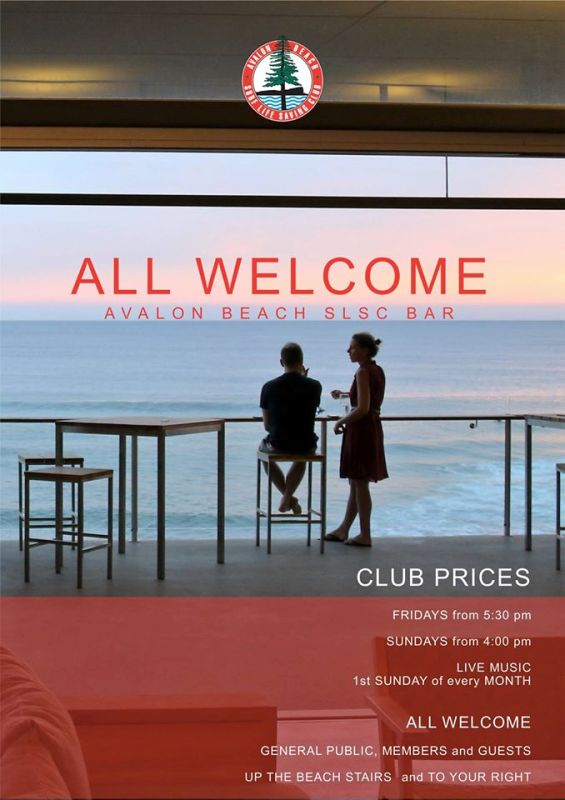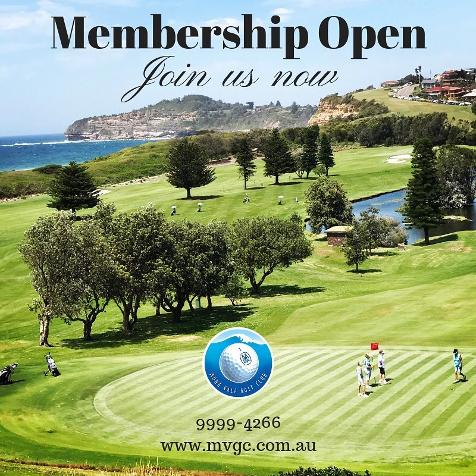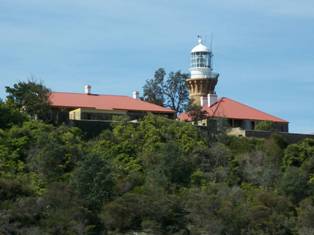 Barrenjoey Lighthouse Tours
Every Sunday, throughout the day, from 11am to 3pm.
Tours take approx 30 mins. Phone 9472 9300 on the day to check tours are going ahead. Meeting place: Meet at the top (steep and hard 20-minute walk on uneven ground) at the keeper's cottage. Cost: $5 adults, $2 children.
MANLY ART GALLERY & MUSEUM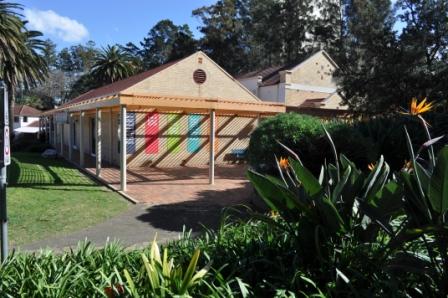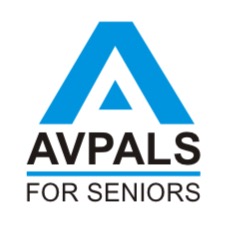 Avalon Computer Pals for Seniors

AVPALS is a volunteer organisation dedicated to helping seniors improve their computer skills. Started in 2000 it now has 20+ trainers and many hundreds of students. At a really low cost (about $30 a school term) they can provide one-to-one training on most matters connected with computing and related technologies like mobile phones and digital cameras. From the smallest problem (how to hold the mouse!) to much more serious matters, there is a trainer who can help.
The training rooms are under the Catholic Church in Avalon and training is conducted Monday to Friday from 9am to 4pm. For more information visit AVPALS web site www.avpals.com or phone 02 8064 3574
Keep up to date on our Facebook page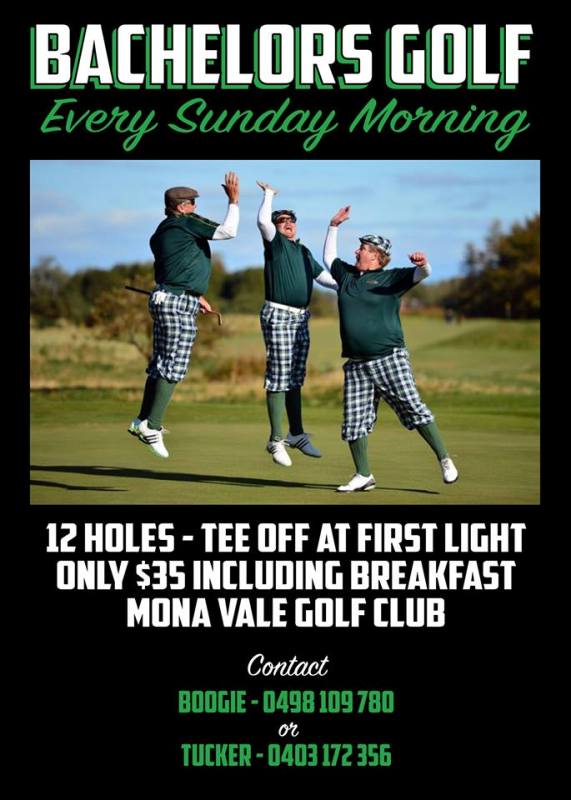 Palm Beach Golf Club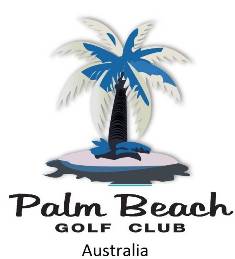 Music in The Garden Bar
With the success of our opening afternoon in The Garden Bar we are pleased to continue Sunday entertainment.
Free admission event every Sunday from 1.00pm to 4.00pm only in The Garden Bar.
Palm Beach Golf Club
2 Beach Road,
Palm Beach
Ph: 9974 4079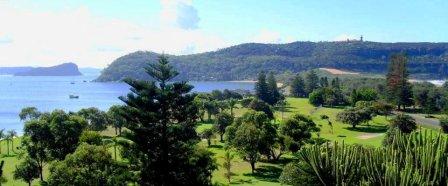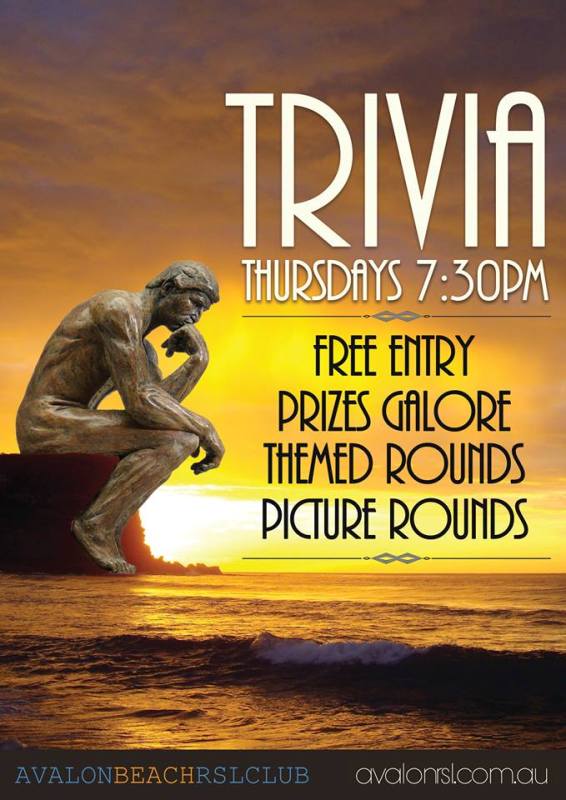 Sydney Northern Beaches Woodturners Inc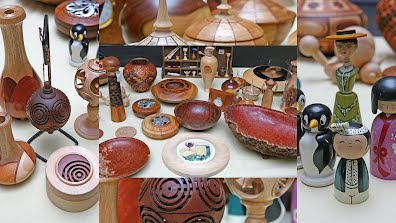 Sydney Northern Beaches Woodturners - Monthly Demonstration - Wood Turning Demonstration on the third Sunday of the month: 9am-2pm
The aim of our group is to bring together people who are interested in woodturning and to assist new members to participate in the craft of woodturning. At the same time we aim to socialise and have fun. We are active in supporting local community groups and charities. We make cash donations as well as donations of toys and equipment made by our members. Come and see us at the Narrabeen RSL Club, Nareen Pde, North Narrabeen. Workshop Open every Tuesday, Friday and Saturday between 9 am and 12 noon.
Cost: $5 for insurance & a cuppa (If you want to join there is a $25 yearly subscription fee). Contact: Jack Butler on 9999 4290 or email: johnbutler@optusnet.com.au . Website: https://sites.google.com/site/woodturner60/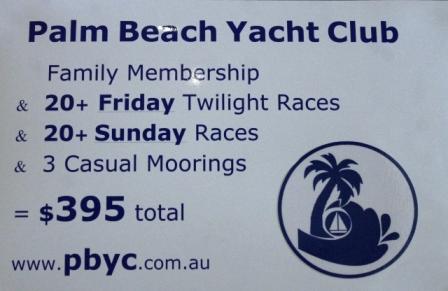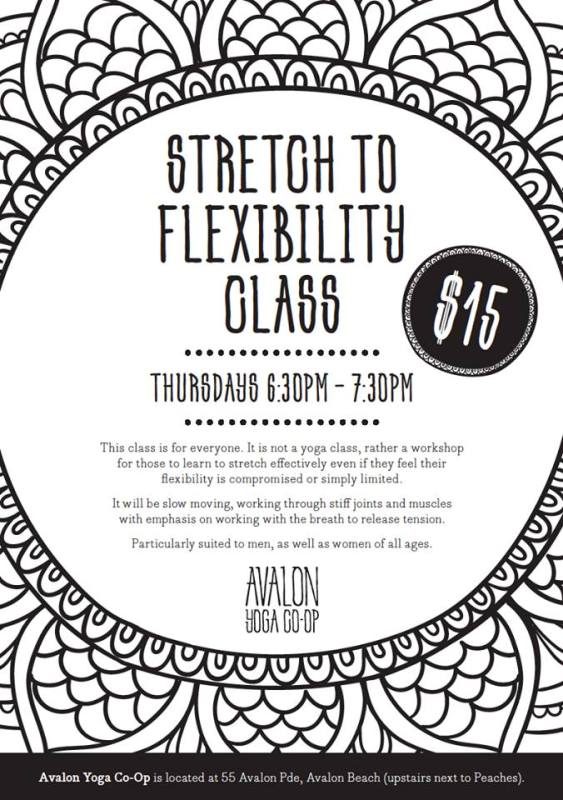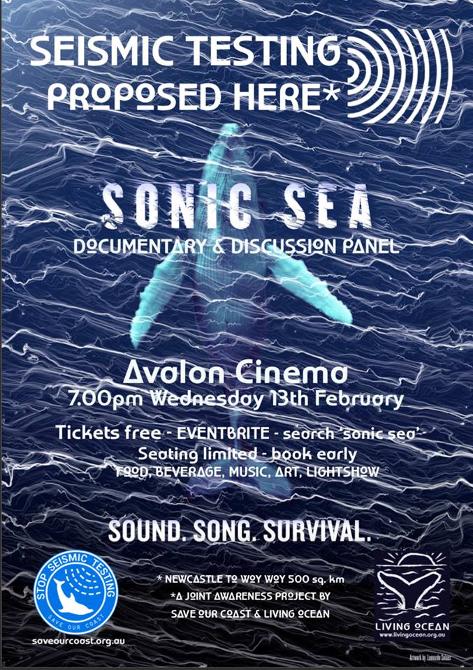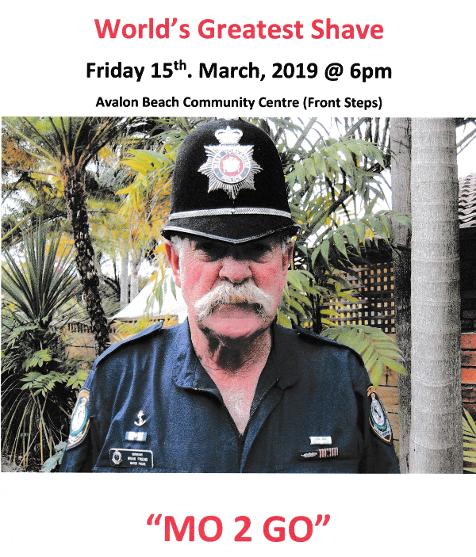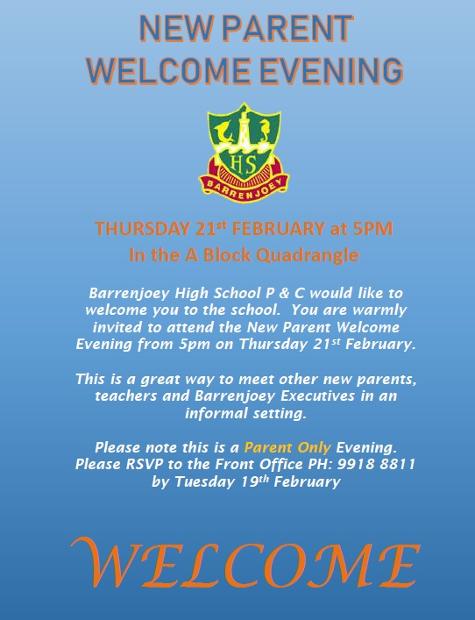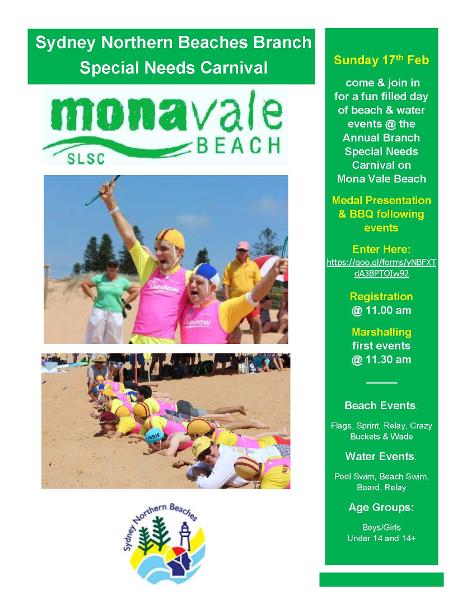 Liz Muir – Artist: Open Studio During March 2019
On March 9th,16th & 23rd
Liz Muir's Studio will be open at North Avalon allowing visitors to view and purchase her paintings inspired by the local environment. Both large and small paintings of the beaches, creeks and walkways in both impressionist and contemporary form will be available for sale from the studio at 19 Catalina Crescent, Avalon Beach from 10-4pm. You can book an appointment on 9918 7438 or 0414 50 55 50 or email lizmuir@me.com.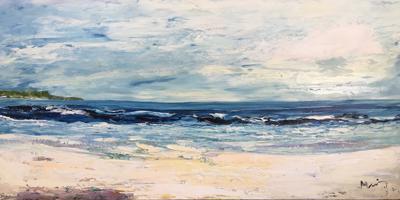 Headland (92x153cm) by Liz Muir
MuirArt - Muir Aust Pty Ltd
p: +61 (0)2 9918 7438 m: +61 (0)414 50 54 50
a: 19 Catalina Crescent AVALON BEACH NSW 2107
Living the Change Fundraiser
Movie + Curry Night: Living The Change screening on the Beaches

Hosted by Family Wellness Centre and Kinma School
Saturday, February 23, 2019 at 5:30 PM – 8:30 PM
Kinma School - 127 Coolowie Rd, Terrey Hills
FREE - PLEASE NOTE the tickets are Free but this is a DONATION FUNDRAISER for Kinma School's Kitchen refurbishment. Please book your tickets on the Eventbrite link. To manage crowd numbers, you need a ticket number to attend.
Programme for the evening:
A vegetarian curry will be served on the night between 5.30pm-6.30pm for all attendees on arrival.
The film will start at 6.30pm.
Discussion with panel from 7.50pm onwards.
Your donation towards the Kinma Kitchen Fund for the evening's experience of film, meal and discussion would be greatly appreciated.
Discussion Panel:
Peter Rutherford - Senior Eco Gardener at Kimbriki Eco House and Garden for more than 18 years
Geraldene Dalby-Ball - Founder of Ecological Consultants Australia, working with people and the environment to bring nature back into urban areas
Dr. Connie Harris, MB.BS - Connie is a GP, and also a keen interest in the environment and bush regeneration
Living the Change Synopsis
Through the inspiring stories of people pioneering change in their own lives and in their communities in order to live in a sustainable and regenerative way.
Directors Jordan Osmond and Antoinette Wilson have brought together stories from their travels around New Zealand, along with interviews with experts able to explain how we come to be where we are today. From forest
gardens to composting toilets, community supported agriculture to timebanking,
Living the Change offers ways we can rethink our approach to how we live.
Each and every one of us has the power to create change. Living the Change sets out to inspire us to do
just that. There are so many exciting and important ideas and initiatives out there, so much hope and inspiration.
This film aims to generate discussion as widely and deeply as possible about how each of us views the future and our part in it.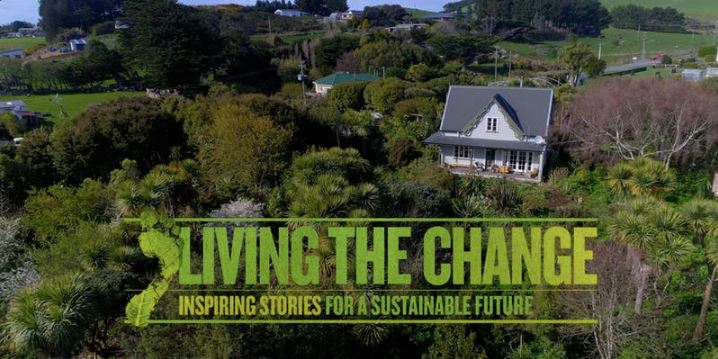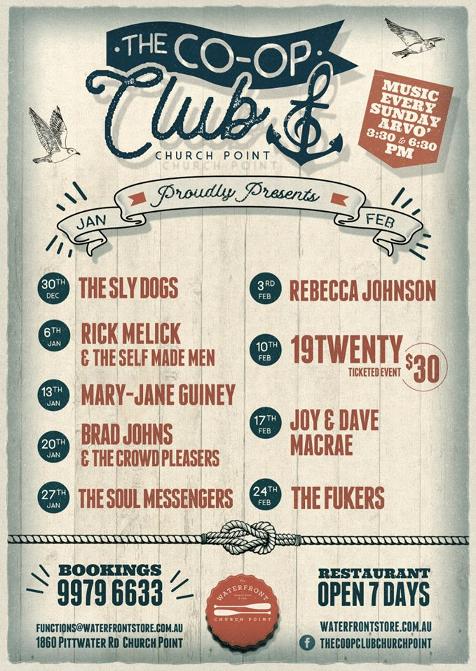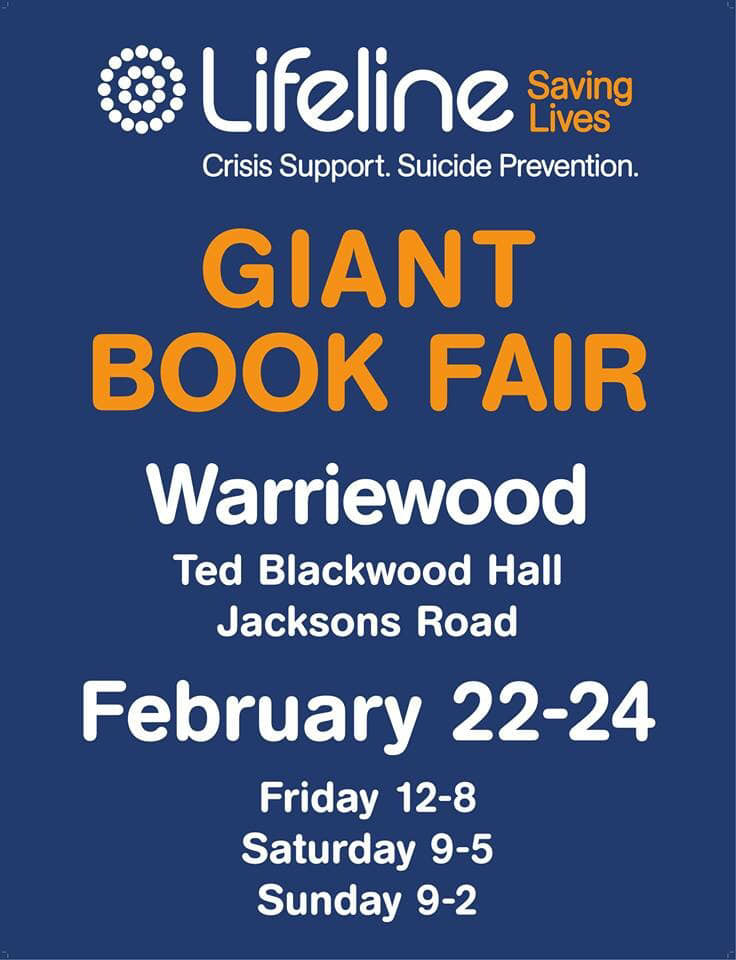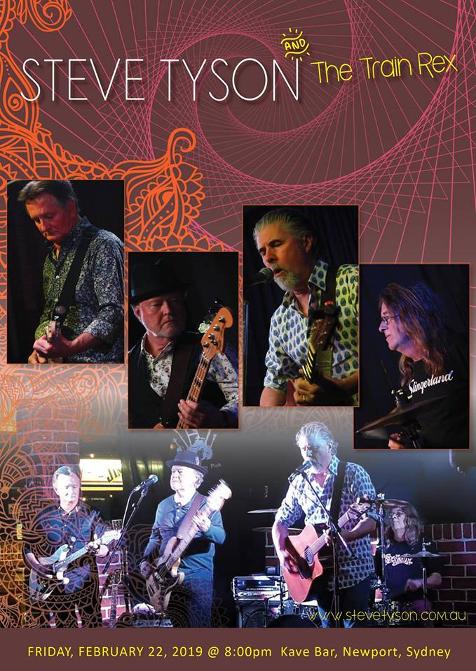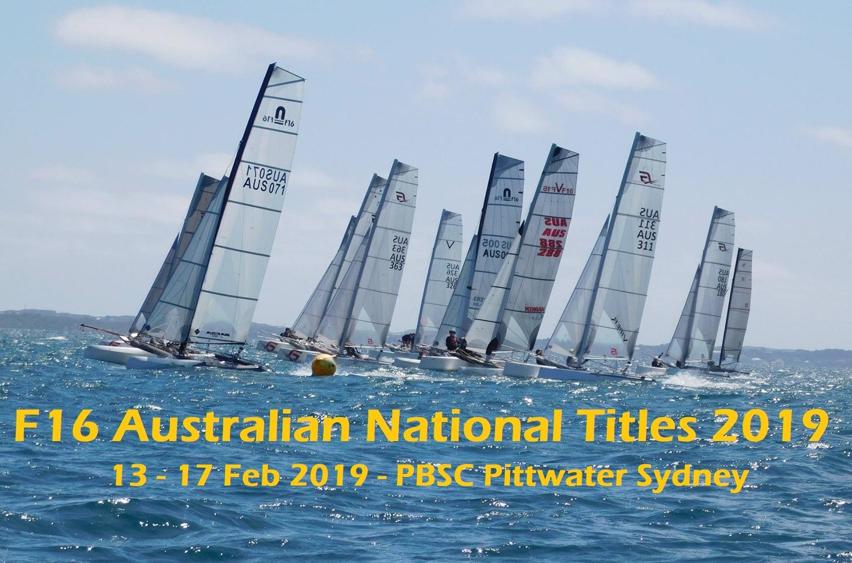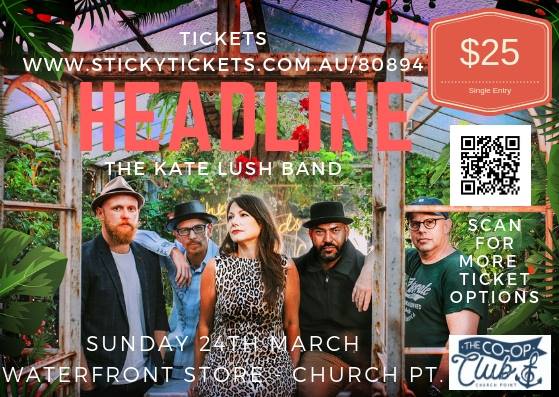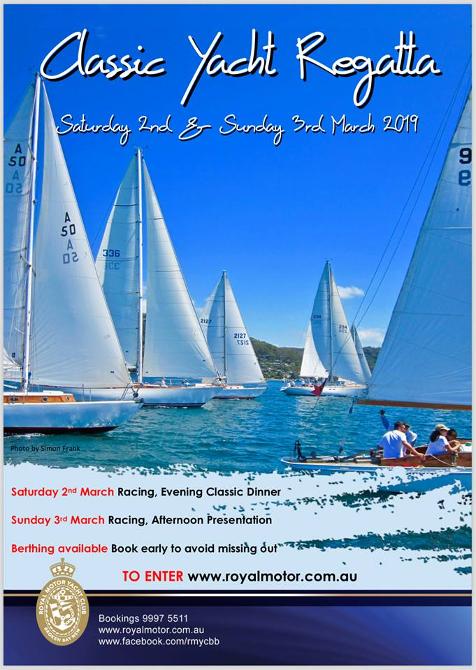 Swoop Summer Circus on the Sand
Saturday, February 16, 2019 at 6 PM
Narrabeen Beach (South)
Hosted by Swoop Physical Theatre
Come along and play on the sand with Swoop Physical Theatre. Fire twirling, hooping and summer shenanigans for all ages and abilities. Come and play or just come down to watch and enjoy the music with friends. Bring a picnic dinner and try something new.
This is a free event.
Meet near South Narrabeen Surf Club.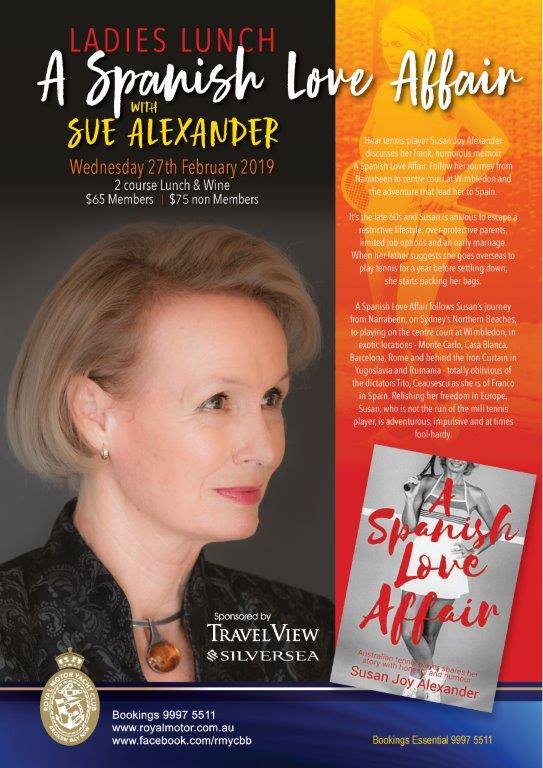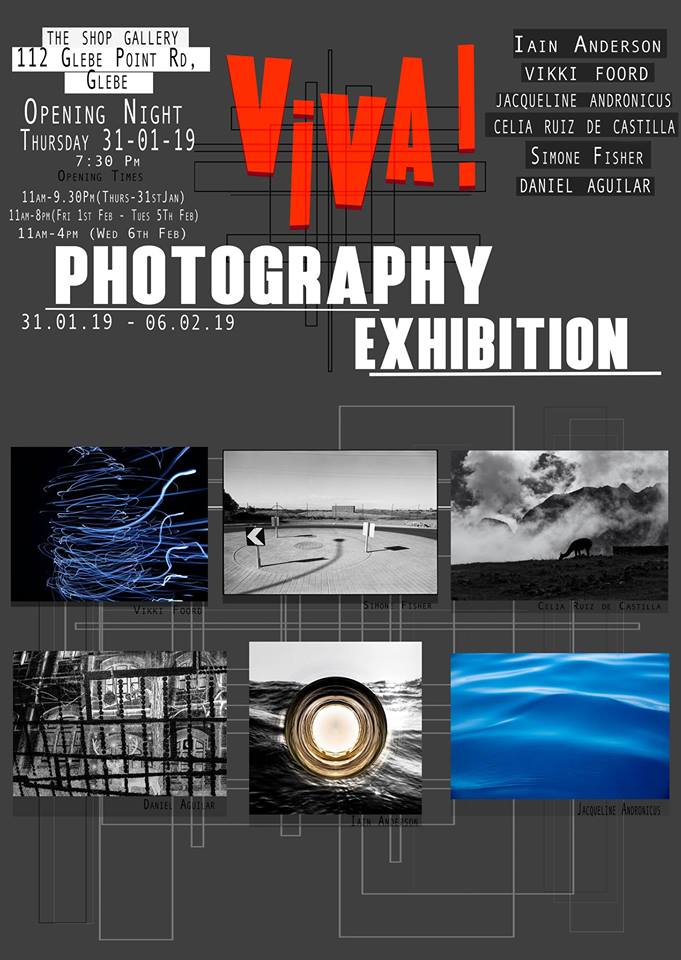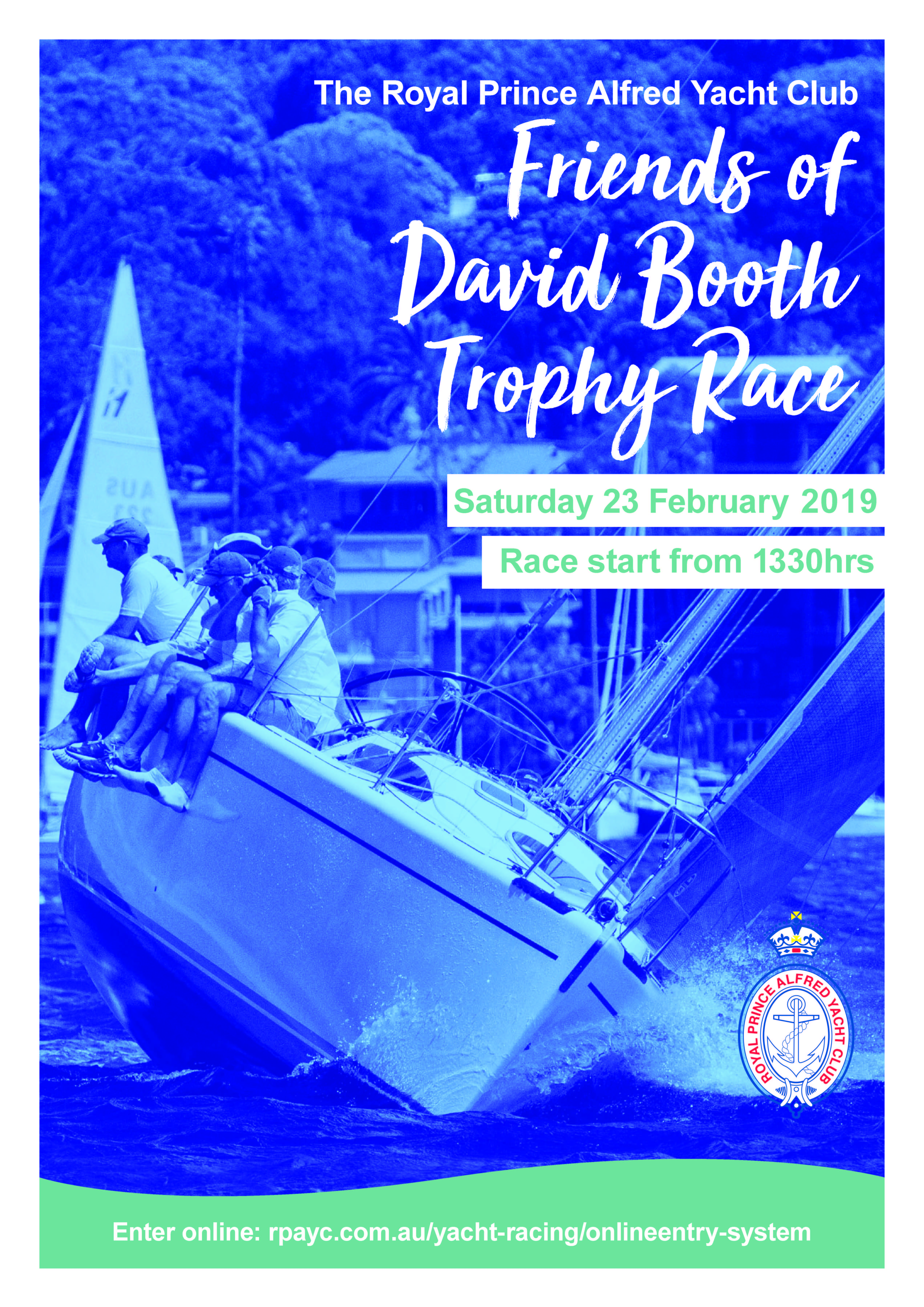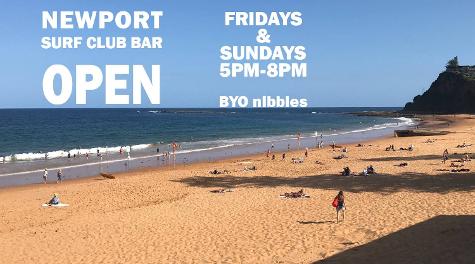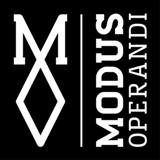 Modus Operandi Brewing Co.
14 Harkeith Street
Mona Vale
Ph: 8407 9864
Music:
FEBRUARY
SUNDAY 10TH FEBRUARY | 3PM
GAVIN RIMMER
Gavin is a popular choice round here, not just because he's our mate but because of the passion he has for his music. A late bloomer, he pulls out the stops when it comes to his accoustic performances.
SATURDAY 16TH FEBRUARY | 7PM
LONG WAY SOUTH
Long Way South bring you the best vintage high energy New Wave, Indie, Punk and Britpop from the UK. Comprised of 5 experienced ex-pat Brits they are the only Sydney based band specialising in this genre. With songs from artists such as the Psychedelic furs, The Clash, Pulp, The Police, The Sex Pistols, Billy Idol, Blur and Oasis they create a rampant nostalgic atmosphere while making it exciting and fresh for those new to the music.
SUNDAY 17TH FEBRUARY | 3PM
CHRIS RAGGATT
Come and enjoy a Sunday Session with Northern Beaches local, Lara Duncan, perform classic songs by Fleetwood Mac, Tom Petty and Aussie Legend Paul Kelly with an alternative country twist.
SATURDAY 23RD FEBRUARY | 7PM
THE REPLACEMENTS
The Replacements are a Sydney covers band that combine powerful vocals and harmonies with unique interpretations of
of some of rock's classic numbers. We'll be singing tunes from David Bowie, The White Stripes, ACDC and so many more!
SUNDAY 24TH FEBRUARY | 3PM
EAST WEST BLUES
Welcoming this Blues duo that a few years back who had an admiration for the Blues in it's pure form, started playing together. Since they were the 2 main players & singers, together they decided that as a duo the music was more sincere and people everywhere were preferring the acoustic sound which held itself true to its original meaning and feel.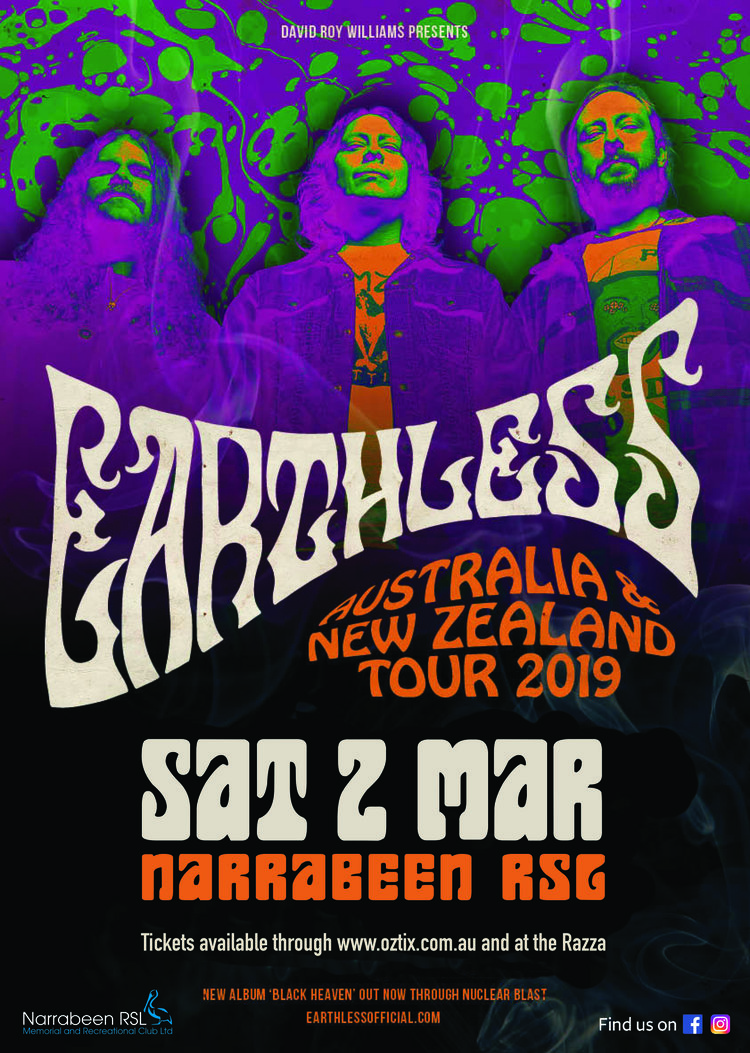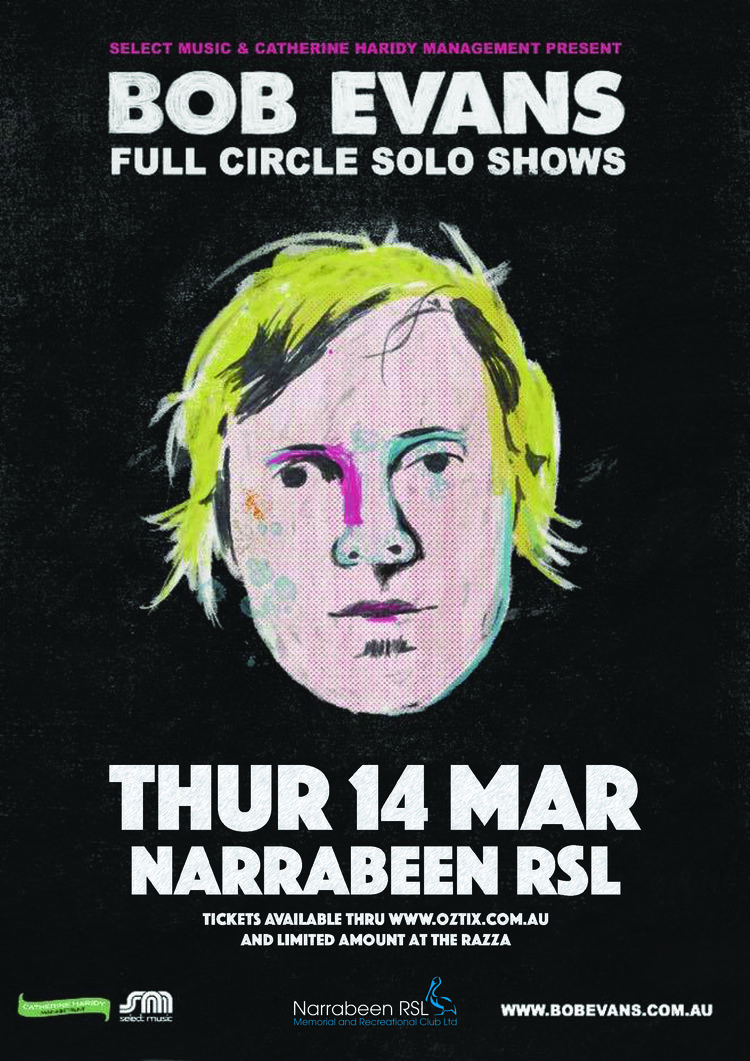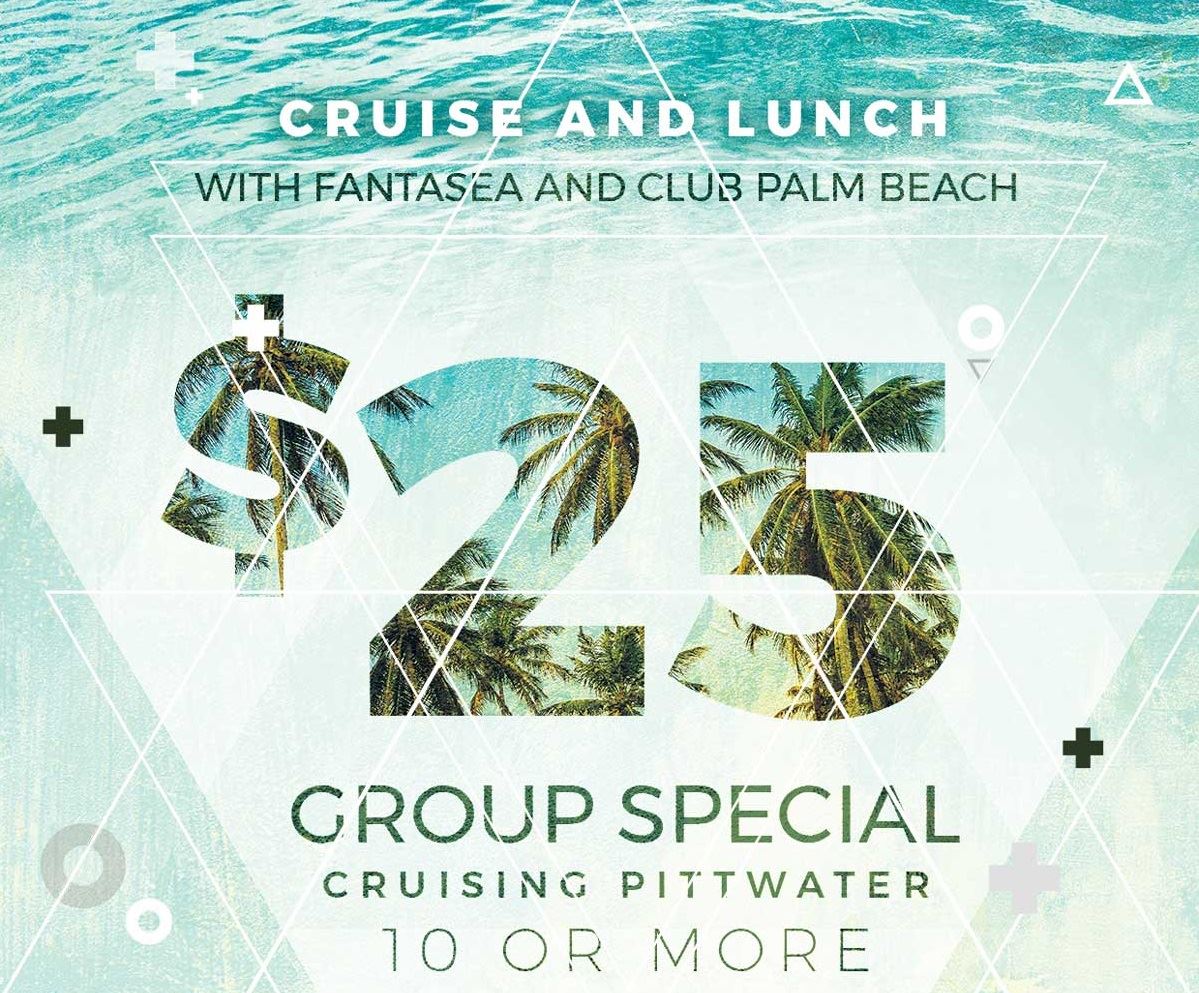 $25 Pittwater Lunch & Cruise Group Summer Special
- Available Monday - Sunday
- Groups of 10+
Venture out on Pittwater this summer aboard Fantasea ferries and explore all of the beautiful locations this part of the world has to offer, then return back to Club Palm Beach for a delicious home-made meal prepared by our chefs.
This special includes the cruise with Fantasea and all meals delivered to your to your table so you are able to relax with friends & family.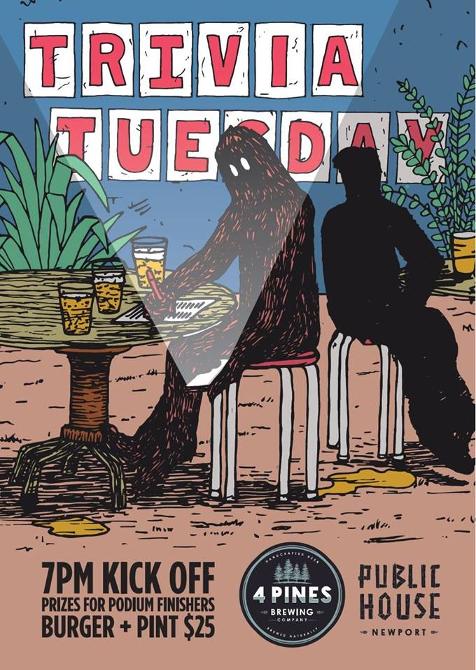 Noah's Dog Walking Service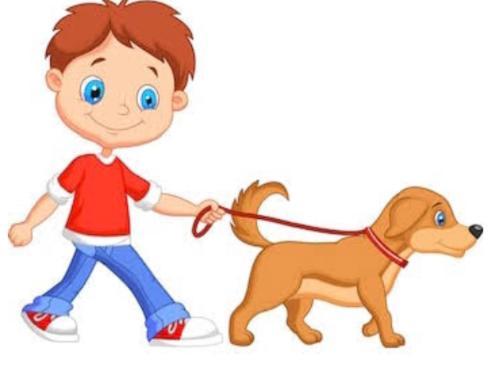 Having trouble finding time to walk your dog?
Wish that someone else would just do it for you?
Well from now on there is that option. I am a 14 year old
boy living in Avalon with experience in handling all types of
dogs. As a dog owner myself I can assure you that your
dog will be walked to the best of standards. $10 per hour.
Contact me with:
Can work in:
Avalon, Palm Beach, Newport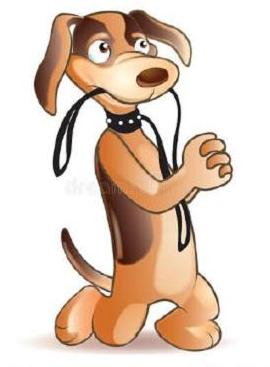 So give your dog a walk without hassle.
Ingleside Rider's Group
Instead of watching, why don't you come and join us? We have mid year membership for just $70 - this gives you access to free club events we hold, priority bookings for our clinics, reduced rates for all events and... you get to join a 'members only (closed) group.' PLUS! access to the grounds whenever takes your fancy!
What's not to like!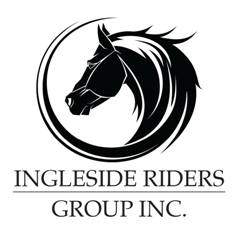 Friends of Narrabeen Lagoon Catchment Activities

Bush Regeneration - Narrabeen Lagoon Catchment

This is a wonderful way to become connected to nature and contribute to the health of the environment. Over the weeks and months you can see positive changes as you give native species a better chance to thrive. Wildlife appreciate the improvement in their habitat.
Belrose area - Thursday mornings
Belrose area - Weekend mornings by arrangement
Contact: Phone or text Conny Harris on 0432 643 295
Wheeler Creek - Wednesday mornings 9-11am
Contact: Phone or text Judith Bennett on 0402 974 105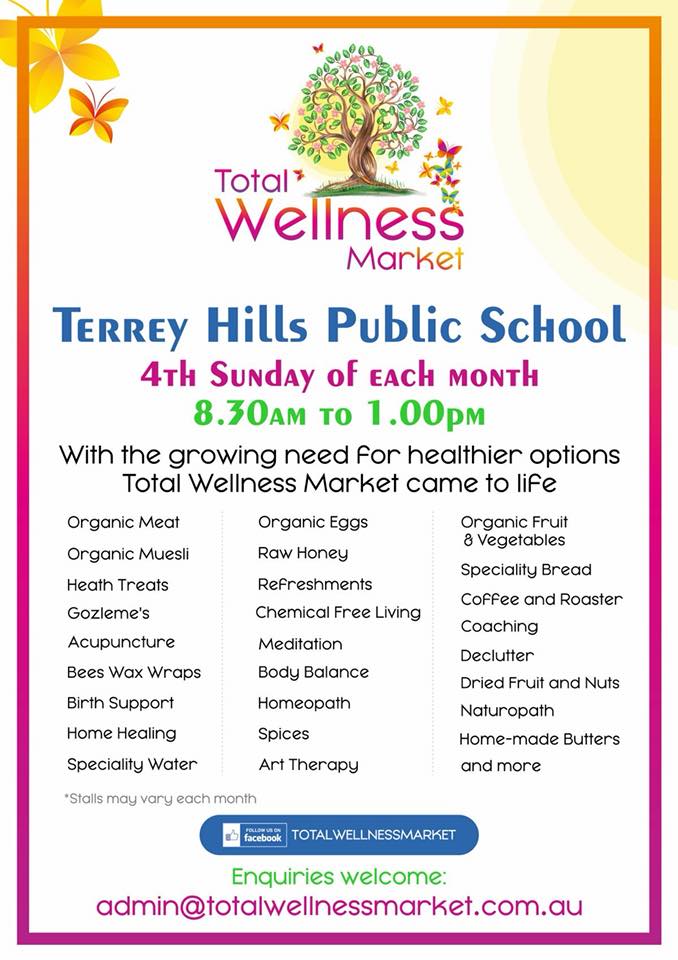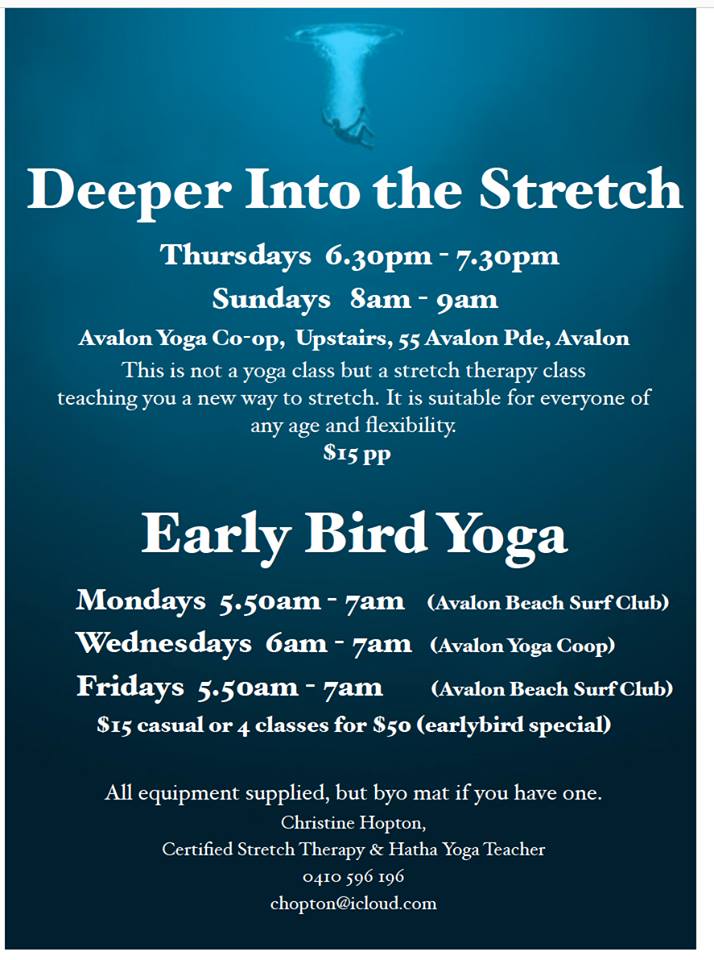 Northern Beaches Jive is a social dance group. Our Modern Jive classes are held every Wednesday at 7.30pm at Narrabeen RSL.
Modern Jive is an easy partner dance with an emphasis on having fun and is great for all ages. Our experienced teachers always make the lesson interesting and fun.
You can come along to class any time as we cater for new beginners every week. You don't have to sign up for a course - just come along when it suits you. First timers are only $10 for the first two weeks in total!! You can even just come and watch for free to see if you think you'll like it.
There's no need to bring a partner as we rotate you around to different partners during the class.
We start with a beginner class at 7:30pm for 45 minutes, followed by social dancing. At 9pm we have an Intermediate /advanced class for 45 minutes, and a concurrent 'refresher' class for the beginners, then social dancing until 10:30pm. That's right beginners get 2 classes every night.
Casual entry is $15 per night. Students and seniors are only $12 per night. We also have discounted prices, for all groups, if you buy a 5 class pass. Great value for learning and dancing up to 3 hours per night.
If you're keen and would like to go to a class more than once a week, or go to a dance party in the weekend then check out www.ceroc.com.au where you'll find more classes and weekly dance parties.
Click here (
http://eepurl.com/ciGHH1
) to sign up for our weekly newsletter which will tell you who is teaching each week and any other venue news such as special events.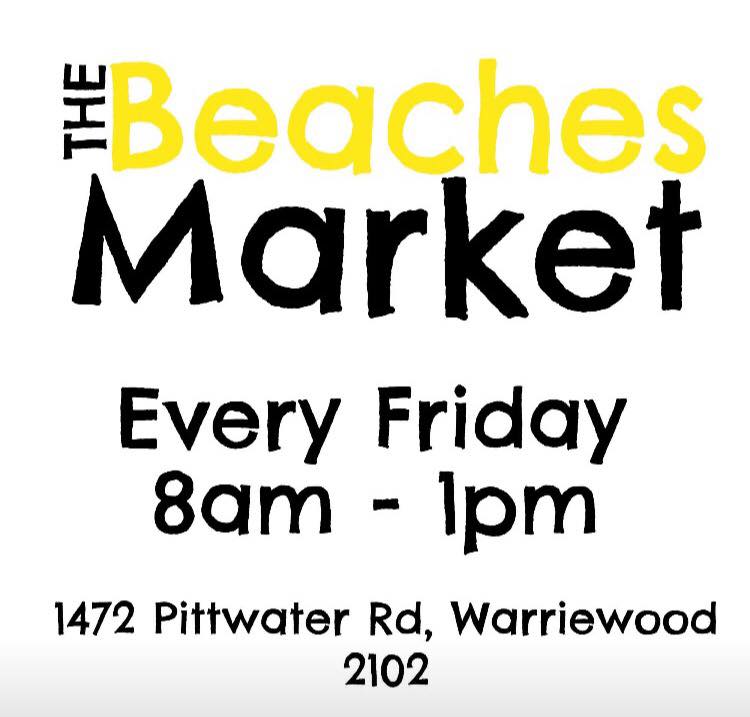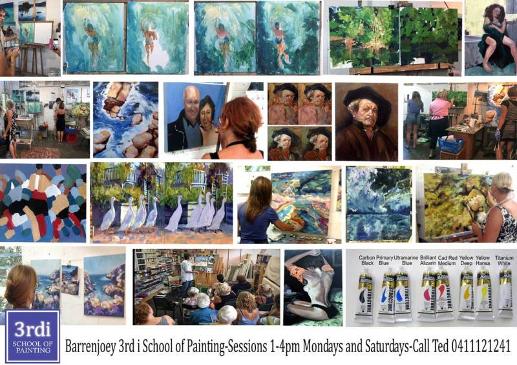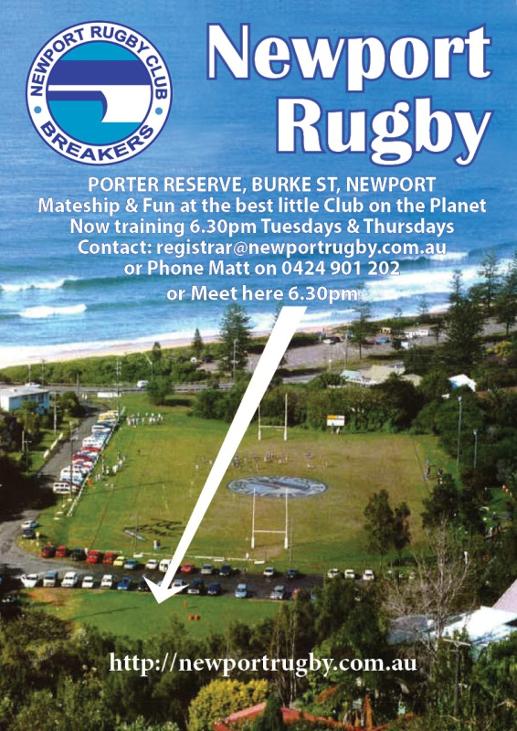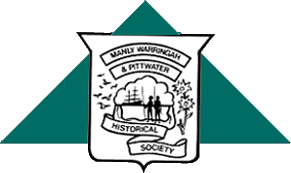 MWPHS - Manly Warringah Pittwater Historical Society - Established 1924
One of the oldest suburban historical societies in Australia, the Manly, Warringah & Pittwater Historical Society has kept the only continuous record of northern beaches achievements, local historical mementoes, documents and research. Membership: here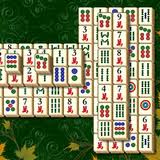 MAHJONG - AVALON ACTIVE SENIORS GROUP
Avalon Active Seniors Group Invites experienced Mahjong players to join a new group. Thursdays 1-3pm: $2.00 per session at Avalon Recreation Centre. Phone Julie: 0403 820 261.
Mona Vale Library
Storytime for preschoolers
Held every Wednesday morning at Avalon Library 10:30am - 11am
Avalon Library Storytime is held every Wednesday morning from 10.30am at the Library. Hear stories, listen to music and enjoy craft activities. Sessions run for between 30 and 40 minutes. Suitable for preschoolers, 3 to 5 years of age.
Venue: 59A Old Barrenjoey Road, Avalon (above the Recreation Centre). Cost: Free however bookings are essential. Bookings: Phone: 9918 3013 or email avalonlibrary@ozemail.com.au

Storytime at Mona Vale Library
Tuesday, Wednesday and Thursday Mornings, 10- 10.45am
Mona Vale Library Storytime is held three mornings per week during school terms. Hear stories, sing songs and enjoy craft activities. Sessions run for approximately 45 minutes. Suitable for preschoolers, 3 to 5 years of age. Venue: Mona Vale Library, 1 Park St, Mona Vale. Cost: Free. No bookings required
Club Palm Beach Social Golf Group
If you enjoy a relaxing round of golf and would like to meet some local characters and top it off with the best old school breakfast (kale free) and beverages come and join us 6 30 am Sunday - every 2nd and 4th Sunday of the month.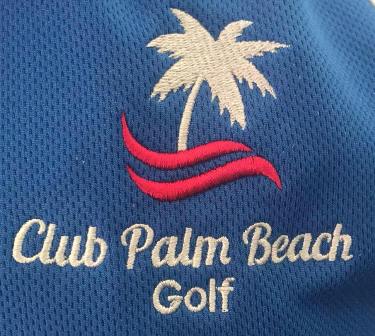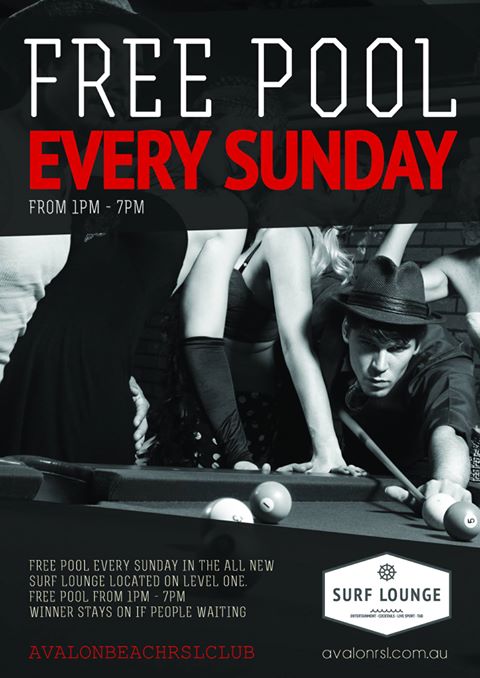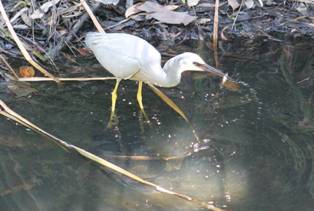 To List your Event email pittwateronlinenews@live.com.au
Send all material ready to publish. NB: Only 100% volunteer clubs and organisations that have contributed to our community get a free listing. Only $40 per month to run your poster/ notice - must be sent ready to publish.