December 10 - 16, 2017: Issue 341

Mona Vale Xmas Market 2017
Sunday, December 10 at 9 AM - 5 PM
Village Park, Mona Vale
The Annual Mona Vale Xmas Market is on Sunday the 10th of December.
With a great mix of stalls, food and music, what better place to relax and do your Xmas shopping?
Come down and enjoy the festivities!!!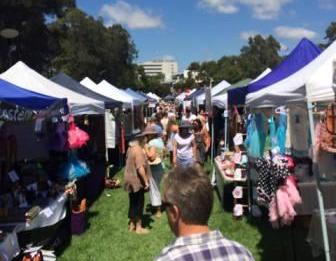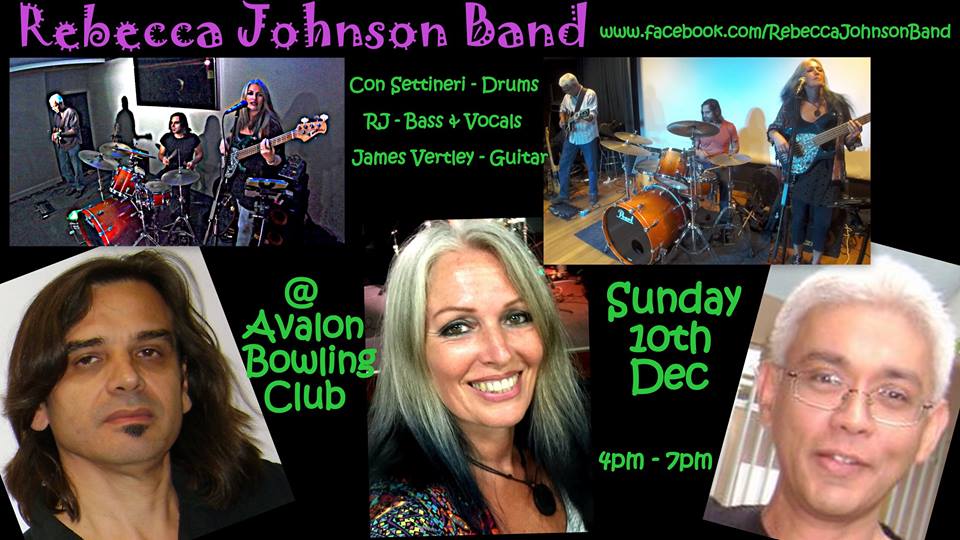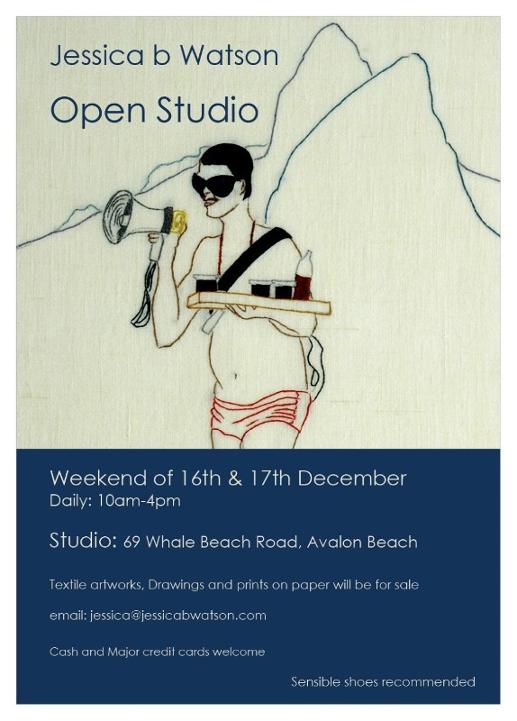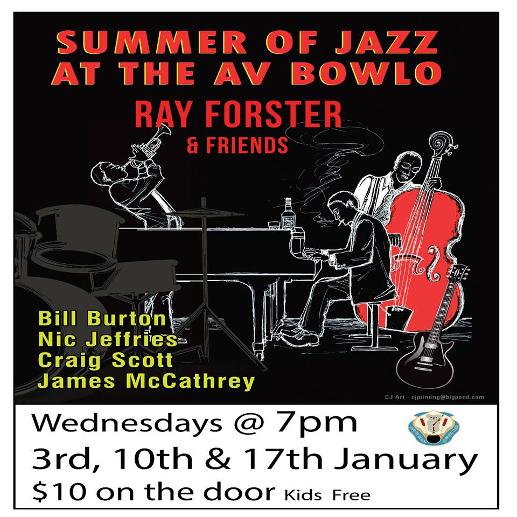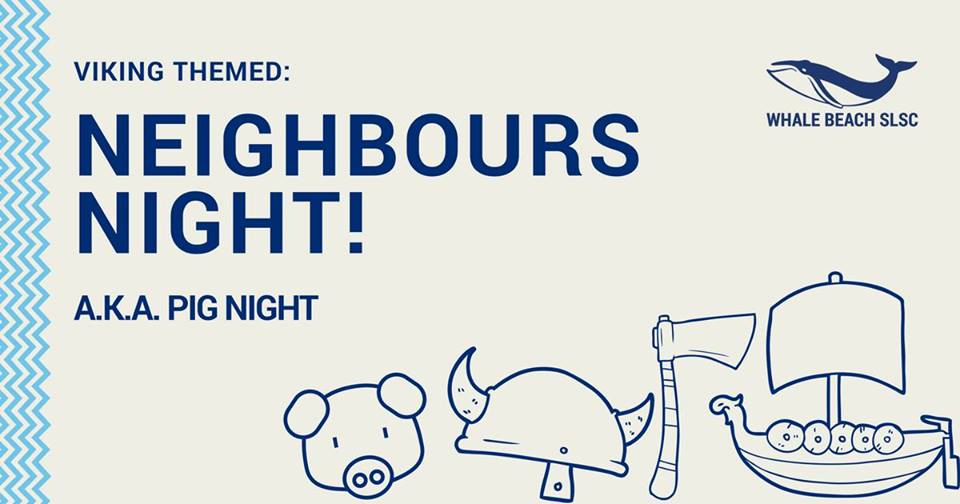 Neighbours Night 2018
Hosted by Whale Beach SLSC
Saturday, January 6, 2018 at 5 PM - 10 PM
At: Whale Beach SLSC
Lock the date in your calendar, because we have an amazing night planned for you. Come down and join the Whale Beach community for a spit-roasted pork feast and drinks. Bring friends and family - all welcome! Vegetarian options available.
Where: Whale Beach SLSC Clubhouse Deck
When: Saturday 6th January 2018, 5-10pm
Theme: Viking Feast (Dress: Beach Casual)
Tickets will go on sale this Friday 8th December 2017. There are limited tickets available so GET IN QUICK so you don't miss out.
• Adult ticket: $50
• Under 16's: $20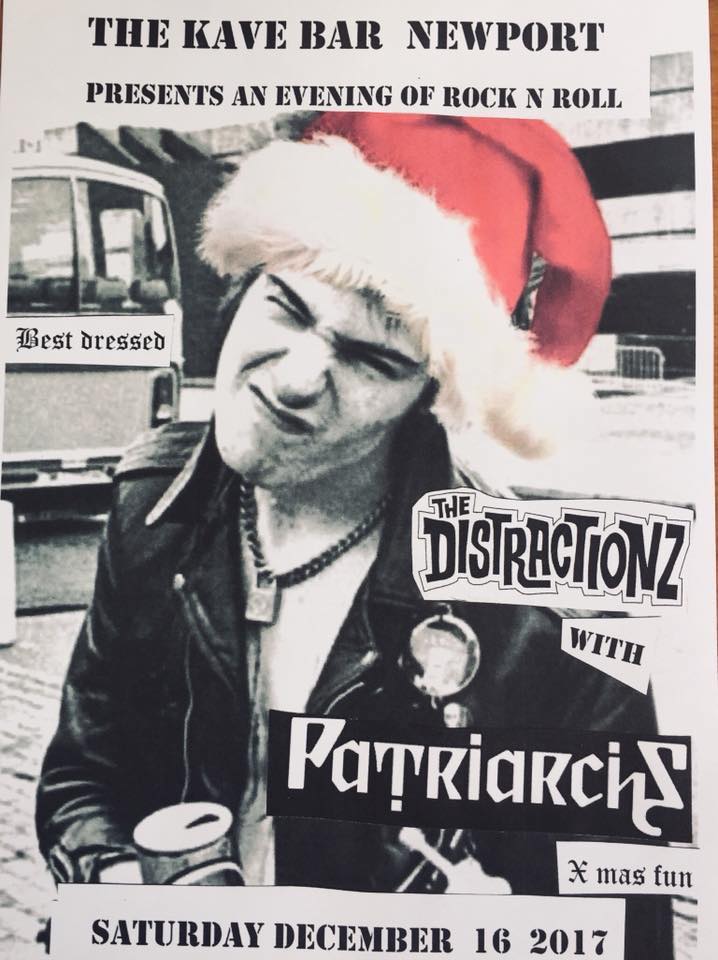 Avalon Bowling Club: December 2017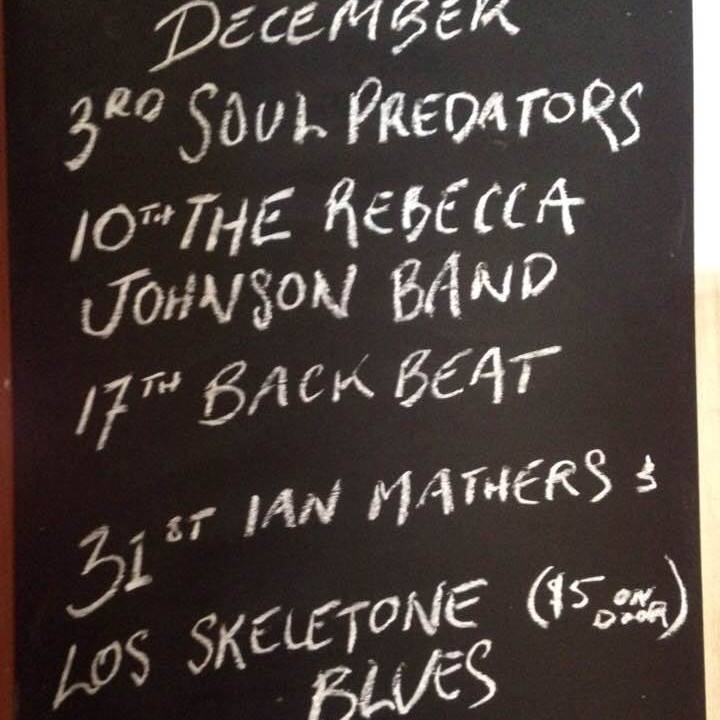 Warriewood Boardriders Retro Comp & BBQ
Sunday, December 17 at 8 AM
Warriewood Beach
It's that time of the year again. Time to climb under the house and dust off the single fin. Time to chuck on ya favorite pair of fluro boardies. Time to start practicing your soul arch high lines in the mirror.
You guessed it, it's Retro Single Fin comp time.
If you're a fan of mediocre surfing, burnt snags and sandy beer, this is the event for you.
All welcome, so bring ya mates along. Just $10 entry to cover some booze and grub.
Oh, and if you haven't had enough by the end of the comp, the Porra's will be hosting the end of year shin dig immediately following the final.
So shove that in ya calendar and get stoked on it.
Check in at 7.30am- competition kicks off at 8am.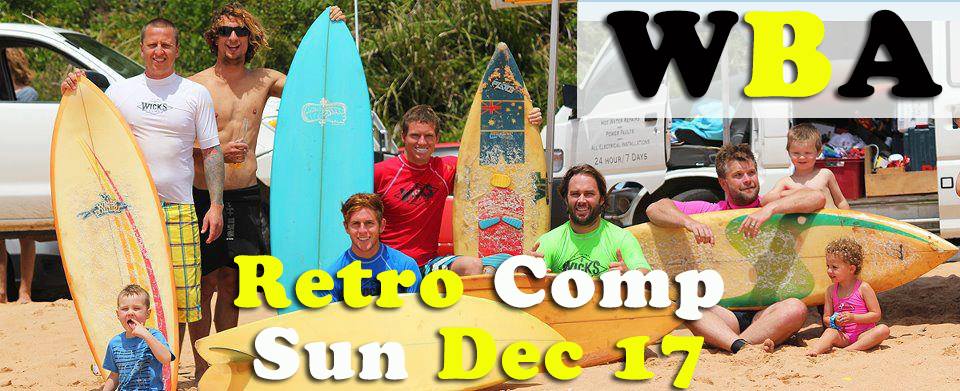 Scotland Island Dog Race
Same time same place
Christmas Eve 6pm @ Church Point
DETAILS:
Register your Dog from 2:30 to 5:30pm
Entry fee is 1 Longneck (Cold !) and 1 x Large Tin Dog Food
Official starting time 6pm (or thereabouts)
Scotland Island Dog Race 2016
By Pittwater Pathways
Pittwaters' men, women, boys and girls race their dogs across the Scotland Island channel. Light-hearted Australian culture at its best.
Dolly Parton, CrackerJack:
Mona Vale Chamber of Commerce End of Year Function
DATE: Monday, 11 December 2017
VENUE: Golf Ave, Mona Vale NSW 2103, Australia
TIME: 6:00 pm to 8:00 pm Canapés and Drinks to be served
COST: Free for Members, $20 for Non Members
We invite you to the Chamber's Year End Event on 11 December 2017! We'll be celebrating the close of another successful year for local businesses with our host, Mona Vale Golf Club!
Click on the link below to RSVP!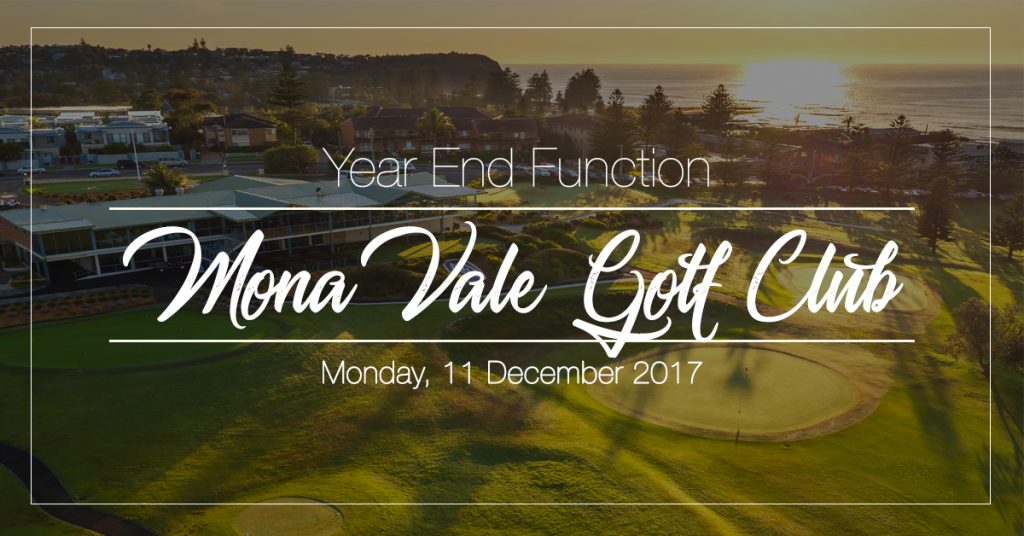 Pittwater Carols Afloat 2017
7pm at Lovett Bay Boatshed
Everyone is welcome
The performance date is Friday 22nd December with the first performance to be held at the Lovett Bay Boatshed
at 7 pm.
Boats can raft up or gather around the marina.
The choir then embarks on a ferry - courtesy of Penny Gleen and the Church Point Ferry Service - for the trip to Church Point.
The second performance will be on the old ferry wharf starting at 8.30 pm
A boat will be across the end of the wharf (as Tim Byrne's was last year) with some of the choir on board.
Whether the audience is in the square, in the restaurant or on boats around and about they will hear everything.
The sound system will be the same as last year.
The Choirmaster is Rod Heard, as last year, and we hope the carols being sung will appeal to young and old
Share the fun with family and friends .. bring along that silly hat, a picnic and the dogs.
John Flower
Whipper-In
Pittwater Carols Afloat 2017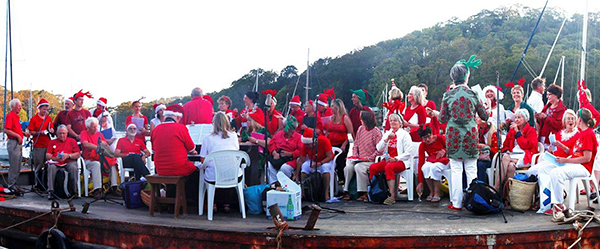 image by June Lahm
Courtesy Pittwater Offshore Newsletter,
Christmas Pantomime - Jack & His Amazing Multi-Coloured Beanstalk!
Hosted by Smarty Pants Drama & English - Classes, Tutoring, Workshops
Saturday, December 16 at 6 PM - 8 PM
The Pantomimes for Peace Theatre Space,
Newport Public School, Newport
I've created this page because I want to make a difference and I'm inspired by the work of Kids Helpline
I love to see and hear children giggle and be in awe of the new things they learn and the SmARTy Pants young Dramatists love to share their skills through a show each year, especially knowing that all the money is raised to help children through giving to KidsHelpline.
Please give $25 or more for each adult ticket and we will see you on the 16th of December at this year's theatre space, Newport PS Hall, Newport, NSW, from 5.30pm. Keep your receipt as your ticket!
Please also spread the word by sharing this Smarty Pants page with your friends and family. Thank you in advance for your generosity, it means a lot!
NB. Pantomimes for Peace is the charity arm of SmARTy Pants Drama and English Education.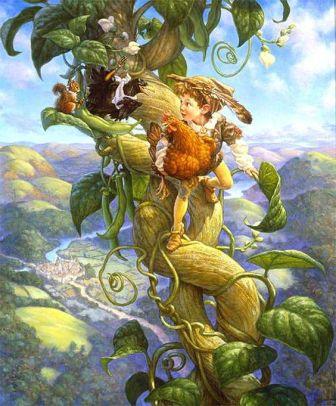 About Smarty Pants Drama & English - Classes, Tutoring, Workshops
Drama Lessons, Workshops & Private English Tutoring for young and old!
Young:
If your child is in K-10, enjoys creative play and would like to learn about acting and the theatre, they can come and join us to experience our super-duper fun Drama classes: K-2 on Monday from 3.45 - 4.30pm, 7-10 on Wednesday from 4.30 - 6pm and Thursday from 3.45 - 4.45pm in the 'B" Block Drama room in the grounds of Newport School, just off Beaconsfield Street, Newport, NSW, 2106.
Through drama games and improvisations, story-boarding, role-play, play-building and rehearsed performances, drama group members will grow in confidence and improve important social skills, as they move through the smARTy pants programme of dramatic arts.
Learn Through Play The smARTy pants way!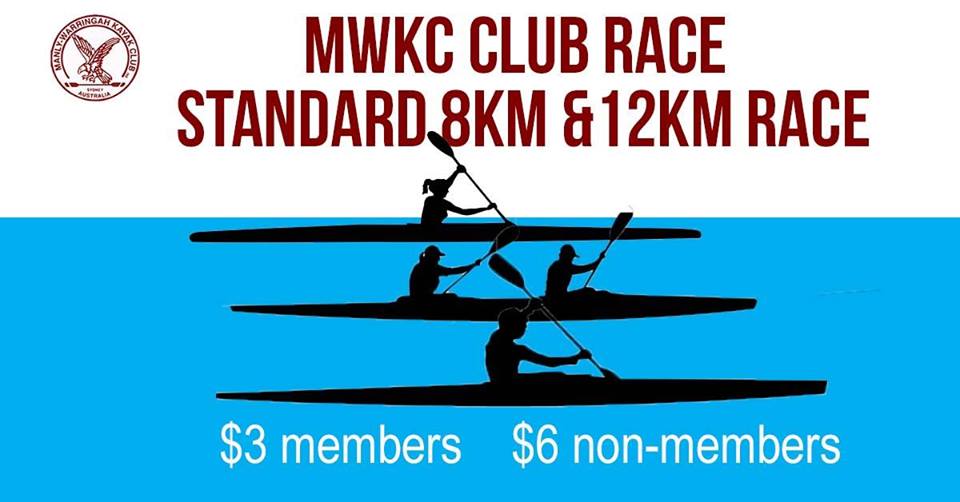 Dec 17 at 8:00 AM - 10:00 AM
Standard 8km and 12km races in any craft - double, single, ski, canoe....
$3 members $6 non-members
Fun, fun, fun - come and have a go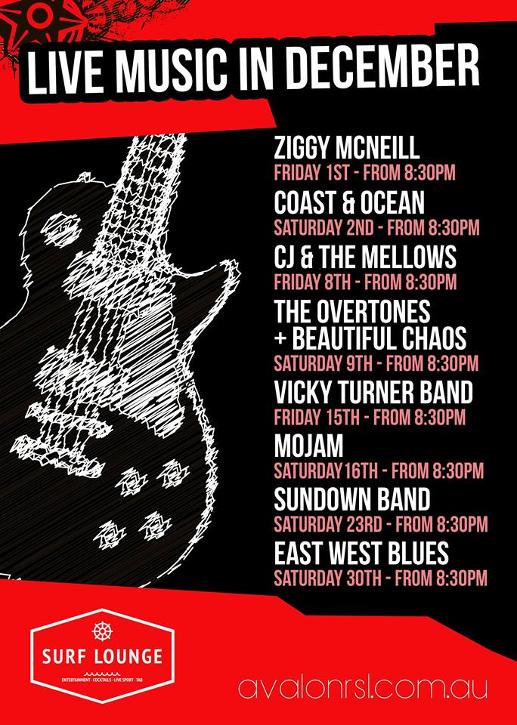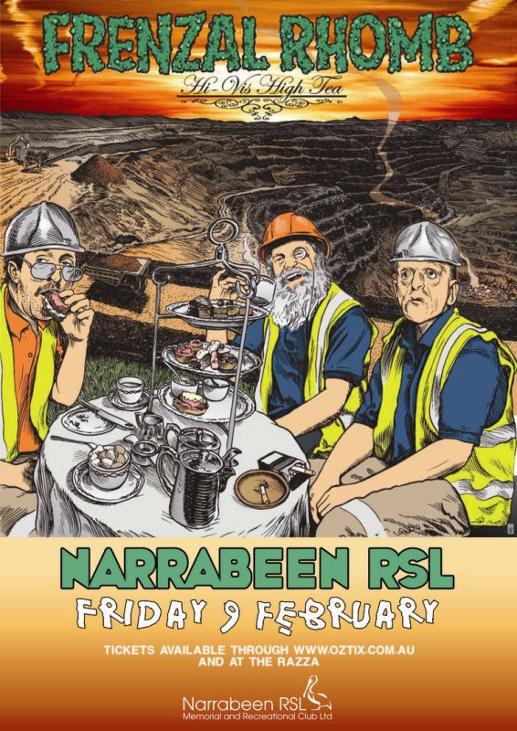 Newport Bowling Club Introduces Barefoot Bowling
Newport Bowling Club Breakfast Bowling.
Sunday mornings 9.00 to 12.00.
$10 includes an egg and bacon roll.
Beginners welcome, bowls are supplied. Club is also available for barefoot and corporate bowls.
Palm Road, Newport.
For further information, call 9999 1661 or 0402 126 109
The Newport Bowling Club is situated on the beautiful Barrenjoey Peninsula, the most northerly point of the Northern Beaches area of Sydney, Australia. The Club is located on the corner of Barrenjoey and Palm Roads, Newport. Visitors are very welcome, whether local, from within the state, interstate or overseas.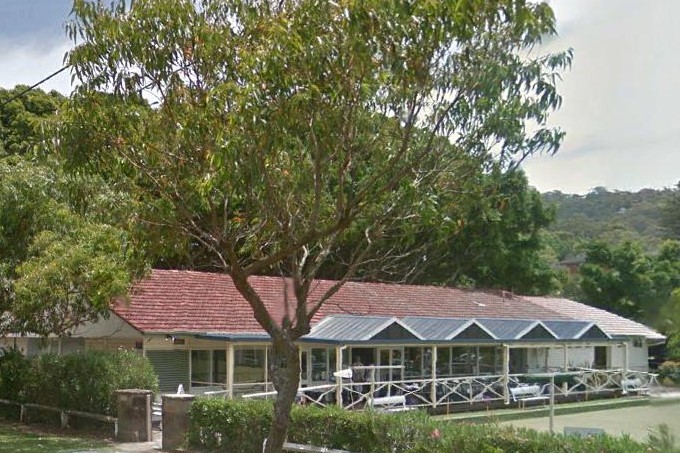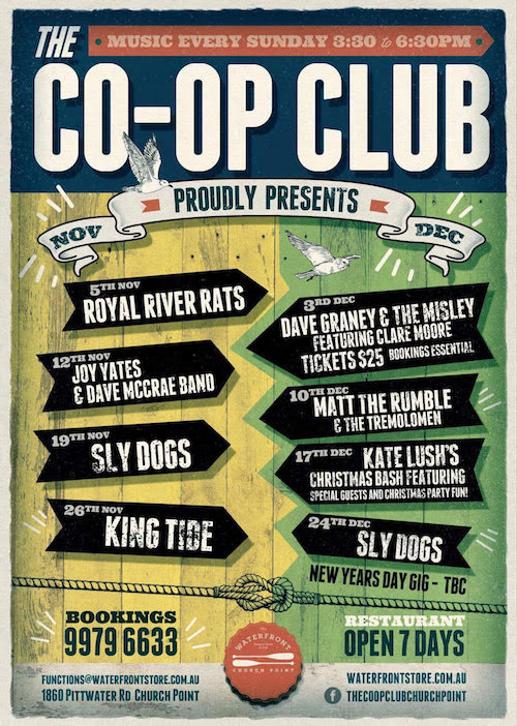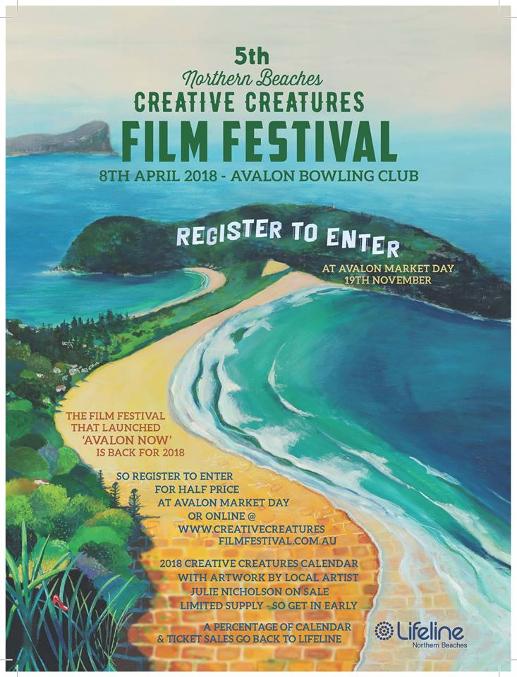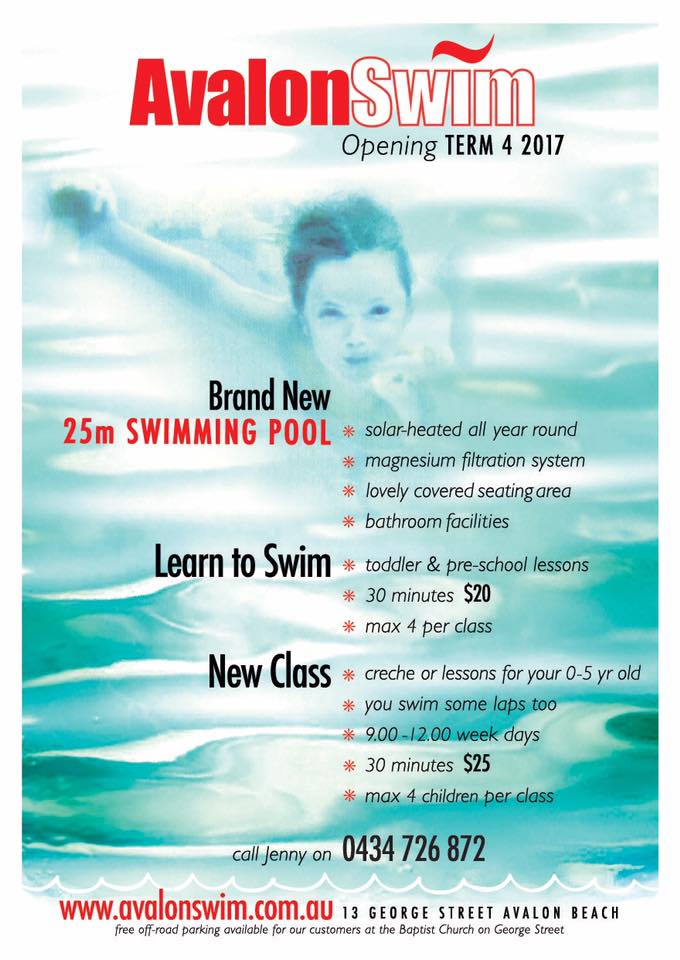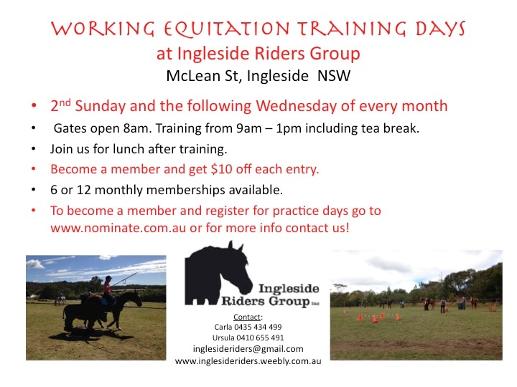 Pittwater Camera Club - 2017
Since 1966

NEXT MEETING :
Our meetings commence at 7.15 pm for a 7.30 pm start
To find out more, please visit our Website: www.pittwatercameraclub.org
All Meetings are 7.45 for 8pm - 10pm- The Auditorium: Pittwater RSL Club, Mona Vale Road, Mona Vale 2103 - Family, friends and visitors are all welcome.

Proudly Sponsored by Pittwater RSL Club
PITTWATER CAMERA CLUB Inc. - Since 1966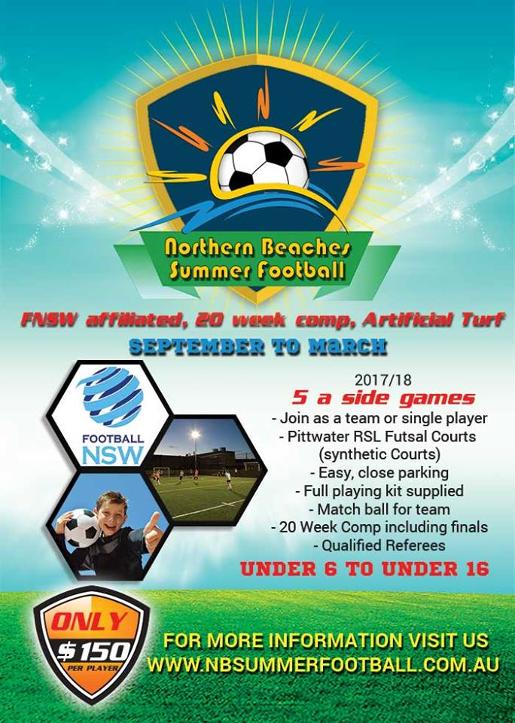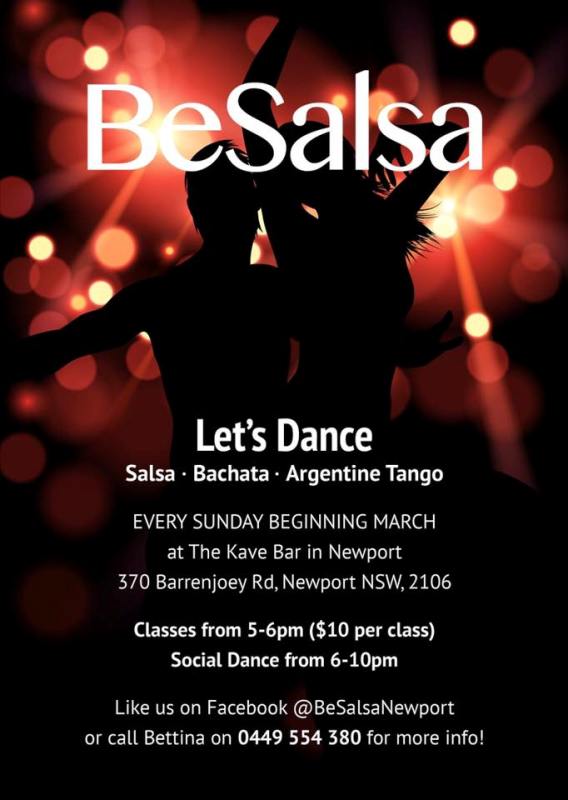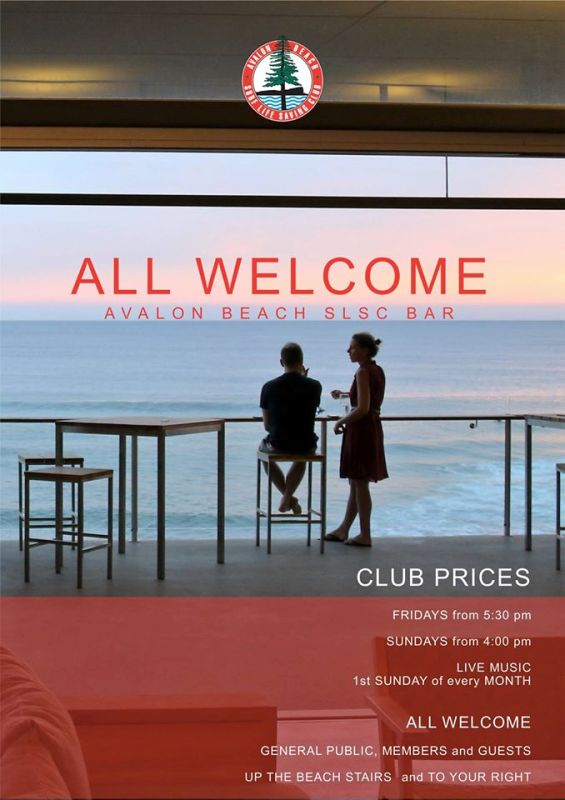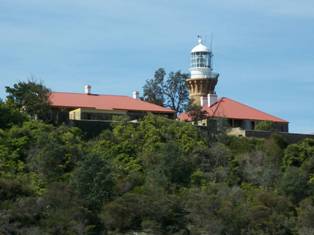 Barrenjoey Lighthouse Tours
Every Sunday, throughout the day, from 11am to 3pm.
Tours take approx 30 mins. Phone 9472 9300 on the day to check tours are going ahead. Meeting place: Meet at the top (steep and hard 20-minute walk on uneven ground) at the keeper's cottage. Cost: $5 adults, $2 children.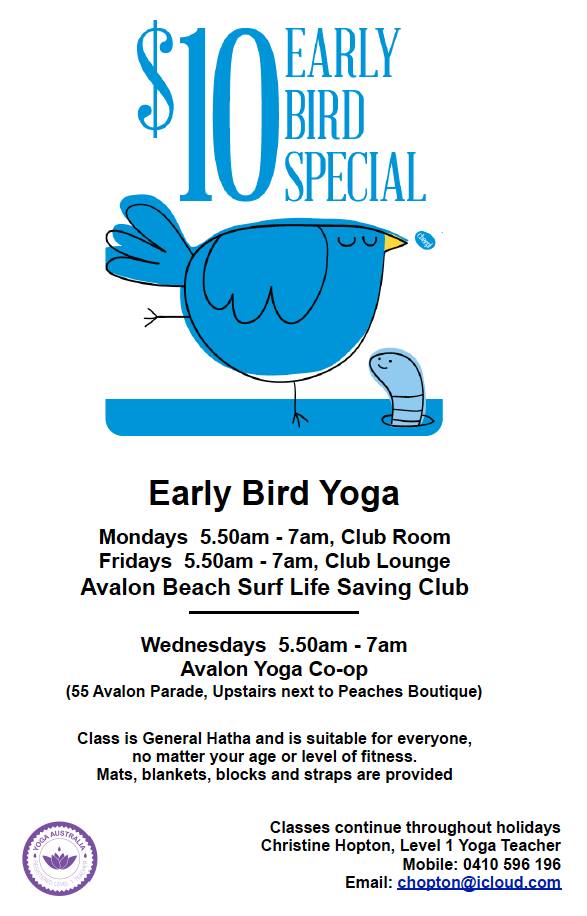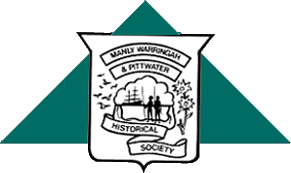 MWPHS - Manly Warringah Pittwater Historical Society - Established 1924
One of the oldest suburban historical societies in Australia, the Manly, Warringah & Pittwater Historical Society has kept the only continuous record of northern beaches achievements, local historical mementoes, documents and research. Membership: here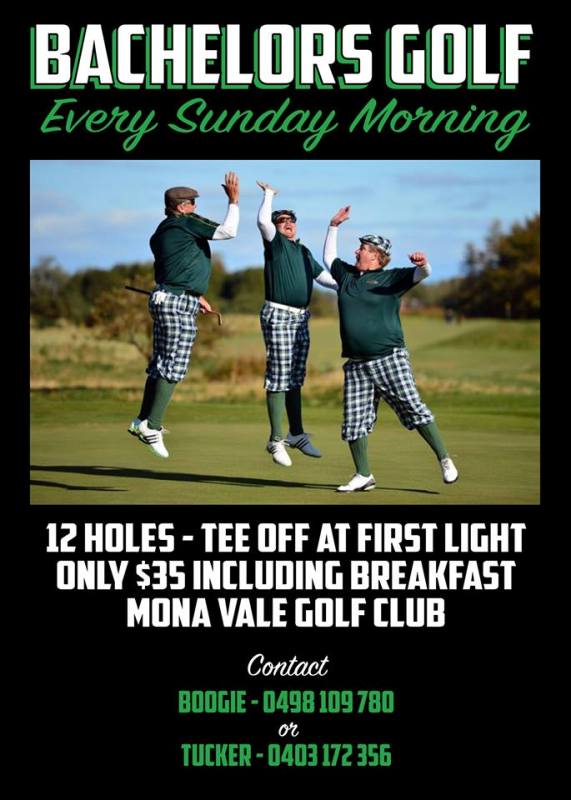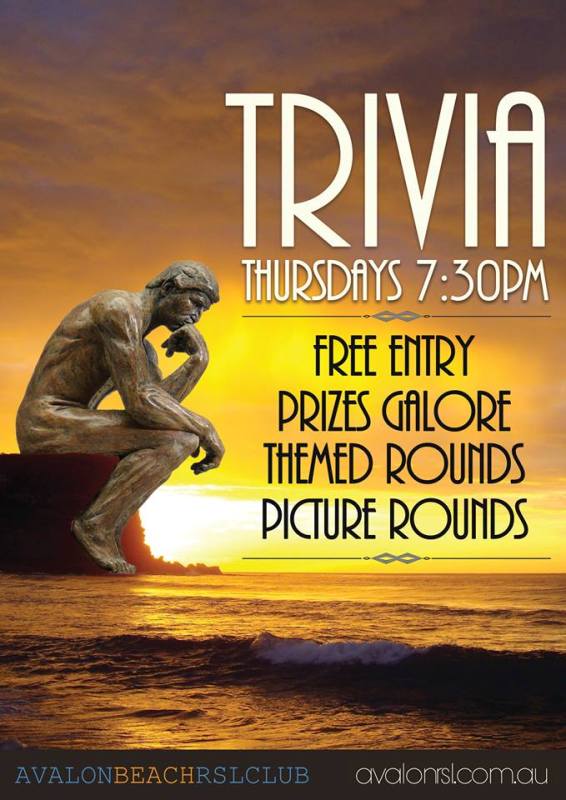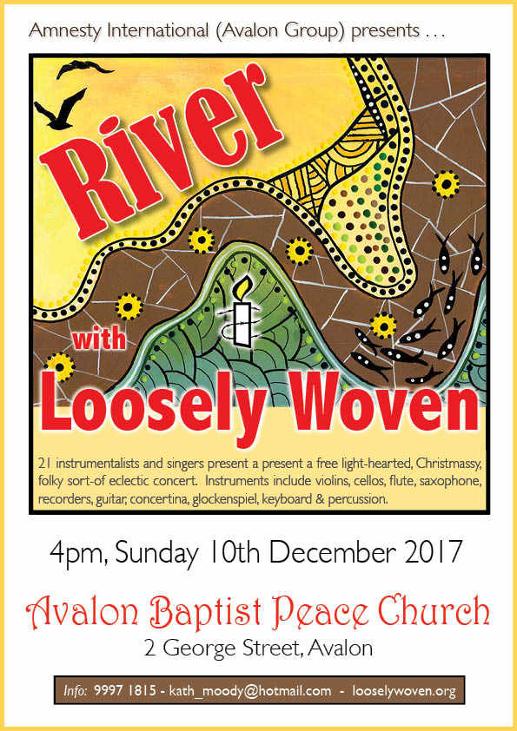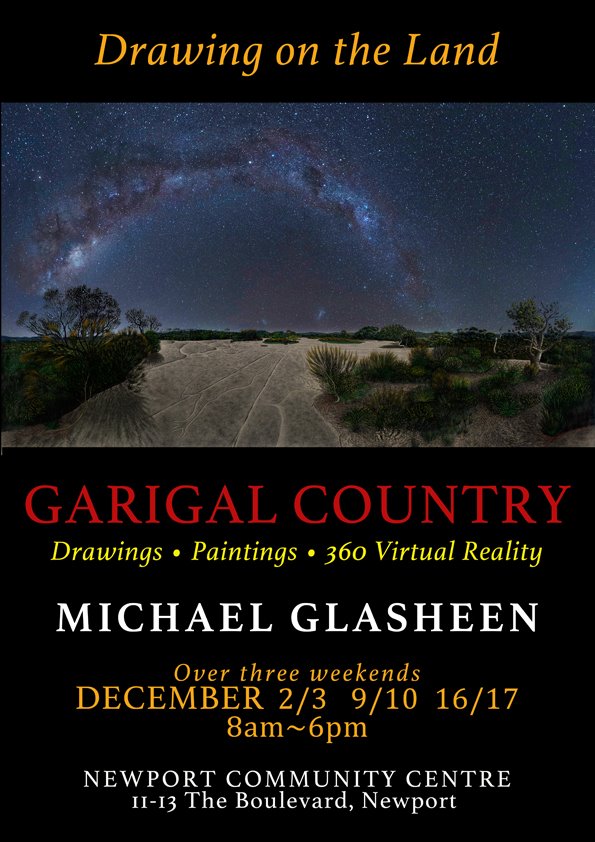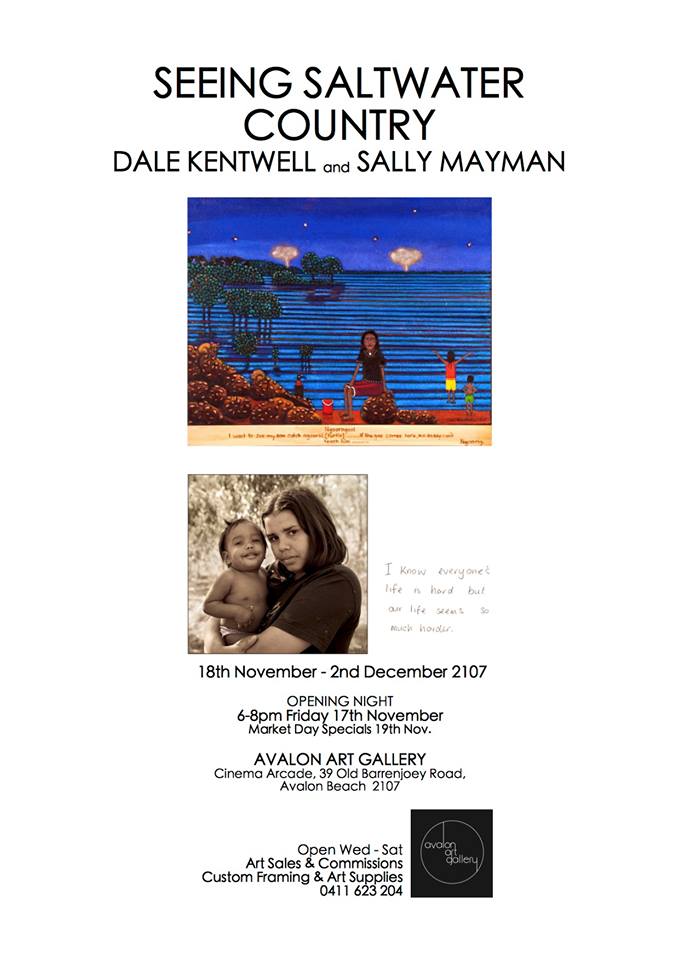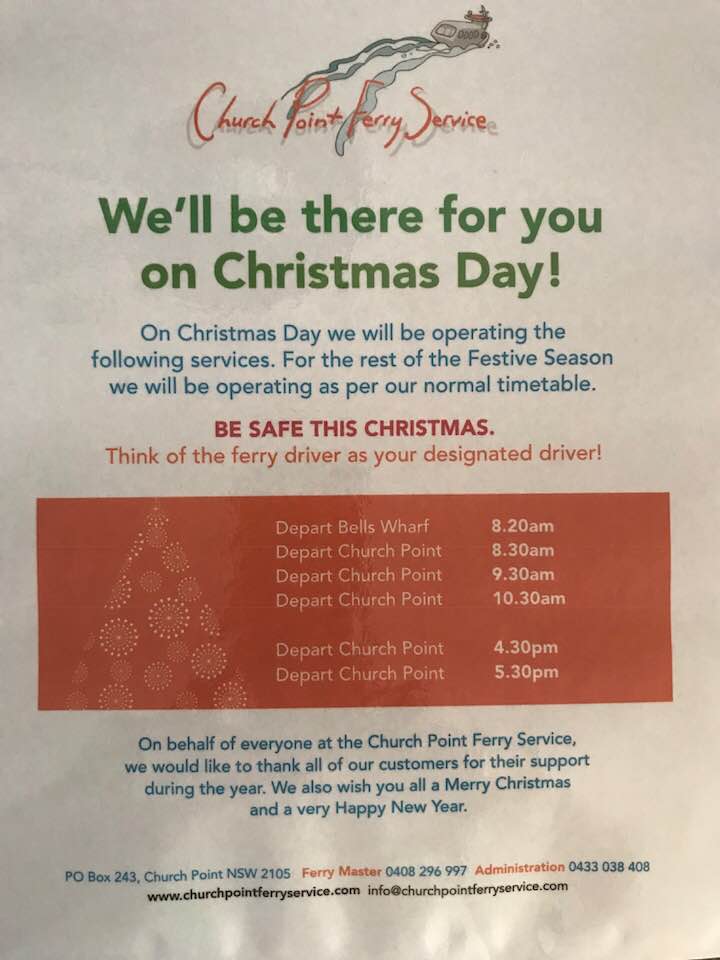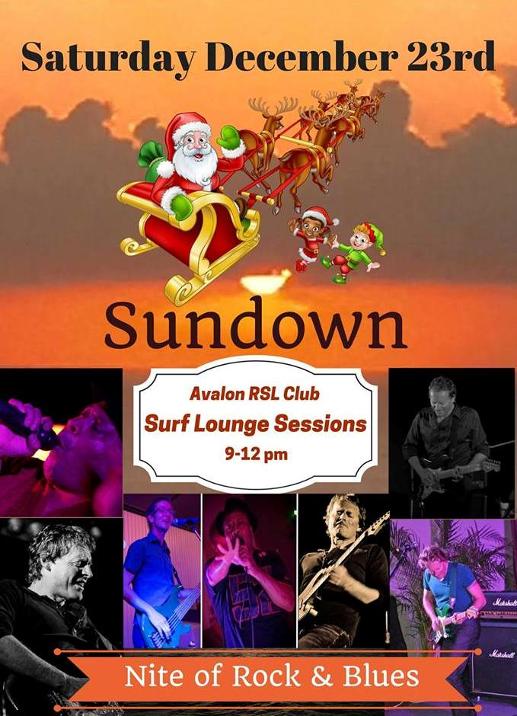 Christmas Lights Paddle, Narrabeen Lakes
Saturday December 23rd at 7:30pm

Deck your kayak/ canoe / SUP or small boat in Christmas lights, chuck on a Santa hat and join us on the lake for a paddle !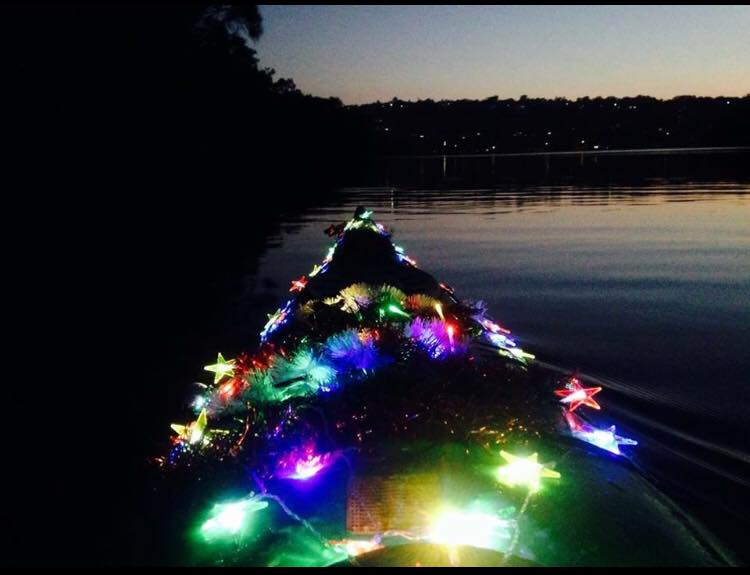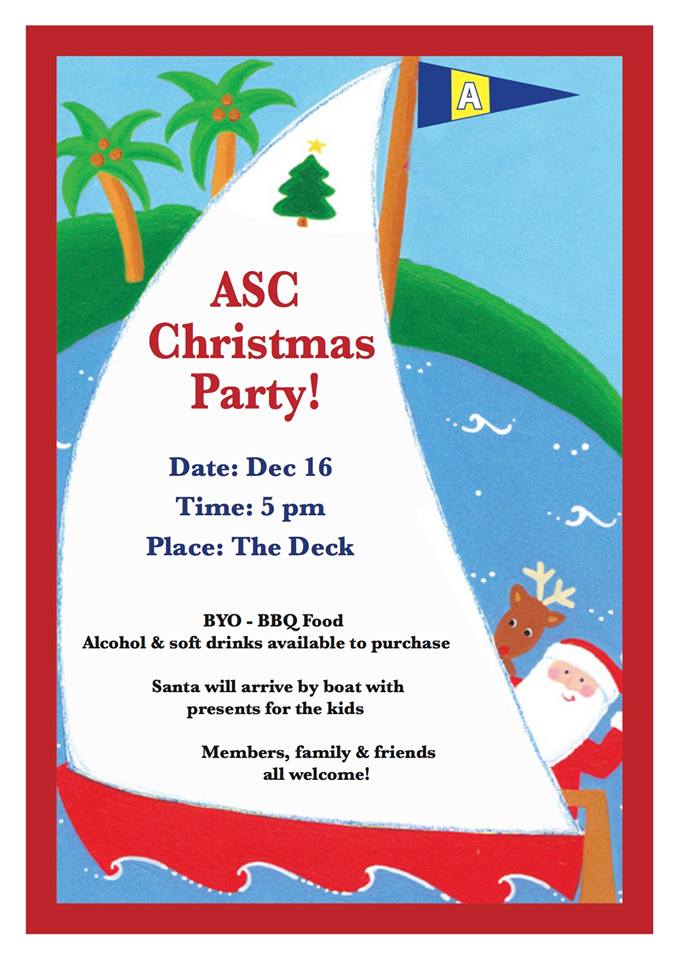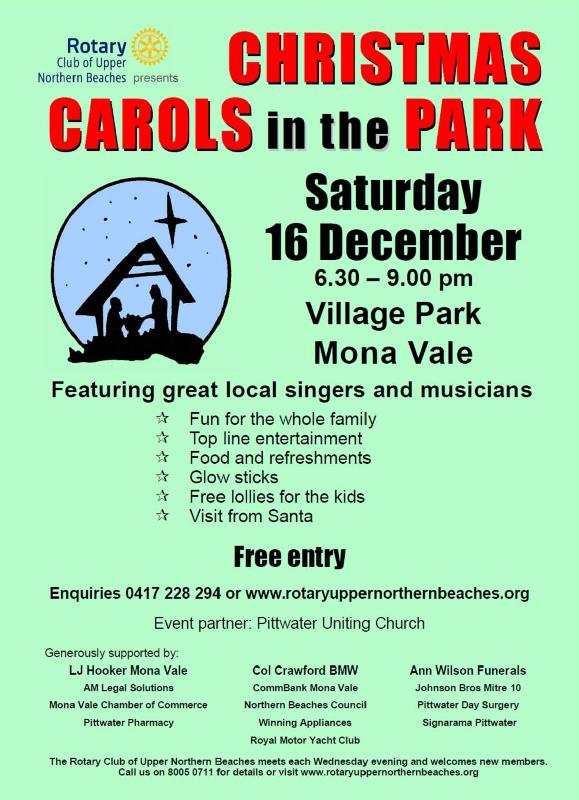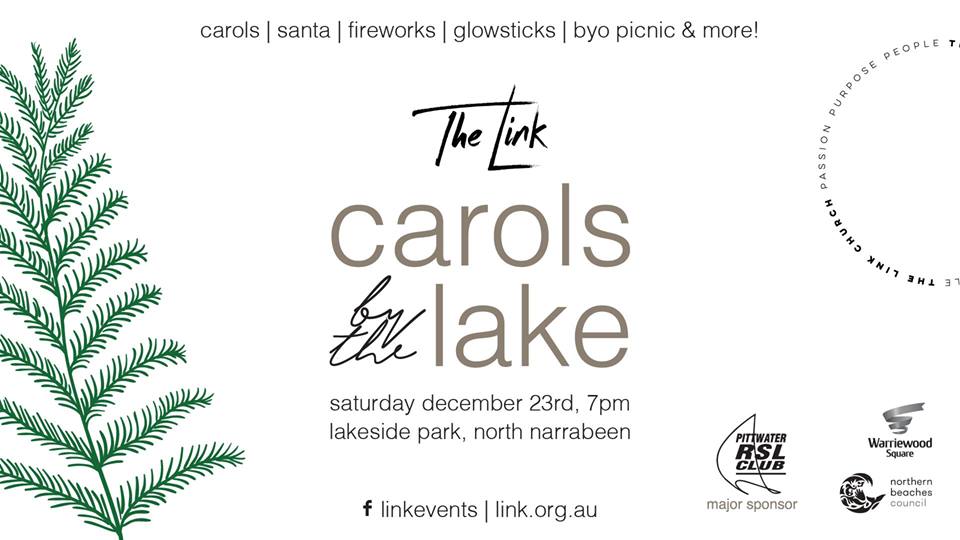 The Link: Carols by the Lake
Hosted by Pittwater RSL
Saturday, December 23 at 6 PM - 9 PM
Lakeside Park, North Narrabeen
Come along and join us at this wonderful family event hosted by The Link. There will be carols and a visit from Santa, as well as a magnificant Fireworks display sponsored by Pittwater RSL.
Bring your own picnic and settle in for what promises to be a beautiful night celebrating Christmas.
This event is held at Lakeside Park, North Narrabeen, and starts from 6pm. Main event kicks off at 7pm.
Brought to you by Pittwater RSL.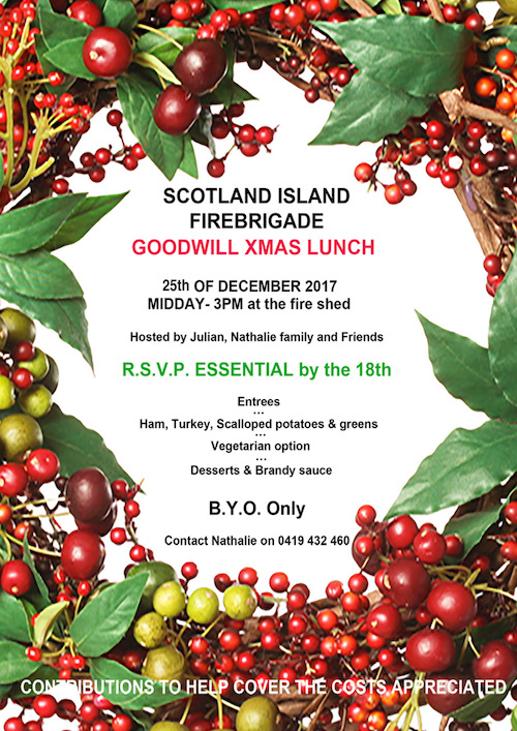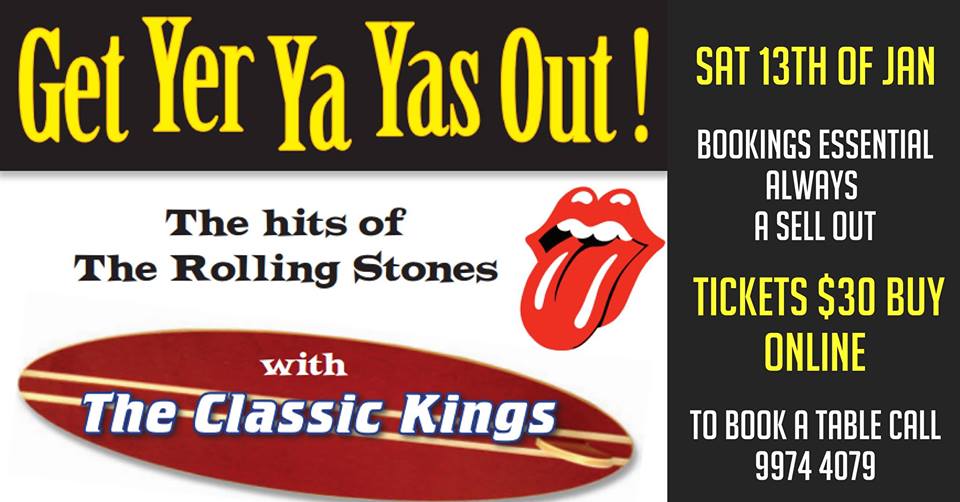 Classic Kings Saturday 13th of January, 2018
Hosted by Palm Beach Golf Club NSW
2 Beach Road, Palm Beach
Get your Yas Yas out with the best of the Rolling Stones. This is always a sell out, purchase tickets ($30)online
www.palmbeachgolf.com.au
and book at table for dinner, call
9974 4079
Friends of Narrabeen Lagoon Catchment Activities

Spotlight Walk
-
8pm Friday Dec 15
Spotlighting walk - meet at start of Slippery Dip Trail. Spaces limited to 20 people
Wildlife Walk - 7:30am Friday January 19, 2018
Meet at end of Deep Creek Carpark. Spaces limited to 30 people
Bush Regeneration - Narrabeen Lagoon Catchment
This is a wonderful way to become connected to nature and contribute to the health of the environment. Over the weeks and months you can see positive changes as you give native species a better chance to thrive. Wildlife appreciate the improvement in their habitat.
Belrose area - Thursday mornings
Belrose area - Weekend mornings by arrangement
Contact: Phone or text Conny Harris on 0432 643 295
Wheeler Creek - Wednesday mornings 9-11am
Contact: Phone or text Judith Bennett on 0402 974 105
Eco Paddle on Narrabeen Lagoon
1pm, Sunday Feb 11, 2018
Black Swan have returned to the lagoon after 20 years - come and see these majestic creatures! This paddle will visit the Western Basin, Deep and Middle Creeks. Beautiful Deep Creek attracts migratory birds from as far away as Russia and Middle Creek has been the subject of a substantial remediation programme. A relaxing 2 to 3 hour afternoon paddle. No previous kayaking experience required, tuition given. BYO boat or a hire kayak can be arranged for you at cost.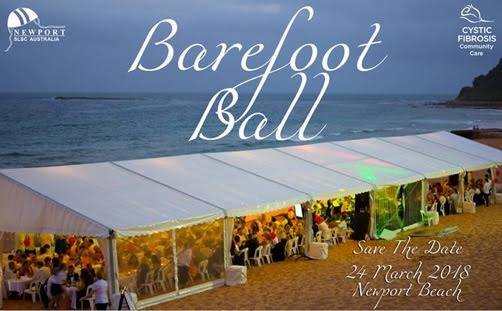 Saturday, March 24, 2018 at 10 AM - 1 PM
Newport Surf Life Saving Club
Newport Beach will once again host the fabulous Barefoot Ball for Cystic Fibrosis Community Care. Tickets go on sale 3 January 2018. More details to come.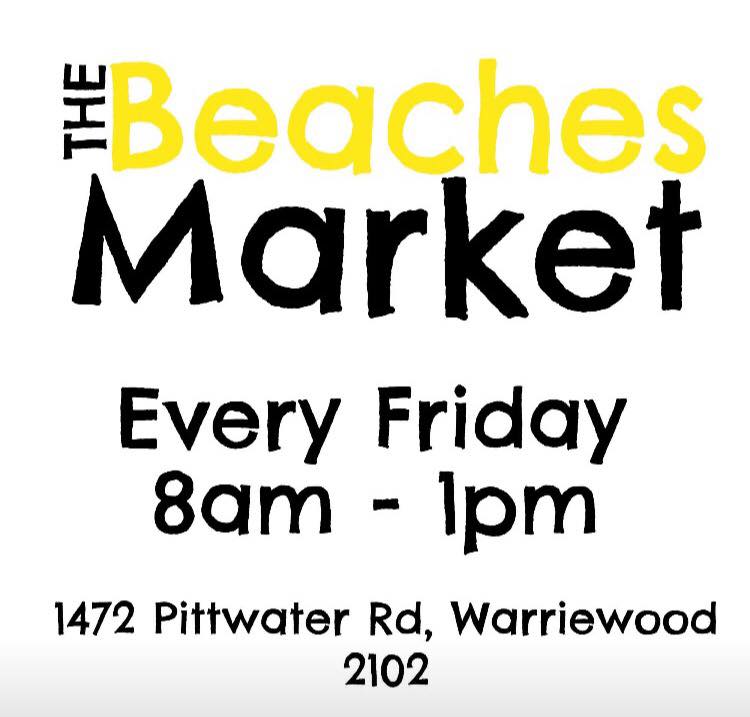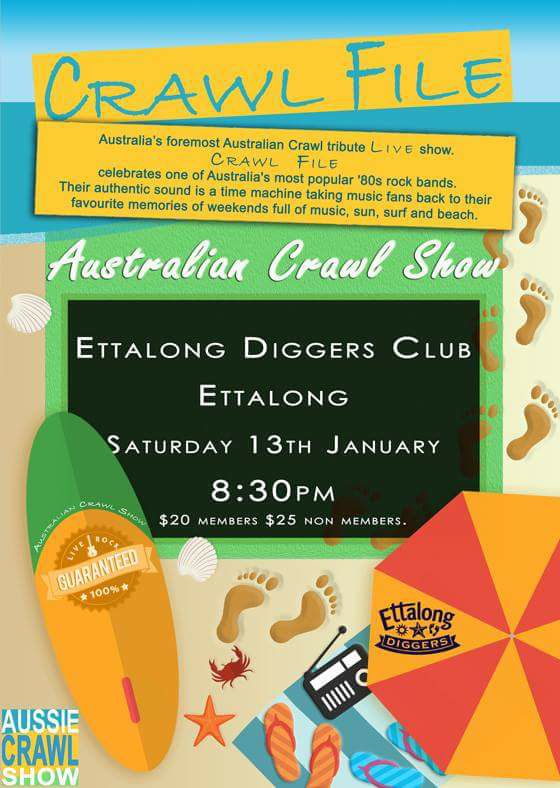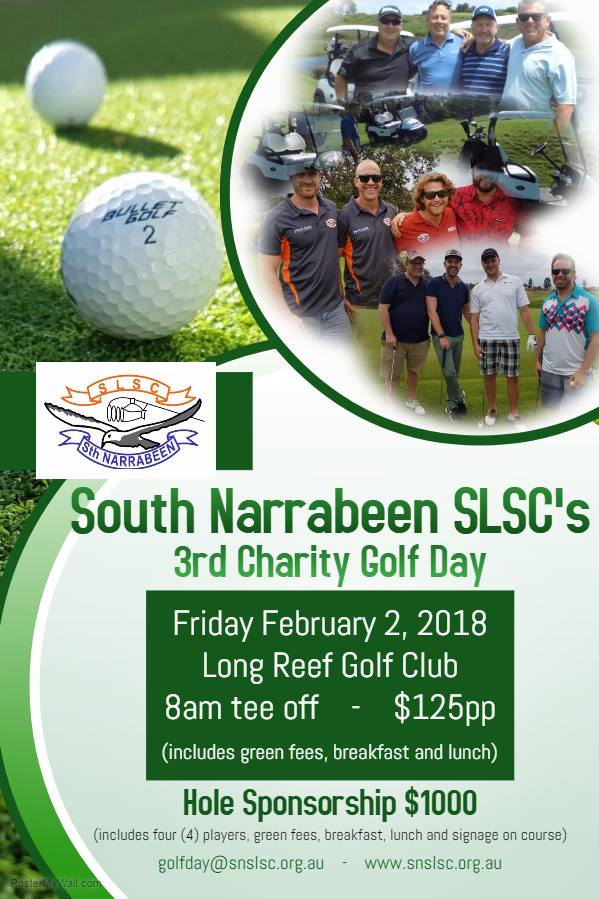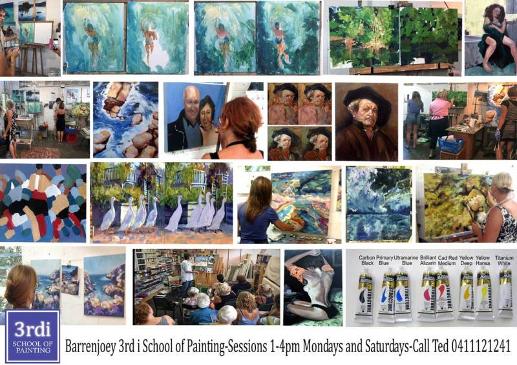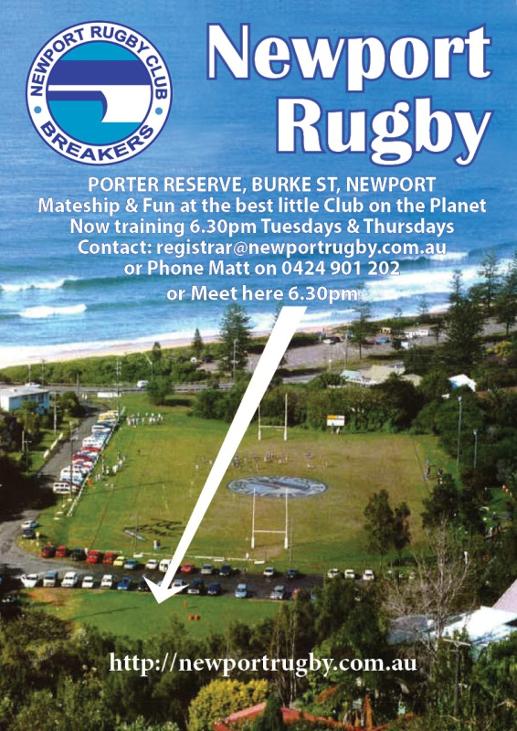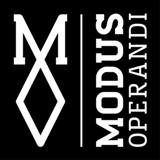 Modus Operandi Brewing Co.
14 Harkeith Street
Mona Vale
Ph: 8407 9864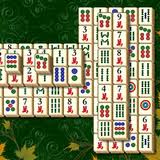 MAHJONG - AVALON ACTIVE SENIORS GROUP
Avalon Active Seniors Group Invites experienced Mahjong players to join a new group. Thursdays 1-3pm: $2.00 per session at Avalon Recreation Centre. Phone Julie: 0403 820 261.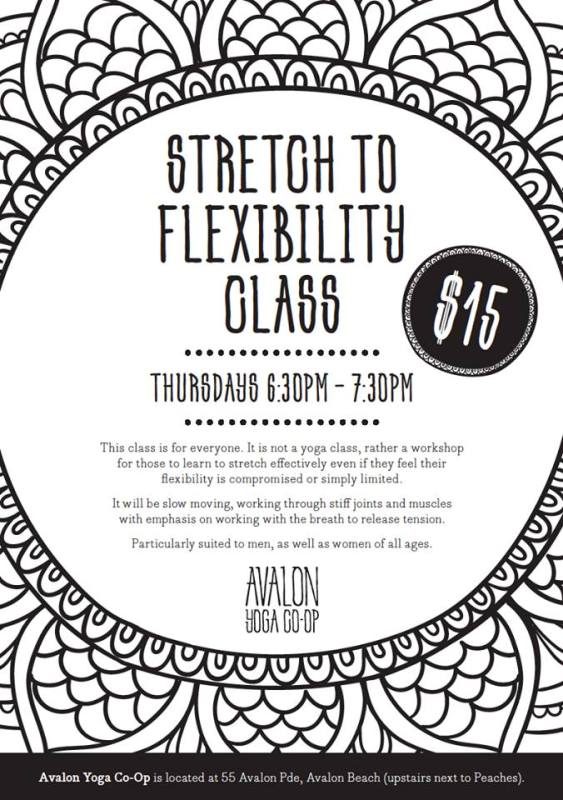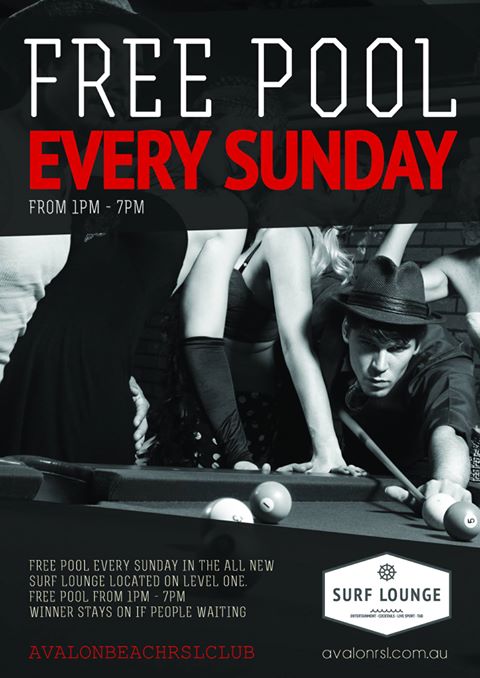 Mona Vale Library
Storytime for preschoolers
Held every Wednesday morning at Avalon Library 10:30am - 11am
Avalon Library Storytime is held every Wednesday morning from 10.30am at the Library. Hear stories, listen to music and enjoy craft activities. Sessions run for between 30 and 40 minutes. Suitable for preschoolers, 3 to 5 years of age.
Venue: 59A Old Barrenjoey Road, Avalon (above the Recreation Centre). Cost: Free however bookings are essential. Bookings: Phone: 9918 3013 or email avalonlibrary@ozemail.com.au

Storytime at Mona Vale Library
Tuesday, Wednesday and Thursday Mornings, 10- 10.45am
Mona Vale Library Storytime is held three mornings per week during school terms. Hear stories, sing songs and enjoy craft activities. Sessions run for approximately 45 minutes. Suitable for preschoolers, 3 to 5 years of age. Venue: Mona Vale Library, 1 Park St, Mona Vale. Cost: Free. No bookings required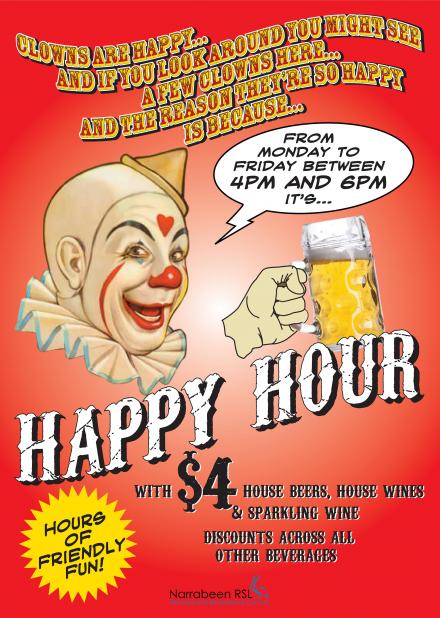 Palm Beach Golf Club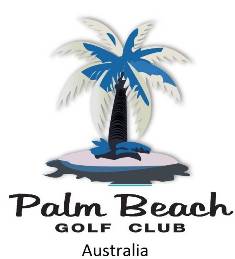 Music in The Garden Bar
With the success of our opening afternoon in The Garden Bar we are pleased to continue Sunday entertainment.
Free admission event every Sunday from 1.00pm to 4.00pm only in The Garden Bar.
Palm Beach Golf Club
2 Beach Road,
Palm Beach
Ph: 9974 4079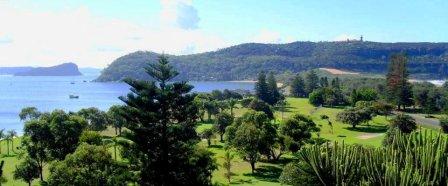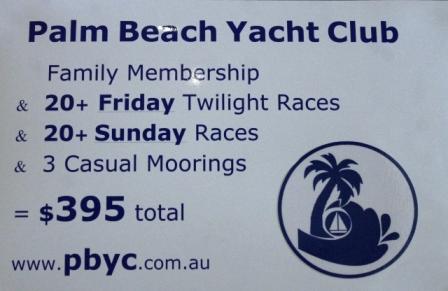 MANLY ART GALLERY & MUSEUM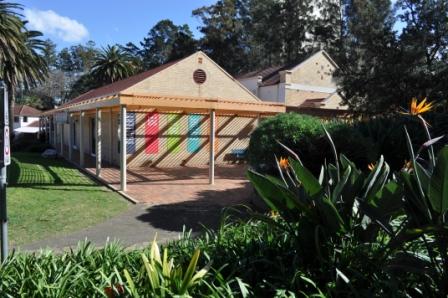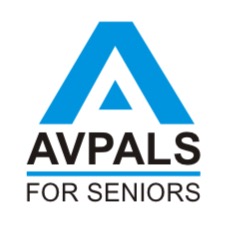 Avalon Computer Pals for Seniors

AVPALS is a volunteer organisation dedicated to helping seniors improve their computer skills. Started in 2000 it now has 20+ trainers and many hundreds of students. At a really low cost (about $30 a school term) they can provide one-to-one training on most matters connected with computing and related technologies like mobile phones and digital cameras. From the smallest problem (how to hold the mouse!) to much more serious matters, there is a trainer who can help.
The training rooms are under the Catholic Church in Avalon and training is conducted Monday to Friday from 9am to 4pm. For more information visit AVPALS web site www.avpals.com or phone 02 8064 3574
Keep up to date on our Facebook page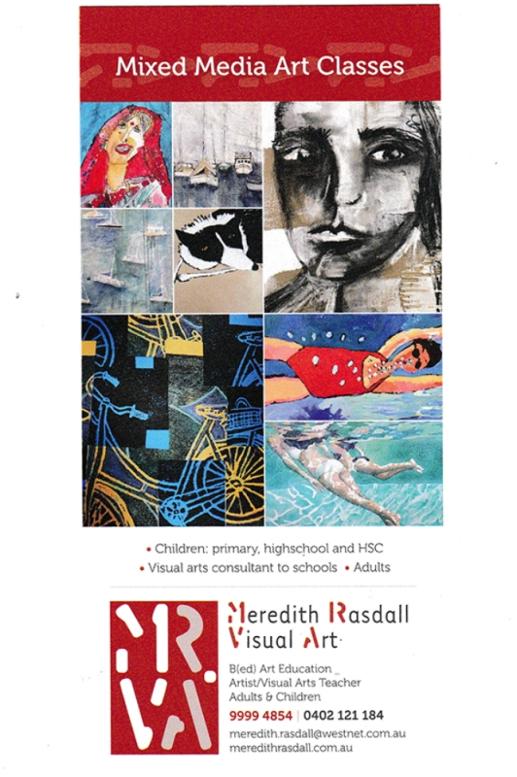 Sydney Northern Beaches Woodturners Inc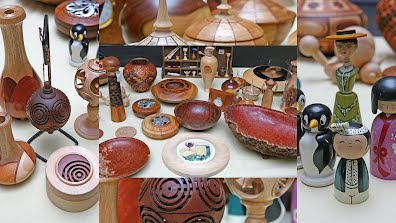 Sydney Northern Beaches Woodturners - Monthly Demonstration - Wood Turning Demonstration on the third Sunday of the month: 9am-2pm
The aim of our group is to bring together people who are interested in woodturning and to assist new members to participate in the craft of woodturning. At the same time we aim to socialise and have fun. We are active in supporting local community groups and charities. We make cash donations as well as donations of toys and equipment made by our members. Come and see us at the Narrabeen RSL Club, Nareen Pde, North Narrabeen. Workshop Open every Tuesday, Friday and Saturday between 9 am and 12 noon.
Cost: $5 for insurance & a cuppa (If you want to join there is a $25 yearly subscription fee). Contact: Jack Butler on 9999 4290 or email: johnbutler@optusnet.com.au . Website: https://sites.google.com/site/woodturner60/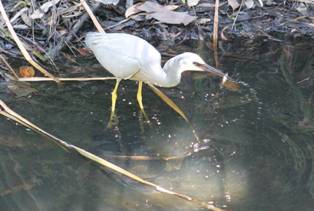 To List your Event email pittwateronlinenews@live.com.au
Send all material ready to publish. NB: Only 100% volunteer clubs and organisations that have contributed to our community get a free listing. All others; would you let us put our hand in your pocket?
Probably not - so please be thoughtful when sending items to be listed and adhere to the criteria. As it's only $30 per month to run your poster/ notice, you not only reach your audience, you're paying far less to do so!