December 8 - 14, 2019: Issue 432
Chieftain Challenge 2019
Sunday, December 15, 2019 at 9 AM – 1:30 PM
Warriewood Surf Club, Warriewood
A series of short, sharp swims and runs on sand from Mona Vale basin to Warriewood beach. This fun event can be completed solo or as a team. $45 solo entry, $90 team entry - up to four competitors.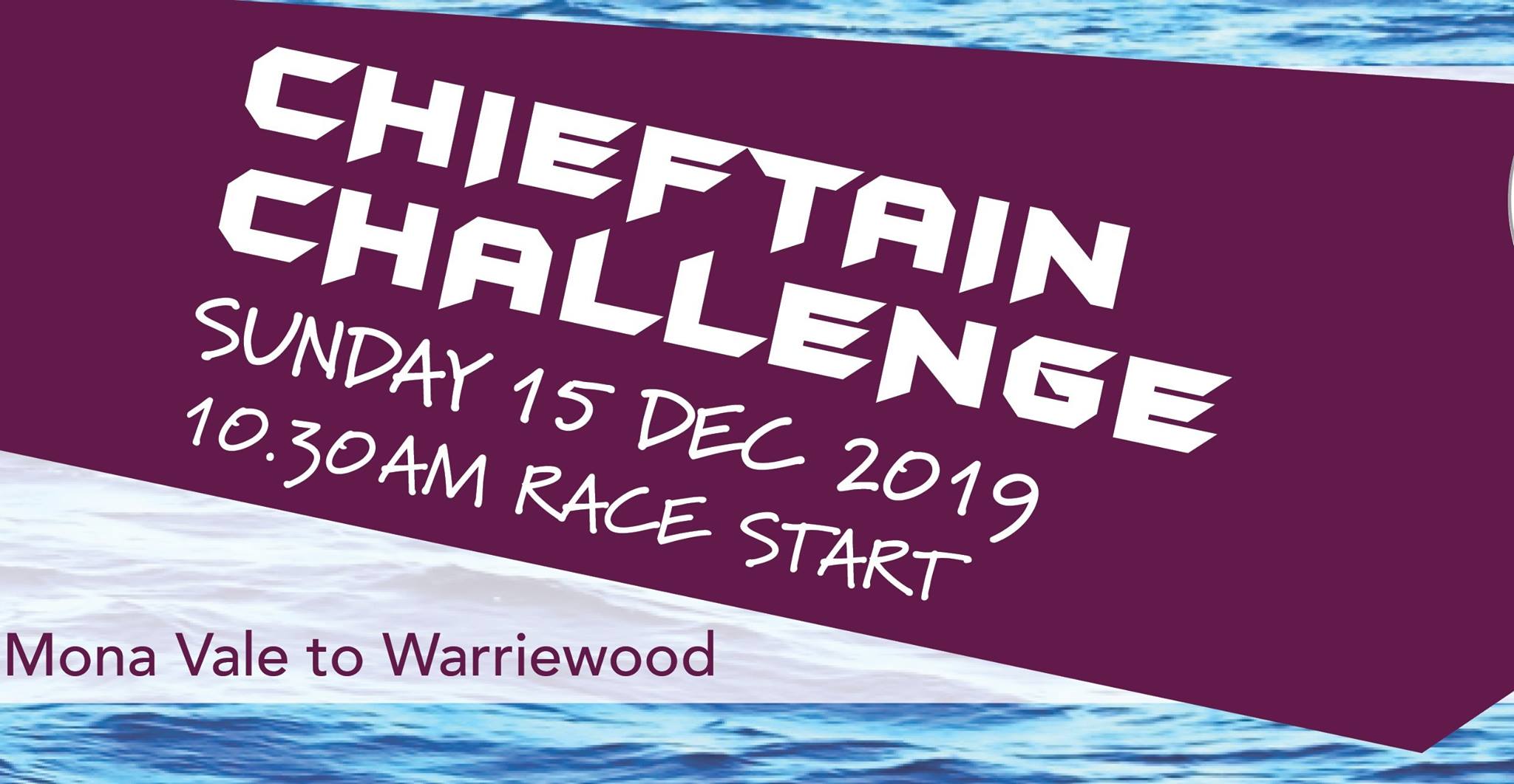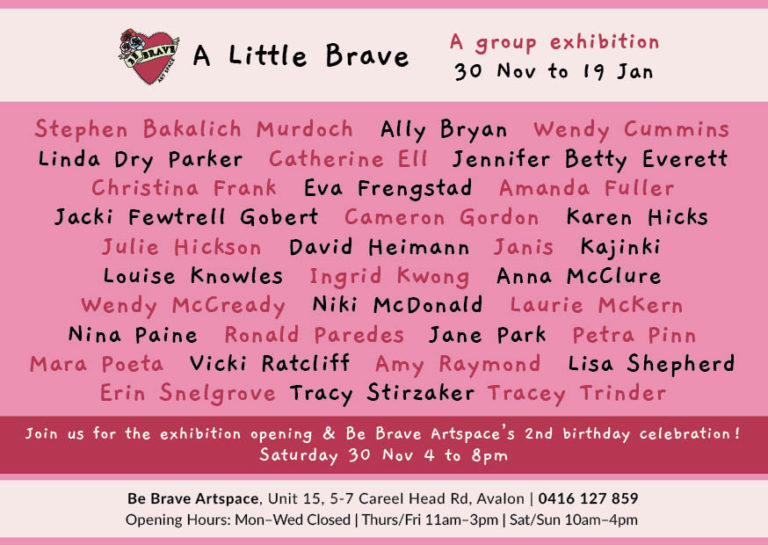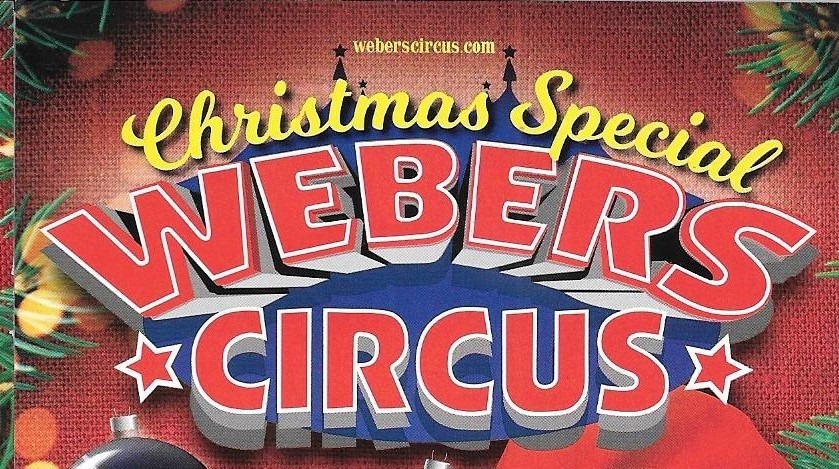 Webers Circus Narrabeen/Warriewood
Dec 6 - Dec 15, 2019
Boondah Reserve, Warriewood
Let Webers Circus take you on a magical journey to a world of wonder and amazement with a special christmas twist.
Our cast of daredevils, acrobats, and aerialists will keep you on the edge of your seat.and our hilarious comedians will have you in stitches.
Dont forget to come early to enjoy all the fun of the fair including dodgem cars, giant slide, santa, carols and much more!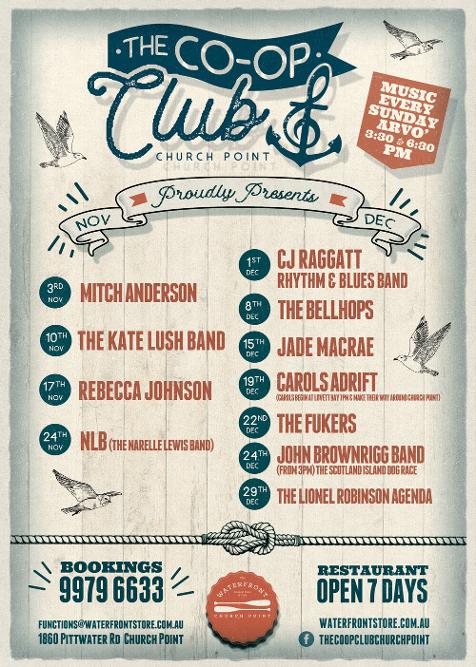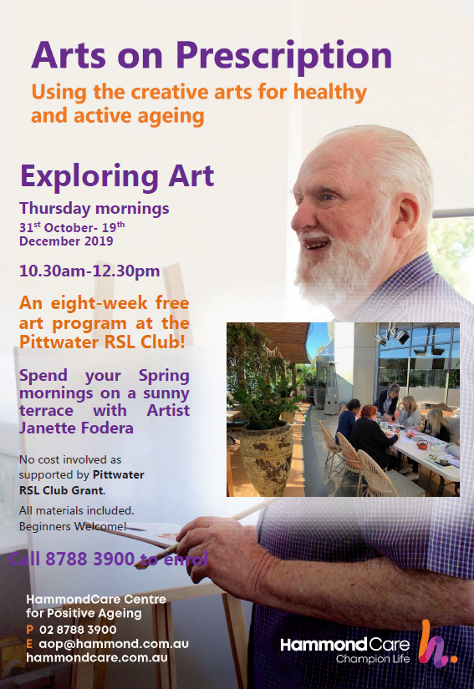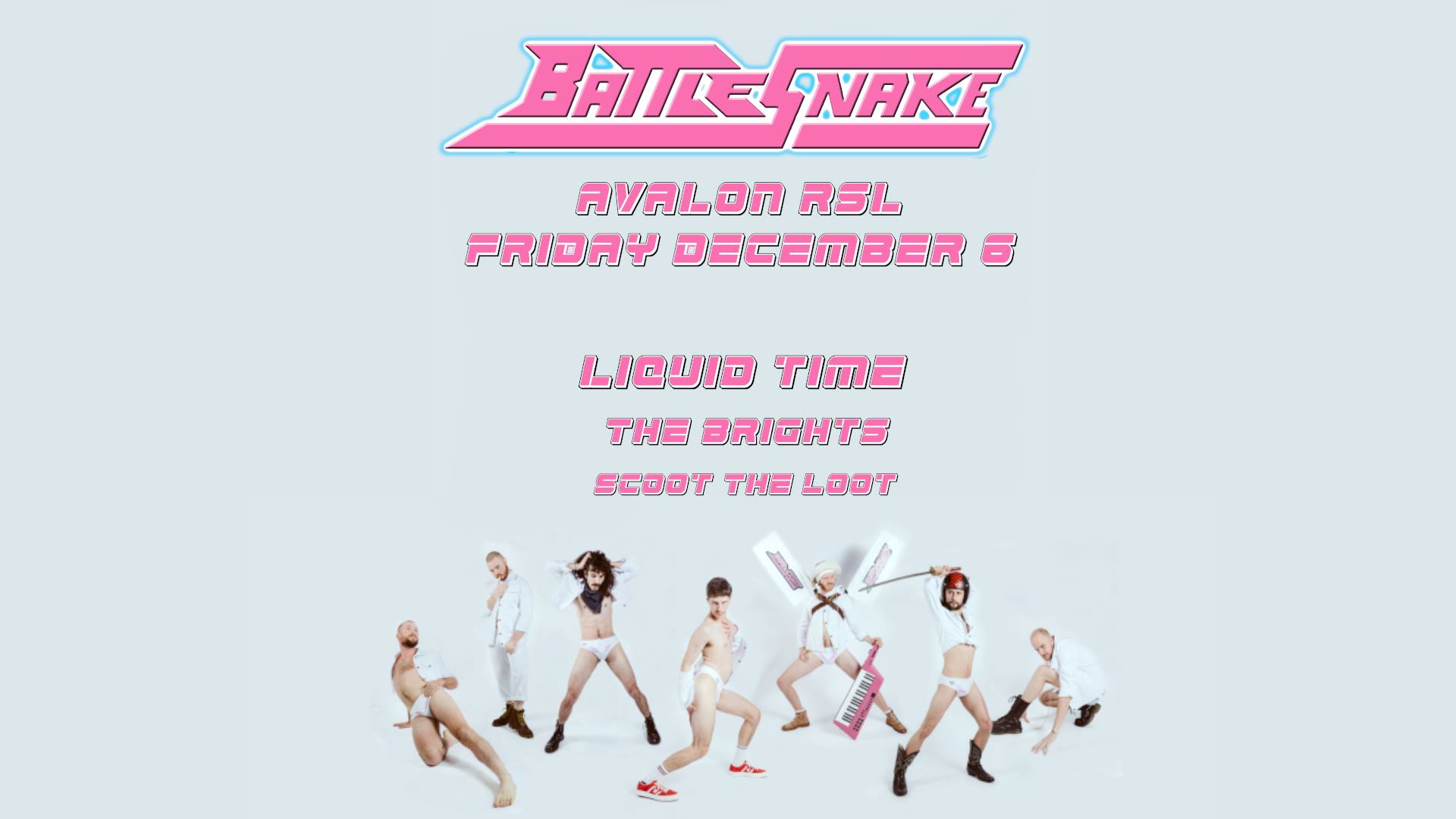 TALK STORY
Avalon Bowling Club, 6pm Thursday 19 December 2019.
Don't miss this community event as a wide range of surf publishers and documenters discuss their work and the future of surfing.
Guest speakers include: John Ogden, photographer, author of Saltwater People, publisher of Cactus - Surfing Journals from Solitude; Rob Bain, director and part owner of White Horses; Tim Boreham, director and founder of North Journal; Sean Doherty, author, and editor of Surfing World; Luke Kennedy, editor of Tracks magazine; Mandy Zieren, photographer and blogger; and Tom Carroll, surf legend and photographer.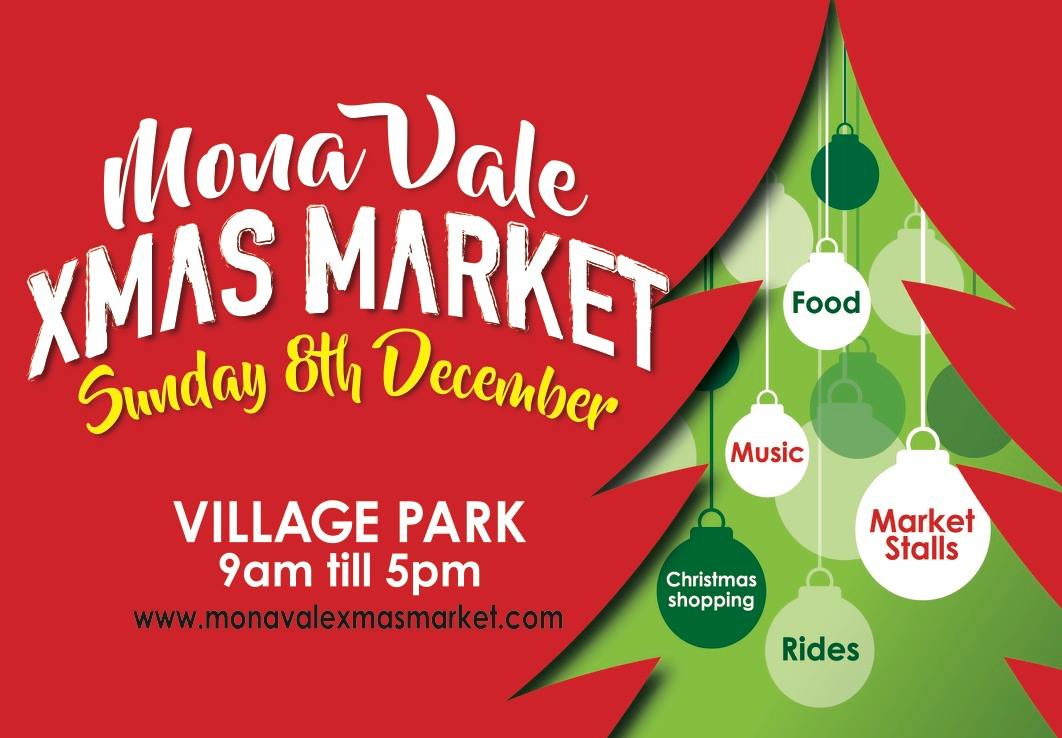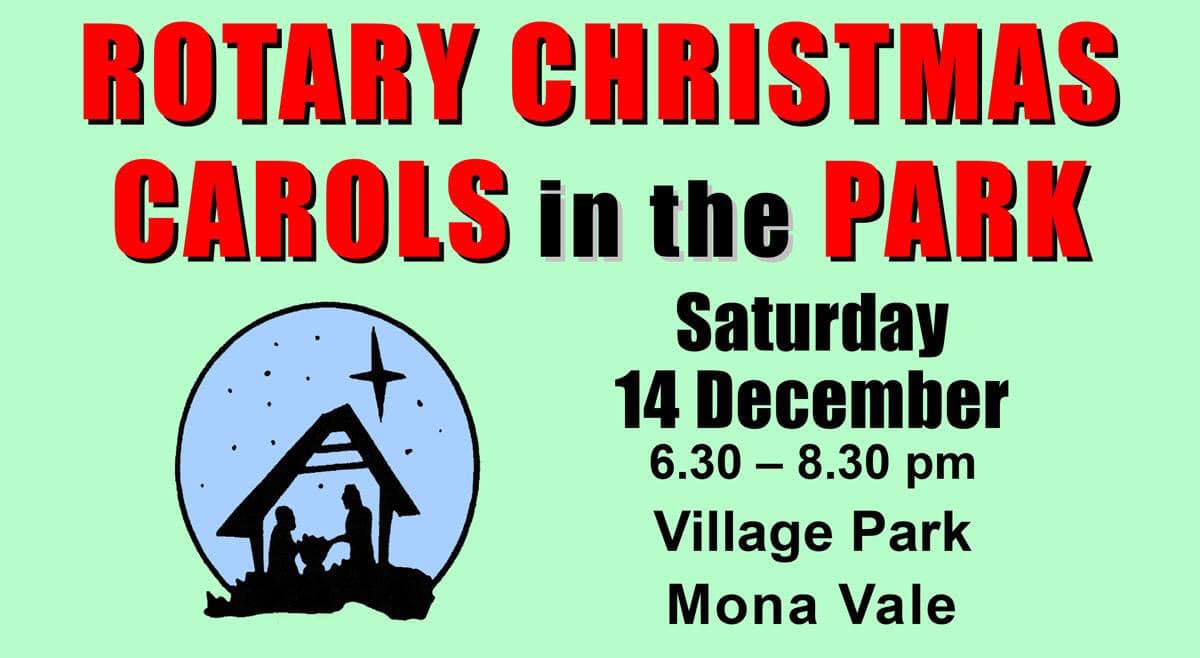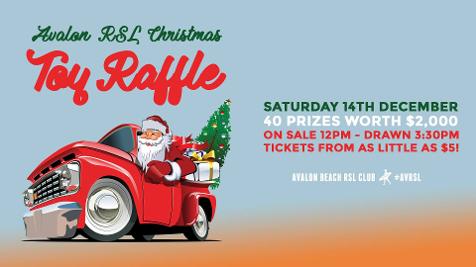 Long Way South - Christmas Special
Saturday, December 14, 2019 at 7 PM – 10 PM
Modus Operandi Brewing Co.
14 Harkeith Street, Mona Vale
Free
It only comes but once a year. Long Way South will perform their usual brand of songs from a country somewhere near Europe, plus a bunch of your favourite Xmas smash hits.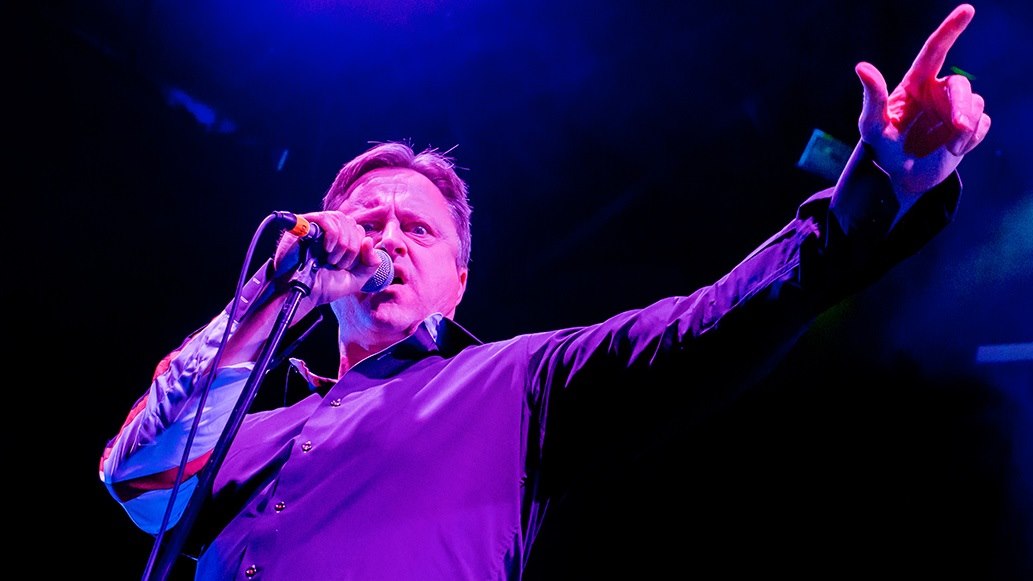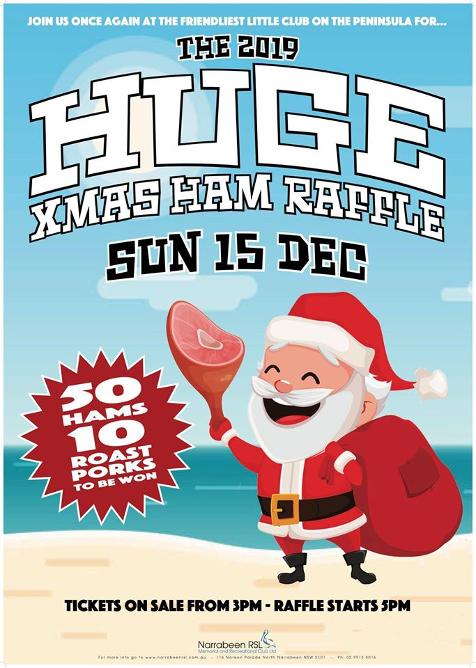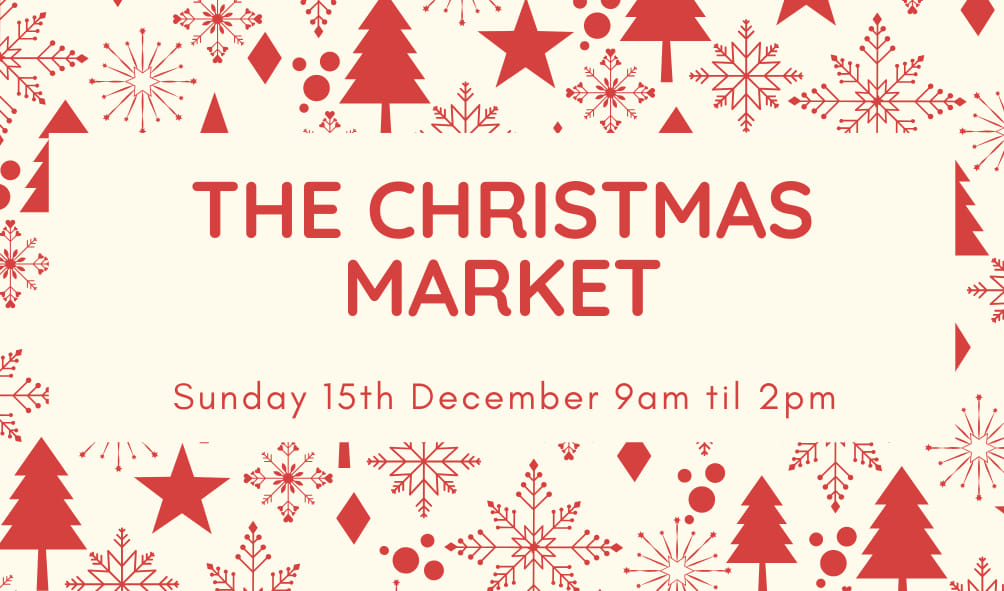 Pittwater (RAT) Park
1472 Pittwater Road, Warriewood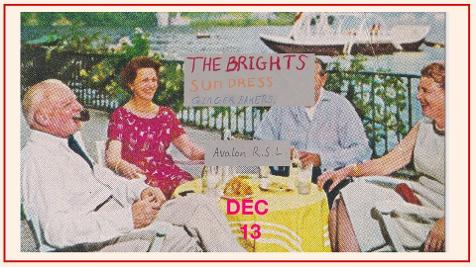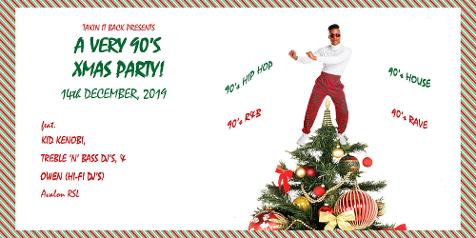 Nothing Too Serious Christmas party
Sunday, December 22, 2019 at 4 PM – 7:30 PM
Avalon Bowlo
4 Bowling Green Lane, Avalon
Celebrating a great 2019, Christmas and all things summer we're inviting you to join us in our last gig for the year. Share the invite and come on down, dress Xmas, prepare to dance and party. Thank you for all your support this year, you're why we do this.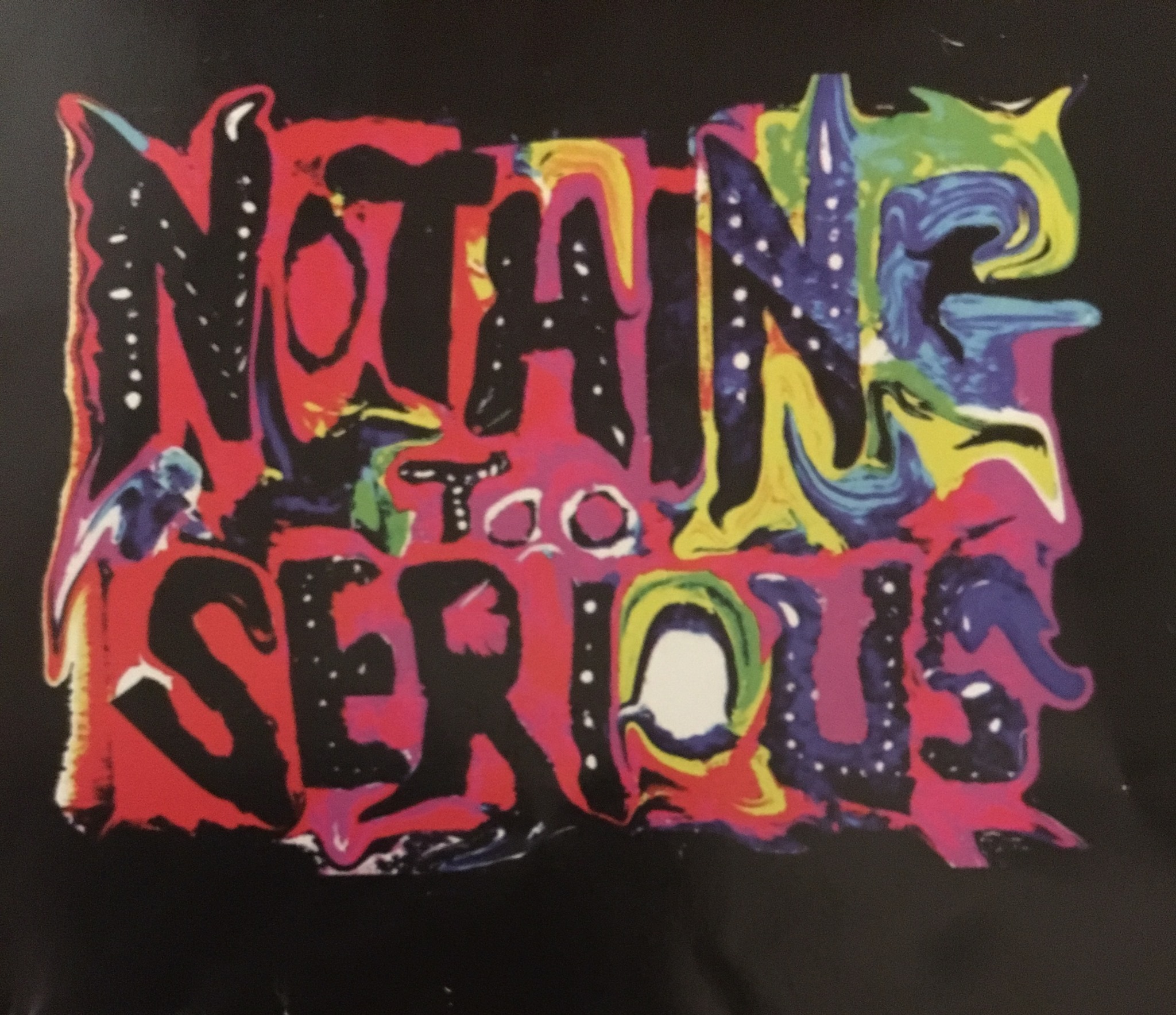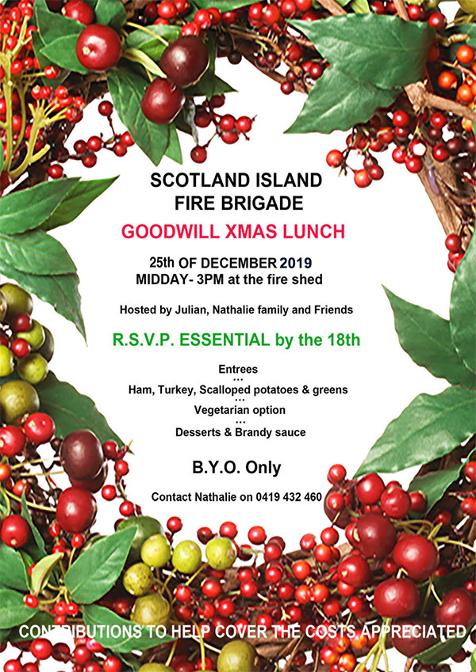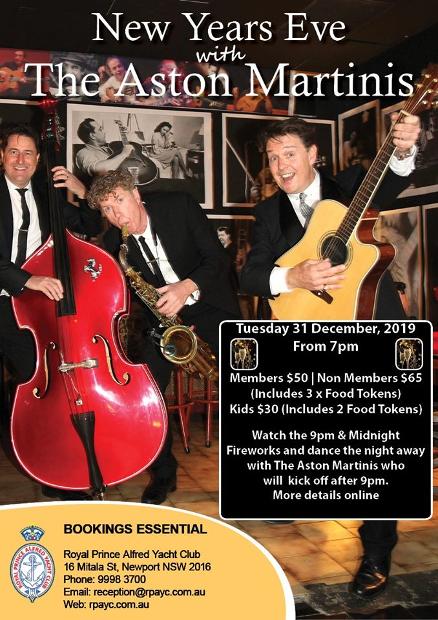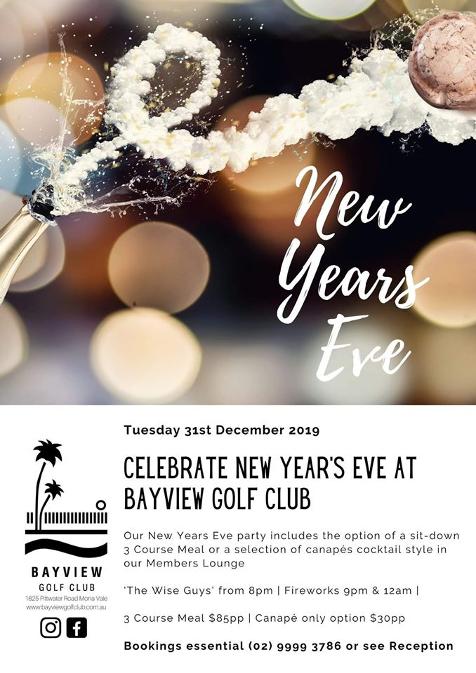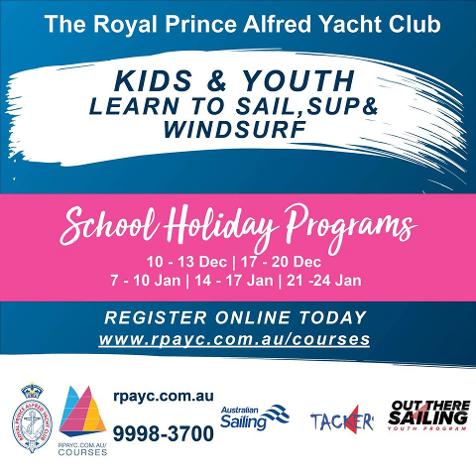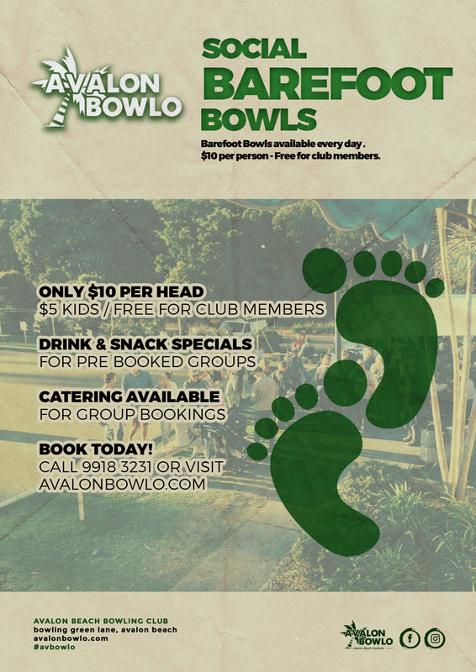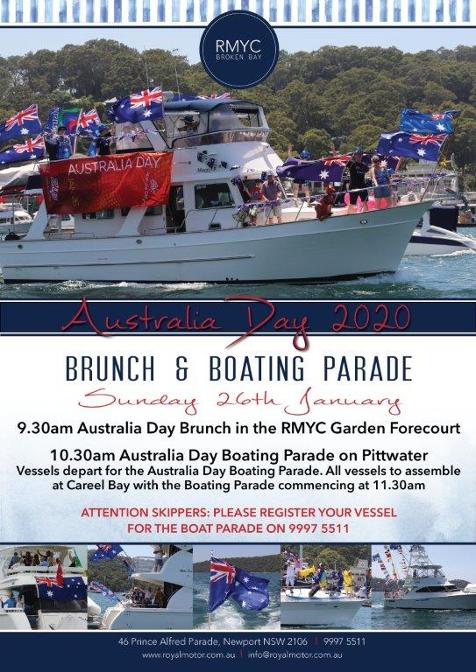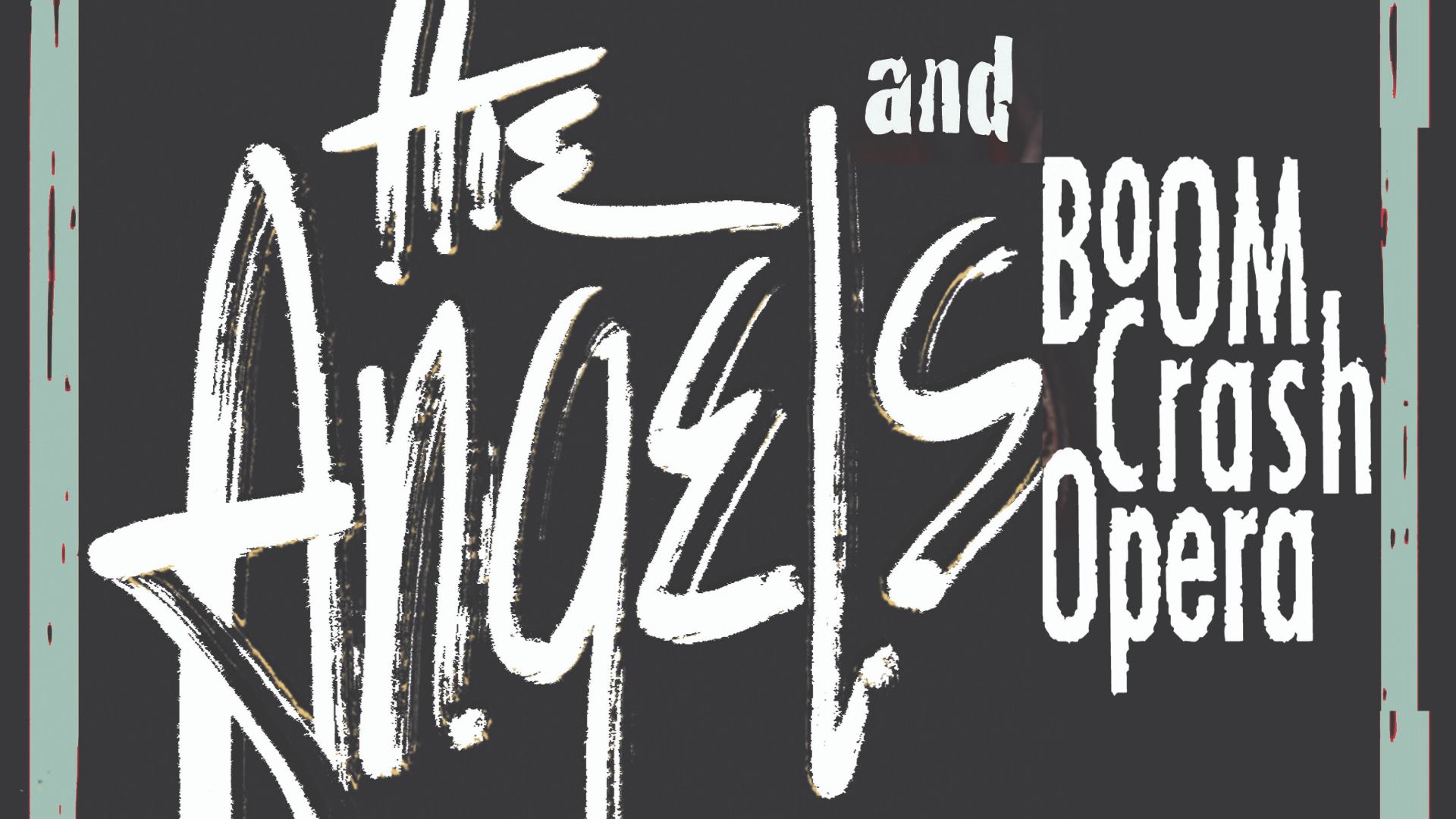 Friday, February 14, 2020 at 9:30 PM – 12 AM
Pittwater RSL
82 Mona Vale Rd Mona Vale, Mona Vale, New South Wales, Australia 2103
The Angels and Boom Crash Opera. Two legendary Australian bands. One stage. It's called Sideshow, because while the bands are on 2020's monstrous Red Hot Summer Tour they're teaming up for a series of Friday night shows around the country. No rest for the wicked. The Angels and Boom Crash Opera have 27 Top 40 hits between them, including the Aussie classics 'Am I Ever Gonna See Your Face Again', 'No Secrets' and 'Take A Long Line'; and 'The Best Thing', 'Dancing In The Storm' and 'Great Wall'. This is one Sideshow you won't want to miss.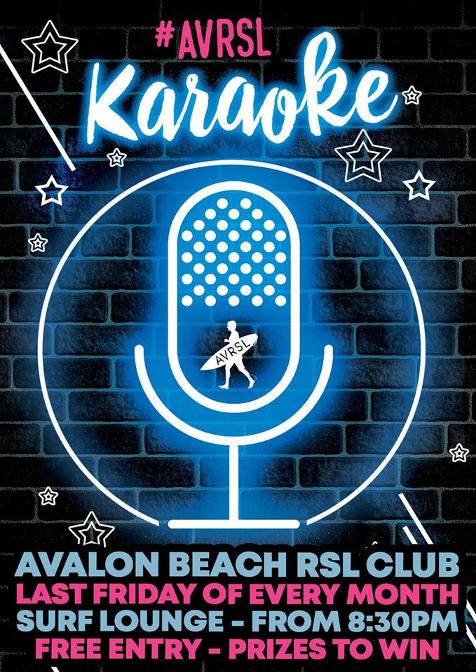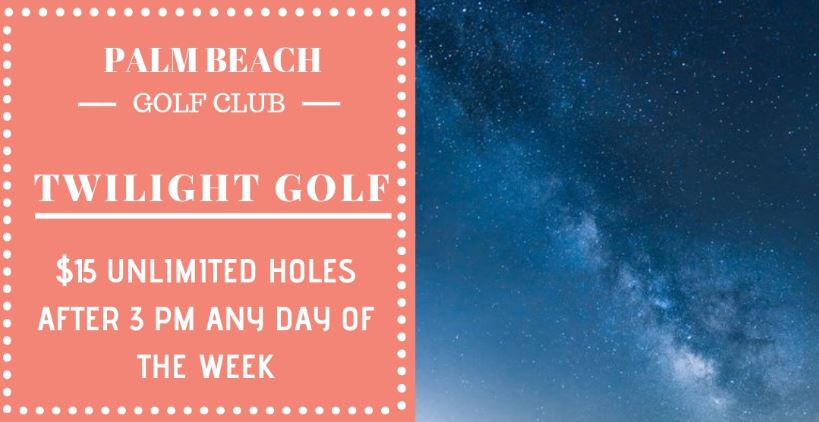 Pittwater Camera Club -
All Meetings are 7.45 for 8pm - 10pm- The Auditorium: Pittwater RSL Club, Mona Vale Road, Mona Vale 2103 - Family, friends and visitors are all welcome. Proudly Sponsored by Pittwater RSL Club
PITTWATER CAMERA CLUB Inc. - Since 1966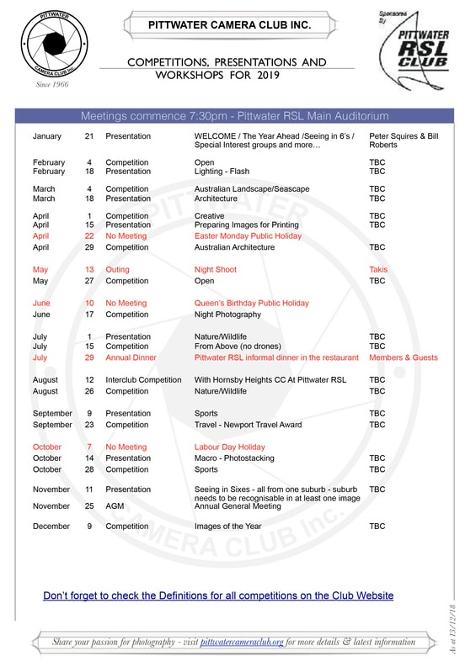 Green Team Beach Cleans 2018!
The Green Team is back for 2018!
It has been estimated that we will have more plastic than fish in the ocean by 2050...These beach cleans are aimed at reducing the vast amounts of plastic from entering our oceans before they harm marine life.
Anyone and everyone is welcome! If you would like to come along, please bring a bucket, gloves and hat. Kids of all ages are also welcome!
The Green Team is a
Youth-run, volunteer-based environment initiative from Avalon, Sydney. Keeping our area green and clean.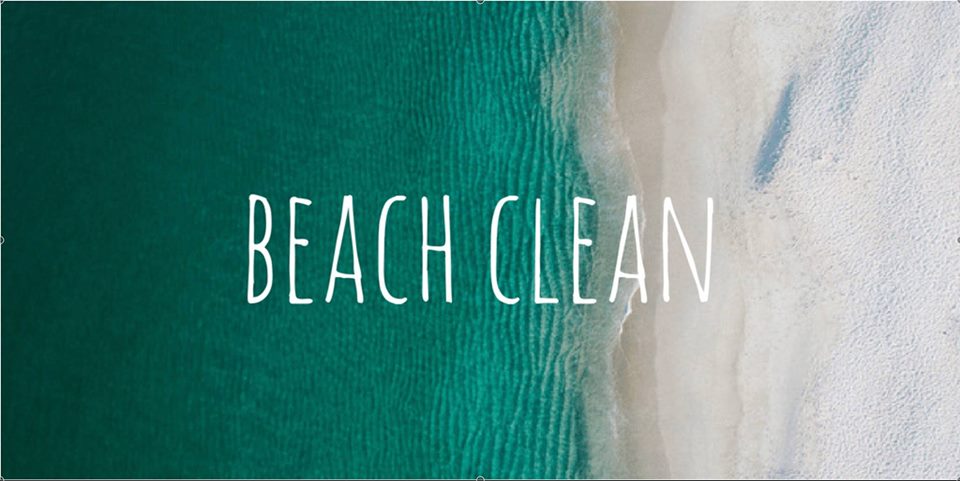 Newport Bowling Club Introduces Barefoot Bowling
Newport Bowling Club Breakfast Bowling.
Sunday mornings 9.00 to 12.00.
$10 includes an egg and bacon roll.
Beginners welcome, bowls are supplied. Club is also available for barefoot and corporate bowls.
Palm Road, Newport.
For further information, call 9999 1661 or 0402 126 109
The Newport Bowling Club is situated on the beautiful Barrenjoey Peninsula, the most northerly point of the Northern Beaches area of Sydney, Australia. The Club is located on the corner of Barrenjoey and Palm Roads, Newport. Visitors are very welcome, whether local, from within the state, interstate or overseas.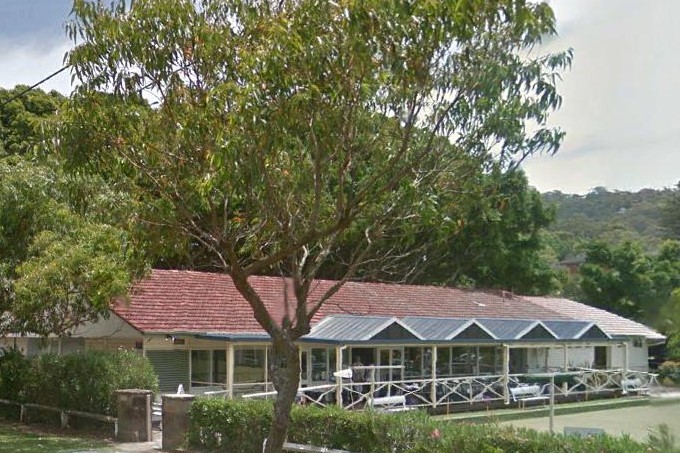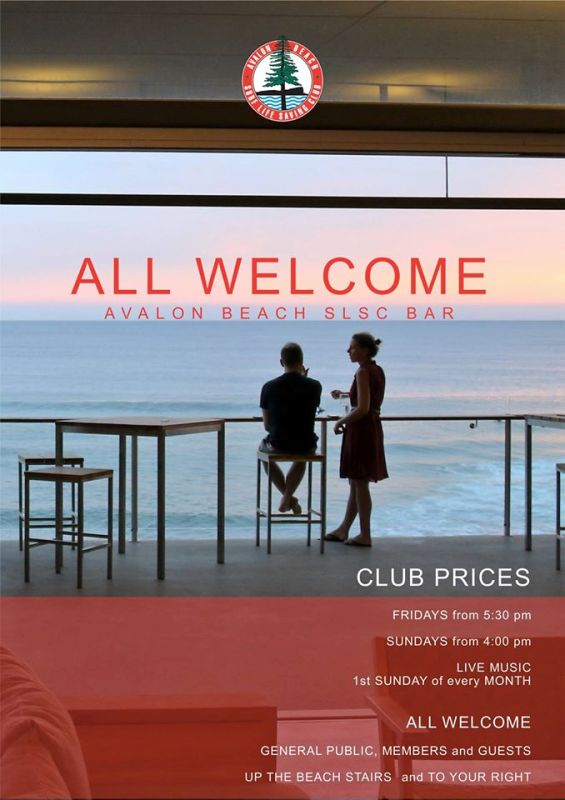 MANLY ART GALLERY & MUSEUM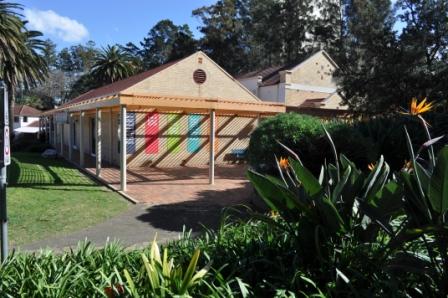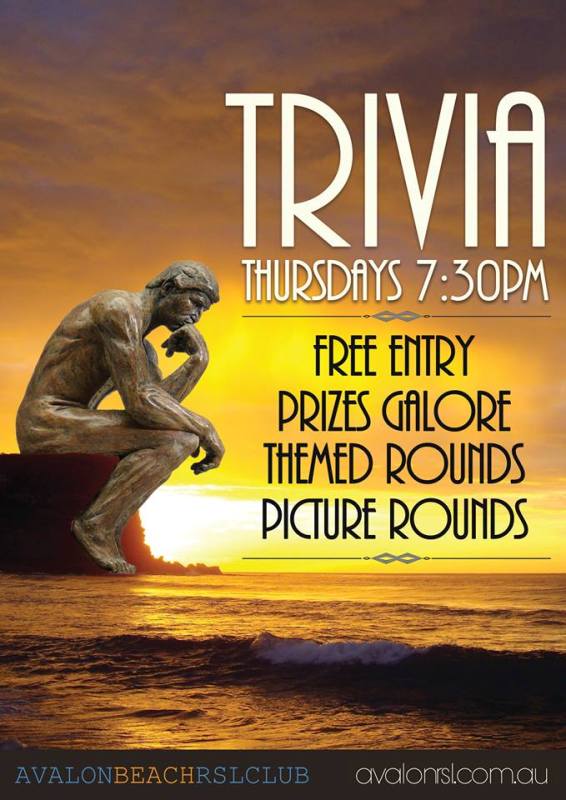 Palm Beach Golf Club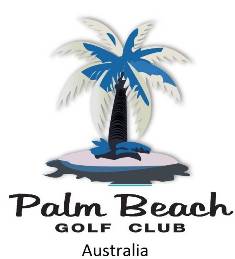 Palm Beach Golf Club
2 Beach Road,
Palm Beach
Ph: 9974 4079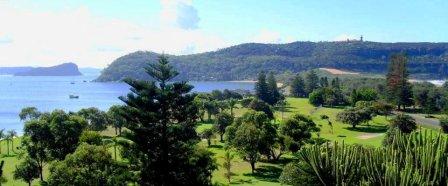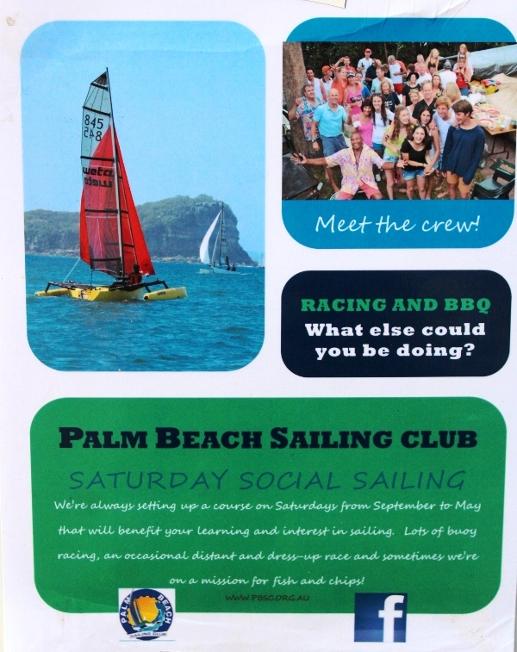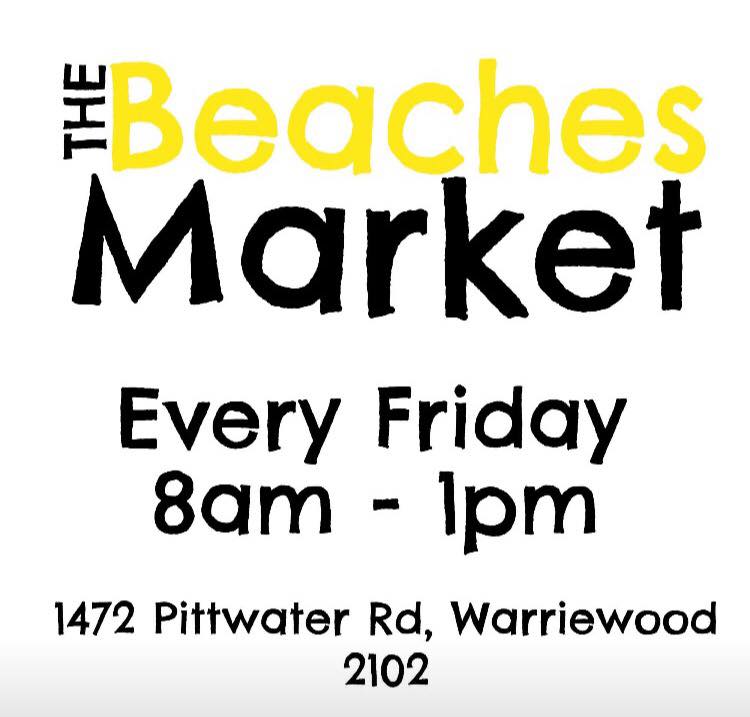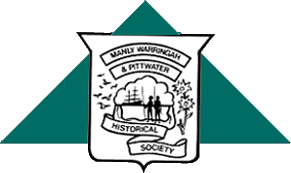 MWPHS - Manly Warringah Pittwater Historical Society - Established 1924
One of the oldest suburban historical societies in Australia, the Manly, Warringah & Pittwater Historical Society has kept the only continuous record of northern beaches achievements, local historical mementoes, documents and research. Membership: here
Mona Vale Library
Storytime for preschoolers
Held every Wednesday morning at Avalon Library 10:30am - 11am
Avalon Library Storytime is held every Wednesday morning from 10.30am at the Library. Hear stories, listen to music and enjoy craft activities. Sessions run for between 30 and 40 minutes. Suitable for preschoolers, 3 to 5 years of age.
Venue: 59A Old Barrenjoey Road, Avalon (above the Recreation Centre). Cost: Free however bookings are essential. Bookings: Phone: 9918 3013 or email avalonlibrary@ozemail.com.au

Storytime at Mona Vale Library
Tuesday, Wednesday and Thursday Mornings, 10- 10.45am
Mona Vale Library Storytime is held three mornings per week during school terms. Hear stories, sing songs and enjoy craft activities. Sessions run for approximately 45 minutes. Suitable for preschoolers, 3 to 5 years of age. Venue: Mona Vale Library, 1 Park St, Mona Vale. Cost: Free. No bookings required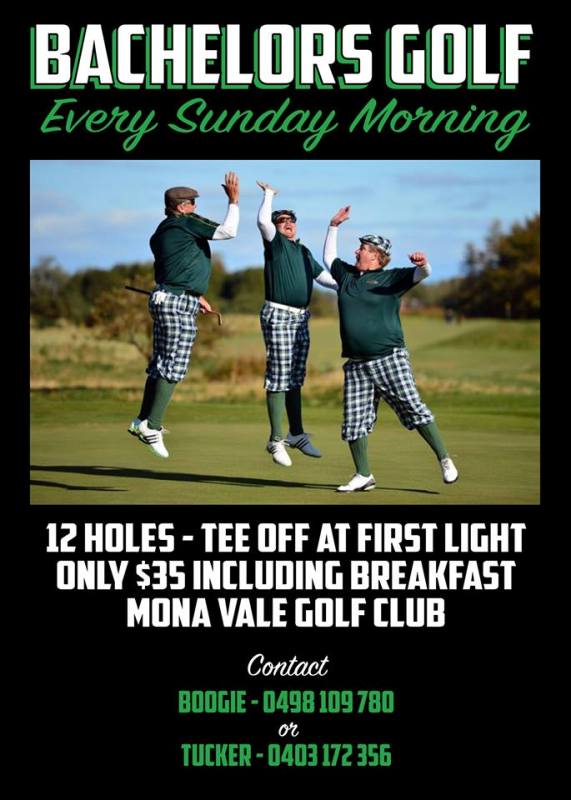 Club Palm Beach Social Golf Group
If you enjoy a relaxing round of golf and would like to meet some local characters and top it off with the best old school breakfast (kale free) and beverages come and join us 6 30 am Sunday - every 2nd and 4th Sunday of the month.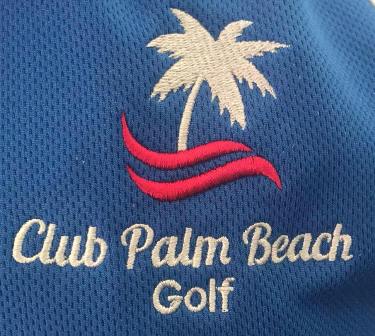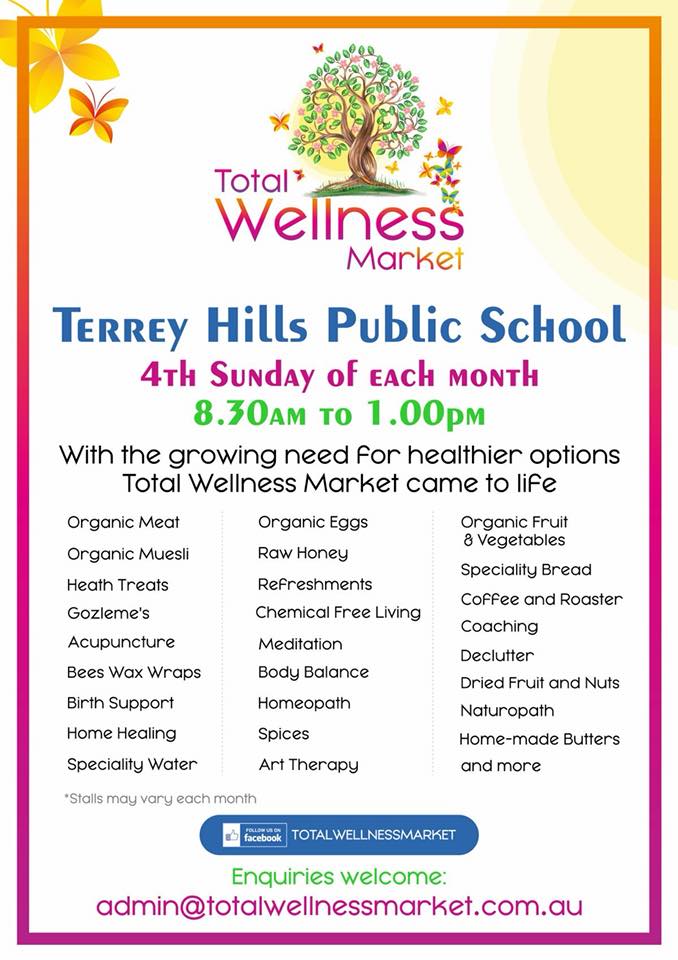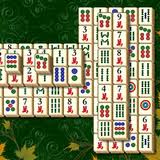 MAHJONG - AVALON ACTIVE SENIORS GROUP
Avalon Active Seniors Group Invites experienced Mahjong players to join a new group. Thursdays 1-3pm: $2.00 per session at Avalon Recreation Centre. Phone Julie: 0403 820 261.
Sydney Northern Beaches Woodturners Inc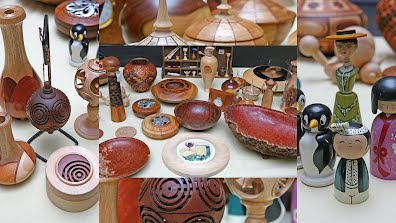 Sydney Northern Beaches Woodturners - Monthly Demonstration - Wood Turning Demonstration on the third Sunday of the month: 9am-2pm
The aim of our group is to bring together people who are interested in woodturning and to assist new members to participate in the craft of woodturning. At the same time we aim to socialise and have fun. We are active in supporting local community groups and charities. We make cash donations as well as donations of toys and equipment made by our members. Come and see us at the Narrabeen RSL Club, Nareen Pde, North Narrabeen. Workshop Open every Tuesday, Friday and Saturday between 9 am and 12 noon.
Cost: $5 for insurance & a cuppa (If you want to join there is a $25 yearly subscription fee). Contact: Jack Butler on 9999 4290 or email: johnbutler@optusnet.com.au . Website: https://sites.google.com/site/woodturner60/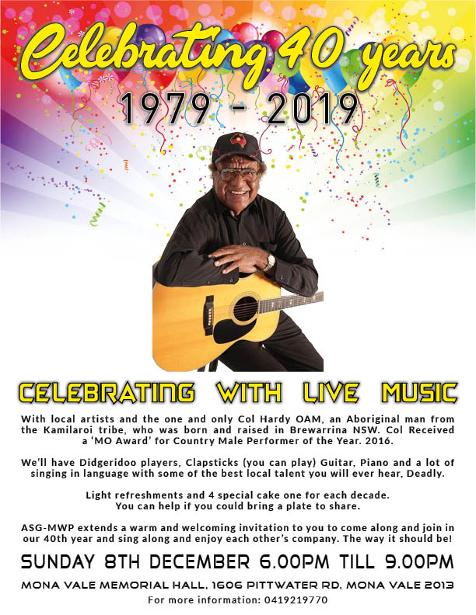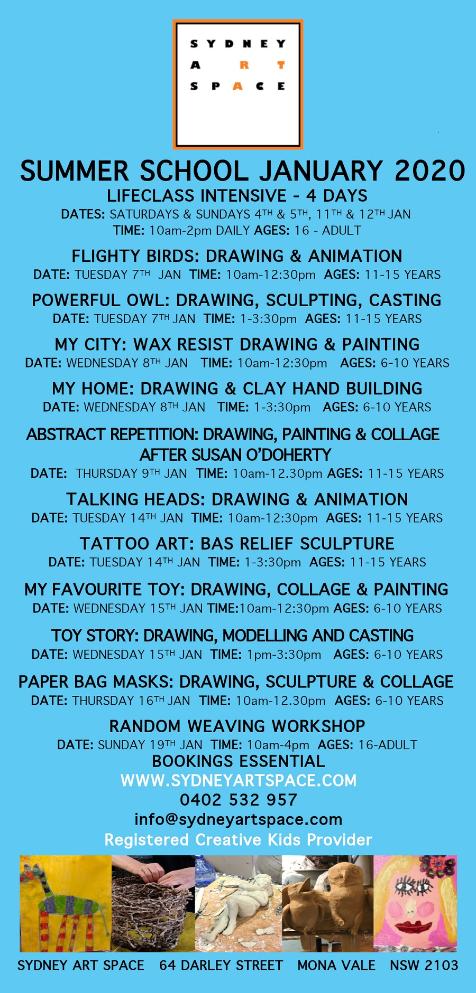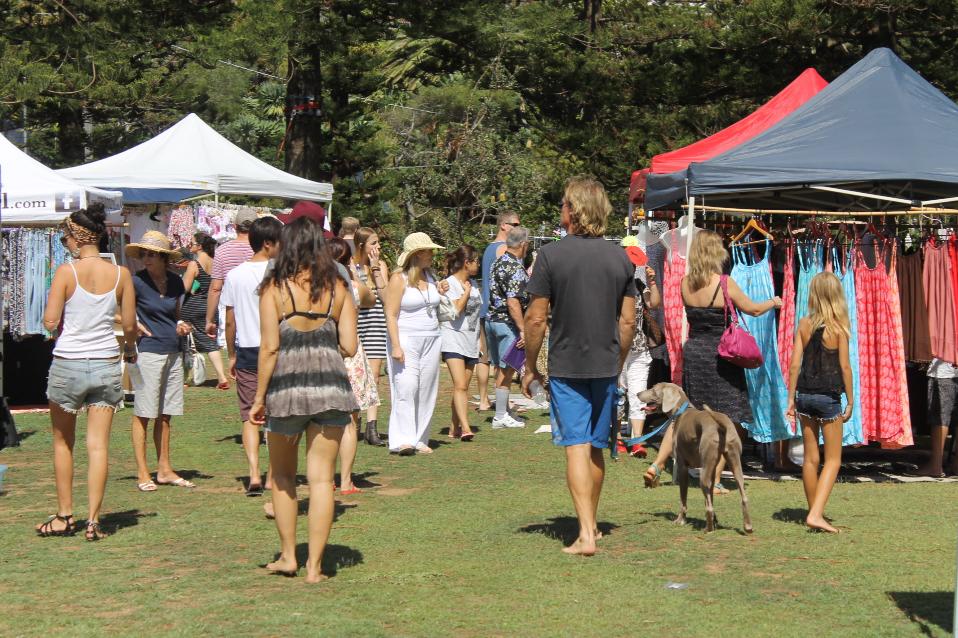 Palm Beach Markets:
4th Sunday of the month, 9am to 3pm.
Upcoming dates
29th December 2019 9:00am to 3:00pm
26th January 2020 9:00am to 3:00pm
23rd February 2020 9:00am to 3:00pm
29th March 2020 9:00am to 3:00pm
26th April 2020 9:00am to 3:00pm
31st May 2020 9:00am to 3:00pm
28th June 2020 9:00am to 3:00pm
26th July 2020 9:00am to 3:00pm
The Palm Beach Market has been operating since 2008. As Palm Beach is the most northerly part of Sydney, every weekend tourists and locals alike stream north attracted by Palm Beach's idyllic setting and its 'destination' status with the market trading all year round.
The market offers customers a wider choice of products to peruse to add to the current high quality homewares, fashion and jewellery. Buy a loaf of fresh Berkelo bread, grab some French cheese or take home some famous Pho Bay Vietnamese soup and as always a great coffee.
Buskers and Hair Feathers also available.
At: Governor Phillip Park, Palm Beach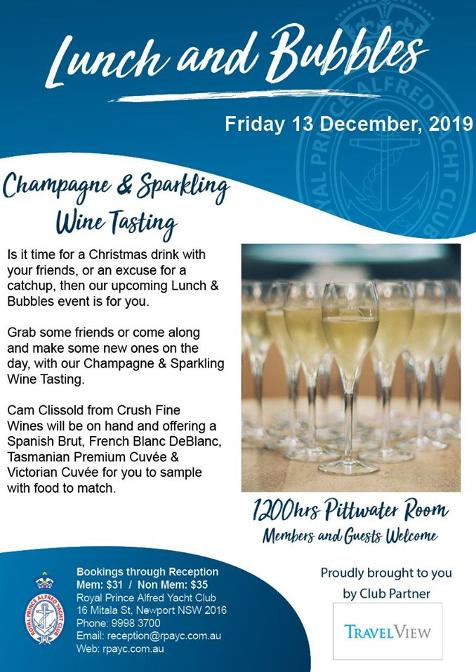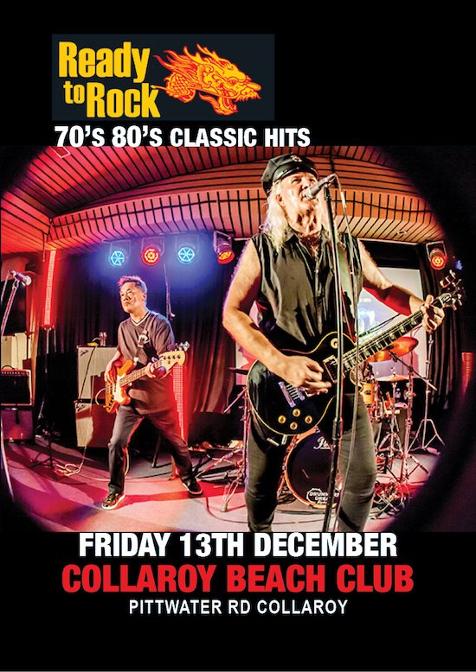 2020 VISION
Creative Avalon duo, John Ogden and Louise Whelan, are holding an exhibition of their work at the Avalon Community Arts Centre on the 24 and 25 January 2020.
John is a photographer, cinematographer, author and publisher, perhaps best known locally for the Saltwater People book on the northern beaches. Louise is a well-respected photographer and oral historian who has been a finalist in just about every major photo prize in the country. This will be a last chance to meet and greet them before Louise heads off to Ireland for an artist in residency and John travels to the Middle East to conduct research on his new book. They will be showing old and new work, and offering handsome discounts for artwork to help meet the costs of their research.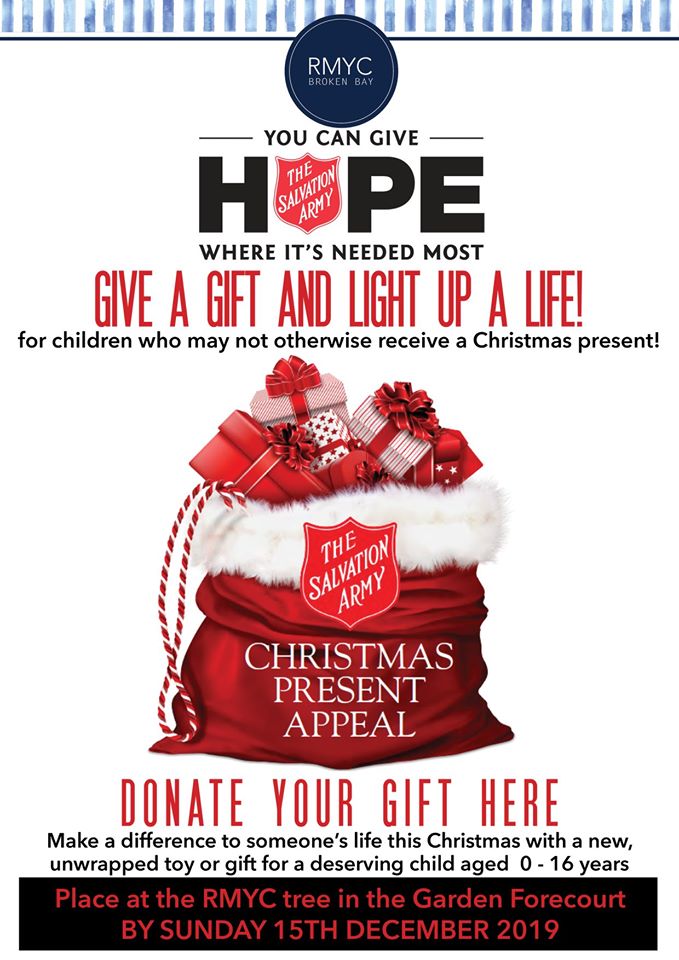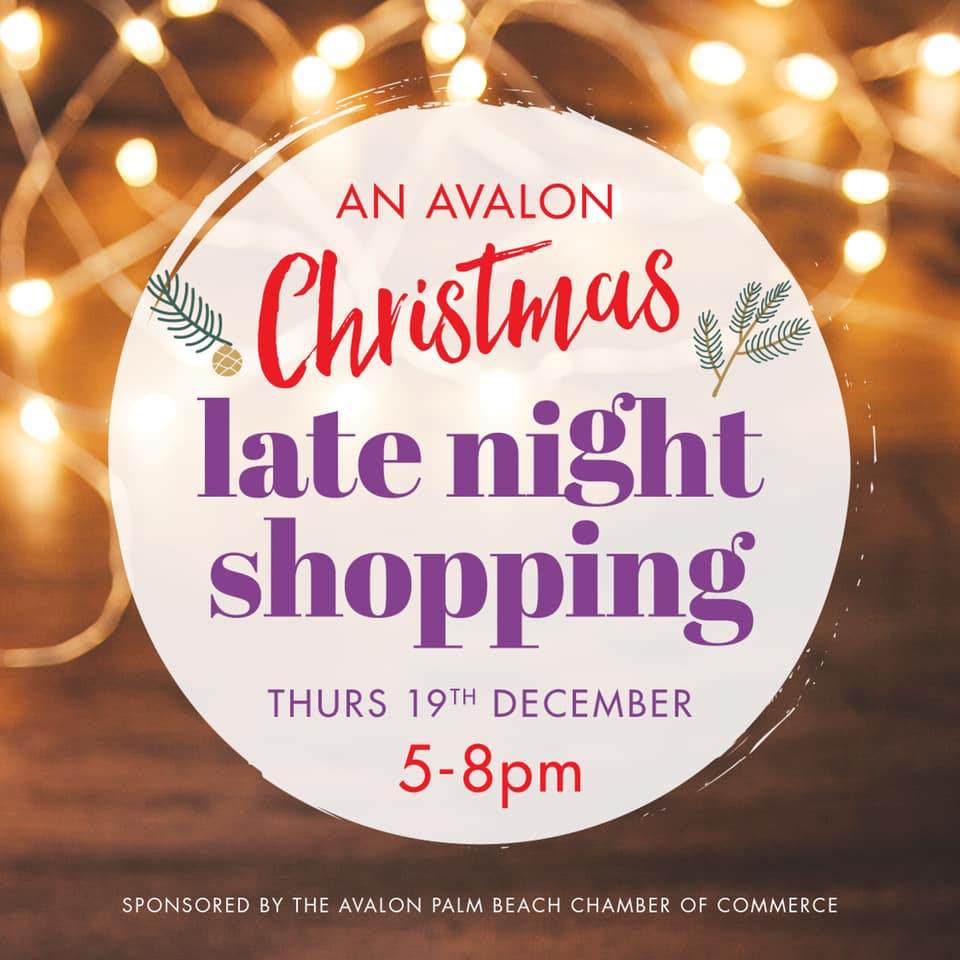 Carols by the Lake 2019
Saturday, December 21, 2019 at 6 PM – 9 PM
Lakeside park Narrabeen
38 Lake Park Rd, Narrabeen
Carols by the Lake is going to be amazing. We hope you can join us and our local community as we celebrate Christmas on the Northern Beaches. Carols, Fireworks, Santa, Food Trucks and more! Arrive early - pre-entertainment from 6pm, main carols starts at 7pm. Like, share and invite everyone!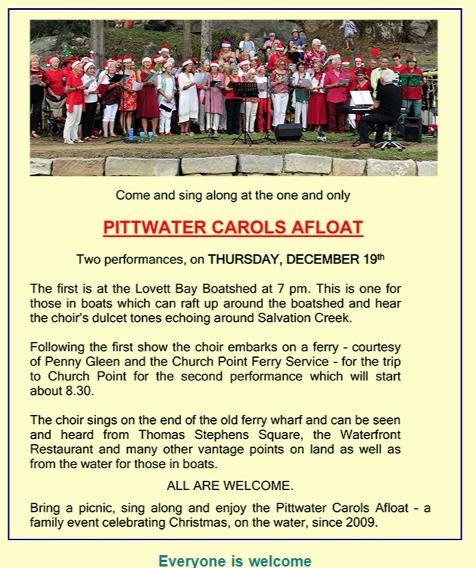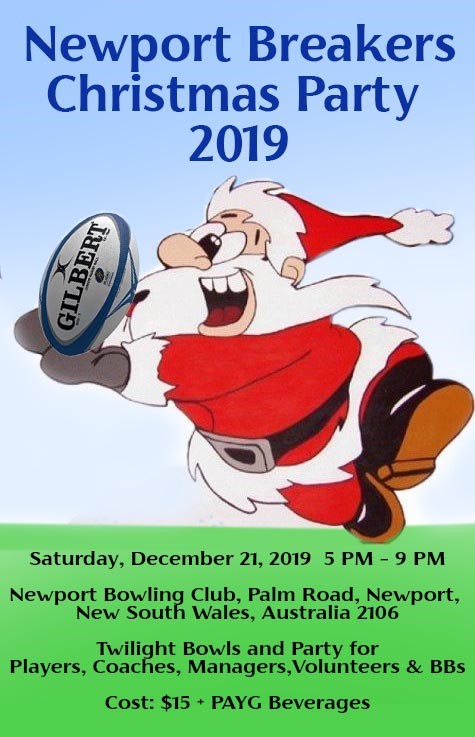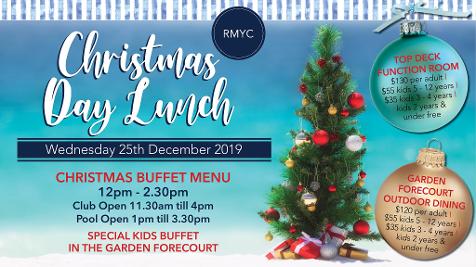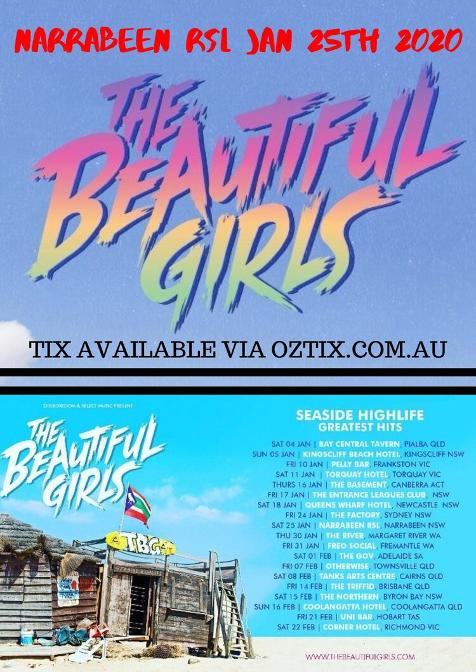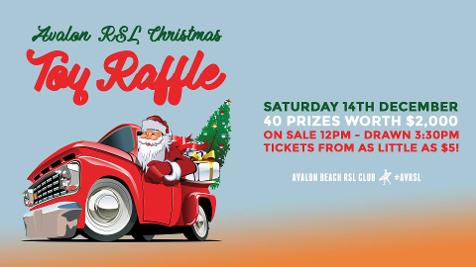 Christmas Eve Family Fireworks
Dec 24 at 7:30 PM – Dec 25 at 9:30 PM
Pittwater RSL
82 Mona Vale Rd Mona Vale, Mona Vale
Free
Pittwater RSL will be hosting a Christmas Eve Firework Display!
Join us for dinner, then live music from 7:30pm & Fireworks from 9:00pm. Call now to book a table at the glasshouse 9997 3833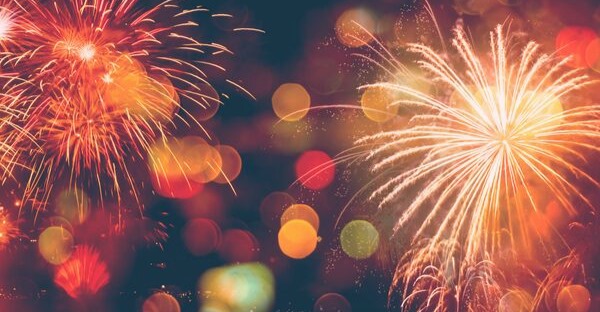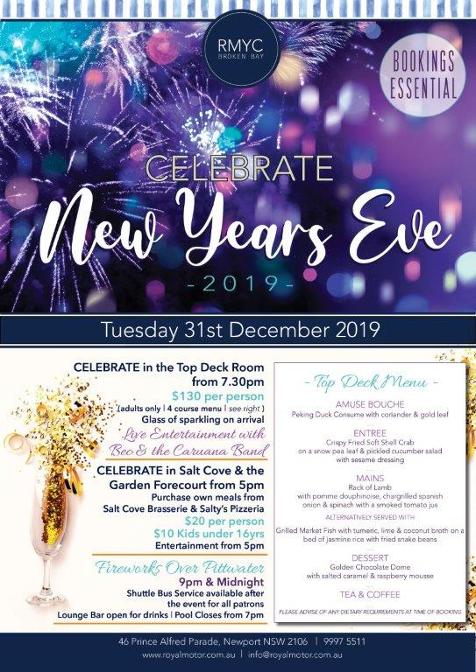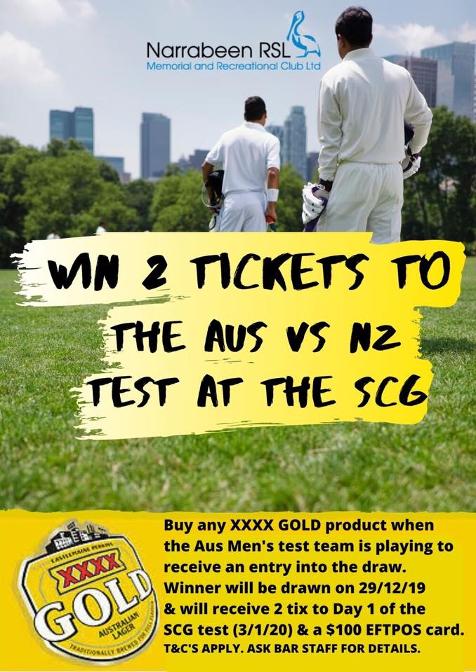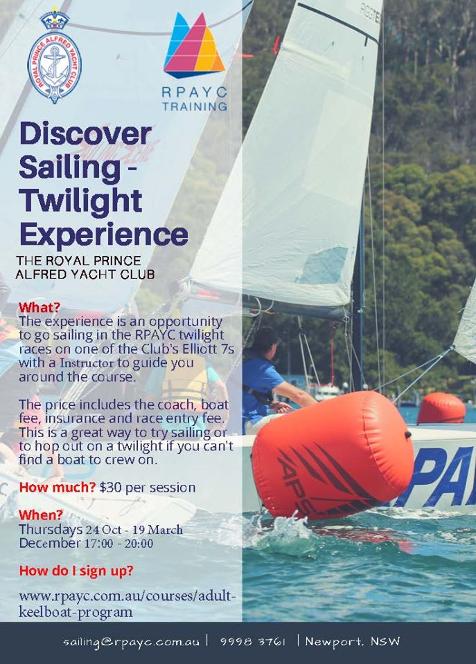 Russell Morris
Saturday, December 21, 2019 at 9:30 PM – 12 AM
Pittwater RSL
82 Mona Vale Rd Mona Vale, Mona Vale, New South Wales, Australia 2103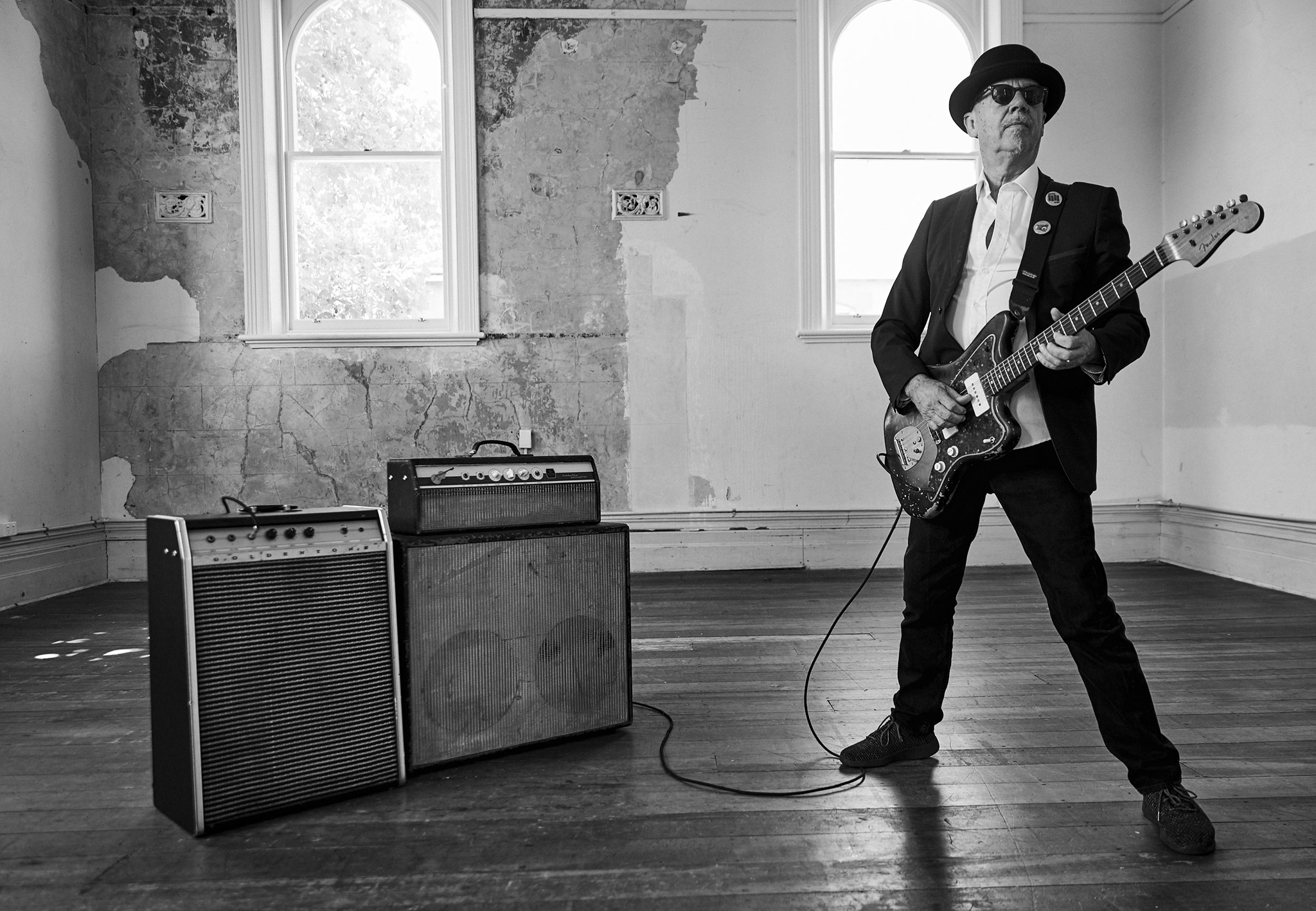 Russell Morris: Black and Blue Heart
The new album produced by Nick DiDia and Bernard Fanning
After six decades on the road, an album can almost write itself. It might arrive in the space of a few months, fully formed in vision and texture in the mind of the vigilant creator. But it takes a rare combination of talent and circumstances to realise that vision as vividly as Black and Blue Heart.
"I'd met Bernard [Fanning] years ago," Russell Morris remembers. The Powderfinger frontman came backstage at one of the Australian rock legend's countless gigs to pay his respects with a mutual friend. "But It wasn't til I moved up to Queensland last year that we sat down and started talking."
The warmer environs had already exerted a strange, organic influence on the songs Russell was writing in the wake of the platinum-selling, ARIA-winning blues-rock trilogy — Shark Mouth, Van Diemen's Land, Red Dirt Red Heart — that so spectacularly relaunched his career from 2012 onward.
"I thought I was writing an album which was rootsy, bluesy, almost psychedelic, but nothing came out the way I expected." He gave the demos to Fanning and producer Nick DiDia (Springsteen, Pearl Jam, Powderfinger) and "they rang me back within two days," Russell says. "They said, 'We can't stop listening to these songs. This will be a great album'. So I said, 'Let's do it'."
The two producers speed-dialled their dream studio team: guitarist Dan Kelly, drummer Declan Kelly and, from Fanning's touring band, bassist Matt Englebrecht and keys player Ian Peres. Perched between the tropical bush and panoramic ocean views of La Cueva Studios near Byron Bay, Black and Blue Heart found its rhythm fast.
"I didn't want to have any smooth edges," Russell says. "Pop songs were the last thing I wanted. The musicians had the songs the week before but they were told not to do too much work. They came into the studio, we'd play them once, twice or three times, and that was it."
That raw energy commands attention from the ragged count-in of Ain't No Angel, slammed down with splashy drums, overdriven Hammond organ and vintage vocal echo. From that bracing opener to the sinuous, conspiratorial whisper of Is There Anybody Out There?, this extraordinary album begins to climb yet another peak for one of our all-time greatest singer-songwriters.
"I've got two passions: history and astrophysics," Russell says. "Is There Anybody Out There is totally out there; not like out in my backyard, but out in the universe. It's questioning how much life is out there in the great beyond and wondering … 'Are you going to contact me?"
Co-written with Split Enz's Eddie Rayner maybe 15 years ago, it's the only song that wasn't fresh off Russell's pen. A lifelong observer of human experience, he found inspiration in art and life, past and present.
A classic gangster film informed the tragicomic character portrait of Witness Protection. Fat Man and the Priest came from a conversation with a mate "about people who sit in moral judgement of other people."
The office drone in Asleep at the Wheel may have come from distant, monotonous memories of working the mail desk for the Kiss Army in Los Angeles back in the mid '70s, he says with a laugh.
"I think the song that's had the most emotional connections with people is Forever Remembered. It's about missing people close to me who I've lost; friends like Jim Keays and Darryl Cotton and [rock photographer] Ros O'Gorman. They're all in there."
Then there's the title cut, a song of simmering tenderness and empathy that Bernard Fanning describes as "a song for the ages. Russell's been a really substantial artist for a very long time but I think that song will live on with his best," he says.
"As soon as we heard the demos, the quality and grace of the songs was obvious immediately," Fanning says of the album overall. "It sounded to me like the kind of music only someone with Russell's backstory could make.
"He's always been renowned for his incredible voice but it's really come into its own now. His tone just communicates this unique life experience, so we just had to get that down."
Born and bred in the USA, Nick Didia's perspective was more immediate. "I was hearing this amazing history for the first time as we were making the record," he says of timeless Australian classics such as The Real Thing, Wings of An Eagle and Sweet Sweet Love. "And his stories are incredible. I mean, I thought I'd been around," he laughs.
"Their contribution was enormous," Russell says. "Bernard's harmonies in parts are fantastic [check the skybound chorus to Sitting Pretty, for instance]. He knew the songs better than I did. See, I wrote the songs so quickly, by the time we got to the studio I couldn't remember some of the details. Bernard knew them back to front. Nick and Bernard's attention to detail was just extraordinary."
For their part, the producers deflect back to the source material, a rush of pure inspiration that Russell credits to the stunning career-reset of his Shark Mouth trilogy.
"I went back to the blues, where I started in the early '60s, and that allowed me to reset all the quantum things in my writing and in my body. It kick-started my creativity. I think that's how this album happened so fast and so confidently.
"The band, the studio... it all fell into place beautifully but the songs came from where I came from. I went back to the well and I drank from the fountainhead, and this is the result."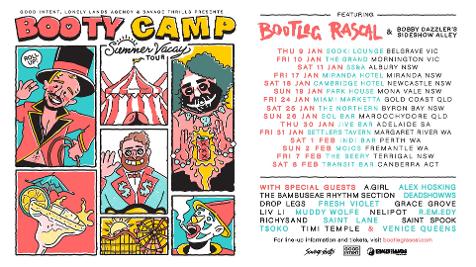 Dancing In The Shadows Of Motown Xmas Dance Party
Friday, December 27, 2019 at 7 PM – 11 PM
Avalon Bowlo
4 Bowling Green Lane, Avalon, New South Wales, Australia 2107
Tickets · $33
Come Dancin' to many magic Motown hits and celebrate Xmas with this 10 Piece Powerhouse band featuring many internationally renowned signers and musicians. Special guest Chris Raggatt will start the night so come on down bring a crew!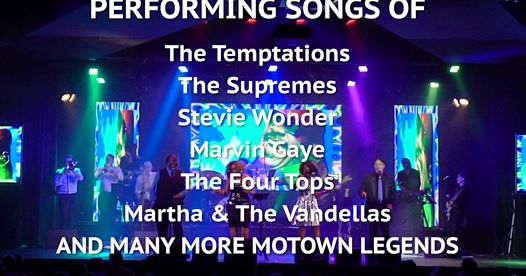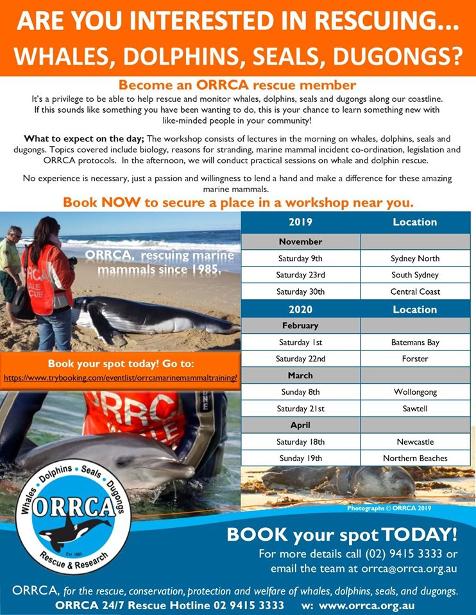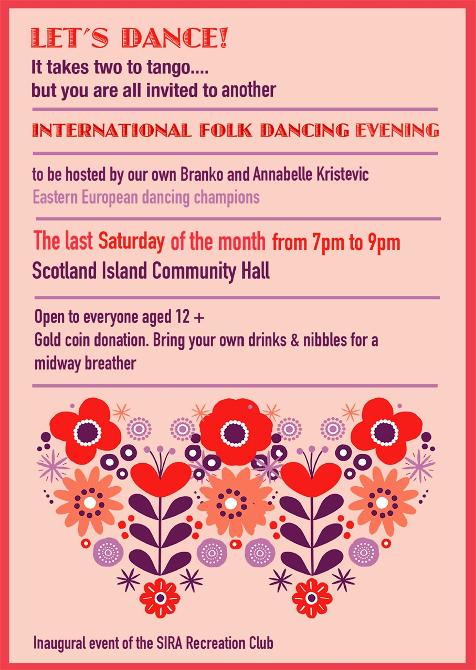 Mona Vale Hospital Auxiliary Stalls 2019
Christmas Craft Stall at Avalon Beach
December 6th from 8am to 3pm
Outside ANZ Bank
selling sewing, knitting, craft and jam,
Sausage Sizzles at Bunnings, Narrabeen: 8am to 3pm
December 14th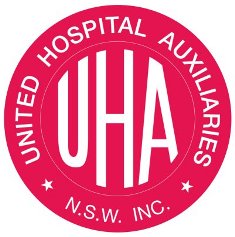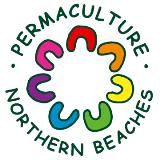 Permaculture Northern Beaches (PNB) is an active local group based on Sydney's Northern Beaches. We are an independent organisation registered as an association in NSW.
PNB hold monthly permaculture related events on the last Thursday of each month at the Tramshed Community Arts Centre, Lakeview Room., 1395A Pittwater Road, Narrabeen. Buses stop directly at the Centre and there is also car parking. Doors open at 7:15 pm. Meetings are February to November.
END OF YEAR PNB PARTY
Sunday, December 15, 2019
12:30pm – 5:00pm
At; AVALON
Join us for our end of year party to help us celebrate our work over the past year and to toast the next. All are welcome
Festivities will be in a large garden at Avalon at the site of our November 16-17 cob oven building workshop. We will fire up the oven and hear about how it was constructed using this ancient building technique. Plus sample the tastes of using it!
Bring a plate of food to share and/or pizza ingredients to cook in the cob oven for lunch + drinks.
See other creative permaculture examples in the garden, make new friends, and meet the permacutlure crew on the Northern Beaches.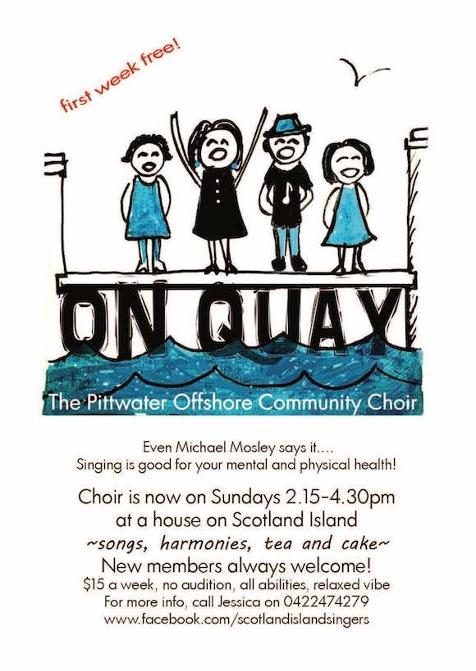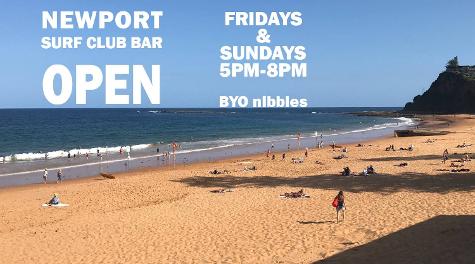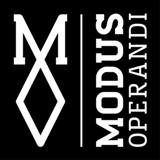 Modus Operandi Brewing Co.
14 Harkeith Street
Mona Vale
Ph: 8407 9864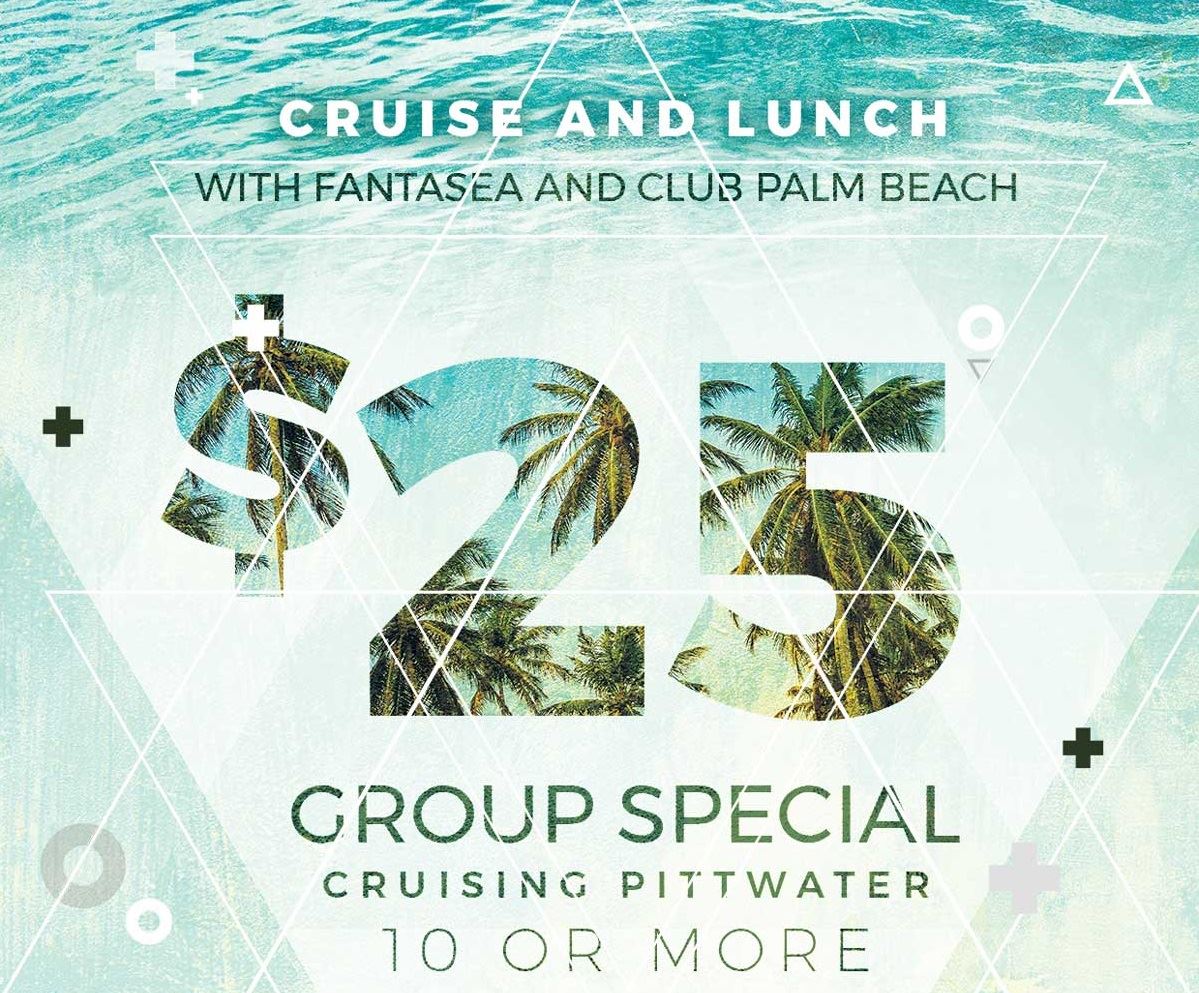 $25 Pittwater Lunch & Cruise Group Summer Special
- Available Monday - Sunday
- Groups of 10+
Venture out on Pittwater this summer aboard Fantasea ferries and explore all of the beautiful locations this part of the world has to offer, then return back to Club Palm Beach for a delicious home-made meal prepared by our chefs.
This special includes the cruise with Fantasea and all meals delivered to your to your table so you are able to relax with friends & family.

Ingleside Rider's Group
Instead of watching, why don't you come and join us? We have mid year membership for just $70 - this gives you access to free club events we hold, priority bookings for our clinics, reduced rates for all events and... you get to join a 'members only (closed) group.' PLUS! access to the grounds whenever takes your fancy!
What's not to like!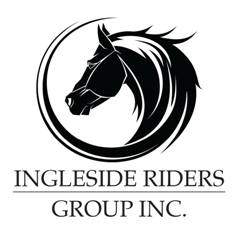 Friends of Narrabeen Lagoon Catchment Activities

Bush Regeneration - Narrabeen Lagoon Catchment

This is a wonderful way to become connected to nature and contribute to the health of the environment. Over the weeks and months you can see positive changes as you give native species a better chance to thrive. Wildlife appreciate the improvement in their habitat.
Belrose area - Thursday mornings
Belrose area - Weekend mornings by arrangement
Contact: Phone or text Conny Harris on 0432 643 295
Wheeler Creek - Wednesday mornings 9-11am
Contact: Phone or text Judith Bennett on 0402 974 105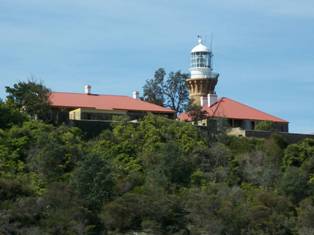 Barrenjoey Lighthouse Tours
Every Sunday, throughout the day, from 11am to 3pm.
Tours take approx 30 mins. Phone 9472 9300 on the day to check tours are going ahead. Meeting place: Meet at the top (steep and hard 20-minute walk on uneven ground) at the keeper's cottage. Cost: $5 adults, $2 children.


Northern Beaches Jive is a social dance group. Our Modern Jive classes are held every Wednesday at 7.30pm at Narrabeen RSL.
Modern Jive is an easy partner dance with an emphasis on having fun and is great for all ages. Our experienced teachers always make the lesson interesting and fun.
You can come along to class any time as we cater for new beginners every week. You don't have to sign up for a course - just come along when it suits you. First timers are only $10 for the first two weeks in total!! You can even just come and watch for free to see if you think you'll like it.
There's no need to bring a partner as we rotate you around to different partners during the class.
We start with a beginner class at 7:30pm for 45 minutes, followed by social dancing. At 9pm we have an Intermediate /advanced class for 45 minutes, and a concurrent 'refresher' class for the beginners, then social dancing until 10:30pm. That's right beginners get 2 classes every night.
Casual entry is $15 per night. Students and seniors are only $12 per night. We also have discounted prices, for all groups, if you buy a 5 class pass. Great value for learning and dancing up to 3 hours per night.
If you're keen and would like to go to a class more than once a week, or go to a dance party in the weekend then check out www.ceroc.com.au where you'll find more classes and weekly dance parties.
Click here (
http://eepurl.com/ciGHH1
) to sign up for our weekly newsletter which will tell you who is teaching each week and any other venue news such as special events.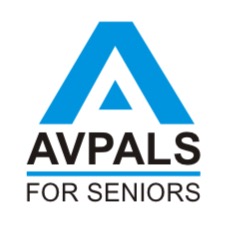 Avalon Computer Pals for Seniors

AVPALS is a volunteer organisation dedicated to helping seniors improve their computer skills. Started in 2000 it now has 20+ trainers and many hundreds of students. At a really low cost (about $30 a school term) they can provide one-to-one training on most matters connected with computing and related technologies like mobile phones and digital cameras. From the smallest problem (how to hold the mouse!) to much more serious matters, there is a trainer who can help.
The training rooms are under the Catholic Church in Avalon and training is conducted Monday to Friday from 9am to 4pm. For more information visit AVPALS web site www.avpals.com or phone 02 8064 3574
Keep up to date on our Facebook page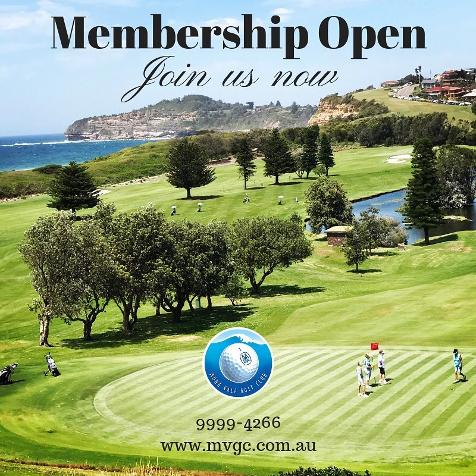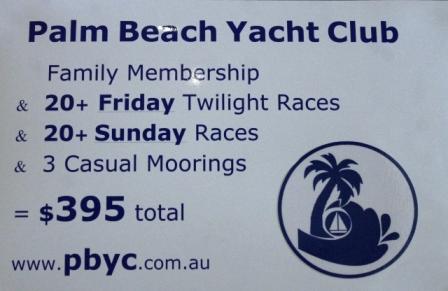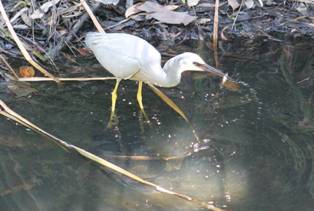 To List your Event email pittwateronlinenews@live.com.au
Send all material ready to publish. NB: Only 100% volunteer clubs and organisations that have contributed to our community get a free listing. Only $40 per month to run your poster/notice - Materials must be sent ready to publish.