September 16 - 22, 2018: Issue 376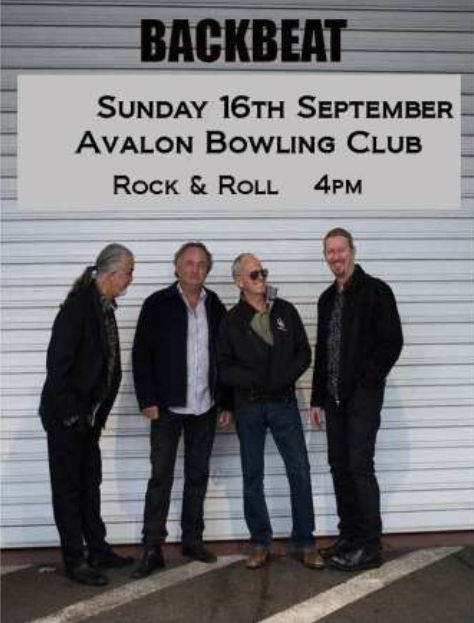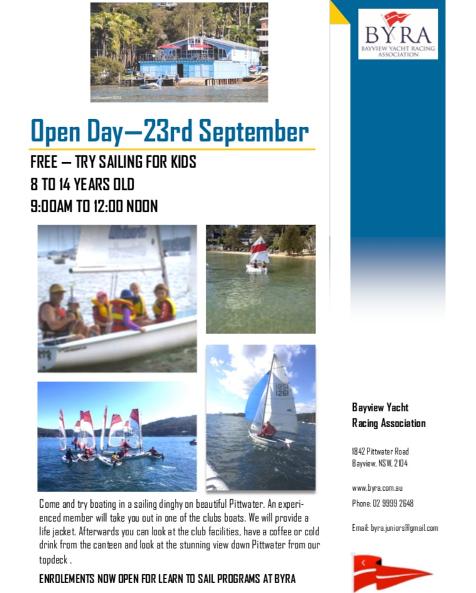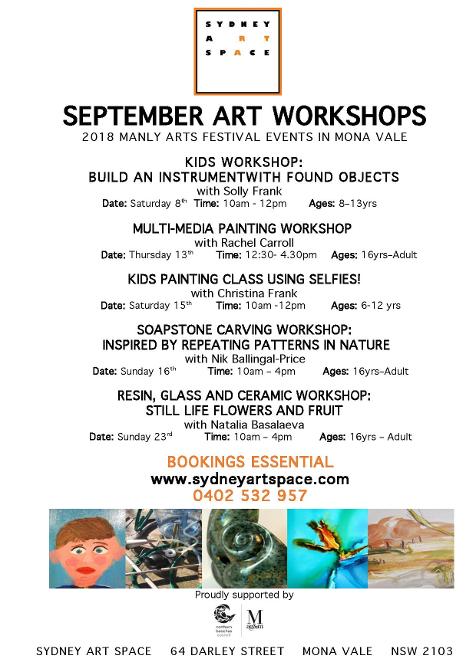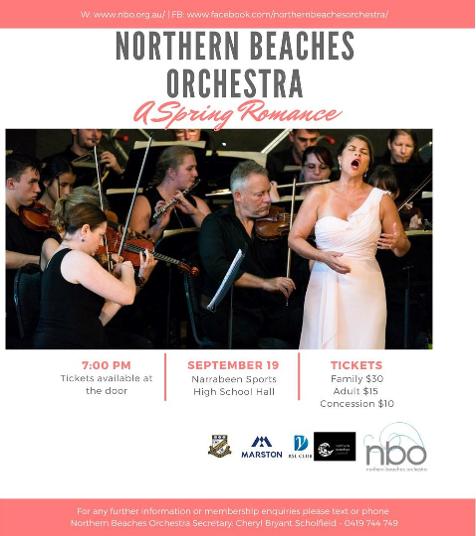 "Sunday Idylls"
Sydney Symphony Orchestra Fellowship 2018
Hosted by Wyvern
Sunday, 23rd September, 2018 at 4:00pm
OLGC Catholic Church,
9 Currie Rd, Forestville.
Tickets available at the door,
from 3:30pm day of concert.
Full- $25, Concession- $20, Student- $15
Children under 16 are free.
Includes refreshments (Cash/Cheque Only)
An afternoon concert of contrasts including Mozart, Wagner & "Time and Tide: Echoes of Sydney Harbour" a new work from Melbourne-based composer Miriama Young commissioned for the SSO Fellows with the generous assistance of Dr Janet Merewether in memory of her mother, Tempe Merewether OAM.
This concert will be recorded for radio broadcast by Fine Music 102.5.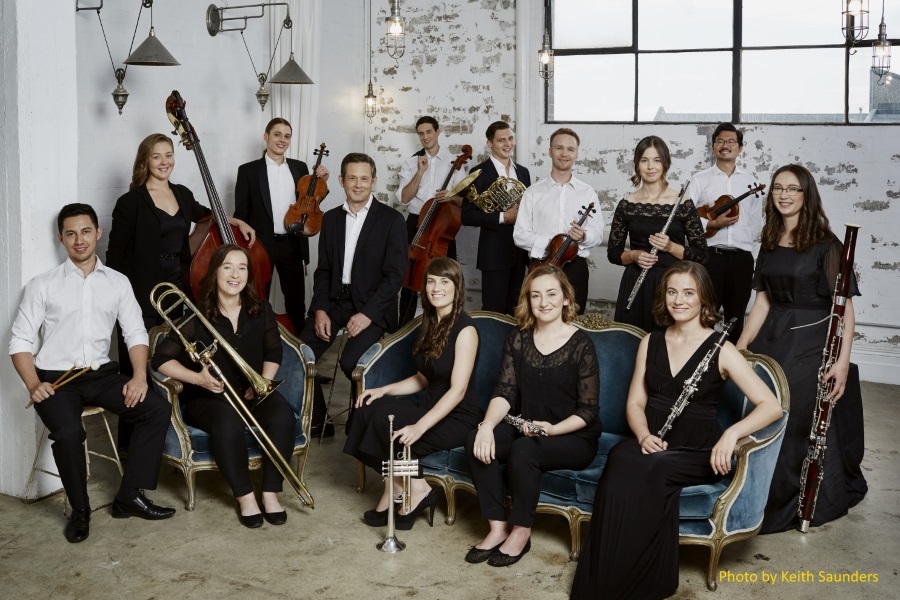 Wyvern Concert Enquiries: 9416-5234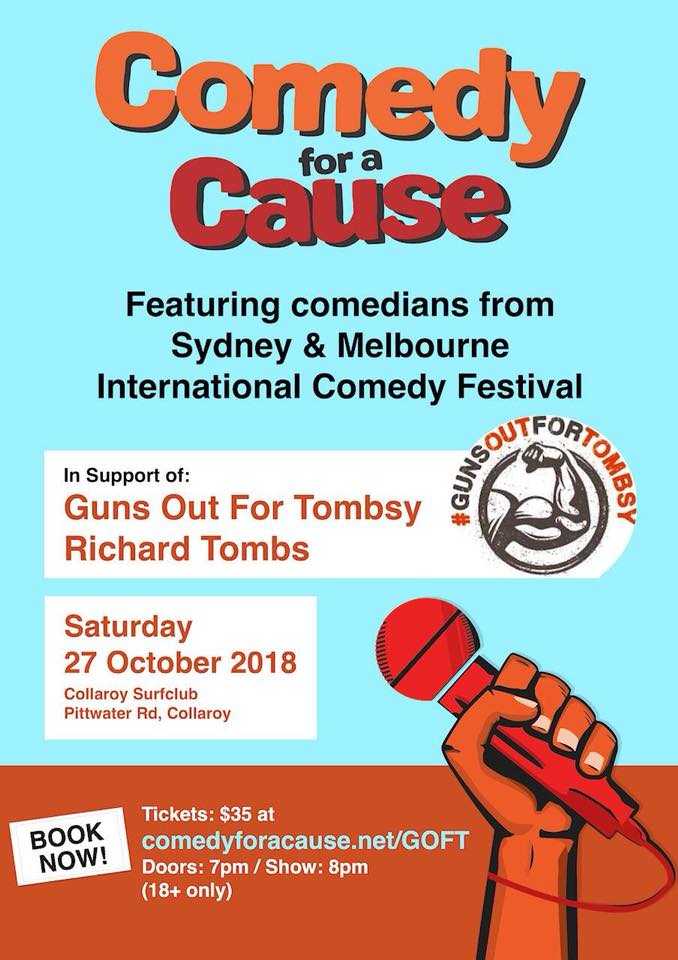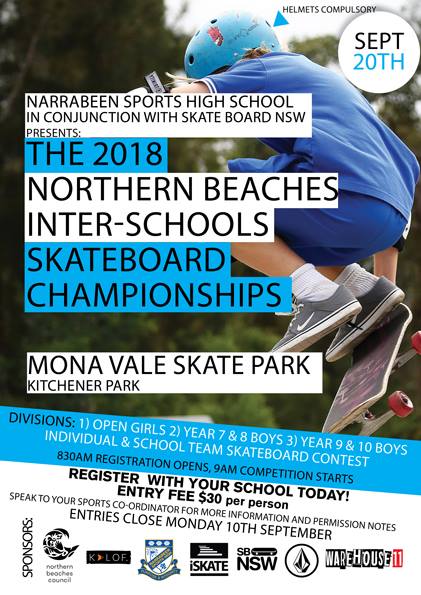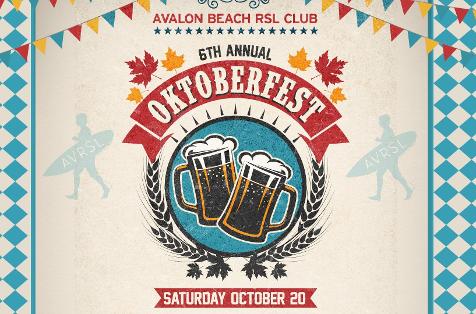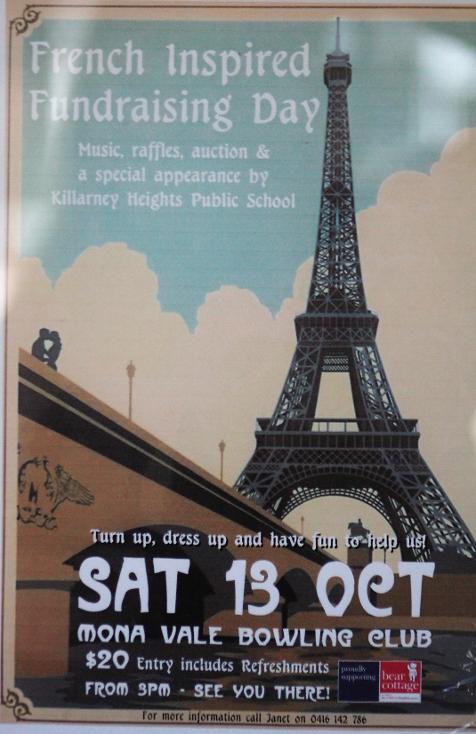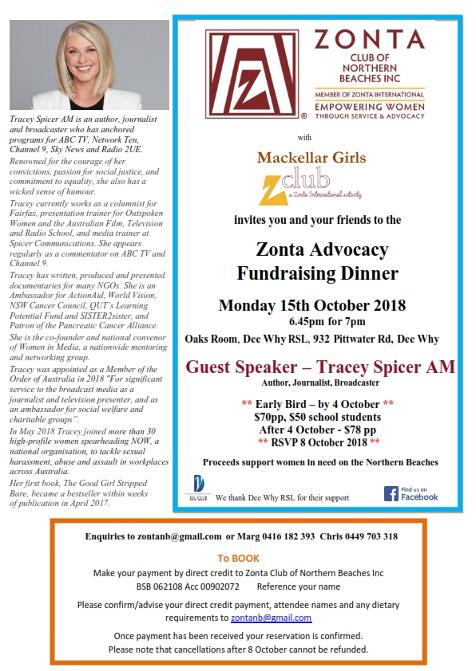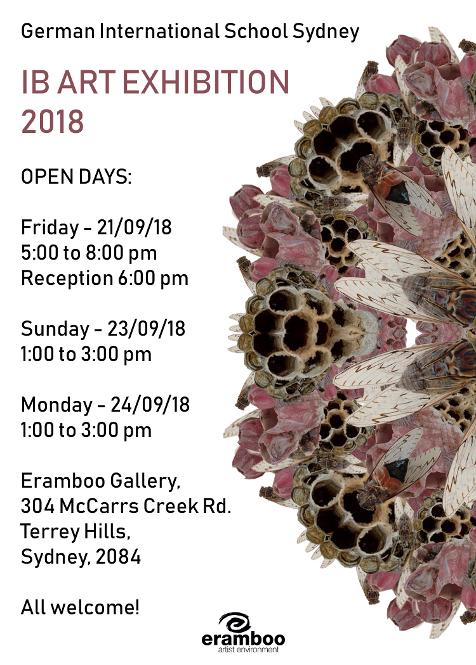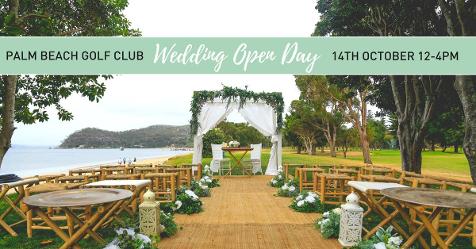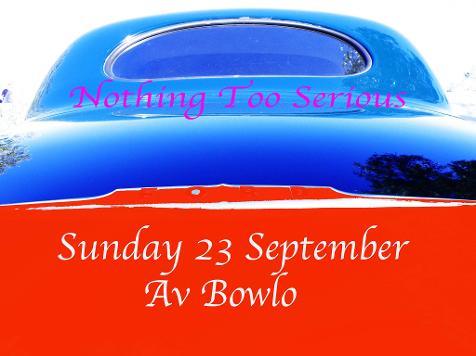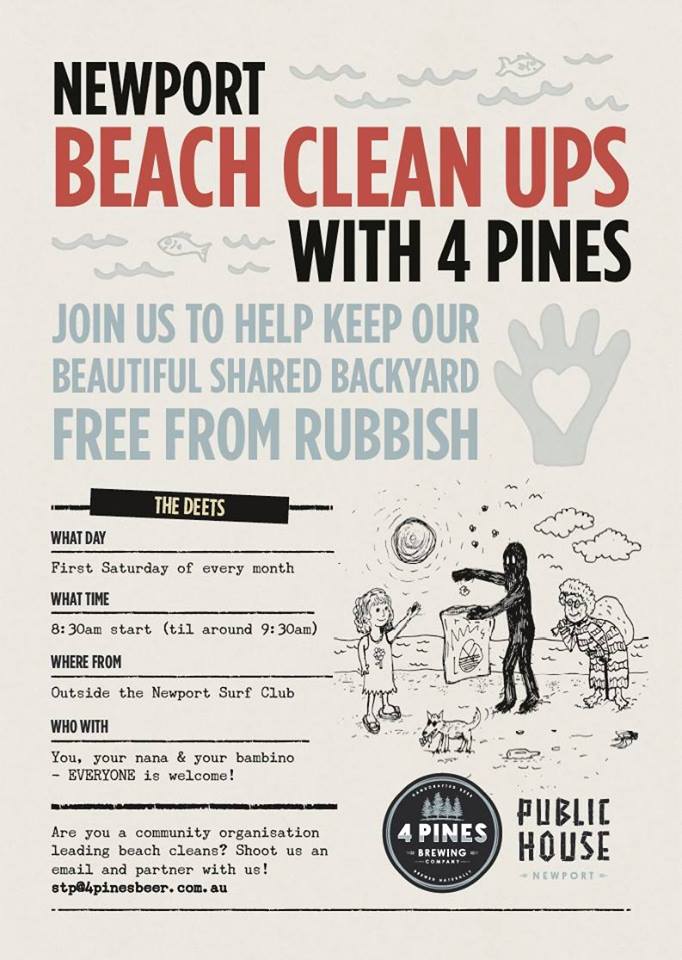 4 Pines Brewery Newport will be providing up-cycled malt bags from the brewery to store the trash and keep it from our shores.
Do you get a beer?
Absolutely! 4 Pines will hand out tokens to participants which will be redeemable for a fresh cold beer back at Public House.

2 Shots at Kave Bar Newport
Saturday, October 6 at 2 PM – 5 PM
Kave Bar
2/370 Barrenjoey Rd, Newport
2 Shots is one of the top classic rock bands currently playing the East Coast. A band of versatile musicians covering the songs you instantly know and love. You are guaranteed a great show...and you'll hear some of the most popular classic rock songs of all time. The music is timeless and the 2 Shots concept is simple. Our set list is made up of two of the biggest hits from some of the worlds top bands. Check out the song list and you'll get the idea. 2 Shots Classic Rock Band will take you back in time whilst authentically reproducing the sights & sounds of the original artists. If you love classic rock, played as it was meant to be played, then you will love 2 Shots.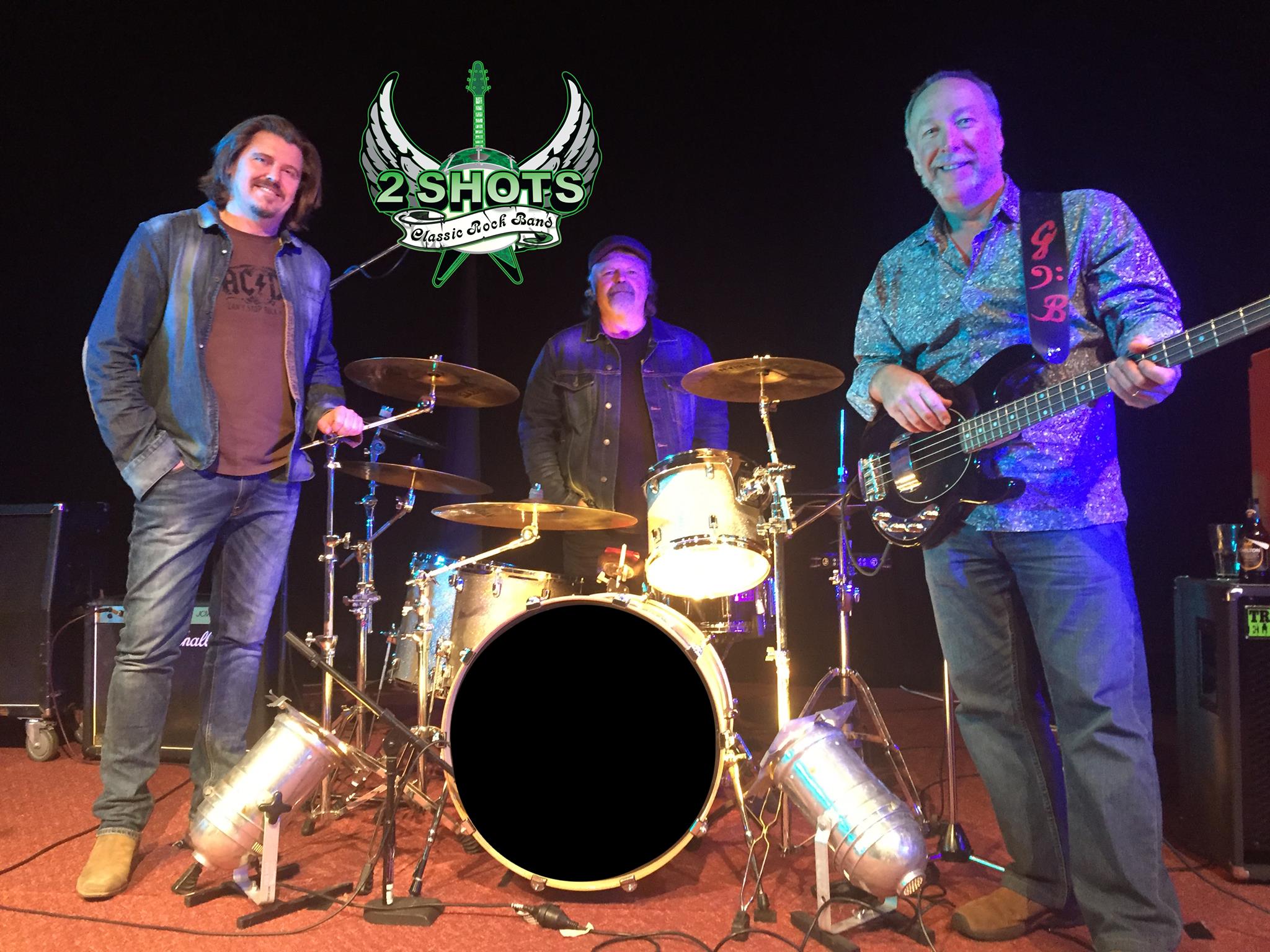 Long Reef Guided Reef Walks
Please find below the 2017 – 2018 timetable for guided walks of Long Reef Aquatic Reserve.
If you'd like to join us on a walk please contact me a couple of weeks before the walk date to make a booking. FREE GUIDED WALKS of Long Reef Aquatic Reserve with NSW Department of Industry & Investment Fishcare Volunteers will be held on the following date:
Dates for 2018
Sunday 9 September 2018 12:30pm – 2:30pm
Sunday 7 October 2018 12:30pm – 2:30pm
Sunday 4 November 2018 11:30am – 1:30pm
Sunday 9 December 2018 4:00pm – 6:00pm
Dates for 2019
Sunday 6 January 2019 3:00pm – 5:00pm
Sunday 20 January 2019 2:00pm – 4:00pm
Sunday 17 February 2019 1:00pm – 3:00pm
Sunday 17 March 2019 11:30am – 1:30pm
Sunday 7 April 2019 2:30pm – 4:30pm
Walks are held subject to weather conditions
Bookings are preferred.
Please email Wendy to book:
Bee Keeping Talk At Warriewood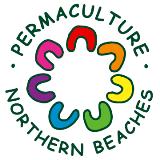 Thursday, September 27, 2018
At tonight's meeting hear about native and European honey bees and what PNB is doing as part of our bee program on the Northern Beaches of Sydney. Native bees are an important part of our biodiversity chain as well as a great source of nutritious honey.
Sydney has over 200 species of native bees many of which are solitary bees that require habitat in our gardens. You can also promote bees by providing a chemical free garden for them to pollinate. PNB has a program for selling native bees hives to supporters or program hives for free to community organisations.
More information on this and a lot more will be available on the night.
Paul Hoskinson is the bee team leader for PNB and also was a key driver in the setting up of the Northern Beaches Beekeepers Association.
'If bees were to disappear for the globe, humankind would have only four years left to live' Albert Einstein. Bees help us with pollination and are a vital part of our ecosystem. This will be a night not to be missed!
Doors open 7:15 pm at the Banksia Room, Nelson Heather Centre, 4 Jacksons Rd. Warriewood. All welcome, entry by donation. No need to book.
There will also be a swap table - enjoy honey tasting + bring along plants, books, pots to swap.
Organic teas and coffee available, bring a plate of food to share also.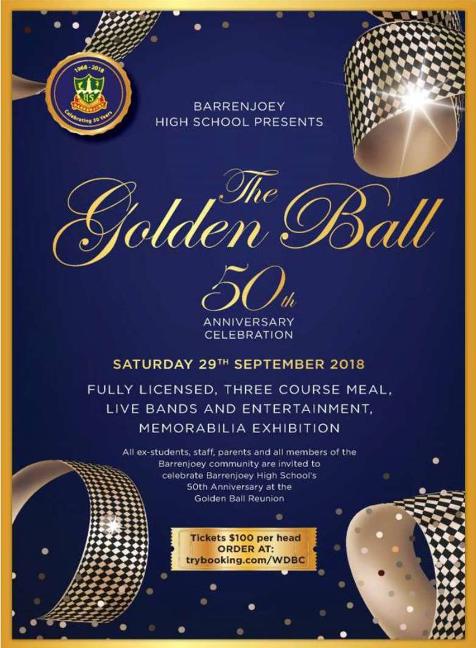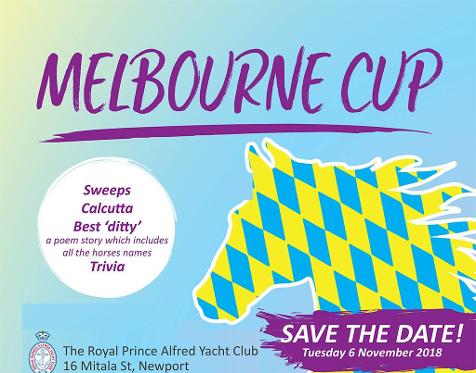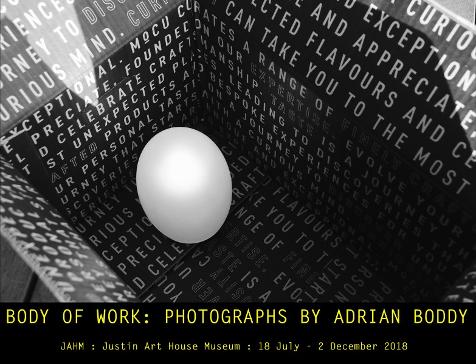 This year's festival is once again taking place right on Sydney's iconic Collaroy Beach with venues on the beach and in the Beach & Surf Clubs.
Free entry to all venues!
Thanks to grants & sponsors this year's festival is once again a free event whilst still providing many performers with a modest fee!

Pittwater Camera Club -
August 13 Presentation Seeing in 6's critiquing
August 27 Competition Sports / Action / Movement Andrew Hall
September 10 Presentation Macro, stacking and museum archiving Ron Lovatt
September 24 Competition Open - First Edition
October 1 No Meeting Labour Day Holiday
October 8 Presentation
October 22 Competition Travel and McGrath Foundation fundraiser
"PINK".
Newport Travel Award
November 5 Presentation
November 19 AGM Annual General Meeting
December 3 Competition Images of the Year
Our meetings commence at 7.15 pm for a 7.30 pm start. To find out more, please visit our Website: www.pittwatercameraclub.org
All Meetings are 7.45 for 8pm - 10pm- The Auditorium: Pittwater RSL Club, Mona Vale Road, Mona Vale 2103 - Family, friends and visitors are all welcome. Proudly Sponsored by Pittwater RSL Club
PITTWATER CAMERA CLUB Inc. - Since 1966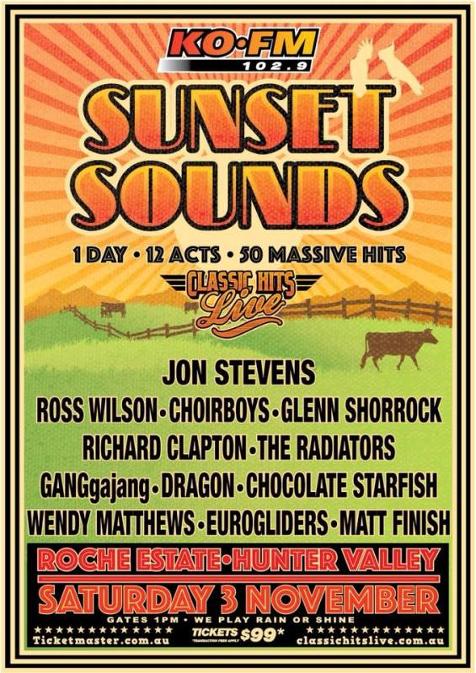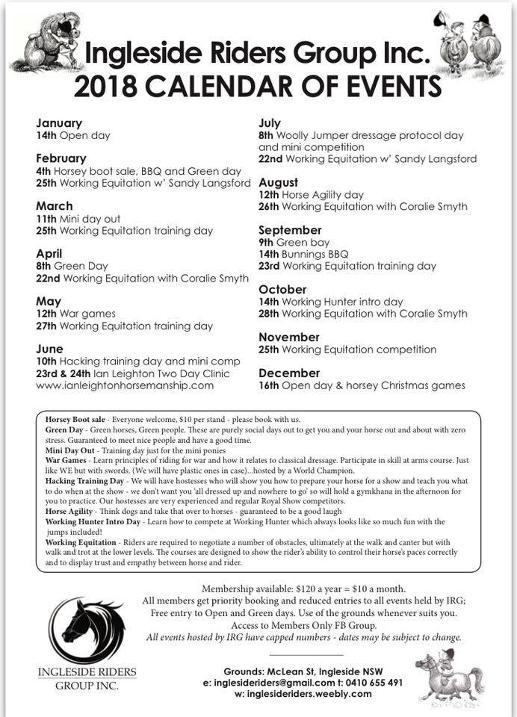 Green Team Beach Cleans 2018!
The Green Team is back for 2018!
It has been estimated that we will have more plastic than fish in the ocean by 2050...These beach cleans are aimed at reducing the vast amounts of plastic from entering our oceans before they harm marine life.
Anyone and everyone is welcome! If you would like to come along, please bring a bucket, gloves and hat. Kids of all ages are also welcome!
We will meet in front of the surf club.
Hope to see you there!
The Green Team is a
Youth-run, volunteer-based environment initiative from Avalon, Sydney. Keeping our area green and clean.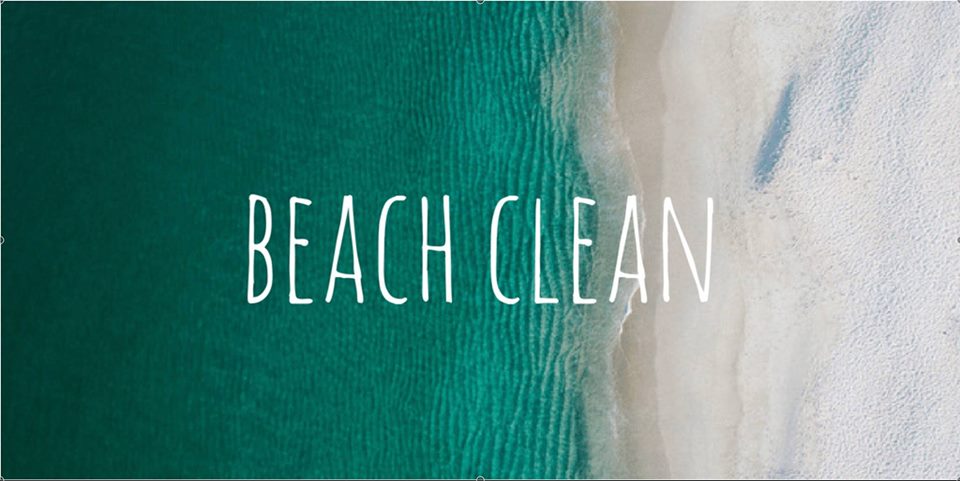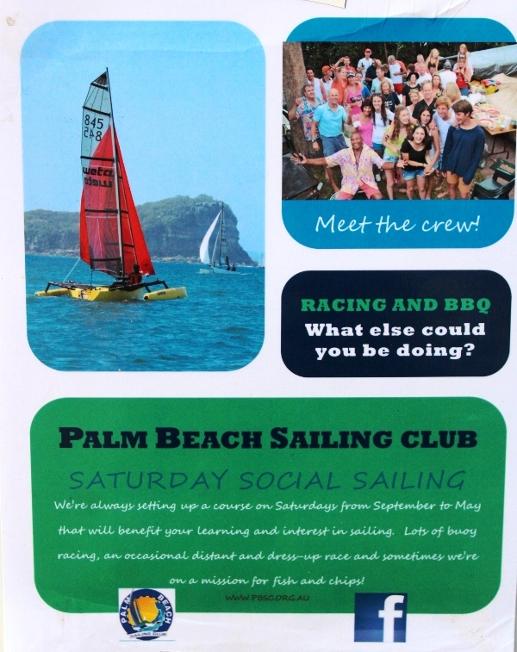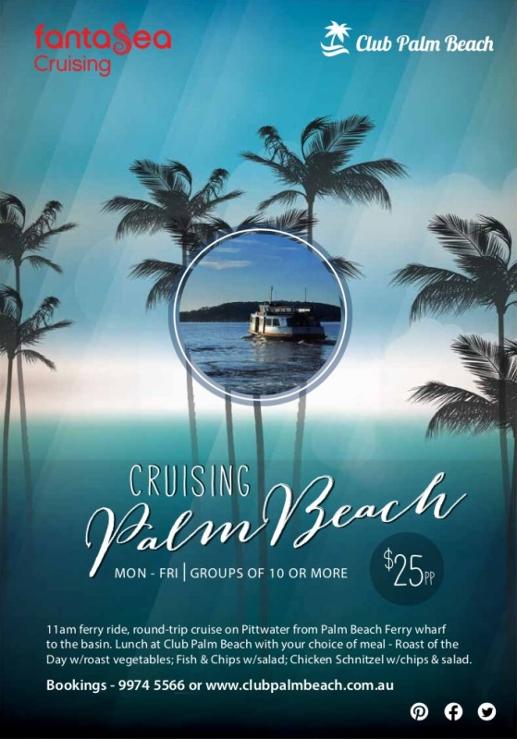 Newport Bowling Club Introduces Barefoot Bowling
Newport Bowling Club Breakfast Bowling.
Sunday mornings 9.00 to 12.00.
$10 includes an egg and bacon roll.
Beginners welcome, bowls are supplied. Club is also available for barefoot and corporate bowls.
Palm Road, Newport.
For further information, call 9999 1661 or 0402 126 109
The Newport Bowling Club is situated on the beautiful Barrenjoey Peninsula, the most northerly point of the Northern Beaches area of Sydney, Australia. The Club is located on the corner of Barrenjoey and Palm Roads, Newport. Visitors are very welcome, whether local, from within the state, interstate or overseas.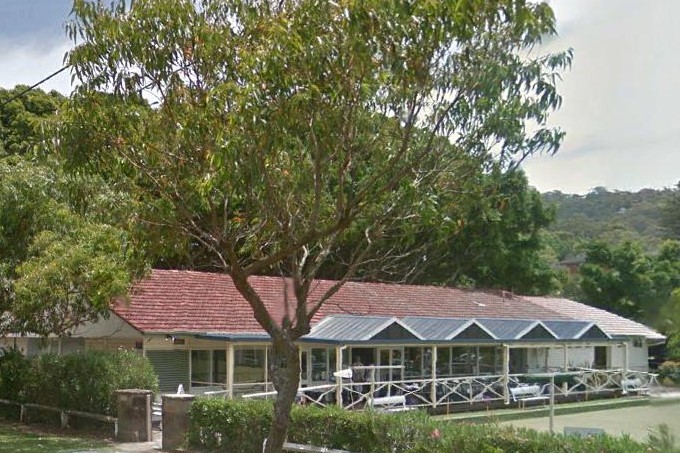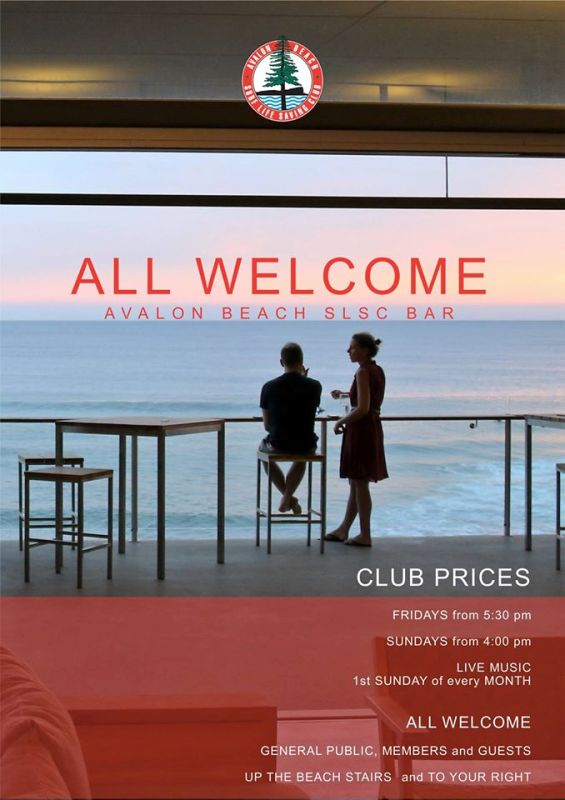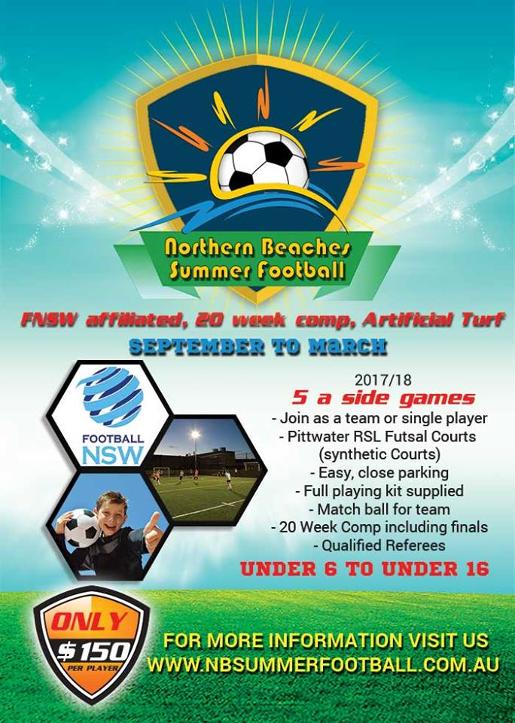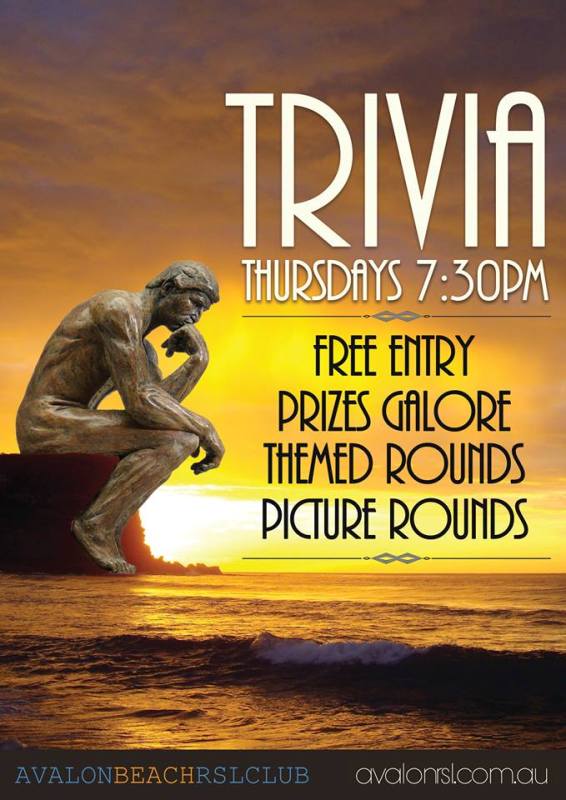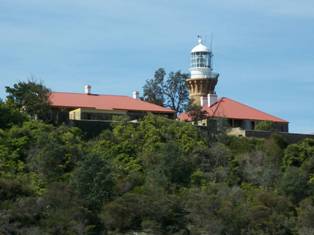 Barrenjoey Lighthouse Tours
Every Sunday, throughout the day, from 11am to 3pm.
Tours take approx 30 mins. Phone 9472 9300 on the day to check tours are going ahead. Meeting place: Meet at the top (steep and hard 20-minute walk on uneven ground) at the keeper's cottage. Cost: $5 adults, $2 children.
Sydney Northern Beaches Woodturners Inc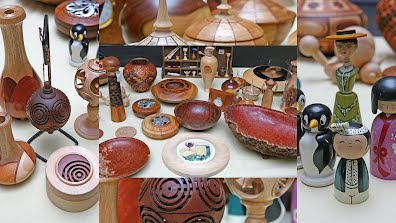 Sydney Northern Beaches Woodturners - Monthly Demonstration - Wood Turning Demonstration on the third Sunday of the month: 9am-2pm
The aim of our group is to bring together people who are interested in woodturning and to assist new members to participate in the craft of woodturning. At the same time we aim to socialise and have fun. We are active in supporting local community groups and charities. We make cash donations as well as donations of toys and equipment made by our members. Come and see us at the Narrabeen RSL Club, Nareen Pde, North Narrabeen. Workshop Open every Tuesday, Friday and Saturday between 9 am and 12 noon.
Cost: $5 for insurance & a cuppa (If you want to join there is a $25 yearly subscription fee). Contact: Jack Butler on 9999 4290 or email: johnbutler@optusnet.com.au . Website: https://sites.google.com/site/woodturner60/
MANLY ART GALLERY & MUSEUM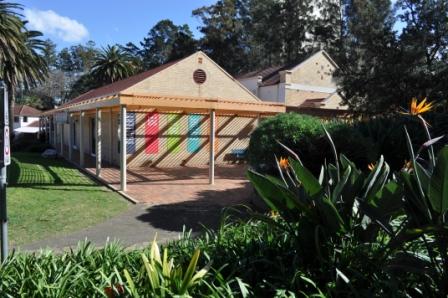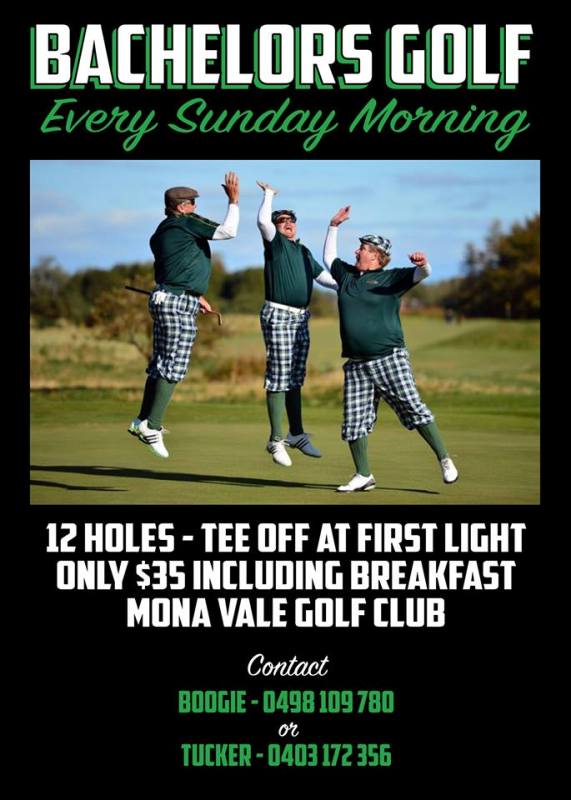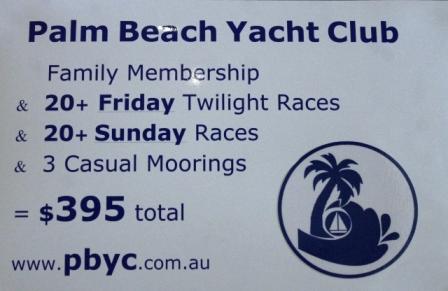 Club Palm Beach Social Golf Group
If you enjoy a relaxing round of golf and would like to meet some local characters and top it off with the best old school breakfast (kale free) and beverages come and join us 6 30 am Sunday - every 2nd and 4th Sunday of the month.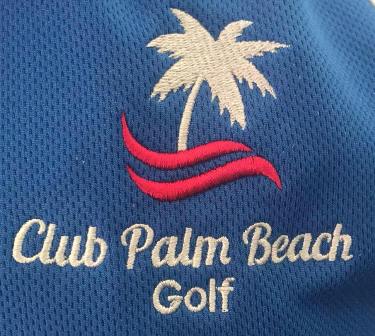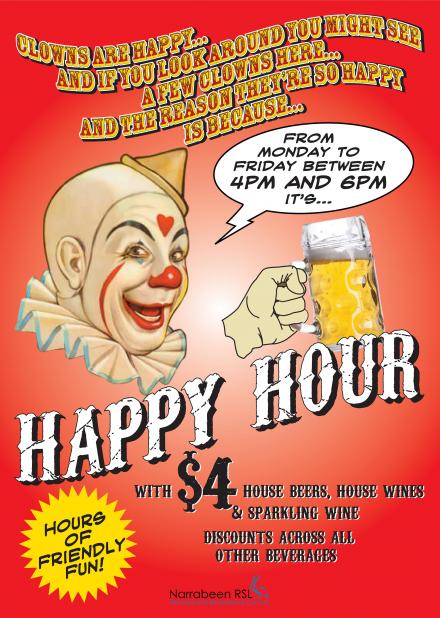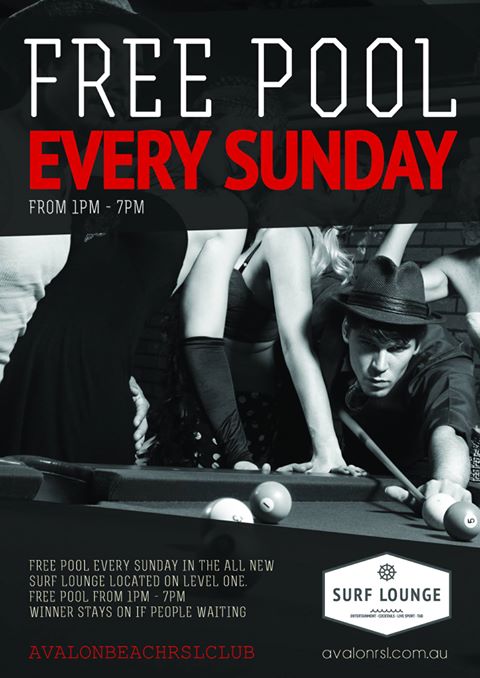 Palm Beach Golf Club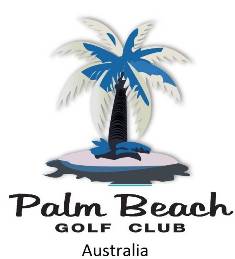 Music in The Garden Bar
With the success of our opening afternoon in The Garden Bar we are pleased to continue Sunday entertainment.
Free admission event every Sunday from 1.00pm to 4.00pm only in The Garden Bar.
Palm Beach Golf Club
2 Beach Road,
Palm Beach
Ph: 9974 4079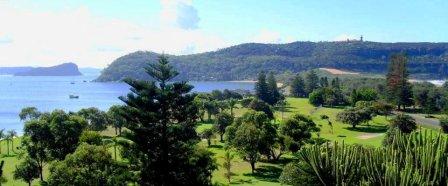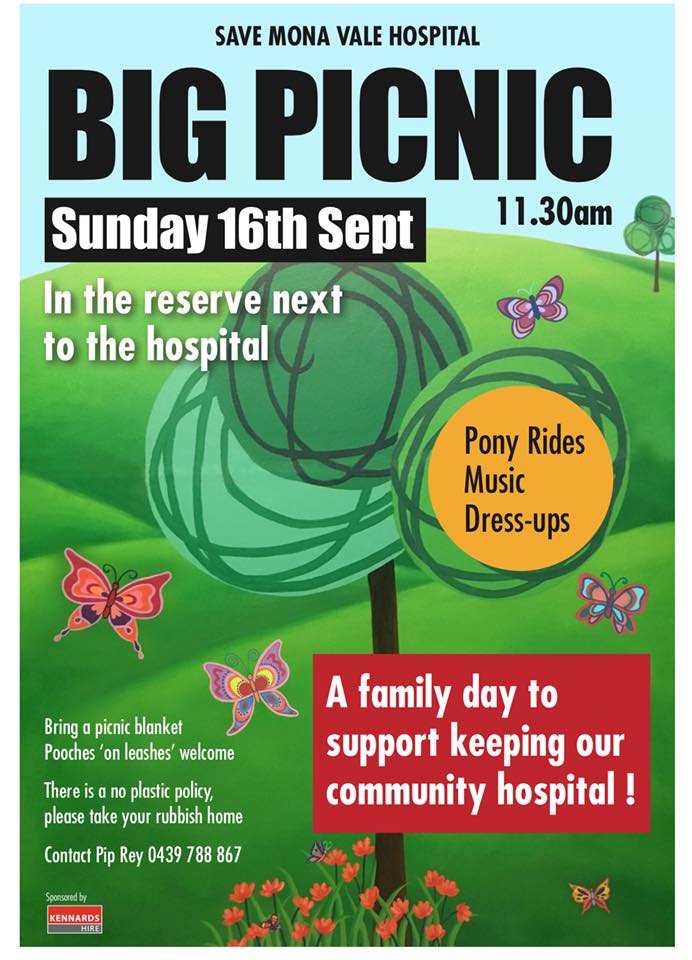 Mona Vale Garden Club's 47th Spring Flower Show
Saturday, 22 September 2018 - 10:00am to 3:00pm
Everyone is invited to come to an exhibition of flowers, pot plants, vegetables, herbs and floral art.
There will also be sales of:
plants

white elephant goods

cakes

refreshments

Entry: Adults $2, children free
All profits will be donated to local charities.
Contact Information
Mona Vale Garden Club Inc
Name: Pauline
Phone: 0418 221 907
Location
Ted Blackwood Hall
Cnr Jacksons & Boondah Roads
Warriewood NSW 2102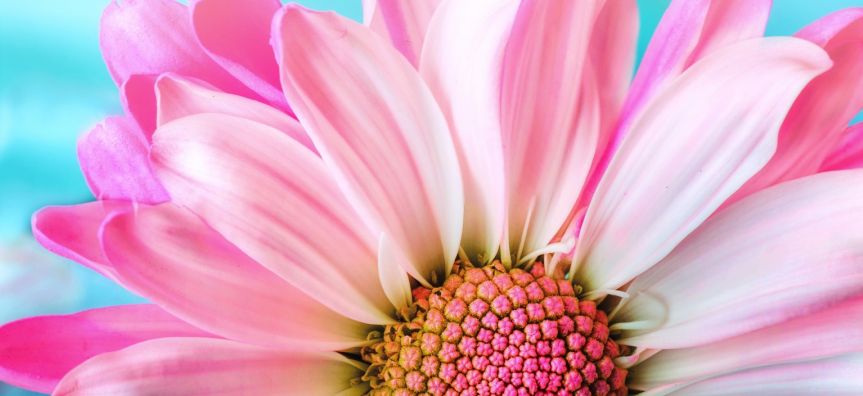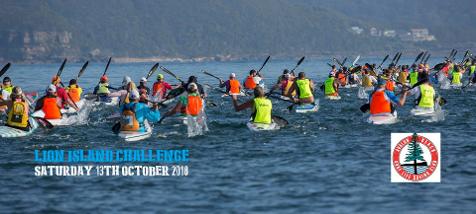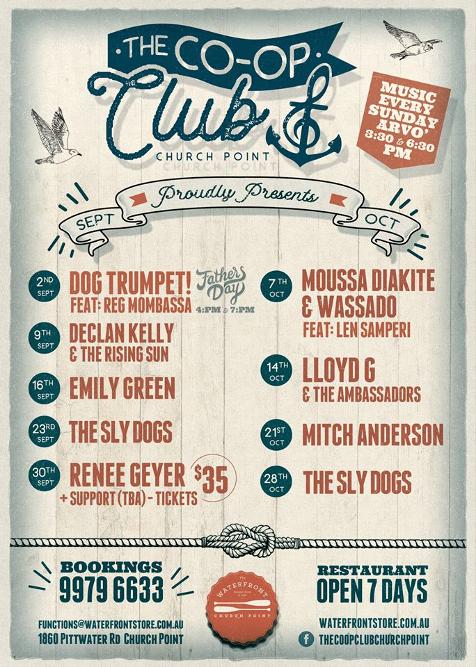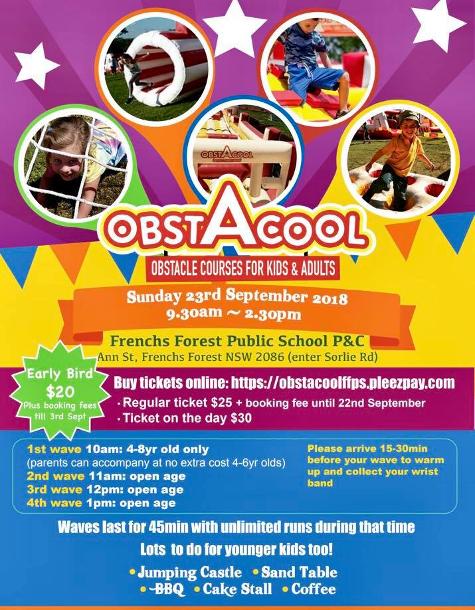 Navy Rugby v Manly Marlins in support of the Invictus Games
Saturday, September 22 at 12 PM – 4:30 PM
Brookvale Oval
Pittwater Rd, Brookvale
What: Bring your family and friends to watch the mighty Manly Marlins play the Australian NAVY Rugby Union team in a friendly exhibition match.
Why: The exhibition match is in support of the upcoming Invictus Games Sydney 2018.
The Invictus Games highlights the power of sport to inspire recovery, support rehabilitation, and generate a wider understanding of and respect for those who serve their country.
This exhibition rugby match is an opportunity for everyone along the Northern Beaches to get involved in Invictus Games Sydney 2018. Come along and enjoy the afternoon watching two great teams!
Bring your family and friends.
Important information:
- Gold coin donation on entry. Proceeds to go supporting the Invictus Games
- Gates open from 1.00pm for a 2pm kick off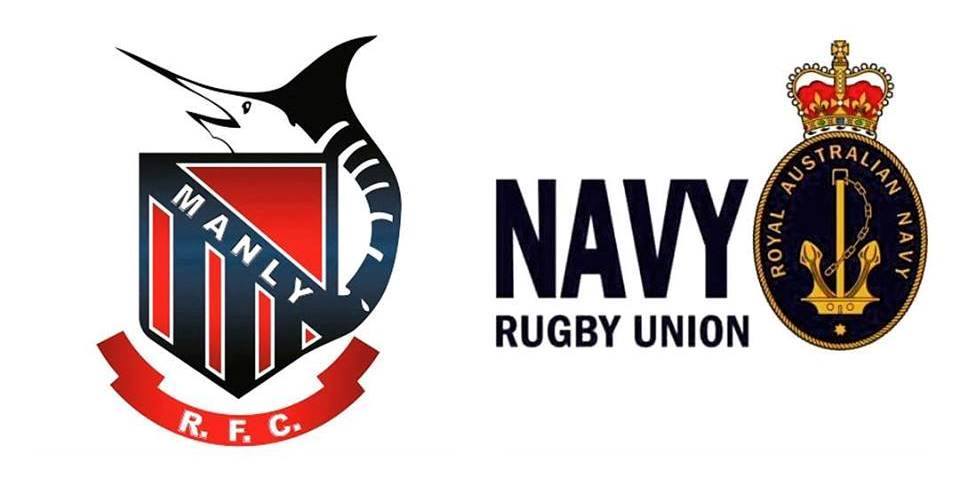 Thirsty Merc at Narrabeen RSL
Friday, October 26 at 8 PM – 11:30 PM
Narrabeen RSL
116 Nareen Pde, Narrabeen
THIRSTY MERC are one of Australia's finest live acts and their songs have become part of the fabric of Australia's music DNA! Catch them live at Narrabeen RSL this October. Tickets ON SALE NOW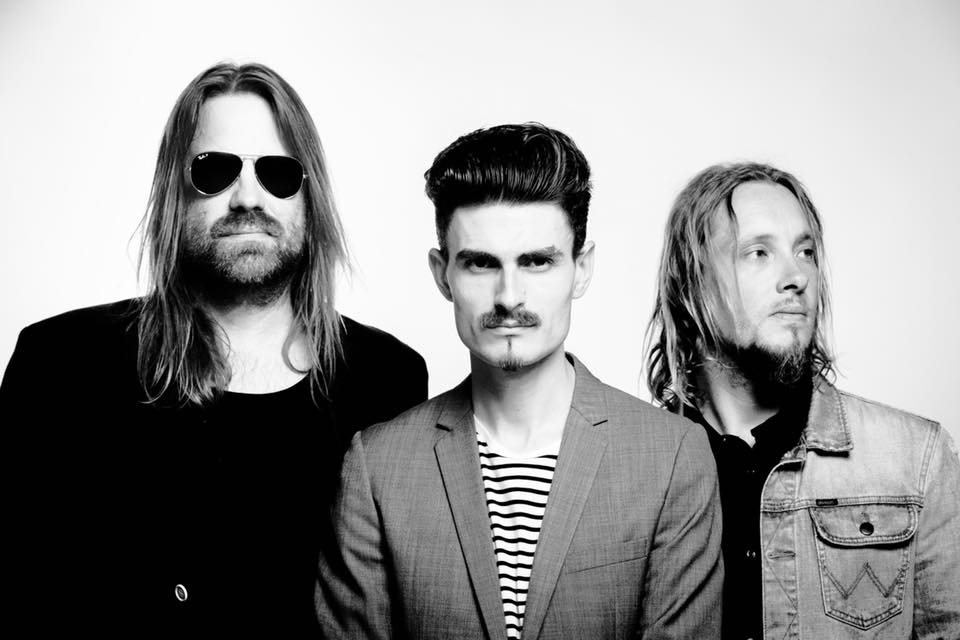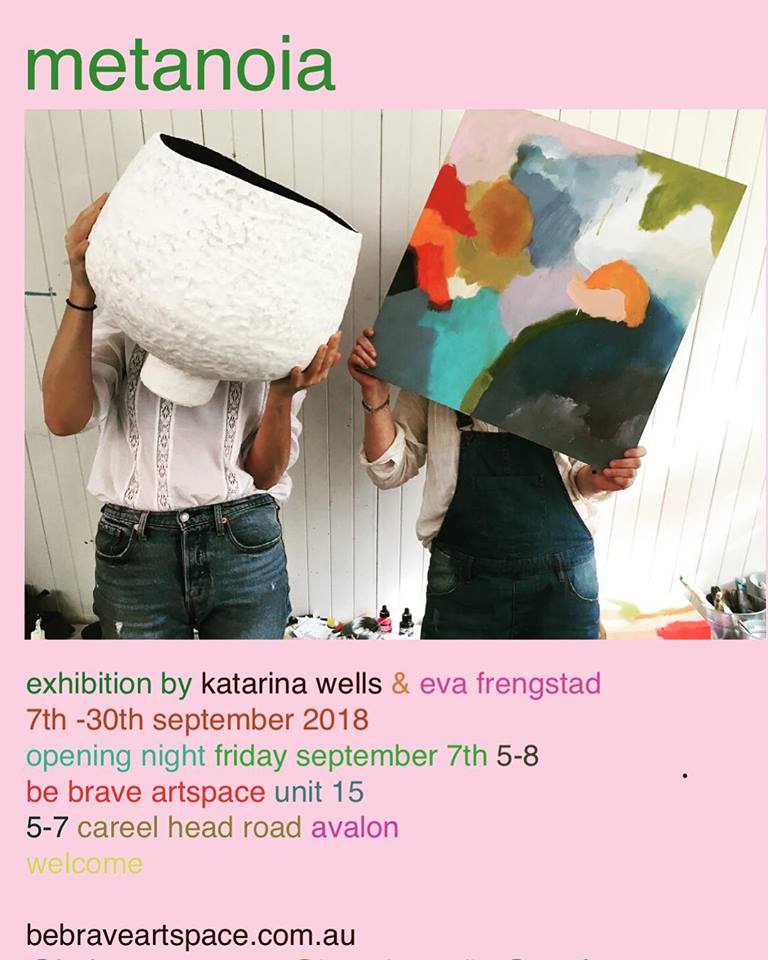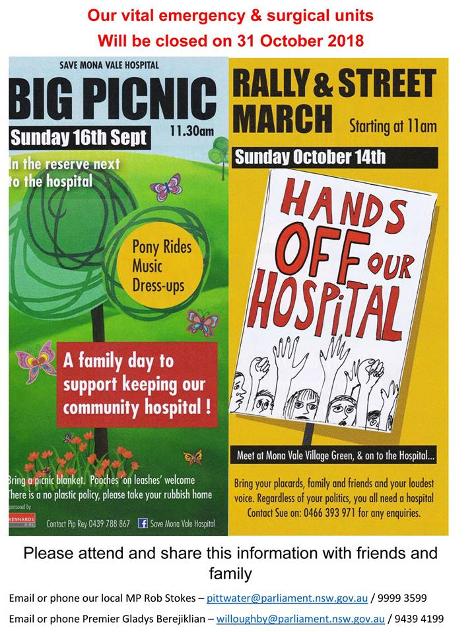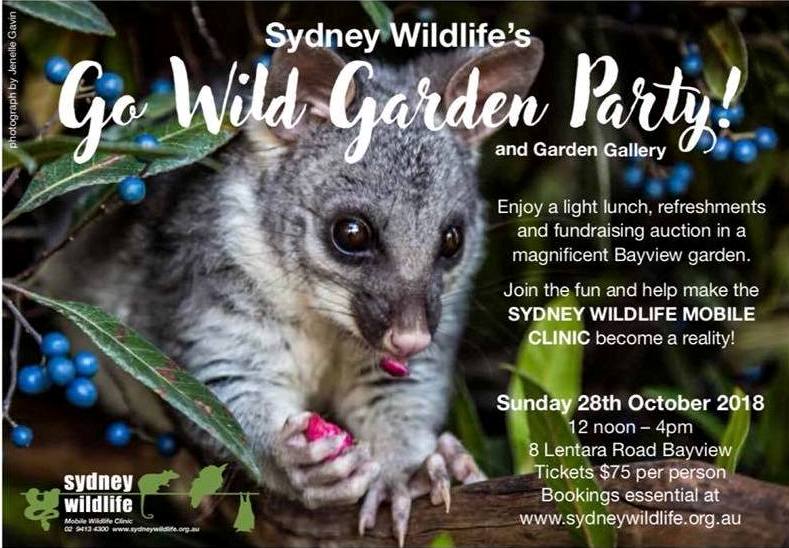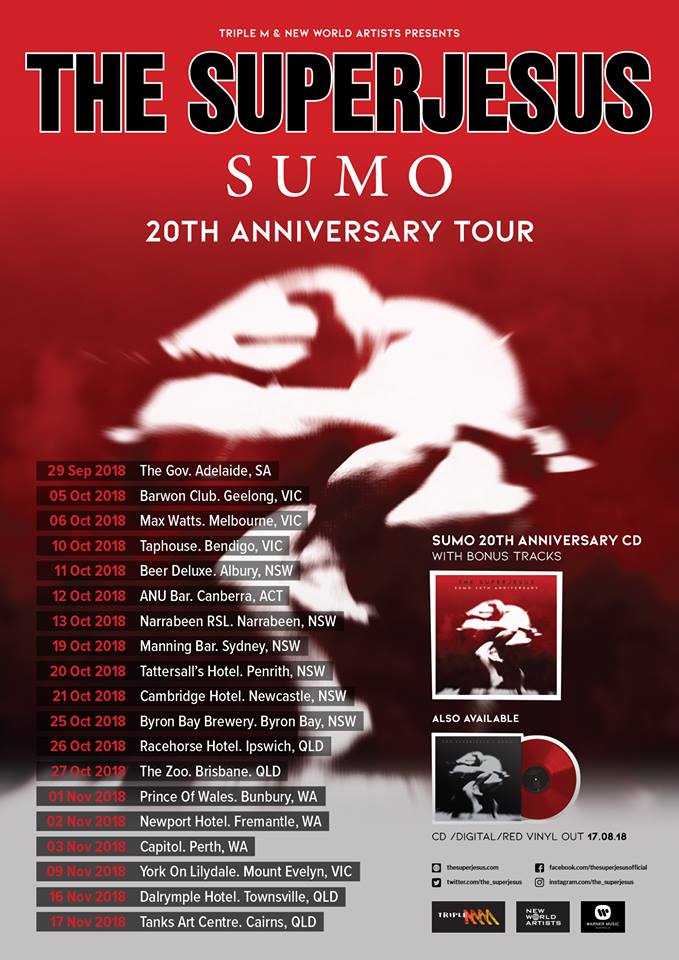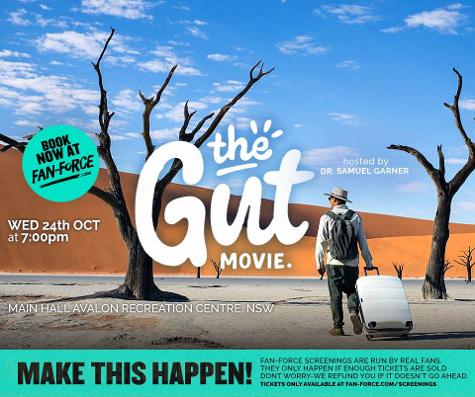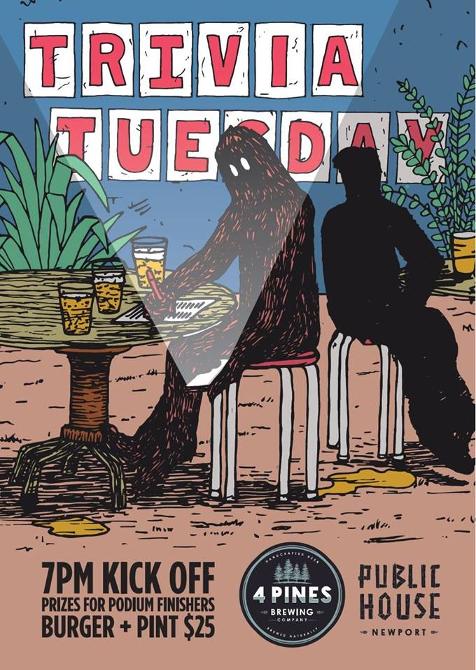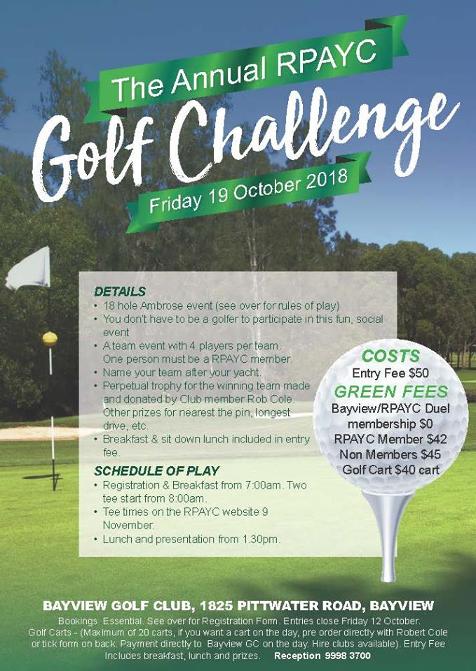 Stony Range Spring Fair
Sunday, September 9 at 9 AM - 4 PM
Stony Range Regional Botanic Garden
810 Pittwater Road, Dee Why
Hosted by Stony Range Regional Botanic Garden and Australian Plants Society Northern Beaches Group
Join in the fun at the Stony Range 'Bush Dreaming Spring Festival Sunday 9th September 2018
Native plant sales and advice, displays and walks.
Children's activities, live native animals.
Sculptures, photographs, live music.
BBQ and coffee shop, home made cakes
10:30am is the official opening with Welcome to Country.
Cultivation advice from the members of Stony Range Botanic Garden & Australian Plants Society Northern Beaches Group.

Noah's Dog Walking Service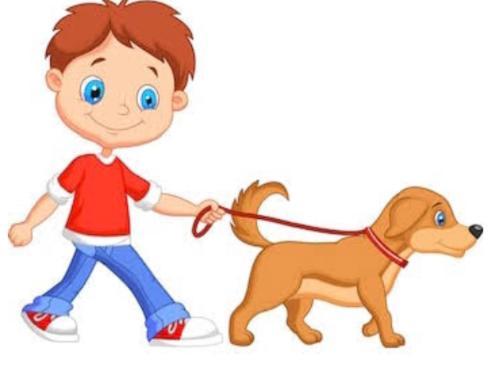 Having trouble finding time to walk your dog?
Wish that someone else would just do it for you?
Well from now on there is that option. I am a 14 year old
boy living in Avalon with experience in handling all types of
dogs. As a dog owner myself I can assure you that your
dog will be walked to the best of standards. $10 per hour.
Contact me with:
Can work in:
Avalon, Palm Beach, Newport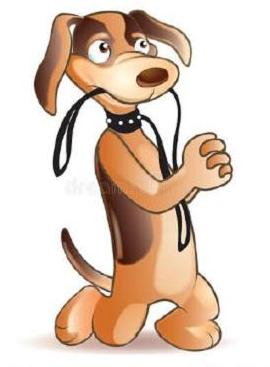 So give your dog a walk without hassle.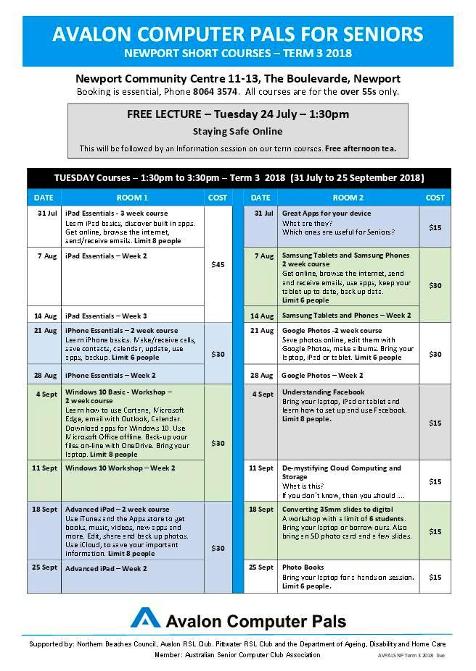 Ingleside Rider's Group
Instead of watching, why don't you come and join us? We have mid year membership for just $70 - this gives you access to free club events we hold, priority bookings for our clinics, reduced rates for all events and... you get to join a 'members only (closed) group.' PLUS! access to the grounds whenever takes your fancy!
What's not to like!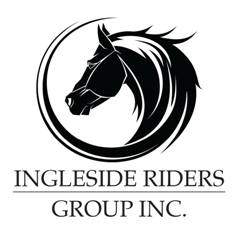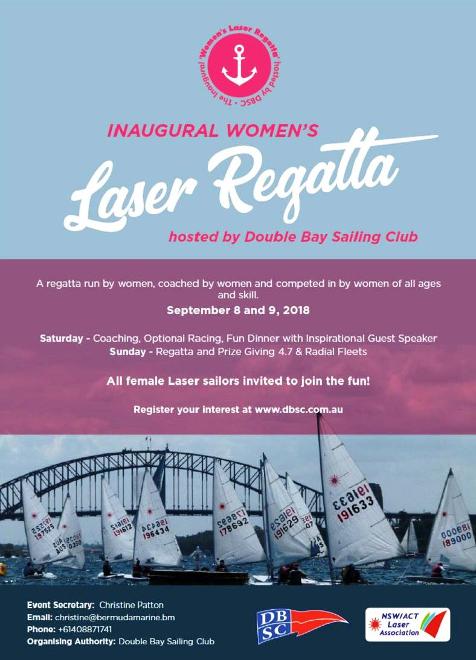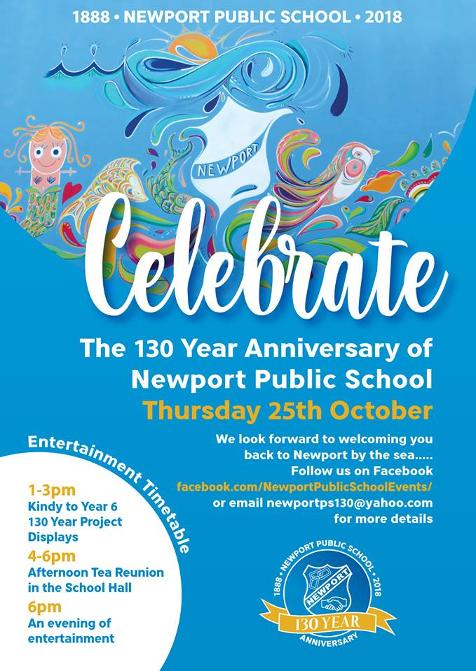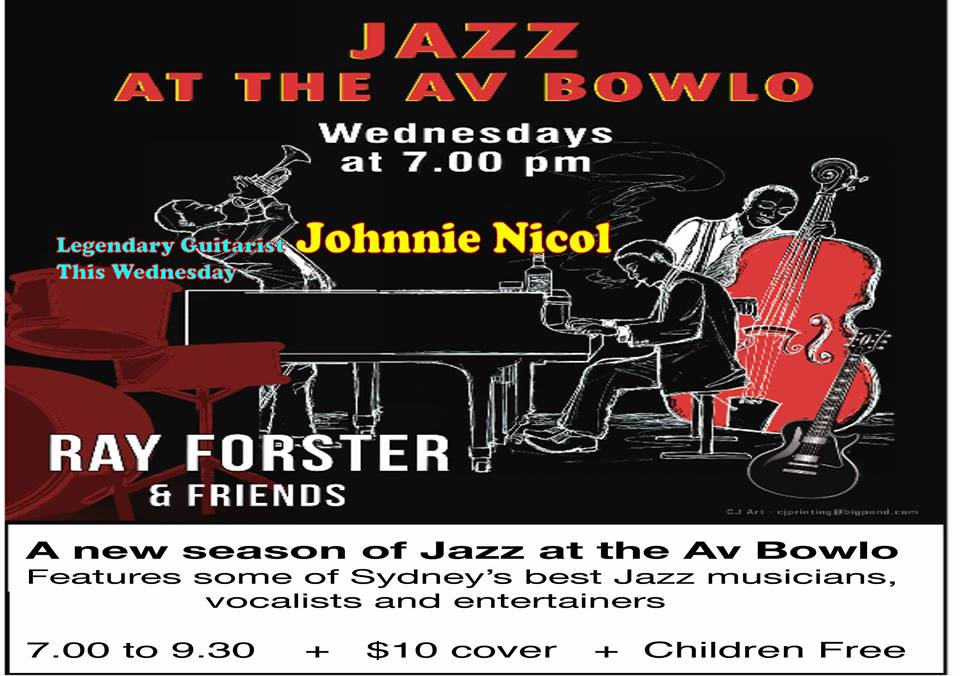 Katchafire at Narrabeen RSL - Aus 2018
Saturday November 10, 2018
KATCHAFIRE have announced 2018 Legacy Love Today Tour dates around the country throughout October & November to celebrate the release of their 5th studio album 'Legacy' and the success of several singles lifted from the album including 'Love Today'.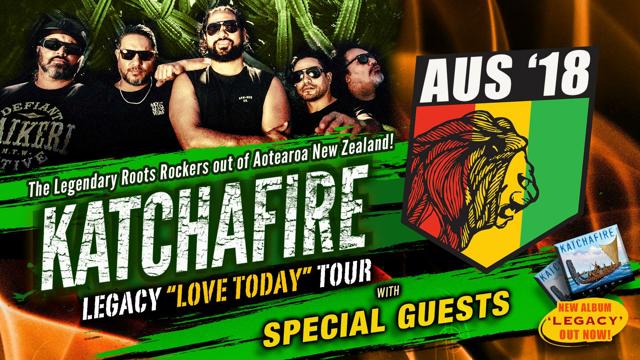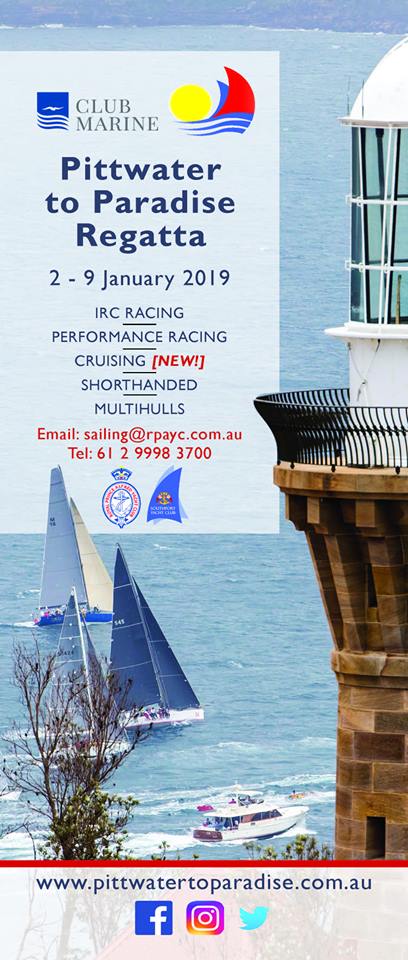 Mona Vale Hospital Auxiliary 2018 Stalls
October

6th: Stall, Pittwater Place, Mona Vale 9am to 3pm
Sewing, knitting, craft, books
13th: Bunnings, Narrabeen 8am to 3pm
Sausage sizzle
November
3rd: Stall. Pittwater Place, Mona Vale 9am to 3pm
Sewing, knitting, craft, books
4th: Bunnings, Narrabeen
8am to 3pm
Sausage sizzle
December
1st: Stall, Pittwater Place Mona Vale 9am to 3pm
Sewing, knitting, craft, books
December 7th,
Stall Outside ANZ Bank, Avalon Parade, Avalon
Sewing, knitting, craft, jam 9am to 3pm
Friends of Narrabeen Lagoon Catchment Activities

Bush Regeneration - Narrabeen Lagoon Catchment

This is a wonderful way to become connected to nature and contribute to the health of the environment. Over the weeks and months you can see positive changes as you give native species a better chance to thrive. Wildlife appreciate the improvement in their habitat.
Belrose area - Thursday mornings
Belrose area - Weekend mornings by arrangement
Contact: Phone or text Conny Harris on 0432 643 295
Wheeler Creek - Wednesday mornings 9-11am
Contact: Phone or text Judith Bennett on 0402 974 105
Oxford Falls Triangle walk

Sun 15/7/18 11am- 3pm
Bring lunch and gloves and screwdriver for 30 min weeding.
Grade 3. Bookings needed: Conny 0432 643 295
Narrabeen Lagoon Catchment Transverse
Sun 12/8/18 10am- 3pm
Walk through stunning bushland identifying plants along the way. BYO lunch.
Grade 3. Bookings needed: Conny 0432 643 295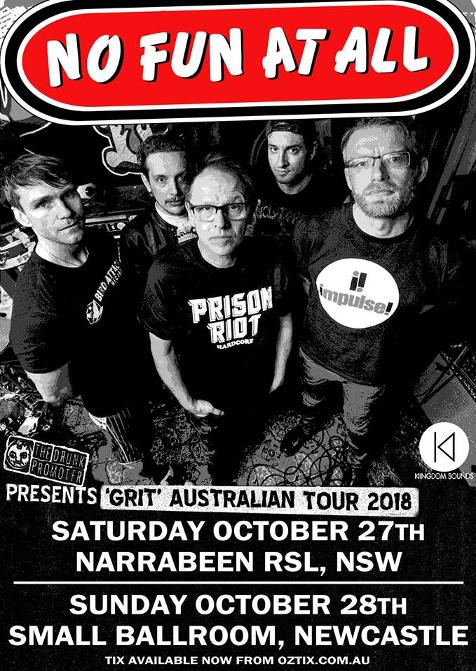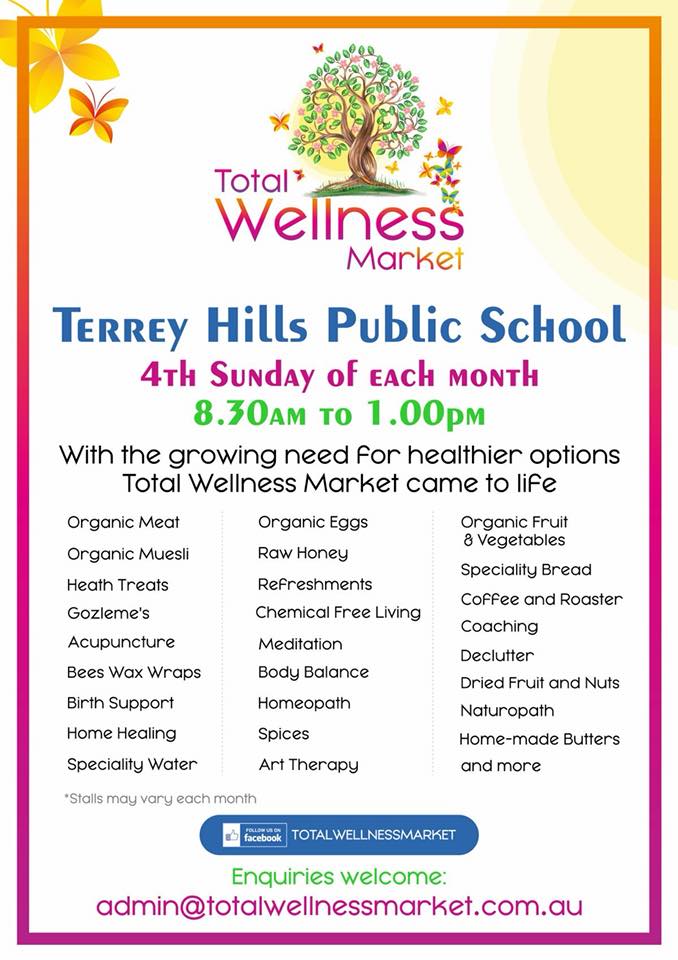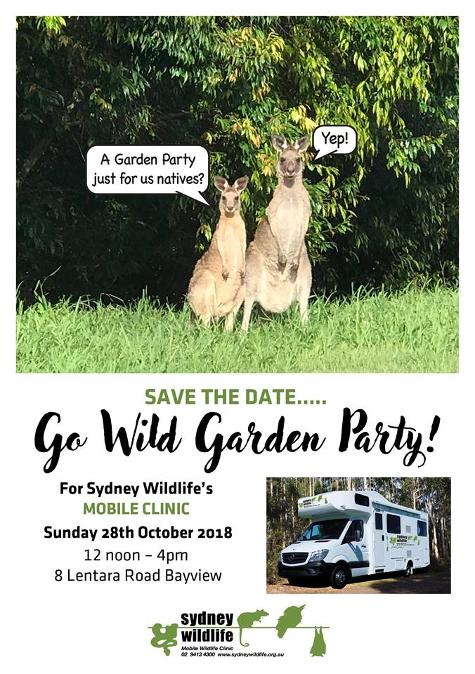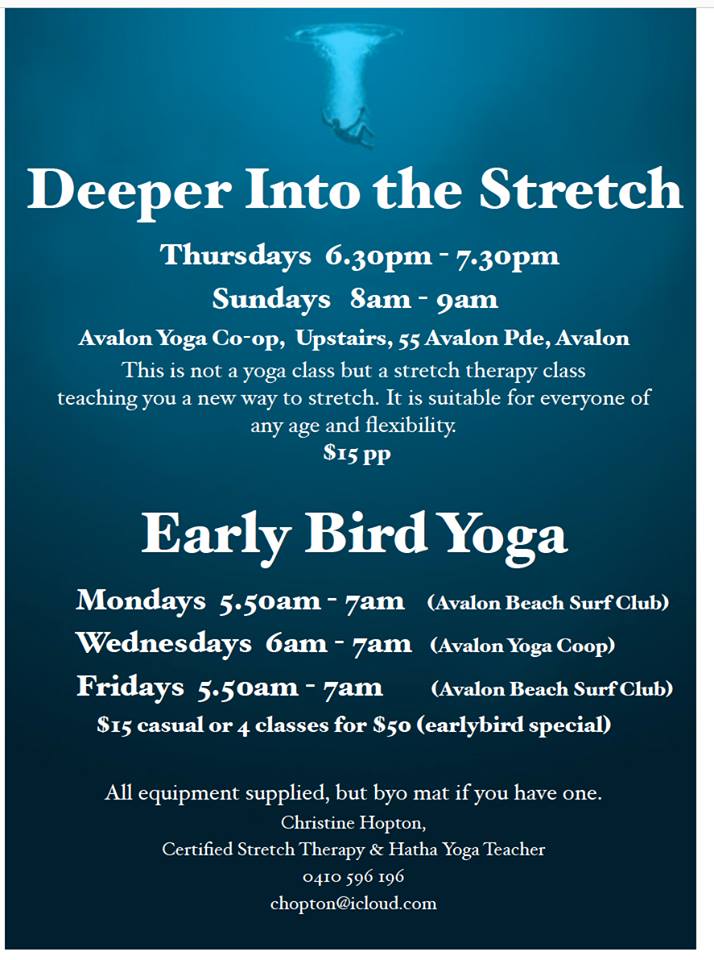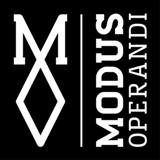 Modus Operandi Brewing Co.
14 Harkeith Street
Mona Vale
Ph: 8407 9864


Northern Beaches Jive is a social dance group. Our Modern Jive classes are held every Wednesday at 7.30pm at Narrabeen RSL.
Modern Jive is an easy partner dance with an emphasis on having fun and is great for all ages. Our experienced teachers always make the lesson interesting and fun.
You can come along to class any time as we cater for new beginners every week. You don't have to sign up for a course - just come along when it suits you. First timers are only $10 for the first two weeks in total!! You can even just come and watch for free to see if you think you'll like it.
There's no need to bring a partner as we rotate you around to different partners during the class.
We start with a beginner class at 7:30pm for 45 minutes, followed by social dancing. At 9pm we have an Intermediate /advanced class for 45 minutes, and a concurrent 'refresher' class for the beginners, then social dancing until 10:30pm. That's right beginners get 2 classes every night.
Casual entry is $15 per night. Students and seniors are only $12 per night. We also have discounted prices, for all groups, if you buy a 5 class pass. Great value for learning and dancing up to 3 hours per night.
If you're keen and would like to go to a class more than once a week, or go to a dance party in the weekend then check out www.ceroc.com.au where you'll find more classes and weekly dance parties.
Click here (
http://eepurl.com/ciGHH1
) to sign up for our weekly newsletter which will tell you who is teaching each week and any other venue news such as special events.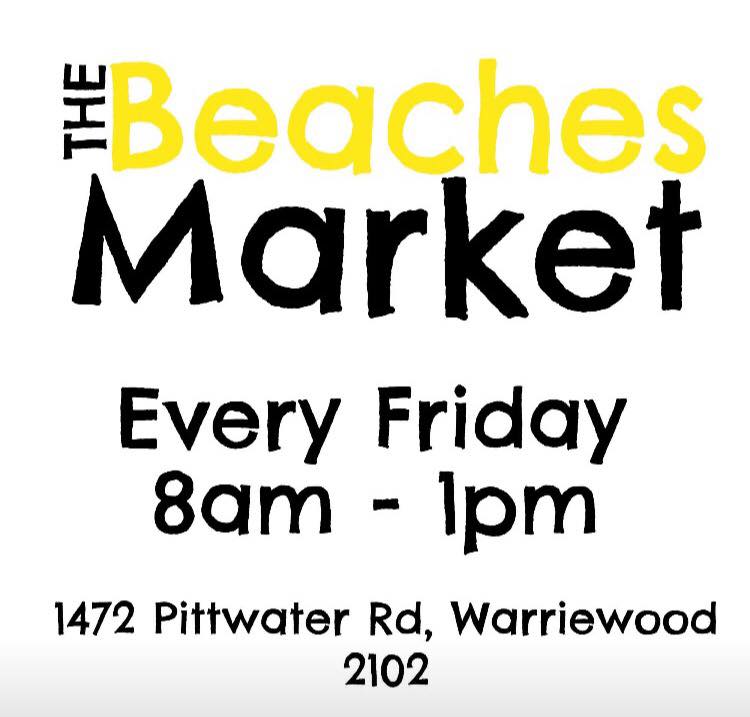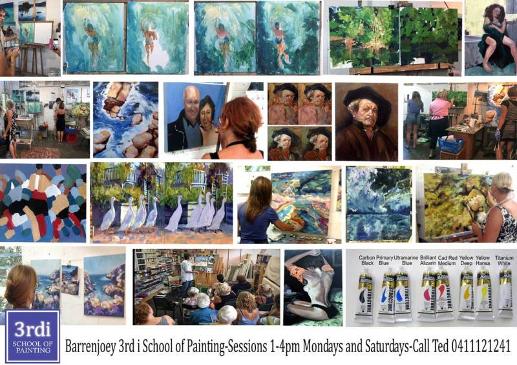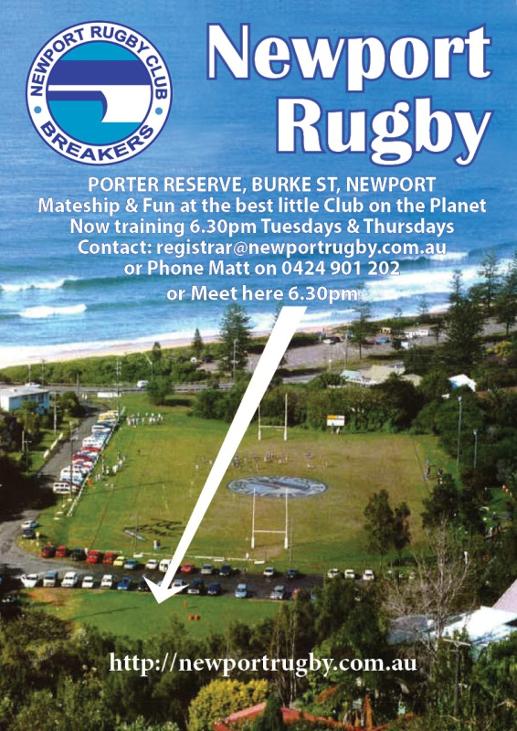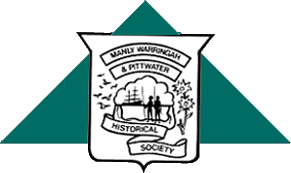 MWPHS - Manly Warringah Pittwater Historical Society - Established 1924
One of the oldest suburban historical societies in Australia, the Manly, Warringah & Pittwater Historical Society has kept the only continuous record of northern beaches achievements, local historical mementoes, documents and research. Membership: here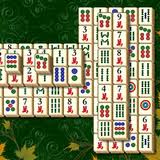 MAHJONG - AVALON ACTIVE SENIORS GROUP
Avalon Active Seniors Group Invites experienced Mahjong players to join a new group. Thursdays 1-3pm: $2.00 per session at Avalon Recreation Centre. Phone Julie: 0403 820 261.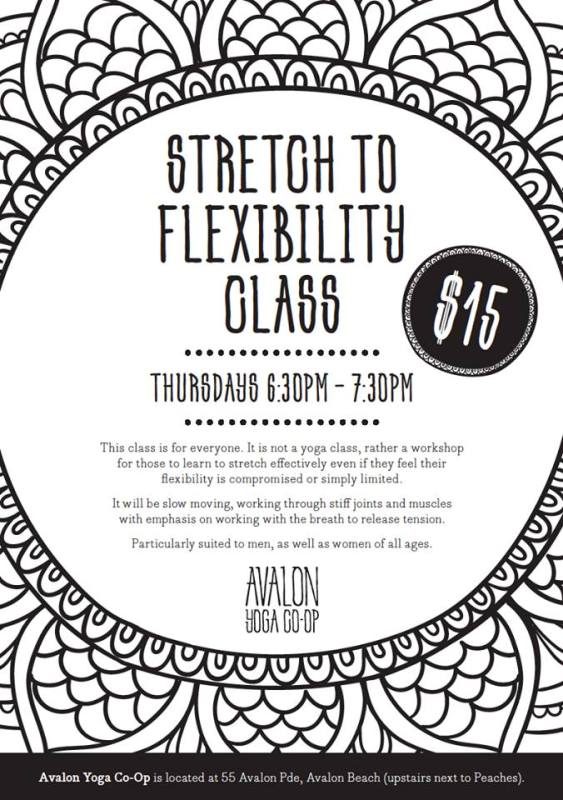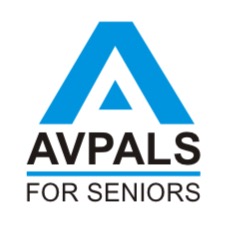 Avalon Computer Pals for Seniors

AVPALS is a volunteer organisation dedicated to helping seniors improve their computer skills. Started in 2000 it now has 20+ trainers and many hundreds of students. At a really low cost (about $30 a school term) they can provide one-to-one training on most matters connected with computing and related technologies like mobile phones and digital cameras. From the smallest problem (how to hold the mouse!) to much more serious matters, there is a trainer who can help.
The training rooms are under the Catholic Church in Avalon and training is conducted Monday to Friday from 9am to 4pm. For more information visit AVPALS web site www.avpals.com or phone 02 8064 3574
Keep up to date on our Facebook page
Mona Vale Library
Storytime for preschoolers
Held every Wednesday morning at Avalon Library 10:30am - 11am
Avalon Library Storytime is held every Wednesday morning from 10.30am at the Library. Hear stories, listen to music and enjoy craft activities. Sessions run for between 30 and 40 minutes. Suitable for preschoolers, 3 to 5 years of age.
Venue: 59A Old Barrenjoey Road, Avalon (above the Recreation Centre). Cost: Free however bookings are essential. Bookings: Phone: 9918 3013 or email avalonlibrary@ozemail.com.au

Storytime at Mona Vale Library
Tuesday, Wednesday and Thursday Mornings, 10- 10.45am
Mona Vale Library Storytime is held three mornings per week during school terms. Hear stories, sing songs and enjoy craft activities. Sessions run for approximately 45 minutes. Suitable for preschoolers, 3 to 5 years of age. Venue: Mona Vale Library, 1 Park St, Mona Vale. Cost: Free. No bookings required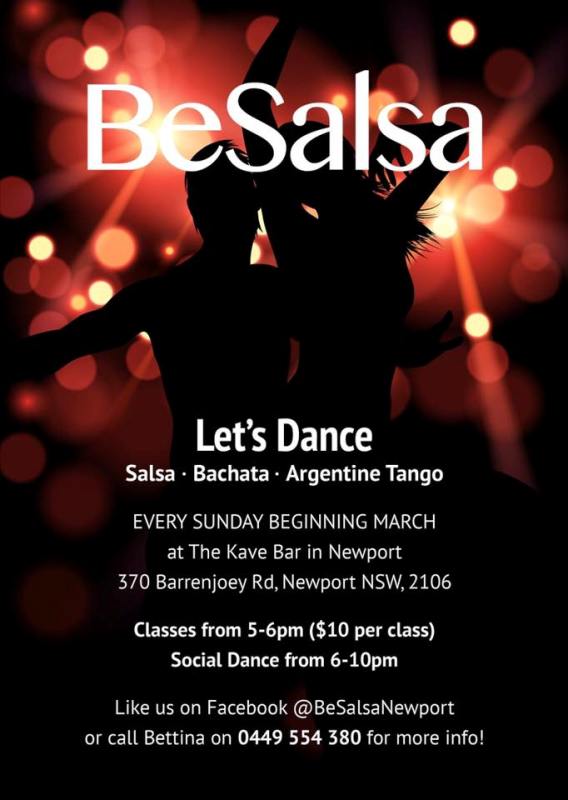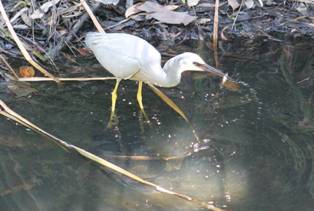 To List your Event email pittwateronlinenews@live.com.au
Send all material ready to publish. NB: Only 100% volunteer clubs and organisations that have contributed to our community get a free listing. As it's only $30 per month to run your poster/ notice, you not only reach your audience, you're paying far less to do so!