October 20 - 26, 2019: Issue 425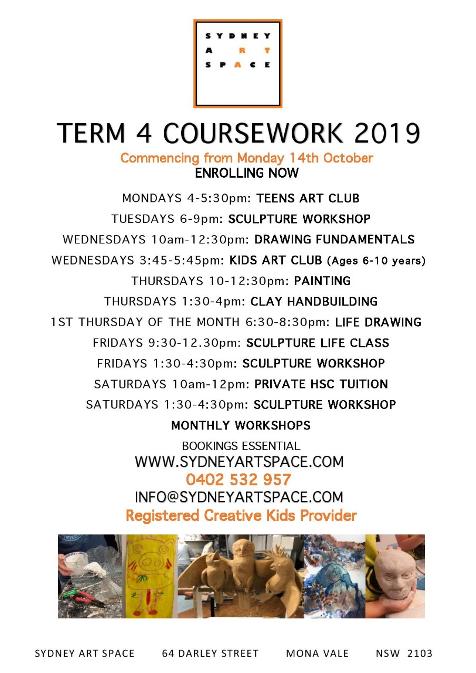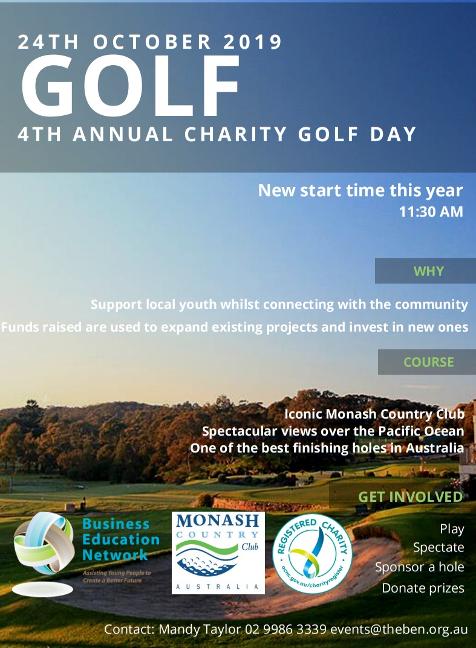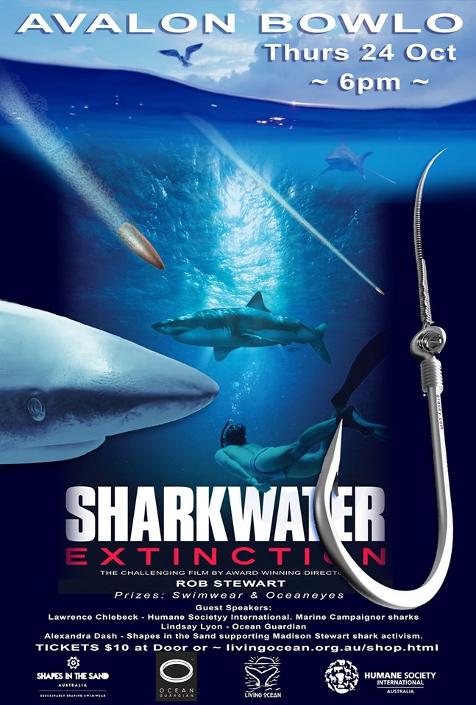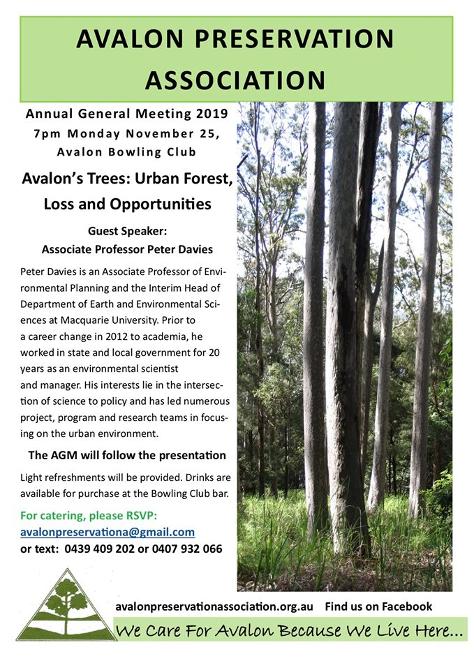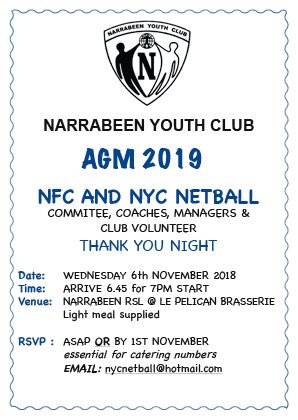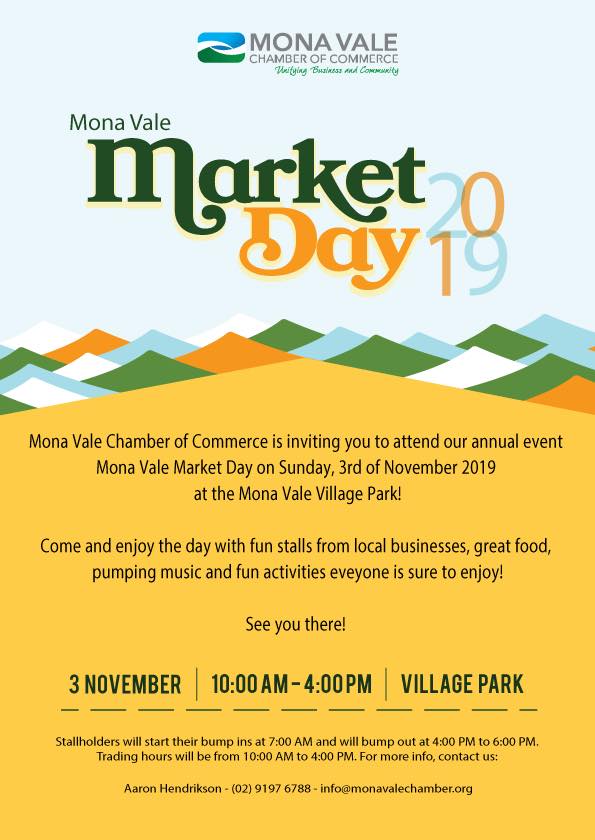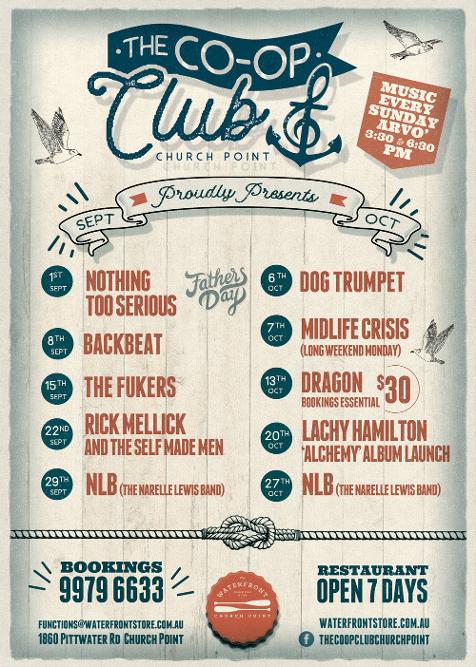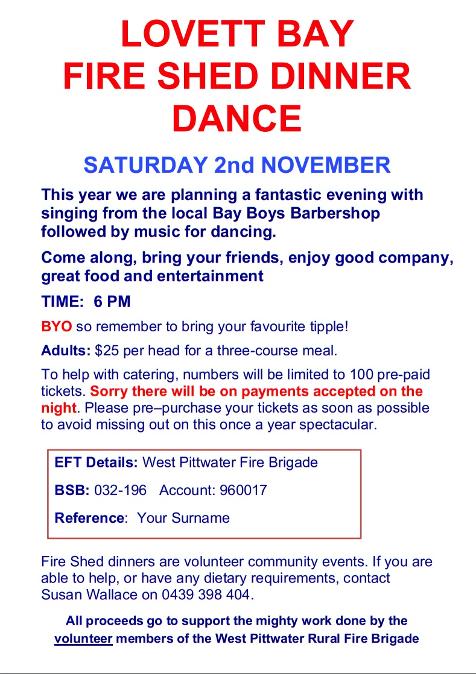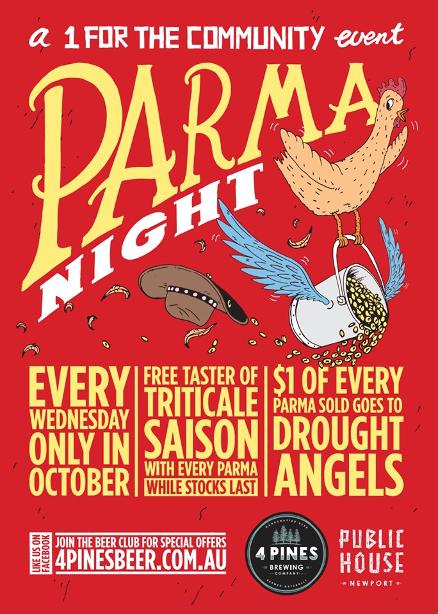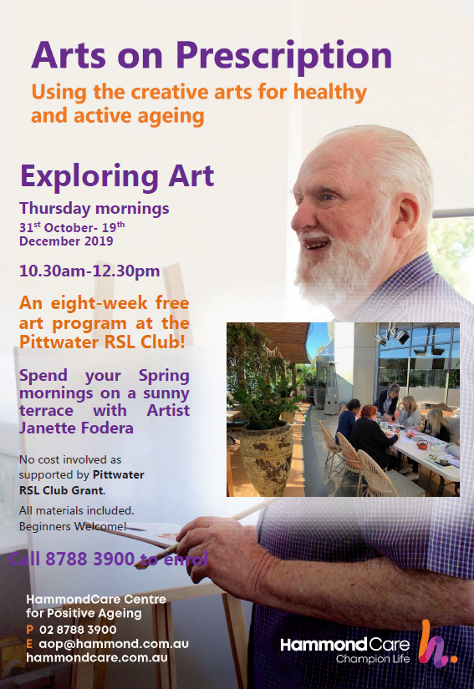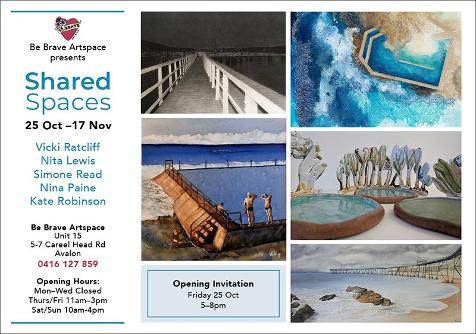 1927 - Paper Aeroplane Tour - Narrabeen RSL
Friday, November 29, 2019
Narrabeen RSL
116 Nareen Pde, Narrabeen, New South Wales, Australia 2101
Known for enduring hits such as 'That's When I Think of You', 'Compulsory Hero', 'To Love Me', 'Scars', 'Don't Forget Me', and of course, 'If I Could', 1927 are one of the most iconic Australian acts of all time with the 5 times Platinum selling album '…ish' in 1988, earning the band a number of ARIA awards, a dedicated fanbase along the way and one of the most successful Australian albums of all time.
1927 founder Erik Weideman has been back in the studio and ready to usher in a new era with the release on their forthcoming EP "Paper Aeroplane".
To celebrate the release of their forthcoming 'Paper Aeroplane EP' the band are coming to Narrabeen RSL!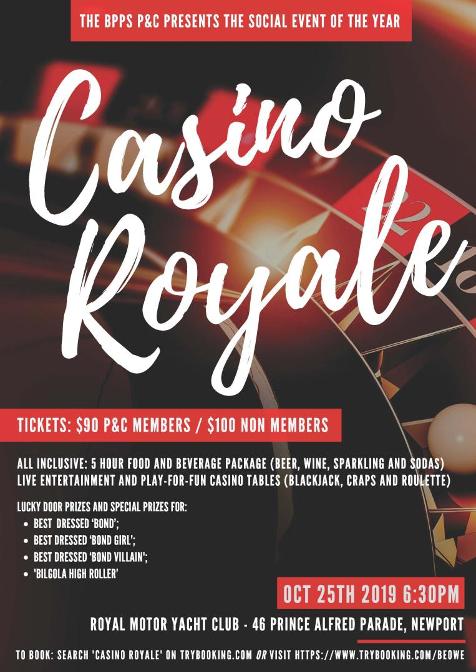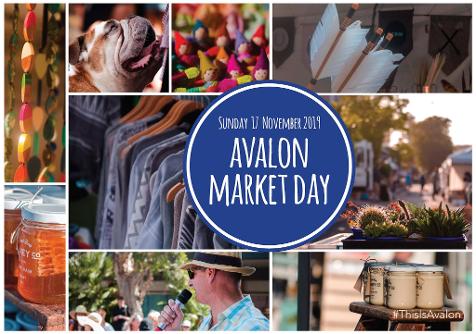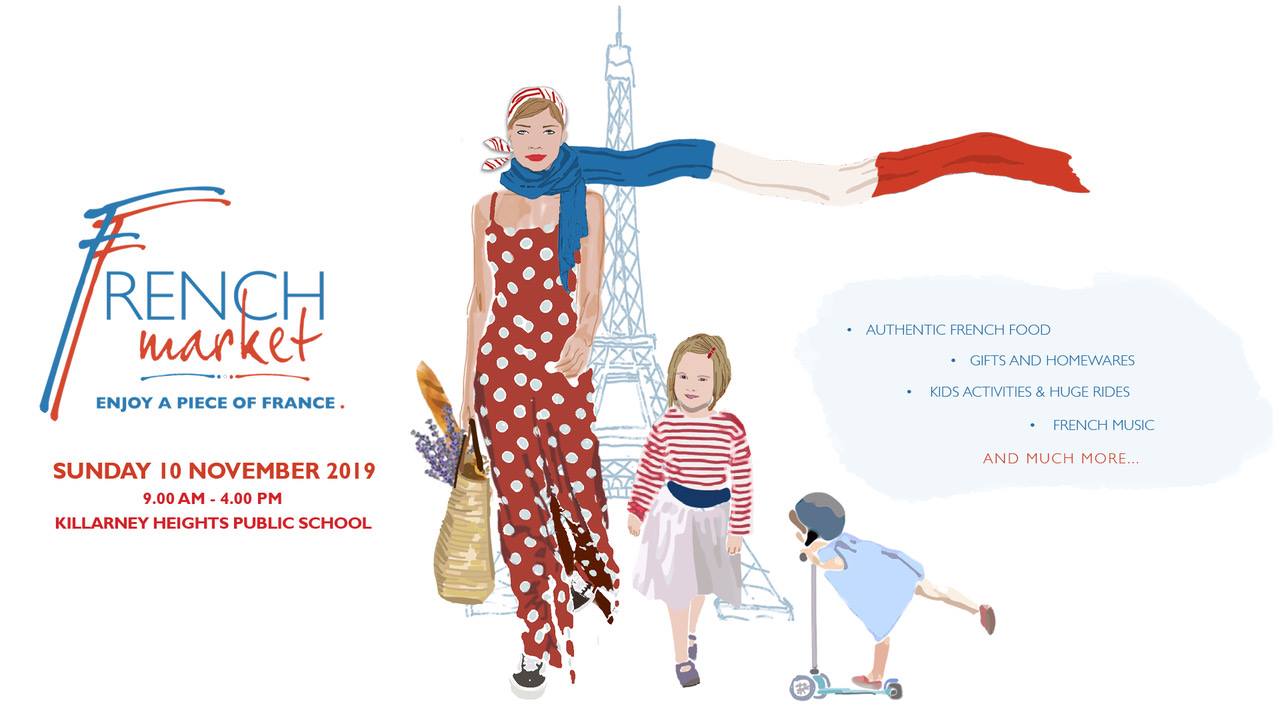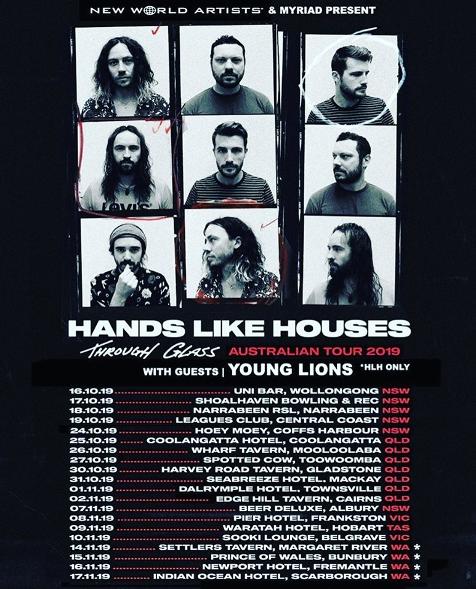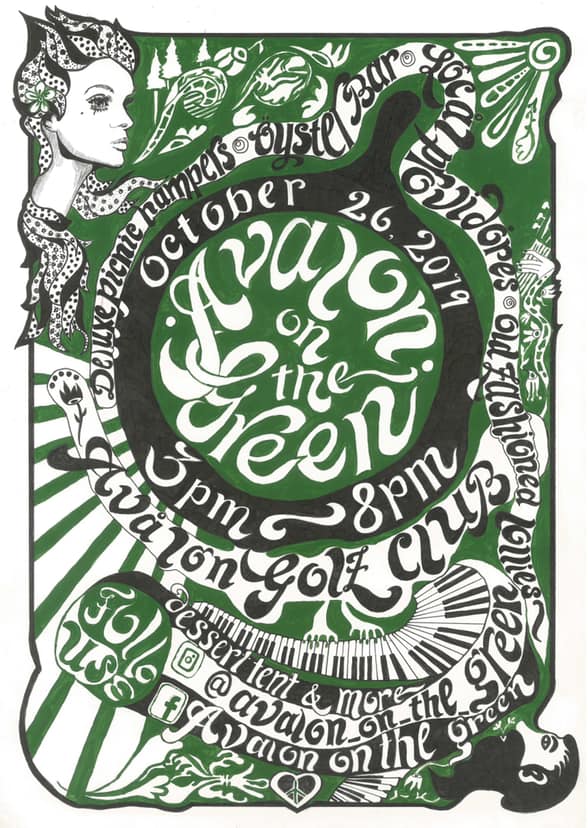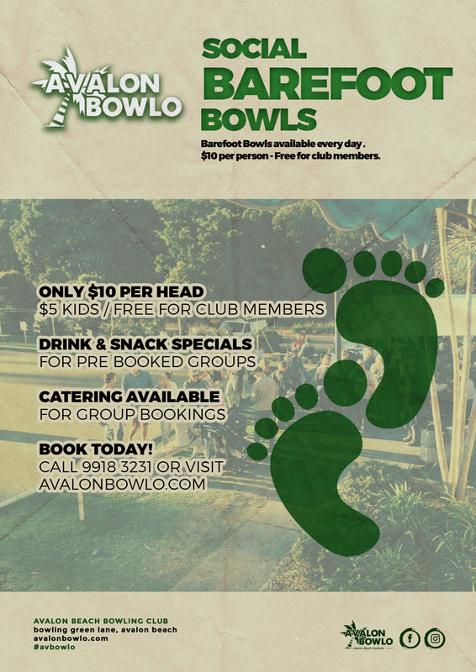 Artists & Craftsmen of Pittwater
Our exhibitions in 2019
All other 2019 exhibitions will be held in Mona Vale Memorial Hall. The April 2019 exhibition date has been adjusted to avoid Anzac Day. The dates are:
Autumn: Friday 26 - Sunday 28 April
Winter: Thursday 11 - Saturday 13 July
Spring: Thursday 10 - Saturday 12 October
Christmas: Friday 22 - Sunday 24 November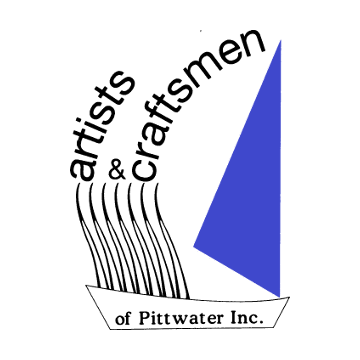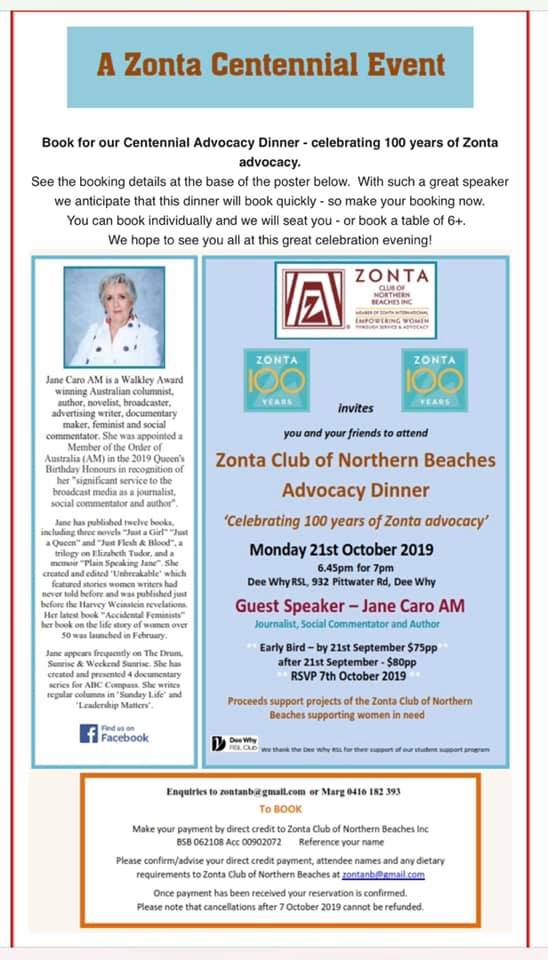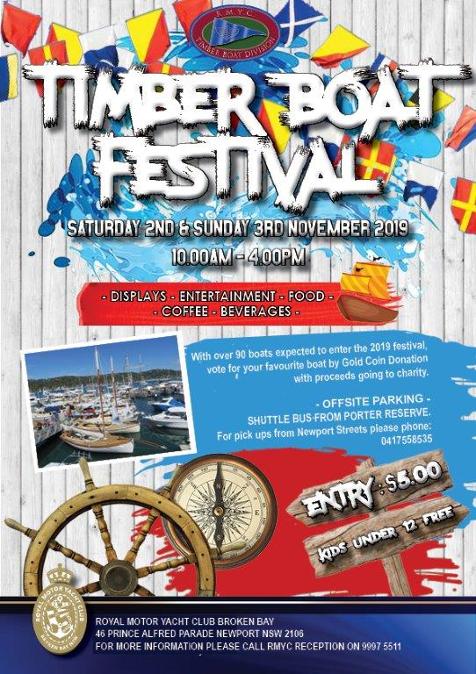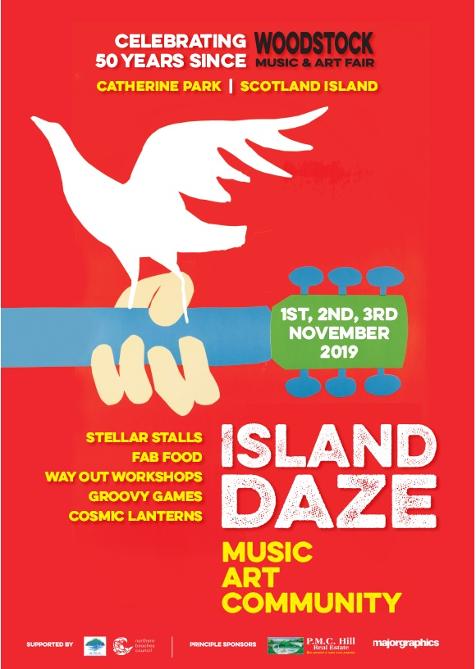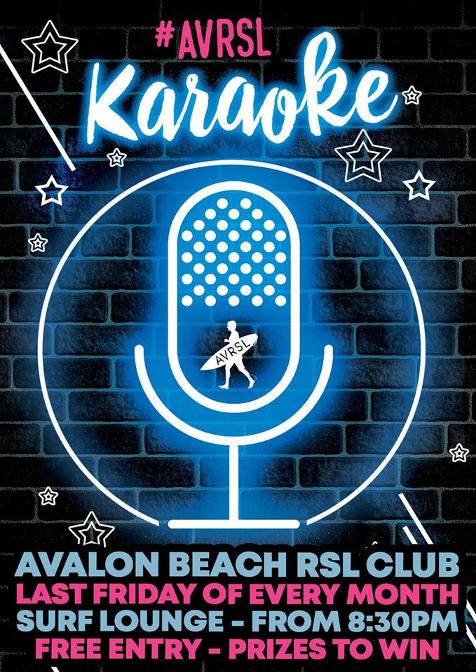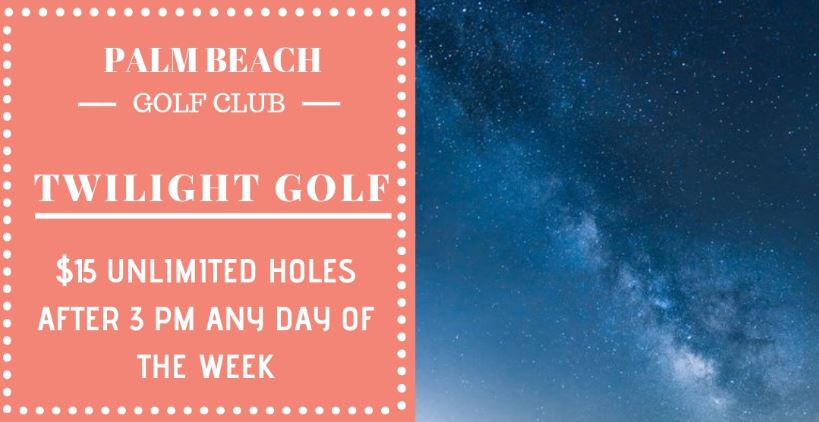 Pittwater Camera Club -
All Meetings are 7.45 for 8pm - 10pm- The Auditorium: Pittwater RSL Club, Mona Vale Road, Mona Vale 2103 - Family, friends and visitors are all welcome. Proudly Sponsored by Pittwater RSL Club
PITTWATER CAMERA CLUB Inc. - Since 1966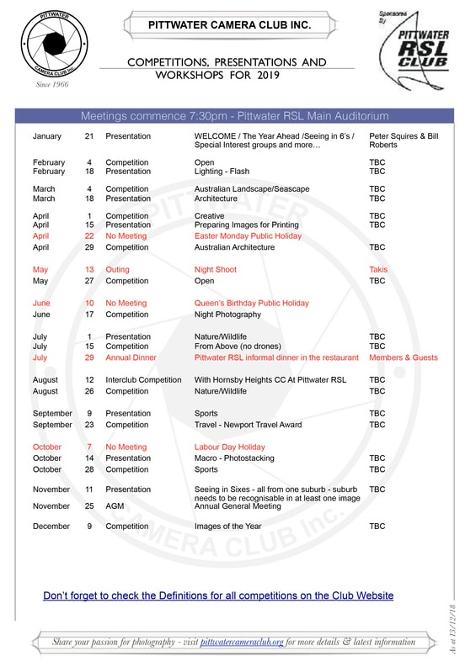 Green Team Beach Cleans 2018!
The Green Team is back for 2018!
It has been estimated that we will have more plastic than fish in the ocean by 2050...These beach cleans are aimed at reducing the vast amounts of plastic from entering our oceans before they harm marine life.
Anyone and everyone is welcome! If you would like to come along, please bring a bucket, gloves and hat. Kids of all ages are also welcome!
The Green Team is a
Youth-run, volunteer-based environment initiative from Avalon, Sydney. Keeping our area green and clean.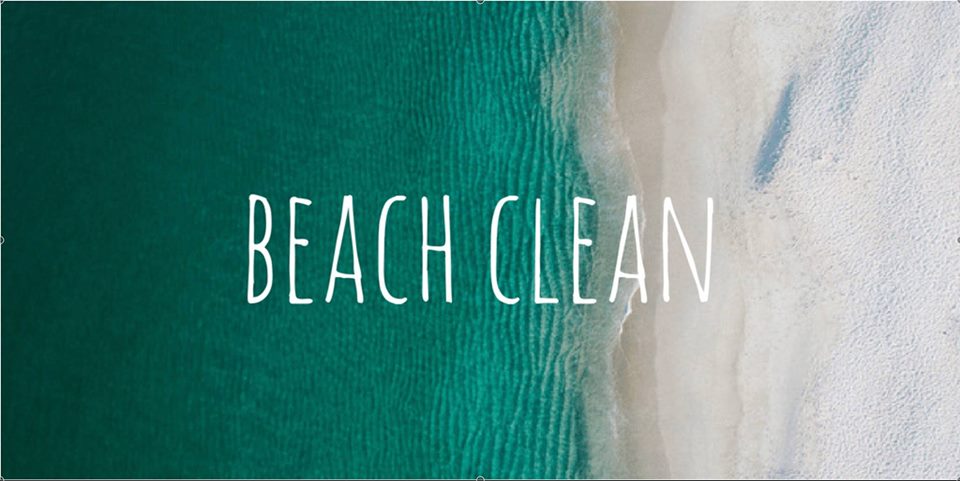 Newport Bowling Club Introduces Barefoot Bowling
Newport Bowling Club Breakfast Bowling.
Sunday mornings 9.00 to 12.00.
$10 includes an egg and bacon roll.
Beginners welcome, bowls are supplied. Club is also available for barefoot and corporate bowls.
Palm Road, Newport.
For further information, call 9999 1661 or 0402 126 109
The Newport Bowling Club is situated on the beautiful Barrenjoey Peninsula, the most northerly point of the Northern Beaches area of Sydney, Australia. The Club is located on the corner of Barrenjoey and Palm Roads, Newport. Visitors are very welcome, whether local, from within the state, interstate or overseas.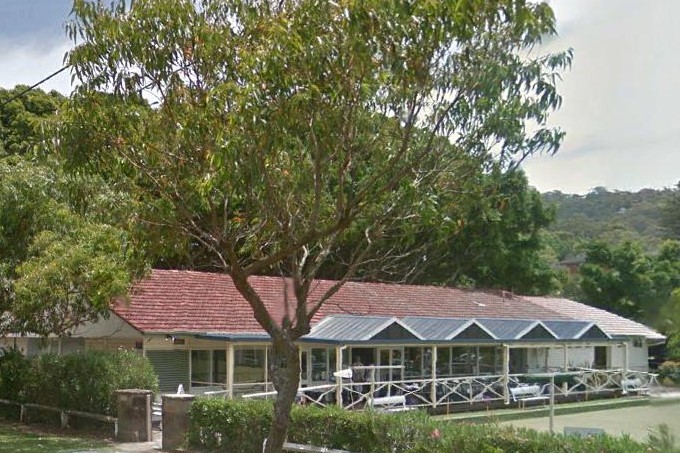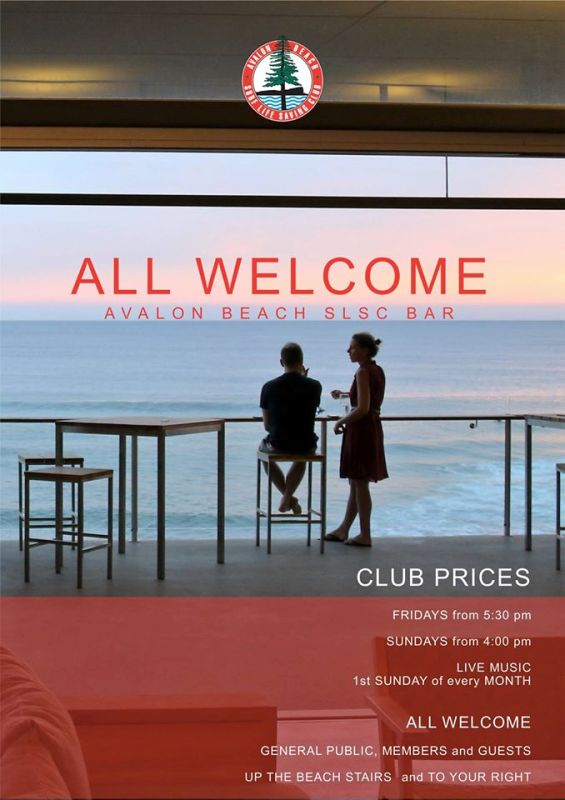 MANLY ART GALLERY & MUSEUM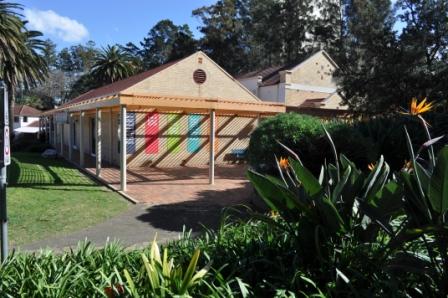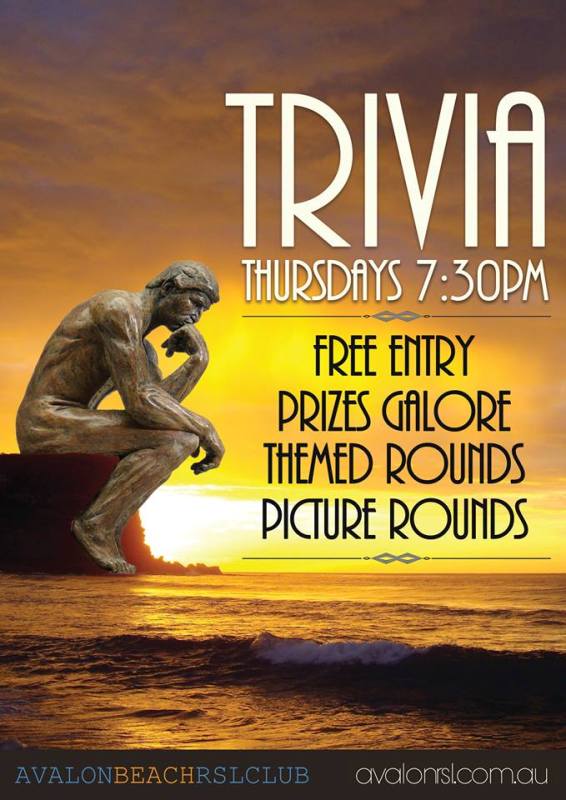 Palm Beach Golf Club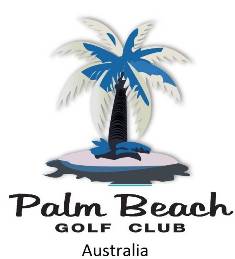 Palm Beach Golf Club
2 Beach Road,
Palm Beach
Ph: 9974 4079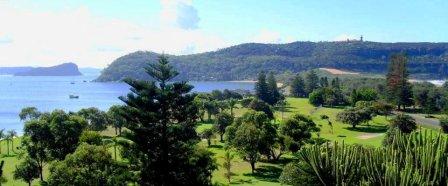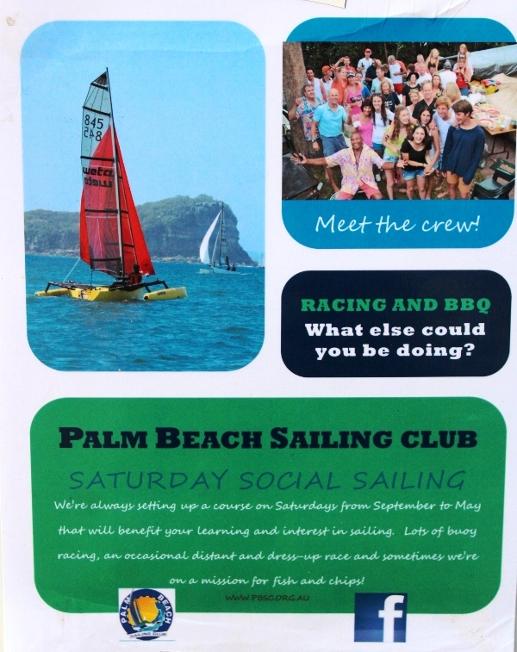 Club Palm Beach Social Golf Group
If you enjoy a relaxing round of golf and would like to meet some local characters and top it off with the best old school breakfast (kale free) and beverages come and join us 6 30 am Sunday - every 2nd and 4th Sunday of the month.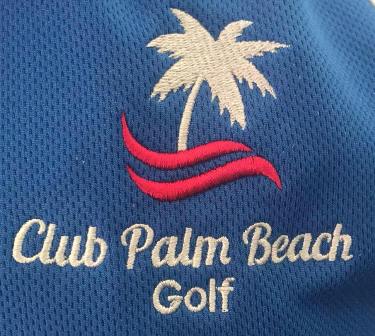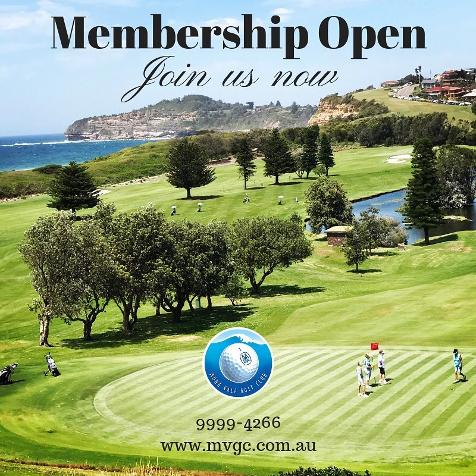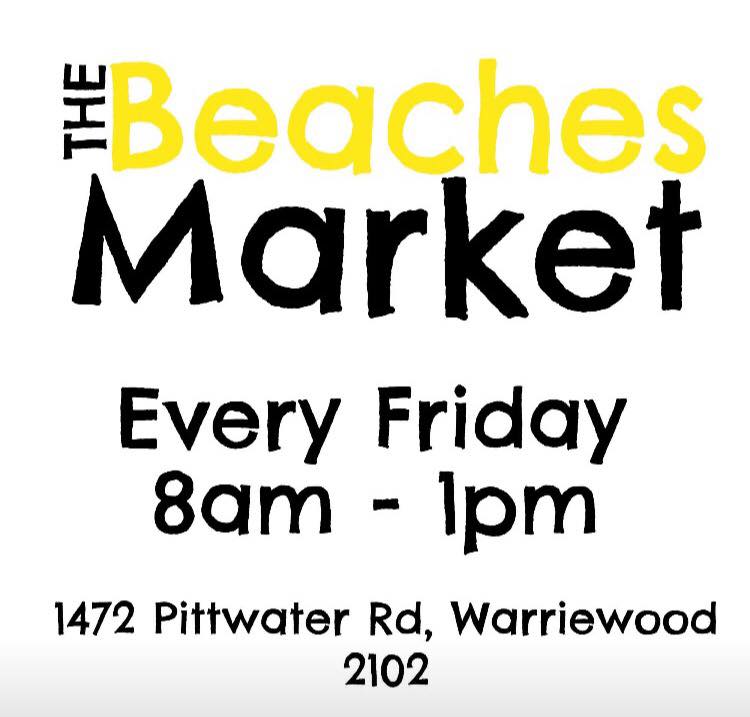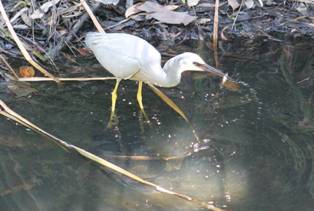 To List your Event email pittwateronlinenews@live.com.au
Send all material ready to publish. NB: Only 100% volunteer clubs and organisations that have contributed to our community get a free listing. Only $40 per month to run your poster/notice - Materials must be sent ready to publish.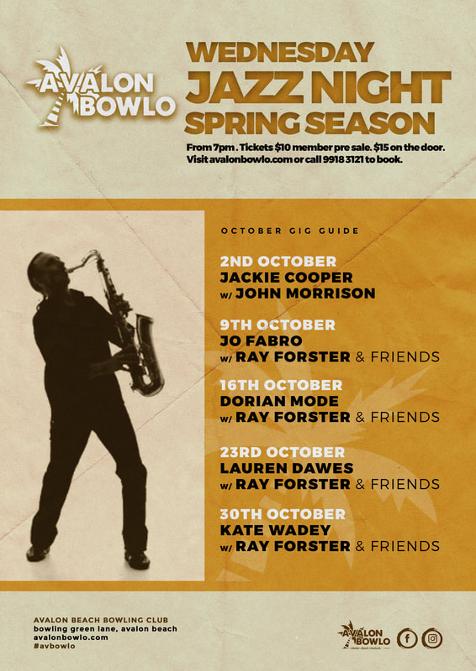 ISLAND DAZE FESTIVAL
Celebrating the 50th anniversary of Woodstock
MUSIC, ART & COMMUNITY
Catherine Park, Scotland Island
1, 2, & 3 November 2019
FRIDAY 1 NOVEMBER
6:30pm Art Exhibition opening night. Special guest Kristina Keneally. Music by The Lachy Hamilton Trio
Cool jazz vibes, drinks, canapes and an exceptional collection of almost thirty well-loved visual artists, working in a variety of media, showcasing all that makes this slice of Pittwater extraordinary.
SATURDAY 2 NOVEMBER
From 10:00am The Music of Woodstock - a 50th Anniversary Celebration
TINA HARROD & THE MAD DOGS | THE WOMEN OF WOODSTOCK | MATT TRAPNELL'S ISLAND GYPSIES | LACHY HAMILTON TRIO | WOODPILE | JOHN BROWNRIGG BAND | RACHEL & THE STICKMEN | TABATHA & FRANKY | THE KELLY GANG | ON QUAY | BUSH TURKEYS | GLUTEUS MAXIMUS | ROBERT DALE & CLEA SHERMAN
SALSA IN THE PARK | THE HAPPENING | LAUGHTER WELLNESS | CAFÉ | ART EXHIBITION | CHILLOUT TENT | LANTERN PARADE | PUPPET SHOWS | VENOMOUS SNAKES | MORNING TAI CHI | MARKET STALLS | FESTIVAL FOOD
SUNDAY 3 NOVEMBER
From 10:00am Sound Bath Sunday – cool jazz AND MORE in the park
BRUNCH UNDER THE TREES | SUNDAY SOUND BATH | THE BUTTERFLY HOUSE | RACHEL & THE STICKMEN | SALSA IN THE PARK
Getting there: Church Point is the mainland hub for the ferry service to Island Daze. The festival site is Catherine Park, Scotland Island accessed via Tennis Wharf on the northern side of the island.
Map: https://www.scotlandisland.org.au/about-th…/maps-directions/
Tickets: Island Daze is a FREE community festival – but your help is important and appreciated. $25 gets you unlimited access to festival workshops, plus the art exhibition, more than 15 musical acts and free hugs.
Parking: There is pay and display parking at Church Point but spaces on weekends are almost non-existent. It is way more enlightened, and definitely more fun, to start the day in Rowland Reserve, Bayview or in Mona Vale.
Rowland Reserve Bayview has pay and display parking and is a three kilometre, mostly level walk to Church Point with great views of Scotland Island and Pittwater. The walk takes about forty minutes. The scheduled bus from Rowland Reserve or Mona Vale to Church Point (and on to McCarrs Creek) operates every thirty minutes. Other options include Keoride, Uber or taxis from Mona Vale.
Ferry:
Church Point to Island Daze - all day from 8:30am. Island Daze to Church Point - all day until 10:00pm. Adults: $15.00 return Kids: $7.50 return
Water Taxi:
Call 0428 238 190. $39 one way includes up to six passengers. Pick up points: Church Point ferry wharf, Taylors Point public wharf or Royal Motor Yacht Club.
Bring: Picnic blanket, re-fillable water bottle and cash (no ATMs).
Accommodation: There are Airbnb properties available on Scotland Island for the Island Daze weekend. There are no camping facilities.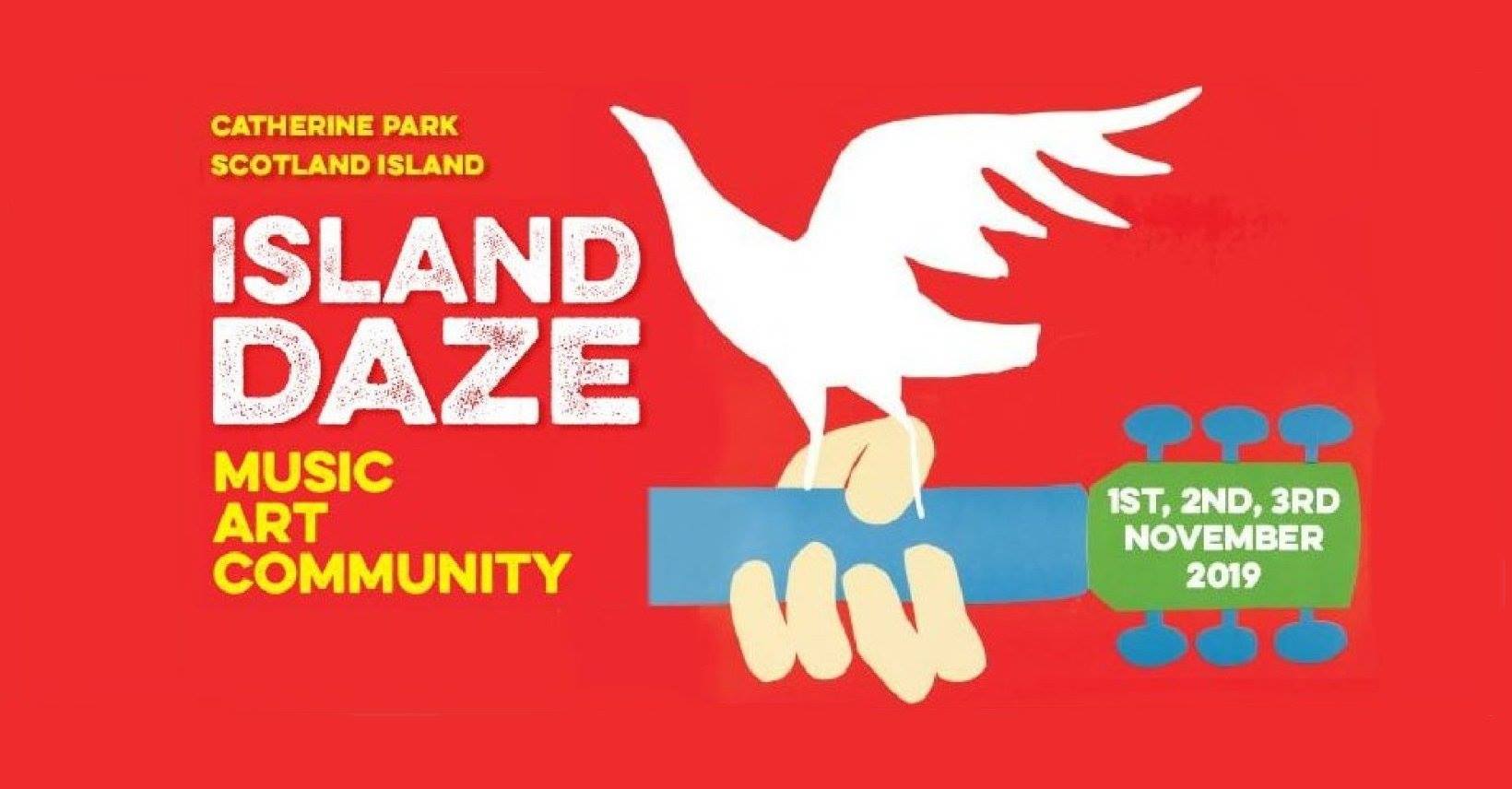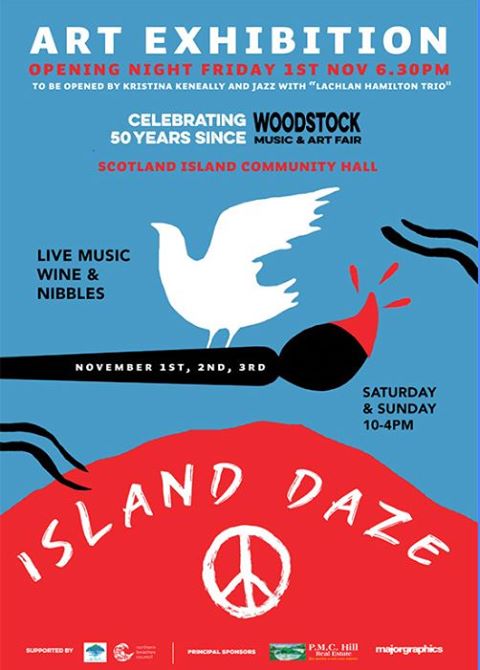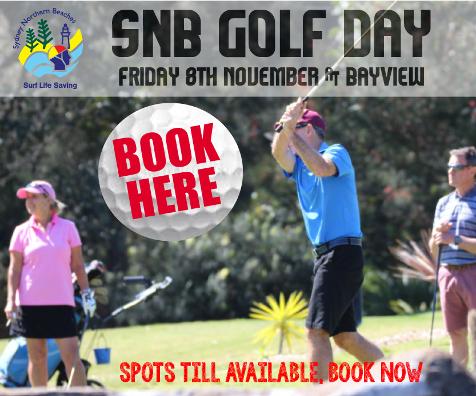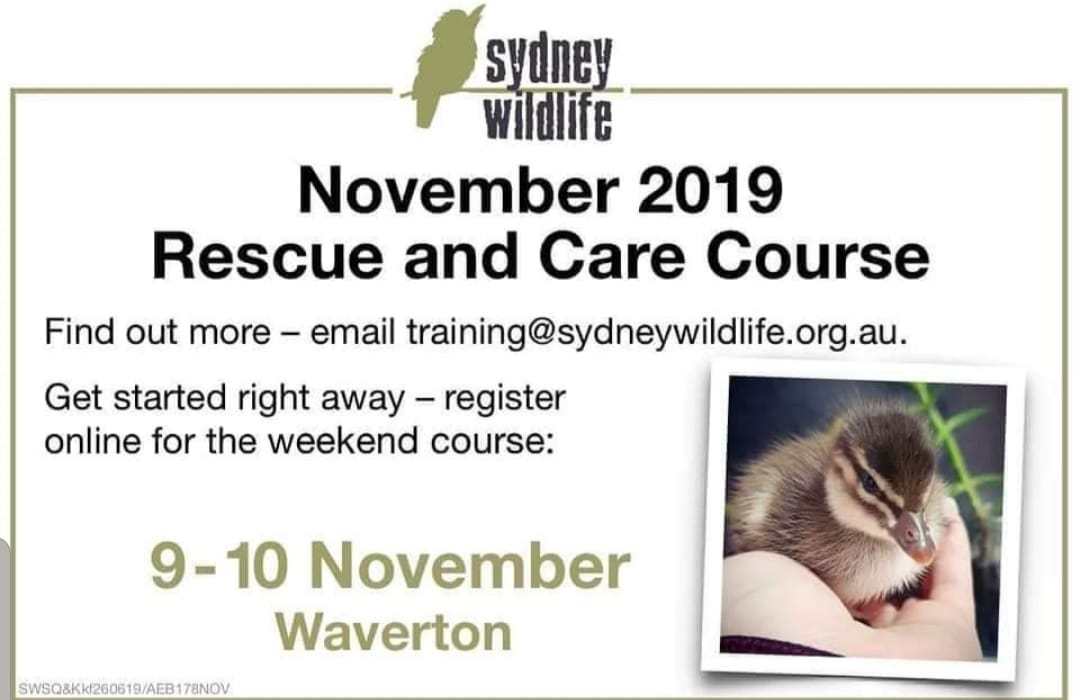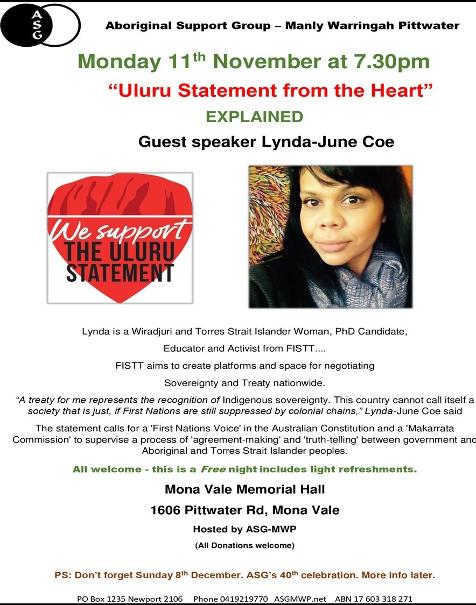 Chieftain Challenge 2019
Sunday, December 15, 2019 at 9 AM – 1:30 PM
Warriewood Surf Club, Warriewood
A series of short, sharp swims and runs on sand from Mona Vale basin to Warriewood beach. This fun event can be completed solo or as a team. $45 solo entry, $90 team entry - up to four competitors.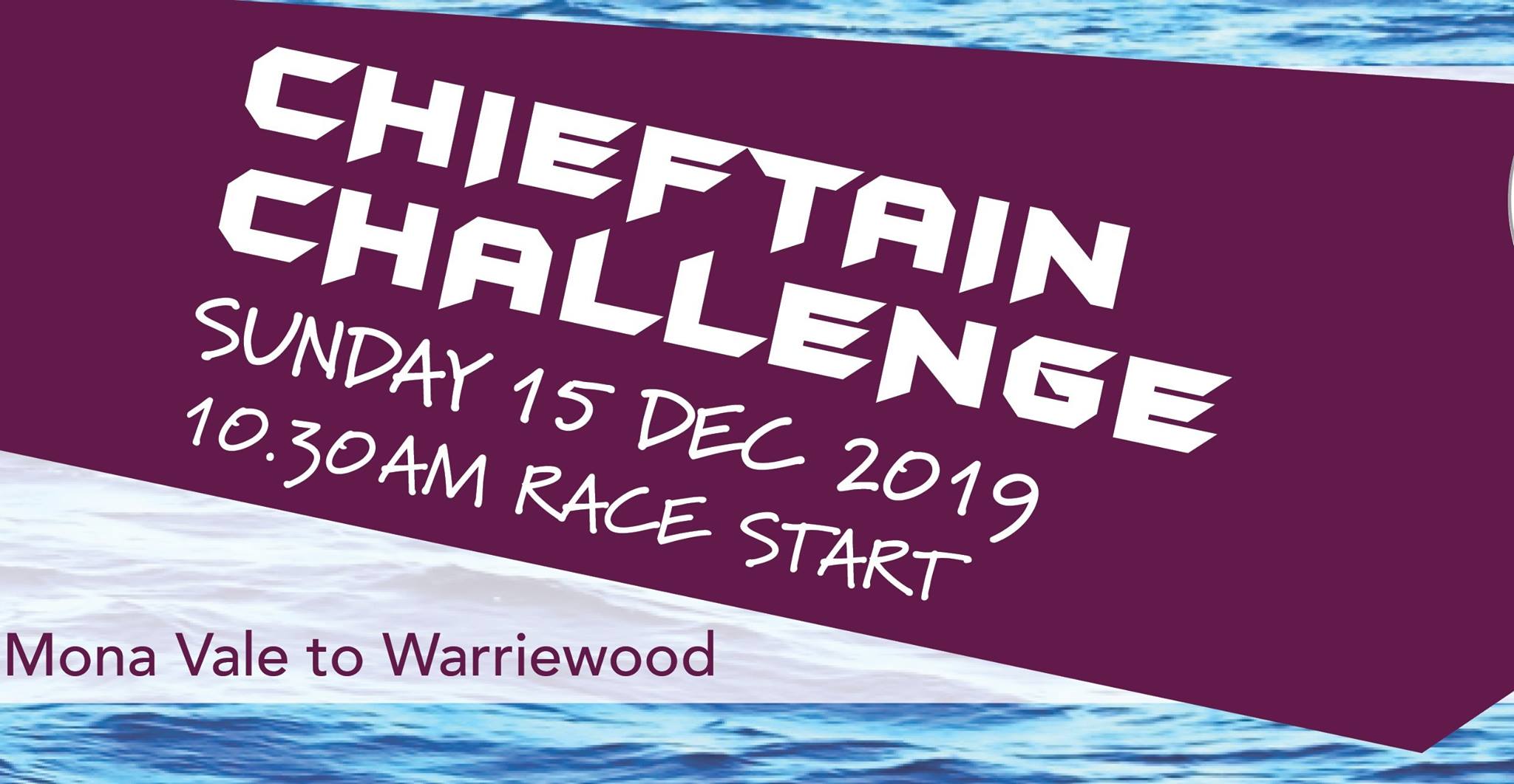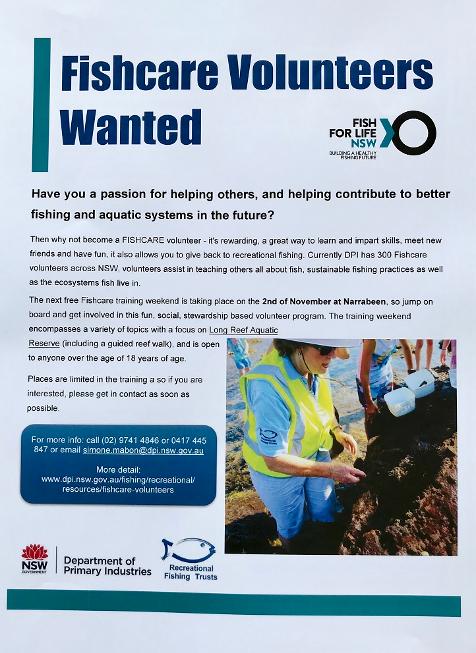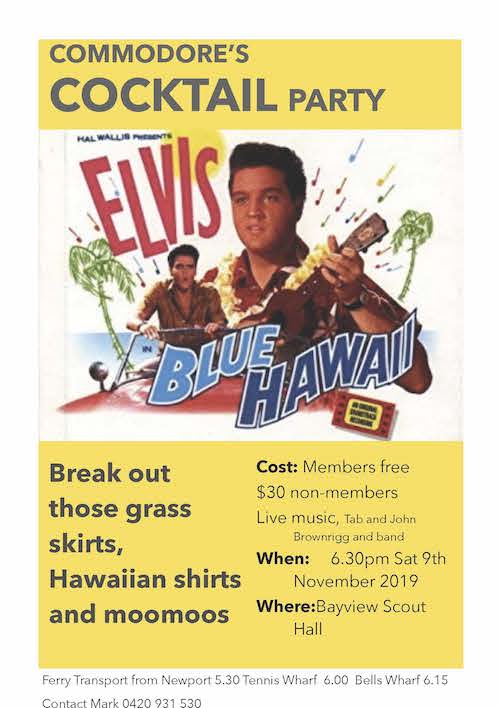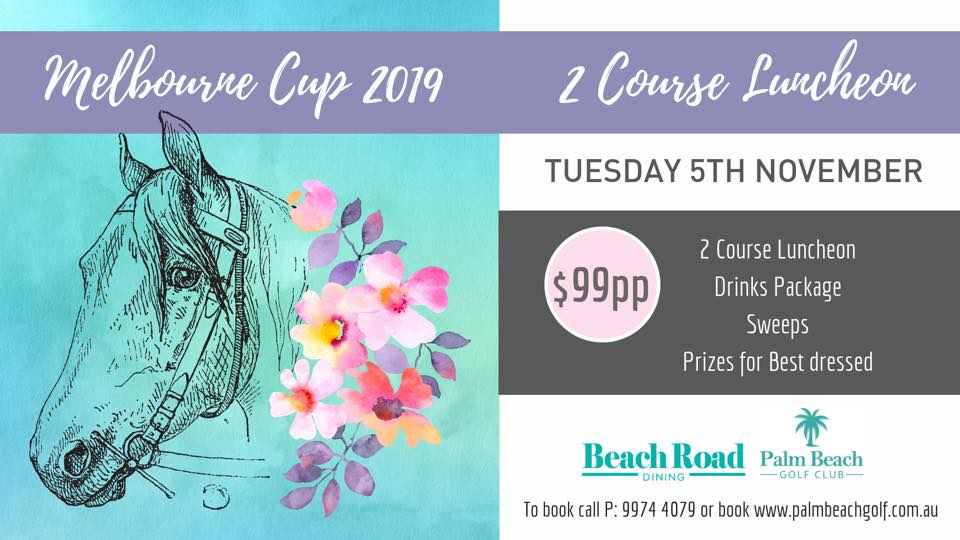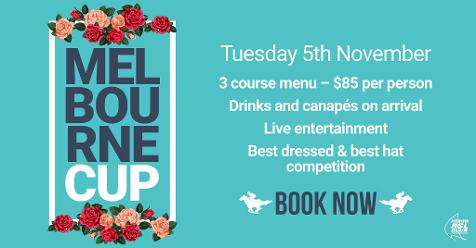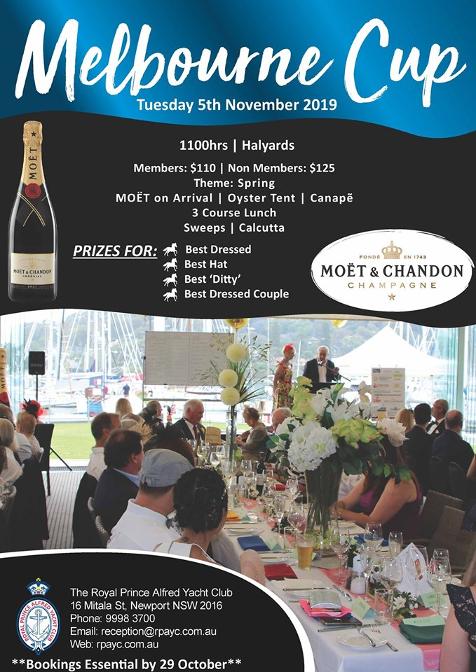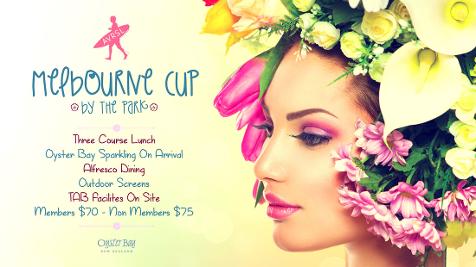 Remembrance Day 2019
Hosted by Pittwater RSL Sub-Branch and Pittwater RSL
Monday, November 11, 2019 at 10 AM – 12 PM
Pittwater RSL
82 Mona Vale Rd Mona Vale
Join us on the Monday 11th November at the Lower Cenotaph on site at Pittwater RSL Club, to commemorate 101 years since Armistice. Special guests of this service will include representatives from our schools, the Honourable Rob Stokes and soprano Anna Gebels. This event is proudly supported by Pittwater RSL Sub-Branch and Pittwater RSL Club Ltd.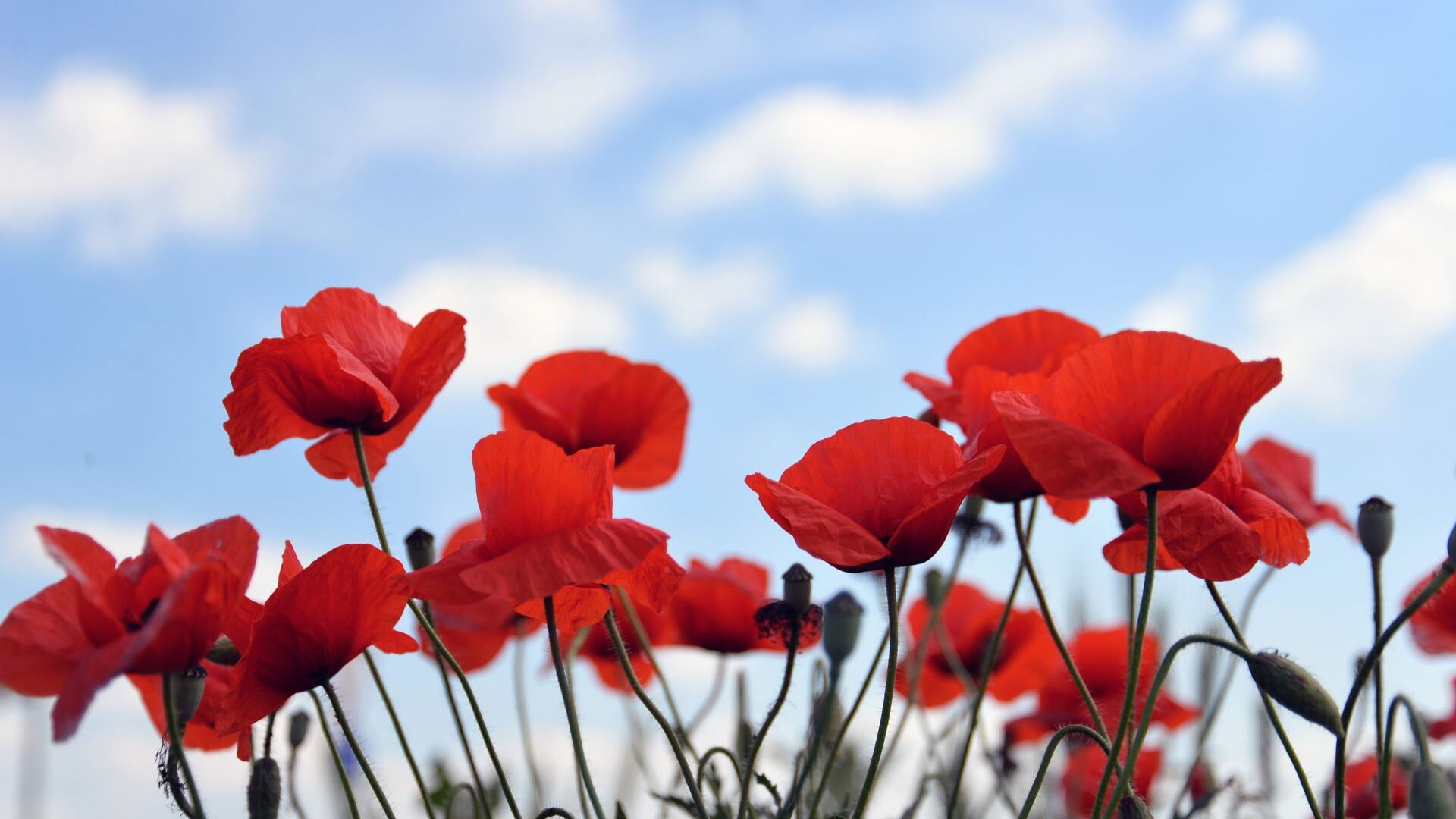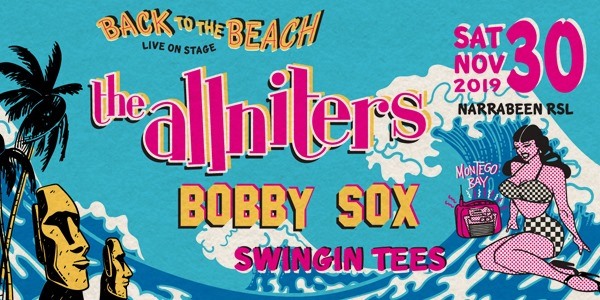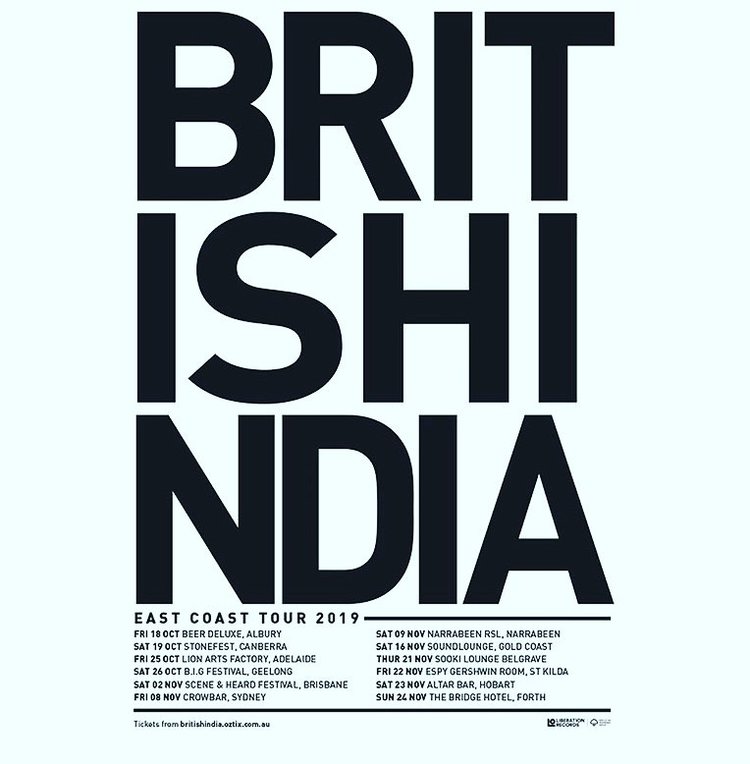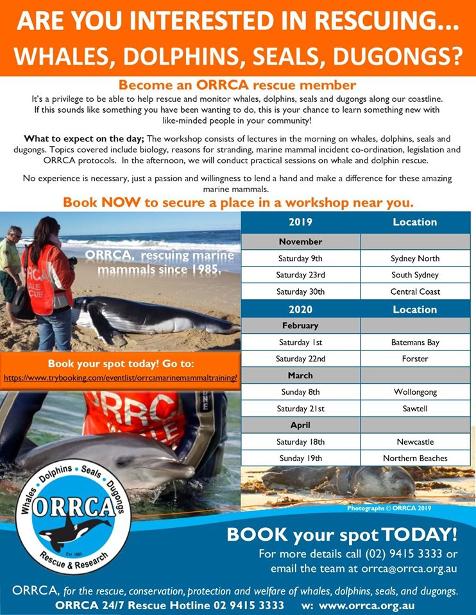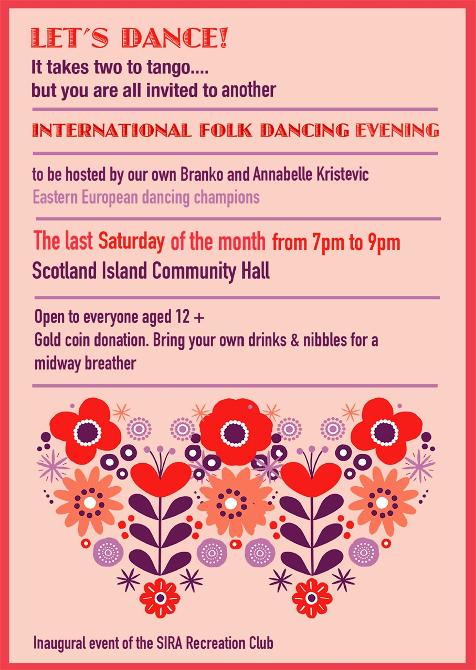 Mona Vale Hospital Auxiliary Stalls 2019
Pittwater Place, Mona Vale stalls:
July 6th, August 3rd, September 7th, October 5th, November 2nd, December 7th
Selling sewing, knitting, craft, books, 9am to 3pm
Sausage Sizzles at Bunnings, Narrabeen: 8am to 3pm
Saturdays, July 13th, August 10th, September 14th, October 12th, November 9th, December 14th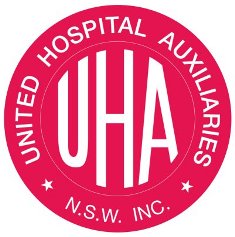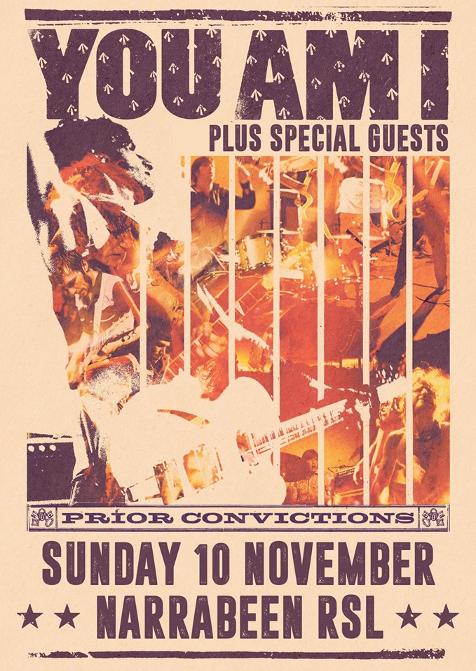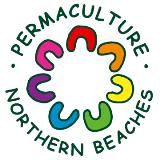 Permaculture Northern Beaches (PNB) is an active local group based on Sydney's Northern Beaches. We are an independent organisation registered as an association in NSW.
PNB hold monthly permaculture related events on the last Thursday of each month at the Tramshed Community Arts Centre, Lakeview Room., 1395A Pittwater Road, Narrabeen. Buses stop directly at the Centre and there is also car parking. Doors open at 7:15 pm. Meetings are February to November.
PASSIVE SOLAR DESIGN TALK
Thursday, October 31, 2019
7:15pm – 9:00pm
Narrabeen Tramshed Community Centre, Lakeview Room (map)
1395 Pittwater Road
Narrabeen
Join Professor Alistair Sproul, Head of the School of Photovoltaic and Renewable Energy Engineering at the University of NSW, to discuss passive design for buildings, energy efficiency, and renewable energy. He has over 30 years' experience working in the renewable energy and energy efficiency sector, including for a number of Photovoltaic companies such as BP Solar and Pacific Solar. in R&D before taking on an academic position in 2001, carrying out research and teaching at the University of New South Wales.
Passive design is about designing buildings that are well insulated, shaded in summer and make use of the sun's energy for heating in winter. In addition to good passive design the recent rapid lowering of costs for Photovoltaics (PV) – means that roof mounted solar systems can supply the majority of the energy required by a residential building. The cost of a fully installed PV system in Australia, with no subsidies, is now able to provide energy to a home at a cost of about one-third of the cost of electricity purchased through the grid and about half the cost of natural gas. In combination with energy efficient appliances, lighting and highly efficient reverse cycle air conditioning – it is technically and economically feasible for buildings to greatly lower their carbon footprint without compromising comfort.
Entry is by donation to cover costs - all are welcome!
Organic teas and coffees available bring a plate to share food or swap plants, books, CDs, items for your home or garden.
INDIGENOUS FOODS TOUR
Saturday, November 2, 2019
9:00am – 11:00am
Enjoy a bush tucker guided tour about traditional bush plants and their uses as food and medicine. The tour will be at Narrabeen with Jess Sinnott of the Aboriginal owned Koori Kinnections.
Jess is a Yuin and Wiradjuri woman living in Sydney who has gained a wealth of knowledge on Aboriginal culture, history and heritage from family, community and co-workers. Jess has worked as an Aboriginal Education Officer for The Aboriginal Heritage Office, Royal Botanic Gardens, National Parks and Wildlife Service, Taronga Zoo, TAFE Northern Sydney Institute. She is the founder and educator at Koori Kinnections.
Costing $40 for non-members and $30 for PNB members.
Please were comfortable clothing and shoes and bring a bottle of water and a weather proof jacket and/or hat depending on the day's weather.
COB OVEN WEEKEND WORKSHOP
Saturday, November 16, 2019 – Sunday, November 17, 2019
10:00am
Spend the weekend learning the ancient building technique of cob - it is low cost and uses local sustainable materials. Over the weekend you will build a cob oven as a practical way to learn these techniques.
Day 1* is preparing materials and building the structure
Day 2* is the building of the cob oven
Cob ovens offer a great alternative for outdoor cooking and making your own pizzas as well as enjoying sitting around the fire. Building with cob uses the same principles no matter the scale of your building.
The course will be held at Avalon and will cost $120 for both days. Information handouts will also be provided. You can choose also to attend one day only - $60 per day. Bookings are essential.
BEE BIODIVERSITY HIGHWAYS
Thursday, November 28, 2019
7:15pm – 9:00pm
Narrabeen Tramshed Communty Centre (map)
1395 Pittwater Road
Narrabeen
Native bees are a critical part of our biodiversity as pollinators of native fauna and foods. Their numbers are impacted due to the use of insecticides and pesticides in public spaces and in gardens. Tonight we hear about an initiative to help our bees thrive.
Sophia Kloosterman is involved in building Sydney's 'B & B Highway' . 'B & B' stands for 'Bed and Breakfasts for Bees, Birds, and Biodiversity'. These B & Bs or 'pollen booths' are located across Sydney to provide year-round pollinating plants for native stingless beehives and insect hotels to create habitat for our threatened pollinators.
Sophie works with FoodFaith alongside the Department of Education to implement the B & Bs into schools and to incorporate a citizen science initiative for the identification and generation of pollinator data. The aim is to transform Sydney's urban environment into a landscape where bees can thrive and oases of restorative ecologies.
Entry is by donation ($5 is recommended) all are welcome!
Organic teas and coffees available bring a plate to share food or swap plants, books, CDs, items for your home or garden.
END OF YEAR PNB PARTY
Sunday, December 15, 2019
12:30pm – 5:00pm
At; AVALON
Join us for our end of year party to help us celebrate our work over the past year and to toast the next. All are welcome
Festivities will be in a large garden at Avalon at the site of our November 16-17 cob oven building workshop. We will fire up the oven and hear about how it was constructed using this ancient building technique. Plus sample the tastes of using it!
Bring a plate of food to share and/or pizza ingredients to cook in the cob oven for lunch + drinks.
See other creative permaculture examples in the garden, make new friends, and meet the permacutlure crew on the Northern Beaches.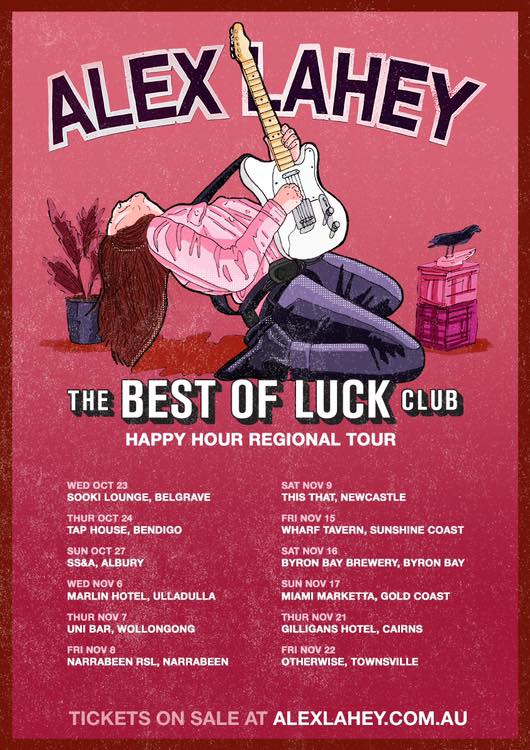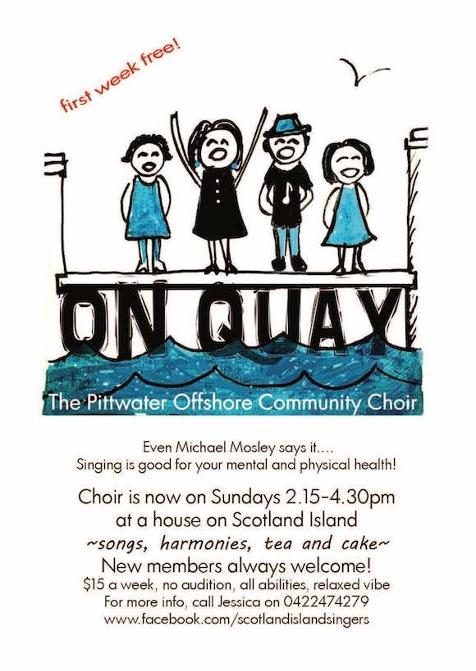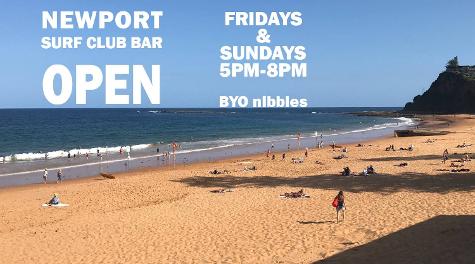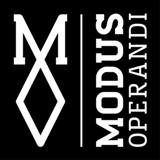 Modus Operandi Brewing Co.
14 Harkeith Street
Mona Vale
Ph: 8407 9864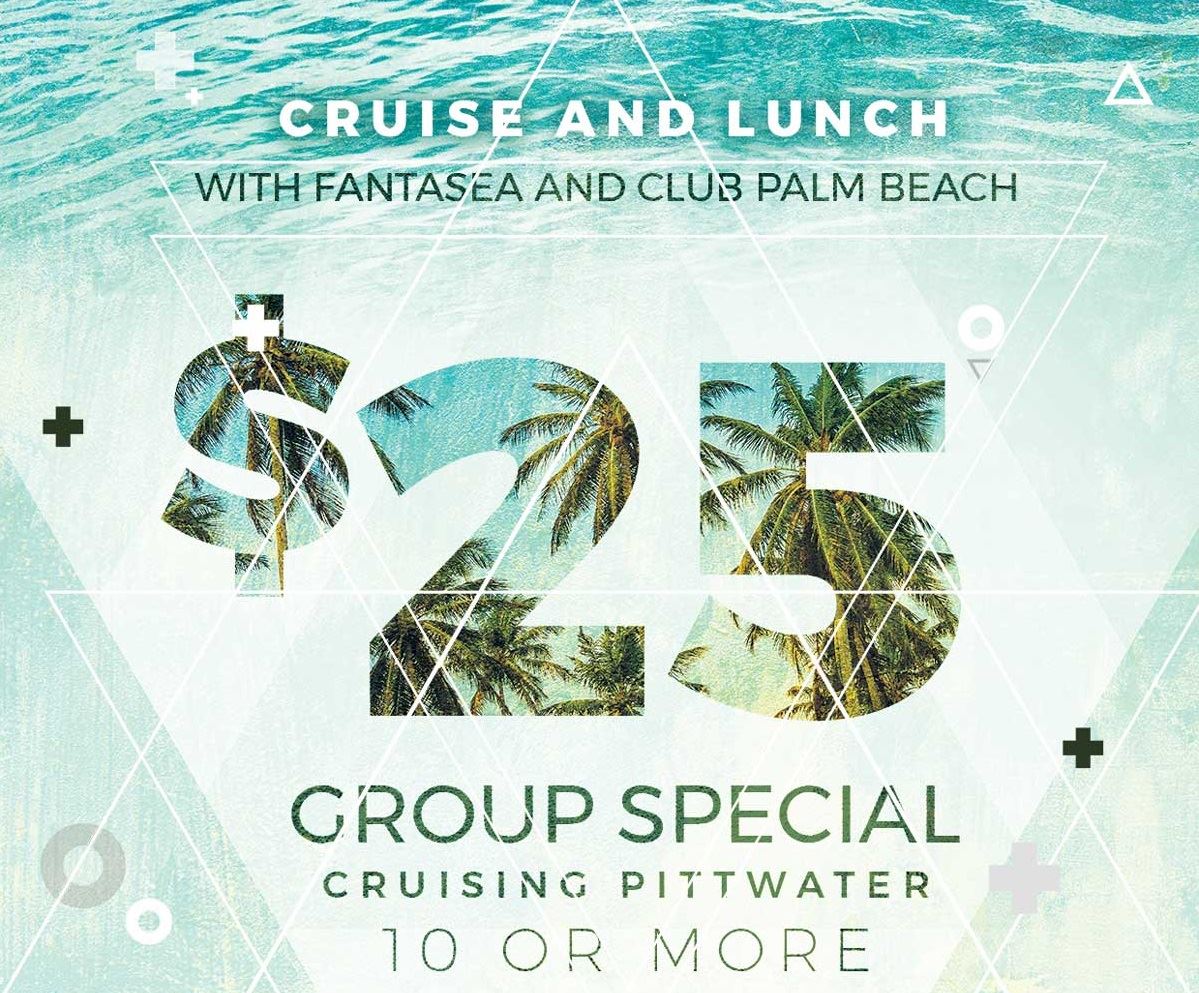 $25 Pittwater Lunch & Cruise Group Summer Special
- Available Monday - Sunday
- Groups of 10+
Venture out on Pittwater this summer aboard Fantasea ferries and explore all of the beautiful locations this part of the world has to offer, then return back to Club Palm Beach for a delicious home-made meal prepared by our chefs.
This special includes the cruise with Fantasea and all meals delivered to your to your table so you are able to relax with friends & family.

Ingleside Rider's Group
Instead of watching, why don't you come and join us? We have mid year membership for just $70 - this gives you access to free club events we hold, priority bookings for our clinics, reduced rates for all events and... you get to join a 'members only (closed) group.' PLUS! access to the grounds whenever takes your fancy!
What's not to like!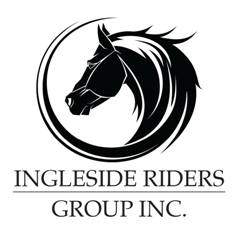 Friends of Narrabeen Lagoon Catchment Activities

Bush Regeneration - Narrabeen Lagoon Catchment

This is a wonderful way to become connected to nature and contribute to the health of the environment. Over the weeks and months you can see positive changes as you give native species a better chance to thrive. Wildlife appreciate the improvement in their habitat.
Belrose area - Thursday mornings
Belrose area - Weekend mornings by arrangement
Contact: Phone or text Conny Harris on 0432 643 295
Wheeler Creek - Wednesday mornings 9-11am
Contact: Phone or text Judith Bennett on 0402 974 105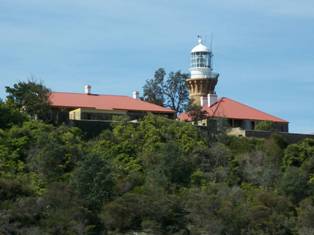 Barrenjoey Lighthouse Tours
Every Sunday, throughout the day, from 11am to 3pm.
Tours take approx 30 mins. Phone 9472 9300 on the day to check tours are going ahead. Meeting place: Meet at the top (steep and hard 20-minute walk on uneven ground) at the keeper's cottage. Cost: $5 adults, $2 children.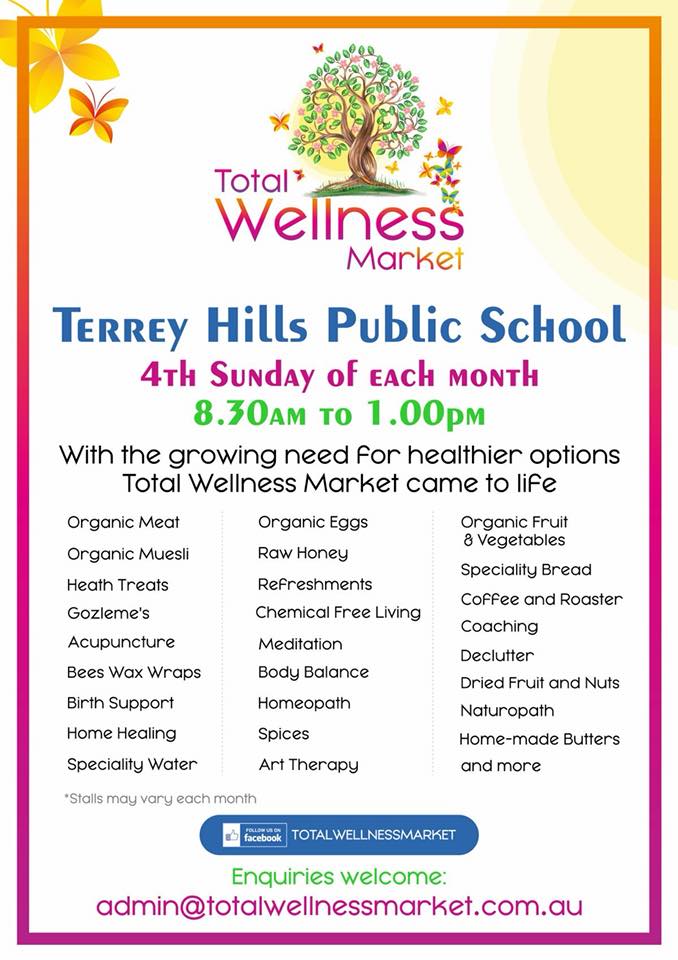 Northern Beaches Jive is a social dance group. Our Modern Jive classes are held every Wednesday at 7.30pm at Narrabeen RSL.
Modern Jive is an easy partner dance with an emphasis on having fun and is great for all ages. Our experienced teachers always make the lesson interesting and fun.
You can come along to class any time as we cater for new beginners every week. You don't have to sign up for a course - just come along when it suits you. First timers are only $10 for the first two weeks in total!! You can even just come and watch for free to see if you think you'll like it.
There's no need to bring a partner as we rotate you around to different partners during the class.
We start with a beginner class at 7:30pm for 45 minutes, followed by social dancing. At 9pm we have an Intermediate /advanced class for 45 minutes, and a concurrent 'refresher' class for the beginners, then social dancing until 10:30pm. That's right beginners get 2 classes every night.
Casual entry is $15 per night. Students and seniors are only $12 per night. We also have discounted prices, for all groups, if you buy a 5 class pass. Great value for learning and dancing up to 3 hours per night.
If you're keen and would like to go to a class more than once a week, or go to a dance party in the weekend then check out www.ceroc.com.au where you'll find more classes and weekly dance parties.
Click here (
http://eepurl.com/ciGHH1
) to sign up for our weekly newsletter which will tell you who is teaching each week and any other venue news such as special events.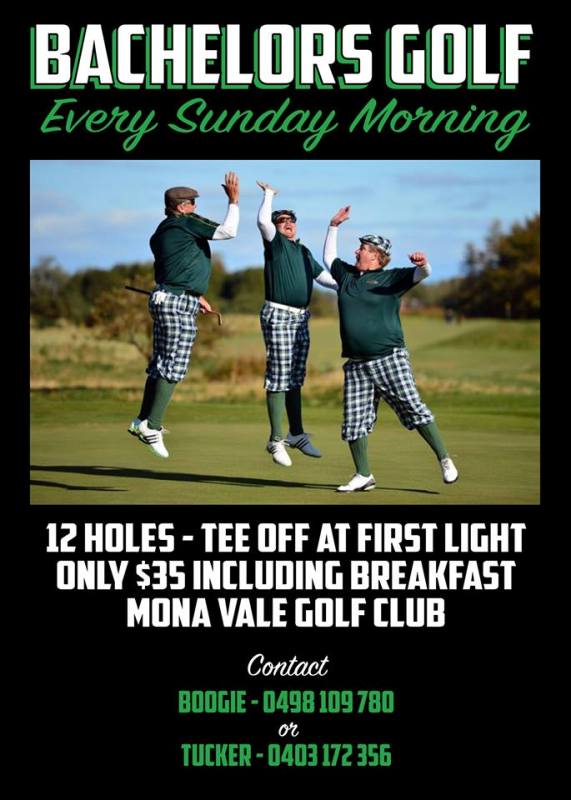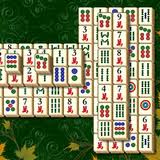 MAHJONG - AVALON ACTIVE SENIORS GROUP
Avalon Active Seniors Group Invites experienced Mahjong players to join a new group. Thursdays 1-3pm: $2.00 per session at Avalon Recreation Centre. Phone Julie: 0403 820 261.
Sydney Northern Beaches Woodturners Inc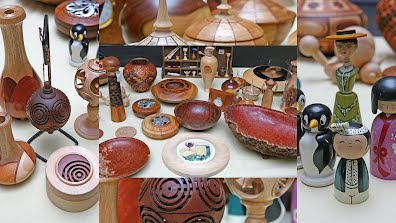 Sydney Northern Beaches Woodturners - Monthly Demonstration - Wood Turning Demonstration on the third Sunday of the month: 9am-2pm
The aim of our group is to bring together people who are interested in woodturning and to assist new members to participate in the craft of woodturning. At the same time we aim to socialise and have fun. We are active in supporting local community groups and charities. We make cash donations as well as donations of toys and equipment made by our members. Come and see us at the Narrabeen RSL Club, Nareen Pde, North Narrabeen. Workshop Open every Tuesday, Friday and Saturday between 9 am and 12 noon.
Cost: $5 for insurance & a cuppa (If you want to join there is a $25 yearly subscription fee). Contact: Jack Butler on 9999 4290 or email: johnbutler@optusnet.com.au . Website: https://sites.google.com/site/woodturner60/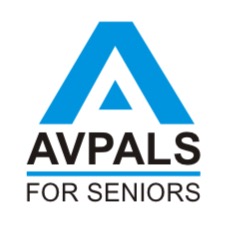 Avalon Computer Pals for Seniors

AVPALS is a volunteer organisation dedicated to helping seniors improve their computer skills. Started in 2000 it now has 20+ trainers and many hundreds of students. At a really low cost (about $30 a school term) they can provide one-to-one training on most matters connected with computing and related technologies like mobile phones and digital cameras. From the smallest problem (how to hold the mouse!) to much more serious matters, there is a trainer who can help.
The training rooms are under the Catholic Church in Avalon and training is conducted Monday to Friday from 9am to 4pm. For more information visit AVPALS web site www.avpals.com or phone 02 8064 3574
Keep up to date on our Facebook page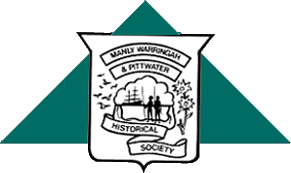 MWPHS - Manly Warringah Pittwater Historical Society - Established 1924
One of the oldest suburban historical societies in Australia, the Manly, Warringah & Pittwater Historical Society has kept the only continuous record of northern beaches achievements, local historical mementoes, documents and research. Membership: here
Mona Vale Library
Storytime for preschoolers
Held every Wednesday morning at Avalon Library 10:30am - 11am
Avalon Library Storytime is held every Wednesday morning from 10.30am at the Library. Hear stories, listen to music and enjoy craft activities. Sessions run for between 30 and 40 minutes. Suitable for preschoolers, 3 to 5 years of age.
Venue: 59A Old Barrenjoey Road, Avalon (above the Recreation Centre). Cost: Free however bookings are essential. Bookings: Phone: 9918 3013 or email avalonlibrary@ozemail.com.au

Storytime at Mona Vale Library
Tuesday, Wednesday and Thursday Mornings, 10- 10.45am
Mona Vale Library Storytime is held three mornings per week during school terms. Hear stories, sing songs and enjoy craft activities. Sessions run for approximately 45 minutes. Suitable for preschoolers, 3 to 5 years of age. Venue: Mona Vale Library, 1 Park St, Mona Vale. Cost: Free. No bookings required