July 7 - 20, 2019: Issue 412
ASG-MWP July 2019 Speaker
Your invitation to a special night Monday 8th July at 7.30pm

'Ablaze' is a feature documentary in the process of being made that tells the astonishing true story of the first Aboriginal filmmaker William Bill Onus. In it, his grandson and co-director, opera singer Tiriki Onus seek to solve the mystery surrounding a 70-year-old silent film recently discovered inside a vault, believed to be made by Bill, which recorded the birth of the Aboriginal civil rights movement in 1946. 'Ablaze' also traces the yet untold story of how a handful of passionate activists stood up against government racial policies intent on destroying First Nations languages, cultures and communities, and how they changed the course of history.
Alec Morgan, co-director of 'Ablaze',
will talk about the making of the documentary and screen never-before-seen scenes.
David Tribe:
Explains the Murray-Darling river issues and situation.
Matt and Marc on the Didgeridoo.
This night will be different to the usual as the supper will be a bowl of soup! Pumpkin or Lentil Soup & bread roll. Tea, coffee and cakes will be available as usual.
So we know how much soup to make
, we need you to help us by booking your seats. No Fee, just let us know how many are coming via
info@asgmwp.net
All welcome - this is a Free night, including supper
1606 Pittwater Rd, Mona Vale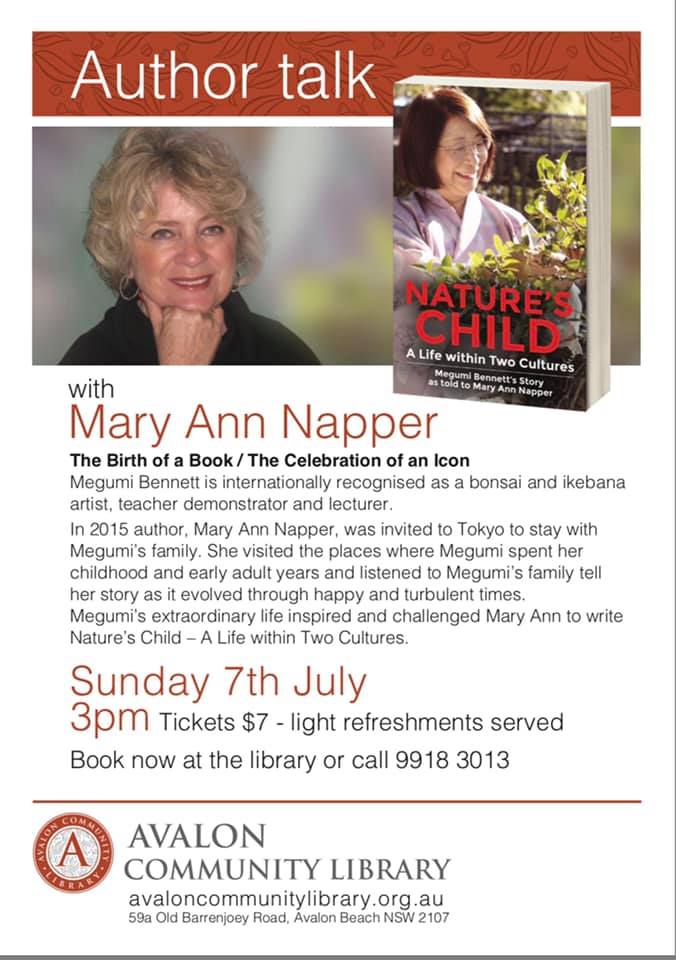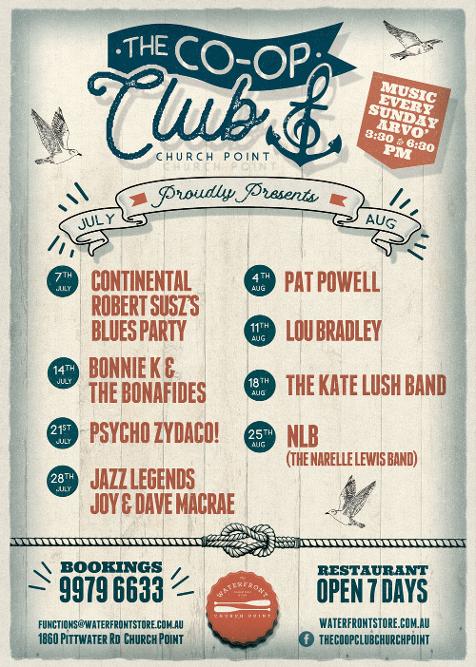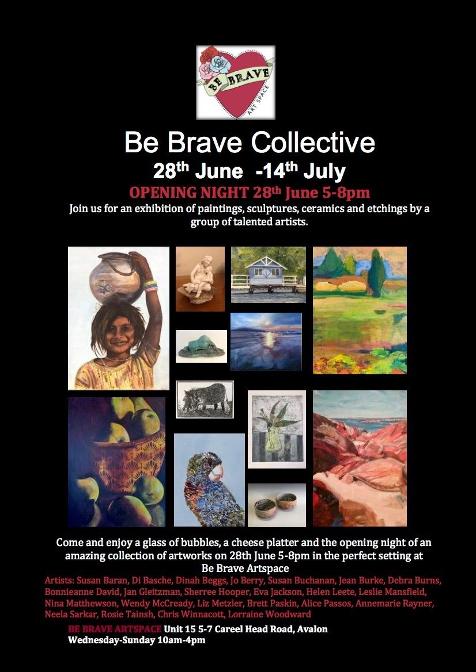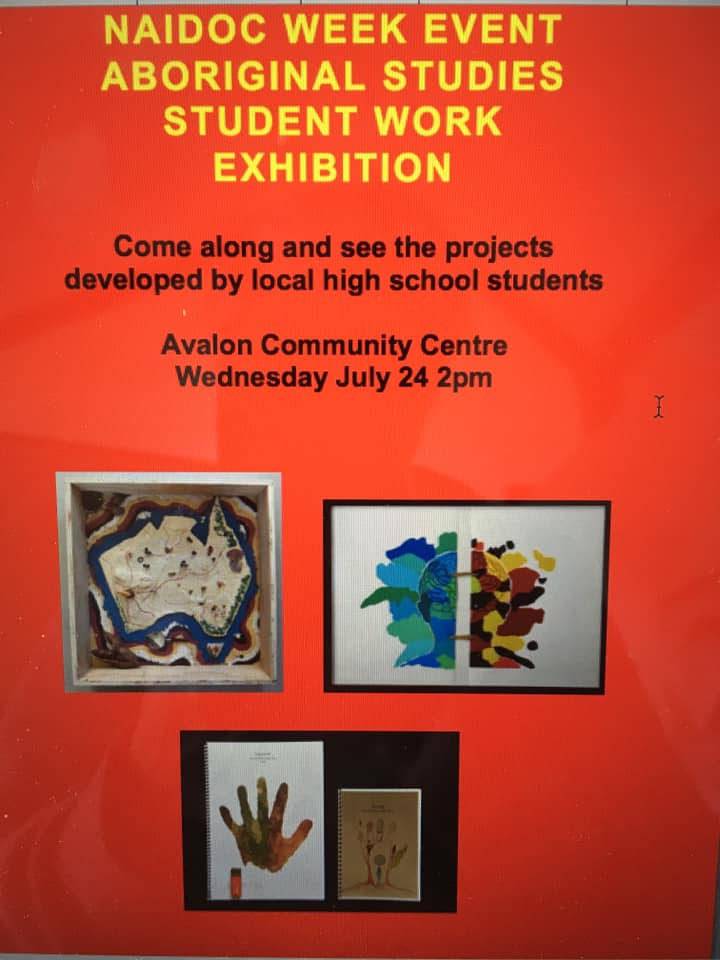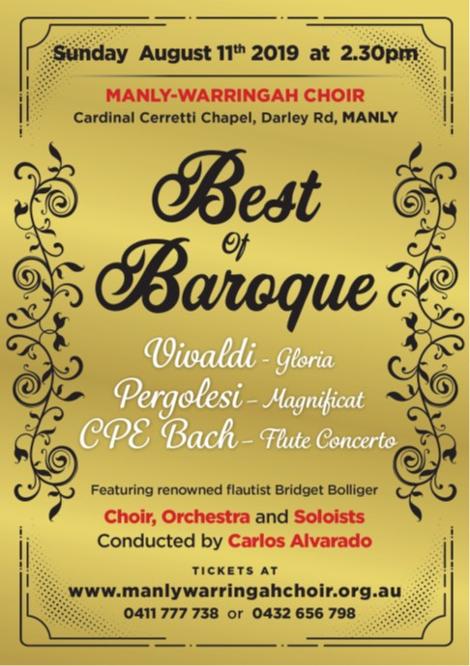 Disco For Soibada - Postponed Until August 24th
Saturday, August 24, 2019 at 7 PM – 11 PM
Avalon Beach RSL Club
1 Bowling Green Lane, Avalon, New South Wales, Australia 2107
Hosted by Pittwater Friends Of Soibada
Tickets · $35 BOOK HERE
Thank you to all friends that have shown interest in our event. Due to a new project in Soibada we are postponing our event until August.
Apologies to those of you who have purchased tickets. Please hold on to your tickets for the next event.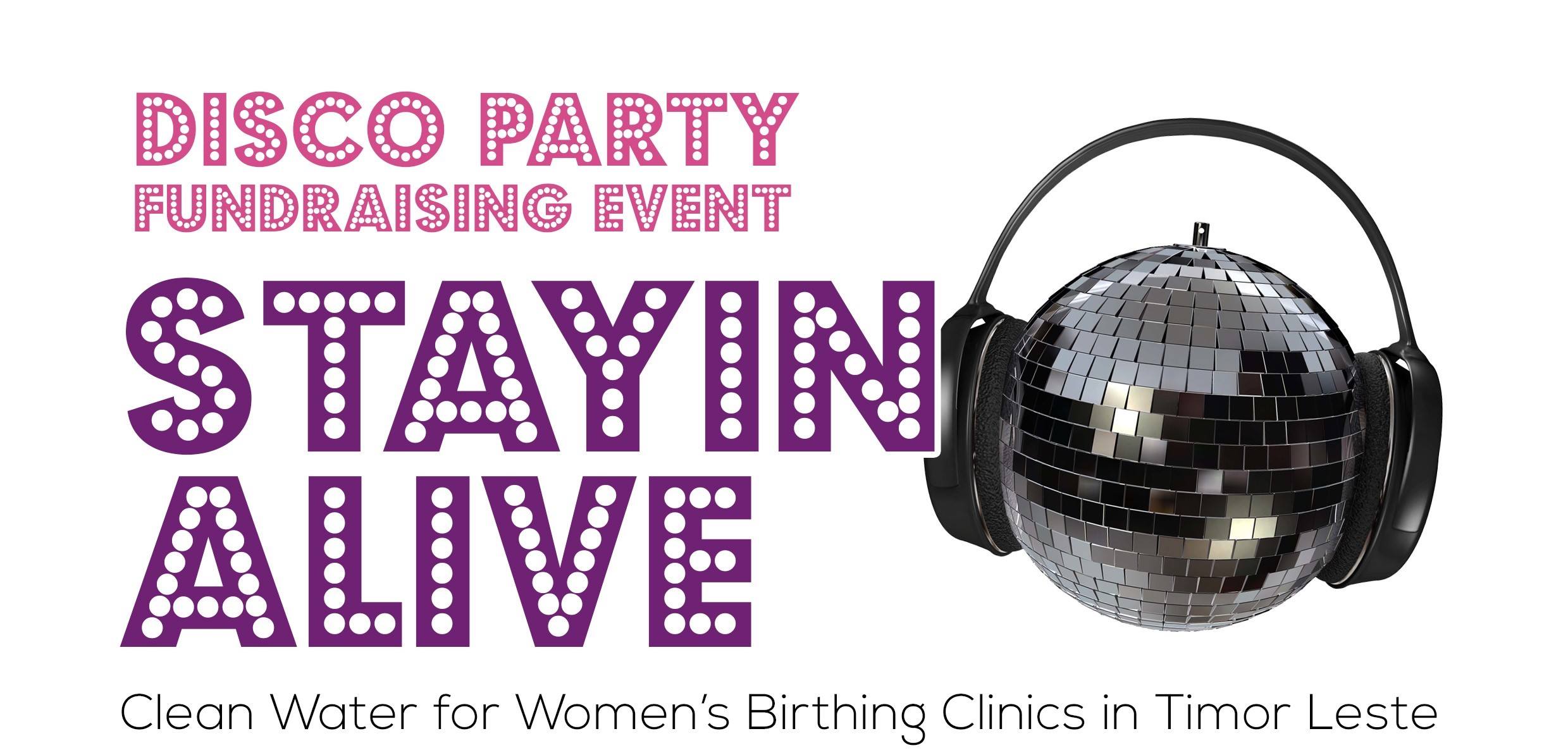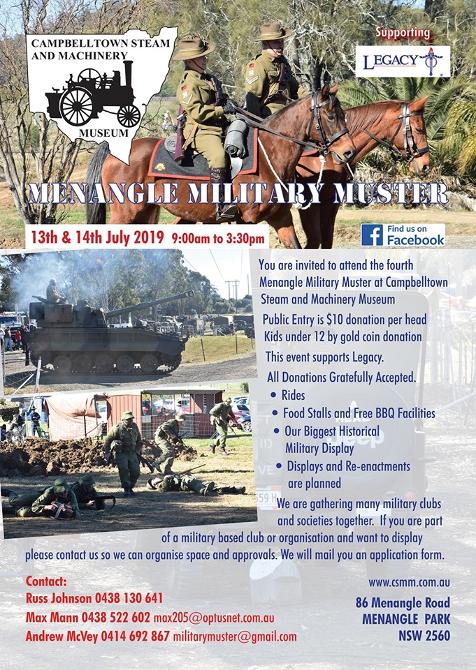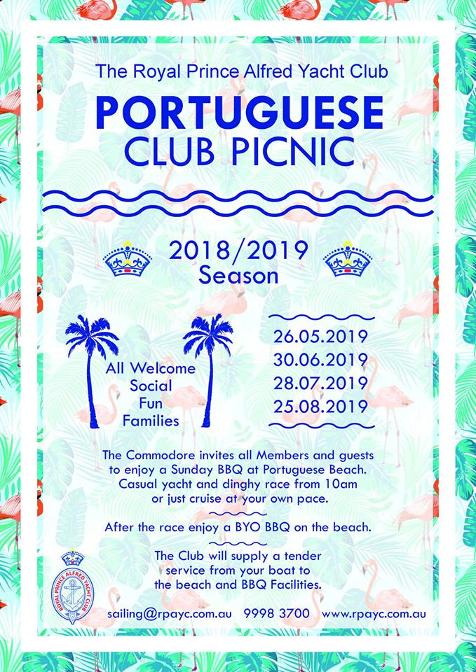 Artists & Craftsmen of Pittwater
Our exhibitions in 2019
All other 2019 exhibitions will be held in Mona Vale Memorial Hall. The April 2019 exhibition date has been adjusted to avoid Anzac Day. The dates are:
Autumn: Friday 26 - Sunday 28 April
Winter: Thursday 11 - Saturday 13 July
Spring: Thursday 10 - Saturday 12 October
Christmas: Friday 22 - Sunday 24 November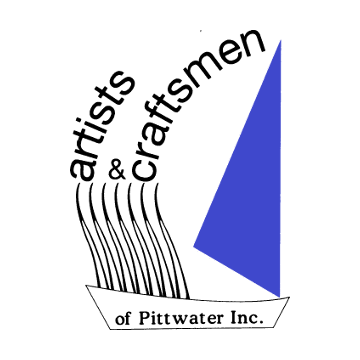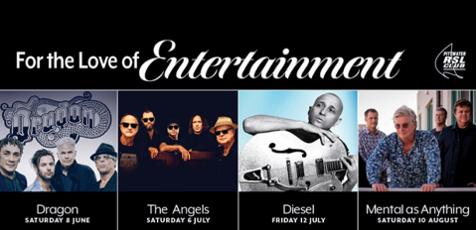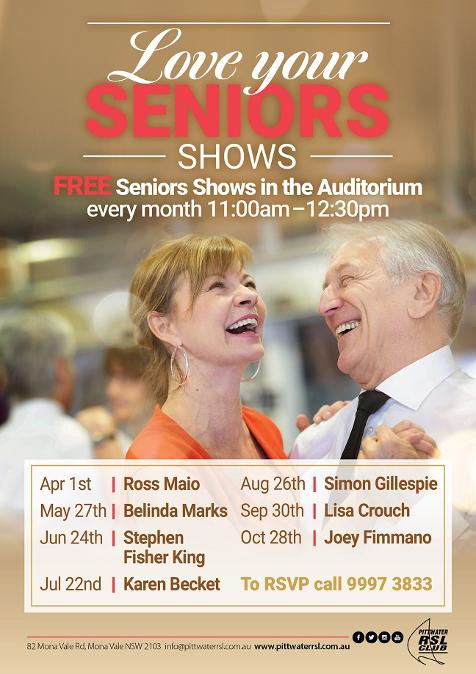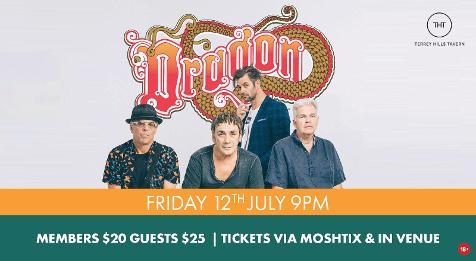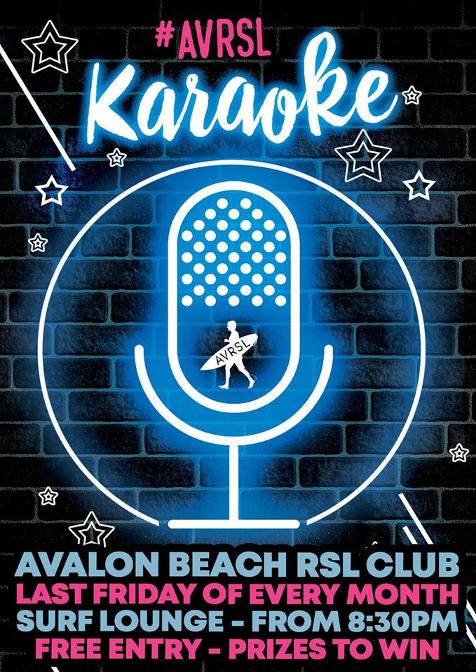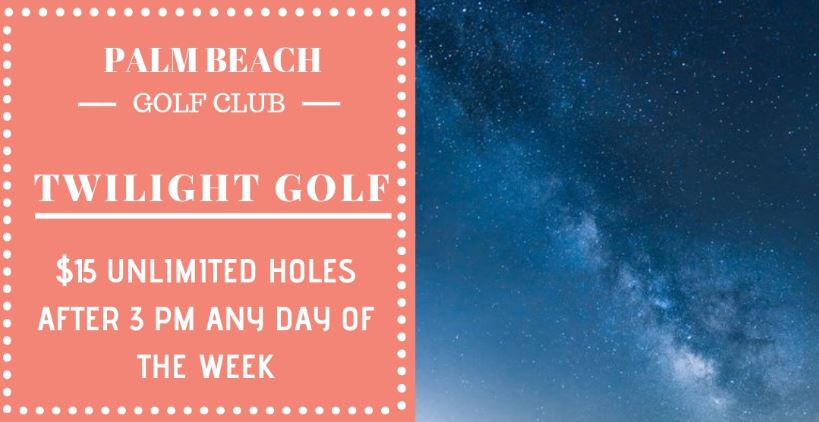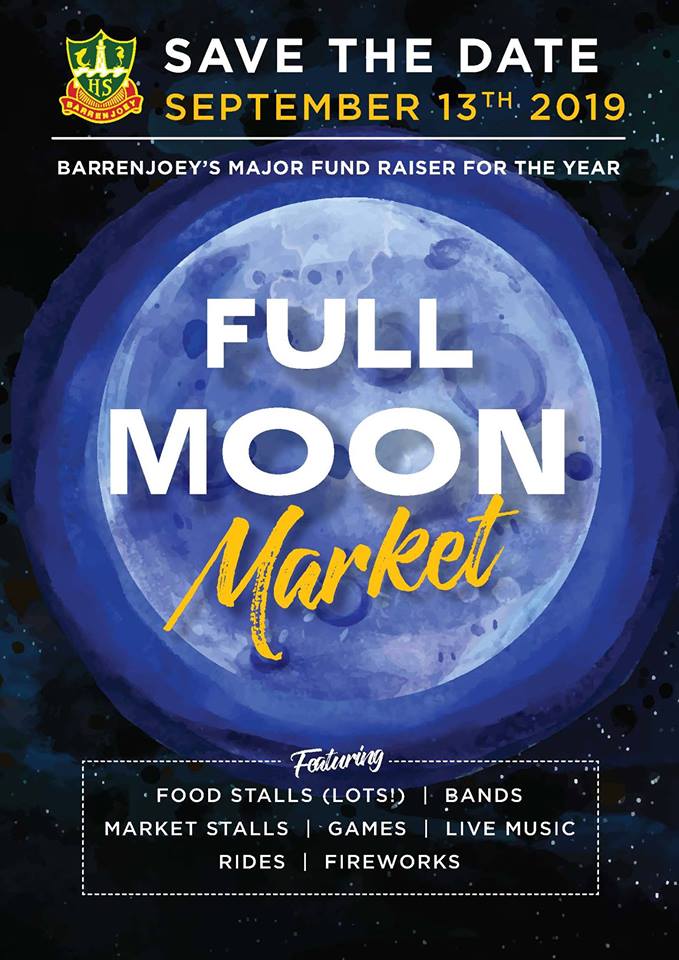 Pittwater Camera Club -
All Meetings are 7.45 for 8pm - 10pm- The Auditorium: Pittwater RSL Club, Mona Vale Road, Mona Vale 2103 - Family, friends and visitors are all welcome. Proudly Sponsored by Pittwater RSL Club
PITTWATER CAMERA CLUB Inc. - Since 1966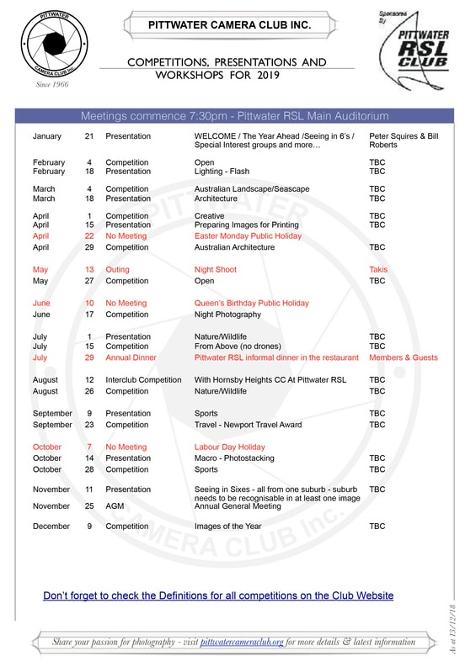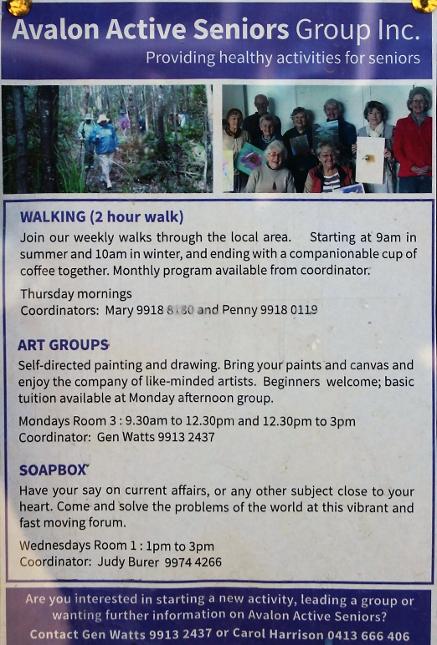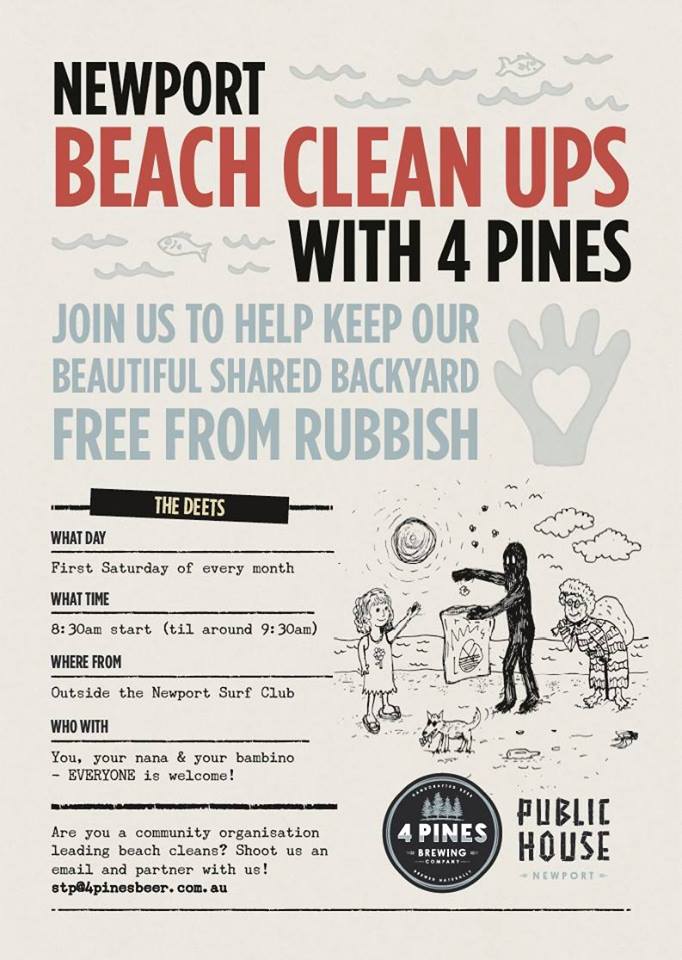 4 Pines Brewery Newport will be providing up-cycled malt bags from the brewery to store the trash and keep it from our shores.
Do you get a beer?
Absolutely! 4 Pines will hand out tokens to participants which will be redeemable for a fresh cold beer back at Public House.
Green Team Beach Cleans 2018!
The Green Team is back for 2018!
It has been estimated that we will have more plastic than fish in the ocean by 2050...These beach cleans are aimed at reducing the vast amounts of plastic from entering our oceans before they harm marine life.
Anyone and everyone is welcome! If you would like to come along, please bring a bucket, gloves and hat. Kids of all ages are also welcome!
The Green Team is a
Youth-run, volunteer-based environment initiative from Avalon, Sydney. Keeping our area green and clean.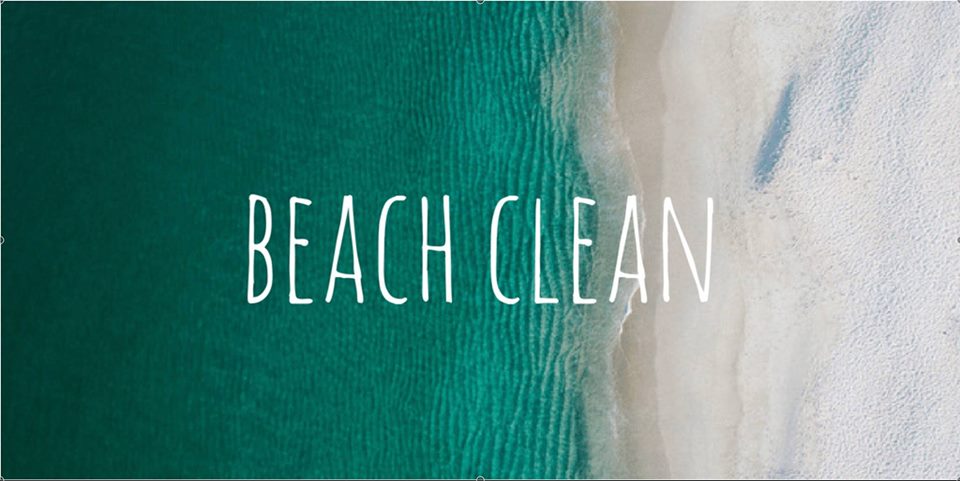 Newport Bowling Club Introduces Barefoot Bowling
Newport Bowling Club Breakfast Bowling.
Sunday mornings 9.00 to 12.00.
$10 includes an egg and bacon roll.
Beginners welcome, bowls are supplied. Club is also available for barefoot and corporate bowls.
Palm Road, Newport.
For further information, call 9999 1661 or 0402 126 109
The Newport Bowling Club is situated on the beautiful Barrenjoey Peninsula, the most northerly point of the Northern Beaches area of Sydney, Australia. The Club is located on the corner of Barrenjoey and Palm Roads, Newport. Visitors are very welcome, whether local, from within the state, interstate or overseas.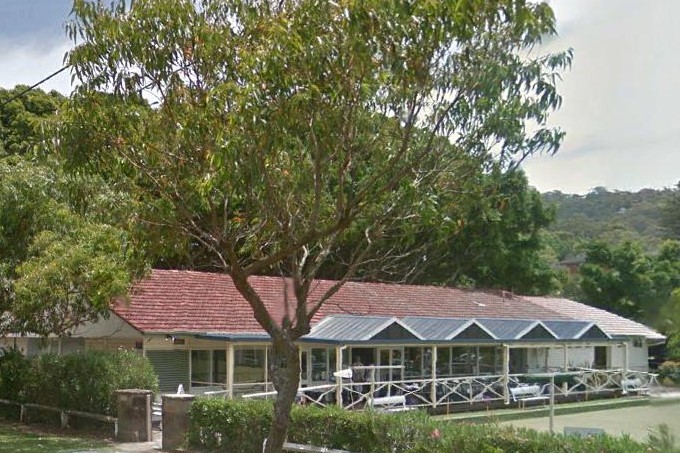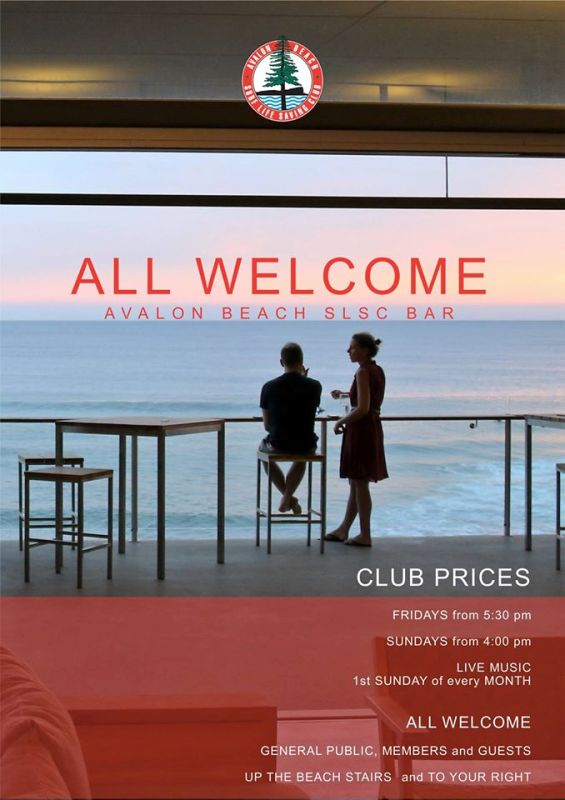 MANLY ART GALLERY & MUSEUM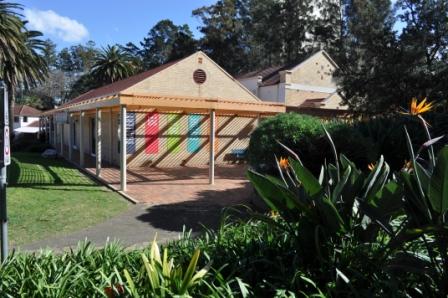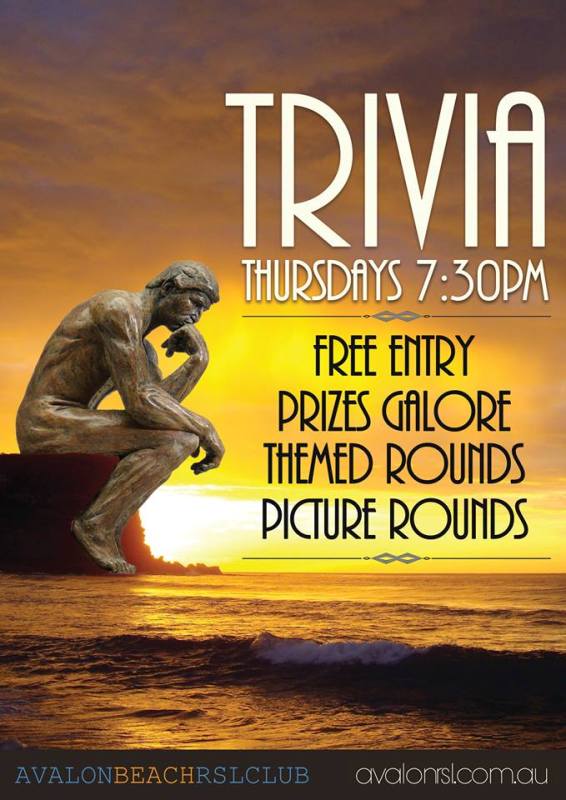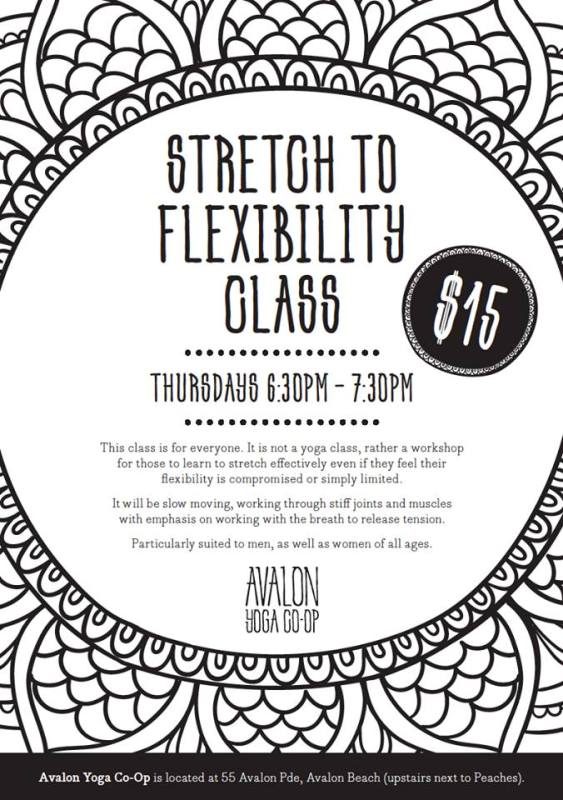 Palm Beach Golf Club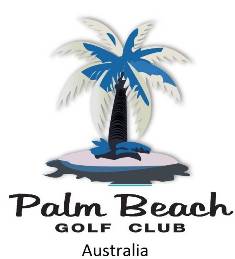 Palm Beach Golf Club
2 Beach Road,
Palm Beach
Ph: 9974 4079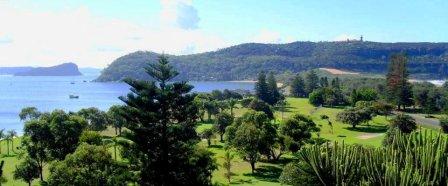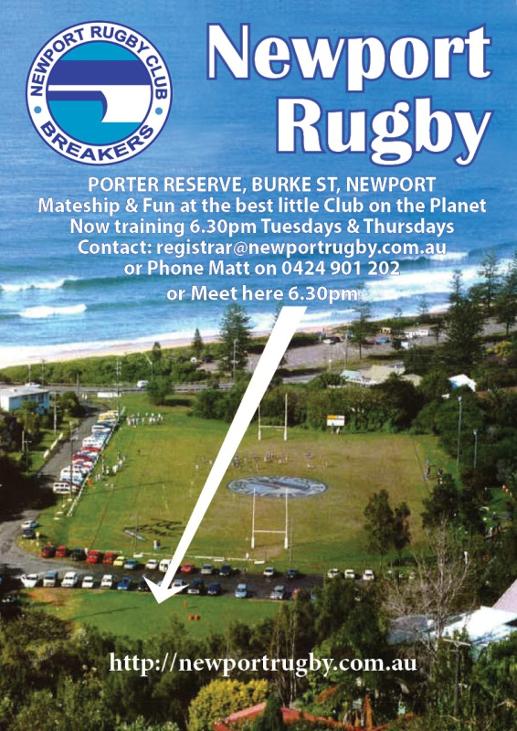 Club Palm Beach Social Golf Group
If you enjoy a relaxing round of golf and would like to meet some local characters and top it off with the best old school breakfast (kale free) and beverages come and join us 6 30 am Sunday - every 2nd and 4th Sunday of the month.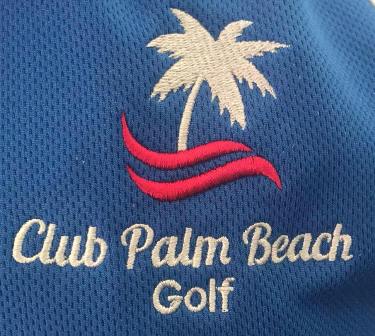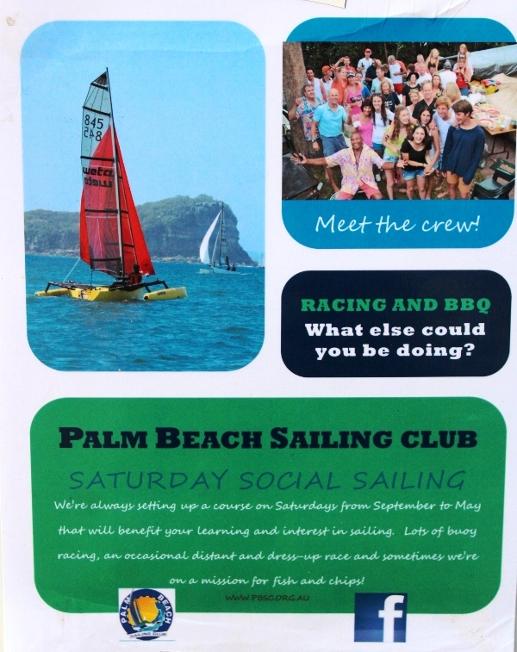 Mona Vale Library
Storytime for preschoolers
Held every Wednesday morning at Avalon Library 10:30am - 11am
Avalon Library Storytime is held every Wednesday morning from 10.30am at the Library. Hear stories, listen to music and enjoy craft activities. Sessions run for between 30 and 40 minutes. Suitable for preschoolers, 3 to 5 years of age.
Venue: 59A Old Barrenjoey Road, Avalon (above the Recreation Centre). Cost: Free however bookings are essential. Bookings: Phone: 9918 3013 or email avalonlibrary@ozemail.com.au

Storytime at Mona Vale Library
Tuesday, Wednesday and Thursday Mornings, 10- 10.45am
Mona Vale Library Storytime is held three mornings per week during school terms. Hear stories, sing songs and enjoy craft activities. Sessions run for approximately 45 minutes. Suitable for preschoolers, 3 to 5 years of age. Venue: Mona Vale Library, 1 Park St, Mona Vale. Cost: Free. No bookings required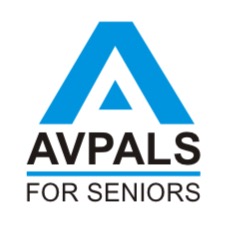 Avalon Computer Pals for Seniors

AVPALS is a volunteer organisation dedicated to helping seniors improve their computer skills. Started in 2000 it now has 20+ trainers and many hundreds of students. At a really low cost (about $30 a school term) they can provide one-to-one training on most matters connected with computing and related technologies like mobile phones and digital cameras. From the smallest problem (how to hold the mouse!) to much more serious matters, there is a trainer who can help.
The training rooms are under the Catholic Church in Avalon and training is conducted Monday to Friday from 9am to 4pm. For more information visit AVPALS web site www.avpals.com or phone 02 8064 3574
Keep up to date on our Facebook page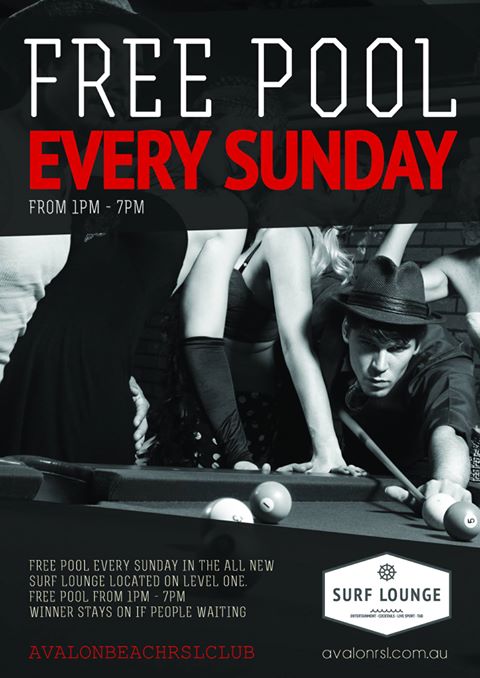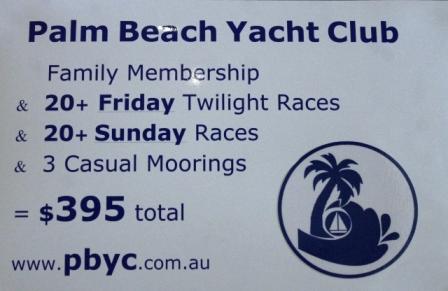 Scotland Island Mural Unveiling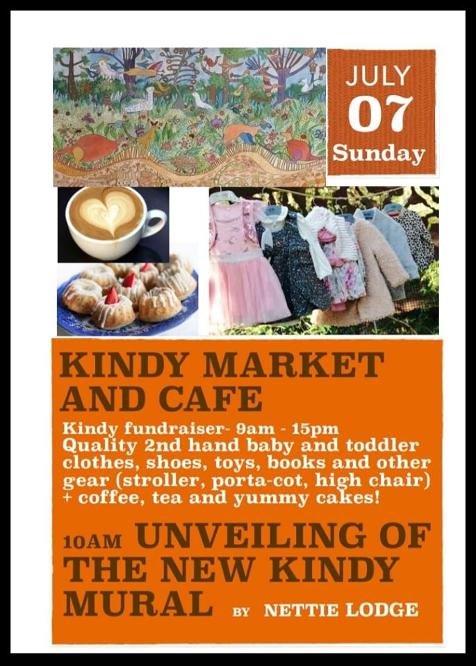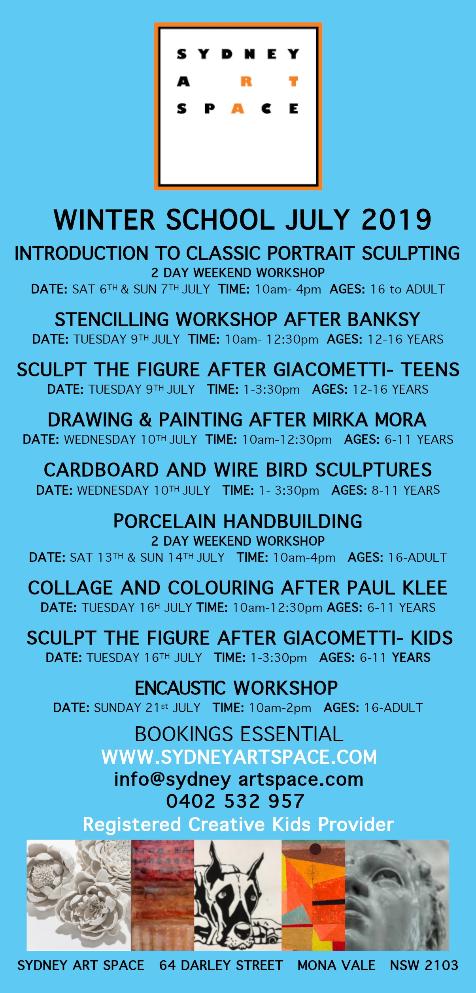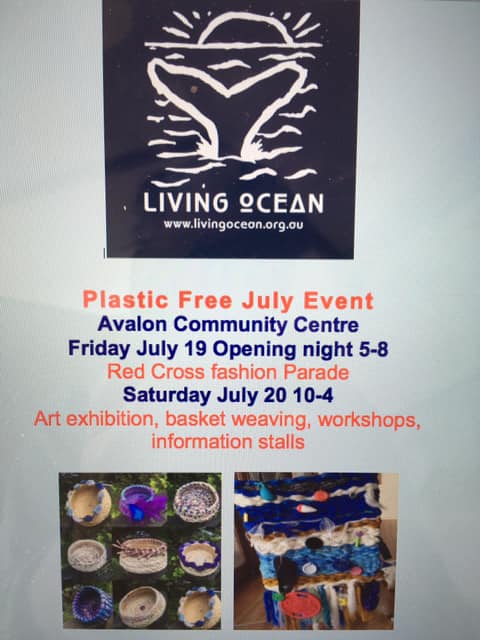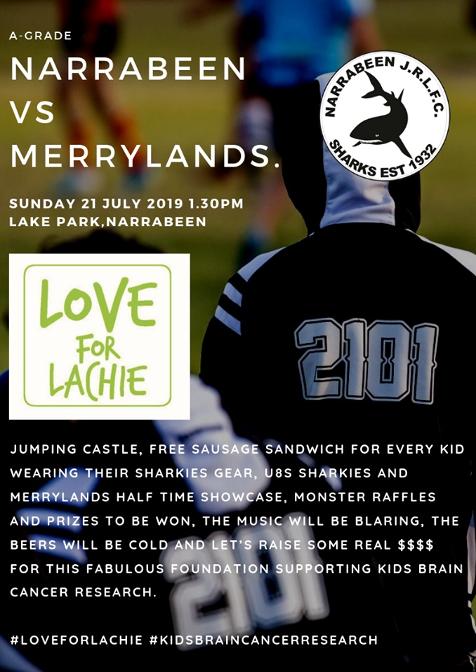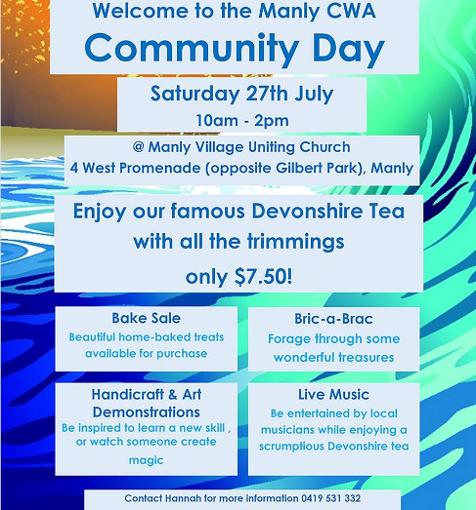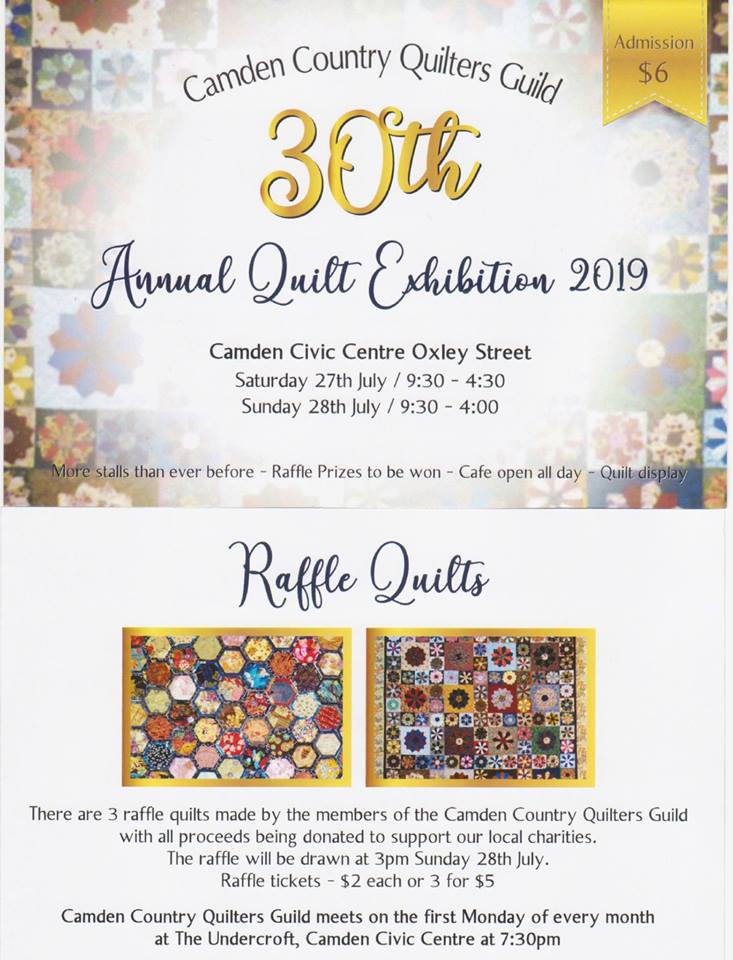 Have a whale of a time with Fantasea Cruising
Winter has never given you a better reason to get rugged up and out of the house than for the highly anticipated annual whale migration.
Fantasea Cruising offers our Central Coast and Northern Beaches guests, an unforgettable opportunity for a scenic, educational and up-close encounter with our favourite charismatic creatures of the sea, the 'humpback' whale.
This guided adventure is hosted by our very own Marine Naturalist Lisa. Alongside our highly skilled whale watching crew, Lisa will share her love and extensive knowledge of all thing's whales, wildlife and some Northern Beaches history too.
Our well known catamarans 8 Seasons and Escapade provide for a thrilling whale watching experience. Both boasting plentiful seating and spacious observation areas, in no time at all you are sure to be as in awe of these graceful, gentle giants as we are.
With cruises departing from Palm Beach and Ettalong most weekends of both the Northern and Southern Migrations, now is the perfect time to book your whale watching cruise. So get on board, the whales are waiting for you.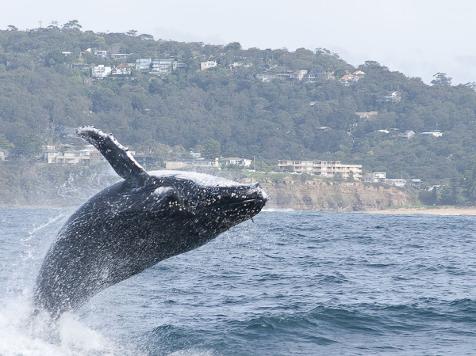 Avalon Bowling Club: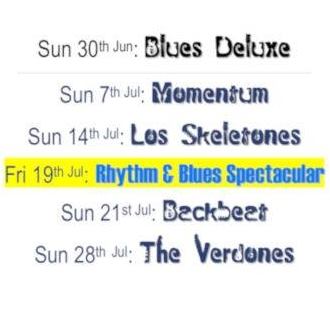 Mona Vale Hospital Auxiliary Stalls 2019
Pittwater Place, Mona Vale stalls:
July 6th, August 3rd, September 7th, October 5th, November 2nd, December 7th
Selling sewing, knitting, craft, books, 9am to 3pm
Sausage Sizzles at Bunnings, Narrabeen: 8am to 3pm
Saturdays, July 13th, August 10th, September 14th, October 12th, November 9th, December 14th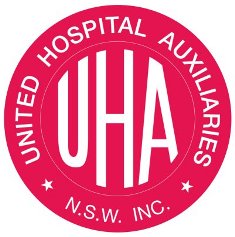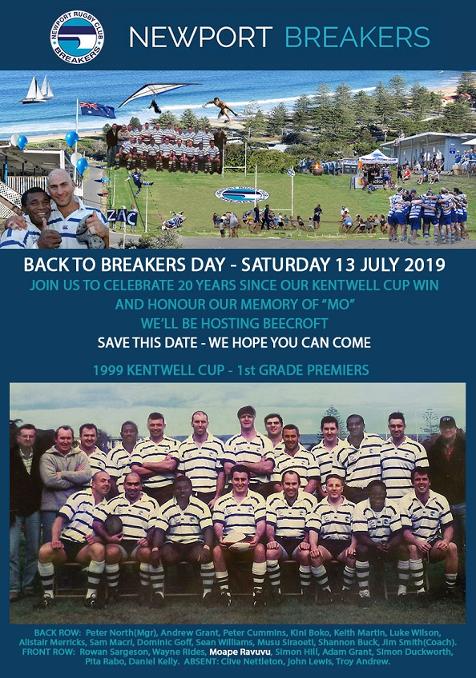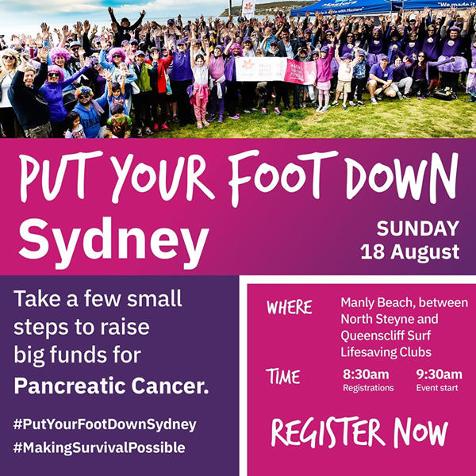 When: 9.30 am, Sunday, August 18, 2019
Meet, Start and Finish Point: Manly Beach - Meet on the grass opposite 111 North Steyne (100 metres north of North Steyne, Surf Lifesaving Club)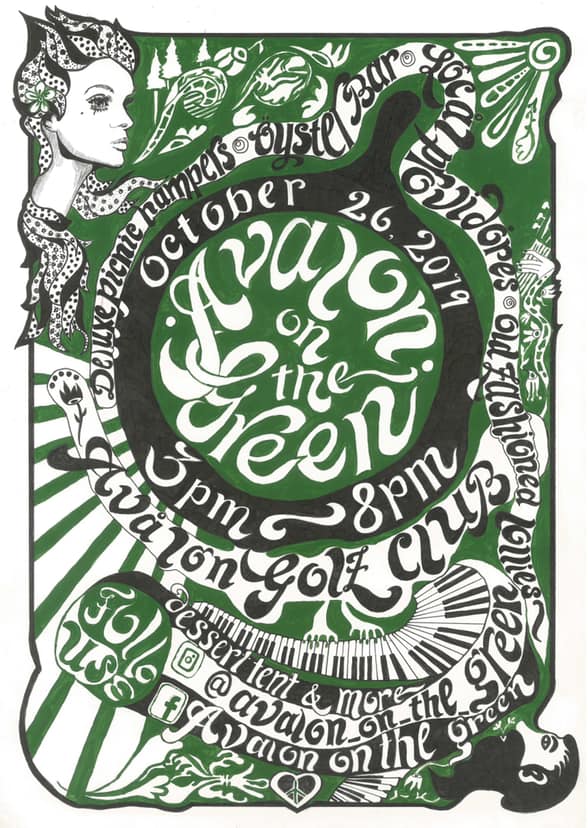 CJ Ramone at Narrabeen
Saturday, September 21, 2019 at 8 PM – 11 PM
Narrabeen RSL
Narrabeen
CJ RAMONE, fresh from headlining this years' Joey Ramone Birthday Bash, takes the baseball bat to Aussie venues this September. One of the last few surviving punk rockers blessed with famous Ramones sobriquet CJ is bringing his killer band of cretins for a guitar crushing session of psycho therapy!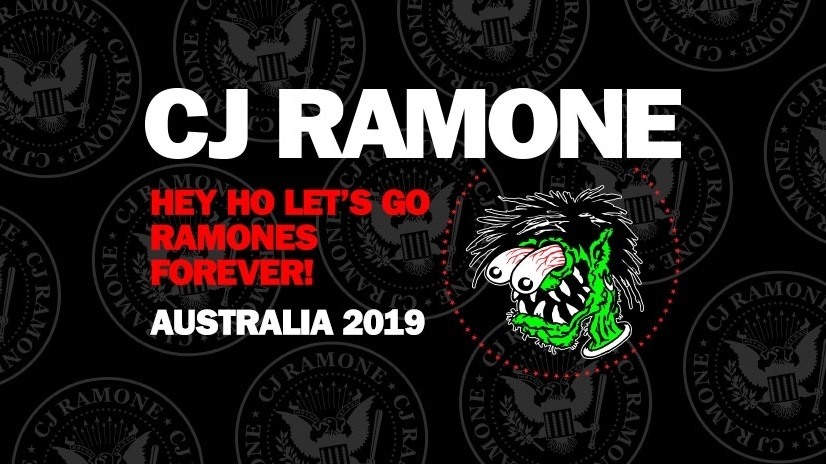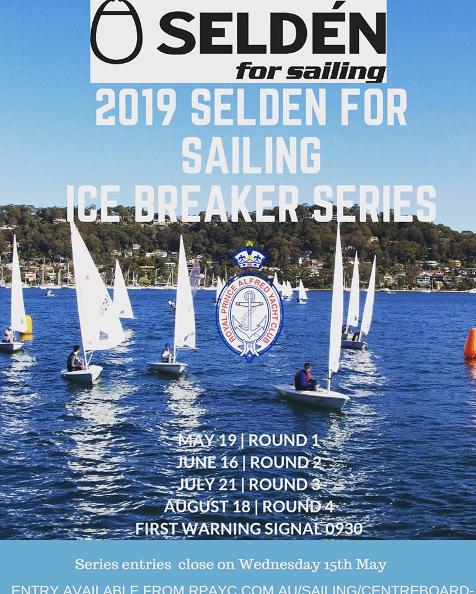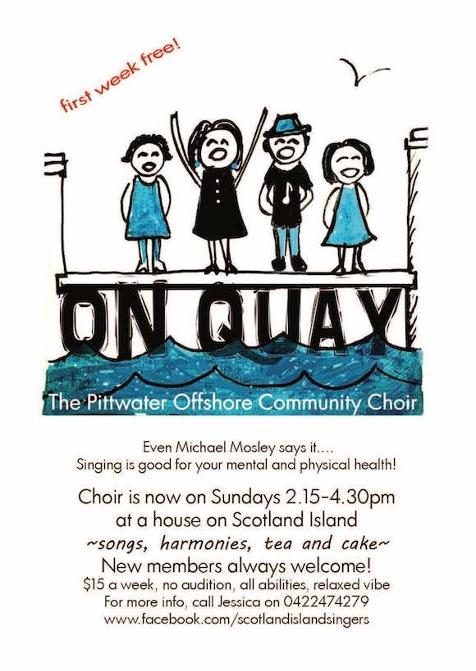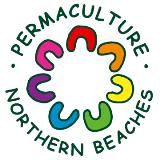 Permaculture Northern Beaches (PNB) is an active local group based on Sydney's Northern Beaches. We are an independent organisation registered as an association in NSW.
PNB hold monthly permaculture related events on the last Thursday of each month at the Tramshed Community Arts Centre, Lakeview Room., 1395A Pittwater Road, Narrabeen. Buses stop directly at the Centre and there is also car parking. Doors open at 7:15 pm. Meetings are February to November.
NATIVE BEE HIVE BOX BUILDING
Sunday, July 7, 2019
1:30pm – 4:30pm
PNB has for five years had a native bee hive program where we distribute native bee hives to community gardens, community groups, and committed PNB members. We assist in hive splitting every spring usually in October or November and then re-distribute the split hives again throughout the Northern Beaches. Native bees are a keystone species in our local area - they are vital for the biodiversity of our native flora due to their role as pollinators. To keep a native bee hive you are playing a direct role in protecting the biodiversity of the Northern Beaches.
This workshop is building the hive boxes for the native bees so as we can be prepared for the hive split season ahead and pass on these skills to people in the PNB community. Hives are split on average every 1-2 years.
You can also be involved in watching a hive split and workshop in the spring when we will use these boxes.
If you would like to know more about the PNB bee program please contact our bee team leader Paul Hoskinson at:
eustacestmanly@gmail.com
BUILDING WITH HEMP & NATURAL MATERIALS
Thursday, July 25, 2019
7:15pm – 9:00pm
Narrabeen Tramshed Community Centre (map)
1395A Pittwater Road
Narrabeen
Join Kirstie Wulf to learn about design, orientation and material selection to provide comfortable, healthy homes that work with nature to cool and heat your environment.
Kirstie has a particular passion for natural building materials including hempcrete, light earth, straw bale, mud brick and rammed earth while using smart design. She is the owner and building designer of Shelter Building Design.
Entry is by donation ($5 is recommended) all are welcome!
Organic teas and coffees available bring a plate to share food or swap plants, books, cds, items for your home or garden.
EDIBLE GARDEN WORKSHOP
Saturday, August 31, 2019
1:00pm – 4:00pm
Coastal Environment Centre (map)
Pelican pathway, Lake Park Rd.
North Narrabeen
This workshop gardening workshop is to help you make the most of the space you have for growing edibles in your own garden. You will learn techniques such as stacking, lattices, using narrow niches and wall and fence spaces, portable grow bags, clever plant choices such as dwarf varieties and low maintenance plants that take up minimum space with a high yield. Get inspired and some new ideas ahead of Spring plantings!
Grow your own food, optimise your space. and increase your garden's productivity. Join Angela Penn, kitchen garden teacher at Manly West Primary School; and science teacher for this workshop.
Cost $25 non-members, $15 members
Local organic seeds will also be available for you to take for free to get your garden going! The workshop is at Coastal Environment Centre which gives practical examples of edibles and natives gardening, native bees and composting.
Bookings are essential and places limited. Please email
p.n.b@hotmail.com
in the subject heading put gardening workshop.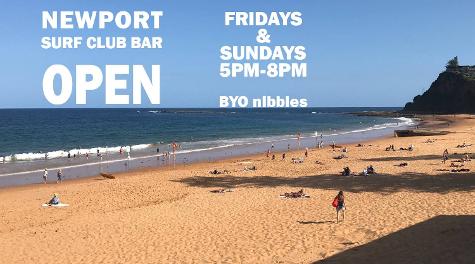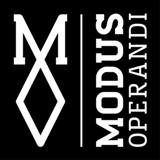 Modus Operandi Brewing Co.
14 Harkeith Street
Mona Vale
Ph: 8407 9864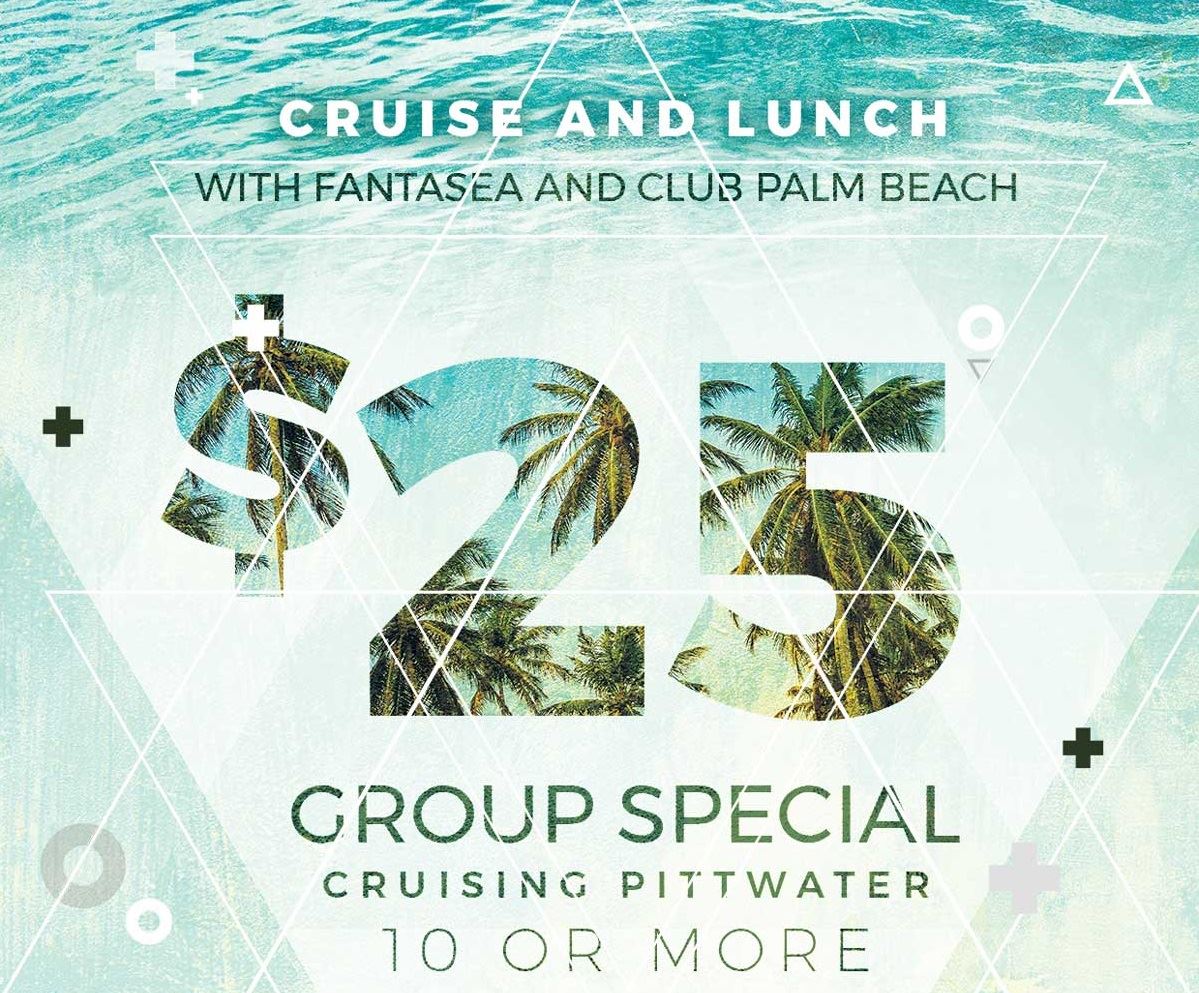 $25 Pittwater Lunch & Cruise Group Summer Special
- Available Monday - Sunday
- Groups of 10+
Venture out on Pittwater this summer aboard Fantasea ferries and explore all of the beautiful locations this part of the world has to offer, then return back to Club Palm Beach for a delicious home-made meal prepared by our chefs.
This special includes the cruise with Fantasea and all meals delivered to your to your table so you are able to relax with friends & family.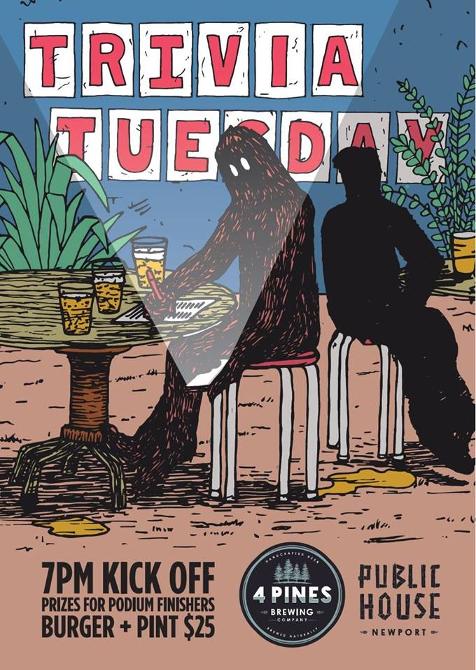 Ingleside Rider's Group
Instead of watching, why don't you come and join us? We have mid year membership for just $70 - this gives you access to free club events we hold, priority bookings for our clinics, reduced rates for all events and... you get to join a 'members only (closed) group.' PLUS! access to the grounds whenever takes your fancy!
What's not to like!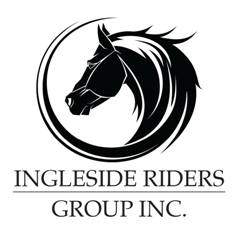 Friends of Narrabeen Lagoon Catchment Activities

Bush Regeneration - Narrabeen Lagoon Catchment

This is a wonderful way to become connected to nature and contribute to the health of the environment. Over the weeks and months you can see positive changes as you give native species a better chance to thrive. Wildlife appreciate the improvement in their habitat.
Belrose area - Thursday mornings
Belrose area - Weekend mornings by arrangement
Contact: Phone or text Conny Harris on 0432 643 295
Wheeler Creek - Wednesday mornings 9-11am
Contact: Phone or text Judith Bennett on 0402 974 105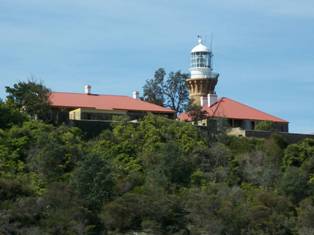 Barrenjoey Lighthouse Tours
Every Sunday, throughout the day, from 11am to 3pm.
Tours take approx 30 mins. Phone 9472 9300 on the day to check tours are going ahead. Meeting place: Meet at the top (steep and hard 20-minute walk on uneven ground) at the keeper's cottage. Cost: $5 adults, $2 children.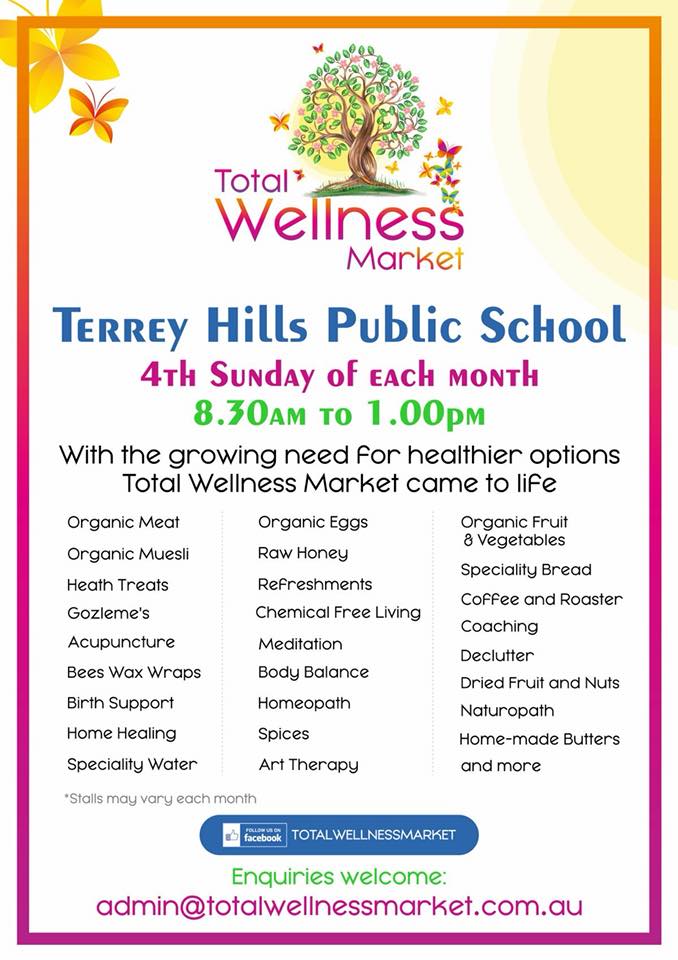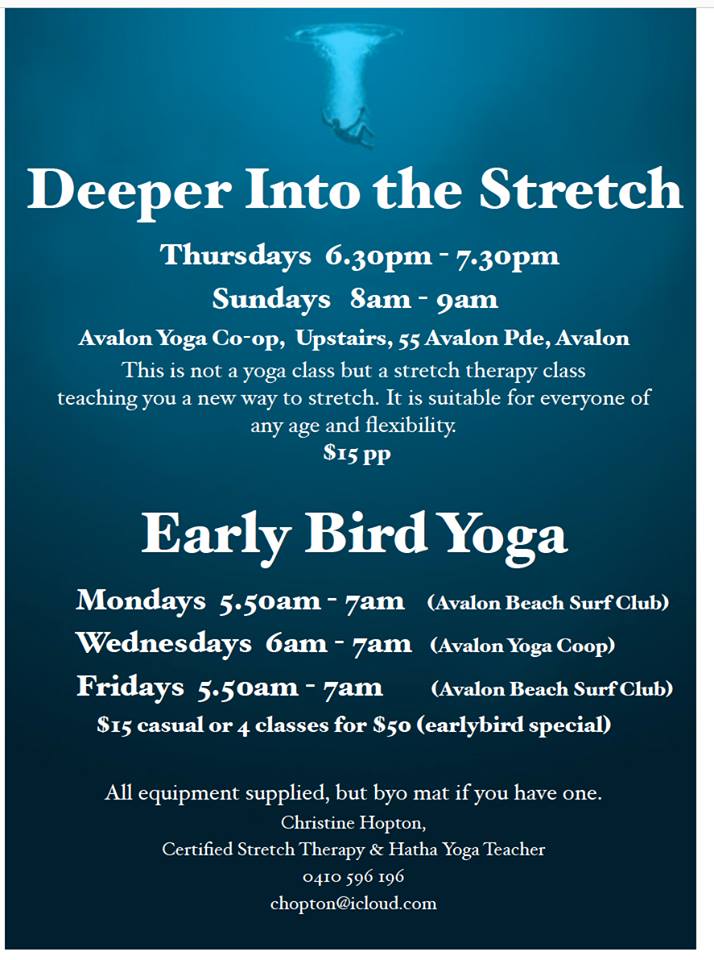 Northern Beaches Jive is a social dance group. Our Modern Jive classes are held every Wednesday at 7.30pm at Narrabeen RSL.
Modern Jive is an easy partner dance with an emphasis on having fun and is great for all ages. Our experienced teachers always make the lesson interesting and fun.
You can come along to class any time as we cater for new beginners every week. You don't have to sign up for a course - just come along when it suits you. First timers are only $10 for the first two weeks in total!! You can even just come and watch for free to see if you think you'll like it.
There's no need to bring a partner as we rotate you around to different partners during the class.
We start with a beginner class at 7:30pm for 45 minutes, followed by social dancing. At 9pm we have an Intermediate /advanced class for 45 minutes, and a concurrent 'refresher' class for the beginners, then social dancing until 10:30pm. That's right beginners get 2 classes every night.
Casual entry is $15 per night. Students and seniors are only $12 per night. We also have discounted prices, for all groups, if you buy a 5 class pass. Great value for learning and dancing up to 3 hours per night.
If you're keen and would like to go to a class more than once a week, or go to a dance party in the weekend then check out www.ceroc.com.au where you'll find more classes and weekly dance parties.
Click here (
http://eepurl.com/ciGHH1
) to sign up for our weekly newsletter which will tell you who is teaching each week and any other venue news such as special events.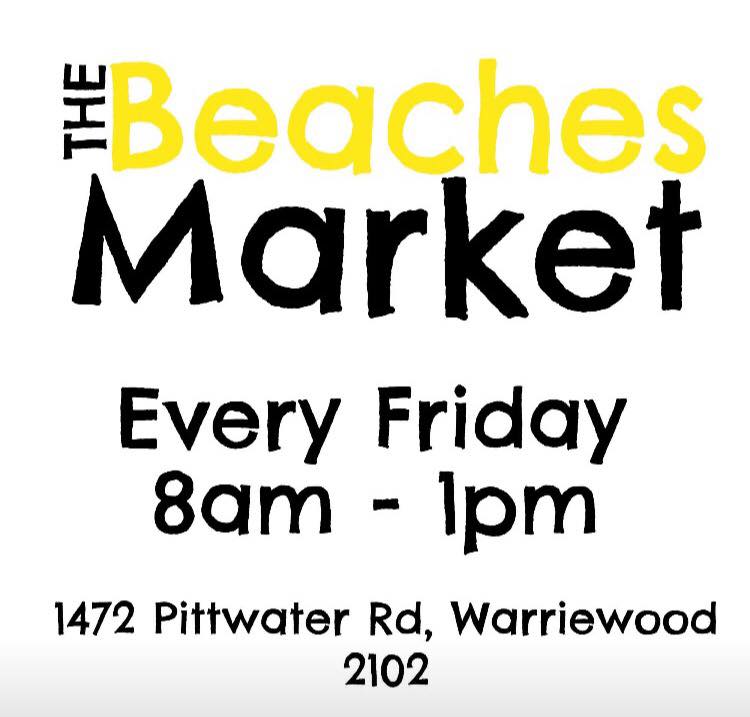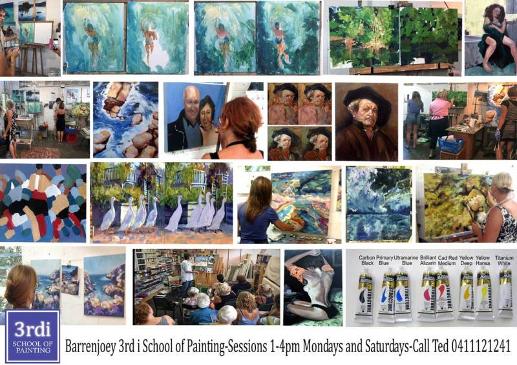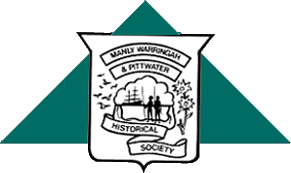 MWPHS - Manly Warringah Pittwater Historical Society - Established 1924
One of the oldest suburban historical societies in Australia, the Manly, Warringah & Pittwater Historical Society has kept the only continuous record of northern beaches achievements, local historical mementoes, documents and research. Membership: here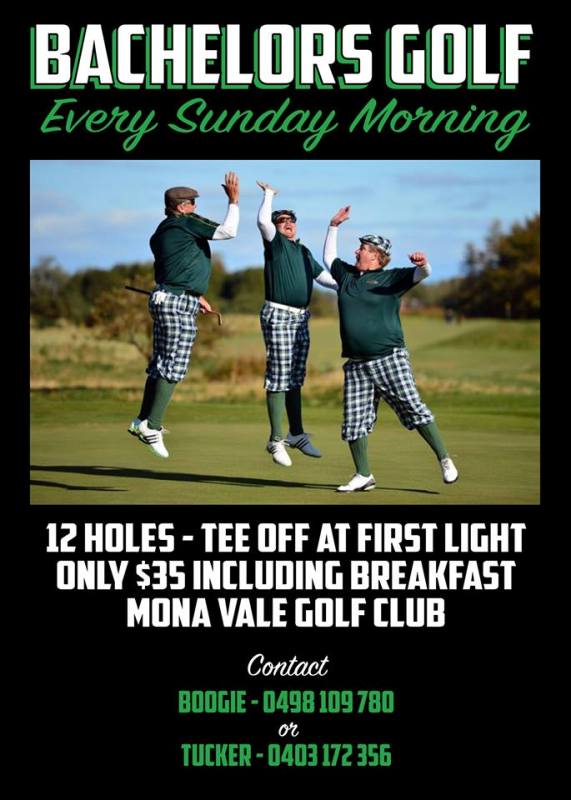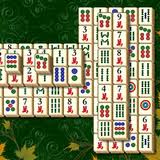 MAHJONG - AVALON ACTIVE SENIORS GROUP
Avalon Active Seniors Group Invites experienced Mahjong players to join a new group. Thursdays 1-3pm: $2.00 per session at Avalon Recreation Centre. Phone Julie: 0403 820 261.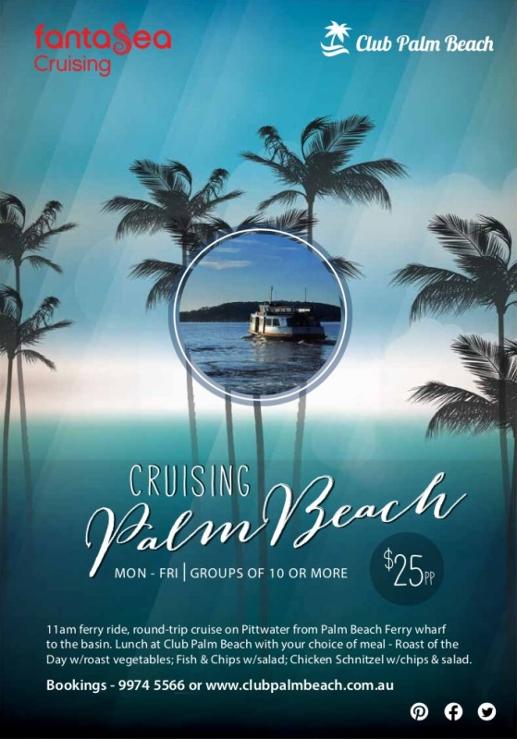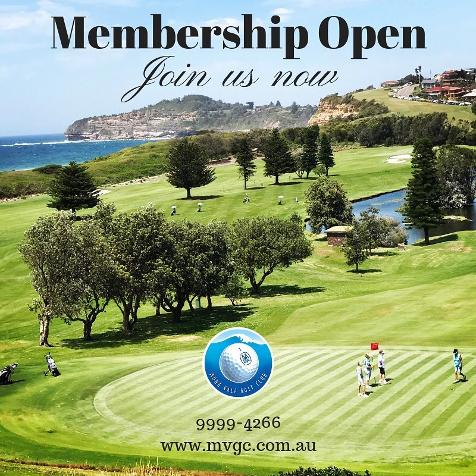 Sydney Northern Beaches Woodturners Inc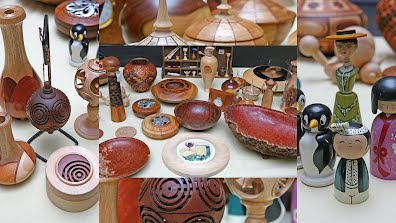 Sydney Northern Beaches Woodturners - Monthly Demonstration - Wood Turning Demonstration on the third Sunday of the month: 9am-2pm
The aim of our group is to bring together people who are interested in woodturning and to assist new members to participate in the craft of woodturning. At the same time we aim to socialise and have fun. We are active in supporting local community groups and charities. We make cash donations as well as donations of toys and equipment made by our members. Come and see us at the Narrabeen RSL Club, Nareen Pde, North Narrabeen. Workshop Open every Tuesday, Friday and Saturday between 9 am and 12 noon.
Cost: $5 for insurance & a cuppa (If you want to join there is a $25 yearly subscription fee). Contact: Jack Butler on 9999 4290 or email: johnbutler@optusnet.com.au . Website: https://sites.google.com/site/woodturner60/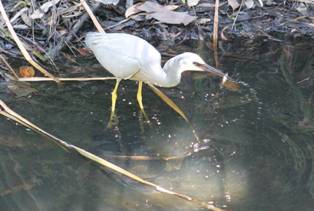 To List your Event email pittwateronlinenews@live.com.au
Send all material ready to publish. NB: Only 100% volunteer clubs and organisations that have contributed to our community get a free listing. Only $40 per month to run your poster/ notice - must be sent ready to publish.