May 21 - 27, 2017: Issue 313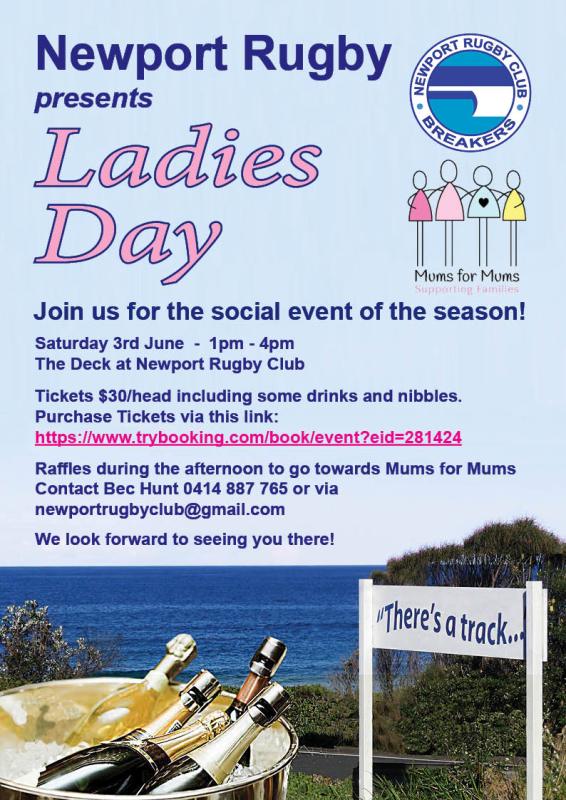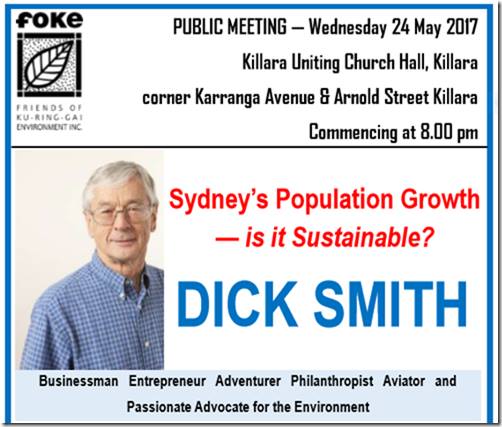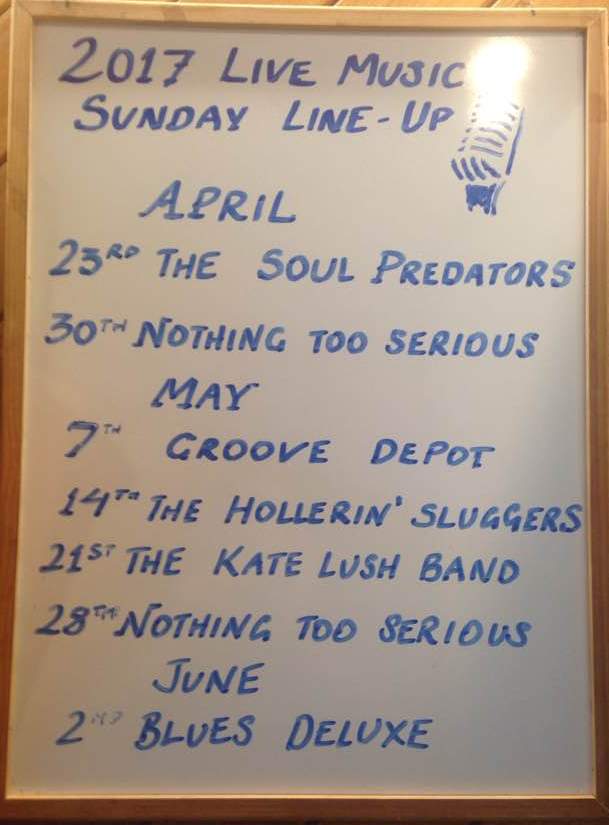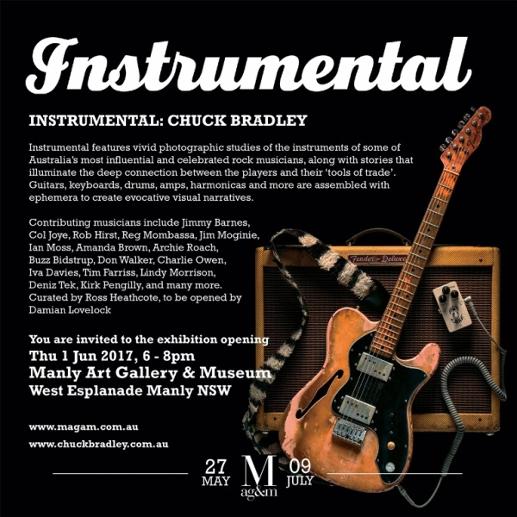 2017 Concert Program
Become a member or renew
your membership for 2017
Help us keep his valuable cultural
experience on the Peninsula by joining now,
so we can continue to bring talented and
professional Australian & International
Artists to perform for us in our own unique
area.
Four concerts a year are held at
St Luke's Grammar School, Bayview
Campus 1977 Pittwater Rd.
Friday nights at 8pm
Sunday afternoons at 2.30 pm
Postal address
The Hon Secretary Peninsula Music Club
16/67 Lynwood Ave, Dee Why 2099
Enquires Phone 9999-1937 or 0407-441-213
A feature of our concerts are the suppers
we serve after each performance, where you can meet the artists and socialise with
other members and friends.
Sunday 23rd July: First Prize Winner 2016 Sydney
International Piano Competition, Andrey Gugnin
Andrey will perform a wonderful program featuring
works by J.S.Bach, Franz Schubert, Dmitri Shostakovich,
Leonid Desyatnikov and Michael Kieran-Harvey.
Friday 3rd November: Ensemble Aspherical
A new and exciting chamber group formed by four
leading Sydney classical musicians who enjoy performing
elegant and engaging music. The vibrancy and warmth of
the violin and viola strings combine with the ethereal
qualities of the flute and harp to create sounds and evoke
images for the listener both congenial and colourful.
Featuring sisters Marina and Justine Marsden (violin and
viola) harpist, Louise Johnson and Flautist, Janet Web.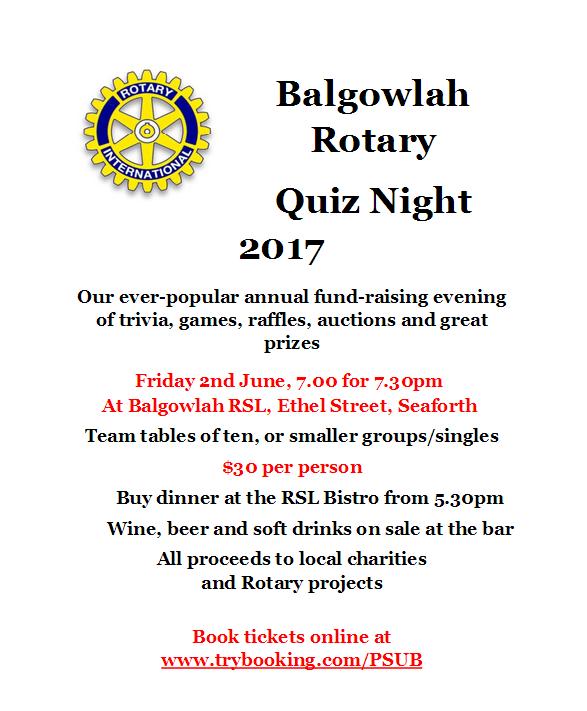 WORLD PRESS PHOTO 17
Exhibition Galleries
State Library of New South Wales
Macquarie Street, Sydney
EXHIBITION DATE
Saturday 27 May 2017 to Sunday 25 June 2017
ADMISSION: Free
World Press Photo is an independent, non-profit organisation committed to supporting and advancing photojournalism and documentary photography worldwide. Among their many activities, World Press Photo organises an annual exhibition featuring the award-winning photographs from the prestigious World Press Photo Contest for press photography. The 2016 contest had 80,408 images submitted by 5034 press photographers, photojournalists and documentary photographers from 126 countries.
World Press Photo, the Library's most popular guest exhibition, receives support from the Dutch Postcode Lottery and is sponsored worldwide by Canon. The exhibition is brought to Sydney by Canon Australia.
Special opening hours:
Monday to Thursday: 9 am to 8 pm
Friday: 9 am to 5 pm
Weekends: 10 am to 5 pm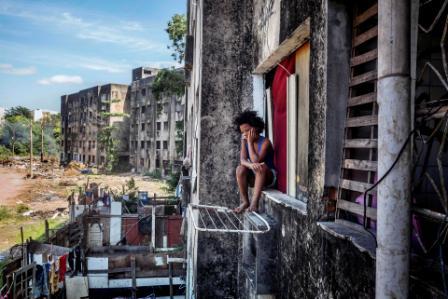 Contemporary Issues, third prize stories
Copacabana Palace, Peter Bauza, Germany, 31 October 2015
Eduarda lives with seven siblings in one of the abandoned apartment blocks in Campo Grande, Rio de Janeiro, Brazil.
Also on display
Beauty in Difference: The Street Photography of Jon Lewis
SATURDAY 4 MARCH 2017 TO SUNDAY 27 AUGUST 2017
FREE EXHIBITION
Lewis highlights our culturally diverse city through images of its people.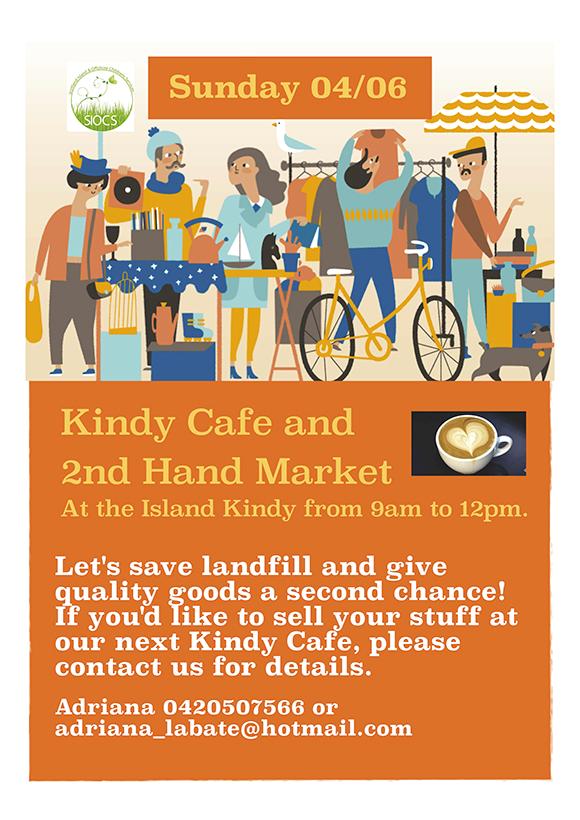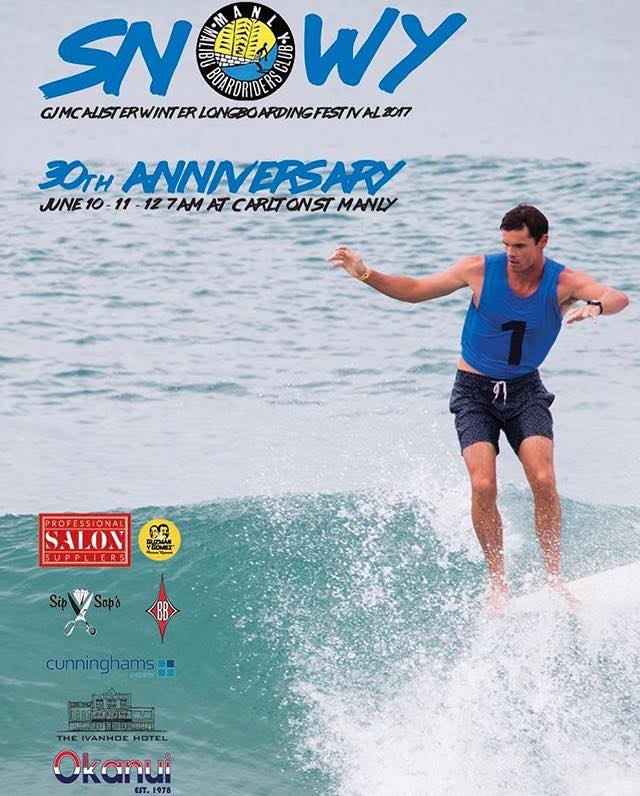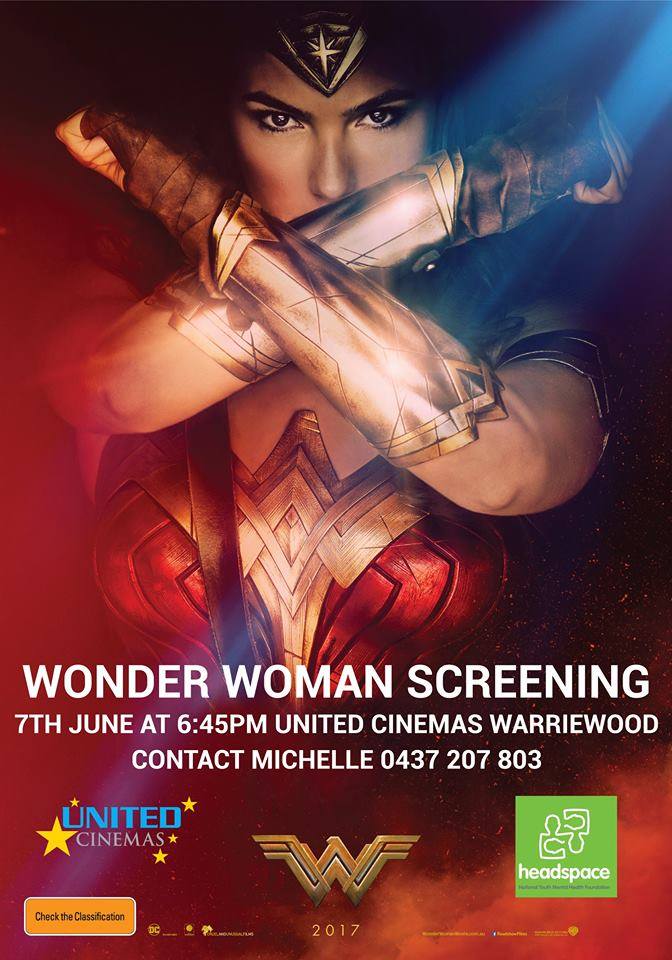 This June, headspace Brookvale needs YOU to be OUR superheros.
We are hosting a screening of Wonderwoman to raise much needed funds to allow us to provide suicide prevention servicen to young people across the Northern Beaches.
This is an event for young people to help raise awareness, help raise money and to show their support for each other by coming down to support youth mental health services like headspace Brookvale.
Tickets are $30 and include movie viewing, a regular combo of popcorn and a drink, as well as a donation to headspace Brookvale and a whole lot of fun!
There will be prizes up for grabs on the night and a chance to help us tackle youth mental health issues on the Northern Beaches.
So grab your friends, get a group together and purchase a ticket to show your support!
TEDxSydney 2017
Our flagship TEDxSydney event is a unique and vital day of talks, films, music and debate, and is one of the largest TEDx events in the world.
TEDxSydney 2017 will take place on Friday 16 June at our new home at ICC Sydney, Darling Harbour
, allowing us to welcome a record number of attendees into our TEDxSydney community.
It is clear that 2017 is a time of great flux and disruption. Many of our beliefs are being challenged, or even turned completely upside down, for better or for worse. In times such as these, it feels as though we need guidance, inspiration and hope more than ever before.
TEDxSydney has always believed in ideas that can change the world. Our speakers, curated from a wide cross-section of disciplines and backgrounds, don't just argue for change; instead, they show us how to make change real.
As an attendee, you'll get the chance to witness, first-hand, the unique TED-style combination of transformative talks delivered in a vibrant and passionate community atmosphere. You'll also watch a stellar live program featuring some of our country's finest musicians, along with a hand-picked selection of new Australian short films, created especially for TEDxSydney.
The day would not be complete without a special TEDxSydney food program (morning tea, lunch and afternoon tea are all included in the registration price), the one-of-a-kind TEDxSydney Tote Bag (filled with books, gifts and special treats) and the chance to meet other members of the TEDxSydney community and exchange ideas, foster friendships and kickstart collaborations.
We are thrilled to announce our initial line-up of Australian speakers who will be sharing their bold ideas on 16 June at ICC Sydney. They are:
Mike Cannon-Brookes, co-founder and co-CEO of the software company Atlassian

Uncle Jack Charles, award-winning actor, Aboriginal elder and musician

Jordan Raskopoulos, comedian, actor, singer and co-creator of The Axis of Awesome

Sarah Houbolt, Paralympic swimmer and circus performer

David Hunt, award winning Australian historian, satirist and author

Tom Griffiths, Professor of Psychology and Cognitive Science at Berkeley University

Bronwyn King, Australian radiation oncologist

Scott Griffiths, researcher of male body dissatisfaction and eating disorders

Judy Atkinson, community worker and academic in the fields of violence, trauma and healing

David Power, helping to end the threat of illegal fishing and overfishing to Pacific Island communities

Sarah Blasko, acclaimed singer, songwriter, musician and producer

Gawurra, award-winning Yolngu singer-songwriter

Ngaiire, one of Australia's most unique and fearless musicians
More speakers and performers, as well as details of our Film program and Fast Ideas pitch competition, will be announced in the weeks leading up to the event.
TEDxSydney is designed as a full-day event. Price for attendance in 2017 is held at 2016 prices – standard attendance is $350, and a limited number of concession places are available at $175. Registration includes morning tea, lunch and afternoon tea, as well a TEDxSydney tote bag with exclusive attendee-only merchandise.
HOW TO REGISTER FOR TEDxSYDNEY 2017
Attendance to TEDxSydney 2017 is open to all TEDxSydney Members on a first come, first served basis.
TO REGISTER, click below to log in to your Member Profile. Once logged in, you'll find an option to Register Attendance for 2017. Please ensure that your Member Profile is up-to-date before registering.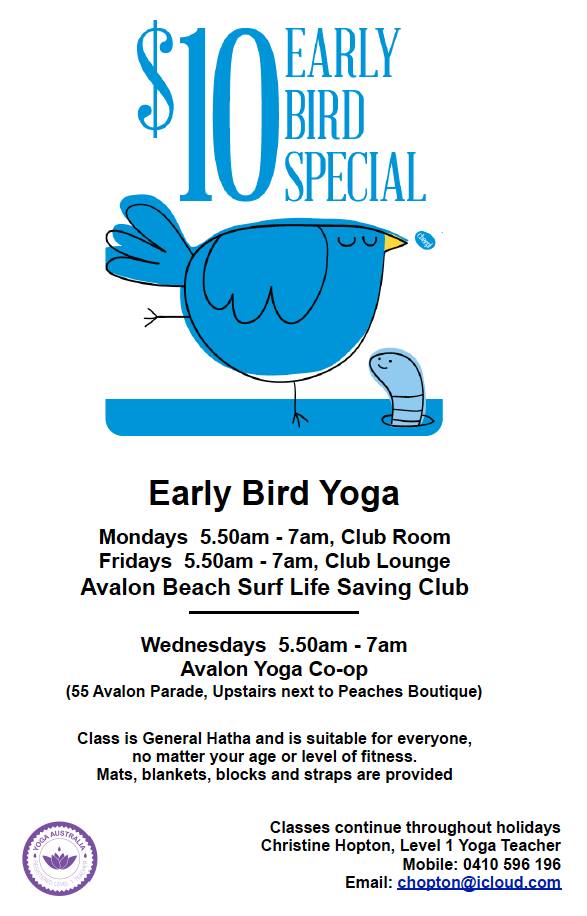 Mona Vale Hospital Auxiliary Stalls 2017
May:

19th
- Stall foyer Mona Vale Hospital: Baking, knitting, craft, books, sewing
9am to 3pm
June:
3rd - Stall, Pittwater Place, Mona Vale: Sewing, knitting, craft 9am to 3pm
10th - Bunnings Narrabeen: Sausage sizzle 8am to 3pm
16th - Stall foyer Mona Vale Hospital: Baking, knitting, craft, books, sewing 9am to 3pm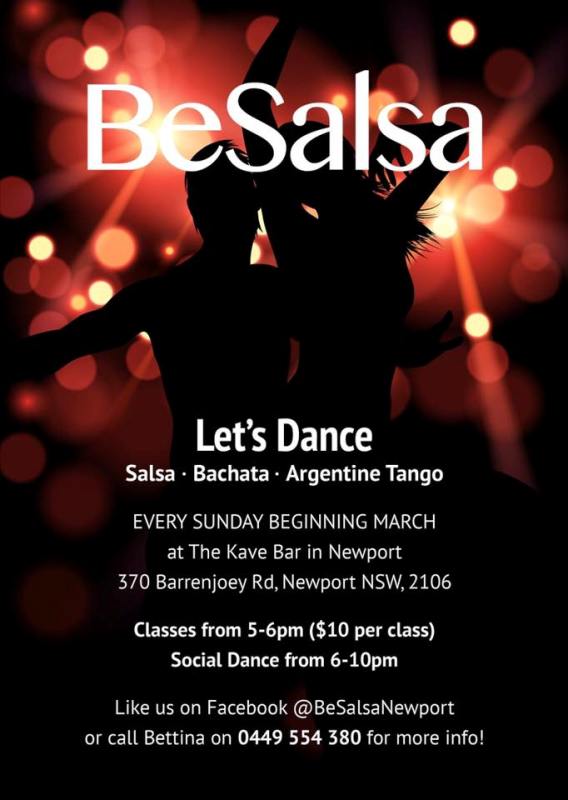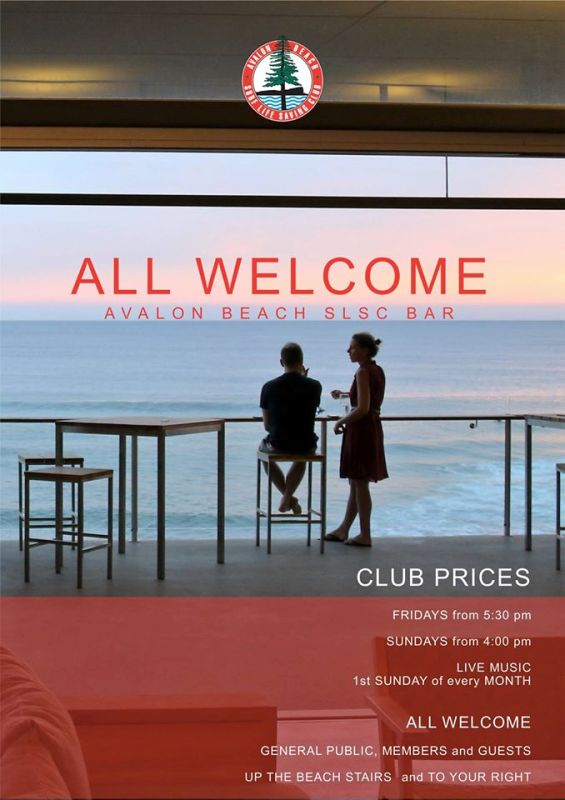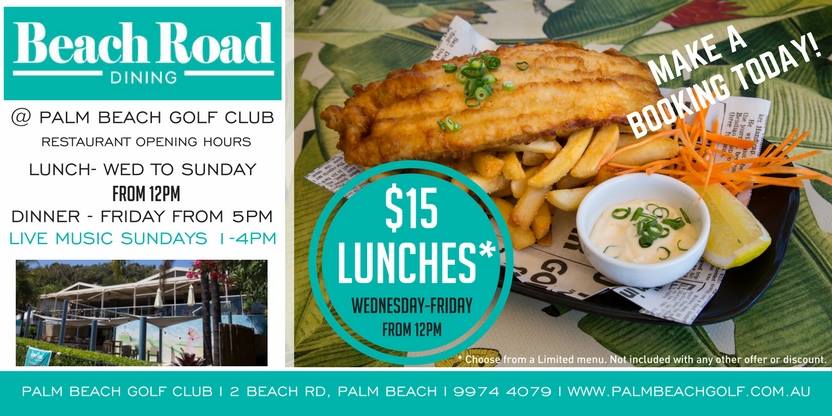 Pittwater Camera Club - 2017
Since 1966

NEXT MEETING :
Our meetings commence at 7.15 pm for a 7.30 pm start
To find out more, please visit our Website: www.pittwatercameraclub.org
May 22 Presentation TBA

June 5 Competition Abstract (& issue disposable cameras) - Karen Burgess
June 10 -12 Queens Birthday w/end Disposable Camera image capture period Members
June 19 Presentation Working with Infrared - Peter Bliss
July 3 Interclub Competition With Hornsby Heights Camera Club at Pittwater TBA
July 17 Image Presentation Disposable Camera Images. Show & Tell Members
July 31 Annual Dinner Pittwater RSL Members & Guests
August 14 Competition Sydney Architecture TBA
August 28 Competition-TBC Travel-TBC TBA
September 11 Presentation Seascapes - Adam Williams
September 25 Competition Macro/close-up - Malcolm Fackender
October 2 No Meeting Labour Day Holiday
October 9 Presentation Kayell. Workflow Capture to Print TBA
October 23 Competition Open - First Edition. Images never shown. TBA
November 6 Presentation Lightroom/Photoshop workshop Members
November 20 AGM Members
December 4 Competition Images of the Year TBA
All Meetings are 7.45 for 8pm - 10pm- The Auditorium: Pittwater RSL Club, Mona Vale Road, Mona Vale 2103 - Family, friends and visitors are all welcome.
Proudly Sponsored by Pittwater RSL Club
PITTWATER CAMERA CLUB Inc. - Since 1966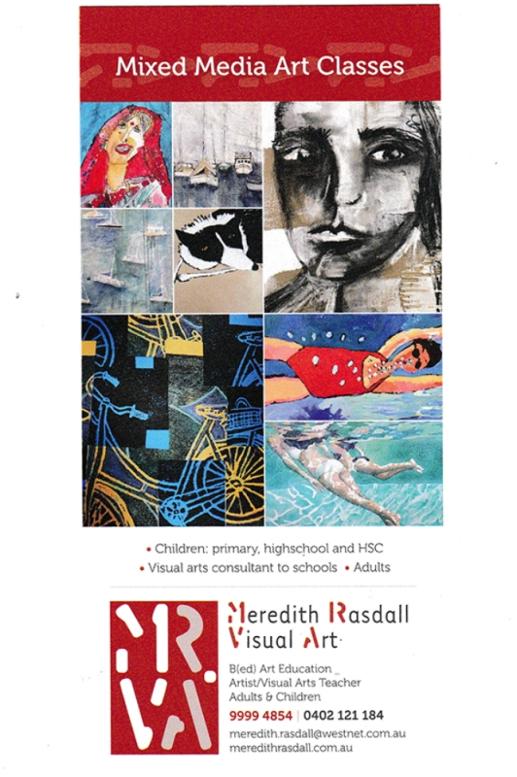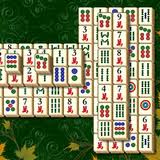 MAHJONG - AVALON ACTIVE SENIORS GROUP
Avalon Active Seniors Group Invites experienced Mahjong players to join a new group. Thursdays 1-3pm: $2.00 per session at Avalon Recreation Centre. Phone Julie: 0403 820 261.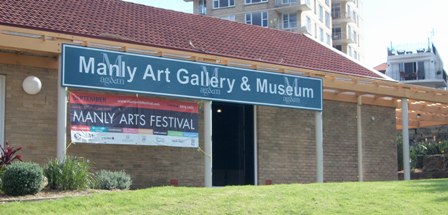 MANLY ART GALLERY & MUSEUM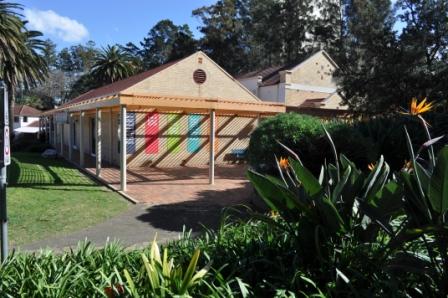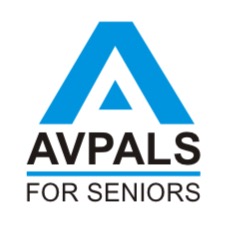 Avalon Computer Pals for Seniors

AVPALS is a volunteer organisation dedicated to helping seniors improve their computer skills. Started in 2000 it now has 20+ trainers and many hundreds of students. At a really low cost (about $30 a school term) they can provide one-to-one training on most matters connected with computing and related technologies like mobile phones and digital cameras. From the smallest problem (how to hold the mouse!) to much more serious matters, there is a trainer who can help.
The training rooms are under the Catholic Church in Avalon and training is conducted Monday to Friday from 9am to 4pm. For more information visit AVPALS web site www.avpals.com or phone 02 8064 3574
Keep up to date on our Facebook page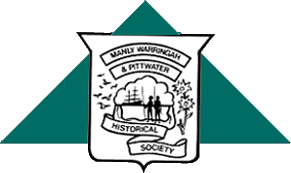 MWPHS - Manly Warringah Pittwater Historical Society - Established 1924
One of the oldest suburban historical societies in Australia, the Manly, Warringah & Pittwater Historical Society has kept the only continuous record of northern beaches achievements, local historical mementoes, documents and research. Membership: here
Palm Beach Golf Club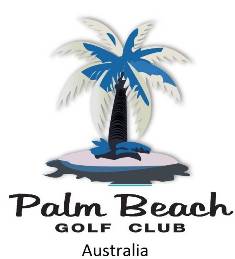 Music in The Garden Bar
With the success of our opening afternoon in The Garden Bar we are pleased to continue Sunday entertainment.
Free admission event every Sunday from 1.00pm to 4.00pm only in The Garden Bar.
Palm Beach Golf Club
2 Beach Road,
Palm Beach
Ph: 9974 4079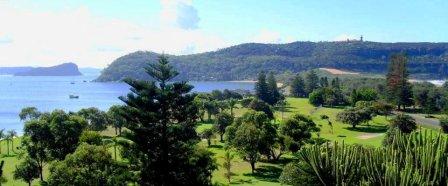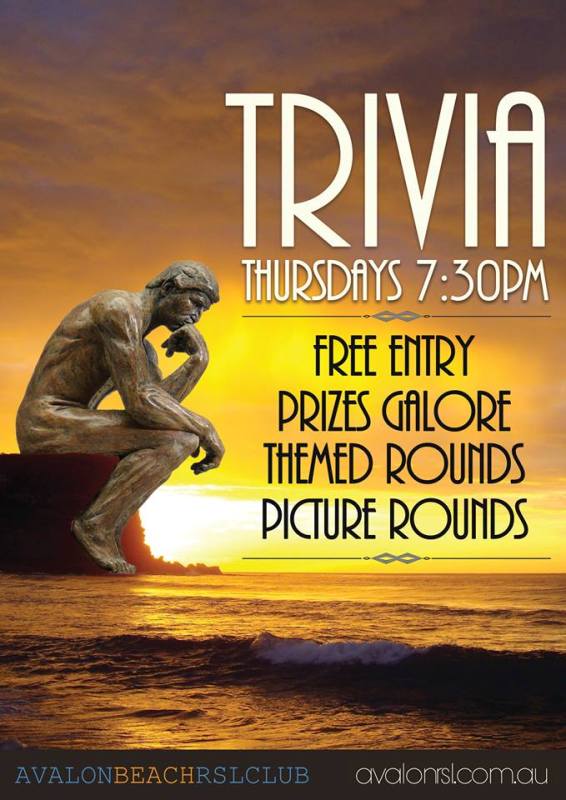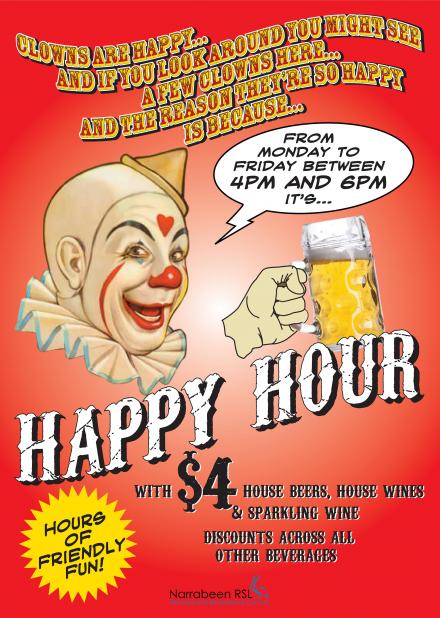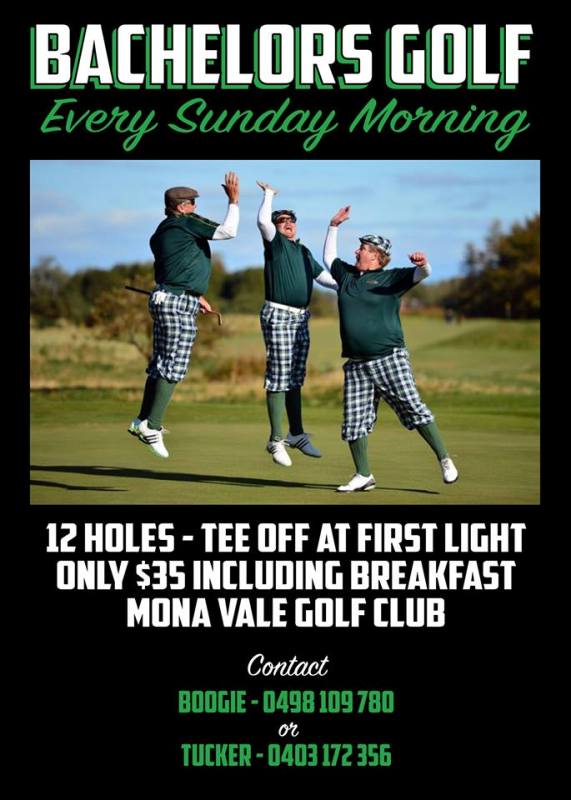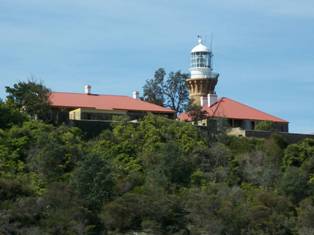 Barrenjoey Lighthouse Tours
Every Sunday, throughout the day, from 11am to 3pm.
Tours take approx 30 mins. Phone 9472 9300 on the day to check tours are going ahead. Meeting place: Meet at the top (steep and hard 20-minute walk on uneven ground) at the keeper's cottage. Cost: $5 adults, $2 children.


Wellness4Roki
Sunday May 21: at Avalon Beach SLSC
We are on an incredible healing journey with Roki. So many wonderful therapies are paving his way to recovery, so many people offer up their skills and time to help heal our boy. We can't think of a better way than to share some of these healing therapies with the community in a Wellness Day and at the same time raise some much needed funds for Roki's ongoing therapies at home and overseas.
We have booked both rooms in the beautiful Avalon Surf Life Saving Club on Sunday May 21, one room will run Yoga, Pilates and Tai Chi classes and the bigger room will have all the wellness therapists offering their skills under one roof. This wonderful day will not be possible without the help of the many talented wellness therapists & teachers. Please have a look at the list of wonderful people below who have all offered their time and skills to help our boy.
Spoil yourself, your loved ones and come in join us in a wonderful community event to support our boy on his journey to wellness. Book someone special a session or class for Mother's Day.
Bookings will be taken at the door if there are any left to fill. Please note when booking online there is a long list of tickets as each time slot has a ticket. Take your time and scroll to the one you think will help you.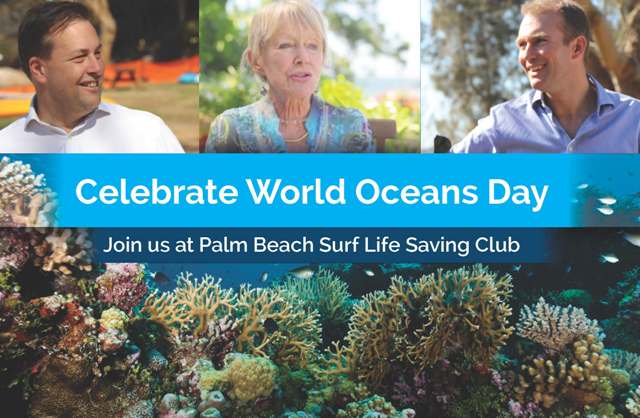 World Ocean Day Palm Beach Event
Monday, June 05, 2017 at 06:00 PM
WHERE
The Pacific Club
30 Ocean Rd
Palm Beach
Rob Stokes MP, Palm Beach SLSC, the Save Our Marine Life partnership, and Jason Falinksi MP, invite you to celebrate World Oceans Day (it's technically on Thursday, but who's counting).
Special guest speaker, Valerie Taylor AM, will share her stories as ocean explorer and filmmaker before a special screening of The Last Sea Treasure, an exploration of the Coral Sea – the cradle to the Great Barrier Reef and one of the last places on Earth where ocean giants still thrive.
Volunteers from the Palm Beach Surf Life Saving Club will be manning the cash bar, so stick around, mingle, and have a drink at the end.
Let me know below if you can make it. Tickets are FREE but please book today as seats are limited.
Please note: you will receive a confirmation email. If you do not receive a confirmation email then there was a glitch in the system and we will sort it out ASAP - just call my office (8484 0300), or shoot me an email (
jason.falinski.mp@aph.gov.au
)
I will see you there!
Jason Falinski
MP for Mackellar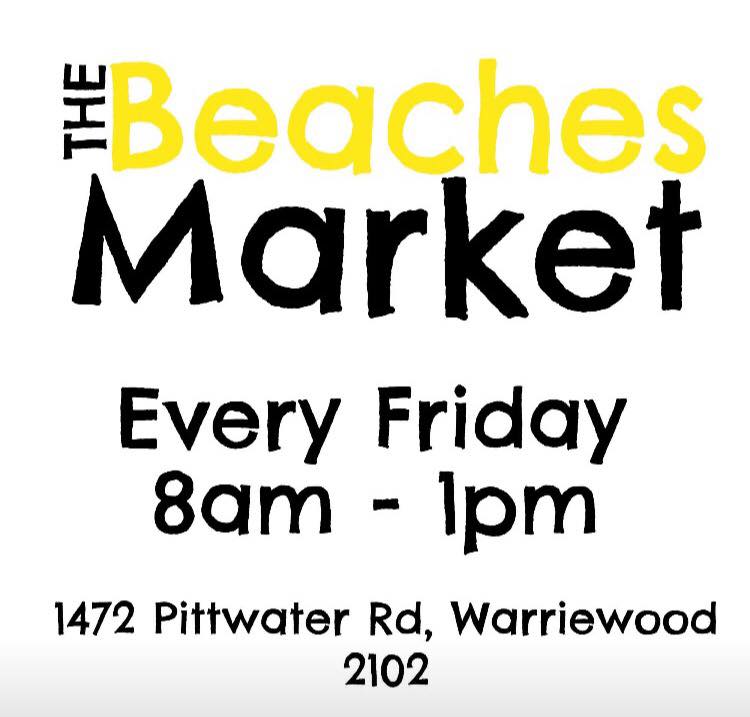 RAHS Autumn Book Fair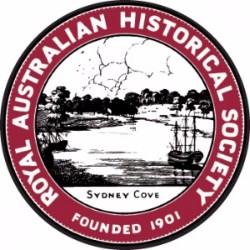 The Royal Australian Historical Society (RAHS) is hosting an Autumn Book Fair held at History House over three days from Tuesday 16 to Thursday 18 May. Visit during the hours of 11am and 3pm and browse a large selection of new and pre-loved history books in the historic reception rooms.
If attendees purchase a copy of Dr Lesley Muir's recently published Shady Acres: Politicians, Developers and Sydney's Public Transport Scandals 1872-1895, they will receive the 'Time Traveller's Trail' of Macquarie Street, Sydney – a series of 12 images of this historic precinct from the mid-late 19th Century (while stocks last).
Shady Acres is an investigation into political corruption, developer donations and the impact of powerful lobby groups on the design and construction of Sydney's metropolitan railway and tramway network in the 19th century. To purchase 'Shady Acres' online
click here
.
The RAHS will also be giving away a set of four posters of historical images from the RAHS library (while stocks last) for each customer, so get in early. All money raised will go towards the RAHS library fund.
When: Tuesday 16 to Thursday 18 May, 11am to 3pm
Where: History House, 133 Macquarie Street, Sydney
Contact: admin@rahs.org.au
The Calyx is All About Flowers This Winter
This winter, The Calyx is All About Flowers

All About Flowers is a free floral display designed to bring colour into winter.
Curated by the award winning team at the Royal Botanic Garden Sydney, the display showcases colourful arrangements of exotic plants including Moth Orchids, Begonias, Hydrangeas, Garvineas, and more.
Wander the indoor floral garden beds and stand back and admire the amazing magnitude of Australia's largest green wall. The wall, standing at 6 metres high and stretching across 50 metres is a living watercolour painting, paying poetic homage to the masters of Impressionism.
All About Flowers is open 20 May to 30 July 2017, 10:00 am – 4:00 pm daily. Entry is FREE but donations are welcome.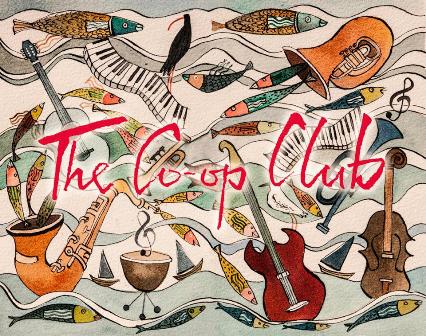 Sun May 21: Dog Trumpet

Dog Trumpet consists of brothers Peter O'Doherty & Reg Mombassa formerly of Mental as Anything. This powerhouse duo of 6 album releases & 2 ep's describe their music as roots based psychedelic folk pop. They will join us for the first time at the Co-Op Club on July 3 with a full band consisting of the brothers on guitars, the sublime Bernie Hayes on bass & Iain Sheddon on drums. Book early for this one! - See more at:
Music is every Sunday between 3.30 - 6.30pm - 1860 Pittwater Rd Church Point – bookings 9999 2793 www.facebook.com/thecoopclubchurchpoint www.waterfrontstore.com.au - To book a table call 9979 6633.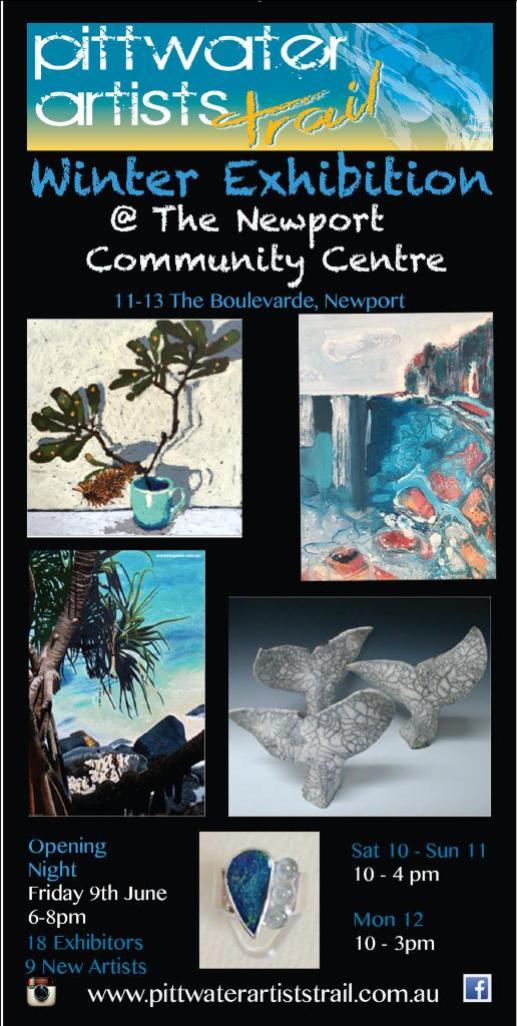 Sharing Stories Foundation & Liz Thompson
Friday, 26 May 2017 to Sunday, 9 July 2017
Manly Art Gallery & Museum
This exhibition offers deep insight into relationship with Country and culture through vibrant, multi-media forms produced by the Wägilak Community of North-East Arnhem Land and links to local stories.
Liz Thompson's photographs from her 'A Song for Country' series, also produced with the Wägilak community, are part of the 2017 Head On Photo and the Guringai Festival.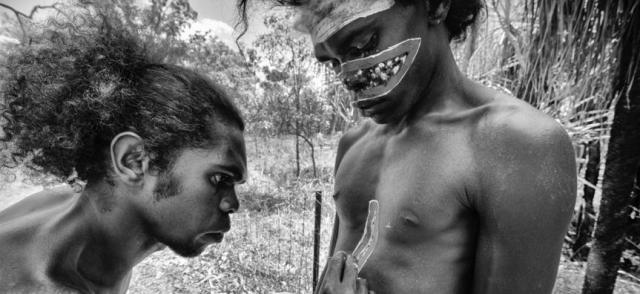 Image detail: Liz Thompson, Jeremy Cameron painting his brother Miko with the Gandjalala (Sugarbag Hunter) design at Weemol, NT.

TICKETS ON SALE NOW!

​Anyone who has attended the Fight on the Beaches 'Christmas in July' Charity Ball in previous years knows it is a night not to be missed. Not only will you feast on fantastic food, drink gorgeous wine and dance the night away to rock and roll royalty, your attendance will make a difference in the fight against cancer.
Friends of Narrabeen Lagoon Catchment Activities

Narrabeen Lagoon Catchment Traverse - Sun Jun 3 2017
This walk is a hidden gem and offers the most amazing
variety of vegetation. Also lovely scenic views and sometimes
rare fauna. Plant ID as we go and a brief lunch break BYO.
Start 9am finish 1:30pm. Carpool back. Bookings essential.
Phone or text Conny on 0432 643 295.
NOTE: This activity is part of the Guringai Festival and we will
be looking at some Aboriginal carvings.
Cromer to Oxford Falls - Sun Jun 11, 2017
Start 10am from Cromer Rd, allow 4 hours and bring lunch to
see great carvings near Red Hill, fantastic views over
Narrabeen Lagoon and as typical for this catchment very
different vegetation communities. Plant ID as we go. We will
walk down to Oxford Falls and carpool back.
Bookings essential.
Phone or text Conny on 0432 643 295
NOTE: This activity is part of the Guringai Festival and we will
be looking at some Aboriginal carvings.
Cromer to Oxford Falls - Sun May 14
Start 10am from Cromer Rd, allow 4 hours and bring lunch to
see great carvings near Red Hill, fantastic views over Narrabeen
Lagoon and as typical for this catchment very different
vegetation communities. Plant ID as we go. We will walk
down to Oxford Falls and carpool back. Bookings essential.
Phone or text Conny on 0432 643 295
Narrabeen Lagoon Eco Paddle - Sunday Sep 17, 2017
Black Swan have returned to the lagoon after 20 years - come
and see these majestic creatures! This paddle will visit the
Western Basin, Deep and Middle Creeks. Beautiful Deep
Creek attracts migratory birds from as far away as Russia and
Middle Creek has been the subject of a substantial
remediation program instigated by Friends of Narrabeen
Lagoon Catchment. A relaxing 2 to 3 hour afternoon paddle.
No previous kayaking experience required, tuition given. BYO
boat or a hire kayak can be arranged at cost.
Bookings essential.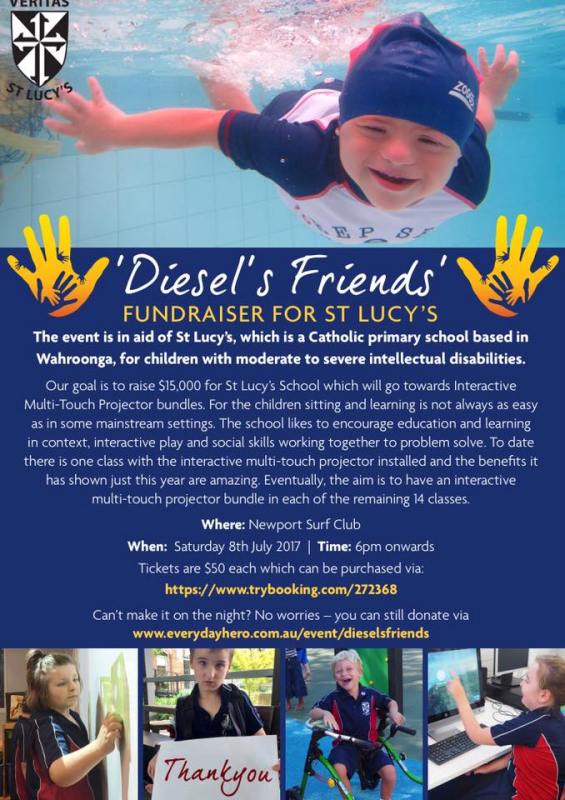 Coasts & Ports 2017 is an event that will be of interest to any person with a professional interest in the coastal environments and all aspects of ports both major and minor. The Conference will bring together engineers, planners, scientists and researchers to focus on the technological, scientific, policy, planning and design issues related to our diverse and developing coasts. It will integrate ideas and knowledge among engineers, port and maritime operators, researchers and scientists, local/central government, maritime manufacturers, planners and policy makers and media.
The Conference theme "Working with Nature" reflects the increasing recognition of the need to design and operate projects from a perspective that places the natural environment at the forefront of the project, to benefit the community and nature.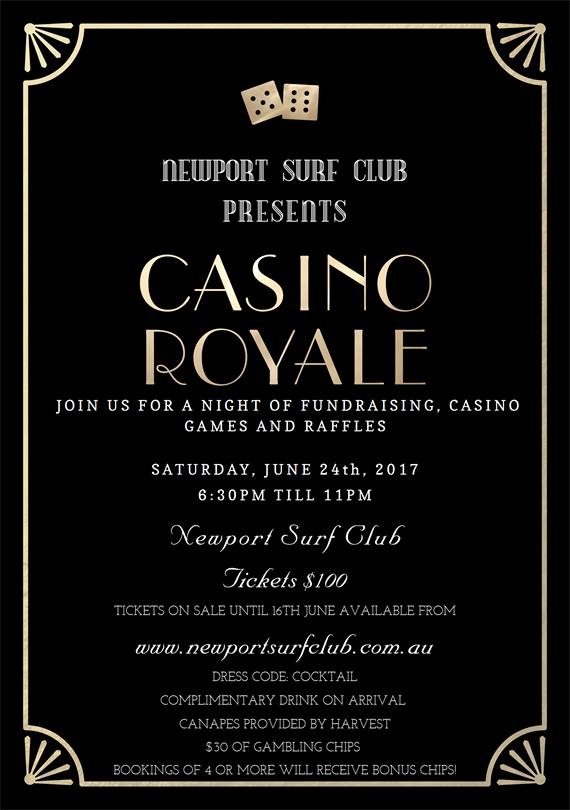 Vivid Sydney
26 May to 17 June 2017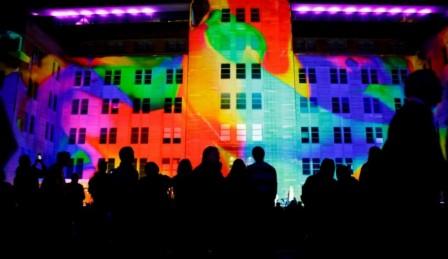 The world's largest festival of light, music and ideas returns this year with a stellar program that will illuminate Sydney for 23 spectacular nights.
The Vivid Light Walk returns to the city, joined by displays at Chatswood, Martin Place, Darling Harbour, Taronga Zoo, plus an expanded trail through the Royal Botanic Garden Sydney. Plus, for the first time, an illuminated trail of light installations will weave through the laneways and past the waterfront of Barangaroo's new business district.
Minister for Tourism and Major Events Adam Marshall said the sails of the Sydney Opera House would be lit up "with a spectacular projection of imaginary creatures inspired by insects, plants and the ocean underworld, that will captivate locals and visitors from around the world."
Music performances in the festival lineup include the trailblazing UK electronic dance outfit Goldfrapp, folk-rock masters Fleet Foxes, indie rock band Dappled Cities, and Grammy Award-winning jazz singer Dianne Reeves. The Ideas program will be headlined by American contemporary artist Shepard Fairey.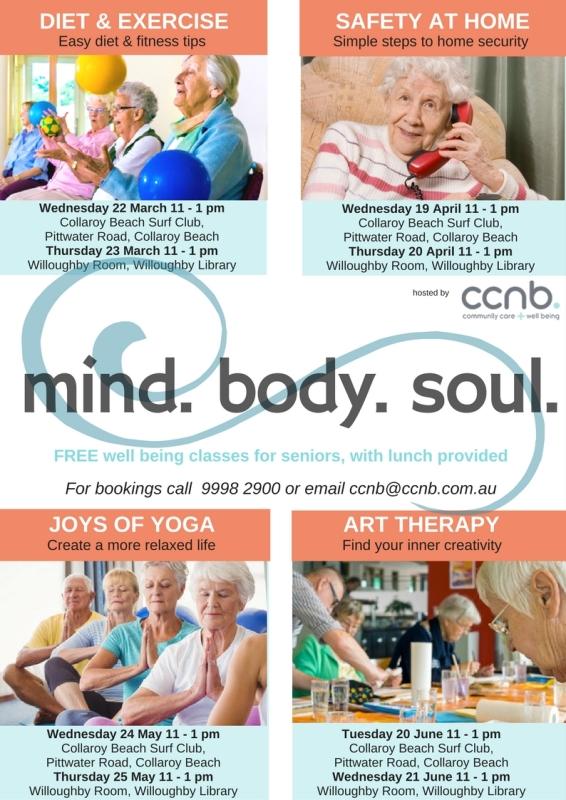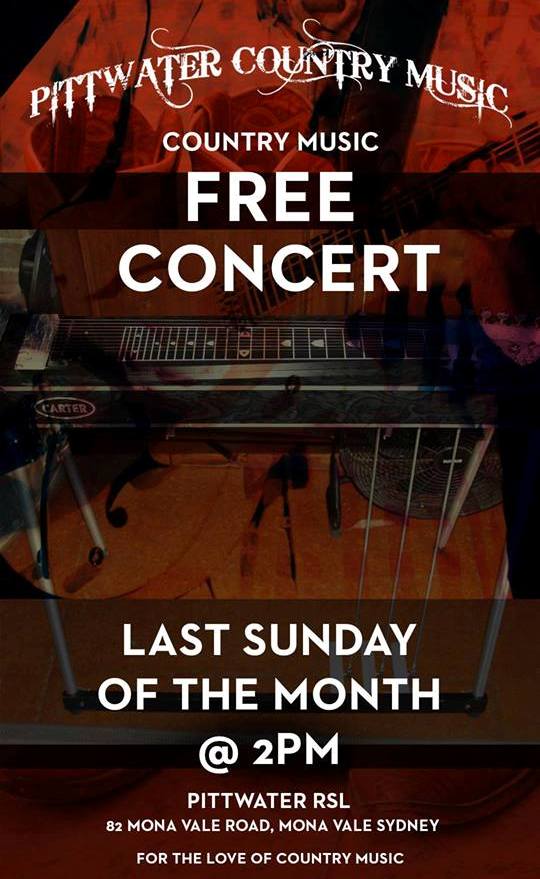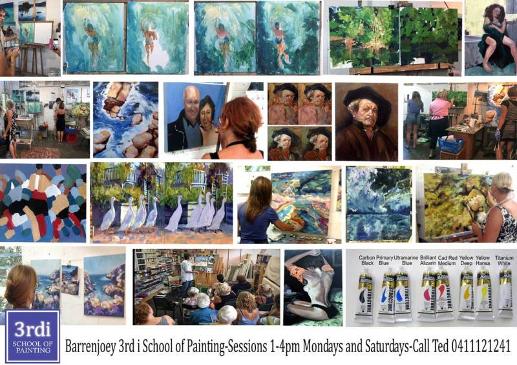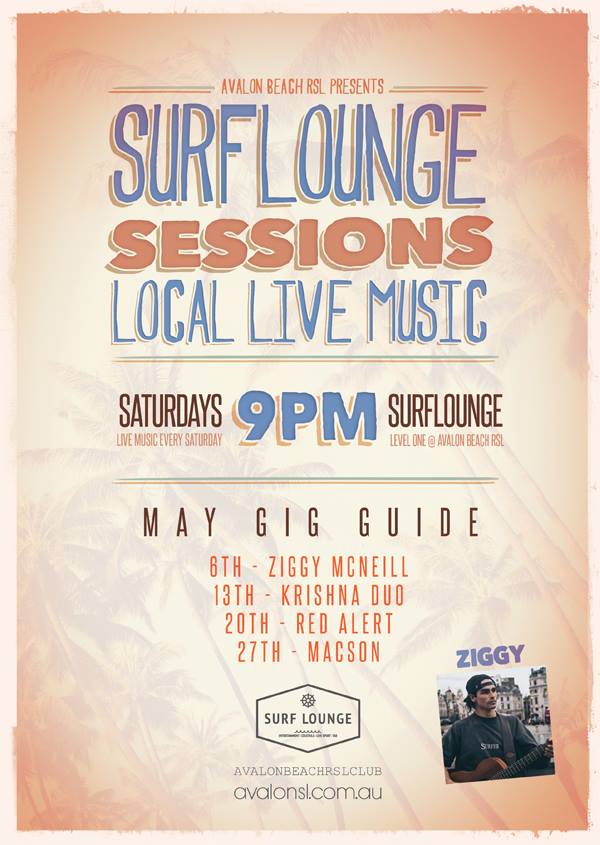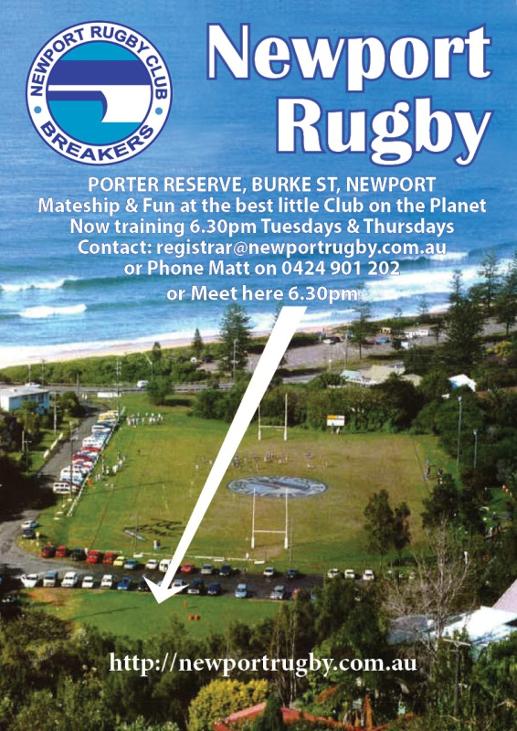 Bird Walks And Talks 2017: PNHA
Come and see and hear some of our fantastic native birds, many of which you'll never see in your garden. Join in a
Sunday guided bird walk with Pittwater Natural Heritage Association. All walks start at 8am and end about 10am.
May 28,
Warriewood Wetlands, meet at End of Katoa Close, north Narrabeen.
August 27
Chiltern Track. Meet at gate, off northern of Chiltern Rd Ingleside.
September 17
Irrawong reserve. Meet at corner Irrawong Rd and Epworth Rd.
November 26
Warriewood Wetlands. Meet end of Katoa Close, north Narrabeen.
Bring binoculars if possible. Drink, hat and comfortable shoes.
Ph Kerry on 0402605 721.
You don't need to book but if we know you're coming we'll watch out for you. Call if in doubt about weather as we won't go out if it's raining.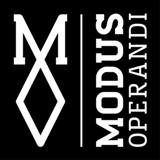 Modus Operandi Brewing Co.
14 Harkeith Street
Mona Vale
Ph: 8407 9864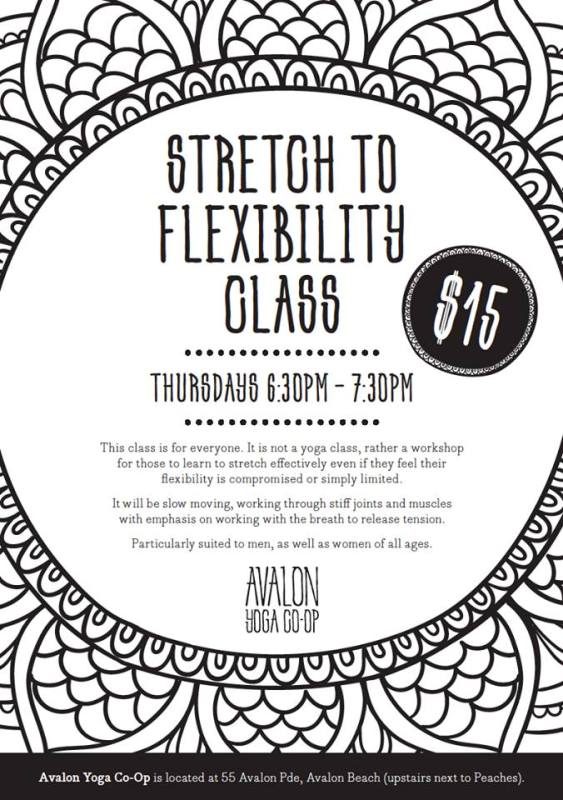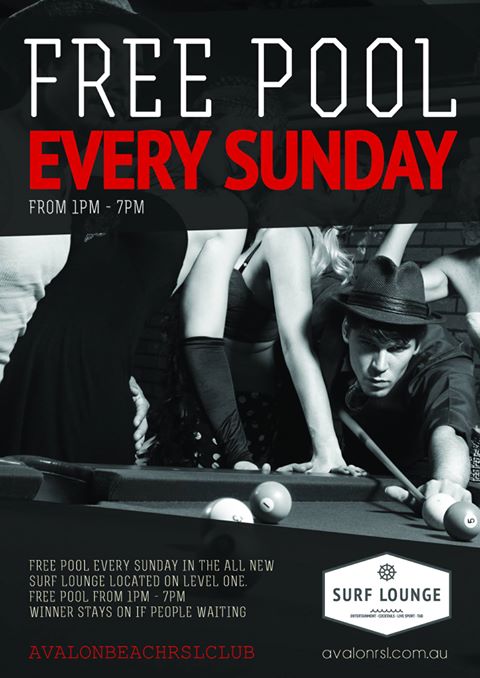 Sydney Northern Beaches Woodturners Inc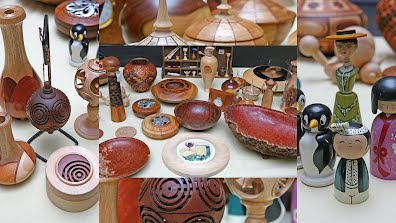 Sydney Northern Beaches Woodturners - Monthly Demonstration - Wood Turning Demonstration on the third Sunday of the month: 9am-2pm
The aim of our group is to bring together people who are interested in woodturning and to assist new members to participate in the craft of woodturning. At the same time we aim to socialise and have fun. We are active in supporting local community groups and charities. We make cash donations as well as donations of toys and equipment made by our members. Come and see us at the Narrabeen RSL Club, Nareen Pde, North Narrabeen. Workshop Open every Tuesday, Friday and Saturday between 9 am and 12 noon.
Cost: $5 for insurance & a cuppa (If you want to join there is a $25 yearly subscription fee). Contact: Jack Butler on 9999 4290 or email: johnbutler@optusnet.com.au . Website: https://sites.google.com/site/woodturner60/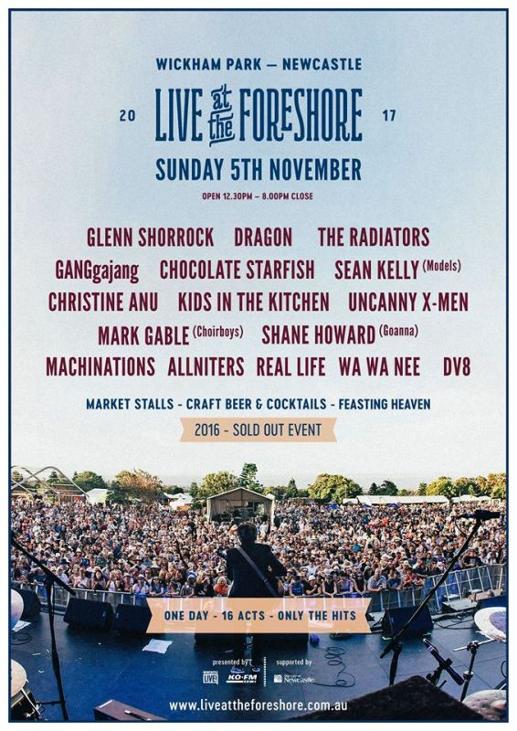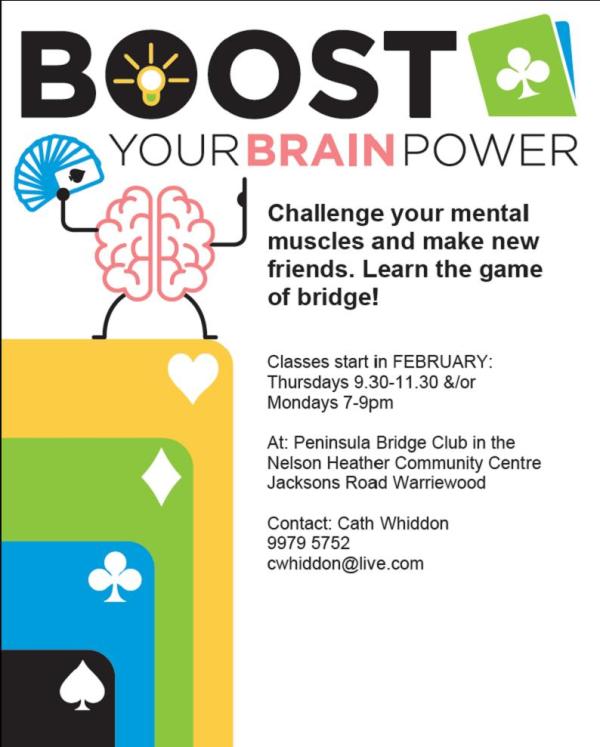 Mona Vale Library
Storytime for preschoolers
Held every Wednesday morning at Avalon Library 10:30am - 11am
Avalon Library Storytime is held every Wednesday morning from 10.30am at the Library. Hear stories, listen to music and enjoy craft activities. Sessions run for between 30 and 40 minutes. Suitable for preschoolers, 3 to 5 years of age.
Venue: 59A Old Barrenjoey Road, Avalon (above the Recreation Centre). Cost: Free however bookings are essential. Bookings: Phone: 9918 3013 or email avalonlibrary@ozemail.com.au

Storytime at Mona Vale Library
Tuesday, Wednesday and Thursday Mornings, 10- 10.45am
Mona Vale Library Storytime is held three mornings per week during school terms. Hear stories, sing songs and enjoy craft activities. Sessions run for approximately 45 minutes. Suitable for preschoolers, 3 to 5 years of age. Venue: Mona Vale Library, 1 Park St, Mona Vale. Cost: Free. No bookings required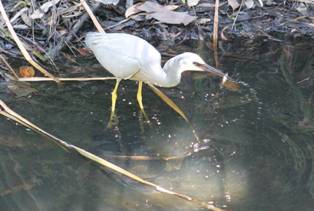 To List your Event email pittwateronlinenews@live.com.au Send all material ready to publish. Only 100% volunteer clubs and organisations get a free listing.