April 6 - 12, 2014: Issue 157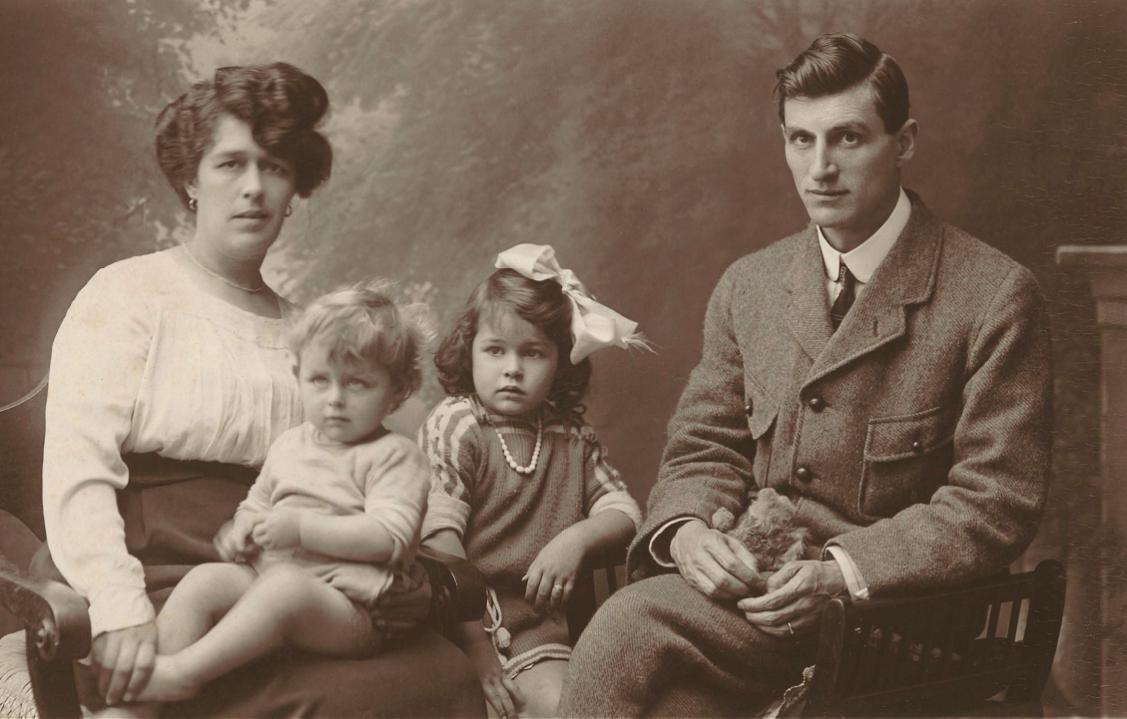 Group portrait of Lilian Medland and her husband Tom Iredale with their two children Rex and Beryl Iredale, 1920, NLA Pic.: nla.pic-vn3586458
Seen but Not Heard: Lilian Medland's Birds
The National Library of Australia, one of our premier resources of all Australian materials, has released the full portfolio of Lilian Medland's previously unpublished watercolour plates for a handbook of Australian birds commissioned by ornithologist and collector Gregory Mathews – 53 in total. With an insightful Introduction by Christobel Mattingley and a Foreword by Penny Olsen AM, this wonderful new book 'Seen but Not Heard' celebrates the best of Liilan's art and underlines the depth and richness of the National Library of Australia's catalogue and reiterates what a treasure it is to be able to share such gold!
From a young age, Lilian Medland (1880-1955) was always sketching. At 16, while she was doing her nursing training at Guy's Hospital in London, her drawing talent was noticed by leading surgeon Charles Stonham, a keen ornithologist, who invited her to illustrate a book he was compiling - The Birds of the British Islands. So began her second - a lifelong - career. However, due to world events and circumstances, five other books on birds containing her illustrations were never published. After marriage in 1923 to ornithologist and malacologist Tom Iredale, Medland migrated with him to Australia and, in the 1930s, and settled at Queenscliff. During the 1930's Lilian was commissioned to provide 53 watercolour plates for a handbook of Australian birds by ornithologist and collector Gregory Mathews. With the advent of the Second World War, this handbook was never published. Eventually, Mathews donated Medland's plates of birds to the National Library of Australia. Here, for the first time, all 53 plates of her exquisite depictions of Australian birds have been published and Lilian Medland has finally received the recognition that she deserves as an ornithological illustrator.
We asked Christobel Mattingley for a few insights into her work on this book:
How did you begin researching this work ?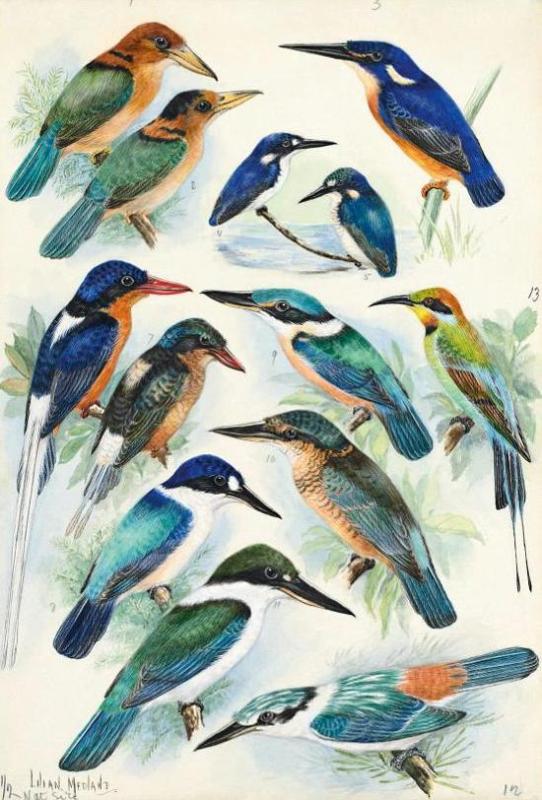 My first writing about birds was published in the children's pages of the nature magazine Wild Life in 1941 when I was 10, and when I was 11 I actually met ornithologist Gregory Mathews. In 1992 as a volunteer warden monitoring the highly endangered orange-bellied parrots in southwest Tasmania I met birdo Deny King who had instigated the survey. After writing his biography, King of the Wilderness, (Text 2002), I wrote two articles for the National Library Magazine about him and his contributions to science. When the Magazine editor asked me to write more articles about natural history, the Head of the NLA Pictures Collection introduced me to the superb work of Lilian Medland. On researching her story, I was struck by the double tragedy in her life – the deafness which shut her off from the sound of the birds she loved, and the various circumstances which prevented the publication of no less than five books for which she had painstakingly done the illustrations.
My article about Lilian Medland and Gregory Mathews was published in 2003, and when the NLA Publications Committee decided to publish her work, I was asked to write the biographical essay to accompany the illustrations. It was a thrill to learn that at last these superb paintings were to be made available for everyone to enjoy. Seen but Not Heard will be a valuable addition to Australia's ornithological works.
Right: Lilian Medland (1880–1955): Yellow-billed Kingfisher to Rainbow Bee-eater, PAGE 127 - Plate 31 of 'Handbook of Australian Birds' by Gregory Mathews 1930s, Pictures Collection, nla.pic-an14237590
How does it feel to have compiled these wonderful Illustrations and bring them into a book where they may now be accessed?
It is very satisfying to have been involved in the creation of this beautiful book, to know that it will bring pleasure to countless people and increase appreciation of Australia's unique bird life, and to see Medland's work at last receiving the appreciation it deserves in her adopted country.
What struck you most about the nature and character of Lillian Medland during your research?
I was fortunate to have the interest and support of Medland's grandson, Stephen Iredale, who generously gave me access to his father's unpublished memoir, which provided a valuable insight into Lilian, her working methods and her day to day life. She was a practical woman, who did not allow her deafness to curtail her independence or prevent her enjoying family, home and garden as well as pursuing her passion for painting birds. I wish I could have met her.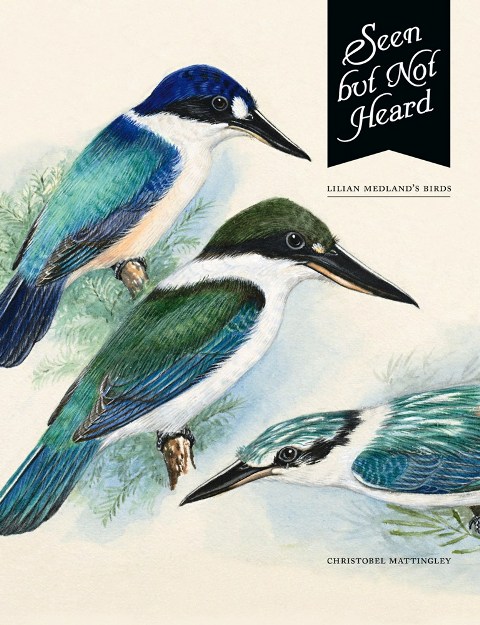 Seen but Not Heard: Lilian Medland's Birds
Christobel Mattingley
Seen but Not Heard features the exquisite bird paintings of English-born artist Lilian Medland that are held in the National Library of Australia. These illustrations of Australian birds have never been published before. Now, at last, this book is published in recognition of a very talented artist.
Lilian Medland was born in 1880 and came to Australia with her husband and children in 1923. She studied and painted Australian birds for 32 years; yet, Seen but Not Heard is the first book to focus exclusively on Medland and to do her justice. Lilian died before her naturalist husband Tom Iredale's work, Birds of New Guinea, for which she did the illustrations, was published. Nor was the stamp she was commissioned to create for Norfolk Island, issued until six years after her death.
At the age of 27, Lilian Medland contracted diphtheria and lost her hearing as a result. The title of the book, Seen but Not Heard, refers to this personal tragedy; for the rest of her life, she was unable to hear the birds she loved to paint. Lilian Medland's courage in living with her disability and not allowing it to affect her work is inspirational.
The book begins with a short biography by award-winning author Christobel Mattingley and includes some paintings that are held privately by Medland's grandson, Stephen Iredale.
Christobel Mattingley
Christobel Mattingley has written over 50 books. Her services to Australian literature have been widely recognised. In 1995, she was made an Honorary Doctor of the University of South Australia and, in 1996, a member of the Order of Australia for services to literature and social justice issues. In 1999, she was the recipient of the third Pheme Tanner Award for services to children's literature. In 2010, she received the Alice Award for the Society of Women Writers in Australia and, in 2011, was nominated for the International Board on Books for Young People's Hans Christen Andersen Award 2012.
As a child growing up, Christobel was always intensely interested in nature and her first written pieces were published in the children's pages of The Sydney Morning Herald and the nature magazine, Wild Life, when she was ten. These were her observations, walking home from school, of a silvereye's nest cleverly woven into a tennis court wire fence, of the blue wrens nesting safely in the loganberry patch in her family's garden, and of honeyeaters in the nearby bush which alighted on her head to gather hair for nest building.
When Mattingley's father began to lose his hearing, she grew up with an awareness of this handicap, most difficult because it is unseen. This has given her a personal insight into Lilian Medland's life. Her research involved contact with not only the National Library of Australia, staff at the Australian Museum and the Mitchell Library, but also with Medland's grandson, Dr Stephen Iredale, who made available a memoir of his grandmother written by his father, Medland's son Rex Iredale. This contained useful personal information and details of Medland's lifestyle as well as her working methods. Stephen Iredale also provided family photos, which are included in this book.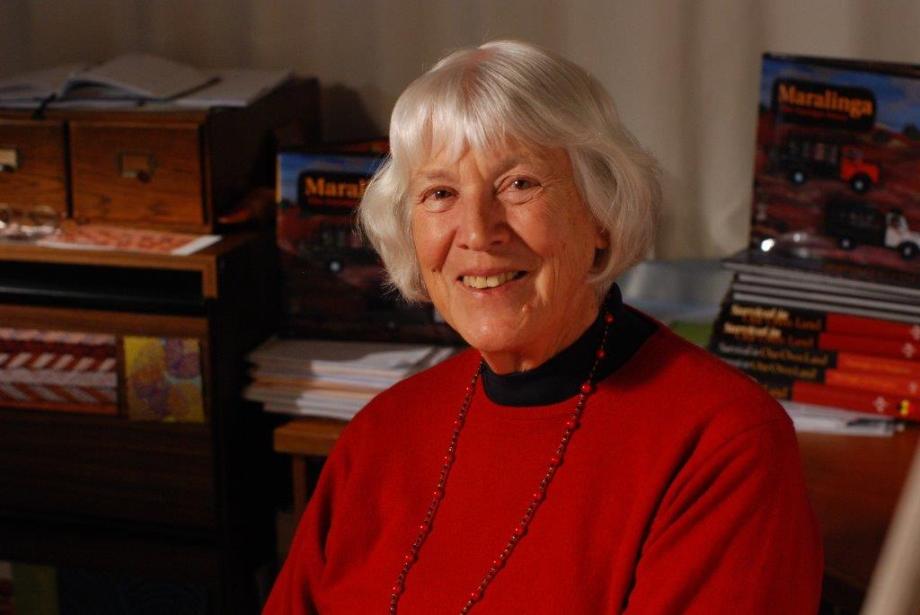 Christobel Mattingley
Seen but Not Heard includes:
All 53 of the coloured plates from the collection of the National Library of Australia that Medland painted for Gregory Mathews' unpublished handbook of Australian birds
A number of the monochrome plates, depicting beaks, legs, feet and wings of birds, from the collection pf the National Library of Australia that Medland also painted for Mathews' unpublished handbook of Australian birds
The plate section introduced by well-known and respected ornithologist Dr Penny Olsen
A comprehensive index of current common and scientific names of all the birds on the plates
Seen but Not Heard is a tribute to a remarkable woman who triumphed over disability and disappointment. Medland's specific and detailed depictions of birds are a significant contribution to Australian ornithology. They are also beautiful works of art.
Seen but Not Heard: Lilian Medland's Birds by Christobel Mattingley National Library of Australia. National Library of Australia; paperback; 208 pp; colour illus., ISBN: 9780642277923; RRP: $39.99 Published 7 April, 2014. Distributed by NewSouth Books
Available at all good book stores and online http://bookshop.nla.gov.au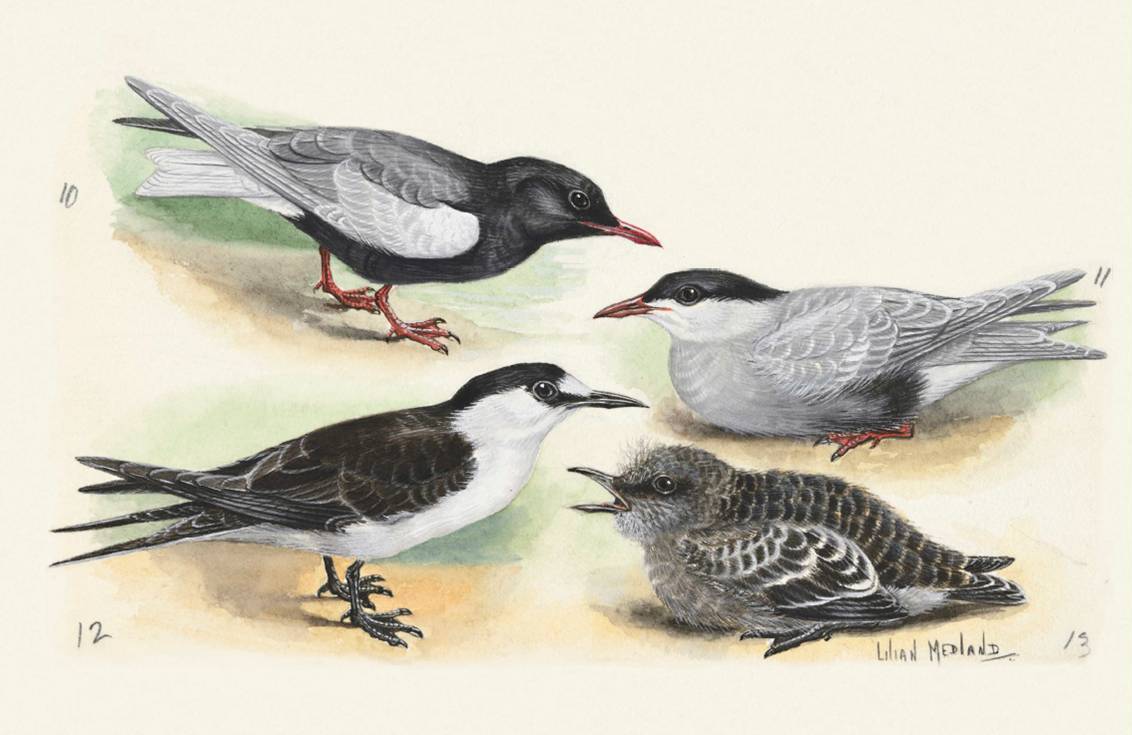 Lilian Medland (1880–1955) - Little Tern to Sooty Tern (detail)PAGE 50-51 - Plate 6 of 'Handbook of Australian Birds' by Gregory Mathews 1930s, Pictures Collection, nla.pic-an14237856