January 19 - 25, 2014: Issue 146
Kookaburra Nesting Season
By Ray Chappelow
Pittwater Camera Club member and photography enthusiast Ray Chappelow has sent us some wonderful images for a new year. He reports:
Kookaburra nesting is in full swing on the Northern Beaches and a Newport family are playing host to a nest in their garden. Since the eggs hatched on 5th January, they have kept a watch on the nest from their terrace – aided by powerful binoculars.
The kookaburra parents refuse food put out for them, but the local kookaburra community keep up a steady supply of food, including earthworms and crickets, to the babies.
The nest is in the hollowed out fork of a tree, well camouflaged by surrounding bamboo and dense shrubs. The chicks in the images are a week old and are yet to get feathers or even to open their eyes. The eye bulges, ears and even the hooks on their beaks are visible at this early stage.
The adult kookaburra community, at least five birds, keep a watchful eye on the nest, ready to chase away predators.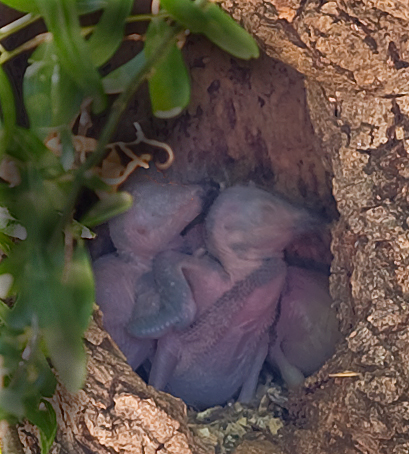 The nest. One practising "moves like Jagger". Eyes, ears and wing visible.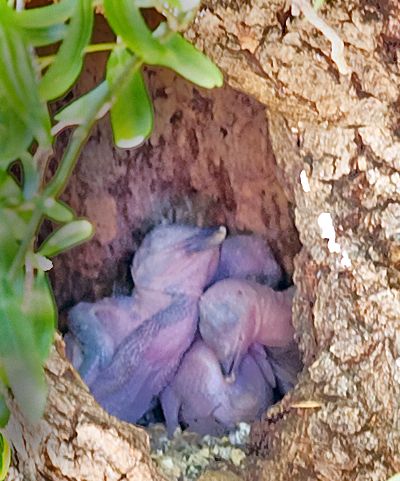 The one week old chicks huddled and sleeping.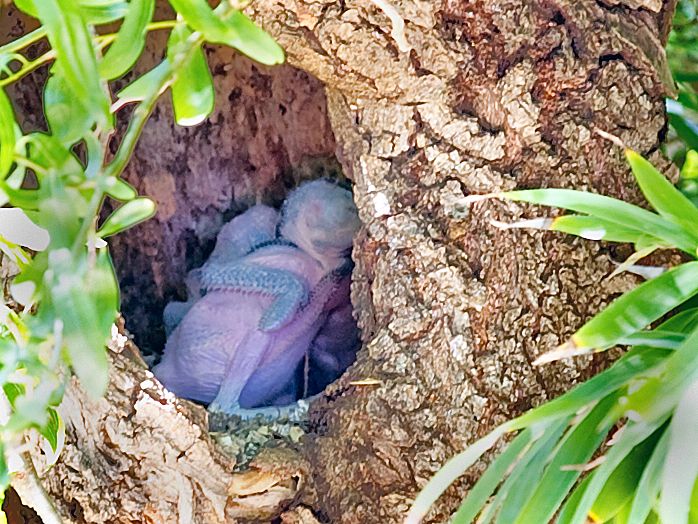 Feathers yet to come.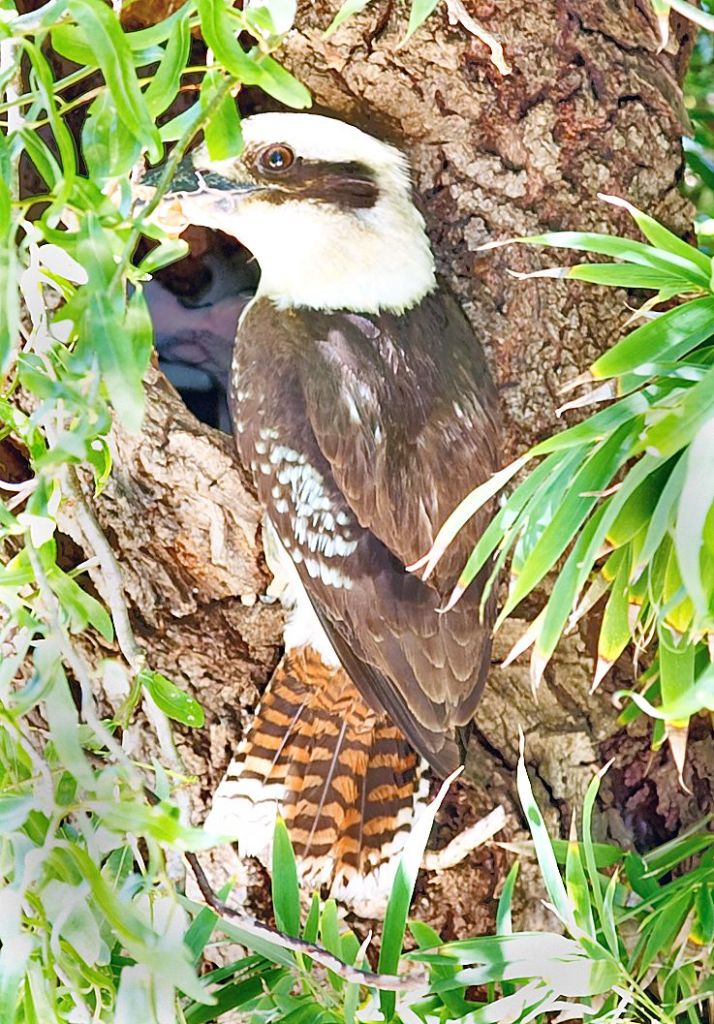 A parent delivers food.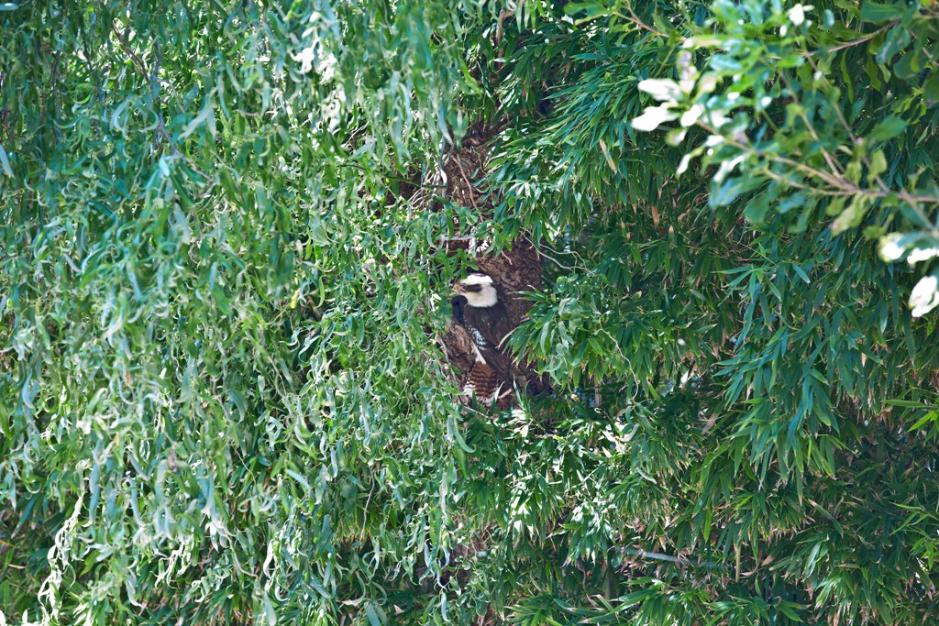 The general environment. A parent at the nest, concealed by bamboo and dense shrubs.
Copyright Ray Chappelow, 2014.