May 11 - 17, 2014: Issue 162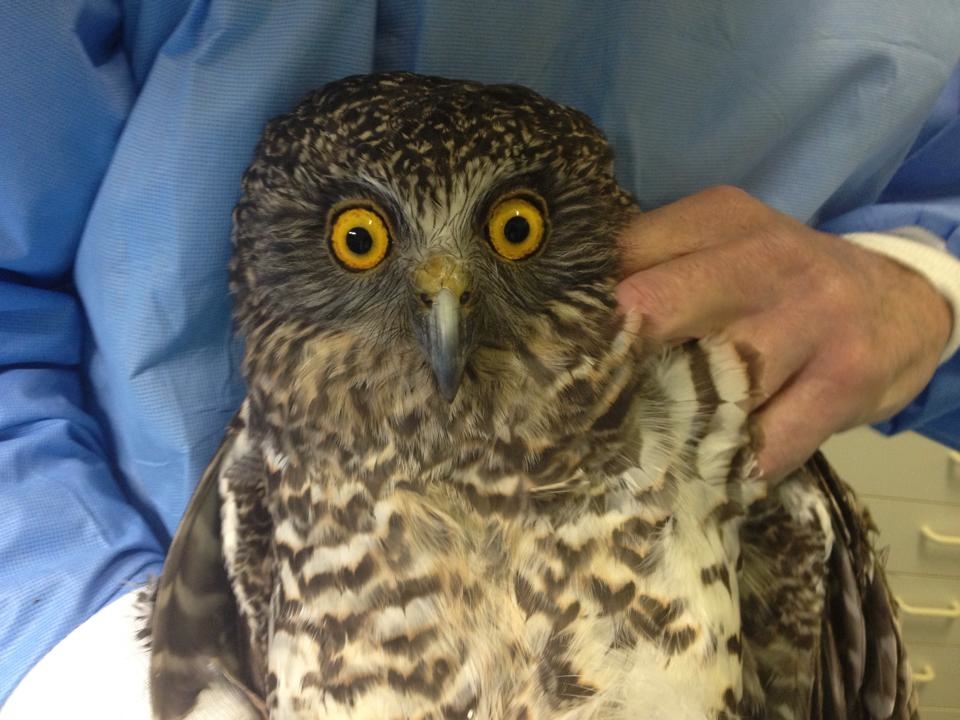 Powerful and Precious
by Lynleigh Grieg
Late on the night of Tuesday 16th April, I got a distressed phone-call from a friend of mine. On her way back from dinner with her family, an owl had collided with her windscreen. It had just caught a ringtail possum for dinner which was still in its beak...! The accident had occurred on a very busy road. They had moved to the side of the road, but the bird was starting to come around from the concussion.
My first assumption was that she'd hit a Tawny Frogmouth (people often mistake Tawny Frogmouths for owls). I advised her to throw a jumper or a towel over the bird so that it couldn't attempt to fly into the road again. Luckily she had a blanket in the boot which she placed over the top of him.
I jumped in the car and headed for her location - a very busy road in Frenchs Forest.
When I arrived, the first thing I noticed was that the 'lump' under the blanket was very large ... I took a peek under the blanket and two very big, very yellow eyes were staring back at me... NOT the eyes of a Tawny Frogmouth but those of a rather sizeable Powerful Owl!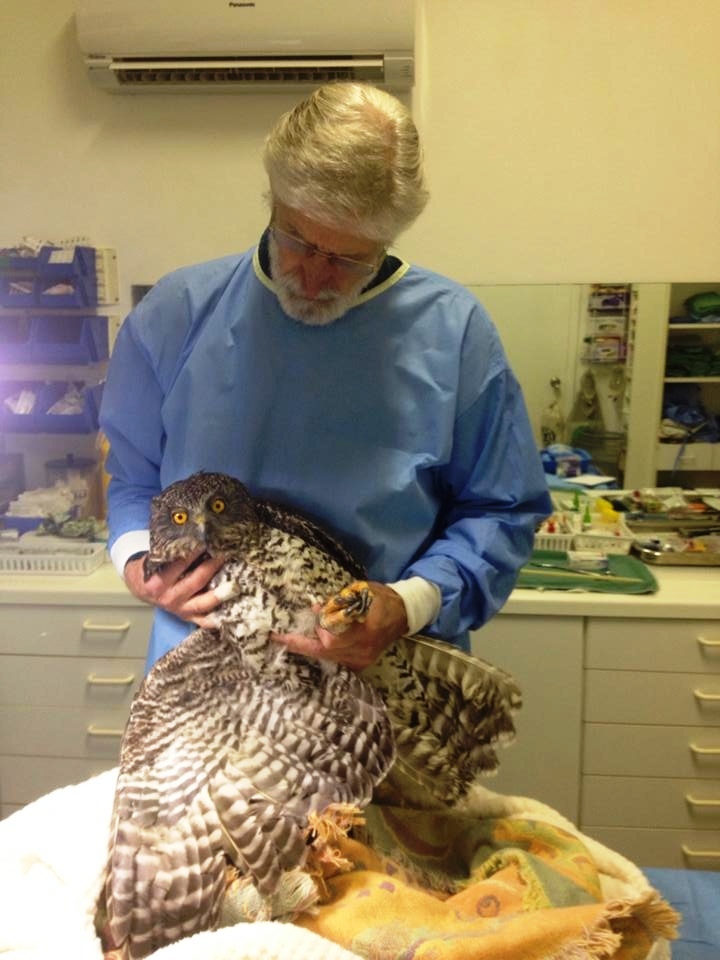 Well, the little rescue basket I'd brought with me looked rather puny... Instead, I bundled him up in two blankets like a little present, placed him gently on the passenger seat beside me, buckled him into his seatbelt and headed straight for Dr Howard Ralph's clinic in Mona Vale. This was certainly a job for a professional!
Despite the late hour, Dr Ralph opened up for us and 'unwrapped' the gift...
The most magnificent raptor I've ever seen emerged from the blankets and sat like a baby in his arms. I named him D'Artagnan.
Dr Ralph began examining him to assess his injuries.
The talons were something he aimed to avoid at all costs...!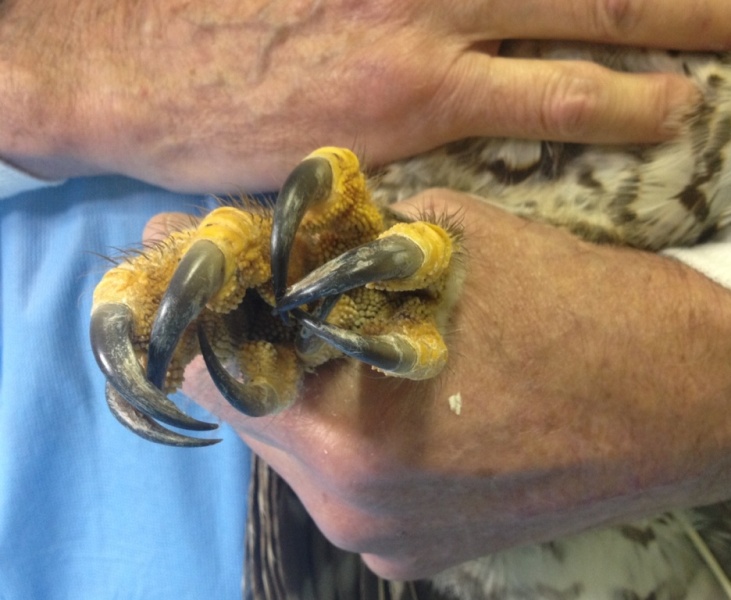 Dr Ralph checked for any fractures, checked for signs of concussion and administered pain relief. There were no signs of any breaks or wing damage, luckily.
D'Artagnan stayed at the clinic overnight for observation.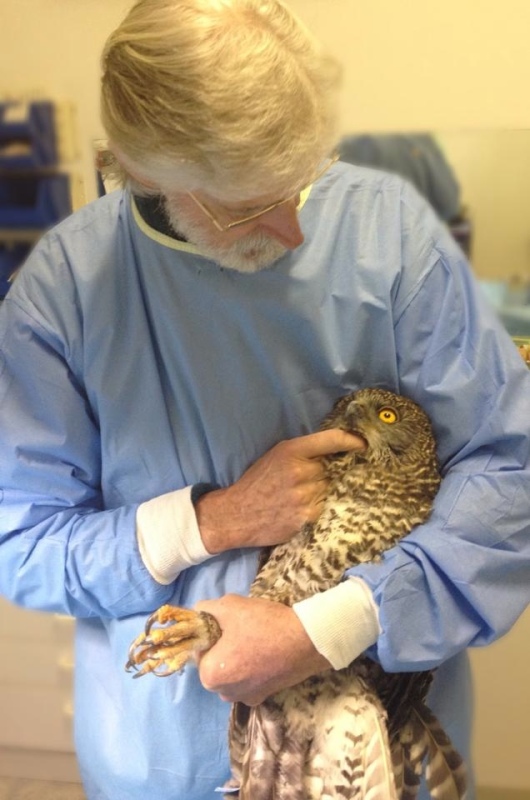 The following morning, Dr Ralph decided that we needed to test his ability to fly properly. In order to do so, D'Artagnan required a very large aviary and specialised care. He was taken to Taronga Wildlife Hospital where he was accommodated in an enormous aviary and given VIP treatment. His rehabilitation only took a week as he hadn't sustained any fractures or any major neurological damage, thankfully.
Vanessa, Liz, Libby and many others at the Wildlife Hospital made every effort to get his strength up so he could return to his mate.
Powerful Owls pair up for life (up to 30 years) and breeding season begins in May so we were all adamant that he be back with his mate for the start of this very important season. Given that Powerful Owls are a threatened species, we wanted them back together sooner rather than later...! ! We needed baby D'Artagnans in the making...
On the Thursday of the Anzac long weekend, I collected D'Artagnan from the Wildlife Hospital and drove him to bushland close to where he was found. The carers at the Hospital bade him a fond farewell and secured his box for transportation.
I asked Dr Howard Ralph if he would do the honours of releasing D'Artagnan.
It was a spectacular moment! From his arms to the skies - one very majestic creature was back where he belonged...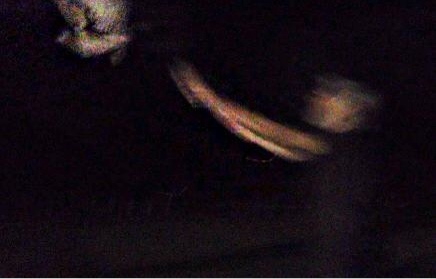 Southern Cross Wildlife Care is a non-profit charity dedicated to the treatment and care of native animals. They rely completely on your donations to continue operating. Donations are needed to buy the medicines and equipment so desperately required.
All donations are tax deductible - see more HERE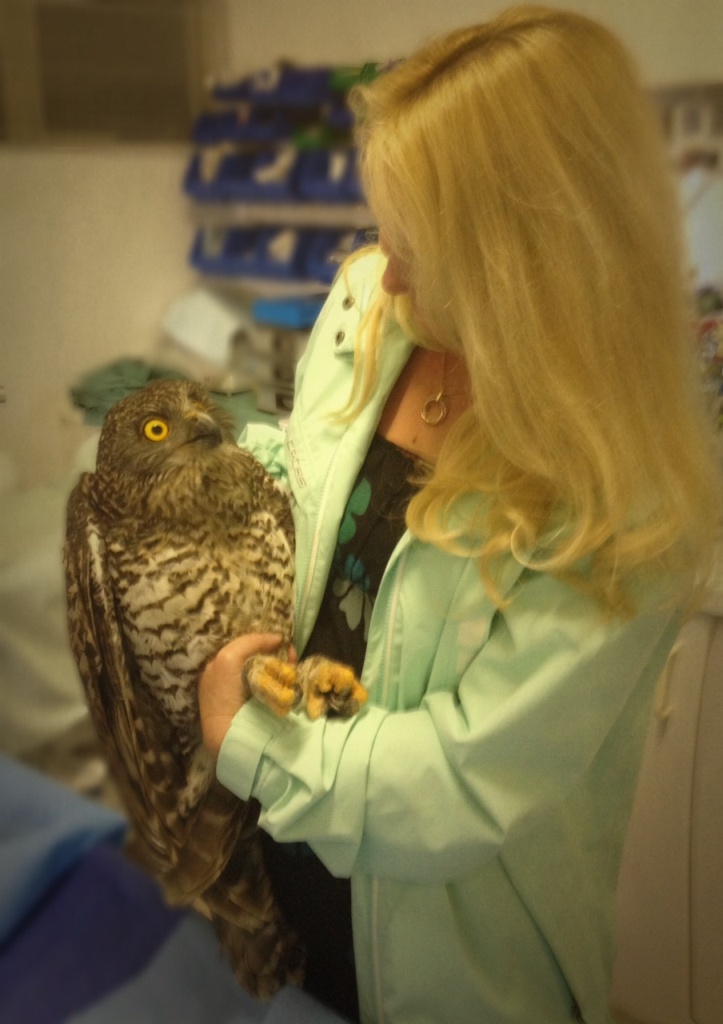 Lynliegh with D'Artagnan
Article and photographs by Lynleigh Grieg, 2014.