March 9 - 15, 2014: Issue 153
Kookaburra Nest – Babies at 1.5 and 2.5 weeks old.
Readers of Pittwater Online News may recall the article in Issue 146, January 19-25 'Kookaburra Nesting Season' by Ray Chappelow with images of a nest of newly hatched one week old kookaburras in the backyard of a Newport family.
Ray Chappelow, is a Pittwater Camera Club member and photography enthusiast and on the invitation of the Newport family Ray has recorded the early life of the three kookaburras from just hatched to leaving the nest at five weeks old.
In this article the images record the chicks from 1.5 to 2.5 weeks old.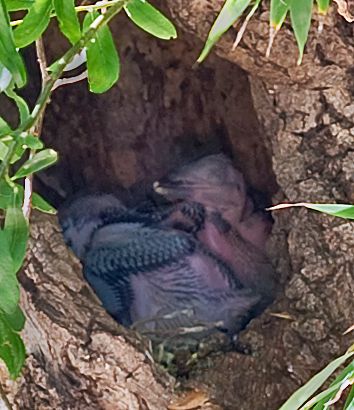 'The babies relax in the nest in a hollowed out fork of a tree'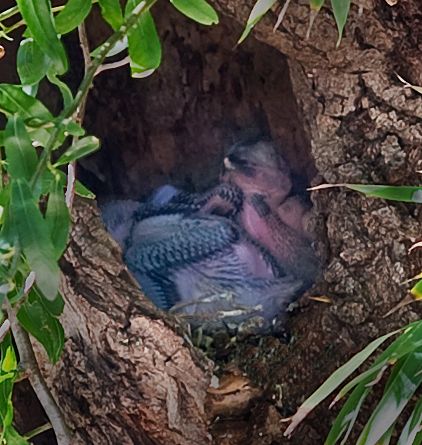 '….taking it easy. No feathers and eyes are not open yet'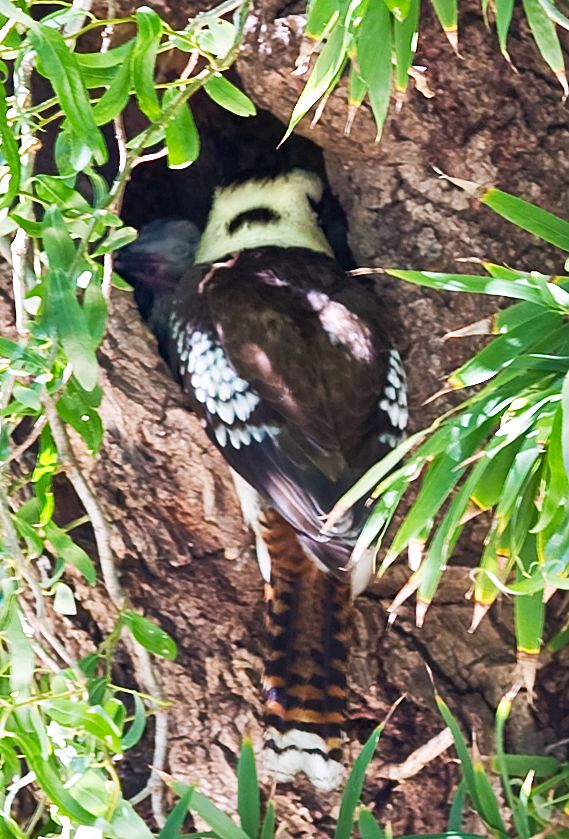 'Parents visit the nest of the 1.5 week old babies'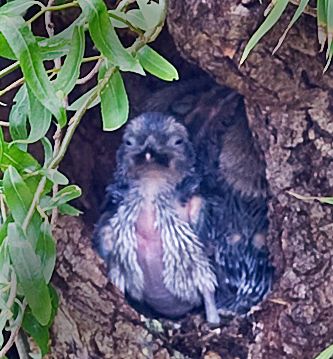 'The babies' eyes are open and feathers are appearing'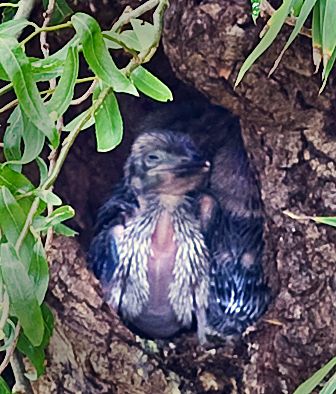 '2.5 weeks old'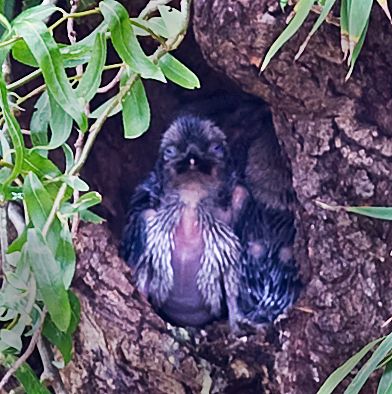 '2.5 weeks old'
Copyright text and images by Ray Chappelow - 2014