inbox and environment news: Issue 587
June 11 - 17 2023: Issue 587
Thank You Barrenjoey High School Students: Saving A Ringtail Possum
Last week Barrenjoey High School's year 10 Marine and Aquaculture Technology was out in the field in the marine environment. The students were examining the rock platform ecosystem south of Avalon beach.
Some observant students (Ruby K, Sahara C and Jessica McC) spotted a Ring-Tailed Possum in distress clinging to the rock platform just above the waterline and set about rescuing it. It is assumed the poor possum had fallen from the top of the cliff overnight and then swum ashore.
Having captured the injured possum, the students then transported it back to school, where it could be taken to the local Vet by the Science Laboratory Assistant (Ms Marshall).
Having been given a health check the possum is now being cared for by WIRES carers who will then release the possum back into the wild.
A HUGE
Thank YOU
to the students and staff involved in this successful animal rescue, you have saved one of our local darlings.
And that also makes you honorary members of the Ringtail Posse!
The Eastern Ringtail Possum (Pseudocheirus peregrinus) is well known to many Pittwater residents. Together with the Brushtail Possum, it has adapted well to living in close association with humans and is often seen in suburban gardens at night.
The Eastern Ringtail Possum is nocturnal and eats a variety of leaves of both native and introduced plants, as well as flowers and fruits. By eating its own faecal pellets, it digests its food twice to extract the maximum amount of nutrients. When the mother is feeding, the male carries the young on his back and cares for them.
About the size of a cat, the Eastern Ringtail Possum is grey with white patches behind the eyes and on the belly, and orange-brown tinges on the tail and limbs. Its long prehensile tail has a white tip and it uses it like a fifth limb to climb and jump between connecting branches, fences and powerlines. The structure of its forefeet, with a gap between the second and third fingers, allows the possum to hold onto branches securely.
The ringtail possum carries its young in a pouch, where it develops. Depending on the area, the mating season can take place anywhere between April and December. The majority of the young are born between May and July.
Because they are largely arboreal, common ringtail possums are particularly affected by deforestation in Australia. They are also heavily predated upon by the introduced red fox. They are also hit by cars, or killed by snakes, and cats and dogs in suburban areas.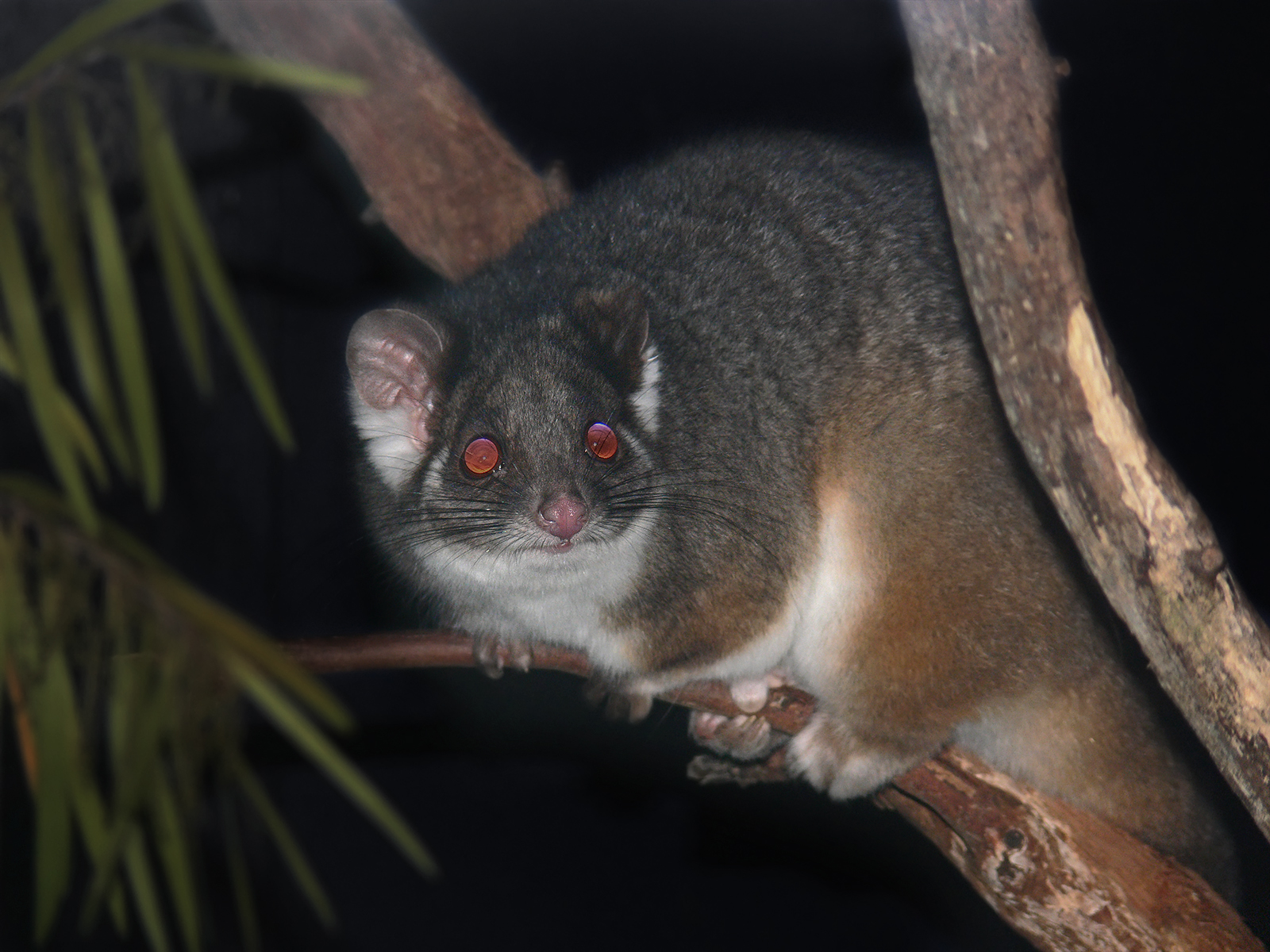 Ring tailed possum. Photo: Benjamint444
Ringtail Posse 2023 - Visit:
The STAEDTLER Secondary School Artists Of The Year Competition Is Back!
Open to all year 7 to 12 students, it's a chance for all up and coming artists to share their work for the opportunity to win 1 of 11 prizes. Entries close 20th June.
With the help of our panel of 3 talented judges, we are searching for the STAEDTLER Senior (years 10-12) and Junior (years 7-9) Artist of the Year 2023.
Both first place winners will receive a $1,000 VISA gift card!
For more information on prizes, please click here.
How to enter
Create
Using your favourite STAEDTLER products, show us your creativity and produce a masterpiece you'd like to submit.
You can get your inspiration from anywhere; a favourite place, a person, animal or school art project – we can't wait to see your work of art!
Enter
Upload a photo of your artwork here and follow the prompts. If you are a Teacher, you can enter for your students and upload multiple entries at once. You will need to include artwork title, your name, school and year group.
Please ensure we can see the surface the artwork has been produced on eg. canvas or paper.
Note: digitally created or digitally enhanced artwork will not be accepted.
Win
Entries close on Tuesday 20th June and the judging and voting will then take pace.
You can vote for the People's Choice Award from 21st -28th June – just come back to this page.
Winners will be announced 7th July.
Enter here: https://au.competitions.staedtler.com/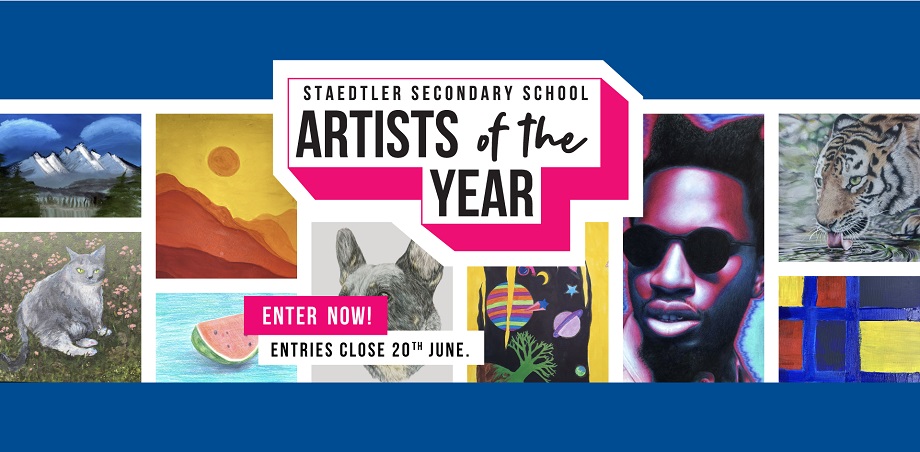 Applications Open For 150 Apprentice Scholarships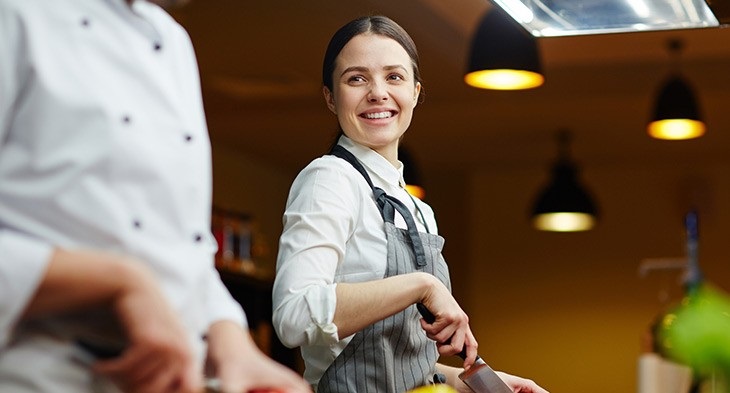 Apprentices facing financial or personal hardship will be supported to undertake their trade and study through a $2.25 million NSW Government scholarship program.
Applications are now open until 21 July for the 2023 Bert Evans Apprentice Scholarships program that will support 150 people with $15,000 each to complete their training and further their career.
The scholarships support apprentices who are experiencing financial or personal hardship, demonstrate a high aptitude for vocational education and training, and are committed to their on- and off-the-job training in metropolitan and regional NSW.
The scholarship program is named in honour of the late Bert Evans AO, a passionate advocate of vocational education for more than 30 years. A total of 751 Bert Evans Apprentice Scholarships have been awarded since 2014.
These scholarships greatly assist first year apprentices to undertake their trade and study to achieve their career goals.
The NSW Government-run program offers grants of $5000 annually over 3 years to help people overcome personal barriers to finish their apprenticeships and go onto rewarding careers.
The scholarships are awarded to apprentices in NSW who have demonstrated:
financial hardship and/or personal hardship
capability for vocational education and training, and
a positive attitude and application in the workplace and in off-the-job training.
Minister for Skills, TAFE and Tertiary Education Tim Crakanthorp said, "With demand for vocational education high, this year we have increased the number of Bert Evans scholarships on offer to help more apprentices through their training.
"Whether you need to purchase new tools, cover fuel or car maintenance costs, or pay for additional training courses, these scholarships have helped people overcome personal barriers to finish their apprenticeships and go onto rewarding careers.
"Apprenticeships are vital in ensuring NSW has a pipeline of skilled workers, and we want to give our apprentices a helping hand to complete their training, so they can make a strong contribution in their jobs and in the lives of their families and communities."
Visit Bert Evans Apprentice Scholarships or phone 13 28 11 for more information and to apply.
At: https://education.nsw.gov.au/skills-nsw/apprentices-and-trainees/support-with-your-apprenticeship-or-traineeship/bert-evans-apprentice-scholarships
Dorothea Mackellar Poetry Awards 2023: Optional Theme This Year 'The Winding Road'
HOW TO ENTER: https://dorothea.com.au/how-to-enter/
PLEASE SEE HERE FOR A DETAILED PDF ON ENTRY INSTRUCTIONS FOR TEACHERS AND PARENTS.
ONLINE SUBMISSION
Primary school and secondary school entries can be submitted anytime during the competition period.
1. Teacher/parent register account online *If you have already created an account, skip to step 3 and log in*
2. Check email for link to verify account and create password
3. Log in to your account
4. Purchase tier of entries *Please note we're only able to accept credit card payments at this time*
5. Enter student details and submit poem(s) (cut and paste or type in poem content direct to the webpage)
6. Repeat step 5 for every student/individual poem.
*PLEASE NOTE: If you're registering as an individual student, put your HOME address in your personal details and not your SCHOOL'S address! The address you list is where your participation certificate will be posted!*
Please read our Conditions of Entry here before registering for the competition.
USEFUL TIPS
Have a read of the judges' reports from the previous year. They contain some very helpful advice for teachers and parents alike!
It is recommended for schools to appoint a coordinator for the competition.
Only a teacher/parent can complete the registration form on behalf of the student/child.
Log-in details: username is the email address and a password of your choice.
Log-in details can be given to other teachers/students for poem submission in class/at home.
Log-in as many times as necessary during the competition period.
Teachers can view progress by monitoring the number and content of entries.
Individual entries are accepted if the school is not participating or a child is home schooled. Parent needs to complete the registration form with their contact details. Please indicate 'individual entry' under school name and home postal address under school address.
Invoice for the entry fee will be sent to the registered email address within 2 weeks.
'Participation certificate only' option available for schools where pre-selection of entries has been carried out. Poems under this option will not be sent to judges, students will still receive participation certificate for their efforts.
Please read the Conditions of Entry before entering. Entries accepted: March 1 to June 30, results announced during early September.
NEED SOME INSPIRATION?
Check out our learning resources or browse the previous years' themes and winning entries.
For more information contact our Project Officer on 02 6742 1200 or email dorothea.mackellar@outlook.com.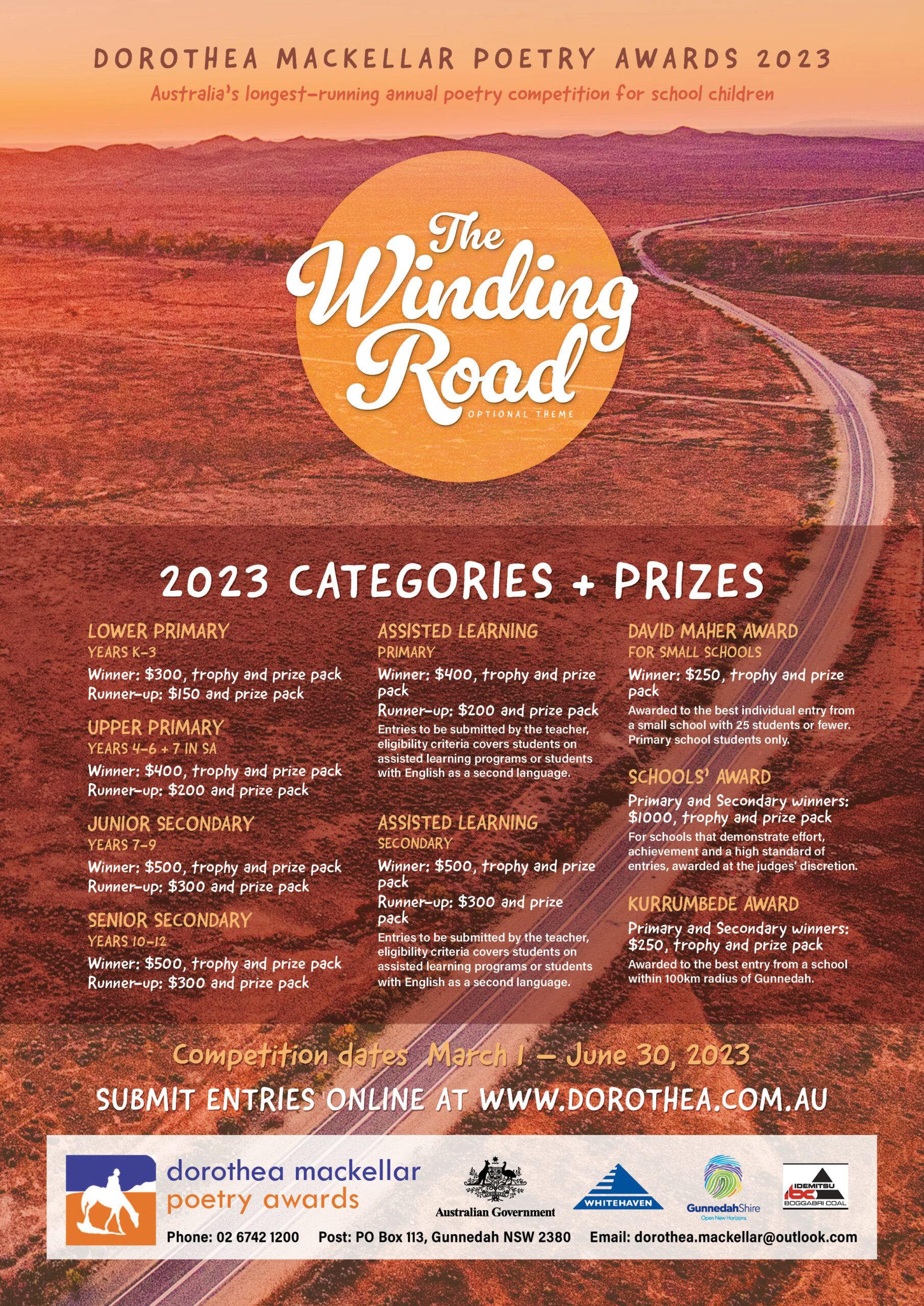 Flight Plan
Published June 6, 2023 by NFSA
From the Film Australia Collection. Made by The National Film Board
1950.
Directed by Stanley Hawes. This film examines the organisation of civil aviation in Australia, from passenger flights to freight and utility aircraft. It includes planning and control procedures before and during each flight, safety measures established by the Department of Civil Aviation, training of pilots and maintenance staff, and plans for future development.
Rowan Atkinson On Free Speech
School Leavers Support
Explore the School Leavers Information Kit (SLIK) as your guide to education, training and work options in 2022;
As you prepare to finish your final year of school, the next phase of your journey will be full of interesting and exciting opportunities. You will discover new passions and develop new skills and knowledge.
We know that this transition can sometimes be challenging and the COVID-19 pandemic has presented some uncertainty. With changes to the education and workforce landscape, you might be wondering if your planned decisions are still a good option or what new alternatives are available and how to pursue them.
There are lots of options for education, training and work in 2022 to help you further your career. This information kit has been designed to help you understand what those options might be and assist you to choose the right one for you. Including:
Download or explore the SLIK here to help guide Your Career.
School Leavers Information Kit (PDF 5.2MB).
School Leavers Information Kit (DOCX 0.9MB).
The SLIK has also been translated into additional languages.
Download our information booklets if you are rural, regional and remote, Aboriginal or Torres Strait Islander, or living with disability.
Support for Regional, Rural and Remote School Leavers (PDF 2MB).
Support for Regional, Rural and Remote School Leavers (DOCX 0.9MB).
Support for Aboriginal and/or Torres Strait Islander School Leavers (PDF 2MB).
Support for Aboriginal and/or Torres Strait Islander School Leavers (DOCX 1.1MB).
Support for School Leavers with Disability (PDF 2MB).
Support for School Leavers with Disability (DOCX 0.9MB).
Download the Parents and Guardian's Guide for School Leavers, which summarises the resources and information available to help you explore all the education, training, and work options available to your young person.
School Leavers Information Service
Are you aged between 15 and 24 and looking for career guidance?
Call 1800 CAREER (1800 227 337).
SMS 'SLIS2022' to 0429 009 435.
Our information officers will help you:
navigate the School Leavers Information Kit (SLIK),
access and use the Your Career website and tools; and
find relevant support services if needed.
You may also be referred to a qualified career practitioner for a 45-minute personalised career guidance session. Our career practitioners will provide information, advice and assistance relating to a wide range of matters, such as career planning and management, training and studying, and looking for work.
You can call to book your session on 1800 CAREER (1800 227 337) Monday to Friday, from 9am to 7pm (AEST). Sessions with a career practitioner can be booked from Monday to Friday, 9am to 7pm.
This is a free service, however minimal call/text costs may apply.
Call 1800 CAREER (1800 227 337) or SMS SLIS2022 to 0429 009 435 to start a conversation about how the tools in Your Career can help you or to book a free session with a career practitioner.
Word Of The Week: Garden
Word of the Week returns in 2023 simply to throw some disruption in amongst the 'yeah-nah' mix.
noun
1. a piece of ground adjoining a house, in which grass, flowers, and shrubs may be grown. 2. a well-cultivated region; area of fertile, developed land. : also garden spot. 3.In North America, a large public hall; "Madison Square Garden"
verb
1. cultivate or work in a garden.
From late 13c. (late 12c. in surnames), from Old North French gardin "(kitchen) garden; orchard; palace grounds" (Old French jardin, 13c., Modern French jardin), from Vulgar Latin *hortus gardinus "enclosed garden," via Frankish *gardo or some other Germanic source, from Proto-Germanic *gardan- (source also of Old Frisian garda, Old Saxon gardo, Old High German garto, German Garten "a garden," Old English geard, Gothic gards "enclosure"), from PIE root *gher- (1) "to grasp, enclose." Italian giardino, Spanish jardin are from French.
As an adjective from c. 1600. Garden-party "company attending an entertainment on the lawn or garden of a private house" is by 1843. Garden-variety in figurative sense first recorded 1928. To lead someone up the garden path "entice, deceive" is attested by 1925. Garden-glass "round dark glass reflective globe (about a foot and a half across) placed on a pedestal, used as a garden ornament," is from 1842.
also from late 13c.; garden (verb) "to lay out and cultivate a garden," 1570s, from garden (n.). Related: Gardened; gardening. also from 1570s
Compare Gardenia (noun) - Gardenia is a genus of flowering plants in the coffee family, Rubiaceae, native to the tropical and subtropical regions of Africa, Asia, Madagascar and Pacific Islands, and Australia. The genus was named by Carl Linnaeus and John Ellis after Alexander Garden (1730–1791), a Scottish-born American naturalist. He lived for many years in Charleston, South Carolina, using his spare time to study plants and living creatures, and sending specimens to Carl Linnaeus. During the American War of Independence he sided with the British and sent congratulations to Cornwallis after the Battle of Camden. Two years later his property (including 98 Broad Street) was confiscated, he had to leave South Carolina, and in 1783 he went to live in Westminster in London. He became vice-president of the Royal Society and is said to have been respected for his "benevolence, cheerfulness, and pleasing manners".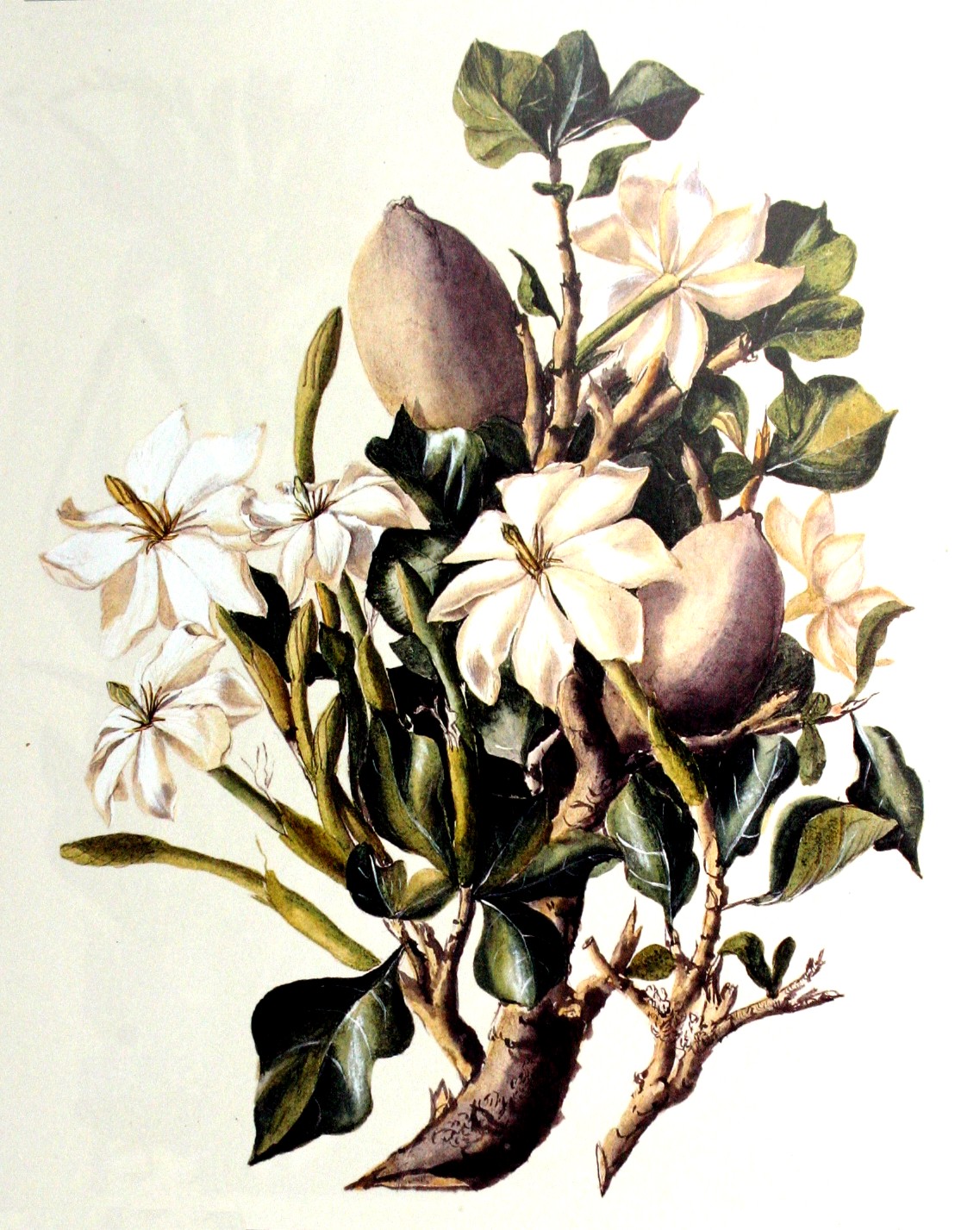 Gardenia thunbergia by Edith Struben (1868-1936)

Garden design is the process of creating plans for the layout and planting of gardens and landscapes. Gardens may be designed by garden owners themselves, or by professionals. Professional garden designers tend to be trained in principles of design and horticulture, and have a knowledge and experience of using plants. Some professional garden designers are also landscape architects, a more formal level of training that usually requires an advanced degree and often an occupational license.
Elements of garden design include the layout of hard landscape, such as paths, rockeries, walls, water features, sitting areas and decking, as well as the plants themselves, with consideration for their horticultural requirements, their season-to-season appearance, lifespan, growth habit, size, speed of growth, and combinations with other plants and landscape features. Most gardens consist of a mix of natural and constructed elements, although even very 'natural' gardens are always an inherently artificial creation. Natural elements present in a garden principally comprise flora (such as trees and weeds), fauna (such as arthropods and birds), soil, water, air and light. Constructed elements include paths, patios, decking, sculptures, drainage systems, lights and buildings (such as sheds, gazebos, pergolas and follies), but also living constructions such as flower beds, ponds and lawns.
Consideration is also given to the maintenance needs of the garden. Including the time or funds available for regular maintenance, (this can affect the choices of plants regarding speed of growth) spreading or self-seeding of the plants (annual or perennial), bloom-time, and many other characteristics. Garden design can be roughly divided into two groups, formal and naturalistic gardens. The most important consideration in any garden design is how the garden will be used, followed closely by the desired stylistic genres, and the way the garden space will connect to the home or other structures in the surrounding areas. All of these considerations are subject to the limitations of the budget. Budget limitations can be addressed by a simpler garden style with fewer plants and less costly hard landscape materials, seeds rather than sod for lawns, and plants that grow quickly; alternatively, garden owners may choose to create their garden over time, area by area.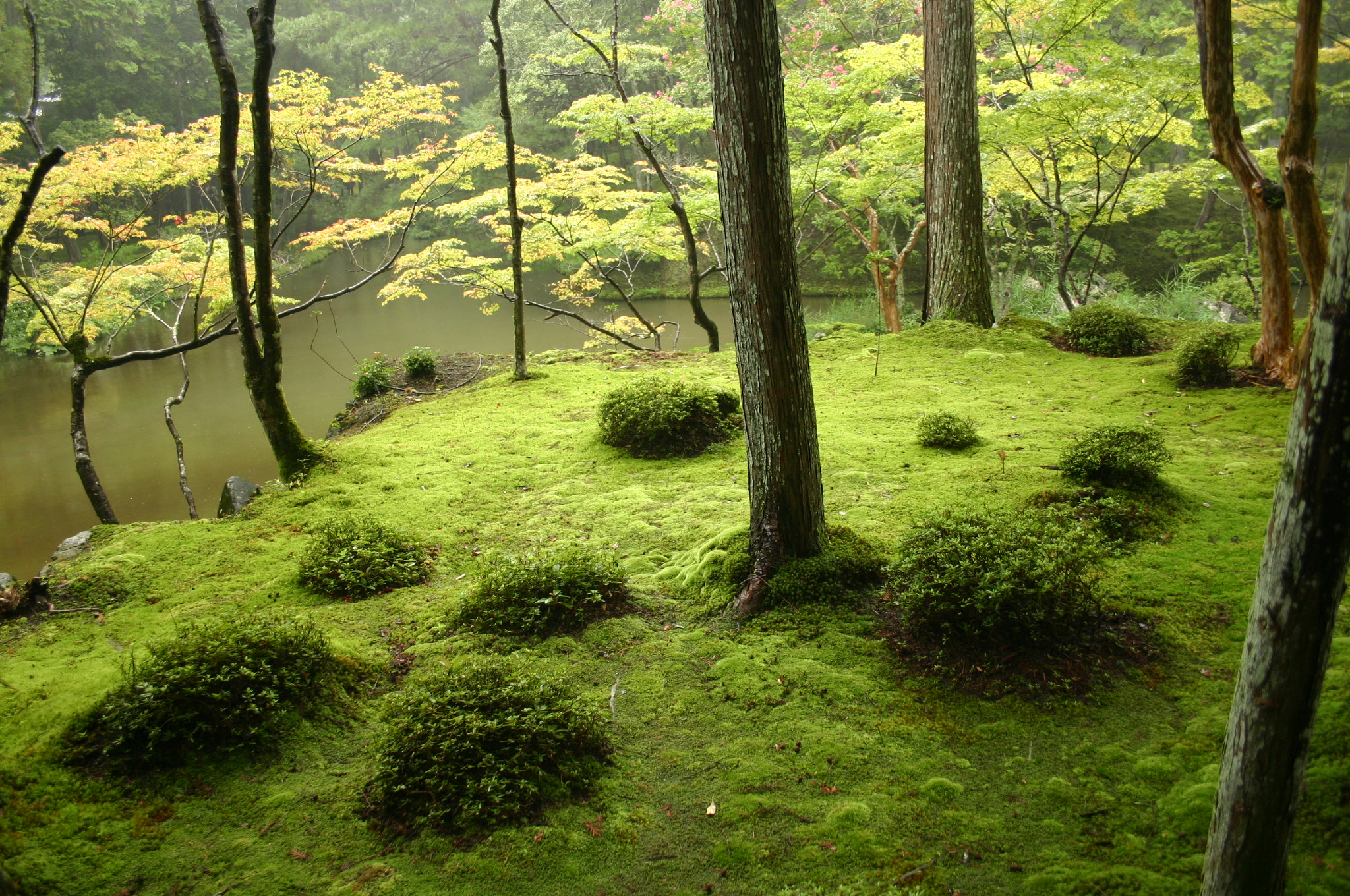 A moss garden at the Saihō-ji temple in Kyoto, started in 1339. Photo: Wikipedia

Avalon Beach Ladies Probus Club: July 2023 Speaker

Avalon Beach Ladies Probus Club meets on
1st Tuesday of each month at Club Palm Beach at 10am
, followed by a delicious lunch!
Our Guest Speaker for July is Food Historian Diana Noyce, author of A Pub with no Beer: Coffee Palaces in Australia - the rise and demise of coffee palaces associated with the temperance movement.
Join us for monthly outings including Central Station and Eternity Cafe, the Auburn Botanic Gardens, and celebrate Christmas in July!
Call President Margaret White on 0416 182 393 for any further information.
Flight Plan
Published June 6, 2023 by NFSA
From the Film Australia Collection. Made by The National Film Board
1950
. Directed by Stanley Hawes. This film examines the organisation of civil aviation in Australia, from passenger flights to freight and utility aircraft. It includes planning and control procedures before and during each flight, safety measures established by the Department of Civil Aviation, training of pilots and maintenance staff, and plans for future development.
Doctors Have Critical Role In Good Stewardship In Our Health System: AMA
The Australian Medical Association has re-affirmed its commitment to good stewardship in our health system, highlighting the critical role doctors play in ensuring healthcare resources are used wisely, and recommended that more training and resources are made available to support them in this role.
The Australia Medical Association's Position statement on doctors' role in stewardship of healthcare resources 2023 also calls for federal government funding for key programs that encourage research, education and improvements in the stewardship of healthcare resources.
AMA President Steve Robson said emphasising awareness and training in the stewardship of healthcare would reduce pressure on the system and drive down costs for patients by minimising wasteful clinical expenditure.
"Making sure that the care provided to Australians is evidence-based, while promoting preventive strategies to reduce the risk of chronic disease, is critical to maintaining an effective healthcare system," Professor Robson said.
"With the strains on our health system laid bare by the pandemic, acknowledgement of the importance of stewardship would equip doctors with strategies to overcome a range of challenges when it comes to effectively managing resources."
The statement argues medical schools and vocational training providers should ensure future doctors and healthcare workers are adequately trained in stewardship.
Doctors, especially those in senior positions, must also continue this education in professional practice to stay informed of the most appropriate and cost-effective care available to patients.
Professor Robson said the public also has a role to play by understanding the limitations of certain health services and managing expectations around treatment options.
"Public health literacy — the ability to understand health information and make appropriate individual care decisions — could be boosted through government-funded awareness campaigns," he said.
Professor Robson said the position statement reaffirmed the importance of doctors having a say in key funding and policy decisions.
"Without doctors' crucial perspective on clinical stewardship, there is a risk of major funding and policy decisions being driven purely by political or financial motives leading to the wasteful use of resources," he said.
Minister For Aged Care National Press Club On 7 June 2023 Reveals An Ambition For Aged Care
The Hon Anika Wells MP, Federal Minister for Aged Care, spoke about the the Aged Care Taskforce in her National Press Club last week.
Minister for Aged Care Anika Wells, who will chair the taskforce, said it would consider all funding scenarios. "I'm bringing as the chair an open mind to the deliberations of the taskforce," she said. "I think we should keep as many options open and the taskforce should work through them."
She said the taskforce was needed as the royal commission's "great unanswered question" remains – "how to make aged care equitable and sustainable into the future."
The royal commission failed to reach an agreement as to which funding model should be adopted. One commissioner recommended a levy, another co-contributions. "The commissioners couldn't agree on a prescriptive pathway forward," said Ms Wells. "We need to agree on this now."
In this year's federal budget, $700,000 was earmarked for an aged care taskforce to review the funding arrangements of the aged care sector and to oversee the final design of the new in-home care program.
The taskforce will meet monthly until October when the interim report will be handed down before the final report is delivered to government in December.
Ms Wells, the first-ever Aged Care Minister to address the press club in its 60-year history, revealed the names of the members of the taskforce who will, she said, "have expertise in economics, finance, public policy, ageing and aged care, First Nations and consumer advocacy and provider advocacy."
The members are:
Mike Baird, former Manly MP and Premier of NSW
Professor Tom Calma
Grant Corderoy
Rosemary Huxtable
Professor John McCallum
Mary Patetsos
Nigel Ray
Patricia Sparrow
Tom Symondson
Margaret Walsh
John Watkins
Janine Walker
Thomas Walker.
"The taskforce will also include strong union representation to ensure the views of workers are heard," added Ms Wells.
There would be, said Ms Wells, a complete overall of the funding system. "We are not taking a patch and paint approach to this process."
Ms Wells said government had listened to the sector, the workers – and older people. "We know that those people choosing residential care is trending down as the desire to stay and age at home trends upwards."
The new funding model will deliver the care people are requesting, said Ms Wells. "This is about the government investing in the care that older Australians actually want – and they want to be at home."
Ms Wells said the time to act is now. "The baby boomers are coming. Within a decade, our nation will have, for the first time in history, more people over 65 than under 18."
The aged care system will need to transform to meet the boomers' expectations, said Ms Wells. "The next generation of people entering aged care are going to want a different model and standard of care than those before them … They rightly believe that aged care can offer much more than it has."
To help the sector navigate the changes ahead, Ms Wells revealed the government's
reform roadmap
. "You have been calling for it. I have listened. We have delivered," she said.
Ms Wells concluded her 30-minute speech by saying the government's reform agenda had been born out of necessity. "We are bringing aged care back from the brink – and it's about damned time."
Watch the full address here:
No Time For Vaccine Complacency As COVID And Flu Cases Soar
The Australian Medical Association is urging people to get COVID-19 boosters and flu shots as infection rates take off and complacency sets in.
More than 16.5 million Australians have not received a COVID-19 booster shot in over six months and, while some of these people may have had a bout of COVID-19 in the last six months, it is a very high figure that is sparking the AMA's warning for the winter season.
AMA President Steve Robson said Australia was facing a worrying fifth wave of COVID-19, with cases soaring to an average of 5517 per day as of May 30 — more than double the average daily rate in March.
Hospitalisations are up and weekly COVID-19 related deaths are in triple figures.
"The age of lockdowns and restrictions is over, so it's understandable why many people are falling into a false sense of security, but the latest data shows the virus is infecting thousands of Australians every day," Professor Robson said.
"Now is not the time for complacency, and the AMA urges people to get up to date on their boosters, which is an extremely effective way to protect yourself and your loved ones."
The effects of the latest COVID-19 wave are being worsened by a rising number of influenza cases.
The Department of Health and Aged Care recorded 17,277 flu cases between May 15–28, which was more than double the previous fortnight's total.
Professor Robson said COVID-19 boosters and flu shots were separate vaccines that could be safely administered at the same time.
"We are seeing a significant spike in the number of flu and COVID cases, making this a potentially dangerous winter, particularly for elderly and immunocompromised people," he said.
"Having a COVID-19 booster and a flu shot at the same time is an effective and safe way of ensuring you are protected from both viruses."
Professor Robson also urged parents to ensure their kids were protected.
"As we know, children under five years of age aren't badly affected by COVID-19, but influenza can be extremely serious for them, so it is crucial they get their flu shots as soon as possible," he said.
NSW Bureau Of Health Information Healthcare Quarterly Report (January – March 2023) Released: NBH Statistics
NSW public hospitals remain under sustained pressure, with a record number of ambulance responses and critically ill patients presenting to emergency departments - according to the latest Bureau of Health Information (BHI) Healthcare Quarterly report (January – March 2023) released today.
The Bureau of Health Information (BHI) has today released its latest Healthcare Quarterly report, showing activity and performance for public health services in NSW during January to March 2023.
BHI has also released survey results today that reflect patients' experiences of ambulance services.
BHI Chief Executive Dr Diane Watson said the latest quarterly results show NSW public health services were once again very busy during January to March 2023.
"Ambulance services and emergency departments experienced record demand as the upward trend in activity that began before the pandemic continued," said Dr Watson.
There were
347,720 ambulance
responses – the highest of any quarter since BHI began reporting in 2010.
"Despite the increasing demand, ambulance response performance has continued to improve following record long response times in mid-2022," said Dr Watson.
"Patients were overwhelmingly positive about their ambulance care," said Dr Watson.
"Overall, almost all patients (98%) said their ambulance care was 'very good' or 'good' and BHI's analyses showed when patients experienced effective communication, well-coordinated care and kind and caring ambulance staff they were most likely to offer the most positive rating."
The Insights report also includes analyses that shows people offered similar ratings of ambulance care across different patient groups on most questions, while identifying those areas where there was some variation.
44.1% of 'emergency – priority 1' ambulance cases were reached within 15 minutes
64.6% of the highest priority (P1A) responses arrived within 10 minutes.
There were
770,089 Emergency Department attendances
– the highest of any January to March quarter since BHI began reporting in 2010.
"While there was gradual improvement again on the time patients waited to start their treatment, they continued to wait longer and spend longer in the ED than before the pandemic," said Dr Watson.
67.4% of all patients, and 54.9% of triage 2 patients, had their treatment start on time – both the lowest of any January to March quarter since 2010.
58.2% of all patients spent less than four hours in the ED – the lowest for a January to March quarter since 2010.
The Activity and performance profiles for
Northern Beaches Hospital
data for the January to March 2023 quarter lists
4,235 arrivals by ambulance
to the Emergency Department and
16,928 presentations to the ED
of which 16, 895 were emergency presentations. There were

5,450 admissions to hospital from the ED

.
The time from ED arrival to leaving is listed as at a Median of 3 hours and 54 minutes, a 92 minute median
increase
from the same quarter in 2022.
The data for the Royal North Shore hospital lists the same time as the median for
ED arrival to leaving in the same quarter.
There were
54,820 elective – or planned – surgeries
performed in the January to March quarter.
Patients continued to experience long waits for non-urgent elective surgery as the effects of suspensions of services during the pandemic continued to be felt. One in 10 patients who received non-urgent surgery during the quarter waited longer than 523 days.
Dr Watson said: "While the overall waiting list remained high at 96,857 at the end of March, the number of patients on the list who had waited longer than clinically recommended dropped by almost a quarter (24.4%) from the previous year to 14,067."
Northern Beaches Hospital
data for the quarter shows
877 elective surgeries
performed of which 208 were urgent, 333 semi-urgent, 322 non-urgent and 14 as staged-surgery. The
wait list for surgery at the NBH at the end of the quarter shows 1,375
of which 30 are urgent, 254 semi-urgent and 1,091 non-urgent.
Northern Beaches Hospital
data shows
308 babies have been born
in this quarter at the NBH.
The Seclusion and Restraint Supplement
explains this involves the use of interventions to restrict the freedom of movement of a patient. These restrictive practices are not therapeutic but may be needed to support care. They should only be used as a last resort when other options are unsuccessful in maintaining safety for the patient, staff or others.
In NSW, there are more than 40 public hospitals, plus the Forensic Hospital, with specialised acute mental health units that treat patients with varying severities of mental illness. There are Mental Health Intensive Care Units (MHICUs) in six of these hospitals, providing treatment for patients with a higher level of clinical severity and complexity.
In the January to March 2023 quarter, the percentage of acute mental health episodes of care with at least one seclusion event in NSW was 3.1%, down 0.3 percentage points compared with the same quarter the previous year (Figure 1, Table 1). The percentage was 4.1% or above in nine hospitals: Morisset (15.4), Concord (9.1), Liverpool (6.9), Cumberland (6.1), Shellharbour (4.5), Gosford (4.4), Maitland (4.2), Bankstown-Lidcombe (4.1) and Nepean (4.1) (Table 1).
The percentage of acute mental health episodes of care with at least one physical restraint event in NSW was 4.6%, up 0.4 percentage points compared with the same quarter the previous year (Figure 1, Table 1).
There was variation across public hospitals in the use of these interventions (Table 1).
Northern Beaches Hospital [§] lists 313
as the Number of acute mental health episodes of care with 6.4% episodes of Physical restraint. There were none listed in the Seclusion category.
The Activity and performance profiles for
Northern Beaches Hospital lists 262 admitted
patients
for mental health care for the quarter and 2,170 bed days for mental health care
patients
.
§:
Northern Beaches operates as a public/private partnership with NSW Health. Only public patients are included in the Northern Beaches analysis.
Commuters Benefit From Train Station Upgrades In Northern Sydney
A major $50 million upgrade to improve passenger accessibility and safety at Thornleigh, Normanhurst and Pymble train stations is now complete.
A Transport for NSW spokesperson said the improvements are part of the NSW Government's Transport Access Program, a $2.2 billion initiative to provide more accessible, modern, secure and integrated transport infrastructure across the state.
"The station upgrades include new lifts, ramps, pathways, landscaping, toilet amenities, and parking, to ensure equitable access for all rail passengers, particularly those with a disability, are less mobile or who have a pram or luggage," a Transport for NSW spokesperson said.
"New CCTV, lighting signage, and bicycle hoops have also been installed to improve safety and useability.
"These vital upgrades will make rail a more attractive and accessible choice for many more people."
A Transport for NSW spokesperson said the stations' heritage, which dates back to the late 1800s, has also been reflected in the upgrades.
"Passengers will notice a plaque at Thornleigh Station in recognition of the Zig-Zag Railway, which carried minerals from the Thornleigh Quarry more than 100 years ago," the spokesperson said.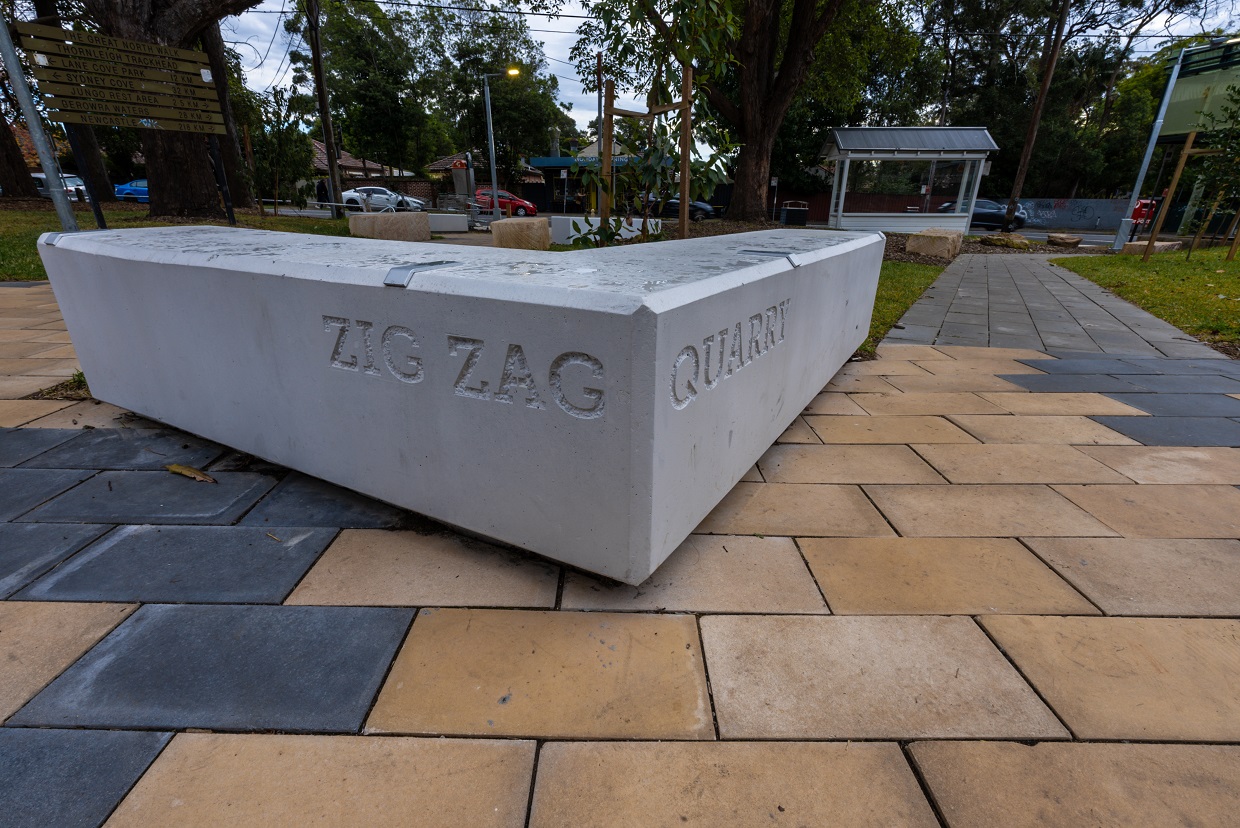 "Transport for New South Wales thanks the more than 2,000 people who worked on the station upgrades, which were delivered by contractor Laing O'Rourke, and the community for their patience and feedback during the projects' construction."
As part of the Transport Access Program, upgrades are also underway at nearby Waitara and Killara stations, while Warrawee, Roseville and Beecroft stations were completed in 2020 and 2021 respectively.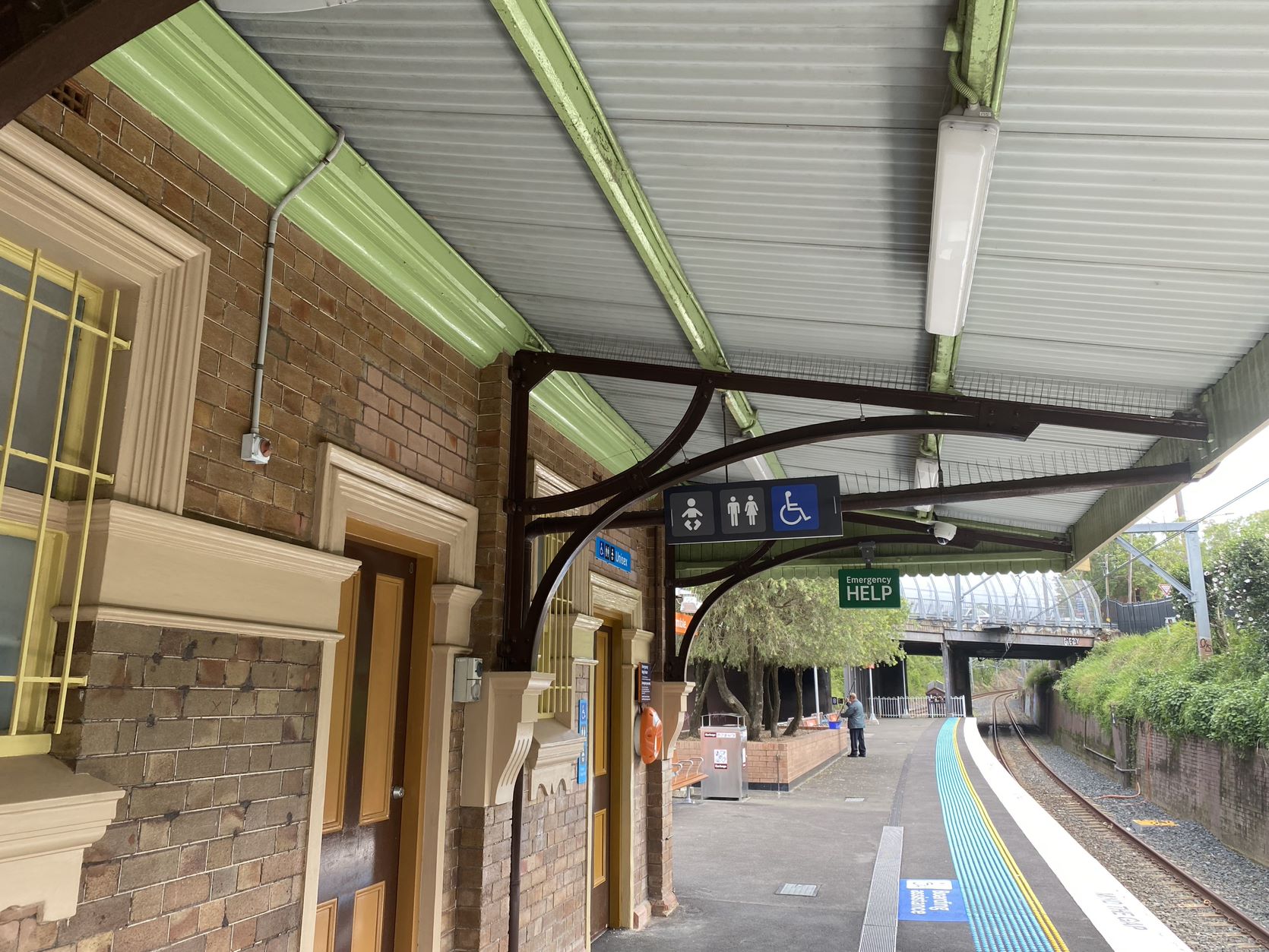 Pymble station upgraded. Photo supplied
US Study Shows Promising Treatment For Tinnitus
Tinnitus, the ringing, buzzing or hissing sound of silence, varies from slightly annoying in some to utterly debilitating in others.A recent study from researchers at the University of Michigan's Kresge Hearing Research Institute suggests relief may be possible.
Susan Shore, Ph.D., Professor Emerita in Michigan Medicine's Department of Otolaryngology and U-M's Departments of Physiology and Biomedical Engineering, led research on how the brain processes bi-sensory information, and how these processes can be harnessed for personalized stimulation to treat tinnitus.
Her team's findings were published in JAMA Network Open.
The study, a double-blind, randomised clinical trial, recruited 99 individuals with somatic tinnitus, a form of the condition in which movements such as clenching the jaw, or applying pressure to the forehead, result in a noticeable change in pitch or loudness of experienced sounds. Nearly 70% of tinnitus sufferers have the somatic form.
According to Shore, candidates with bothersome, somatic tinnitus, as well as normal-to-moderate hearing loss, were eligible to participate.
"After enrolment, participants received a portable device developed and manufactured by in2being, LLC, for in-home use," she said. "The devices were programmed to present each participant's personal tinnitus spectrum, which was combined with electrical stimulation to form a bi-sensory stimulus, while maintaining participant and study team blinding."
Study participants were randomly assigned to one of two groups. The first group received bi-sensory, or active, treatment first, while the second received sound-alone, or control, treatment.
For the first six weeks, participants were instructed to use their devices for 30 minutes each day. The next six weeks gave participants a break from daily use, followed by six more weeks of the treatment not received in the beginning of the study.
Shore notes that every week, participants completed the Tinnitus Functional Index, or TFI, and Tinnitus Handicap Inventory, or THI, which are questionnaires that measure the impact tinnitus has on individuals' lives. Participants also had their tinnitus loudness assessed during this time.
The team found that when participants received the bi-sensory treatment, they consistently reported improved quality of life, lower handicap scores and significant reductions in tinnitus loudness. However, these effects were not seen when receiving sound-only stimulation.
Further, more than 60% of participants reported significantly reduced tinnitus symptoms after the six weeks of active treatment, but not control treatment. This is consistent with an earlier study by Shore's team, which showed that the longer participants received active treatment, the greater the reduction in their tinnitus symptoms.
"This study paves the way for the use of personalised, bi-sensory stimulation as an effective treatment for tinnitus, providing hope for millions of tinnitus sufferers," said Shore.
Auricle Inc., the exclusive licensee of the patents related to the bi-sensory stimulation, was launched with the help of Innovation Partnerships, the central hub of research commercialisation activity at the University of Michigan. Auricle will work towards gaining regulatory clearance and then commercializing Shore's novel bi-sensory tinnitus treatment.
The University of Michigan has a financial interest in Auricle Inc.
The study was funded by the National Institutes of Health (MH114244 and DC05188) and the Michigan Institute for Clinical Health Research.
Gerilyn R. Jones, David T. Martel, Travis L. Riffle, Josh Errickson, Jacqueline R. Souter, Gregory J. Basura, Emily Stucken, Kara C. Schvartz-Leyzac, Susan E. Shore.
Reversing Synchronized Brain Circuits Using Targeted Auditory-Somatosensory Stimulation to Treat Phantom Percepts.
JAMA Network Open, 2023; 6 (6): e2315914 DOI:
10.1001/jamanetworkopen.2023.15914
Repair, Reuse And Recycle: Dealing With Solar Panels At The End Of Their Useful Life
by Cecilia Duong, UNSW News & Content
UNSW Sydney solar experts say we need bespoke technology designed to recycle important elements inside solar panels.
In Australia, solar power is one of the country's leading renewable energy sources with rooftop solar PV installed in more than 3.3 million homes.
Sadly, approximately 90 per cent of these systems might ultimately end up in landfill once they need to be replaced.
A 2016 report by the International Energy Agency estimates Australia will generate 145,000 tonnes of waste from PV panels by 2030.
UNSW solar expert, Dr Richard Corkish from the Australian Centre for Advanced Photovoltaics, based at UNSW Sydney's School of Photovoltaics and Renewable Energy Engineering, says the sustainability principles of 'Reduce, Reuse and Recycle' should be applied to the end-of-life management of all PV modules.
"We've seen a huge uptake in both small-scale and large-scale PV deployment in the last decade as the world moves towards renewable energy sources," he says.
"The industry standard for most solar panels' lifespan is 25 to 30 years which means solar systems installed more than 15 years ago will soon be approaching their end-of-life.
"Additionally, in the last decade, we're seeing a growing trend of replacing PV modules even though they are in perfect working condition. A lot of people installed small expensive systems some years ago but rather than adding on to them, they've been convinced to replace them altogether.
"From a manufacturing point of view, the photovoltaics research community is trying to lengthen the life of the modules by making them more resilient to the environment, particularly moisture and oxygen.
"The goal is to extend the life, so they last up to 50 years which means we won't need to make nearly as many in the future. If we suddenly need to ramp manufacturing, we'll find there are some materials, including silver and aluminium, that will be at risk of being in low supply."
Up to 95 per cent of the materials used to make a solar panel can be recycled, with the most valuable parts being the silicon, aluminium frames, and silver - which is mainly used in the front contacts of the module.
For panels that are recycled, the most common process in Australia results in the panels being put through a standardised shredding machine where they are broken into smaller pieces. These pieces are then down-cycled into other products such as an additive in the production of construction bricks concrete or even roadbase.
Dr Rong Deng, Research Fellow from the UNSW School of Photovoltaics and Renewable Energy Engineering, says the biggest problem with the current process is the inability to extract the rare metals in the panels whilst keeping costs down.
"To be reused, solar panels components need to be carefully separated to avoid contamination with other materials. Manufacturers will only reuse materials that have a high purity – which is difficult to achieve," says Dr Deng, who was named in the 2022 Forbes 30 under 30 Healthcare and Science List.
"The current process is a temporary solution. It's great if all panels are recycled because we want to avoid it ending up in landfill. But if we think ahead, the materials we're using right now are not always going to be readily available later.
"The silver embedded inside the cells is highly sought-after because of its value in pure form. However, the challenge we face is how we do that cheaply and without adding to our carbon footprint.
"But if continue down the path of using non-specialised technology to recycle PV modules, then we'll still continue to end up with parts that are contaminated with other materials which is not a sustainable solution."
The management and disposal of PV modules varies between each state and territory. In Australia, only Victoria have officially banned solar panels from ending up in landfill, meaning they need to be taken to e-waste drop off points to be recycled. Under a new proposed recycling expansion program, Queenslanders will soon be banned from dumping solar panels in landfill in the next decade.
However, consumers and businesses can expect to pay between $10 to $20 per panel to recycle, plus any freight or removal fees. In states that do not have a policy on recycling solar panels, this extra cost could be a massive deterrent to recycling and more of a reason to dispose of them in a landfill facility, says Dr Deng.
"If you have a system of 10 panels on your roof, you're going to pay at least $200 to dispose of them," she says.
"The Australian Government have signalled potentially adding PV modules to the Product Stewardship Scheme. Similar schemes are already in place for other goods such as car tyres and plastic bottles."
A Product Steward Scheme is an approach which involves taking responsibility for the full life cycle of a product. It promotes and supports the principles of circular economy and schemes can be voluntary, made mandatory by Government or done in partnership with industry.
Dr Corkish says if everyone who imports, designs, produces, sells, and uses PV modules has a shared responsibility for reducing the environmental impact – then it would further incentivise manufacturers to invest in better PV recycling technology.
"There needs to a system in place where costs are recouped from the industry so that cost imposed on new modules can pay for the recycling of the old ones," says Dr Corkish, Chief Operating Officer of the Australian Centre for Advanced Photovoltaics.
"However, the caveat is in the long service life of PV modules. Because they last up to 30 years, the companies who are currently active in the market were not necessarily the ones manufacturing the older panels on rooftops today.
"But the bottom line is that end-of-life PV systems will be a future environmental problem unless we address it now."
Better and cheaper testing
For newer models of PV systems, homeowners can track and compare energy output through an online system or mobile app. However, Dr Corkish says some homes are prematurely upgrading their solar systems well before they need to.
"Whilst there's huge potential for reuse of PV modules, the lack of affordable testing to ensure the panels still meet electrical safety standards means many make their way to landfill," he says.
"Sometimes the backsheets are the first thing to go but they can sometimes be repaired or replaced. If the diodes fail, they can be replaced too.
"Sometimes panels still haven't reached their full life yet and we don't want that to go to waste."
Read more: UNSW awarded more than $29.3m for renewable energy research and development
Is the future of PV recycling looking bright?
Australia is no stranger to the solar PV system. UNSW Engineering's Professor Martin Green is a world-renowned expert, leading the development of market-dominating PERC technology which has improved the quality of both the top and the rear surface of standard silicon solar cells.
Dr Deng recognises that recycling of PV modules in Australia is still in its infancy with only a handful of recycling facilities available in the country. She says there's a lot to learn from countries in Europe who are far ahead in terms of addressing the problem.
Early adopters of small-scale rooftop PV systems, such as Germany and Netherlands, have been acting with much more urgency in terms of finding viable technologies to recycle older PV panels, which are coming up to their end-of-life phase.
"Countries in Europe have built the prototypes for separation technologies and have several pilot lines to test the feasibility. But most importantly, they have the motivation to do it," she says.
"In Australia, we're still waiting for the waste bomb that is predicted when all these PV modules come to the end-of-life, so there's less incentive for local companies to invest in the technology.
"At some point, there will not be enough landfill to dispose of PV modules – nor will there be enough resources to build them. So, it's imperative we find a sustainable solution to recycle them now."
Solar array mounted on a rooftop. Photo: alespa

World-First Trial For Paediatric Brain Cancer Right Here In NSW
A world-first clinical trial, known as The Deflexifol® At Relapse Trial (DART), proudly supported by Kids with Cancer Foundation, has been launched at Sydney Children's Hospital, Randwick for children with ependymoma – a rare and devastating form of paediatric brain cancer.
The trial is being led by Professor David Ziegler and Dr Marion Mateos at the Kids Cancer Centre (KCC) and will test Deflexifol® - a new Australian-developed co-formulation of a chemotherapy called 5-FU and leucovorin, in treating ependymoma in children. Deflexifol® is expected to be a less toxic and more effective chemotherapeutic compared with standard of care versions of these drugs commonly used to treat adult cancers .
Five-year funding for the DART National Study Coordinator and research costs has been provided by Kids with Cancer Foundation, who have pledged more than $1,200,000 to Sydney Children's Hospitals Foundation to directly support this lifesaving research.
Professor Ziegler said paediatric ependymoma is the third most common brain tumour in children.
"Currently, there are two treatments available; surgery to remove the tumour and radiation therapy," Prof. Ziegler said.
"However for at least one in three children, the tumour will grow back again after this treatment. Sadly, almost all children or adolescents with relapsed ependymoma will die from the disease."
"This treatment has shown some really promising results in treating tumours in adults. Excitingly the old drug 5-FU has been discovered to be active against ependymoma, but until now it hasn't been possible to get high enough concentrations into the brain.
With this new formulation, we are aiming to use higher doses, with less side effects that should also be much more effective."
Dr Marion Mateos said the trial will provide a new avenue of hope for children diagnosed with this life-threatening cancer.
"If the trial is successful, it will mean we have something to offer kids with high-risk or relapsed disease who previously had to be told there was nothing more we could do," Dr Mateos said.
"To commence a trial like this is a massive endeavour and is not something we can do alone. With the support of the Kids with Cancer Foundation, we have been able to raise the bar to find new and better treatments for our patients."
Kids with Cancer Foundation CEO, Todd Prees, welcomed the announcement.
"We are proud to have been working with Sydney Children's Hospital, Randwick for 25 years, providing funding to the hospital and support to families of kids with cancer being treated there – as well as to children's hospitals and families of kids with cancer all around Australia," Mr Prees said.
"The research and trial could help save the lives of children with relapsed paediatric ependymoma – a condition where there is currently no further treatment options, and we are honoured to be able to fund it through the help of our wonderful donors and fundraisers."
"I am proud and grateful that NSW is at the forefront of this trial. This is world leading research which will make a real difference to the lives of these children and their families," NSW Health Minister, Ryan Park, said.
"As Health Minister, I am determined to build a NSW health system that not only embraces, but places ourselves at the centre of innovation and advancement."
"I want to express my gratitude to the support from the Kids with Cancer Foundation, which has been critical to realising this world leading trial."
The Deflexifol® At Relapse Trial (DART), proudly supported by Kids with Cancer Foundation, is operating at Sydney Children's Hospital, Randwick, with support from the Cancer Institute NSW.
The trial will open at children's cancer centres nationally for children across Australia, sponsored by ANZCHOG with support from the Robert Connor Dawes Foundation. If the trial is successful, it will then be expanded internationally.
"Our ultimate goal is to make sure every child is cured and no child is left behind and that's exactly what we're doing here," Prof Ziegler said.
Disclaimer: These articles are not intended to provide medical advice, diagnosis or treatment. Views expressed here do not necessarily reflect those of Pittwater Online News or its staff.