November 3 - 9, 2019: Issue 427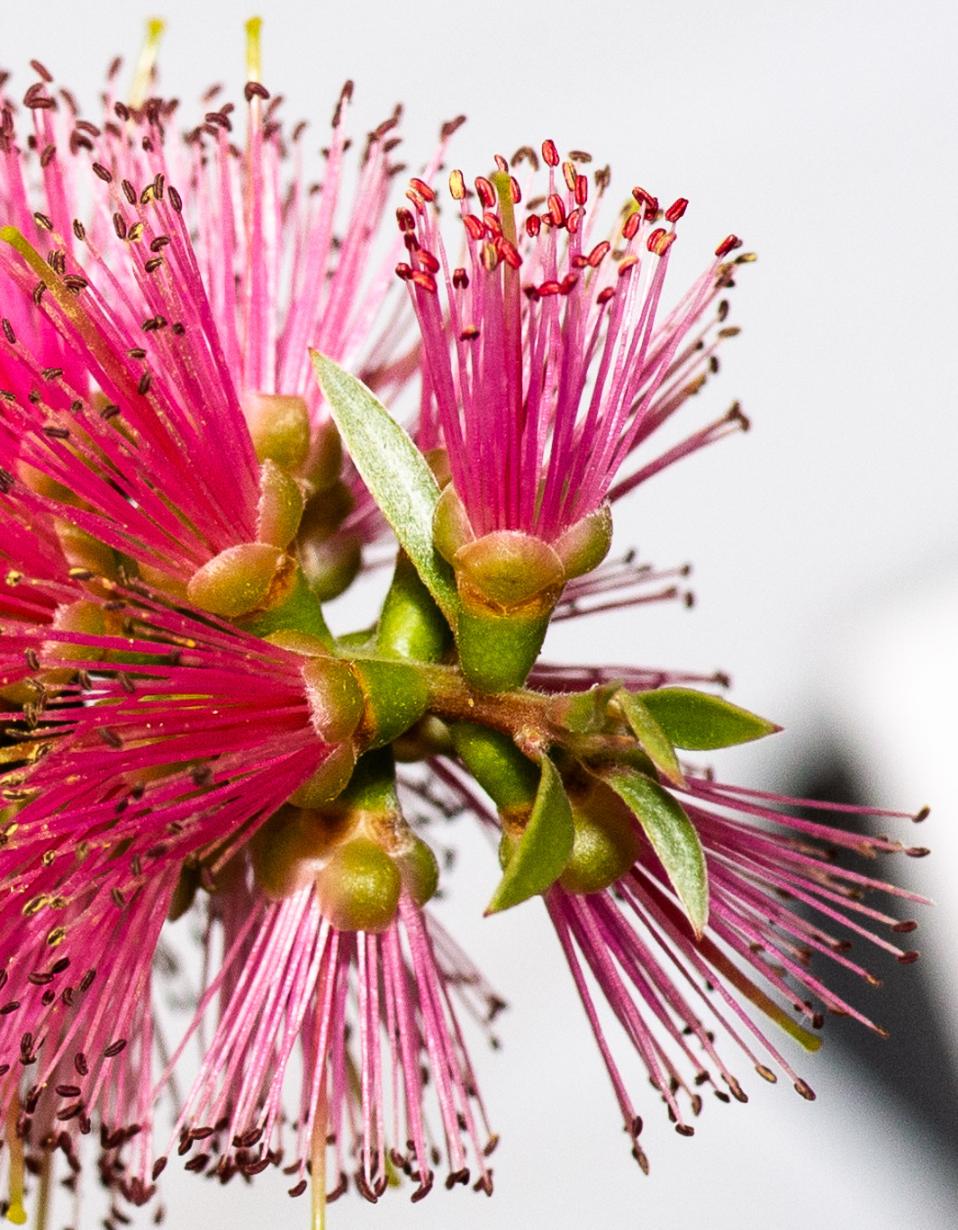 A local gem and affiliated with the Garden Clubs of Australia and The Royal Horticultural Society, many a resident has visited one of the Mona Vale Garden Club's Annual Flower Show each Spring.
There is a lot more to this club than that though. Our thanks to president Pauline Pallister for sharing information on this great local club and Michael Mannington of Community Photography who unfailingly photographs and shares images from each annual show. Those shown on this page were taken at the 2019 Mona Vale Garden Club Annual Show.
When, how and why did the Mona Vale Garden Club begin?
The club was formed in 1965 when a lady called Jill Palmer who had been a member of the Wollongong garden club moved to Mona Vale. She organised a guest speaker Mr Stan Peck who at the time wrote gardening articles for the Sun herald. The first meeting was held in St Paul's Presbyterian Hall and it was standing room only. Over the years the club has been a place to make new friends, learn and exchange gardening ideas, bus trips and flower shows.
The Objectives of the Mona Vale Garden Club are:
To establish friendship and social relationships through gardens
To aid in the protection and conservation of our natural resources.
To encourage civic beauty and roadside development
To study the fine art of gardening in all its aspects
To co-operate with and assist other agencies furthering the interest of horticulture and conservation
To promote and coordinate areas of floral art
To disseminate knowledge, conduct meetings, tours, shows, seminars and workshop[s and carry on other activities for the furtherance of the objectives of the Club
To affiliate with other bodies having similar objectives
To be non-political, non-sectarian and non-discriminatory
What activities do members undertake?
A monthly meeting on the 4th Saturday of each month with usually a guest speaker and morning tea. Members are encouraged to exhibit flowers and plants in various sections which are judged each meeting. We have done bus trips and go on trips to look at gardens. There is a monthly newsletter and a Christmas luncheon in December.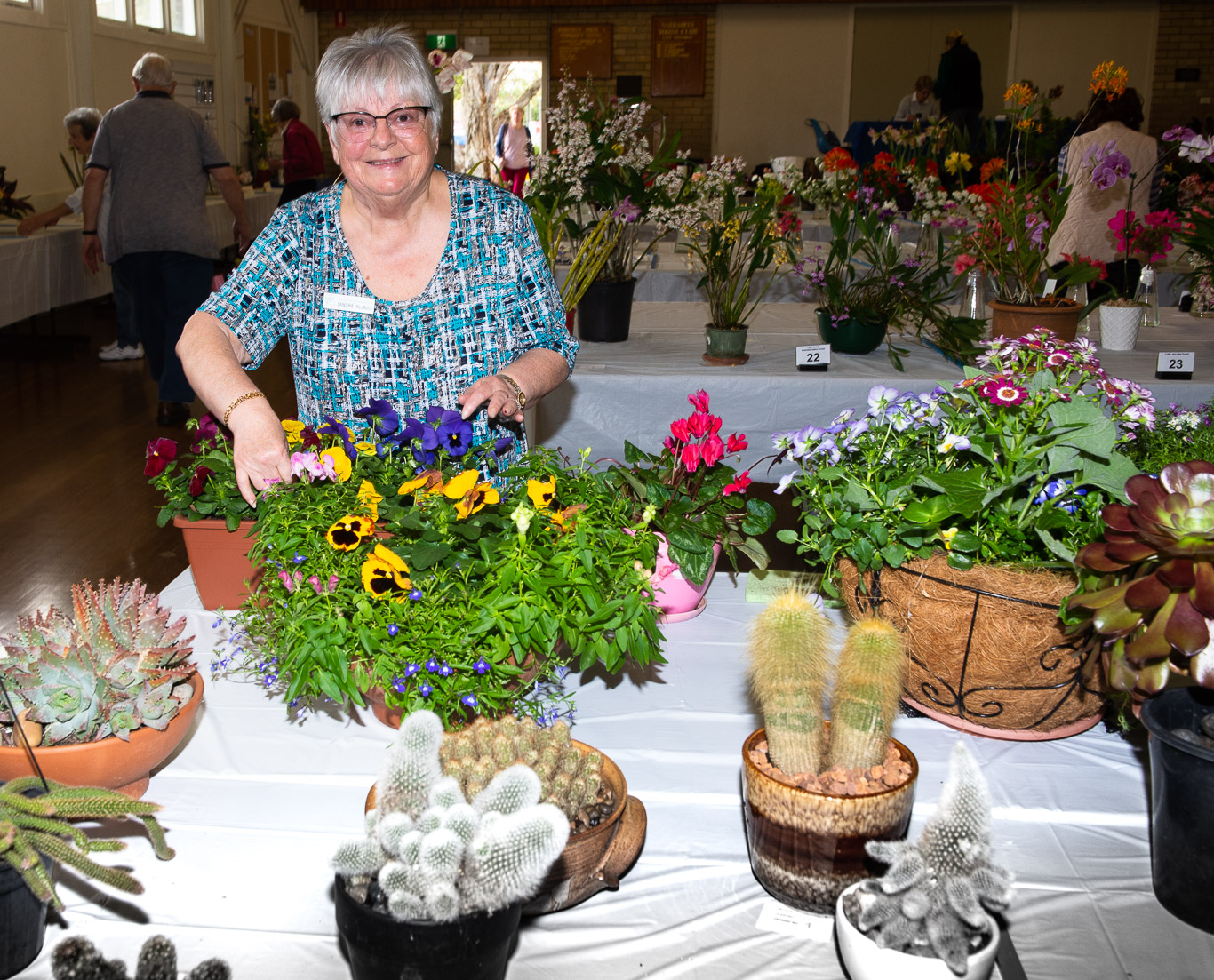 The MVGC Annual Spring Show – what is going on there?
The club has had 48 Annual Flower shows entailing exhibits in a wide range of plants and flowers. It also has a White elephant stall and fancy goods/jams for sale and of course plants. There is also a cafe for those who are of need for refreshments.
The judges are members of the Royal Horticultural Society and are extremely qualified for their roles.
We contact the RHS and they send the judges. There is also a medal available by the RHS which is awarded to the most successful exhibitor.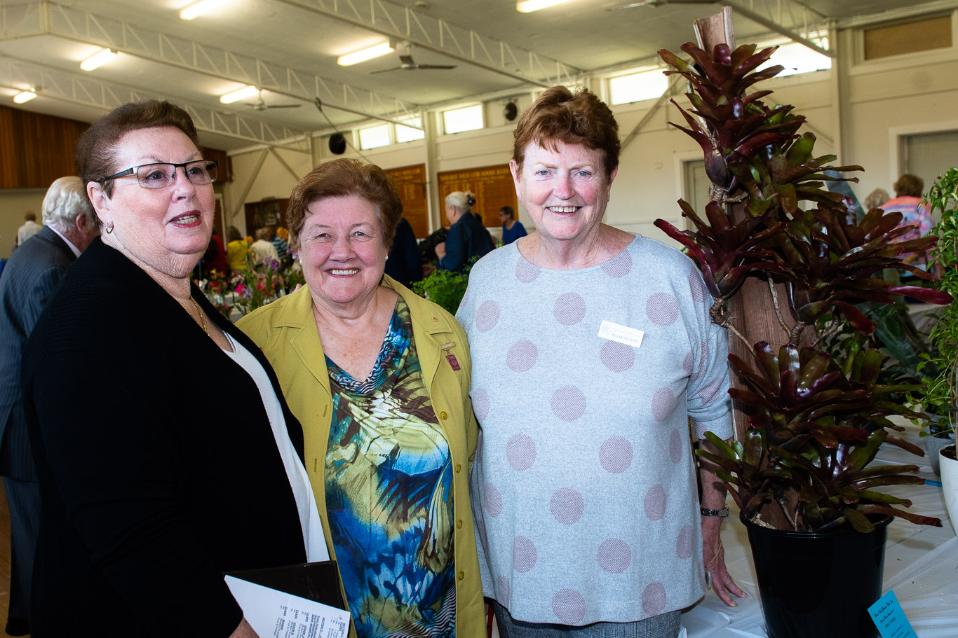 Judges Kathy Koutfoukis and Cecily Rogers with Club President Pauline Pallister at 2019 MVGC Flower Show - photo by Michael Mannington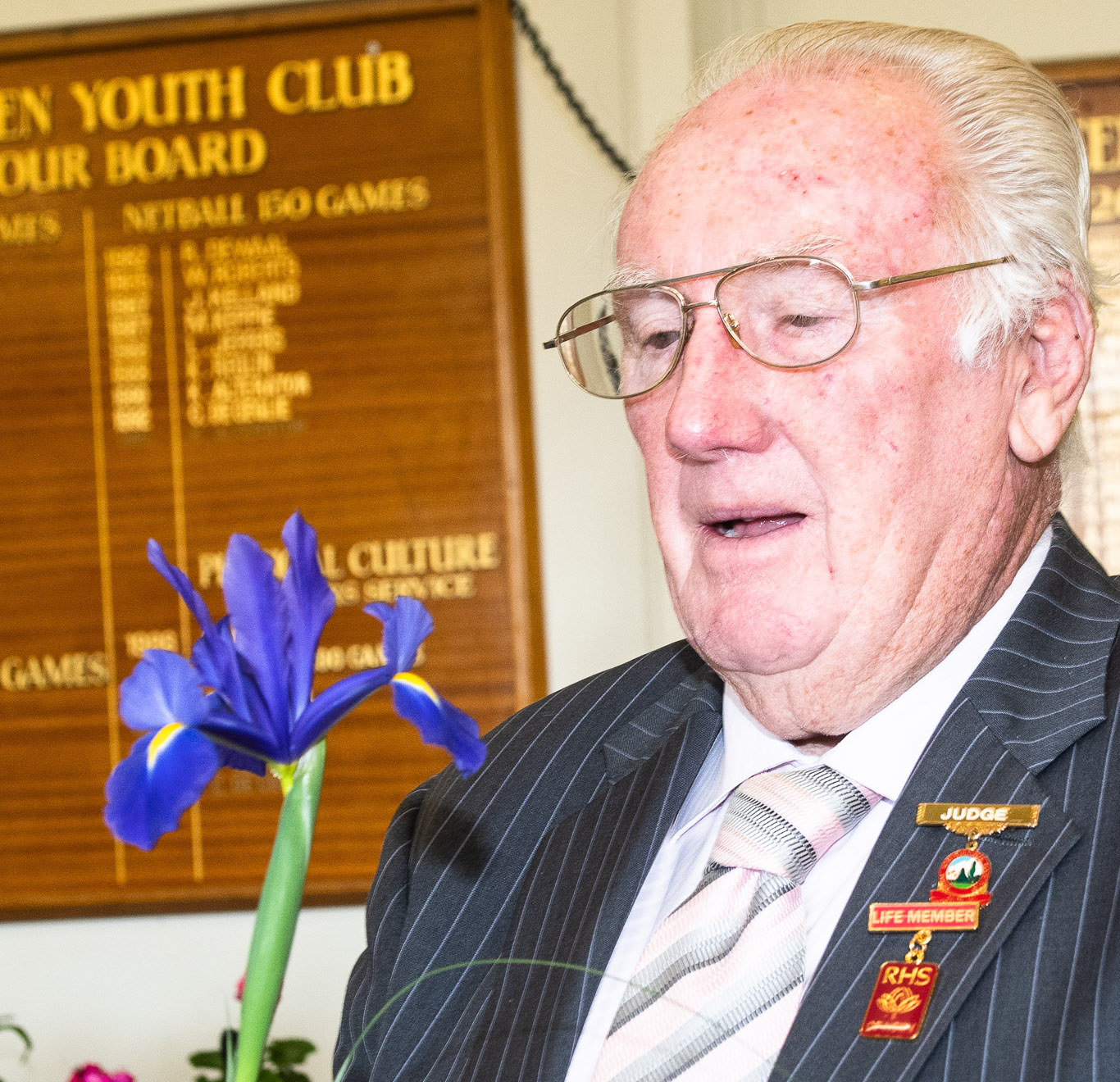 Judge Alex Ross with 'Best in Show' winner
How does one become a member and what is the fee?
There is a members form on application and the annual cost is $20 per person or $30 for a couple or family member. There is a once only new member fee of $10. The Members form can be downloaded below.
Where do members meet for meetings?
We meet at the Heather Nelson Centre in Warriewood on the 4th Saturday of each month. All new prospective members are always welcome to attend and hopefully can join. We have a welcome pack of information for new members. The meeting starts at 10am, but people start arriving from 9.30am.
For a Membership Form please attend a meeting or email the president on p.pallister@optusnet.com.au
The next Meeting will be Saturday November 23rd, 2019.
What is the best part of being a member of a garden club?
Personally I think the Best part of being a member is the camaraderie and friendships formed and the knowledge gained from the speakers and other members.
Simply click on file, 'save as' on your own computer, print out, fill out, and send off.