inbox and environment news: Issue 590
July 16-22 2023: Issue 590
r
uns August 10-16 at Hayden Orpheum Picture Palace, Military Road, Cremorne
Book Of The Month - July 2023: Our Mutual Friend By Charles Dickens
Our Mutual Friend, written in 1864–1865, is the last novel completed by Charles Dickens and is one of his most sophisticated works, combining savage satire with social analysis. It centres on, in the words of critic J. Hillis Miller, quoting the book's character Bella Wilfer, "money, money, money, and what money can make of life".
Most reviewers in the 1860s continued to praise Dickens's skill as a writer in general, but did not review this novel in detail. Some found the plot both too complex and not well laid out. The Times of London found the first few chapters did not draw the reader into the characters. In the 20th century, however, reviewers began to find much to approve in the later novels of Dickens, including Our Mutual Friend. In the late 20th and early 21st centuries, some reviewers suggested that Dickens was, in fact, experimenting with structure, and that the characters considered somewhat flat and not recognized by the contemporary reviewers were meant rather to be true representations of the Victorian working class and the key to understanding the structure of the society depicted by Dickens in the novel.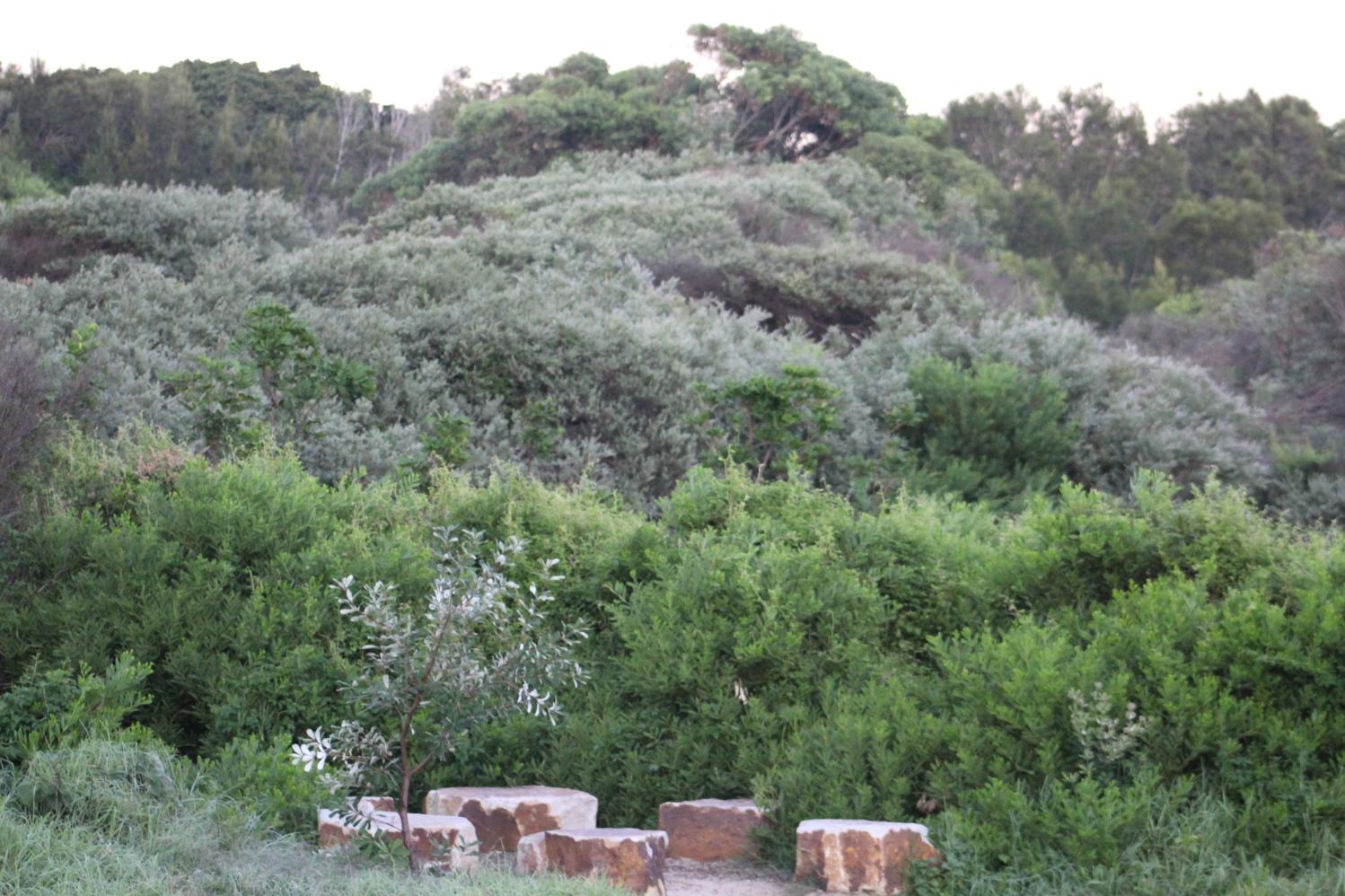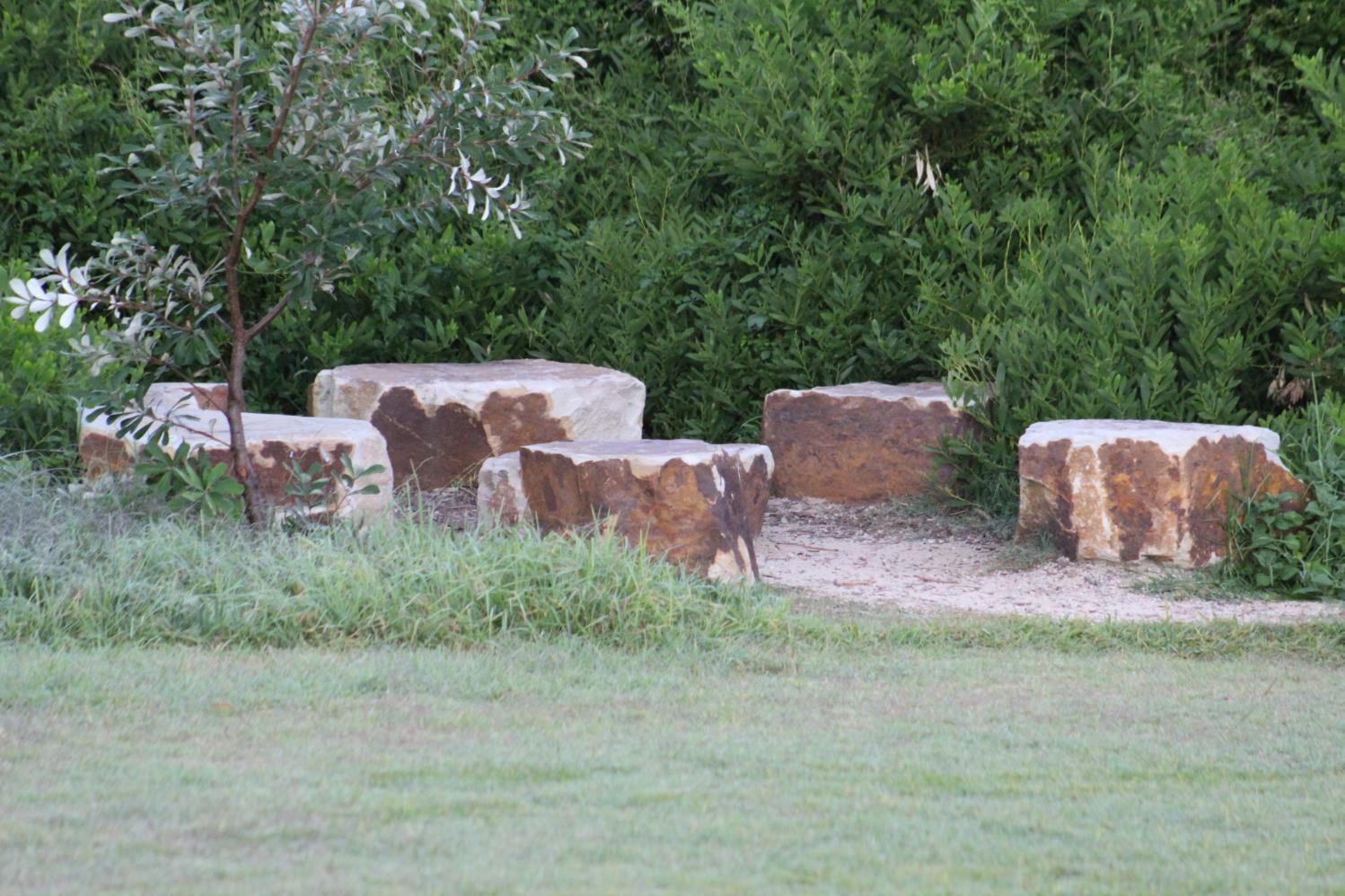 Students Move To The Groove For Olympic Day
June 29, 2023
Narrabeen Sports High School celebrated Olympic Day as a warm-up to becoming an Olympic Pathway School. Media Officer with the NSW Dept. of Education Sophie Lambert reports: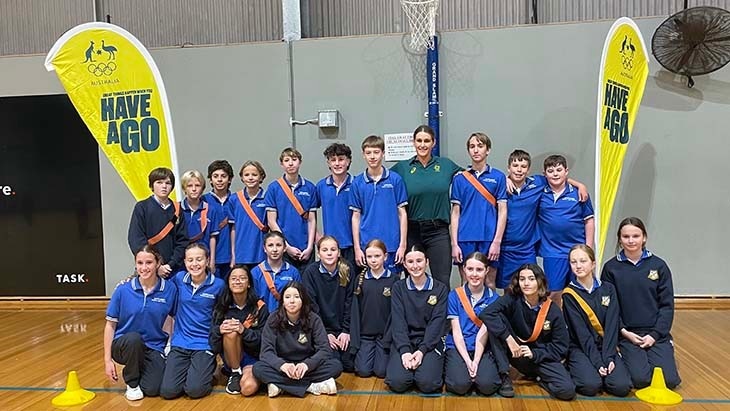 Olympian Holly Young with Year 7 students at Narrabeen Sports High School.
Olympic Day, a celebration of sport, health and community, commemorates the day the International Olympic Committee was founded on June 23, 1894.
Students from Narrabeen Sports High School, on Kuring-gai land, marked the day last week by embracing the Olympic Day theme of 'Let's Move'.
Principal Heidi Currie said she was proud to encourage students to celebrate Olympic Day as the school will next term become an official Olympic Pathway School.
"Olympic Day is a chance to celebrate the Olympic spirit by moving, learning and discovering new activities in the community and at school," Ms Currie said.
"Our Year 7 students were lucky enough to attend a motivational presentation from Australian Olympian and bronze water polo medallist Holly Young."
Students also played handball as part of the #HaveaGo Olympic initiative.
Narrabeen Sports High School will become an Australian Olympic Pathway School in Term 3, a privilege offered to schools with established elite athlete development programs including Olympic sports.
Schools in the program are provided with access to high quality sports training and sports academies, accredited coaches and specialist support services.
Narrabeen Sports High School will join Hills Sports High School, Endeavour Sports High School, Westfields Sports High School, Matraville Sports High School, Illawarra Sports High School and Hunter Sports High School as Olympic Pathway Schools.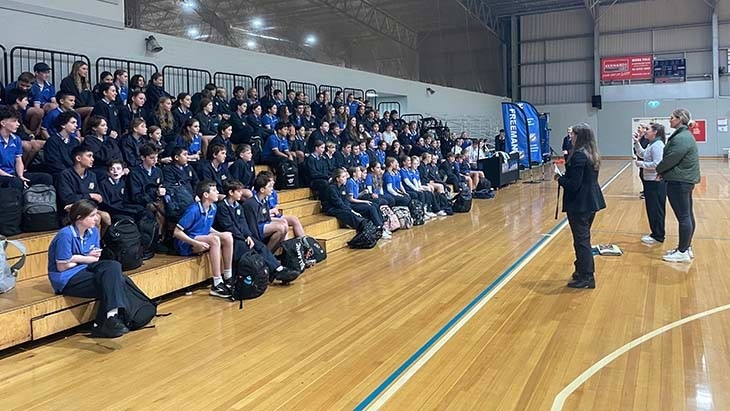 Narrabeen Sports High is an Olympic Pathway school.
NEST Collaboration - Executive Director School Performance Recognition Program
June 29, 2023
The NEST Collaboration received an award as part of the Executive Director School Performance Recognition Program. This is an incredible demonstration of the innovative and collaborative practice that is taking place in NSW Department of Education schools.
The NEST Collaboration is creating a K-12 Learning Pathway for Elanora Heights PS, Narrabeen Lakes PS, Narrabeen North PS and Narrabeen Sports High School. The NEST is emblematic of quality collaboration. It has been developed with purpose and hinges around ensuring equity and excellence K-12.
Opportunities for students and teachers to collaborate and enrich learning is at the very heart of what NEST does.
On June 8th the 2nd Annual NEST Combined Band, featuring students from our four schools and staff working together, produced a wonderful evening of music.
Launched in April 2022 the Narrabeen Elanora Student and Teacher Collaboration (The NEST Collab) is a dynamic, focused community of four NSW Education schools working together to grow student learning outcomes, teacher collective efficacy and pedagogy, and community engagement.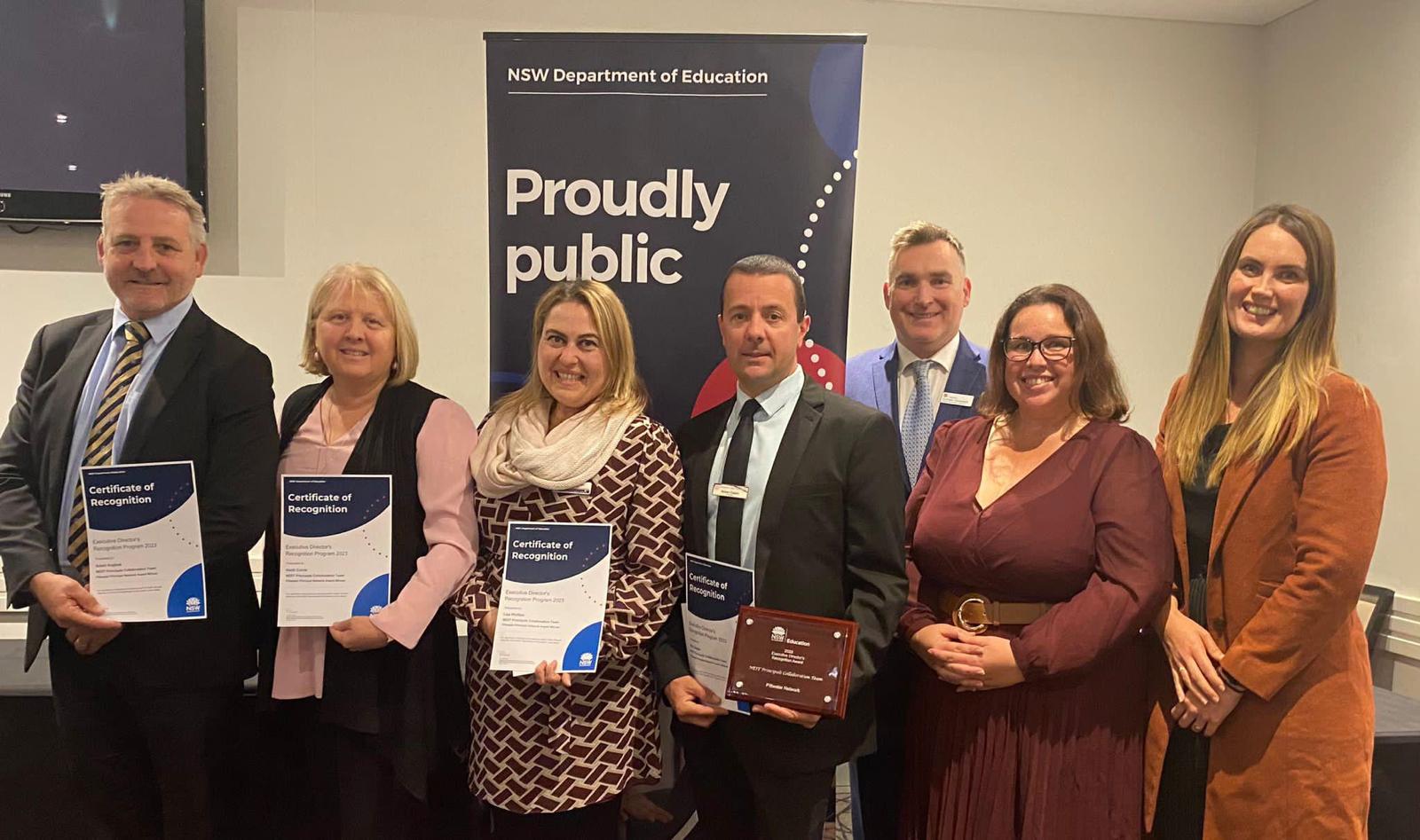 Pictured are Adam Hughes, Principal at Narraben North PS, Heidi Currie, Principal Narrabeen Sports High School, Lisa Phillips, Principal at Elanora Heights PS, Robert Zappia, Principal Narrabeen Lakes Public School, along with Andrew Stevenson (at back), Director Educational Leadership (DEL) Pittwater Network since 2018; Supporting continuous school improvement K-12 across all NSW DoE Schools.
Parli-Flicks Short Film Award 2023
​Lights, camera, action!
NSW high school students, it's time to shoot your shot for the 2023 Parli-Flicks Short Film Award.
The brief? Create a one-minute short film that takes a stand on whether the voting age should be lowered or kept at 18 in NSW.
Animation, music, comedy, drama, what's your angle? This is your chance to be creative!
The winner will take home a $250 cash prize, with the finalists invited to an exclusive awards night at the Parliament of NSW.
Entries are open to Year 7 – 12 NSW high school students and close Friday August 11th 2023.
Want your school to participate? Visit our Education website for entry details and more information to share with your school administration.

Your First Speech To The Australian Parliament
Your first speech is a great way to speak about issues you are passionate about. You could enter as an individual or get your whole school involved!
Australian students enrolled in years 10 to 12 are invited to enter the 'My First Speech' competition.
You can enter as a school or as an individual.
Imagine yourself as a newly elected Member of the House of Representatives. Your task is to write a 90 second speech about issues you are passionate about then record yourself presenting the speech on video.
The video should be in MPG, MPEG, M4V, MPEG 4, AVI, WMV or MOV format with a resolution of 640 x 480 pixels or above and no longer than 90 seconds in length. Opening titles or end credits are not required.
A winner from each year, 10, 11 and 12, will be invited to Canberra to deliver their speeches live and undertake a program of meetings at Parliament House.
To enter the competition, submit your video via email, along with a written transcript of your speech and completed competition forms. The scanned forms can be pdf or jpg format.
If your video is too large to be emailed (over 30mb) send it via Dropbox, Google Drive or even a USB along with a transcript of your speech and completed competition forms.
For mailed entries send to:
My First Speech competition
House of Representatives
PO Box 6021
Parliament House
Canberra ACT 2601
Entries must be received by Friday, 11 August 2023
Competition forms and more here: https://www.aph.gov.au/myfirstspeech/enter
Applications Open For 150 Apprentice Scholarships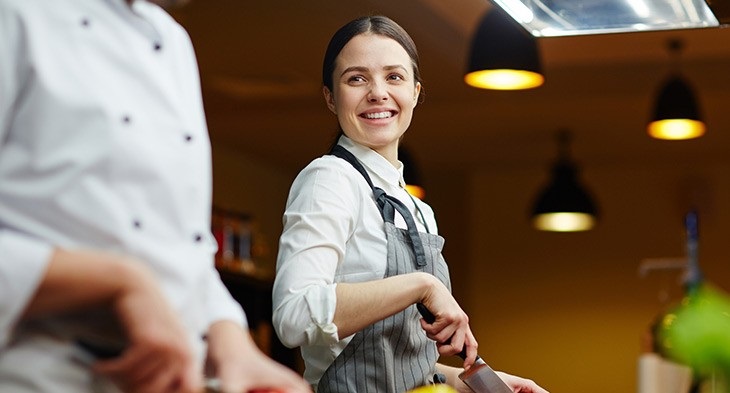 Apprentices facing financial or personal hardship will be supported to undertake their trade and study through a $2.25 million NSW Government scholarship program.
Applications are now open until 21 July for the 2023 Bert Evans Apprentice Scholarships program that will support 150 people with $15,000 each to complete their training and further their career.
The scholarships support apprentices who are experiencing financial or personal hardship, demonstrate a high aptitude for vocational education and training, and are committed to their on- and off-the-job training in metropolitan and regional NSW.
The scholarship program is named in honour of the late Bert Evans AO, a passionate advocate of vocational education for more than 30 years. A total of 751 Bert Evans Apprentice Scholarships have been awarded since 2014.
These scholarships greatly assist first year apprentices to undertake their trade and study to achieve their career goals.
The NSW Government-run program offers grants of $5000 annually over 3 years to help people overcome personal barriers to finish their apprenticeships and go onto rewarding careers.
The scholarships are awarded to apprentices in NSW who have demonstrated:
financial hardship and/or personal hardship
capability for vocational education and training, and
a positive attitude and application in the workplace and in off-the-job training.
Minister for Skills, TAFE and Tertiary Education Tim Crakanthorp said, "With demand for vocational education high, this year we have increased the number of Bert Evans scholarships on offer to help more apprentices through their training.
"Whether you need to purchase new tools, cover fuel or car maintenance costs, or pay for additional training courses, these scholarships have helped people overcome personal barriers to finish their apprenticeships and go onto rewarding careers.
"Apprenticeships are vital in ensuring NSW has a pipeline of skilled workers, and we want to give our apprentices a helping hand to complete their training, so they can make a strong contribution in their jobs and in the lives of their families and communities."
Visit Bert Evans Apprentice Scholarships or phone 13 28 11 for more information and to apply.
At: https://education.nsw.gov.au/skills-nsw/apprentices-and-trainees/support-with-your-apprenticeship-or-traineeship/bert-evans-apprentice-scholarships
NSW Government Takes A New Approach To Temporary Accommodation To Support People In Crisis
July 12, 2023
Women and children escaping domestic and family violence, disaster victim-survivors, rough sleepers and couch surfers are just some of the vulnerable people across the state who will now be able to access temporary accommodation for a longer period with the NSW Government expanding support for those seeking assistance.
Temporary accommodation is emergency housing support that is provided to people experiencing homelessness.
The reforms mean that people in need can now access an initial period of 7 days temporary accommodation, instead of just 2 days under the previous government.
This change marks a significant shift in how we support people in vulnerable situations across NSW.
The Department of Communities and Justice (DCJ) have revised eligibility requirements for people requesting temporary accommodation raising the asset cap to $5000 instead of $1000 and removing this requirement altogether for those fleeing domestic or family violence.
Under the changes, people who contact Link2home can initially access 7 days of temporary accommodation.
Clients will continue to receive temporary accommodation while seeking longer-term accommodation options, providing they keep engaging with support and accommodation services and take up options for accommodation.
This announcement builds on the NSW Government's commitment to addressing homelessness. The NSW Government states it has committed to:
30% social and affordable housing.
A 2-year extension of Specialist Homelessness Services (SHS) contracts. The end date for these contracts has changed from 30 June 2024 to 30 June 2026. Providing stability and continuity for some of the state's most vulnerable people.
People in temporary accommodation are no longer required to complete a Rental Diary to demonstrate they are actively looking for housing. Women and children escaping domestic violence and flood victims are just some of the people in temporary accommodation.
The 12-month freeze on the requirement to complete seeker diaries started on Saturday 1 July 2023 as we thoroughly review and assess this scheme.
Department of Communities and Justice (DCJ) Housing staff are available to assist people in temporary accommodation to access the Specialist Homelessness Services that can help them find stable housing.
Residents can visit their local housing office or call the Housing Contact Centre on 1800 422 322.
If you or someone you know is experiencing or at risk of homelessness, help is available 24 hours a day, 7 days a week by calling Link2home on 1800 152 152.
NSW Premier Chris Minns said:
"Everyone in NSW should have access to safe and secure housing.
"The NSW Government is committed to increasing housing supply and delivering solutions to help break cycles of homelessness.
"I don't want to see a situation where a woman fleeing domestic and family violence has to pick up and leave every 2 days. This is an important change for people in some of the most vulnerable situations."
Minister for Housing and Homelessness Rose Jackson said:
"This is about bringing humanity and dignity back to the housing system in NSW and sends a clear message that this government cares about our homeless community and people in crisis.
"Two days just isn't enough time for someone experiencing housing insecurity to organise their next steps. We want to ease the burden on people trying to find stable accommodation, not add to it.
"Part of rebuilding our housing system includes giving people in temporary accommodation more time to find their feet, get connected with the services and access stable housing from the safety of a motel.
"Homelessness is not a personal failing. Many people are one bad job, one bad relationship, one climate disaster away from facing homelessness. We need to strengthen our safety net to ensure people don't fall through the cracks and find themselves unable to access shelter."
Minister for the Prevention of Domestic Violence and Sexual Assault Jodie Harrison said:
"Access to temporary accommodation is crucial for women and children escaping domestic violence and sexual assault. Not knowing what will happen, especially where they are going to live, often becomes a barrier for women who leave a violent relationship.
"Access to an initial period of 7 days temporary accommodation instead of 2 provides women with peace of mind so they can access other support services they need to leave a violent partner."
Manager of Policy and Research for Homelessness NSW Kate Davies said:
"These sensible changes are the right thing to do, prioritising people, not processes, and their pathway out of homelessness. Emergency accommodation is critical in a crisis, but we must see investment in frontline support services and social housing to give people a safe home and the support to keep it.
"These changes are another step in the right direction to helping people exit the cycle of homelessness for good."
New Rental Commissioner To Give Renters A Voice
July 11, 2023
NSW renters will soon have a strong voice to government with the announcement by the NSW Government that sector leader Trina Jones will be the first NSW Rental Commissioner.
The commissioner will work with the government to design and implement changes that rebalance the rental market, making it fairer and more modern.
In her role as NSW Rental Commissioner, Ms Jones will be a voice for renters and work with the government and stakeholders to get moving on the reforms open for consultation now, including:
making it easier for renters to have pets in their homes
ending 'no-grounds' evictions
implementing a portable bonds scheme that allows renters to transfer bonds from one property to another
improving the protection of renters' information and privacy.
Beyond these proposed changes, the rental commissioner will also be responsible for identifying and investigating other issues that are impacting the NSW rental market.
The commissioner will examine rental affordability and supply, encourage longer term rental agreements, investigate ways to improve energy efficiency for renters, develop educational resources for renters and owners, and monitor current tenancy laws.
Premier of NSW Chris Minns said:
"The government's appointment of NSW's first rental commissioner is an important step to addressing some of the issues facing renters and importantly giving them a voice.
"Anyone who rents in NSW knows just how anxious and challenging the process can be to find suitable accommodation, not to mention the rent increases and cost of living pressures.
"I'm looking forward to working with the new commissioner to make our state a fairer place for both renters and owners.
"We can't fix years of problems in the rental market overnight, but we have already made a start and we are determined to do more."
Minister for Fair Trading and Better Regulation Anoulack Chanthivong said:
"Renters are almost a third of the state and they deserve secure and fair housing, Trina's job will be to advocate and drive meaningful change.
"The housing challenge isn't just about affordability, it's about amenity too – and we need rules that let renters get on with their lives with the rights and security they need.
"We're consulting now on changes to improve stability and fairness in the rental market, I'm looking forward to working with Trina to bring this work together by the end of the year."
Incoming NSW Rental Commissioner Trina Jones said:
"In taking on the role of rental commissioner, my mission is to amplify the voice of renters, help strengthen their rights and improve the fairness of the rental market.
"I look forward to working closely and productively with government, industry, renters and owners across our state as we collaboratively search for solutions to our housing challenges."
School Leavers Support
Explore the School Leavers Information Kit (SLIK) as your guide to education, training and work options in 2022;
As you prepare to finish your final year of school, the next phase of your journey will be full of interesting and exciting opportunities. You will discover new passions and develop new skills and knowledge.
We know that this transition can sometimes be challenging and the COVID-19 pandemic has presented some uncertainty. With changes to the education and workforce landscape, you might be wondering if your planned decisions are still a good option or what new alternatives are available and how to pursue them.
There are lots of options for education, training and work in 2022 to help you further your career. This information kit has been designed to help you understand what those options might be and assist you to choose the right one for you. Including:
Download or explore the SLIK here to help guide Your Career.
School Leavers Information Kit (PDF 5.2MB).
School Leavers Information Kit (DOCX 0.9MB).
The SLIK has also been translated into additional languages.
Download our information booklets if you are rural, regional and remote, Aboriginal or Torres Strait Islander, or living with disability.
Support for Regional, Rural and Remote School Leavers (PDF 2MB).
Support for Regional, Rural and Remote School Leavers (DOCX 0.9MB).
Support for Aboriginal and/or Torres Strait Islander School Leavers (PDF 2MB).
Support for Aboriginal and/or Torres Strait Islander School Leavers (DOCX 1.1MB).
Support for School Leavers with Disability (PDF 2MB).
Support for School Leavers with Disability (DOCX 0.9MB).
Download the Parents and Guardian's Guide for School Leavers, which summarises the resources and information available to help you explore all the education, training, and work options available to your young person.
School Leavers Information Service
Are you aged between 15 and 24 and looking for career guidance?
Call 1800 CAREER (1800 227 337).
SMS 'SLIS2022' to 0429 009 435.
Our information officers will help you:
navigate the School Leavers Information Kit (SLIK),
access and use the Your Career website and tools; and
find relevant support services if needed.
You may also be referred to a qualified career practitioner for a 45-minute personalised career guidance session. Our career practitioners will provide information, advice and assistance relating to a wide range of matters, such as career planning and management, training and studying, and looking for work.
You can call to book your session on 1800 CAREER (1800 227 337) Monday to Friday, from 9am to 7pm (AEST). Sessions with a career practitioner can be booked from Monday to Friday, 9am to 7pm.
This is a free service, however minimal call/text costs may apply.
Call 1800 CAREER (1800 227 337) or SMS SLIS2022 to 0429 009 435 to start a conversation about how the tools in Your Career can help you or to book a free session with a career practitioner.
Word Of The Week: Presume
Word of the Week returns in 2023 simply to throw some disruption in amongst the 'yeah-nah' mix.
verb
1. suppose that something is the case on the basis of probability. to believe something to be true because it is very likely, although you are not certain. 2.be arrogant or impertinent enough to do something. 3. to take upon oneself without permission or authority; dare (to say or do something); venture. 4 to take for granted; accept as true, lacking proof to the contrary; suppose. 5. to constitute reasonable evidence for supposing
From late Middle English: from Old French presumer, from Latin praesumere 'anticipate' (in late Latin 'take for granted'), from prae 'before' + sumere 'take'.
Compare Assume
verb
1. suppose to be the case, without proof. 2. take or begin to have (power or responsibility). 3. begin to have (a specified quality, appearance, or extent). 4. to pretend to have or be : feign. assumed an air of confidence in spite of her nervousness
From late Middle English: from Latin assumere, from ad- 'towards' + sumere 'take'.
Avalon Soccer Club's Women's 16'S Return To Vanuatu - 2023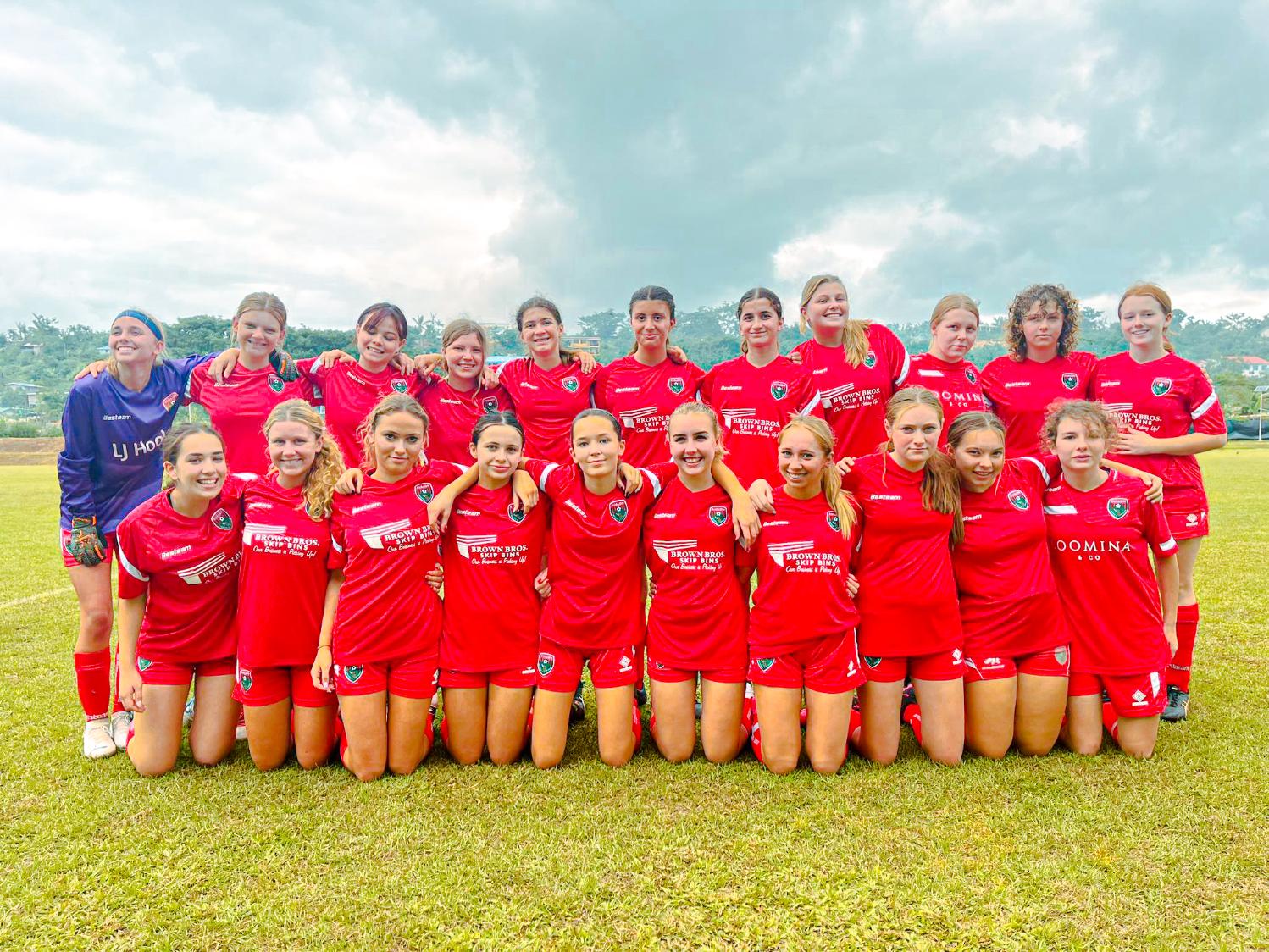 Avalon Soccer Club's W16's 2023 Vanuatu contingent. Photo: Vanuatu Football Federation
After a three year COVID enforced hiatus, the traditional W16 tour to Vanuatu was back for 2023. Started in 2012, the tour is used to promote women's sport in the region, to offer the team the chance to play against local opposition and allow the Avalon community to make charitable donations to projects on the islands.
This year Avalon Soccer Club had 21 girls from our 2 W16 teams travelling at the end of June for a 9 day trip that would encompass 3 matches, community visits, cyclone recovery work and a meeting at the Australian High Commission in Port Vila.
The trip is entirely self-funded with the team commencing fundraising in August 2022 with numerous cake bakes and BBQs at local events.
Despite a number of travel challenges, our W16 squad returned home on Sunday July 9 following the successful resumption of the Vanuatu tour, the 9th since 2012.
The original 9 day itinerary was cut back to 7 after the group were bumped from their initial Air Vanuatu flight on Friday June 30, and cut back further to 4 days, after their rescheduled flight was cancelled due to the Sydney airport chaos over the first weekend of the Winter School Holidays break.
But despite the logistical challenges, the group still managed to spend an extremely productive few days on Etafe, with a number of community visits, football projects and even a little down time!
Arriving in the early hours of Thursday morning, the group grabbed a few hours sleep before reconvening at 7am and heading off to drive around the whole island on a donations drop. With 27 containers of goods donated by the public, the club and one of our sponsors Mike Pawley, and delivered to Port Vila courtesy of the IVE Group, it was a mammoth effort to organise and distribute in a short time frame.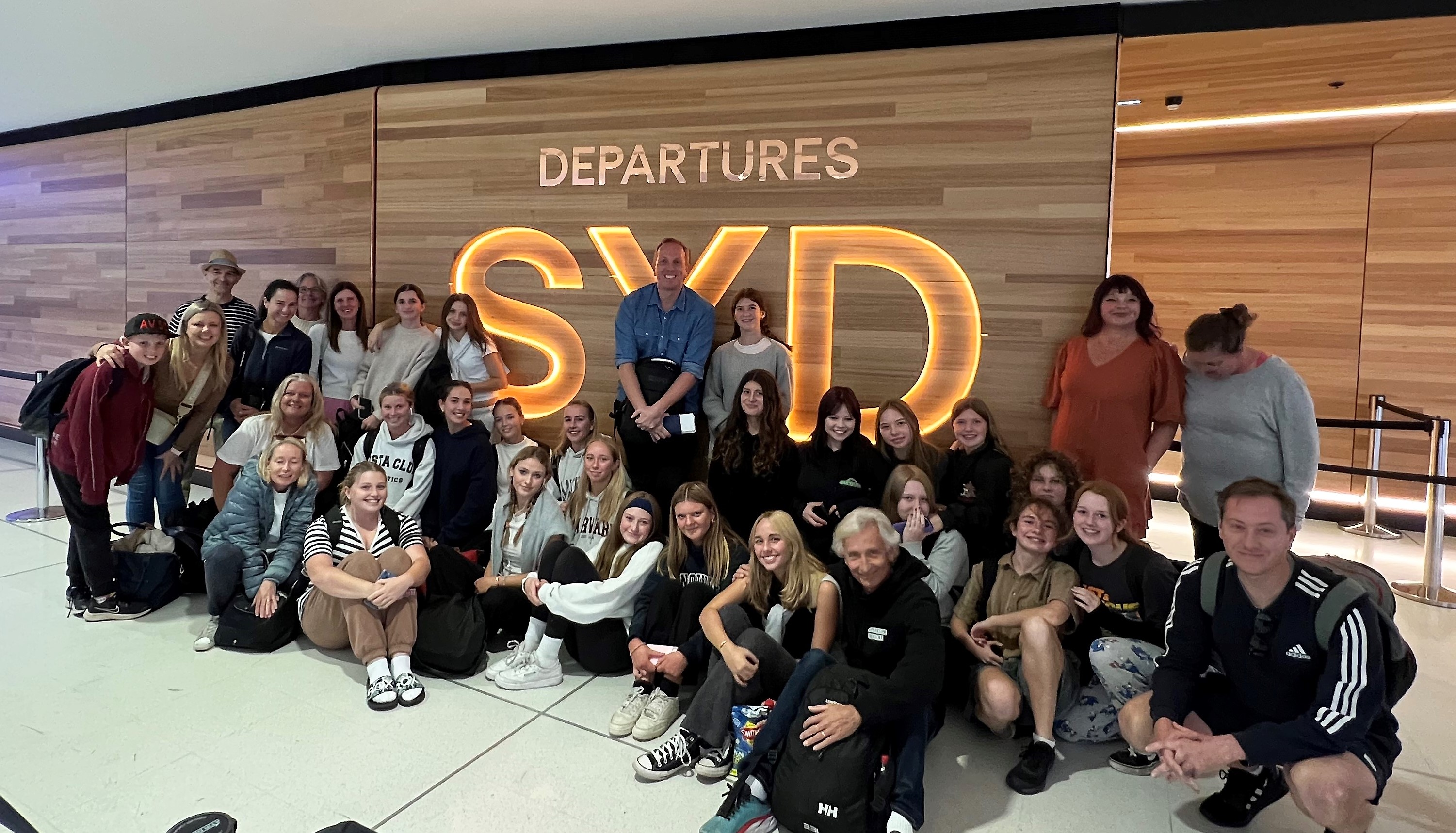 Random School Holidays Snaps: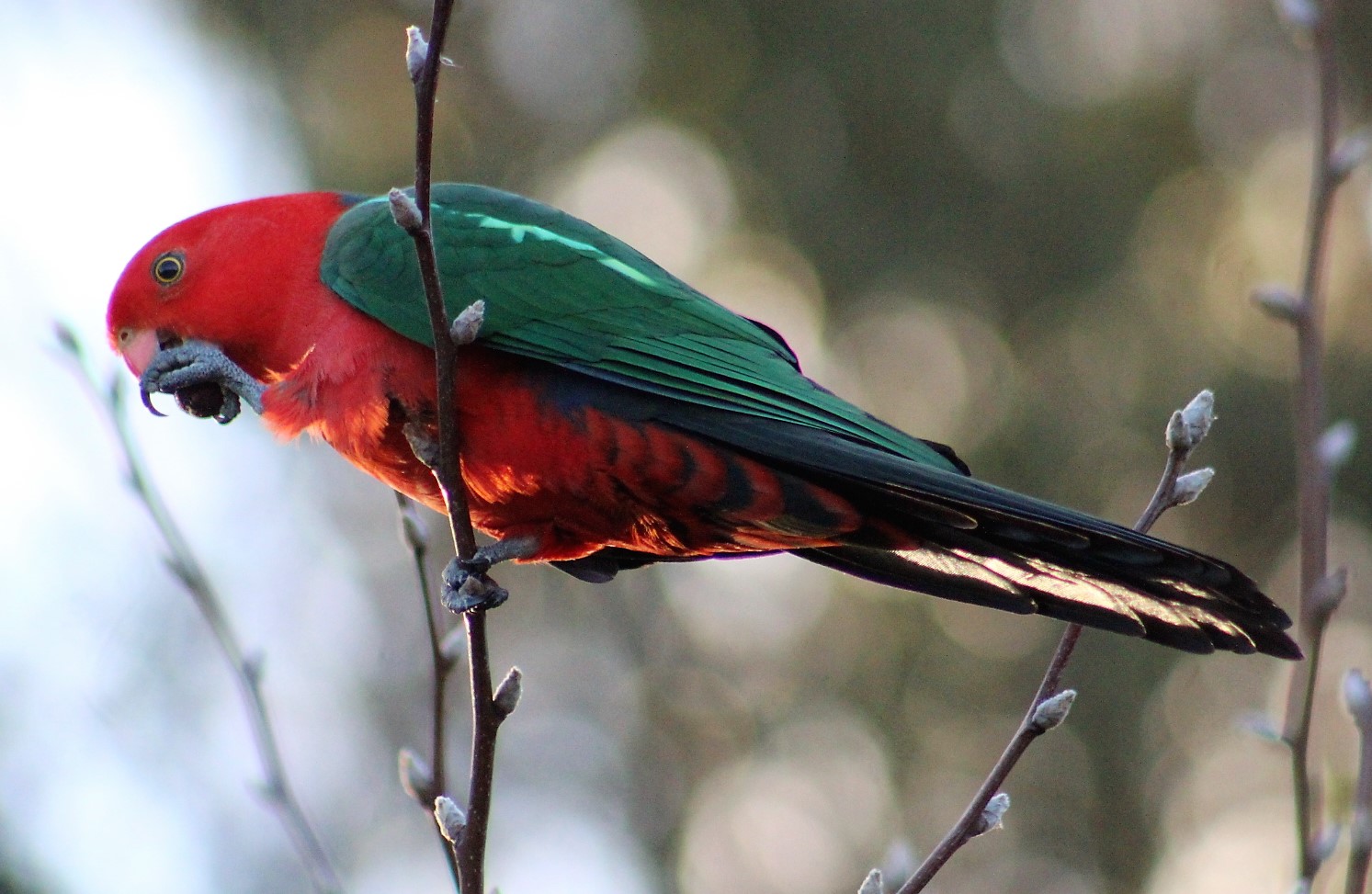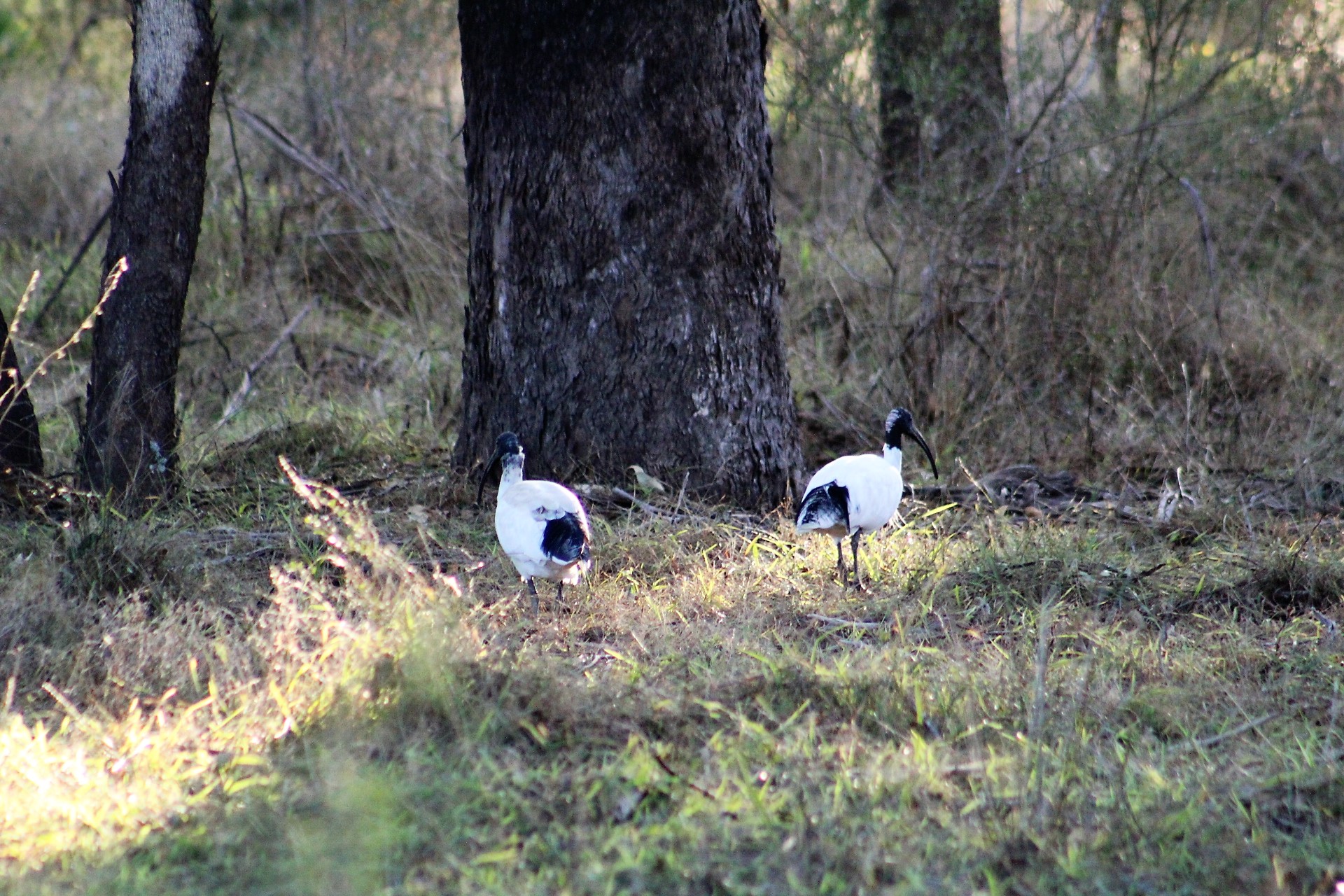 Congratulations Maureen North, Eli Demeny
Maureen Worth from North Narrabeen Surf Club was honoured with a Distinguished Long Service Award at the 2023 NSW Community Sports Awards, announced on June 29, 2023.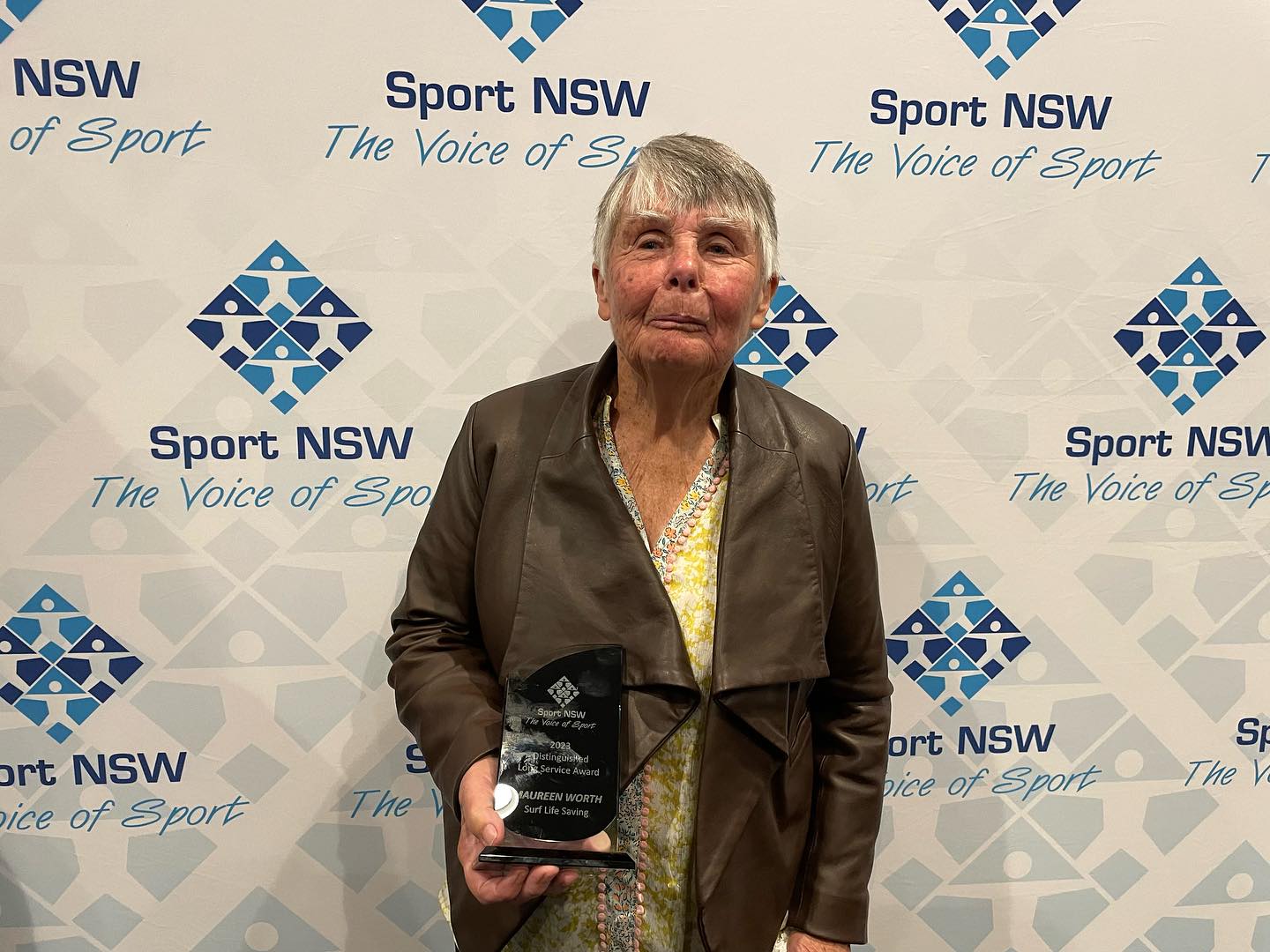 Eli Demeny OAM
, Sailability Manly, was also honoured with a Distinguished Long Service Award.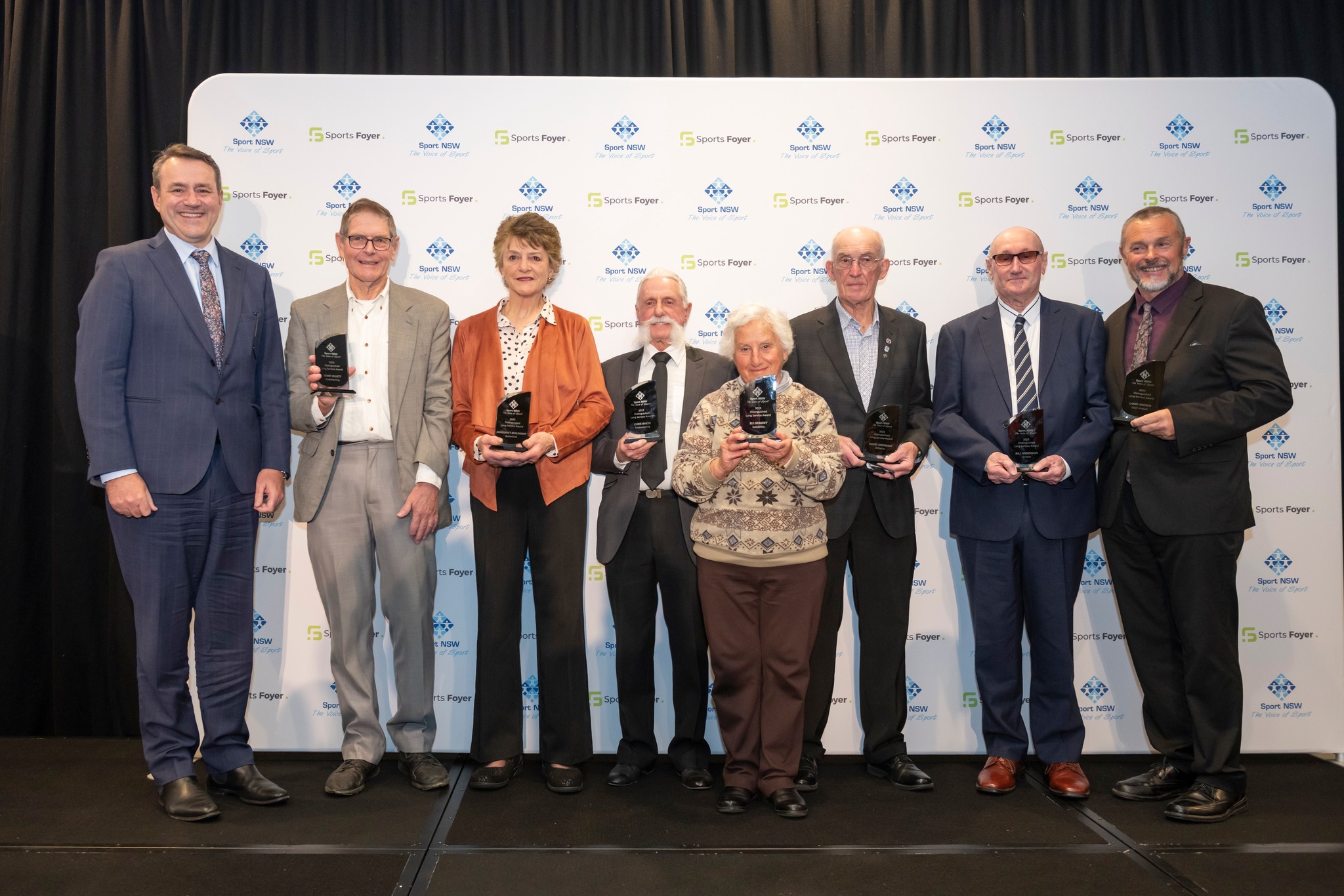 Eli is small lady at front with brown slacks/taupe jumper on.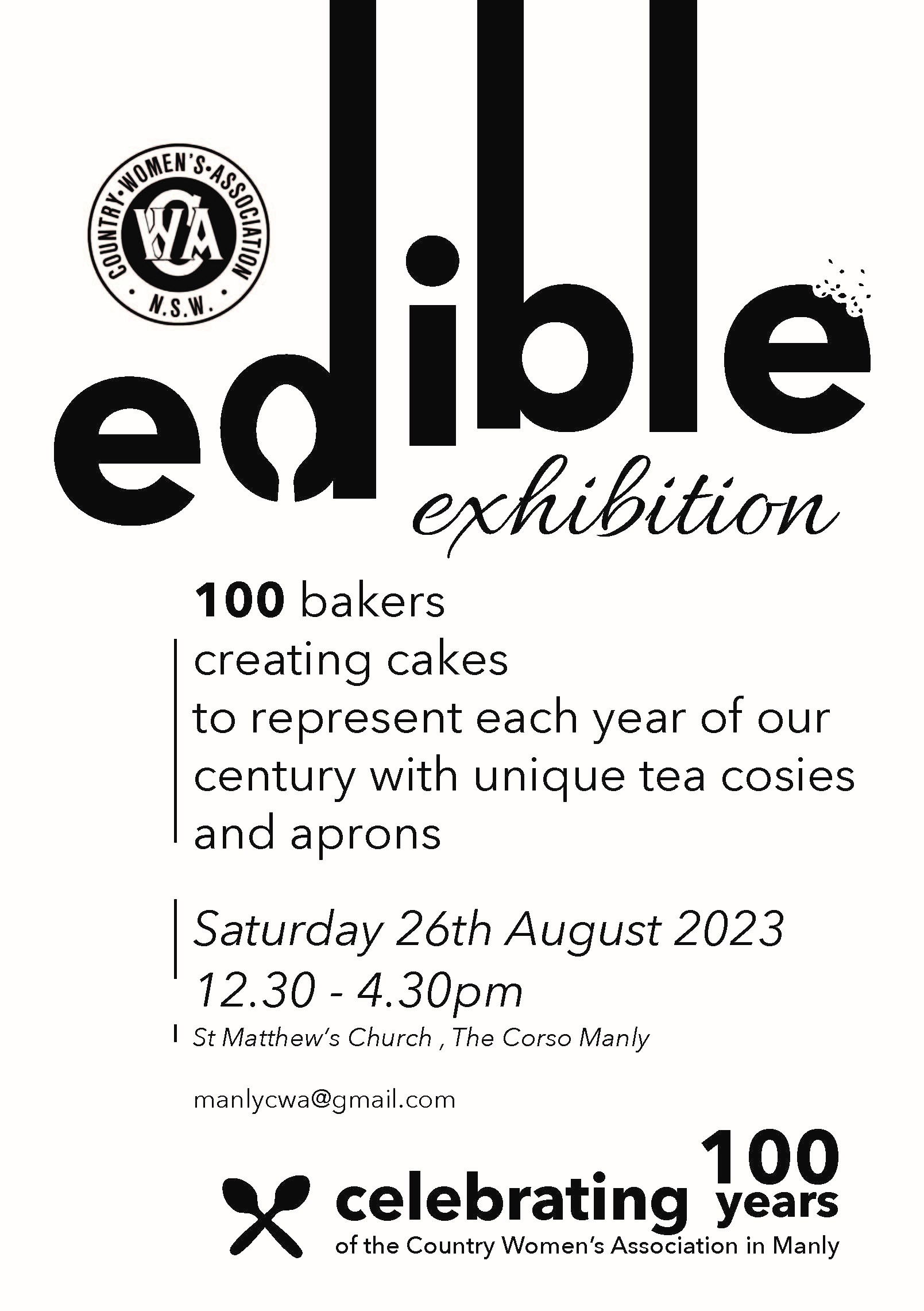 Cutting Red Tape To Give Veterans Ongoing Access To Rego And Licence Concessions
The NSW Government has announced that NSW Veterans and Wholly Dependent Partners will no longer need to attend a Service NSW centre to re-establish their eligibility for a vehicle registration and licence concession.
For over a decade, veterans under the Military Rehabilitation and Compensation Act 2004 had to continually obtain documentation from Department of Veteran Affairs and verify their eligibility for a concession in person. This placed undue burden and stress on them.
From Saturday 1 July 2023, eligible veterans will receive a concession on registration and licence products by simply providing Service NSW their file number. Additionally, as a pensioner their vehicle registration will be automatically renewed, provided their file number is recorded, and green slip and pink slip (if required) are received.
Minister for Roads John Graham said:
"The previous process was inefficient and at times distressing, with NSW Veterans continually attending Service NSW service centres to re-establish their eligibility for a concession.
"This change will see their Department of Veteran Affairs Gold Card validate automatically, with eligible concessions applied to licence and vehicle registration products."
Minister for Veterans David Harris said:
"This initiative will have significant benefits for our Veterans and Wholly Dependent Partners. We're going to improve the customer experience for our veterans by automatically validating their Gold Card and remove the burden of visiting a service centre to re-establish their pensioner status, every year."
Member for Campbelltown Greg Warren said:
"This is a sensible and necessary step forward for veterans, removing the unnecessary red tape and burden from having to continually attend a Service NSW centre, to re-establish their eligibility for concessions.
This is an issue that has been raised regularly with me by fellow veterans. We had a commitment in opposition to address this issue and I am delighted to see this happen now."
Aged Care Homes Urged To Accept Pets
A move into residential aged care is rarely easy, especially when it comes to deciding which personal belongings can or cannot be taken with you.
That choice becomes heart-breaking when it's the family pet who has to be left behind.
According to research by the Companion Animal Network Australia (CANA), despite 86% of older adults experiencing improved mental and physical health with pets in aged care settings, only 18% of aged care facilities consider allowing residents to keep a companion animal.
CANA's Status of Pets in Aged Care report also found that when it comes to older adults living at home, 91% of those with pets who receive a government-funded Home Care Package (HCP) do not receive support to help to care for their companion animal.
Trish Ennis, CANA's chief executive, says, "While we've always recognised the benefits of owning a pet, our survey shows the Australian government and aged care providers have been slow to understand the enduring value of the human–animal bond for older people."
Ms Ellis and her colleagues are calling for urgent action to keep older people and their pets together to ease loneliness and prevent unnecessary surrenders.
She says a host of studies demonstrate how pets offer myriad physical and mental health benefits for people, such as reducing stress, providing companionship, and encouraging social interactions and more.
"While we've always recognised the benefits of owning a pet, our survey shows the Australian government and aged care providers have been slow to understand the enduring value of the human-animal bond for older people."
Through its Pet Friendly Aged Care division, CANA works to preserve the bond between people and their beloved pets by keeping them together for as long as it provides the best health outcome for the animal and their owner.
"There's often catastrophic emotional harm caused when older people are forced to give up their pets upon moving into an aged care home, and resulting in their much-loved animals being surrendered to shelters across the country," Ms Ennis says.
"People are putting their lives on the line when they refuse to move into aged care because they can't bring their pet with them. If people were allowed to keep their pets, aged care take-up by older people will increase and the number of pets being surrendered to animal shelters will decrease."
Reduced loneliness
CANA is also seeking support for people receiving the Home Care Package (HCP) who want to continue living with their pets.
The survey reveals 61% of older adults live alone, and 74% of older adults with pets say their animals provide companionship and reduce loneliness.
While 40% of older adults who receive a HCP have pets, only 9% of these pet owners receive pet care support, such as walking their dog (64% need help) and taking their pet to the vet (62% need help).
Ms Ennis says, "Increasing the number of pet-friendly in-home aged care support will also help to prevent animals from being euthanised or surrendered to shelters and maximise the physical and emotional health of animal-loving older people."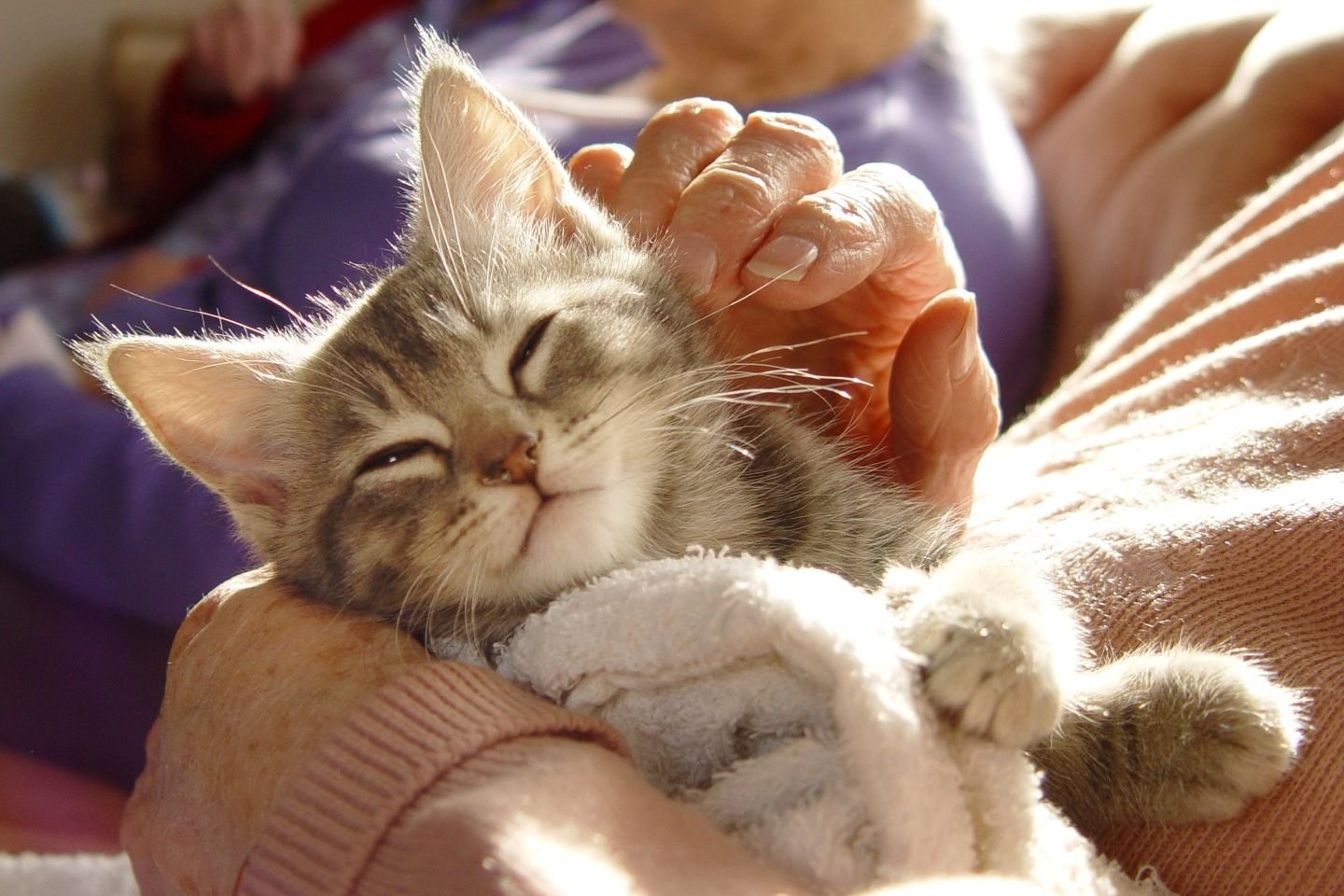 Australian Of The Year – Have Your Say
If you can think of somebody who deserves to be named Australian of the Year, Senior Australian of the Year, Young Australian of the Year or the Local Hero of the Year, you have until the end of July to nominate them.
By putting someone forward, you are showing that the efforts of a fellow Australian have not gone unnoticed. It takes only one nomination to elevate their voice, help them access more support, or give them the recognition they deserve.
Shortlisted nominees will be considered – and the four category recipients selected – by State or Territory selection panels comprised of people who reflect the diversity of the population.
National recipients will then be selected by the National Australia Day Council Board.
Nominations for the 2024 Awards close at midnight Australian Eastern Standard Time on 31 July 2023.
State and Territory winners will be announced in October and November, ahead of the main event in January, which will see all finalists invited to Canberra for four days of activities.
Hope As Link Between Retina And Alzheimer's Revealed
Aided by a retina map developed by Macquarie University researchers, a major international study has identified protein markers in the eye that mirror changes in the brain, offering hope for early detection of Alzheimer's disease.
Changes in the eye could signal Alzheimer's disease, according to new research showing that physical changes in cells of the retina can occur at the same time as brain changes found in the early stages of Alzheimer's disease.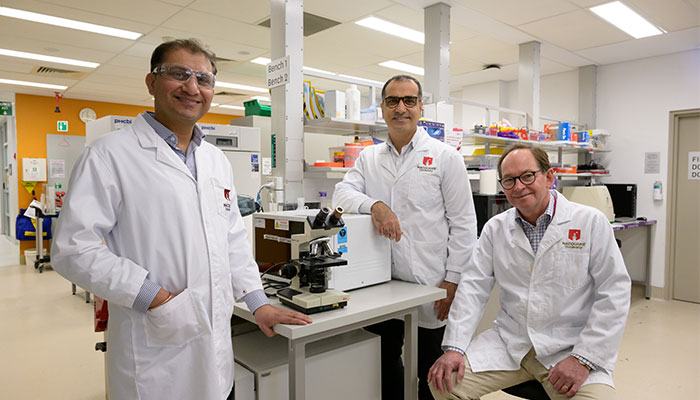 Advancement: Researchers Associate Professor Vivek Gupta, Honorary Associate Professor Mehdi Mirzaei and Professor Stuart Graham (pictured left to right) developed a world-first protein composition map of human retinas that contributed to the findings of a major study linking changes in the retina to Alzheimer's disease.
A major international study into shared molecular markers and pathways by brain and eye in Alzheimer's disease, has used the world's first 'proteome map' of both eyes and brains concurrently affected by Alzheimer's disease, developed by Macquarie University researchers.
"Researchers have recognised in recent years that there could be changes in the retina quite early in the disease process, but trying to identify these in the eyes of live patients has proved tricky," says Professor Stuart Graham, head of Ophthalmology and Visual Science at Macquarie University.
Professor Graham says that research at Macquarie is investigating how two proteins, called beta-amyloid and tau, which are known to build up in brains of Alzheimer's patients, can also be found in cellular tissue of the eye, often long before symptoms are apparent.
This research could contribute to the future development of an imaging technique with the potential to detect Alzheimer's disease with a non-invasive eye test.
"The accumulation of beta-amyloid and tau in the central nervous system might be a key initiating factor in the development of Alzheimer's disease," says Associate Professor Vivek Gupta, a visual neurobiologist who leads Macquarie's Vision Neurodegeneration research group.
He says while the specific cause of Alzheimer's disease remains unclear, "recent studies by our group and others have reported similar pathological processes and alterations in the retina."
Together with proteomics expert Associate Professor Mehdi Mirzaei from Macquarie University's Vision Science team, Professor Graham and Associate Professor Vivek Gupta have contributed to an important new international study that analysed donor brain and retina tissue from 86 people.
The group developed a holistic proteome map of human retinas, and of the brains of people who had Alzheimer's disease, showing protein changes at the molecular, cellular and structural levels of both eye and brain, and associated cell death and inflammation.
Donors included people with normal brain function, some with mild cognitive impairment, and others who were diagnosed with Alzheimer's disease; 39 people had donated both retina and brain tissue, so researchers could directly compare protein levels in each.
The research spanned seven years and involved scientists from 18 different institutions in Australia, Italy and the US, headed by neuroscientist Maya Koronyo-Hamaoui, from Cedars Sinai Medical Center in California.
The
international study
found that people who had Alzheimer's disease showed nine times the amount of beta-amyloid protein in their retina compared to people who didn't show any signs of cognitive impairment during their lifetime.
This protein is a specific marker of Alzheimer's disease; and the study also found that these markers occurred at around five times the rate in people who had not been diagnosed with Alzheimer's disease during their lifetime, but had shown signs of mild cognitive impairment.
This underscores the immense potential of further studies on the proteome of the eye and brain.
The researchers were also able to track patterns in the location of these markers within the retina, with higher levels found in the tissues of the retina's inner layer.
"We don't have a device in the clinic to identify these changes in a living eye yet, but if we can label these proteins, then develop an imaging device that can spot change at the earliest stages, we may have a way to clinically diagnose diseases such as Alzheimer's," says Professor Graham.
Professor Graham says that a range of degenerative diseases (including Alzheimer's) share common cell deterioration pathways, and identifying patterns in the types and locations of abnormal proteins in retinal cells may also help diagnose such diseases as glaucoma.
"We can readily diagnose advanced glaucoma now by imaging the back of the eye, but we also know there are changes occurring at the molecular or cellular level, long before we can see those structural changes when nerve fibres start to drop out," he says.
The sooner a diagnosis is made in degenerative disease the sooner treatments can be targeted at stopping the damage at an early stage.
One of the keys to our ability to identify the progress of different degenerative diseases through changes in the eye, is likely to be via understanding the 'proteomics' or the protein make-up of cells in the retina.
The development of a proteome map involved a detailed analysis of brain and eye tissue at molecular level, and drew on Macquarie University's deep proteomics expertise.
"Proteomics is the study of the entire set of proteins present in a particular tissue or biological sample level," says Associate Professor Mirzaei.
He says that quantitative proteomics has become a powerful tool in understanding, diagnosing and treating disease. It can help find markers to identify and predict diseases and mark disease progression. It can reveal potential new medicine targets, be used to create personalised treatments and even show the effectiveness of disease treatments.
"We've been applying these techniques in vision neuroscience for the past few years, in collaboration with Stuart Graham's group, and with a range of other internal and external partners," Associate Professor Mirzaei says.
"Initially we focused on identifying the molecular mechanisms that were apparent in glaucoma, which paved the way for our ground-breaking research into deciphering the shared molecular markers and pathways in Alzheimer's disease."
Associate Professor Mirzaei says their work was meticulously compared against other crucial Alzheimer's brain datasets available online, and also unearthed a remarkable similarity between human tissues and animal models of the disease.
"This underscores the immense potential of further studies on the proteome of the eye and brain in various animal models of Alzheimer's disease, bringing us closer to developing future treatments," Associate Professor Mirzaei says.
Professor Stuart Graham is Head of Ophthalmology and Visual Science at Macquarie University.
Dr Mehdi Mirzaei is an Honorary Associate Professor at the Macquarie Medical School.
Dr Vivek Gupta is an Associate Professor at the Macquarie Medical School.
A History Of Sydney Streets
Published by the City of Sydney Council
Historians Dr Shirley Fitzgerald and Dr Lisa Murray chat about the evolution of Sydney's streets and their names. For more Sydney History visit
www.cityofsydney.nsw.gov.au/history
Avalon Beach Ladies Probus Club: July 2023 Speaker

Avalon Beach Ladies Probus Club meets on
1st Tuesday of each month at Club Palm Beach at 10am
, followed by a delicious lunch!
Our Guest Speaker for July is Food Historian Diana Noyce, author of A Pub with no Beer: Coffee Palaces in Australia - the rise and demise of coffee palaces associated with the temperance movement.
Join us for monthly outings including Central Station and Eternity Cafe, the Auburn Botanic Gardens, and celebrate Christmas in July!
Call President Margaret White on 0416 182 393 for any further information.
AvPals Term 3 At Newport
Register Online for Newport courses
Add your name to the list of others interested in one-to-one training at Avalon for future school terms. Please complete the form at the link below.
Remember to click the Submit button after completing the form. You will not be enrolled or be required to pay until you hear from our coordinator.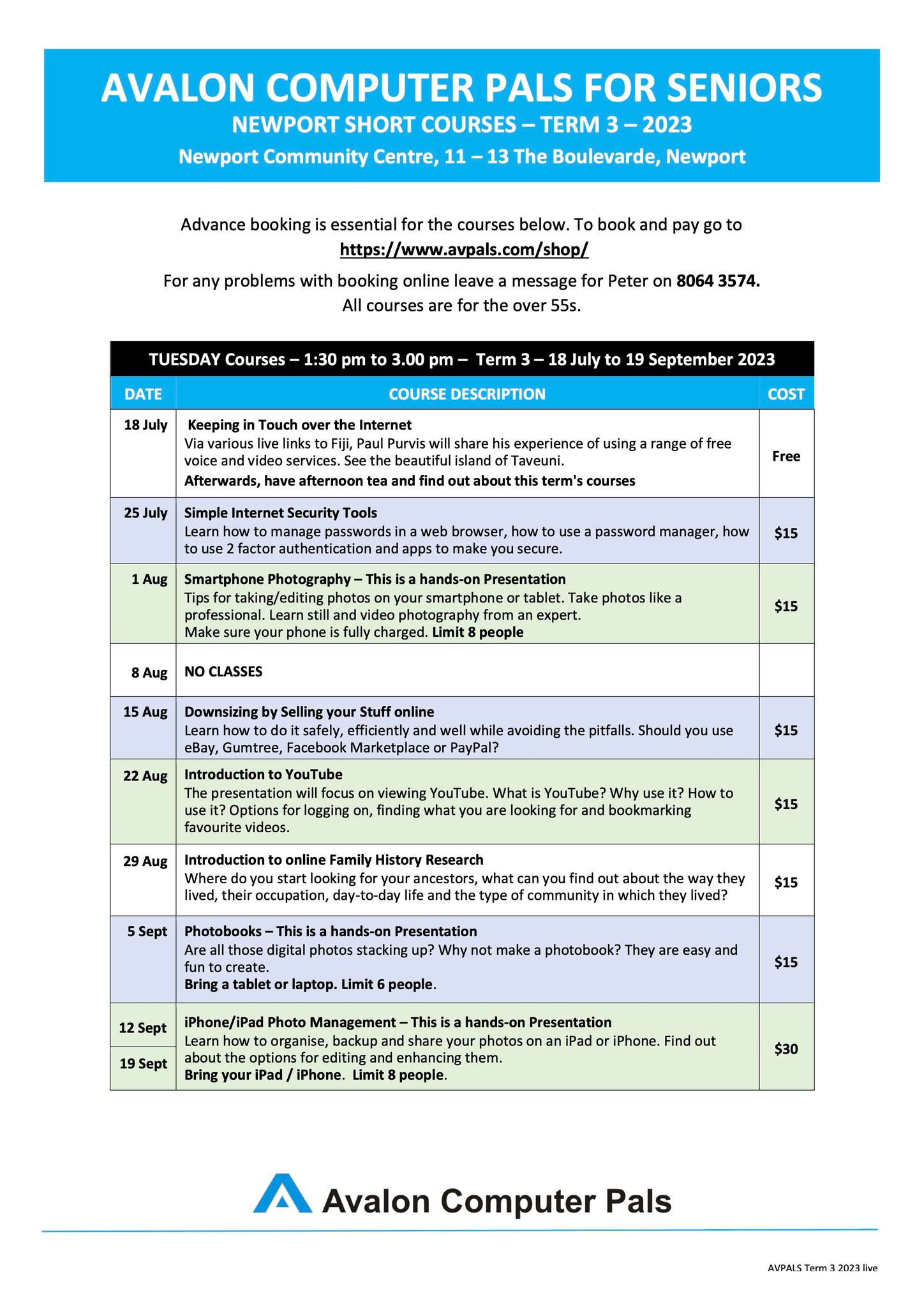 Victoria Scraps Elder Abuse Support Services
July 9, 2023
The ABC has reported this week that the Victorian Government is scrapping an elder abuse prevention program that came out of the 2016 Royal Commission into family violence.
Better Place Australia acting CEO Graeme Westaway says the community deserves more. Better Place Australia supports over 9,000 Victorians every year to help them take back control of their lives.
However, the Victorian Government states its support for older people has grown.
The Royal Commission found family violence experienced by older people had some unique features, including the particular risk of financial abuse and the fact the perpetrator was often the victim's son or daughter.
"There is a significant lack of understanding within the community and by service providers of the nature and dynamics of elder abuse, which can create missed opportunities to intervene and provide support to victims," the royal commission found.
The IMOC trial funded 10 elder abuse specialists, counsellors and financial counsellors within the health system at Melbourne Health, Latrobe Community Health, Monash Health, Western Health and Peninsula Health.
Now those specialists will go unfunded and be unavailable to help seniors.
Nationals MP Melina Bath told parliament in June 2023 that one IMOC service provider had seen more than 1,200 clients, with wait lists of eight to 12 weeks.
Victoria's Minister for Ageing, Lizzie Blandthorn, said there were many lessons from the IMOC trial.
"In the view of government, it is most definitely time to integrate our services, and provide a broader approach to family violence services across the board," she said.
"We need to be very clear here that counselling and mediation services including financial counselling will remain in the areas that will no longer be serviced by these lapsing initiatives."
Ms Blandthorn stated the state government was spending $6 million over four years in elder abuse prevention and response initiatives, including the Elder Abuse Prevention Network and a statewide telephone helpline.
Seniors Rights Victoria, the organisation that runs the helpline, is also being undercut with $1million disappearing from their funding over the next four years.
Chief executive, Chris Potaris, told the ABC, the organisation would have to cut the number of people answering the helpline from four to one.
"We will essentially have one human being addressing a statewide helpline," he said.
He said he was concerned older people would be left in dangerous situations without help.
"It's going to have a profound impact on people."
There is also concern the government is abandoning two advocacy roles: the Commissioner for Senior Victorians and the Ambassador for Elder Abuse Prevention.
Gerard Mansour held both roles until April 2023, but he has not been replaced.
COTA Australia said that confirmed funding cuts to
Seniors Rights Victoria
(SRV) as a result of the 2023-24 Victorian state budget will jeopardise its effectiveness in the fight against elder abuse, putting older Victorians at further risk.
A loss of over $1 million of vital funding from the Victorian Government over the next four years will have immediate consequences. From 1 July, SRV will be forced to reduce the number of its helpline advocates to a solitary staff member, causing a domino-like blowout in live telephone support, callbacks, and appointments with its casework team.
"This shortfall means that people are losing their jobs," said Seniors Rights Victoria CEO, Chris Potaris, "at the same time we're losing frontline capacity and capability."
Demand for support and legal advice against the scourge of elder abuse is already at increased levels; as of June 2023, callers to SRV are currently waiting 4-5 weeks for an appointment.
"Ahead of these cuts, we've already seen growing demand for our services," Mr Potaris continued.
"We've experienced an increase of 39% on calls to our helpline since this same time last year," he said. "Specifically, we received 985 calls in the first quarter of 2022 as compared to 1,371 calls in the first quarter of 2023."The vast majority of these calls are in relation to elder abuse, and come from older Victorians, friends, family and professionals."
Already at a breaking point, circumstances at Seniors Rights Victoria are about to become worse.
"We will not be able to maintain our 24-hour turnaround target from 1 July as a result of these cuts," Mr Potaris said.
"We already cannot meet the current level of demand from the community, and further pressure will have real-world impacts on some of the most vulnerable older people in our community.
"The current 4-6 week wait time for a member of our legal team to respond will blowout to several months in a very short space of time," Mr Potaris warned.
Seniors Rights Victoria has provided support to over 5,400 older Victorians in the past 12 months, a significant increase from the preceding 12-month period.
This could fall by close to 2,000 people in the coming year and in the face of the growth in demand seen in recent months. This represents 2,000 older, vulnerable, and marginalised people that could be left without support when they most need it.
"I provide a commitment to the older Victorians we assist that we will significantly ramp-up our engagement with the State Government on these serious funding cuts, as well as fight to bring these matters to the community's attention." said Mr Potaris.
Despite these challenges, we are determined to keep supporting older Victorians as best we can. Those experiencing elder abuse can call our confidential Seniors Rights Victoria helpline on 1300 368 821 for assistance and support.
For nationwide assistance, and to access additional resources in 20 different languages, please contact the Australian Human Rights Commission on 1800 ELDERHelp (1800 353 374).
Government Releases List Of Cheaper Medicines
July 6, 2023: National Seniors
The federal government has confirmed the list of almost 100 common medicines available on the Pharmaceutical Benefits Scheme (PBS) that will become cheaper on 1 September under stage one of its new 60-day dispensing policy.
The list which will be tabled in the Senate this month, includes 92 medicines for a wide range of conditions, including:
Cardiovascular disease.
Crohn's disease.
Gout.
Heart failure.
High cholesterol.
Hypertension.
Osteoporosis.
Ulcerative colitis.
The change means a patient living with a chronic, stable condition will be able to buy two months' worth of these medicines for the price of a single prescription, rather than the current 30-day supply.
People with a Medicare card buying just one of these medicines will save up to $180 every year. Concession card holders will save $43.80 a year for each eligible medicine.
The change to 60-day dispensing was first recommended by the independent experts at the Pharmaceutical Benefits Advisory Committee (PBAC) in 2018, but was never implemented.
The PBAC reaffirmed and expanded its recommendation in 2022. The full list of medicines recommended for longer dispensing intervals will include more than 300 common medicines and will be implemented in three stages over 12 months, starting 1 September 2023.
When the scheme is fully implemented, at least six million Australians will halve their medicine costs and need fewer visits to the GP to get the medicines they use the most, easing the cost of living and putting millions back into the pockets of Australian patients.
The decision to write a script with two months' worth of medicine will be made by a patient's GP or other prescriber, based on their professional clinical judgement.
The option to prescribe a one-month supply remains.
The government says the new arrangements are supported by the Consumer Health Forum, the Heart Foundation, the Lung Foundation, Breast Cancer Network, and by all major doctors' associations, including the Rural Doctors Association, Australian Medical Association and the Royal Australian College of General Practitioners, among others.
However, some pharmacists have opposed the change, saying it could lead to shortages of some medicines and impact patient care.
The Pharmacy Guild has conducted a campaign, including robocalls, in which it says the changes may send some community pharmacies broke.
National Seniors Australia has supported the initiative but called for its slow implementation to mitigate the impact on pharmacists.
Health Minister Mark Butler said, "Every year, nearly a million Australians are forced to delay or go without a medicine that their doctor has told them is necessary for their health.
"The Government is delivering cheaper medicines through 60-day dispensing for more than six million Australians. This will halve the cost of medicines for millions of Australians, including pensioners, who are living with a chronic condition."
Mr Butler said the government would continue to work with the pharmacy sector on the implementation of the policy.
"Australian pharmacies already do much more than just dispense medicine and the Government is supporting our trusted pharmacists to play an even bigger role in the healthcare of Australians," he said.
24/7 Registered Nurse Cover And Care Minutes
From 1 July 2023, residential aged care homes across Australia will be required to have a registered nurse on-site and on duty 24 hours a day, 7 days a week, unless granted a 12-month exemption.
From 1 October 2023 residential aged care homes will be required to deliver at least 200 care minutes per resident per day
,
including 40 minutes with a registered nurse.
Care minutes are the direct care time delivered to residents by registered nurses, enrolled nurses and personal care workers (including nursing assistants).
24/7 registered nursing and care minutes were key recommendations from the Royal Commission into Aged Care Quality and Safety.
The Commission will be taking a fair and sensible approach to the regulation of the new responsibilities for every residential aged care service to have at least one registered nurse (RN) on-site and on duty 24/7 (from 1 July 2023) and to meet care minutes targets (from 1 October 2023). We understand the challenges being experienced by many providers, and especially those located outside urban population centres, in attracting and retaining a suitably qualified workforce.
On 14 April 2023, the Aged Care Quality and Safety Commissioner, Janet Anderson PSM, wrote to all approved providers of residential aged care on the Commission's regulatory approach to the new 24/7 registered nurse cover and care minutes.
ACCC Invites Views On Data Broker Industry
The ACCC is calling on consumers, businesses and interested stakeholders to provide submissions about data broker services in Australia, as part of its five-year digital platform services inquiry.
An
issues paper, published today
, seeks views and poses questions about the business practices of data brokers and the products and services they create and supply. Potential competition and consumer issues that may arise in the supply of data broker services is also a focus.
"There is little transparency and awareness of how data brokers operate in Australia despite the vast amounts of information they collect about Australian consumers and the central role they play in enabling the exchange of information between businesses," ACCC Chair Gina Cass-Gottlieb said.
Data brokers collect information from a range of sources including from social media sites, internet and search services, apps, customer loyalty programs, card payment providers and public records, like electoral rolls.
Types of information collected include names, home and work addresses, age, browsing behaviour, purchasing behaviour, and a range of other socio-economic and demographic information.
Some of the products and services data brokers create include audience profiling reports, consumer purchasing data and risk and fraud management products for tenancy or insurance applications.
The report will focus on businesses that collect information from third-party sources and sell or share that data with other organisations (third-party data brokers).
Businesses that collect data on their own customers and use that within their own business, or sell or share that data with others (first-party brokers), will not be a focus.
"Some Australian consumers may not be aware that their information is being collected, stored and sold by third-party data brokers with whom they have no direct relationship. This report will explore how third-party data brokers collect and use information to create products and services and if there may be competition and consumer issues arising from this," Ms Cass-Gottlieb said.
The ACCC will consider the products and services supplied by several data brokers including CoreLogic, Equifax, Experian, Illion, LiveRamp, Nielsen, PropTrack, Oracle and Quantium.
"We are eager to hear from data brokers and consumers and businesses that interact with the data broker industry. We are also seeking to understand how data products and services may be beneficial for small businesses," Ms Cass-Gottlieb said.
Businesses that sell or provide data to data brokers and businesses that purchase or use data brokers' products or services are especially encouraged to respond to the issues paper

by 7 August 2023.
The
Ministerial Direction
defines a data broker as a supplier who collects personal or other information on persons, and sells this information to, or shares this information with, others.
For the purpose of the Report, 'personal or other information on persons' includes information about an identified individual or an individual who is reasonably identifiable, as well as information about an individual that has been de-identified, anonymised, or aggregated. This definition is broader than the definition of personal information in the Privacy Act 1988 (Cth).
The ACCC's Digital Platforms Branch is conducting a five-year inquiry into markets for the supply of digital platform services in Australia and their impacts on competition and consumers, following a direction from the Treasurer in 2020. The inquiry reports to the Treasurer every six months and examines different forms of digital platform services, their advertising services as well as data brokers.
This issues paper will inform the ACCC's eighth report due to be submitted to the Treasurer by 31 March 2024. The ACCC's seventh report on expanding ecosystems of digital platform service providers is due to the Treasurer by 30 September 2023.
Other reports have examined: online private messaging services, market dynamics and consumer choice screens in search services and web browsers, app marketplaces, online retail marketplaces, regulatory reform, and social media services.
Tradie Platform Hipages Rectifies Subscription Trap Issues
Online home improvement platform hipages Group Pty Ltd (hipages) has admitted it likely engaged in misleading or deceptive conduct in breach of the Australian Consumer Law from October 2018 to January 2022 by failing to adequately disclose contract terms that allowed it to automatically renew subscriptions and charge an early termination fee.
Following an ACCC investigation, hipages has provided the ACCC with a court-enforceable undertaking under which it has committed to clearly disclose its subscription renewal and cancellation policies in its telephone scripts and email communications.
The hipages platform connects tradespeople and small businesses who subscribe to hipages with consumers who need work completed.
"Many
subscribers were unaware that they had to specifically opt out of hipages' automatic 12-month renewal, and that there was only a very short cooling off period in which they could avoid paying an early termination fee
," ACCC Deputy Chair Mick Keogh said.
"When some people attempted to cancel their auto-renewed contracts, they were told they would have to pay out the full 12-month term."
Hipages also admitted that it likely contravened the Australian Consumer Law by making false and misleading representations to some subscribers
. This conduct occurred between 18 April 2020 and 16 April 2021, when hipages informed particular subscribers that they needed to take additional steps to cancel their contract and that hipages had the right to enforce payment for a further term of the contract. This was not the case because the subscribers had already given valid notice of cancellation before the automatic renewal date.
The undertaking given to the ACCC also includes commitments by hipages to review its complaints handling system, review and seek to resolve outstanding complaints by subscribers (including by remediation) and to implement a consumer law compliance program.
"The rise of online marketplaces has brought greater convenience to many people, but it's also led to an increase in sneaky tactics such as subscriptions that are difficult to get out of," Mr Keogh said.
"Businesses, including online platforms, must be clear and up-front with their customers about important contract terms such as renewals and cancellations. Failure to do so risks breaching the Australian Consumer Law and may result in enforcement action."
Hipages cooperated with the ACCC and responded to the ACCC's investigation by taking steps to more clearly disclose its subscription contract terms, and providing additional email and SMS reminders to subscribers ahead of any upcoming automatic renewal.
'Subscription trap' is a term that describes practices used by online businesses that make it difficult for consumers to cancel a particular subscription service. The fact that the subscription involves ongoing fees is usually not adequately disclosed, and consumers are often enticed into it with a free trial or discounted price.
Hipages is an ASX-listed Australian online sales lead generation platform connecting consumers and tradespeople in the home improvement industry. Tradespeople and small businesses (subscribers) pay a monthly subscription fee to hipages and, in return, receive sales leads. The leads allow subscribers to quote on jobs that prospective customers post on the hipages platform.
The platform has more than 34,000 subscribers who pay between $25 and $999 per month for an initial subscription term of six to 12 months.
Pricing Practices And Operating Costs Of Childcare Services To Be Examined, As Latest ACCC Report Confirms Fees Outpaced Inflation
The ACCC has examined the price and availability of childcare services, how households select childcare services and the impact of Government contributions in its interim report, published today.
It draws on information collected from a range of childcare providers around Australia as well as a national voluntary survey of more than 4,000 parents and guardians who use childcare services.
"Childcare plays a vital role in Australian society, with more than one million Australian families using childcare last year," ACCC Chair Gina Cass-Gottlieb said.
"We have spent the past six months collecting information to gain insights into what is important to families when selecting and using childcare, and what factors contribute to the price and availability of childcare in different areas."
"These are complex markets that are highly localised, with most families preferring to find childcare very close to their homes."
During 2022, an estimated 1.275 million children aged 5 and under and 655,000 children aged 6-13 attended a childcare service. This represented 70 per cent of all 0-5 year old children and 25 per cent of all 6-13 year old children in Australia.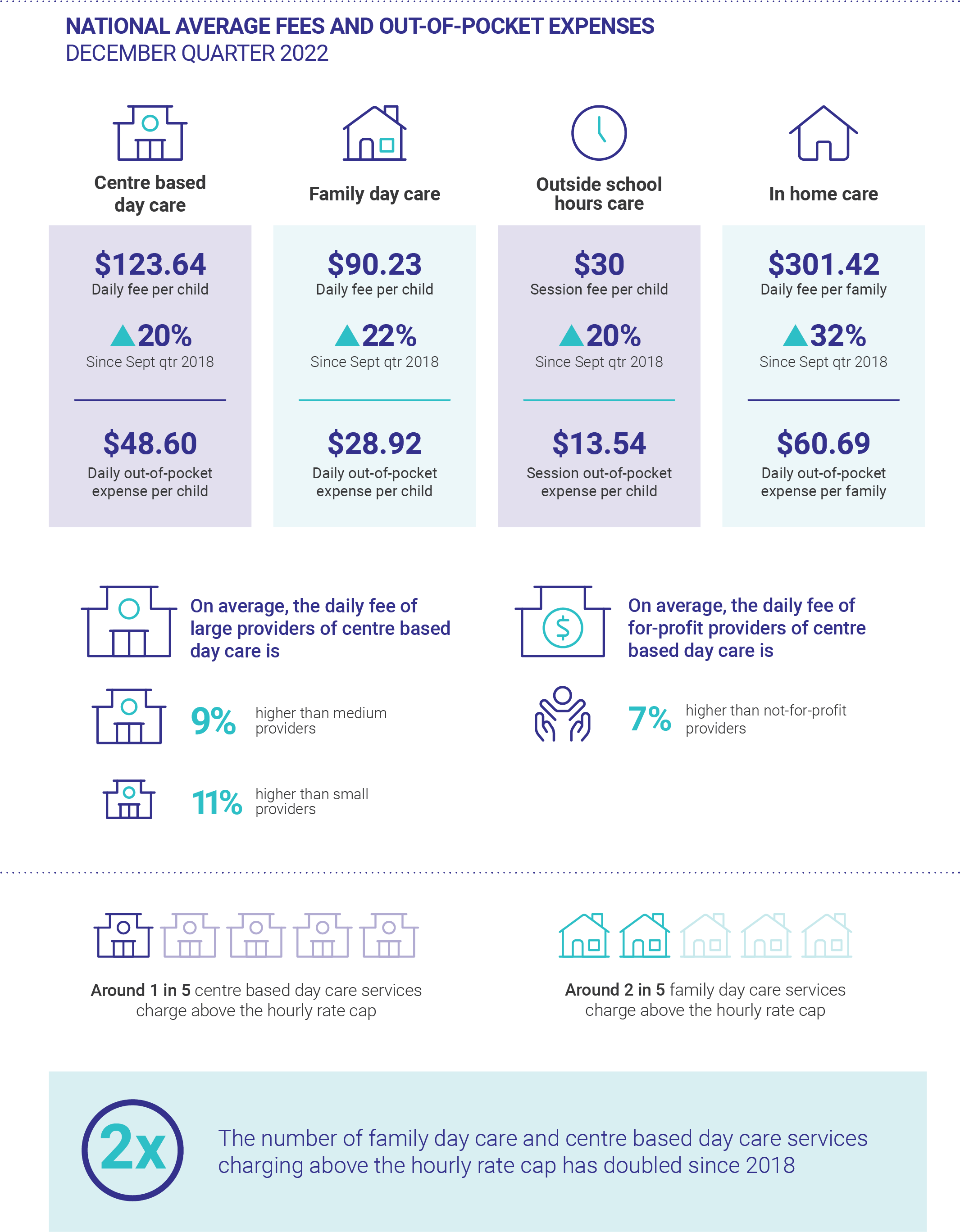 Childcare fees rising faster than inflation
ACCC analysis confirms that childcare fees rose faster than inflation and wage growth during the past four years, rising by between 20 per cent (for centre based day care and outside school hours care) and 32 per cent (for in home care).
Government subsidies meant that actual out-of-pocket expenses for households increased at a slower rate over the same period, the report found.
The ACCC found that government subsidies offset more than half of childcare fees on average. Even so, the report found that after subsidies, out-of-pocket expenses increased 7 per cent for households using centre based day care services during the past four years, by 12 per cent for households using outside school hours care and 15.8 per cent for households using family day care.
Disadvantaged households spend greater share of income on childcare
About half of households with the lowest incomes spend between 5 to 21 per cent of their disposable income on childcare despite receiving a greater government contribution and paying less out-of-pocket expenses. Half of households in the highest income bracket spend about 2 to 9 per cent of their disposable income on childcare.
"Critically, our analysis shows that the cost burden is felt most by households that are already facing disadvantage," Ms Cass-Gottlieb said.
"Our inquiry will continue to examine why low income households are paying a greater share of their disposable income on childcare fees."
Unlike other markets, the ACCC has observed that prices for childcare services in an area rise when there are more childcare providers. This may be due to parents prioritising location and quality of a childcare centre once they've decided how much care they can afford and will use.
The report also shows that larger centre based day care providers charge higher average daily fees than medium and small providers, and that for-profit centre based day care providers charge higher average fees than not-for-profit providers in the sector.
These fees are being charged for an increasing number of hours per child while actual hours attended have remained stable, or fallen.
Major changes to the Child Care Subsidy and hourly rate cap will take effect on 10 July 2023. These changes may affect out-of-pocket expenses for households and fees charged by providers. The maximum subsidy rate will increase from 85 per cent to 90 per cent and the maximum household income for households to receive the Child Care Subsidy will increase significantly.
"We are currently collecting an extensive amount of data about the cost of providing childcare services and how fees are set, to help us further understand what drives prices, availability and quality in the childcare sector," Ms Cass-Gottlieb said.
"We are closely examining the pricing behaviour of childcare operators during the current period as the changes to subsidies are applied so we can understand the reasons for price movements. We remind providers that they need to be transparent and honest about the reasons for any price changes."
"Our analysis about pricing movements, including during this current period, will help shape our recommendations in this inquiry's final report due at the end of the year," Ms Cass-Gottlieb said.
More childcare spots in metropolitan and regional areas
About 97 per cent of childcare places are in centre based day care and outside school hours care.
The number of approved childcare places has increased by 17 per cent between 2018 and 2022, though this has not occurred uniformly across the country.
"The rise in approved childcare places is driven by an increase in services in metropolitan and regional areas, while the availability of family day care and in home care services, in contrast, is declining across the country," Ms Cass-Gottlieb said.
"This report shows households face significant differences in fees, childcare options available and the quality of services, depending on where they live and their incomes."
Despite the overall increase in approved places, some parents and guardians that completed the
ACCC's survey
reported challenges when it came to finding childcare places.
Households on higher incomes and in areas of greater socio-economic advantage have access to more services, but this comes with higher prices.
Culturally and linguistically diverse families and households facing disadvantage are more likely to use family day care services than centre based day care, but are faced with a decreasing number of service providers and fewer available places.
Affordability influences use of childcare services but location and quality influence choice
"Childcare is a necessity for many working households and the efficient functioning of our economy. For parents and guardians, being able to access affordable childcare enables them to work, volunteer, train or study," Ms Cass-Gottlieb said.
Preliminary results from the ACCC's voluntary parents and guardians survey suggest that affordability is the most important threshold consideration for how much formal childcare to use. When out-of-pocket expenses become burdensome, households limit their use of childcare.
Access to the Child Care Subsidy helps many households afford some childcare but to receive the subsidy households must be taking part in approved activities including working, studying or volunteering. This requirement may mean some households are unable to access or use more childcare services.
Once households have decided how much childcare they want and can afford to use, parents and guardians appear to focus on considerations other than price when choosing a specific service.
"After parents and guardians have determined how much childcare they need and can afford, factors like location, availability and quality become central to their decision on which childcare provider to use," Ms Cass-Gottlieb said.
Responses from the ACCC's parents and guardian survey show that most households want childcare that is close to home and are willing to travel up to 15 minutes. Location, availability, safety and quality were all more commonly considered than price for centre based day care and family day care services.
The ACCC has been working with childcare providers to gather information about the cost of providing services, what drives prices and how local markets operate. Building a cost database and undertaking detailed cost analysis is a key focus in the months ahead, as well as monitoring the early effect of the Government's changes to the Child Care Subsidy.
A consultation paper will be published in September 2023. The consultation paper will include discussion of the cost of providing childcare and other issues outlined in the terms of reference. It will also identify a preliminary view on potential draft findings and recommendations. Interested parties will be invited to make submissions in response to the consultation paper.
A final report is due to the Treasurer by 31 December 2023.
On 28 October 2022, the
Treasurer directed the ACCC
to conduct an inquiry into the market for the supply of childcare services, and the Childcare inquiry commenced on 1 January 2023.
The ACCC is consulting widely as part of the inquiry, including through roundtables with stakeholder groups, issuing information requests to childcare providers, and meeting directly with providers.
The Childcare inquiry examines four different childcare services: centre based day care, family day care, outside school hours care and in-home care. In-home care is a flexible form of childcare where an educator provides care in the child's home. It is restricted to households who are unable to access other forms of childcare.
Findings from the interim report are based on large volumes of data Services Australia holds from administering the Child Care Subsidy, preliminary results of the ACCC's parents and guardians survey and information provided to the ACCC by childcare providers.
ACCC Intervenes To Ensure 543 Businesses Avoid Higher Electricity Bills
Energy retailer Blue NRG has agreed to compensate several small business clients after it admitted it made false or misleading representations when telling more than 500 customers on fixed-rate contracts that it had a legal right to raise electricity prices, when it did not.
Following intervention by the ACCC, Blue NRG did not proceed with the foreshadowed increase effectively doubling the price of electricity for 543 business customers, announced in December 2022 at the time of significant global energy price rises. Many of these customers were small businesses.
Blue NRG has provided a
court-enforceable undertaking
to the ACCC that it will not increase electricity rates for the term of the fixed-rate contracts or make any representations that it has a legal right or power to do so.
Some affected business customers had already signed up for new, more expensive contracts with other providers after receiving Blue NRG's initial letter advising that it was increasing prices during the life of their fixed-term contract.
Additionally, the court-enforceable undertaking requires Blue NRG to offer compensation to impacted customers who changed energy providers because of the proposed price increase. These customers will be eligible to receive compensation for the difference in price between their new contract and the original contract with Blue NRG.
"Small businesses, like consumers, are facing cost of living pressures, including higher energy prices. We will not hesitate to take enforcement action where energy retailers make misleading or deceptive statements about increasing prices where they do not have a proper legal basis to do so," ACCC Deputy Chair Mick Keogh said.
"The ACCC is closely monitoring energy retailers to ensure they honour the terms of their customer agreements."
The ACCC estimates that the proposed price increase would have cost the impacted businesses a combined total of approximately $5 million.
Blue NRG is an energy retailer which provides electricity to approximately 13,380 businesses in Victoria, New South Wales, South Australia and Queensland.
In November 2022, 543 business customers across NSW and QLD were told by Blue NRG that their electricity bills would approximately double despite being on fixed rate contracts. Many of these customers were small businesses.
Impacted customers received a letter from Blue NRG which explained the fixed rates could change because of 'force majeure'. A force majeure clause is a contract clause which relieves a party from performance of their obligations where that performance is impacted by events beyond their control. However, the relevant Blue NRG contracts either did not contain a force majeure clause, or contained a force majeure clause which was not applicable in the circumstances.
Almost a month later, a second letter was sent to customers setting out the price increases that would begin from 2023.
By sending these letters to customers, Blue NRG represented to customers that it had a legal right to increase electricity prices under the fixed-rate contracts when in fact it had no such legal right.
The ACCC was concerned that the representations made by Blue NRG were false or misleading and may have amounted to misleading and deceptive conduct in breach of the Australian Consumer Law.
Following an investigation by the ACCC, Blue NRG agreed to an interim undertaking to not proceed with the price increase, withdraw any invoices sent to customers and provide a credit or refund to customers that had already paid invoices at the higher price.
Blue NRG cooperated with the ACCC's investigation and during the negotiation of the s87B undertaking.
In the court-enforceable undertaking, Blue NRG has agreed to offer compensation to impacted customers that changed energy providers because of the proposed price increase.
Customers will be eligible to receive compensation for the difference in price between their new contract and the original contract with Blue NRG.
An independent auditor will be appointed to resolve any disputes about compensation arising between Blue NRG and impacted former customers.
All other impacted customers that have remained with Blue NRG will continue to receive the benefit of the fixed rates as set out in their contracts.
Blue NRG has also committed not to represent to any other fixed rate customers that it has the legal right or power to increase electricity prices where this is not the case. Additionally, it will establish and maintain a three-year compliance program, conduct a compliance review and provide training to senior management.
EnergyMadeEasy
is a website that provides tips on how to minimise energy bills. Consumers and small business can also compare prices offered by energy providers and determine if they are getting the best deal.
Transurban's Proposed Majority Ownership Of Horizon Roads Raises Concerns
The ACCC has raised preliminary competition concerns about Transurban's (ASX: TCL) proposed acquisition of a majority interest in Horizon Roads Pty Ltd.
Horizon Roads operates the EastLink toll road in Melbourne. Transurban is Australia's largest toll road operator. In Melbourne, Transurban operates the CityLink toll road and is building, and will operate, the West Gate Tunnel toll road. Another toll road, the North East Link, which is set to be operational by 2028, is being built and will be operated by the Victorian Government.
In a
Statement of Issues
, the ACCC has outlined preliminary concerns about the impact of the proposed acquisition on competition for future toll road concessions in Victoria.
A 'toll road concession' refers to a government grant of an exclusive right to operate and collect tolls for travel on a road. This is done through a long-term concession deed.
"We are considering Transurban's advantages from already owning two toll road concessions in Melbourne, and the extent to which owning a majority interest in Horizon Roads will further advantage it when competing for future toll road projects," ACCC Chair Gina Cass-Gottlieb said.
The ACCC considers Transurban's advantages from its existing toll road operations, including traffic modelling capabilities and expertise, and access to traffic data, need to be further examined.
"We are also considering whether Transurban benefits from lower cost finance due to perceptions of its existing market position, and how this may further entrench its advantages over other competitors after the acquisition," Ms Cass-Gottlieb said.
The ACCC is concerned that the proposed acquisition may deter the emergence of a key rival to Transurban for future toll road concessions. If the proposed acquisition by Transurban does not proceed, the ACCC considers it likely that Horizon Roads would be acquired by an alternative bidder in the sale process.
"Without the transaction, Horizon Roads could provide an alternative toll road owner or operator with the opportunity to gain some of the capabilities and incumbency advantages held by Transurban. This includes Horizon Road's traffic modelling capabilities, which may be leveraged to bid competitively for future toll road projects in Victoria." Ms Cass-Gottlieb said.
"The extent to which the Victorian Government has the ability to constrain Transurban and promote competition for future roll road concessions is another factor we are examining."
The ACCC is also examining the impact of the proposed acquisition on the supply of electronic tolling services (ETS) to motorists, the supply of tolling systems to toll road operators, and road-on-road competition between EastLink and CityLink.
The ACCC invites submissions in response to the Statement of Issues by 14 July 2023.
EastLink is a 39-kilometre freeway in south-east Melbourne that runs from Mitcham to Frankston. It connects to the Monash, Eastern, Frankston and Peninsula Link freeways. Map 1 shows EastLink in relation to other Melbourne toll roads and freeways, including Transurban's CityLink.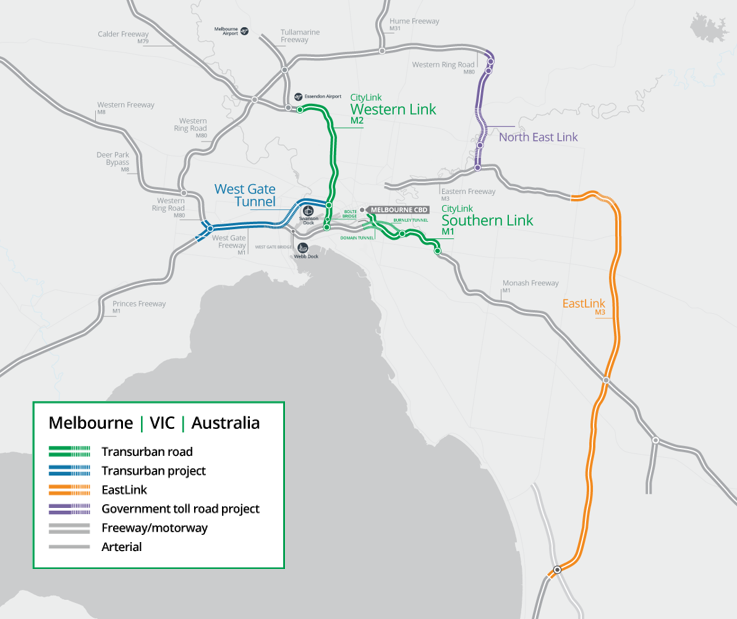 Source: Transurban
Transurban is seeking to acquire a majority interest in Horizon Roads through a competitive sale process. Horizon Roads, through ConnectEast, holds a concession from the State of Victoria to operate the EastLink toll road until November 2043.
Transurban is listed on the Australian Securities Exchange (ASX) and is Australia's largest toll road operator. Transurban's operations include the development, ownership, management and operation of toll roads in Australia and North America. In Victoria, Transurban has interests in CityLink and West Gate Tunnel (under construction).
In addition to its toll road assets, Transurban provides electronic tolling and tag issuing services under the Linkt brand.
Horizon Roads is a private Australian resident company. In addition to being the ultimate concession holder of the EastLink toll road, Horizon Roads also provides electronic tolling and tag issuing services under the EastLink brand.
Green Endeavour Pays Penalty For Alleged Breach Of Horticulture Code
Fruit and vegetable wholesaler Green Endeavour Pty Ltd has paid a penalty of $13,750 after the ACCC issued it with an infringement notice for an alleged contravention of the Horticulture Code of Conduct.
The ACCC alleged that Green Endeavour, trading under the business names of Suncoast Fresh and Fruitlink, breached the Code by failing to prepare, publish and make publicly available the terms of trade on which it was prepared to trade with growers.
Fruit and vegetable growers and traders have certain rights and responsibilities under the Code, which is intended to improve transparency in transactions and provide a fair and equitable dispute resolution procedure.
"Our investigation arose after compliance checks identified that Green Endeavour had not published its terms of trade on its websites," ACCC Deputy Chair Mick Keogh said.
"Growers need to be able to compare the terms and conditions offered by different traders to make an informed decision about the best business to sell their produce to."
"The ACCC's regular audits and compliance checks are an important step in assessing the effectiveness of, and compliance with, the Horticulture Code. This penalty is a timely reminder that we will take appropriate action when we identify non-compliance with the Code," Mr Keogh said.
"Ensuring compliance with mandatory industry codes of conduct in the agricultural sector is an ACCC compliance and enforcement priority. After the release of updated guidance on the Horticulture Code last year, the ACCC has moved from a compliance and education focus to enforcement."
The Horticulture Code is a mandatory industry code prescribed under the Competition and Consumer Act. The current version of the code came into full effect in 2018.
The key requirements of the code include that horticulture produce must be sold under a compliant Horticulture Produce Agreement, and traders must provide growers with statements for the sale of their produce and traders publish their terms of trade. In 2022, the ACCC released updated guidance on the Horticulture Code.
The ACCC's enforcement options include administrative resolutions, court enforceable undertakings, infringement notices and, for certain breaches, commencing civil penalty proceedings.
The payment of a penalty specified in an infringement notice is not an admission of a contravention of a mandatory industry code or the Australian Consumer Law.
The ACCC can issue an infringement notice when it has reasonable grounds to believe a person or business has contravened certain provisions in industry codes.
First Look At Australia's First Purpose-Built Biocontainment Centre
At Sydney's Westmead Health Precinct
Australia's first purpose-built Biocontainment Centre at Sydney's Westmead Health Precinct has been unveiled.
NSW Health Minister Ryan Park said the NSW Biocontainment Centre is highly specialised and was built to treat and safely isolate patients with rare highly infectious diseases, known as high consequence infectious diseases.
High consequence infectious diseases are a range of acute infectious diseases with high case-fatality rates or special significance such as Ebola or MERS.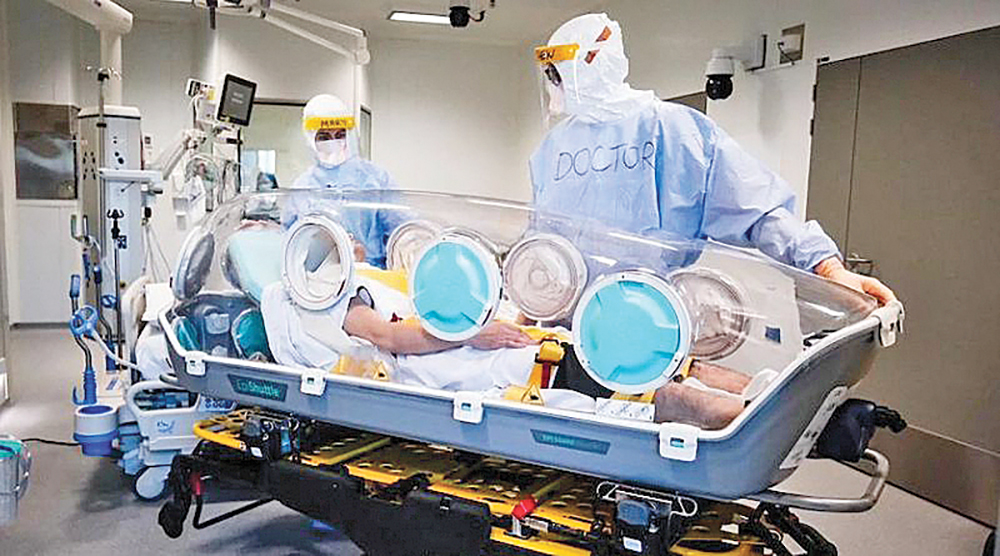 While other prevalent infectious diseases such as COVID-19 and influenza are important, they are not included in the range of diseases managed at this unit.
Minister Park said the purpose-built biocontainment centre at the Westmead Health Precinct clearly demonstrates how important it is for NSW to be capable of keeping people safe and providing the best care possible.
"The centre is equipped with six specialised quarantine class and negative pressure beds and helps us effectively respond to future pandemics and provide high level care to both adult and paediatric patients," Mr Park said.
"The community can be assured that, with this facility, NSW is ready to act and keep the community safe.
"I am really pleased to see clinicians from both Westmead Hospital and the Sydney Children's Hospital network embracing this model of care, which is the first of its kind in Australia."
The state-of-the-art facility includes a critical lift to transport contagious patients directly from the Westmead Hospital helipad or an ambulance straight to the biocontainment centre.
It will also use three steam steriliser autoclaves to process contaminated waste and has its own sewage treatment plant to treat contaminated patient waste.
The floor of the centre has also been purpose-designed in different colours to identify which areas are 'clean' or 'contaminated' for additional safety.
Member for Parramatta Donna Davis said the Westmead Health Precinct is home to some of the state's most talented clinicians.
"We have some of the best and brightest working here in the Westmead Health Precinct," Ms Davis said.
"It makes sense this facility is based here, where our highly trained clinicians stand ready to manage any cases of these highly contagious diseases."
Specialist medical, nursing, pharmacy, laboratory, and allied health staff trained to manage patients through strict infection prevention and control practices are available to the unit when required.
WSLHD's Acting Chief Executive Rebecca Nogajski said the centre plays many roles, operating as the state-wide referral and outreach facility for patients with suspected or confirmed HCID, as well as the education and training hub for preparedness and safe practice in managing these diseases.
"This centre is self-contained, able to provide high-level emergency care, as well as access to specialist therapies such as phage therapy," Dr Nogajski said.
"The Centre stocks rarely used antibiotics, antivirals, antitoxins, vaccines and other key therapeutics.
"It also offers expert infectious diseases advice, including referral to relevant diagnostic testing and locations of testing, links with NSW Health Pathology and management able to be utilised as a 24/7 service in the early phases of the response."
Cathryn Cox PSM, Chief Executive of Sydney Children's Hospitals Network, said the centre's specialist staff are highly trained in managing patients.
"We look forward to collaborating with all our colleagues across the Precinct, and NSW, to deliver a coordinated, specialised response through this centre of expertise, with a focus on containment and high-quality care of patients and their families." Ms Cox said.
The centre is a shared facility of Westmead Hospital, part of Western Sydney Local Health District and Sydney Children's Hospitals Network supporting the whole state in this specialised service.
The Westmead Health Precinct is one of the largest health, education, research and innovation precincts in Australia and is a key provider of jobs for the greater Parramatta and Western Sydney region.
More than $3 billion has been committed by Government and our precinct partners to upgrade and expand the Precinct's health services, education, research and innovation facilities over the coming years.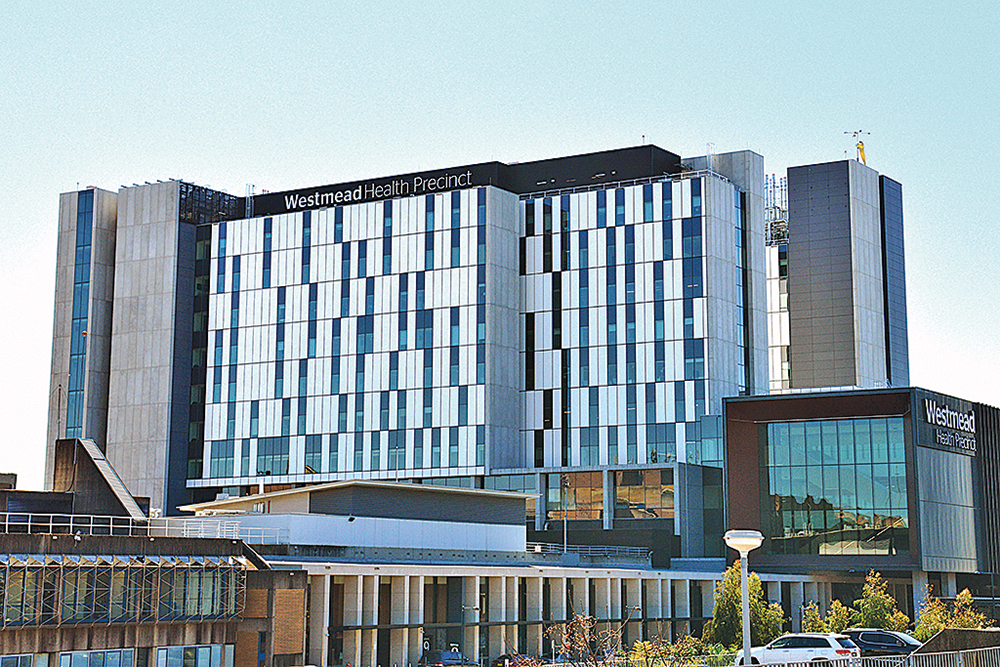 Images supplied: NSW Government
Burns Take A Toll On Academic Outcomes: New Macquarie University Study
A new study published in the BMJ's Archives of Disease in Childhood has found young people of both sexes who were hospitalised due to burns were less likely to finish high school than their peers.
Led by Associate Professor Rebecca Mitchell from the Australian Institute of Health Innovation (AIHI) at Macquarie University, the research compared the academic performance and high school completion rates of about 2000 young people to matched peers who had not been hospitalised for an injury.
The study found that the young people who had been burned were four times as likely to not finish Year 10, and more than twice as likely to not finish Year 11 or Year 12.
This research is the latest in a series of studies looking at the effects of hospitalisation for injuries and illnesses including broken bones, asthma, diabetes, epilepsy and mental health on young people's educational outcomes.
The research team used linked birth, health and education records in New South Wales from 2005 to 2018 to analyse national literacy and numeracy test results and high school completion.
To create a peer comparison group, each hospitalised young person was matched against a randomly selected peer of the same age and gender who lived in the same postcode but had not been hospitalised for an injury.
In the case of the burns patients, the most common cause of injury was contact with hot drinks, food, fats or cooking oils, followed by other hot fluids including hot or boiling water.
Almost all of the children in the burns cohort had more than 10 per cent of the surface of their bodies affected, with torsos the most commonly injured area, followed by hands or wrists.
Associate Professor Mitchell says in addition to an increased risk of not finishing high school, girls who had burn injuries also had a higher risk of not achieving the national minimum standards in reading.
"Reasons why young females hospitalised with a burn have worse academic performance for reading could include reduced learning opportunities, school absenteeism, or psychosocial anxieties due to lower self-esteem and stigmatisation," she says.
"This research shows that we need to monitor academic progression in young people after they sustain a burn to identify if they require any learning support."
Paediatric burns specialist and co-author Professor Andrew Holland says while most burns occur early in childhood, the effects can extend far beyond the initial period of acute care and recovery.
"In some cases, burns patients experience ongoing pain and poor sleep quality, which can disrupt a young person's ability to engage and learn," he says.
"In addition to this, scarring can have an influence on their motivation or ability to attend school."
Nicole Halim, Andrew J A Holland, Anne McMaugh, Cate M Cameron, Reidar P Lystad, Tim Badgery-Parker, Rebecca Mitchell.
Impact of childhood burns on academic performance: a matched population-based cohort study
. Archives of Disease in Childhood, 2023; archdischild-2023-325769 DOI:
10.1136/archdischild-2023-325769
Disclaimer: These articles are not intended to provide medical advice, diagnosis or treatment. Views expressed here do not necessarily reflect those of Pittwater Online News or its staff.