Inbox and environment news: Issue 588
June 18-24 2023: Issue 588
Avalon Beach Ladies Probus Club: July 2023 Speaker

Avalon Beach Ladies Probus Club meets on
1st Tuesday of each month at Club Palm Beach at 10am
, followed by a delicious lunch!
Our Guest Speaker for July is Food Historian Diana Noyce, author of A Pub with no Beer: Coffee Palaces in Australia - the rise and demise of coffee palaces associated with the temperance movement.
Join us for monthly outings including Central Station and Eternity Cafe, the Auburn Botanic Gardens, and celebrate Christmas in July!
Call President Margaret White on 0416 182 393 for any further information.
Strengthening Super Advice Important For Older Australians
Moves to make it easier for superannuation funds to provide affordable advice to Australians about their super, will help older Australians and those nearing retirement make better informed decisions about their retirement savings, COTA Australia says.
The Federal Government has today announced it has accepted 14 of the 22 recommendations made by the Quality of Advice Review, including the review's recommendation for superannuation funds to expand their provision of advice.
Council on the Ageing (COTA) Australia Chief Executive Officer, Patricia Sparrow, said COTA – the leading advocacy organisation for older Australians – looks forward to seeing the detail of the legislation the government plans to introduce later in the year, but said reforms that help provide people approaching retirement with advice on how to maximise their retirement income are long overdue.
"Anything that makes it easier for people approaching retirement with clear, transparent and high quality advice on how to maximise their retirement income is a good thing," Ms Sparrow said."The focus needs to be on providing customers with high quality advice that will help them ensure they are in the best possible position in retirement."
"Anyone who has attempted to navigate the superannuation system will tell you that it can be confusing, complex, and unclear."
Ms Sparrow said that while the changes being announced today are positive, the detail still needs to be examined to ensure, among many things, that we don't end up in a situation where people are charged fees for no service.
Ms Sparrow also said more still needs to be done to ensure people at every stage are provided with the advice and support they need.
"What's still missing is a way to better engage with people still working and accumulating superannuation," Ms Sparrow said.
"It's critical that people are given clear and accurate advice before they hit retirement age too so that they can make decisions early that will put them in the best possible position."
Lack Of Investment And Innovative Thinking Creates A 'Sickcare' System: AMA
Australia's struggling healthcare system will remain a 'sickcare' system until governments see investing in health not as a cost, but as an investment that improves the wellbeing of Australians and pays economic dividends well into the future.
In a report being launched today at the National Press Club by AMA President Professor Steve Robson, the AMA says Australia's lack of investment in health, particularly in prevention and early intervention, is making health care more costly and challenging.
Health is the best investment: Shifting from a sickcare system to a healthcare system highlights the growing rate of chronic disease, with almost half the population having one or more chronic diseases and an ageing population that is putting the health care system under increasing pressure.
"Our current approach to investing in and managing health is focused very much on treating poor health outcomes not preventing them, which leads to a sickcare rather than healthcare system," Professor Robson said.
"We need to reframe our thinking and focus more on how the money we invest in healthcare can improve health outcomes and support economic growth because the evidence is clear — keeping people healthy reduces the costs and burden on our healthcare system and drives economic growth and productivity.
"And while we are wealthy nation, our spend on health as a proportion of Gross Domestic Product is modest when compared to OECD countries like the UK. We have room for investment."
Professor Robson said the response to COVID-19 had demonstrated that innovative thinking in responding to health issues was possible.
"While COVID-19 laid bare some shortcomings in our health care system it also clearly demonstrated the opportunities for innovation in how we deliver health care and how remarkable things can be achieved when governments, healthcare professionals and the community work together.
"Investments in health to date have resulted in increasing life expectancy by more than 34 years, and that investment has delivered real economic outcomes. But past successes won't tackle future problems.
"As the AMA analysis uncovered, we currently have hundreds of thousands of people waiting too long for elective surgery, people waiting too long in emergency departments and general practices struggling to survive.
"While it's true that investment is needed to tackle these issues, we can also improve efficiency, improve access to care and the quality of care. We can return a dividend not just to the quality of Australian lives, but the quality and strength of our society."
"There is also real potential to reenvisage what the health portfolio could be with Treasury's Measuring What Matters Statement ― Australia's first national framework on wellbeing. The AMA welcomes this new approach that builds on traditional economic indicators to measure what really matters to Australians."
Reports Of Elder Abuse By Their Own Adult Children Increase In NSW
Alarming data released by the NSW Ageing and Disability Commission (ADC) shows a 38 per cent increase in statutory reports about the abuse of older people, with 53 per cent of these reports relating to allegations against adult children.
Ahead of World Elder Abuse Awareness Day, Minister for Seniors Jodie Harrison said the numbers will continue to rise unless we talk more about elder abuse.
"Most of us do the right thing by our parents but the unfortunate reality is that there are older people in our community who are not coming forward to get help because they are fearful of losing their relationship with their adult children," Minister Harrison said.
"World Elder Abuse Awareness Day is an opportunity to talk about this uncomfortable truth and encourage older people and those around them to reach out for support or make a report.
"Safeguarding older people from abuse requires an unwavering commitment from government and I am committed to creating a safer community for our senior citizens in NSW."
NSW Ageing and Disability Commissioner Robert Fitzgerald said that most of the reports about older people related to psychological and financial abuse.
"Of the reports we received about older people, 40 per cent related to psychological abuse, which includes verbal abuse or preventing access to family or friends," he said.
"The good news is more reports are coming in from a broader range of people, which is sending a signal that we are all becoming more aware of elder abuse and will not tolerate it."
ADC 2020 – 2022 data on reports about abuse of older people shows:
67 per cent of reports about abuse related to older women.
Regional NSW accounted for just over half of reports, with the Hunter, Illawarra Shoalhaven, and Central Coast the most common areas.
Adult children (29 per cent) and paid workers (28 per cent) were the main reporters.
Signs of abuse can include the older person is no longer receiving the services they need to live, they are being prevented from speaking or seeing family, friends or grandchildren, or they cannot spend or access their own money.
Anyone can call the NSW Ageing and Disability Abuse Helpline on 1800 628 221 (Monday to Friday, 9am – 5pm) for information, support or to make a report.
You can also be anonymous. In an emergency call 000.
Should The Pension Age Be Changed To 70?
June 2023: National Seniors
The eligibility age for the Age Pension will be set at 67 from next month. But already there are calls for it to be extended.
For decades, Australian men could look forward to retiring at 65 and receiving the Age Pension. For women, the pension age was long set at 60.
But all that changed a decade ago, with the introduction of incremental rises in the pension age, taking it to 67 for all Australians, effective on 1 July 2023.
But it could have been – and still may be – worse.
The Rudd Labor government legislated that the pension age increase to 67.
But in May 2014, the then Treasurer, Joe Hockey, went one better announcing the pension age would rise to 70 by 2035. In doing so, he made the spurious claim that it was "highly probable" that a child born today would live to 150.
The move was based on a report from the Commission of Audit, which recommended the qualifying age be linked to life expectancy. The thinking was that because we are living longer than our parents and grandparents, we should remain in the workforce longer than them.
But there was a public backlash to the thought of waiting until 70 to receive the pension, including a campaign by National Seniors Australia.
A popular slogan at the time was: "Only a bloke who's worked in an office his whole life would think you can work until you're 70!"
Scott Morrison later officially dropped the age-70 target as Liberal policy. His deputy, Michael McCormack, said at the time that it was "probably a step too far".
"I think if you are a tradie, or a brickie, or a shearer in rural and regional Australia you don't want some suit in Canberra telling you you are going to have to work until you're 70," he said.
At National Seniors, we were pleased the government "backed away from the unpopular idea", and called the decision "a win for common sense".
On 1 July, all Australians will have the same retirement age for the first time in more than a decade – but there is no guarantee that that will be the end of the matter.
A group of academics have revisited the statistics and released a report saying that a further rise in the eligibility age will be warranted to ensure the country has a sufficient supply of workers into the future.
Macquarie University Business School Professor Hanlin Shang and his co-authors say there should be three more pension-age increases over the next 27 years. They suggest an increase to 68 by 2030, rising to 69 in 2036, and 70 by 2050.
Professor Shang says Australia's low birth rate is one of the key factors impacting the number of workers who will be available to sustain an ageing population.
"Less people in the working group and more in retirement will make the old age dependency ratio (OADR) higher," he said.
"What this means is there is less working people to support elderly people. And with more elderly people in the population, this will create a burden for the government pension system."
The proposal is again attracting criticism, with one worker telling news.com.au: "Try and be a tradie at 70."
A retired nurse added: "People in their 60s are exhausted. I've got back pain from nursing. I cannot work anymore. People should not have to work in old age."
National Seniors has rejected calls for raising the pension age to 70. We know that many people exit the workforce because of ill health and simply cannot continue to work.
We have argued the best way to tackle declining workforce participation is to provide incentives to those who choose to work longer.
Our Let Pensioners Work campaign is calling for a reduction in the income test taper rates so a person can keep more of their pension if they choose to continue in the workforce.
This is a fairer way than raising the pension age because it rewards people who want and need to work.
Chief Advocate Ian Henschke recently told Radio 4BC that pensioners who chose to work would benefit from extra income and their participation in the workforce would also help the economy.
"If you are on a pension, you want to keep working, let them work and it'll be a win for the economy, it'll be a win for the pensioners themselves and it will be a win for the government," Mr Henschke said.
Appointment Of New Secretary Of The Department Of Health And Aged Care
June 13, 2023: The Hon Mark Butler MP, Minister for Health and Aged Care
I welcome the news that the Prime Minister will recommend to the Governor-General that Mr Blair Comley PSM will be appointed as the Secretary for Department of Health and Aged Care.
Mr Comley has a wealth of experience and a record of proven leadership navigating complex issues.
His outstanding record of public service includes being the Secretary of the Department of Resources, Energy and Tourism and the Department of Climate Change and Energy Efficiency between 2011 and 2013. He then led the New South Wales Department of Premier and Cabinet as Secretary between 2014 and 2017.
He will take the reins as Secretary of the Department of Health and Aged Care following Professor Murphy's retirement.
Australians got to know Professor Murphy throughout the pandemic as he led the Department during its biggest public health response in over 100 years.
I wish Professor Murphy well in his retirement.
TAFE NSW Graduate - Local Female Tradie Awarded Apprentice Of The Year + Student Of The Year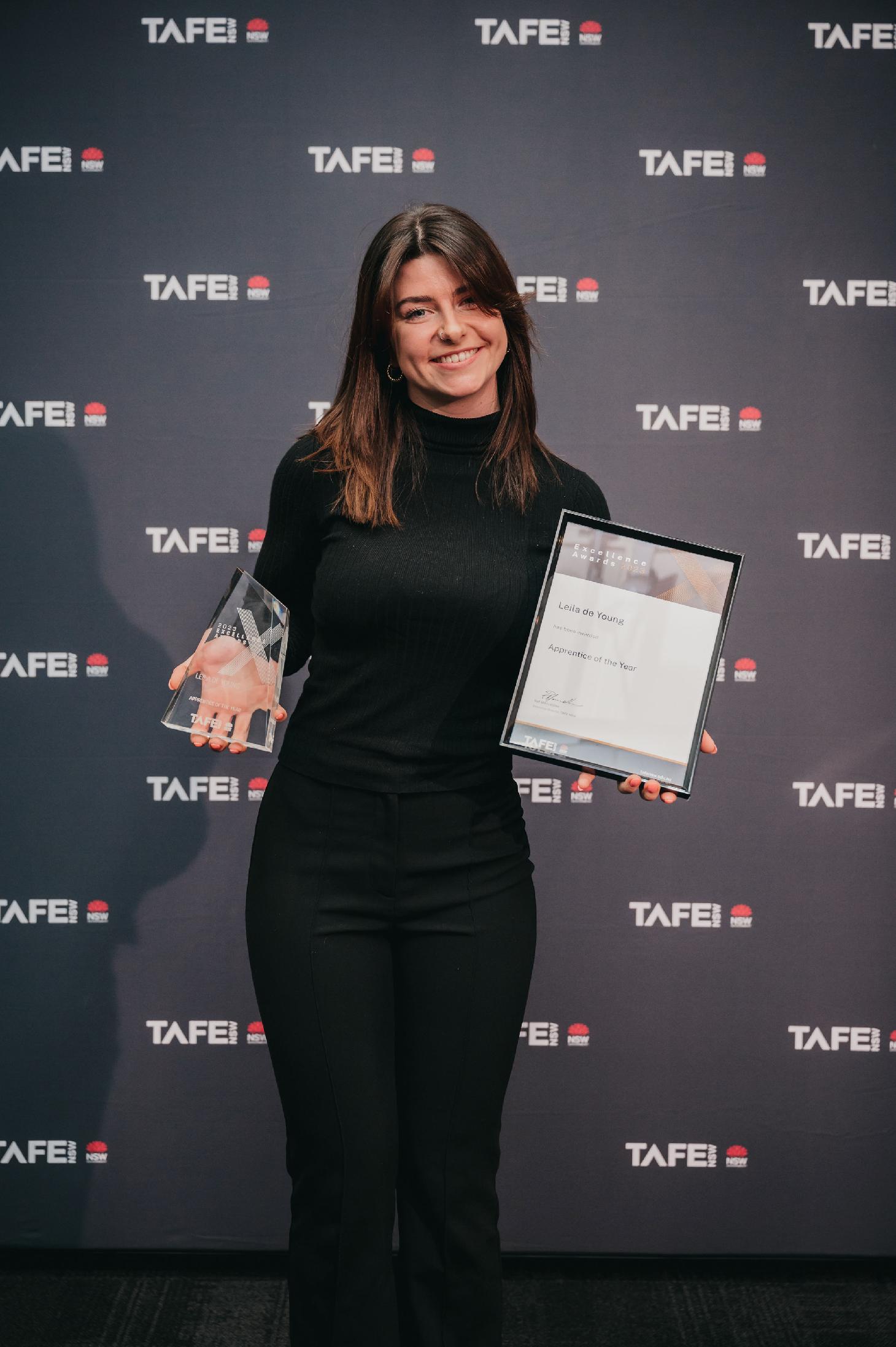 Leila de Young accepting her award. Photo supplied
June 14 2023
TAFE NSW graduate and local Leila de Young has been named Apprentice of the Year and Student of the Year at the TAFE NSW Excellence Awards.
The 22-year-old Freshwater local completed her Certificate III in Electrotechnology at TAFE NSW Northern Beaches in 2018, while undertaking an apprenticeship as part of her HSC.
She chose a vocational qualification as an alternative pathway to university after having a chat with her dad, who is in the construction industry.
"I had no idea what career path I wanted to follow and couldn't see the logic in choosing an expensive degree that I was not 100% sure I would stick with.
"The course runs for three years, with a mix of theory and practical units covering all essential electrical concepts, such as complex wiring rules calculations, testing electrical installations to ensure compliance, and workplace safety.
"A couple of integral conversations I had with both my father, a builder, and an electrician at a high school careers expo, introduced me to the construction world and I realised that there were other options apart from the traditional university route," Ms de Young said.
She worked as an apprentice for Dvine Smart Homes, headquartered in Curl Curl for over two years and believes the company was integral to "exemplifying her confidence and abilities."
"I started my apprenticeship two weeks out of high school and attained a nationally recognised trade qualification at the age of 21.
"They nurtured me at every stage of my learning and never made me feel silly if I had questions," Ms de Young said.
According to data uncovered in The Productivity Commission White Paper released in 2021, women make-up only 2% of qualified trade workers. Nationwide, there is a massive demand in industries such as building, and construction, and women are an untapped market.
To encourage women to get into trades, the NSW Government launched the Women in Trades program which is aimed at tackling skills shortages in trades areas and offers women employment security in high demand industries. For Ms de Young, studying at TAFE NSW has enabled her to be highly employable in an essential, booming industry.
"This qualification will keep me highly employable for the rest of my working life in a forever-growing, essential industry with endless room for growth," Ms de Young said.
This year, Ms de Young decided to further explore the design-oriented aspect of the profession and has now been accepted into Sydney University's Architecture degree. Due to her passion firmly rooted in construction, she continues to be a strong advocate for the value of vocational training.
"I have grown into a confident, practical, independent young woman as a result of studying this [TAFE NSW Certificate III in Electrotechnology] qualification.
"I do not regret my decision to undertake an electrical apprenticeship for an instant and am forever grateful to my teachers, employers, and colleagues for helping me to achieve what I have," Ms de Young said.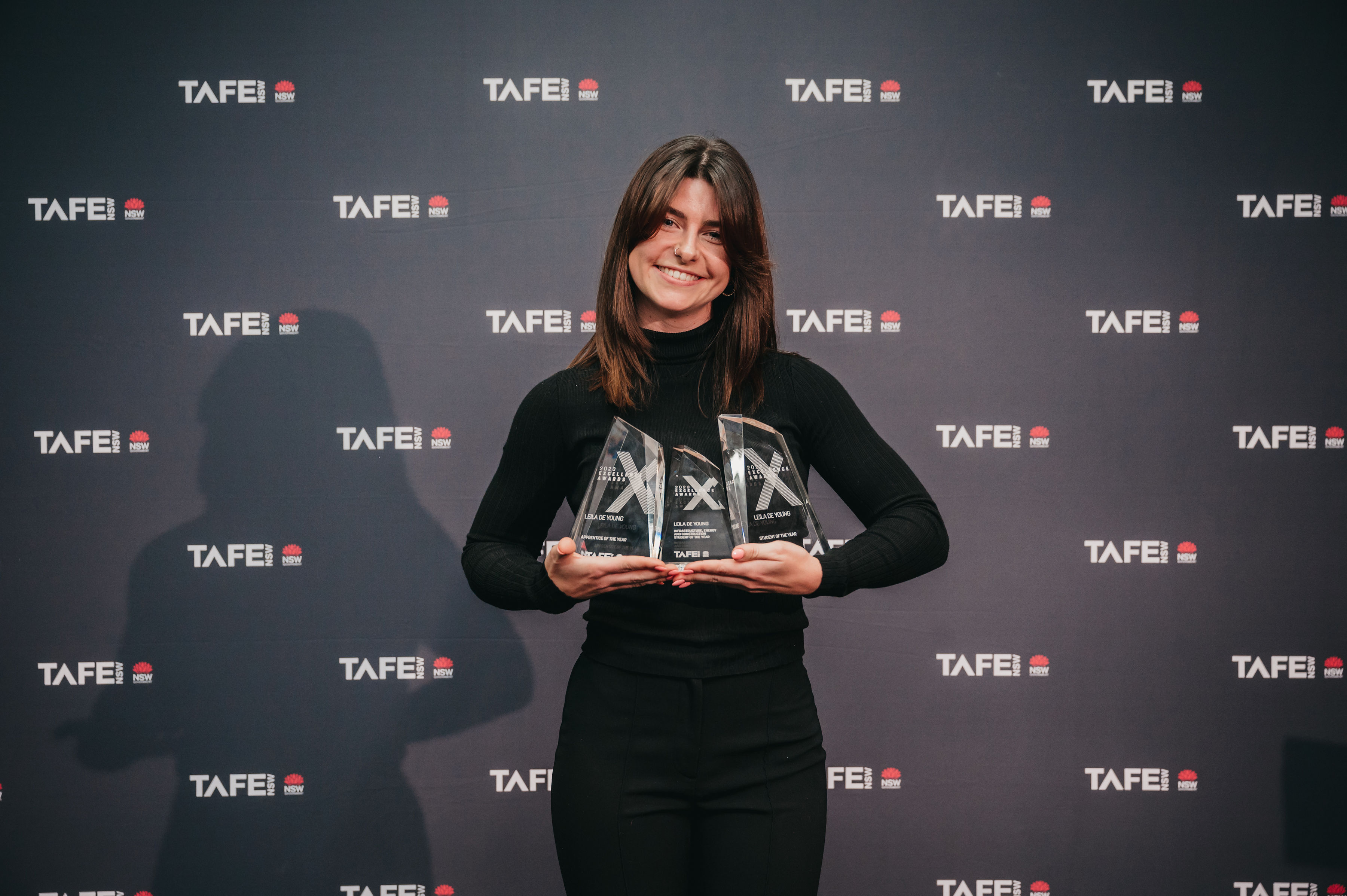 NSW Health Mental Health Youth Advisory Group: Members Wanted - Paid Opportunity
NSW Health is establishing its first Mental Health Youth Advisory Group to give young people a say on child and youth mental services and help shape its work.
NSW Health want to hear from a diverse range of voices aged 16 – 24 years old who live in NSW, particularly if they have lived experience of mental health issues and feel passionate about improving the mental health and wellbeing of young people.
People are especially encouraged to apply if they are an Aboriginal young person, live with a disability or identify as LGBTIQA+.
To apply to be a part of the Advisory Group please complete the online application form.
What is the NSW Health – Mental Health Youth Advisory Group?
The NSW Health – Mental Health Youth Advisory Group will play an important role in advising NSW Health on the real-life experiences of young people living with mental health issues.
The Advisory Group is a paid opportunity for 12 diverse young people aged 16 – 24 across NSW.
We're looking for young people who have a lived experience of mental health issues and a strong interest in improving the mental health and wellbeing of young people.
The 12 member Advisory Group will provide a direct avenue of communication between young people and NSW Health on issues that are relevant to young people accessing child and youth mental health services across the state.
The Advisory Group will meet at least six times throughout the year with a mix of in-person and online meetings. In-person meetings will be held in Sydney and we will support you with travel if needed.
Who is eligible to apply for the Mental Health Youth Advisory Group?
Young people aged between 16 – 24 years of age living in NSW;
With a lived experience of mental health issues OR
Have struggled with social or emotional wellbeing OR
Have accessed any child and youth Mental Health Services
About you:
Passionate about improving mental health outcomes for young people
Prepared to contribute to meeting discussions and communications
Can relate, identify and connect with youth/peers
Enjoy working in a team
Capable of working with culturally and diverse groups
Adhere to NSW Health values of Collaboration, Openness, Respect and Empowerment
Key dates
13th June 2023 – Applications Open

16th July 2023 – Applications Close

Mid-July 2023 shortlisted and unsuccessful applicants notified
9th August 2023 – online recruitment event for shortlisted applicants. This is mandatory for all shortlisted applicants
Late August 2023 – successful applicants from online recruitment event notified
Early September 2023 – Unsuccessful round 1 applicants notified
15th & 16th September 2023 – First face to face meeting
Applications close Sunday 16th July 2023.
If you need any assistance with completing the application, please phone Josephine Ivancsik on (02) 9859 5236 or email MOH-MHYAG@health.nsw.gov.au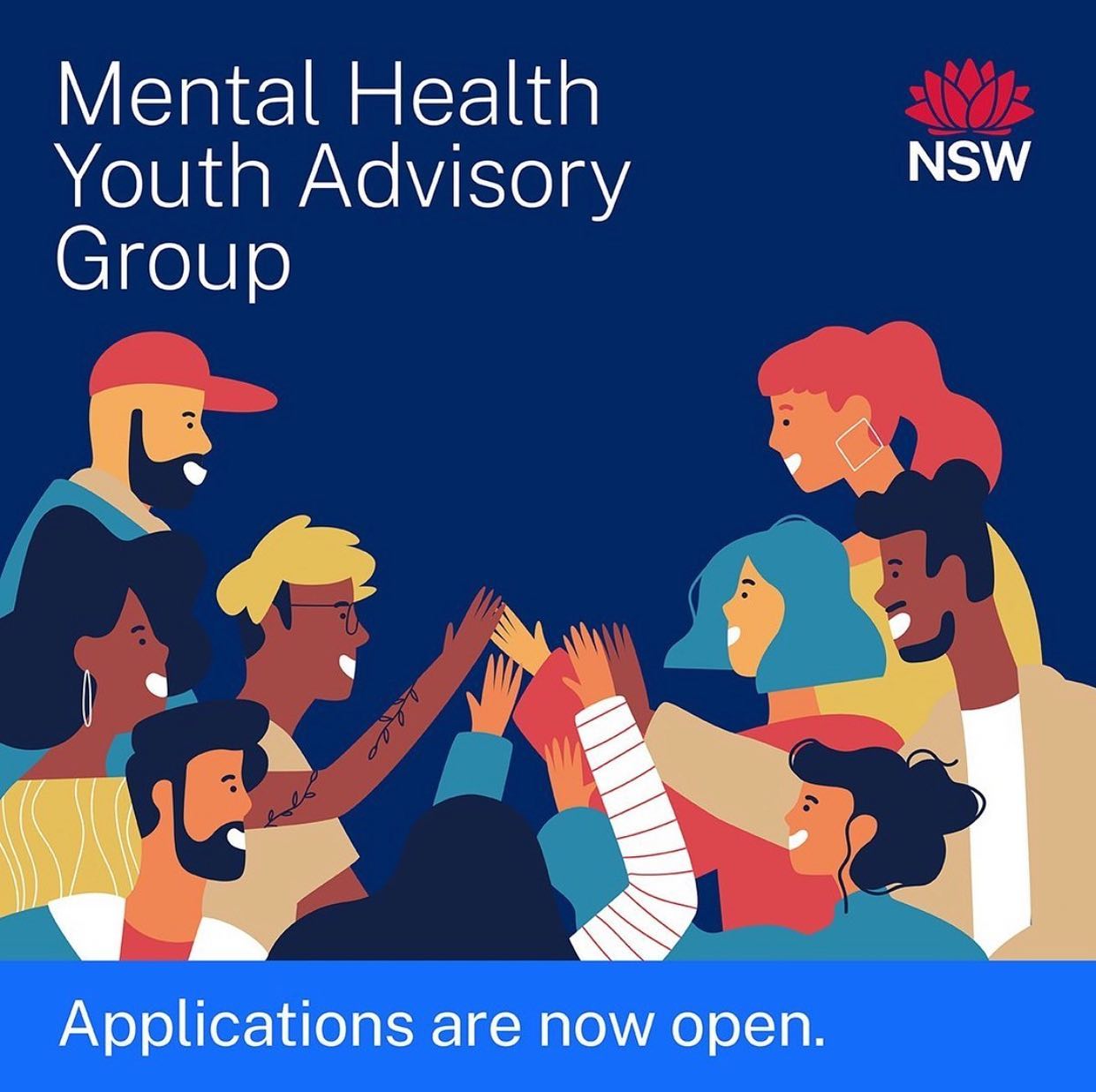 The STAEDTLER Secondary School Artists Of The Year Competition Is Back!
Open to all year 7 to 12 students, it's a chance for all up and coming artists to share their work for the opportunity to win 1 of 11 prizes. Entries close 20th June.
With the help of our panel of 3 talented judges, we are searching for the STAEDTLER Senior (years 10-12) and Junior (years 7-9) Artist of the Year 2023.
Both first place winners will receive a $1,000 VISA gift card!
For more information on prizes, please click here.
How to enter
Create
Using your favourite STAEDTLER products, show us your creativity and produce a masterpiece you'd like to submit.
You can get your inspiration from anywhere; a favourite place, a person, animal or school art project – we can't wait to see your work of art!
Enter
Upload a photo of your artwork here and follow the prompts. If you are a Teacher, you can enter for your students and upload multiple entries at once. You will need to include artwork title, your name, school and year group.
Please ensure we can see the surface the artwork has been produced on eg. canvas or paper.
Note: digitally created or digitally enhanced artwork will not be accepted.
Win
Entries close on Tuesday 20th June and the judging and voting will then take pace.
You can vote for the People's Choice Award from 21st -28th June – just come back to this page.
Winners will be announced 7th July.
Enter here: https://au.competitions.staedtler.com/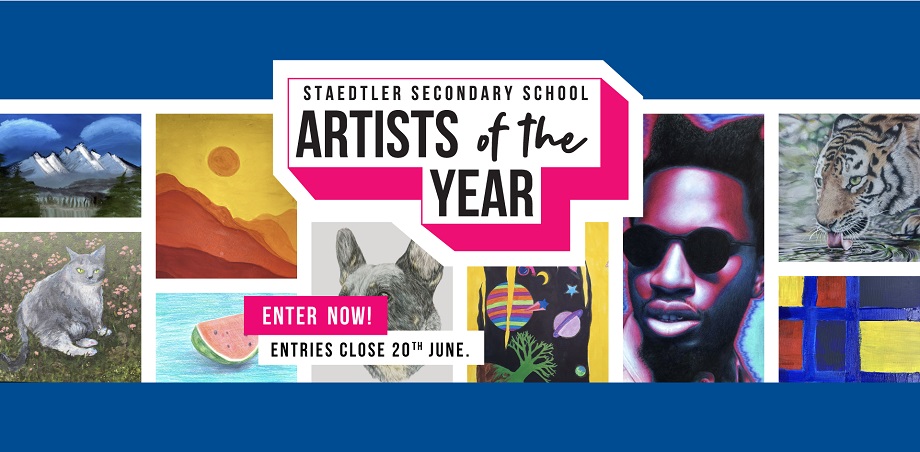 Applications Open For 150 Apprentice Scholarships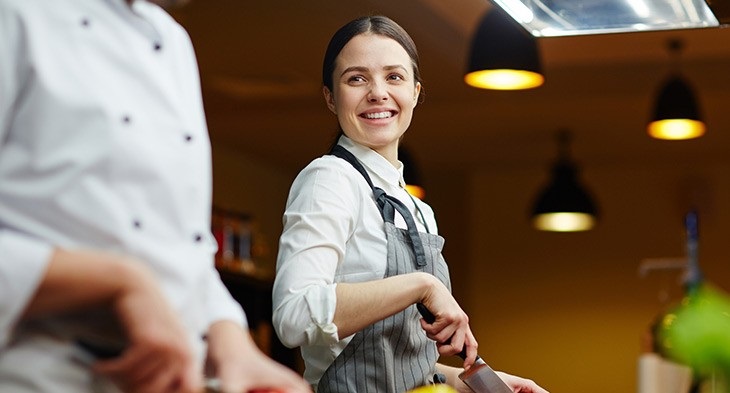 Apprentices facing financial or personal hardship will be supported to undertake their trade and study through a $2.25 million NSW Government scholarship program.
Applications are now open until 21 July for the 2023 Bert Evans Apprentice Scholarships program that will support 150 people with $15,000 each to complete their training and further their career.
The scholarships support apprentices who are experiencing financial or personal hardship, demonstrate a high aptitude for vocational education and training, and are committed to their on- and off-the-job training in metropolitan and regional NSW.
The scholarship program is named in honour of the late Bert Evans AO, a passionate advocate of vocational education for more than 30 years. A total of 751 Bert Evans Apprentice Scholarships have been awarded since 2014.
These scholarships greatly assist first year apprentices to undertake their trade and study to achieve their career goals.
The NSW Government-run program offers grants of $5000 annually over 3 years to help people overcome personal barriers to finish their apprenticeships and go onto rewarding careers.
The scholarships are awarded to apprentices in NSW who have demonstrated:
financial hardship and/or personal hardship
capability for vocational education and training, and
a positive attitude and application in the workplace and in off-the-job training.
Minister for Skills, TAFE and Tertiary Education Tim Crakanthorp said, "With demand for vocational education high, this year we have increased the number of Bert Evans scholarships on offer to help more apprentices through their training.
"Whether you need to purchase new tools, cover fuel or car maintenance costs, or pay for additional training courses, these scholarships have helped people overcome personal barriers to finish their apprenticeships and go onto rewarding careers.
"Apprenticeships are vital in ensuring NSW has a pipeline of skilled workers, and we want to give our apprentices a helping hand to complete their training, so they can make a strong contribution in their jobs and in the lives of their families and communities."
Visit Bert Evans Apprentice Scholarships or phone 13 28 11 for more information and to apply.
At: https://education.nsw.gov.au/skills-nsw/apprentices-and-trainees/support-with-your-apprenticeship-or-traineeship/bert-evans-apprentice-scholarships
Dorothea Mackellar Poetry Awards 2023: Optional Theme This Year 'The Winding Road'
HOW TO ENTER: https://dorothea.com.au/how-to-enter/
PLEASE SEE HERE FOR A DETAILED PDF ON ENTRY INSTRUCTIONS FOR TEACHERS AND PARENTS.
ONLINE SUBMISSION
Primary school and secondary school entries can be submitted anytime during the competition period.
1. Teacher/parent register account online *If you have already created an account, skip to step 3 and log in*
2. Check email for link to verify account and create password
3. Log in to your account
4. Purchase tier of entries *Please note we're only able to accept credit card payments at this time*
5. Enter student details and submit poem(s) (cut and paste or type in poem content direct to the webpage)
6. Repeat step 5 for every student/individual poem.
*PLEASE NOTE: If you're registering as an individual student, put your HOME address in your personal details and not your SCHOOL'S address! The address you list is where your participation certificate will be posted!*
Please read our Conditions of Entry here before registering for the competition.
USEFUL TIPS
Have a read of the judges' reports from the previous year. They contain some very helpful advice for teachers and parents alike!
It is recommended for schools to appoint a coordinator for the competition.
Only a teacher/parent can complete the registration form on behalf of the student/child.
Log-in details: username is the email address and a password of your choice.
Log-in details can be given to other teachers/students for poem submission in class/at home.
Log-in as many times as necessary during the competition period.
Teachers can view progress by monitoring the number and content of entries.
Individual entries are accepted if the school is not participating or a child is home schooled. Parent needs to complete the registration form with their contact details. Please indicate 'individual entry' under school name and home postal address under school address.
Invoice for the entry fee will be sent to the registered email address within 2 weeks.
'Participation certificate only' option available for schools where pre-selection of entries has been carried out. Poems under this option will not be sent to judges, students will still receive participation certificate for their efforts.
Please read the Conditions of Entry before entering. Entries accepted: March 1 to June 30, results announced during early September.
NEED SOME INSPIRATION?
Check out our learning resources or browse the previous years' themes and winning entries.
For more information contact our Project Officer on 02 6742 1200 or email dorothea.mackellar@outlook.com.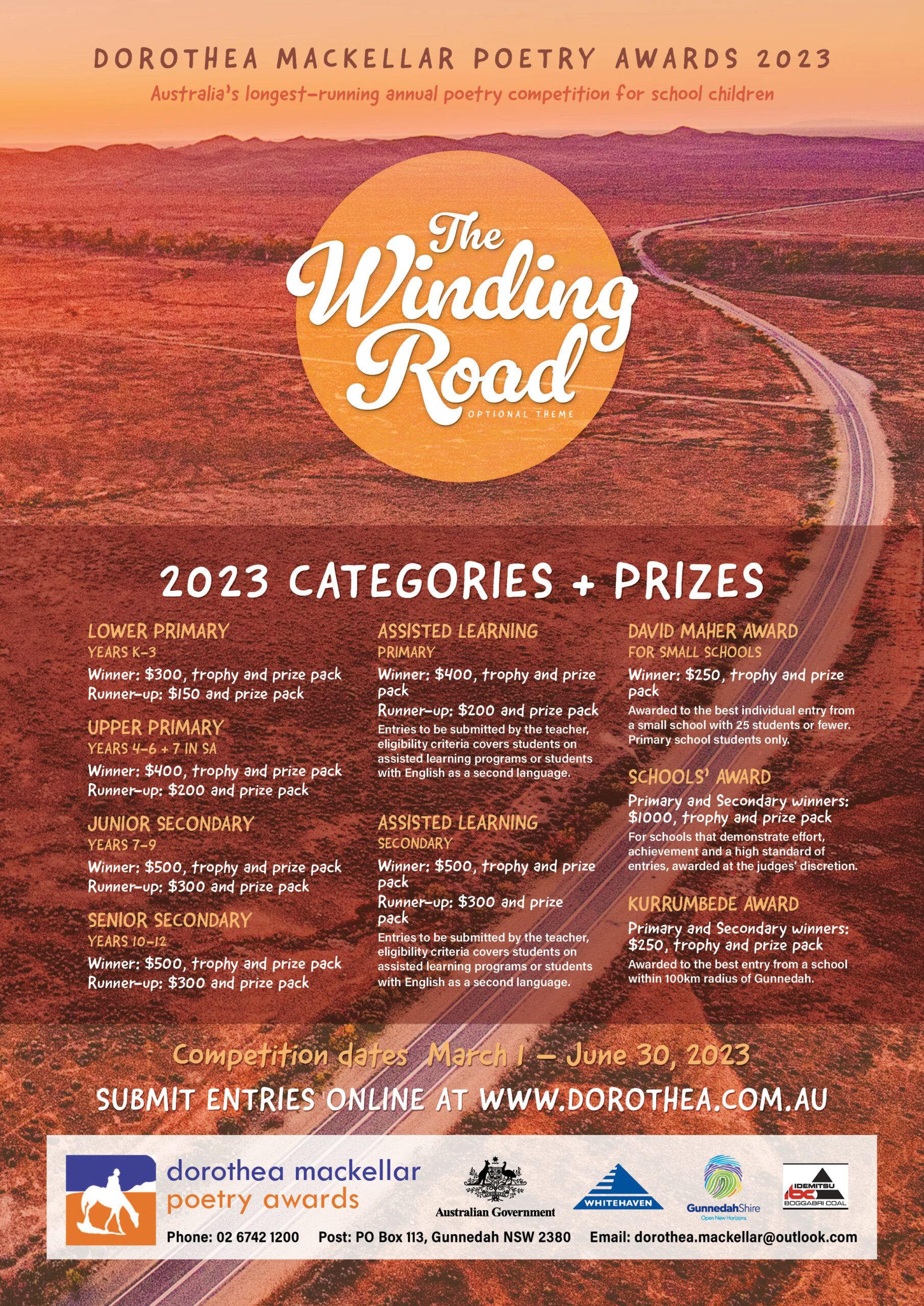 Young Hands
by NFSA
From The Film Australia Collection. Made by the National Film Board in 1954. Directed by William H. Shepherd. A dramatised story which illustrates the activities of Junior Farmers Clubs in Australia where young people interested in farming learn new methods and solutions to agricultural problems.
School Leavers Support
Explore the School Leavers Information Kit (SLIK) as your guide to education, training and work options in 2022;
As you prepare to finish your final year of school, the next phase of your journey will be full of interesting and exciting opportunities. You will discover new passions and develop new skills and knowledge.
We know that this transition can sometimes be challenging and the COVID-19 pandemic has presented some uncertainty. With changes to the education and workforce landscape, you might be wondering if your planned decisions are still a good option or what new alternatives are available and how to pursue them.
There are lots of options for education, training and work in 2022 to help you further your career. This information kit has been designed to help you understand what those options might be and assist you to choose the right one for you. Including:
Download or explore the SLIK here to help guide Your Career.
School Leavers Information Kit (PDF 5.2MB).
School Leavers Information Kit (DOCX 0.9MB).
The SLIK has also been translated into additional languages.
Download our information booklets if you are rural, regional and remote, Aboriginal or Torres Strait Islander, or living with disability.
Support for Regional, Rural and Remote School Leavers (PDF 2MB).
Support for Regional, Rural and Remote School Leavers (DOCX 0.9MB).
Support for Aboriginal and/or Torres Strait Islander School Leavers (PDF 2MB).
Support for Aboriginal and/or Torres Strait Islander School Leavers (DOCX 1.1MB).
Support for School Leavers with Disability (PDF 2MB).
Support for School Leavers with Disability (DOCX 0.9MB).
Download the Parents and Guardian's Guide for School Leavers, which summarises the resources and information available to help you explore all the education, training, and work options available to your young person.
School Leavers Information Service
Are you aged between 15 and 24 and looking for career guidance?
Call 1800 CAREER (1800 227 337).
SMS 'SLIS2022' to 0429 009 435.
Our information officers will help you:
navigate the School Leavers Information Kit (SLIK),
access and use the Your Career website and tools; and
find relevant support services if needed.
You may also be referred to a qualified career practitioner for a 45-minute personalised career guidance session. Our career practitioners will provide information, advice and assistance relating to a wide range of matters, such as career planning and management, training and studying, and looking for work.
You can call to book your session on 1800 CAREER (1800 227 337) Monday to Friday, from 9am to 7pm (AEST). Sessions with a career practitioner can be booked from Monday to Friday, 9am to 7pm.
This is a free service, however minimal call/text costs may apply.
Call 1800 CAREER (1800 227 337) or SMS SLIS2022 to 0429 009 435 to start a conversation about how the tools in Your Career can help you or to book a free session with a career practitioner.
Word Of The Week: Illuminate
Word of the Week returns in 2023 simply to throw some disruption in amongst the 'yeah-nah' mix.
verb
1. make (something) visible or bright by shining light on it; light up. 2. help to clarify or explain. 3. decorate (a page or letter in a manuscript) by hand with gold, silver, or coloured designs - an illuminated manuscript.
From Middle English illuminaten, borrowed from Latin illūminātum, supine of illūminō ("lighten, light up, show off"), from in + lūminō ("light up"), from lūmen ("light"). Cognate with Old English lȳman ("to glow, shine") - From Middle English lemen, from Old English lȳman, from Proto-West Germanic *liuhmijan, from Proto-Indo-European *lewk- ("light, bright")..
From c. 1500, "to light up, shine on," a back-formation from illumination or else from Latin illuminatus, past participle of illuminare "light up, make light, illuminate." Earlier was enlumyen (late 14c.) "decorate written material by hand with gold, silver, or bright colours," from Old French enluminer, from Late Latin inluminare; also illumine (late 14c.).
noun
From late 14c., "spiritual enlightenment," from Late Latin illuminationem (nominative illuminatio), noun of action from past participle stem of Latin illuminare "to throw into light, make bright, light up;" figuratively, in rhetoric, "to set off, illustrate," from assimilated form of in- "in, into" (from PIE root *en "in") + lumen (genitive luminis) "light," from suffixed form of PIE root *leuk- "light, brightness." Meaning "action of lighting" in English is from 1560s; sense of "intellectual enlightenment" is from 1630s.
illumine (v.)
late 14c., "to enlighten spiritually;" mid-15c., "to light up, shine light on," from Old French illuminer (13c.), from Latin illuminare "make bright, light up" . Related: illumined.
luminate (v.)
"to light up, illuminate," 1620s (obsolete), from *luminatus, past participle of Late Latin luminare "to shine," from Latin lumen (genitive luminis) "light," from suffixed form of root *leuk- "light, brightness."
An illuminated manuscript is a formally prepared document where the text is decorated with flourishes such as borders and miniature illustrations. Often used in the Roman Catholic Church for prayers, liturgical services and psalms, the practice continued into secular texts from the 13th century onward and typically include proclamations, enrolled bills, laws, charters, inventories and deeds.
The earliest extant illuminated manuscripte come from the Kingdom of the Ostrogoths and the Eastern Roman Empire and date from between 400 and 600 CE. Examples include the Codex Argenteus and the Rossano Gospels, both of which are from the 6th century. The majority of extant manuscripts are from the Middle Ages, although many survive from the Renaissance, along with a very limited number from late antiquity. While Islamic manuscripts can also be called illuminated and use essentially the same techniques, comparable Far Eastern and Mesoamerican works are described as painted.
Most medieval manuscripts, illuminated or not, were written on parchment or vellum. These pages were then bound into books, called codices (singular: codex). A very few illuminated fragments also survive on papyrus. Books ranged in size from ones smaller than a modern paperback, such as the pocket gospel, to very large ones such as choirbooks for choirs to sing from, and "Atlantic" bibles, requiring more than one person to lift them.
Paper manuscripts appeared during the Late Middle Ages. Very early printed books left spaces for red text, known as rubrics, miniature illustrations and illuminated initials, all of which would have been added later by hand. Drawings in the margins (known as marginalia) would also allow scribes to add their own notes, diagrams, translations, and even comic flourishes.
The introduction of printing rapidly led to the decline of illumination. Illuminated manuscripts continued to be produced in the early 16th century but in much smaller numbers, mostly for the very wealthy. They are among the most common items to survive from the Middle Ages; many thousands survive. They are also the best surviving specimens of medieval painting, and the best preserved.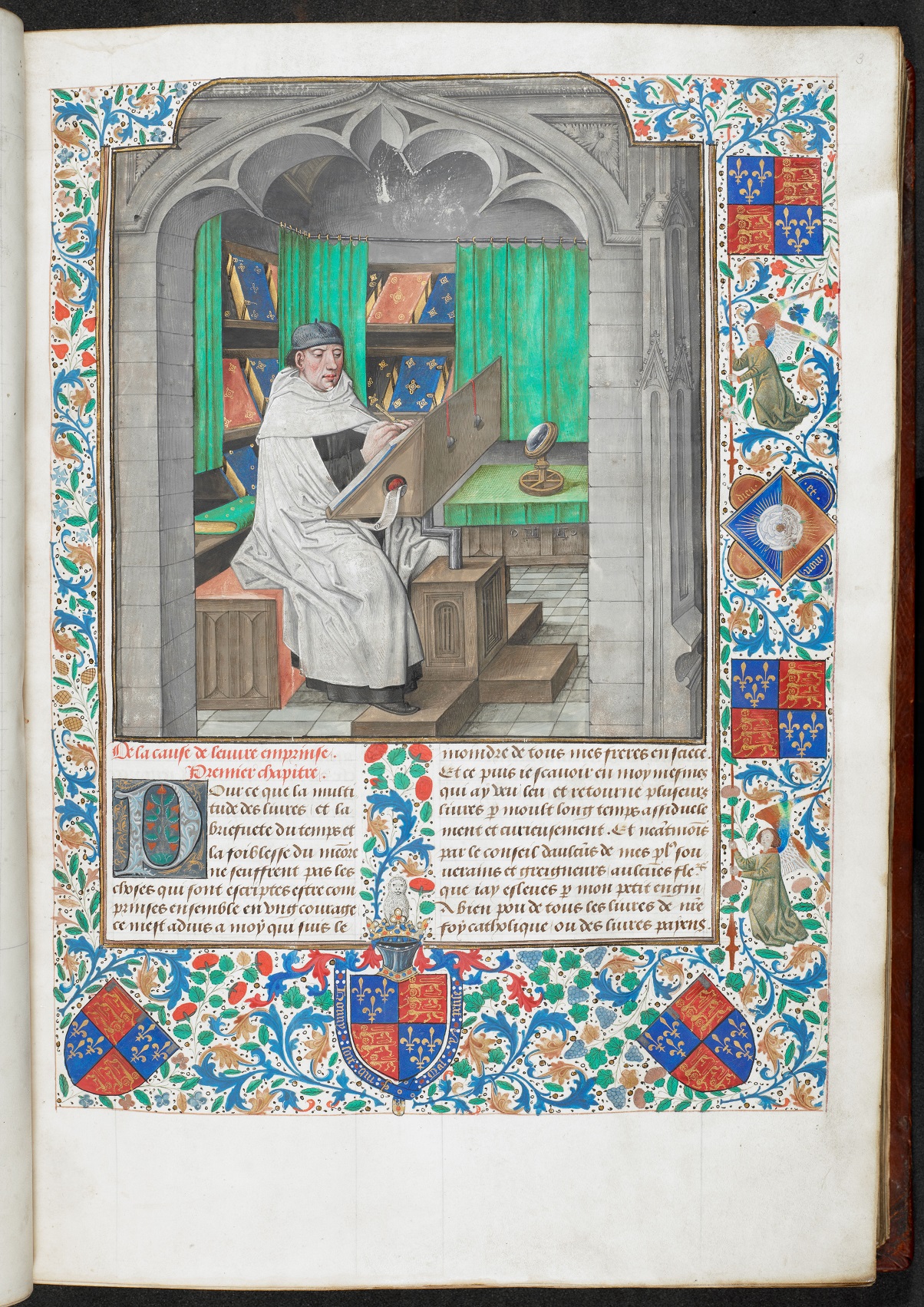 Miniature of the book's author, Vincent of Beauvais, within a border containing the arms of Edward IV, to whom this manuscript belonged. Miroir historial, vol. 1 (Vincent of Beauvais, Speculum historiale, trans. into French by Jean de Vignay), Bruges, c. 1478-1480, Royal 14 E. i, vol. 1, f. 3r

NB: mild lanugauge warning - ;
Hornsby Renal Dialysis Service Means Kidney Patients Receive Care Closer To Home
Patients can now access life-saving renal dialysis at Hornsby Ku-ring-gai Hospital for the first time in the hospital's 90 year history, as part of a $265 million dollar redevelopment.
NSW Health Minister Ryan Park today toured the new 10-chair renal dialysis unit, which has already provided 1,150 dialysis treatments since it opened in February.
"I am delighted residents of Hornsby and Ku-ring-gai who need renal dialysis can now have this treatment closer to home," Mr Park said.
"This is the first time in the hospital's history it has been able to offer this life saving service and it will make a huge difference to lives of patients, their families and carers.
We thank the clinicians at the Royal North Shore Hospital and Hornsby Ku-ring-gai Hospital who through working collaboratively have brought this new service to life."
The unit is a satellite dialysis unit of Royal North Shore Hospital and provides patients with nursing and renal management six days a week.
Patients can receive their treatment – usually three times per week – close to home, instead of needing to travel to other hospitals.
"The NSW Government is committed to providing modern, fit-for-purpose health facilities which will service the community now and well into the future," Mr Park said.
Work to deliver Stage 2A of the Hornsby Ku-ring-gai Hospital redevelopment is due for completion in the coming weeks and includes:
Fit out of two rehabilitation inpatient units
Refurbishment and expansion of psychiatric emergency care centre
Outpatient ambulatory care services, including the provision of a day chemotherapy unit
Expansion of oral health services
Integration of community health services
A helipad.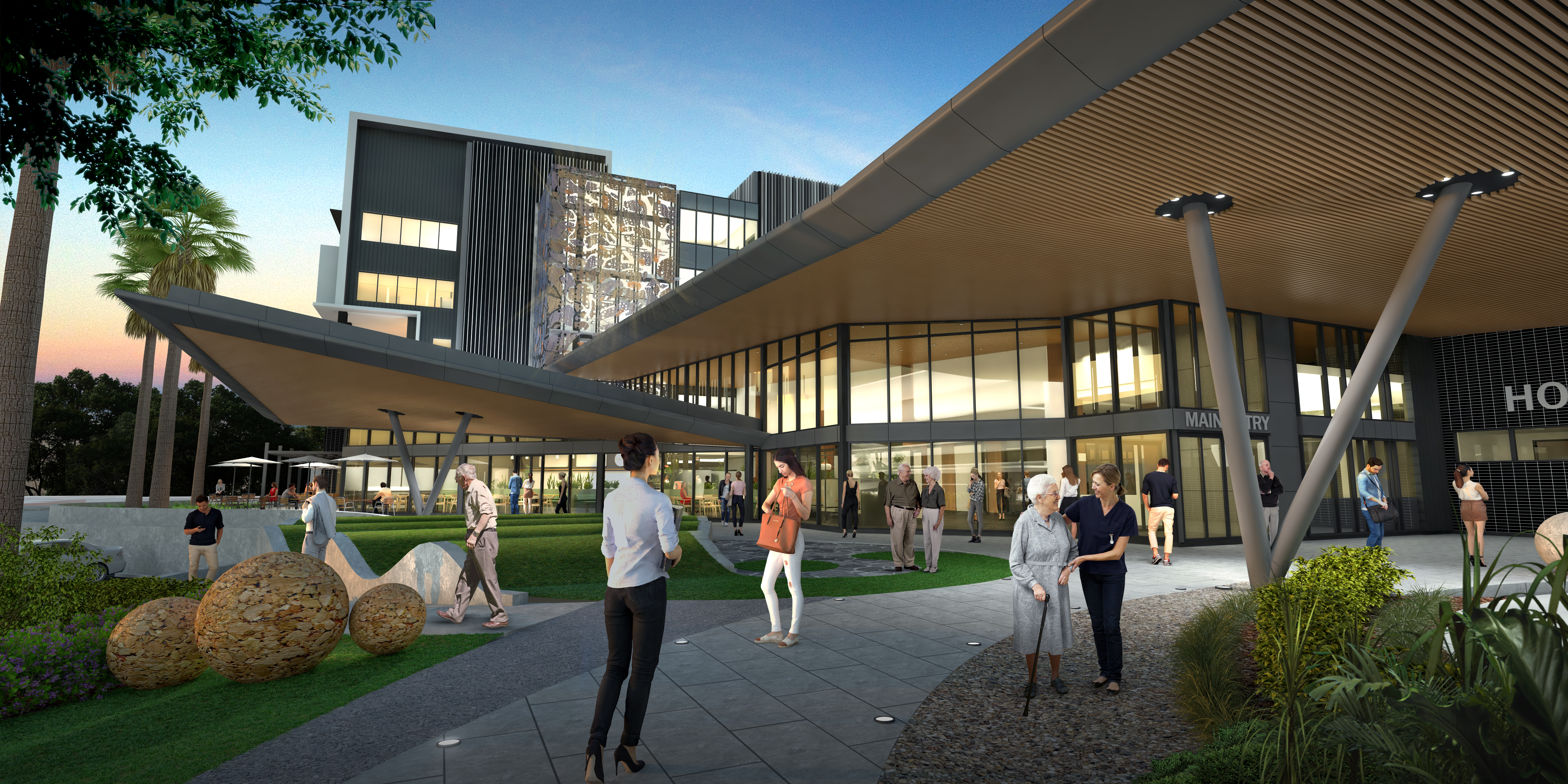 Artists impression of refurbished Hornsby hospital. Image supplied
80 New Purpose Built 4WD Ambulances Will Reach Patients In Challenging Terrain
The NSW Government has rolled out 80 new four-wheel drive ambulances across the state, which will allow paramedics to access patients in challenging terrain, the NSW Minister for Health Ryan Park announced today.
These purpose built 4WD ambulance vehicles are used to access patients in situations where standard ambulances would not be able to, particularly in regional and remote areas.
The new vehicles give paramedics greater ability to reach patients in the bush, on sand, through water, mud, and snow.
This enables paramedics to provide lifesaving treatment and stabilisation, while organising a suitable method of moving the patient.
The new Toyota Landcruiser 200 series was modified to a 3-seater to allow for the inclusion of a stretcher and medical equipment.
The 4WDs will not be used in place of standard patient transport ambulances, but will complement the standard stretchered ambulance fleet.
In some cases, the vehicles will also be used to retrieve the patient and deliver them to standard stretchered ambulance for further transport.
If paramedics identify that a location cannot be reached due to road conditions or difficult terrain, they can advise the Control Centre and a specialist resource such as these 4WDs can be deployed from nearby ambulance stations.
"I want our paramedics and first responders to have the most modern and up to date equipment, to help them deliver the highest quality care," said Health Minister Ryan Park.
"This announcement means that our paramedics will be better placed to reach patients in the most challenging and harshest of environments."
"These special purpose built ambulances will enhance health care in our regional and rural communities."
NSW Ambulance Chief Executive Dr Dominic Morgan welcomed the new additions to the fleet.
"The new Toyota Landcruiser 200 Series vehicles replace an aging fleet of Toyota Landcruiser Troop Carriers, which were sturdy work horses but no longer fit for purpose."
"These new vehicles will make it easier and safer for our paramedics to continue carrying out difficult rescue missions while delivering the best possible pre-hospital care."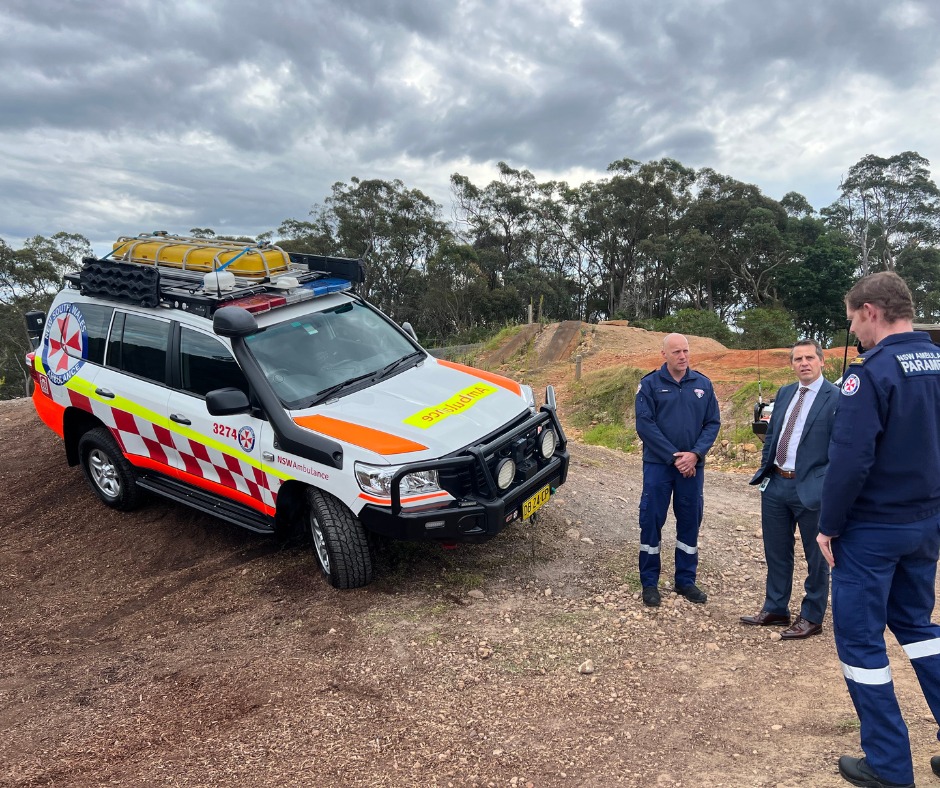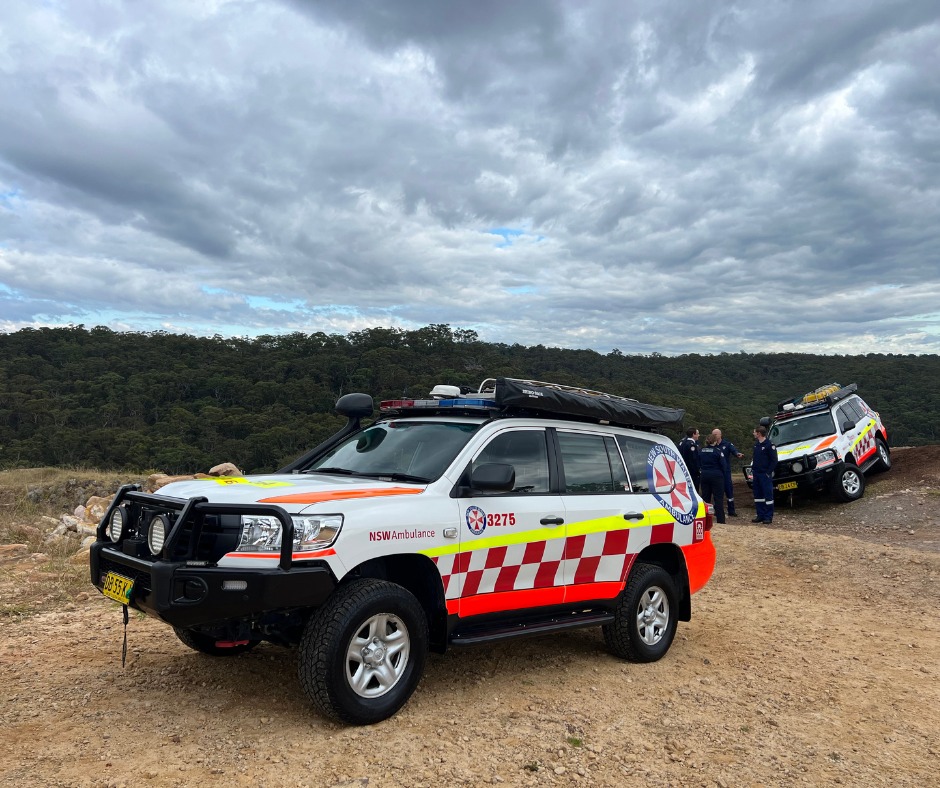 Older Trees Accumulate More Mutations Than Their Younger Counterparts
A study of the relationship between the growth rate of tropical trees and the frequency of genetic mutations they accumulate suggests that older, long-lived trees play a greater role in generating and maintaining genetic diversity than short-lived trees.
The study, published as a Reviewed Preprint in eLife, provides what the editors describe as compelling evidence that tree species acquire mutations at a similar yearly rate, independent of cell division and regardless of their growth rate.
The findings may be used to inform ecosystem conservation strategies, particularly in the tropical forests of southeast Asia, which are under threat from climate change and deforestation.
"Biodiversity ultimately results from mutations that provide genetic variation for organisms to adapt to their environment," explains co-lead author Akiko Satake, a Professor in the Department of Biology, Faculty of Science, Kyushu University, Japan. "However, how and when these mutations occur in natural environments is poorly understood."
Somatic mutations are spontaneous changes in an organism's DNA that occur during its lifespan. They can arise due to external factors such as ultraviolet radiation, or internal factors such as DNA replication errors. It is not clear which of these factors causes mutations more frequently, particularly in tropical ecosystems and trees, which are not as well characterised as their more temperate counterparts.
To understand this better, Satake and colleagues examined the rates and patterns of somatic mutations in two species of tropical trees native to central Borneo, Indonesia: the slow-growing Shorea laevis (S. laevis), and the fast-growing S. leprosula. The species S. leprosula grows more than three times faster than S. laevis.
Comparing the somatic mutations of the two tree species allowed the team to gain insights into the impact of growth rate on the accumulation of these mutations, and its potential role in driving evolution and species diversity. They collected seven DNA samples from the leaves at the highest level of the tree branches, as well as samples from the trunk of each tree, totalling 32 samples. The length and diameter of the trees at breast height was used to determine the average age of each species in the sampling area. S. laevis trees were on average 256 years old, whereas S. leprosula trees were on average 66 years old.
To identify the mutations present, the team constructed a reference genetic dataset for each tree species, using the DNA collected from the leaves. The genome sequence was determined using a technique called long-read PacBio RS II and short-read Illumina sequencing. The team extracted DNA twice from each sample, allowing them to pinpoint single nucleotide variants (SNVs) within the same individual by identifying those that were identical between the two samples. The majority of mutations were found to be present within a single tree branch. However, some mutations were found across multiple branches, implying that they had been transmitted between branches at some point during the tree's growth.
In both species, the team noticed a linear increase in the number of mutations with physical distance between branches. The rate of mutations per metre was on average 3.7 times greater in the slow-growing S. leavis than in the fast-growing S. leprosula, suggesting that slow-growing trees accumulate more somatic mutations. However, when accounting for the differences in growth rates, and calculating the rate of mutations per year, the two species had equal rates. This finding suggests that somatic mutations accumulate in a clock-like manner as a tree ages, independent of DNA replication and growth rate.
"We also found that somatic mutations are neutral within an individual -- that is, they are neither beneficial nor detrimental to survival. However, those mutations transmitted to the next generation are subject to strong natural selection during seed germination and growth," says co-lead author Ryosuke Imai, Post-doctoral Fellow in the Department of Biology, Faculty of Science, Kyushu University. "This suggests that somatic mutations accumulate with time, and older trees contribute more towards generating genetic variation and adaptation to their environment, thereby increasing the chances of their species' survival."
Imai and colleagues encourage further research into this area. In particular, they say that mathematical modelling would be required to consider the asymmetric division of cells during elongation and branching in order to further validate the findings.
"In trees, somatic mutations can be transmitted to seeds, resulting in rich genetic variations within subsequent generations," states one of the author Masahiro Kasahara, Associate Professor in the department of computational biology and medical sciences, the University of Tokyo, Japan. "As the tropical rainforests of southeast Asia face the threats of climate change and deforestation, our study suggests that long-lived trees may play a crucial role in maintaining and increasing the genetic variation of these tropical systems."
Ryosuke Imai et al.
The molecular clock in long-lived tropical trees is independent of growth rate.
eLife, 2023 DOI:
10.7554/eLife.88456.1
Shorea leprosula plantation in Samboja Lestari area. Photo: Ishak yassir

Remains Of An Extinct World Of Organisms Discovered
Newly discovered biomarker signatures point to a whole range of previously unknown organisms that dominated complex life on Earth about a billion years ago. They differed from complex eukaryotic life as we know it, such as animals, plants and algae in their cell structure and likely metabolism, which was adapted to a world that had far less oxygen in the atmosphere than today. An international team of researchers, including GFZ geochemist Christian Hallmann, now reports on this breakthrough for the field of evolutionary geobiology in the journal Nature.
The previously unknown "protosteroids" were shown to be surprisingly abundant throughout Earth´s Middle Ages. The primordial molecules were produced at an earlier stage of eukaryotic complexity -- extending the current record of fossil steroids beyond 800 and up to 1,600 million years ago. Eukaryotes is the term for a kingdom of life including all animals, plants and algae and set apart from bacteria by having a complex cell structure that includes a nucleus, as well as a more complex molecular machinery. "The highlight of this finding is not just the extension of the current molecular record of eukaryotes," Hallmann says: "Given that the last common ancestor of all modern eukaryotes, including us humans, was likely capable of producing 'regular' modern sterols, chances are high that the eukaryotes responsible for these rare signatures belonged to the stem of the phylogenetic tree."
Unprecedented glimpse of a lost world
This "stem" represents the common ancestral lineage that was a precursor to all still living branches of eukaryotes. Its representatives are long extinct, yet details of their nature may shed more light on the conditions surrounding the evolution of complex life. Although more research is needed to evaluate what percentage of protosteroids may have had a rare bacterial source, the discovery of these new molecules not only reconciles the geological record of traditional fossils with that of fossil lipid molecules, but yields a rare and unprecedented glimpse of a lost world of ancient life. The competitive demise of stem group eukaryotes, marked by the first appearance of modern fossil steroids some 800 Million years ago, may reflect one of the most incisive events in the evolution of increasingly complex life.
"Almost all eukaryotes biosynthesise steroids, such as cholesterol that is produced by humans and most other animals" adds Benjamin Nettersheim from the University of Bremen, first author of the study -- "due to potentially adverse health effects of elevated cholesterol levels in humans, cholesterol doesn't have the best reputation from a medical perspective. However, these lipid molecules are integral parts of eukaryotic cell membranes where they aid in a variety of physiological functions. By searching for fossilised steroids in ancient rocks, we can trace the evolution of increasingly complex life."
What the Nobel laureate thought impossible...
Nobel laureate Konrad Bloch had already speculated about such a biomarker in an essay almost 30 years ago. Bloch suggested that short-lived intermediates in the modern biosynthesis of steroids may not always have been intermediates. He believed that lipid biosynthesis evolved in parallel with changing environmental conditions throughout Earth history. In contrast to Bloch, who did not believe that these ancient intermediates could ever be found, Nettersheim started searching for protosteroids in ancient rocks that were deposited at a time when those intermediates could actually have been the final product.
But how to find such molecules in ancient rocks? "We employed a combination of techniques to first convert various modern steroids to their fossilised equivalent; otherwise we wouldn't have even known what to look for," says Jochen Brocks, professor at the Australian National University who shares the first-authorship of the new study with Nettersheim. Scientists had overlooked these molecules for decades because they do not conform to typical molecular search images. "Once we knew our target, we discovered that dozens of other rocks, taken from billion-year-old waterways across the world, were oozing with similar fossil molecules."
The oldest samples with the biomarker are from the Barney Creek Formation in Australia and are 1.64 billion years old. The rock record of the next 800 Million years only yields fossil molecules of primordial eukaryotes before molecular signatures of modern eukaryotes first appear in the Tonian period. According to Nettersheim "the Tonian Transformation emerges as one of the most profound ecological turning points in our planet's history." Hallmann adds that "both primordial stem groups and modern eukaryotic representatives such as red algae may have lived side by side for many hundreds of millions of years." During this time, however, the Earth's atmosphere became increasingly enriched with oxygen -- a metabolic product of cyanobacteria and of the first eukaryotic algae that would have been toxic to many other organisms.
Later, global "Snowball Earth" glaciations occurred and the protosterol communities largely died out. The last common ancestor of all living eukaryotes may have lived 1.2 to 1.8 billion years ago. Its descendants were likely better able to survive heat and cold as well as UV radiation and displaced their primordial relatives.
''Since all stem group eukaryotes are long extinct, we will never know for certain how most of our early relatives looked like, but artistic efforts have created tentative visualisations, while the primordial steroids may eventually shed more light on their biochemistry and lifestyle.
"Earth was a microbial world for much of its history and left few traces." Nettersheim concludes.
Research at ANU, MARUM and GFZ continues to pursue tracing the roots of our existence -- the discovery of protosterols now brings us one step closer to understanding how our earliest ancestors lived and evolved.
Jochen J. Brocks, Benjamin J. Nettersheim, Pierre Adam, Philippe Schaeffer, Amber J. M. Jarrett, Nur Güneli, Tharika Liyanage, Lennart M. van Maldegem, Christian Hallmann, Janet M. Hope.
Lost world of complex life and the late rise of the eukaryotic crown.
Nature, 2023; DOI:
10.1038/s41586-023-06170-w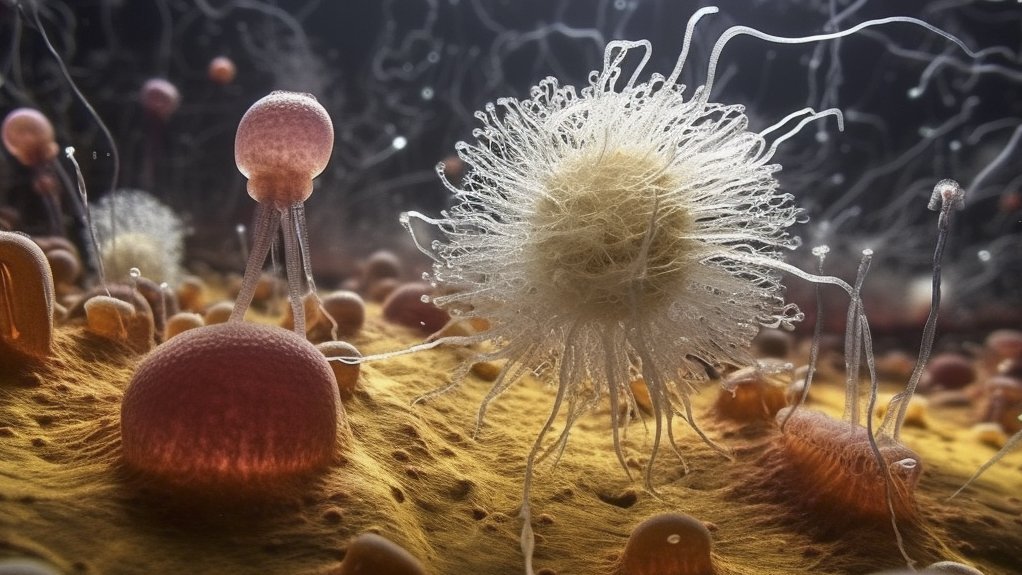 Artist's imagination of what a planktonic stem group eukaryote of the 'Protosterol Biota' may have looked liked. Based on molecular fossils, organisms of the Protosterol Biota inhabited the oceans about 1.6 to 1.0 billion years ago and are our earliest known ancestors. (Image: Orchestrated in MidJourney by TA 2023)
First Side-Necked Turtle Ever Discovered In UK
The first side-necked turtle ever to be found in the UK has been discovered by an amateur fossil collector and palaeontologists at the University of Portsmouth.
The fossil remains are the earliest of a so-called side-necked pan-pleurodiran turtle, named as such because they fold their neck into their shell sideways when threatened. This does mean they can only see out with one eye.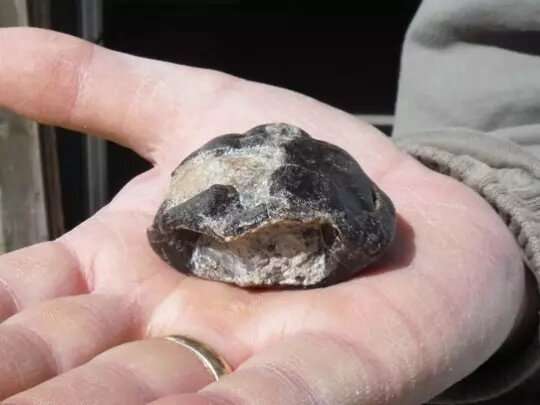 Fossil of turtle. Photo: supplied
Originally found on a National Trust beach on the Isle of Wight, the turtle fossil is an almost complete shell with cervical, dorsal and caudal vertebrae, scapulae, pelvic girdle and appendicular bones. Sadly, the skull was missing.
Lead author, Megan Jacobs, said: "This is an amazing discovery because it's the first time this type of turtle has been found in the UK. Even more exciting is that we used a new technique of radiometric dating to determine the age of the fossil beyond any doubt. And to top it off, CT scanning revealed all the tiny bones inside. It's really incredible for what looks like a rolled beach pebble!"
Megan and colleagues dissected minerals from inside the turtle shell and analysed them for uranium and lead. By measuring the ratio of lead to radioactive uranium, they established the turtle was from the Lower Cretaceous period, around 127 million years ago.
The fossil was originally found on the foreshore at Brook Bay on the southwest coast of the Isle of Wight by fossil collector Steve Burbridge. This part of the coast is well-known for fossil vertebrates that come from the cliff and foreshore exposures of the upper part of the famous Isle of Wight fossil beds of the Wessex Formation.
This is the first time that radiometric dating has been used on a fossil from the Wessex formation.
Megan added: "We've nicknamed the turtle 'Burby' after Steve who very kindly donated the specimen to the Dinosaur Isle Museum at Sandown on the Isle of Wight."
The researchers also used cutting-edge micro CT scanning at the University of Portsmouth's Future Technology Centre to discern various tiny bones. This advanced imaging technique provided invaluable insight into the structure and composition of the turtle's shell, without damaging it.
Steve said: "It's beyond my wildest dreams to have one of my finds published. I could never have guessed it was such an incredibly important fossil. It's so wonderful to see all the tiny bones inside too."
Geologist, Dr Catherine Mottram, from the University of Portsmouth's School of the Environment, Geography and Geosciences is one of the paper's co-authors. She said: "It is exciting that we have been able to use cutting edge radiometric dating techniques to provide absolute constraints for this important sequence for the first time."
Other co-authors include Adán Pérez-García and Marcos Martín-Jiménez from UNED, Spain, Professor David Martill, Andrew Gale and Charles Wood from the University of Portsmouth, and Oliver Mattsson from Dinosaur Expeditions.
The paper is published in the scientific journal Cretaceous Research.
Megan L. Jacobs, Adán Pérez-García, Marcos Martín-Jiménez, Catherine M. Mottram, David M. Martill, Andrew S. Gale, Oliver L. Mattsson, Charles Wood.
A well preserved pan-pleurodiran (Dortokidae) turtle from the English Lower Cretaceous and the first radiometric date for the Wessex Formation (Hauterivian–Barremian) of the Isle of Wight, United Kingdom.
Cretaceous Research, 2023; 150: 105590 DOI: 10.1016/j.cretres.2023.105590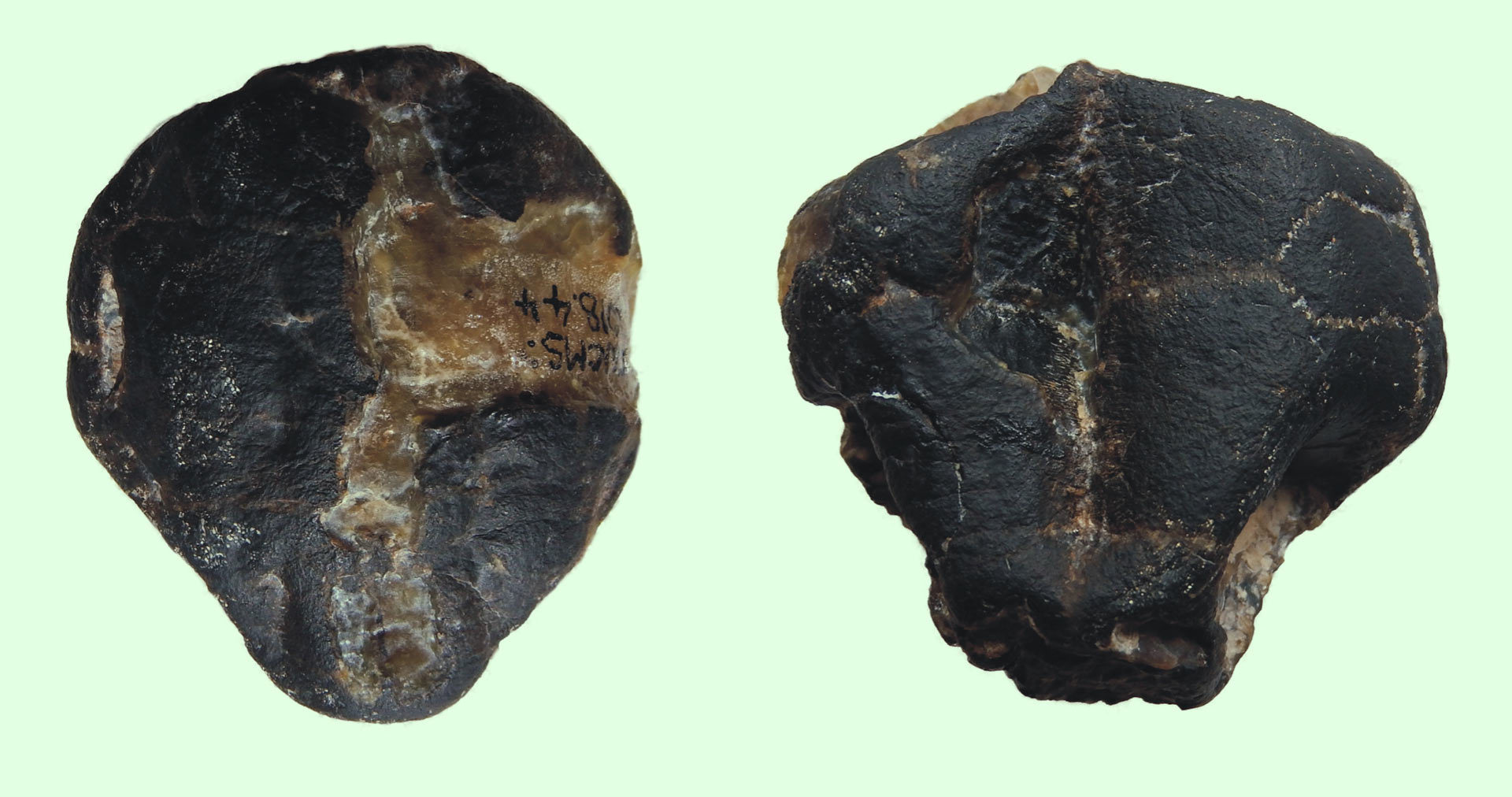 The 127-million-year-old partial skeleton of Eodortoka cf. morellana from the Wessex Formation, the Isle of Wight, the United Kingdom. Image credit: Jacobs et al., doi: 10.1016/j.cretres.2023.105590.

Disclaimer: These articles are not intended to provide medical advice, diagnosis or treatment. Views expressed here do not necessarily reflect those of Pittwater Online News or its staff.