Inbox and environment news: Issue 582
May 7 - 13 2023: Issue 582
History Of The Narrabeen Tramline

2023 HSC Timetable Released
More than 75,000 HSC students from across NSW found out their timetable for written exams starting on 11 October last Friday.
Minister for Education Prue Car launched the official timetable for the 2023 HSC, a significant milestone for students sitting exams later in the year, and the teachers who supported them throughout high school.
"I know for many teachers, seeing their HSC students approach the finish line of a 13-year schooling career brings mixed emotions," said Ms Car.
"My high school teachers went above and beyond for me, and my HSC classmates. Despite workload pressures, teachers continue to deliver for our young people.
"This Government will work with teachers to address workload and pay.
"That is how we keep teachers in the profession and attract the next generation of educators, some of whom will come from this HSC cohort," Ms Car said.
With this year's written exam period operating across 18 days, involving more than 75,000 students, 124 exams and 785 exam centres – the operation of exams is no small feat.
NSW Education Standards Authority (NESA) CEO Paul Martin said planning the HSC exam timetable was a momentous task to ensure every student has an opportunity to show what they know.
"Each year, NESA works hard to ensure that the timetable for HSC students is as fair and equitable as possible, so everyone has the opportunity to prepare and do their best in the written exams," said Mr Martin.
HSC written exams will start on Wednesday 11 October 2023 with English Paper 1 and finish on Friday 3 November 2023 with Food Technology.
"All the best to the HSC Class of 2023 as you prepare to take on the final hurdle. You are one step closer to the end of their high school journey and your next chapter," Ms Car said.
All 2023 HSC students can now access their timetable on Students Online. The full 2023 HSC written exam timetable is also now available.
Timetables for Languages oral exams and practical exams are already available on the NESA website.
Students are invited to visit one of the HSC and Careers Expo's in metro and regional NSW from April to November 2023. For dates and venue locations, visit the
NESA website
School Leavers Support
Explore the School Leavers Information Kit (SLIK) as your guide to education, training and work options in 2022;
As you prepare to finish your final year of school, the next phase of your journey will be full of interesting and exciting opportunities. You will discover new passions and develop new skills and knowledge.
We know that this transition can sometimes be challenging and the COVID-19 pandemic has presented some uncertainty. With changes to the education and workforce landscape, you might be wondering if your planned decisions are still a good option or what new alternatives are available and how to pursue them.
There are lots of options for education, training and work in 2022 to help you further your career. This information kit has been designed to help you understand what those options might be and assist you to choose the right one for you. Including:
Download or explore the SLIK here to help guide Your Career.
School Leavers Information Kit (PDF 5.2MB).
School Leavers Information Kit (DOCX 0.9MB).
The SLIK has also been translated into additional languages.
Download our information booklets if you are rural, regional and remote, Aboriginal or Torres Strait Islander, or living with disability.
Support for Regional, Rural and Remote School Leavers (PDF 2MB).
Support for Regional, Rural and Remote School Leavers (DOCX 0.9MB).
Support for Aboriginal and/or Torres Strait Islander School Leavers (PDF 2MB).
Support for Aboriginal and/or Torres Strait Islander School Leavers (DOCX 1.1MB).
Support for School Leavers with Disability (PDF 2MB).
Support for School Leavers with Disability (DOCX 0.9MB).
Download the Parents and Guardian's Guide for School Leavers, which summarises the resources and information available to help you explore all the education, training, and work options available to your young person.
School Leavers Information Service
Are you aged between 15 and 24 and looking for career guidance?
Call 1800 CAREER (1800 227 337).
SMS 'SLIS2022' to 0429 009 435.
Our information officers will help you:
navigate the School Leavers Information Kit (SLIK),
access and use the Your Career website and tools; and
find relevant support services if needed.
You may also be referred to a qualified career practitioner for a 45-minute personalised career guidance session. Our career practitioners will provide information, advice and assistance relating to a wide range of matters, such as career planning and management, training and studying, and looking for work.
You can call to book your session on 1800 CAREER (1800 227 337) Monday to Friday, from 9am to 7pm (AEST). Sessions with a career practitioner can be booked from Monday to Friday, 9am to 7pm.
This is a free service, however minimal call/text costs may apply.
Call 1800 CAREER (1800 227 337) or SMS SLIS2022 to 0429 009 435 to start a conversation about how the tools in Your Career can help you or to book a free session with a career practitioner.
Word Of The Week: Mother
Word of the Week returns in 2023 simply to throw some disruption in amongst the 'yeah-nah' mix.
noun
1. a woman in relation to her child or children. 2. a female parent. 3. a woman in authority. especially : a nun in charge of a convent. 4. an elderly woman.
verb
1. bring up (a child) with care and affection. 2. (archaic) give birth to.
From: Middle English moder, from Old English mōdor, from Proto-Germanic mōdēr, from Proto-Indo-European méh₂tēr. Superseded non-native Middle English mere ("mother") borrowed from Old French mere ("mother").
Mother's Day is a celebration honouring the mother of the family or individual, as well as motherhood, maternal bonds, and the influence of mothers in society. It is celebrated on different days in many parts of the world, most commonly in the months of March or May. It complements similar celebrations, honouring family members, such as Father's Day, Siblings Day, and Grandparents' Day.
In Australia, Mother's Day is celebrated on the second Sunday in May, making next Sunday, May 14th, this years' Mothers Day. Our mums are the wonderful human beings who may make mistakes sometimes, after all, who doesn't? BUT they are also the people who will tell you when you ask 'what was your dream for you?' will answer - 'YOU, you were my dream come true - all I wanted was to have you.'.
Whether you bae her a cake, make some pancakes for breakfast or just give her a big hug and 'I love you' next Sunday - that will all be just fine, just by getting to see and hear YOU!
Australia celebrated Mother's Day for the first time in 1909 with special church services, however, it was not popularly observed until the 1920s.
MOTHERS' DAY.
The effort which is being made to introduce the observance of the second Sunday in May as mothers' day—a custom widely recognised in the United States—met with some success yesterday.
The wearing of a white flower, which was suggested as an appropriate symbol of truth and purity, though not greatly in evidence, was noticeable here and there; but the chief feature which seemed to direct attention to the idea was the pulpit references. In city and suburban churches preachers spoke of the reverence due to mothers, and in some instances brief addresses were given to the young people to emphasize what the world owed to the influence of good and virtuous maternal parents. MOTHERS DAY. (1909, May 10). The Register(Adelaide, SA : 1901 - 1929), p. 7. Retrieved from http://nla.gov.au/nla.news-article57856993

MOTHER'S DAY.
An effort is being made to Introduce "Mothers' Day" into Australia, and Sunday next, June 19, has been chosen as the day on which sons and daughters are asked to show that they love their mother, if living, and honour her memory, if dead, by the wearing of a white carnation, or other white flower on that day. The white carnation has been specially chosen as the emblem denoting purity, faithfulness, chastity, charity, and love, all of these qualities being found in a true mother "Mother's Day" has been kept in America for the last four years, the second Sunday In May being the day appointed for this purpose. Next year an endeavour will be made in Australia to keep "Mother's Day" at the same time as the other countries do, but this year it was impossible to do so.
It is a wise plan selecting Sunday, rather than a week day, as the day on which to celebrate "Mother's Day." There are some families who are only able to meet all together on Sunday and in addition, there will be more time to devote to mother on that day than any other. The sons and daughters who are away from homo, and unable to be with mother on June 13 ("Mother's Day"), could send a loving message by letter, or wire, to reach mother somewhere about that time. They might also seek to help to cheer and brighten the life of somebody else's mother near them by a loving word or deed.
It is interesting to note it was a woman who first thought of the Idea of "Mother's Day", Miss Anna Jarvis, of Philadelphia, being the originator of the scheme. Her mother having died and Miss Anna Jarvis desiring in some way to show her appreciation of a good mother, suggested that a special day should be set apart as "Mother's Day," a day when the living mothers as well as the dead would be specially remembered by their children.
Is it not right that a day should be set apart in honour of the good mothers still with us and in memory of the mothers who are gone? Empire Day is an established fact now, and it is to be hoped before long "Mother's Day" will be universally kept throughout the world, because, while honouring our Empire, it is only proper we should also honour the Empire builders — the good mothers. MOTHER'S DAY. (1910, June 15). The Sydney Morning Herald (NSW : 1842 - 1954), p. 5. Retrieved from http://nla.gov.au/nla.news-article15149770
The tradition of giving gifts on Mother's Day in Australia started in 1924. Sydney woman Janet Heyden was inspired to collect charitable gifts for lonely, old mothers in Newington hospital who had lost husbands and sons during WW1. Because it is autumn in Australia for Mother's Day, and carnations are a spring flower, white chrysanthemums are the traditional Mother's Day flower in Australia.
Chrysanthemums (Chinese: pinyin: Júhuā) were first cultivated in China as a flowering herb as far back as the 15th century BC. Over 500 cultivars had been recorded by 1630. Chrysanthemum cultivation began in Japan during the Nara and Heian periods (early 8th to late 12th centuries), and gained popularity in the Edo period (early 17th to late 19th century). Many flower shapes, colours, and varieties were created. The way the flowers were grown and shaped also developed, and chrysanthemum culture flourished. Various cultivars of chrysanthemums created in the Edo period were characterized by a remarkable variety of flower shapes, and were exported to China from the end of the Edo period, changing the way Chinese chrysanthemum cultivars were grown and their popularity. In addition, from the Meiji period (late 19th to early 20th century), many cultivars with flowers over 20 cm (7.87 in) in diameter, called the Ogiku (lit., great chrysanthemum) style were created, which influenced the subsequent trend of chrysanthemums. The Imperial Seal of Japan is a chrysanthemum and the institution of the monarchy is also called the Chrysanthemum Throne. A number of festivals and shows take place throughout Japan in autumn when the flowers bloom. Chrysanthemum Day (Kiku no Sekku) is one of the five ancient sacred festivals. It is celebrated on the 9th day of the 9th month. It was started in 910, when the imperial court held its first chrysanthemum show. The festival is celebrated in the wish for the longevity of one's life and is observed by drinking chrysanthemum sake and eating dishes such as chestnut rice.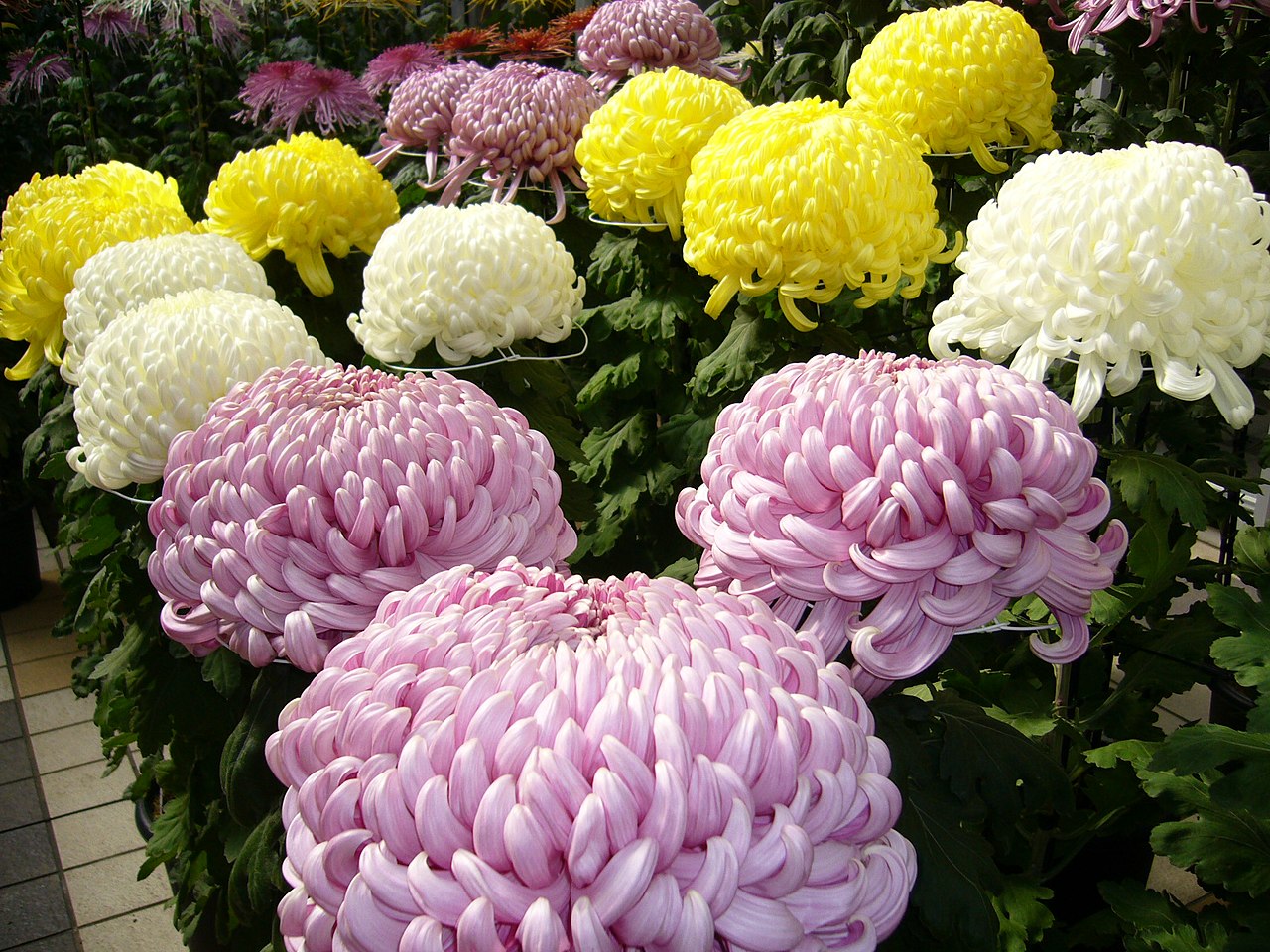 Chrysanthemums in the Japanese Ogiku (lit., great chrysanthemum) style. Photo: katorisi

Book Of The Month - May 2023: Angela's Ashes, A Memoir by Frank McCourt
Published: 1996
A Pulitzer Prize'winning, #1 New York Times bestseller, Angela's Ashes is Frank McCourt's masterful memoir of his childhood in Ireland.
"When I look back on my childhood I wonder how I managed to survive at all. It was, of course, a miserable childhood: the happy childhood is hardly worth your while. Worse than the ordinary miserable childhood is the miserable Irish childhood, and worse yet is the miserable Irish Catholic childhood."
So begins the luminous memoir of Frank McCourt, born in Depression-era Brooklyn to recent Irish immigrants and raised in the slums of Limerick, Ireland. Frank's mother, Angela, has no money to feed the children since Frank's father, Malachy, rarely works, and when he does he drinks his wages. Yet Malachy'exasperating, irresponsible, and beguiling'does nurture in Frank an appetite for the one thing he can provide: a story. Frank lives for his father's tales of Cuchulain, who saved Ireland, and of the Angel on the Seventh Step, who brings his mother babies.
Perhaps it is story that accounts for Frank's survival. Wearing rags for diapers, begging a pig's head for Christmas dinner and gathering coal from the roadside to light a fire, Frank endures poverty, near-starvation and the casual cruelty of relatives and neighbours' yet lives to tell his tale with eloquence, exuberance, and remarkable forgiveness.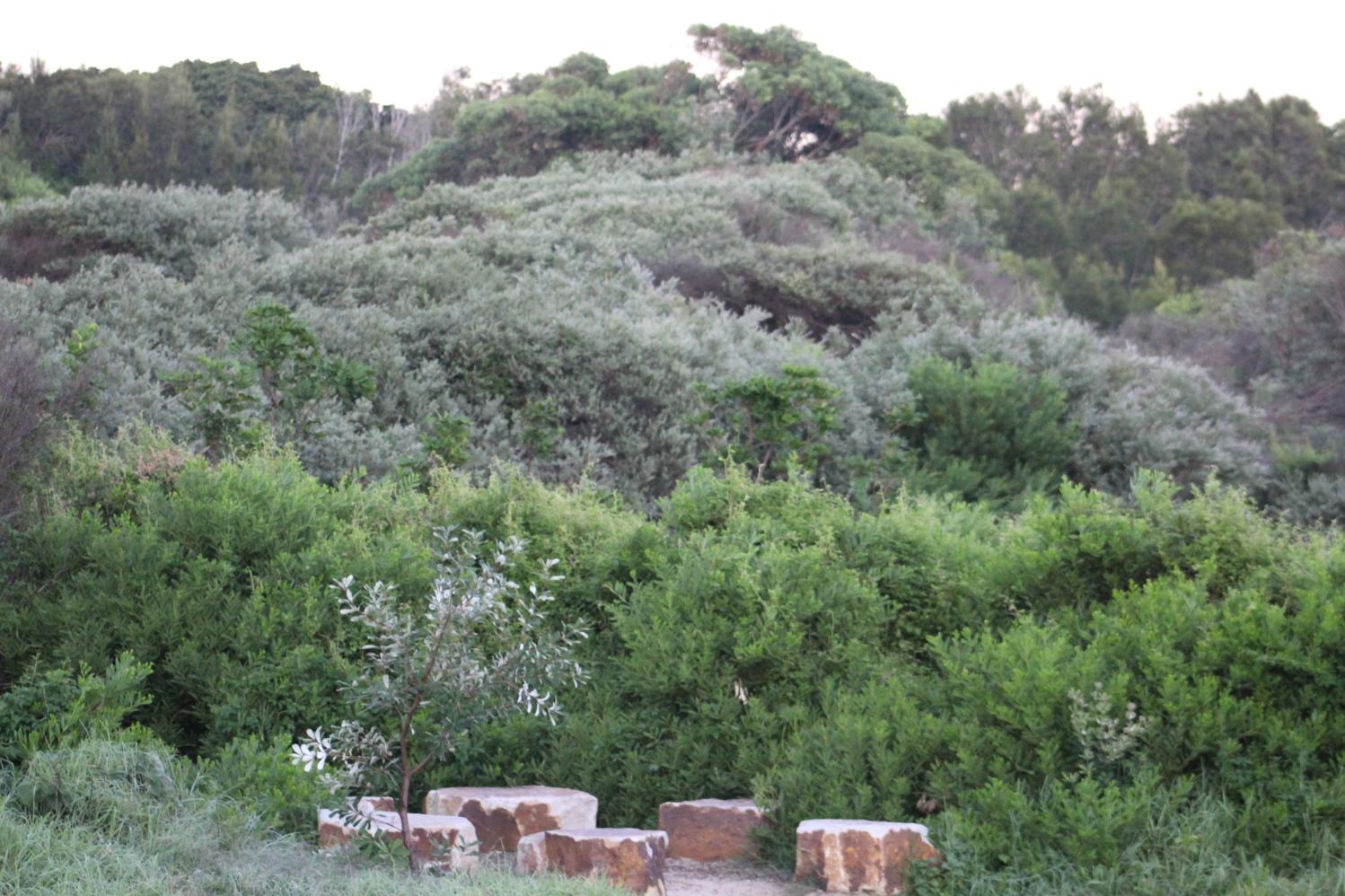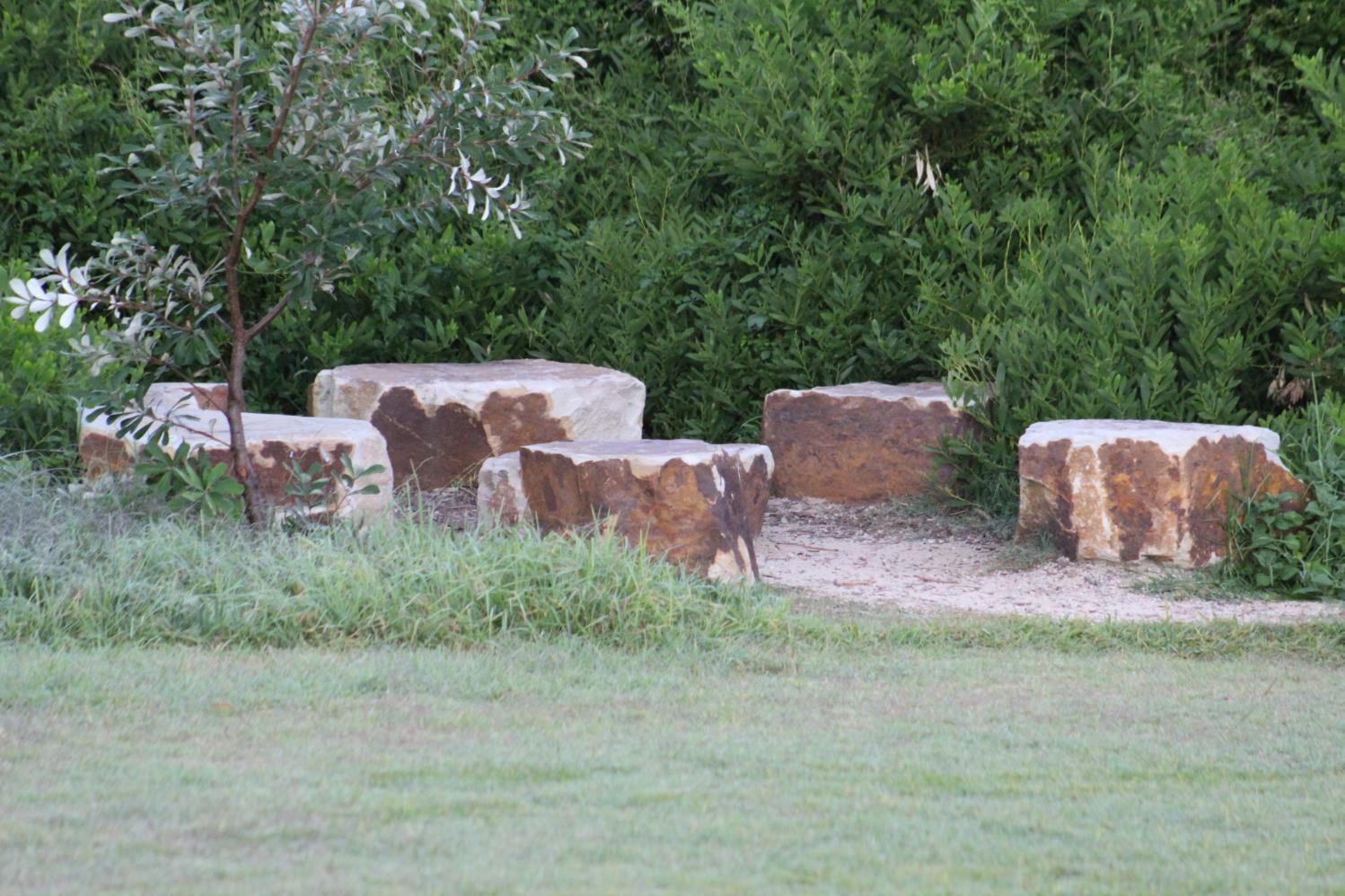 Community Celebration In Memory Of Bob Grace - All Welcome
Friends, family and past constituents of former Pittwater councillor Bob Grace are invited to join members of the Protect Pittwater Association for a community celebration of his life on Monday May 15, 7.30pm, at the Avalon Bowlo.
Bob's commitment to Pittwater was unquestionable, first as a Warringah councillor, then with the newly seceded Pittwater Council, and finally after the council amalgamations of 2016, as one of the founders of the demerger group, Protect Pittwater.
His generosity and support for clubs and within the community was also legendary, amongst them, Avalon Bulldogs Rugby League Club, Whale Beach SLSC, Palm Beach Golf Club and Elanora Country Club.
Please bring your memories of Bob and have a drink with us to celebrate his contribution to our community!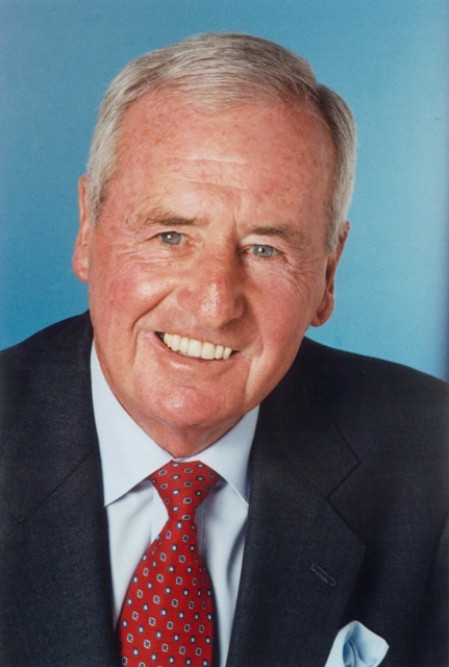 Slowing Down In Your Old Age? It May Be A Dementia Warning Sign
It's generally accepted we will lose muscle strength and slow down as we age, making it more difficult to perform simple tasks such as getting up, walking and sitting down.
But new Edith Cowan University (ECU) research indicates this could also be a signal for another sinister health concern of ageing: late-life dementia.
To investigate the relationship between muscle function and dementia, the research teams from ECU's Nutrition & Health Innovation Research Institute and Centre for Precision Health used data from the Perth Longitudinal Study of Ageing in Women to examine more than 1000 women with an average age of 75.
In collaboration with the University of Western Australia, the team measured the women's grip strength and the time it took for them to rise from a chair, walk three metres, turn around and sit back down -- known as a timed-up-and-go (TUG), test.
These tests were repeated after five years to monitor any loss of performance.
Over the next 15 years, almost 17 per cent of women involved in the study were found to have had a dementia event, categorised as a dementia-related hospitalisation or death.
The team found lower grip strength and slower TUG were significant risk factors for presenting with dementia, independent of genetic risk and lifestyle factors such as smoking, alcohol intake and physical activity levels.
The women with the weakest grip strength were found to be more than twice as likely to have a late-life dementia event than the strongest individuals.
A similar relationship emerged between TUG performance and dementia, with the slowest in their TUG test more than twice as likely to experience dementia than the quickest.
When researchers looked at the changes in grip strength and TUG test results after five years, a decrease in performance was also linked with greater dementia risk.
Those who had experienced the biggest decline in grip strength and TUG speed were approximately 2 and 2.5 times more likely, respectively, to have had a dementia event, compared to those in the group who recorded the smallest decline in performance.
Women with the biggest drop in TUG performance were found to be over four times more likely to have a dementia-related death than the fastest.
Senior researcher Dr Marc Sim said grip strength, which can be easily measured using a handheld device known as a dynamometer, may be a measure of brain health due to the overlapping nature of cognitive and motor decline.
"Possibly due to a range of underlying similarities, grip strength may also present as a
surrogate measure of cardiovascular disease, inflammation and frailty, which are known risk factors for dementia," Dr Sim said.
Dr Sim said the findings from the study could help health professionals to identify dementia risk in patients earlier.
"Both grip strength and TUG tests aren't commonly performed in clinical practice, but both are inexpensive and simple screening tools," he said.
"Incorporating muscle function tests as part of dementia screening could be useful to identify high-risk individuals, who might then benefit from primary prevention programs aimed at preventing the onset of the condition such as a healthy diet and a physically active lifestyle.
"The exciting findings were that decline in these measures was associated with substantially higher risk, suggesting that if we can halt this decline, we may be able to prevent late-life dementias. However, further research is needed in this area."
Centre for Precision Health Director Professor Simon Laws said there has been encouraging progress in identifying early warning signs of dementia.
"We are now starting to see a number of simple yet indicative screening assessments that could be combined with other biological and clinical measures to provide a holistic risk-profile for individuals presenting to their GP with, for example, memory concerns," he said.
'Impaired muscle function, including its decline, is related to greater long-term late-life dementia risk in older women' was published in the Journal of Cachexia, Sarcopenia and Muscle.
Simone Radavelli‐Bagatini, Helen Macpherson, David Scott, Robin M. Daly, Jonathan M. Hodgson, Simon M. Laws, Kun Zhu, Richard L. Prince, Joshua R. Lewis, Marc Sim.
Impaired muscle function, including its decline, is related to greater long‐term late‐life dementia risk in older women
. Journal of Cachexia, Sarcopenia and Muscle, 2023; DOI:
10.1002/jcsm.13227
Payday Super A Boost For Retirement Incomes: COTA
Paying super contributions on pay day is a simple fix that will benefit workers and improve retirement savings for older Australians, COTA Australia – the peak advocacy organisation for older Australians – says.
The Federal Government today announced that from 1 July 2026, employers will be required to pay their employees' super at the same time as their salary and wages.
COTA Australia Chief Executive Officer, Patricia Sparrow, says the change, which COTA has long advocated for, will strengthen Australia's superannuation system.
"This simple change will see workers better off when they reach retirement," Ms Sparrow says.
"Everyone deserves to live comfortably in retirement and while of course this won't solve all the problems people face when it comes to retirement income, it's certainly a very sensible step forward.
"Paying superannuation infrequently leads to people ending up with less in their accounts when they reach retirement and we know that it is women and those in casual, lower-paid work who are hit hardest by that.
"This will make it much simpler for workers to keep track of their super and help ensure people can live the life they deserve in retirement.
"It is another step towards ensuring that superannuation is paid on every dollar earned." Ms Sparrow said it's also good to see increased resources to ensure the ATO can better detect unpaid super contributions.
Stress Increases Alzheimer's Risk In Female Mice But Not Males
Women are about twice as likely as men to be diagnosed with Alzheimer's disease. Some of that is age; in the U.S., women outlive men by five to six years, and advanced age is the strongest risk factor for Alzheimer's. But there's more to it than that, so Alzheimer's researchers continue to look for other reasons why women have an elevated risk of the deadly neurodegenerative disease.
Stress may be one such reason. A study by researchers at Washington University School of Medicine in St. Louis shows that the effect stress has on the brain differs by sex, at least in mice. In stressful situations, levels of the Alzheimer's protein amyloid beta rises sharply in the brains of females but not males. In addition, the researchers identified a molecular pathway that is active in brain cells from female mice but not male mice, and showed that it accounts for the divergent responses to stress.
The findings, published May 2 in Brain, add to a growing collection of evidence that sex matters in health and disease. From cancer to heart disease to arthritis, scientists have found differences between males and females that could potentially affect how men and women respond to efforts to prevent or treat chronic diseases.
"How women respond to stress versus how men respond to stress is an important area of research that has implications for not just Alzheimer's disease but other conditions, too," said co-corresponding author Carla M. Yuede, PhD, an associate professor of psychiatry. "In recent years, the National Institutes of Health (NIH) has prioritized understanding sex differences in medicine. Stress is one area in which you can clearly see a difference between males and females. This study shows that reducing stress may be more beneficial for women than men, in terms of lowering the risk of Alzheimer's disease."
Stress falls into the category of socioeconomic risk factors, along with factors such as depression and social isolation, that together account for an estimated 8% of the risk of developing Alzheimer's. That risk calculation, however, doesn't take gender into account. Women consistently report higher levels of stress than men, and stress affects women's bodies differently than men's in many ways, such as cardiovascular health, immune responses and other issues.
Corresponding author John Cirrito, PhD, an associate professor of neurology; Yuede; and first author Hannah Edwards, a graduate student in Cirrito's lab, reasoned that stress also may affect women's brains differently than men's, and these differences may help explain the sex imbalance in Alzheimer's disease.
To find out, they measured levels of amyloid beta -- a key Alzheimer's protein -- in the brains of mice every hour for 22 hours, beginning eight hours before the mice experienced stress. The experience was equally stressful for male and female mice, as measured by the levels of stress hormones in their blood. But the responses in their brains were not the same.
In female mice, amyloid beta levels rose significantly within the first two hours and stayed elevated through the end of the monitoring period. In male mice, brain amyloid levels did not change overall, although about 20% of them did show a delayed and weak rise in amyloid levels.
Further experiments revealed that the difference comes down to a cellular stress response pathway in brain cells. Stress causes the release of a hormone known as corticotropin releasing factor. Neurons from female rodents take up the stress hormone, triggering a cascade of events that results in increasing levels of amyloid beta in the brain. In contrast, neurons from male rodents lack the ability to take up the stress hormone. It is not known whether there are similar sex differences in how human neurons take up stress hormones.
"There's a fundamental biological difference between males and females in how they respond to stress at the cellular level, in both mice and people," Cirrito said. "We don't think that stress is the sole factor driving the sex difference in Alzheimer's disease. There are many other differences between men and women -- in hormones, lifestyle, other diseases they have -- that undoubtedly contribute in some way. But that stress is driving one aspect of this sex difference I think is very likely."
Hannah M Edwards, Clare E Wallace, Woodrow D Gardiner, Brookelyn M Doherty, Ryan T Harrigan, Kayla M Yuede, Carla M Yuede, John R Cirrito.
Sex-dependent effects of acute stress on amyloid-β in male and female mice.
Brain, 2023; DOI:
10.1093/brain/awad052
Australia's Gift To Mark The Coronation
Statement by the Prime Minister of Australia, The Hon. Anthony Albanese
On behalf of the people of Australia, the Australian Government will make a national contribution of $10,000 to Western Australian charity Friends of the Western Ground Parrot in honour of The King's Coronation.
This contribution will go towards the conservation of the Western Ground Parrot, a rare and critically endangered bird found in the remote Cape Arid National Park and Nuytsland Nature Reserve, to the east of Esperance.
The Western Ground Parrot is shy and rarely seen, as they spend most of their time on the ground in low dense heathland.
It is estimated that there are only 150 Western Ground Parrots remaining. In recent years, bushfires have impacted their known habitat which has threatened the last wild population.
Friends of the Western Ground Parrot Inc. is a registered charity that supports conservation of this rare Australian parrot. They raise funds for recovery and awareness projects, including monitoring and translocations to create a secure second wild population.
Past contributions to mark significant Royal occasions have supported the conservation of the Bilby, Mountain Pygmy Possum, Numbat and Koala.
Prime Minister Anthony Albanese said, "His Majesty King Charles III has long championed conservation and sustainability, so I am pleased to mark his Coronation with a national contribution to the conservation of the Western Ground Parrot."
"Known as Kyloring by the Noongar people, the Western Ground Parrot is listed as critically endangered. This contribution will complement other conservation efforts underway to protect the Kyloring."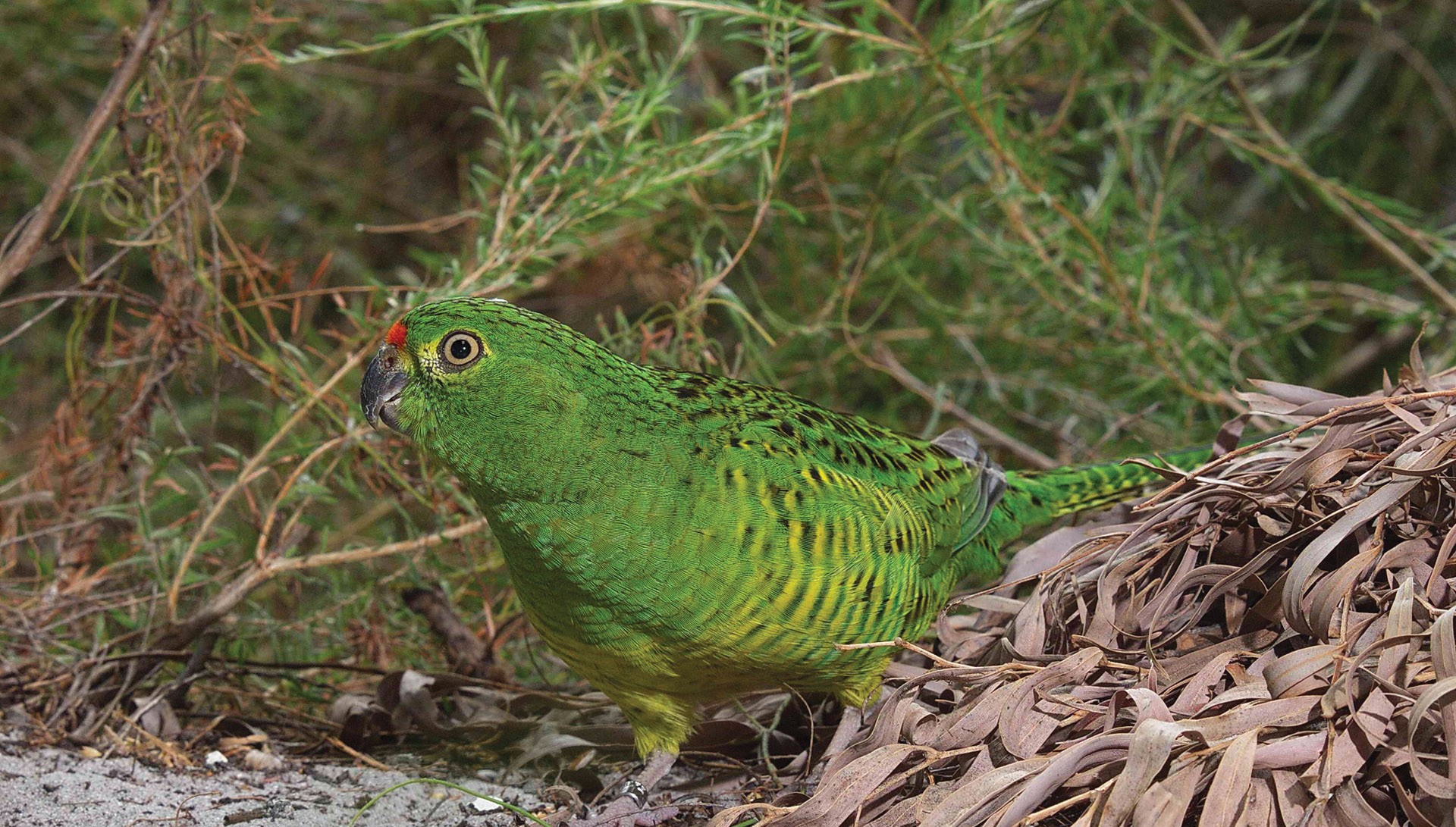 Western ground parrots live and nest on the ground, making them very vulnerable to foxes and cats. Photo: Alan Danks/DBCA

Star Ratings System Working To Improve Aged Care
The first update of the Albanese Government's aged care Star Ratings initiative reveals an extra 41 services received 4 and 5 stars. This means an increase in residential providers delivering care at 'good' or 'excellent' quality.
The October to December quarter update shows aged care homes are maintaining consistency in the quality of the care they are providing.
Encouragingly, the number of services receiving 1 and 2 stars has reduced by more than a third since Star Ratings was launched in December, decreasing from 8% to 5% of all providers needing to improve their care.
Since its introduction in December 2022, the Star Ratings system has offered a previously unavailable insight into the quality of care delivered by individual residential aged care homes.
Residential services are allocated an Overall Star Rating based on 4 sub-category ratings – Residents' Experience, Compliance, Staffing and Quality Measures.
Star Ratings are dynamic, with compliance results updated daily.
This first major update reflects reported data from the October – December quarter informing 2 of the 4 sub-category ratings – Staffing and Quality Measures.
Star Ratings is informed by data collected by the Department of Health and Aged Care and the Aged Care Quality and Safety Commission across a number of critical areas including direct feedback from residents, the National Aged Care Mandatory Quality Indicator Program, and compliance assessments.
What Star Ratings tell us right now
The quarterly update shows that the majority of aged care homes meet or exceed the level of care expected – with 41% receiving 4 or 5 stars.
However, it also shows that 5% of services are still falling short – with 125 services receiving just 1 or 2 stars.
54 services (2%) achieved 5 stars (excellent)
964 services (39%) achieved 4 stars (good)
1,357 services (54%) received 3 stars (acceptable)
119 services (5%) received 2 stars (improvement required)
6 services (0%) received 1 star (significant improvement required).
What's changed
There are 13 fewer services with a 1 star than the previous quarter.
There are 7 more services with 4 stars and 34 more with 5 stars this quarter.
Minister for Aged Care, Anika Wells said,
"I'm pleased we're seeing incremental improvements in the ratings but there's a lot more work to be done in aged care.
"I encourage providers to continue to look at ways they can improve the care they offer.
"Star Ratings offers insider access for the first time to those it impacts most – older people and their families.
"Everyone can now check how a particular service is performing and use that knowledge to make choices about the best residential care for themselves or their loved one.
"Star Ratings helps providers identify areas where they need to improve – and to monitor that improvement over time.
"This guide offers practical examples to help you plan, implement and assess quality improvement activities in your facilities and lift the quality of care for your residents."
Osteoarthritis Sufferers Swing Their Way To Better Health
Golf is acknowledged as a sport allowing players to blow off steam and enjoy the outdoors, but a new study led by the University of South Australia shows it may have serious benefits for people with chronic disease osteoarthritis.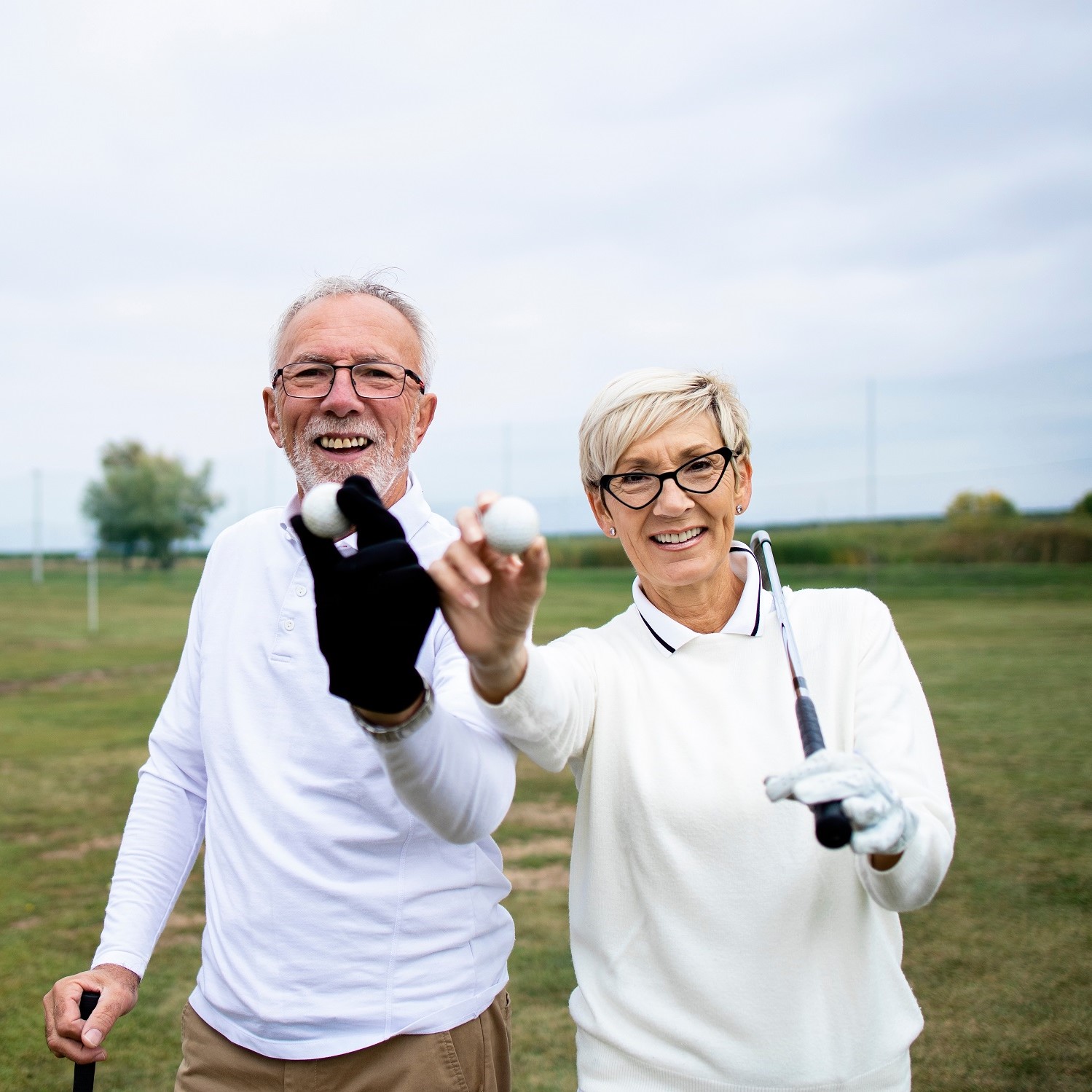 UNISA
researcher Dr Brad Stenner from the Alliance for Research in Exercise, Nutrition and Activity (ARENA) and a team of academics from Australia and the UK found that golfers with the degenerative condition experience lower psychological distress and better general health compared to the general population.
The same was found with golfers without osteoarthritis. The findings are reported in the Journal of Science and Medicine in Sport.
Osteoarthritis affects more than two million Australians who suffer joint pain and stiffness most commonly in their hands, neck, lower back, knees, or hips, contributing to a lower likelihood of meeting physical exercise guidelines.
Osteoarthritis is the most common form of arthritis, the leading cause of chronic pain and the second most common cause of disability.
In a survey of 459 golfers with osteoarthritis more than 90% of participants rated their health as good, very good or excellent, compared to just 64% of the general population with the condition.
Almost three times as many non-golfers (22%) reported high to very high levels of psychological distress compared to golfers with osteoarthritis (8%).
Dr Stenner, a lecturer and occupational therapist, says regular golfers are kept active due to the amount of walking required and they can also experience a range of social benefits.
"People who play golf are often walking 8-10km per round and, as such, are regularly meeting or exceeding recommended physical activity guidelines, which is known to reduce the risk of cardiovascular disease, diabetes, obesity and improve metabolic and respiratory health," he says.
"There are also significant benefits to mental health and wellbeing.
"Our research has highlighted the important role that golf has in building friendships, contributing to community, and bringing a sense of belonging, all of which are known to contribute to mental health and wellbeing."
Staying active and exercising regularly is one of the most important aspects of managing osteoarthritis.
"Lower impact activity such as golf can assist in maintaining activity whereas higher impact activities such as running, jogging and gym may place significant stress on the joints, contributing to increased symptoms and pain," Dr Stenner says.
"There is a growing body of evidence that golf reduces the risk of many chronic conditions such as obesity, diabetes, and cardiovascular disease, and may contribute to the management of these illnesses, which in turn may lower the longer term health and medical costs.
"From a mental health point of view, playing golf is associated with improved wellbeing and lower levels of psychological distress, and this is an important consideration for older adults."
Dr Stenner says there is a gap in the known literature on the topic despite it being one of the most popular sporting activities for older adults.
"Very little is known about the relationship between golf and health and there is so much more we need to find out," he says.
The study was undertaken by researchers from the University of South Australia, University of Dundee, University of Oxford, University of Melbourne and University College London.
Air Pollution May Increase Risk Of Dementia
Three years ago, an international study commissioned by the journal Lancet listed 12 modifiable factors that increased the risk of dementia, including three new ones: excessive alcohol, head injury and air pollution.
Writing in the May 2, 2023 issue of the Journal of Alzheimer's Disease, a team of researchers, led by scientists at University of California San Diego, further elaborate on how exposure to the last of those new factors -- ambient air pollution, such as car exhaust and power plant emissions -- is associated with a measurably greater risk of developing dementia over time.
Senior author William S. Kremen, PhD, professor of psychiatry and co-director of the Center for Behavior Genetics of Aging at UC San Diego School of Medicine, and colleagues examined baseline cognitive assessments of approximately 1,100 men participating in the ongoing Vietnam Era Twin Study of Aging. Average baseline age was 56, with 12 years of follow up.
They additionally looked at measures of exposure to particular matter (PM2.5) in the air and nitrogen dioxide (NO2), which is created when fossil fuels are burned, and assessments of episodic memory, executive function, verbal fluency, brain processing speed and APOE genotype.
APOE is a gene that provides instructions for making a protein crucial to the transport of cholesterol and other fats in the bloodstream. One version or allele of APOE called APOE-4 has been identified as a strong risk factor gene for Alzheimer's disease.
The researchers found that participants with higher levels of exposure to PM2.5 and NO2 in their 40s and 50s displayed worse cognitive functioning in verbal fluency from age 56 to 68. And persons with the APOE-4 allele appeared even more sensitive, with those exposed to higher PM2.5 levels showing worse outcomes for executive function and those with higher NO2 exposure showing worse outcomes involving episodic memory.
Executive function refers to higher-level cognitive skills used to plan, control and coordinate mental behaviors and acts. Episodic memory is the ability to recall and re-experience distinct, specific past events.
"The 2020 Lancet report concluded that modifying 12 risk factors, which include others like education and depression at midlife, could reduce dementia incidence by as much as 40%," said first author Carol E. Franz, PhD, professor of psychiatry and co-director of the Center for Behavior Genetics of Aging.
"That report placed ambient air pollution as a greater risk for Alzheimer's and related dementias than diabetes, physical activity, hypertension, alcohol consumption and obesity. Our findings underscore the importance of identifying modifiable risk factors as early in life as possible -- and that the processes by which air pollution affects risk for later-life cognitive decline begins earlier than previous studies suggest."
Co-authors include: Daniel E. Gustavson, University of Colorado Boulder; Jeremy A. Elman, Christine Fennema-Notestine, Donald J. Hagler, Jr., Xin M. Tu, Tsung-Chin Wu and Nathan Whitsell, all at UC San Diego; Aaron Baraff, VA Puget Sound Health Care, Seattle; Jaden DeAnda, UC San Diego and San Dieog State University; Asad Beck and Joel D. Kaufman, University of Washington; Caleb E. Finch and Jiu-Chiuan Chen, University of Southern California; and Michael J. Lyons, Boston University.
Carol E. Franz, Daniel E. Gustavson, Jeremy A. Elman, Christine Fennema-Notestine, Donald J. Hagler Jr., Aaron Baraff, Xin M. Tu, Tsung-Chin Wu, Jaden De Anda, Asad Beck, Joel D. Kaufman, Nathan Whitsel, Caleb E. Finch, Jiu-Chiuan Chen, Michael J. Lyons, William S. Kremen.
Associations Between Ambient Air Pollution and Cognitive Abilities from Midlife to Early Old Age: Modification by APOE Genotype.
Journal of Alzheimer's Disease, 2023; 1 DOI:
10.3233/jad-221054
Researchers Explore Why Some People Get Motion Sick Playing VR Games While Others Don't
The way our senses adjust while playing high-intensity virtual reality games plays a critical role in understanding why some people experience severe cybersickness and others don't.

Cybersickness is a form of motion sickness that occurs from exposure to immersive VR and augmented reality applications.
A new study, led by researchers at the University of Waterloo, found that the subjective visual vertical -- a measure of how individuals perceive the orientation of vertical lines -- shifted considerably after participants played a high-intensity VR game.
"Our findings suggest that the severity of a person's cybersickness is affected by how our senses adjust to the conflict between reality and virtual reality," said Michael Barnett-Cowan, a professor in the Department of Kinesiology and Health Sciences. "This knowledge could be invaluable for developers and designers of VR experiences, enabling them to create more comfortable and enjoyable environments for users."
The researchers collected data from 31 participants. They assessed their perceptions of the vertical before and after playing two VR games, one high-intensity and one low-intensity.
Those who experienced less sickness were more likely to have the largest change in the subjective visual vertical following exposure to VR, particularly at a high intensity. Conversely, those who had the highest levels of cybersickness were less likely to have changed how they perceived vertical lines. There were no significant differences between males and females, nor between participants with low and high gaming experience.
"While the subjective vertical visual task significantly predicted the severity of cybersickness symptoms, there is still much to be explained," said co-author William Chung, a former Waterloo doctoral student who is now a postdoctoral fellow at the Toronto Rehabilitation Institute.
"By understanding the relationship between sensory reweighting and cybersickness susceptibility, we can potentially develop personalised cybersickness mitigation strategies and VR experiences that take into account individual differences in sensory processing and hopefully lower the occurrence of cybersickness."
As VR continues to revolutionize gaming, education and social interaction, addressing the pervasive issue of cybersickness -- marked by symptoms such as nausea, disorientation, eye strain and fatigue -- is critical for ensuring a positive user experience.
William Chung, Michael Barnett-Cowan.
Sensory reweighting: a common mechanism for subjective visual vertical and cybersickness susceptibility.
Virtual Reality, 2023; DOI:
10.1007/s10055-023-00786-z
'Golden' Fossils Reveal Origins Of Exceptional Preservation
All that glitters is not gold, or even fool's gold in the case of fossils.

A recent study by scientists at The University of Texas at Austin and collaborators found that many of the fossils from Germany's Posidonia shale do not get their gleam from pyrite, commonly known as fool's gold, which was long thought to be the source of the shine. Instead, the golden hue is from a mix of minerals that hints at the conditions in which the fossils formed.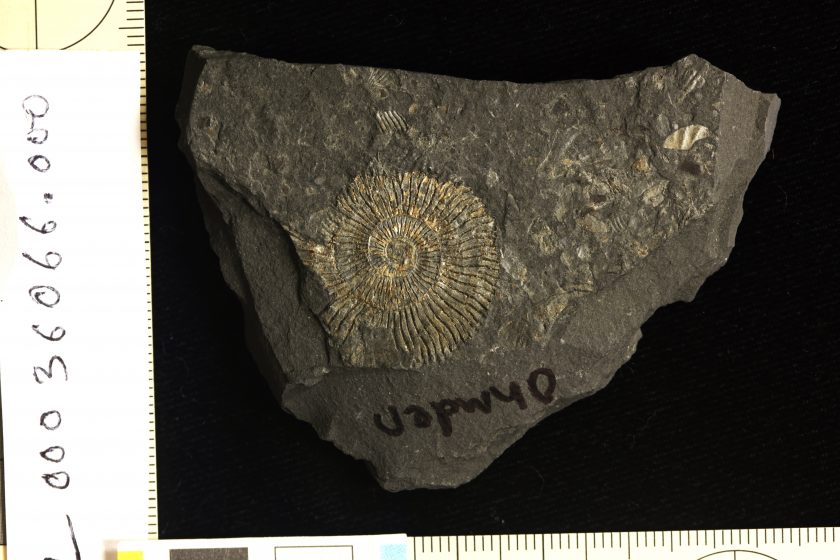 Ammonite fossil From the Ohmden quarry, Posidonia shale lagerstatte. Credit: Sinjini Sinha

The discovery is important for understanding how the fossils -- which are among the world's best-preserved specimens of sea life from the Early Jurassic -- came to form in the first place, and the role that oxygen in the environment had in their formation.
"When you go to the quarries, golden ammonites peek out from black shale slabs," said study co-author Rowan Martindale, an associate professor at the UT Jackson School of Geosciences. "But surprisingly, we struggled to find pyrite in the fossils. Even the fossils that looked golden, are preserved as phosphate minerals with yellow calcite. This dramatically changes our view of this famous fossil deposit."
The research was published in Earth Science Reviews. Drew Muscente, a former assistant professor at Cornell College and former Jackson School postdoctoral researcher, led the study.
The fossils of the Posidonia Shale date back to 183 million years ago, and include rare soft-bodied specimens such as ichthyosaur embryos, squids with ink-sacs, and lobsters. To learn more about the fossilization conditions that led to such exquisite preservation, the researchers put dozens of samples under scanning electron microscopes to study their chemical composition.
"I couldn't wait to get them in my microscope and help tell their preservational story," said co-author Jim Schiffbauer, an associate professor at the University of Missouri Department of Geological Sciences, who handled some of the larger samples.
The researchers found that in every instance, the fossils were primarily made up of phosphate minerals even though the surrounding black shale rock was dotted with microscopic clusters of pyrite crystals, called framboids.
"I spent days looking for the framboids on the fossil," said co-author Sinjini Sinha, a doctoral student at the Jackson School. "For some of the specimens, I counted 800 framboids on the matrix while there was maybe three or four on the fossils."
The fact that pyrite and phosphate are found in different places on the specimens is important because it reveals key details about the fossilization environment. Pyrite forms in anoxic (without oxygen) environments, but phosphate minerals need oxygen. The research suggests that although an anoxic seafloor sets the stage for fossilization -- keeping decay and predators at bay -- it took a pulse of oxygen to drive the chemical reactions needed for fossilization.
These findings complement earlier research carried out by the team on the geochemical conditions of sites known for their caches of exceptionally preserved fossils, called konservat-lagerstätten. However, the results of these studies contradict long-standing theories about the conditions needed for exceptional fossil preservation in the Posidonia.
"It's been thought for a long time that the anoxia causes the exceptional preservation, but it doesn't directly help," said Sinha. "It helps with making the environment conducive to faster fossilization, which leads to the preservation, but it's oxygenation that's enhancing preservation."
It turns out, the oxygenation -- and the phosphate and accompanying minerals -- also enhanced the fossil's shine.
The research was funded by Cornell College and the National Science Foundation. The Posidonia fossil specimens used in this study are now part of the collections at the Jackson School's Non-Vertebrate Paleontology Laboratory.
A.D. Muscente, Olivia Vinnes, Sinjini Sinha, James D. Schiffbauer, Erin E. Maxwell, Günter Schweigert, Rowan C. Martindale.
What role does anoxia play in exceptional fossil preservation? Lessons from the taphonomy of the Posidonia Shale (Germany).
Earth-Science Reviews, 2023; 238: 104323 DOI:
10.1016/j.earscirev.2023.104323
Evidence Of Conscious-Like Activity In The Dying Brain
Reports of near-death experiences -- with tales of white light, visits from departed loved ones, hearing voices, among other attributes -- capture our imagination and are deeply engrained in our cultural landscape.
The fact that these reports share so many common elements begs the question of whether there is something fundamentally real underpinning them -- and that those who have managed to survive death are providing glimpses of a consciousness that does not completely disappear, even after the heart stops beating.
A new study published in the Proceedings of the National Academy of Science, provides early evidence of a surge of activity correlated with consciousness in the dying brain.
The study, led by Jimo Borjigin, Ph.D., associate professor in the Department of Molecular & Integrative Physiology and the Department of Neurology, and her team is a follow-up to animal studies conducted almost ten years ago in collaboration with George Mashour, M.D., Ph.D., the founding director of the Michigan Center for Consciousness Science.
Similar signatures of gamma activation were recorded in the dying brains of both animals and humans upon a loss of oxygen following cardiac arrest.
"How vivid experience can emerge from a dysfunctional brain during the process of dying is a neuroscientific paradox. Dr. Borjigin has led an important study that helps shed light on the underlying neurophysiologic mechanisms," said Mashour.
The team identified four patients who passed away due to cardiac arrest in the hospital while under EEG monitoring. All four of the patients were comatose and unresponsive. They were ultimately determined to be beyond medical help and, with their families' permission, removed from life support.
Upon removal of ventilator support, two of the patients showed an increase in heart rate along with a surge of gamma wave activity, considered the fastest brain activity and associated with consciousness.
Furthermore, the activity was detected in the so-called hot zone of neural correlates of consciousness in the brain, the junction between the temporal, parietal and occipital lobes in the back of the brain. This area has been correlated with dreaming, visual hallucinations in epilepsy, and altered states of consciousness in other brain studies.
These two patients had previous reports of seizures, but no seizures during the hour before their deaths, explained Nusha Mihaylova, M.D., Ph.D., a clinical associate professor in the Department of Neurology who has collaborated with Dr. Borjigin since 2015 by collecting EEG data from deceased patients under ICU care. The other two patients did not display the same increase in heartrate upon removal from life support nor did they have increased brain activity.
Because of the small sample size, the authors caution against making any global statements about the implications of the findings. They also note that it's impossible to know in this study what the patients experienced because they did not survive.
"We are unable to make correlations of the observed neural signatures of consciousness with a corresponding experience in the same patients in this study. However, the observed findings are definitely exciting and provide a new framework for our understanding of covert consciousness in the dying humans," she said.
Larger, multi-center studies including EEG-monitored ICU patients who survive cardiac arrest, could provide much needed data to determine whether or not these bursts in gamma activity are evidence of hidden consciousness even near death.
Gang Xu, Temenuzhka Mihaylova, Duan Li, Fangyun Tian, Peter M. Farrehi, Jack M. Parent, George A. Mashour, Michael M. Wang, Jimo Borjigin.
Surge of neurophysiological coupling and connectivity of gamma oscillations in the dying human brain.
Proceedings of the National Academy of Sciences, 2023; 120 (19) DOI:
10.1073/pnas.2216268120
Disclaimer: These articles are not intended to provide medical advice, diagnosis or treatment. Views expressed here do not necessarily reflect those of Pittwater Online News or its staff.