June 5 - 11, 2011: Issue 9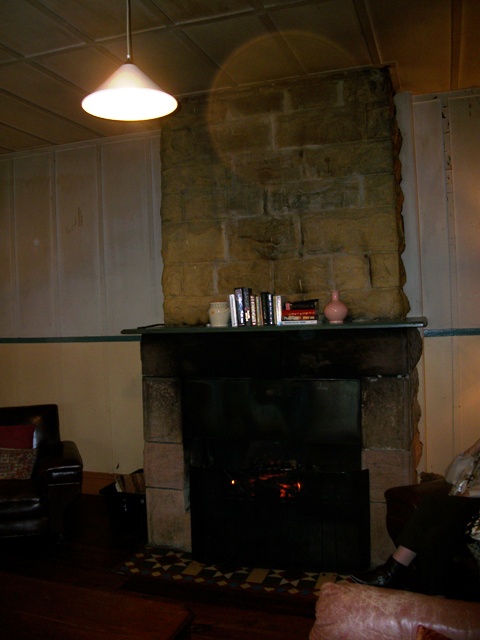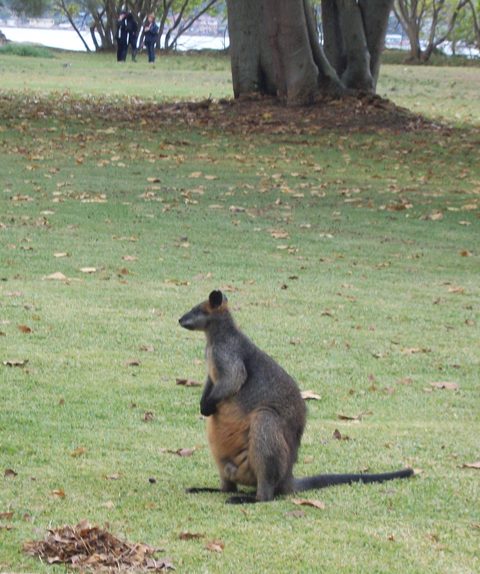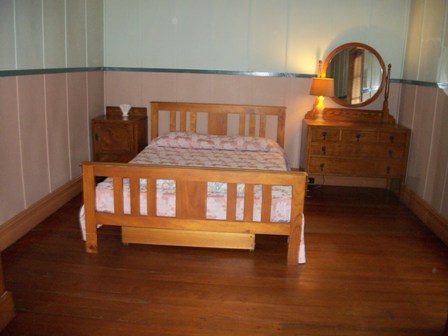 Midholme, Currawong Beach
Midholme smells like my grandmother's farm and brings a sense of homesickness for places, or more for 'times' past. A simple classic structure with a central room around which bedrooms and kitchen are linked by a traditional wrap around veranda is a great example of how many beach-houses and farmhouses were in Pittwater, and elsewhere in Australia, prior to today's rush to fill the land with concrete and steel monstrosities.
'Currawong, originally named Little Mackaral Beach, was settled by John Clarke in 1823, a NSW Military Veteran. The land was purchased by William Burke in 1824.

The Wilson family owned Little Mackarel from 1871 until 1908, when the property was known as "Wilsons Beach" In 1908 Little Mackerel Beach came into the possession of Pink Marie Stiles, who was married to Dr. Bernard Tarlton Stiles, a physician. The Wilson house, occupied by the Stiles family, was destroyed by fire before 1917. Between 1916 and 1917 a house named "Africa" was built by the Stiles family. This house survives today, albeit renamed "Midholme". The Stiles family also constructed a house known as "Wildenerss" or "Southend", used as a general store and guest house. Little Mackarel Beach was purchased by the Port Jackson and Manly Steamship Company in 1942. In 1949 the Port Jackson and Manly Steamship Co sold the Beach to the Labour Council of NSW for £10,000, including 4 cottages. 8 Cabins were constructed between 1949 and 1952 and an additional "Vandyke" style cabins between 1950–1953 and in 1990 a managers house was constructed.' (from: Wikipedia)
Constructed in 1915 a little to the northeast of where the original Wilson family farmhouse was, (which burnt down) the Stiles family built 'Africa', later renamed 'Midholme' as a Federation style hobby farm from weatherboards and Fibro sheeting, a product used in many holiday homes during that period. Some sources state it was renamed Midholme due to being midway between the Northend and Southend homes. The house stands on sandstone piers for ventilation and to avoid flooding in king tides or when the creek overflows. Originally the veranda was enclosed and these areas were traditionally used as sleeping places during days when the house was full or it was too hot to sleep indoors. The Stiles also used this front veranda as a school area, which other children from nearby bays would attend, when they were in residence with their governess or a tutor. Bernard and Pink Stiles (better known as Peggy) and their children - Bernard Jnr, Nora, Pat and Joy spent many happy years at Little Mackeral, fitting in well with the local close-knit community.
Further Reading:
During their occupation of the property the Stiles also constructed a house and garden later known as Wilderness or Southend. Southend was constructed prior to 1937. The building was constructed in a Federation style, however it was destroyed by fire sometime between 1946 and 1949. The site contained gardens which were reportedly quite extensive and included vegetables and fruit trees to the northwest of the house. Bernard Stiles junior recalls that this building [Southend] replaced an earlier structure which also had gardens containing jonquils and geraniums. Southend was also used as a general store by the Stiles family and for a brief period as a guest house.
Other features noted as being present or built during the time of the Stiles family include post and rail fencing, a jetty at the northern end of the beach and extending northwest following the tidal flat and south creek; tennis courts, flower gardens, a windmill, a dairy/stables and a well. The structure located just northwest of the farmhouse may have been the site of the kitchen for the homestead, later known as Canning Cottage, were the telephone was installed in the 1930s.
Pink subdivided Portion 10 into a further 3 allotments during the Stiles family ownership of the property. These included the sale of lot 4/DP 978424 to Isaac Barry Evans and Harriet May (32 ¾ perches) in August 1918; Lot 1/DP 166328(1acre, 1 rod and 36 perches) to Hector Henry Forsayth in June 192038 and Lot 1/DP 337208 (29 ½ perches) to Sophie Rock in 193739.
Forsayth and his wife constructed a house known as Northend within their allotment which fronted the beach in the 1920s. They also constructed a boatshed, a flagpole and a concrete retaining wall in an effort to obstruct the tide which was undermining the foundations of Northend (Figure 7). The concrete wall constructed to assist the retention of the Northend house did not stop the erosion of Northend's foundations and it was demolished in the 1970s. A pine tree is shown in an old photograph of the house.
FROM: ARCHAEOLOGICAL & HERITAGE
MANAGEMENT SOLUTIONS PTY LTD 14 MARCH 2008
Retrieved from: https://majorprojects.affinitylive.com/.../Appendix%20U%20- %20European%20Archaeology%20-%20AHMS.pdf
Copyright Pittwater Online News, 2011. All Rights Reserved.