June 10 - 16, 2018: Issue 363
Avalon Beach Historical Society's 9th Great Historic Photographic Exhibition: Thousands Of Stories Made Accessible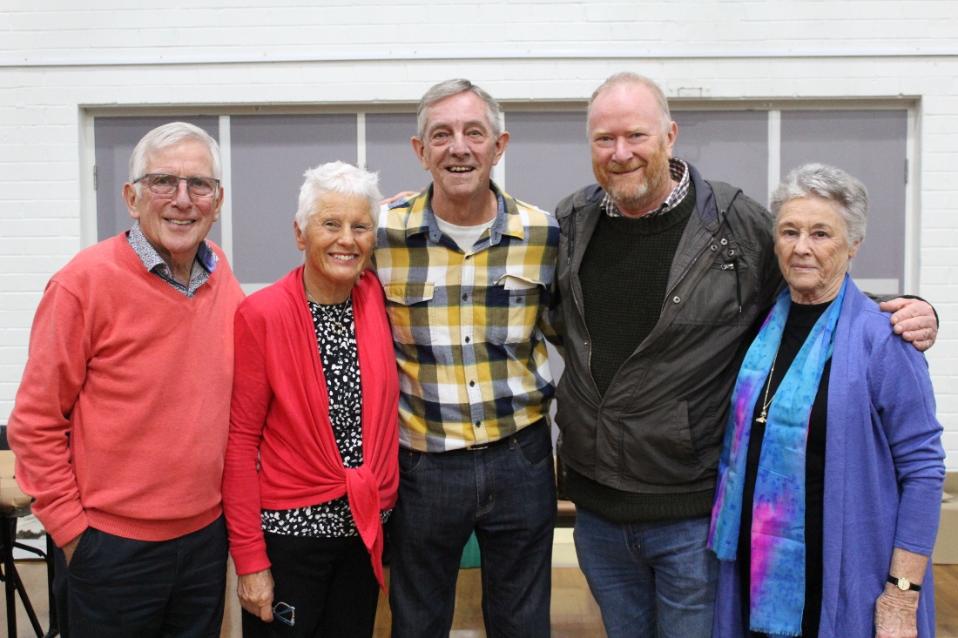 Five of the original 19 ABHS Members were in attendance at the opening;
Russell and
Gwen Lansbury,
Geoff Searl,
Nickolas Manfield, and Judy Thomson.
Avalon Beach Historical Society's 9th Great Historic Photographic Exhibition: Thousands of Stories
There are around one thousand photographs on display at Avalon Recreation Centre this June long weekend and each weaves the many tracks, paths and roads that have evolved with the development of a rural place into suburbs on the fringe of a city. The exhibition is proof positive that any picture is worth more than a thousand words.
This is best underlined in an example that show show yesterday is connected to today through us, the people who live here. Alison Bosley stands beside a photograph of her Great aunt, Grace Wickham. Grace was the wife of Stan Wickham, a rugby giant during his younger days.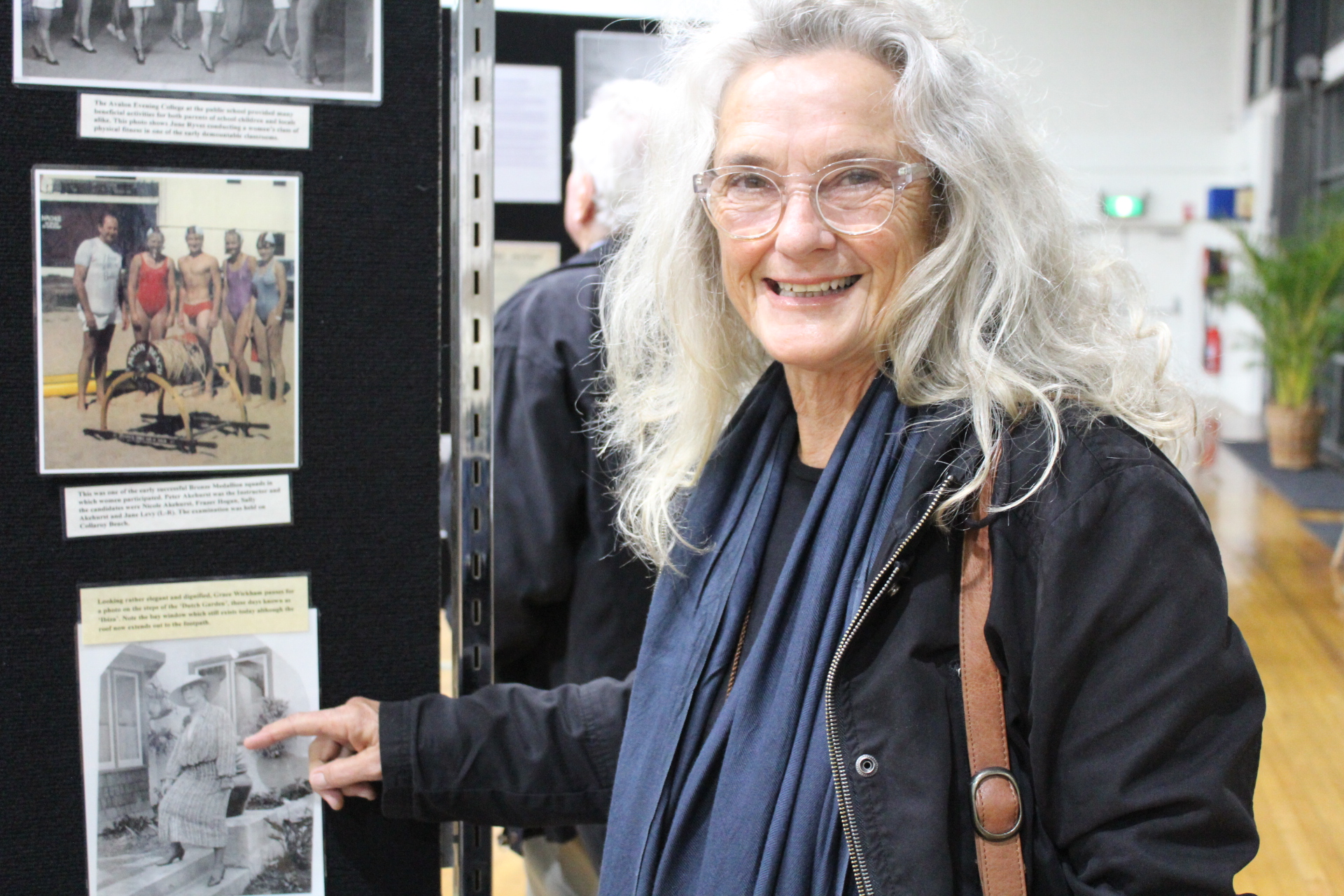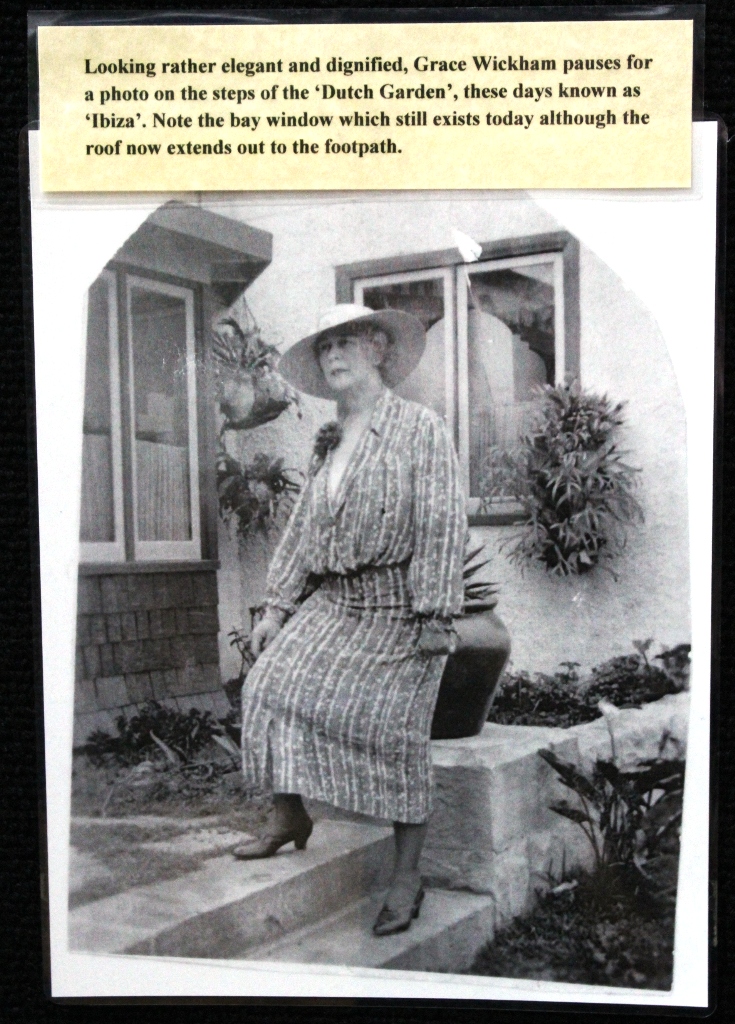 Grace came to Avalon in 1924 with Stan and their two young children to take up tenancy of A. J. Small's General Store.
In 1934 the Wickham's had built their own store on the diagonally opposite corner, where the wine store now stands. While Stan was out making deliveries Grace would run the store, including the Post Office within the store, redirected telephone calls, handled holiday lettings for the cottages and homes as they sprang up, raised her children and as a nurse, acted as the local GP until a doctor had settled in the valley of Avalon.
On a tragic note, she also took the telegram which informed her of her son being shot down over Germany in 1939 whilst a flier for the Royal Air Force.
66 CASUALTIES
The R.A.F. casualty list includes Pilot Officer S. M. Wickham, of Avalon Beach,
New South Wales, and acting-Flight Lieutenant E. J. Heatherington, of Timaru, New Zealand.
Both were killed on active service.
The sixteenth casualty list contains 66 names.
Details are :
Wickham Lane, running beside the Post Office's present site is named after the Wickhams.
Alison Bosley explains that this was the path they used to use to go to the shop and later the tea rooms beside it.
"They lived in Central Road and that was the path they walked along to go to work"
LIKE Mark Twain's famous pre-demise 'obituary,'
our recent reference to ex-Parramatta and Rugby Union international, Stan Wickham, as the 'late,' was 'somewhat premature.'
Stan
, of course (like Johnie Walker)
is still going strong at his seaside home at Avalon Beach and, come January next, he'll be 80 years young.
'Tell the folks in Parramatta that I'm feeling as fit as a fiddle,' said Stan', when I phoned him to apologise for having inadvertently written him off this world's ledger. Stan, who was playing with Parramatta Rugby Union Football Club when the team temporarily folded up in 1884, is sad about the side's present eclipse. ''Tell the boys I'm open to an offer,' he cracked as we hung up. ROUNDABOUT (
1955, August 17
).
The Cumberland Argus
(Parramatta, NSW : 1950 - 1962), , p. 1. Retrieved from
http://nla.gov.au/nla.news-article131388162
President of the Avalon Beach Historical Society, Geoff Searl, welcomed around 100 Members, Friends of ABHS and Community Stalwarts of the society on Friday night to a sneak peek at this year's ABHS Exhibition.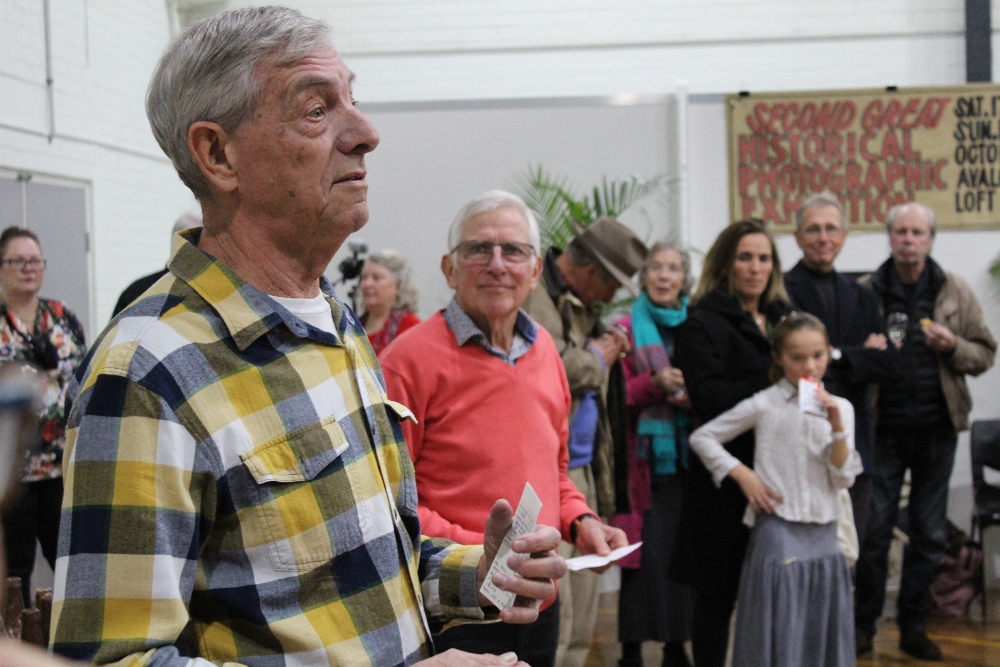 Geoff Searl - welcoming address
Geoff thanked Mayor Michael Regan for his attendance, as well as Councillor Kylie Ferguson, stating the 9th Great Historic Photographic Exhibition was made possible through a five thousand dollar grant through council and the NSW Government which was worked out, as a figure, by what could only be a conservative estimate.
"This represents around 230 hours of voluntary work by Members over the next four days," Geoff said on Friday. "Today (Friday) we had 13 Members helping set up."
As Geoff Searl and John Stone have been working at the 9th exhibition for a few months prior to opening day, doubling or even tripling the hours of pre-work, during exhibition work and then packing it all away again work, is what doesn't get counted but actually counts big time when you see what's on display. The grant money was put towards hosting a much larger exhibition than first envisioned, allowing the space to be bigger and the hiring of extra display boards to encapsulate many of the works under themes.
So 'Great' in this terminology refers to scale – although the 9th ABHS Great Historic Photographic Exhibition is 'Great' in all that's in it as well.
Everything from the social to natural is available and grouped cleverly to allow access to a timeline that stretches from preoccupation eras right through to where we stand now. You can see parts of Mona vale and Newport you may not have seen as these gems date from paddock and cart and horse days.
Examples: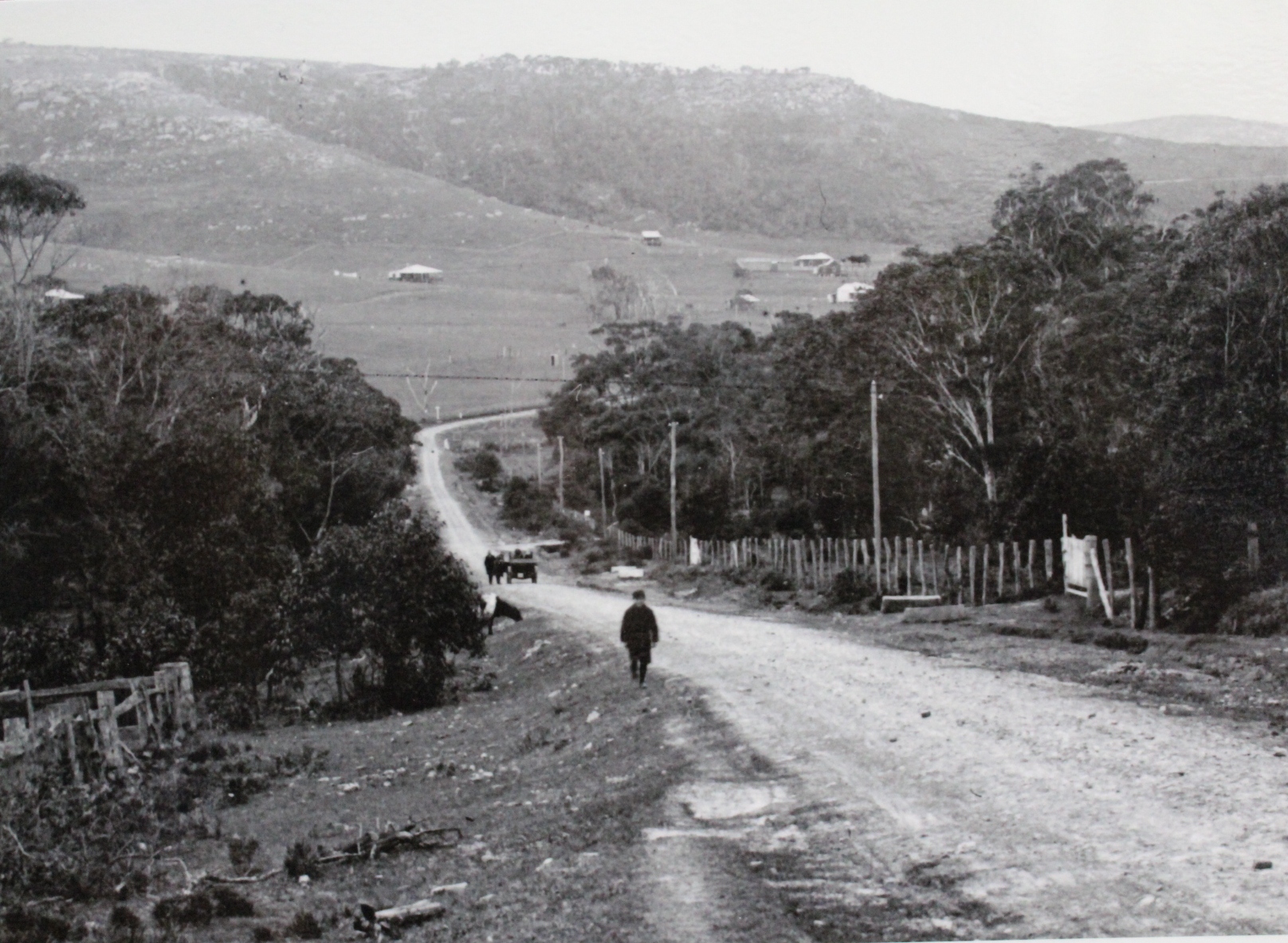 Heading north along Barrenjoey Road - this is the track leading down the hill with Newport hill in the background, circa 1915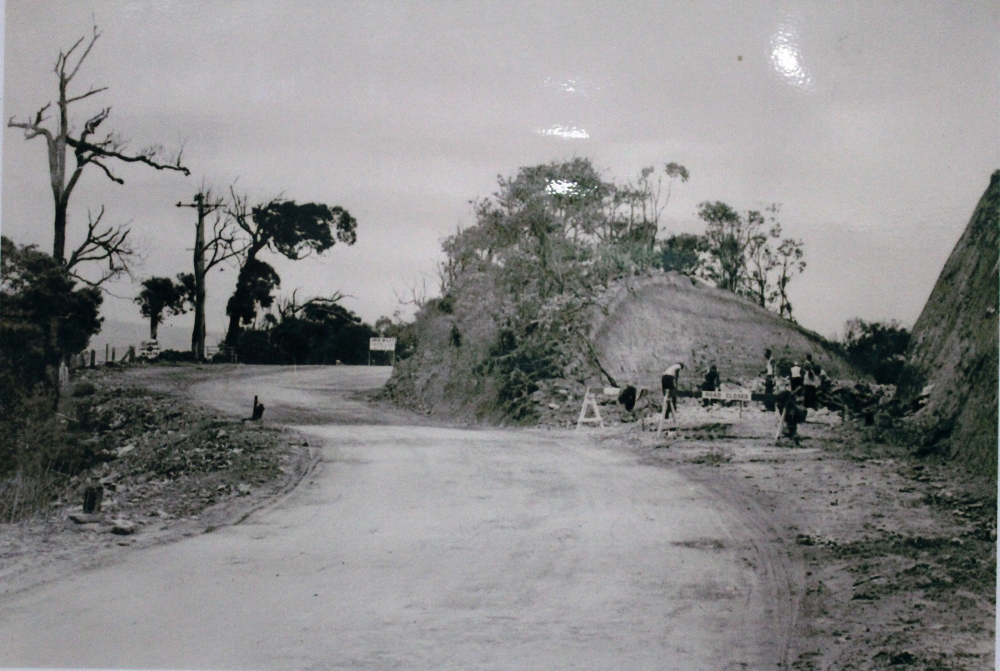 Or this - the Road leading up the hill between Mona Vale and Newport - this spot is near Bushrangers Hill - these road works were done, alike that out past Church Point to Coal and Candle Creek, through Australian Depression Work Relief Programs.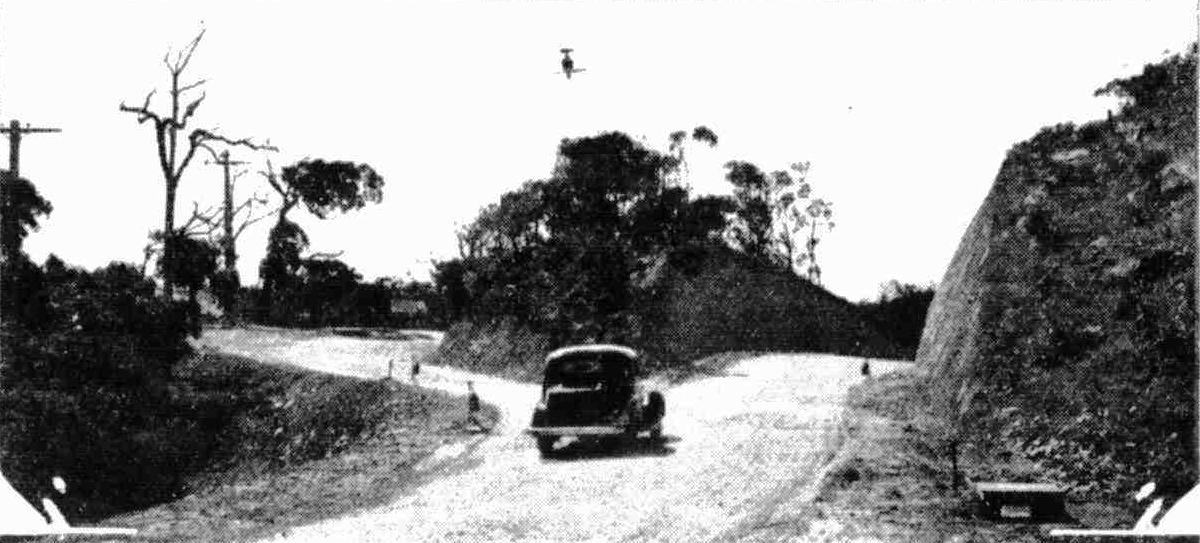 Extensive improvements are being made to the road to Palm Beach. This big cutting on the Newport-road has just been completed. The old blind turn, which was a source of danger when traffic was heavy, is on the left. Another cutting is being made at the northern end of Mona Vale. Tents and Motor-Campers (1935, November 20). Sydney Mail (NSW : 1912 - 1938), p. 50. Retrieved from http://nla.gov.au/nla.news-article160499041
You can see exhibits that focus on the research of subjects undertaken by Geoff and supporters where they have physically tracked down where items rumoured to still exist are – for example, the Petroglyph in a rock on our western shores stated to be an aboriginal carving of Governor Phillip's cutter when this first visited Pittwater in 1788.
Compare: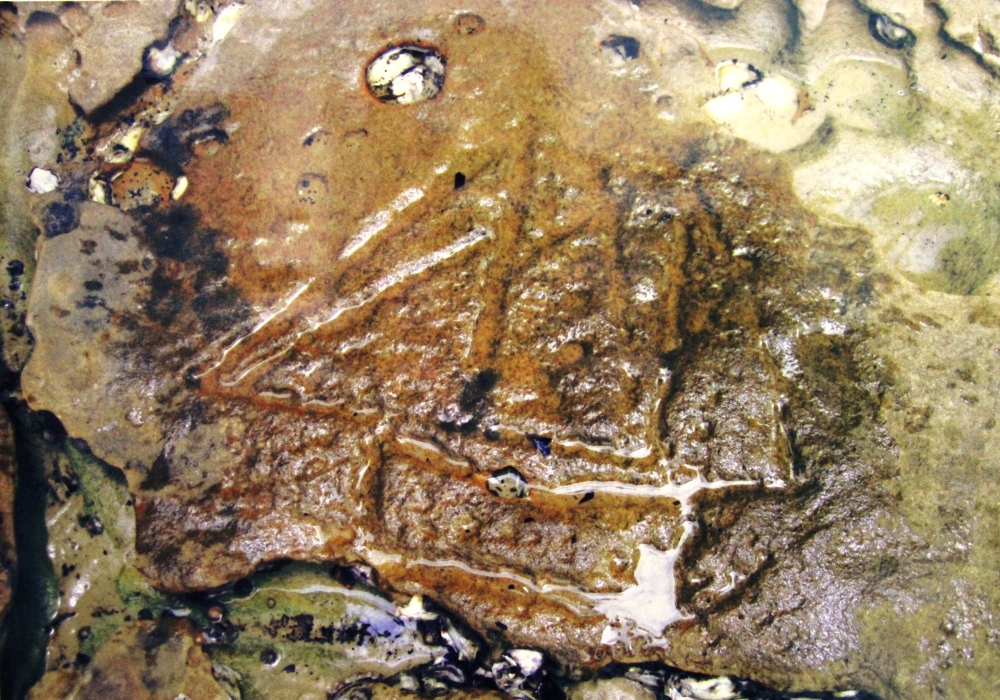 With: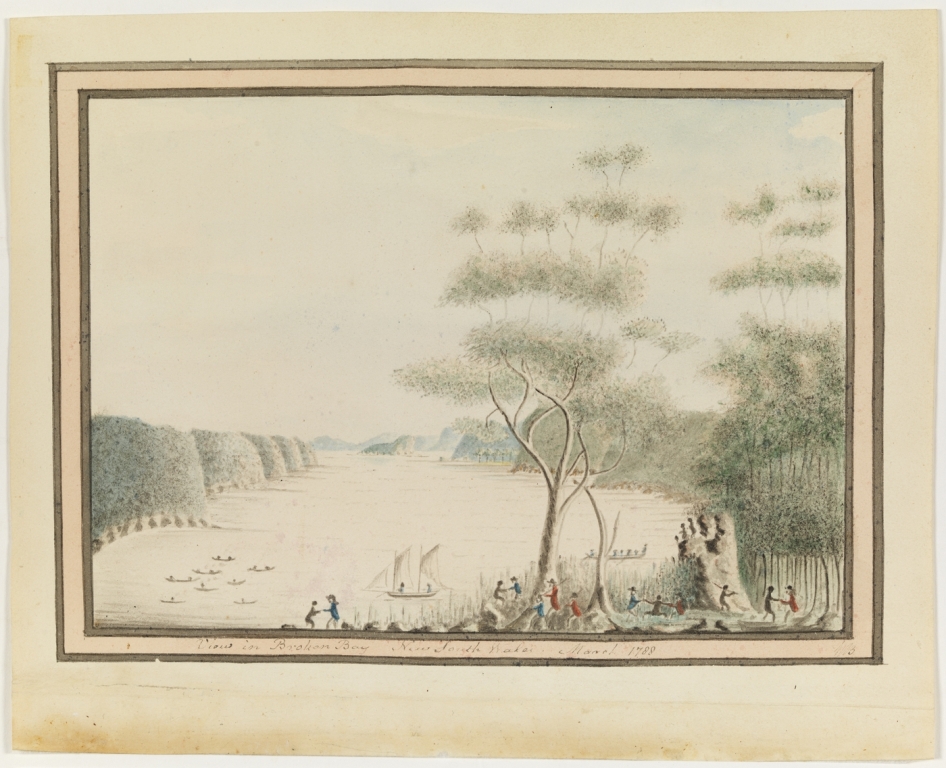 'View in Broken Bay New South Wales. March 1788'. Image No.: a3461013h. Courtesy State Library of New South Wales.

Geoff and the ABHS Members pursuit of making a record brings inestimable riches to us all – it's a very own local time machine!
Another positive, as Geoff explained on Friday;
"One of the great aspects of hosting these Exhibitions is that visitors then approach us and say, 'hey; I have a photo album of when we were camping at Avalon Beach during the 1930's – would you like to borrow this and make some copies for your records?' – so we get more records to add in."
Mr. Searl singled some attendees out for thanks, foremost among them John Stone who was the first ABHS Life Member, contributes countless hours and effort archiving images and hosts the ABHS Office at the front of his shop in Bowling Green Lane, Avalon Beach.
Patron Jim Macken came in for some words of high praise. Unable to attend on Friday evening Jim had visited during the day while the final setup was proceeding. Some of the works from his great books are part of the display and he was also another generous benefactor.
Twelve other ABHS Members had sponsored panels as well.
Five of the original 19 ABHS Members were in attendance at the opening; Gwen and Russell Lansbury, Nickolas Manfield, Judy Thomson and Geoff Searl. In thanking them for attending the President of ABHS also thanked all other Members present and included praise for younger ABHS Members as 'they are the future'.
Tom Hartley was thanked for all his work on the ABHS website. Tasman Couston, a student at Barrenjoey High School doing the Duke of Edinburgh Award through the school was thanked for all the work on digitising cassette tapes of Oral Histories. Joel Seaton, a teacher at Avalon Public school was also thanked for his enthusiasm for connecting the next generation to where they come from and what was here before them. Geoff stated that 360 Avalon school students will be visiting the Exhibition on Tuesday this week – bound to be a great experience for them!
Russell Lansbury officially opened the Avalon Beach Historical Society's 9th Great Historic Photographic Exhibition, doing his utmost to communicate the hard work and years of service Geoff Searl has undertaken in commencing and expanding the activities of the now 35 years of the Society. Mr. Lansbury explained Geoff does many other voluntary works in the community; everything from Bushcare at Avalon Golf Course and Angophora Reserve to giving educational talks in local schools to doing his Patrols at Avalon Beach as a Member of Life Saving Club or working as part of the Avalon Preservation Association to look after other community expectations, all 'tip of the iceberg stuff' – Mr. Lansbury explained.
Gwen Lansbury took delight in launching a new printed work of Geoff's little snapshots into local history. This is only a limited edition run of Geoff's stories, which you can get at the exhibition, along with some other great local history books; so get in quick if you want a copy of that.
The Avalon Beach Historical Society's 9th Great Historic Photographic Exhibition is filled with great insights, images and knowledge you may not have encou8ntered before, and displays the full gamut of local human endeavour and emotion.
One last example was pointed out by the genius John Webster on Friday evening;
"See this photograph here of the Avalon Beach sign put up by A J Small in 1921 – well this is a photograph of a beach in which you cannot see the sea – see there's no 'c' there."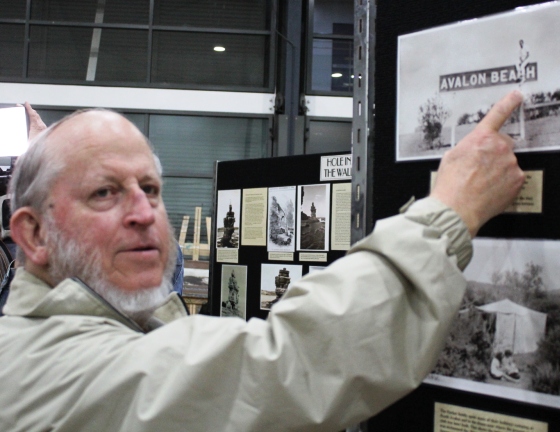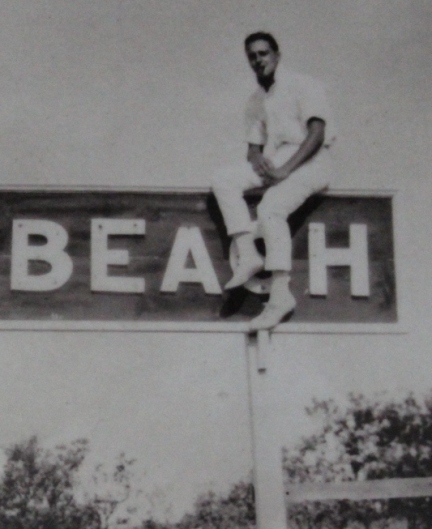 Think about it….
The photograph illustrates what Geoff was speaking of earlier; this is a photograph belonging to the Parker family and shows Vic. Parker sitting atop the sign placed there by A J Small. This stood at the entrance to the beach and behind where the current bus stop is and another version features in the December 1921 'Avalon Will Be slogan used in sales brochures and advertisements. Some of those run as this week's main History page feature as we look at how roads appeared through these Avalon Beach subdivisions and changed the physical landscape. That's a bonus ABHS 35th celebration!
That 1921 sale of land slogan that has been taken up with a passion by the Creative Creatures film Festival: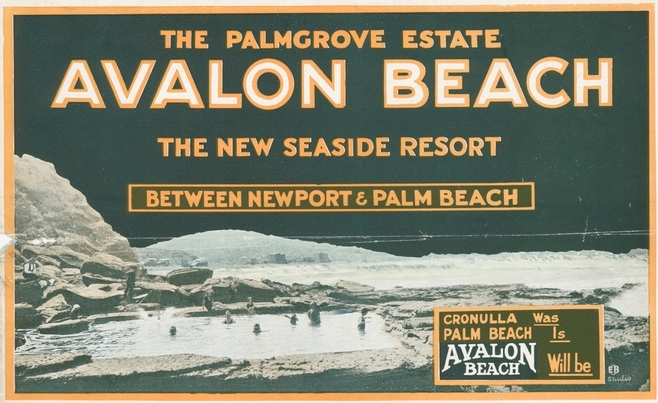 Cronulla was, Palm Beach is, and Avalon Beach will be. This is the catch slogan which has been adopted by the vendor of the Palmgrove Estate at Avalon, which is to be sold by Messrs. H. W. Horning and Co., on Boxing Day. Judging by the beautiful panoramic views which appear in an attractive booklet, and which also occupy a conspicuous position in Messrs. Horning and Co.'s windows, Martin-place, the scenery surrounding the estate must be exceptionally beautiful. Avalon is the new sea side resort between Newport and Palm Beach.
The Palmgrove Estate is on the main Barrenjoey-road, and is right at the beach. The owner has evidently had the public good in mind, as the estate has been well planted with Ornamental shade trees, while a section of it known as the Palm Grove, has been presented as a park. This is a remarkable beauty spot, with a wealth of graceful palms, maidenhair, burrawang, and other ferns. The estate is in every respect a most attractive proposition to those looking for week-end and holiday sites. REAL ESTATE NEWS. (1921, December 11). Sunday Times (Sydney, NSW : 1895 - 1930), p. 10. Retrieved from http://nla.gov.au/nla.news-article123241058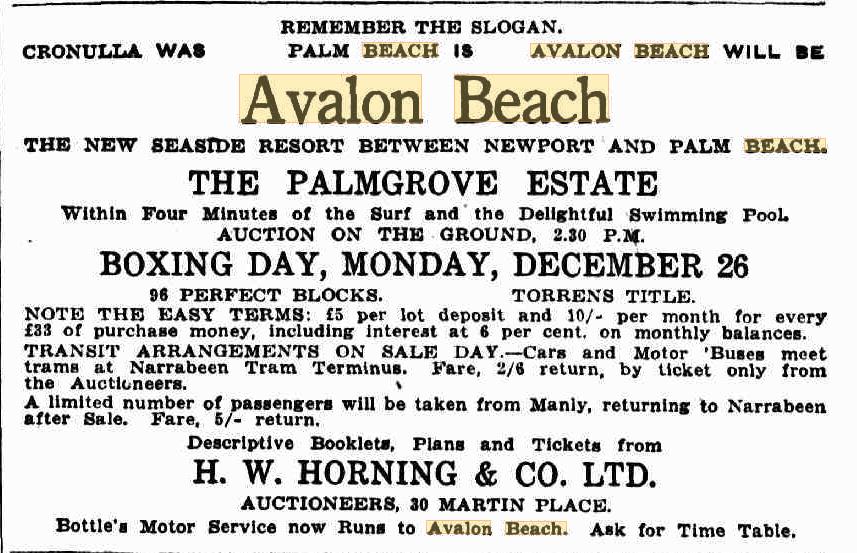 Advertising (1921, December 24). Smith's Weekly (Sydney, NSW : 1919 - 1950), p. 20. Retrieved from http://nla.gov.au/nla.news-article234270570

The one associated with the Palmgrove Estate also allows us some snapshots of the valley of then and that sign where you can actually see the sea behind it: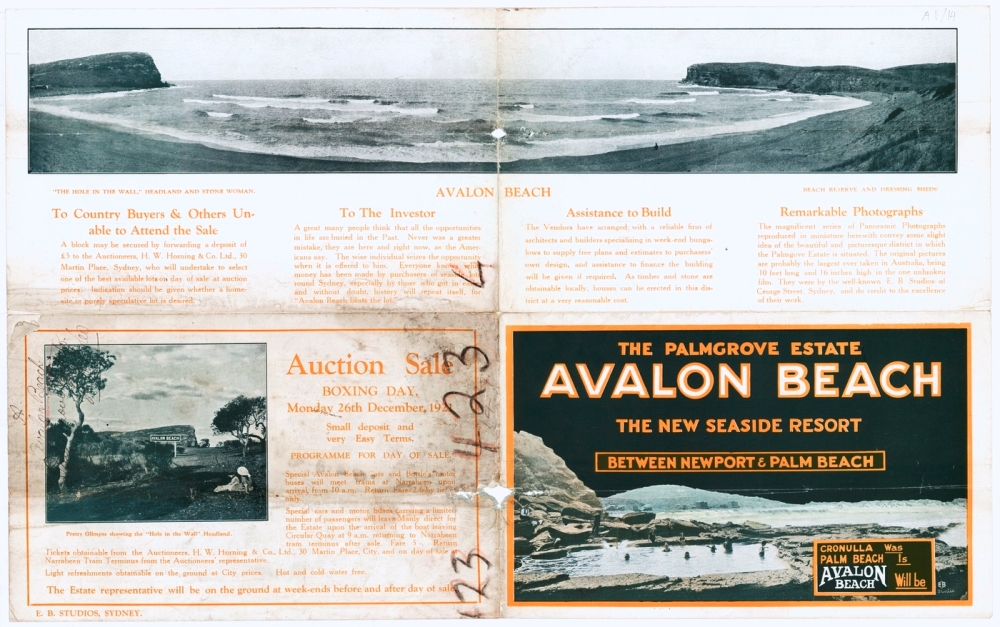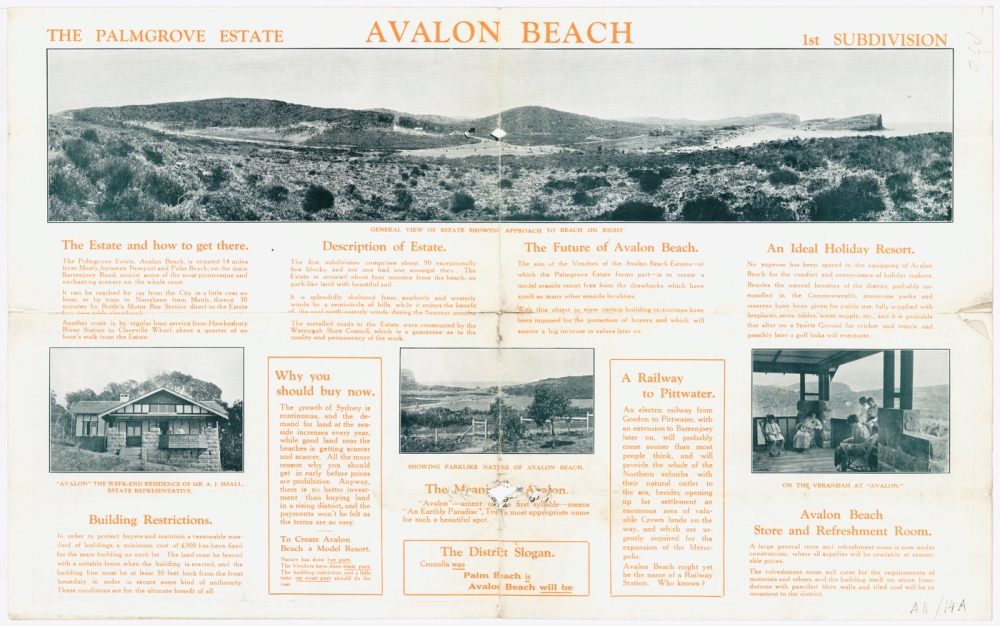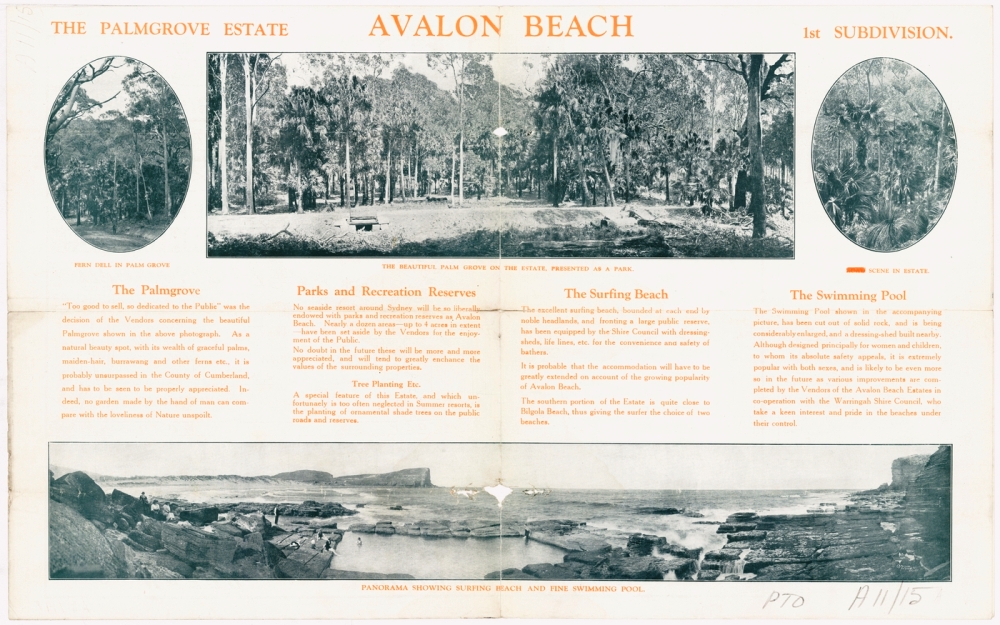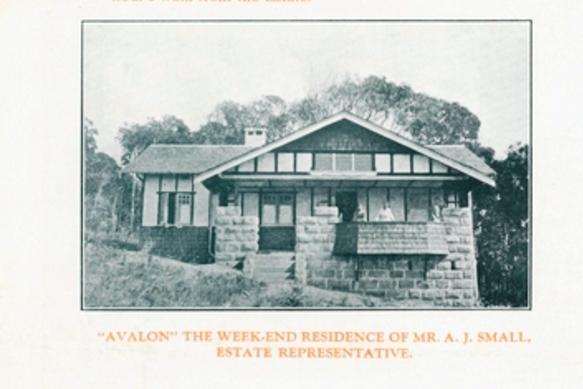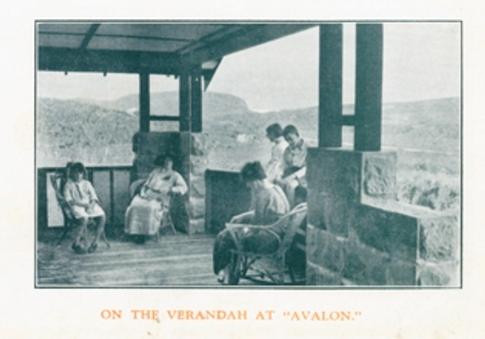 Avalon Beach, Palmgrove Estate; 26-Dec-21, Subdivisions maps and sections from. Images No.: c027560016h, c027560017h and c027560018h, courtesy State Library of New South Wales.
The society holds many of these great old sales brochures and high res. versions of these images - Geoff shared this one as part of letting people know about the 8th exhibition: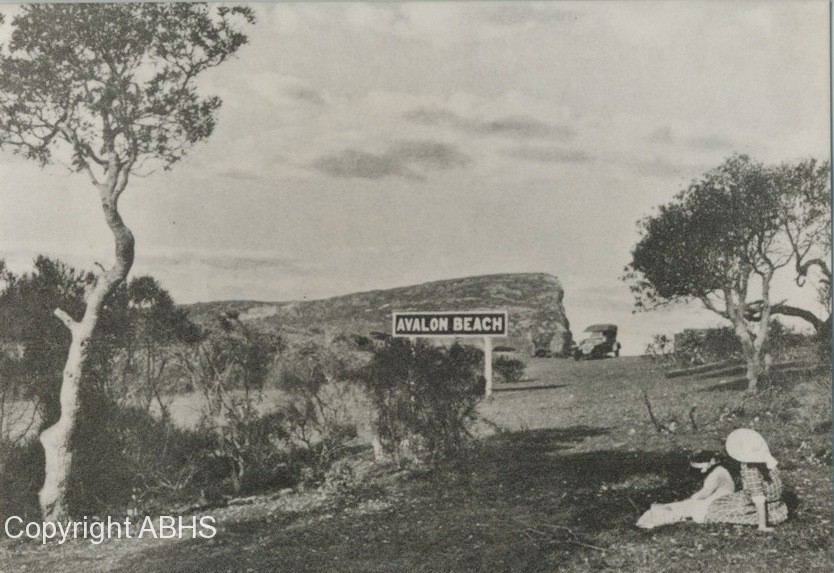 Roger Sayers forwarded a report on the May Meeting of the ABHS in which he shared how that meeting featured some Parker family album beauties - from Roger;
"The PARKER FAMILY have known Avalon Beach for at least 96 years. Although Vic and Joyce Parker have been members of our Society for many years, it was Vic's dad who chose Avalon Beach as the family holiday destination from as early as 1922. They pitched tents for some years and then built a holiday house in Marine Parade.
Mr Parker carried a camera with him on most visits to Avalon Beach and wrote the date on each print in pen.
John Stone and Geoff Searl ABHS President have selected the best 18 shots for the 9th Great Historical Photo Exhibition to be held in June, and collated a great set of around 30 photos for the meeting, which members loved seeing on the big screen.
It's always fascinating to identify or recall the changes in our local area that have occurred in many familiar locations, while seeing that others still retain their natural charm."
The Full Picture: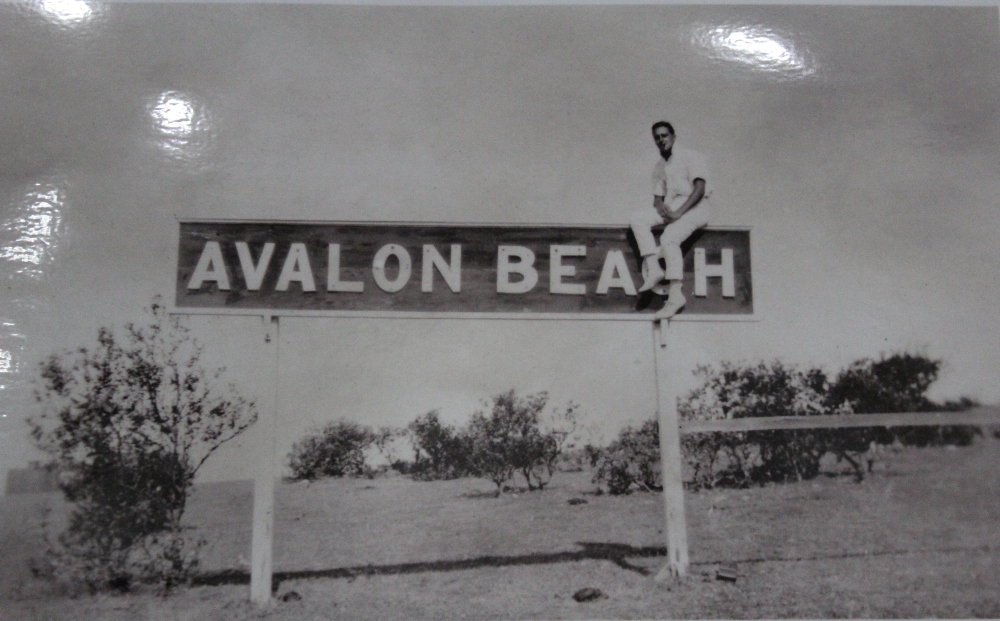 The Avalon Beach Historical Society's 9th Great Historic Photographic Exhibition run 10am to 5pm all this long weekend – definite 'do yourself a favour' criteria.
A few more photos of Friday evening's opening - 'for the record'!
And one of John Illingsworth's great films!
AVALON BEACH HISTORICAL SOCIETY'S 9th GREAT HISTORIC PHOTO EXHIBITION 2018
Published by Pittwater Pathways on June 9, 2018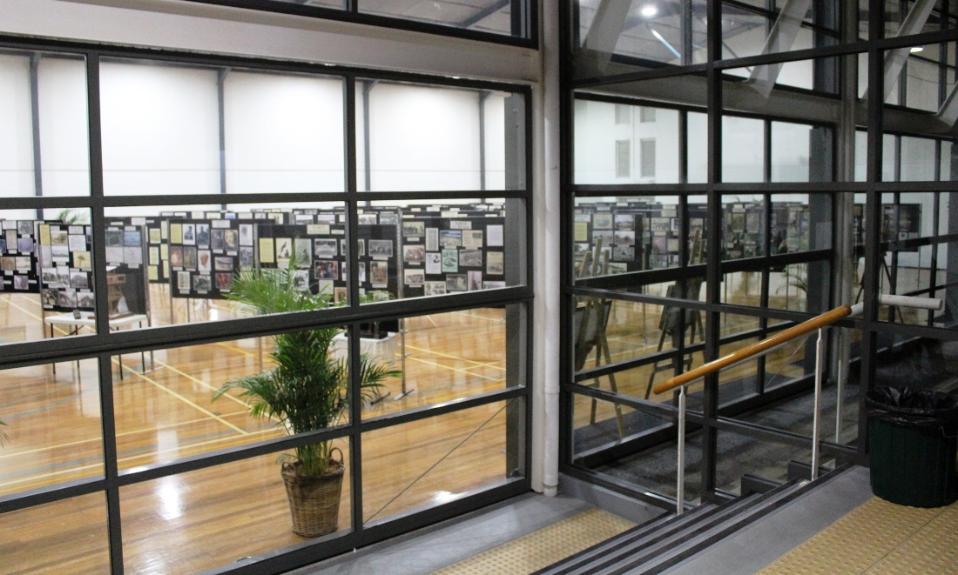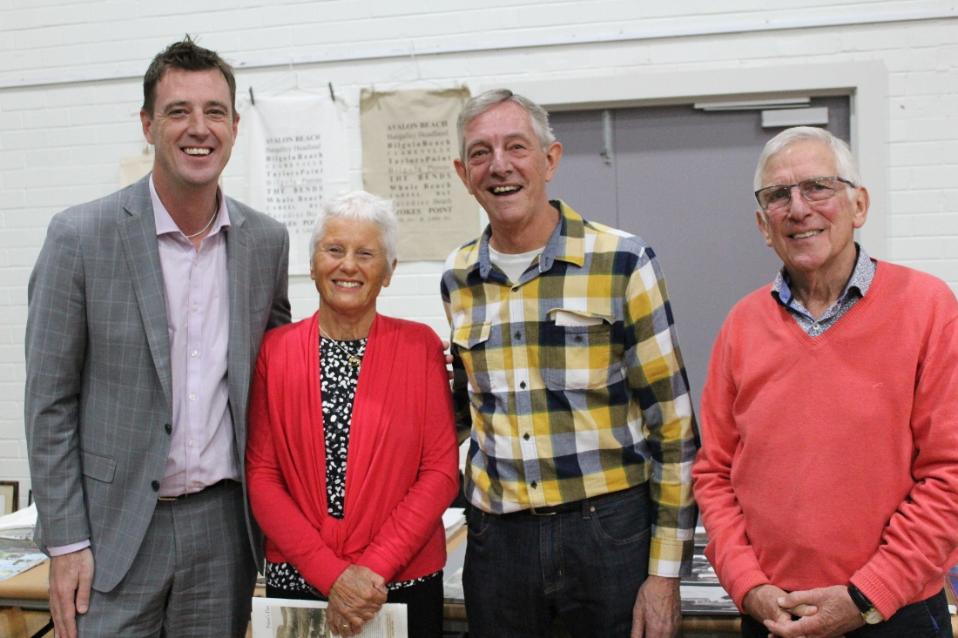 Mayor Michael Regan, NBC, Gwen Lansbury, Geoff Searl and Russell Lansbury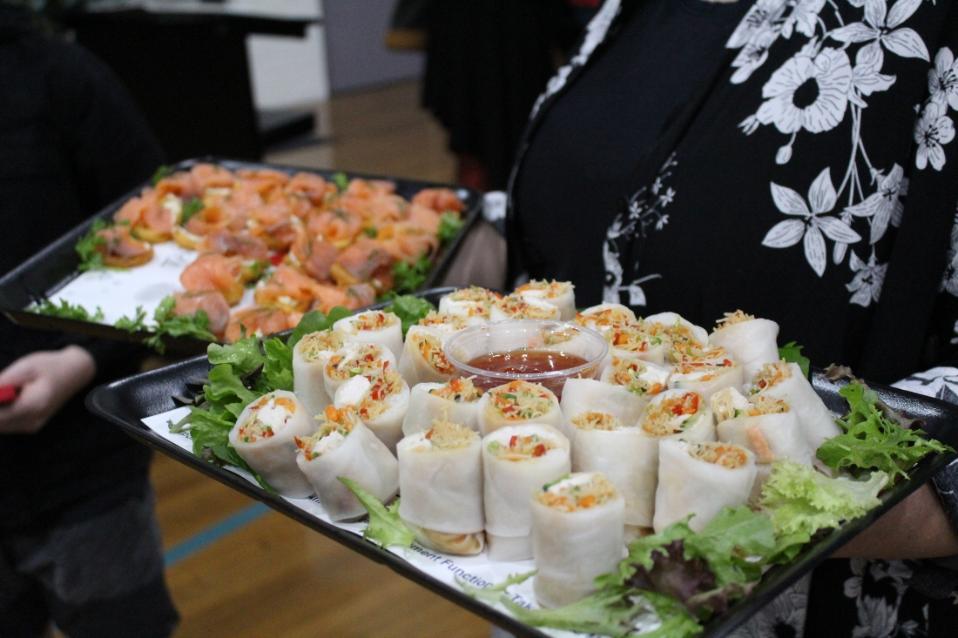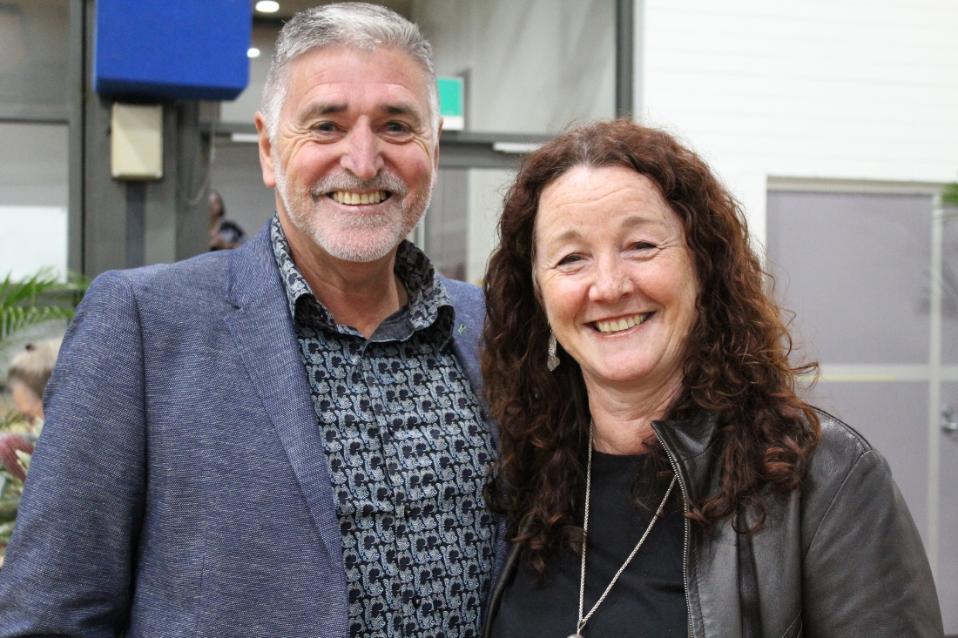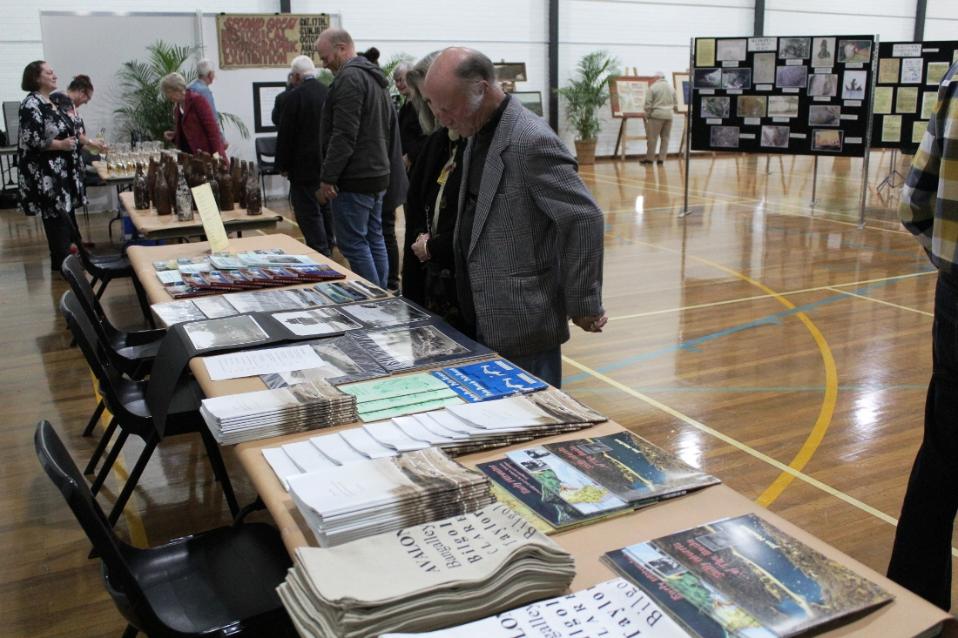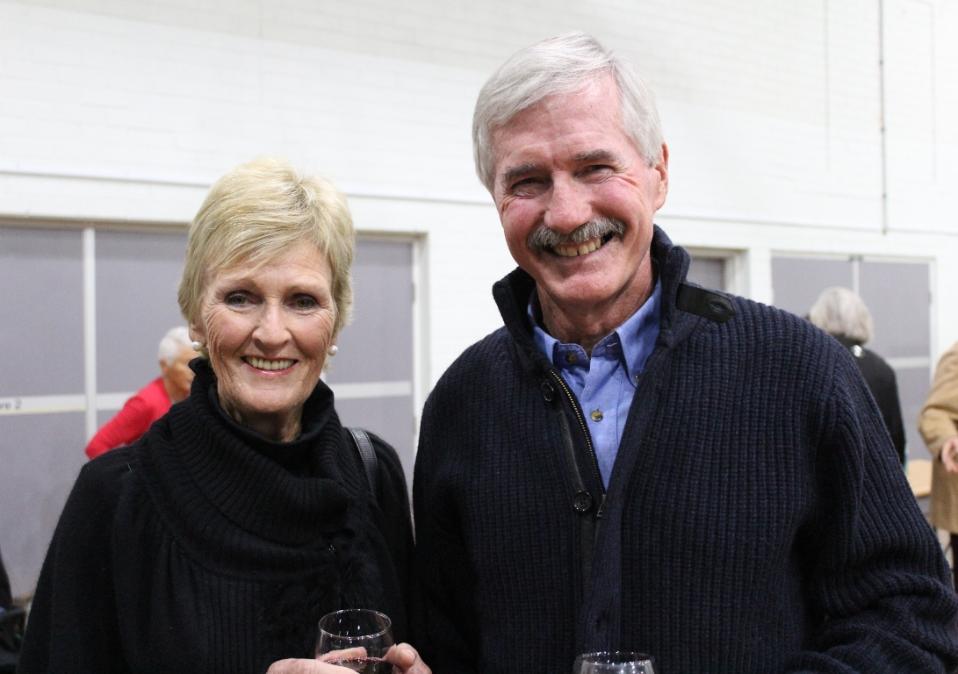 Elizabeth and Gavin Butler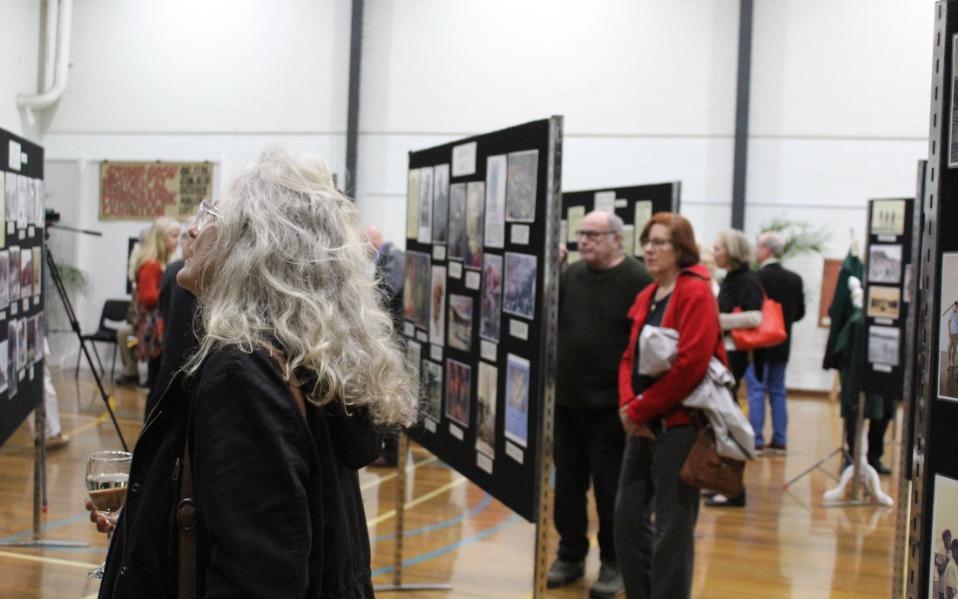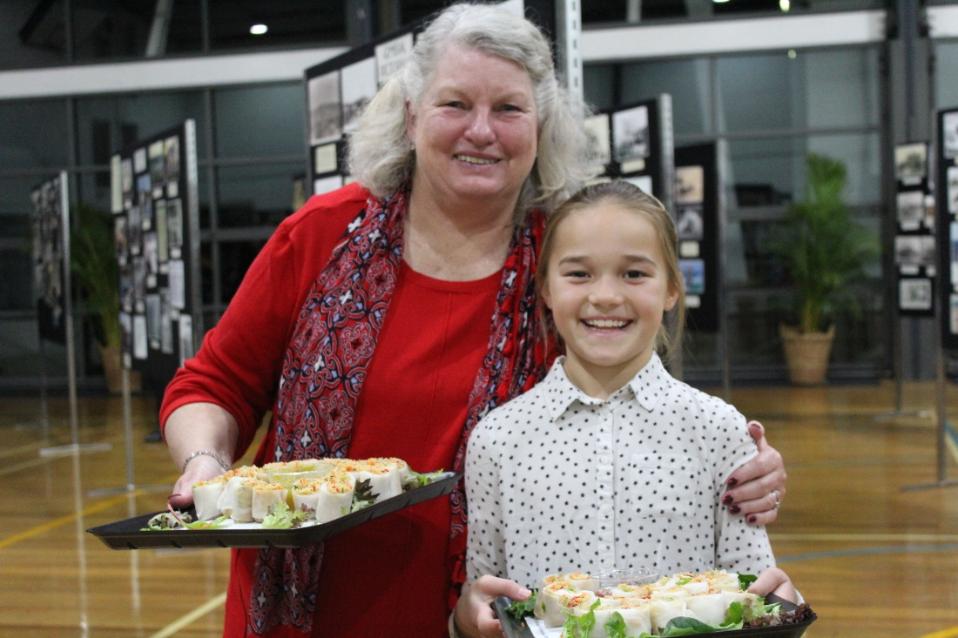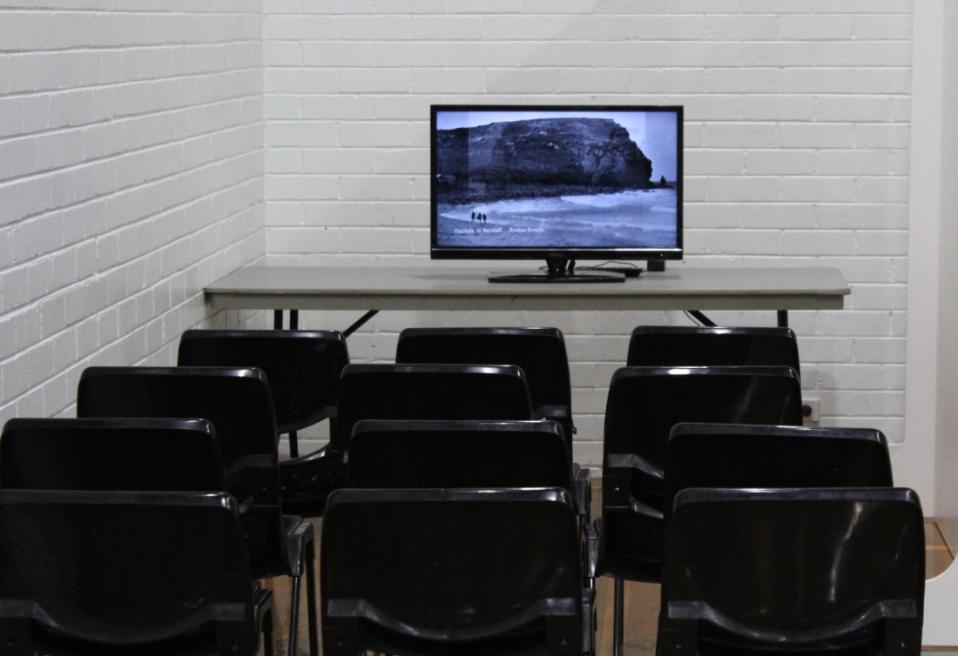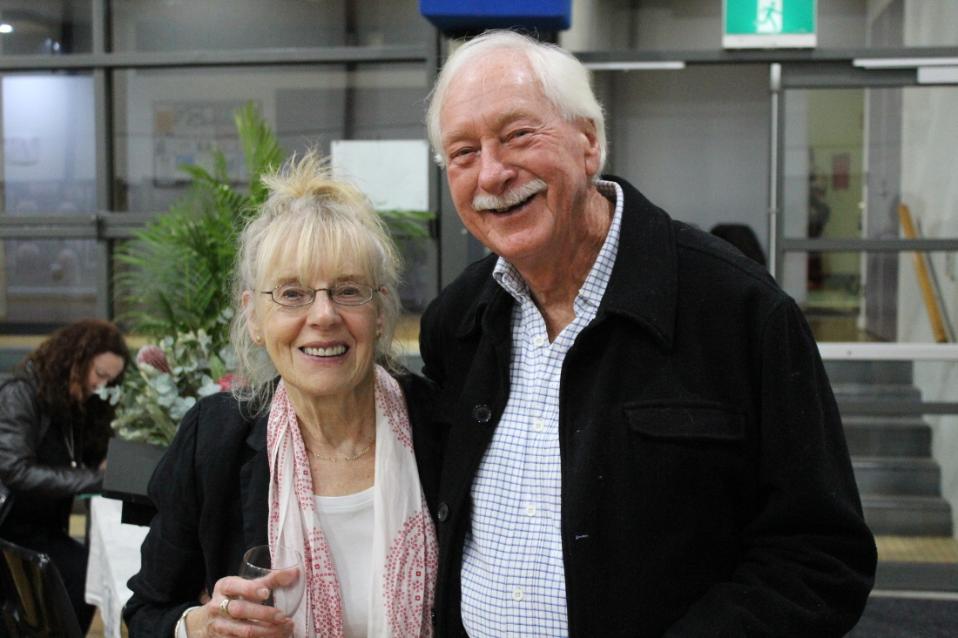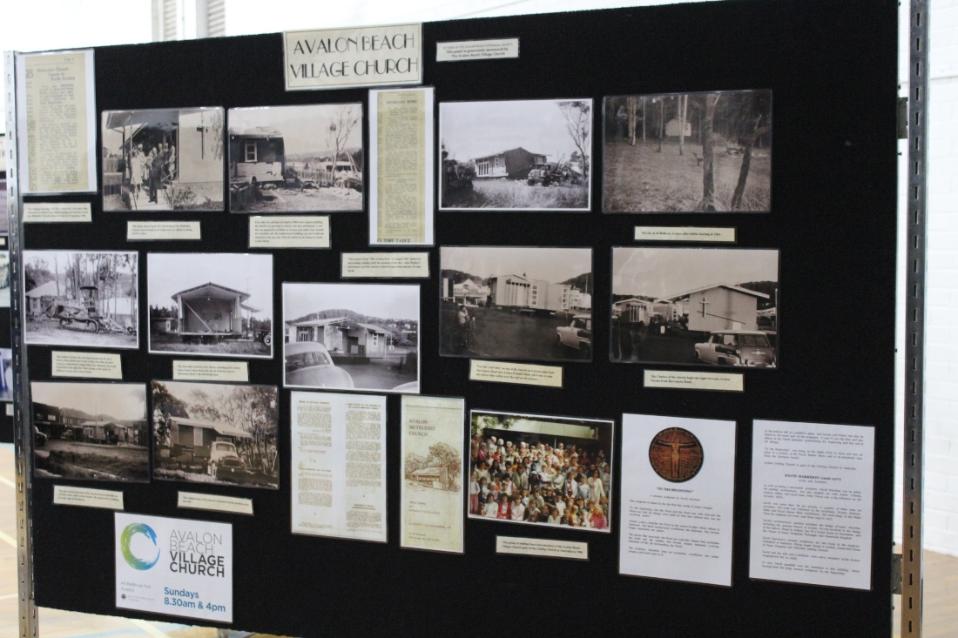 Report and photos by A J Guesdon, 2018.