September 11 - 17, 2011: Issue 23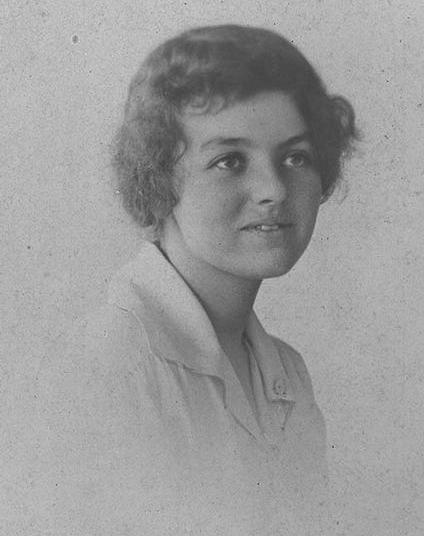 Above: Jean in her twenties, by Katherine Elder, Mosman, from the Philappa Poole Collection (grand-daughter of Ethel Turner and Adrian's daughter), courtesy the National Library Of Australia. Pic. an10998777-8
Below; scan of Cover of Editor's 1923 edition of Beach Beyond.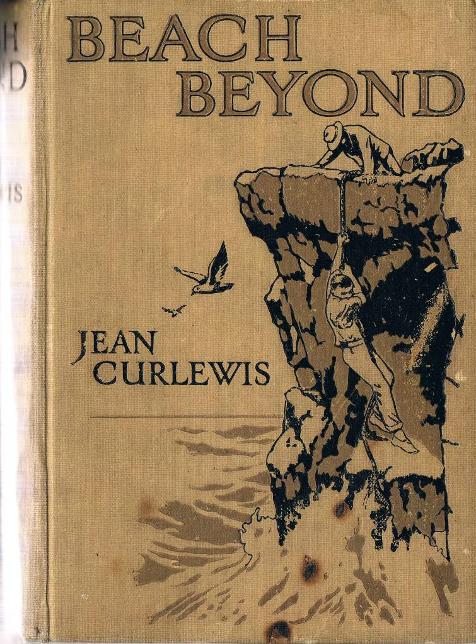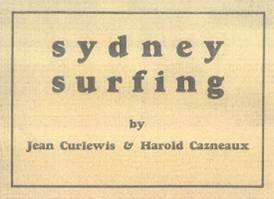 Curlewis, Jean and Carneaux, Harold:
Sydney Surfing.
Arthur McQuitty, McQuitty House, Regent Street, Sydney,
for Art in Australia Ltd., 24 Bond Street, Sydney.
1929, unpaginated.
Image right: Partial cover.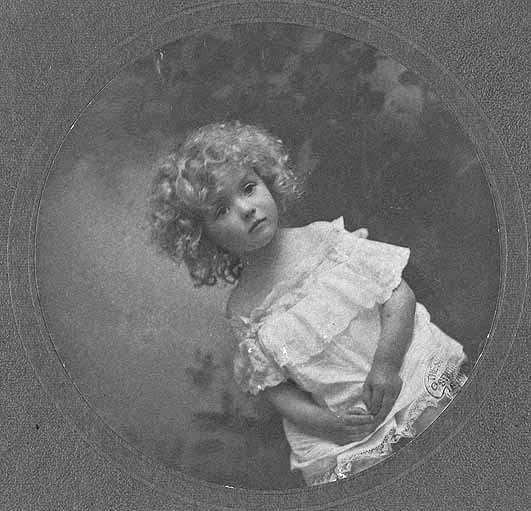 Above: Jean as a girl, 1910. nla.pic-an10998777-171. Below: Ethel and Jean 1898 Part of Philippa Poole photograph collection, both courtesy National Library of Australia.nla.pic-an10998777-310.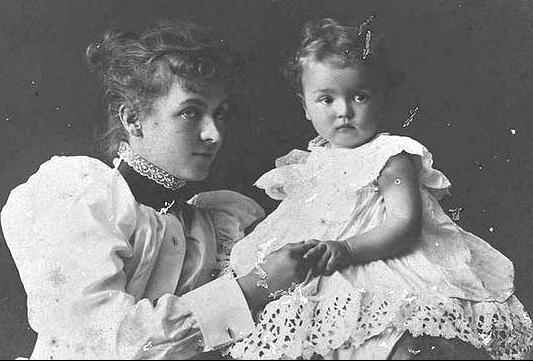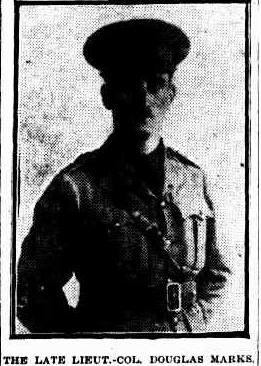 BRAVE OFFICER DROWNED. DOUBLE FATALITY.AT PALM BEACH.
In a brave but unsuccessful attempt to save a young woman who had been carried out by the undertow at Palm Beach yesterday afternoon Lieutenant-Colonel Douglas G. Marks, who served with distinction in the war, lost his life. Miss Johanna Mary Rogers, aged 32 years, whom he attempted to rescue, was also drowned.
THE LATE LIEUT-COL DOUGLAS MARKS
Miss Rogers, who resided at Catherine-street, Leichhardt, was surfing with several friends, when a strong current carried her out. Lieut.-Colonel Marks was on the beach at the time with another picnic party. He was fully dressed, but without, attempting to divest himself of more than his coat he plunged into the water, carrying out with him a length of rope. After he had swum out some distance this broke, and he also was carried out by the undertow, and was seen to sink.
Later in the afternoon the body of Miss Rogers was recovered, but up till a late hour the body of Colonel Marks had not been found.
Lieutenant-Colonel Marks was 24 years of age, and resided with his parents, Mr. and Mrs. Montague Marks, at Lindsay-street, Neutral Bay. During the war he was awarded the Order of the White Eagle of Service. He served with the 13th Battalion, A.I.F., on Gallipoli, where he was present at the original landing, and later he went to France. He was manager of the Continental Paper Bag Company.
BRAVE OFFICER DROWNED. (1920, January 26). The Sydney Morning Herald (NSW : 1842 - 1954), p. 6. Retrieved from http://nla.gov.au/nla.news-article15865249
Ethel Jean Sophia Curlewis


7th of February 1898 - 28th of March 1930
OCEAN TONIC
Swirling waters that foam like brisk wine
catch the bathers on the very edge of the ocean.
Stirring them in a maelstrom of bubbles.
Buffeting their bodies.
Loosening their limbs.
Awaking their livers.
And tossing them light-hearted and
laughing on the yellow sand.
Jean Curlewis, 1929
Born at Mosman and educated at Sydney Church of England Girls' Grammar School, Jean Curlewis grew up in a cultured and literate upper-middle class family. Her mother was Ethel Turner, popular author of the Seven Little Australians. Her father was Herbert Raine Curlewis, born to Bondi residents, Frederick Charles Curlewis, brickmaster, and his wife Georgina Sophia, née O'Brien. Georgina's family owned what was called the 'Bondi Estate' and Herbert was born at the O'Brien homestead named Hermsley, which also became the name of the Curlewis house on Florida road, Palm Beach.
While growing Jean and her family had frequent trips to Pittwater and stayed at Palm Beach. Her 1923 book, Beach Beyond, not only addresses a man suffering from tuberculosis, from which she later died and been diagnosed with whilst writing this work, but also describes the way Palm Beach was. Soon after the book opens surf life saving rises as a topic for a surf community (cream of Sydney society) that spends six months of the year at 'Beach Beyond' due to the fact that a 'chauffeur' had drowned the previous year at the beach. Jean's brother Adrian, one of the founding members of the Palm Beach Surf Life Saving Club, had witnessed the drowning of Lt. Col. Douglas Marks who attempted to save Miss Johanna Rogers on January 25, 1920. Adrian was determined to do something about this incident and what had been considered a 'safe' beach, and was one of the forming members of Palm Beach Surf Life Saving Club for the 1921-22 season. The work demonstrates her strong knowledge of not only tides, currents and rips but her technical knowledge of signalling devices such as a heliograph and of surf life-saving procedures.
All of Jean's works evoke a strong sense of place and Palm Beach, the subject of Beach Beyond, and mentioned again in The Ship that Never Set Sail (1921) as well as Pittwater featuring in her other works. Palm Beach was considered to be 'beyond Sydney' and lent itself to the adventure stories she created to develop her ideas. From an early age she was exposed to the best minds in Australia. On an overseas trip her mother records her speaking at length with Lord Tennyson. Henry Lawson was a frequent visitor to the Curlewis home at Mosman.
Jean was also raised to have a social conscience though and served as a Voluntary Aid during the 1919 flu epidemic that swept through Sydney. It is likely that it was here that she contracted and developed the beginning of the tuberculosis. Her later years were spent in a family cottage at the Blue Mountains and in private hospitals where she succumbed to the disease she had fought for almost a decade by then. A pretty woman, with a grace in her soul, her celebration of Australia's landscapes, and particularly Pittwater and Palm Beach as an annual visitor who came in Spring and stayed until Summer waned, gave us insights we would be poorer without
Further:
The Breakers at Beach Beyond, 1901 – 2011 by Philippa Poole
Brawley, Sean.1996. Beach Beyond. A History of The Palm Beach Surf Club 1921-1996. UNSW Press. Sydney. 2052.
Books
Curlewis, Jean, The Ship That Never Sailed, Ward, Lock & Co., London, 1921
Curlewis, Jean, Drowning Maze, Ward, Lock & Co., London, 1922, 255 pp. Details
Curlewis, Jean, Beach Beyond, Ward, Lock & Co., London and Melbourne, 1923, 242 pp. Details
Curlewis, Jean, The Dawn Man, Ward, Lock & Co., London, 1924, 251 pp. Details
Curlewis, Jean, Verse Writing for Beginners, Ward, Lock & Co., London, 1925, 62 pp. Details
Curlewis, Jean. And Feint, Adrian (decorated by), Christmas in Australia, Art in Australia Ltd, Sydney, 1928, [11] pp. Details
Turner, Ethel. & Curlewis, Jean, The Sunshine Family: A Book of Nonsense for girls and Boys, Ward, Lock & Co., London, 1923, 192 pp. Details
OUR NEW STORY. BEACH BEYOND.
'Beach Beyond", written by Jean Curlewis, was published as a serial in the Sydney Morning Herald from 09 March 1923 to 14 April 1923.
Miss Jean Curlewis, the author of "Beach Beyond," our new serial story, the opening chapter of which will appear in Friday's issue, has already achieved a considerable reputation us a writer by the publication of two widely read novels, "The Ship That Never Set Sail" and "Drowning Maze. " Hers is an inherited talent. Her father, Judge Curlewis of Sydney, is learned in the law, and her mother is known to countless readers throughout the world as "Ethel Turner " the author of "Seven Little Australians" and a score of other stories which have given their writer a place of honour in the ranks of Australian novelists.
Miss Curlewis has already shown that she is an able story teller who is possessed of strong yet restrained powers of imagination. Not the least valuable of her gifts is that of describing scenery. As her stories have a local setting, she is bold in challenging the critics, but, as she is accepted in her own country, she already has the justification of success.
"Beach Beyond" is a story of mystery which will appeal to a wide audience. It is a tale of adventure on a lonely beach north of Sydney. His prowess as a member of a metropolitan surf club brings a young man, Merrick, to the notice of his employer, a Napoleon of finance and leads to the abandonment of a city office, with its dull routine, and his appointment as life saver at the "Beach Beyond," where the Napoleonic one and his family are members of a week-end surfing colony. By the vagaries of currents Beach Beyond suddenly lost its reputation for safeness. A channel had appeared and a chauffeur been drowned. This has disturbed Merrick's employer. There are also vague stories of most peculiar happenings. As might be expected, strange and mysterious things occur which it would be unfair to the author to disclose at this stage. The sport-loving and romantic youth of this country will find this story of absorbing interest and those of an earlier generation will also derive much pleasure from the reading of it.
OUR NEW STORY. (1923, March 7). The Sydney Morning Herald (NSW : 1842 - 1954), p. 14. Retrieved August 1, 2011, from http://nla.gov.au/nla.news-article16074258
Miss Clare Curlewis is entertaining a house party at Palm Beach for the New Year. Her guests include Miss Ann Bevan, Miss Jocelyn Curlewis, Major Royce Shannon, Mr. Fred McNlcoll, Mr. Max Shannon, and Mr. John Forsyth.
Social and Personal. (1934, January 4). The Sydney Morning Herald (NSW : 1842 - 1954), p. 13 Supplement: Women's Supplement. Retrieved August 1, 2011, from http://nla.gov.au/nla.news-article17037621

FUNERALS; CURLEWIS – The funeral of the late Miss EYRE CURLEWIS will leave her late residence Hermsley, Florida Road Palm Beach, This Saturday Afternoon at 1.45 o'clock for South Head Cemetery.
Family Notices. (1938, November 12). The Sydney Morning Herald (NSW : 1842 - 1954), p. 10. Retrieved July 17, 2011, from http://nla.gov.au/nla.news-article17536975
Hermsley, the O'Brien homestead in Bondi where Herbert R. Curlewis was born [picture] National Library of Australia, Pictures collection; nla.pic-an10998777-345.
Early owners of the Bondi Estate are recalled: Francis O'Brien in both FRANCIS and O'BRIEN STREETS, and his father-in-law, "Monitor" Hall, in EDWARD and HALL STREETS. CURLEWIS STREET commemorates yet another owner of the Bondi Estate: Judge Frederick Charles Curlewis, grandfather of another well-known Bondi resident, Judge Adrian Curlewis. From http://www.waverley.nsw.gov.au/__data/assets/pdf_file/0006/8772/What_in_a_name.pdf

Herbert was born on 22 August 1869 at Hermsley (name of house), Bondi, eldest son of native-born parents Frederick Charles Curlewis, brickmaster, and his wife Georgina Sophia, née O'Brien.
From: adbonline.anu.edu.au/biogs/A120326b.htm
JUDGE H. R. CURLEWIS
SYDNEY, Sunday.-After an illness that has lasted almost since his retirement three years ago, Judge Herbert Raine Curlewis died at his home at Mosman todav, aged 73. For many years he was regarded as the most colorful and most drastic member of the N.S.W. Bench. He was first appointed to the Arbitration Bench in 1917, and 11 years later to the District, Court and Quarter Sessions Bench. He was also a lecturer at the Sydney University and author of a number of publications on law. He is survived by his widow, better known as Ethel Turner, the popular Australian authoress, and a son, Capt. Adrian Curlewis, who is missing in Malaya.
JUDGE H. R. CURLEWIS. (1942, October 12). Advocate (Burnie, Tas. : 1890 - 1954), p. 2. Retrieved September 1, 2011, from http://nla.gov.au/nla.news-article68784119
Widely-flared slacks and a tailored shirt compose the fashionable attire for women guests at Palm Beach parties, unless shorts and shirt, which are equally fashionable, are chosen. Smart cream slacks and a navy shirt were worn by Mrs. Alrema Samuels on Saturday evening, when she entertained at a cocktail party at her home in Florida-road to announce her engagement to Captain Rex Beale. Mrs. Samuels is the elder daughter of the late Mr. Louis Becke, whose stories of the South Sea Islands made his name as a writer world-famous, and of Mrs. F. S. Becke, of London, and her fiance is the only son of the late Mr. Beale and Mrs. V. Beale, of Mosman. Their marriage will take place early in the new year. About sixty guests were present, including the hostess' sister, Miss Niva Becke, Mr. and Mrs. Dan Carroll, Mr. and Mrs. Adrian Curlewis, Mr. and Mrs. George Merivale, Mr. and Mrs. David B. Hunter, Mr. and Mrs. A. S. Henderson, Mr. and Mrs. F. Langley, and Mr. and Mrs. Byram Mansell.
SOCIAL & PERSONAL. (1935, December 2). The Sydney Morning Herald (NSW : 1842 - 1954), p. 4. Retrieved September 1, 2011, from http://nla.gov.au/nla.news-article17229021
A J Guesdon, 2011. All Rights Reserved.