May 6 - 12, 2012: Issue 57
Walter Oswald Watt
11 February, 1878 – 21 May, 1921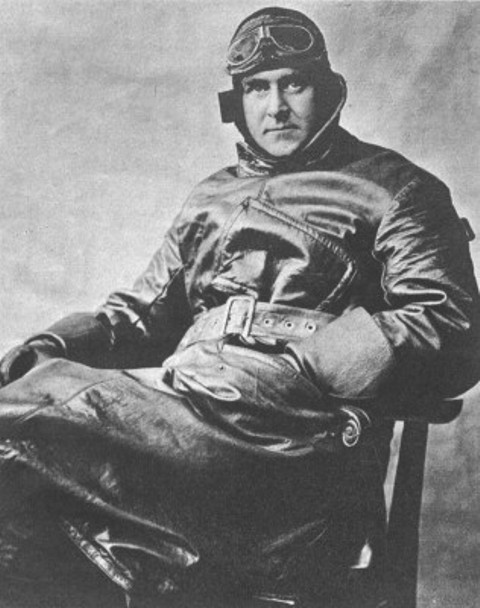 Captain Walter Oswald Watt, who, according to our cables, has been decorated, was as an aviation officer in the Australian forces, mentioned in the French army orders with the following note: — 'A fine officer. A pilot of great daring and imperturbable coolness. Never hesitates to fly above the enemy's lines at a low altitude whenever circumstances require it. Has made numerous most dangerous reconnaissance, and his machine has frequently been struck by shell-splinters. Although wounded in the head on August 8 he continued his reconnaissance with the greatest coolness.' PERSONAL. (1915, December 17). The North Western Advocate and the Emu Bay Times (Tas.: 1899 - 1919), p. 3. Retrieved from http://nla.gov.au/nla.news-article64623760
Walter Oswald Watt was the youngest son of John Brown Watt, a Scot who had migrated to New South Wales in 1842 and Australian-born mother, Mary Jane (nee Holden, daughter of George Kenyon Holden and Eliza Punette Clunes, née Mackenzie). He was one of five sons and five daughters. Watt's mother died when he was one and shortly afterwards the family relocated to Sydney. His father became a successful merchant, shipping company owner and politician, frequently representing his state on overseas missions.
At the age of 11, 'Toby' as he was nicknamed, was sent to be educated in England at Clifton College, Bristol, and Trinity College, Cambridge where he obtained his Bachelor and Master of Arts degrees. He returned to Sydney in 1900 and became Second Lieutenant in the New South Wales Scottish Rifles. 1901 saw him became a landowner, purchasing Howlong station at Carrathool. He also had interests in Llanillo, Goonal and Gunningrah, New South Wales, as well as in Queensland cattle-stations, Strathmore at Bowen and Glen Prairie at Rockhampton.
In 1902 he was appointed Aide-de-camp to then Governor of New South Wales Admiral Sir Harry Rawson GCB GCMG RN. On September 27, 1902 he married Muriel Maud Williams, daughter of Toorak (Melbourne) Sir Hartley Williams, a prominent lawyer then judge.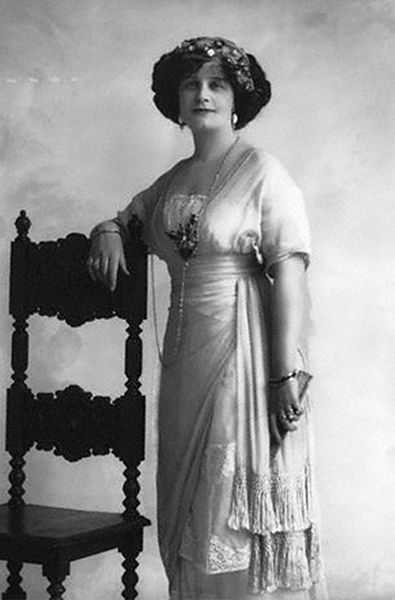 By 1904 he was headed back to England and obtained his Master of Arts degree from Cambridge in 1904. In October the following year he was promoted to captain in the Scottish Rifles. On a subsequent trip to England he took flying lessons at the Bristol aviation school on Salisbury Plain. Watt attained his Royal Aero Club certificate, no. 112, on 1 August 1911, becoming the first Australian citizen so qualified.
AUSTRALIAN PILOT Captain Walter Oswald Watt, of the New South Wales Scottish Rifles, has been awarded a pilot's certificate for proficiency in aviation. AUSTRALIAN PILOT. (1911, August 3). The Argus (Melbourne, Vic. : 1848 - 1956), p. 8. Retrieved from http://nla.gov.au/nla.news-article11604771
Mr Watts continued his passion for planes, setting up as a civilian flyer in Australia on his return in November 1911 and publicly declaring that the time was "rapidly approaching when an aero corps [would] have to be inaugurated" as part of the country's "military defence scheme". He also recommended manufacturing foreign-designed aircraft under licence in Australia, which did occur here after the second world war.
In April 1912 he purchased a property at Bilgola, subsequently named 'Bilgola Cottage' but named then, possibly due to simple typo, 'Balgowlah' from Henry Leddon Jones. Here he liked living simply, enjoying the beach, fishing, swimming and entertaining guests who remarked on the contrast of the bare essentials kept in this cottage compared to the opulent 'society lifestyle' he lived elsewhere. Walter was clearly a man who worked hard and played hard and liked life in the raw. An alleged affair that began in 1911(December!) with a then 19 year old much admired dancer Ivy Schilling, was continued here and led the end of his marriage.
THE WATT DIVORCE CASE. MISS IVY SCHILLING AND THE RESPONDENT. Sydney, June 28. The Watt divorce suit was again before Mr. Justice Gordon to-day. The case was one in which Muriel Maud Watt, formerly Williams, petitioned for the dissolution of her marriage with Walter Oswald Watt on the ground of the misconduct of the respondent. The petition set out that the petitioner was married on September 27, 1902, to Walter Oswald Watt, the respondent, at Toorak, Melbourne, according to the rites of the Church of England; that the petitioner was born at Kenly, Toorak, Victoria; that her husband had been guilty of misconduct with some woman or women unknown to the petitioner at Sydney and Melbourne; and that her husband had been guilty of misconduct with Ivy Schilling at Sydney between December 18, 1911, and July 1, 1912. The petitioner asked for the dissolution of the marriage and the custody of the child, James Oswald, issue of the marriage. When the case was called on Mr. Whitfeld said he proposed to call as a witness Henry Leddon Jones.
His Honor-I suppose the other side is aware that this evidence is being given?
Mr. Whitfeld-Yes, Mr. Milner Stephen was informed yesterday.
Henry Leddon Jones said he lived in Palm Grove, on the Barrenjoey road, near Newport. He met with an accident and could not attend the court. The witness said he formerly owned Balgowlah, and the respondent purchased it from him in April last year. The witness lived there formerly, and used to let portion of the cottage to fishing parties. One Friday night Watt and Miss Schilling arrived after mid-night and roused the witness. They were there one night, and the rest of the party arrived on the Saturday. There were eight rooms and they all had single beds. Next morning be passed Watt's room. The door was open, and he was in bed. The lady occupied the room opposite. He never saw any impropriety. His Honor said be would deliver judgment to-morrow. THE WATT DIVORCE CASE. (1913, June 27). The Advertiser(Adelaide, SA : 1889 - 1931), p. 10. Retrieved from http://nla.gov.au/nla.news-article5417553
Of Ivy: 'her most widely reported exploit outside the theatre occurred in 1911, when she saved a well-known surfer, Tommy Walker, from drowning at Manly Beach..' (From: pandora.nla.gov.au/pan/131760/20120120-0944/www.nla.gov.au/story-3.pdf)
Ivy went to England to pursue her career in 1914, not remarrying until 1932 (a Harvey Street surgeon).
Toby left Australia and went to Egypt, spending several months, where he purchased and practised flying a Blériot XI monoplane. While there he met leading French aviators including Louis Blériot and Roland Garros. Thinking that Britain would not be involved in a European war, he offered his services and his plane to the French and became an ordinary soldier in the Aviation Militaire section of the French Foreign Legion. He was awarded the Légion d'honneur and the Croix de Guerre, and given the brevet rank of captain.
SYDNEY AIRMAN HONOURED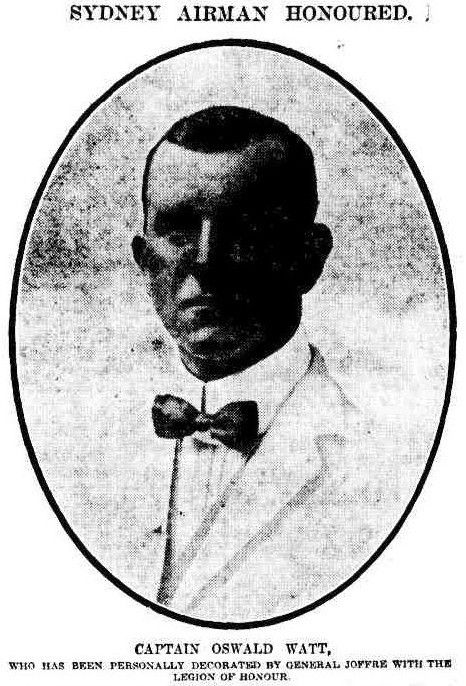 CAPTAIN OSWALD WATT, WHO HAS BEEN PERSONALLY DECORATED BY GENERAL JOFFRE WITH THE LEGION OF HONOUR
Captain Oswald Watt, of Sydney, - a son of the late Mr. J.. B. Watt, M.L.C., and a nephew of Mr. , Walter C. Watt, director of the firm of Messrs. Gilchrist, Watt, and Sanderson. He went home to England about two years ago and studied aviation, afterwards returning to Australia. When the war broke out he proceeded to France and Joined the French flying corps.
The "Echo de Paris" recently published the following account of an adventure by Captain Watt:
"On Sunday afternoon one of our aeroplanes, piloted by Captain Watt, who had Captain Chapltrel as his observer, came to grief near B--, when at an altitude of 1800 metres, and at a distance of five or six kilometers from our trenches. Thanks to the coolness of the aviators they succeeded in landing without further ado, between the French and German trenches; but, as these trenches were not more than 100 metres apart, they were forced to submit to a pitiless hall of bullet:)and shells. The aeroplane was dcstroyed, but the two aviators found shelter behind a hayrick, and In this perilous situation they awaited the cessation of the enemy's fire. In course of time the hayrick caught fire, and thanks to the cover which the smoke gave them they were able to find their way back to our' lines." SYDNEY AIRMAN HONOURED. (1915, February 20). The Sydney Morning Herald (NSW : 1842 - 1954), p. 11. Retrieved from http://nla.gov.au/nla.news-article15561061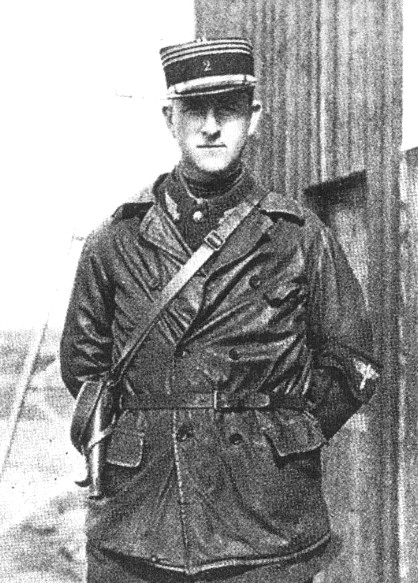 Above: 1914-15, in his French uniform
Although considered by some sources an avid Francophile Watt always proclaimed his antipodean connection while serving France, painting a kangaroo on the nose of his plane, which he named Advance Australia. Considered a no-nonsense type, he once introduced himself to a British pilot with the words "I am an Australian and I haven't got any manners".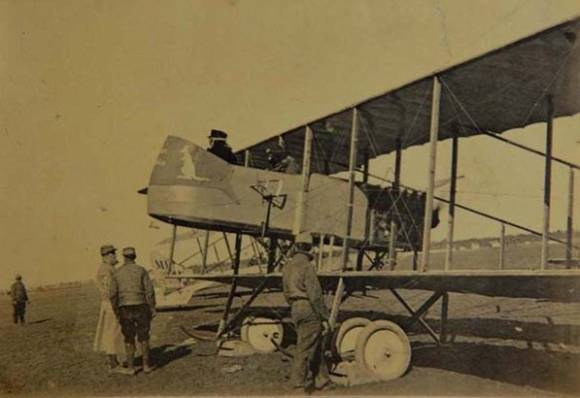 Above: Watt's Farman biplane "Advance Australia", c.1915, In Walter Oswald "Toby" Watt photographs, 1914-1915. Coll. No. 2008.045. Repository: McFarlin Library, Department of Special Collections and University Archives, University of Tulsa. 2933 E. 6th St. Tulsa, Oklahoma 74104-3123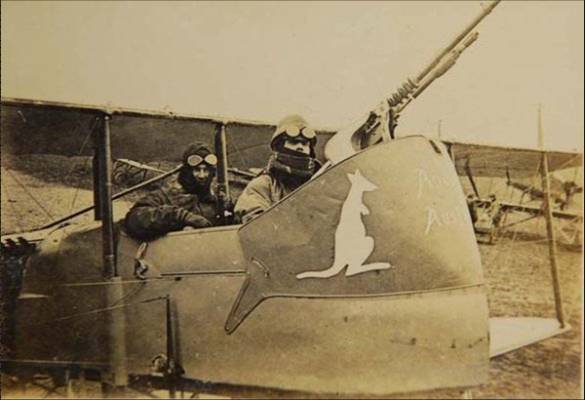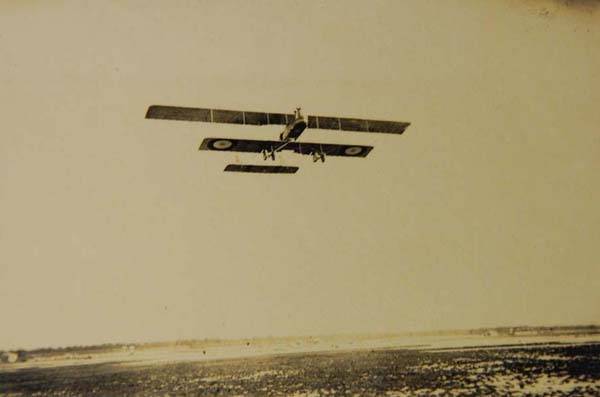 Above: Same plane flying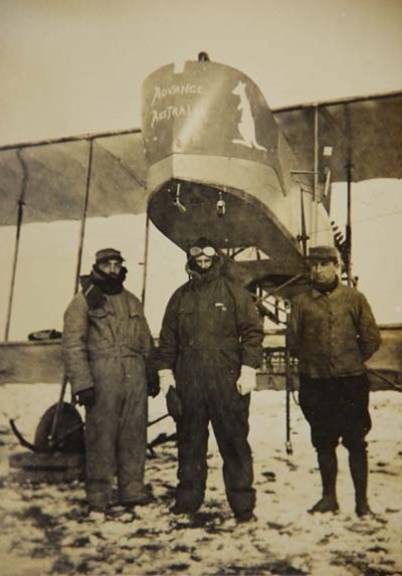 In 1916 he transferred to the newly formed Australian Flying Corps, with the rank of captain and command of B Flight, No.1 Squadron, then stationed in Egypt. In September he was promoted major and took command of No.2 Squadron which was being formed in Egypt. The new squadron was sent to England (Tetbury) for training in early 1917 and arrived on the Western Front in September. He kept three Australian squadrons in France throughout the war to end all wars. Charles Bean on visiting No.2 Squadron after the battle of Cambrai, where Watt became famous for leading his squadrons on daring low level strafing attacks, recorded his impressions of its work: "They are winning themselves a magnificent name, this first Australian fighting squadron … It is Watt who has worked them up to this remarkably high level of conduct and general tone".
As the squadron commander Watt worked long hours, rising at 5 a.m. to give moral support to his dawn patrols; according to Bean, the heavy fighting at Cambrai had left Watt "very wan…he fell asleep after dinner". In February 1918 Watt—by then a lieutenant-colonel—was promoted to command the four squadrons (Nos. 5, 6, 7 and 8) of the Australian training wing at Tetbury, Gloucestershire, England. He excelled as a leader who inspired his crews with his ideals of service.
The novelist W. J. Locke visited him after the Armistice and noted "there was not one who … did not confide to me his pride in serving under a leader so distinguished'. A pilot later opined that as well as having "courage, determination, and an immense capacity for work", Watt possessed "the greatest factor in leadership, a genius for endearing himself (without conscious effort) to all who served under him".
At the end of the war Colonel Watt was presented by those who served under him with a magnificent miniature aeroplane in silver, a trophy of which he was very proud. In January 1919 Mr Watt was appointed O.B.E. He brought his wing back to Australia in the Kaisar-i-Hind ('Empress of India'; a P&O liner requisitioned as a troopship which Lawrence of Arabia also sailed home in: http://www.ssmaritime.com/Kaiser-I-Hind.htm). Watt and his fellow airmen arrived home in June, 1919.
On his return he was elected president of the New South Wales section of the Australian Aero Club. After the war he lobbied politicians for improved safety measures in civil aviation and was well known for his generosity to former A.F.C. comrades and his efforts to find them employment. In 1920 he was offered the position of controller of civil aviation, but declined because of business commitments: he was a partner in Gilchrist, Watt & Sanderson Ltd, the family shipping firm, and a director of the Australian Alum Co., the Great Britain Tin Mining Co., the Sogeri Para Rubber Co. and Art in Australia Ltd.
'Toby' Watt drowned at Bilgola Beach, one of his favourite refuges, on 21 May 1921. He was only 42 years old.
COLONEL WATT. DROWNED NEAR NEWPORT. SPLENDID WAR RECORD. Colonel Walter Oswald Watt, late of the Australian Flying Corps, and a director of the firm of Messrs. Gilchrist, Watt, and Sanderson, Ltd., was found drowned at Bilgola Beach, about a mile north of Newport, on Saturday morning.
Colonel Watt was staying at his week-end residence there, and went down to the beach alone, evidently for the purpose of collecting wood. He had taken off his bath robe, which he was wearing over his bathing costume, and this, together with his towel, was found on the beach. A number of sticks were piled in a heap close by. These were close to a point where a number of slippery rocks run down to the water's edge, and not at the place where Colonel Watt usually entered the water when swimming. When the body was examined on Saturday afternoon a bruise was found at the back of the head and a cut in the middle of the forehead. There were also some scratches on one cheek, and these signs suggested that Colonel Watt slipped on the rocks referred to, and fell, striking his head. It is believed that the fall stunned him, and that he was drowned in comparatively shallow water, into which he rolled after the fall.
Mr. Sydney Jones, a caretaker at Colonel Watt's residence, was the first to notice the body floating in the water. He hurried to Newport to obtain assistance. From there some fishermen proceeded in a boat, and recovered the body. Constable Grant, of Mona Vale, and Mr. Bulfin made strenuous efforts to restore animation, but it was realised from the beginning that there was no hope of success, and after half an hour's work they had to admit failure. Dr. Richards, of Narrabeen, pronounced life extinct. COLONEL WATT. (1921, May 23). The Sydney Morning Herald (NSW : 1842 - 1954), p. 8. Retrieved from http://nla.gov.au/nla.news-article15950786
Walter Oswald Watt was buried with full military honours. Members of the AFC, Royal Air Force, and Australian Aero Club formed a guard of honour at the service, one of the largest in Randwick's history, which also included representatives of the Royal Australian Navy and Australian Army. Among the tributes was a floral wreath from an anonymous group of French admirers, and another that was dropped by parachute from a low-flying plane. His ashes were interred in the family vault at St Jude's churchyard, Randwick; the epitaph on his gravestone reads; "A great man and a great soldier"
His estate was sworn for probate at £176,846. In his will Mr Watt left two bequests to the Australian Aero Club, one of which was used to establish the Oswald Watt Gold Medal for outstanding achievement in Australian aviation. He also bequeathed a sum to the Royal Military College, Duntroon. The award was founded as the Oswald Watt Prize later in 1921.
N.S.W. GRAZIERS ESTATE. (1921, October 12). Advocate(Burnie, Tas. : 1890 - 1954), p. 3. Retrieved from http://nla.gov.au/nla.news-article69311658
A large amount of the residue of Watt's estate went to the University of Sydney. Considered one of the university's great benefactors, he was commemorated by the Oswald Watt Fund. In May 1923, the Oswald Watt Wing of the Havilah Home for Orphans, Wahroonga, was opened by the Governor-General of Australia.
By December 1921 his cottage at Bilgola had been sold: Colonel Walter Oswald Watt. This property realised £4500 (The Sydney Morning Herald (NSW : 1842 - 1954) Saturday 10 December 1921 p 11 Article)
He was survived by his only son, then 15 year old James, who was in England being educated at the time of his death. This gent later married in the same church his parents had.
No title. The Argus (Melbourne, Vic. : 1848 - 1956) Wednesday 19 April 1933 p 5 Article Illustrated ... ON THEIR WAY TO THE WEDDING BREAKFAST. James Oswald, son of the late Colonel Walter Oswald Watt and of Lady Lawford; and Beverley Rand daughter of the late Mr. G. R. Jackson and of Mrs. Charles Cunningham, Egelabra, Toorak, photographed after their wedding at St. John's Church Toorak ... 71 words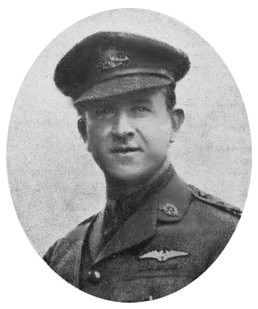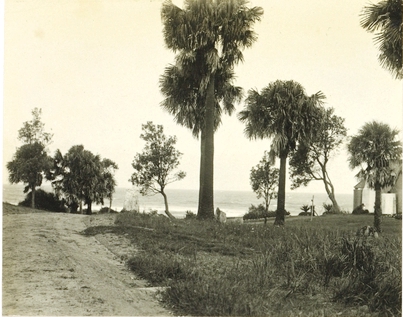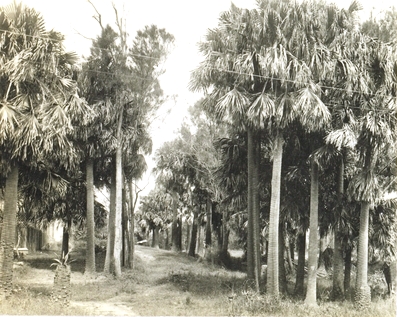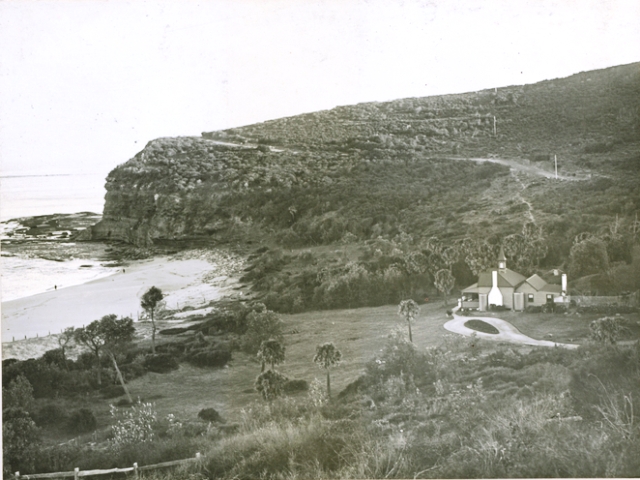 Above: Album 56: Photographs of the Allen family, 1 December - 30 April 1911 Image No. a3288035h and last is from Album 62: Photographs of the Allen family, 11 May 1913 - 15 October 1913, Image No. a3291037, all courtesy State Library of NSW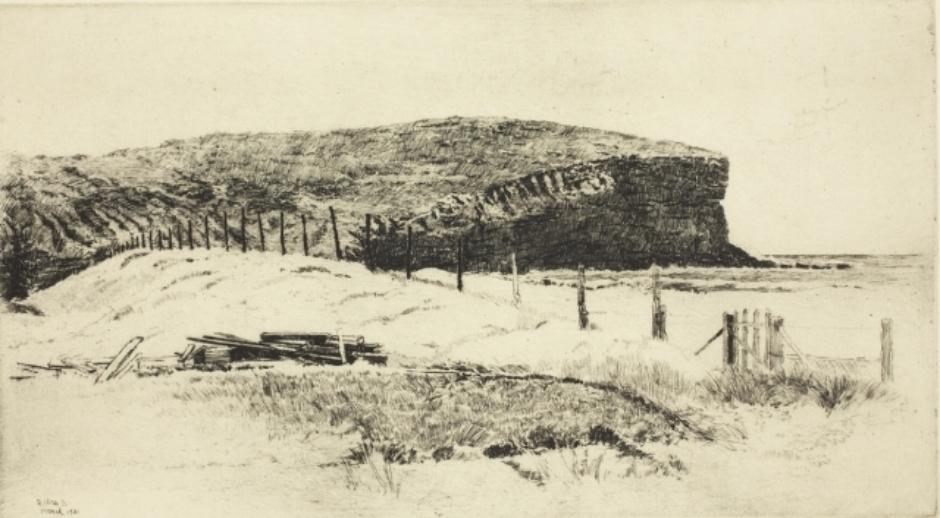 Item 07: Bilgola Headland, Newport, 1921 / Sydney Ure Smith, Bequeathed by Sir William Dixson, 1952: Below plate to right written in pencil: 'It was here that Colonel Oswald Watt met his death. Drawn from Col Watt's seaside residence 'Bilgola' when I was staying a weekend with him - a few months prior to his death'. '12-6' is written in pencil on back. Courtesy State Library of NSW.
Walter Oswald Watt threads collected and collated by A J Guesdon, 2012. All Rights Reserved.