January 24 - 30, 2021: Issue 480
Application to Demolish Historic Warriewood Farmhouse, raze bush habitat for 81 dwellings, Sparks Community Protest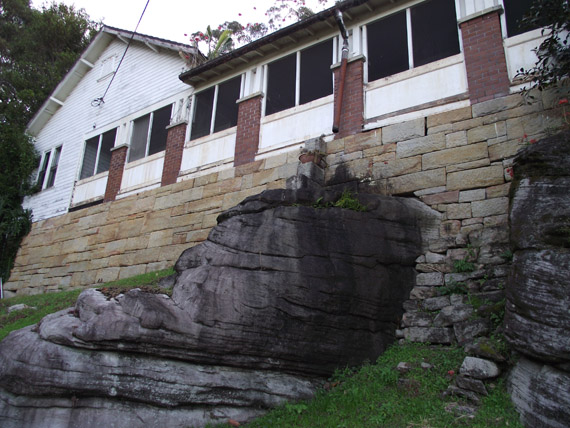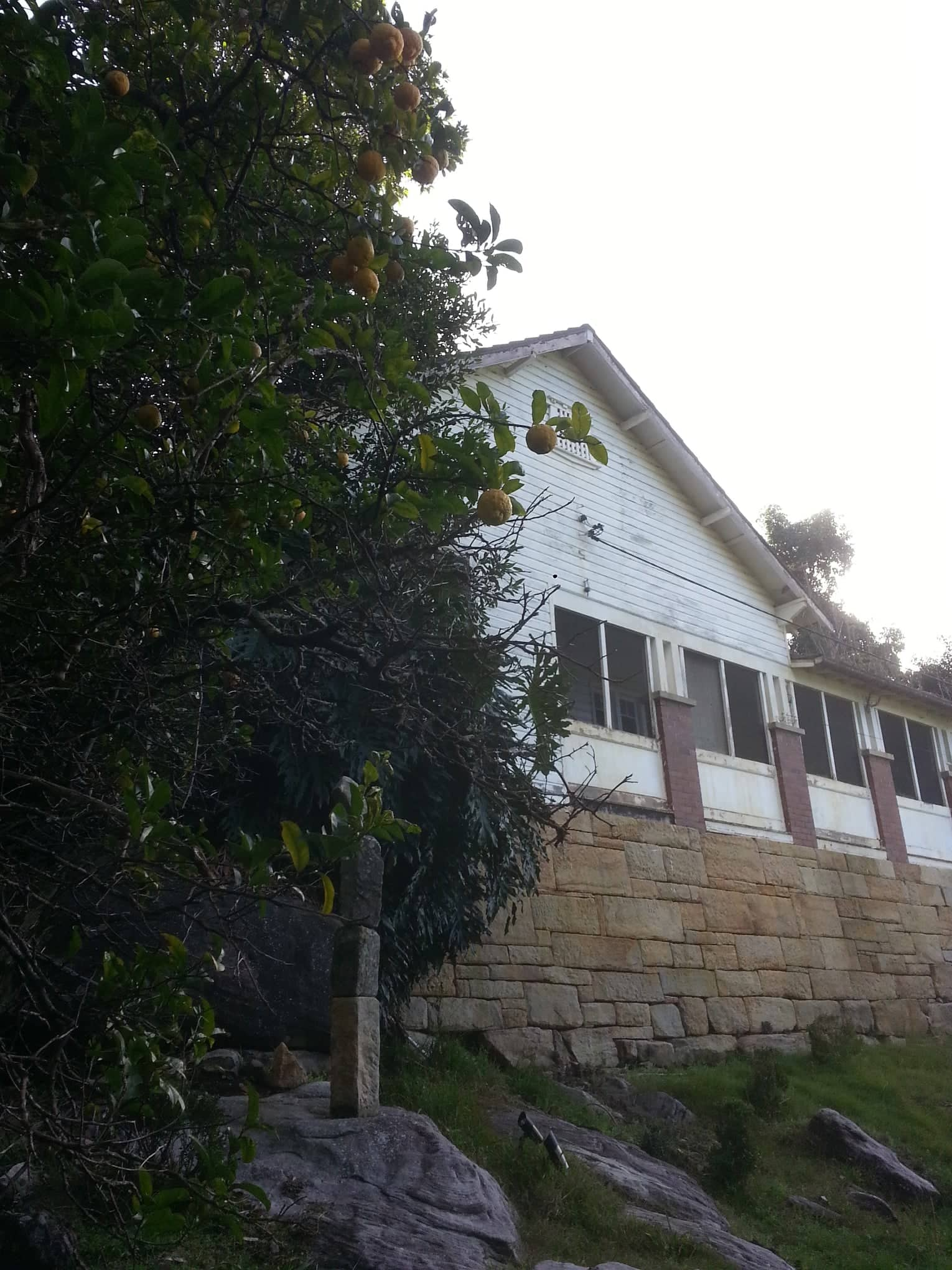 Oaklands, front façade and showing sandstone base, as it was prior to 2017 and yard - Kristin Zindel photos
Residents have expressed opposition to a proposal to demolish a 1920's Heritage Farmhouse in Warriewood, a structure originally determined to be maintained and retained through the DA process.
The proposal for 81 dwellings comprising 1, 2, and 3 bedroom units within 4 residential 3-storey buildings and 14 dwellings in multi dwelling housing in Warriewood is slated to be placed on land adjacent to a section the community put forward a proposal in 2019 to acquire for public use and for conservation purposes and to complete the Mona Vale and Ingleside Escarpment through Ingleside Chase from Narrabeen Creek to Mona Vale Road. The land has high environment value with many species of flora and fauna present.
Nearby residents are also angry, stating the documentation proposes to add at least 160 cars to already overloaded Warriewood streets and seeks for these to be allowed access through their private access road and over a private bridge they have to pay to maintain.
Residents opposed this development when it was first mooted but it was then shifted to court proceedings and approved. However, one of the conditions attached to that approval stated the existing house was to remain, was to be kept and renovated.
Kristin Zindel, who once lived in the farmhouse, and was among those who opposed the project, was given orders to vacate the property in 2017 by the new owners.
Ms Zindel says her pleas to ensure the conditions of the 2015 approval were kept have been ignored.
''The Council, despite being advised untold times from 2015 to 2019 that the house was under threat, refused to protect it for heritage, and despite notifying them the house was getting damaged and vandalised, did not enforce the conditions imposed upon the owners to maintain the house. It was never secured, fenced or any protection afforded in any way.''
''I know of no other example of this style house still existing on the Northern Beaches; I know of no other even in Sydney.''
After years of living on the site and witnessing the adjacent bush and its wildlife residents, Kristin has compiled a list of all the species present that is pages long.
''There is also some of the most amazing wildlife you can see here, much of which many people have never heard of, let alone realise they live next to. And it is all in one spot.''
The DA2020/1489, for demolition, is open for feedback until February 2nd. Added to the associated DA2020/1480, pending lodgement, costs for the works of demolition, razing the bush habitat on the site and raising 81 dwellings are just over 35 million dollars.
Kristin has recently launched a petition she intends to present to Council that has already had over 500 signees.
History of Oaklands
By Kristin Zindel
Sale of Lot 1 Collins five grants near Mona Vale Road were sold to F.C. Hedemann, a licensed surveyor, including what would become Lot 1 Jubilee Ave and known as part of Portion 5 in plan 5055, on 3 December 1883. Henry Ferdinand Halloran, a realtor, then purchased this lot (among eight large portions in total) on 22 February 1908. Around this time much land in the area became subdivided. On 9 July 1914 William Thompson Jr purchased the land now known as Lot 1 in plan 5055. William Thompson transferred Lot 1 to Elizabeth Thompson, "married woman" and presumably his wife, on 14 September 1916. Elizabeth Thompson then sold Lot 1 to Ernest Sydney Wilson, banker, on 26 March 1923. Up until this stage the land had still not been built upon.
The deed relating to the sale of Lot 1 to Ernest Wilson has notations of a mortgage taken by Ernest and his brother, Harold, on 28 May 1923, presumably to buy the property. These two men then took a further mortgage on 17 April 1925. Both these mortgages were discharged on 20 August 1931 in full. Therefore it can be safely assumed that the building of the current house commenced around 17 April 1925.
Ernest Wilson was one of five siblings in the Wilson family. Four of these siblings proceeded to live in the house on Lot 1 for nearly 30 years, until Ernest first leased the property to Bartul (Bert) Nemcich on 28 August 1953. It was Bert Nemcich who erected the glasshouses and farmed tomatoes on the land. Bert then purchased the property from Ernest on 8 October 1956, after securing a mortgage from Ernest himself on 5 October 1956, which was subsequently paid in full by 21 October 1960. Bert Nemcich never lived in the house whilst carrying on business as a 'market gardener', but rented it out whilst living in a smaller cottage on the edge of the property.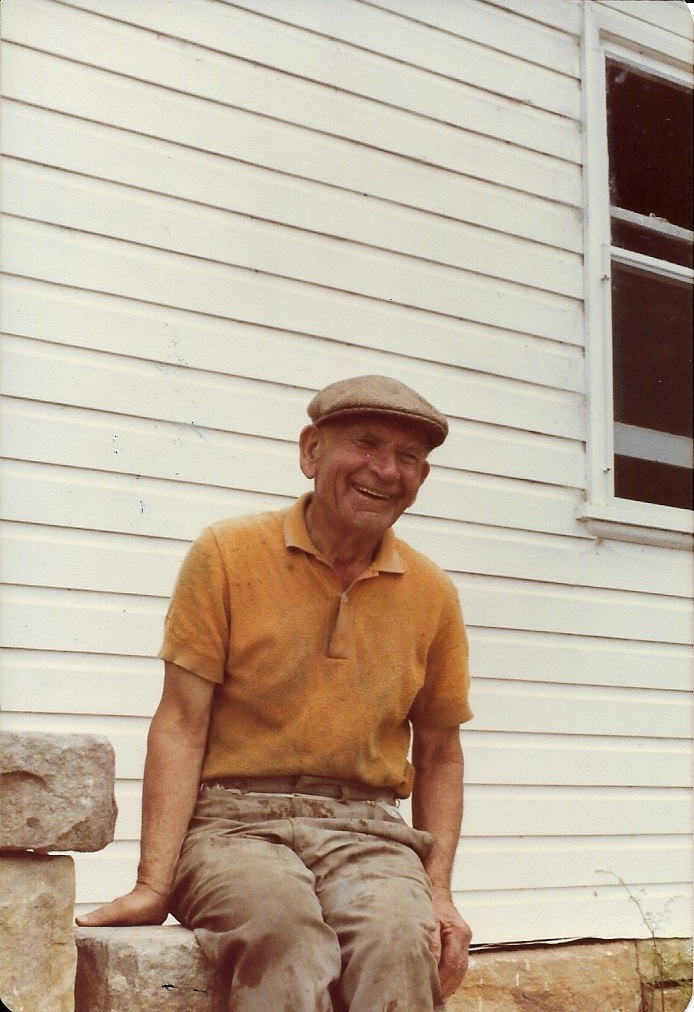 Bert Nemcich

Having had no children himself, Lot 1 (amongst other land in the area) was subsequently passed to Bert's brother's sons, Vinko (Vince) and Ivan (John) Nemcich on 9 March 1988.
Upon the passing of Vince and his wife, the property was now in the hands of developers, who were originally purported to be retaining the house for renovation and resale.
The Wilsons
Details of the Wilson siblings are as follows, from youngest to oldest:-
Name - Born - Died
Florence Australia Wilson 1866 12 September 1951 (age 85)
Eva Bertha Smith (nee Wilson)* 1869 27 May 1948 (age 79)
Ernest Sydney Wilson 1873 23 November 1964 (age 91)
Harold Frank Wilson 1880 7 August 1951 (age 71)
Daisy Beatrice Wilson** 1883 1970 (age 87) –
A fourth sister, Lillian, was born in 1877 but died less than a year later.
* Eva was the only one of the five to get married, to Percival Armstrong Smith. They first lived in Eastwood together, and then around 1930 they lived at 47 Victoria Street, Avalon. They then moved to 32 Alexander Street, Collaroy.
** Daisy was born in Dubbo and died in Guyra. All the others died in Manly.
Their parents, Archdeacon of Dubbo Frederick Sydney Wilson (born in Dubbo, 1839, died 1901) and Caroline Jemima Wilson (nee Robinson) (born 1844, died 1917) lived in Leichhardt, Sydney, where Caroline was living.
Prior to owning the property at Lot 1, Ernest Wilson served in World War I from 1914 to 1920, in the 9th Field Company Engineers. He was listed as a bank officer at the time of purchasing the property. None of the siblings had any children or married except for Eva, and therefore all except Eva lived together in the house at Lot 1. By 1943 Eva's husband had died and Eva remained in Collaroy.
Once the house and Lot 1 were leased to Bert Nemcich in 1953, only Ernest and Daisy were still living, and went to live with their sister Eva at Alexander Street in Collaroy. At some point Daisy must have left Sydney, as she is noted as having died in Guyra. This would probably be once Eva and then Ernest had died, leaving her as the sole surviving sibling.
The electoral rolls list the four Lot 1 siblings as living at "Oaklands", Vineyard Street, Mona Vale. "Oaklands" is carved in the sandstone block remaining at the door of the house to this day. Harold was listed as a farmer, and Ernest as an orchardist, probably utilising the property. Florence and Daisy were listed with an occupation of 'home duties'. Unfortunately as none of the Wilsons had children, finding any more information is proving difficult.
WILSON. Harold Frank-August 7, 1951 at his residence Oaklands, Vineyard Street Warriewood, second son of the late Venerable Archdeacon F S Wilson of Dubbo and beloved brother of Florence, Ernest and Daisy, also Esa (deceased) aged 71 years. Dubbo papers please copy. Family Notices (1951, August 9). The Sydney Morning Herald (NSW : 1842 - 1954), p. 22. Retrieved from http://nla.gov.au/nla.news-article18216022
The death occurred at her residence, "Oaklands," Warriewood. of Miss Florence Australia Wilson, eldest daughter of the late Ven. Archdeacon F. S. Wilson, formerly of Dubbo, aged 85. A brother (Earnest), and sister (Daisy), survive. The funeral took place from the St John the Baptist Church, Mona Vale yesterday afternoon to the Northern Suburbs Crematorium. PRESIDENT'S REPORT (1951, September 20). Gilgandra Weekly (NSW : 1942 - 1955), p. 2. Retrieved from http://nla.gov.au/nla.news-article112849374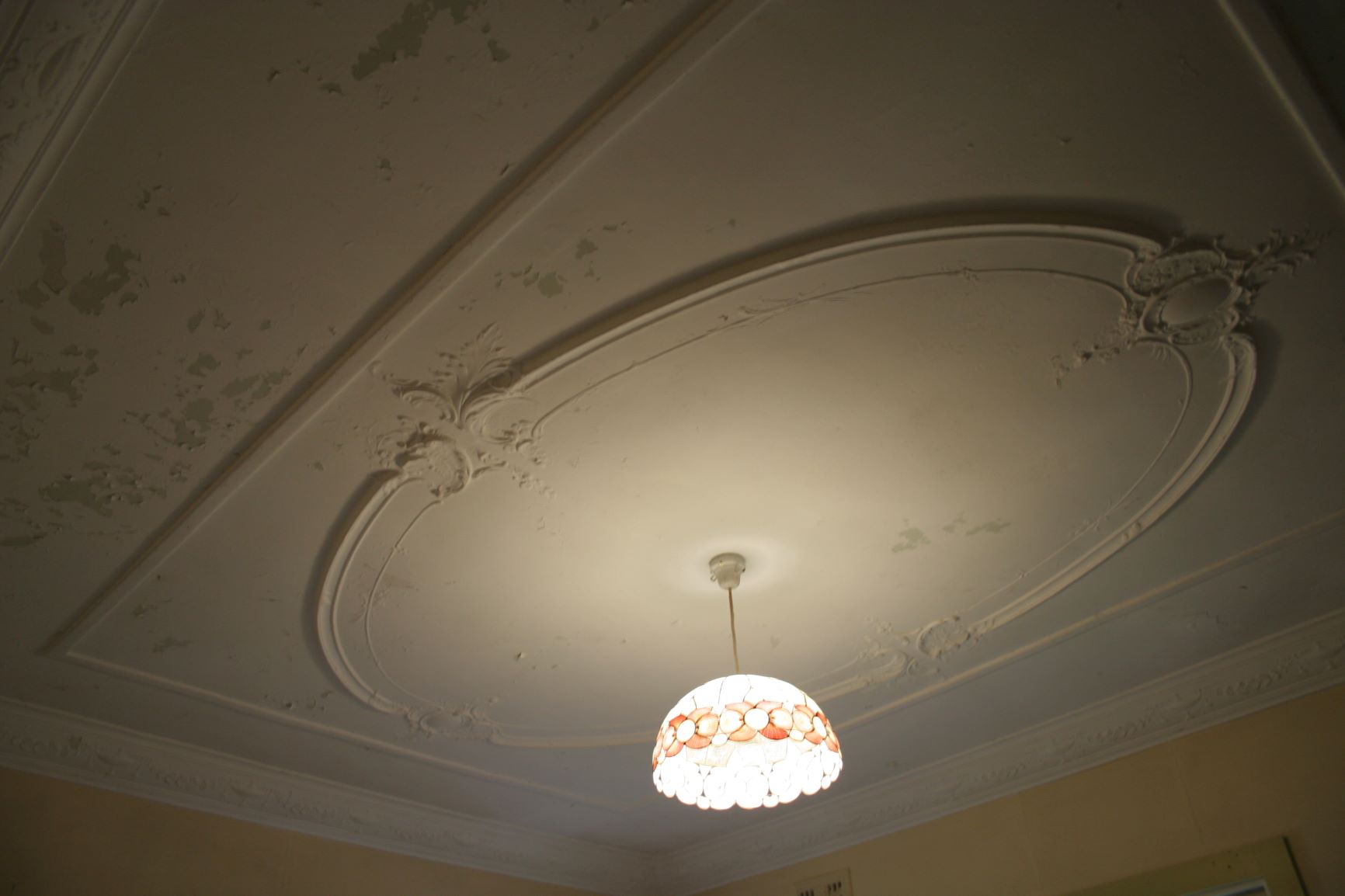 Oaklands - Dining room ceiling
Oaklands - Original floorboards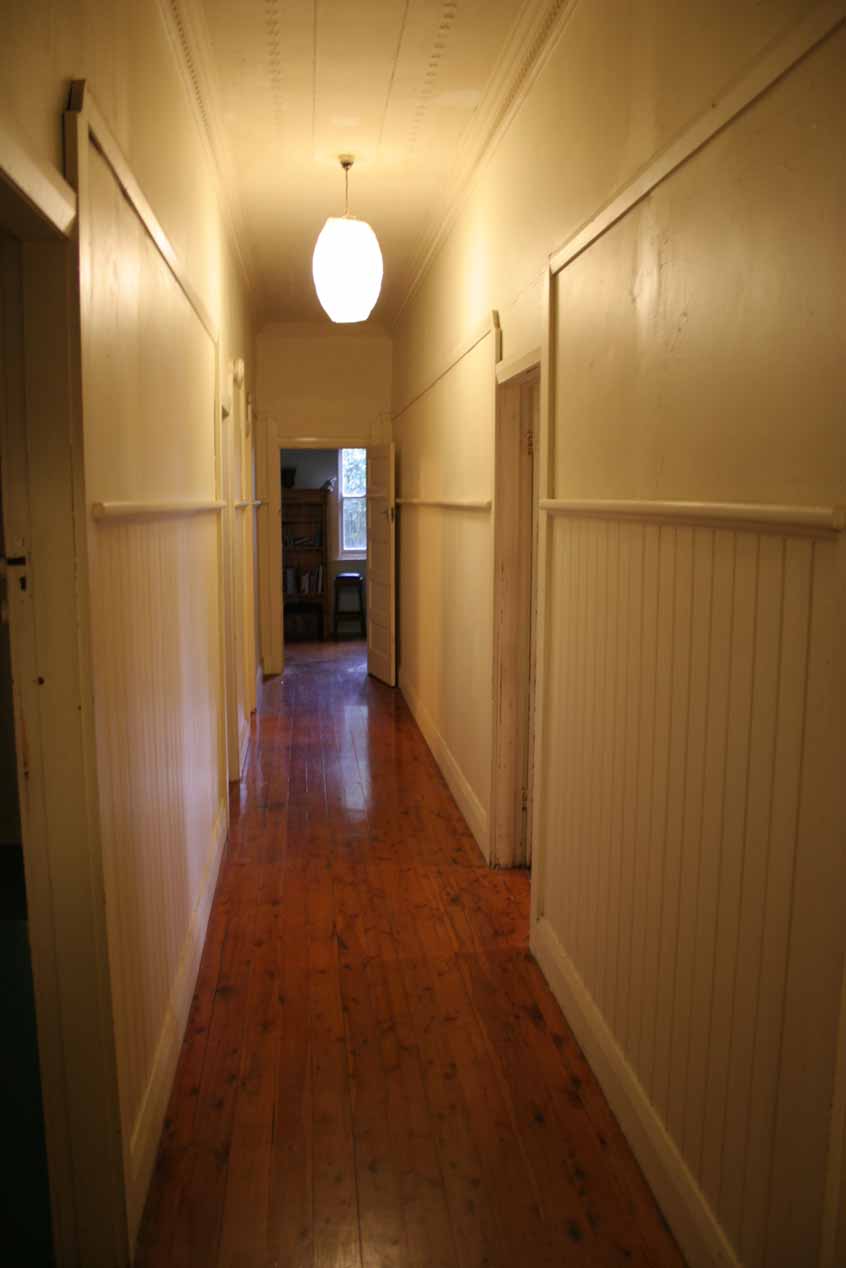 Oakands - Main hallway
Oaklands - Original vent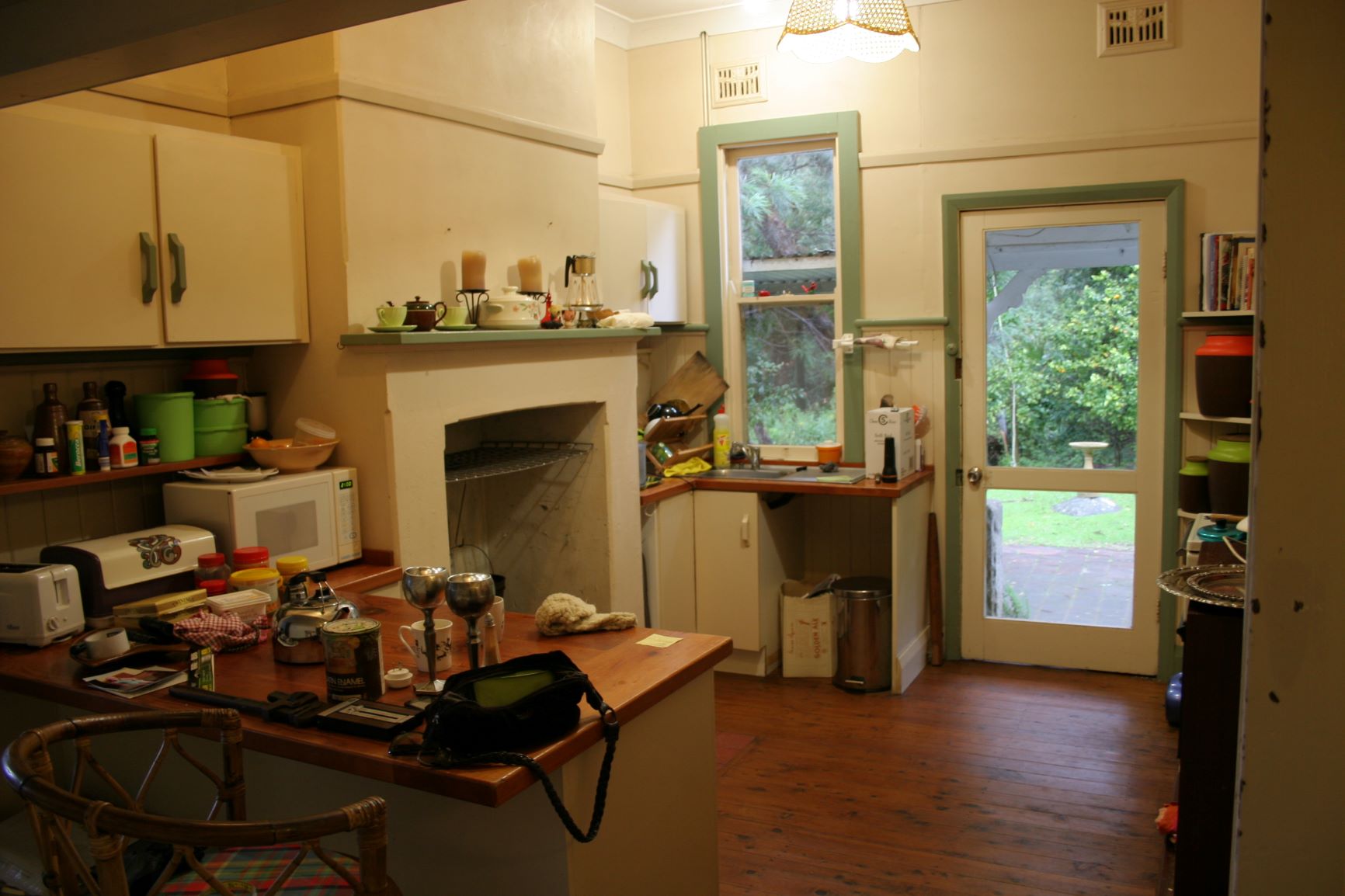 Oaklands- Kitchen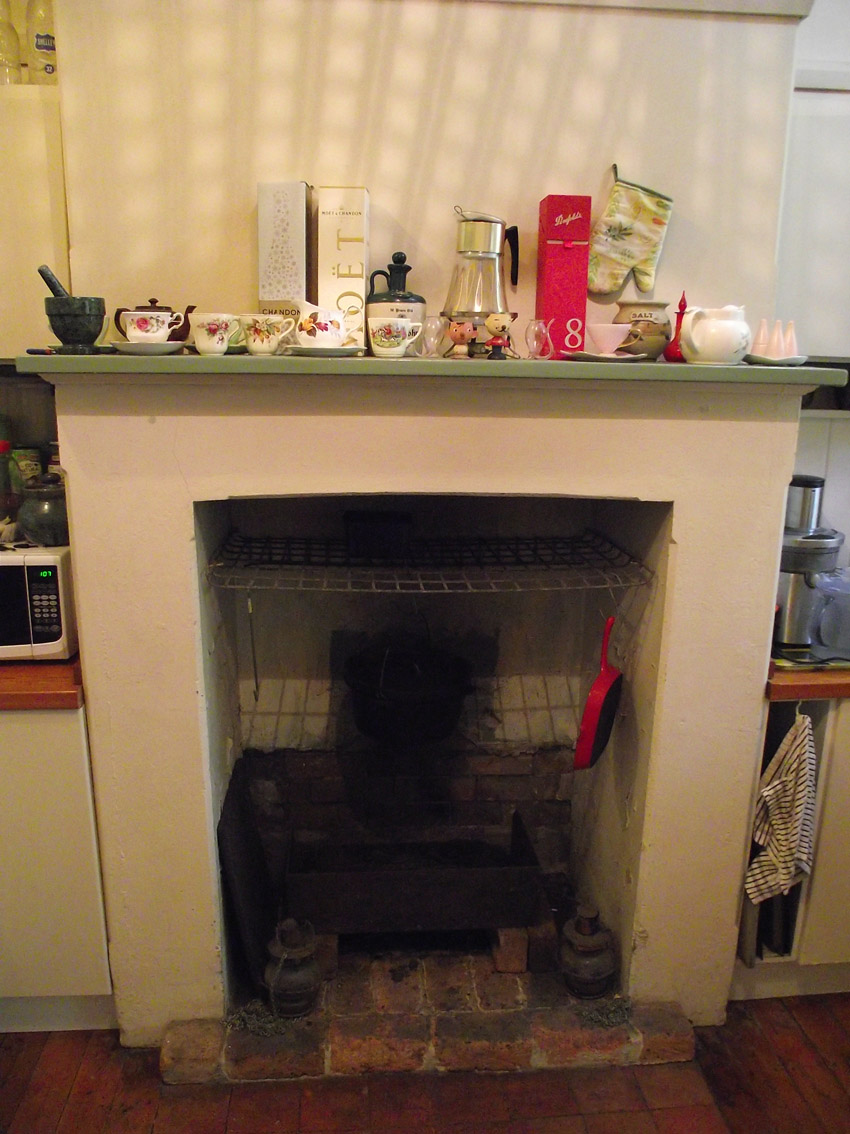 Oaklands - Kitchen fireplace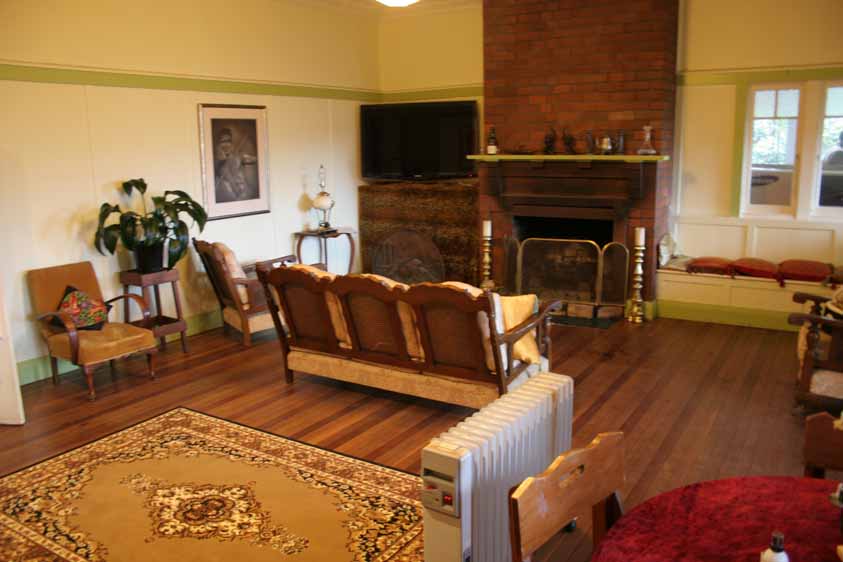 Oaklands - Lounge
Oaklands - Dining Room ceiling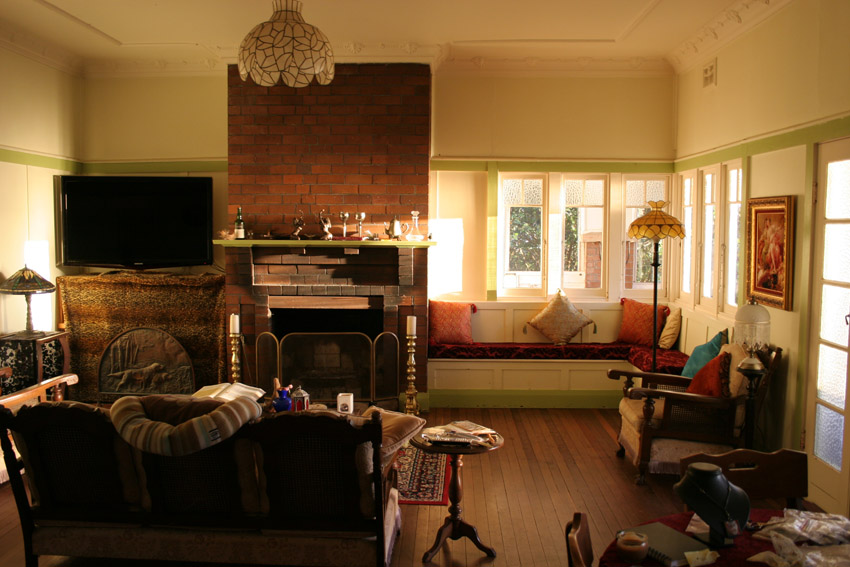 Oaklands - Sunlit living room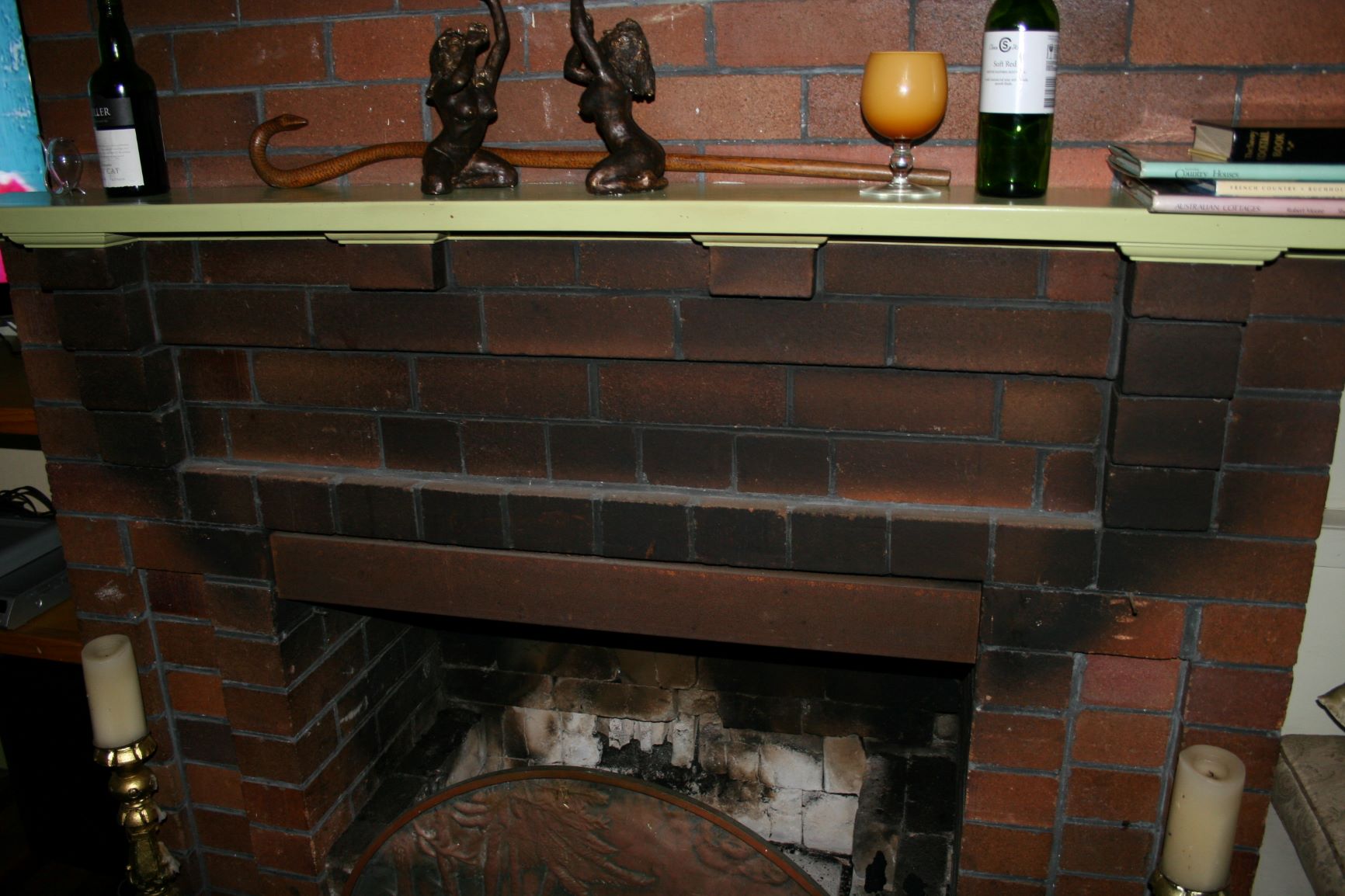 Oaklands - Living room fireplace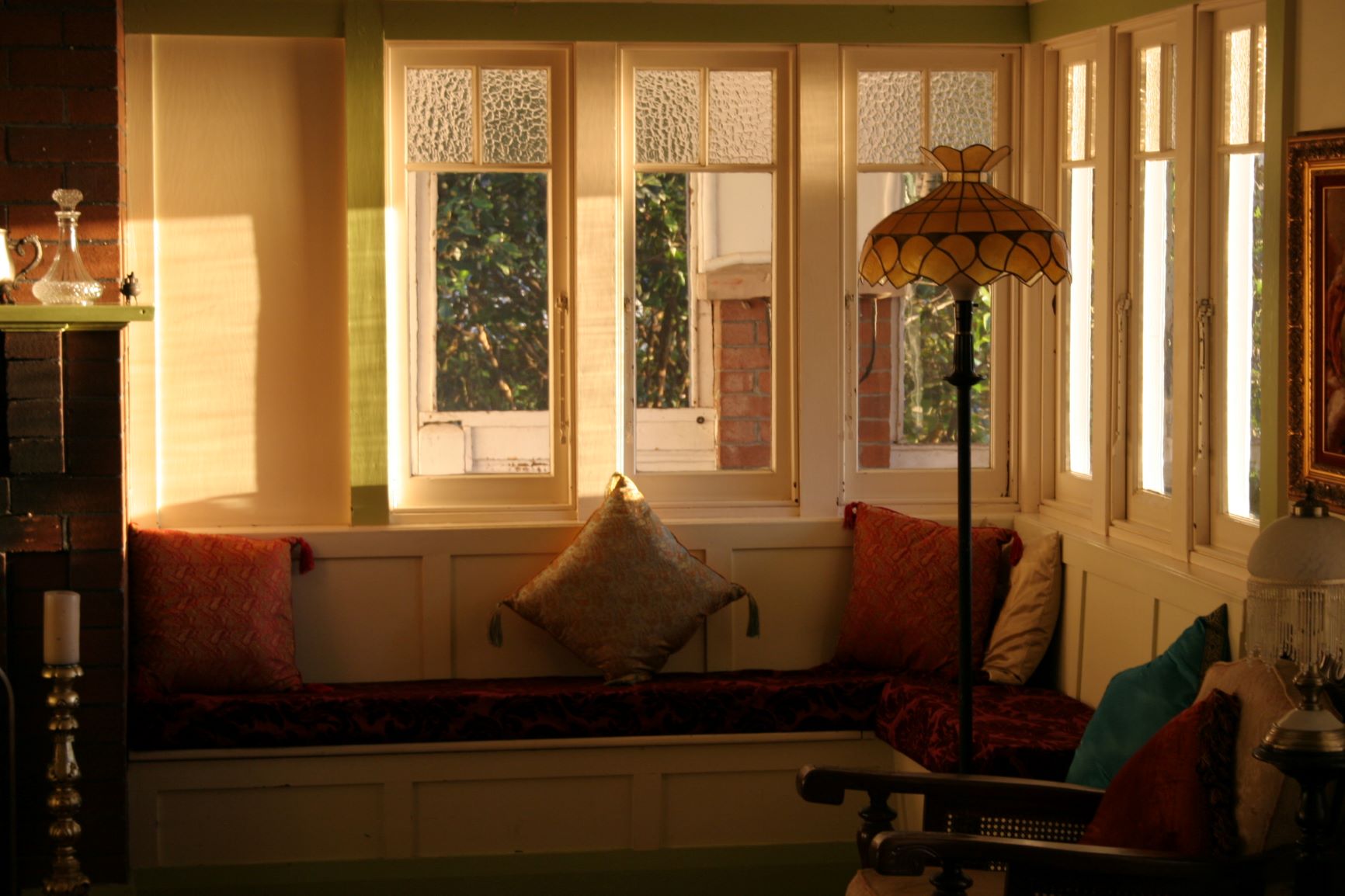 Oakands - Storage benches in living room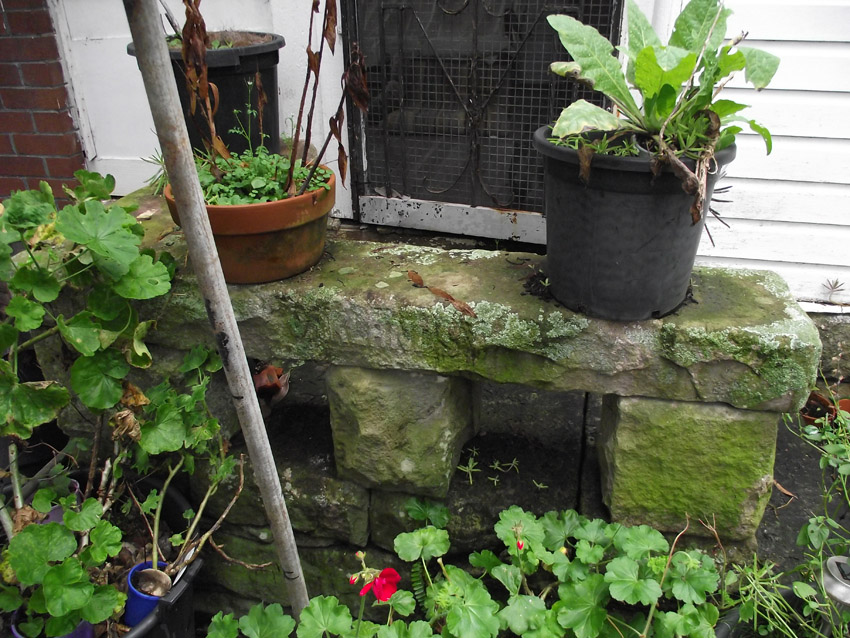 'Oaklands' in stone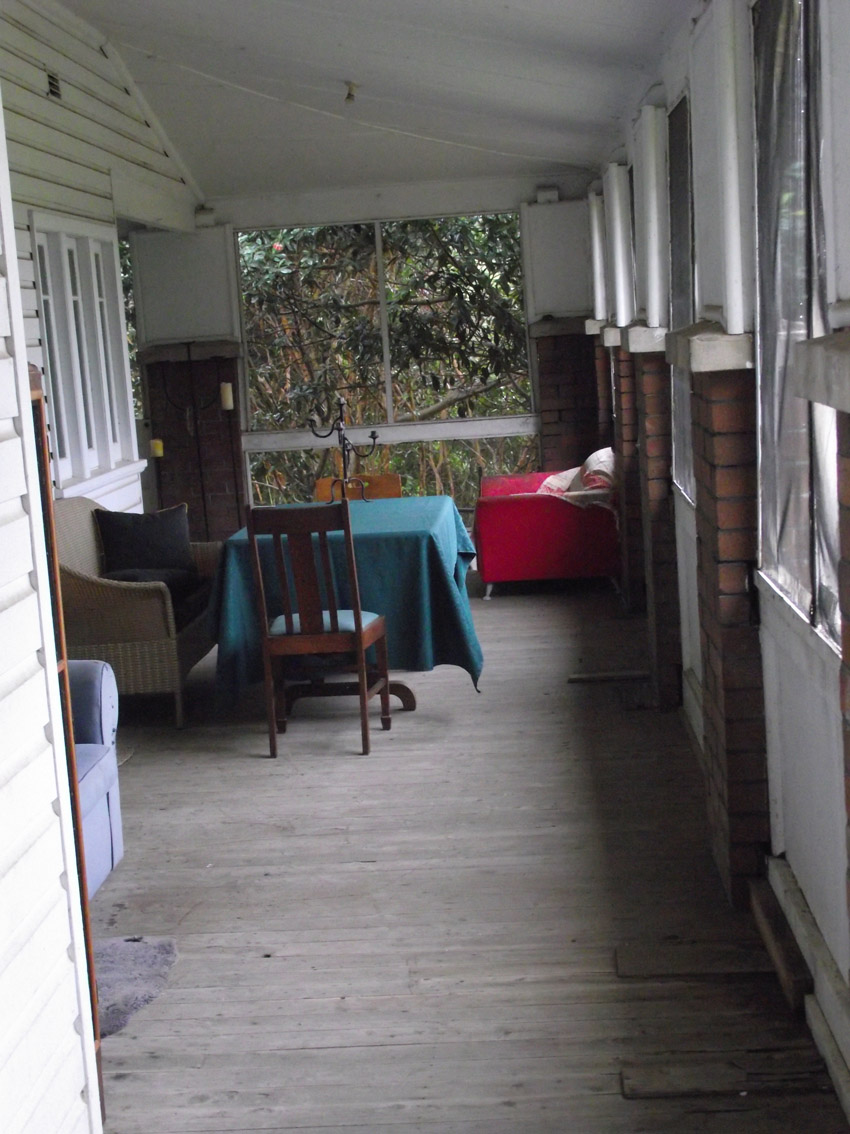 Oaklands - Front Verandah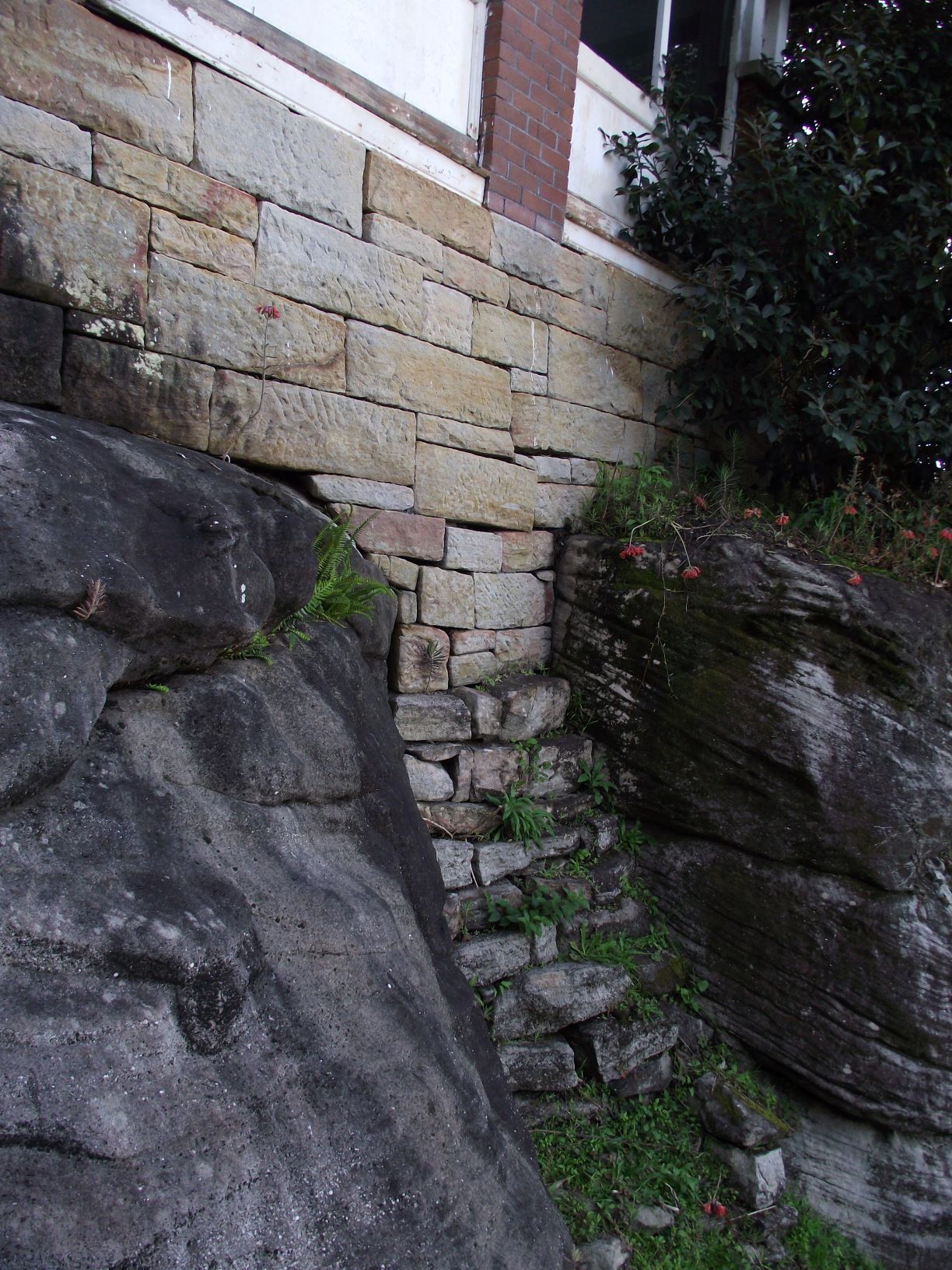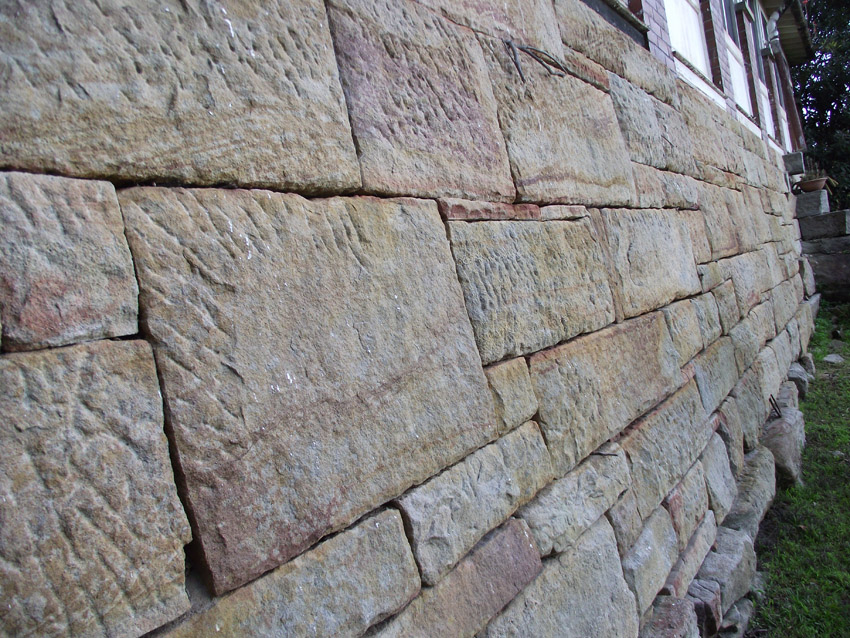 Oaklands - Sandstone foundations

Oaklands - Kitchen entrance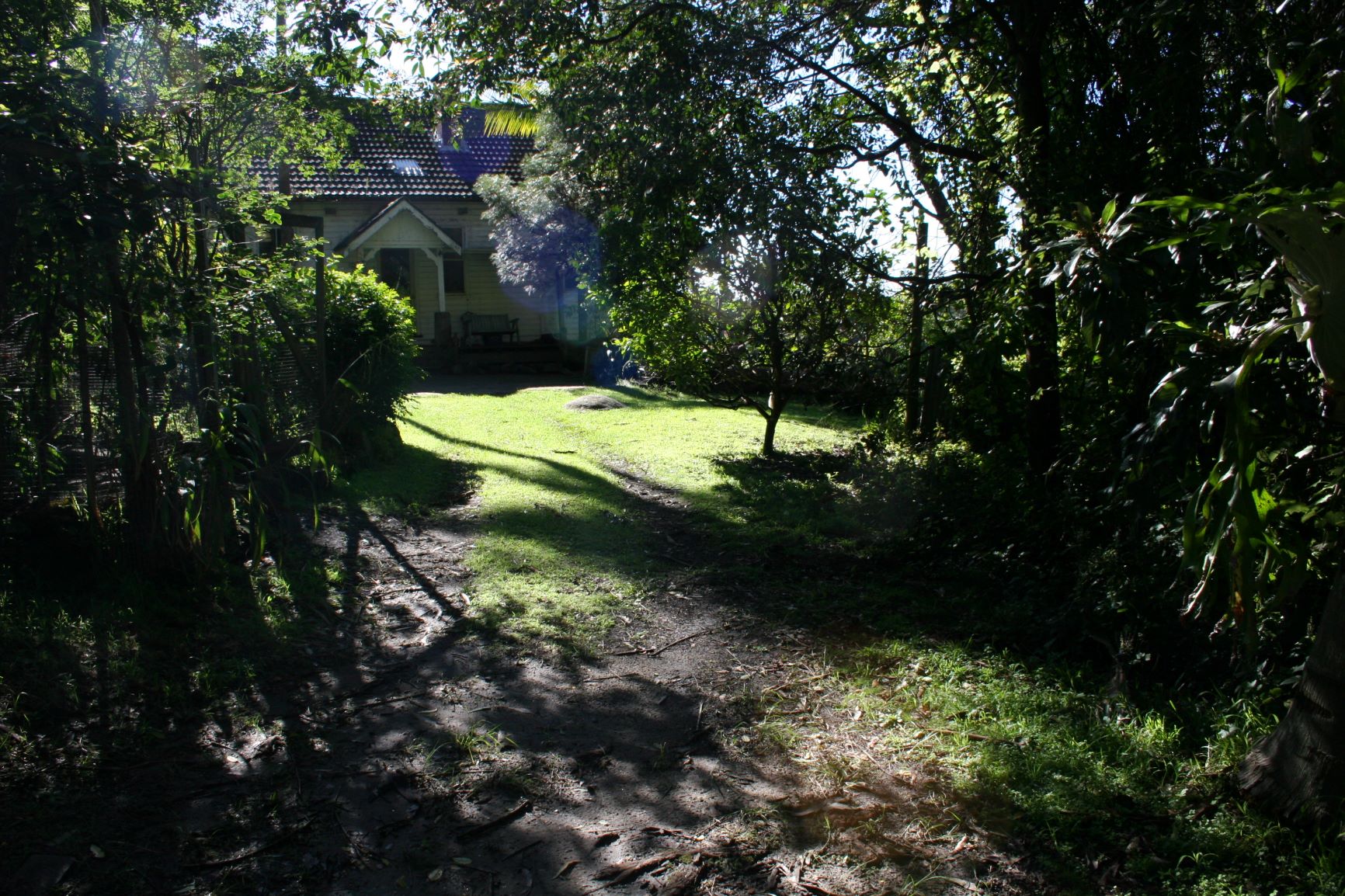 Oaklands - Yard to kitchen door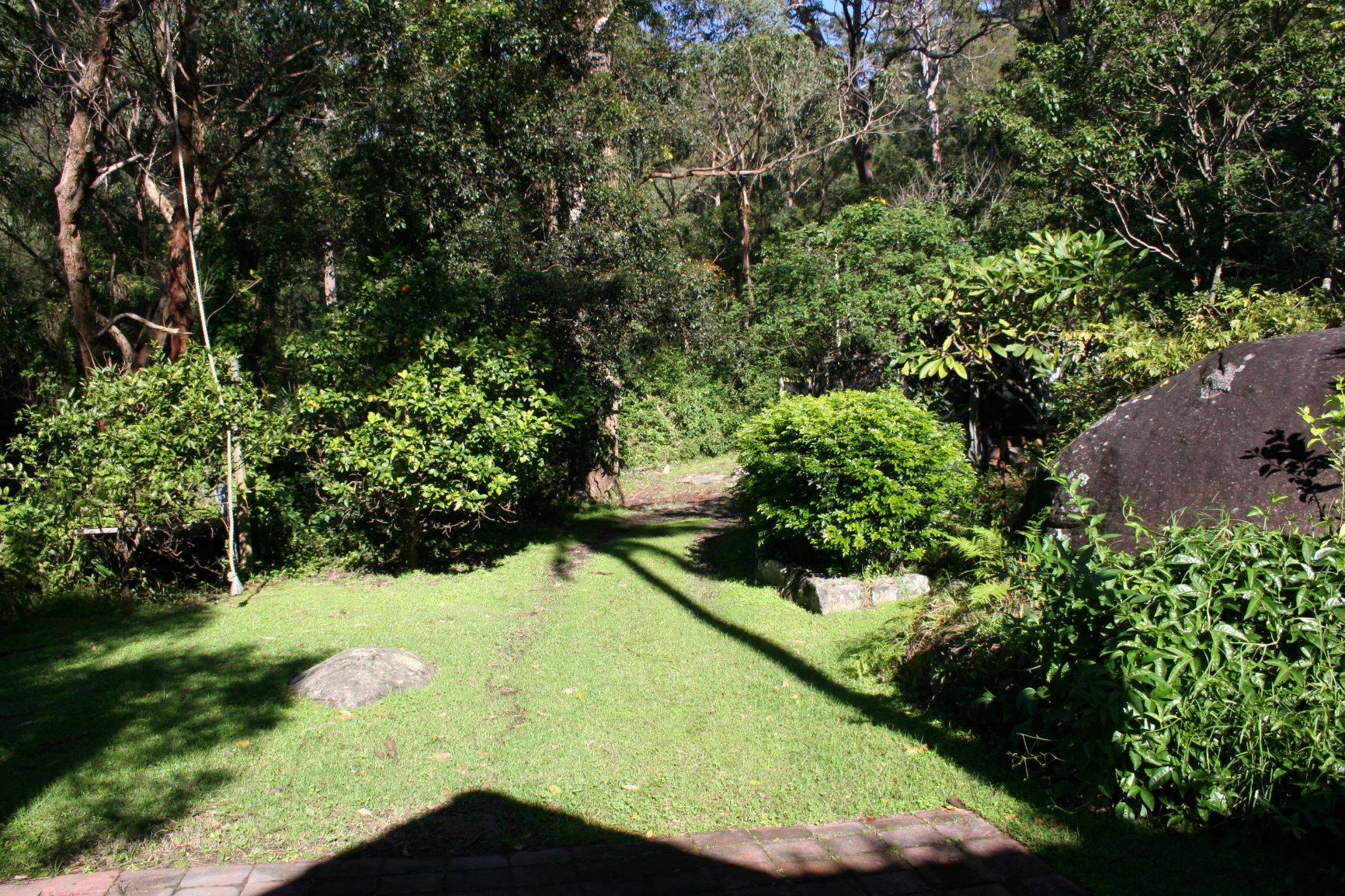 Oaklands - View from kitchen door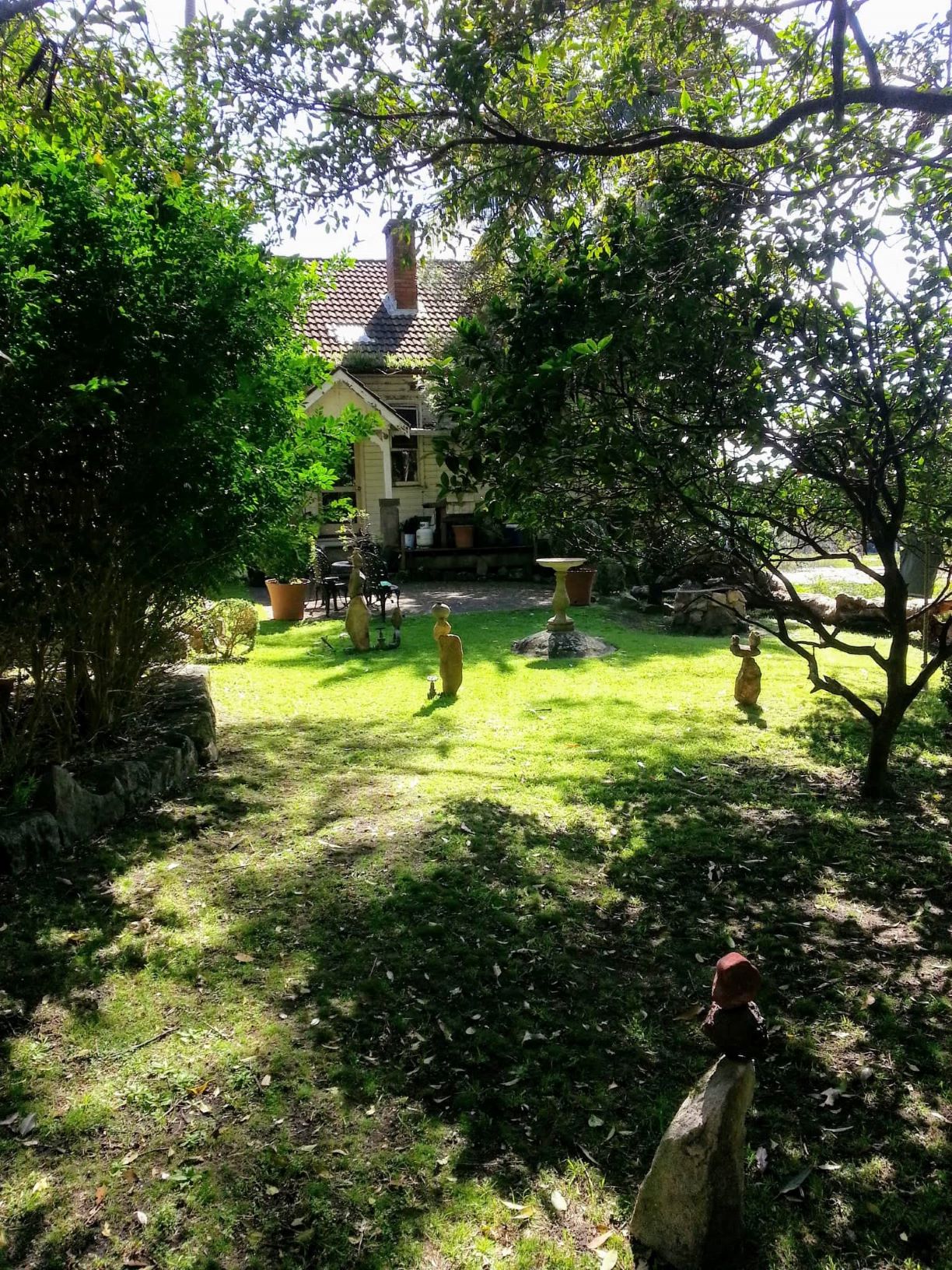 Art sculptures in yard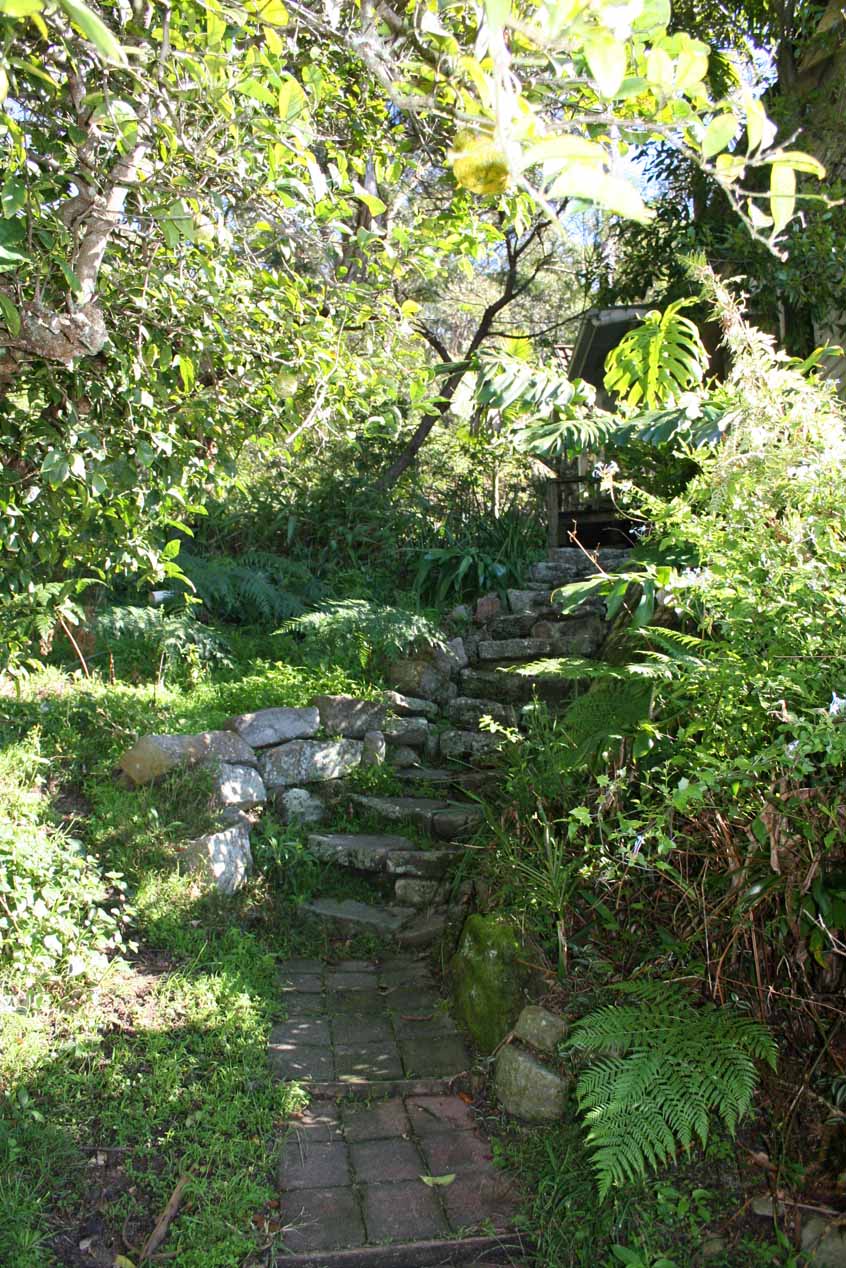 Oaklands - Left hand side steps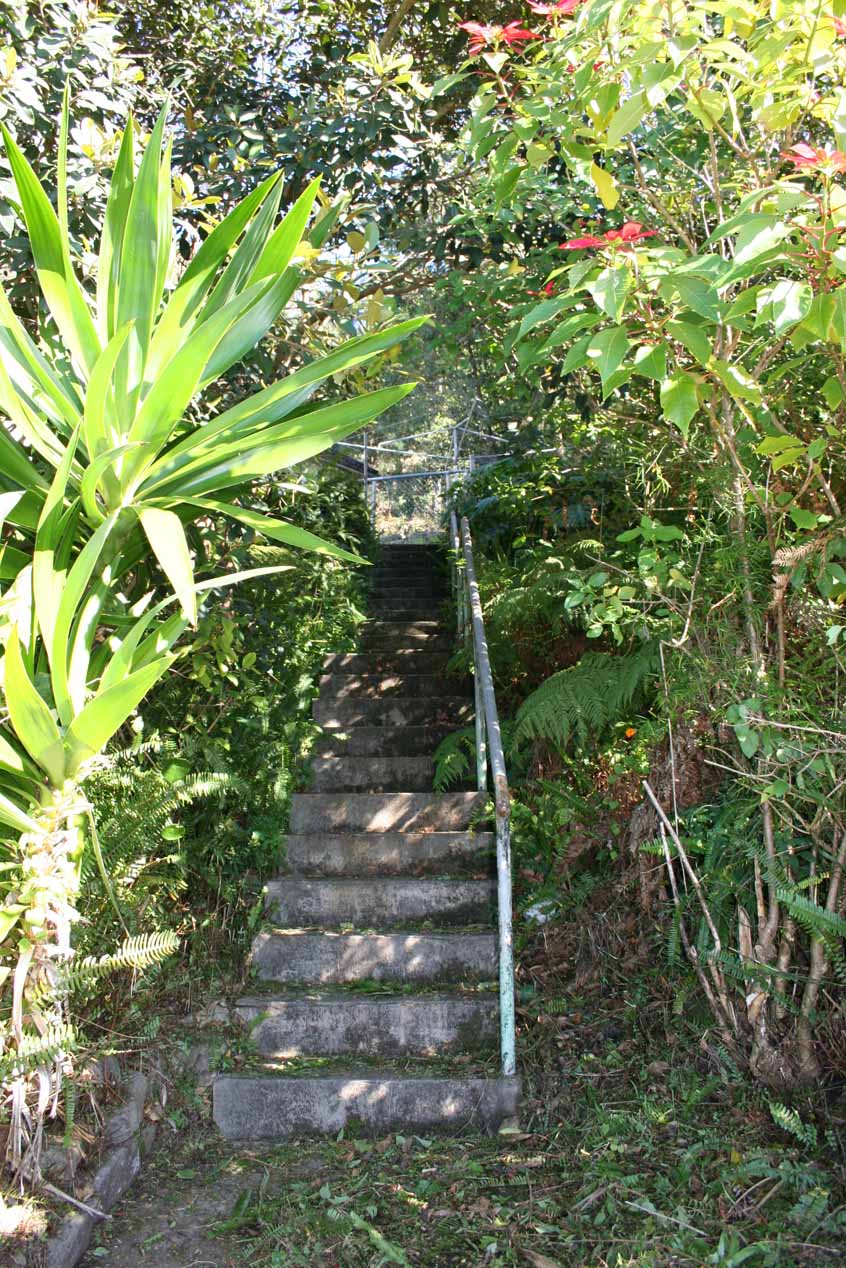 Oaklands - Right hand side steps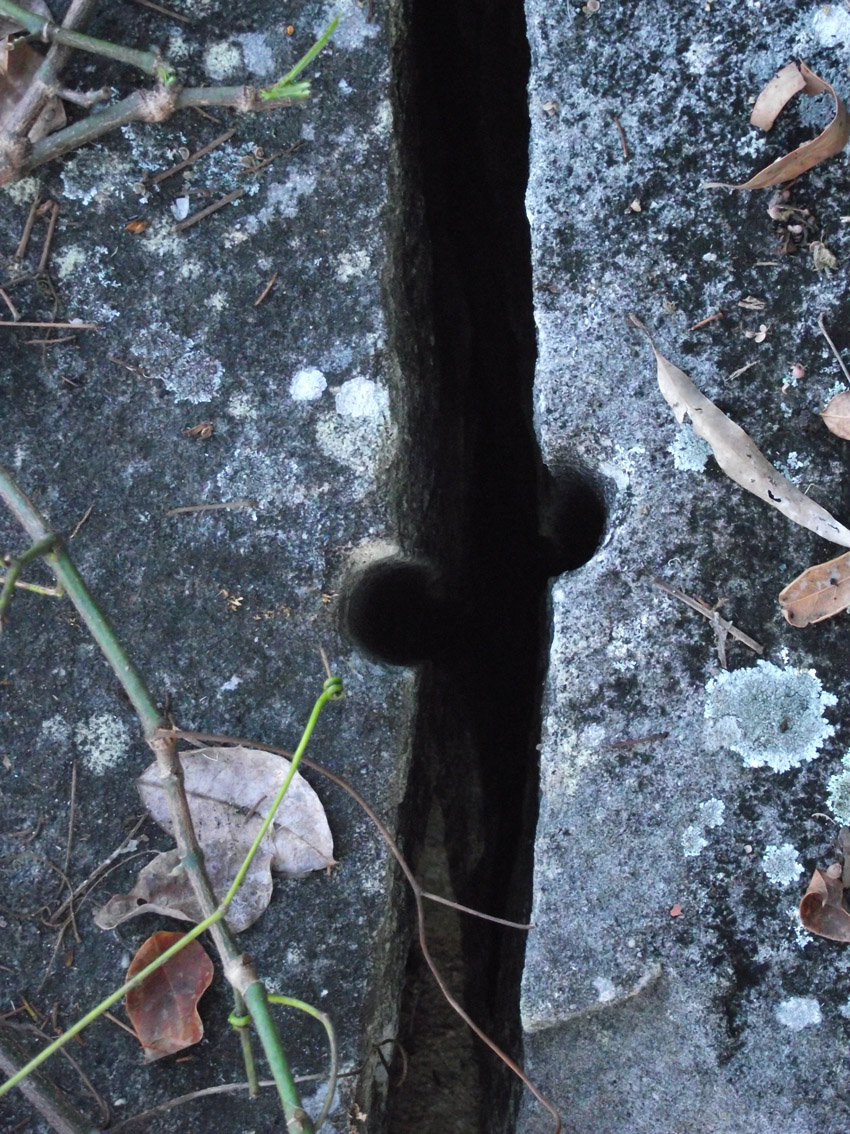 Oaklands - Manually cracked stone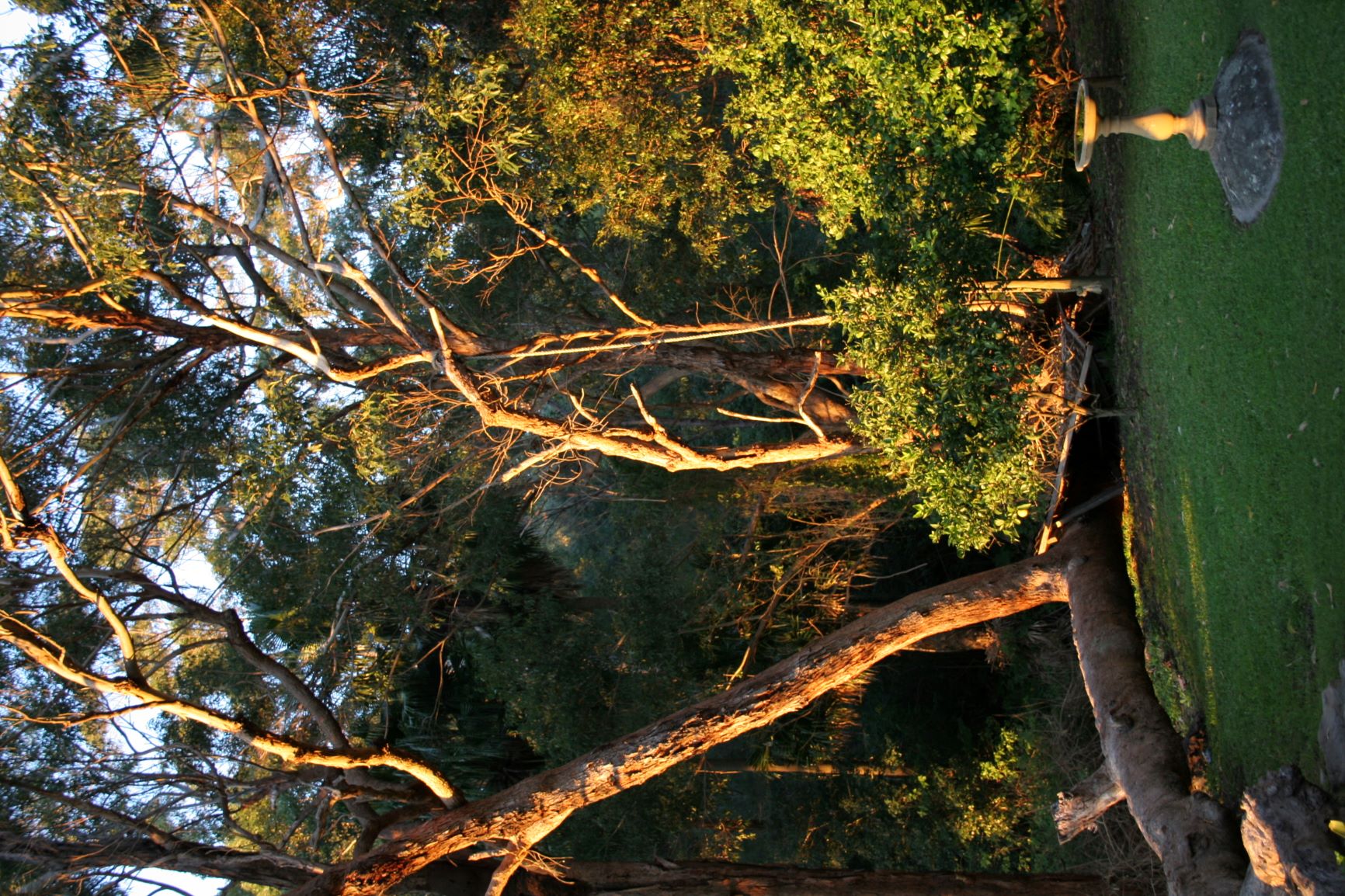 Oaklands - Yard, fallen tree and bush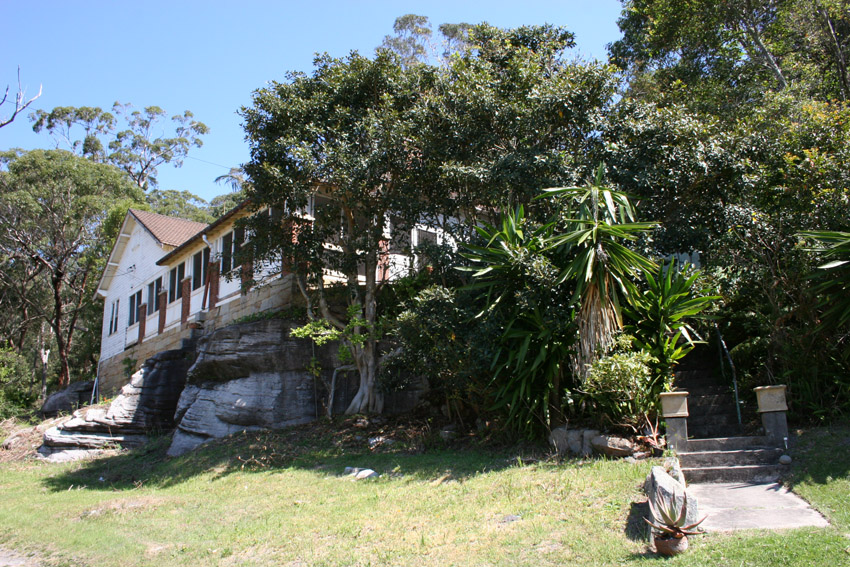 Oaklands - The house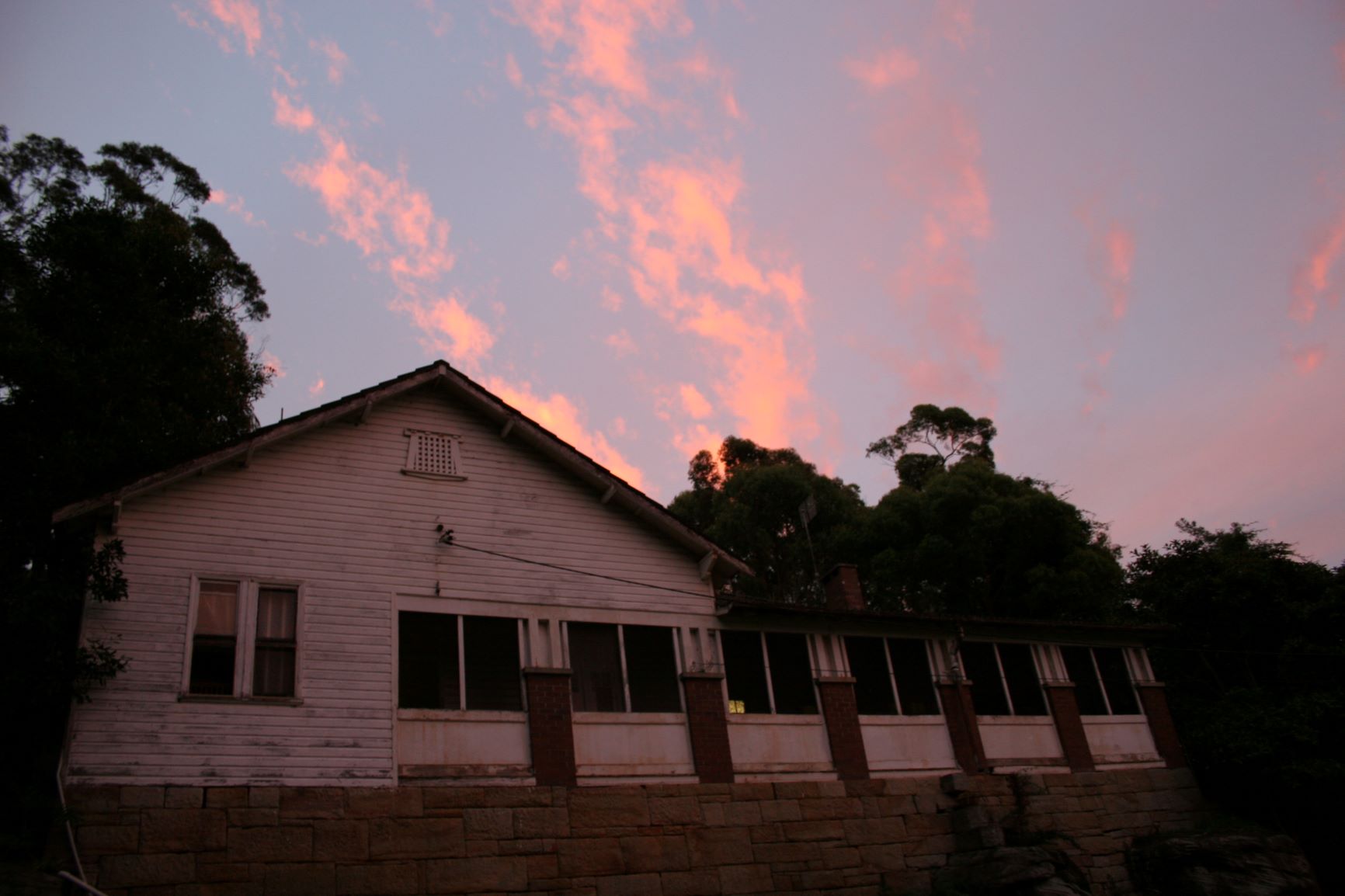 Oaklands - The house at sunset