Below: LIFE AND LETTERS OF ARCHPRIEST JOHN JOSEPH THERRY
FOUNDER OF THE CATHOLIC CHURCH IN AUSTRALIA
BY Rev. ERIS M. O BRIEN PROFESSOR OF AUSTRALIAN HISTORY IN ST. PATRICK'
ECCLESIASTICAL COLLEGE, MANLY AUSTRALIA ANGUS & ROBERTSON LTD.
89 CASTLEREAGH STREET. SYDNEY. 1922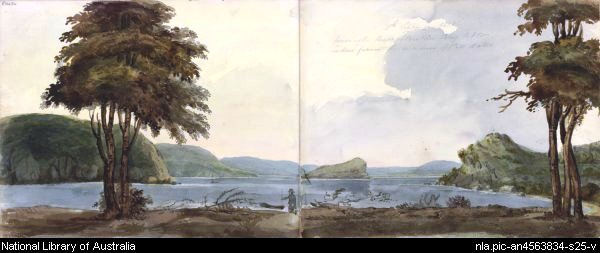 Above: Pittwater 1818 courtesy the National Library of Australia.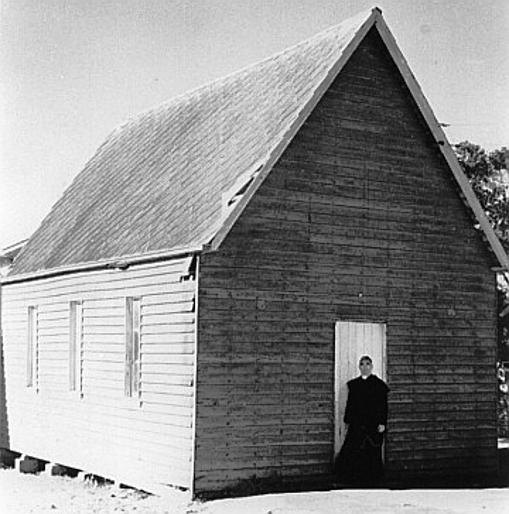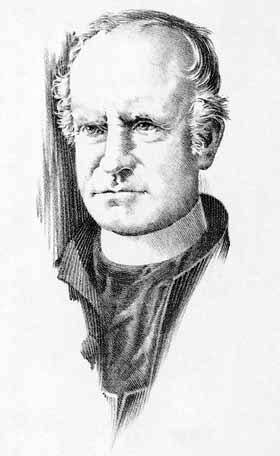 Page by A J Guesdon, 2011.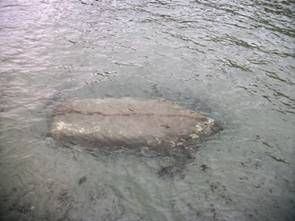 Archpriest John Joseph Therry
1790 - May 25, 1864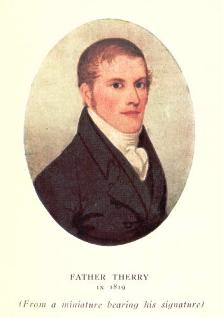 Born in Cork and educated at St Patrick's, Carlow, Therry was ordained in 1815 and did parochial work in Dublin and Cork before sailing to Sydney in May of 1820 aboard the Janus, a transportation ship carrying over 100 Irish men and women convicts. He had seen these fellow Hibernians being dragged to the docks in chains for transportation, and hearing they had no priest, applied for and was accepted as a missionary. The voyage took four months. Prior to his arrival in Australia Catholic convicts and freemen' were to attend the Anglican services or be deprived of meat or flogged, 20 lashes increased to 25 lashes for a second refusal to attend what they considered 'heretic' services. The Catholic priests who were here had been transported for their involvement in the Irish Rebellion and were not allowed to conduct services as they too were convicts. Many of those transported had been associated with the Rebellion so attending Anglican services, those conducted by the ruling elite, was anathema to them.
From the outset Father Therry endeavoured to better the lot of his congregation and frequently incurred the ire of those who feared another uprising from those they governed in the fledgling colony. One third of those living here then were Irish Catholics. He may have spoke his mind, saying out loud what many were thinking but afraid to voice, and a sharp wit may have pricked some egos, but he professes a wish not to offend and a sense of surety of his work and his authority to perform it;
"Lest any zeal which I may occasionally manifest for the preservation in this Colony of the holy religion of which I am but a very humble minister should excite in your mind a suspicion that I dislike persons of the other persuasions, I now distinctly declare that it is my desire, as far as it is possible, that is, as far as it is consistent with paramount duties, to be in peace with all and to give offence to none ; that I dislike no man on account of his Religion; that I respect a moral man whatever religion he may belong to" (Letter. July, 1826.)
His association with Pittwater came through a land Grant in 1833. Some sources state he was given 1200 acres, others cite 1400. Either way this area ran from Narrabeen Lake to Careel Bay and encompassed most of Avalon. Friends at Clareville still hold documents of when their father's father father purchased land with Father Therry's name listed as owner. Pittwater's first church at Careel Bay; St Josephs, a small one room wooden church with a shingle roof, built in early 1870, was a Memorial to John Joseph Therry and stood near the present corner of Joseph (or George) and Therry Streets with farm lands around it that went back to bush. Catholic settlers of the area were fortunate if the church was opened once a year for Mass. The little church, known as the Barrenjoey Church of St Joseph's, (the Catholic patron saint for workers) even though it was known as Father Therry's, was not actually built until after his death.
Josephton was established on the shores of Careel Bay for his workers. These sought coal at Avalon Golf Course, farmed and collected shells for the manufacture of lime. One of many wills he wrote illustrates his plans for his farm here:
"I desire that my farm of eighty acres, formerly known as Peter Petitta's farm at Pitt Water, which is beautifully and most advantageously situated, should be divided into four equal parts of twenty acres each which are intended as the sites for educational establishments for the Benedictines, Jesuits, Franciscans, and the French Mission of the Propaganda respectively."
Also "to the land property with which I have been blessed, namely to establish five villages which are likely to become respectable towns the principal one at Pitt Water to be called Josephton" (Life and Letters. 1922). Other documents state he planned to call the whole district Josephton and Avalon was to be named Brighton.
What is certain is that Careel Bay, with its creek and sheltered cove, must have seemed ideal to his eyes, a place to dwell in quietly as respite from all his endeavours through the colony and elsewhere in Australia. Therry's plans to build a church at St Michael's cave illustrate the openness and beauty here kindled a rapport with the natural landscape and a sense of its innate sacredness in his heart.
Further reading:
The Marriage dollar said to have been loaned to financially embarrassed bridegrooms by Father Therry to pay for their marriage service;
FROM: http://www.stmaryscathedral.org.au/about-us/historical-exhibition.html
Parents: John Therry and Eliza (nee Connolly); remained in Cork.
Brothers: James and Stephen Therry, the former of Hobart Town, the latter of Cork, Ireland. Sister: Jane Ann Therry of Hobart Town.
Therry, J J, Rev Waterlily (schooner) Sydney (1845 Jul 6) to Hobart Town
Therry, J J, Rev James Watt (steamer), 142 tonsHobart Town (1845 Feb 10) to Sydney (1845 Feb 16)
Therry, J J, Rev Velocity (schooner) Sydney (1846 Sep 19)to Port Phillip (1846 Sep 25)
Therry, John Joseph, Rev Esther (ship) Sydney (1833 Sep 5) to Norfolk Island
From; http://www.blaxland.com/ozships/alpha/pass/s287.htm

Character and Conduct of Reverend Therry
DESPATCH FROM GOVERNOR DARLING TO EARL BATHURST – DATED 6/9/1826
'Your Lordship will perceive that Rev. Therry is a man of strong feelings and not much discretion. He is evidently disposed to be troublesome, and, constituted as the community is, might be dangerous, a large proportion of the convicts being of the lowest class of Irish Catholics, ignorant in the extreme, and in proportion bigoted and under the domination of their Priest. He is indefatigable in his endeavours to preserve his influence amongst his countrymen, and is constantly going from place to place with this view. From the similarity, he can hardly fail to succeed......
I must confess to your Lordship that I have no desire to see any more of the Clergy of the Catholic persuasion here. The good they might affect through the medium of education is counteracted by the subjugation of mind, in which those under their influence are kept.
Mr Therry is anxious for the completion of his church, but though fully disposed to assist in this object, as far as your Lordship has directed, it is not in my power to do so at present without interrupting the progress of some of the public buildings. I have informed him that, so soon as I possess the means, I shall afford him the necessary aid.......
I understand Rev Therry is acquiring wealth, and, as his influence will increase with his means, his immediate removal appears the more desirable. I would beg to point out that, in selecting a Catholic Priest for this Colony, it is most important that an Englishman should have the preference, the Catholics here being, I believe, nearly all Irish'.
[Historical Records of Australia, Series 1, Volume 12, pp 543-44].
Unwillingness of Reverend Therry to Leave
EXTRACT FROM DESPATCH OF GOVERNOR DARLING TO EARL BATHURST – DATED 18/11/1826
'On communicating to him [Reverend Therry)] the Orders of His Majesty's Government, he informed me .... though deprived of salary which he observed he had intended to relinquish, he should consider it incumbent on him to continue his assistance to the Roman Catholics, until the arrival of some accredited Clergyman from Home.
He stated that it was not his intention to leave the Colony, though, if required to do so, he should not resist the Orders of Government. It has not, however, appeared to me advisable to give such an order, as I do not anticipate any evil consequences from his continuing his assistance, until the arrival of his successor; and any order for his immediate removal would in all probability have called forth some expression of the public opinion in his favour, which is as well avoided and might for the moment have excited an unpleasant sensation'.
[Historical Records of Australia, Series 1, Volume 12, p 693].
Therry remained in the Colony despite his suspension and continued his work as a chaplain without salary.
From: http://www.cathchurch.net/nsw/parish/Pittwater.htm
http://www.holidayoz.com.au/pittwater/narrabeen/history.htm