December 4 - 10, 2016: Issue 292
Celebrating 60 Years of Club Palm Beach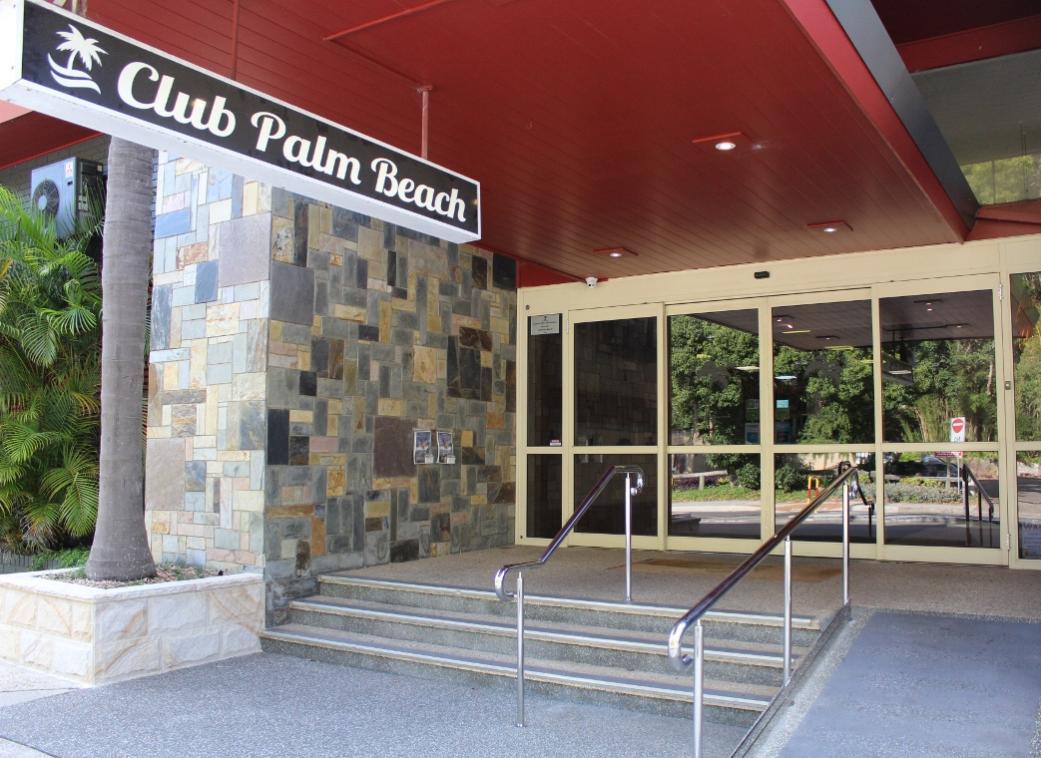 60th Anniversary of Club Palm Beach
Club Palm Beach is going to celebrate the 1957 opening, its 60th anniversary and we would like to get as many people from the past and present as possible to join us in a reunion here at the Club. This includes old friends, relatives, neighbours, local sports clubs, sailing mates, students from local schools, campers from the old camping ground near the Golf course, EVERYONE!
Leading up to the reunion we want to hear your old stories and share your photos from the good old days. Stories from the camping grounds, for example some families lived at the camping grounds while their family homes were built. John Oliver was one, he says the camping ground was a community in itself. Other campers such as the Trainor family loved the camping community so much they moved permanently to Palm Beach.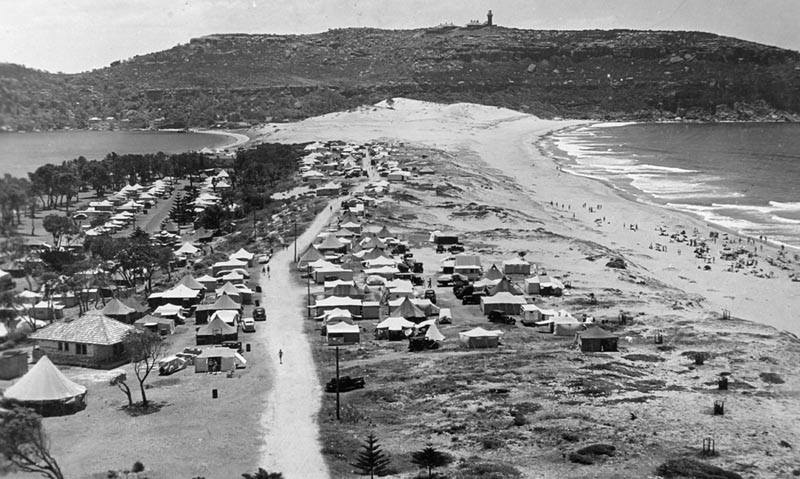 Camping at Palm Beach, circa 1950 - photo courtesy National Library of Australia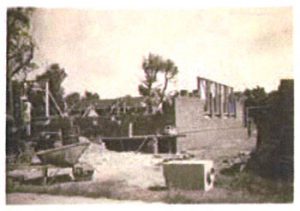 Palm Beach RSL started off as a shed, it was originally built in Lucinda Park, Nabilla Rd Palm Beach. The shed, built from weather board by Dick Martin, Jack Martin and Fred Verrills, was then moved to Barrenjoey Rd, the current Club site, sitting approximately where the bistro dinner room is now. The land purchased in Barrenjoey Rd was instigated by Carl Gow. The little Club traded there from the very early 50's until the current Club opened in December 1957. The original shed was removed by Peter Verrills and Bill Martin then transported by Bill's semi-trailer to Wisemans Ferry and there it was used as a cabin for the Verrills family & friends for their water skiing holidays. In the early days the Cub (shed)l opened daily at 4pm and operated on an honour system, any purchases were fixed up on pay day.
The Club as it is today was built by R. Martin & Sons. It was opened on the 14th December 1957. The president at the time of the opening was Alf Curtis and the secretary was Ron Vance. Some of the early committee members were Harold Richardson, Ken Wardrop, Fred Verrills, Jack Martin, Bill McTaggart, Ron Vance, Jack Henman, Brian Oxenham and Chic Whitchard.
Some old local family names were the Gonsalves, Martins, and Goddards. There was a big variety of local businesses including the chemist, butcher, bakers, doctors and the fruit & veg shop.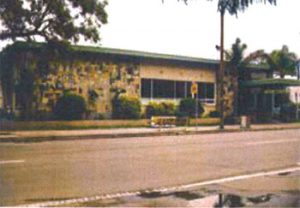 Apparently there were two garages as well. To Peter Verrills' recollection, the Palm Beach bottle shop is the only shop still operating as it was when opened. The original owners were the Goddard's.
Lola was their daughter who married Jack Martin.
We would love to hear all the history on the ferry service, fishing charter boats, builder's ship wrights etc... before it is all lost.
Please start posting any stories, pictures or memories to our Facebook page - Club Palm Beach. Save the date and come down and join us and tell us a bit about it. We can't wait to see what you have in store for us!
This is a great time to catch up with that old Palm Beach friend of yours - you always say you will but never seem to get the chance.
John Sinclair
Club Palm Beach Secretary - Manager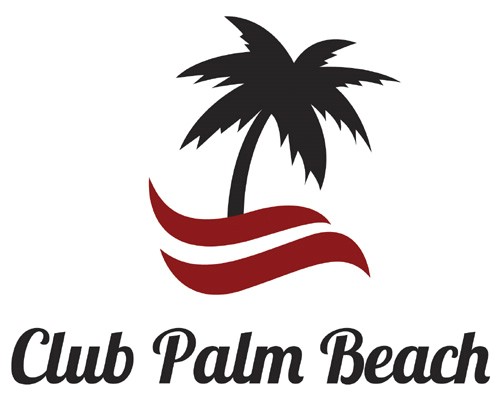 NB:
Contributors may also
email
High Res photos to Pittwater Online News and we'll forward them to the club.
We will be running some Historical insights into aspects of the formation of Club Palm Beach/Palm Beach RSL in August 2017, in the lead up to the 60th Anniversary Celebrations.
A few examples run below
A J Guesdon
Editor - Pittwater Online News.
Palm Beach RSL Sub Branch
President's Report for 2016
This past year has been a very busy time due to
finally realising projects, which have been in the
planning over the last 3 years, have been taking
place. The updating of the Club foyer is complete.
The memorabilia cabinet is ready to accept military
items and the military library/retreat/research room is
almost complete.
The library/retreat/research room will assist school students in gathering information required for school military projects. Computer and copier systems will also be available. Reference books will be available to be borrowed. The room will be assessable to members upon request.
I would like to thank John Oliver and Bob Head. Without their enthusiasm none of the above projects would have gone ahead. Also, to my entire committee, thank you for all your responses in helping us realise these important projects. Anzac Day, Vietnam Veteran's Day and the Legacy lunch were all well attended and successful events held at Club Palm Beach. Once again Avalon Public School band were at their sterling best and we appreciate their participation immensely.
To John Sinclair and staff a big thank you for all your assistance throughout the year
with the Sub Branch functions held. My thanks are extended to the Club Ltd Directors for their assistance also.
Veterans of all ages are now able to attend wellness classes run by NJF. These classes are one on one with accredited exercise physiologists. Several of our members are taking advantage of this DVA funded wellness training. If you are interested please contact the Sub branch between 10.00am and 12.00pm Tuesdays for more information.
To all who have lost loved ones during the year we send our sincere condolences.
I would like to wish all members a safe and happy Christmas and a prosperous New Year.
Once again, my heartfelt thanks for their support and unceasing assistance goes to my committee. Looking forward to catching up with the members throughout the remainder of this year and 2017.
Mark Ferguson
President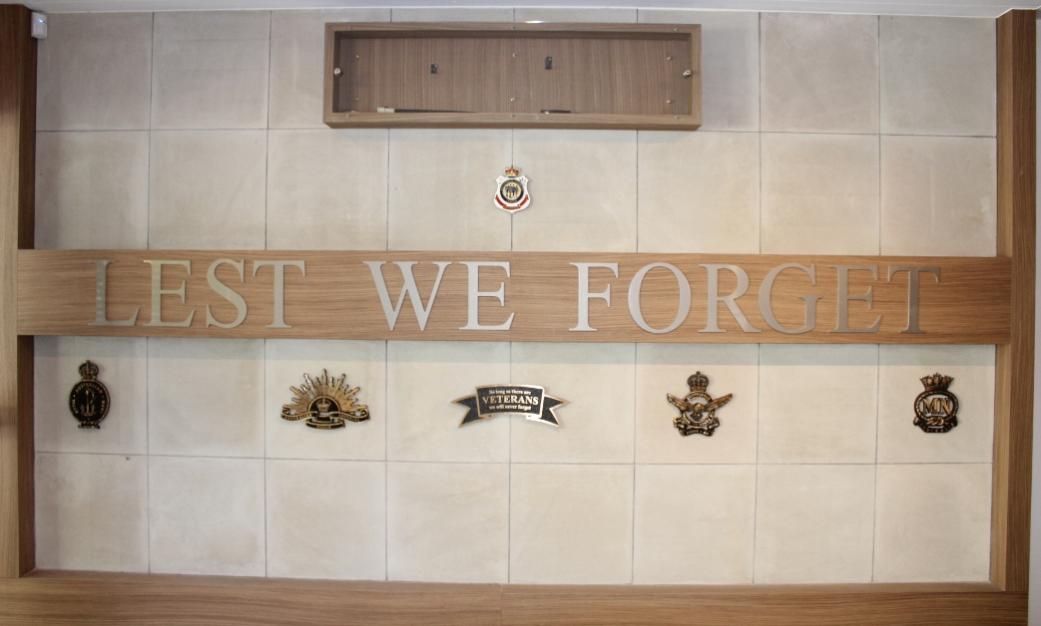 New Foyer Wall dedication.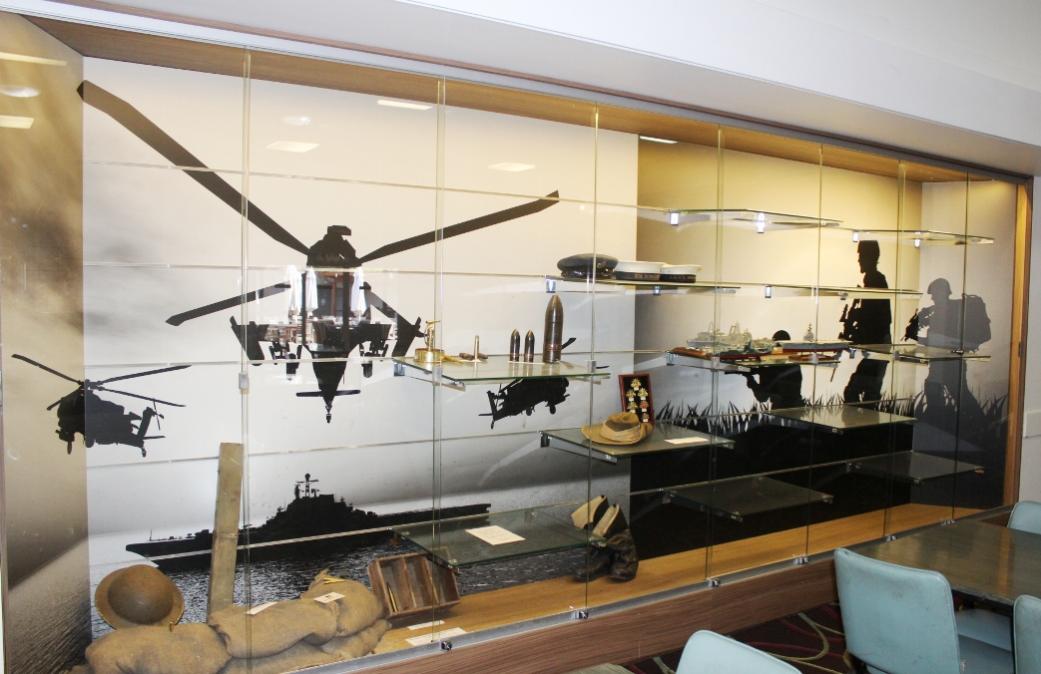 Visit previous pages:
"Miss Parramatta"— selected from six local girls — will be announced at a ball at Parramatta Town Hall tonight. With the second place-getter, she will be sponsored in the NSW section of the Miss Australia Quest by the Parramatta District Committee. During the presentation the committee chairman (Mr. R. T. Vinnicombe) will hand to the NSW Quest director a cheque for £500 to enable the two girls to qualify for State judging. "Miss Parramatta," who will be presented by the Mayoress (Mrs. H. M. Symonds), will be chosen from: Dorothy Morris (Macarthur Press), Vivienne Taylor (Staff Bulletins), Beryl Docker and Betty Fryer (Parramatta RSL), Jean Clark (Parramatta City Council) and Nea Gwynne (Memorial Hall Appeal).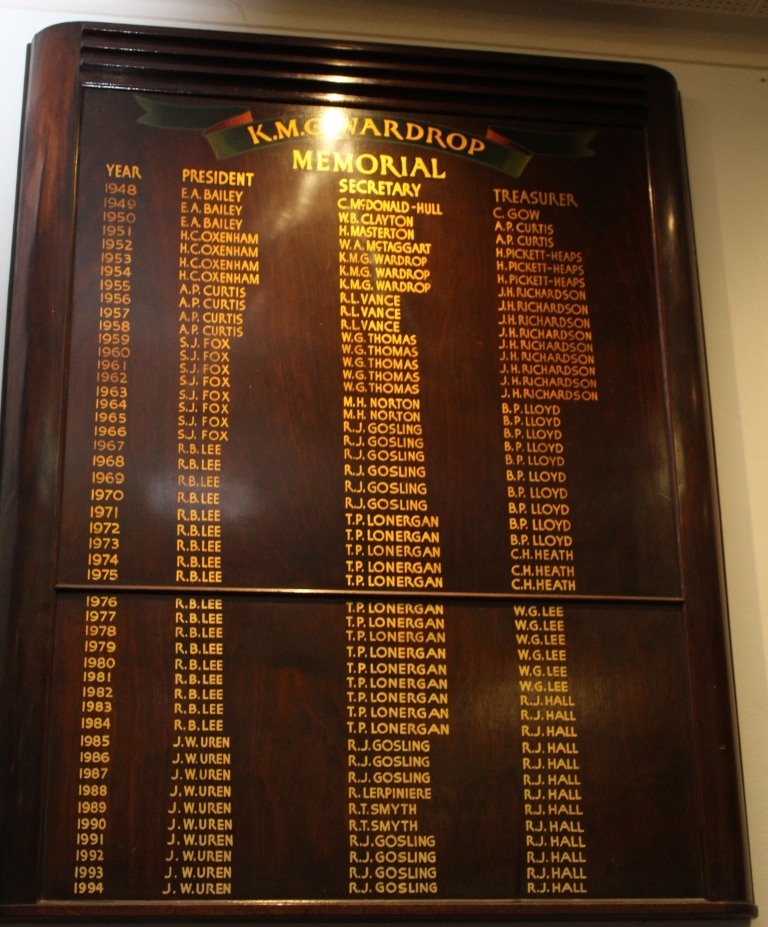 Kenneth Morgan Goff Wardrop
The K. M. G. Wardrop Memorial Board epitomises the ANZAC Spirit and ethos at the core of the Club Palm Beach - Palm Beach RSL Formation.
Dedicated to Kenneth Morgan Goff Wardrop, it honours one of the gentlemen who worked to establish an RSL at Palm Beach.
Born in Wellington New Zealand on the 3rd of March 1889, and serving as a Cadet for two years in the NZFA D Battery, Ken was transferred and enlisted in the New Zealand Expeditionary Force on the 12th of July 1915, described in his War Record papers as being 5 feet 6 and a half inces tall with fair hair and blue eyes.
He was sent to the Suez Canal (20.12.1915), ended up in Moascar, Egypt (15.1.1916) trained at Alexandria until the 5th of April 1916 and became part of the 15th Battalion, Gunner, and was sent into France,(20.4.1916).
In July 1916 he was posted to the 3rd Brigade, transferred in July and again in August. On the 11th of October he was wounded in action 'In the Field' and ended up in the United Kingdom, being transferred from one hospital to another.
He was sent back to France almost a year later, October 8th, 1917, serving in hospitals looking after New Zealand mates until being posted to the 1st Battery, 1st Brigade on the 13th of April, 1918, appointed Bombardier and then L. Bombardier. On the 24th of March 1919 he was discharged.
Ken won promotions, lost to being 'absent without leave' during his first years of service, in 1915, and again going walkies in Marseilles in April 1916, which menat he was 'reverted to ranks' but won back during whatever he went through during 1918 to 1919, emerging a Corporal. The rank of lance bombardier originated as acting bombardier, an appointment similar to lance-corporal and was also indicated by a single chevron. The appointment was renamed lance-bombardier in February 1918 and became a full rank. The rank of corporal nominally corresponds to commanding a section or squad of soldiers. The New Zealand Defence Force awards the corporal rank to soldiers or airman after 6 or 7 years of service. Like their British, Canadian and Australian counterparts, they wear two chevrons to distinguish their rank.
By the end of the First World War, around 124,000 New Zealanders had served in the NZEF, nearly half of the eligible male population of 250,000. About 100,000 were sent overseas to fight in France, Belgium, Egypt, Palestine, and Gallipoli. Nearly 17,000 died of wounds or sickness while on active service while another 35,000 were wounded.
The New Zealand Division was an infantry division of the New Zealand Expeditionary Force raised for service in the First World War. It was formed in Egypt in early 1916 when the New Zealand and Australian Division was renamed after the detachment of its Australian personnel left the New Zealand Infantry Brigade, together with reinforcements from New Zealand, as the basis of the division. It was commanded by Major General Andrew Hamilton Russell for the duration of the war.
The division saw service on the Western Front in France and Belgium, fighting in major battles at the Somme, Messines and Broodseinde Ridge throughout 1916 and 1917. All were notable successes for the New Zealanders but the division suffered a serious defeat at Passchendaele on 12 October 1917, its most costly day of the war.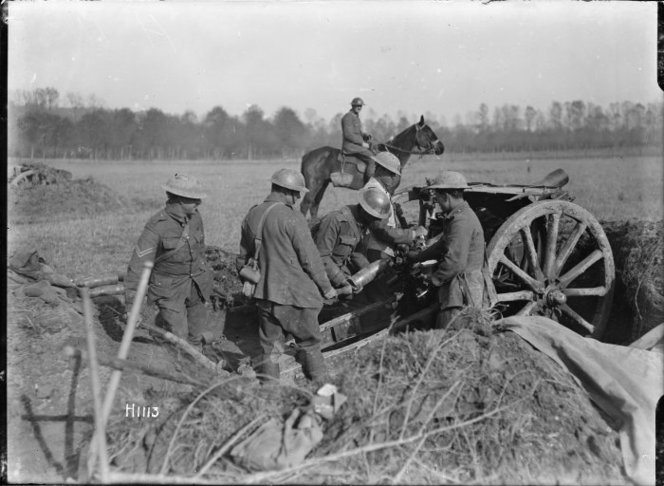 New Zealand soldiers loading a 4.5 howitzer near Le Quesnoy, France, during World War I. Photograph taken ca 29 October 1918 by Henry Armytage Sanders.
Part of: Royal New Zealand Returned and Services' Association :New Zealand official negatives, World War 1914-1918 / Royal New Zealand Returned and Services' Association New Zealand official negatives, World War 1914-1918: H Series negatives. Courtesy National Library of New Zealand.
Date: 1918 Ref:
1/2-013670-G
In early 1918, the division helped blunt the German Spring Offensive at the Somme, before the Allies went on the offensive in August. During the Hundred Days' Offensive that followed, it was one of the lead divisions of the Third Army and advanced 100 kilometres (62 mi) in 75 days. The division's last major engagement of the war was at Le Quesnoy in early November 1918. During the latter stages of the war, the New Zealand Division was one of the strongest divisions of the Dominion serving on the Western Front. After the armistice, it served on occupation duties in Germany before being disbanded in 1919. [1.]
On June 30th 1919 Ken married Gella Abby Kane in the Registry Office, London. The couple settled in Sydney and were among great proponents of Golf at Manly from 1921 on - Mrs. K. M. G. Wardrop even providing a trophy for lady players. Ken reverted to what he had been doing prior to enlistment, being a Commercial Traveller, which is what we today call a sales representative.
Unfortunately, and as was the case with everyone who has ever been in any conflict, Ken may have recovered from his physical injuries but he did not easily recover from the experience of what he saw, felt and survived. The marriage dissolved, his wife citing a drinking problem causing behavioural problems, and the couple were divorced in 1925. Ken stating in a letter, which was read out in court and then published by grubby sensationlising newspaper '
Truth
'
(if only!),
-
published April 25th
, 1926 'You will be pleased to know that I am having a rotten time, but I consider that I am doing the best thing for both of us. '
Ken lived at Newport when not on the road and clearly demonstrated the opposition to any kind of destruction and love of beauty any sensible human being has in stock and in larger proportions post-any-kind-of-war. This item also reflects quite recent times when Newport, and all of Pittwater, has experienced mass destruction of trees per 'keeping you safe from bushfires' law changes that many have used to get rid of trees that were blocking their 'added value via a squillion dollar view', all of whom will roast anyway this Summer as a result of less shade from less trees.
Ken's home was in Wallamatta road at this time:
DESTRUCTION OF TREES.
TO THE EDITOR OF THE HERALD.
Sir,-From time to time one reads so much about the destruction of our superb native trees in the vicinity of Sydney, particularly the few remaining which grow between the city and Palm Beach. Now the Warringah Shire is cutting, or allowing to be cut, our few remaining "cabbage trees" (I believe the native name is Nikau palm), for the purpose of corduroying the Walamatta-road, Newport.
To add to the crime, this is for the purpose of enabling the timber-getters to cart away the magnificent trees which they are daily, with or without permission, felling on the side of this beautiful road. The removal of one or two trees is, of course, to be regretted, but the ruthless destruction of all the trees, which has become quite an industry there, is, to say the least of it, a crime. Is there no society in Sydney for the protection of native trees that could take this matter up and win the everlasting thanks of all bush lovers?
I am, etc.,
K. M. G. WARDROP.
There are other incidents that pop up here and there regarding a man who was obviously a bit of a champion and straight up. A fine in Ballina for 'creating a disturbance' at a cafe in Ballina in 1930, still trying to numb himself perhaps prior to defending the trees, and this item, which brings us closer to how important these local RSLs were for the people who had served and returned home and needed somewhere to meet with men who had been through the same, to talk, to offload, to just simply exhale - even if they started in sheds - and to look out for your mates, even when they're out of sight:
Motor Boat Overdue; Two Aboard
NEWCASTLE, Tuesday.-Christine, a 38-foot motor boat, manned by William Jenkins and Barry Hewlett, both of Palm Beach, is overdue at Newcastle. The motor boat left Palm Beach about 6.30 ' a.m. on Monday for Newcastle-a journey which should have taken between eight and 10 hours.
Kenneth Wardrop, of Palm Beach reported to the police last night that he was to have met Jenkins and Hewlett when they arrived at a berth at Stockton.
Wardrop said, "Jenkins and Hewlett are good sailors. If their motor broke down they had a sail to help them run before the wind.
They had food on board to last them three weeks."
Newcastle police inquired without result at all coastal Ponce stations between Palm Beach and Forster, about 60 miles north of Newcastle, tonight.
If no trace of the Christine is found by tomorrow morning the police will ask the RA.A.F. at Rathmines station to start an air search. Motor Boat Overdue; Two Aboard (
1950, July 12
).
The Sydney Morning Herald
(NSW : 1842 - 1954), p. 1. Retrieved from
http://nla.gov.au/nla.news-article18166050
Launch found by trawler, given tow
NEWCASTLE, Wednesday.— The 38ft launch Christina, missing from Palm Beach for two days with two men aboard, was found today seven miles south-east of Redhead and was towed to Stockton by Mr. F. Gonsalzes, a fisherman of Palm Beach.
William Jenkins, who owns the launch, and Barry Hewlett, his companion, said the only time they were in danger was when the launch almost went aground near Norah Head this morning. The launch was found just as word was received by Newcastle police that a plane was leaving Amberley (Queensland) to assist in the search.
The launch was sailing north under jury rig, when it was met by the trawler skippered by Gonsalzes. He had been asked to join the search by Kenneth Wardrop,
who had been waiting at Newcastle to join Jenkins and Hewlett. Jenkins said that the timing chain on the magneto broke on Monday night when the launch was off Tuggerah. "A north-easterly gale came up and to be on the safe side, we went about 25 miles out to sea," he said. "Yesterday morning when the wind changed we were able to return, but we're becalmed off Cape Three Points. "We kept a lookout, hoping for a tow from a passing ship, but didn't have any luck." Launch found by trawler, given tow (
1950, July 12
).
The Sun
(Sydney, NSW : 1910 - 1954), p. 7 (LATE FINAL EXTRA). Retrieved from
http://nla.gov.au/nla.news-article229621286
Kenneth Morgan Goff Wardrop passed away on July 29th, 1957, just a few months prior to the bricks and mortar standing up and the opening of Club Palm Beach - the Palm Beach RSL.
References
1. New Zealand Division. (2016, April 4). In Wikipedia, The Free Encyclopedia. Retrieved from https://en.wikipedia.org/w/index.php?title=New_Zealand_Division&oldid=713484803
2. TROVE - National Library of Australia.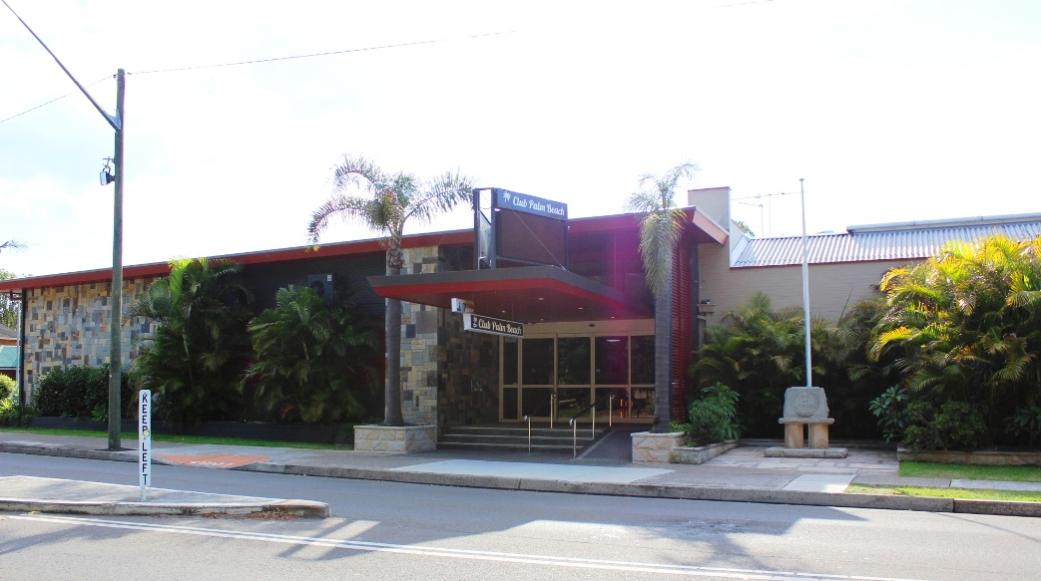 Club Palm Beach 60th Anniversary - First Call Out for Memories - extra threads and pictures by A J Guesdon, 2016