April 24 - 30, 2011: Issue 3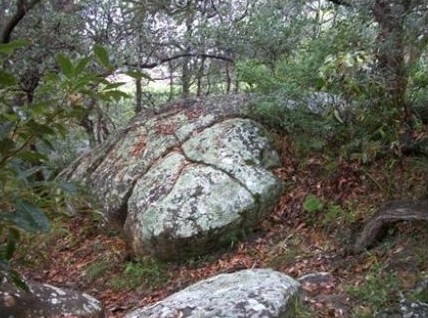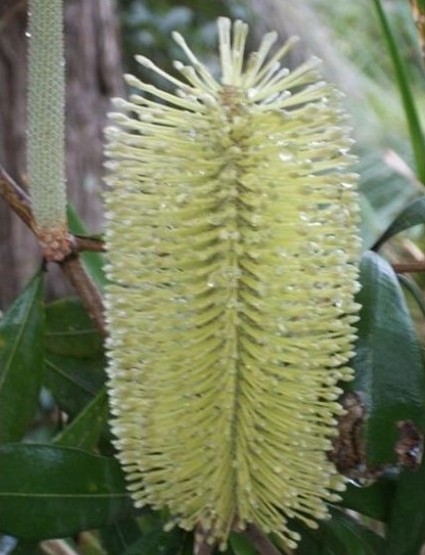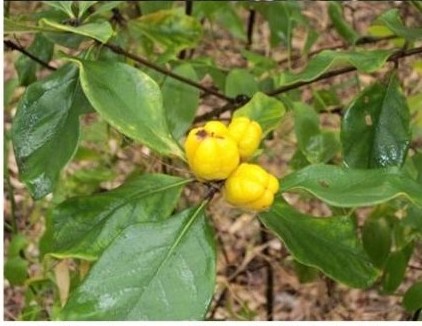 Kookoomgiligai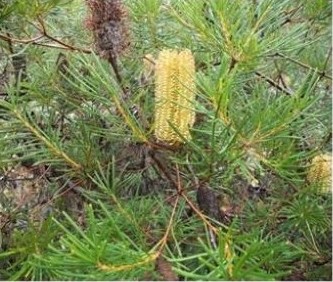 Finding meaning in words from the Garigal and Awabakal people, particularly the Wannungini peoples of the Central Coast, Hawekesbury and Pittwater has proved difficult. To define the essence of Sunrise Hill, and trace the paths of the women who must have walked and lived there a hundred years before any beach cottage was built, has entailed finding and defining what wisps remain.
The plants, the rocks, the seasons all have meanings for fishing, for harvesting bush foods, for singing stories.
In 1836 Boin, Bowen or Bohun, eldest son of Bungaree by his wofe Toura, moved his family to what was for them the western beach of Barrenjoey (Barrangui; wallaby or little kangaroo). They lived near the old customs house. With him came his wife Maria, or Maryn, his daughters Theela and Theda (Jane) and son Mark. Jonza and Nan or Naney, Maria's parents, came too.
Bowen worked as a tracker, finding smugglers, sly grog distillers and bushrangers in the creeks and bays of Pittwater. His daughtesr and the elder women would have fished and gathered seasonal natural crops.
Fish came in due season; the flowering of the Sydney Wattles were a sign that mullet had returned. Christmas always brought the blackfish. Emu and wallaby were also once in abundance. Whales, to saltwater peoples, came to short and beached themselves to provide food for the tribes.
There were plants for eating, plants for medicine and some were for spirituality. Large rocks symbolise sleeping or ;'set' dreamtime beings. Hills were and are totemic sacred 'bora' places.
"Most of the sites sit on hilltops surrounded by spectacular views to the bush and ocean in the distance. Others are surrounded by vegetation and are to be searched for." (Veronesi. F. 2008).
At puberty girls were married and went to live with their husband. Their mothers and elders prepared them for marriage with knowledge about their sexuality and bodies. Rituals included ceremonial bathing, separation from the tribe for varying periods of time and food taboos.
Due to a lack of records we can only speculate on the visits of the Bungaree women to Sunrise Hill but as Dreaming Tracks stemmed from Barrenjoey to Manly it is certain they went there. the plants that dominate the landscape still are women's spirituality plants such as the Banksia (of spirituality) and the she oak (of fertility and pregnancy, womb and ovaries etc.). these, and the wattles and grevilleas also found in the remanent of bush on this hill, were a timetable to signify what place in each season had arrived and what could be harvested. The hill's round shape also siuggests mother lore and women's wisdom.
To celebrate Maria, Theda, Nan, and Theely, and all aboriginal women, our third lady of Sunrise Hill is the hill itself and the ancient peoples who once sang, danced and ate here. Images from that place and its current flowerings are our tribute to their still present voices.
Further;
Fraser, in 1892, came up with the name Kurringai to describe our peoples. Guri/Koori meaning 'black man' and ngai meaning 'black woman' or 'belonging to'. Bring the words together and get 'GuriNgai'. From http://www.guringai.com.au/text.html
Kookoomgiligai:
Gai; also means 'woman' in Garigal
Gilgai; from New England region has meaning of 'waterhole'
Shaun Hooper, a Wiradjuri man and a leader of the project, explains, "All across Australia there's pathways that people could use to move about the country. As long as you knew the protocol and the proper ceremonies associated with each place you could use those pathways." From: http://www.smh.com.au/articles/2003/09/26/1064083186183.html
Trees (particularly old growth forests), "Sacred sights" and earth grid (song line) nodes are places where higher amplitudes of energies exist, & can have good healing potential if wisely applied.
From: http://spiritsafaris.com/pdf/Creation_Journeys_ebook.pdf
Veronesi. F. 2008. Mapping Footprints Lost Geographies in Australian Landscapes. University of Sydney.
From; HERE
Guringai languages Teachers Resource: http://www.gibberagon-e.schools.nsw.edu.au/resources/Resources/ABStudies_TRB.pdf