February 3 - 9, 2019: Issue 392

Summer Peaches - From Wyong!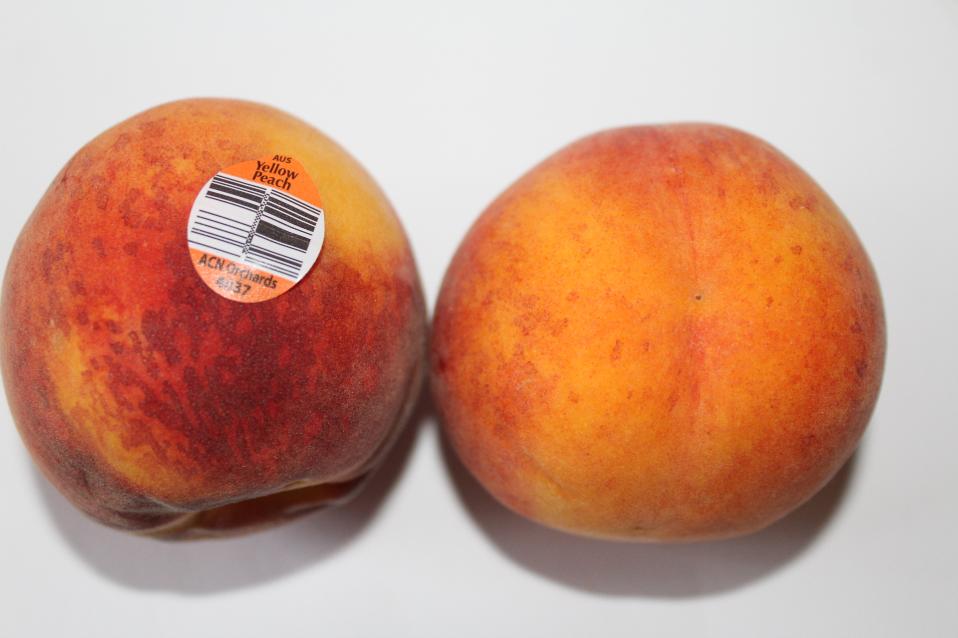 Large Australian Yellow Peaches are currently available in shops and very sweet and juicy. The boxes state they're from Wyong - so no cold storage and long travelling times there - and the prices, at $3 a kilo, indicate we are in the middle of harvest season for this particular variety of scrumptious fruit.
Peaches are classified into two categories—freestones and clingstones. Freestones are those whose flesh separates readily from the pit. Clingstones are those whose flesh clings tightly to the pit. Some may be unaware that nectarines and peaches are actually the same species.

They average around 35 calories per peach and as well as being a sweeter alternative to any lolly are packed with vitamins. The peach has Vitamins A, C, E, K and six of the B complex vitamins. Vitamin A and beta carotene helps you achieve optimal vision, while vitamin C is an antioxidant that is helpful to your immune system. Although peaches provide lower levels of vitamins E and K, they reside in significant quantities within the peach. Vitamin E is another antioxidant, while vitamin K is essential to your blood clotting capabilities. Peaches are also a source of thiamin, riboflavin, vitamin B-6, niacin, folate, and pantothenic acid, all valuable nutrients when it comes to your cells and nerves.
Although its botanical name Prunus persica refers to Persia (present Iran) from where it came to Europe, genetic studies suggest peaches originated in China, where they have been cultivated since the neolithic period. Until recently, it was believed that the cultivation started c. 2000 BC. More recent evidence indicates that domestication occurred as early as 6000 BC in Zhejiang Province of China. The oldest archaeological peach stones are from the Kuahuqiao site. Archaeologists point to the Yangtze River Valley as the place where the early selection for favorable peach varieties probably took place. Peaches were mentioned in Chinese writings and literature beginning from the early 1st millennium BC.

In Australia they were grown by the first settlers, with people alike William Furber, a neighbour of James Squire, offering them within years. This Notice from the Sydney Gazette, which began publication in 1803, is just one example:
SYDNEY WHARF.---On Saturday Morning last, 5 boats came in from Kissing Point with fruit, vegetables, potatoes, poultry, &c.
Peaches sold from 3d. to 6d. per dozen,
melons from 4s. to 5s. per doz. plants 6d. per hundred, potatoes from 10s. to 12s. 6d. per 100lbs. : Full grown fowls 3s. each, half grown do. 1s. 6. each. A RUM EFFECT. (
1803, March 12
).
The Sydney Gazette and New South Wales Advertiser
(NSW : 1803 - 1842), p. 4. Retrieved from
http://nla.gov.au/nla.news-article625449
Mr. Furber was selling peach trees:
To be sold by William Furbe
r, settler at Kissing Point,
a quantity of bearing peach trees of the Early Newington and other delicious kinds, from 1 to 5s. each
. — Those who wish to lay out their grounds to advantage without the tedious delay of rearing the plant, would find their advantage in an early application to the advertiser, who will warrant those that are purchased as bearing trees, to be so. Classified Advertising (
1807, July 26
).
The Sydney Gazette and New South Wales Advertiser
(NSW : 1803 - 1842), p. 1. Retrieved from
http://nla.gov.au/nla.news-article627477
Sydney Items by "Observer."
SYDNEY TO NEWPORT.
On Saturday last a large number of excursionists availed themselves of the holiday to visit Newport, which is situated at the head of Pittwater, about three hours steam from Sydney; and as there has been for some time continual allusions to the attractions in and around its locality, I took a ticket at a cost of 5s. for the trip, and must say the amount was well spent, the excursion turning out pleasant beyond all expectations.
On landing at Newport, with an appetite sharpened by the steady steam trip of fifteen miles to Barranjoey, against a light north-easterly breeze, and being composed by the smooth run of four miles up the Pittwater inlet,
the sight of a good supply of peaches with the bloom on them, pears, apples, and passion fruit, etc., beneath a tent erected by some enterprising local farmer, was a welcome surprise
, and it is needless to say the fruit suffered severely.
After this the Newport Hotel was visited, and, as dinner was ready, this had to be attended to at the moderate cost of 1s. 6d. ; but, the time being limited, the roving portion of the excursion began, and I soon found beautifully-shaded glens, with picnic parties sitting upon beds of light green moss, beneath broad-topped trees. There were ferns of many kinds to gather ; the native cabbage-tree, rock lilies, and staghorns, could be seen growing to perfection; and then the climbing-plants attached from the bottom to the top of the high gum trees, and drooping, in naturally-formed festoons, from the ends of each bough to the ground, and, passing on to other trees, formed a picture not soon forgotten.
Afterwards the sea beach was reached in about three quarters of a mile from Newport, and we learned of numerous caves to visit, but they were left for a more convenient time, and the fear of being too late for our steamer soon brought us to Newport beach, where oysters are numerous; and there must be good fishing ground near, as some fair samples were hauled ashore by those people who came prepared with lines and other articles.
It is lucky the caves and other things we heard of did not tempt us, for it was not long after reaching the wharf that the Illawarra's whistle gave its last shriek, and we were just arranging how to while away the time on the homeward trip, it never being considered pleasant to go back the way you come.
On turning the first point after leaving the Newport wharf, a beautiful scene of hill and dale on both sides of the noble ex-panse of the broad lake-like Pittwater, with bold grotesque shaped sandstone headland projecting at numerous parts on both sides, and neat white sandy beaches nestled at the ends of irregularly formed bays, stretching 4 miles to Barrenjoey on the west side, and to the Hawkesbury Head on the east, with an island in view between these points, of couchant lion shape, as if guarding the entrance of the angry sea when setting from east to west, and on turning Barranjoey Head for home to observe the crested waves dashing against the rocky projections causing white fairy like foam for a moment, and at times when dashed high enough, the prismatic colors of the particles of sea water were so brilliant that one might be excused for wishing they would not fade so soon. At this stage of the trip, however, the pleasures ended for me, as the steady rolling waves caused curious feelings, culminating in irregular movements over the side of the steamer, and making me wish myself safely moored in Sydney, as was the case at 7.20 p.m.
Although improvements in farming methods have occurred in the last two hundred years, the peach you sink your teeth into today will taste much like the peach enjoyed a few generations back.
These are best enjoyed just as is and just ripe but a few ideas to enjoy them as part of a meal are provided for those who want to treat their family and friends to something special and memorable.
3-4 peaches
Baby Spinach (Rocket leaves can be used as an alternative)
3 heirloom tomatoes
1 small red onion, cut in thin half moons
Fresh ricotta cheese
Salad Dressing
2 Tbsp quality balsamic vinegar
2 tbsp quality olive oil
1 tbsp dijon mustard
1 tbsp honey
Salt and pepper
Wash all your salad ingredients.
Slice the peaches in half or quarters and remove the pit.
Arrange the spinach, tomatoes, onions on a platter.
Whisk dressing ingredients together.
Place the peaches on top on the salad ingredients. You can also cut the peaches into smaller wedges beforehand if you wish.
Garnish with ricotta and drizzle salad dressing on top and serve immediately.
You can add avocado or prosciutto to this recipe as well - these flavours work well together. Fetta cheese will work as an alternative to ricotta if you like a stronger cheese.
For accompanying grilled fish, chicken, fish tacos or pork chops
2 cups diced peeled peaches
1 cup diced tomato
1/2 cup thinly sliced green onion
1/4 cup diced red bell pepper
2 tablespoons lime juice, about 1 medium lime
1 to 2 teaspoons finely minced hot or mild chile pepper, or to taste
1 tablespoon chopped fresh cilantro, or to taste
1/4 teaspoon fresh ginger, minced
1 Garlic clove, crushed
1 tablespoon orange or pineapple juice (optional)
Freshly ground black pepper
Sugar or honey, if desired, to taste - you probably won't need this with the sweet peaches currently available.
Combine all ingredients and gently toss. Allow to stand for 45 minutes to develop flavours prior to use.
2-3 just-ripe peaches, de-stone and thinly sliced
1 tablespoon caster sugar
1 1/4 cups (185g) self-raising flour
1/2 cup (60g) almond meal
3/4 cup (165g) caster sugar, extra
150g butter, melted
1/2 cup (125ml) honey
3 Coles Australian Free Range Eggs
1/2 cup (120g) sour cream
Preheat oven to 180C. Grease and line the base and side of a 20cm round cake pan with baking paper.
Arrange the fruit, slightly overlapping, over the base of the cake pan. Sprinkle with sugar.
Combine flour, almond meal and extra sugar in a large bowl. Whisk the butter, honey, eggs and sour cream in a medium bowl. Pour into the flour mixture and stir to combine. Pour over the nectarine or plum and smooth the surface.
Bake for 1 hour or until a skewer inserted in the centre comes out clean. Set aside for 10 mins to cool slightly before turning onto a serving plate. Cut into wedges and serve warm or at room temperature.
Lane Cove And Pittwater.
(BY OUR TRAVELLING REPORTER.):
Another trip I took very recently, via Manly to Pittwater, or rather Newport, as I suppose it will in future be known by. I was fortunate enough to be included in a party of four, and, like the previous one, found this journey an extremely pleasant one. Taking a couple of conveyances from Manly, we drove on a very well made road 'some 14 miles or so, passing enroute through a very large shallow lagoon, connected with the ocean by a narrow outlet. I was informed that it was the duty of some official to so " manipulate" the sandbank at the latter place as to keep the crossing place as safe as possible, by allowing free outlet for the water. It is to be hoped that this gentle-'man does not neglect his work, as I understand it is a matter that requires constant attention. Arrived at the embryo township of Newport, we had just time to give a passing glance around before our brief sojourn was over. There is already a small quay where the American pine is landed that the one house-an hotel-is being partly constructed of. The place is very beautiful, and the gentlemen interested therein, Messrs. Mills, Pile, and Jeannerett, deserve well of the Sydney people for their enterprise in making another "extra desirable" resort of the metropolitan citizens. I may mention, concerning the lagoon we had to got through, that a bridge thereon is already on the tapis, that will place Newport within three hours of the General Post-office. And thus, so far; ends, my suburban pilgrimage, which I have as heartily enjoyed as anything of the sort it has been my good fortune to experience. Lane Cove and Pittwater. (1880, August 28). Australian Town and Country Journal (NSW : 1870 - 1907), p. 18. Retrieved from http://nla.gov.au/nla.news-article70947110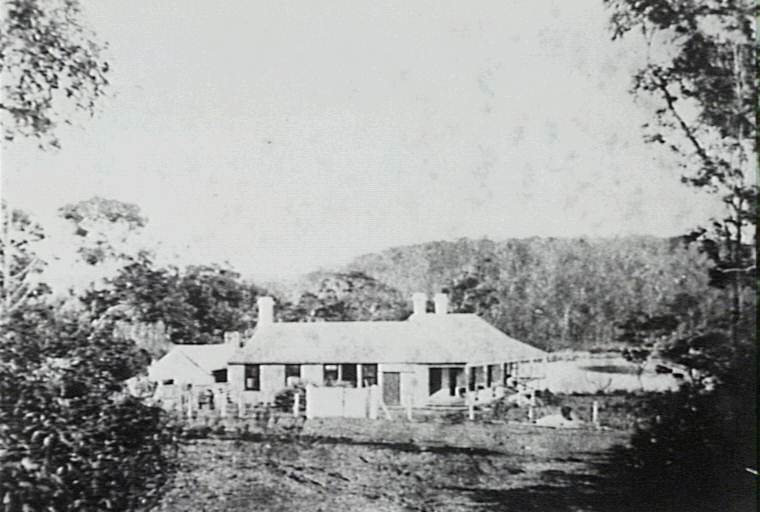 Picture of Newport hotel above is dated 10.7.1884 by Robert Hunt and courtesy Pittwater Local studies - Historical Images, Mona Vale Library.