November 1 - 7, 2015: Issue 238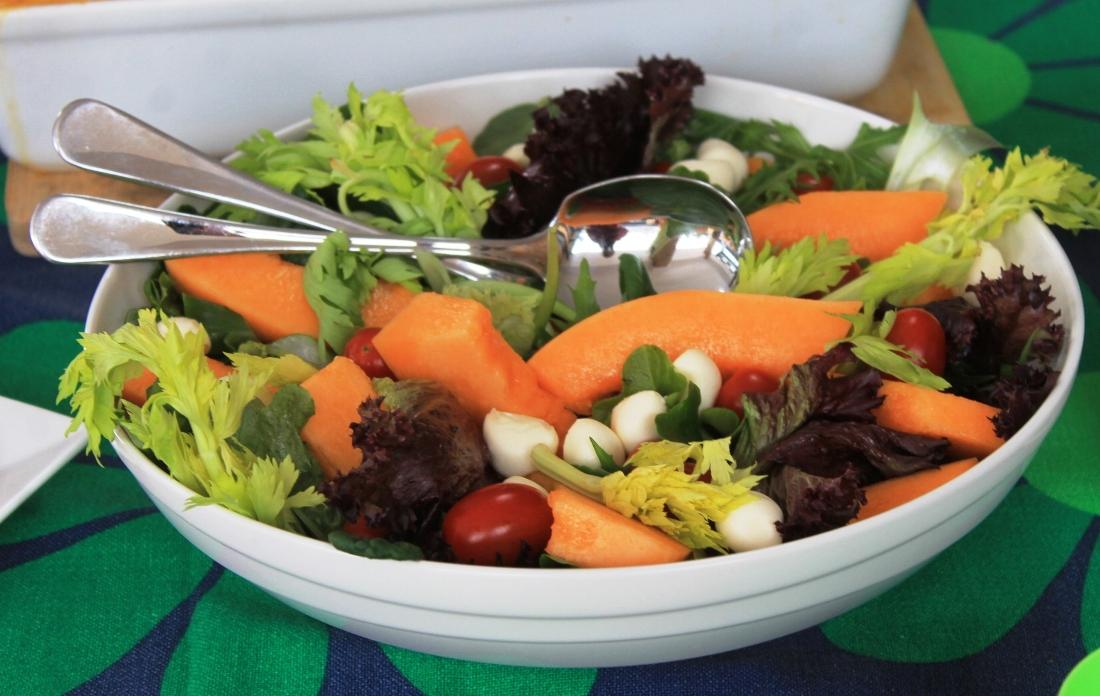 10 Minute Spring Salads
Spring vegetables and fruits in the best seasonal quality and price; asparagus, citrus varieties, artichokes and lettuce, broad beans and avocados, new potatoes, celery strawberries and bananas are now available. This week we'd like to share a few recipes and that combine some of these in dishes that suit the season and will give you great energy. Most of these, if the prep is already done, can be tossed in their dressings and served in 10 minutes, so these are great ideas for those who'd rather spend more time enjoying the season than cooking.
Broad Bean and Zucchini Salad
A mixture of broad beans, zucchini and green spring beans – celery, some home made lemon dressing.

4 medium zucchinis
200g broad beans
2 tbsp olive oil
10 to 15 walnut halves, roughly chopped
100g green beans
For the vinaigrette
2 tbsp lemon juice
100ml olive oil

Make the vinaigrette by whisking the lemon juice and olive oil together with some seasoning, then set aside. Boil a pan of water, add the broad beans and green beans then boil for 2-3 mins. Drain and plunge into iced water, then leave to cool a little before removing the skins.
Cut the zucchinis into 4-5 pieces on the diagonal. Heat some olive oil in a frying pan over a medium heat, add the courgettes. Cook, stirring for 5-8 mins, until they are a light golden colour. Add the broad beans and some seasoning, and cook for another 30 secs. Remove from the heat and stir in the vinaigrette while still warm. Serve with the chopped walnuts scattered over.
Melon, Bocconcini, Tomatoes and Greens
1 container of 200 g of mini bocconcini
15 ml (1 tbsp.) basil pesto
30 ml (2 tbsp.) olive oil
Freshly ground black pepper, to taste
24 cherry tomatoes, halved
12 slices of honeydew melon
30 ml (2 tbsp.) fresh basil, chopped
30 ml (2 tbsp.) pine nuts, lightly toasted
3 handfuls mixed salad greens
Drain the bocconcini and return to its container. Add the pesto and oil.
Season and leave to marinate in the refrigerator for at least 2 hours.
Mix all the ingredients in a bowl and season.
Serve immediately.
Roasted Artichoke, Eggplant and Capsicums
2 large eggplants 500 grams to 1kg
2 whole Artichokes: strip outer leaves and cut in quarters or eighths if larger
1 large stalk celery, thinly sliced on the diagonal
2 red capsicums, cut into short narrow strips
1/4 cup minced fresh parsley
1/4 cup chopped black olives
1 to 2 tablespoons extra-virgin olive oil, as desired
2 tablespoons white or red wine vinegar
Salt and freshly ground black pepper to taste
Green or red leaf lettuce, mixed baby greens
Preheat the oven to 180 degrees C. Place the eggplant, quartered artichokes and capsicum on a baking sheet and bake for about 40 minutes, until soft. Remove from the oven. Combine in a serving bowl with just a little of their liquid, along with the remaining ingredients. Toss well.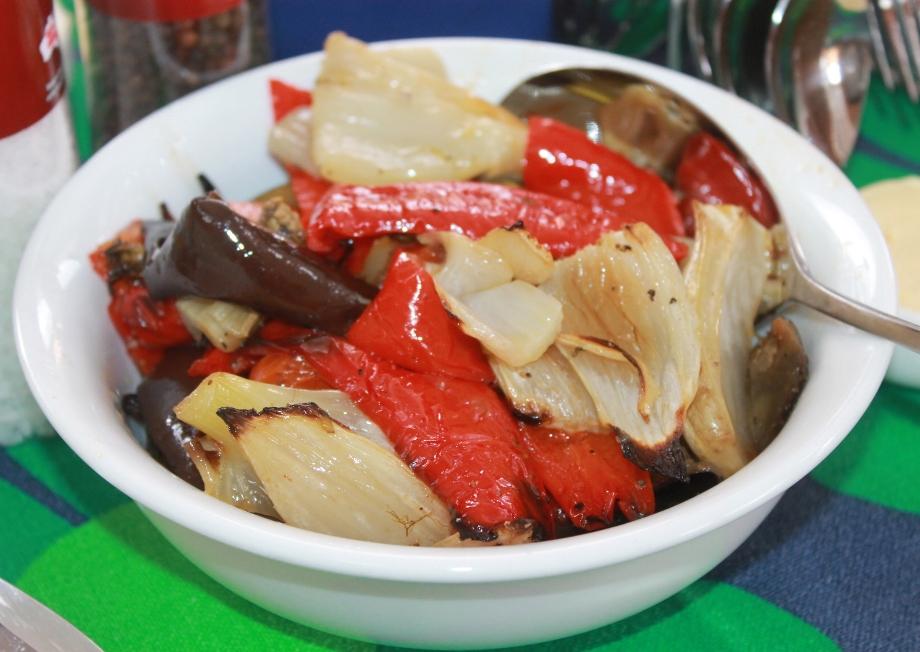 Pasta with Artichoke hearts, Baby Corn and Parsley
Using a nice pasta is what makes the difference to this dish. We used a homemade mustard seed dressing but you can vary this to suit your own taste.
1 750g packet of pasta
2 x jar 179g artichoke hearts
1 can baby corn
Handful Torn Continental parsley
3 x sliced spring onions
Mustard Vinaigrette
1 glove of garlic, smashed
2 tablespoons of balsamic vinegar
1 teaspoon seeded mustard
5-6 tablespoons oil (vegetable, corn, canola, olive or some combination)
pinch of dried parsley
pinch of dried thyme
salt and freshly ground pepper to taste
Cook pasta. While this is cooking slice artichoke pieces in half, slice spring onions, tear parsley leaves, and drain can of baby corn. Place salad ingredients in a large bowl. Place all vinaigrette ingredients in a jar or sealable container and shake until blended.
Drain pasta and place in serving dish and toss through vinaigrette while pasta is still warm. Add vegetable ingredients and toss again. Allow to cool and serve.