October 22 - 28, 2023: Issue 602

A Few Healthier Halloween Options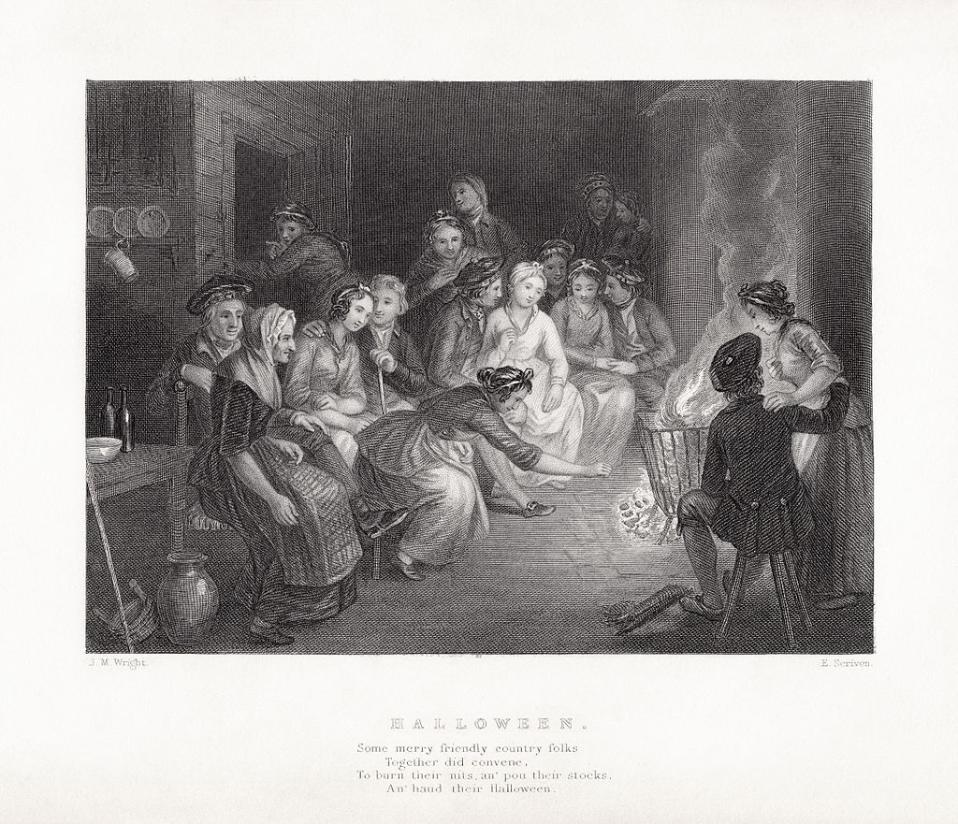 Illustration to Robert Burns' poem Halloween by J.M. Wright and Edward Scriven. John Masey Wright (1777–1866, artist) Edward Scriven (1775–1841, engraver)
Halloween falls on Tuesday, October 31st this year.

You
know
our youngsters love dressing up and they love lollies - Halloween for them has the bonus of combining both of these and includes a late afternoon-early evening romp around their streets as well.
This triple 'treat' may mean tears before bedtime for those who have too many sugar filled sweets given to them though, so
a few ideas to not have them bouncing off the walls and talking really really fast may be welcome before this year's escapade commences.
Of course, you don't have to go the lollies route for any little monsters that visit you - a coloured pencil, a glow stick, a small Halloween themed toy (the shops are full of them at present), stickers, stick on moustaches, even a small blowing bubbles pack are alternatives that will prove just as popular as those loaded with teeth-rotting, tantrum causing, mood crashing sugar.
For those who like to treat with something sweet - a few ideas to keep it healthier:
Honey Crackles
Ingredients
Low Sugar Corn Flakes - 4 cups
Rice Syrup - 2 Tablespoons (or use honey)
Butter - 100g or 1/2 cup coconut oil
Method
In a large saucepan melt the butter and rice syrup on medium until it starts to bubble up. Turn off heat and add the cornflakes. Stir really well then spoon into patty pans on a tray.
Bake at 150C for around 10 minutes or until slightly golden. Allow them to cool so they stay together. These will store in airtight container for a week.
Witches Brooms
Ingredients
Cheese slices or Cheese Stringers
Pretzel sticks
Fresh Chives
Method
Roll each slice of cheese slice and cut the fringes of the broom using a pair of scissors or knife. Roll the slice of cheese around a pretzel stick with the fringes hanging down. To keep the cheese around the stick, use a chive and knot it around.
Melon and Whole Fruit Popsicles
You can use watermelon, honeydew melon or rockmelon puree as the base for this sweet frozen treat. Use any fresh organic fruit you have on hand. Contrasting fruit colours makes the popsicles look pretty, so mix it up a bit by using blueberries, with some kiwi fruit and strawberries - whatever is cheap is often an indication of what's in season and will be at premium quality and sweetness - use those. As all of these fruits have their own natural sugars youngsters can have a cooling ice treat that won't hurt their teeth and get re-hydrated at the same time.
Ingredients
3 cups melon puree (about 1/4 to 1/2 a melon)
1/2 cup fresh blueberries
1/2 cup chopped fresh strawberries
1 kiwi, peeled and sliced
1 peach or nectarine, diced small
Method
Cut the melon into chunks and then puree it in a blender until smooth. Set out about 1 dozen popsicle moulds (amount needed will vary depending on size of moulds). Fill each one with the chopped fresh fruit, then pour in the watermelon puree until each mould is full to the top. Place a popsicle stick into each one. Freeze for about 6 to 8 hours.
Monster or Vampire Apples
A few of the websites researched for this page offered different variations on this theme. Basically you quarter an apple and then cut a section out of that for the mouth. Use Granny Smiths for Green Monsters and Red Delicious for Vampires. Sprinkle some fresh lemon juice to stop the flesh going brown. Spread some peanut butter (or alternative such as cream cheese - some youngsters are allergic to nuts). Press currants or sultanas into the cheese to make a row of teeth, ditto for a pair of eyes and viola - monster food for little monsters!
Frozen Banana Ghosts
While on the fruit theme, nothing beats a frozen banana with some ghostly sultana eyes. Cut the fruit in half lengthwise, then in half to make four quarters. Insert a popsicle stick into the banana's wider end, place on parchment paper, and freeze 24 hours. Add 100g white chocolate to a microwave safe bowl and microwave in 30 second increments, stirring until it's smooth. Dip the frozen bananas into the chocolate and place back on the parchment paper. Add sultanas as eyes while the white chocolate is still warm. Place back in the freezer for 2 hours.
As long as it's colourful and looks a little bit scary, the youngsters will love these alternatives. Happy Halloween Pittwater!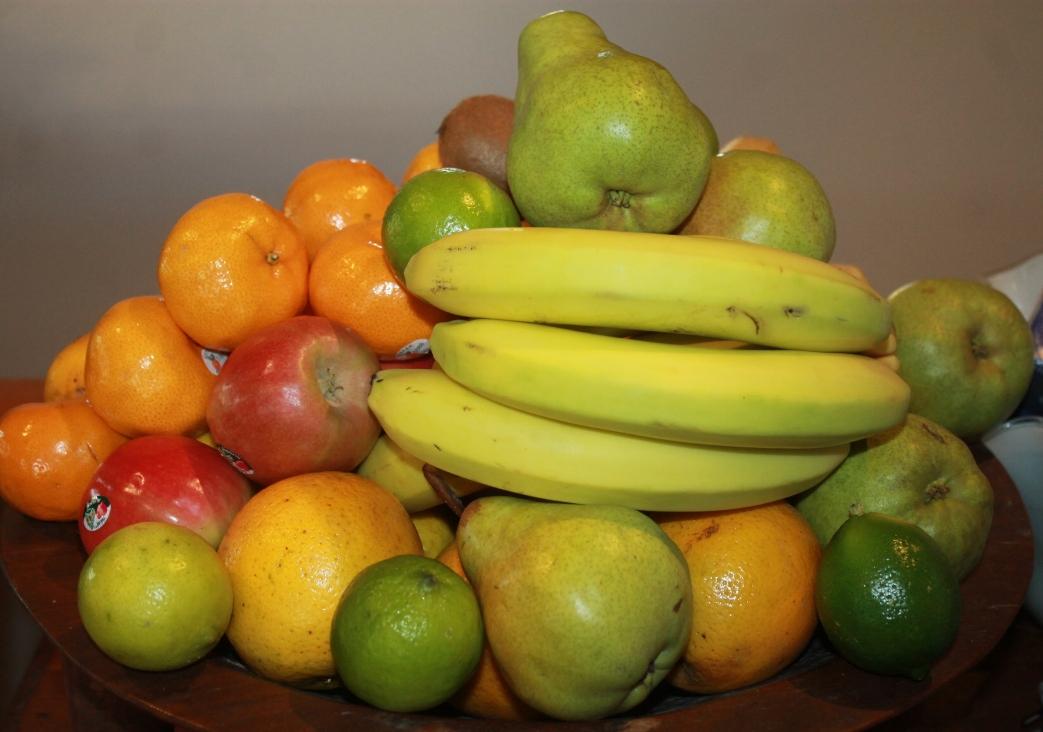 Dipping fresh fruit in a lighter chocolate mix is one healtheir option this year.