November 26 - December 2, 2017: Issue 339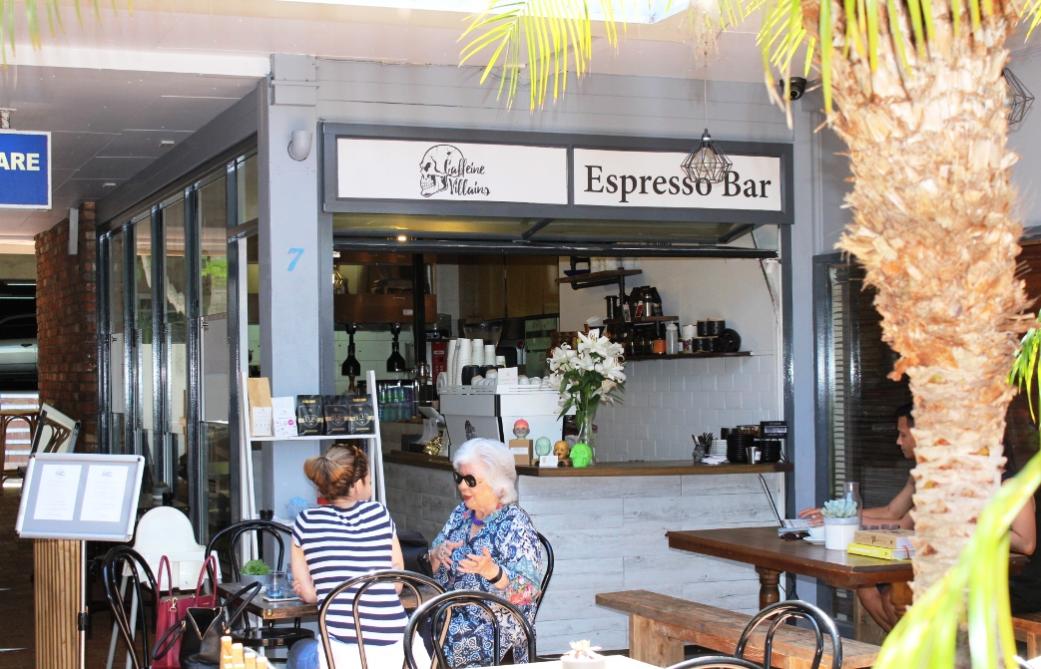 Shop 7/331 - 335 Barrenjoey Rd,
Monday to Friday: 6:00AM - 3:00PM
Saturday and Sunday: 7:00AM - 3:00PM
Opening on Friday November 10th this great new café is located in that shady breezy courtyard towards the southern end of the Newport Beach shops stretch.
As this is a place we can take the puppy and reports of great food have filtered through, the pursuit of brilliant burgers and great service was met in large doses here.
He had the Katsu Burger with homemade slaw, Japanese mayo and katsu BBQ sauce on a charcoal bun – scrumptious.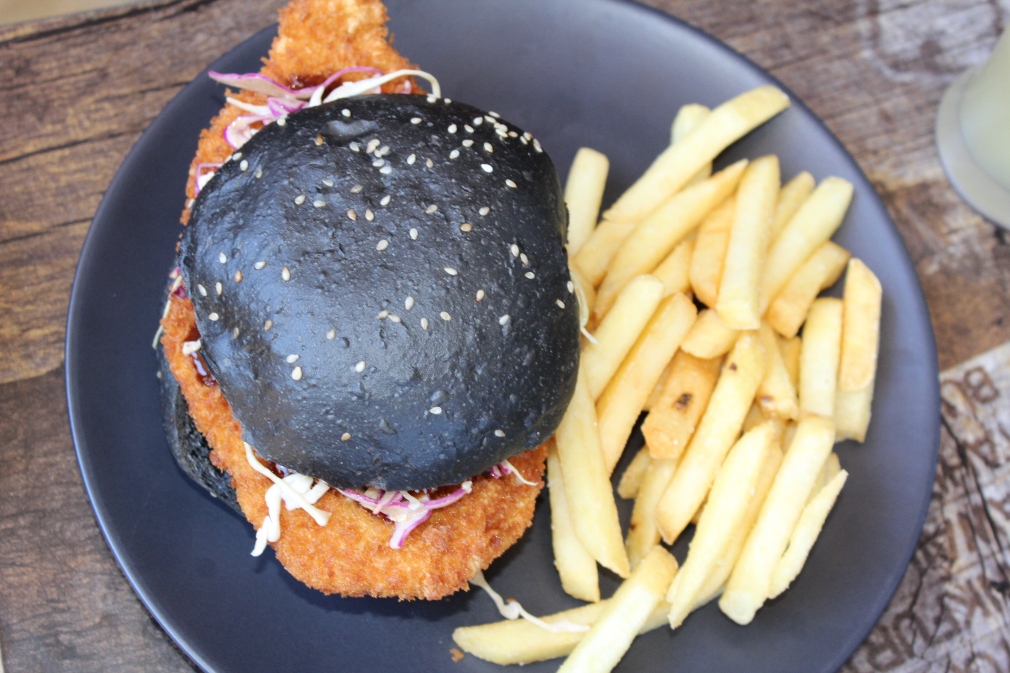 The Double Cheese Burger – double beef patty, cheese, bacon, pickles, onions, tomato sauce and mustard on one of those soft charcoal buns – reminded of a great New York Burger, where they know how to do burgers!
A small pile of really hot crisp fries on the side are a whole two dollars extra - yes, even the chips were right.
Also available is what is called The Villainous P.I.G. - Crispy ham hock, kale, fresh chilli, shallots with our CV sauce on a 12inch Baguette.
There's a Vego Burger loaded up with a vegge patty, beetroot, avocado, rocket and vegan mayo.
In Salads you can choose between the All Hail Caesar the teams take on a old classic. Chicken katsu, crispy bacon, croutons, kale, parmesan cheese, poached egg w/ our caesar or Hiragana Sarada – smoked salmon fillet and an asian style salad with eggplant miso purée.
You can also get an all day breakfast at Café Villains
Avo Smash, w/ ricotta, tomatoes, poached egg on sourdough
Bacon & Egg Roll w/ bacon, fried egg, cheese, korokke and aioli
The Wholesome Bowl – beetroot hummos, poached egg, wild rice, sautéed mushrooms, labne with a herb salad
CV Benny - pulled pork adobo, poached eggs, hollandaise sauce and sweetbread
You can also have Eggs Your way with a range of sides or go the Paleo Granola - seasonal fruits and kefir huckleberry yoghurt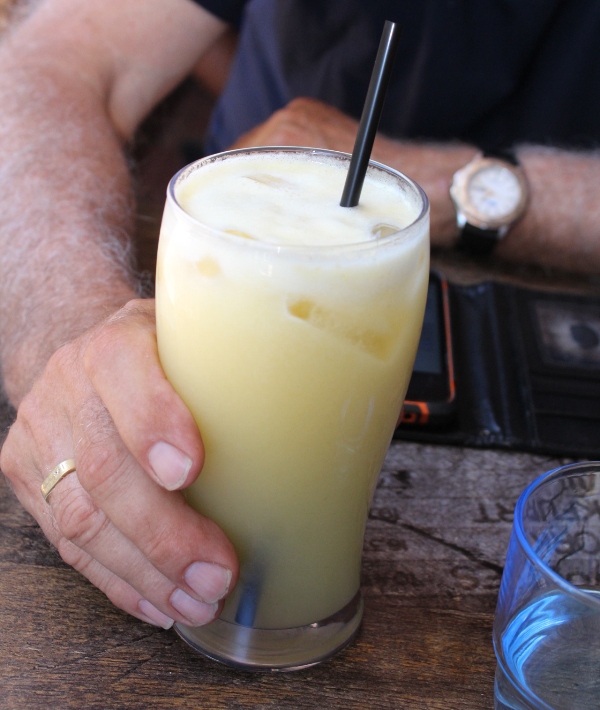 There's chilly great Smoothies, juices; we tried the pineapple and ginger, and as the name suggests, a talented Barista overseeing your dose of pure vim.
This young crew are bent on serving you Specialty Coffee, and bringing hospitality BACK to hospitality.
"Healthy feeds with a touch of naughty." is the mission and motto.
Excellence is what's being achieved.
Definite do yourself a favour stuff!
YUM!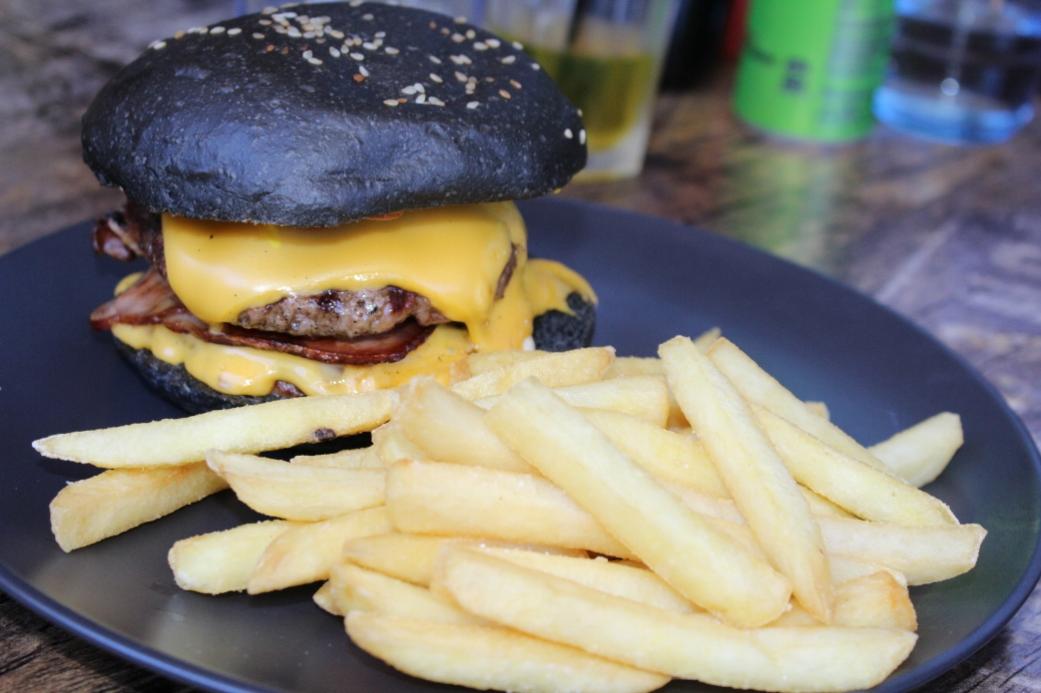 Caffeine Villains'
Double Cheese Burger
Recipe Ideas - Seasonal Fruits and Vegetables
Apricot - January Summer Fruits
Artichoke – The Flower Vegetable that Crops in Spring
Australian and Native Cherries (Summer Fruits) - the Duntroon Connection - Marrianne Collinson Campbell
Autumn Feast of Fresh Fruits and Vegetables for a Healthy Body
Cherry - Australian summer Fruit

Chick Pea Burgers with Homemade Hummus

Easter Feast - modern and historic
Edible Weeds Eggs: Five Ways - Savoury
Full Fruit Bowl for Seasonal Health
Green Beans - Spring Vegetables
Healthful Cordials And Cleansing Tonics Hogmanay (New Year) Dinner - Australian Style
Make Your Own Treats For Christmas Gifts - Jaffa Rum Balls, White Christmas, Gingerbread People, Spicy Nut Mix, Strawberries Dipped in Christmas, Scottish Shortbread, Spanish Polverones, Melomakarona (Greek Christmas Honey Cookies), Kourabiedes (Greek Butter Biscuits), Italian Lemon Shortbread Squares (Shortbread con crema al limone)
Mandarins Spring Fruits Mandarins Winter Fruits
Mum'€™s Vegetable Soup with Macaroni
Nectarines - Summer crop Nicoise Salad: An Autumn Salad
Packham's Triumph Pears - The Australian Pear
Parsnip - Winter Vegetables Pear - Autumn Fruits
Potato Gnocchi Pumpkin Pumpkin Season 2015
Sage - the 'saving' herb Remembrance Day 2012 Food
Self-Saucing Winter Puddings Silverbeet - Winter Vegetable
Spring Salad Season Spring Strawberries Spring Salads
Summer Lilli Pillis Summer Passionfruit Summer Peaches, Quandongs (Wild Peach) - Marian Rowan Ellis
Summer Raspberries Native Ones - Adam Forster
Ten Minute Spring Salads; Spring Fare
Winter Crops Winter Vegetable Pies Zucchini Strawberries

To list your business, have a Pittwater Online News Food page run, or place a logo on the Pittwater Online News Food page, please contact us with details of your requirements. Logos may be embedded to redirect to your own website. Full pages include an overview of menus as well as beautiful images to make the food sampled look its best. Pages are archived into Permanent pages past their week of Issue.
Permanent pages in Pittwater Online News average 800 thousand visits per annum past their week of Issue ensuring diners will continue to view your eatery as a potential venue for breakfast, lunch or dinner or as the place to hold their larger functions.
For Rates and Packages Contact us at: pittwateronlinenews@live.com.au