July 5 - 11, 2015: Issue 221
Mandarins

Mandarins are in the peak of their season at present and stores will have these sweet little citrus in stock until October. Current sale prices indicate the best of the season is now coming in from our orchards and the time is now to fill the fruit bowl with them.
Apart from eating them as is, you can buy extras if whole boxes are offered cheaply and try out a few special treats and suggestions as offered this week: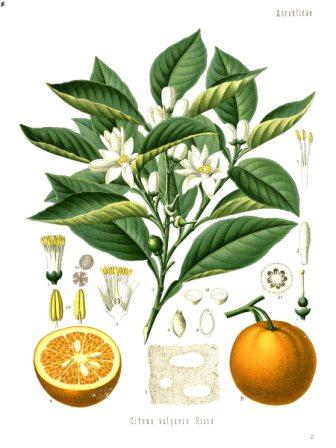 Mandarin Jam
2kg (about 8) large mandarins
1kg (4 cups) sugar
3 cups water
2 tablespoons brandy (optional)
Peel mandarins, discard half the skins, finely slice remaining skins. Cut mandarins horizontally in half, discard seeds. Blend or process mandarin pulp in batches until chopped, combine rind, pulp, sugar and water in boiler. Stir constantly over heat, without boiling, until sugar is dissolved. Bring to the boil, reduce heat, simmer uncovered, without stirring, for about 50 minutes or until mixture will jell when tested on a cold saucer. Stir in brandy, stand 10 minutes, pour into hot sterilised jars (run through cycle of dishwasher without detergent); seal when cold.
Makes about 5 jars/cups
Mandarin Couscous Salad
1-1/3 cups water
1 cup uncooked whole wheat couscous
3-4 mandarins – peel and de-seed segments
1 cup frozen peas, thawed
1/3 cup chopped red onion
1/2 cup slivered almonds or pine nuts
3 Tbsp. cider or white vinegar
2 Tbsp. olive or canola oil
1 Tbsp. sugar
Place water in saucepan and bring to a boil. Stir in couscous, cover and remove from heat. Let it stand for five minutes. Fluff with a fork, cover and refrigerate for at least one hour.
In a bowl, combine the mandarins, peas, almonds/pine nuts and couscous. In a jar with a tight-fitting lid, combine the vinegar, oil, sugar and hot pepper sauce. Shake well and then pour the dressing over couscous mixture. Toss to mix and serve.
Mandarin & Almond Cake Recipe
4 mandarins
250g caster sugar
6 eggs
250g ground almond meal
1 tsp gluten-free baking powder
1/4 cup slivered almonds
2 mandarins, extra
caster sugar
cup water
Preheat oven to 170. Grease a 24cm springform tin and line with baking paper. Cut mandarins in half through the centre. Remove pips and roughly chop. Do not peel mandarins. Place into a food processor with caster sugar and process until finely chopped.
Add eggs and process until smooth and well combined. Add almond meal and baking powder and pulse until just combined. Transfer to prepared tin and sprinkle slivered almonds over surface. Bake for 45 minutes until cooked when tested with a skewer. Cool for 10 minutes in tin. Remove from tin and cool on a wire rack.
Meanwhile, peel extra mandarins and divide into segments. Cut half of the peel into thin strips. Combine extra caster sugar and water in a small saucepan and stir over low heat until dissolved. Increase heat and boil for 5 minutes until syrupy. Add peel and simmer for 10 minutes. Decorate cake with mandarin segments and drizzle over candied peel and syrup – it's a good idea to pierce the cake with small holes via a skewer so the syrup seeps in – yum!
Mandarin and Dill Fish
500 g barramundi or other firm white fish, cut into 4 fillets
2 tbsp dill, snipped
4 Imperial mandarins
50 g butter
salad leaves and chips to serve with
Finely grate rind of 1 mandarin. Juice 2 mandarins and set aside. Peel and segment remaining 2 mandarins and set aside.
Melt butter in a non-stick frying pan on medium. Add rind and swirl to combine. Cook fish for 1-2 mins each side until golden and cooked through. Drain on kitchen paper.
Reheat butter in pan. Add juice and simmer for 30 secs. Add mandarin segments and dill, swirl to warm through. Top fish with mandarin and dill sauce. Serve with chips with salad leaves.
Mandarin sauce to serve with Roast Duck, Chicken or Fish
3⁄4 cup sugar
3⁄4 cup white wine vinegar
6 mandarin oranges, peeled and seeded
Bring sugar, vinegar, mandarins, and 1⁄2 cup water to a boil in a saucepan. Reduce heat to medium; cook until mandarins break down and sauce is slightly thick, 45 minutes to an hour. To serve, spoon sauce over the top.
The mandarin (
Citrus reticulata
), is a small citrus tree with fruit resembling other oranges. Mandarins are one of the four core ancestral citrus taxa, and are thought to have evolved in Vietnam, south China, and Japan.
In traditional Chinese medicine, the dried peel of the fruit is used in the regulation of ch'i, and also used to treat abdominal distension, to enhance digestion, and to reduce phlegm.
During Chinese New Year, mandarin oranges and tangerines are considered traditional symbols of abundance and good fortune. During the two-week celebration, they are frequently displayed as decoration and presented as gifts to friends, relatives, and business associates.
Mandarin oranges, particularly Satsumas from Japan, are a Christmas tradition in Canada, as well as the United States and Russia. They are commonly purchased in 5- or 10-pound boxes, individually wrapped in soft green paper, and given inChristmas stockings. This custom goes back to the 1880s, when Japanese immigrants in the United States began receiving Japanese mandarin oranges from their families back home as gifts for the New Year. The tradition quickly spread among the non-Japanese population, and eastwards across the country: each November harvest, "The oranges were quickly unloaded and then shipped east by rail. 'Orange Trains' – trains with boxcars painted orange – alerted everyone along the way that the irresistible oranges from Japan were back again for the holidays. For many, the arrival of Japanese mandarin oranges signaled the real beginning of the holiday season." - ORANGES 6.pdf "Information on This Week's Product: Mandarin Oranges" (PDF). BC Agriculture in the Classroom Foundation.
Mandarin orange. (2015, June 30). In Wikipedia, The Free Encyclopedia. Retrieved from
https://en.wikipedia.org/w/index.php?title=Mandarin_orange&oldid=669364427
Illustration in text: (Citrus vulgaris Risso / Citrus aurantium L.) Planche botanique n°I-3 de l'"Atlas des Plantes médicinales de Köhler en images réalistes avec brèves notes explicatives". Printed 1887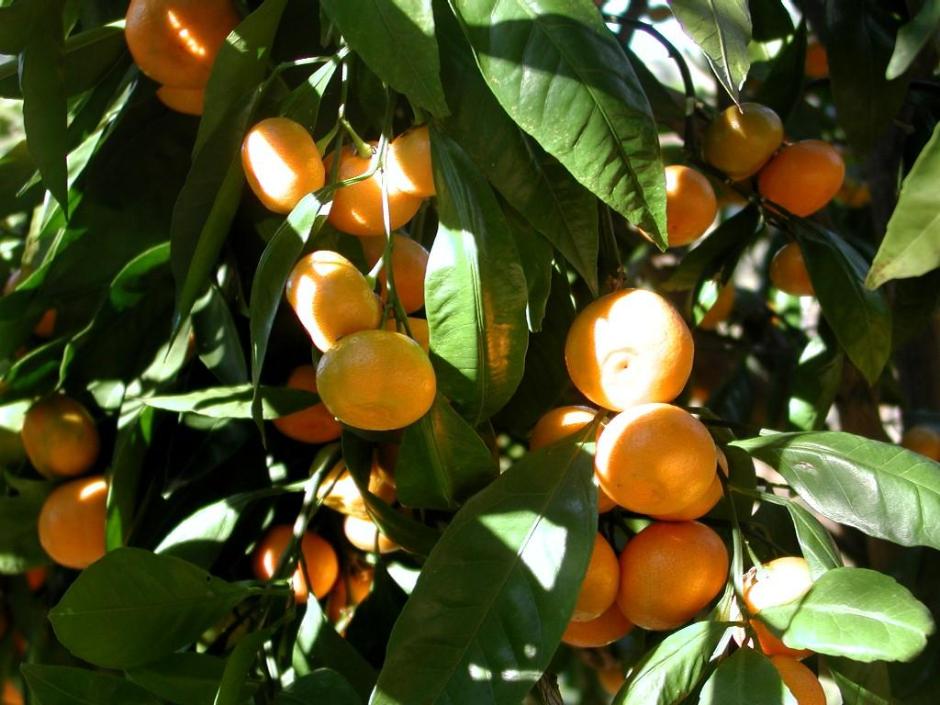 Closeup of mandarin tree by Guety