March 23 - 29, 2014: Issue 155
Home Grown Food Program in Fruit and Veg Month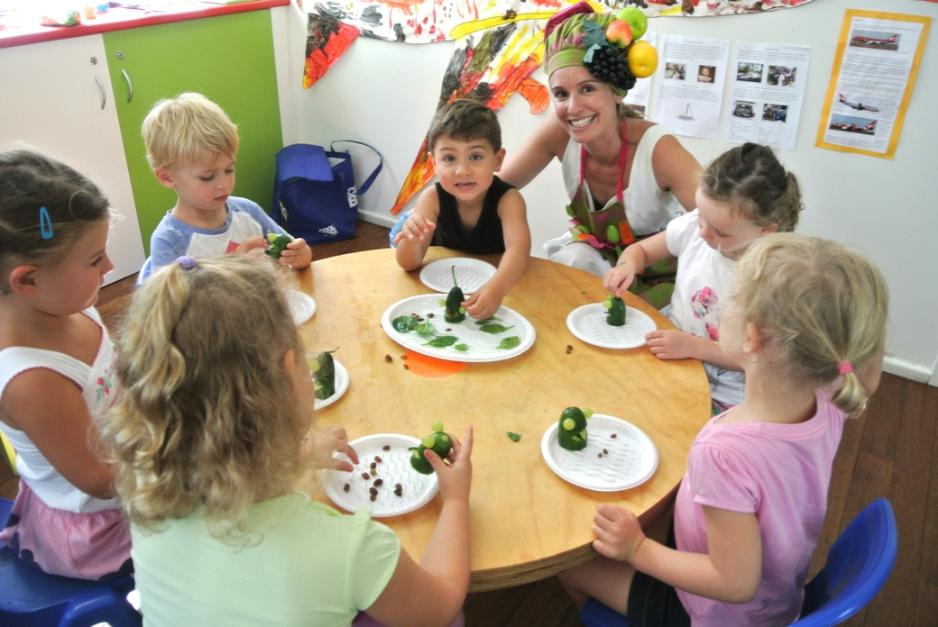 Making Cucumber Frogs during a Preschool Demonstration
Home Grown Food Program in Fruit and Veg Month
When Scotland Island preschool teacher, Jessica Rosman, conducted her very first Kindy Kitchen cooking lesson four years ago, she had a class of around ten children. This year, her program will be offered to 800 schools as part of Fruit and Veg Month, making her audience around half a million children.
Jessica's passion to improve children's health is what led her to evolve her cooking classes into a 10-part children's book series. The Kindy Kitchen series, launched last November, features beautiful illustrations by award-winning author/illustrator Nettie Lodge and imaginative stories, designed to entice children of all ages and promote a positive association with healthy food.
"In this day and age most 'food' on supermarket shelves has been processed in a factory, which means it has lost most of its goodness and it no longer resembles real food. So it's never been more important to promote whole food with kids," says Jess.
Her books do more than 'promote' fruit and veg though - they make them exciting and fun to eat. Children start by reading the funny illustrated rhyme, set in a child's kitchen, and then they re-create and devour the food character from the story. Recipes such as 'The Watermelon Cupcake, The Pineapple Crocodile' and 'The Capsicum Boat' are already proving to be a hit with children both at home and in the classroom.
Preschool Director Alison Caldwell, from Billy Kids Learning Centre in Bilgola, was pleased to incorporate Jess' nutrition program into her curriculum.
"Kindy Kitchen has been a great success after it was implemented 4 weeks ago," says Alison. "The children talk about the program, the food, the recipes and Jess throughout the week and look forward to the Kindy Kitchen session. Each session the children read the funny story, play a food related game and then are able to make the recipe, and of course eat it! We have never had anything like it before and children, parents and teachers couldn't be happier. We have had great feedback from families who comment on the program and the change they have seen in their children's eating habits."
Jess believes she can make a big impact in school and preschools, where there is a great need for a fun food program like Kindy Kitchen.
"I think nutrition can be a sort of dry subject in the classroom," says Jess Rosman, author of Kindy Kitchen. "My books create 'cut-through' with kids, simply because they spark the imagination and are fun to follow."
With the recent release of her 10th and final book in the series, Jess now plans to focus on the education market. And her recent partnership with The Healthy Kids Association (organisers of Fruit and Veg Month) is a great start, since it means primary schools across NSW will get to experience Kindy Kitchen for themselves later this year.
If you would like to know more about the Kindy Kitchen series, the preschool program or would like information on how you can register your school for Fruit and Veg Month, please email info@kindykitchen.com.
You can also visit the website at www.kindykitchen.com or join the newsfeed at www.facebook.com/kindykitchen
To celebrate the release of the 10th book, the Kindy Kitchen series is currently 20% off, but only for a limited time.

_________________________________________
About the Author
Jess Rosman, or "Big Jess", is a qualified preschool teacher who has been running an early childhood, healthy eating program, called Kindy Kitchen, for over three years.
With the addition of fun food rhymes, Big Jess has made healthy food both entertaining and engaging.
She has decided to publish her Kindy Kitchen program, so that by sharing these recipes everyone can play a role in fostering future generations of healthy, happy children.
Jessica Rosman currently gives talks and demonstrations at kindergartens to help parents understand how easily kids embrace healthy food if you make it fun for them.
About the Illustrator
For the past seven years Nettie Lodge has been writing and illustrating children's books.
In 2005, her children's picture book BIRD, published by ABC Books, won a NOTABLE BOOK MERIT at the Children's Book Council of Australia Awards. Her most recent book NATEMBA, published by ABC Books, is based on the plight of orphaned animals in Africa, for which she researched as a volunteer at a Vervet Monkey sanctuary in South Africa. Her current project is a picture book called DAVE about the plight of a Tasmanian Devil.
Nettie lives and paints in her studio on Scotland Island in Pittwater.
See: www.annettelodge.com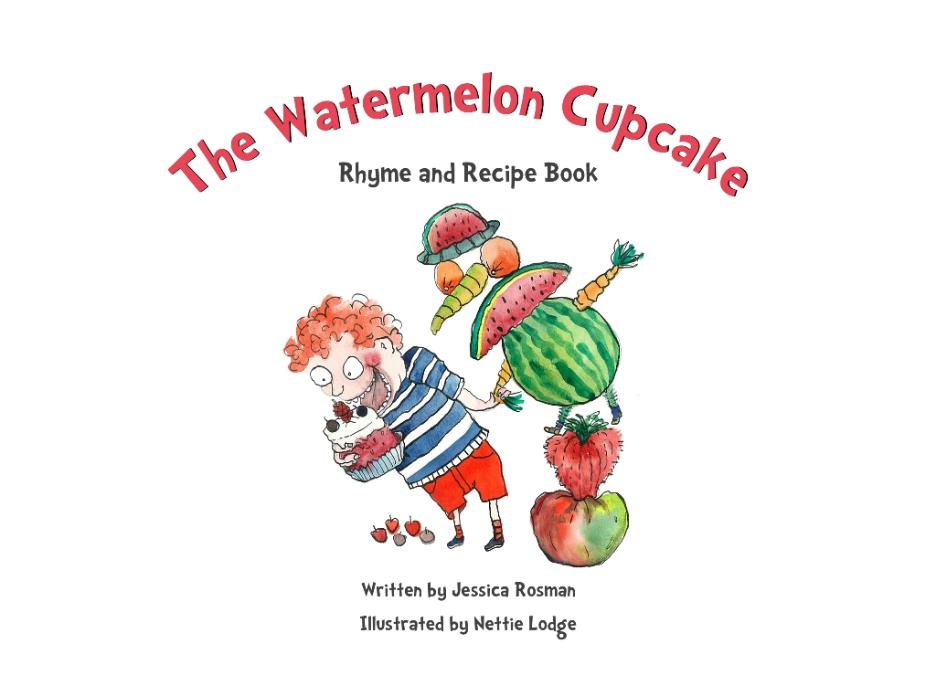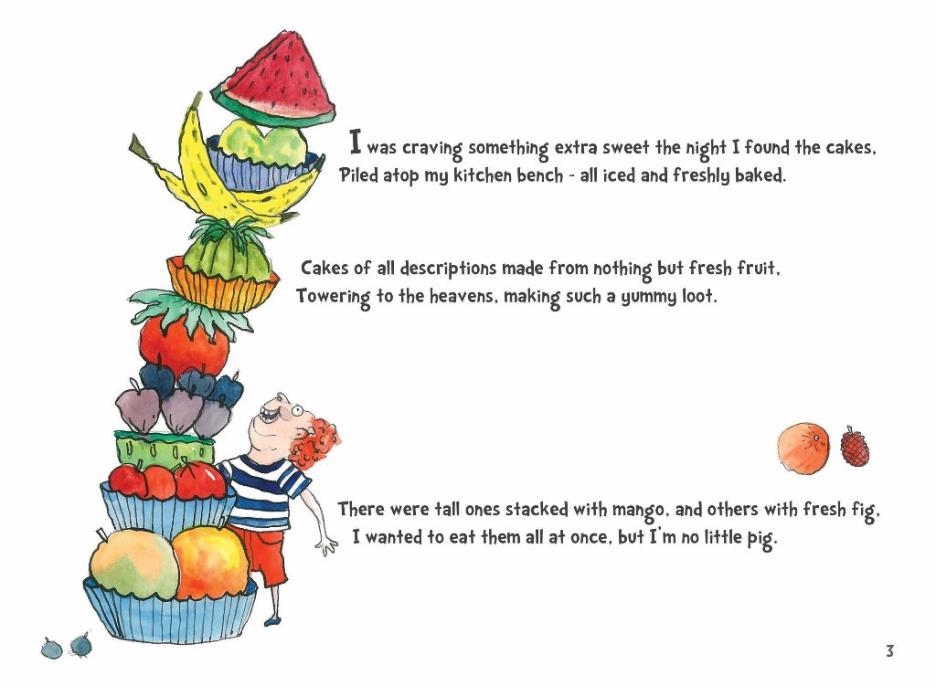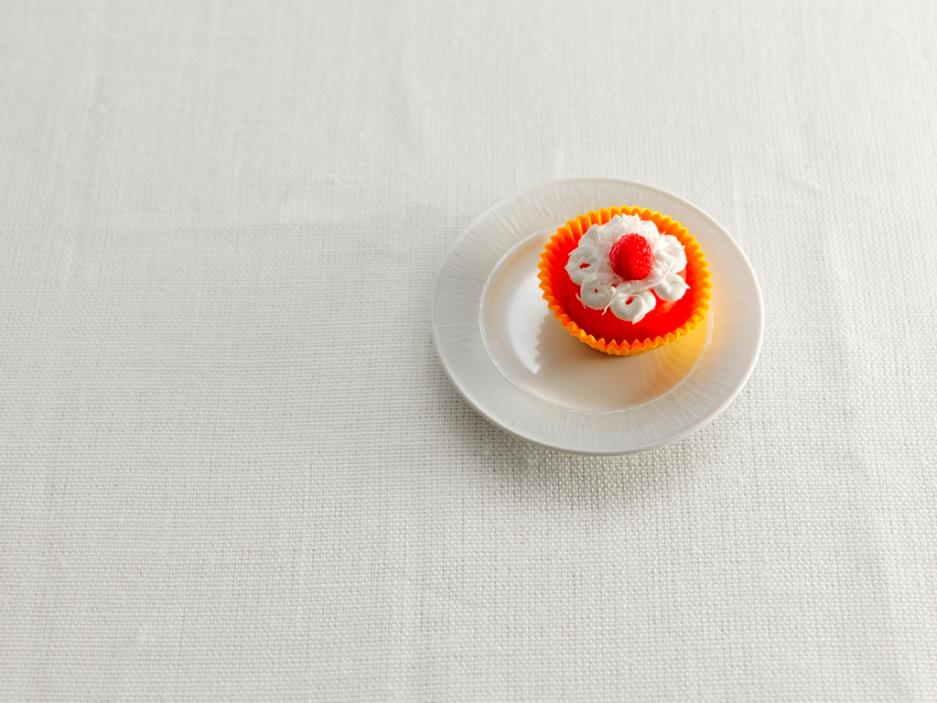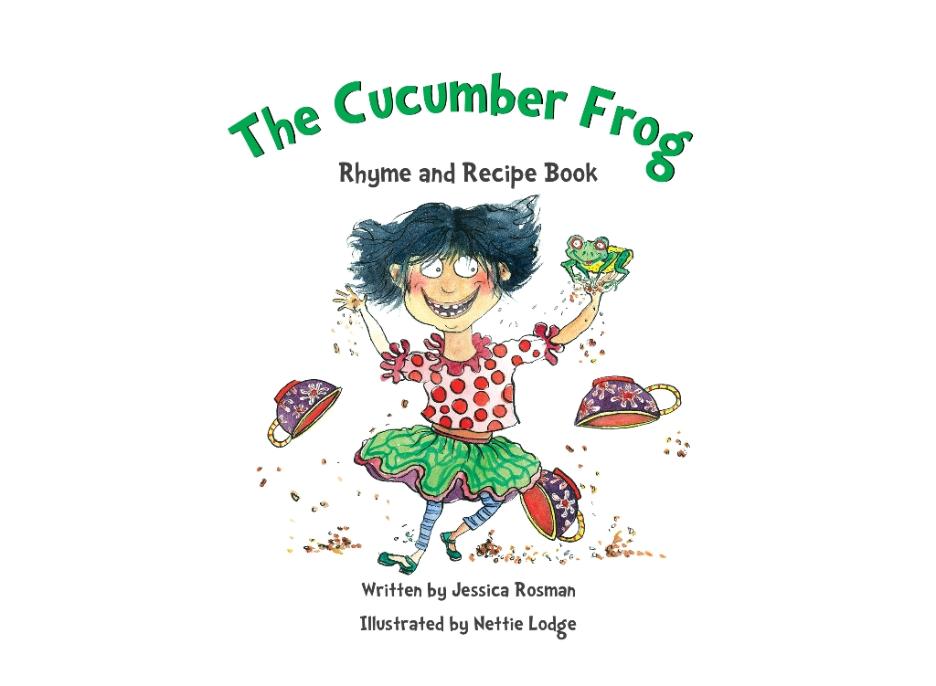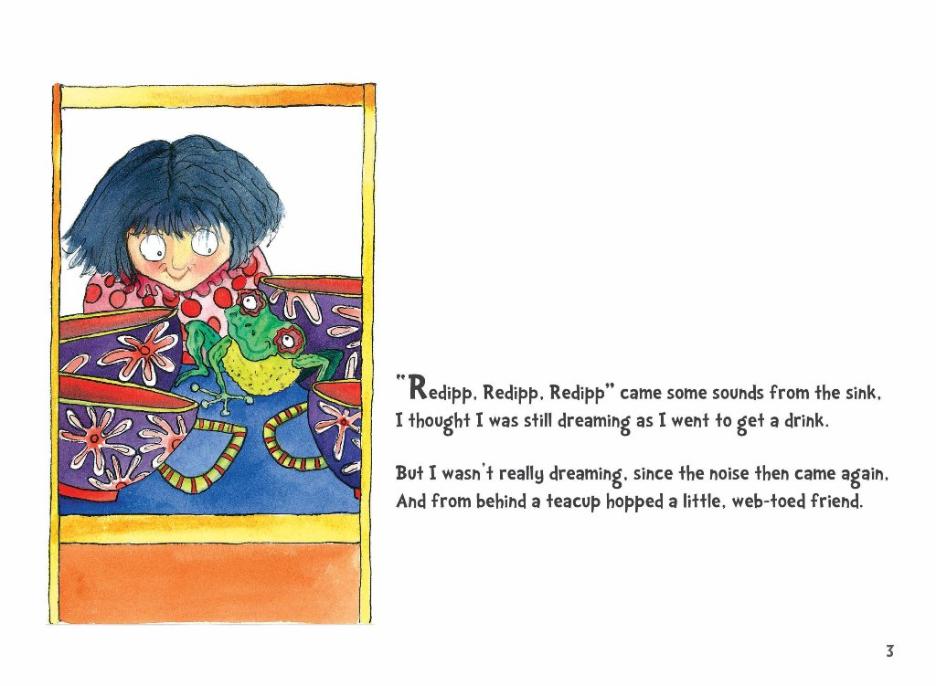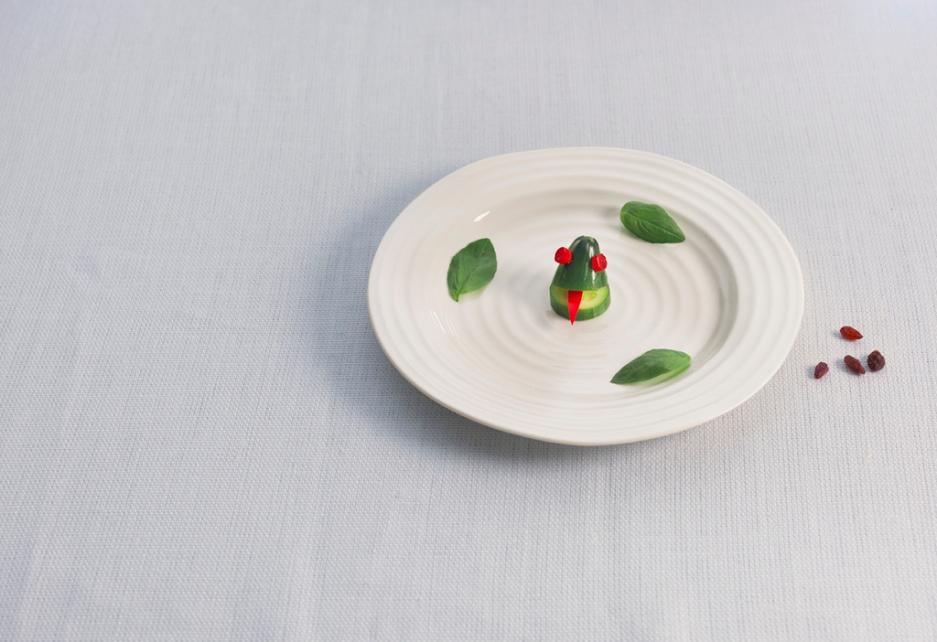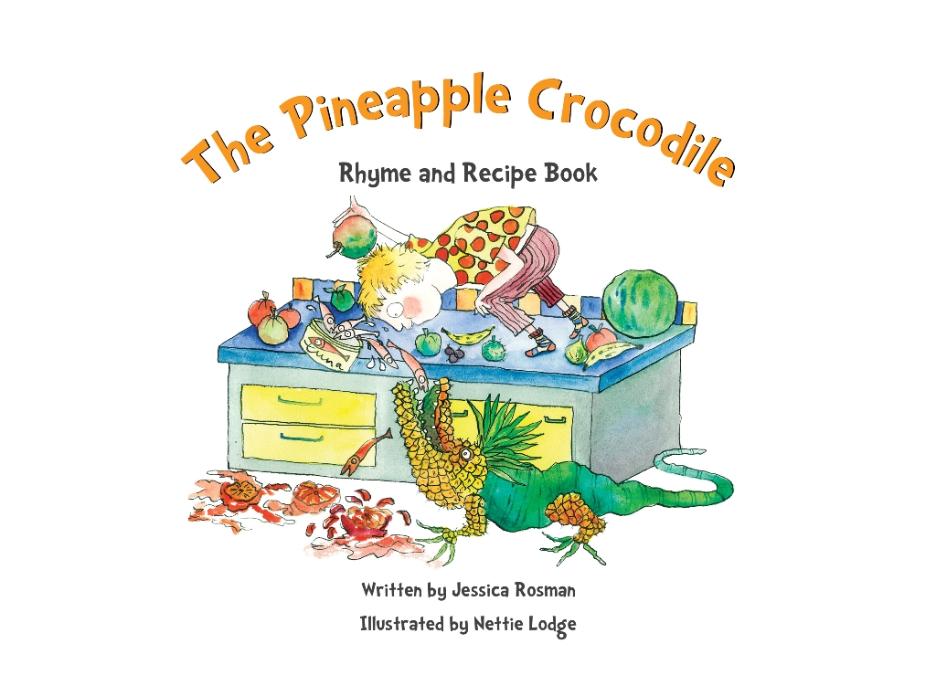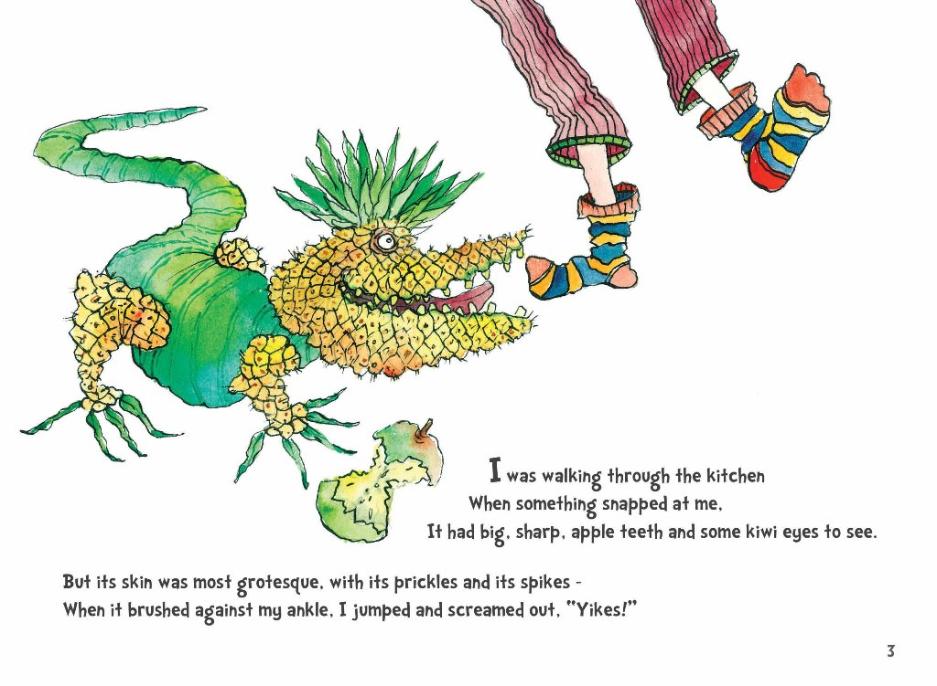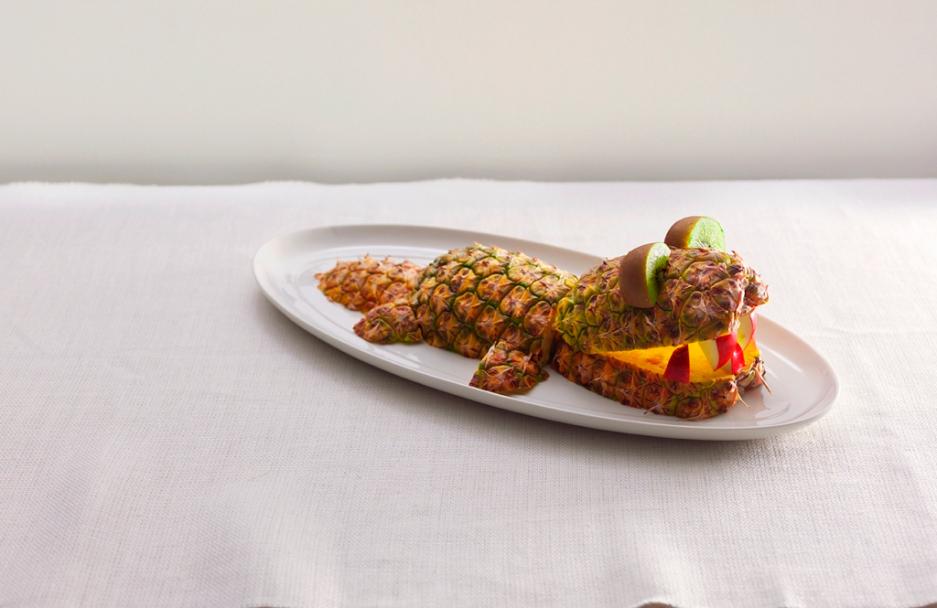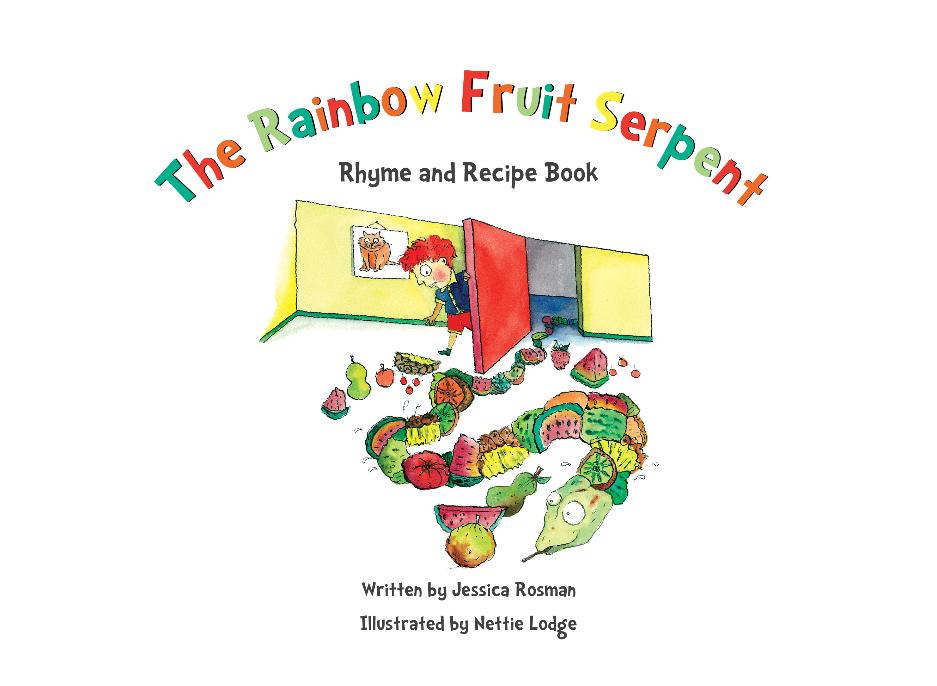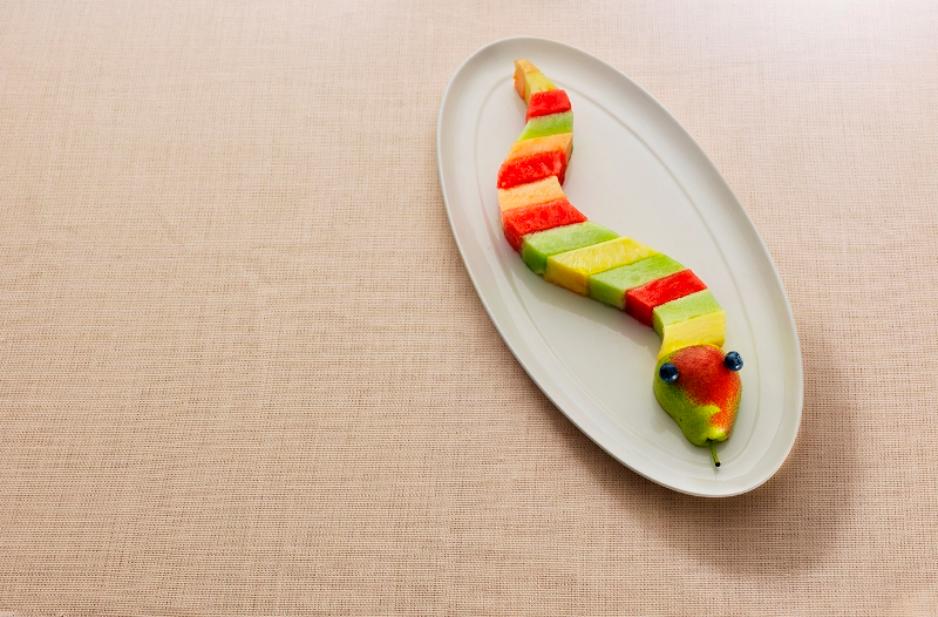 Article by Jess Rosman, Illustrations by Annette Lodge, Food Photos by Andreas Smetana, 2014.