July 12 - 18, 2015: Issue 222
Pronto Creative Food Celebrates 30 Years - Palm Beach Success Story for Local Lady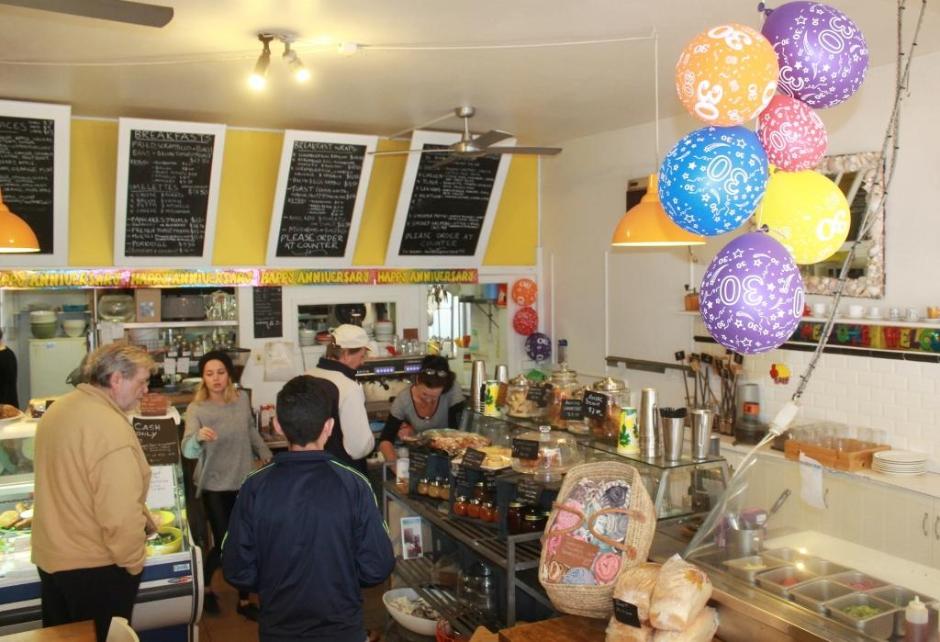 For 30 years Stacey Driver has been providing scrumptious seasonal produce and breakfasts from the really healthy to gourmet at Pronto Creative Food at Palm Beach. Voted one of the 10 best cafes on the Northern Beaches, and easily one of the best in Pittwater, the consistency of high quality seasonal produce made into melt in you mouth treats or mouth watering salads, tarts and some special dishes have become a Palm Beach institution.
This week we popped in to have a chat with Stacey during the late Saturday morning peak hour where this café and catering professional was calmly chatting to regulars and taking orders for her staff to fill.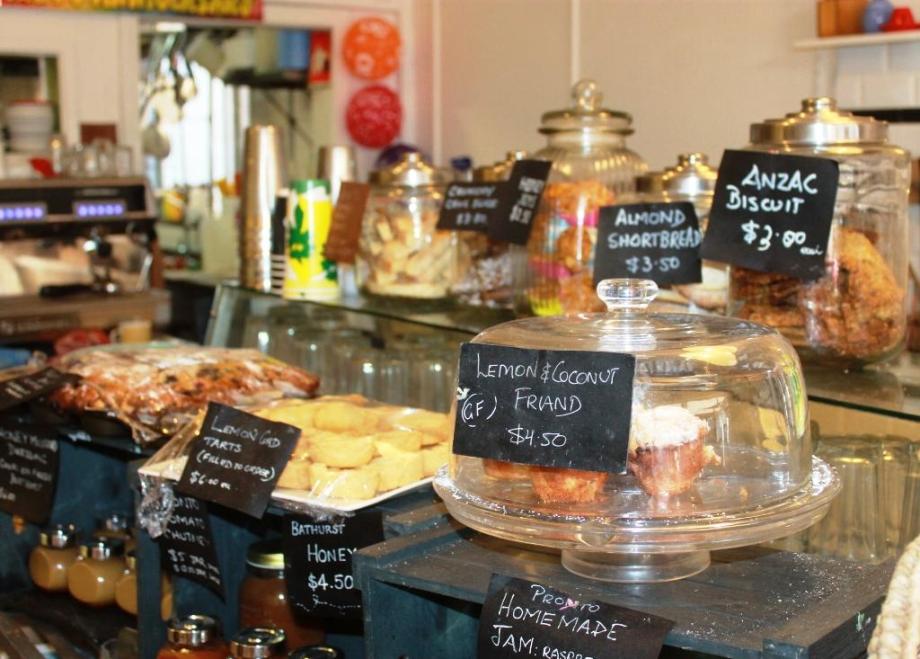 Stacey, you have had Pronto Creative Food open and selling excellent food for 30 years now, that's quite an achievement – how does it feel?
Yes, it is an achievement but it really doesn't feel that long because I still enjoy it.
Are there dishes still on the menu that are still very popular?
Yes, Chicken and Mushroom Pies have been here since day 1, most of the Tarts and some of the salads are still very popular and our customers keep asking for them, so we keep them on the Menu.
What about my favourite, the Sour Cream Cake?
The Sour Cream Cake is still here, an the Lumberjack Cake, that's really popular too, and our fresh Muffins keep regulars and new diners coming back.
What's on the Winter Menu at present – anything to keep people warm?
We have a Vegetable and Lentil Soup on at present, to coincide with the apparently coldest weather in 17 years, although here it's sheltered and sunny, so it doesn't feel that cold.
Are you still doing the picnic baskets for those going sailing and the catering for parties?
Yes, in fact today I have two parties, one for 55 people and another for 12. we're still doing menus to suit clients there and cater for Weddings, Parties, Anything.
Good band too! – What advice would you give to anyone who wants to stay in the Café and Catering business for 30 years?
Just enjoy yourself and get to know your customers – attract and keep a great clientele that keeps coming back and that will keep up your passion to bring them great food.
What's coming up for the next 30 years then?
Hopefully to keep on keeping on.
___________________________
With an extensive breakfast menu, great lunches, take away, fresh juices, coffee and fresh muffins made daily in Palm Beach, this is a place to revisit again soon if you're craving the best cakes or a great coffee and a spot of sun.
Pronto Catering
Creative Food For All Occasions
1095 Barrenjoey Rd,
Palm Beach NSW 2108
(02) 9974 5695
Instagram: pronto creative food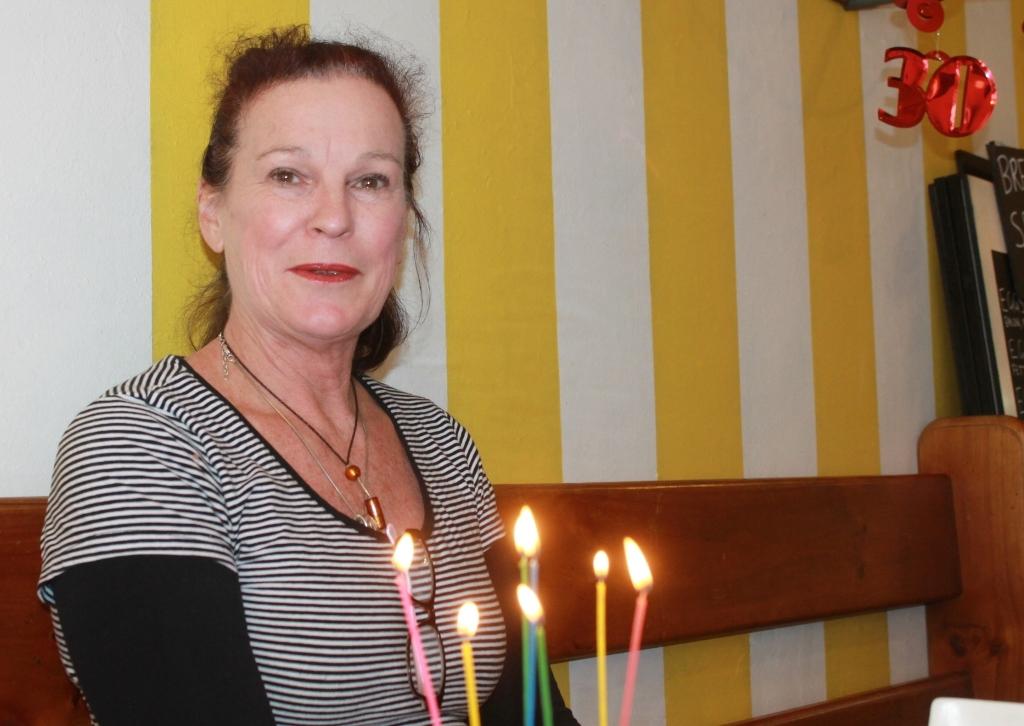 Stacey Driver - cake and candles!