August 27 - September 2, 2023: Issue 596

Country Womens Association Manly's Edible Exhibition: 100 Bakers To Celebrate 100 Years Of Our Local CWA - The Cakes!
COUNTRY WOMEN'S ASSOCIATION SECURES CROWN LAND FOR HOLIDAY HOMES
One of the most practical movements yet undertaken with the object of brightening the lives of the poor of the outback stands to the credit of the Country Women's Association. This is a scheme to erect cosy cottages on Government grand land so that every year they may be occupied for a few weeks by country families free of rent. A deputation, introduced by Mrs. H. C. Mclntyre, treasurer of the Association, and Dr. Arthur, waited on the Minister for Lands, Mr. Wearne, on Wednesday, made representations to him, and fully outlined the proposals.
The Minister granted three acres of Crown land at Griffiths Park, near Palm Beach, and the Association Intends to erect about six little homes on the ground, hoping in the meantime for aid from patriotic and humanely-principled men and women in the swelling of the funds for so laudable an object. A start will be made in the work of clearing the ground within a few weeks. The Voluntary Workers will assist.
The Association intends to establish similar holiday settlements at various resorts such as Coff's Harbor. It is endeavoring also to secure the grant of an additional 60 acres at Newport, nearby the residence of the late Lieut.-Colonel Oswald Watt. On this site, it, it proposed to erect homes to accommodate 60 families.
Representations are also to be made to the Railway Commissioners for a reduction in fares from the country to the several resorts. Lady Edgeworth David has suggested to the Association that the homes should be named in memory of the pioneer women of the outback — women who have done equally as much for the country as the men. The suggestion will be adopted. COUNTRY WOMEN'S ASSOCIATION SECURES CROWN LAND FOR HOLIDAY HOMES (1923, September 30). Sunday Times (Sydney, NSW : 1895 - 1930), p. 1. Retrieved from http://nla.gov.au/nla.news-article120536628 - At Bilgola Beach
Pittwater's Selena Griffith made a cake for the CWA Manly 100 year anniversary celebrations.
There were 100 cakes, each representing a different year and an event in the history of our area, state or the world. Some great choices in subjects charted our development, the changes we have been through and some of the events that have shaped us as peninsula-ites and as Australians - and all edible!
Selena's cake celebrates the year 2000 - the year the PS2 (PlayStation) was released and created a new generation of gamer man children.
Selena also made some beautiful aprons - some that could be worn by men.
''I love the dismissal cake'' - Selena said, after looking at all the great creations by other bakers.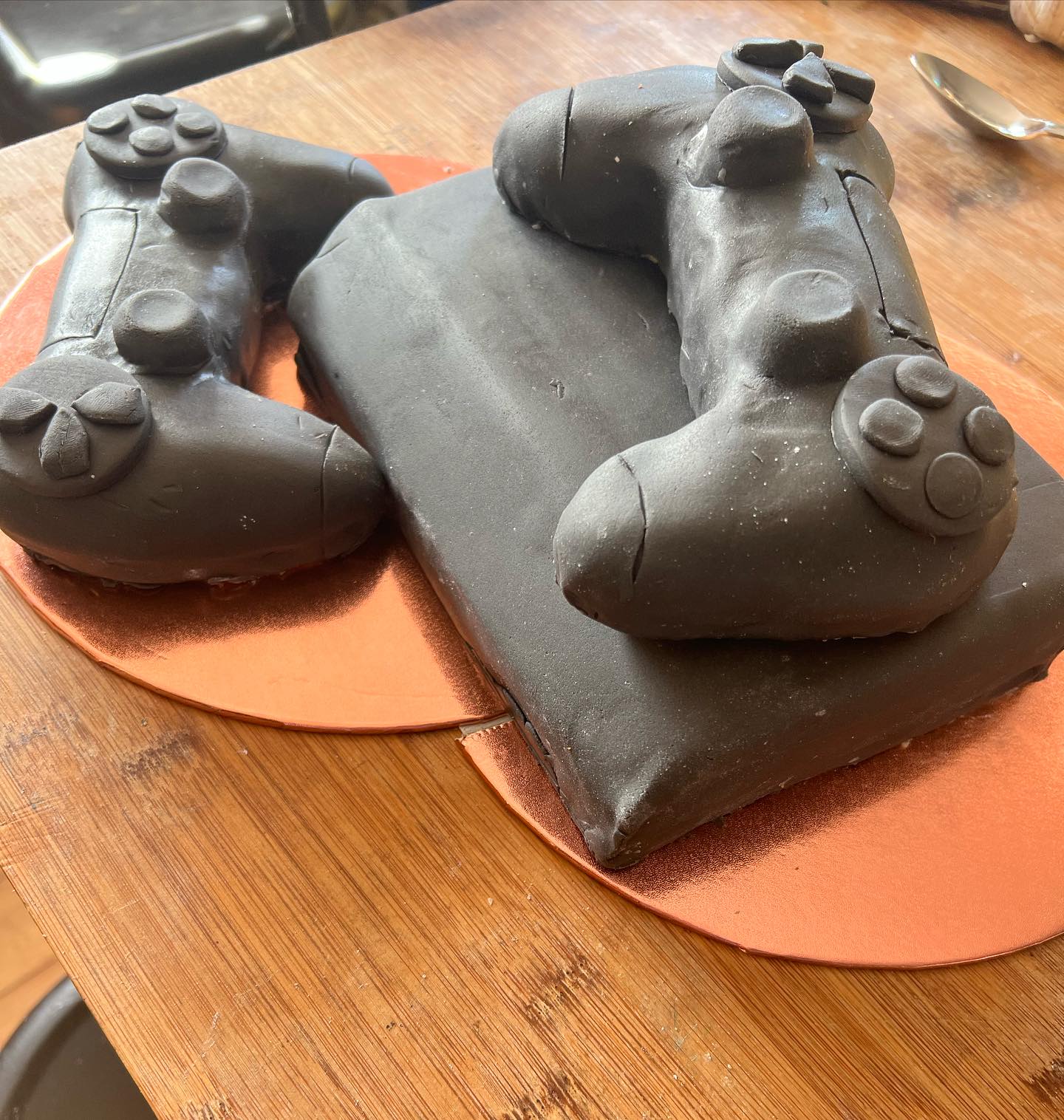 Selena's PS2 cake
All the cakes, aprons and a range of handmade crafts goods were available - think jam you can't buy in a shop, or crocheted toys those of us who can't knit at all would love to hand out at Christmas time.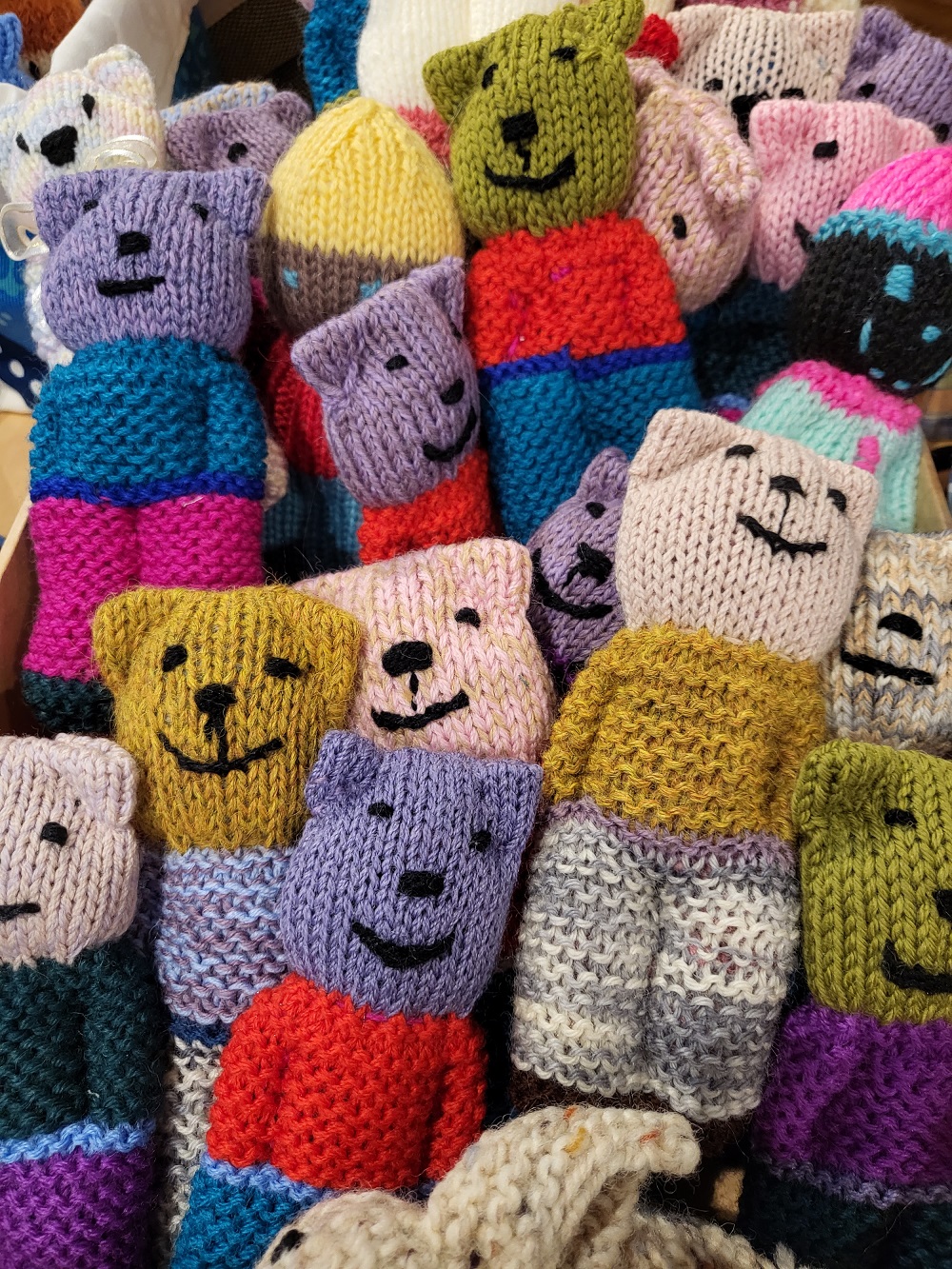 In February this year CWA Manly Branch shared some insights into the formation of our local CWA. The Manly branch of the Country Women's Association (Manly CWA), was established in 1923 and since then its volunteer members have done all they could to support country women and their families.
This area was still very much a farming place in 1923 – the subdivisions and housing that commenced in the 1920's and 1930's meant this was still mainly weekenders and resorts outside of more populated areas such as Manly and Narrabeen. These were surrounded by farms and farmers with everything from the market garden to diaries filling every space in between.
Manly Branch formed on 1/06/1923 and they had 74 members. The group was formed for friendship and support of women in Manly and throughout NSW.
Mrs 'Cecil' Tindale was the first President, actually Claire nee York, a native of Singleton and Muswellbrook where her father was a horse specialist. The Tindales had been coming to Manly for years for holidays.

Country women were fighting isolation and a lack of health facilities. The members worked tirelessly to set up baby health care centres, fund bush nurses, build and staff maternity wards, hospitals, schools, rest homes, seaside and mountain holiday cottages - one at Dee Why set up through the work of Manly CWA members was opened in December 1923. The women of the CWA have been initiators, fighters and lobbyists. They have made localities into communities by providing social activities and educational, recreational and medical facilities.

There's more insights available in Country Women's Association Manly Branch Celebrates Its 100th Year: 1923 To 2023 (Profile) and Country Women's Association Manly Branch Celebrates Its 100th Year - 1923 To 2023: Some History
If you want to get involved in our local CWA Manly Branch, members meet on the third Friday of the month at 10 am at St Matthew's Anglican Church on The Corso. Members are invited to come at 9.30 for a coffee and chat and some members usually go out to lunch together.
Or contact CWA Manly via:
Facebook: www.facebook.com/CWAmanlybranch
Email: manlycwacomms@gmail.com
Instagram: cwamanly
What a great celebration from our local Country Women's Association.
Some more photos of those cakes - taken by Selena Griffith - thanks Selena!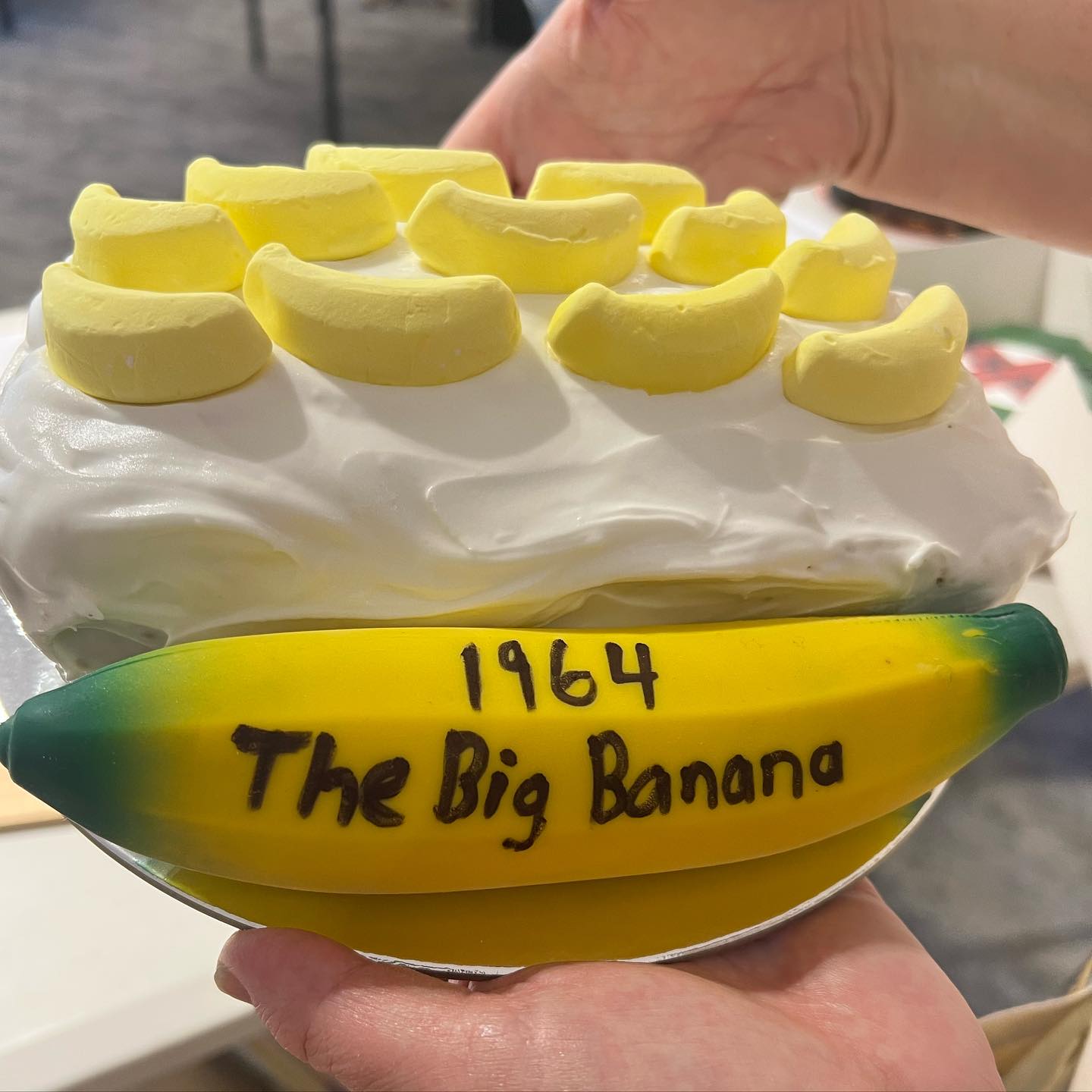 1964: Big Banana Cake
1945: Inaugural Sydney to Hobart Yacht Race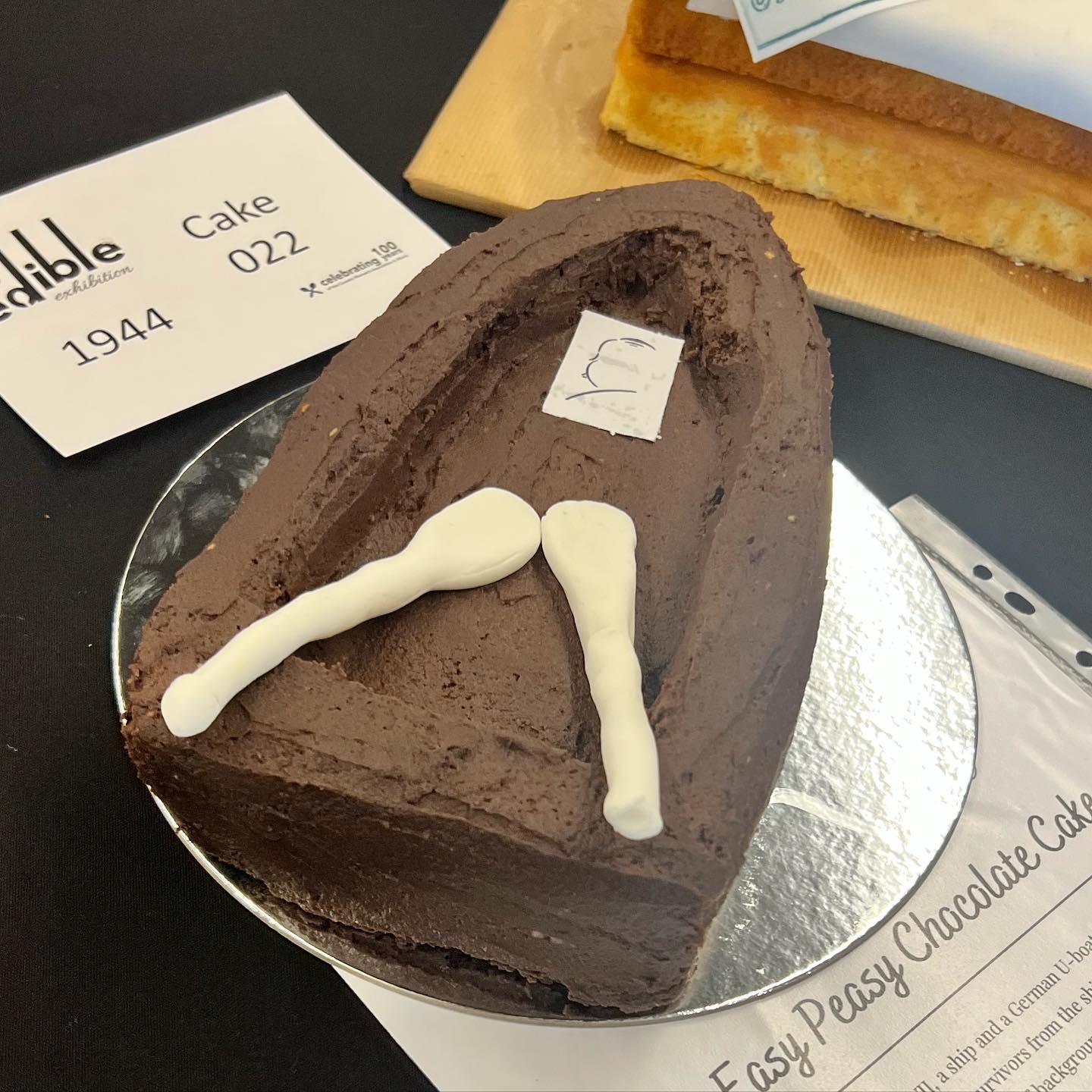 1944: the Easy Peasy Chocolate cake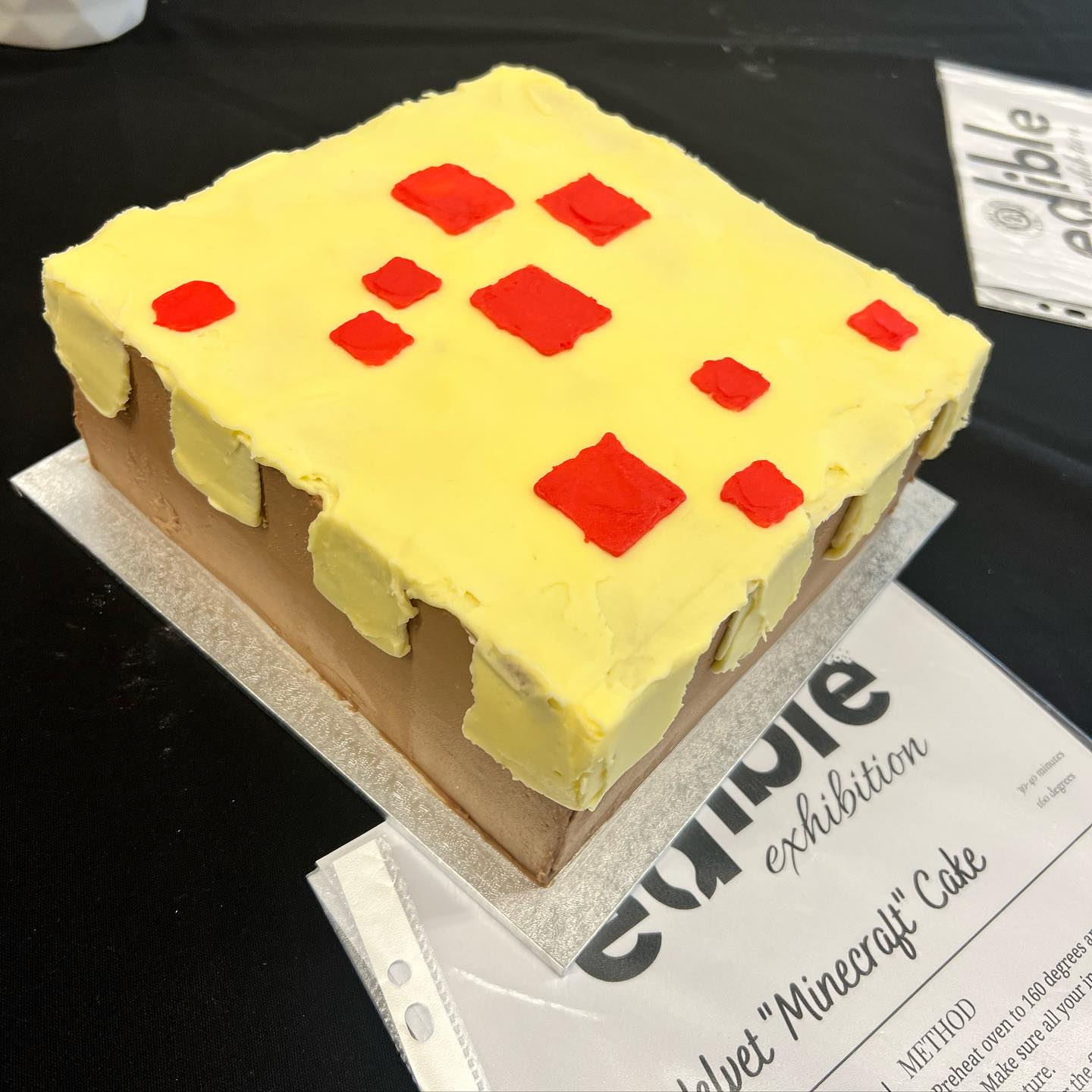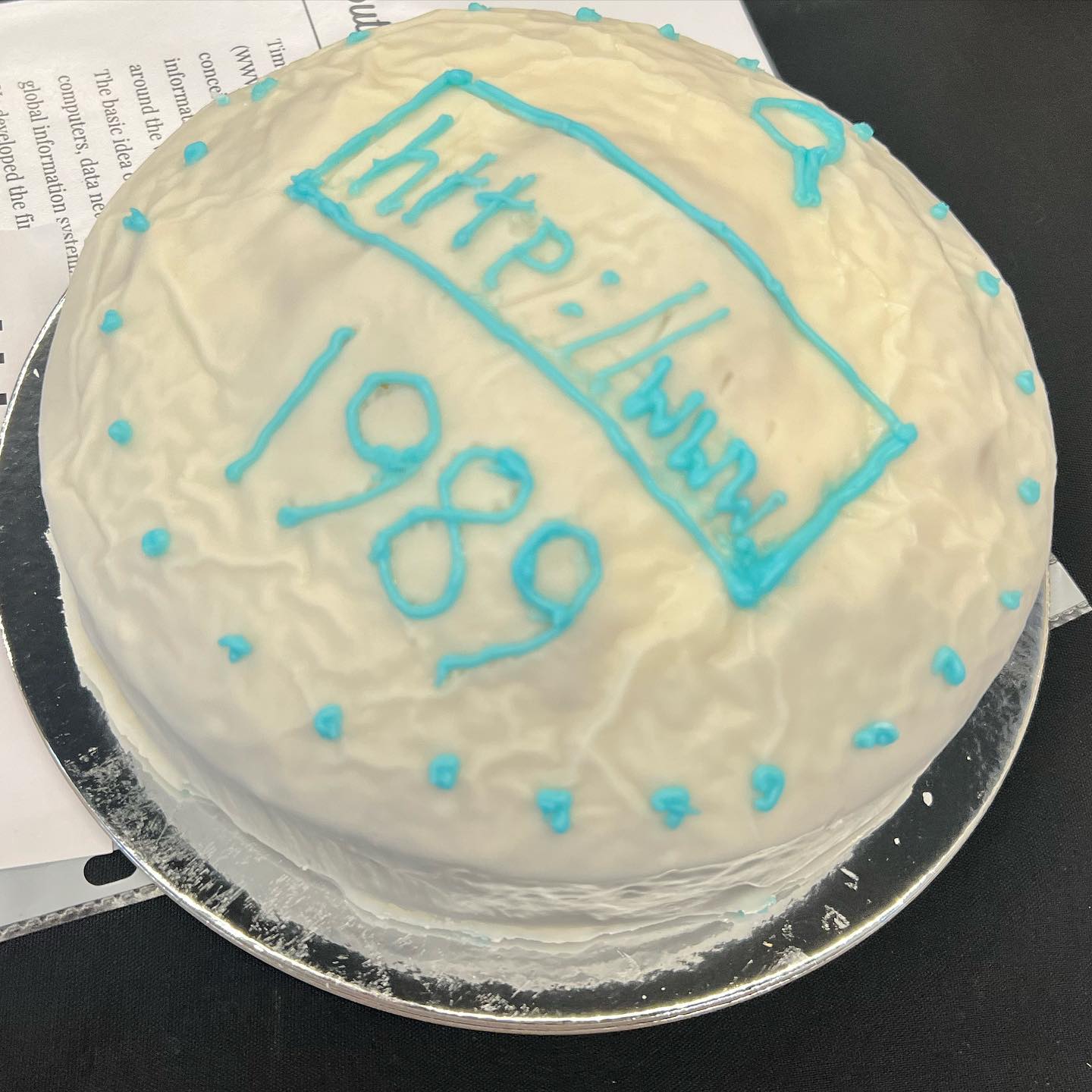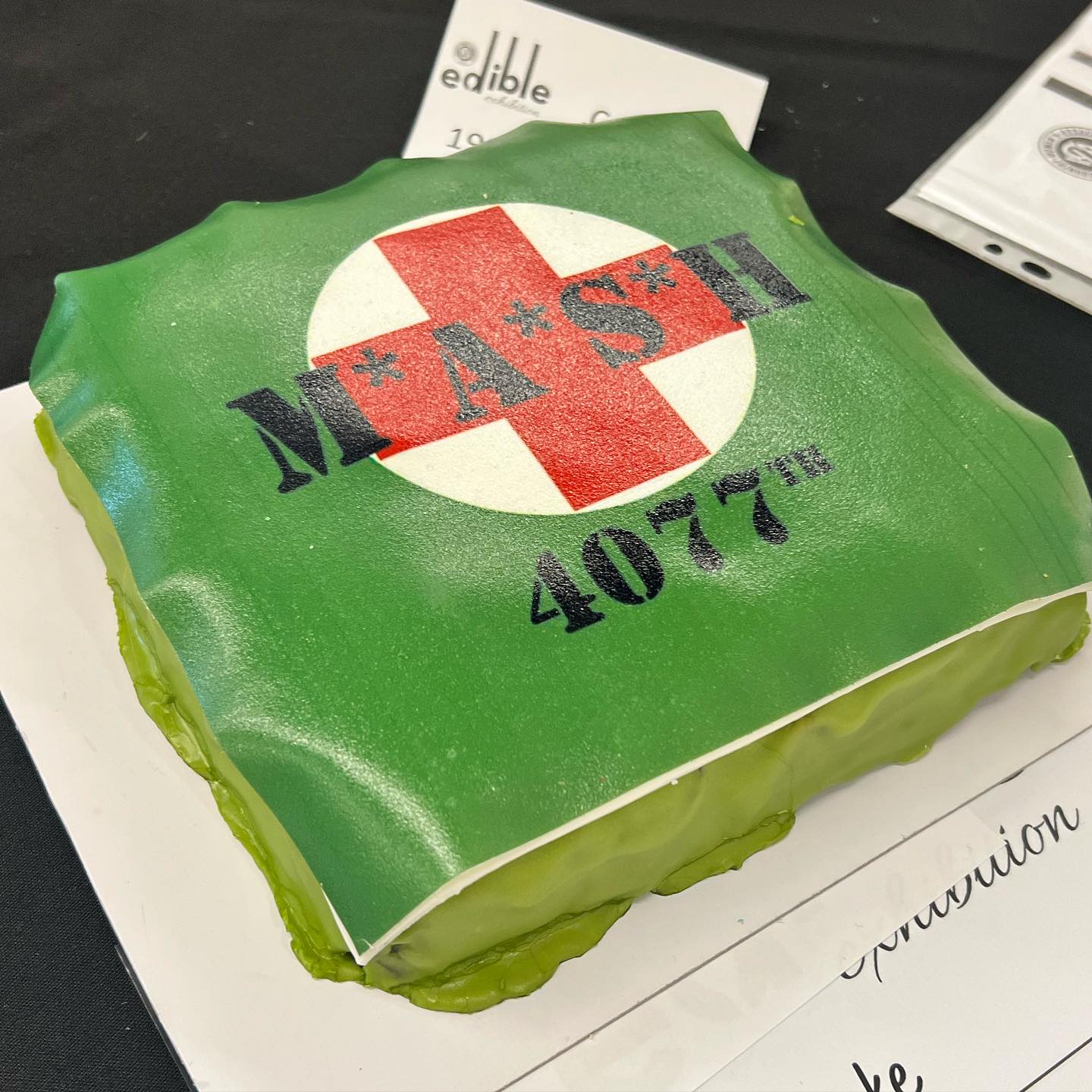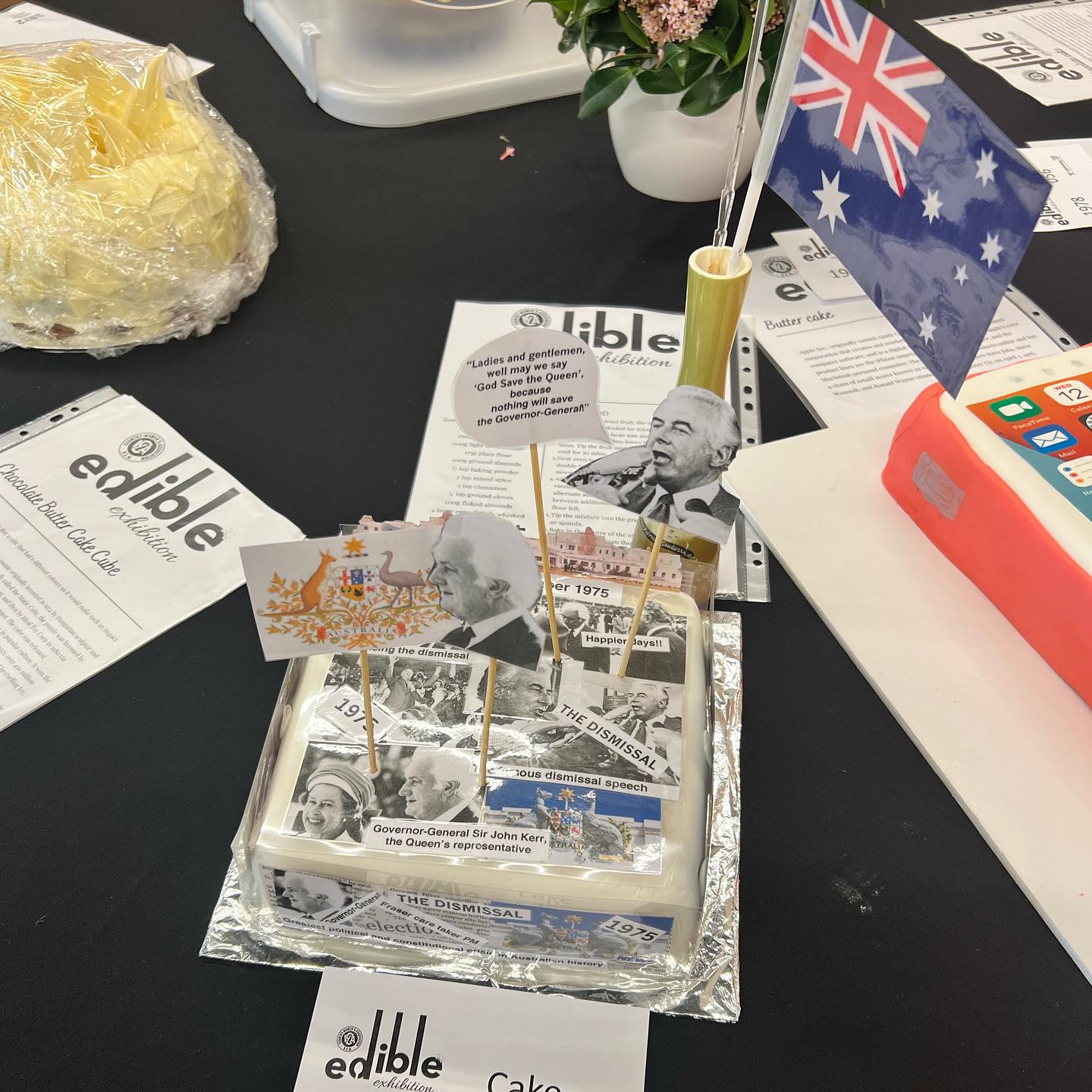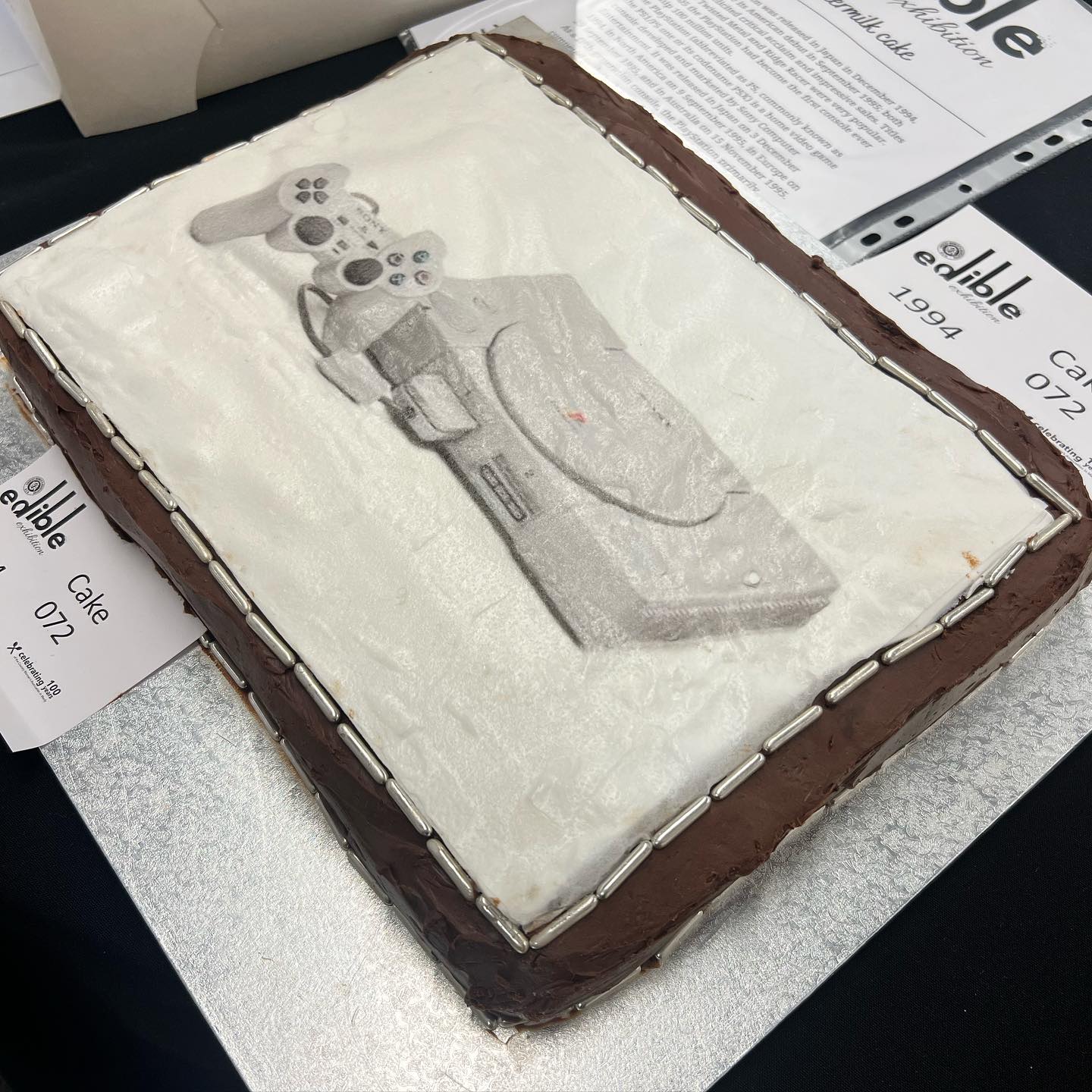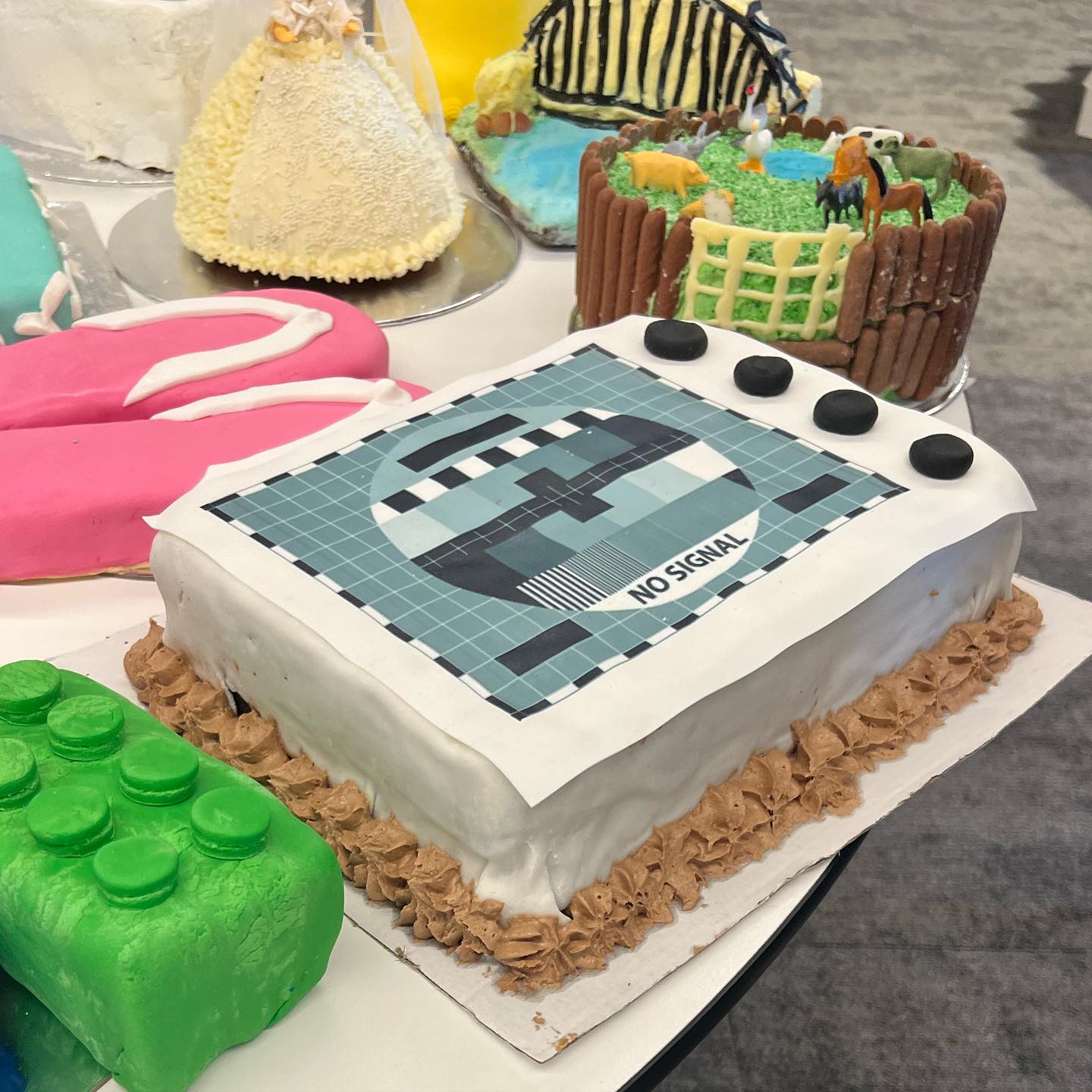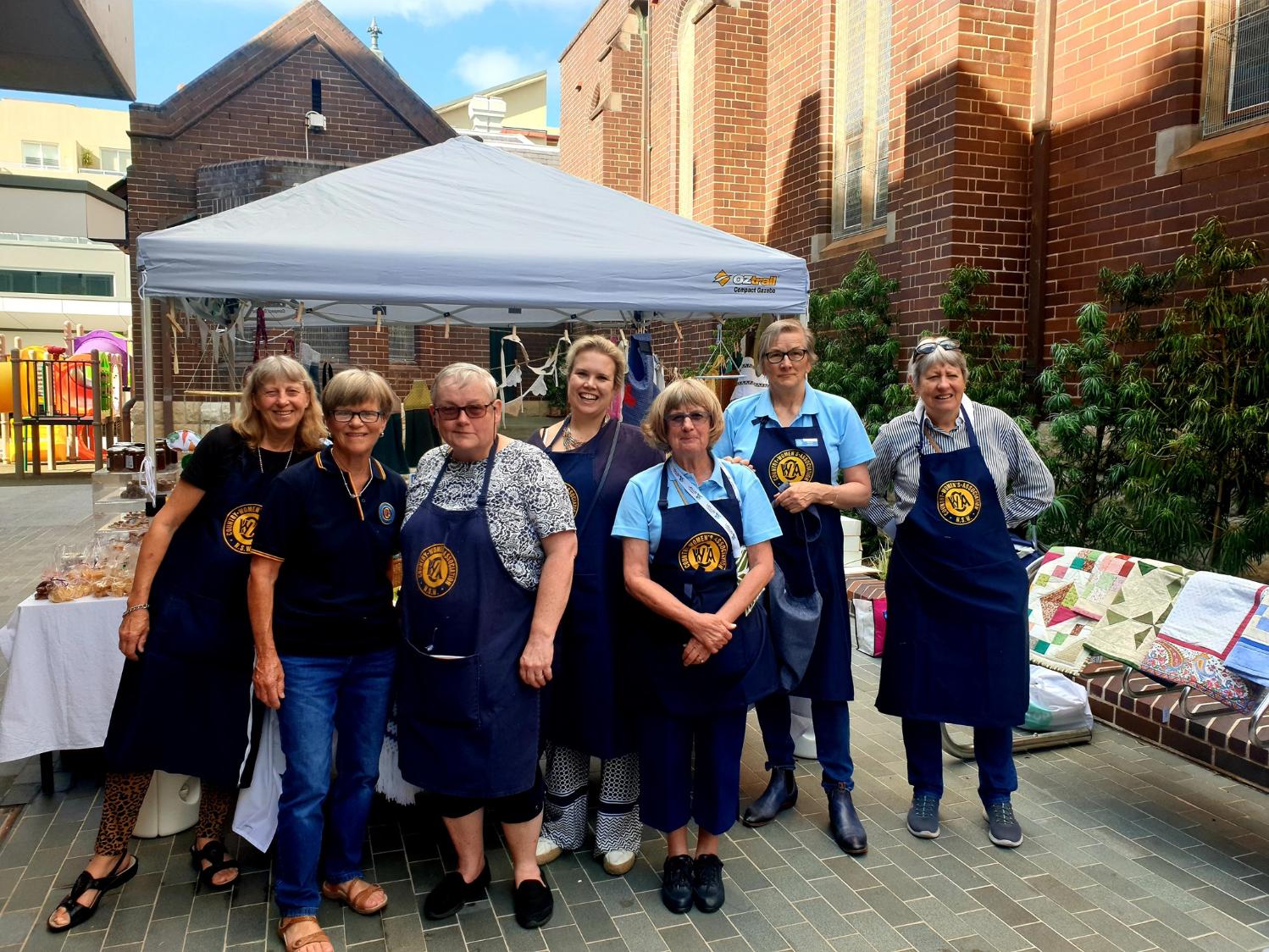 Manly CWA Mother's Day stall 2021 workers - CWA Manly's Mother's Day Stall in Manly excited a lot of interest from people looking for unique handmade gifts for "Mum" and many people enjoyed their famous scones at the Devonshire Tea raising money for the Cancer Council's Biggest Morning Tea program.