June 21 - 27, 2015: Issue 219
Winter Vegetable Pies

All those yummy mushrooms and green winter vegetables are now in season and in plentiful and cheap supply at local markets. One dish we make when the zucchini crop comes in, apart from the zucchini, carrot and spring onion Bhajis we shared with you last year, is a traditional Greek pie dish which is great served hot or cut into portions to take for lunch.

Winter is the time to have hot pies, all sorts of hot pies! As with all simple recipes like this, you can vary the ingredients to suit your own tastes and what is in season. Those we offer this week, to make the best of what's best and in season right now, are recipes we've used for years and work well for simple cooks like us.

Kolokithopita (Greek Zucchini Pie)

1 kilogram zucchini (grated and squeezed and drained)
1 cup feta cheese (crumbled)
1/2 cup herbs (such as dill, mint, parsley, chopped)
1 bunch spring onions (sliced)
3 eggs (lightly beaten)
salt and pepper to taste
1/4 cup olive oil (or butter)
12 sheets Filo pastry(thawed over night in the fridge)

Mix the zucchini, feta, herbs, green onions, eggs, salt and pepper in a large bowl.
Brush the bottom of a 13x8 inch baking pan with olive oil.
Brush the top of a sheet of filo pastry with olive oil and place it in the pan. Repeat until you have 6 layers.
Place the zucchini mixture on top of the filo pastry.
Brush the top of a sheet of filo pastry with olive oil and place it on the zucchini filling. Repeat until you have 6 layers.
Bake in a preheated 180C oven until golden brown on top, about 30-50 minutes.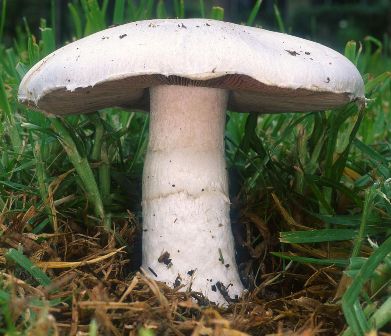 Mushroom and Lentil Pie
1 packet filo pastry (20 sheets)
Melted butter, to brush pastry
1 ½ cups dried brown lentils (cooked in veegatble stock) (or 2 x 400 g can brown lentils
Olive oil or butter
4 cloves garlic, minced
250 gm mushrooms, finely sliced (approx. 20 button mushrooms)
¼ cup balsamic vinegar
4 tbsp water
2 tbsp good quality dried vegetable stock
1/2 cup chopped fresh garden herbs (basil, spring onion, parsley, thyme)
Optional: handful of crumbled feta or ricotta and some parmesan

Preheat oven to 180ºC. Heat the oil in a frying pan and cook the onion and mushrooms until the onion is tender. Season generously with salt and pepper and set aside.
In a large bowl, mix together the lentils, mushroom mixture, parsley, dill, eggs and feta.
Brush the inside of a large, shallow ovenproof dish with butter. Stack 4 sheets of filo in it, covering the base and making sure most of the pastry overhangs the sides. Brush with butter between each layer.
Pour the lentil mixture into the pastry and sprinkle with grated parmesan. Cover with remaining filo sheets, brushing with butter as you go. Scrunch the sides of the filo to seal.
Bake for 30 minutes, covering with foil if the top browns too fast. Serve hot with a crisp green side salad.

Zucchini & Mint Soup

2 onions, finely chopped
I kilo zucchini, diced
2 handfuls mint
60 grams butter
2 pints chicken or vegetable stock
Salt & Pepper

Melt the butter in a large pan, then add the onions and sweat gently until soft but not coloured. Add the courgettes, and cook for a further 2 - 3 minutes. Add the stock, cover, bring to the boil and then simmer for 5 - 10 minutes until the courgettes are cooked. Add half the mint and leave to cool. Then, when cold, add the rest of the mint and blitz until smooth. Serve hot or cold.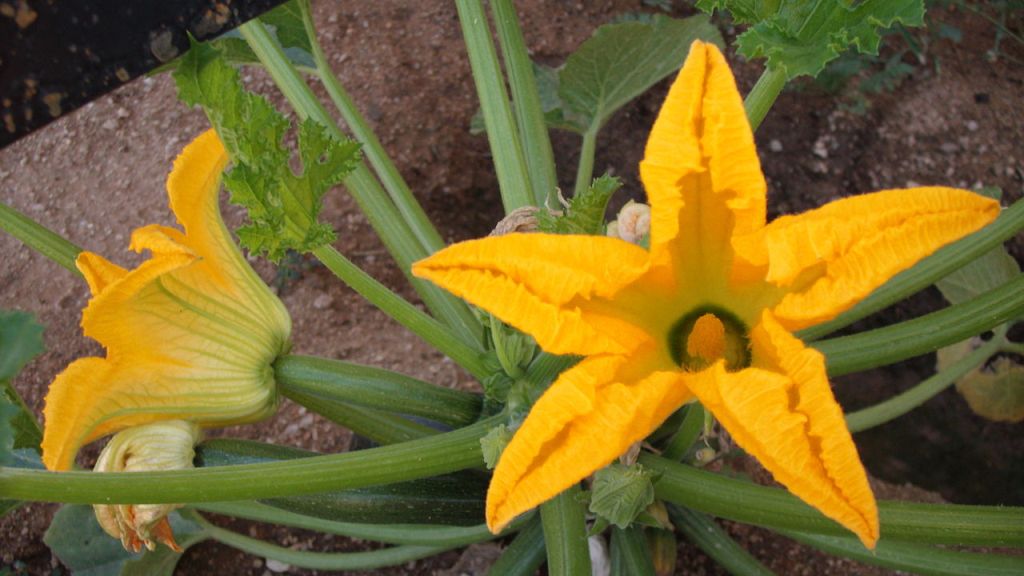 Flower of zucchini by Jake 7401. In text: Field Mushroom photo by by Alan Rockefeller